Devers, Bleday gaining valuable experience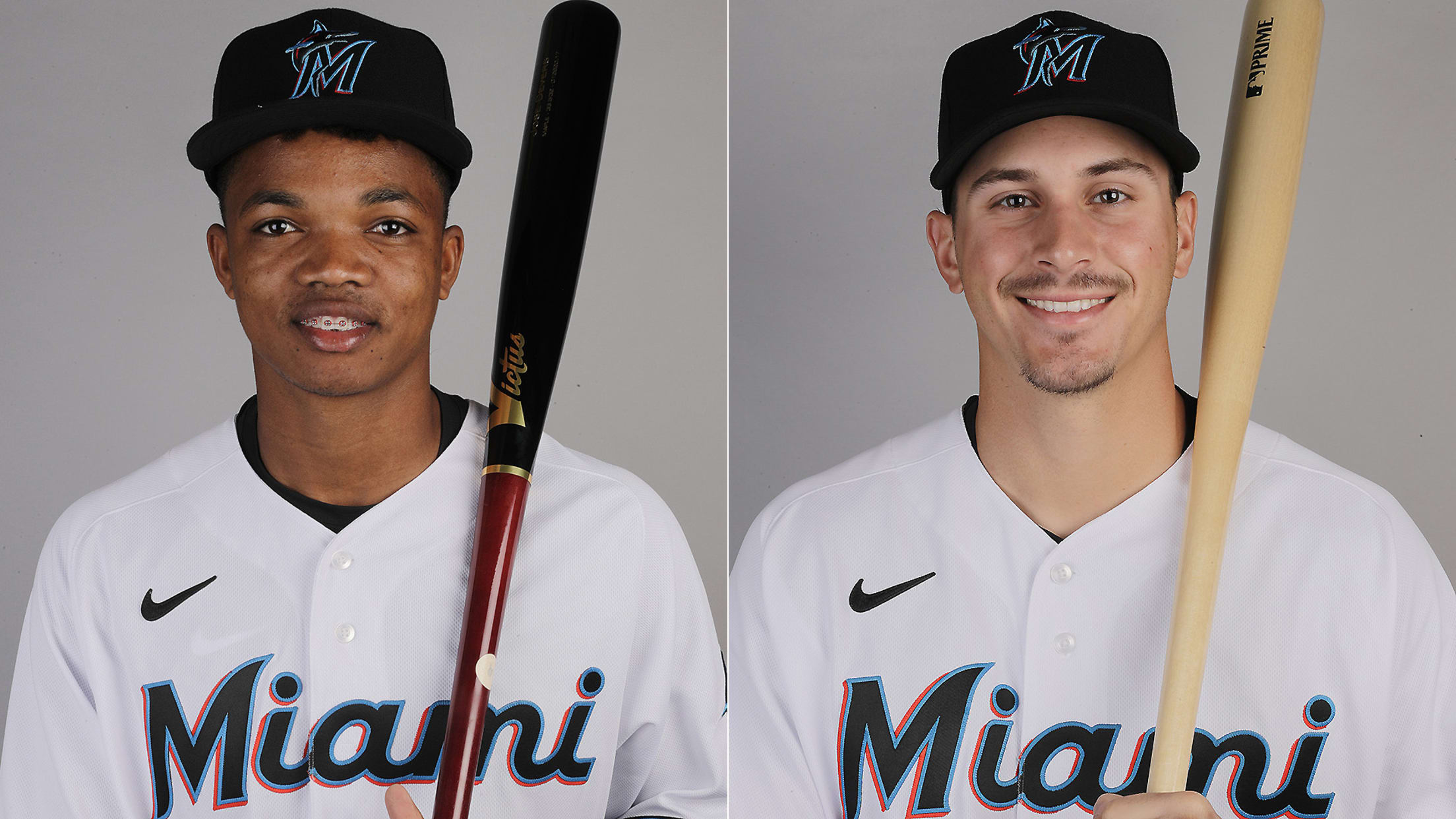 MIAMI -- Two of the Marlins' better prospects are making strong impressions this weekend in intrasquad scrimmages at Marlins Park. Infielder José Devers hit a triple and played solid defense at shortstop on Saturday, and on Friday, outfielder JJ Bleday belted a home run. Devers played both Friday and Saturday;
MIAMI -- Two of the Marlins' better prospects are making strong impressions this weekend in intrasquad scrimmages at Marlins Park. Infielder José Devers hit a triple and played solid defense at shortstop on Saturday, and on Friday, outfielder JJ Bleday belted a home run.
Devers played both Friday and Saturday; Bleday didn't start on Saturday but added a pinch-hit single in the seventh inning.
José Devers with a triple #Marlins pic.twitter.com/JwSBZCDzcq

— Joe Frisaro (@JoeFrisaro) July 18, 2020
The two are part of the Marlins' 60-man player pool and have been based out of the team's alternative site, the Roger Dean Chevrolet Stadium complex in Jupiter, Fla.
As ranked by MLB Pipeline, Bleday is the Marlins' No. 2 prospect, and Devers is 11th.
"JJ is continuing to make adjustments," manager Don Mattingly said. "Obviously, coming out of college, this is his first camp. I think from the spring camp to this camp, he's made more adjustments with his hands. He had a little hitch in there it looks like he's gotten rid of."
Bleday, 22, was the fourth overall pick in the 2019 MLB Draft. Devers, 20, is in his third season with the Marlins. He was part of the Giancarlo Stanton trade with the Yankees after the 2017 season.
The Marlins are reaching the point of having to add Devers to the 40-man roster.
"There's a lot to like about José because he's so good, just understanding the game," Mattingly said. "He showed us this spring that he's a guy who goes to the right spot. Also, he's adaptable on the field. This guy can do a lot of things, and he's going to hit. He has that kind of swing. He puts the ball in play. He can run. There's a lot to like about José."
Ureña to start first exhibition game
The Marlins will face the Braves in the first of two exhibition games beginning on Tuesday at Truist Park in Atlanta.
Mattingly said on Saturday that right-hander José Ureña is scheduled to make the start, although he will throw a limited amount of pitches before handing the ball over to the bullpen.
"There will be a lot of bullpen guys in that game, also," Mattingly said. "There will be a lot of one inning, and partial innings, where guys are getting that last tuneup."
The two games in Atlanta are tuneups for Opening Day on Friday against the Phillies at Citizens Bank Park. The Marlins have not announced their rotation past Sandy Alcantara pitching on Opening Day. The way things are lined up, Caleb Smith would go in the second game, and Ureña would line up for the series finale at Philadelphia. Mattingly announced on Saturday that Elieser Hernandez has earned a spot in the rotation.
Tribute to Congressman John Lewis
In honor of Congressman John Lewis, who passed away on Friday, the Marlins posted a photo tribute on the auxiliary scoreboard. Next to an image of former President Barack Obama presenting Lewis with the Presidential Medal of Freedom in 2011 was the quote "You cannot be afraid to speak up and speak out for what you believe. You have to have courage. Raw courage."
Lewis was a civil rights activist for decades, and his death comes at time when the nation is dealing with social injustice and a push for racial equality.
We mourn the loss of civil rights leader Rep. John Lewis, a man of action and integrity. pic.twitter.com/3HA6tTFdao

— Miami Marlins (@Marlins) July 18, 2020
Left-handed reliever Stephen Tarpley said during Saturday's Zoom call that players are talking more openly about social issues.
"Just clearing the injustices and bringing awareness to that in a way everybody can be a part of, and nobody feels left out," Tarpley said. "That's the direction, and that's the vibe that's going on, in the clubhouse and around the whole league. Guys are talking about this league-wide."
Worth noting
First-base prospect Lewin Díaz was hit by a pitch on his right hand by Alex Vesia on Saturday and came out of the game for precautionary reasons. He is expected to be fine, and had complete range of motion. … Monte Harrison blasted a three-run home run and added an RBI single.
Three-run HR to center for Monte Harrison #Marlins pic.twitter.com/1Je8nQq7Mk

— Joe Frisaro (@JoeFrisaro) July 18, 2020