Mets, Yanks to play on 9/11 anniversary in 2021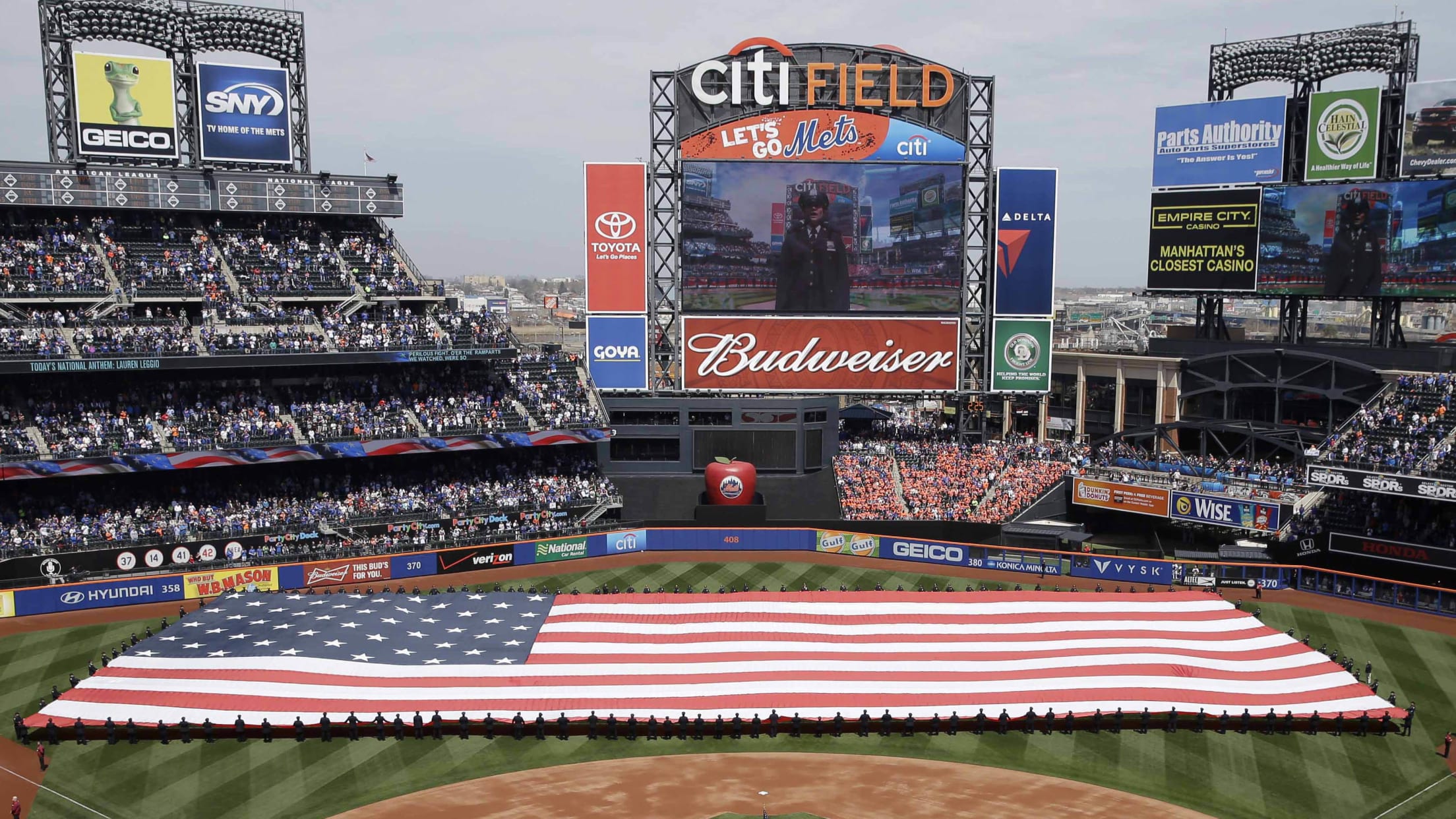 NEW YORK -- In what promises to be an emotional night of remembrance, the Mets and Yankees will play at Citi Field on Sept. 11, 2021, on the 20th anniversary of the 9/11 terrorist attacks. The game highlights the Mets' 2021 schedule, which Major League Baseball released Thursday. • 2021
NEW YORK -- In what promises to be an emotional night of remembrance, the Mets and Yankees will play at Citi Field on Sept. 11, 2021, on the 20th anniversary of the 9/11 terrorist attacks.
The game highlights the Mets' 2021 schedule, which Major League Baseball released Thursday.
• 2021 regular-season schedule released
"I can't imagine how emotional and how powerful of an event that will be," Yankees manager Aaron Boone said. "I would imagine, especially all that we have gone through this year, maybe adding another layer of just how potentially powerful and emotional of a game and a day and an event that might be. It's something that hopefully we're all a part of, and it will get the magic it deserves."
The Mets famously helped the city heal after the terrorist attacks of Sept. 11, 2001, playing in the first professional sports game in New York City 10 days later. Mike Piazza hit a go-ahead, two-run home run off Steve Karsay in the eighth inning, in what became one of the most memorable games in Mets franchise history
Beyond their on-field efforts in the wake of the attacks, the Mets aided New York City with countless firehouse visits and charitable missions that continue to this day. Last year, Mets first baseman Pete Alonso commissioned customized Sept. 11 cleats for every Mets player; he eventually donated his own pair to the National September 11 Memorial & Museum in Lower Manhattan. Alonso also donated 5% of his $1 million Home Run Derby winnings to Tunnel to Towers, a nonprofit that aids the families of fallen New York City servicemen and women.
Each Sept. 11, Mets players and employees regularly visit firehouses around the city in remembrance.
"Living here, just kind of interacting with everybody, I've tried to immerse myself in the New York living," Alonso said last summer. "I see traces of it every single day, little bits and pieces of it. I just wanted to show recognition to all the people who are heroes -- just ordinary people who felt a sense of urgency and an admirable call of duty. This is for all those people that lost their lives, and all those people who did so much to help."
The Mets and Yankees used to play their Subway Series games exclusively in midsummer, but when daily Interleague Play began across the league in 2013, that created the possibility of Subway Series games in September. The Mets will be in Toronto for this year's Sept. 11 game.
The Mets' 2021 schedule begins April 1 in Washington, with their first 13 games against NL East opponents. Interleague highlights include home-and-home matchups with the Red Sox on April 27-28 at Citi Field and Sept. 21-22 in Boston, as well as a holiday series at Yankee Stadium from July 2-4. The Mets also play the Yankees at Citi Field from Sept. 10-12, and close their season with a three-game road trip in Atlanta on Oct. 1-3.