Explore Clearwater's BayCare Ballpark
Welcome to Clearwater's BayCare Ballpark, where the sun shines all year long and future Phillies get their start. Begin your day by taking a stroll down America's best beach and end it at the Spring Training home of baseball's oldest continuous one-name, one city franchise.
Clearwater Threshers (Single-A affiliate of the Philadelphia Phillies since 1985)
Established: 1985
Ballpark: BayCare Ballpark (opened 2004)
League: Florida State League
Championships: 1993, 2007
Notable Alumni: Jim Thome, Ryan Howard, Cole Hamels, Cliff Lee, Jimmy Rollins, Scott Rolen, Curt Schilling, Chase Utley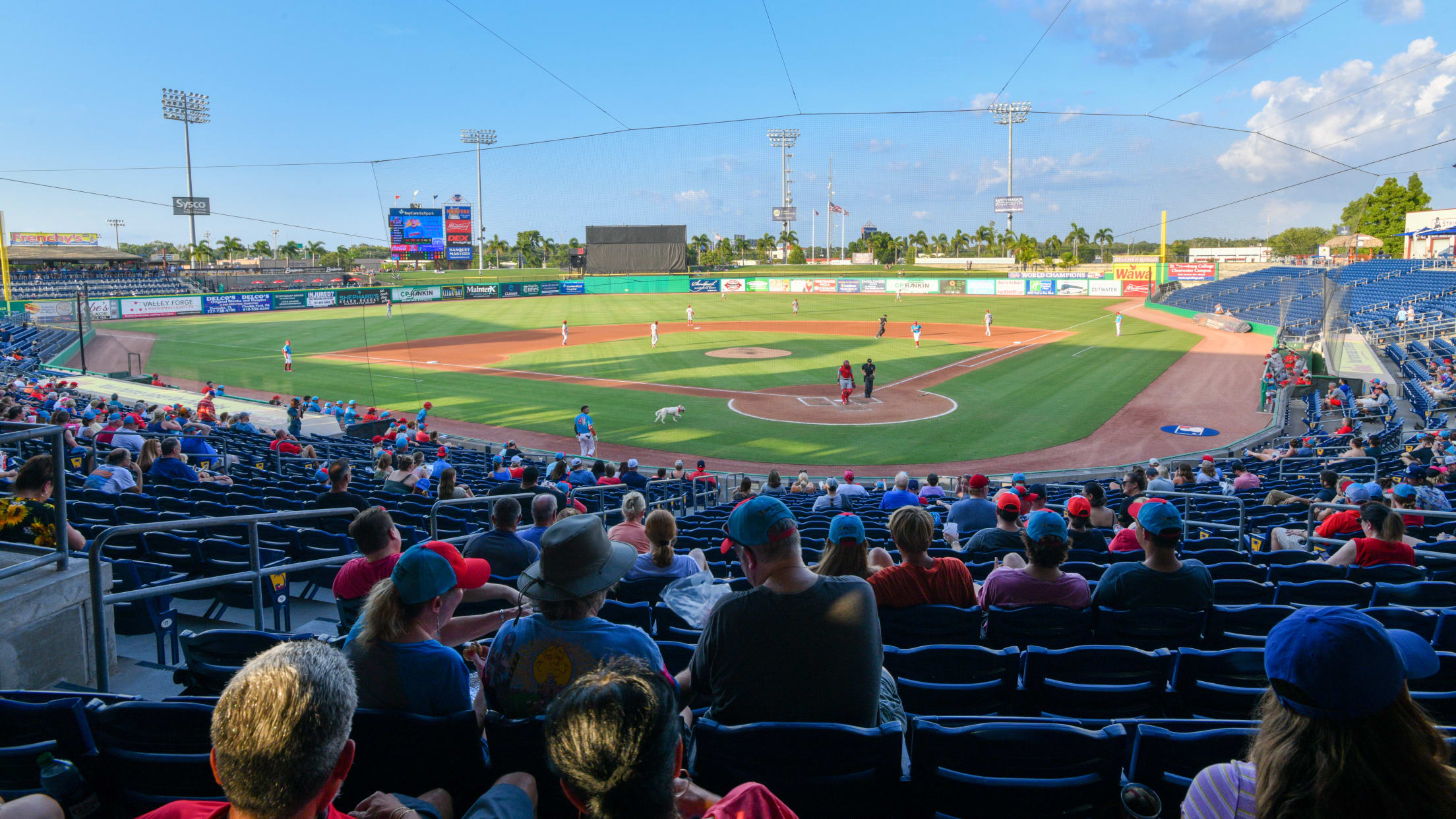 The Clearwater Threshers are located in Clearwater, Fla., on the Gulf Coast of the Sunshine State. The club has been a Phillies affiliate since its inception, first donning the name of its parent club before changing to the Threshers as part of a rebrand when the team changed stadiums in 2004. The club played in Jack Russell Memorial Stadium from 1985-2003, and their current stadium went through three different names before adopting its current moniker in 2021 -- Bright House Networks Field, Bright House Field and Spectrum Field.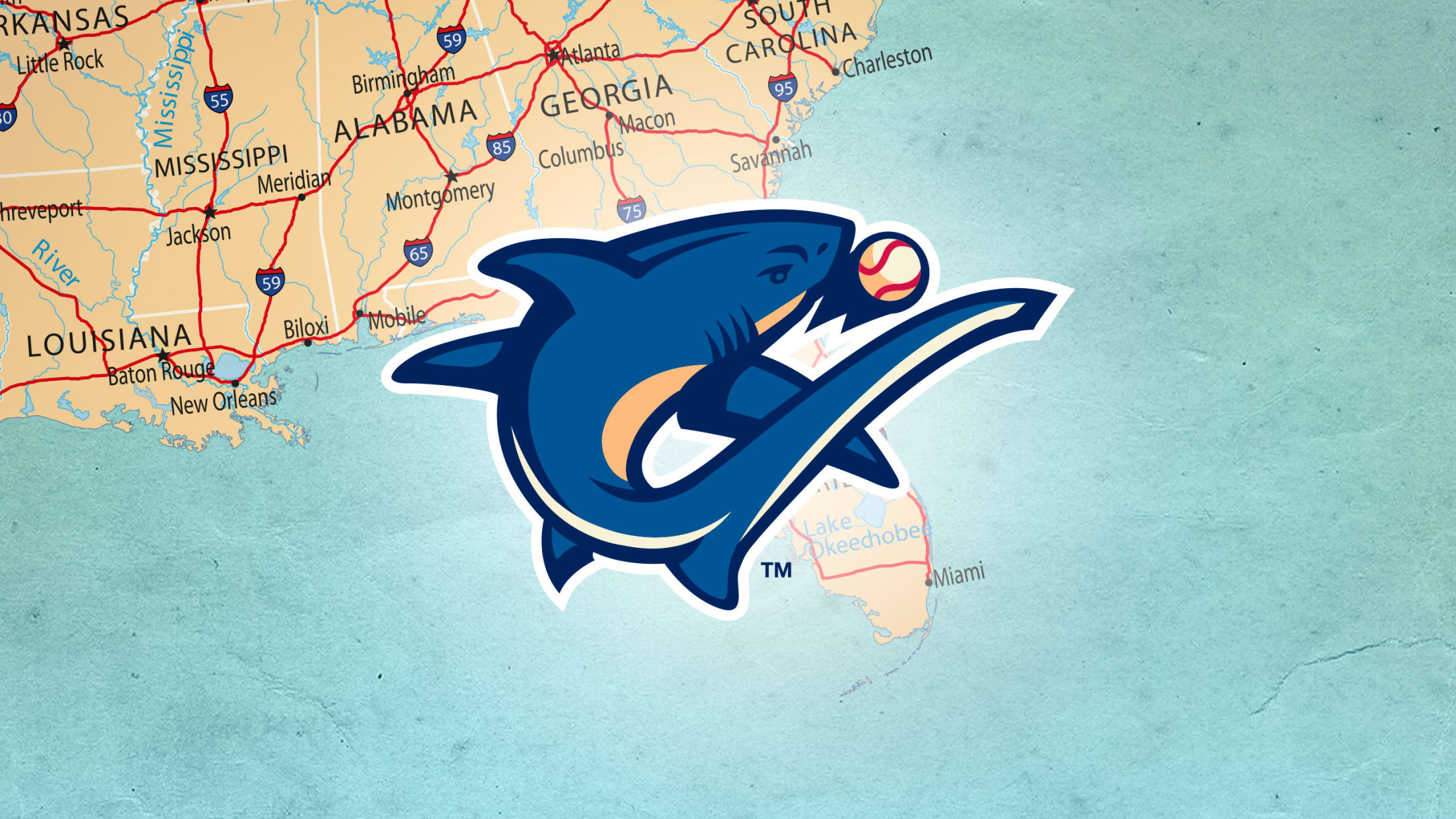 The Phillies have called Clearwater their Spring Training home since 1947, but the Threshers didn't come to be until 1985. The club's Single-A affiliates have gone through several different name and location changes, but right before they became the Threshers, they were the Peninsula Pilots in Hampton, Va., a club that eventually evolved into the Nationals' current High-A affiliate, the Wilmington Blue Rocks.
Like many Minor League teams, the Threshers often adopt an alternate identity. On the last Friday home game of the month, the club becomes the Beach Dogs, in tribute to calling one of the best beaches in the nation their home. You can even bring your dog to the park on select days, with dog ticket proceeds benefitting local pet charities.
BayCare Ballpark
Ballpark location (via Google Maps)
Threshers Roster
Threshers Schedule
601 N, 601 Old Coachman Road
Clearwater, FL 33765
727-712-4300
Capacity: 8,500
Dimensions: left field, 329 feet; center field, 408 feet; right field, 330 feet
Park Factors (2021-22)
100 = league average
Runs: 106 | Homers: 114 | Hits: 101
Florida State League environment: 4.66 runs per team per game (lowest among 11 full-season leagues)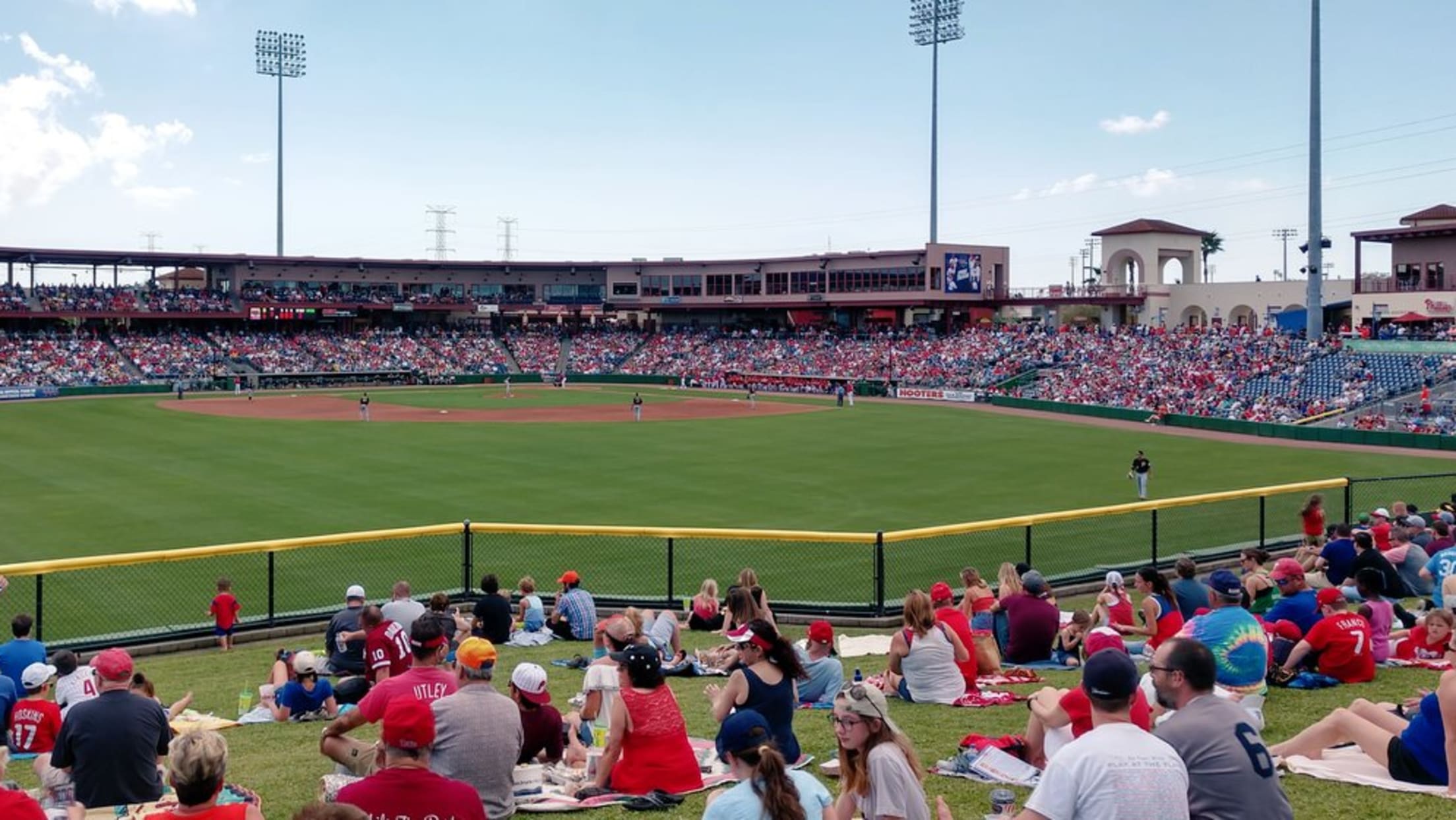 In addition to hosting the Phillies' Spring Training complex, this city is home to one of the best beaches in America -- in fact, Clearwater Beach was named the best beach in the US by TripAdvisor in 2019, in no small part because of its white sand, breathtaking sunsets and year-round entertainment.
Clearwater is one of the three cities that make up the Tampa Bay Area, where baseball is aplenty. BayCare Ballpark pushes up against Route 19, which travels north-south before merging into I-275 where the Sunshine Skyway Bridge begins. The park sits on the east side of Clearwater, about two miles from Old Tampa Bay, while the famed beach is to the west.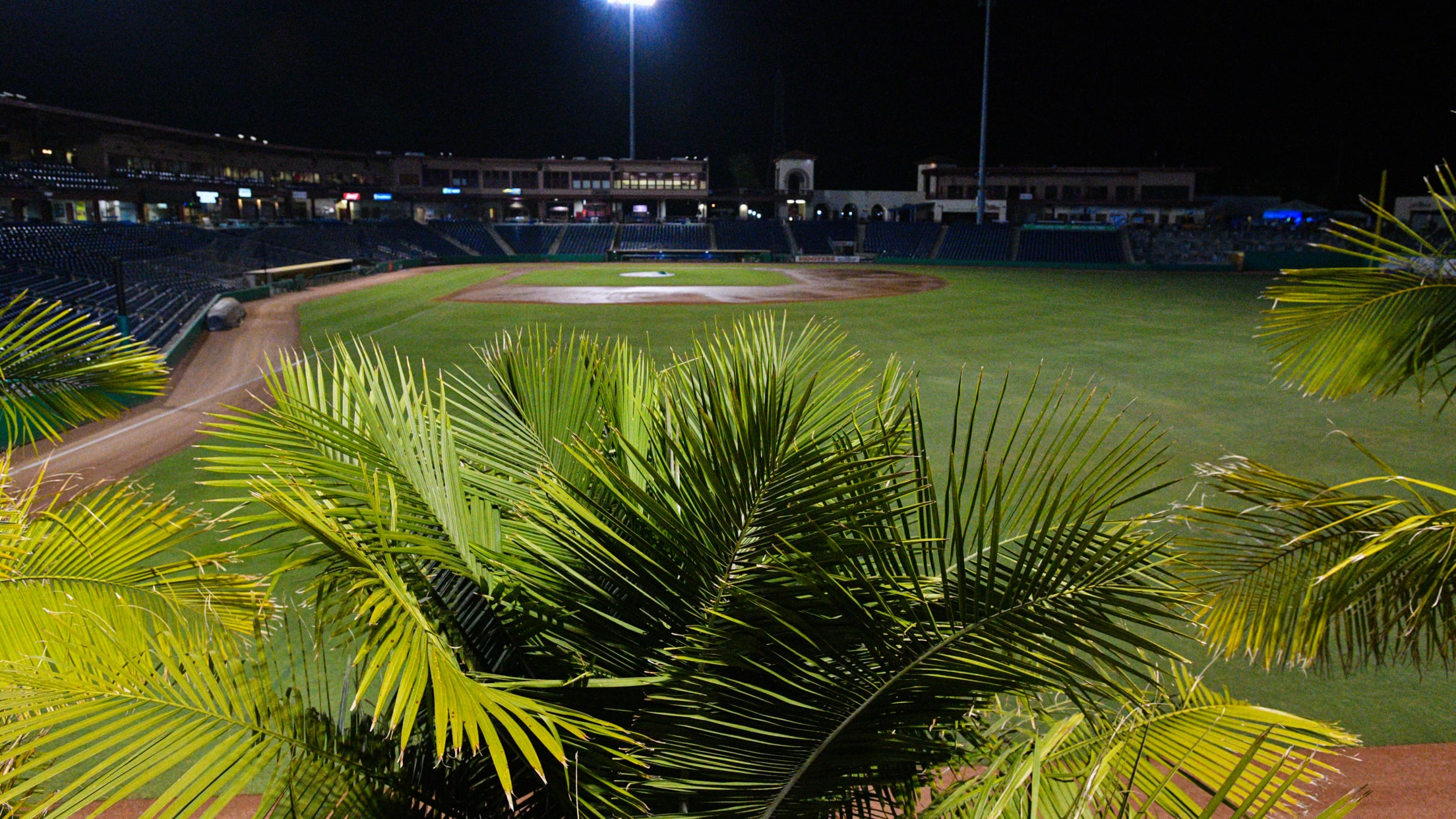 In front of the west entrance is a statue of Steve Carlton titled The Ace, which depicts the Hall of Famer in his windup atop a fountain. The park also celebrates the Spanish-style architecture of the region, with large structures featuring barrel-shaped tile roofs, thick stucco and dramatic arches with minimalist touches.
Fans who proceed through the west entrance will walk up a flight of stairs and enter the third-base concourse. Continuing left would first bring you to the Tiki Pavilion, a bar featuring a variety of drinks and first-come first-serve seating. Next to the pavilion is the bullpen area, then the berm in both left- and right-center field. Fans who take a right after entering through the west gate will continue onto the rest of the concourse, which eventually ends in right field.
The park offers standard field-level seating as well as a variety of other options. There are three picnic terraces in left field as well as luxury suites and club seating on the second level behind home plate.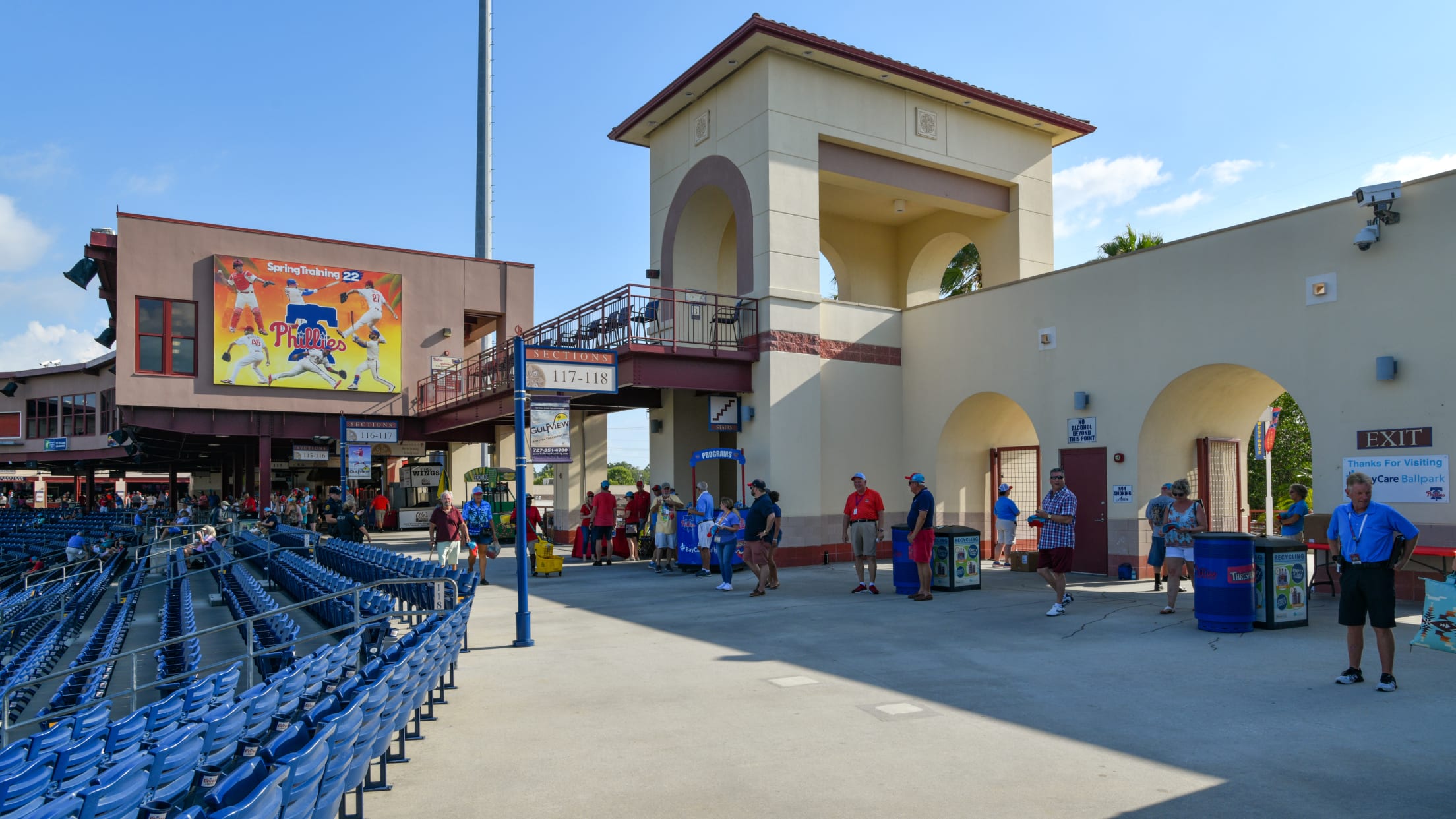 Concessions
What would a Phillies affiliate be without a good place to grab a cheesesteak? Even 1,000 miles away from the city of brotherly love, fans can treat themselves to a Philly staple at the Homerun Grille behind home plate. You can also purchase standard ballpark fare here. On the first-base concourse, you can visit the Strikeout Cafe for hot dogs and sandwiches. Also on the first-base side is Westshore Pizza, which also offers a meatball sub. Over on the third-base concourse, you can grab boneless wings at Abe's Place Tap & Grill, sliders at Pete & Shorty's and ice cream at the Pineapple Shack Island Creamery.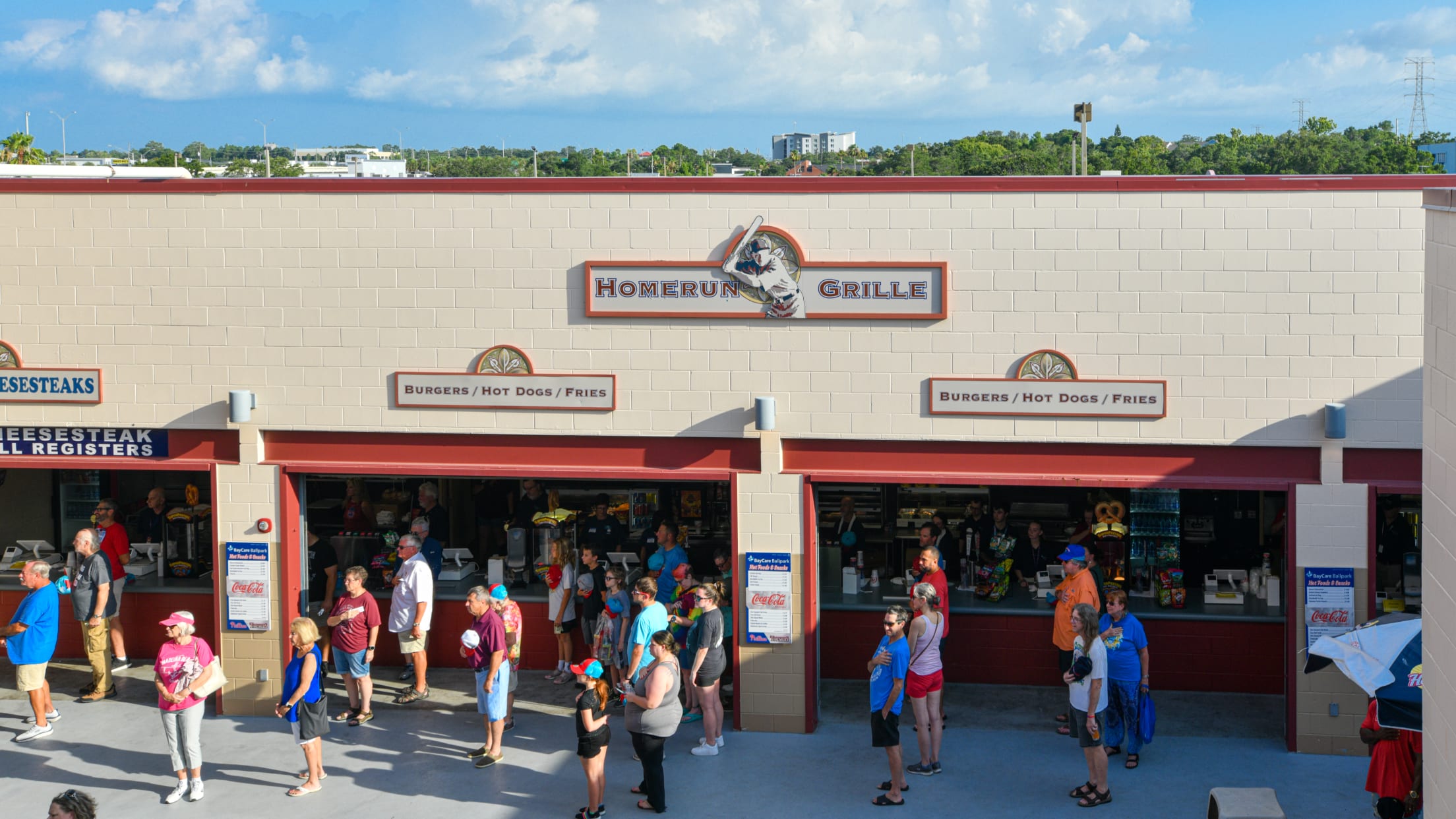 Mascot
In keeping with the Phillies' style, the Threshers' mascot is a shark named Phinley. He sports either an orange Hawaiian shirt with white flowers or a blue shirt with the Threshers cap insignia and pairs it with some board shorts. The cuffs on both garments are cut up to look like shark bites. Phinley always has the biggest smile at the ballpark -- wouldn't you if you lived at the beach?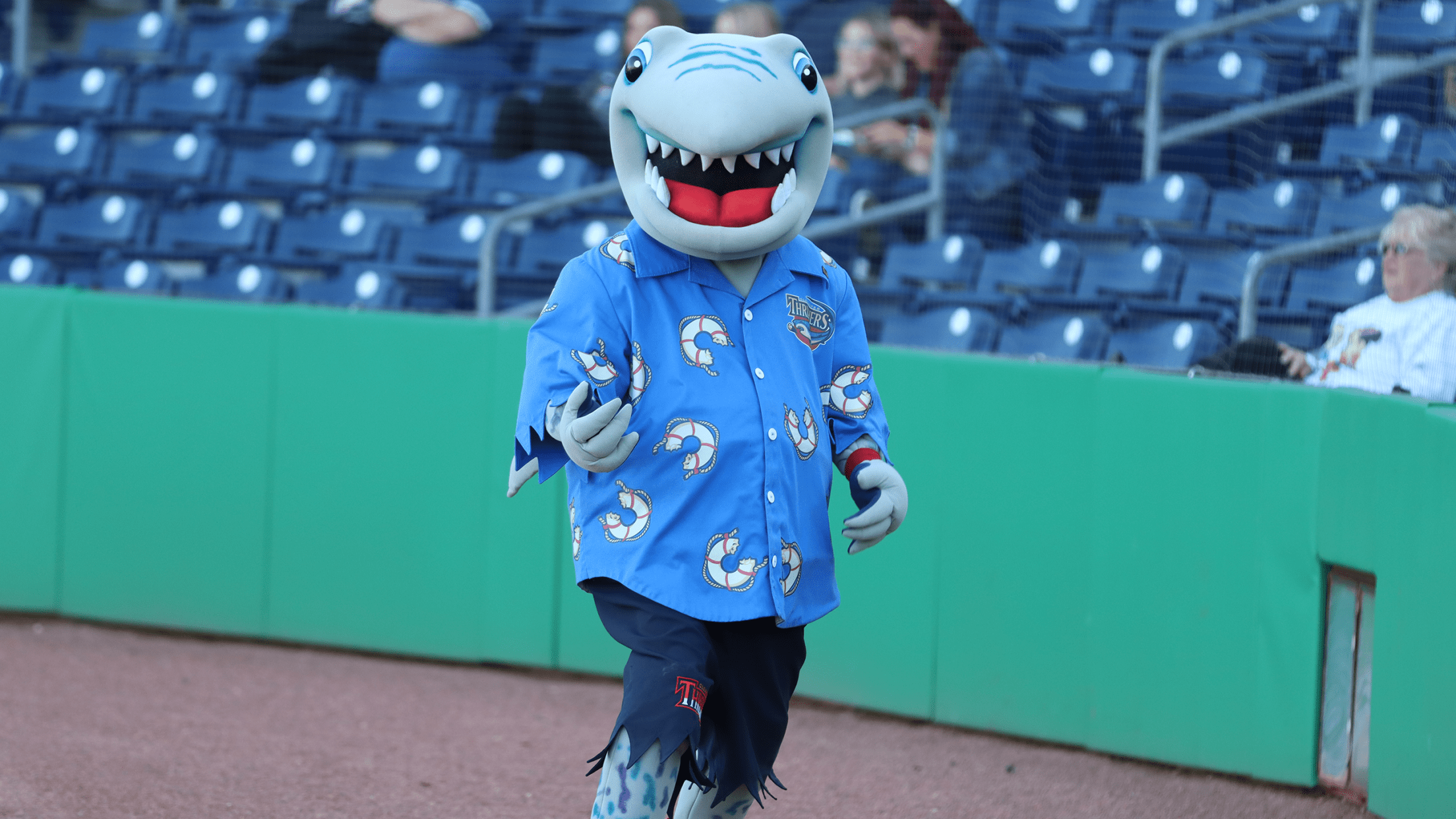 Where to Stay
Headed to the stadium and looking for a hotel nearby? Your Wyndham is waiting. As the Official Hotel of Minor League Baseball, Wyndham Hotels & Resorts welcomes baseball fans with a portfolio of 24 trusted brands. Find Hotels by Wyndham closest to the ballpark below and book now at wyndhamhotels.com.
• Super 8 by Wyndham Clearwater/St. Petersburg Airport
• Days Inn by Wyndham Clearwater/Gulf to Bay
• Howard Johnson by Wyndham Clearwater FL
• Safety Harbor Resort & Spa, Trademark Collection by Wyndham
• La Quinta Inn by Wyndham Clearwater Central
Local Attractions
Obviously, Clearwater Beach takes the cake here. Pier 60, named for State Route 60 that ends where the beach begins, boasts a fishing pier, playground, shops and restaurants that are open year round and deep into the night. The Beach Walk offers bike racks, water fountains and a general safe place for families, while also offering plenty of fishing spots.
If you want to be away from the water, the revamped Cleveland Street district offers 3.5 miles of restaurants, bars and boutiques as part of a bustling downtown scene. You can catch a comedy show or a play at the Nancy and David Bilheimer Capitol Theatre, or pedal across the causeway on the Memorial Causeway Bike Trail.
Food and Drink
Whether you want to stay in town or head over to the beach, there are plenty of options around. Eight minutes northeast in Safety Harbor is Crooked Thumb Brewery, which offers a family-friendly indoor/outdoor space as well as two adorable cats that patrol the premises. Across the street from the park is Lenny's Diner, offering traditional breakfast fare if you're catching an afternoon game. Heading over to Clearwater Beach, there are a plethora of grills, cafes and bars along Pier 60.
Moving On
There is certainly no shortage of baseball to enjoy in Florida. Just 10 minutes north is Dunedin, where the Blue Jays' Single-A affiliate plays. Drive 25 minutes east across the causeway and you'll reach the Yankees' Single-A affiliate in Tampa. Lakeland, home of the Tigers' Single-A affiliate, is about an hour's drive east, while Pittsburgh's Single-A affiliate plays about 45 minutes south in Bradenton. In total, there are 12 MiLB teams in Florida to check out, ranging from Pensacola in the panhandle down to Fort Myers on the state's west coast.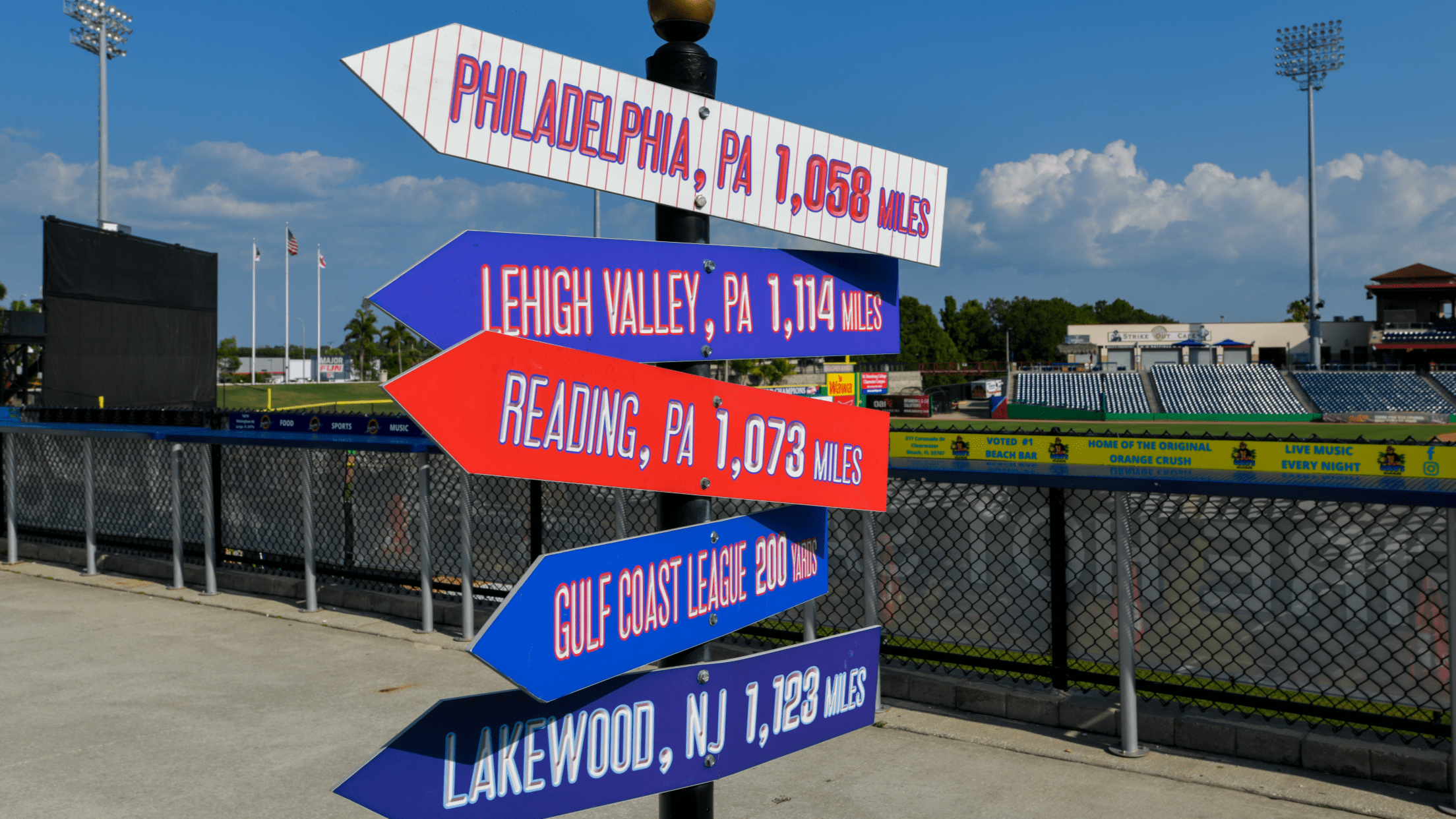 The Road to Philadelphia
While the Threshers get to enjoy playing at the Phillies' Spring Training complex all year, they are a ways away from Philadelphia's three other affiliates that are all located within 75 miles of Citizens Bank Park -- the High-A BlueClaws in Lakewood, N.J., the Double-A Fightin Phils in Reading, Pa., and the Triple-A IronPigs in Lehigh Valley, Pa.
Single-A: Clearwater Threshers
High-A: Jersey Shore BlueClaws
Double-A: Reading Fightin Phils
Triple-A: Lehigh Valley IronPigs