Explore Vancouver's Nat Bailey Stadium
Welcome to Nat Bailey Stadium, where the fish run (literally), Blue Jays prospects get ready for a big jump and fans north of the border prove that baseball is an international game -- even in the Minors.
Vancouver Canadians (High-A affiliate of the Toronto Blue Jays since 2021, Class A Short-Season affiliate of the Blue Jays from 2011-20)
Established: 2000
Ballpark: Nat Bailey Stadium (opened in 1951 as Capilano Stadium)
League: Northwest League
Notable Alumni: Rich Harden, Sean Doolittle, Nelson Cruz, Noah Syndergaard, Marcus Stroman
Championships: 2011, 2012, 2013, 2017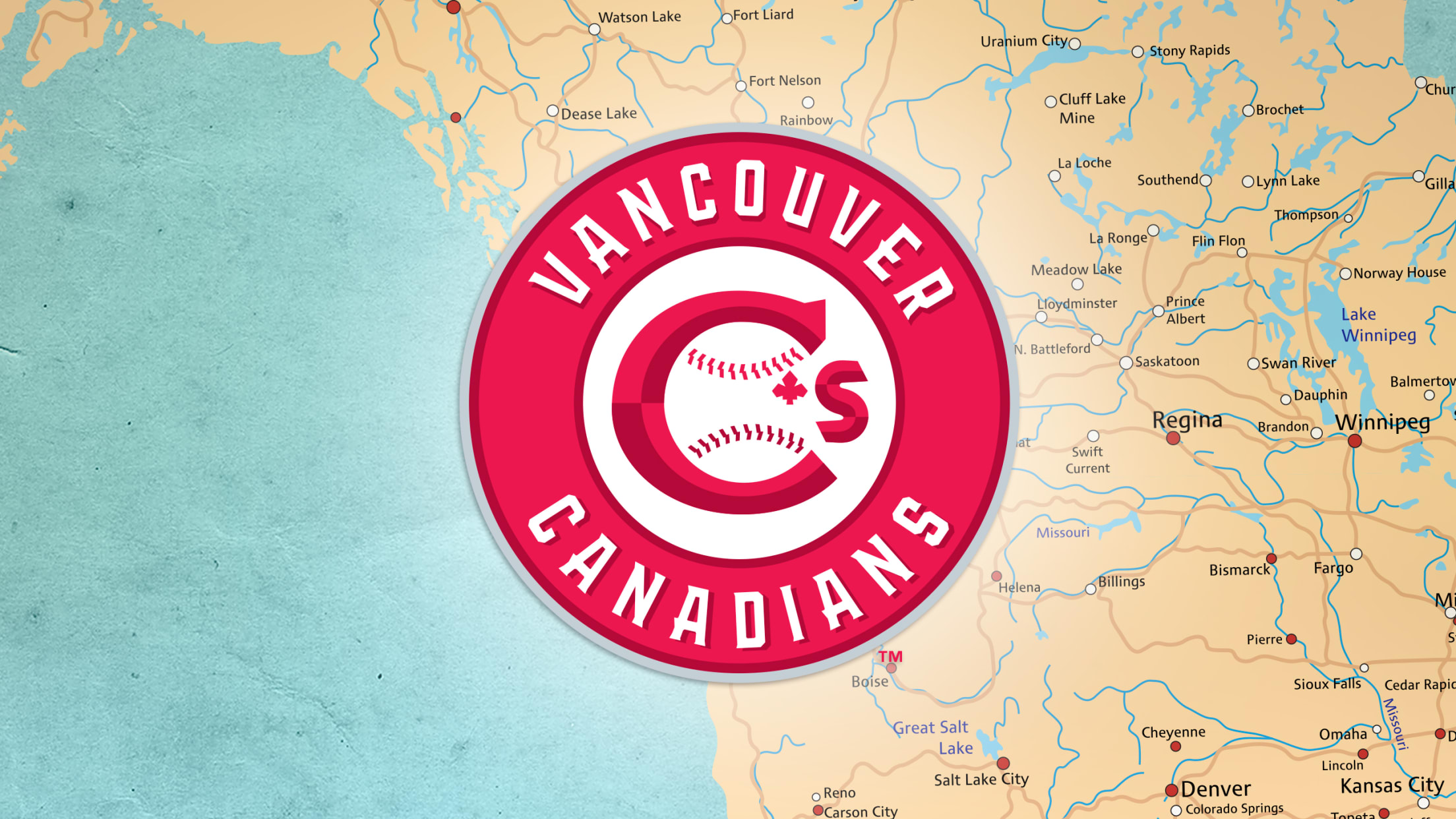 As the lone Minor League team representing the great nation to the States' north, the Canadians earn their moniker. Baseball history goes back a long way in Vancouver, which continuously fielded a Minors team from 1978-2019, participated in the Western International League and Pacific Coast League with only short interruptions between 1937-1969, and was a charter city of the historic Northwestern League in 1905.
Nat Bailey Stadium
Google Maps
Canadians Roster
Canadians Schedule
4601 Ontario St.,
Vancouver, British Columbia V5V 3H4,
Canada
604-872-5232
Capacity: 6,500
Dimensions: left field, 320 feet; center field, 385 feet; right field, 335 feet
Park Factors (2021-22)
100 = league average
Runs: 92 | Homers: 98 | Hits: 90
Northwest League environment: 4.97 runs per team per game (sixth-highest among 11 full-season leagues)
The current iteration of the Canadians was founded in 2000 for the Class A Short Season Northwest League -- taking the place of the historic Pacific Coast League Canadians, who moved to Sacramento and became the River Cats in '00 -- and moved up to full-season ball at the High-A level in the newly restructured Minors for the 2021 season. Pandemic-related border restrictions forced the Canadians to play their home games at Hillsboro's Ron Tonkin Field that year, amounting to a stretch of 936 days without a game in the yard.
Features
Named for a Vancouver restaurateur and tireless baseball promoter, Nat Bailey Stadium has a beauty based in simplicity. In the best possible way, a gorgeous copse of trees beyond the outfield fence gives Nat Bailey Stadium the feeling of a small-town ballpark even when fans pack the stands -- which is often. The Canadians have been known to bring in 6,000 fans to noon games ("Nooners at the Nat," in local parlance) on Fridays, and they were more or less the perennial attendance leaders during the team's short-season era.
Steeply pitched aisles and an open seating bowl enhance the intimate atmosphere, creating an instant community among the crowd rather than fostering an environment where one feels connected only to one's particular section.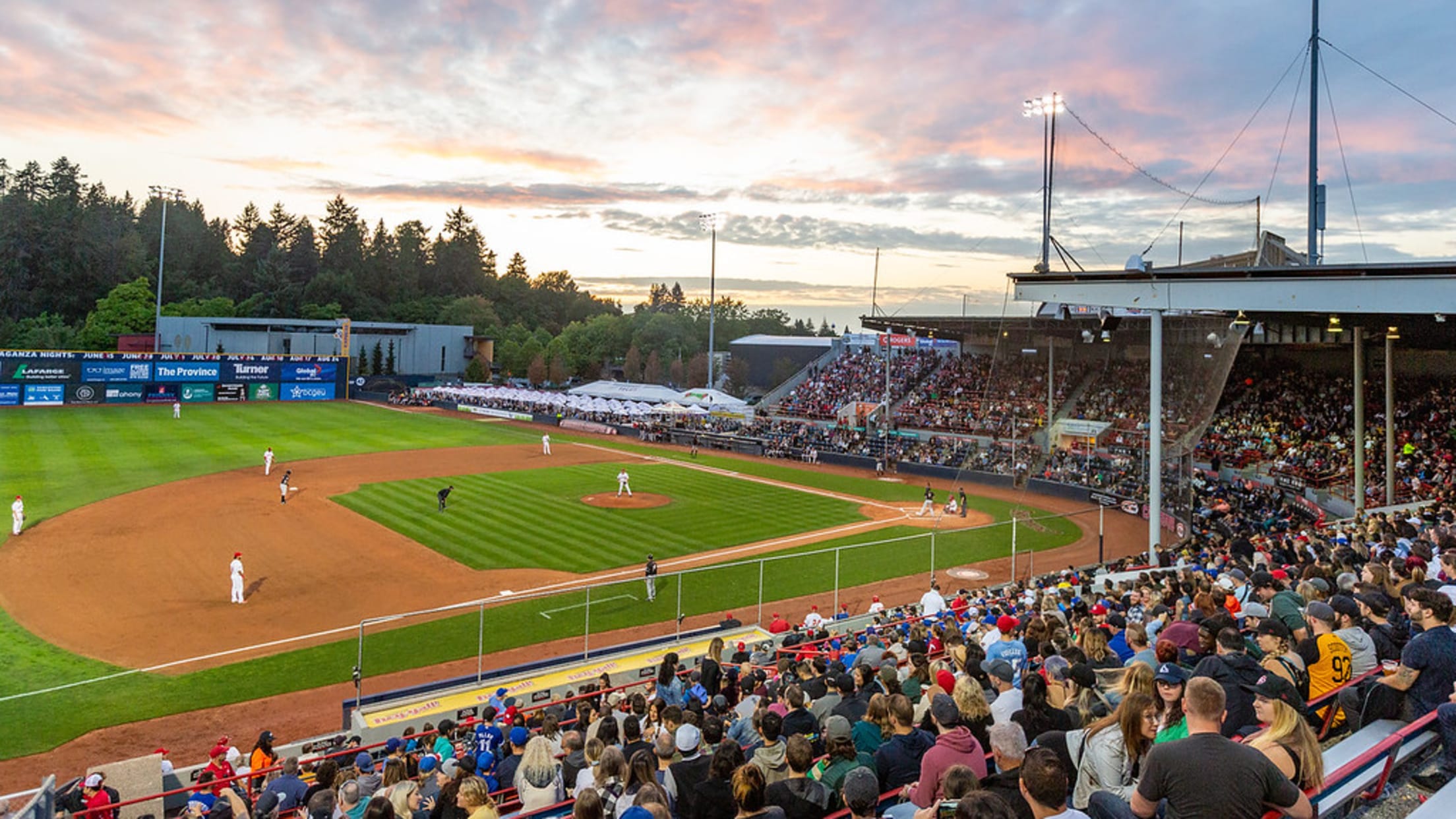 This layout puts an emphasis on the game itself. The Vancouver front office isn't afraid to get creative, but when you've got a park like this, where fans naturally lock in on every play and excitement goes 'round the park like the wave, the wise move is to let baseball be the star.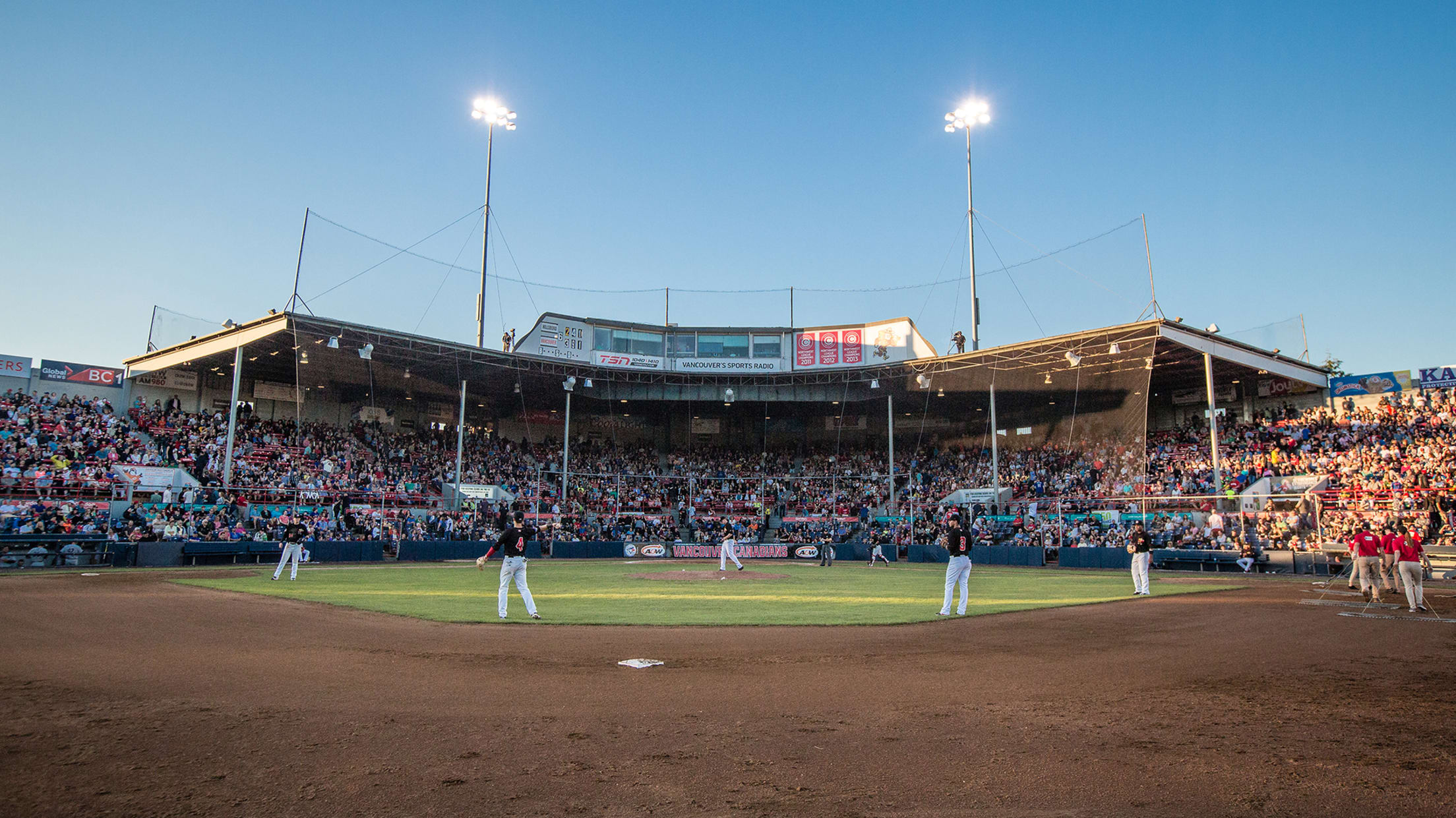 One exception to this approach -- a wonderful, blessed exception -- is the Sushi Mascot Race. Featuring Ms. BC Roll, Mr. Kappa Maki, Chef Wasabi and Sadaharu Soy (named after Japanese home run king Sadaharu Oh), the race is always fresh and hotly contested.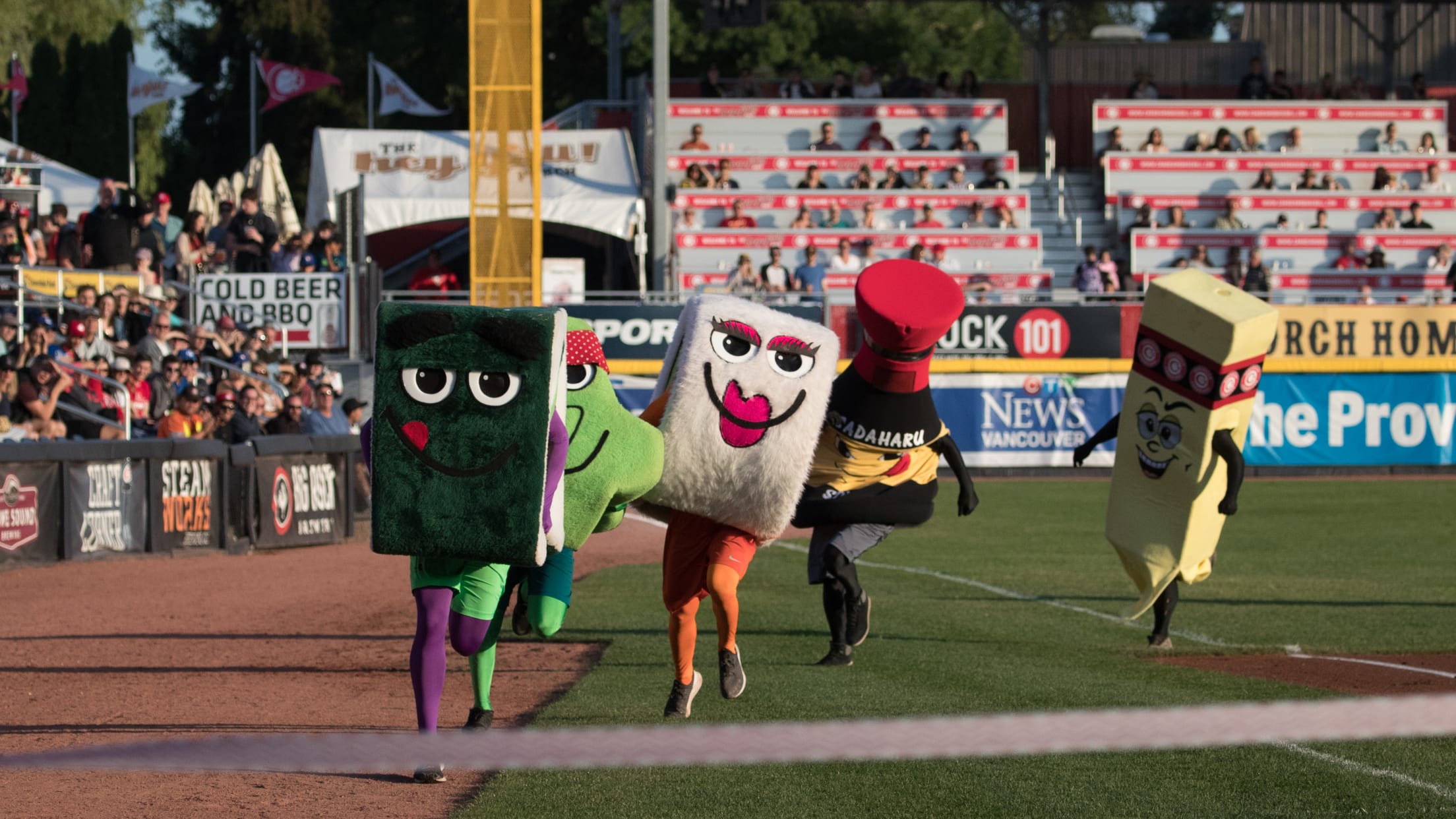 Whether cheering on the Canadians or an anthropomorphic representation of a piece of fish encircled in seaweed and rice, the Vancouver faithful generate a unique Nat Bailey Stadium shared sense of fun. They, as much as any thing about the team or the stadium itself, make it an overwhelming friendly and easy-going ballpark -- this is Canada, after all.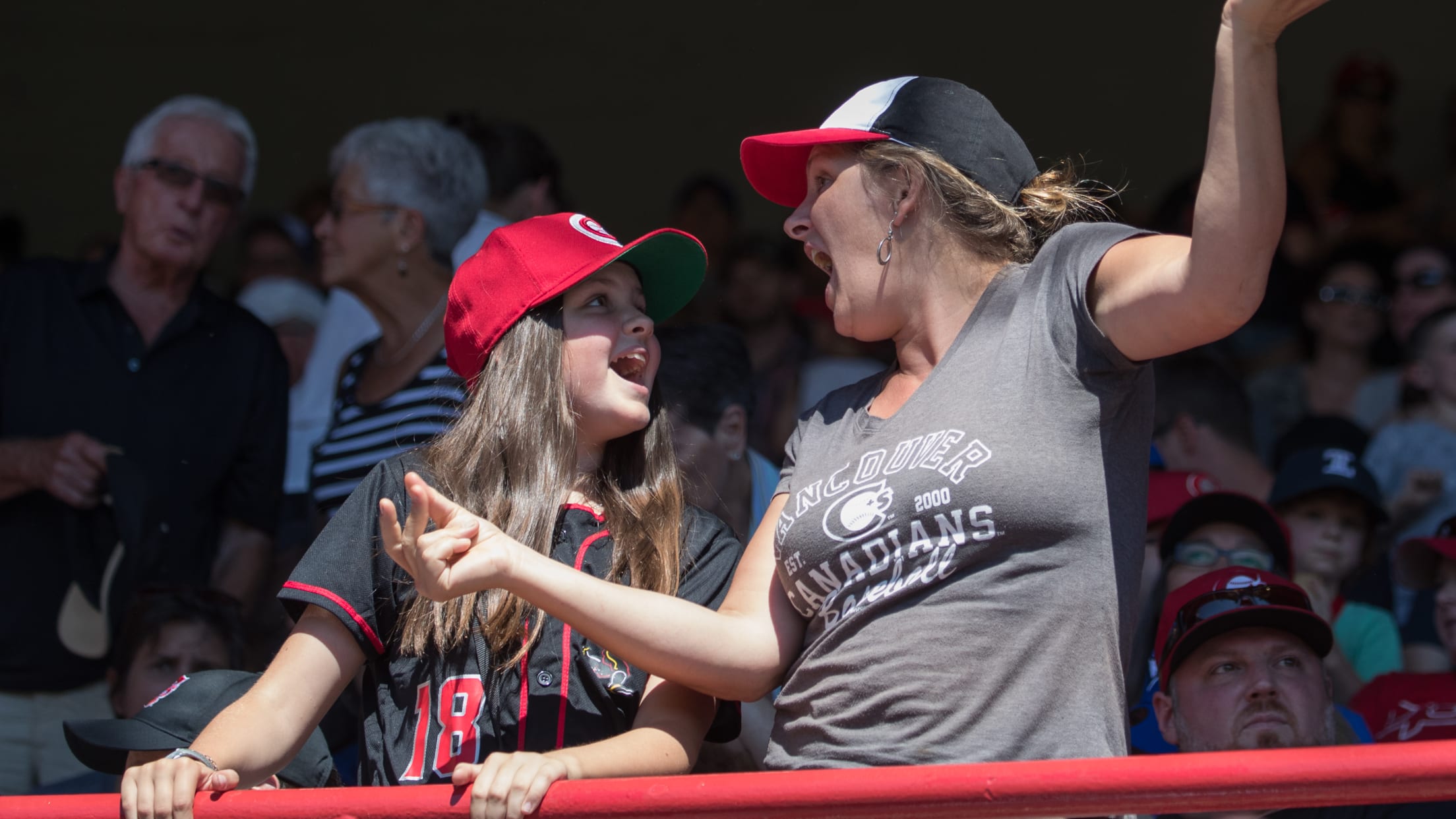 Concessions
There's a reason Canadians games feature a sushi race; Vancouver is one of the great sushi cities of the world. If "sushi at a baseball game" carries connotations of high-rollers and big spenders in big league parks, at Nat Bailey Stadium it's just an example of a Minor League club celebrating fan-favorite local cuisine. Dig in without pretense or fear of judgment.
Those who hunger for something unique to Nat Bailey Stadium but also want to keep their culinary explorations within the realm of commonly agreed-upon ballpark cuisine need not fret. Vancouver's new-for-2022 Nacho Grande are topped with brisket, and the Yard Dog will meet your frankfurter craving and then some. It is three feet long. Seriously.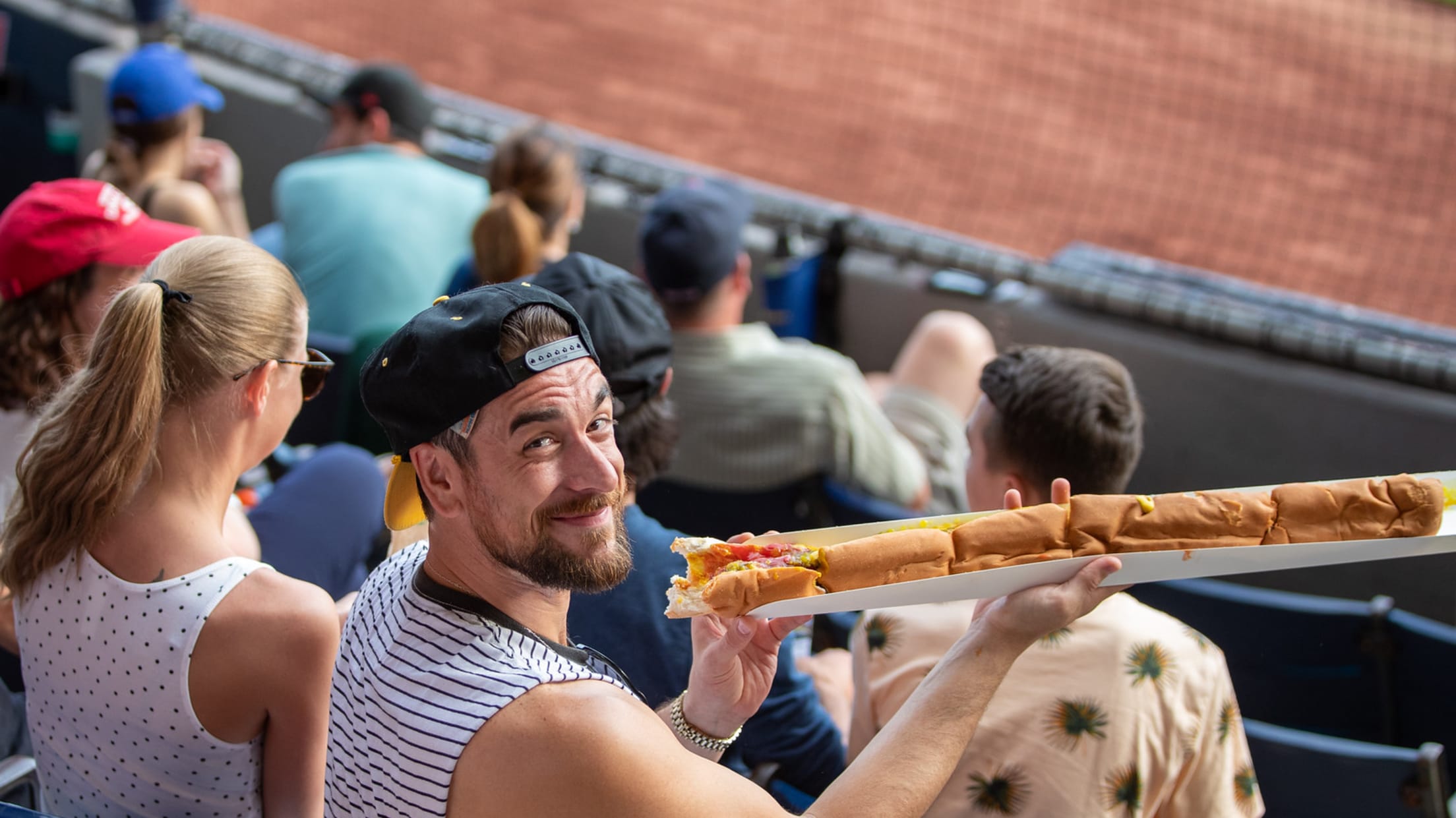 Let's say poutine is the first thing that pops into your mind when you think of a trip to Canada. Let's say you then start thinking that poutine is more of a Quebec thing, and even if British Columbia does dig poutine, you're not very likely to be able to get a fun twist on the classic dish at a Minor League Baseball game.
You'll never be more pleased to have been wrong. One of the Canadians' most popular concession items is the Pulled Pork Tottine, which is a tater-totty take on poutine topped with, well, pulled pork.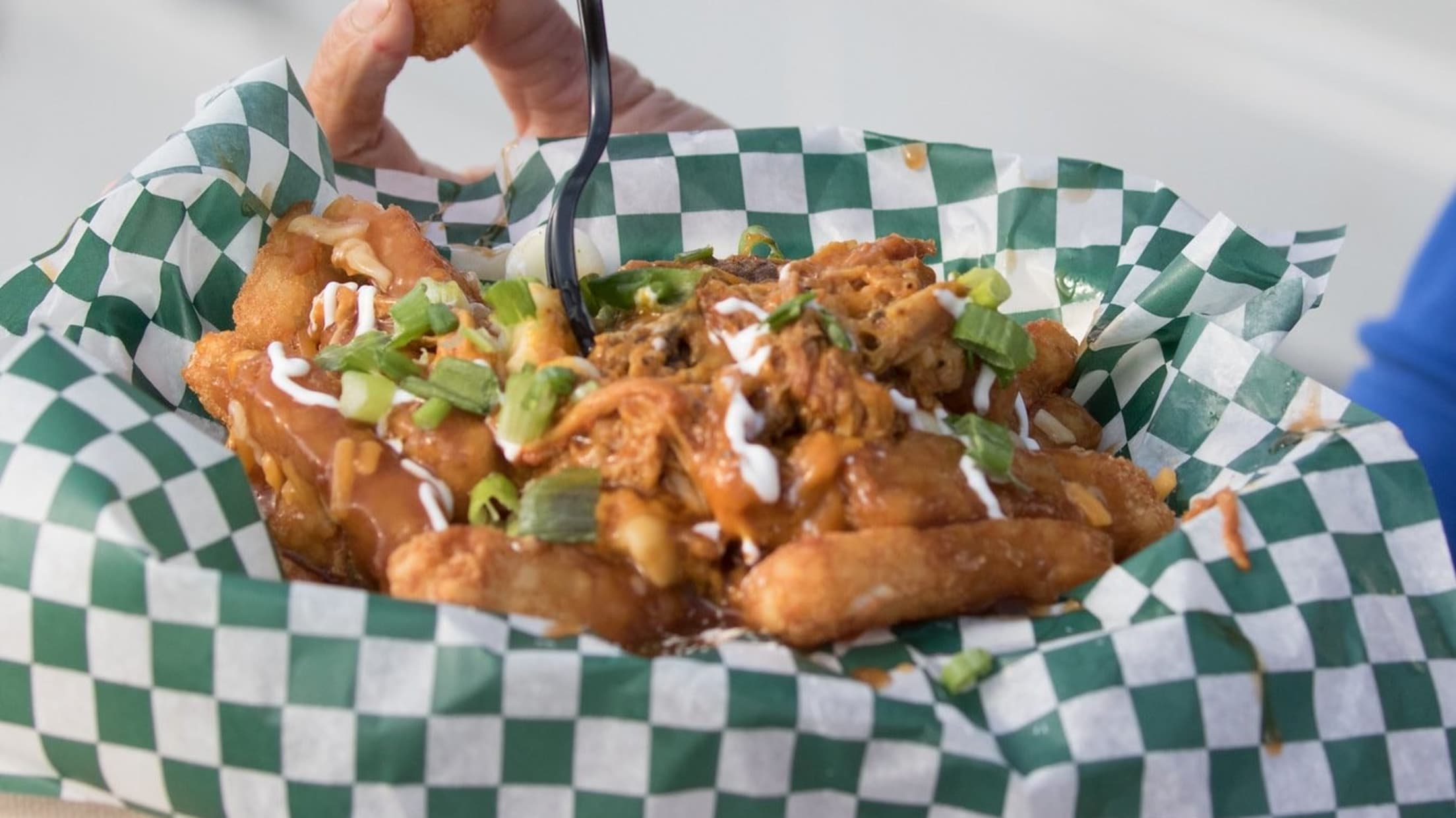 Somebody somewhere once said Canada tends to enjoy its beer. A number of noteworthy brews can be quaffed at Nat Bailey Stadium.
Sleeman Breweries dates back to 1834 and is a bona fide part of Canada's cultural history. Particularly if you're visiting from the States or elsewhere in the world, a few sips of Sleeman Original Draught might be a nice topper to your Canadians game experience.
Right in the park, you can also check out Blue Buck Ale or Dinosour Pink Lemonade Sour Ale from Phillips Brewing, which is the biggest British Columbia-based craft beer producer, and beer from several other local (and locally beloved) craft breweries -- Steamworks Brewing, Parallel 49, Main Street Brewery and Bomber Brewing, for example.
There's no need to despair if beer isn't your bag, but you're still in the mood for an adult beverage. The Canadians proudly serve Nutrl Vodka Sodas, Tempo Gin Smash, Okanagan Cider and Yes Guy Hard Ice Tea.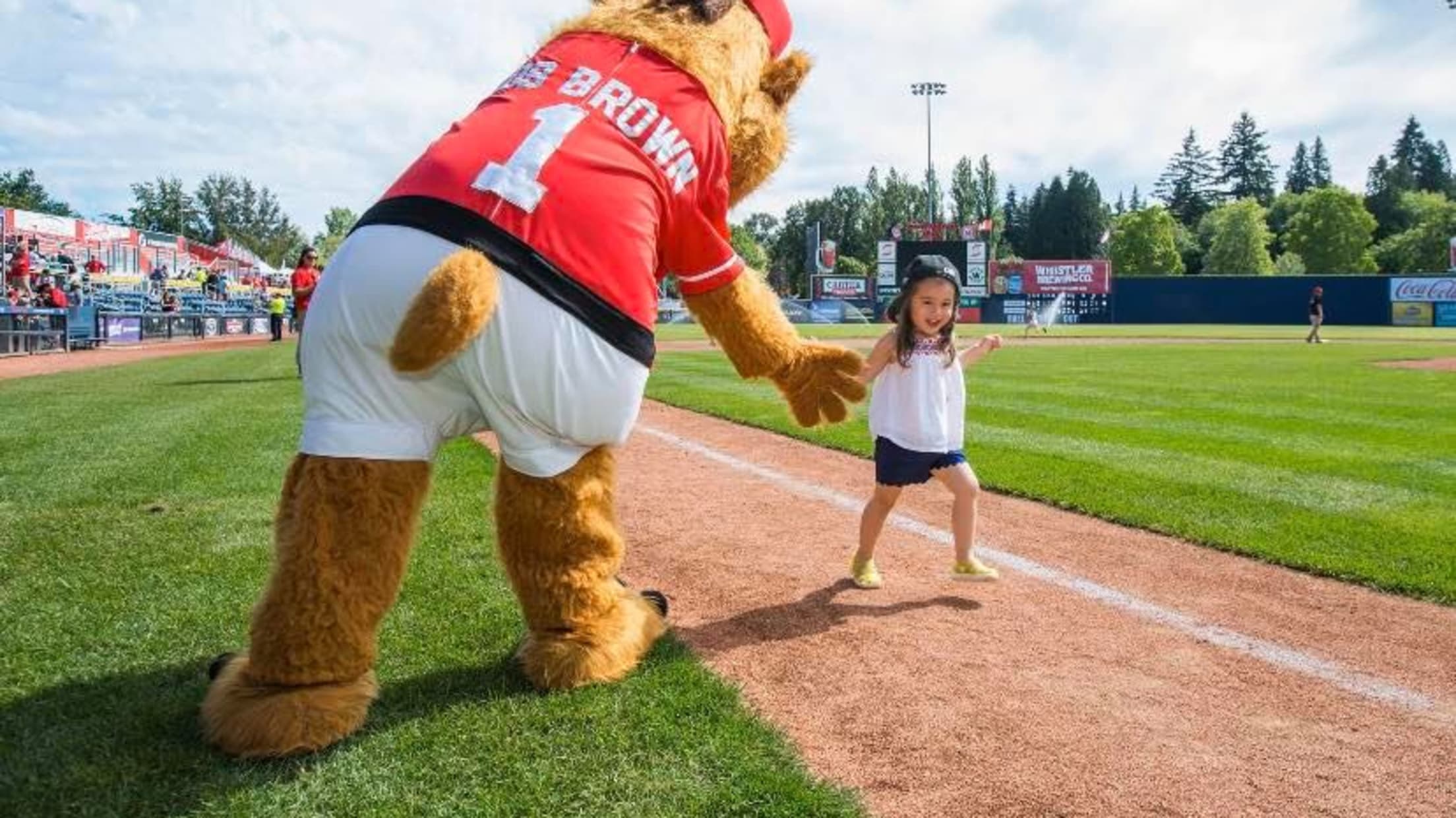 Mascot
Named for the former player and local baseball magnate who instigated the construction of the Canadians' ballpark back in the early '50s, Bob Brown Bear is as loveable a mascot as anybody would reasonably hope to find.
If you run into him, don't forget to get a bear hug -- his specialty.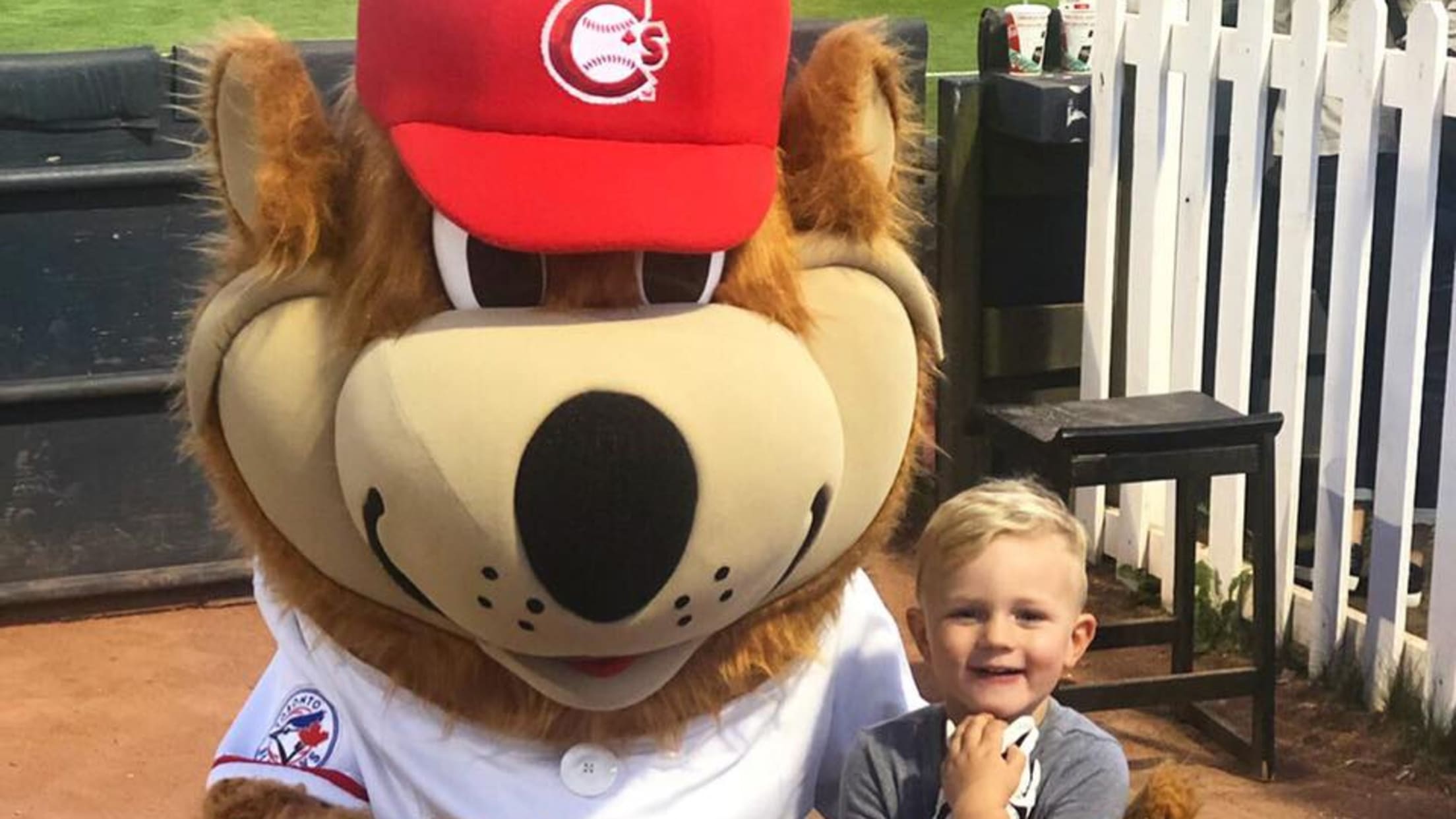 Where to Stay
Headed to the stadium and looking for a hotel nearby? Your Wyndham is waiting. As the Official Hotel of Minor League Baseball, Wyndham Hotels & Resorts welcomes baseball fans with a portfolio of 24 trusted brands. Find Hotels by Wyndham closest to the ballpark below and book now at wyndhamhotels.com.
• Days Inn by Wyndham Vancouver Downtown
• Days Inn by Wyndham Vancouver Airport
• Days Inn & Suites by Wyndham Langley
• La Quinta Inn by Wyndham Vancouver Airport
• Abercorn Hotel, Trademark Collection by Wyndham
Local attractions
With over 2.6 million people in the metropolitan area, Vancouver is one of the liveliest and most diverse cities in the Minor Leagues. Whatever fun things there are to do anywhere, there's a good chance you'll find a British Columbia version in or around Vancouver. There are also things you simply cannot find any other place.
It's an astonishingly green city, with beautiful public spaces everywhere you turn and innumerable institutions and museums dedicated to nature mixed in with venues that speak to a vibrant, multicultural city. Within a couple minutes' walk of Nat Bailey Stadium, in fact, is Queen Elizabeth Park, which houses the Queen Elizabeth Quarry Gardens, the Rose Garden of Queen Elizabeth Park, the Bloedel Conservatory (an aviary) and more.
The VanDusen Botanical Garden -- home to over 7,500 plant species and spread over 55 acres -- is just another few blocks west.
A drive of about 15 minutes puts you at any number of beautiful spaces on English Bay, False Creek or Vancouver Harbor.
You could spend the better part of a day at Vanier Park in the Kits Point area. The Vancouver Academy of Music (home of the VAM Symphony Orchestra), the Museum of Vancouver, the Vancouver Maritime Museum, the Bard on the Beach Shakespeare Festival and the Gordan Southam Observatory are all right here.
Another waterfront public greenspace -- Stanley Park -- captured the heart of MiLB.com's Benjamin Hill back in 2012.
A skipping stone's toss away is Granville Island Public Market, a must-stop for foodies.
Foodies will also have drawn a big circle on their maps around Chinatown -- one of the world's largest -- but there's much more to do there besides eat. Dating to the British Columbia gold rush of the late 19th century, it's a historical commercial, arts and cultural center for the city's diaspora not just from mainland China but throughout the Asia-Pacific region. And in keeping with Vancouver's penchant for great green spaces, Chinatown also includes the Dr. Sun Yat-Sen Classical Chinese Garden.
If that history-rich neighborhood puts you in the mood to take a stroll back through time, head to Gastown. Named for English-born steamboat captain John "Gassy Jack" Deighton -- who opened Vancouver's first saloon in the late 1860s -- cobblestoned Gastown is considered contemporary Vancouver's first neighborhood. Today, Gastown is rife with hip cafes, cantinas, bistros and boutiques housed in Victorian buildings. One of the neighborhood's most popular attractions is the steam-powered clock on the corner of Water and Cambie Streets.
Vancouver is also known as "Hollywood North" (not to be confused with North Hollywood), for its popularity as a filming location, and you may want to check for notable spots from your favorite TV shows or movies. ("X-Files" fans, for example, will likely be interested in taking a 35-minute drive from Nat Bailey Stadium to the Grouse Mountain Skyride, or exploring any number of other locations from the show.)
There are world-class outdoors opportunities all over the southwestern corner of British Columbia. Within a matter of a few hours, travelers can be in Whistler (site of many events in the 2010 Winter Olympics) or the rainforest on Vancouver Island. If you're looking to hike, mountain bike (or, if you're in town early in the baseball season, ski), fish or go whale watching, you're going to love your options in the area.
Food and drink
You want to talk sushi? Locals love Toshi Sushi, Kishimoto Japanese Kitchen and the high-end Miku, but the best place to get sushi in Vancouver may be the place you find yourself nearest to when hunger strikes. It isn't two or three excellent spots that make Vancouver a heck of a sushi town; it's the high standard for sushi generally held in the city, fostered over generations by the influence of Japanese-Canadians, a blend of diverse food cultures and the geographic advantages of British Columbia.
Great culinary gifts inspired by or given directly from Asian immigration to Vancouver do not end with sushi, though. Baseball fans are likely to be interested in JAPADOG, offering Japanese and pan-Asian inspired takes on the hot dog (including at least one vegetarian option). JAPADOG has many locations, and a truck. Right by Nat Bailey Stadium, hit up Long's Noodle House for some dumplings you'll write letters home about.
Fans of fine dining might want to check out Nightingale.
Moving on
Depending on where you're visiting from, if you've come this far in a northwesterly direction, you may be tempted to hop on a flight continuing in the same direction for another six or seven hours to get to Fairbanks, Alaska, to catch the Midnight Sun Game or other summer collegiate Alaska Baseball League action.
But there are more practical, less resource-intensive options for continuing your baseball journey. In fact, you're in prime position to begin a tour of as much of the High-A West League as you're able.
Your first stop after customs is in Everett, Wash., to see the AquaSox (Mariners), about two hours down the road. While you're there, it only makes sense to catch a big league game in Seattle and the M's Triple-A affiliate, the Tacoma Rainiers. To get back on the Northwest League loop, swing eastward out to nigh on the Idaho line to see the Spokane Indians before circling down to the town of Wasco, where the Tri-City Dust Devils (Angels) play. Onward west-southwest to take in the Hillsboro Hops (D-backs) before wrapping things up a couple hours down the 5 Freeway with the Eugene (Ore.) Emeralds (Giants).
The Road to Toronto
It's a long one. If a Jays prospect goes in order from Single-A to the bigs, he makes stops in Florida (Dunedin Blue Jays), British Columbia, New Hampshire (Fisher Cats) and New York State (Buffalo Bisons) before stepping into the spotlight at Rogers Centre.
Single-A: Dunedin Blue Jays
High-A: Vancouver Canadians
Double-A: New Hampshire Fisher Cats
Triple-A: Buffalo Bisons