Explore Sacramento's Sutter Health Park
Welcome to Sutter Health Park, where there's never any doubt you're in the Golden West. Buy a ticket to watch the Sacramento River Cats claw their way to the top on behalf of California's capital city.
Sacramento River Cats (Triple-A affiliate of the San Francisco Giants since 2015)
Established: 2000
Ballpark: Sutter Health Park (opened in 2000 as Raley Field)
League: Pacific Coast League
Notable Alumni: A.J. Hinch, Barry Zito, Bobby Crosby, Eric Byrnes, Nick Swisher, Dallas Braden, Josh Donaldson, Mike Yastrzemski, Joey Bart
Championships: 2003, 2004, 2007, 2008, 2019 (Pacific Coast League)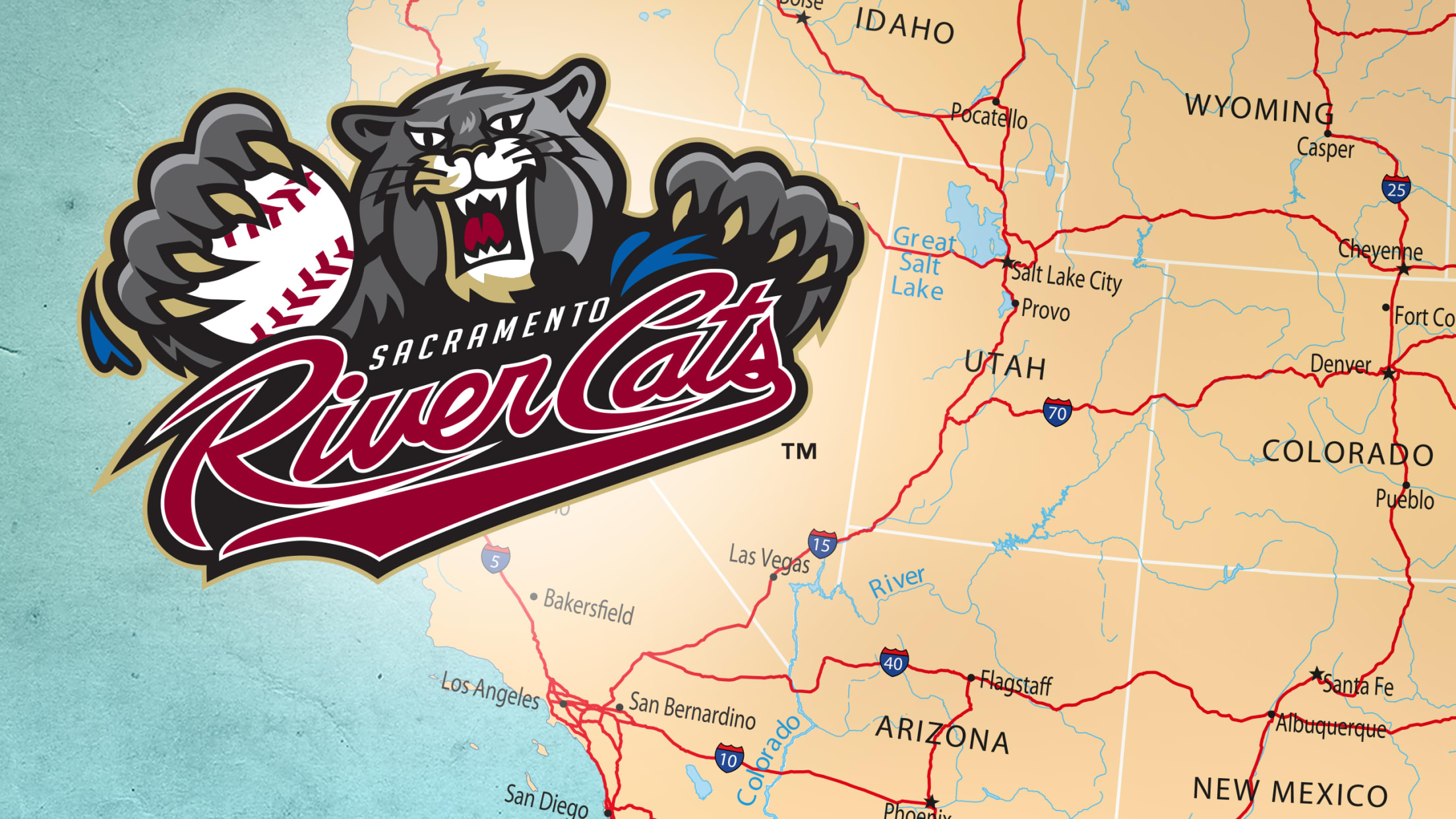 California's capital city is arguably the greatest American baseball town to never have had a big league team. Sacramento's love affair with the game goes back at least to the Gold Rush, with a slew of great players coming from the area and the local franchise serving as a stalwart through the glory days of the Pacific Coast League.
Somewhat inexplicably, the city was a Minor League desert from the late '70s until the new millennium, when Art Savage -- knowing Sacramento's history with the game and having identified it as the largest U.S. market without an affiliated team -- brought the River Cats. Savage died nine seasons later, but his vision is a reality, and his family continues to hold majority ownership and run the front office.
Sutter Health Park
Google Maps
River Cats Roster
River Cats Schedule
400 Ballpark Drive
West Sacramento, CA, 95691
916-376-4722
Capacity: 14,014
Dimensions: left field, 330 feet; center field, 403 feet; right field, 325 feet
Park Factors (2021-22)
100 = league average
Runs: 79 | Homers: 86 | Hits: 88
Pacific Coast League environment: 5.77 runs per team per game (second-highest of 11 full-season leagues)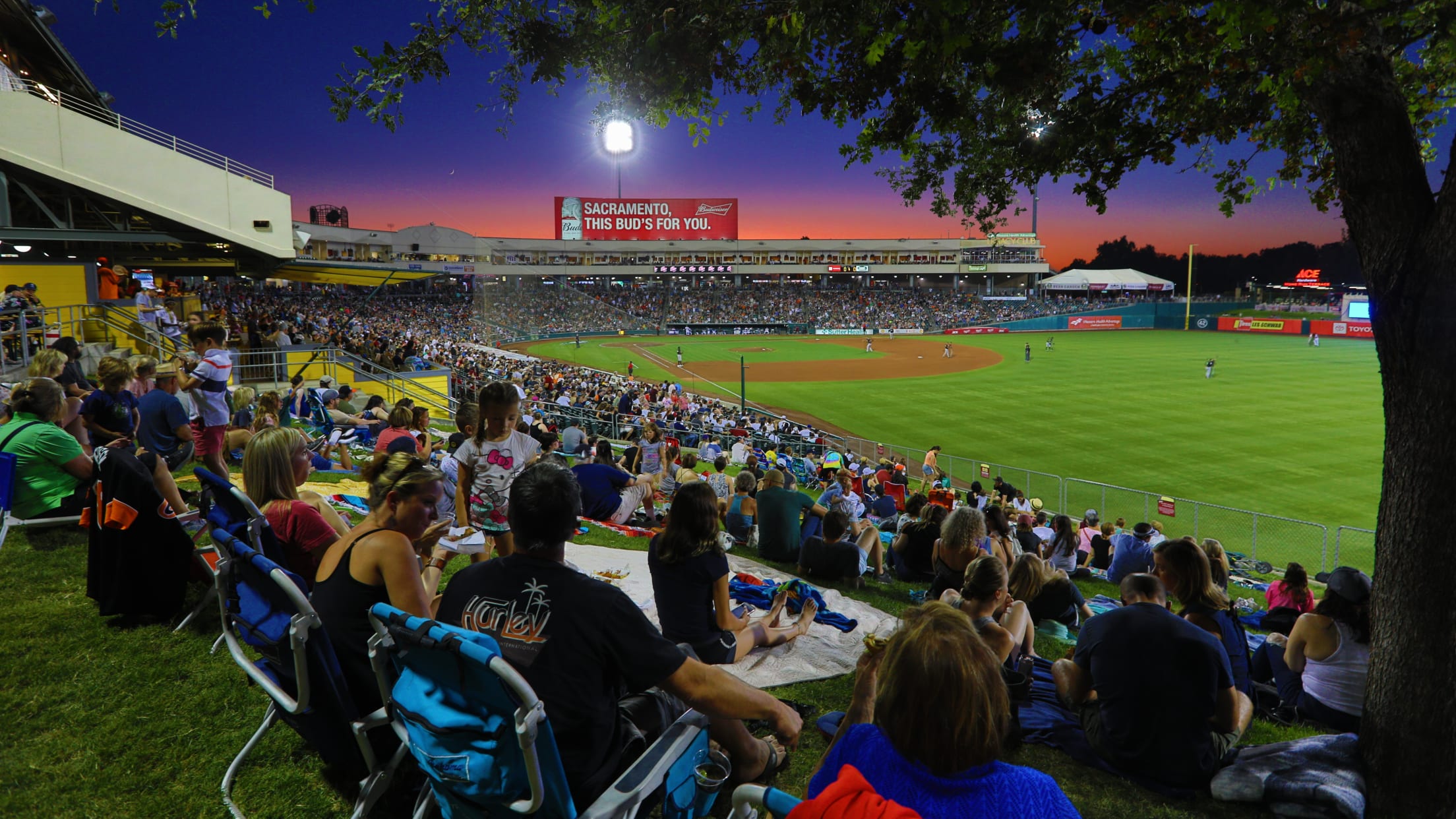 The River Cats make their home in the city of West Sacramento, across the Sacramento River from Sacramento proper. The two burgs are close, culturally and geographically -- Sutter Health Park is a seven-minute drive or an eight-minute bike ride to the State Capitol.
As is the case with much of Northern California, fan loyalties here are divided between the A's and the Giants, with some folks fiercely allegiant to one or the other and some folks delighting in having a rooting interest in each Major League.
But in Sacramento, they're all River Cats fans. And as far as affiliations go, they've been spoiled: The River Cats were the A's Triple-A club from 2000-14 and have been with the Giants since.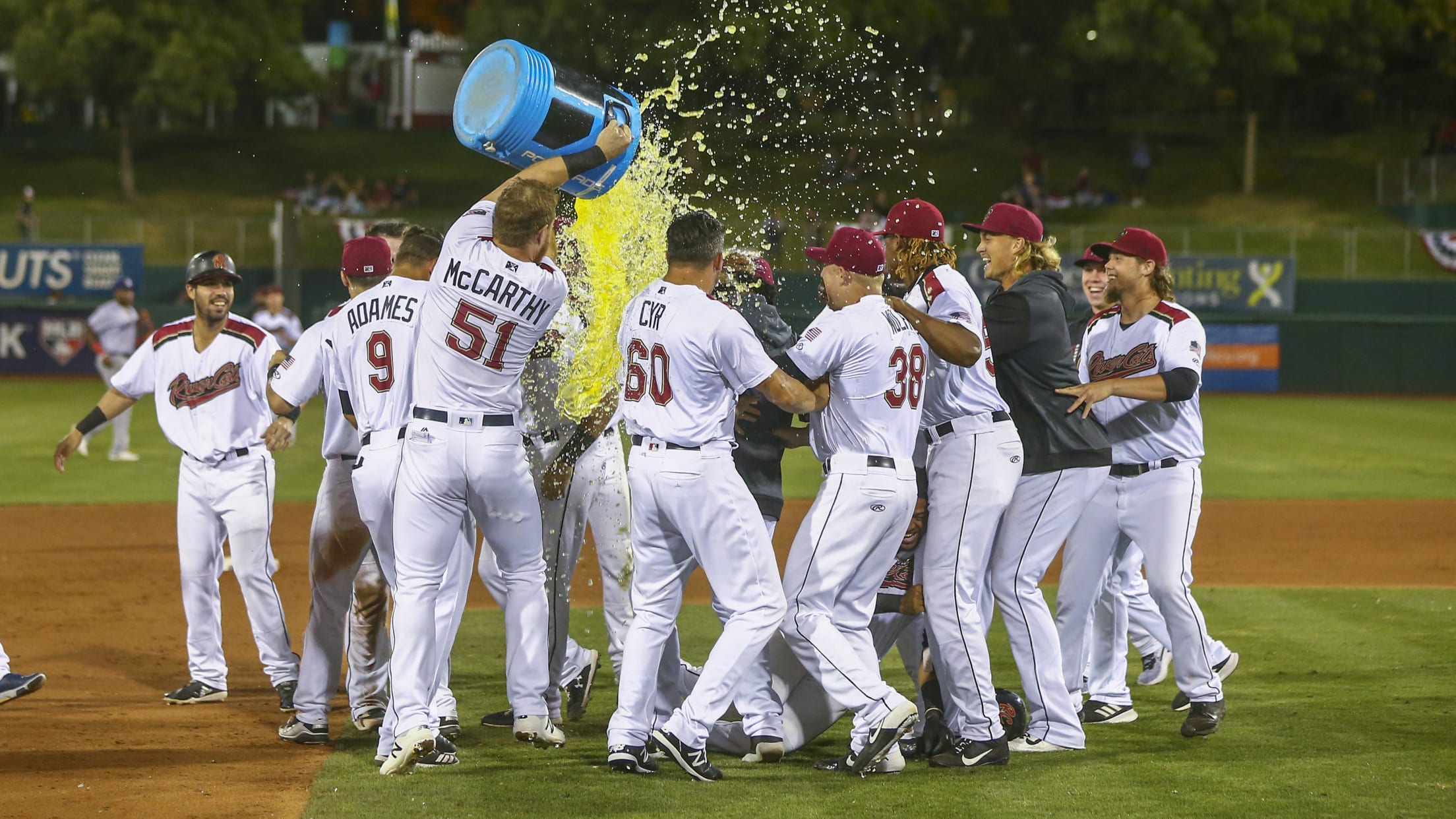 Features
It's the Tower Bridge that unites West Sacramento and Sacramento, and it also provides a unique view and strong sense of place at Sutter Health Park. Looming over the right-field fence, the visually arresting structure was built in the '30s and painted gold shortly after the River Cats came to town. The Tower Bridge has even worked its way into the team's iconography.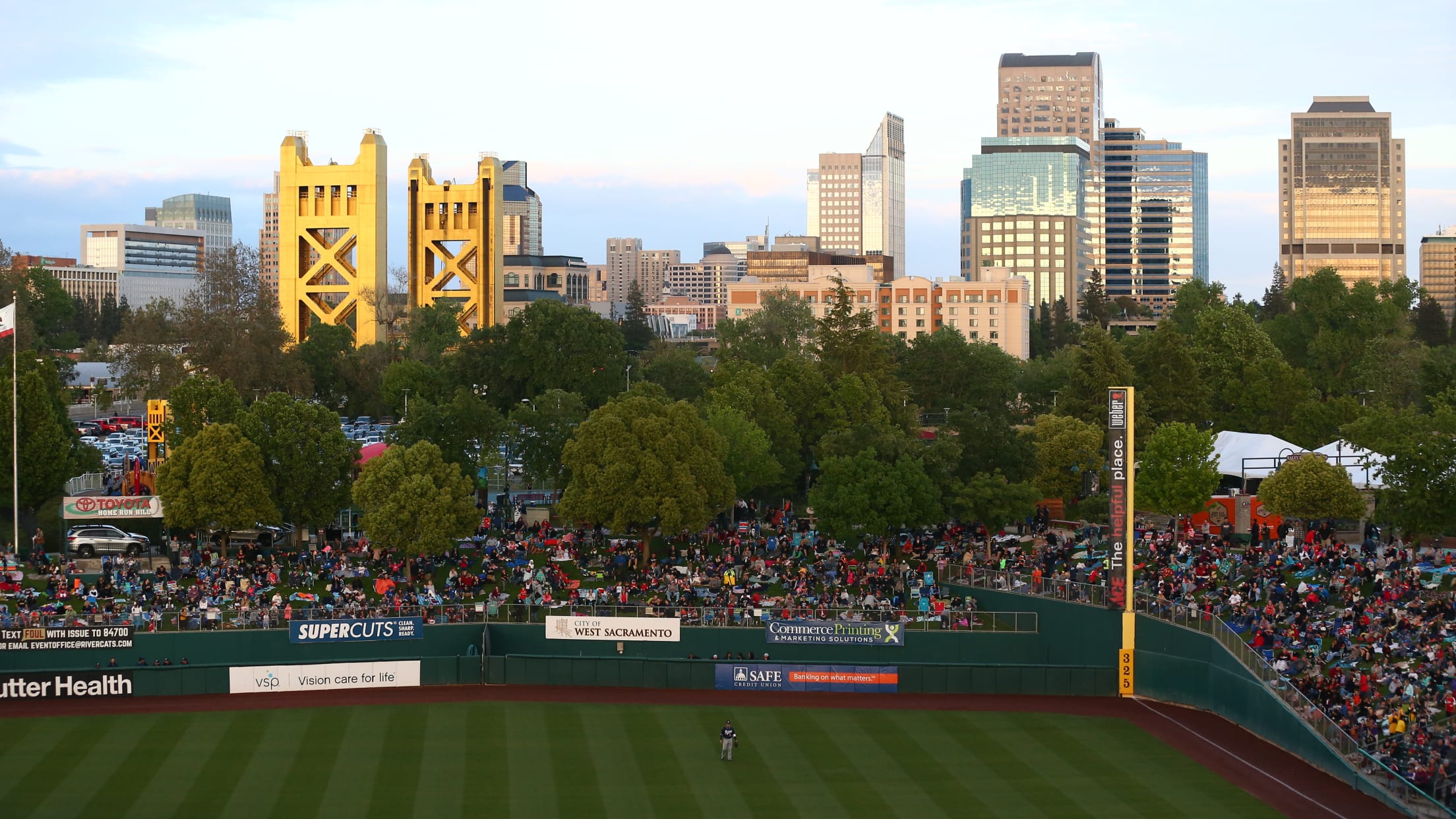 Although the Tower Bridge might grab the eye first, it's hardly the only noteworthy sight. There are top-notch vistas from every vantage. Out beyond the right-field fence is a general admission berm seating area called Home Run Hill, for which you can buy a specific ticket or access with a ticket for a fixed seat elsewhere in the park. This is a great spot for sunset views.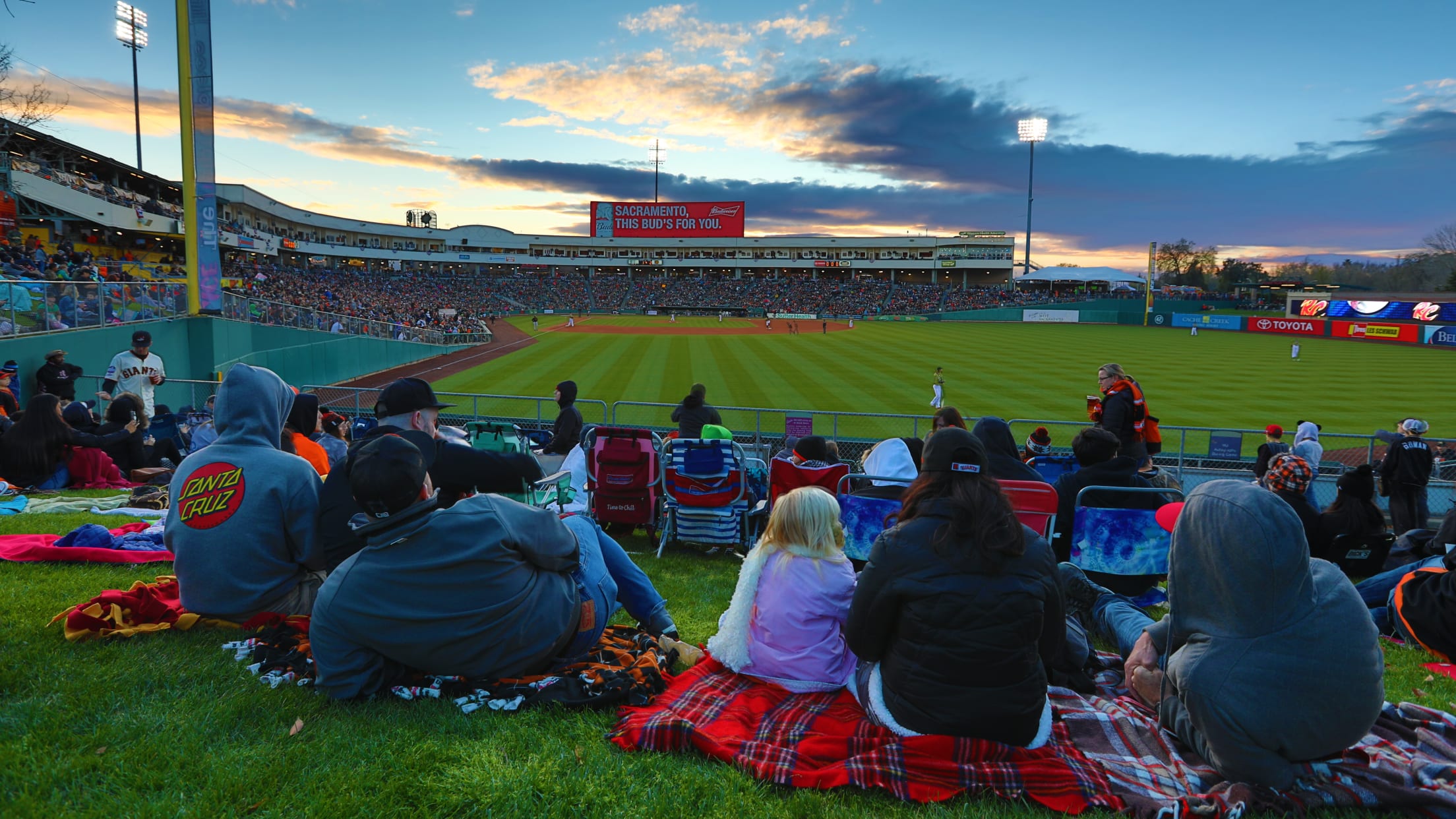 The same is true to one degree or another for the entire right-field side of the park, as the ballyard's east-northeast positioning means the sun reliably goes down in the distance between third base and home plate.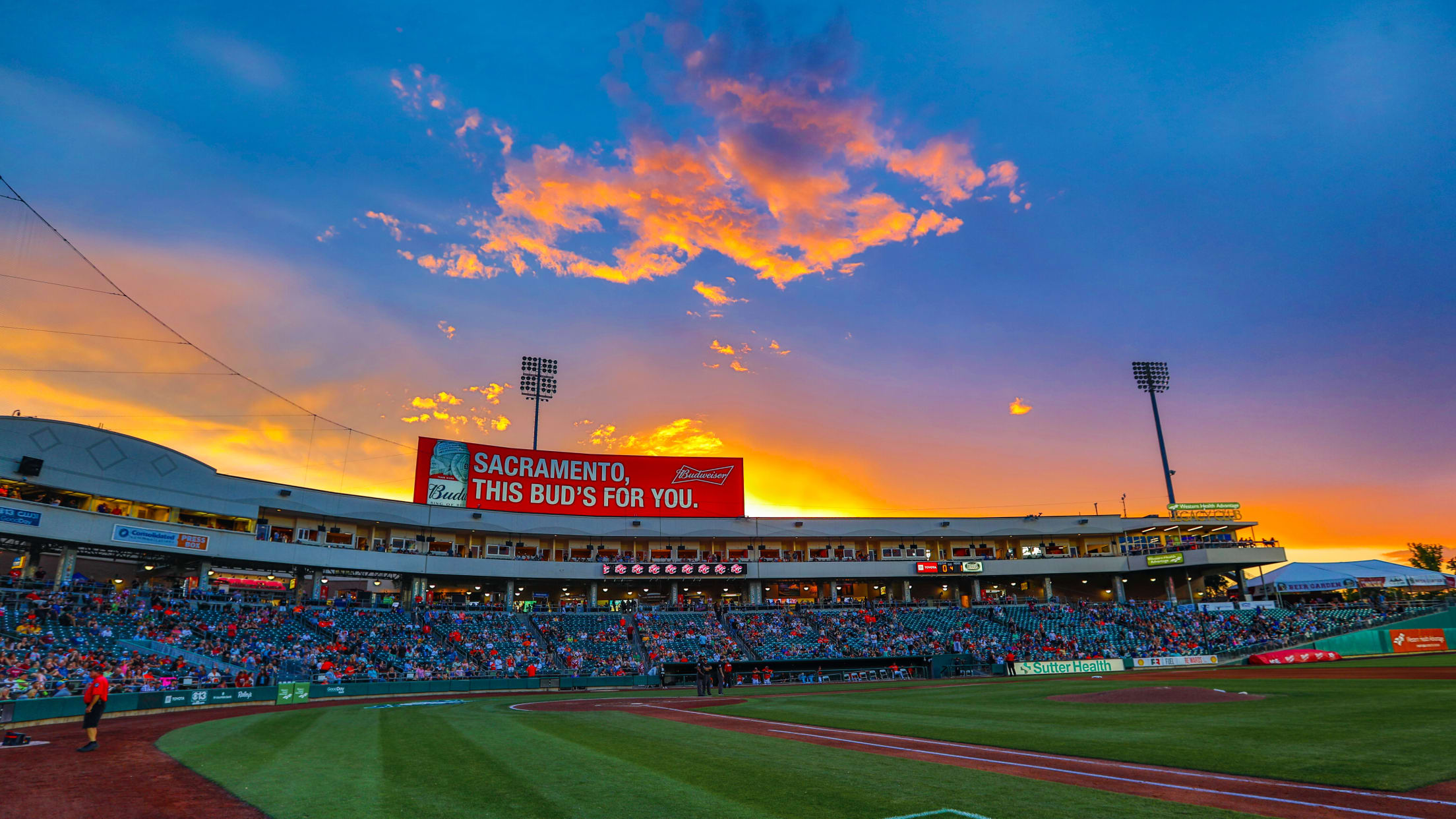 Some seats behind home plate all the way down the left-field line can give you a look not only at the Tower Bridge (which takes on an especially golden hue at twilight), but all of the Sacramento skyline across the river, or the Ziggurat office building (a distinct, pyramid-shaped construction) beyond the center-field fence in West Sacramento.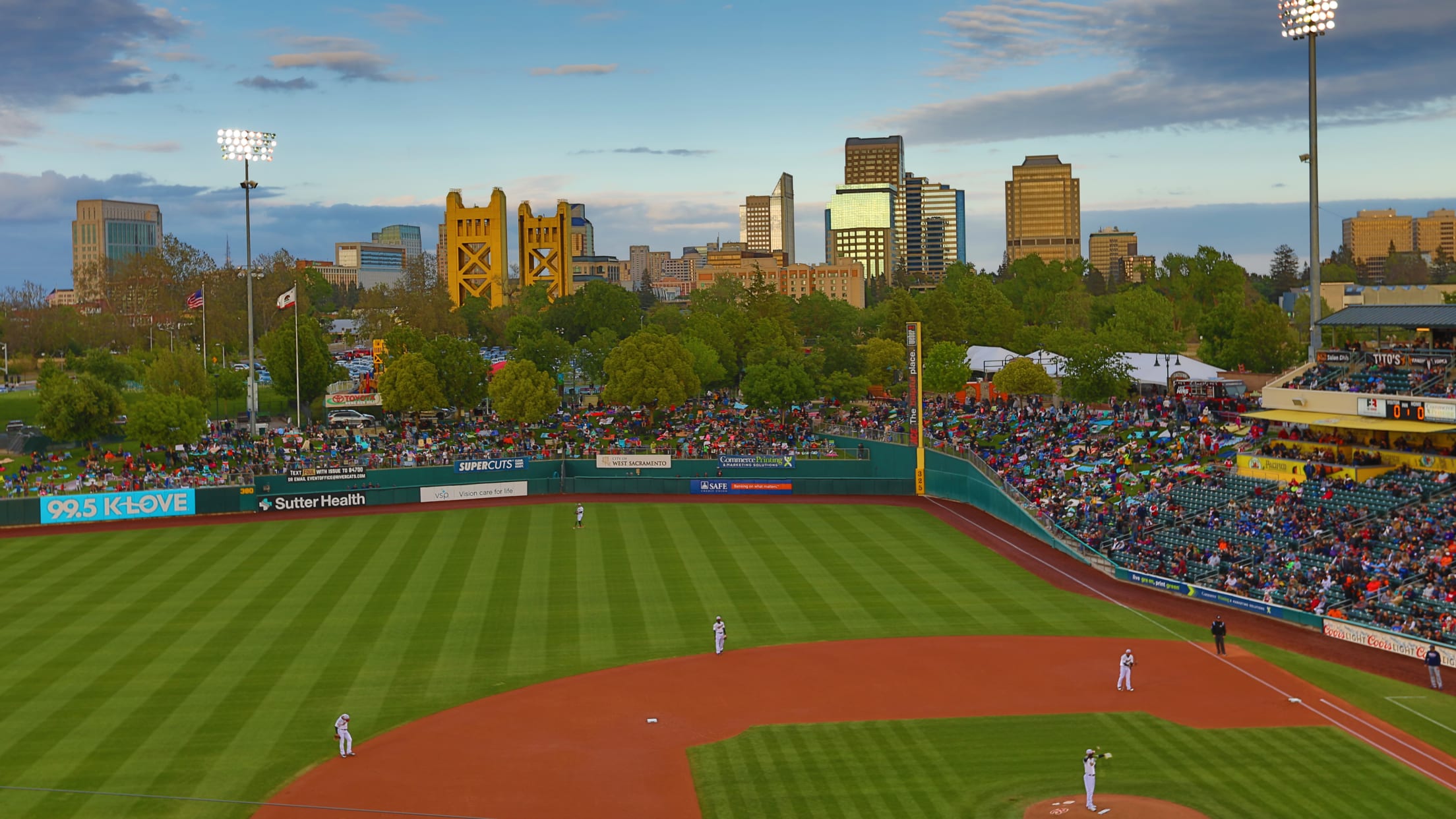 Any fan with even a passing interest in baseball history ought to take a stroll out that way, anyway. As you head toward the left-field foul pole, stop and ask a friendly River Cats usher to direct you to "Stairwell Four." There, you'll find a collection of memorabilia from the River Cats and their predecessors alike. There are decades-old uniforms and scorecards on display, as well as rings from the team's recent championship runs and balls signed by greats who have passed through.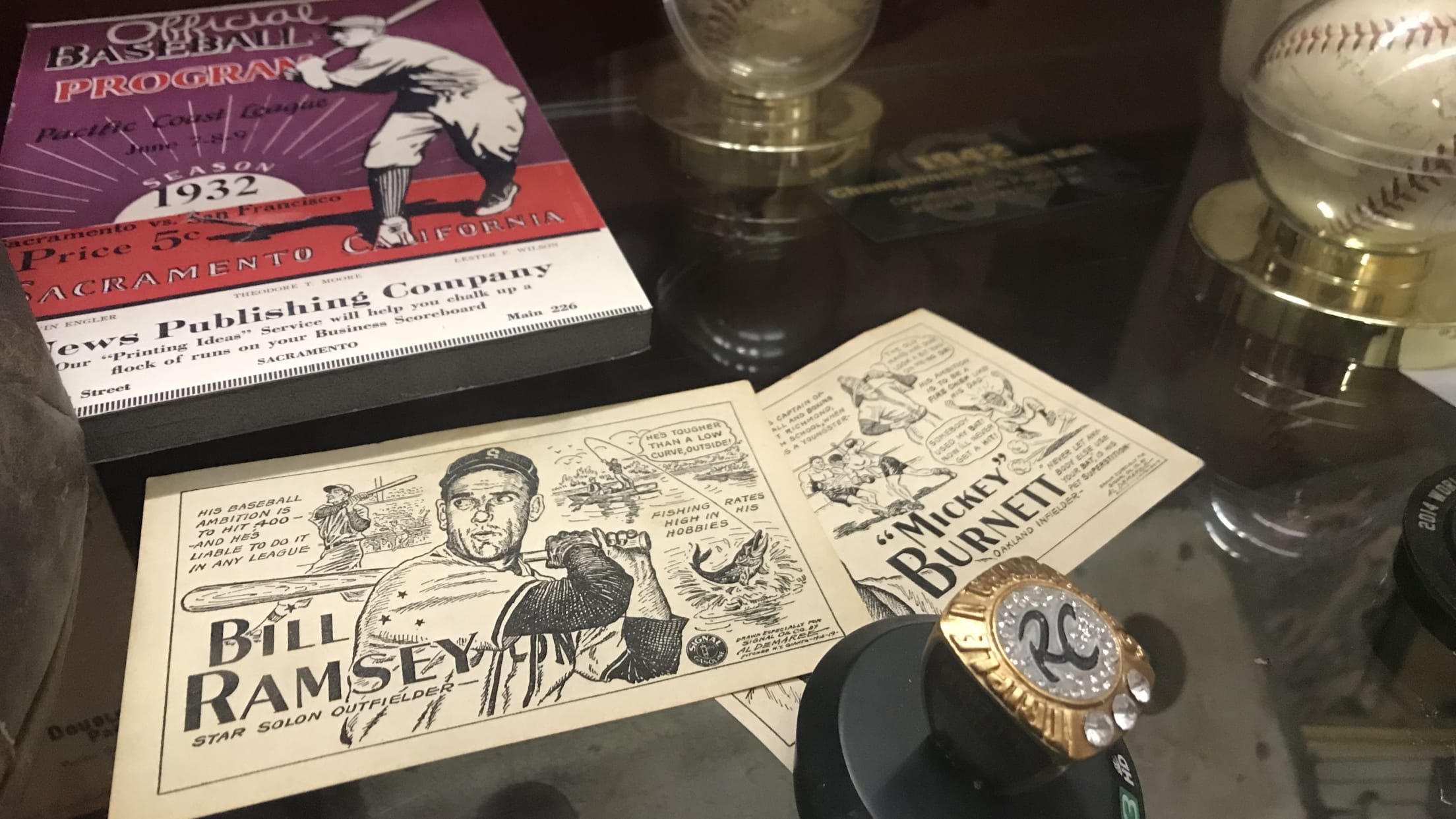 If your ticket is for a group area or in the "Governor's Club" -- lower-level seating right on top of the action around the infield -- you already have access to another nifty salute to Sacramento baseball history. The Solon Club contains a mural depicting local diamond legends and beloved figures. It also includes a full bar and dramatic seating options on a balcony extending over the first level. Individual Solon Club tickets are typically available, as well.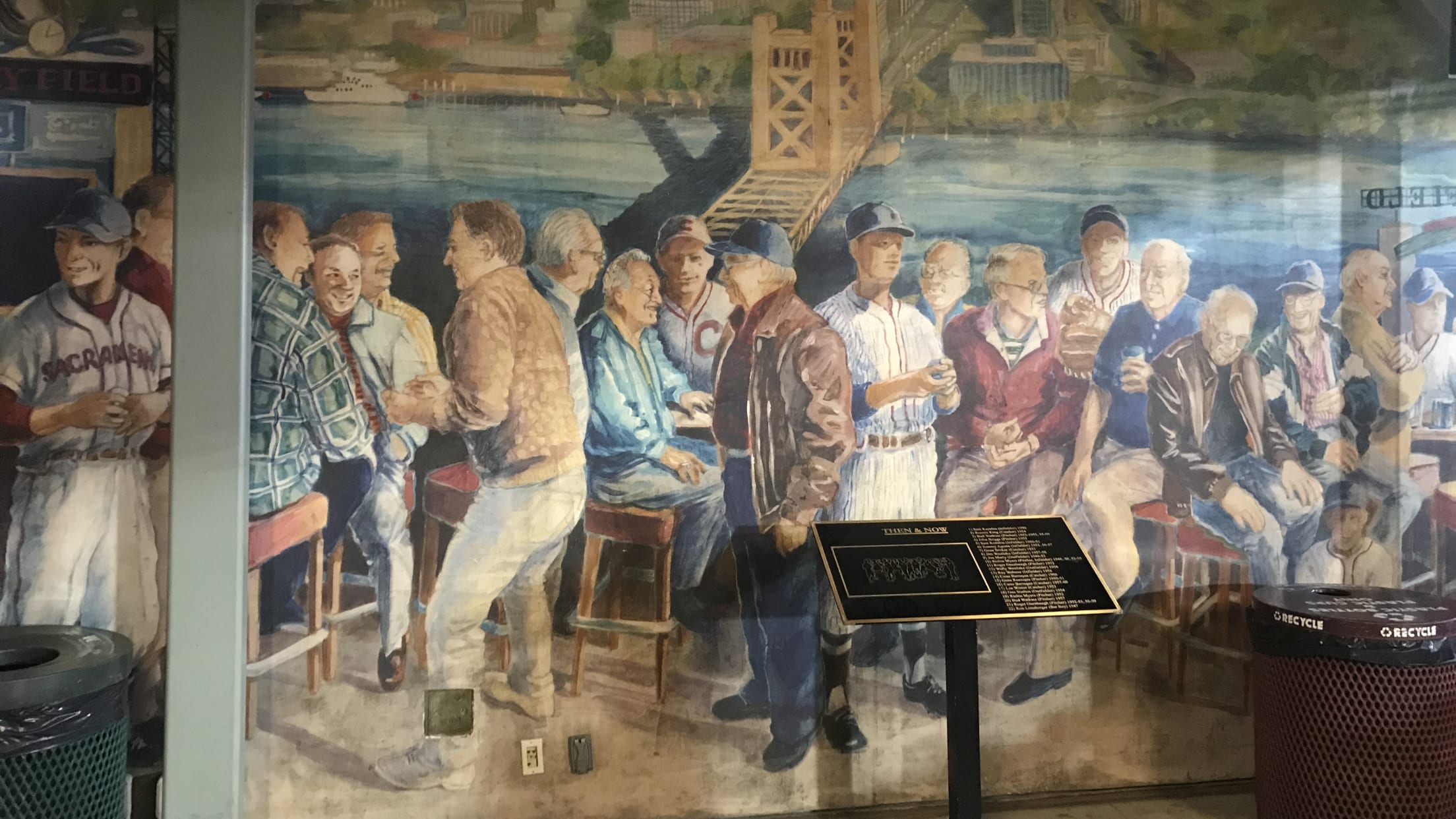 Kids love Sutter Health Park for a few reasons beyond the ordinary.
The Down on the Farm area beyond Home Run Hill features a Wiffle ball field, plenty of room to run around and a kid-climbable replica of the Tower Bridge. There's also a splash zone for hot days, as well as Dingerville (named after mascot Dinger), which is a kid-run and imagination-fueled town made out of repurposed shipping containers.
Adults may be more amused by the in-park vineyard, run by the Bogle Family. There are live vines growing near the right-field wall, one day to be quaffable as River Cat Red.
Group seating options are abundant. On top of 36 suites, a pack of partiers can reserve one or multiple tiers of the three-tiered Pacifico Porch down the right-field line, snagging elevated seating with premiums views.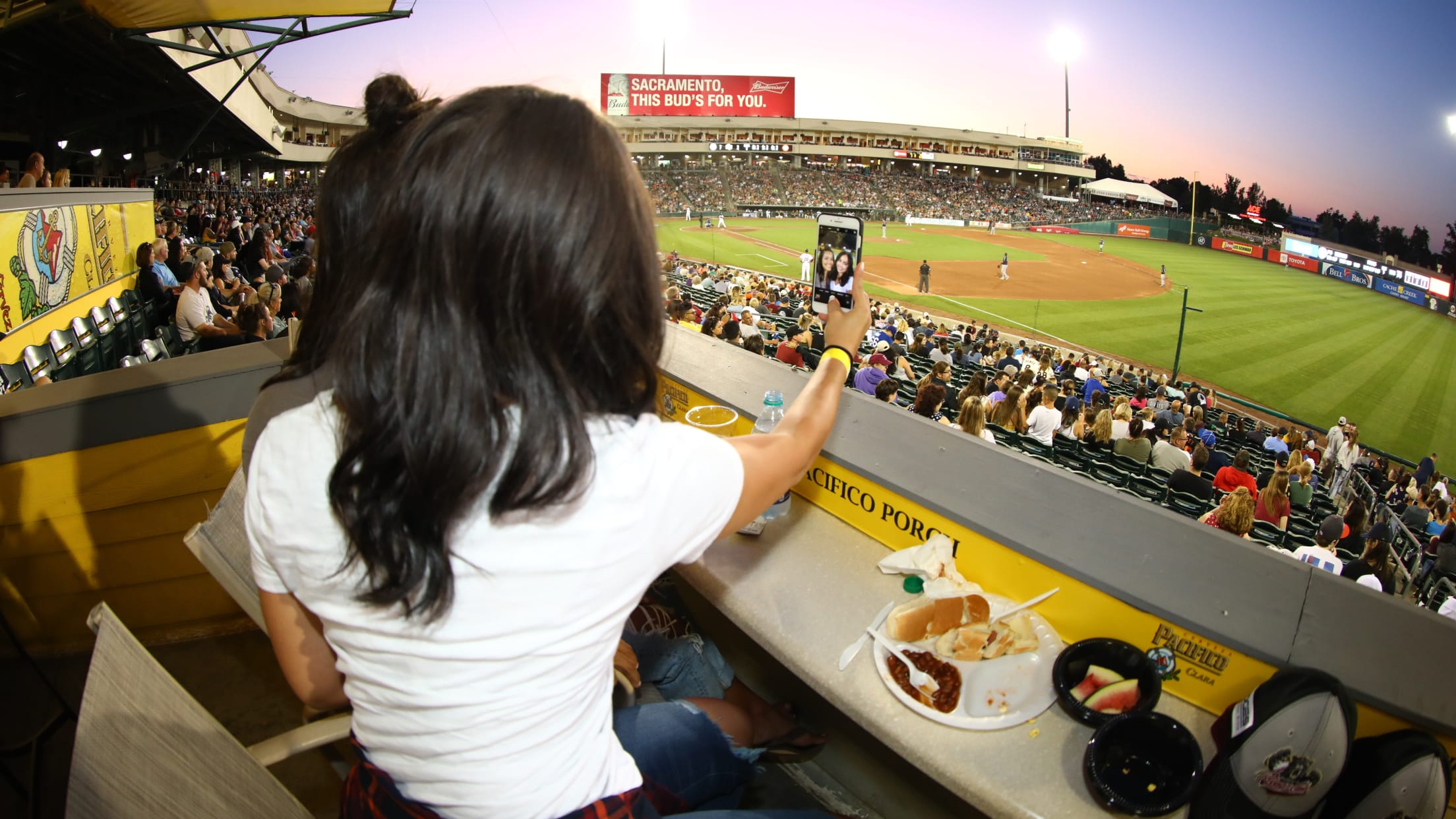 On the other side of the stadium, the Legacy Club offers skyline views and pregame meal options in an upscale atmosphere for season-ticket holders, as well as a full bar and a balcony for the suite set.
The Home Run Terrace beyond the left-field fence has berm and patio seating and can be catered or include a full bar, depending on the needs of the group.
Concessions
Dinger Dogs -- presumably the only dog approved by River Cats mascot Dinger -- are enormous and widely recognized as exceptionally tasty. Some locals have been known to come to the yard specifically to get a Dinger Dog, although it usually takes at least a couple people to finish one. They can be customized with toppings of the dog devourer's choosing.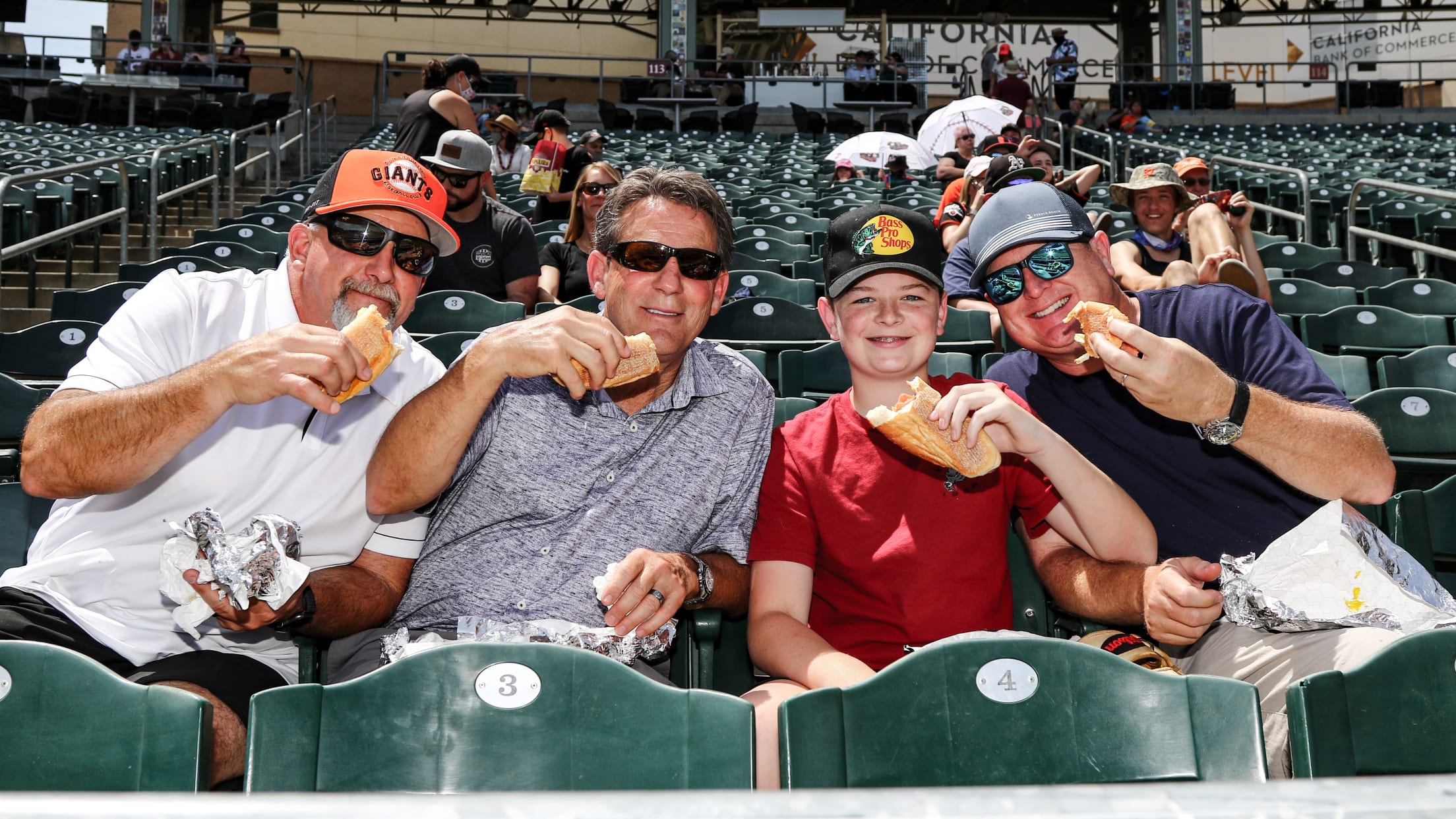 The Beer Garden down the third-base line is open to all comers and offers a variety of local and craft beers on tap.
The Elysian Brewing Landing, a hip little hangout on the concourse, features beers from its namesake, and also hosts live music before Friday games.
The Sactown Smokehouse is a barbecue joint down the right-field line, offering a pregame meal to select ticket holders.
The Cadillac Diner serves up shakes and hot dogs and other American classics.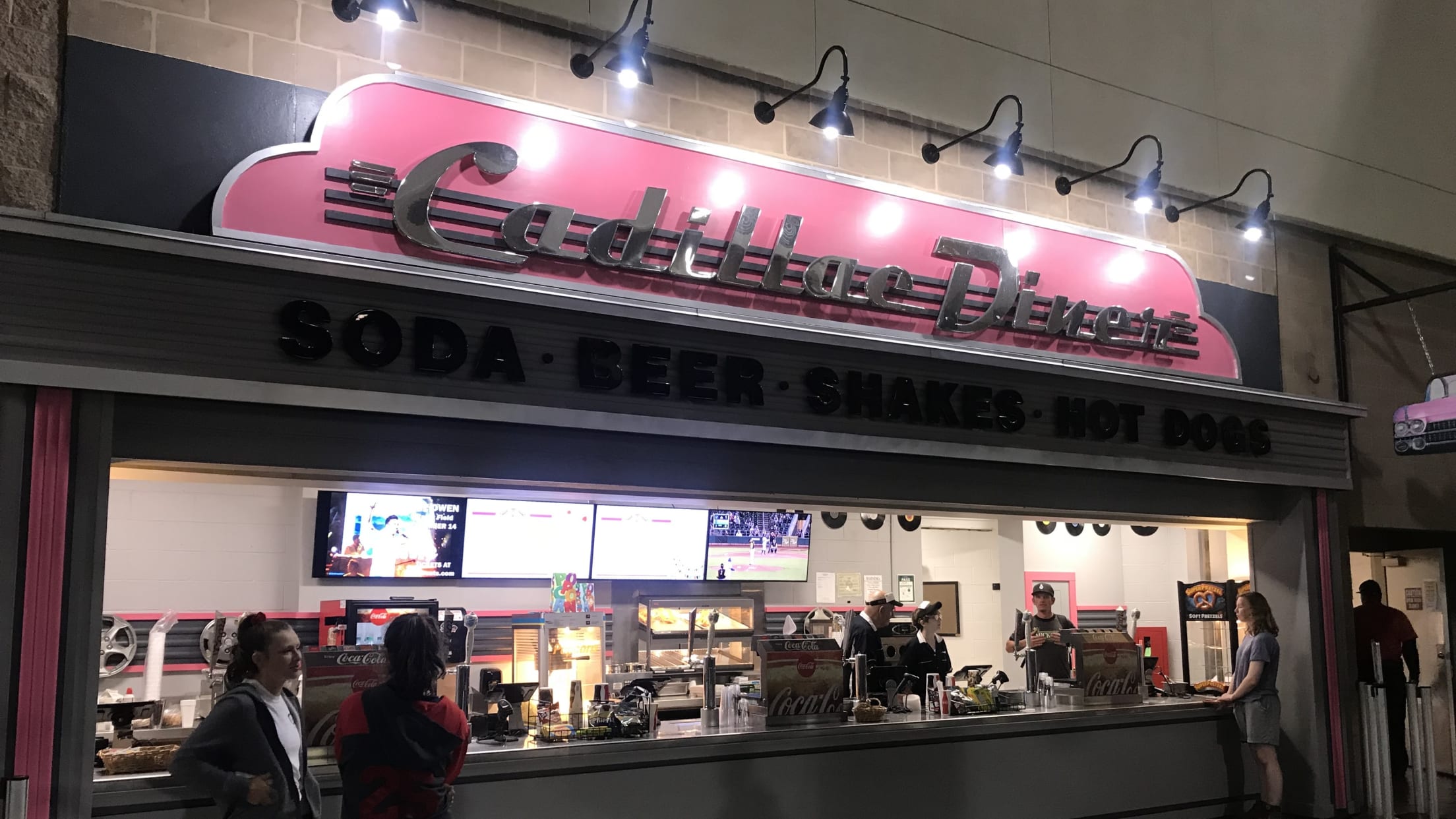 Mascot
Far more than one would reasonably expect from any member of the family felidae, Dinger loves to give high-fives. This is one community-minded cat. He can be found strutting his stuff throughout the ballpark, obviously, but lots of kids from the area will already know him before their first River Cats game; he's out and about in fundraisers, Little League activities and civic-oriented events of all stripes year-round.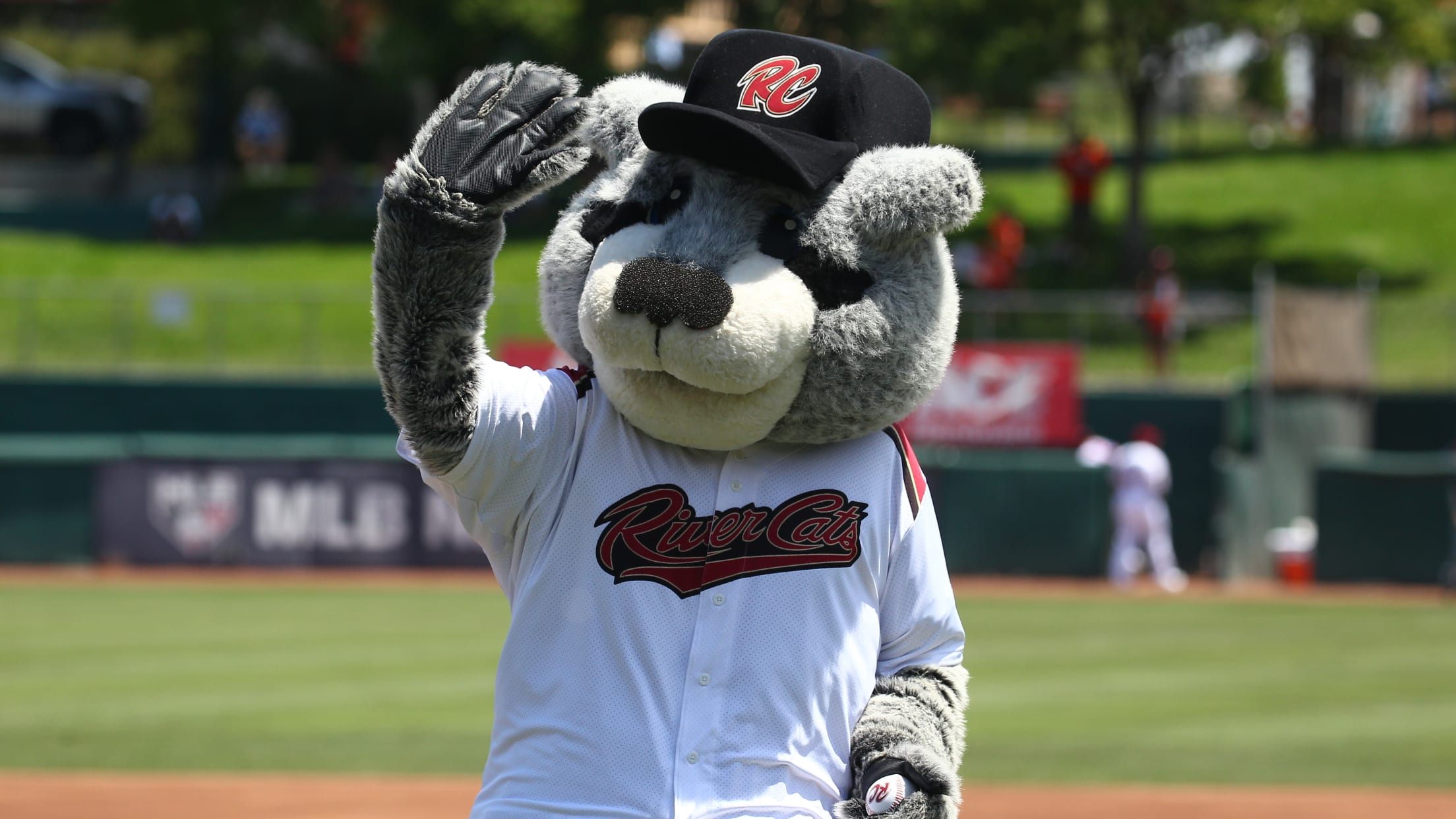 Where to Stay
Headed to the stadium and looking for a hotel nearby? Your Wyndham is waiting. As the Official Hotel of Minor League Baseball, Wyndham Hotels & Resorts welcomes baseball fans with a portfolio of 24 trusted brands. Find Hotels by Wyndham closest to the ballpark below and book now at wyndhamhotels.com.
• Days Inn by Wyndham Davis Near UC Davis
• Super 8 by Wyndham Sacramento Airport
• Wyndham Garden Sacramento Airport Natomas
• La Quinta Inn by Wyndham Sacramento North
• La Quinta Inn by Wyndham Sacramento Downtown
Local attractions
Greta Gerwig, whose semi-autobiographical 2017 film "Lady Bird" portrays Sacramento as a beautiful if somewhat sleepy city, later told the Los Angeles Times, "It's not a 'show-offy' place. It doesn't sell itself hard. ... If you're there, you know."
Hollywood it ain't, but Sacramento is full of delights quintessential to the splendors of California that are frequently overlooked by those who equate the state solely with its coastline or interior national parks. Built on the confluence of the American and Sacramento Rivers, the "City of Trees" is a farm-to-fork mecca, one of the most diverse metropolises in the United States and home to a bevy of venues dedicated to arts, crafts and the rich local history.
The California Museum tells the story of the state, with permanent exhibits about California Indians, the Missions, the state constitution, the internment of Japanese-Americans during World War II, Chinese immigration stories and more.
Blocks away from the California Museum are the Capitol (including the Capitol Museum) and Capitol Park, which includes specialty gardens and groves and numerous worthwhile monuments and memorials spread over 40 acres.
Two libraries -- the California State Library and the central branch of Sacramento Public Library -- are also in the downtown area, architecturally significant and make for a rewarding visit.
Anybody who 's into vinyl and vintage is liable to be interested in Kicksville Vinyl & Vintage.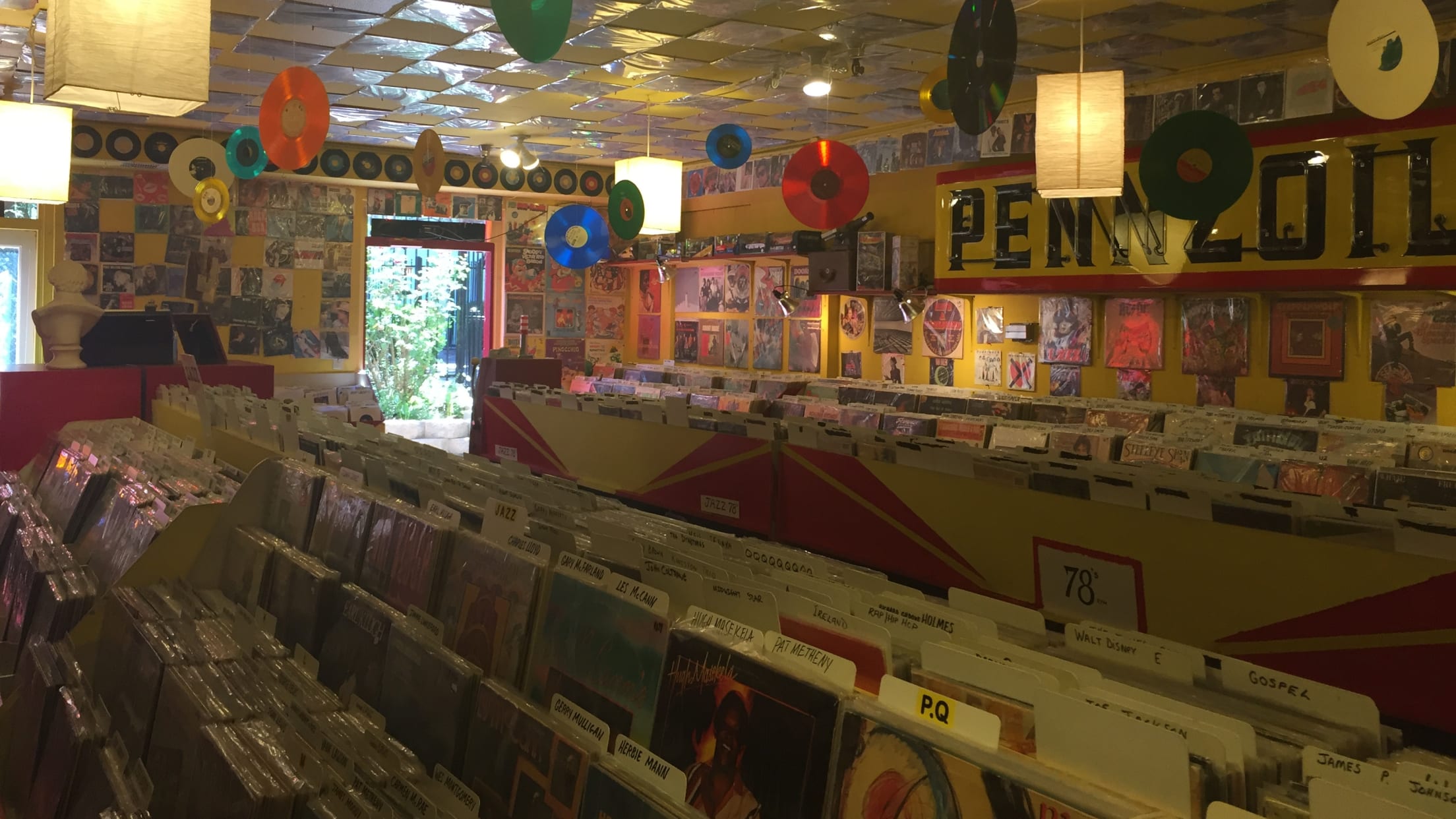 Along the Sacramento River is Old Sacramento, where you can find attractions of every kind -- more museums (the Sacramento History Museum, the California Railroad Museum, the Old Sacramento Schoolhouse Museum) as well as nightlife, restaurants, bars, Gold Rush-style good times, riverboat cruises and views of the Tower Bridge.
On the south side of the Tower Bridge, the Crocker is the region's most noteworthy art museum, with a huge collection of California art dating from the Gold Rush complemented by a considerable collection of international works and a reputation for innovative new exhibits.
In West Sacramento, on the River Cats' side of the Tower Bridge, don't miss River Walk Park for great views of the skyline and Old Sacramento.
The Farm-to-Fork Festival puts on numerous events -- usually after the baseball season, but it never hurts to check -- revolving around combinations of food, wine and music.
The Fab 40s is a striking East Sacramento neighborhood of treelined streets and gorgeous houses.
If you're headed that way, why not first make a brief detour to stop at the Target parking lot where Edmonds Field -- the home of the PCL's old Solons -- is commemorated with a plaque?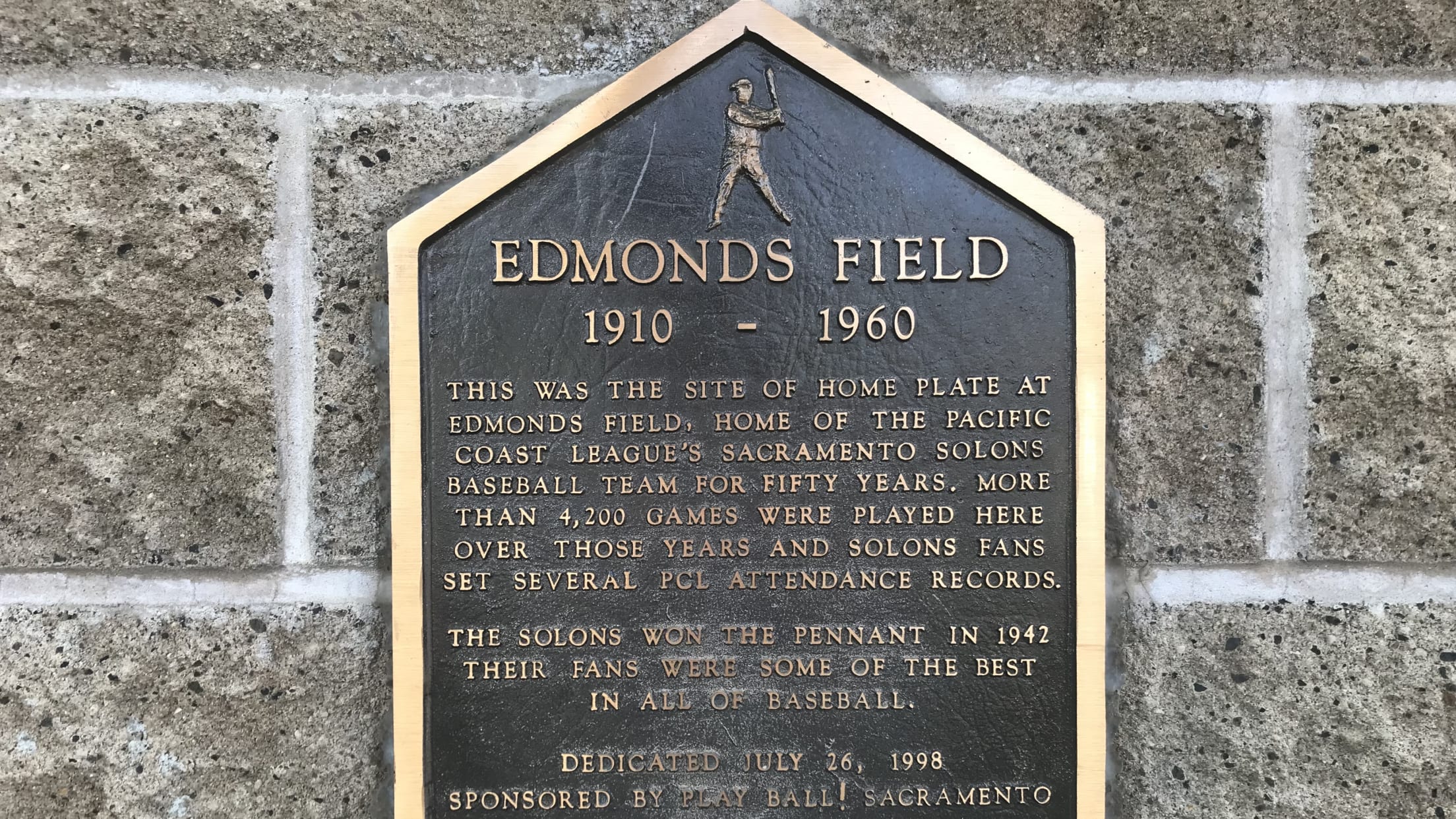 Amtrak's Sacramento Valley Station completed a facelift in 2017 but retains its historical glory. Hop aboard for an affordable and low-stress way to the Bay Area; the ride to Oakland's Jack London Square is less than two hours. For a much shorter ride (15 minutes), get a ticket to Davis, the college and agricultural town that helps feed Sacramento's people as well as its artsy culture.
Of course, the rivers that nurtured the town are attractions enough in their own right. Options for kayaking, canoeing, fishing and swimming the Sacramento and American -- both in town and in more rustic environs a short drive away -- are numerous. Both Sacramento and West Sacramento also offer miles and miles of riverside trails for walking, running or cycling.
Food and drink
In 2015, The Limelight Bar and Cafe underwent extensive remodeling to celebrate the history of the Solons (the father of owner John Mikacich signed with the PCL franchise and played a few seasons of Minor League ball in the Pacific Northwest), making excellent use of the collection of local baseball historian Alan O'Connor. In 2020, the management saw in the hardships of the pandemic an opportunity to do some good. The Limelight spearheaded a campaign called Feed the Frontlines 916, which raised money for local restaurants to produce free meals for healthcare workers.
If excellence of citizenship and baseball appreciation isn't enough to bring you to The Limelight, excellence of local food and drink will be.
Chando's Tacos is a local institution, the kind of place you may be asked about upon telling people that you've just been to Sacramento. You'll be glad to be able to reply that you had at least one meal there.
Chando's has locations throughout the area (including one about three miles from Sutter Health Park in West Sacramento), as well as taco trucks on the move.
Bike Dog Brewery has an onsite tasting room (dog-friendly, naturally) in West Sacramento and a taproom on the other side of the Tower Bridge, just down the road from the Edmonds Field plaque. Come hungry to either location; the tasting room serves hot dogs (including a vegan option), and the taproom serves pizzas, sandwiches and more.
There are several other breweries around the city, too, and there are tour-worthy wineries (why not jump in with Miner's Leap?) just a short drive away.
Sacramento is a good town for coffee lovers. Insight and Temple hold top-bean status, but you could fill a whole day slurping Sac-brewed java and never have a bad cup. Check out Coffee Works (something of an O.G. -- original grinder -- in Capital City coffee), Grace Coffee Roasters or Bouquet Coffee Roasters.
Moving on
Sutter Health Park is the ideal spot to start a California baseball road trip of any duration. A relatively quick but busy version could go from a River Cats game to the Stockton Ports (Single-A affiliate of the Oakland A's) not 50 miles down the 5 Freeway, then travel westward on the 580 to the Bay Area (a little over an hour from Stockton) for an A's game, a Giants game and a game in San Jose (home of San Francisco's Single-A club).
Another option: stick to California's Central Valley and proceed from Stockton straight down Highway 99 to games in Modesto (home of the Nuts, Single-A affiliate of the Mariners), Fresno (Grizzles, Single-A Rockies) and Visalia (Rawhide, Single-A Diamondbacks).
By why stop there?. You might carry on down to see the Rancho Cucamonga Quakes (Single-A Dodgers), Inland Empire 66ers (Single-A Angels) and Lake Elsinore Storm (Single-A Padres) before seeing big league games in San Diego, Anaheim and Los Angeles and swooping back up the coast to check out the Bay Area ballparks you bypassed at the beginning of this route.
The Road to San Francisco
Giants prospects started closer to home and, upon arriving in Sacramento, are on their way back again. A complete trip through the system goes from San Jose to Eugene, Oregon; to Richmond, Virginia; to Sacramento before landing at Oracle Park.
Single-A: San Jose Giants
High-A: Eugene Emeralds
Double-A: Richmond Flying Squirrels
Triple-A: Sacramento River Cats