Explore Frisco's Riders Field
Welcome to Riders Field, nestled into the suburbs of the Dallas-Fort Worth Metroplex and steeped in Texas history.
Frisco RoughRiders (Double-A affiliate of the Texas Rangers since 2003)
Established: 2000
Ballpark: Riders Field (opened 2003)
League: Texas League
Notable Alumni: Hunter Pence, Joey Gallo, Chris Young, Elvis Andrus, C.J. Wilson
Championships: Texas League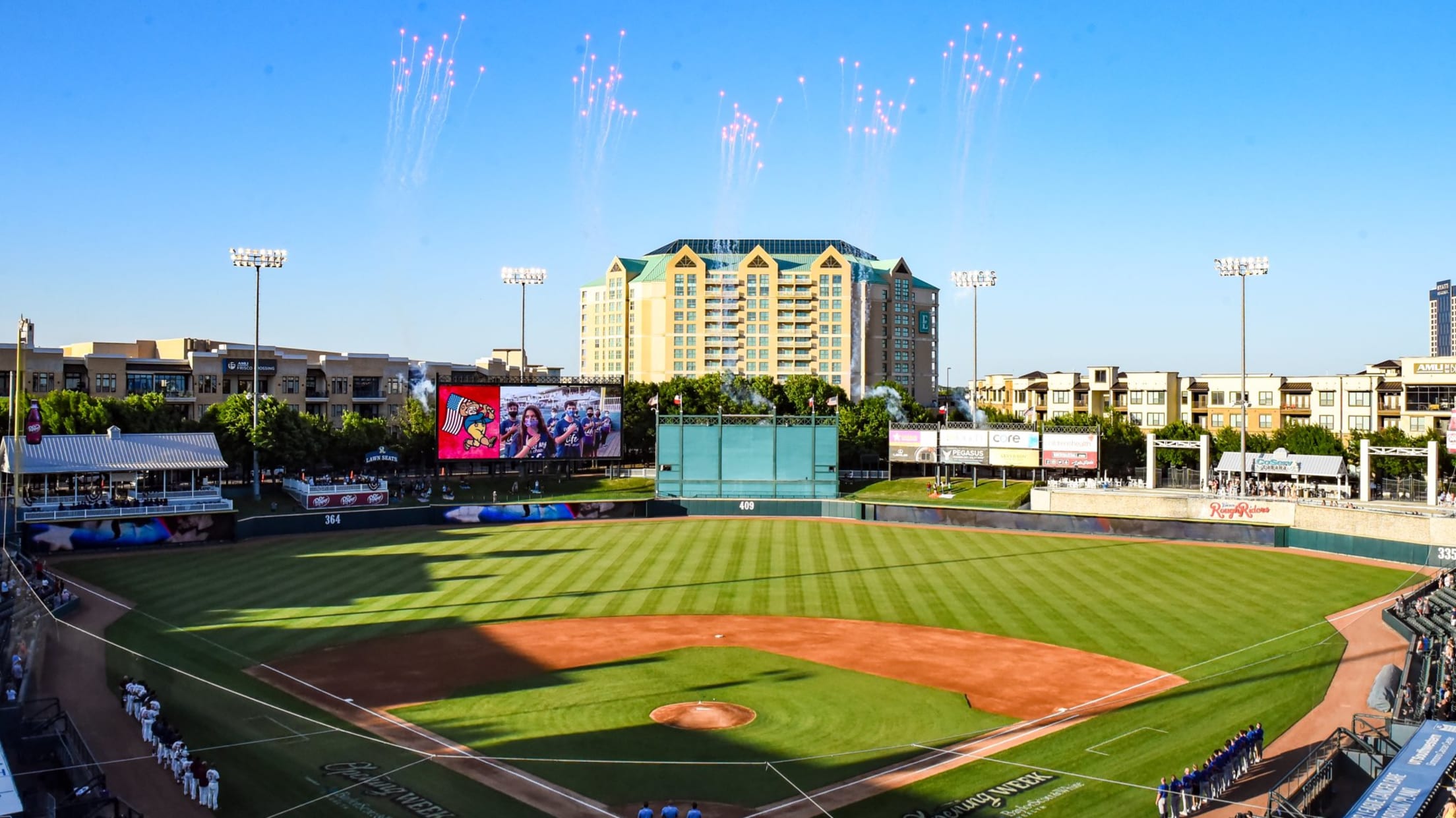 The Frisco RoughRiders, based just north of Dallas, are part of the Double-A Texas League. The team debuted in 2003, after the Texas League's Shreveport SwampDragons were purchased by Mandalay Entertainment in connection with Tom Hicks. The team then relocated to North Texas to play at newly built Dr Pepper Ballpark, as an affiliate of the Texas Rangers. That partnership continues to this day.
The RoughRiders were named after the First U.S. Volunteer Cavalry Regiment during the Spanish-American War, which was future President Theodore Roosevelt's claim to fame. The regiment was nicknamed "The Rough Riders" by the American press.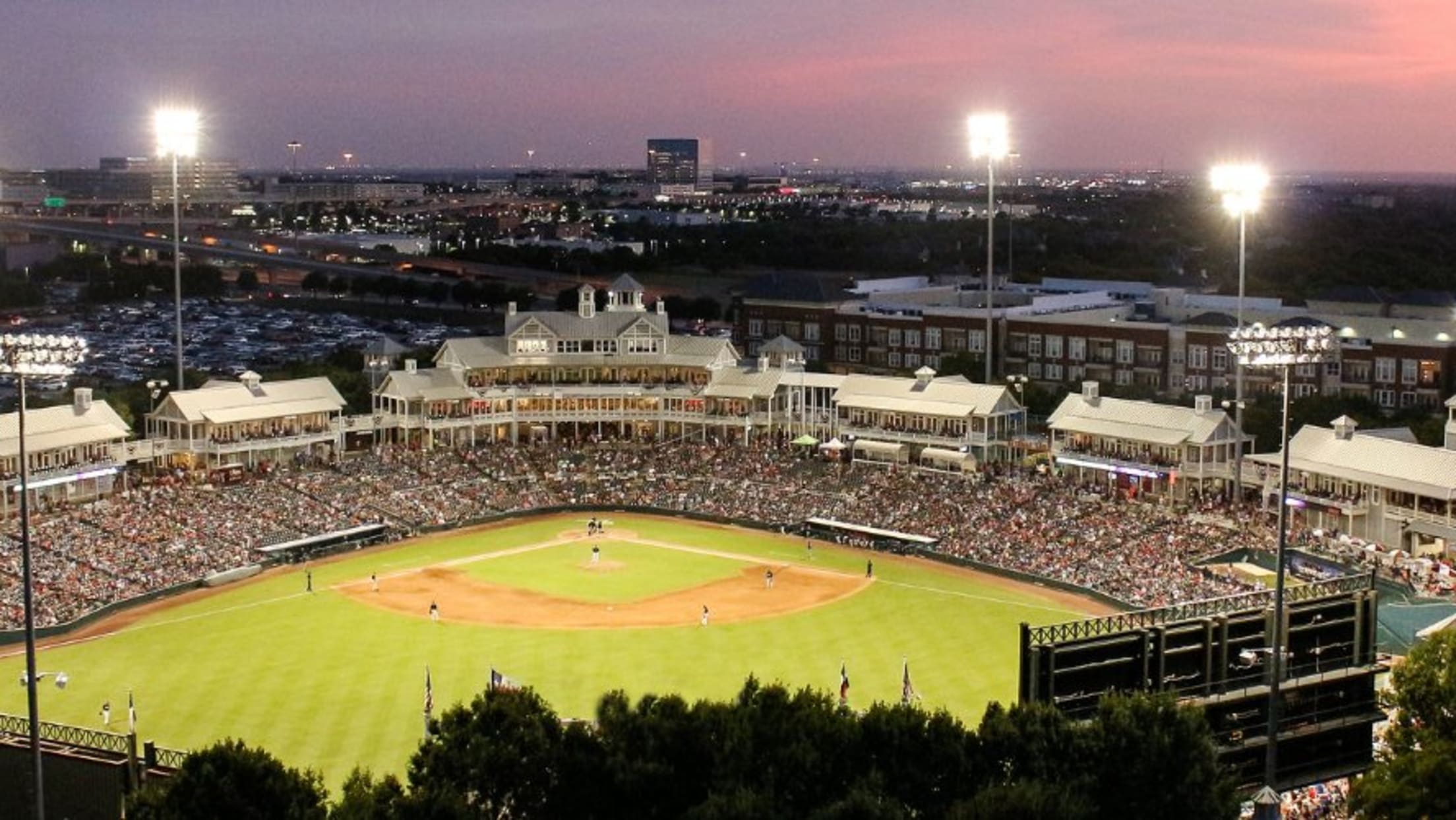 Riders Field
Google maps
Frisco RoughRiders roster
Frisco RoughRiders schedule
7300 Roughriders Trail
Frisco, Texas
(972) 731-9200
Capacity: 10,216 (7,748 seats)
Dimensions: Left field: 335 feet; Center field: 409 feet; Right field: 335 feet
Park Factors (2021-22)
100 = league average
Runs: 96 | Homers: 96 | Hits: 92
Texas League environment: 5.26 runs per team per game (third-highest among 11 full-season leagues)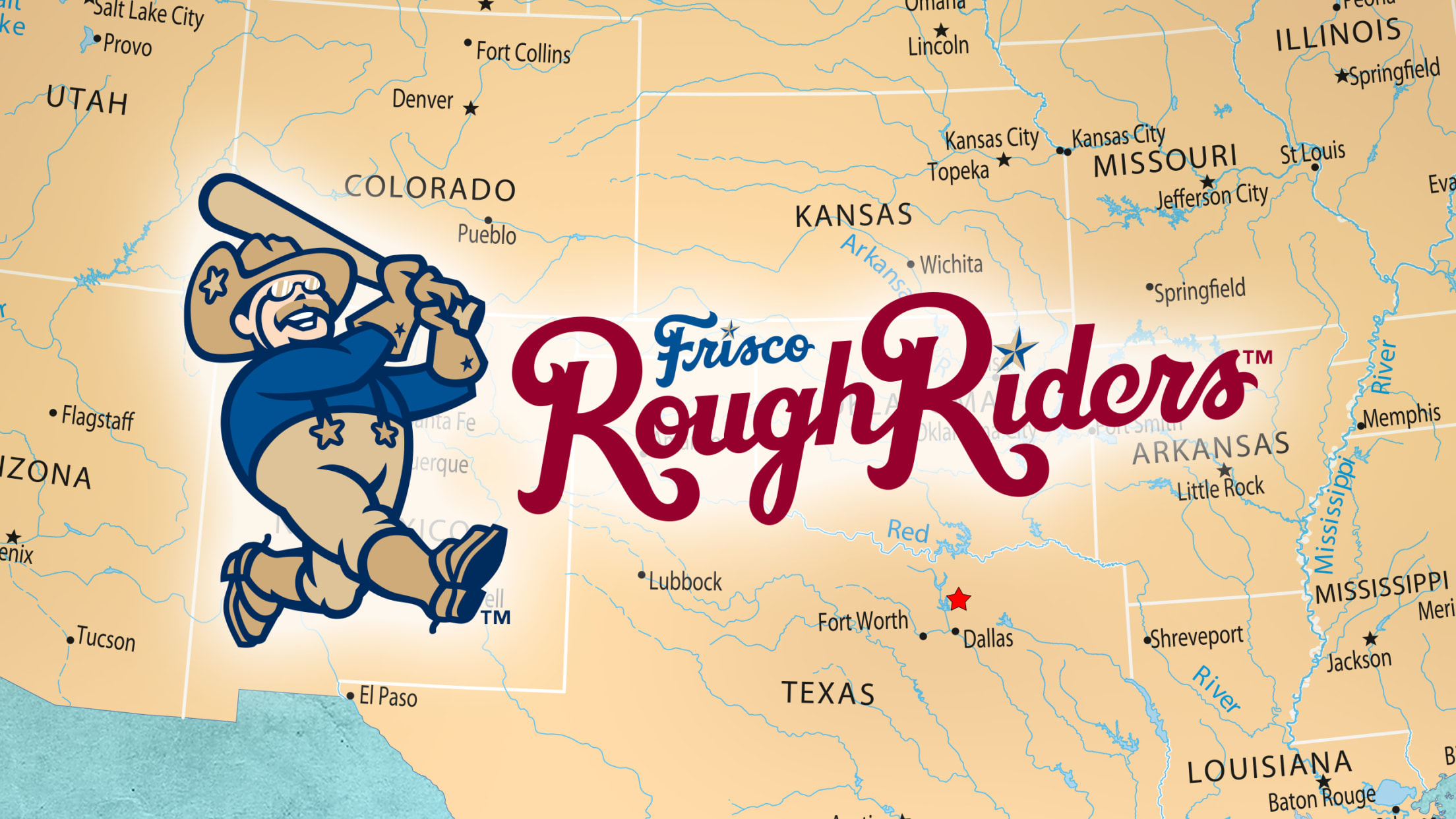 At the time of its opening, Frisco's ballpark was conceived as the anchor of a 74-acre, $300 million development project near the intersection of State Highway 121 and the Dallas North Tollway, funded by the city and Southwest Sports Group.
Since its 2003 debut, Riders Field – formerly known as Dr Pepper Ballpark – has undergone major renovations. In 2015, under the ownership of the Greenberg Sports Group, the ballpark was the beneficiary of a new video board in the outfield, an upgraded sound system and a refurbished team store (among myriad other improvements).
Riders Field's original architect, David M. Schwarz, partnered with Dallas-based architecture firm HKS to create a "park within a ballpark." The pavilions that surround the concourses lend a stately "coastal Galveston aesthetic" to the entire ballpark.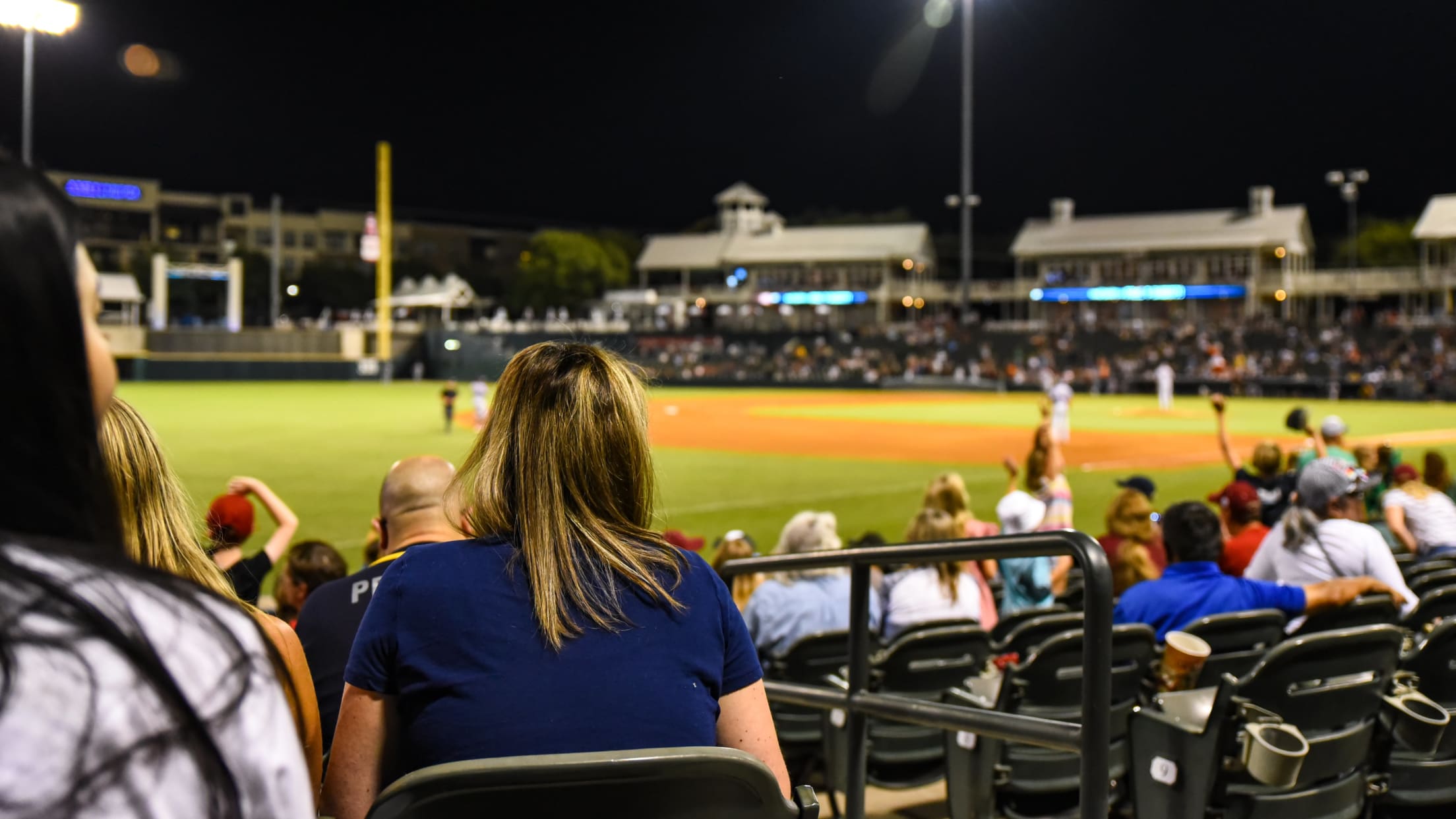 Features
A year after the Greenberg Sports Group completed its initial round of renovations, the RoughRiders announced the addition of the world-famous Lazy River to replace the pool beyond the right-field wall. The Lazy River, the first of its kind at a sporting venue, is over 3,000 square feet with a 360-degree view of the entire ballpark. Including the CoServ Cabana, which serves alcoholic beverages, the area around the Lazy River comprises over 12,000 square feet of the ballpark.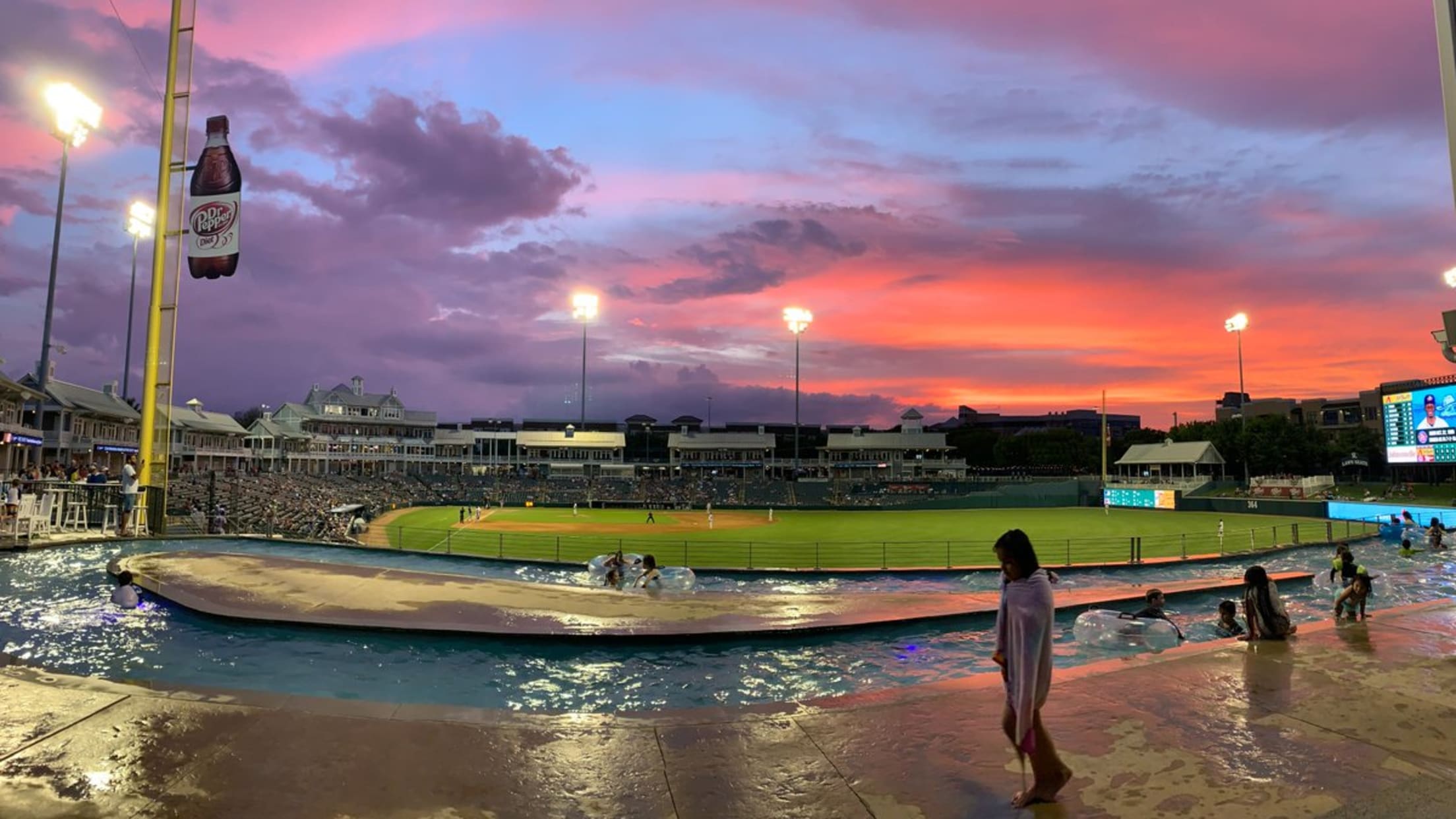 The Lazy River is 174 feet long -- bigger than an Olympic-sized pool -- and contains more than 68,000 gallons of water. When it opened in 2016, Dallas Mavericks Hall of Famer Dirk Nowitzki was the first person to get in the water.
The Lazy River is open to groups from 25-200 people for every home game except Thursdays and Sundays. On Thursday, the Lazy River is reserved for adults 21 and over as part of the Party @ The Yard. On Sundays, any fan with a single-game ticket can access the Lazy River.
Riders Field also includes 26 luxury suites. The bullpens are located below the seating bowl.
Concessions
If there's one thing Texas is known for, it's barbecue. That's no exception at Riders Field, which has a BBQ Terrace located behind right field.
Other than that, Riders Field is filled with the regular ballpark staples like hot dogs, hamburgers, popcorn and peanuts, as well as some local options. Specialty concessions include a Philly cheesesteak at Steakadelphia, some Texas State Fair vibes at Fletcher's Corny Dogs and Funnel Cakes and Brewhouse BBQ for traditional Texas barbecue.
The RoughRiders have also joined in on the beer bat craze. The beer mug shaped like a baseball bat took over the Minor Leagues last season and Frisco couldn't afford to miss out.
Mascots
The RoughRiders actually have four mascots: prairie dogs Deuce and Daisy, Bull Moose and Ted E. Bear (a teddy bear resembling Roosevelt in military uniform with the real-life RoughRiders).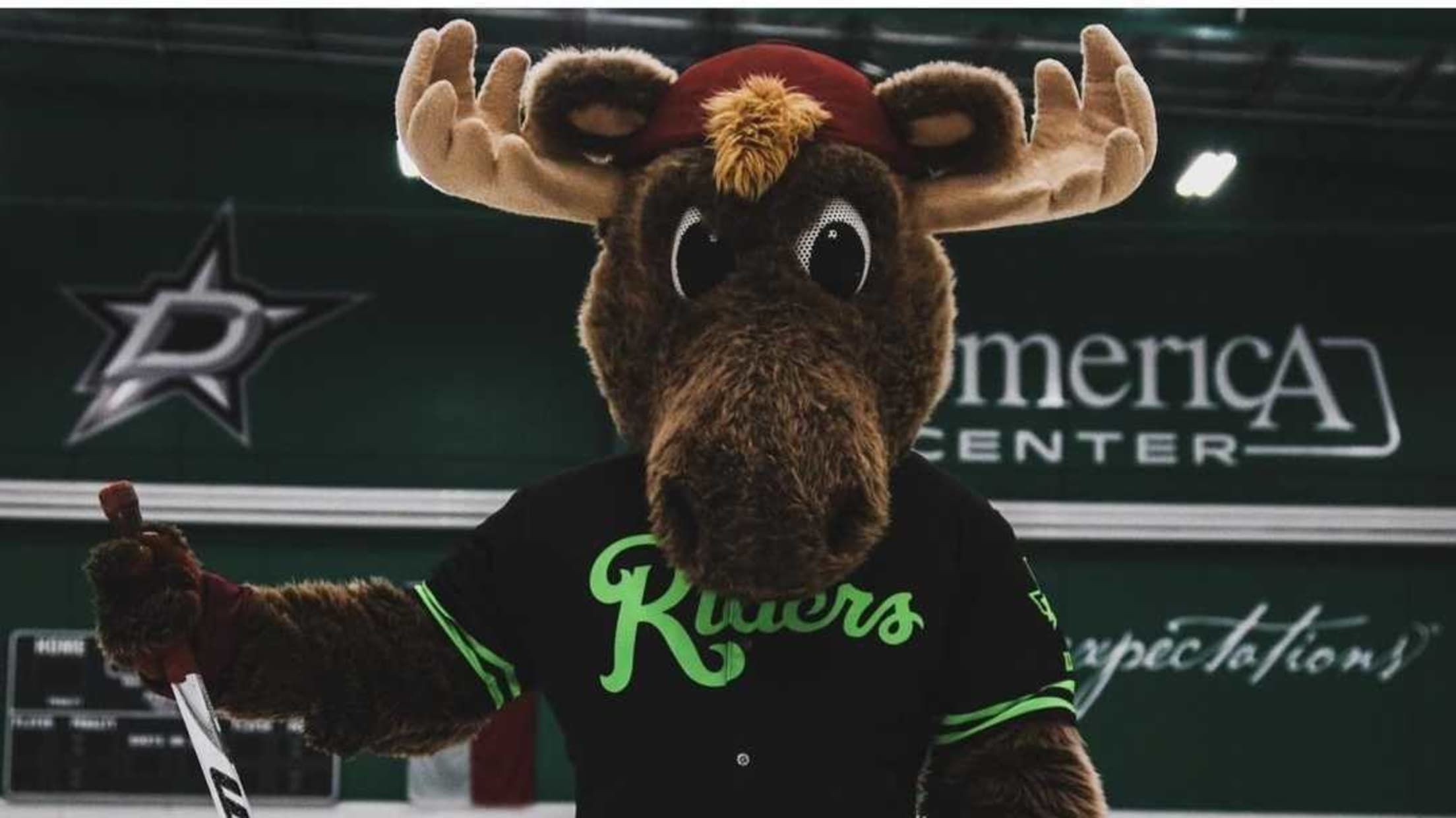 Where to Stay
Headed to the stadium and looking for a hotel nearby? Your Wyndham is waiting. As the Official Hotel of Minor League Baseball, Wyndham Hotels & Resorts welcomes baseball fans with a portfolio of 24 trusted brands. Find Hotels by Wyndham closest to the ballpark below and book now at wyndhamhotels.com.
• Days Inn by Wyndham Dallas Plano
• Super 8 by Wyndham Plano/Dallas Area
• Baymont by Wyndham Plano
• Wingate by Wyndham Frisco
• La Quinta Inn & Suites by Wyndham Dallas Plano West
• La Quinta Inn & Suites by Wyndham Dallas Plano - The Colony
• La Quinta Inn & Suites by Wyndham Frisco
Local Attractions
Well, the Texas Rangers. Frisco has the pleasure of being just north of Dallas; Riders Field is just 35 miles from the Rangers' big league home of Globe Life Field in Arlington and the Dallas Cowboys' AT&T Stadium. Elsewhere in the Metroplex is Six Flags Over Texas right there in Arlington and the Fort Worth Stockyards if you're down for a little bit of a drive.
If you're looking to stay in Frisco itself, there's also no shortage of things to do.
The Star is the Dallas Cowboys World Corporate Headquarters. The destination allows fans to "connect with the team in ways they have never imagined" according to its website. The Star offers VIP Guided Tours that feature the Cowboys' indoor practice facility, the team's war room, a Super Bowl Memorabilia station and more.
For fans of soccer, FC Dallas of the MLS and their home, Toyota Stadium, is also located in Frisco, as is the National Soccer Hall of Fame.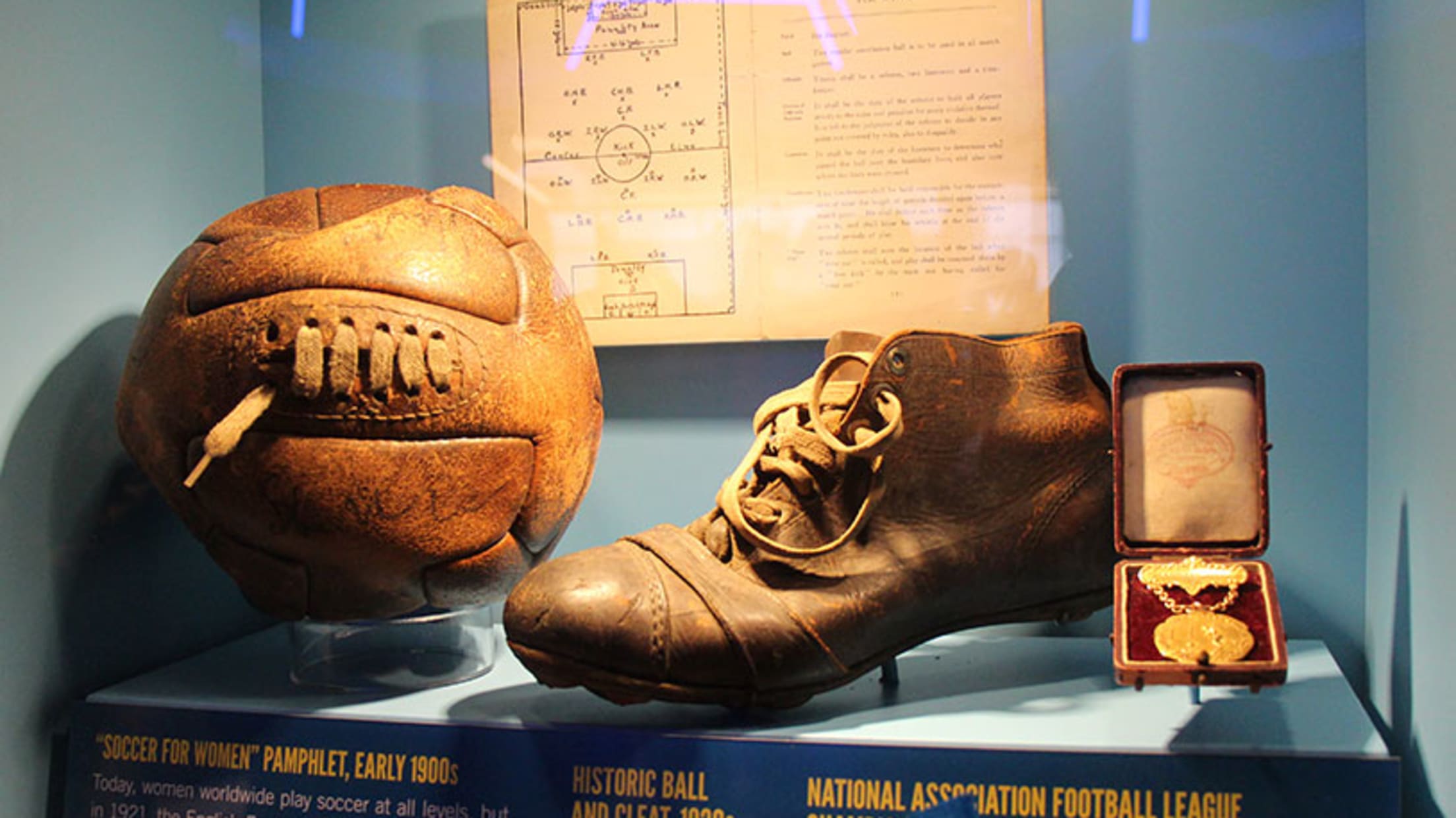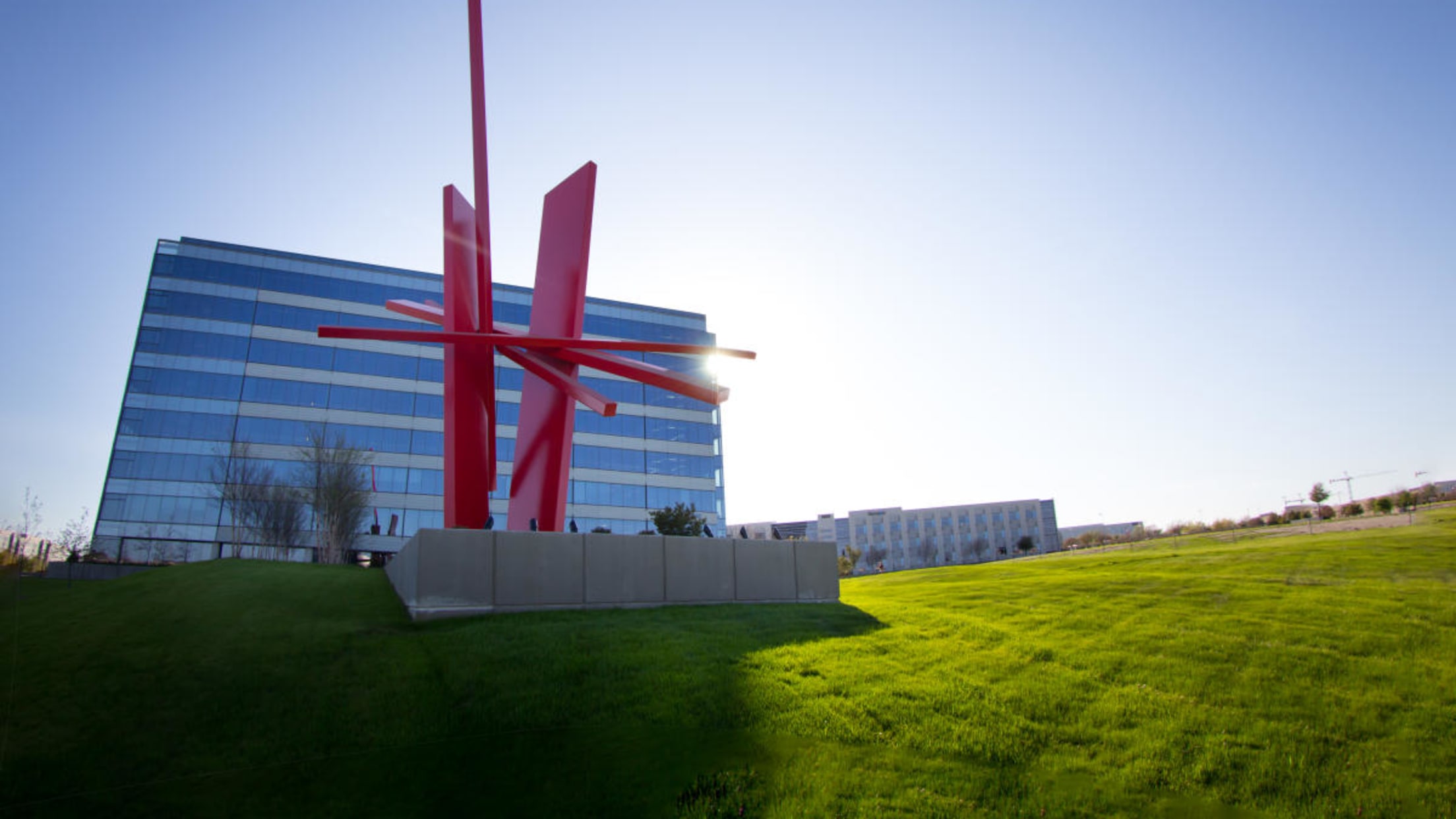 Food and Drink
Again, you can't get much better than the Metroplex. The Dallas-Fort Worth area is filled with quality foods of all kinds, from BBQ to Tex-Mex and everything in between.
There's a number of locally owned restaurants in the Frisco area that will no doubt keep you in the city.
Kenny's Burger Joint is a great place for, you guessed it, a burger. They have locations in both Frisco and Plano and all the burgers are made on a hickory wood-fired grill. CasaMia Mexican Restaurant & Bar is everything to be expected from an authentic Mexican restaurant in Texas and provides your choice of tacos, enchiladas and fajitas. For any variety of Texas BBQ, check out Hutchins Barbeque, Tender Smokehouse or Hard Eight Pit.
And for sweets or a nice dessert before bed, the Cookie Society is a gourmet cookie bakery that offers both in-store pickup and online nationwide deliveries.
Moving On
Texas is loaded with Minor League teams, including seven across the entire state. Both the Rangers' Double-A and Triple-A affiliates (Frisco and the Round Rock Express) are located in the Lone Star State, as well as the Astros with Double-A Corpus Christi and Triple-A Sugar Land.
Add in the Double-A Midland RockHounds (A's) and Double-A Amarillo Sod Poodles (D-backs) and you have the makings of a solid Minor League road trip.
The Road to Arlington
The four teams in the Texas Rangers' system are split between two states. The road starts with Single-A Down East and High-A Hickory in North Carolina before coming to Frisco and Triple-A Round Rock in Texas.
Single-A: Down East Wood Ducks (Kinston, North Carolina)
High-A: Hickory Crawdads (Hickory, North Carolina)
Double-A: Frisco RoughRiders (Frisco, Texas)
Triple-A: Round Rock Express (Round Rock, Texas)