Exercise or decline? Archer has unique case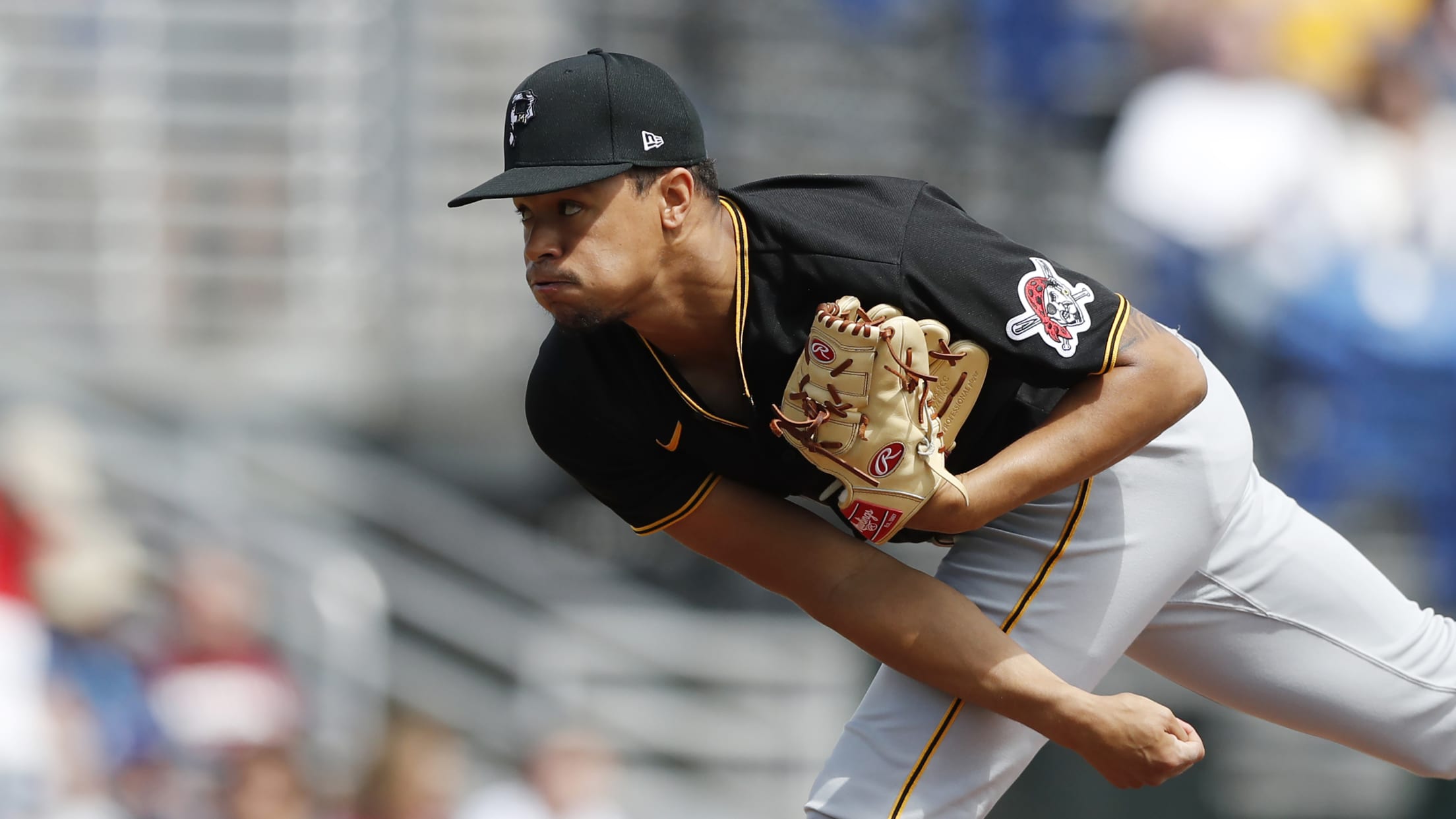 PITTSBURGH -- The Pirates' front office has already begun its offseason activity, but there could be even more significant roster turnover before Sunday. They already saw Keone Kela and Derek Holland officially become free agents. By the end of the weekend, general manager Ben Cherington must shuffle Pittsburgh's roster to
PITTSBURGH -- The Pirates' front office has already begun its offseason activity, but there could be even more significant roster turnover before Sunday.
They already saw Keone Kela and Derek Holland officially become free agents. By the end of the weekend, general manager Ben Cherington must shuffle Pittsburgh's roster to reinstate players from the 60-day injured list. There are currently seven players on the Pirates' 60-day IL, including several who figure to play important roles next year, such as Jameson Taillon, Nick Burdi, Clay Holmes, Anthony Alford and Michael Feliz. So they will either have to cut ties with some of those players or clear at least three spots on the 40-man roster to make room for their returns.
• 5 key questions facing Pirates this offseason
But the biggest headline news that the Pirates will make before Sunday has to do with right-hander Chris Archer. Sunday is the deadline by which they must either exercise his $11 million club option for next season or pay a $250,000 buyout, which would make him a free agent and end his tenure with the Pirates.
The Pirates aren't expected to formally announce their decision until the deadline, but they most likely will not bring back Archer.
It's easy to forget now that his arrival in Pittsburgh was initially met with enthusiasm. Archer and Kela joined a 2018 Pirates club that won 11 straight games in mid-July. Archer immediately endeared himself to fans, buying a Steelers jersey at Pittsburgh International Airport and wearing it to PNC Park. Before his first start at PNC Park, he warmed up to Wiz Khalifa's "Black and Yellow."
• What to know: Pirates 2020 offseason FAQ
But that goodwill didn't last long.
Archer pitched poorly in August 2018, and the Pirates were out of the postseason picture by the time he bounced back that September. Since then, he's been injured -- with hernia surgery, thumb inflammation, shoulder inflammation and finally neurogenic thoracic outlet syndrome (TOS) -- and ineffective, with a 4.92 ERA in 33 starts since that deal with the Rays on July 31, 2018.
But it was what the Pirates gave up for Archer that has made the trade sting so much. Once relegated to Pittsburgh's bullpen, former top prospect Tyler Glasnow has thrived at the top of Tampa Bay's rotation, compiling a 3.32 ERA and 231 strikeouts in 34 starts while helping the Rays reach the postseason each of the past two years. Outfielder Austin Meadows became an All-Star in 2019. They're both under club control for years to come, and right-hander Shane Baz -- the player to be named later in the trade -- is now the No. 86 prospect in the game.
Will the Pirates pick up Archer's option before Sunday's deadline? They almost certainly will not. But to consider every side of the decision, let's go back and forth with some arguments for exercising and declining his option.
Exercise: Maybe Archer will regain his form after the TOS surgery. He posted on Instagram on Oct. 6 that his "arm speed is back!" and he's expected to be ready for Spring Training. Even if Archer isn't an ace, he could be a valuable pitcher by taking the ball and posting high strikeout rates with his fastball and wipeout slider.
Decline: There aren't many examples of starting pitchers coming back strong from the TOS procedure he underwent, with Matt Harvey (6.09 ERA since 2017) being the most notable case in the other direction. Archer hasn't thrown a pitch in a meaningful game since Aug. 20, 2019. And he's five years removed from his last season with more than 2.0 Wins Above Replacement. That's a lot of uncertainty for $11 million, and we've already seen some teams -- like Cleveland, which placed Brad Hand on outright waivers on Thursday -- shy away from financial commitments that wouldn't have seemed exorbitant in years past.
Exercise: If Archer does return to form, even his pre-Pirates form, he could be in demand as teams seek dependable starting pitching ahead of next year's Trade Deadline. And moving him could accelerate the Pirates' efforts to add young talent to their organization. And they can afford to take an $11 million gamble on a pitcher who has previously shown Archer's upside, as they have exactly one other player signed to a guaranteed contract for 2021: Gregory Polanco, at $11.6 million.
Decline: Again, there's no guarantee that Archer will return to that form. It's a fairly significant assumption that he will be good enough to be in demand come July, in fact, especially with his salary. And they have had unfortunate timing on the trade front in the past, most recently finding themselves unable to move Kela, Holland and others (including Archer) at this year's Deadline. On top of that, there might be a veteran starter they like more available as a free agent this offseason.
Exercise: Given all their injuries, potential trade candidates and workload concerns after such a strange season, why not bring back an innings-eating starter like Archer? Even if it doesn't work out, his stuff might play up in the bullpen.
Decline: Considering their place on the competitive spectrum and their focus on building a better team for the future, it's probably more important that the Pirates continue to provide opportunities for their younger pitchers in the rotation and bullpen. They have plenty of candidates for their Opening Day rotation -- Taillon, Mitch Keller, Joe Musgrove, Steven Brault, Chad Kuhl, JT Brubaker, Trevor Williams and Cody Ponce -- along with prospects like Cody Bolton on their way.
Exercise: Giving up on Archer now would make the trade look even worse, and they should give themselves one last chance to justify the move.
Decline: Well, that train has left the station. It's pretty well established that the Pirates were on the wrong side of that deal, and making a mistake in the past is no reason to make another in the present. Team president Travis Williams and Cherington aren't tied to that move like the Neal Huntington regime might have been. So they shouldn't keep him for that reason if Cherington feels like moving on from Archer is their best baseball decision.