No excuses: Hurdle unfazed by injuries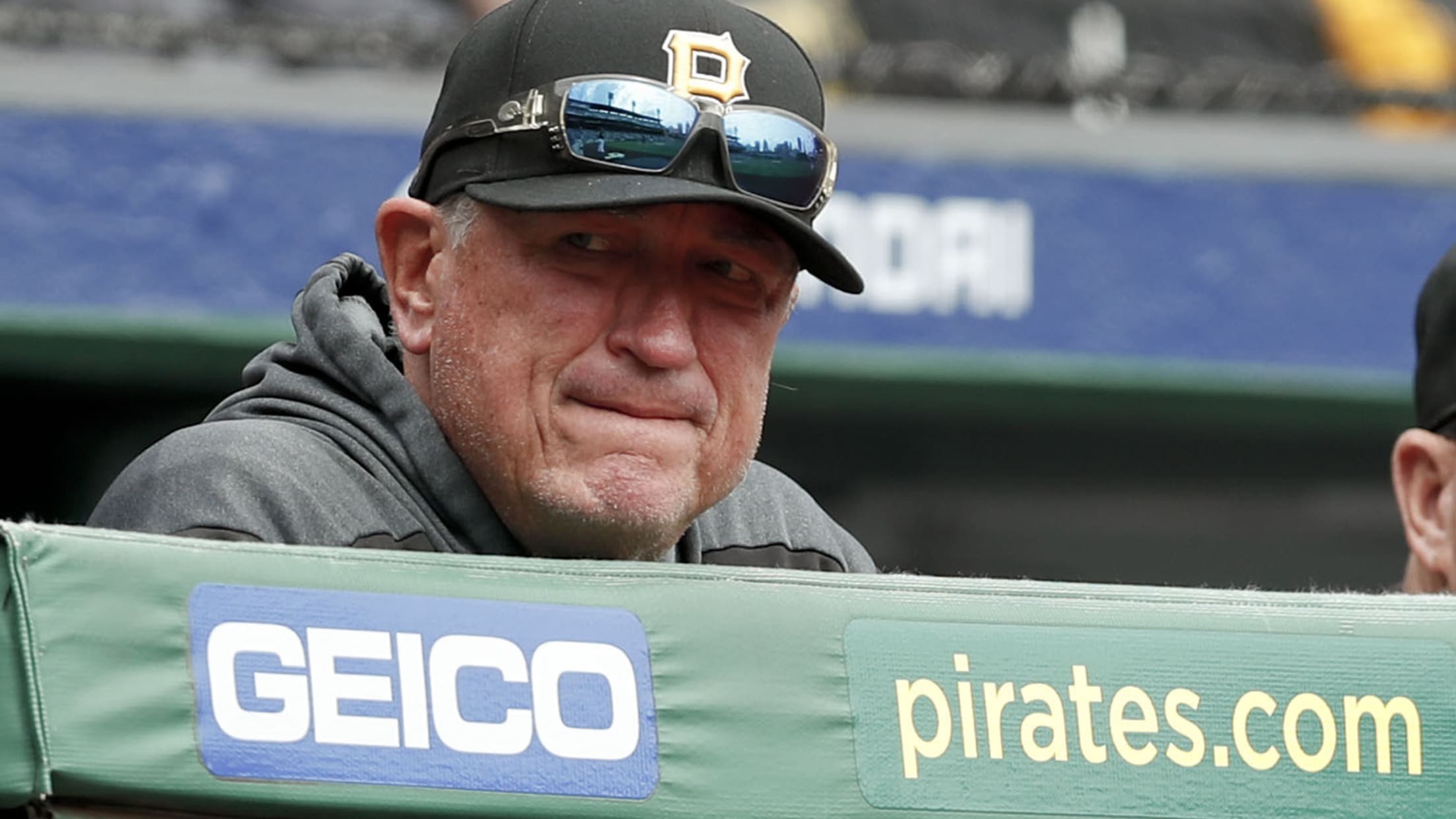 WASHINGTON -- With Kevin Kramer up and Kevin Newman sidelined by a finger injury, there is exactly one position player on the Pirates' 40-man roster who isn't active or on the Major League injured list: shortstop prospect Cole Tucker. Yes, the Pirates' depth is being tested a little more than
WASHINGTON -- With Kevin Kramer up and Kevin Newman sidelined by a finger injury, there is exactly one position player on the Pirates' 40-man roster who isn't active or on the Major League injured list: shortstop prospect Cole Tucker.
Yes, the Pirates' depth is being tested a little more than two weeks into the season.
Pittsburgh is playing without its top two options in right field, Gregory Polanco and Lonnie Chisenhall, along with starting left fielder Corey Dickerson, backup catcher Elias Díaz, corner infielder/outfielder José Osuna and Newman, a reserve middle infielder.
"You play with what you've got. You focus on who is here," manager Clint Hurdle said. "I saw the Yankees have got 12 on [the injured list]. You know what? It's not fair. You figure it out, man. This is a grown man's league. When people go down, the next men come up and play.
"Lou Holtz said it best a long time ago: Ninety percent of people don't care if you're hurt, and the other 10 are happy it happened. It's real. So why get caught up in that vacuum?"
Hurdle won't let the Pirates use their injuries as an excuse. They only trailed after six innings once during their first 11 games, and that was after a three-error inning in their 10-0 loss on Monday at Wrigley Field. The wounds to their record have been mostly self-inflicted; they lost three of the first seven games in which they led after six innings, and they entered Friday leading the National League with 11 unearned runs allowed.
"We've been in every game, regardless of the people we've had on our roster," Hurdle said. "We're ready to play. We can finish things off better with the personnel that we have."
With several key players out, right fielder Melky Cabrera getting a day off and Francisco Cervelli not behind the plate, Hurdle wrote out the Pirates' 12th different lineup in 12 games on Friday night at Nationals Park. Jung Ho Kang hit third for just the third time in his Major League career. Pablo Reyes, who entered the night batting .067 on the year, was slotted into left field, batting fifth, with JB Shuck – a non-roster invitee this spring – playing right field and batting sixth.
Polanco making progress
The good news for the Pirates is that they are getting healthier. Polanco and Dovydas Neverauskas will have their rehab assignments transferred from Class A Advanced Bradenton to Triple-A Indianapolis on Saturday, joining Diaz at the Minors' highest level.
Polanco, working his way back from September shoulder surgery, went 2-for-13 with four walks, two strikeouts and two runs scored in four games for Bradenton. He started two of those games in right field, giving him an opportunity to test the strength of his surgically repaired shoulder. General manager Neal Huntington said on Sunday that the Pirates expect Polanco will use most of the 20-day window for his rehab assignment.
"Slow and steady. He's playing. He's showing up. He's doing the work," Hurdle said of Polanco. "There hasn't been a lot of outfield activity. He's been on the bases a little bit. He just continues to make some incremental progress."
Around the horn
• Cabrera was out of the lineup on Friday in part because he started each of Pittsburgh's previous five games. The Pirates also want to have the 34-year-old outfielder start against the Nationals' Saturday and Sunday starters, Anibal Sanchez and Max Scherzer.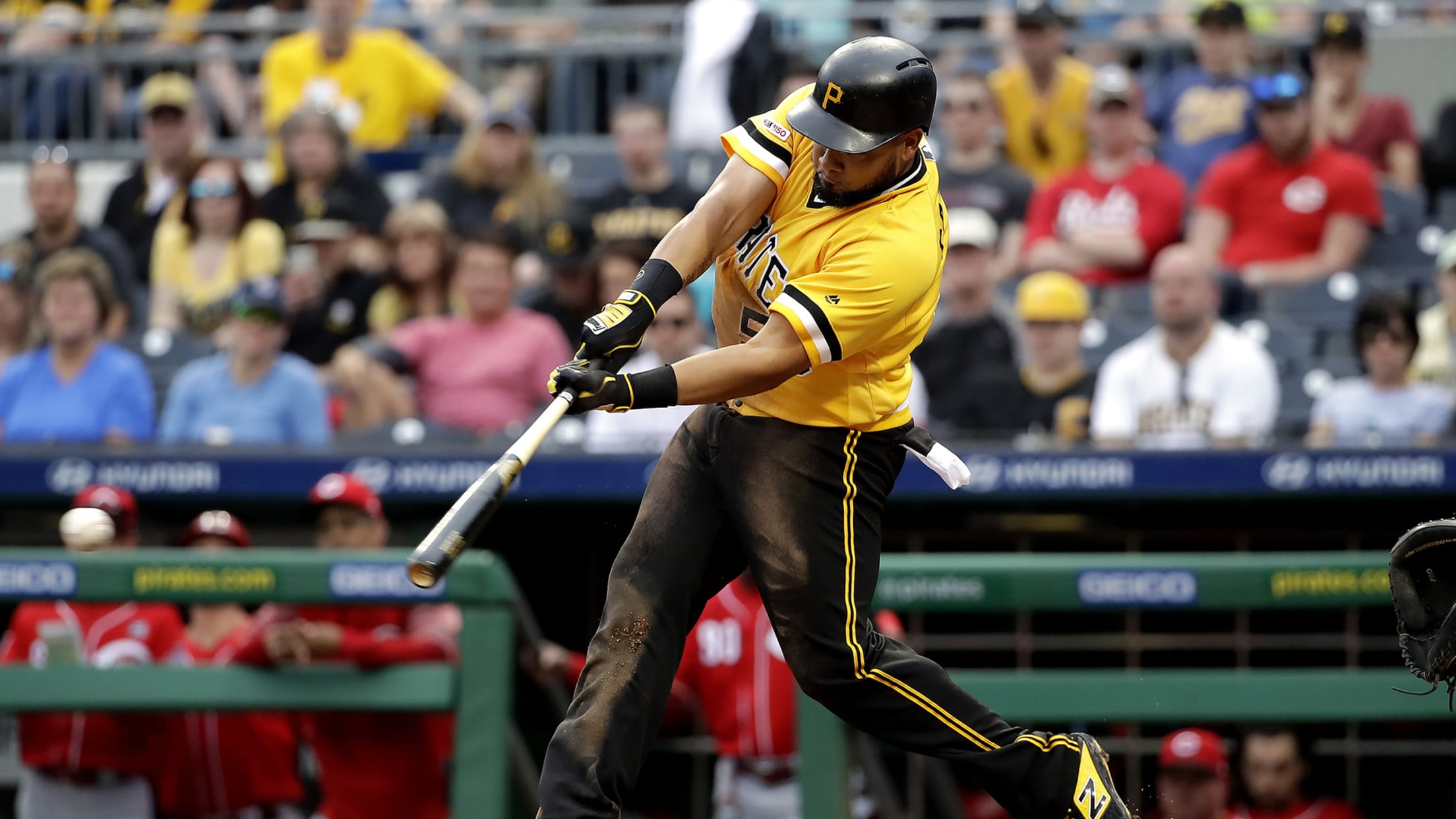 "We want Melky to play all season long," Hurdle said. "He continues to remind us that he's in good shape and he's ready to go, and we want to keep him there."
• After beginning the season with 11 straight games against NL Central opponents, the Pirates on Friday began a stretch of 22 straight scheduled games (and 35 of their next 39) outside of their division. Pittsburgh went 43-33 in the NL Central last season but finished just 39-46 against everyone else.
• The Pirates landed at Dulles Airport at 3 a.m. ET and arrived at their hotel around 4 a.m. after Thursday night's rain-delayed loss at Wrigley Field.