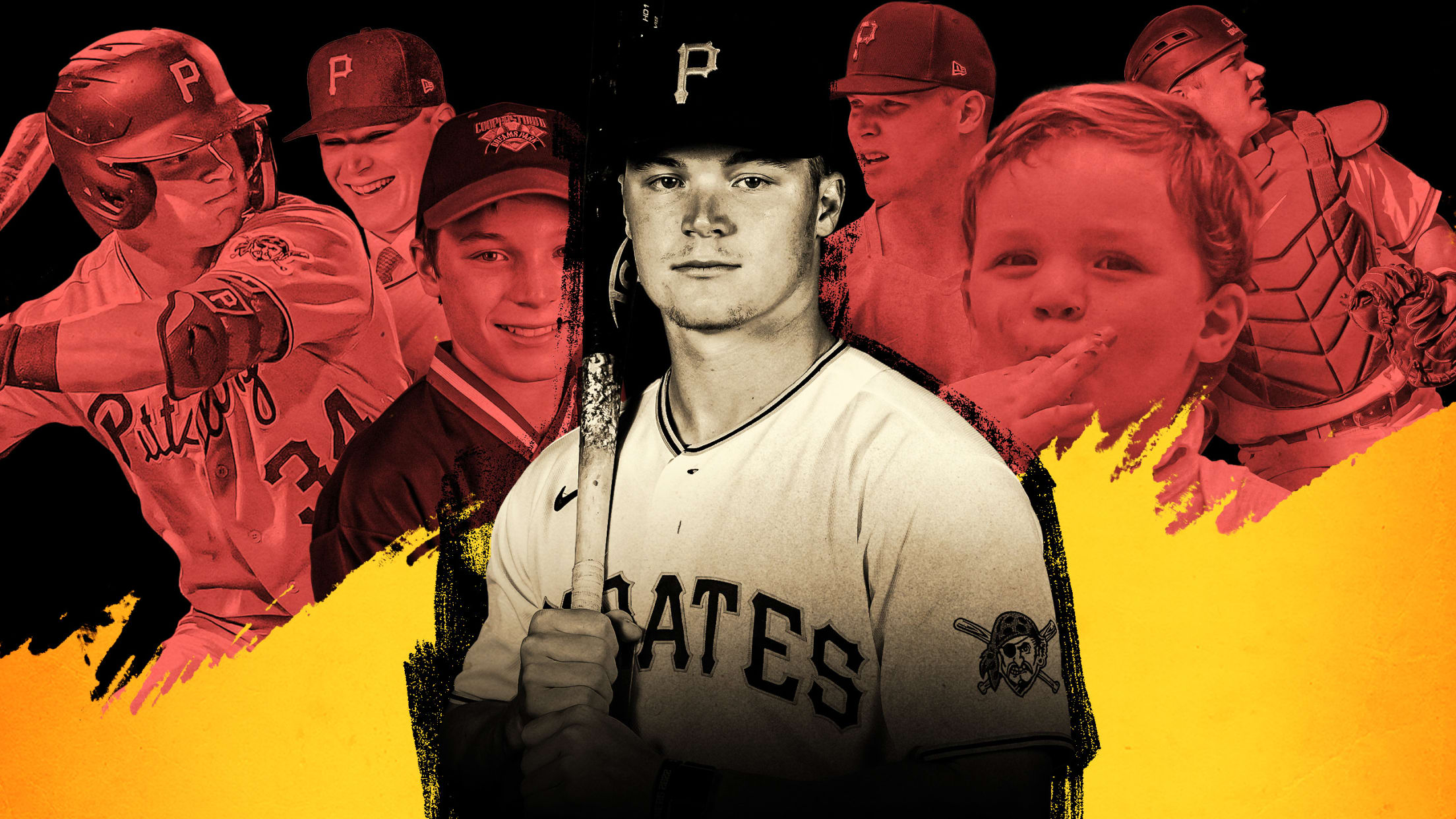 Scroll
Former top overall pick Henry Davis is just getting started
Henry Davis knew what he wanted to say. He wanted to be honest, to share his truth. Some would come from the head. Some would come from the heart.
There's a tradition on the University of Louisville baseball team in which upperclassmen address the entire team. By Davis' third year in the program, few players in the country had résumés that could match his. He was a guaranteed first-round pick. He could even go first overall.
But Davis didn't want to speak of his triumphs. He didn't want to speak of the highlights. He wanted to discuss his nadir.
"I knew I wanted to be super honest," Davis said. "I just ran them through what was going through my head."
Davis stood at the front of a packed room. Upperclassmen in the front, underclassmen in the back, coaches to the side. On plenty of other occasions, Davis had led with his actions. On this day, he'd lead with his voice. He'd bring his team back to the plate appearance that had defined his collegiate career.
Louisville had been in the midst of its deepest postseason run in school history, having already won two games in the College World Series, but was now on the brink of elimination, trailing Vanderbilt by a run in the bottom of the ninth inning. A loss would end the Cardinals' season. Davis settled into the batter's box in Omaha with two outs and a runner on second base, an opportunity to play the hero.
Even having this opportunity was a testament to how much Davis had impressed in his first months on campus. He earned regular playing time as a freshman, something that isn't guaranteed at Louisville. Two innings earlier, he had singled and gone on to score the go-ahead run. With the season on the line, Louisville needed its budding star to come through again.
Davis fell behind in the count, 1-2, but on the fourth and final pitch of the plate appearance, he received a gift: a hanging slider. He loaded. He swung. He connected.
Davis popped out. With an opportunity to tie or even win the game, he couldn't get the ball out of the infield. Now, two years later, Davis stood in front of his team and recited the memory. But as he spoke, it became clear that his reflection of this moment wasn't the end of his talk. It was the beginning.
"Making the last out with the tying run on second is something I want to stick with me forever. It's those moments that make you reflect on what you could have done differently. It's not a good feeling," Davis said. "As a freshman, I felt there was more I could have done. I made it my goal after that to never have that feeling again."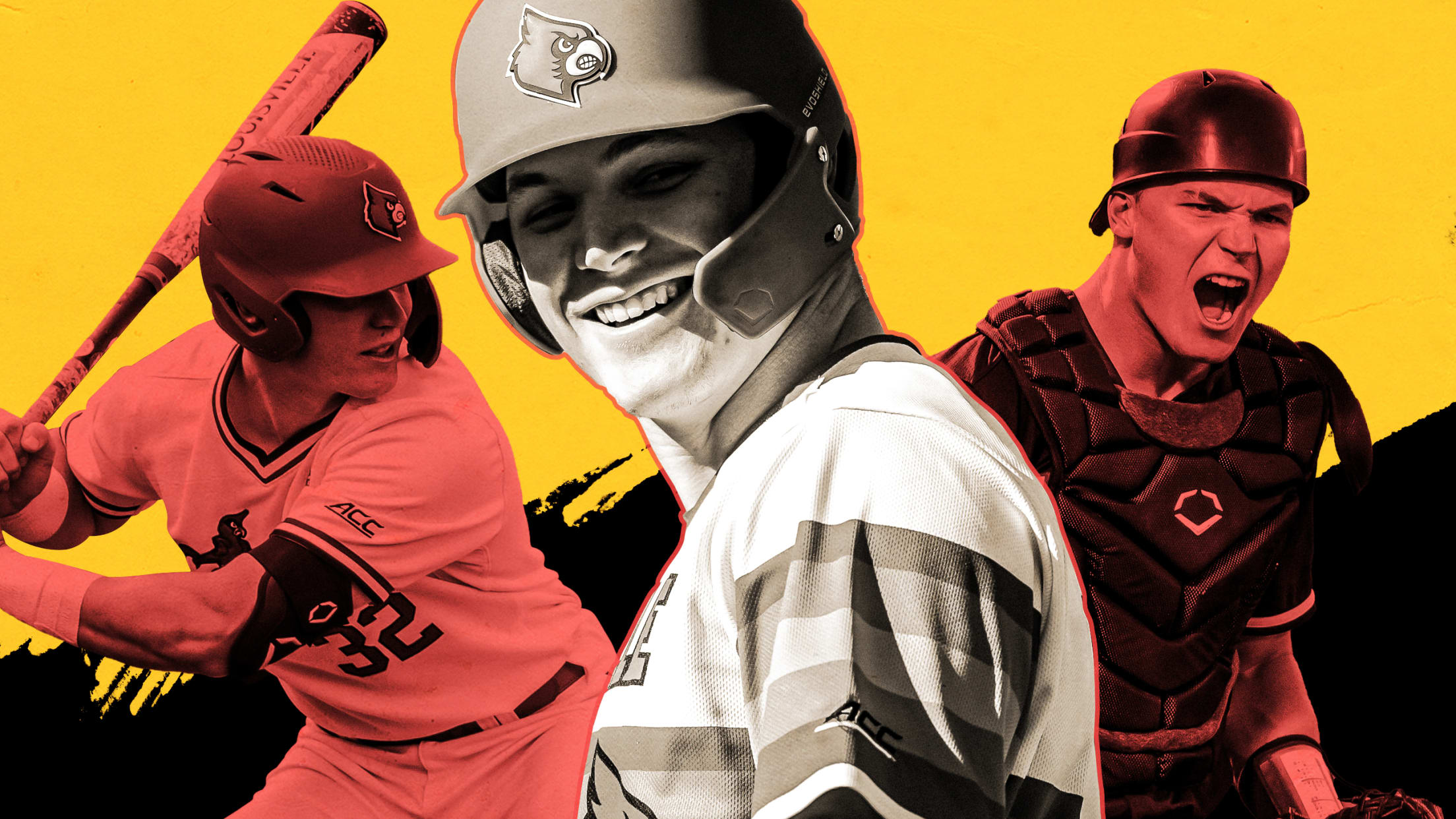 "He looks like he lives for this moment."
Before Omaha, before Louisville, before anything, Henry Davis was a kid who found his passion.
By age 5, Davis loved baseball. He loved playing it. He loved practicing. He loved watching it. He wanted to be a Major League Baseball player.
His father tempered expectations.
"I told him, 'The odds are slim-to-none,'" said his father, Chris Davis.
Just like that?
"I told him straight up. Slim-to-none."
Davis, of course, was not deterred by probability.
As a child, Davis was always in motion, commonly eschewing toys or television in favor of physical activity. His parents provided him with several outlets to expend that energy, from soccer to basketball to tennis to skiing to lacrosse, but baseball was the sport that clicked. He wanted to play, and to practice, as much as possible.
He arrived two hours early to his Little League games. He brought equipment on vacations. Chris transformed part of their garage into a batting cage, allowing Henry the space to spend countless hours taking countless swings. If Chris wasn't home, Davis soft-tossed to himself in the backyard, launching baseballs into a swamp-like area beyond the fence in the pursuit of hitting imaginary home runs, ruining dozens of balls in the process. Soon enough, he'd be hitting real ones.
Davis was on the smaller side in his youth, but his mother, Andi Schaefer, recalls that he had strength. That was apparent in the Home Run Derby at the Cooperstown Dreams Park, which hosts youth baseball tournaments. Davis was one of 10 players to qualify for the event. He stood around 5-foot-2. His opponents hovered around six feet.
There was also the matter of the environment. Players and parents filled the stadium. Lights shined down upon the sluggers. Even with the size discrepancy, even with the pressure, Davis finished tied for second place with three homers on 10 swings.
"It is mayhem," Andi said. "There's five to six thousand people in the stadium. There are fireworks going off. There are 10 kids who are going to do the Home Run Derby. I'm literally unable to breathe. He walks out there like he could care less. Big smile, not nervous at all.
"The guy next to me says, 'Wow, that kid doesn't look nervous at all. He looks like he lives for this moment.'"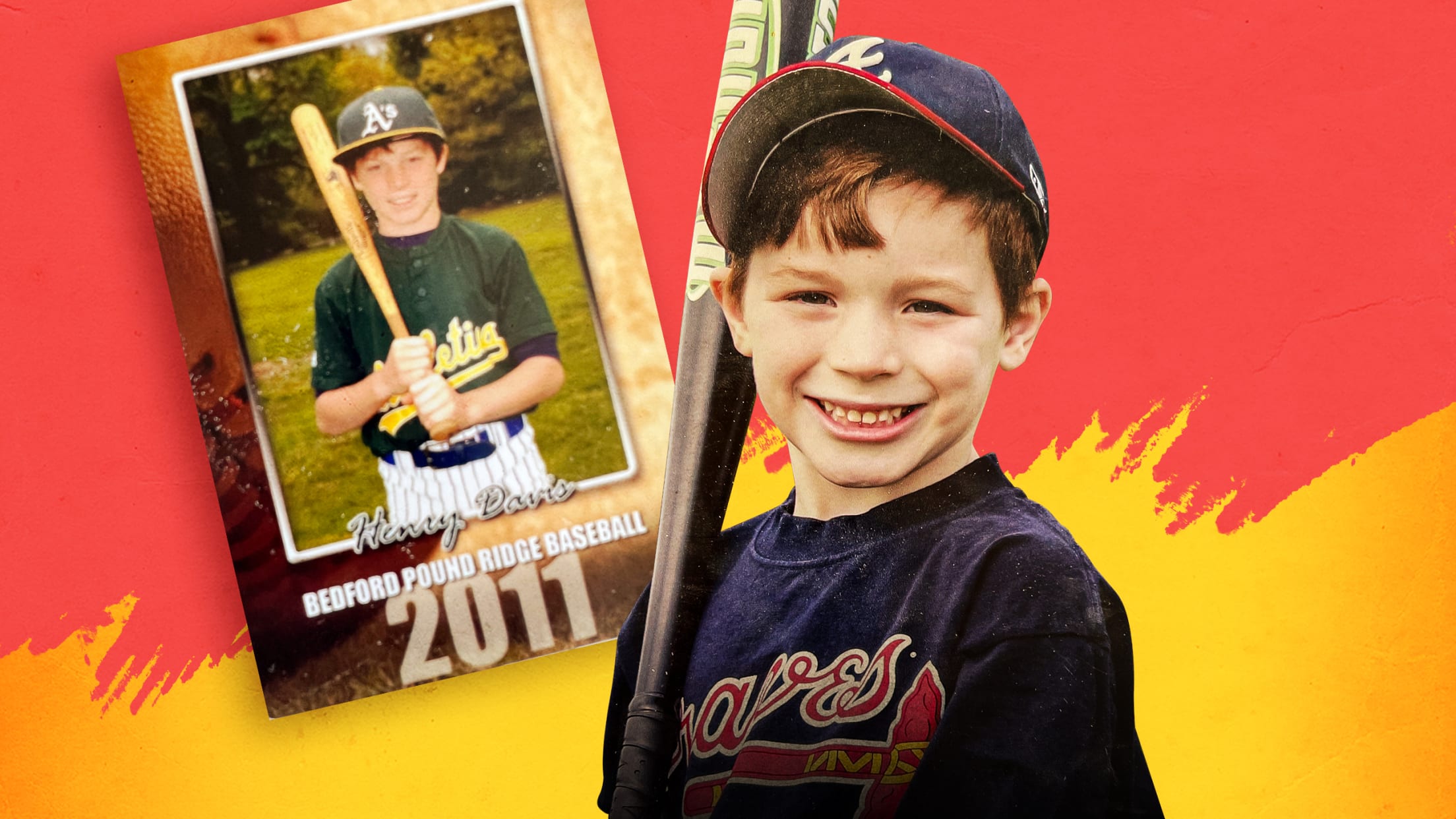 The birth of the early-morning workouts
By the time he was in 10th grade, Davis knew something had to change.
His freshman year at Fox Lane High School in Bedford, NY, a suburb about an hour outside New York City, ended in an early loss in the sectional playoffs, one that didn't sit well with him. He had won the job of starting catcher, but he wanted to take a step forward. He wanted his team to do the same. To do that, he couldn't maintain the status quo. Thus, the early morning workouts were born.
About three times a week, Davis woke around four o'clock and got in work before the sun came up. Sometimes he picked up teammates. Often, he worked out with Morgan, his younger brother. Henry believes Morgan would've rather stayed in bed.
"He's sleeping on the way there," Davis said. "I had such a supportive family that, even if he didn't feel like doing it, he would do it to help me."
Davis experimented with several different locations, but eventually settled on an indoor facility about 40 minutes away whose owner was willing to unlock it early. For months, Davis would drive to the facility, work out, drive back, shower, eat and still be on time for school.
"He was in a league by himself," said Matt Hillis, Davis' coach at Fox Lane. "The kid used to wake me up at 11 o'clock at night with a text message of video of him hitting in his basement, saying, 'How's this looking? Do you see anything that I'm doing wrong?'"
Hillis recalls Davis constantly seeking more work. More batting practice. More catching. Even during frigid northeast Januarys, Davis would long-toss at the football field. That willingness to work didn't just make Davis better. It made the entire team better.
"High school rubs off on certain individuals," Hillis said. "High school is a little bit of a different level and it's not going to necessarily get everybody all excited to get in there and do the extra hitting, but certainly, a bunch of kids did it because he led by example."
"I tried to use that moment for good."
That work made Davis one of the best prep catchers in the country. That work landed Davis a scholarship to Louisville. That work set the stage for Davis to receive extensive playing time as a freshman. And it landed him in that spot in Omaha.
Two outs. Two strikes. Down a run. An opportunity to extend his team's season. He got a pitch to drive. He popped out. Game over. Season over.
As a coach, you're just sitting there going, 'Man, this guy is all in. This guy's serious, man. He's committed.'

Louisville head coach Dan McDonnell
"He said that he couldn't sleep for two weeks after that," recalled former teammate and current Dodgers prospect Dalton Rushing. "It just ran through his head on replay."
As Davis stood in front of his peers two years later, he explained that he believed he owed it to his teammates to be better. If he found himself in that situation again, he wanted to deliver. He had to deliver.
"He said, 'I made a decision the August after my freshman year, I wasn't going to settle for just being good. I want to see how good or great I can be,'" said Louisville head coach Dan McDonnell. "For the last two years of his career at Louisville, you saw a determined young man."
McDonnell already knew of Davis' work ethic. His teammates did, too. But few in that room knew the degree to which Davis evolved. He explained that he had started taking better care of his body. No junk food. No alcohol. He even modified how he slept, using an eye mask and wearing a sleep tracking device.
"He told them, 'From August after my freshman year, I've had one beer in the last two years, and that was on New Year's Eve. I'm just not going there. I'm all about my diet, nutrition, treating my body right,'" McDonnell recalled. "Again, as a coach, you're just sitting there going, 'Man, this guy is all in. This guy's serious, man. He's committed.'"
As a sophomore, Davis needed just a few weeks to show he was different. In his first 14 games, he hit .372/.481/.884, equaling the number of home runs (three) and extra-base hits (eight) he had as a freshman.
The COVID-19 pandemic resulted in the cancellation of the 2020 college baseball season, but even with baseball on hold and the world in a moment of uncertainty, Davis figured out ways to work.
He began by hitting off a tee and throwing with his brother. In time, they built a mound so Henry could catch Morgan's bullpens. Davis played at the College Summer League at Grand Park in Westfield, Ind., one of the few leagues that remained operational during the pandemic. Rushing recalled working out daily with Davis in the basement of a mall near Davis' house.
"There was enough room for maybe five-to-seven people," Rushing said. "We would go down there with random men and just lift as heavy as we could trying to get as strong as possible."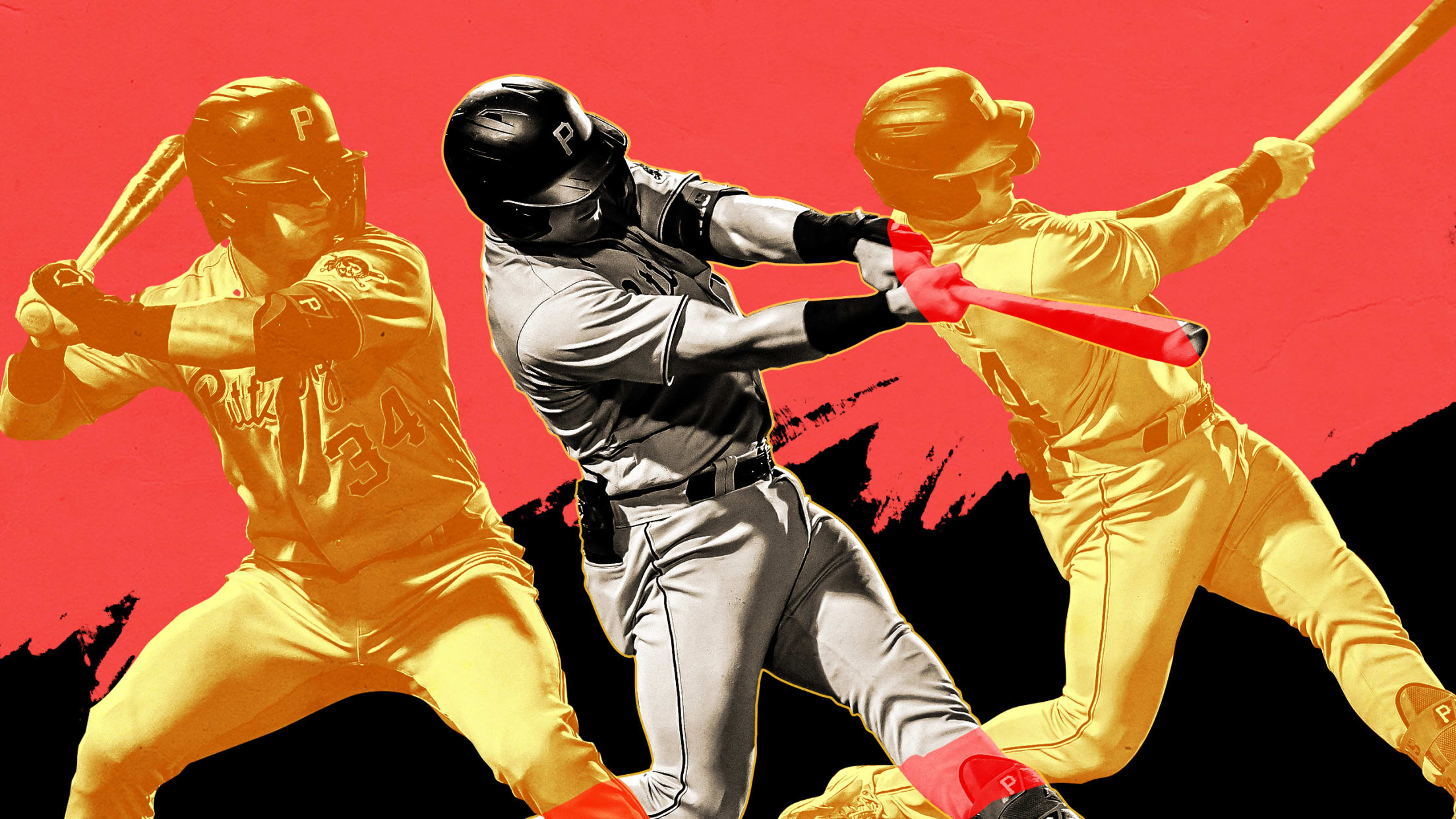 Davis also found a way to work with some professionals.
While scrolling through Instagram, he saw that Adam Ottavino, who also hails from New York, was throwing into a net. Davis said he was available. To Davis' surprise, Ottavino accepted the invitation and the two began working together several times per week. Davis caught Matt Barnes as well. Thus he not only found a way to put in work, but to observe how a pair of professionals went about their business.
"I noticed pretty quickly that his demeanor and his maturity was much further beyond what I was expecting for a guy who wasn't even a junior yet in college," Ottavino said. "Clearly had a really good work ethic. Had a great understanding at his age of what he needed to work on and was always asking the right questions."
Upon returning to Louisville in the fall of 2020, Davis continued his meticulous preparation for another college season, as well as for the upcoming MLB Draft. While just about all his teammates went home for winter break, Davis opted to spend just a couple days with his mother in Florida before returning to Louisville.
"I remember saying, 'Henry, you need to spend some time with your mom, man,'" McDonnell recalls. "He goes, 'Coach, my mom gets it. She knows I love her, but she knows I have to get back. There's only so much I can do down there in that part of Florida by the beach.' I remember he was gone for only 48 hours. He was locked in."
Andi accepted that Henry's vacation would be short. What she wouldn't accept was her son's unwillingness to break his diet just one time.
"I finally said, 'It's Christmas Eve, Henry. I cooked all this and you're going to eat this whether it's on your diet or not.'"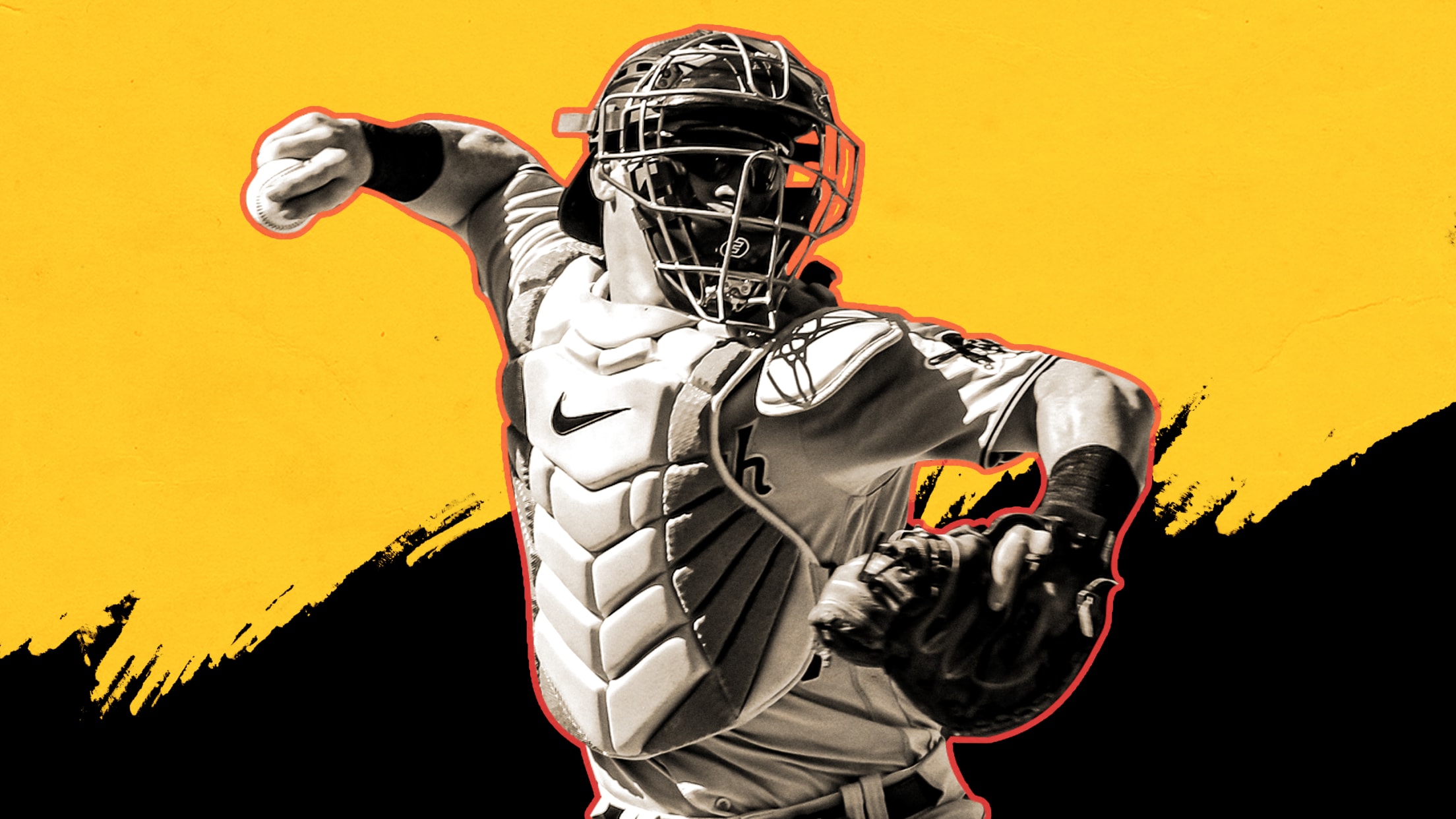 When college baseball returned, Davis picked up where he left off. In 50 games, he hit .370/.482/.663, slugged 15 home runs and stole 10 bases, ending up with a laundry list of accolades. McDonnell believes the performance was especially notable given how he saw other college hitters initially struggle upon facing live pitching.
"I saw it with other Midwest kids in my program," McDonnell said. "How does this kid from the Northeast get that much better as a hitter when the season got taken away and the summer got taken away?"
The commitment, the grind, the work all culminated in the Pirates selecting Davis with the first overall pick in the 2021 MLB Draft.
Davis said on Draft night that the Pirates had wanted to select him out of high school, but the team's offer was not enough for him to forgo his commitment to Louisville. It was a decision that changed the trajectory of his career. His first year ended in disappointment. His third year ended in anointment. And for all the highlights, when McDonnell reminisces about his catcher's time with the program, he comes back to the day when Davis shared his truth.
"I just remember thinking, 'Man, what an influence I've got right there.' That's going to pay dividends," McDonnell said.
"There are moments in my career like that where failure leaps you forward," Davis said. "You can either feel sorry for yourself, or you can use it for good. I tried to use that moment for good."
credits:
Justice delos Santos is a reporter for MLB.com. Follow him on Twitter @justdelossantos. Design by Tom Forget.