Get an extra $20 in ticket credit!
We've got the perfect holiday gift for the Rays fan in your life. Give the gift of Rays Holiday Cheer (or snag one for yourself) this season! Spend $80 and get $100 in ticket credit to be spent on regular-season tickets and parking for the 2022 regular season. Don't wait, this special price is only available for a limited time!
Send holiday cheer to friends and family following the steps below. Limit two Rays Holiday Cheer products per account.
How To Forward Rays Holiday Cheer
Step One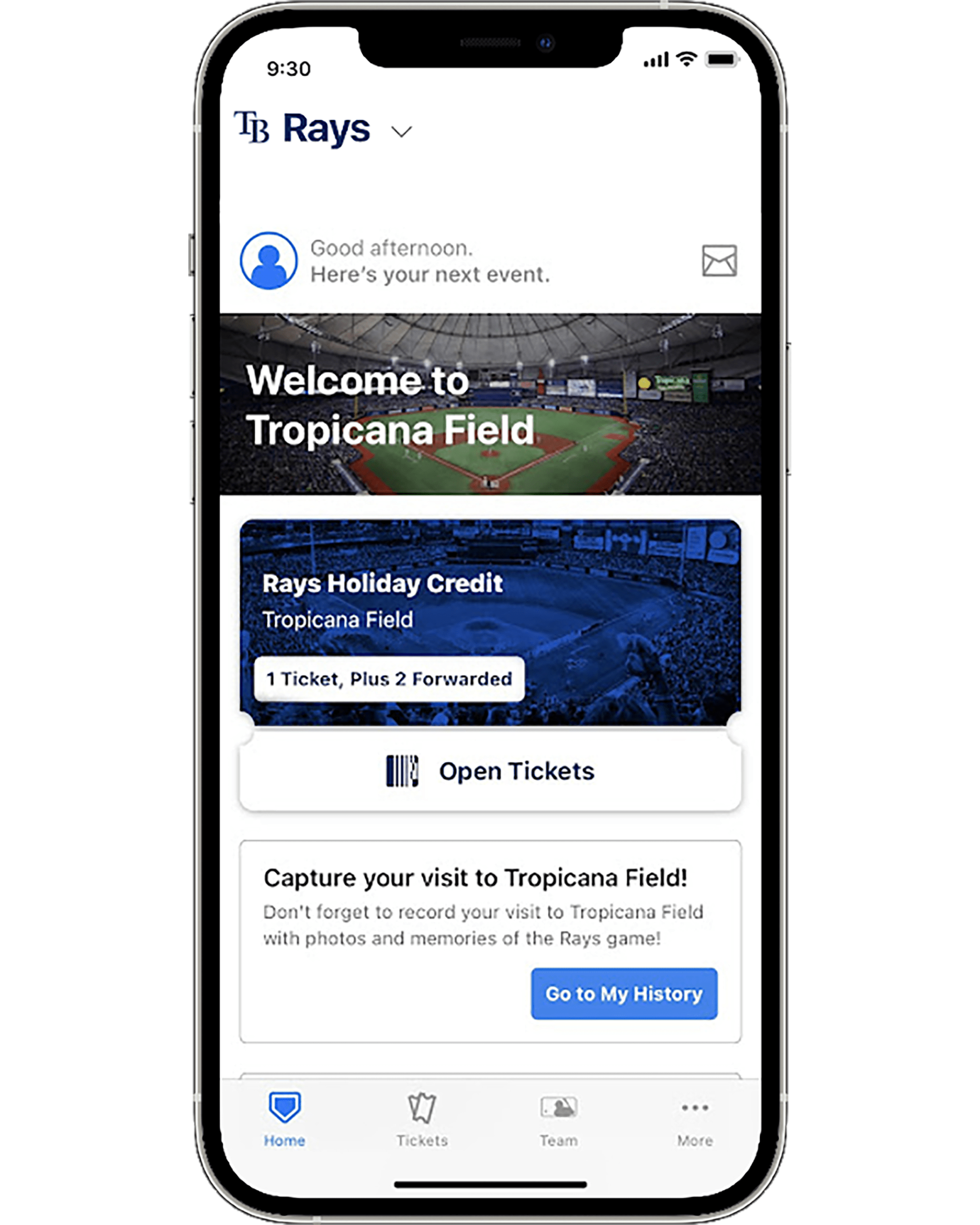 To forward your Rays Holiday Cheer to your intended recipient, start by downloading and logging in to the MLB Ballpark app using the email used to purchase your Rays Holiday Cheer! Click the Rays Holiday Cheer event tile to forward your gift.
Step Two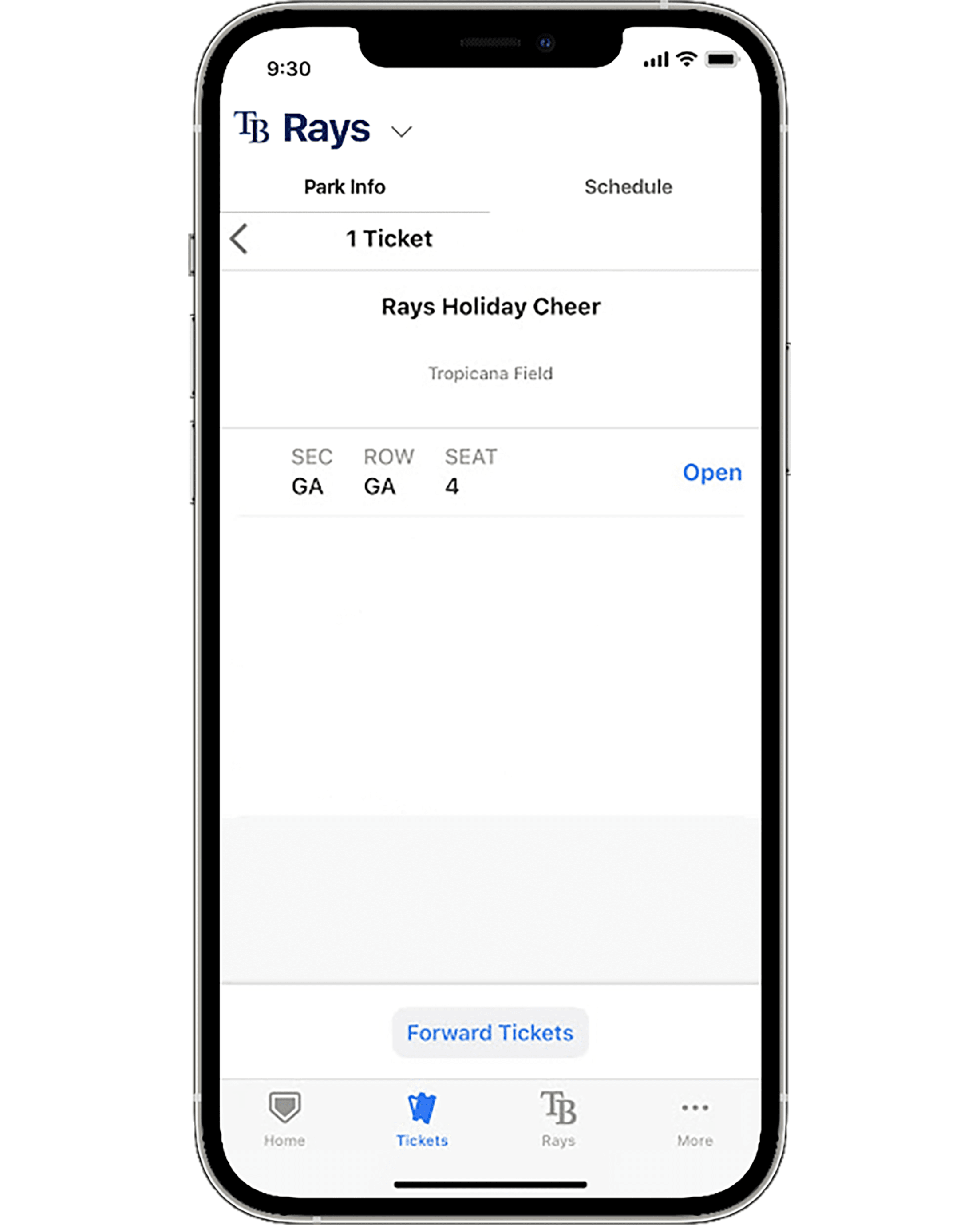 Click 'Forward Tickets' at the bottom of the screen to send your Rays Holiday Cheer gift!
Step Three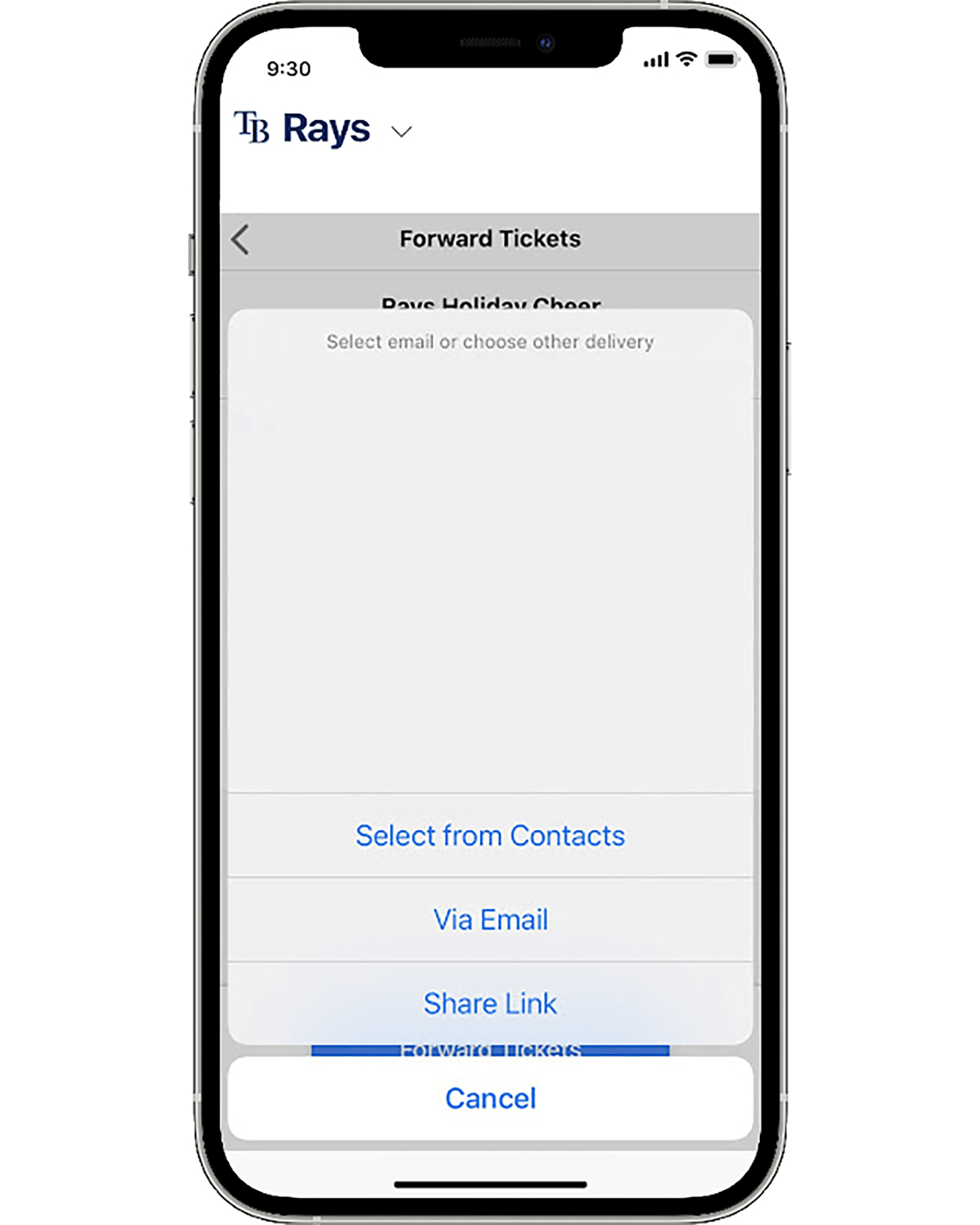 Select 'Via email' to forward the event to your gift recipient.
Step Four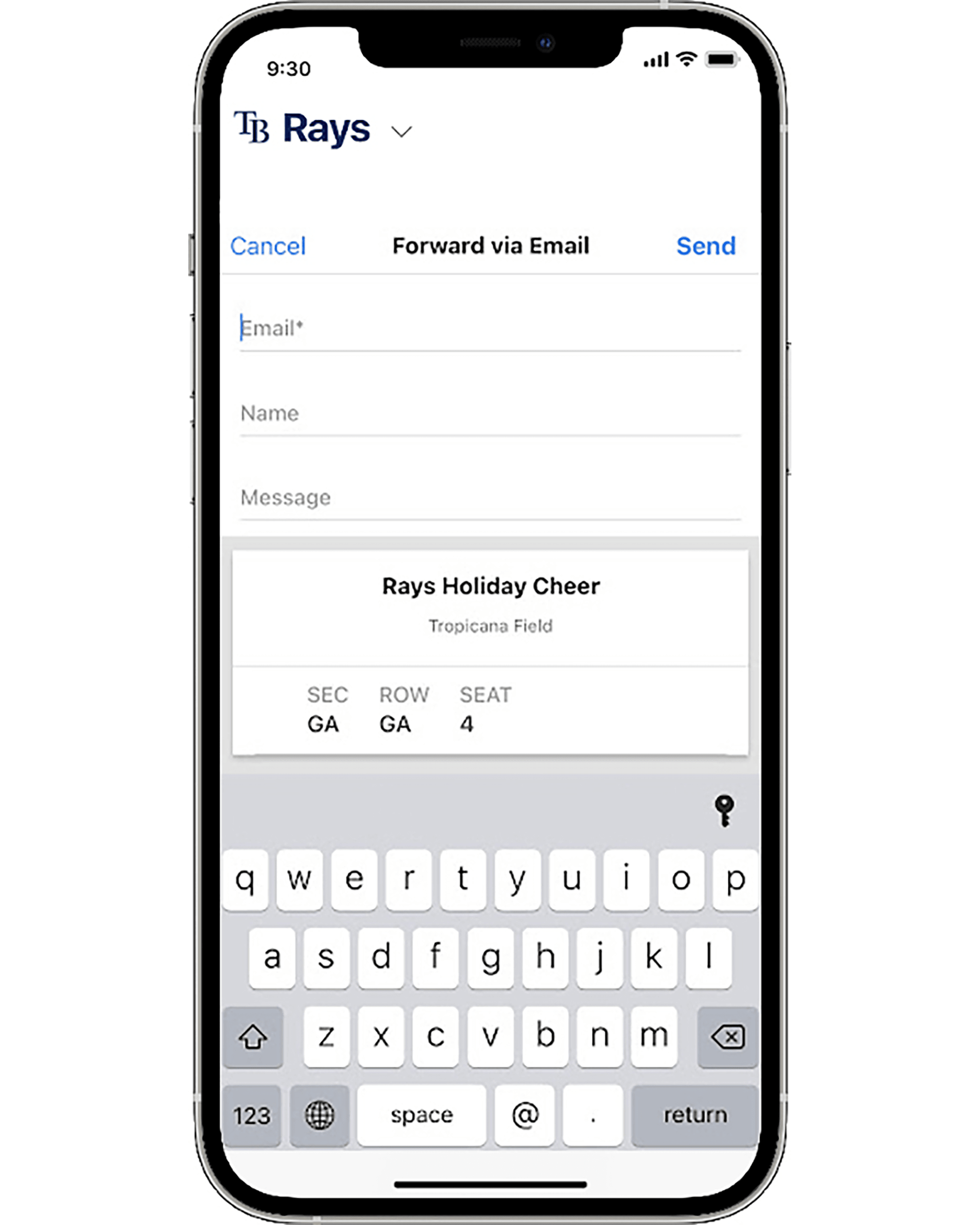 Enter in the gift recipients' email, name, and your 'To-From' message.
Example:
To: Raymond
From: DJ Kitty
Message: Happy Holidays, Raymond! I hope you enjoy this PAWsome gift!
Once your Rays Holiday Cheer is forwarded, the gift recipient's ticket account will be credited with the $100 in early spring of 2022 (prior to single game tickets going on sale). Offer is not available for people who purchase with the intent to resell. The Rays reserve the right to cancel orders placed by individuals who obtain tickets with the intent to resell or exceed ticket limits. Offer not valid for refunds.
If you have any questions regarding how to spend ticket credit, contact us at 1-888-FAN-RAYS or email [email protected] for assistance.
Printable Gift Message