The best No. 1 Draft pick in every team's history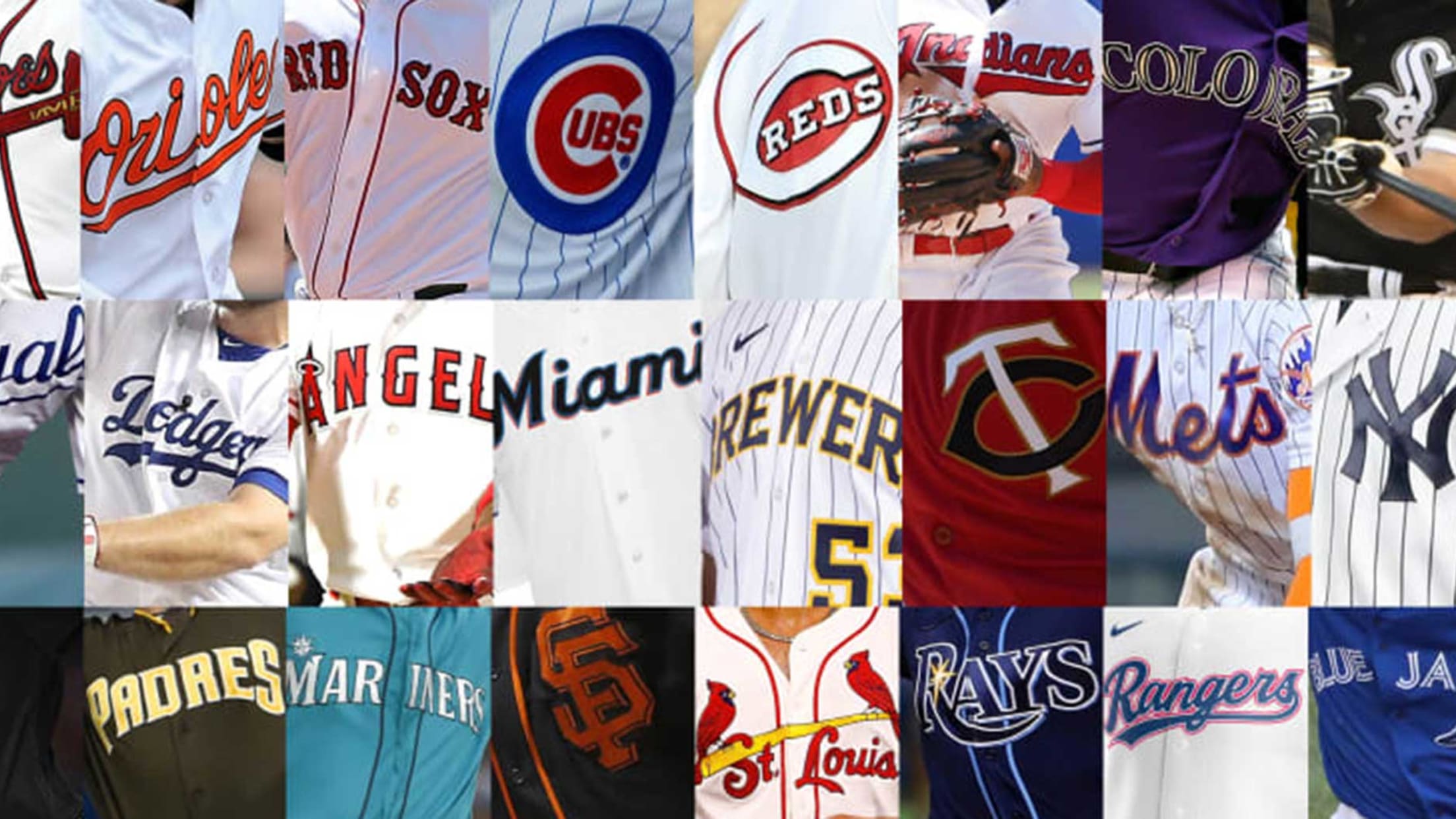 As the June 10-11 MLB Draft approaches, it's a great time to look back at the best first-round selections in each club's history. With the help of each of the 30 MLB.com beat writers, here's a look at a list that includes All-Stars, MVP Award winners, Cy Young Award winners
As the June 10-11 MLB Draft approaches, it's a great time to look back at the best first-round selections in each club's history. With the help of each of the 30 MLB.com beat writers, here's a look at a list that includes All-Stars, MVP Award winners, Cy Young Award winners and Hall of Famers who began their professional journey when they heard their name called in the first round of the MLB Draft.
American League East
Blue Jays: Roy Halladay, RHP
17th overall pick, 1995
The Blue Jays selected a high school right-hander still in braces with the 17th pick of the 1995 Draft, and the rest is history. Rivaled only by Todd Helton, who went eighth to the Rockies, Halladay was the most valuable pick in that Draft, with three players selected ahead of him -- and the four immediately after him -- failing to reach the big leagues altogether. The Blue Jays have had mixed results over the past decade in the first round of the Draft, but landing a Hall of Famer with the No. 17 pick won't be matched any time soon. -- Keegan Matheson
Orioles: Mike Mussina, RHP
20th overall pick, 1990
Cal Ripken Jr. was a second-round pick in 1978. Jim Palmer debuted two months before the first Draft, in 1965. And Eddie Murray was a third-rounder. That makes Mussina the clear choice here. The Orioles actually drafted Mussina twice, first in the 11th round out of high school in '87 and No. 20 overall three years later. Mussina was one of the best college pitchers in the country then, and quickly blossomed into a star after leaving Stanford. He'd go 147-81 with a 3.53 over the next decade as Baltimore's ace, earning five All-Star nods, four Gold Gloves and five top-five Cy Young finishes over that stretch. -- Joe Trezza
Rays: Evan Longoria, 3B
Third overall pick, 2006
While the Rays have had many successes in the Draft over the past 15 years, no player or pick has made as much of an impact as Longoria, who is clearly the best player in franchise history. Taken third overall in 2006, Longoria was the first Draft pick made by owner Stuart Sternberg and general manager Andrew Friedman. It certainly paid off. Longoria leads all Rays hitters in at-bats (5,450), home runs (261), runs (780), RBIs (892), games (1,435), doubles (339), walks (339), sacrifice flies (76), extra-base hits (618) and total bases (2,630). It's only a matter of time before Longoria's No. 3 is hanging from the rafters at Tropicana Field. -- Juan Toribio
Red Sox: Roger Clemens, RHP
19th overall pick, 1983
When the Red Sox selected this flame-throwing righty out of the University of Texas, it helped change the culture of a franchise that had been too reliant on offense for decades. Clemens was in the Majors by 1984 and made an immediate impact. By 1986, he was the best pitcher in baseball, winning the AL Cy Young and MVP Awards that season. Behind Clemens, the Sox won the AL East in 1986, '88, '90 and '95. The Rocket was a perennial force, going 192-111 with a 3.06 ERA, 2,590 strikeouts, 100 complete games and 38 shutouts over 13 seasons for Boston. His 80.7 bWAR is easily the best in Red Sox history for a pitcher, and he edges out Jim Rice, Nomar Garciaparra and Mo Vaughn as the best first-round pick in team history. -- Ian Browne
Yankees: Derek Jeter, SS
Sixth overall pick, 1992
For a generation of fans, Jeter represents the Yankees, having helped guide the franchise to five World Series championships and seven AL pennants during his two-decade tenure at shortstop. Five teams (Astros, Indians, Expos, Orioles and Reds) passed on the future first-ballot Hall of Famer from Kalamazoo Central (Mich.) High School before the Yankees struck in the first round of the 1992 MLB Draft, in part thanks to a glowing report filed by area scout Dick Groch. A 14-time All-Star, Jeter tallied 3,465 regular season hits (sixth all time) while securing five Gold Glove Awards. The career .310/.377/.440 hitter logged 72.4 career bWAR and was named the Yankees' captain in 2003. He also played the equivalent of a full year in the postseason, batting .308/.374/.465 with 200 hits in 158 career playoff games. Jeter was elected to the Hall of Fame on his first ballot in 2020. -- Bryan Hoch
AL Central
Indians: Manny Ramirez, OF
13th overall, 1991
The race may be close, but Ramirez wins this one by a nose over CC Sabathia (20th overall in 1998) and Francisco Lindor (eighth overall in 2011). The first eight years of his career were spent in Cleveland, and during that time, he was selected to four All-Star Games and won three Silver Slugger Awards. Ramirez leads all Indians right fielders in games played (967), runs scored (665), hits (1,086), doubles (237), homers (236), RBIs (804), walks (541), slugging percentage (.592, which is the highest of all Indians players) and OPS (.998). He played another eight seasons in Boston, where he hit .312 with 274 homers, 868 RBIs and a .999 OPS in 1,083 games, before making quick stops in Los Angeles, Chicago and Tampa Bay to close out his 19-year career. -- Mandy Bell
Royals: Willie Wilson, OF
18th overall pick, 1974
It's not a slam dunk selecting the best first-round Draft pick in Royals history. One can make a case for Alex Gordon, Zack Greinke and Kevin Appier. But the pick here is Wilson, whose lightning speed made him one of the game's most feared offensive threats in his day. Wilson stole 30 or more bases in 11 straight seasons, including an MLB-leading 83 in 1979. He also led MLB in triples four times and in hits with 230 in 1980. Wilson could defend as well, using his wheels to chase down almost every line drive in the alleys, and winning a Gold Glove Award in 1980. In all, Wilson won two Silver Slugger Awards, went to two All-Star Games and won the AL batting title in 1982 (.332). -- Jeffrey Flanagan
Tigers: Justin Verlander, RHP
Second overall pick, 2004
Tigers fans will forever be thankful the Padres selected high school infielder Matt Bush with the top pick in the 2004 MLB Draft, allowing Detroit to grab the hard-throwing Verlander. The Old Dominion right-hander wasn't as accomplished as the Rice University trio of Jeff Niemann, Wade Townsend and Philip Humber, but his triple-digit fastball and highly competitive streak made him a prototypical Dave Dombrowski (the Tigers general manager at the time) pitching pick. Yet even after the pick, it took a stroke of good fortune for the team to sign him. Negotiations had broken off between the Tigers and Verlander's agent over the summer until Verlander's father Richard, a union lawyer in Virginia, stepped in and completed the deal. Verlander not only blossomed into an AL MVP, a Cy Young Award winner and one of the greatest Tigers pitchers of all time, he became a big part of Mike Ilitch's legacy as team owner. -- Jason Beck
Twins: Joe Mauer, C
First overall pick, 2001
In hindsight, it was a match made in heaven -- the kid with the sweetest amateur swing many had ever seen was from Cretin-Derham Hall High School just down the road in St. Paul, and graduated to the Draft in the one season his hometown team had the first overall pick. He, of course, spent all 15 years of his Hall of Fame-caliber career at home in Minnesota. Mauer was the rock of the organization for a decade and a half as a six-time All-Star, three-time Gold Glove Award winner and the only catcher in AL history to win three batting titles. It's still safe to consider a "what if" with regard to Mauer's concussion issues that forced the move to first base and spurred his eventual retirement, but a career .306/.388/.439 line, 2,123 hits and 55.3 WAR (Baseball Reference) still made that pick more than well worth it for the Twins. -- Do-Hyoung Park
White Sox: Frank Thomas, 1B/DH
7th overall pick, 1989
Thomas was one of the best hitters of his generation. From 1991-2000, the man known as "the Big Hurt" featured a slash line of .320/.439/.581 across 1,470 games and 6,559 plate appearances for the White Sox. He knocked out 337 home runs, 350 doubles, scored 1,044 runs, drove in 1,152 and walked 1,144 times against 781 strikeouts. Overall, Thomas finished with 521 career homers, 1,704 RBIs, 1,494 runs scored and a .974 OPS over 19 seasons, 16 of which were with the White Sox. He won back-to-back AL MVP awards in 1993 and '94, and finished in the top five in voting six different times. Thomas became a first-ballot Hall of Famer by receiving 83.7 percent of the vote in 2014. -- Scott Merkin
AL West
Angels: Frank Tanana, LHP
13th overall, 1971
Tanana was a multisport star at Detroit Catholic Central High School and nearly decided to attend Duke on a basketball scholarship, only to sign with the Angels after being selected with the No. 13 overall pick in the '71 Draft. Despite shoulder problems early in his Minor League career, Tanana was an obvious talent and reached the Majors in '73 as a 19-year-old. In his eight years with the Angels, the lefty was a three-time All-Star and went 102-78 with a 3.08 ERA and 1,233 strikeouts in 1,615 1/3 innings. He went on to a 21-year career that saw him win 240 games and post a 3.66 ERA with 2,773 career strikeouts. Mike Trout was also a first-rounder for the Angels in the 2009 Draft, but was taken immediately after they selected Randal Grichuk and wasn't the club's No. 1 pick. -- Rhett Bollinger
Astros: Craig Biggio, C/2B
22nd overall, 1987
Scouted at Seton Hall by Hall of Famer Yogi Berra, who was a coach for the Astros, Biggio zoomed through the Minor Leagues, making his big-league debut in 1988. He quickly blossomed into an All-Star after moving to second base in '92, and became one of the game's best players in the 1990s. He teamed with fellow Hall of Famer Jeff Bagwell to reach the playoffs six times, culminating with a trip to the World Series in 2005. Biggio played 20 years with the Astros, hitting .281 with 291 homers, 414 stolen bases and 1,175 RBIs. He retired with 3,060 hits, including more doubles than any right-handed hitter in history. He was a seven-time All-Star and won four Gold Glove Awards and five Silver Slugger Awards. He was inducted into the Hall of Fame in 2015 as the first player with an Astros cap on his plaque. -- Brian McTaggart
Athletics: Reggie Jackson, OF
2nd overall, 1966
Mark McGwire deserves some consideration, but Jackson gets the nod here as he holds the distinction as the only first-round pick in Oakland history to be elected to the National Baseball Hall of Fame. He rapidly ascended through the Minors, making his big-league debut in 1967, and soon helped form a dynasty in Oakland that won three straight World Series titles from '72-74. Jackson hit .271 in 32 career postseason games with the A's, turning in a monster performance in the '73 Fall Classic against the Mets with a .310 batting average, one home run, three doubles, a triple and six RBIs to earn MVP honors for both the World Series and regular season that year.
After spending the first nine years of his career with the A's, Jackson would play 11 seasons with the Orioles, Yankees and Angels before returning to Oakland for his final season in 1987. In 10 seasons with the A's, Jackson was a six-time All-Star who slashed .262/.356/.490 with 269 home runs, 776 RBIs and 145 stolen bases. Overall, Jackson mashed 563 home runs with 1,702 RBIs over 21 big league seasons, earning an AL MVP Award, 14 All-Star selections, five World Series championships and two World Series MVP Awards. -- Martin Gallegos
Mariners: Ken Griffey Jr., CF
1st overall, 1987
This one isn't a slam dunk, given Alex Rodriguez was a first overall selection by Seattle in 1993, and compiled huge numbers and accomplishments in his 22-year MLB career. But Griffey stands as the greatest player in Mariners history and a near-unanimous first-ballot Hall of Famer who became the face of baseball in the 1990s on the way to his own amazing 22-year career.
The Mariners nearly didn't draft Griffey, as then-owner George Argyros was pushing to take the top college pitcher, Mike Harkey from Cal State-Fullerton instead of the high school outfielder out of Moeller High in Cincinnati. Had Argyros gotten his way, Griffey would almost certainly have been snapped up by the Pirates with the No. 2 pick. But scouting director Roger Jongewaard and his staff convinced Argyros that the son of long-time Reds standout Ken Griffey -- who was then playing for the Braves -- was the right choice. Well, the kid turned into "The Kid" and now has a plaque in Cooperstown. -- Greg Johns
Rangers: Mark Teixeira, 1B
5th overall, 2001
There are two obvious reasons why Teixeira is the best first-round pick in Rangers history. First of all, he was an excellent first baseman. From 2003-06, he hit .282/.364/.534 while averaging 35 home runs and 113 RBIs per 162 games. He was an All-Star, as well as a Gold Glove Award and Silver Slugger Award winner. Secondly, he was on his way to another excellent season in 2007 when the Rangers traded him to the Braves for shortstop Elvis Andrus, catcher Jarrod Saltalamacchia and pitchers Neftalí Feliz, Matt Harrison and Beau Jones. The impact of that trade was obvious as Feliz, Andrus and Harrison helped the Rangers win AL pennants in 2010 and '11. Teixeira continued to enjoy an excellent career, winning a World Series with the Yankees in 2009. He retired with 409 career home runs. -- T.R. Sullivan
National League East
Braves: Chipper Jones, 3B/LF
1st overall, 1990
Had Jones been tasked with deciding who to take with the first overall pick in 1990, he says he'd have gone with Todd Van Poppel. But 30 years after Van Poppel made it clear he didn't want to play for Atlanta, the Braves are still highly appreciative of what they got from Plan B. That fallback option was Jones, who stands with Ken Griffey Jr. and Harold Baines as the only No. 1 overall picks to be enshrined in the Hall of Fame. Jones spent the entirety of his 19-season big league career with Atlanta. Beyond Jones, the franchise's best picks were Dale Murphy (5th overall, 1974) and Tom Glavine, who just happened to be taken with the 47th overall pick in 1984. The Braves would retire Glavine's No. 47 jersey a little more than a quarter-century later. -- Mark Bowman
Marlins: Josh Beckett, RHP
2nd overall, 1999
After Tampa Bay selected Josh Hamilton with the first overall pick in 1999, the Marlins went with the other big-name Josh available at the time. Four years later, Beckett became a World Series hero for the Marlins, and he gained the reputation of being one the best big-game pitchers in the past 20 years. With the Marlins in 2003, Beckett closed out the Yankees with a shutout in Game 6 of the World Series. In 2017 with the Red Sox, Beckett came up big again. In his 14-year MLB career, Beckett had a 1.16 ERA in 23 1/3 innings in the World Series. Beckett was a three-time All-Star, and with the Dodgers in 2014, he no-hit the Phillies. He retired after the 2014 season. In five seasons with the Marlins, Beckett dealt with blister issues, going on the injured list six times with blisters or related ailments.In his final season with the Marlins, Beckett went 15-8 with a 3.38 ERA. He was dealt to the Red Sox after that season. -- Joe Frisaro
Mets: Dwight Gooden, RHP
5th overall, 1982
This distinction might have gone to David Wright (38th overall, 2001) if not for the fact that the Mets selected Aaron Heilman ahead of him in the first round. As a result, it's between Gooden and his former teammate Darryl Strawberry (1st overall, 1980). Gooden earns the edge based on his spectacular peak from 1984-86, which included both an NL Rookie of the Year Award and Cy Young Award. Despite off-field issues, Gooden remained a productive Met through the 1993 season, before providing value -- including his 1996 no-hitter with the Yankees -- to multiple other teams late in his career. Overall, Gooden amassed 53.0 WAR over 16 seasons, more than any other Mets Draft pick. -- Anthony DiComo
Nationals: Stephen Strasburg, RHP
1st overall, 2009
The Nationals' franchise history of No. 1 picks boasts Most Valuable Players, All-Stars and other award-winners. Edging out the group is a dominating pitcher who set himself apart with a historic World Series performance. The Nats selected Strasburg with the first overall pick in the 2009 Draft. In 10 seasons since then, the right-hander has compiled a 112-58 record and 3.17 ERA over 239 regular-season starts. He has the lowest WHIP (1.09), second-lowest ERA, second-most wins and third-best WAR (33.5 per Baseball Reference) of the franchise's No. 1 picks.
Strasburg also holds the second-highest win-loss percentage (.659) and sixth-best ERA among active pitchers. Following a 2019 regular season in which he topped the NL with 18 wins, Strasburg made playoff history. He became the first pitcher in MLB to go 5-0 in the postseason, earning World Series MVP honors en route to the Nats' first title. Strasburg's 1.46 postseason ERA trails only Hall of Famers Mariano Rivera and Sandy Koufax among all-time pitchers who tossed a minimum of 40 frames. For his career, Strasburg has garnered three All-Star nods and a Silver Slugger Award. -- Jessica Camerato
Phillies: Chase Utley, 2B
15th overall, 2000
Utley is the greatest second baseman in Phillies history, and one of the greatest players in franchise history. He should receive consideration for the Hall of Fame, too, when his name appears on the ballot for the first time in a few years. Utley slashed .282/.366/.481 with a 122 OPS+ over his Phillies career from 2003-15. He made the NL All-Star team six times. He won four Silver Slugger Awards. He served as a key cog in a potent lineup that won five consecutive NL East titles, two NL pennants and one World Series title from 2007-11. He also posted a 64.4 WAR with the Phillies, according to Baseball Reference. It bests other Phillies first-round picks Cole Hamels (59.5), J.D. Drew (44.9), Lonnie Smith (38.5) and Greg Luzinski (26.3). But nobody needed WAR to prove that Utley was the Phillies' greatest first-round pick in franchise history. The eye test proved that by itself. -- Todd Zolecki
NL Central
Brewers: Robin Yount, SS/CF
3rd overall, 1973
In the months before the 1973 Draft, Yount was universally regarded as one of the nation's top prospects in a crop that included fellow Hall of Famers Dave Winfield and Eddie Murray. But in the Brewers' front office, there was a divide between general manager Jim Wilson and scouting director Jim Baumer. Wilson, a former big league pitcher, wanted Richard Shubert, a left-hander from New York. Baumer, a former infielder who'd reached the Majors with the White Sox at 18 years old, favored Yount. The divide was so deep that it affected their relationship forever, said former Brewers owner Bud Selig, but in the end it was the scouting director's call. Baumer chose Yount.
"And thank God he did," said Selig.
Less than a year later, Yount was the Brewers' Opening Day shortstop at 18 years old, launching a 20-year career spent entirely in Milwaukee that led to the Hall of Fame. It took Yount a few years to gain a foothold, but once he did, he blossomed into a two-time AL MVP Award winner and a member of MLB's 3,000-hit club. He was inducted to Cooperstown in 1999 as part of a stellar class that included George Brett and Nolan Ryan, making Yount the first player with a Brewers cap on his plaque. -- Adam McCalvy
Cardinals: Ted Simmons, C/1B
10th overall, 1967
Drafted 10th overall out of Southfield (Mich.) High School in 1967, Simmons accumulated 50.3 WAR, according to Baseball Reference, in his 21-year career. Thirteen of those seasons came as St. Louis' steady backstop. The major force of the Cardinals in the 1970s, Simmons -- nicknamed "Simba" because of his long hair -- debuted as a 19-year-old in 1968, and when he finally broke through as the Cardinals' primary catcher, he earned MVP votes in his first five full seasons. He slashed .298/.366/.459 with an .824 OPS as a Cardinal, and he caught two no-hitters and finished with a .300 average seven times.
The Cardinals have been known best for their homegrown talent selected in the middle rounds of the Draft, and the team's recent first-round picks have a chance to top this list. But in terms of longevity and productivity, Simmons bests the other No. 1 picks by the Cardinals, including J.D. Drew (44.9 WAR), Andy Van Slyke (41.3 WAR) and Matt Morris (20.4 WAR). -- Anne Rogers
Cubs: Kris Bryant, 3B/LF
2nd overall, 2013
The baseball world knew what the Cubs were trying to do in 2012. The newly-revamped, Theo Epstein-led front office was taking on a deep rebuild, which was jump-started by a 101-loss season that year. That set up Chicago with the No. 2 pick in '13 and the club grabbed Bryant, the Golden Spikes Award winner that summer. He has since grown into a franchise icon, winning the NL Rookie of the Year Award (2015) and MVP Award ('16), as well as helping end the Cubs' 108-year World Series drought in '16.
In 2019, Bryant made his third All-Star team and surpassed Ernie Banks for the most homers in the first five years of a Cubs career. Only Kerry Wood (1995 MLB Draft) has more career WAR (26.3 via Baseball Reference) in a Cubs uniform than Bryant (23.9) among Chicago's all-time first-round picks. Rafael Palmeiro (1985) eclipsed 500 homers and 3,000 hits in his career and Josh Donaldson (2007) has 41.0 WAR with an AL MVP Award on his resume, but neither grew into stars with the Cubs. -- Jordan Bastian
Pirates: Barry Bonds, LF
6th overall, 1985
Bonds quickly emerged as the Pirates' biggest star since the days of Willie Stargell and Dave Parker. He led Pittsburgh to three straight NL East titles from 1990-92, the club's first postseason appearances since winning the 1979 World Series, and he was named the NL MVP in 1990 and '92. Despite only spending seven seasons in Pittsburgh, Bonds ranks ninth on the franchise's all-time WAR leaderboard (Baseball Reference). Then he went to San Francisco in 1993, and became baseball's all-time home run king.
Bonds' career accomplishments are almost too many to name: 762 home runs, a single-season record 73 homers in 2001, seven NL MVP awards, 14 All-Star nods, eight Gold Glove Awards, more walks than any player in Major League history, and that's just the start of it. With 162.8 WAR in his career, Bonds ranks behind only Babe Ruth, Walter Johnson and Cy Young. -- Adam Berry
Reds: Barry Larkin, SS
4th overall, 1985
A hometown product from Moeller High School in Cincinnati and the University of Michigan, Larkin had a 19-year Hall of Fame career as he batted .295/.371/.444 for his career with 2,340 hits, 1,329 runs scored, 379 stolen bases and a 70.5 WAR (Baseball Reference) that ranks third in franchise history. A 12-time All-Star, Larkin was the 1995 NL MVP, the winner of three Gold Glove Awards and nine Silver Slugger Awards.
Larkin was playing behind incumbent shortstop Kurt Stillwell when he broke into the big leagues in 1986. Despite playing only 41 games, he still finished seventh in NL Rookie of the Year Award voting that year. By 1988, Larkin was on his way to becoming a perennial All-Star and in 1990, he became a World Series champion while batting .301 during the regular season and .353 in the four-game sweep of Oakland. During his '95 MVP season, as he led Cincinnati to the NL Championship Series, he batted .319 with an .886 OPS and did even better in '96, when he slugged a career-high 33 home runs with 36 steals and became the first shortstop and second Red to ever have a 30/30 season. -- Mark Sheldon
NL West
D-backs: Max Scherzer, RHP
11th overall, 2006
The best No. 1 pick by the D-backs in franchise history appeared in just 46 games (37 starts) for them. Scherzer reached the big leagues in 2008 and made 30 starts for them in 2009. That offseason, then-general manager Josh Byrnes dealt Scherzer to the Tigers as part of a three-way trade that included the Yankees and brought Edwin Jackson and Ian Kennedy to Arizona. At the time, the organization was worried about whether Scherzer would be able to stay healthy over the long term given the violent head jerk in his delivery. In retrospect, it's a deal that Byrnes and D-backs fans would like to have back, as Scherzer has become one of the best pitchers of his generation, winning three Cy Young Awards and becoming a durable workhorse. -- Steve Gilbert
Dodgers: Clayton Kershaw, LHP
7th overall, 2006
In the same Draft that Tim Lincecum and Max Scherzer went later in the first round, the Dodgers spent the No. 7 overall pick on the best high school arm available and Kershaw continues to make that decision look genius. At the time, scouting director Logan White was also considering Bryan Morris (who they drafted later) and outfielder Tyler Colvin. Area scout Calvin Jones told Tom Lasorda that after playing with or against Randy Johnson, Nolan Ryan, Roger Clemens and Greg Maddux, Kershaw had the best arm he'd ever seen.
At the time of the Draft, White compared Kershaw to Dave Righetti. Kershaw said he patterned himself after Johan Santana. One of the reasons Kershaw was still available to the Dodgers was that Luke Hochever re-entered the Draft after failing to sign with the Dodgers the previous year. Hochever was taken first overall by Kansas City in 2006. -- Ken Gurnick
Giants: Will Clark, 1B
2nd overall, 1985
After the Brewers selected North Carolina catcher B.J. Surhoff with the No. 1 pick of the 1985 Draft, the Giants snapped up Clark, a sweet-swinging first baseman out of Mississippi State. Future Hall of Famer Barry Larkin and Bobby Witt were also options for the Giants, but the club's need for a first baseman ultimately drew them to Clark, who had emerged as Team USA's star hitter during their silver-medal finish at the 1984 Olympics in Los Angeles.
Clark reached the Majors in 1986, and immediately sparked one of the greatest turnarounds in franchise history. After losing 100 games in 1985, the Giants went 83-79 in Clark's rookie year and won the NL West the following season. Two years later, they made their first World Series appearance since 1962. Clark went on to earn six All-Star selections over his 15-year career in the Majors, batting .303 with an .880 OPS and 284 home runs between the Giants, Rangers, Orioles and Cardinals. -- Maria Guardado
Padres: Dave Winfield, OF
4th overall, 1973
Famously drafted by four teams in three different sports, Winfield chose baseball and the San Diego Padres (over the NFL's Vikings, NBA's Hawks and ABA's Utah Stars). Sure, a dynamic 6-foot-6 athlete like Winfield might have starred on the basketball court or the gridiron. But it's safe to say he made the right call coming out of the University of Minnesota. Winfield went on to have a 22-year Hall of Fame career, including eight brilliant seasons in San Diego. Beginning in 1977, Winfield made 12 consecutive All-Star teams with the Padres and Yankees, and he racked up 3,110 career hits and 465 home runs. -- AJ Cassavell
Rockies: Todd Helton, 1B
8th overall, 1995
In 1992, the Padres drafted Helton in the second round out of Knoxville (Tenn.) Central High, but negotiations fell apart. In '95, after a standout career at Tennessee -- not only as an offensive force, but as a closer and, at least early on, the quarterback who got to start a game before Peyton Manning -- the Padres' loss was the Rockies' gain. Helton spent all 17 years of his career with the Rockies, and is in the Hall of Fame discussion. -- Thomas Harding