Freeland expected to start for Rox on Saturday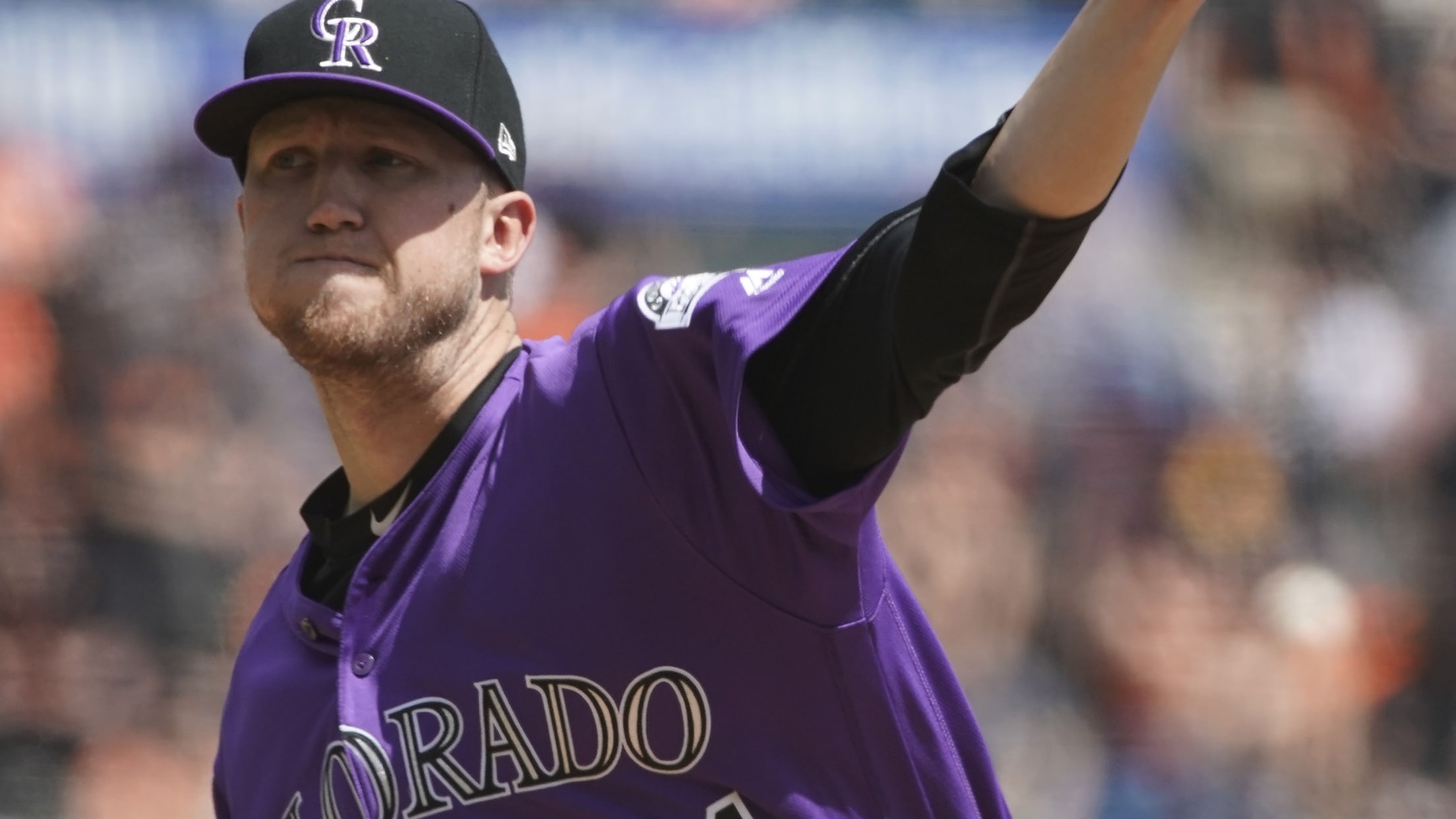 DENVER -- It's expected that Rockies lefty Kyle Freeland's 2019 season will begin anew on Saturday. Freeland was optioned to Triple-A Albuquerque on May 31 with a 2-6 record, a 7.13 ERA and 16 home runs allowed in 59 1/3 innings. But after six starts with Albuquerque -- in which
DENVER -- It's expected that Rockies lefty Kyle Freeland's 2019 season will begin anew on Saturday.
Freeland was optioned to Triple-A Albuquerque on May 31 with a 2-6 record, a 7.13 ERA and 16 home runs allowed in 59 1/3 innings. But after six starts with Albuquerque -- in which he went 0-4 with an 8.80 ERA, but tossed seven innings with one run in his last start -- Freeland is expected to start against the Reds on Saturday.
The Rockies announced their post-All-Star break pitching plans on Thursday and officially left Saturday as to be announced, but it lines up with Freeland's schedule. The Rockies will not announce a move until it is official, in order to protect their roster.
The Freeland of April and May is not the Freeland the Rockies want to see.
Last year, Freeland went 17-7 with a 2.85 ERA, gave up just 17 long balls all season, and threw 6 2/3 scoreless innings in the Rockies' 2-1, 13-inning win over the Cubs in the National League Wild Card Game. Freeland also earned this year's Opening Day start.
On Friday, the Rockies will start righty Jon Gray against Reds righty Sonny Gray. Freeland is expected to go against the Reds' Tanner Roark on Saturday, and righty Antonio Senzatela will face Reds righty Tyler Mahle on Sunday.
Rockies righty German Marquez will start the opener of a doubleheader against the Giants on Monday, with the second game open. Marquez has a 1.29 ERA in two starts against the Giants this season. Righty Peter Lambert is set for Tuesday and Gray Wednesday against the Giants.