Rox need to 'catch a little lightning' after loss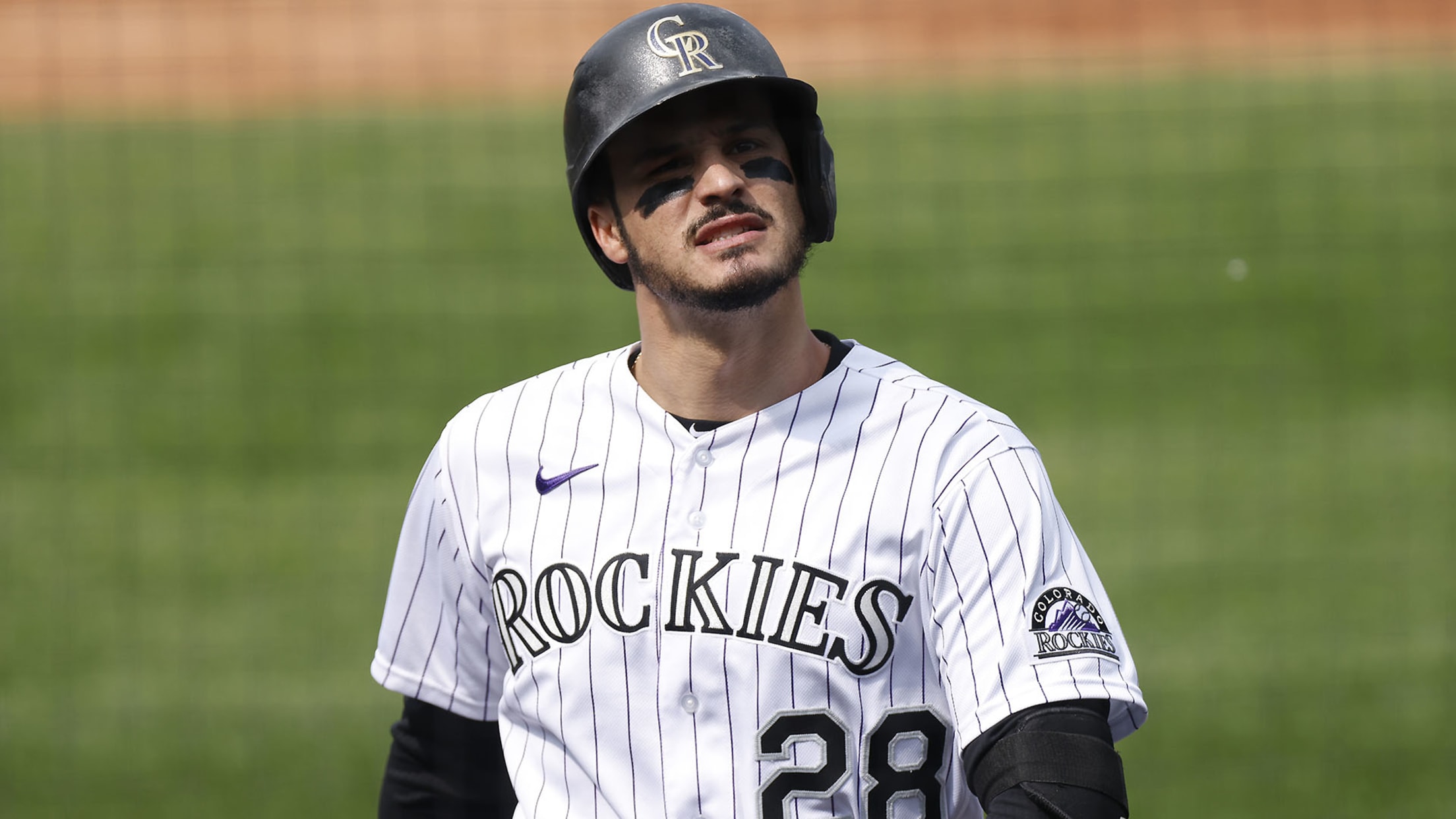 DENVER -- Earlier this year, Charlie Blackmon said that he prides himself on not letting emotions get the best of him -- especially since bad words ring loudly in empty parks. "I always try my best to be in control of the situation and not let my emotions get the
DENVER -- Earlier this year, Charlie Blackmon said that he prides himself on not letting emotions get the best of him -- especially since bad words ring loudly in empty parks.
"I always try my best to be in control of the situation and not let my emotions get the best to me," Blackmon said then. "Having said that, it doesn't always come out that way."
Well, Blackmon couldn't control himself after his rally-killing strikeout in the third inning of Wednesday afternoon's 3-1 loss to the Athletics at Coors Field. And if the Rockies don't do better than Wednesday's 1-for-8 performance with runners in scoring position -- especially with the Dodgers coming in for the final homestand of the season -- they'll have the entire offseason to wash their offense out with soap.
"A lot [of times] the last month or so where we've had the opportunities to cash in or to get a big lead, a clutch hit, we just haven't gotten in consistently," manager Bud Black said. "So you know, it's frustrating for the guys right there. And they're coming back to the dugout angry, frustrated.
"But they've just got to keep going, and hopefully one of these days we can, you know, catch a little lightning."
Three straight hits with one out in the third produced only Raimel Tapia's RBI single. Colorado had runners on first and third with one out in the fourth and came away empty; in the fifth, Tony Wolters' leadoff double couldn't produce any runs.
The Rockies began Wednesday one game out of the eighth and final National League playoff spot, then turned in a performance that will not make up that game.
And this isn't new. All one has to do is look at the ledger of starting pitcher Germán Márquez (2-6), who went home with a loss after holding the Athletics to three runs in 6 2/3 innings in his seventh quality start of the year. The Rockies are just 4-3 in those outings, and have scored 26 runs in his 11 starts.
"It's a little hard, but I have to keep doing my job," said Márquez, who uncharacteristically walked four but seemed to find his rhythm during a seven-pitch fourth after a small mechanical adjustment. "I know we have a great offense, and [we have to] keep playing hard."
Márquez's quality start was the Rockies' 24th of the year. Only the Cubs (who began Wednesday with 26) have more. But the Rockies are just 15-9 in those games, with losses in three of the last five. Lefty Kyle Freeland, who entered Wednesday's game second in the National League in quality starts, with eight, will start the opener of the Dodgers series on Thursday.
"Their consistent work ethic is paying off -- it's working," Wolters said of the starters. "They're trusting their work, and they're relaxed on the mound. They're able to have clear thoughts and freeness out there."
The Rockies know that their offensive struggles, especially from their key offensive figures, can't continue when they face the Dodgers with playoff hopes on the line.
"A hundred percent, we're going to make it," said Márquez, who will not pitch against the Dodgers but will be called upon during the final road trip, to San Francisco and Arizona. "We just have to keep doing the little things."
The Rockies need to sweep the Dodgers to finish this abbreviated season with a .500 record at home, where they are 11-15. After splitting two with the Athletics, the Rockies are winless in their last seven home series.
But there is a reason for confidence. The Rockies became the first team to beat the Dodgers in a series this season when they scored 18 runs while taking two out of three at Los Angeles. They just need to make their home friendly again.
But since opening their current homestand with an 8-4 victory over the Angels, the Rockies didn't score more than three runs in any of the next four games.
After delivering Friday night's walk-off grand slam and going 4-for-9 against the Angels, Blackmon went 0-for-8 against the Athletics. Nolan Arenado, who sat out Sunday's game nursing a shoulder injury, had two opposite-way ground-ball hits against the Athletics, but that will hardly be enough against the high-scoring Dodgers. Trevor Story doubled and tripled on Friday but has not managed an extra-base hit since.
"They're our best players, and they know how to do it," Black said. "It's just not happening right now. So there isn't any magic formula except try to keep them relaxed and keep them from pressing. I think there's a little bit of that component in there, even though they're veteran players of that All-Star ilk. You see the end of the season, you see where we are, you see what we have to do."