Rockies take mini break for Masters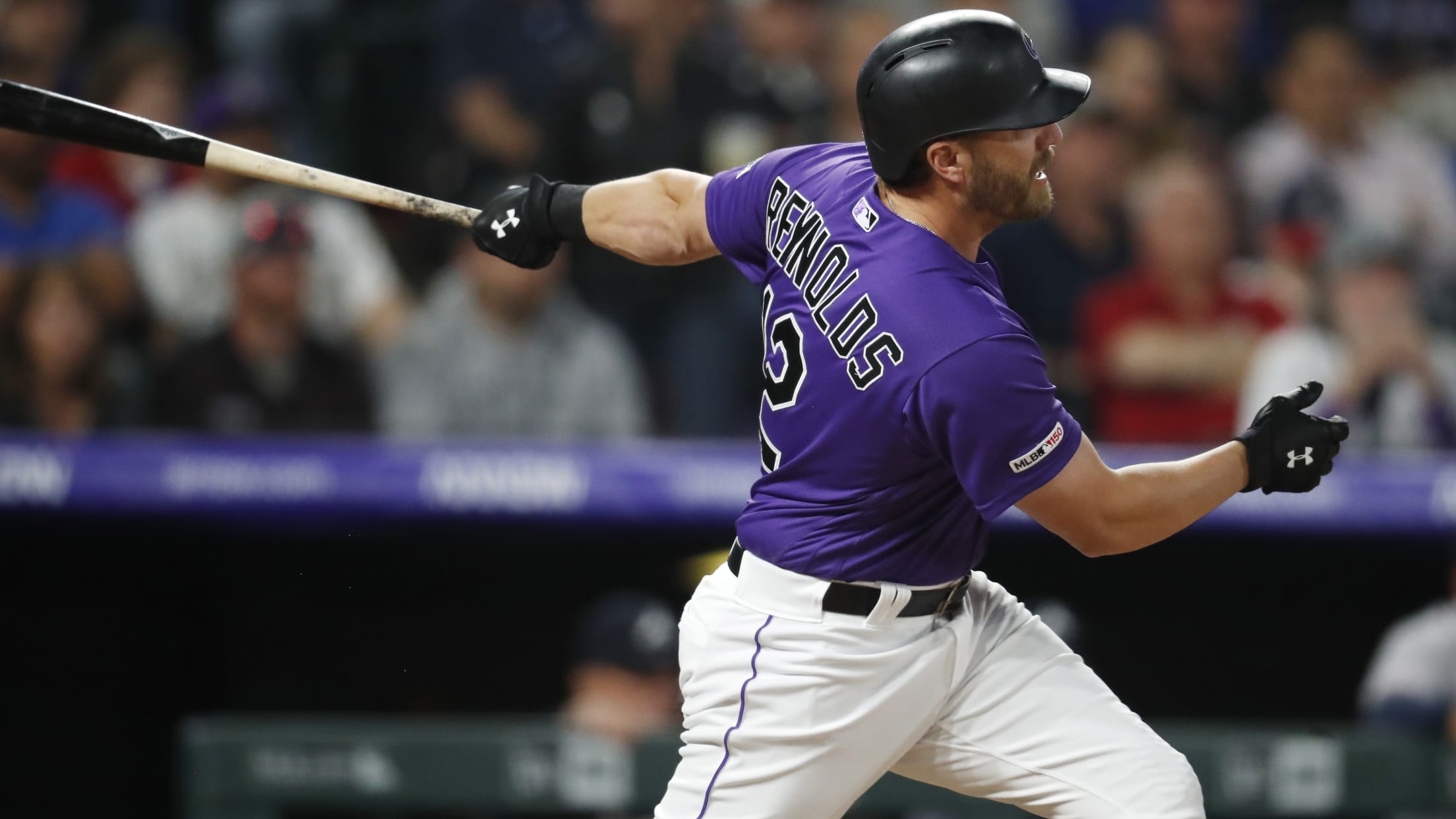 SAN FRANCISCO -- After Saturday's eighth consecutive loss, Rockies infielder Mark Reynolds suggested the club's hitters needed a break, to just step back and maybe spend an extra 10 minutes on Sunday morning watching the Masters in the clubhouse. It turned out that was no problem. Most of the Rockies
SAN FRANCISCO -- After Saturday's eighth consecutive loss, Rockies infielder Mark Reynolds suggested the club's hitters needed a break, to just step back and maybe spend an extra 10 minutes on Sunday morning watching the Masters in the clubhouse.
It turned out that was no problem. Most of the Rockies were glued to the TV to watch Tiger Woods wrap up his first Major victory in more than a decade. Among them was Colorado manager Bud Black, who waited until Woods drained his final short putt before heading to the field to meet up with the media, who, it might be added, were also watching.
From Black's point of view, however, taking that break was more luxury than necessity after the Rockies found themselves on Sunday with the worst record in the Majors at 3-12.
"I think of this group as being pretty consistent," Black said. "The strength of our club is our overall mental resolve and consistency. Over the six-month season, I think you have to have that.
"To Mark's point, there is time to maybe back off. Players do have a tendency to overwork when things go in the other direction. Mark's been around a long time, and sometimes a break or step back is good for the mental state."
Other notes
• Kyle Freeland left Saturday's start with a blister after allowing three runs in five innings. Black and Rockies pitching coach Steve Foster want to be sure that the blister doesn't become a long-term threat to Freeland, who has lost three consecutive starts in the same season for just the second time in his career.
"I think he'll be fine," Black said after trainers examined Freeland on Sunday. "We'll watch him over the next day or two, but all indications from the medical staff is that he's going to be fine."
• Elsewhere on the injury front, left-handed reliever Chris Rusin threw an inning late in the week in extended spring camp, testing his right intercostal strain. It seems that he might be out longer than the Rockies had originally been hoping.
"He's better, but he's still a ways away though," Black said. "He still has to go through more of a… I don't want to say a total Spring Training progression, but he's not as close as we'd hoped at this point."
Rusin pitched in two Cactus League games this spring before the injury cropped up.
• Garrett Hampson has made all of two starts in the outfield in his Rockies career, both of those coming in center field. On Sunday, he was in the lineup batting second and playing left field.
"With Garrett, he's shown athletic ability," Black said. "He's not tentative. So we'll see. You can't play this game safe all the time. But we feel good about Garrett, who he is as a player and who he is as a defender. We won't know, but we feel confident about it because of the guy and the athlete.
"We haven't wavered off his baseball instincts, the intangibles and the number of things he can do on the field to help you win. He will prove to be a valuable piece for us."
• There was one other surprise in the Rockies' Sunday lineup. Pitcher German Marquez batted eighth instead of ninth.
"There's something to it," Black said. "We'll talk about it later."