Lack of power in '20 perplexing for Rockies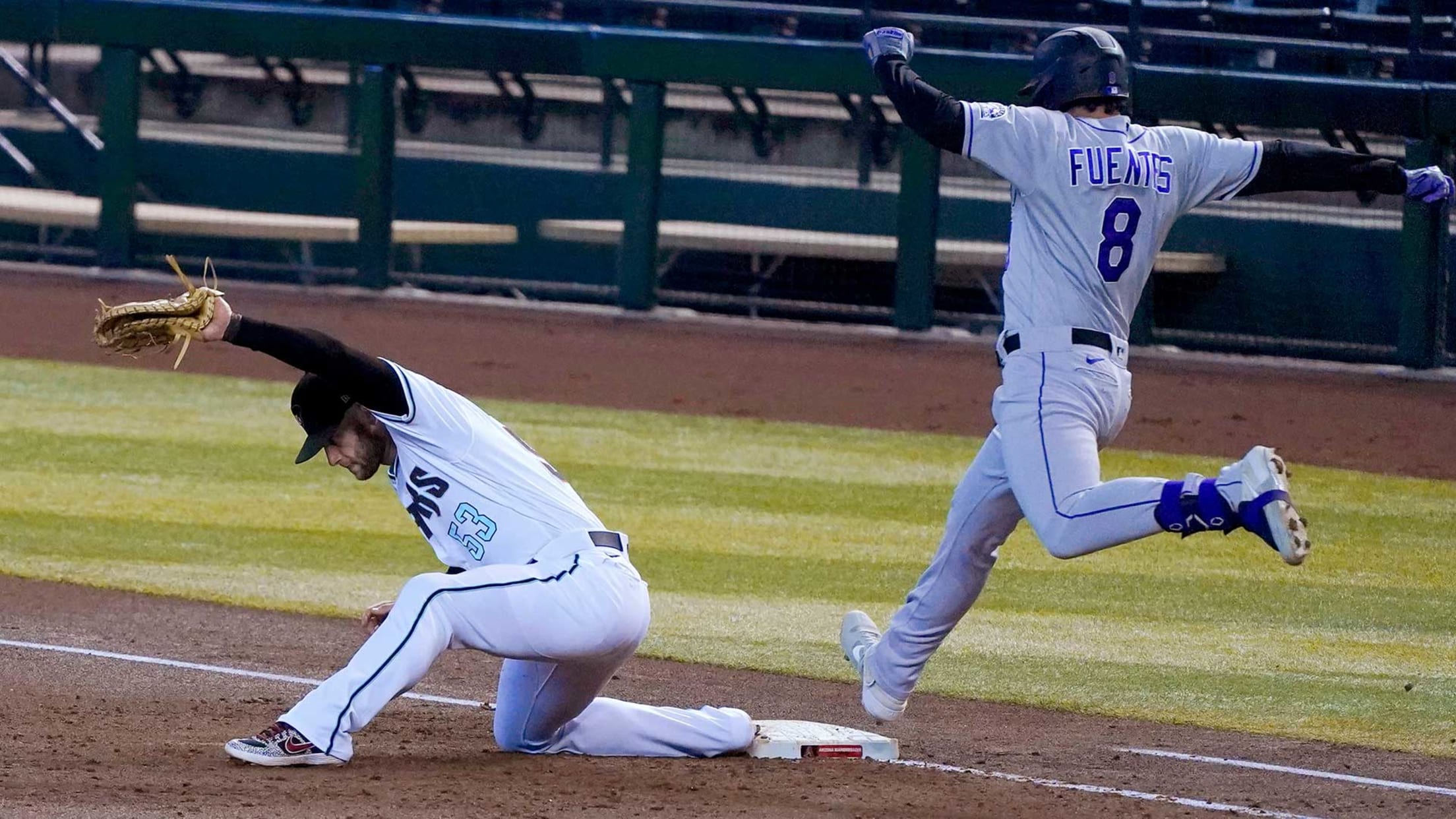 The Rockies could only watch with jealousy as a home run mathematically eliminated them from the playoff race, although the season got away from them a long time ago. It wasn't so much that Christian Walker -- whose two-run shot lifted the D-backs to a 4-0 victory at Chase Field
The Rockies could only watch with jealousy as a home run mathematically eliminated them from the playoff race, although the season got away from them a long time ago.
It wasn't so much that Christian Walker -- whose two-run shot lifted the D-backs to a 4-0 victory at Chase Field on Friday in the opener of a doubleheader -- went deep against Colorado for the fourth time this season. It was that the Rockies, as they have been all season, were powerless to answer.
The stunning lack of home runs, from a franchise that was built on the long ball and plays in a park built for that same purpose, is one of many issues facing them as they look to 2021. The Rockies can finish the 60-game schedule with no more than 28 wins. The collapse came after an 11-3 start -- best in the Majors after 14 games.
The Rockies entered Friday 11th in the National League with 60 home runs. That was 48 fewer than the Dodgers, who are poised to finish as the league leaders. That's also 29 fewer than the Padres, who blew past the Rockies in the NL West standings en route to a playoff berth.
The Rockies, of course, have mitigating factors -- namely, perennial 35-plus homer threat Nolan Arenado played most of the season with a left shoulder injury and finished with eight, and emerging power hitter David Dahl spent much of the year on the injured list with a right shoulder injury and didn't have any.
Add to that the fact Charlie Blackmon struggled overall after a torrid start and has six, and Ryan McMahon struggled to seven. Trevor Story, with 11, is the only player with double figures.
But is the lack of power itself a problem, or a symptom?
The Rockies entered the game 13th in the NL in on-base percentage, ninth in slugging percentage, and last in walks. They also came into Friday 10th in batting average and 12th in slugging.
"It's always nice to have power," Rockies manager Bud Black said. "You'd like to have balance -- speed, power and guys who hit for average and get on base.
"I love power. I love the ball going out of the ballpark. But the thing that stands out for me, we have to score runs, and that comes in a lot of different ways.
"It starts with on-base percentage. We've got to do a better job of actually getting on base. We can talk about a lot of different factors going down through the line. A big culprit this year has been our average with runners in scoring position. When we have runners on, it's been our inability to get the big hit to change the complexion of the game."
Of course, a home run can do that in a hurry.