These are the top roster decisions for Royals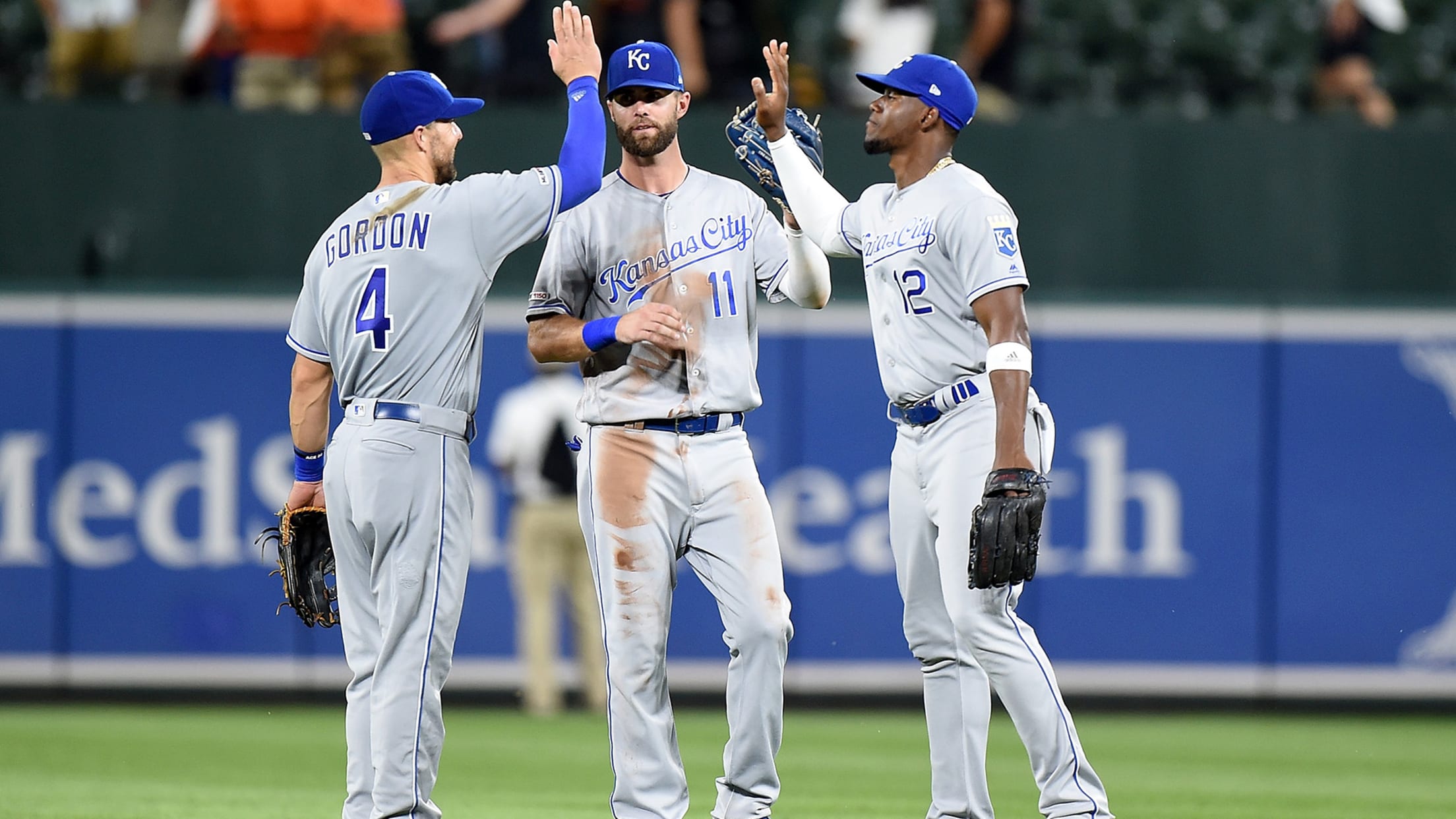 KANSAS CITY -- As the Royals roll into a very uncertain offseason -- new ownership and a new manager on the horizon -- there are several specific roster decisions that will have to be made. From what to offer Alex Gordon in a contract if he returns, to possibly extending
KANSAS CITY -- As the Royals roll into a very uncertain offseason -- new ownership and a new manager on the horizon -- there are several specific roster decisions that will have to be made.
From what to offer Alex Gordon in a contract if he returns, to possibly extending Jorge Soler's contract, to what players to jettison to make room on the 40-man roster for other transactions.
Here are some of the upcoming decisions that must be made:
1) Who are the upcoming free agents?
In recent years, this has been an eventful list, with guys like Eric Hosmer, Mike Moustakas, Lorenzo Cain, Alcides Escobar and so on. This year there will potentially only be one: Gordon, who has until two days after the World Series ends to exercise his half of the $23 million mutual option for 2020. The Royals then will have two days after that to presumably decline it. That will kick in the $4 million buyout, which is actually $3.5 million because of some fiscal-year maneuvering on the Royals' part which led to Gordon getting an extra $500,000 on his 2019 contract in exchange for not getting the rest of his buyout until a new fiscal year begins in January. The other wrinkle, of course, is if Gordon decides to play again in 2020 -- then the Royals will have to negotiate a new contract that is much more club friendly.
2) What happens to the players on the 60-day injured list?
The Royals have three of those in catcher Salvador Perez, infielder Kelvin Gutierrez and right-hander Trevor Oaks. By the fifth day after the World Series ends, the Royals will have to make room for them on the 40-man roster, which presently is full. Oaks actually may have to be activated sooner because he consented to a 30-day rehab assignment in the Arizona Fall League, so his clock started Sept. 28.
3) Who is arbitration-eligible?
The Royals have potentially five players eligible for arbitration. The AL home run king Soler can opt out of his deal, which extends through 2021, and file for arbitration this winter. Other arbitration-eligible players include: left-hander Mike Montgomery ($2.44 million in '19), infielder Cheslor Cuthbert ($557,527), right-hander Jesse Hahn ($800,000) and right-hander Jacob Barnes ($567,000 on split contract). Players will file for arbitration in January.
4) Who are non-tender candidates?
Several players will be non-tendered, released, designated for assignment or given outright waivers as the Royals need to clear at least five or six spots (perhaps more) to make room for Perez, Oaks and Gutierrez, plus any Rule 5 Draft eligible players they want to protect. Plus, the Royals need to create open spots to select any players from the Rule 5 Draft themselves (the Royals will pick fourth). There certainly are several players on the 40-man roster who are vulnerable to losing their spot to either a non-tender or DFA, including Cuthbert, Barnes, outfielder Jorge Bonifacio, right-hander Scott Blewett, infielder Humberto Arteaga and so on. The Royals certainly would try to re-sign any or all of them. Cuthbert and Barnes are particularly vulnerable as arbitration-eligible players.
5) Who are the Rule 5 candidates that may need to be protected?
The Royals took care of most of that business already when they brought up Gutierrez, Nicky Lopez, Gabe Speier, Erick Mejia and Ryan McBroom. With MLB adding a 26th man to the active roster in 2020, that changes the dynamic a bit on who teams might protect. Speedy outfielder Nick Heath would seem almost a lock to be protected. But the list may end there, though right-hander Carlos Hernandez, who has a plus-fastball, will get consideration.
6) Will the Royals be active in free agency?
Unlikely. The Royals certainly will go bargain shopping for pitching, like they did last year with Homer Bailey (league minimum) and Jake Diekman ($2.75M). It wouldn't be surprising if the Royals checked in on Diekman this off-season -- he loved playing in Kansas City and was well-respected in the clubhouse. And as always, the Royals will kick the tires on some potential reclamation projects, maybe even a Jeremy Hellickson or someone similar. But pending new owner John Sherman likely will play it conservative with payroll until the Royals are ready to contend again, maybe in 2021.