The AL Central's most attractive trade chips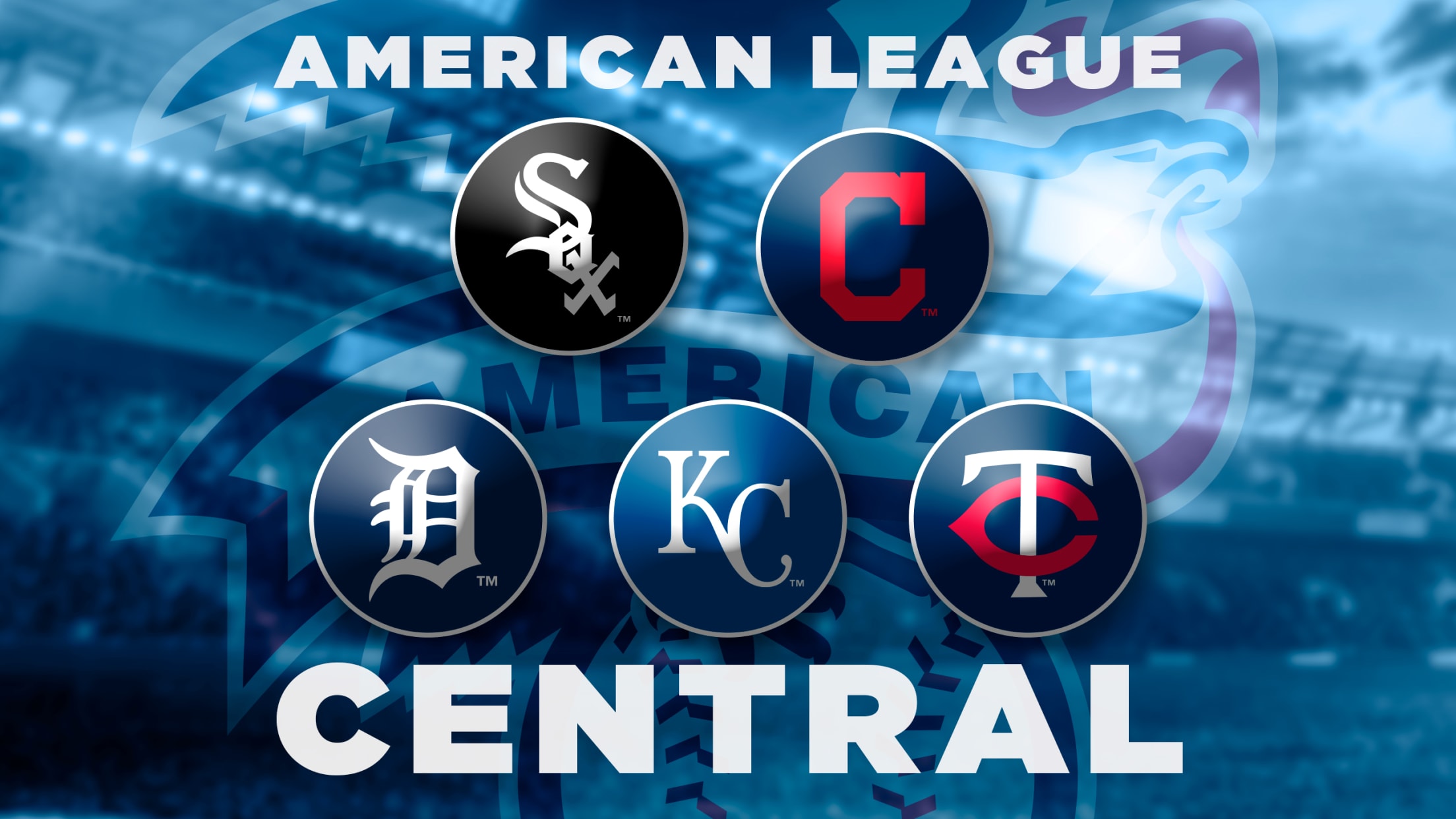 The American League Central may be shaping up to be more competitive than it's been over the past few years. After the Indians ran away with the division in 2016, '17 and '18, the Twins knocked Cleveland off its pedestal with 101 wins this past season. Now, another club could
The American League Central may be shaping up to be more competitive than it's been over the past few years. After the Indians ran away with the division in 2016, '17 and '18, the Twins knocked Cleveland off its pedestal with 101 wins this past season. Now, another club could be joining in the competitive mix.
After finishing the 2019 season with a 72-89 record, the White Sox have shown -- in very little time this offseason -- that they are ready to win in '20. The club locked up first baseman José Abreu for three more years and signed free-agent catcher Yasmani Grandal to the largest contract in franchise history.
There are still plenty of moves to be made. Some clubs will look for immediate help; others will continue to build for the future. Let's take a look at each team's best asset that could lead to a more dynamic AL Central.
Indians: Starting pitching depth
The list of quality starters that Cleveland has up its sleeve seems to never end. Assuming the club holds onto Corey Kluber over the winter, the four guarantees in the starting five will be Kluber, Carlos Carrasco, Mike Clevinger and Shane Bieber. From there, the Indians have Zach Plesac, Aaron Civale, Jefry Rodriguez, Scott Moss, Logan Allen, Adam Plutko and (eventually) Triston McKenzie. This not only gives the Tribe some breathing room if another year of injuries should occur, but it allows the Indians to deal someone like Plesac or Civale to help address their needs.
The Indians need a second or third baseman, possibly another solid outfielder and it can never hurt to try to bolster a bullpen that doesn't have overwhelming velocity. The baseball world got a look at both of the 24-year-old righties this year in Civale and Plesac, while Civale was often compared to Kluber both in pitching and demeanor. They could be attractive pieces to pitching-hungry clubs that will help better the Tribe in 2020.
Royals: Pitching prospects
Kansas City has invested heavily in the last two Drafts on college arms that could accelerate its rebuild. Brady Singer (club's No. 2 prospect per MLB Pipeline), Daniel Lynch (No. 3), Jackson Kowar (No. 5), and Kris Bubic (No. 6) all seem to have a legitimate chance to crack through to the big leagues in the next three years, which would change the dynamics of that rebuild.
-- Jeffrey Flanagan
Tigers: Pitching prospects
No, the Tigers aren't looking to go back to the days when they dealt prospects for veteran help, at least not anytime soon. But they've built up enough depth over the past few Drafts that they could eventually swap an on-the-cusp pitcher for a hitting prospect to round out their rebuild and provide some badly needed offense to a shallow lineup.
-- Jason Beck
Twins: Payroll flexibility
The up-and-coming White Sox already struck first in the race for supremacy in the AL Central, signing Abreu to a new contract and bringing Grandal to the South Side, and they might not be done. But the Twins, in win-now mode, also have the benefit of a relatively young, affordable core that lends them the financial flexibility to make some bigger moves on this offseason's free-agent market as they seek reliable starting pitchers to complement the power potential in their lineup.
Only Nelson Cruz, Marwin Gonzalez, Max Kepler, Jorge Polanco and Jake Odorizzi have guaranteed contracts for 2020 at the moment, and factoring in arbitration estimates could put the Twins' current roster at somewhere around $91 million. Minnesota set a franchise record with a $129 million Opening Day payroll in '18 (following its previous playoff appearance), giving the club a good deal of flexibility to work with as the Twins "target impact pitching," as chief baseball officer Derek Falvey said at the start of the offseason. Even if the markets for Gerrit Cole or Stephen Strasburg are driven too high, the Twins are in position to make a strong run at the next strong pitching tier that includes Zack Wheeler, Hyun-Jin Ryu and Madison Bumgarner, likely with '20 budget room to spare.
-- Do-Hyoung Park
White Sox: Financial flexibility
By design, the White Sox had relatively few pre-arbitration payroll commitments for 2020-23, leaving them plenty of room to spend in the free agent market and supplement the top young talent accrued through the rebuild. That payroll was just under $15 million for '20 before bringing in catcher Grandal on a four-year, $73 million deal and bringing back team leader Abreu on a three-year, $50 million contract.
The White Sox are still working to add two starting pitchers, relief help and a right fielder. Not all of these moves will come through free agency, with Chicago having the prospect core to make trades. But even if the 2020 payroll checks in at $120 million or $130 million, the club has leeway to make additional moves to push this team toward playoff contention.
-- Scott Merkin