Greene begins rehab stint in Lakeland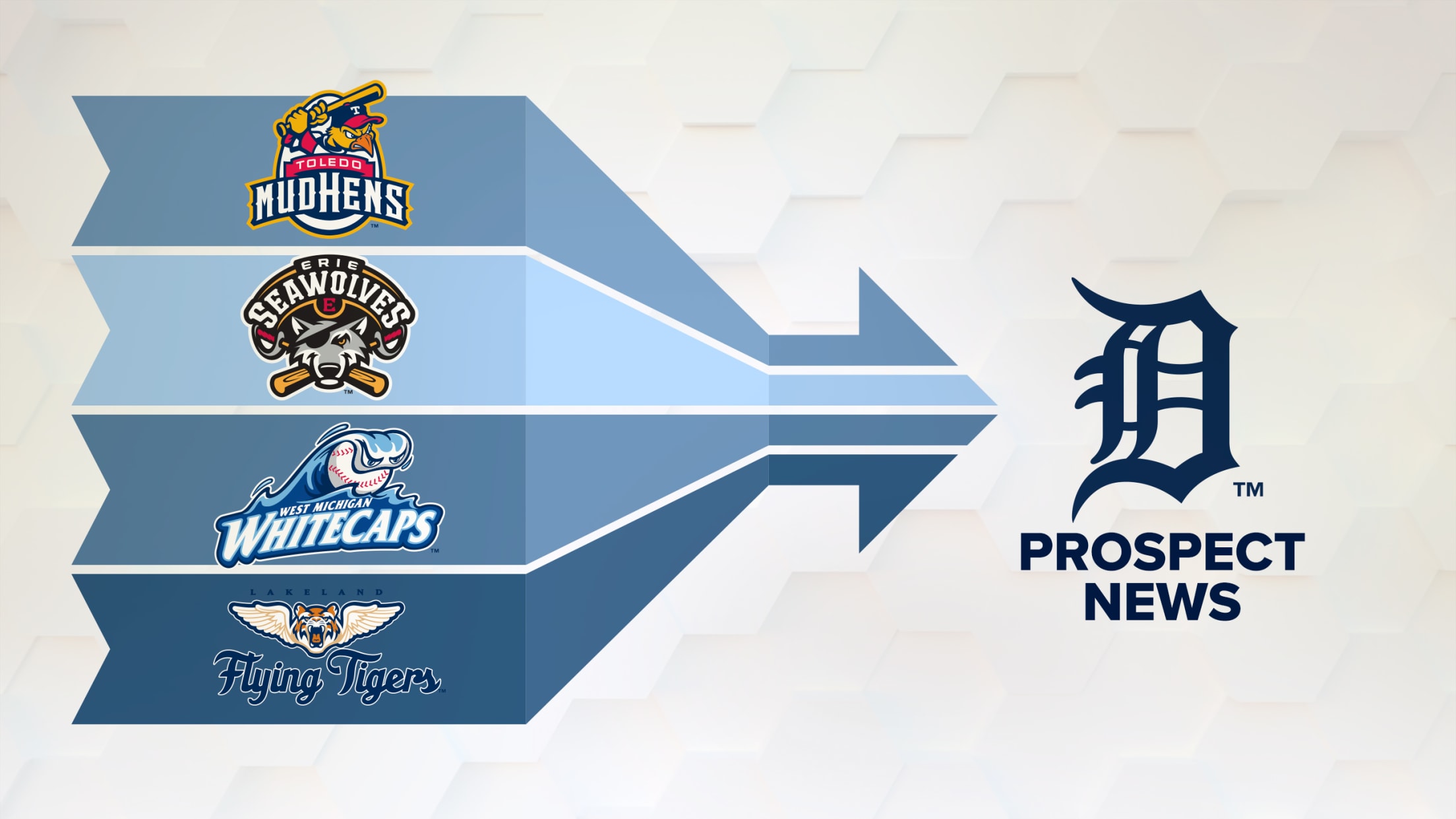 Welcome to the Tigers prospect update, where you'll find news, promotions and standout performances, all year long.
Greene nearing return to baseball activities
Keeping tabs on the No. 5 overall prospect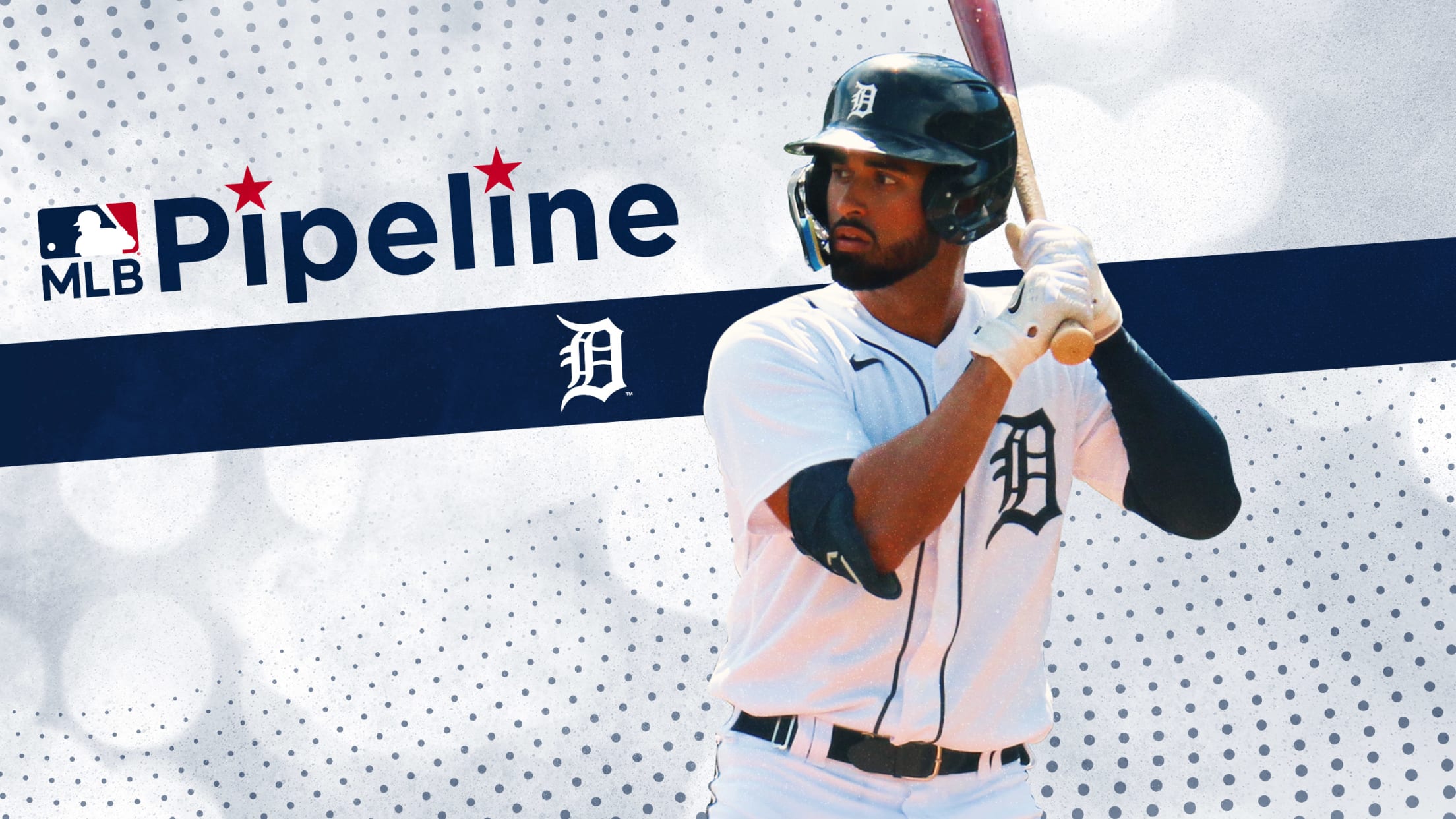 May 12: Greene nearing clearance for baseball activities Riley Greene, MLB Pipeline's No. 5 overall prospect, is scheduled for a check-up exam on his fractured right foot, which has sidelined him since the final week of Spring Training. If the results show the progress the Tigers expect to see, he'll
Tork's track record shows he'll adjust to big league pitching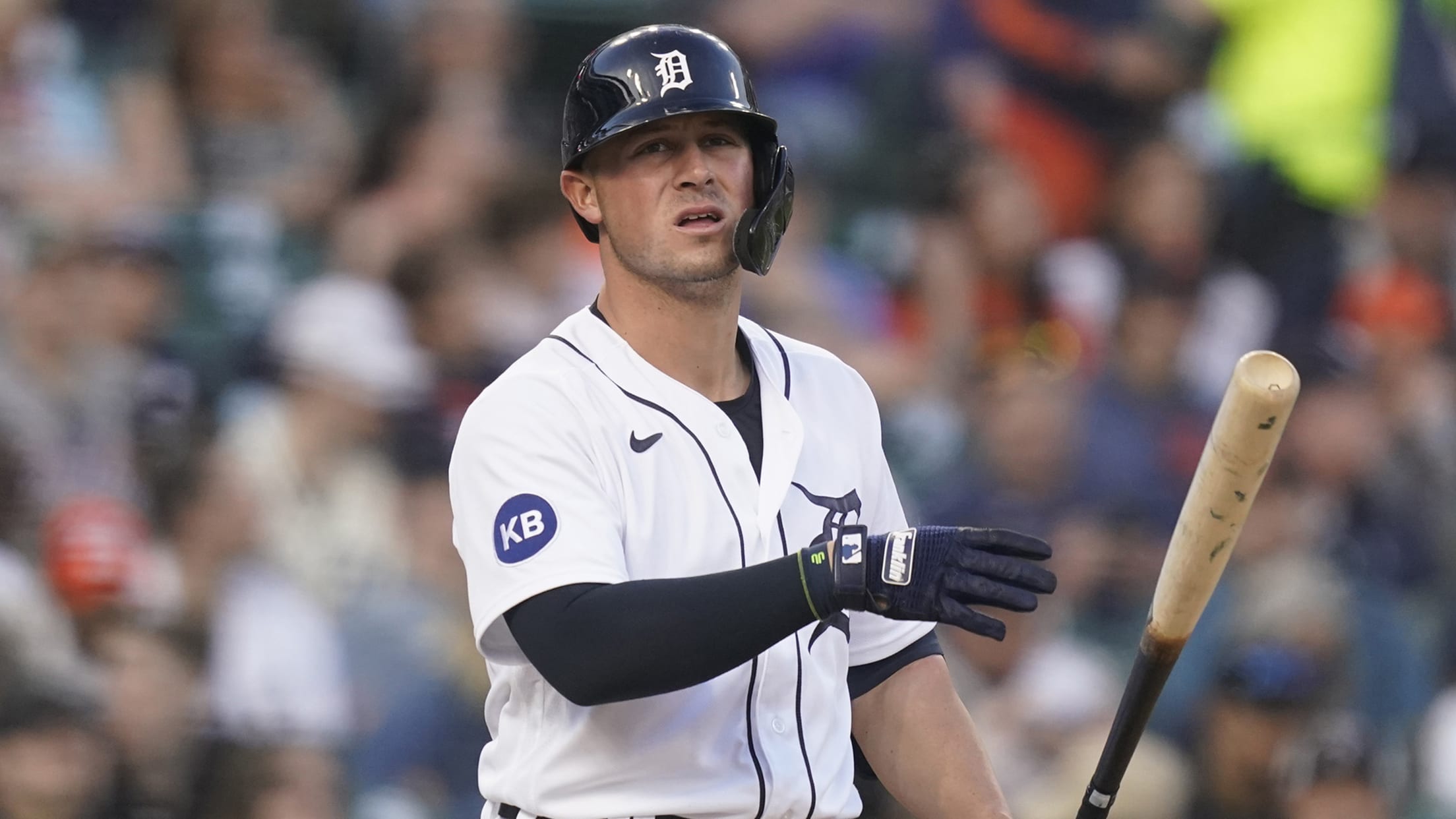 This story was excerpted from Jason Beck's Tigers Beat newsletter. To read the full newsletter, click here. And subscribe to get it regularly in your inbox.
Wentz takes lessons from Major League debut
No. 12 prospect optioned to Triple-A following loss to A's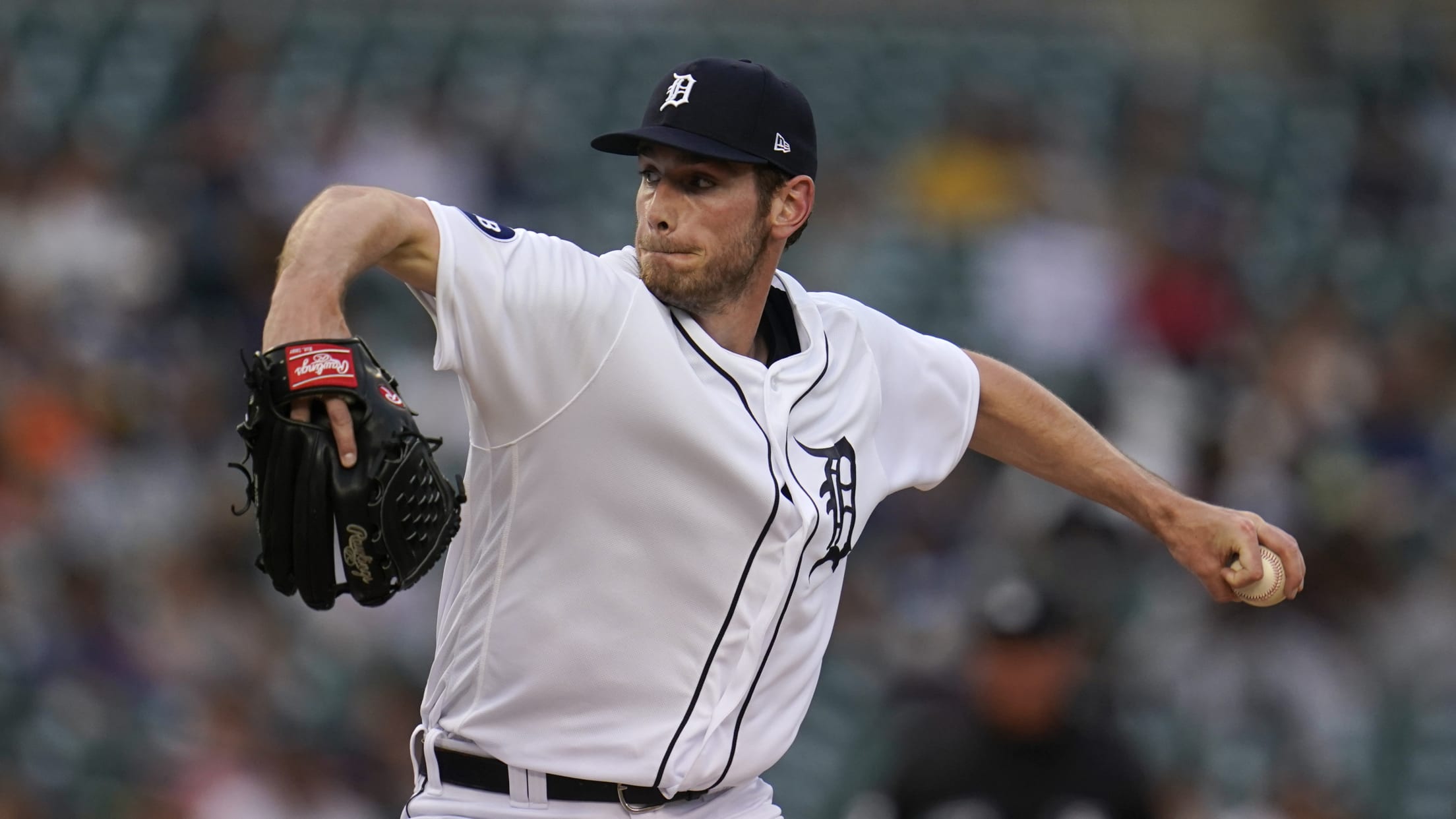 DETROIT -- The Tigers hadn't even started batting practice when Joey Wentz took the mound at Comerica Park for the first time Wednesday afternoon. First pitch was still three hours away, and the mound was still covered, but Wentz stepped on top and looked around, just to get his bearings.
Brieske owns up to loss, but sees positives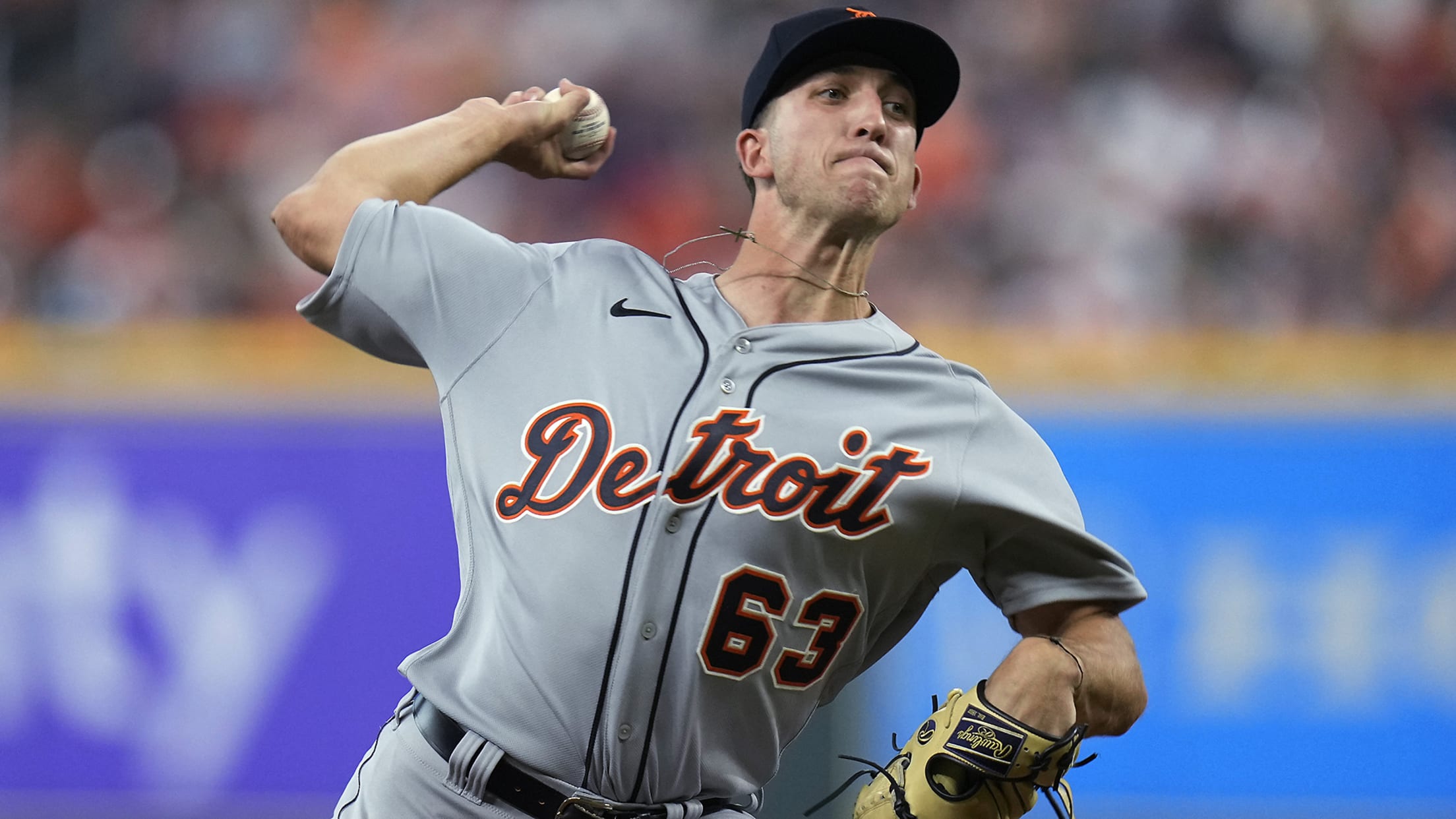 HOUSTON -- Making his third Major League start Friday, Tigers right-hander Beau Brieske came fairly close to replicating a formula that led Detroit to a victory over the Dodgers in his last outing. But at Minute Maid Park, the Astros made him pay for two early mistakes with back-to-back home
Faedo debuts ahead of schedule after tough road to bigs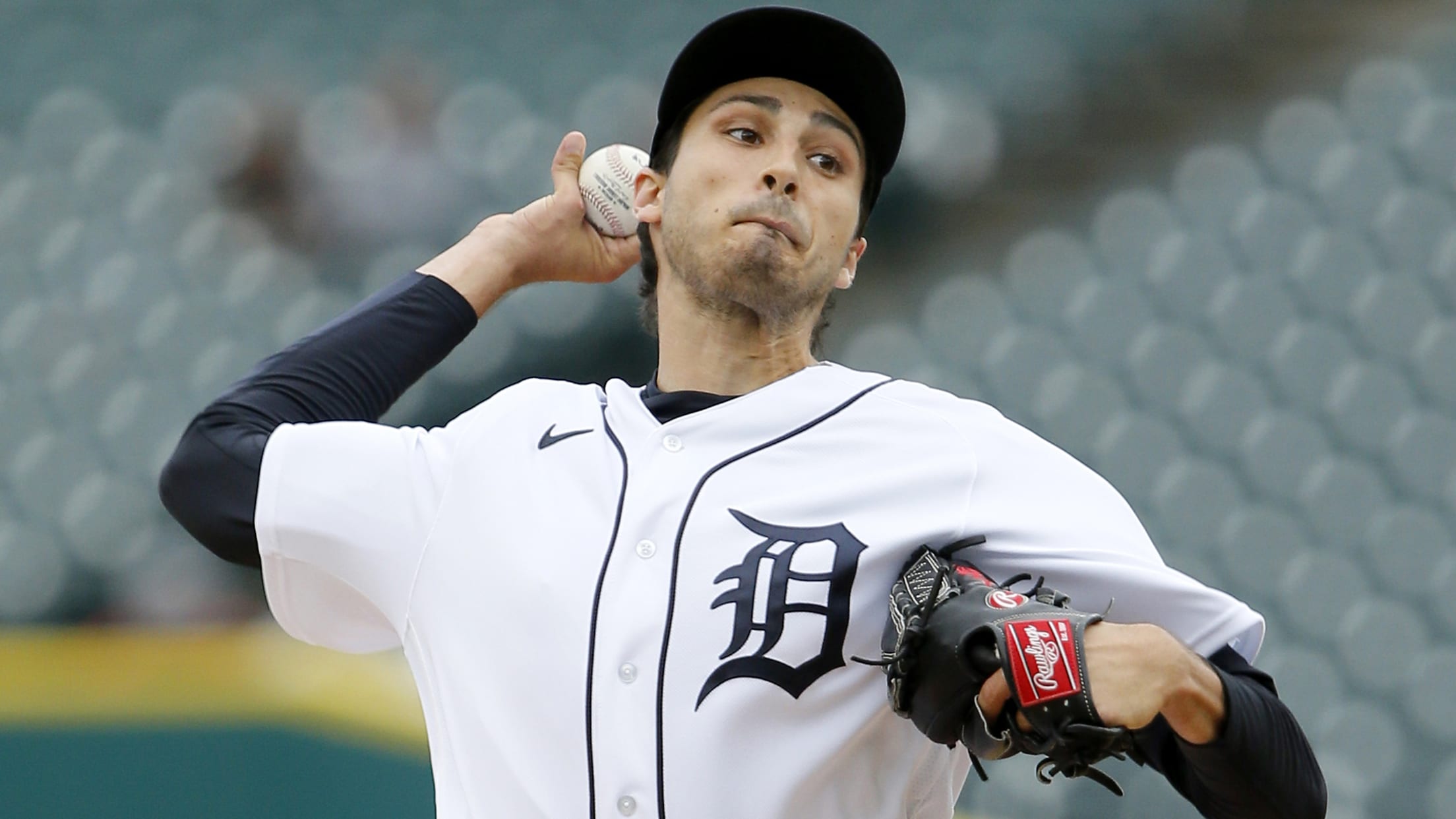 DETROIT -- The journey had to feel like forever for Alex Faedo, from the 2017 Draft to the mound at Comerica Park, with Tommy John surgery and two lost Minor League seasons in between. And yet, the last wait was the toughest. He'd had just 24 hours notice from the
Bucs-Tigers postponed; DH on tap for Wednesday
No. 16 prospect Faedo to debut for Detroit in Game 2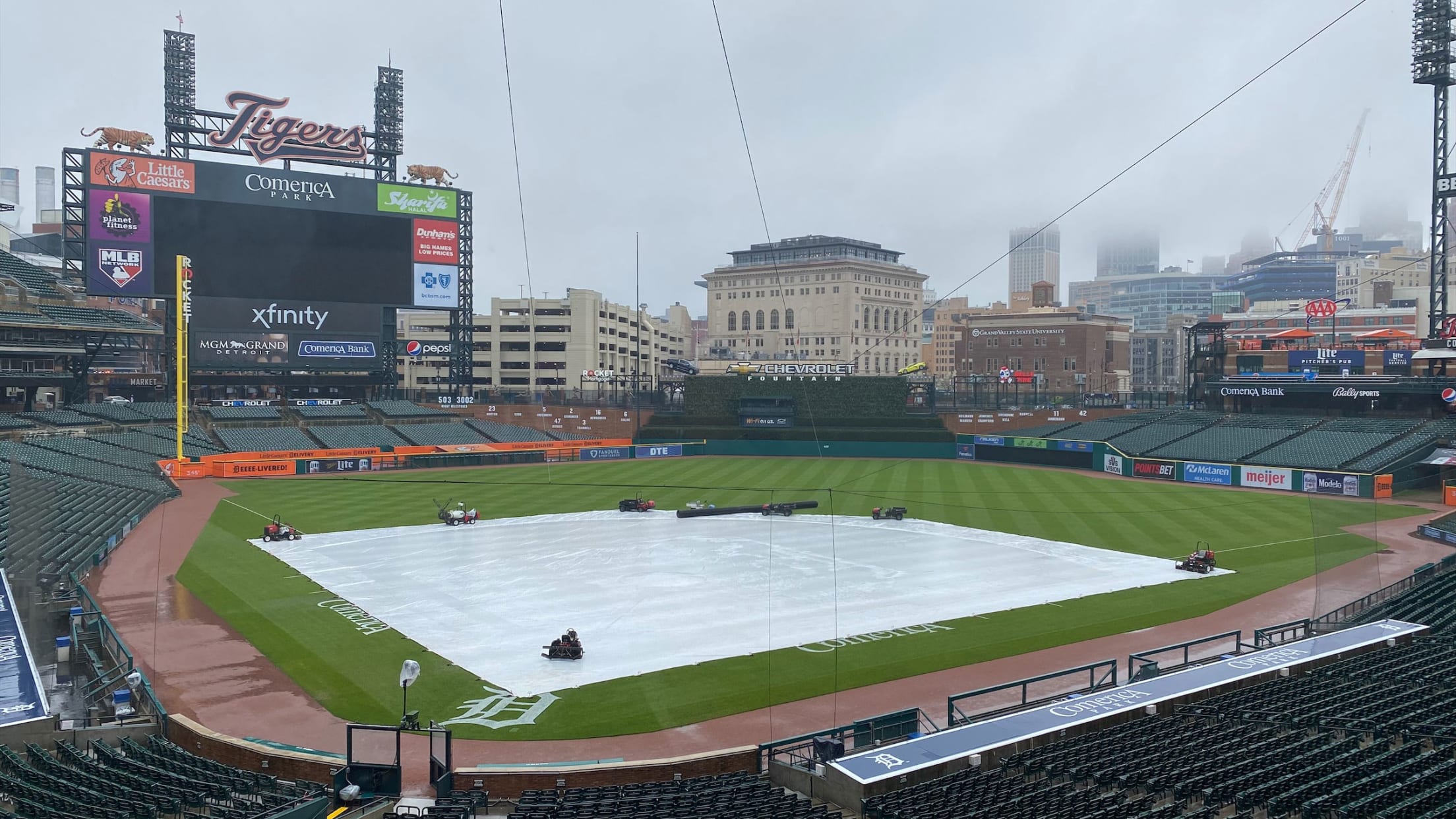 DETROIT -- April showers haven't brought May flowers in Michigan just yet, but May showers on Tuesday will bring a Major League debut for another Tigers pitching prospect. Tuesday's Tigers-Pirates game was postponed due to rain. The two teams will instead play a traditional doubleheader Wednesday. The opener will begin
'A really special moment': Miggy sets up Torkelson's go-ahead HR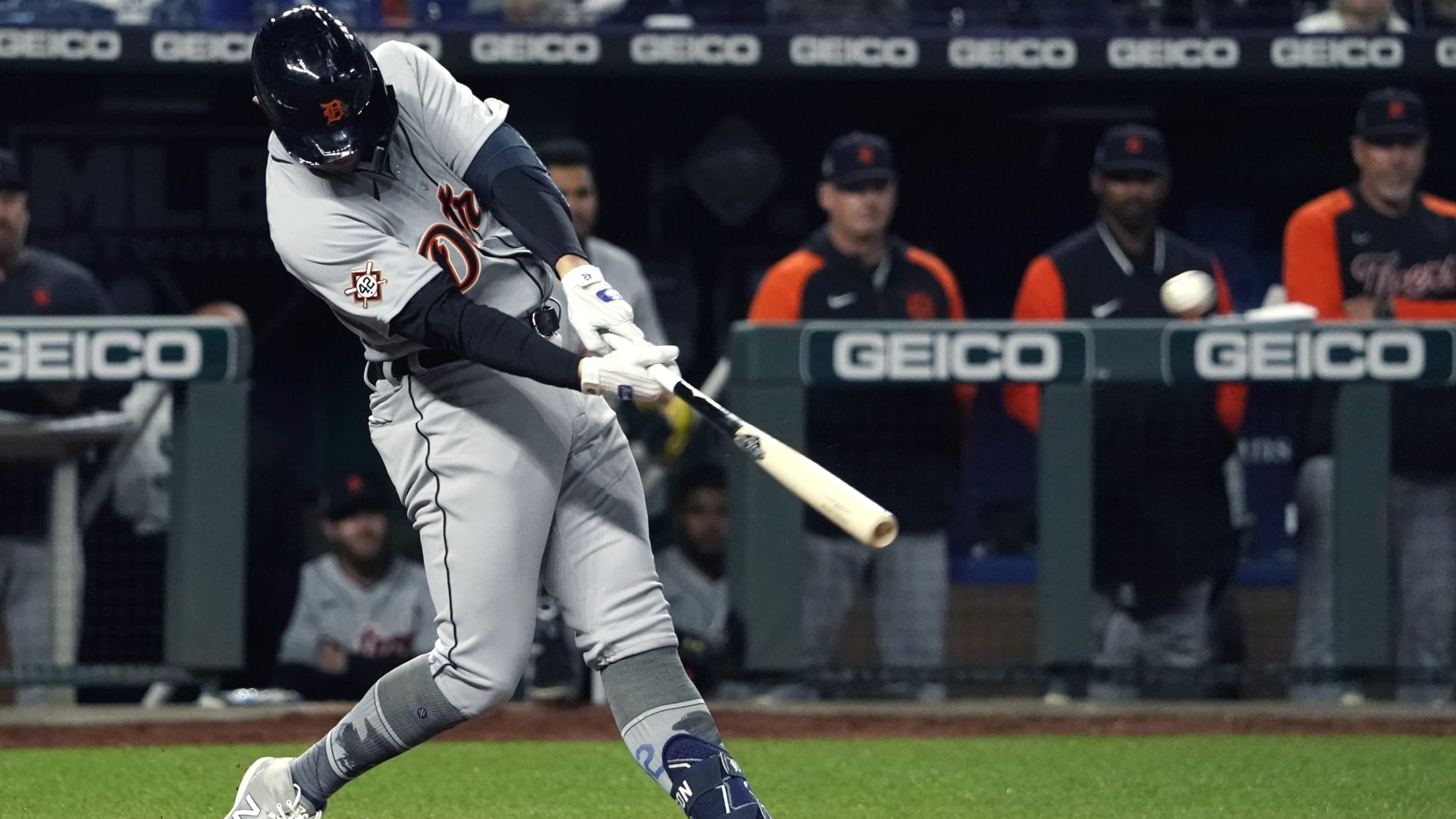 KANSAS CITY -- Miguel Cabrera gave up first base for moments like this. Cabrera's 2,995th career hit and 599th double put him on base with the Tigers' tying run, but it was Spencer Torkelson's second career home run that brought him home and put Detroit in front. And as Cabrera
Torkelson hits first MLB homer
Keeping tabs on the No. 4 overall prospect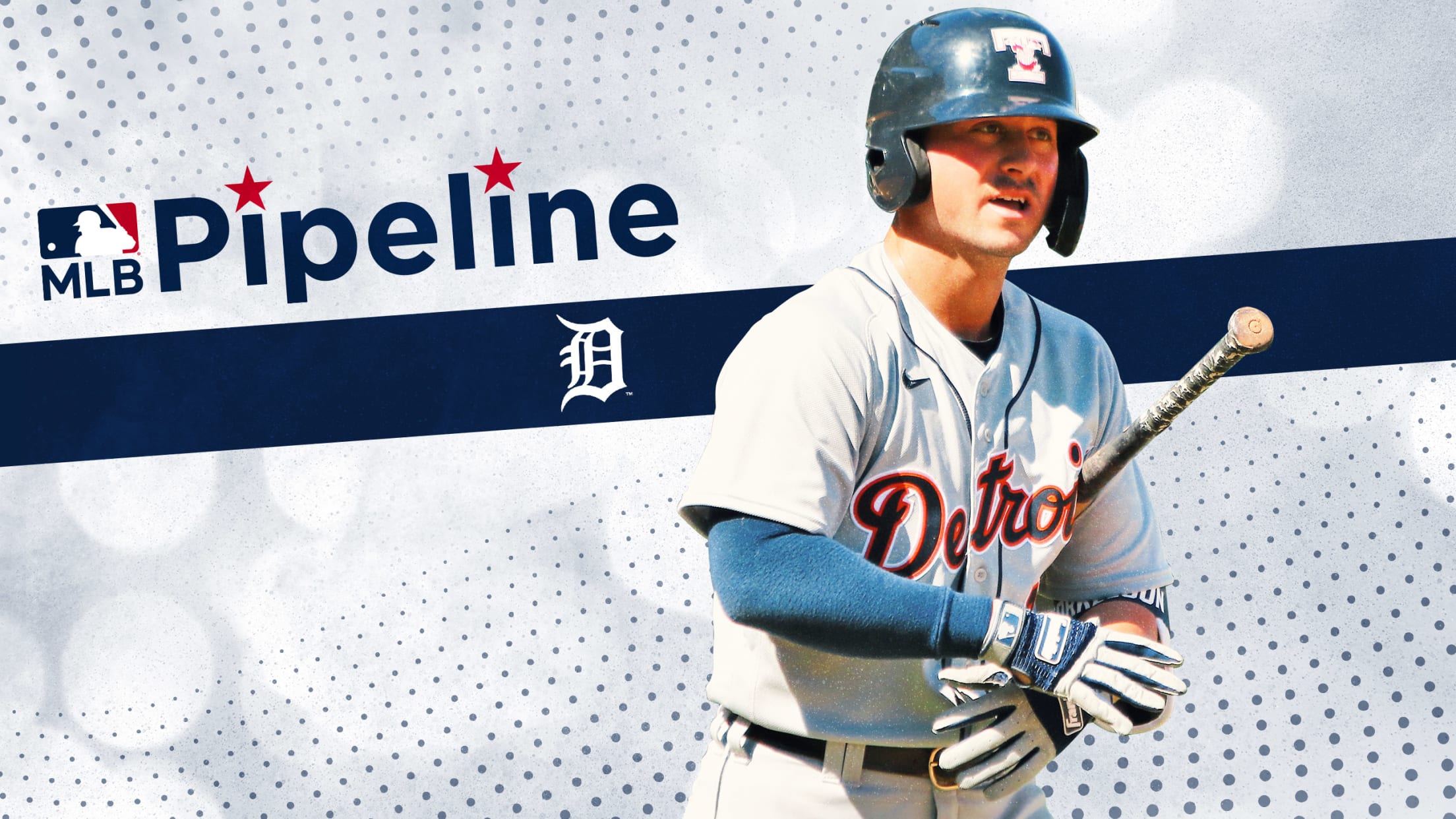 We'll be posting daily updates on Tigers first baseman Spencer Torkelson this season, with the latest news on the No. 4 prospect in baseball per MLB Pipeline.
Tork tears into 1st MLB HR during 1st multi-hit game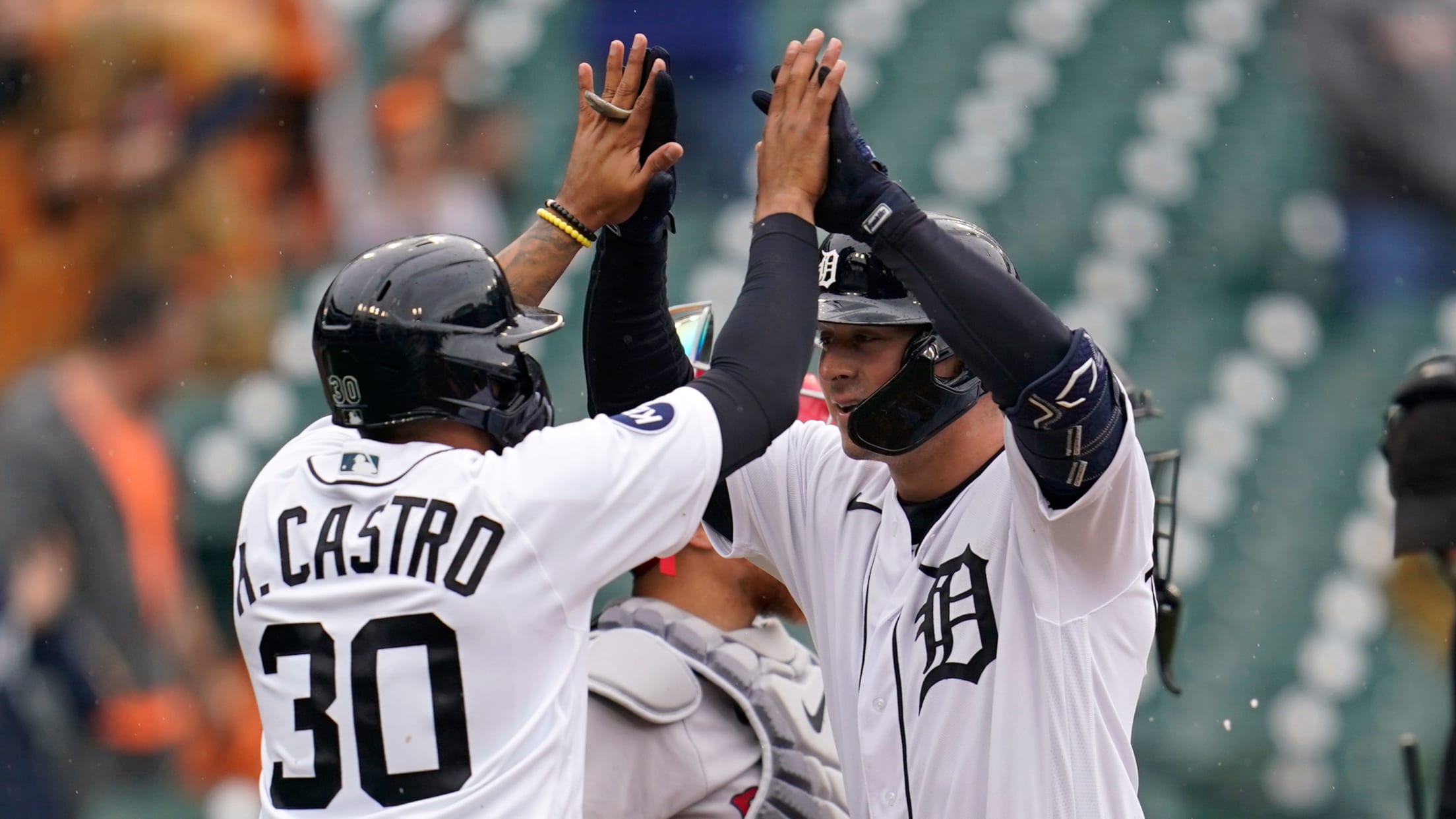 DETROIT -- Spencer Torkelson sounded almost apologetic talking about his first Major League home run Wednesday. "I kind of stood there and enjoyed it a little bit," he said. "I didn't mean to show up the pitcher or anything. I just knew I got it as soon as I hit
Torkelson tallies his first Major League hit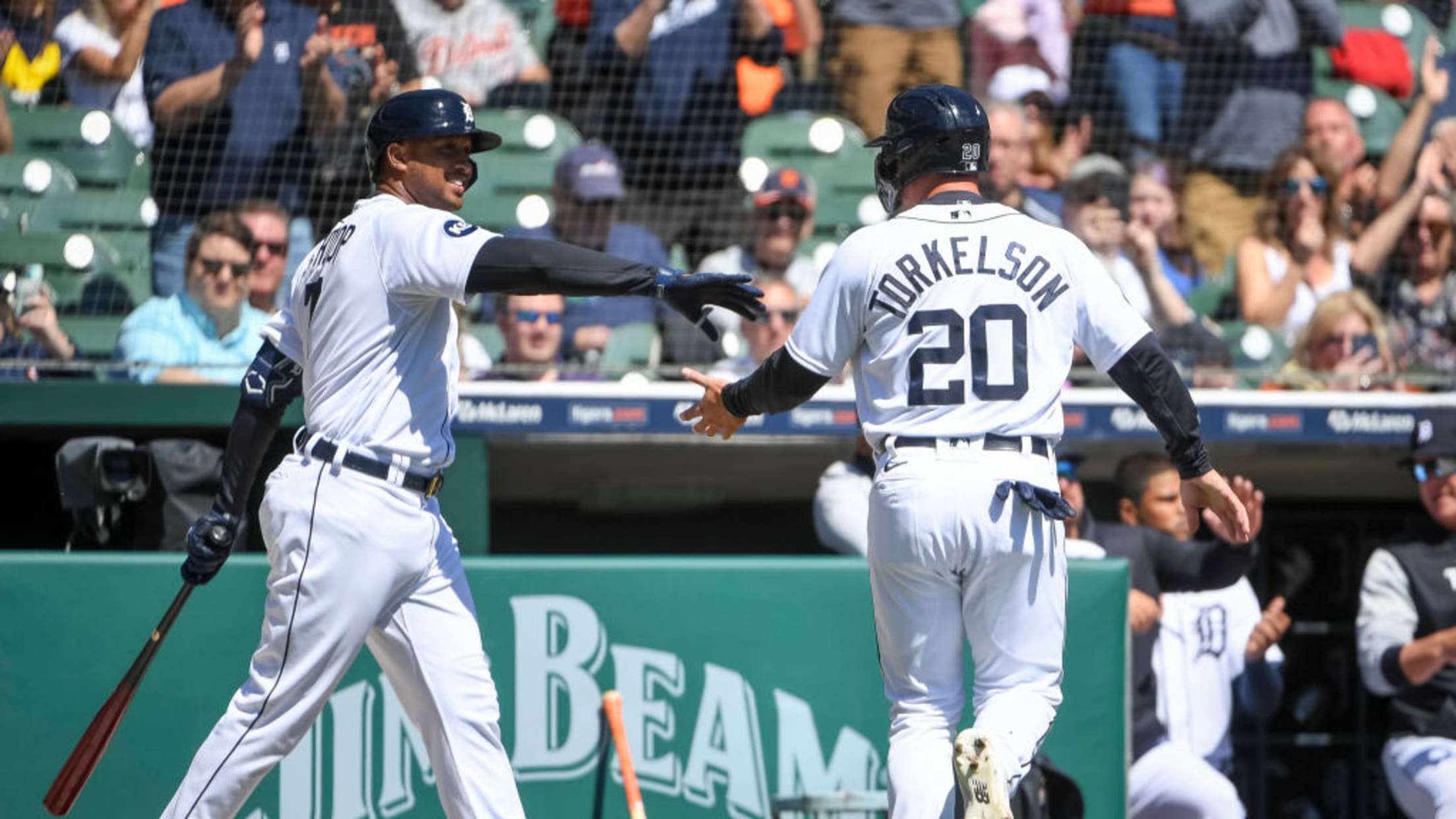 DETROIT – Spencer Torkelson was 5 years old when Rich Hill made his Major League debut in 2005 facing, among others, a young Miguel Cabrera. Torkelson was two months from being born when Hill was first drafted out of high school in June 1999. But after his first Major League
After Tork, who's next among Tigers' prospects?
Greene, Kreidler, Wentz, Faedo also could be primed to make their MLB debuts in 2022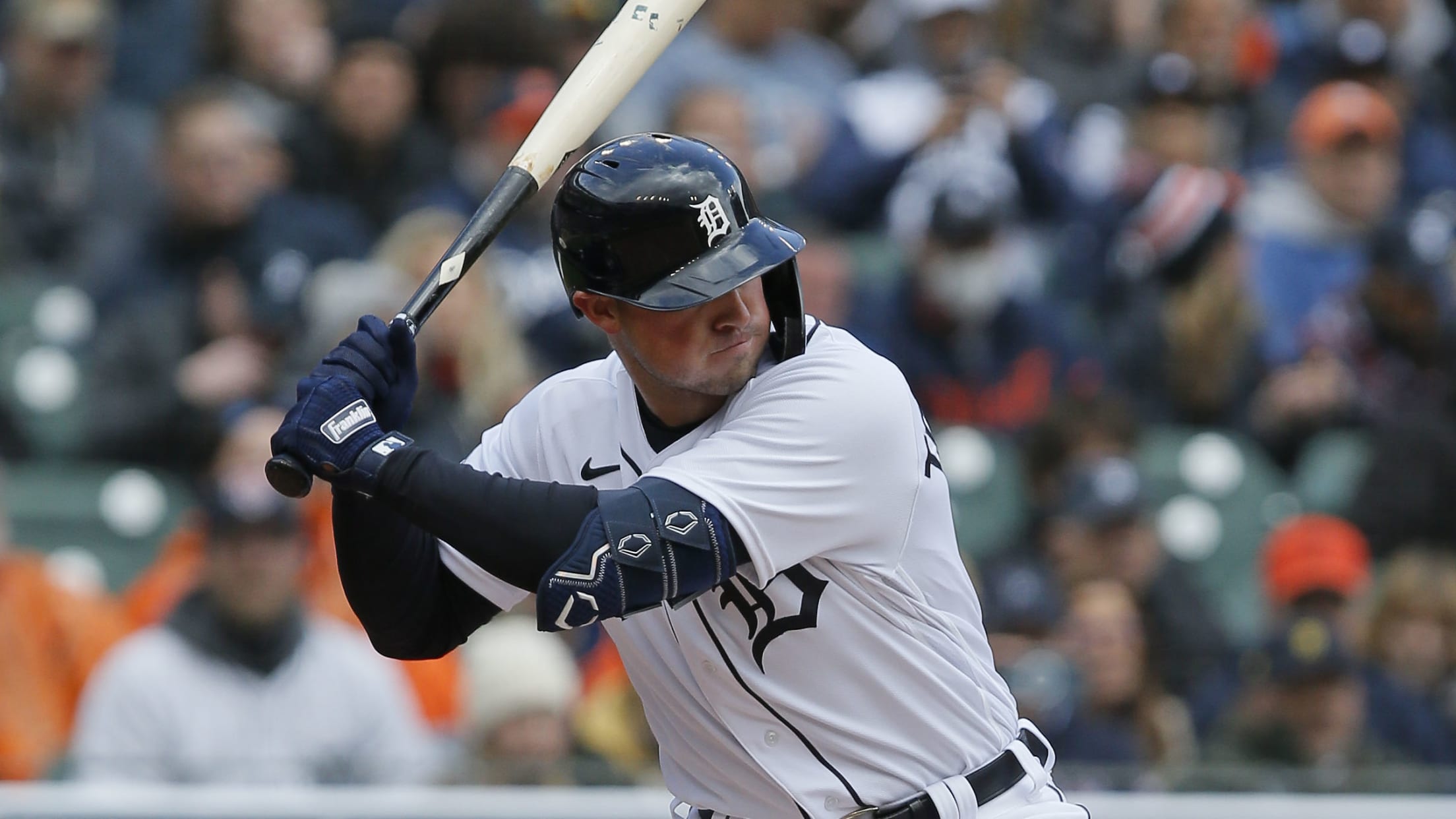 DETROIT -- The slam of Spencer Torkelson's bat on home plate was loud enough to be heard on the television broadcast, his bat seemingly cracking. He had chased an Aaron Bummer slider out of the strike zone after taking back-to-back pitches in the zone following a 2-0 count, striking out
Tork flashes defensive prowess in MLB debut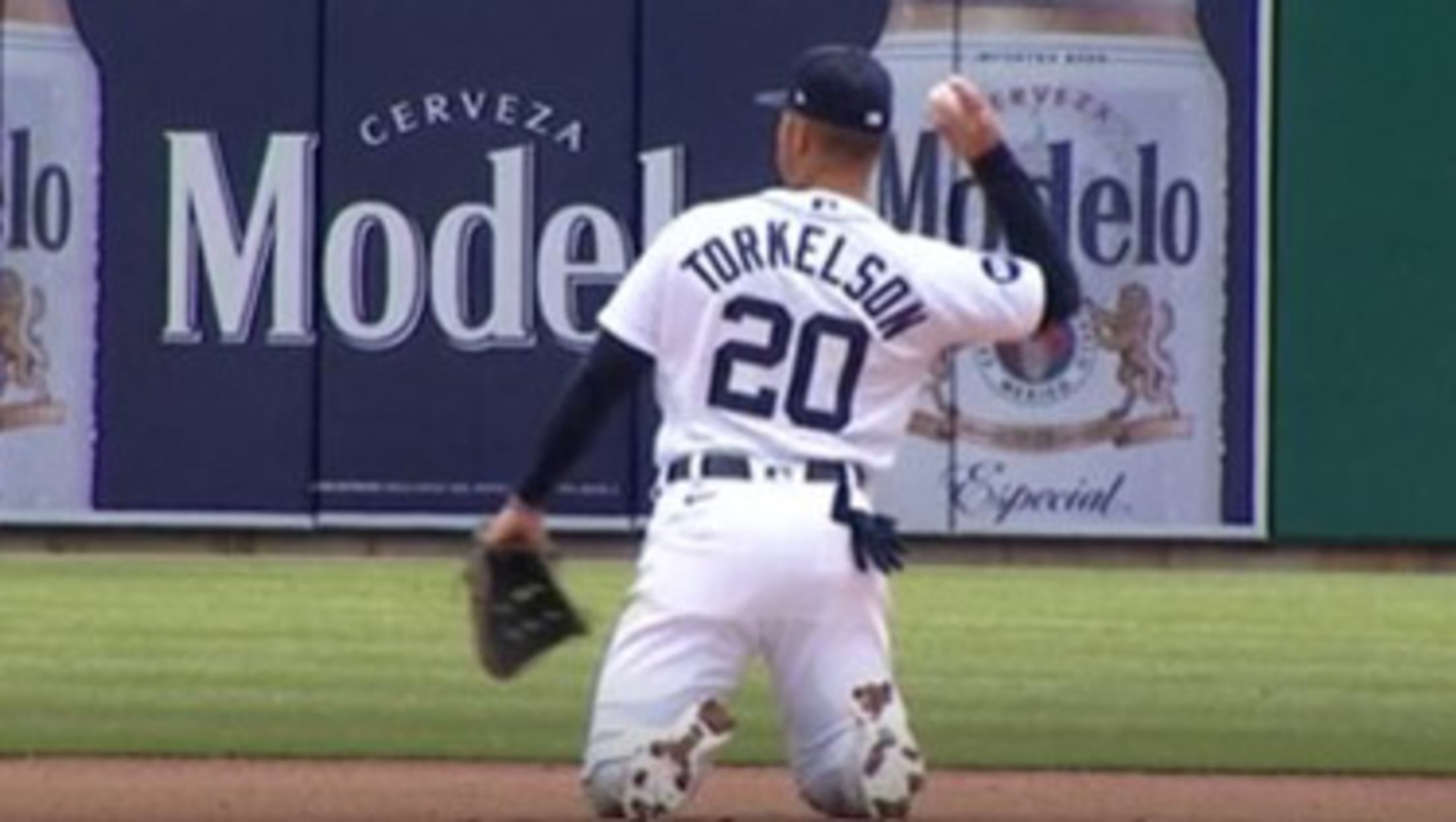 DETROIT -- Tigers manager A.J. Hinch hasn't had to say much to Spencer Torkelson about fitting into the Major Leagues. When they were both early arrivals to Comerica Park on Friday morning, however, they sat down together for breakfast in the clubhouse. "We just all encouraged him to soak it
Here's everything you need to know about Torkelson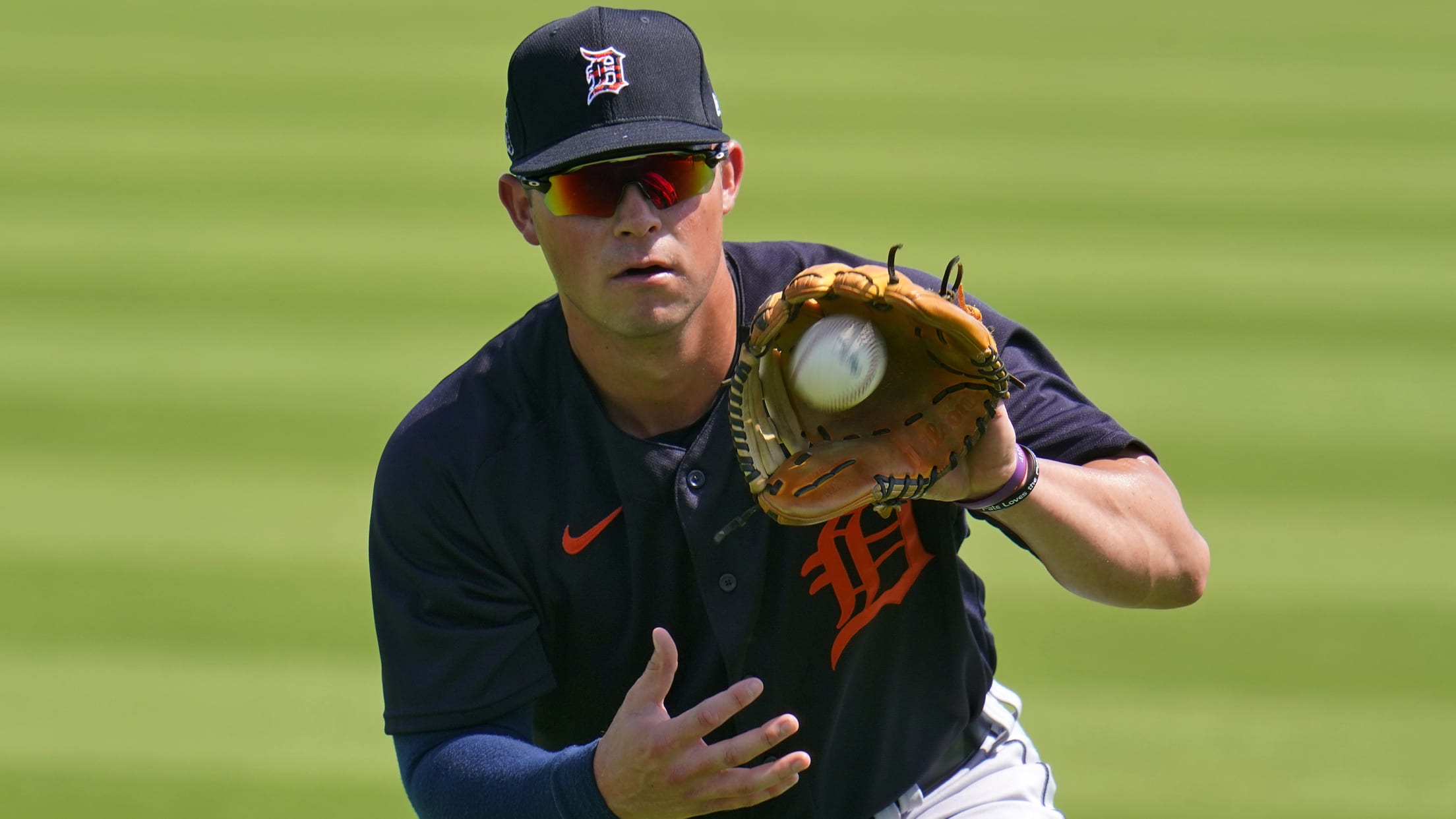 DETROIT -- Opening Day, the Michigan holiday that is the return of Tigers baseball, takes on added meaning this year. The unofficial end of Michigan's winter is also the official start of the Spencer Torkelson era when the Tigers host the White Sox on Friday. By cracking the Tigers' Opening
What to expect from Spencer Torkelson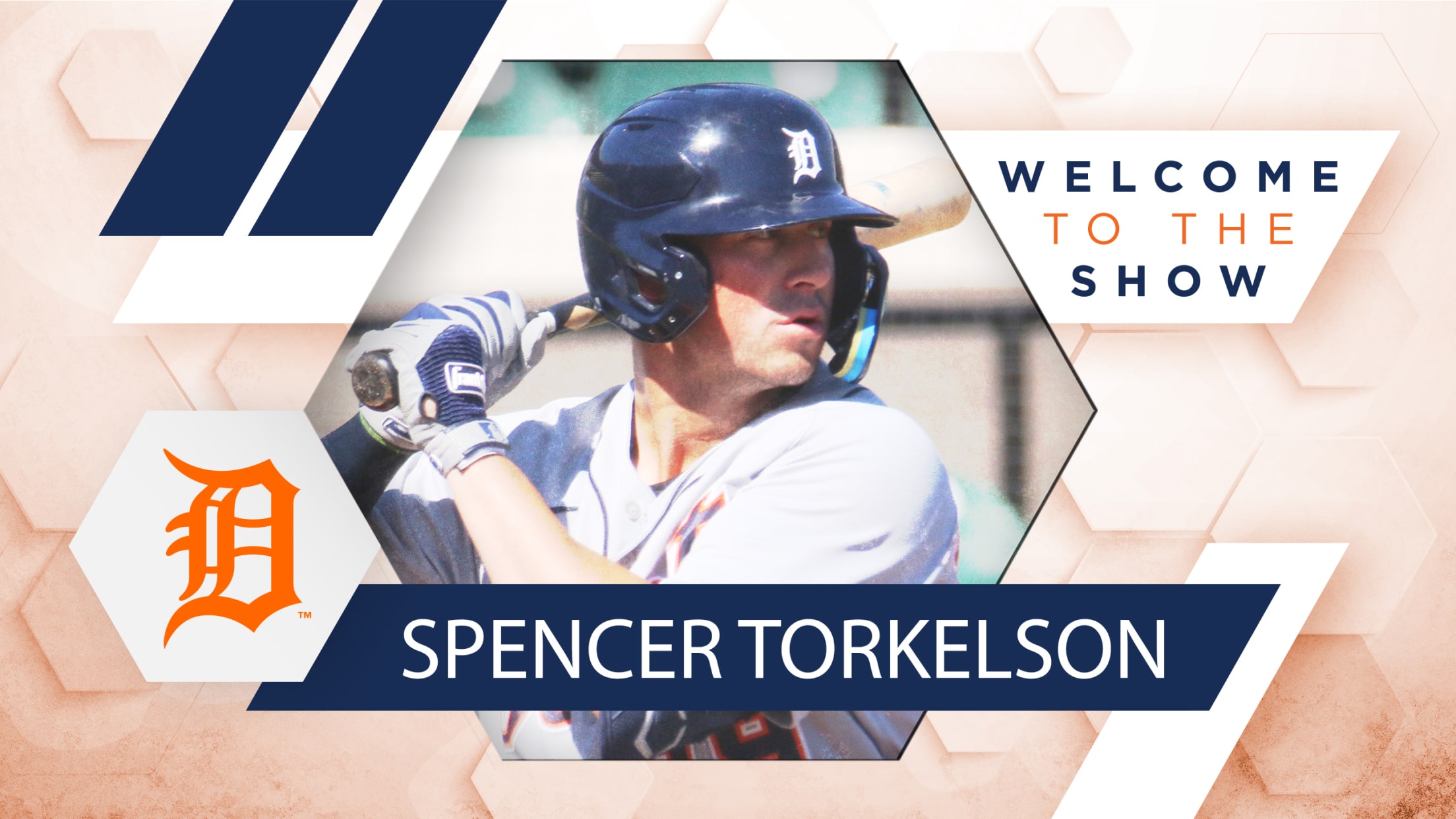 Miguel Cabrera hugged Spencer Torkelson as part of a big announcement at the end of Spring Training. He might as well have passed a torch in the process. Ranked as MLB Pipeline's No. 4 overall prospect, Torkelson will make his Major League debut as the Tigers' first baseman on Opening
Tork talks Opening Day, favorite player and more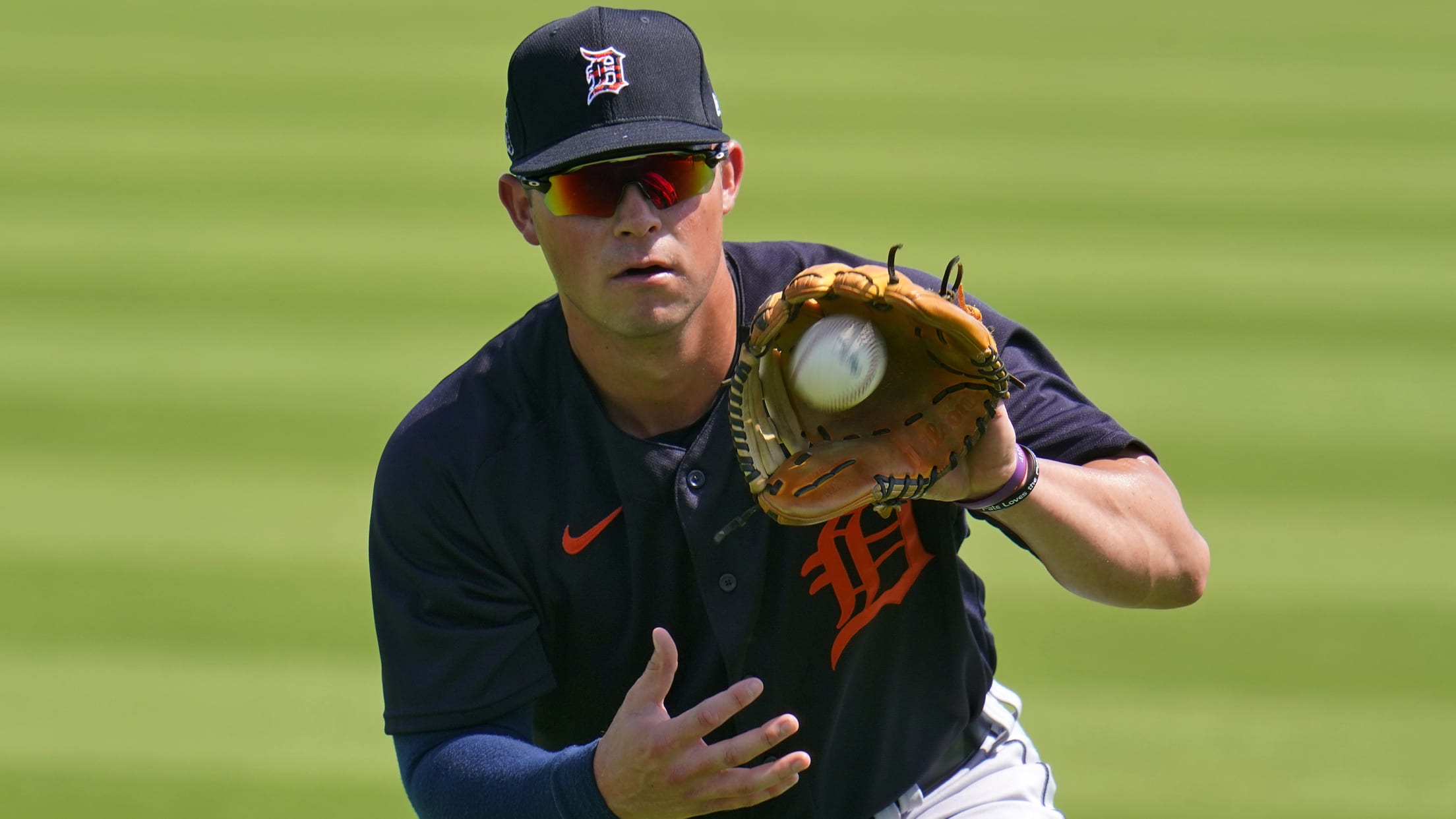 Tigers first baseman Spencer Torkelson is known for his massive home runs, but there's a great personality behind it. The same guy who hit 30 home runs in his first pro season last year also helped the grounds crew pull the tarp in a sudden rainstorm in Binghamton, N.Y., while
Here's where the Tigers Top 30 prospects are starting '22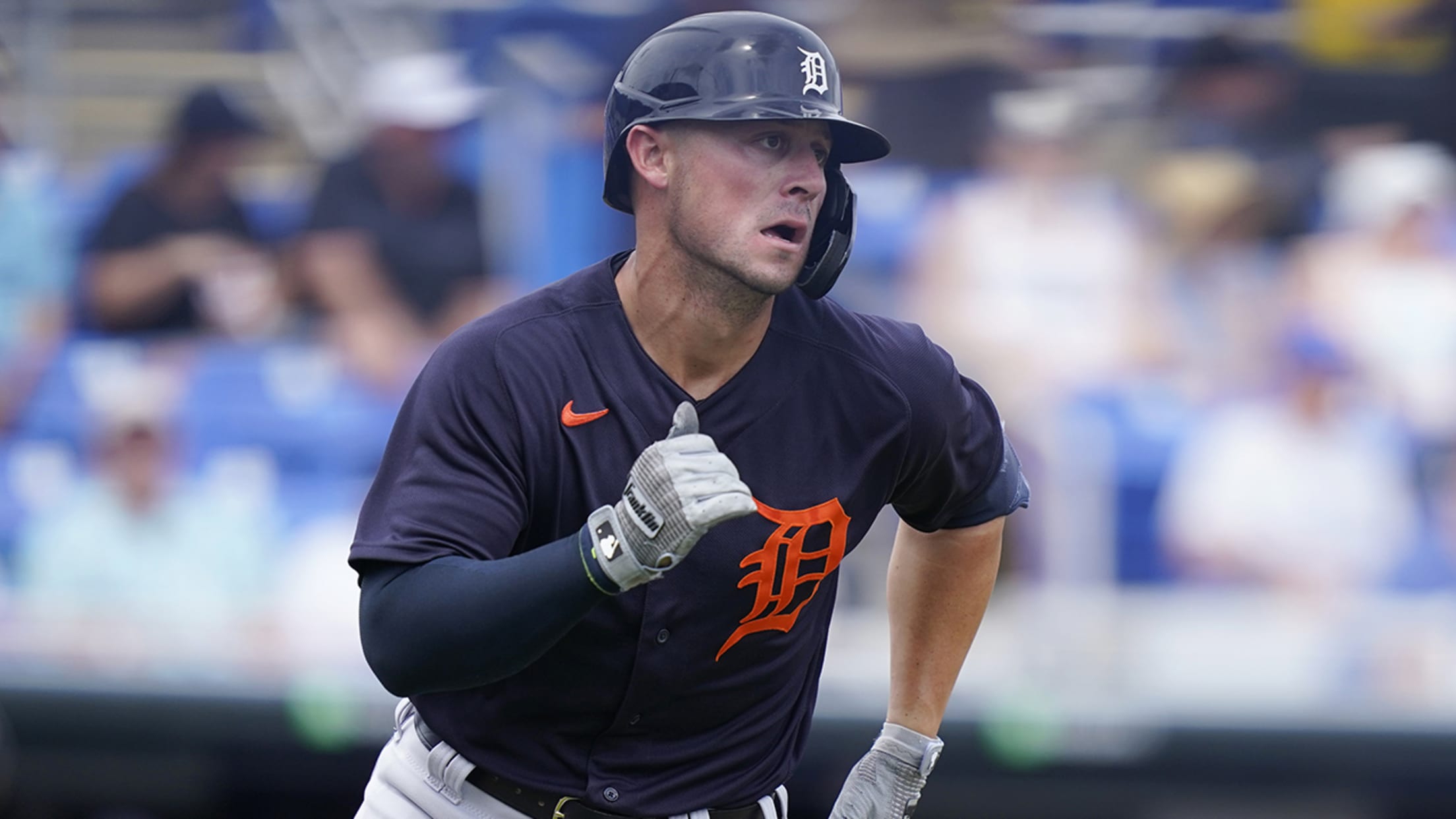 With the Minor League season opening this week, here's where the Tigers' Top 30 prospects are projected to start:
Torkelson turned heads on way to Motown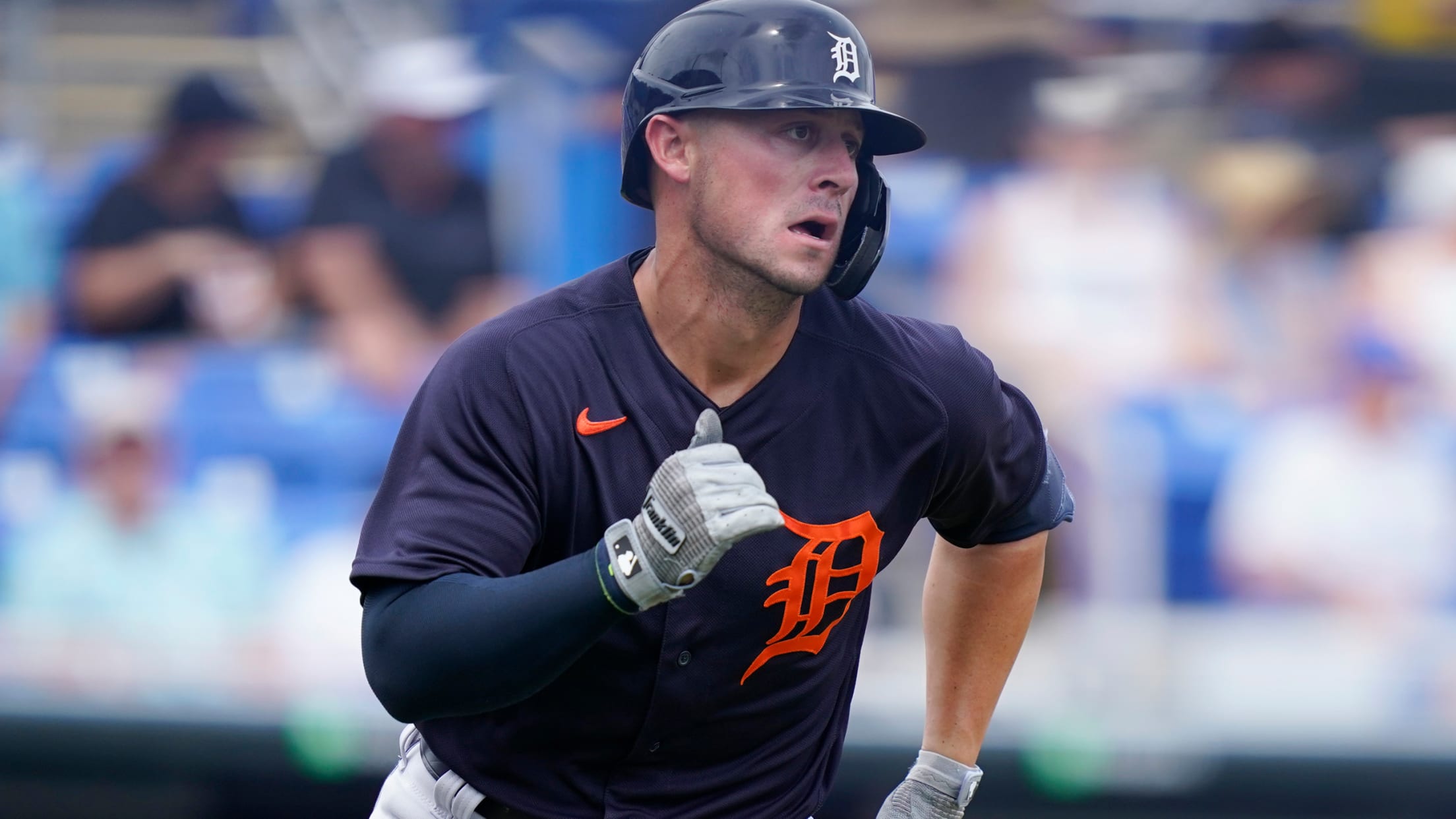 At some point on Friday, Spencer Torkelson will step to the plate in Detroit's Comerica Park for his first Major League at-bat, after the Tigers announced their top prospect will make the Opening Day roster. That debut will be the culmination of a life in baseball and his biggest by
Greene 'bummed' but undeterred by injury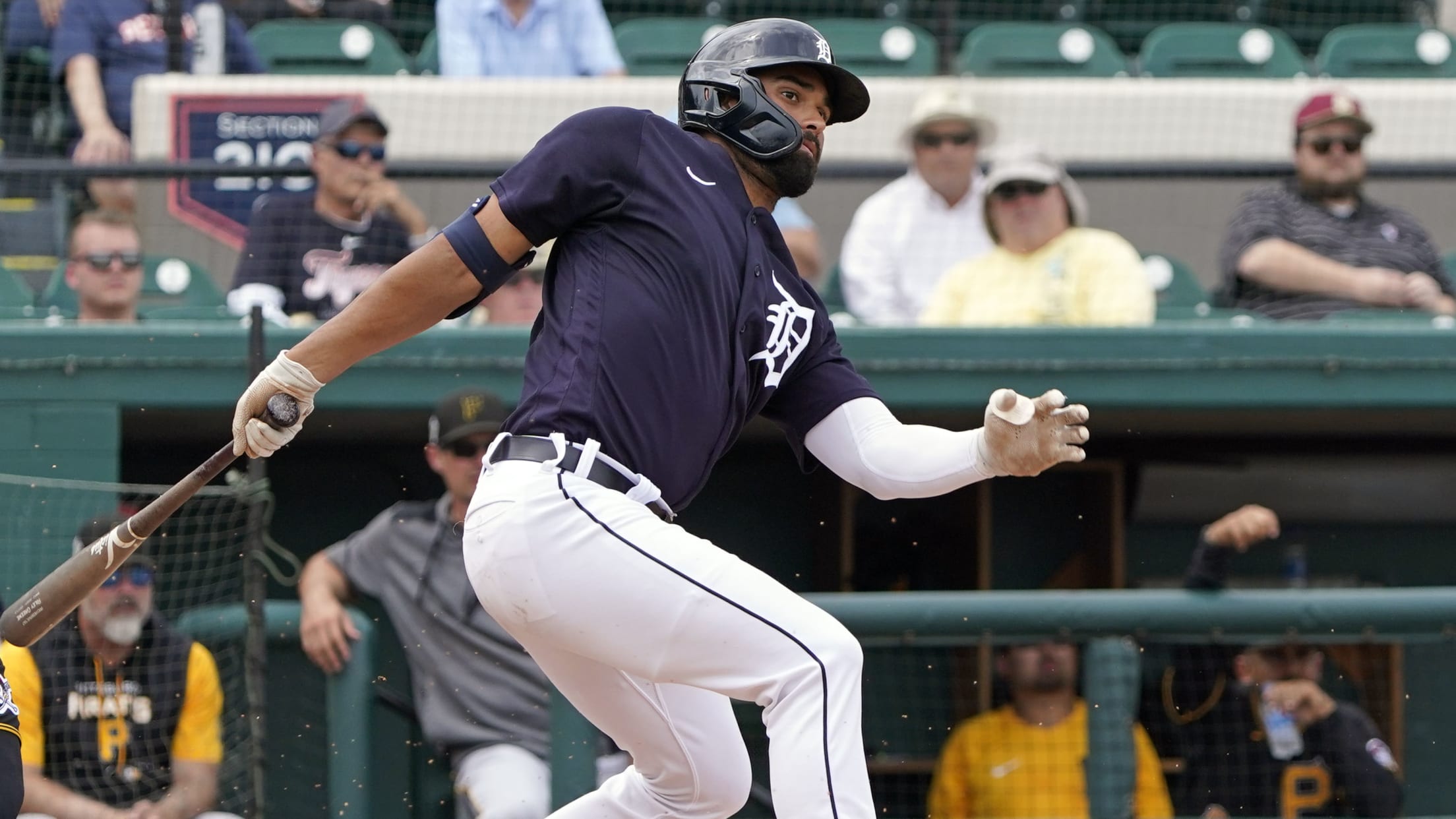 LAKELAND, Fla. -- Riley Greene sped around the Tigers complex on his scooter Tuesday morning with the same instinctive aggressiveness that he scooted around the basepaths with for most of Spring Training before his fractured right foot ended his hopes of making the Opening Day roster. "I need to get
No. 10 prospect Campos shows off power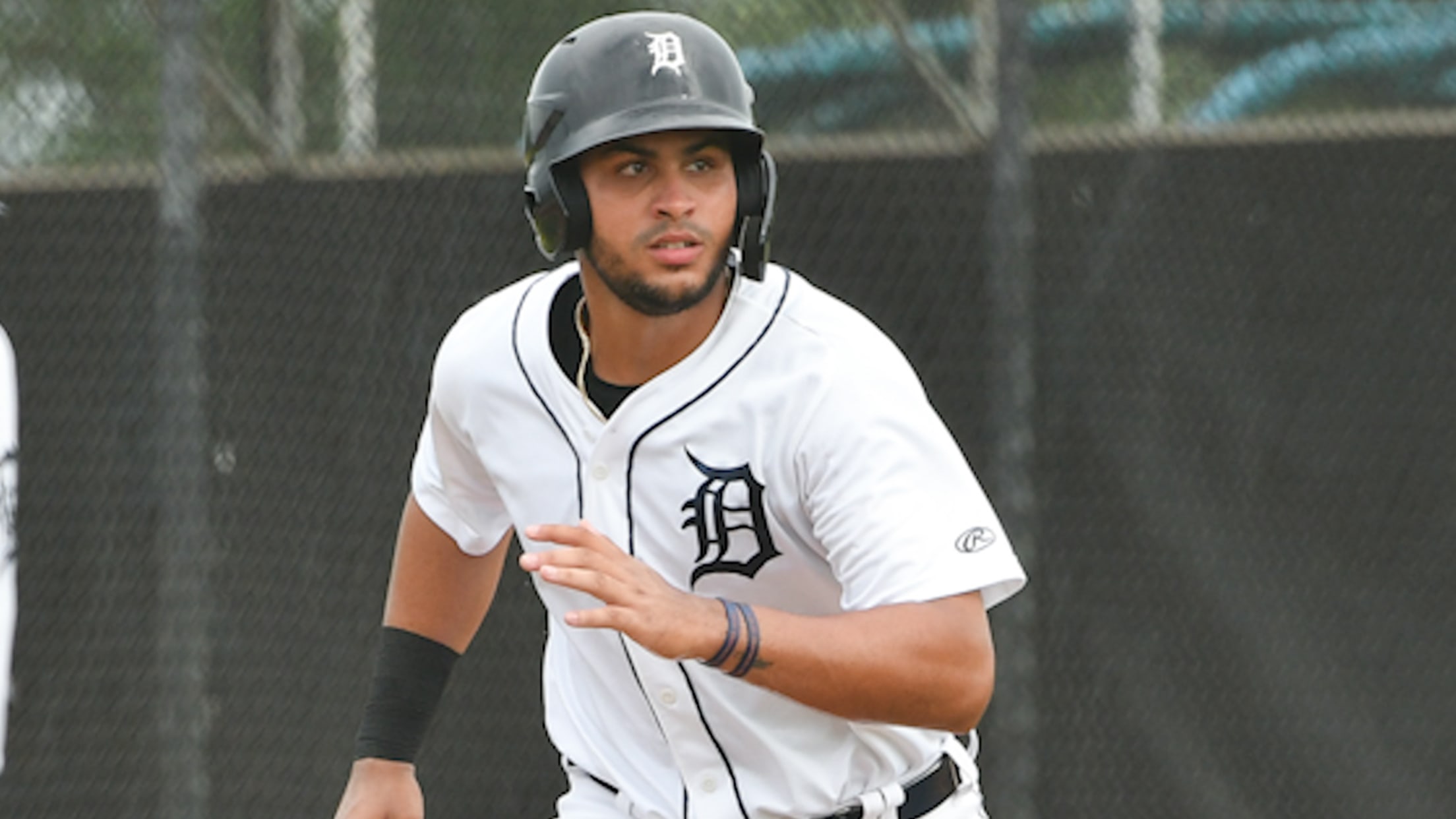 Roberto Campos thought he had missed his opportunity to make another good first impression. The Tigers' No. 10 prospect had homered on his first pitch in the Rookie-level Florida Complex League last summer, and was hoping to show what he can do. He was trudging back to the dugout, having
Greene fractures foot, putting Tigers' OF mix in flux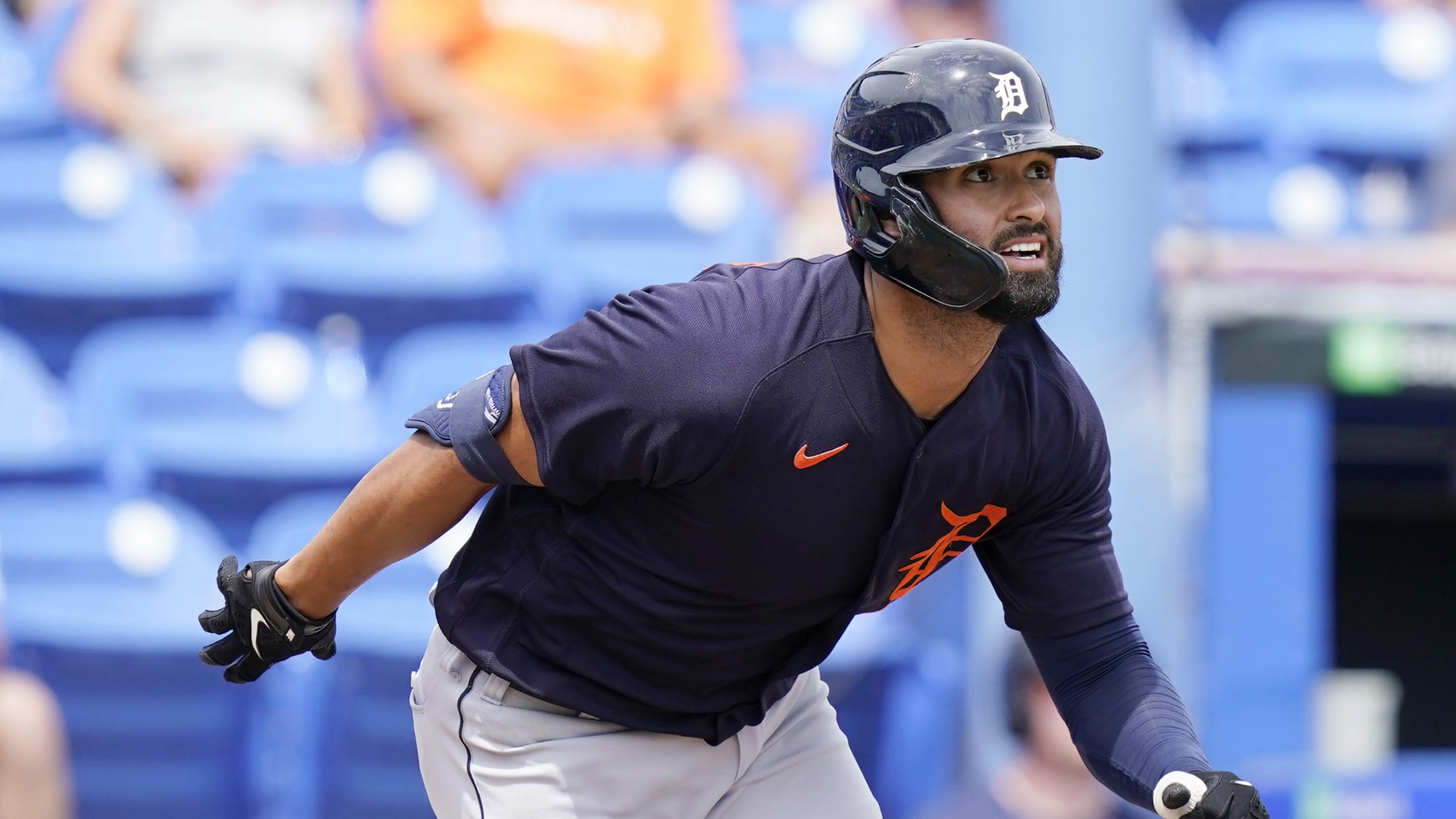 LAKELAND, Fla. -- Riley Greene's quest to be in center field on Opening Day at Comerica Park hit a tough-luck ending. The Tigers' No. 2 prospect suffered a fractured right foot Friday when he fouled off a pitch from the Yankees' Gerrit Cole. The fracture is not expected to require
Torkelson makes Tigers' Opening Day roster
LAKELAND, Fla. -- Get ready at Comerica Park, because Tork Bombs are incoming. The Tigers announced Saturday that Spencer Torkelson has made the Tigers' Opening Day roster. Barring injury, the Tigers' No. 1 prospect -- and MLB Pipeline's No. 4 prospect overall -- will be in the lineup when the
Miggy passes on 1B glove to Tork in 'emotional' gesture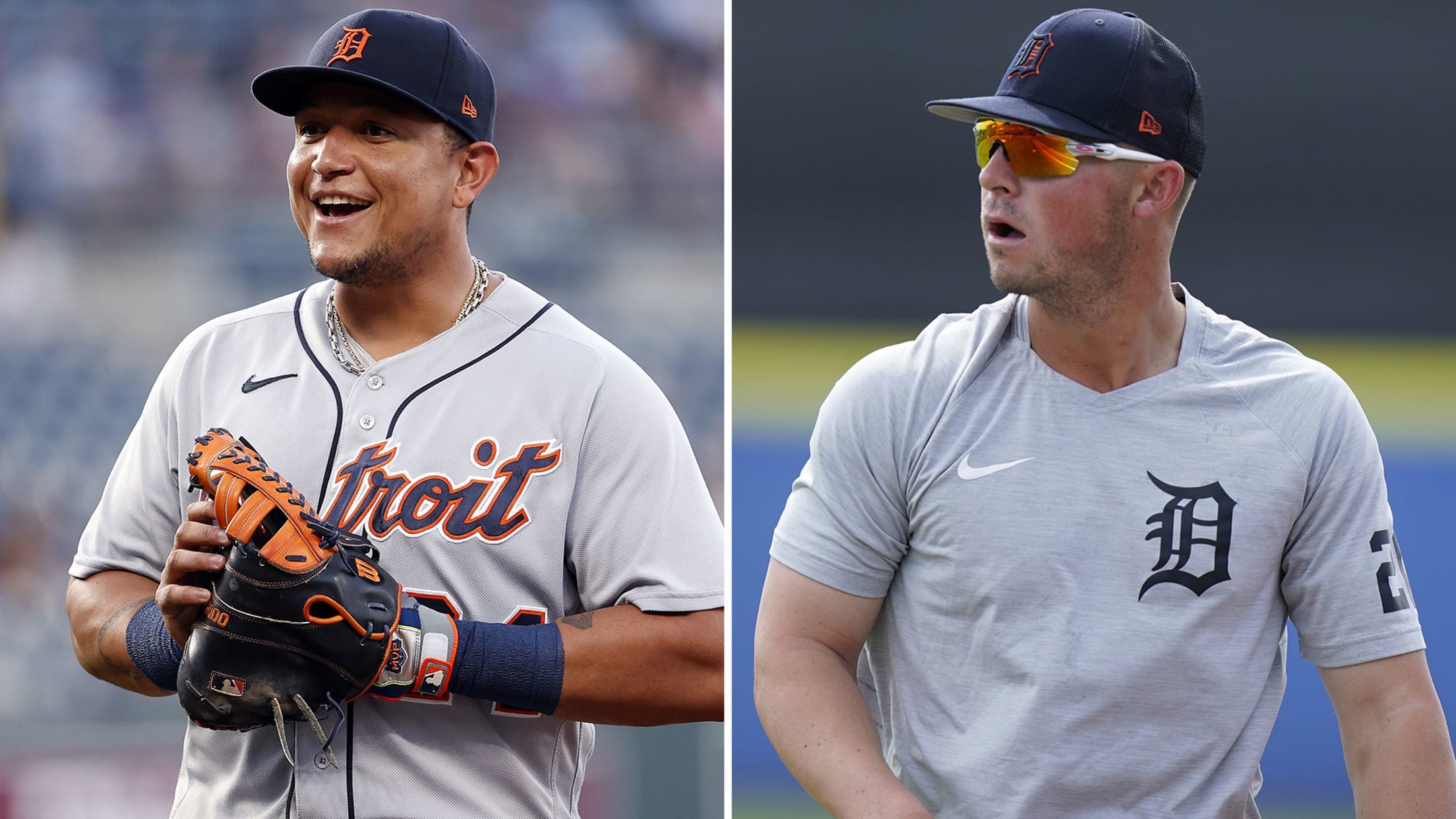 LAKELAND, Fla. -- Miguel Cabrera began Spring Training saying that he would gladly give up playing time at first base to make room for Spencer Torkelson. On Saturday, Cabrera essentially closed one of the most intriguing decisions of camp by honoring Torkelson as the Tigers' new first baseman. "Kind of
Greene gets X-rays after fouling ball off foot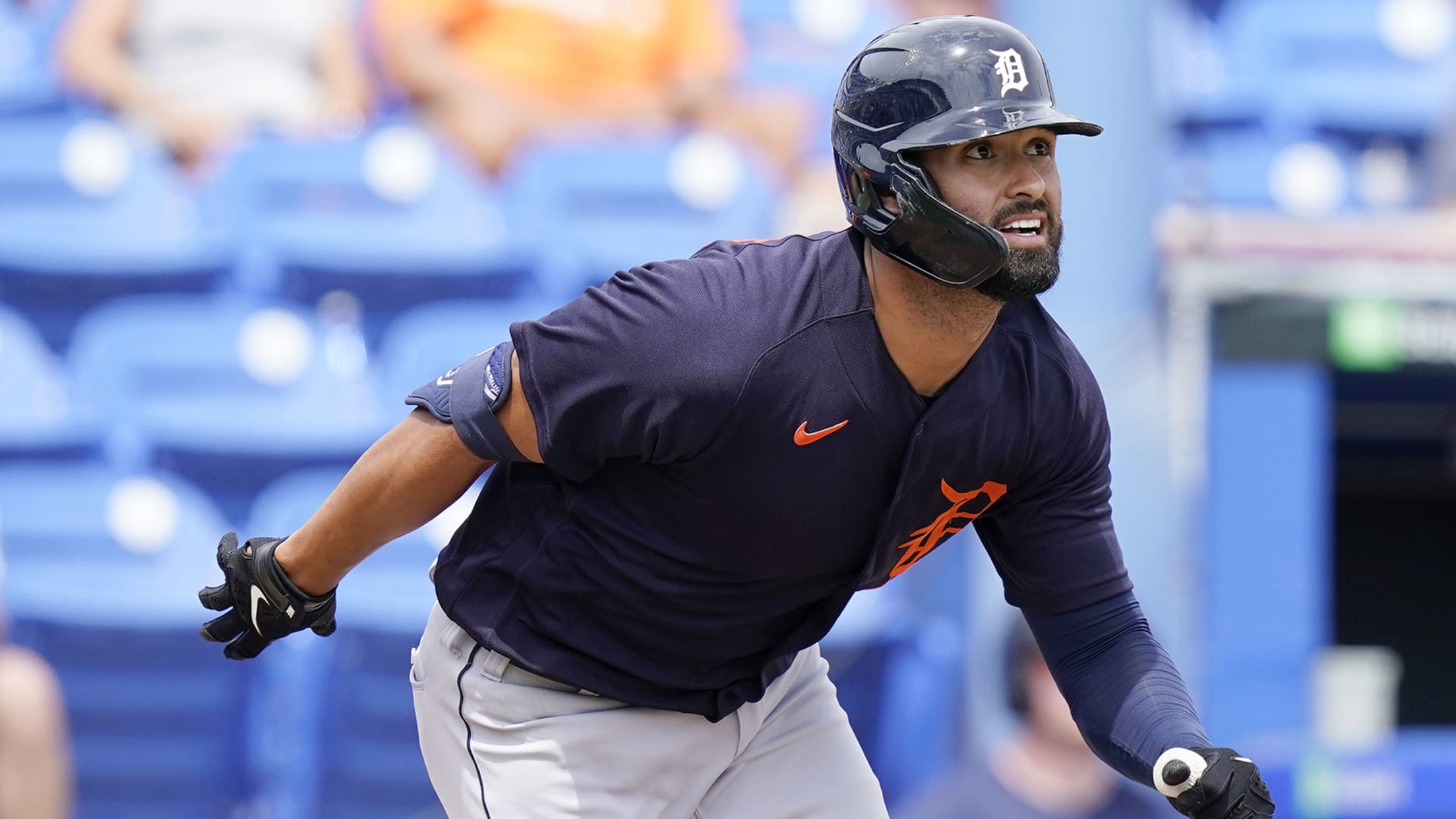 LAKELAND, Fla. -- What had been one of the best at-bats in Riley Greene's case to show he's ready for the Majors might well end up delaying his arrival in Detroit. The Tigers' top outfield prospect left Friday's game against the Yankees with an apparent right foot injury after tripling
Are Tork, Greene closing in on roster spots with Tigers?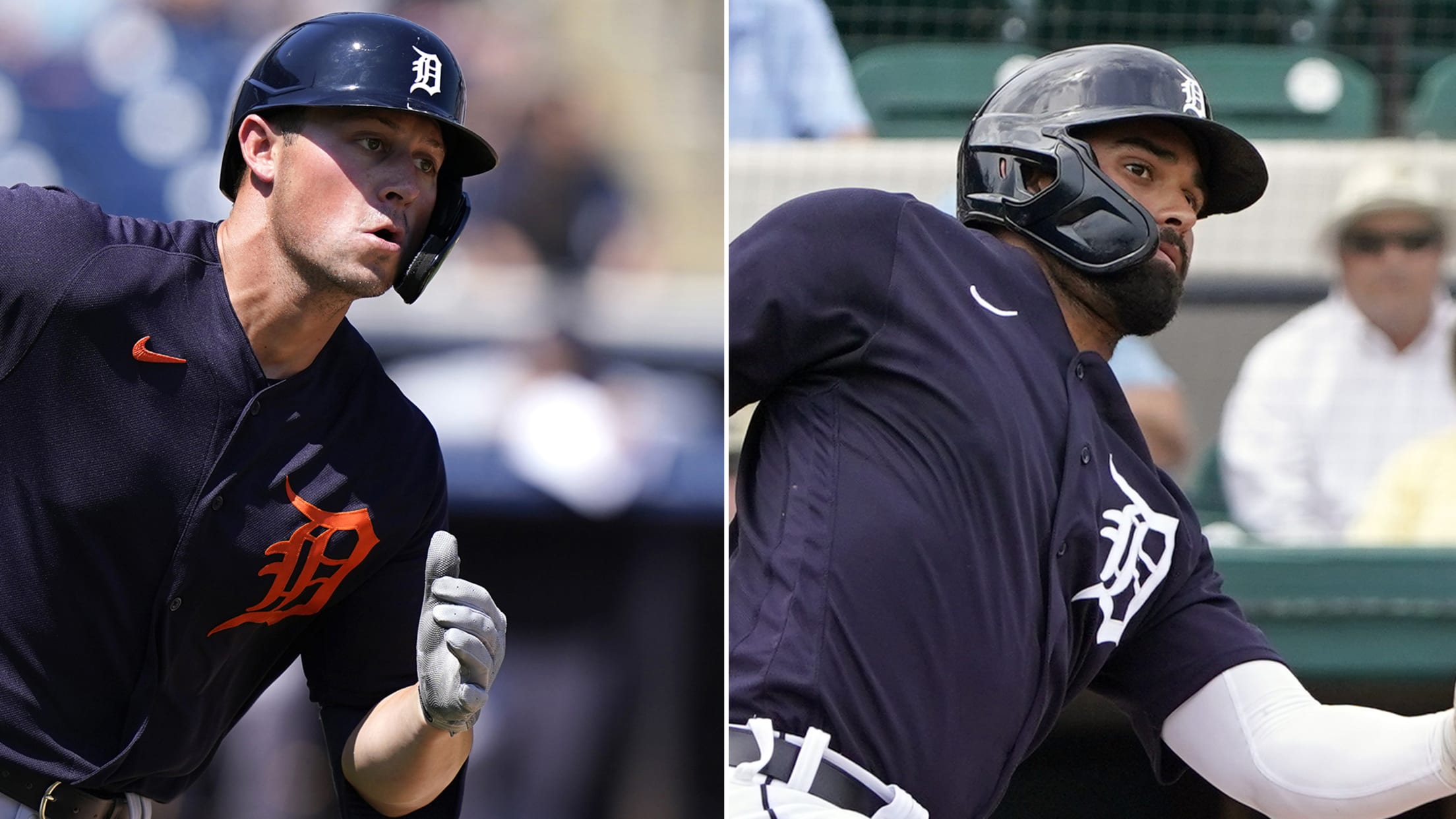 As Spring Training began, Tigers officials were candid in saying that top prospects Spencer Torkelson and Riley Greene would be given genuine opportunities to make the Opening Day roster.