Tigers promote top prospect Mize to Double-A
Electric righty is the No. 16 prospect in baseball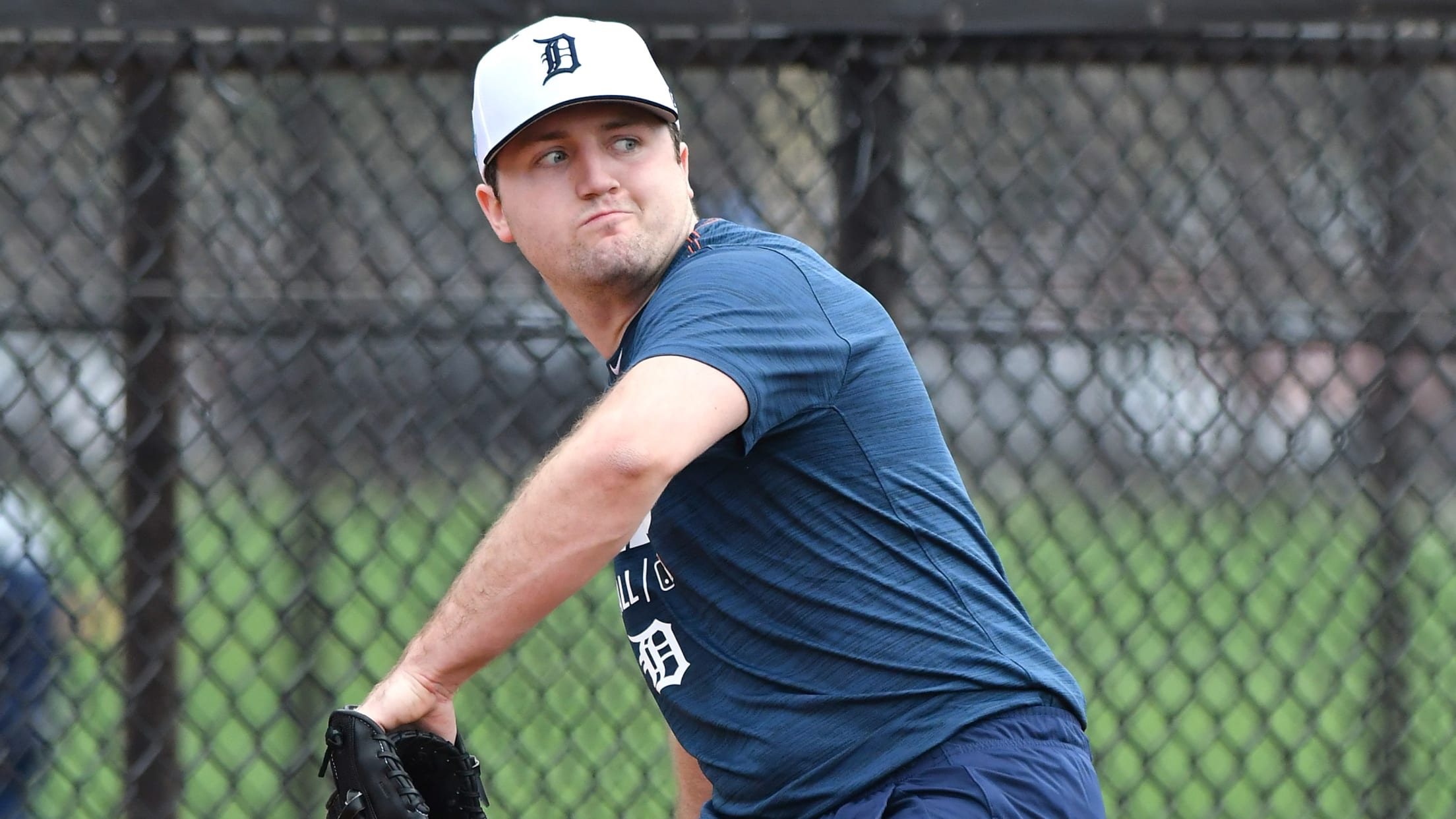 The road to Detroit is taking Tigers top prospect Casey Mize out of Lakeland, Fla. The first overall pick from last year's MLB Draft will make his next start for Double-A Erie, earning a promotion after dominating Florida State League hitters for four starts in April. "I'm very excited," Mize
Stewart injures quad as muted offense falls in 10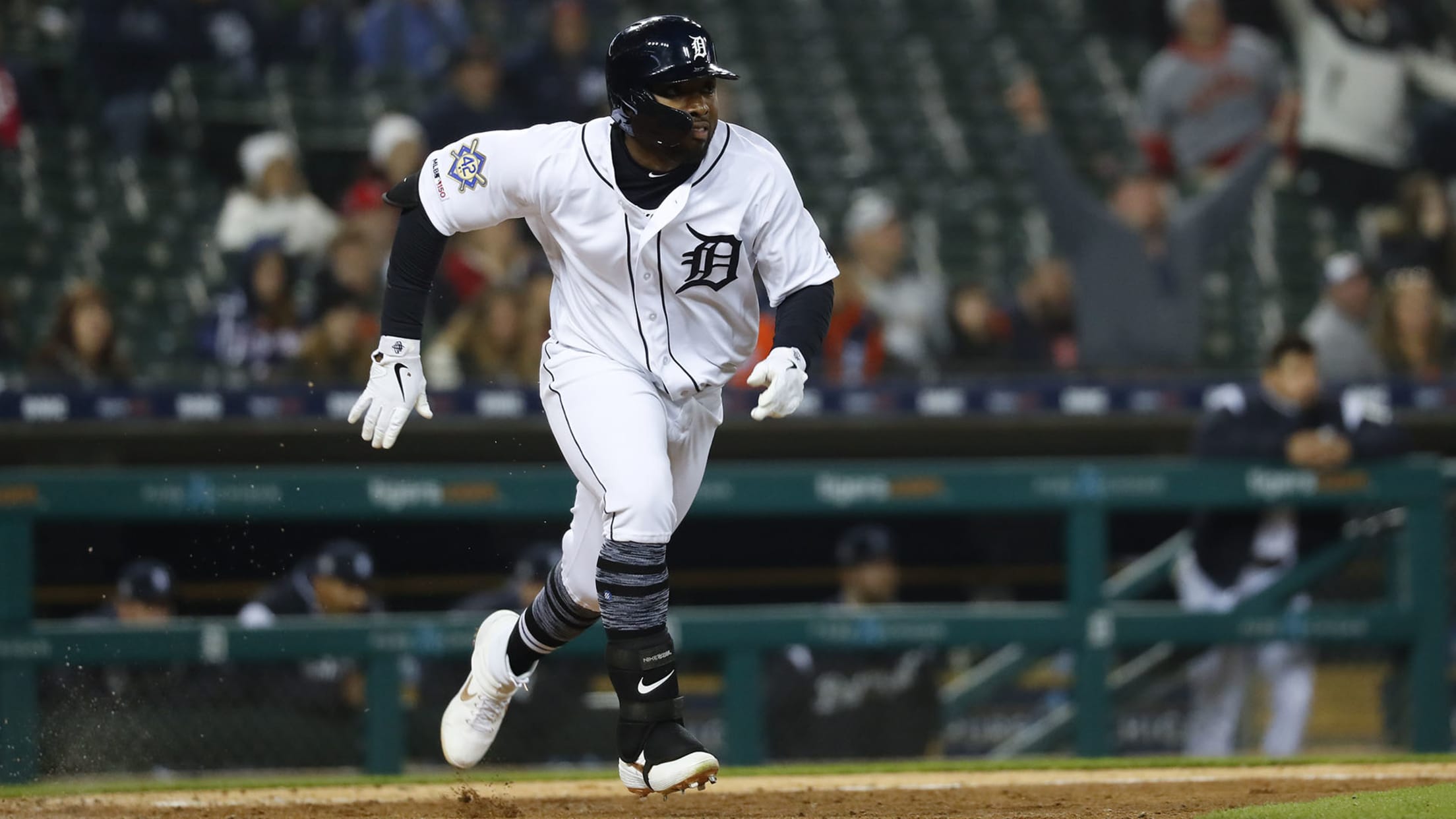 DETROIT -- The bolt of lightning flashed across the downtown Detroit skyline beyond right field as Christin Stewart stood on deck in the eighth inning. Turns out it was not a sign of Roy Hobbs magic ahead. It could well end up being a reminder of what the Tigers will
Five AL Central prospects worth watching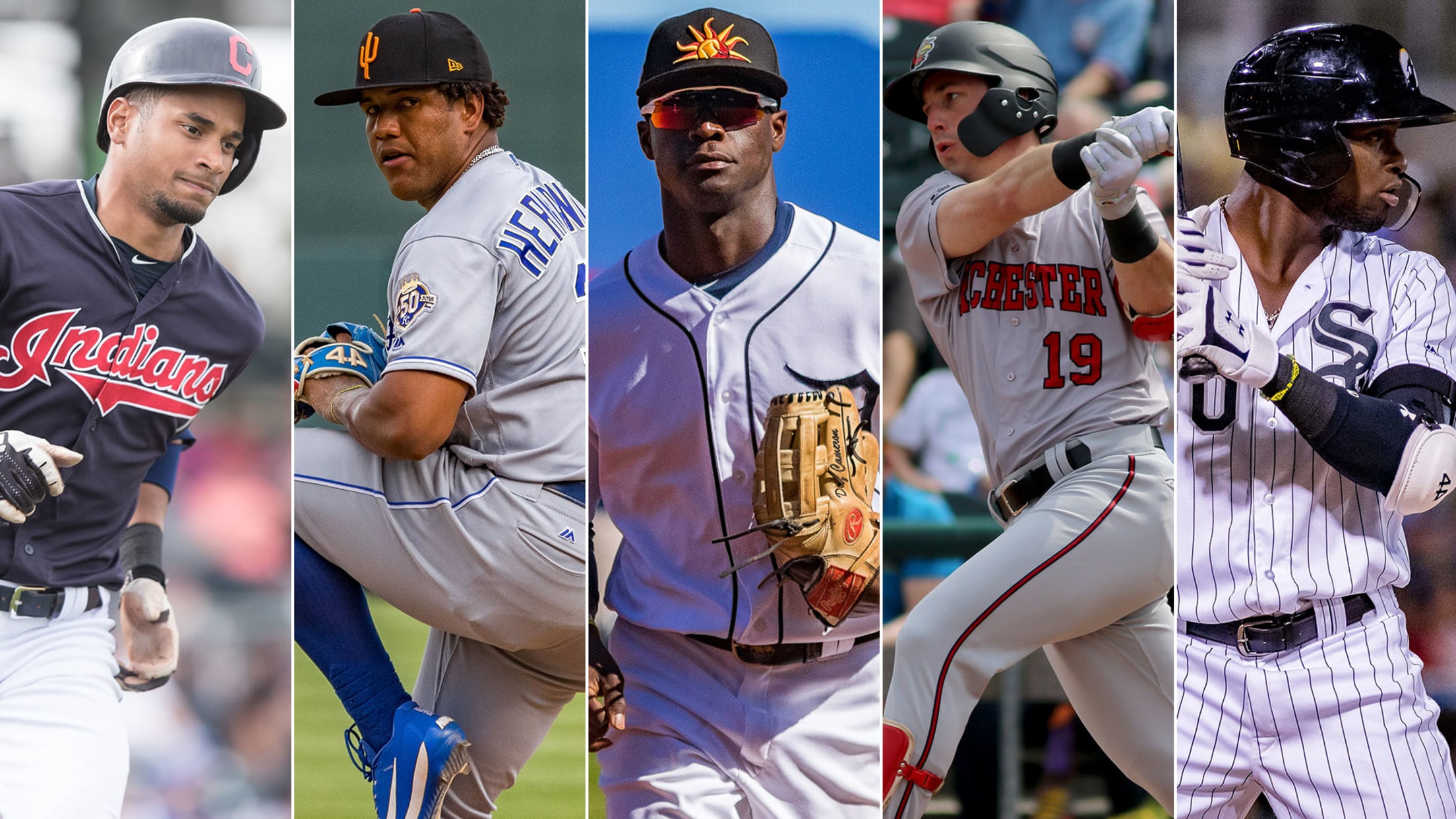 The dig against the American League Central has been the same for the last couple of years: Too many rebuilding teams. Philosophically, the days of teams trying to stockpile veteran free agents to compete with the star-studded Tigers are over. The flip side of that complaint, however, is a wave
Stewart makes swap with fan for slam ball
Tigers outfielder trades autograph and bat for clutch home run ball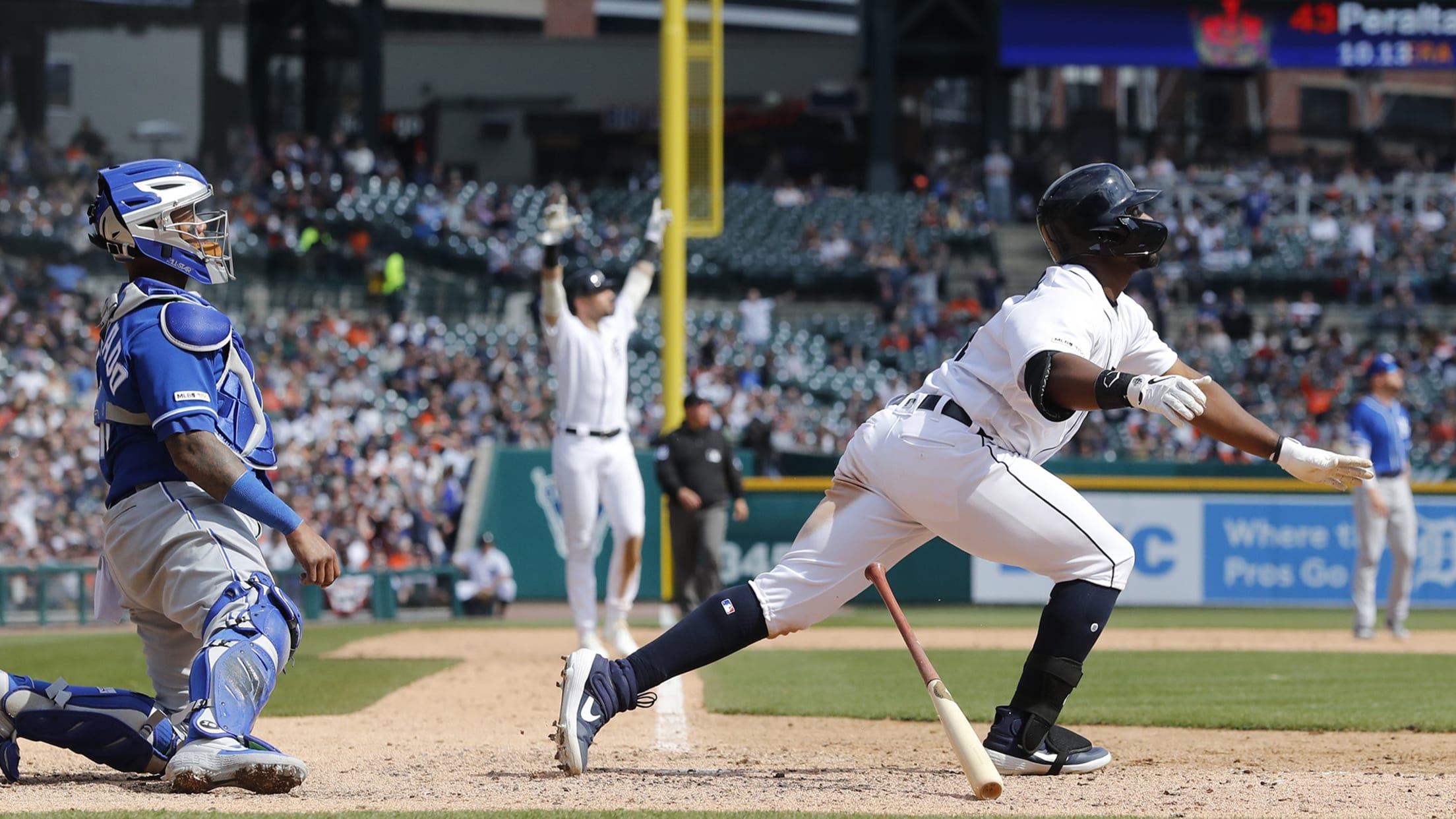 DETROIT -- All Christin Stewart needed to get his go-ahead grand-slam ball back Saturday was an autographed bat and a picture with the fan who caught it. "It was the first ball he'd caught at a game," Stewart said after his seventh-inning drive completed the Tigers' comeback for a 7-4
Turnbull, bats lift Tigers to 3rd straight win
Goodrum provides pop in middle of the order behind righty's 10 K's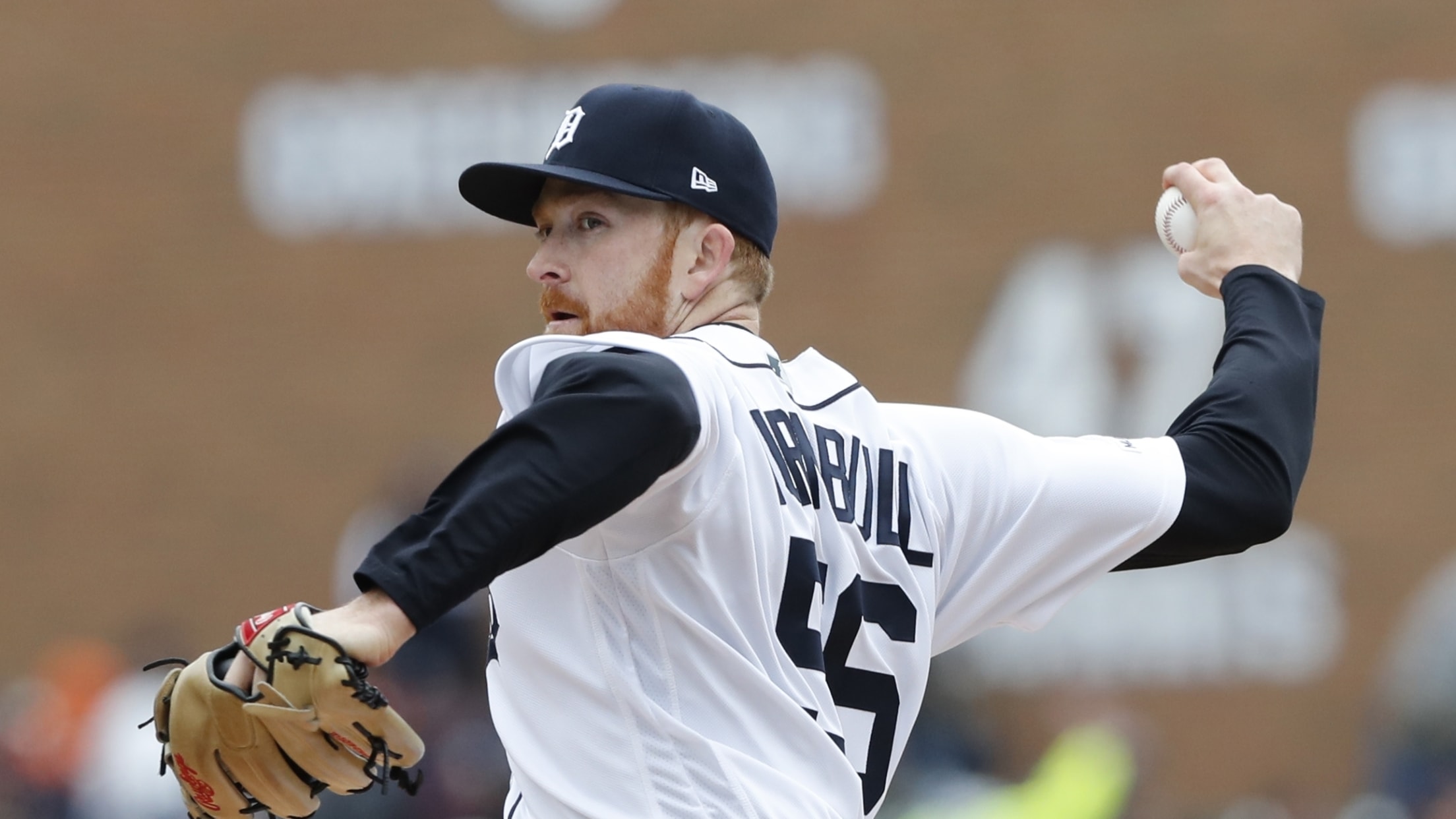 DETROIT -- Niko Goodrum was ready for a friendly reception from the Comerica Park faithful for the Tigers' home opener Thursday. He expected no such thing from the visiting team. It would be an easy storyline if Goodrum took offense to Royals starter Jakob Junis pitching around Miguel Cabrera with
Starting spots for Tigers' Top 30 prospects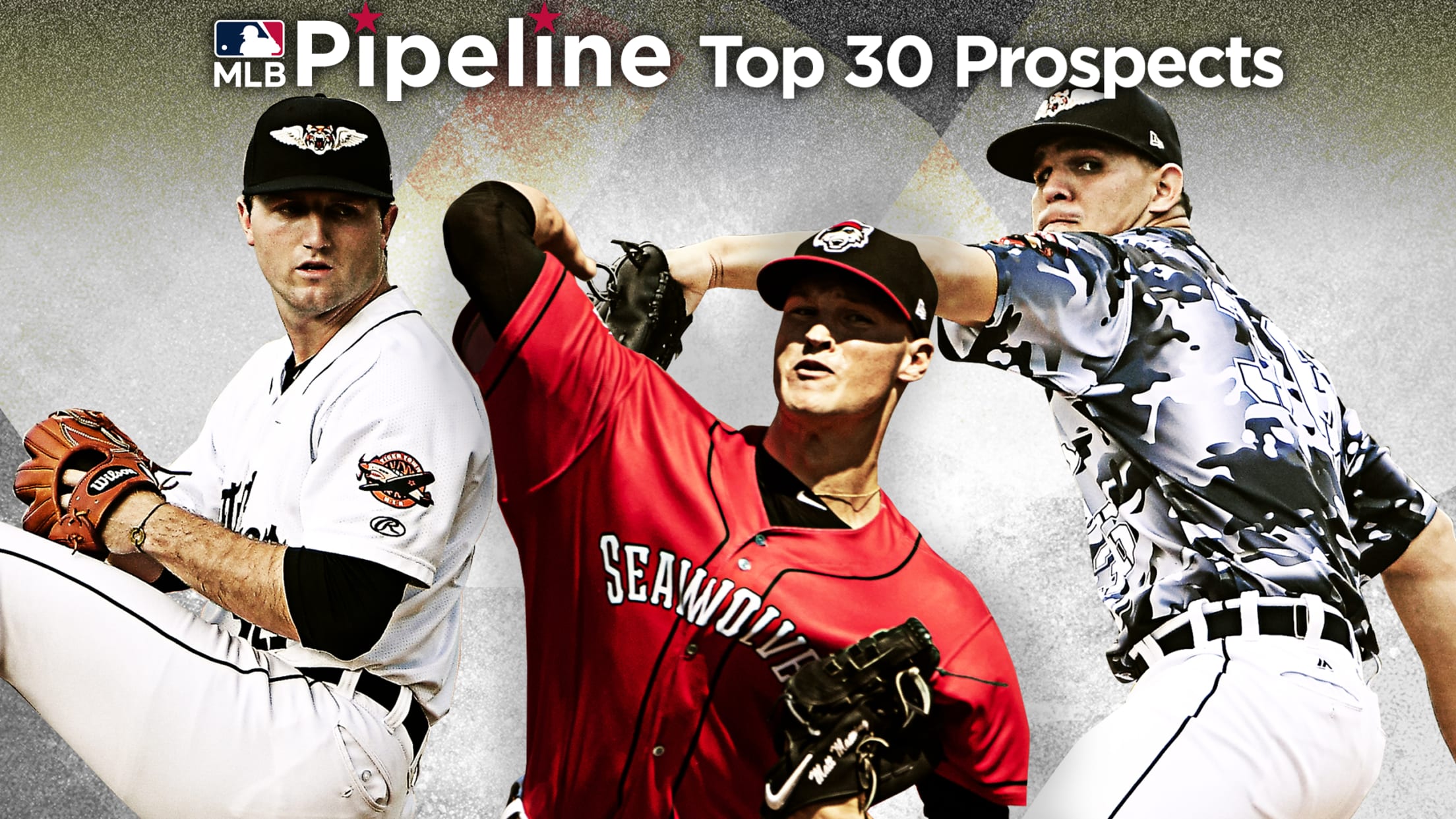 With the 2019 Minor League Baseball season getting underway, here's a look at where the Tigers' Top 30 prospects are starting the year. We also identify the prospect who just missed the Top 30 list, a player who didn't make the big league Opening Day roster but should make an
Tigers prospect Perez to miss start of MiLB year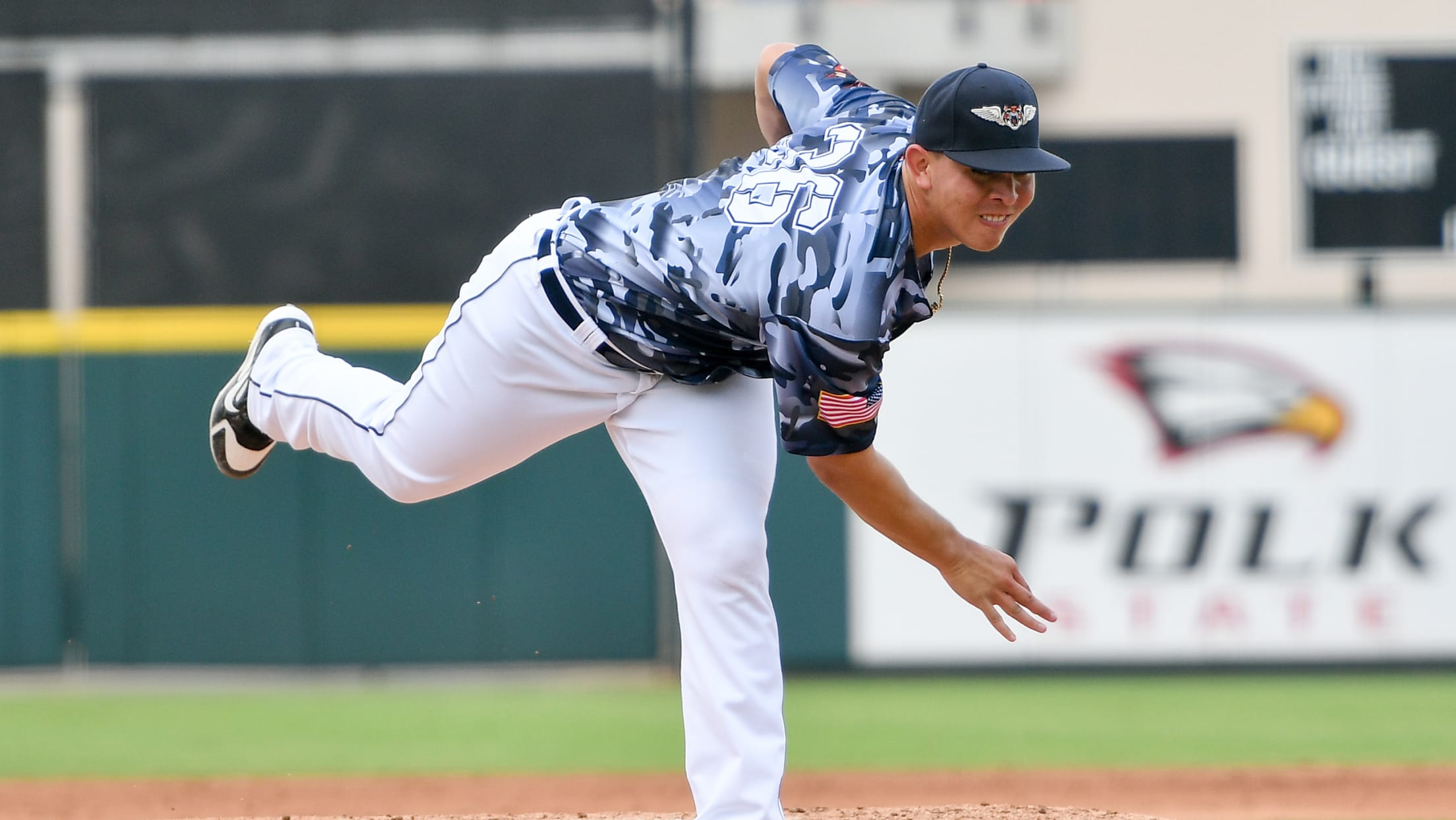 The injury woes that have halted Franklin Perez's promising pitching career since joining the Tigers organization have struck again. The 21-year-old right-hander, Detroit's third-ranked prospect according to MLB Pipeline and the 78th-ranked prospect in Pipeline's Top 100 overall, will miss the start of the Minor League season with right shoulder
Cameron makes dazzling impression at camp
Outfielder to open season at Triple-A Toledo; Perez tosses two hitless frames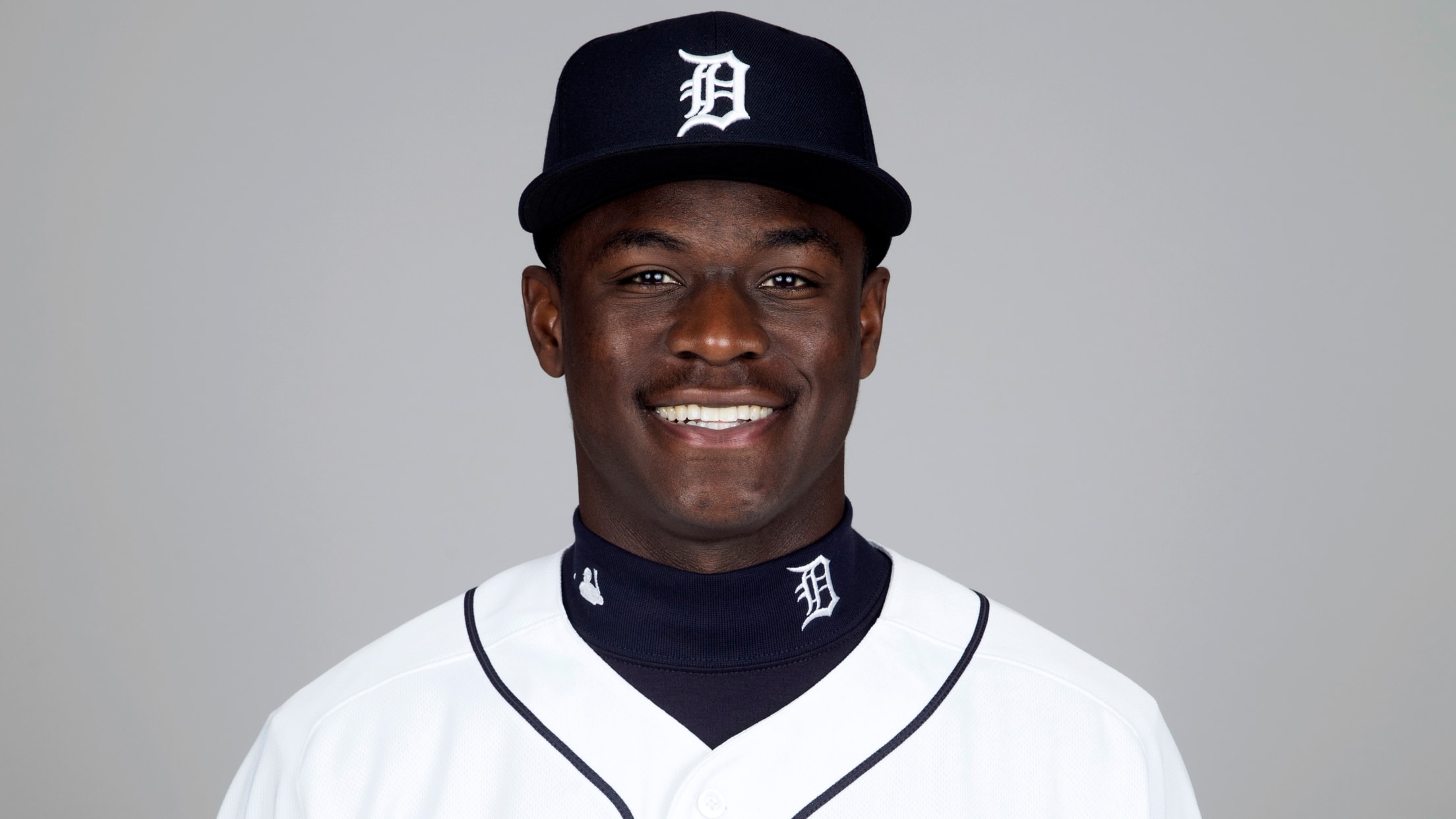 LAKELAND, Fla. -- No, JaCoby Jones' trip to the injured list did not open a spot for Daz Cameron to make it to Majors out of Spring Training. But as the Tigers prepared to break camp with an intrasquad game Monday against a roster of their top prospects, their highly
Mize breaks down pitch arsenal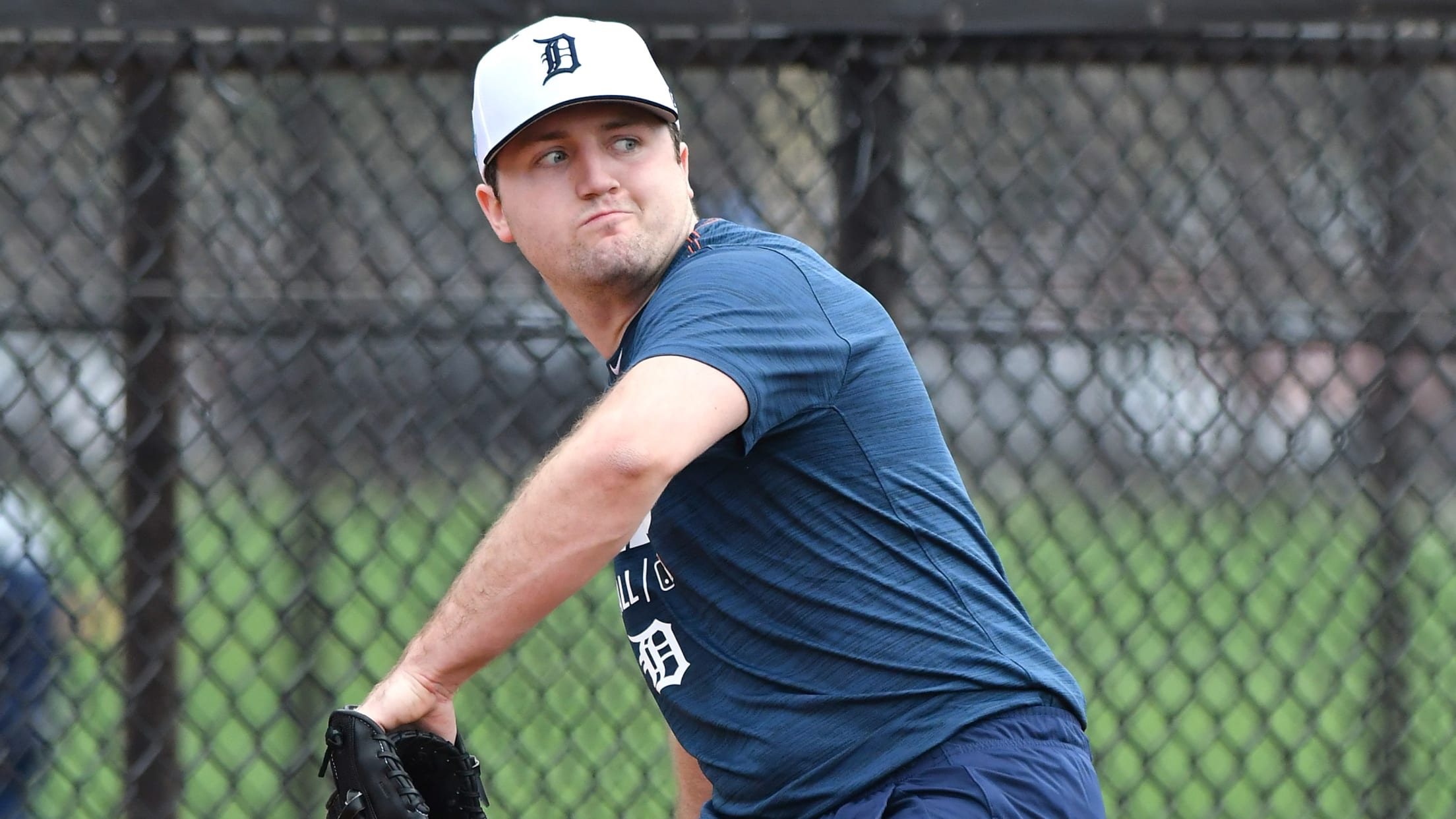 LAKELAND, Fla. -- Casey Mize combines stuff and polish better than any pitcher to come out of the Draft since Stephen Strasburg. The Nationals used the No. 1 overall pick in 2009 on Strasburg, considered the best pitching prospect in Draft history, and the Tigers did the same last June
Here's a look at the Tigers' farm system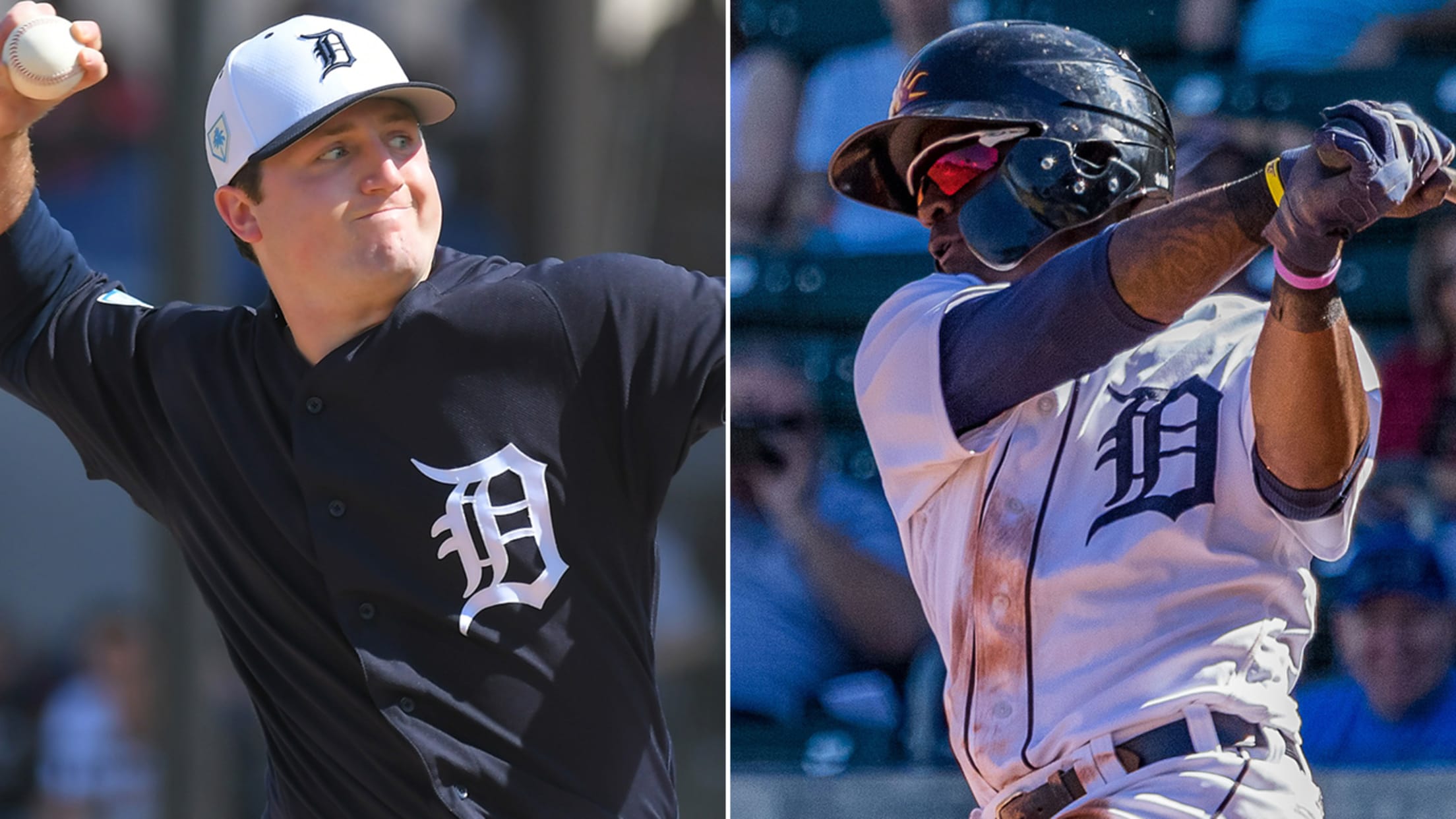 LAKELAND, Fla. -- With the notable exception of Justin Verlander, almost all of the prominent players on the Tigers' 2011-14 postseason clubs were imported. They went all in trying to win a World Series for owner Mike Ilitch, and if that meant trading prospects for veterans or sacrificing Draft picks
Inbox: Mize vs. Wright,  Franco vs. Adell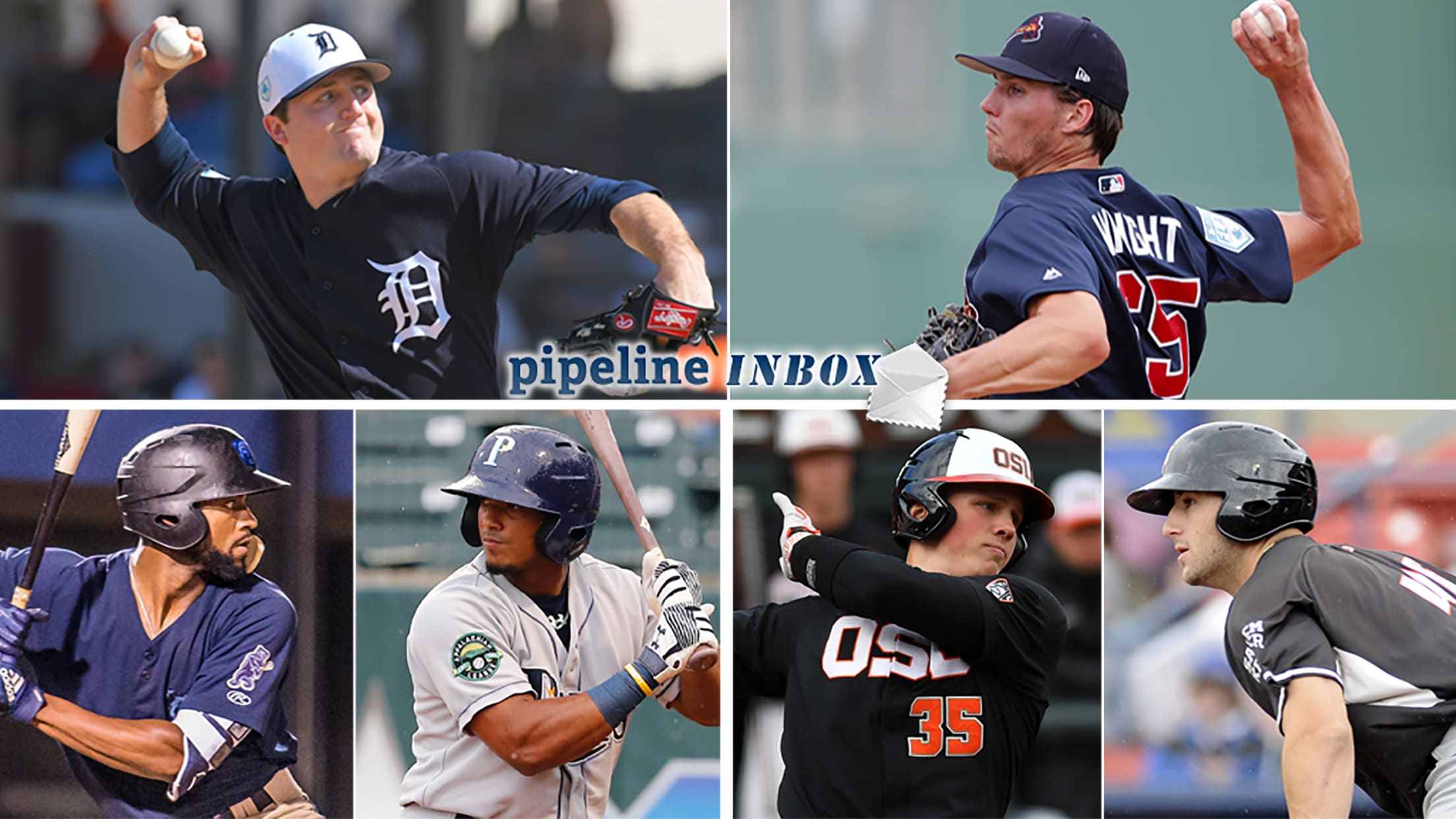 This is my last Pipeline Inbox before Opening Day, so it's time to get my 2019 predictions on the record ... AL Division Winners: Red Sox, Indians, Astros AL Wild Cards: Yankees, Twins NL Division Winners: Nationals, Cubs, Dodgers NL Wild Cards: Brewers, Mets AL Championship Series: Astros over Red
Prospect Meadows relishes first hit as Tiger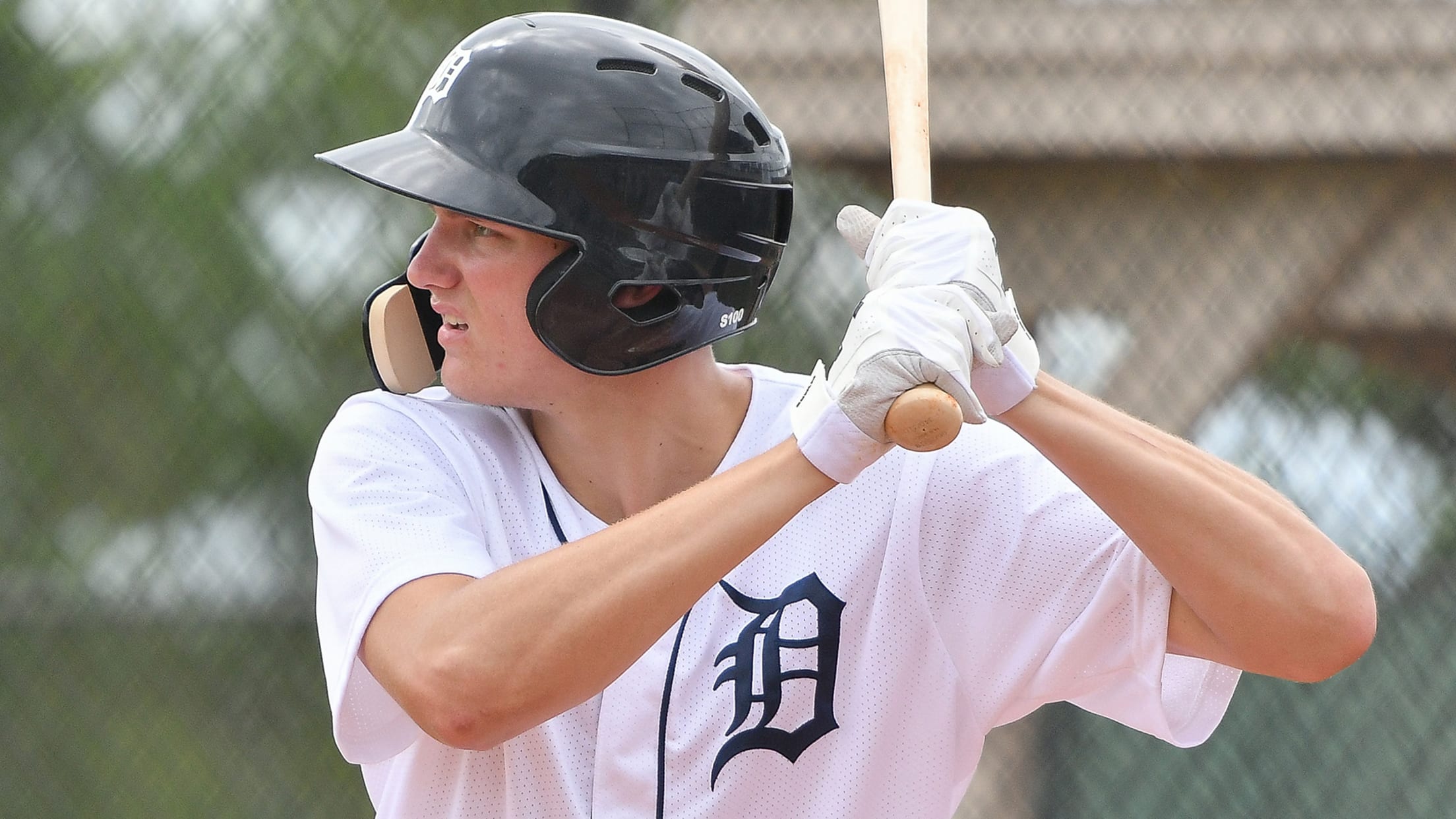 LAKELAND, Fla. -- The towering frame of Parker Meadows is hard to miss, even in the late innings of a Spring Training game. At 6-foot-5, he stands out when he runs out to center field, as he did for Sunday's 3-2 win over the Braves at Joker Marchant Stadium. "It
Prospect Cameron among Tigers' roster cuts
Club narrows down Opening Day roster by 10 players on Thursday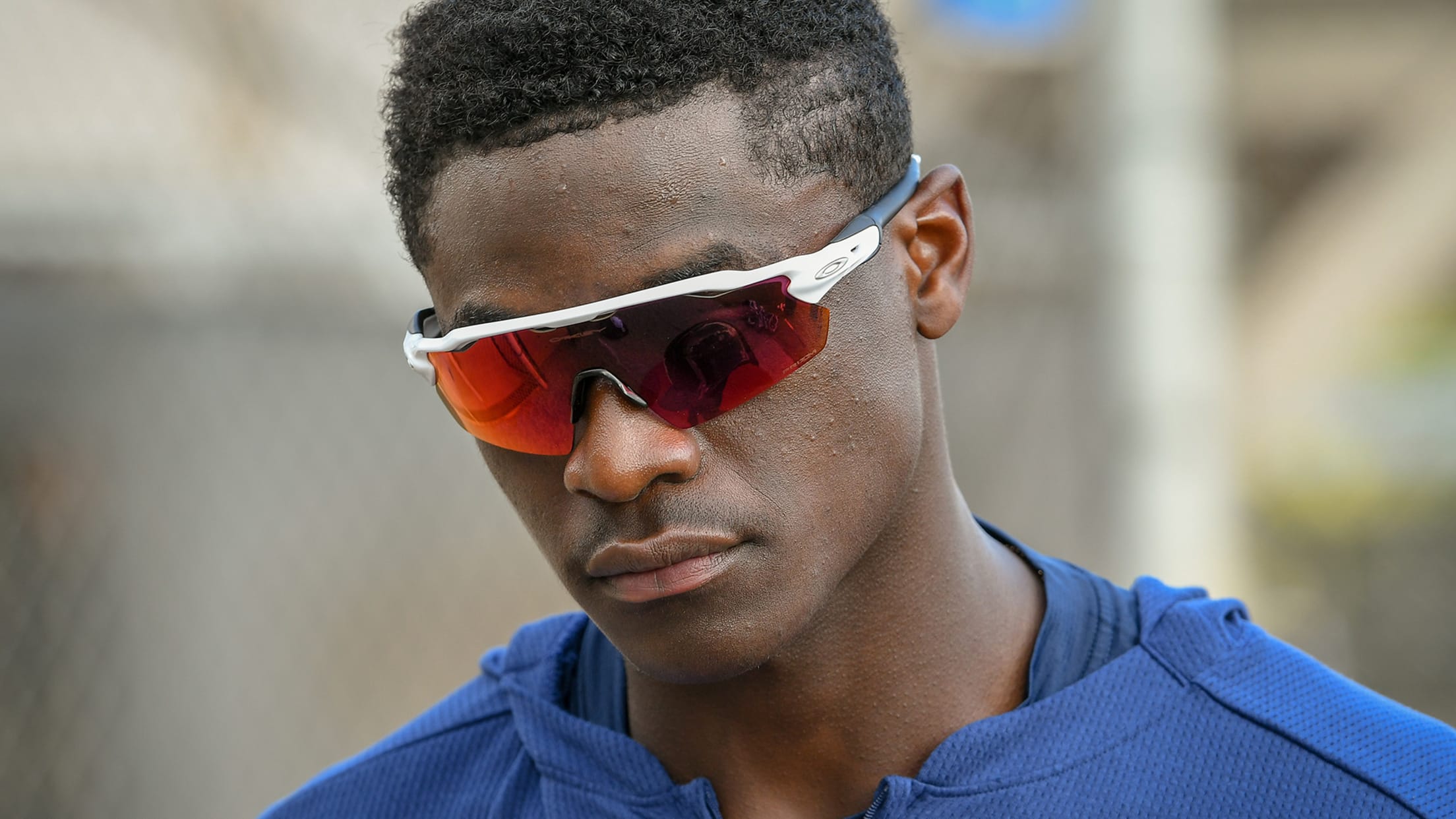 LAKELAND, Fla. – Daz Cameron made his statement this Spring Training why he's part of the Tigers outfield of the future. That future isn't as close as Opening Day, though it might not be far off. With two weeks before Opening Day, the Tigers made their first major cuts from
Inbox: What is Tigers' best-case scenario in '19?
Beat reporter Jason Beck answers fans' questions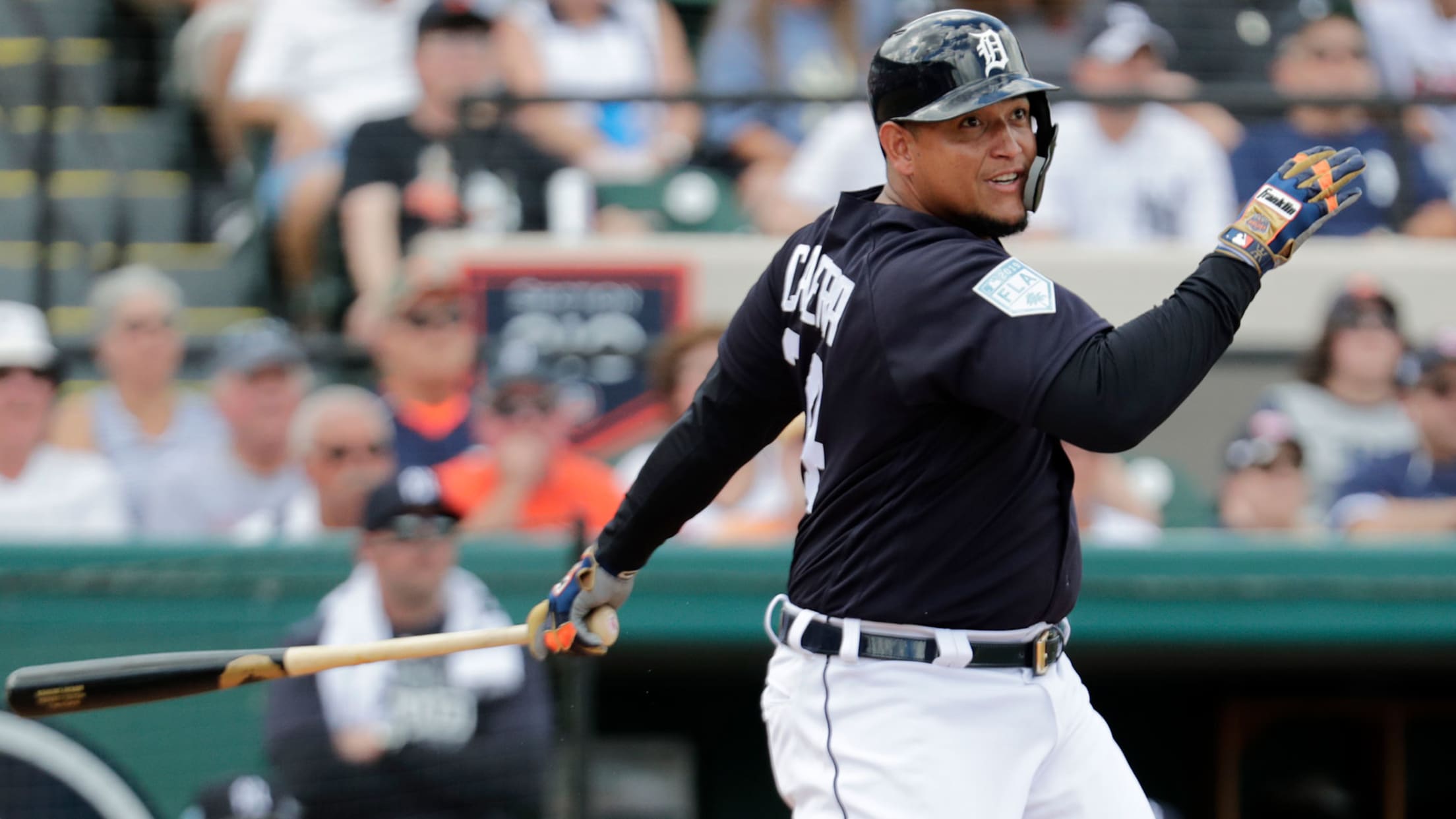 LAKELAND, Fla. -- The temperature dropped to around 60 degrees this morning in this pocket of central Florida. The high temperatures are supposed to fall into the low 70s over the weekend. It's a big adjustment around here, but I'm sure I'll pay for this warm weather when the season
Stewart swinging for key spot in Tigers' order
Rookie outfielder seeing time at 2nd, 5th in lineup this spring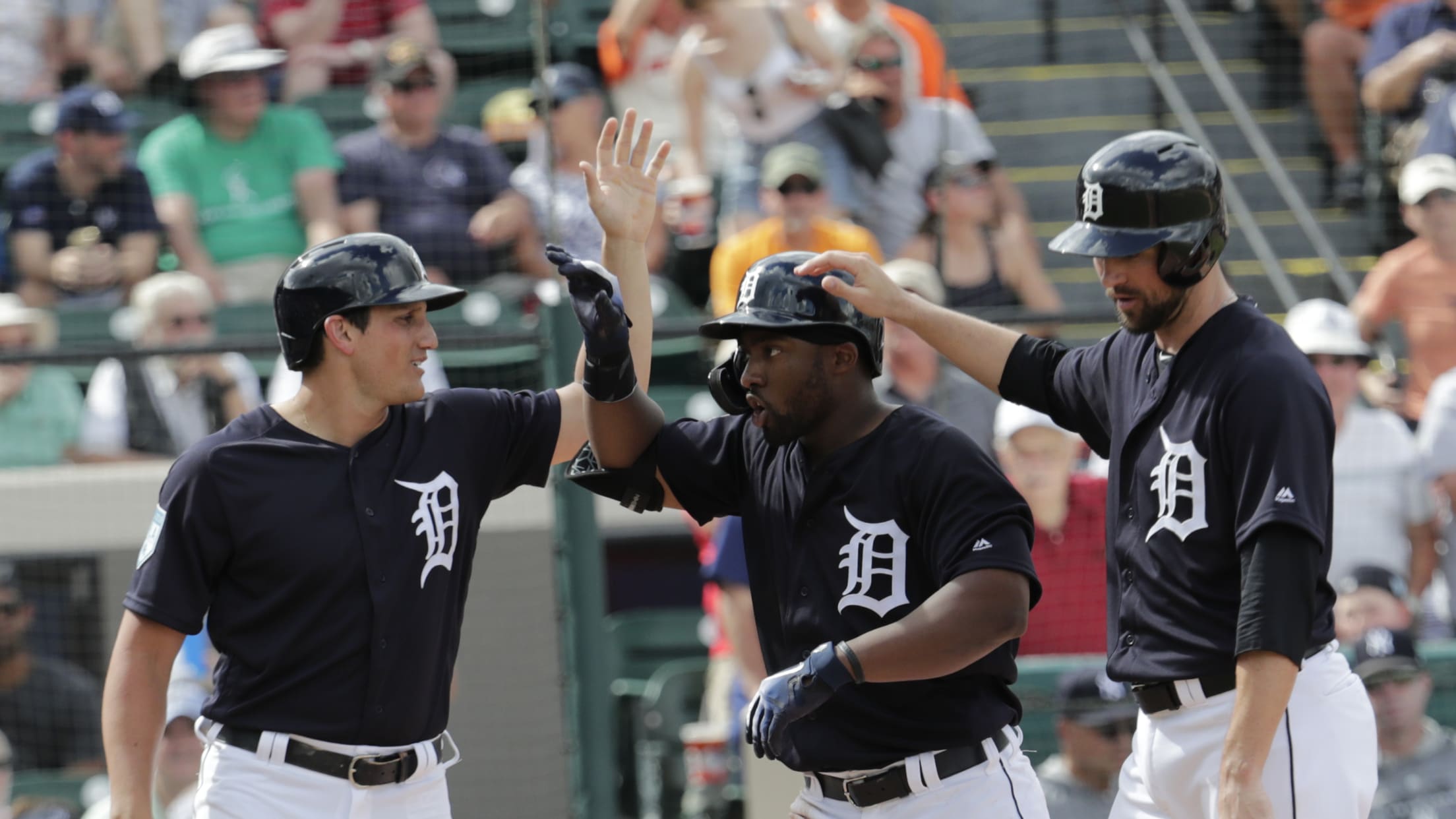 LAKELAND, Fla. -- Christin Stewart took the first-pitch fastball from Chance Adams for a strike on Sunday. That in itself was a surprise. "For me especially, when I get a fastball over the plate, I'm swinging," Stewart said recently. "That's my thing, even if it's early in the count. That's
Tigers prospect Burrows eyeing consistency
LAKELAND, Fla. -- It was an early outing on the back fields at Tigertown, a Minor League game set up before the formal schedule gets going. But with general manager Al Avila, manager Ron Gardenhire and coaches watching, it was a chance for Beau Burrows to make a statement. With
Top prospect Mize off to Minors as planned
Jimenez, Paredes, Lugo sent down; Perez doing long-toss program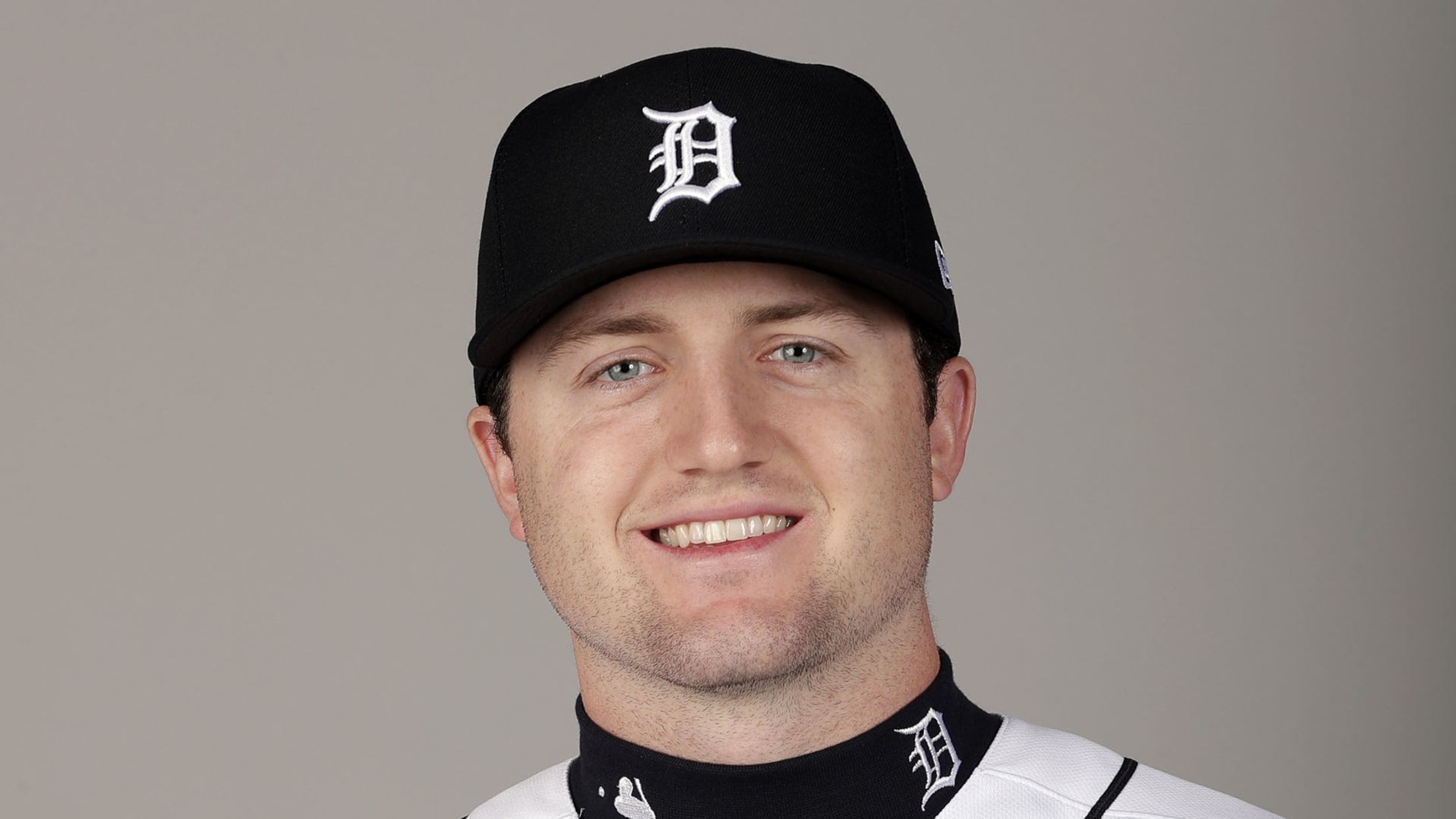 LAKELAND, Fla. -- From the moment the Tigers announced Casey Mize would be in Major League camp this Spring Training, everyone knew this day was coming. Even if Mize impressed, the Tigers' top prospect was headed to the Minor Leagues to begin the season and continue his development. That day
Fulmer, Mize bring the heat vs. Cards
Veteran hits 93 mph, fans three; top prospect reaches 98 in two-inning stint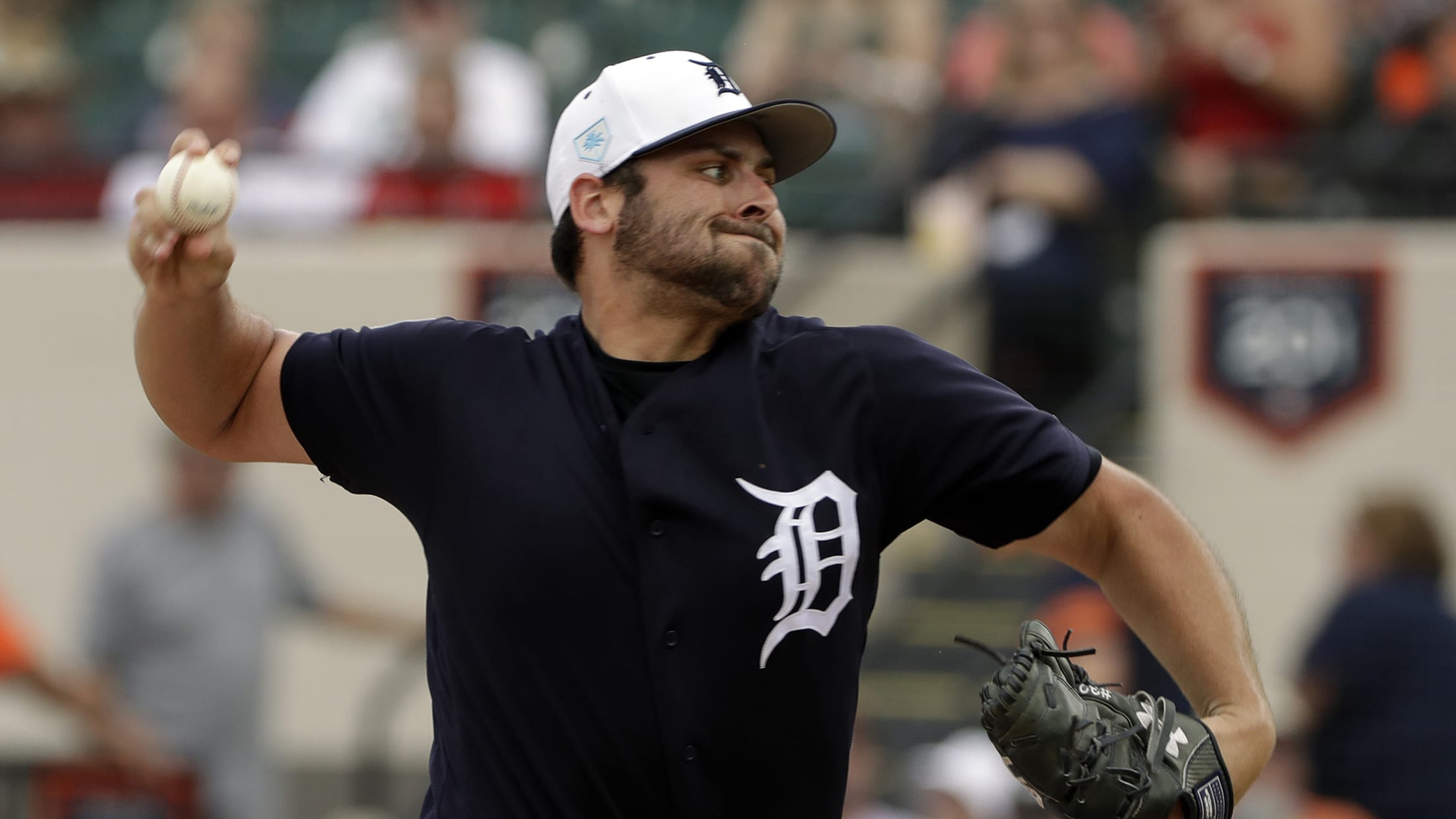 LAKELAND, Fla. -- There's a new sign hanging in the Tigers' clubhouse at Joker Marchant Stadium. "Less talk, more work," reads the sign, a quote attributed to Miguel Cabrera.
Castro has tools to become Tigers' SS of future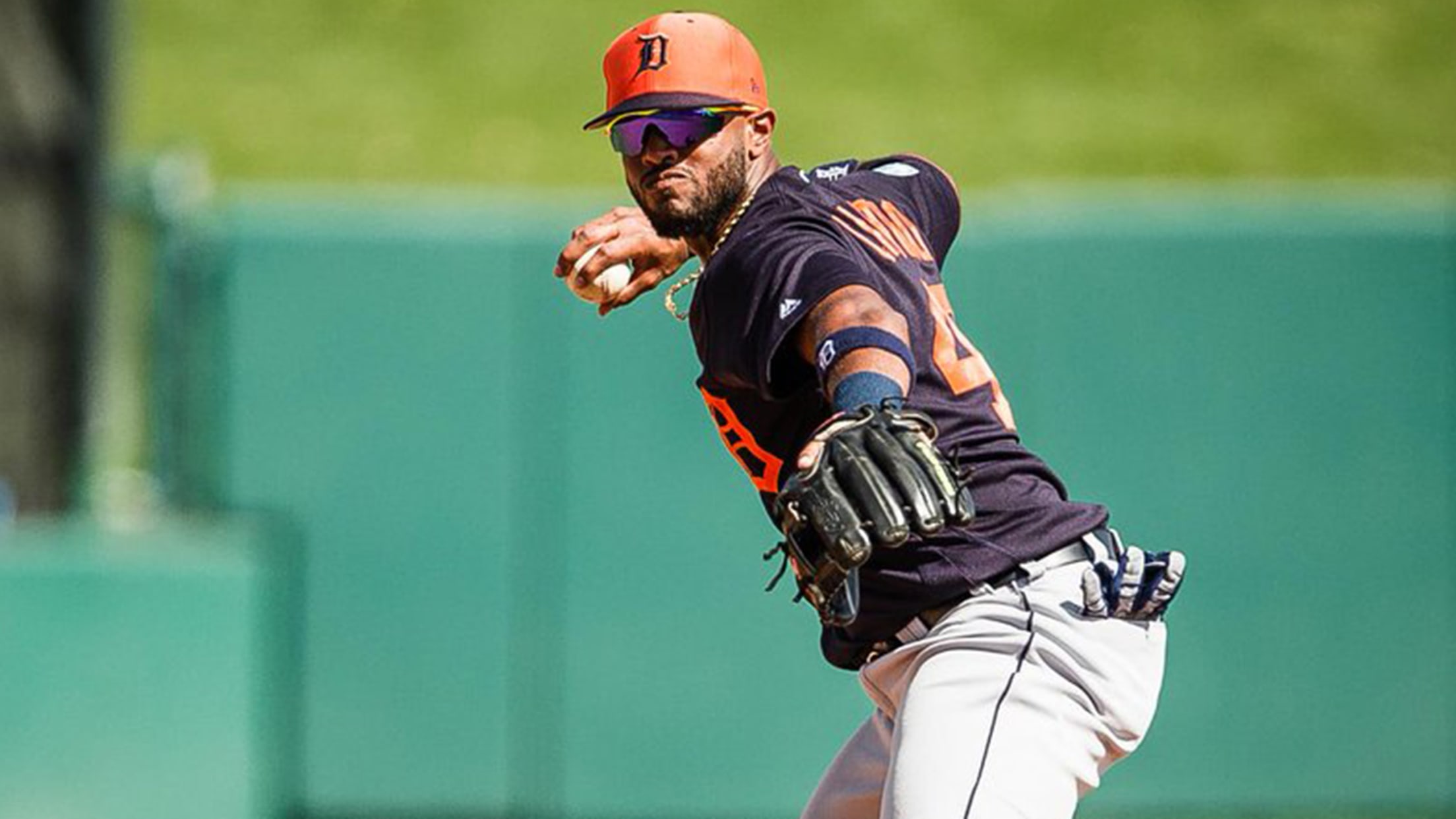 LAKELAND, Fla. -- Alan Trammell was roving around the Tigers organization as a special assistant when he saw Detroit's shortstop of the future. He just didn't know it yet. For that matter, neither did the Tigers.
Here are the Tigers' 2019 Top 30 Prospects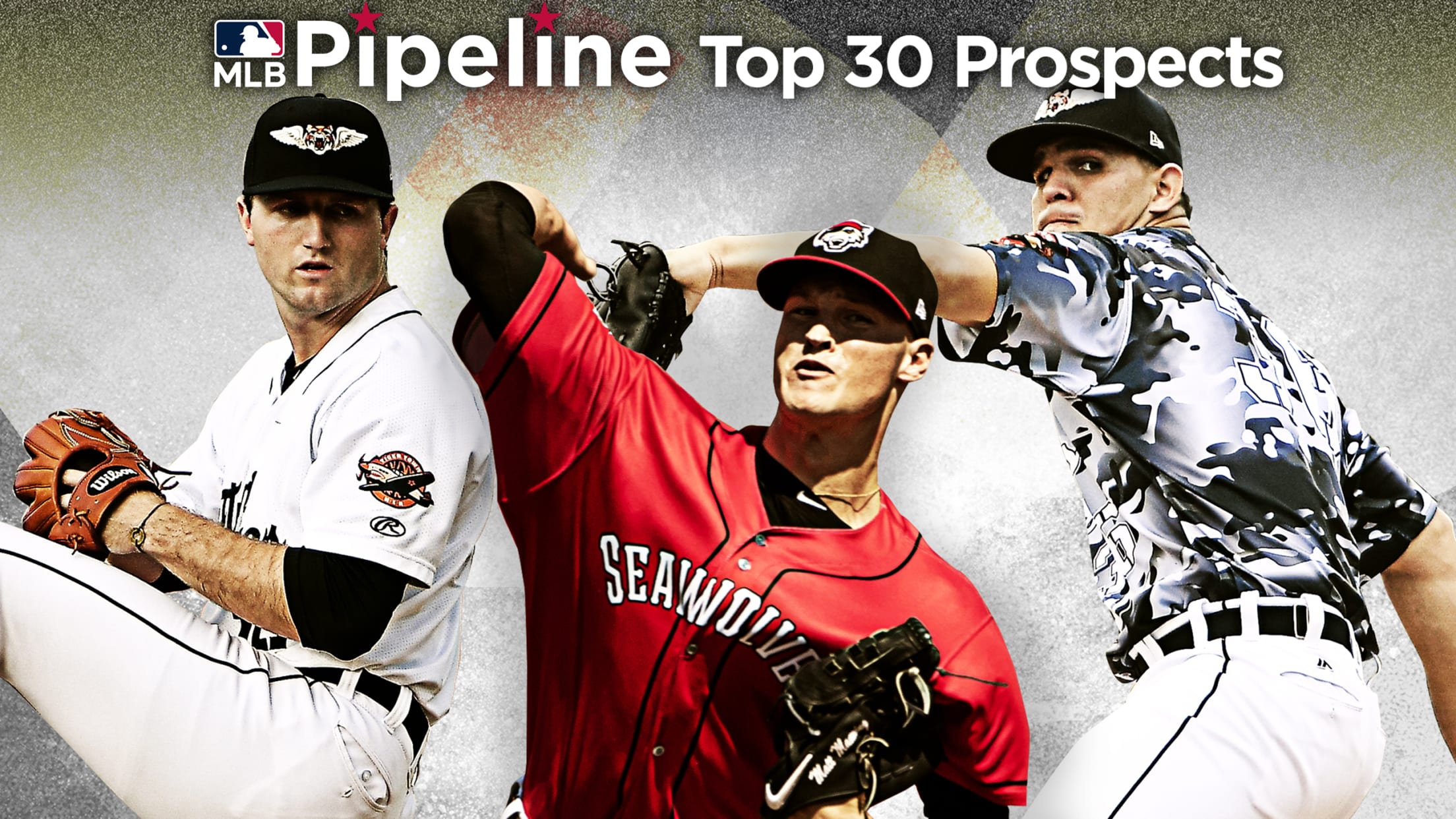 The Tigers' farm system improved across the board in 2018, with many of the organization's top-ranked pitching and hitting prospects making strides in their development while advancing to higher levels. A crop of young, high-ceiling arms highlight the team's future, as there's a very strong chance that Casey Mize, Matt
Turnbull impresses as he seeks rotation spot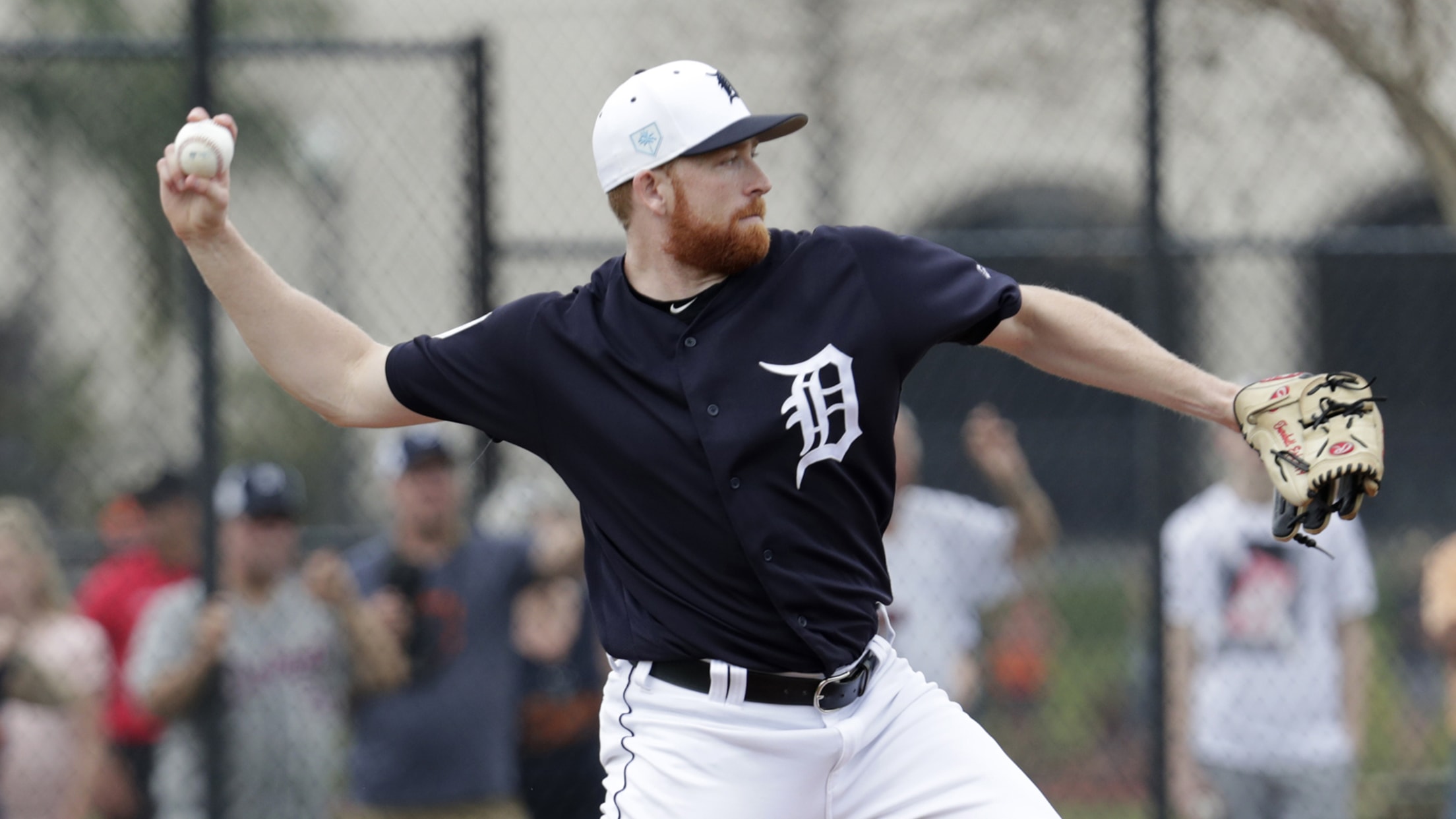 LAKELAND, Fla. -- Right-hander Spencer Turnbull was the starting pitcher for the Tigers' final game of 2018, taking the loss in an 11-0 defeat against the Brewers at Miller Park. As the former second-round Draft pick readied to throw the club's first pitch of 2019, that game was still impressed
Perez ready to flip script after offseason toil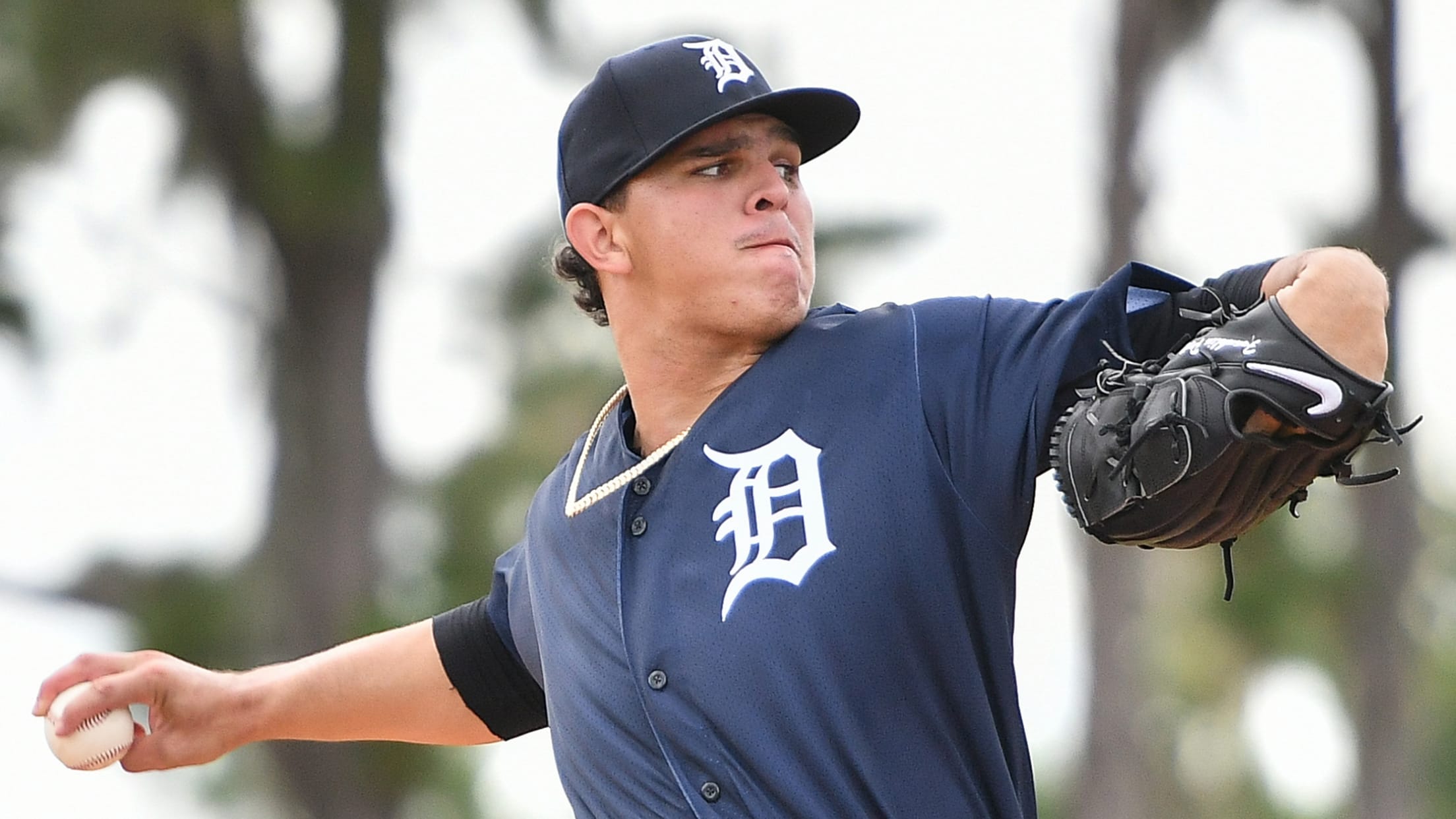 LAKELAND, Fla. -- The first thing to notice about Franklin Perez as he sits at one end of the clubhouse at Joker Marchant Stadium is his size. He's listed at 6-foot-3 and 197 pounds, but he looks bigger. An offseason of working out at the Tigers' Spring Training facility helped
Top prospect Mize makes solid first impression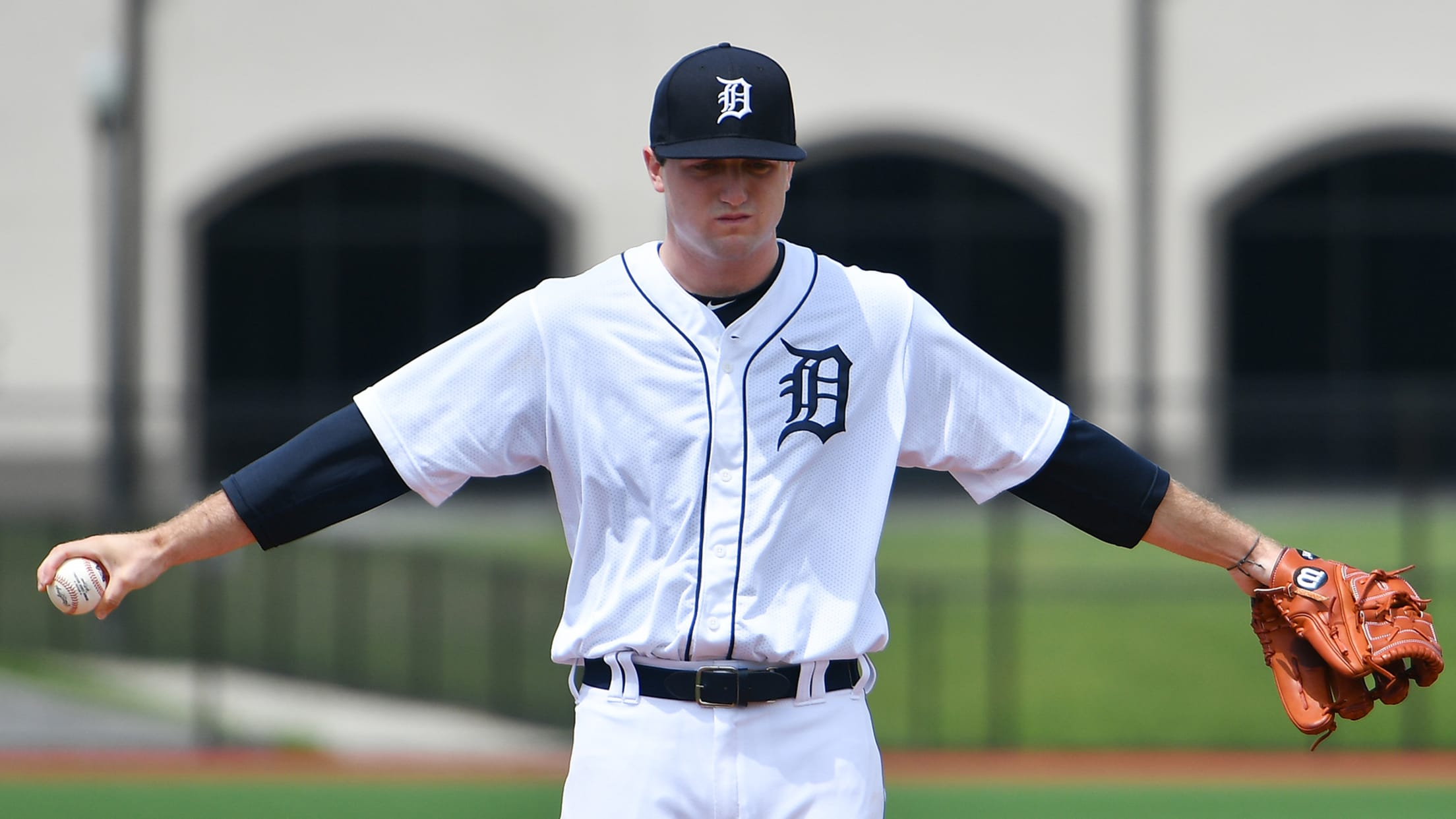 LAKELAND, Fla. -- Michael Fulmer and Daniel Norris wrapped up their throwing sessions quickly. Relief prospect Zac Houston was done soon after. By the middle of the morning Tuesday, seven of the eight bullpen mounds on the back fields at Tigertown were empty.The one mound that still had a pitcher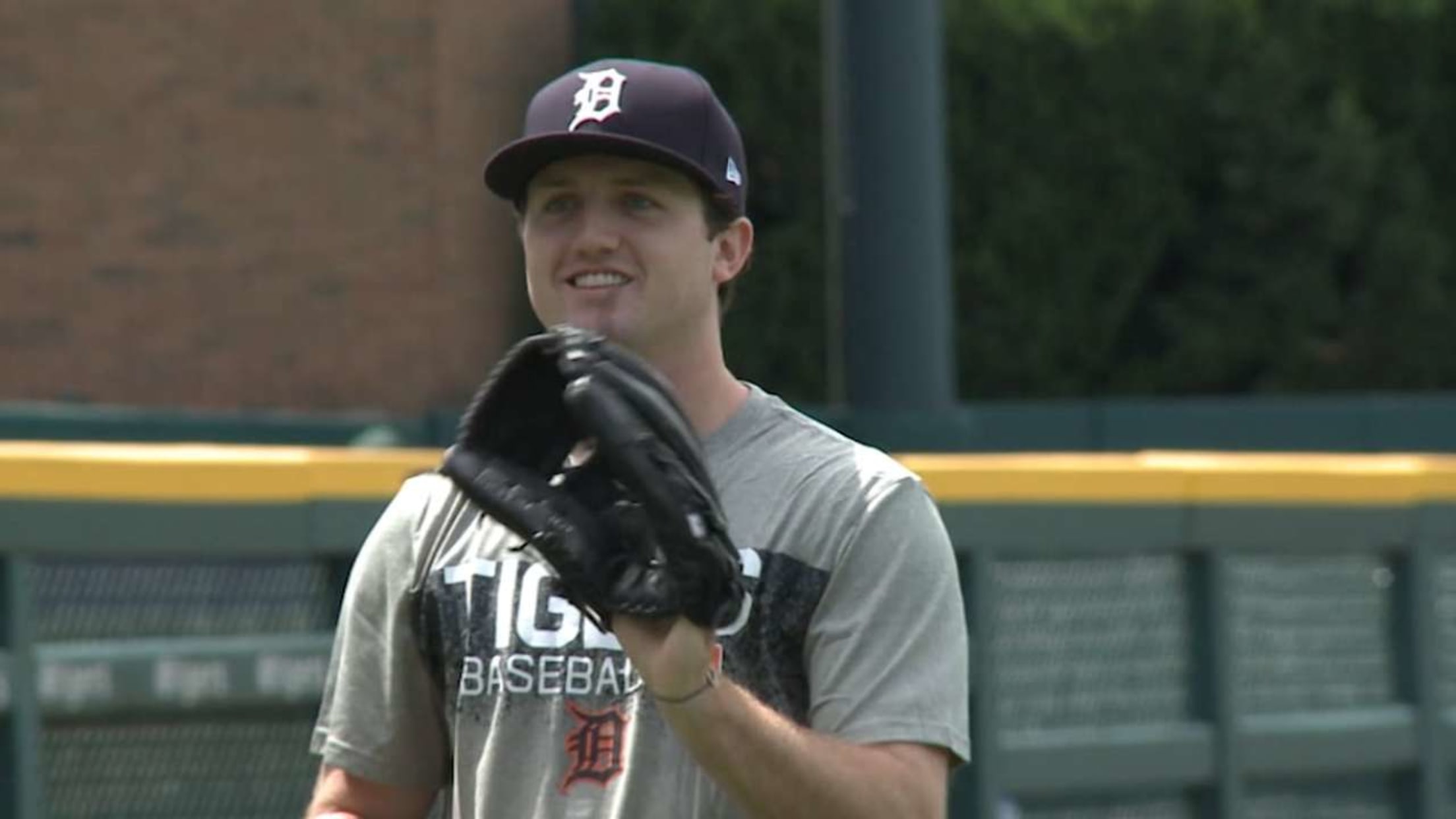 Top prospect Mize among Tigers' NRIs
No. 1 pick from 2018 Draft to get spring taste of big leagues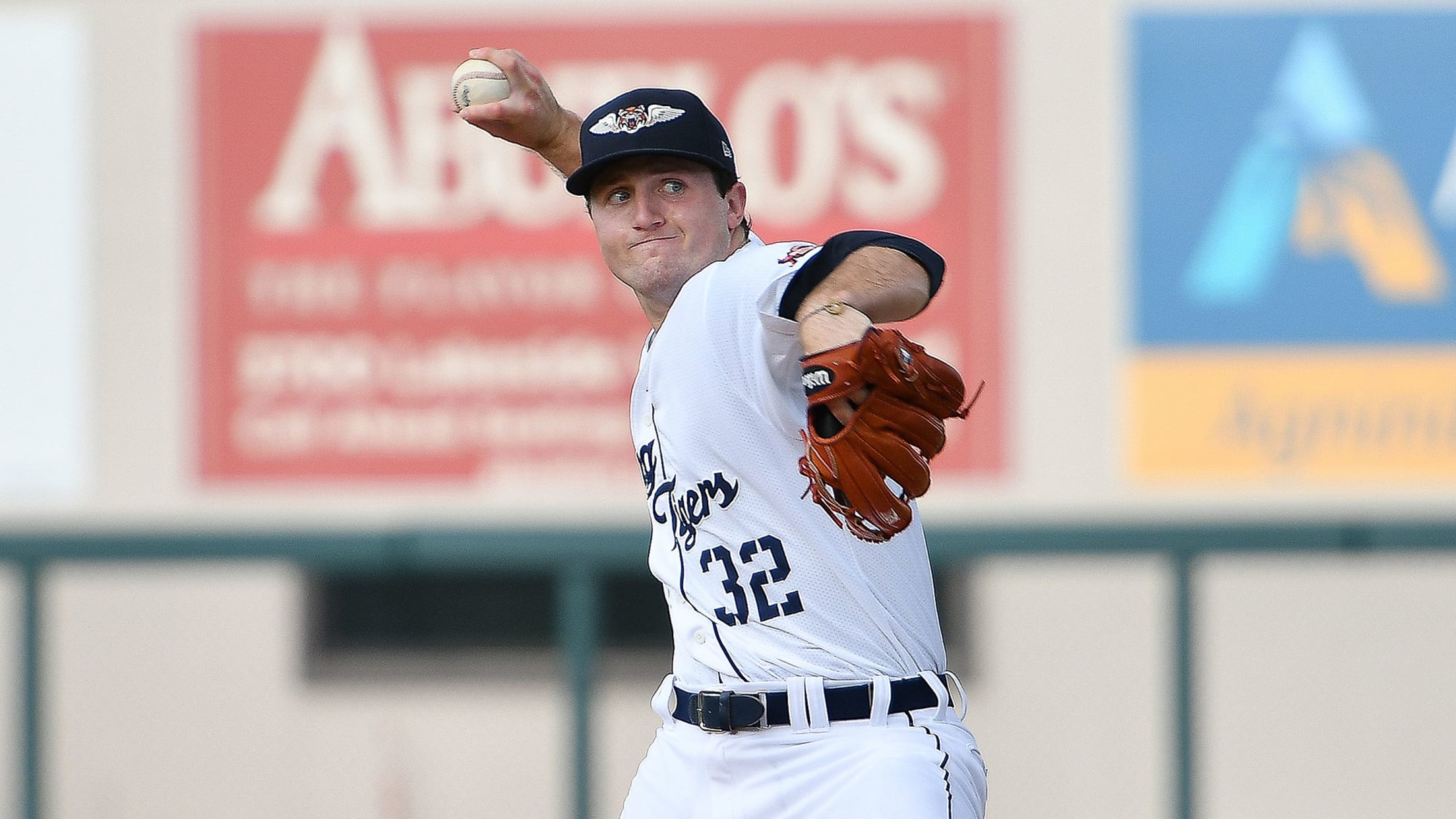 DETROIT -- Tigers pitching prospects Casey Mize will get his first taste of Major League camp this Spring Training. So will outfield prospects Daz Cameron, Jake Robson and Daniel Woodrow.On the flip side, former first-round Draft pick James Beckham will get a chance to rekindle his career and compete for