Rogers' dart saves Edwin's second straight win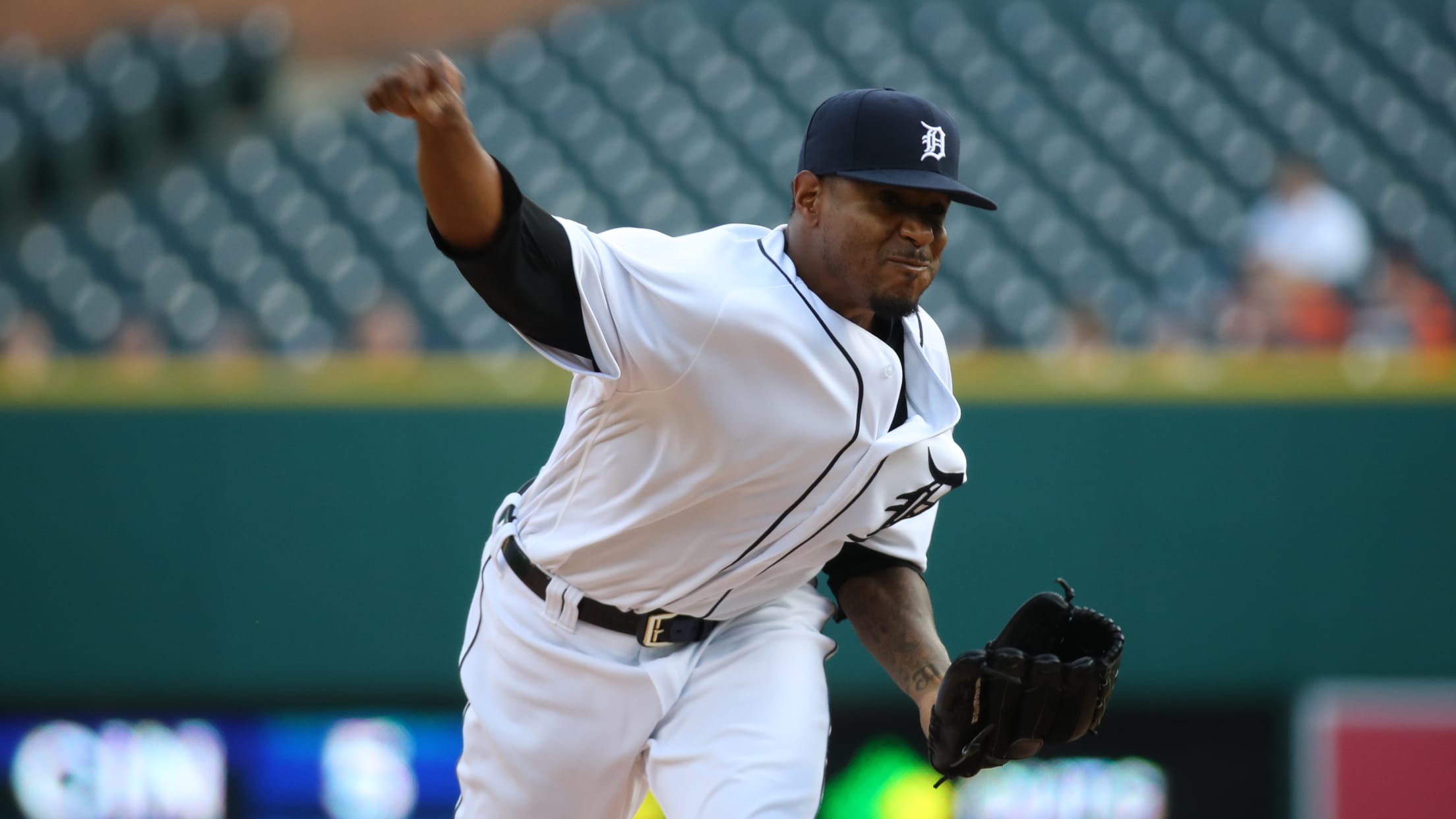 DETROIT -- Edwin Jackson became the first Tiger to win back-to-back starts since Matthew Boyd in early May. Detroit's bullpen held onto a one-run lead for four innings in a 3-2 win over the Mariners Wednesday night at Comerica Park. But the biggest out of the night went to Jake
Michigan native Schreiber gets big league callup
Draft pick Greene promoted to West Michigan; McKay claimed off waivers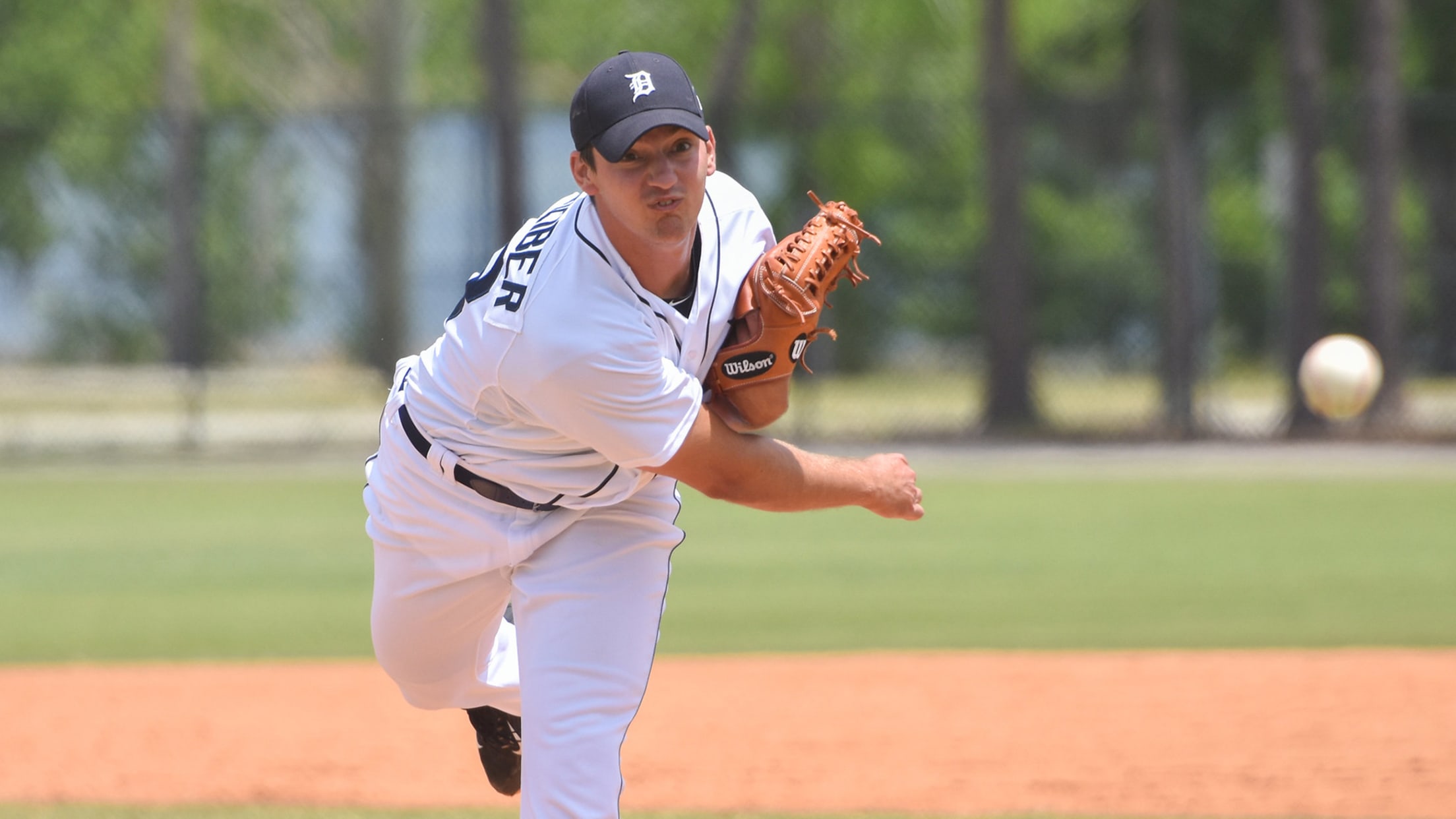 DETROIT -- John Schreiber grew up a Tigers fan in Downriver Detroit, born in Wyandotte and raised in Rockwood, where he still resides. Brandon Inge was his favorite Tiger, but so was Jeremy Bonderman. Schreiber went to a Tigers playoff game as a kid. Schreiber chased his baseball aspirations to
Tigers prospect Rivera suspended for PEDs
Struggling 2017 second rounder receives 80-game punishment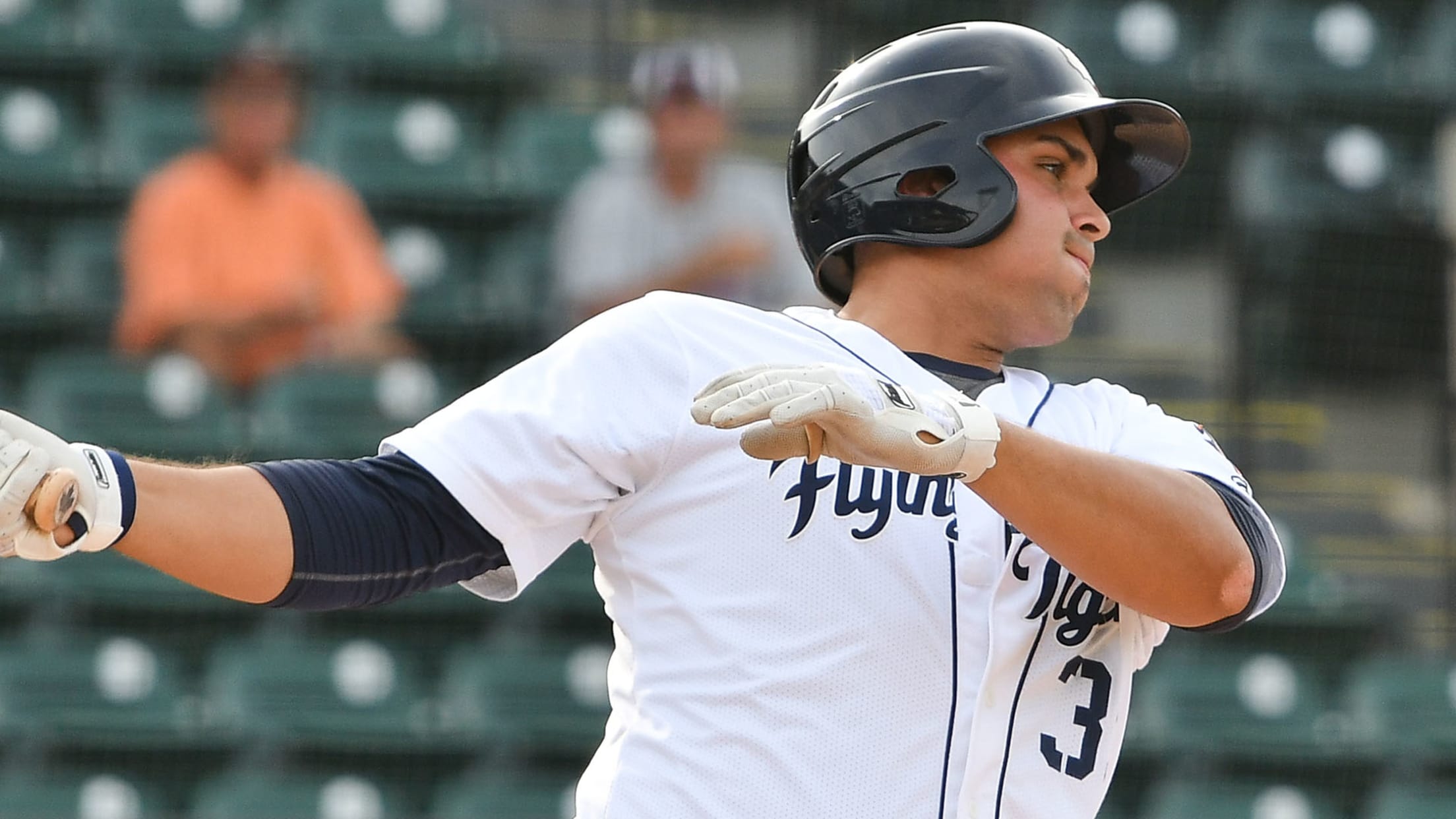 DETROIT -- One-time Tigers second-round pick Reynaldo Rivera, a first baseman/outfielder at Class A West Michigan, received an 80-game suspension without pay from Major League Baseball on Wednesday after testing positive for Tenbolone, a performance-enhancing substance. The suspension is effective immediately, not only ending Rivera's 2019 campaign, but carrying into
All that Jazz: Hicks ready for Players' Weekend
Skubal, Rodriguez notch Minor League honors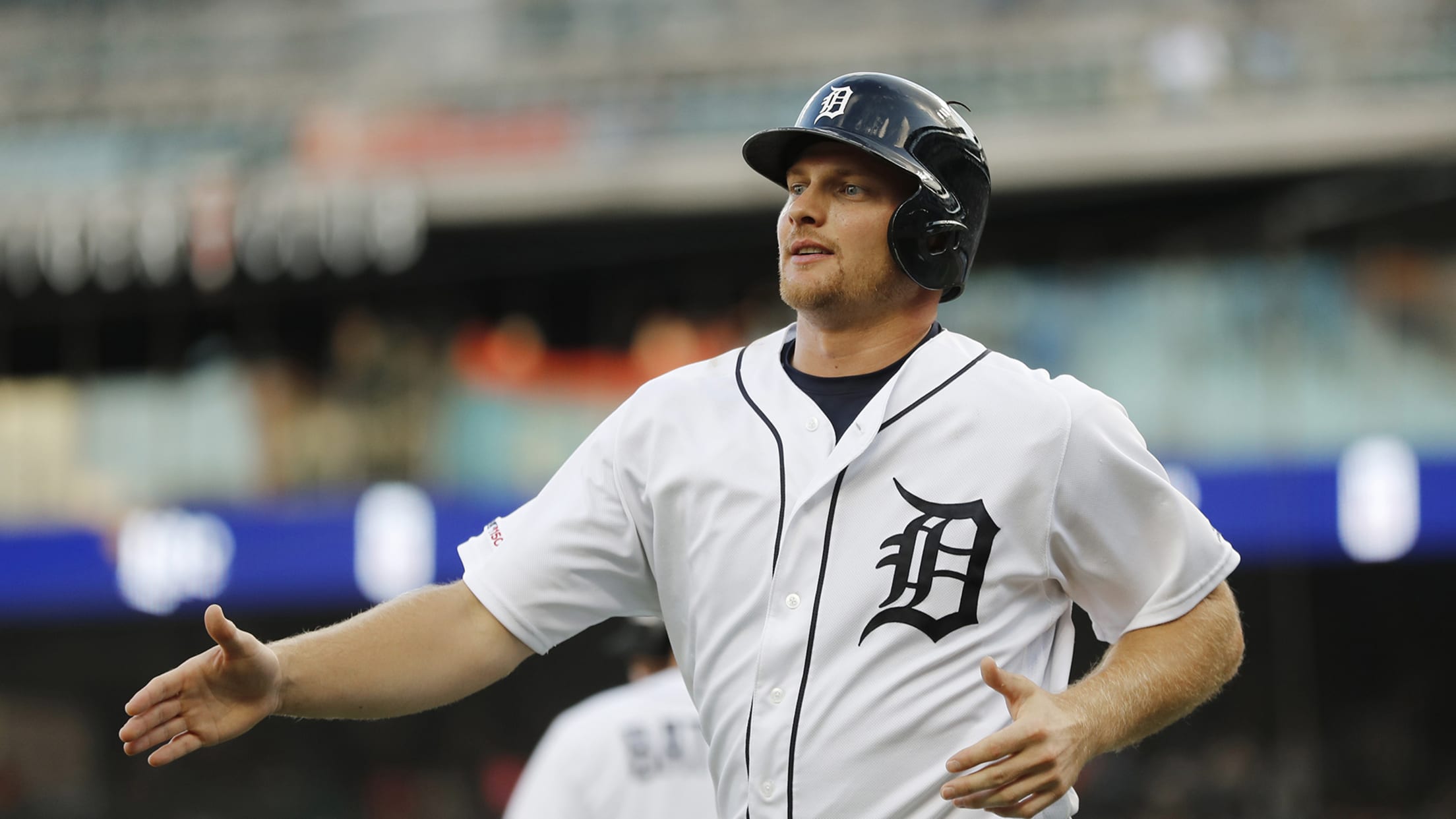 DETROIT -- John Hicks was years away from even dreaming about playing baseball, let alone being a Major Leaguer, when his Players' Weekend nickname was born. "When I was a kid, anytime music would come on, I would start dancing," Hicks explained. "It started out like, 'You're a little jazz
Tigers work under the wire in 'rigid' Deadline
Detroit adds three arms to farm; 'Nothing really close' on Boyd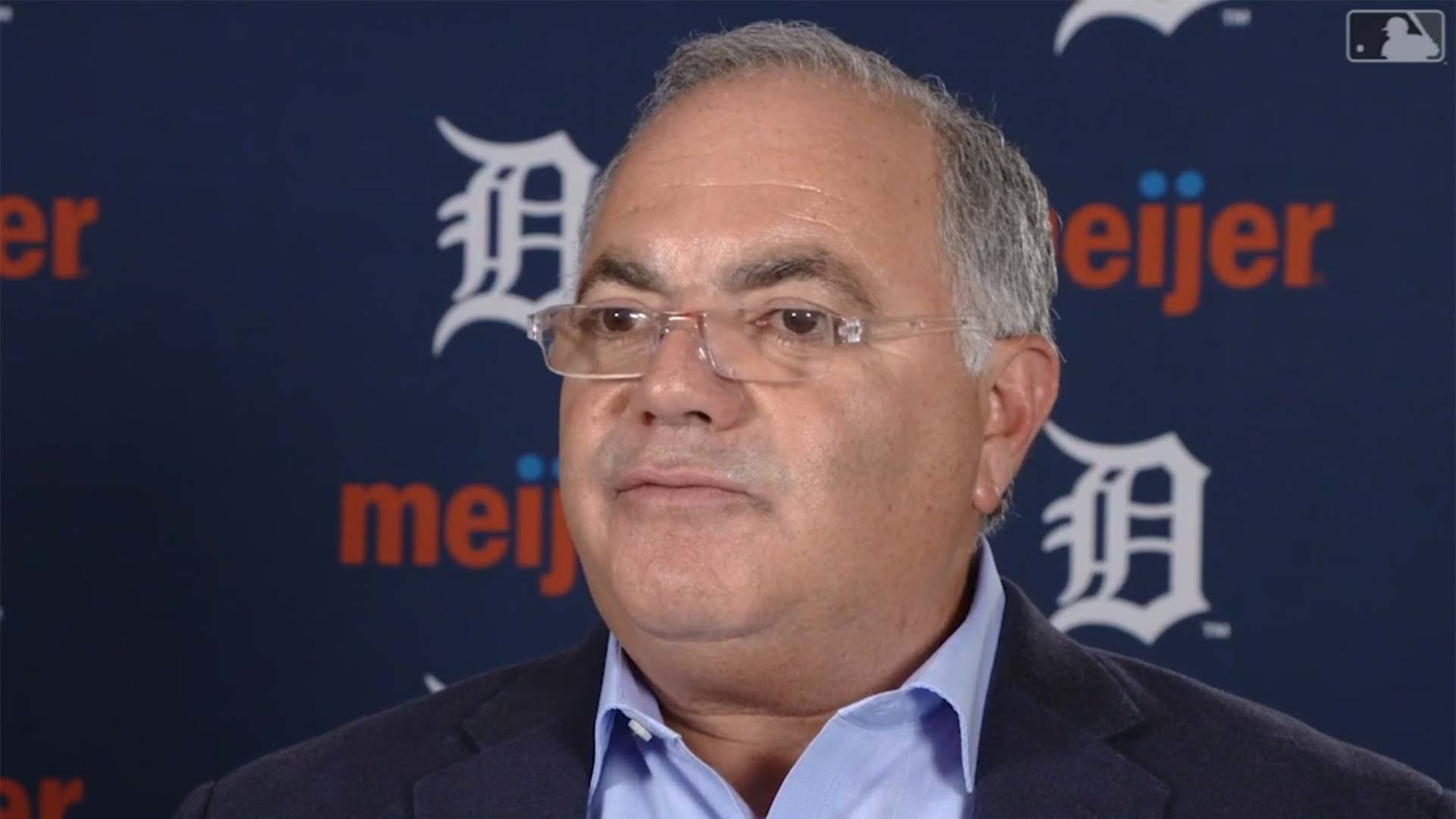 The Tigers put in a summer of work to be ready for the Trade Deadline. It all came down to one hour. The way the Tigers' dealings have played out, this was always going to be the end. The emergence of analytics has allowed organizations to put precise values on
Rogers' night of firsts runs the gamut
Tigers' No. 7 prospect 'took some deep breaths and got after it'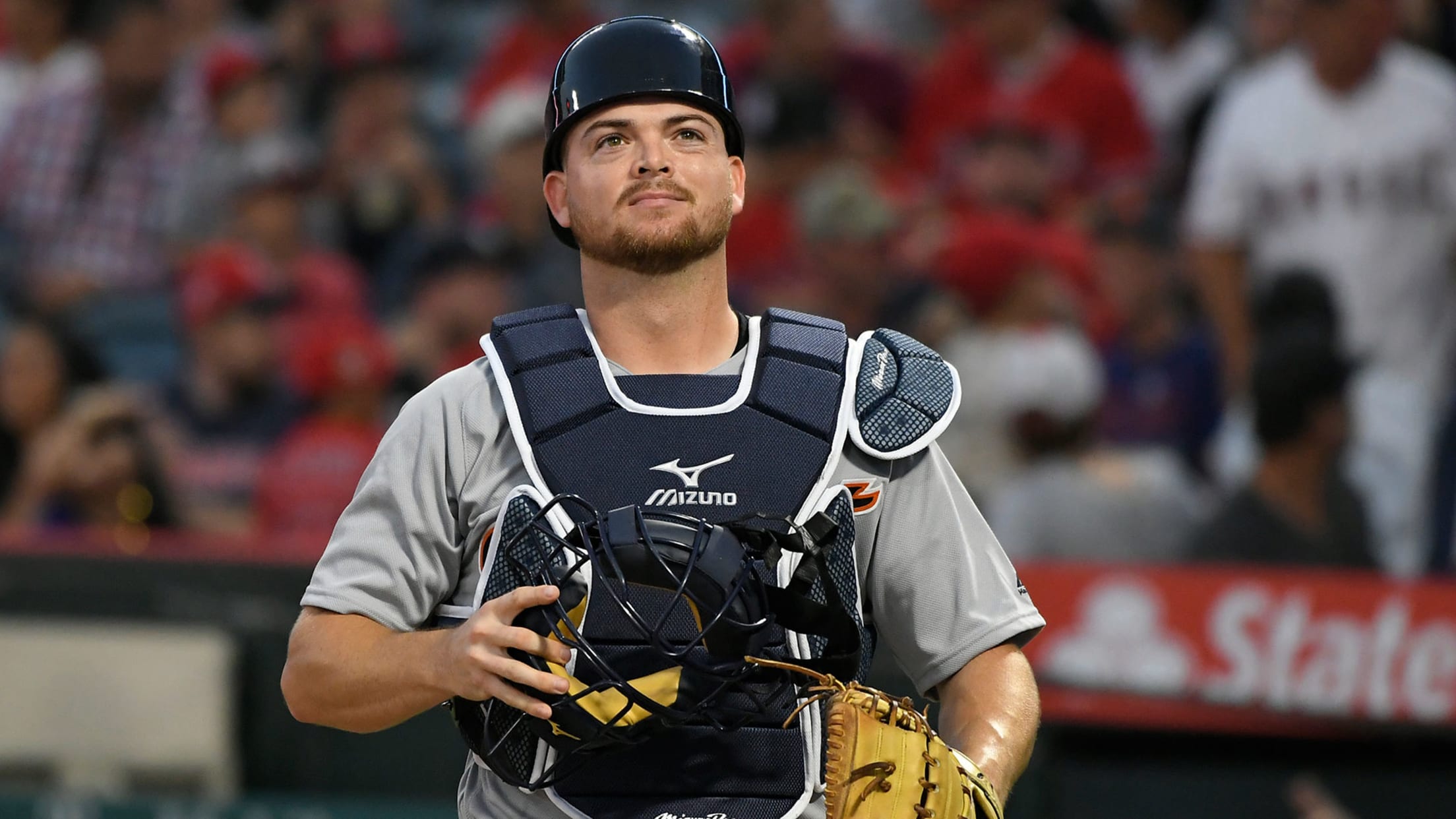 ANAHEIM -- Reminded to take a deep breath and soak in all that was about to happen, Jake Rogers played nine innings Tuesday night at Angel Stadium in a game that he is not about to forget anytime soon. The Tigers were unable to follow up on their success from
Tigers call up C prospect Rogers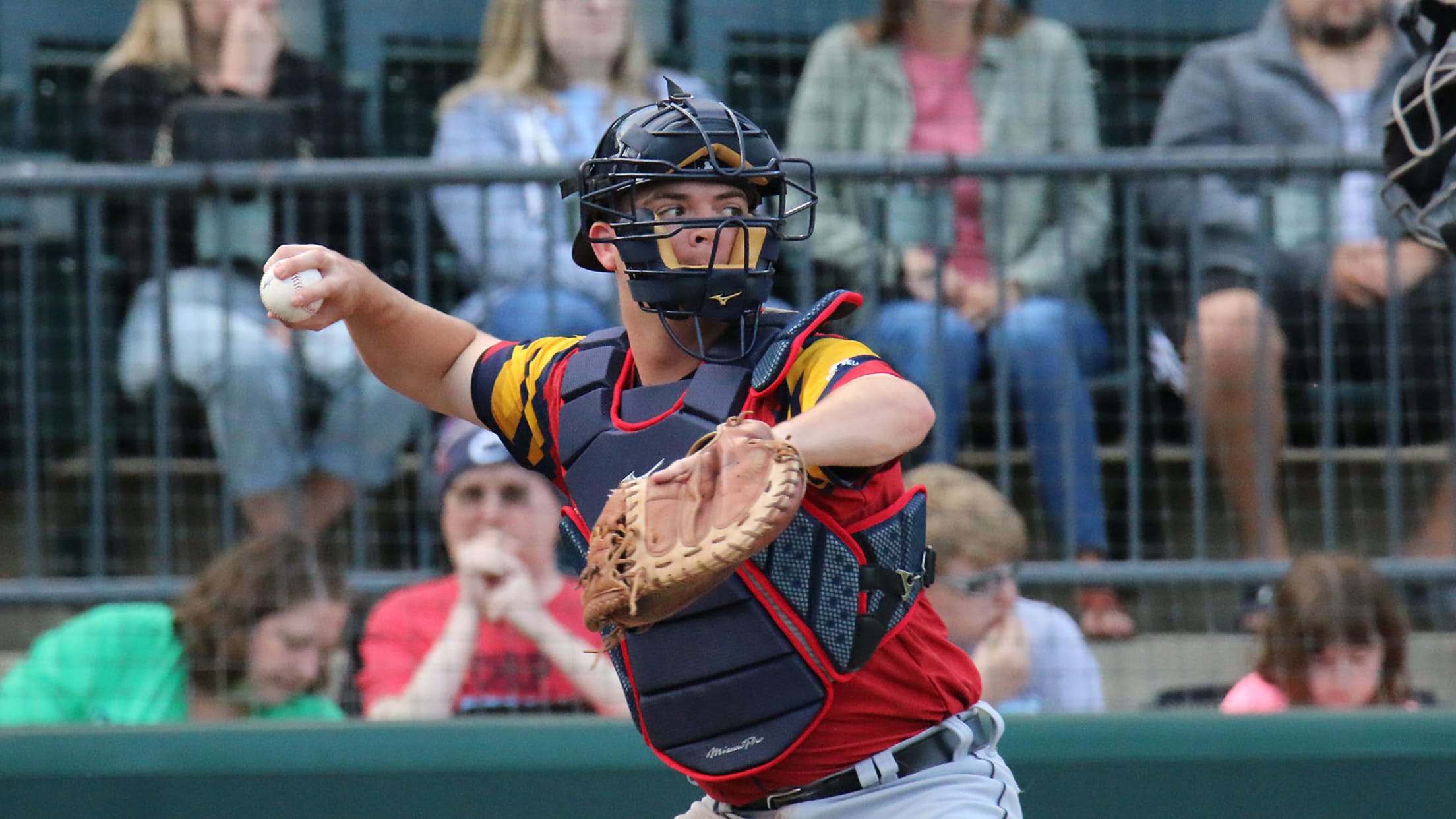 The long road to Detroit for catching prospect Jake Rogers ended Tuesday with an early-morning flight to the West Coast. The Tigers called up their highly regarded backstop for Tuesday's game against the Angels in Anaheim. Rogers, the Tigers' No. 7 prospect according to MLB Pipeline, received the news Monday
Inbox: Will Tigers deal Boyd or Castellanos?
Detroit reporter Jason Beck answers fans' questions
Time to dig into the Tigers Inbox with just over a week to go until the Trade Deadline: Which Tigers player will get the biggest return at the Deadline? -- JP, Kentwood, Mich. If Matthew Boyd is traded, he'll get the biggest return. The three extra seasons he can offer
Tigers No. 17 prospect Skubal impressing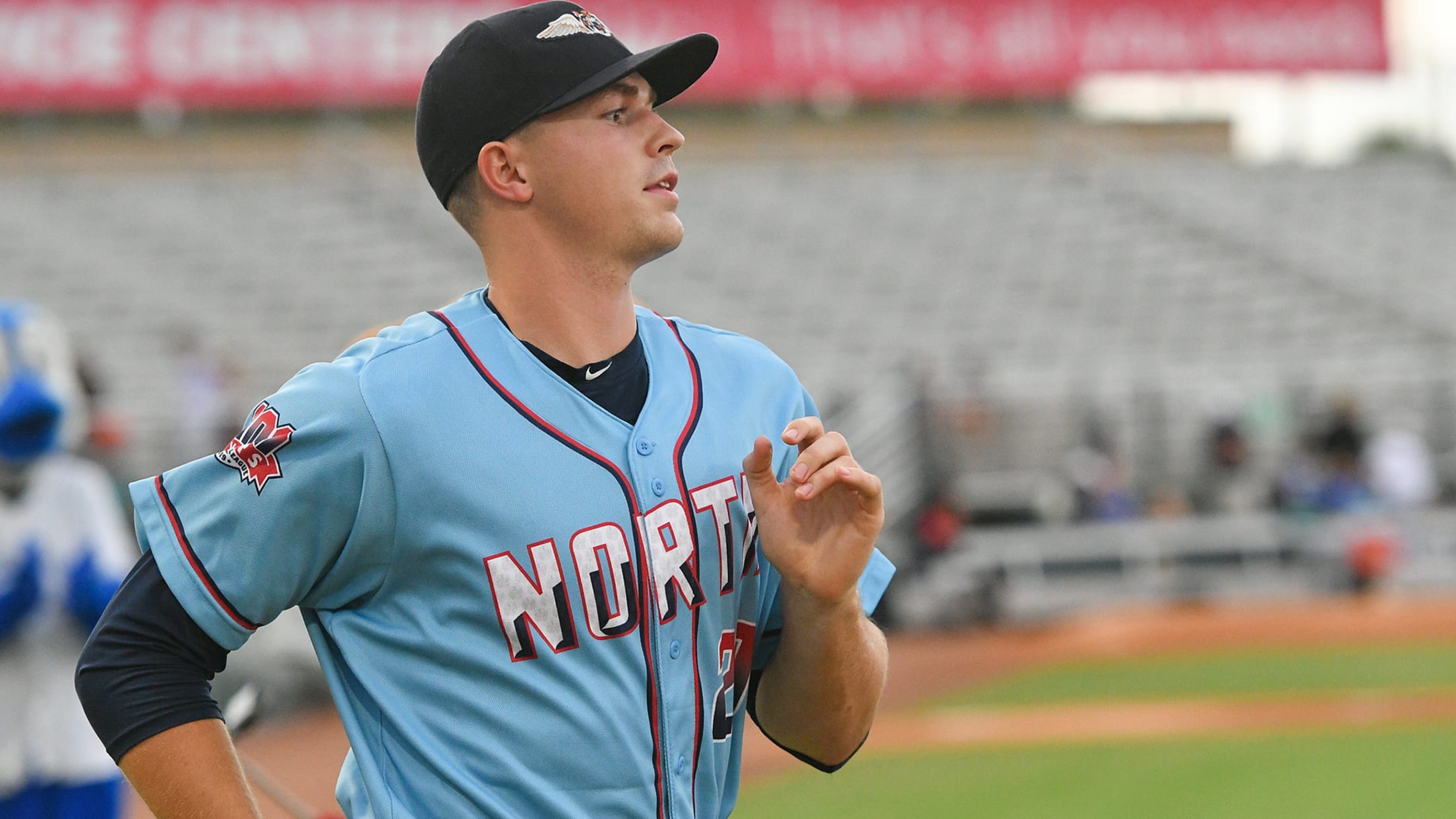 CLEVELAND -- Tarik Skubal was an Arizona high school lefty with an inconsistent fastball and not much knowledge about the Pacific Northwest when Seattle University came calling five years ago. "They saw me throw in one of the fall classics in high school, and that was my only Division I
Mize's return brief, but free of setbacks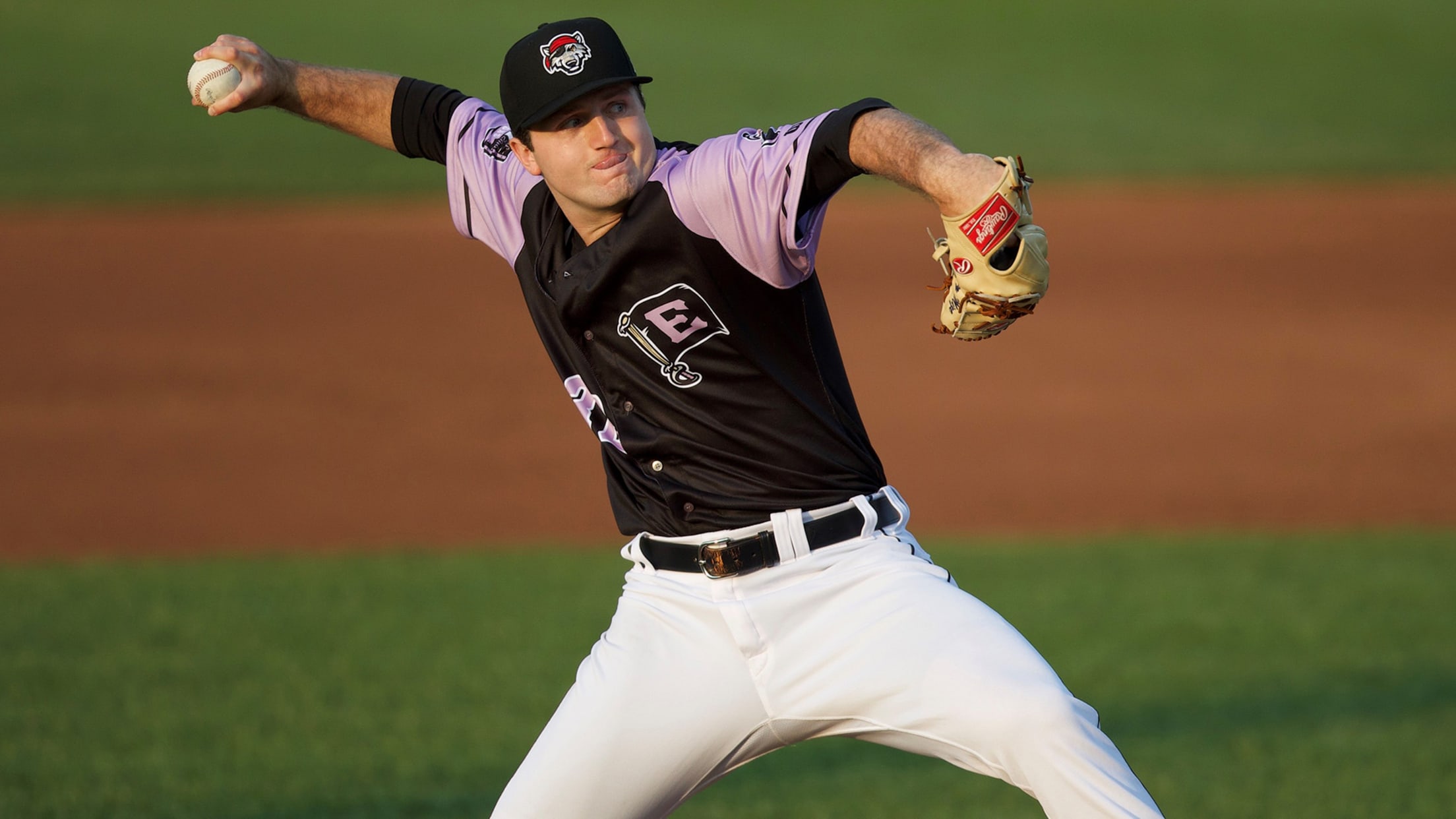 Casey Mize's return to game action was a brief one thanks to one long inning. The top pitching prospect in MLB Pipeline's Top 100 left in the first inning of what was essentially a rehab start for Class A Advanced Lakeland Wednesday night. Though the quick exit raised worries about
Tough Futures Game outing motivates Manning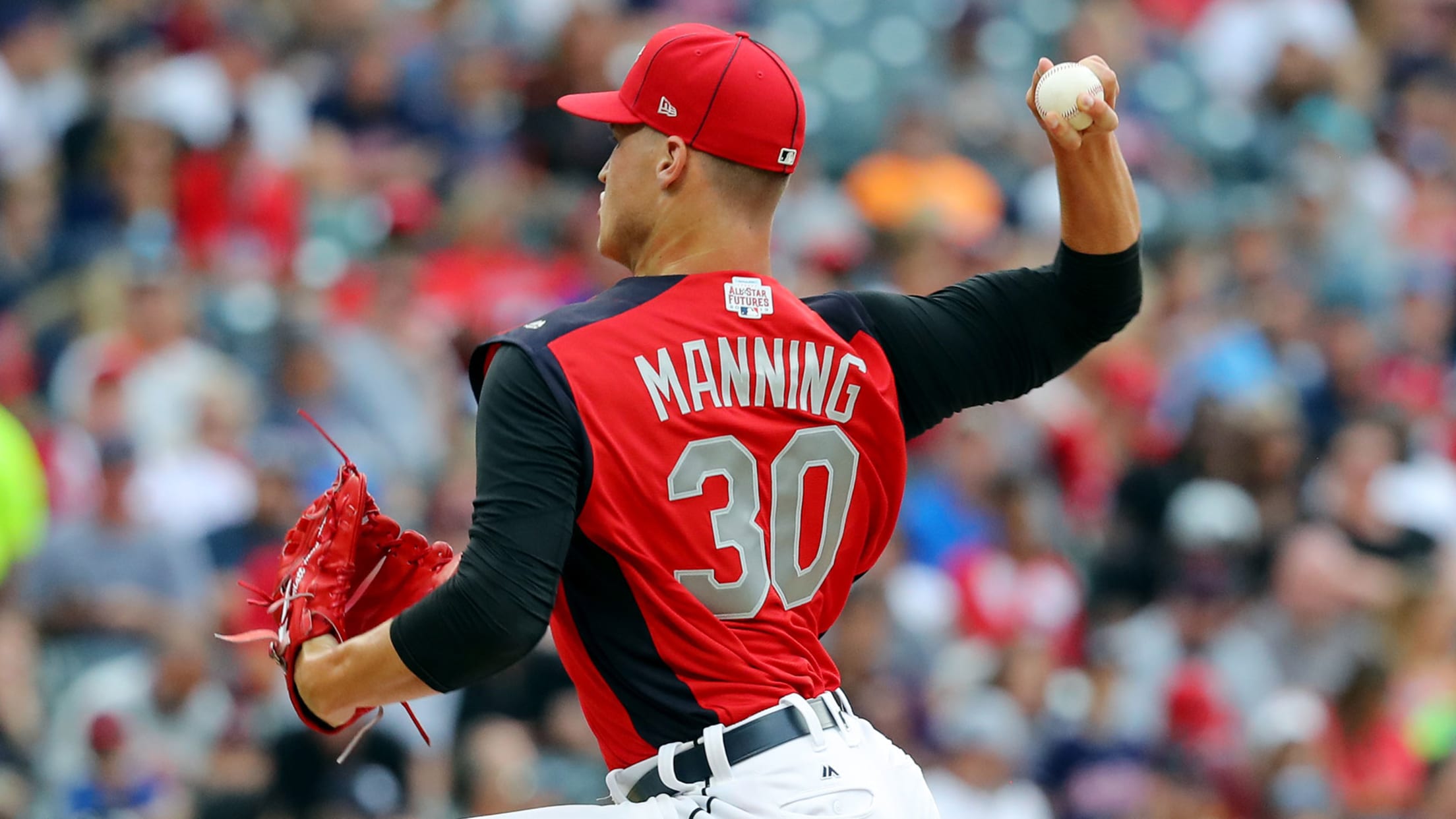 CLEVELAND -- Sunday's SiriusXM All-Star Futures Game didn't quite go the way right-hander Matt Manning had hoped.
Prospect Rogers recognized behind the plate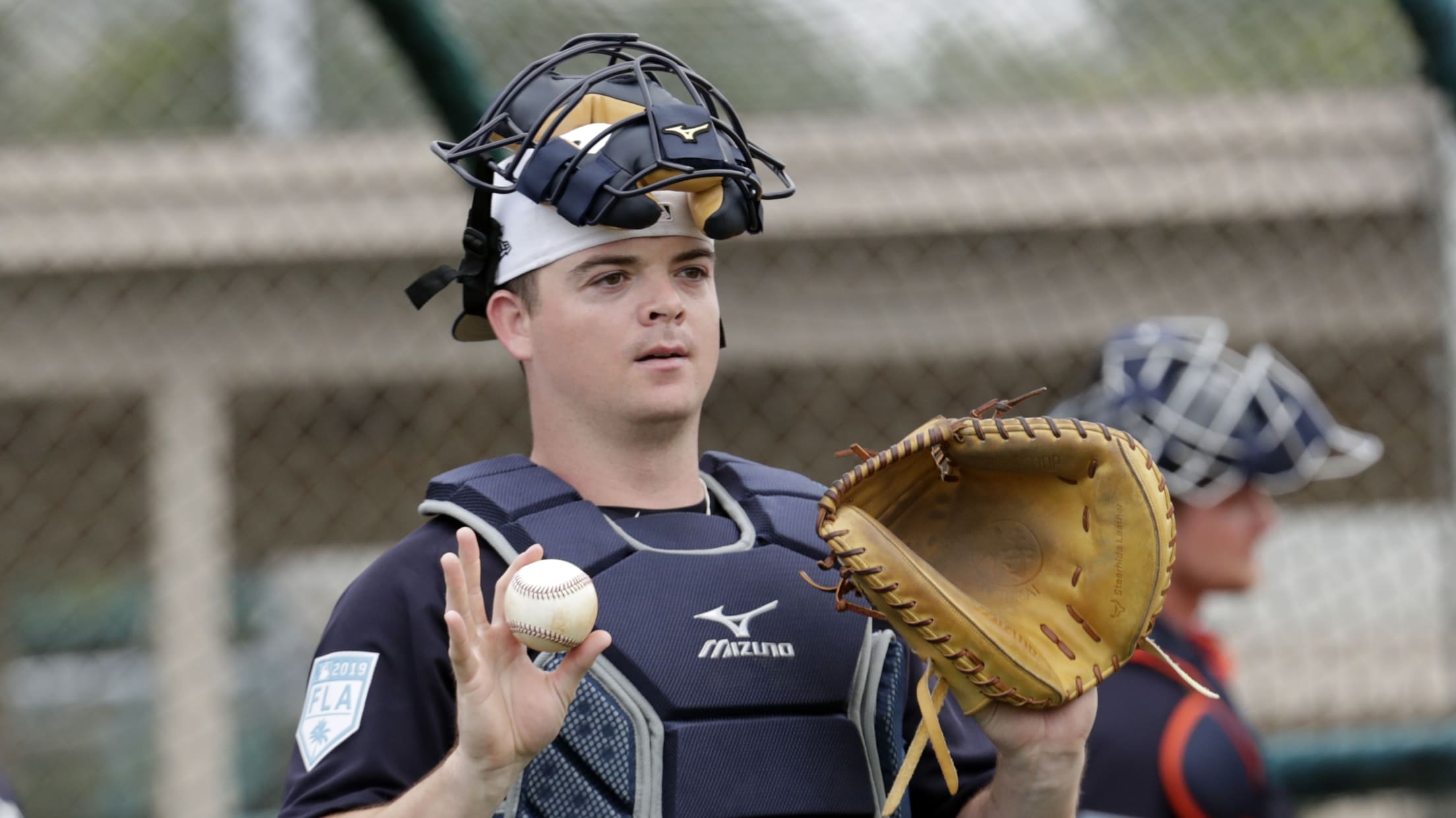 DETROIT -- While Tigers pitching prospects have garnered showers of praise among baseball's top prospects, Jake Rogers quietly has been a guiding force from behind the plate for many of them. Now that the Triple-A Toledo catcher, and the Tigers' 12th-ranked prospect by MLB Pipeline, is getting some recognition of
Tigers ink 5 international prospects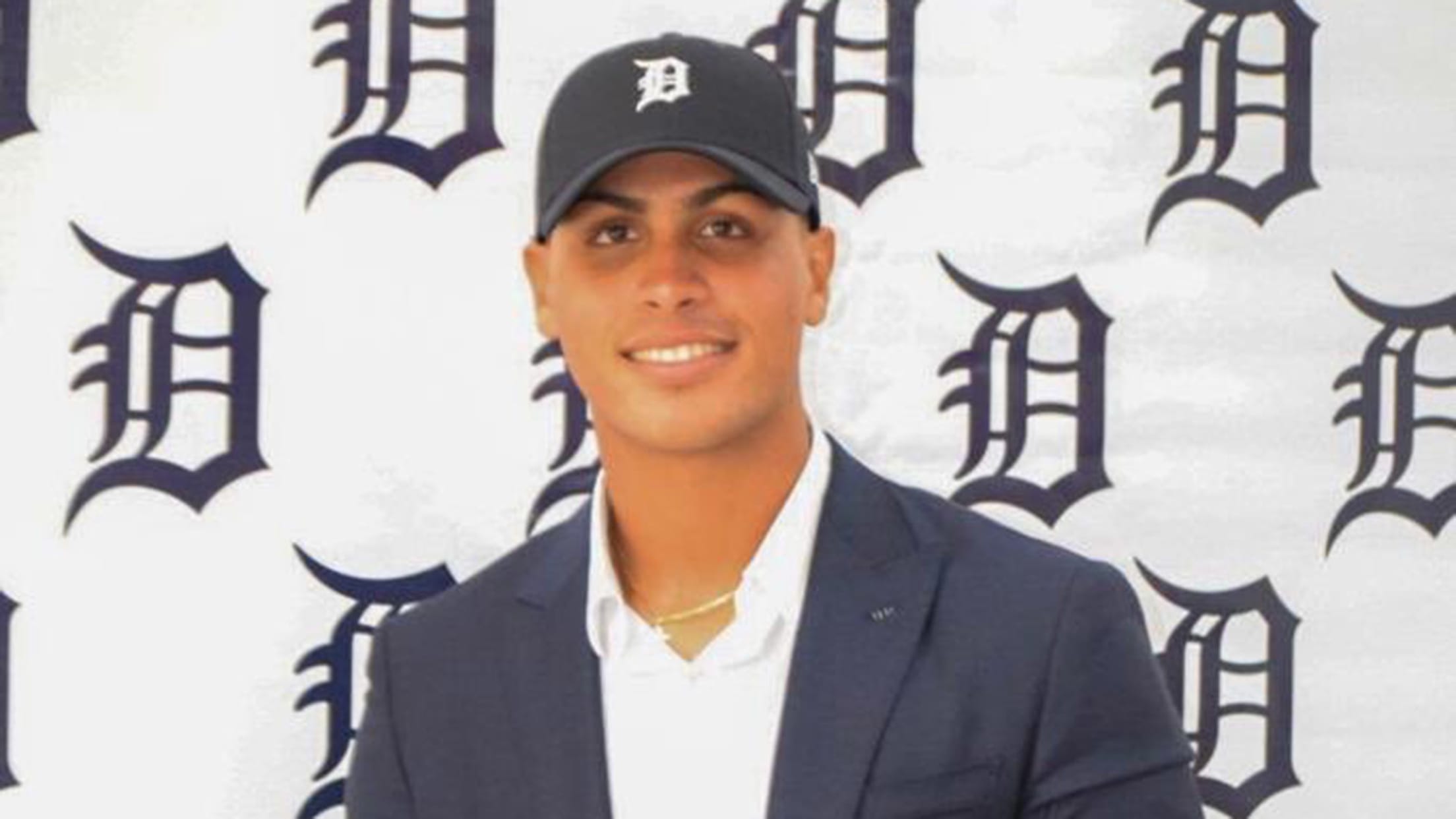 CHICAGO -- The Tigers signed five international free agents during the first day of the international signing period, which began today. The team agreed to terms with the following players: OF Roberto Campos -- 6/14/03, 6'3/200, R/R -- Cuba SS Raudy De Los Santos -- 3/18/03, 5'11/155, R/R -- DR
Trio of Tigers prospects set for Futures Game
Turnbull on 10-day injured list, won't start until after All-Star break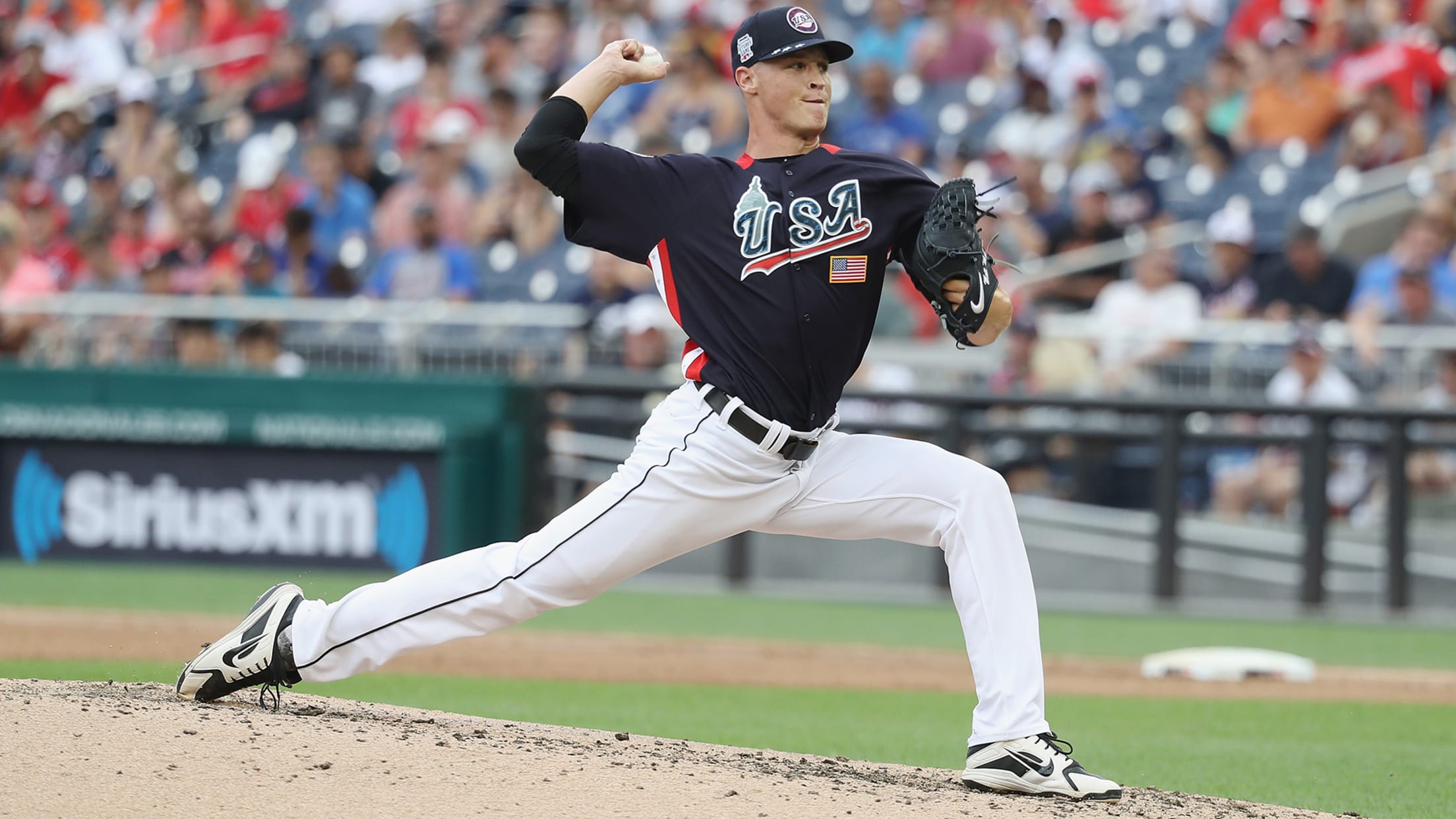 DETROIT -- While the Tigers wait to see which player will represent them on July 9 at the MLB All-Star Game in Cleveland, they'll have a heavy presence at the SiriusXM All-Star Futures Game at Progressive Field two days earlier. Right-hander Matt Manning, catcher Jake Rogers and infielder Isaac Paredes
Prospect Faedo stands out in star-studded Erie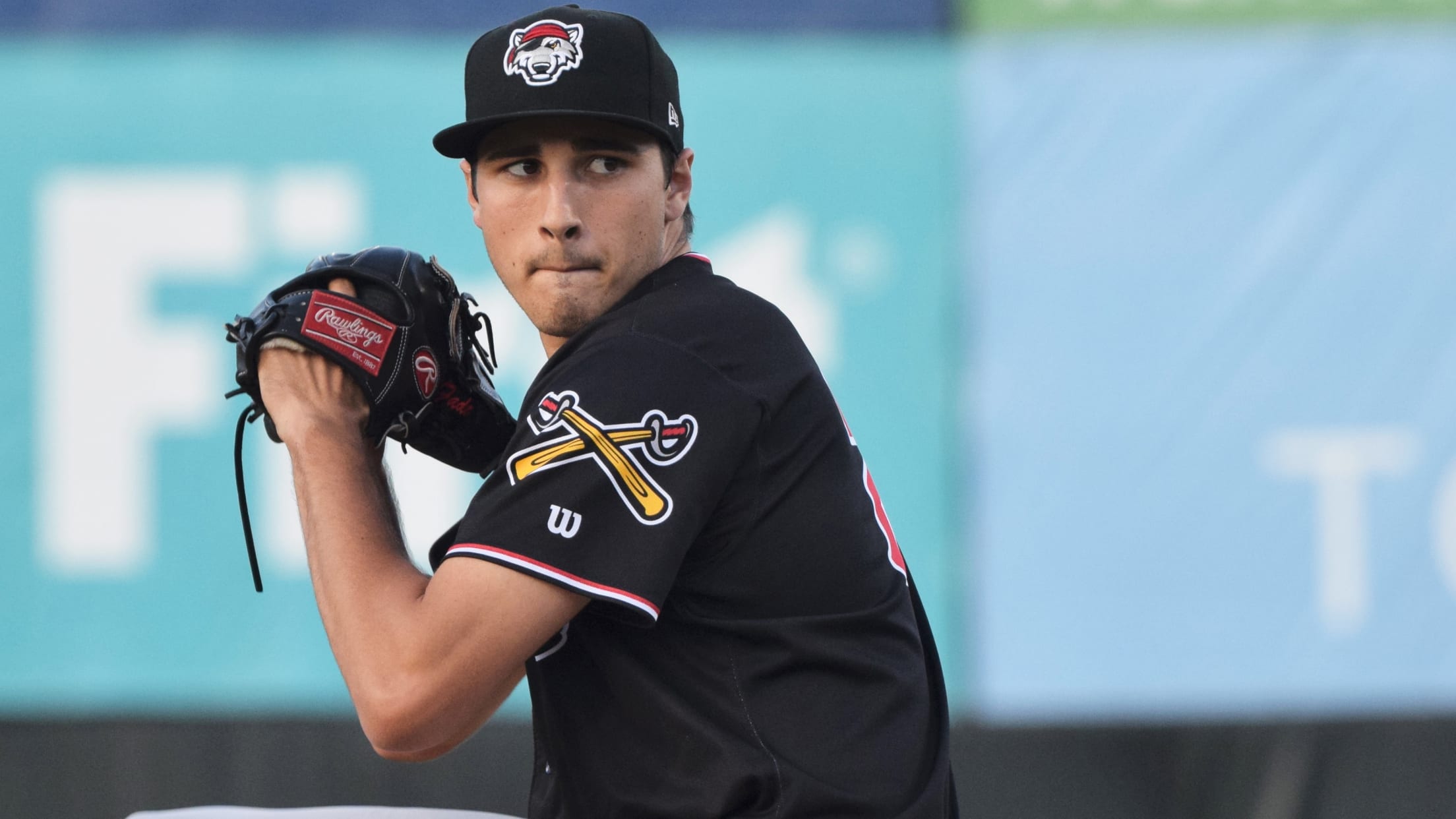 ERIE, Pa. -- The stands were empty at UPMC Park, the stadium nearly quiet, as the Tigers' Double-A pitchers played catch in the left-field corner on Wednesday morning. The pop of ball hitting glove could be heard well down the line, the one-liners from pitcher to pitcher slightly less so,
Here are future All-Stars from AL Central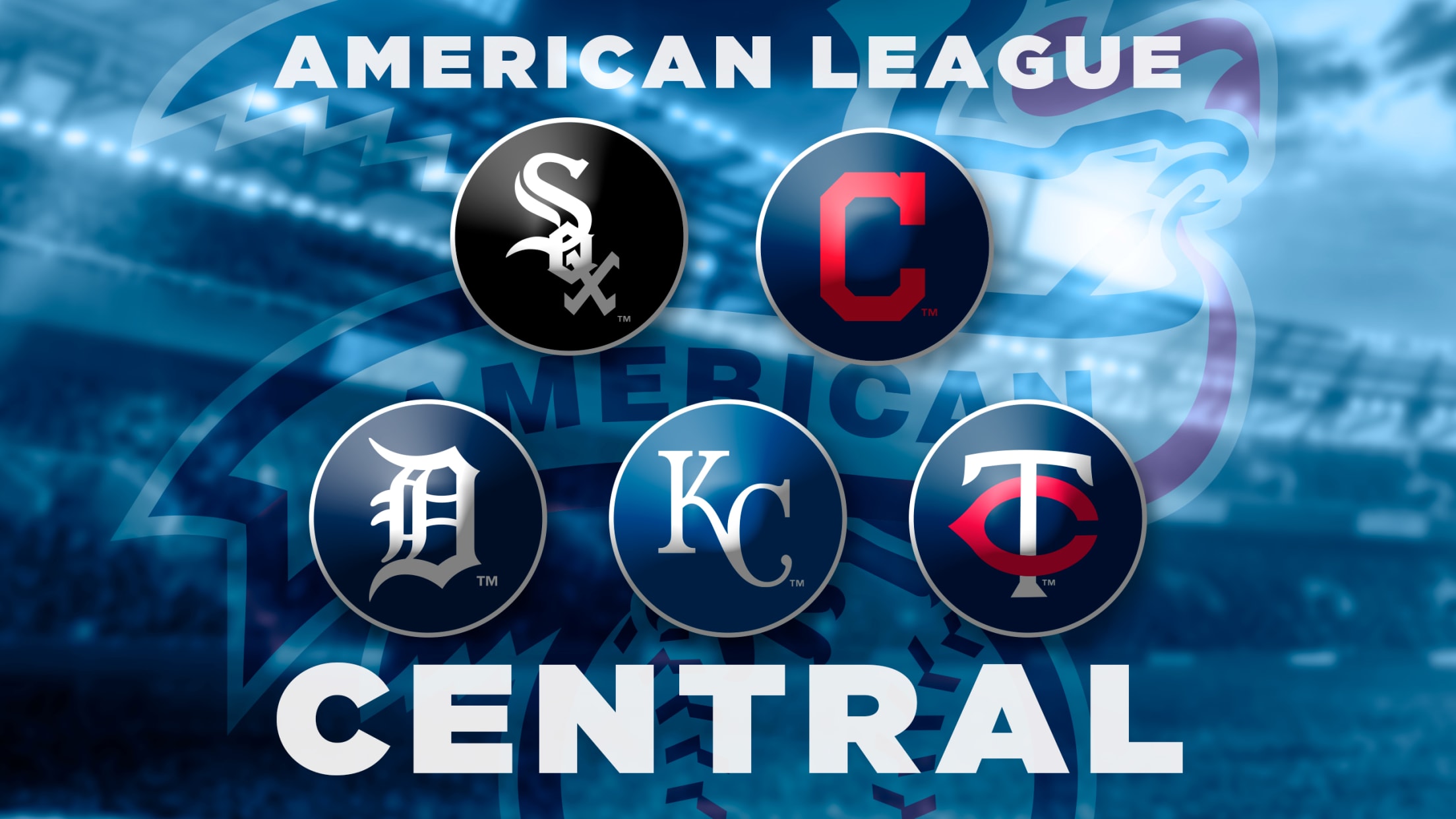 Next month's All-Star Game could feature a whole lot of Minnesota Twins and a selection of players from the rest of the American League Central. That's a reflection of the way the division race has played out. But the AL Central All-Star competition could become a lot more crowded before
'Minor shoulder inflammation' for prospect Mize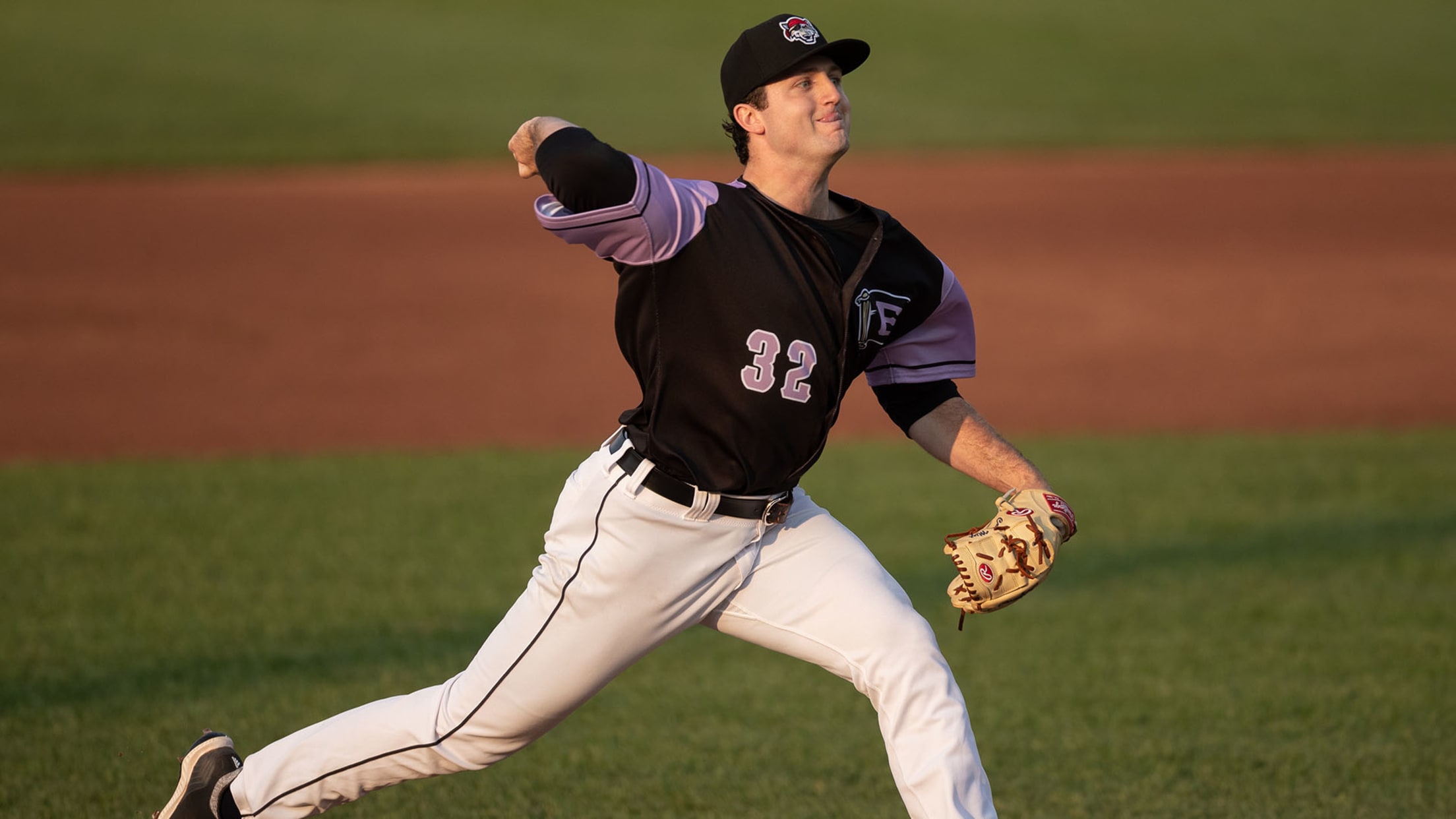 DETROIT -- The Tigers were hoping Casey Mize avoided a serious injury after the team's top prospect left his start for Double-A Erie in the third inning Thursday night in Reading, Pa., and test results have eased their concerns. Though Mize has been placed on the seven-day injured list at
Tigers 2nd-rounder Quintana announces signing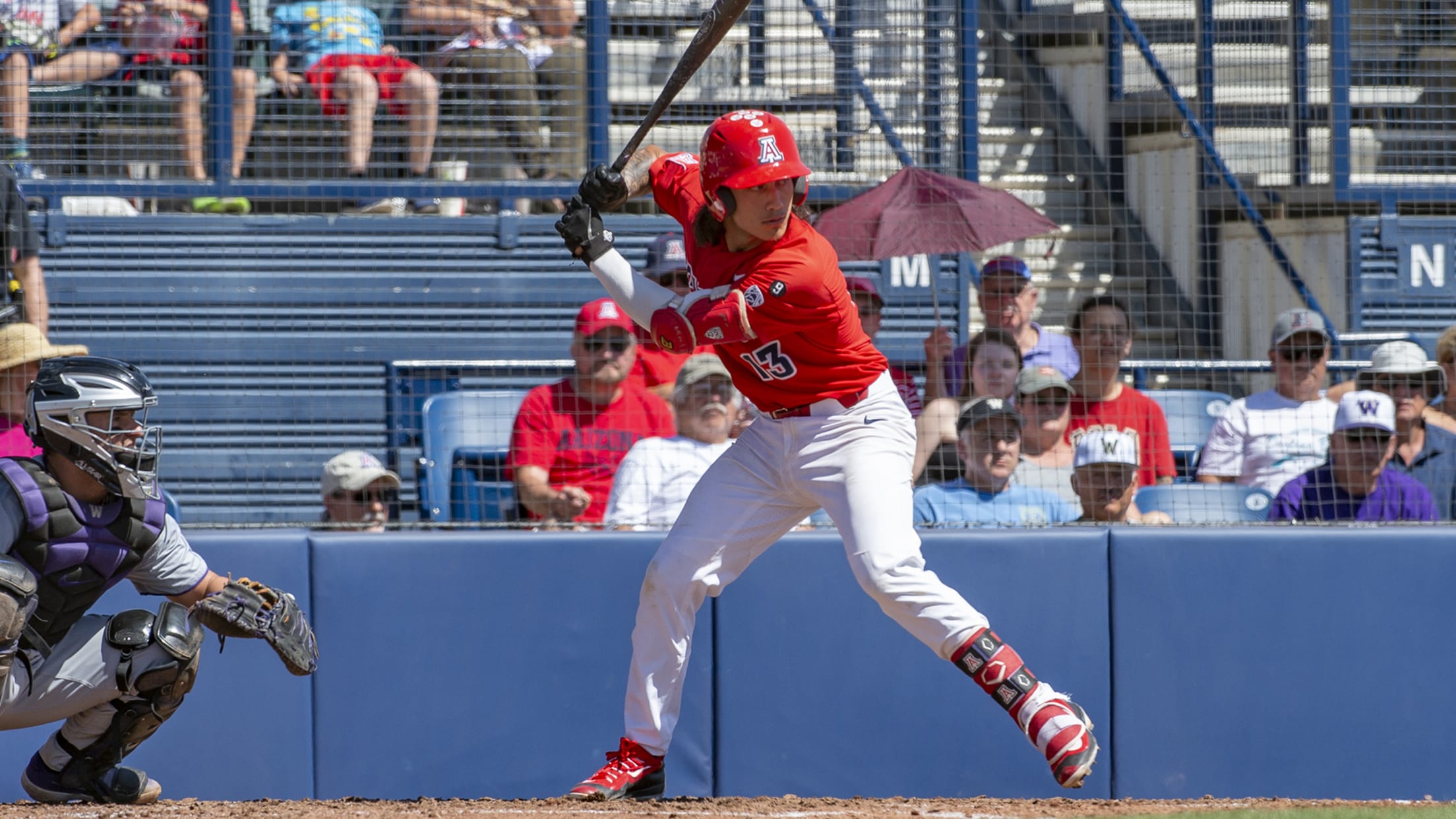 DETROIT -- The Tigers wasted no time getting top pick Riley Greene into their system. Their second-round pick, University of Arizona third baseman Nick Quintana, wasn't far behind. Quintana announced his signing Monday on Twitter with a photo of him putting his signature on the contract. The Tigers have not
Manning's journey a model for Tigers' top pick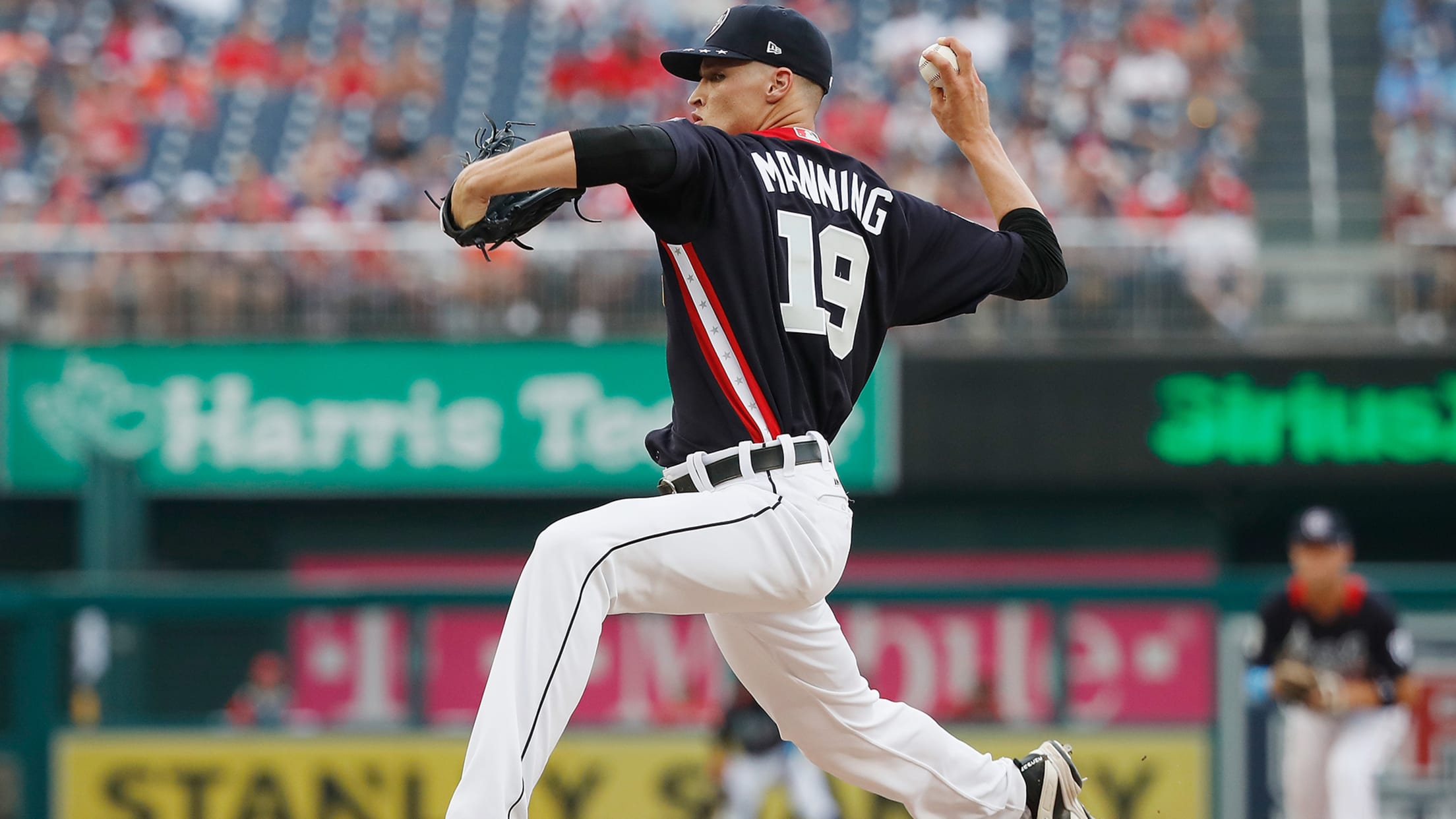 Matt Manning has been where Riley Greene is now, a high-school graduate joining pro ball as a top-10 Draft pick, with a big contract and similar lofty expectations heading into the rookie-level Gulf Coast League. As Manning -- the Tigers' last first-round pick out of high school back in 2016
Tigers owner has eyes on Mize's rise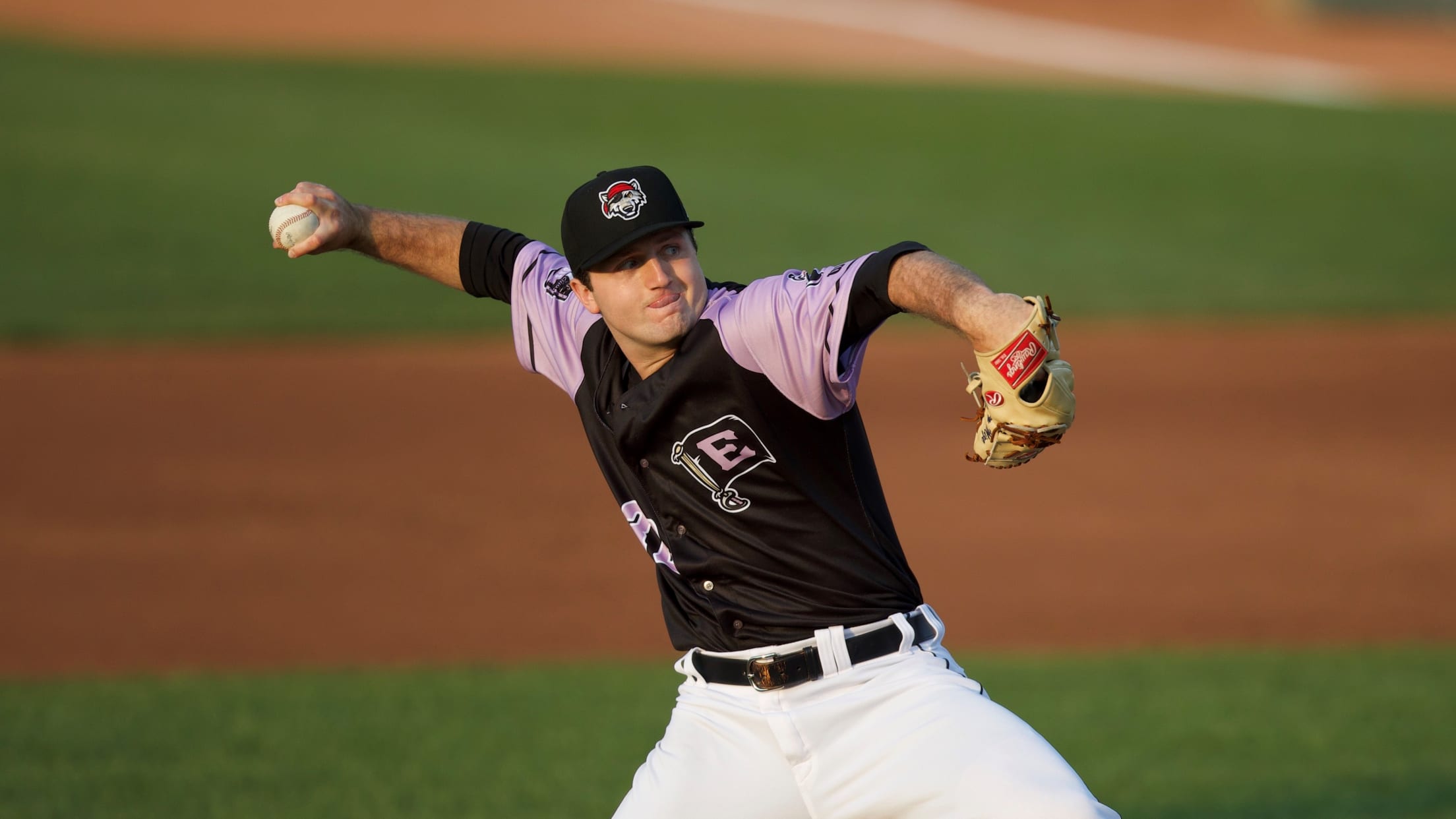 DETROIT – Late Tigers owner Mike Ilitch talking with reporters in Comerica Park's Tiger Club was a regular sighting once upon a time, when the room was used to announce big free-agent signings. As the Tigers introduced top Draft pick Riley Greene on Friday afternoon, Tigers chairman/CEO Christopher Ilitch was
Top pick Greene puts on show at BP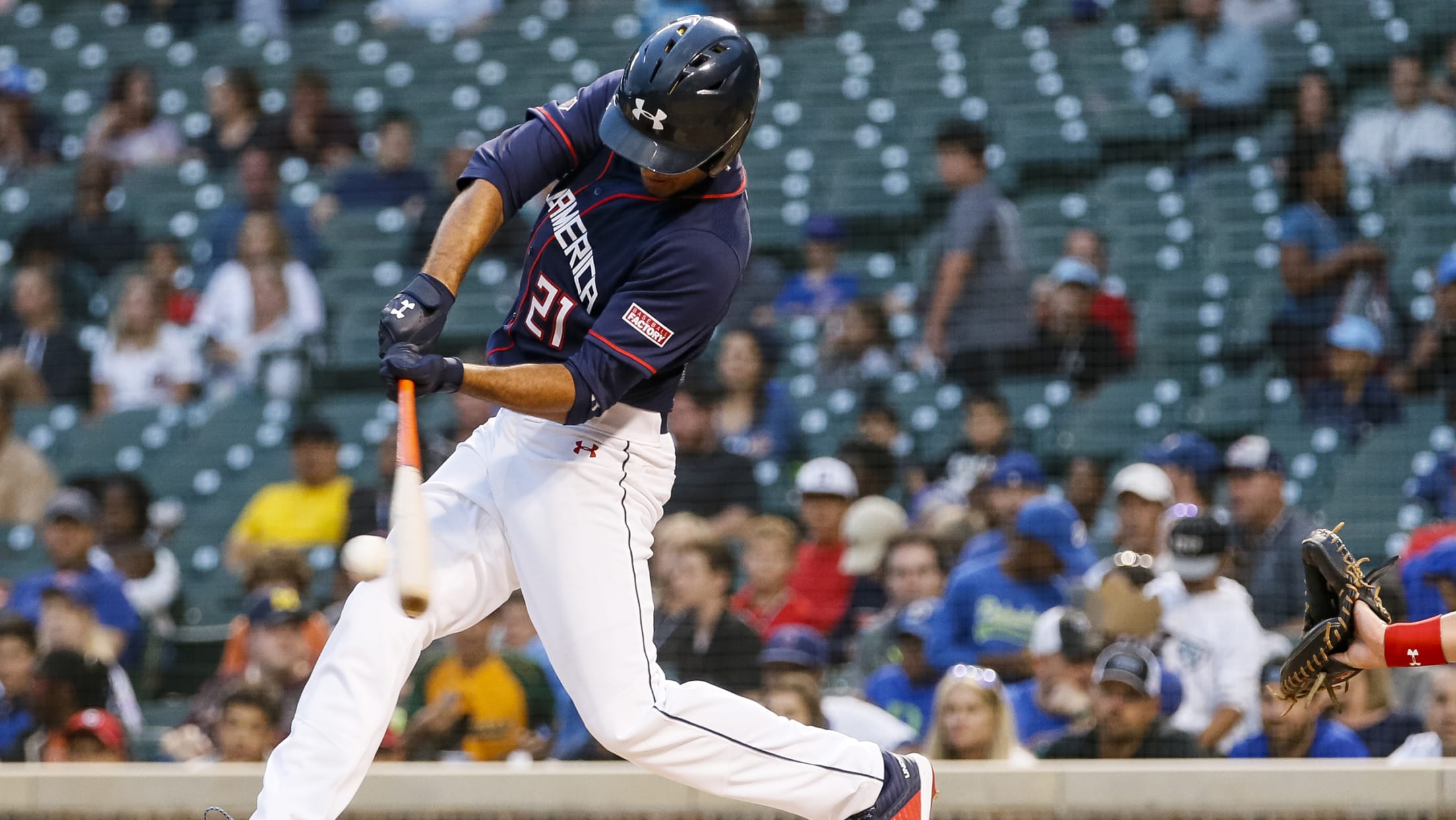 DETROIT -- The first question posed to Riley Greene at his introductory press conference was whether he still wanted to play center field after looking out at the vast territory of Comerica Park. He smiled and said yes. "Just seeing the stadium, walking on the concourse and everything, it's just
Hitters highlight Detroit's 2019 Draft
Tigers use first six picks on position players for first time in team history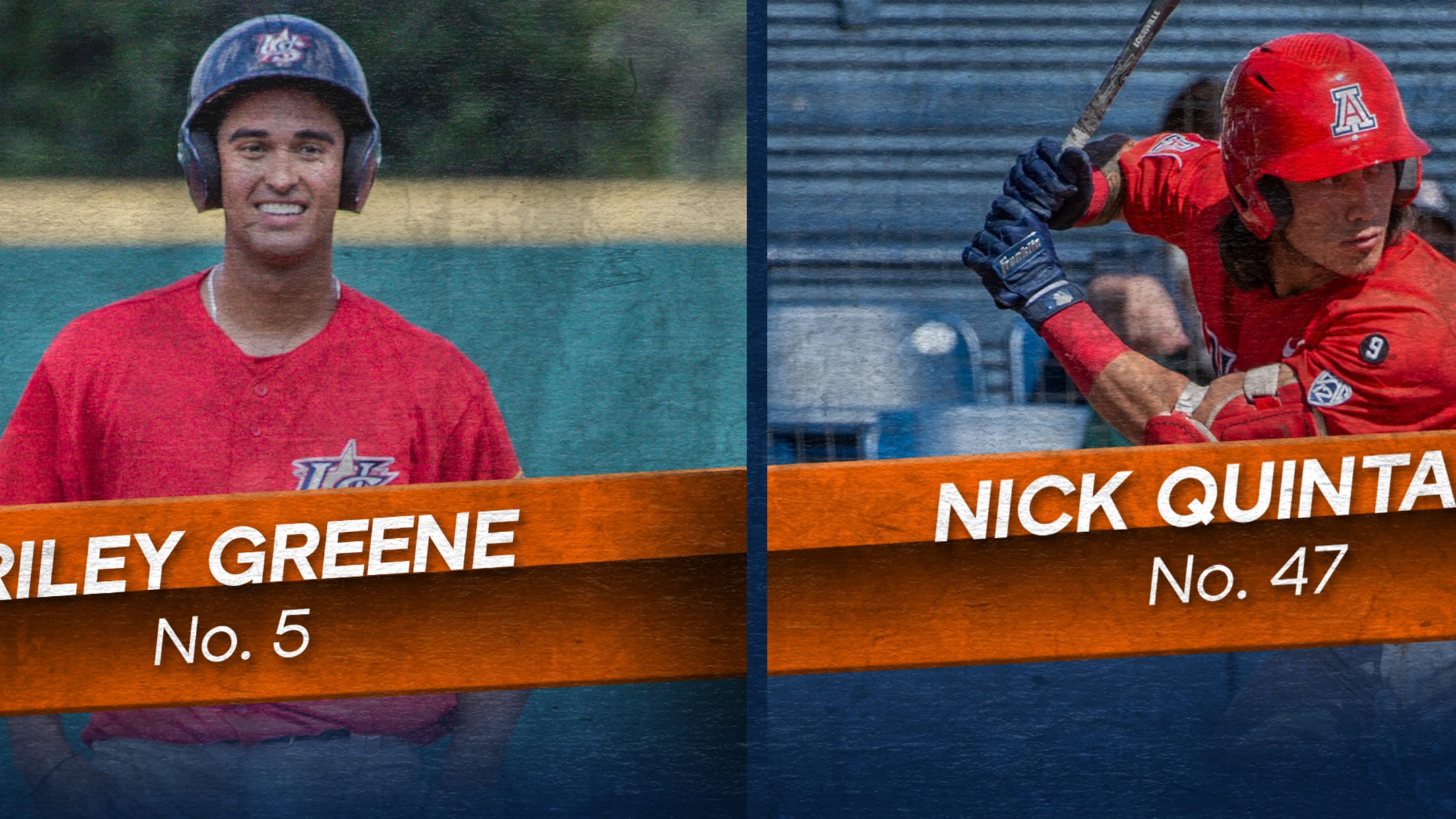 DETROIT -- The Tigers' guiding philosophy for years has been that they can never have enough pitching. Their 2019 Draft will go down as the year they broke trend and grabbed hitters. The change was clear early: Despite the best pitcher in the Draft still being on the board, Detroit
Avila: Mize won't be joining Tigers anytime soon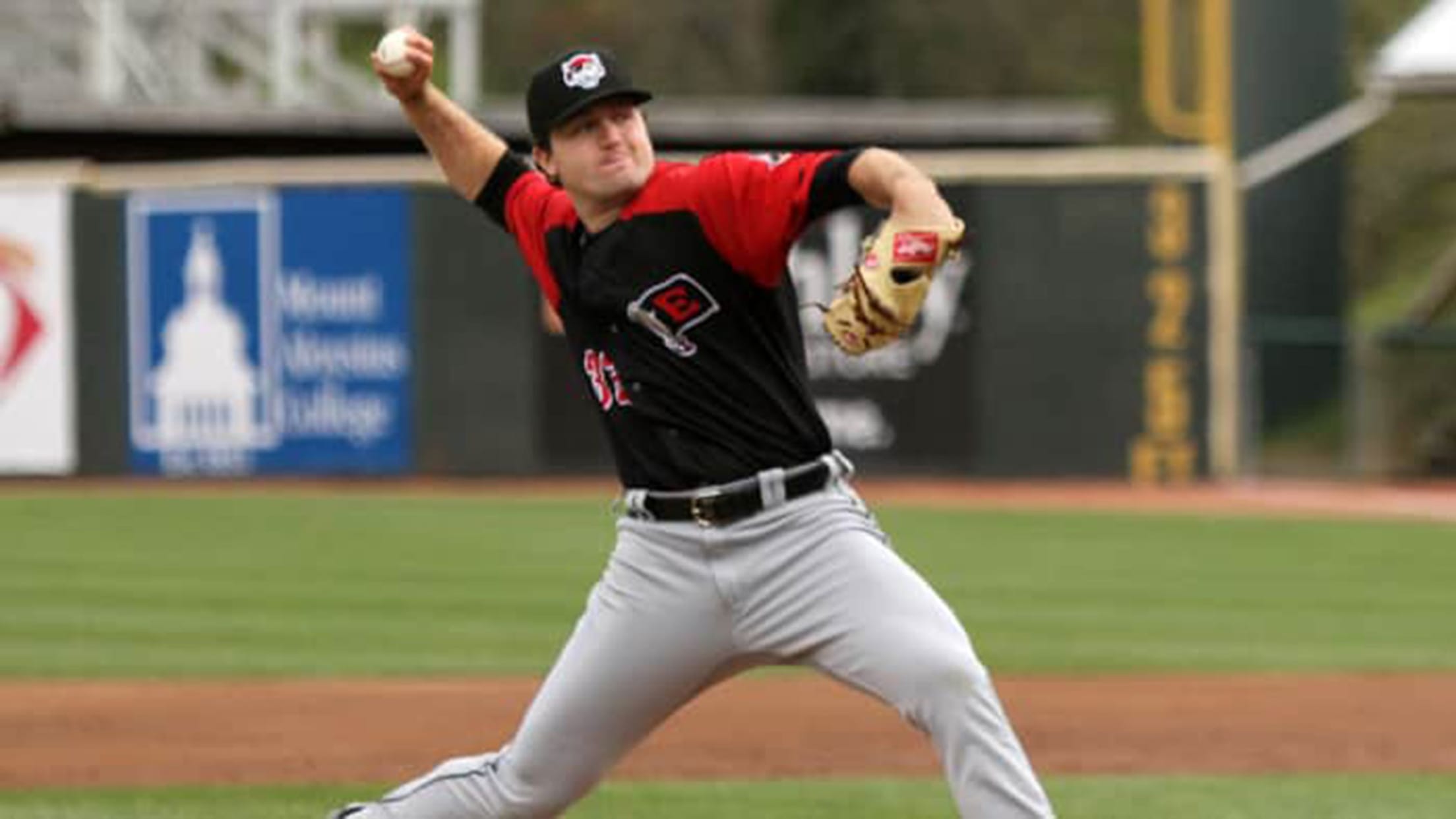 DETROIT -- Tigers general manager Al Avila returned from the Draft meetings in Lakeland, Fla., having added some offensive punch to the team's rebuilding effort. He went back to work with questions about when Detroit's advanced prospects will be making the trip to Comerica Park. Again, Avila preached patience, especially
Sloppy defense sinks Tigers on wet night
Three errors, no hitting plagues Detroit in loss to Rays
DETROIT -- Seven weeks after Tigers prospect Parker Meadows hit an inside-the-park home run for Class A West Michigan, his older brother Austin did a similar lap around the bases at Comerica Park. His trek home was easier, after second baseman Harold Castro's throw to third bounced past Dawel Lugo
Tigers sign top Draft pick Riley Greene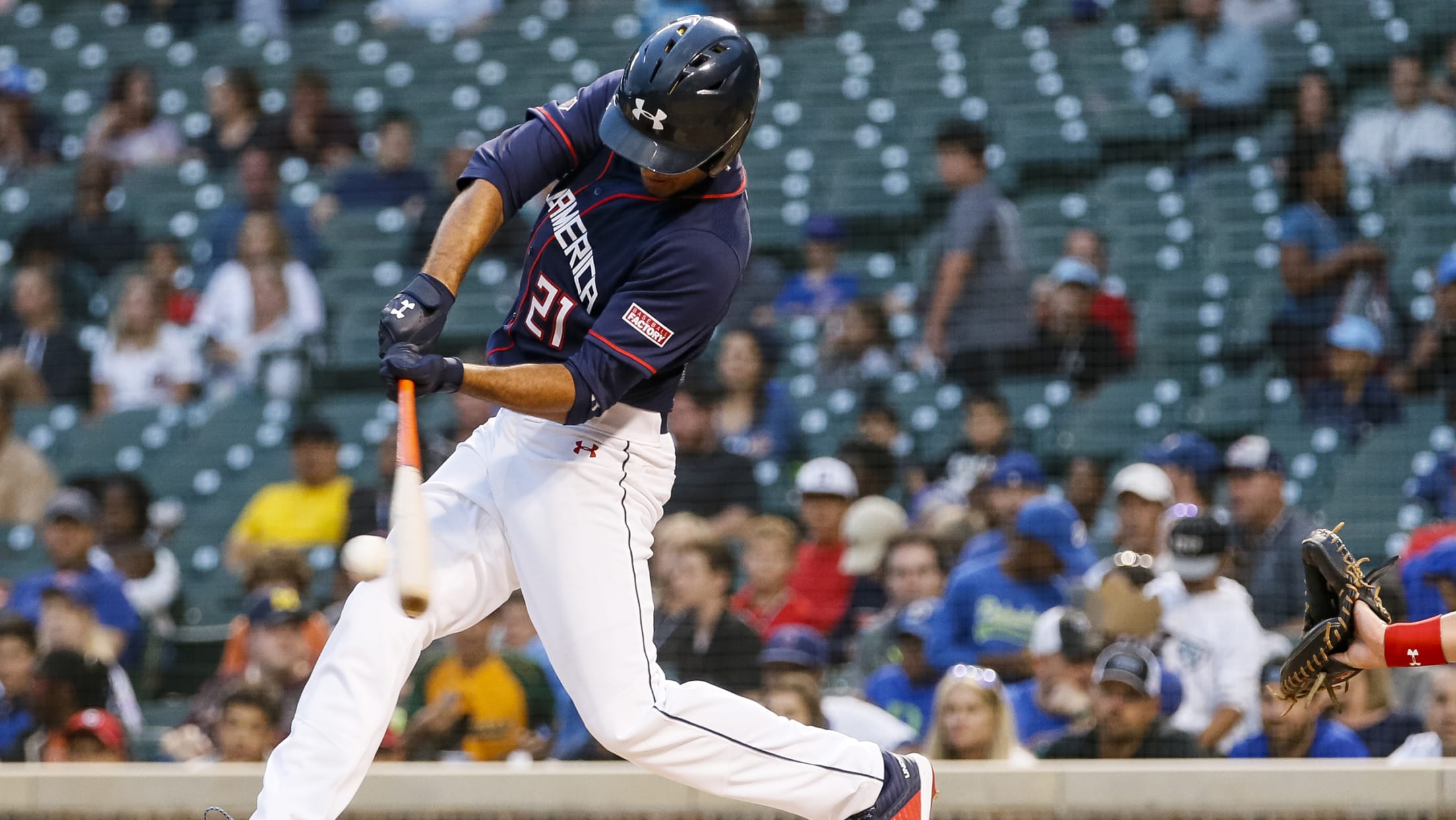 DETROIT – The Tigers wasted little time signing top pick Riley Greene. They didn't even wait until the end of the MLB Draft.