Comerica Park Seating Map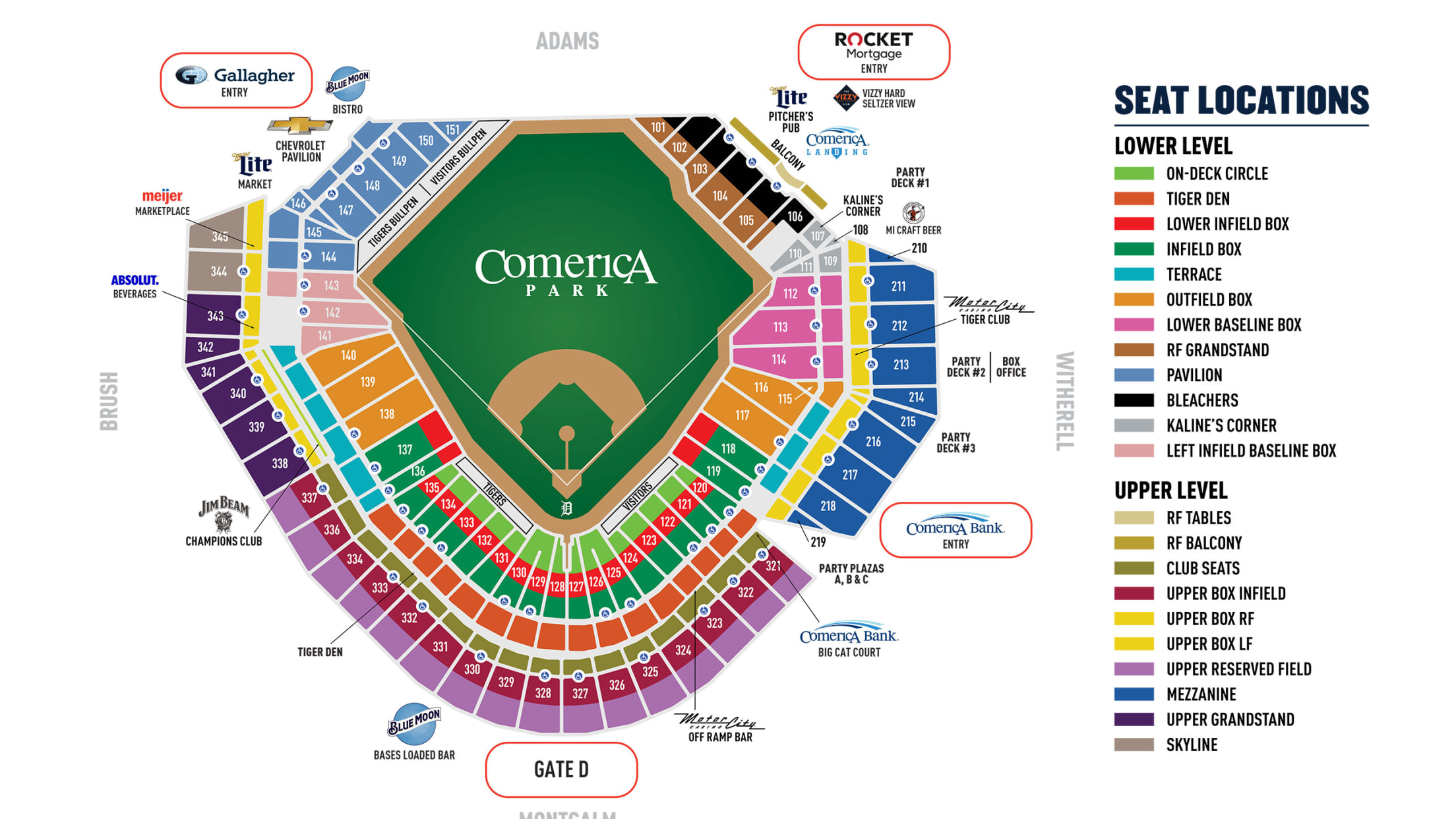 Comerica Park features an enhanced netting system that is among the most transparent in all of baseball. While extending past the dugouts and down the baselines, our netting system is a reflection on our commitment to providing you with a fan-friendly, safe and enjoyable experience when you visit the ballpark.
Netting runs from behind home plate through section 116 down the First Base line, and section 142 on the Third Base line. The netting is 20 percent more narrow, increasing transparency and providing an enhanced view, particularly behind home plate.
Fans between Sections 116 and 142 are still exposed to objects leaving the field of play, including bats and bat fragments, and thrown or batted balls. Ticket holders assumes all risk of injury.