Comerica Park Seating Map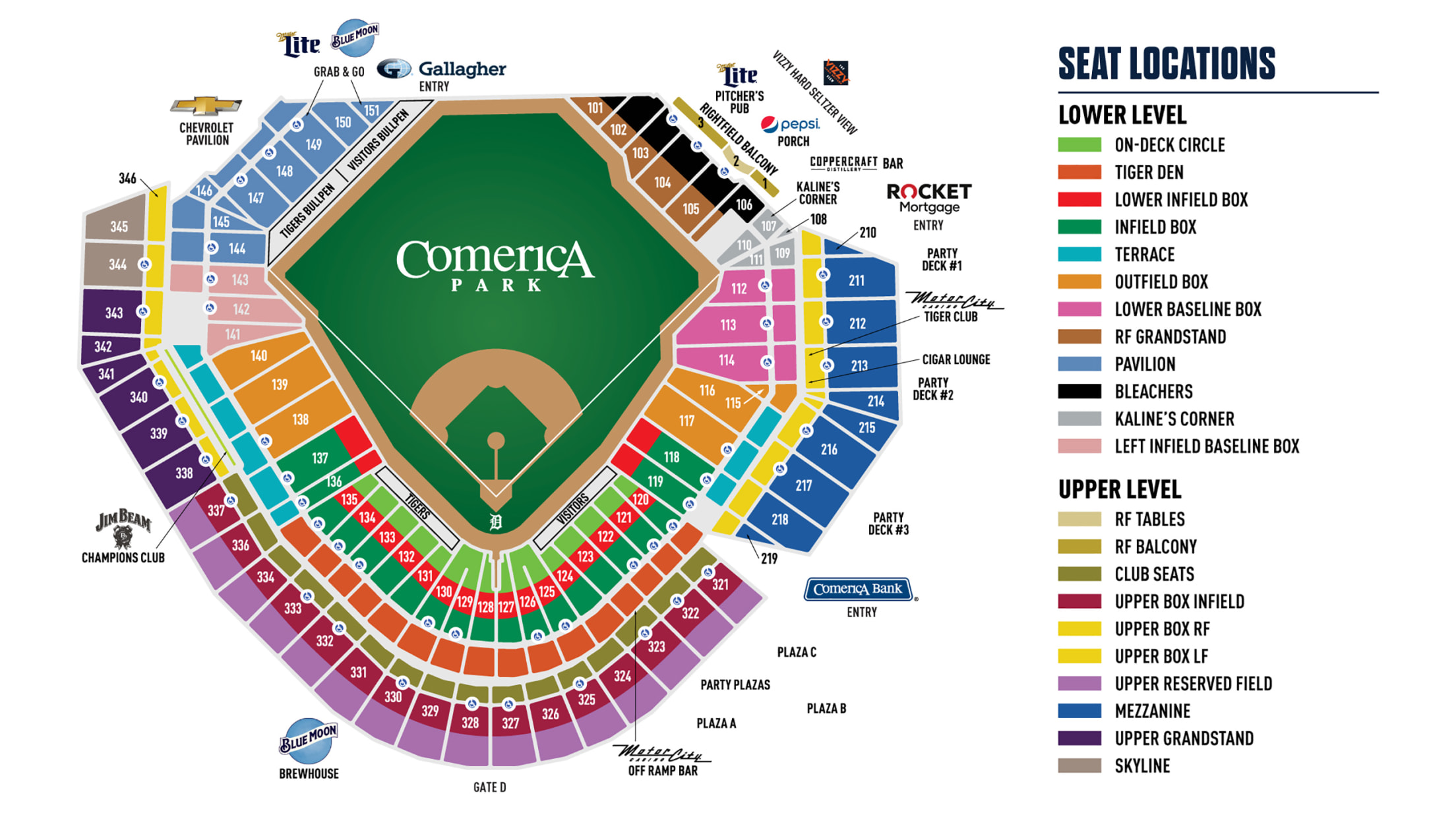 Comerica Park features an enhanced netting system, extending past the dugouts and down the baselines. The enhanced netting covers a much greater area and is some of the thinnest in baseball, reflecting our commitment to providing you with a fan-friendly, safe and enjoyable experience when you visit the ballpark.
Based on Major League Baseball's recommendation for extended netting and on our own research, netting runs from behind home plate through section 140 on the third base line, and section 116 on the first base line. The netting is 20 percent more narrow, increasing transparency and providing an enhanced view, particularly behind home plate.
There is some amount of netting or screening in front of the following seating sections; the height and coverage of netting or screening will vary by section:
Sections: On Deck, Lower Infield Box, Infield Box Sections 125, 126, 127, 128, 129, 130; Tiger Den Sections 125, 125A, 125B, 126A, 126B, 127, 127A, 127B, 128A, 128B, 129, 129A, 129B, 120A, 130B.
Fans in these sections are still exposed to objects leaving the field of play, including bats and bat fragments, and thrown or batted balls; ticket holder assumes all risk of injury. For more information on netting or screening coverage and seating options, please contact the Detroit Tigers ticket office at (313) 471-2255.