Ilitch: 'We are building this the right way'
Tigers' chairman and CEO talks developing young core, TV deal
LAKELAND, Fla. -- Tigers chairman and CEO Christopher Ilitch made his way around Detroit's clubhouse at Publix Field at Joker Marchant Stadium on Friday morning, crisscrossing the room at times as he traversed the different groups. He shook hands and talked with familiar faces Matthew Boyd, Daniel Norris and Jordan
Here are the Tigers' 2020 Top 30 Prospects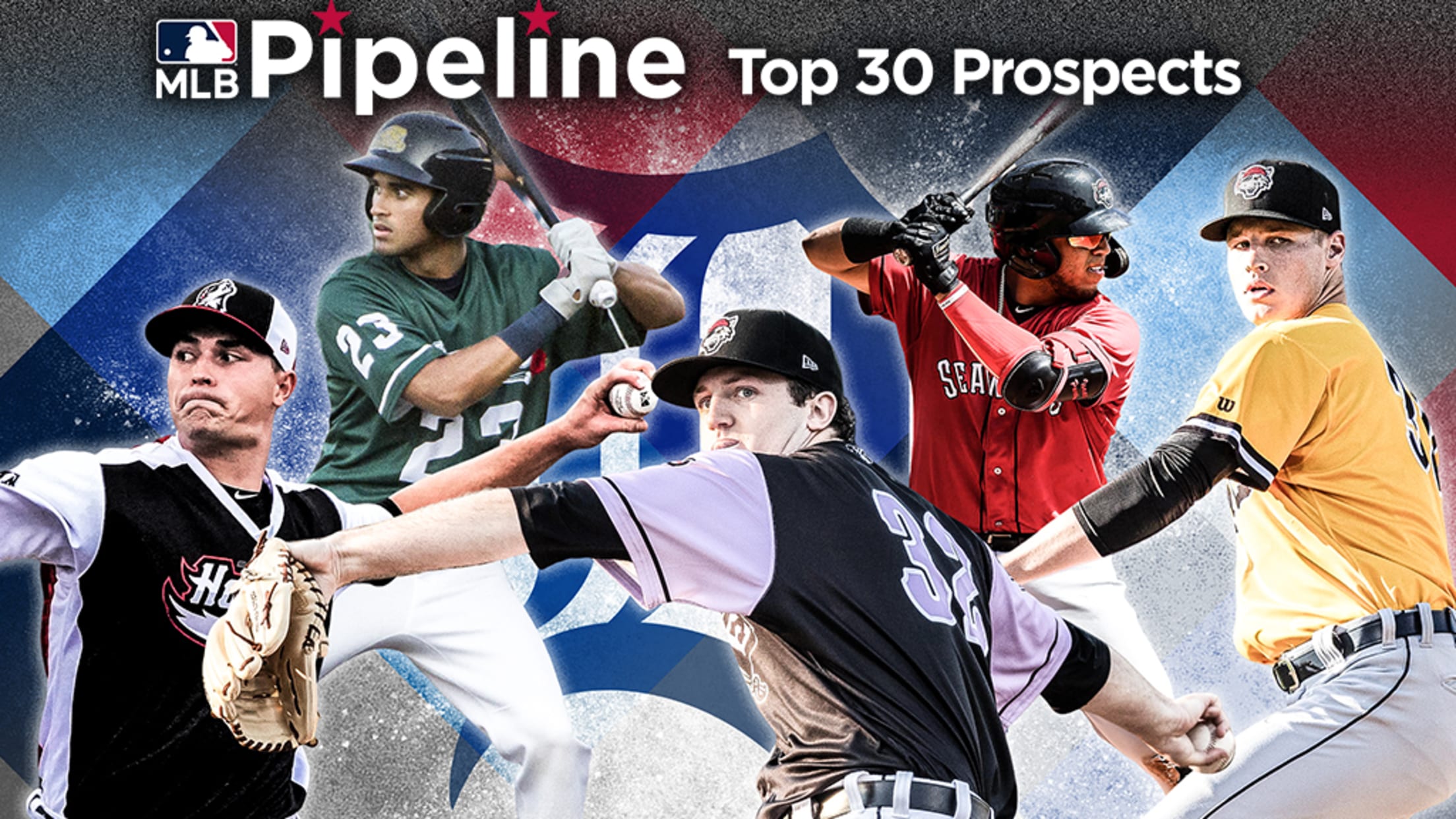 LAKELAND, Fla. -- If Dave Dombrowski said it once, he said it 100 times during his Tigers tenure as general manager: You can never have enough pitching. As the Tigers restock their farm system, his successor, Al Avila, is taking it to heart. While the top end of MLB Pipeline's
Miggy's classic opposite-field swing has returned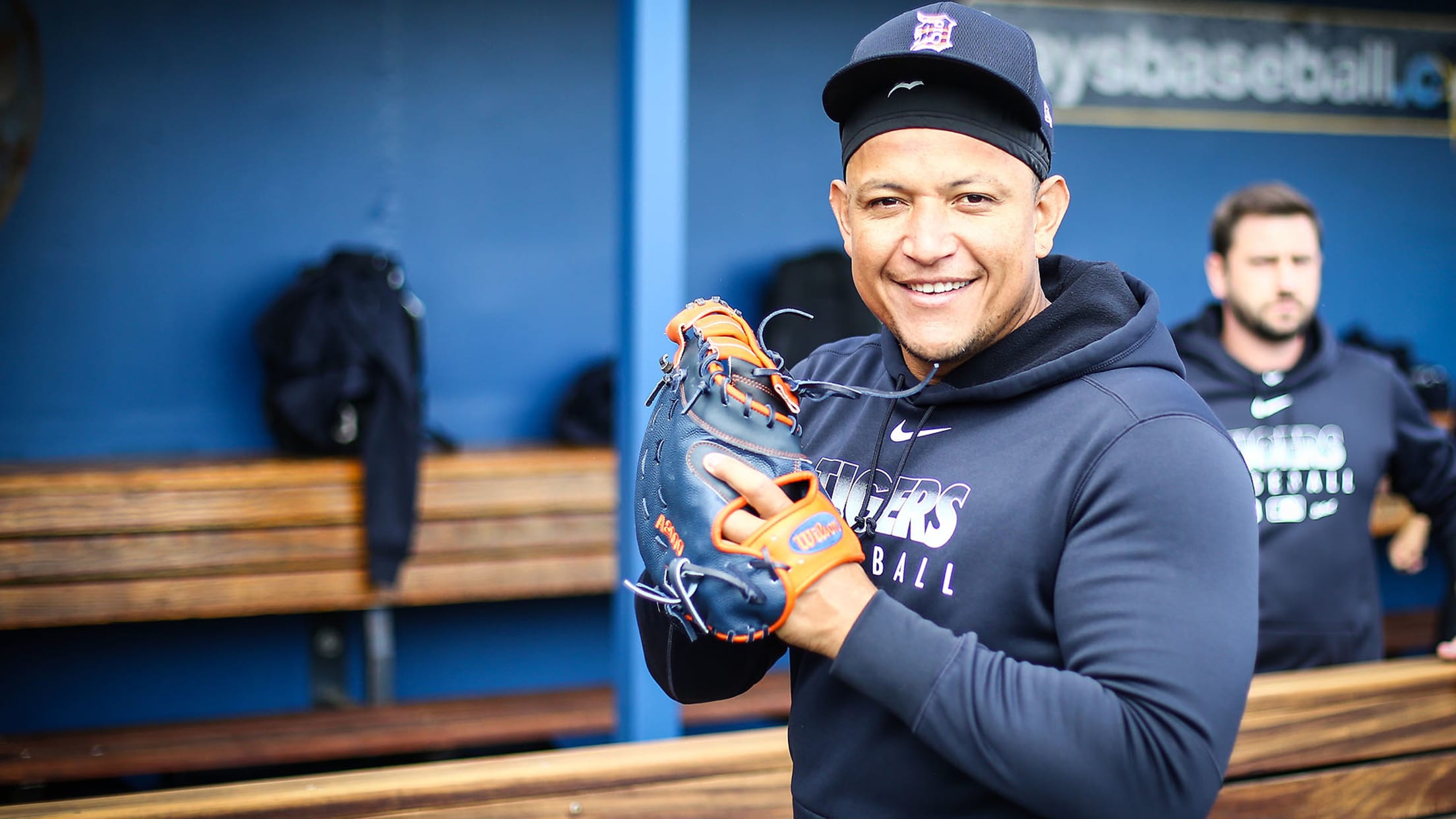 PORT CHARLOTTE, Fla. -- The former American League Triple Crown champion stepped to the plate Thursday, and the Rays' infield stepped to the left. Tampa Bay played Miguel Cabrera to pull based off of last year's hitting, and the Rays aren't alone. "Every time," Cabrera said afterwards. "Every time."
How a pancake glove fixed Castro at shortstop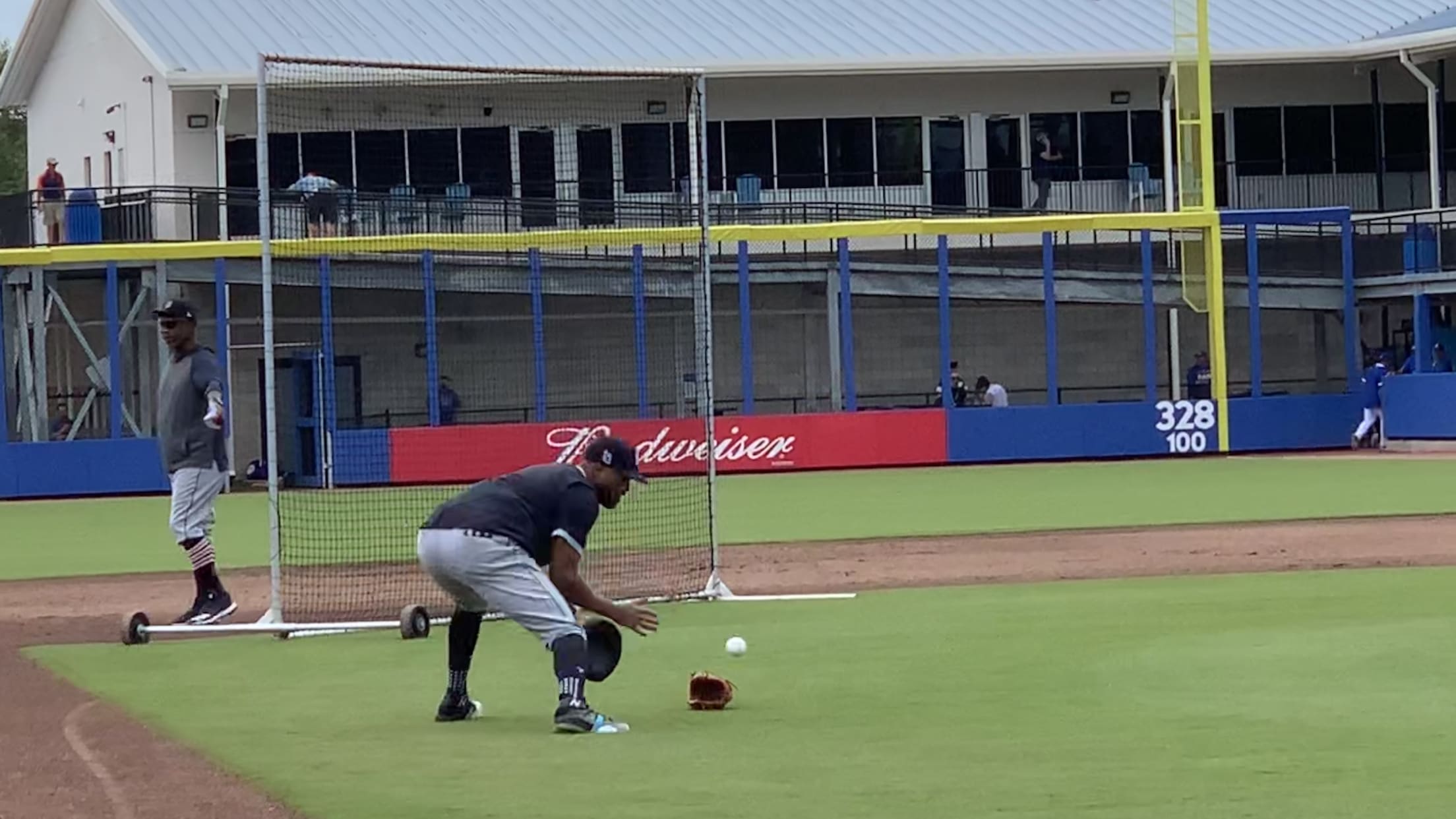 DUNEDIN, Fla. -- The glove looks like an old school catcher's mitt, or an oven mitt that could perfectly pick up a muffin or a cupcake. It does not look like something an infielder would use to field ground balls, since there's no webbing.
Filthiest secondary pitches among top prospects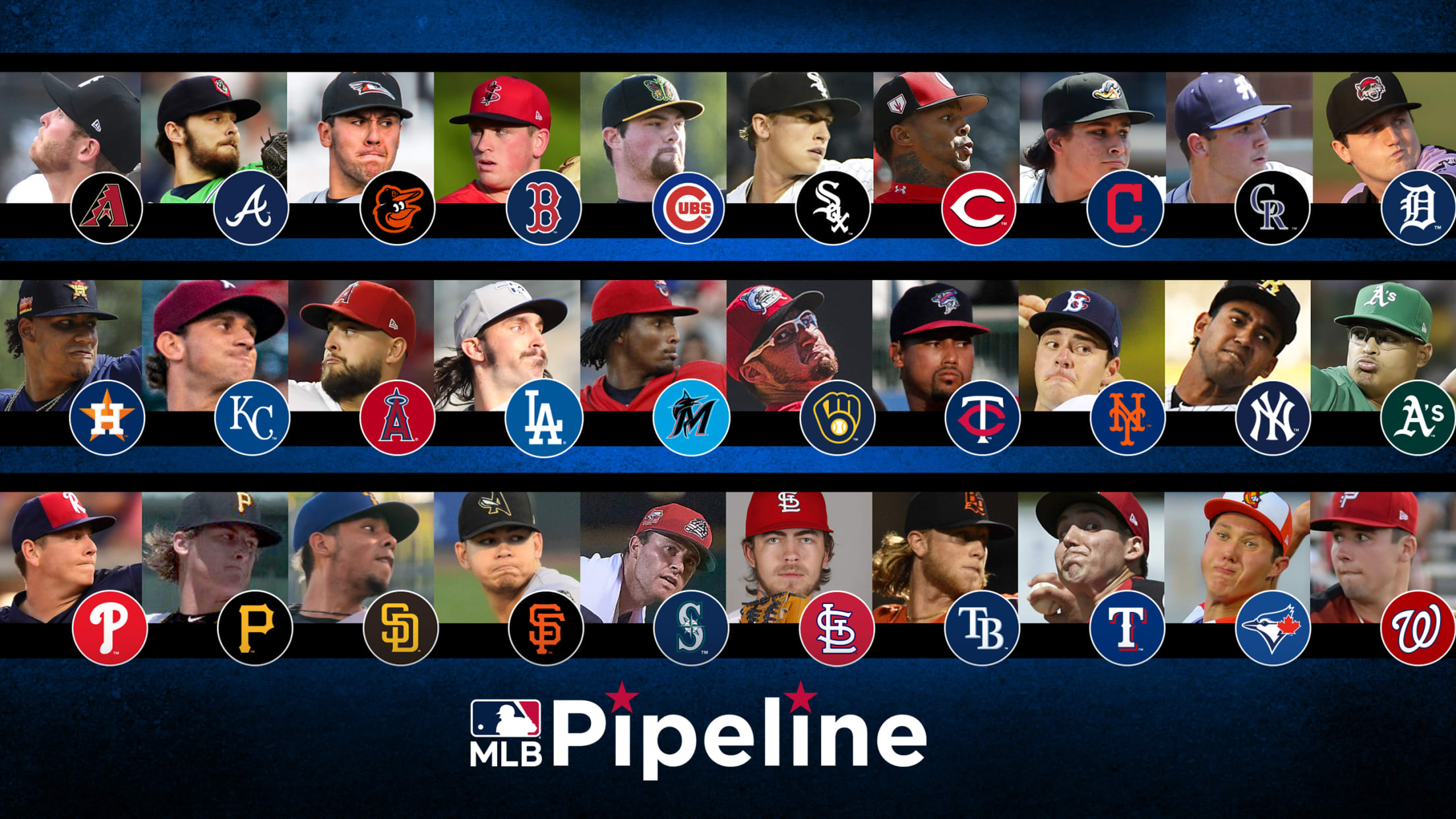 Feel to spin. Deception. Missing bats. Generating weak contact. These are all terms used in describing pitchers' secondary stuff. Whether it's a curveball, slider, changeup or occasionally something like a splitter or cutter, these are the offerings a pitcher often uses to put away hitters. And a lot of pitching
Who might make Tigers' Opening Day roster?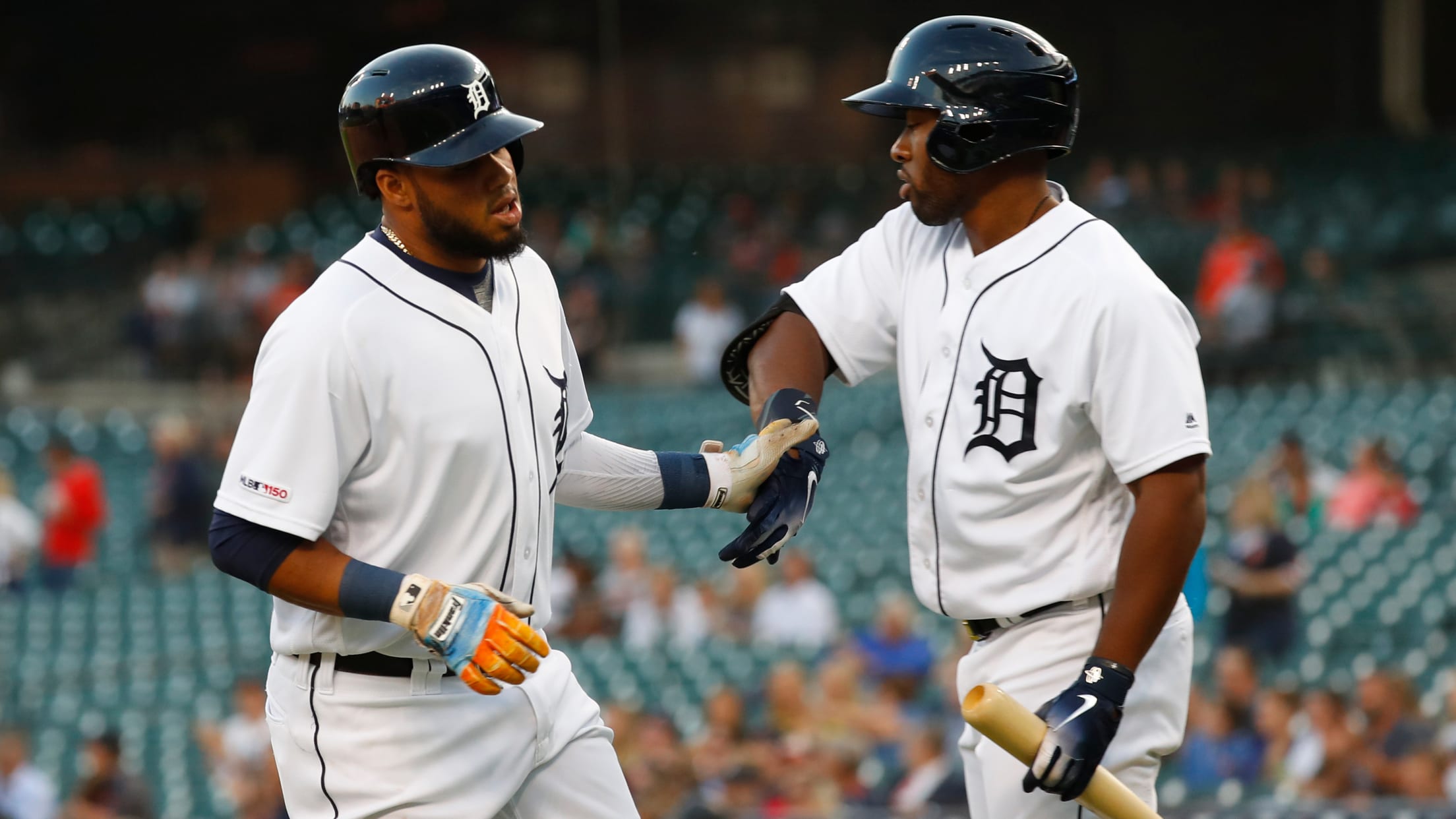 LAKELAND, Fla. -- Ron Gardenhire has spent countless days and nights over the years in Spring Training worrying about how best to put together a 25-man roster -- who stays, who goes, who fits. For the first time in his career, he'll be fretting a 26-man roster when the Tigers
1 memorable cult hero from every team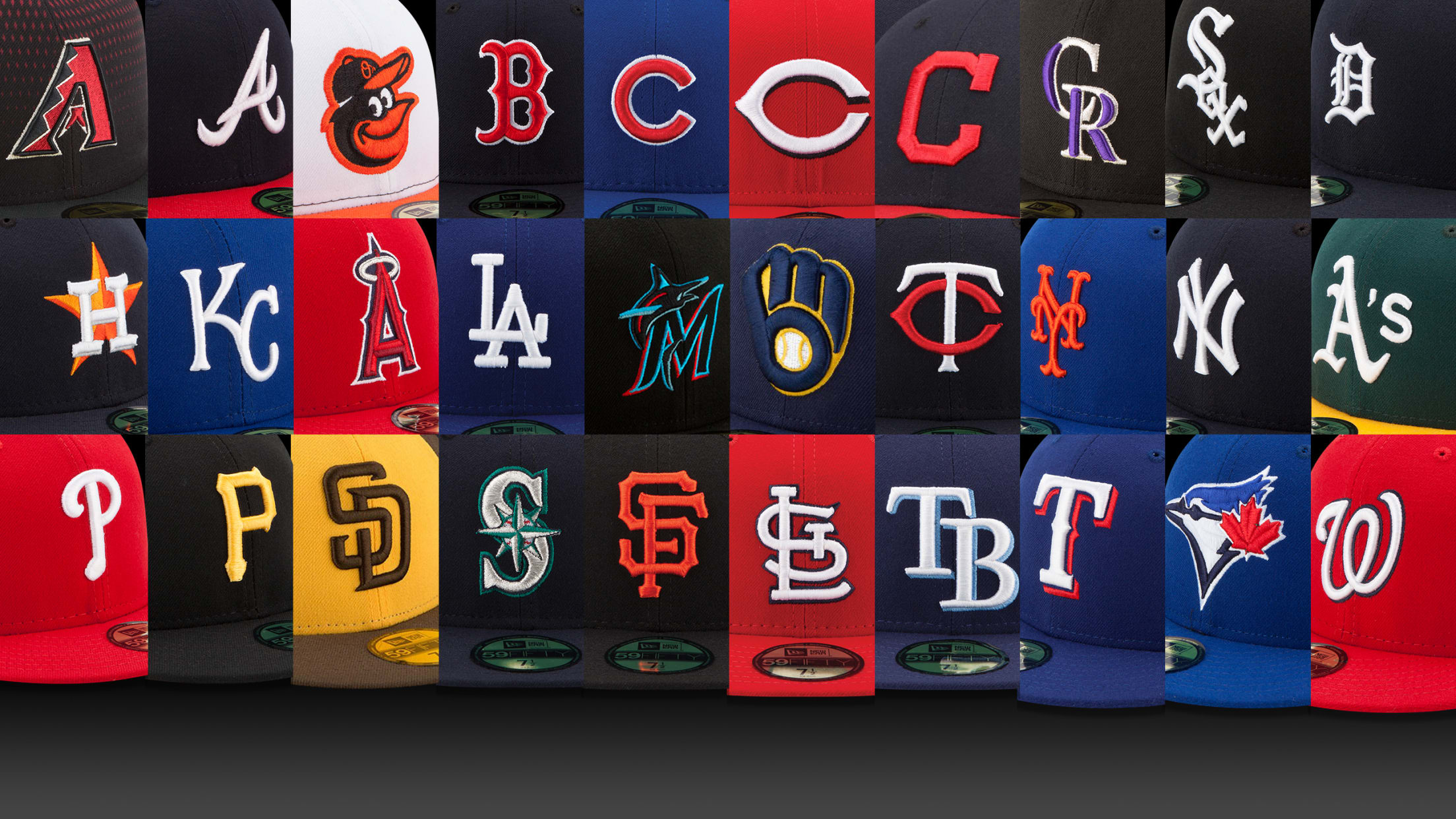 MLB.com beat reporters recently rolled out a series highlighting one "cult hero" for each franchise. Below is a full roundup of the players who best fit that description for all 30 teams, as well as a link to the full feature for each club.
Tigers Spring Training FAQs, important dates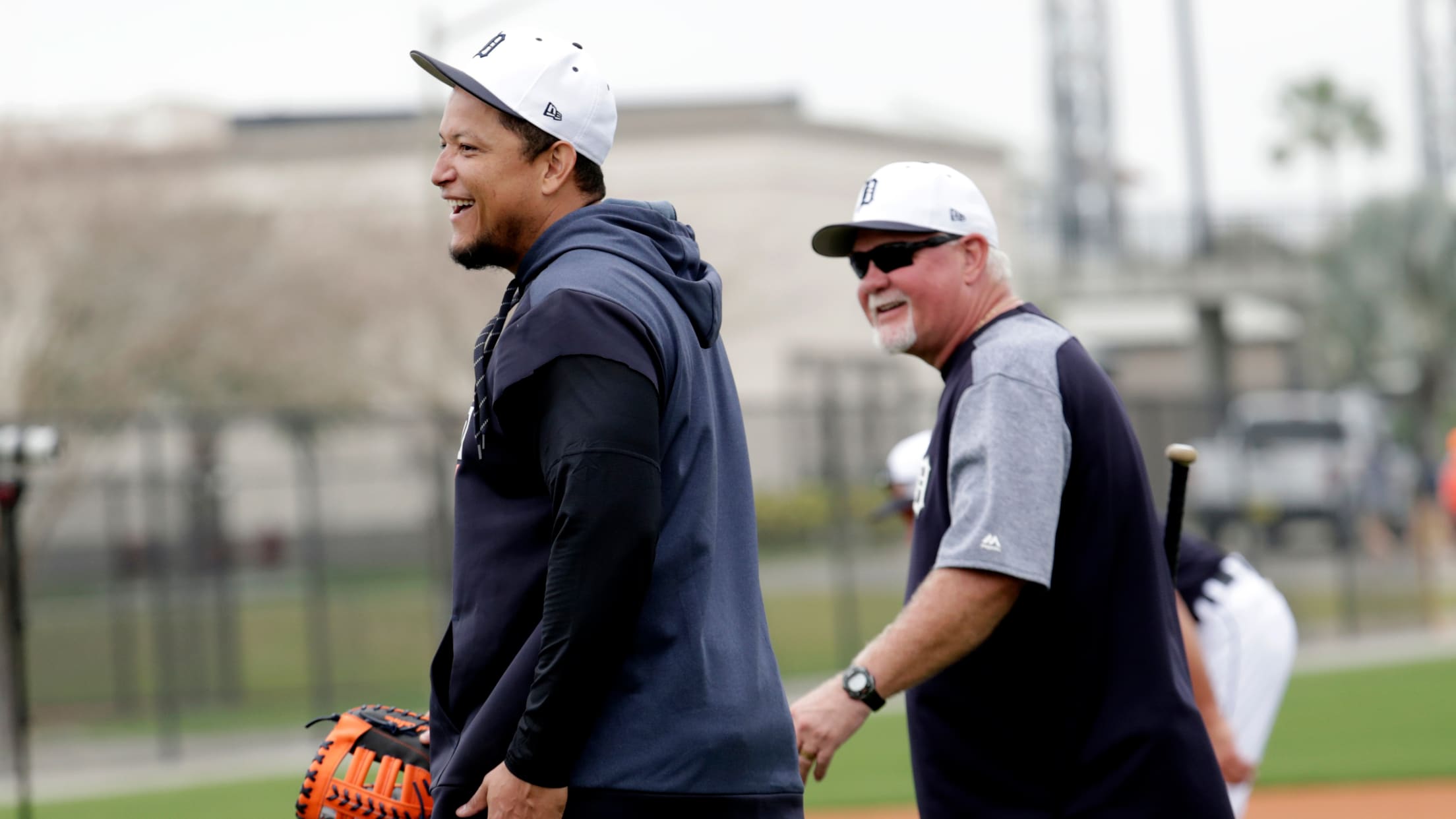 LAKELAND, Fla. -- The circus is in town. No, really, it is. While Tigers pitchers and catchers hit the back fields at Tigertown on report day Tuesday morning, the Cirque Italia Water Circus was in the parking lot setting up equipment for its performance this weekend. It's an apt metaphor
Notes: Norris looking impressive; open tryouts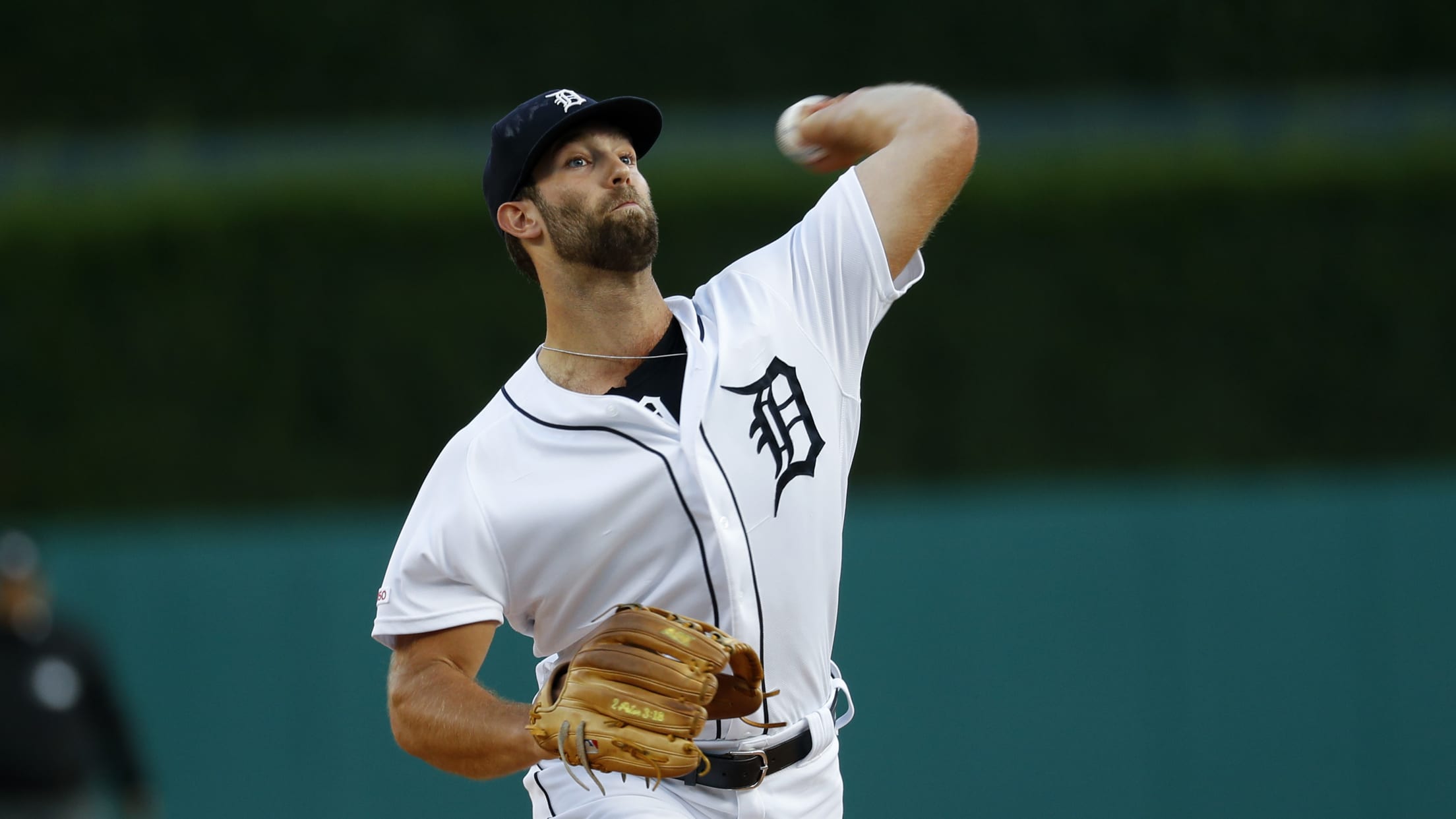 DUNEDIN, Fla. -- Daniel Norris used to call this his Spring Training home, back when he was a Blue Jays prospect known for living in his van during camp.
Seeking rebound, Turnbull turns in perfect debut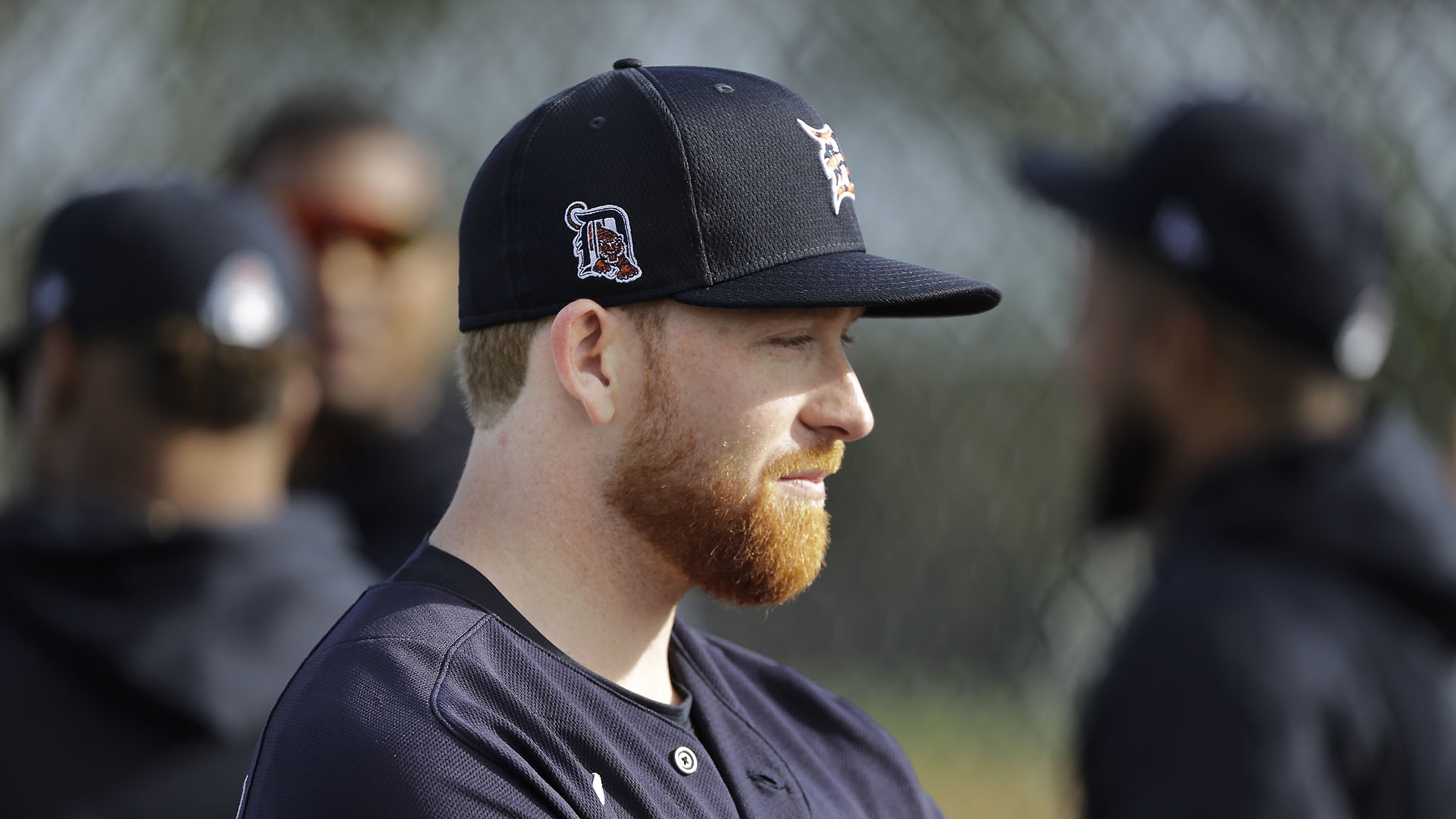 LAKELAND, Fla. -- The first three pitches of the spring from Spencer Turnbull registered at 94, 96 and 95 mph on the Joker Marchant Stadium radar gun, striking out Andrés Giménez to begin Tuesday's 9-6 Tigers win over the Mets. He was pitching at regular-season speed like he was trying
Springing into action: 7 standouts around MLB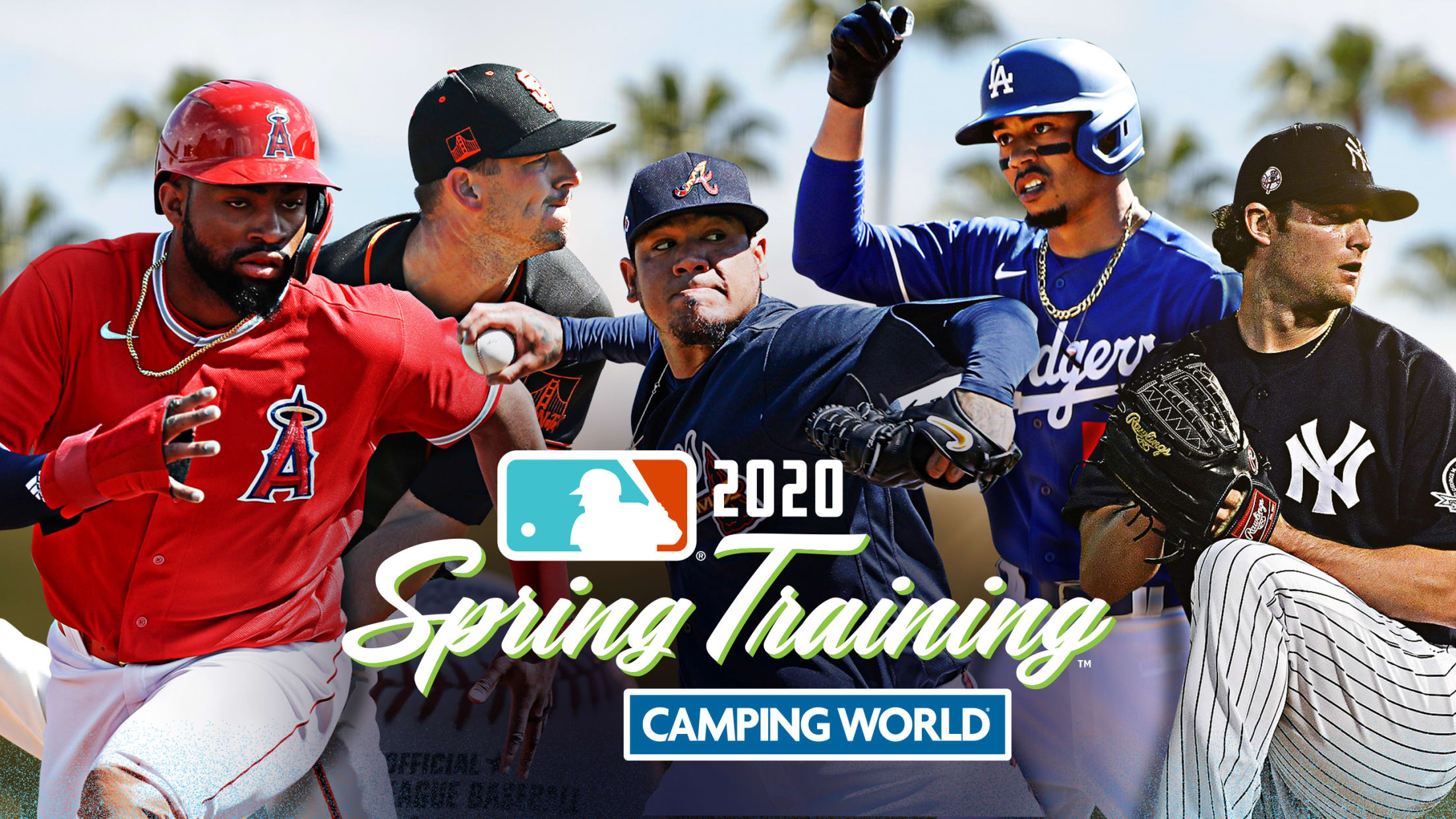 Here's to first impressions. This isn't just about young players, either. Did you see Gerrit Cole's first spring start for the Yankees on Monday? Right out of the gate, Cole's fastball touched 98 mph, and he could not have looked more ready for Opening Day.
Notes: Greene homers again; Perez returns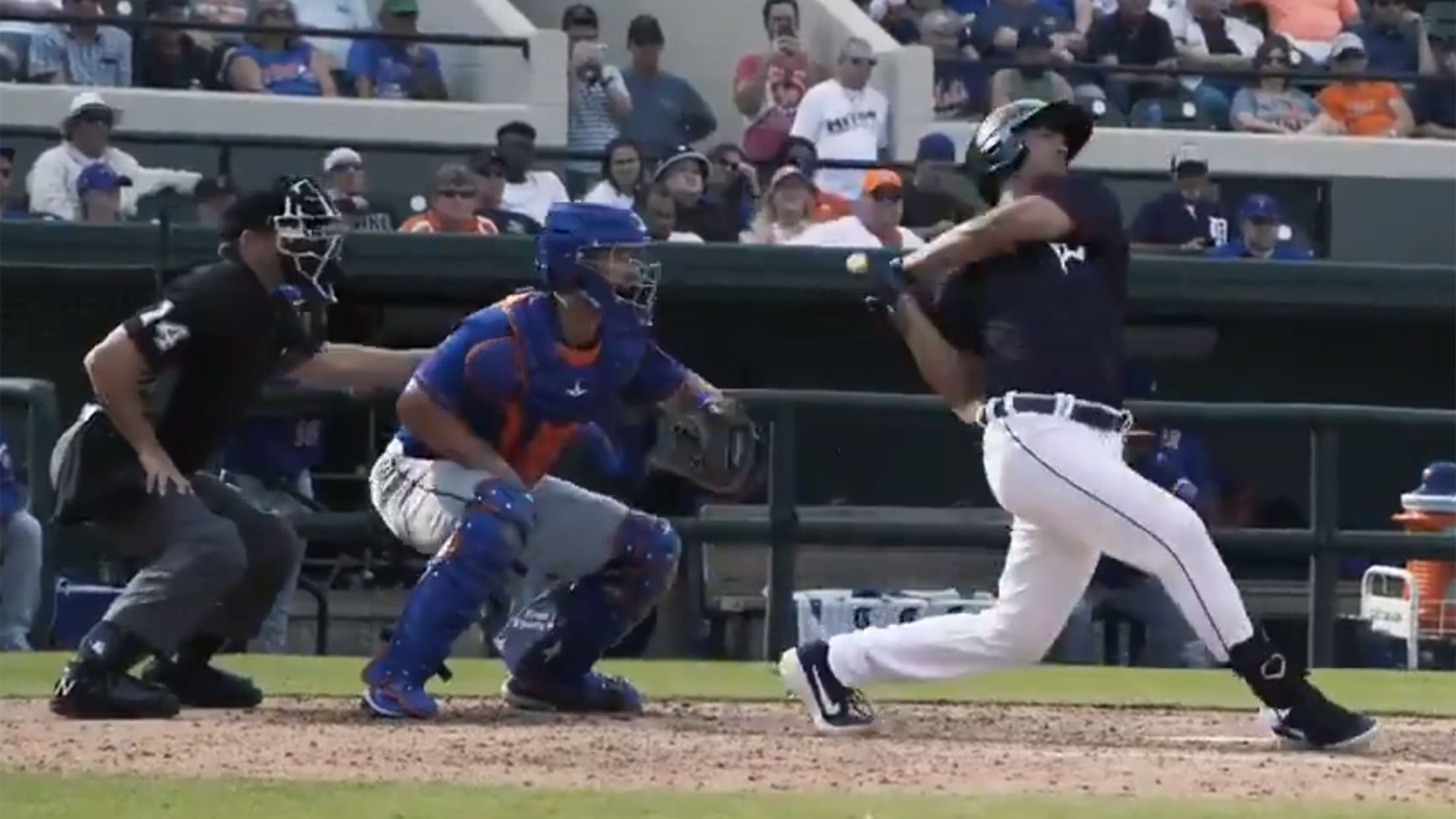 LAKELAND, Fla. -- Riley Greene grew up in Orlando watching Miguel Cabrera slug baseballs and Tim Tebow throw footballs. On Tuesday, he shared a field with both of them. He got to high-five one of them. Then he got to match them. As Cabrera crossed home plate on his first
MLB.TV is ready to bring the heat in 2020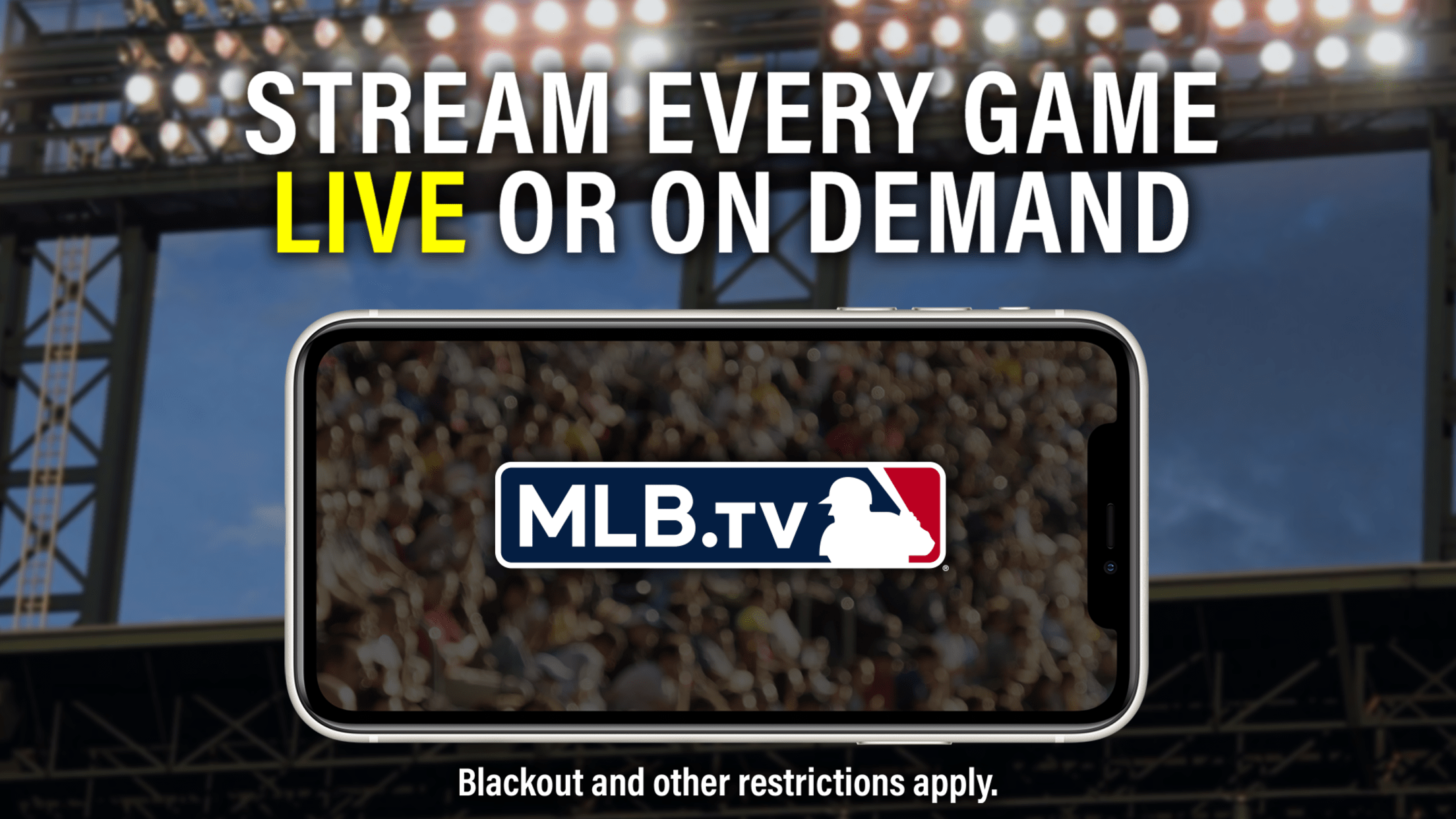 Can't wait to see Mike Trout crushing baseballs out of Angel Stadium again? Have you been waiting for months for Javier Báez to make new magic on the field? Spending your days imagining how Gerrit Cole will look throwing 99-mph fastballs in Yankees pinstripes? We get it. The 2020 season
Boyd developing control over 'sharper' curve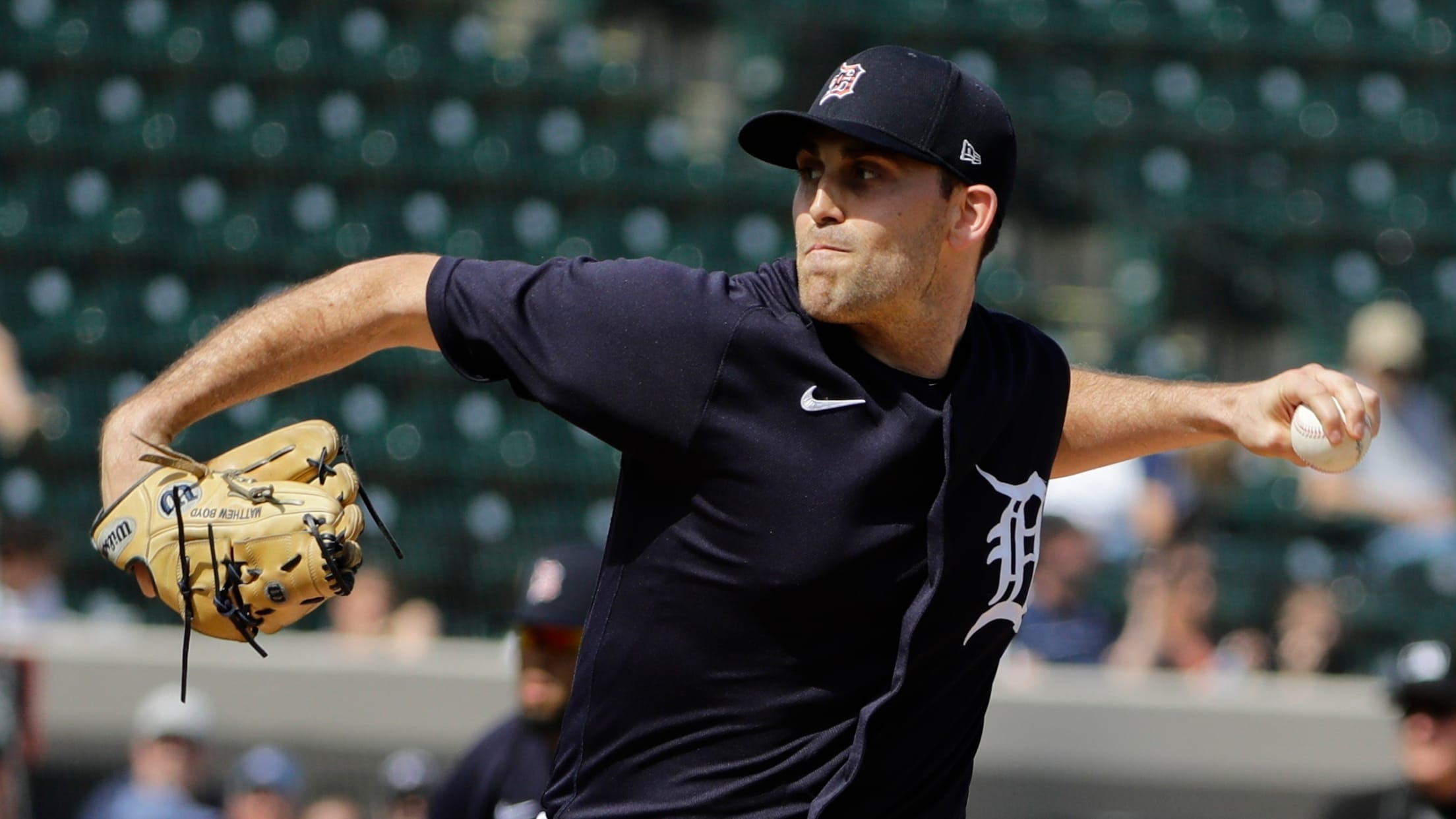 LAKELAND, Fla. -- The crowd reaction to José Altuve's called third strike in the first inning Monday was not a curveball. The Astros are not popular these days, and Altuve is one of their biggest names, bringing a roar from the crowd at Joker Marchant Stadium.
Notes: Castro provides intrigue; injury updates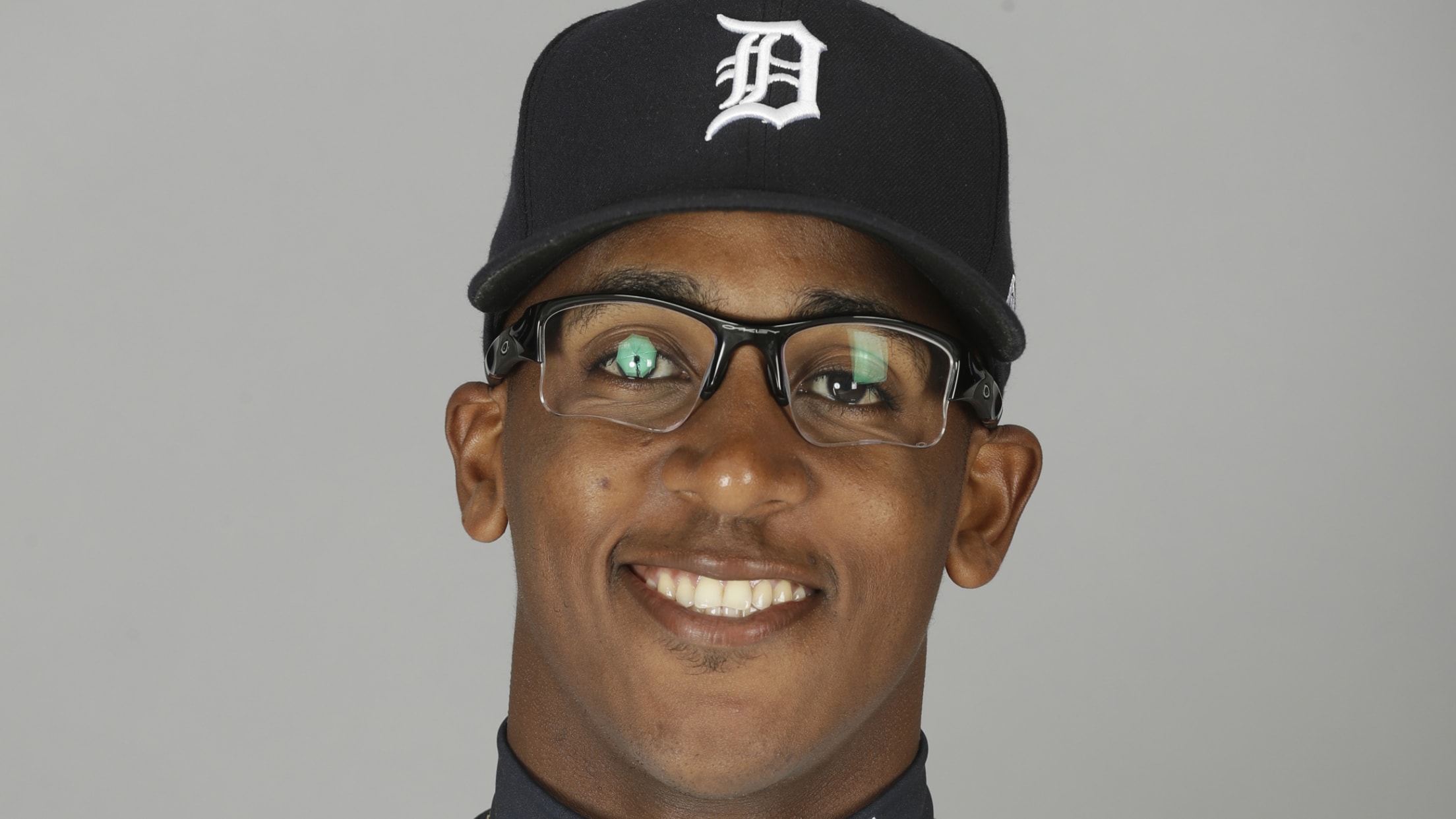 LAKELAND, Fla. -- The Tigers had three of MLB Pipeline's Top 50 prospects in the same rotation at Double-A Erie last summer. They had a reliever whose fastball can approach triple digits. The nastiest fastball on the staff arguably belonged to Anthony Castro.
Mize has grit, 'devastating' splitter in debut
Top prospect headlines split-squad action; fellow young stars Faedo, Manning also shine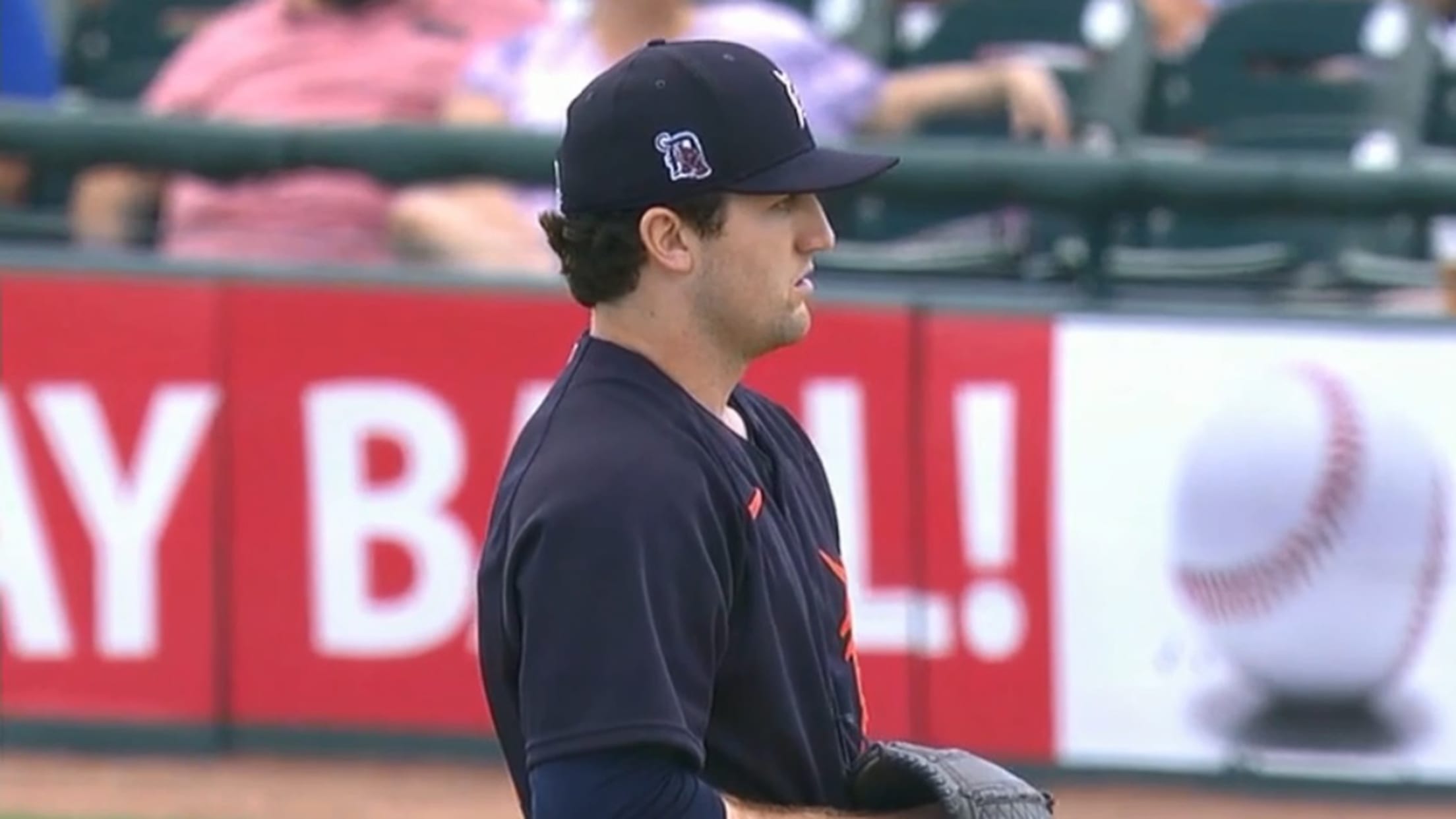 BRADENTON, Fla. -- Casey Mize not only was staring at a 6-foot-6 catcher as Grayson Greiner walked to the mound, he was staring at a potential hook. Mize's first four batters Sunday churned out back-to-back doubles, a nine-pitch walk and a tough-luck bloop single that fell where a shortstop would
Greene makes Tigers debut look easy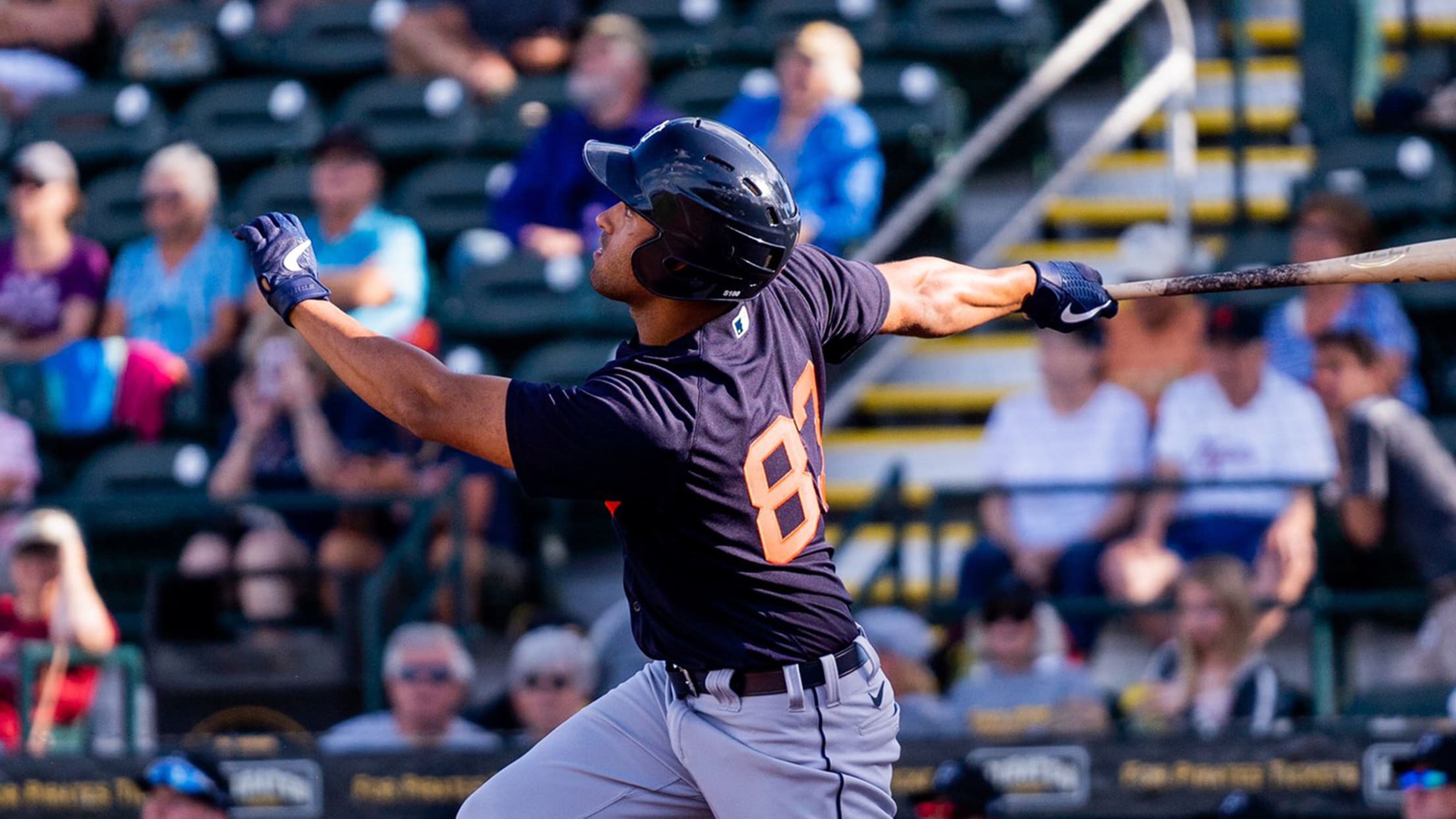 BRADENTON, Fla. -- Riley Greene was worried about winning a high school state title at this point a year ago. On Sunday, he was stepping into the batter's box against a Major League lefty. In neither case did Greene get rattled. For that matter, at no point did Greene look
The best team promotions in MLB this season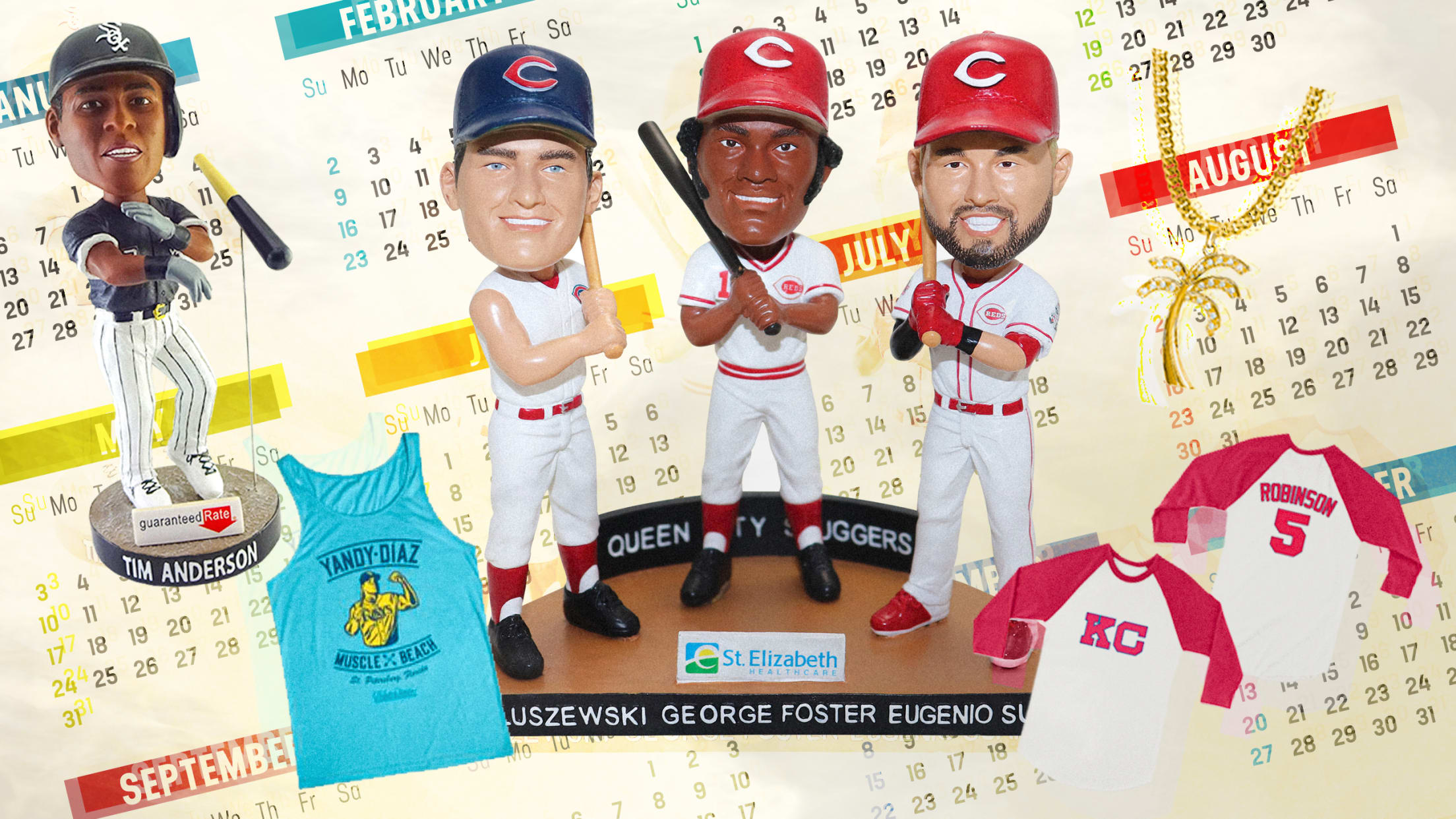 Going to baseball games is fun on its own, without any extra swag added. But if you get a chance to get some swag … you should get some swag. We are as much a sucker for ballpark swag as anyone. We even have our own bobblehead wall. Thus today
Miggy looks like usual self in spring debut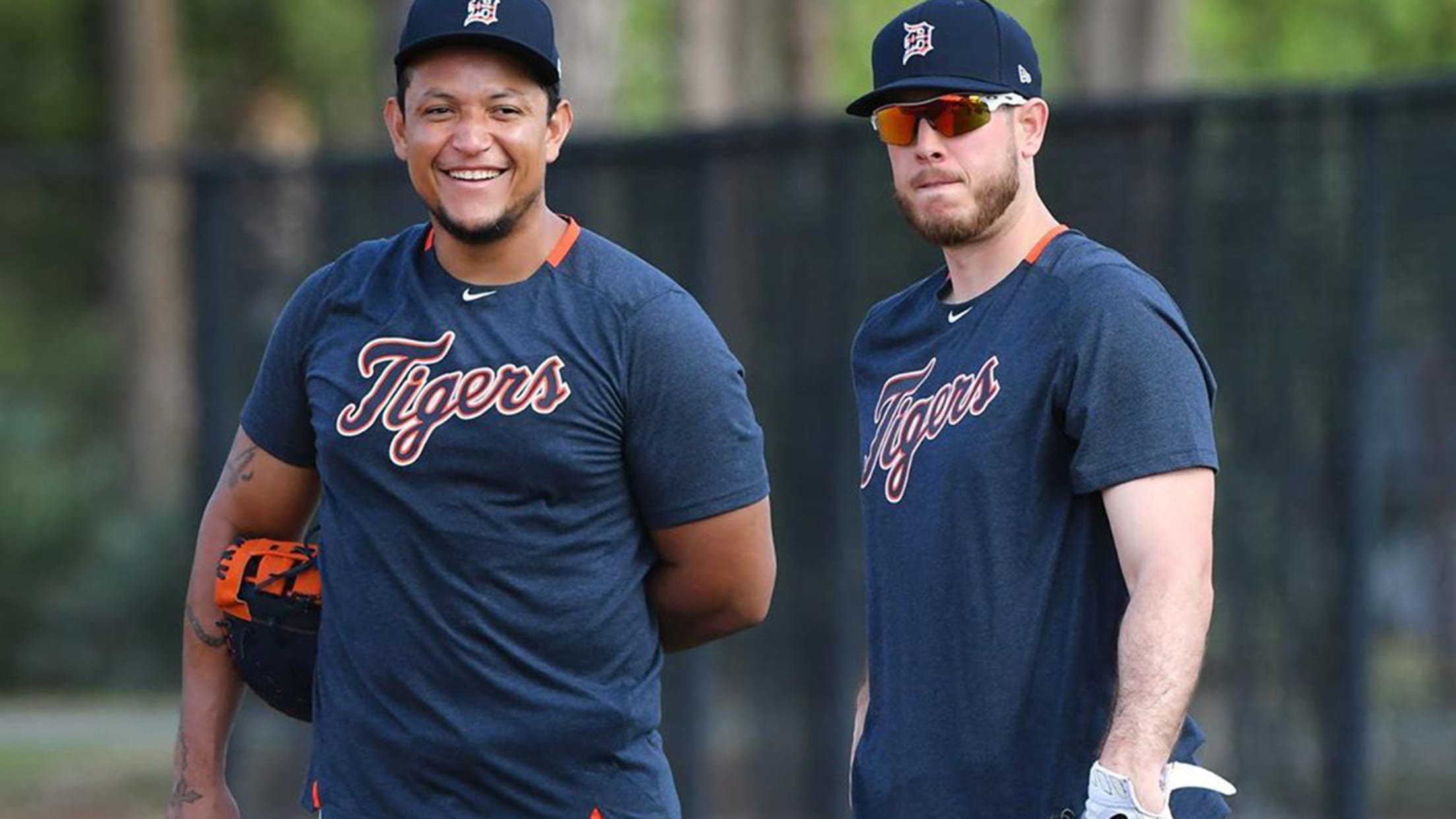 LAKELAND, Fla. -- Miguel Cabrera's first look at live pitching this spring saw him work out of an 0-2 count and run it full. It also saw him pretend to appeal to first base on a check swing in classic Cabrera fashion before later hitting a line drive to the
Prospect Greene putting in work on back fields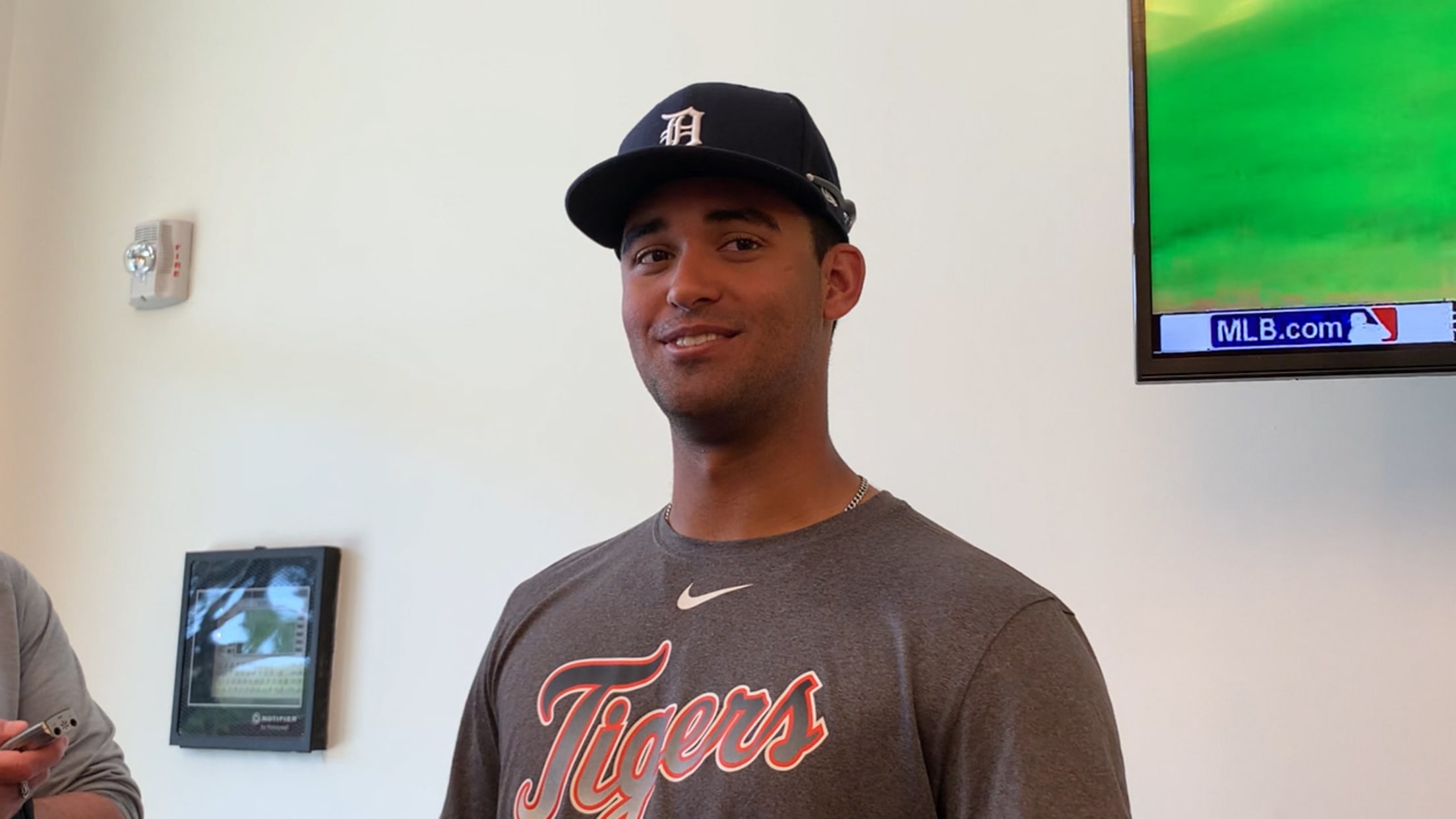 LAKELAND, Fla. -- While Tigers fans get a glimpse of their top pitching prospects on the mound at Joker Marchant Stadium, the best hope for the next great Detroit hitter quietly goes to work on the back fields and in the hitting cages at Tigertown. It's a long way from
Hill enjoys long-awaited arrival to Tigers camp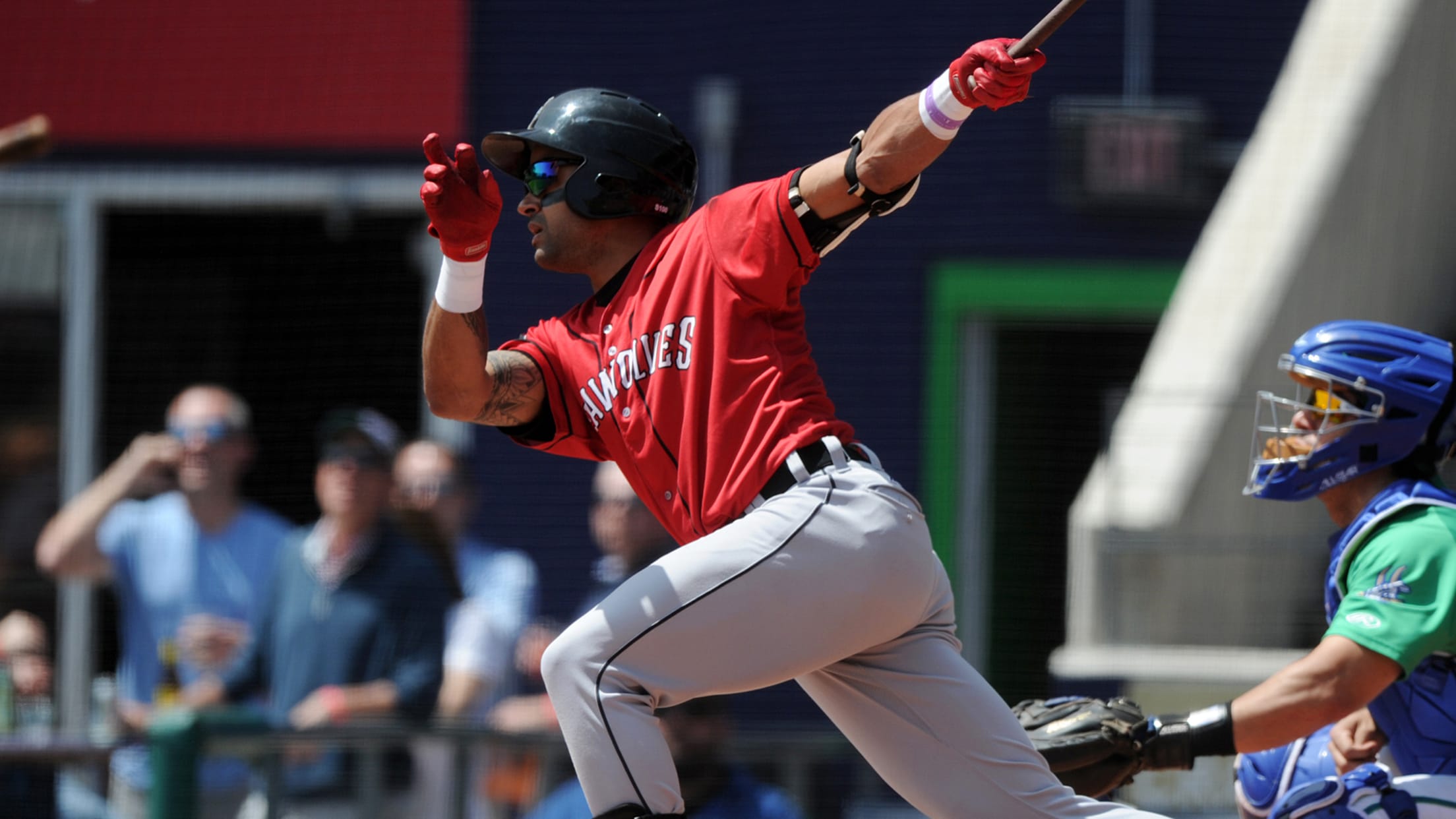 LAKELAND, Fla. -- The wind gusting in from left field didn't allow Derek Hill a chance for any acrobatic catches, the kind of play that was a regularity for him at Double-A Erie in 2019. Still, for the center fielder who was a human highlight reel, simply taking the field
Skubal (5 K's) impresses skipper in spring start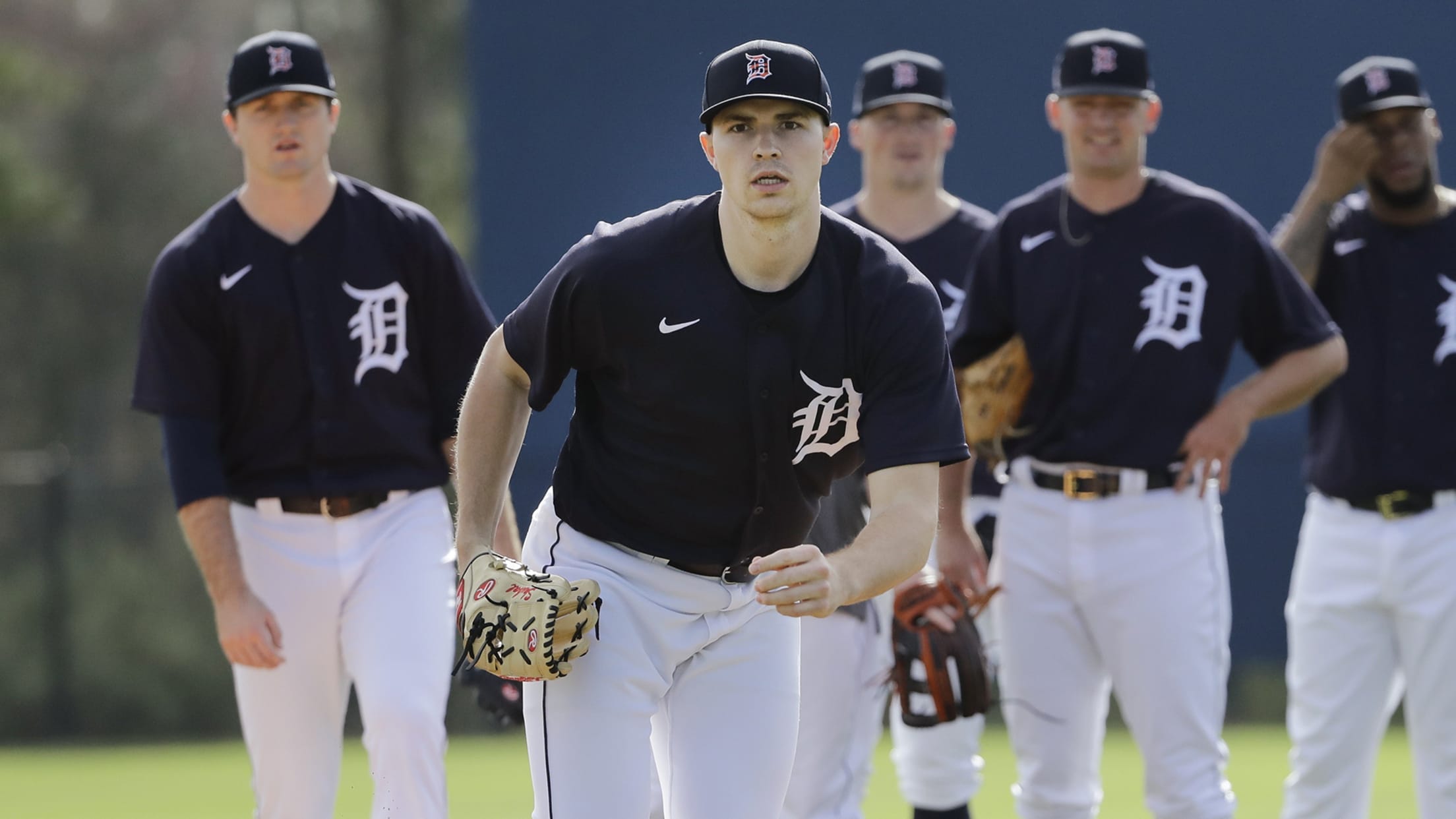 LAKELAND, Fla. -- Lefty prospect Tarik Skubal was an all-conference pitcher at the University of Seattle and a Top 100 MLB Draft prospect two years ago. He's MLB Pipeline's 46th-ranked prospect overall. In that respect, Skubal should be expected to pitch well against a college team, including an NAIA title
Here are five key observations from Tigers camp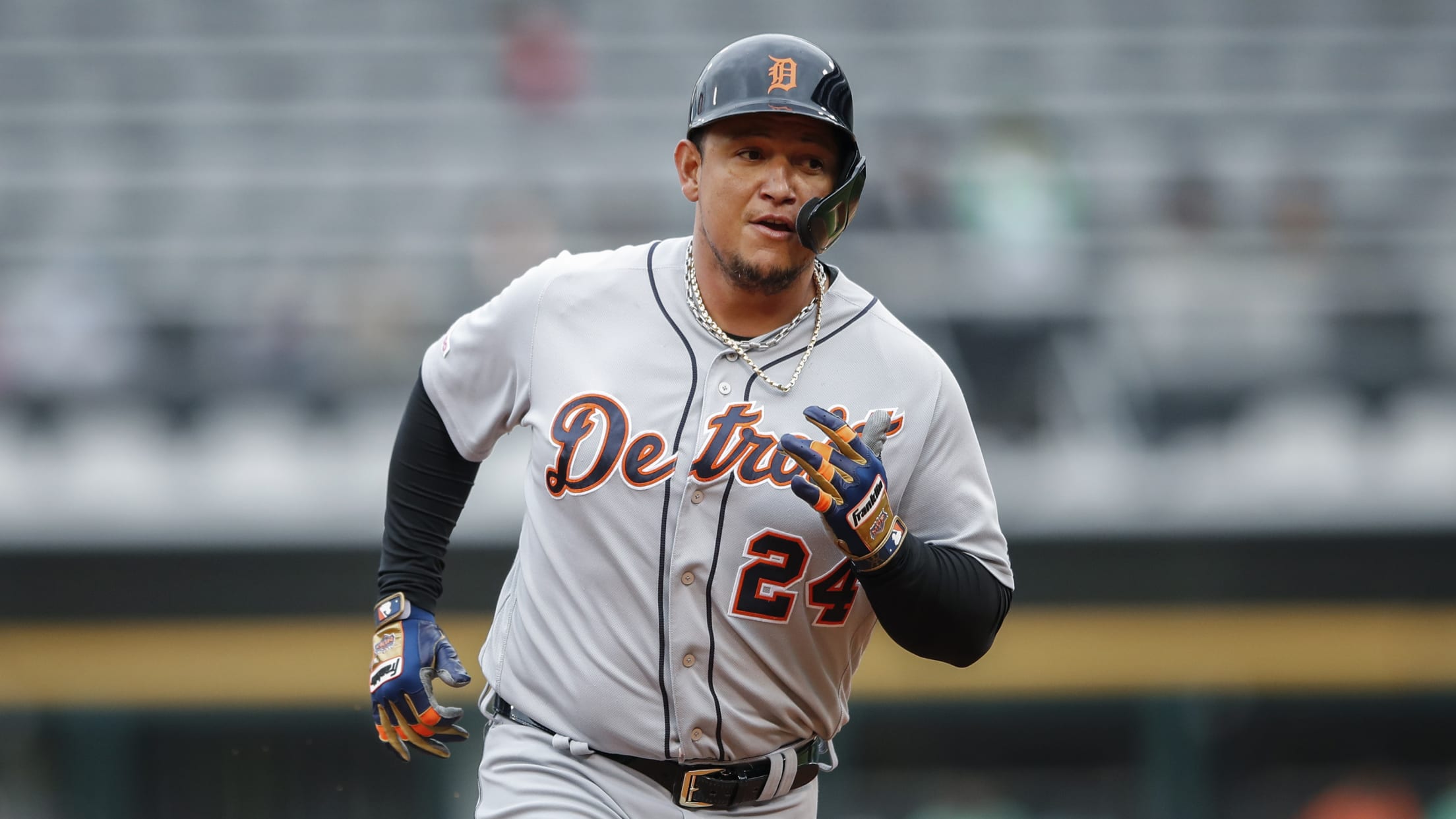 LAKELAND, Fla. -- The Tigers finally get to take the field at Joker Marchant Stadium on Friday, facing pitchers and hitters with uniforms other than their own. The plays they've been practicing all week will be tested in game situations, as will the pitches they've been tinkering with on the
Policelli earns look by playing everywhere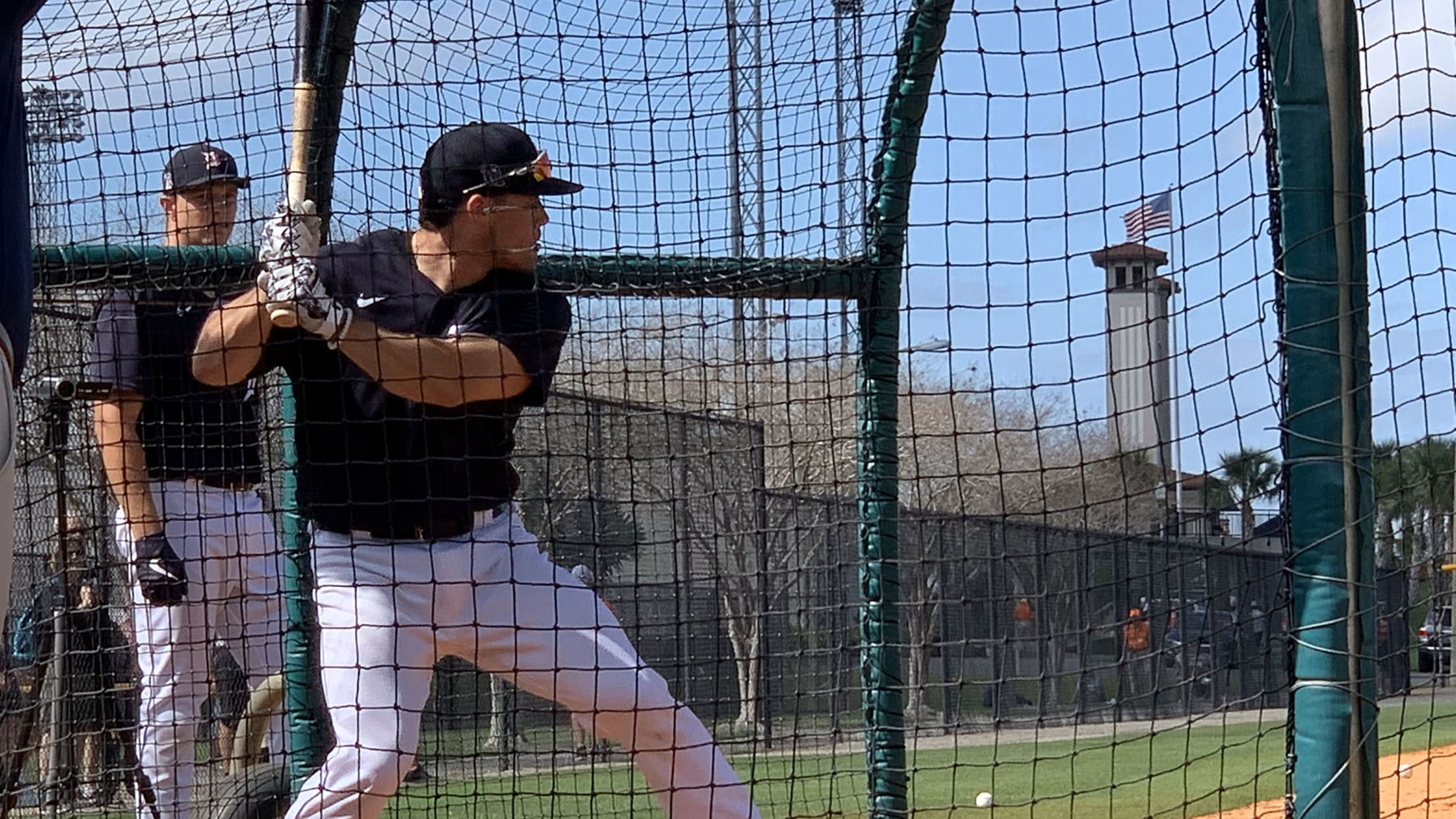 LAKELAND, Fla. -- Brady Policelli was off to a nice start to the 2018 season at Class A West Michigan when then-manager Lance Parrish came to his backup catcher with a question.