Gardy on Mize: 'I'd like to have him right now'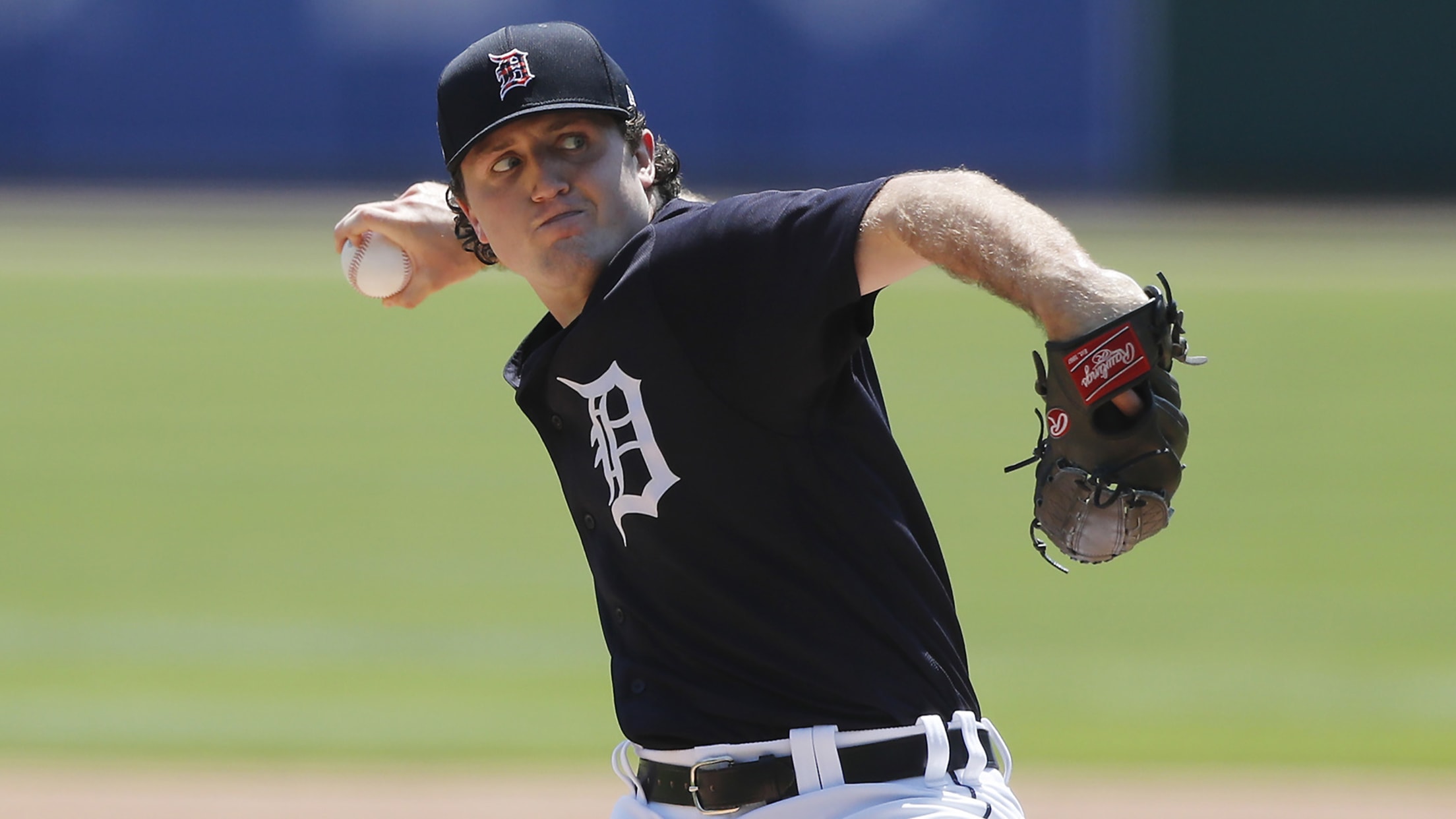 DETROIT -- Jim Leyland had plenty of phrases and stories during his Tigers managerial tenure. One philosophy that stood throughout his time, however, consisted of three simple words: Give me talent. He'll concede experience, or team chemistry, or character, or leadership, or whatever. But give him talent, and he'll beat
Notes: Boyd likely for OD; Greene, Hill dazzle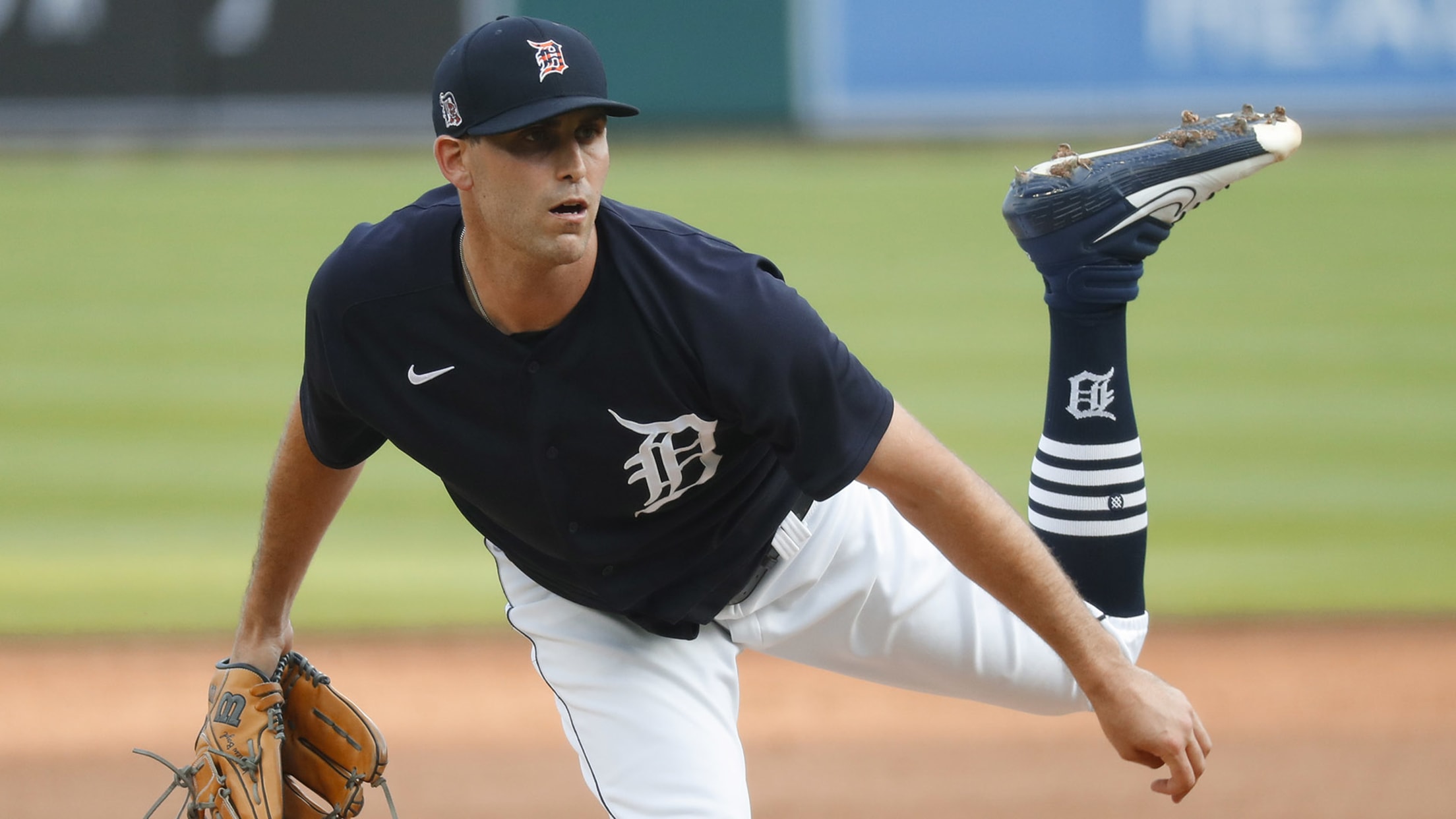 DETROIT – Tigers manager Ron Gardenhire all but announced Wednesday night that Matthew Boyd will be starting on Opening Day. "My pitching coach and I think the Detroit Tigers would like to make that announcement before I do," Gardenhire said wryly. "So when we decide that he's going to be
Eyeing roster, Chiang working on pitch usage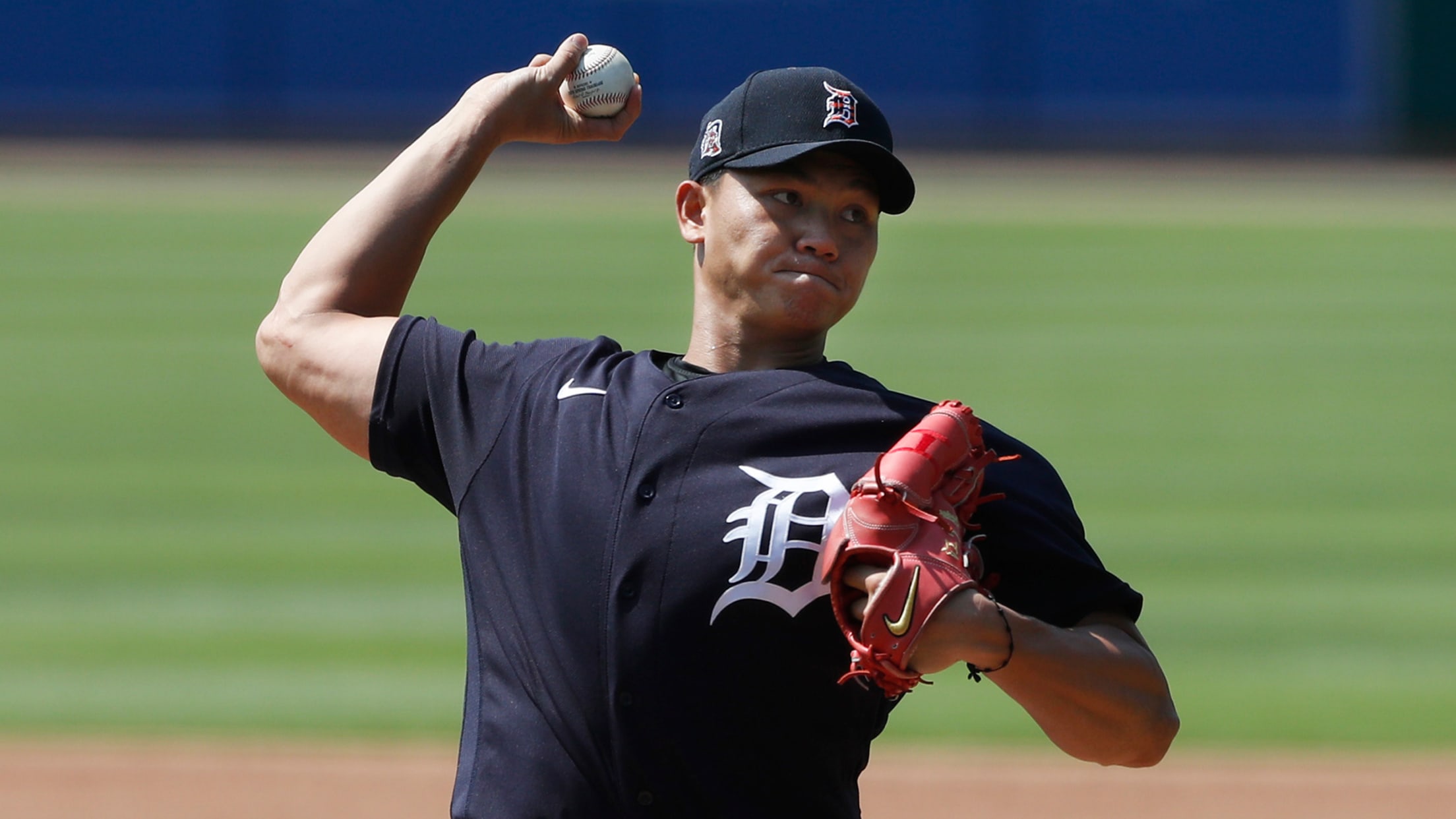 DETROIT -- Michael Fulmer spent baseball's coronavirus-induced shutdown rehabbing almost by himself at the Tigers' Spring Training complex in Lakeland, Fla. Nearly all of the players from Major League camp had gone home or found other places to train in Florida. Nearly every player except one. "Chiang was there the
2 key questions for every AL Central team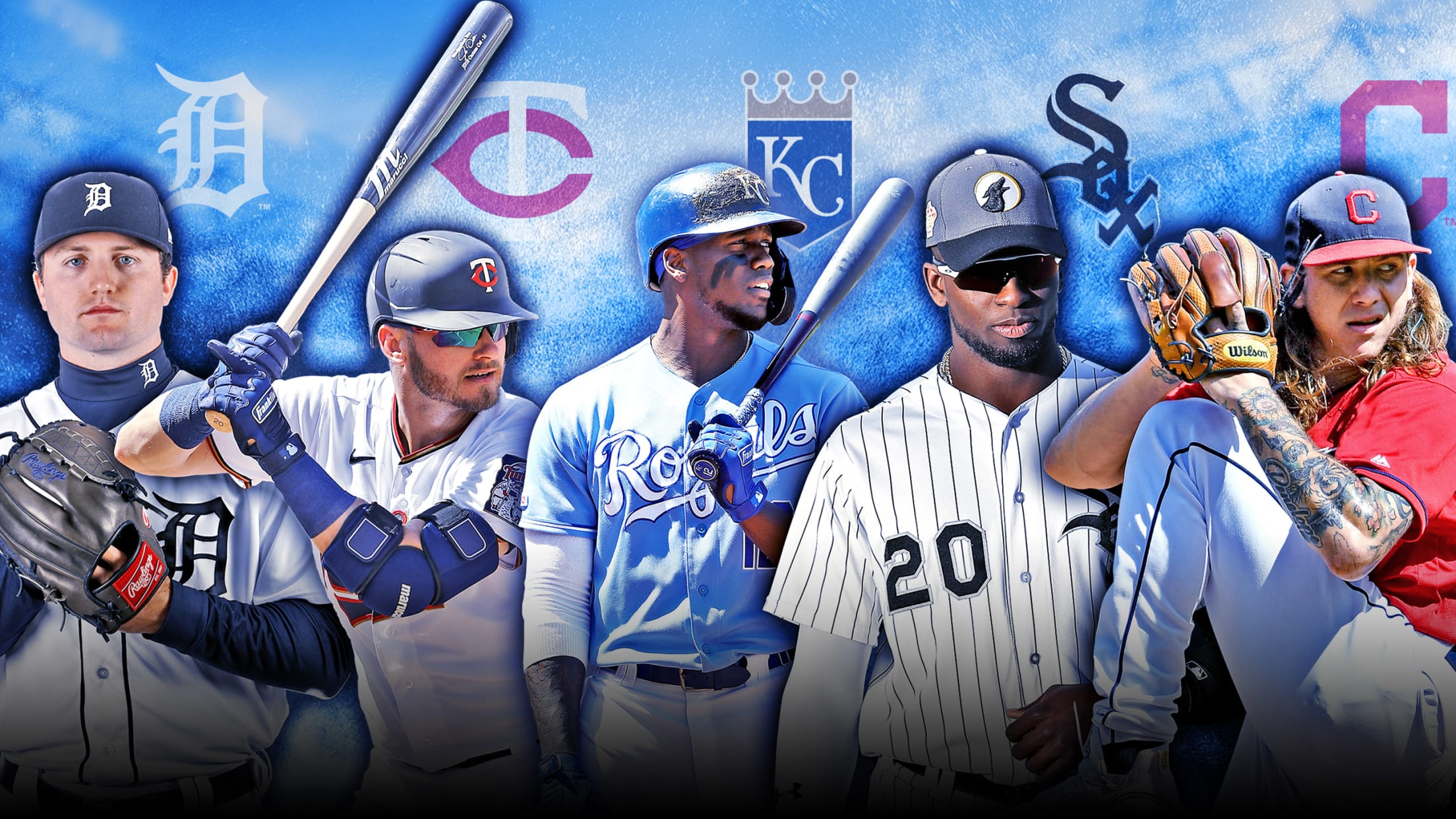 Throughout February and March, I spent a disturbingly large percentage of my pre-pandemic hours writing incredibly long division season previews for a season that, as it turned out, would not happen as originally planned. In these previews, I asked (and tried to answer) five big questions about each team in
Hitting coach Vavra enlightens top prospects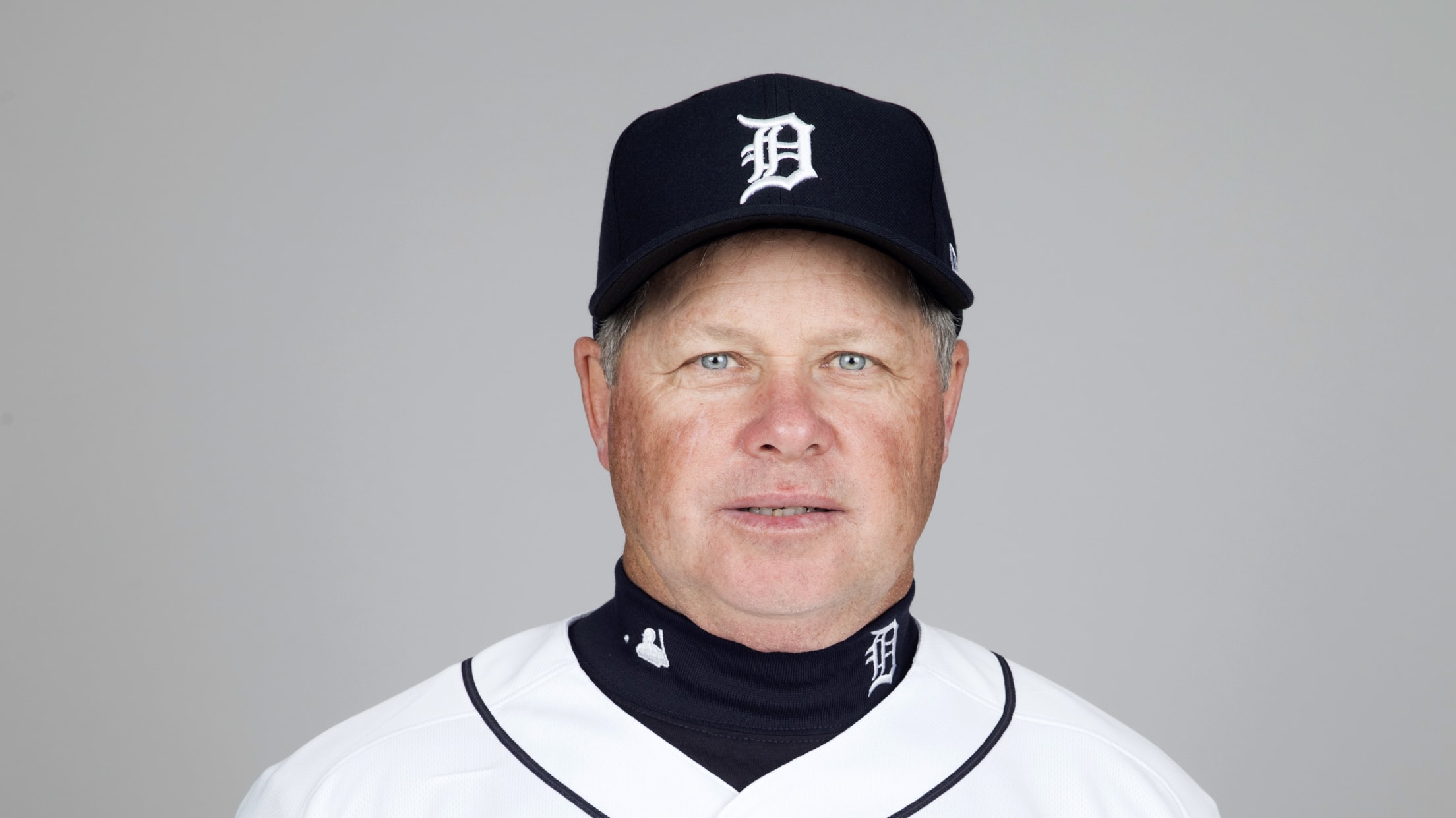 DETROIT -- Tigers hitting coach Joe Vavra knew his pitching counterpart, Rick Anderson, had a fun job working with the wealth of Tigers prospects in Spring Training. Summer Camp has been Vavra's turn. When Detroit invited Riley Greene, Spencer Torkelson and Dillon Dingler to Summer Camp, they allowed Vavra to
Role call: Every team's biggest 2020 addition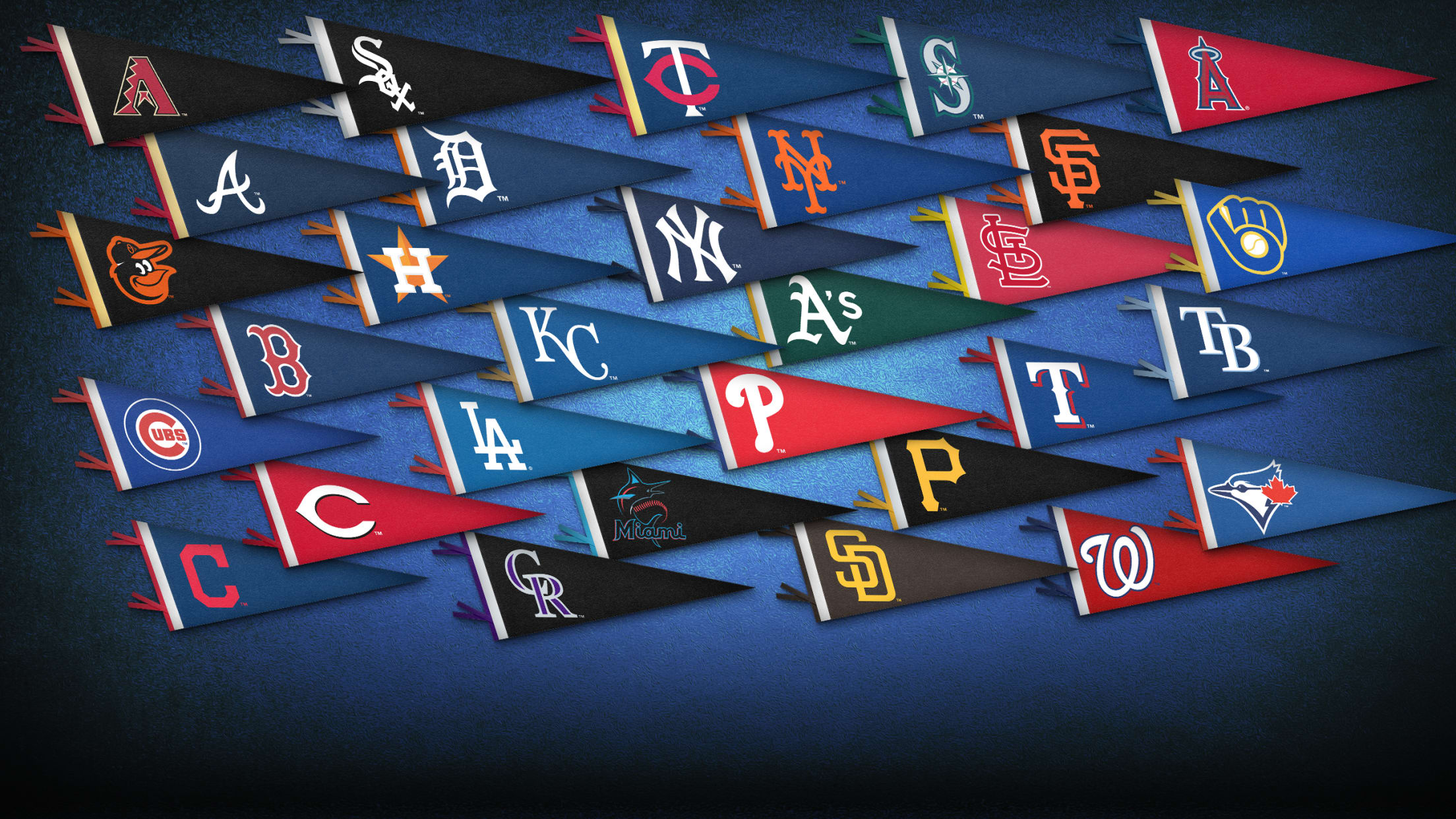 You are forgiven if, in the midst of, well, everything, you do not necessarily remember every single major transaction that has been made since Game 7 of the 2019 World Series last October (which feels like roughly 35 years ago, by the way). Teams have made some key additions since
Top prospects vying for Opening Day rosters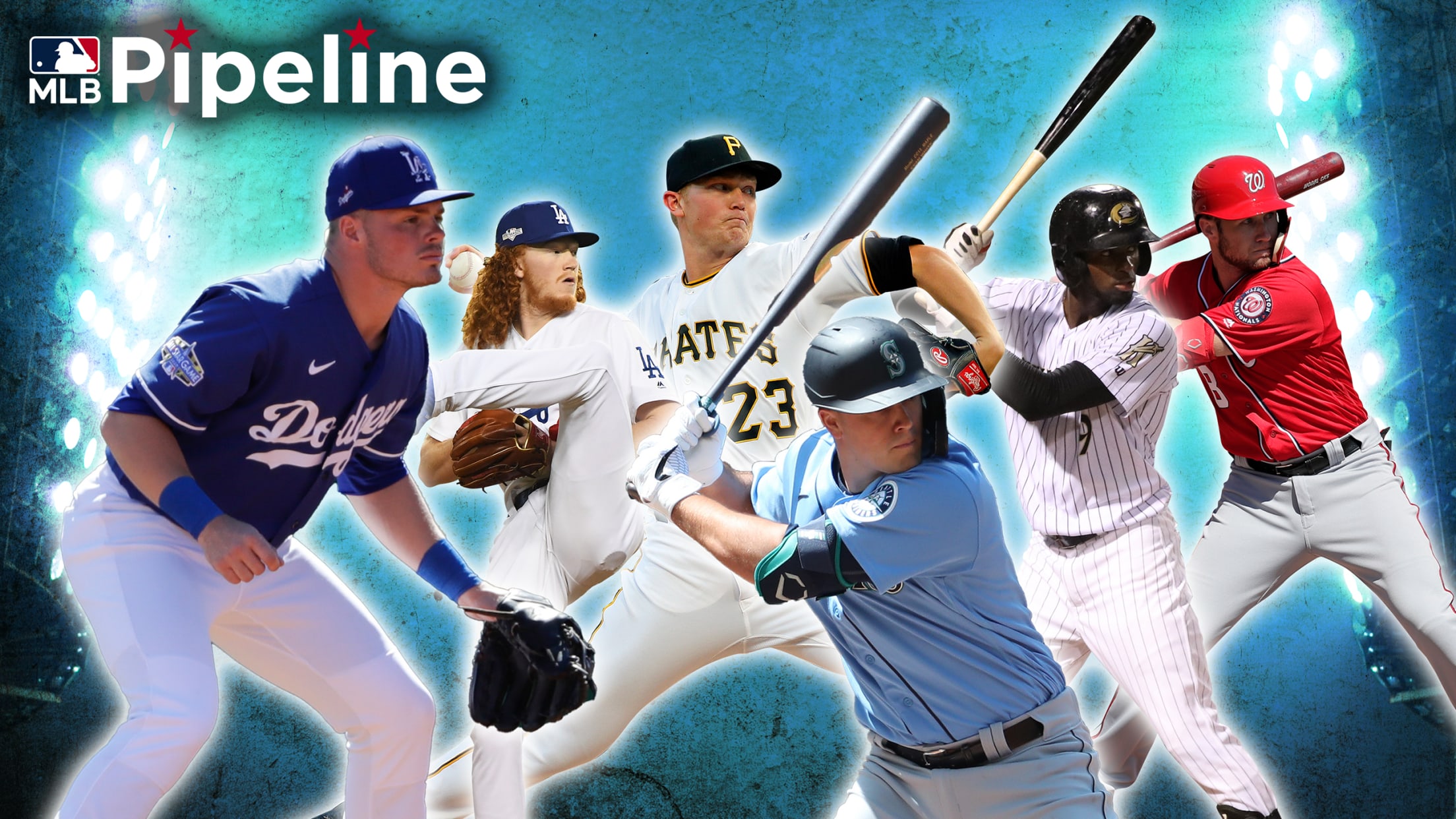 More of the game's top prospects than usual are getting an opportunity to gain experience and show what they can do against top competition with expanded rosters and 60-man player pools this season, but Opening Day is near, and teams are whittling down their rosters. Here's a team-by-team breakdown of
Phenom turns in latest great camp catch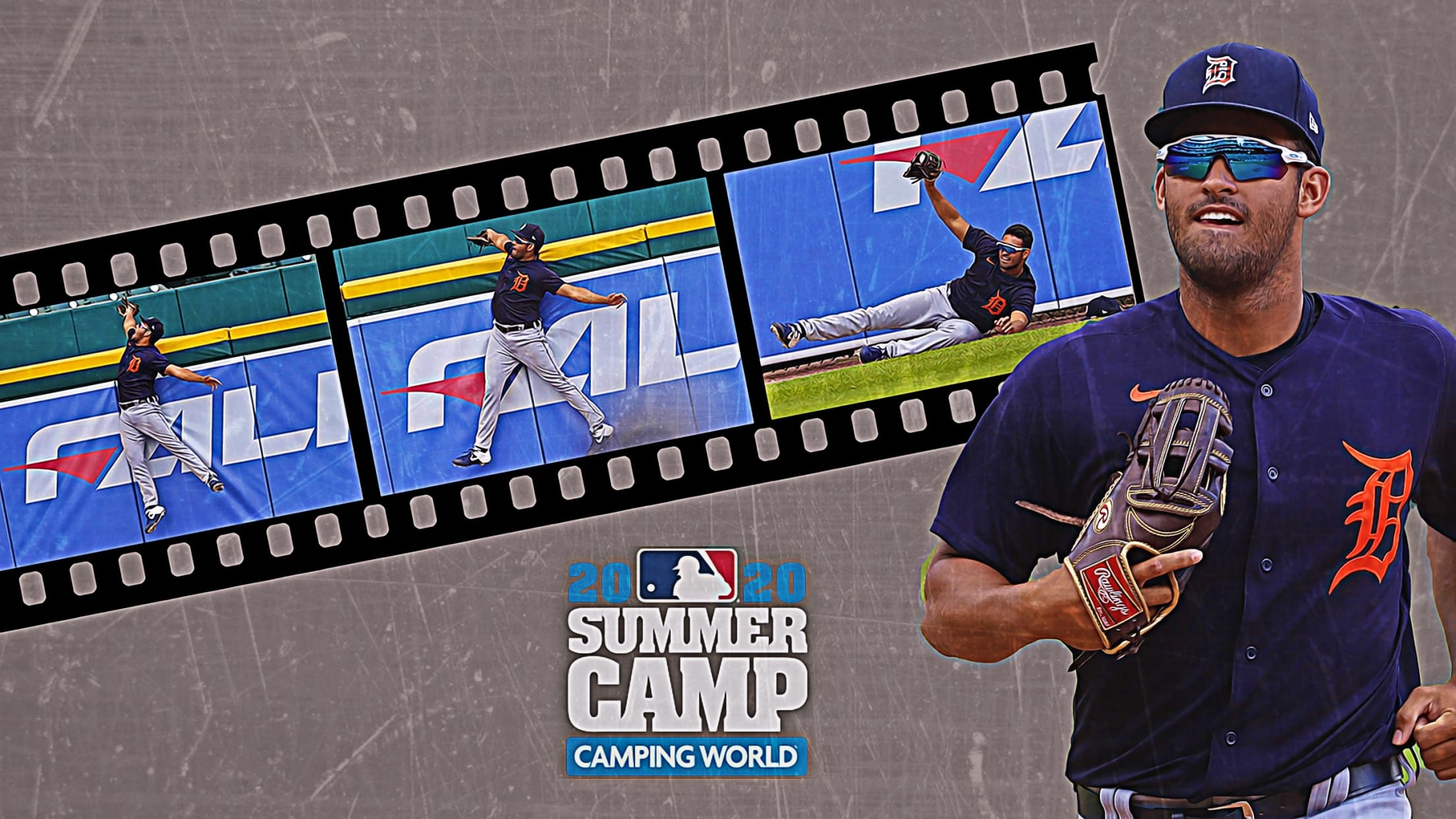 DETROIT -- The Tigers brought their top prospects to Summer Camp to gain valuable experience and advice from established Major Leaguers. Their outfield prospects are now taking turns stealing hits from them. And after Riley Greene's effort to reach over the fence and take a home run away from C.J.
Tigers release veteran right-hander Godley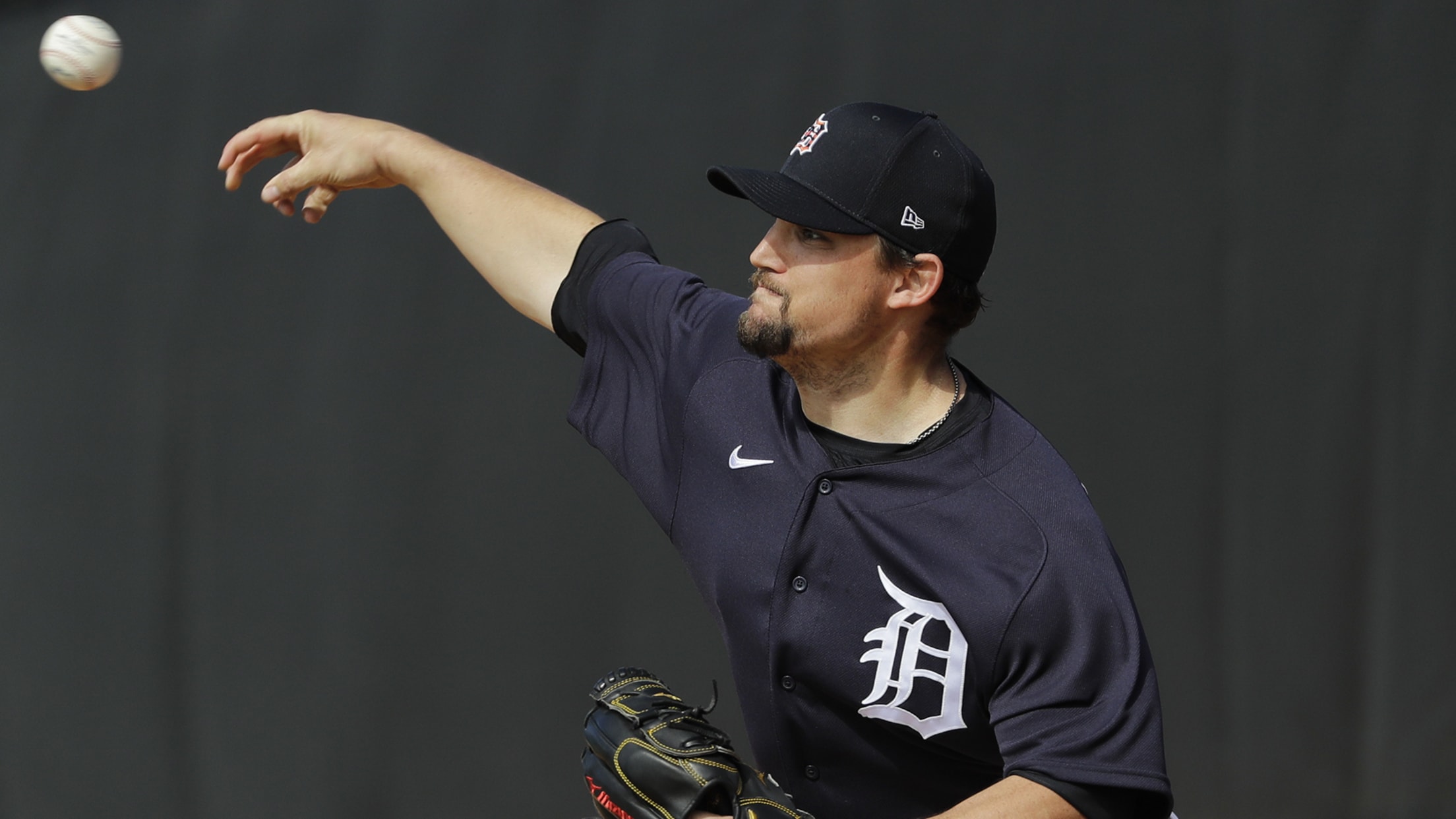 DETROIT -- The Tigers announced Monday morning that they had given non-roster invite Zack Godley his unconditional release, perhaps a telling sign as they try to strike a balance between young arms and veteran relievers in what will be an expanded bullpen to open the season on July 24 in
Farmer thinking, looking like a reliever
Tigers righty sports new 'do while adjusting to setup role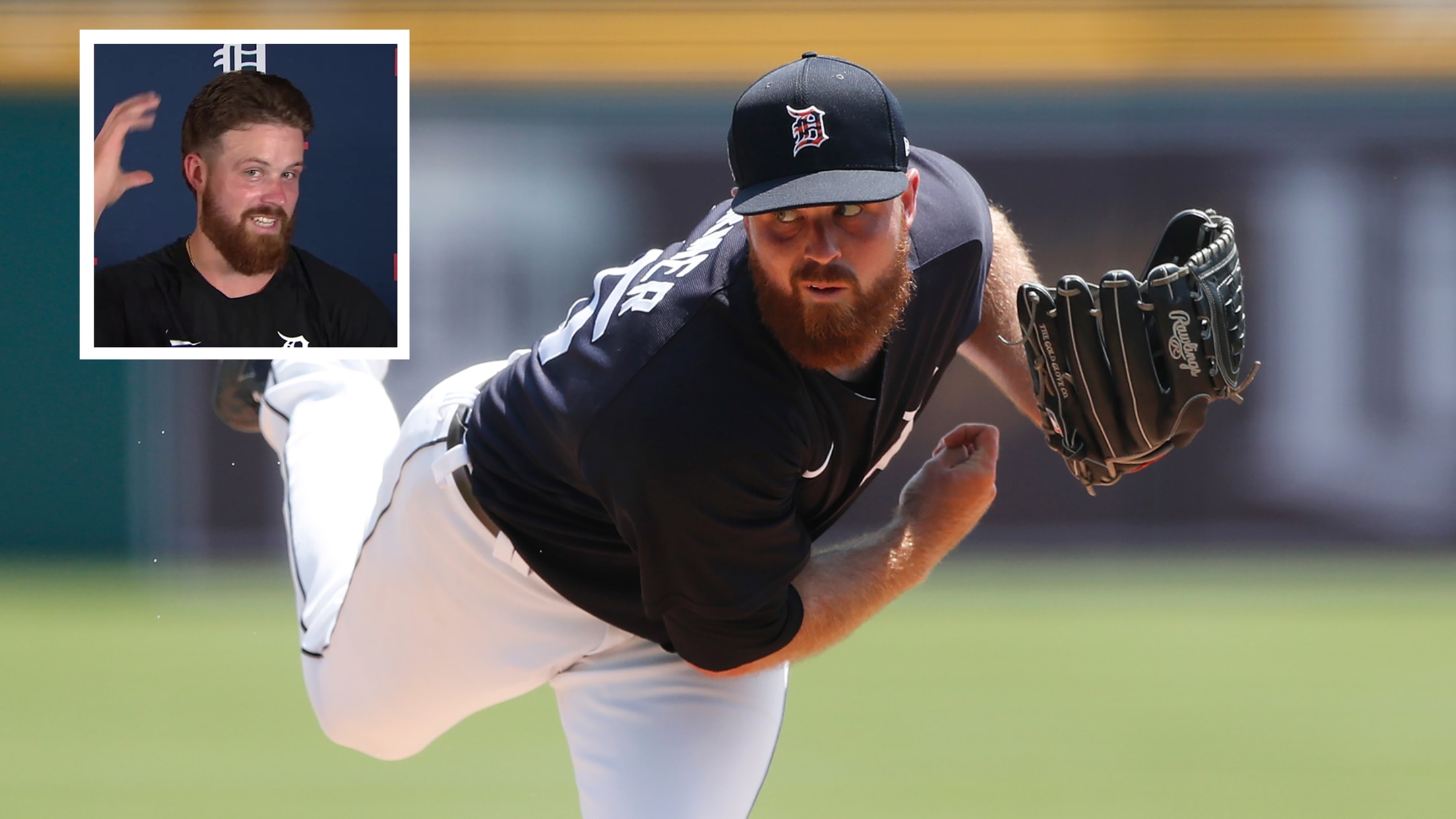 DETROIT -- Buck Farmer stared at his quarantine hair and was inspired to get creative. "The mullet is actually a childhood thing, believe it or not," the Tigers' right-hander said. "I was shuffling through some pictures and found a childhood picture. It was actually a Christmas picture. It was pretty
Tigers' tech helps Burrows get back in sync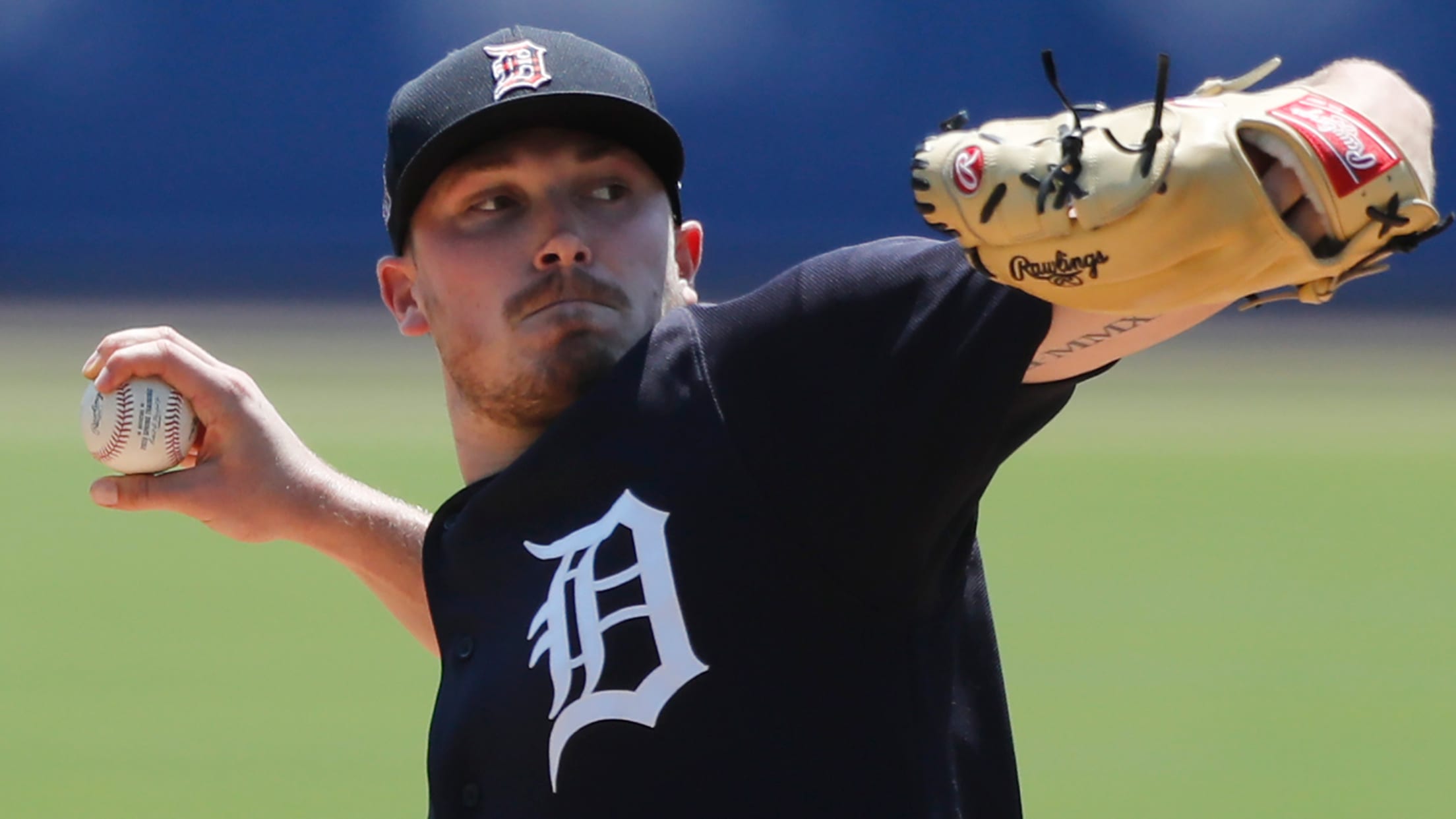 DETROIT -- Beau Burrows had been anticipating that moment to step on the mound at Comerica Park for the better part of five years, through the twists and turns of his difficult climb up the Tigers' farm system. Once he set foot there this week, it didn't matter that he
Blackwood's sidearm 'funk' impresses Tigers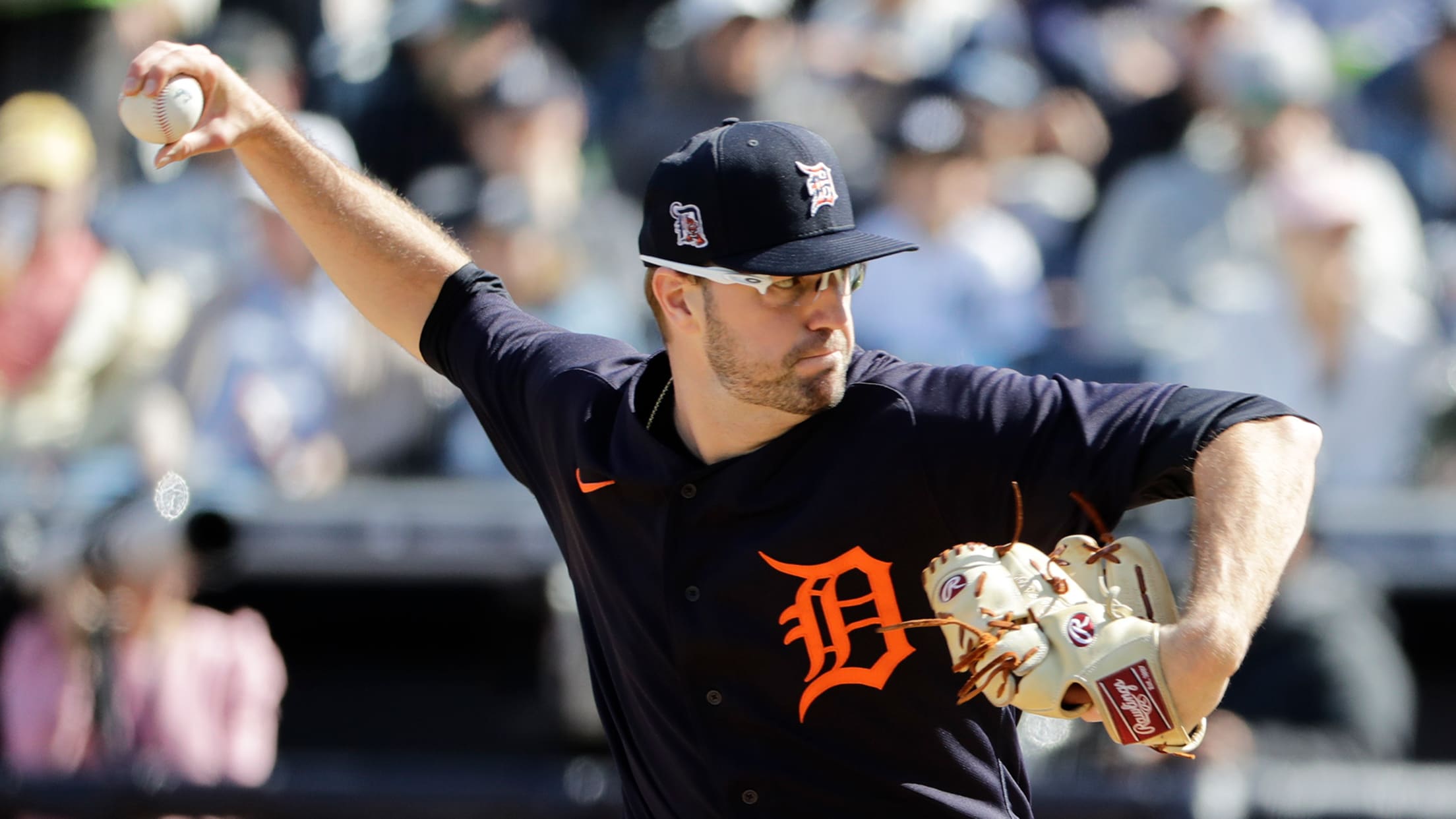 DETROIT -- The face Miguel Cabrera made Monday when he saw Nolan Blackwood's sidearm delivery in live batting practice spoke volumes.
7 returning players who missed all of 2019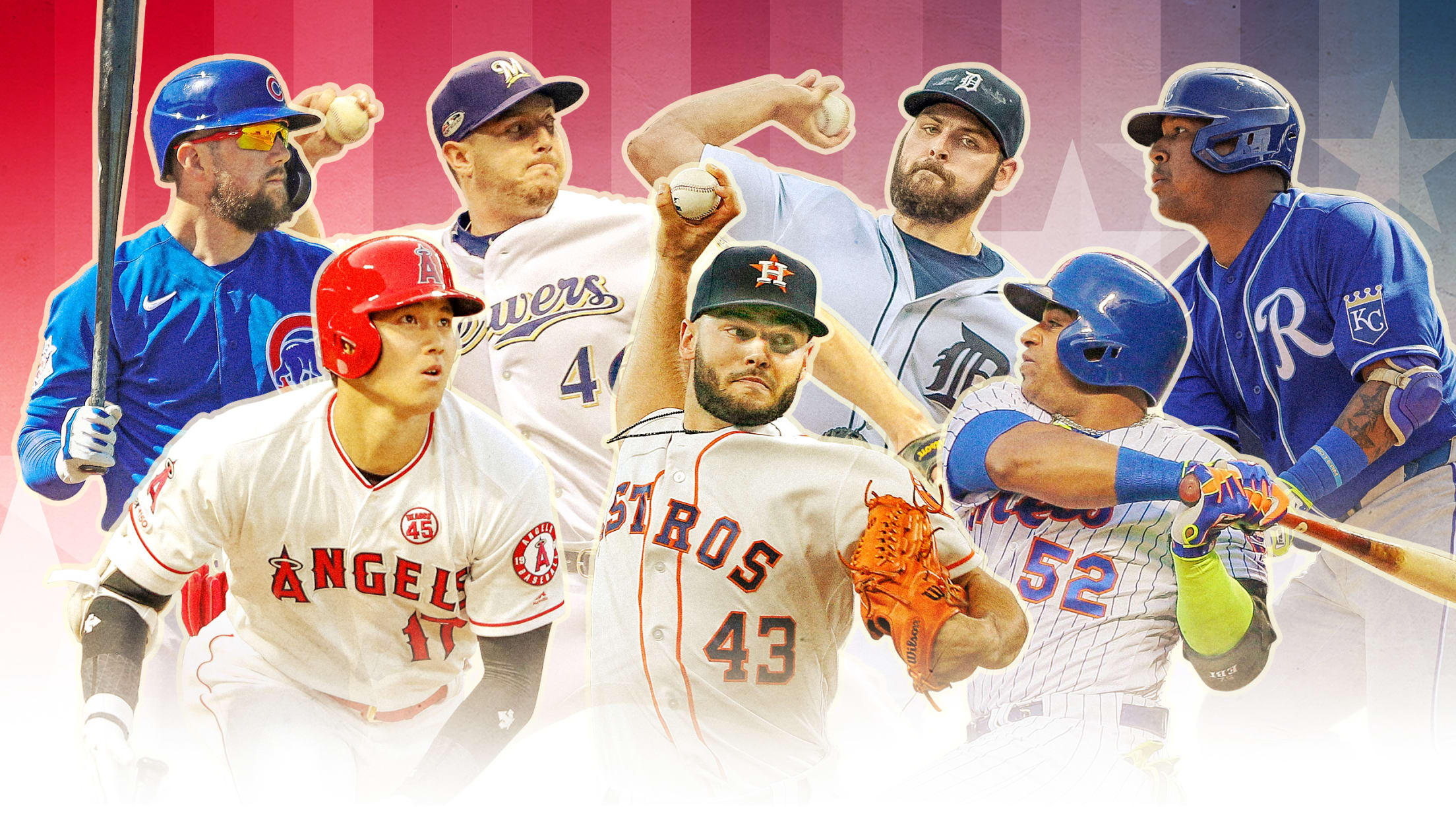 While it's been an unusually long wait for baseball, Summer Camp is finally underway, MLB stadiums are no longer entirely quiet, and a delayed Opening Day is less than two weeks away. But for teams that didn't make the 2019 postseason, it's now been more than nine months since their
Notes: Turnbull looks sharp, Cron homers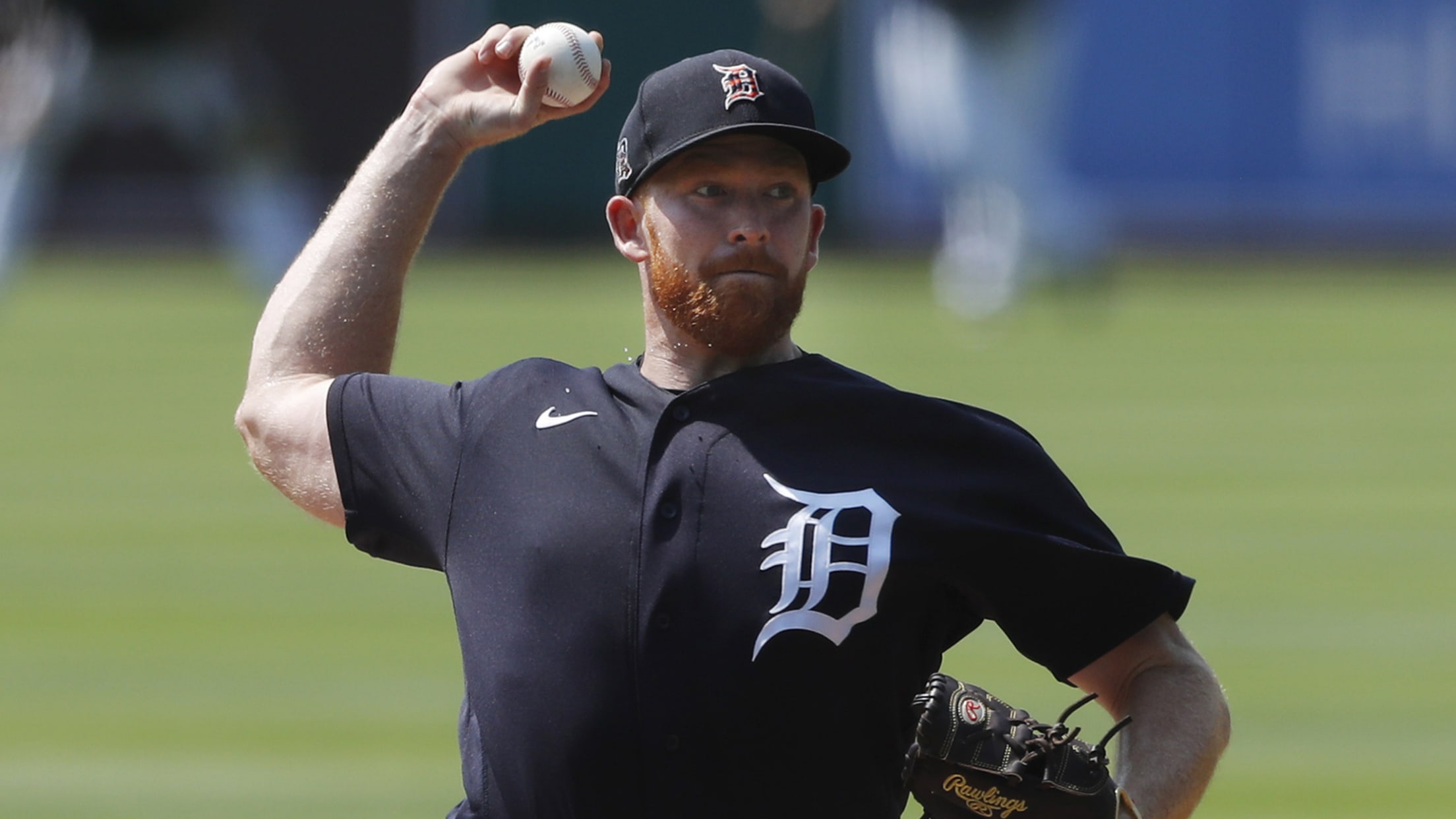 DETROIT -- Spencer Turnbull spent part of baseball's coronavirus shutdown throwing bullpen sessions to his father, who bought catching gear from a local sporting goods store and went to work. On Saturday, Turnbull and catcher Jake Rogers looked like they were playing catch for two-plus innings. Turnbull wore down by
Greene relishing 2nd chance at 1st Majors camp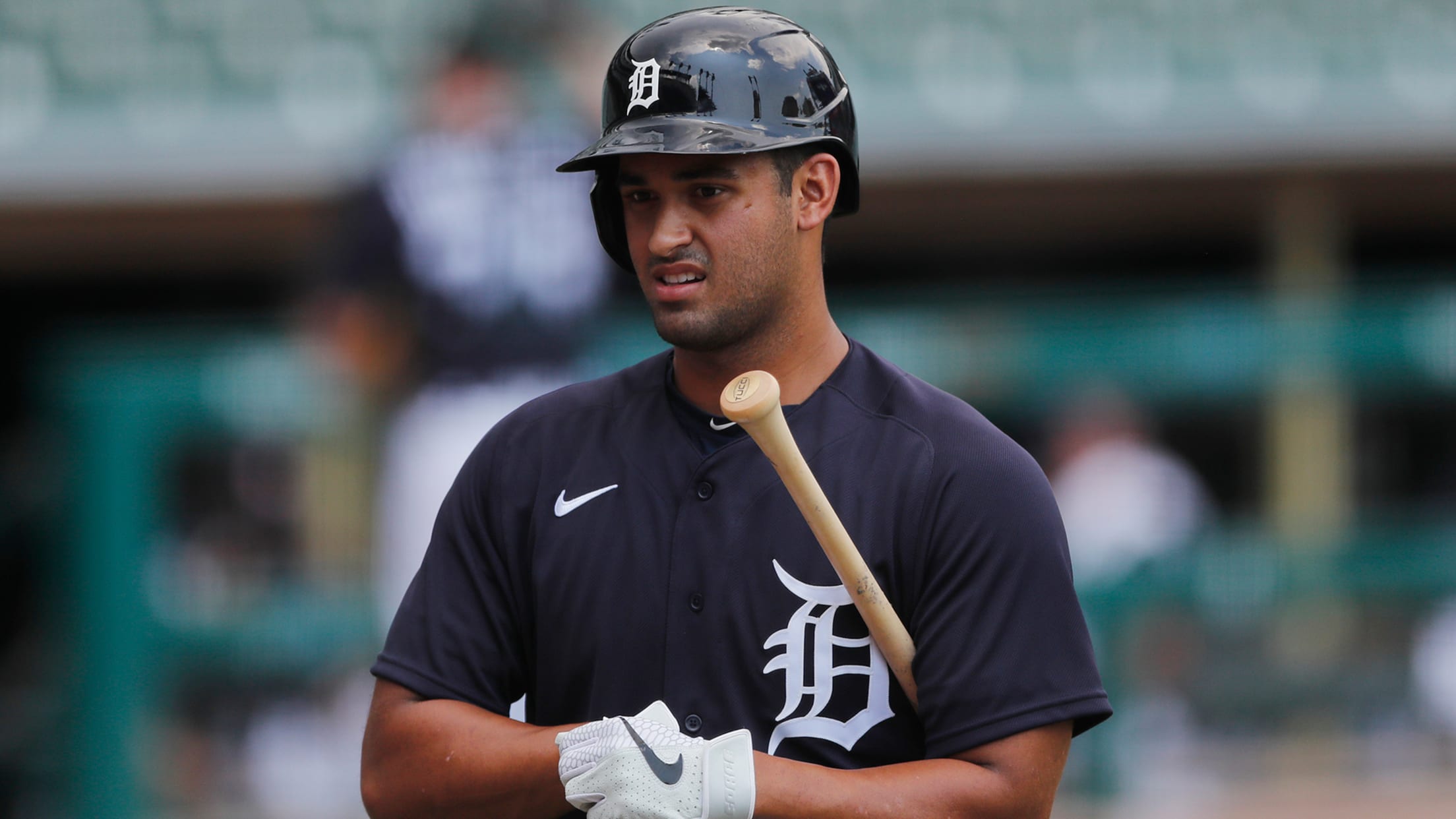 DETROIT -- The last time Riley Greene took the field at Comerica Park, he was launching home runs onto the right-field porch and hearing Miguel Cabrera joking that he wanted keep Greene there. That was last summer, when Greene was the Tigers' first-round Draft pick. The last time Greene took
Notes: Castro quietly tearing up Summer Camp
Tigers place 5 on injured list, sign 2 additional NDFAs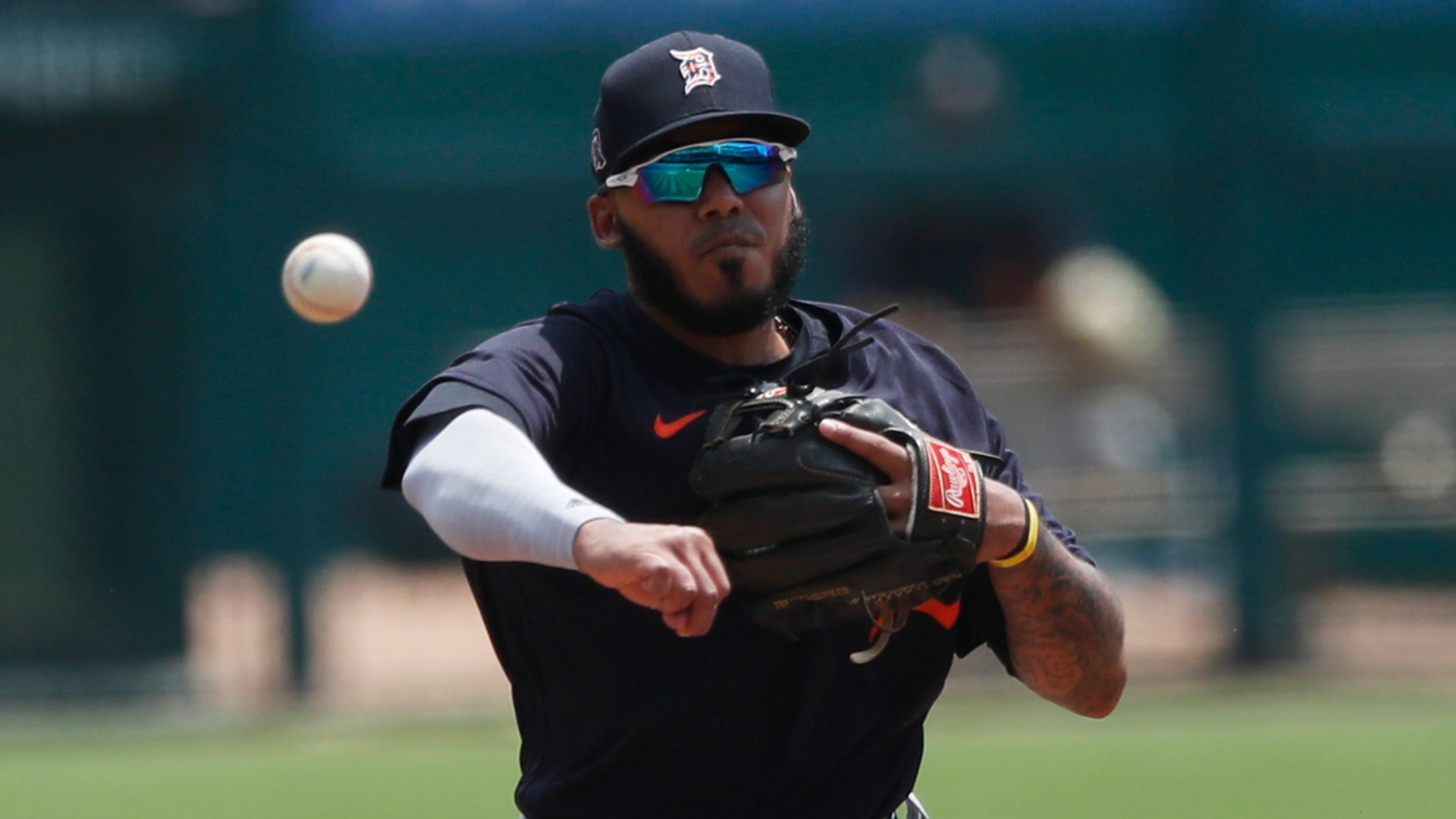 DETROIT -- While Miguel Cabrera, Spencer Torkelson, Jonathan Schoop and C.J. Cron are the stars at the plate in Tigers Summer Camp, Harold Castro stays in the background, usually while on base with a hit in an intrasquad game. That's just where manager Ron Gardenhire likes him at this point
'I know I belong': Stewart turning heads at camp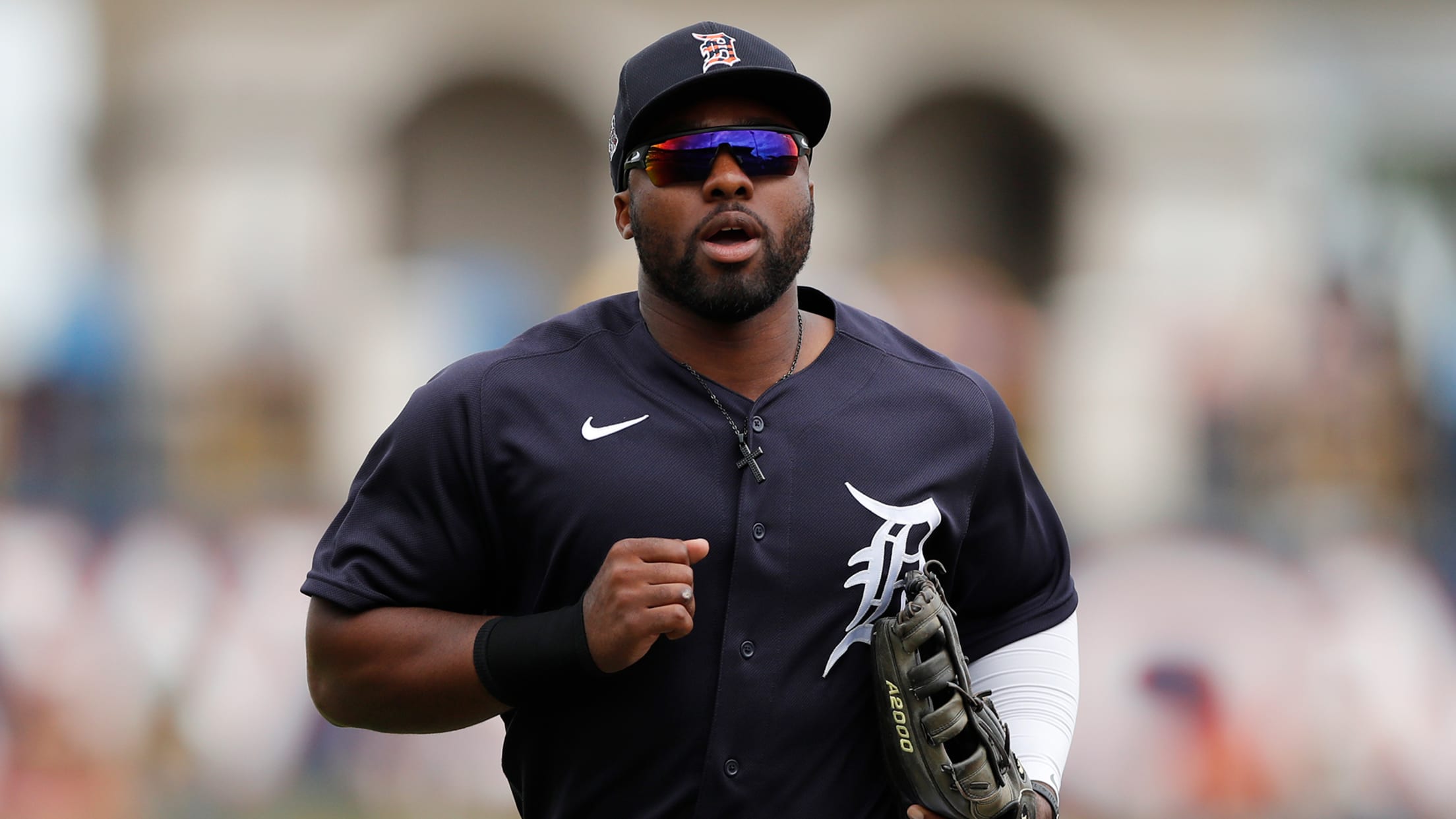 DETROIT -- If a player hits for the cycle in an intrasquad game and no fans are in the ballpark are there to see it, did it really happen? Yes, it would have. And it would've counted in Christin Stewart's mind had he gotten the triple he needed during Thursday's
Notes: Norris has COVID-19; Reyes joins camp
2021 schedule released; Detroit adds pair of college arms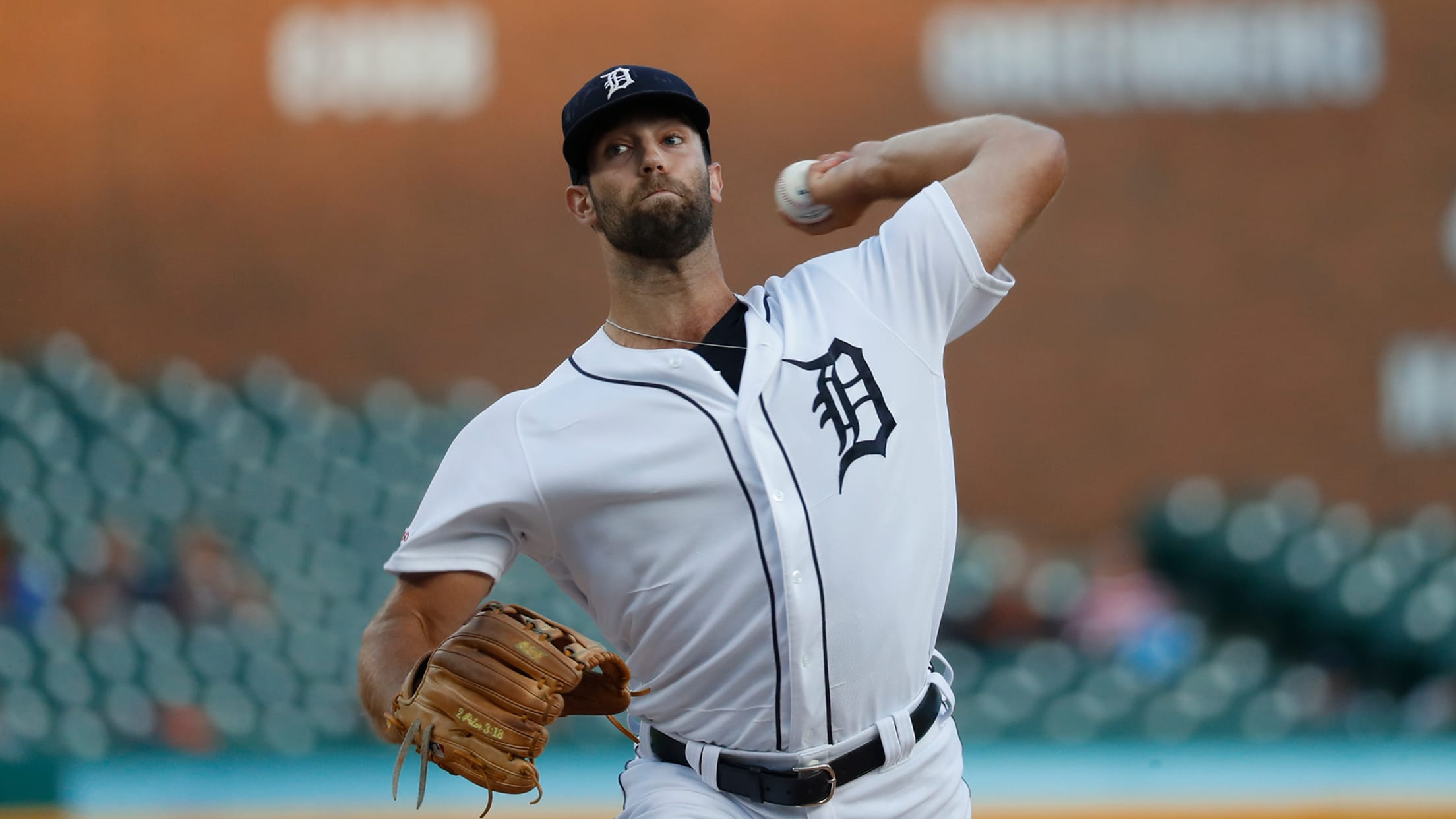 DETROIT -- The Tigers placed Daniel Norris on the 10-day injured list Thursday, and the left-hander confirmed to reporters he is waiting to clear protocol for COVID-19. Detroit did not specify an injury with the transaction for Norris, who has not been seen at Tigers Summer Camp since it began
Prospects we wanted to see in Futures Game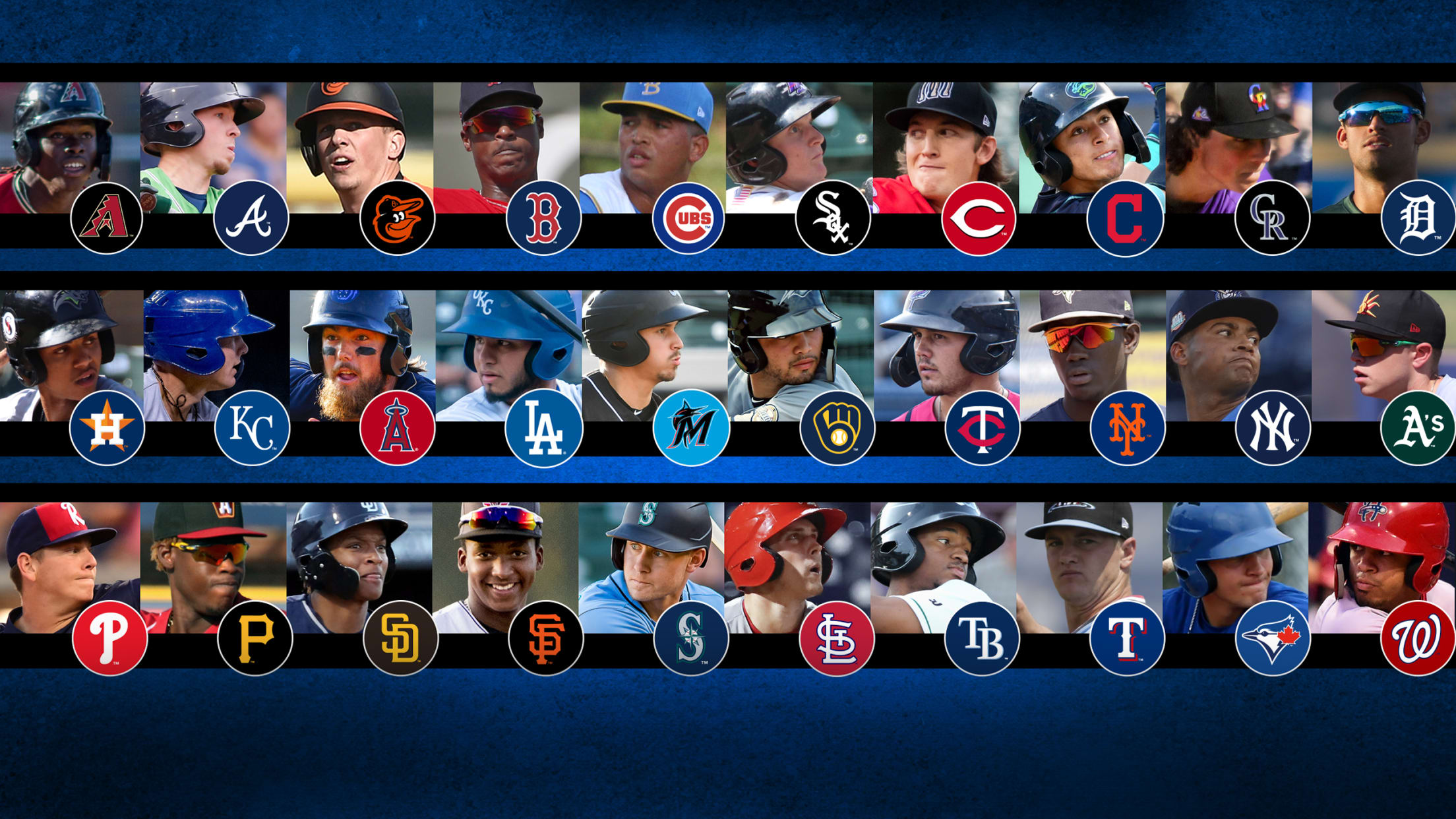 In a typical year, fans would have been able to watch some of baseball's top prospects square off this weekend in the 22nd annual SiriusXM All-Star Futures Game, which had been scheduled for Sunday, July 12 at Dodger Stadium. But this isn't a typical year, and due to the ongoing
Even Willie Mays would be stunned by this catch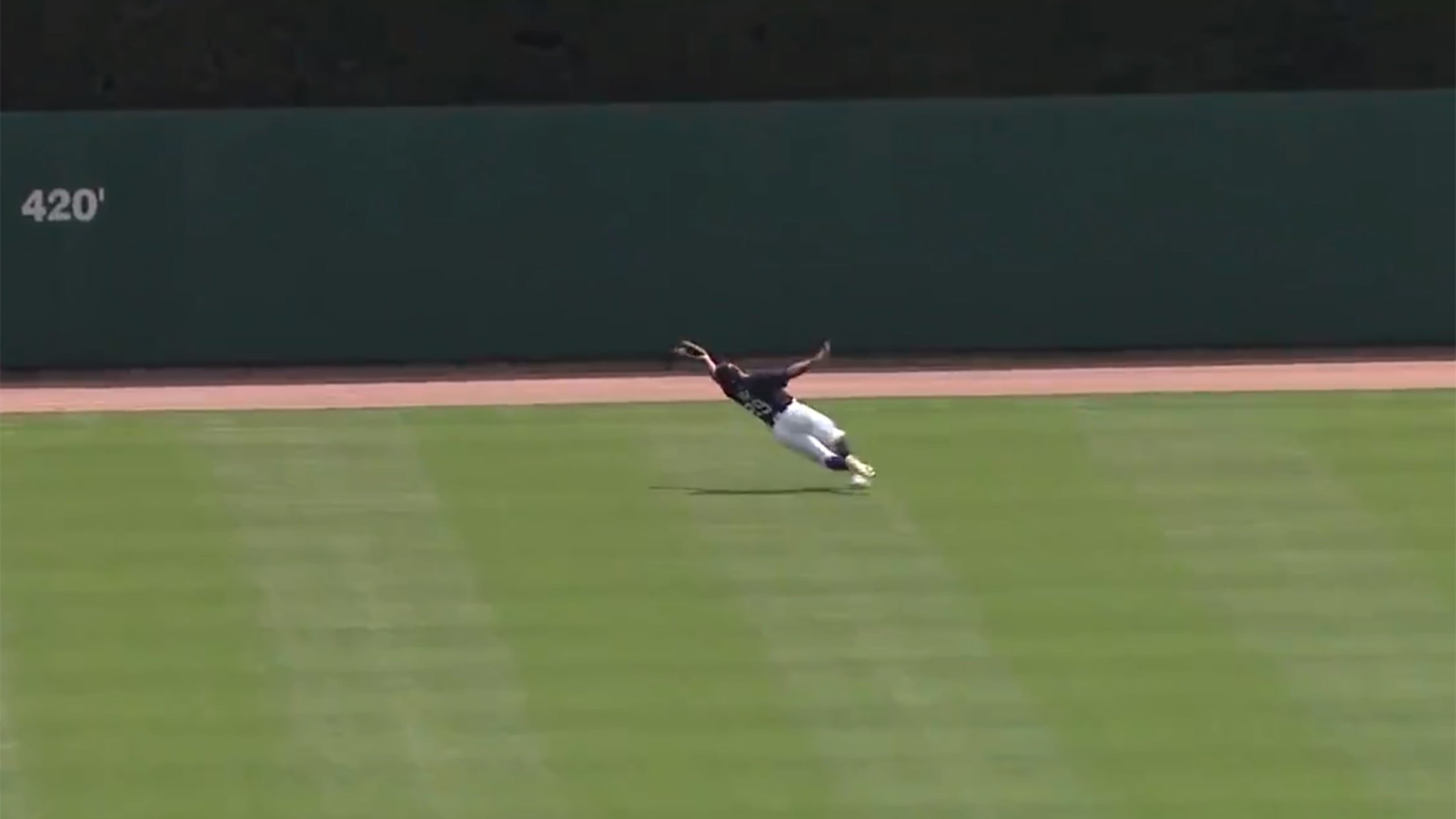 DETROIT -- The Tigers drafted Derek Hill with their first-round pick in 2014 with dreams of him roaming center field at Comerica Park. Hill, who has been making highlight-reel catches from West Michigan to Erie, has also dreamed of doing the same thing in Detroit. "Pretty much every day, honestly,"
Torkelson begins lessons at 'Camp Trammell'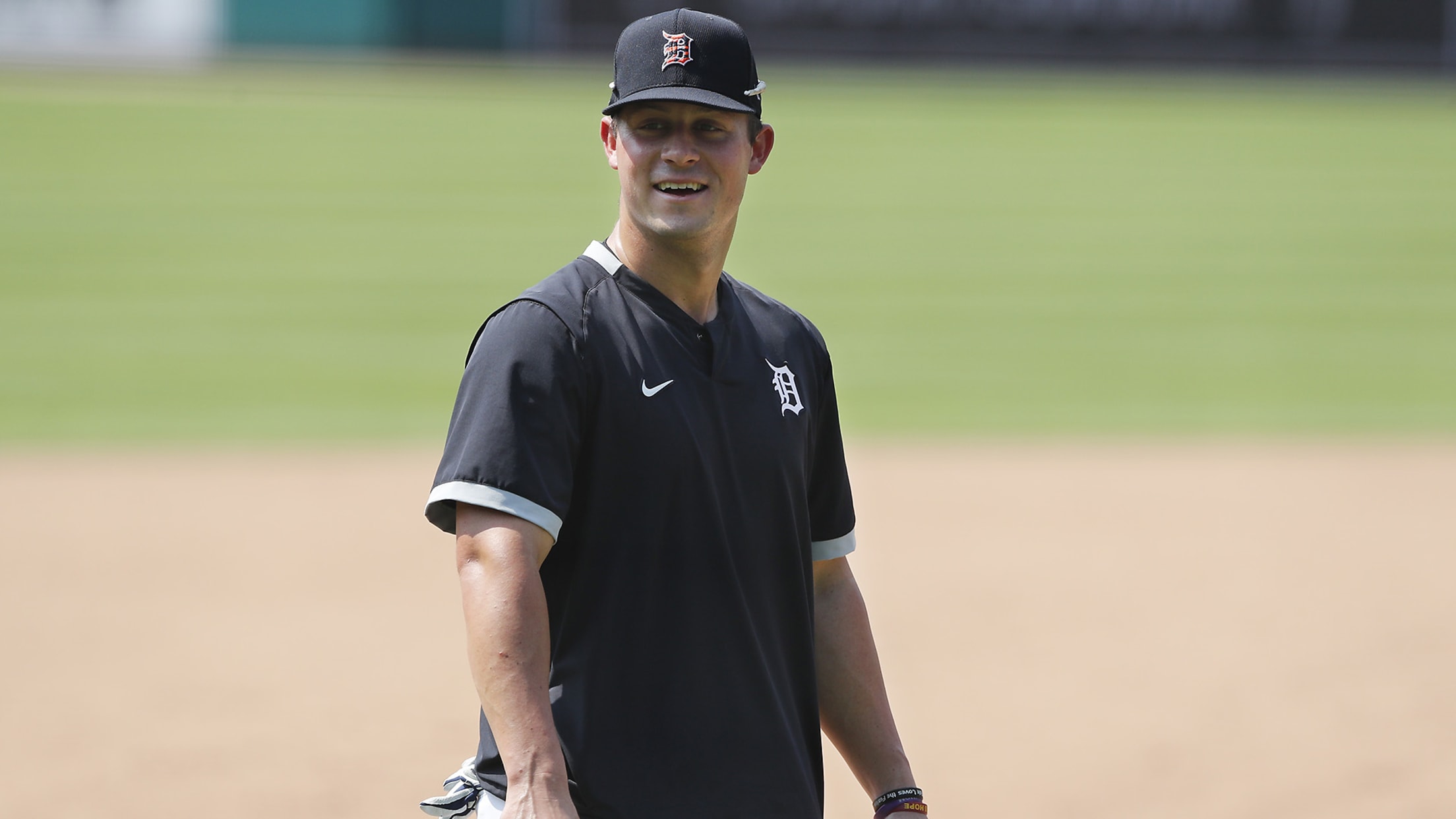 DETROIT -- Spencer Torkelson's first at-bat at Comerica Park came and went with no cheering crowd, no big announcement. It was a pinch-hit groundout to short in an intrasquad game on Wednesday afternoon against Tigers lefty reliever Nick Ramirez. Torkelson's bigger step came earlier in the day. When camp games