Inbox: Will Tigers use Norris-VerHagen opener?
Beat reporter Jason Beck answers questions from fans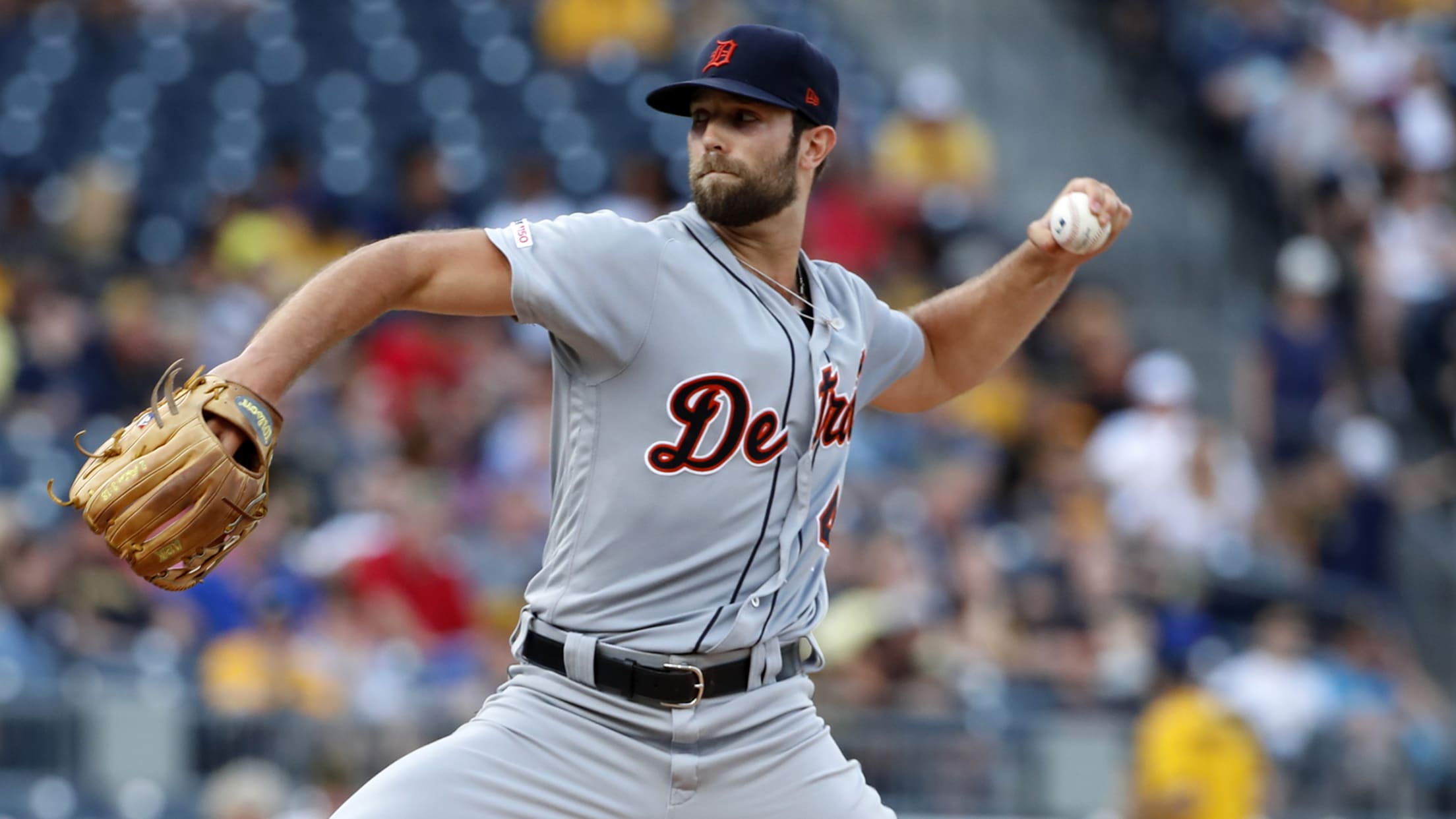 DETROIT -- We received more questions for the first offseason Inbox last week than we had room or time to answer. So this week, here are the leftovers:
Paredes leaves AFL to prepare for winter ball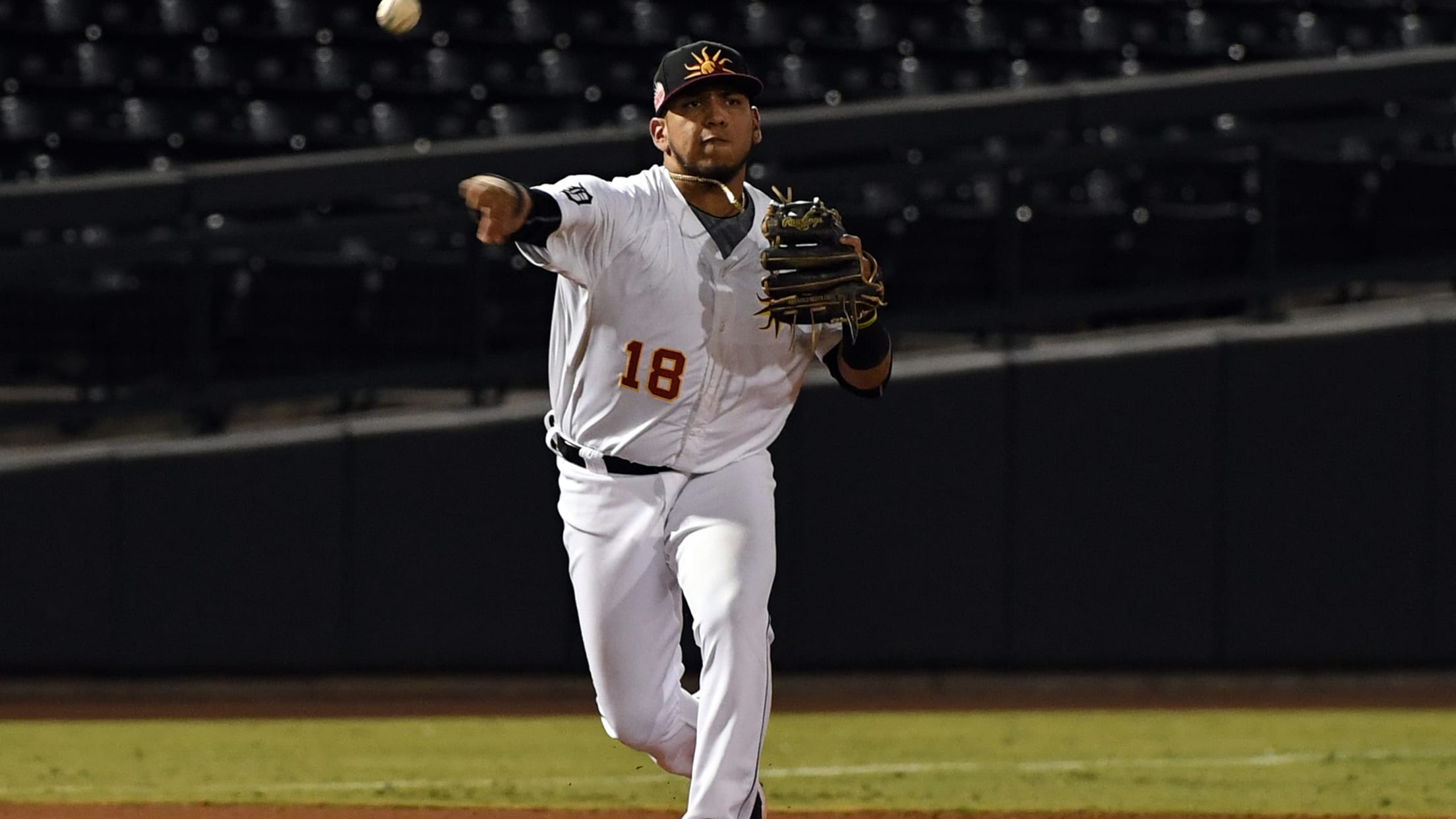 DETROIT -- Isaac Paredes' season in the Arizona Fall League is over. The infielder, ranked as the Tigers' No. 5 prospect by MLB Pipeline, was removed from the Mesa Solar Sox roster as he prepares for winter ball in his native Mexico. Paredes returned to his hometown of Hermosillo on
Cabrera to eye milestones and health in 2020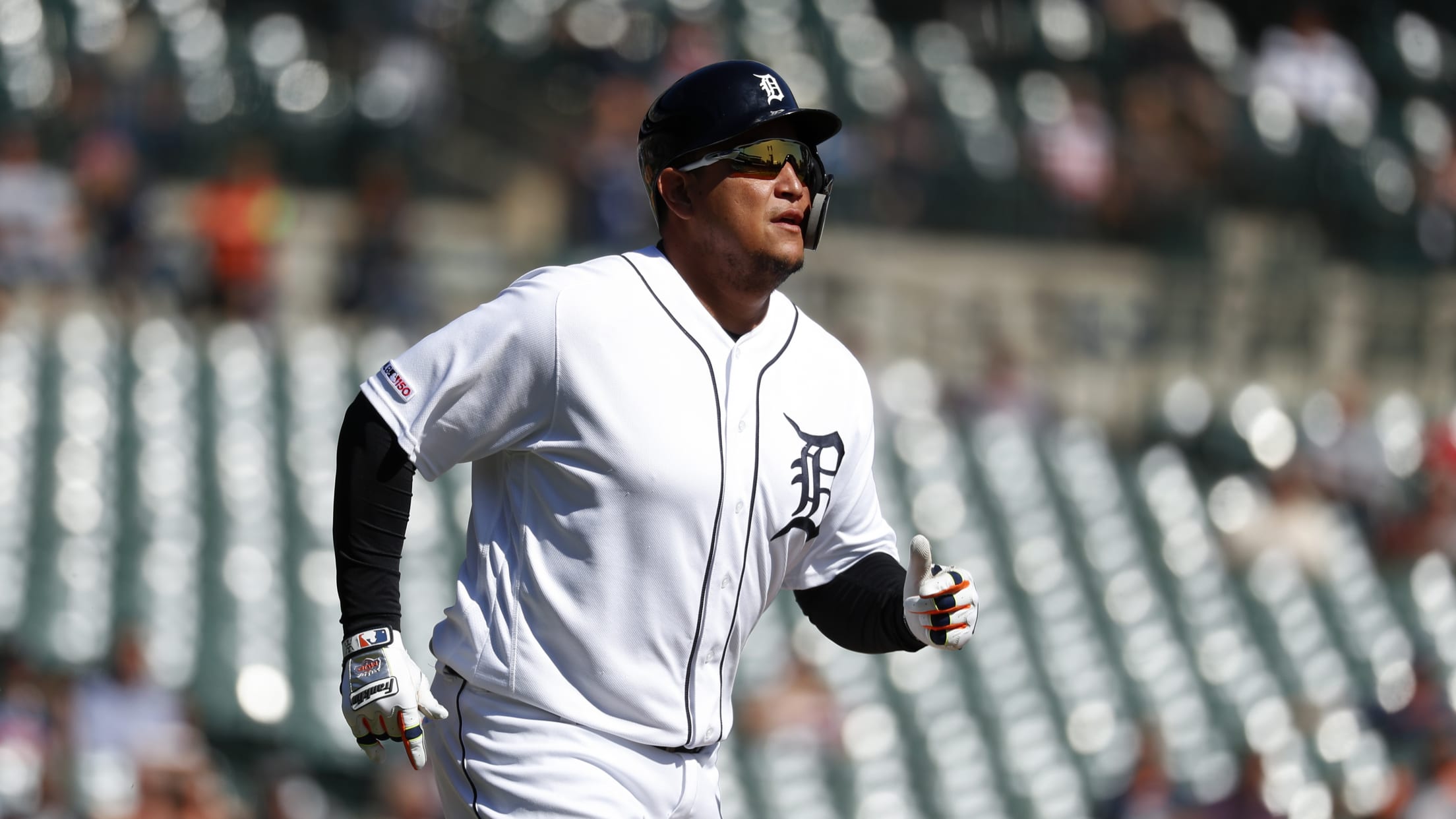 This is not how a legend was expected to age, not a former Triple Crown winner and four-time batting champion who has made a case for the greatest hitter of his generation. But this is what Miguel Cabrera faces as he heads into the 2020 season. "Sometimes you pay the
How each player did in the Fall Stars Game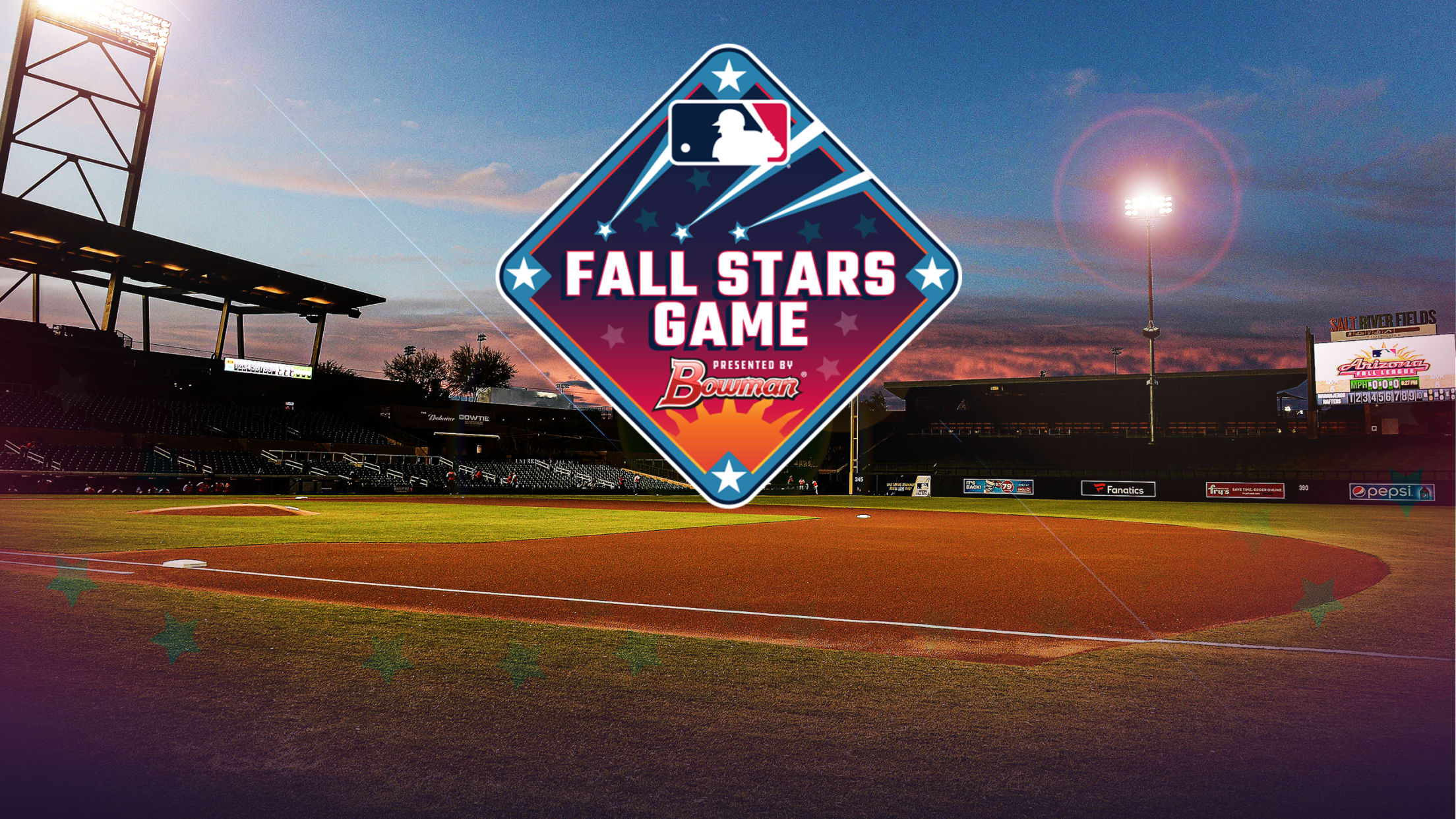 The 14th edition of the Arizona Fall League's Fall Stars Game was held Saturday night at Salt River Fields at Talking Stick, with a number of the game's top prospects on display, including the Twin's No. 1 prospect -- and No. 9 on the Top 100 -- Royce Lewis, who
Inbox: Which prospects are ready to step up?
Beat reporter Jason Beck answers Tigers fans' questions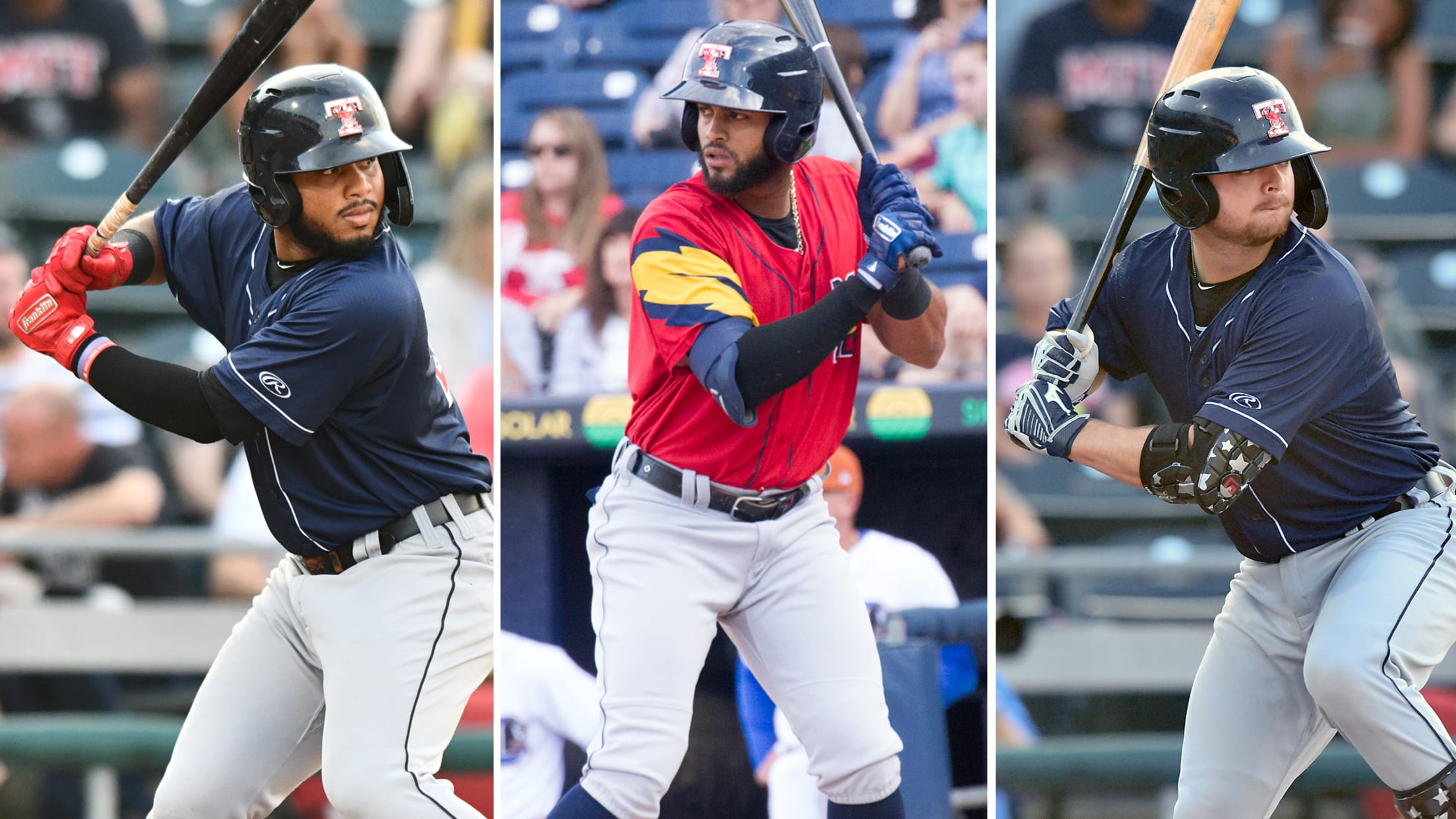 While baseball's postseason heats up, the Tigers' offseason is already underway. And with that, the questions of how the Tigers can begin to climb out from their 114 losses in 2019 begin to take on more urgency. The Tigers' front office, manager and most of the coaching staff are set.
Looking ahead to shaping Tigers' 2020 roster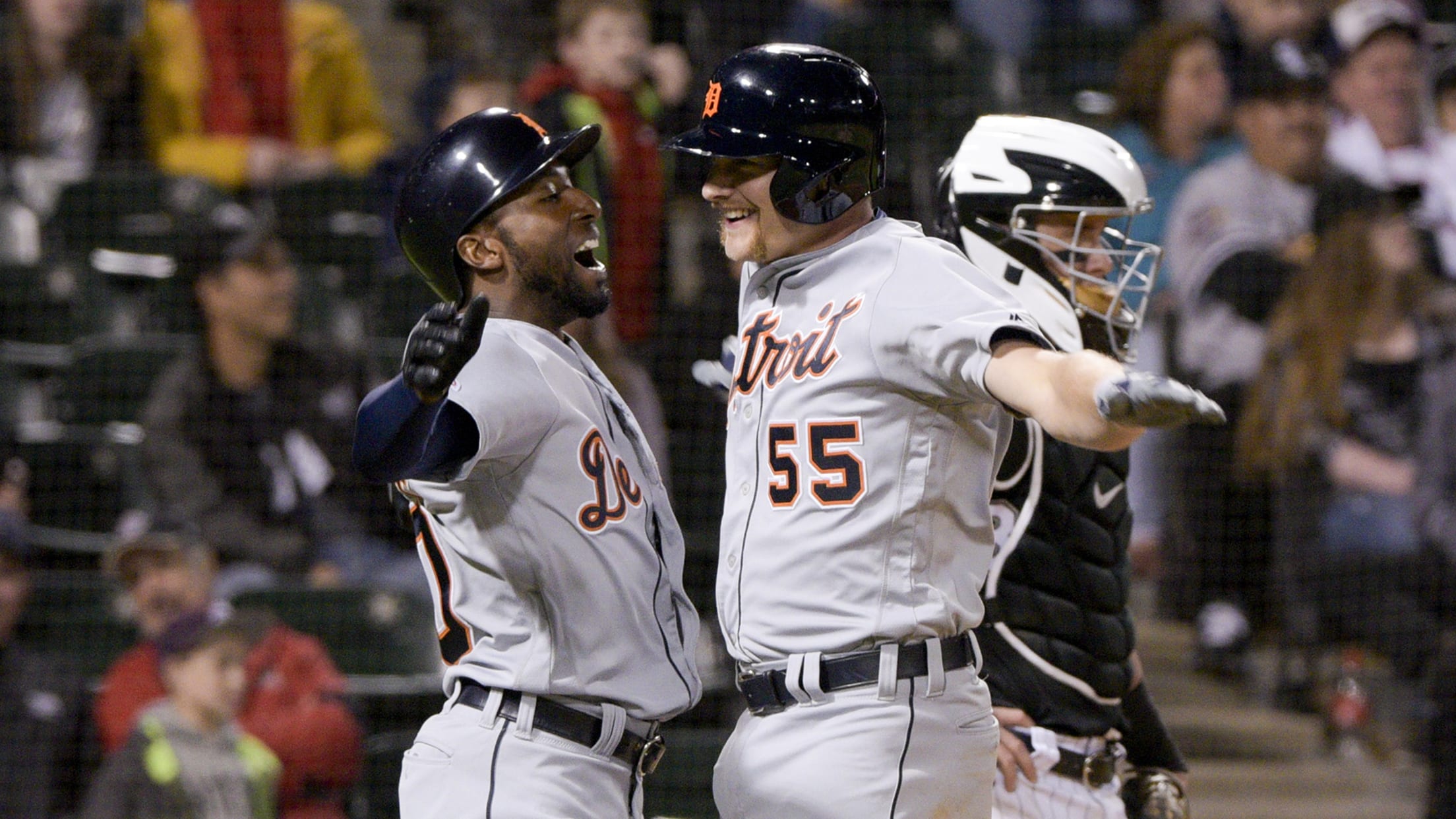 DETROIT -- Is this the offseason that the Tigers start pursuing top free-agent players again? In a word, no. Though owner Christopher Ilitch and general manager Al Avila insist they'll expand payroll to bring in impact veterans when the time is ready, that time isn't now. They're at least a
Tigers Arizona Fall League updates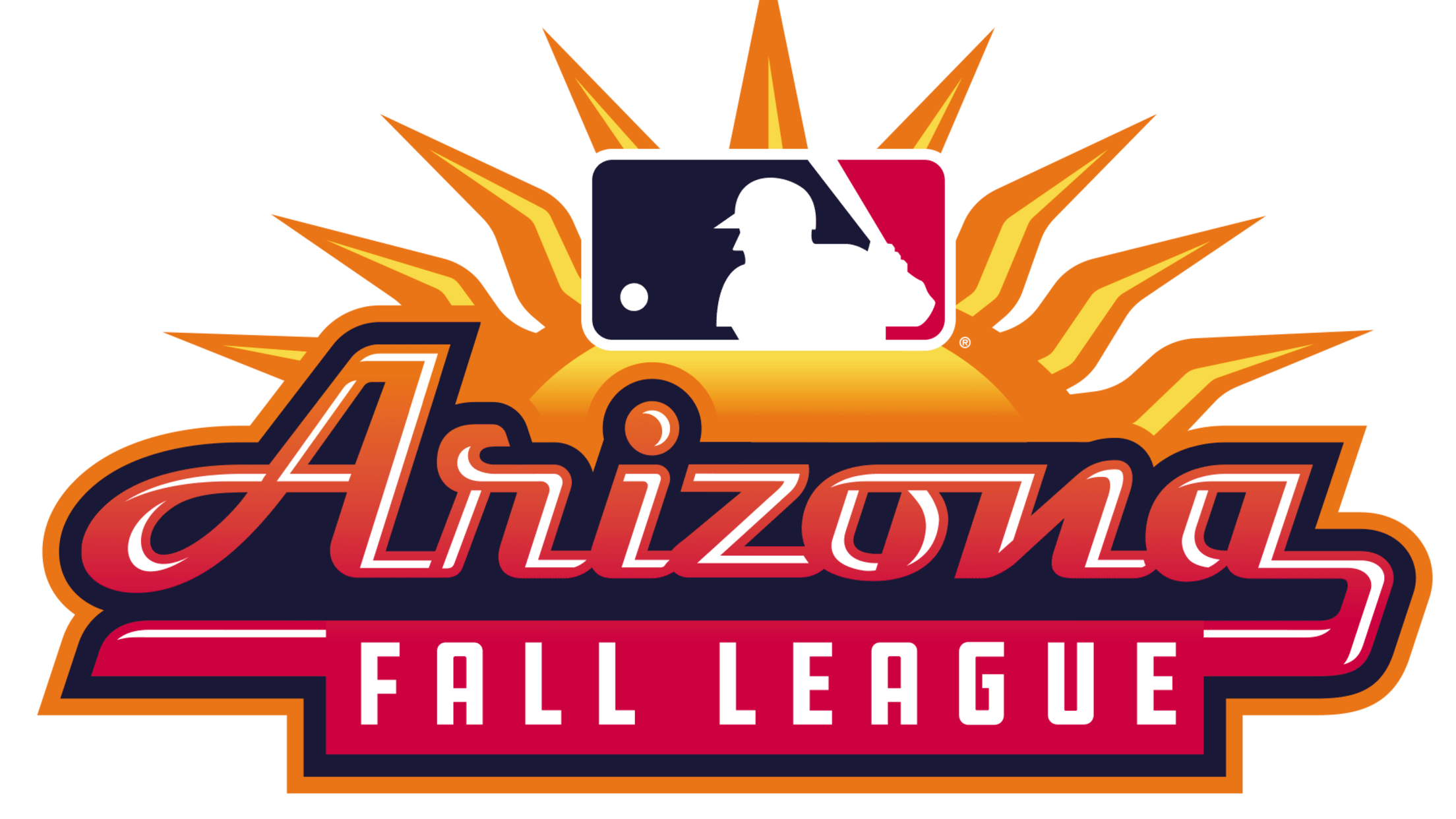 Six Tigers prospects are playing for the Mesa Solar Sox in the 2019 Arizona Fall League: Right-hander Anthony Castro (No. 20), outfielder Derek Hill (No. 28), right-hander Alex Lange (No. 30), outfielder Jose Azocar, right-hander Billy Lescher and left-hander Trent Szkutnik. Third baseman Isaac Paredes (No. 5) was removed from
Azocar preaching patience at plate during AFL
MESA, Ariz. -- The first pitch to Tigers prospect Jose Azocar from Surprise starter A.J. Alexy in the second inning Wednesday was a fastball down the middle of the plate. Azocar took it for a called strike. Two innings later, the Mesa Solar Sox outfielder watched a similar pitch cross
Nominees named for 2019 Aaron Award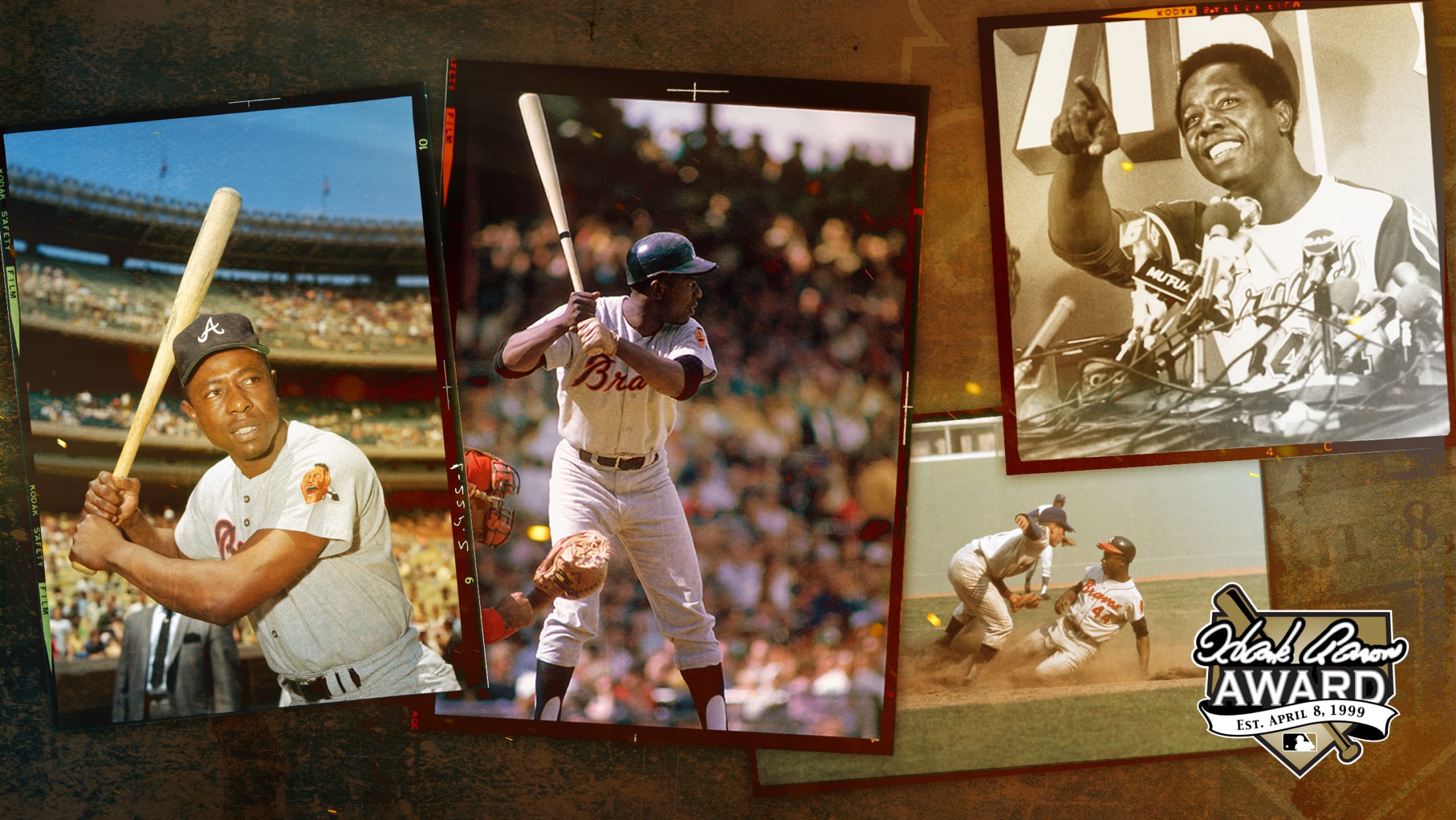 Major League Baseball announced last Thursday the finalists for the 2019 Hank Aaron Award, which is given annually to the most outstanding offensive player in each league. The award began in 1999 -- the 25th anniversary of Aaron's 715th home run, which broke Babe Ruth's career record. This year's finalists
McClendon to bench coach in staff shuffle
Liddle retires as Tigers' lone coaching departure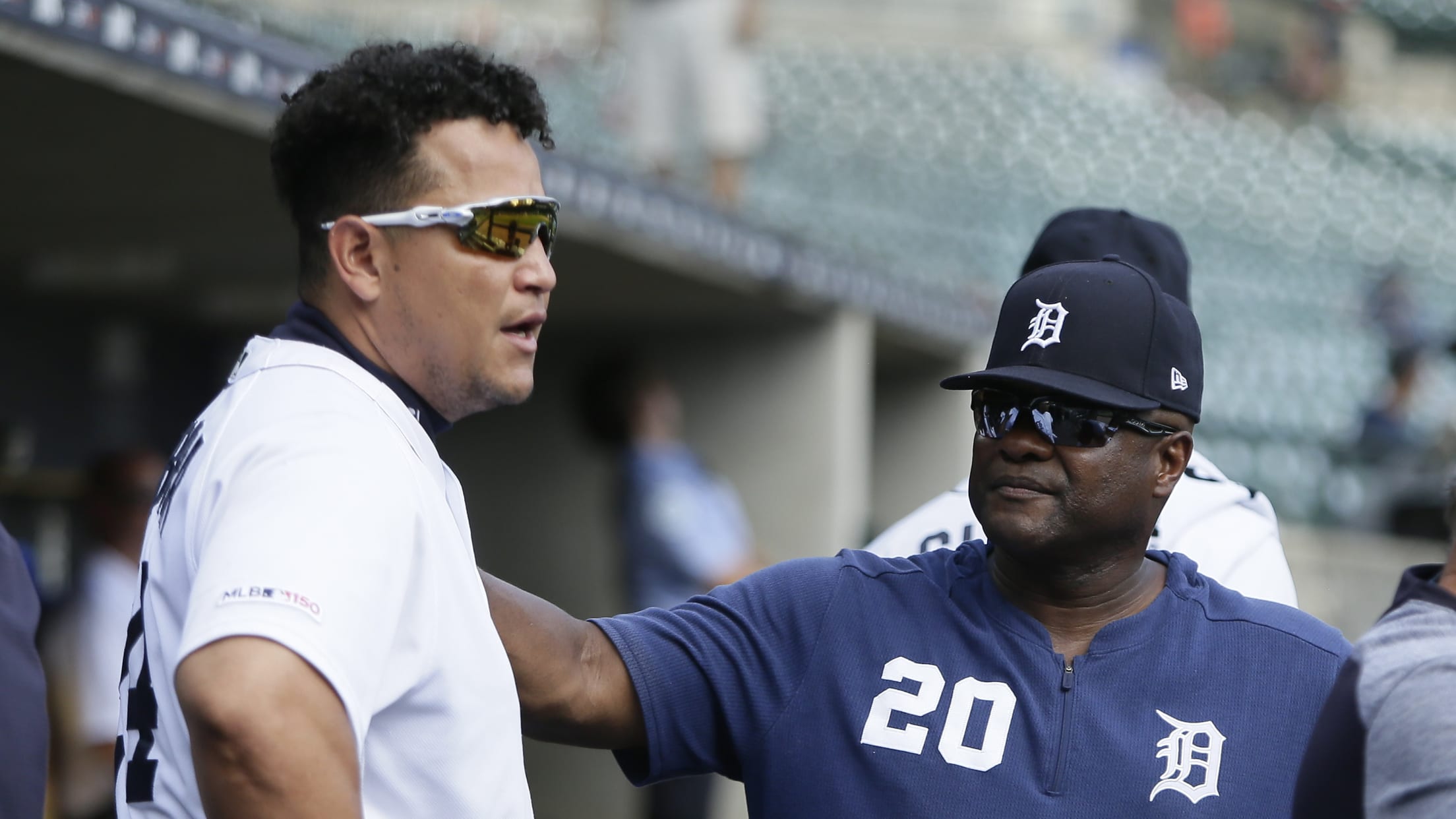 DETROIT -- The Tigers have retained nearly their entire coaching staff for next season but shuffled many of the roles, including shifting longtime hitting coach Lloyd McClendon to bench coach. McClendon replaces Steve Liddle, the one member of this year's Tigers coaching staff who will not return. He is instead
The 5 big questions of a tumultuous offseason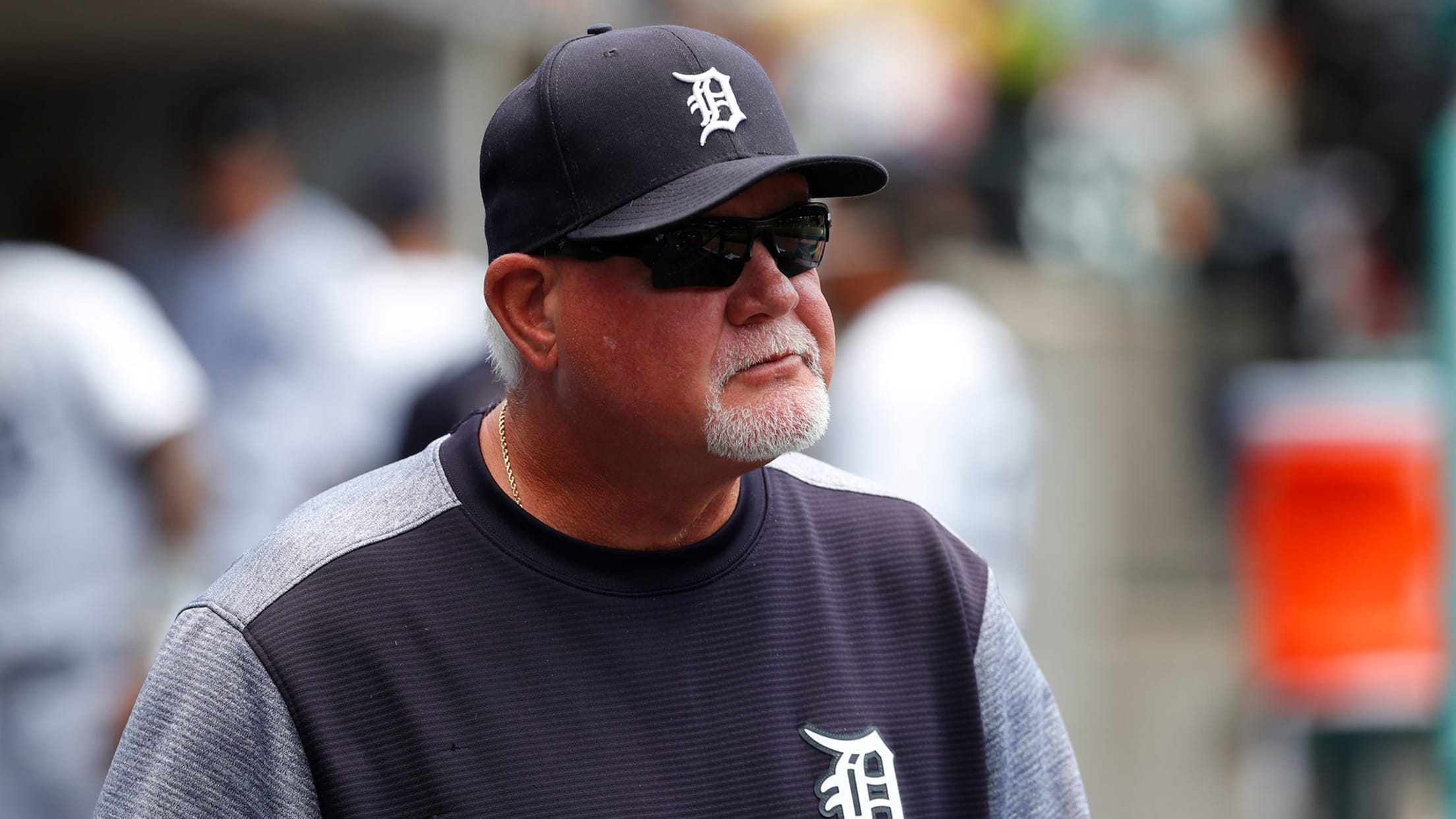 DETROIT -- Ron Gardenhire sounded ready for a break as he talked on Sunday. The Tigers manager's pressing offseason questions had more to do with beverage choices than his roster. "I'm going to drive to Minnesota, relax with my daughters, drink," he said. "And then drive on down to Oklahoma
'20 Draft order set: Here's where each club picks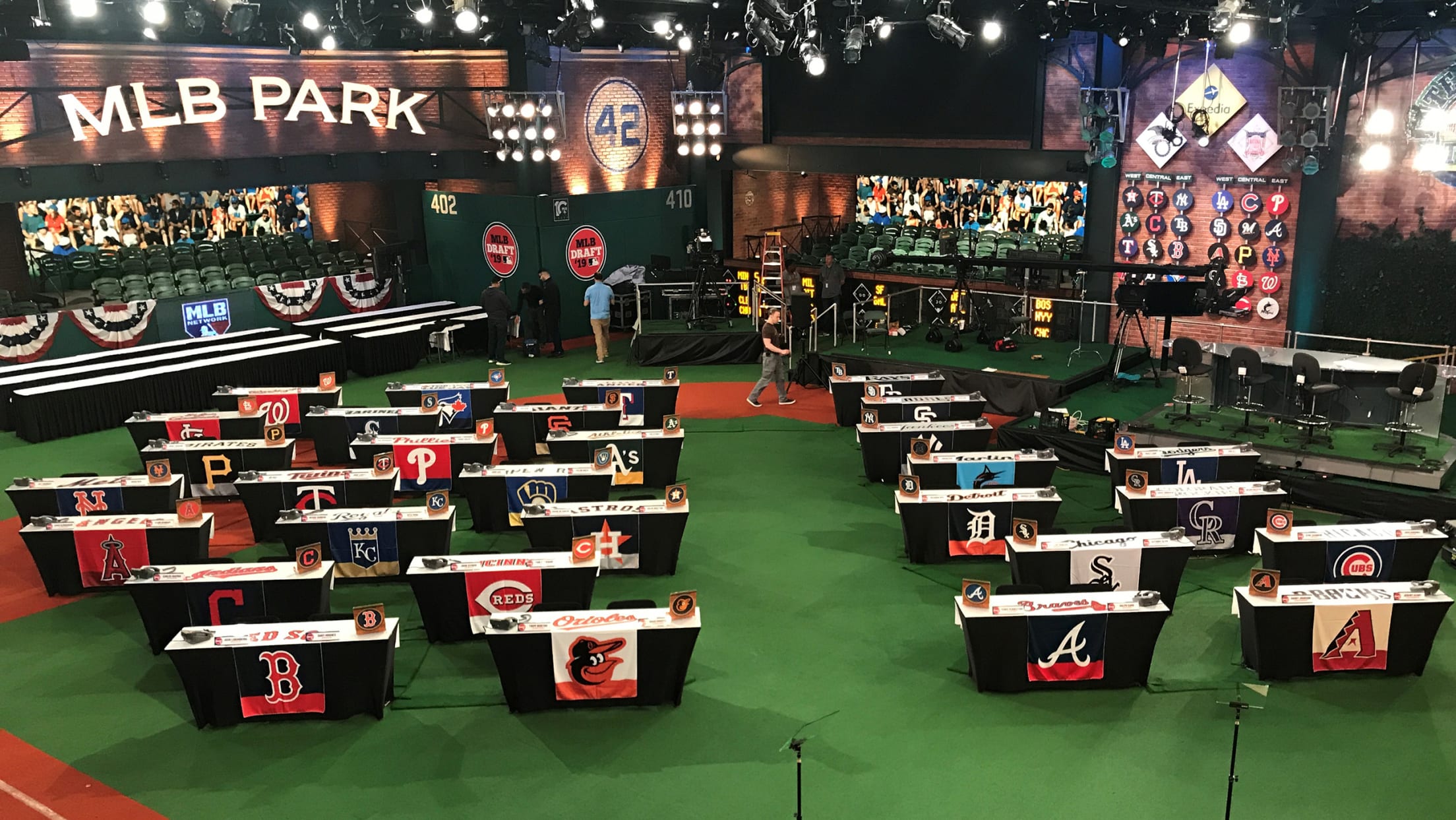 For the second time in three years, the Tigers own the No. 1 pick in the Draft. After taking right-hander Casey Mize with the first selection in 2018, Detroit is on the clock for 2020. Detroit lost a Major League-high 114 games, the second-most in the franchise's 119-season history, to
Turnbull, Schreiber keep Tigers eager for 2020
In season finale, young talent shows flashes of what's to come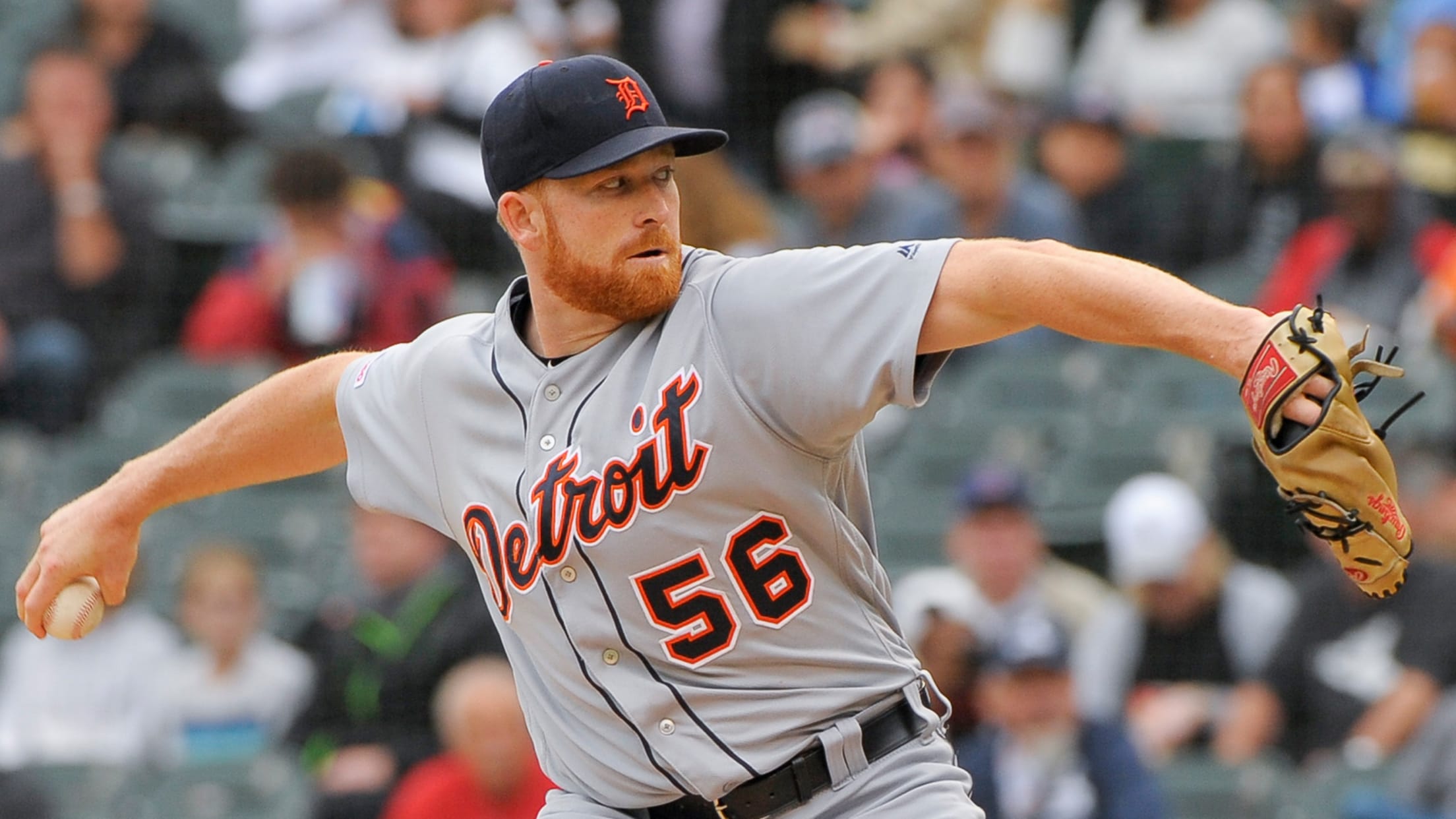 CHICAGO -- The Tigers' 114th and final loss of 2019 came and went Sunday, the 5-3 Detroit defeat unfolding like many of the 113 before. And yet, as rookie right-hander John Schreiber headed out to the bullpen Sunday afternoon, he wasn't looking forward to the end. "I was actually really
Paredes embraces AFL after Futures Game nod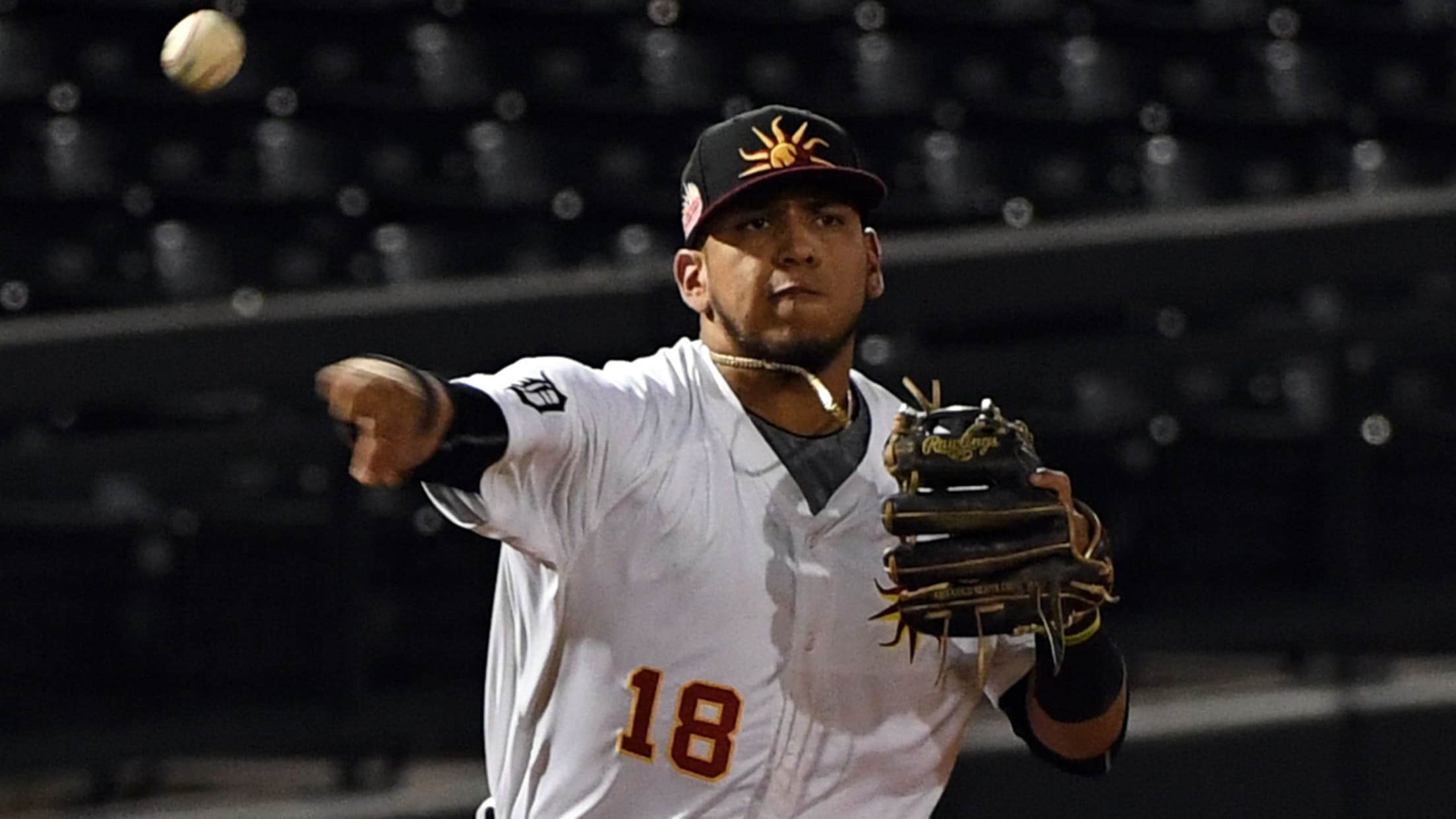 PHOENIX -- Isaac Paredes is just 20 years old, but his age has hardly held him back as he's climbed his way through the Tigers' system. Paredes was promoted to Double-A Erie late in the 2018 campaign and hit .321 over 39 games, despite being just 19 at the time.
Tigers to bolster analytics dept. once again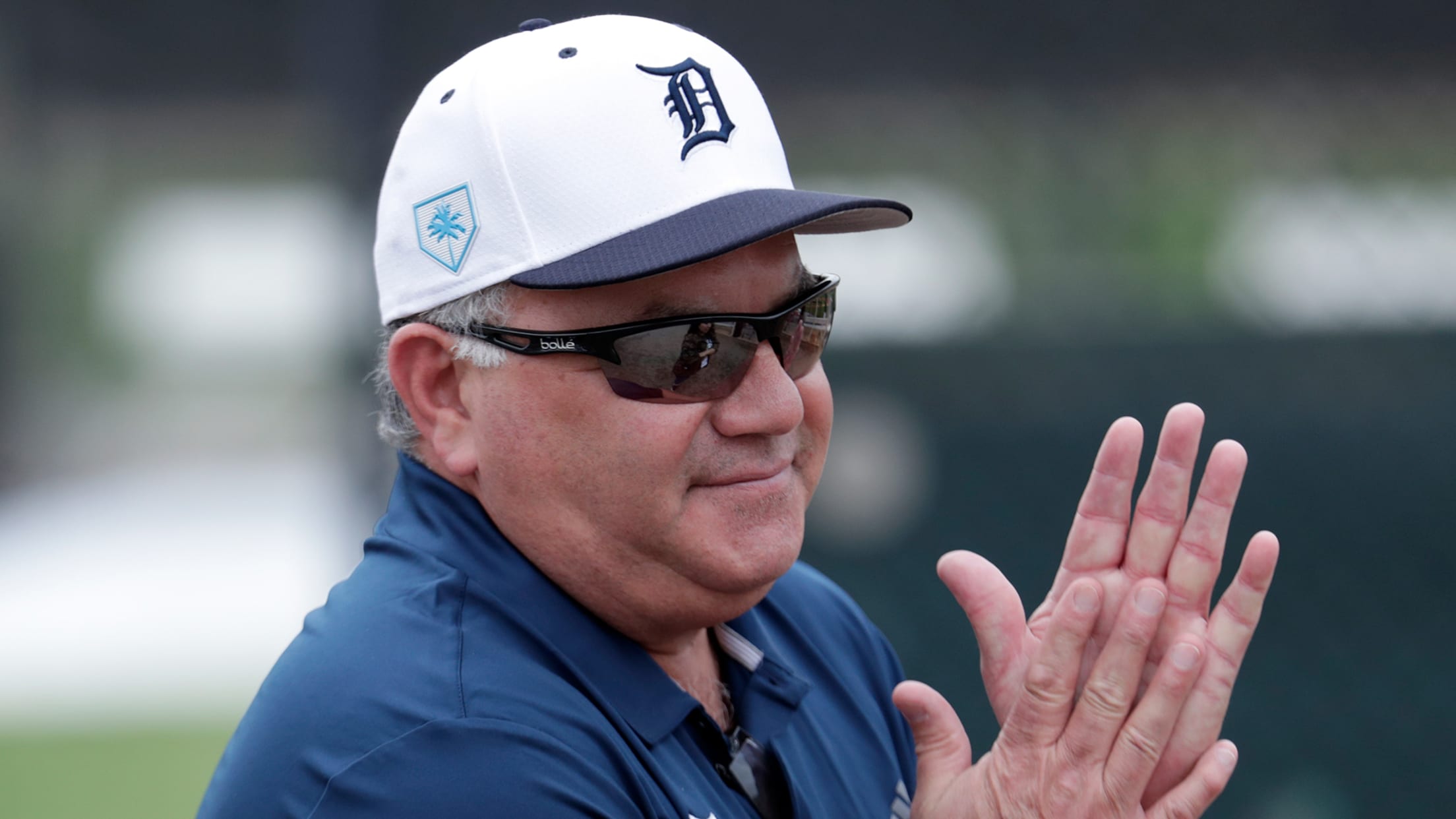 CHICAGO – The Tigers' player payroll is expected to stay much the same going into next season, enough to make some signings on a budget but not a major splash. Their major investment continues to be in analytics. What was a one-man analytics department when Al Avila took over as
Hicks strikes again with clutch homer in nightcap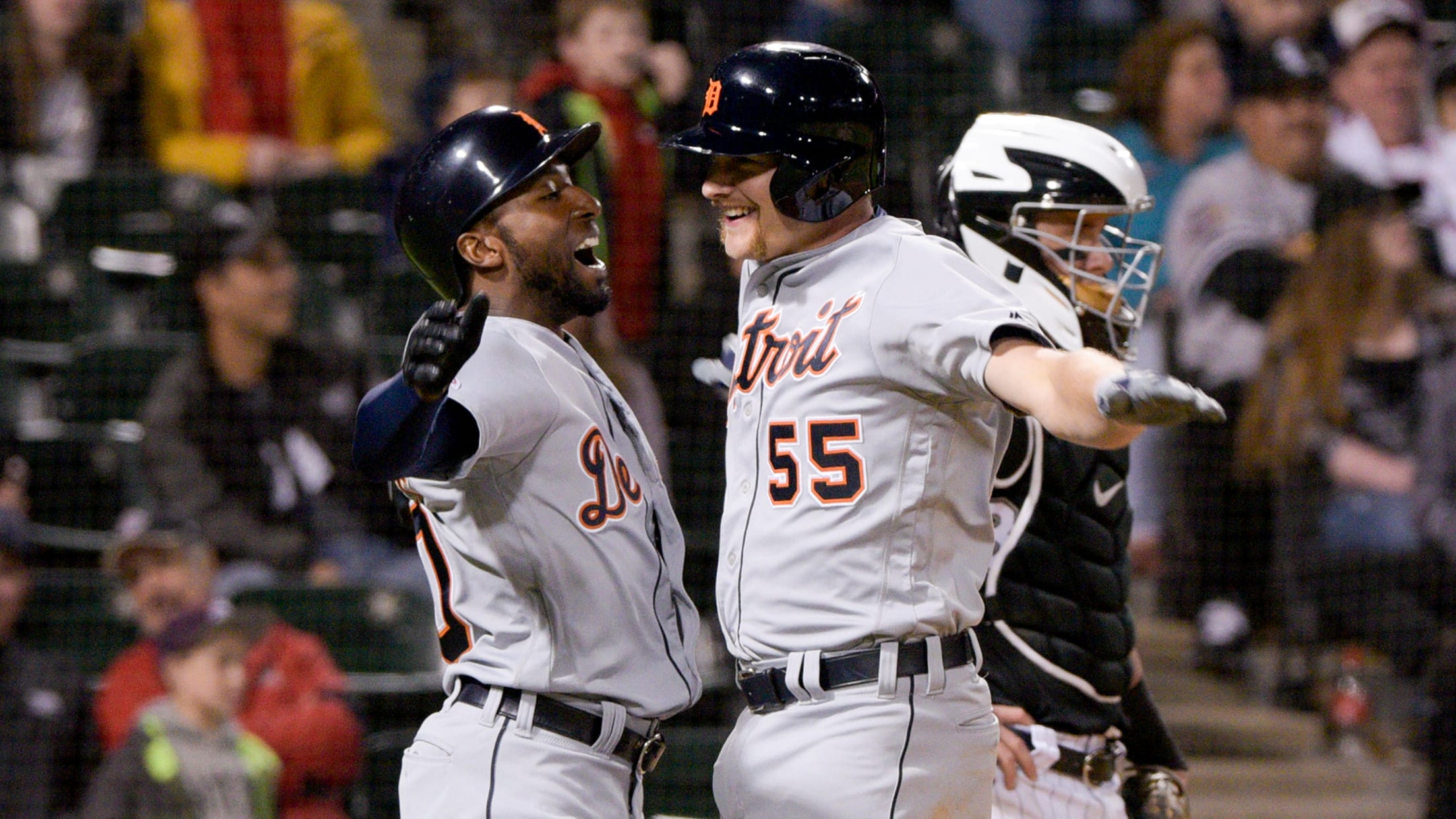 CHICAGO -- Travis Demeritte put his hands on his helmet as he approached second base, thinking John Hicks' ninth-inning drive had gone foul. "From my view, it looked like it crossed foul," Demeritte said. "So I was kind of disappointed for a second." From Hicks' view, he wasn't sure. "I
Boyd's impressive season ends with fizzle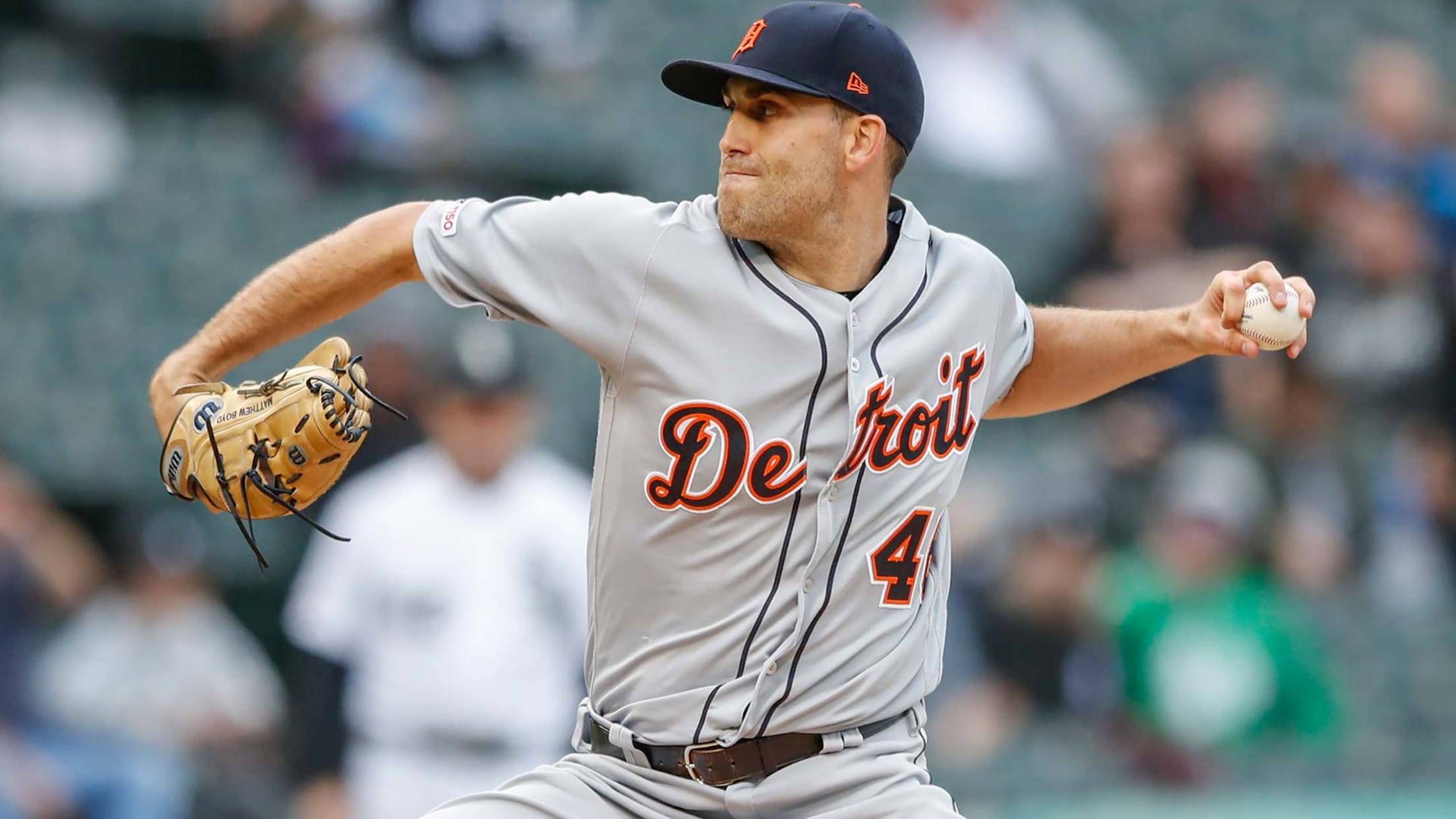 CHICAGO -- About the best support Matthew Boyd received in his final start of the season was a pat on the back and a long talk from pitching coach Rick Anderson at the end. The Tigers left-hander had given up four runs in as many innings, but only half of
Decisions on Gardenhire, coaching staff looming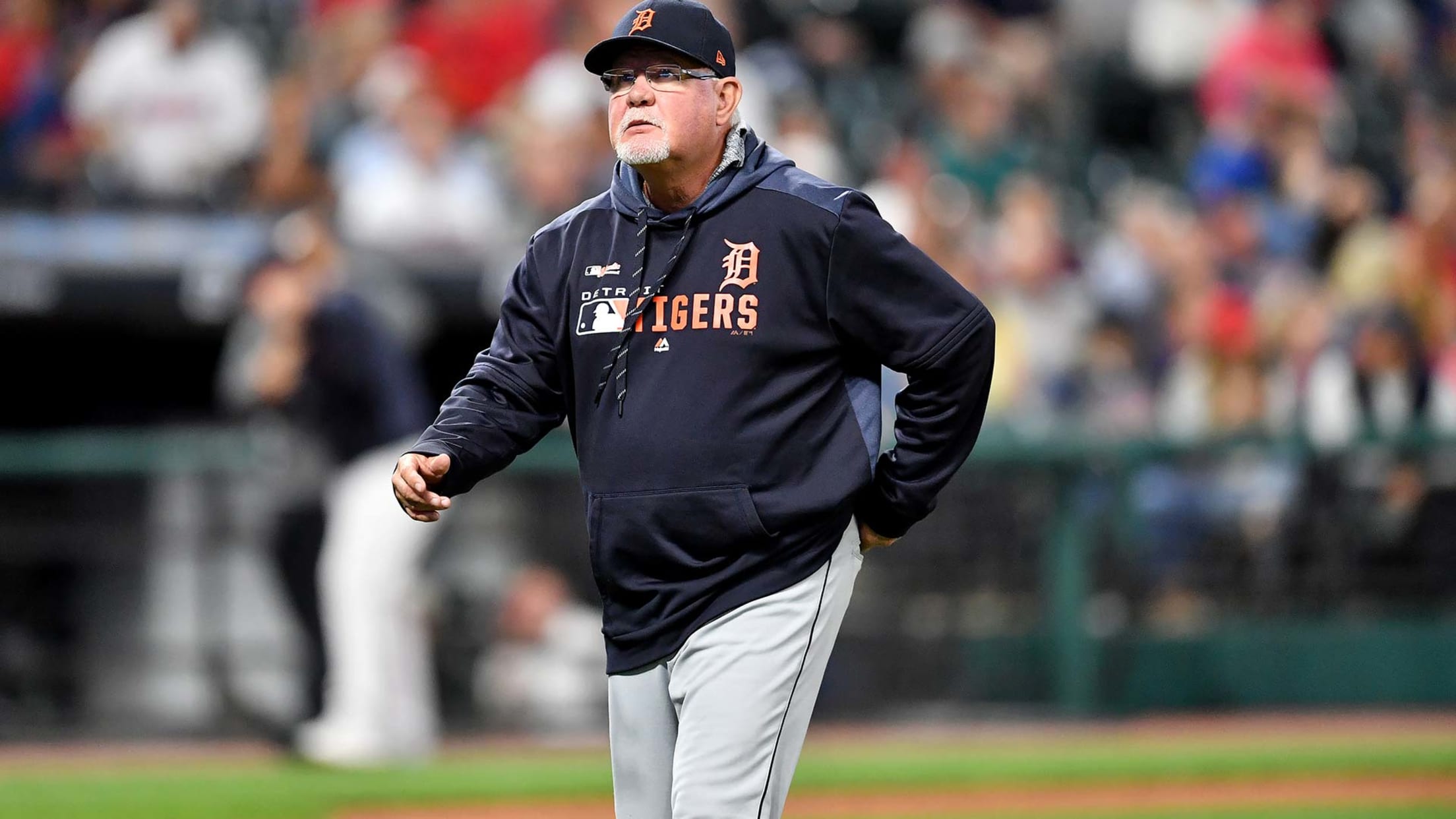 CHICAGO -- Ron Gardenhire had hesitated to speak definitively about his future as Tigers manager for most of September, preferring to wait until he talked with general manager Al Avila at season's end. But with one day left in the Tigers' season, he spoke a little more confidently on Saturday.
Norris to Gardenhire: 'Don't shut me down'
Handwritten note persuades manager to keep lefty in rotation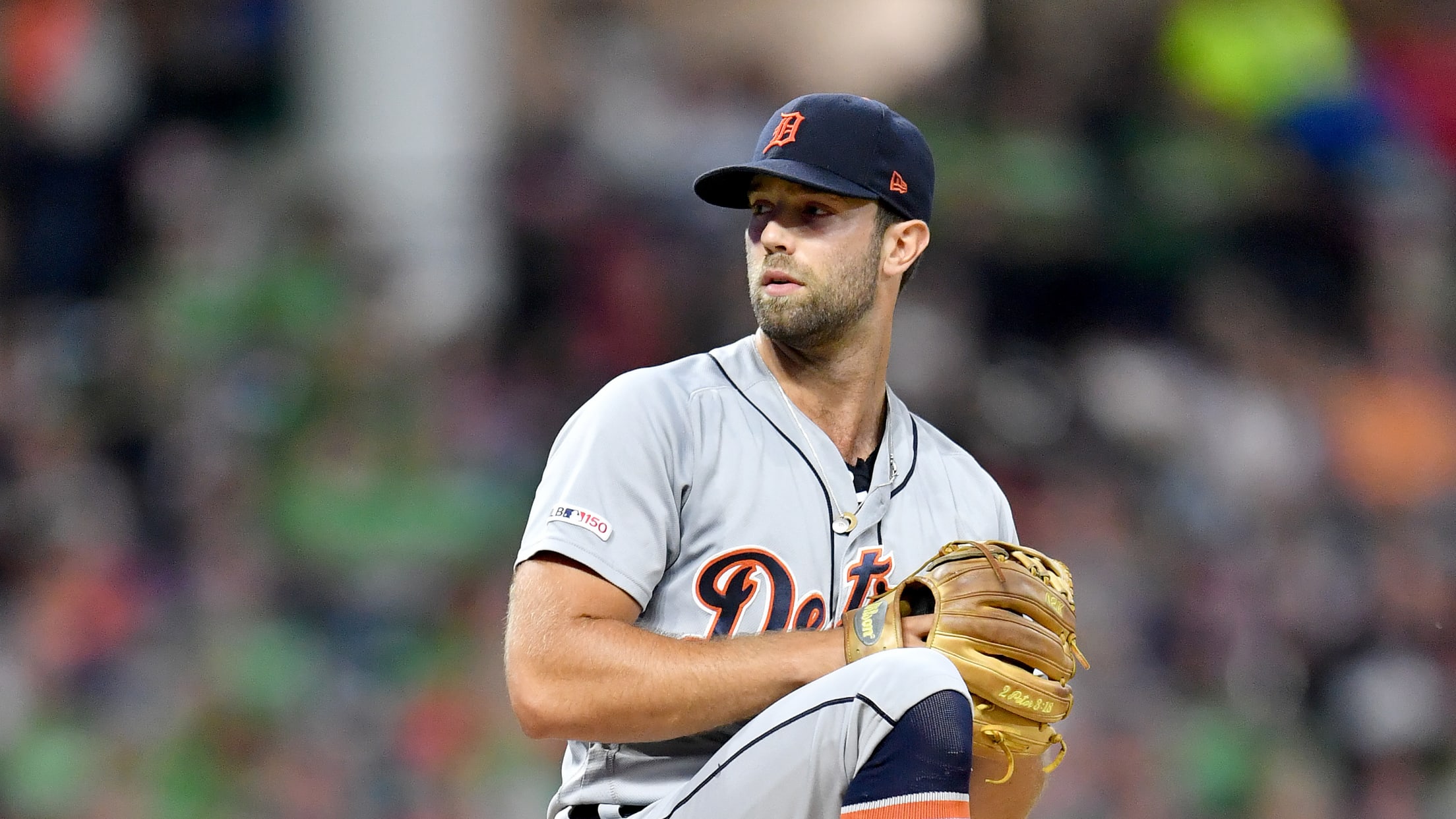 CHICAGO -- The handwritten note wasn't much bigger than a scorecard, according to Tigers manager Ron Gardenhire. It was the case from Daniel Norris to stick in the Tigers' rotation for the stretch run, rather than be shut down for September. "He wrote a nice big message, and it was
Tigers tie MLB record with 59th home loss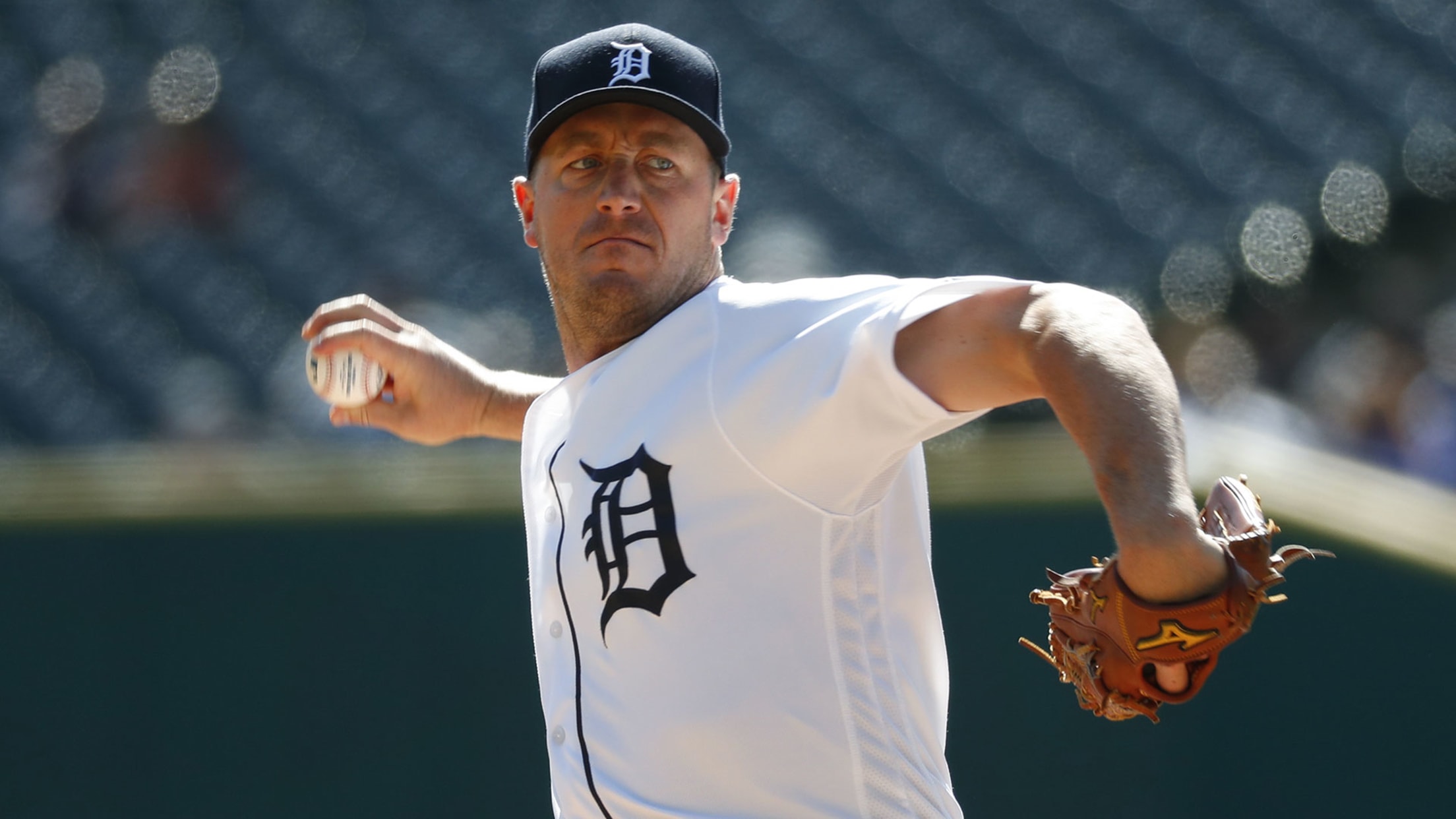 DETROIT -- Ron Gardenhire was in the Twins' dugout 16 years ago when the 2003 Tigers avoided a historic 120-loss season with a win in the finale at Comerica Park, ending with a celebration among players for eluding infamy. Fifty-eight of that team's American League-record 119 losses came at home.
Tigers lock up top pick in 2020 MLB Draft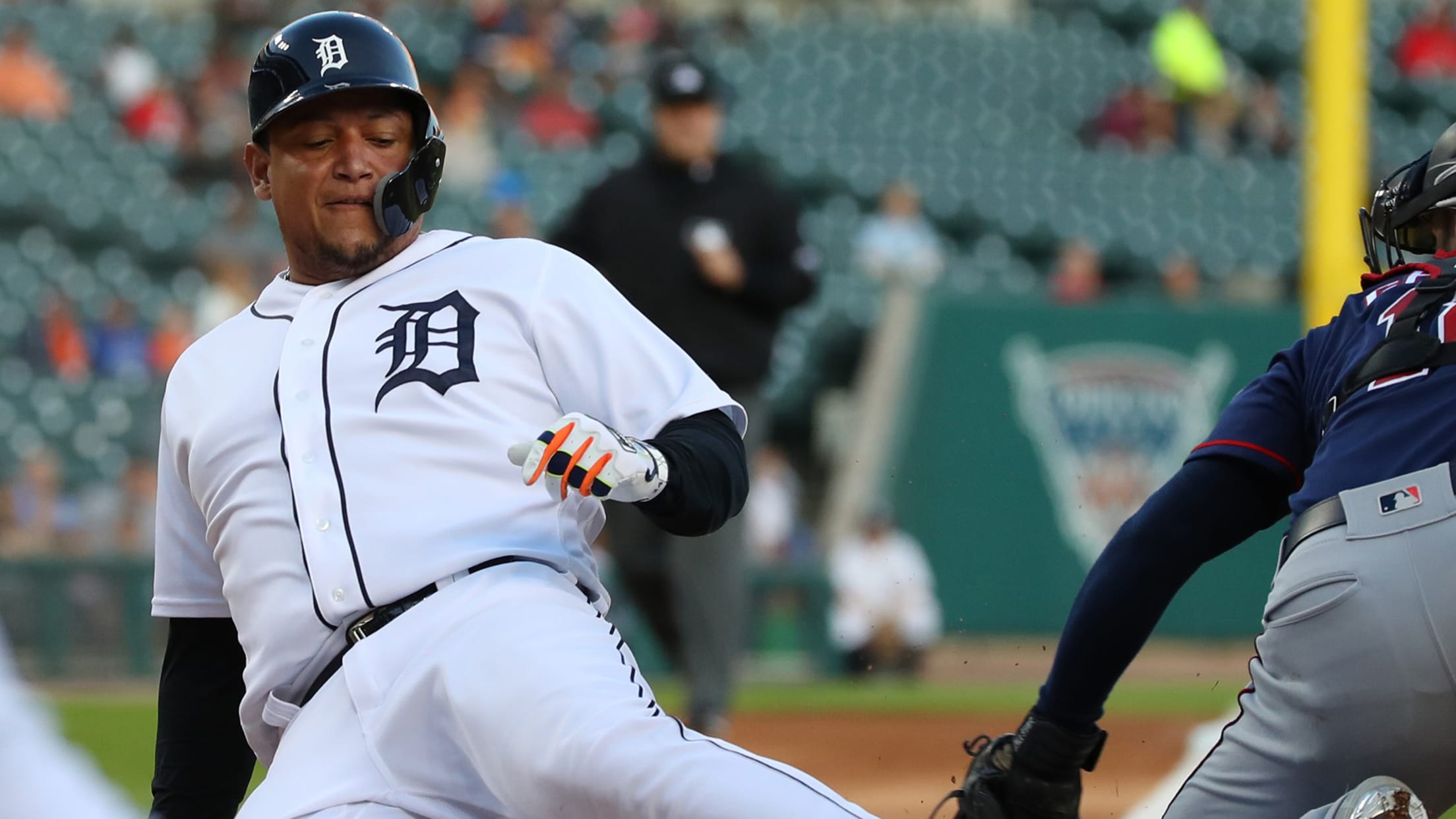 DETROIT -- For the second time in three years, the Tigers are on the clock for the first pick in the MLB Draft. This time, they clinched it with five games to spare. On the field, the celebration was reserved for the Twins, who moved a step closer to clinching
Each AL Central team's MVP in 2019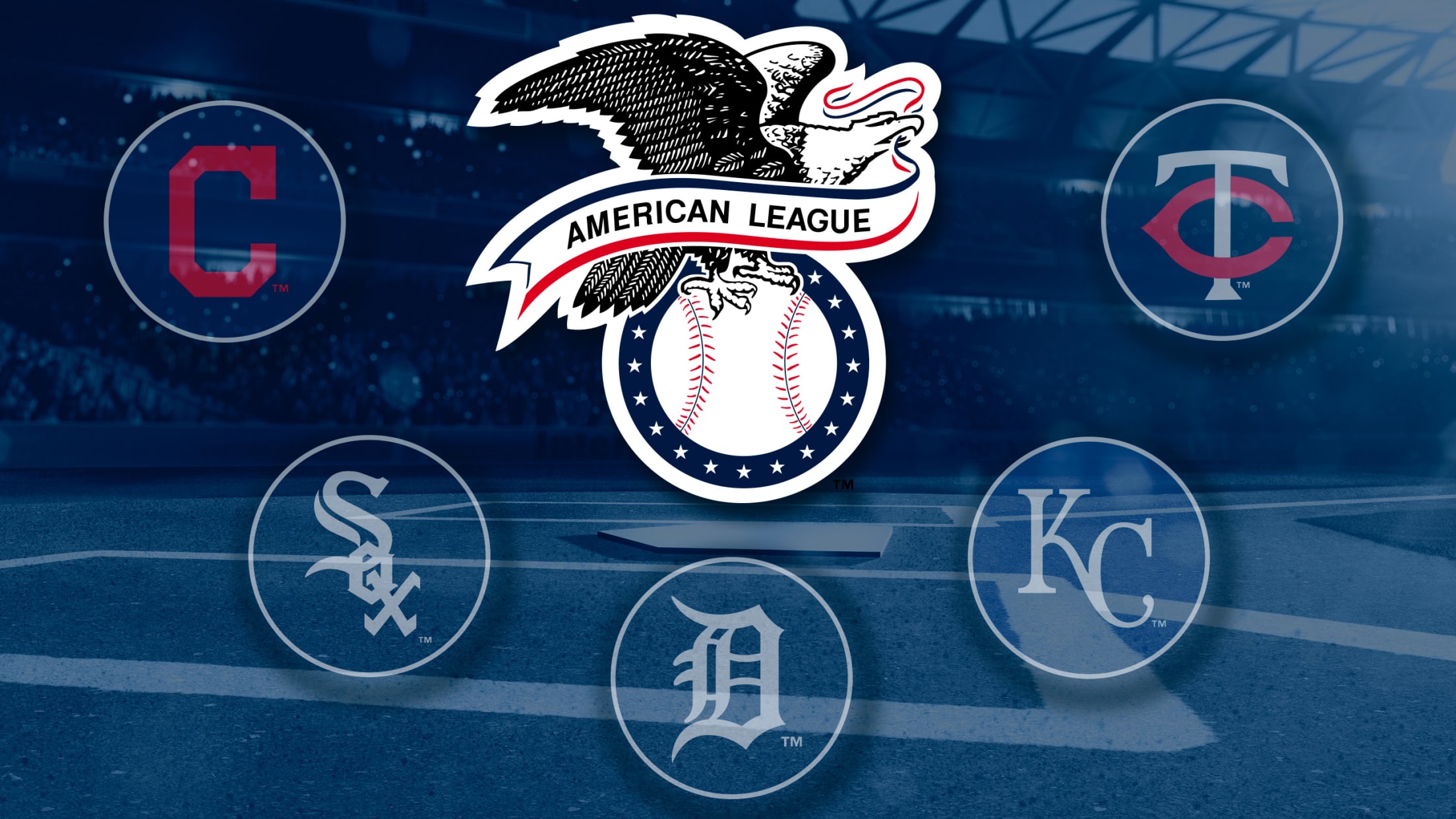 Immediately following the conclusion of the regular season, teams will start announcing their award winners, but why wait to speculate? Regardless of how well (or poorly) a team performed overall, there is always at least one player deserving to be singled out. Here are our picks for the players who
Gardy fondly recalls past AL Central crowns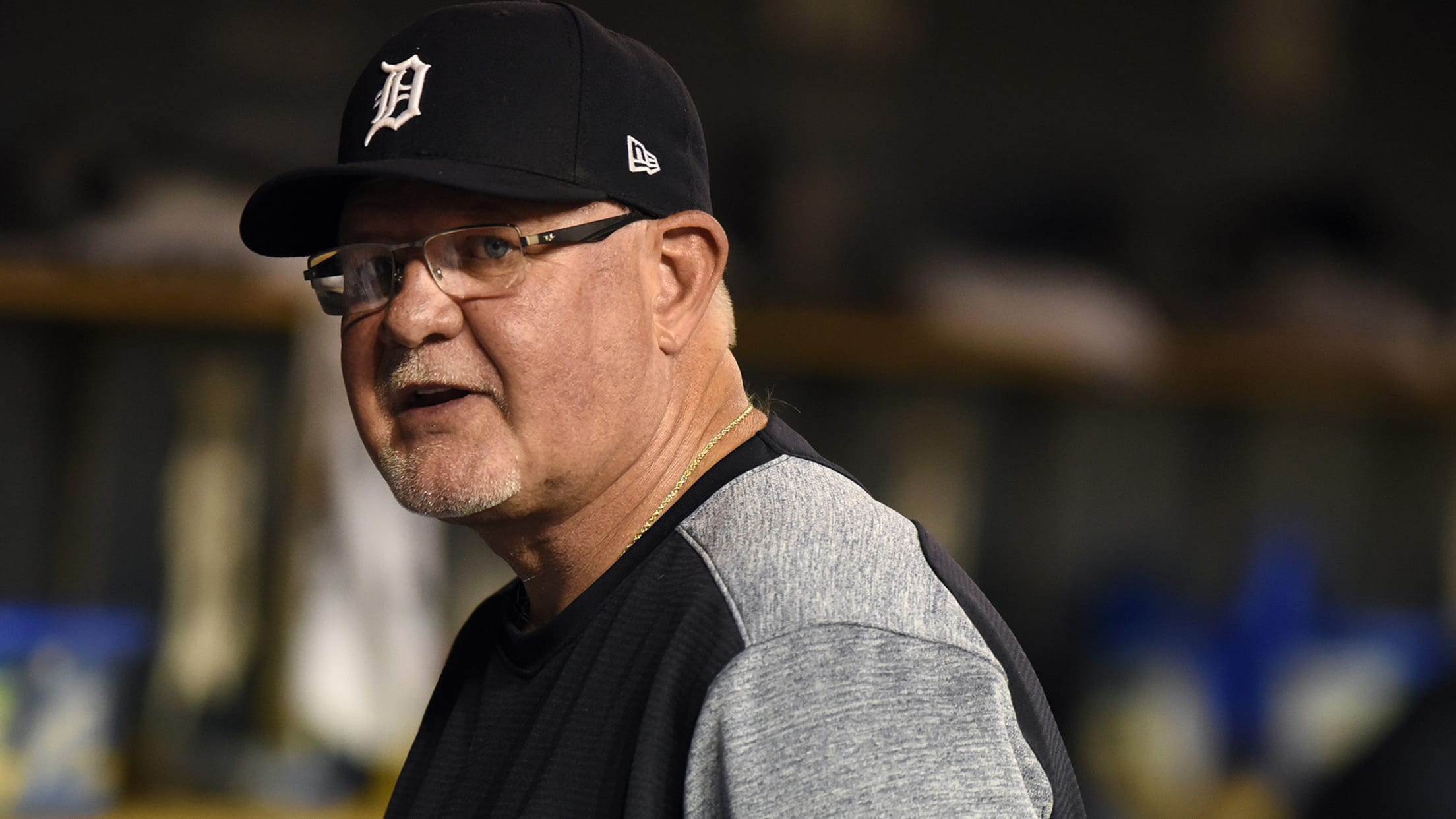 DETROIT -- One of the most touching moments of the Tigers' four-year run as American League Central champions at the start of this decade came at Target Field, where they clinched their third straight division crown in 2013. As manager Jim Leyland did his postgame interview from his office, outfielder
Cabrera on offseason plans: 'No more arepas' 
Tigers vet focused on losing weight to enjoy productive, healthy 2020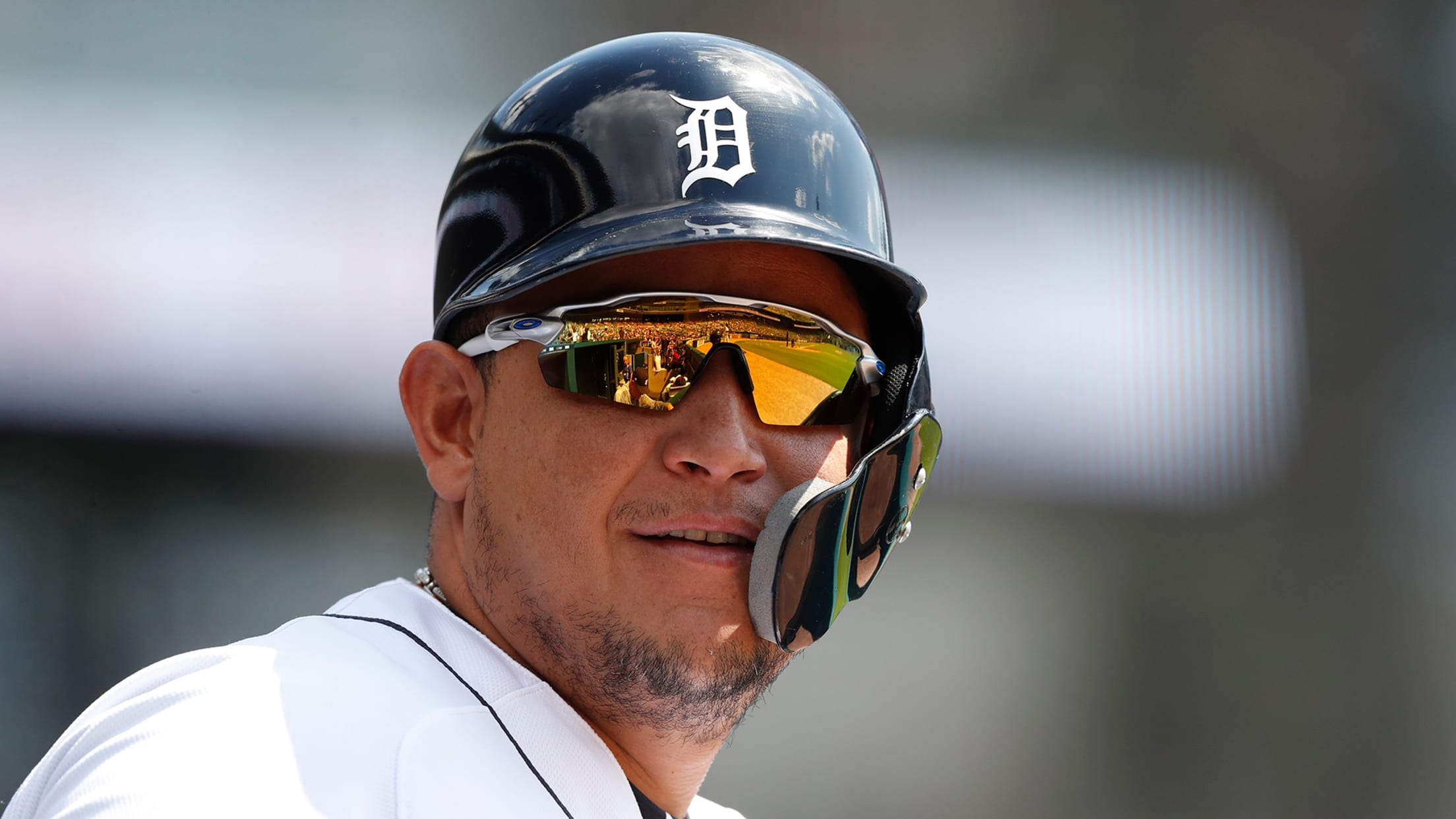 DETROIT -- Miguel Cabrera was out of the Tigers' lineup once again Tuesday night, but he was in the cage for batting practice, trying once again to get his sore right knee in a state to play out the final week of the season. As long as Cabrera wants to