Tigers recall Hall to boost 'pen; option Soto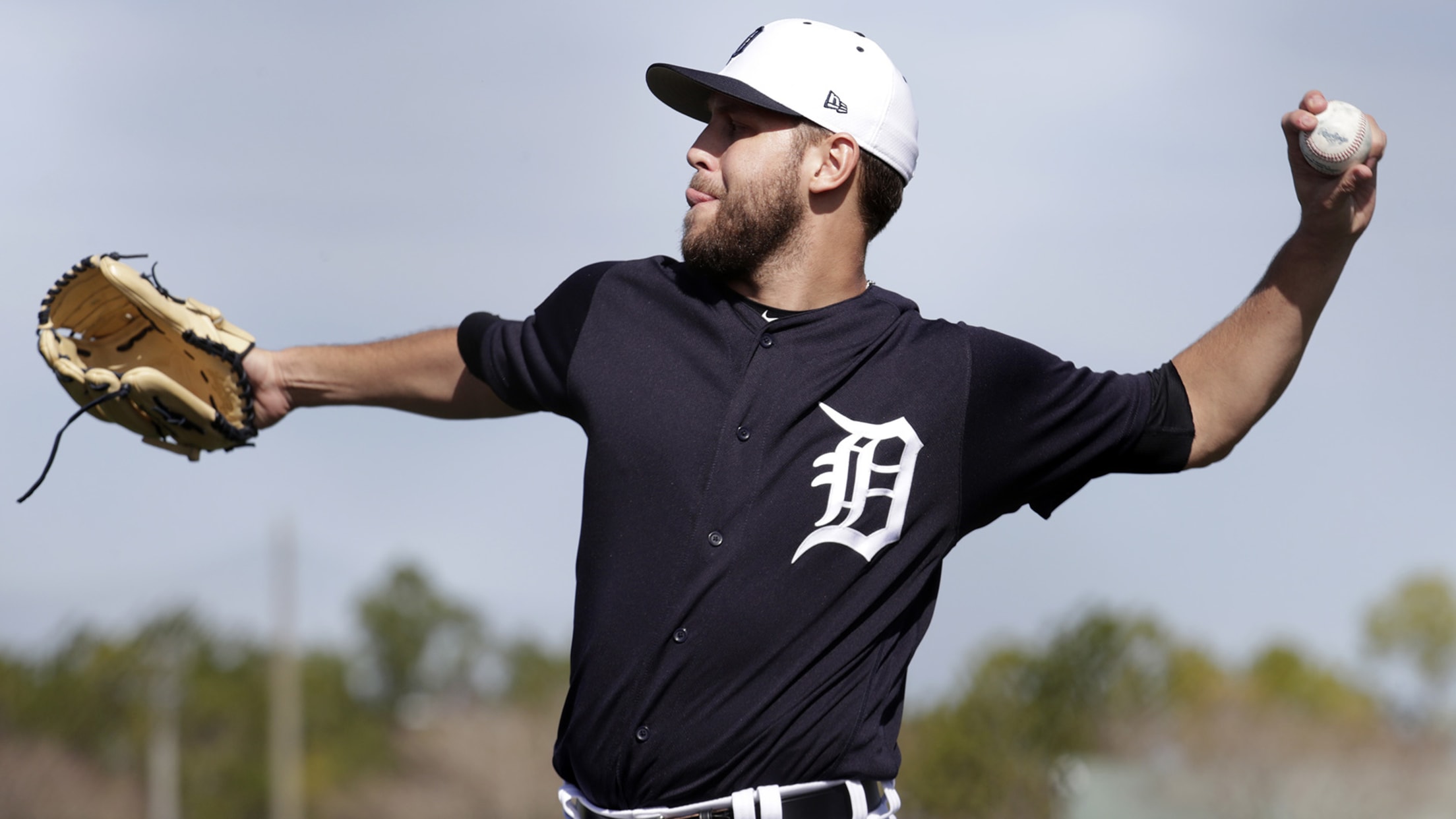 NEW YORK -- In need of bullpen help, the Tigers optioned left-hander Gregory Soto to Triple-A Toledo and recalled left-hander Matt Hall from Toledo. Hall was a starter and reliever for the Mudhens this season and had a 6.70 ERA, but he ranked sixth in the International League in strikeouts
Jones' heroics not enough as Tigers fall in 13
Carpenter earns another turn after solid outing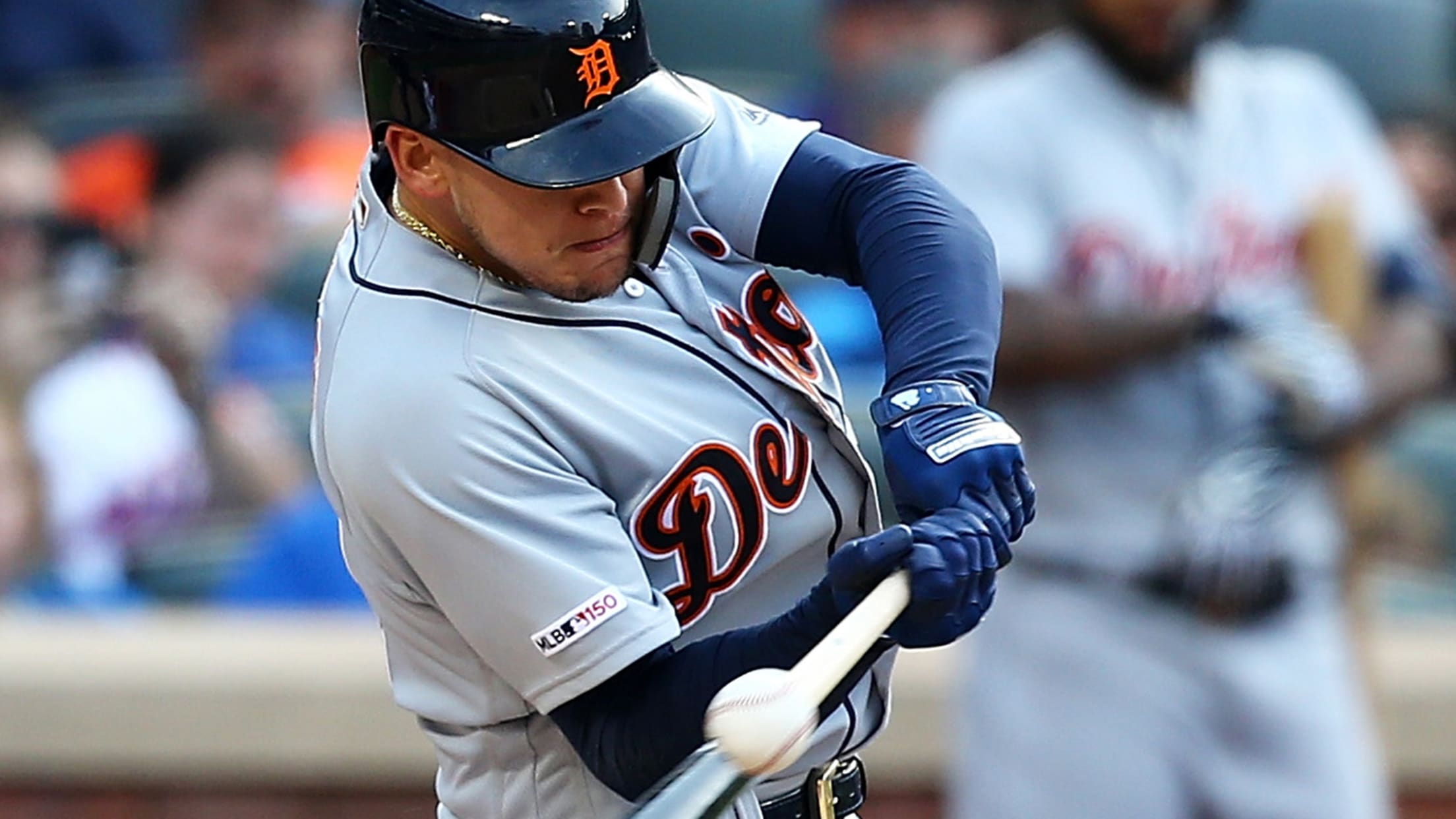 NEW YORK -- If you talk to the Mets, they will say that Tigers outfielder JaCoby Jones is a thorn in their side. After driving in a career-high four runs on Friday night, Jones collected two more hits and drove in the game-tying run against them Saturday, but the Tigers
Jones knocks career-high four RBIs in slugfest
Detroit pounds out 14 hits, scores 9 for first win in 12 days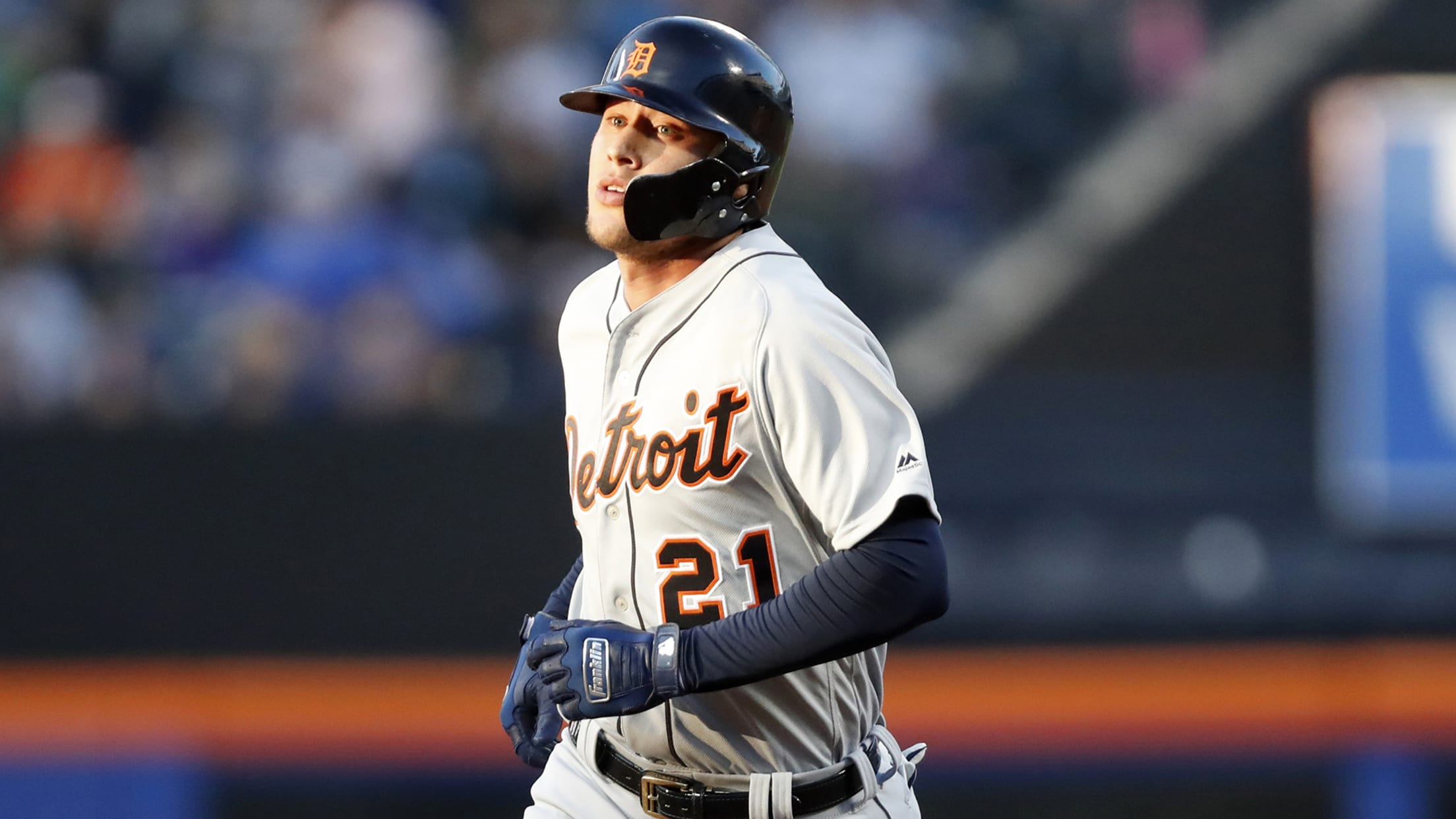 NEW YORK -- One would never know that the Tigers were one of the worst-hitting teams in the Major Leagues entering Friday's action. They found themselves in a slugfest at Citi Field and edged the Mets, 9-8, to earn their first victory since May 12. It was game that saw
Saturday's top prospect performers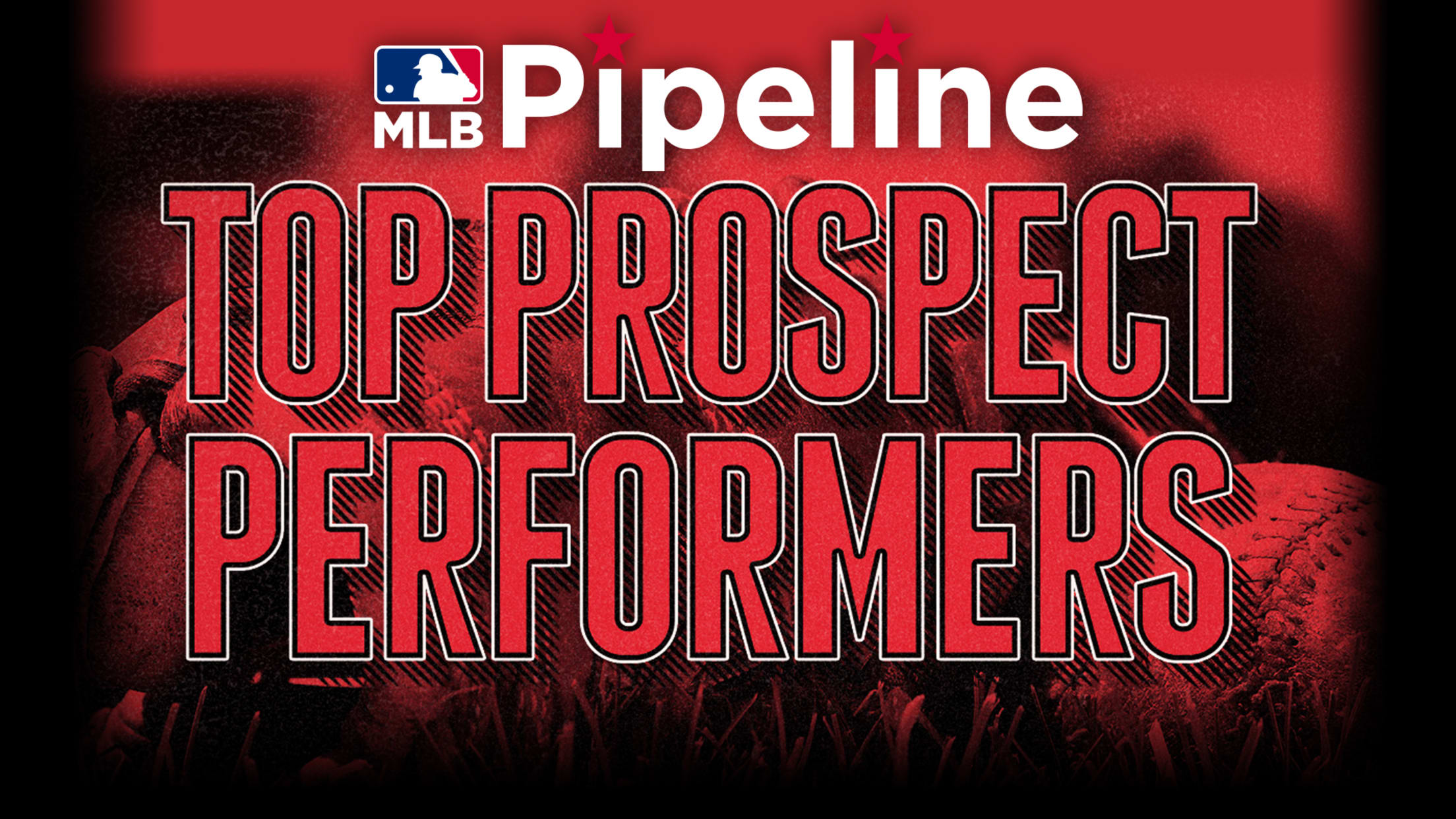 Here's a look at Saturday's top Minor League performers from each team's Top 30 Prospects list:
Tigers call up Carpenter for starting assignment
Mercer to begin rehab stint; Gardenhire reminisces on time with Mets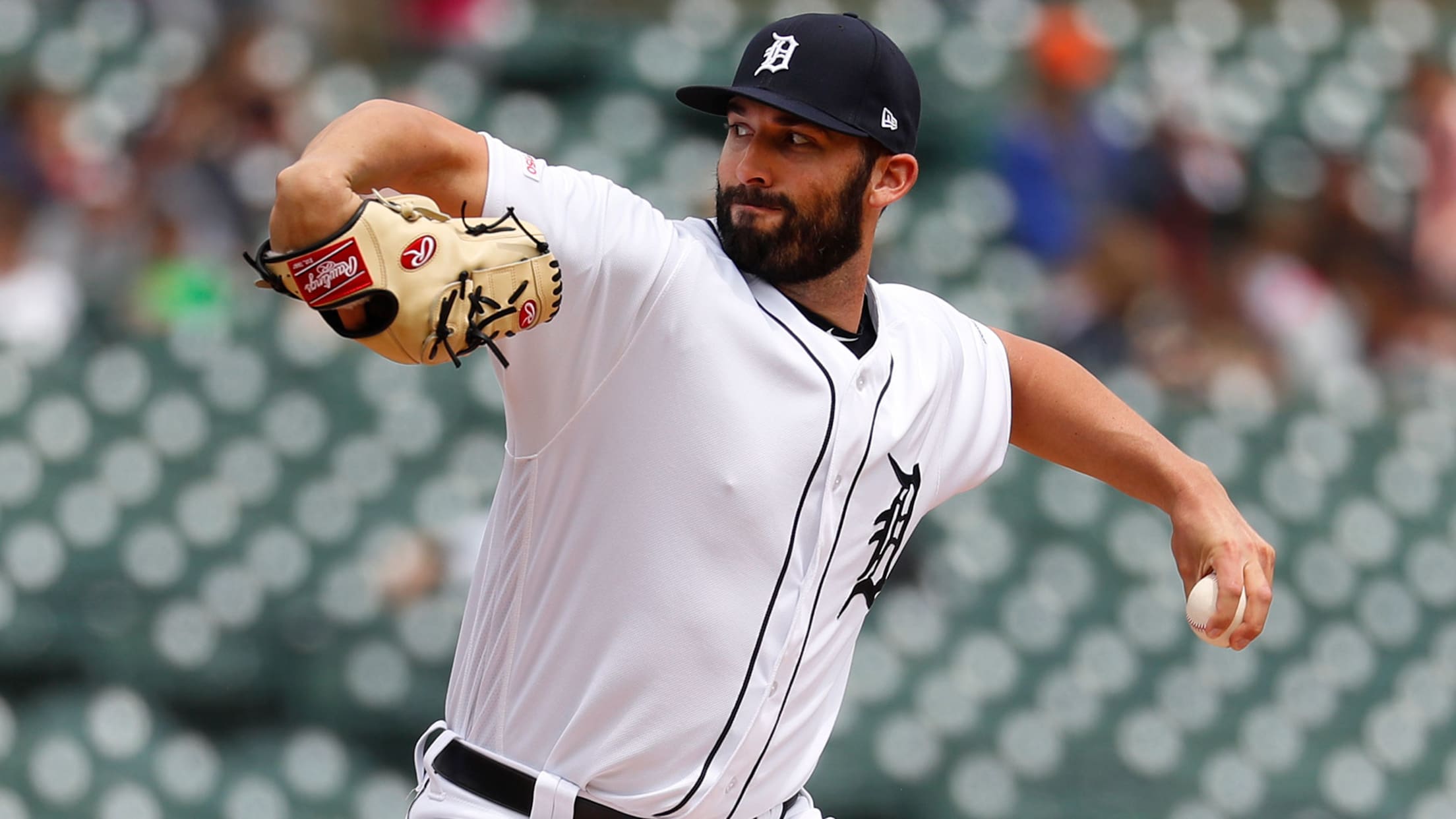 NEW YORK – The Tigers recalled left-hander Ryan Carpenter, who started Saturday's 5-4, 13-inning loss to the Mets, taking a no-decision. Having already made two starts for the team this year, allowing 13 earned runs in nine innings, Carpenter allowed two runs (one earned) on two hits and struck out
New podcast gives Tigers' farm system a voice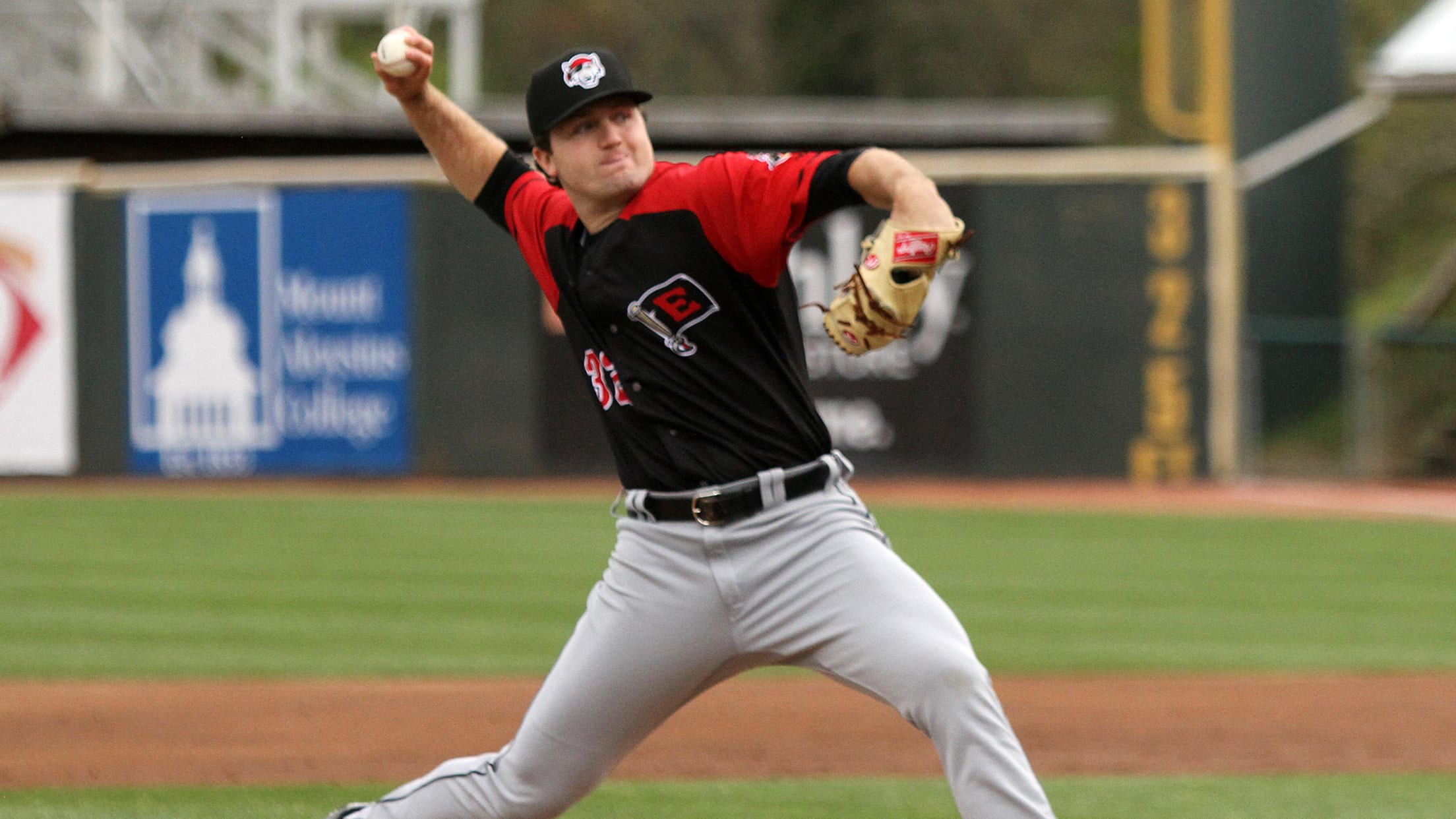 DETROIT -- Long before Dan Hasty became the radio voice of the Class A West Michigan Whitecaps, he grew up checking box scores of Tigers' Minor League teams. As Tigers fans try to keep tabs on the current prospects making their way up Detroit's farm system, he's hoping to give
Here's the latest mock draft for the full 1st round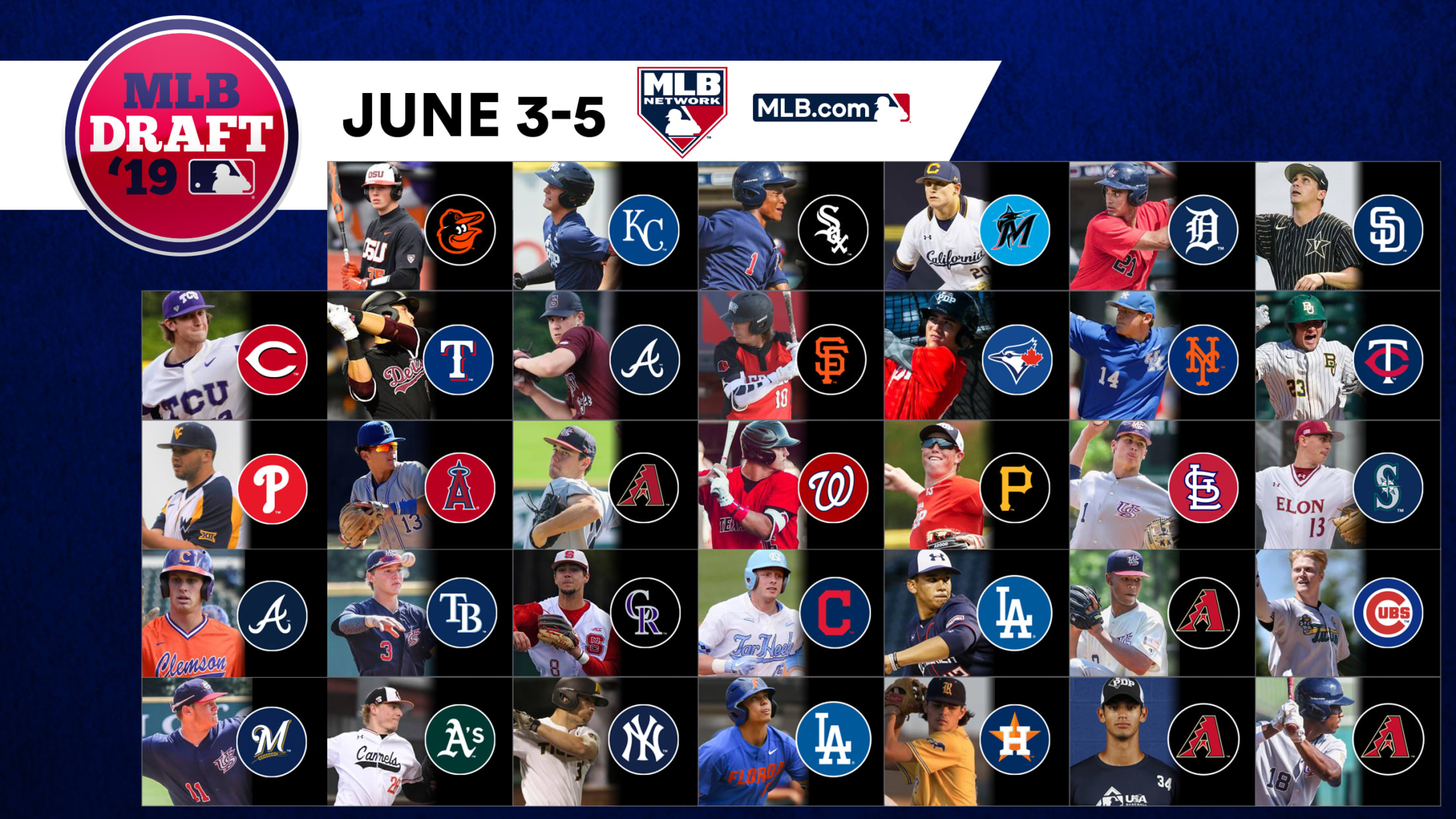 Who will go first in the 2019 MLB Draft? Nearly all scouting directors not picking No. 1 overall believe that Oregon State catcher Adley Rutschman is the obvious best choice for the pick. And most believe he will end up being taken by Baltimore. But there's still an alternative narrative:
Gardy's theme after tough loss: Stay positive
Manager wants music on after shocker: "You have to hold each other up"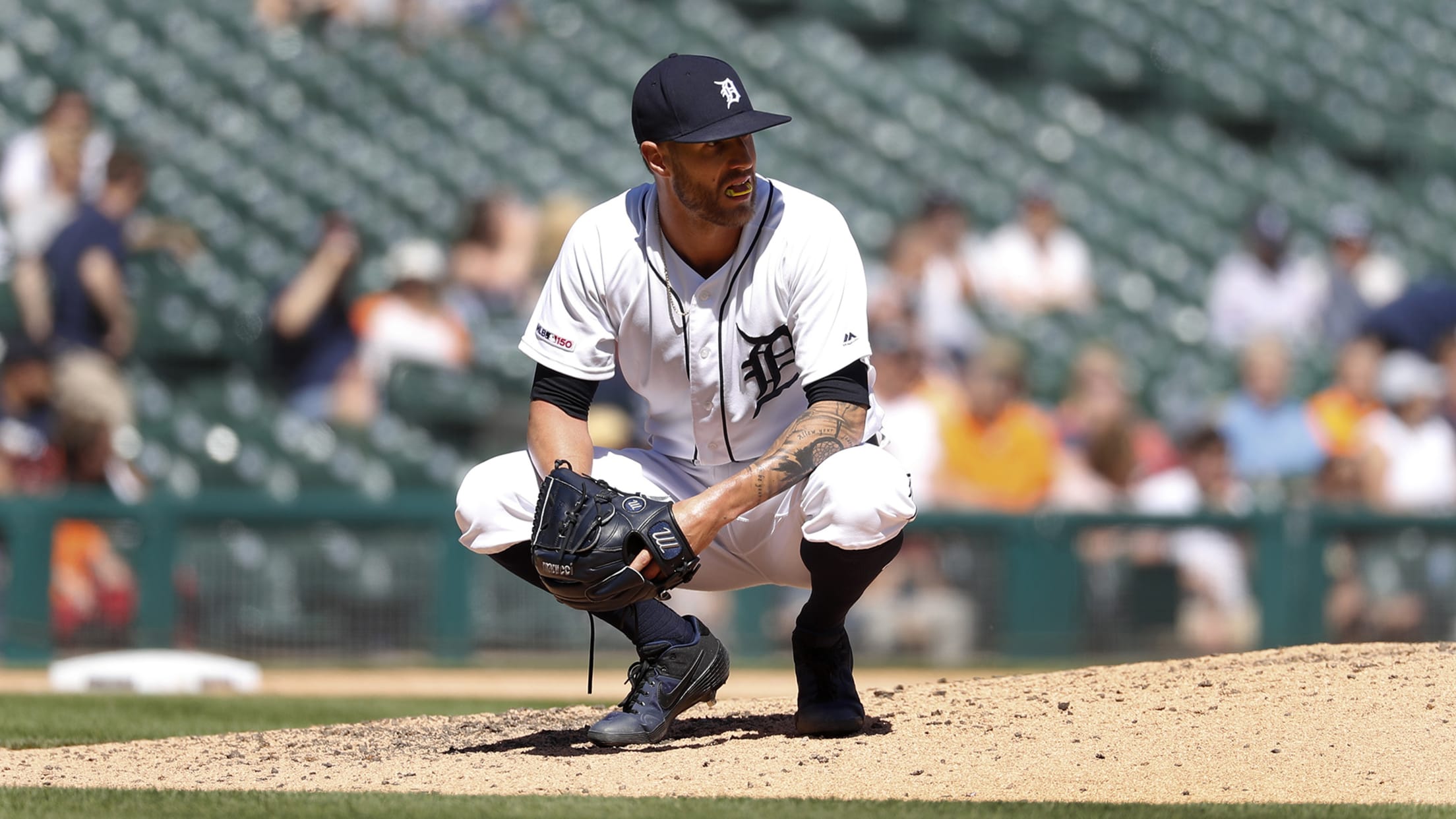 DETROIT -- Ron Gardenhire walked into a distraught Tigers clubhouse after their ninth straight loss and told them to turn the music on. Yes, the Tigers manager wanted it on. "You know what, it's over," Gardenhire said after Miami's ninth-inning rally sent Detroit to a 5-2 loss and a winless
Here are all 30 clubs' reps for the 2019 Draft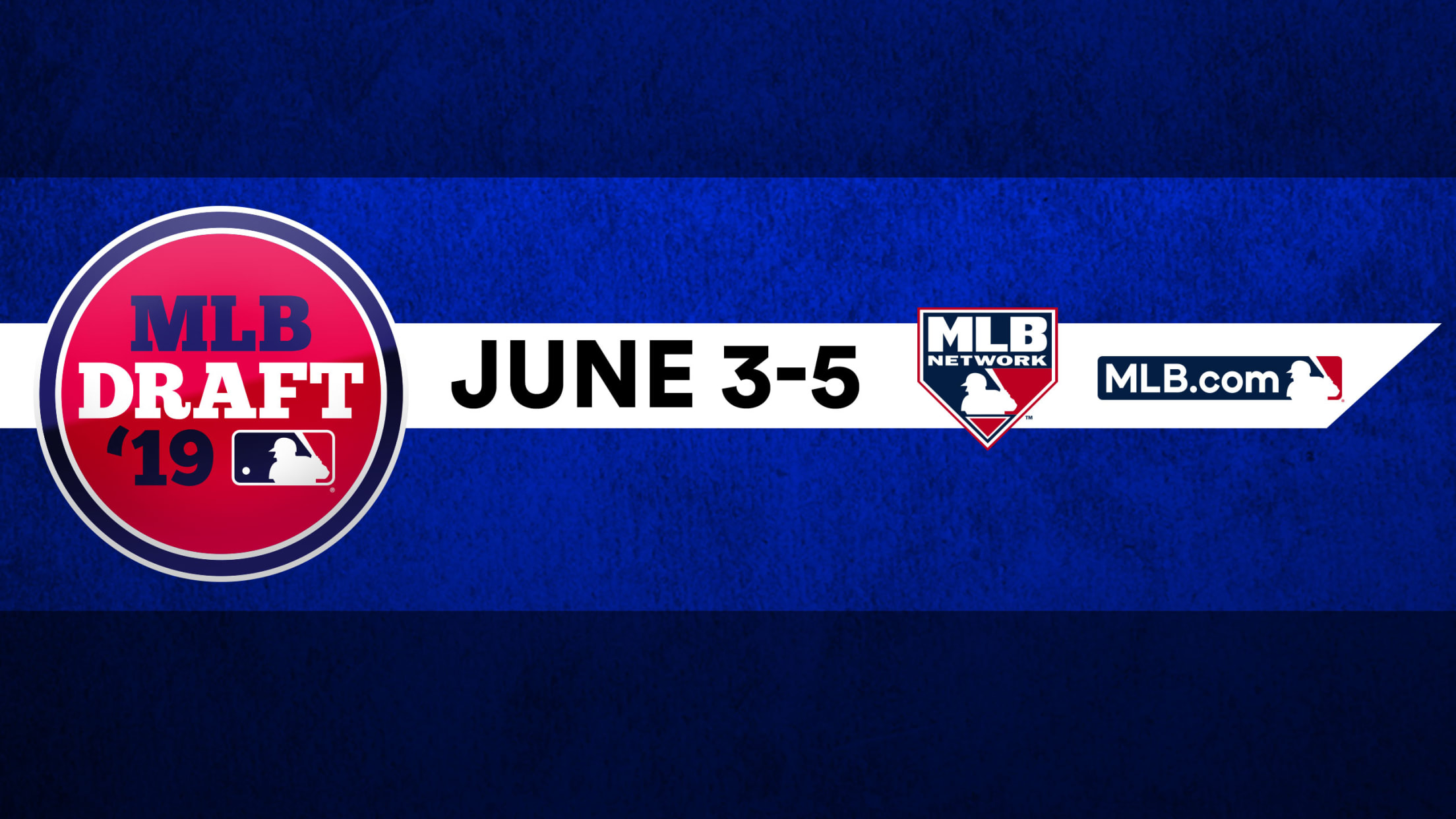 Eighteen former Major League All-Stars — including three Hall of Famers, two Most Valuable Players, two batting champions and two Cy Young Award winners — are among the baseball luminaries scheduled to represent the 30 clubs at Major League Baseball's 2019 Draft, it was announced Thursday. Amateur players who will
Cabrera among all-timers, yet 'I've gotta produce'
As he moves up career hits and RBI rankings, Miggy focused on improving now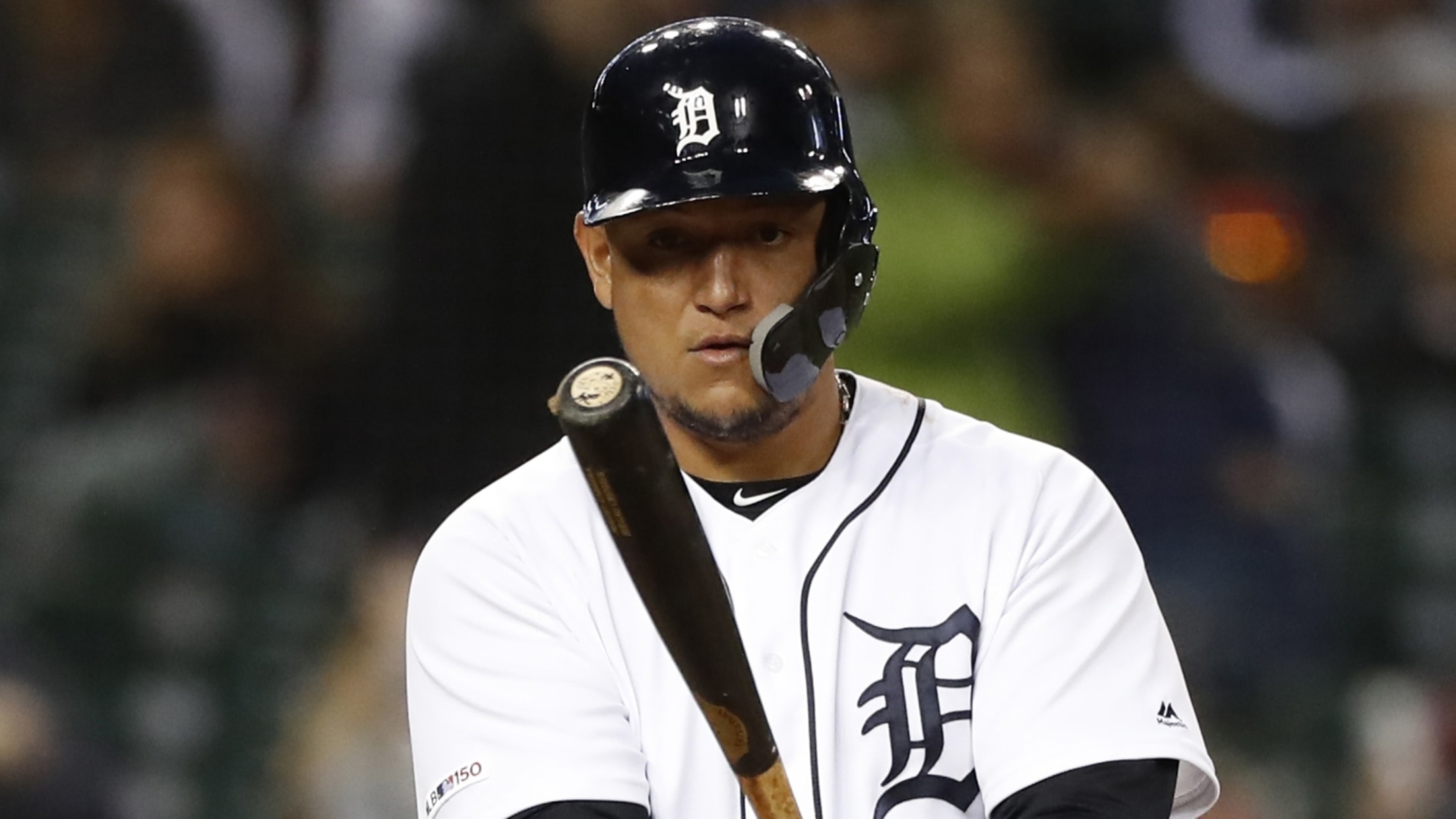 DETROIT -- Slowly but surely, the milestones are falling for Miguel Cabrera. He passed Hall of Famers Lou Gehrig and Roberto Alomar on the MLB all-time hits list this week, and entered Thursday's 5-2 loss to the Marlins tied for 61st with Carlos Beltran, with Hall of Famer Chipper Jones
1 crucial number for each AL Central team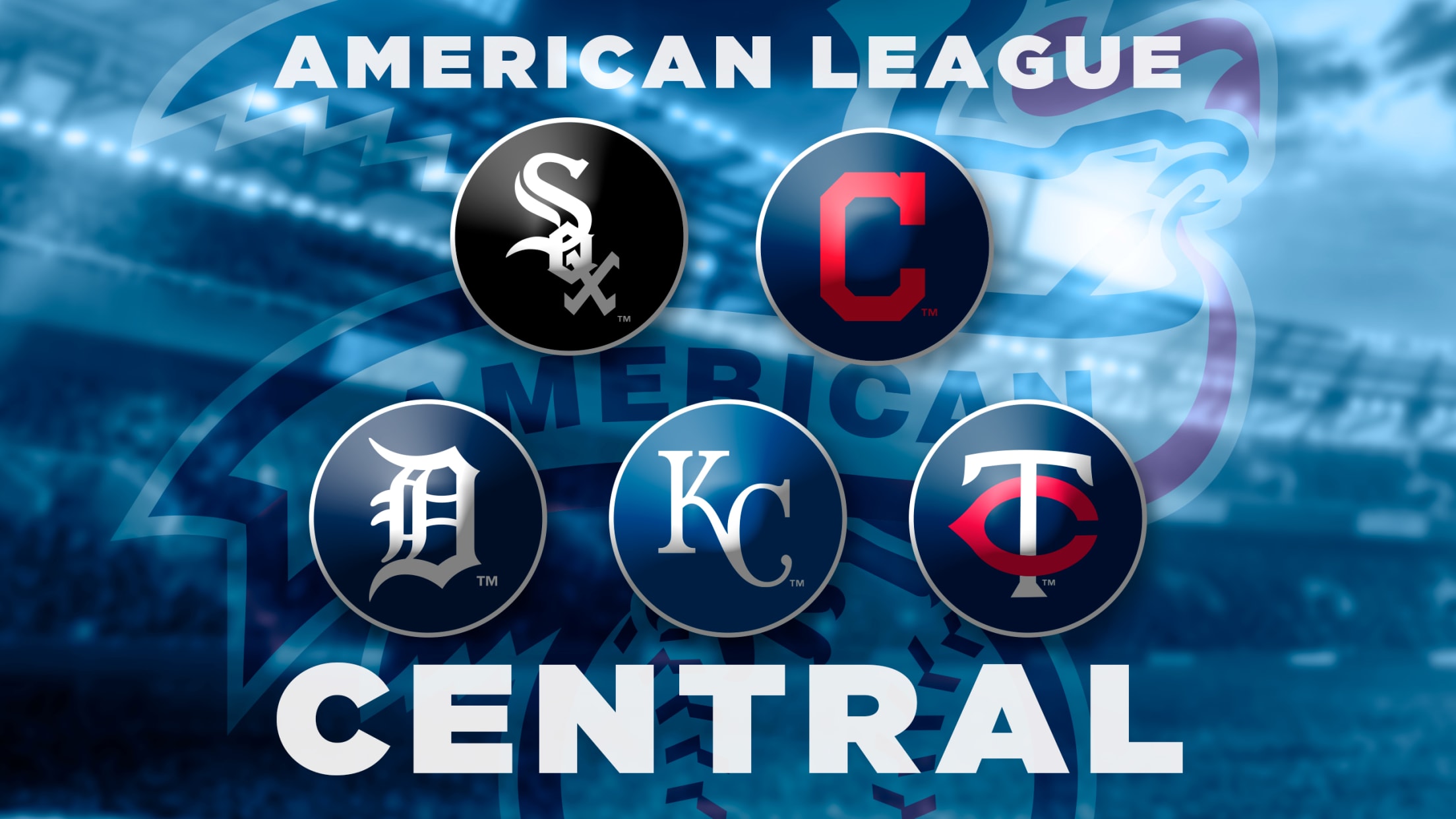 As the American League Central nears the 50-game mark of the season, the Twins and Indians are atop the division, as expected by most, but with Minnesota's offense surpassing all expectations and Cleveland's lineup falling short, the gap between the division's two primary contenders has widened throughout the month. Meanwhile,
'Anthem strategy' can't stop Tigers' losing skid 
Marlins score six unanswered runs after Detroit opens with runs in first three innings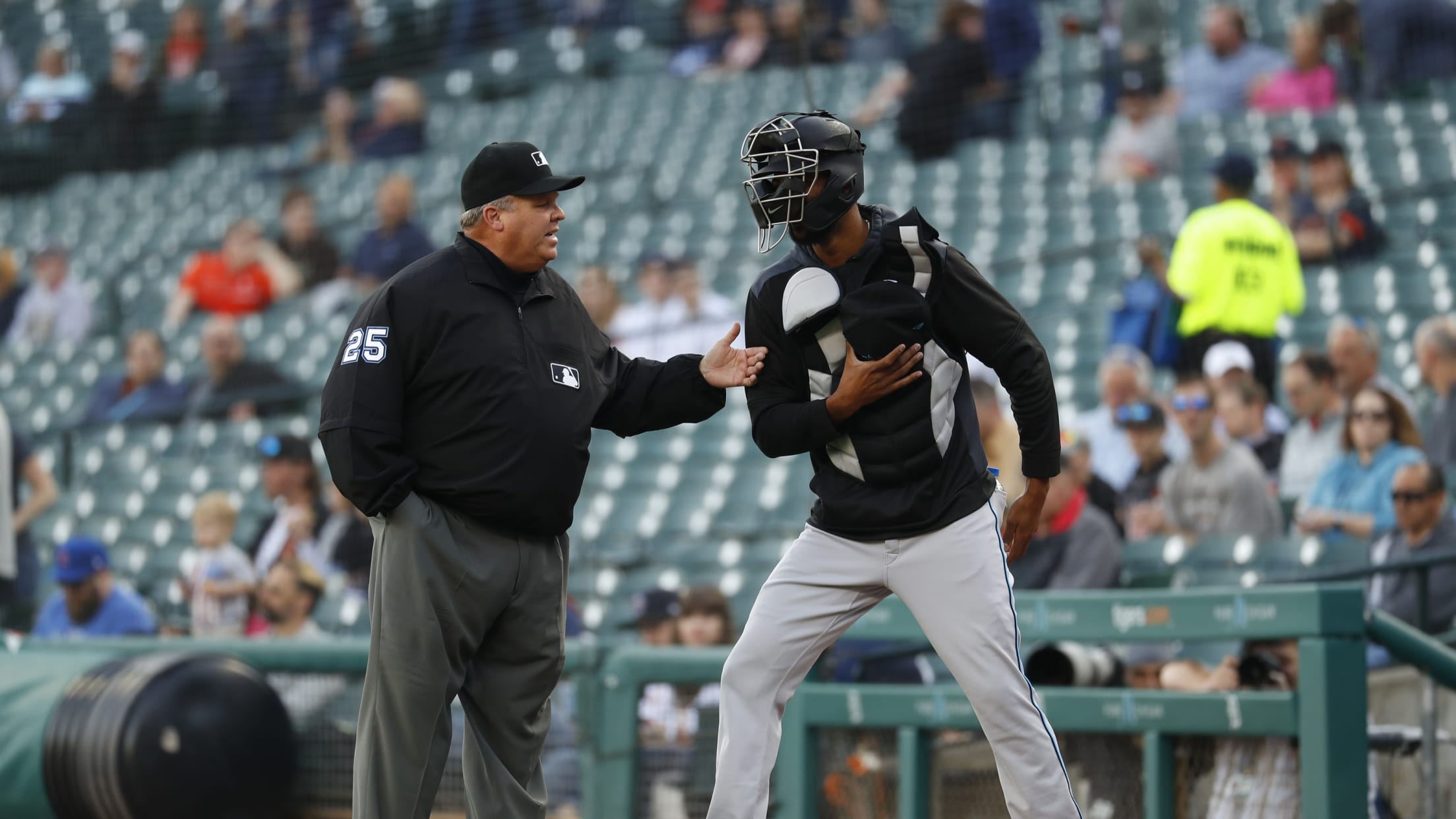 DETROIT -- The Tigers won the anthem standoff Wednesday evening. It didn't carry into the game. Daniel Stumpf almost didn't see the game from the dugout, either. "I got threatened to get thrown out of the game," the Tigers reliever said after Wednesday's 6-3 loss to the Marlins at Comerica
Detroit names street after Tigers legend Horton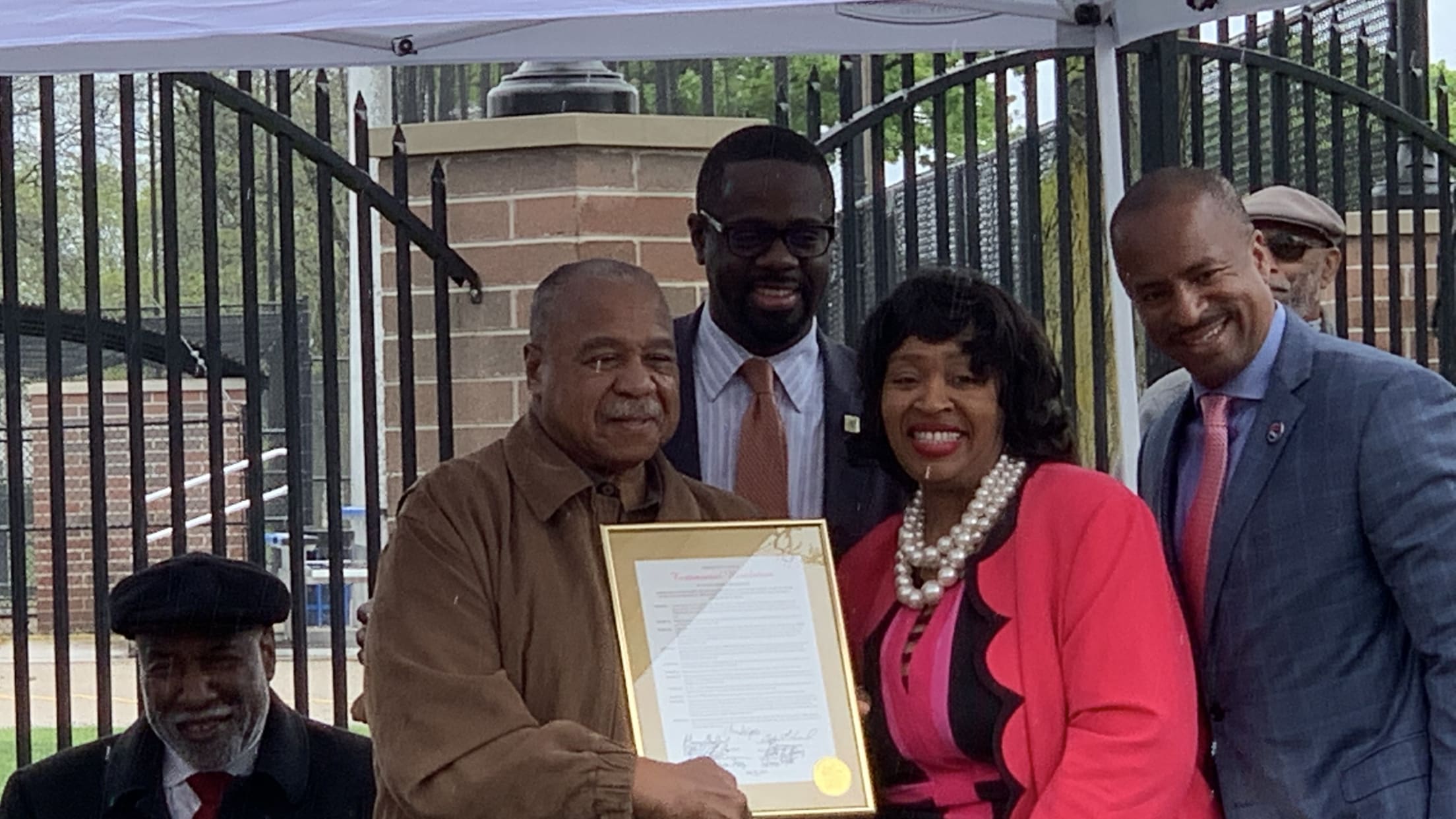 DETROIT -- Willie Horton pointed down the street to where he used to live, in what was then a housing project. "I was raised in the fifth building down," Horton said. "I used to call it the penthouse because we lived in a 14-story building." Horton looked in the other
Tigers' bats stay cold in 7th straight loss
Late rally goes for naught as club strikes out 17 times against just 2 walks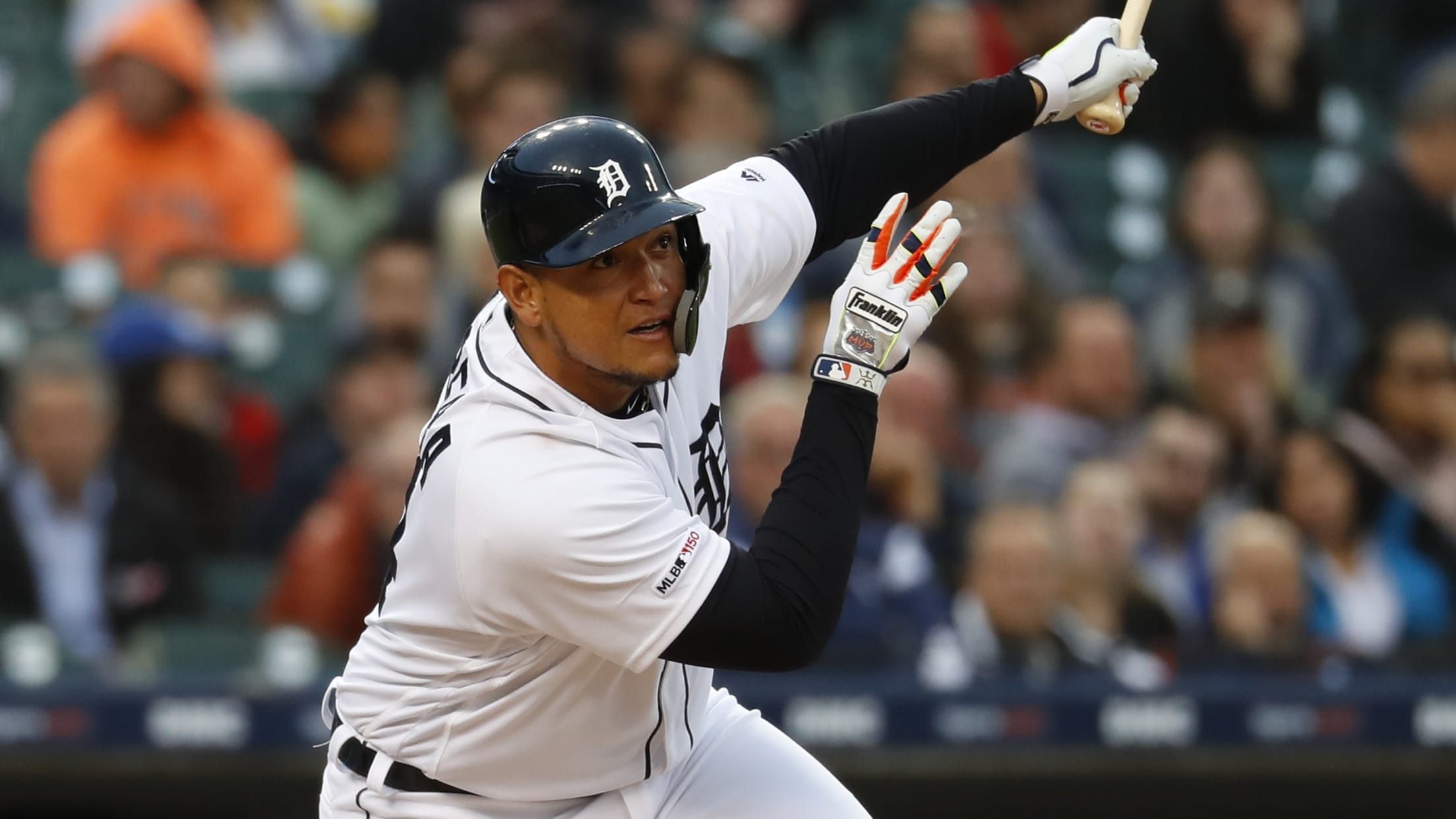 DETROIT -- While a handful of Tigers were out for early batting practice Tuesday afternoon at Comerica Park, manager Ron Gardenhire took the mound for some tosses. He wasn't pounding the strike zone, but he wasn't trying to. He was making a point. "I purposely was throwing balls," Gardenhire said
Detroit still a 'special' place for Granderson
Veteran outfielder reminisces upon return to Motor City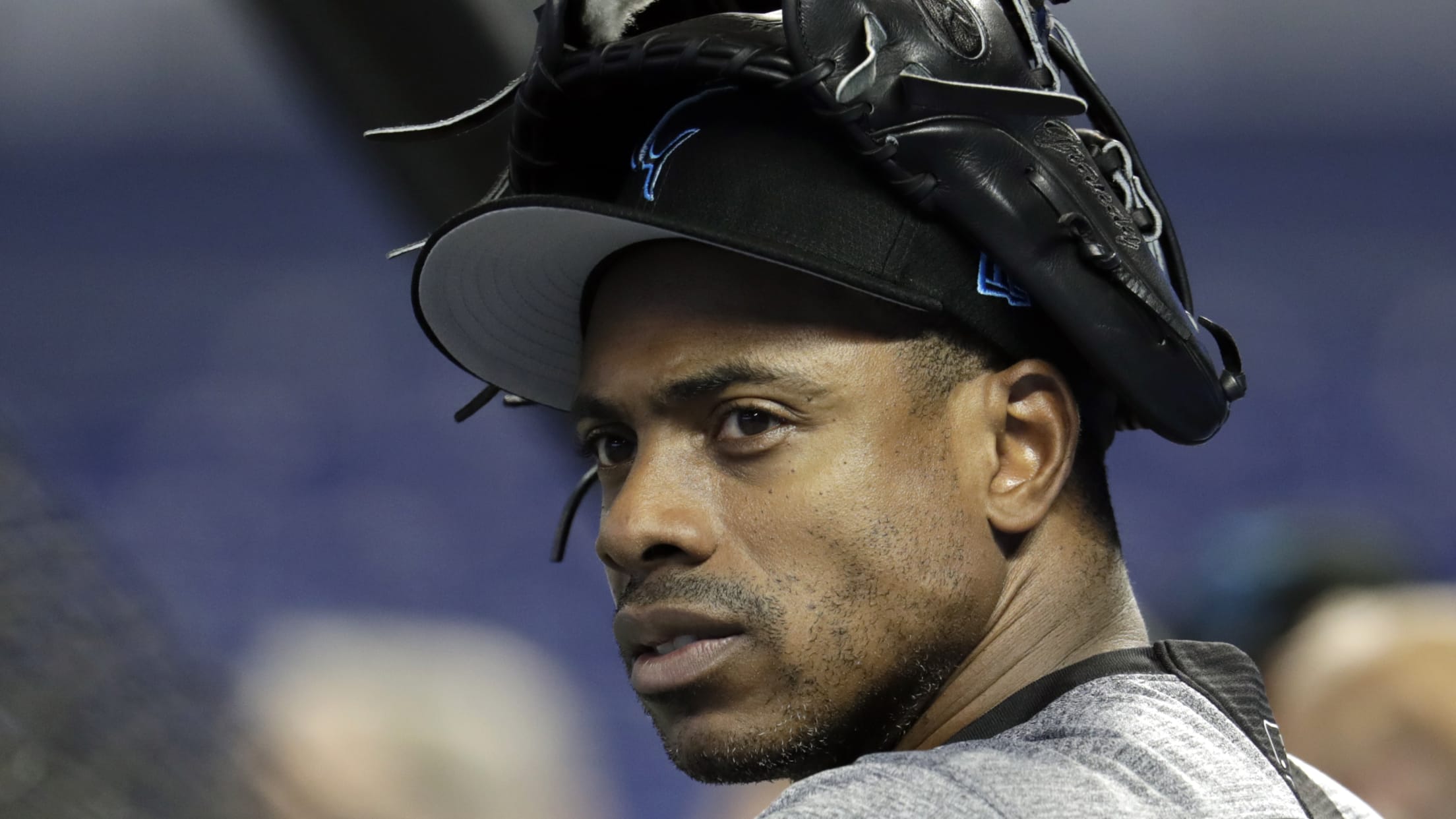 DETROIT -- Pardon Curtis Granderson if some of the memories from his days in a Tigers uniform are fading a bit. He turned 38 in March and hasn't called Comerica Park home since 2009, playing for six different teams since then. But he can still remember his first memories of
Inbox: What's the state of the Tigers' rebuild?
Beat reporter Jason Beck answers questions from Detroit fans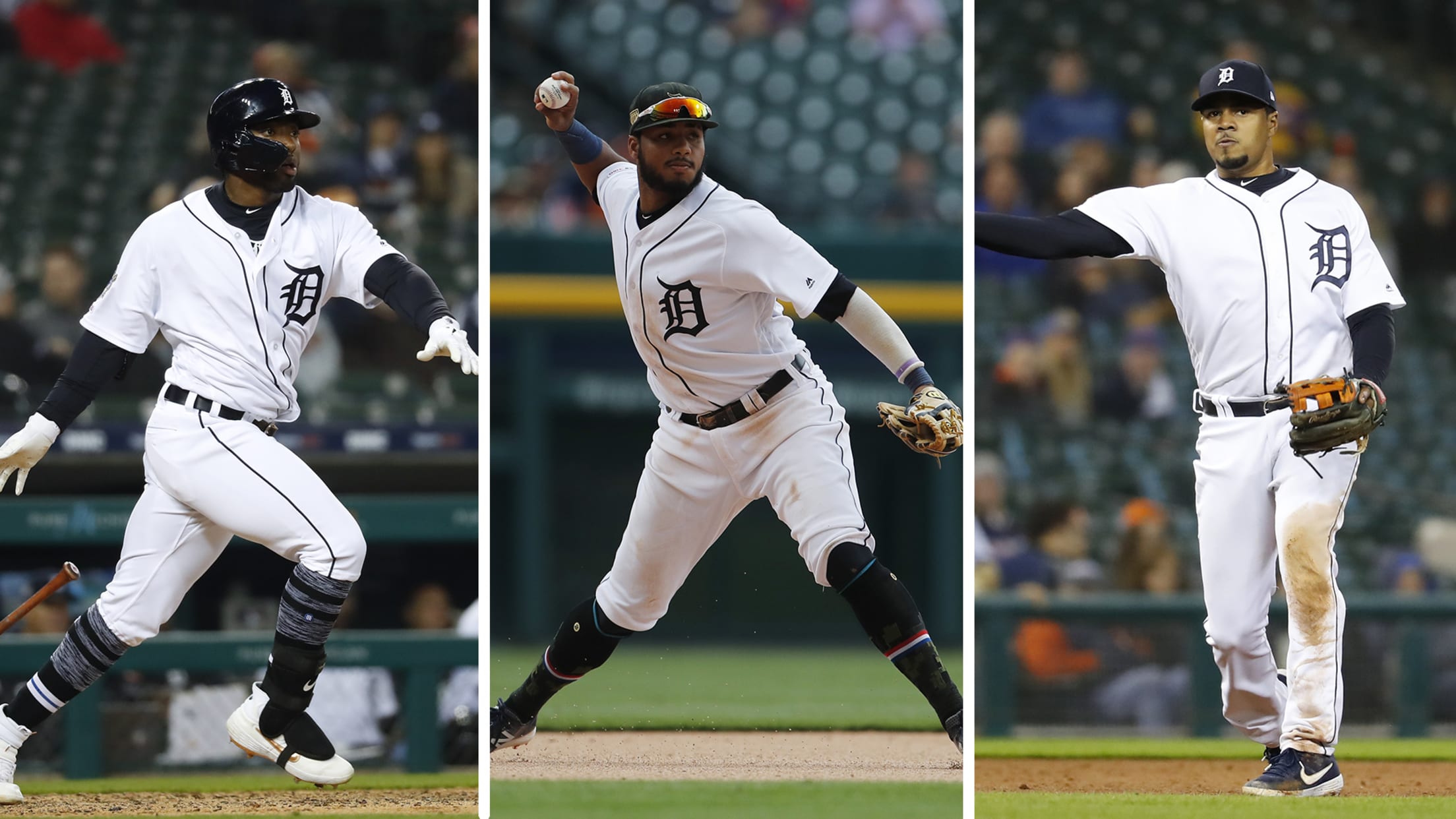 Man, those prospect questions dried up this week. What has impressed me about doing this mailbag over the past couple of months has been the level of interest on Tigers prospects and the farm system in general, and the level of understanding about a rebuilding team. With Detroit coming off
Tigers back Boyds' 'amazing' nonprofit work
Pitcher, wife host Topgolf fundraiser in effort to fight sex trafficking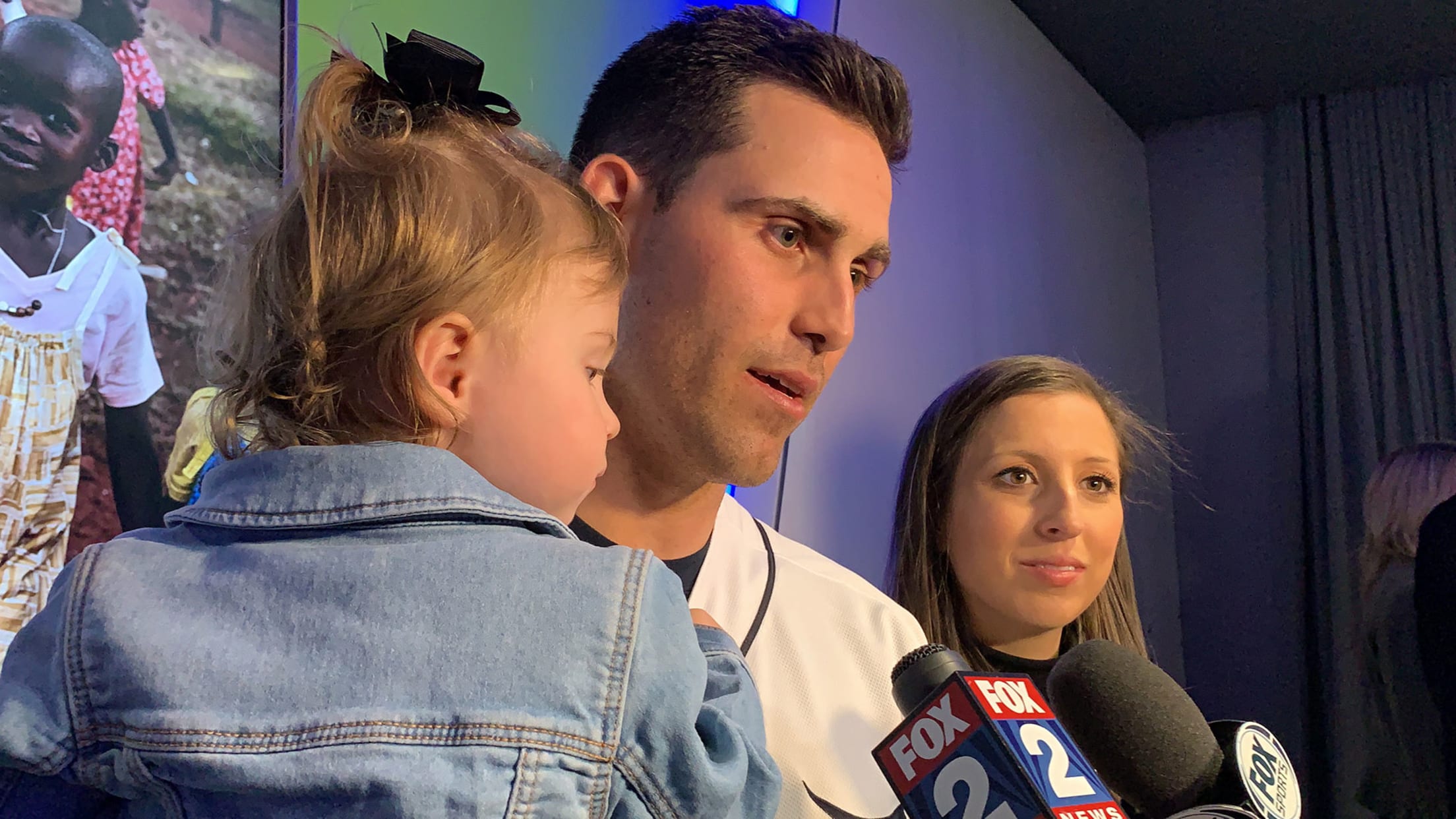 AUBURN HILLS, Mich. -- Matthew Boyd stood in front of the gathering at his charity fundraiser on Monday morning at Topgolf, his little daughter, Meira, in one arm, a microphone in the other. He thanked the multitudes who bought tickets for an evening of golf, food and fun, as well
Tigers-Athletics finale suspended by rain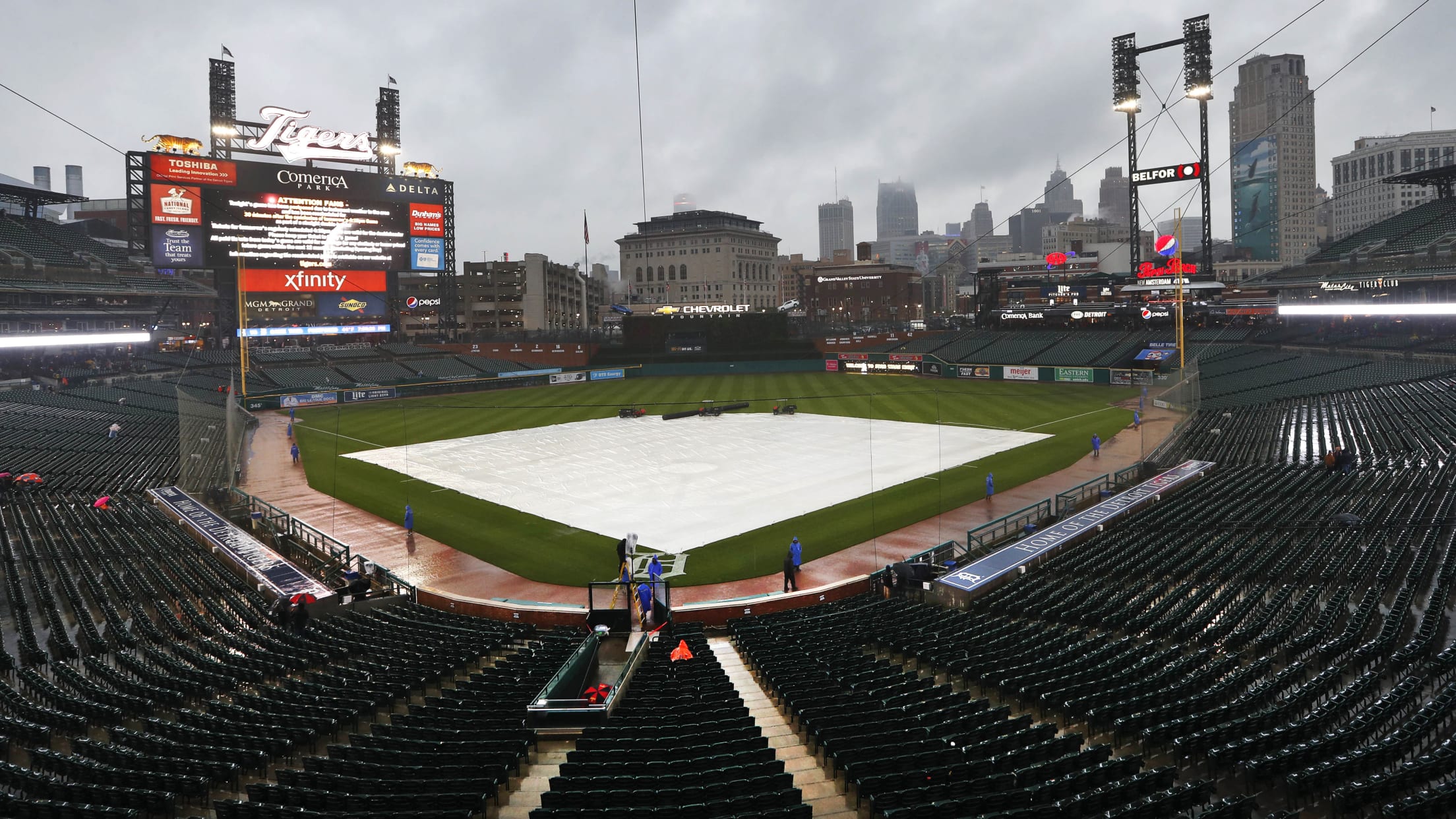 DETROIT -- The Tigers didn't end their six-game losing streak Sunday at Comerica Park. They didn't lose, either. The fate of the Tigers' series finale against the A's won't be determined until Sept. 6, when the two sides begin a series in Oakland. The teams will resume their game in
Ross shut down with ulnar nerve issues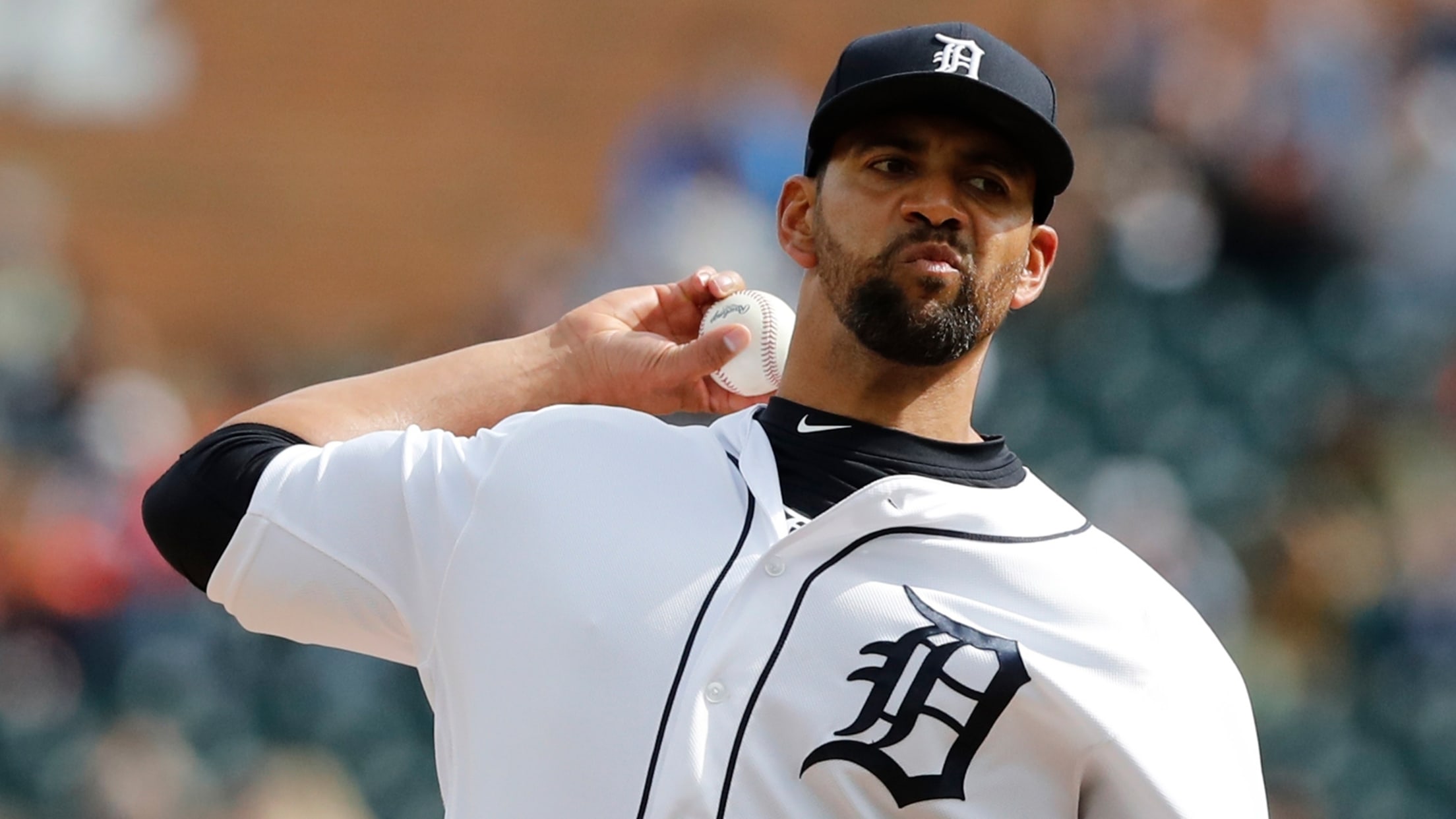 DETROIT – For all the medical and analytical studies put into Tommy John surgeries among pitchers, thoracic outlet syndrome remains one of the great unknowns in baseball. Former Tiger Jeremy Bonderman was never the same after having surgery for it a decade ago. Matt Harvey is still trying to find
The toughest guy to strike out on every team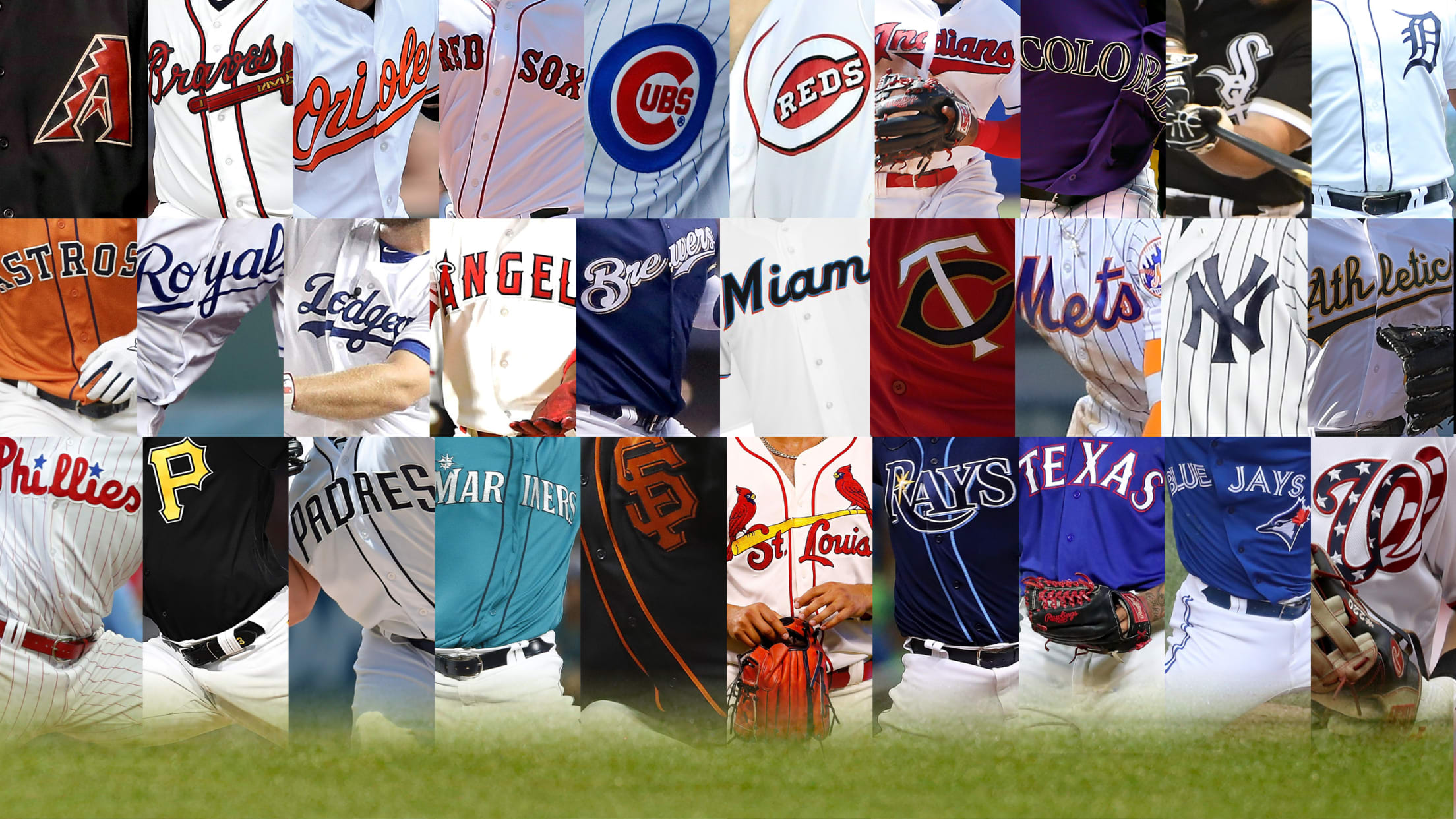 The world of baseball has embraced the strikeout in a way that is sometimes obsessive: For the second consecutive year, we're on pace for more strikeouts than hits. Even the best hitters in baseball don't sweat the strikeouts anymore. It's all part of the game. This ends up making those
Boyd unable to play skid-buster for Tigers
Lefty gives up four runs on seven hits, but offense can't answer back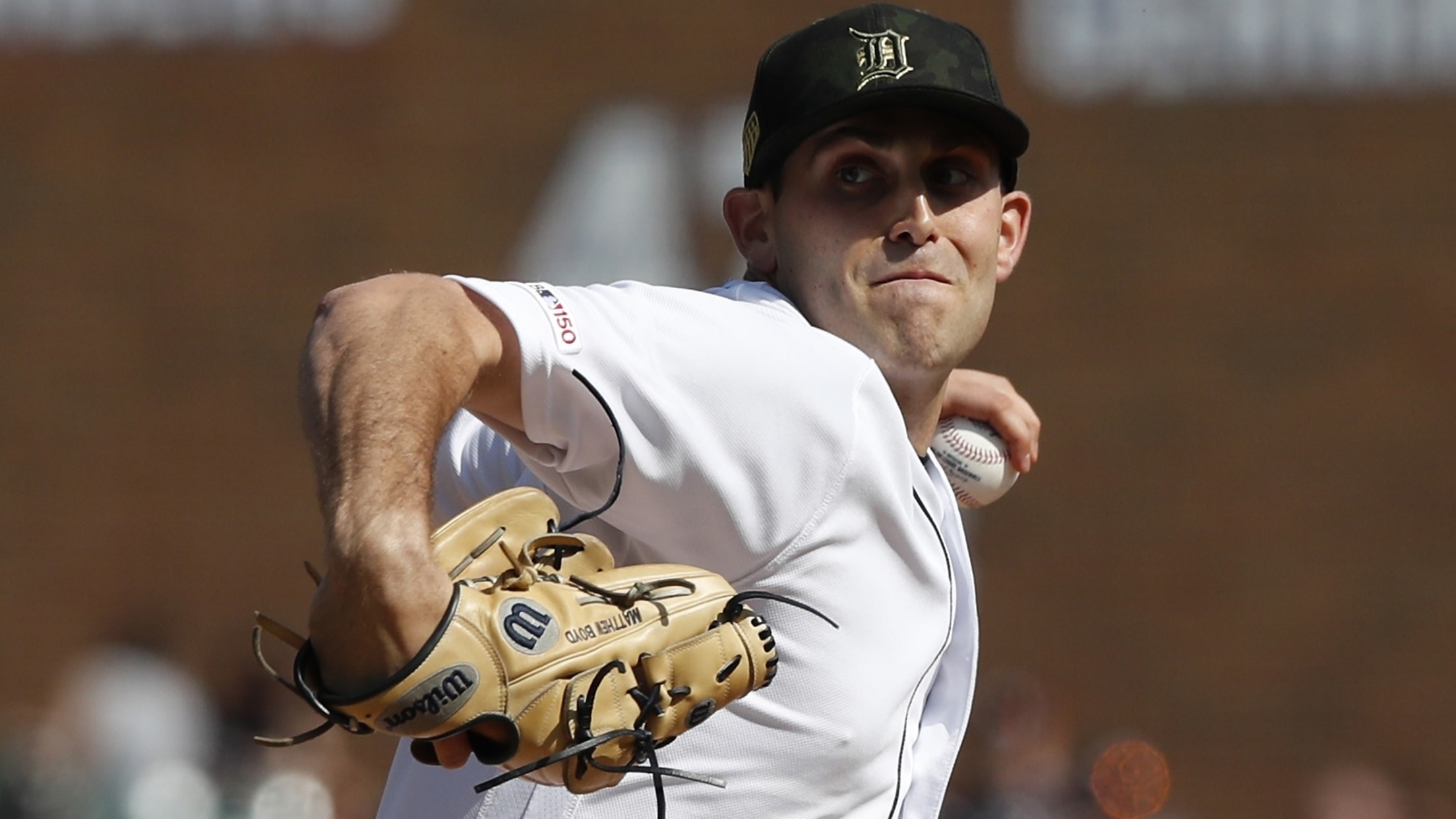 DETROIT -- The disappointment on Matthew Boyd's face was obvious as Tigers manager Ron Gardenhire made the long trudge from the dugout to take the ball. Boyd wanted to be the stopper of this Tigers skid, as did Daniel Norris before him, and Spencer Turnbull before him. As Boyd walked