Tigers No. 17 prospect Skubal impressing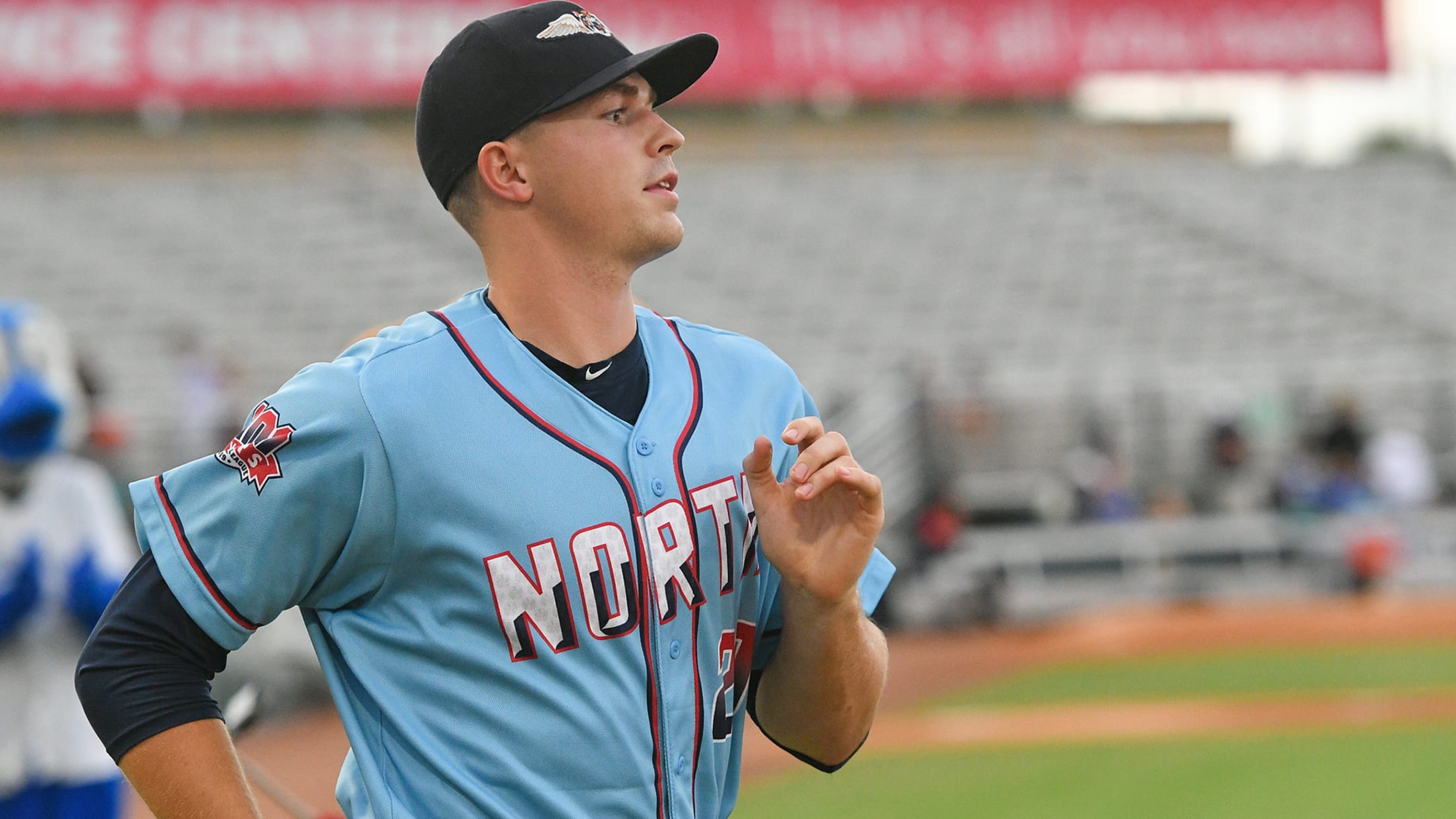 CLEVELAND -- Tarik Skubal was an Arizona high school lefty with an inconsistent fastball and not much knowledge about the Pacific Northwest when Seattle University came calling five years ago. "They saw me throw in one of the fall classics in high school, and that was my only Division I
Tigers sputter after rain delay vs. Indians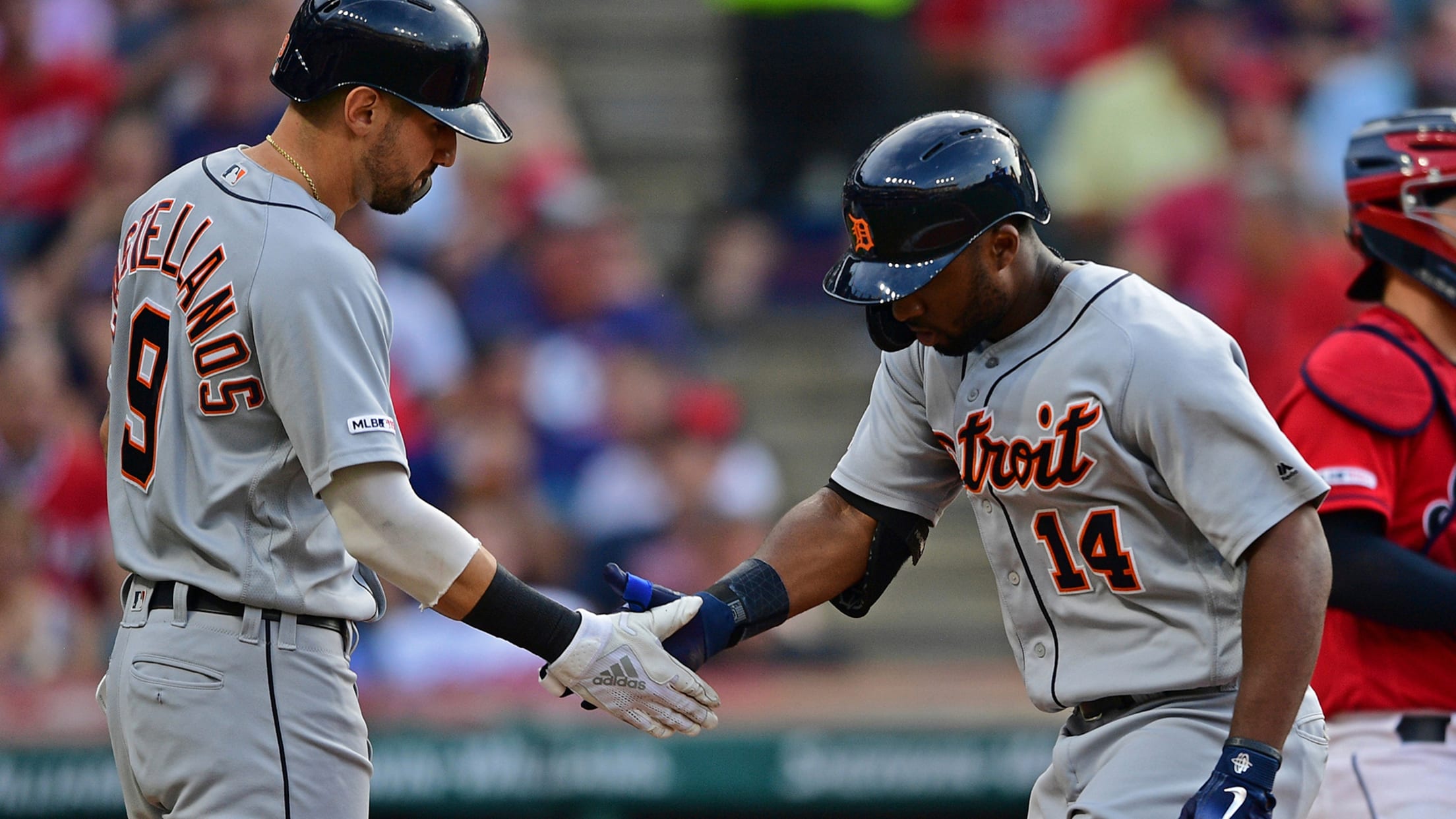 CLEVELAND -- Nicholas Castellanos didn't want the tarp to go on as the rain began to pound Progressive Field in the seventh inning Monday night. Nick Goody lobbed him a ball as home-plate umpire Laz Diaz stopped the game, and Castellanos laid down a swinging bunt before laughing on his
Rosenthal brings heat in Tigers debut vs. Tribe
Veteran closer back in Majors after 3 weeks in Triple-A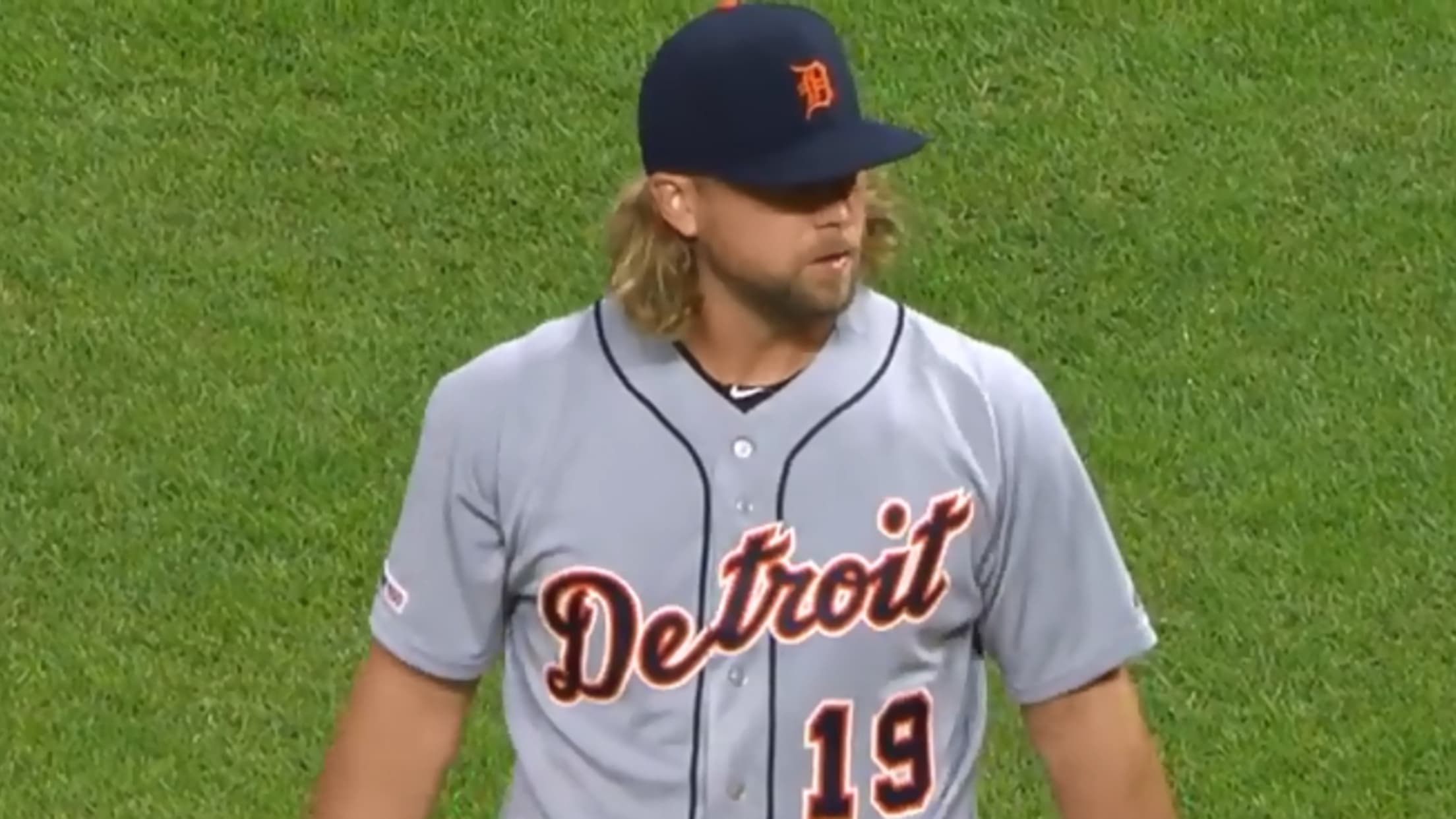 CLEVELAND – Trevor Rosenthal's first pitch as a Tiger was a 98-mph fastball that sent Indians hitter Tyler Naquin swinging and missing to begin the eighth inning of the Tigers' 8-6 loss on Monday at Progressive Field. It also crossed up catcher John Hicks and hit home-plate umpire Laz Diaz
Here's each team's Heart & Hustle Award winner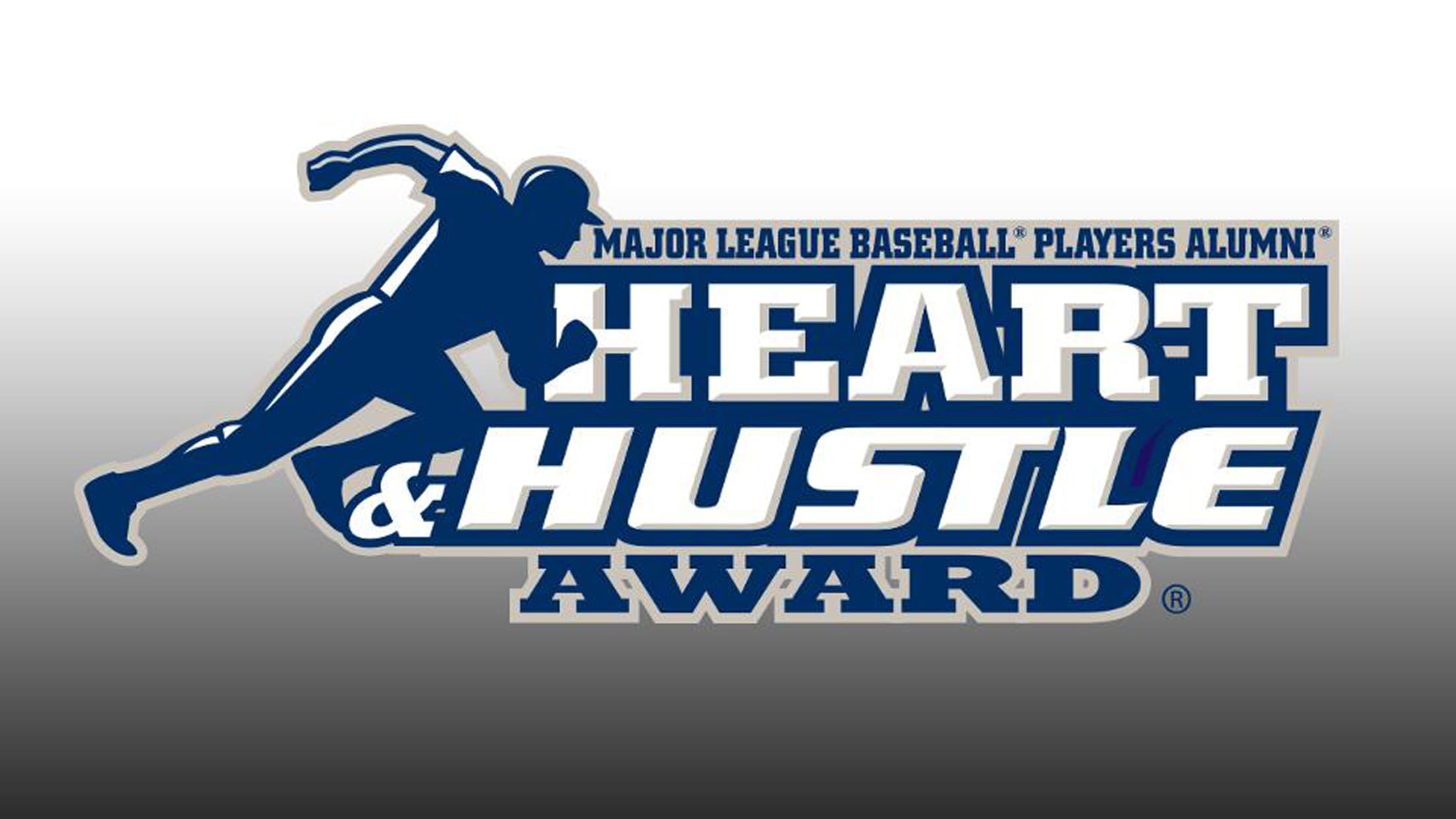 COLORADO SPRINGS, Colo. -- The Major League Baseball Players Alumni Association announced the 30 preliminary winners of the 2019 Heart and Hustle Award on Tuesday. This esteemed award honors active players who demonstrate a passion for the game of baseball and best embody the values, spirit and traditions of the
Tigers' offense has dozen reasons to feel good
Beckham's homer caps pivotal 7-run 3rd in win over Royals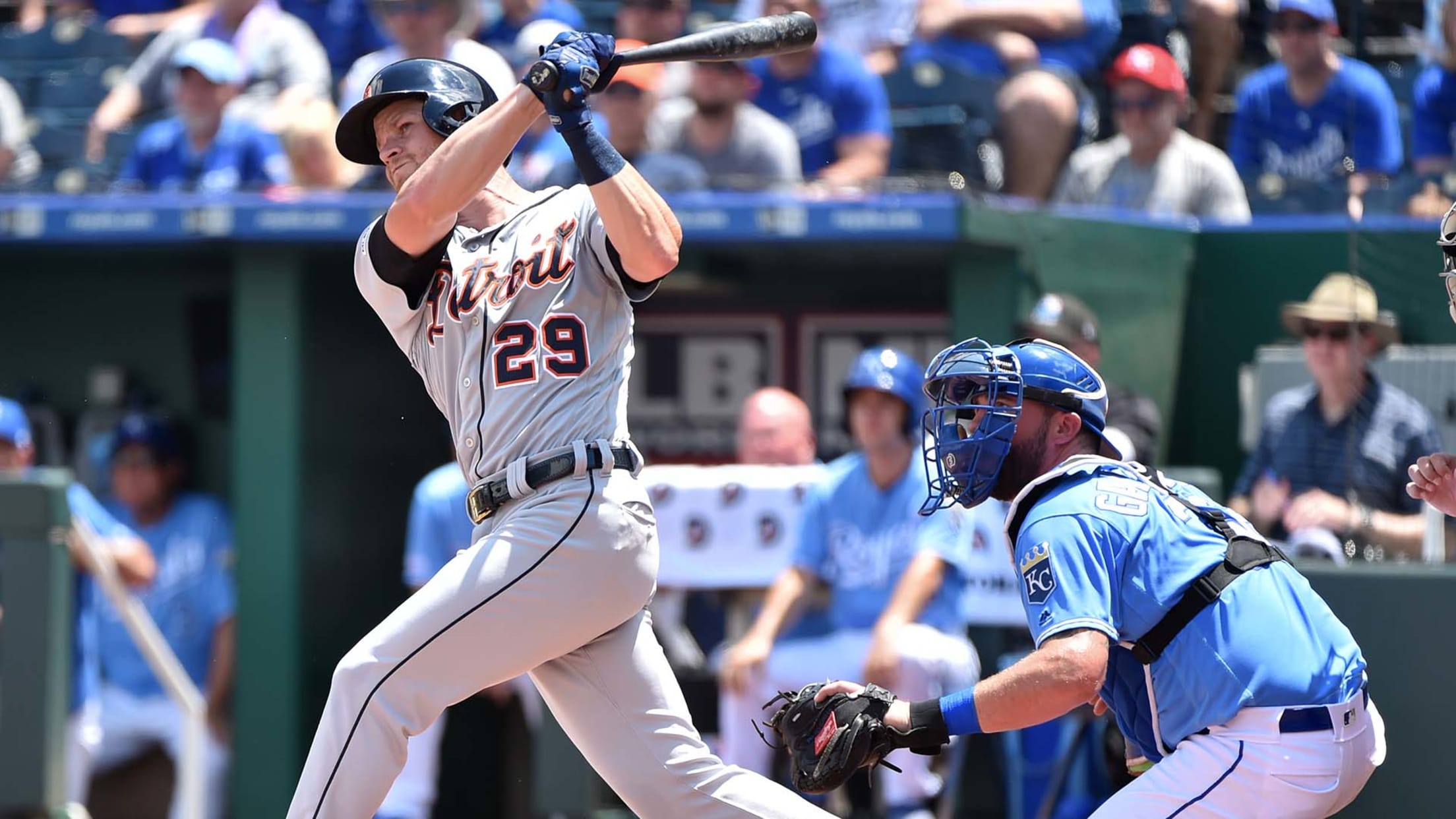 KANSAS CITY -- Gordon Beckham has more home runs and RBIs at Kauffman Stadium than at any ballpark he hasn't called home. Still, for all the good-natured ribbing he has taken from teammates for not being a big power hitter this season, his drive over the Tigers' bullpen beyond the
Boyd's 10 K's make Tigers history in loss to KC
Lefty laments season-high 4 walks, including 3 in pivotal 6th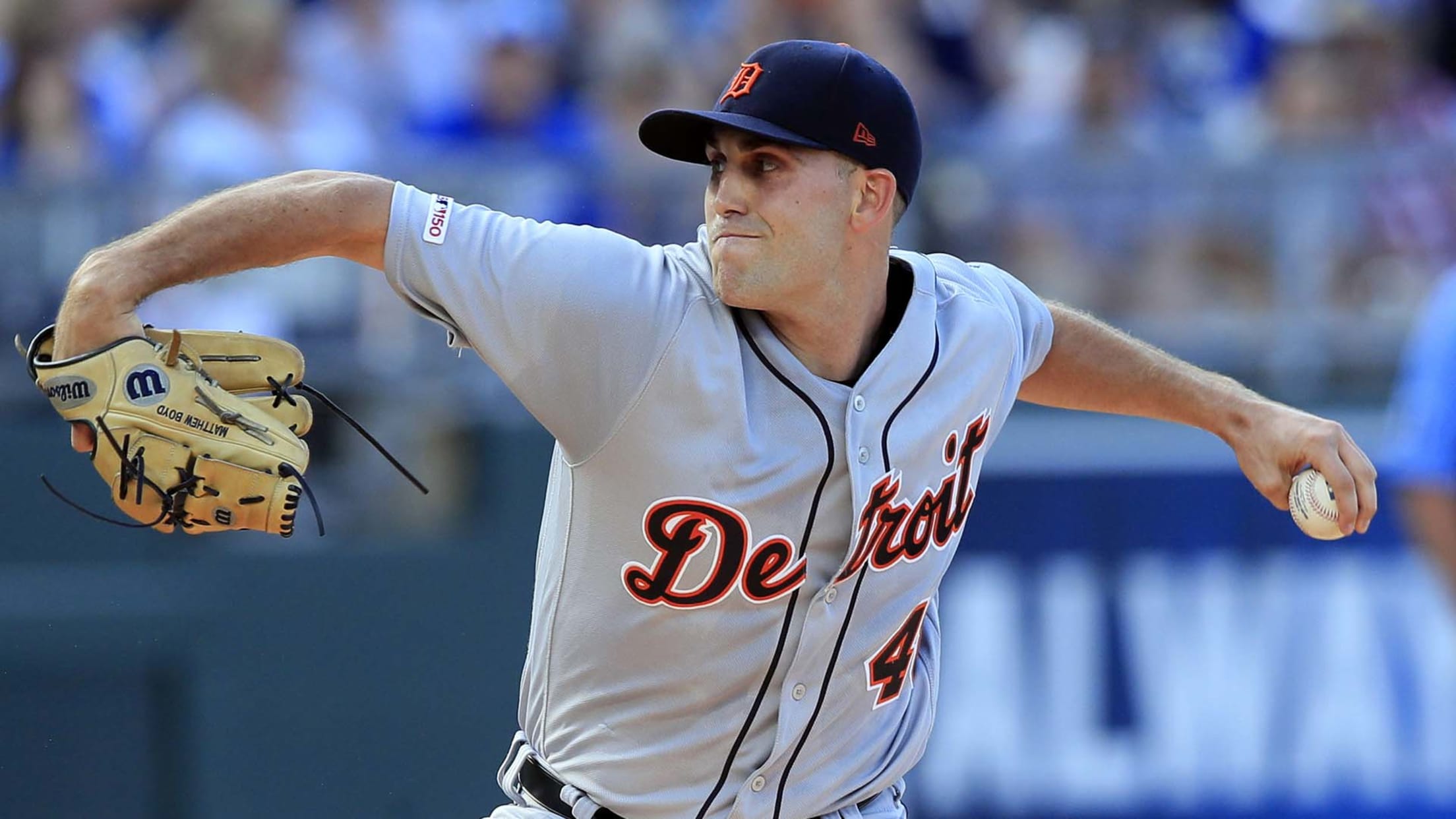 KANSAS CITY -- Matthew Boyd's 109th pitch in Saturday night's 4-1 loss to the Royals was a 93-mph fastball past Adalberto Mondesi to end the seventh inning with a strikeout. It was Boyd's 10th of the evening and it landed the left-hander in select company in Tigers history. Not since
Tigers set to honor cancer survivors on Friday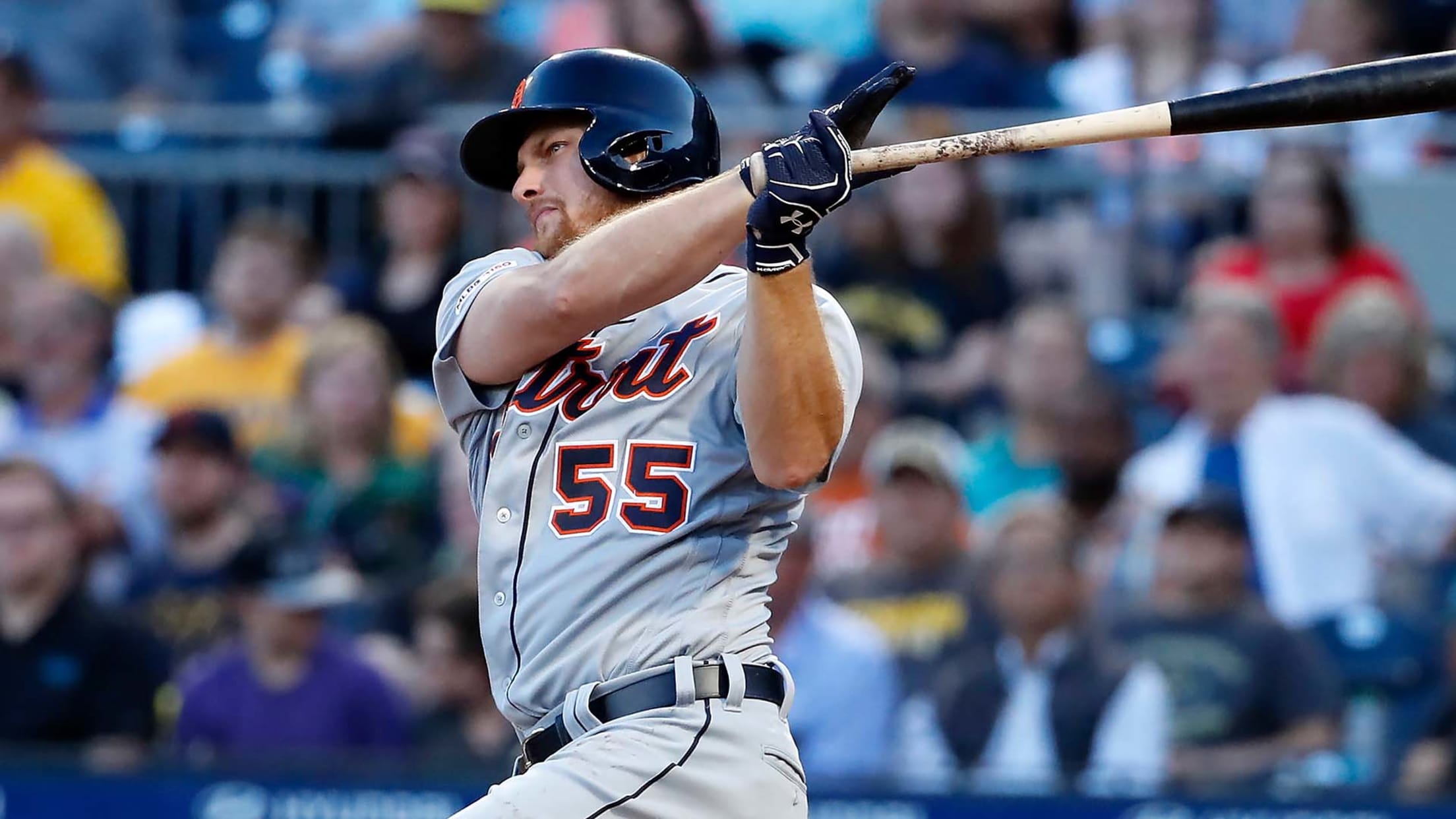 KANSAS CITY -- John Hicks had the honor of catching former neighbor Justin Verlander two years ago. Hicks caught Matthew Boyd during his 13-strikeout gem against the Yankees in April, and he caught Spencer Turnbull's first Major League win. But none of that will compare to Hicks getting behind the
Monday's top prospect performers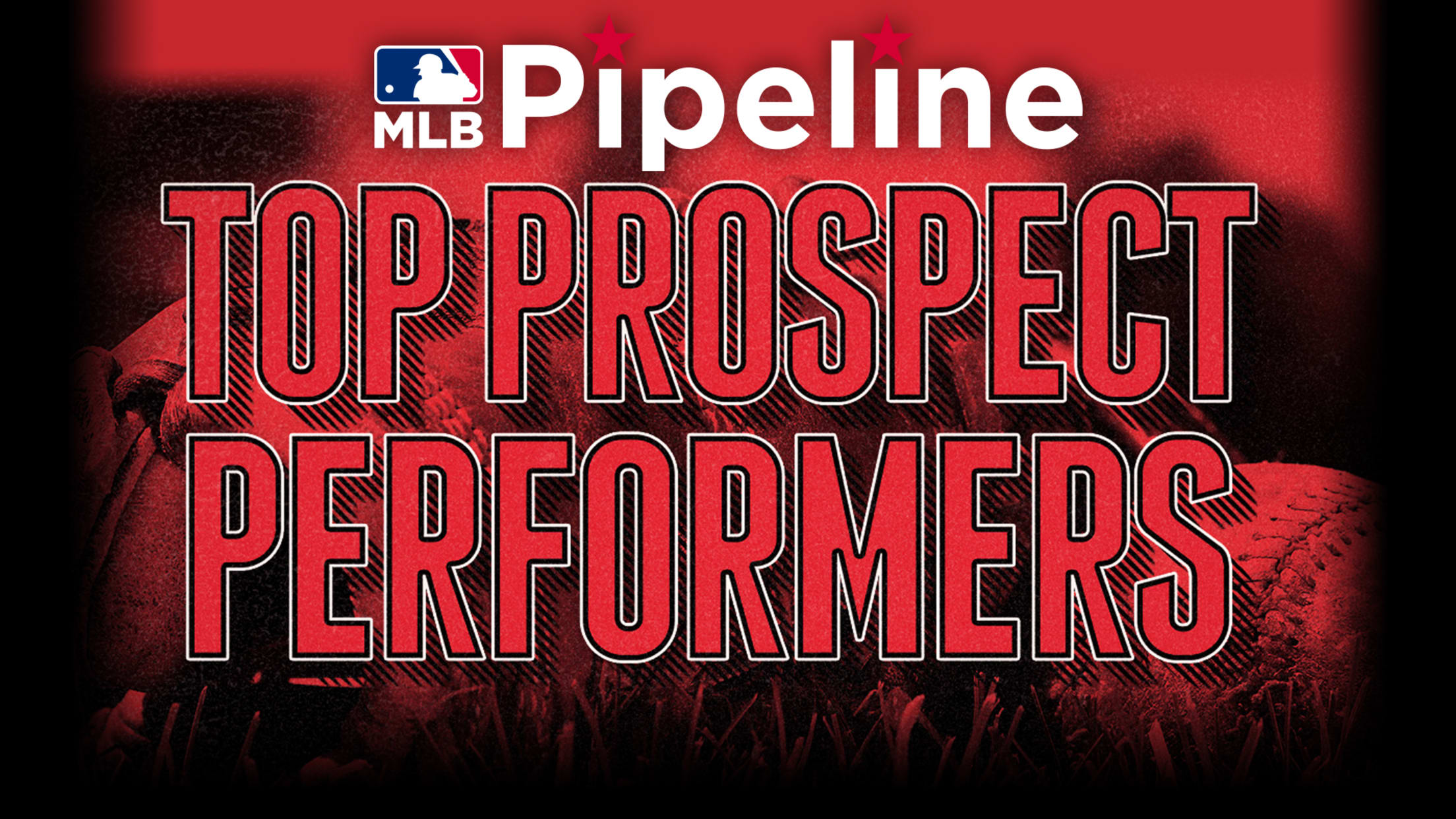 Here's a look at Monday's top Minor League performers from each team's Top 30 Prospects list: AMERICAN LEAGUE EAST Blue Jays: Jonathan Davis, OF (No. 28) -- 3-for-5, HR, 3 RBI (Triple-A Buffalo) Davis had just one hit in four games since returning from a brief stint with the Blue
Reyes impresses Tigers in latest Majors stint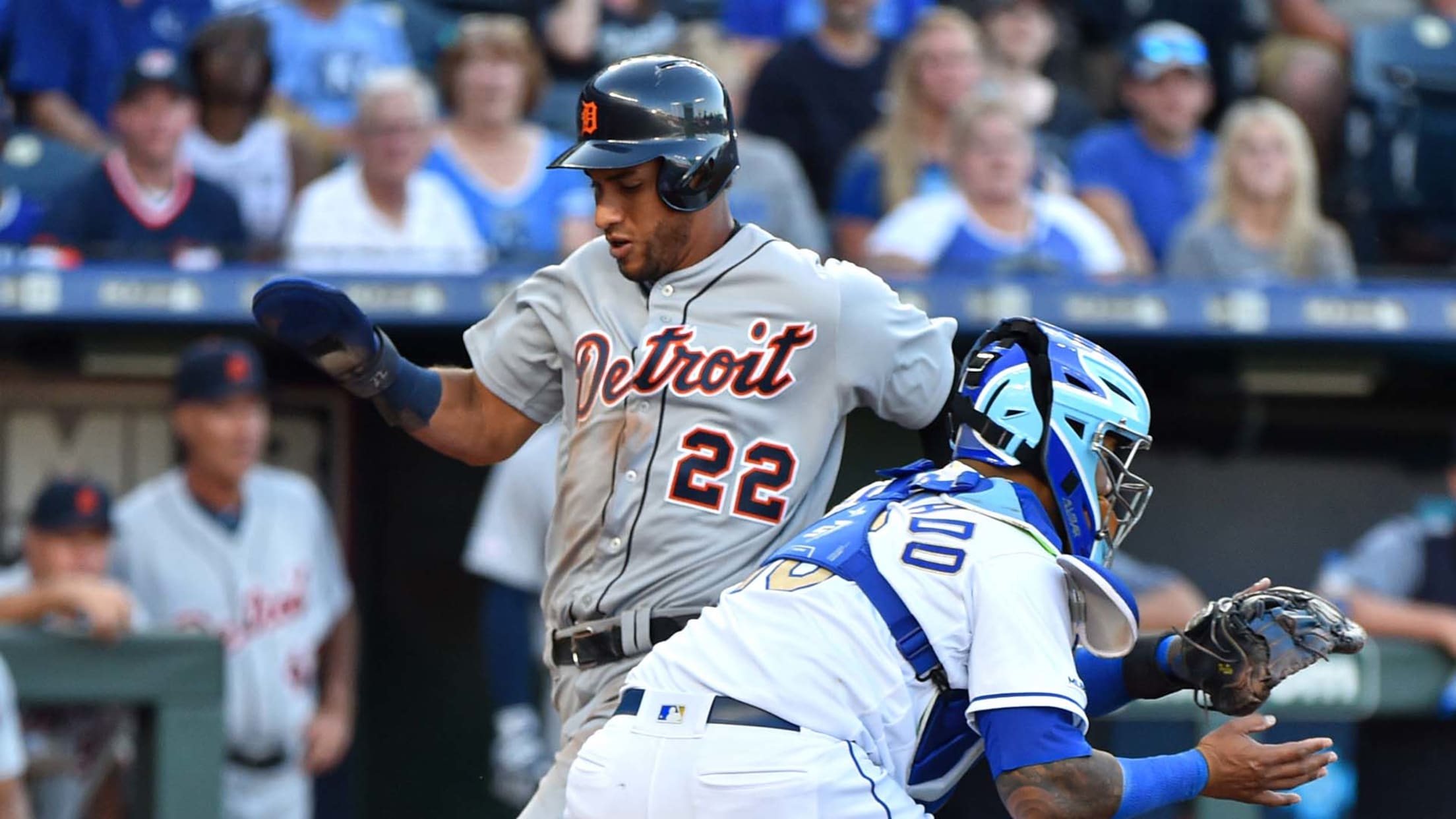 KANSAS CITY -- Victor Reyes is headed back to Triple-A Toledo ... eventually. But the way he has been playing, he might not be down there for long before coming back up to the Majors to stay. In the coming days, JaCoby Jones will rejoin the Tigers from the 10-day
Turnbull 'can't execute best pitches' in return
Tigers starter feels good, but gets hit hard in loss to Royals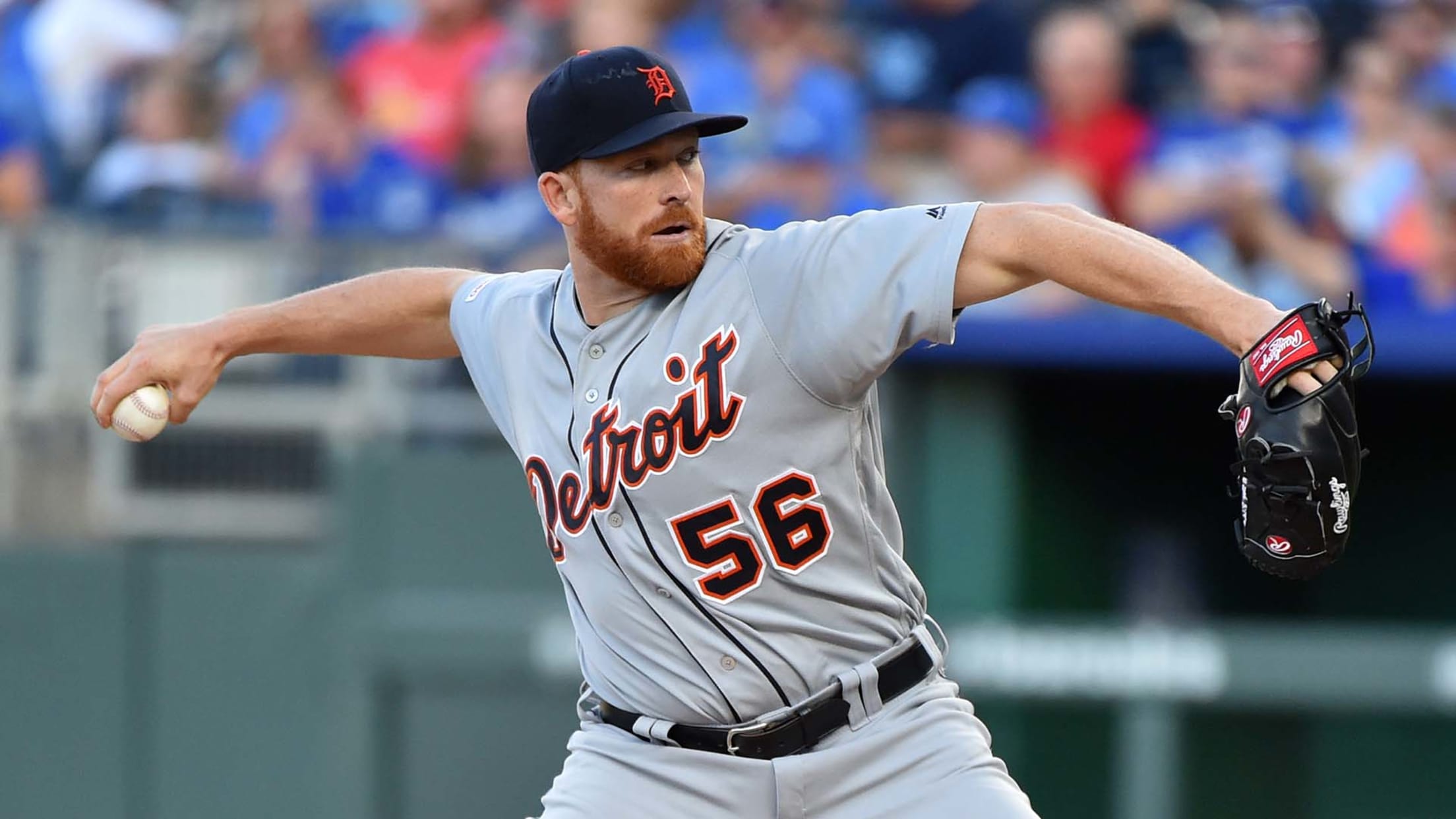 KANSAS CITY -- The good news for Tigers right-hander Spencer Turnbull was that his fastball, which raised concerns about shoulder fatigue with a sharp drop in velocity two weeks ago, was close to normal on Friday night against the Royals, topping out at 95 mph. The command of it, though,
Tigers facing Deadline decision with Boyd?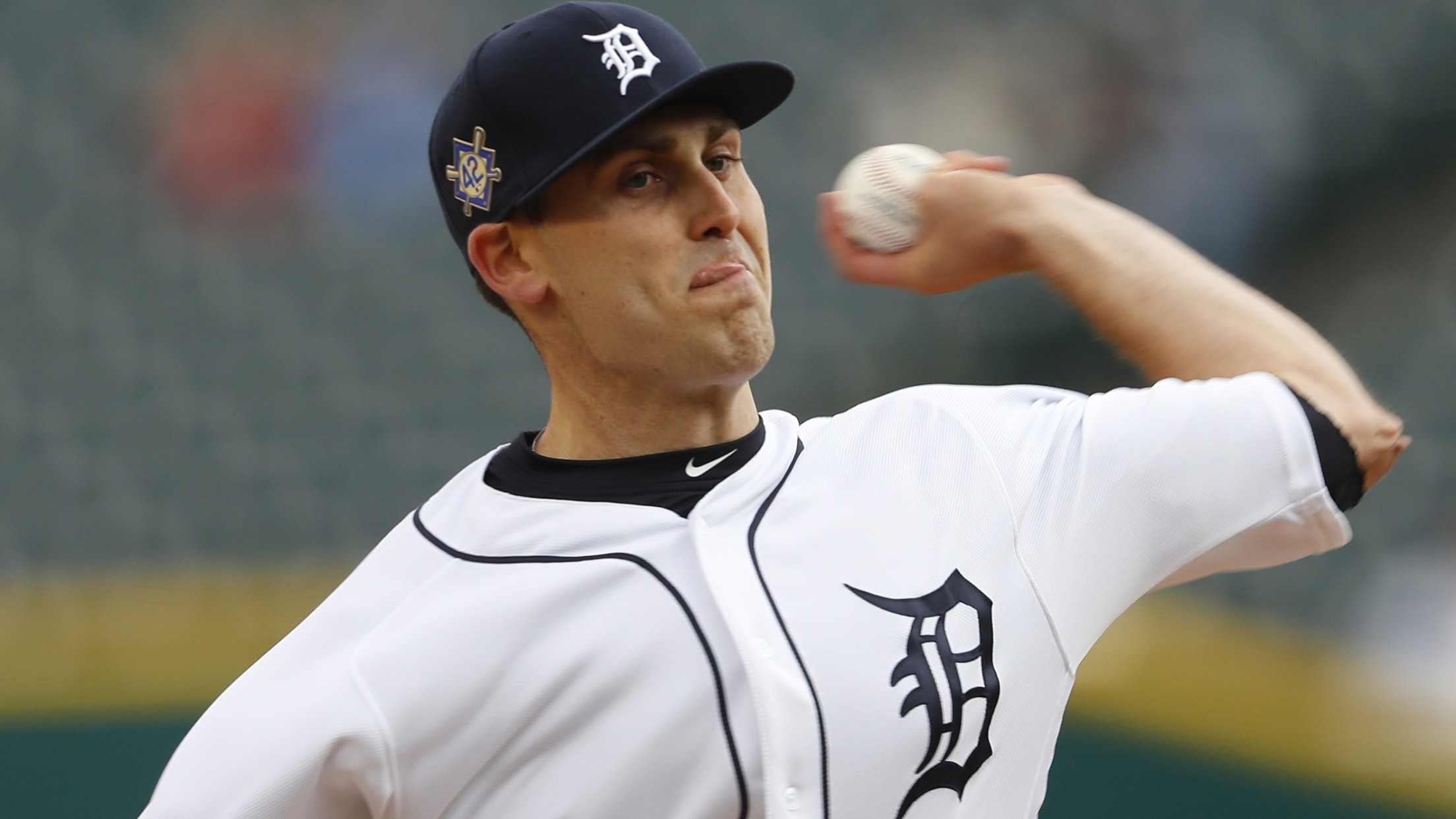 KANSAS CITY -- Though Matthew Boyd's first start out of the All-Star break is likely to attract a lot of attention Saturday night at Kauffman Stadium, it isn't likely to be his last with the Tigers. At the very least, the courtship from contending teams interested in adding the left-hander
Tigers will look to speed up rebuild at Deadline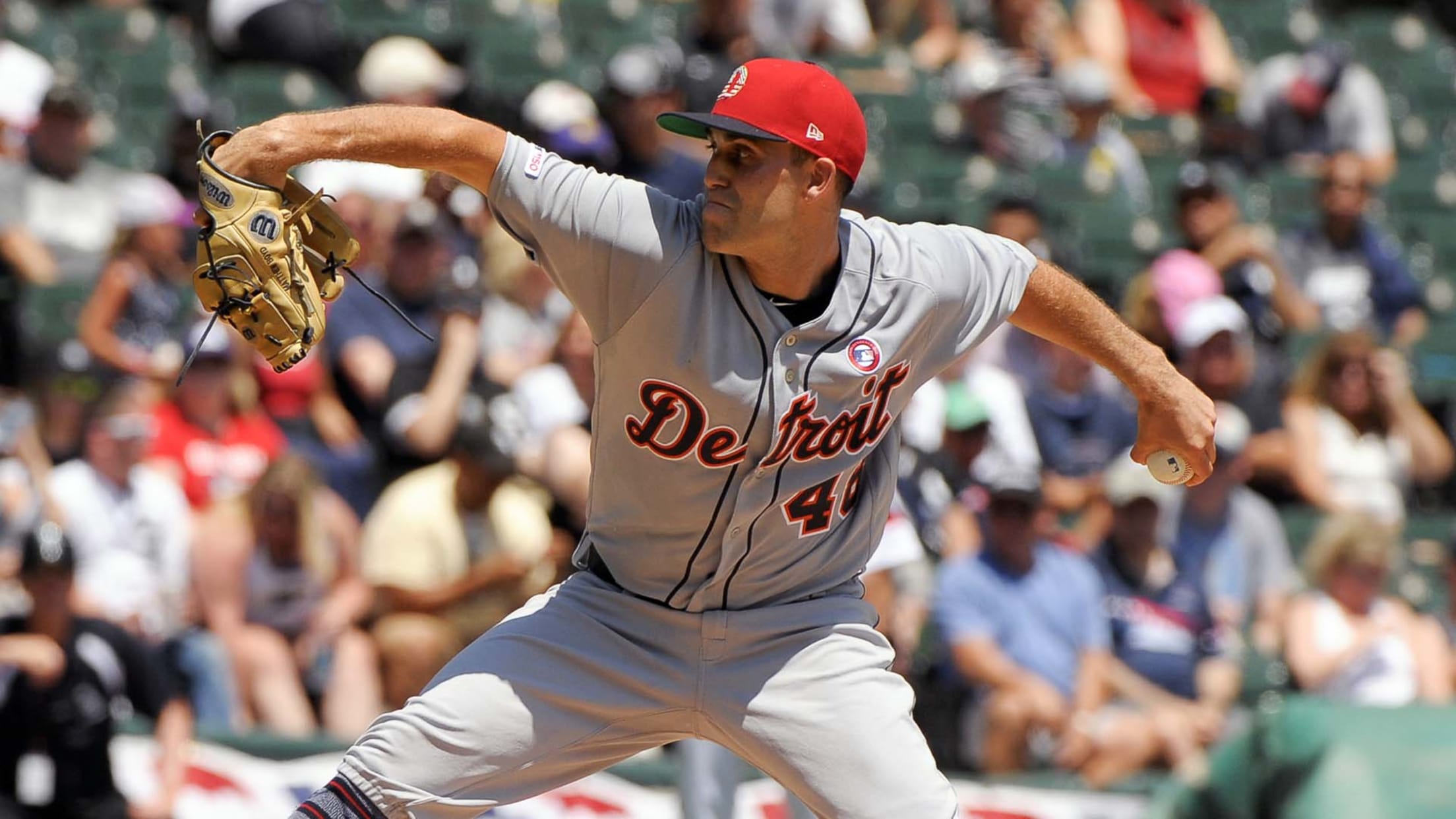 DETROIT -- The timing of general manager Al Avila's contract extension on the first weekend of July wasn't a coincidence. Yes, it came amidst a holiday weekend with his predecessor, Dave Dombrowski, in town with the Red Sox. But it also came ahead of the Trade Deadline on July 31.
Here's 1 bold prediction for each team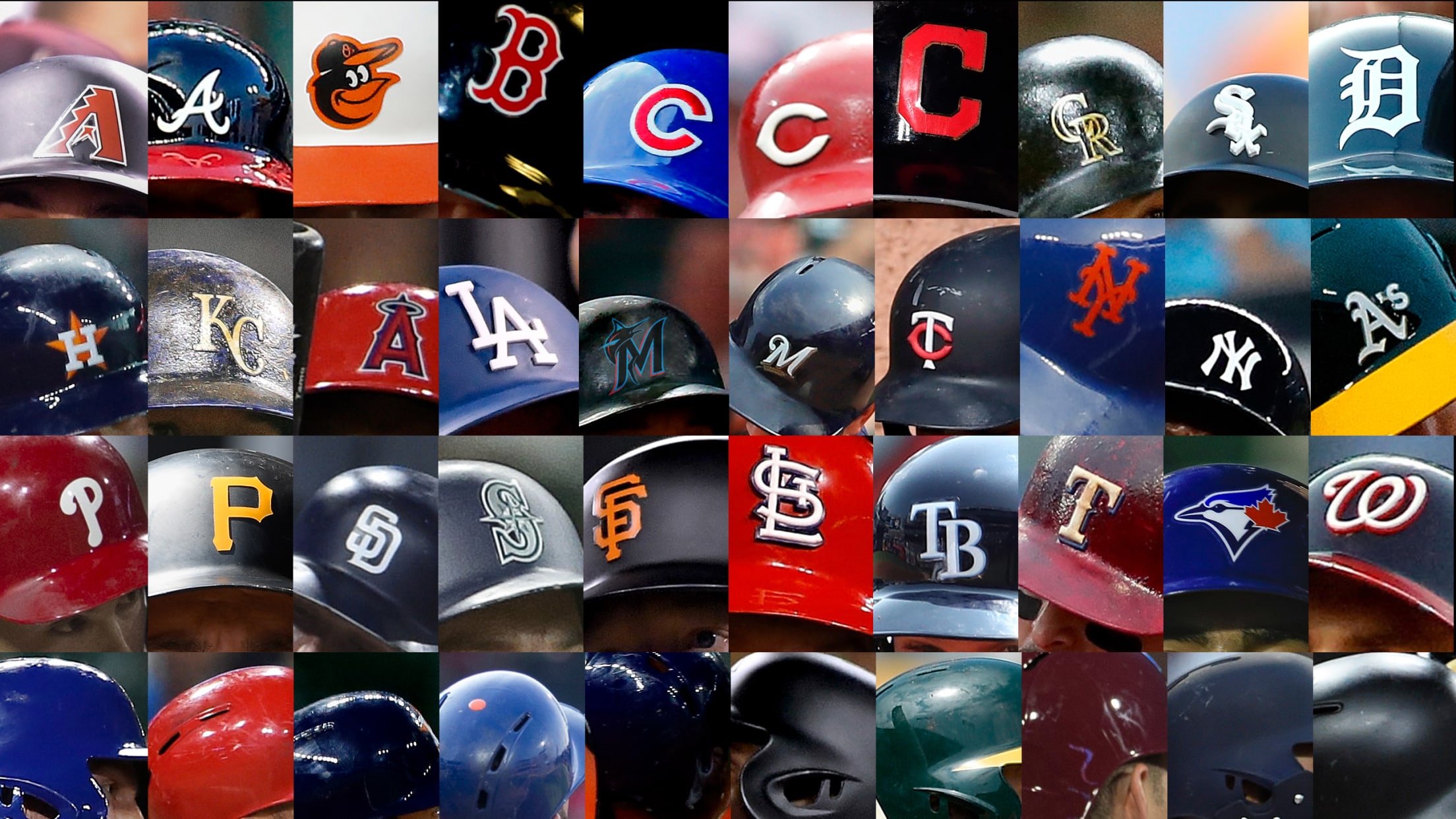 The All-Star break is an opportunity to take a step back from the standings and our individual teams and simply enjoy stress-free, frictionless baseball for a couple of days. We get to catch our breath … before matters start getting crazy. This year in particular, madness is in store: Both
Mize's return brief, but free of setbacks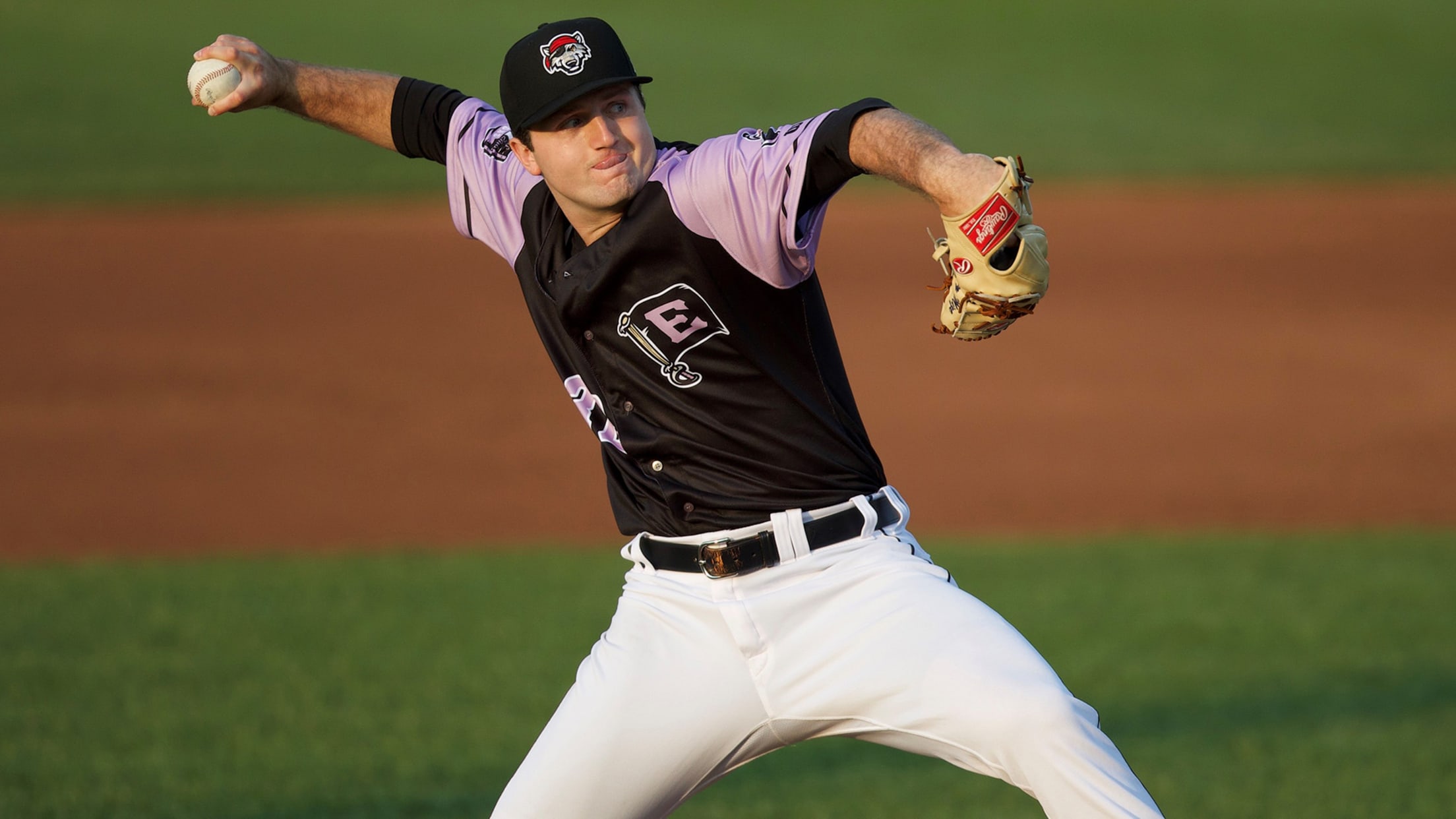 Casey Mize's return to game action was a brief one thanks to one long inning. The top pitching prospect in MLB Pipeline's Top 100 left in the first inning of what was essentially a rehab start for Class A Advanced Lakeland Wednesday night. Though the quick exit raised worries about
Prospects we'd like to see in '20 Futures Game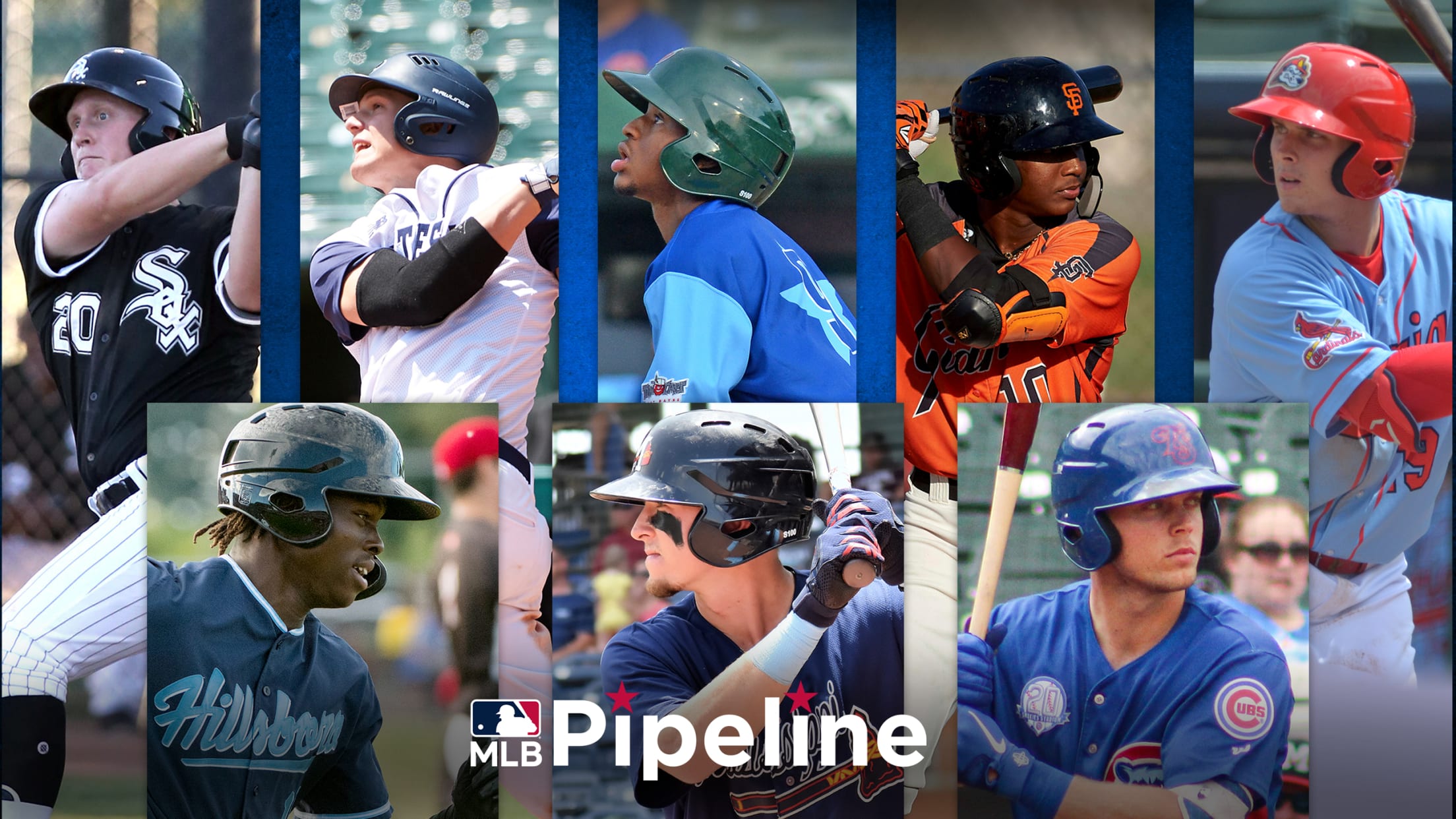 Many of the top prospects in baseball showcased their talent last Sunday in the 21st annual SiriusXM All-Star Futures Game, which saw the American and National League squads play to a 2-2 tie in eight innings. While it proved a pitching-dominated event, those who tuned in were offered a glimpse
Greene's 1st All-Star trip 'a dream come true'
Tigers' closer pitches perfect 7th inning in American League's win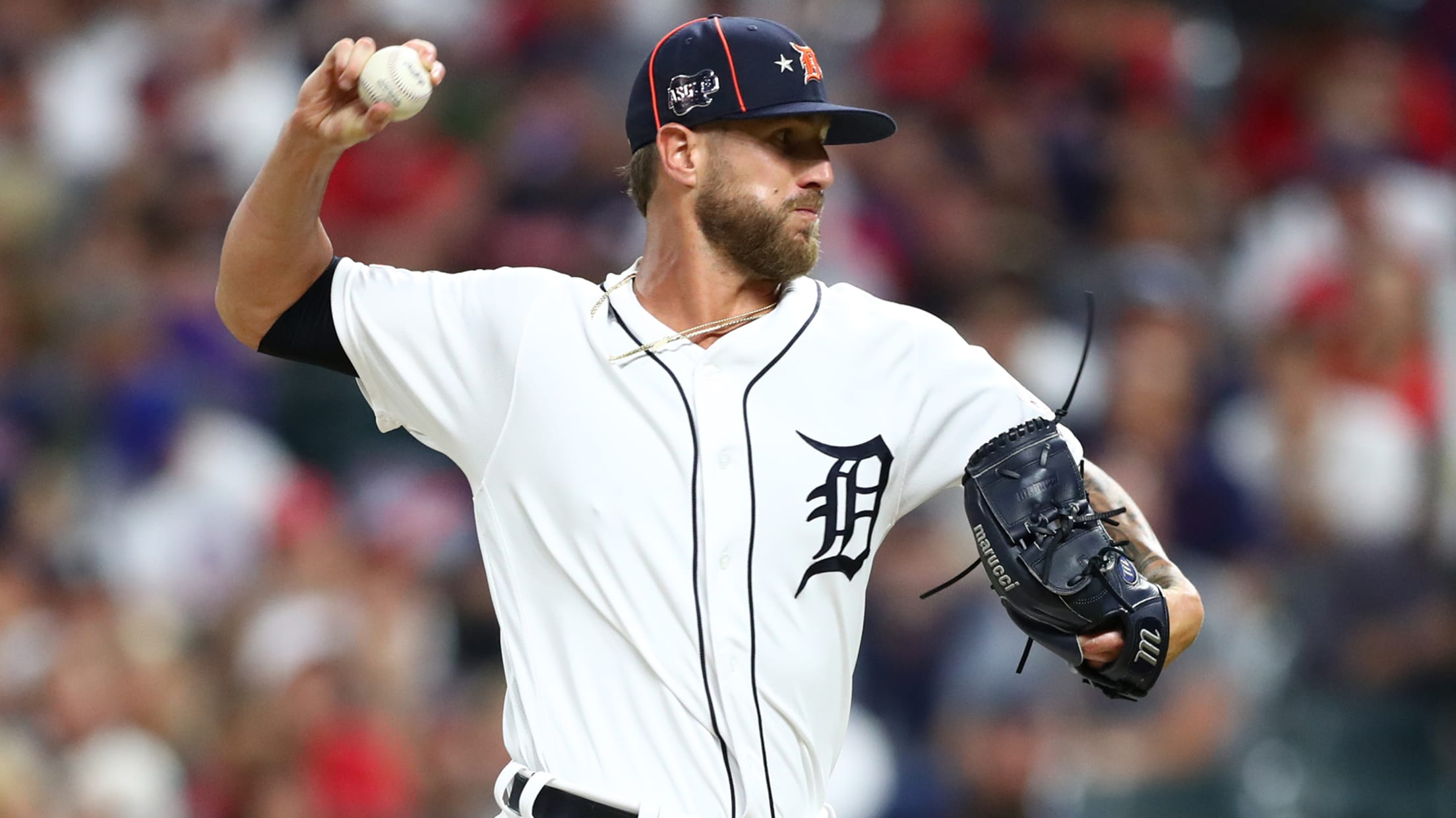 Tigers closer Shane Greene has no idea what kind of role he'll be filling after the Trade Deadline at the end of July. For Tuesday's All-Star Game presented by Mastercard, his role was that of a seventh-inning setup man. He handled it perfectly, protecting a one-run lead in the American
Cabrera after ejection: 'I want to be a leader'
Veteran misses most of first-half-ending loss to Red Sox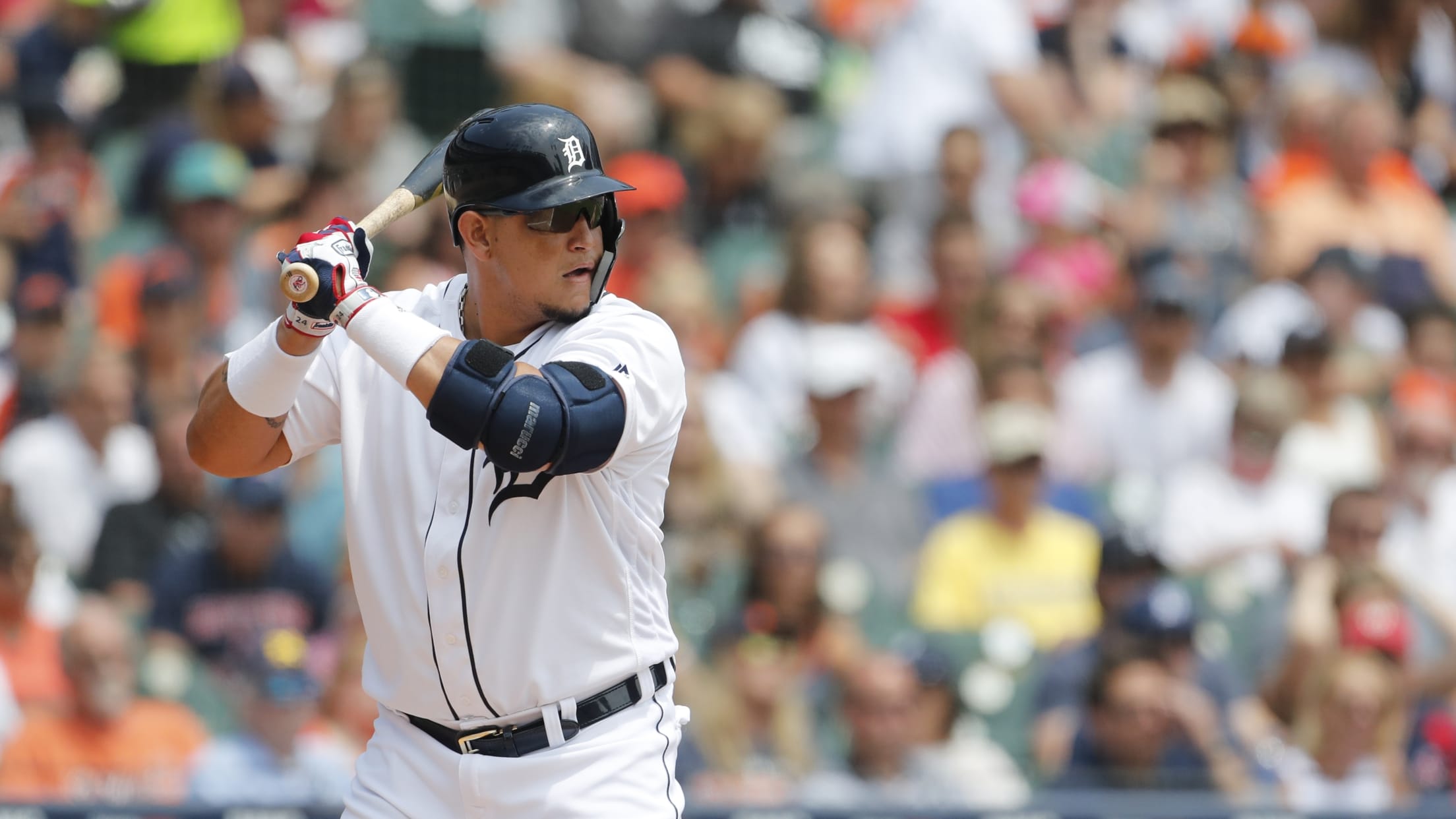 DETROIT -- Miguel Cabrera's All-Star break began eight innings earlier than planned after an ejection from plate umpire Will Little. That move, and his reaction after Sunday's 6-3 loss to the Red Sox, says a lot about the way the Tigers' season has gone. • Box score What began with
Tough Futures Game outing motivates Manning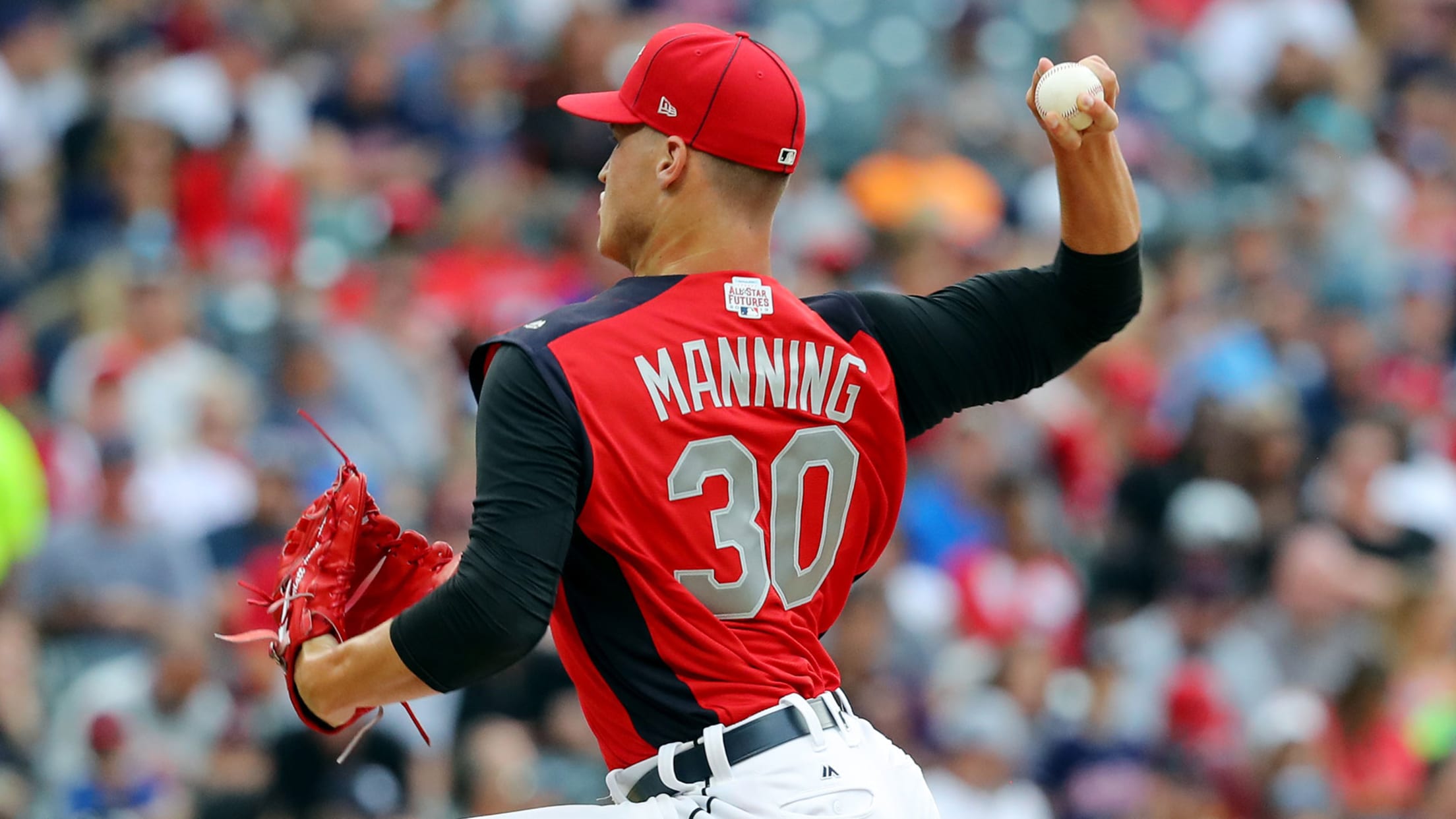 CLEVELAND -- Sunday's SiriusXM All-Star Futures Game didn't quite go the way right-hander Matt Manning had hoped.
Prospect Rogers recognized behind the plate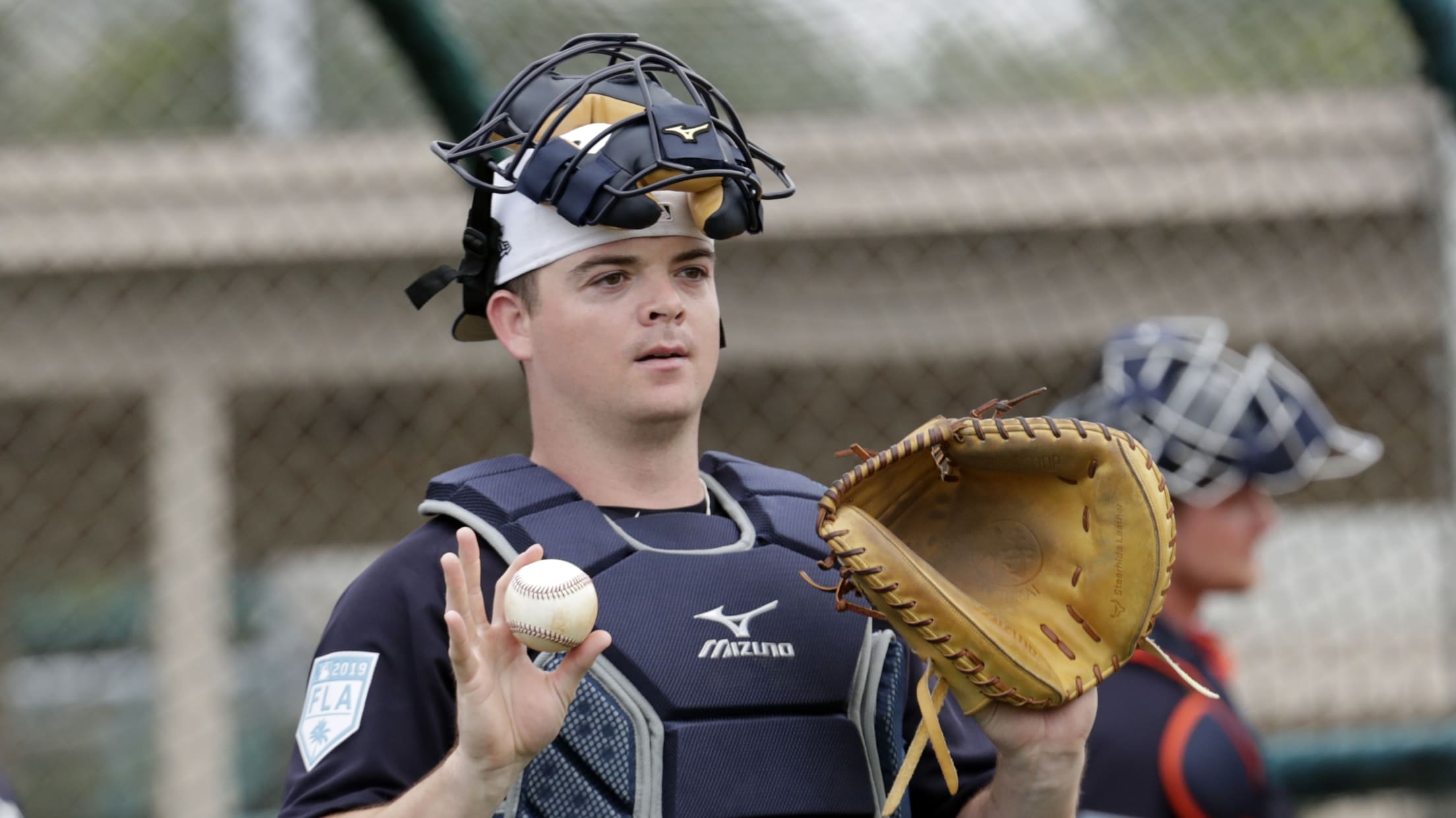 DETROIT -- While Tigers pitching prospects have garnered showers of praise among baseball's top prospects, Jake Rogers quietly has been a guiding force from behind the plate for many of them. Now that the Triple-A Toledo catcher, and the Tigers' 12th-ranked prospect by MLB Pipeline, is getting some recognition of
Pair of home runs highlight Candelario's value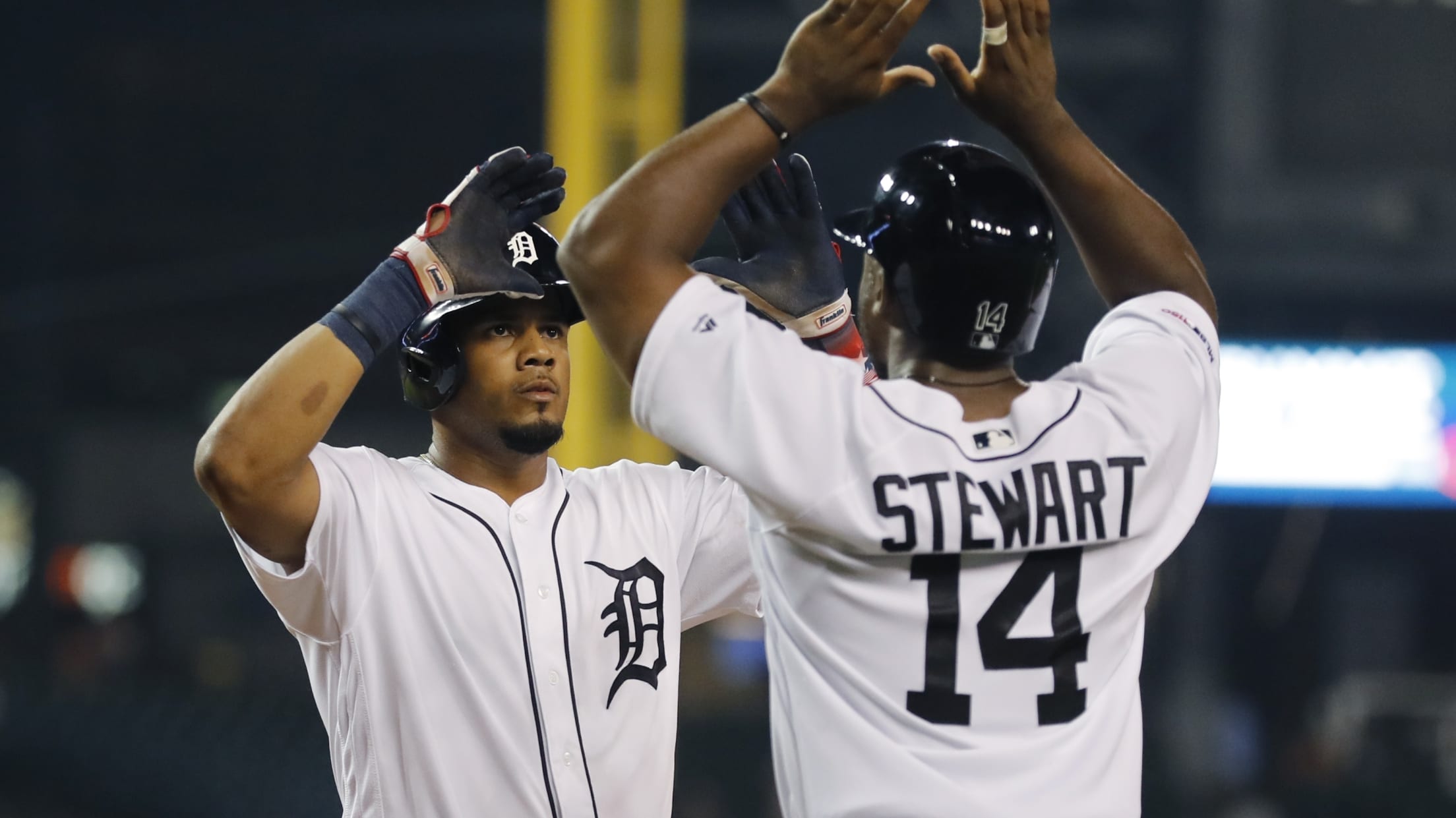 DETROIT -- The last time the Tigers waited through a four-hour rain delay to start a game, they ended up playing extra innings until 3:30 in the morning to beat the Yankees on an August night in 2007. Their wait Saturday afternoon -- Saturday evening, by the time their 10-6
GM Al Avila signs extension with Tigers
29-year MLB front-office veteran thrilled to see Detroit rebuild through
DETROIT – When the Tigers signed Cuban outfielder Roberto Campos on Tuesday at the start of the international signing period, general manager Al Avila joked that he hoped to be around to see the 16-year-old slugger eventually reach the big leagues. It appears Avila will get a fair chance. The
Pitching needs highlighted in loss to Red Sox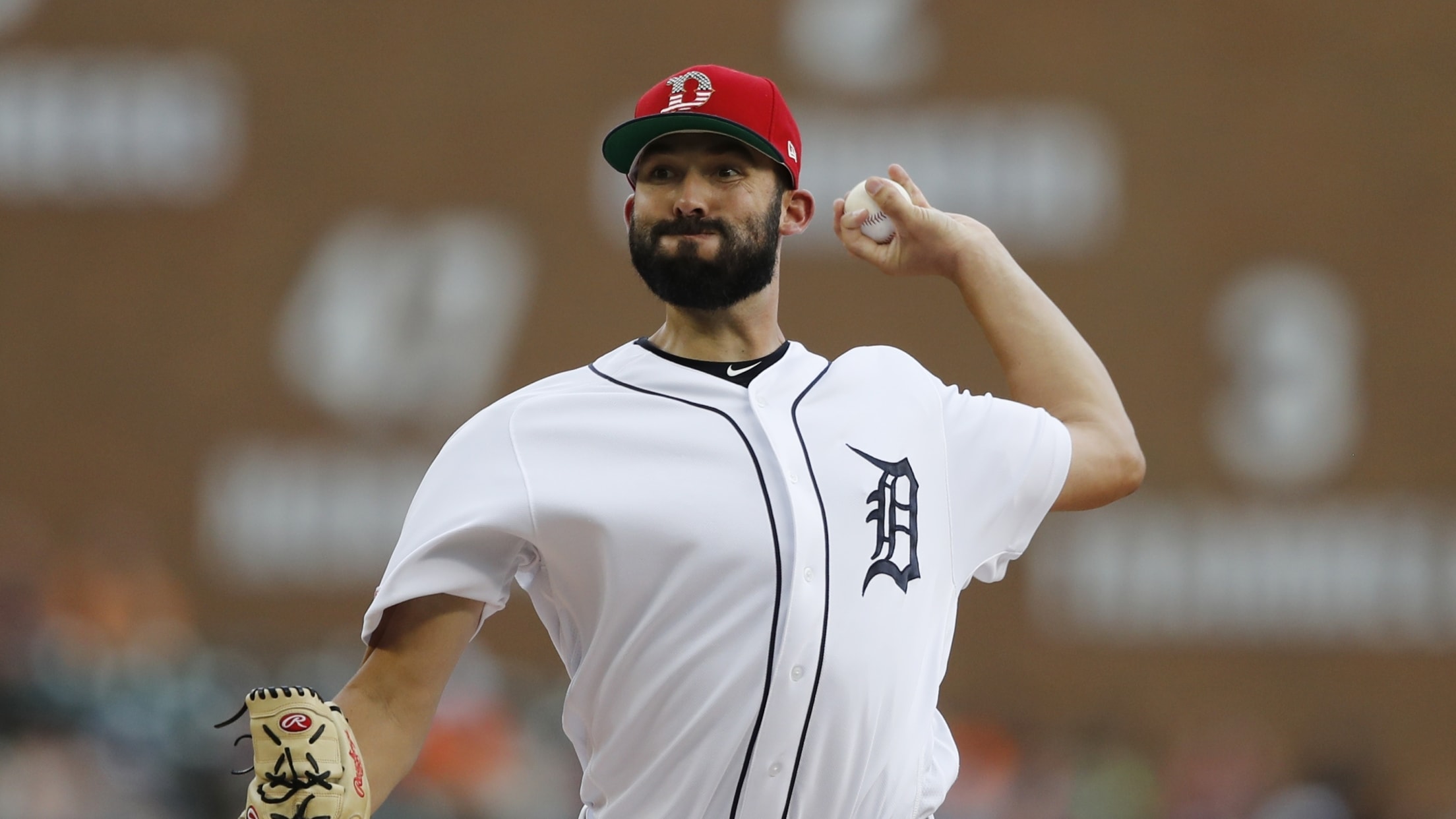 DETROIT -- Al Avila gets the fan frustration, he said. Even before the Red Sox posted three runs off Ryan Carpenter in his latest spot start and three each off Jose Cisnero and Austin Adams during the Tigers' 9-6 loss on Friday night at Comerica Park, the Tigers' general manager
Castellanos visits Tigers' summer camp
DETROIT -- Nicholas Castellanos could relate to his audience as he talked with kids from one of the Tigers' summer baseball camps Friday afternoon. "I'm trying to be a kid for as long as possible," he said. Castellanos was in the right place. Among those in the audience was his