Inbox: Which Tigers prospects will debut in '20?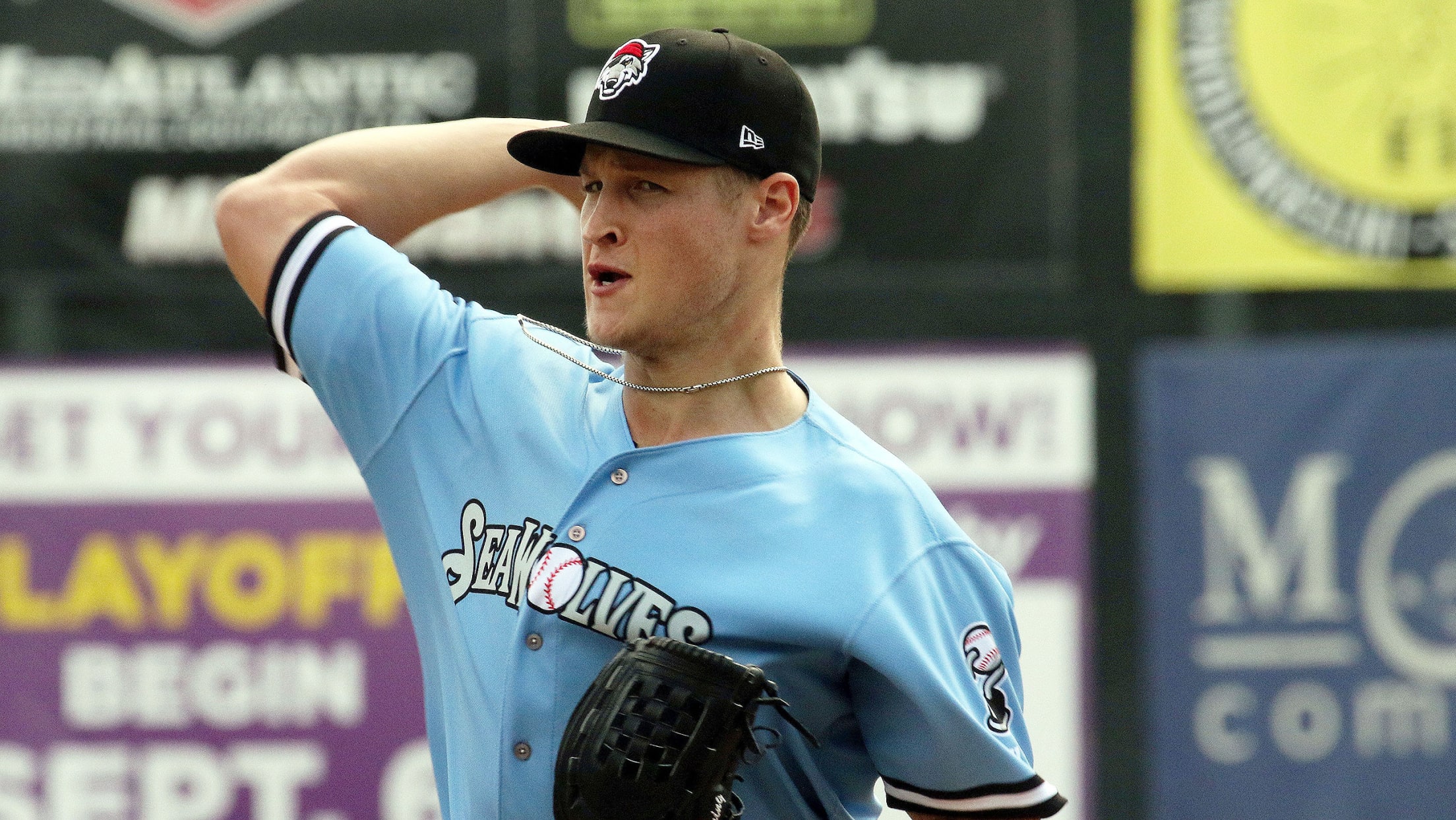 With football season under way -- complete with the crazy Lions season opener -- and the Tigers on the opposite end from the playoff picture, it's easy to forget that three weeks remain in baseball's regular season. The Tigers have clinched their first 100-loss season since 2003, but unless they
With football season under way -- complete with the crazy Lions season opener -- and the Tigers on the opposite end from the playoff picture, it's easy to forget that three weeks remain in baseball's regular season. The Tigers have clinched their first 100-loss season since 2003, but unless they go winless the rest of the way, they won't be baseball's first 120-loss season since the 1962 Mets, nor should they threaten their American League-record 119 losses in 2003. They're stuck in the middle zone.
Within that, they have an interesting stretch this week. Their three games against the Yankees could help determine whether the Yanks or Astros finish with the AL's best record and home-field advantage in the playoffs. On the flip side, Detroit's four-game series against Baltimore has a very good chance of determining which team gets the first pick in next summer's MLB Draft. And unlike in 2018, there's a college hitter potentially in line for the 2020 top pick, with Arizona State first baseman Spencer Torkelson topping early lists.
With that, on to the Inbox:
Which Tigers prospects currently in their top 30 do you expect to debut with the MLB team next year and also which ones do you expect to be regulars on the team by the end of the season?

— Mike Sellers (@puk32ellers) September 9, 2019
The Tigers have had 11 players make their Major League debuts this season. I'm not sure they'll top that next year, but they could come close. Part depends on how the Tigers handle their crop of top pitching prospects that closed this summer at Double-A Erie. Matt Manning (the club's No. 2-ranked prospect) and Alex Faedo (No. 9) should open next season at Triple-A Toledo, and given their workload this year, should have enough innings to debut in Detroit by next September at the latest if they warrant the call. Isaac Paredes (No. 5) should also jump to Toledo and, depending on his ultimate position, could crack the Tigers lineup down the stretch like Willi Castro (No. 11) did this year.
Then there are the bounce-back candidates. Daz Cameron (No. 8), Beau Burrows (No. 14) and Kyle Funkhouser (No. 18) could make it with a rebound year for the Mud Hens. Jake Robson (No. 27) and Danny Woodrow should be in position to compete for callups during the season when a need arises.
Could you see the Tigers pulling off a minor league trade to bring in some hitters? Say, Skubal for Adell, or maybe Mize for Louis Robert? These are just examples,but you get my plan.

— Leo Luz (@luzandleo) September 9, 2019
This came up after the Marlins traded young starter Zac Gallen to the D-backs for shortstop prospect Jazz Chisholm at the Trade Deadline six weeks ago. The Tigers are open to this as they look for ways to add young impact hitters to their system while also dealing with a potential pitching surplus if enough of their pitching prospects advance. I'd be surprised if they did anything like that quite this soon, but with six members of MLB Pipeline's Top 30 Tigers prospect list needing to be added to the 40-man roster to be protected from the Rule 5 Draft, they could decide to deal one to alleviate the crunch.
"Can't anybody here play this game?" Which current players are we most likely to see on the opening day roster, not next year but in 2021?

— Brian Kappler (@BrianKappler) September 9, 2019
Jake Rogers and Willi Castro should have the best chance, having just been called up and being viewed as part of the rebuild. Same with reliever Bryan Garcia.
What is the org feeling about Franklin Perez? Always injured, has hardly pitched. Will he ever be a MLB pitcher?

— Christopher Bak (@OfficialCBak14) September 9, 2019
Definitely some frustration within the organization. Still a lot of love for the arm and the body frame, but all the injuries made this another lost season for him, all the way back to Spring Training. The good news is he has age going for him; he turns 22 in December. And with all the other pitching prospects in the system, the rebuild doesn't hinge on Perez making it. Hate to say it, but I think if he makes it at this point, it's almost a bonus for the organization the way the last two years have gone. He would not be the first Tigers top prospect to miss.
Is the Victor Reyes experiment something that has potential to pan out, long term? I see very little of Detroit, but 6'5", 215 lbs. with 27 XBH in 430 PAs seems a little slack. I know he is at the top of his results right now. #pleasetellme

— JohnCSmithWestMI (@JohnCSmithWOOD) September 9, 2019
Switch-hitting outfielders with speed who can play all three outfield spots can find a spot, at least in an extra role. But if Reyes isn't going to be a plus power hitter, he needs to be able to get on base at a good rate. His second-half slash numbers of .326/.354/.448 show progress.
Do you see Zimmermann moved to the BP?

— SLWilhelm (@SLealWilhelm) September 9, 2019
Depends on how Jordan Zimmermann pitches in Spring Training. Ideally, if he can build off his late-season stretch, he could be a veteran starter in a young rotation. But this is the same team that put Anibal Sanchez in the bullpen in 2017 -- though under a previous manager -- to try to work through his issues. He eventually took an assignment at Triple-A Toledo in order to get a late-season audition in Detroit's rotation. Worked out well for him.
Is Boston jetting Dombrowski, the same situation, as when the Tigers let him go? Something seems weird about it.

— Jerry Nitzh (@BigJer54) September 9, 2019
It is a strange coincidence that Dave Dombrowski's last two jobs in Detroit and Boston have ended abruptly with late-season dismissals after speculation about his status. But keep in mind that when it happened in Detroit, he was out of work for two weeks before the Red Sox hired him. As one former Dombrowski scout noted, he never does anything without planning ahead. It would be a shock if he didn't have a next move in mind.