Azocar making great strides in farm system
Tigers' No. 29 prospect is cutting down K's, flashing athleticism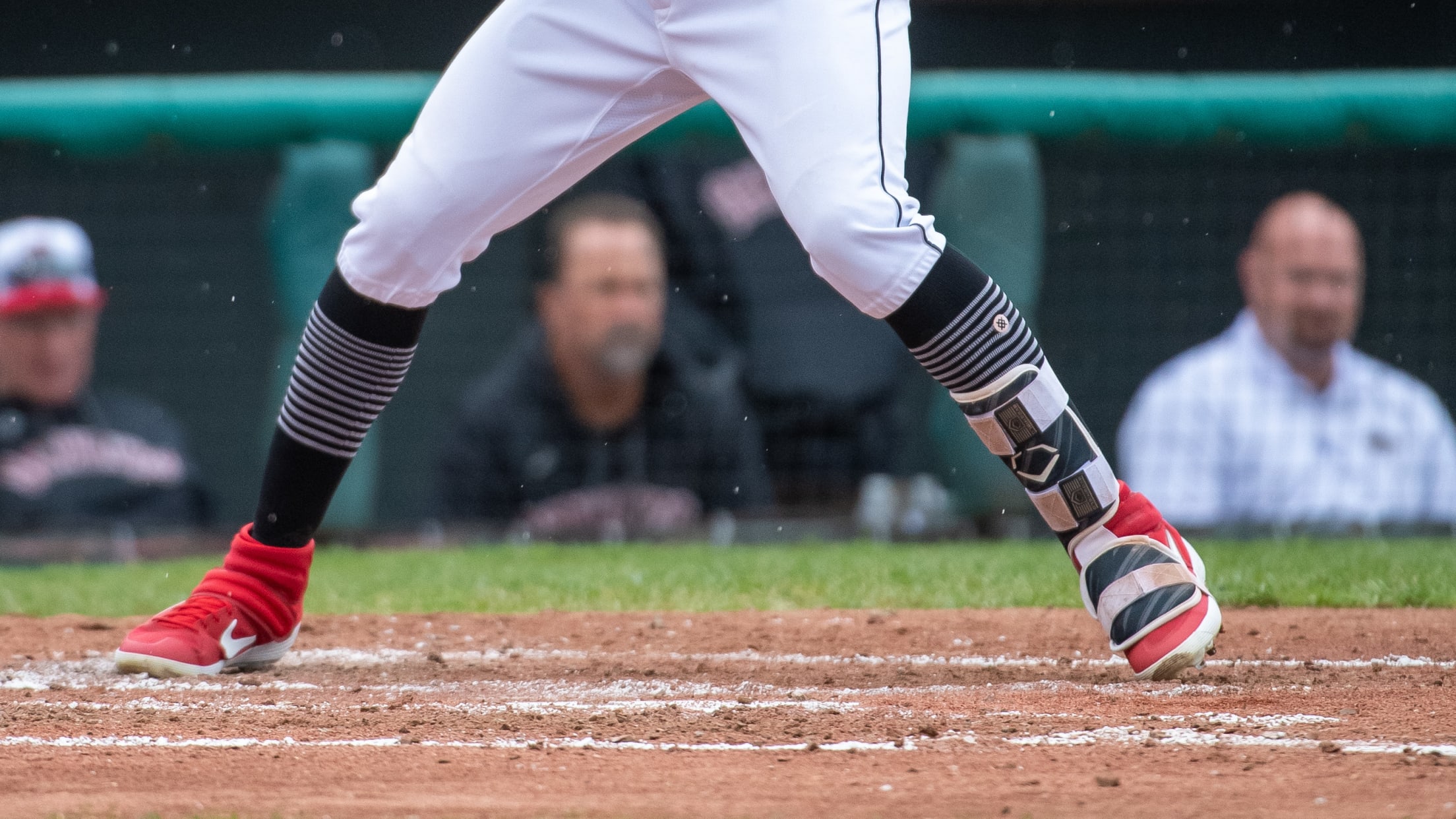 ERIE, Pa. -- The question came up last week while Cleveland rookie sensation Oscar Mercado was pounding Tigers pitchers for three hits and four RBIs on a Sunday afternoon at Comerica Park, completing a 7-for-15 series.
ERIE, Pa. -- The question came up last week while Cleveland rookie sensation Oscar Mercado was pounding Tigers pitchers for three hits and four RBIs on a Sunday afternoon at Comerica Park, completing a 7-for-15 series.
Where is OUR Mercado??

— Timothy Steere (@TimothySteere) June 16, 2019
"Where is OUR Mercado," the tweet read.
It's a tricky question, because it's not the story of a top-rated prospect. Mercado was a second-round Draft pick in 2013, but by the Cardinals, who traded him to the Indians last summer in a prospect swap. Mercado ranked 19th on MLB Pipeline's Indians prospect rankings as a shortstop-turned-outfielder with a questionable bat before he made it to Cleveland and broke out.
To find the next Mercado is to find the next breakout prospect, a difficult comparison, but the Tigers could badly use that type of hitter. If he's in the system, he could be roaming the outfield at Double-A Erie.
The night after Mercado finished picking apart Tigers pitching, Jose Azocar was flying around third base on a single to right field, scoring easily after walking and stealing second base. Five innings later, Azocar drilled a double off the left-field wall at UPMC Park against Tanner Houck, one of the Red Sox's top prospects.
A couple days later, Azocar was in center field when catcher Joey Morgan's throw to second base at the end of pitcher warmups ended up in center field. Azocar charged the ball and unleashed a throw into Erie's bullpen in the left-field corner on the fly.
"I still love watching him throw," SeaWolves manager and former Tigers catcher Mike Rabelo said. "You watch him in batting practice, and every time he picks up a ball, he's going to throw it Mach 9, and I love that."
Azocar's athleticism and skills have been obvious ever since the Tigers signed him out of Venezuela at age 16 in 2012. That raw ability has yet to translate into production for a season, which is why he ranks 29th among MLB Pipeline's top 30 Tigers prospects.
For Azocar, who turned 23 last month, this might finally be the year.
"He's wiry, but if you look at all his metrics, he hits the ball extremely hard," Rabelo said. "And I just think it's one of those deals where you give him at-bats and he starts getting comfortable. He's figuring stuff out, changing stuff. It all ties in, and you're hoping that you're looking at a Major League player here in the near future."
Rabelo has tracked Azocar's career ever since managing him in the Class A Short-Season New York-Penn League, where Azocar was a teenager outfielder in his first year in the United States. He played just seven games at Connecticut before heading to the Gulf Coast League to make way for the Tigers' Draft picks, including a young Christin Stewart, but Rabelo remembered.
"He swung the bat at everything," Rabelo recalled, "and when he threw to the bases, he threw the ball Mach 9. I loved watching him, because those type of players, they're easy to back it down a little bit. Those are the ones that you like, personally as a coach. You never have to kick him in the rear."
That aggressiveness carried Azocar and hampered him. He had 122 strikeouts and 14 walks at Class A Advanced Lakeland two years ago while batting just .220 with three home runs, a .292 on-base percentage and a .538 OPS.
Those three homers remain his career high. It wasn't for lack of trying.
"I tried to be like a big man," Azocar said. "But that's not my game. I need to put the ball in play and go hard."
Azocar is smart; he learned English on his way up the organization, and speaks it well enough to have long interviews on his own without a translator. But he needed time to mature as a baseball player. He grew up idolizing Miguel Cabrera and tried to hit like him.
Another six weeks of those numbers at Lakeland last year, with Rabelo again his manager, landed Azocar a level down at Class A West Michigan, where he had spent the 2016 season. His career was going backwards when he figured it out.
"I tried to be more selective with pitches and tried to put the ball in play when I have two strikes," he said. "They told me the last three years. I didn't understand, maybe because I'm young. But now you see how guys get into the big leagues. You ask them and they say it's about recognizing your pitches and try to hit the ball hard."
Azocar cut down his strikeout rate, improved his contact and quickly hit his way out of West Michigan. He hit .330 with nearly twice as many hits (65) as strikeouts (34) down the stretch with Lakeland, then followed Rabelo to Erie this spring.
"He had the reputation: He never met a baseball that he didn't like," Rabelo said. "If you walked Azocar, you really tried. But he's taking them now. He's cat-and-mouse. You'll see him setting up a pitcher. He might take that first-pitch heater and sit on a slider."
Azocar's .293 average entering Monday is good enough for fourth in the Eastern League this year. His aforementioned walk last Monday against Portland was his 15th of the season, a new career high for him with half a season to go. He's batting third in Erie's lineup behind slugging shortstop Isaac Paredes, the top-rated hitter in the Tigers' system.
On Tuesday, Azocar was named to the Eastern League All-Star team, joining Paredes and top prospects Casey Mize and Matt Manning.
Azocar's power still hasn't emerged, though he spent the offseason working out to push his weight from 175 to 185 pounds on his 5-foot-11 frame. But the Tigers believe that could be next, along with stolen bases. He knows his swing and he knows his strengths.
"He has some of the most raw power in our organization," Rabelo said. "In batting practice, he's hit balls to the moon, especially to right-center."
Said Azocar: "I know I have the power to hit like 10-20 homers in the Minor Leagues, but I need to select my pitches. And then, hopefully, I will do that."
If he can, he could hit enough to make it to Detroit. Whether he becomes the Tigers' version of Mercado remains to be seen, but he has a chance, and one big supporter.
"I'm a big Jose Azocar fan," Rabelo said. "I love the way he plays. He plays hard, and it is really, really fun to watch when he was that young kid that came over and now maturing into a very solid baseball player."