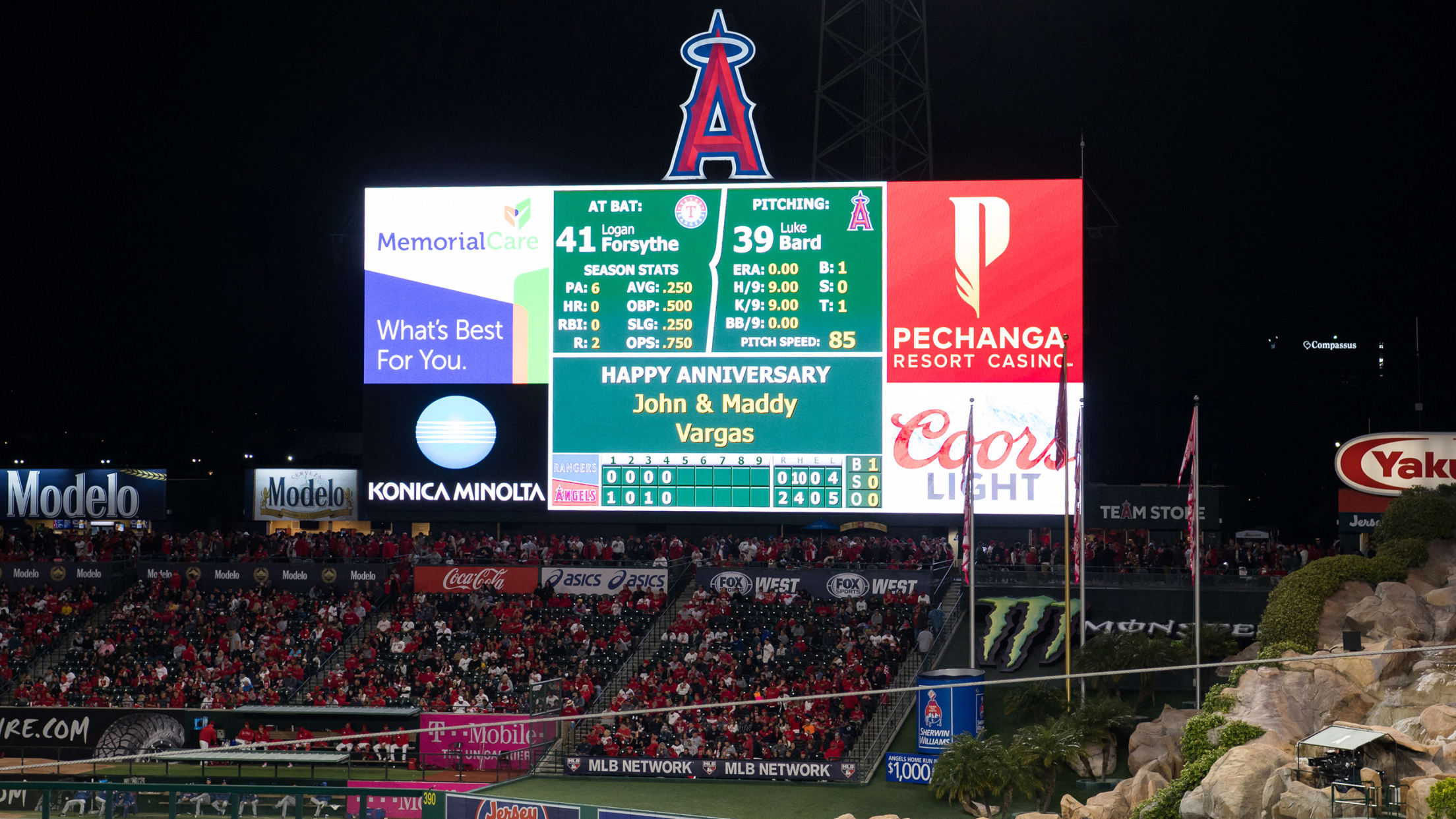 Order Your In-Stadium Message
Commemorate a special occasion by displaying a message at Angel Stadium on the Angel Vision Scoreboard located near Left Field during an Angels home game. Scoreboard messages can be purchased online for a cost of $35. Payment must be made prior to announcement. Your credit card will be charged upon approval of the message. Please note that $30 of your purchase will benefit the Angels Baseball Foundation.
The number of messages available each game is limited, so order your scoreboard message today! If you do not see the game listed, you have missed the deadline to order online. Orders are processed on a first-come, first-served basis. You will receive email confirmation shortly after the close of the submission period to confirm your order.
Fan messages appear once on the Angel Vision Scoreboard throughout the Top of the 5th Inning (during play). Pictures and videos of the message are not provided by the Angels.
Message Content and Length
The Angels reserve the right to edit any message if necessary. No special messages, punctuations or numbers are allowed.
Listed below are the approved greeting options:
Congratulations
Happy Anniversary
Happy Birthday
In Remembrance of
Welcome
Messages can be up to 30 characters or less including spaces and are meant for individual names or groups.
Message Information
Message Type: Happy Birthday
Message Line 1: Jim Parke
Customizable Message
During this time, we want to bring the Angel Vision Scoreboard experience to you! Download, customize, and print your unique message from the comfort of your home.