Angels still hopeful for La Stella return this year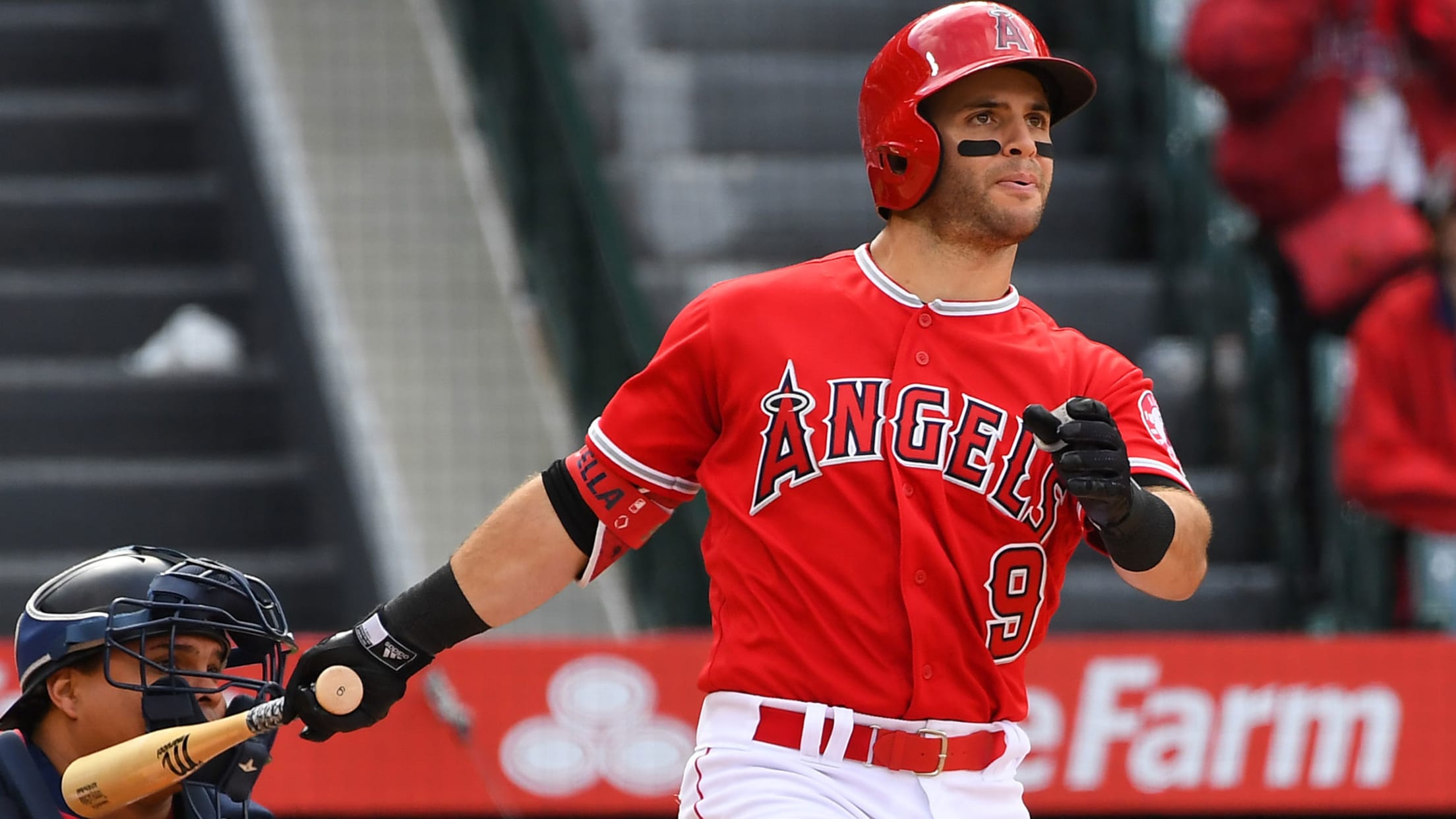 HOUSTON -- The Angels are still holding out hope that infielder Tommy La Stella will return at some point during the last week of the season, as he took a big step by running the bases before Saturday's game against the Astros. La Stella, out since July 2 with a
HOUSTON -- The Angels are still holding out hope that infielder Tommy La Stella will return at some point during the last week of the season, as he took a big step by running the bases before Saturday's game against the Astros.
La Stella, out since July 2 with a fractured right tibia sustained on a foul ball, has been taking batting practice and has participated in baseball activities for the last few weeks, but running the bases was considered his final hurdle before being cleared to return. The Angels have an off-day on Monday before hosting the A's for two games and the Astros for four to end the season.
"With the off-day, we'll see if anything happens and if he's available the beginning of the series," Angels manager Brad Ausmus said. "It really depends on how he runs and how he feels tomorrow."
La Stella, 30, was in the midst of a breakout season before suffering the injury, as he was named an All-Star for the first time after slashing .300/.353/.495 while hitting 16 homers to go with 44 RBIs in 78 games. La Stella had 10 career homers in 396 games over five seasons with the Braves and Cubs before his powerful breakout this year.
With La Stella out, the Angels mostly started rookie Luis Rengifo at second base with David Fletcher getting most of the playing time at third base. Rengifo, though, will undergo season-ending surgery on Monday after fracturing the hamate bone in his left hand. It's unclear if La Stella would return as a designated hitter or if he'd be healthy enough to play second base.
La Stella, though, figures to be a big part of the club next year, as he remains under team control for one more season. La Stella, making $1.35 million this year, is eligible for arbitration for a final time this offseason. He figures to see time at both second base and third base next year along with Rengifo and Fletcher, who both improved their stock with solid seasons in La Stella's absence.