A's set to buy in preparation for second-half run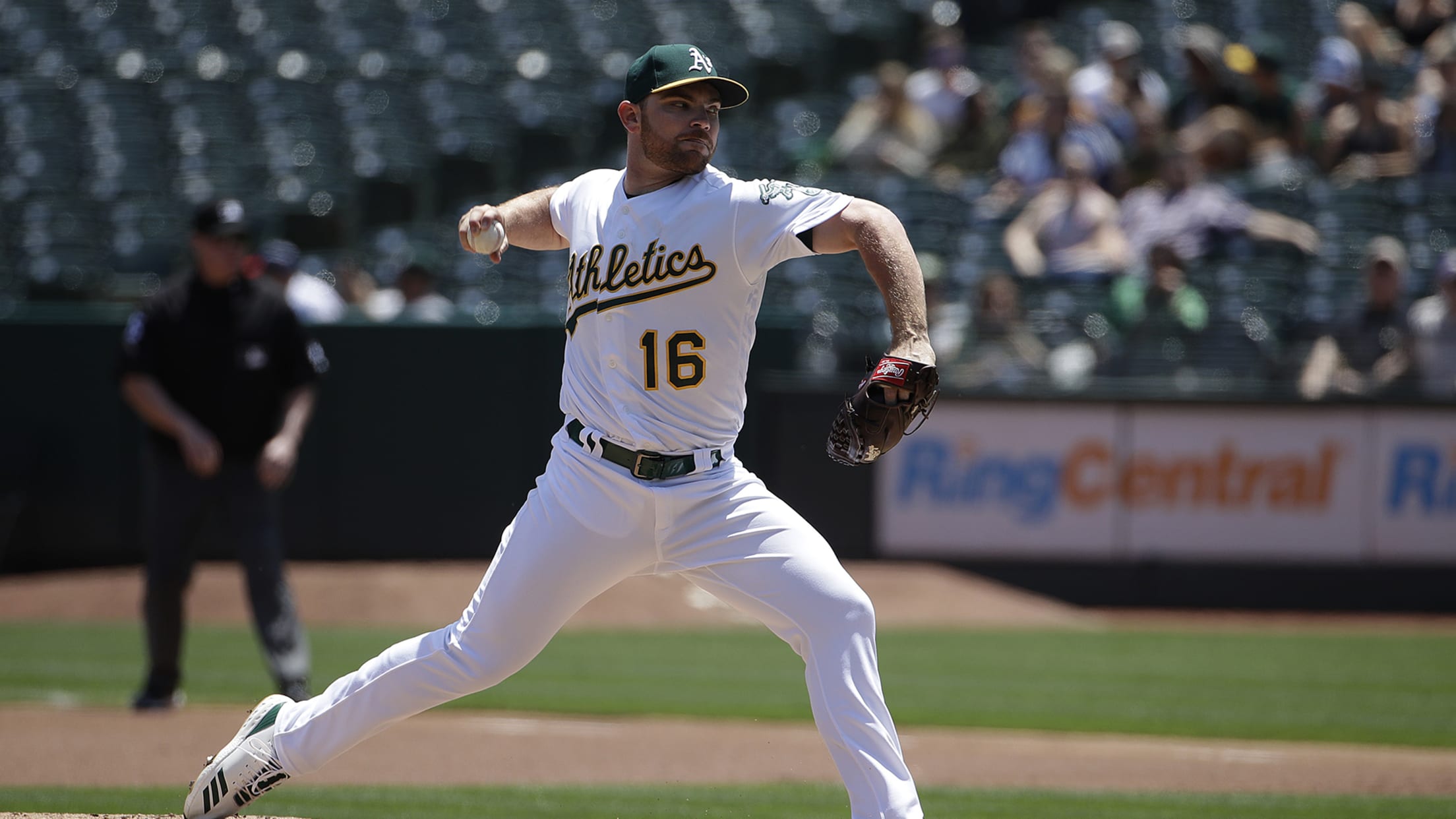 OAKLAND -- When looking back at the first half of the 2019 season for the A's, you can't help but sense a feeling of deja vu. The A's hold a record of 50-41 through 92 games at the All-Star break, pending completion of a game they led, 5-3, in the
OAKLAND -- When looking back at the first half of the 2019 season for the A's, you can't help but sense a feeling of deja vu.
The A's hold a record of 50-41 through 92 games at the All-Star break, pending completion of a game they led, 5-3, in the seventh inning against the Tigers on May 19, which was suspended due to inclement weather and will be completed on Sept. 6. It's virtually identical to their 51-41 record at this point last season, and they're giving off a similar vibe in the clubhouse. Last year, Oakland went an MLB-best 46-24 the rest of the way to claim the second American League Wild Card spot.
The power of the long ball has been the key cog to Oakland's success. Home runs are being mashed at a historic pace throughout the Majors, and it's no different for the A's, whose 145 homers set a franchise record for the highest total before the All-Star break. Still, a club usually only gets as far as its starting pitching can take it, and the A's have received strong contributions from that side as well.
A's starters have combined for a 4.06 ERA this season, good for fifth-lowest in the AL. There might not be a prototypical "ace" of the rotation, with Frankie Montas serving an 80-game suspension, but Mike Fiers has staked his claim among the top starters in the league over the past few months, posting the fourth-lowest ERA (2.52) among AL pitchers since April 26.
Right in the thick of the postseason race at just 1 1/2 games behind the Indians for the second AL Wild Card spot, the A's know the direction they plan to go in as the July 31 Trade Deadline approaches.
Current status: Buyer
The A's believe they are on the cusp of another second-half run, which has been a common occurrence for them this decade. Almost sensing this was a possibility in the offseason, Oakland's front office strategically spent its money on free agents in a way that has set them up to add some more to the payroll this summer.
What are they seeking: Relievers
The offense can be counted on to score, but what has been a bit of a crap shoot this season is the bullpen. A's closer Blake Treinen has struggled to find his 2018 All-Star form, and though Liam Hendriks seems to have essentially replaced that dominance as he earned his first career All-Star selection this year, locking games down in the late innings has been an issue.
The bullpen's 16 blown saves are second-most in the AL. Adding a starter could also be an option, something that provided the A's a boost last year when they traded for Fiers, but adding at least one arm to the back end of the 'pen is likely the club's top priority.
What they have to offer:
Any pitching prospects not named Jesus Luzardo or A.J. Puk should be in play. Depending on the type of player they are going after, guys like James Kaprielian, Grant Holmes, Daulton Jefferies and Parker Dunshee could be available. There are also position players like Sheldon Neuse, Luis Barrera and catcher Jonah Heim that could be options, as the A's look to deal for a player that can help them this season.
Possible scenario:
One potential option could be across the Bay in Giants closer Will Smith, who has converted all 23 of his save opportunities and holds a 1.98 ERA over 37 games, considering that the club might be looking to sell off many of its pieces in a rebuild. A deal between the A's and Giants would end a 28-year trade drought between the Bay Area clubs. The last time the two sides agreed to a deal was Dec. 4, 1990, when Darren Lewis was sent from Oakland to San Francisco in exchange for Ernest Riles.
Potential deal: RHP Daulton Jefferies/OF Luis Barrera for LHP Will Smith.
Other relief targets: Tigers RHP Shane Greene, Blue Jays RHP Ken Giles.