A's Team Store at Oakland Coliseum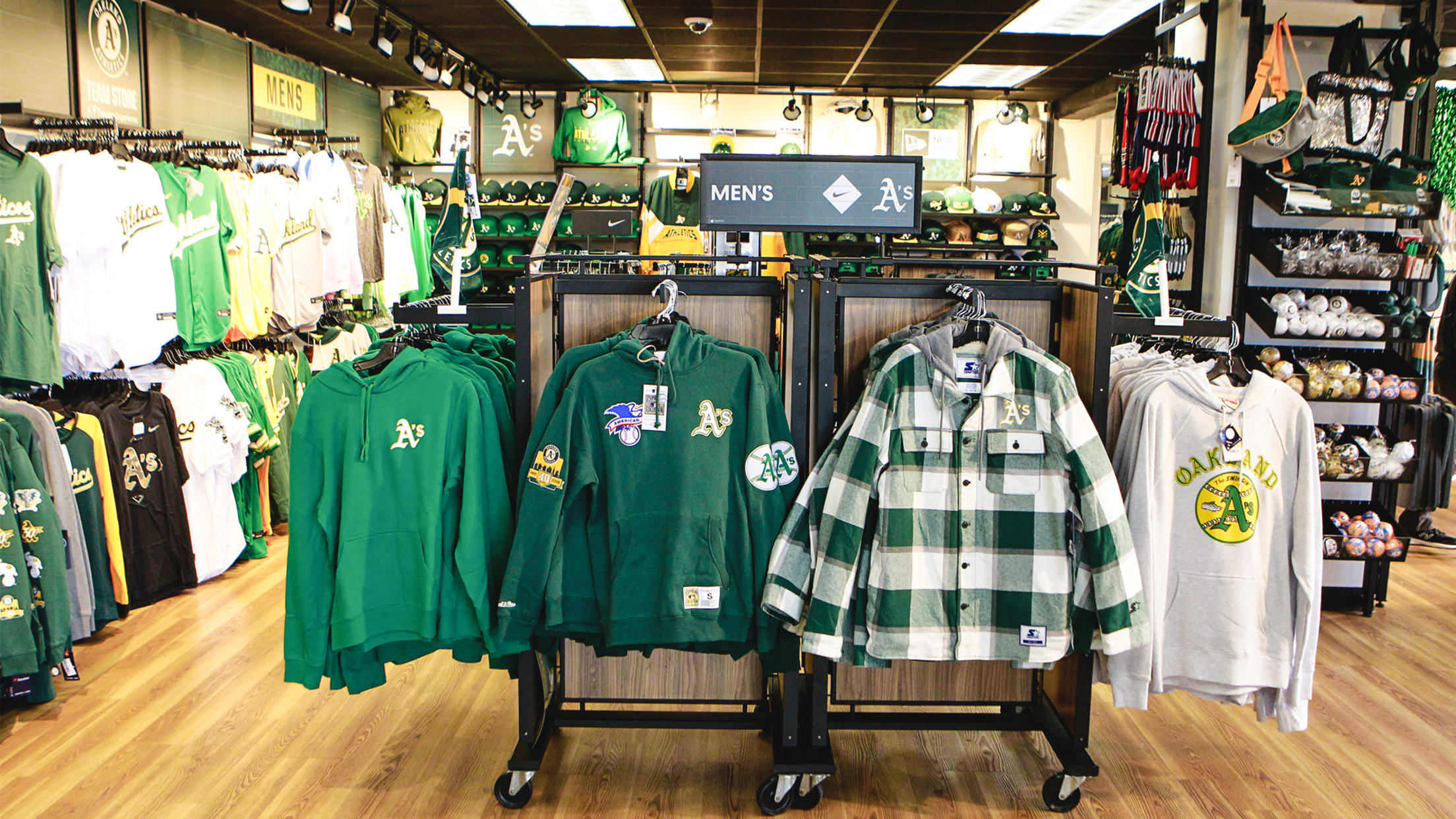 The Oakland A's are partnered with Fanatics, a licensed sports merchandise leader, which allows for a much larger assortment of A's fan gear available at the most competitive, fair prices in the industry, similar to the products and prices fans see online.
Fanatics currently runs e-commerce for the A's through its operation of MLBshop.com. Our in-ballpark partnership creates an omni-channel retail experience for A's fans attending games at the Oakland Coliseum, giving them consistency between online and offline products and a better overall assortment. Fanatics' enhanced merchandise-buying model will ensure many of the A's key items are consistently stocked around the ballpark with the best, newest, and most popular items.
On non-game/away days, the stores are closed.
On Athletics home game days, the stores open with stadium gates and can only be accessed from inside the ballpark. A ticket is required to enter the stores once gates open.
Ticketed fans will only be allowed to access the Team stores once the stadium gates open. There will be no access from the parking lot. Both C and D gate team stores will close 30 minutes post game.
During games, official A's merchandise stores are located inside the ballpark at the following locations:
Team stores will open on game days with the stadium gates and will close 30 minutes postgame.
Locations
Catfish Hunter Gate (C Gate) Store - Section 111
Dennis Eckersley Gate (D Gate) Store - Section 125
Jersey Customization - Section 105
Merchandise Stand - Section 109
Cap Stand - Section 113
Merchandise Stand - Section 125