A's Announce New PA Announcer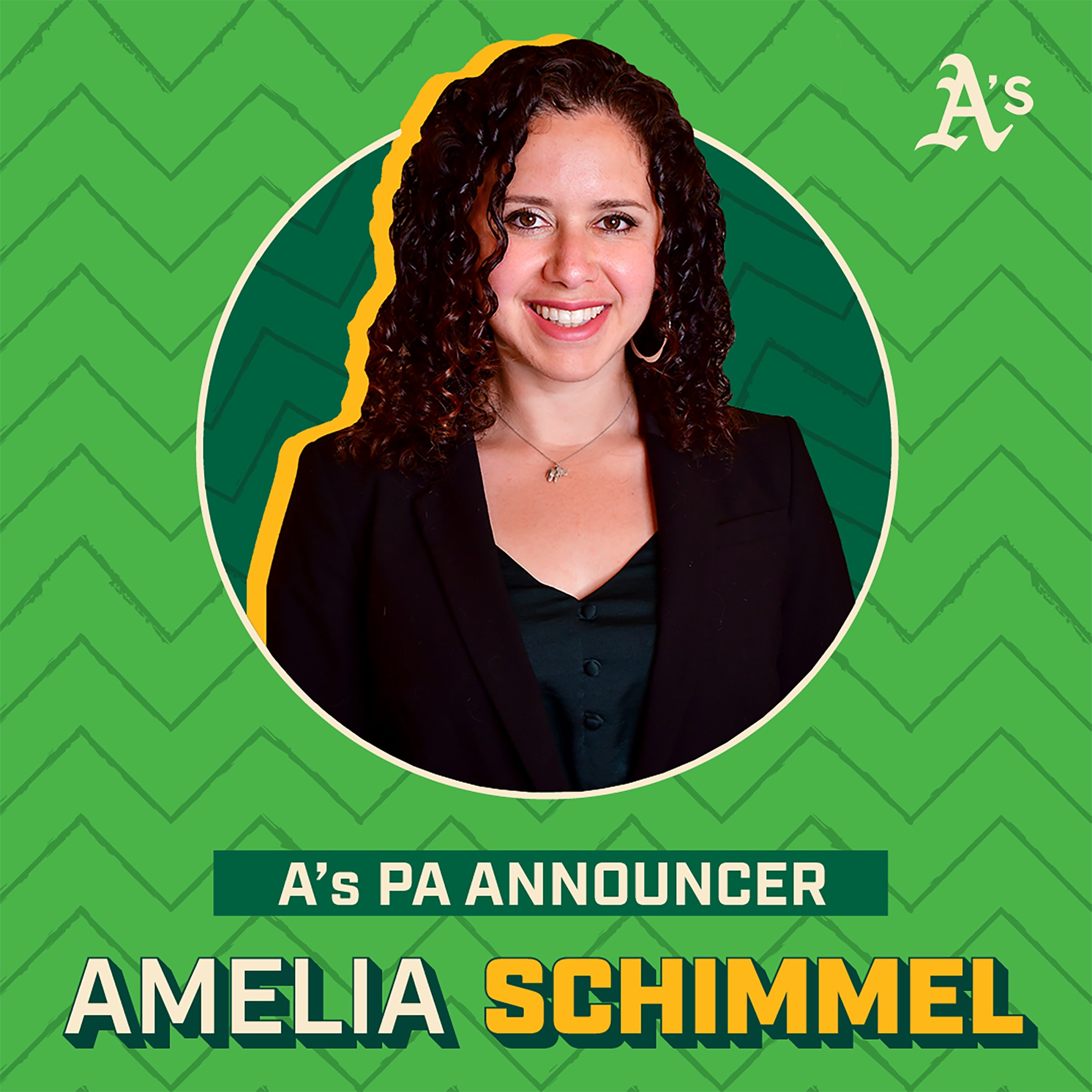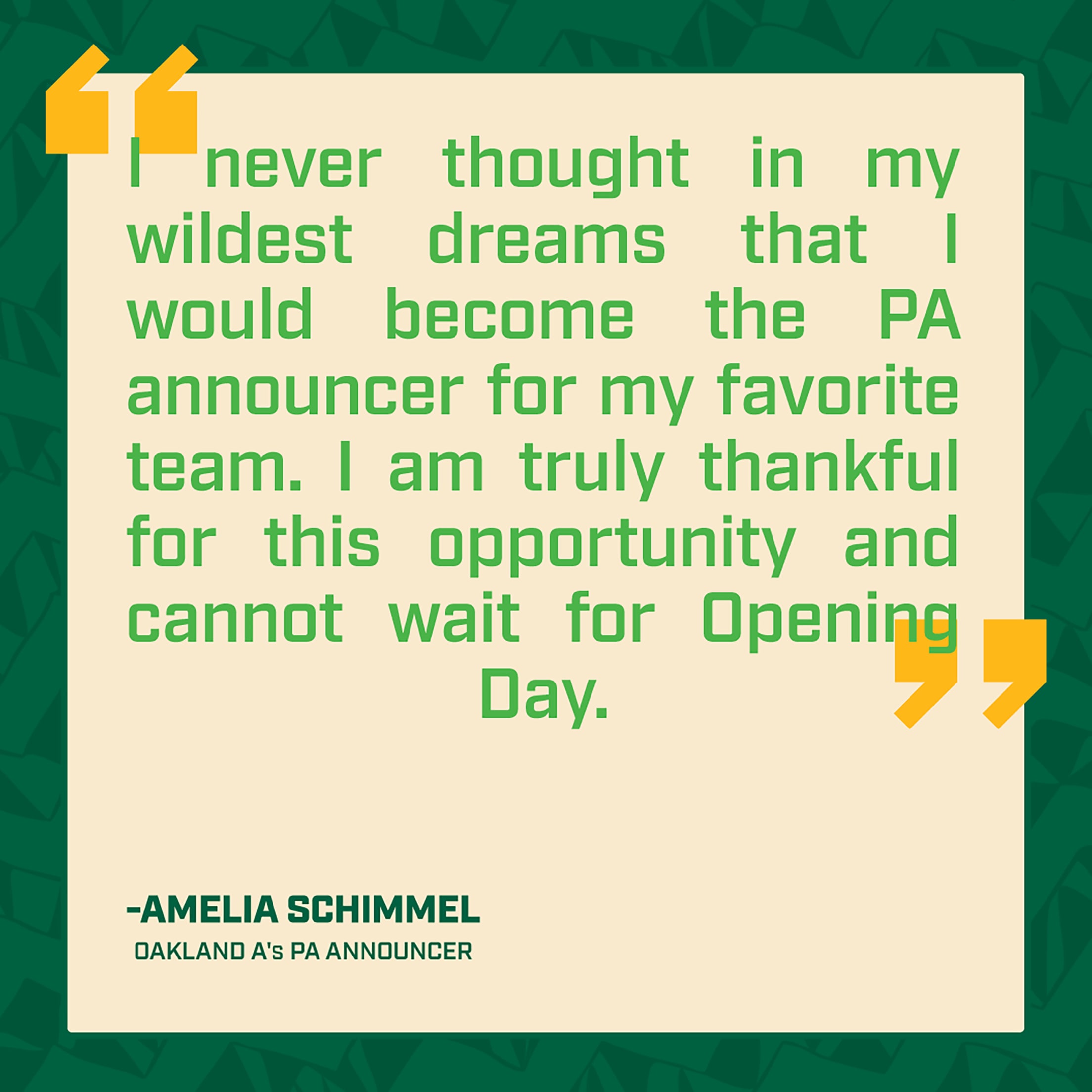 The A's named Amelia Schimmel the team's new public address (PA) announcer for all home games at the Oakland Coliseum. Schimmel succeeds Dick Callahan, who passed away in January after serving as the team's PA announcer for 15 seasons.
"We were fortunate to have the warm and welcoming voice of Dick Callahan echo throughout the Coliseum for 15 years. Dick was a friend to everyone he crossed paths with and beloved by A's fans," said A's President Dave Kaval. "Dick was also a great mentor and teacher to those who worked alongside him on a nightly basis, including Amelia. We know that she will continue his legacy, and we are excited for her to become the first female voice of the Athletics."
Schimmel has been with the A's since November 2017, when she joined as the Club's Executive Producer of Game Entertainment and Video Content. In her role, Schimmel oversaw the in-game entertainment and video production, including video board content, PA, music, pre- and post-game ceremonies, the mascot program, fireworks nights, and digital videos. Schimmel served as a guest PA announcer during the 2020 season, after Callahan opted out of the season for health reasons during the COVID-19 pandemic.
Get To Know Amelia
Hometown: Oakland, CA
College: Brandeis University where she studied economics and American studies and played varsity softball for four years.
Before the A's: Schimmel spent eight years as an editor and segment producer with MLB Network. During her time with the Network, Schimmel produced segments and edited for various shows, including MLB Central, Hot Stove, MLB Tonight, High Heat, and Intentional Talk. Schimmel earned six Emmy Awards during her time with MLBN.
Fun Fact: A proud Oakland native, Schimmel began playing softball at the age of 7 with the Oakland Girls Softball League (formally called Bobby Sox) and has been a diehard A's fan for her entire life.