St. Patrick's Day Flash Sale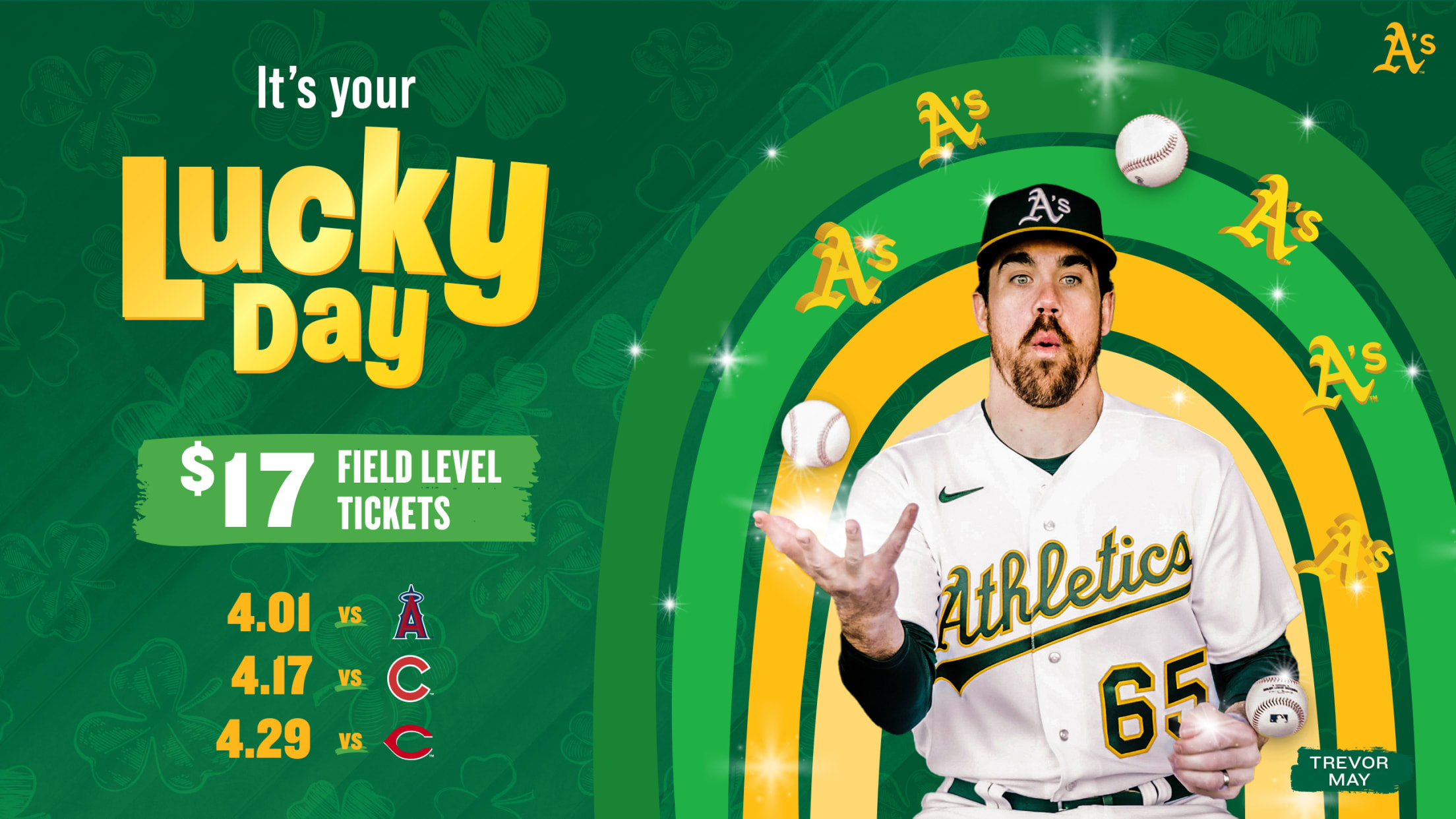 The Flash Sale has now ended.
Get your Green on because this deal is Gold! It's your lucky day to grab $17 Field Level tickets to three (3) select upcoming A's games. Score a pot of gold and start the 2023 season off right.
This online only promotion expires on Monday, March 20 at 3:00 PM PT and cannot be combined with any other offer.
Tickets purchased may not be resold. The sale or attempted sale of tickets purchased in violation of this policy is prohibited. Violation of this policy may result in the revocation of certain or all tickets purchased.