Durable Bassitt saves 'pen in win over Astros
Right-hander settles down after rocky first; A's win fourth straight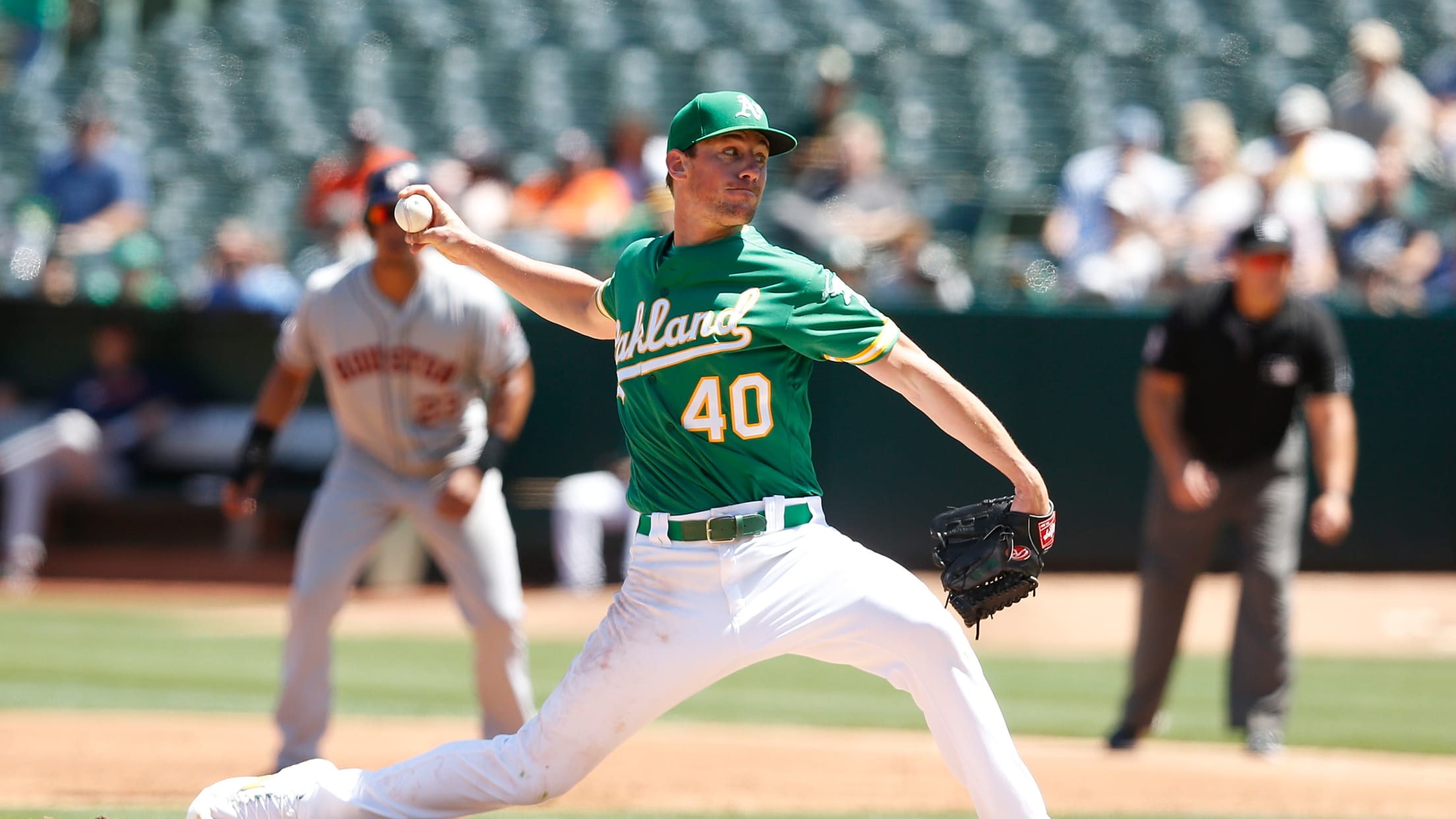 OAKLAND -- For as thrilling as Friday night's victory was for the A's, it also came at the expense of a bullpen that grinded out seven frames of the 13-inning marathon. Facing a quick turnaround Saturday afternoon, the A's were desperate for length from Chris Bassitt, and he delivered. Bassitt's
Longest home runs for every MLB team
Statcast measures farthest blast since 2015 for all 30 clubs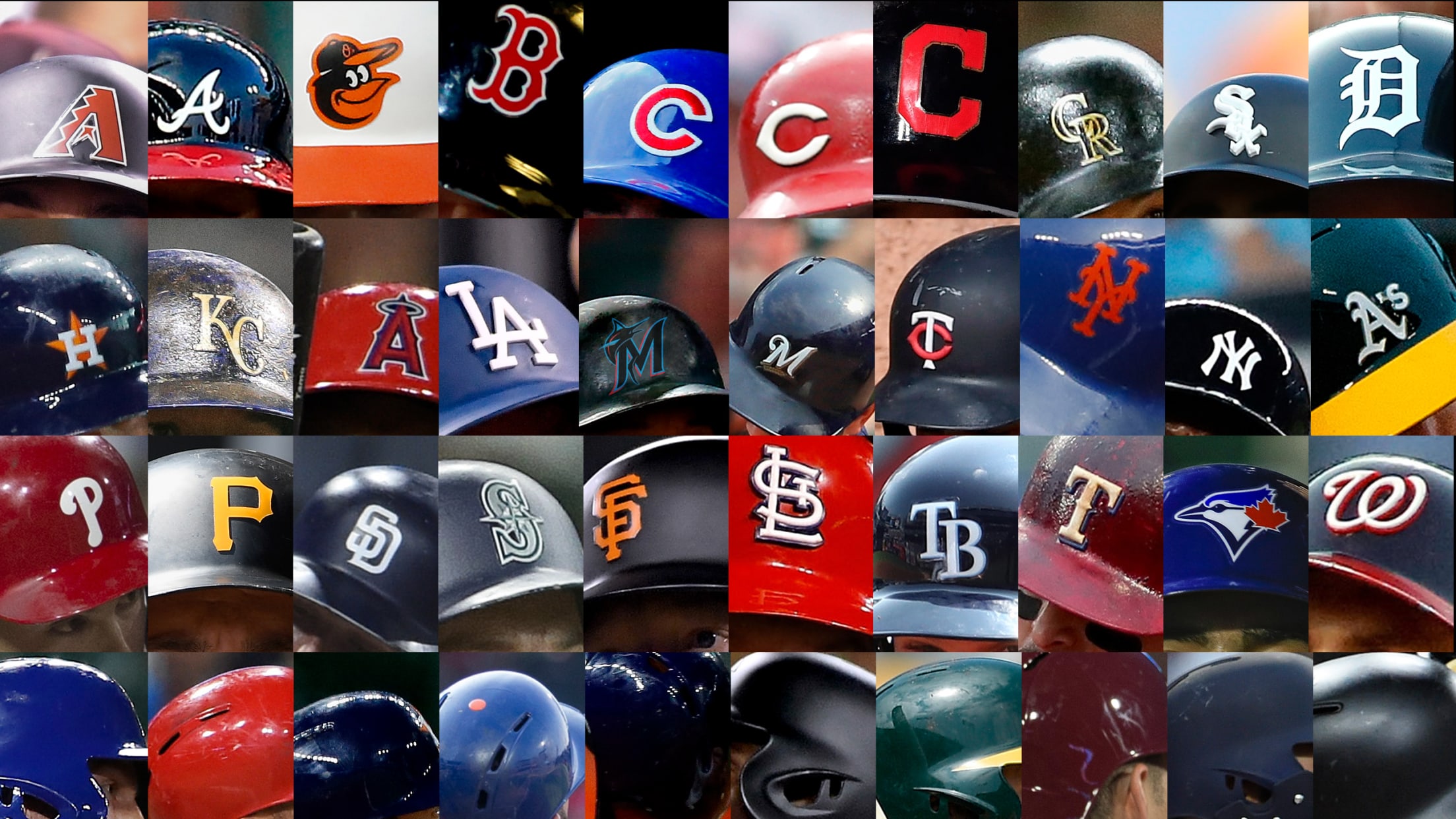 Ever since Babe Ruth launched Major League Baseball into the live-ball era with his awe-inspiring home runs, wowed fans have been asking: "How far did that ball go?" Teams had their own methods for estimating home run distance for nearly a century. But now, the launch of Statcast™ has given
Dominant 'pen fuels A's in 13-inning walk-off win
Trivino leads relievers' 7 scoreless frames; Grossman delivers winning hit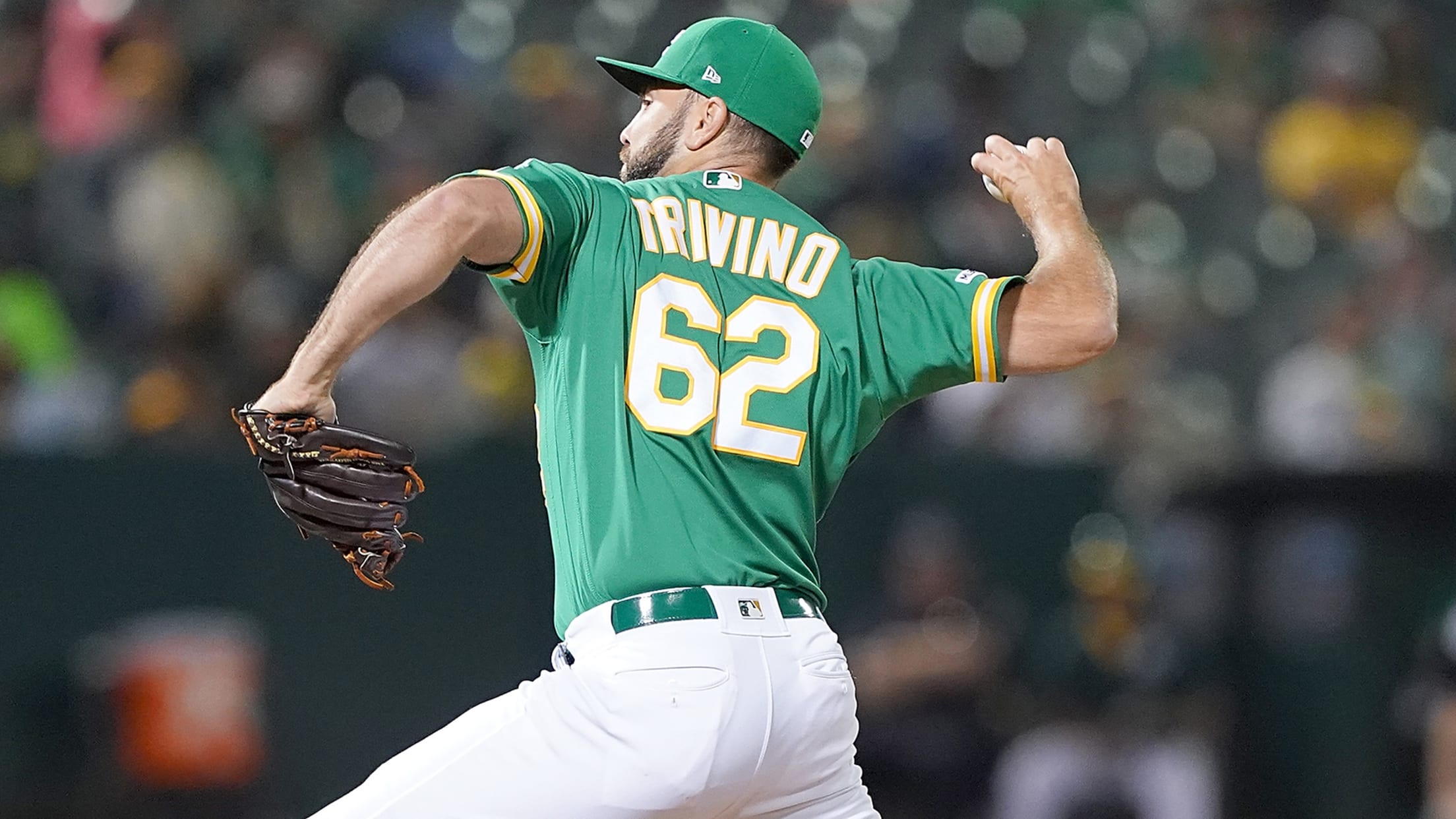 OAKLAND -- The A's bullpen has taken its lumps this year, responsible for losing several games that appeared to be in hand. To make matters worse, it was down two of its top relievers on Friday. But on this night, it was that same maligned bullpen that shined. At the
Phegley returns from IL amid A's crucial stretch
Garneau designated for assignment; Taylor claimed by Blue Jays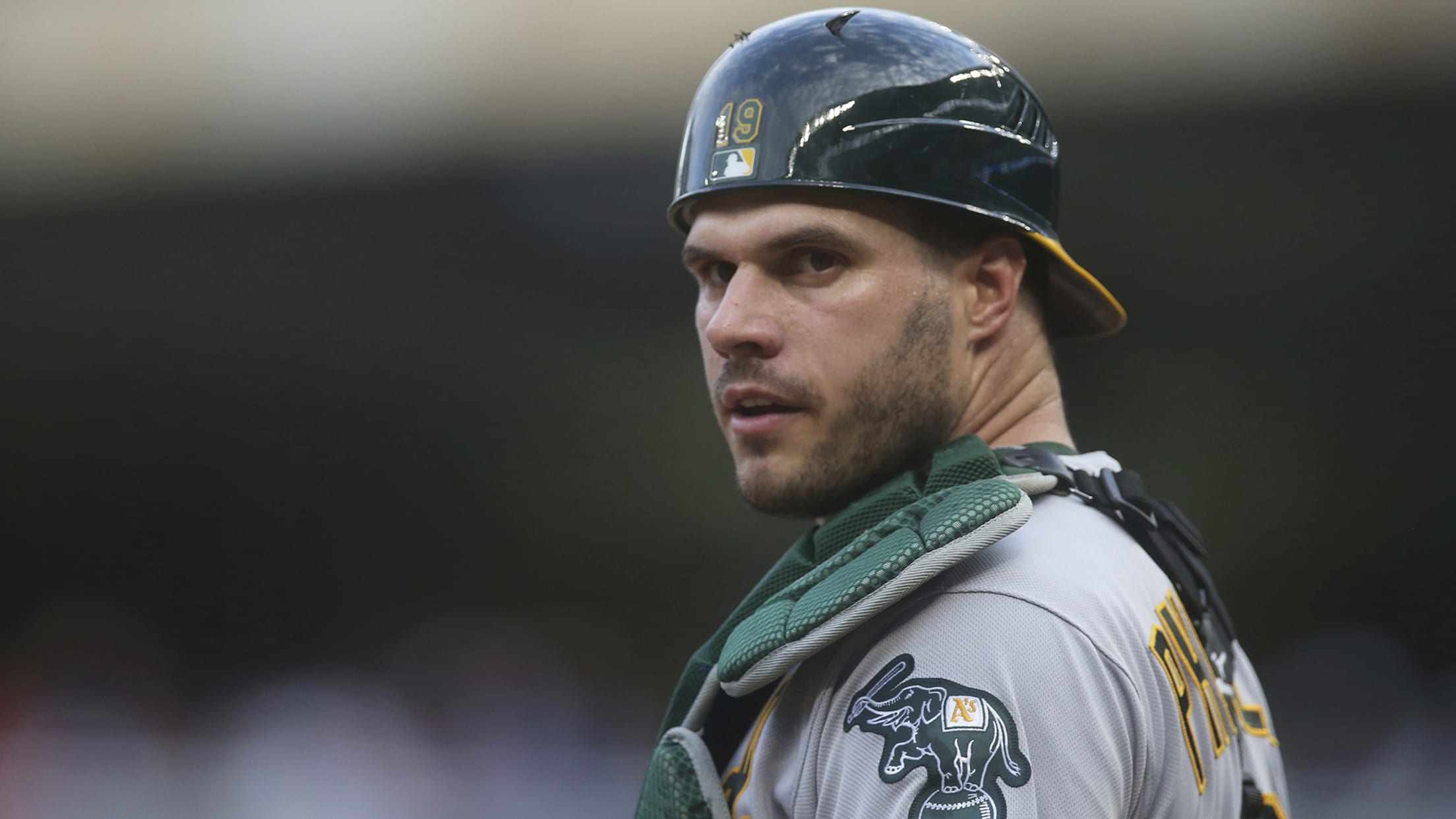 OAKLAND -- A's catcher Josh Phegley feared the worst when he felt discomfort in his thumb while receiving a pitch, which led to getting pulled in the fifth inning of a game against the Rangers on July 28. After a visit to the training room that night at the Coliseum,
Bash, brother: Record HR show in Oakland
A's, Astros combine for 10 dingers, most in Coliseum history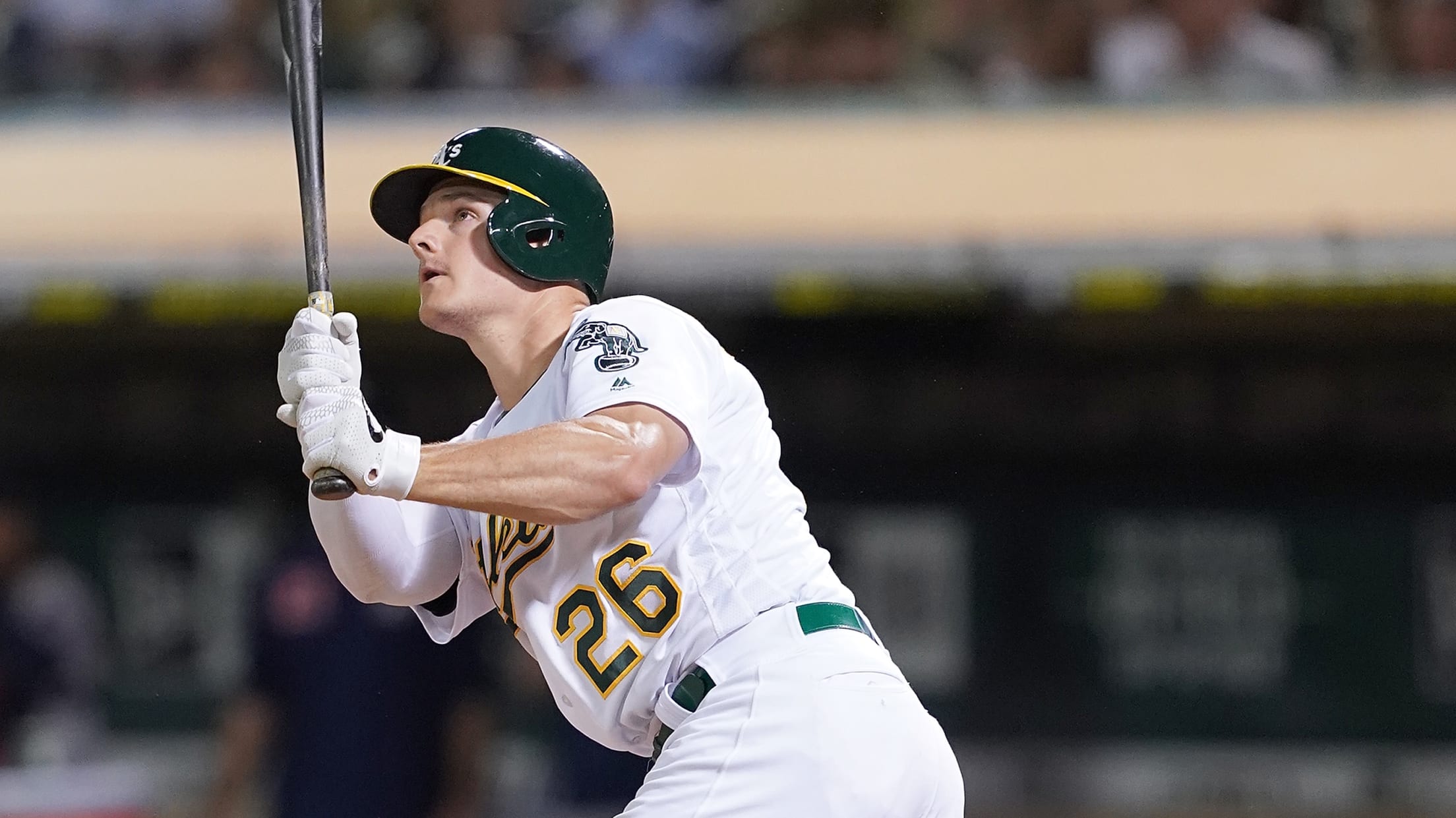 OAKLAND -- The Coliseum has seen plenty of monstrous power displays in its 52 Major League seasons. But what took place on Thursday night is unprecedented. Jose Canseco and Mark McGwire bashed countless home runs in that stadium. Before those two, it was the Mustache Gang. But on a night
Every team's Players' Weekend nicknames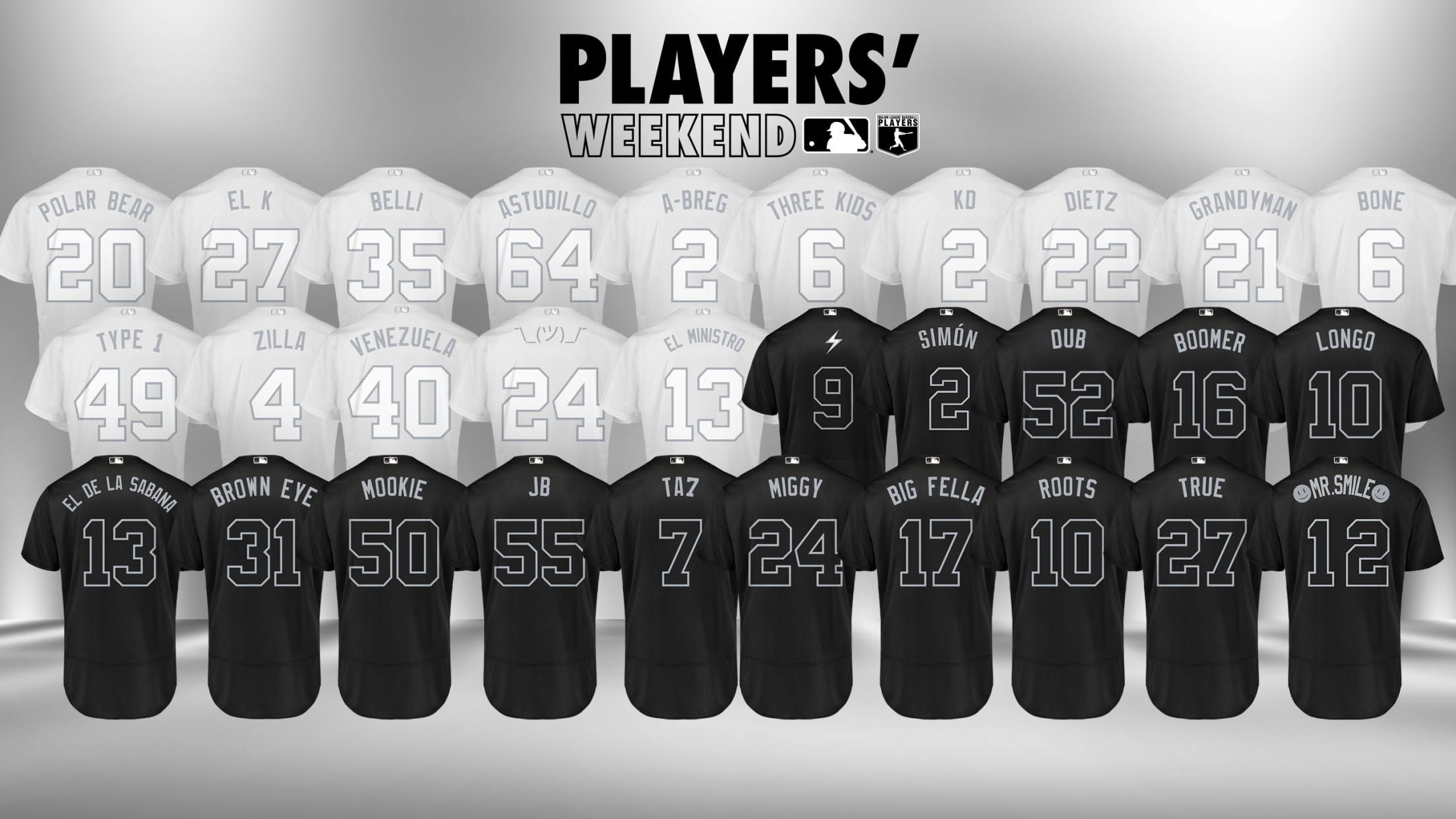 Players' Weekend is back for a third year, giving big leaguers an opportunity to connect with the fans in fun and engaging ways through their jerseys and equipment. Here's a list of the nicknames MLB players have chosen to sport on their backs for the weekend of Aug. 23-25. Not
Athletics' top prospects of the week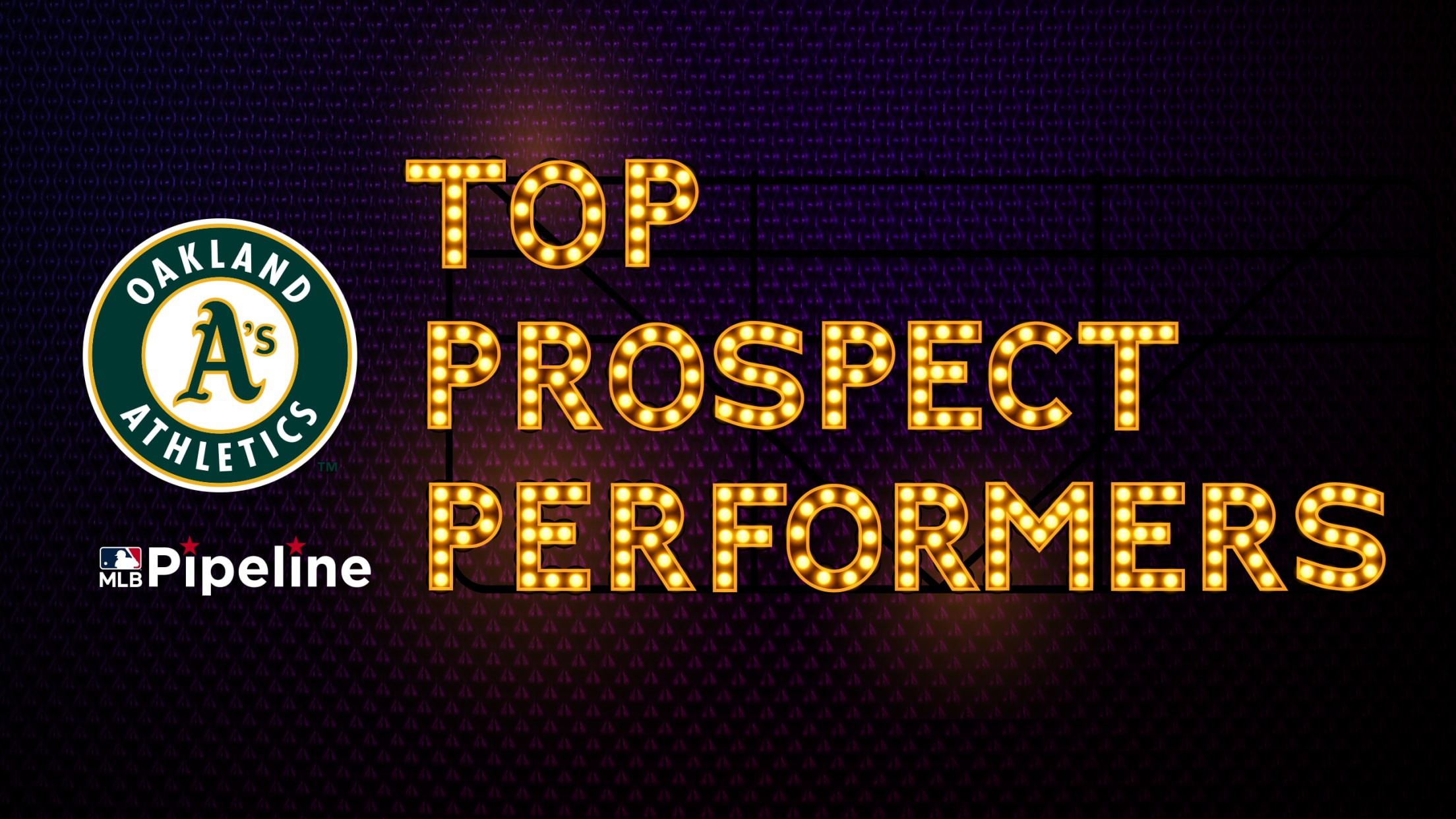 Here's a look at the top performances of the past week by A's prospects in the Minor Leagues:
A's make Harvey their latest reclamation project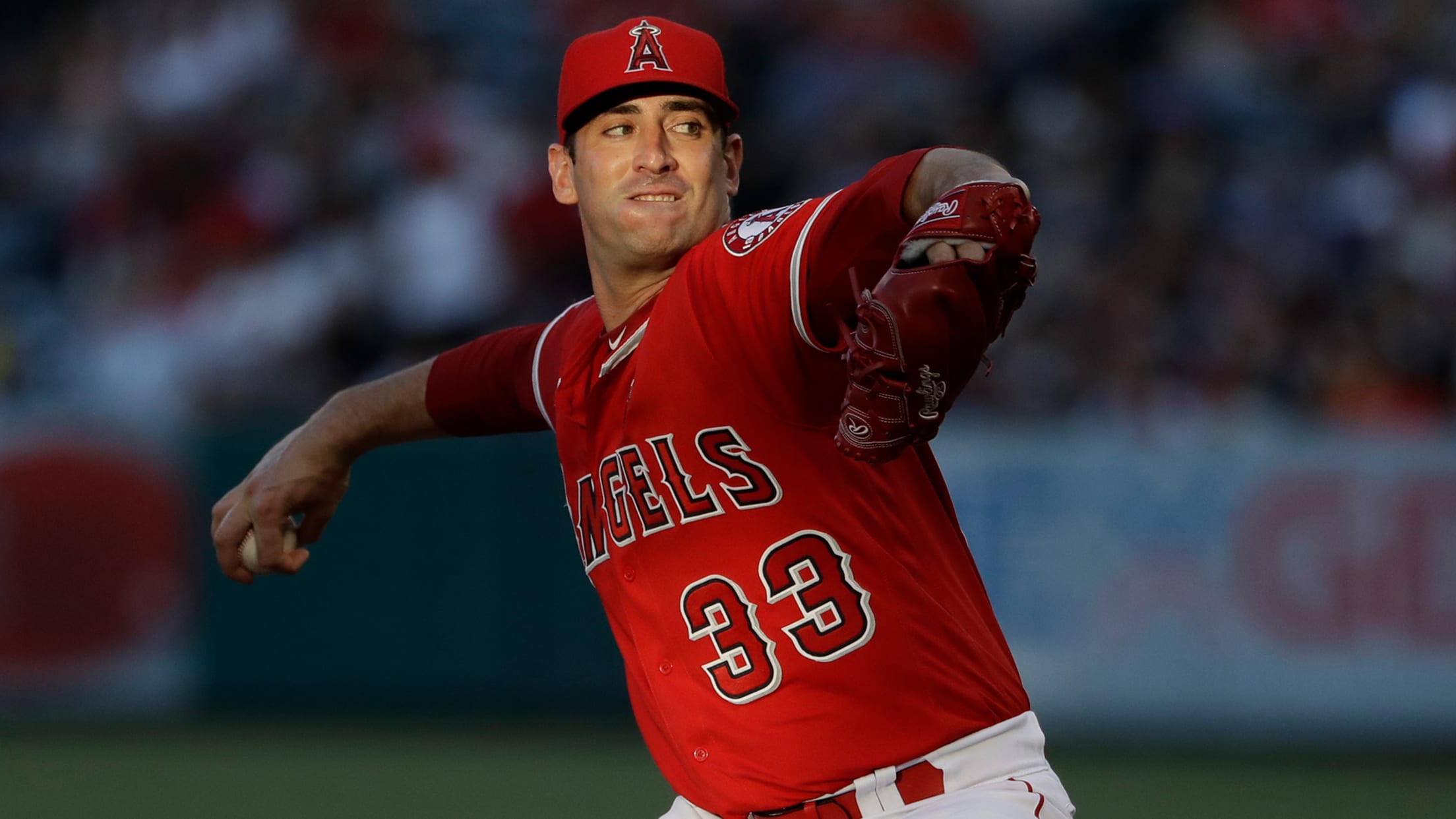 OAKLAND -- The A's have a track record of helping veteran pitchers recapture their glory. Perhaps Matt Harvey is next in line for a career renaissance. Feeling they can never have too much pitching depth, the A's added to that with the signing of Harvey to a Minor League deal.
Profar a proud brother watching Little League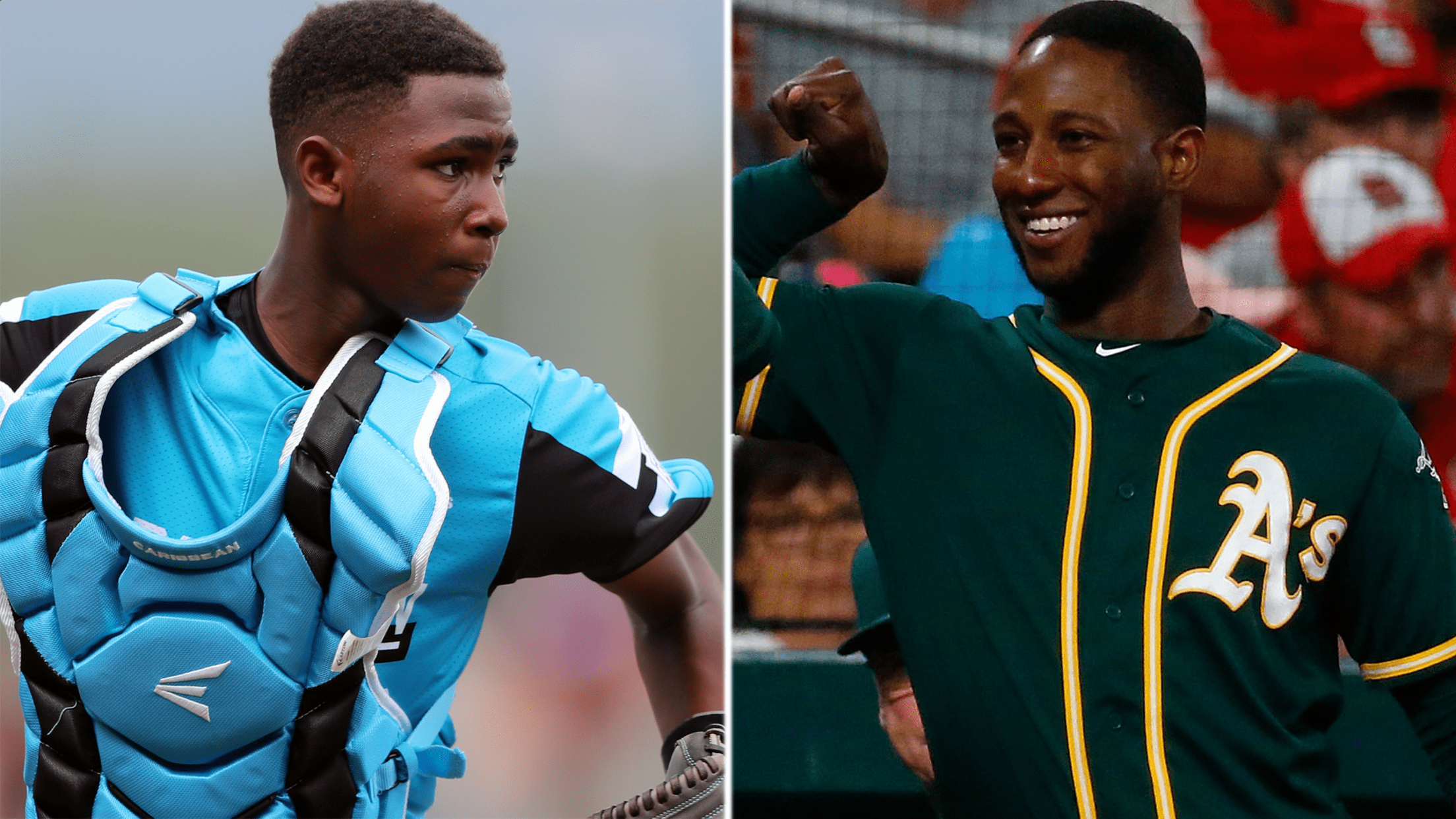 OAKLAND -- Jurickson Profar prefers to get a little extra sleep when the A's play a night game, but he had a special reason to set the alarm clock for Thursday morning. The A's second baseman immediately turned on his television upon waking up and flipped to ESPN in time
5 feats to watch in AL West down the stretch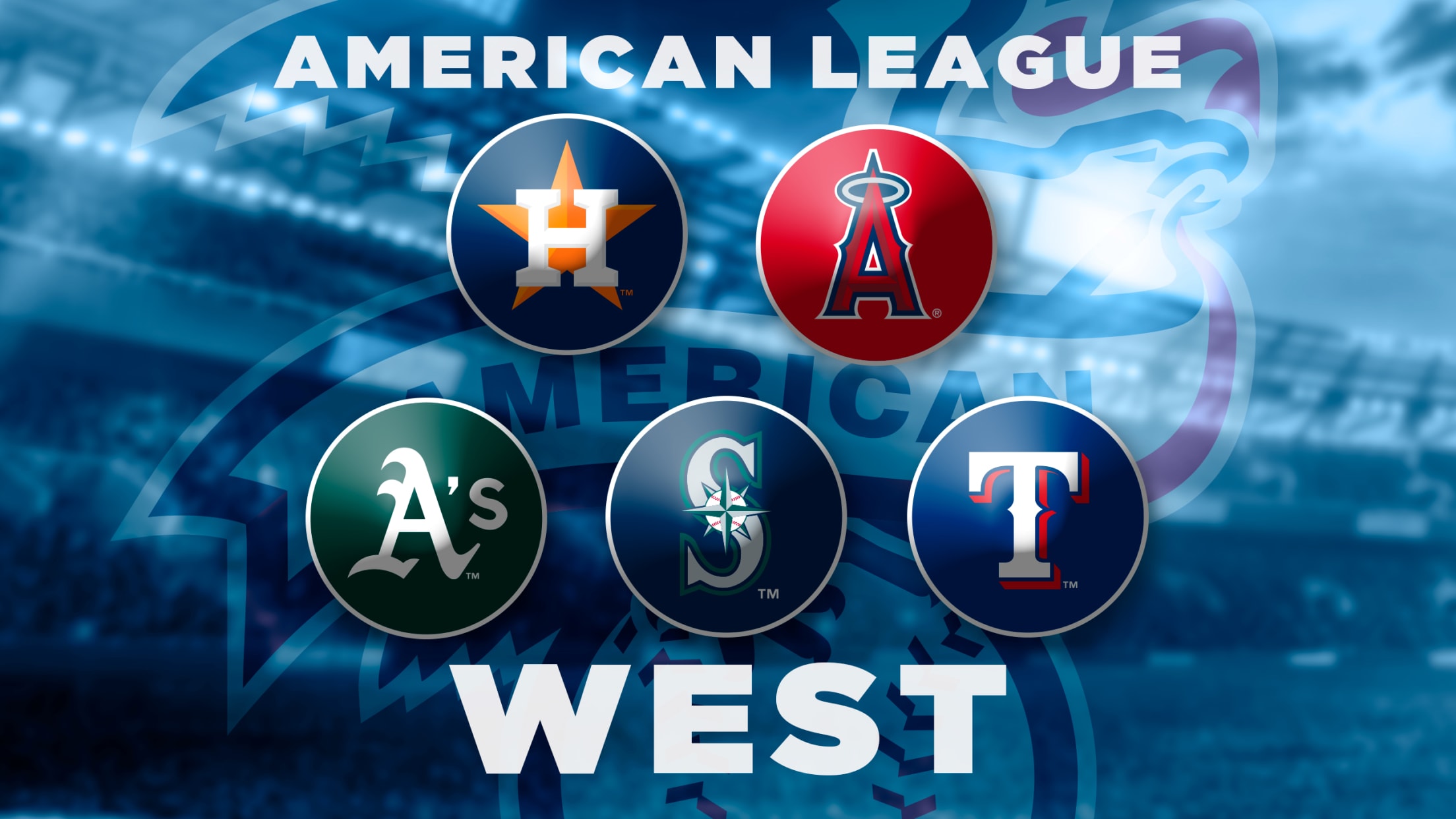 Whether they're milestones or stepping stones, records are meant to be broken, as various American League performers are proving. Some players are pursuing monumental achievements. Others simply are soaring past certain numerical levels en route to something greater. Here's a look at what's possible in the AL West as we
These 30 players were underrated as prospects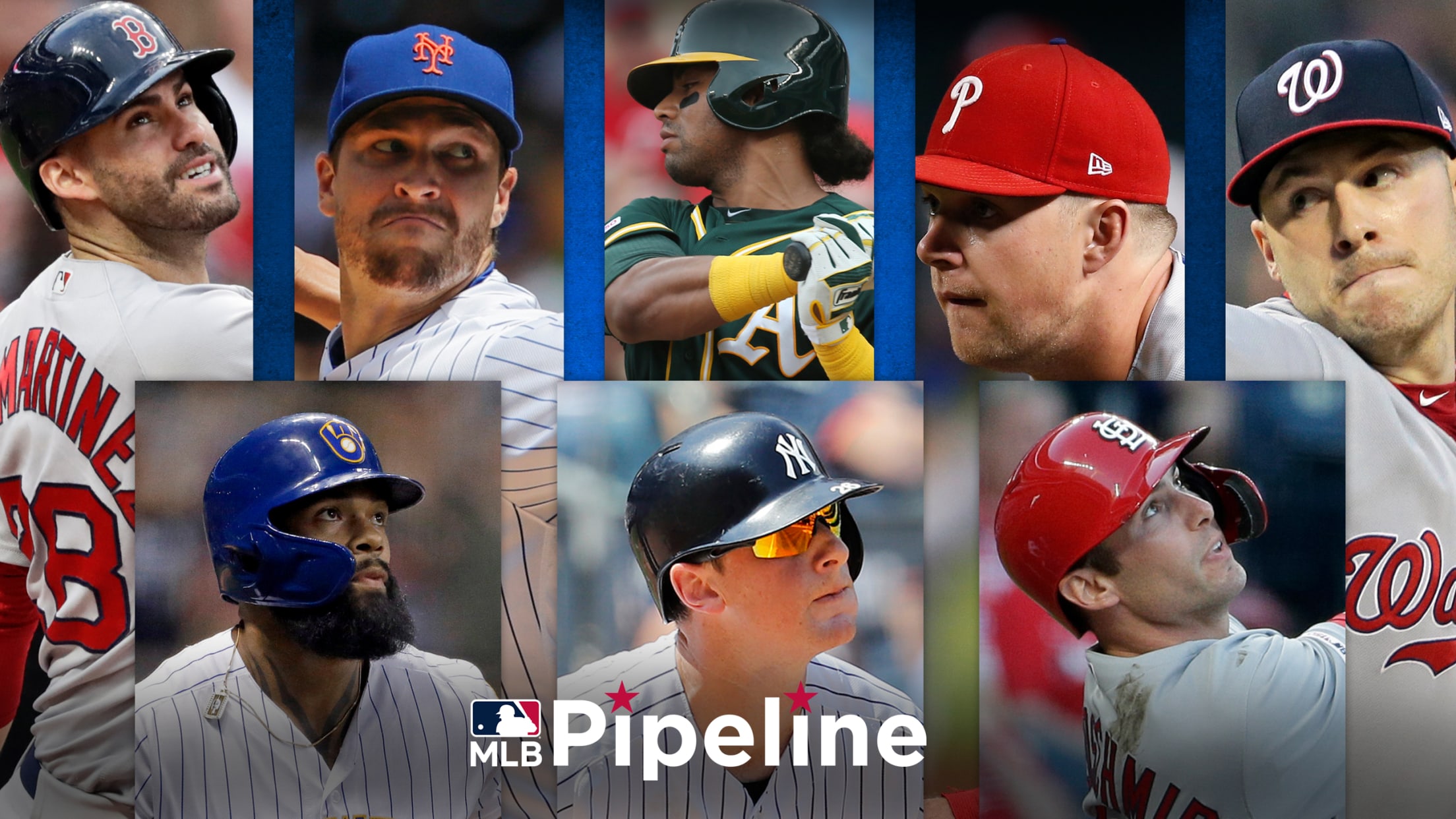 Not every successful big leaguer was once a highly touted prospect. For every Bryce Harper, a former No. 1 overall Draft pick and perennial top-ranked prospect who reached the Majors at 19, there are countless examples of guys who have risen through the ranks with minimal fanfare to become impactful
Chapman homers off old USA teammate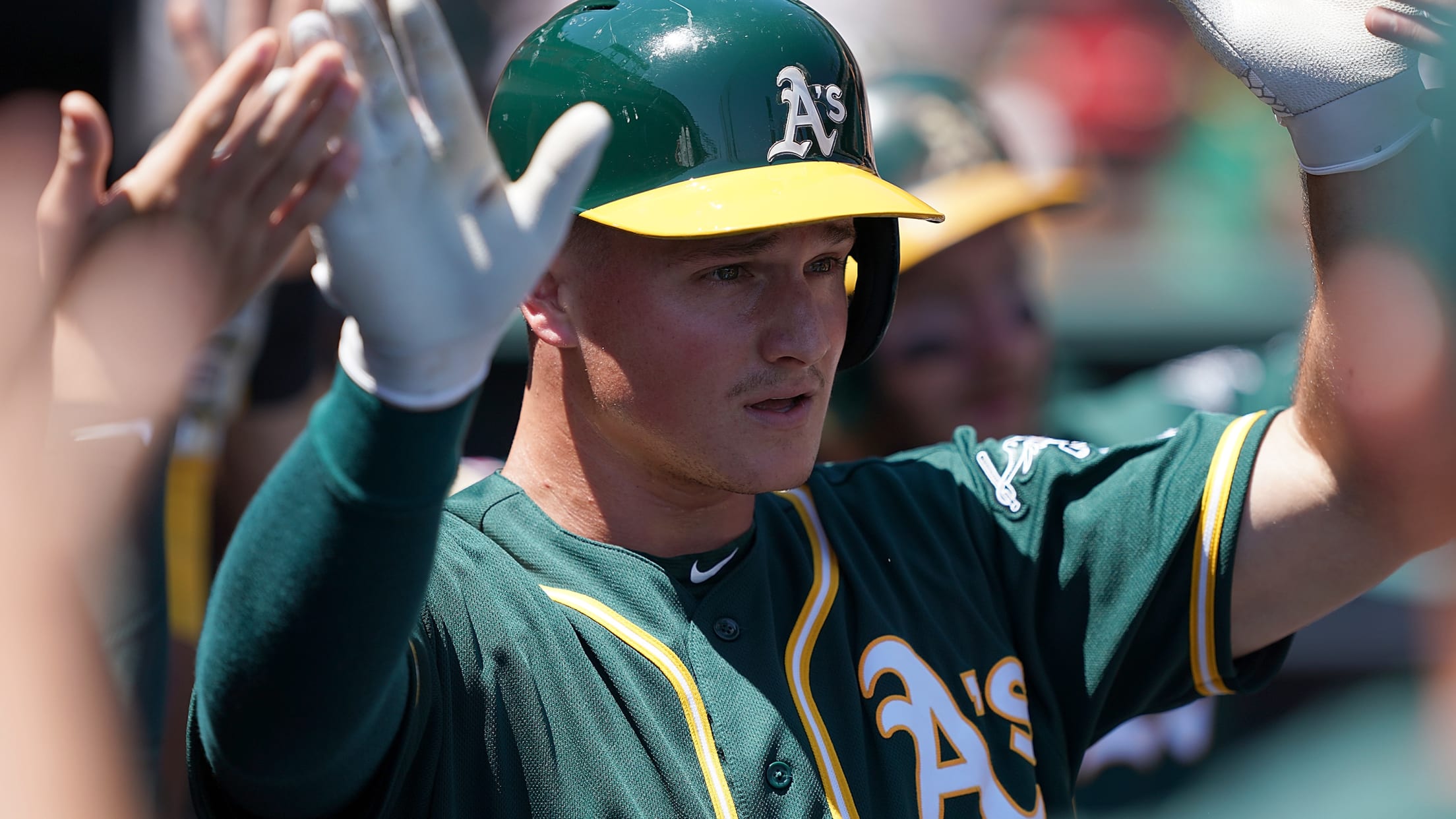 SAN FRANCISCO -- A's third baseman Matt Chapman and Giants starting pitcher Tyler Beede were teammates on the USA Baseball collegiate national team in the summer of 2013. One year later, the two were selected in the first round of the MLB Draft, only Beede went 14th overall to San
Just like old times: Bailey torments Giants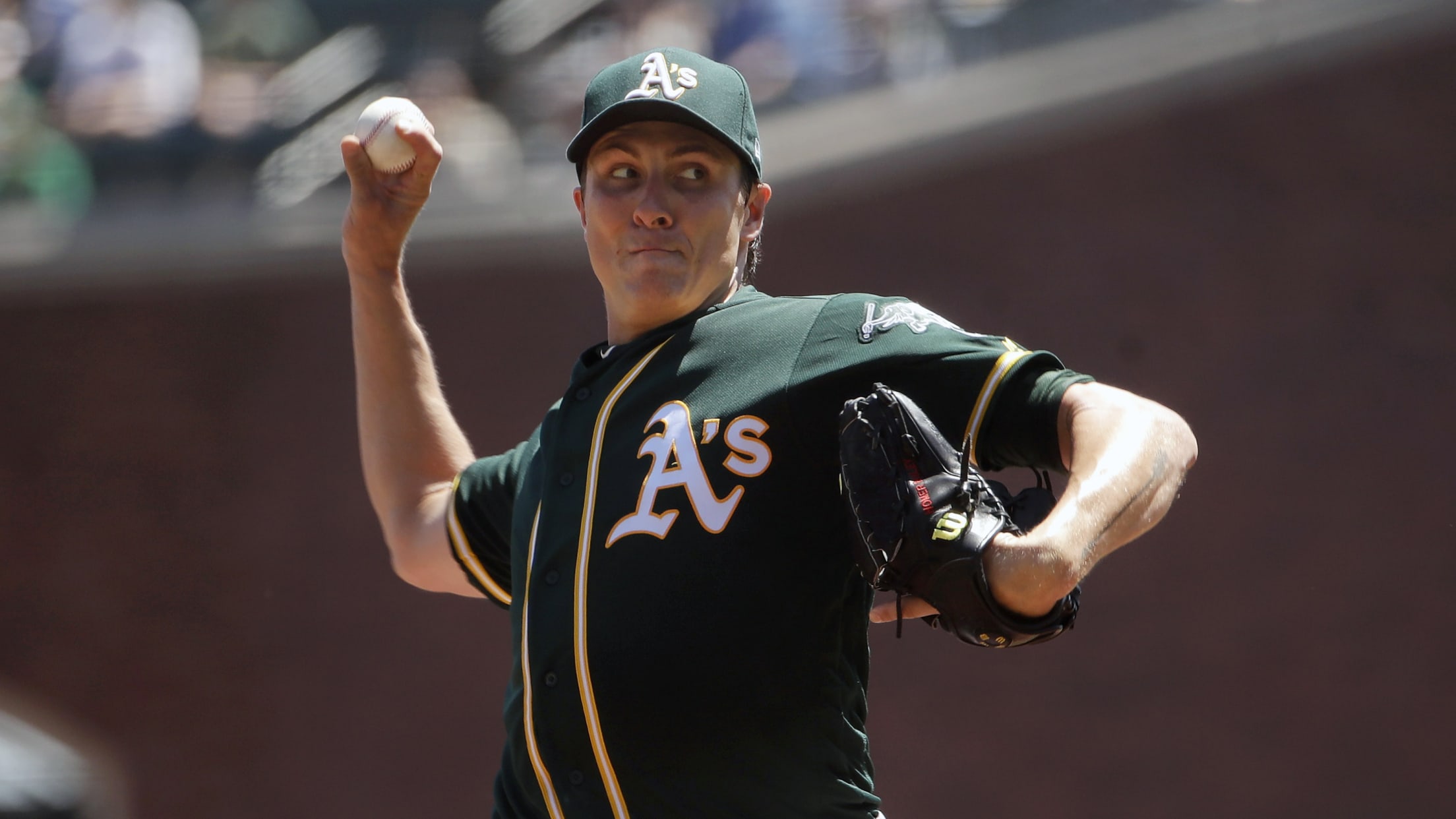 SAN FRANCISCO -- Five years had gone by since Homer Bailey's last start against the Giants. The lineup he faced Wednesday afternoon was largely different from his previous meeting against them, but Bailey picked up right where he left off. In what was his most impressive outing since arriving to
A's bring up hot-hitting Corban Joseph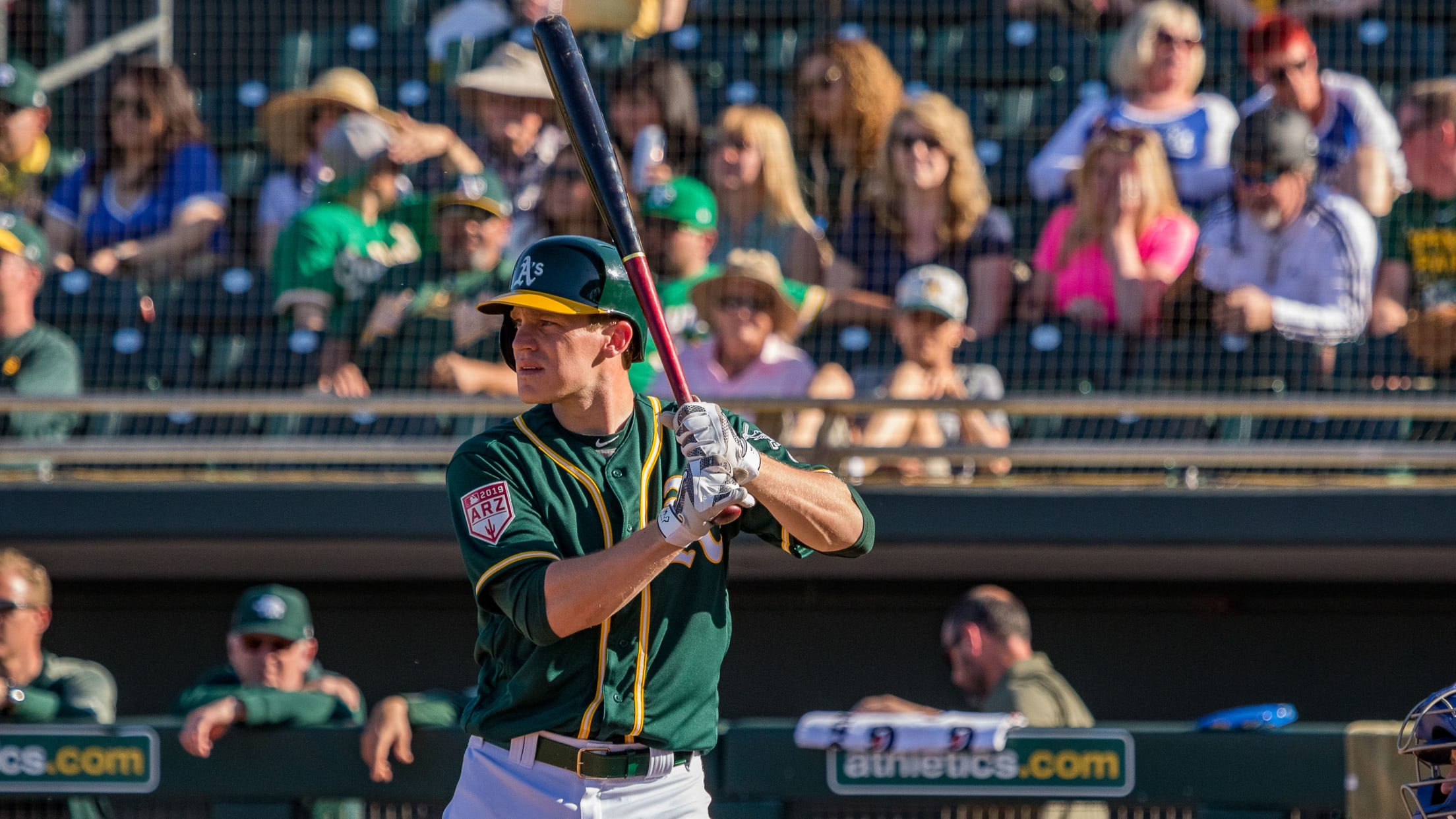 SAN FRANCISCO -- When Corban Joseph arrived to the A's in the Minor League portion of the Rule 5 Draft in December, the move was seen as nothing more than providing organizational depth. But Joseph forced his way onto the club's radar with an impressive season at Triple-A Las Vegas,
Anderson laments one bad pitch in tough loss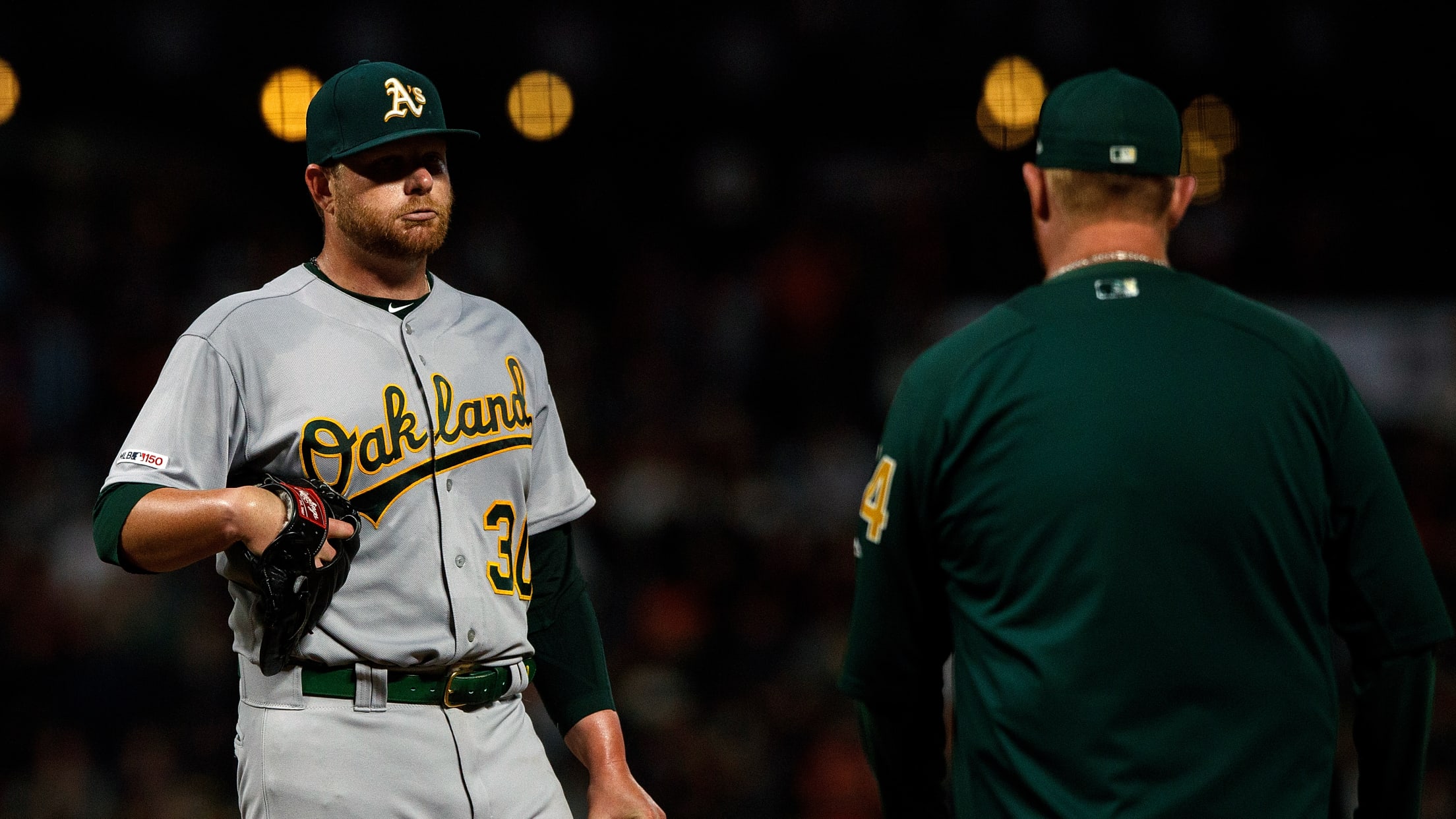 SAN FRANCISCO -- Brett Anderson knew the margin for error was slim Tuesday night as he went toe-to-toe with Giants ace Madison Bumgarner. The A's left-hander was solid for the most part, but one "horrible" pitch was his ultimate downfall in a 3-2 loss at Oracle Park. Holding a one-run
Manaea very close to return after strong start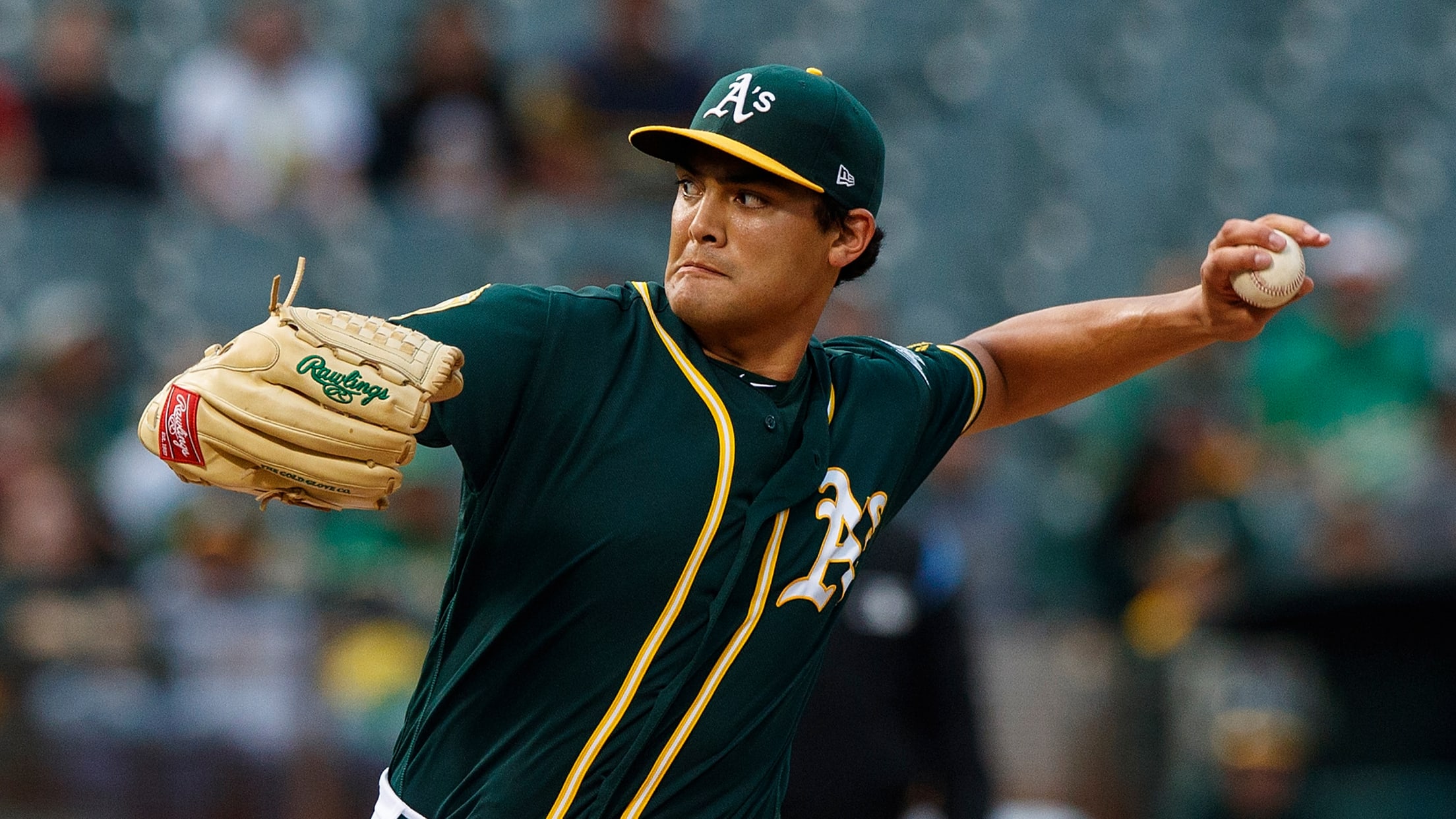 SAN FRANCISCO -- Sean Manaea appears to be on the brink of finally making his 2019 A's debut. After minor setbacks that stalled his rehab assignment over the past month, Manaea checked off all the boxes during Tuesday's start with Triple-A Las Vegas. With a fastball that sat around 88-90
One pleasant surprise for all 30 teams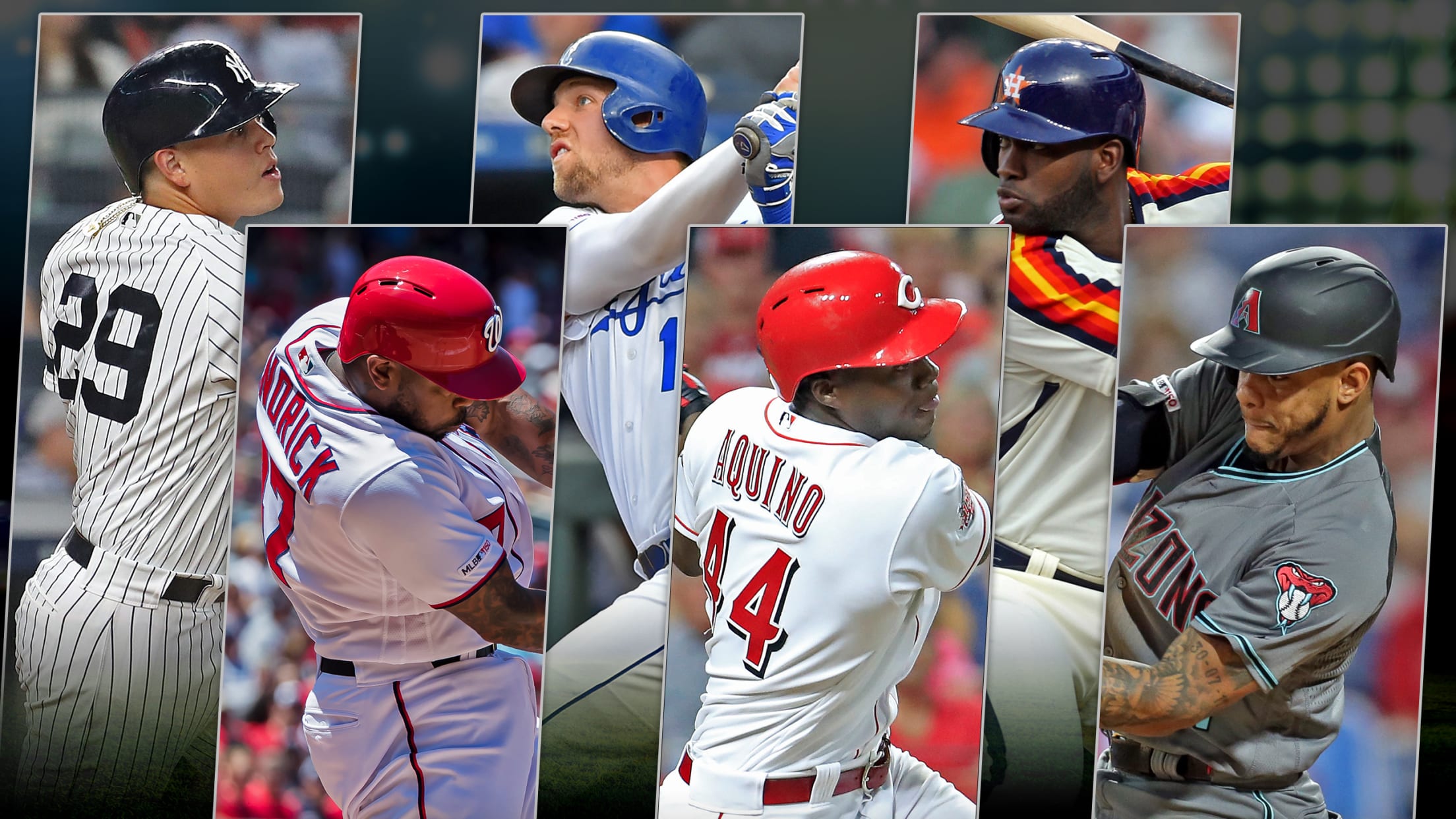 Maybe it's the kid who started hitting and hasn't stopped. Or it could be a veteran who has played the best baseball of his life. One of the best parts of a baseball season is looking back when it's over and counting how many things happened that no one could
A's host Twins to kick off 2020 season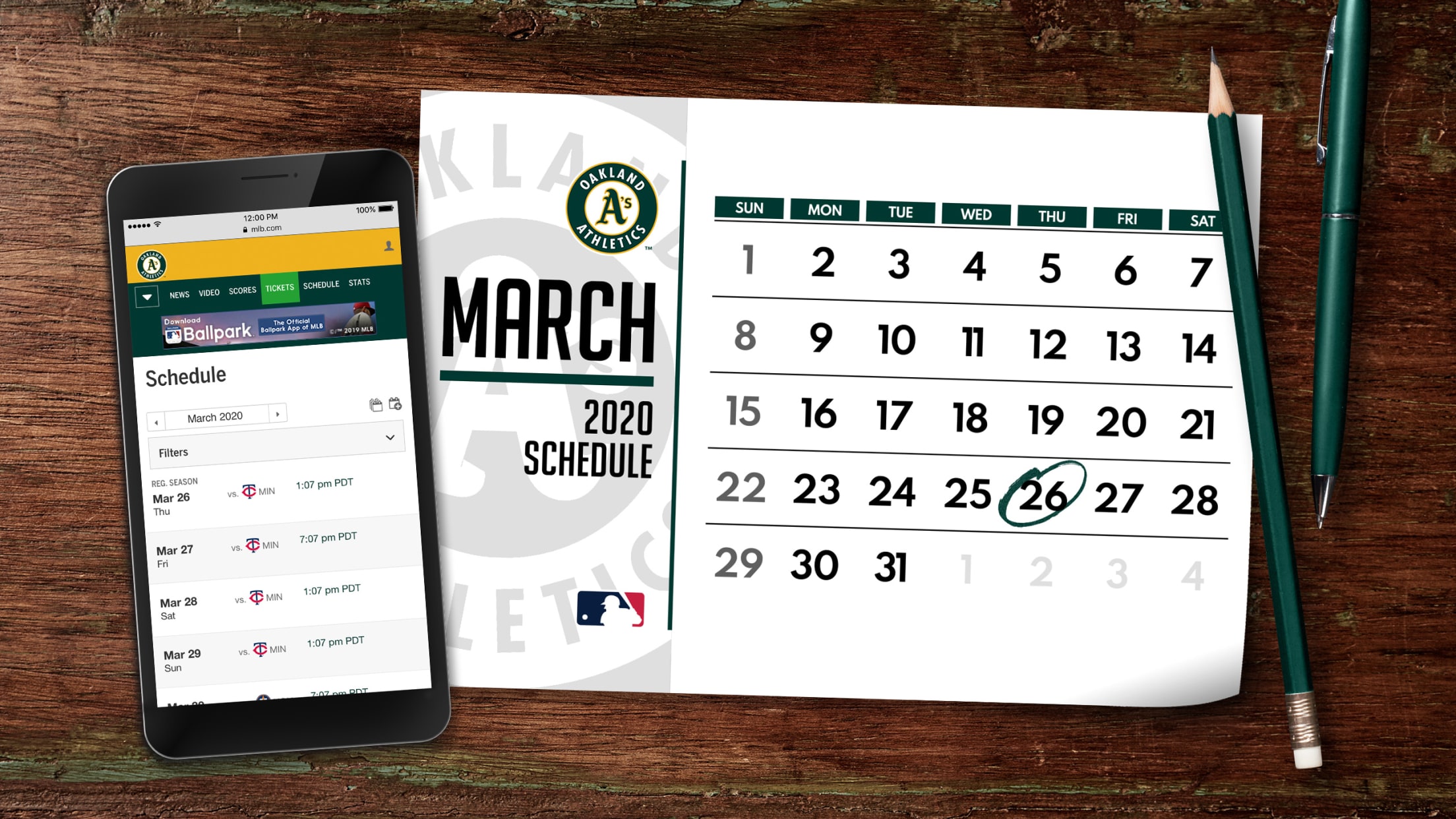 OAKLAND -- There will be no shortage of star power visiting the Coliseum the first month of the 2020 regular season. The A's kick off the season with a visit from the Twins, the first time the two clubs will meet on Opening Day since 1991. That four-game series (March
Contenders need these 10 guys to step up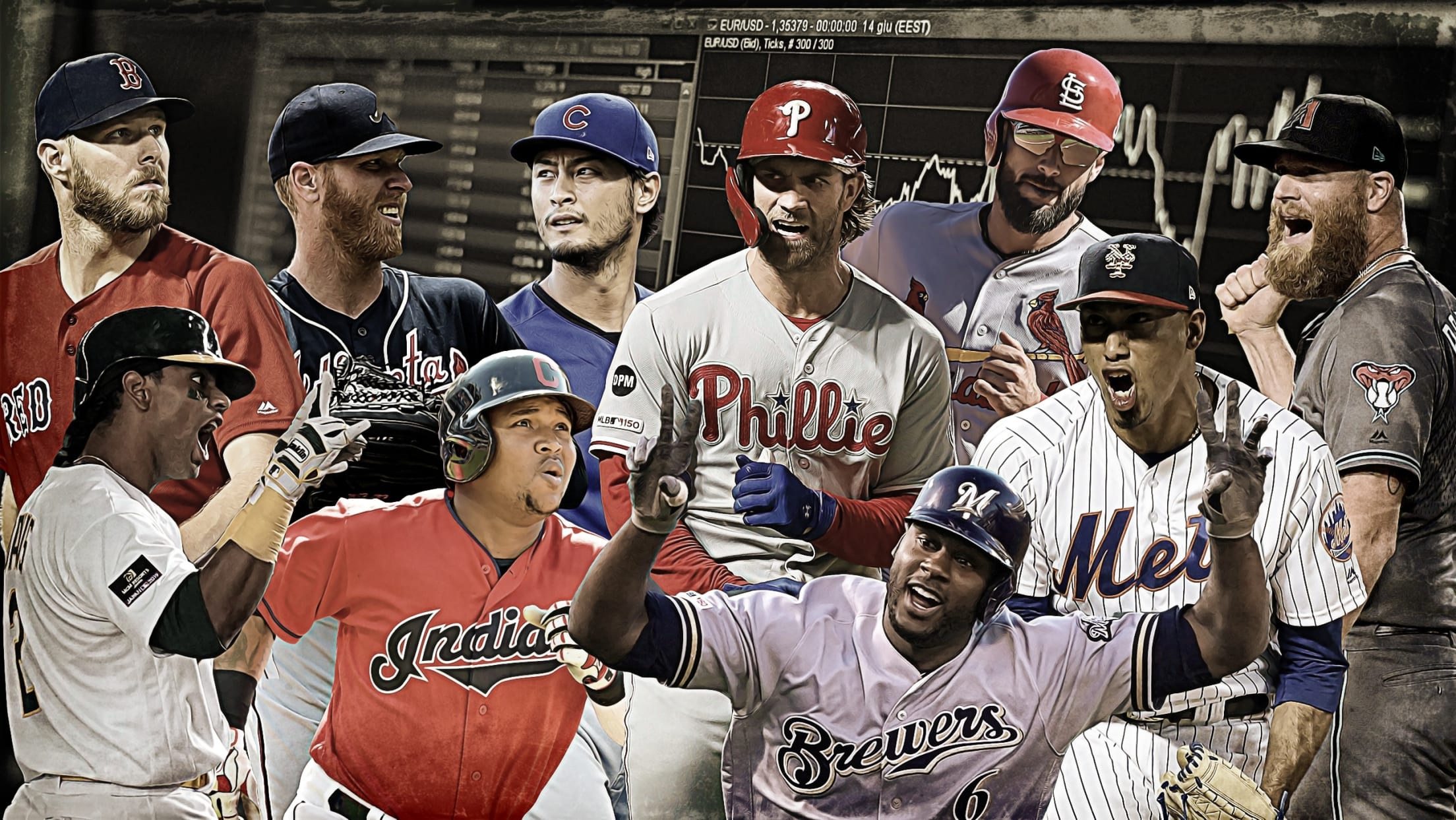 The length of the baseball season is grueling and unforgiving, but it also offers a chance at redemption. Just as early hot streaks can give way to ill-timed slumps during the dog days of summer, the stretch run also provides an opportunity to rewrite an unfavorable narrative. If a player
Bassitt brings his 'A' game against former club
Eager to prove Sox 'made a mistake,' righty pitches 7 shutout innings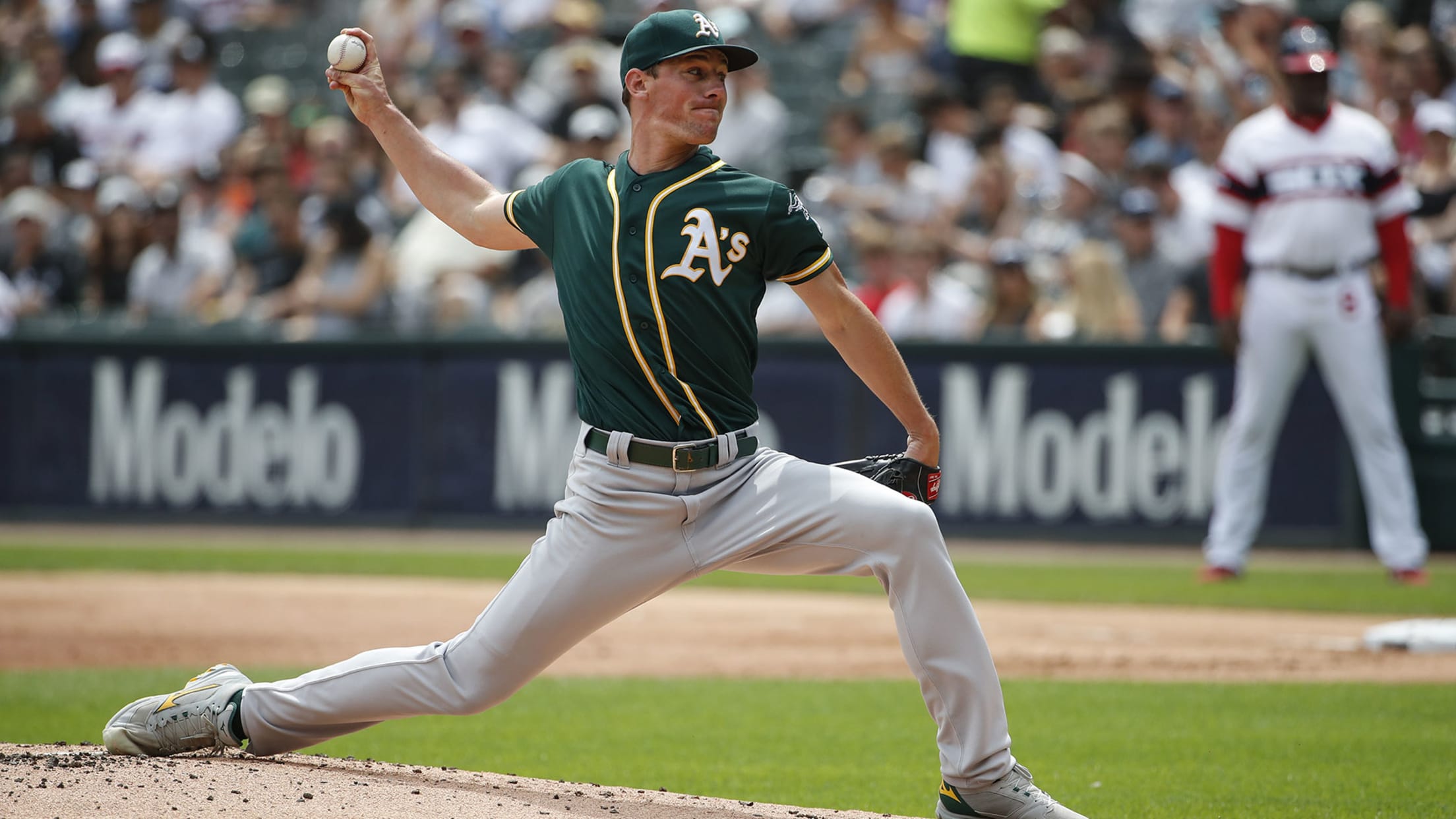 CHICAGO -- It has been nearly five years since Chris Bassitt last wore a White Sox uniform, but the sting of being dumped by his original team remains intense for the 30-year-old right-hander. "Every time I pitch against these guys for my career, I'm gonna try to prove to them
Scuffling Khrush given day to regroup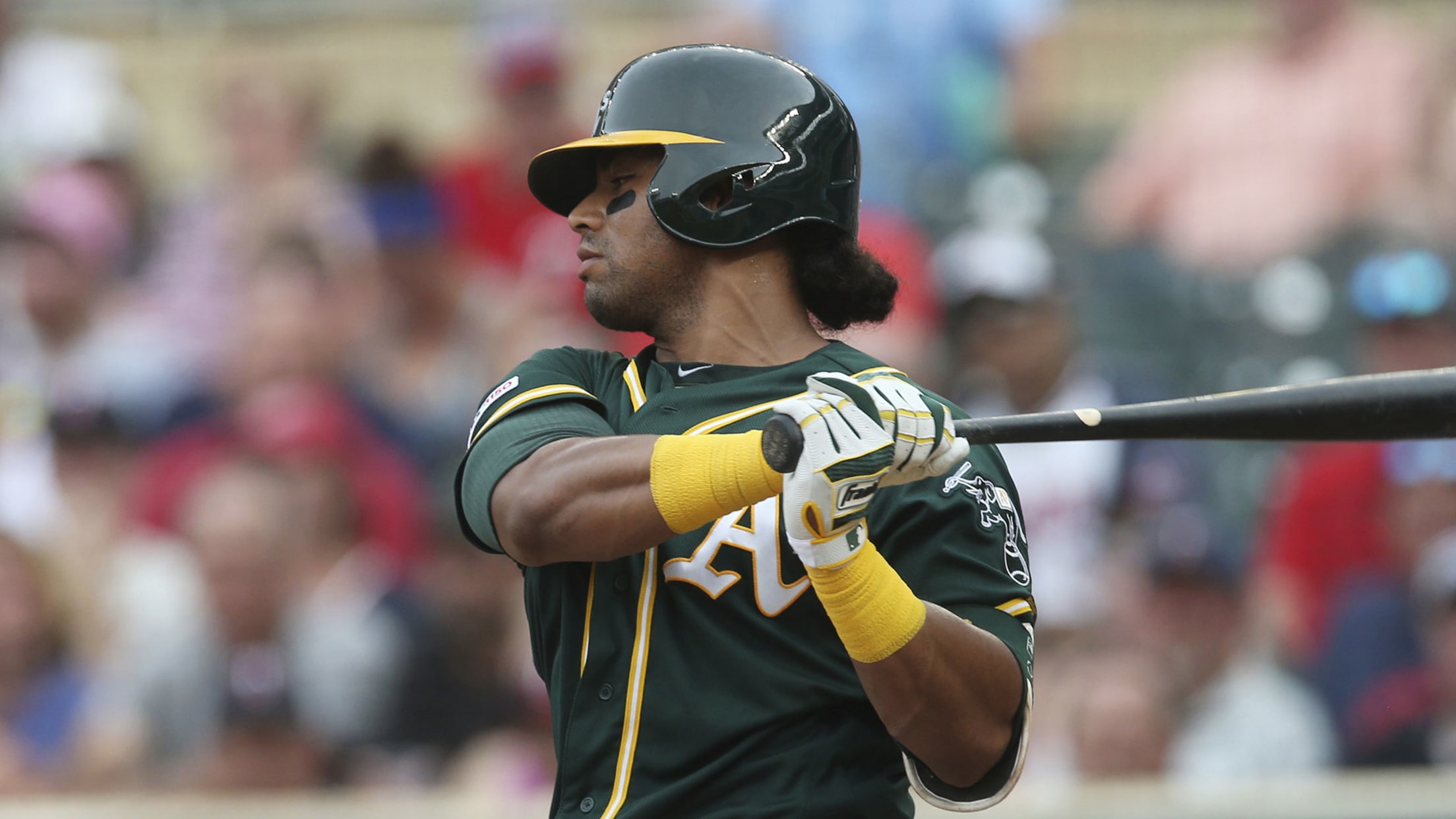 CHICAGO -- With Khris Davis struggling to produce power numbers at his usual rate, A's manager Bob Melvin decided to give the slugger a day off on Sunday for the finale of the three-game series with the White Sox at Guaranteed Rate Field. Davis has 17 home runs and 53
Each team's position player who needs to pitch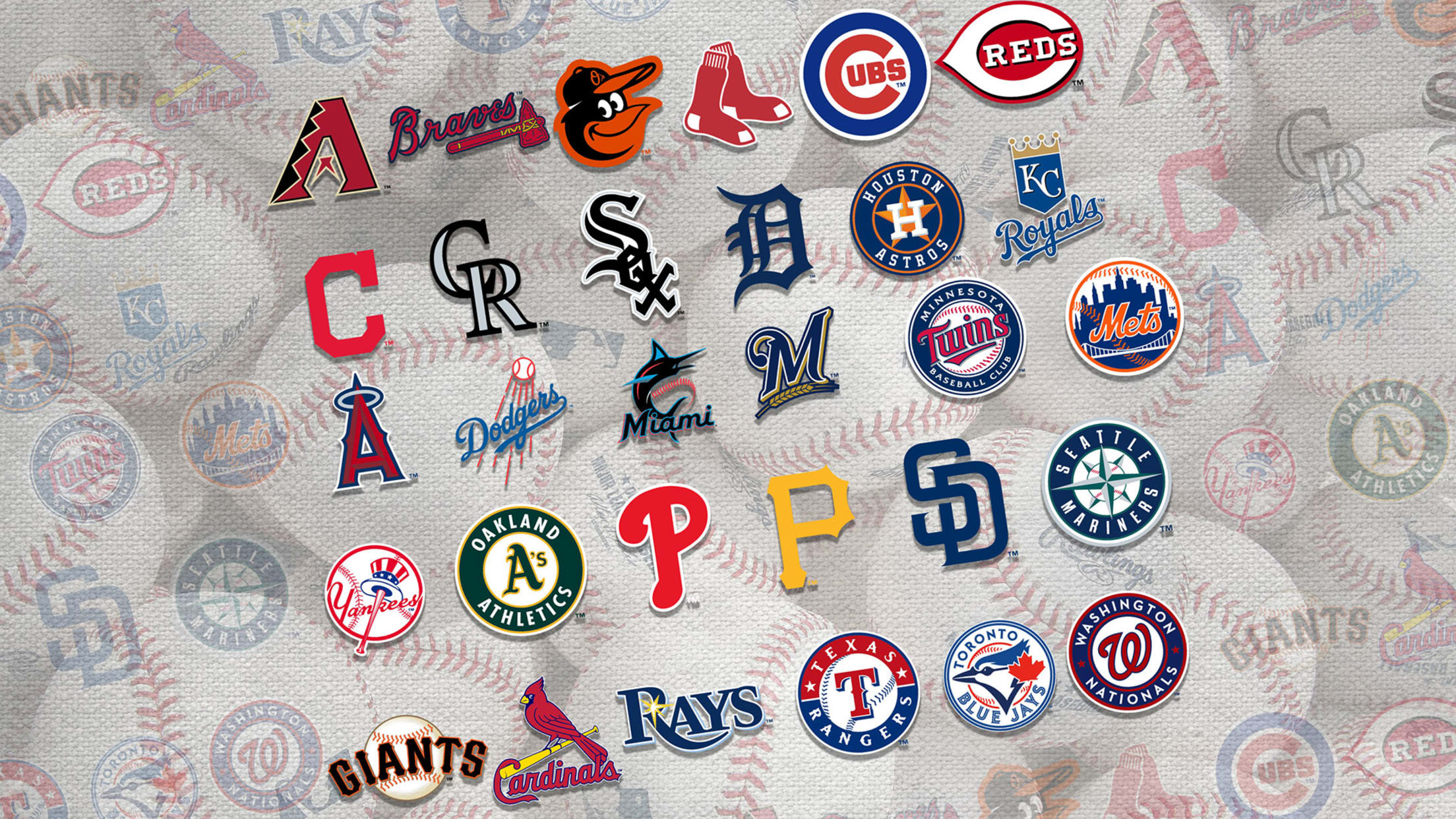 Next season, MLB is instituting the "two-way player" rule: If you want to be used as a pitcher and a position player without restriction, you need to throw 20 innings this season and start at least 20 games in the field or at designated hitter, with at least three plate
Roark's near hometown return spoiled by Sox
Righty K's 7 over 6 2/3 innings in quality start, but outdueled by Lopez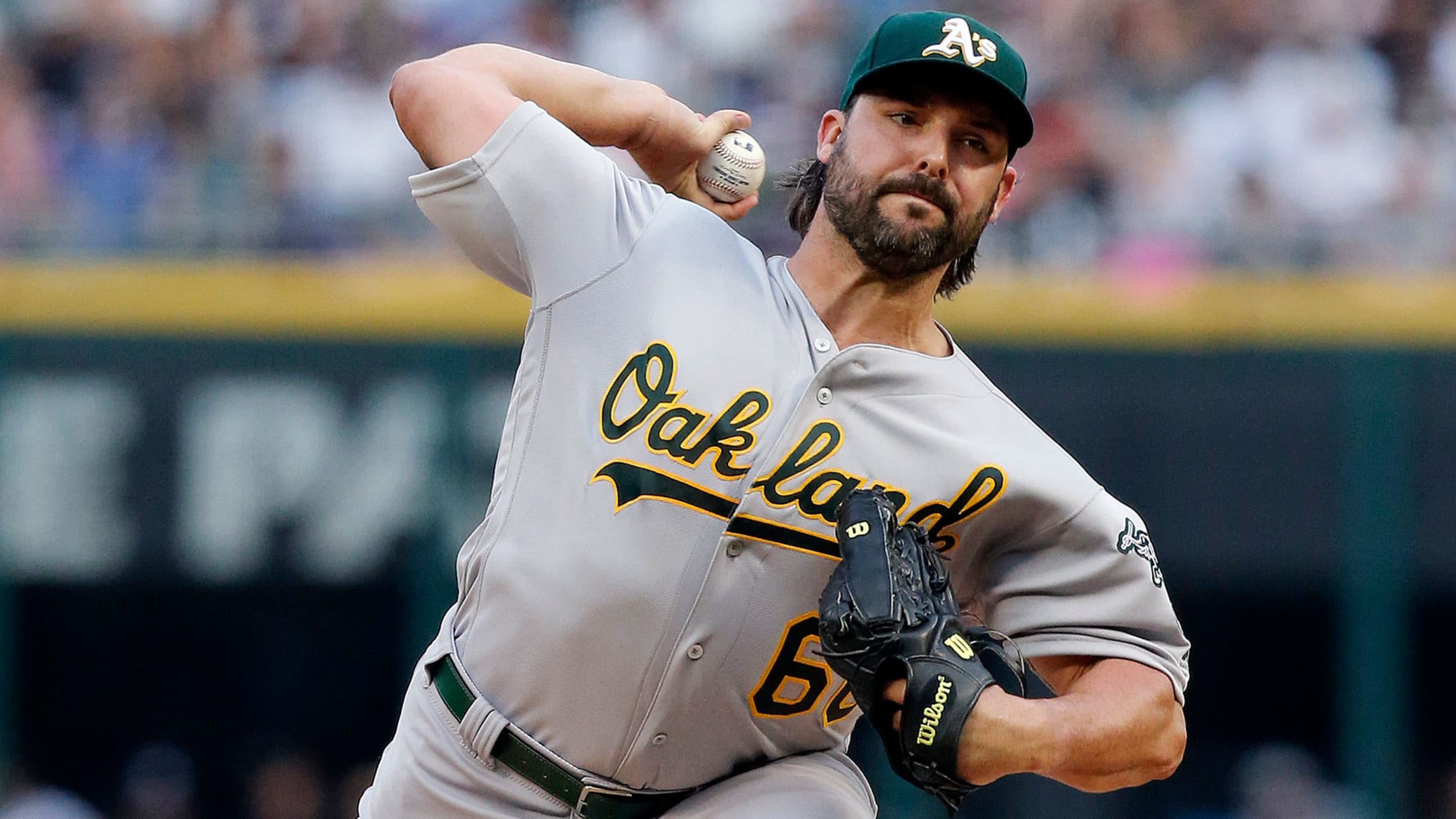 CHICAGO -- Tanner Roark usually enjoys pitching in Chicago because it's the closest Major League city to his hometown of Wilmington, Ill. However, there was little for the veteran right-hander to like about his first time facing the White Sox. Roark pitched into the seventh inning in his second start