Khris Davis and Oakland are a perfect match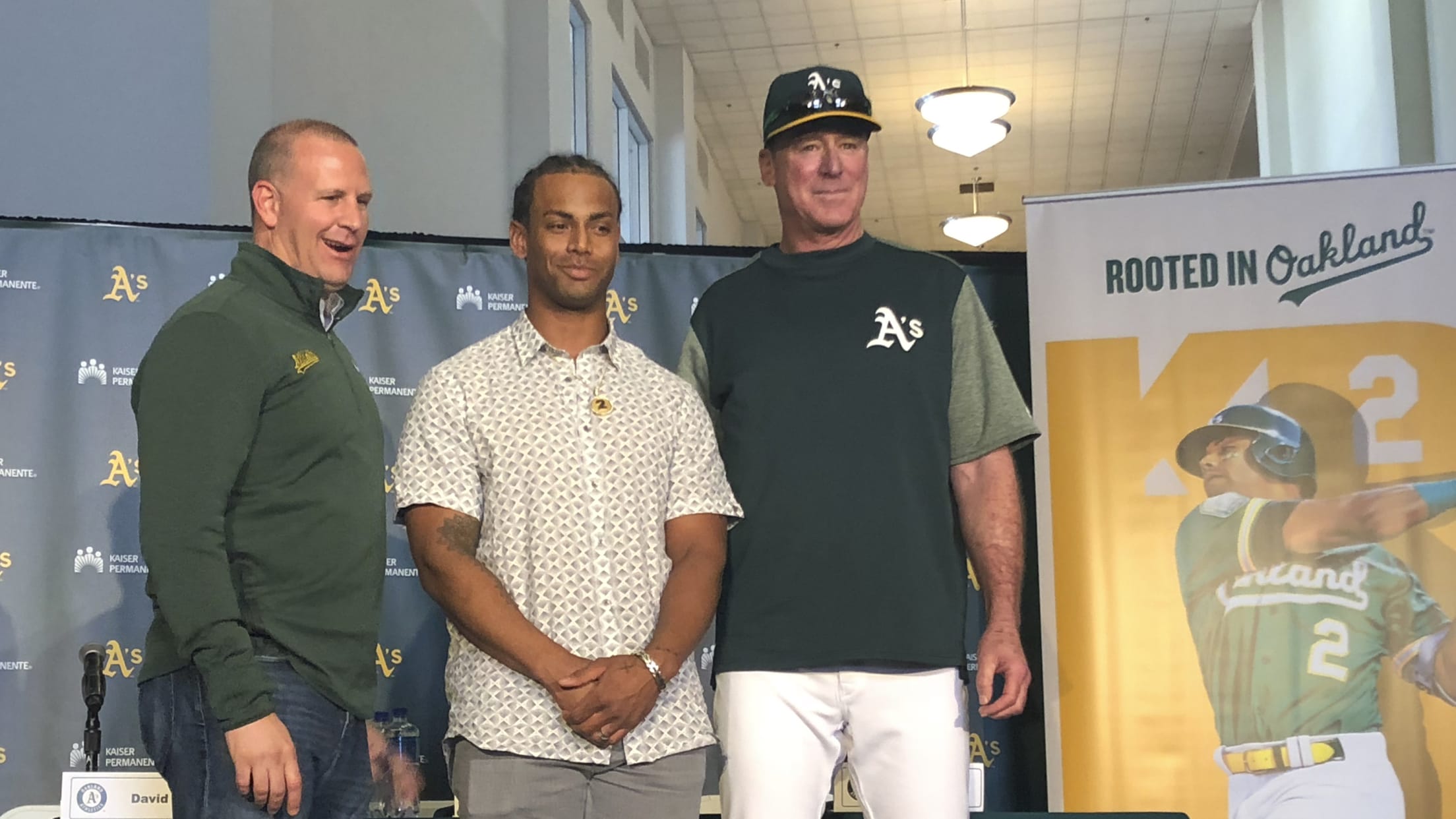 OAKLAND -- The city of Oakland adopted the motto "Love Life" a few years ago. That's exactly what Khris Davis is doing after the biggest day of his Major League career. Davis and the A's held a press conference at the Oakland Coliseum before Friday night's game against the Toronto
Brooks undone by 2nd-inning struggles vs. Jays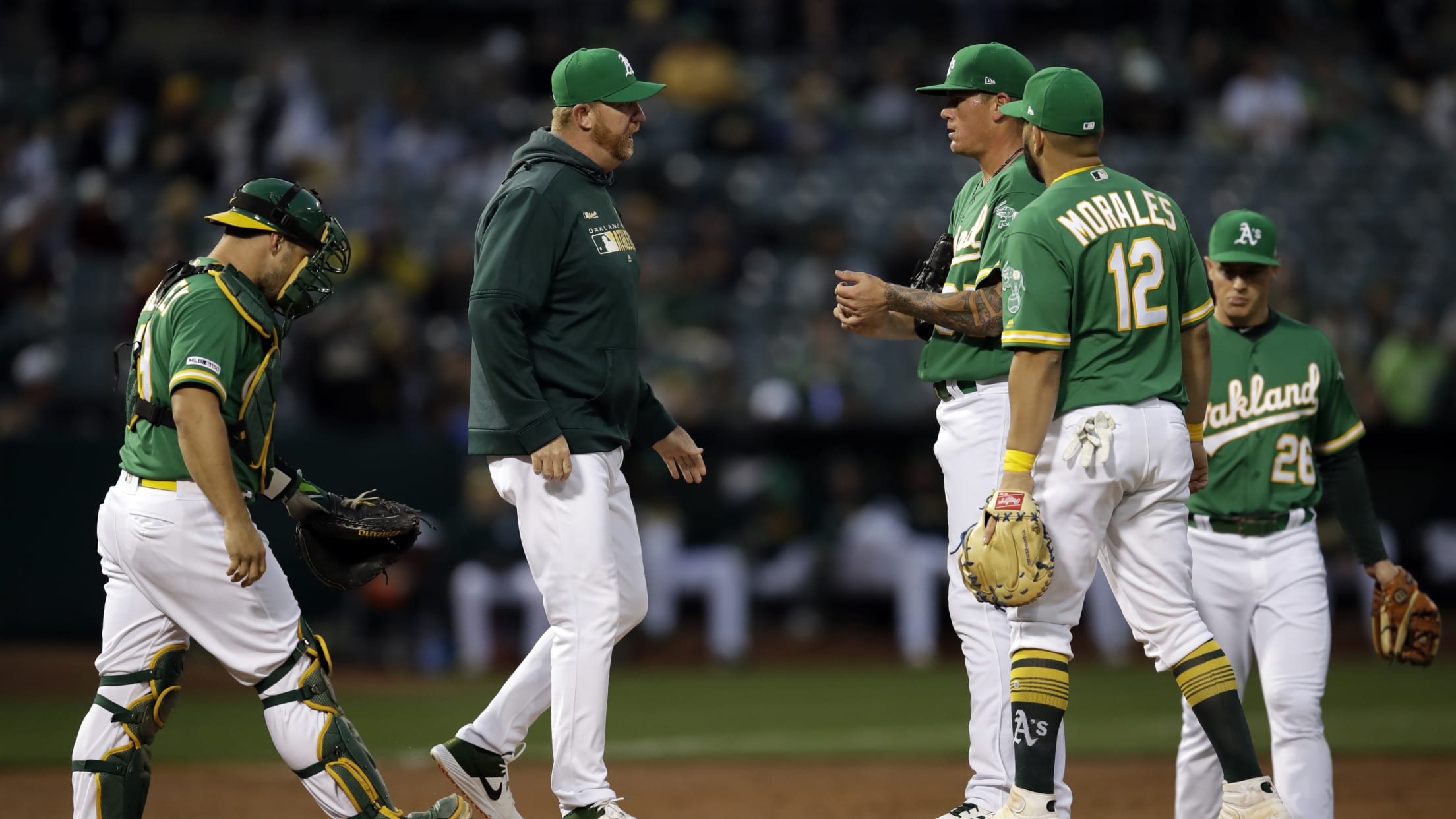 OAKLAND -- The way Aaron Brooks' night started, it looked like manager Bob Melvin might have to go to his bullpen early. He righted the ship and provided some length, but a poor second inning doomed the A's in Friday's 5-1 loss to the Blue Jays. Matt Chapman's RBI double
Friday's top prospect performers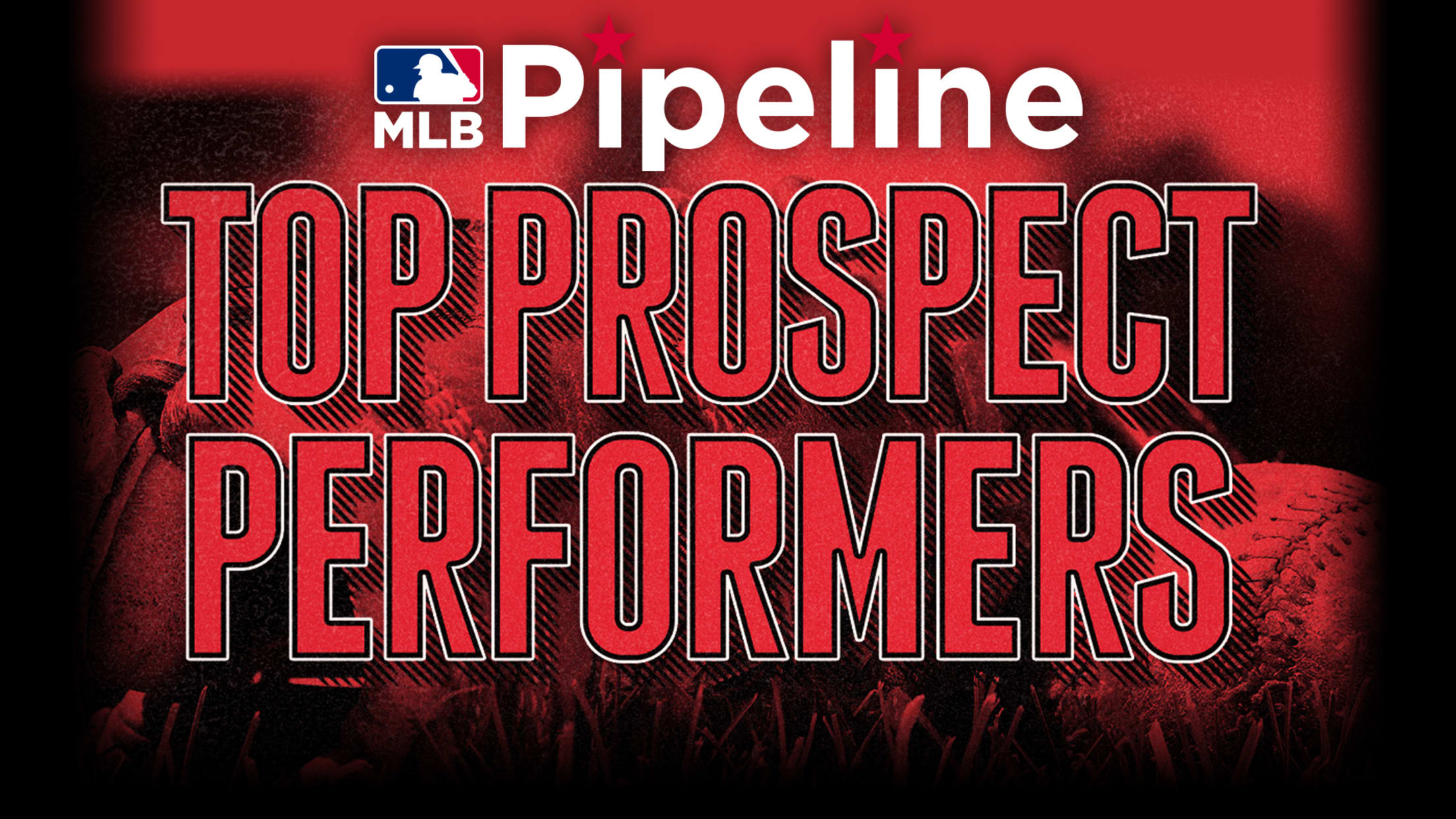 Here's a look at Friday's top Minor League performers from each team's Top 30 Prospects list: AMERICAN LEAGUE EAST Blue Jays: Jordan Groshans, SS/3B (No. 5) -- 1-for-4, 2B, BB, R, RBI (Class A Lansing) Groshans has been a force for the Lugnuts so far this season, and he added
Khris Davis, A's agree to 2-year extension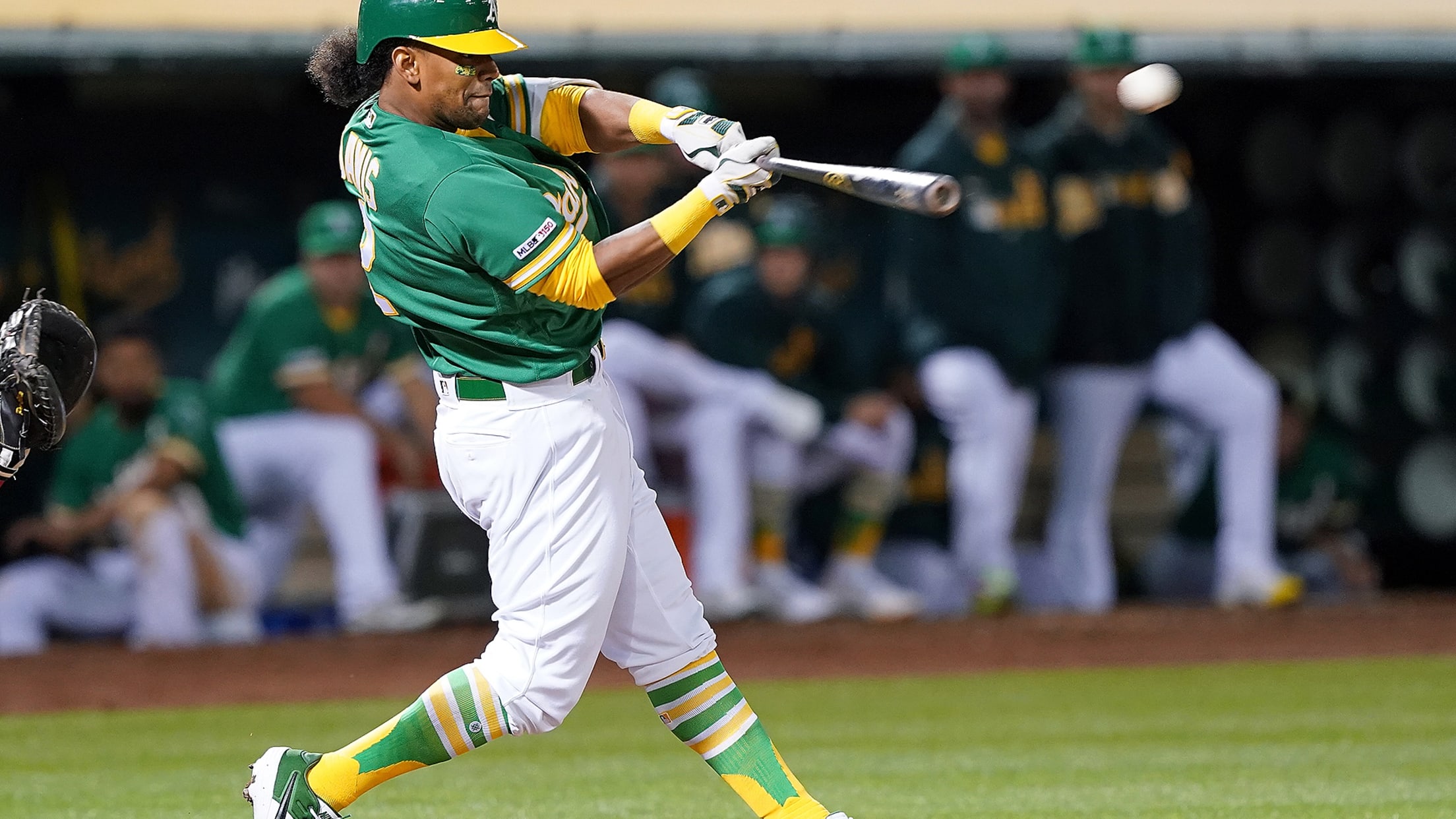 OAKLAND -- Khris Davis fell in love with Oakland the minute he arrived in a trade from Milwaukee in 2016. The slugger made it clear he wanted to remain a member of the A's beyond 2019, and now, it looks like he'll be sticking around a little longer. The A's
The secret weapon of each AL West team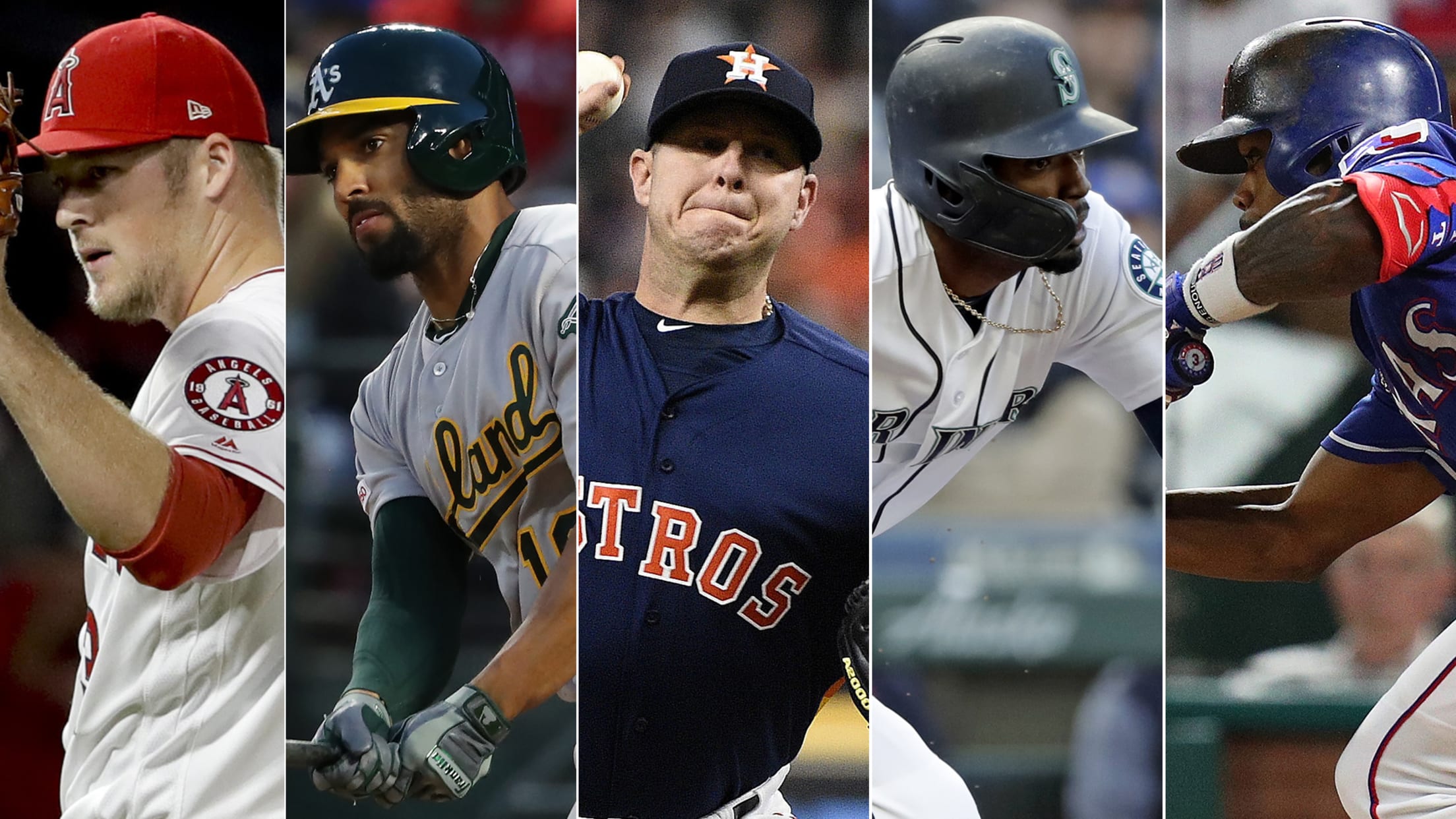 Three weeks into the season, things are starting to shake out in the American League West. The Astros are on a run, rising to the top of the standings after a slow start. The Mariners have dropped back after their surprising 13-2 burst out of the gates. And the Rangers,
Here's each team's closer of the future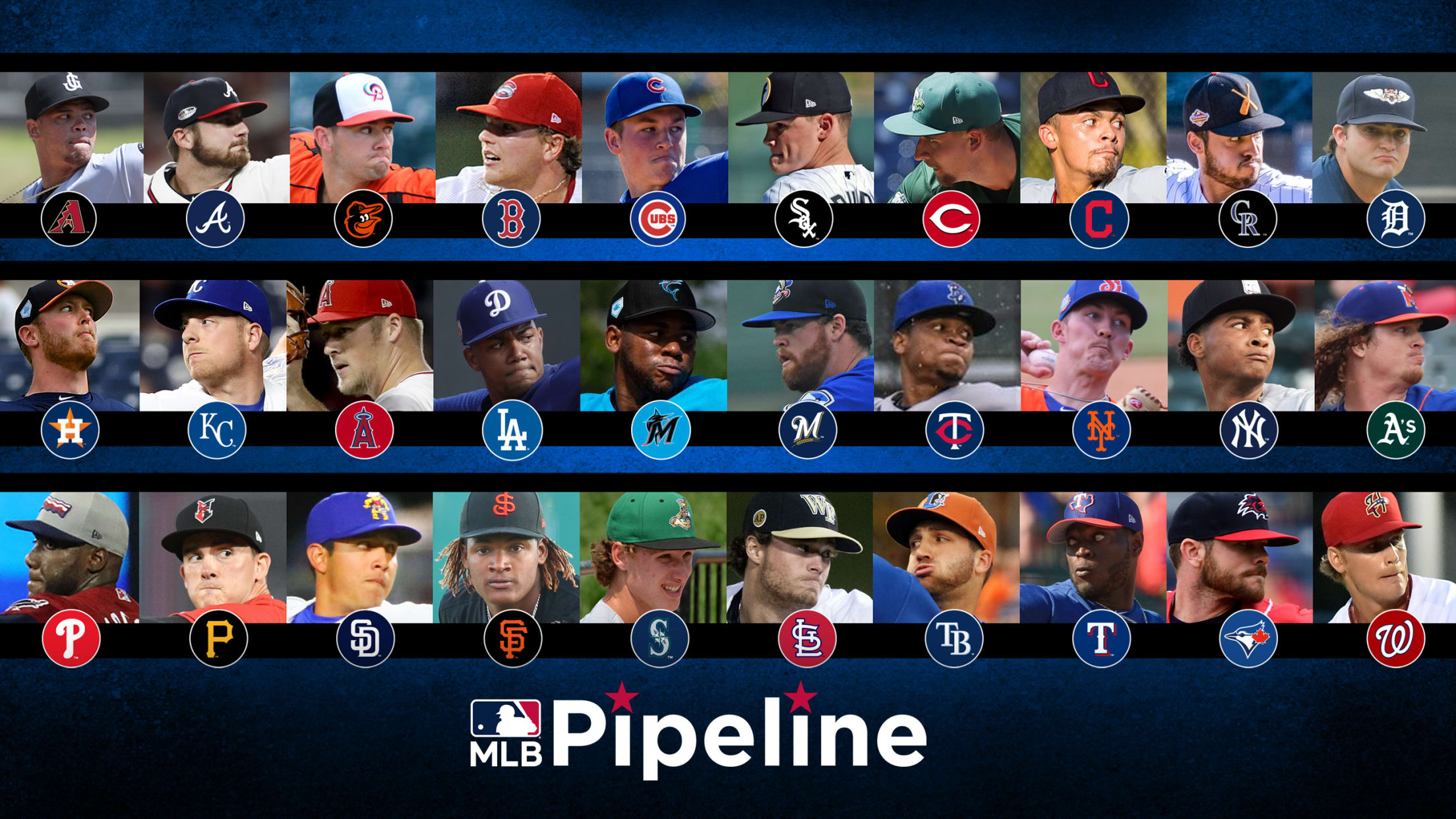 Identifying future closers isn't easy. Mariano Rivera, baseball's all-time saves leader and only unanimous Hall of Famer, began his pro career as a starter. So did Edwin Diaz and Wade Davis, the league leaders in saves a year ago, and many other pitchers who are nailing down the ninth inning
Chapman's bat has caught up to his glove
A's star has been top-10 MLB slugger since 2018 ASG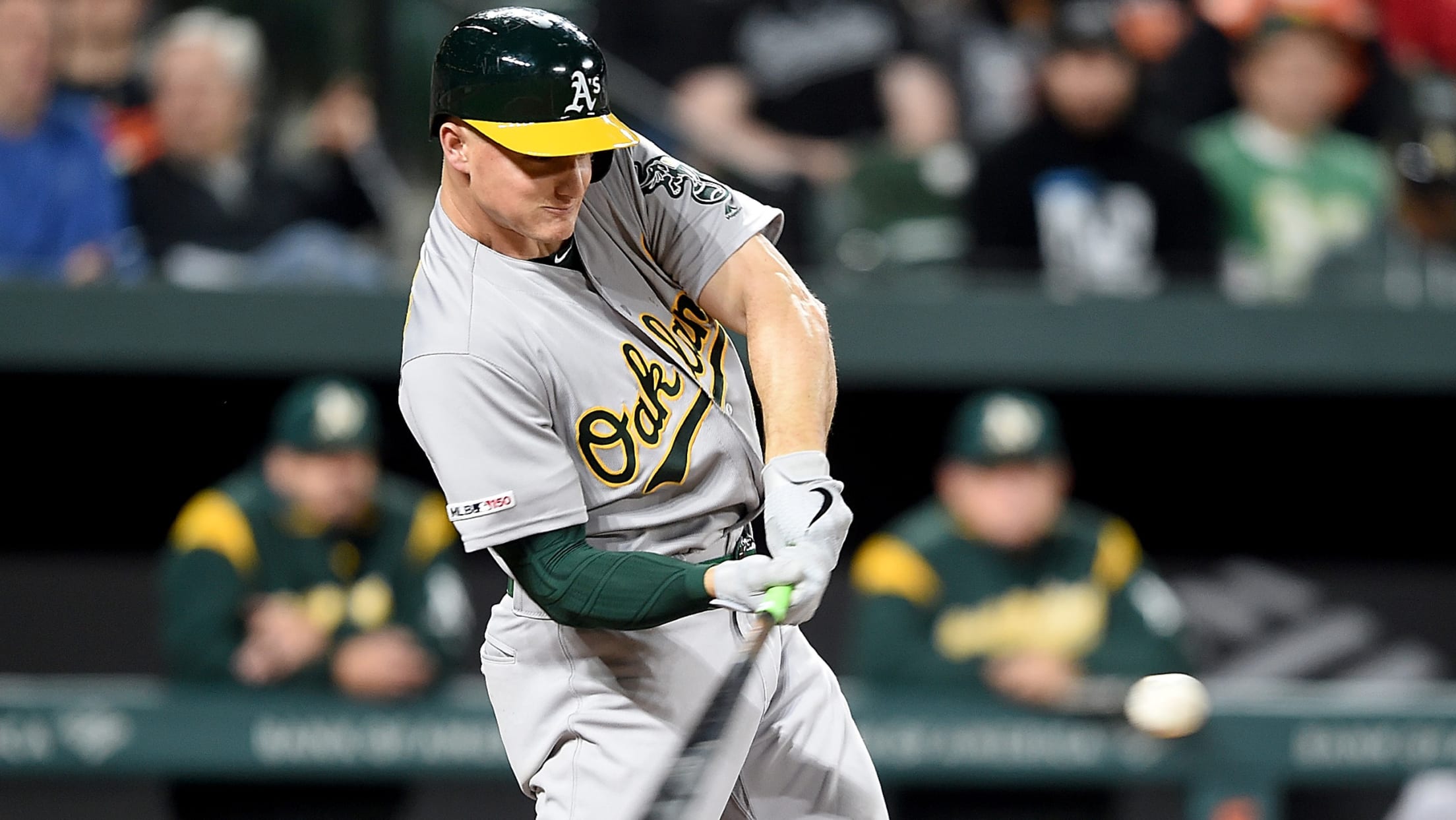 If you're at all familiar with A's third baseman Matt Chapman, you know about his Gold Glove defense. Platinum Glove-worthy, in fact, for incredible plays, like Chapman's latest gem below, that he seemingly makes at least once a week.
Montas, A's derail Astros' 10-game streak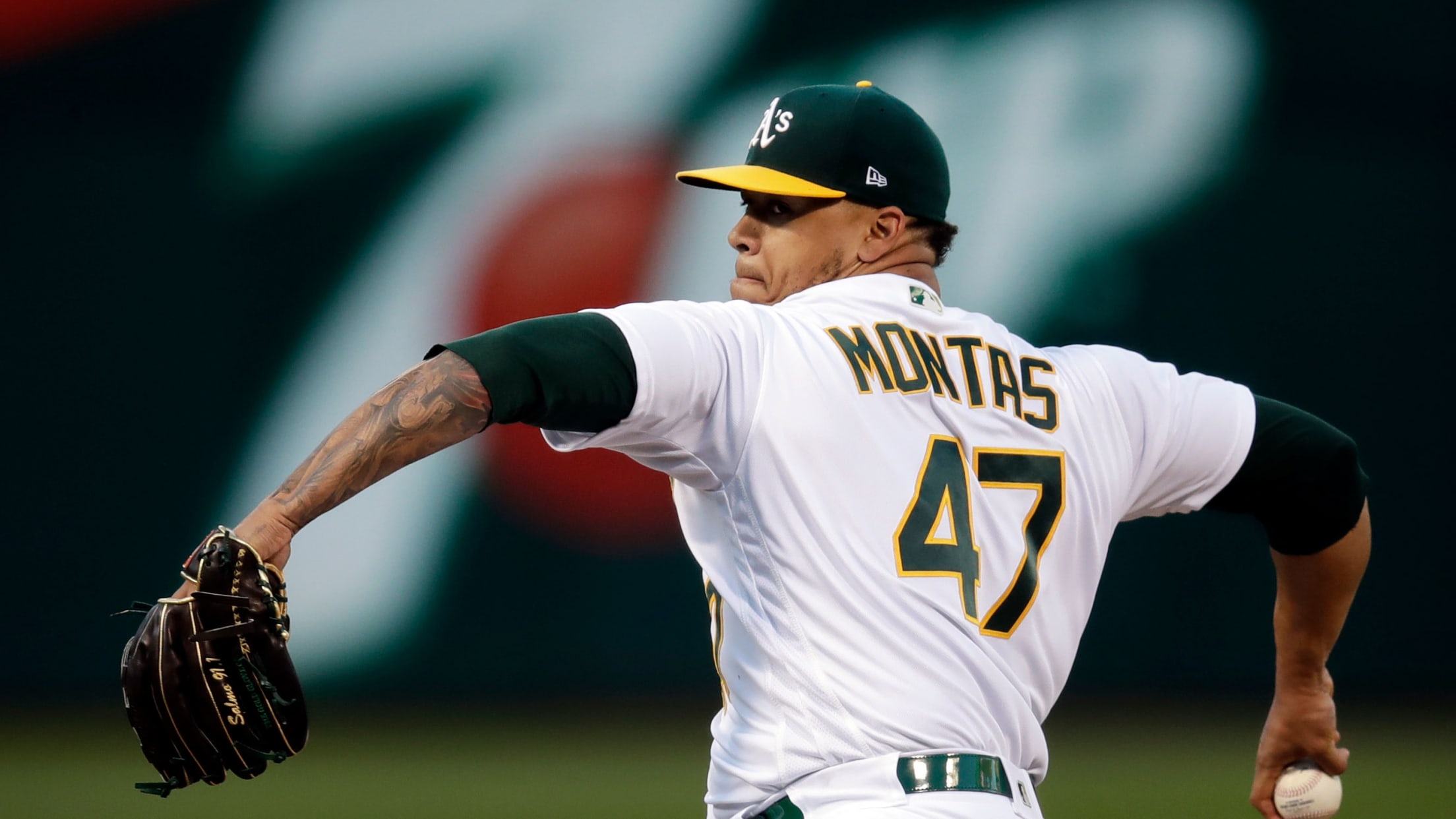 OAKLAND -- Frankie Montas reached the Major Leagues because of his blazing fastball. His splitter might be what keeps him here for a long time. "There was a point in his career where he was on the path to do this," A's manager Bob Melvin said. "The injury sidelined him
Estrada (lumbar strain) placed on injured list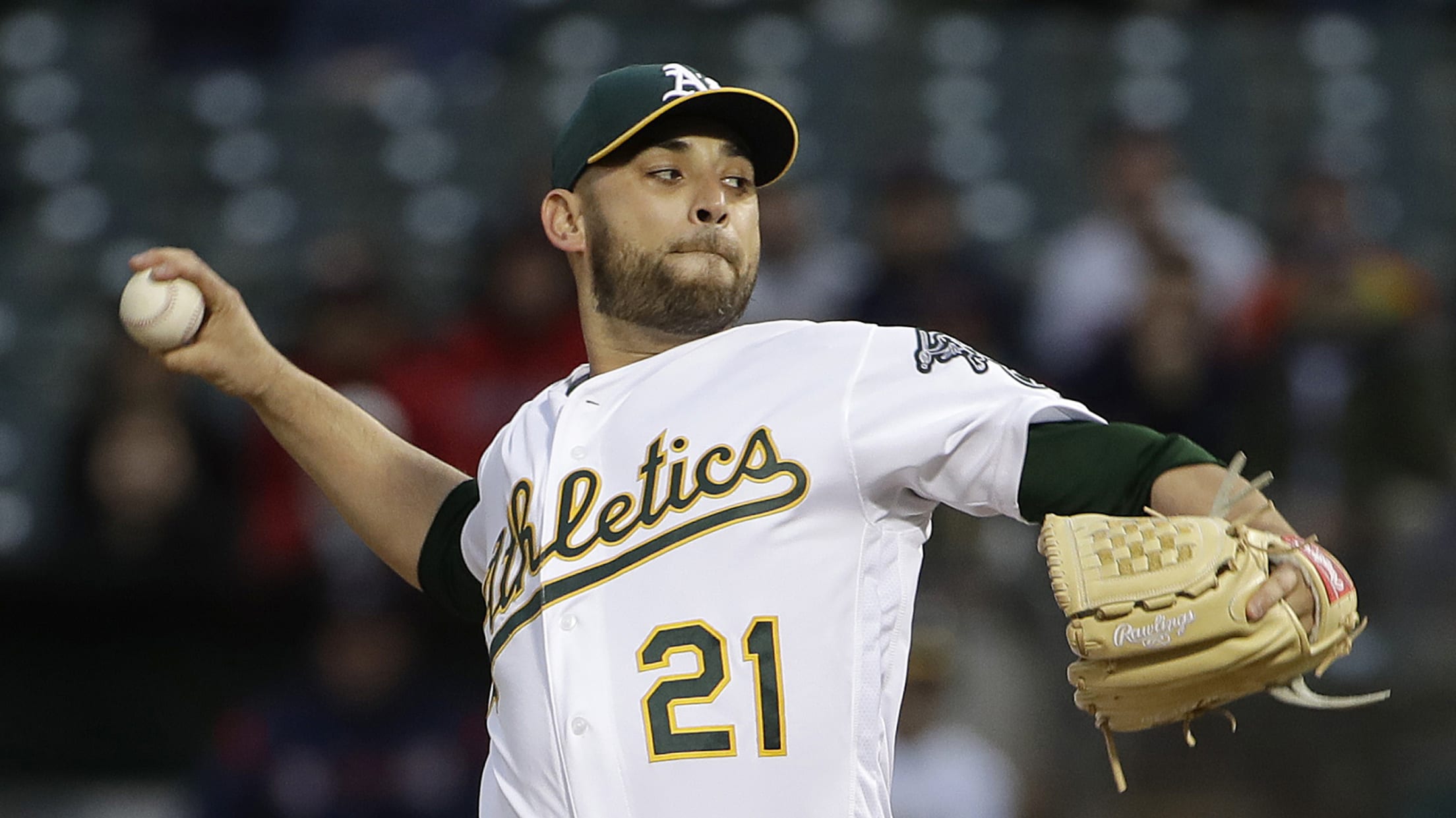 OAKLAND -- When the A's signed Marco Estrada to a one-year deal in the offseason, they knew the 35-year-old's success with Toronto that featured an All-Star appearance also came with a history of back issues that could limit his workload over the course of the season. Estrada will miss at
Semien proud to play for Jackie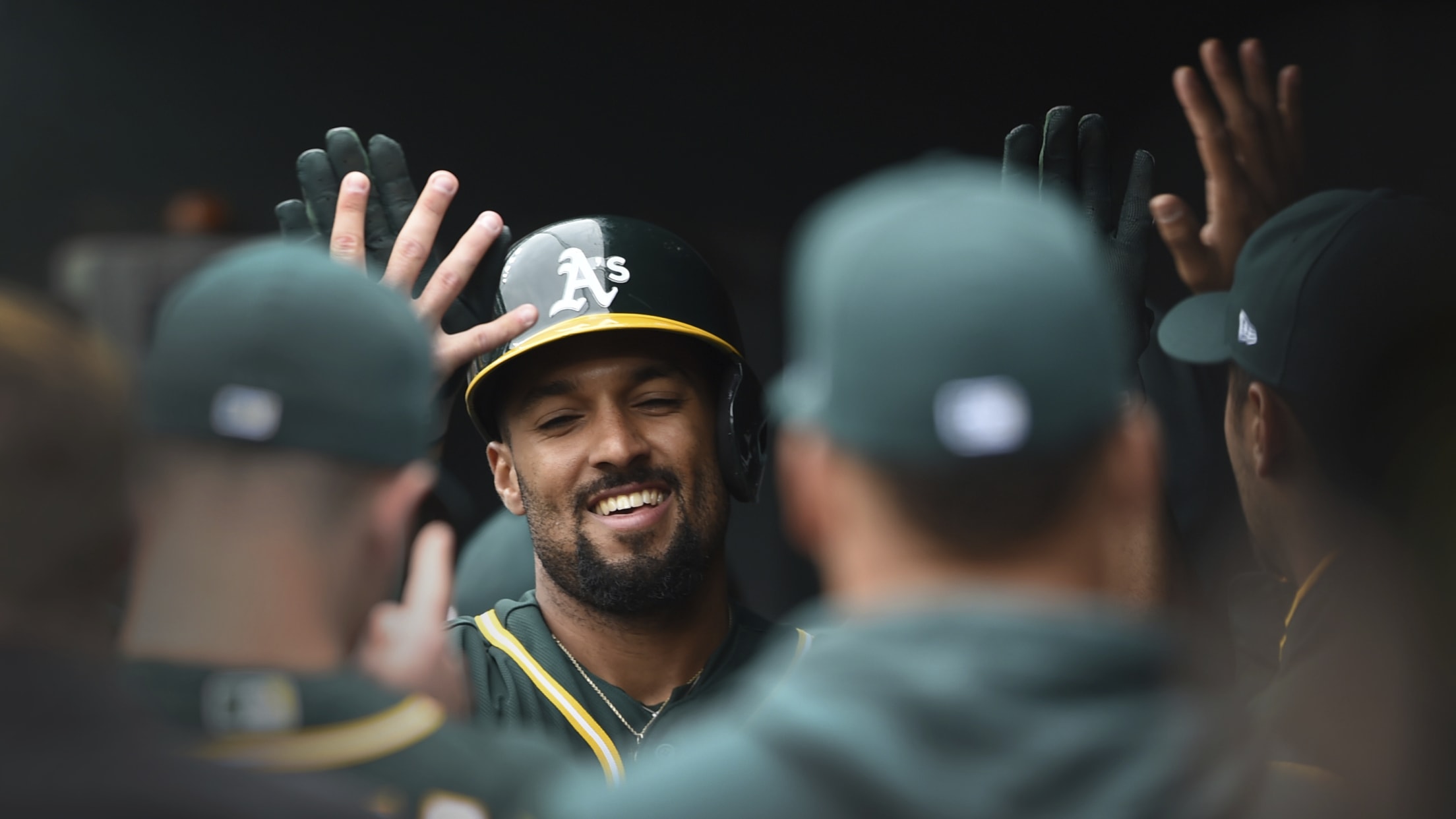 OAKLAND -- Marcus Semien played on Jackie Robinson Day for the sixth time in his career. But just because he's experienced it before, that does not mean the significance is diminished as each year goes by. Semien fell in love with baseball as a youth in the Bay Area. Even
Your starting lineups for '26 All-Star Game ...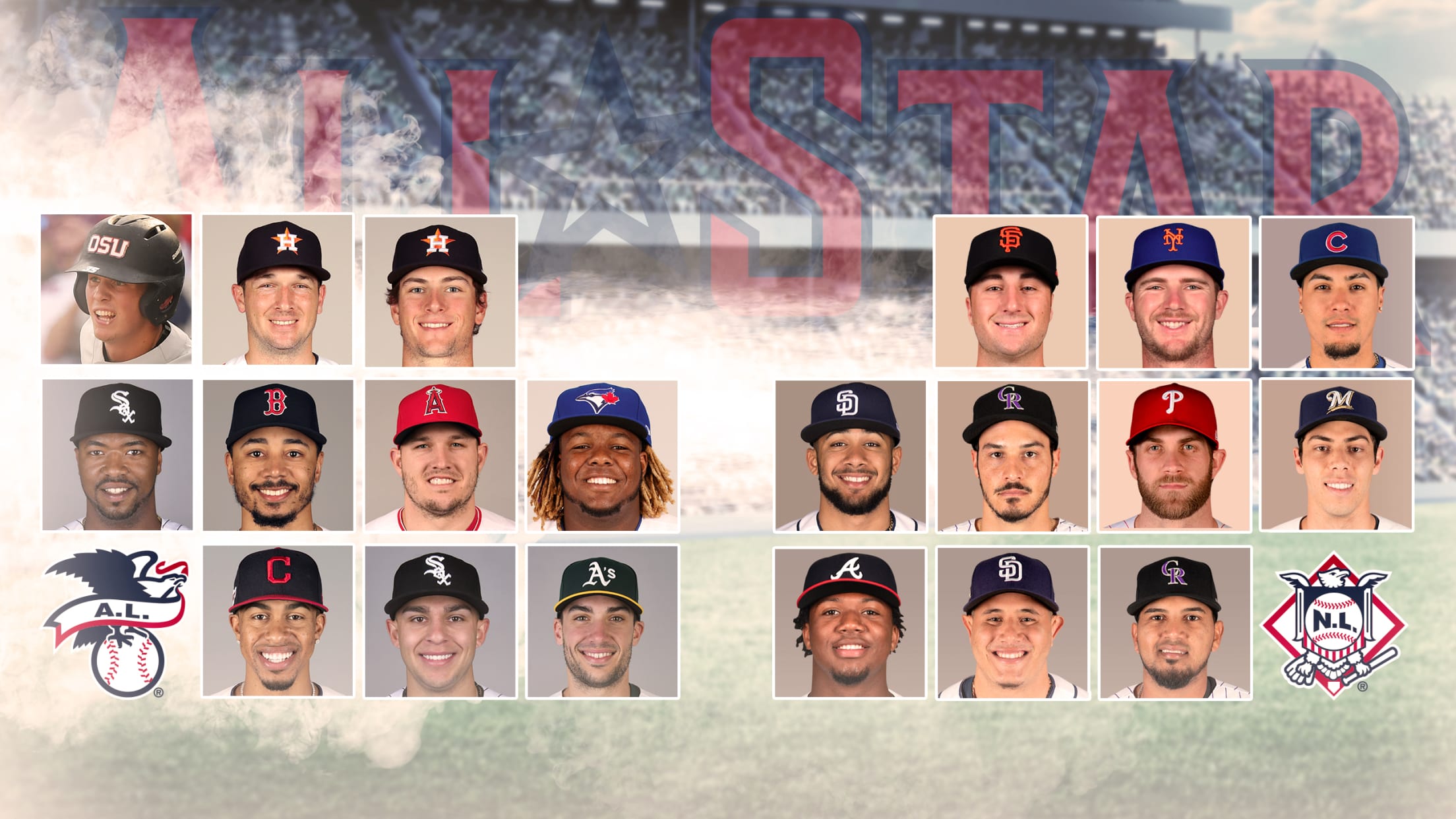 On Tuesday, Major League Baseball announced that the 2026 All-Star Game will be held at Citizens Bank Park in Philadelphia, 50 years after Veterans Stadium hosted the ASG for the United States' bicentennial. (2026 will be the U.S.'s sestercentennial, if you enjoy that sort of nomenclature.) MLB has not announced
Estrada can't cool down slugging Astros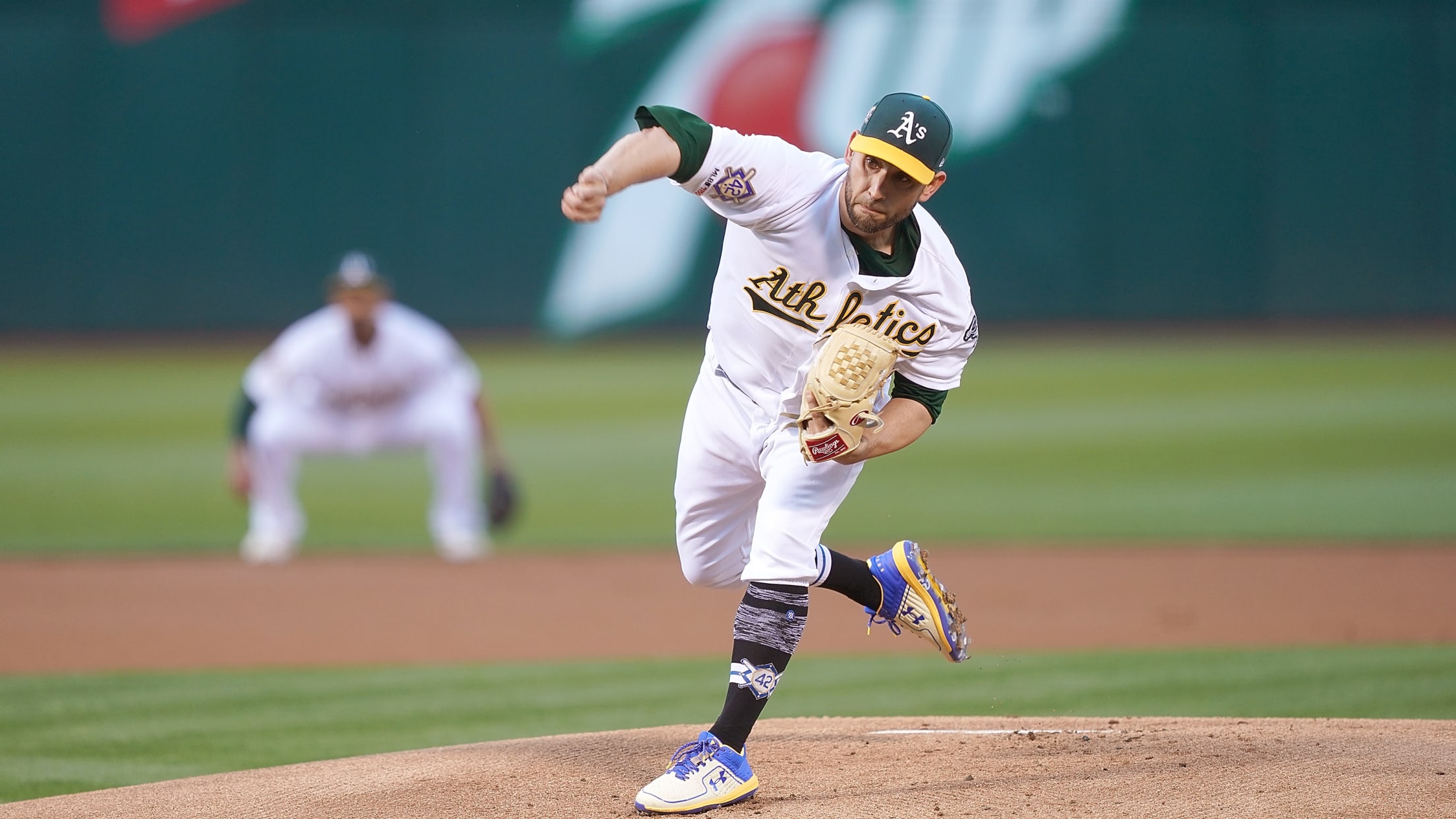 OAKLAND -- The A's pushed Marco Estrada back a slot in the rotation in order to line him up for a more comfortable start in the spacious grounds of the Oakland Coliseum. There was just one problem -- that start also came against one of the hottest hitting teams in
The most interesting player in baseball is ...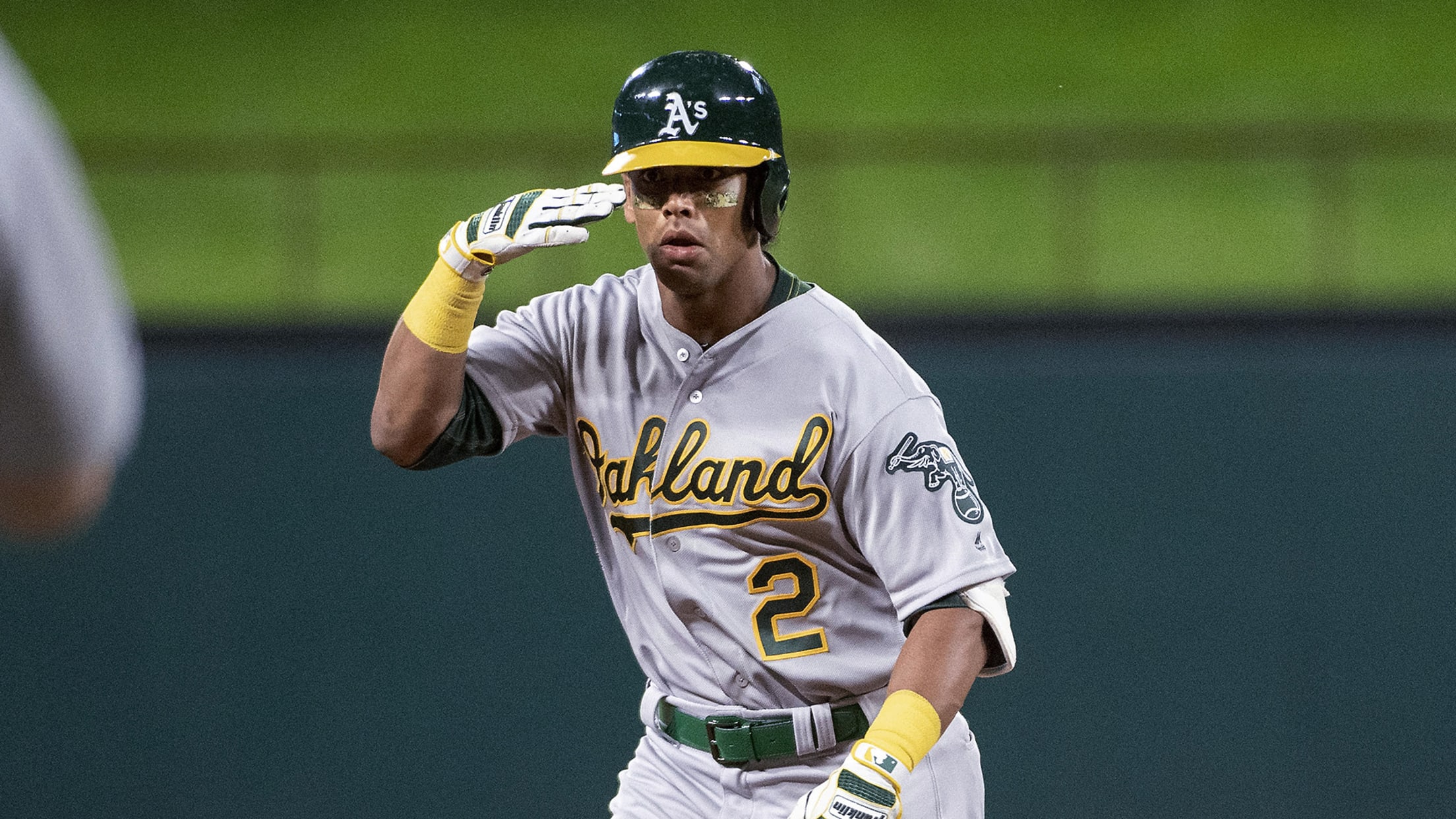 A's slugger Khris Davis might just be the most interesting player in baseball this season. Let's count the reasons: 1. Power Davis' at-bats are stop-and-watch television because you do not want to miss one of his moon balls. At a time when home runs are being hit more often than
Beane discusses his three decades with A's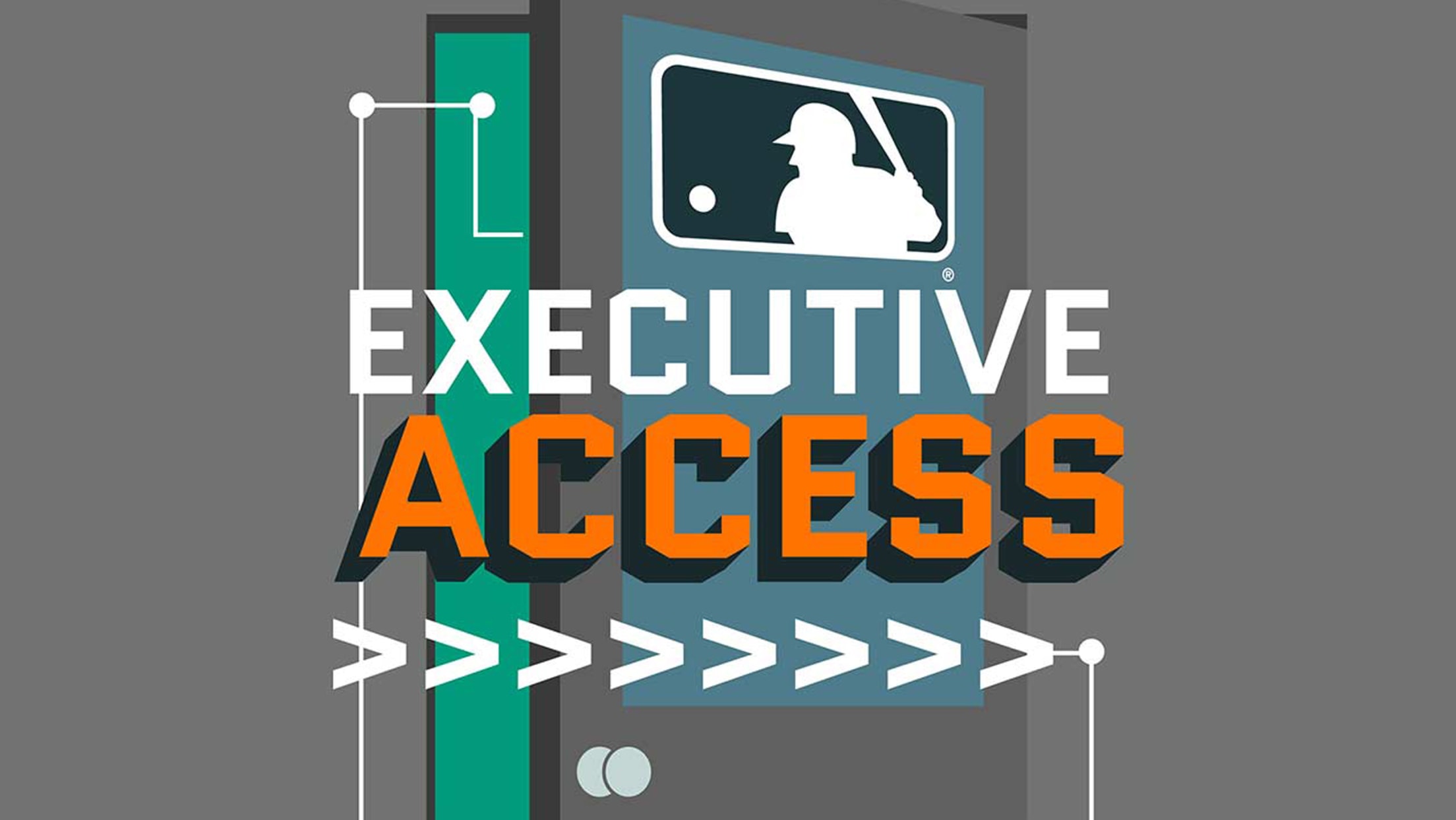 Oakland Athletics executive vice president of baseball operations Billy Beane has become one of the most respected and forward-thinking executives in all of baseball and has always put his team in a position to compete. This year is no exception. • Episode 35: The makings of Moneyball MLB.com sat down
A's continue to rake, but bullpen can't hold it late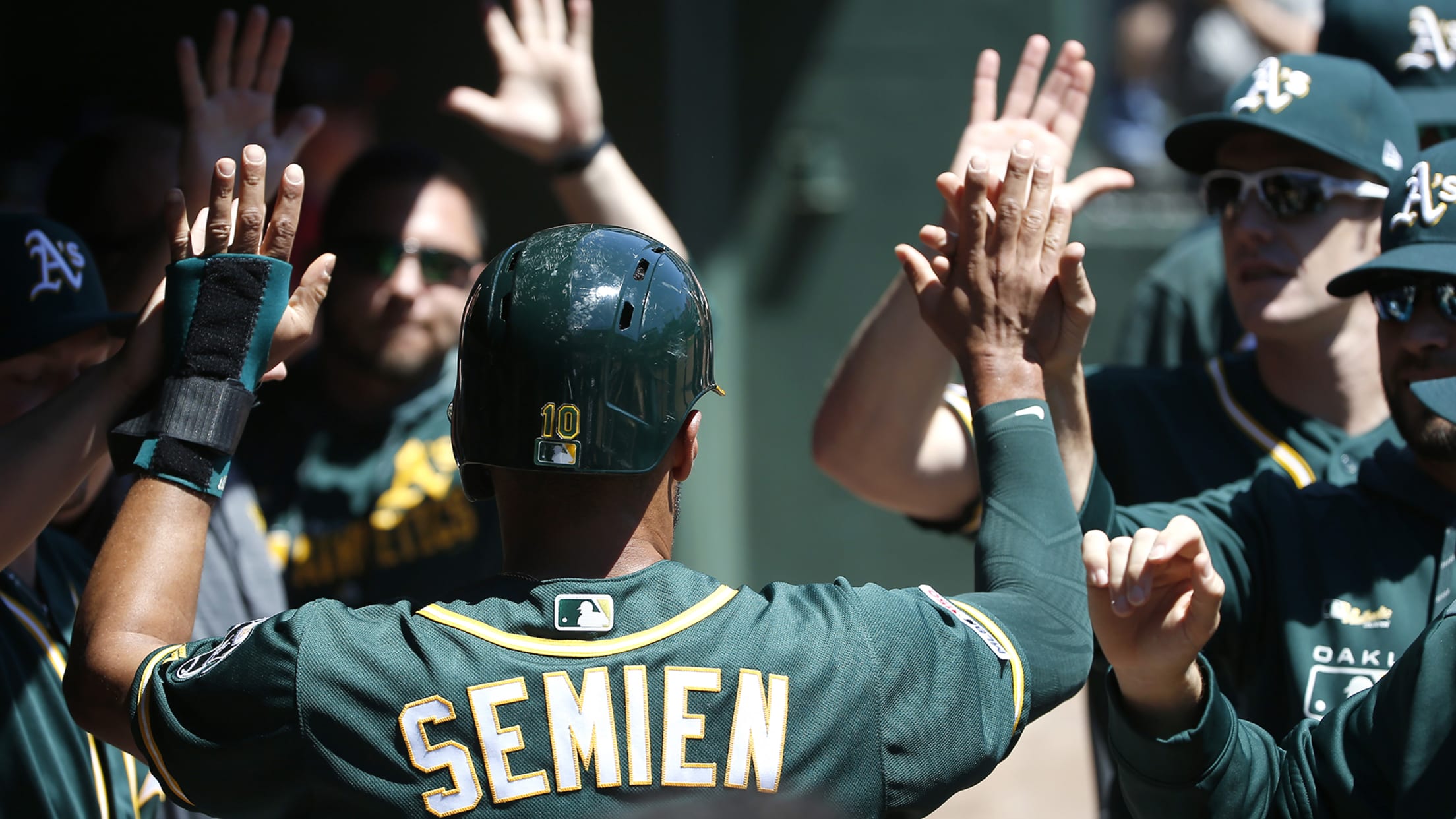 ARLINGTON -- Still pounding homers -- and finally bound homeward -- the A's seemed headed for a satisfying conclusion to their 10-day, nine-game road trip in Sunday's finale against the Rangers. But the A's offense, which has carried the club throughout the journey, could not do enough to avoid an
The A's can't stop mashing dingers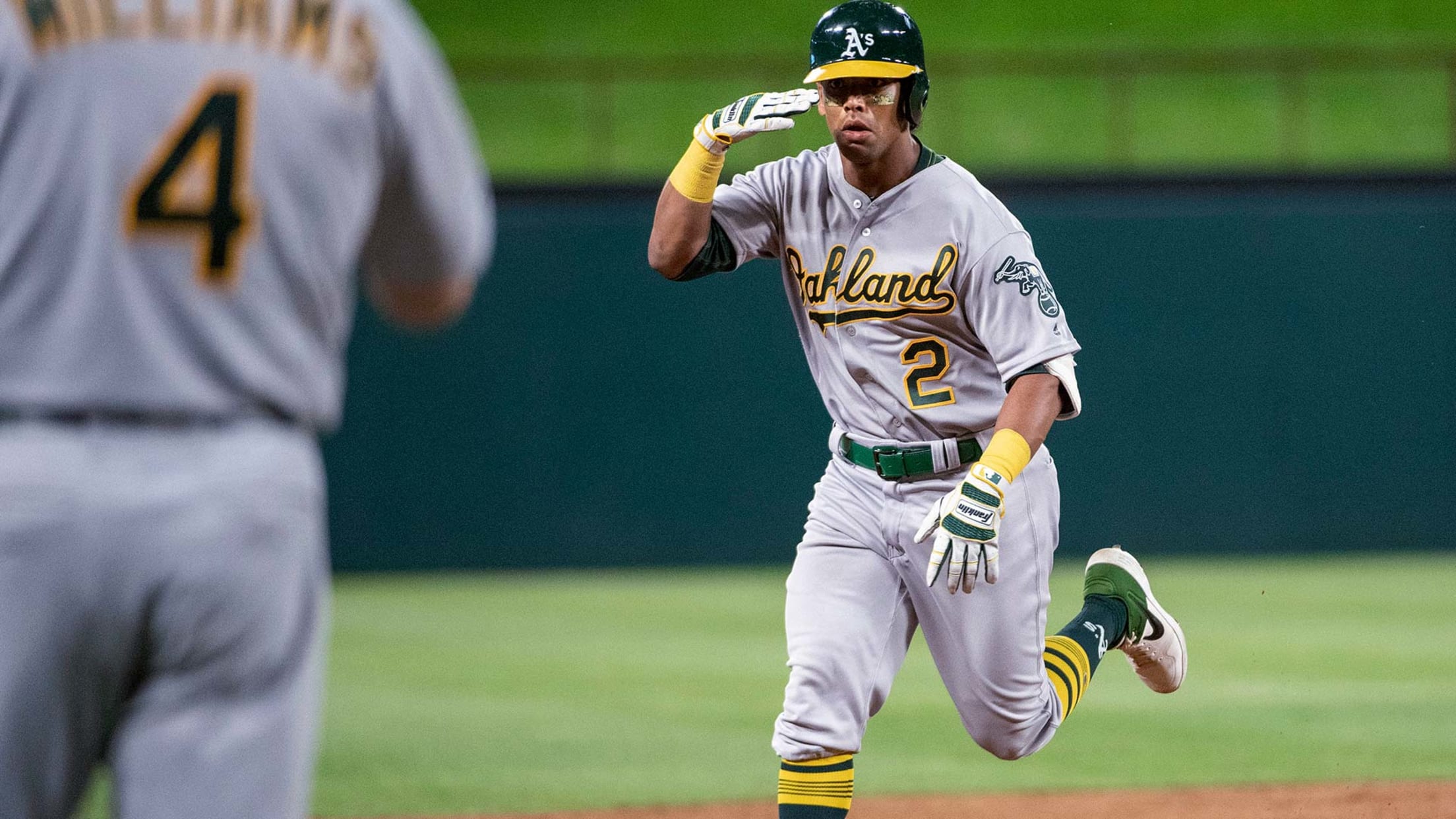 ARLINGTON -- Khris Davis rightfully gets most of the attention when it comes to A's home run hitters, given he leads the Major Leagues with 10, but Oakland's whole lineup has shown a strong proclivity for the long ball all season -- especially on the current road trip. The A's
Saturday's A's-Rangers game rained out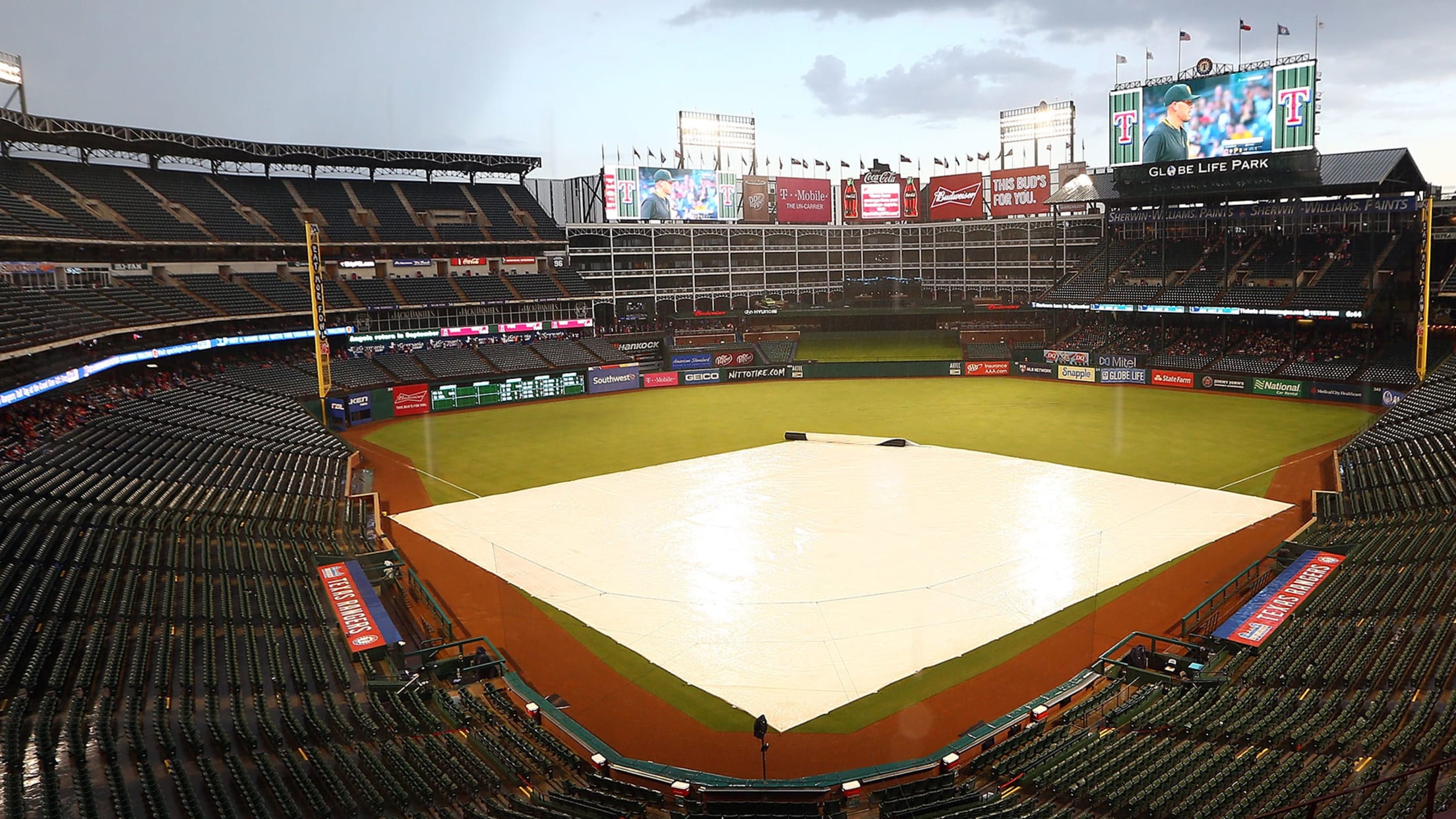 ARLINGTON -- No team in baseball was more due for a night off than the A's, who got an unscheduled break when steady rain forced the postponement of their Saturday night game against the Rangers. The A's are almost at the end of a stretch in which they were scheduled
Khrush stays Khrushing -- 1st in MLB to 10 HRs
Slugger swats go-ahead homer in 8th in A's win at Texas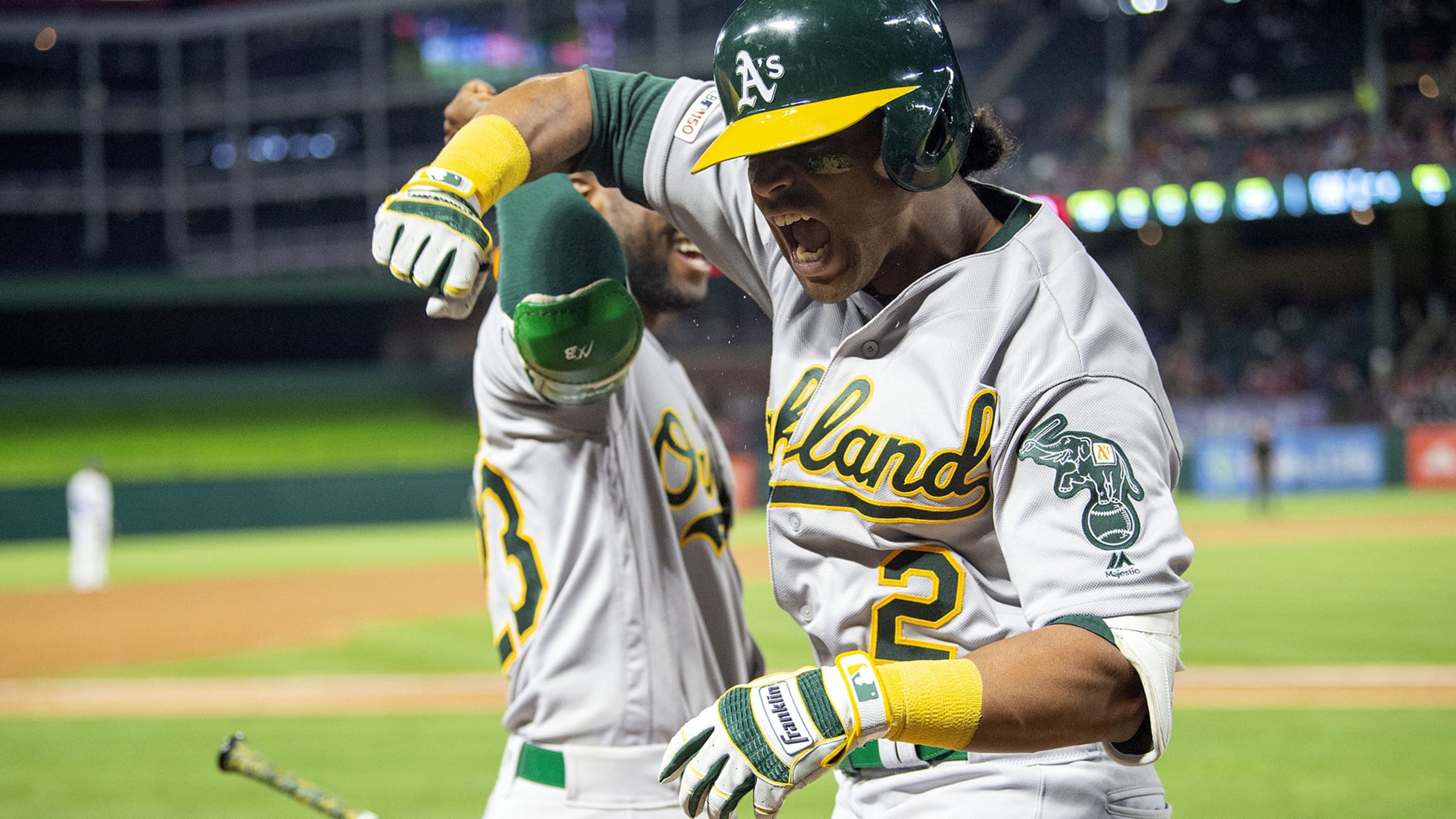 ARLINGTON -- Few ballparks can contain A's slugger Khris Davis right now -- least of all Globe Life Park, where his name may as well appear on the deed in the stadium's farewell year, given how he continues to own the place. Davis hit his Major League-leading 10th homer of
Key to Profar's improvement? A call to a legend
Second baseman collects 2 hits in return to Texas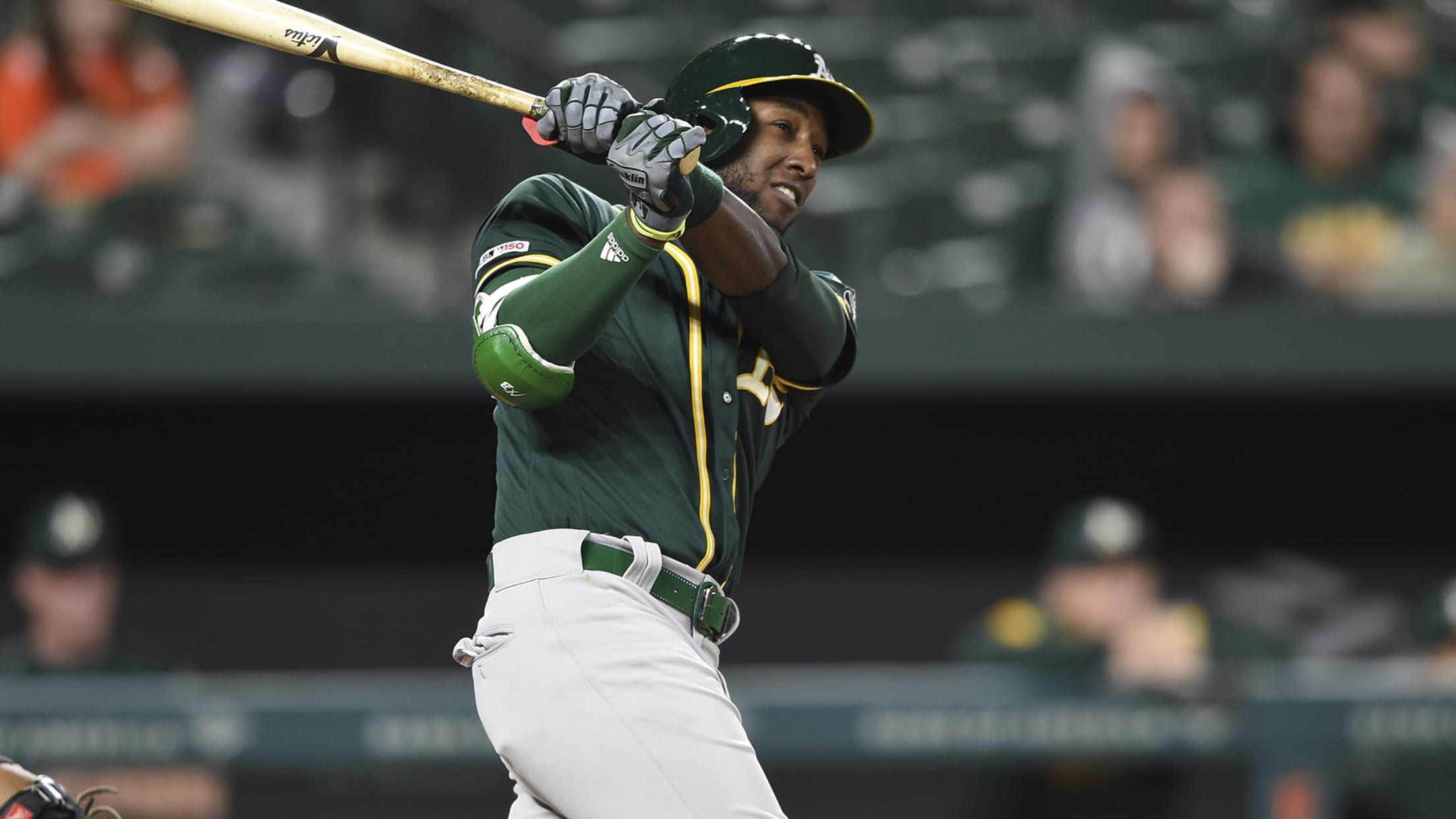 ARLINGTON -- Jurickson Profar still has friends in high places with the Rangers, the organization he spent his entire career with prior to being acquired by the A's in a trade this past offseason. Among Profar's pals is future Hall of Famer Adrian Beltre, who imparted some hitting advice to
Edwin Jackson rejoins A's on Minors deal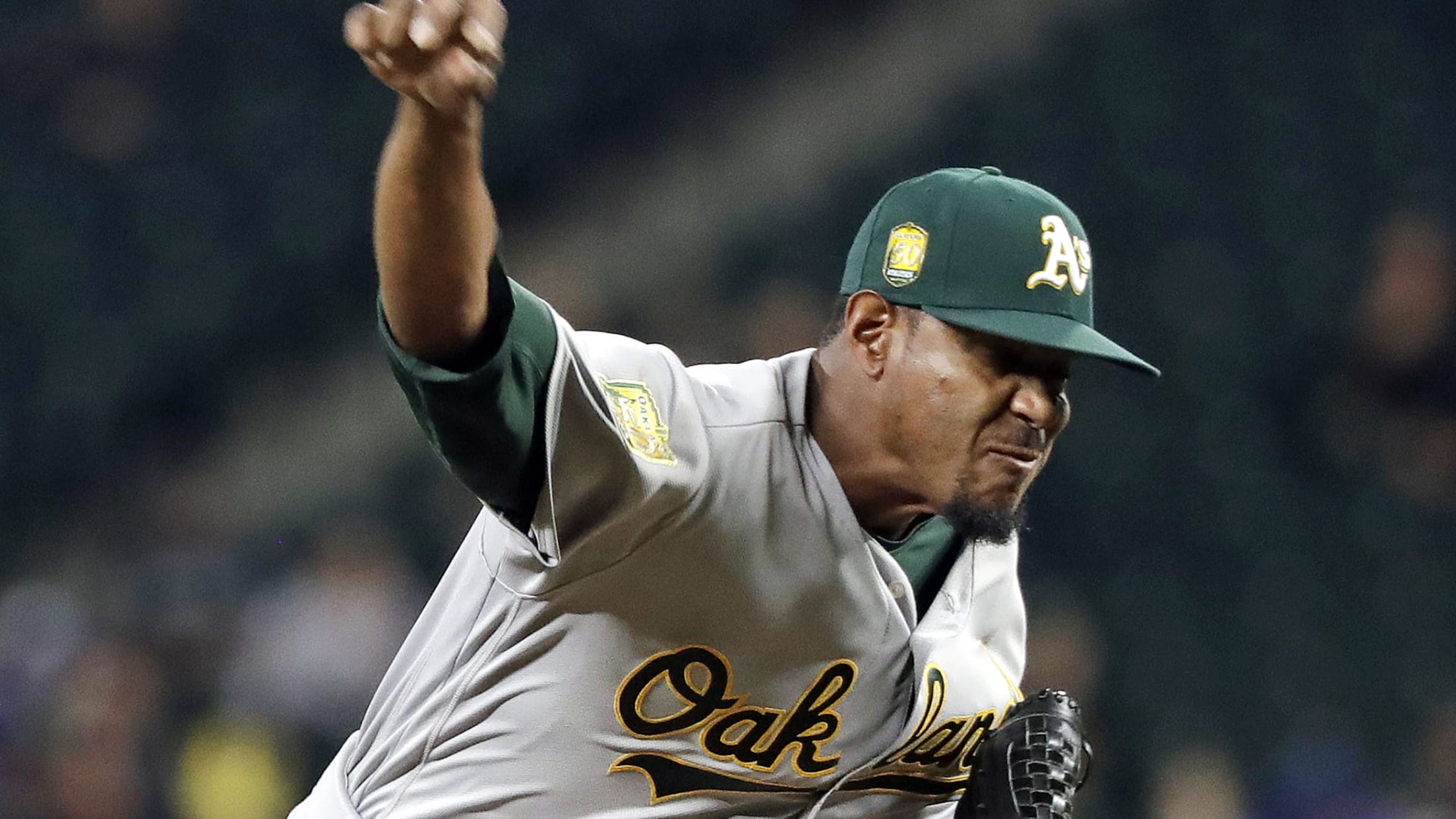 Edwin Jackson and the A's officially agreed to a Minor League deal on Friday, bringing back the right-hander who went 6-3 with a 3.33 ERA in 17 starts with the club last year. Oakland is Jackson's 13th club in his career, which is tied with former big league pitcher Octavio
Davis caps series with 2nd straight 2-HR game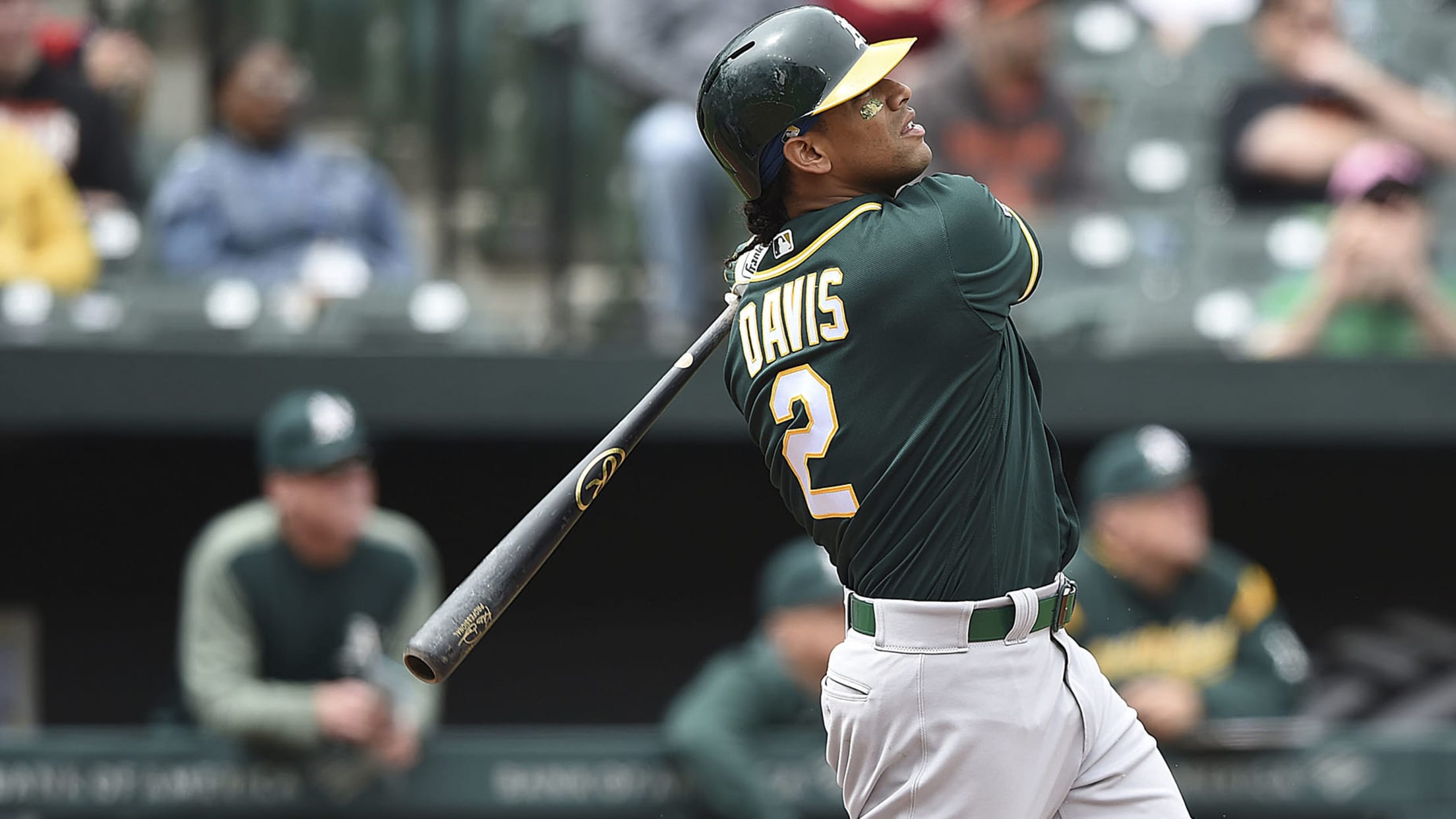 BALTIMORE -- For a second time in 24 hours, Oakland slugger Khris Davis homered twice at Camden Yards. And for a second time, he was just part of the power show. Davis smashed a two-run shot in the fourth inning and added a solo blast in the sixth off Orioles