Fiers retires 17 Birds in a row in gem
Hendriks successfully bridges to Treinen; Semien extends hitting streak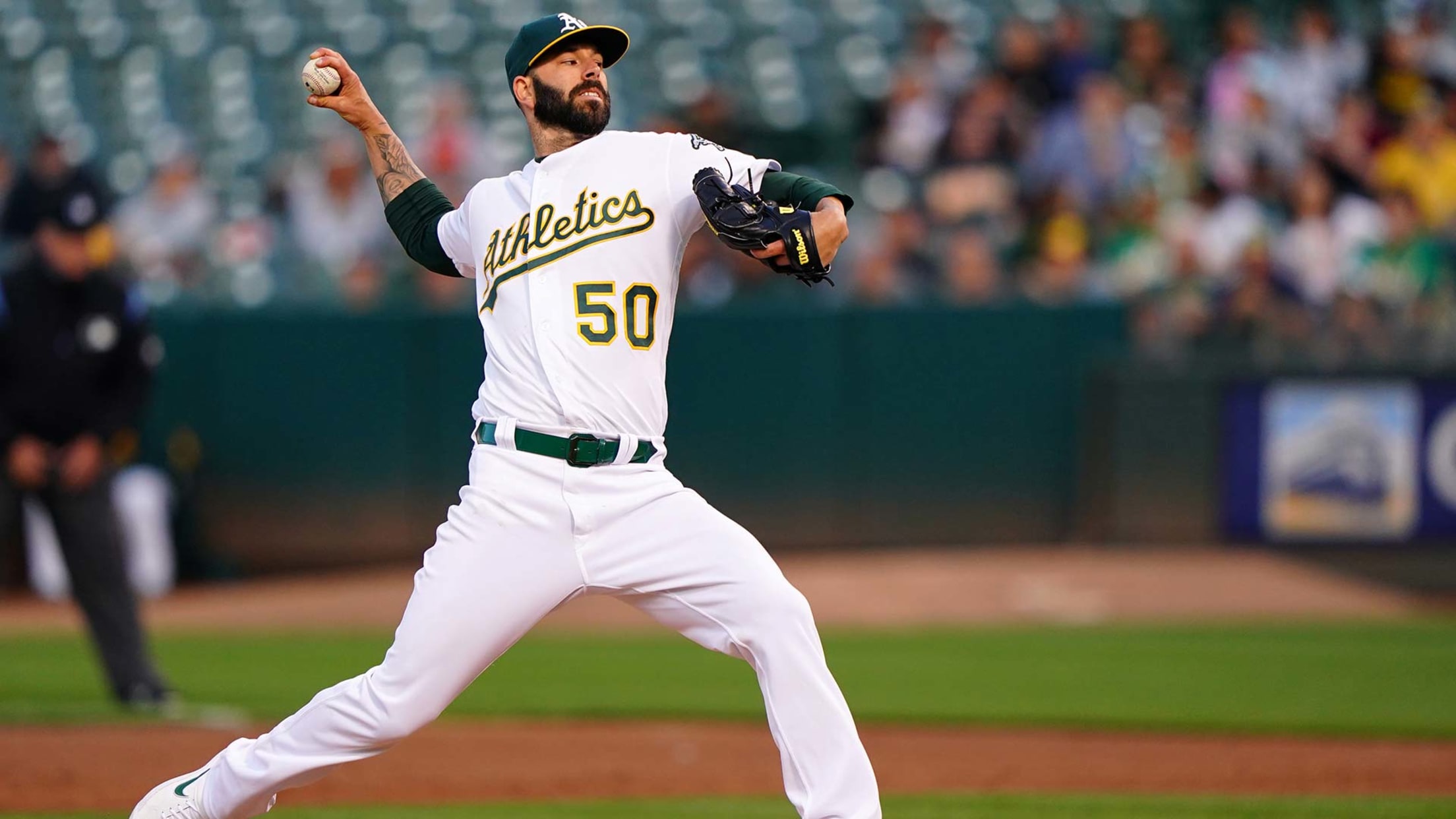 OAKLAND -- In a month that has been difficult for the A's to shake the tedious .500 mark, Monday marked the start of a series that could help them build some positive distance from the breakeven record. The A's believe they can get back to the playoffs in 2019, and
Chapman in need of a push in ASG balloting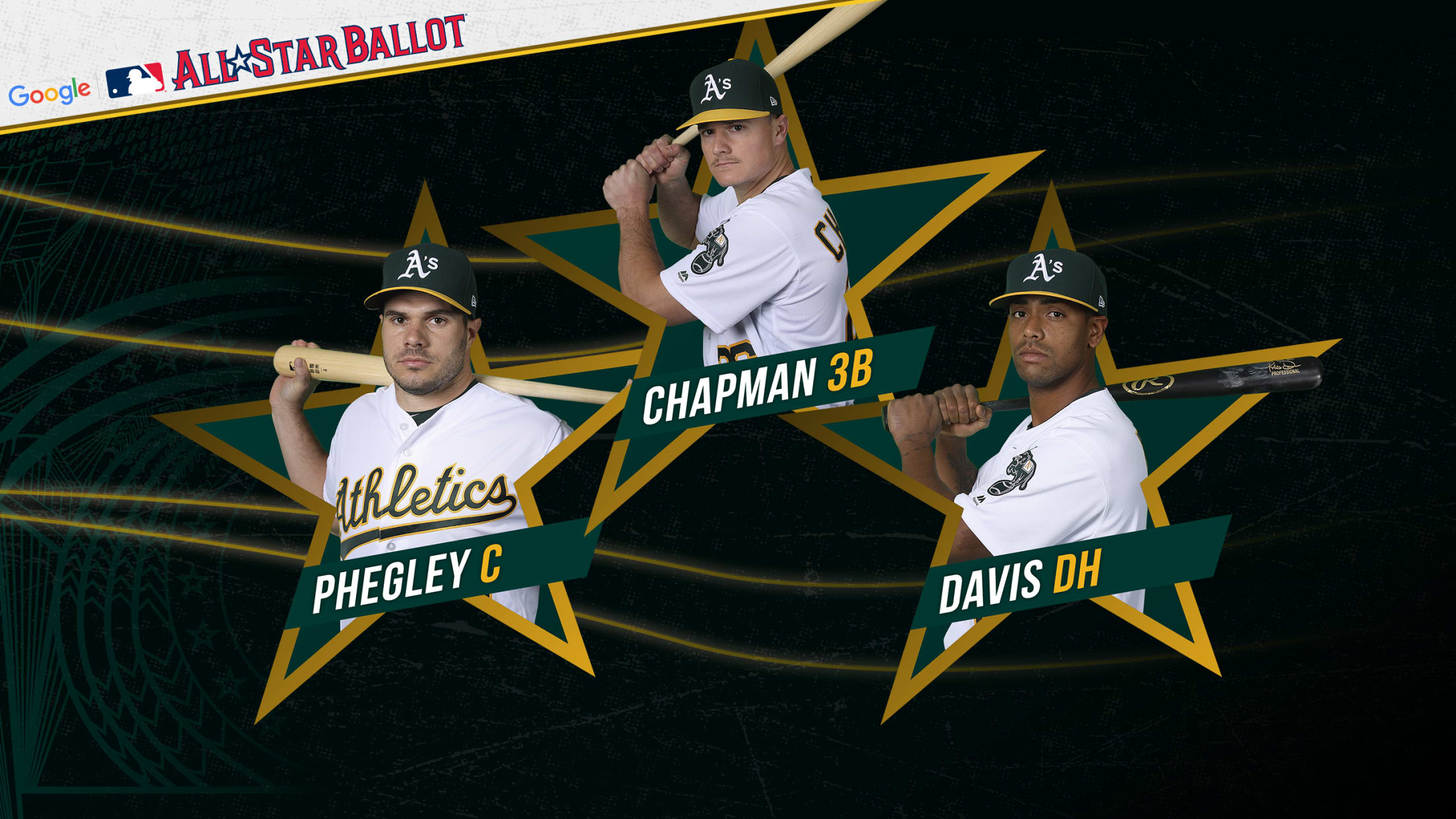 OAKLAND -- Read our FAQ on this year's revamped balloting format, which includes two phases of fan voting to determine the All-Star starters, and the ability to vote through Google Search. Matt Chapman continues to improve at the plate in what is looking like a breakout year on offense, but
Davidson excited about opportunity with A's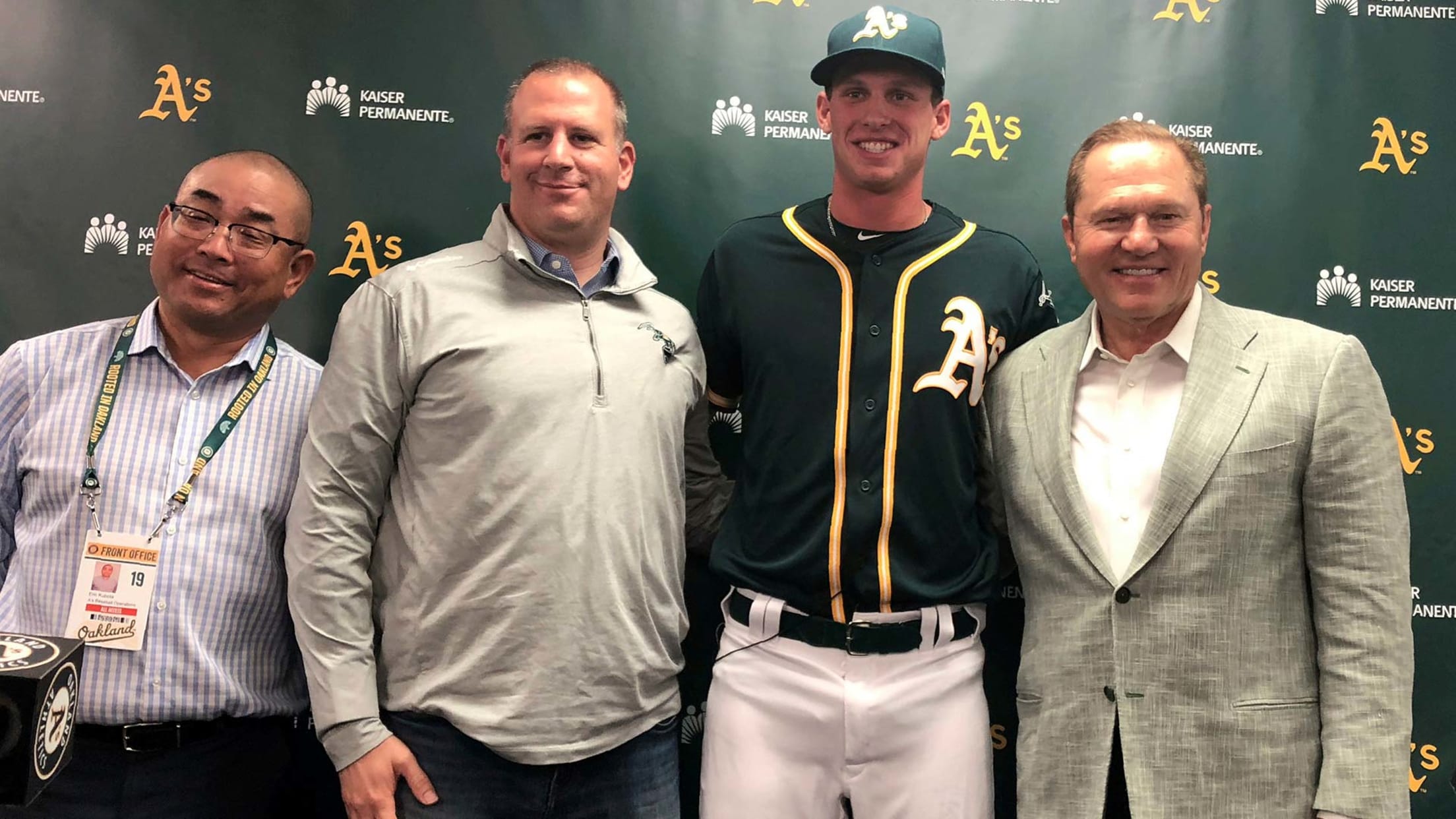 OAKLAND -- Logan Davidson has an idea about what it's like to play in the big leagues. After all, his father, Mark, played six seasons with the Astros and Twins. But when he stepped into the A's clubhouse at the Coliseum for the first time in his life on Monday
VOTE NOW: All-Star primary ends Friday, 4 ET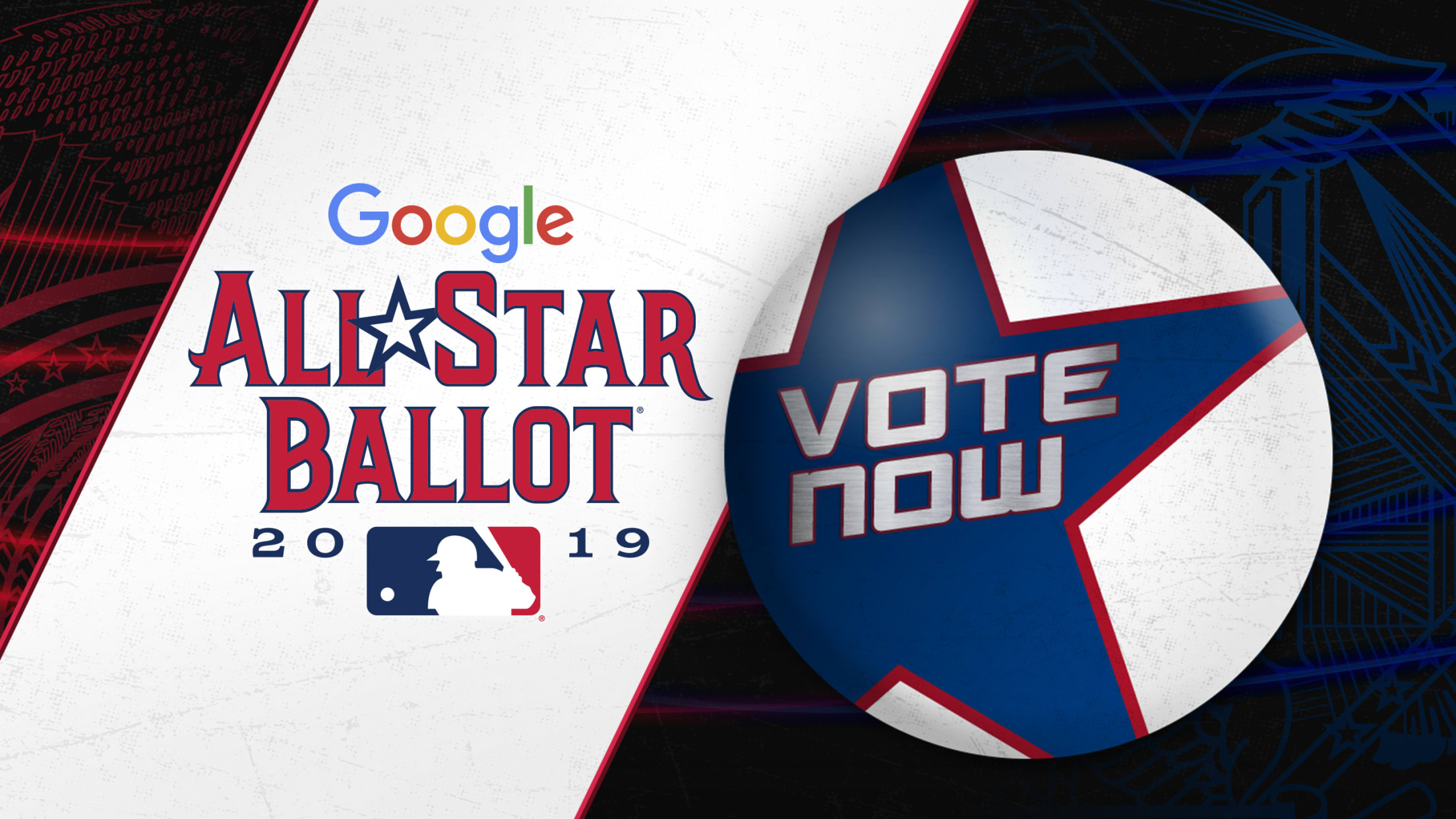 Baseball's version of the primary season is upon us, and the sport's answer to Election Day is not far behind. And in incorporating shades of the political process, the 2019 Google MLB All-Star Ballot brings major change to the selection system for All-Star Game starters. • VOTE NOW: 2019 Google
Trivino facing role change after latest blowup?
Anderson provides quality innings; Krush goes deep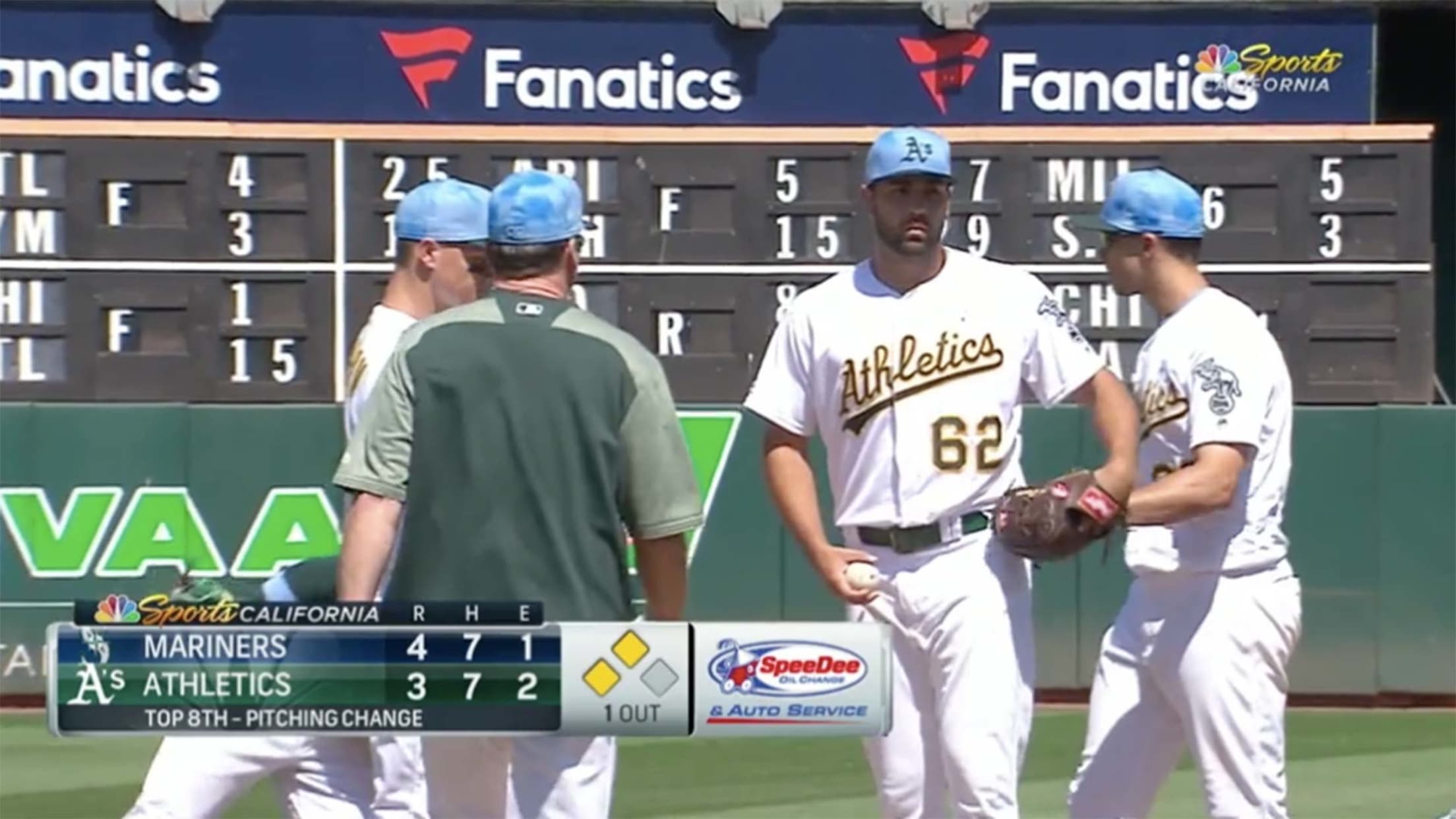 OAKLAND -- When Lou Trivino entered a game in 2018, there was little suspense as to how the outcome would turn out for the A's. The '19 version of Trivino has brought a little more drama, and more times than not, the results have not been favorable for Oakland. Trivino
Monday's top prospect performers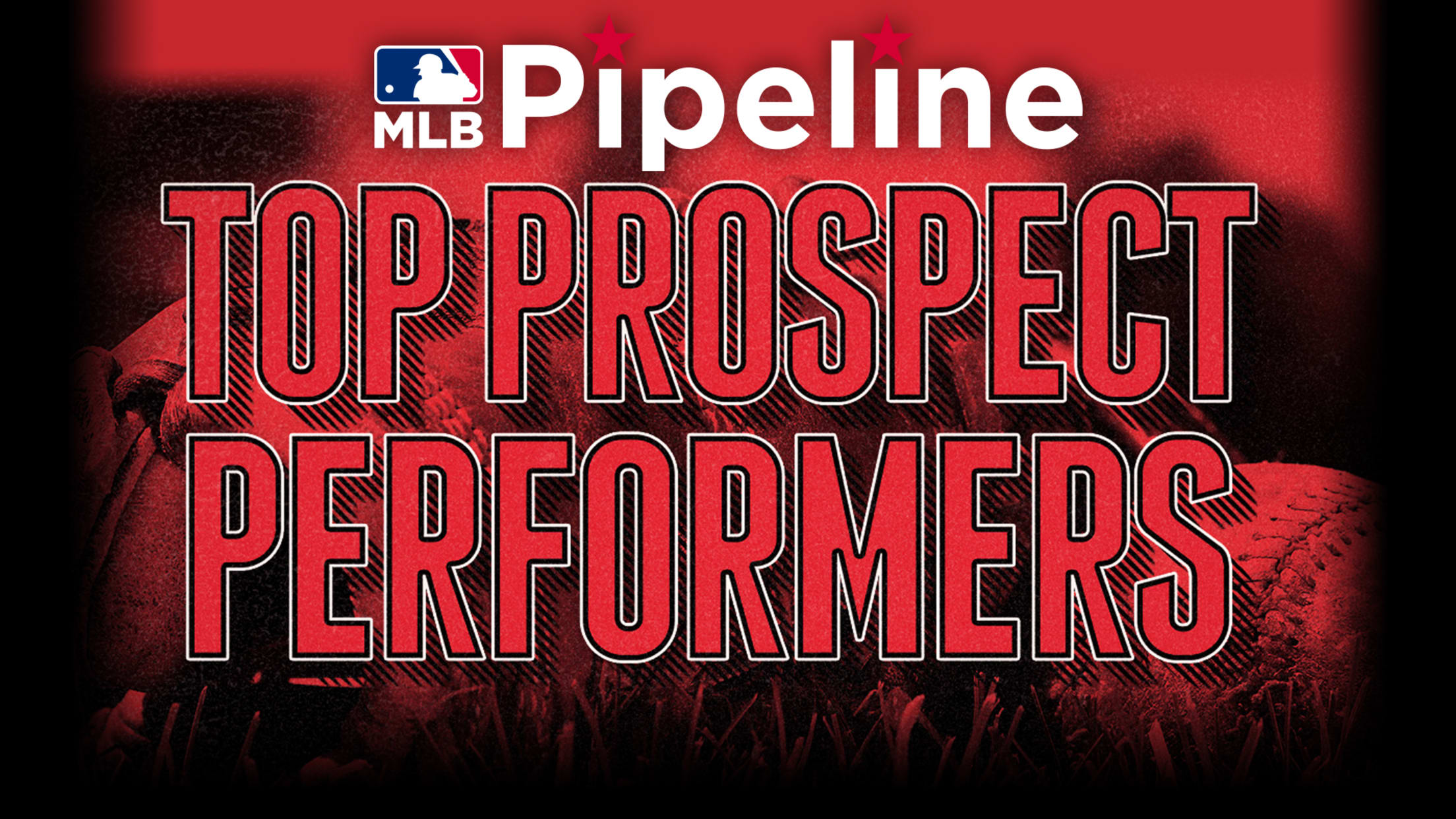 Here's a look at Monday's top Minor League performers from each team's Top 30 Prospects list: AMERICAN LEAGUE EAST Blue Jays: Ryan Noda, OF (No. 21) -- 1-for-1, 2B, RBI, HBP (Class A Adv Dunedin) After reaching via a hit-by-pitch in his first trip to the plate, Noda put Dunedin
Vote tightens across All-Star ballot leaderboards
Multiple positions hotly contested in latest update; Bellinger overall vote leader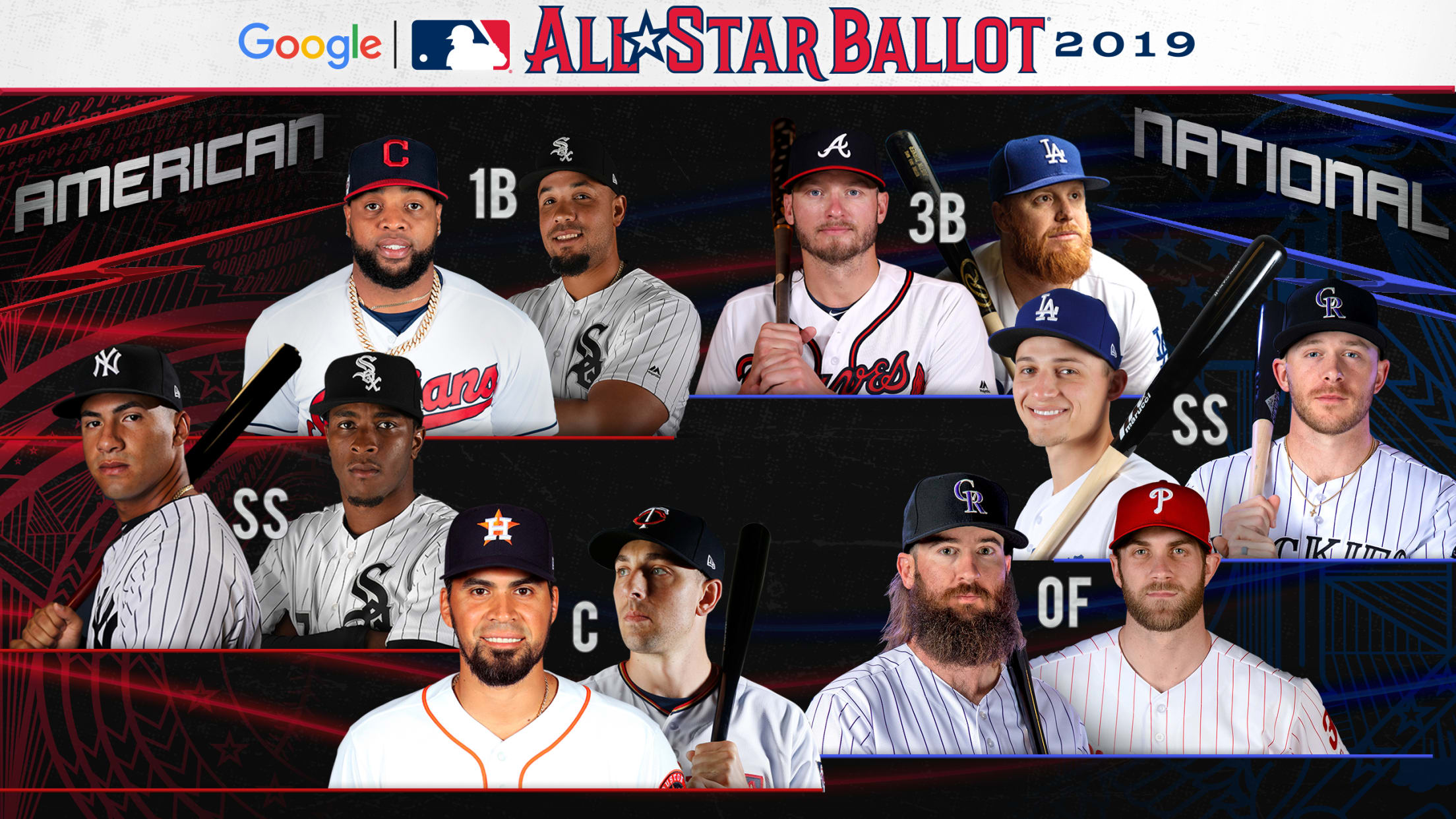 Read our FAQ on this year's revamped balloting format, which includes two phases of fan voting to determine the All-Star starters, and the ability to vote through Google Search. • VOTE NOW: Google MLB All-Star Ballot Cody Bellinger has put together one of the best two-and-a-half month starts to a
Here is each team's most deserving All-Star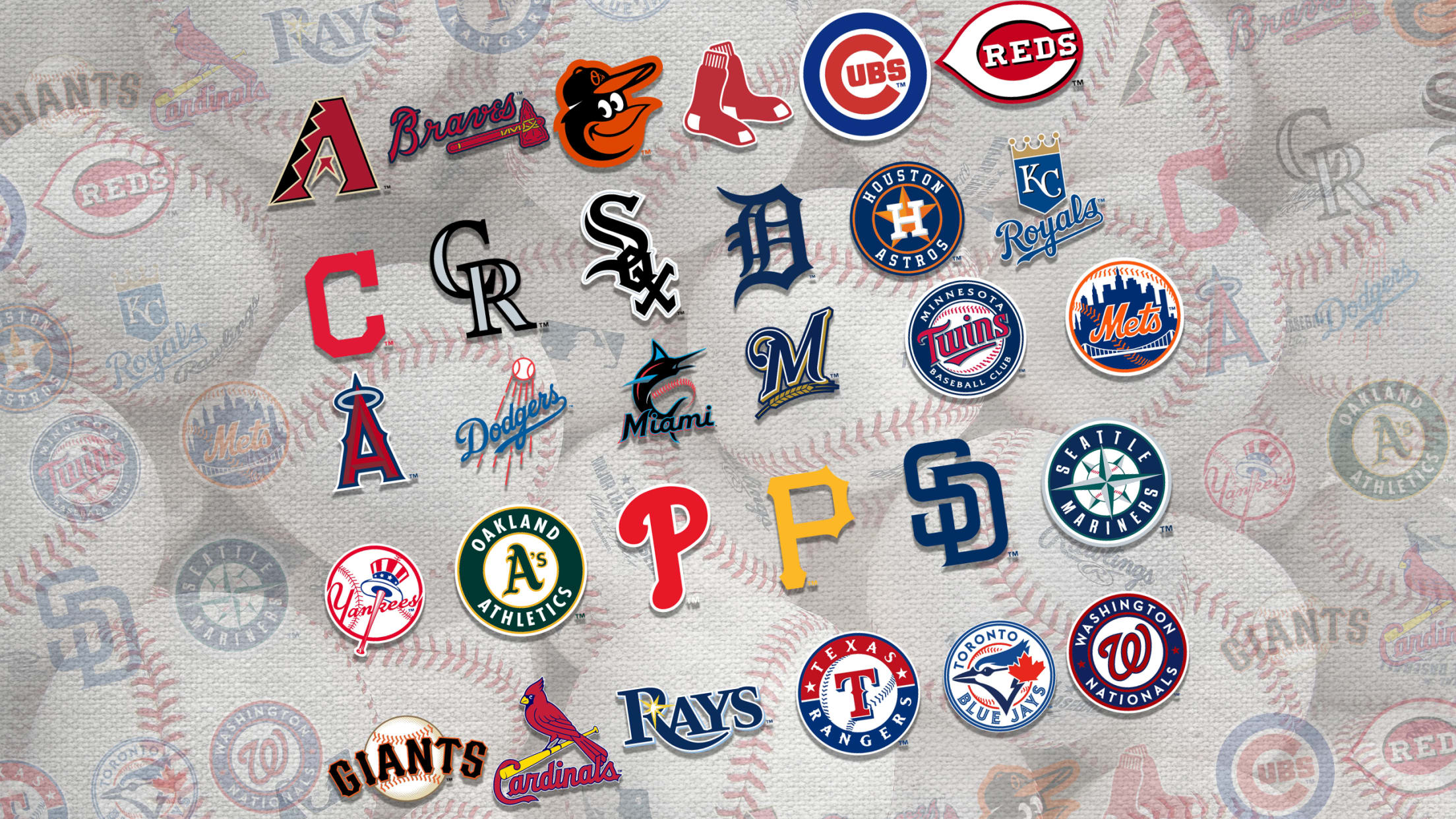 Read our FAQ on this year's revamped balloting format, which includes two phases of fan voting to determine the All-Star starters, and the ability to vote through Google Search. Every team gets an All-Star. That's the rule for All-Star Games, and I'd argue that's that way it should be: The
Piscotty expected to start in Orioles series
Manaea closing in on rehab assignment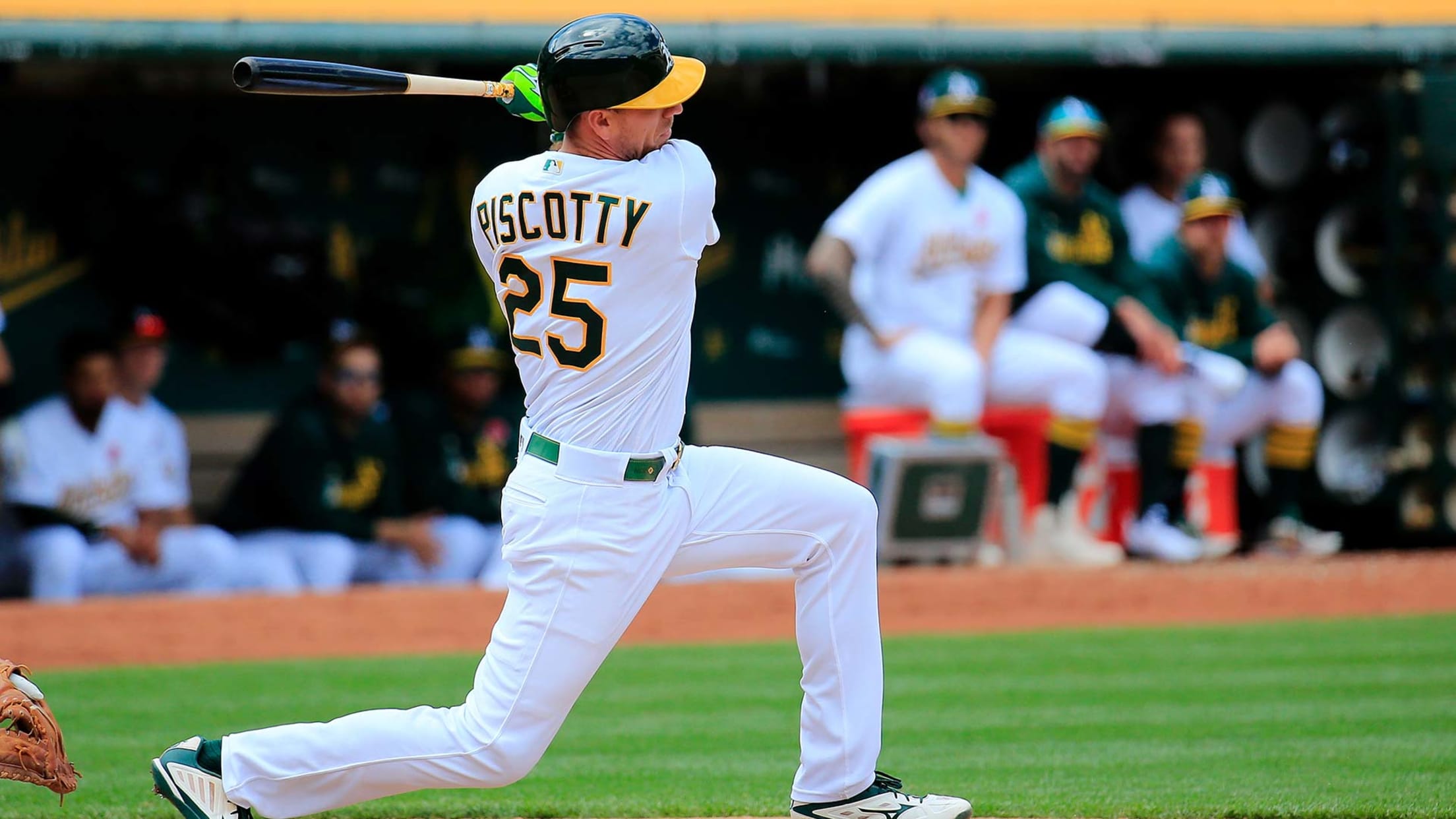 OAKLAND -- Stephen Piscotty's return to game action might be coming quicker than the A's were anticipating. After missing the past two games following surgery to remove a melanoma from his right ear, Piscotty returned to his normal pregame workout and hitting routines at the Coliseum before Sunday's game against
Olson's father gladly went the extra mile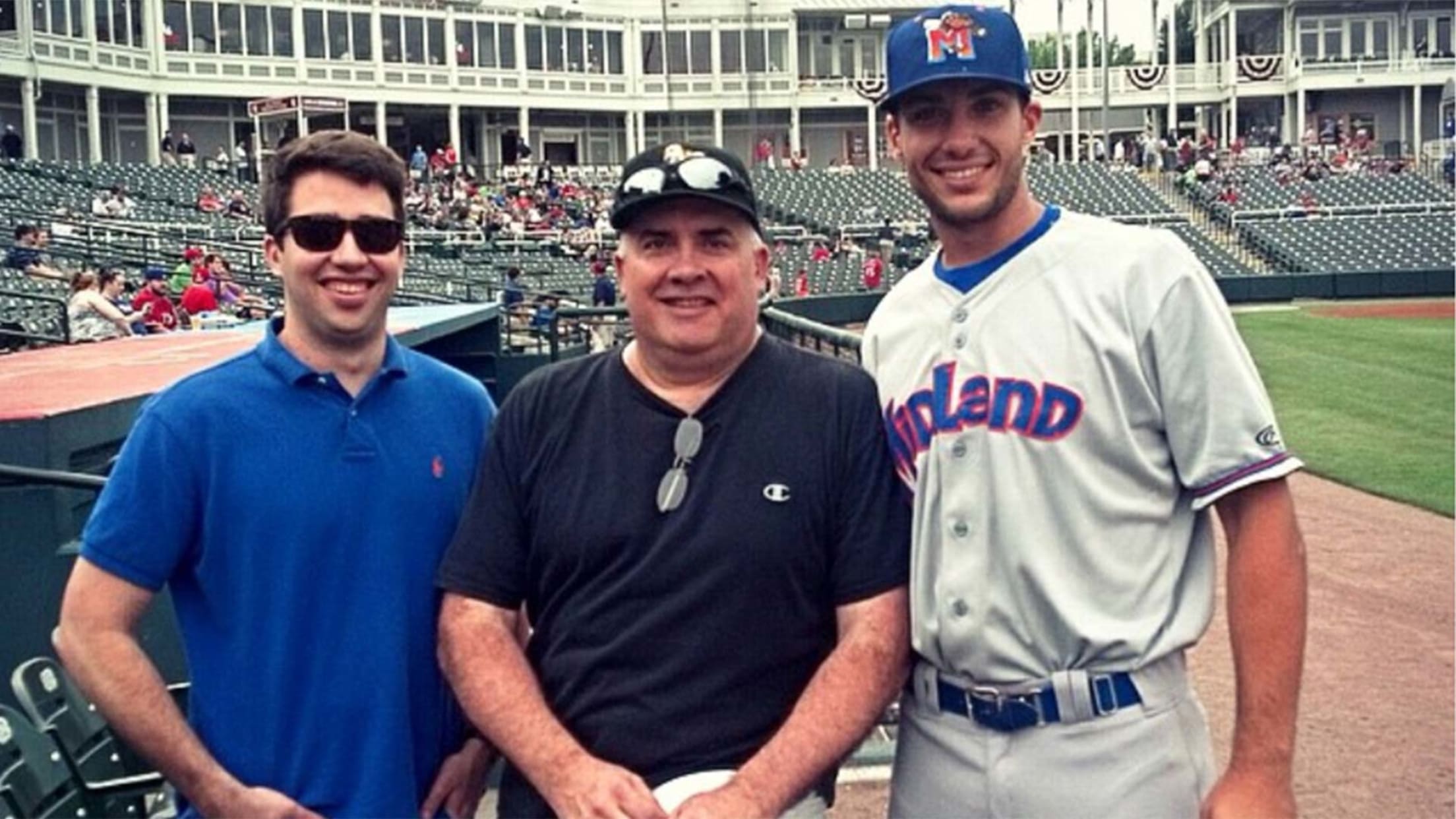 Scott Olson not only coached sons Matt Olson and Zack throughout their youth baseball days, but he was also a bit of an innovator. Looking to go beyond the normal visits to the batting cages, the various local parks in Lilburn, Ga., often served as a playground for Scott, as
Montas mounts All-Star bid with another gem
A's righty has given up 2 ER or fewer in 8 of last 9 starts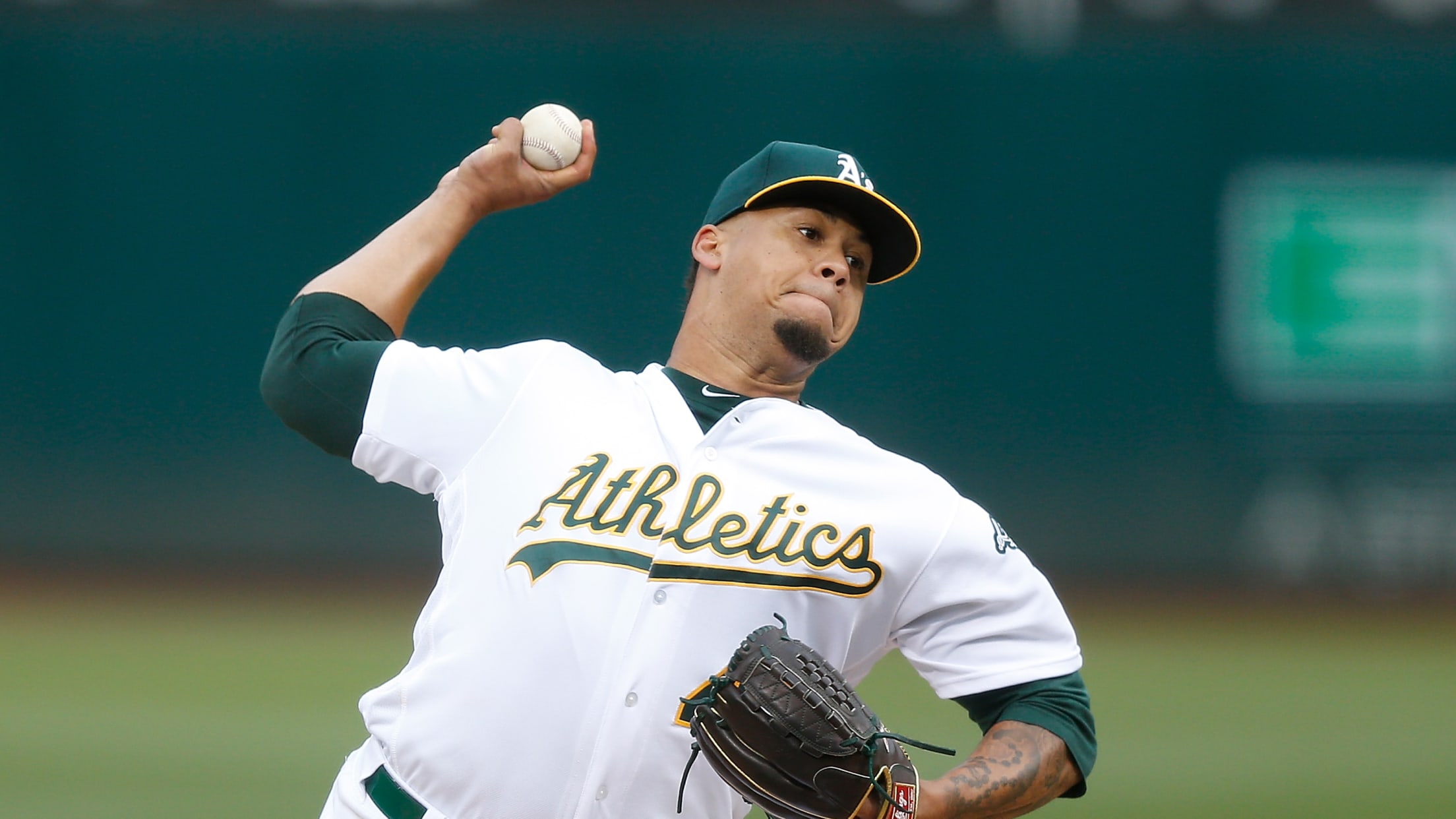 OAKLAND -- Frankie Montas turned some heads with his impressive start to the season, but it's the different wrinkles he's been showing off lately that are transforming him into a special pitcher. Montas dominated the Mariners in Saturday's 11-2 win, with less of the pitching to contact that has been
Players share memories for Father's Day
So many baseball players learn the game from their dads. Major Leaguers are no exception. As MLB celebrates Father's Day on Sunday, players all around the game will think back to what their dads did for them -- whether they were big leaguers themselves, or Little League coaches, or just
Piscotty day to day after melanoma surgery
A's right fielder diagnosed with rare skin cancer on right ear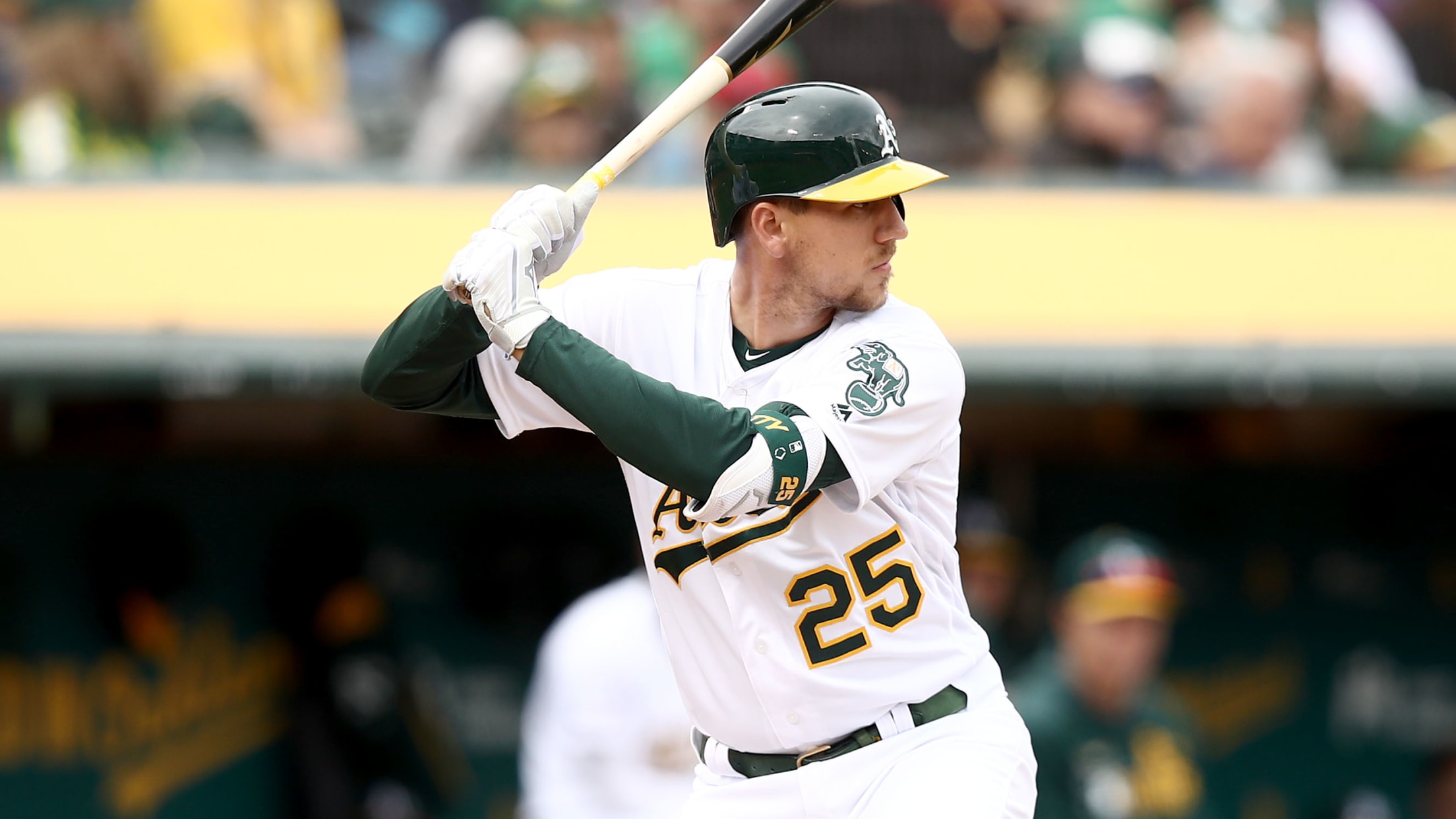 OAKLAND -- After a day away from the club to rest in the aftermath of surgery to remove a melanoma from his right ear, Stephen Piscotty returned to the A's clubhouse at the Coliseum before Saturday's game against the Mariners. It was a welcomed sight for Piscotty's teammates and coaches,
Offense muffled as A's are dominated by M's
Club finds .500 threshold difficult to surpass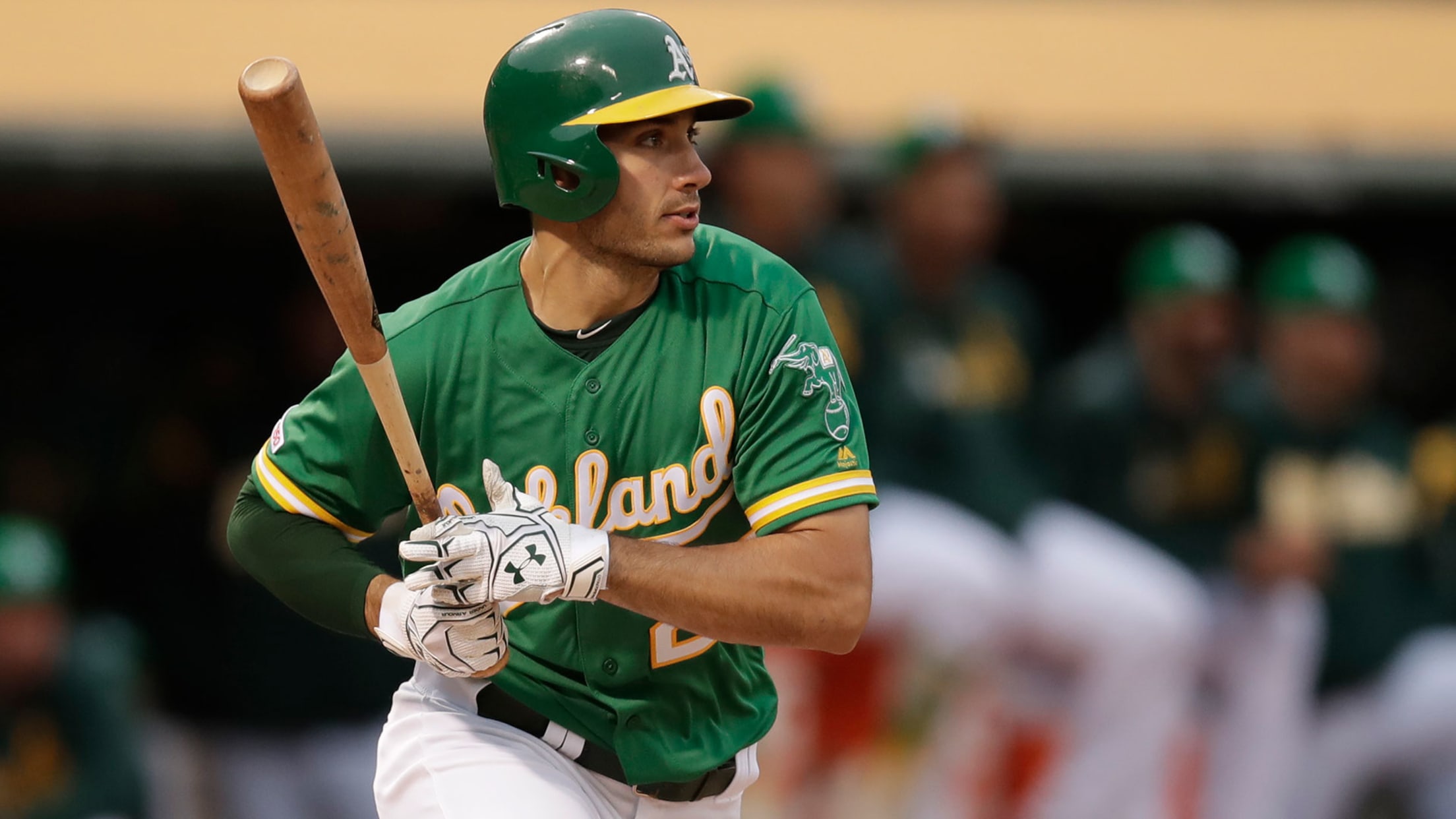 OAKLAND -- The .500 mark is proving to be the toughest foe to overcome for the A's. For a seventh time this month, the A's record sits even after Friday's 9-2 loss to the Mariners at the Coliseum put it at 35-35. Oakland's offense established an early 1-0 cushion in
Melanoma removed from Piscotty's ear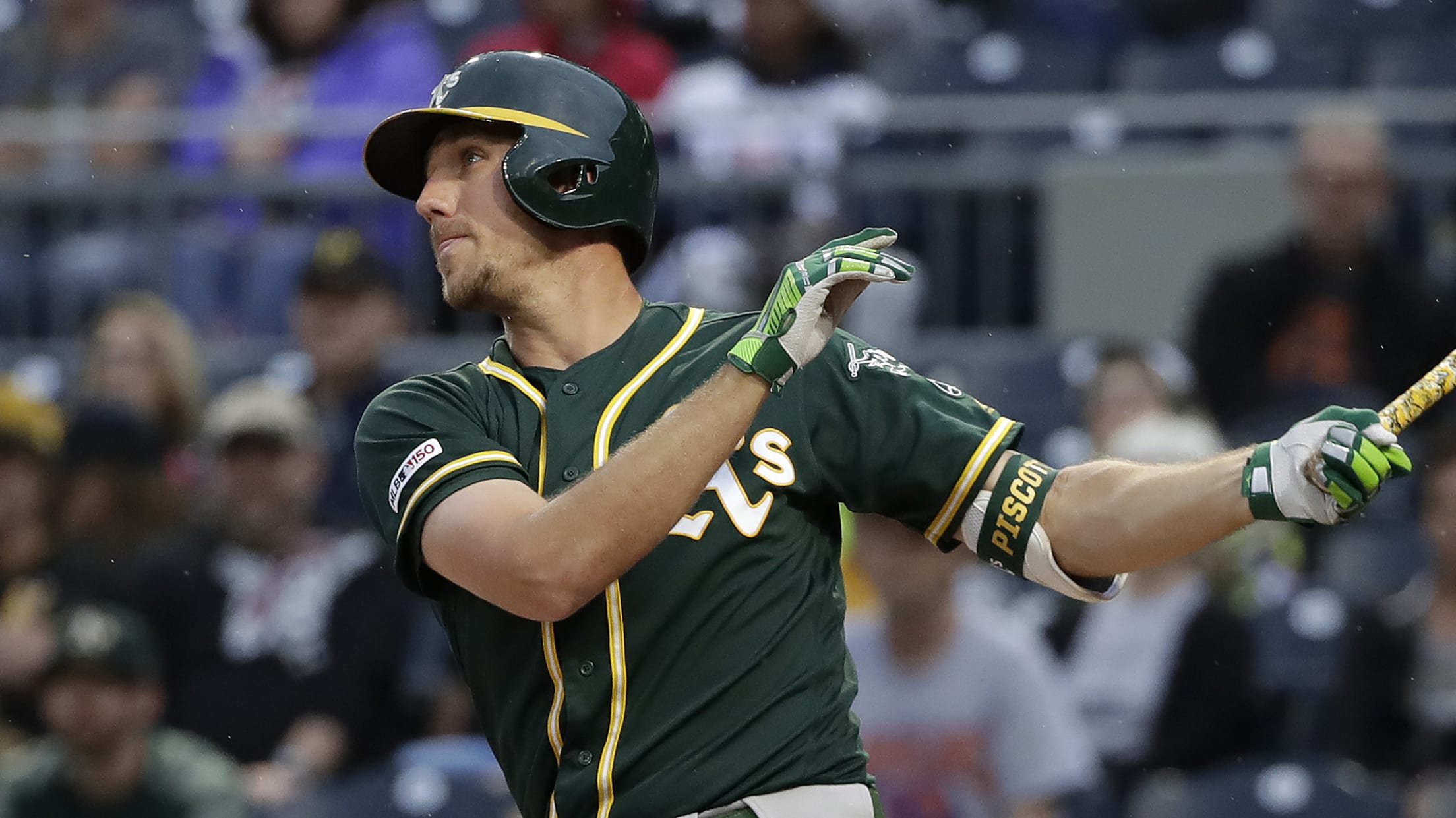 OAKLAND -- The A's are going to be without Stephen Piscotty for at least the next couple of games, but they're relieved the cause of his absence was not something worse. Piscotty underwent successful surgery Thursday to remove a melanoma from his right ear. A mole was discovered May 28
A's have deal with 1st-round pick (sources)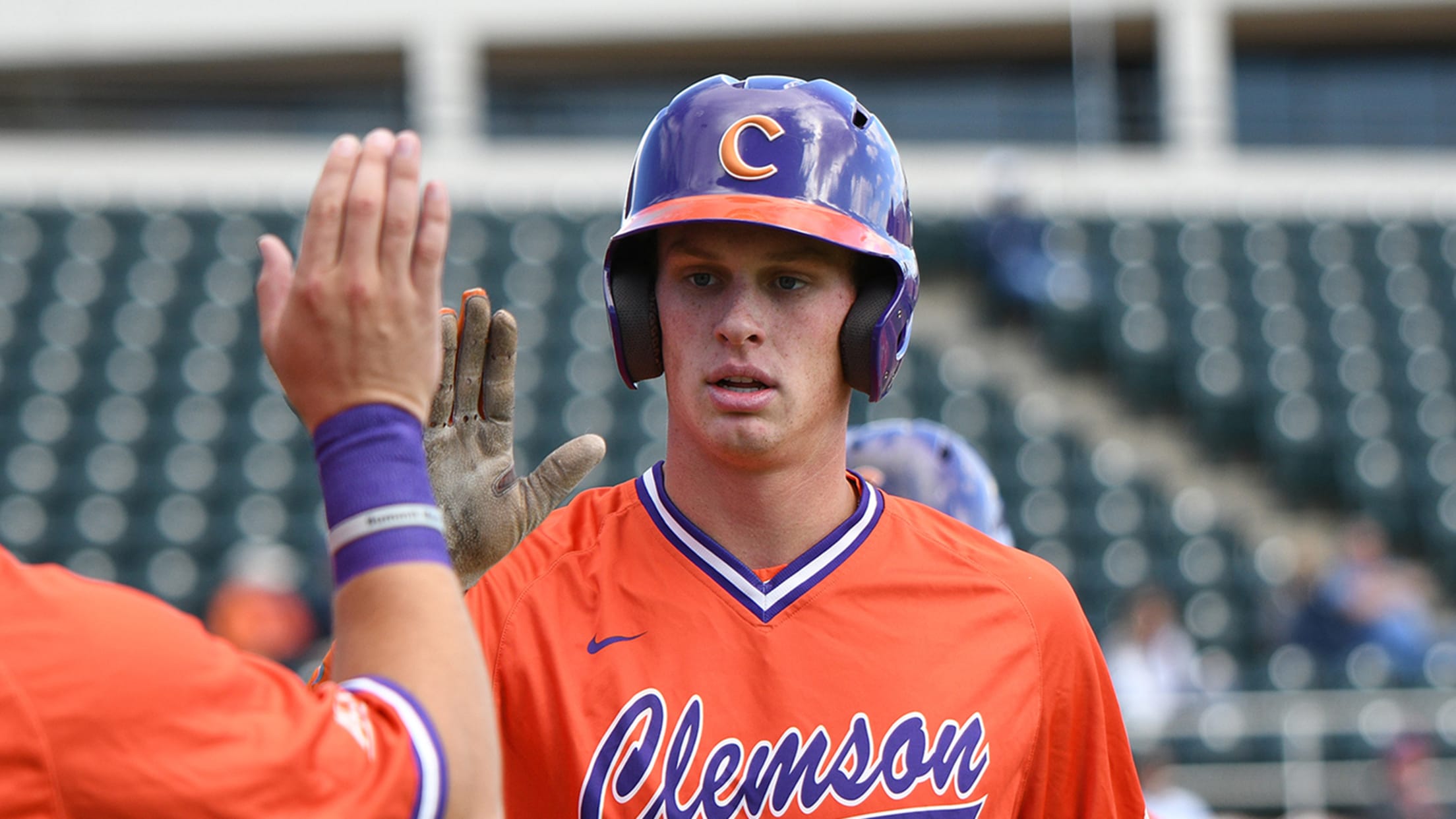 The A's have agreed to terms with Clemson shortstop Logan Davidson, the 29th overall pick in this year's Draft, sources tell MLB.com's Jim Callis. The deal, which Oakland has not confirmed, is for the full slot value of $2,424,600. Davidson, 21, is the son of former Major Leaguer Mark Davidson,
What is each AL West club's biggest need?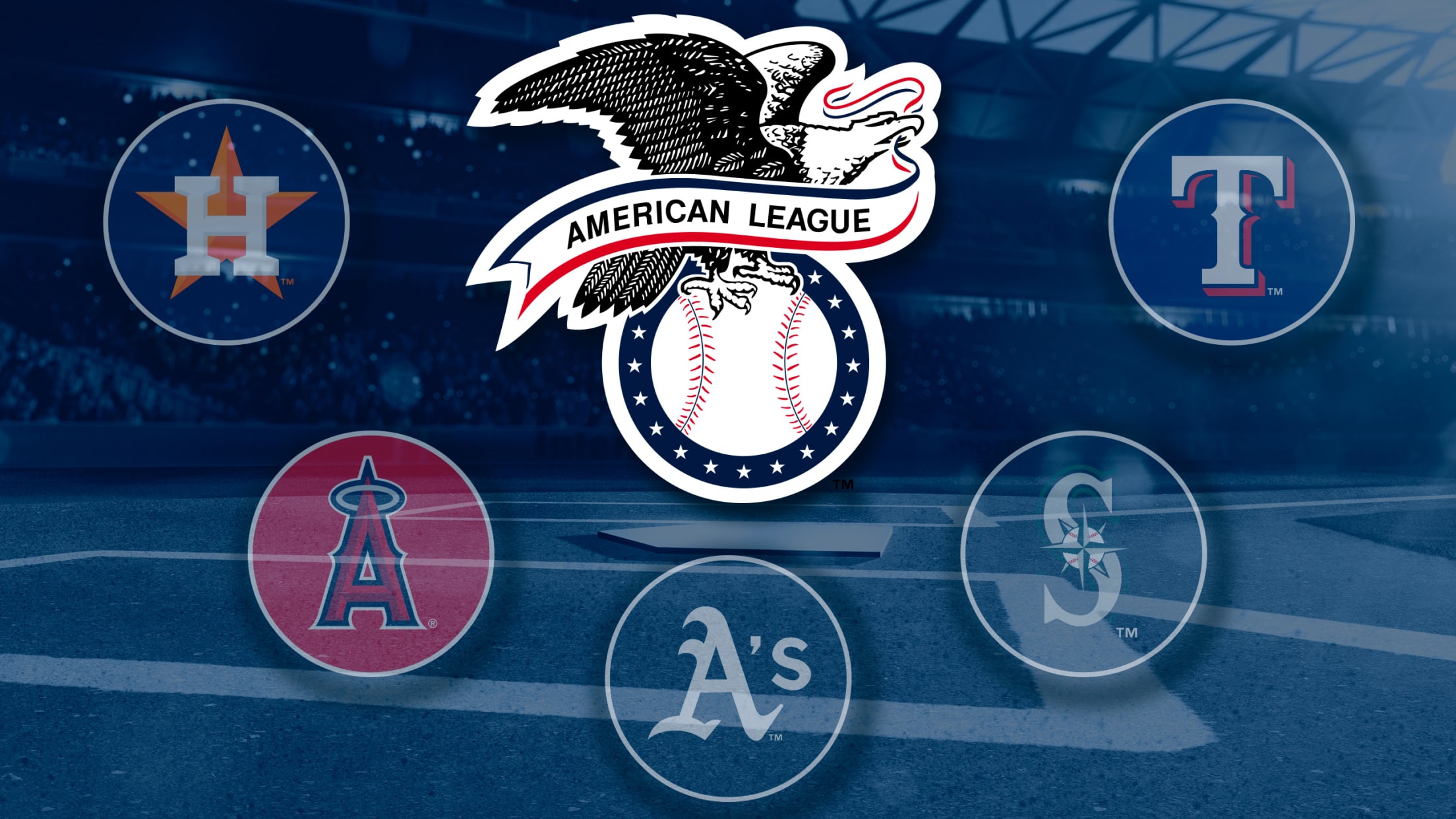 It's never too early in the season to start thinking about trades or upgrades. In fact, clubs break Spring Training knowing what works, what doesn't and what could be better. So, when games in June come around, teams really start to take a hard look at themselves in the mirror.
Top draftees, prospects begin short-season play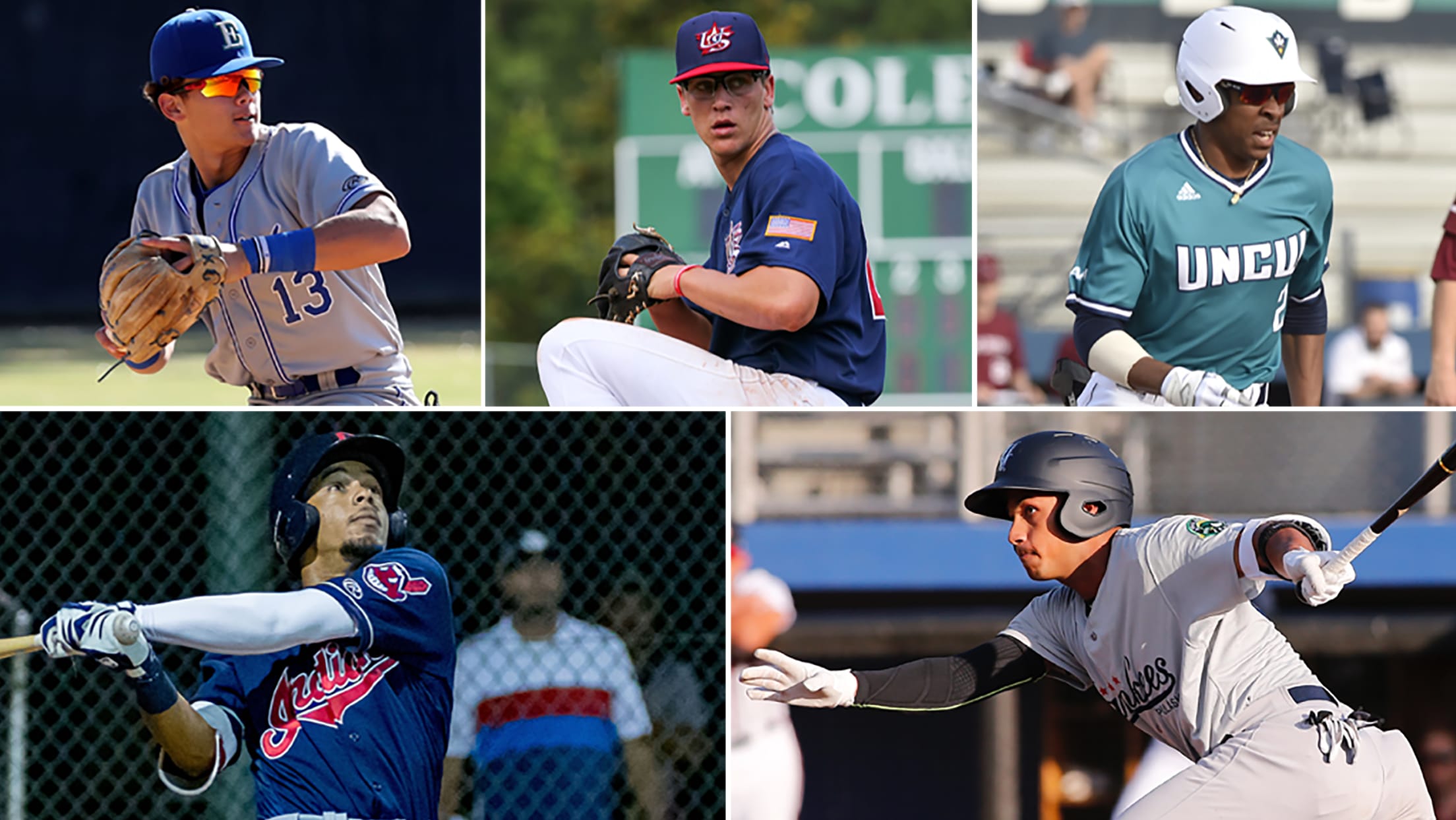 Three of Minor League Baseball's short-season leagues get underway tonight, which means it's an Opening Day of sorts for many younger prospects as they start their 2019 campaigns. Among them are several players who were just selected in last week's Draft and will be making their professional debuts. Here's a
Laureano's grand slam lifts A's to series win
Outfielder plates five as Oakland ends road trip on upswing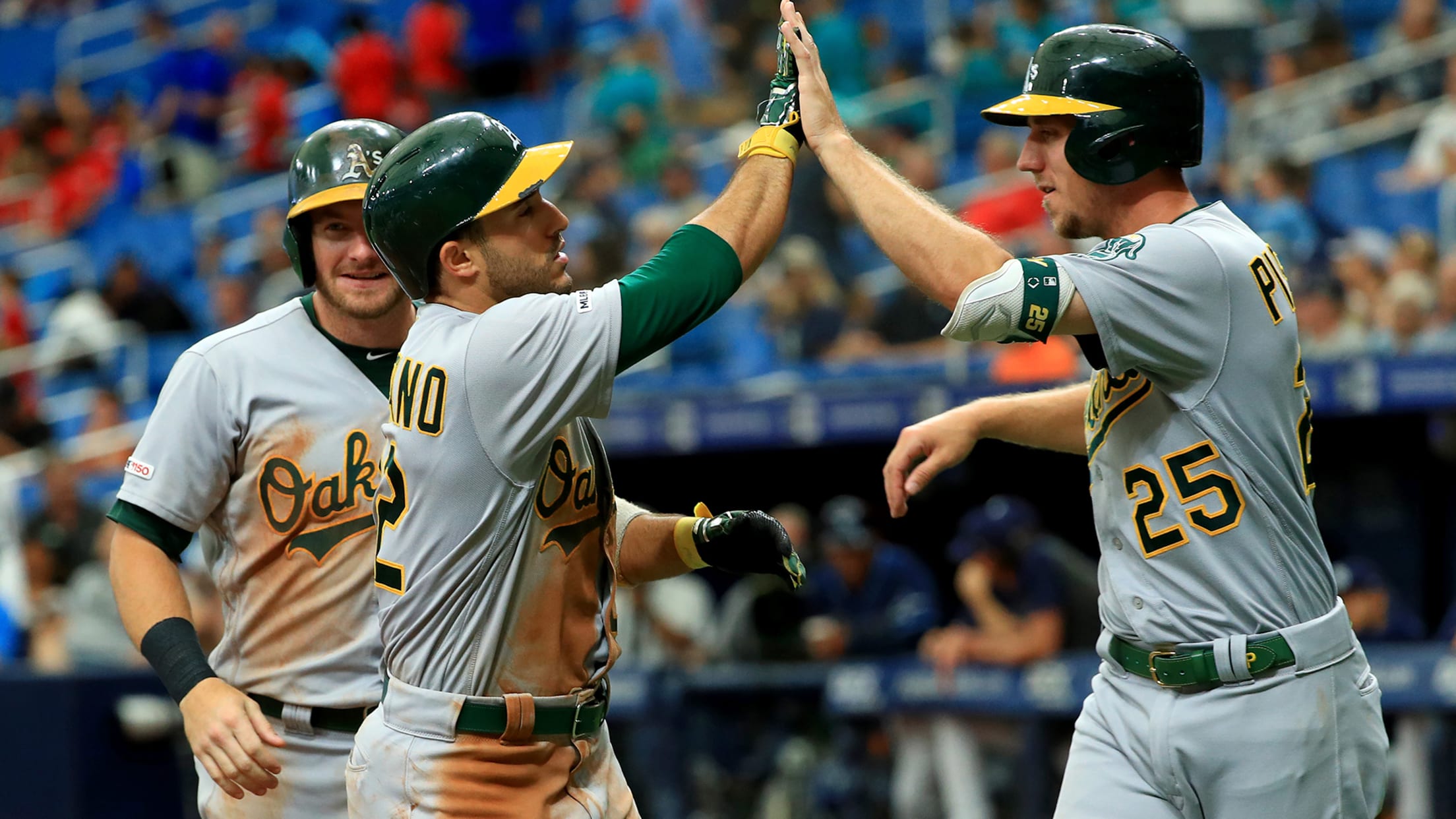 ST. PETERSBURG -- The old cliché about seeing glasses half full or half empty has kind of been lost lately on the A's, whose glass has been just … half. Wednesday's victory bumped the A's back up to 35-34 overall, right in the comfort range. Still, Wednesday represented more than
Luzardo, Puk make season debuts in Stockton
A's top prospects impress in first appearances following injuries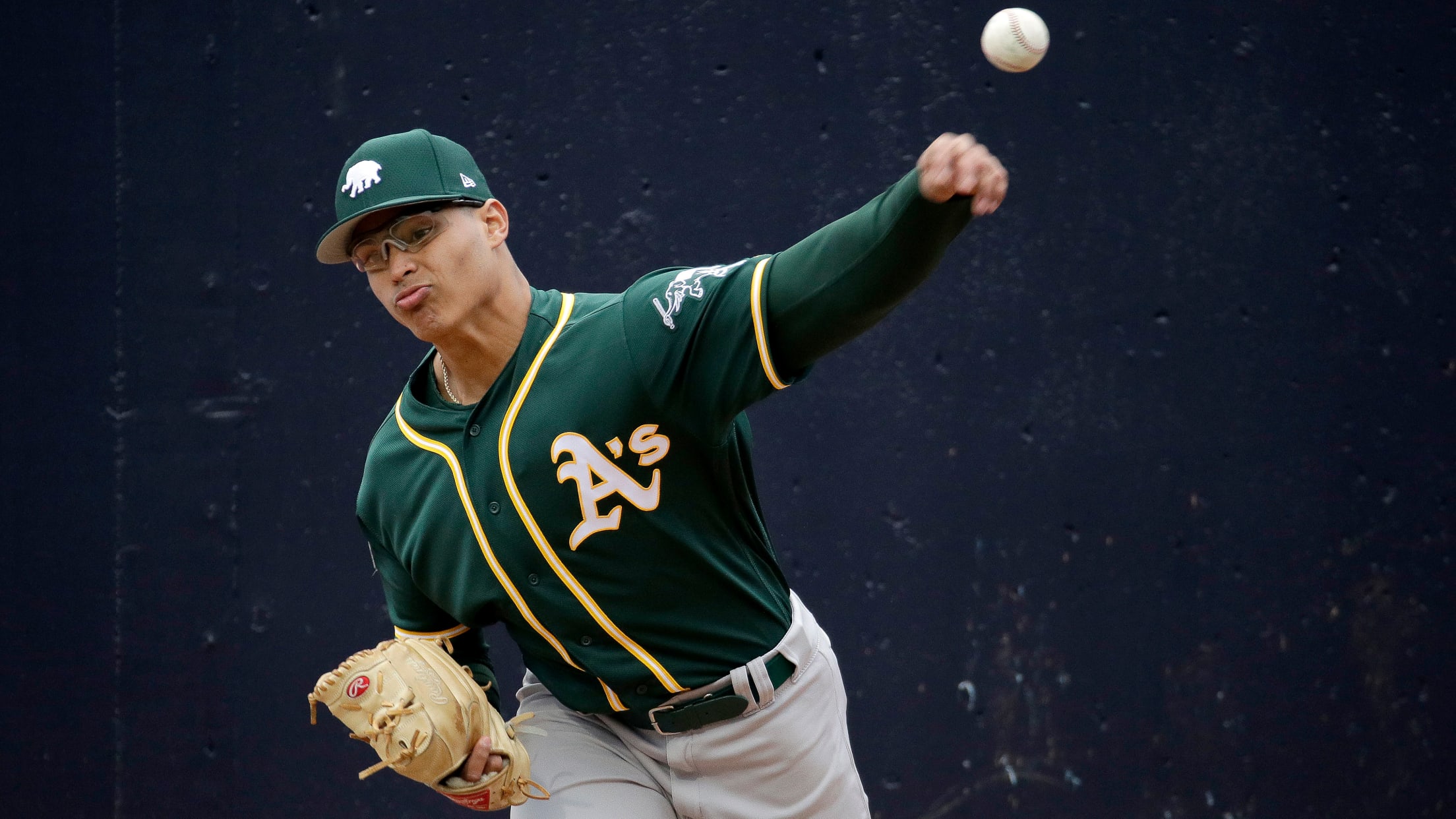 ST. PETERSBURG -- Wednesday brought with it exciting news from Class A Stockton, marking the highly anticipated season debuts for the A's top two prospects, according to MLB Pipeline, Jesus Luzardo (ranked No. 13 in MLB) and A.J. Puk (No. 35) Puk, a first-round Draft pick in 2016 who had
The most improved pitchers of 2019 
Giolito, Perez, Glasnow and others who've made a turn for the better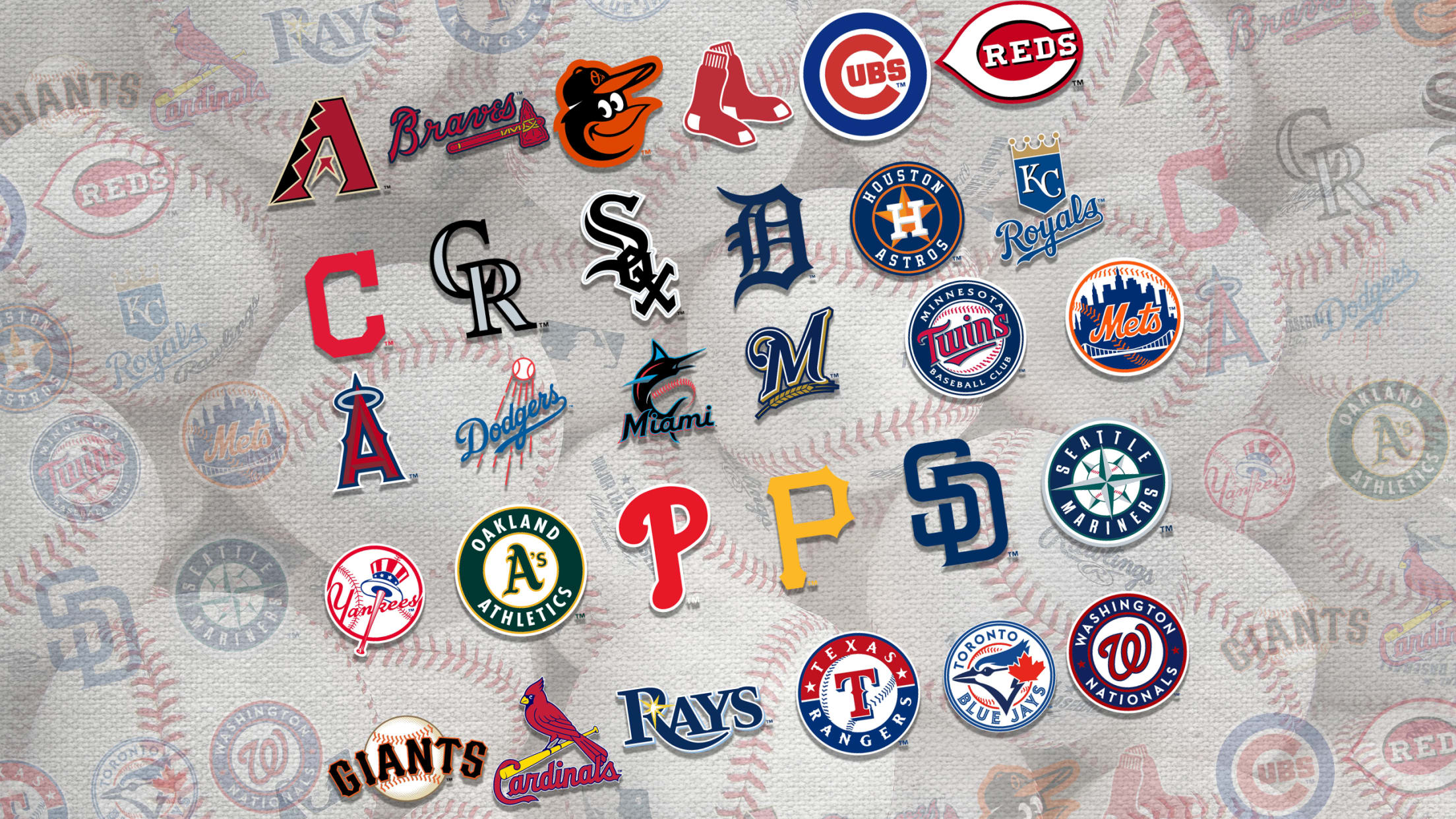 The All-Star Game is only a few weeks away, and baseball's top starters have thrown nearly 100 innings apiece. It's far enough into the season that we can take a look at which pitchers have taken a huge step forward from last year, and more important, try to figure out
Here's one breakout prospect for every team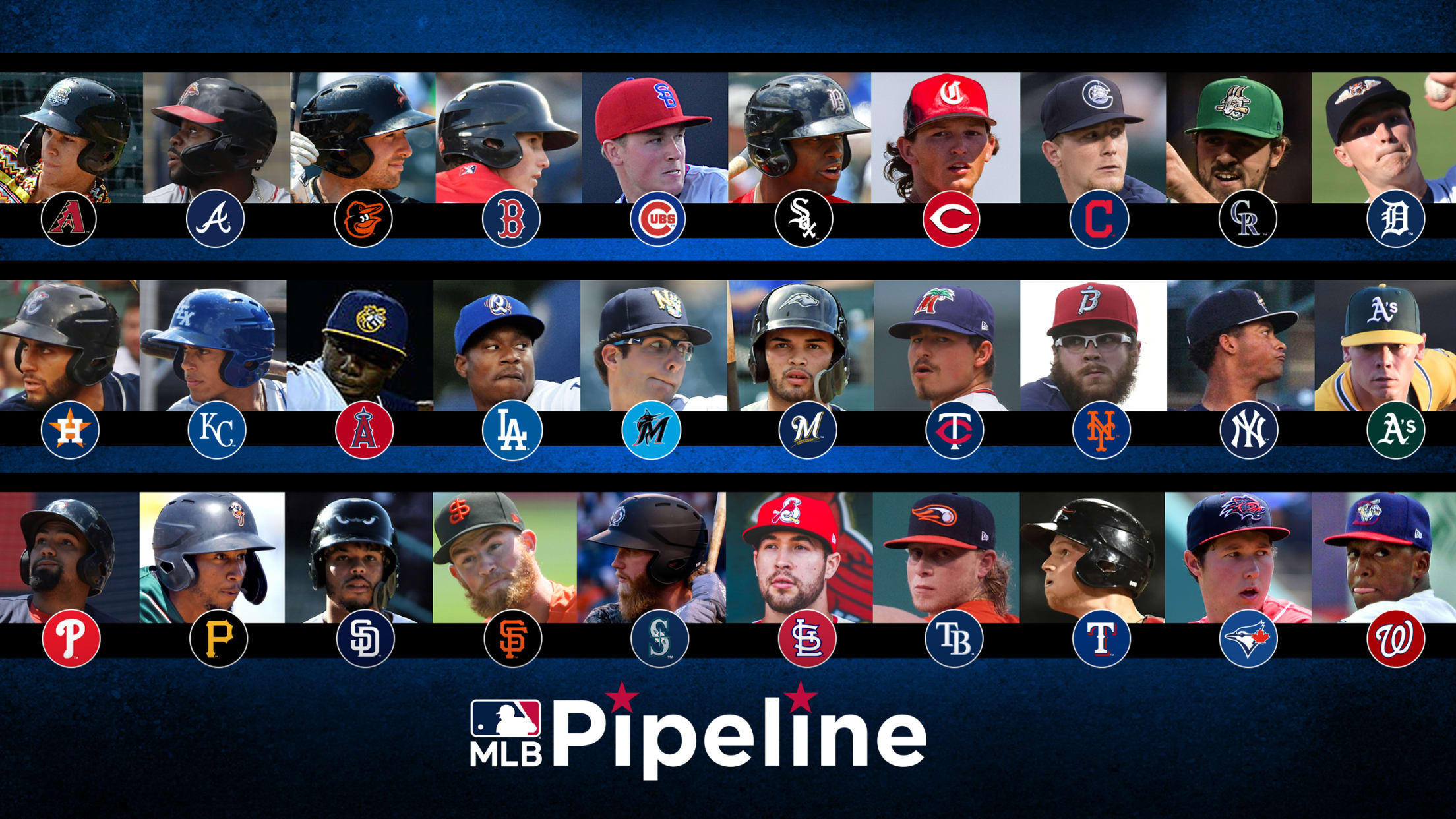 Keston Hiura (Brewers) and Luis Urias (Padres) are raking with OPS greater than 1.000 in Triple-A. Casey Mize (Tigers) and MacKenzie Gore (Padres) are dueling for the Minor League ERA leadership. None of that should be surprising, because Hiura and Urias are two of the best hitting prospects in baseball,