Welcome to Stomper's Place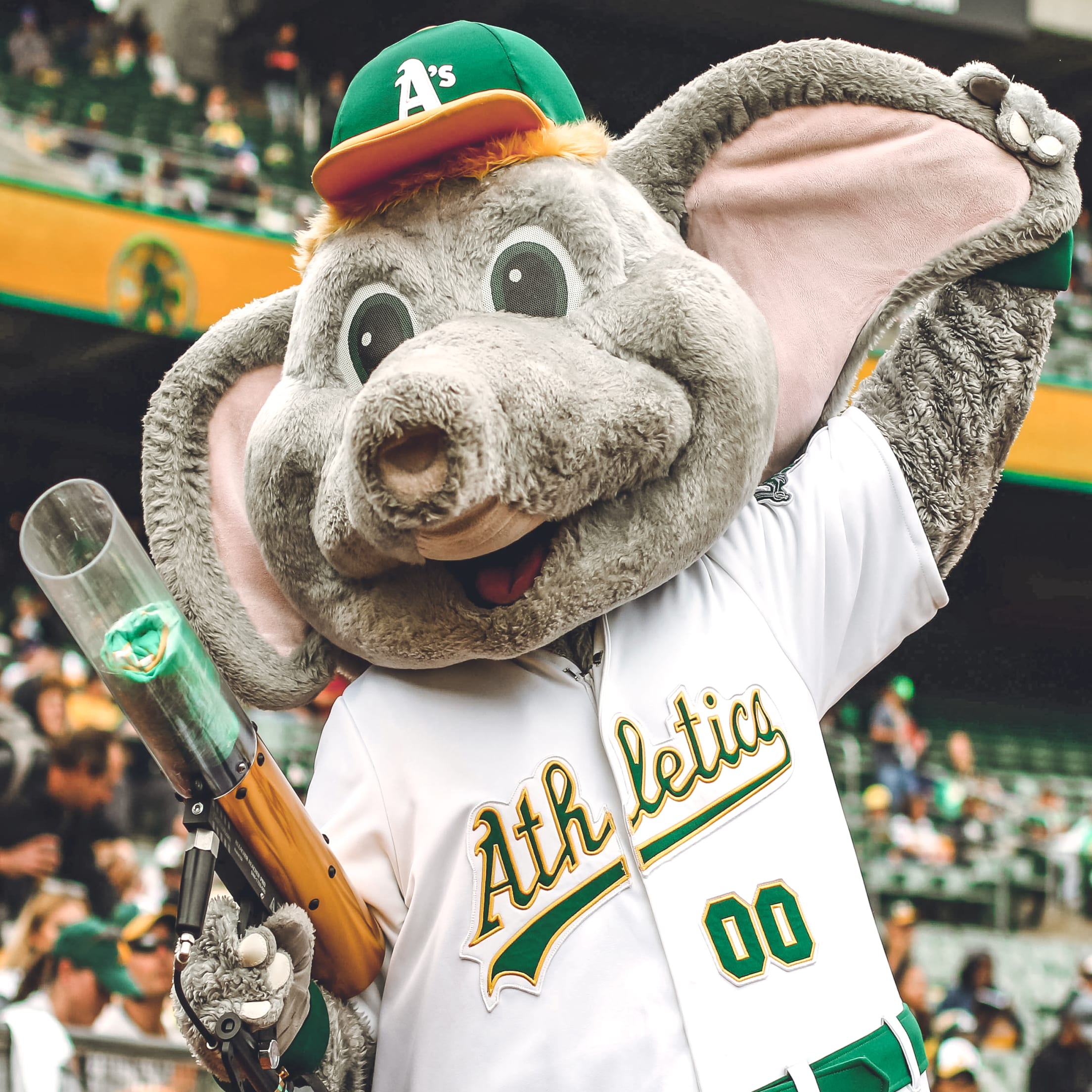 Book Stomper for your next event
Invite Stomper to your upcoming event or to visit your seat, suite or tailgate at an A's game! The lovable elephant is a great way to entertain crowds at all types of events, including:
Birthday Parties
Weddings
Corporate Picnics & Events
Holiday Events
Bar/Bat Mitzvahs
School Assembly
Grand Openings & Trade Shows
Parades & Festivals
And More!
Check back later for more information on outside events.
Follow @Stomper00
Follow Stomper on Twitter and find out about the latest happenings with the A's mascot.
About Stomper
Stomper's Bio
Name: Stomper
Height: 6' 6"
Weight: A ton of fun!
Debut: April 2, 1997 (Opening Night!)
Position: Official A's Mascot
Dances: Yes!
Parents: Stella & Stanley
Hometown: Oakland
Stomper's Favorites
Team: Oakland A's
A's Player: All of them!
Vehicle: The Smiling Chevron Car
Colors: Green & Gold
Food: Peanuts
Vacation Spot: Mesa, Arizona
Hangout: Stomper Fun Zone (weekends)