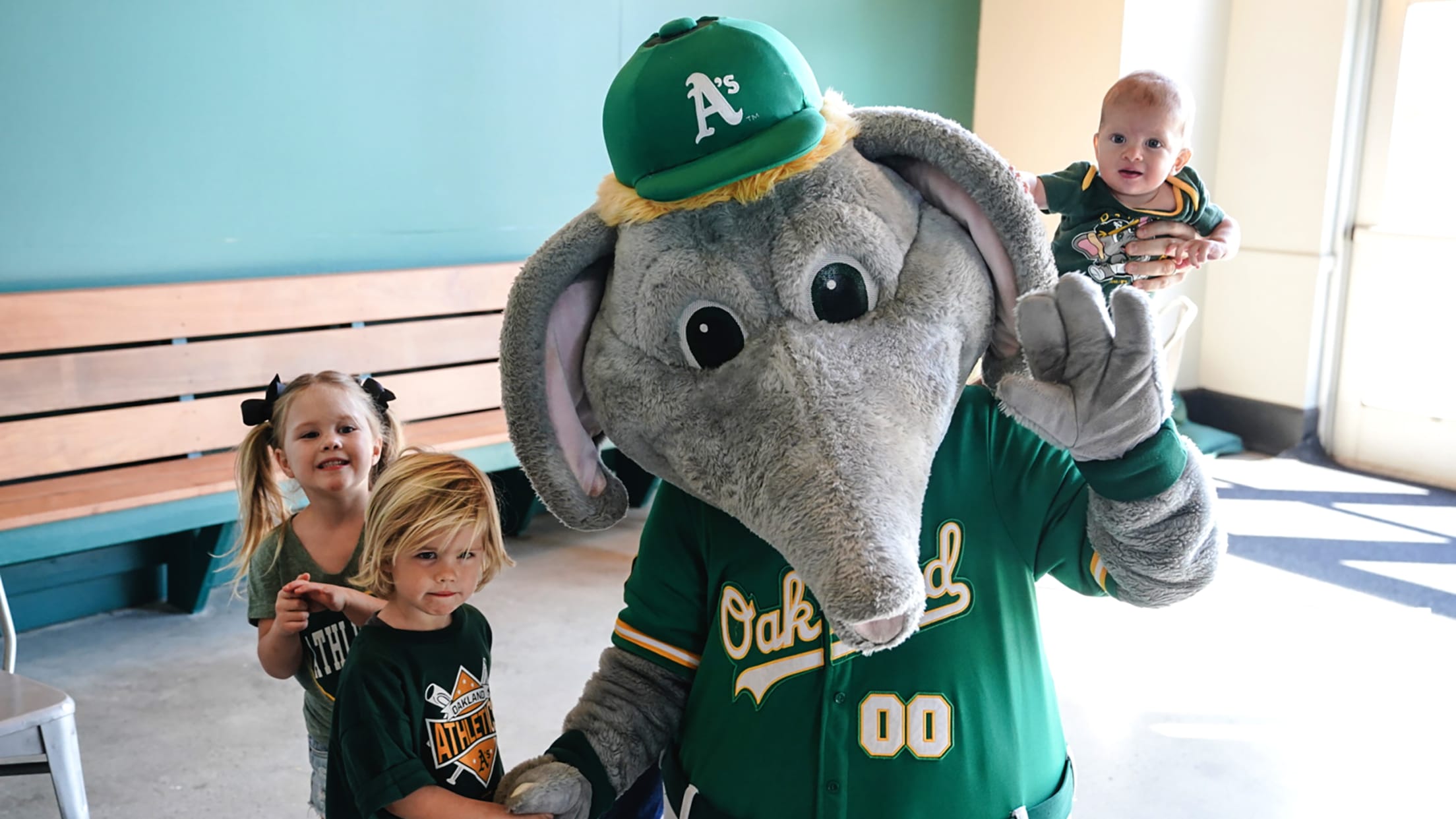 The A's Stomping Ground is an area for families and kids of all ages in the Coliseum like none other in baseball. The A's Stomping Ground transformed part of the Eastside Club and area near the right field flagpoles into a fun and interactive space. Children can have fun without sacrificing views of the field for the adults.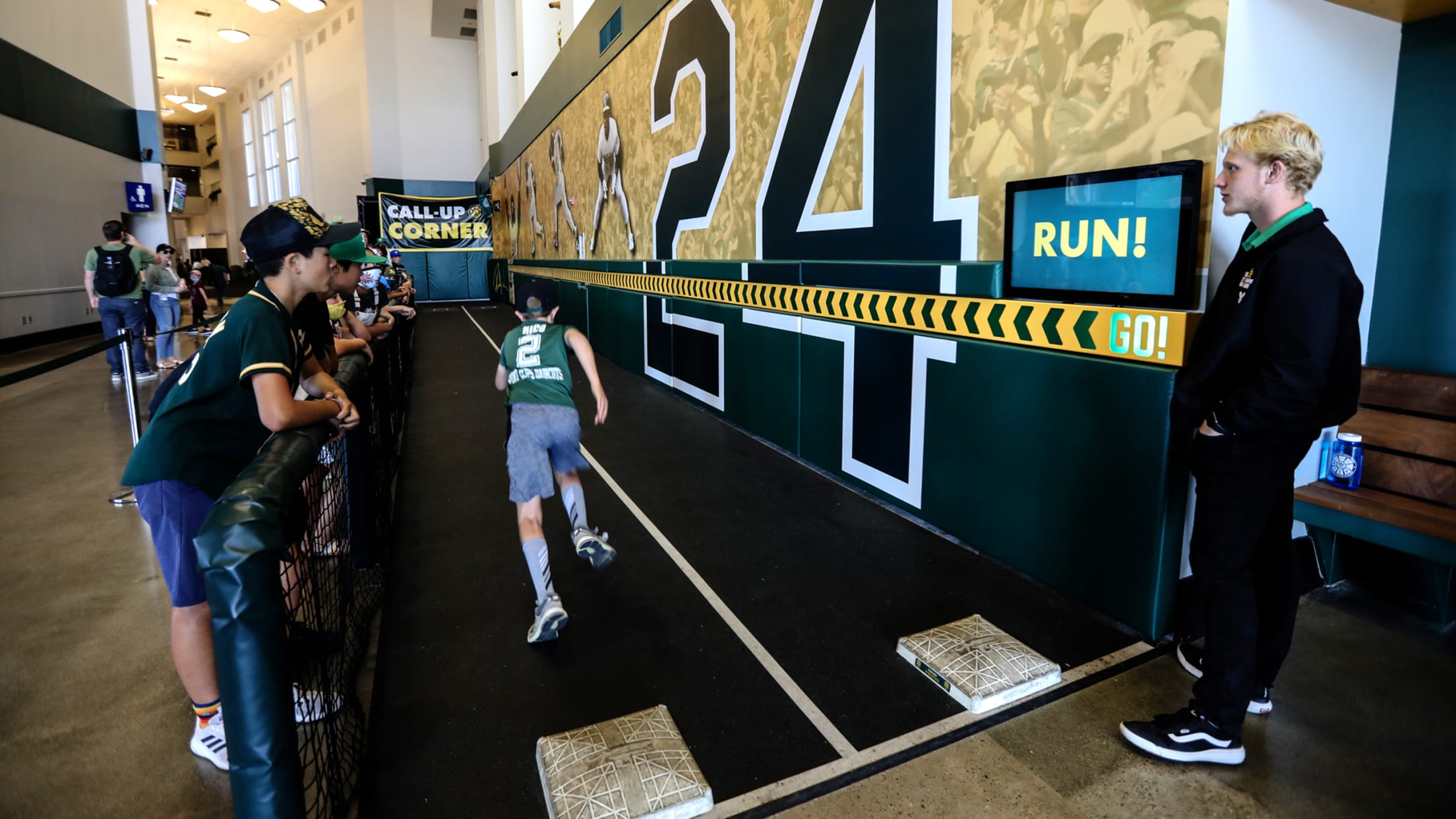 The inside section of the A's Stomping Ground features a stage and video wall for interactive events, a digital experience that gives youngsters the opportunity to race against their favorite A's players or Stomper, replica A's dugouts, a simulated hitting and pitching machine, foosball, and a photo booth.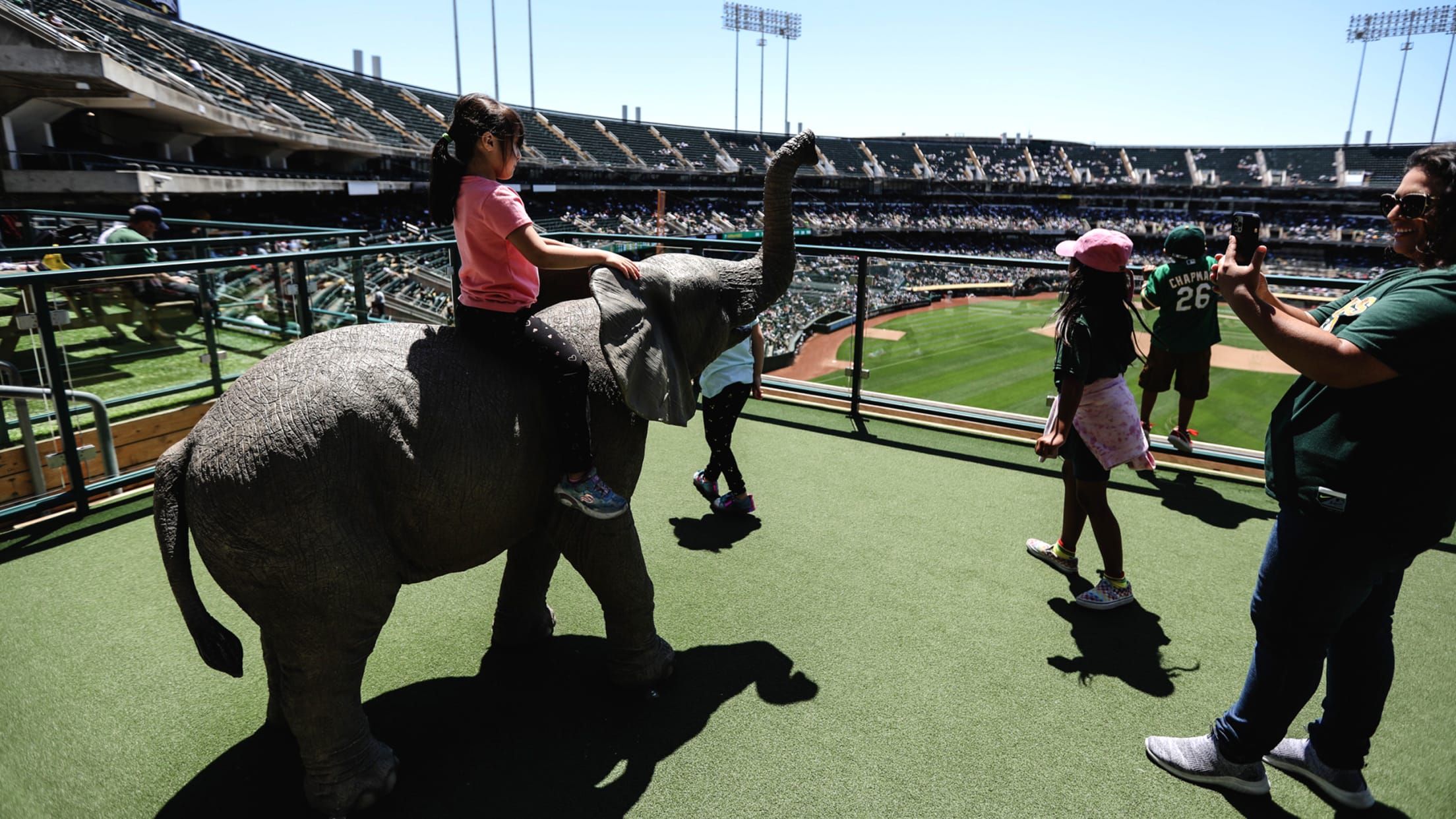 The area outside the Eastside Club doors includes elephant structures, play areas, an AstroTurf grassy seating area for families to watch the game, drink rails for parents, and picnic tables. Additional features, including a miniature baseball field.
Frequently Asked Questions
Can anybody go to the A's Stomping Ground?
Yes, they can. All ticketed fans can flow into The Treehouse and A's Stomping Ground areas to experience both spaces.
Does the Stomping Ground open when gates open?
Yes, the Stomping Ground is open to all fans when gates are open.
Can I take BART to the Stomping Ground?
Absolutely. The BART ramp connects directly to the Stomping Ground entrance and is highly convenient. We strongly recommend BART as the easiest transportation option to/from the Stomping Ground.