Muncy heating up at plate for Ports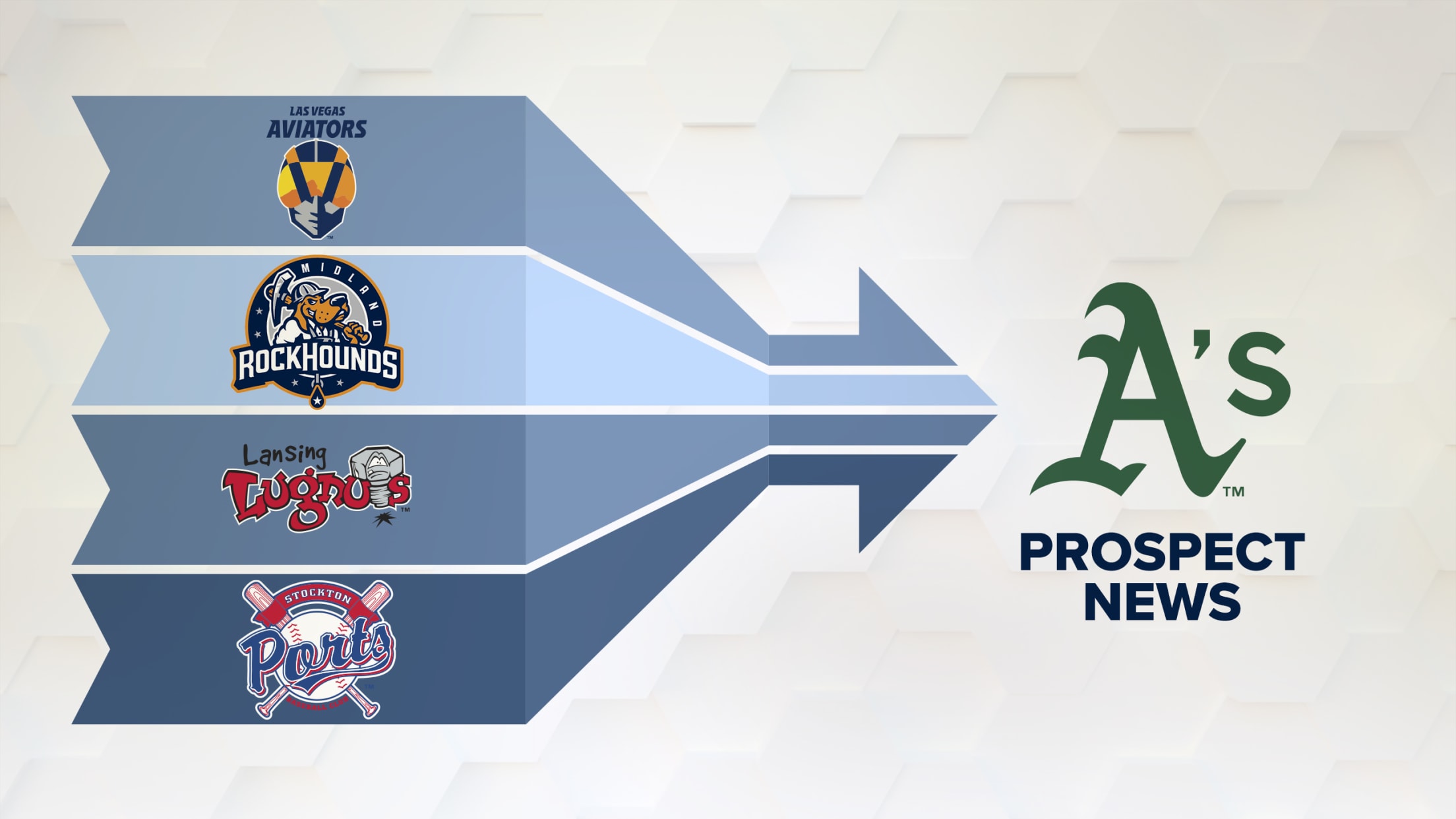 Welcome to the A's prospect update, where you'll find news, promotions and standout performances, all year long.
No. 5 prospect Nick Allen added to A's roster
Six placed on COVID-19 IL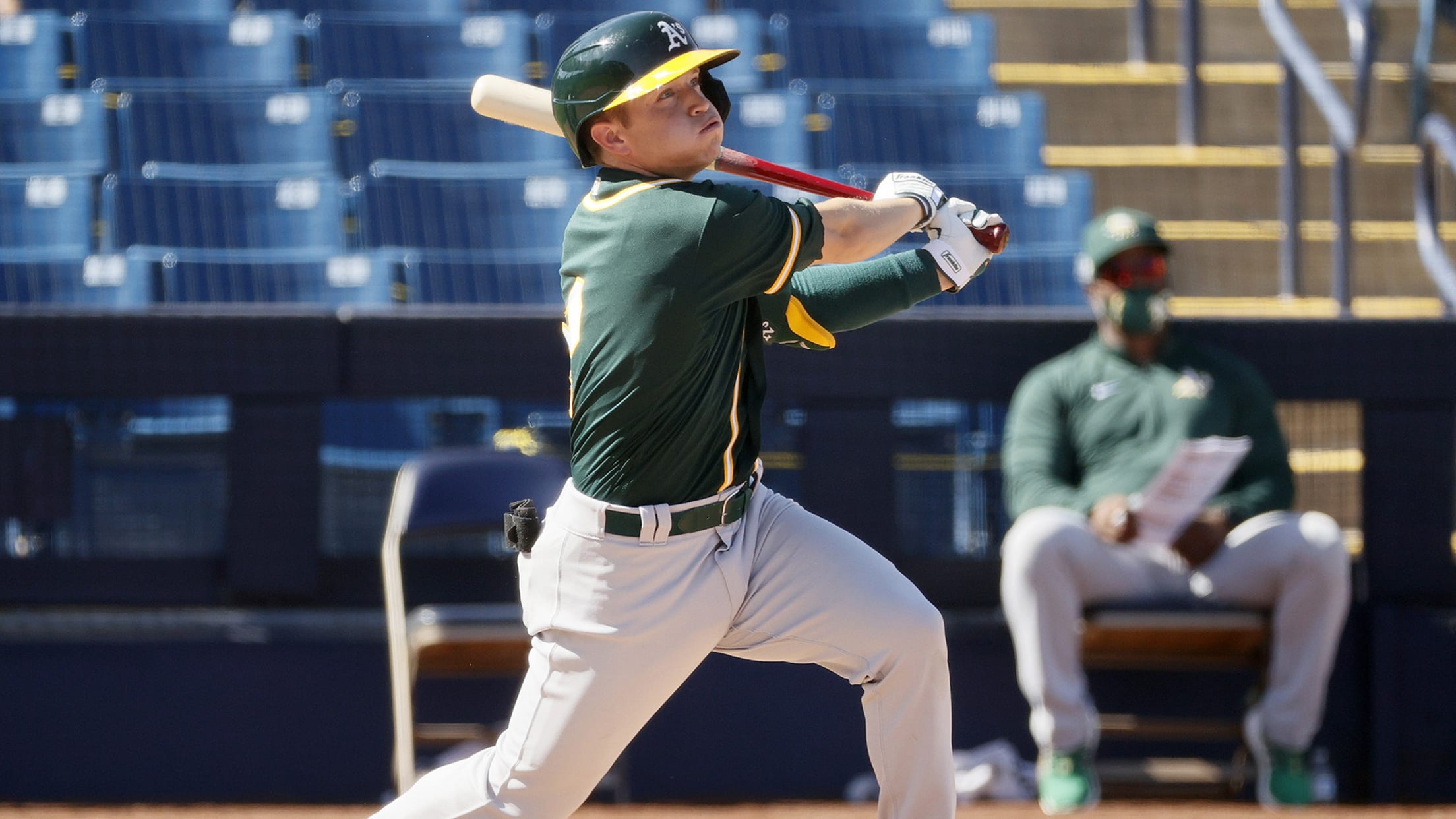 OAKLAND -- The A's returned from a long, season-opening road trip with a shorthanded group entering their home opener at the Coliseum. Prior to Monday's game against the Orioles, Oakland placed left-handers A.J. Puk and Kirby Snead, right-hander Lou Trivino, catcher Austin Allen, infielder Jed Lowrie and outfielder Chad Pinder
Pache's clutch HR backs Blackburn as 'confidence' builds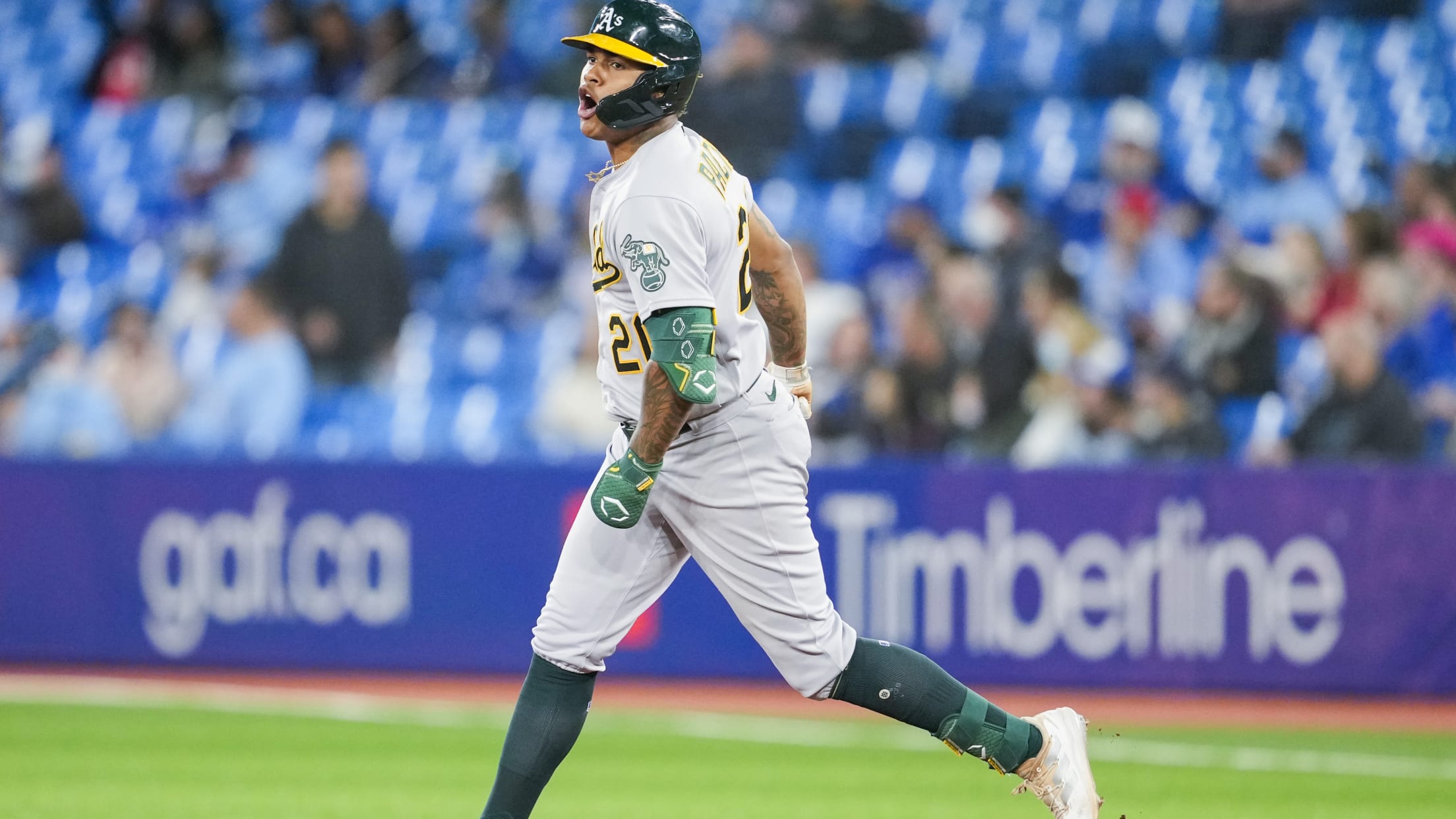 TORONTO -- Cristian Pache pumped his fist rounding first base. His celebration matched the excitement coming from the Athletics' bullpen in right-center field, where the 23-year-old's ninth-inning homer landed to give Oakland a late lead it wouldn't relinquish. The two-run blast revived the A's, who had seen a four-run lead
A's newcomer Pache runs circles around Rays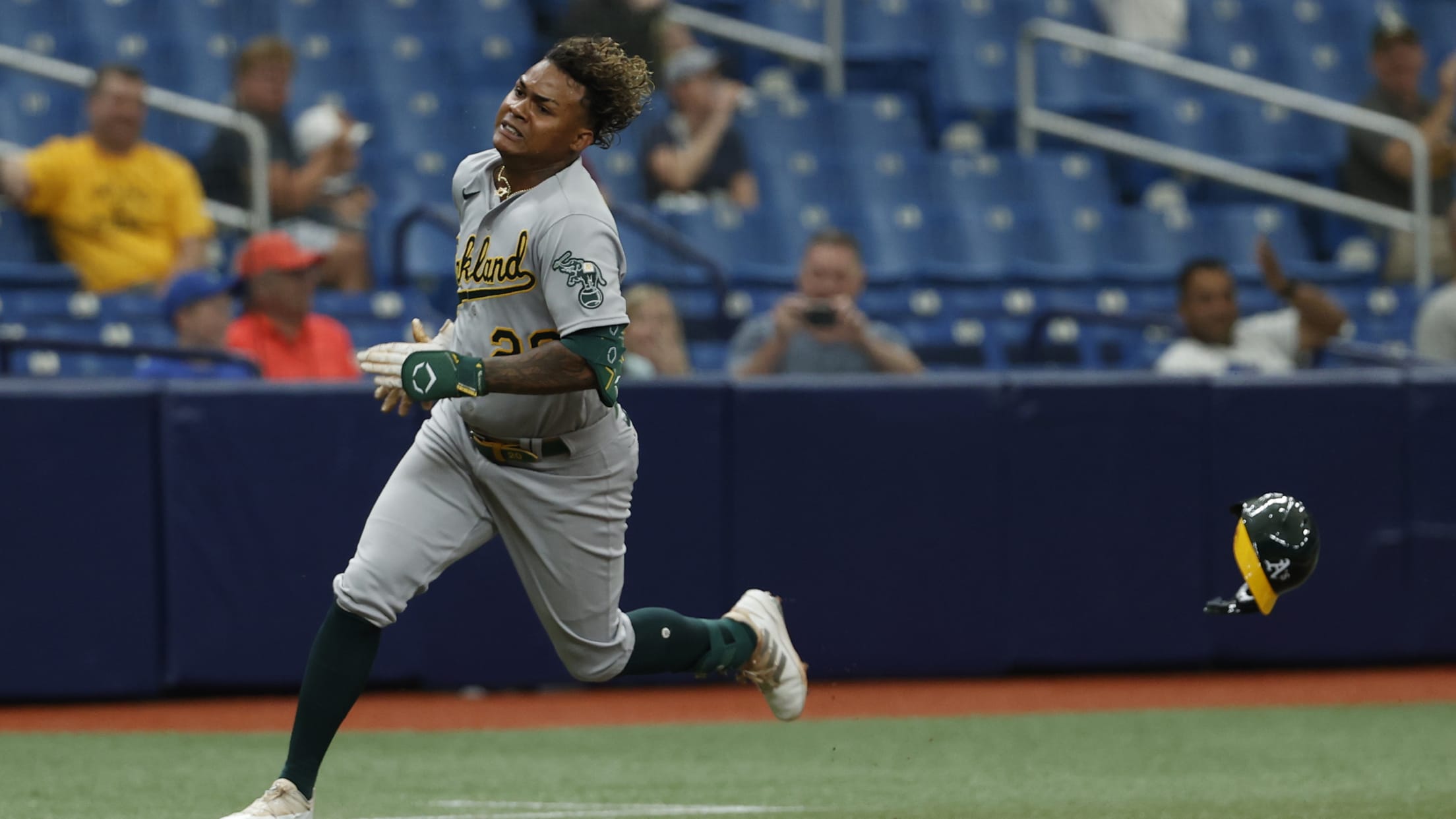 ST. PETERSBURG -- Cristian Pache seemingly manages to do something spectacular every time he takes the field for the A's. Thursday was no exception.
Pache bringing flashy tools, big energy to A's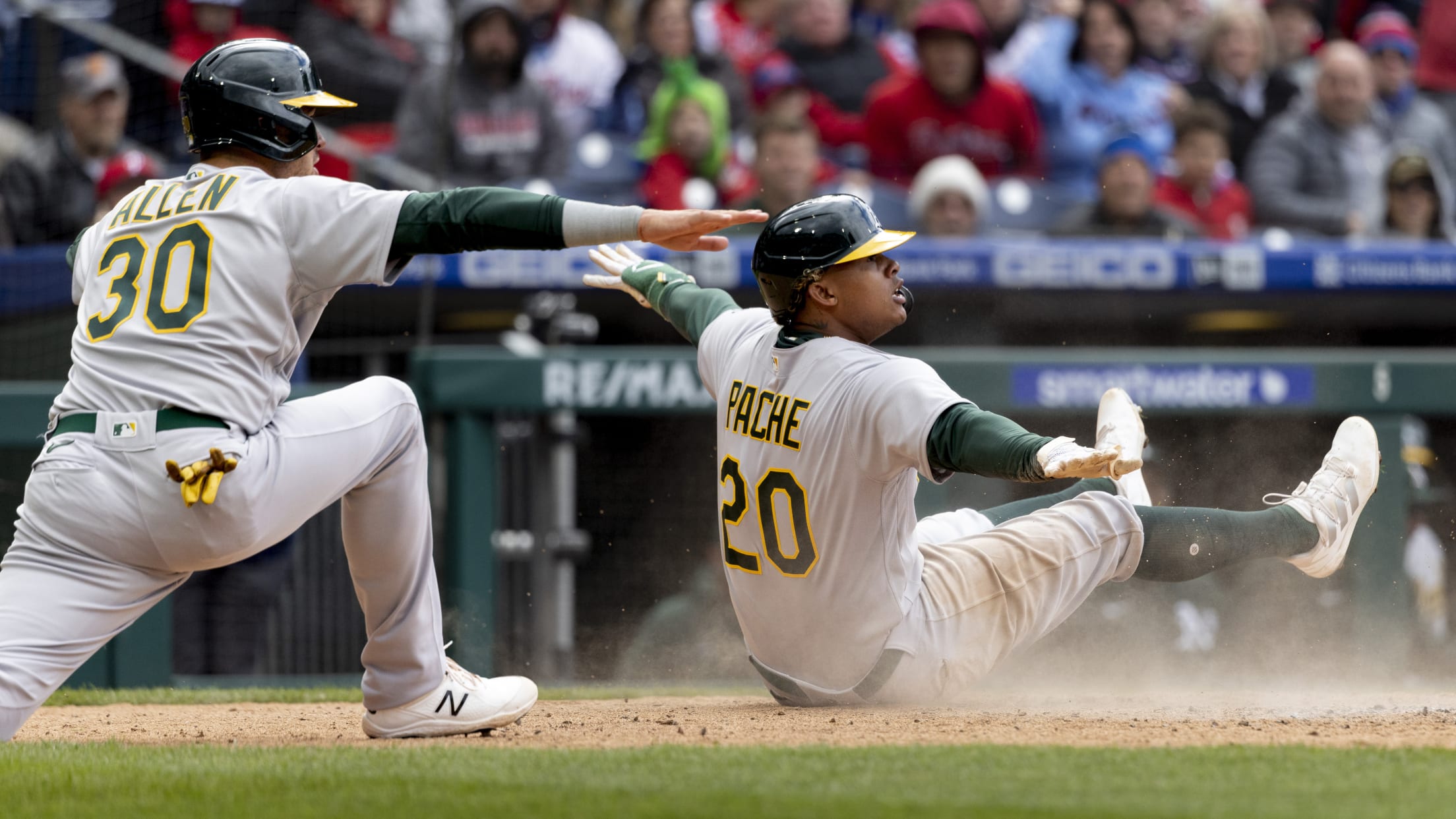 ST. PETERSBURG -- Certain baseball players possess a natural talent that just screams star potential. With each game he plays in an A's uniform, Cristian Pache continues to show off qualities that fit such a description. The more the A's saw of Pache in Spring Training after he joined the
Here's where A's Top 30 prospects are starting '22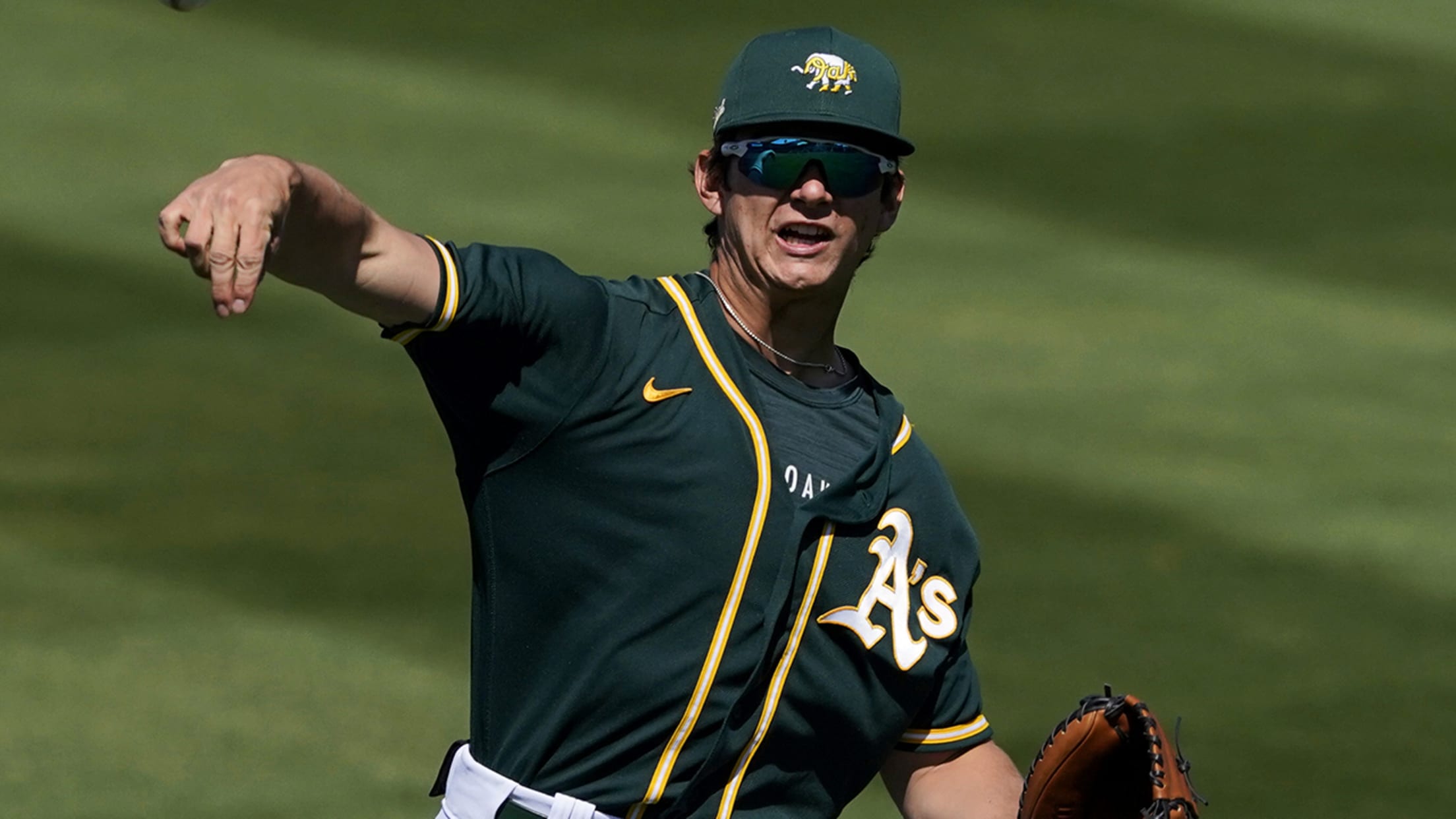 With the Minor League season opening this week, here's where the A's Top 30 Prospects are projected to start:
A's acquire 2 prospects from Padres in Manaea trade
Montas named Opening Day starter as Oakland lands Martinez, Angeles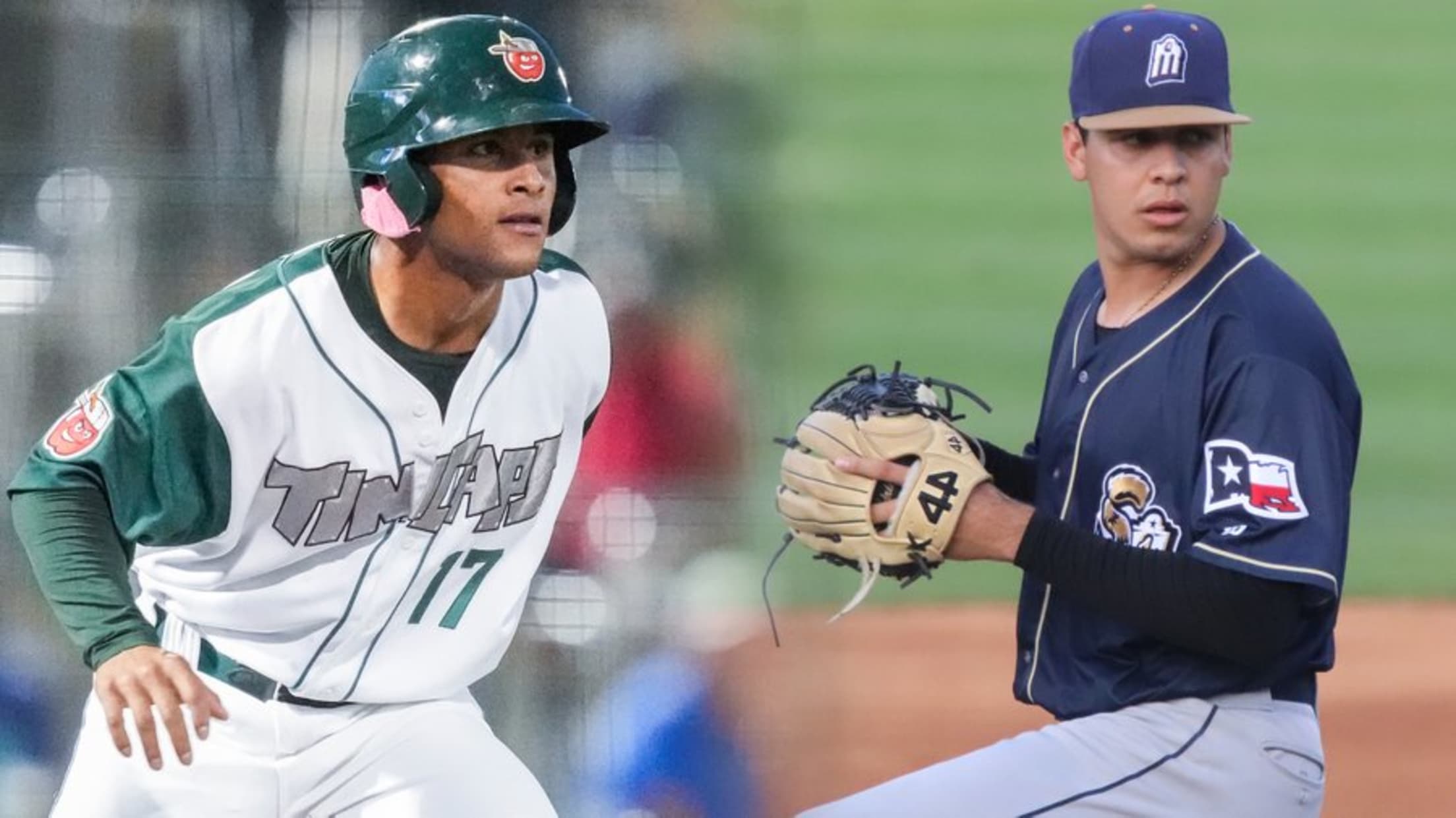 MESA, Ariz. -- It looked like a typical Spring Training morning in the Oakland A's clubhouse on Sunday. Boxes of glazed Krispy Kreme donuts were laid out on a table. Four players were immersed in a card game. Others checked their phones or slowly got dressed. Typical, perhaps, because the
New beginning: Oller makes first MLB roster after winding journey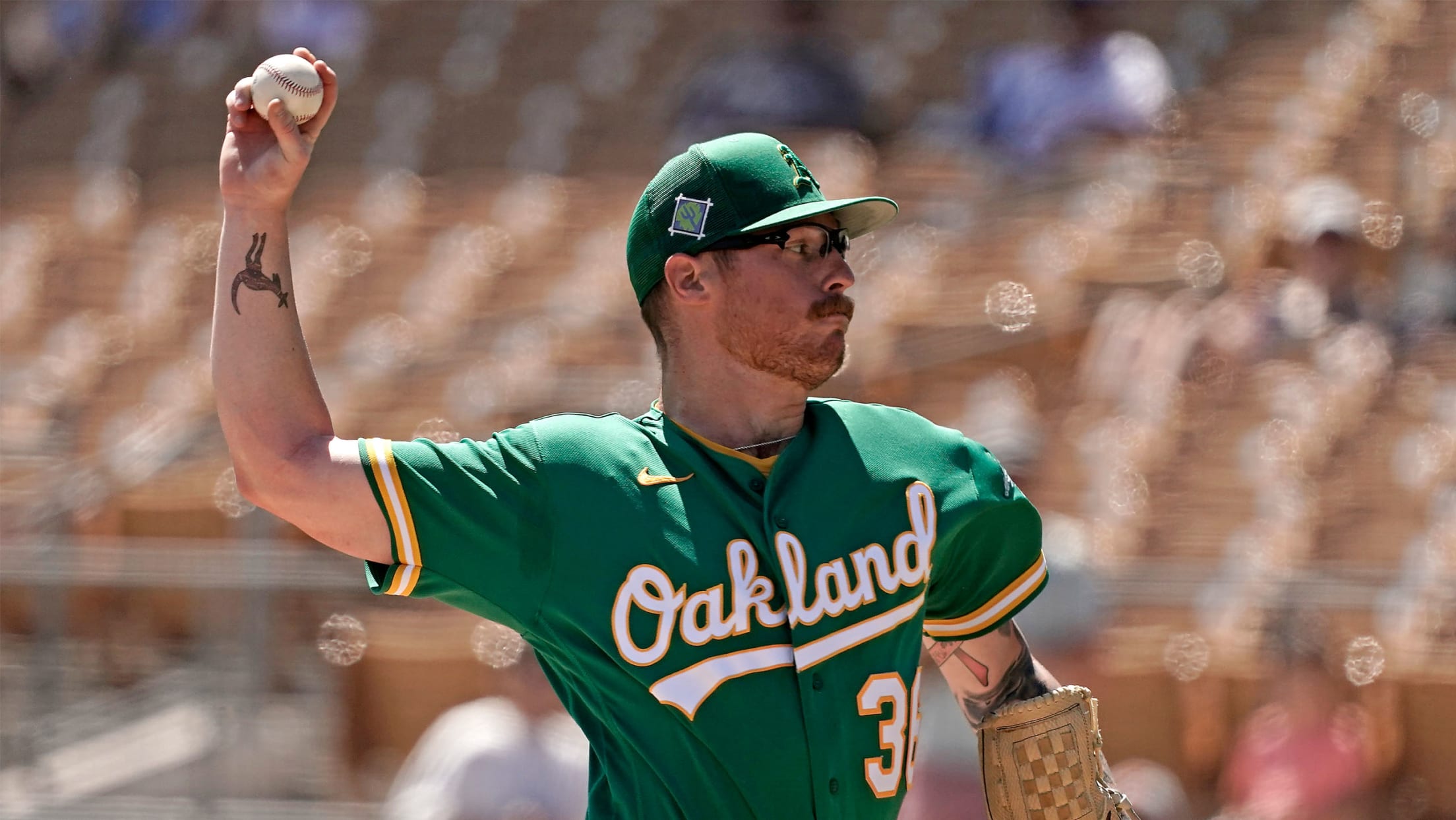 GLENDALE, Ariz. -- Adam Oller had plenty of moments where he was ready to give up on his dream. The long bus rides through random Minor League cities. Endeavors into playing independent ball and overseas. There was only so much more disappointment that he could take. The way Oller's professional
Q&A: Soderstrom on his dad, staying behind the plate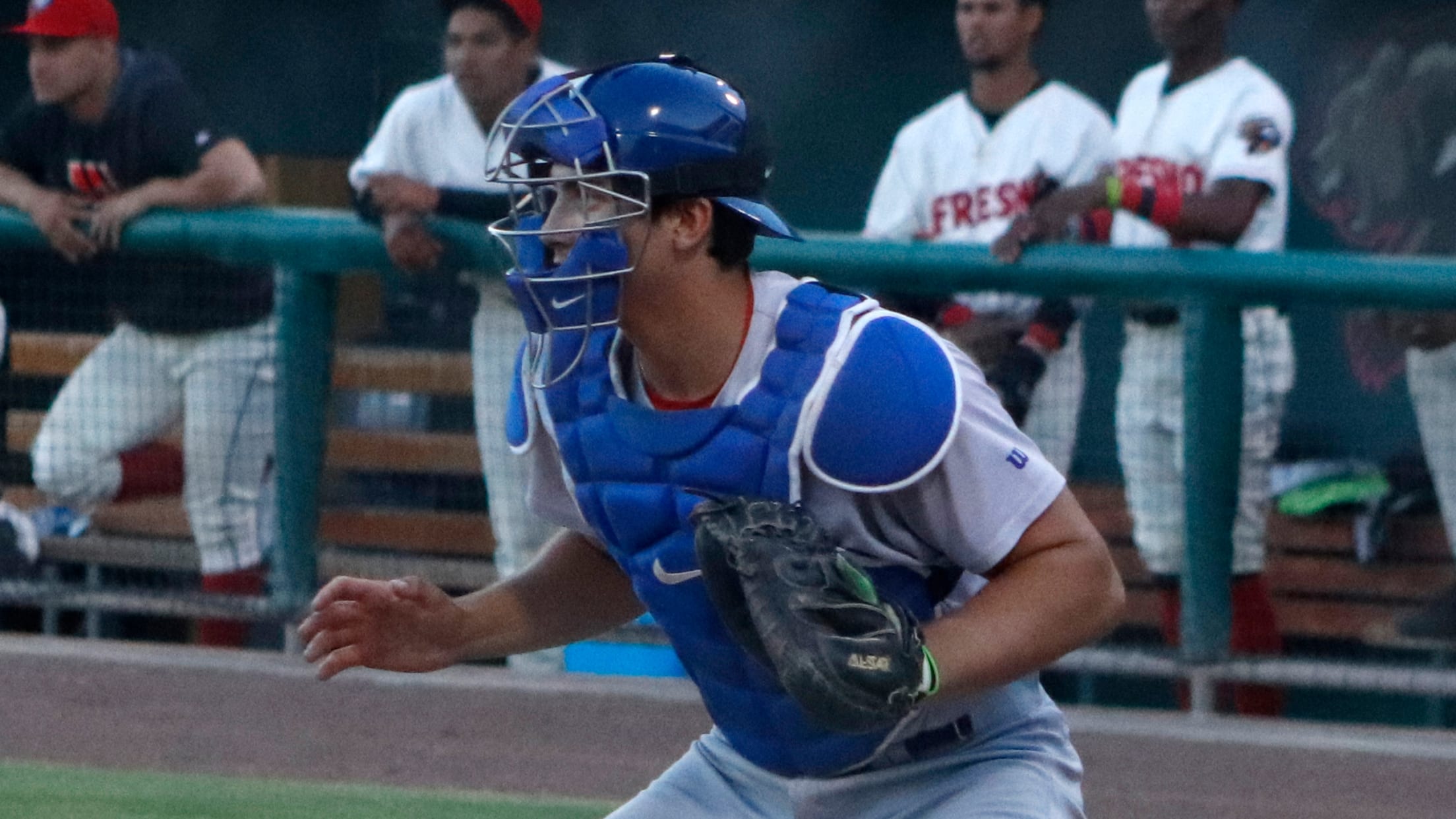 MESA, Ariz. -- The Giants selected Steve Soderstrom with the sixth overall pick in 1993, and 27 years later, son Tyler joined him in the first round when the Athletics took him at No. 26. One of the best high school hitters in the 2020 class, Oakland's top prospect (No.
A's rebuild on fast track with influx of prospects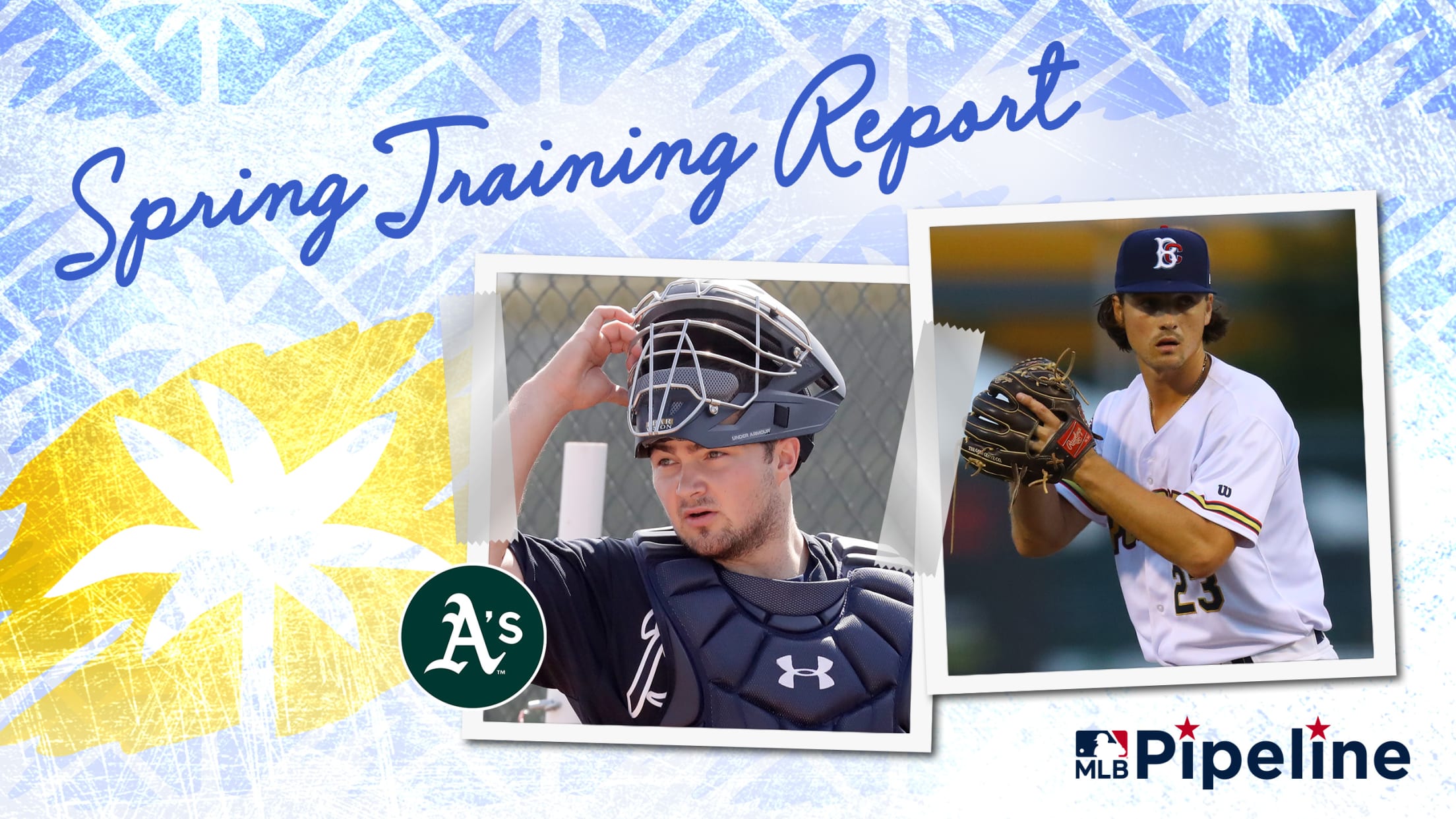 MESA, Ariz. -- When the Athletics traded All-Stars Chris Bassitt, Matt Olson and Matt Chapman in a five-day span earlier this month, they received 10 prospects in return. Defensive stalwarts Shea Langeliers and Cristian Pache were the biggest names, but their arrival overshadowed the fact that Oakland added three arms
Here are the A's 2022 Top 30 Prospects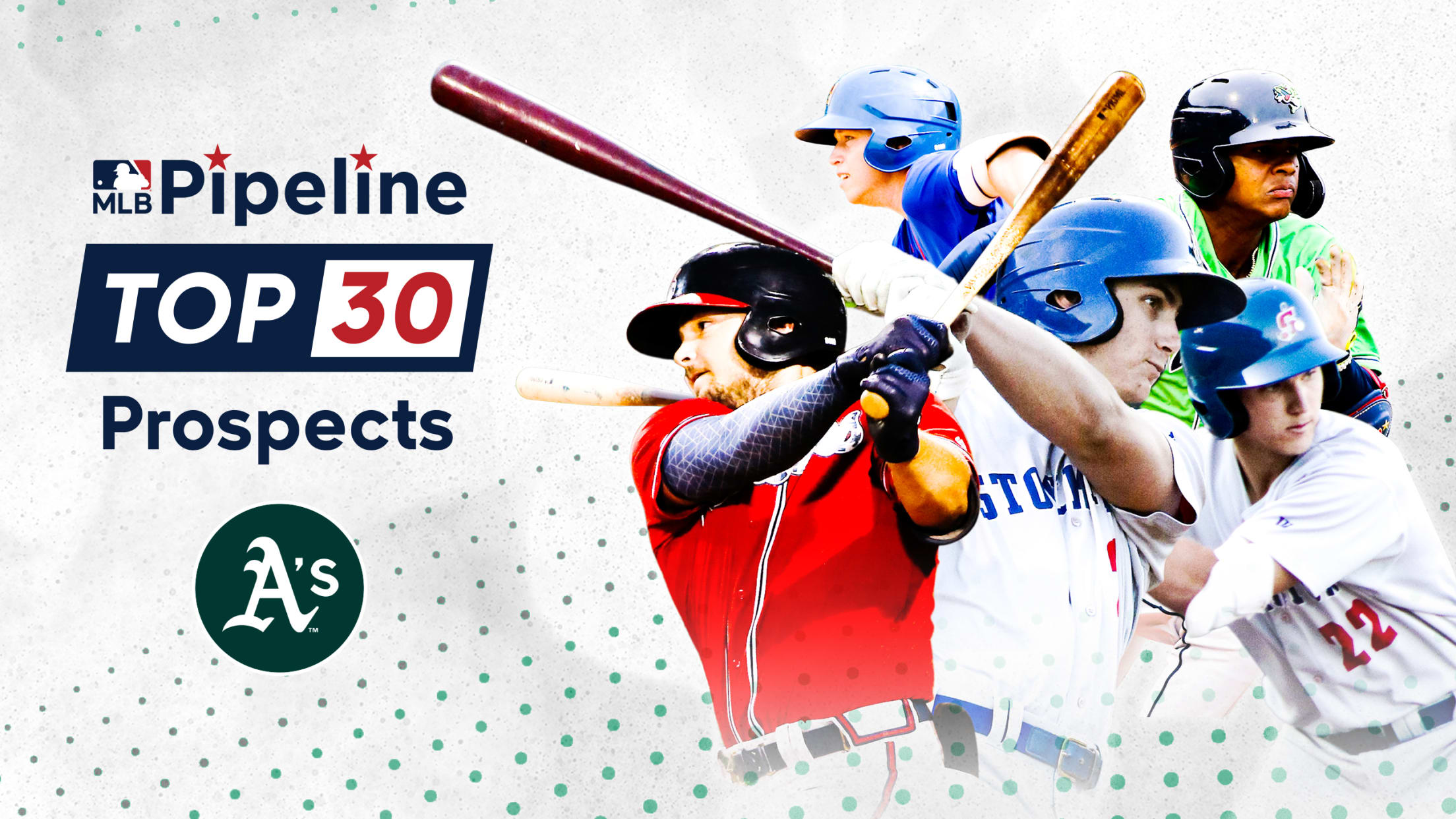 The A's are entering a new chapter at the big league level after breaking up their core group of key players this spring. With that new direction came a major overhaul of their farm system. In trading away a trio of their stars -- Chris Bassitt, Matt Chapman and Matt
Nerves? Absolutely. But Oller settles nicely in first ST game experience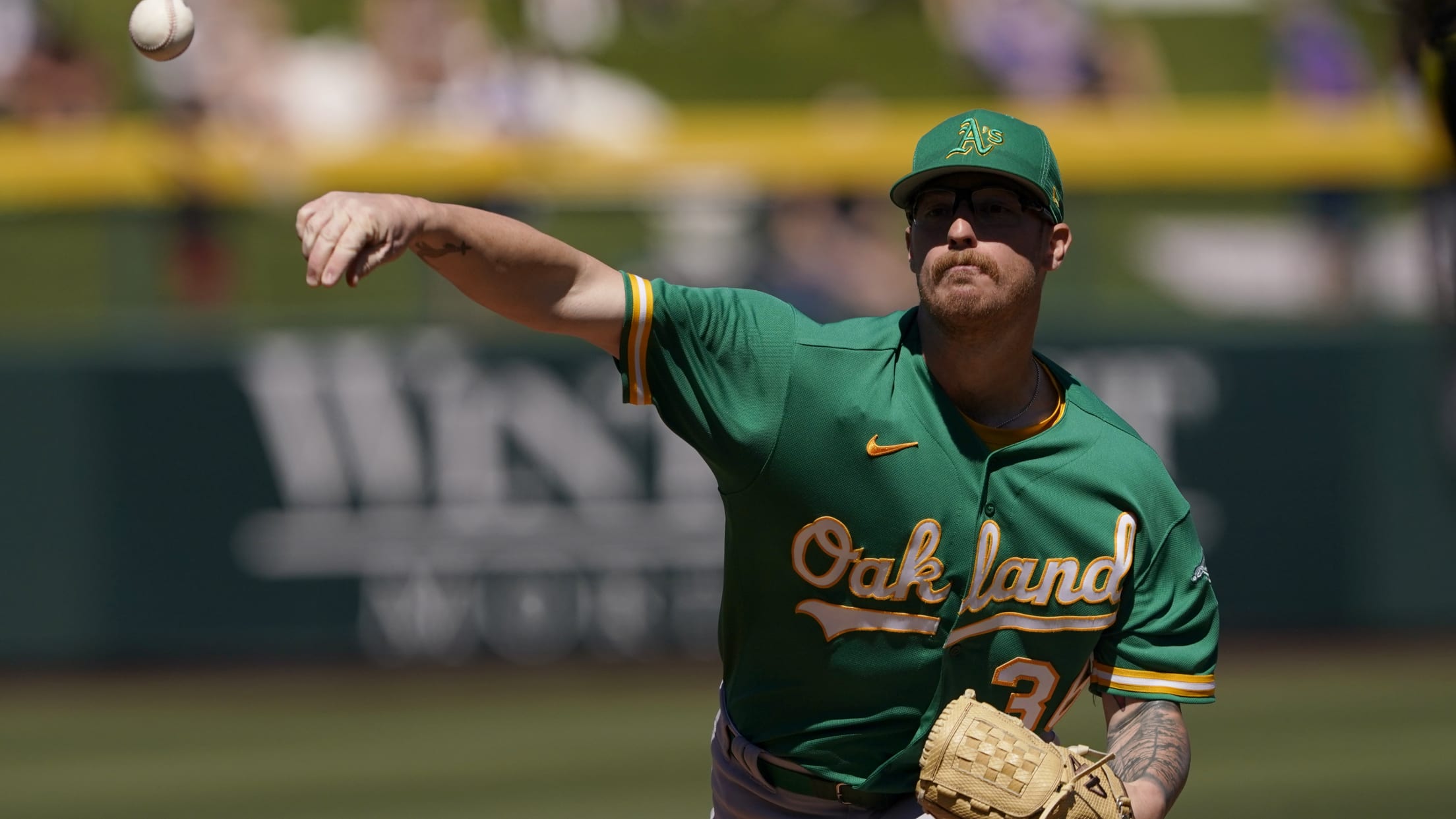 MESA, Ariz. -- It's rare that a simple Spring Training game can leave a pitcher a nervous wreck. For A's right-hander Adam Oller, though, there was nothing simple about this one. Over the first six years of his professional baseball career, Oller had never attended a Major League Spring Training,
Here's what to know about new A's prospect J.T. Ginn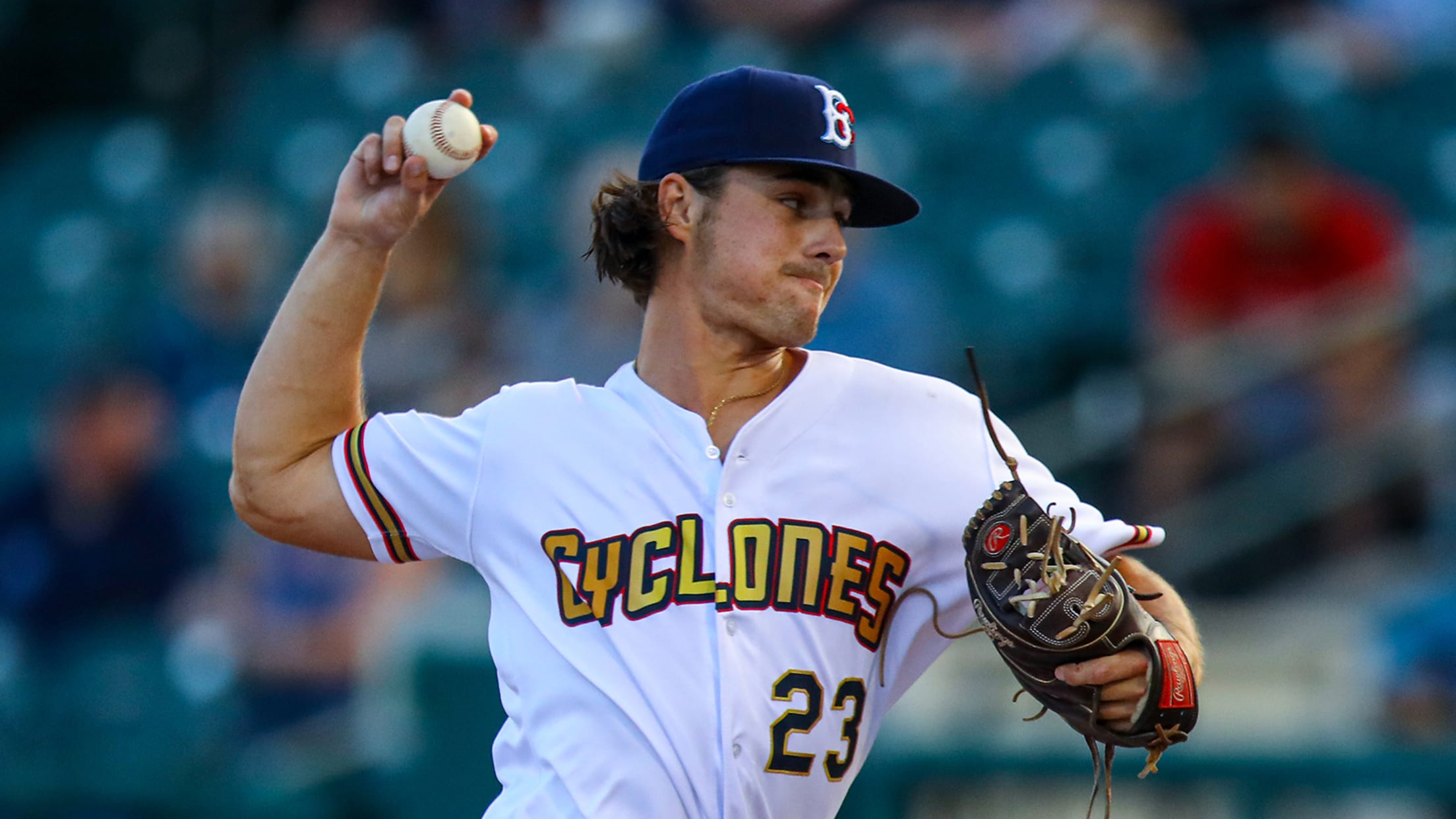 MESA, Ariz. -- J.T. Ginn is new to the A's organization, but his talent has long been on the club's radar. Ginn, who was acquired alongside fellow right-handed pitcher Adam Oller from the Mets in exchange for Chris Bassitt on March 12, first caught the eye of A's scouts in
A's land four prospects in deal for Chapman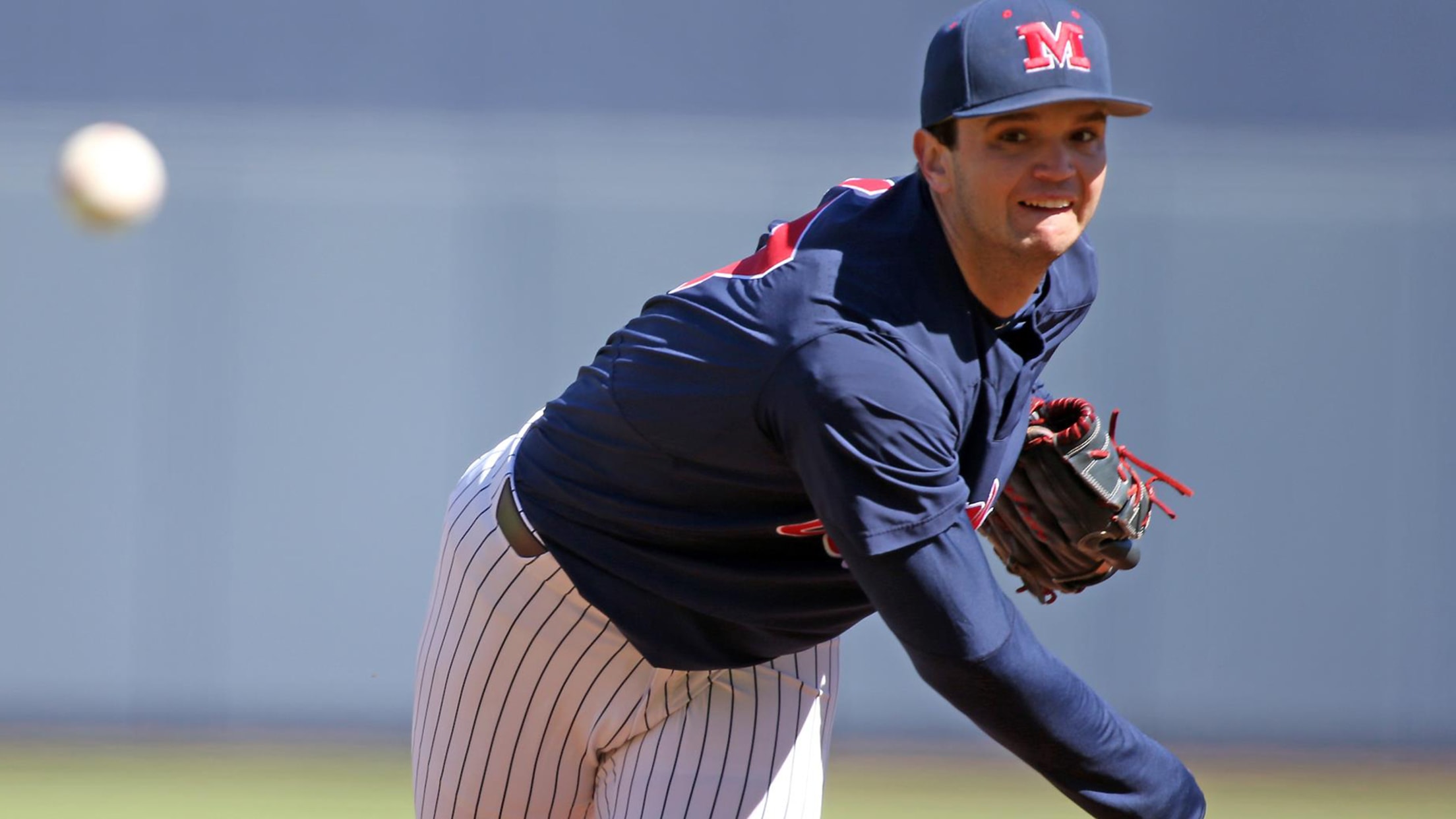 MESA, Ariz. -- The A's continued their roster shakeup Wednesday, sending third baseman Matt Chapman to the Blue Jays in exchange for a quartet of prospects, three of whom ranked among Toronto's Top 30 list. Chapman was a three-time Gold Glove winner and one-time All-Star during his tenure with Oakland,
A's deal Bassitt to Mets for pitching prospects Ginn, Oller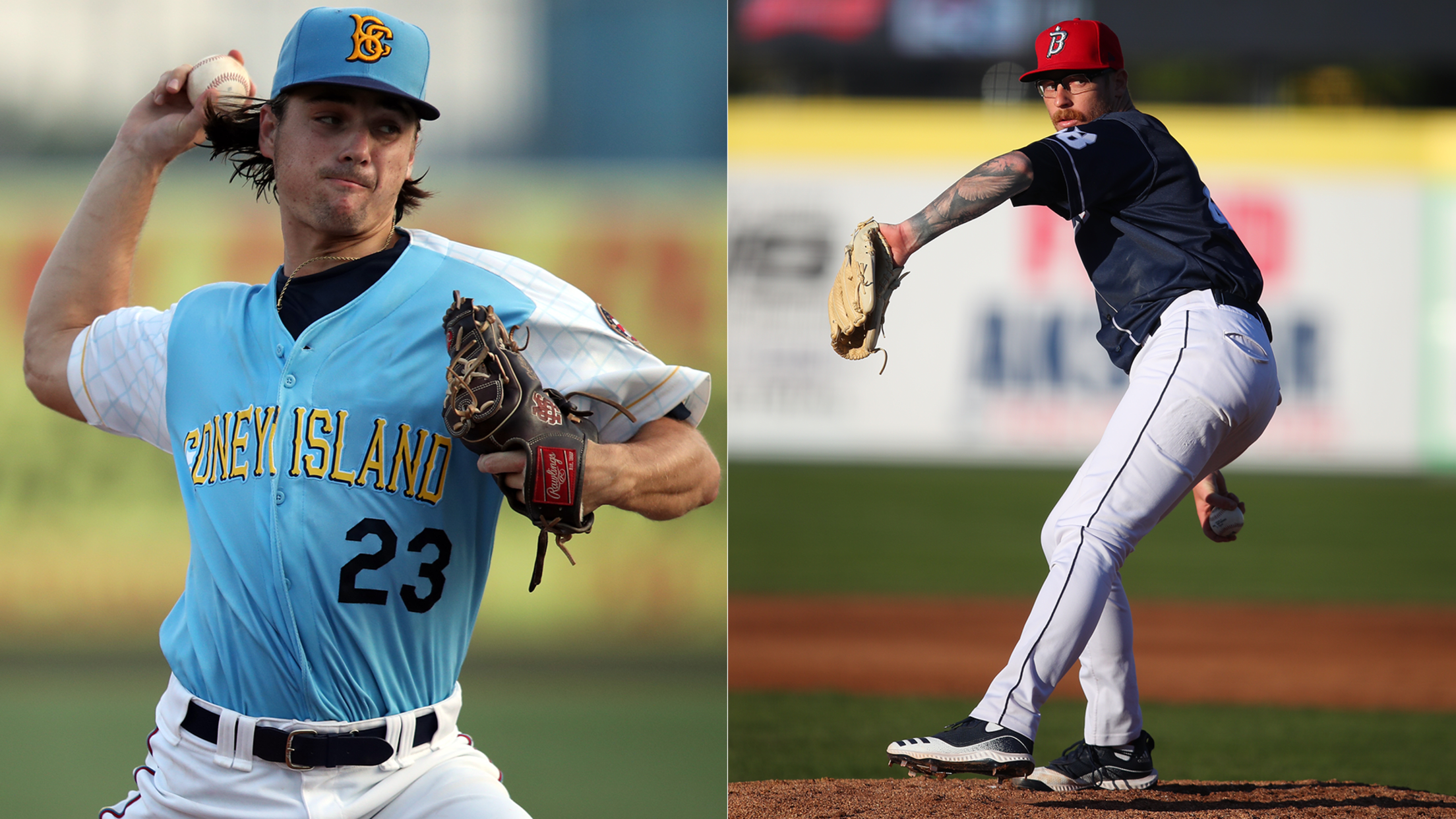 MESA, Ariz. -- Prior to MLB's lockout, early Hot Stove buzz centered around the A's fielding offers from clubs interested in their core group of players. With the transaction window open again, those conversations picked back up and led to a deal on Saturday. The A's announced the trade of
Criswell healthy and ready to get career back on track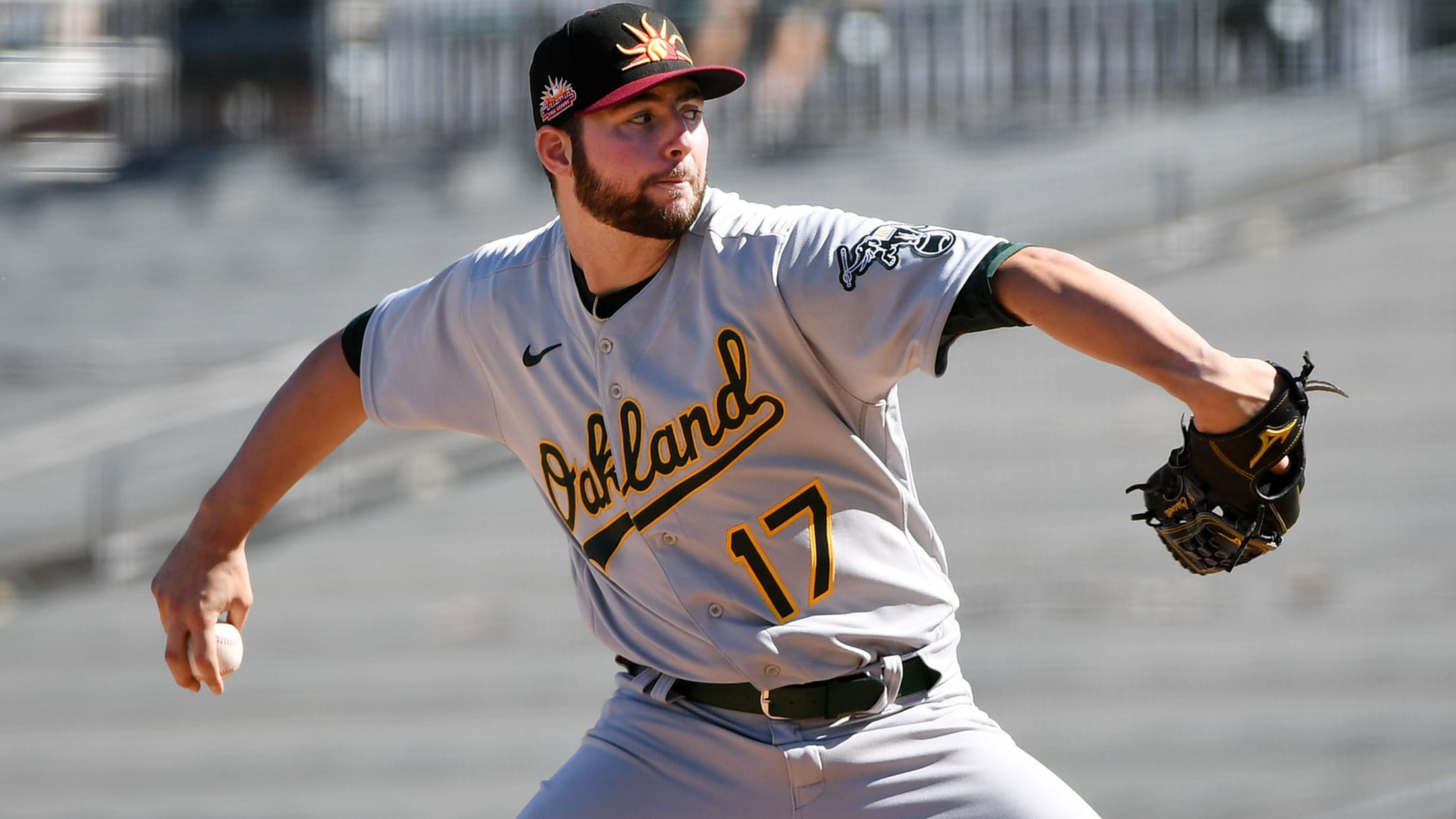 MESA, Ariz. -- Jeff Criswell had every right to feel frustrated about his 2021 season. A second-round pick by the A's in the 2020 MLB Draft, Criswell was confined to the club's alternate site that was set up in San Jose, Calif., that year, limited to competition against fellow A's
Muncy '2.0': More muscle, more dingers
MESA, Ariz. -- Max Muncy joined the A's at the Oakland Coliseum for a pregame workout last July after officially signing out of high school. That day, you could see the skills that made him a first-round Draft pick. However, the size difference between him and established big leaguers was
'I have big-time goals': Gelof out to build on rookie momentum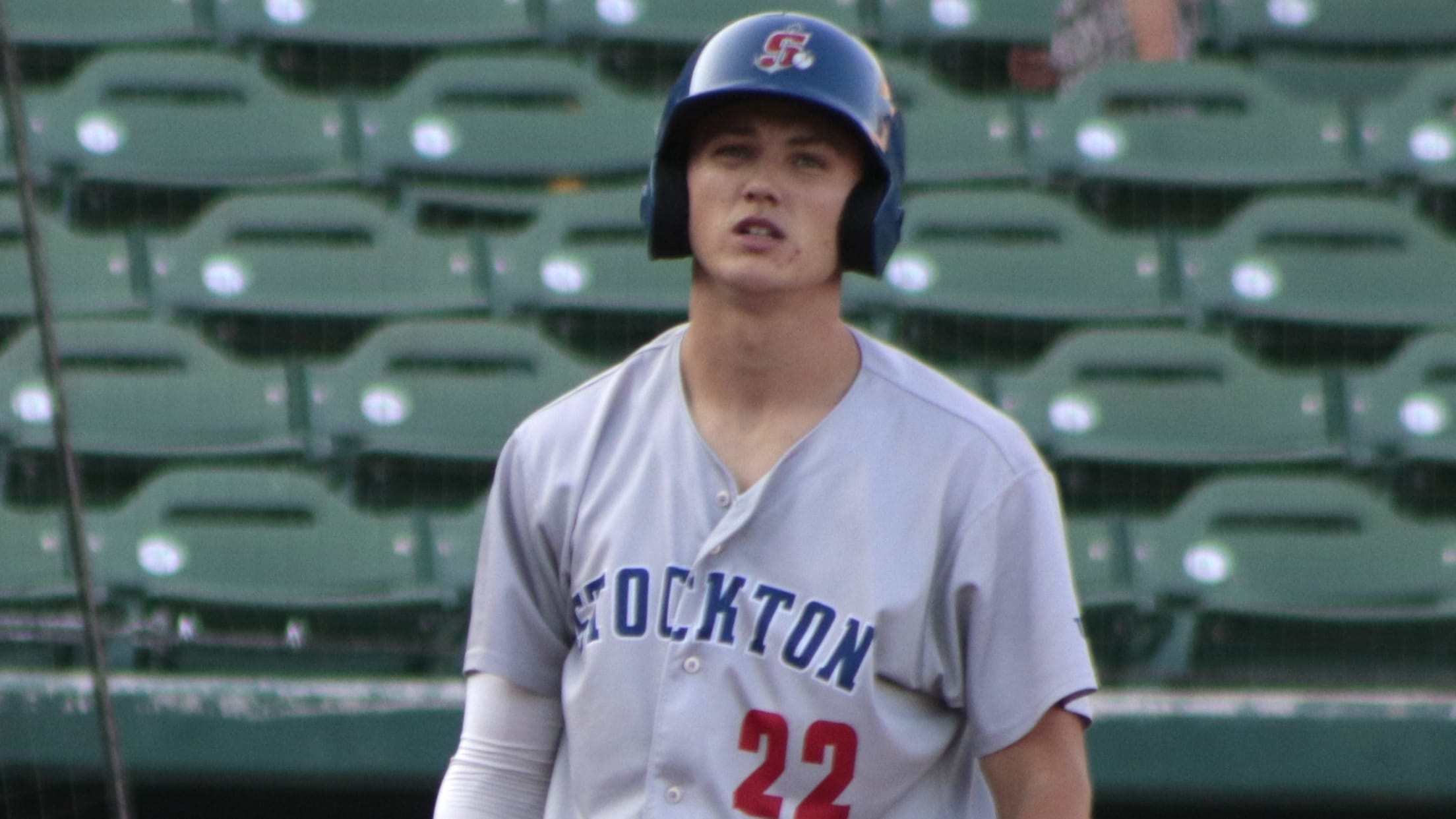 MESA, Ariz. -- Things couldn't get much better for Zack Gelof. After signing with the A's as a second-round pick in last year's MLB Draft and immediately impressing in his time with Low-A Stockton, Gelof was preparing for a stint with Oakland's instructional league program in Arizona to put the
Explore Midland's Momentum Bank Ballpark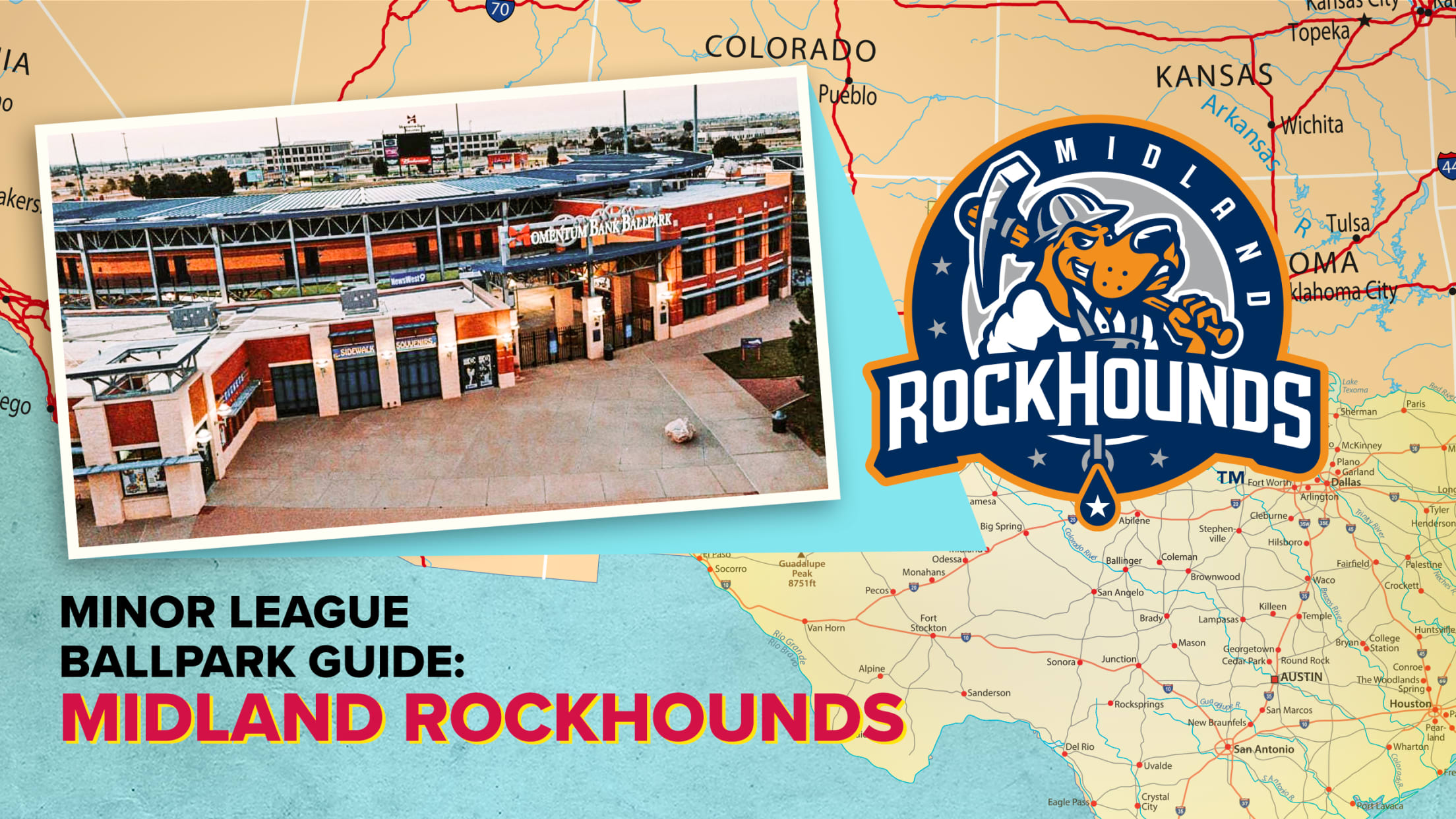 Welcome to Momentum Bank Ballpark, deep in the heart of West Texas, where the oil fields reign supreme.
Explore Stockton's Banner Island Ballpark
Welcome to Banner Island Ballpark, where A's fan watch homegrown talent develop, mascot Splash is fresh out of the Stockton Delta and asparagus reigns supreme.
Allen among A's prospects added to 40-man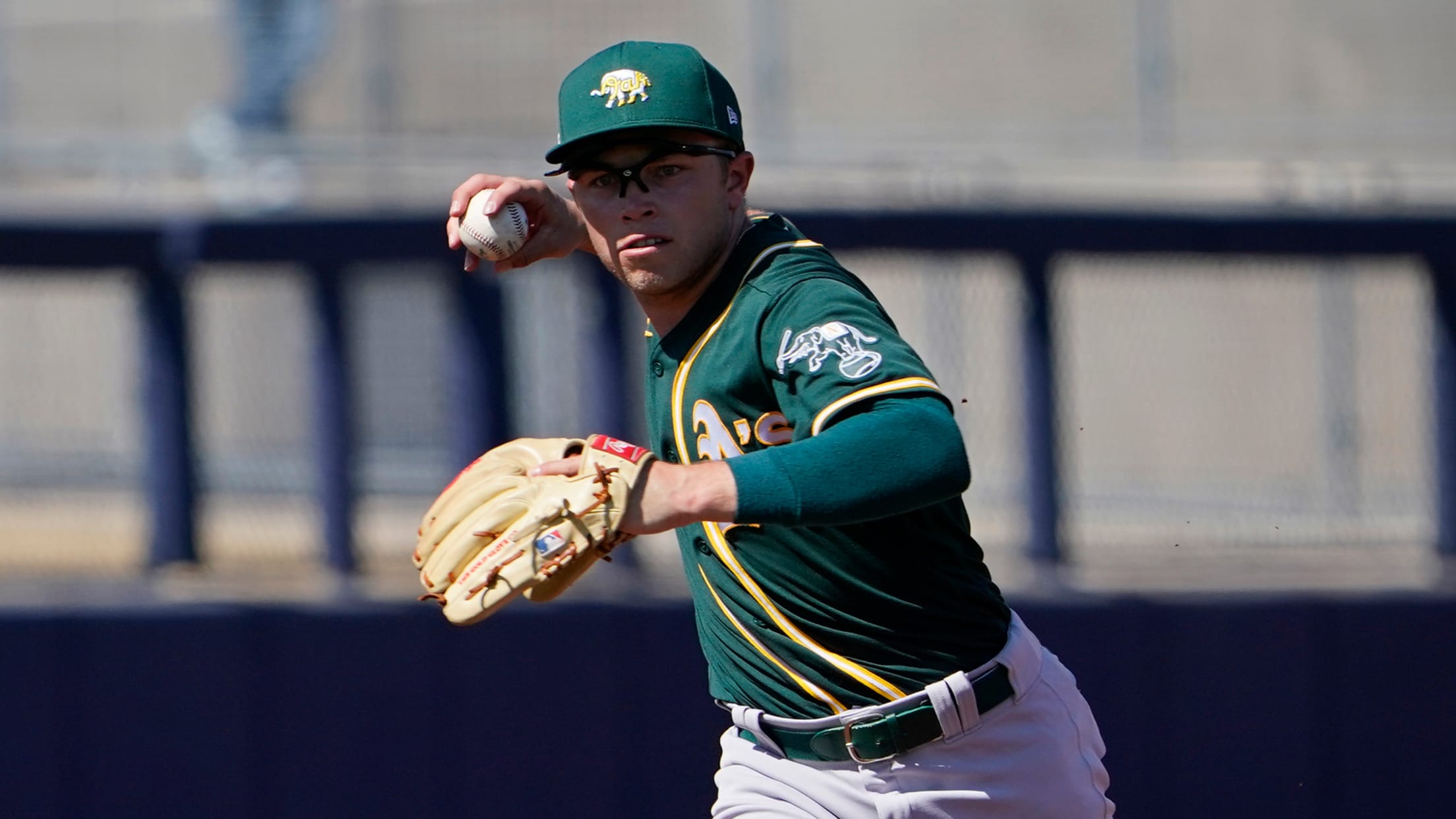 With several open slots on their 40-man roster, the A's took the opportunity to protect a handful of their promising young prospects from inclusion in the upcoming Rule 5 Draft. Shortstop Nick Allen (Oakland's No. 3 prospect, per MLB Pipeline), infielders Jordan Diaz (No. 11) and Jonah Bride, outfielder Cody
3 A's prospects impressing in Fall League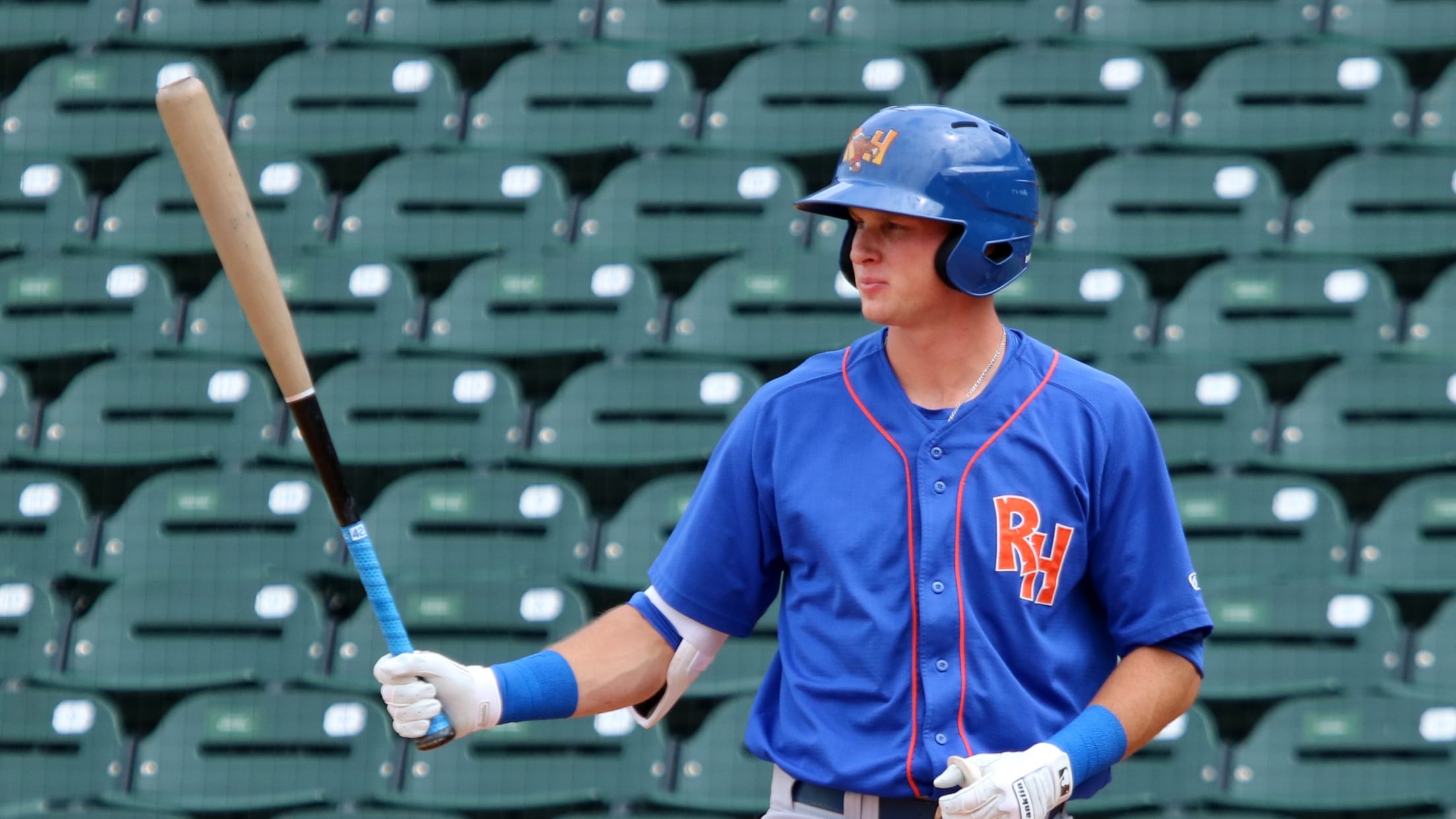 Whether a prospect looking to make up for lost time or seeking to make adjustments ahead of the upcoming season, the Arizona Fall League provides that opportunity, one the A's are taking full advantage of this year. Nine A's prospects are featured on the Mesa Solar Sox, who will be
Expectations rising for these A's prospects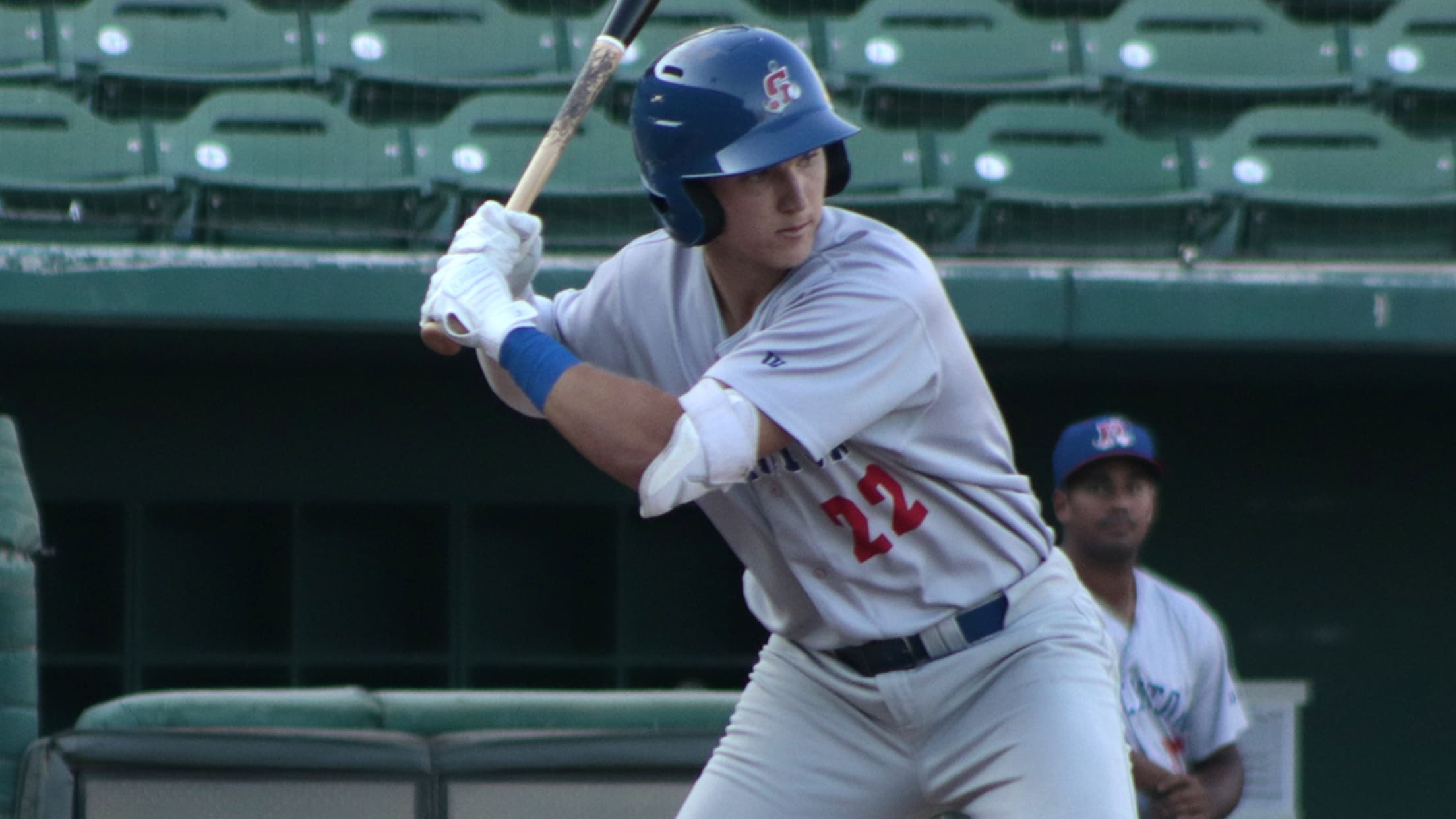 After going through what most outsiders viewed as a down period, the A's farm system is forming a notable crop of young prospects who should make an impact at the big league level in the near future. Though the overall system still ranks in the lower third of the league,
Soderstrom reps A's on Top 100 Prospects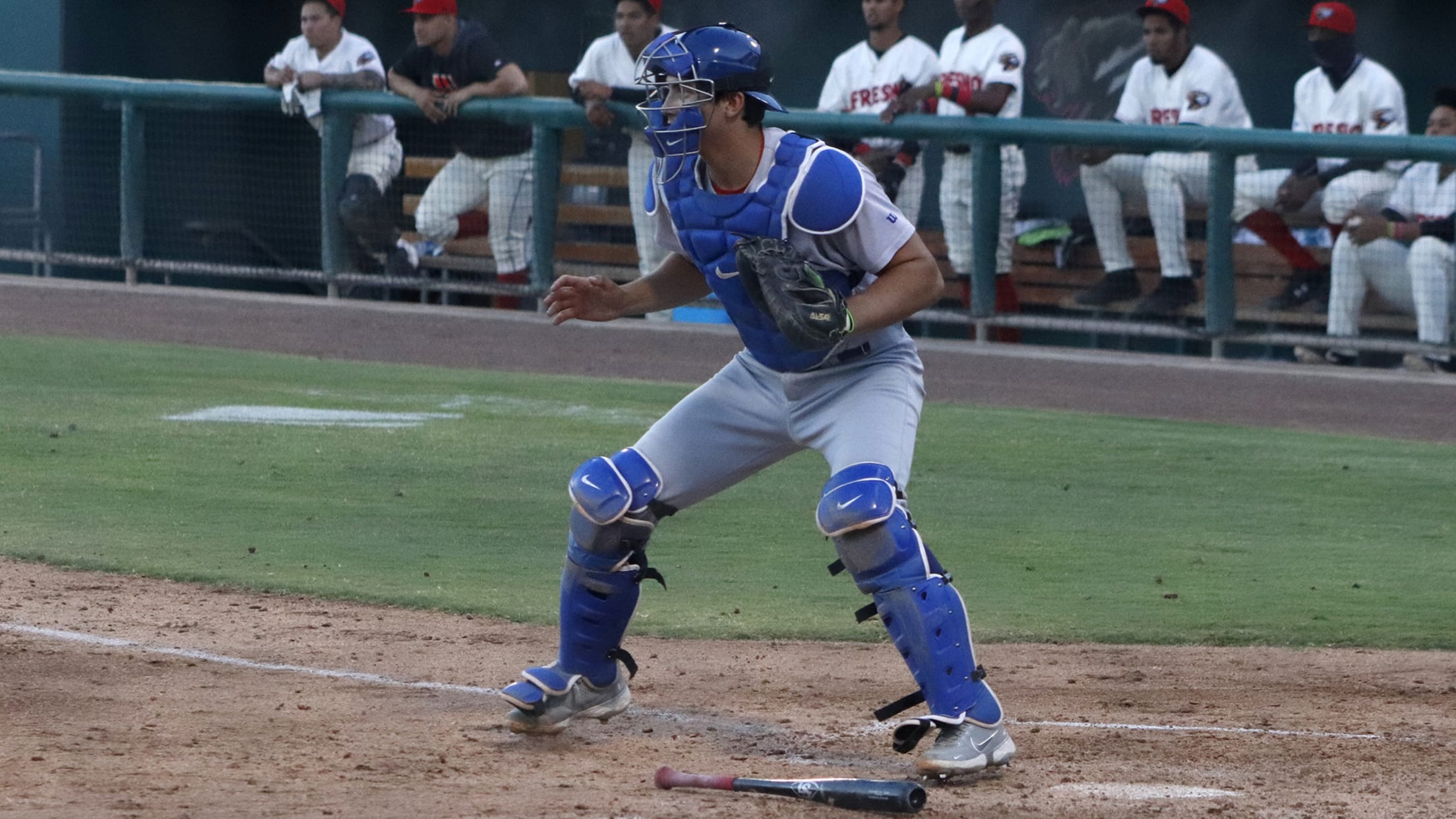 CHICAGO -- Though he has yet to play a game above Low-A, Tyler Soderstrom is quickly making his way up the prospect rankings of both the A's and Major League Baseball. Soderstrom, Oakland's 2020 first-round Draft pick who doesn't turn 20 years old until November, was ranked No. 46 in
Help on the way? Allen, Khrush on A's radar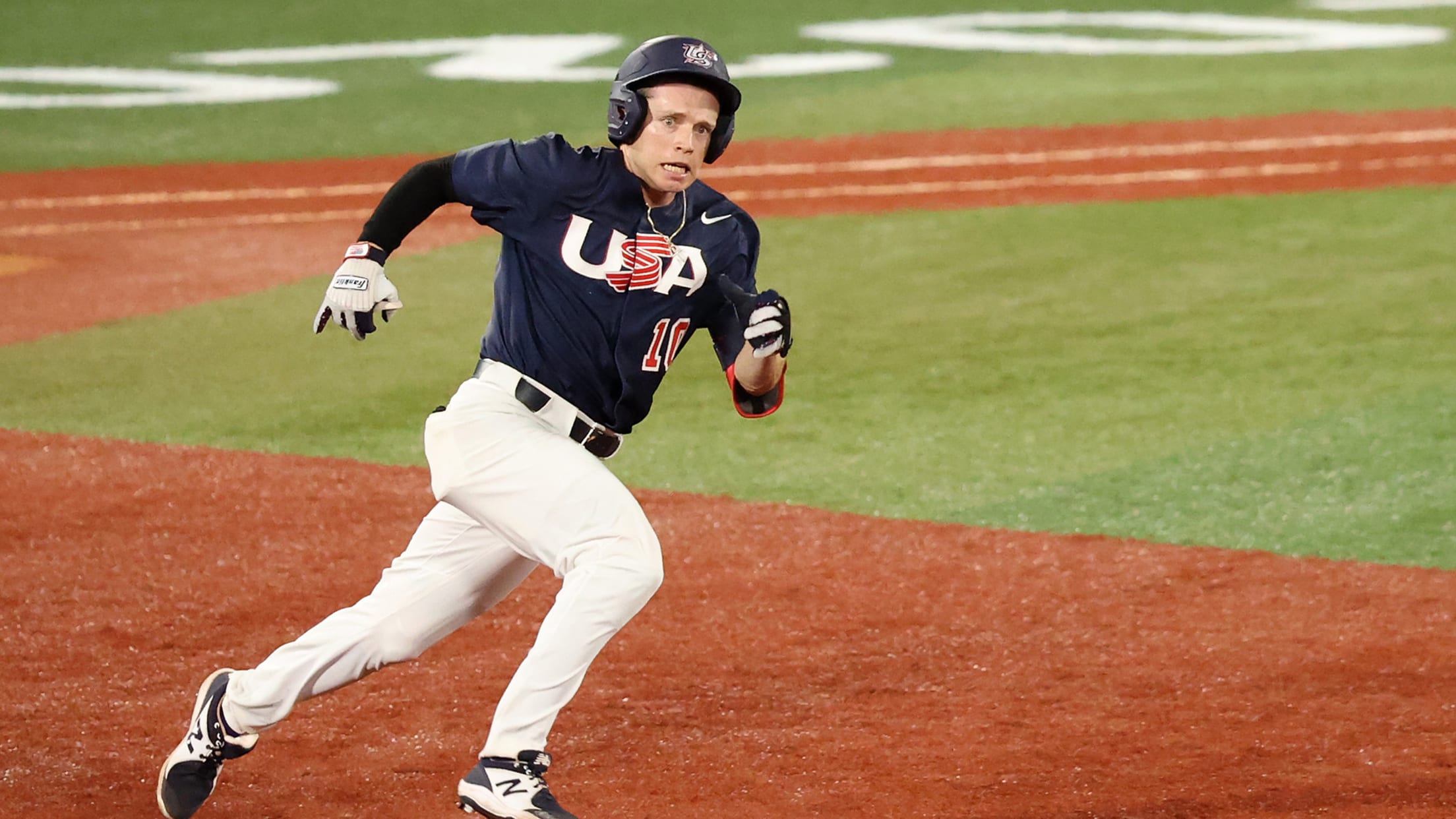 ARLINGTON -- While the focus for most of the season has been on what the A's have been doing at the big league level (as they find themselves in the middle of another playoff push), the organization recently generated some buzz at the Minor League level. Thursday night saw the