Top prospect A.J. Puk joins A's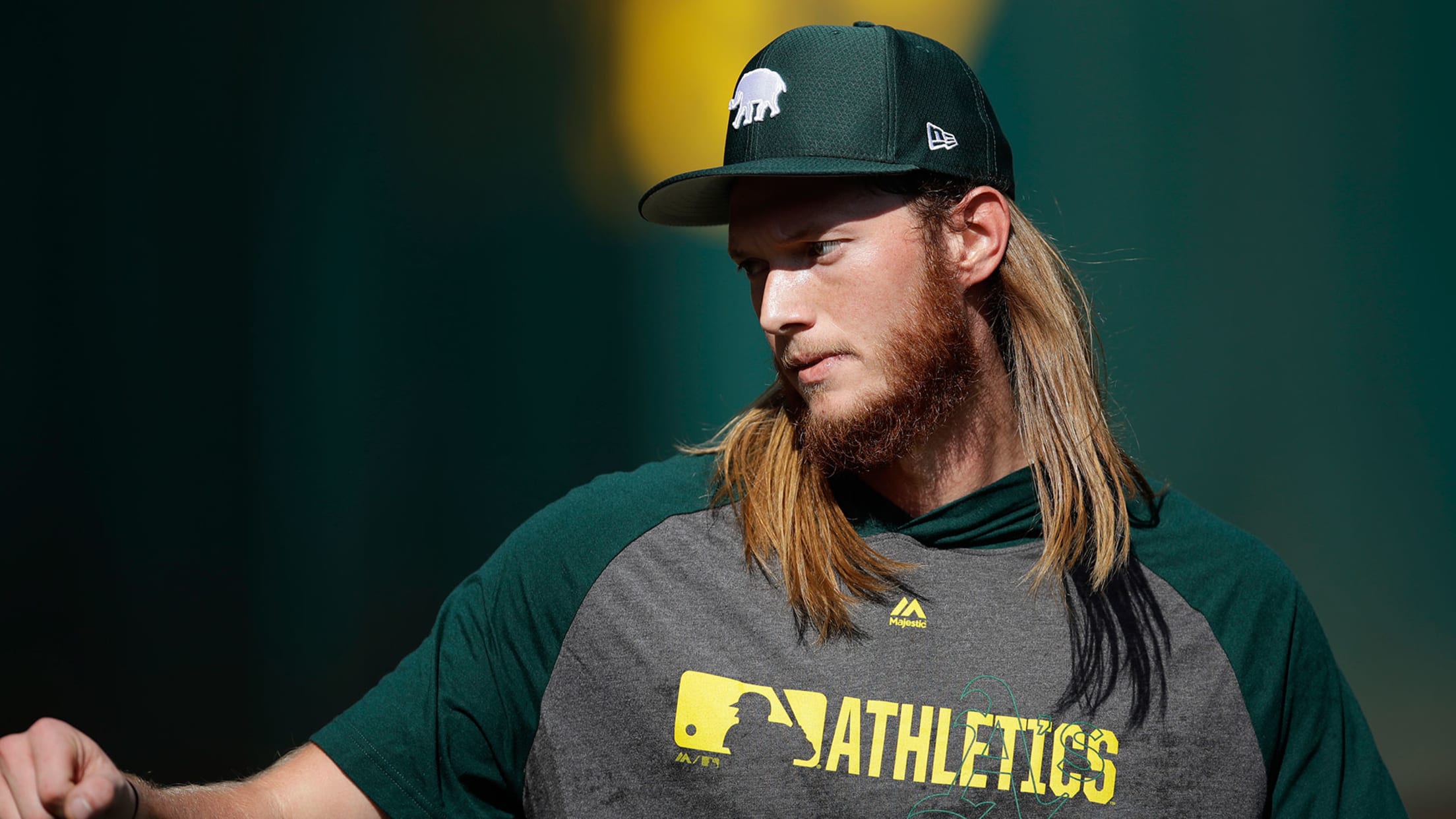 OAKLAND -- The A's expect A.J. Puk to serve as one of the anchors to their starting rotation for years to come. His first chance to make an impact in the Majors, however, will come in a different role. Puk, rated Oakland's No. 2 prospect and No. 43 overall by
A's top prospect Luzardo has Grade 2 lat strain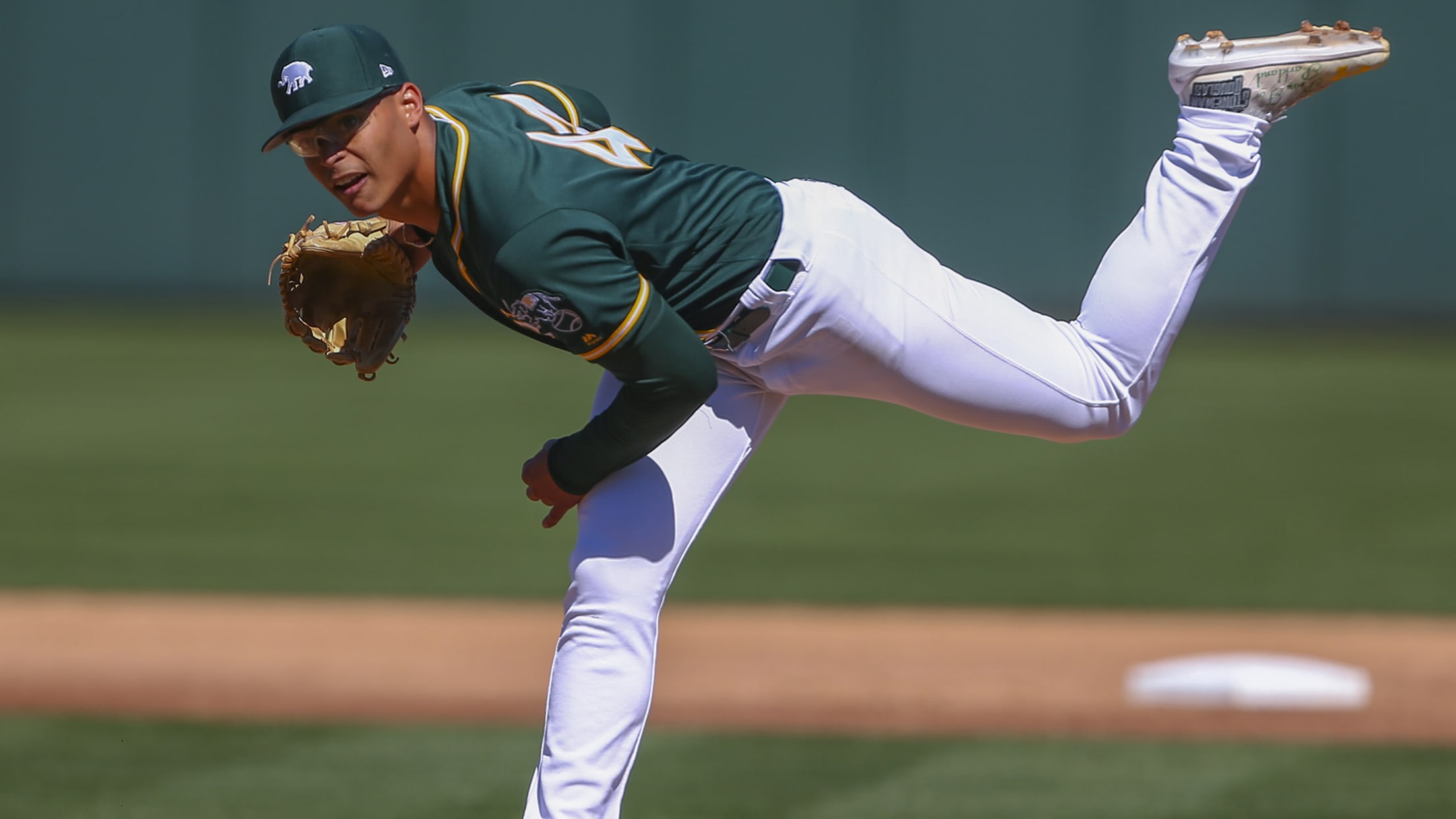 OAKLAND -- The A's received tough news on left-hander Jesus Luzardo on Wednesday, when they announced that MRI results revealed a Grade 2 lat strain for the club's No. 1 prospect per MLB Pipeline. Luzardo, MLB's No. 15 overall prospect, was pulled from his start at Triple-A Las Vegas on
A's have deal with No. 2 int'l prospect Puason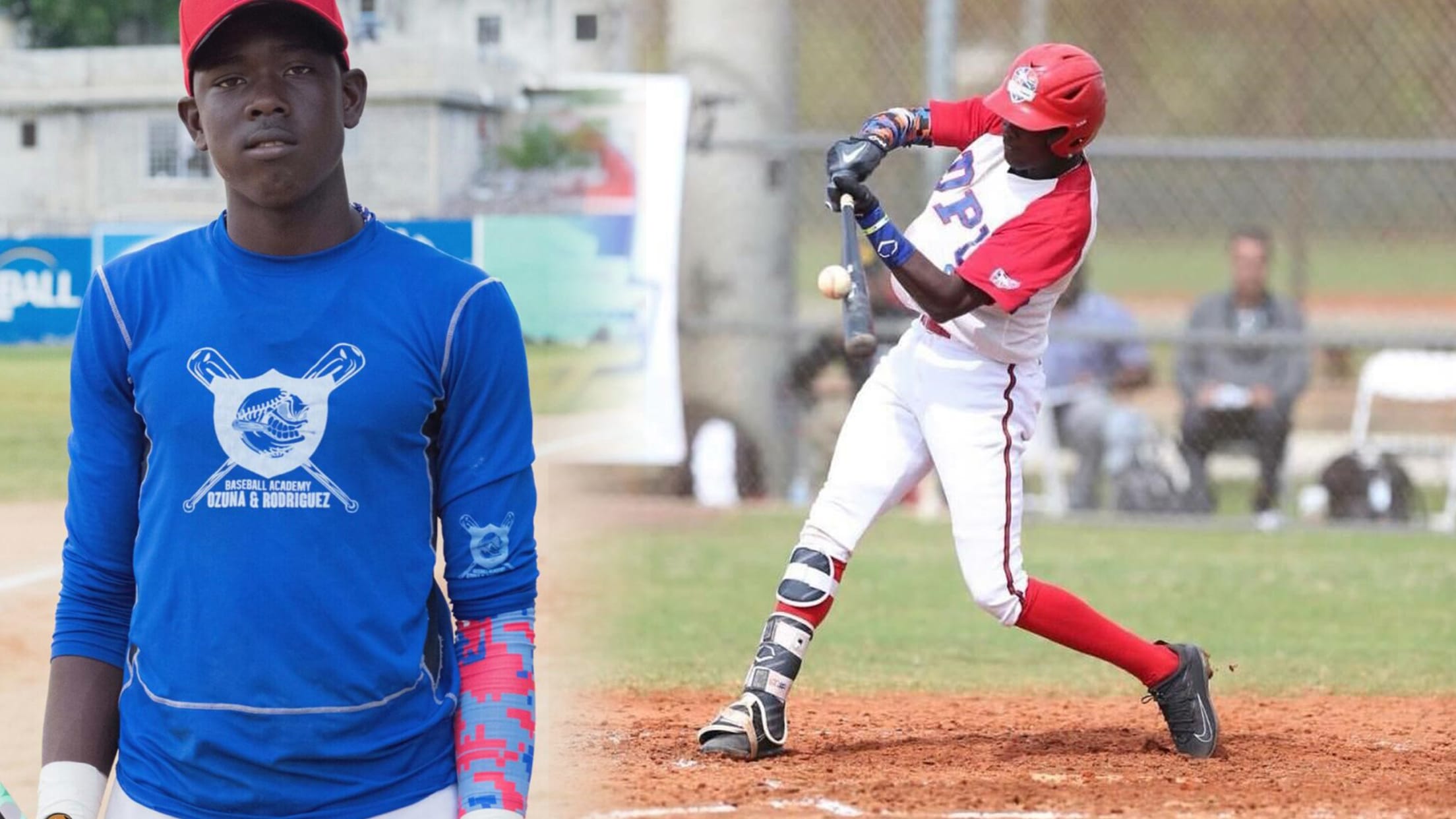 OAKLAND -- This year's pool of international prospects is considered to be one of the most loaded in recent history, and the A's believe they just landed the best player of the group. • Here's where top international prospects are signing today The A's reached an agreement on Tuesday with
No. 8 prospect Mateo selected to Futures Game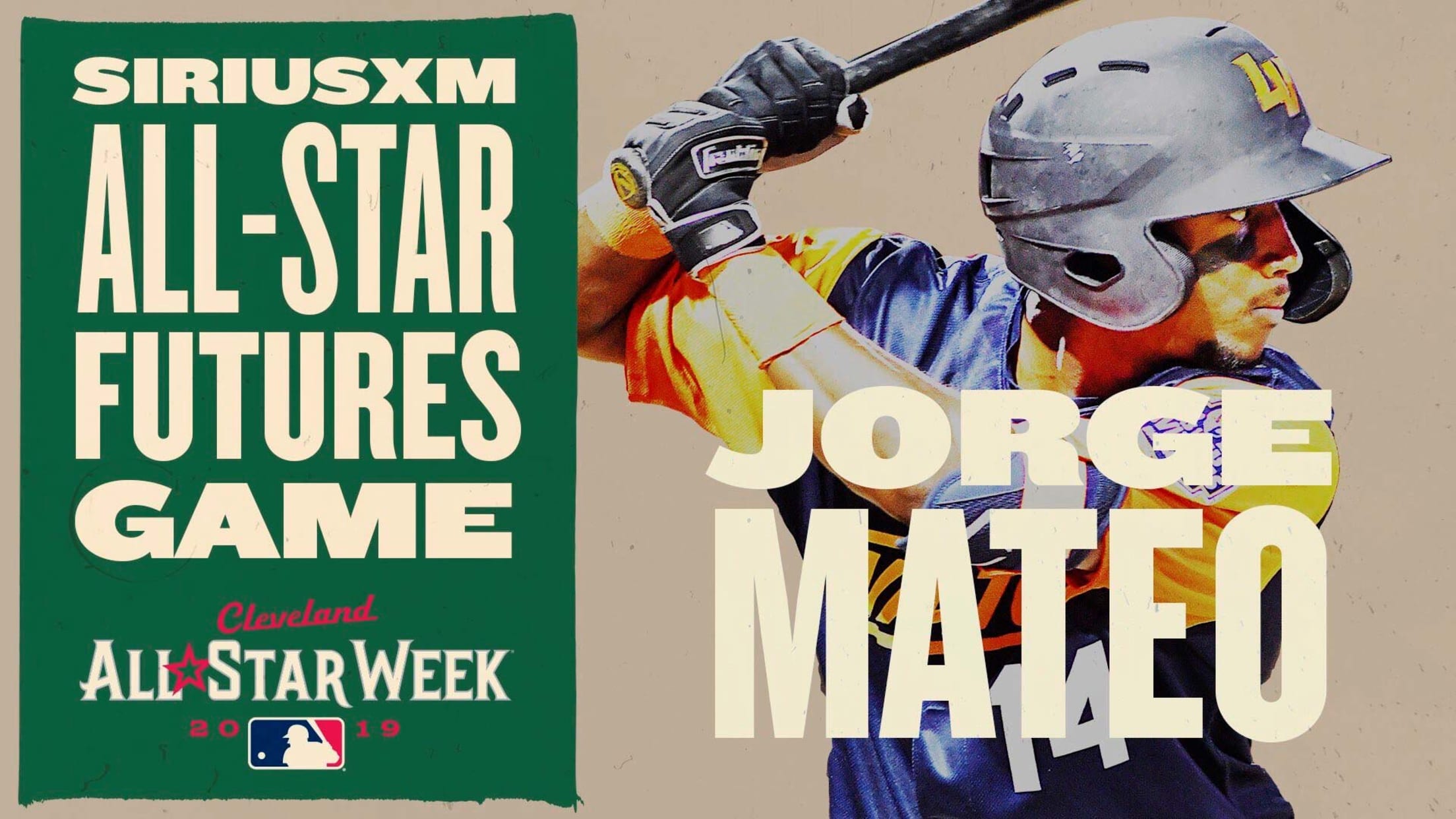 ANAHEIM -- Jorge Mateo will be representing the A's in the 2019 SiriusXM All-Star Futures Game in Cleveland on July 7, a development few in the organization foresaw around this time just a year ago. Acquired in the 2017 deal that sent Sonny Gray to the Yankees, Mateo arrived to
Inbox: When will lefties Luzardo, Puk arrive?
Beat reporter Martin Gallegos answers questions from Oakland fans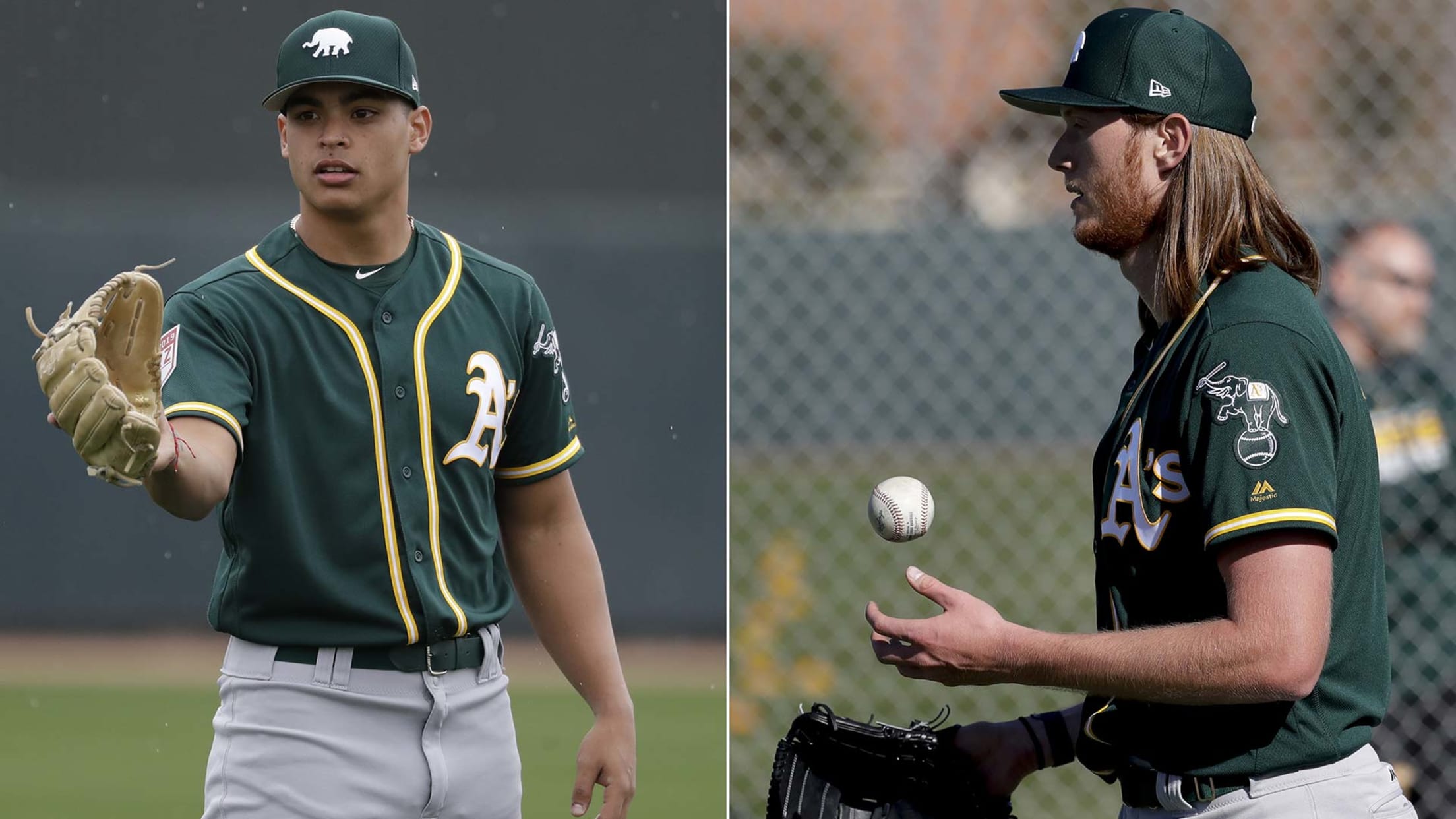 Are you expecting Jesus Luzardo and A.J. Puk to be in the rotation after the All-Star break? -- @The3rand via Twitter Post-All-Star break is a pretty accurate timetable for Luzardo, the A's No. 1 prospect. The left-hander's fastball reached 99 mph in his rehab start with Triple-A Las Vegas on
Here are future All-Stars from the AL West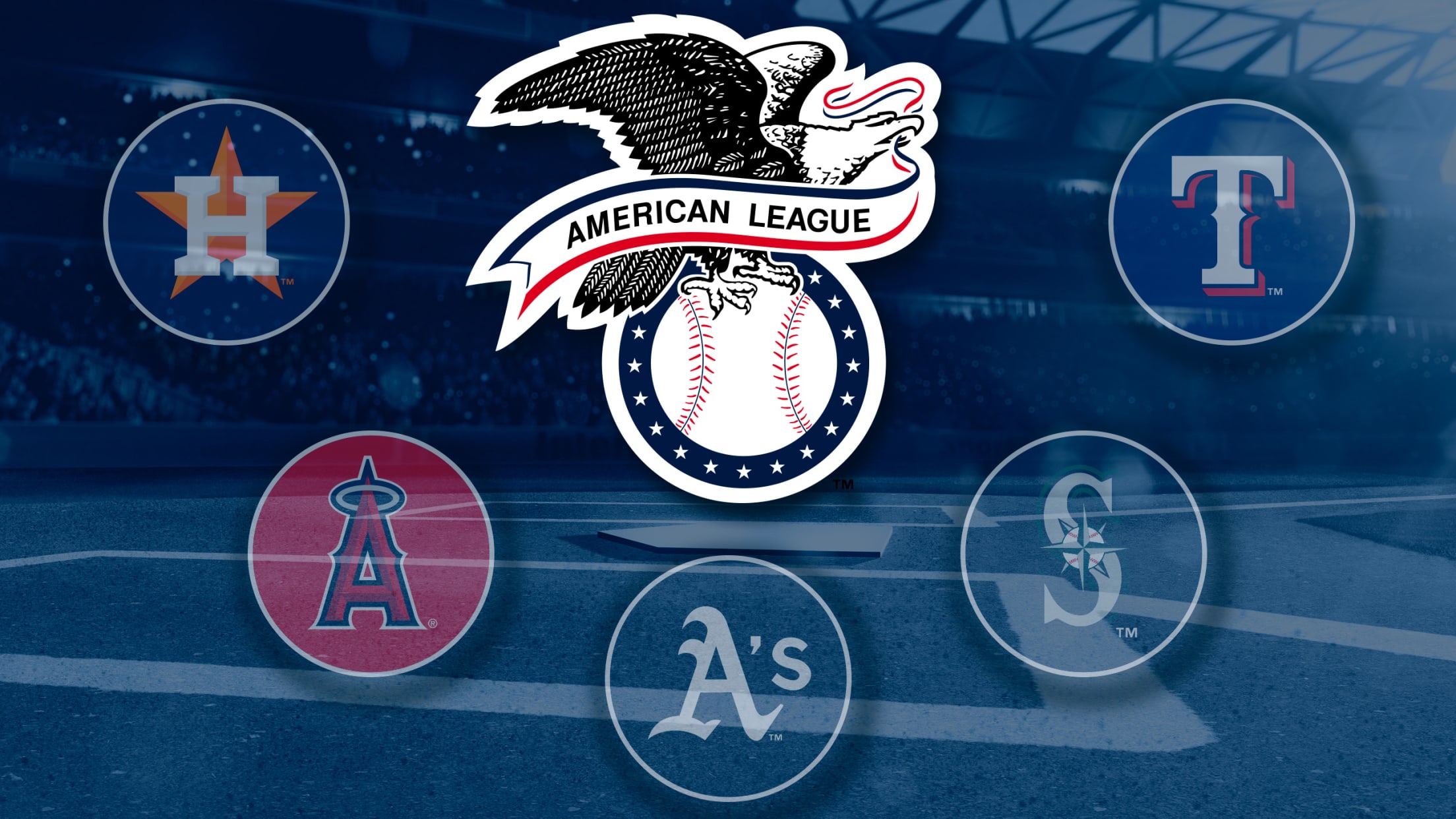 We're pretty close to finding out who this year's All-Stars will be, and while there may be some surprise elections and selections revealed, it's not that difficult to figure out which worthy candidates are most likely to hear their names called. But what about next year's All-Stars? Predicting that may
Davidson excited about opportunity with A's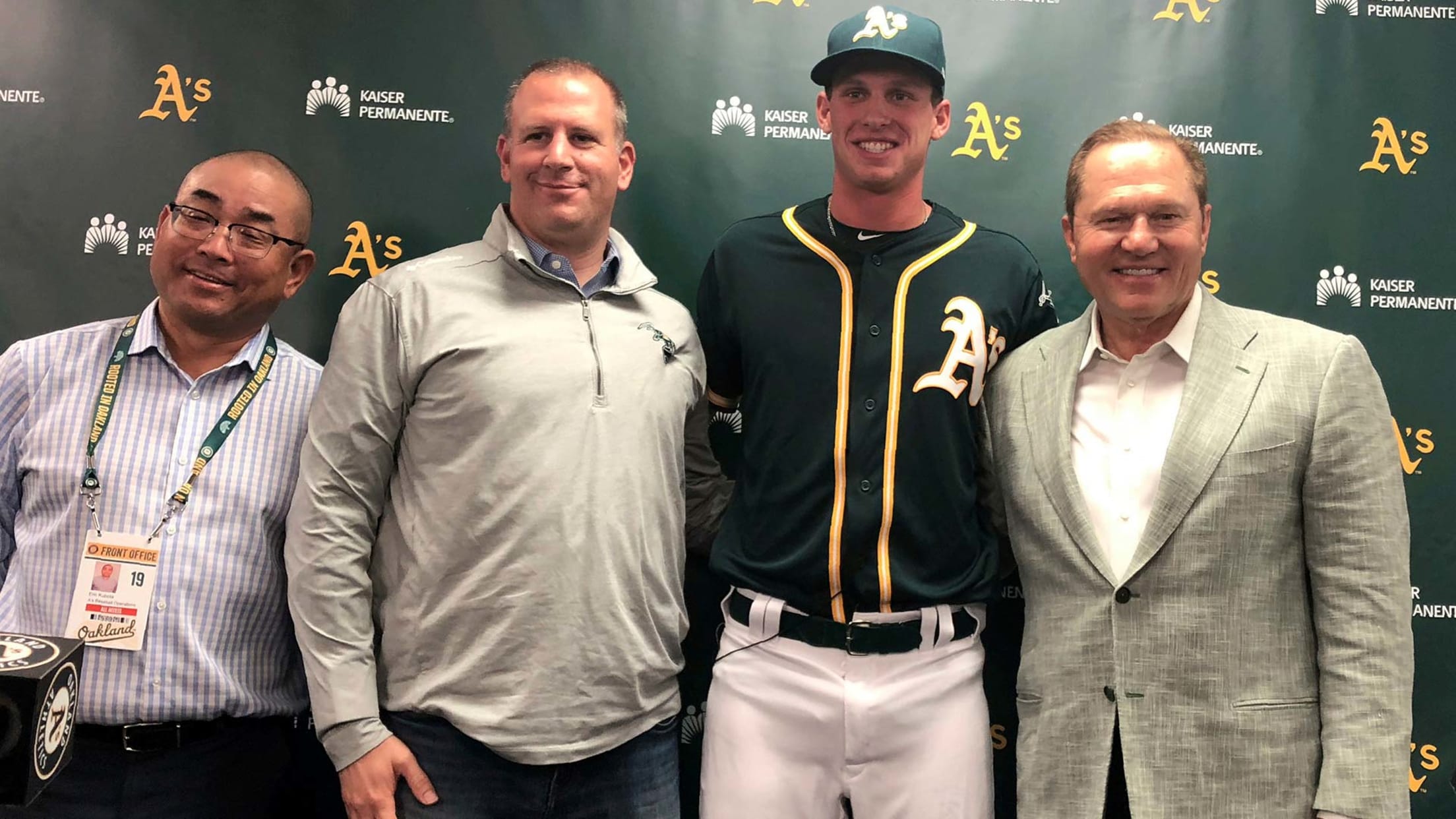 OAKLAND -- Logan Davidson has an idea about what it's like to play in the big leagues. After all, his father, Mark, played six seasons with the Astros and Twins. But when he stepped into the A's clubhouse at the Coliseum for the first time in his life on Monday
A's have deal with 1st-round pick (sources)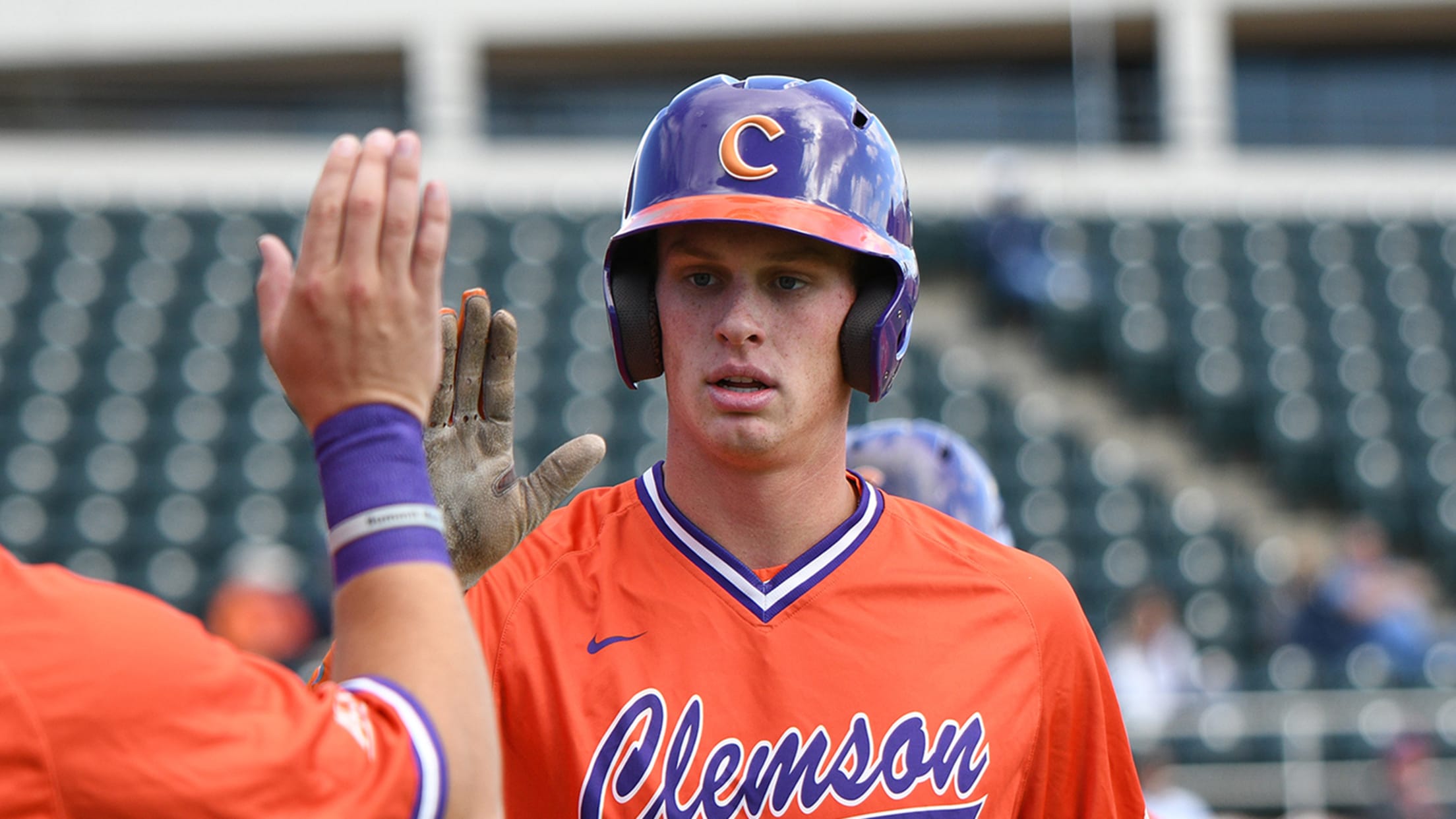 The A's have agreed to terms with Clemson shortstop Logan Davidson, the 29th overall pick in this year's Draft, sources tell MLB.com's Jim Callis. The deal, which Oakland has not confirmed, is for the full slot value of $2,424,600. Davidson, 21, is the son of former Major Leaguer Mark Davidson,
Luzardo, Puk make season debuts in Stockton
A's top prospects impress in first appearances following injuries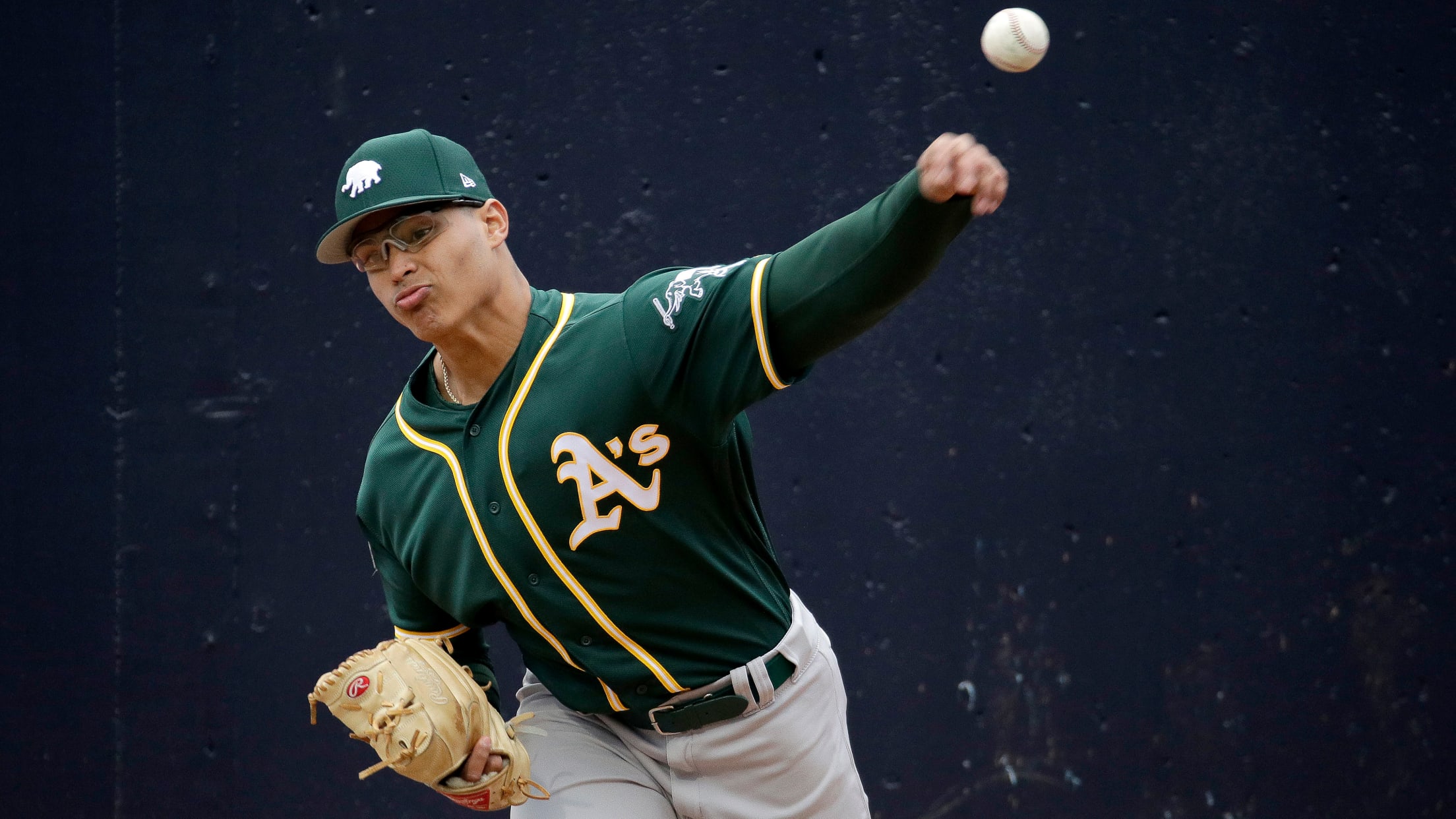 ST. PETERSBURG -- Wednesday brought with it exciting news from Class A Stockton, marking the highly anticipated season debuts for the A's top two prospects, according to MLB Pipeline, Jesus Luzardo (ranked No. 13 in MLB) and A.J. Puk (No. 35) Puk, a first-round Draft pick in 2016 who had
Collegians prominent throughout A's Draft
P/OF Smith and P Dicochea notable prep selections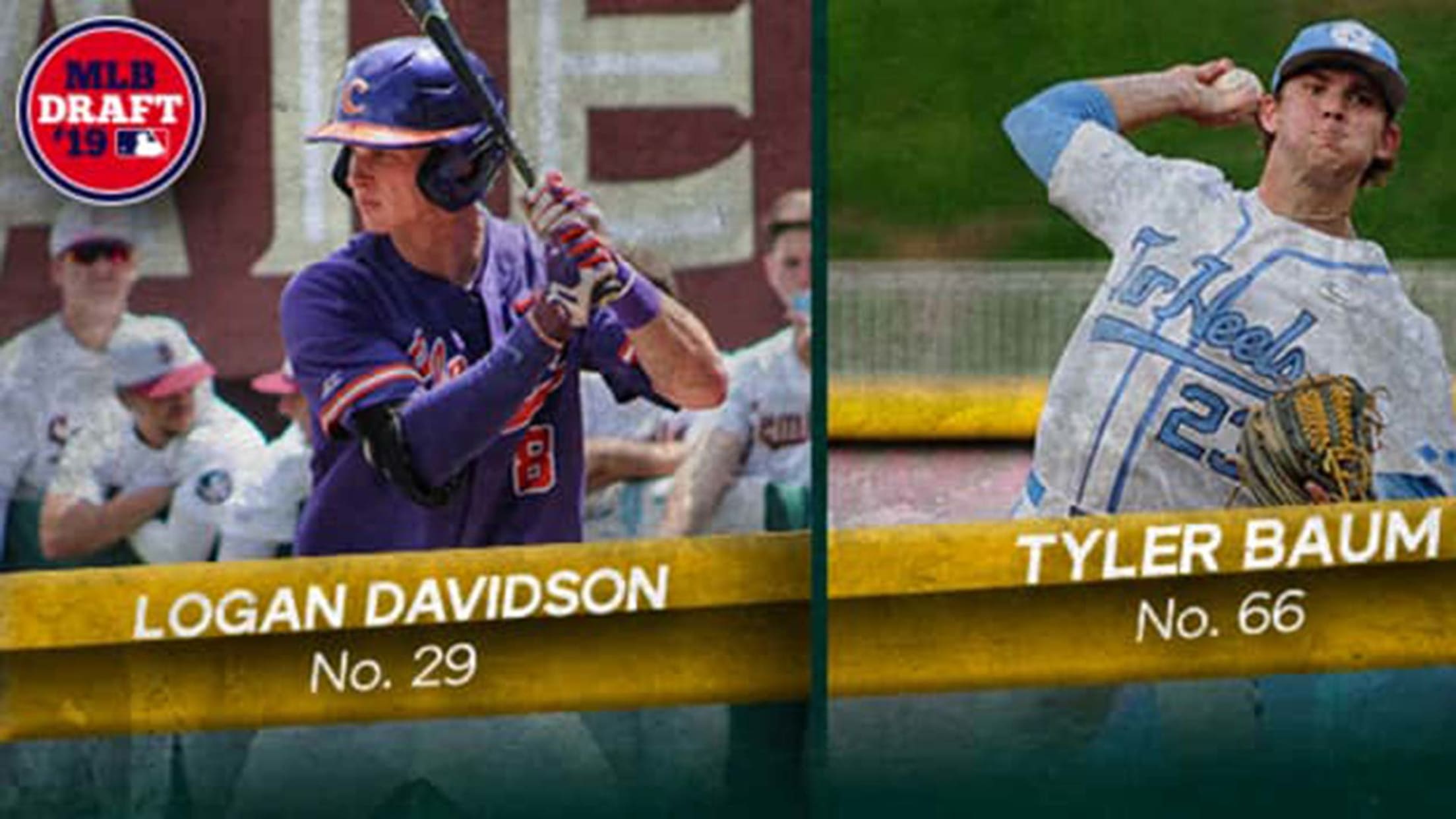 OAKLAND -- Given the A's knack for discovering and developing talent, at least two or three members from their 2019 Draft class can be expected to make an impact as Major League performers. However, management isn't dropping any hints regarding which selections from this year's draft, which concluded Wednesday, ultimately
Oakland takes 2 catchers on Day 2 of Draft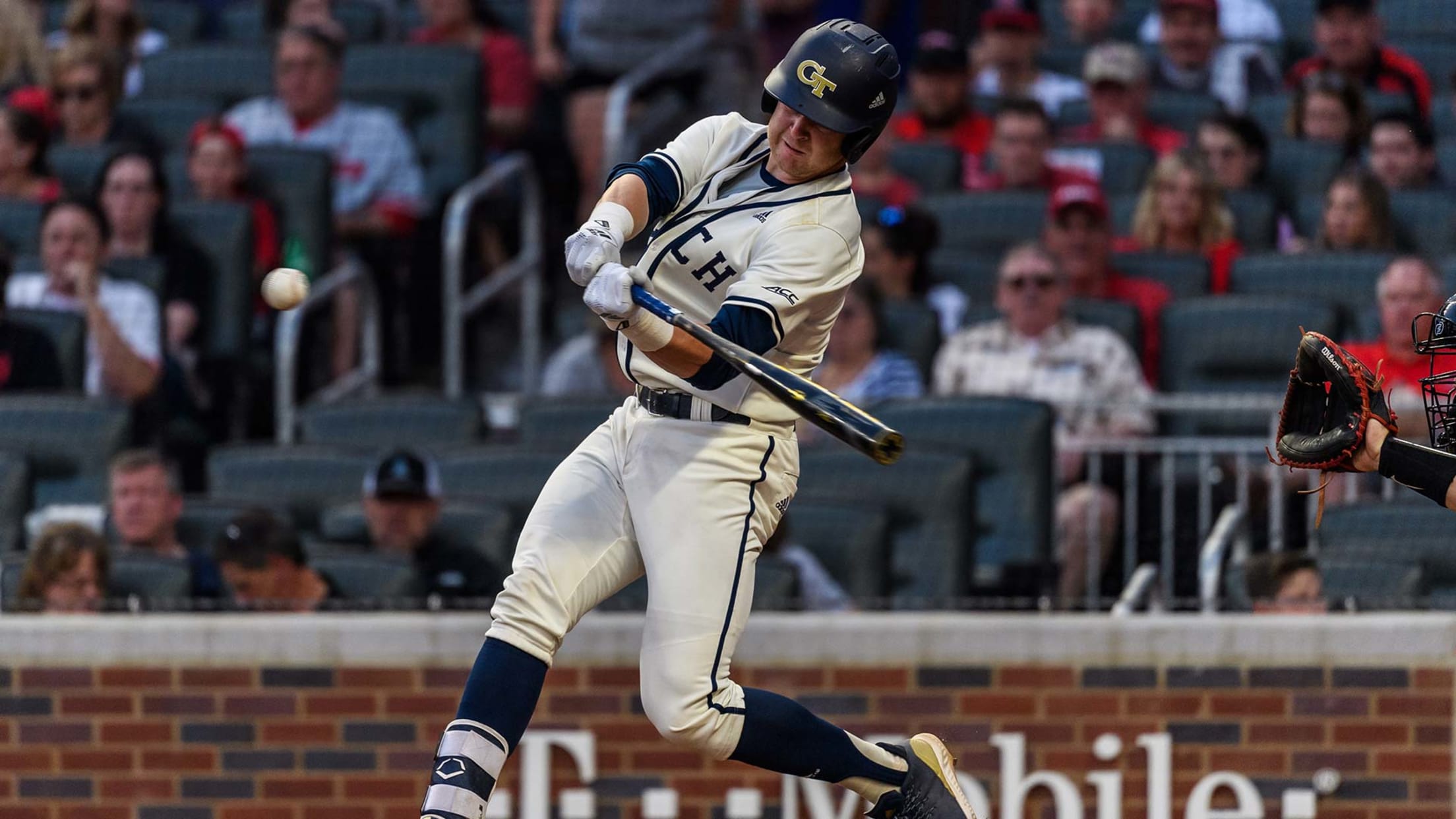 OAKLAND -- The A's spanned virtually the entire continental United States with their group of selections in Tuesday's Day 2 of the MLB Draft. • A's select SS Davidson at No. 29 overall The A's looked east to find Harvard first baseman Patrick McColl. They looked within the west for
A's select SS Davidson at No. 29 overall
Clemson junior 8th shortstop taken in 1st round; Oakland gets Baum at 66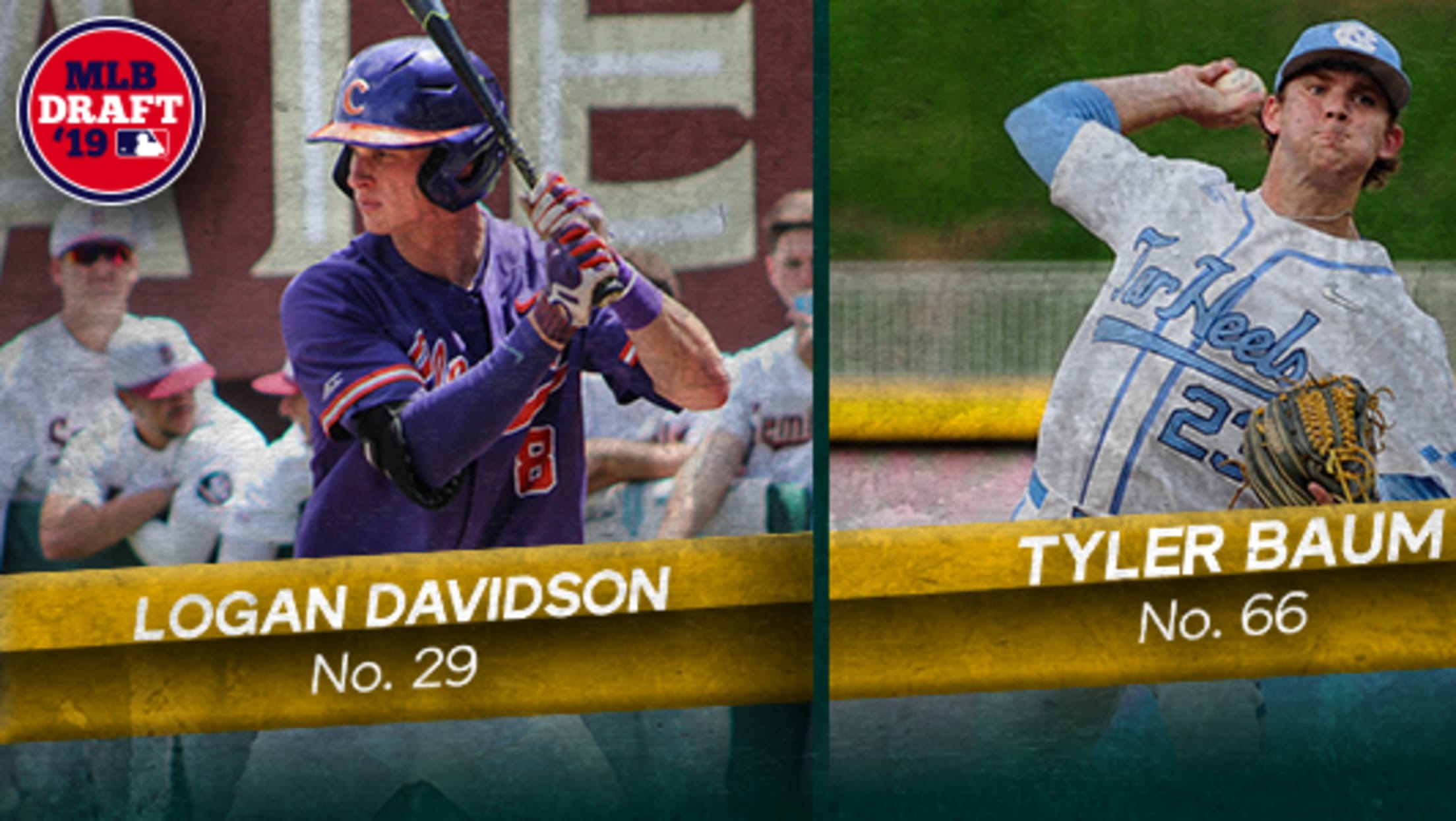 OAKLAND -- There wasn't one specific area of need the A's were targeting in the first round of the 2019 MLB Draft. What general manager David Forst and his scouting team were in search of was an "impact player," and they believe they found one in Clemson shortstop Logan Davidson.
A's need arms, but may surprise with picks
Oakland has options at Draft, including righty Johnson, infielder Jones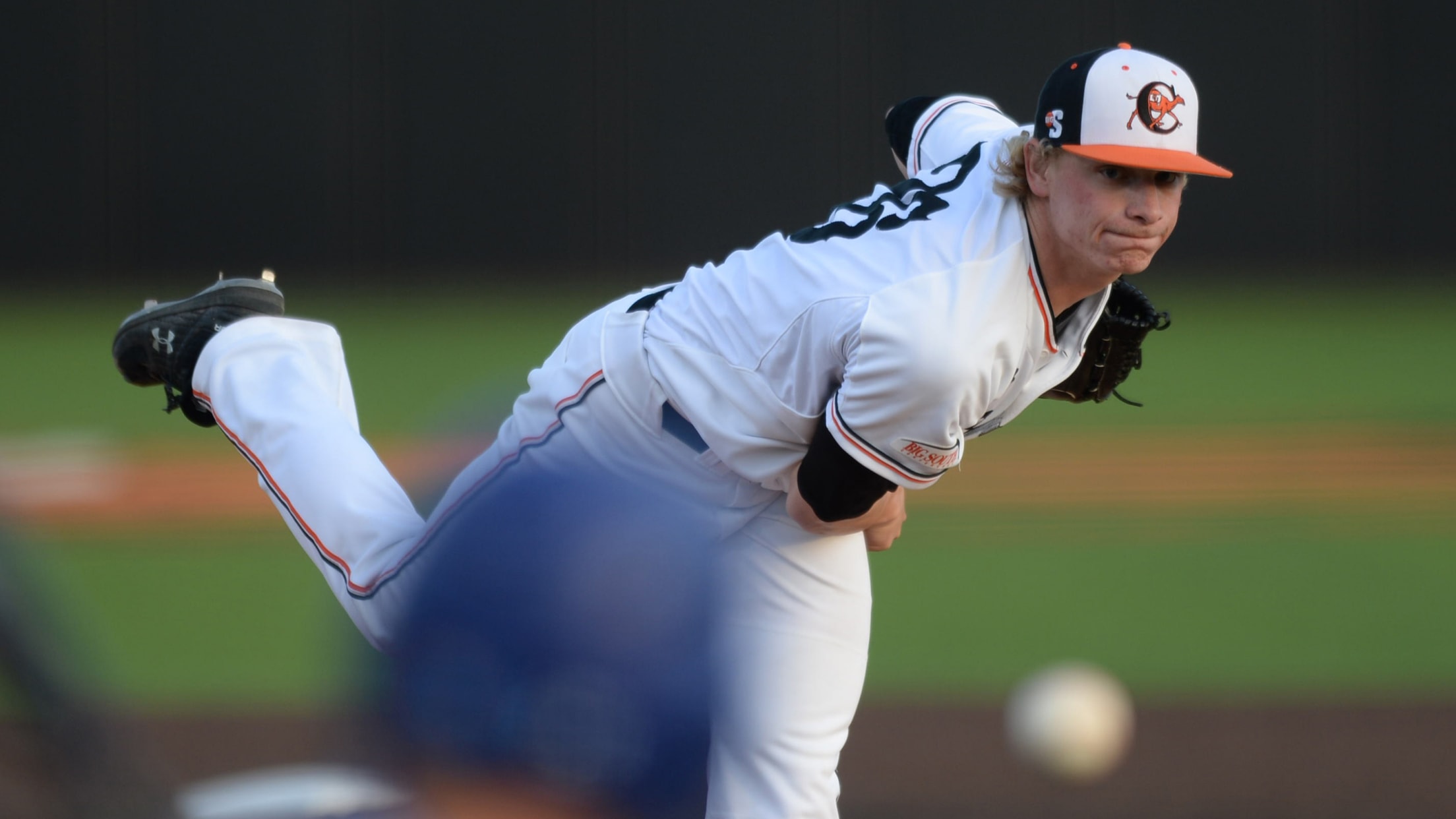 OAKLAND -- Matt Chapman and Matt Olson, both first-round selections by the A's, are prime examples of how the Draft can change the outlook of an organization. The American League Gold Glove Award winners are now viewed as cornerstones of the franchise, and now the club is in search of
Cotton highlights return of A's young arms
Luzardo expected in Minors by end of month; Melvin mixes it up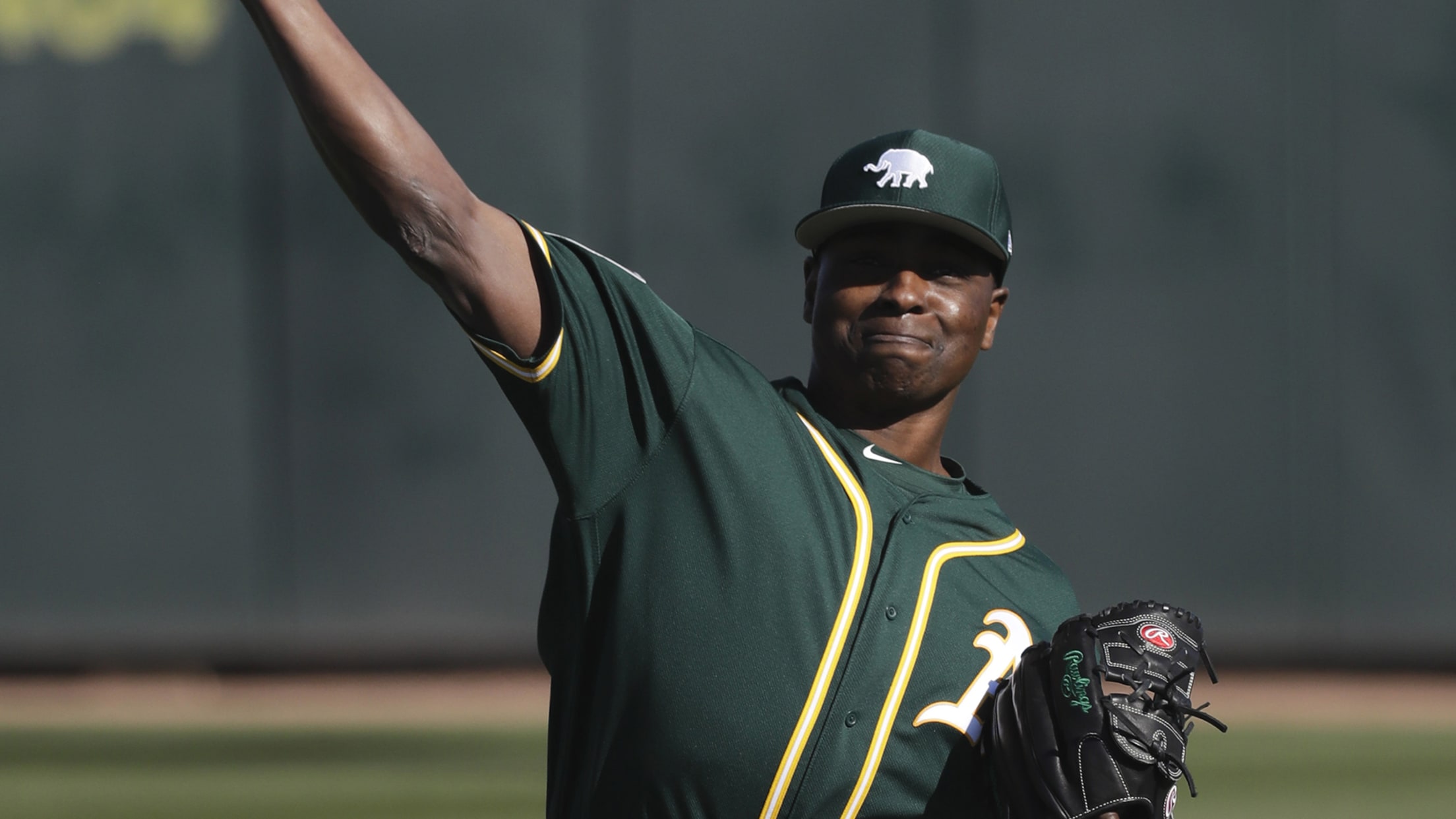 DETROIT -- There's a reason why the A's didn't go out and sign a big-name free-agent starting pitcher in the offseason, despite the predominant thought of a need to do so. They believe their plethora of rehabbing talented young pitchers can stack up with the best in MLB, they just
A's promote OF prospect Skye Bolt
Reliever Dull optioned to Triple-A Las Vegas; Olson nearing return from injury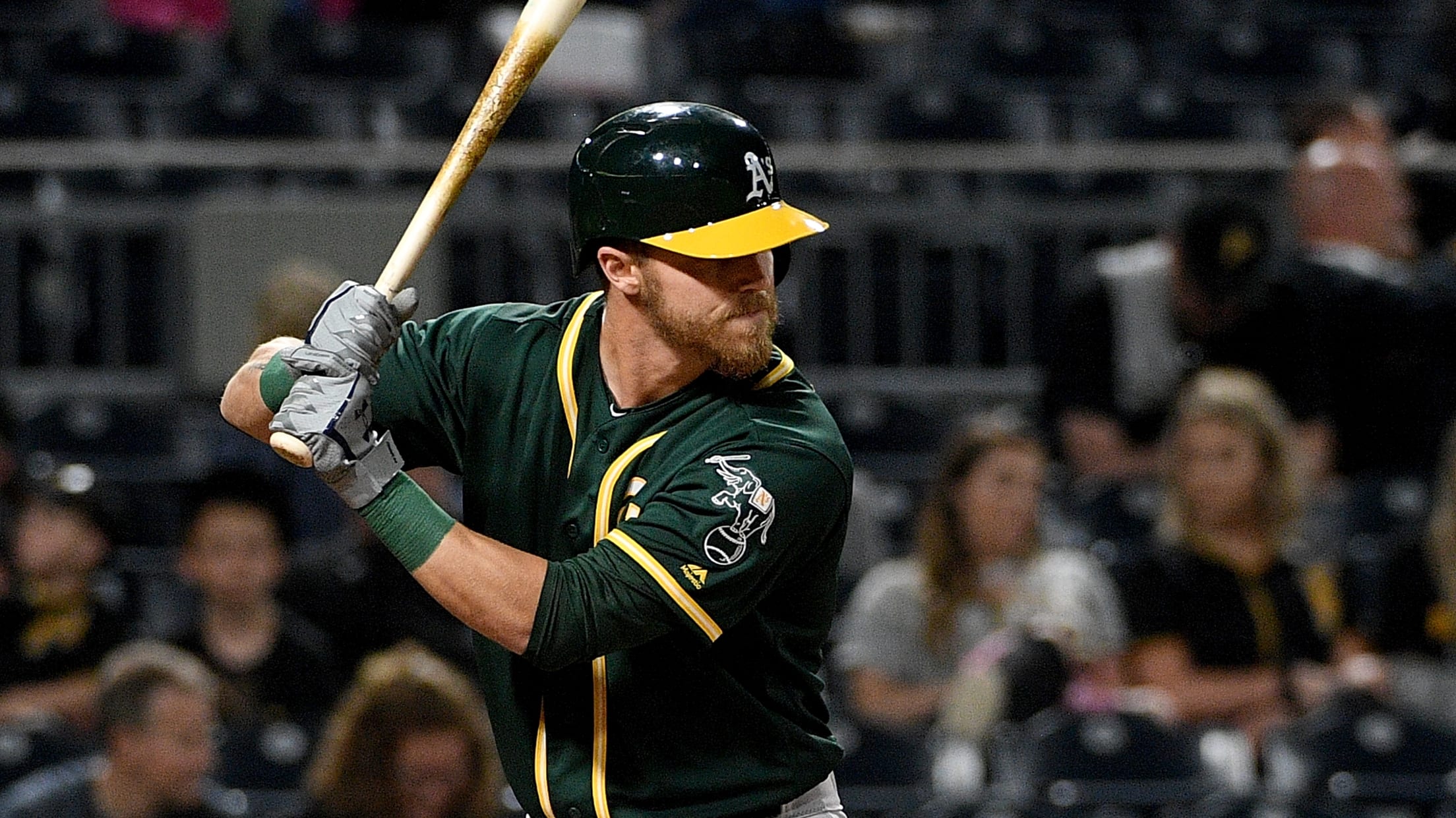 PITTSBURGH -- The A's are looking to ignite their offense, and Skye Bolt, their No. 19 prospect as ranked by MLB Pipeline, might be just what they need. Bolt was called up from Triple-A Las Vegas before the A's series opener against the Pirates at PNC Park, the club announced
Olson taking swings, anxious to return
First baseman close to rehab assignment; Luzardo resumes throwing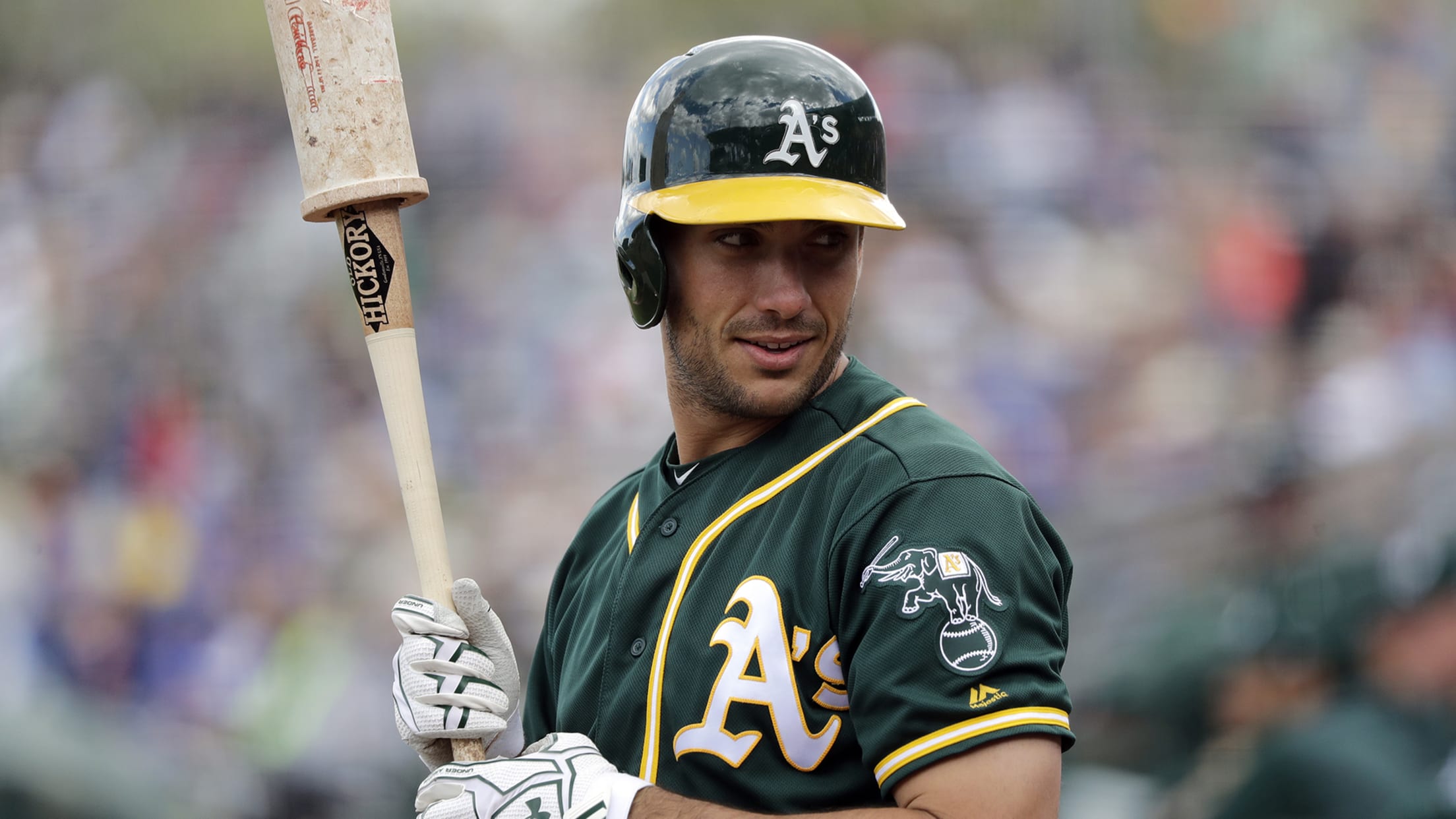 OAKLAND -- By the time the A's return to the Oakland Coliseum for their next homestand on May 7, their starting lineup could feature Matt Olson somewhere in the middle of it. Olson has advanced in his rehab from right hand surgery to the point where he is now hitting
'Electric' Luzardo could return to Minors in May
A's top lefty prospect and camp standout progressing with rehab program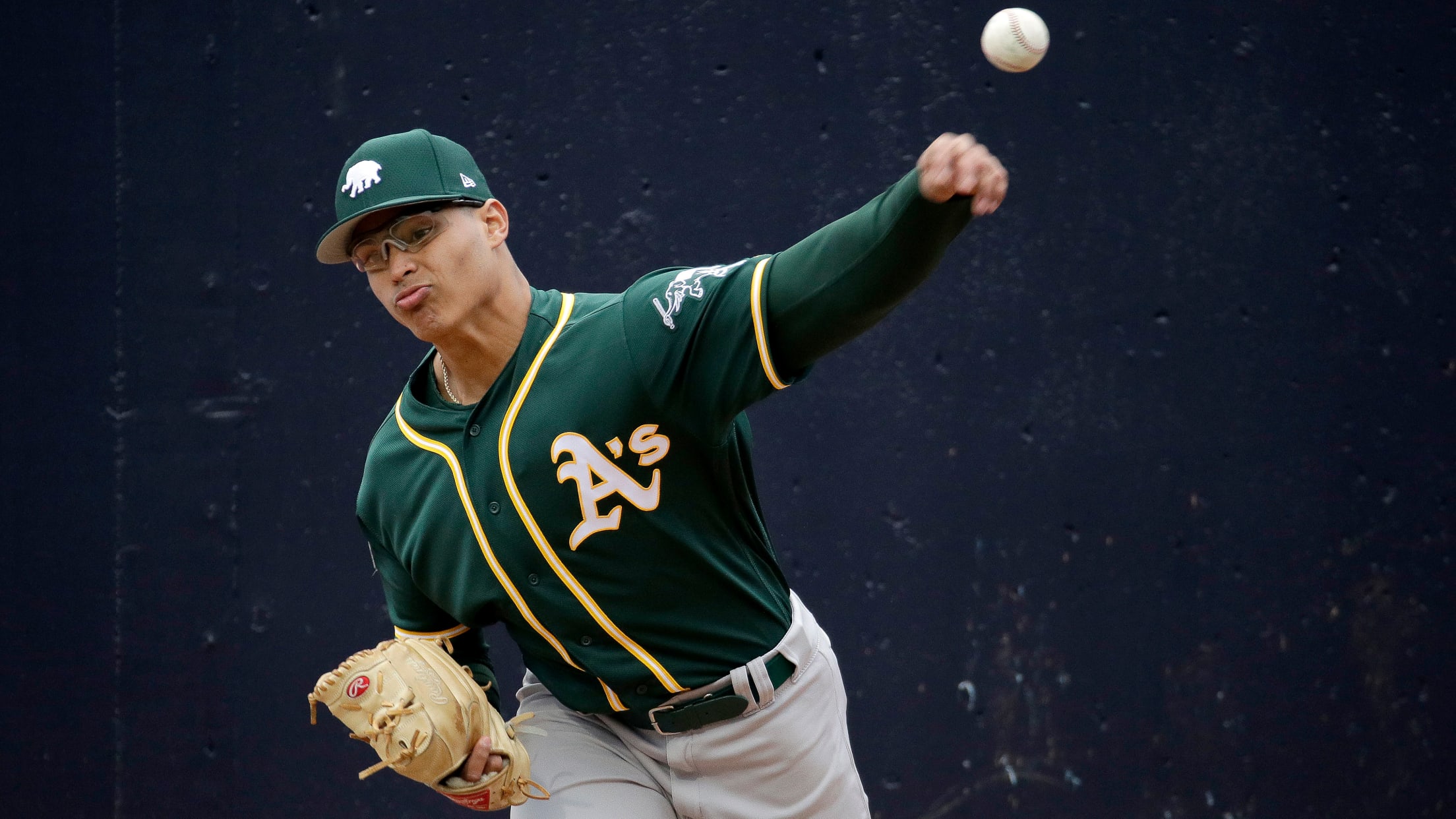 Jesus Luzardo is the top left-handed pitching prospect, according to MLB Pipeline, and A's fans certainly welcomed the recent news that he has resumed throwing after a strained left shoulder idled him in March. During a sensational spring in which Luzardo struck out 15 batters and posted a 0.93 ERA
5 AL West prospects to watch early in 2019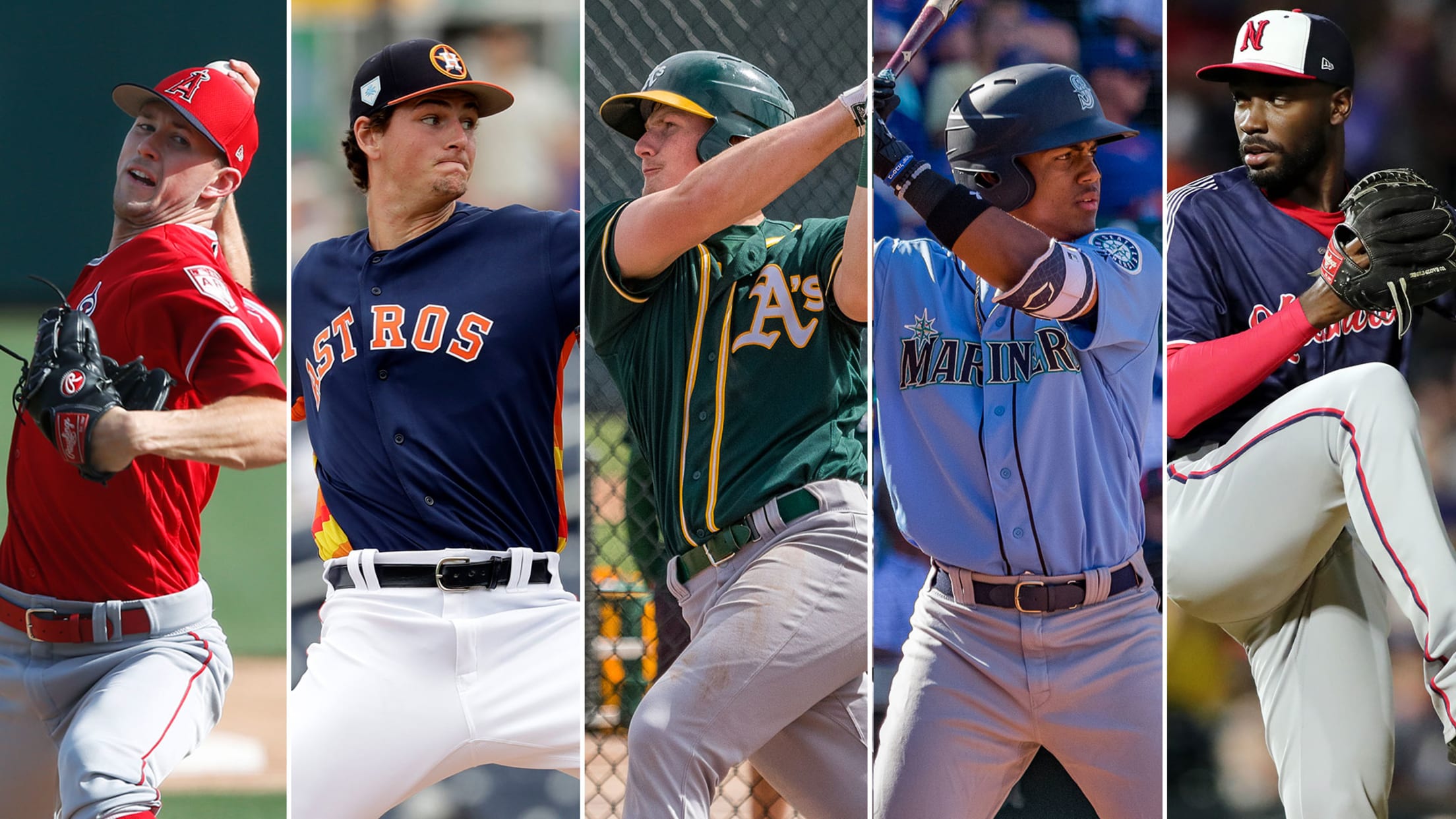 The Minor League baseball season is under way and now is the time to start monitoring prospects, as many could have an impact this season in the American League West. Of MLB Pipeline's Top 100 prospects, 17 are with organizations in the division, but even those not ranked among the
Starting spots for Athletics' Top 30 prospects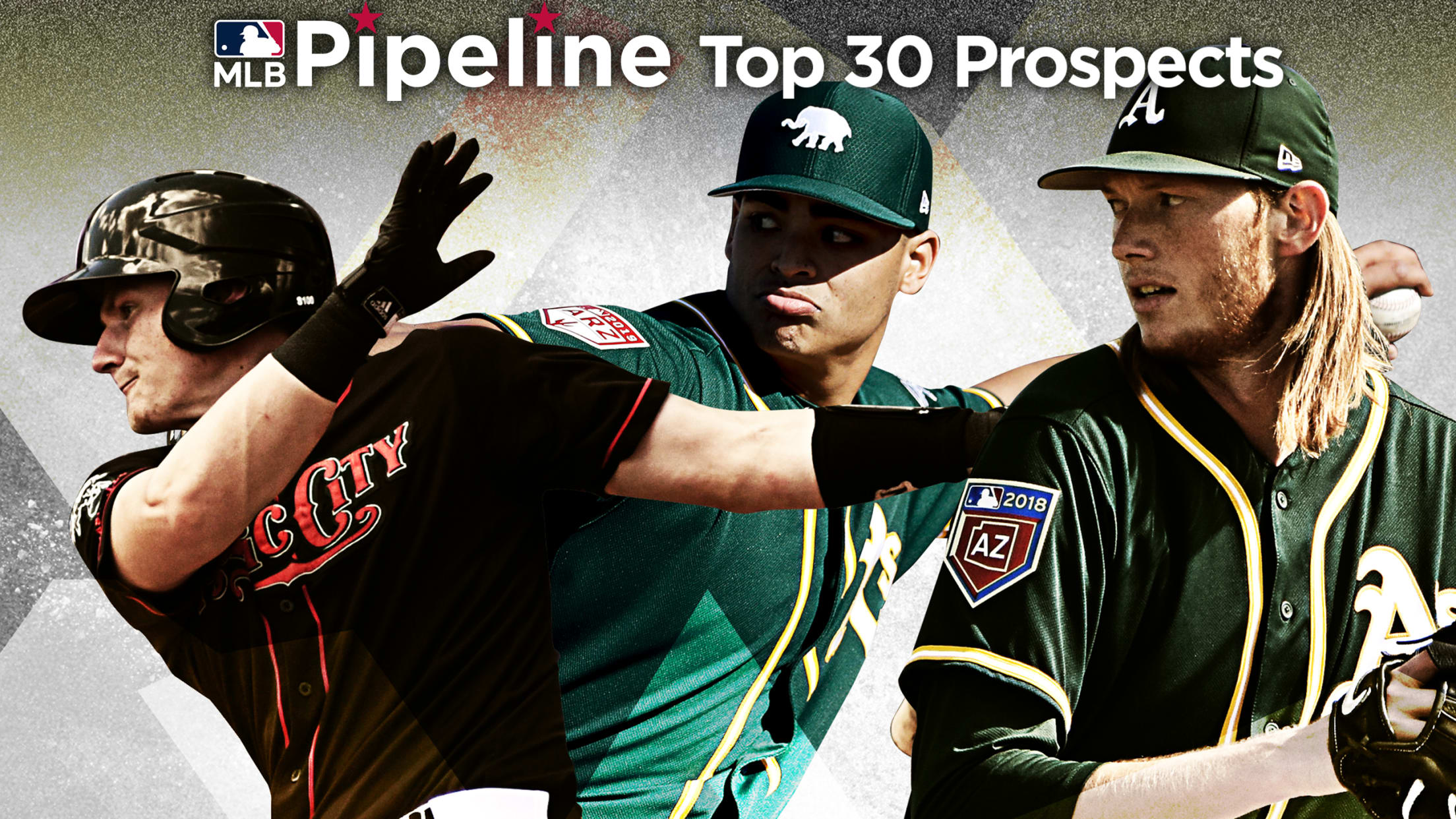 With the 2019 Minor League Baseball season getting underway, here's a look at where the A's Top 30 prospects are starting the year. We also identify the prospect who just missed the Top 30 list, a player who didn't make the big league Opening Day roster but should make an
A's shut down Luzardo (shoulder) 4-6 weeks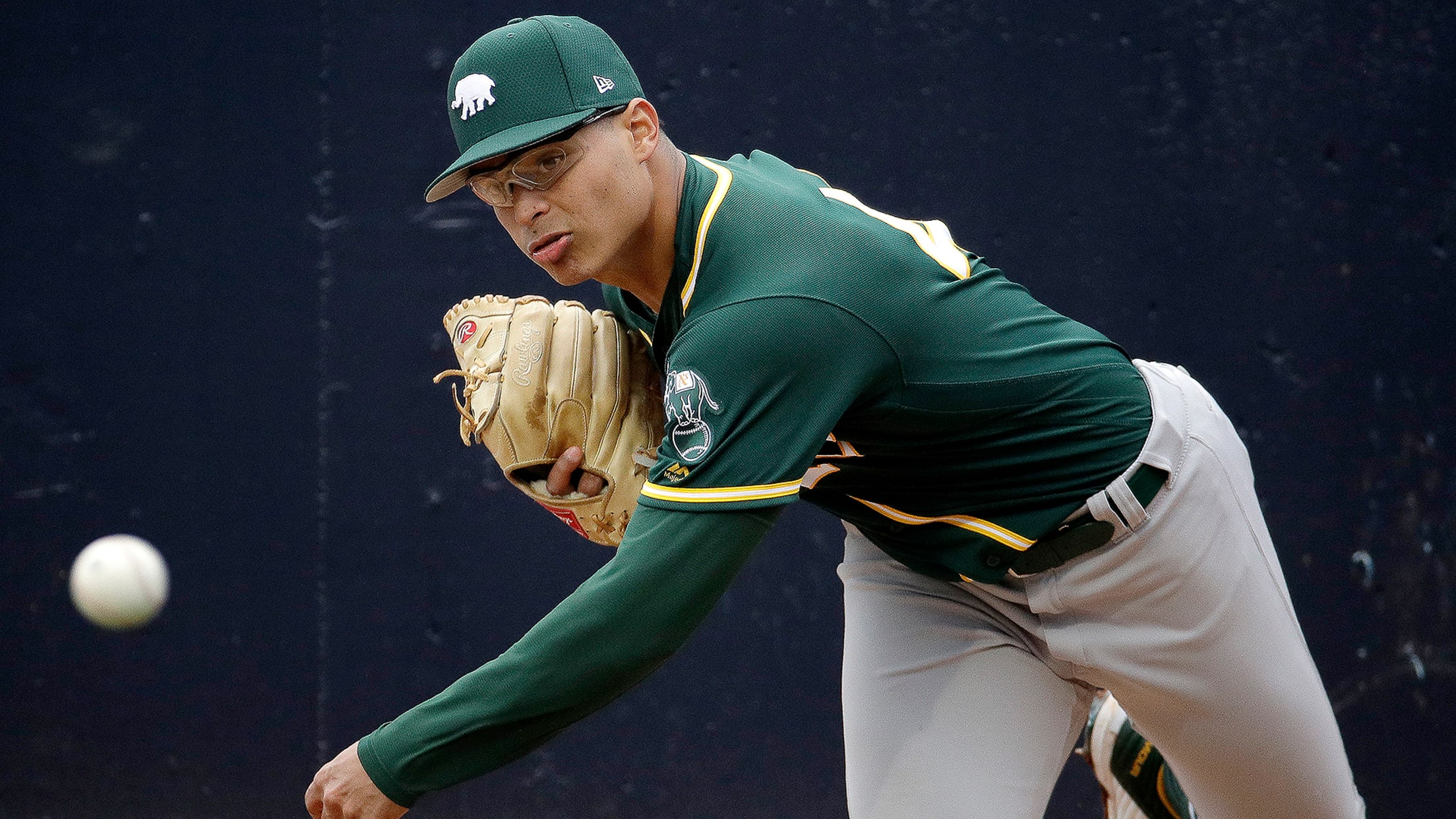 TOKYO -- A's top prospect Jesus Luzardo is no longer an Opening Day rotation option. The much-hyped lefty has been shut down with a muscle strain in his left shoulder for four to six weeks, A's general manager David Forst announced prior to Thursday's Opening Series finale with the Mariners
A's farm still strong in OF despite loss of Murray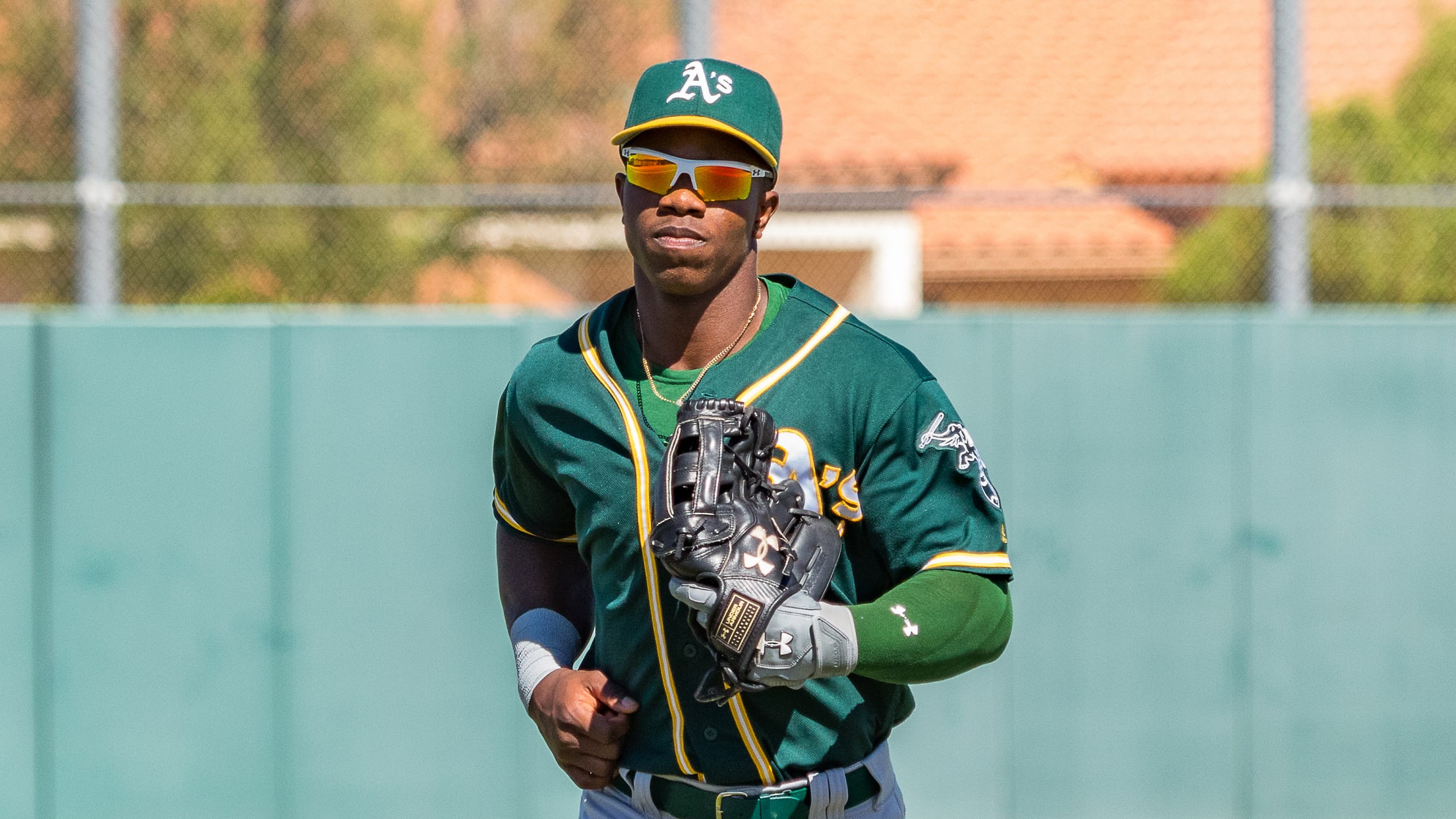 MESA, Ariz. -- No question, losing Kyler Murray to the NFL was a blow to the Athletics, who spent the No. 9 overall selection in the 2018 Draft and a $4.66 million bonus on him last June. They got most of their money back but lost the pick and an
After adjustments, A's Beck focused on power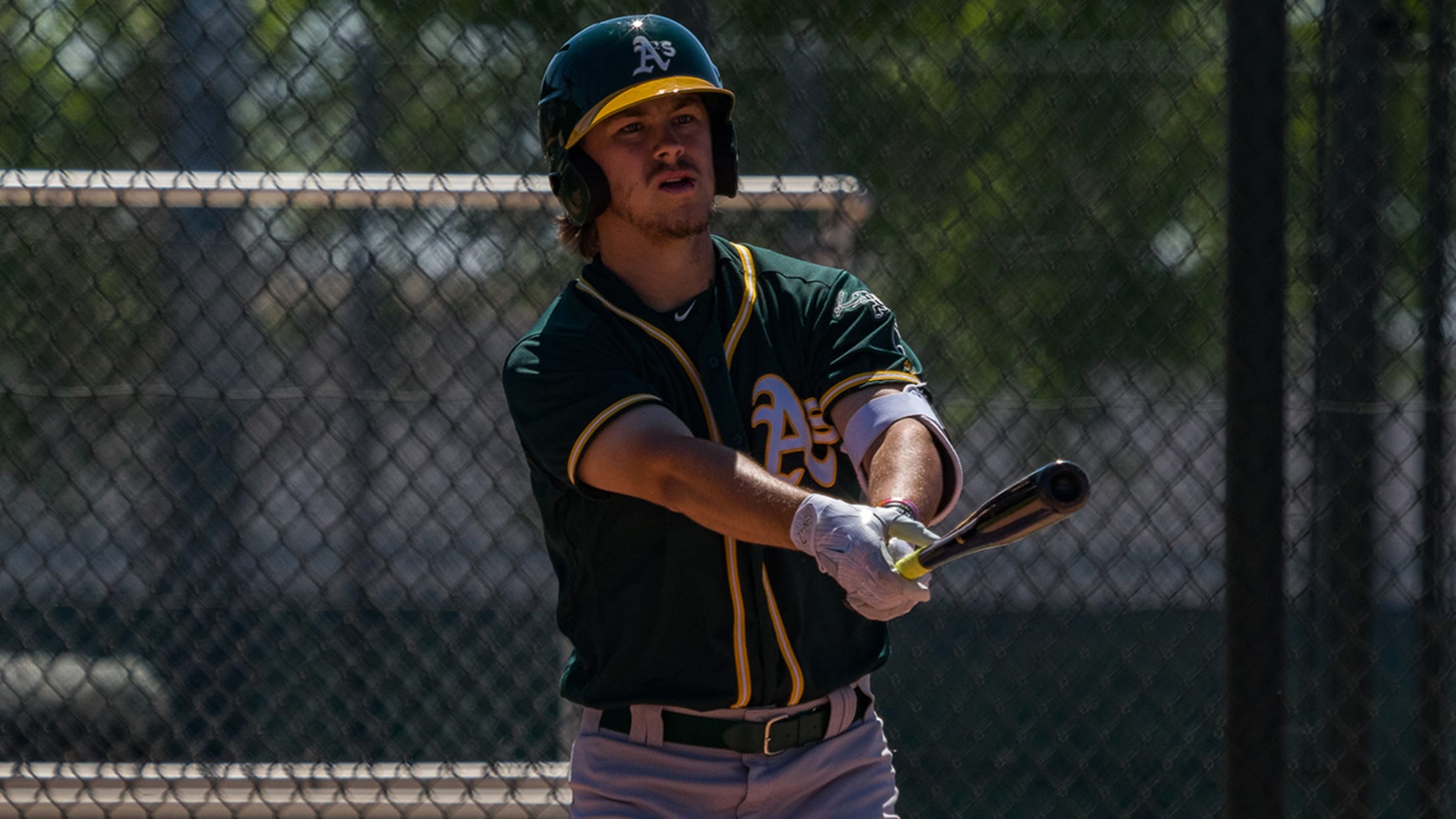 MESA, Ariz. -- Professional baseball has required a series of adjustments from Austin Beck. The No. 6 overall pick in the 2017 Draft by the Athletics, Beck earned a $5,303,000 bonus on the basis of his five-tool promise. But he had a rude introduction to pro pitching that summer, going
Luzardo makes his case for final rotation spot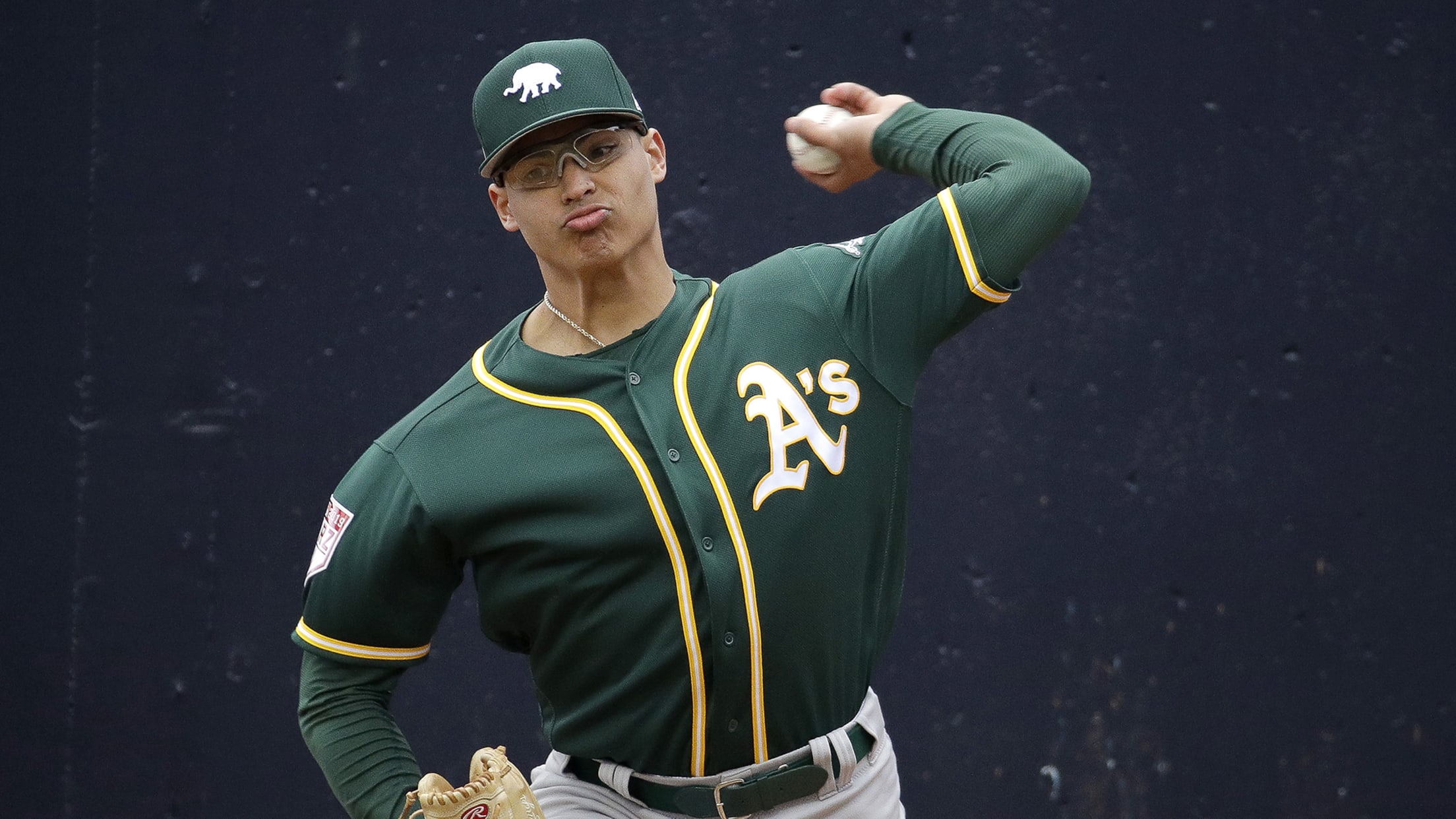 MESA, Ariz. -- Jesus Luzardo won't be accompanying the A's to Tokyo this week, but there's a good reason for it. Oakland still considers him in play for the final rotation spot, so Luzardo will remain in the desert to stay on his regular throwing schedule. Upon the club's return,
Prospect Luzardo fans 6, continues strong camp
A's left-hander hasn't allowed an earned run in 5 2/3 spring innings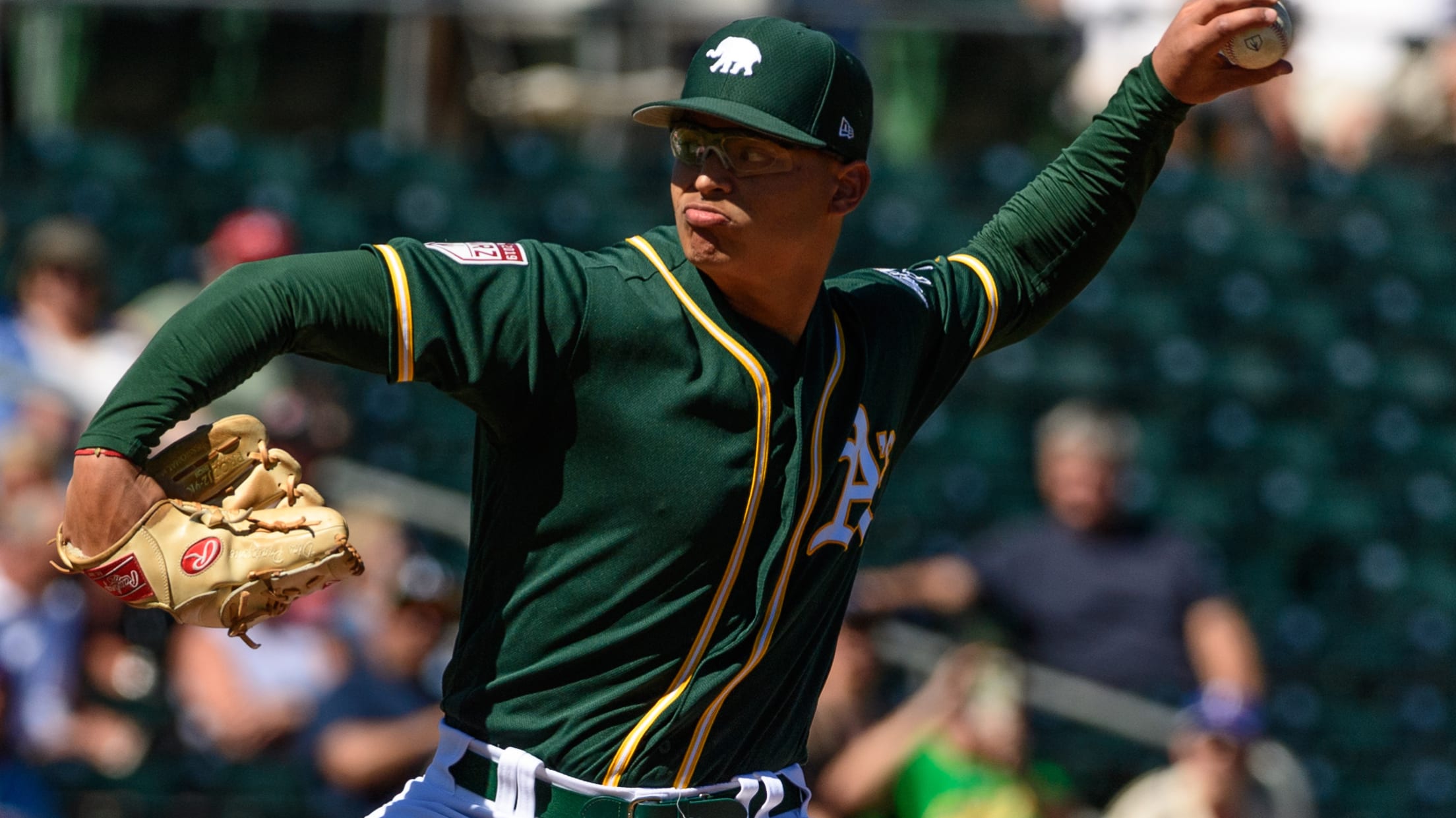 MESA, Ariz. -- A's top prospect Jesus Luzardo continues to impress, as he struck out six of the 10 batters he faced in 2 2/3 scoreless innings in a 4-1 win over the Rangers at Hohokam Stadium on Tuesday afternoon. The wondrous lefty worked around baserunners with ease -- including
Here are the Athletics' 2019 Top 30 Prospects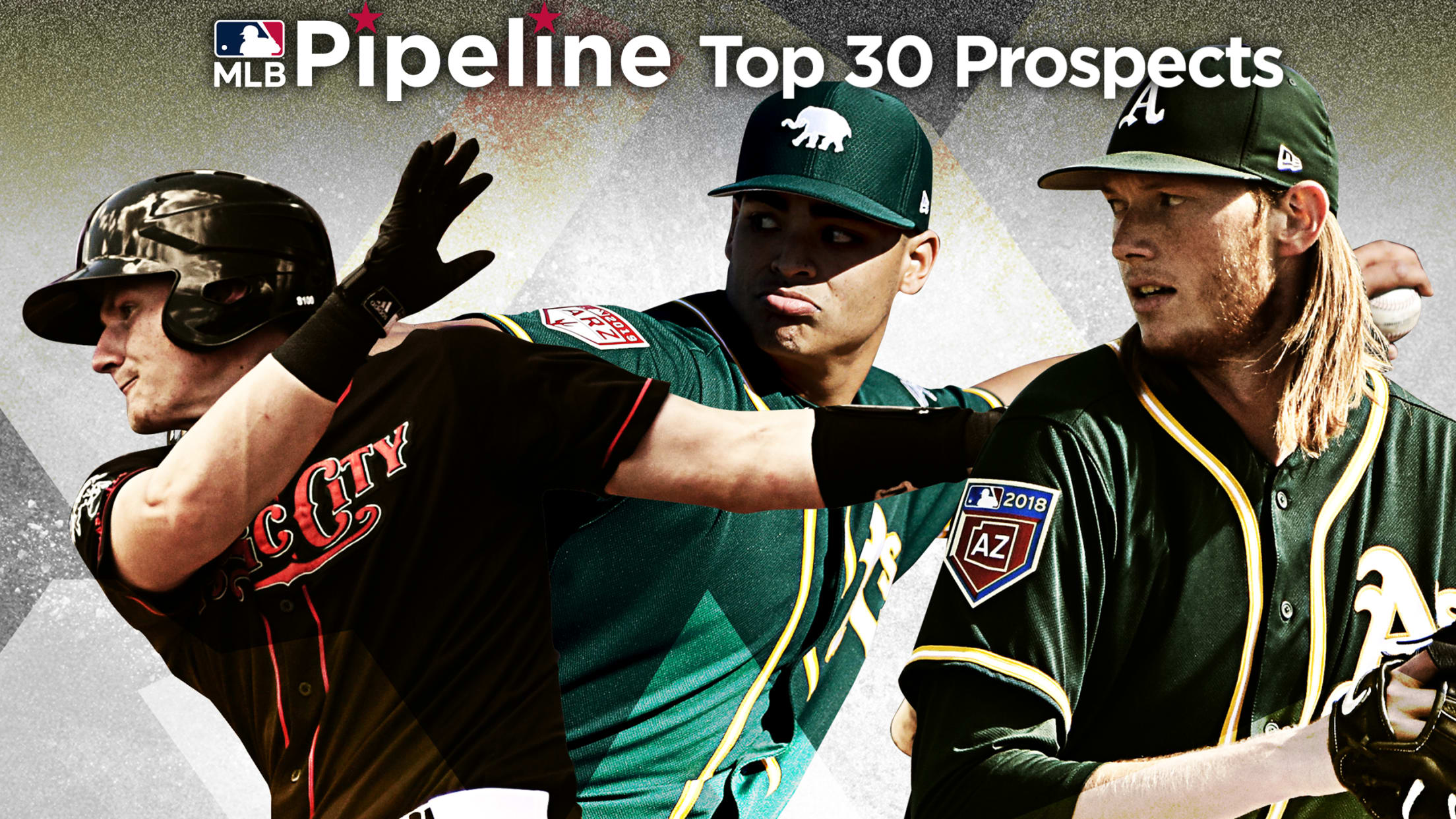 A lot of things went right for the A's in 2018. After three straight last-place finishes in the AL West, the A's won 97 games and returned to the postseason for the first time since 2014. Most of the playoff roster came via trades (though Matt Chapman and Matt Olson