Injuries & Moves: Bleday off IL; Kevin Smith optioned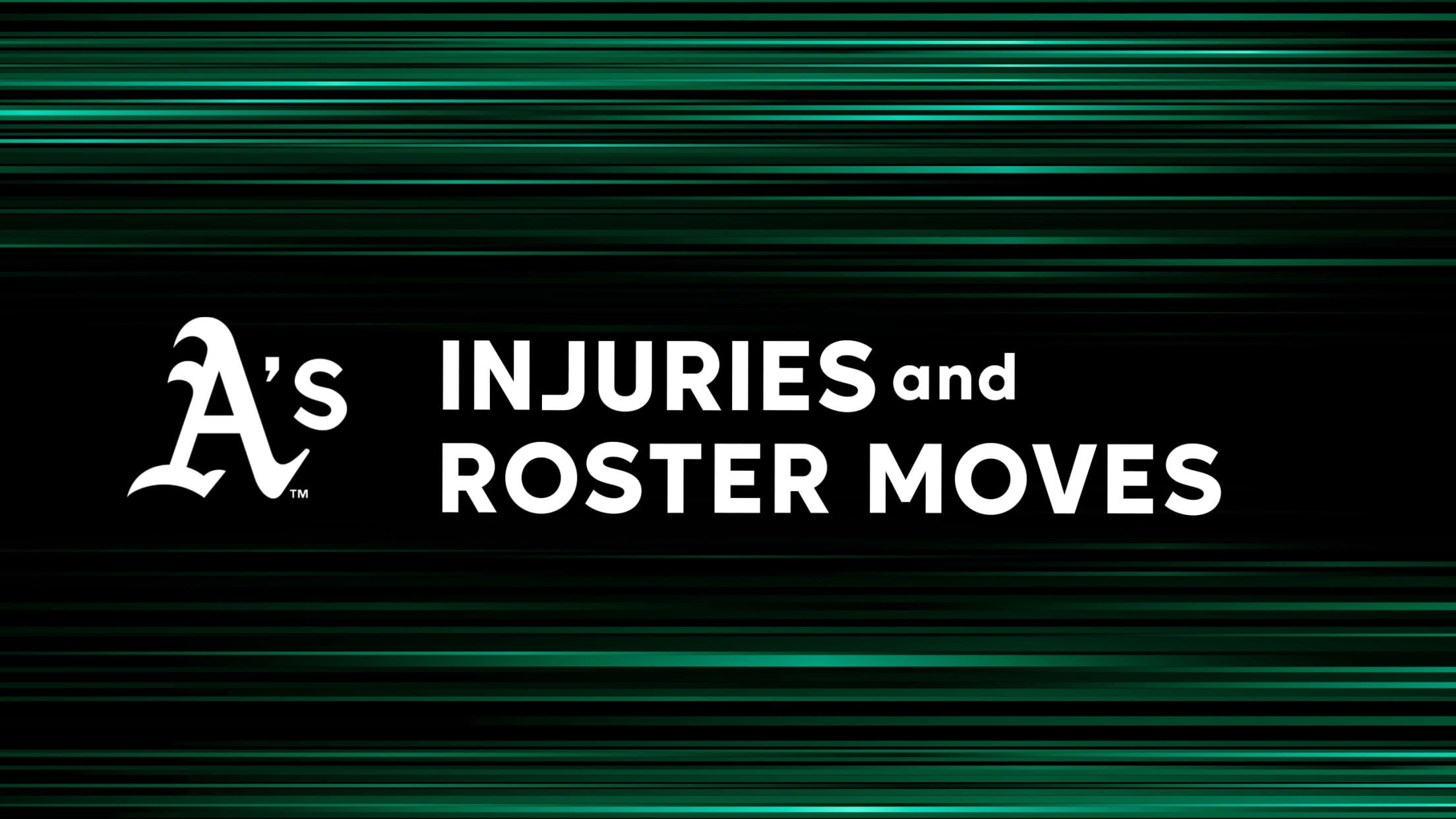 Facing sudden trouble, Kaprielian gives A's a boost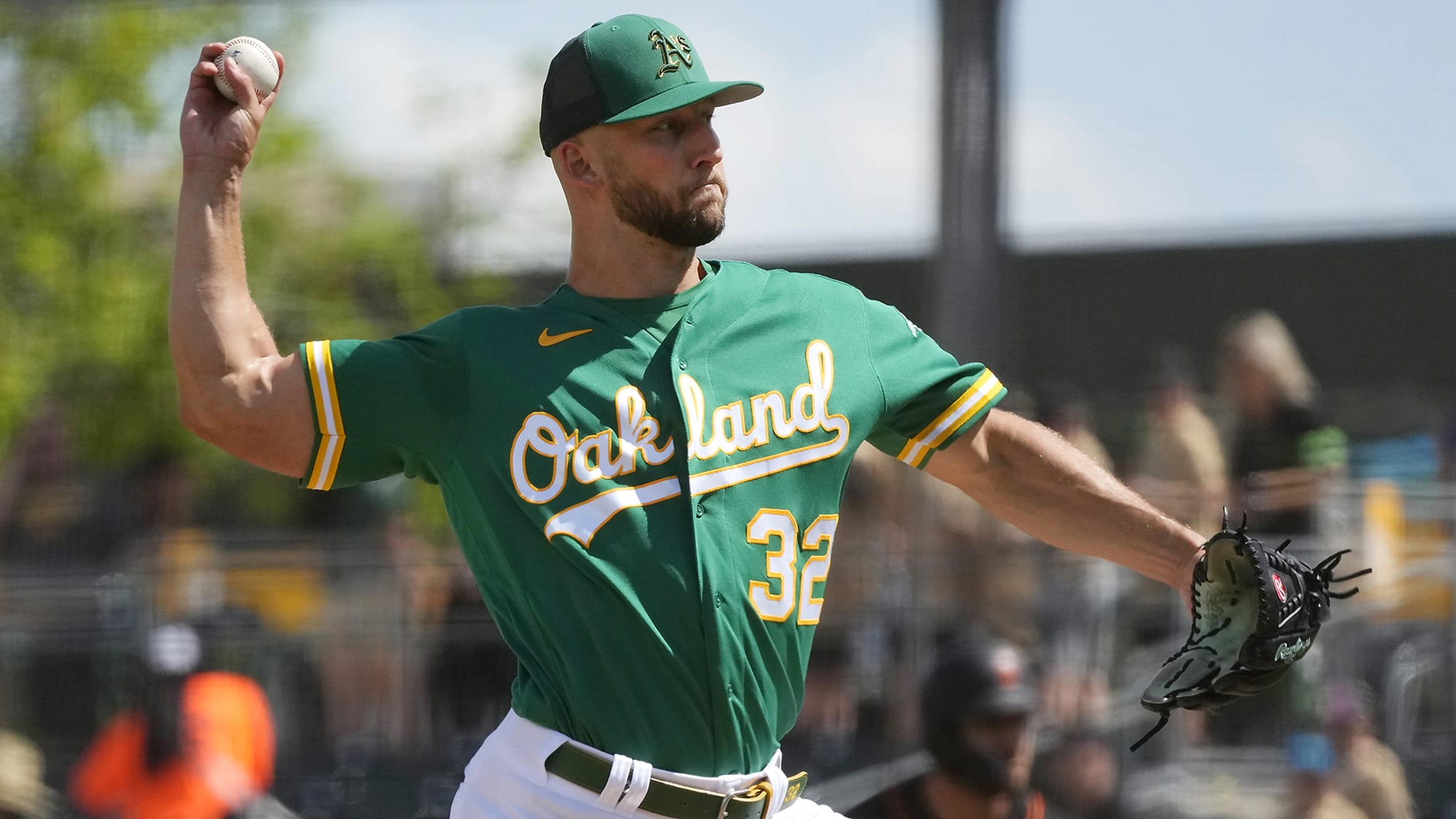 MESA, Ariz. -- With 2022 All-Star right-hander Paul Blackburn set to open the season on the injured list, there is suddenly an opening at the top of Oakland's starting rotation, at least for now. Which means James Kaprielian's efficient performance in a 7-2 Spring Training victory over San Francisco at
Blackburn shut down for remainder of 2022
All-Star RHP sidelined with injury in pitching hand; A's hope to avoid surgery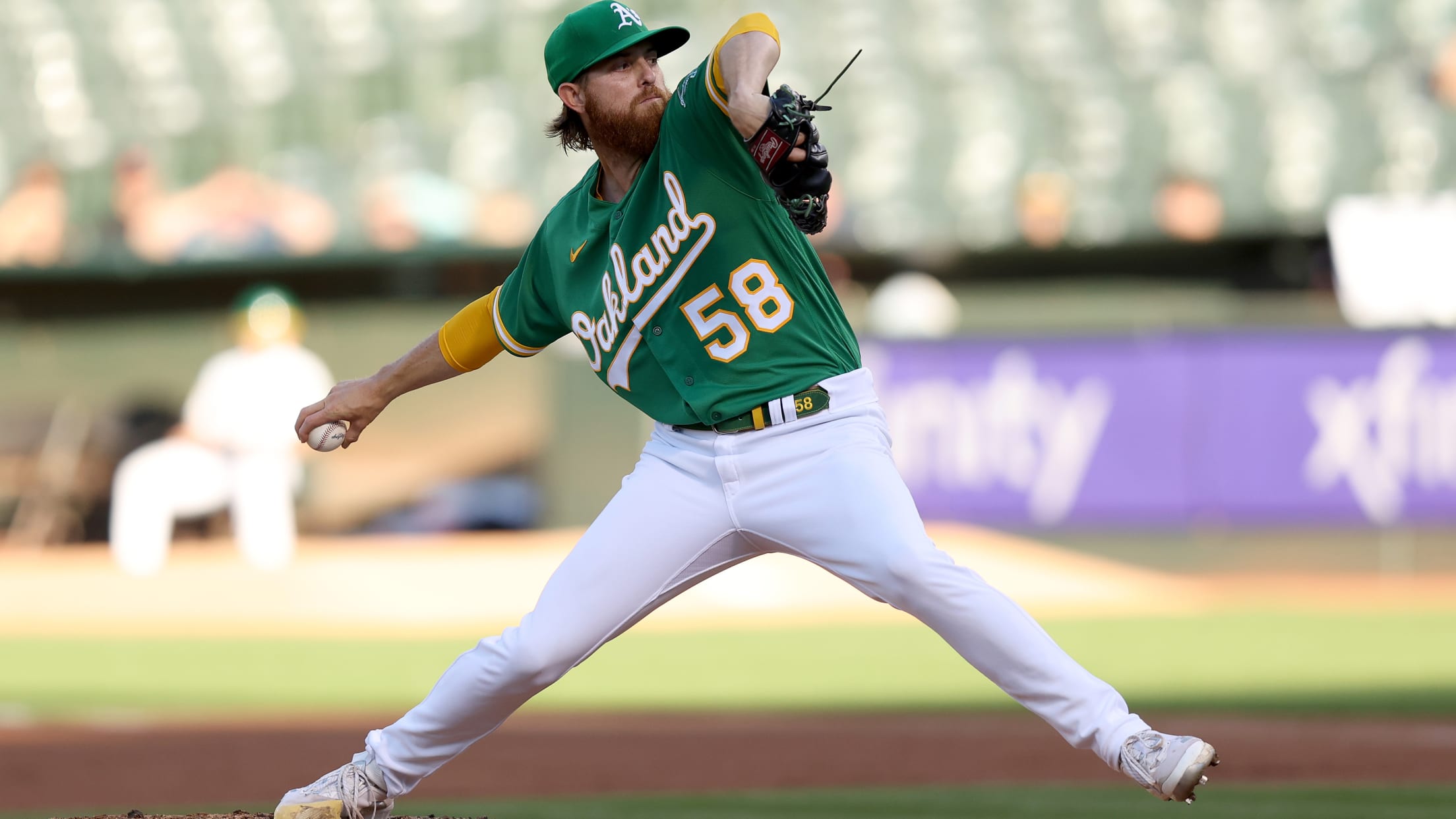 ARLINGTON -- All-Star right-hander Paul Blackburn will miss the remainder of the 2022 season with a tear of the flexor tendon sheath in his pitching hand, the A's announced prior to Tuesday night's game against the Rangers at Globe Life Field. Blackburn was placed on the 15-day IL on Aug.
Montas optimistic after shoulder tightness ends start early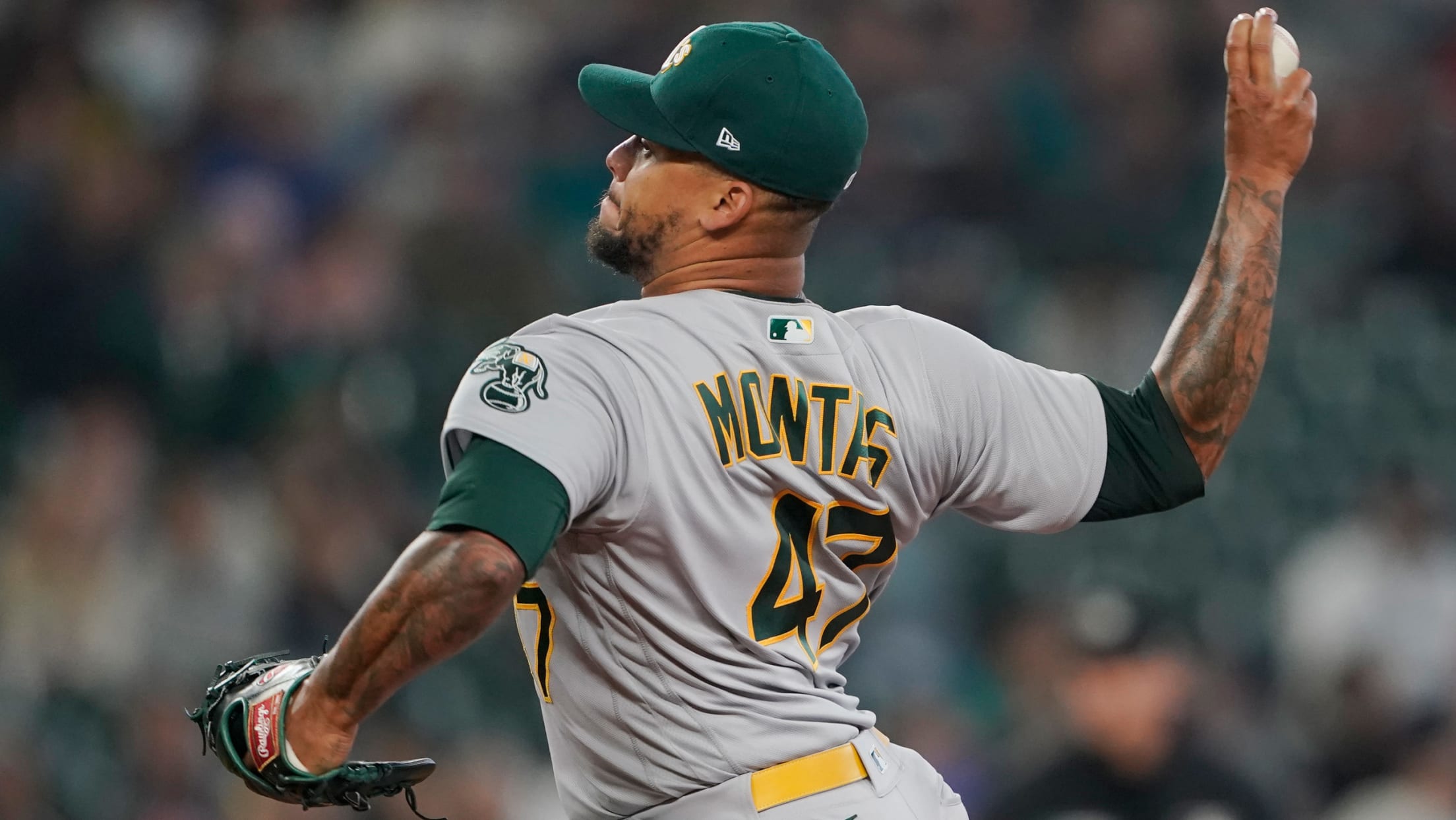 SEATTLE -- The buzz surrounding Frankie Montas as one of baseball's most sought-after pitchers ahead of the Aug. 2 Trade Deadline has only heightened with each start. However, an early exit on Sunday now leaves his immediate future in question. On a cold Seattle afternoon with heavy rainfall in the
Montas gets scare when comebacker hits hand
Right-hander exits game in 2nd inning, but X-rays are negative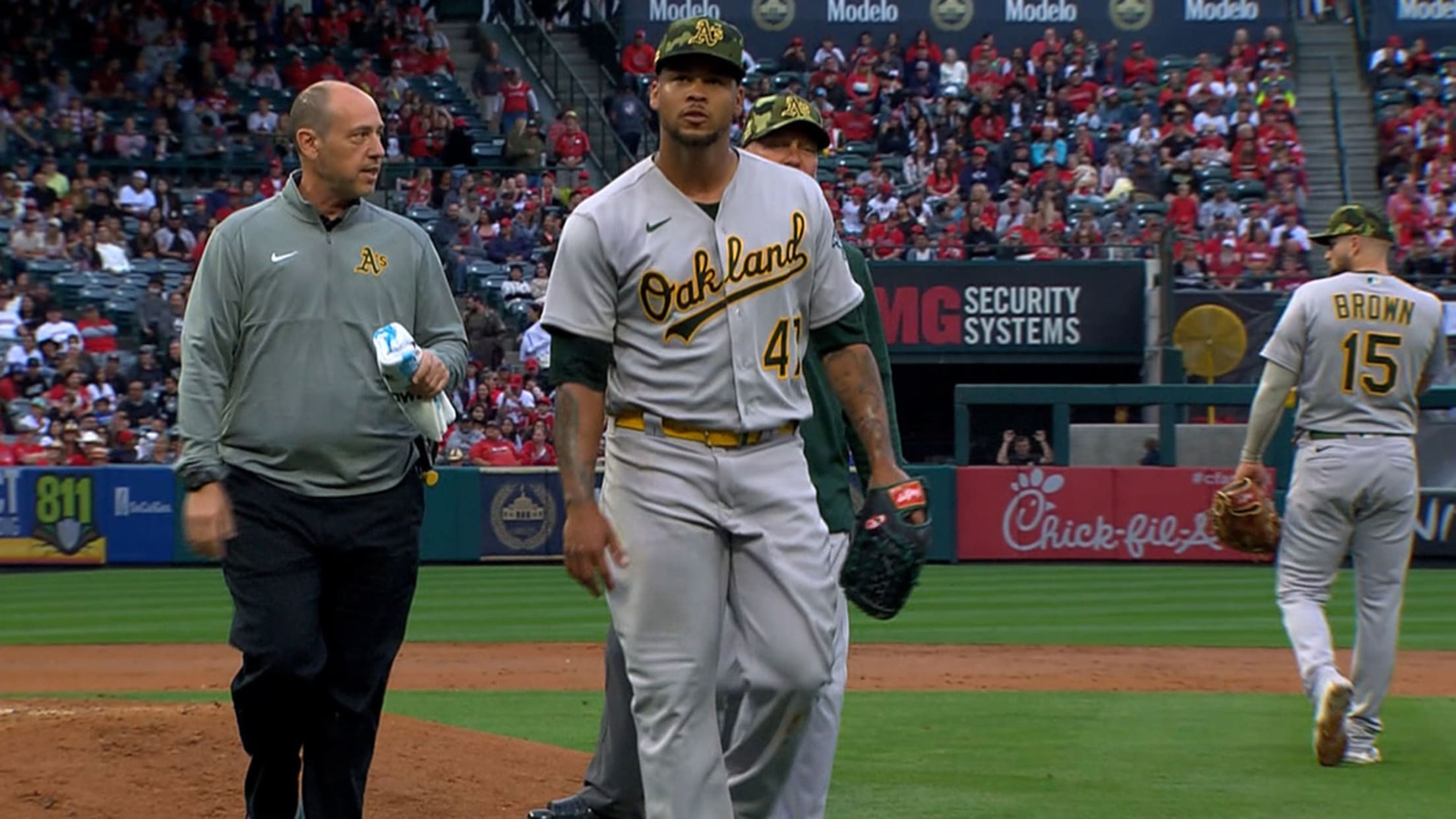 ANAHEIM -- The right hand of Frankie Montas is a valuable appendage to the Oakland A's present and future, both of which were temporarily clouded Saturday night after he took a line-drive comebacker to his two forefingers in the second inning of a 5-3 loss at Angel Stadium. Fortunately for
Kozma back in bigs for the first time since '18
Laureano undergoes surgery for core injury, expected to be ready for '22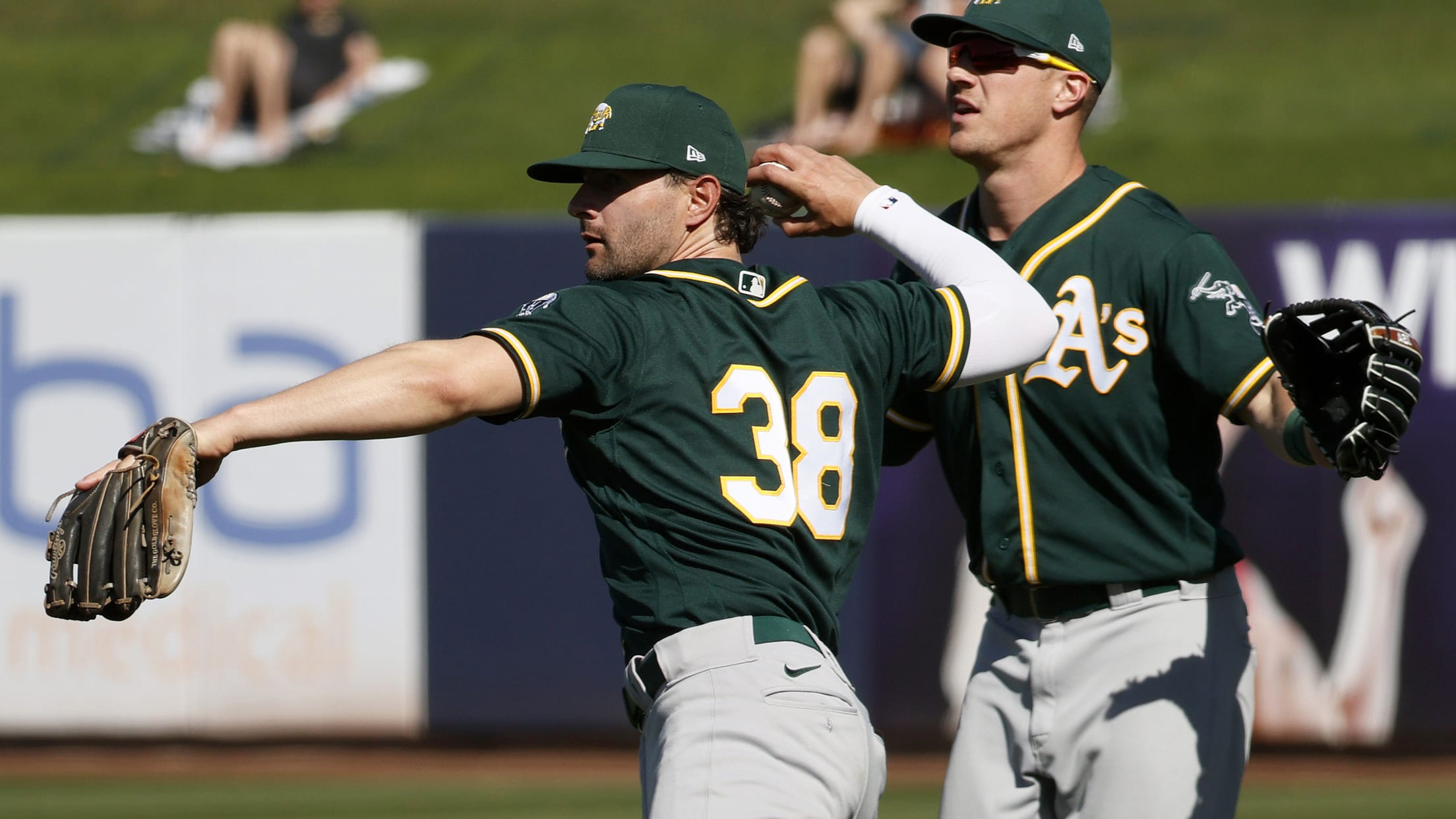 HOUSTON -- Pete Kozma had already been resigned to the fact that a callup to the A's big league roster was probably not in the cards for 2021. So when Las Vegas Aviators manager Fran Riordan broke the news, Kozma assumed he was part of some cruel prank that was
Andrus has surgery, expected back by camp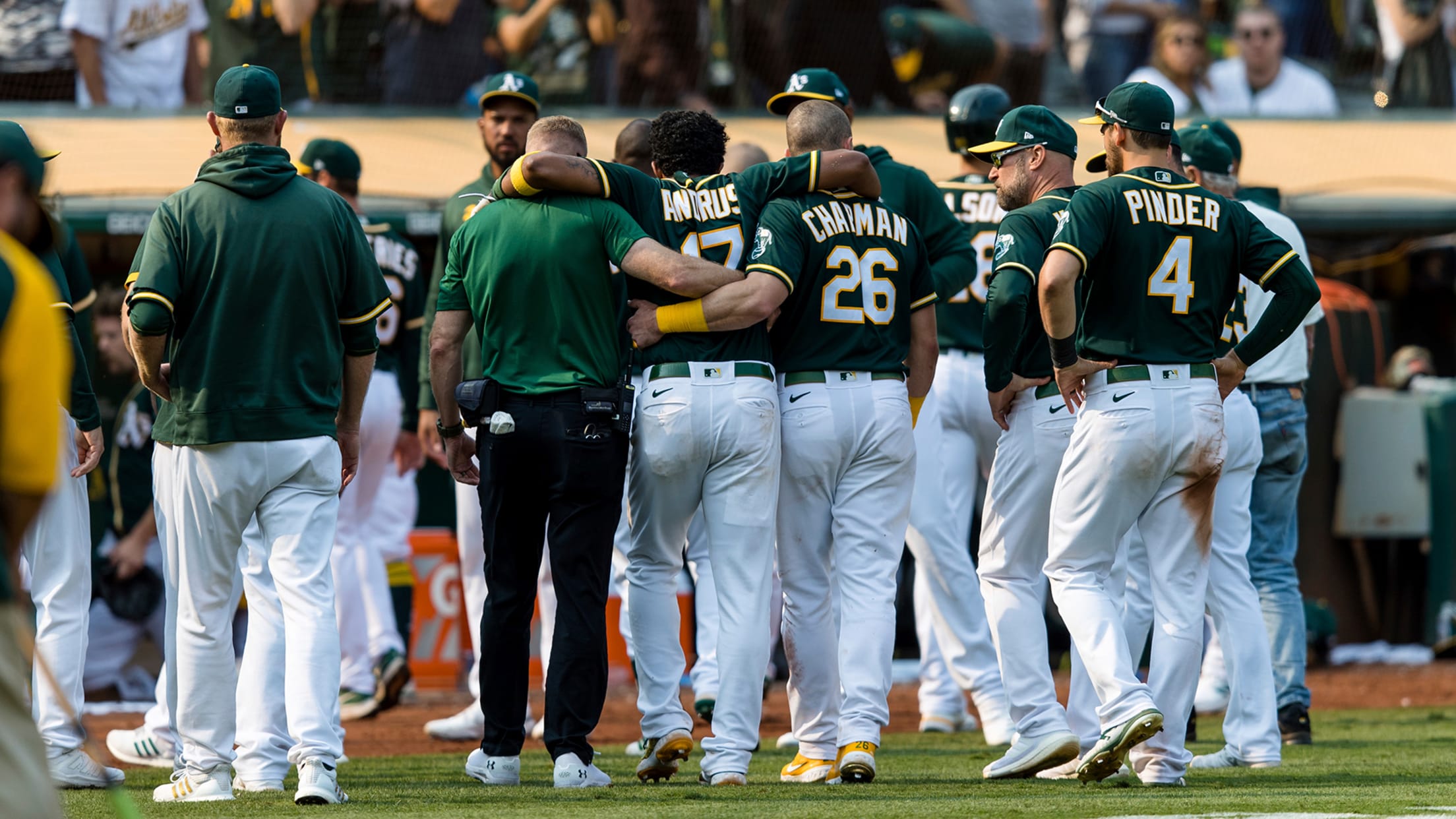 OAKLAND, Calif. -- Shortstop Elvis Andrus had successful surgery on Wednesday at the Trinity Surgical Center in Arlington, Texas, with Dr. Brigham Au, the A's announced. The club anticipates a return to health by Spring Training 2022 for Andrus, who needed to be helped off the field on Saturday after
Andrus lands on IL: 'Speaks to his toughness'
Lowrie (hand sprain) also on injured list for season's final week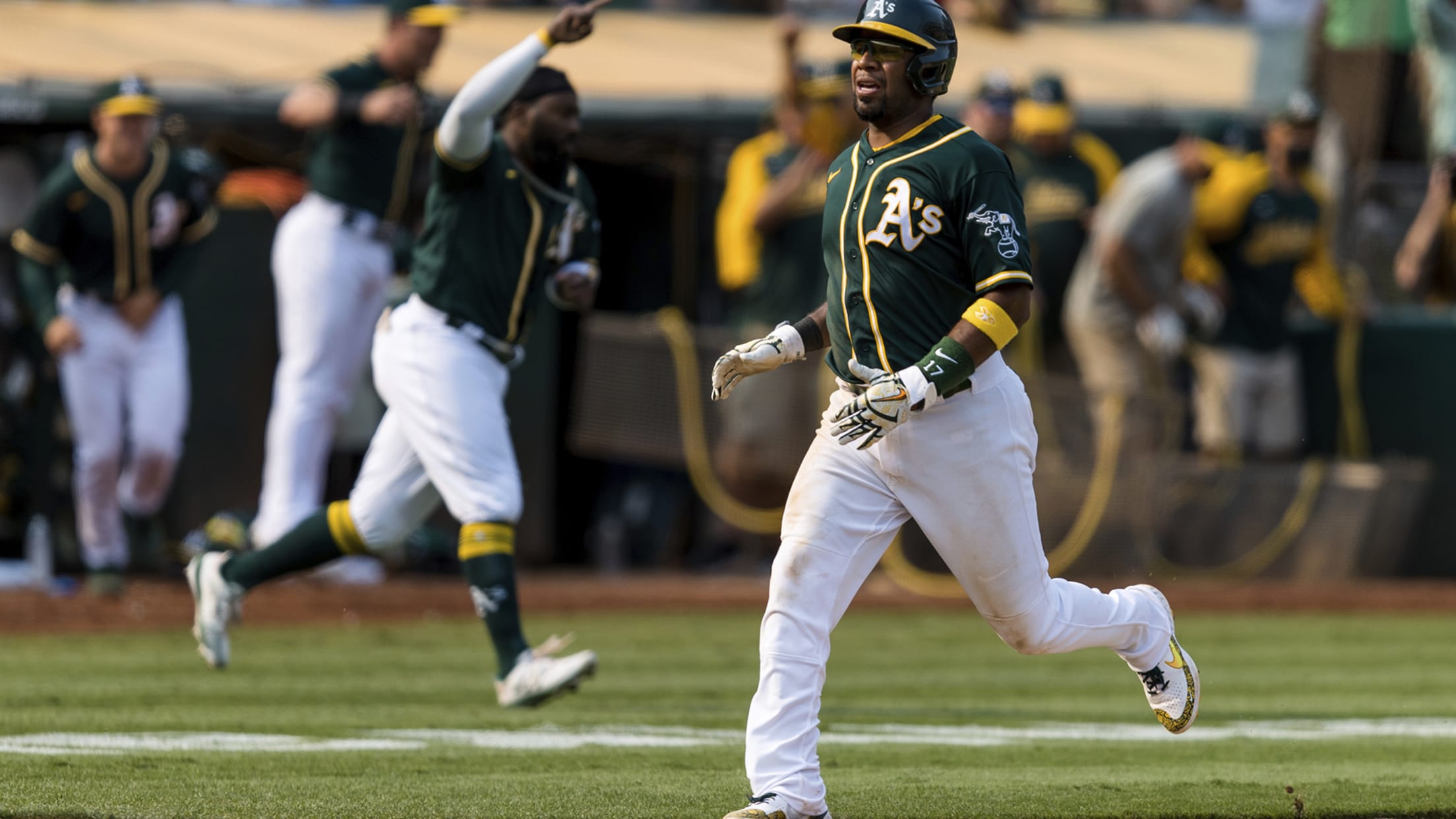 OAKLAND -- Elvis Andrus knew something was wrong. Rounding third base in an attempt to score the game-winning run on Starling Marte's double on Saturday, the A's shortstop clearly was in pain after feeling a pop in his left ankle while charging towards home. Determined to give his all to
A's walk-off win tempered by Andrus' injury
Oakland remains four back in Wild Card ahead of Sunday's home finale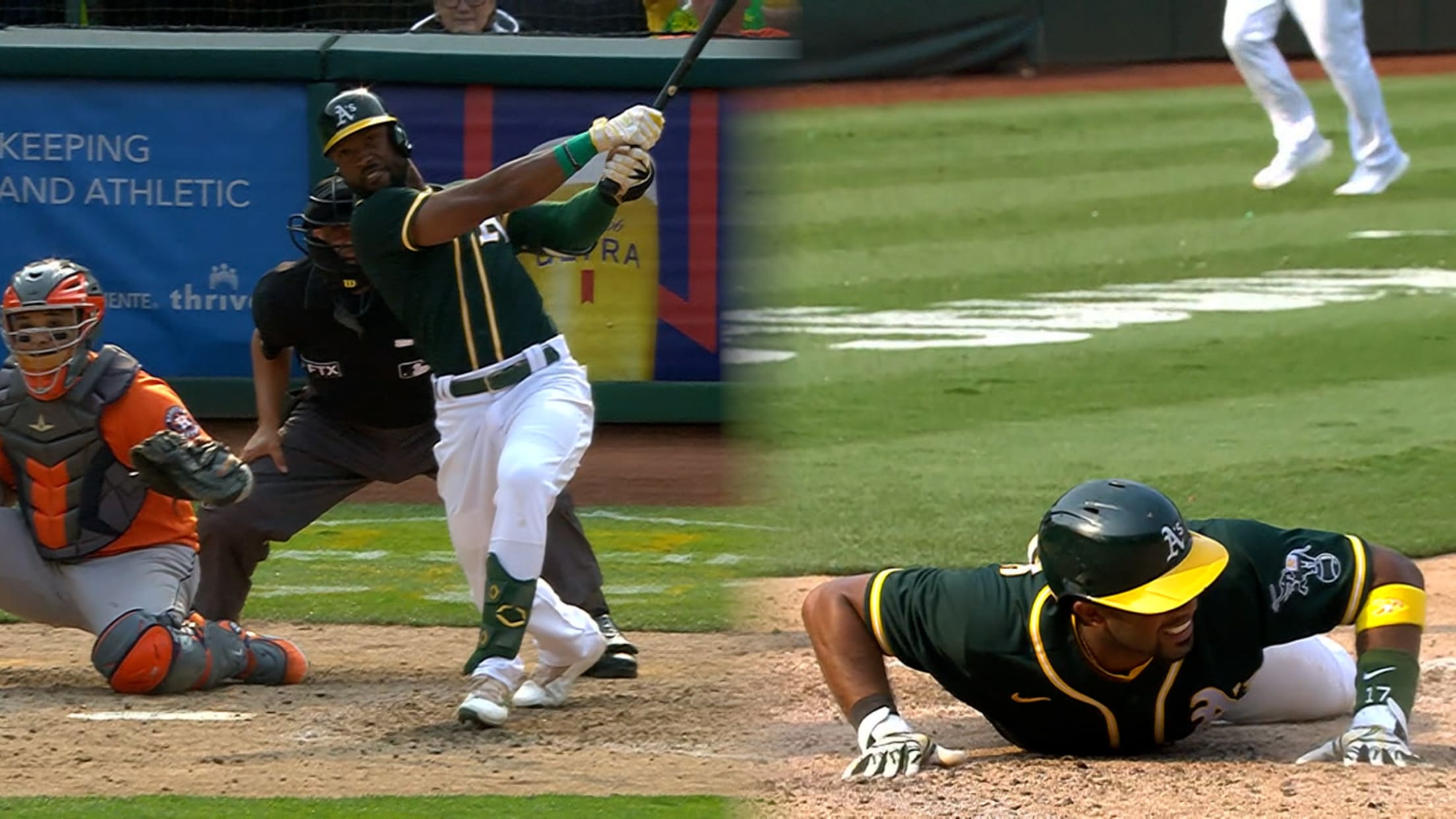 OAKLAND -- Entering their final home series of the regular season, manager Bob Melvin said the A's needed to play every game like it was their last. Two games in, they've responded by playing with the type of desire needed to keep their slim playoff hopes alive. Starling Marte roped
Bassitt back Thursday: 'Kind of miraculous'
All-Star RHP to be activated for return from Aug. 17 facial fracture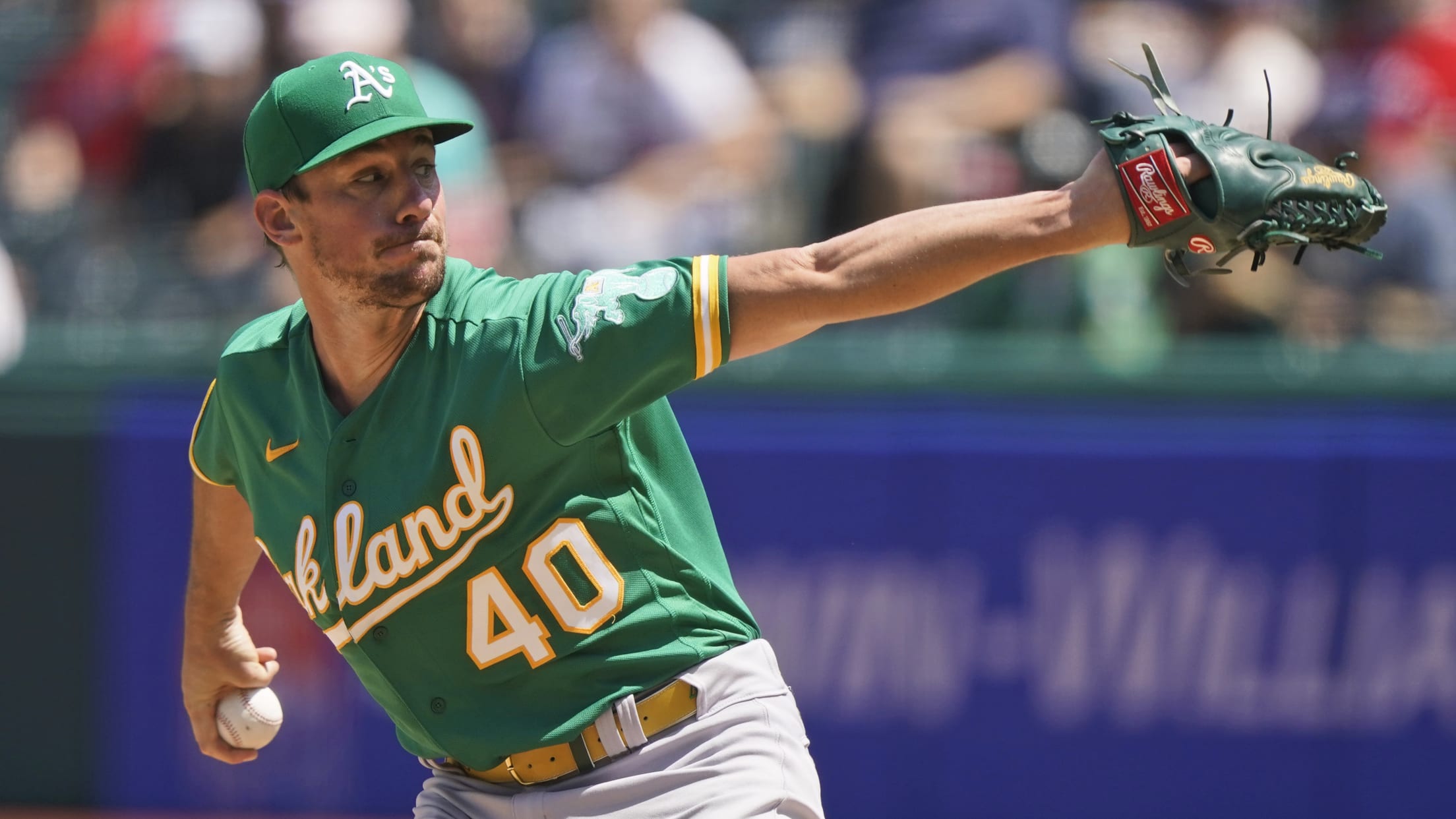 OAKLAND -- When Chris Bassitt was involved in the scary incident that saw him take a hard line drive off his face in Chicago on Aug. 17, the prospect of a return to the mound this season was considered a long shot. Bassitt, however, refused to buy into that notion.
A's hope to have Bassitt back this week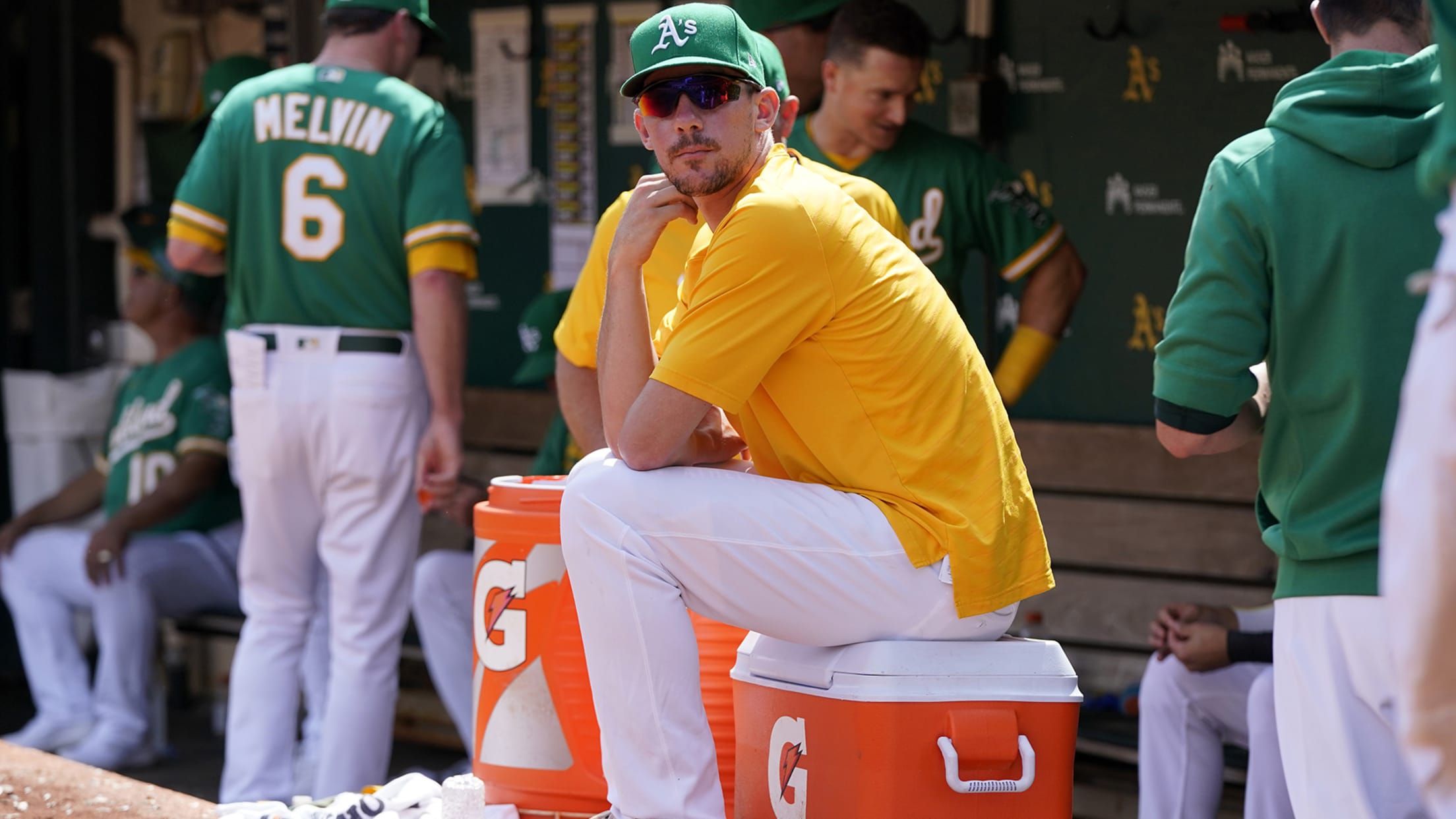 OAKLAND -- The comeback trail for Chris Bassitt is nearly complete. Prior to Monday's four-game series opener against the Mariners, Bassitt threw a 30-pitch bullpen session at the Coliseum, marking his fourth throwing session over the past nine days, as he continues to build himself back up. The next time
Jefferies hits IL with elbow issue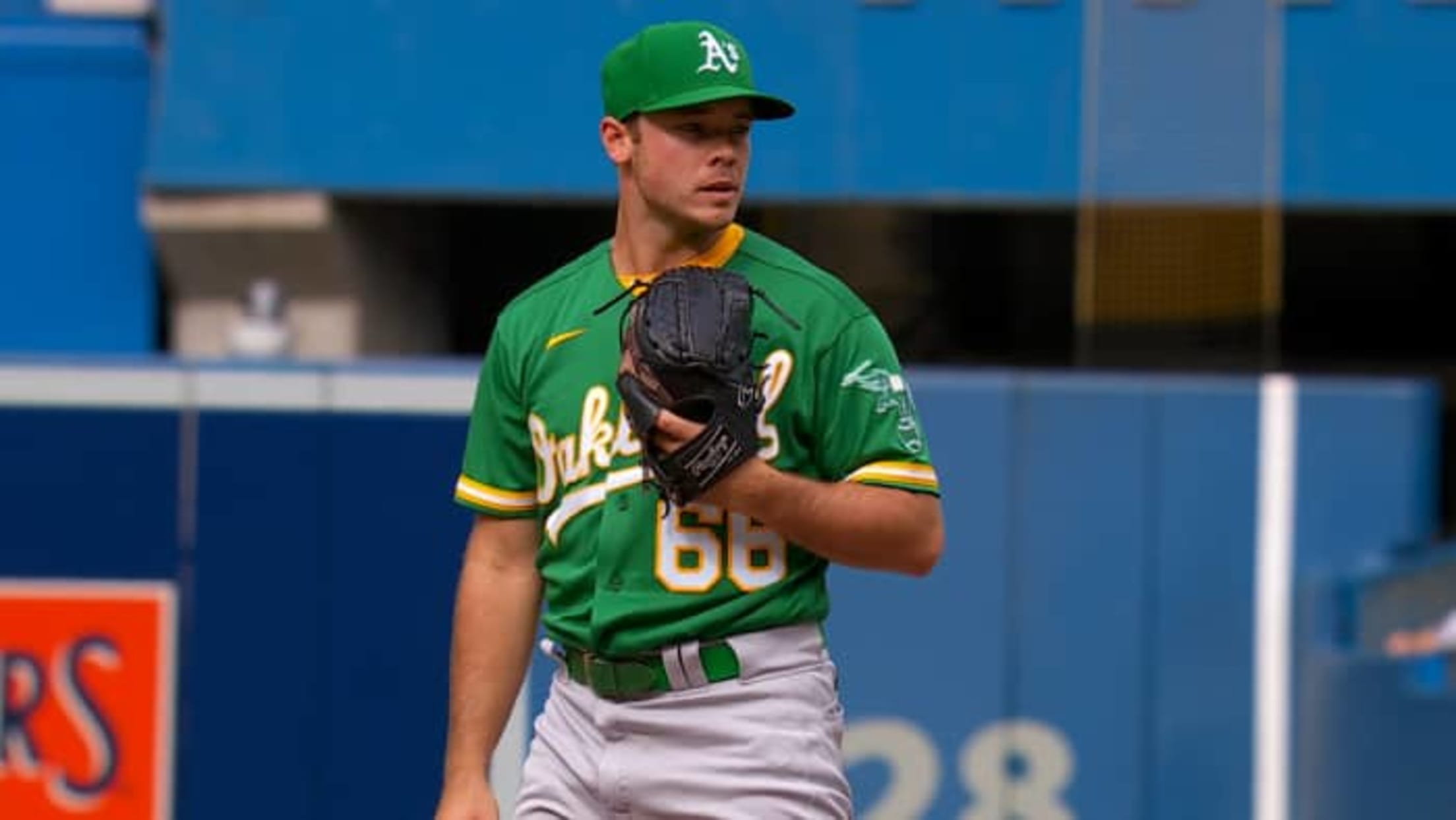 ANAHEIM -- The A's will be without one of their long-relief options as rookie right-hander Daulton Jefferies was placed on the 10-day injured list with right elbow ulnar neuritis on Saturday. Jefferies will be reevaluated in the coming days. Jefferies, Oakland's No. 5 prospect according to MLB Pipeline, was scheduled
Bassitt throws BP session, return still TBD
Melvin 'extremely proud' of Kemp, A's Roberto Clemente Award nominee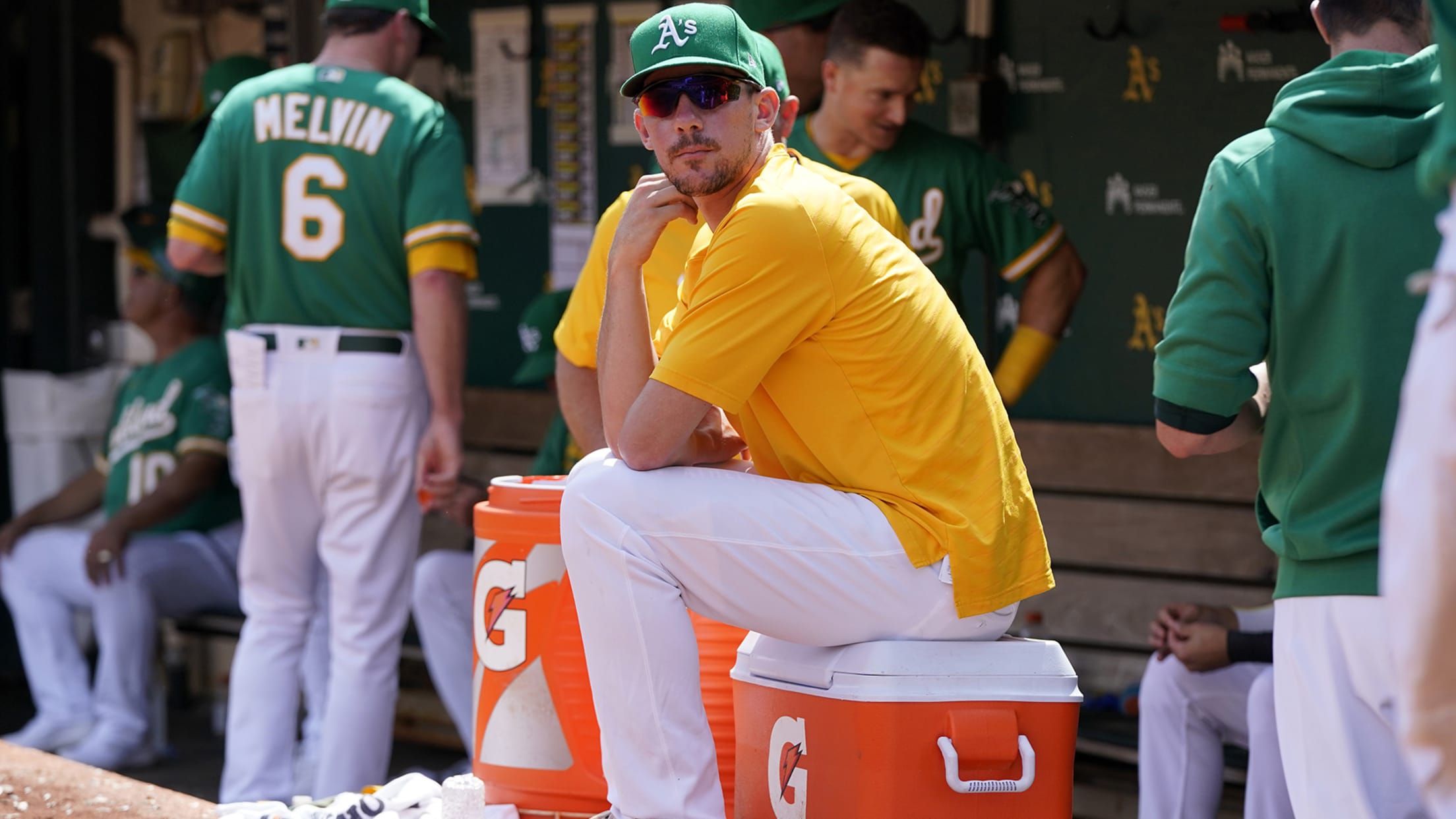 KANSAS CITY -- The A's could get a major clue on Saturday whether right-hander Chris Bassitt will be able to help them down the stretch in their quest to finish with a flourish and gain a fourth consecutive postseason berth. Bassitt, working his way back from a right facial fracture
Bassitt eager to return following surgery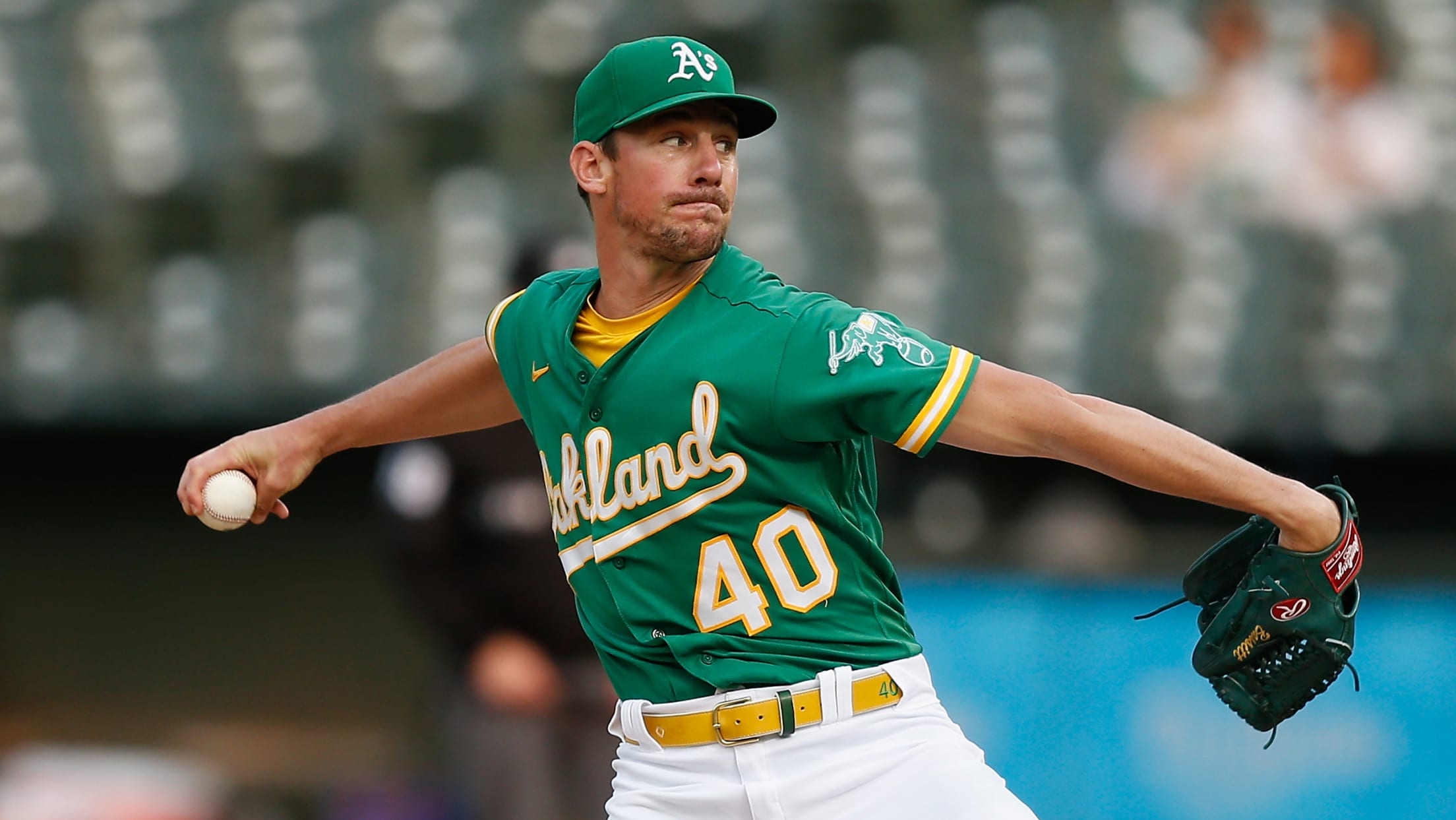 OAKLAND -- The A's are still formulating their plan for Chris Bassitt's rehab. Bassitt, however, already has his own schedule in mind for a return to action. Just two days after undergoing facial surgery to repair fractured bones caused by a line drive that hit him in the face on
Bassitt in 'good spirits' after scary injury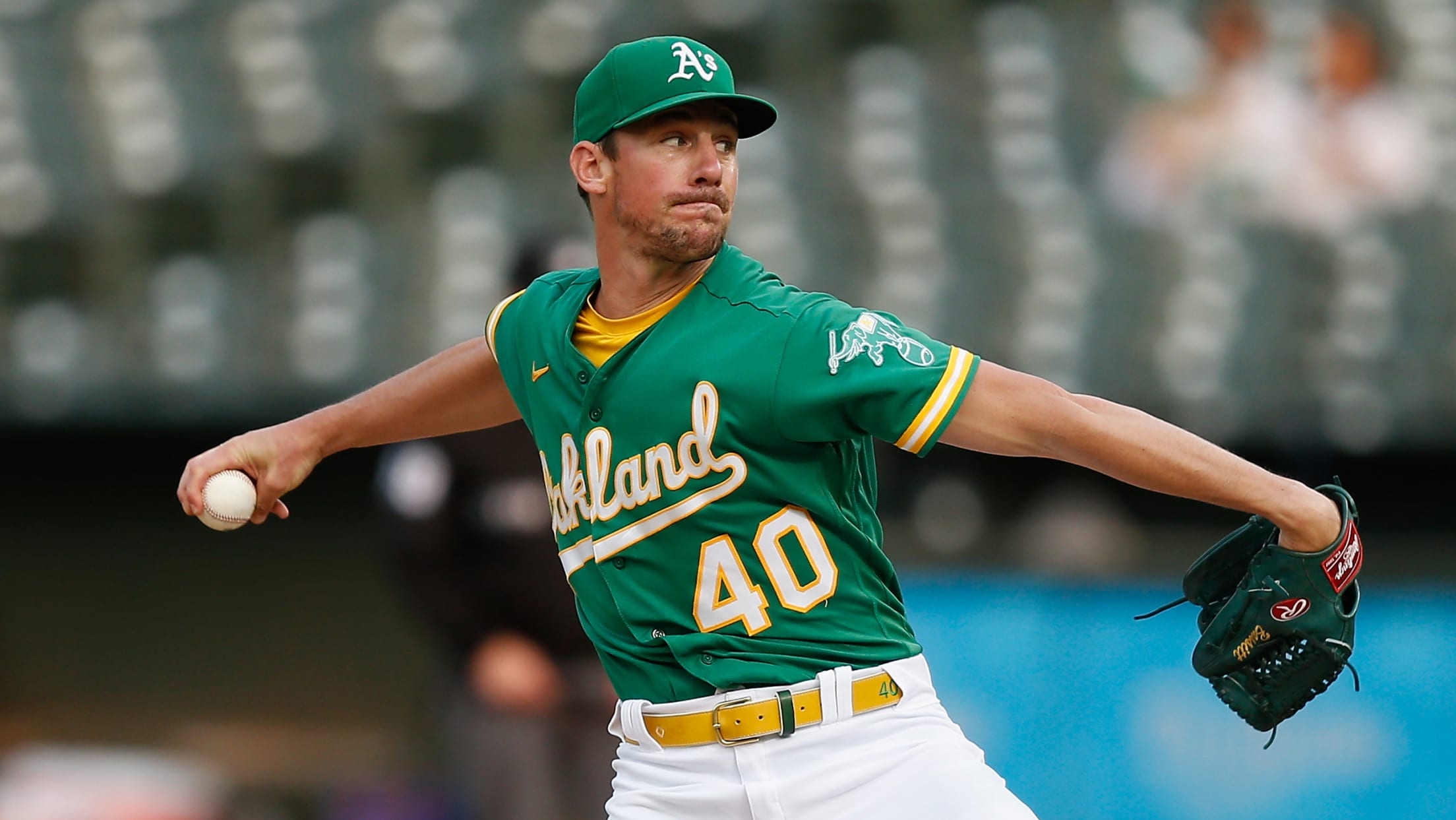 CHICAGO -- The A's aren't yet sure if Chris Bassitt will pitch again in 2021 after getting hit in the face by a line drive on Tuesday against the White Sox, but general manager David Forst wanted to reiterate on Wednesday that Bassitt's return isn't the biggest concern for the
Bassitt out of hospital after liner strikes face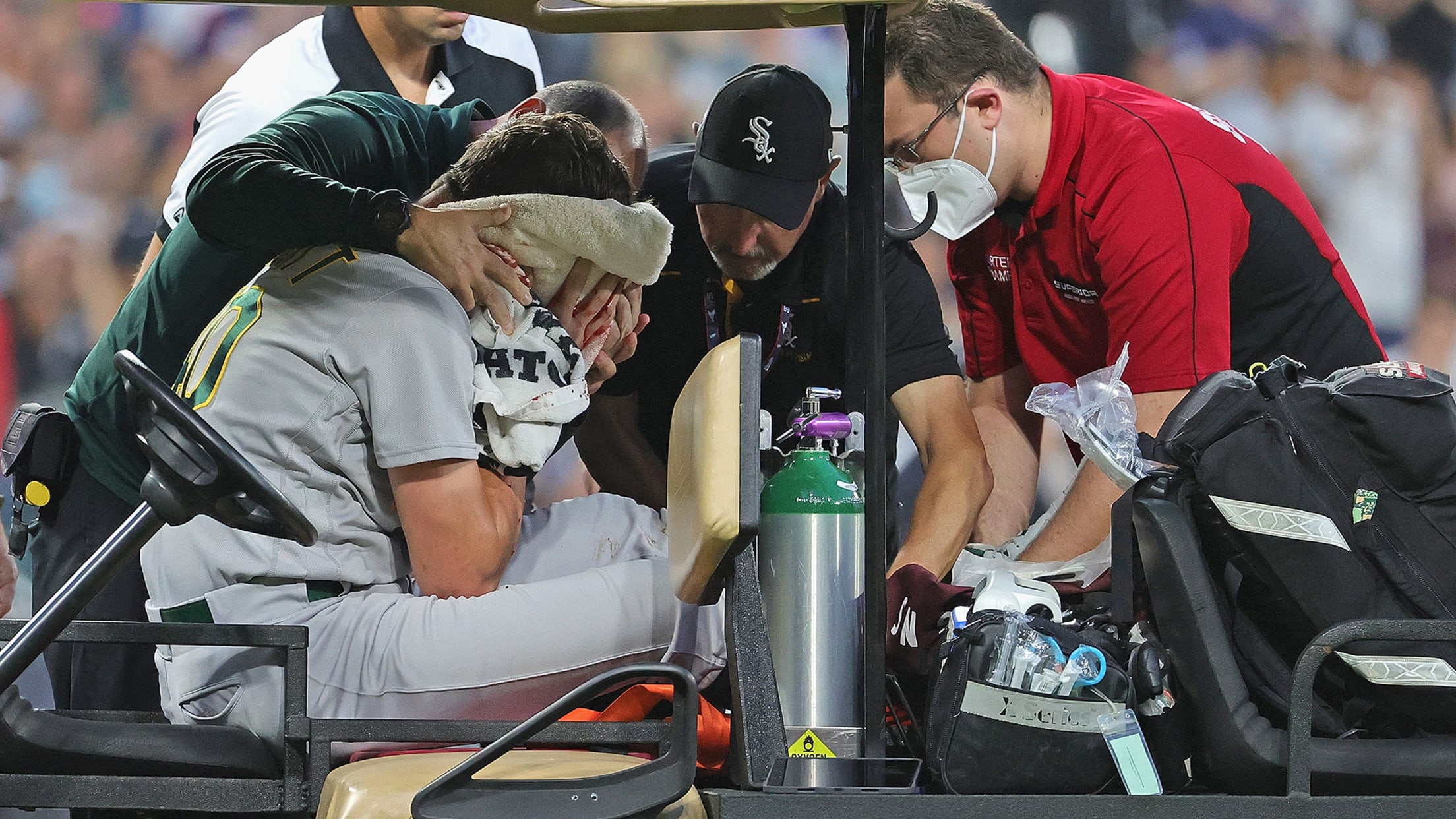 CHICAGO -- In the second inning of Tuesday's 9-0 loss to the White Sox at Guaranteed Rate Field, A's starter Chris Bassitt was hit in the face with a line drive and had to be carted off of the field. Bassitt gave up singles to Eloy Jiménez and Yoán Moncada
Rosenthal has season-ending hip surgery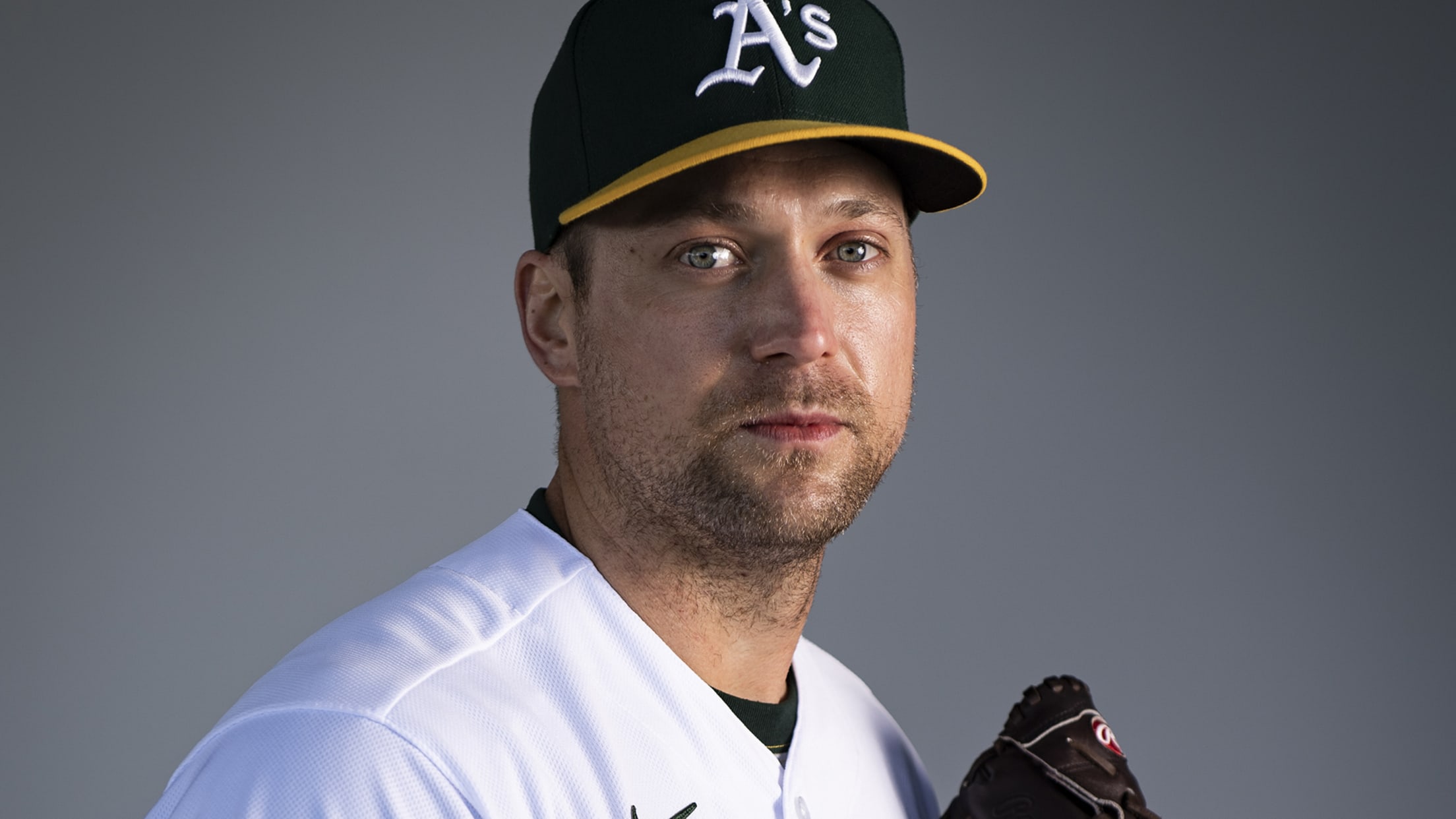 HOUSTON – A's manager Bob Melvin revealed on Wednesday that closer Trevor Rosenthal will not pitch this year due to a torn labrum in his right hip. Rosenthal, who signed a one-year deal worth $11 million over the offseason, was scheduled to have hip surgery in Colorado on Tuesday. "He
A's mull leadoff options with Canha out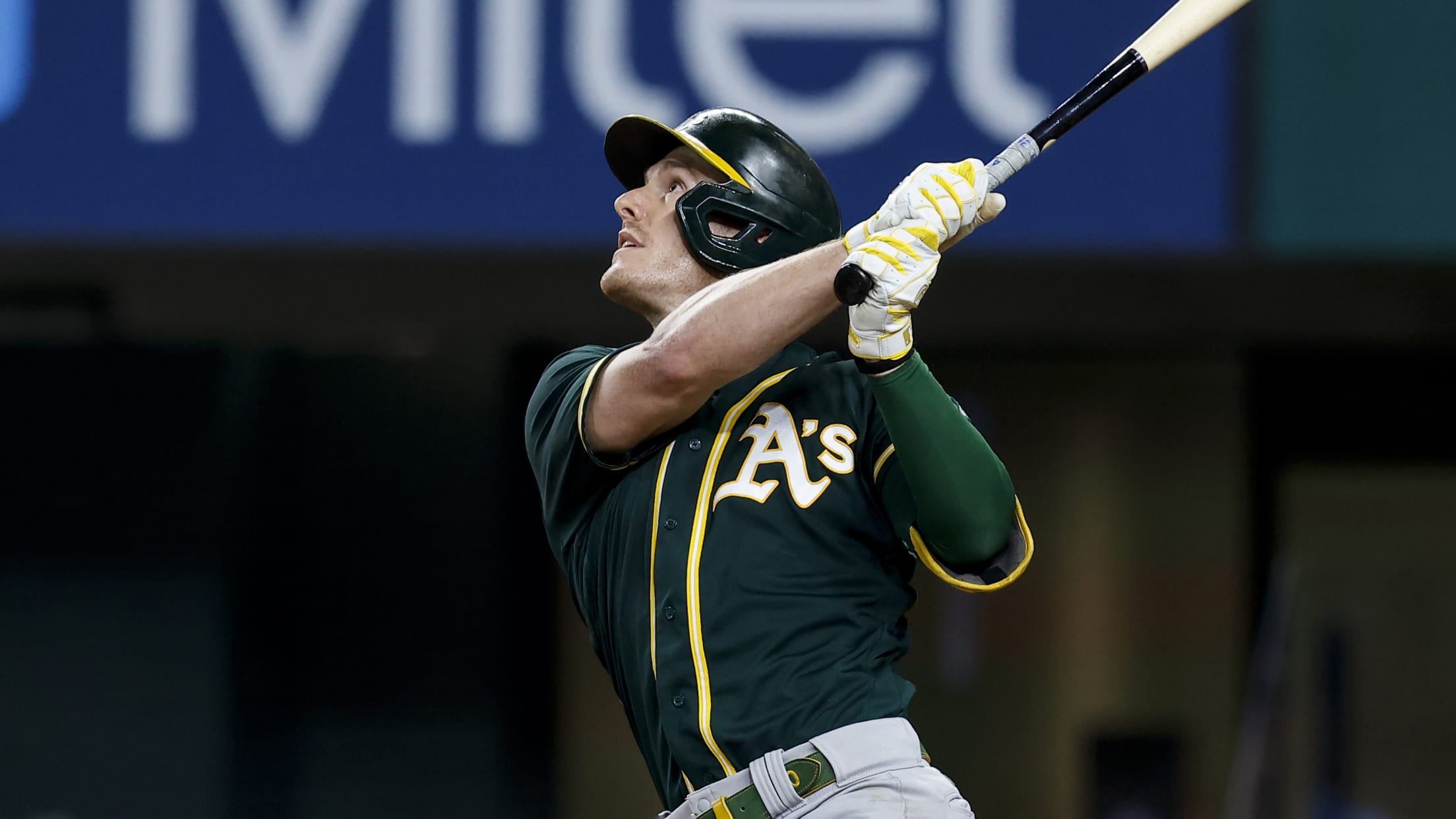 SAN FRANCISCO -- The A's are going to have to switch things up at the top of their lineup with the absence of Mark Canha. Prior to Friday's three-game series opener against the Giants, Canha was placed on the 10-day injured list with a left hip strain. The outfielder had
Luzardo nearing return, set for rehab game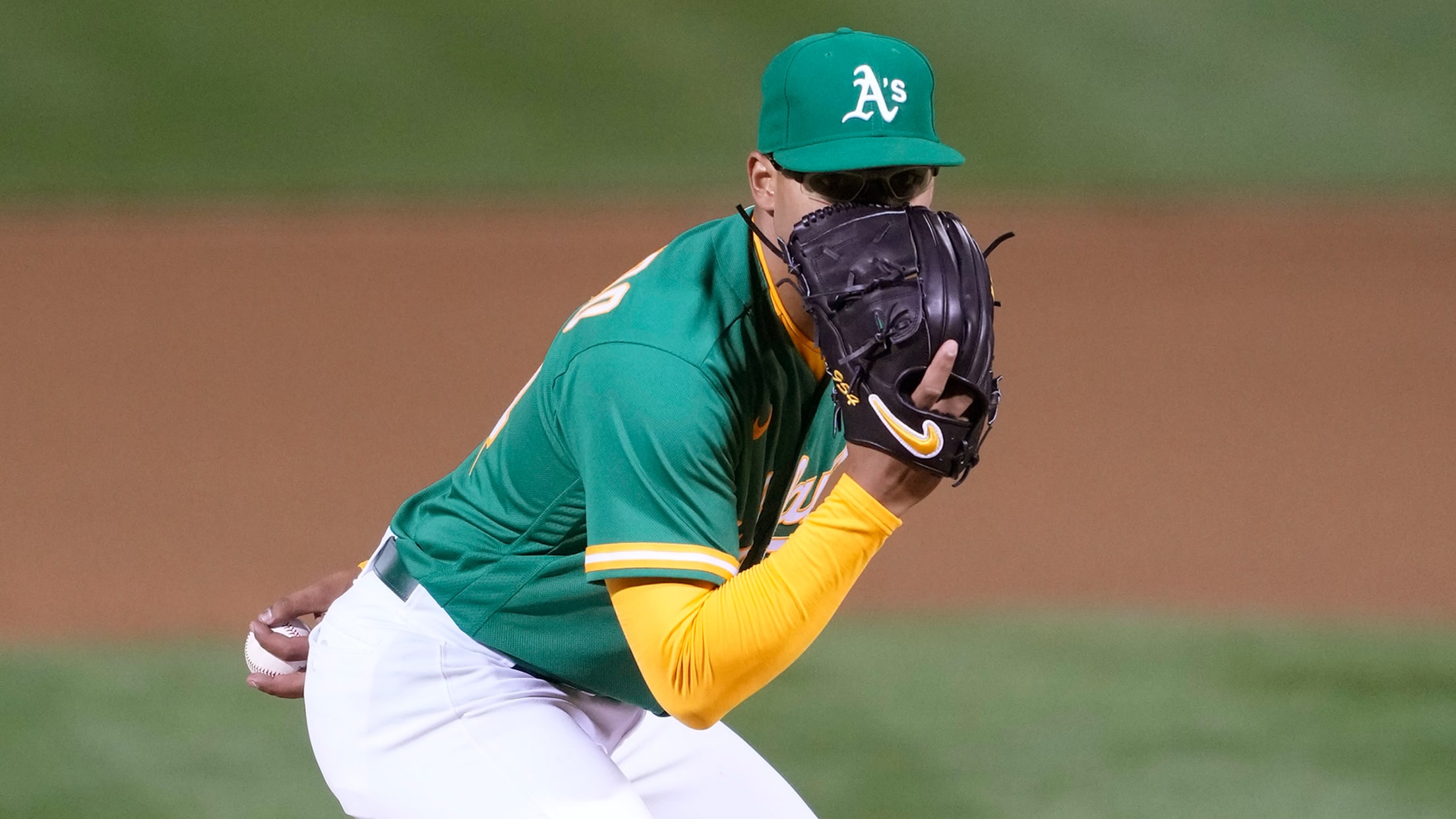 OAKLAND -- Jesús Luzardo is quickly advancing toward his return to the A's. After completing a 51-pitch bullpen session on Sunday in Anaheim, the left-hander is now set to join Triple-A Las Vegas for a rehab start on Thursday against the Sacramento River Cats. Luzardo has been on the injured
Fouls off mask end Murphy's night early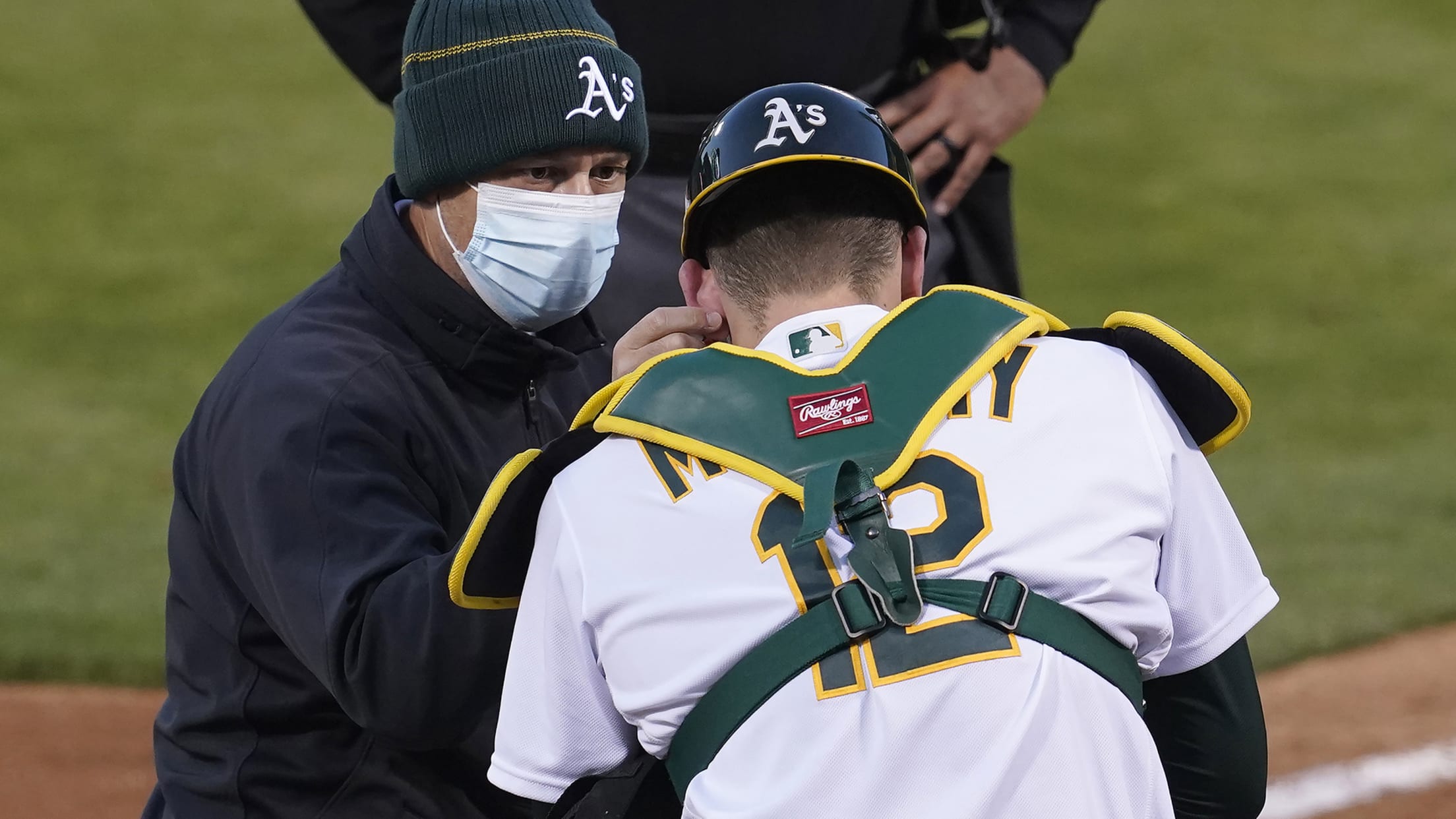 OAKLAND -- Catcher Sean Murphy was removed from Wednesday's 8-1 loss to the Astros after getting hit by a foul tip in the fourth inning. He was replaced by Aramis Garcia to begin the top of the fifth. Murphy stayed down on his hands and knees for a few minutes
A's call up Luis Barrera; Moreland to IL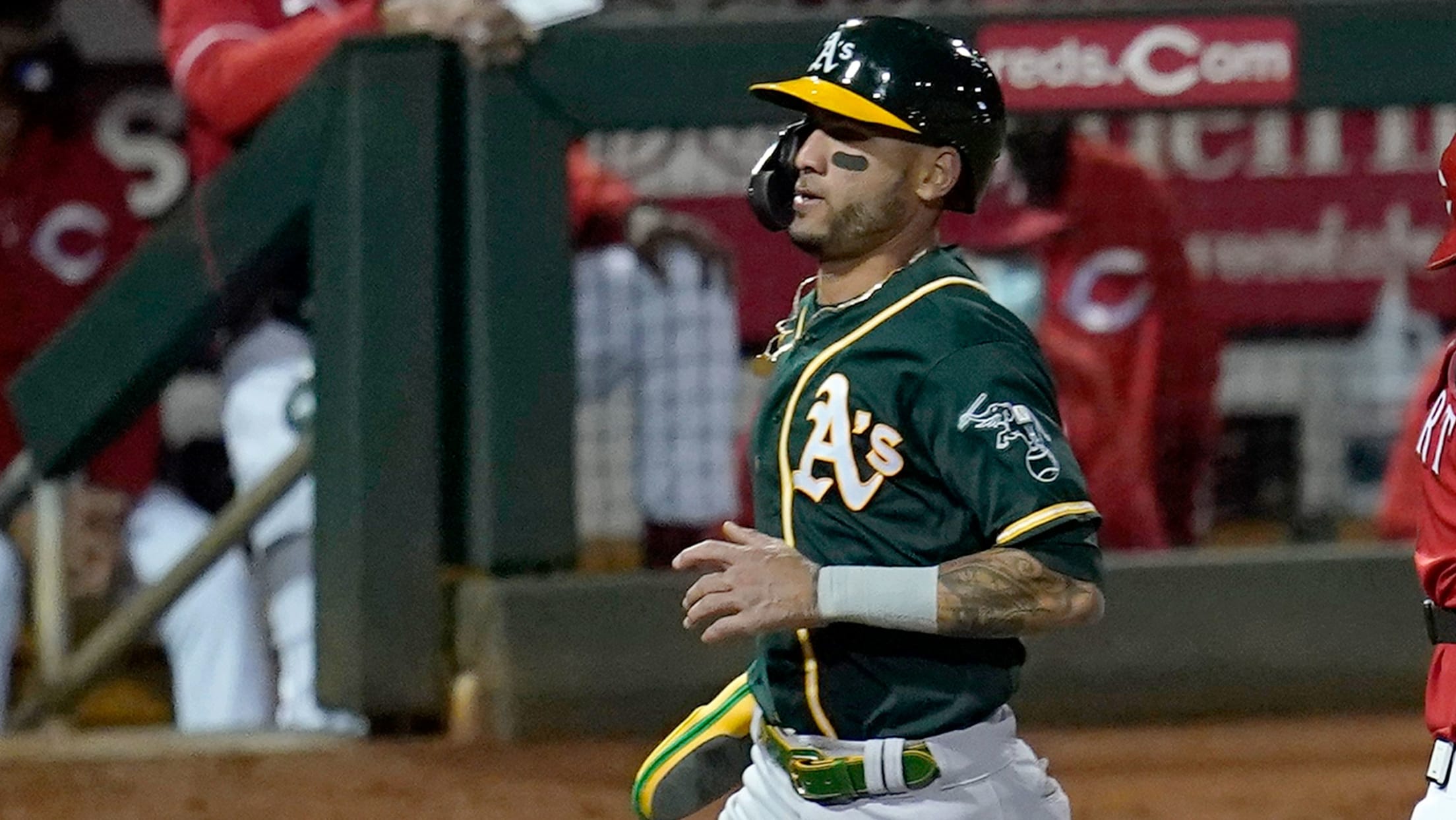 OAKLAND -- The A's are going to get a good look at one of their most exciting position players in the organization in outfield prospect Luis Barrera. Barrera -- Oakland's No. 7 prospect per MLB Pipeline -- was called up on Tuesday prior to the first of a three-game series
Notes: Fiers to IL; Smith back; injury updates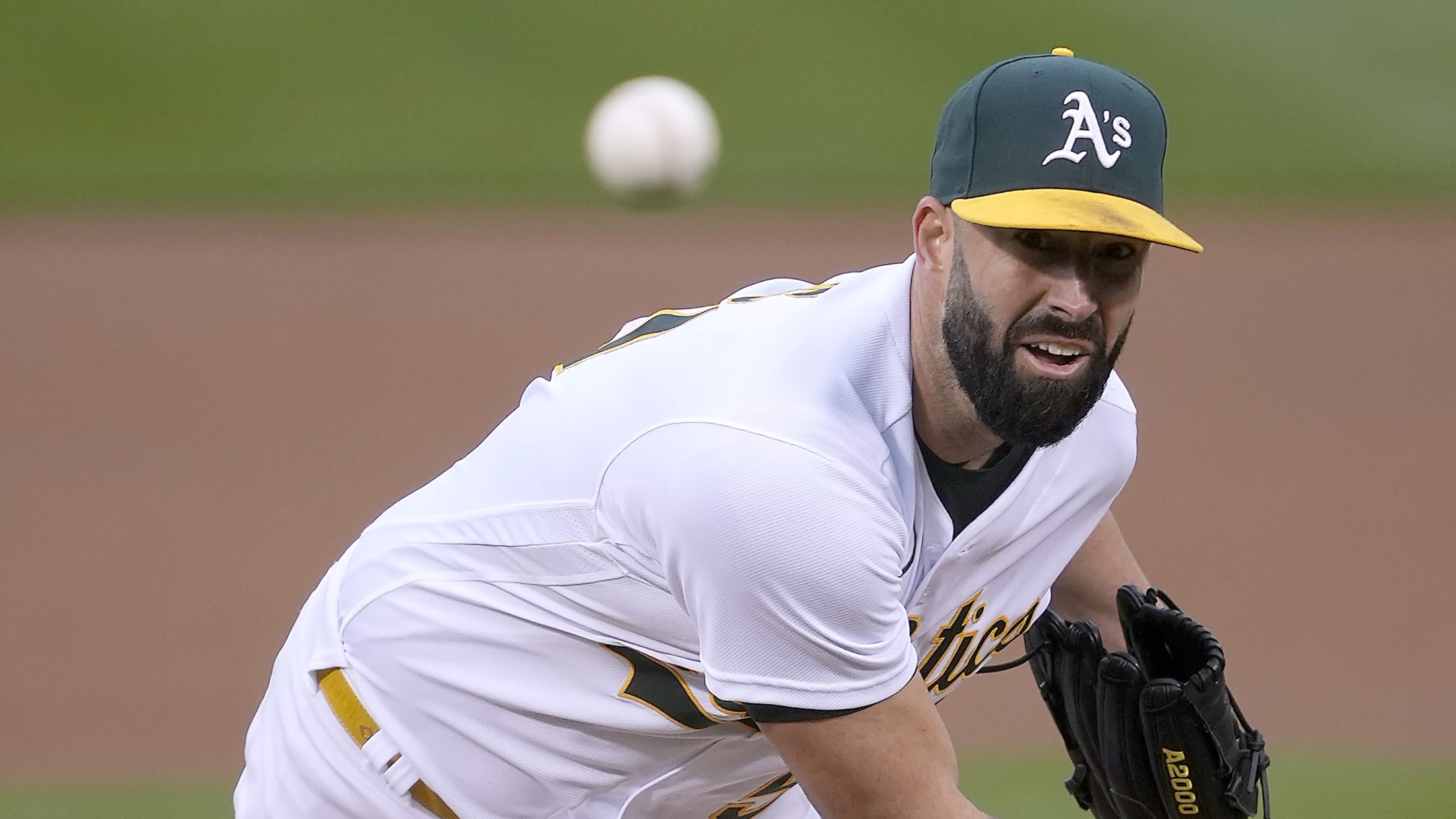 Prior to Saturday's game against the Rays, the A's placed Mike Fiers on the 10-day injured list retroactive to May 7 with a sprained right elbow. The right-hander felt discomfort in the elbow following his previous start against the Blue Jays on Thursday and consulted with the A's training staff.
Notes: Smith, Pinder closer to returning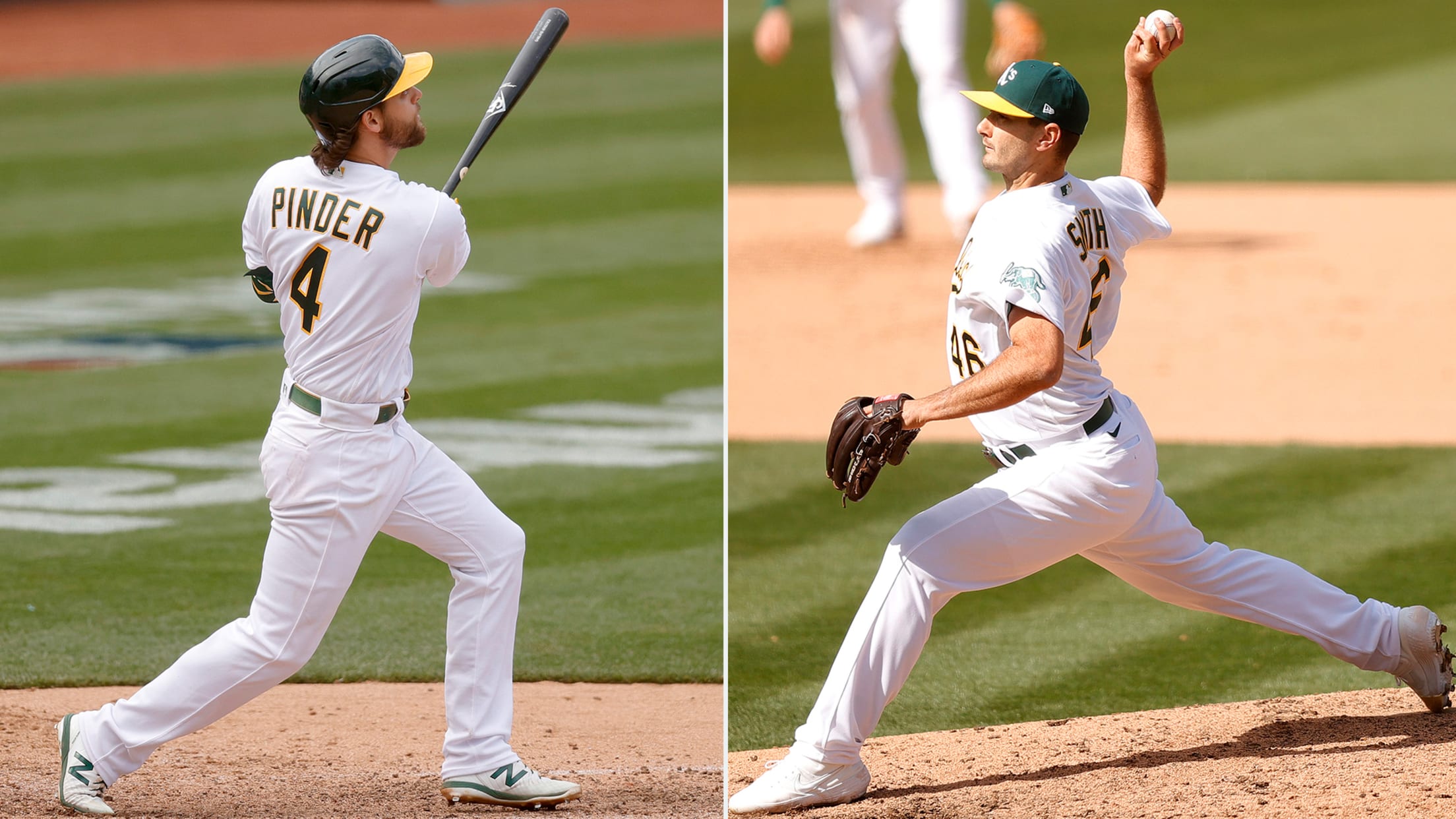 OAKLAND -- The A's are inching closer towards regaining a couple of key pieces to their roster. On Thursday night, Burch Smith (groin strain) made his first rehab appearance for Triple-A Las Vegas. The right-hander worked 1 1/3 innings, allowing one run on two hits and no walks with two
'Dumb mistake' gives Luzardo time to think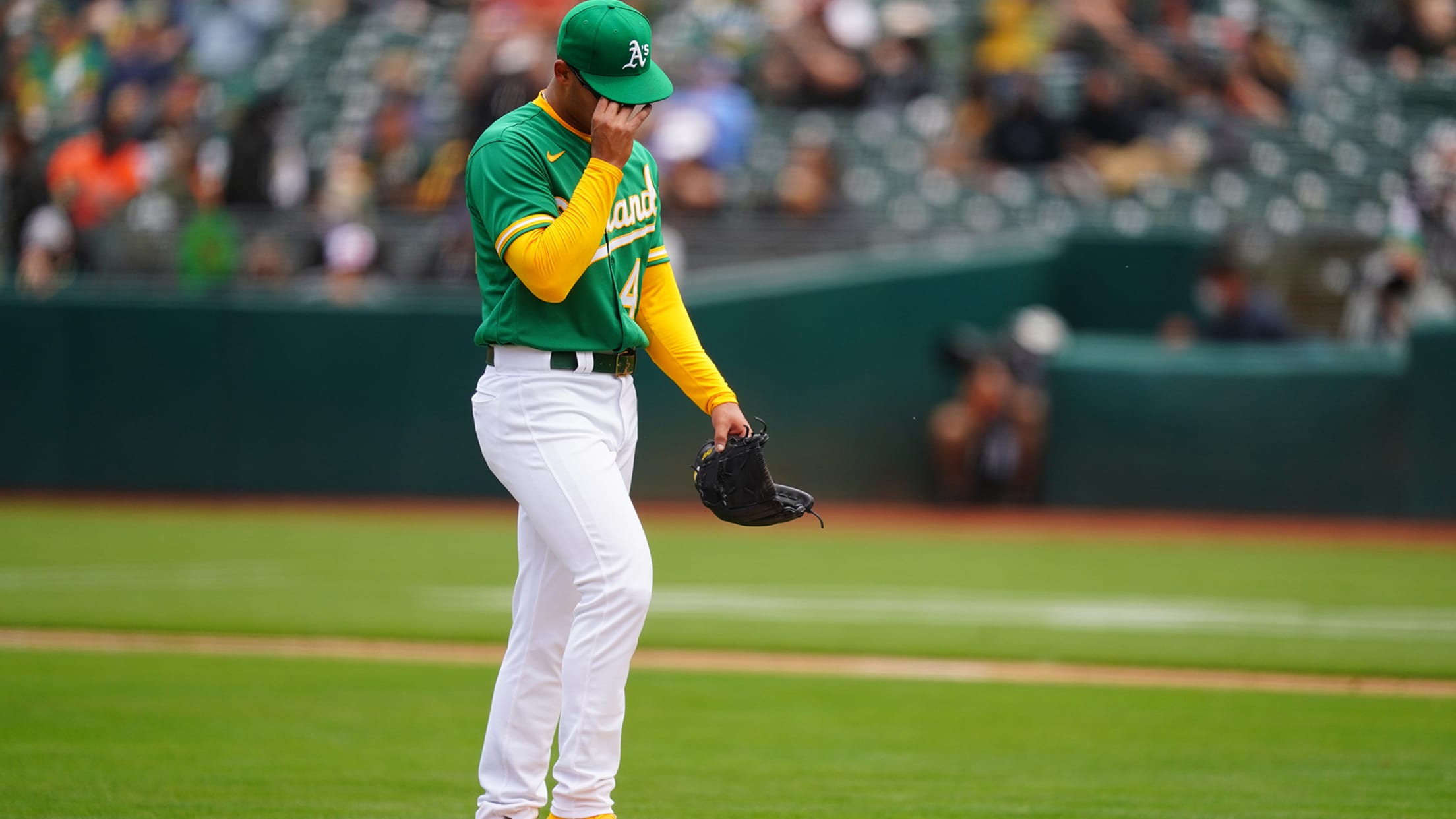 OAKLAND -- Playing video games at home before heading to the Coliseum has become a ritual for Jesús Luzardo on days he's scheduled to pitch. It's a way for the lefty to distract himself for a while from the real game he'll be playing later that day. For his most
Notes: Luzardo, Wendelken to IL; Olson back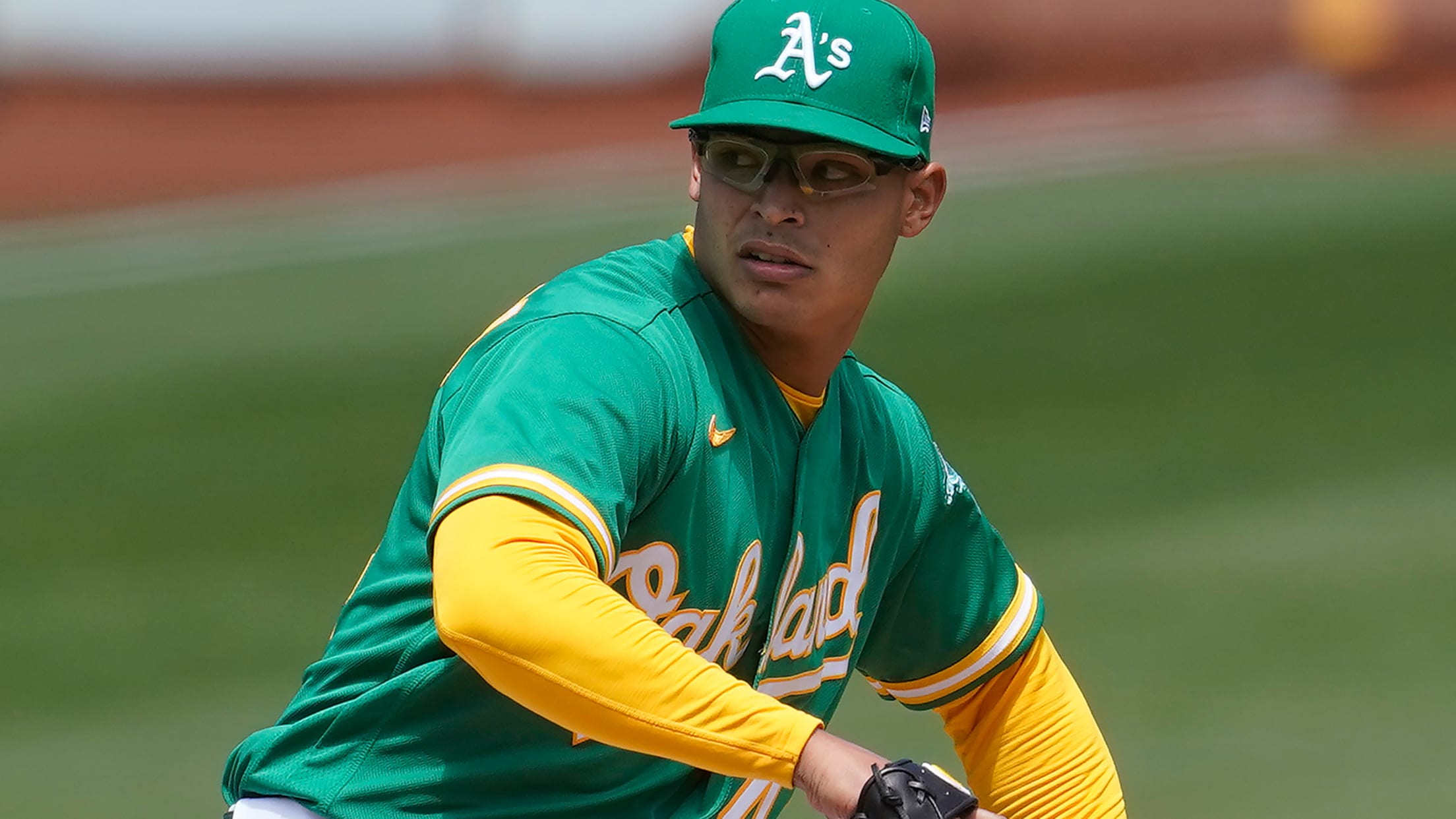 OAKLAND -- Jesús Luzardo's lack of command in Saturday's loss to the Orioles was atypical from what the A's have seen for most of the left-hander's career. Turns out, there may have been a reason for that. Prior to Sunday's series finale against Baltimore, Luzardo was one of two A's