Injuries & Roster Moves: Canha reinstated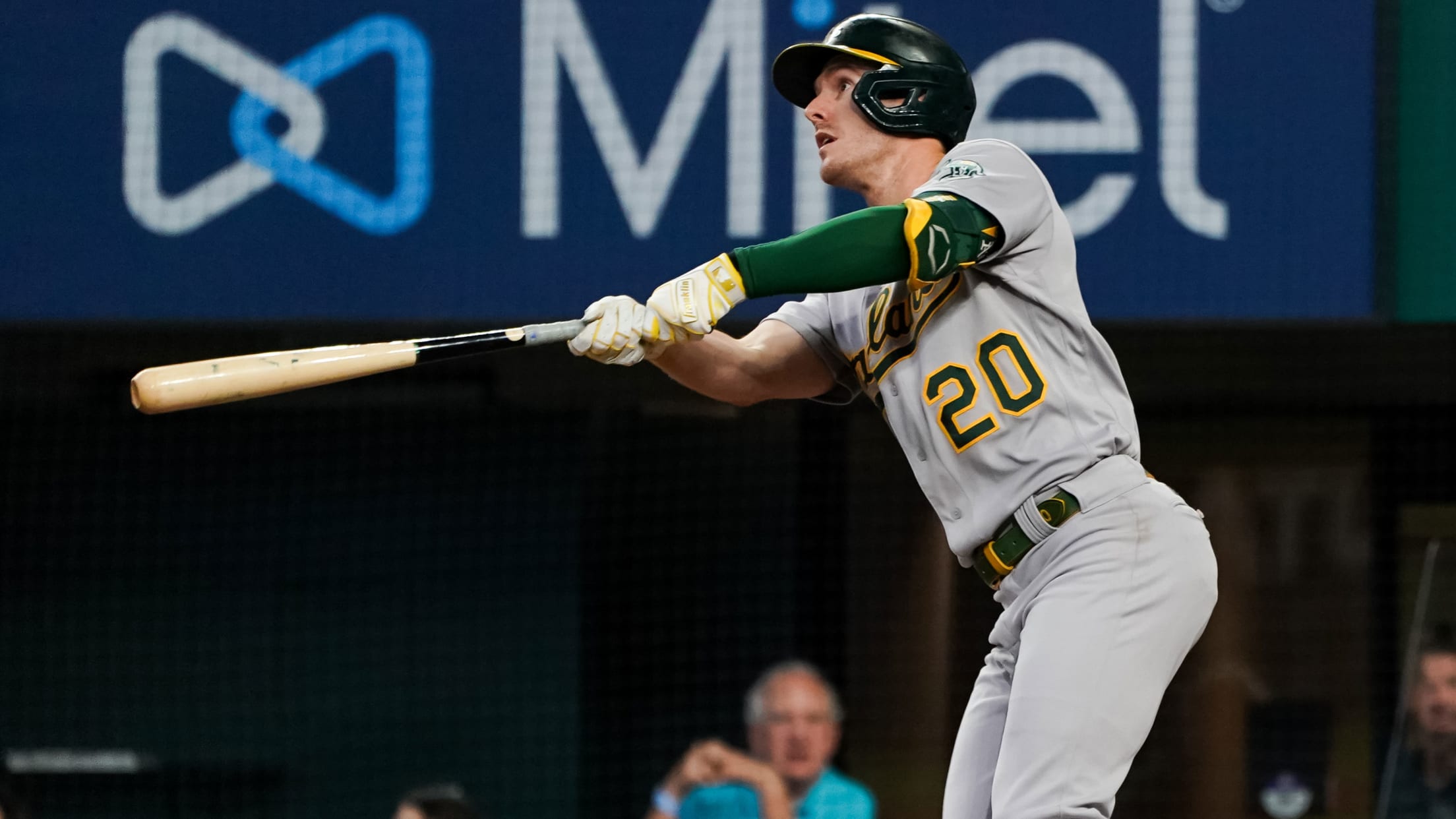 Keep track of the Athletics' recent transactions and injury updates throughout the season.
Rosenthal has season-ending hip surgery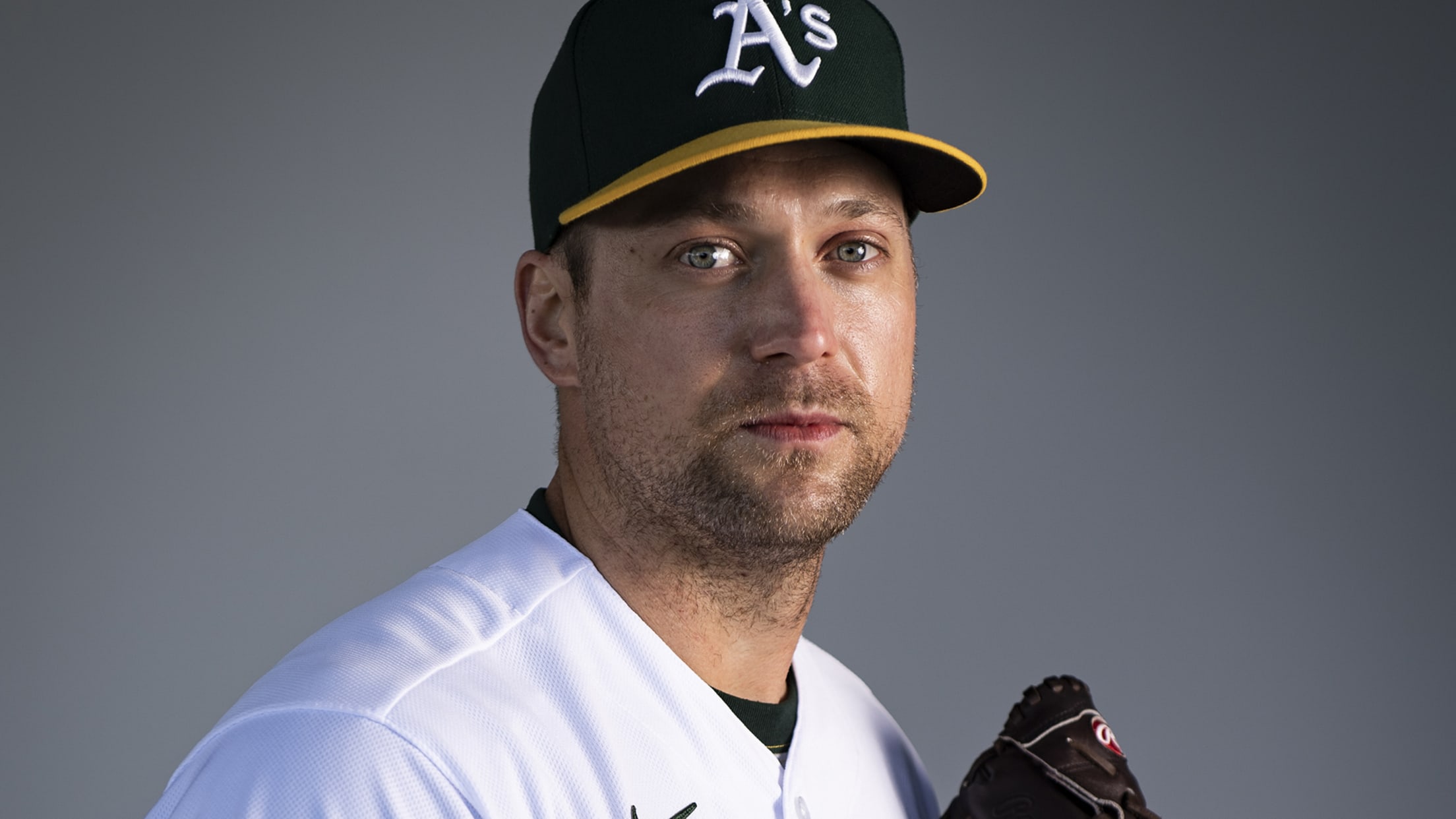 HOUSTON – A's manager Bob Melvin revealed on Wednesday that closer Trevor Rosenthal will not pitch this year due to a torn labrum in his right hip. Rosenthal, who signed a one-year deal worth $11 million over the offseason, was scheduled to have hip surgery in Colorado on Tuesday. "He
A's mull leadoff options with Canha out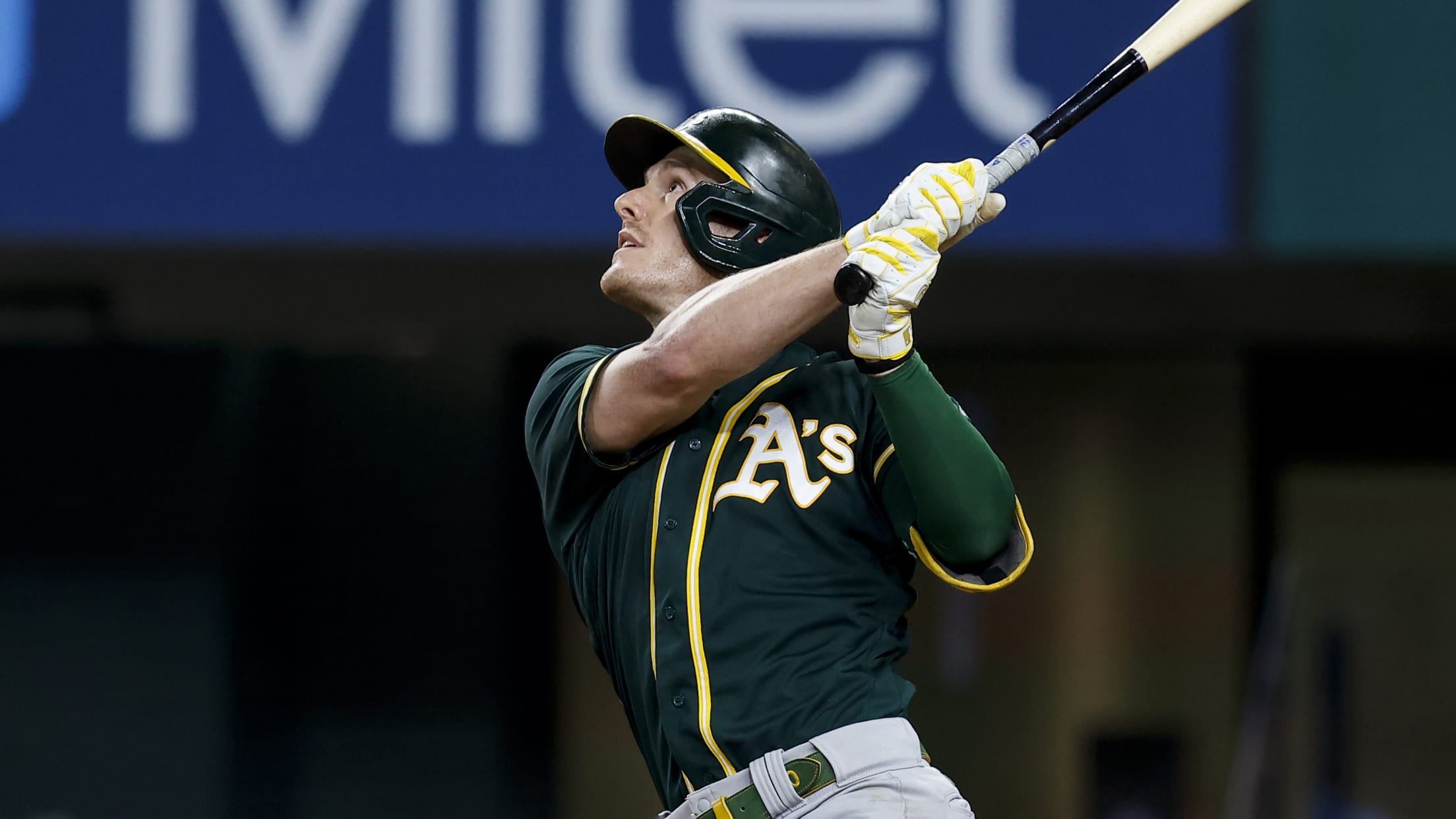 SAN FRANCISCO -- The A's are going to have to switch things up at the top of their lineup with the absence of Mark Canha. Prior to Friday's three-game series opener against the Giants, Canha was placed on the 10-day injured list with a left hip strain. The outfielder had
Luzardo nearing return, set for rehab game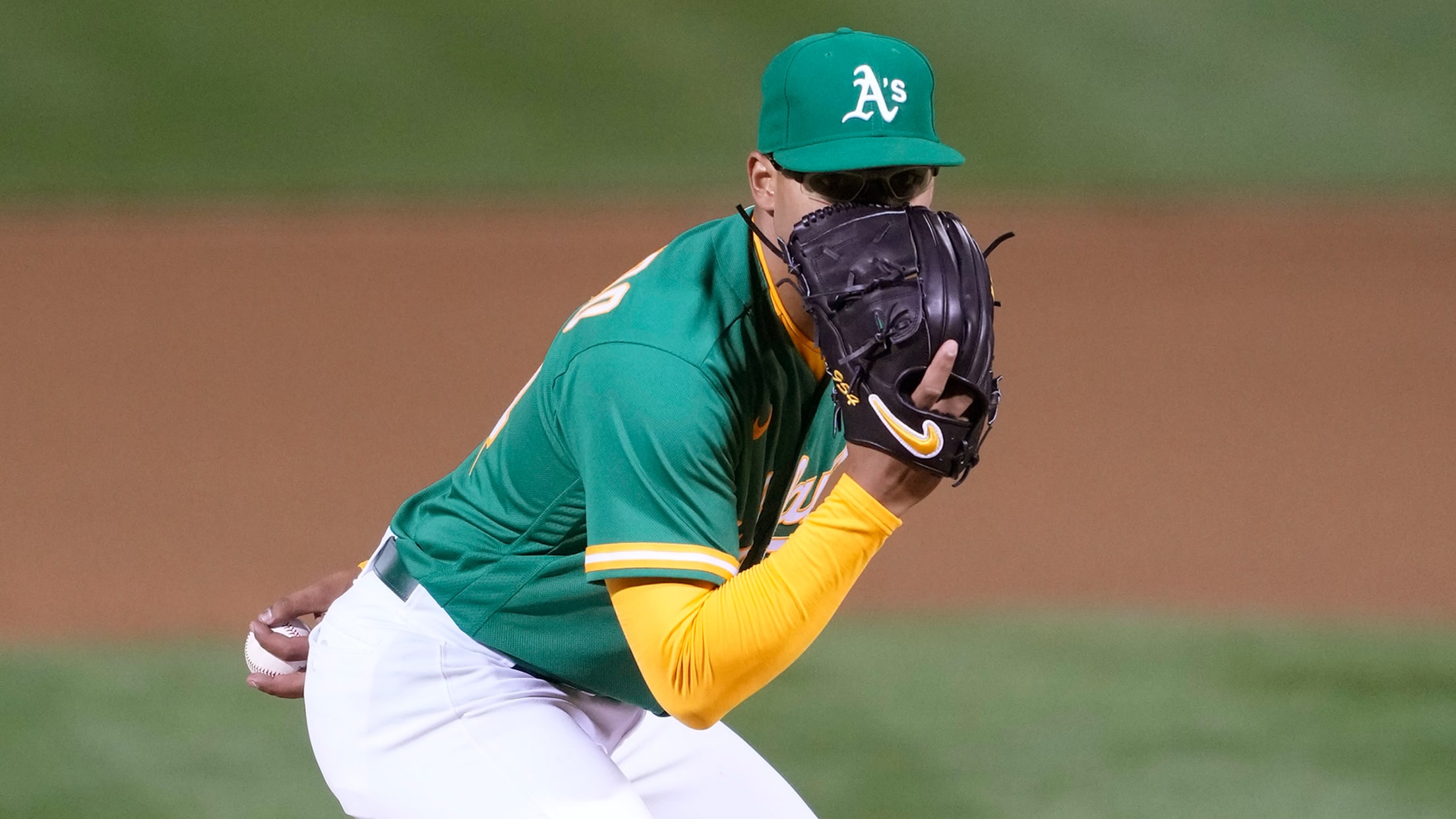 OAKLAND -- Jesús Luzardo is quickly advancing toward his return to the A's. After completing a 51-pitch bullpen session on Sunday in Anaheim, the left-hander is now set to join Triple-A Las Vegas for a rehab start on Thursday against the Sacramento River Cats. Luzardo has been on the injured
Fouls off mask end Murphy's night early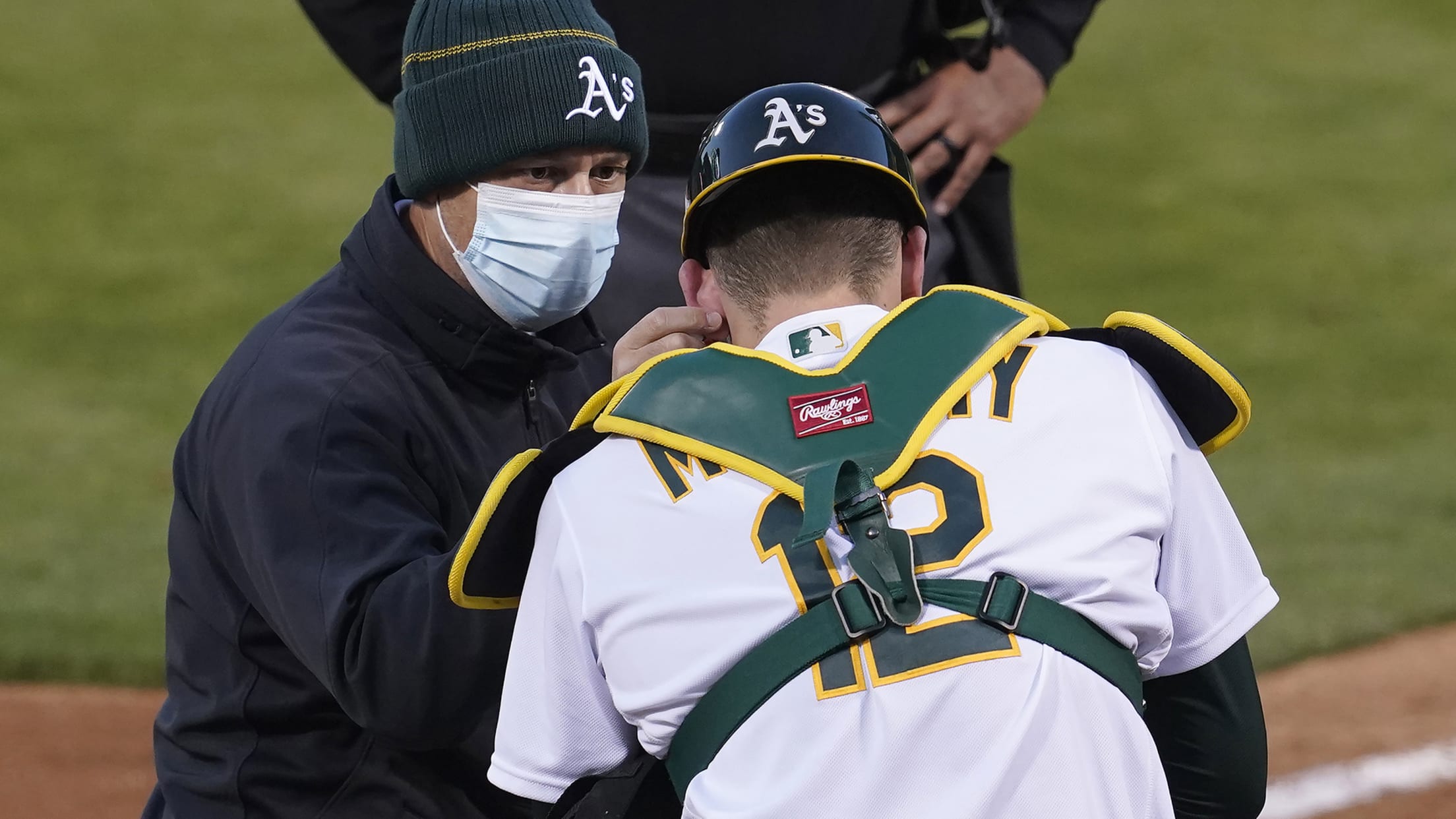 OAKLAND -- Catcher Sean Murphy was removed from Wednesday's 8-1 loss to the Astros after getting hit by a foul tip in the fourth inning. He was replaced by Aramis Garcia to begin the top of the fifth. Murphy stayed down on his hands and knees for a few minutes
A's call up Luis Barrera; Moreland to IL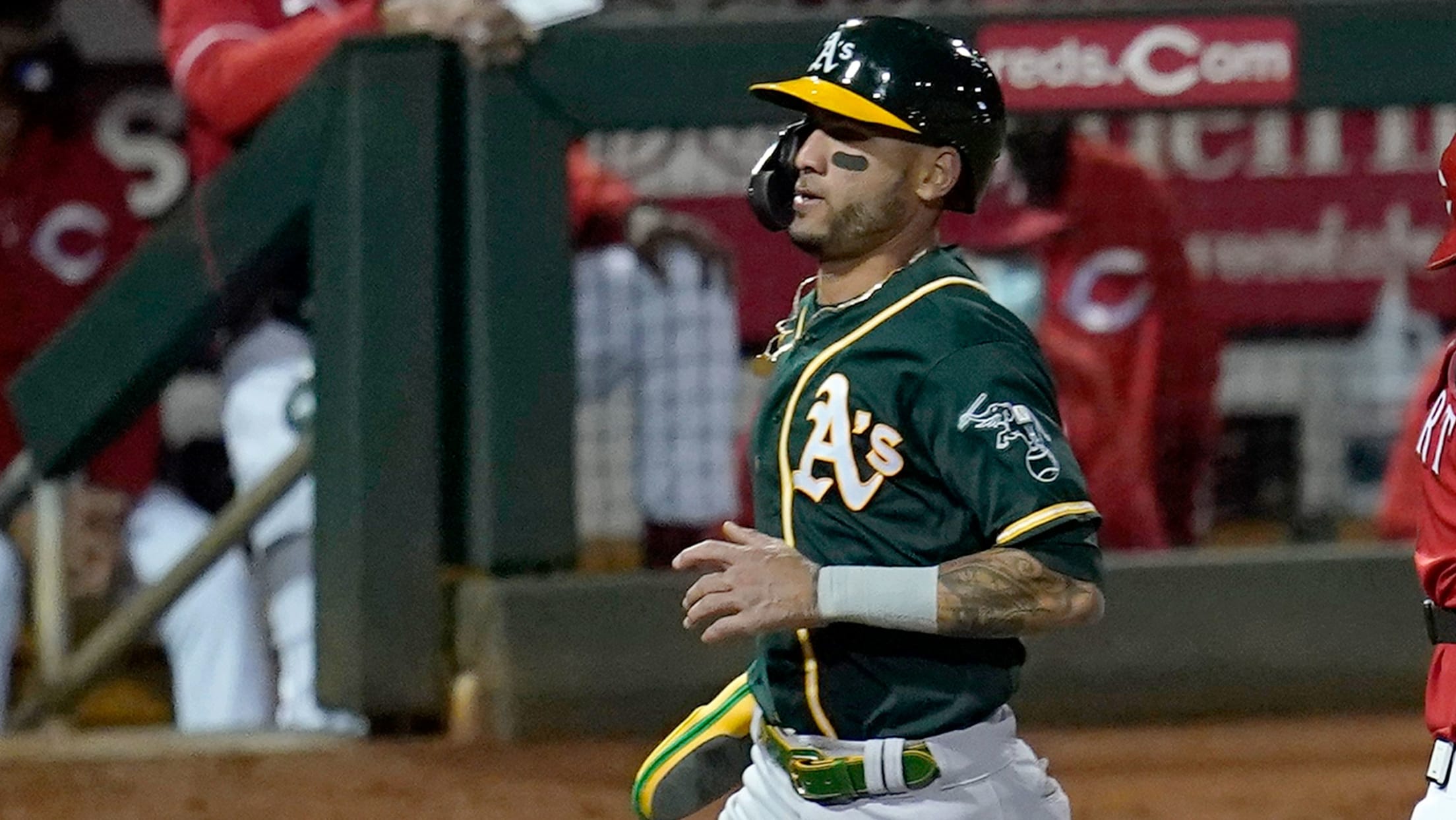 OAKLAND -- The A's are going to get a good look at one of their most exciting position players in the organization in outfield prospect Luis Barrera. Barrera -- Oakland's No. 7 prospect per MLB Pipeline -- was called up on Tuesday prior to the first of a three-game series
Notes: Fiers to IL; Smith back; injury updates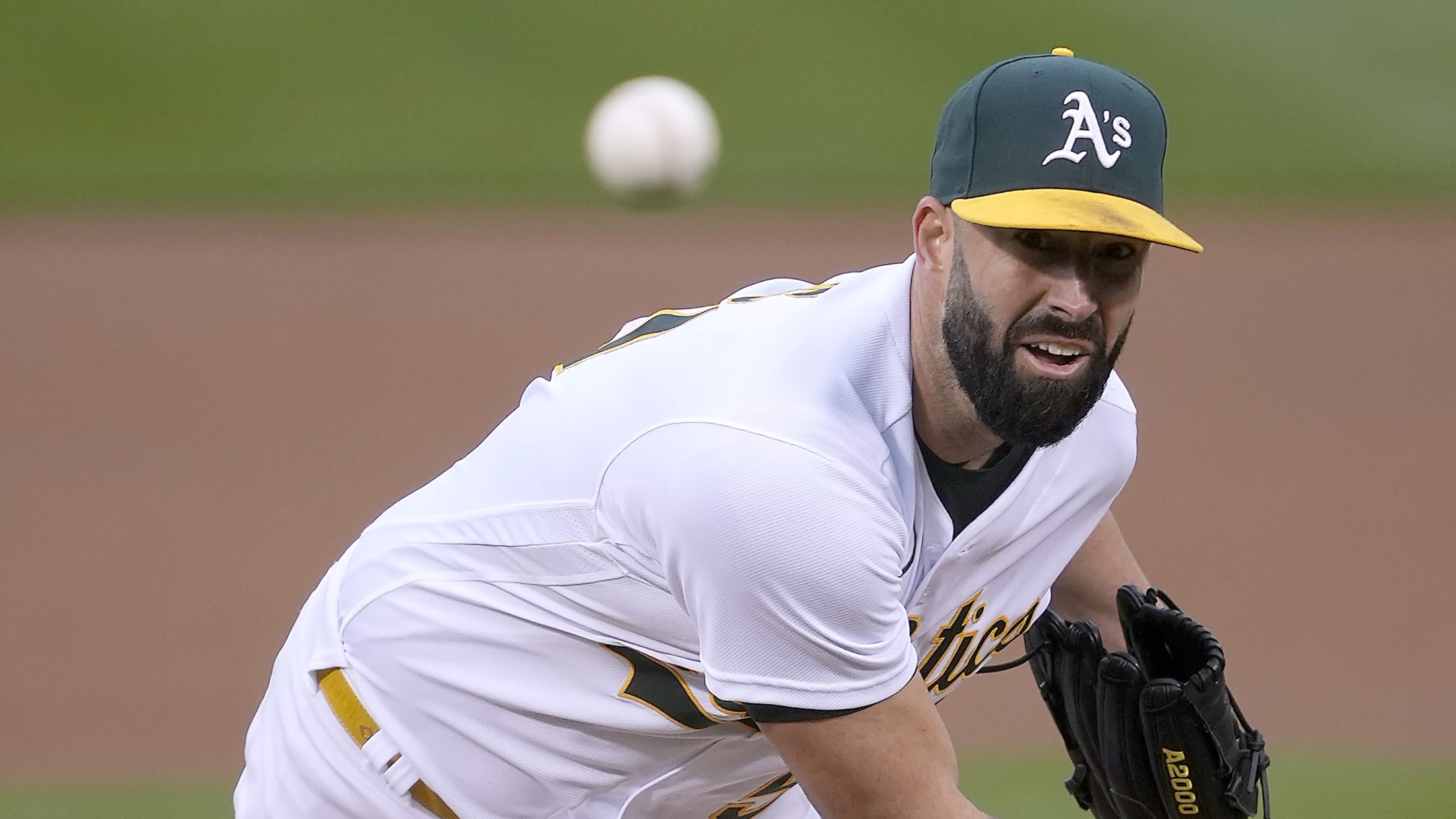 Prior to Saturday's game against the Rays, the A's placed Mike Fiers on the 10-day injured list retroactive to May 7 with a sprained right elbow. The right-hander felt discomfort in the elbow following his previous start against the Blue Jays on Thursday and consulted with the A's training staff.
Notes: Smith, Pinder closer to returning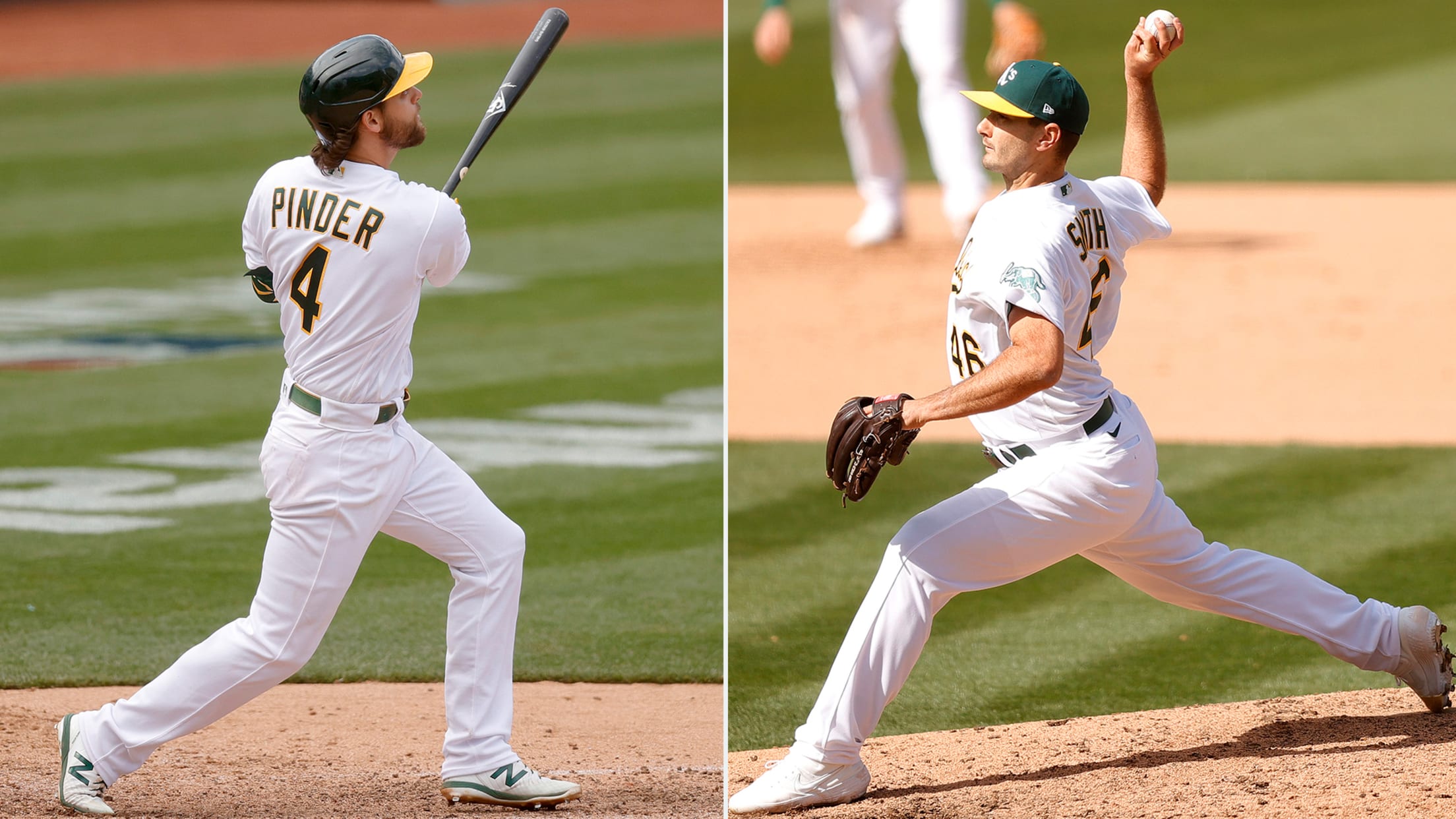 OAKLAND -- The A's are inching closer towards regaining a couple of key pieces to their roster. On Thursday night, Burch Smith (groin strain) made his first rehab appearance for Triple-A Las Vegas. The right-hander worked 1 1/3 innings, allowing one run on two hits and no walks with two
'Dumb mistake' gives Luzardo time to think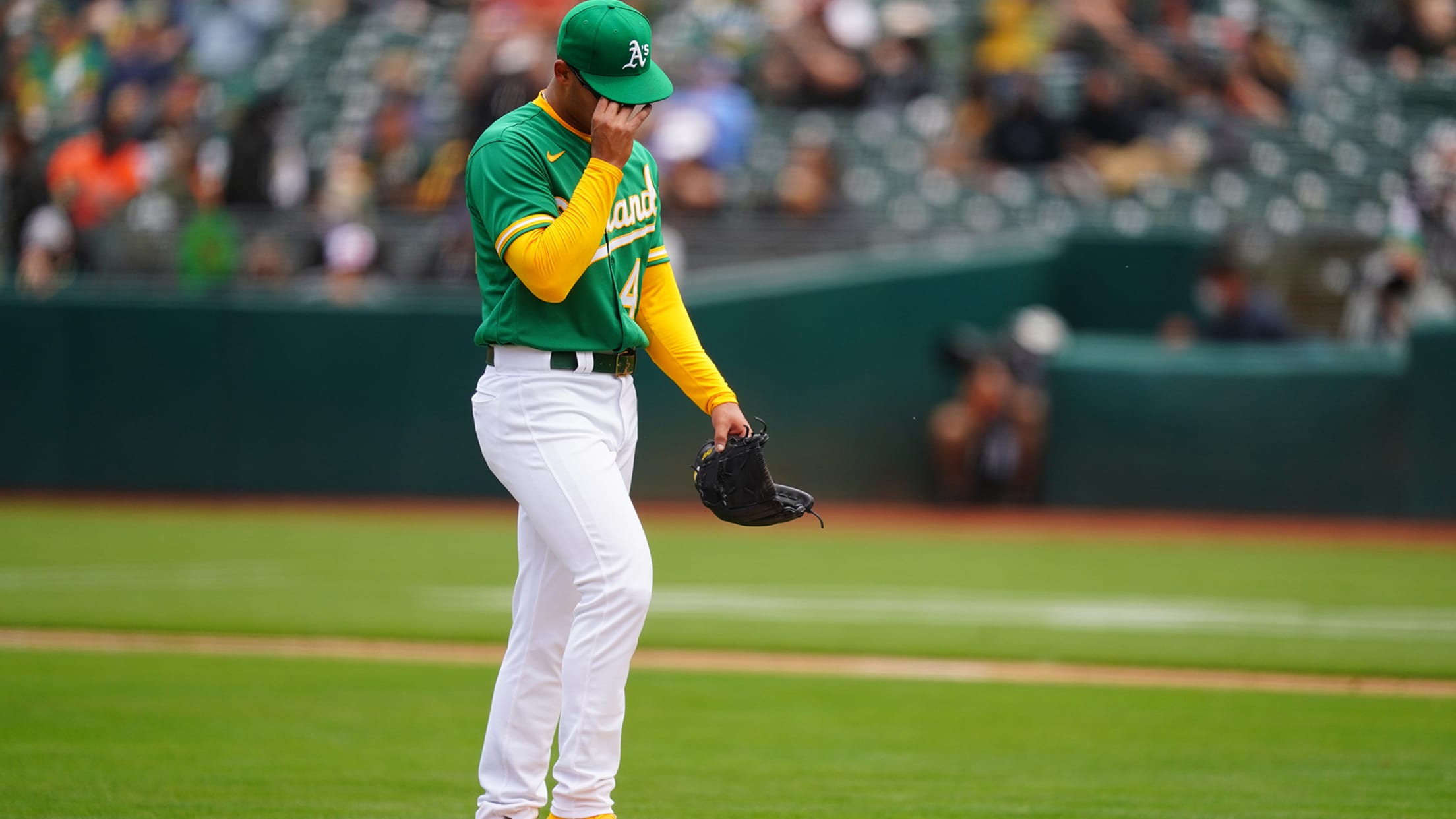 OAKLAND -- Playing video games at home before heading to the Coliseum has become a ritual for Jesús Luzardo on days he's scheduled to pitch. It's a way for the lefty to distract himself for a while from the real game he'll be playing later that day. For his most
Notes: Luzardo, Wendelken to IL; Olson back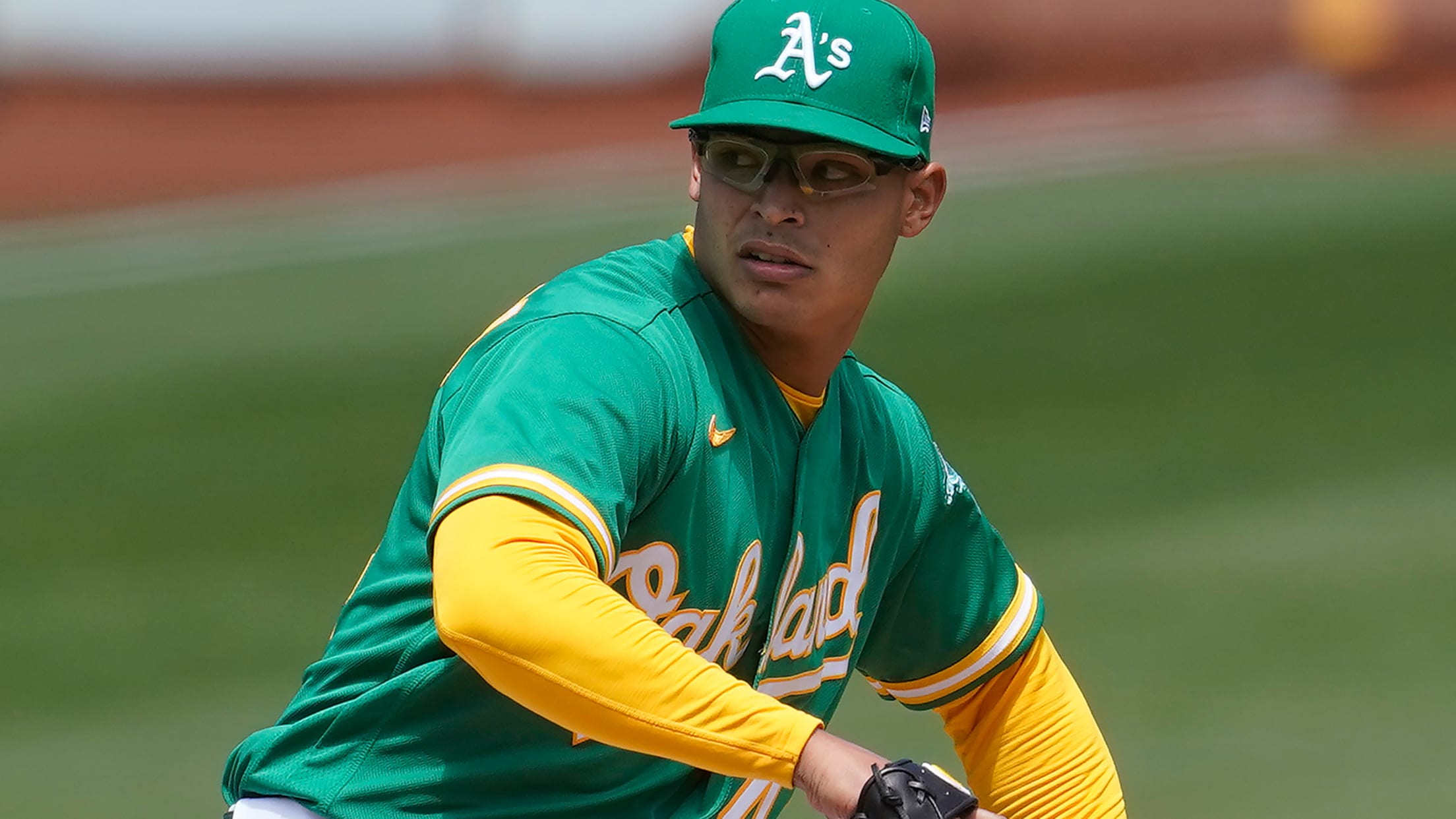 OAKLAND -- Jesús Luzardo's lack of command in Saturday's loss to the Orioles was atypical from what the A's have seen for most of the left-hander's career. Turns out, there may have been a reason for that. Prior to Sunday's series finale against Baltimore, Luzardo was one of two A's
Notes: Olson still out; A's sign Bedrosian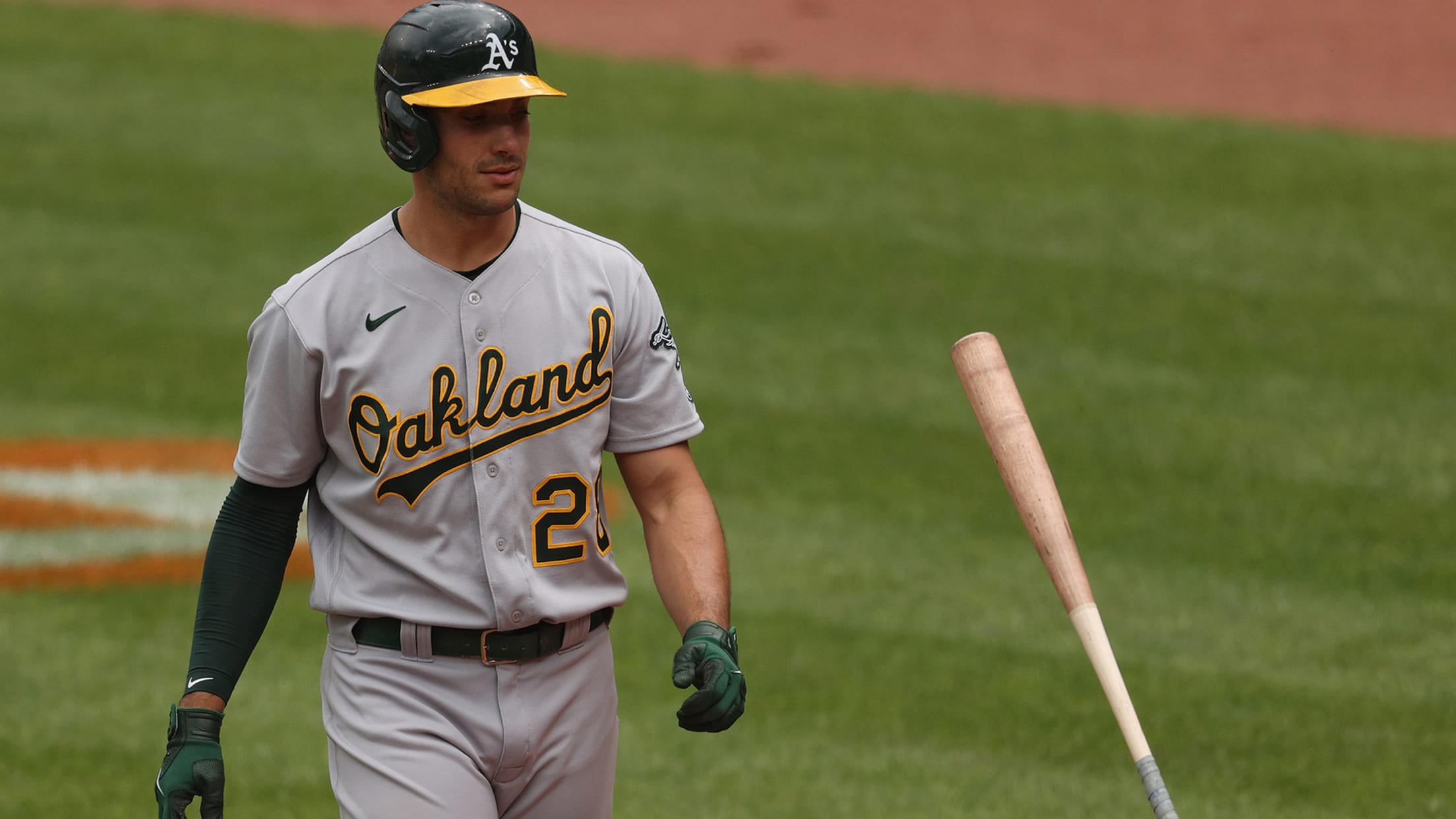 OAKLAND -- The A's began 10-game homestand with their top slugger still missing from the starting lineup. Matt Olson, who was scratched just hours before Thursday's victory over the Rays at Tropicana Field after hitting a ball off the L-screen that ricocheted back and hit him in the left eye
Fiers comes off IL, could pitch in relief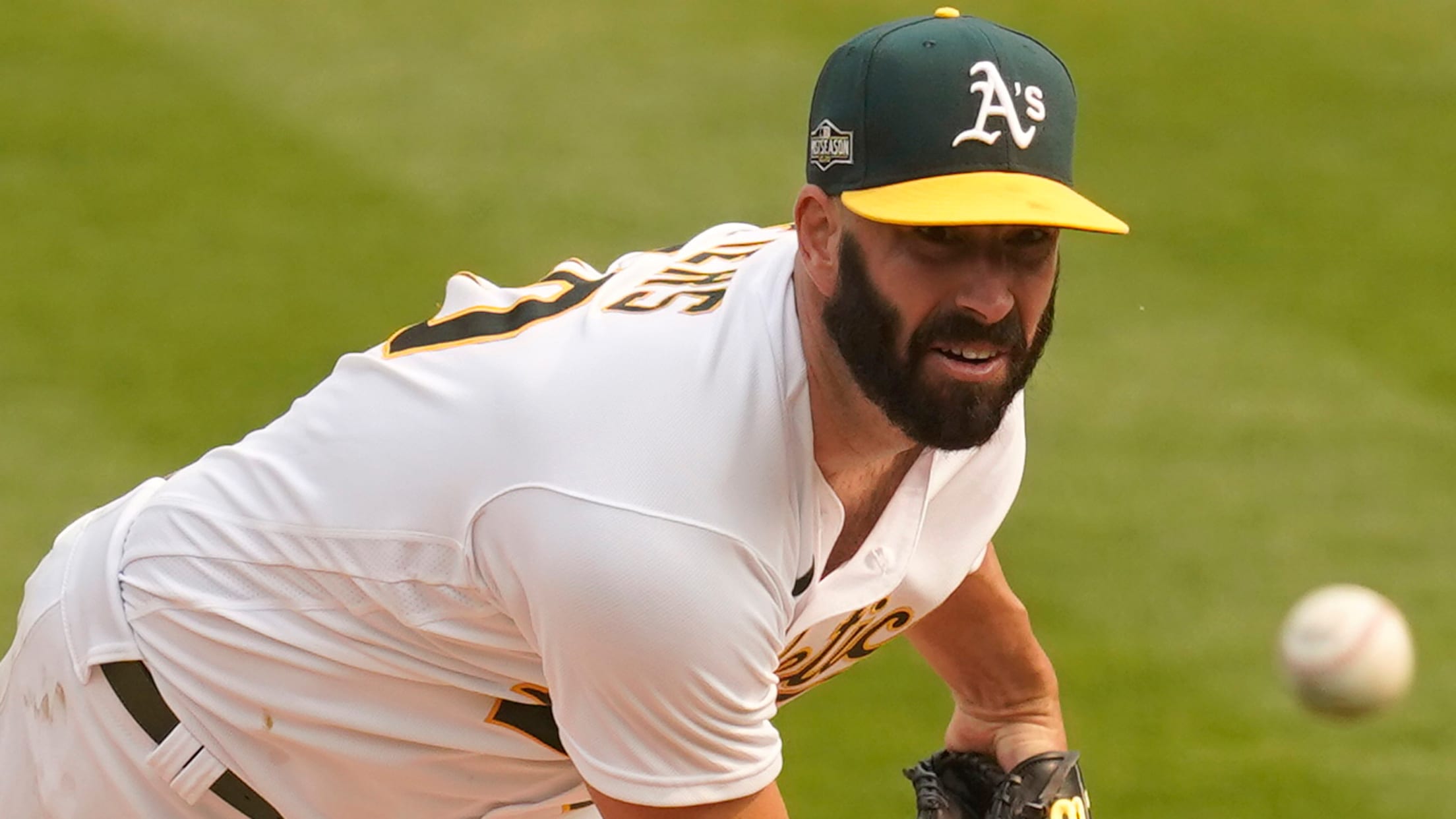 The A's brought one of their most reliable starters from the past three years back to the mix on Monday by reinstating Mike Fiers (lumbar strain) from the 10-day injured list. The veteran right-hander was held out of Cactus League action due to a back issue that later developed into
Olson day to day with left thumb contusion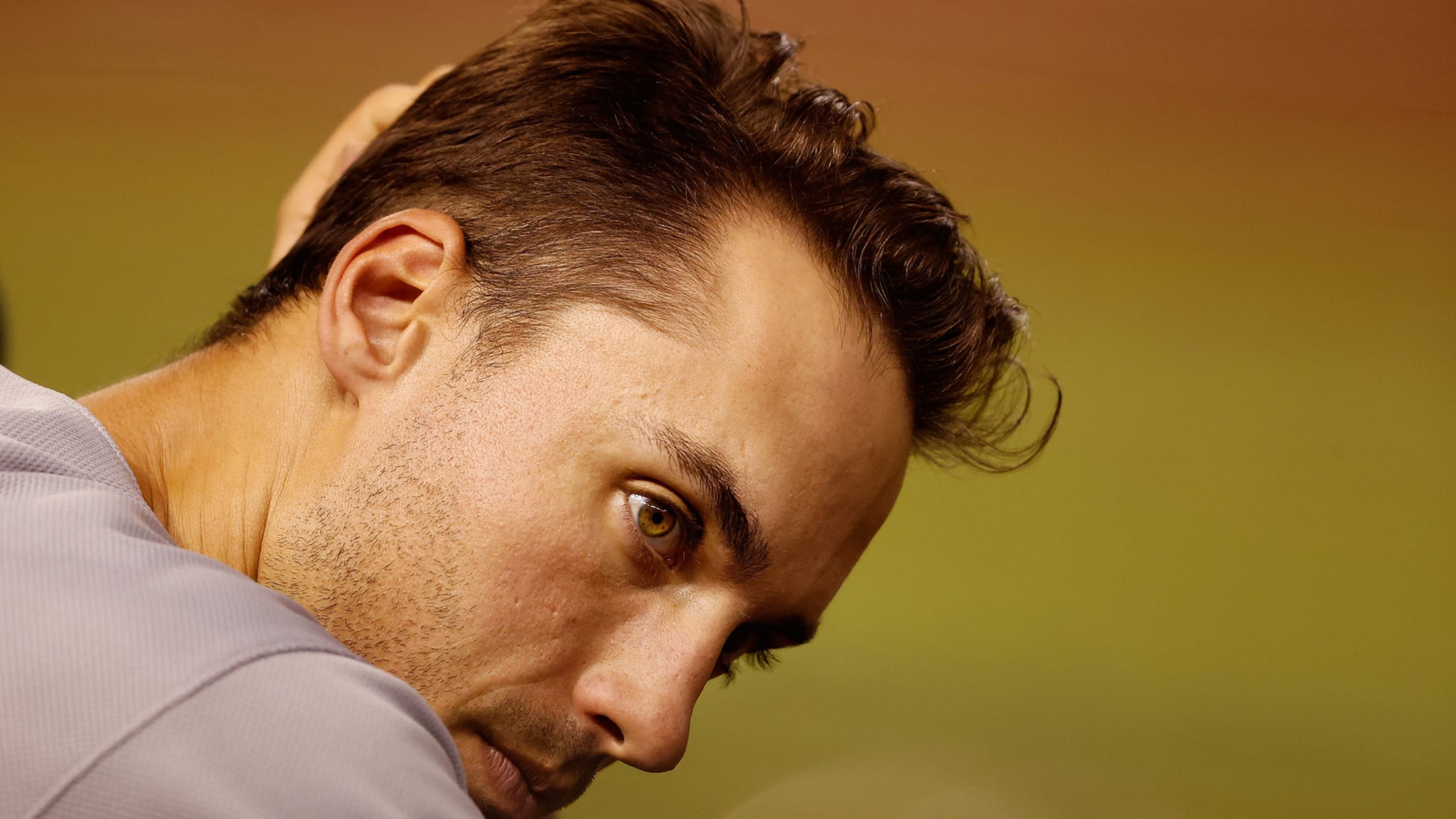 The good news came Monday night, but the A's will still have to wait a bit to see the return of first baseman Matt Olson. An errant fastball struck Olson's left hand during Monday's 9-5 win over the D-backs at Chase Field, forcing the two-time Gold Glove Award winner out
A's place Puk on IL with left biceps strain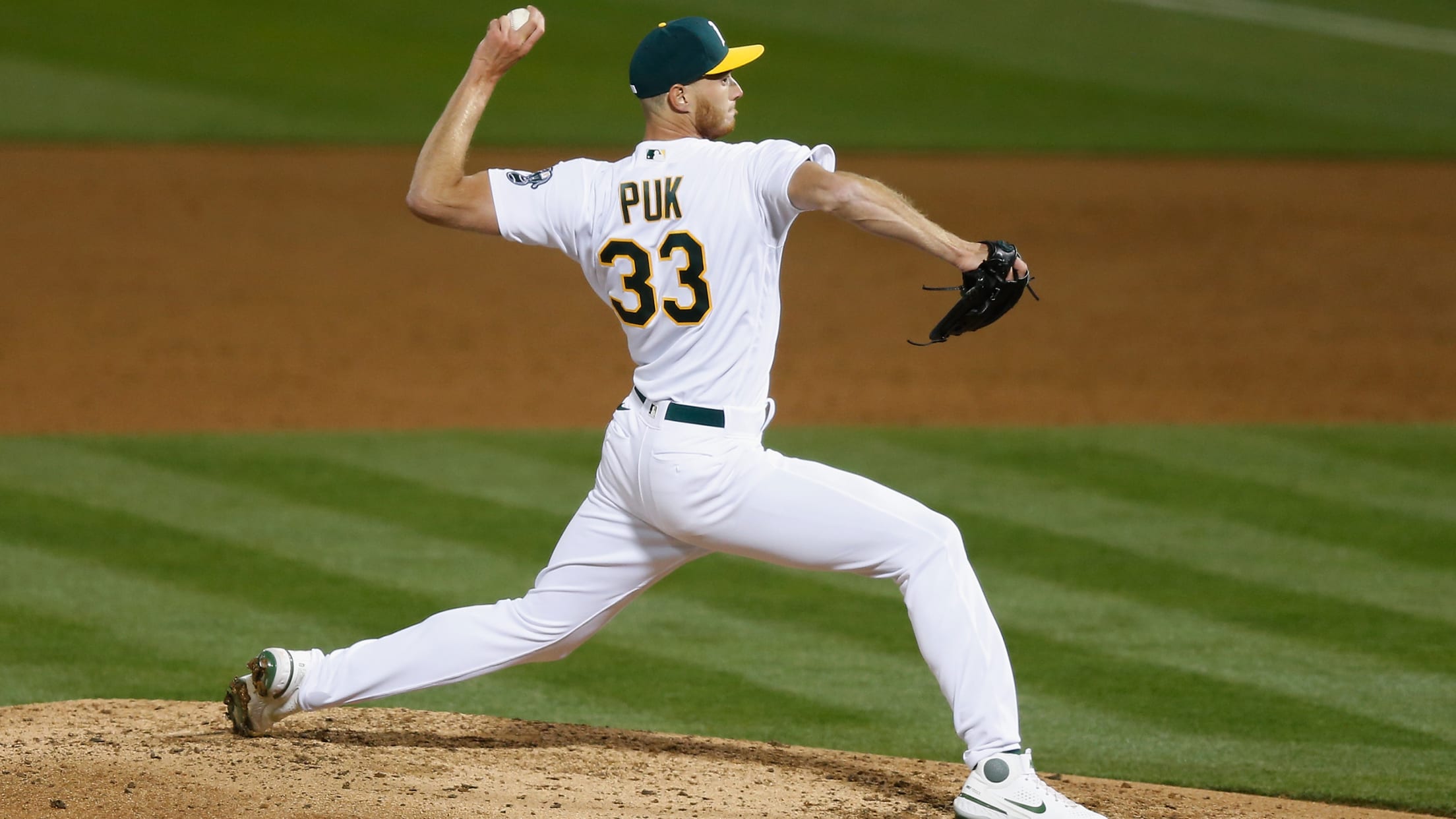 It's been a roller coaster of a week for A.J. Puk. Just days after turning in the best outing of his Major League career against the Dodgers on Monday, the left-hander was placed on the 10-day injured list (retroactive to Wednesday) prior to Thursday's game against the Astros with a
Rosenthal has surgery involving rib removal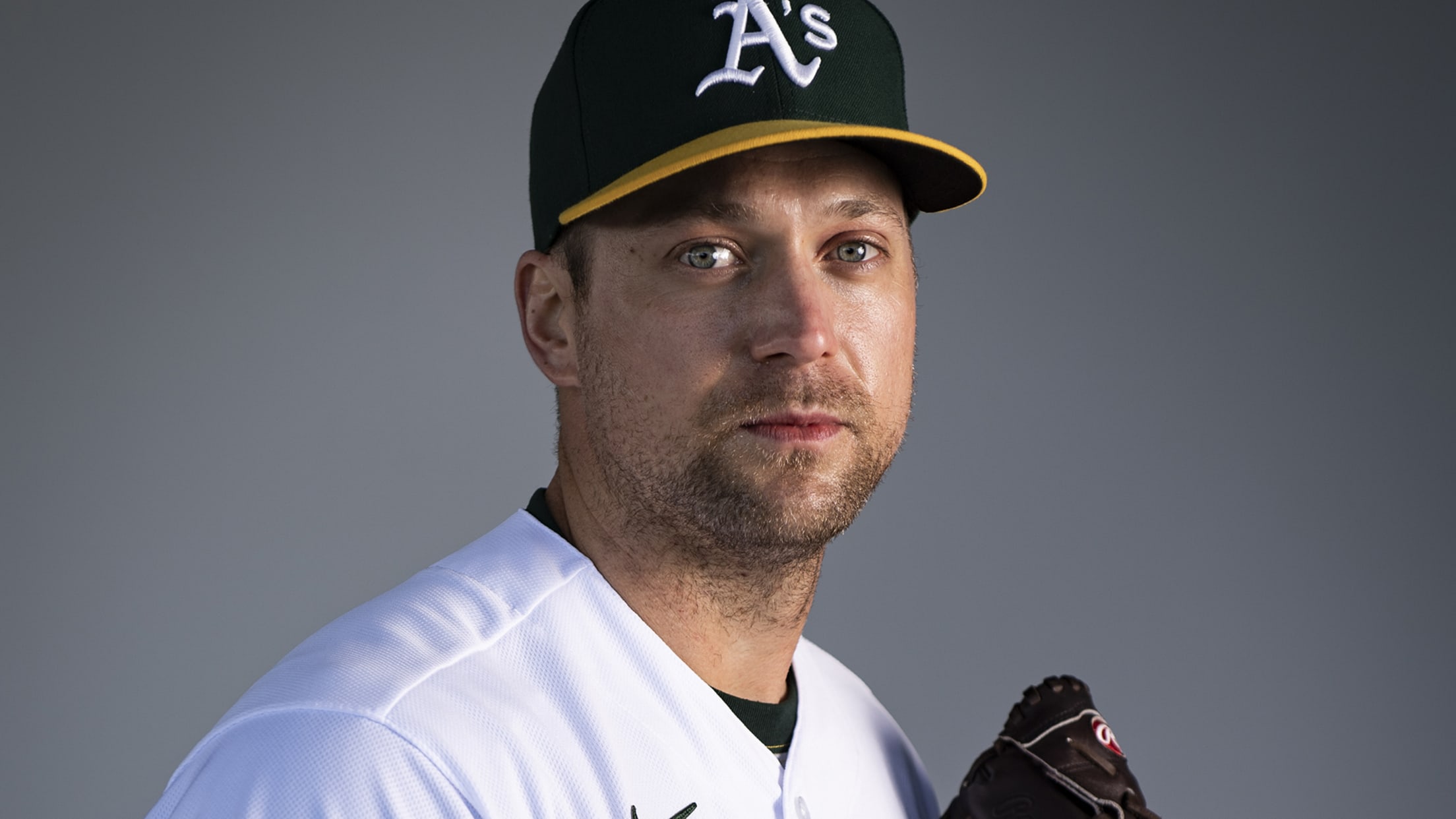 Trevor Rosenthal will not be making his regular-season debut for the A's anytime soon. After visiting Dr. Greg Pearl, a shoulder specialist in Dallas, on Tuesday, Rosenthal underwent surgery for his thoracic outlet syndrome on Thursday at the Baylor Scott & White Heart and Vascular Hospital. The right-hander will remain
Notes: Injuries piling up; Tom's 'sigh of relief'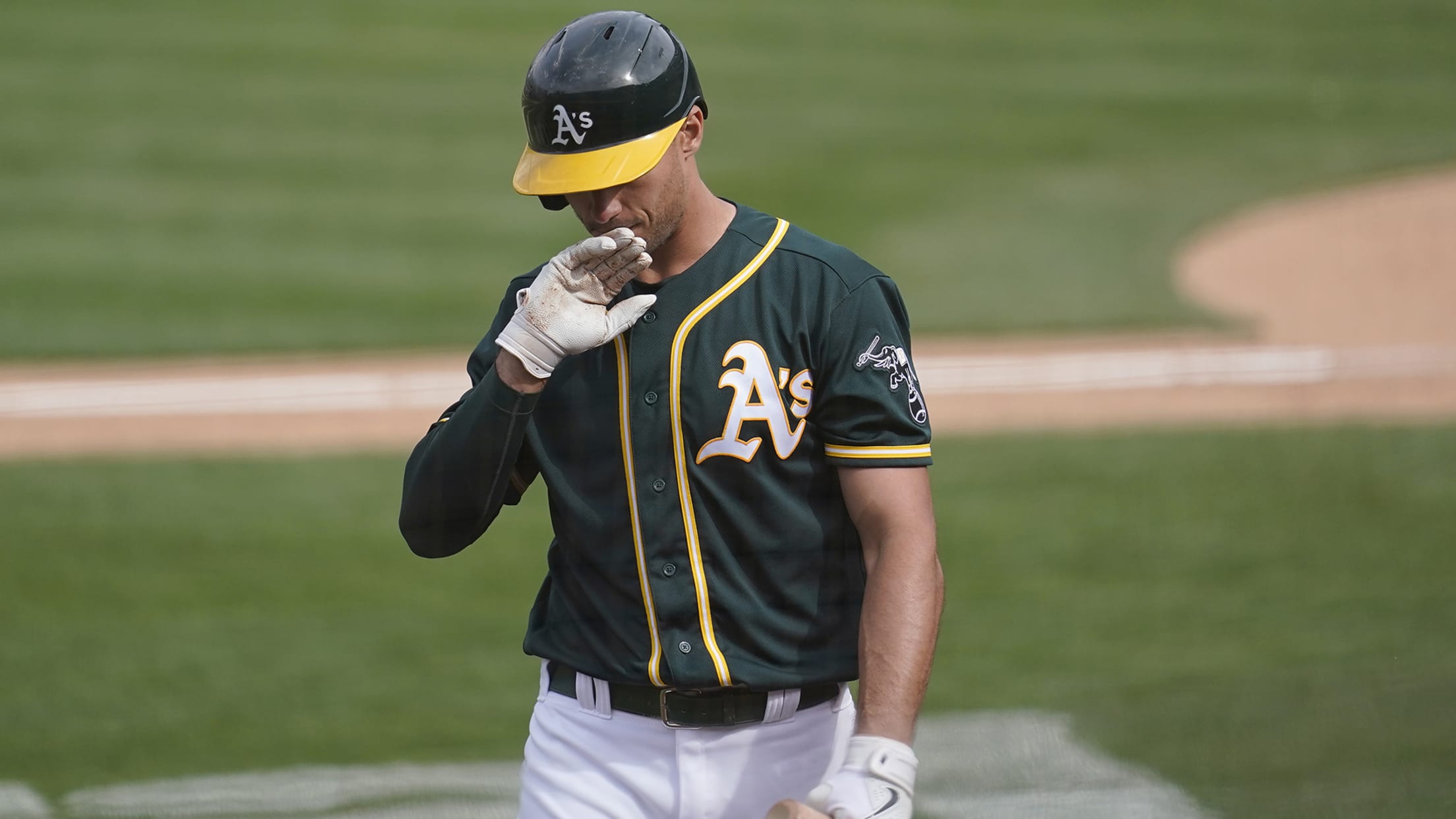 Not only have the losses been piling up for the A's less than a full week into the regular season, they are also now dealing with a myriad of injuries. Matt Olson was the latest player to be held out of the lineup. The A's first baseman was not in
Pinder (knee sprain) exits after catch at wall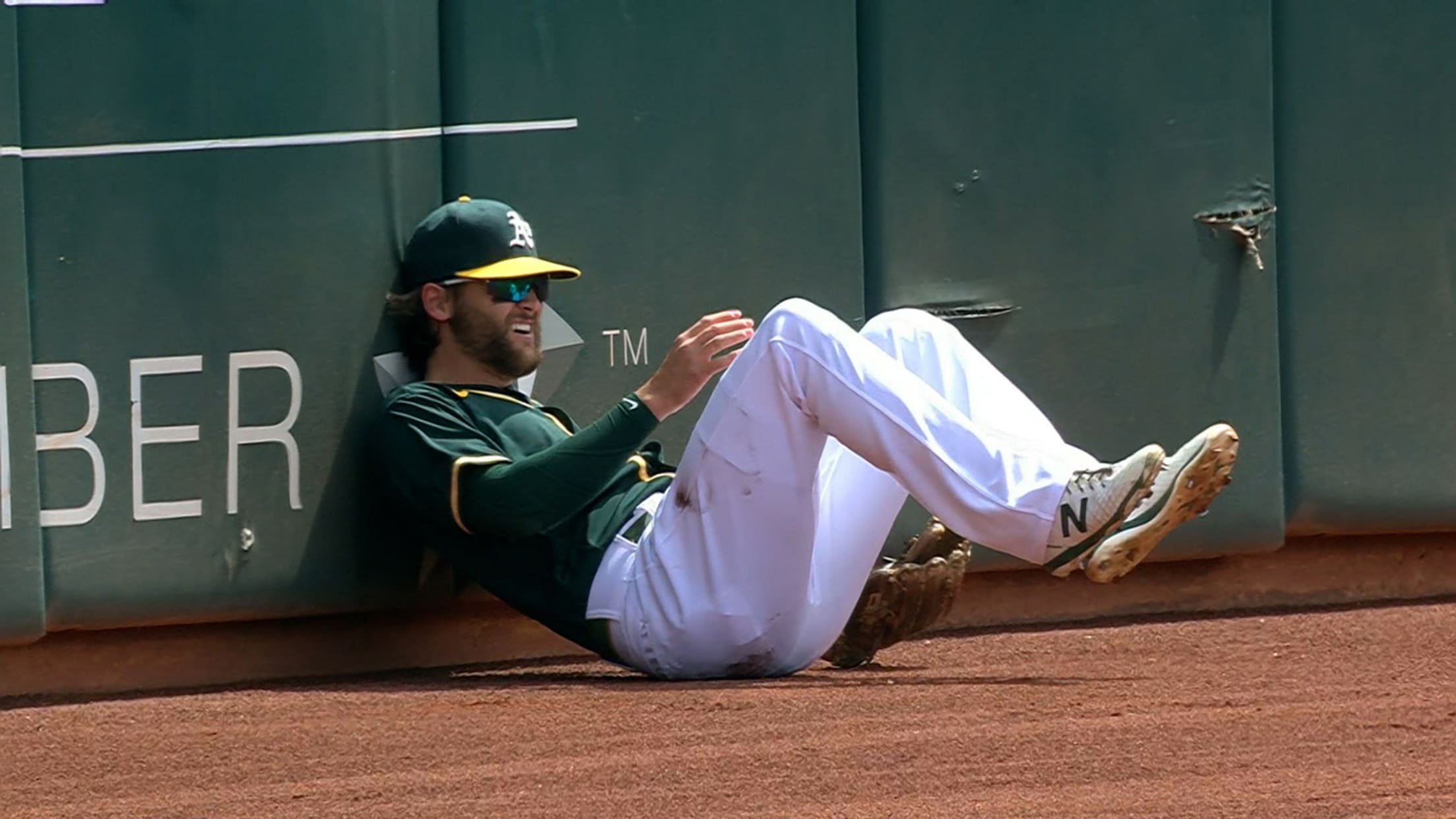 OAKLAND -- The A's are starting to run low on outfielders. Chad Pinder was removed from Sunday's 9-2 loss to the Astros with a left knee sprain after he crashed into the padded right-field wall while completing an impressive leaping catch for the first out of the game. Though Pinder
Notes: Laureano's return close; Fiers update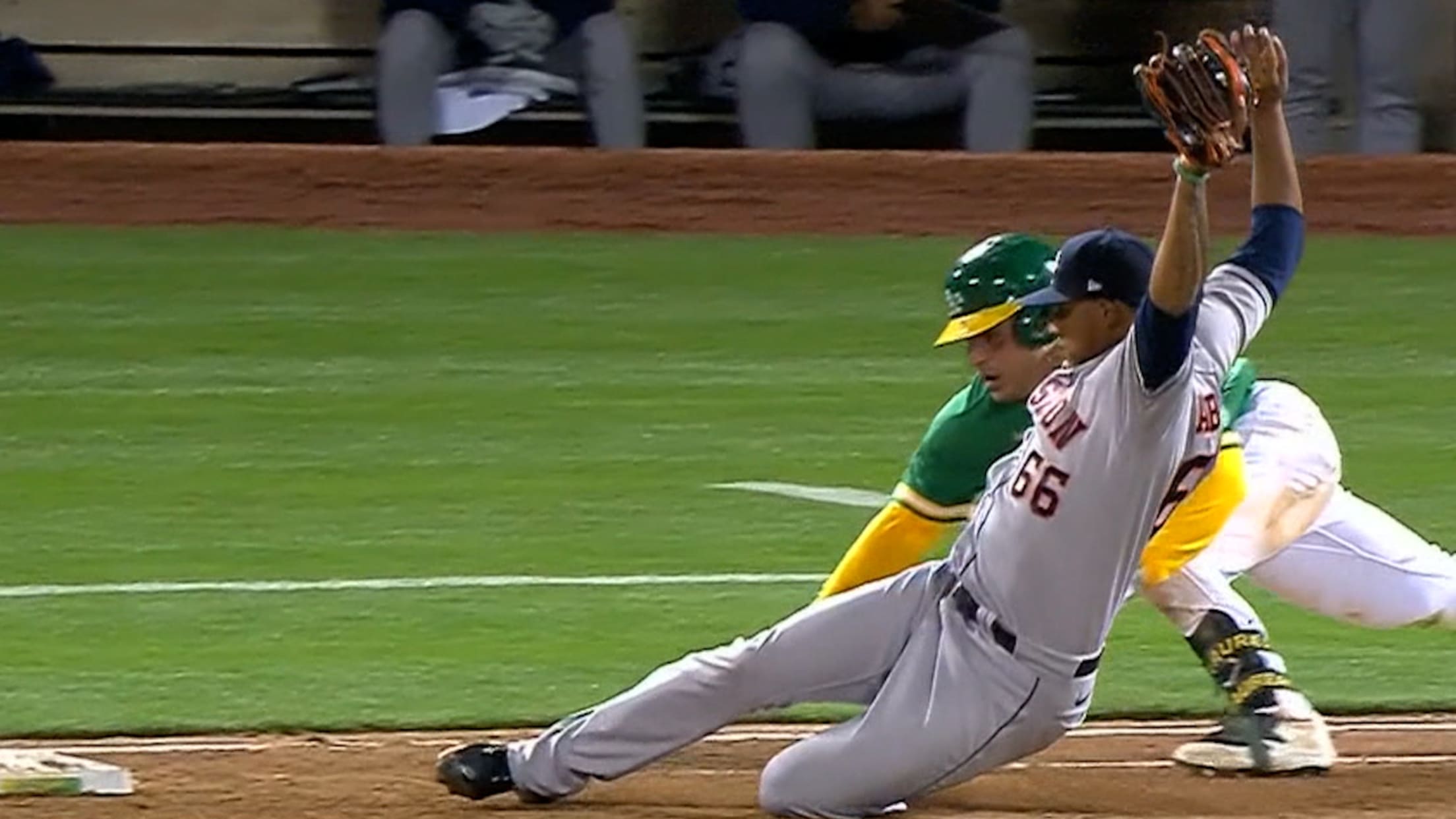 The A's could be on the verge of getting one of their main spark plugs back at the top of their lineup. Ramón Laureano, who was removed from Friday's 9-5 loss to Houston after jamming his left wrist in the sixth inning on a diving attempt to reach first base
Notes: Melvin talks contract; Murphy out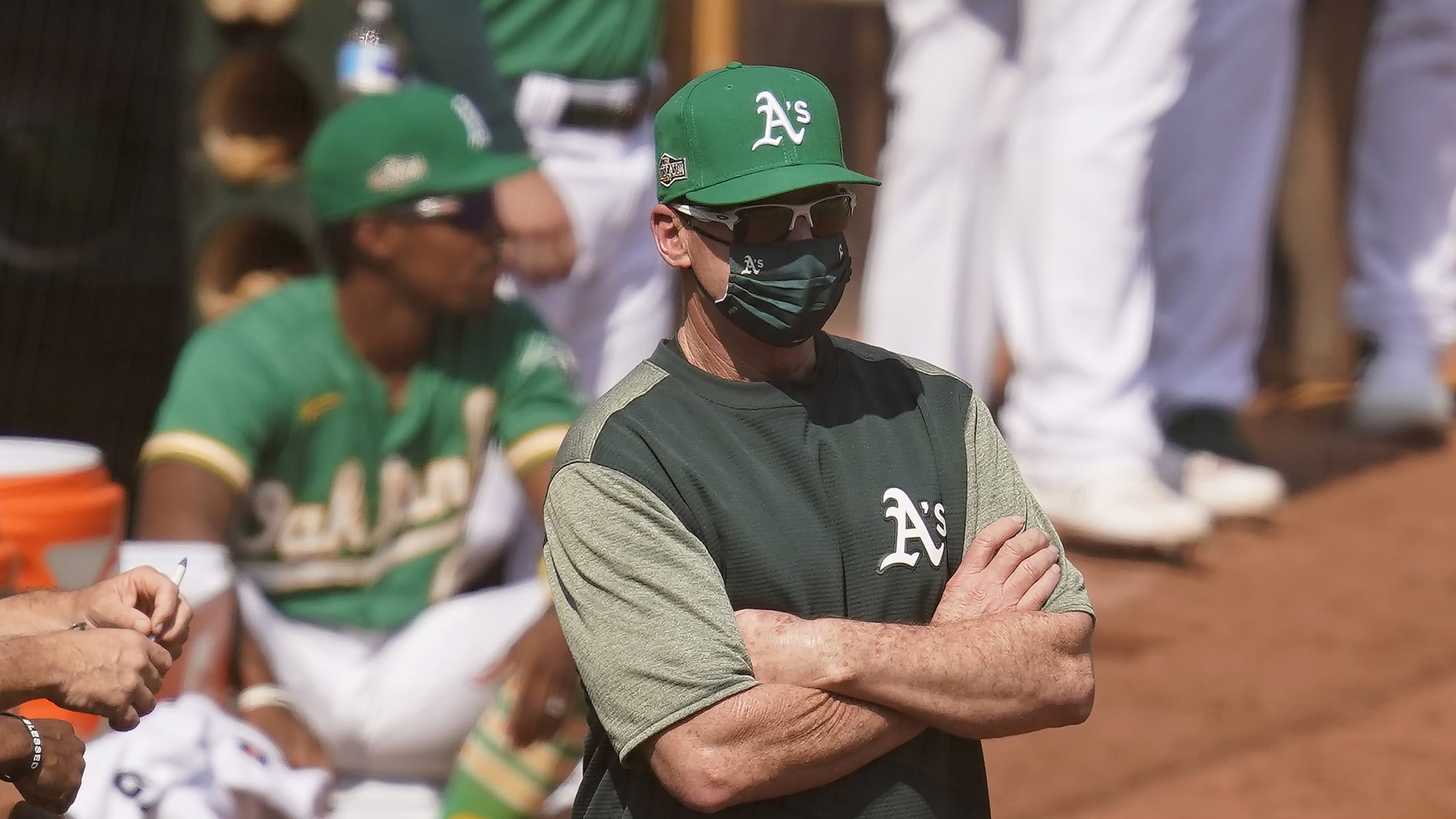 OAKLAND -- Under normal circumstances, a manager going through a season in which his contract does not guarantee he will be back beyond that year might create bigger storylines. In the case of Bob Melvin's club option for 2022, though, both he and the A's have made it clear where
Irvin wins A's final roster spot; Rosenthal to IL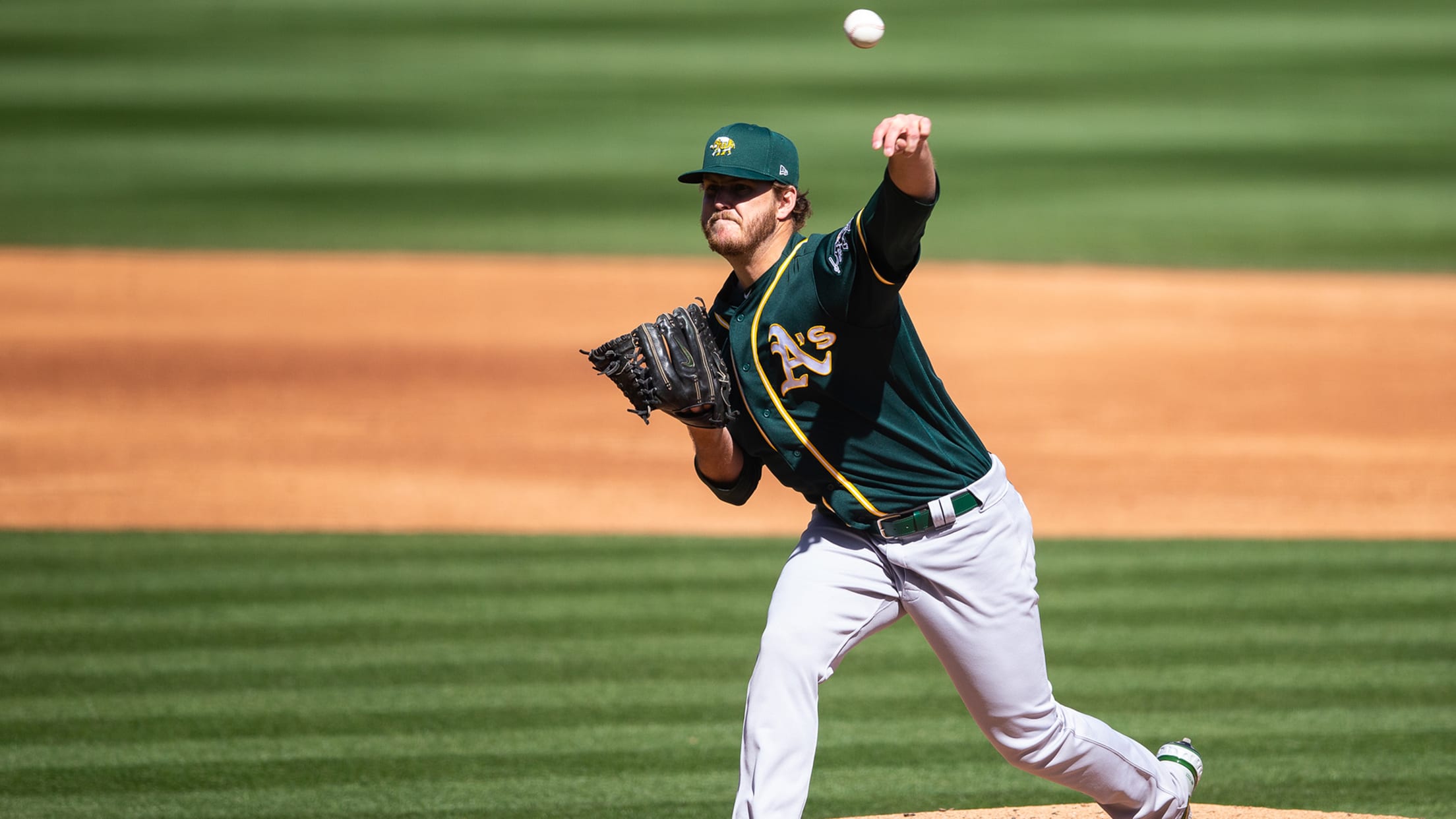 OAKLAND -- A's manager Bob Melvin was serious when he said a decision on the club's final starting pitcher would come down to the wire. Just hours before Thursday's Opening Day matchup against the Astros, the A's announced that left-hander Cole Irvin was included on their 26-man roster. Right-hander Daulton
Notes: Fiers to IL; Irvin fans 10 in start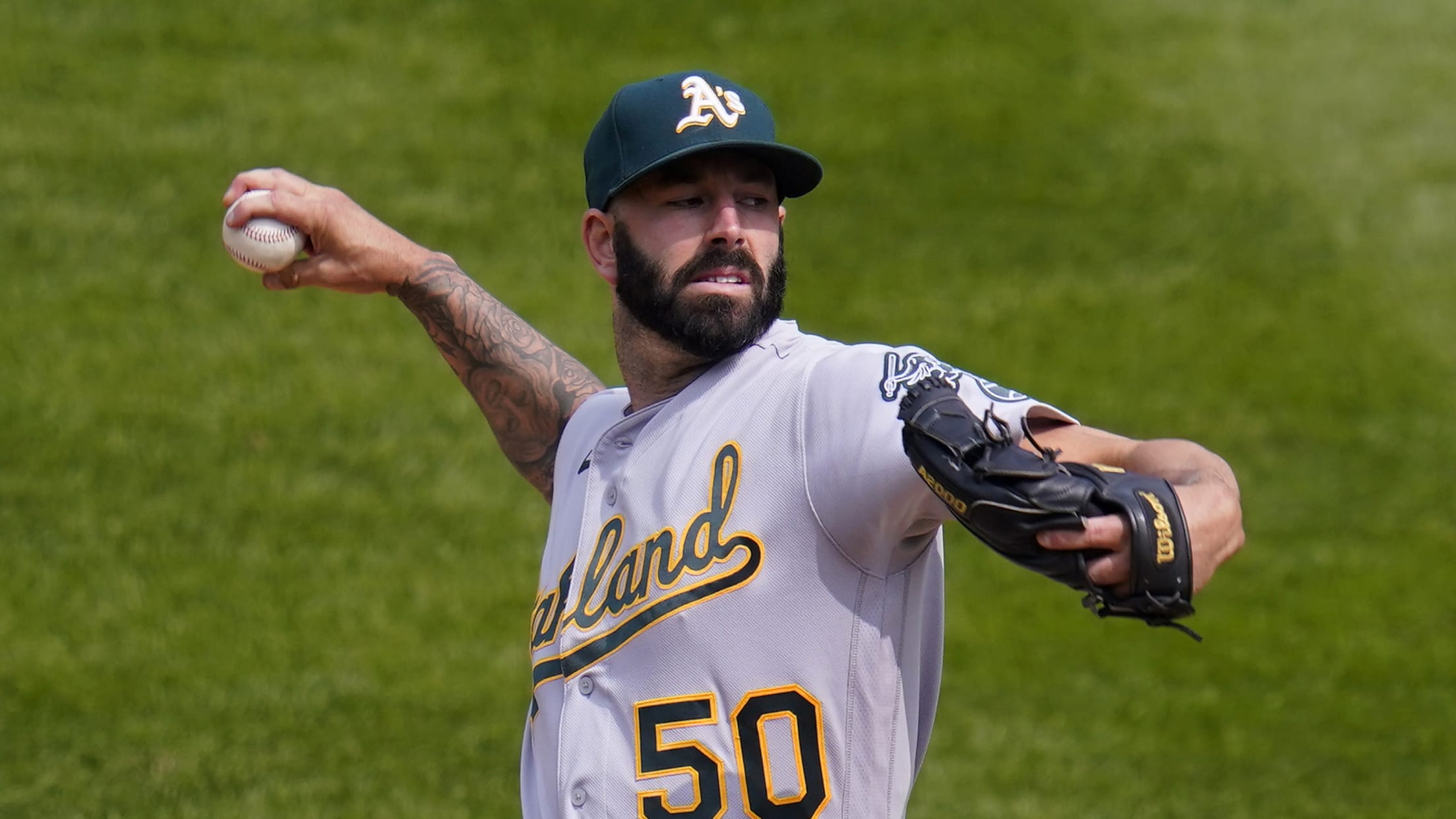 Mike Fiers will start the season on the injured list, Oakland manager Bob Melvin announced Friday. Among the options to fill Fiers' spot includes No. 2 prospect A.J. Puk, No. 4 prospect Daulton Jefferies and Cole Irvin. Irvin was outstanding in Friday's 11-0 victory against the Dodgers. He did not
Montas exits start with finger injury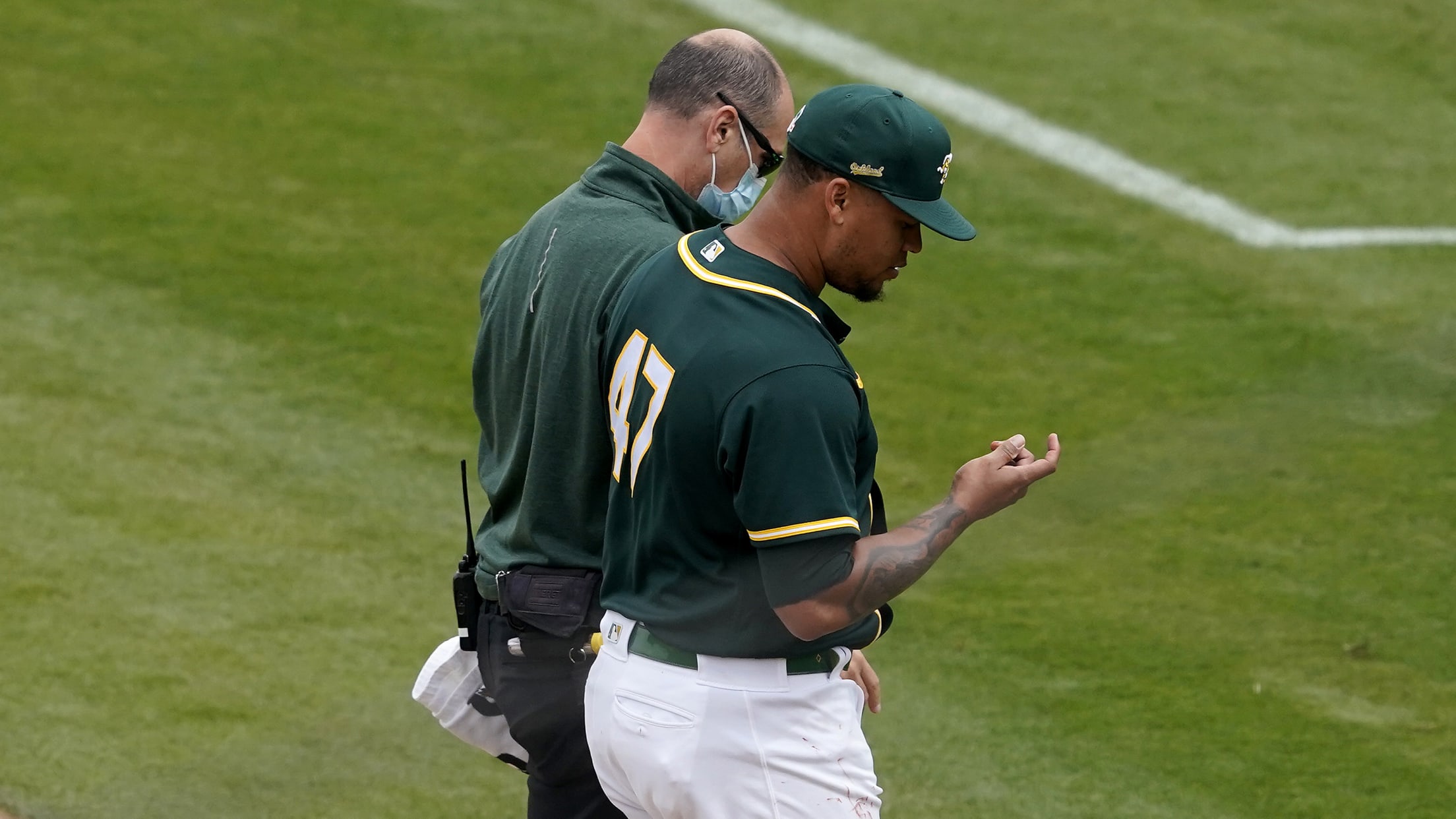 A's right-hander Frankie Montas exited Thursday's 8-5 win over the Mariners at Hohokam Stadium in Mesa, Ariz., due to a cuticle tear on his right middle finger. After issuing a leadoff walk to Dylan Moore in the third inning, Montas proceeded to hit Jarred Kelenic with a pitch. Noticing blood
Impressive Reed out with quad injury
The Buddy Reed Show might have to go on a temporary hiatus this spring. Before Wednesday's game against the Royals, A's manager Bob Melvin revealed that Reed -- who has put the big league staff on notice with his impressive start to camp -- is dealing with a right quad
Notes: Manaea's debut; Fiers could miss OD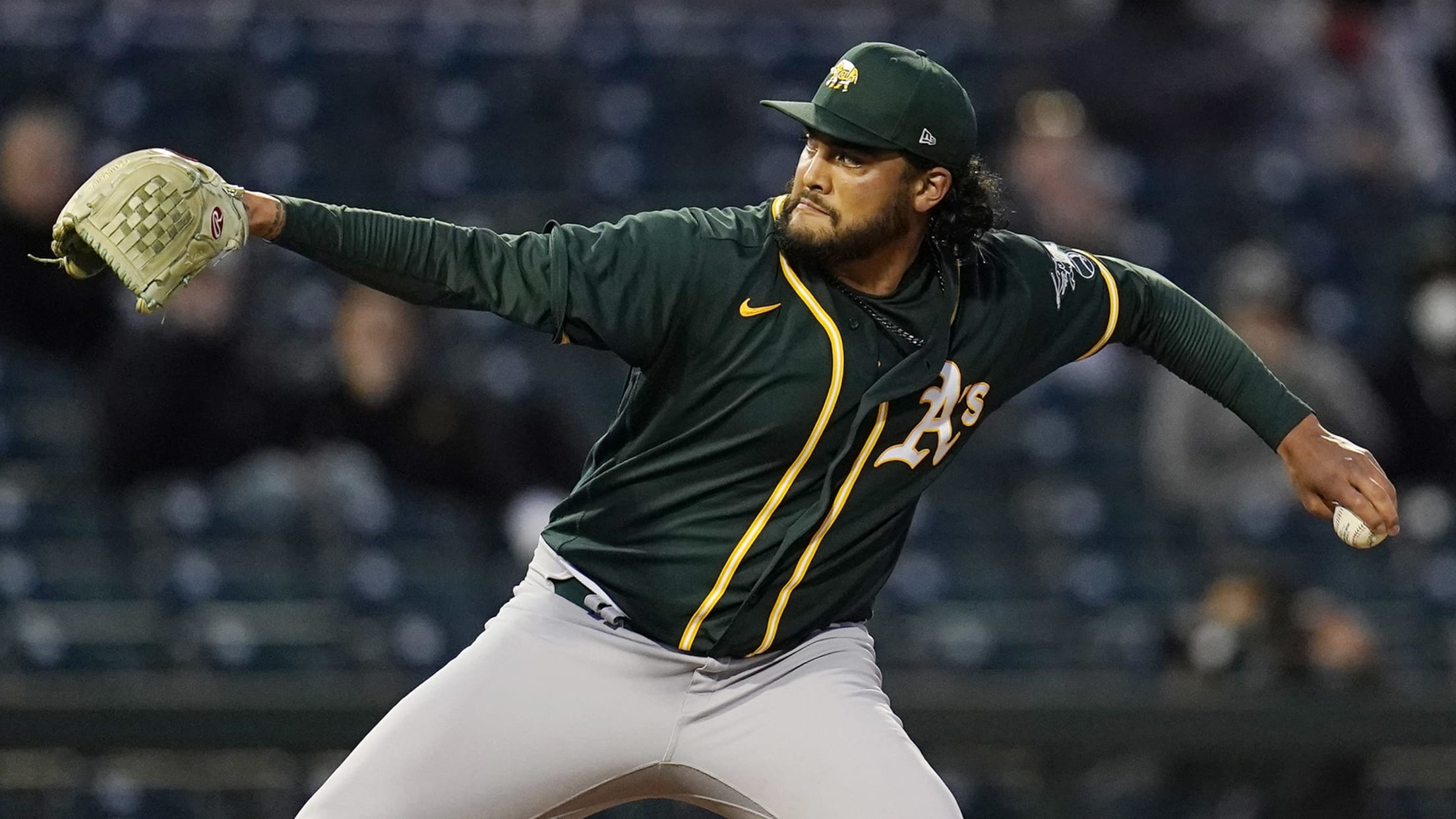 Sean Manaea could be evolving into an entirely new pitcher this season. Early in his career, the left-hander arrived to the big leagues pumping his fastball in the mid-90s but needing to work on his control. In recent years, a decrease in velocity forced him to improve command and learn
Rosenthal (groin) scratched from debut
Allen soaking up playing time; Lowrie, Romo set for first game action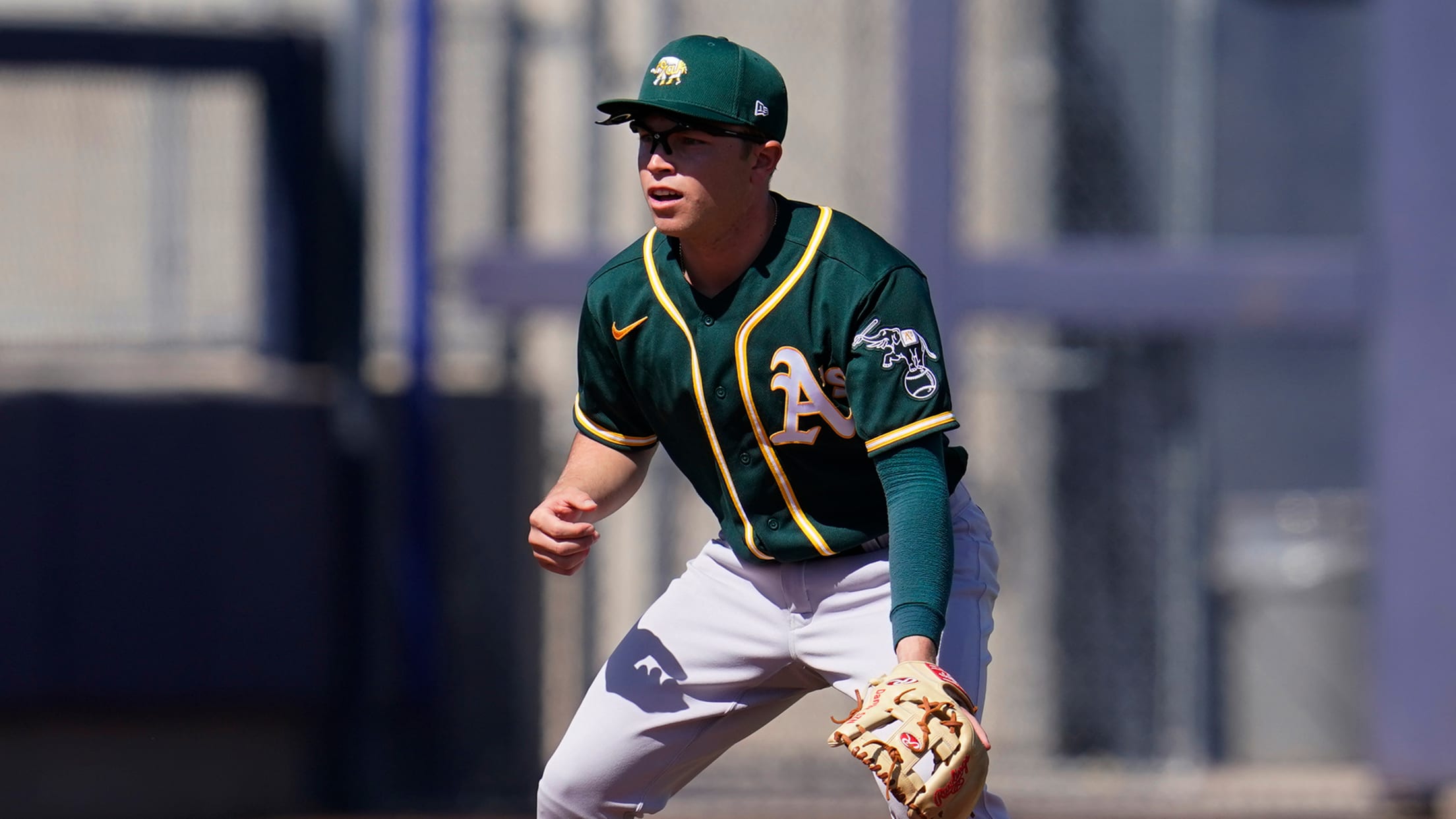 On a day the A's would like to quickly forget (as they were on the wrong end of a 10-3 loss to the Royals in Surprise, Ariz.), Monday's biggest development came off the field.