Olson taking swings, anxious to return
First baseman close to rehab assignment; Luzardo resumes throwing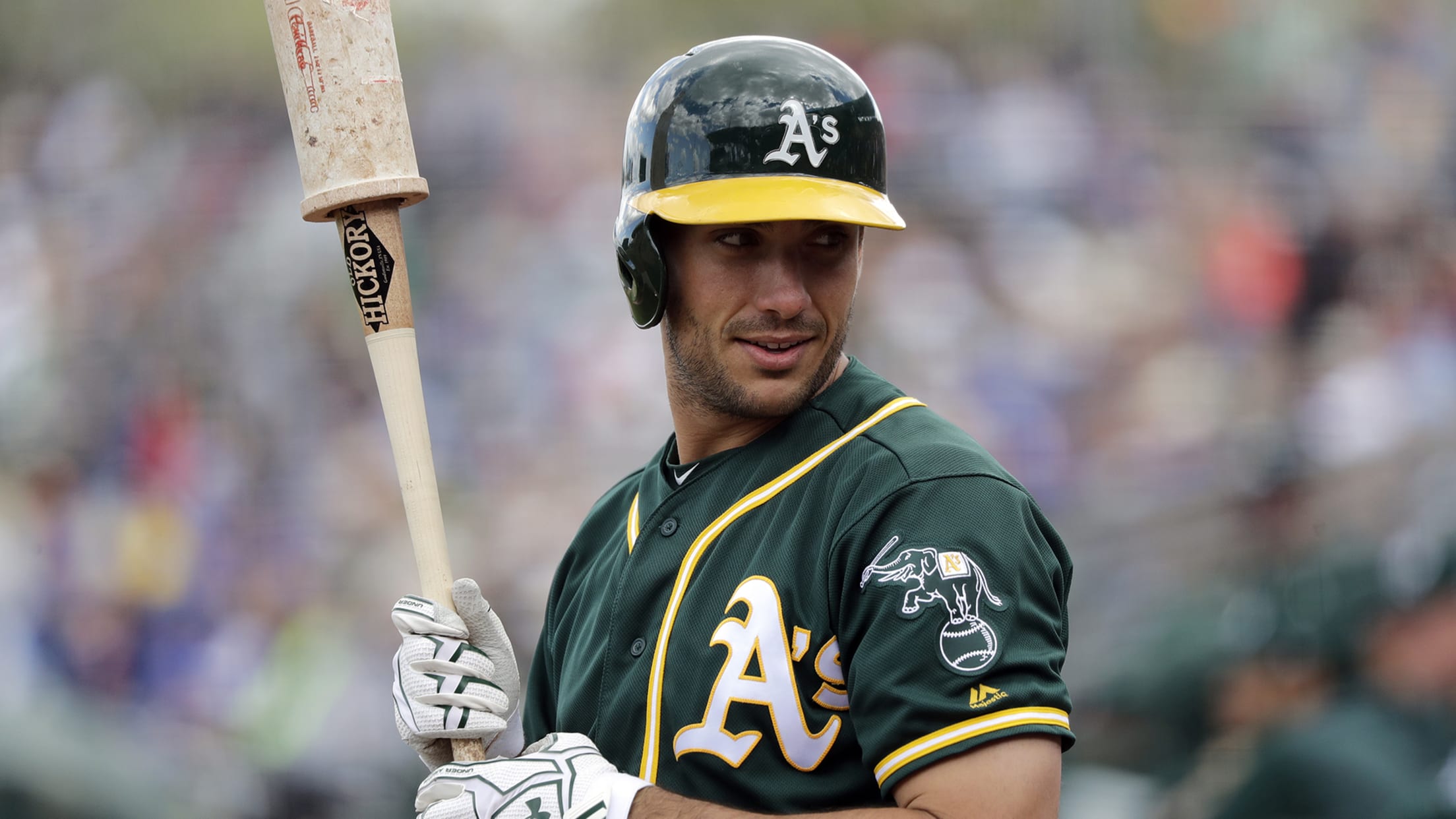 OAKLAND -- By the time the A's return to the Oakland Coliseum for their next homestand on May 7, their starting lineup could feature Matt Olson somewhere in the middle of it. Olson has advanced in his rehab from right hand surgery to the point where he is now hitting
OAKLAND -- By the time the A's return to the Oakland Coliseum for their next homestand on May 7, their starting lineup could feature Matt Olson somewhere in the middle of it.
Olson has advanced in his rehab from right hand surgery to the point where he is now hitting soft toss in the batting cage, and he is expected to take part in batting practice by the end of this week.
"He's starting to get pretty excited about where he's at," A's manager Bob Melvin said. "He's taken a lot of swings in the last few days."
Olson will travel with the A's on their upcoming nine-game road trip, which begins Friday in Toronto. At some point towards the end of that trip, Melvin said he expects Olson to go on a rehab assignment with one of the club's Minor League affiliates.
After a long period of inactivity following the surgery last month that drove him crazy at times, Olson is anxious to finally get to the point where he can start playing in games again.
"The injured list sucks," Olson said. "I've been on pins and needles the whole time just sitting back and watching. It's exciting to start doing more stuff and get back out there."
Olson hit 29 home runs and drove in 84 RBIs while capturing a Gold Glove Award at first base in what was his first full season in the Major Leagues in 2018.
Luzardo makes progress
A's No. 1 prospect Jesus Luzardo threw from 90 feet on Wednesday, the first time he has thrown since being shut down last month with a muscle strain in his left shoulder. The expectation is for him to return to Minor League games in about four to six weeks.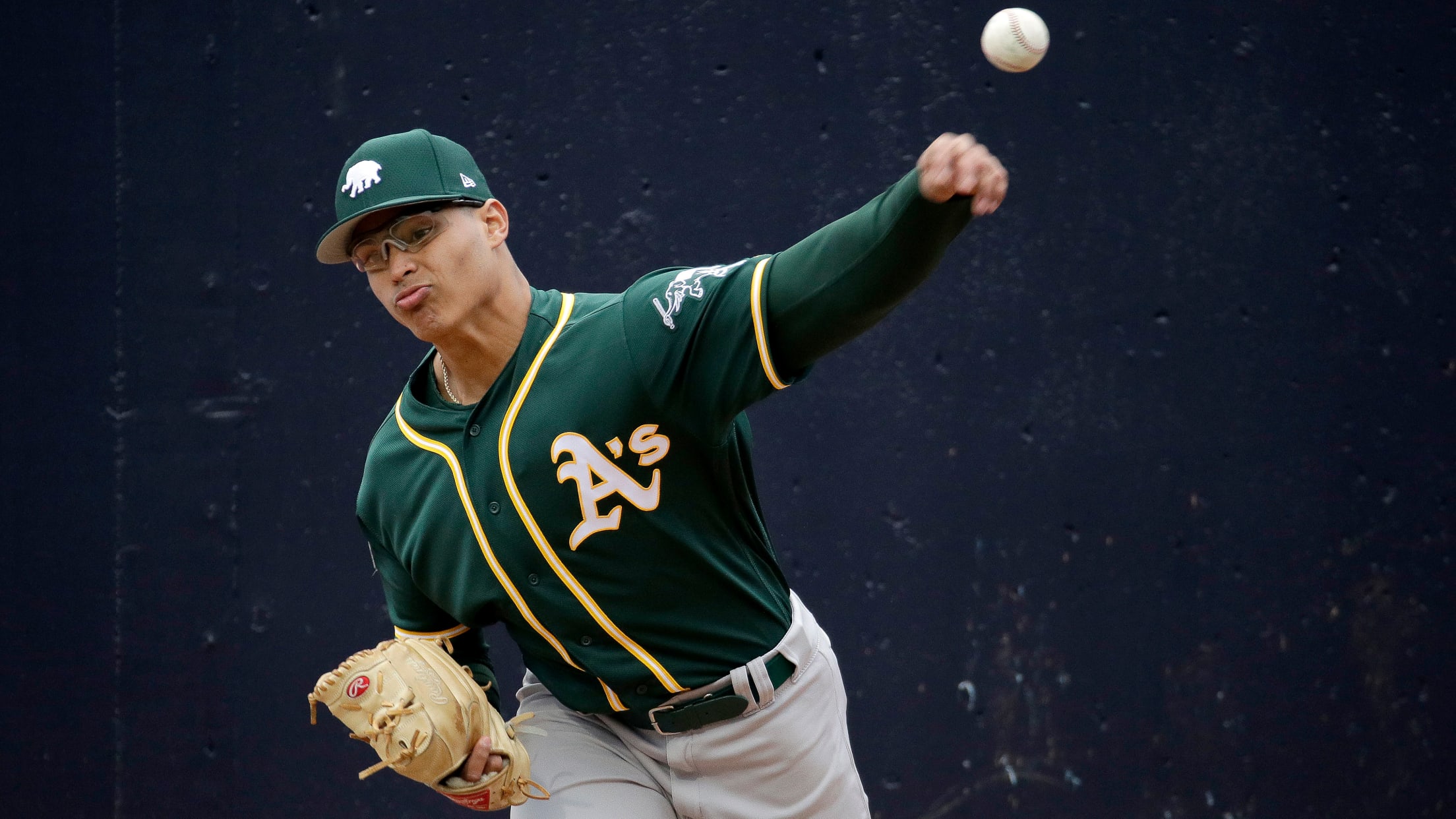 "I would be very surprised if we don't see him up here at some point in time this year," Melvin said. "It's one thing our organization has really been good at, making the team better along the way. When you have an arm like that, we saw what he had to offer in Spring Training, we're all excited to know that he is on his way."
Luzardo was brilliant for the A's in Spring Training before the injury. He compiled a 0.93 ERA in four Cactus League games, with 15 strikeouts and four walks while holding opposing batters to a .176 batting average over 9 2/3 innings.