Offseason checklist: D-backs' needs and moves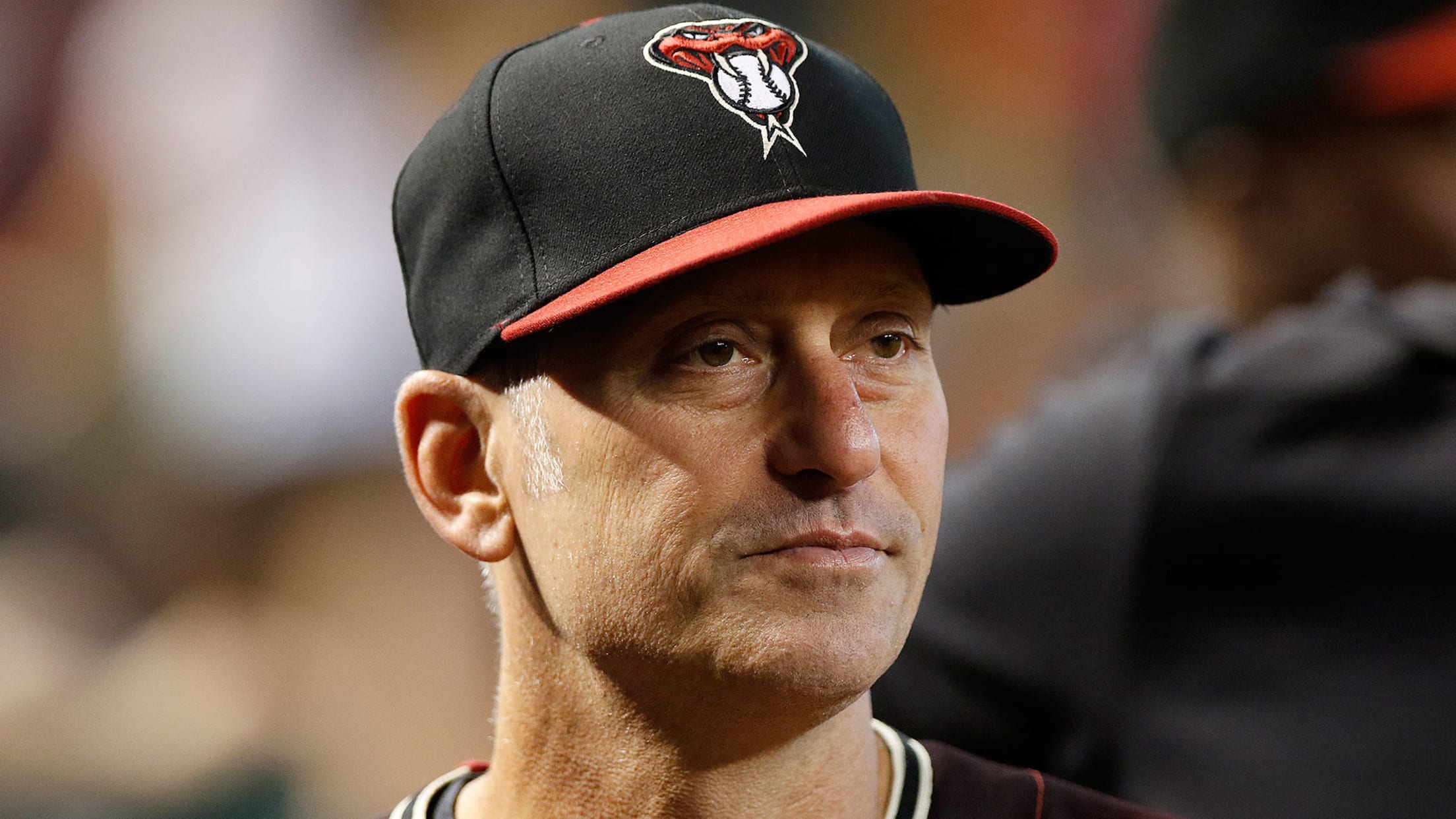 The D-backs surprised many by winning 85 games in 2019 and staying in the postseason hunt well into September, but general manager Mike Hazen said the organization will not be satisfied until it notches its first World Series title since '01. The signing of free agent Madison Bumgarner to a
The D-backs surprised many by winning 85 games in 2019 and staying in the postseason hunt well into September, but general manager Mike Hazen said the organization will not be satisfied until it notches its first World Series title since '01.
The signing of free agent Madison Bumgarner to a five-year, $85 million contract gives Arizona depth to trade from within the starting rotation if it pleases. And the fact that Bumgarner has deferred some of his salary -- so he will only make $6 million in 2020 -- leaves the D-backs with money to spend.
• 4 questions for D-backs after Bumgarner deal
So what are Arizona's biggest needs entering 2020, and what moves have they made to address them? MLB.com is keeping track here. As the offseason continues, be sure to check back for updates.
BIGGEST NEEDS
Center fielder/Second baseman
If the D-backs are able to find a center fielder, either via trade or free agency, then they will play Ketel Marte primarily at second base in 2020. If, however, that proves to be elusive, they will look to add a second baseman and play Marte primarily in center field. It's similar to the approach they took last year, and they wound up signing Wilmer Flores to play second while shifting Marte to center.
Bullpen help
This is an area of the team that Hazen is always looking to add to. Even after signing free agent righty Junior Guerra to a one-year contract with a club option, the team is still in the market for another late-inning piece. While Archie Bradley would be the closer if the season opened tomorrow, it's always possible the team could find a closer who falls through the cracks in free agency and takes a lesser offer in Arizona because he's promised a shot at closing.
Corner outfielder
The D-backs went a long way toward filling this need by signing right fielder Kole Calhoun to a two-year contract with a club option for 2022 in December, but they might not be done. While it seems Calhoun will get the bulk of the playing time, it would not be surprising to see Arizona add a right-handed complement to help. Given left fielder David Peralta's injury history, another corner outfielder would provide some much-needed depth after Steven Souza Jr. was non-tendered and Adam Jones left for Japan via free agency.
MOVES MADE
Dec. 30: D-backs sign Calhoun
An Arizona native, Calhoun grew up rooting for the D-backs, and they were his first choice when it came to his free agency. He's a perfect fit for Arizona as well, given its need for a corner outfielder as well as another left-handed bat for its lineup.
Dec. 17: D-backs sign Bumgarner
The organization didn't go into the offseason looking to add starting pitching, but with Bumgarner available and wanting to pitch in Arizona, it jumped on the opportunity. Of the $85 million in the deal, $15 million will be deferred, and Bumgarner will only take up $6 million in payroll space in 2020.
Dec. 9: D-backs sign Guerra
The club signed Guerra to a one-year contract with a club option for 2021. Guerra gives the team another late-inning option in a setup role for presumptive closer Bradley.
Dec. 2: D-backs non-tender Souza, T. Walker, Joseph
The D-backs elected not to tender contracts to three arbitration-eligible players prior to the deadline, cutting ties with outfielder Souza, pitcher Taijuan Walker and catcher Caleb Joseph.
Nov. 26: Vogt signs as free agent
Free-agent catcher Stephen Vogt jumped from the Giants to give the D-backs a left-handed-hitting complement to Carson Kelly behind the plate. Vogt, who turned 35 on Nov. 1, had a resurgent 2019 after missing all of the previous season with a right shoulder injury. He hit .263/.314/.490 with 10 home runs and 40 RBIs in 99 games and fared particularly well against right-handed pitching (.835 OPS). Vogt signed a one-year, $3 million deal that includes club and vesting options for 2021 that could bring the total package to $7 million over two years.
Nov. 20: D-backs add four players to 40-man roster
In order to protect them from being selected in the Rule 5 Draft, the D-backs selected the contracts of right-handers Riley Smith and Taylor Widener and infielders Wyatt Mathisen and Andy Young.
Oct. 31: Flores and McFarland options declined
Flores' stint with the D-backs lasted one year as the team declined to pick up his $6 million option for 2020 and instead gave him a $500,000 buyout. Left-hander T.J. McFarland, a mainstay for the past three seasons, had his $1.85 million option for '20 declined and was given a $50,000 buyout.
Oct. 31: Almonte and Scott outrighted
Outfielder Abraham Almonte and Robby Scott were outrighted to Triple-A Reno and both players became free agents.
Oct. 31: Herges hired and Narron departs
The D-backs hired Giants bullpen coach Matt Herges to be their pitching coach, replacing Mike Butcher, who was let go the day after the 2019 season concluded. In addition, the team announced that Jerry Narron would not return to the coaching staff as planned. Narron, who was the team's bench coach the past two seasons and part of '17, had been shifted to the role of extra coach, but after taking some time he decided to pursue other opportunities.