Notes: Marte to IL; M. Kelly has surgery
D-backs infielder/outfielder Ketel Marte was scratched from Wednesday's lineup and placed on the 10-day injured list with left wrist inflammation. The D-backs also optioned left-hander Joe Mantiply to their alternate training site and recalled right-hander Joel Payamps and infielder Josh VanMeter. Marte did not recall exactly what caused the injury,
Merrill Kelly likely to miss rest of season
D-backs righty has procedure to dissolve blood clot in shoulder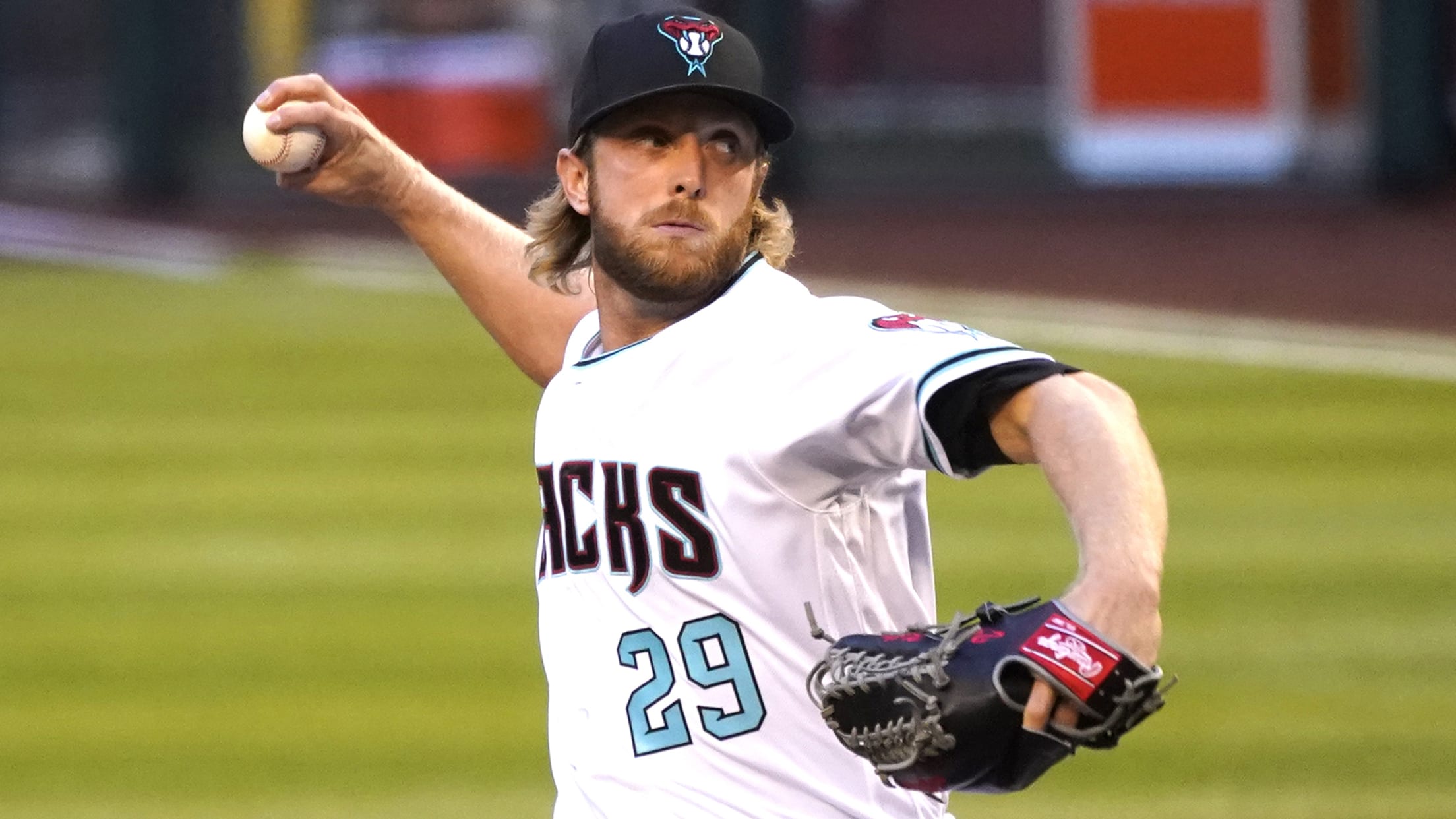 D-backs right-hander Merrill Kelly had a procedure to dissolve a blood clot in his pitching shoulder Tuesday and is likely out for the remainder of the 2020 season, according to general manager Mike Hazen. Kelly had been placed on the injured list after being scratched from his Monday start about
MadBum closer just as Kelly hits injured list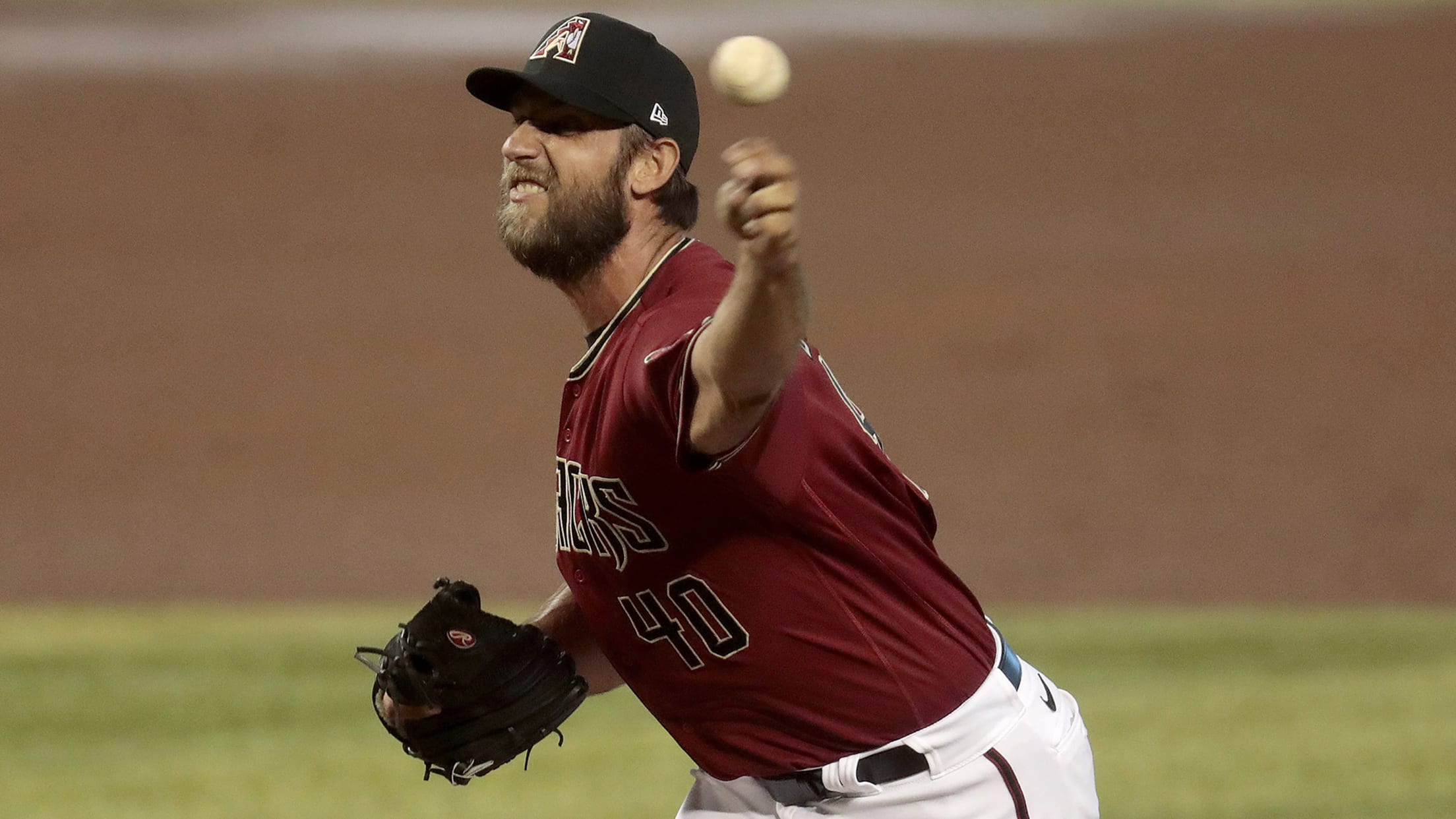 D-backs left-hander Madison Bumgarner, who is on the injured list with a mid-back strain, could be nearing a return following a simulated game on Sunday. That's a good thing, because the D-backs are going to need a starting pitcher after having to scratch Merrill Kelly just about an hour before
Missing return to SF, Bumgarner progressing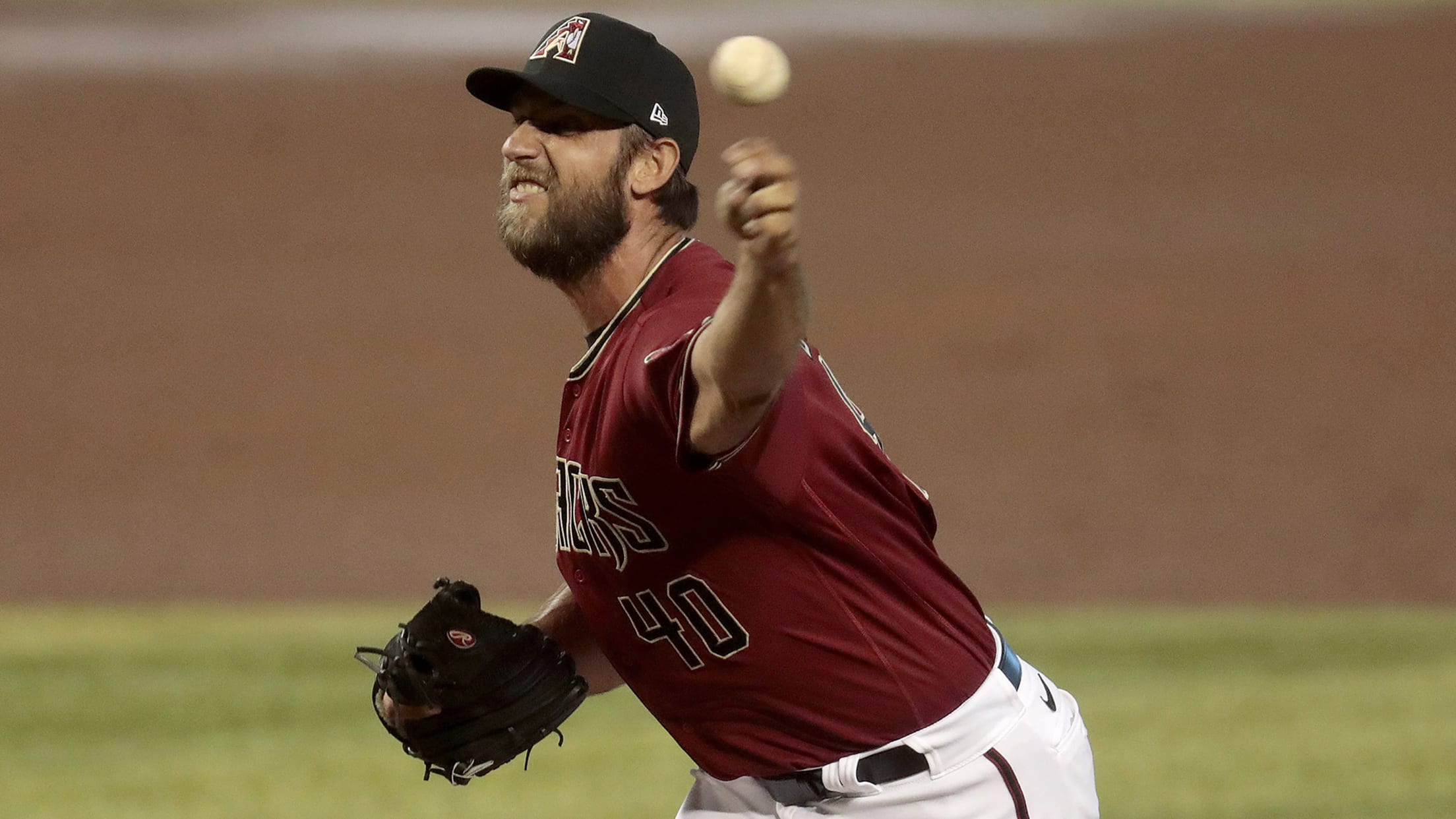 Madison Bumgarner's return to the mound in San Francisco will have to wait. Bumgarner, who is on the 10-day injured list with a mid-back strain, is scheduled to throw 70 pitches in a simulated game Sunday at Chase Field. He threw 46 pitches in a simulated game Monday and threw
D-backs place Bumgarner (back strain) on IL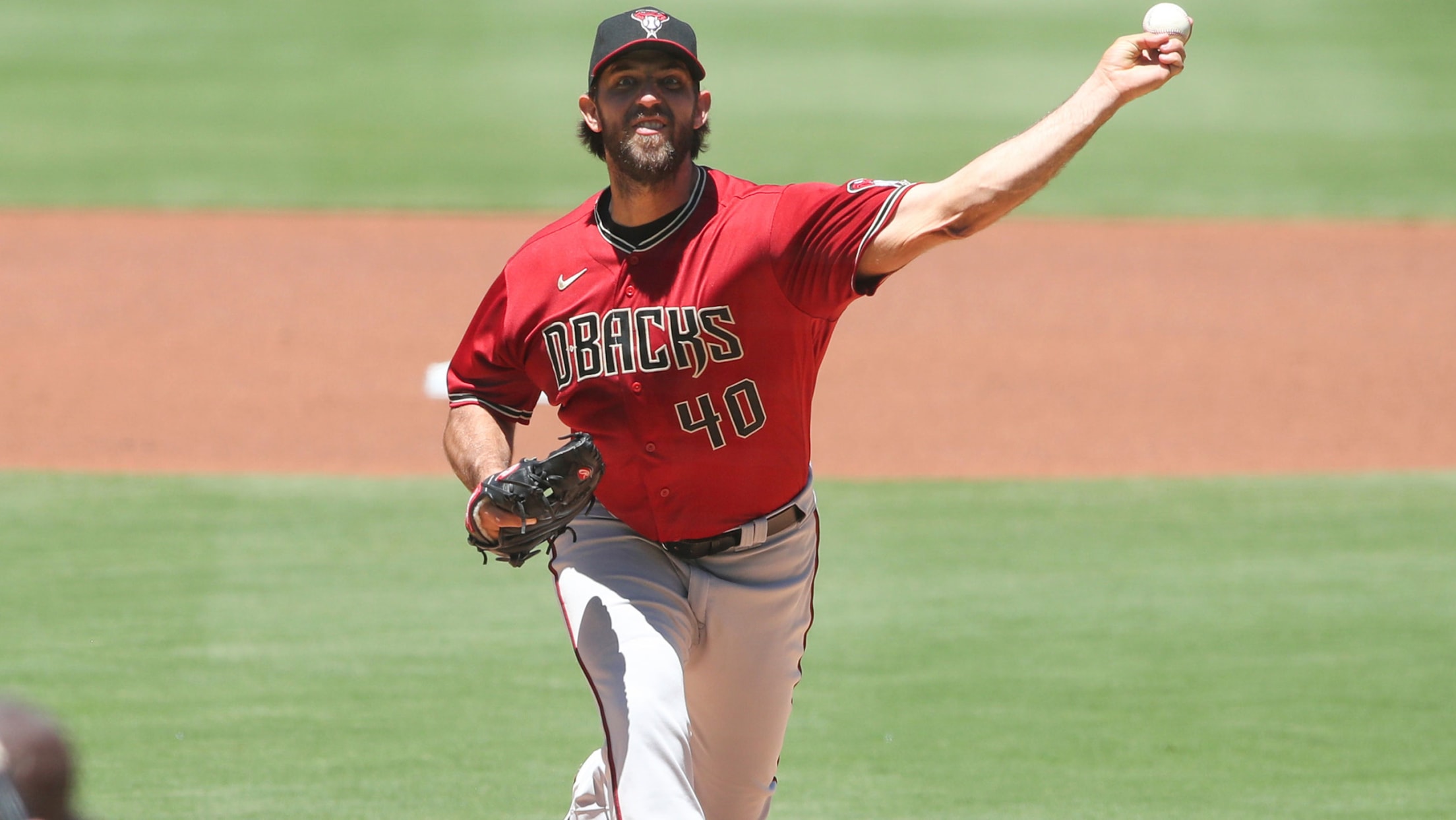 Madison Bumgarner is headed to the 10-day injured list after an MRI taken on Monday showed the D-backs veteran left-hander has a mid-back strain. Bumgarner left his start Sunday after two innings due to back spasms and the team is hoping that he will miss only a couple starts. To
Bumgarner to have back exam after early exit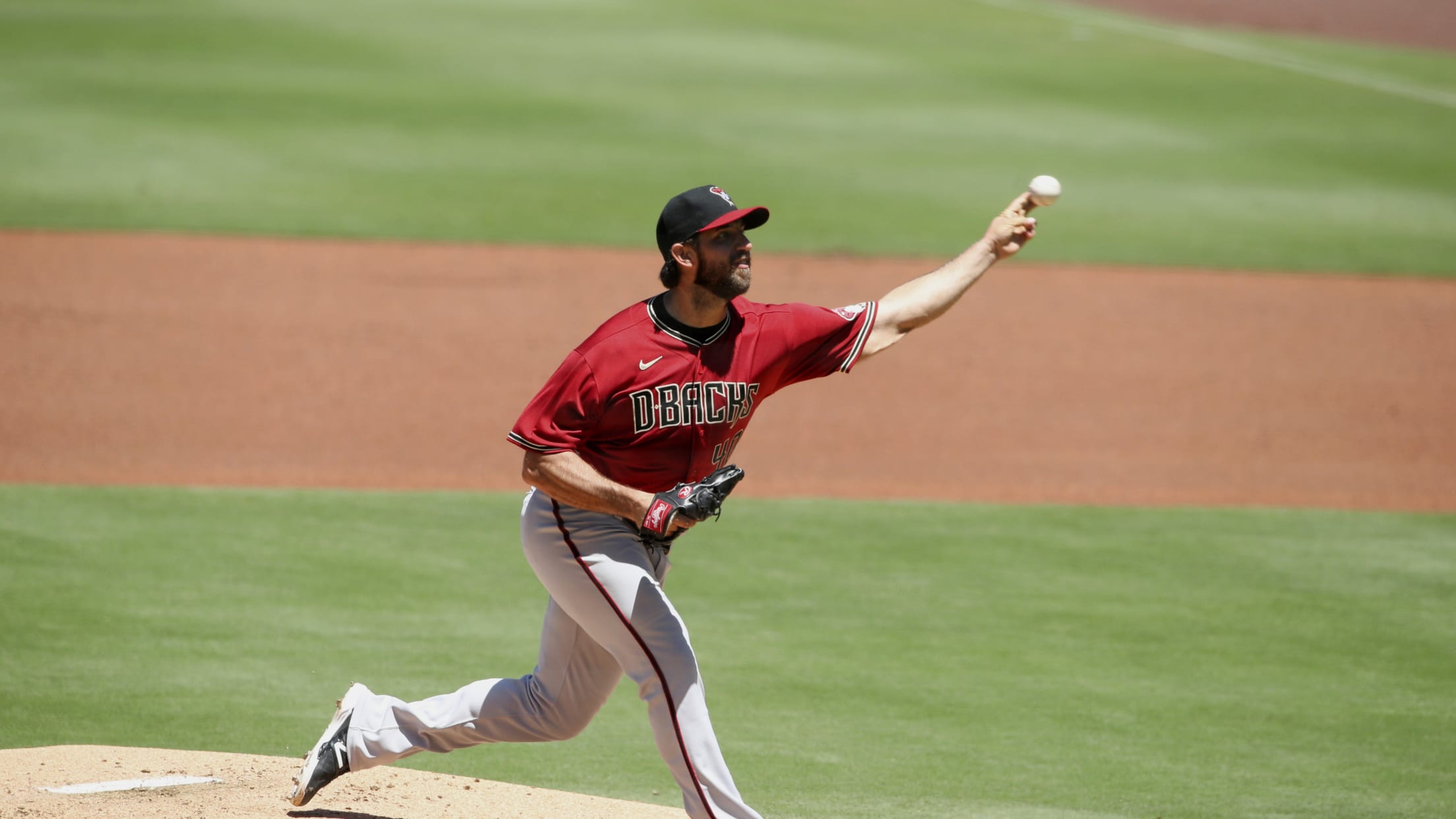 An already frustrating season for Madison Bumgarner took another turn Sunday afternoon when back spasms hampered the veteran left-hander and forced him to leave the D-backs' 9-5 loss to the Padres at Petco Park. Bumgarner woke up in the middle of the night and felt some discomfort in his mid-back
Notes: Walker sidelined; Ketel hits 2 HRs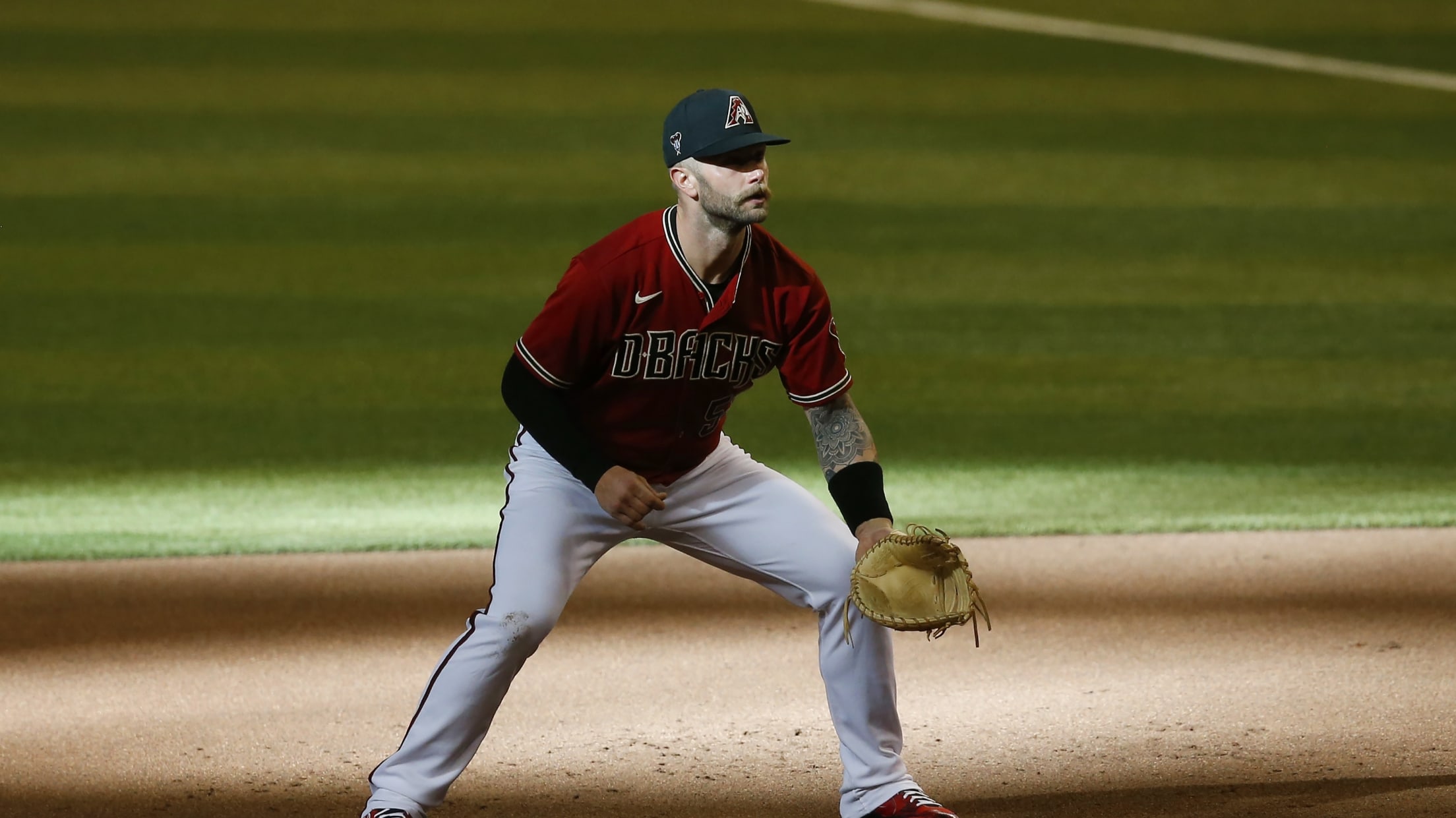 D-backs first baseman Christian Walker has a strained right groin, and while manager Torey Lovullo remained optimistic that Walker would be ready for the July 24 opener against the Padres, it was still concerning. "We've got to obviously get him back and at full strength," Lovullo said. Walker felt something
Leake aggravates old wrist fracture chasing dog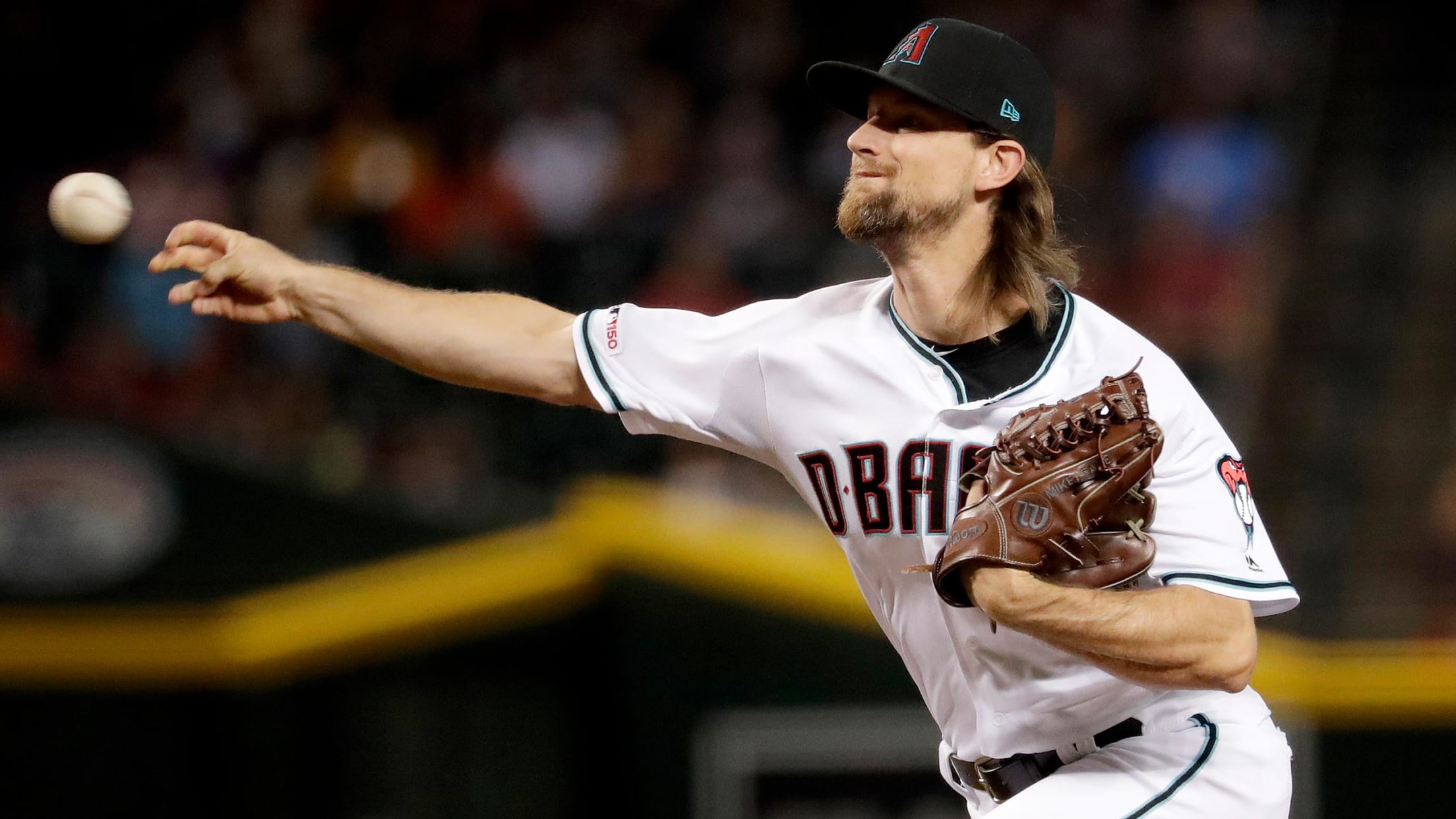 SCOTTSDALE, Ariz. -- Mike Leake's fracture on his left (non-throwing) wrist may have been officially diagnosed following an MRI on Wednesday, but it's believed the D-backs' starting pitcher had it for quite some time. "What it [told] me is I had a fracture before, so I guess I've been playing
Season finale also season debut for Walker
Varsho, Green earn organizational honors from D-backs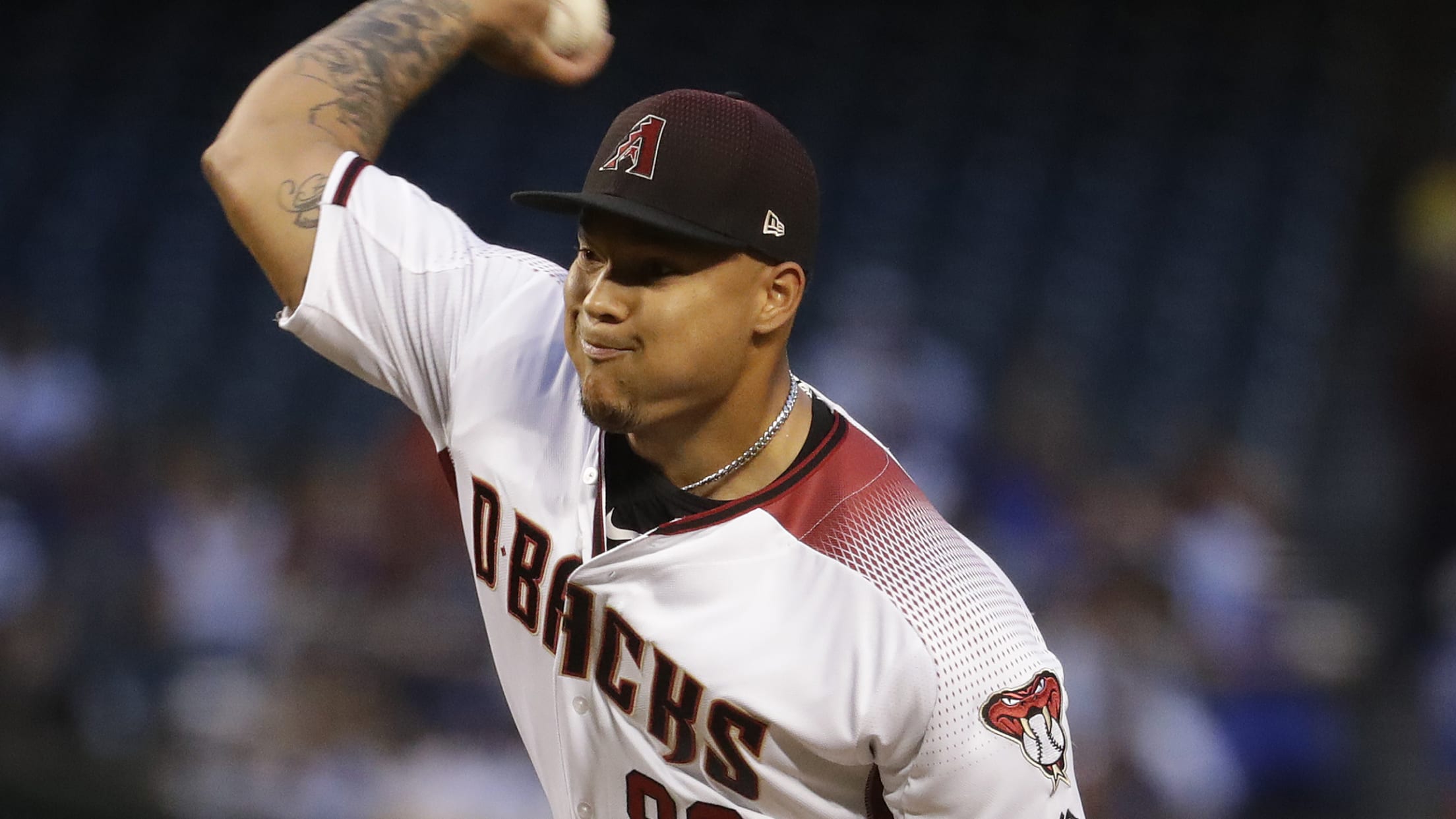 PHOENIX -- Right-hander Taijuan Walker will make his first appearance on a Major League mound since April 14, 2018 when he gets the start in the season finale Sunday against the Padres at Chase Field. Walker is slated to throw one inning. Lefty Alex Young, whose normal day to start
Weaver retires six straight in his first start off IL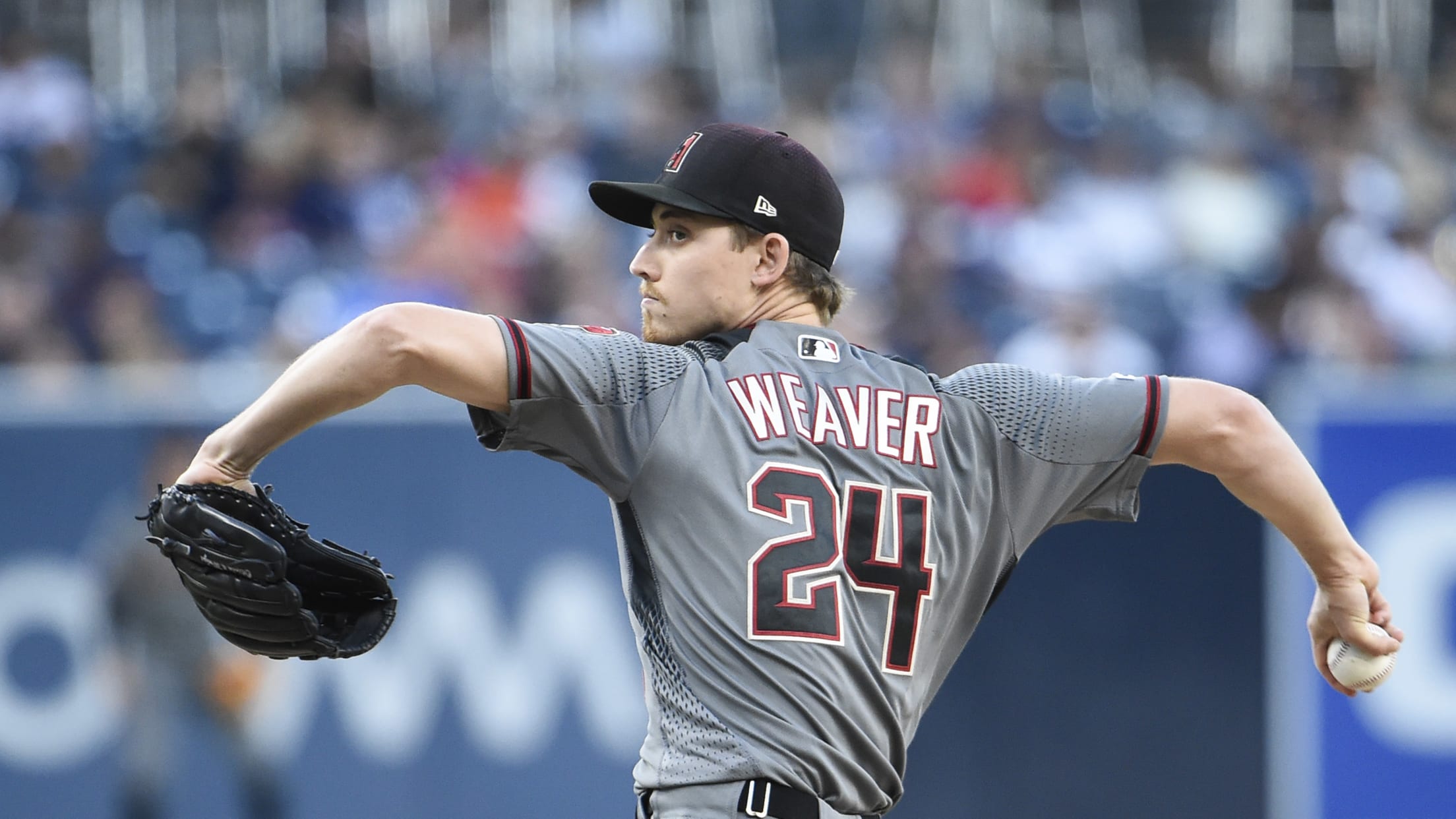 SAN DIEGO -- For the record, the D-backs beat the Padres, 4-2, on Saturday night, but the biggest development at Petco Park for the visitors was the fact Luke Weaver was back on the mound. The D-backs' right-hander returned to action for the first time since May 26, when he
D-backs shut down Marte (back) for 2019
Weaver to face Padres in his first start since May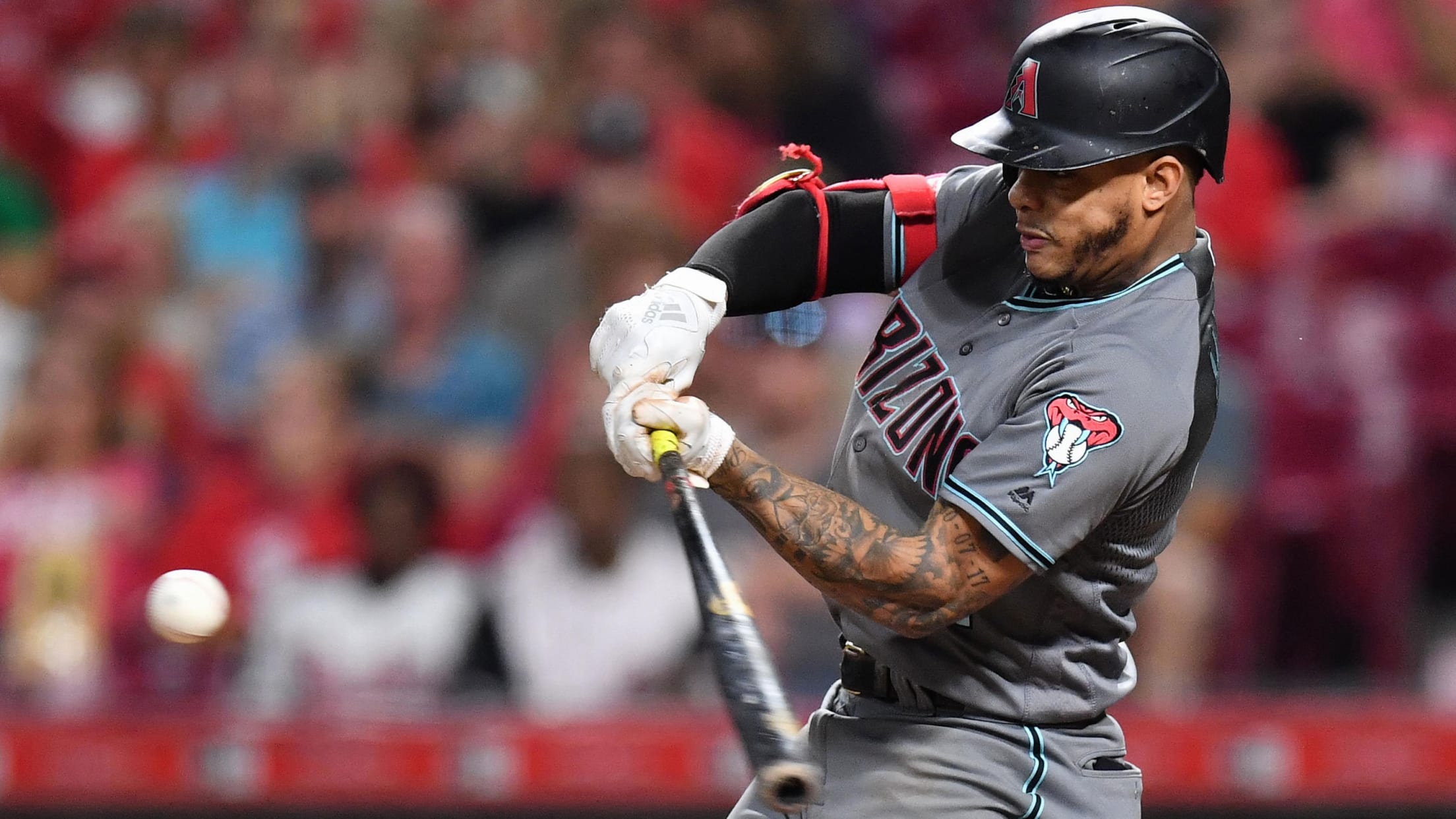 SAN DIEGO -- The 2019 season is over for D-backs All-Star Ketel Marte, who was diagnosed with a stress reaction in his back. "Good prognosis," D-backs general manager Mike Hazen said. "The treatment is rest for the early part of the offseason. We expect a full recovery." Marte was leaned
Marte injury overshadows win vs. Marlins
MRI on Wednesday showed lower-back inflammation for NL All-Star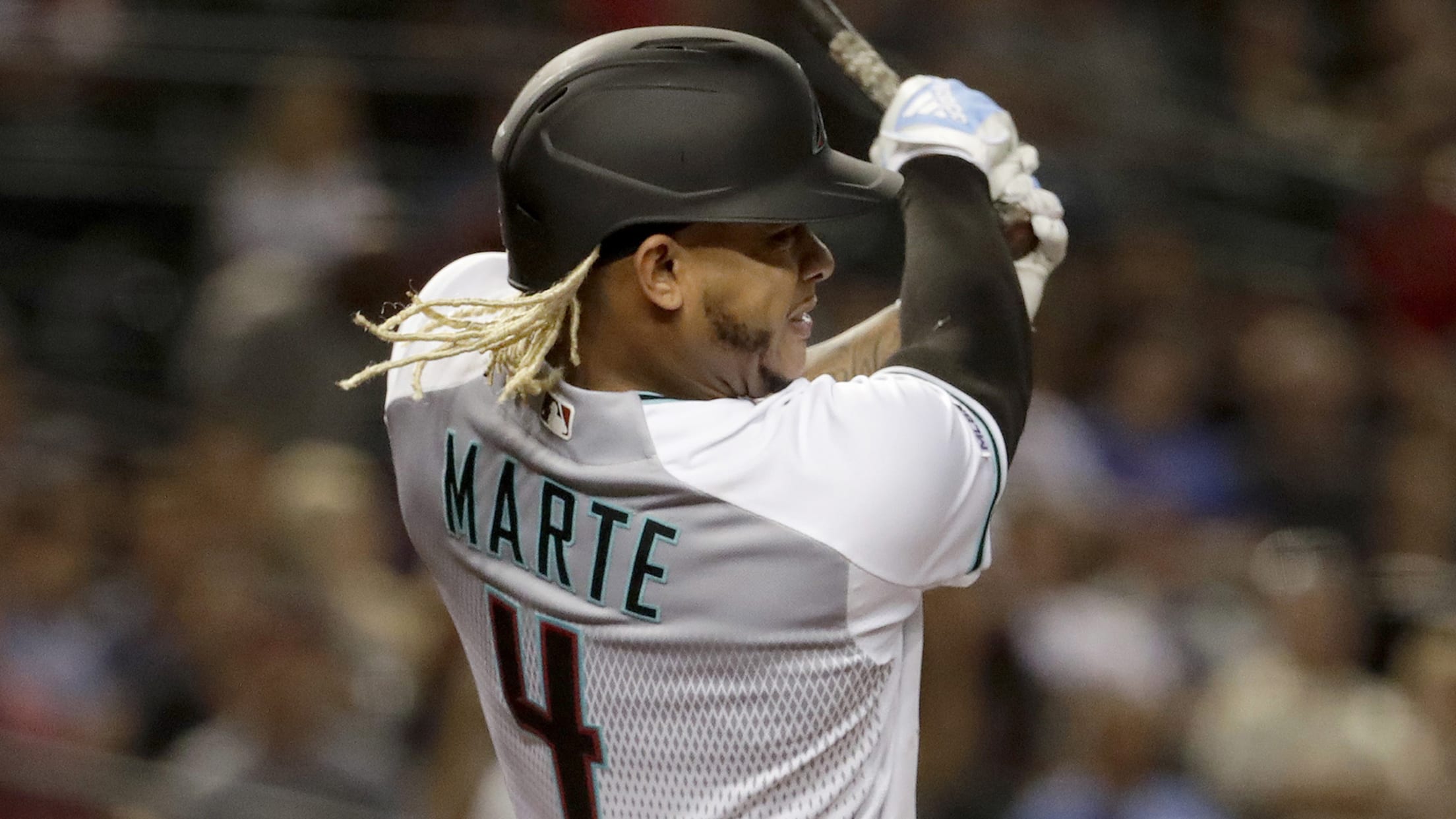 PHOENIX -- The D-backs kept their slim postseason hopes alive by beating the Marlins, 5-4, on Wednesday afternoon at Chase Field, but it looks like they might have to finish out the year without 2019 National League All-Star Ketel Marte. Marte had an MRI on Wednesday that showed inflammation in
Marte injured as D-backs fall to Fish in rout
Arizona remains 5 1/2 back in NL Wild Card chase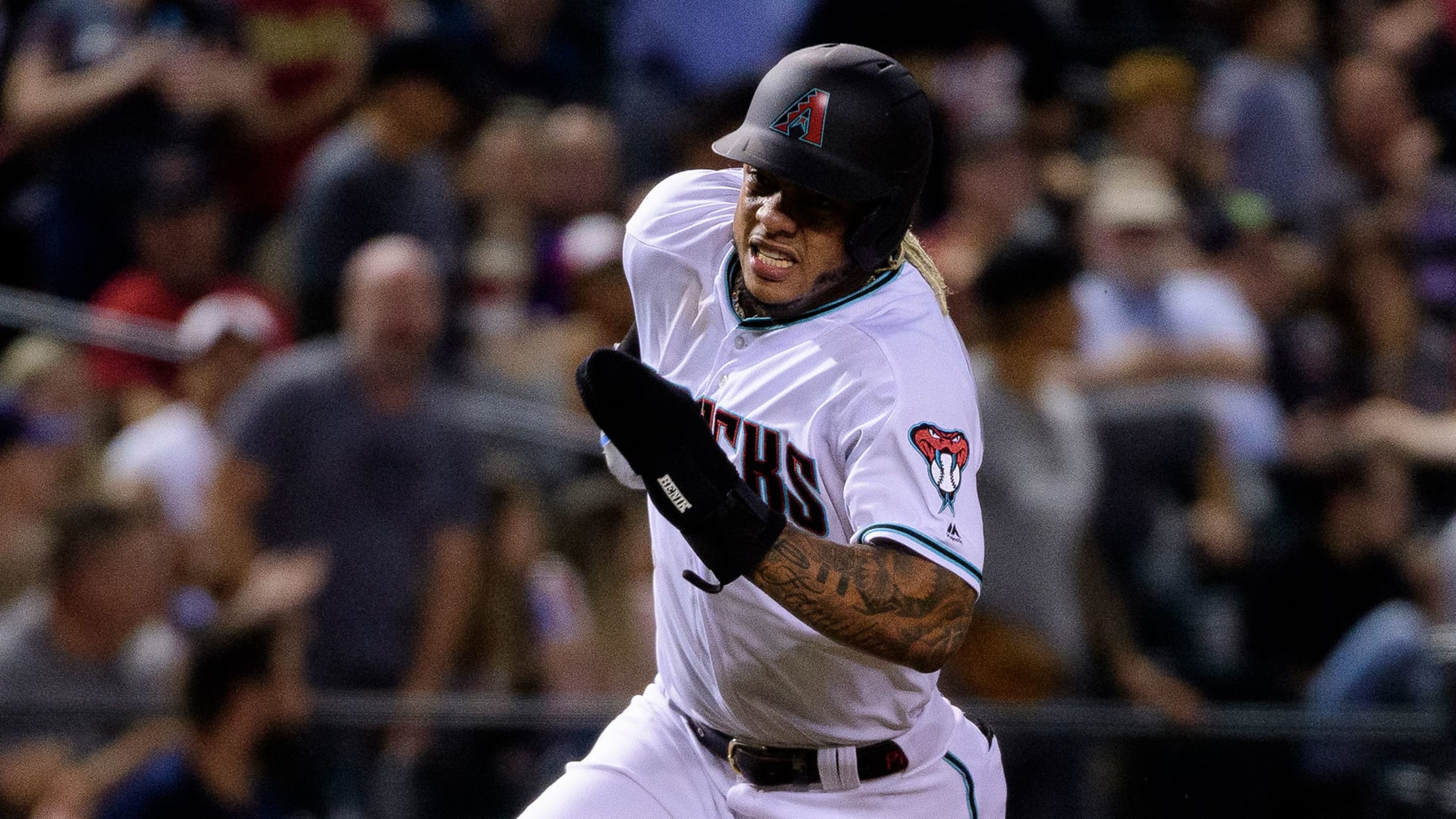 PHOENIX -- Not only did the D-backs lose, 12-6, to the Marlins on Tuesday night at Chase Field, but they had to watch their best player leave the game with an injury. Outfielder Ketel Marte, who has been the D-backs' most productive player this season, doubled in the first and
Weaver to throw bullpen; '19 return still possible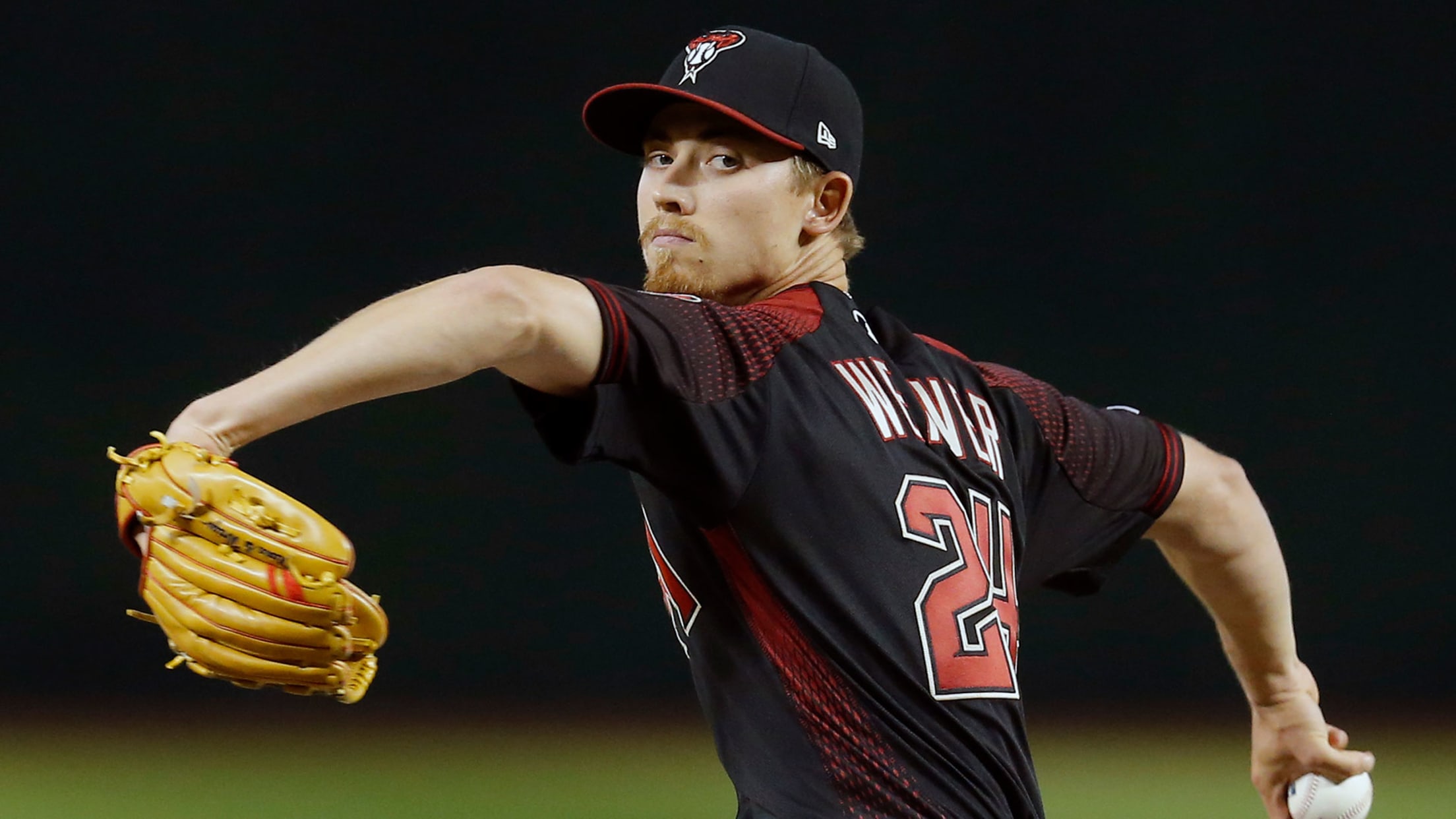 NEW YORK -- D-backs right-hander Luke Weaver, who hasn't pitched since May because of a forearm strain, will throw a bullpen session on Tuesday at the team's Spring Training facility in Scottsdale, Ariz. Depending how he feels after that session, the next step for Weaver could be a sim game
Ray notches 200th K before exiting due to blister
Southpaw not expected to miss next scheduled start Wednesday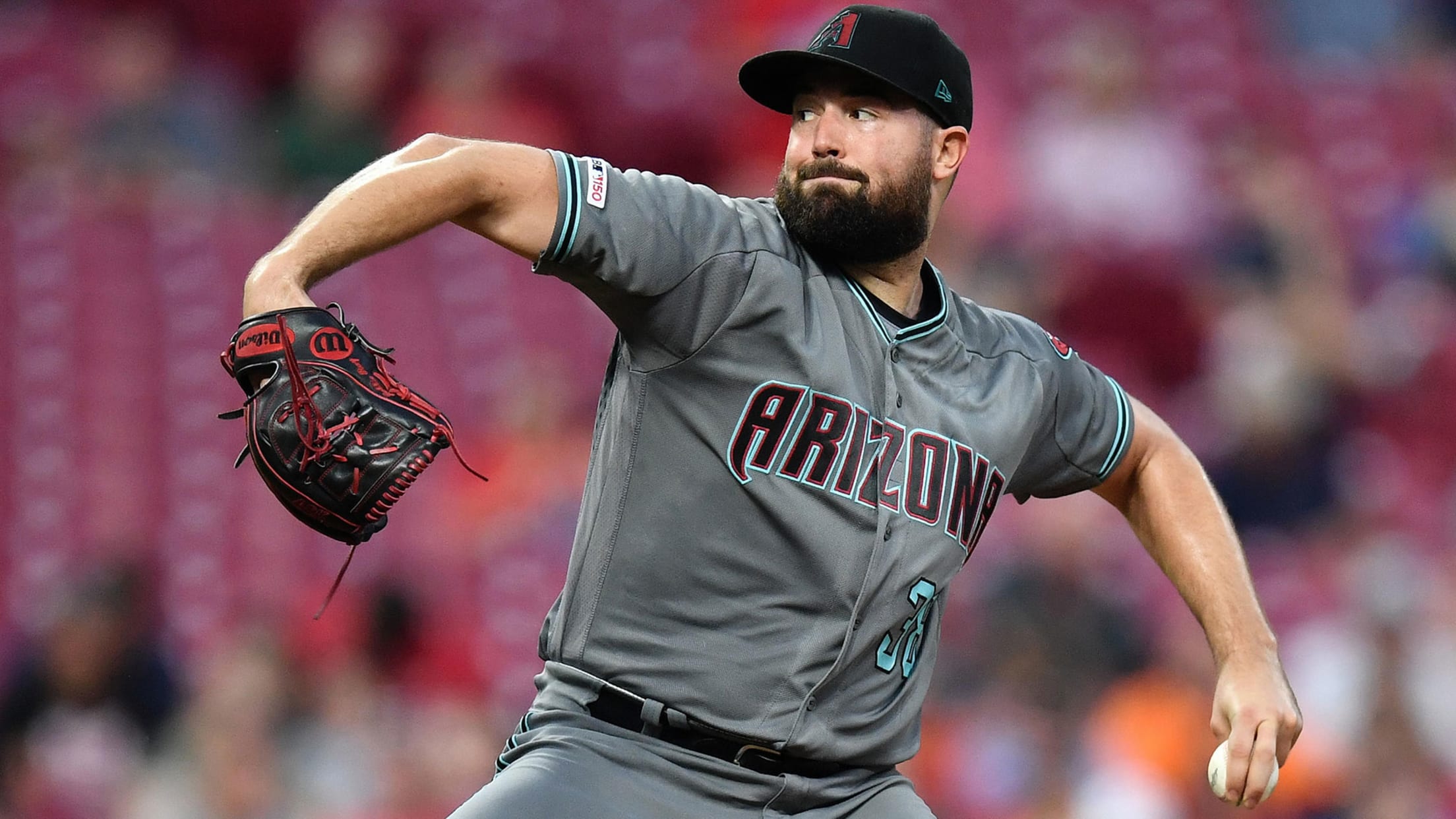 CINCINNATI -- What manager Torey Lovullo had to say was important, and he needed his ace to look at him. With one out and a runner on first in the bottom of the fifth inning of what would wind up being a 7-5 D-backs win Friday night, Arizona lefty Robbie
Weaver tests his arm in simulated game
D-backs call up righty Sherfy to add to bullpen depth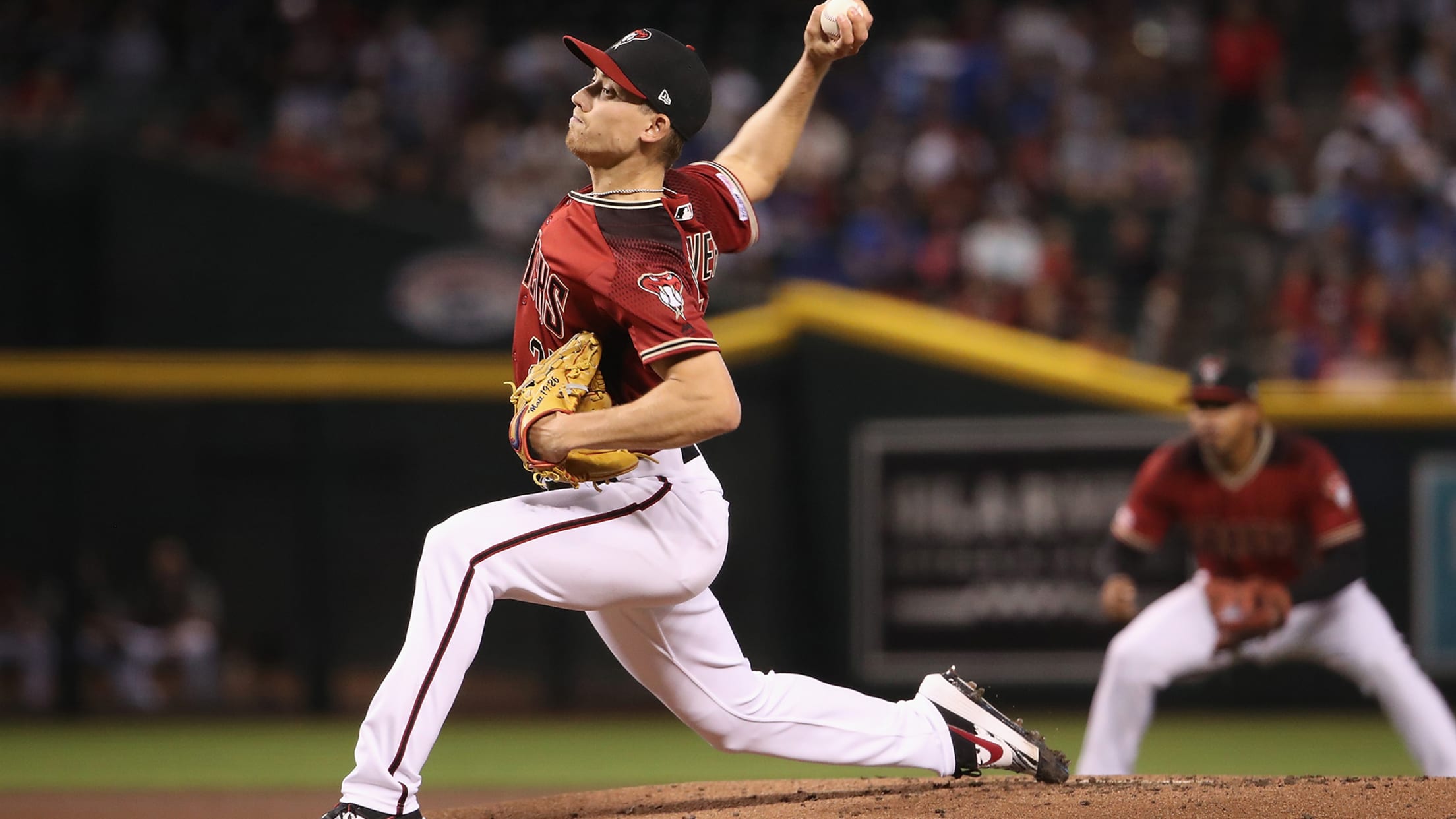 PHOENIX -- Dressed in full uniform, Arizona right-hander Luke Weaver threw a 21-pitch simulated game Monday morning at Chase Field before the D-backs' game against the Padres. "It felt great," Weaver said. "As a competitor, I think you want to see a perfect 20-pitch dotted everywhere, and things were working
Marte exits after limping through home run trot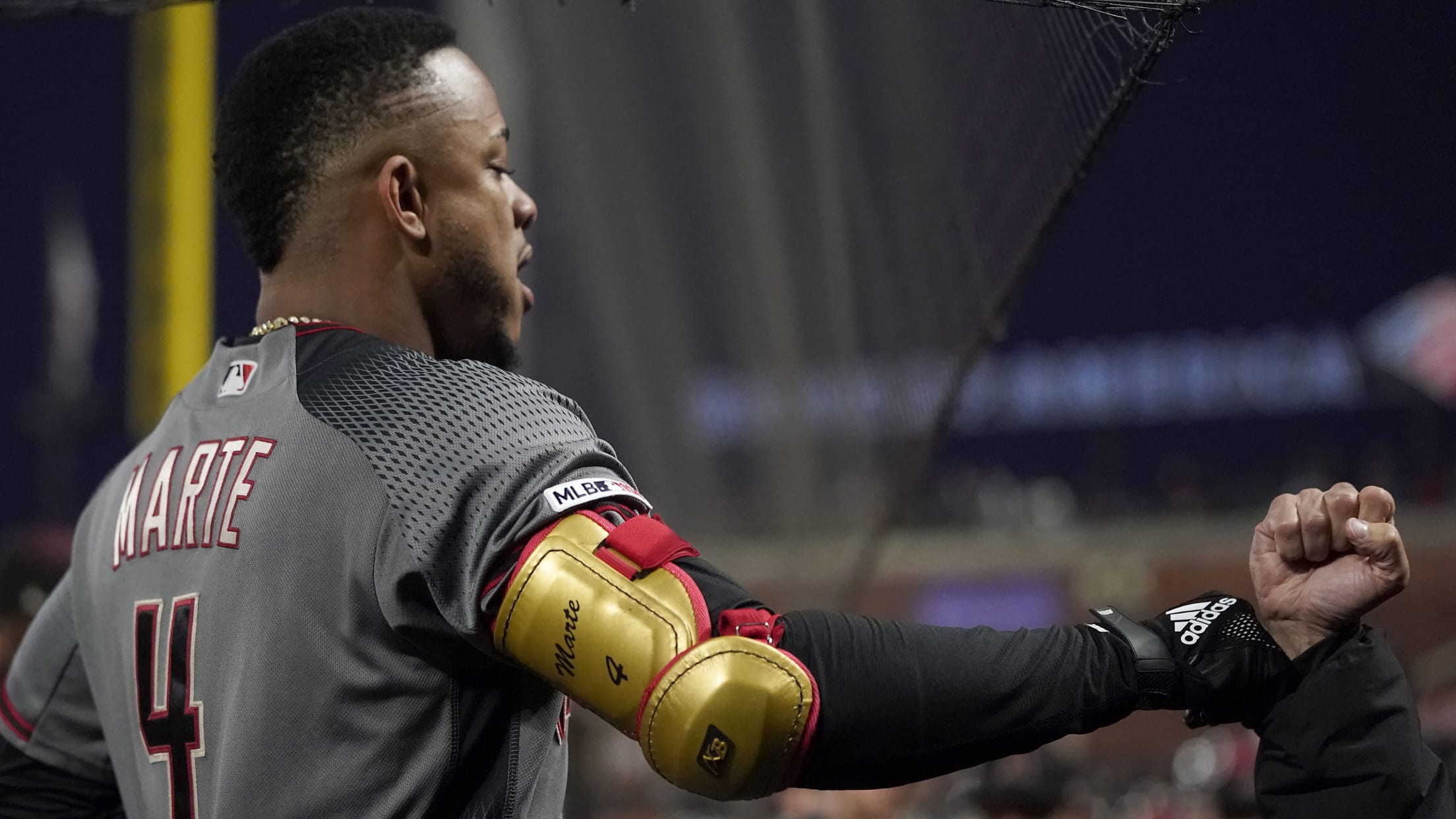 SAN FRANCISCO -- D-backs center fielder Ketel Marte gave his team a scare Tuesday night by limping around the bases after drilling a fifth-inning home run off Giants starter Jeff Samardzija. Fortunately for Marte and the D-backs, it was only a right hamstring cramp. Nevertheless, manager Torey Lovullo immediately removed
Peralta opts for year-ending shoulder surgery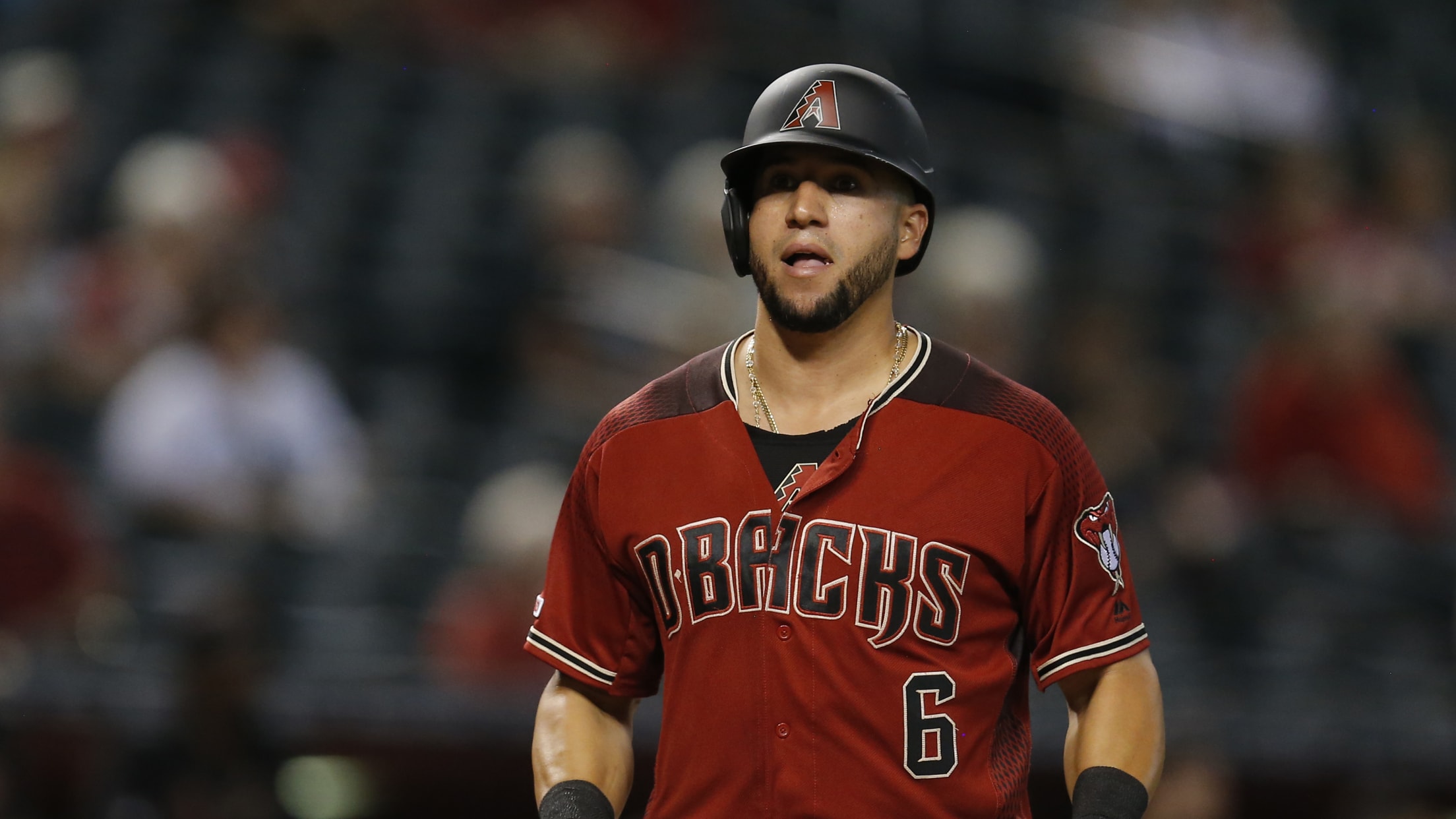 SAN FRANCISCO -- The D-backs learned Tuesday that they must continue their long-shot bid for a Wild Card berth without left fielder David Peralta, who decided to undergo season-ending surgery on his inflamed right shoulder. D-backs manager Torey Lovullo tried to remain upbeat, pointing out that Peralta will be recovered
D-backs hope Peralta's season isn't over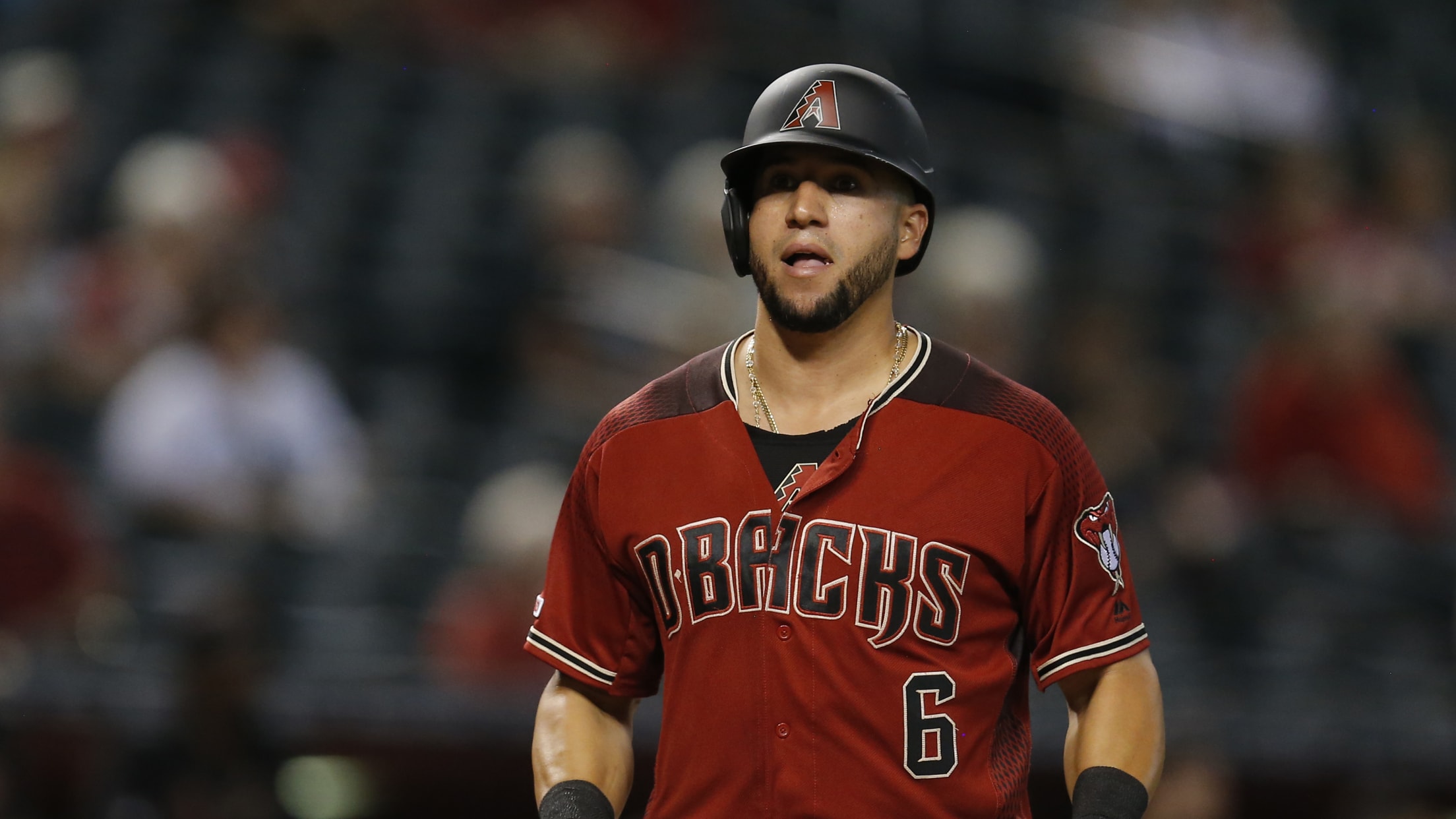 SAN FRANCISCO -- D-backs manager Torey Lovullo had to confront a notion he would have preferred to avoid: That left fielder David Peralta's shoulder inflammation may have sidelined him for the remainder of the season. Another round of examinations Monday confirmed the diagnosis on Peralta, a key offensive figure who
D-backs' Peralta (AC joint inflammation) to IL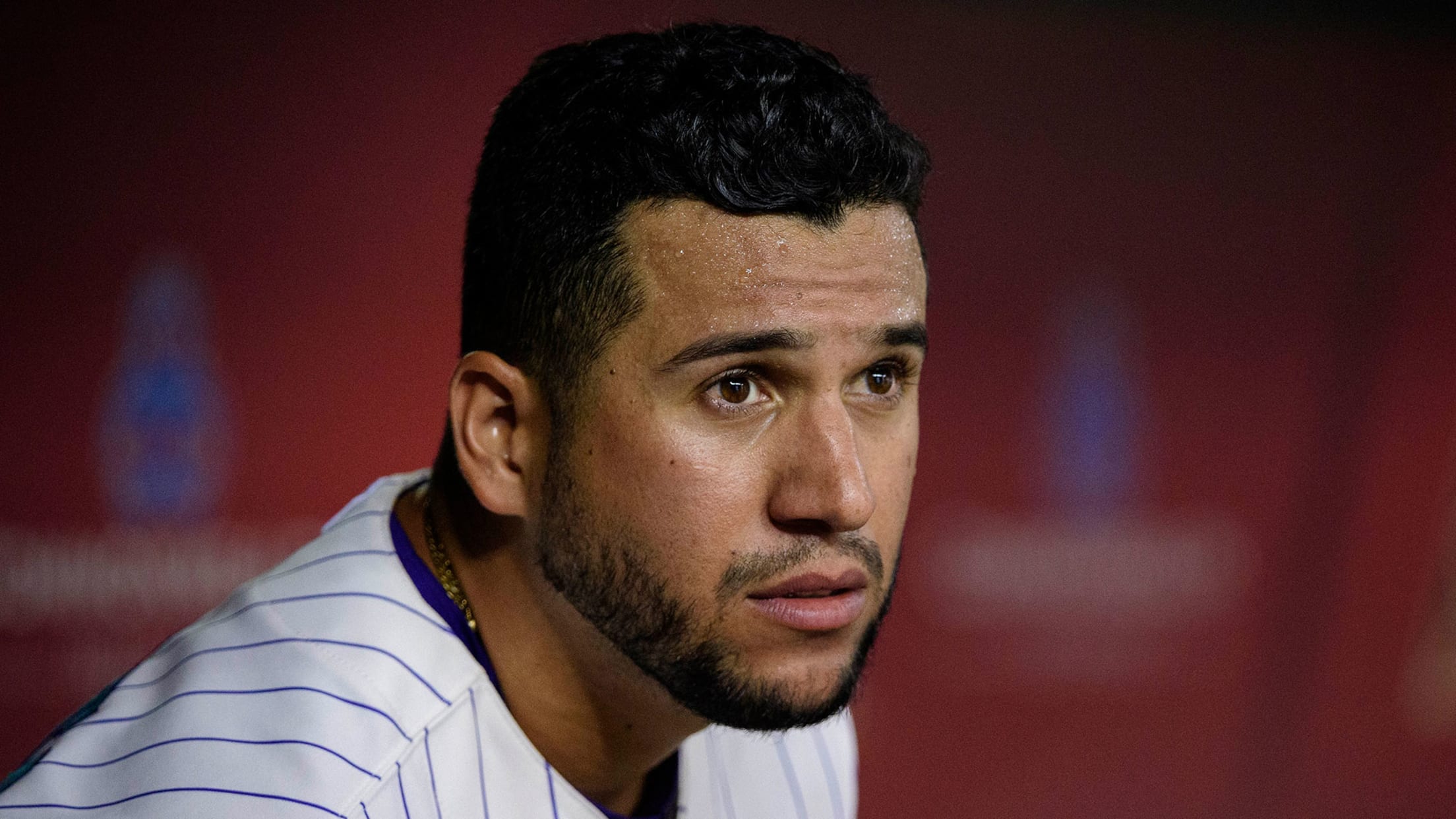 MILWAUKEE -- David Peralta has been a steady force for the D-backs all season, but his bat will not be in the middle of their lineup for the foreseeable future. The D-backs placed Peralta on the 10-day injured list prior to Saturday's game vs. the Brewers with right AC joint
Robbie Ray (back) goes on injured list
Right-handers Duplantier, Crichton called up to add bullpen arms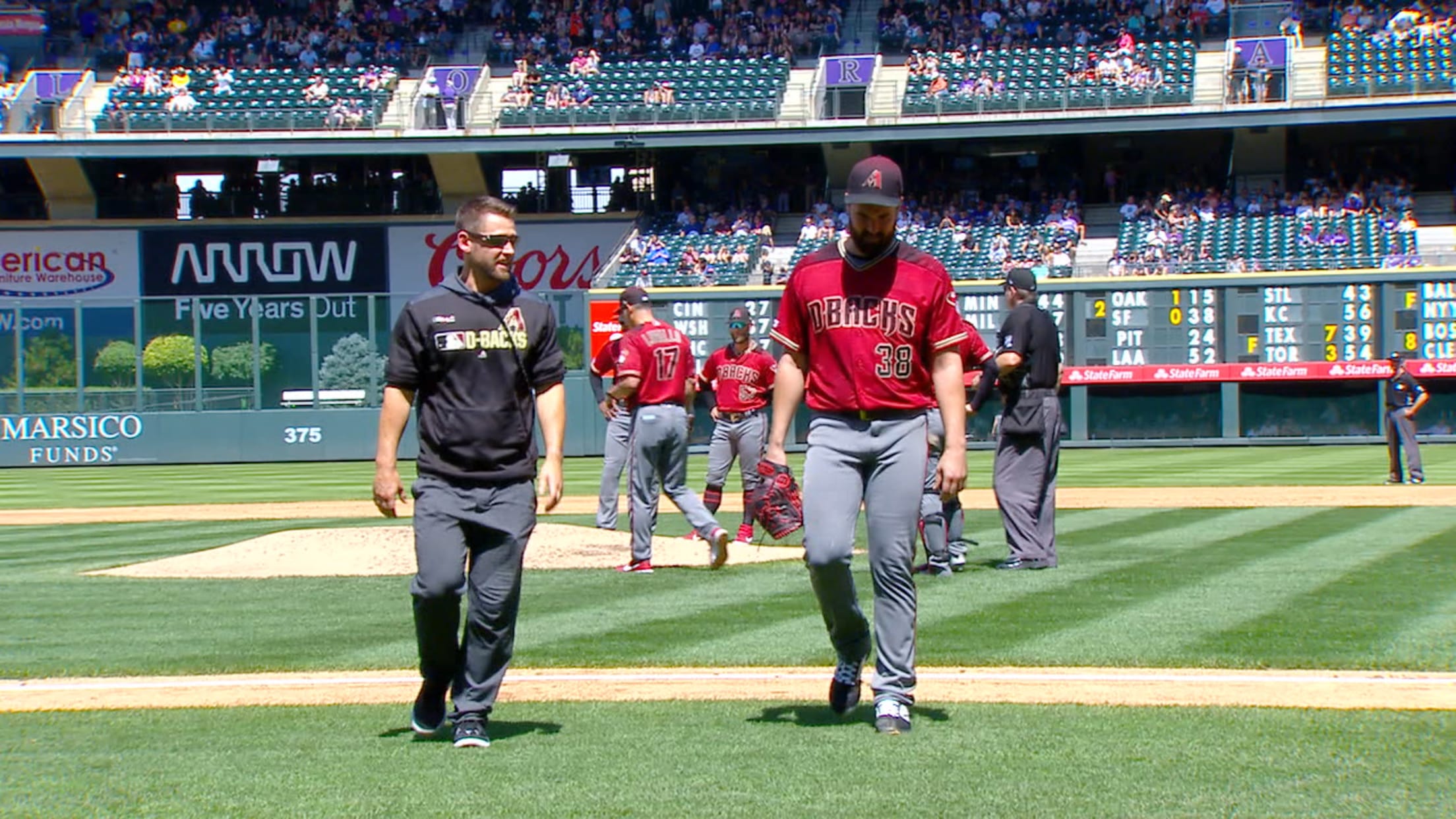 PHOENIX -- Robbie Ray admitted that he was a little nervous about the state of his back after being forced to leave Wednesday afternoon's game against the Rockies before the bottom of the third inning. The left-hander's mind was put at ease Thursday when an MRI exam of his back
Peralta returns from shoulder injury
D-backs outfielder activated from IL after being sidelined since July 3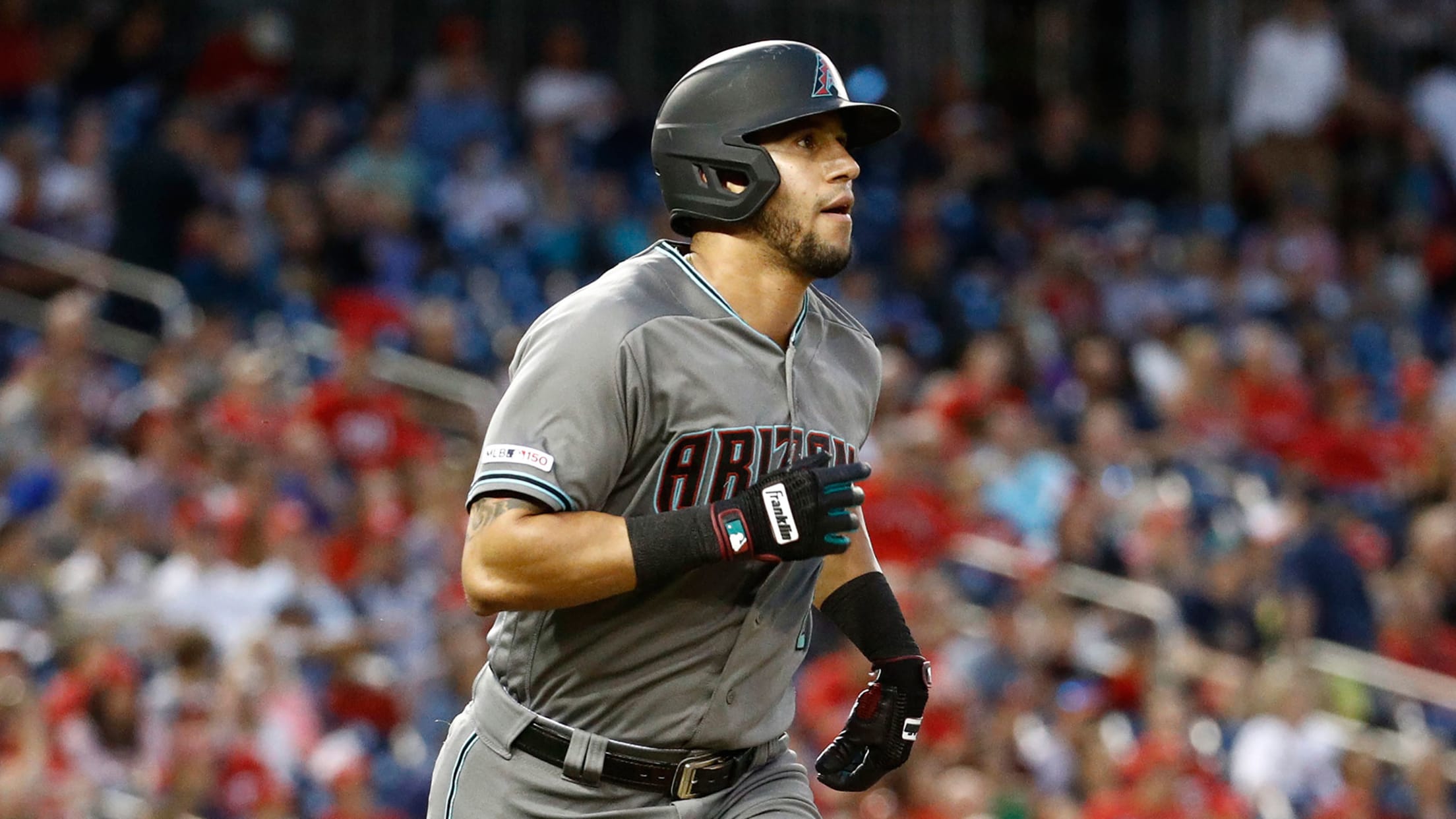 PHOENIX -- D-backs outfielder David Peralta was activated from the injured list before Wednesday afternoon's 5-2 victory over the Orioles at Chase Field, and this time he swears he's 100 percent ready. Peralta had been on the IL since July 4 with inflammation in the AC joint of his right
Peralta placed on 10-day injured list
Leyba recalled from Triple-A; Young to start first-half finale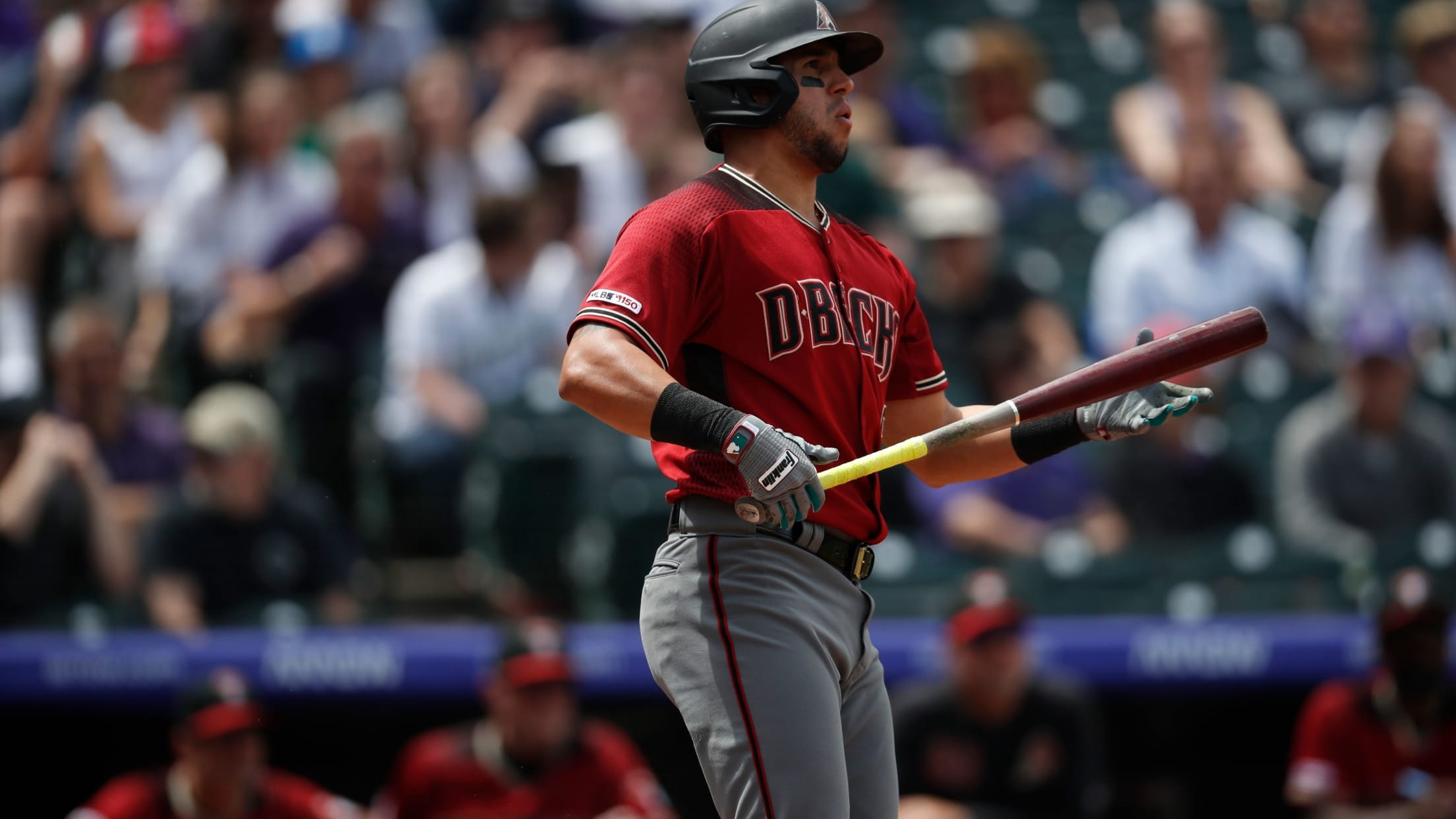 PHOENIX -- The D-backs placed left fielder David Peralta on the injured list Friday with inflammation in the AC joint of his right shoulder, the second time this season he has been forced out with that injury. Peralta was removed after a painful checked swing in the third inning of
Marte (groin) feels better, expects quick recovery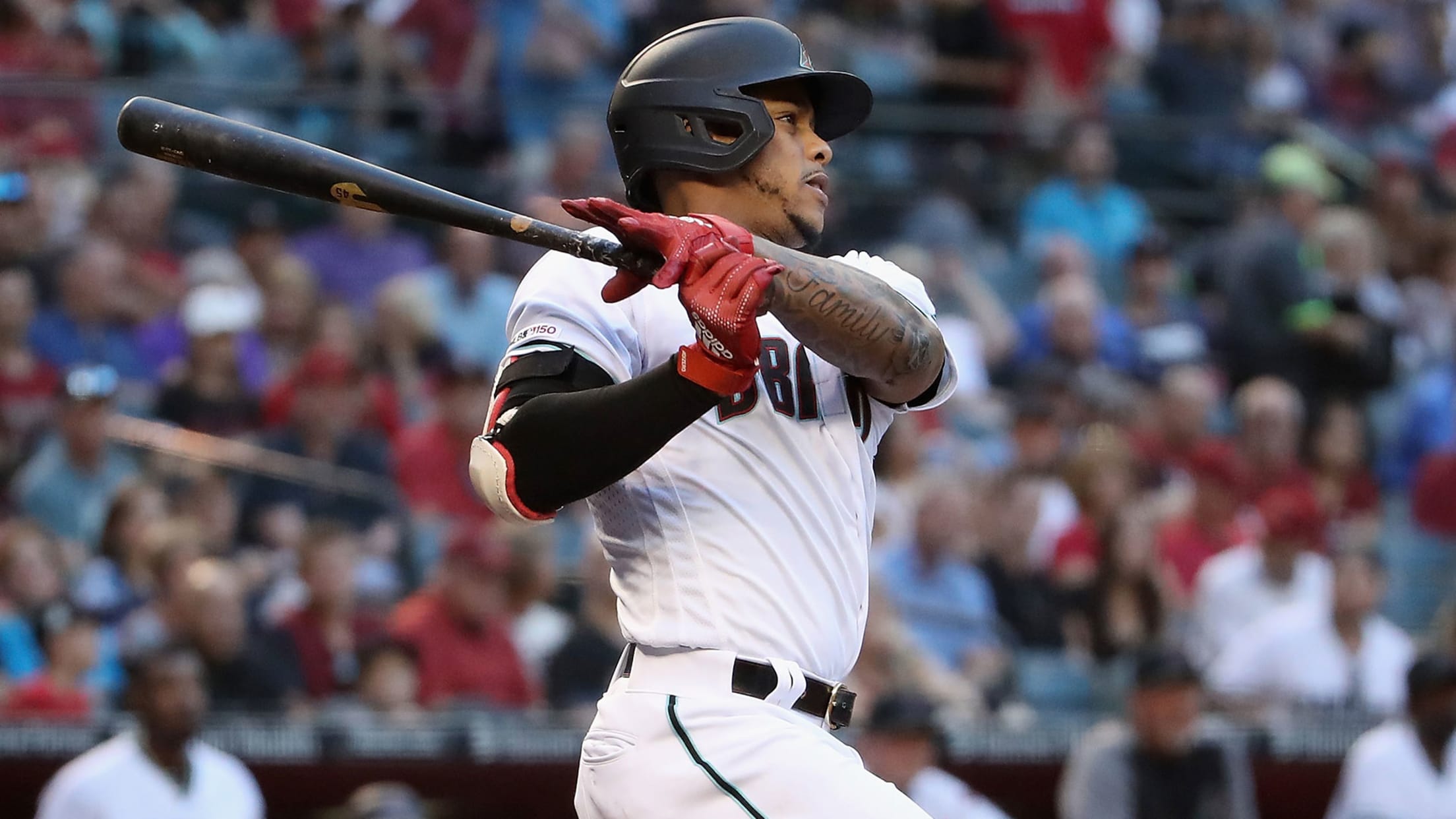 These are all of the finalists for the Starters Election, which begins Wednesday at noon ET and runs through Thursday at 4 p.m. The winners will be unveiled on ESPN that night starting at 7 ET. Players who do not get elected starters are not automatically added to the team
Marte 'good' after exiting with groin cramp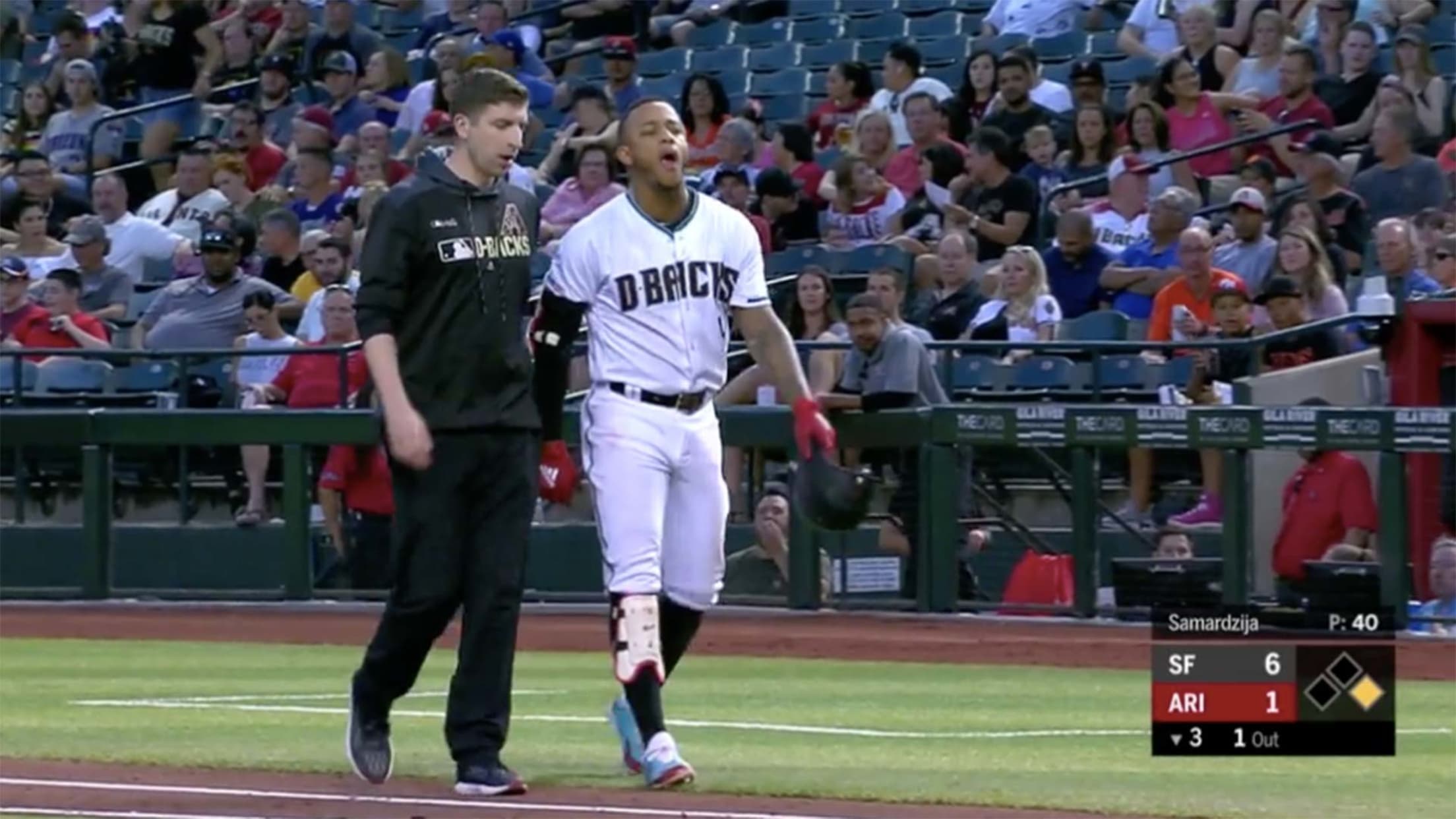 PHOENIX -- A left groin cramp forced D-backs second baseman Ketel Marte to leave Friday night's game against the Giants in the third inning. While D-backs manager Torey Lovullo said he planned on giving Marte a day off Saturday, he could be back in the lineup as soon as Sunday.