Injuries & Moves: Keuchel makes D-backs debut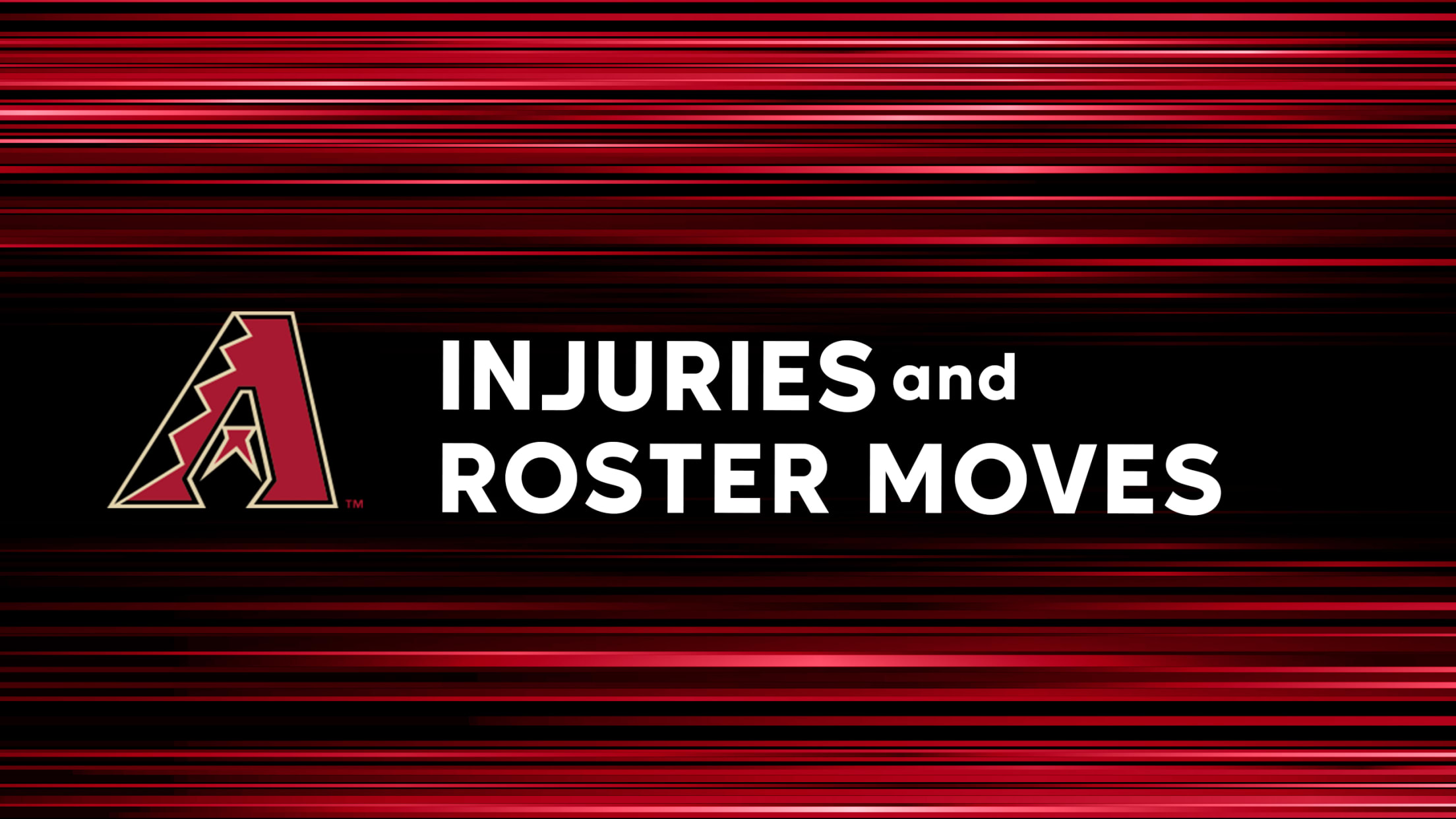 Keep track of the D-backs' injury and roster updates throughout the season.
Rojas to go on IL; who plays 3B for D-backs?
Bumgarner named Opening Day starter; Pedroia speaks at Arizona's camp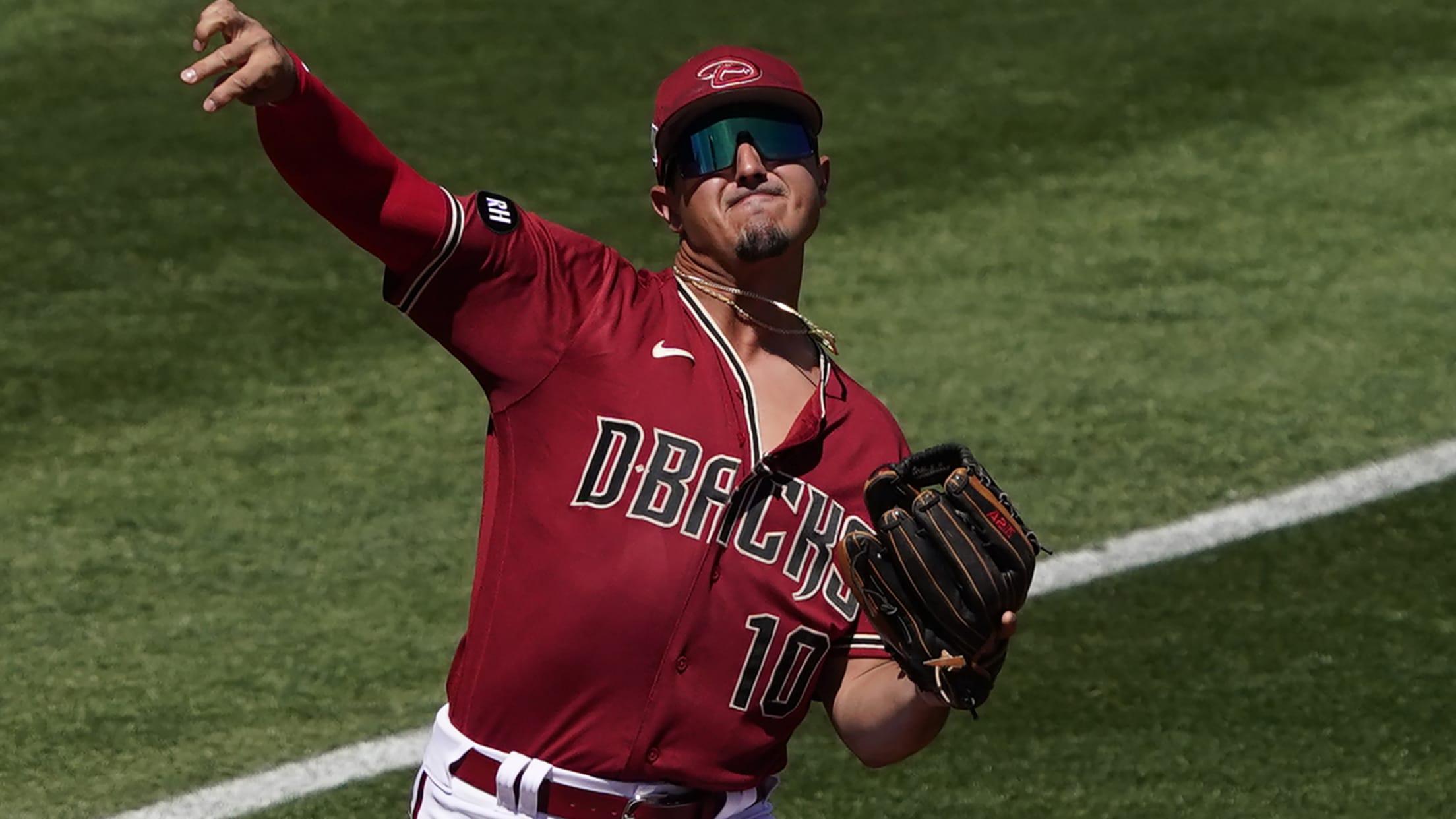 SCOTTSDALE, Ariz. -- You can add third baseman Josh Rojas to the list of D-backs players who will open the 2022 season on the injured list, joining shortstop Nick Ahmed and outfielder Jordan Luplow. Rojas, who was expected to be the starter at third base, was diagnosed with a Grade
Ahmed to undergo MRI on right shoulder
Perdomo could get opportunity at short; Bumgarner locked in after 2 starts
SCOTTSDALE, Ariz. -- D-backs shortstop Nick Ahmed is still battling soreness in his right shoulder and is set to have an MRI taken to determine the exact issue. Ahmed missed the final two weeks of the 2021 season due to discomfort in the same shoulder, and he has since had
D-backs spring notes: Gallen throws, Kennedy in camp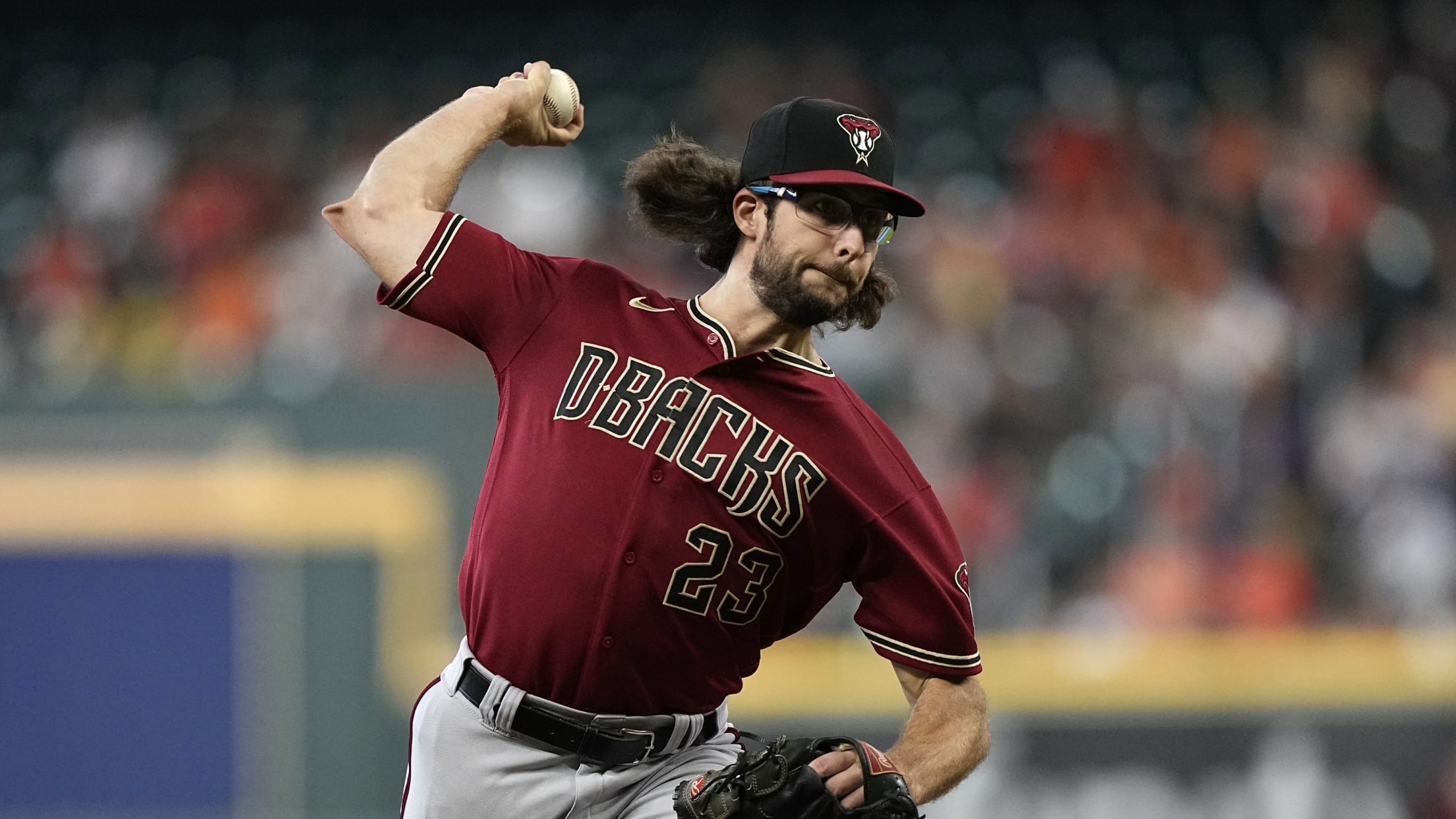 SCOTTSDALE, Ariz. -- Zac Gallen threw his first bullpen session of the spring Tuesday as he works his way back from bursitis in his right shoulder, which could limit his availability for the start of the season. "It felt pretty good today," Gallen said. "It's good to throw on the
Gallen behind schedule as camp opens
Marte misses workout with eye irritation; Bumgarner throws bullpen session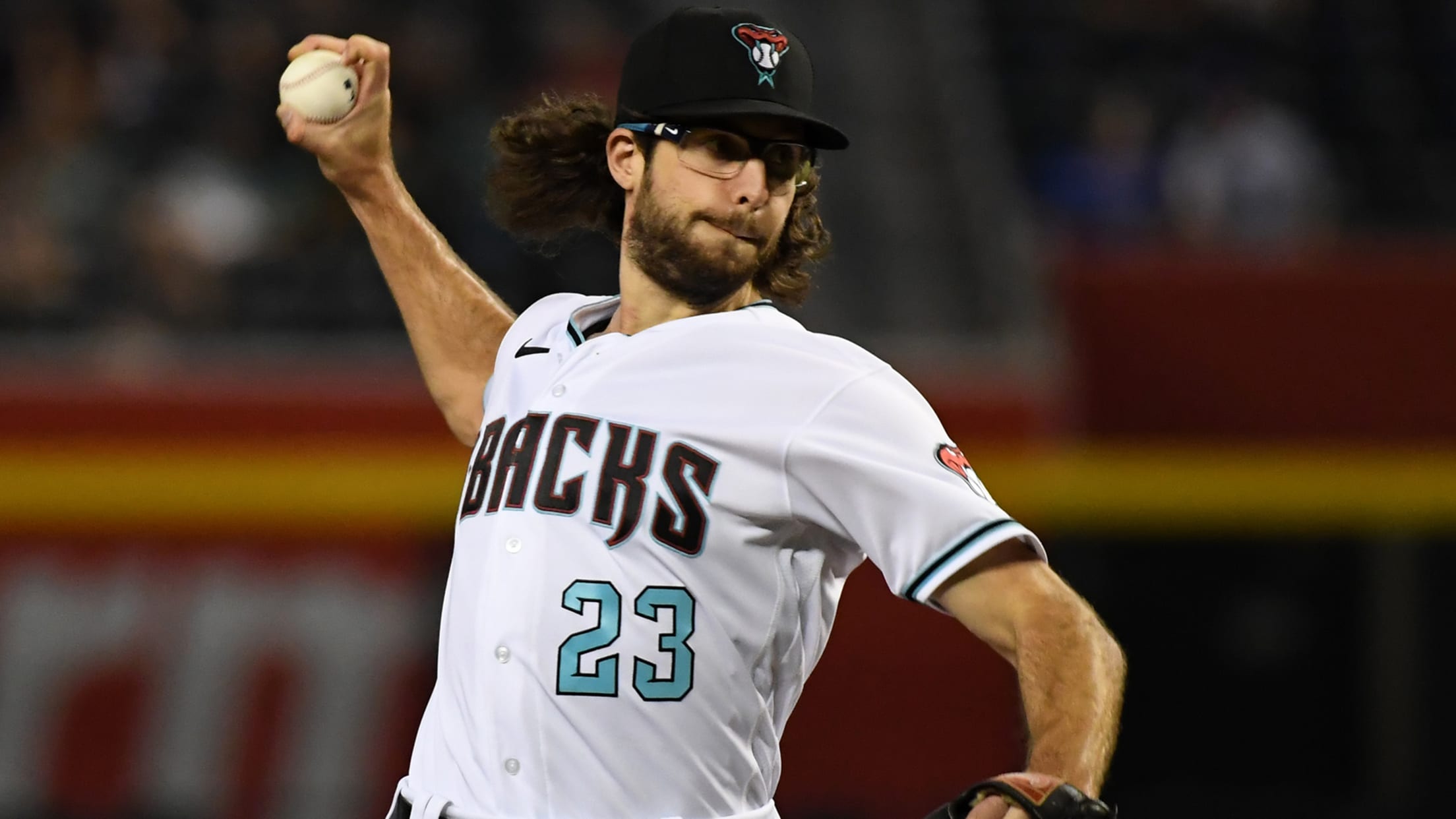 SCOTTSDALE, Ariz. -- The D-backs held their first full-squad workout of the spring Monday morning at Salt River Fields. Here's a recap of the day: News of the day: Gallen a bit behind schedule Right-hander Zac Gallen was diagnosed with bursitis in his right shoulder during the offseason and will
D-backs No. 1 prospect Lawlar out for season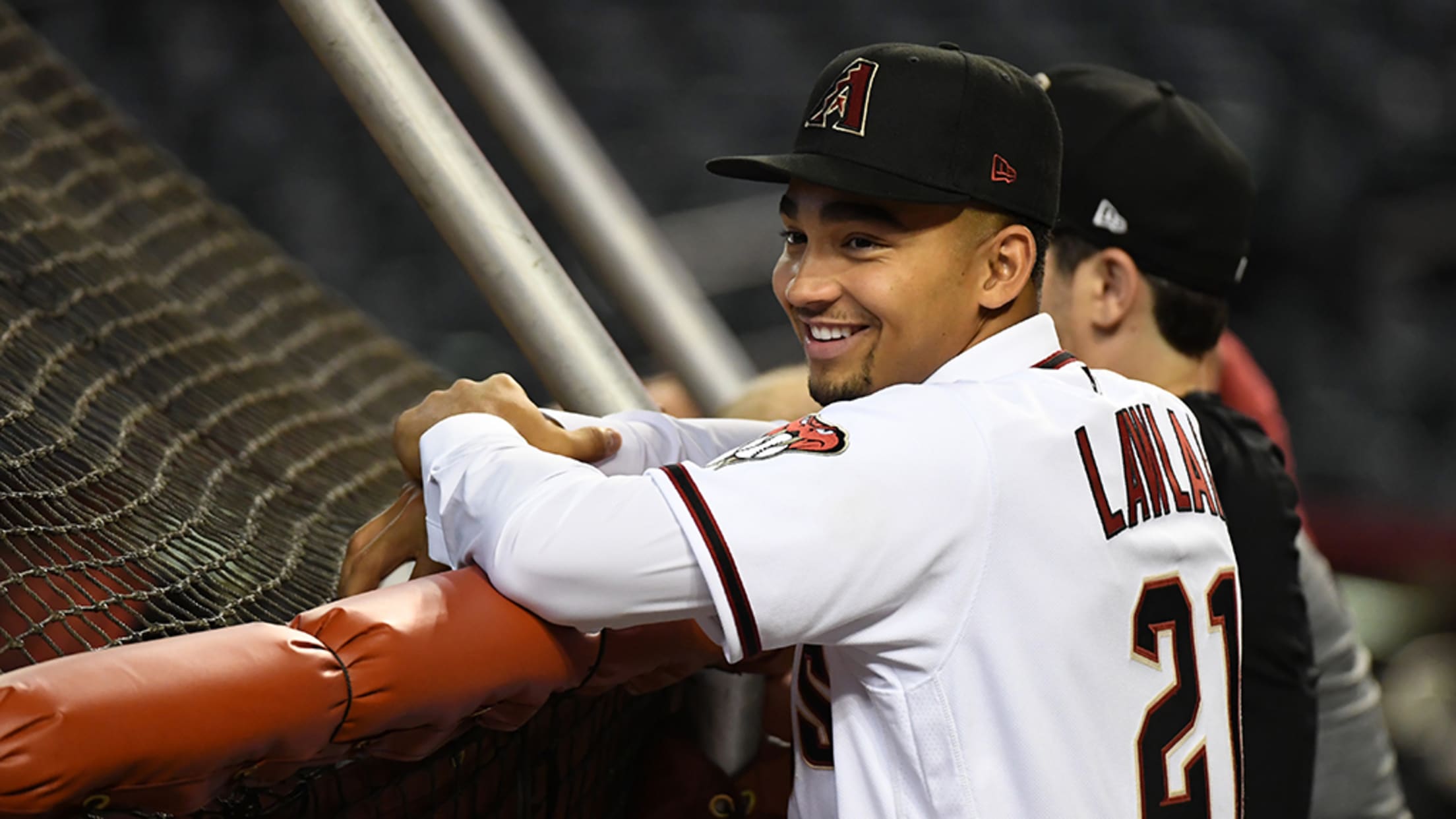 Jordan Lawlar's 2021 professional debut was brief and lasted just two games before it came to an end. The D-backs' No. 1 prospect, selected sixth overall in the 2021 Draft, will undergo season-ending shoulder surgery to repair a posterior labrum tear, Arizona's farm director, Josh Barfield, told the Arizona Republic.
D-backs' loss compounded by Calhoun injury
Strained left hamstring is the latest in a series of setbacks for the outfielder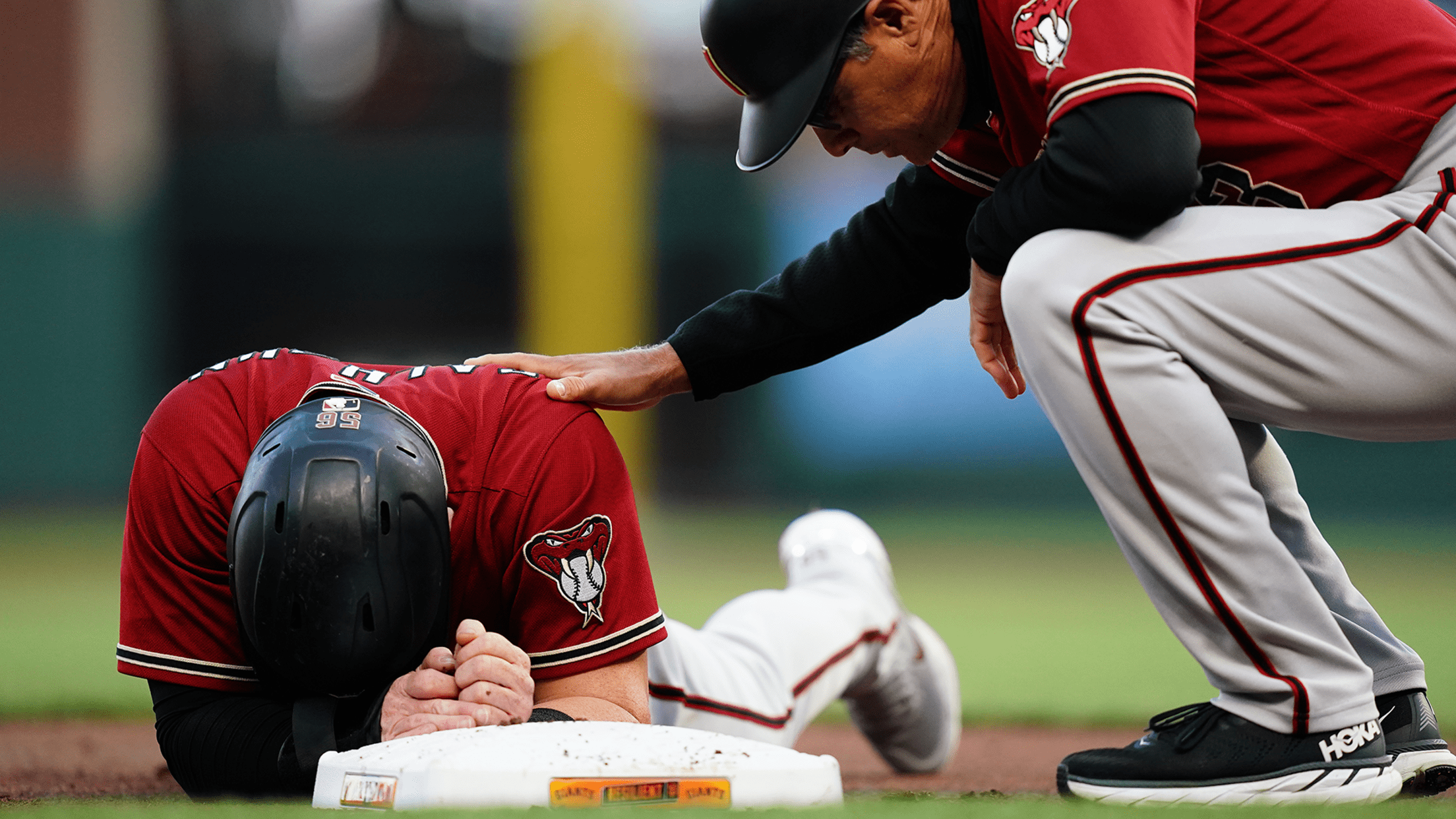 SAN FRANCISCO -- Kole Calhoun rounded second base and headed for third. Halfway between the bases, his running stride suddenly shifted. He wasn't OK. He was hurt. With the play still active, Calhoun willed his body to third base, sliding head first. While on his stomach, Calhoun, who knew very
5 D-backs placed on COVID-19 injured list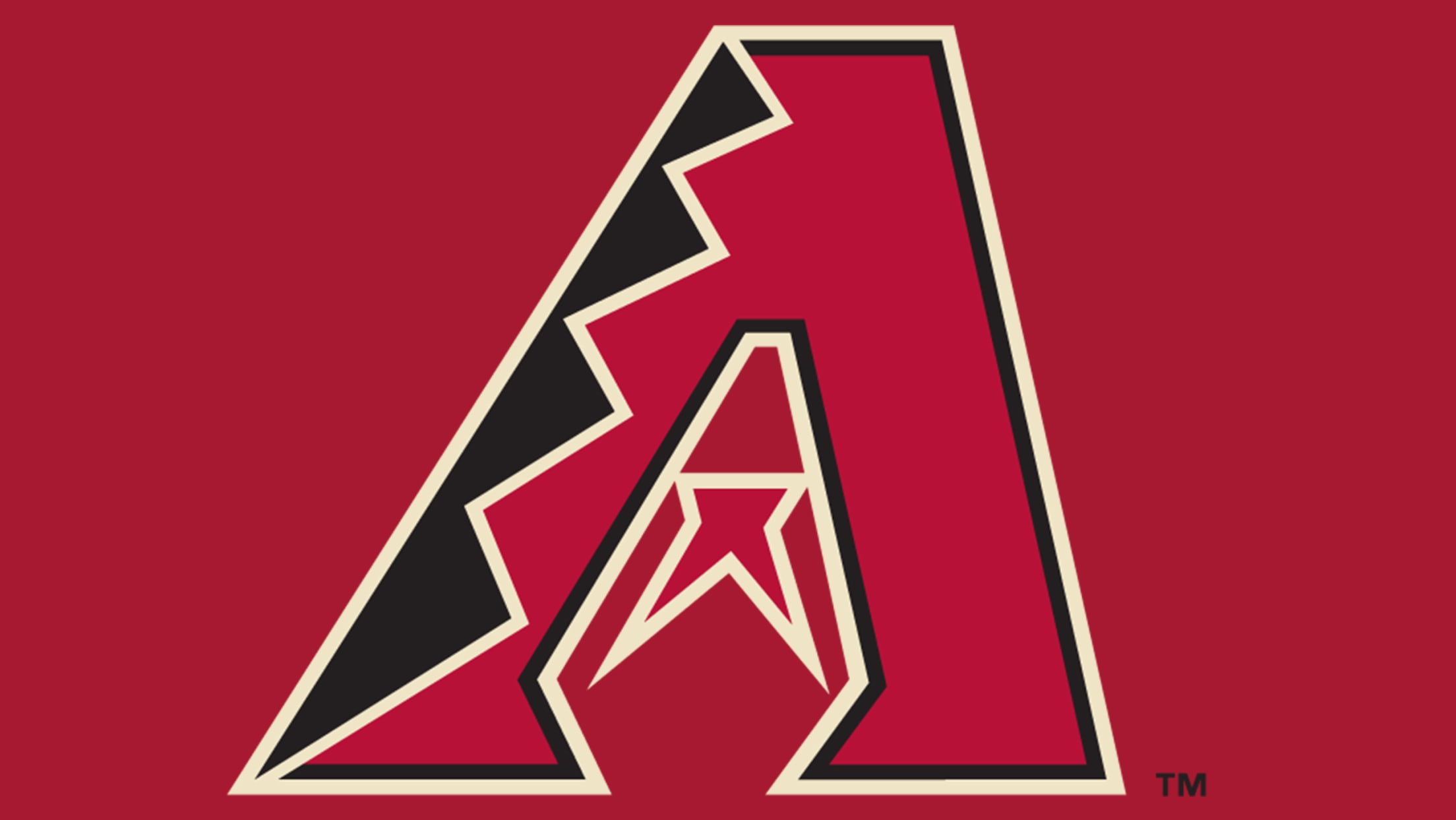 The D-backs had two players -- right-hander Noé Ramirez and outfielder Stuart Fairchild -- test positive for COVID-19, manager Torey Lovullo said Friday. The pair were placed on the injured list, as were first baseman/outfielder Pavin Smith, right-hander Riley Smith and left-hander Joe Mantiply, who landed there as a result
Gallen goes on IL with mild hamstring strain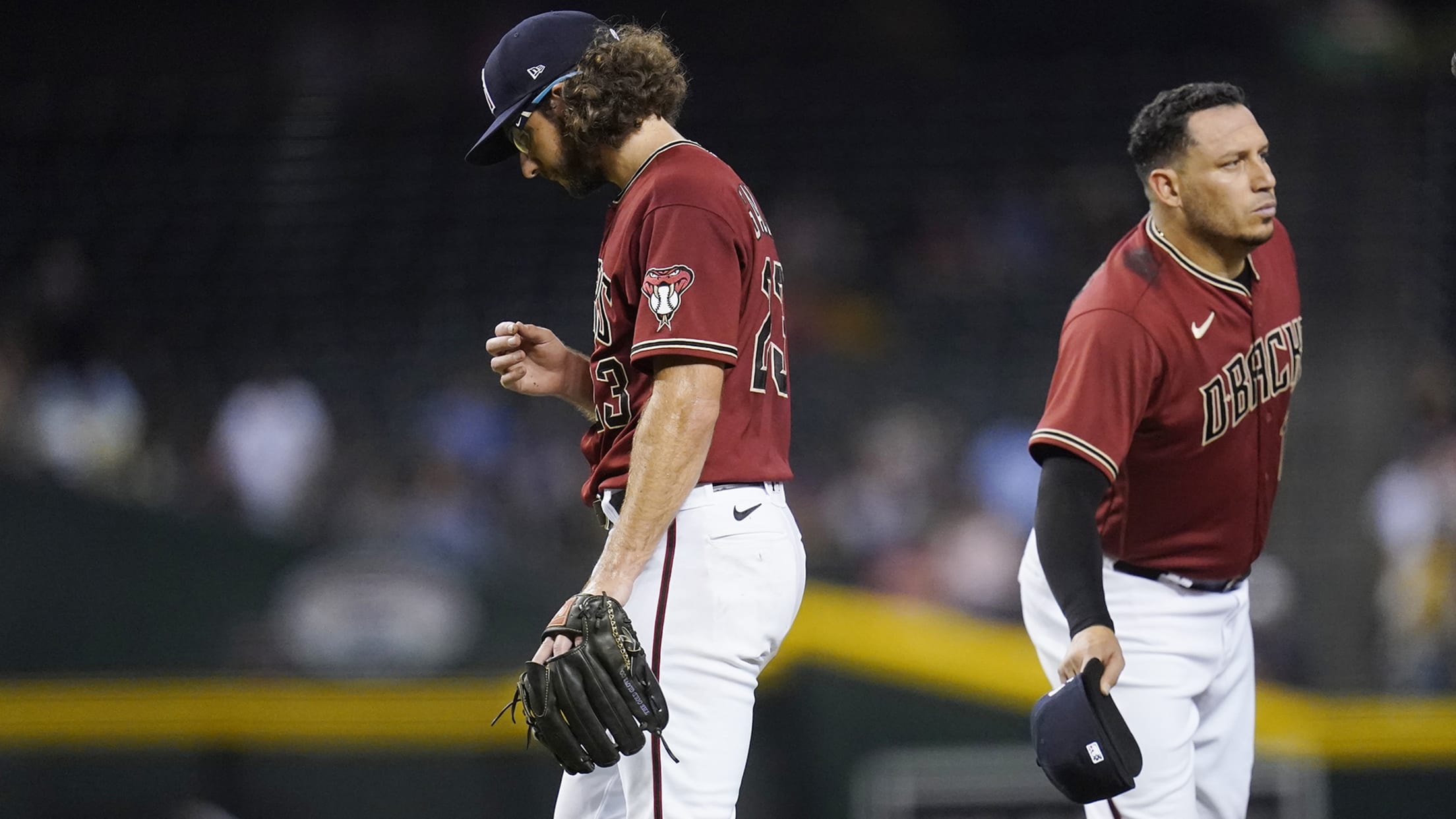 PHOENIX -- Zac Gallen sustained a mild Grade 1 strain of his lateral right hamstring during Friday night's loss to the Giants. On Saturday, the D-backs placed the right-hander on the 10-day injured list. The team is hopeful that Gallen will not be out for an extended period of time.
Gallen (hamstring) exits in loss to Giants
Righty set for MRI while D-backs remain hopeful he'll avoid a third IL stint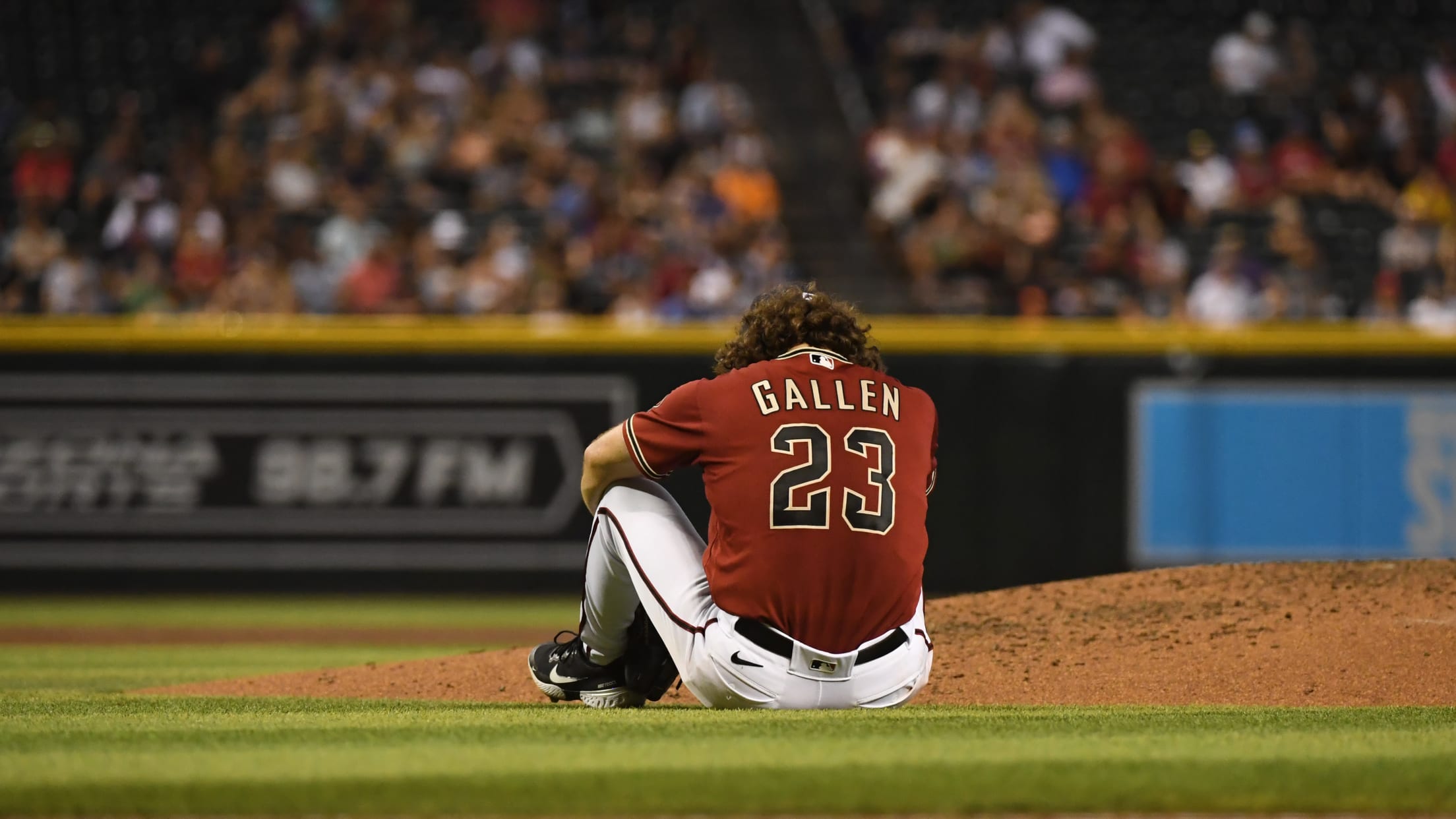 PHOENIX -- The D-backs lost to the Giants, 11-4, on Friday night at Chase Field, but of bigger concern was Zac Gallen being forced to leave his start during the third inning. The initial diagnosis was right hamstring tightness, but Gallen will have an MRI exam on Saturday to try
Marte aggravates left hamstring in return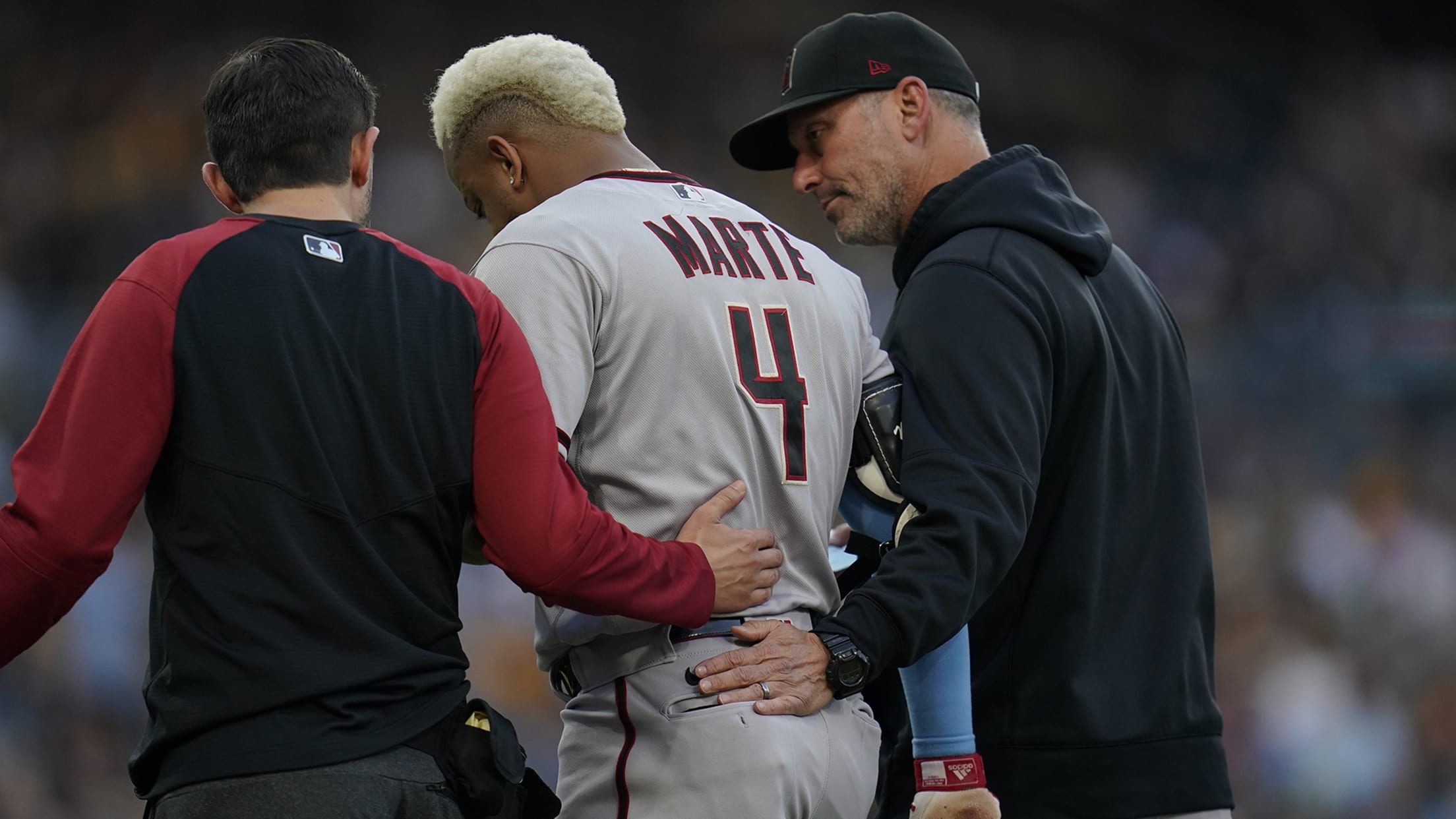 SAN DIEGO -- D-backs outfielder Ketel Marte left Saturday night's 10-1 win over the Padres at Petco Park in the first inning after aggravating a left hamstring issue. Marte, who exited Tuesday's game against the Brewers with left hamstring tightness, hit a Dinelson Lamet pitch into right field for a
D-backs lose 16th straight; Kelly breaks wrist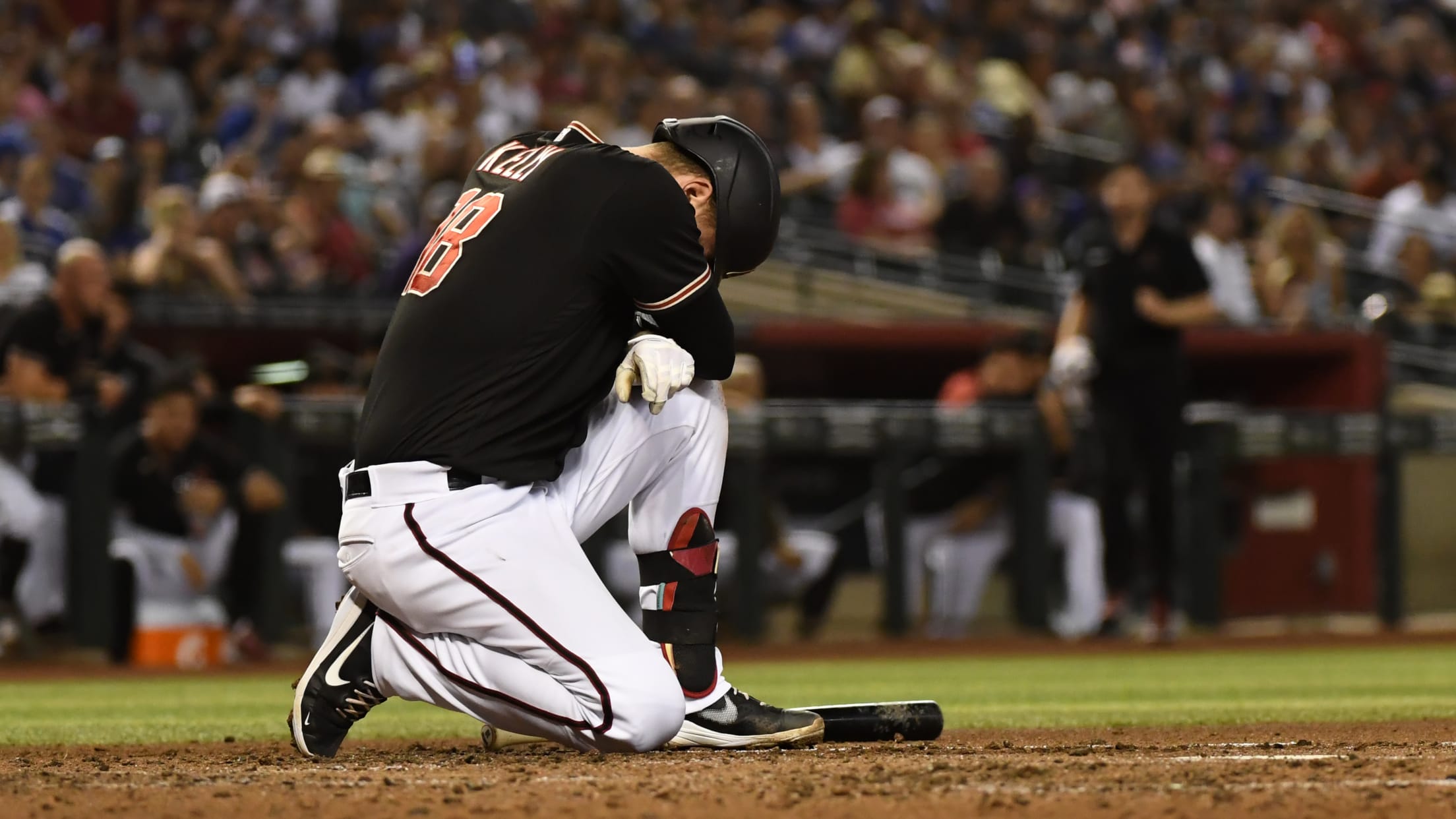 PHOENIX -- The D-backs managed to avoid being no-hit by Walker Buehler on Saturday night, but they suffered a pair of losses nonetheless, one that hurts (literally) more than the other. David Peralta broke up Buehler's no-hit bid with a solid single to center to open the eighth inning, but
Peacock day to day after grounder hits hand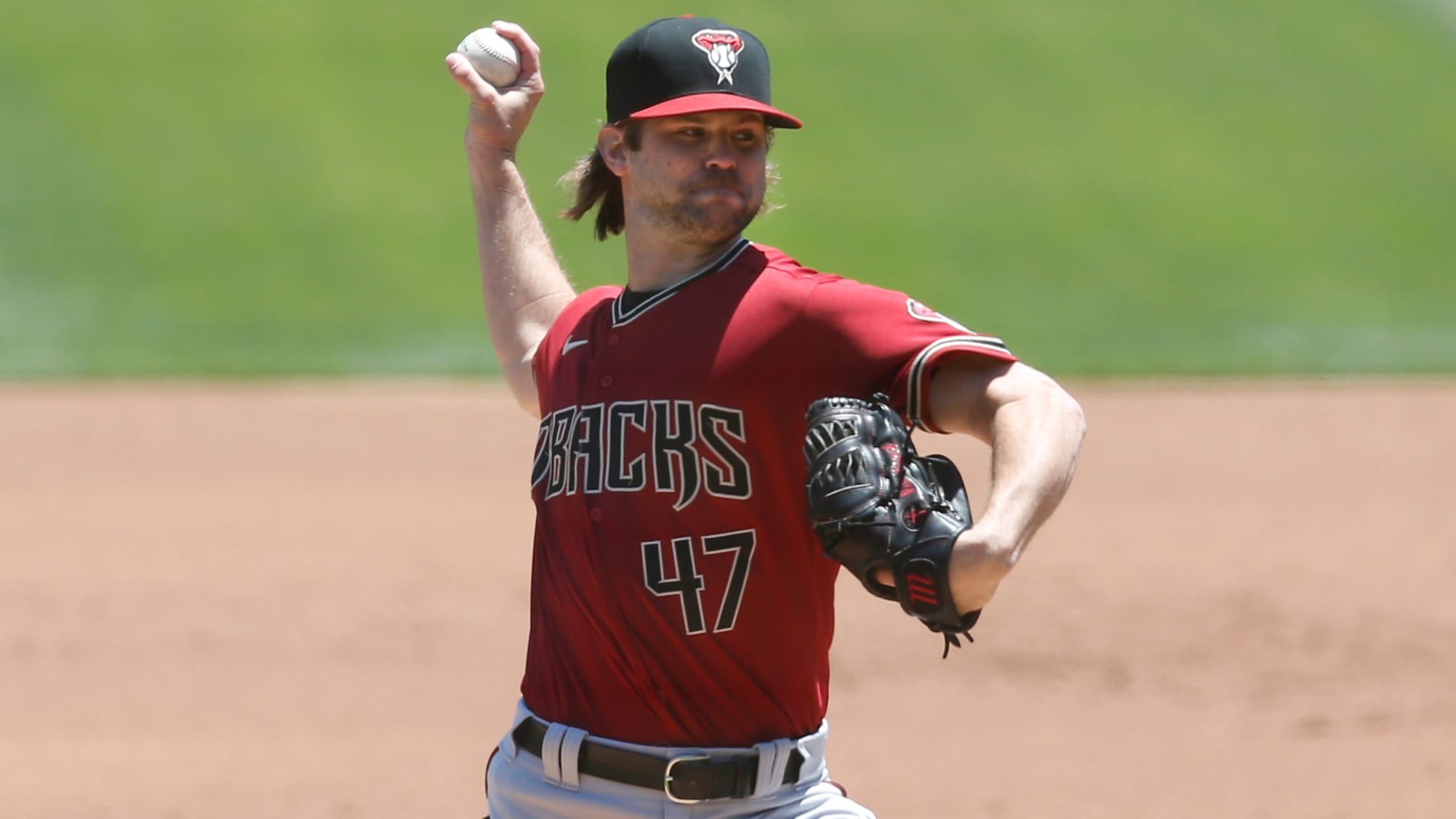 D-backs right-hander Matt Peacock sustained a contusion on his right ring finger when he tried to field a comebacker in the second inning of Wednesday afternoon's 4-0 loss to the A's at Oakland Coliseum. X-rays were negative, and Peacock is day to day. With two outs and Mark Canha on
MadBum on IL with shoulder injury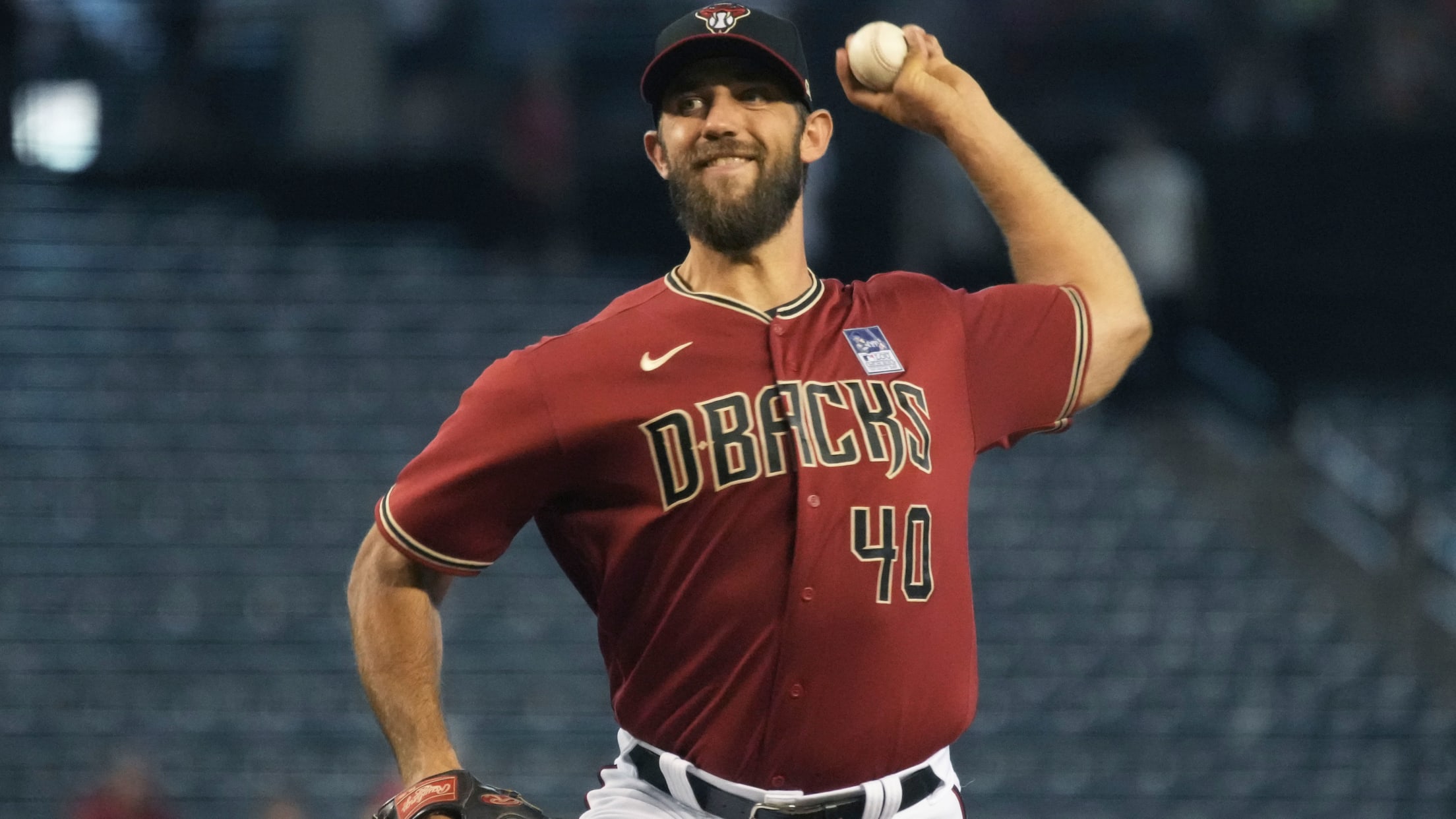 MILWAUKEE -- Madison Bumgarner is headed to the 10-day injured list, but the news is not all bad for the veteran left-hander. An MRI of Bumgarner's shoulder showed inflammation, but no structural damage. "He's receiving treatment for shoulder inflammation, and we are hopeful for a quick recovery," D-backs manager Torey
'Feeling pretty good': Gallen throws bullpen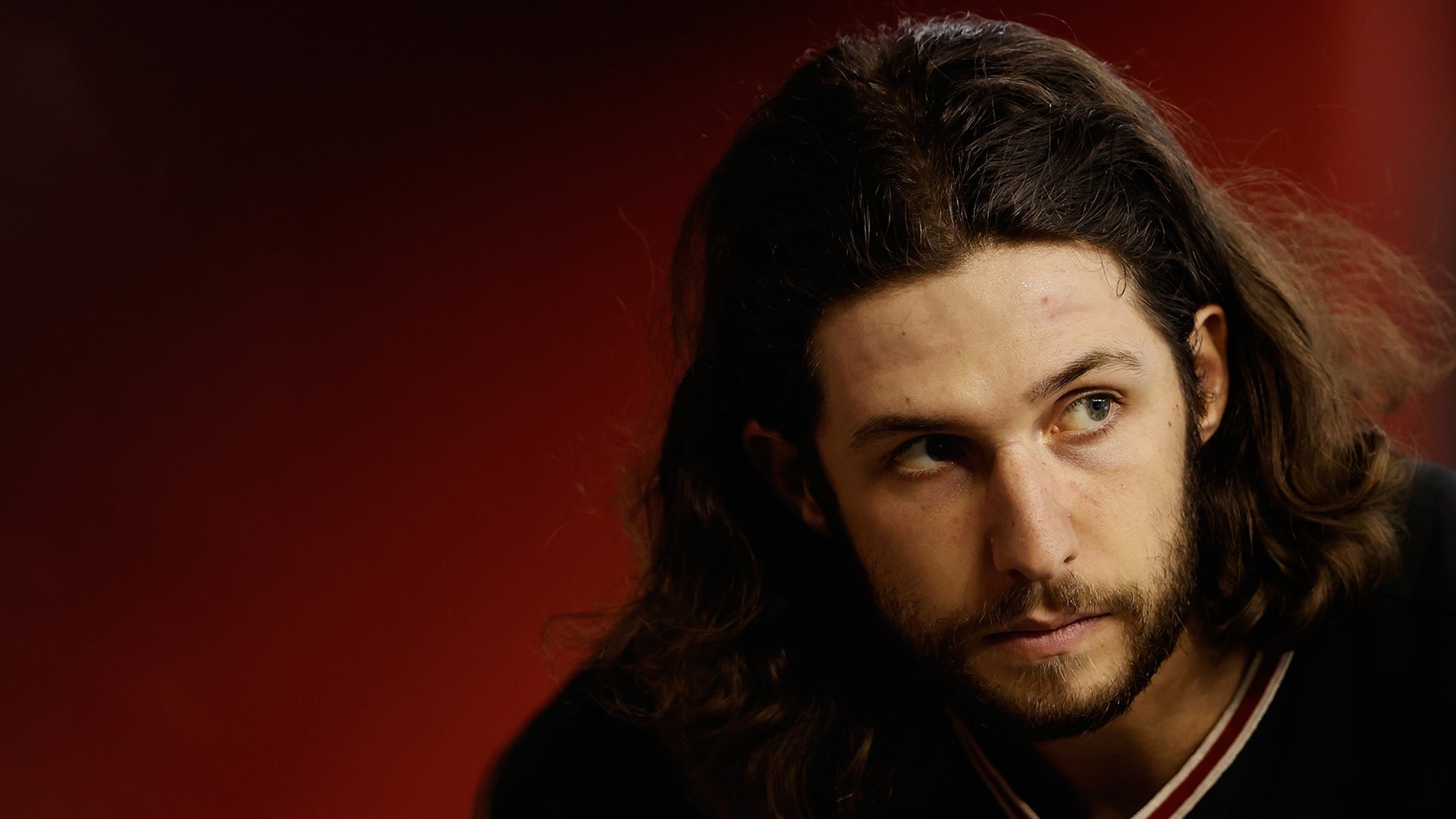 PHOENIX -- There hasn't been a lot of good news for the D-backs lately, but the progress right-hander Zac Gallen is making on his rehab from a strained right elbow certainly qualifies. Gallen, who went on the injured list on May 12, threw a 30-pitch bullpen session on Tuesday; he
D-backs activate Kelly, send down Varsho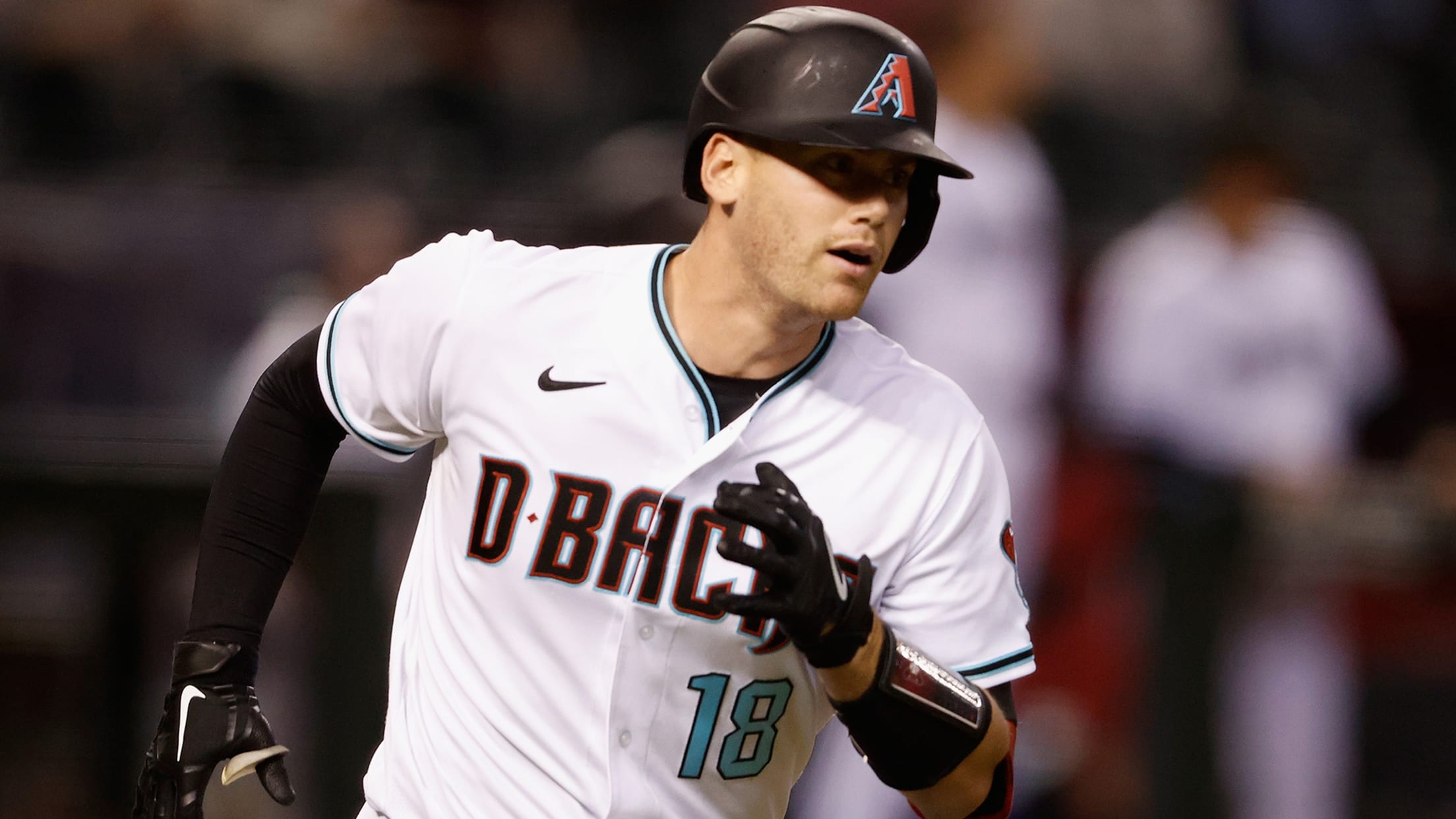 PHOENIX -- When the D-backs opened a nine-game homestand on Tuesday night, they did so with a major offensive reinforcement. After getting activated from the injured list on Monday, Carson Kelly started behind the plate and batted fifth in the series opener against the Giants at Chase Field. Kelly, who
Three takeaways from D-backs' road slide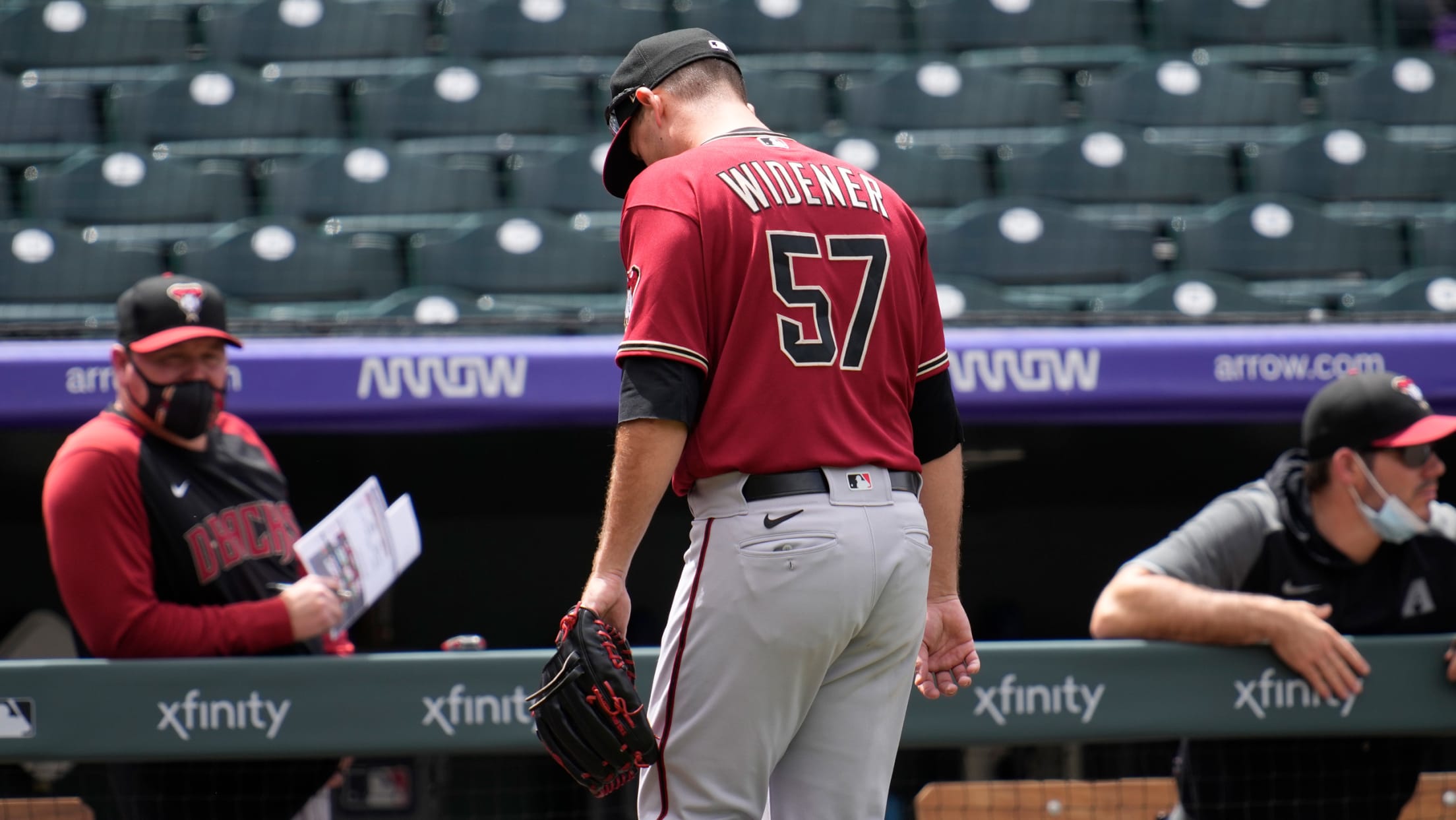 Taylor Widener walked off the Coors Field mound, a trainer by his side, and returned to the visitors' dugout. He threw his glove against the bench, removed his hat, sat down and wiped his brow in visible frustration. No sight better encapsulates how May is going for the D-backs. The
Notes: Weaver to IL; Bumgarner update
Righty joins long list of injured D-backs; No. 7 prospect Martin called up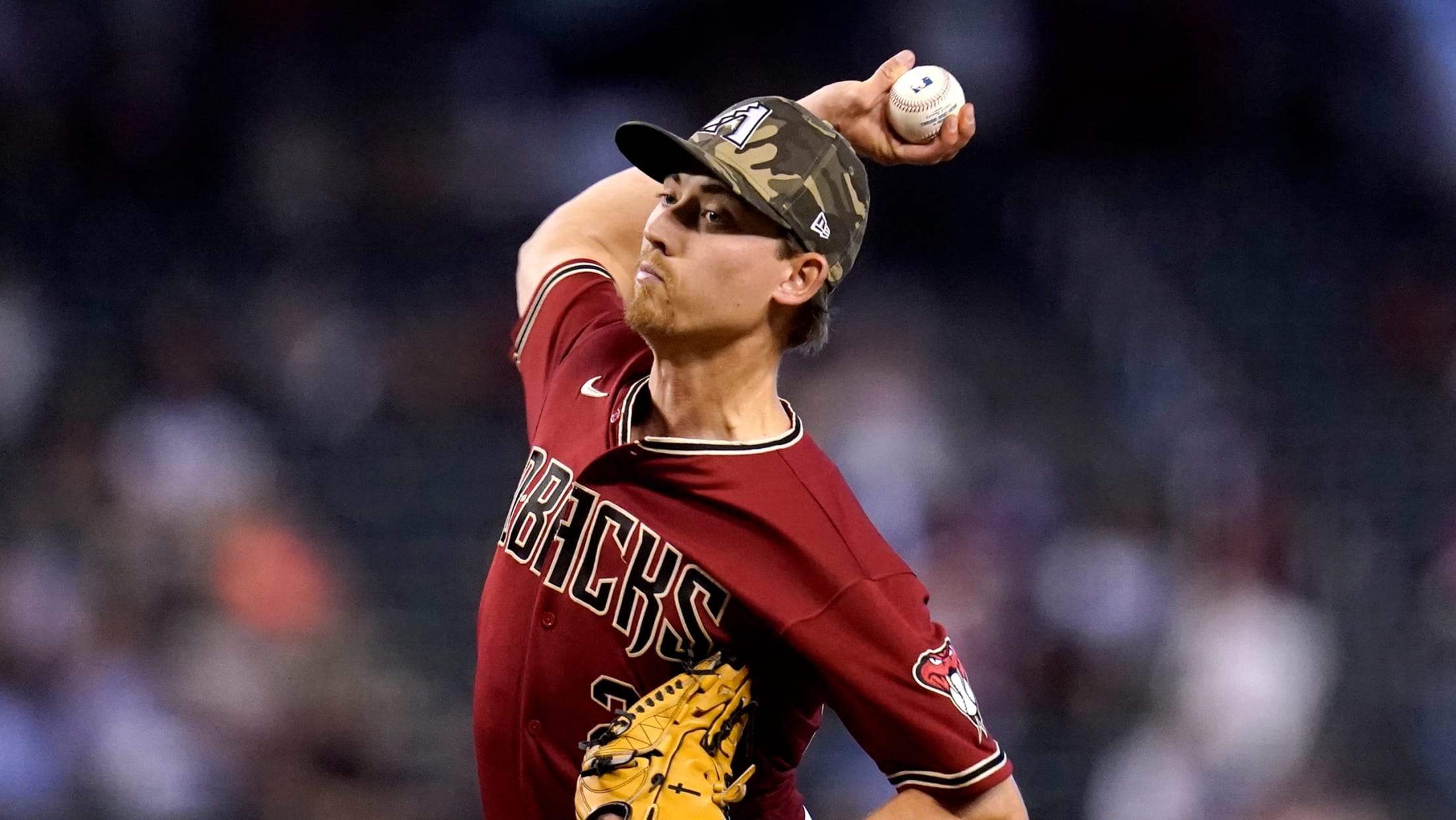 D-backs starting pitcher Luke Weaver was placed on the 10-day injured list on Tuesday after an MRI exam showed a strain in his right shoulder. The right-hander is seeking more opinions, and the D-backs said there is not a clear timeline for how long he will be out. Weaver will
D-backs hope Bumgarner won't miss time
Left-hander exits after four innings vs. Dodgers due to adductor spasm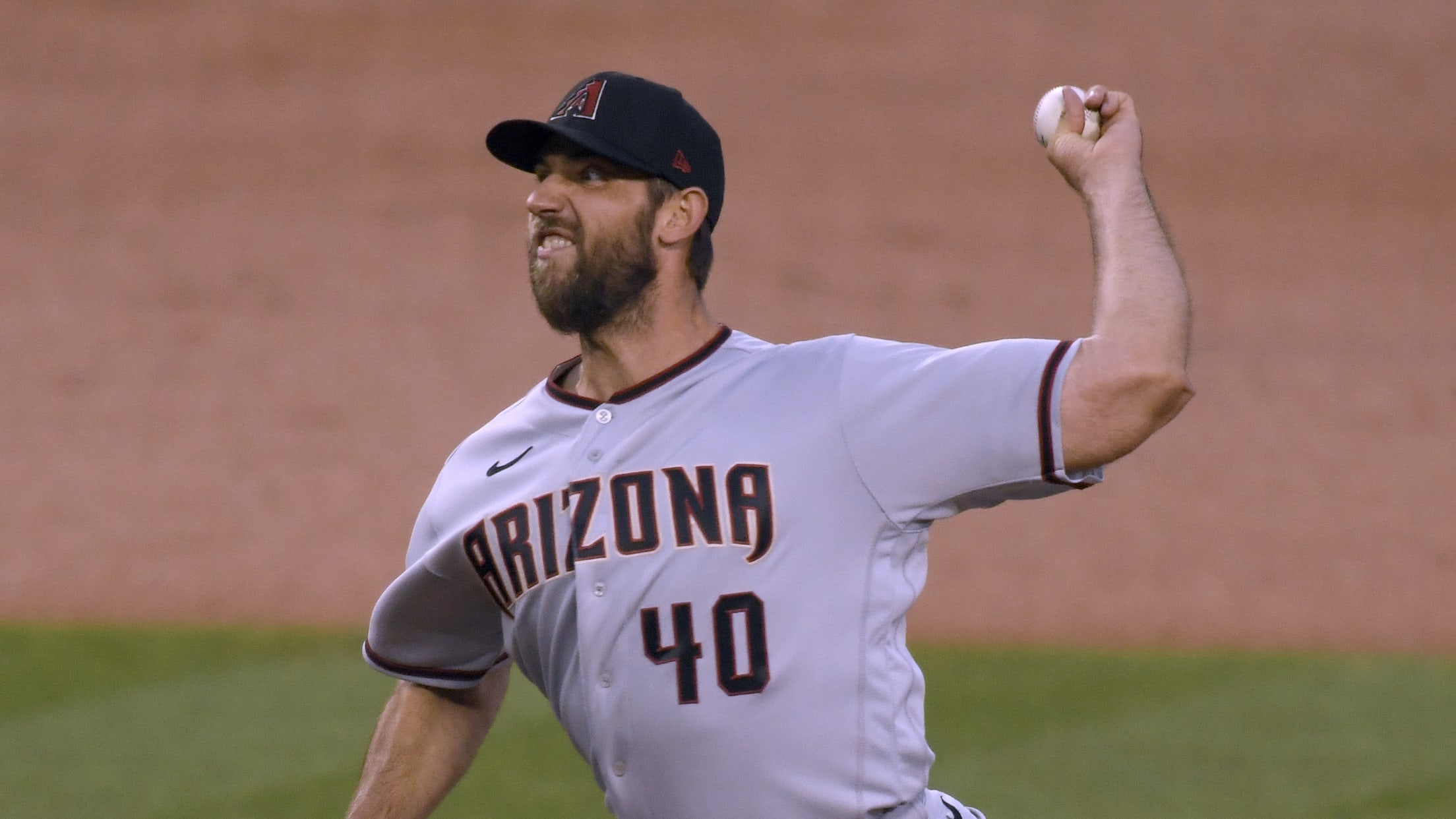 When he was warming up in the visitor's bullpen before his start on Monday night at Dodger Stadium, D-backs left-hander Madison Bumgarner felt a muscle spasm in his inner left thigh. The veteran chalked it up to one of those things that sometimes happens and reminded himself that it is
Weaver's short start, exit 'precautionary'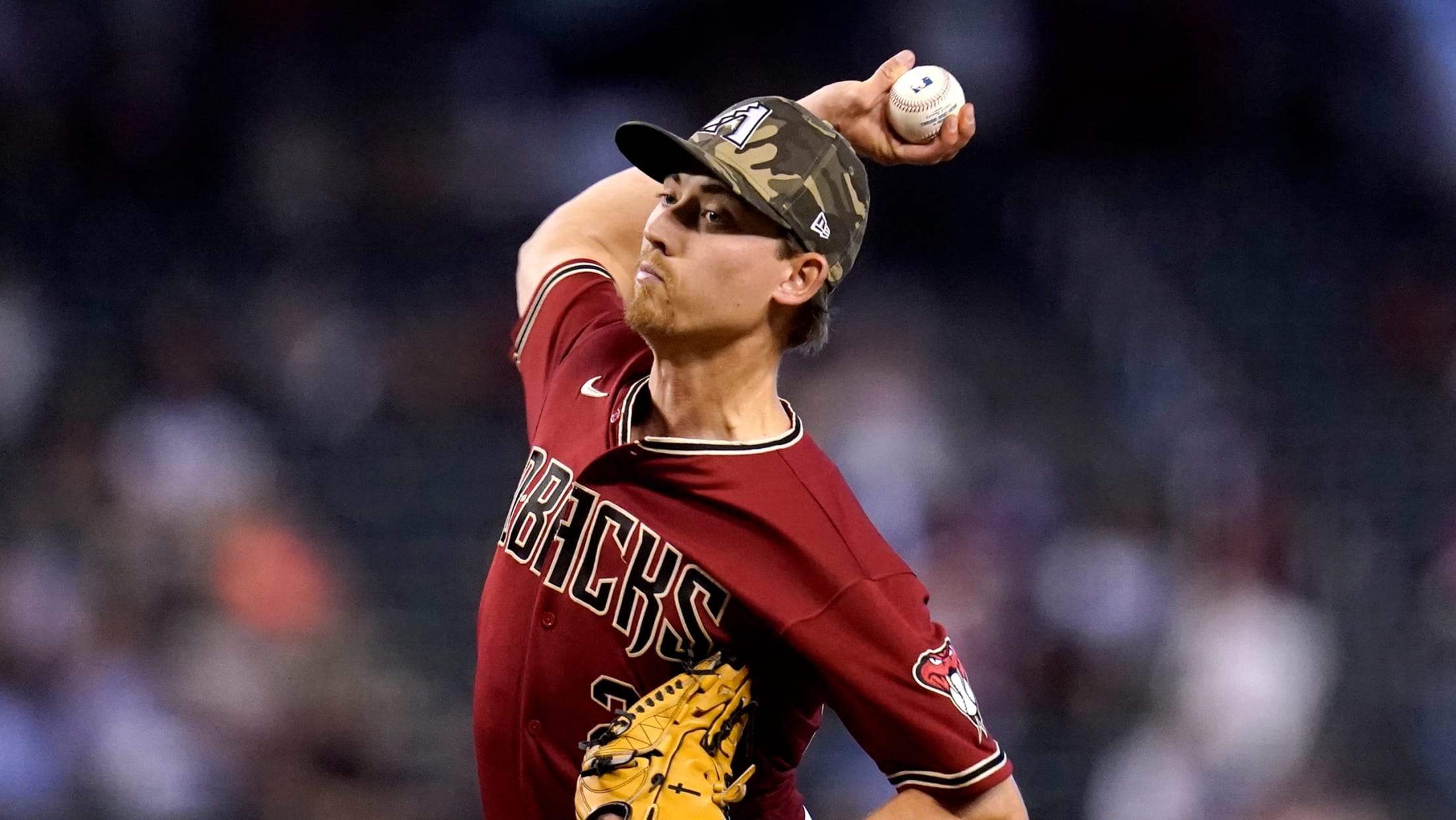 PHOENIX -- Luke Weaver knows the current state of the D-backs' roster. Six players had been added to the injured list over the previous four days, bringing the team's big league IL total to 10. The right-hander didn't want to become the 11th man out of action. So when Weaver
C. Kelly (toe fracture) among 3 placed on IL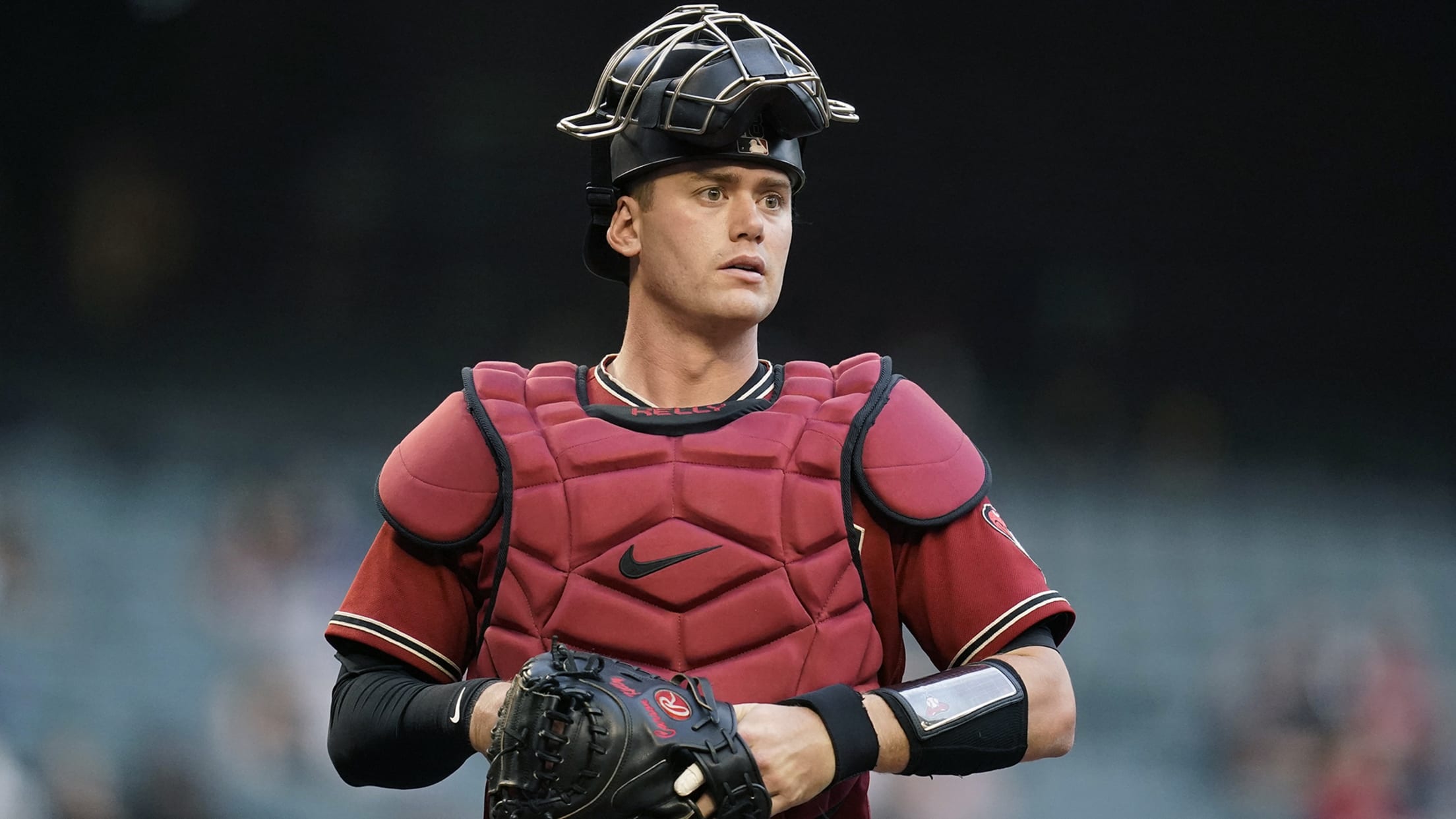 PHOENIX -- When the D-backs mapped out their starting lineup prior to the 2021 season, it looked quite different from the one that took the field for Saturday's game against the Nationals. Injuries continue to take a toll on Arizona, and right now, tough news is arriving on a near
Cabrera goes on IL; D-backs' rotation in flux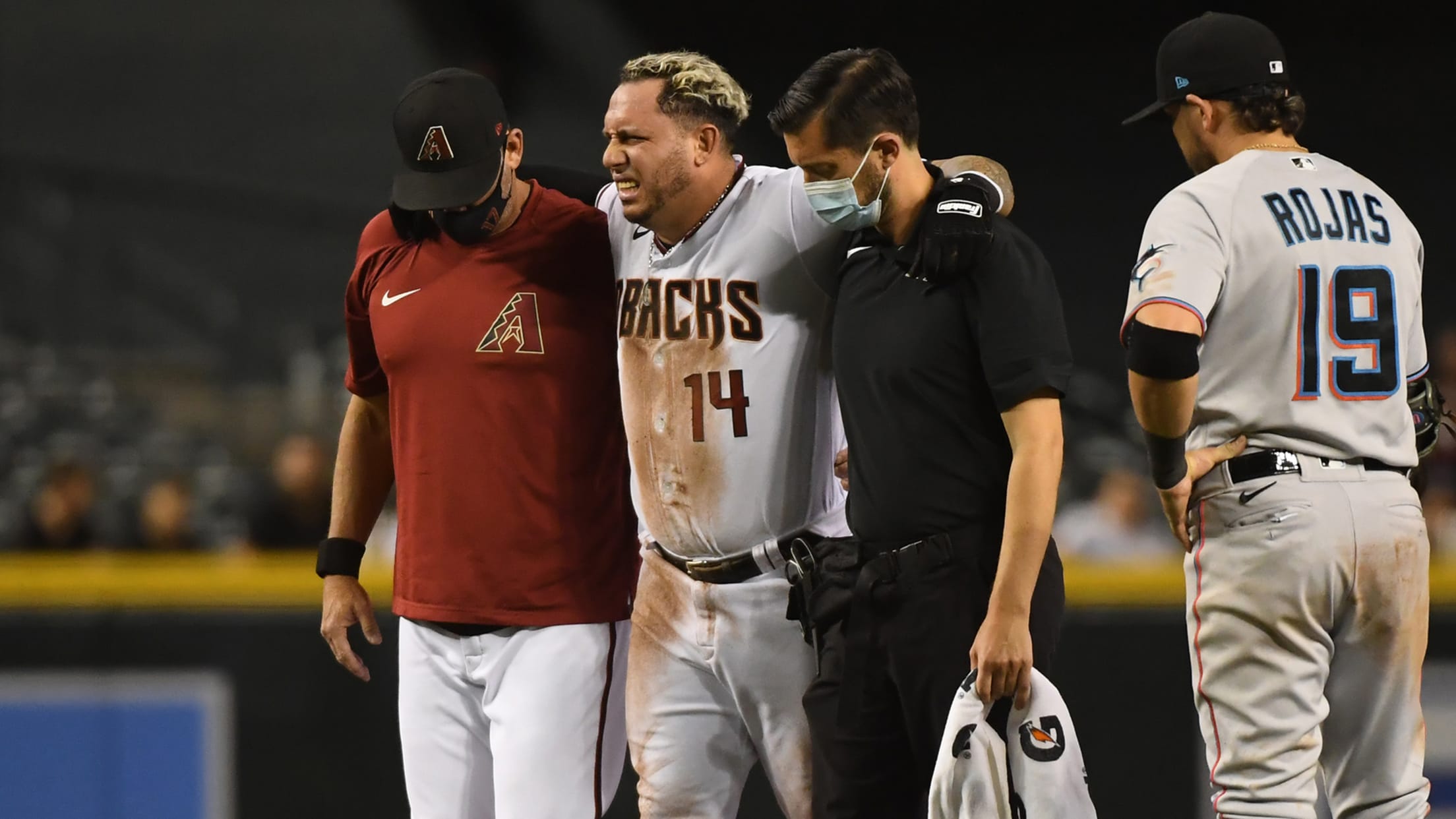 PHOENIX -- As expected, the D-backs placed infielder Asdrúbal Cabrera on the 10-day injured list with a strained right hamstring on Friday and recalled outfielder Nick Heath from Triple-A Reno. Cabrera sustained the injury while stealing second base in the sixth inning of Thursday night's loss to the Marlins. It
Cabrera exits loss with right hamstring strain
Injuries continuing to mount for D-backs with veteran infielder's departure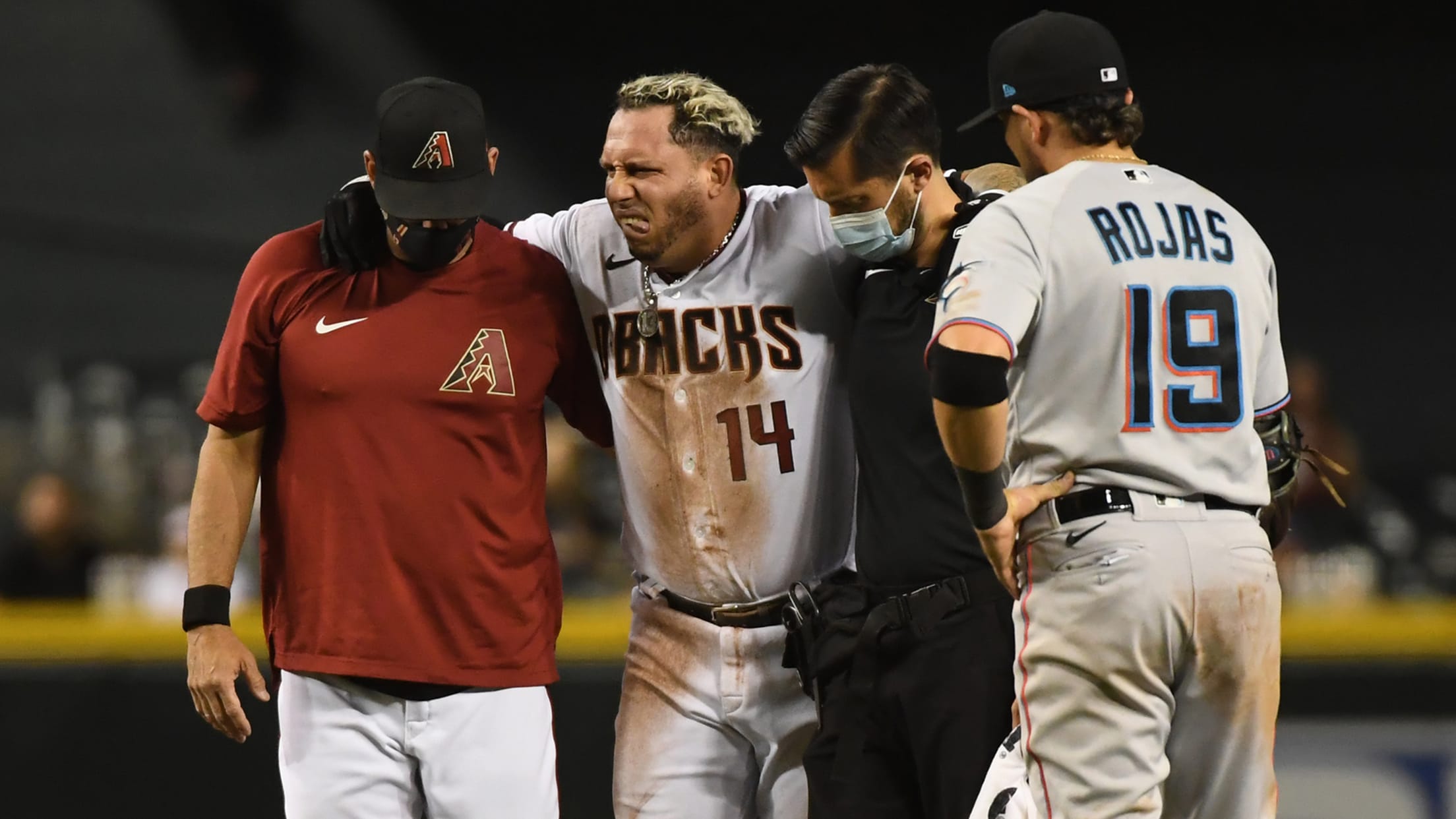 PHOENIX -- The injuries continue to mount for the D-backs, as infielder Asdrúbal Cabrera exited Thursday night's 5-1 loss to the Marlins in the sixth inning with a right hamstring strain. Cabrera is scheduled to undergo an MRI on Friday, but it seems a certainty that he will be out
Gallen's UCL sprain: What's known, what isn't
Also: Oblique soreness sends Walker back to injured list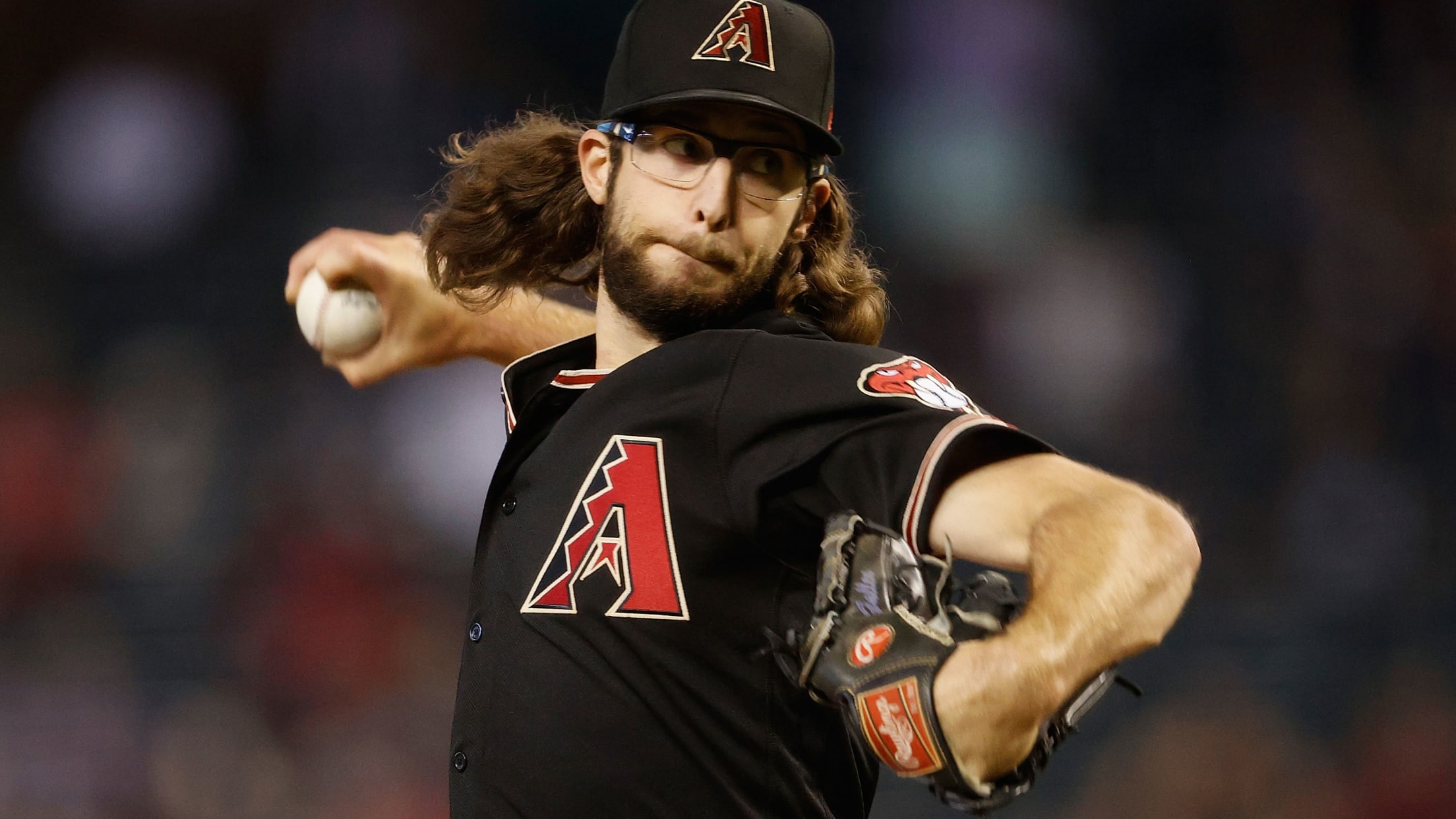 Zac Gallen was supposed to be pitching against his former team Wednesday night, but the D-backs right-hander was scratched from his start against the Marlins and placed on the 10-day injured list with what manager Torey Lovullo said was a "minor sprain of one section of his UCL [ulnar collateral
Marte 'close to 100 percent' as return nears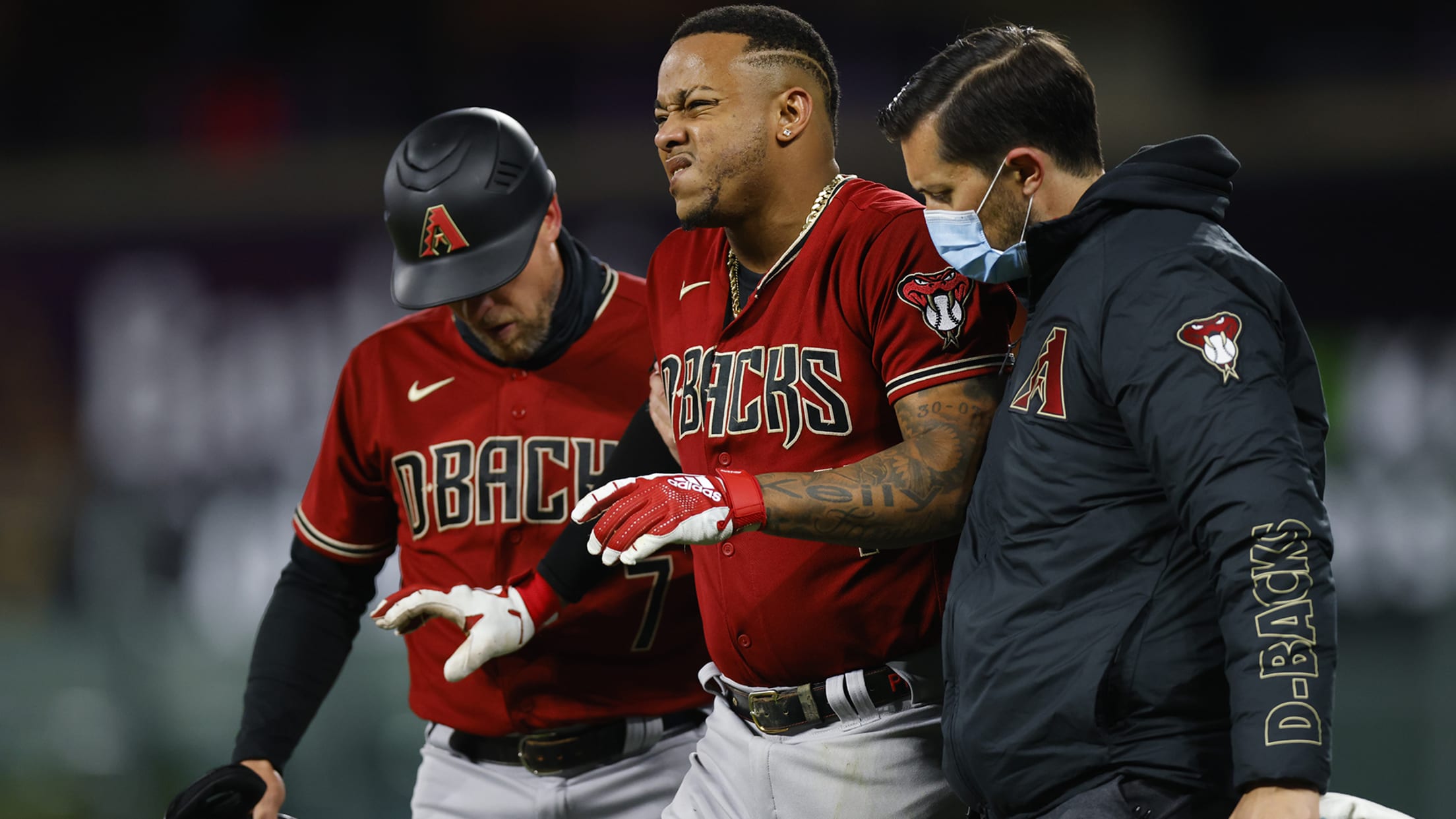 PHOENIX -- D-backs outfielder Ketel Marte is getting closer to returning to the active roster, but there are still a few hurdles he needs to clear before that happens. Marte, who has been on the injured list since April 8 with a strained right hamstring, took fly balls and regular