D-backs can't recover from rough second frame
Clarke has abbreviated outing in return from Triple-A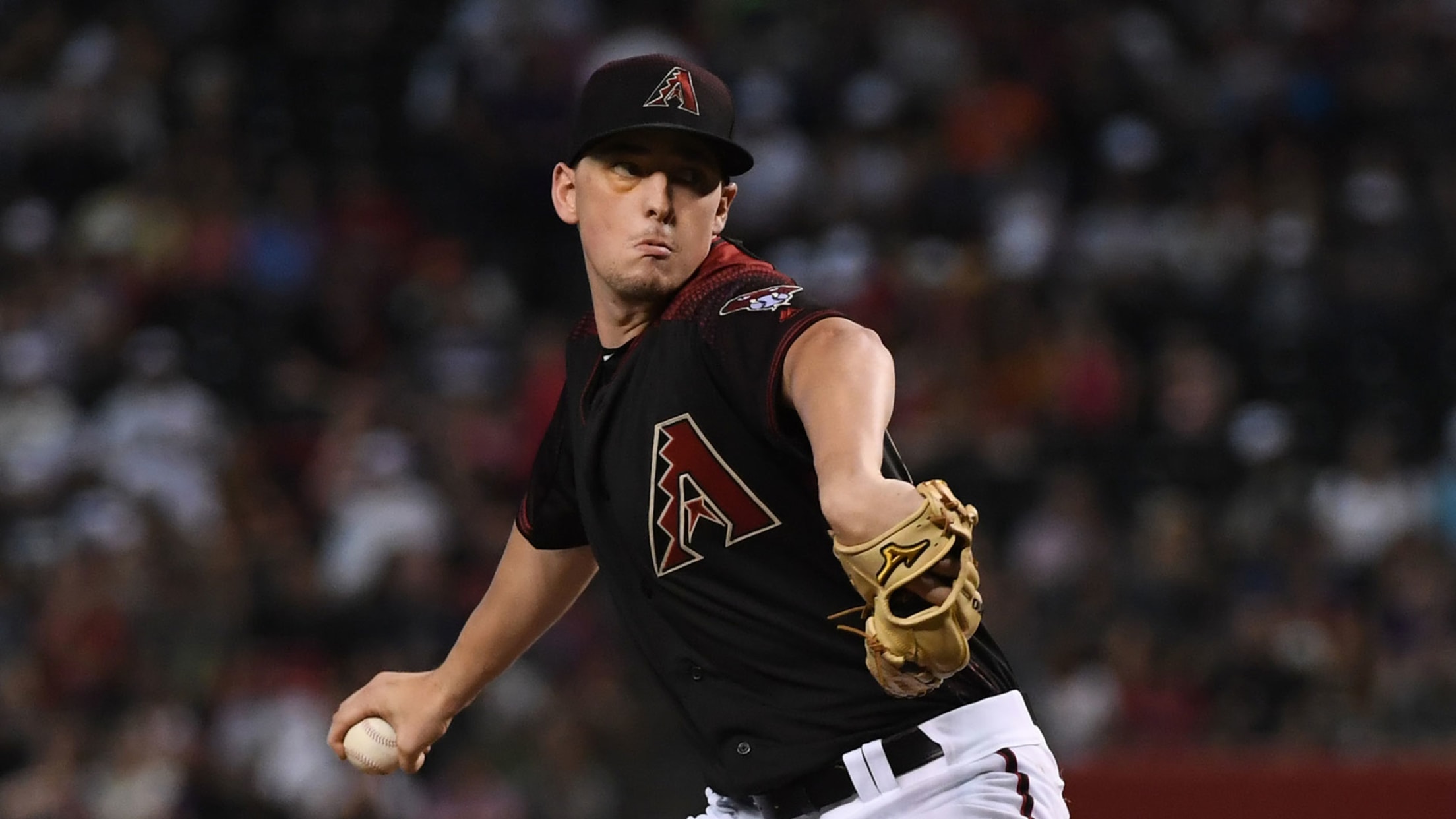 PHOENIX -- The D-backs lost another game on the field Saturday night and one in the Wild Card standings, as well. The Giants jumped on starter Taylor Clarke for five runs in the second inning, handing the D-backs an 11-6 loss at Chase Field. • Box score It was the
Rojas sparks D-backs with bat, glove in debut
Rookie outfielder logs first RBI, makes nice running catch in LF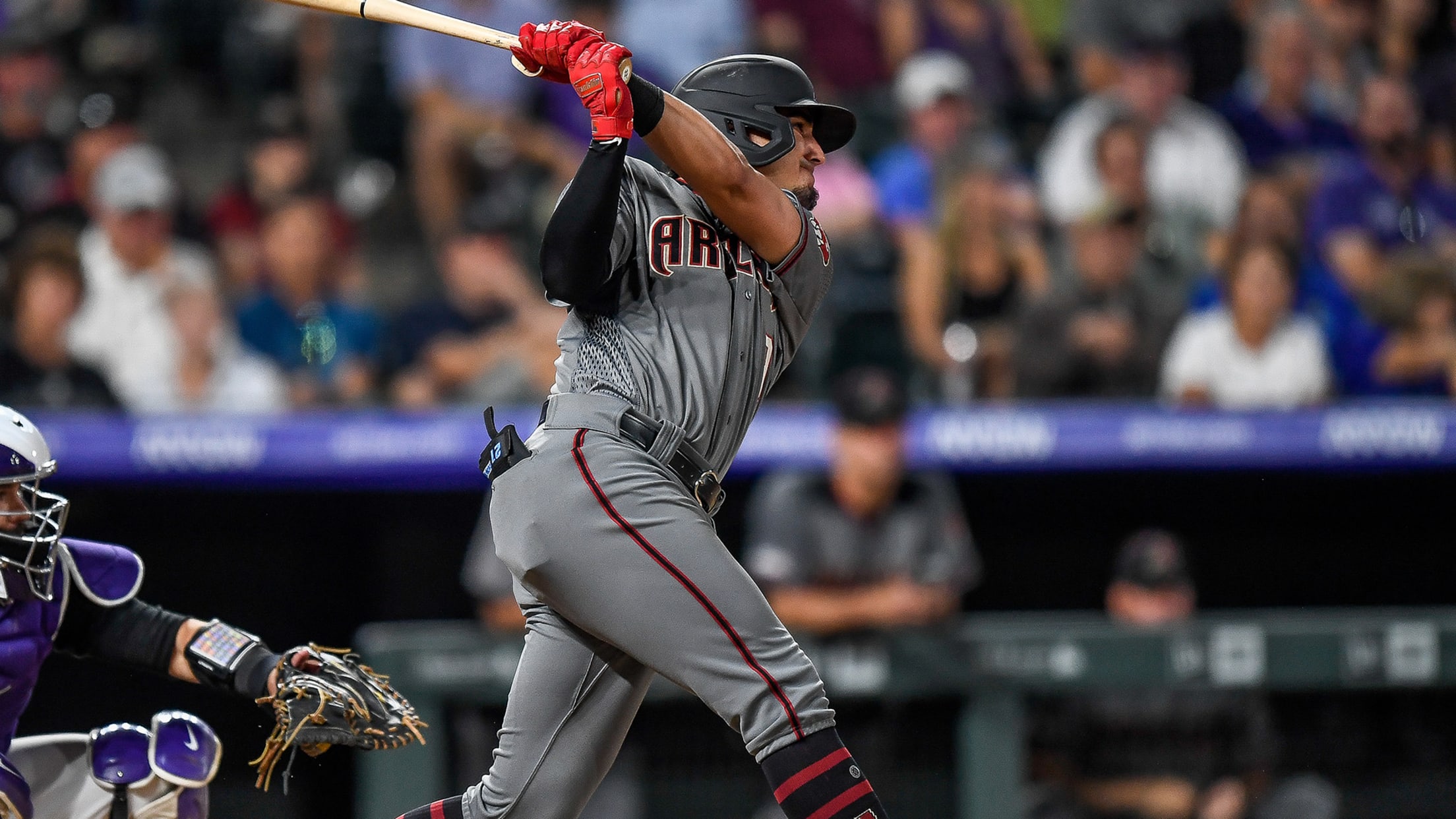 DENVER -- When D-backs manager Torey Lovullo looks up at the calendar, he sees that it's mid-August. So there's no time to waste if you're in the thick of a National League Wild Card race. In that spirit, Arizona called up hot-hitting Joshua Rojas, whom they acquired in the deal
D-backs designate Holland for assignment
Utility player Swihart activated from injured list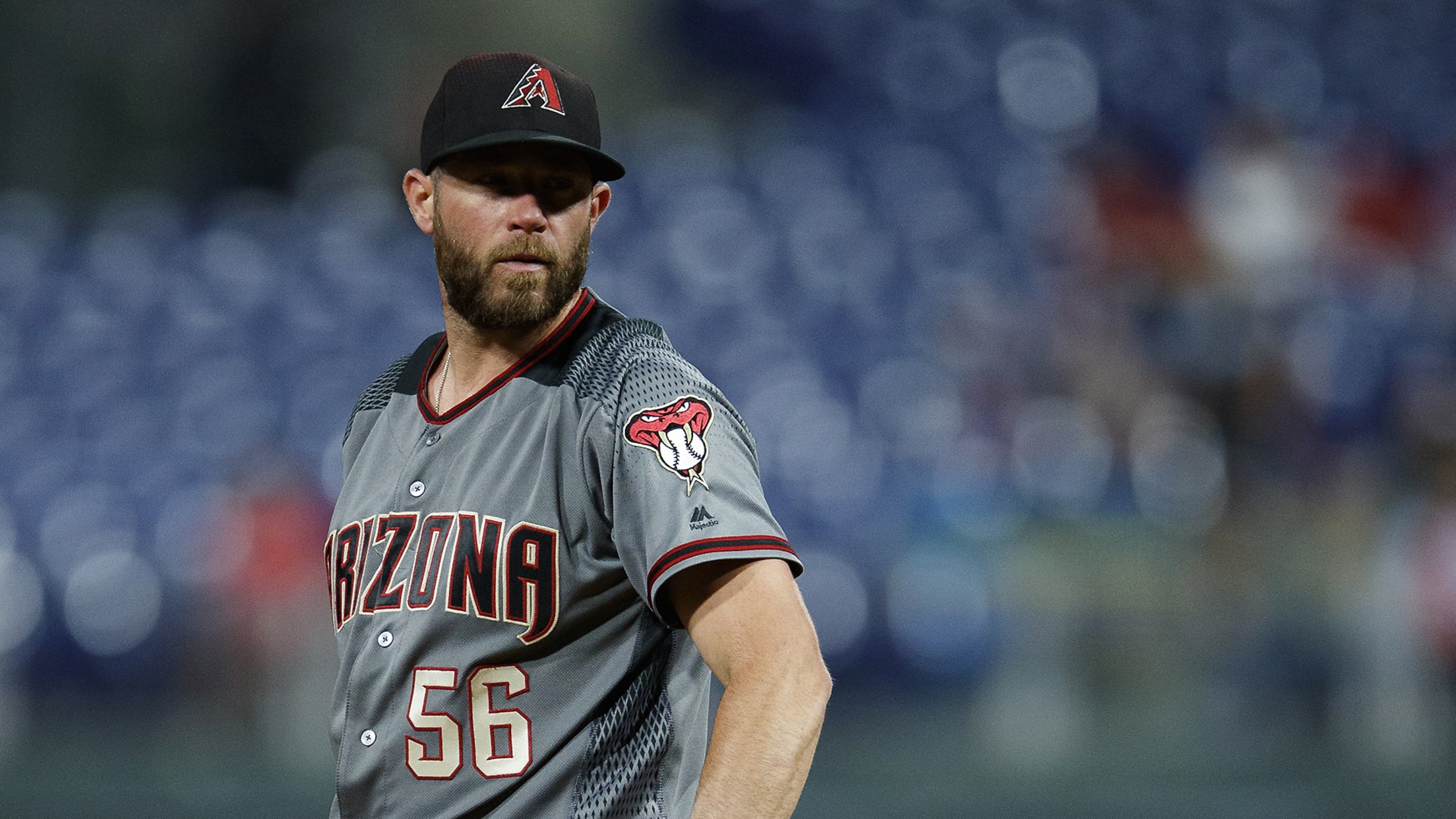 PHOENIX -- For the second time this week, the D-backs have designated a veteran pitcher for assignment, cutting ties with closer Greg Holland on Wednesday. When a player's contract is designated for assignment -- often abbreviated "DFA" -- that player is immediately removed from his club's 40-man roster, and 25-man
D-backs get Gallen from Fish, Leake from M's
Arizona sends its top prospect, Chisholm, to Marlins for young righty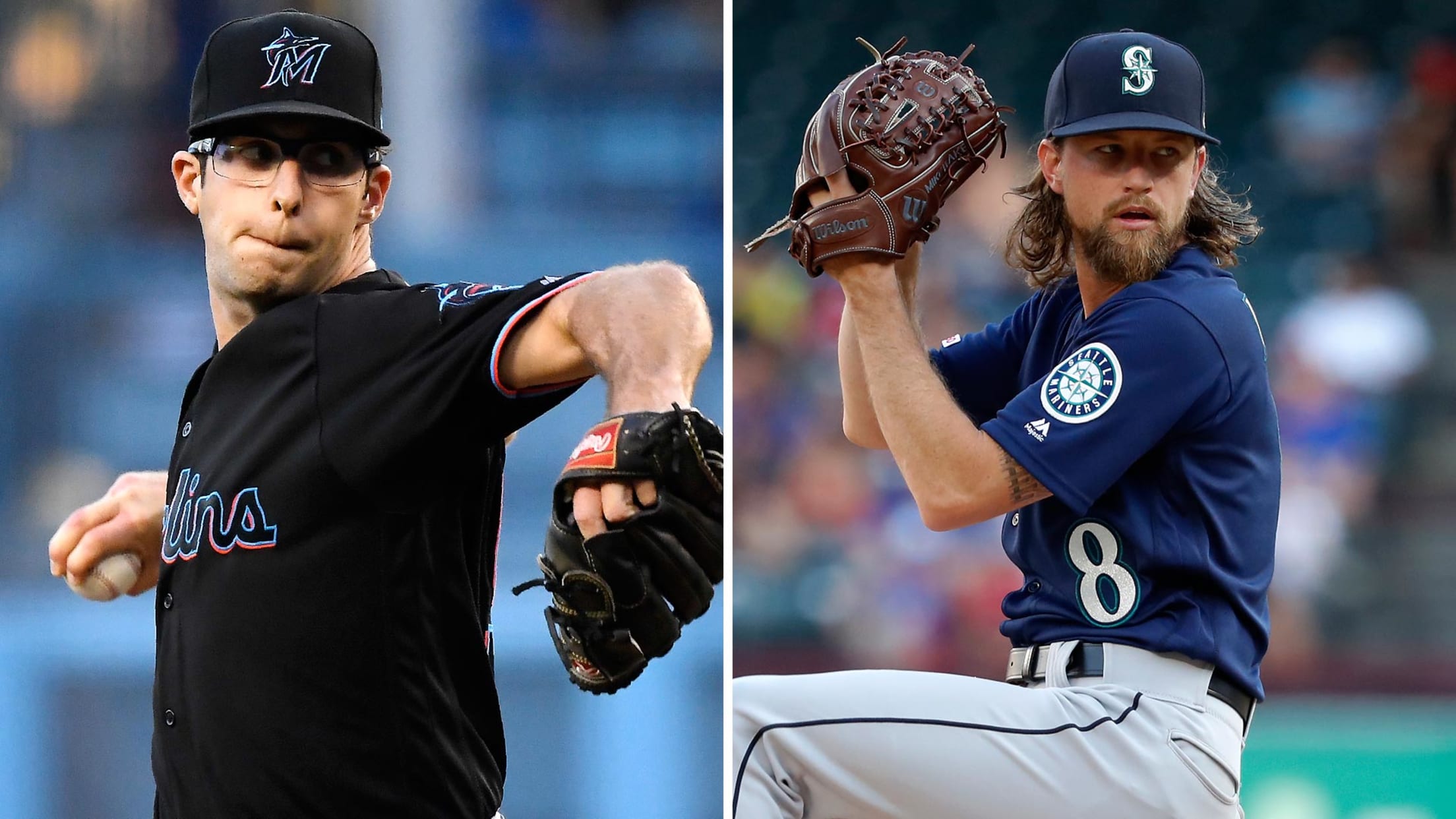 The D-backs dealt their ace, Zack Greinke, on Wednesday, but acquired two pitchers who will immediately join their rotation in right-handers Zac Gallen from the Marlins and Mike Leake from the Mariners. • D-backs trade Greinke for big-time prospect haul They were not the deals the D-backs were expected to
D-backs trade Greinke for big-time prospect haul
Arizona ships ace righty to Houston for Beer, Bukauskas, Martin, Rojas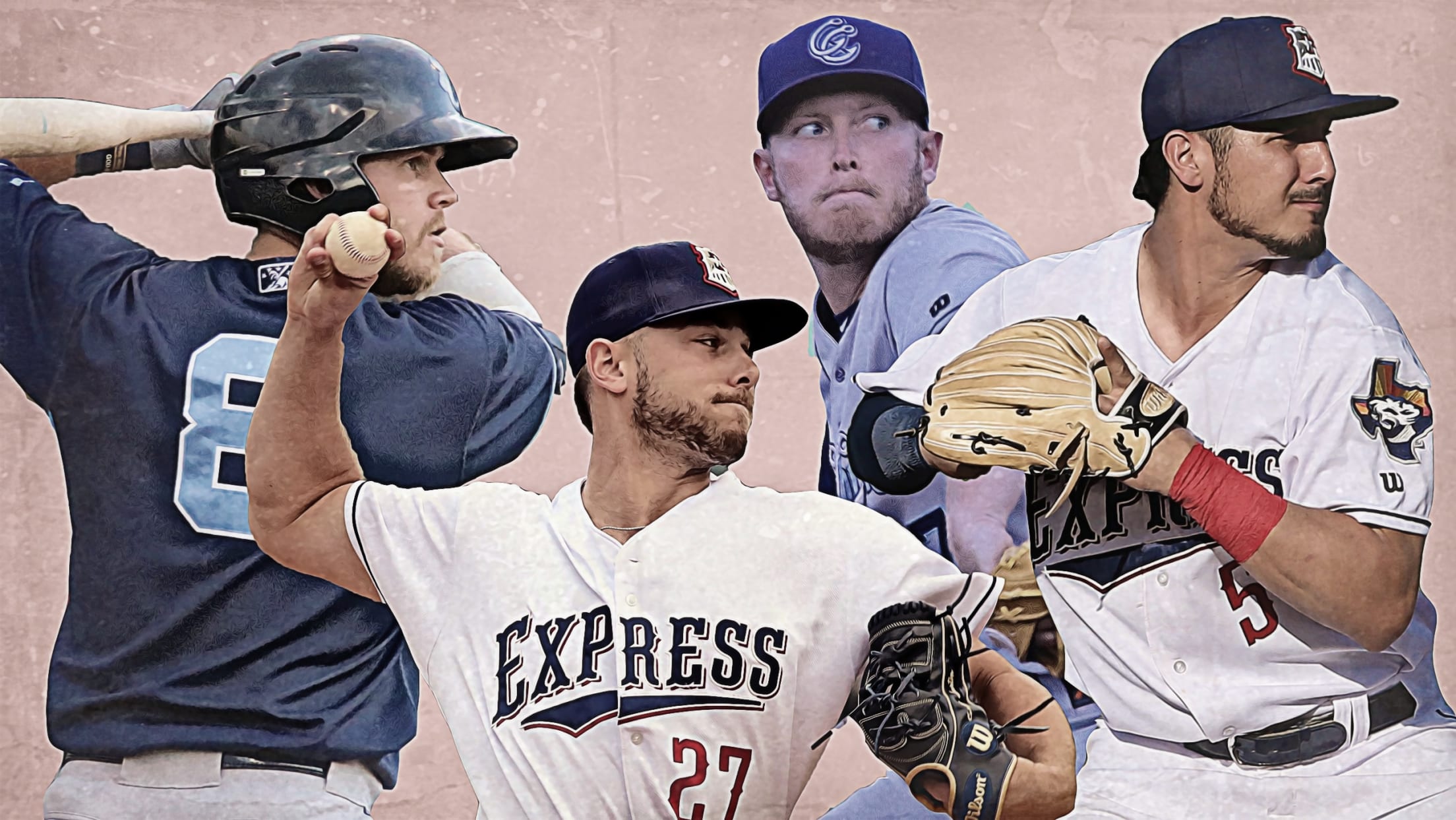 The D-backs were not looking to trade ace Zack Greinke prior to Wednesday's Trade Deadline. Then a day or so ago, the Astros presented them with an idea to acquire the right-hander and while no deal was struck then, the groundwork for one was laid. That prep work allowed the
D-backs making splash on international market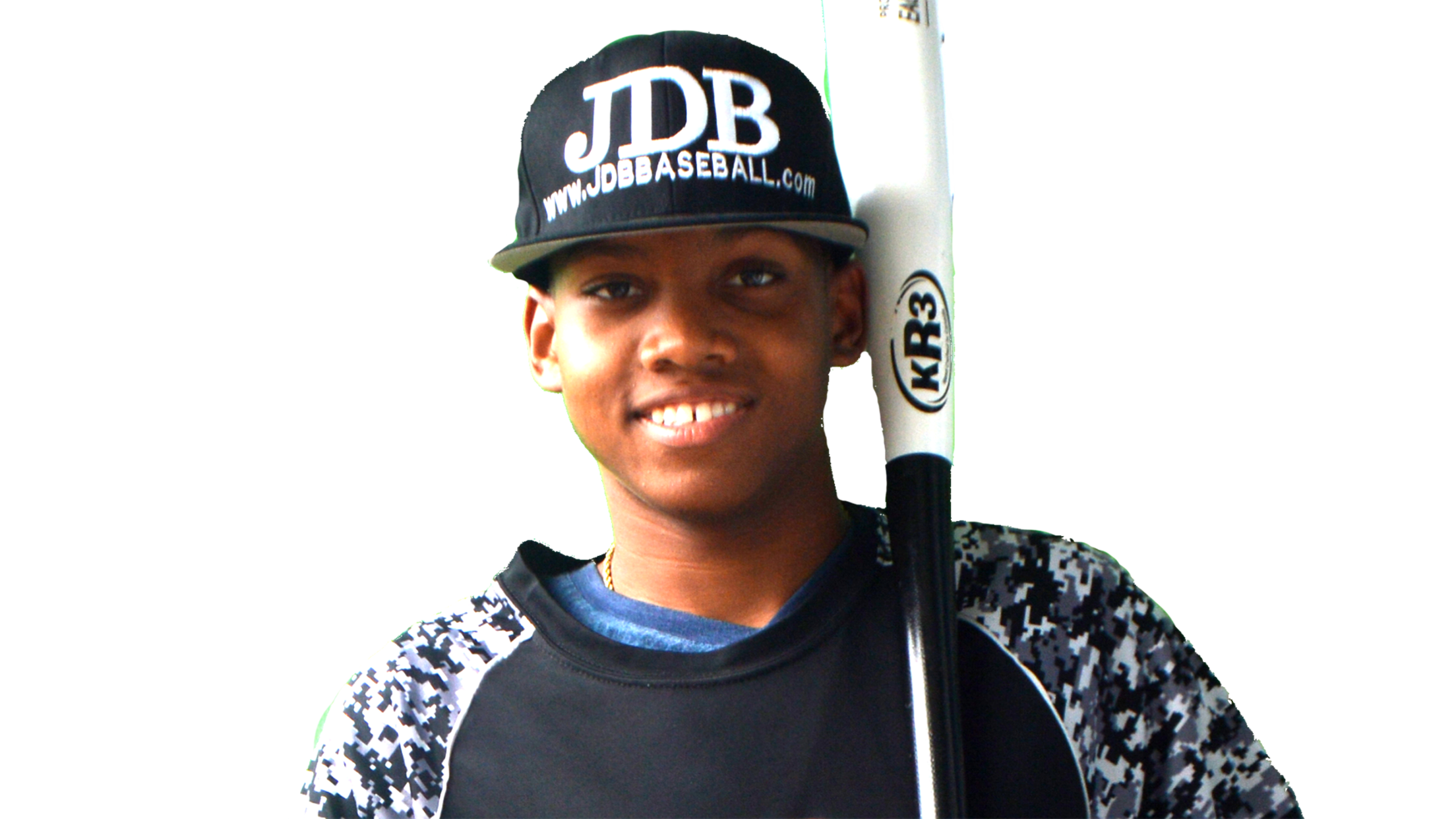 The D-backs are close to adding one of the most intriguing prospects on the international market to their system. According to industry sources, the D-backs have agreed to a deal worth $1 million with outfielder Franyel Baez of the Dominican Republic. The team is also targeting shortstop Ronny Polanco.
Varsho, Thomas tabbed to play in Futures Game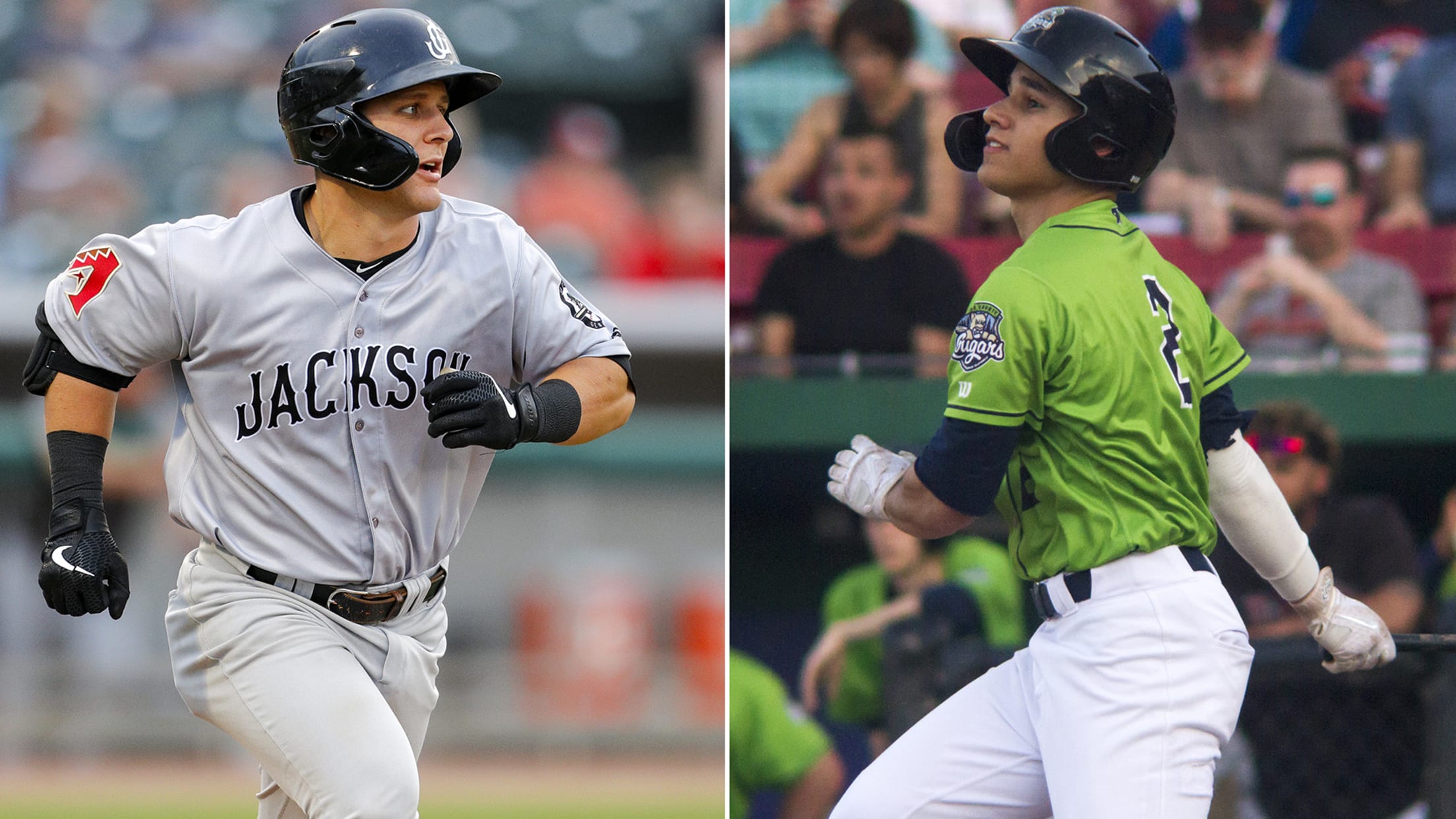 SAN FRANCISCO -- Two members of the D-backs' stable of young talent were named Friday to participate in the 2019 SiriusXM All-Star Futures Game, scheduled for July 7 at Progressive Field in Cleveland. Catcher Daulton Varsho and outfielder Alek Thomas, ranked by MLB Pipeline as the club's Nos. 4 and
1st-rounders Carroll, Walston sign with D-backs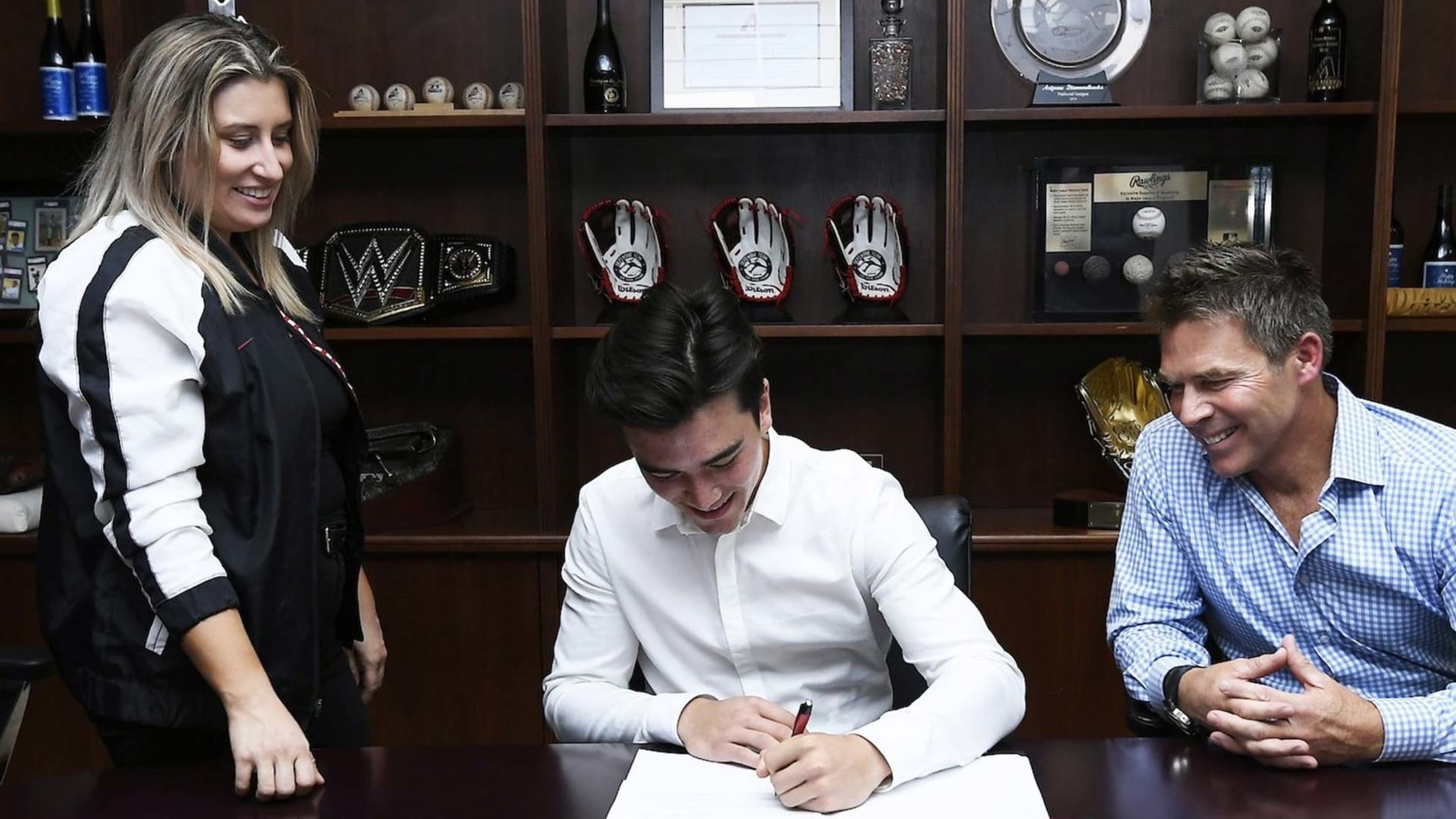 PHOENIX -- The D-backs announced the signings of 21 of their 45 selections from the 2019 Draft on Wednesday, including their first two picks, outfielder Corbin Carroll and left-hander Blake Walston. Per MLB Pipeline's Jim Callis, Carroll, the 16th overall selection, signed for $3,745,500, which is the full slot value,
D-backs pick Henry twirls shutout in CWS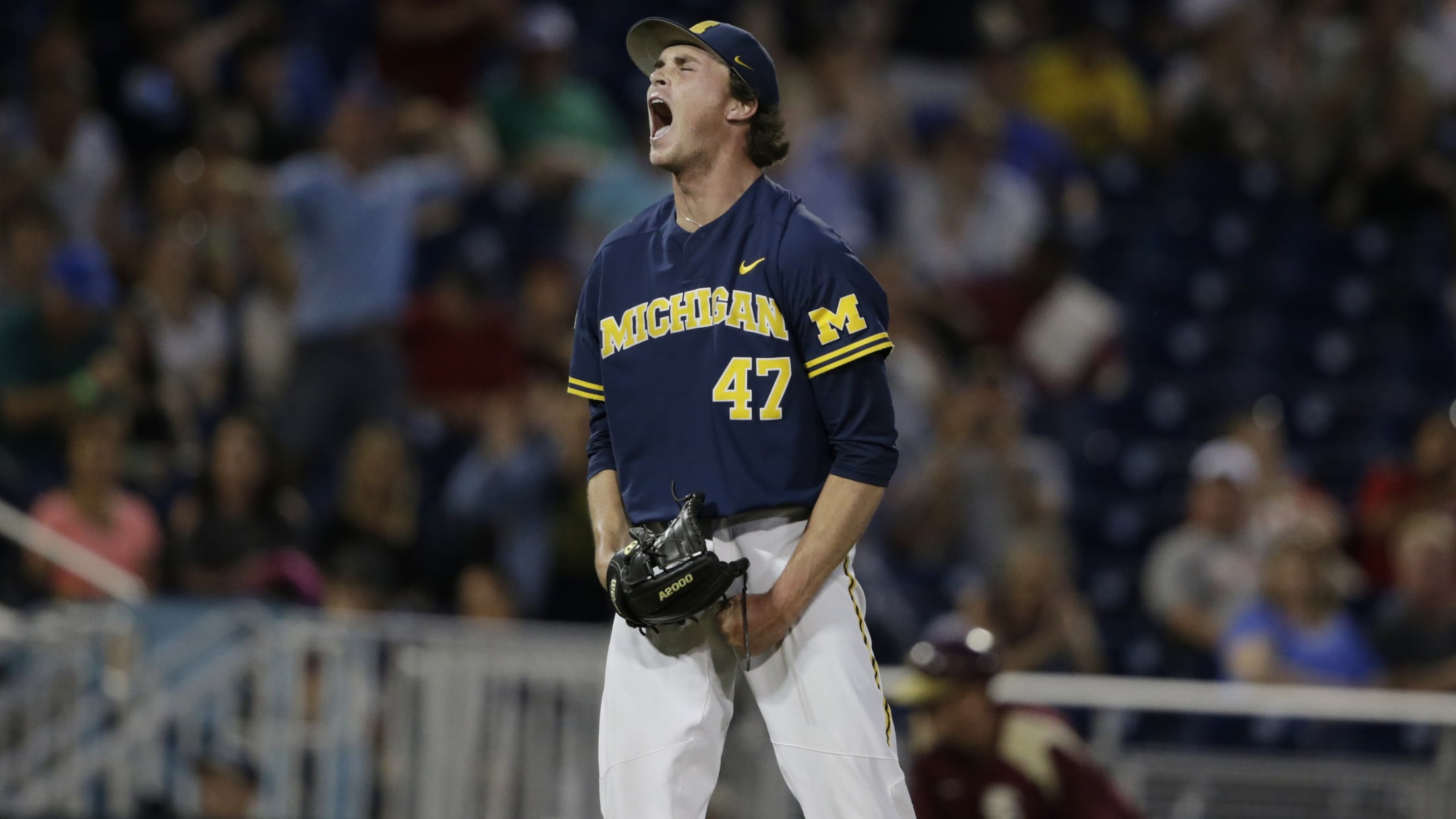 D-backs Draft pick Tommy Henry was dominant Monday to push Michigan to within a game of the 2019 College World Series finals. Henry, the No. 74 overall selection in this month's MLB Draft, pitched a three-hit shutout, striking out 10 batters as the Wolverines defeated Florida State, 2-0. Michigan can
In pivotal Draft, name of D-backs' game is arms
Through final round, Arizona continued to stock up on pitching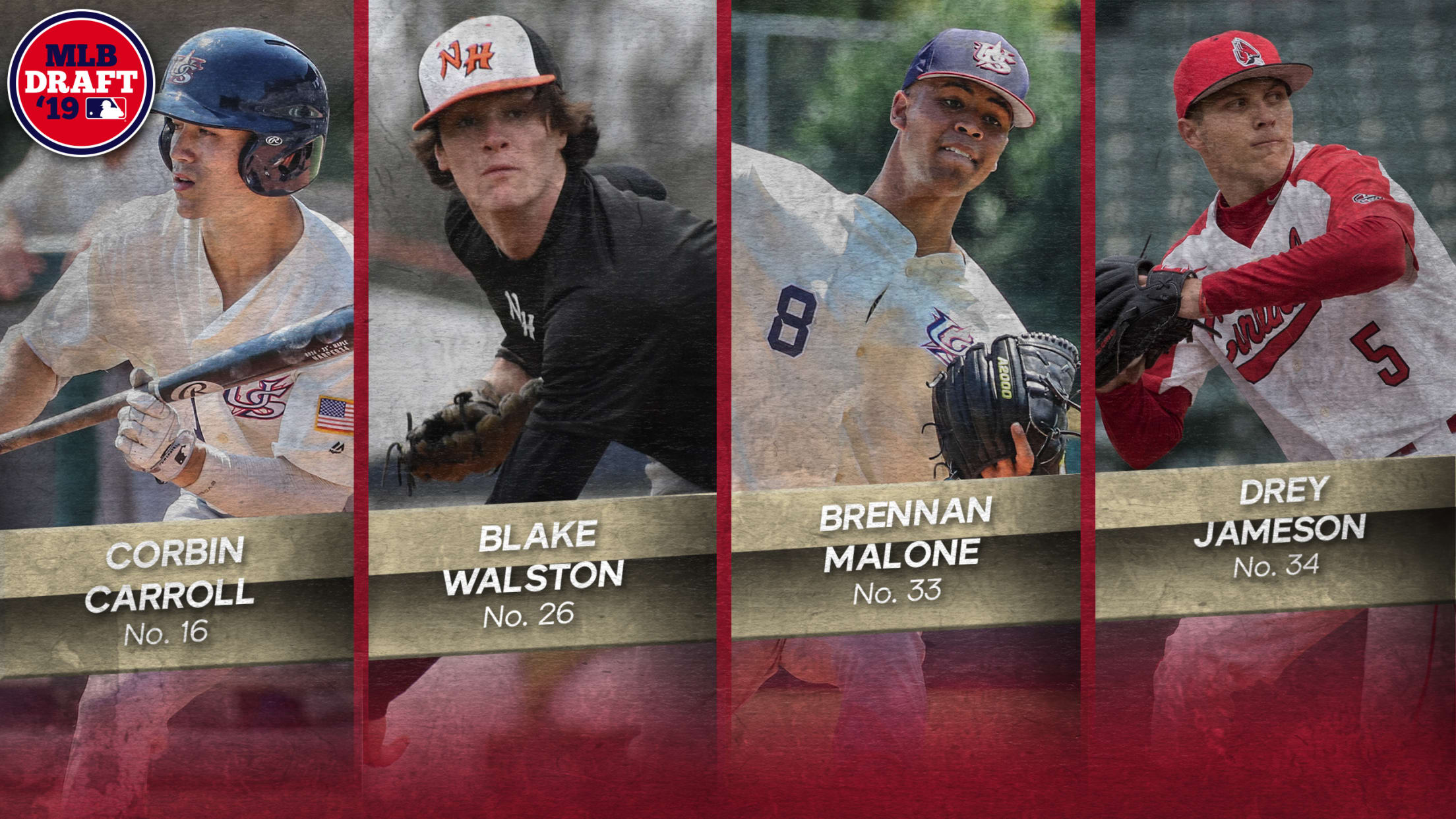 PHOENIX -- With seven of the first 75 selections -- and a large amount of money to use to sign those top players -- the 2019 MLB Draft could eventually be looked back upon as a pivotal point for the D-backs' franchise. Arizona will likely need to dip into its
Glenallen Hill Jr. among D-backs' Day 2 picks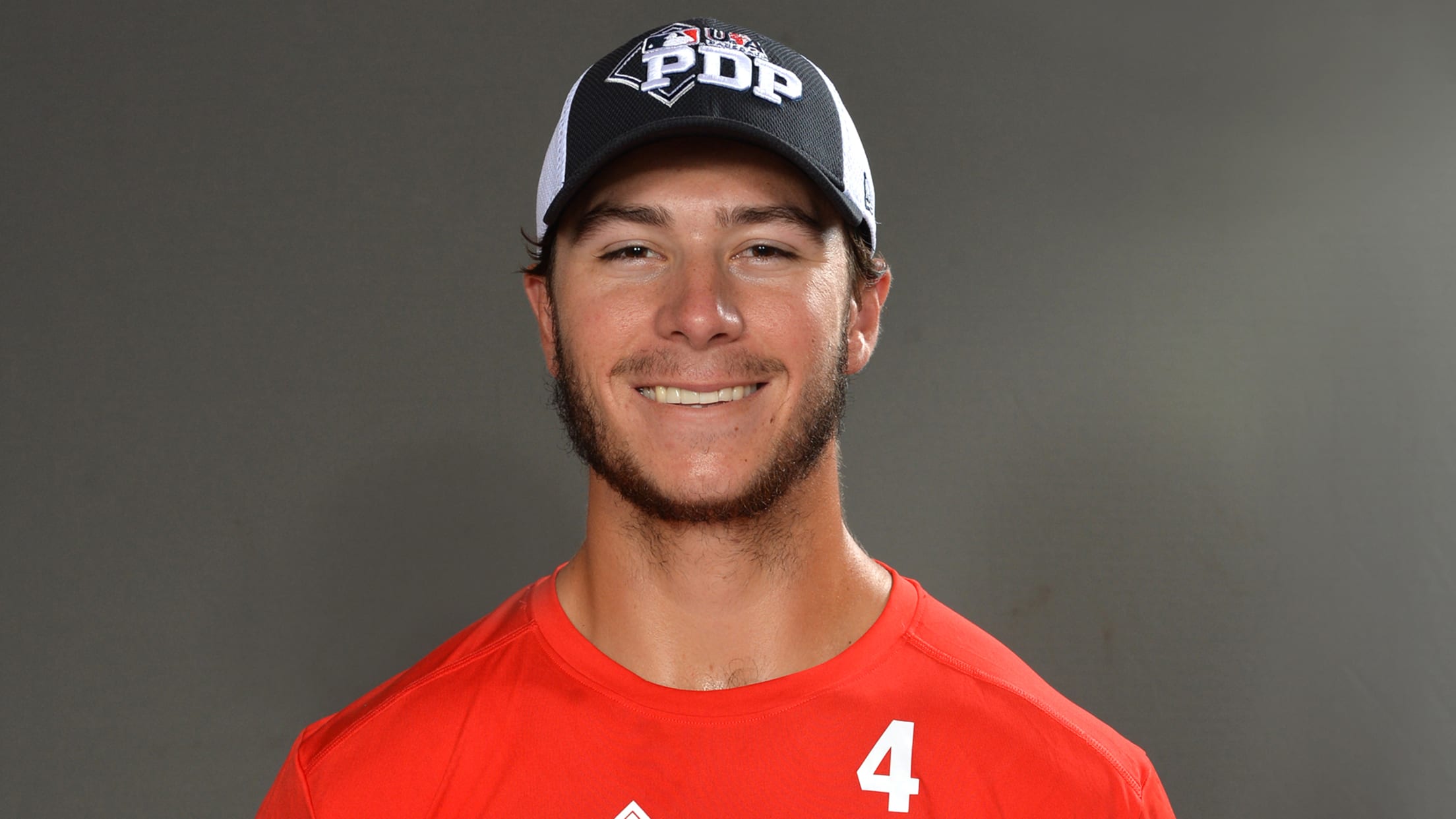 PHOENIX -- The D-backs took a couple of raw, high-upside high school players on the second day of the 2019 MLB Draft on Tuesday, but they balanced that out by picking college players with their other six picks in Rounds 3-10. High schoolers Glenallen Hill Jr. and Oscar Santos were
Breaking down D-backs' 7 Day 1 Draft picks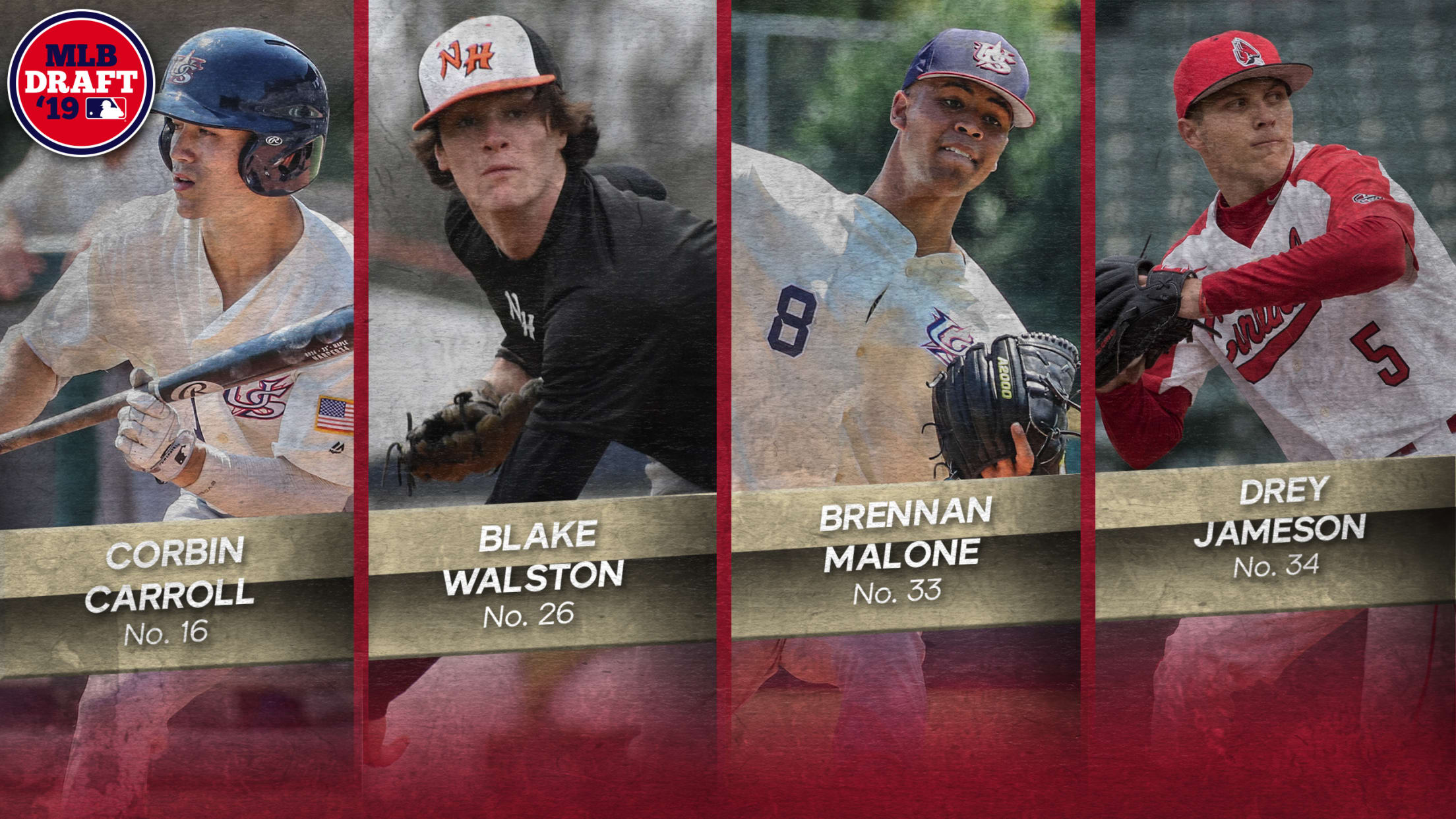 PHOENIX -- Owners of the largest bonus pool and a whopping seven of the first 75 selections, the Arizona Diamondbacks had all sorts of options Monday on Day 1 of the 2019 MLB Draft. They opened the Draft with three straight high school players with tremendous upside and finished with
D-backs' first pick draws Benintendi comps
Arizona takes high school outfielder Carroll at 16th overall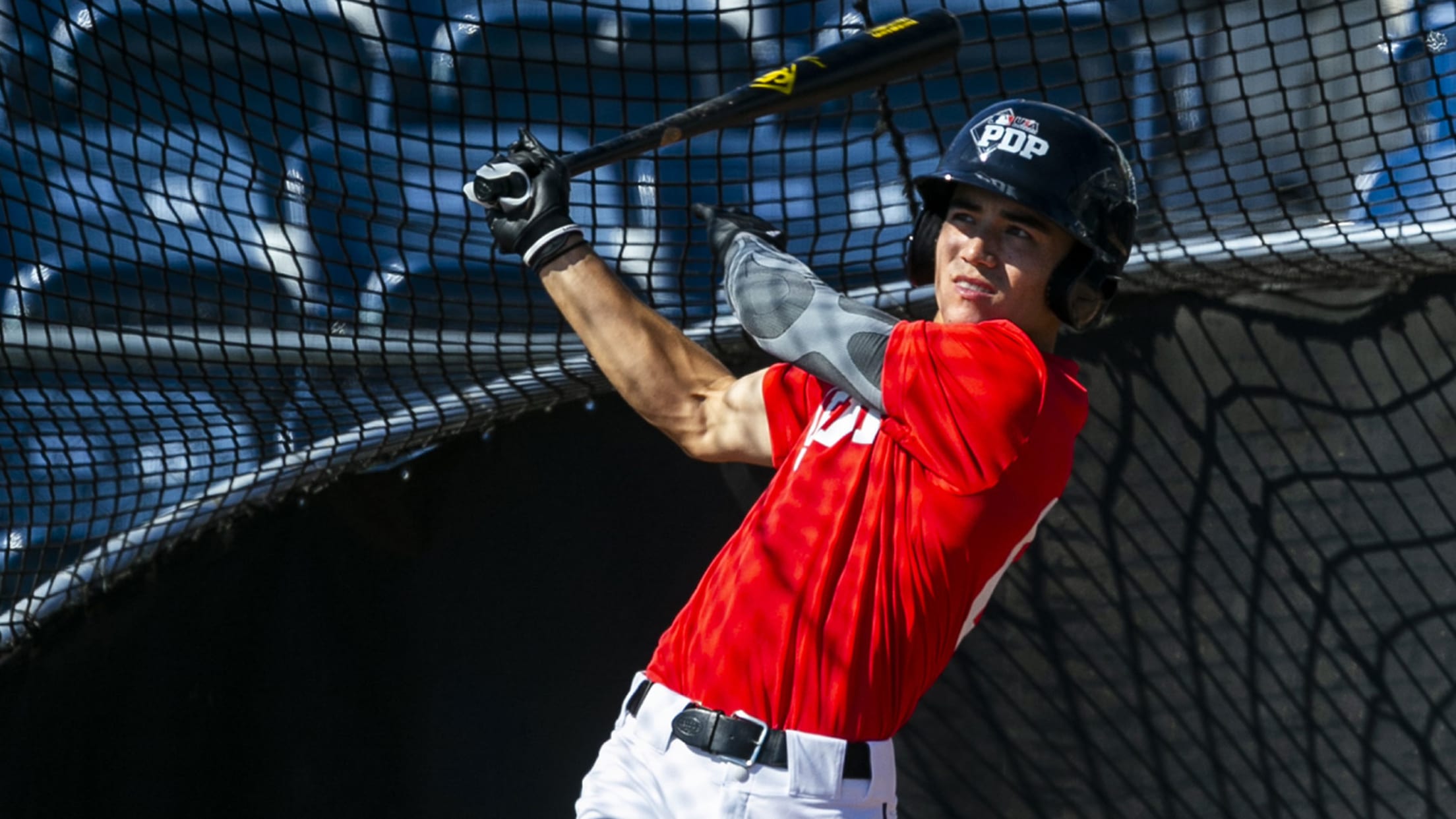 PHOENIX -- The D-backs' courtship of center fielder Corbin Carroll began long before they selected him with their first of two first-round picks (No. 16 overall) on Monday in the 2019 MLB Draft. Carroll was the first of seven picks the D-backs had on Day 1. • Draft Tracker: Complete
D-backs eye 'impact players' in 7 early picks
In first 75 selections, focus is on talent regardless of position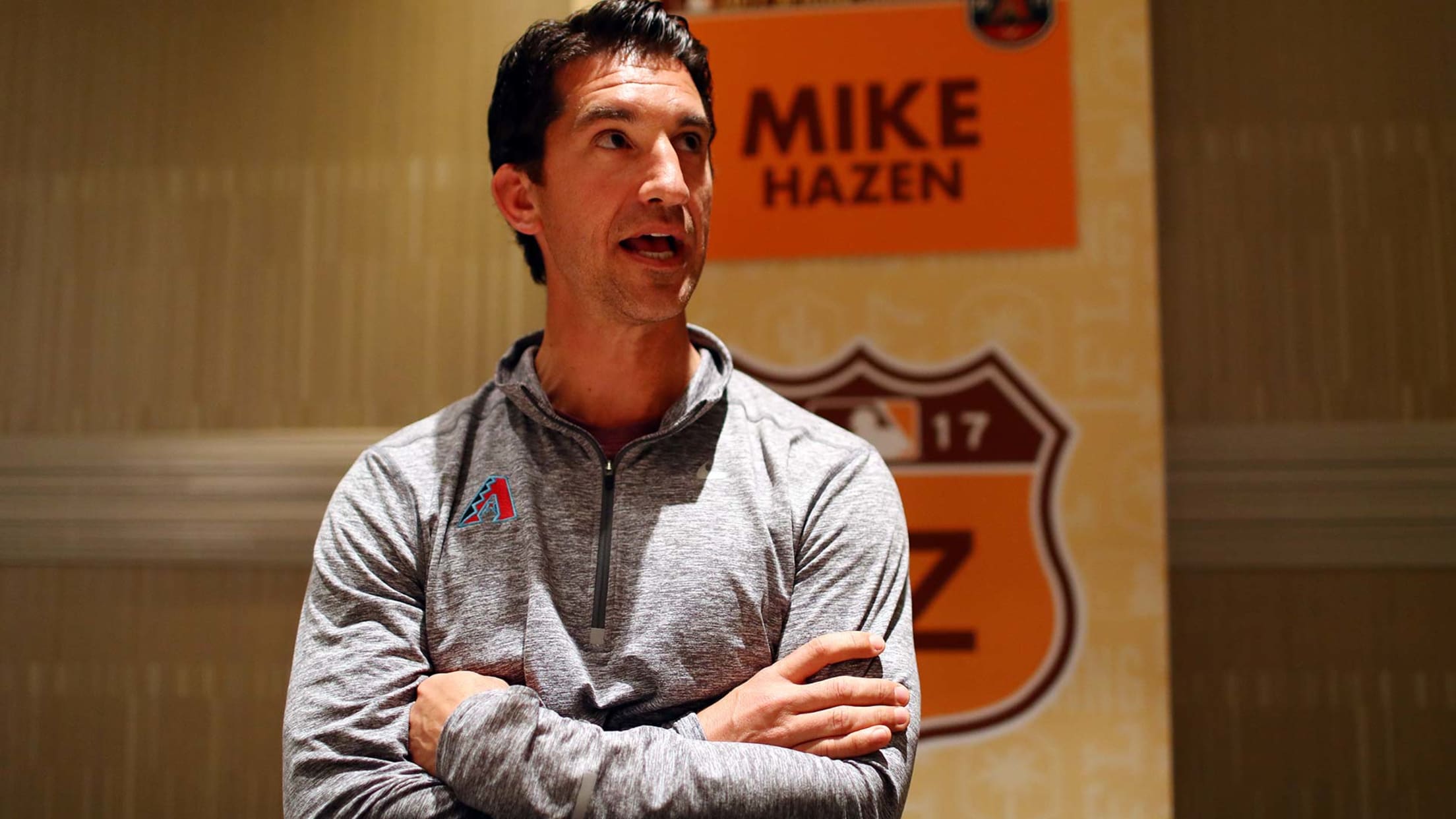 PHOENIX -- There's no getting around the importance of the 2019 Draft for the Arizona Diamondbacks. With seven of the first 75 selections, the D-backs have a chance to add significant talent to their organization. With that many picks, and the near-record bonus pool that comes along with them, Arizona
D-backs promote Minors HR leader Cron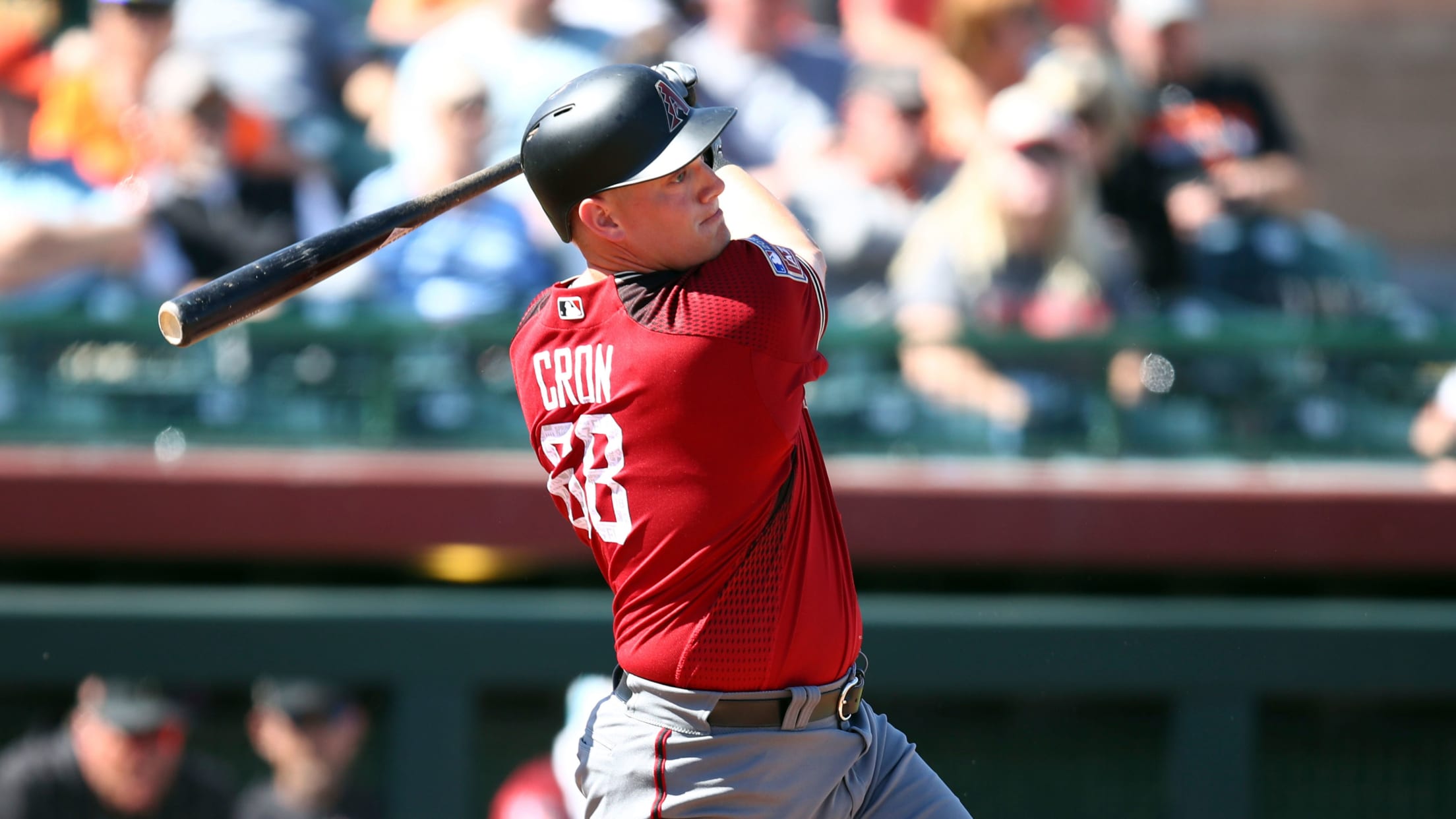 SAN FRANCISCO -- Life can come at you fast in professional baseball. Just ask D-backs prospect Kevin Cron, who was called up from Triple-A Reno to the big leagues on Friday. "This is something I've dreamt about forever," Cron said. "You don't ever really expect it to happen, but once
Clarke called up for weekend start vs. Giants
D-backs' No. 10 prospect made one previous start and recorded one save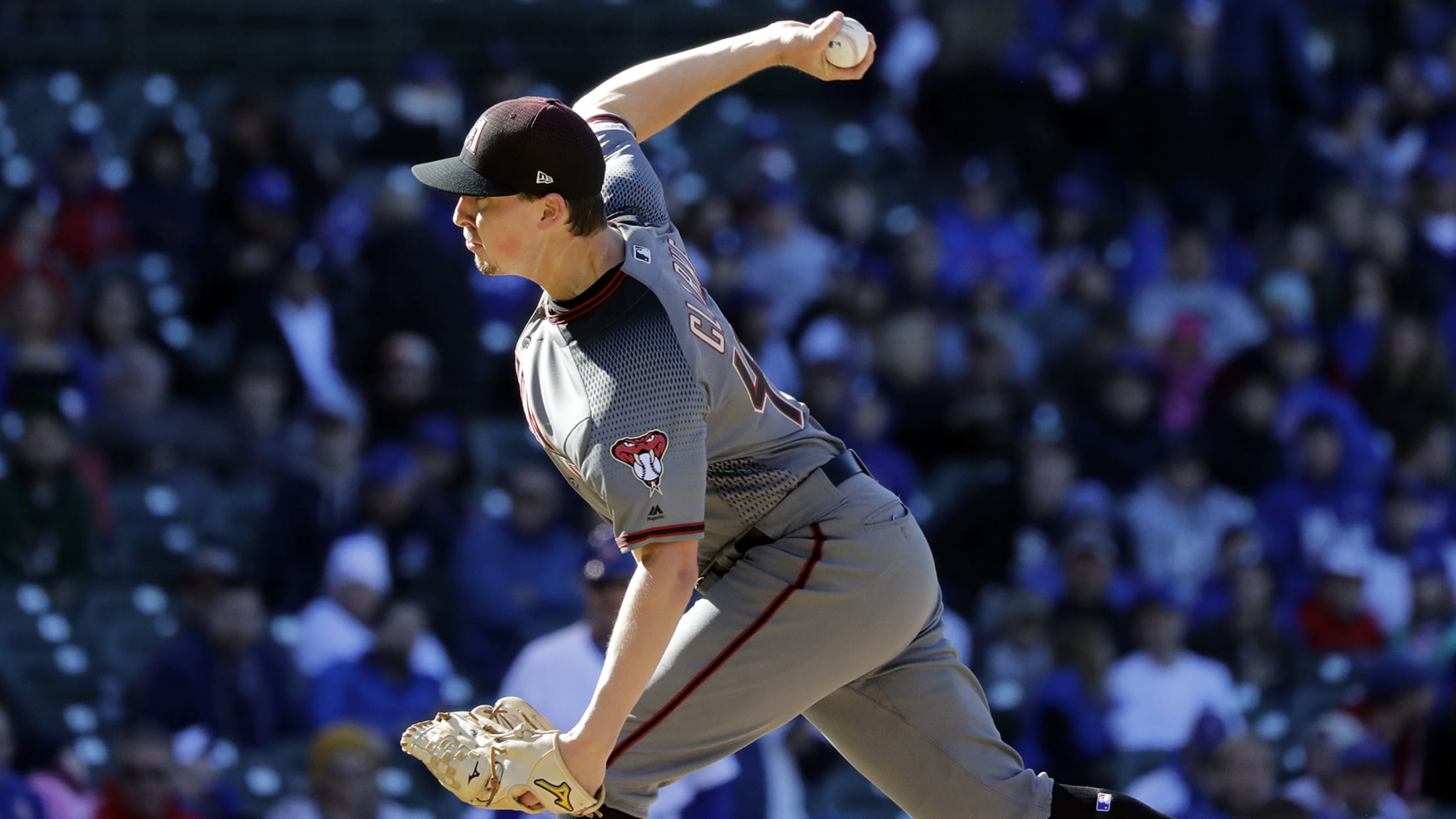 SAN DIEGO -- Right-hander Taylor Clarke will return to the D-backs to start Saturday at San Francisco, manager Torey Lovullo said. Lovullo revealed the decision Wednesday afternoon after Arizona's 5-2 loss to the Padres at Petco Park. He waited until after the game, just in case there was a rainout
Back in the Majors, Duplantier earns first win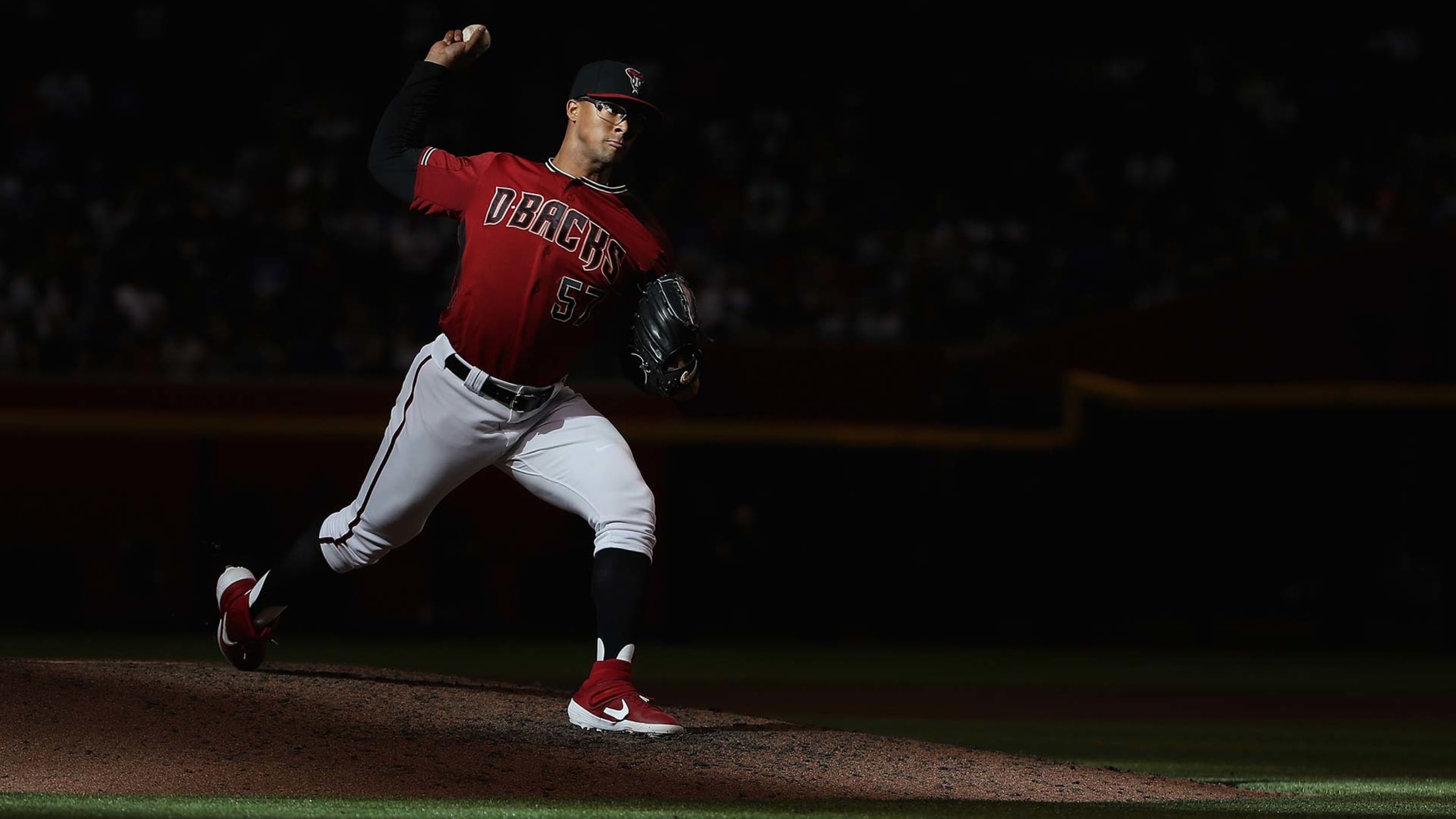 PHOENIX -- With the need for additional pitching, the D-backs optioned right-hander Taylor Clarke to Triple-A Reno and recalled Jon Duplantier on Thursday. It's a tough break for Clarke, who pitched well in a one-day stint earlier this year as a reliever, and again on Tuesday when he replaced Zack
D-backs weighing potential changes to rotation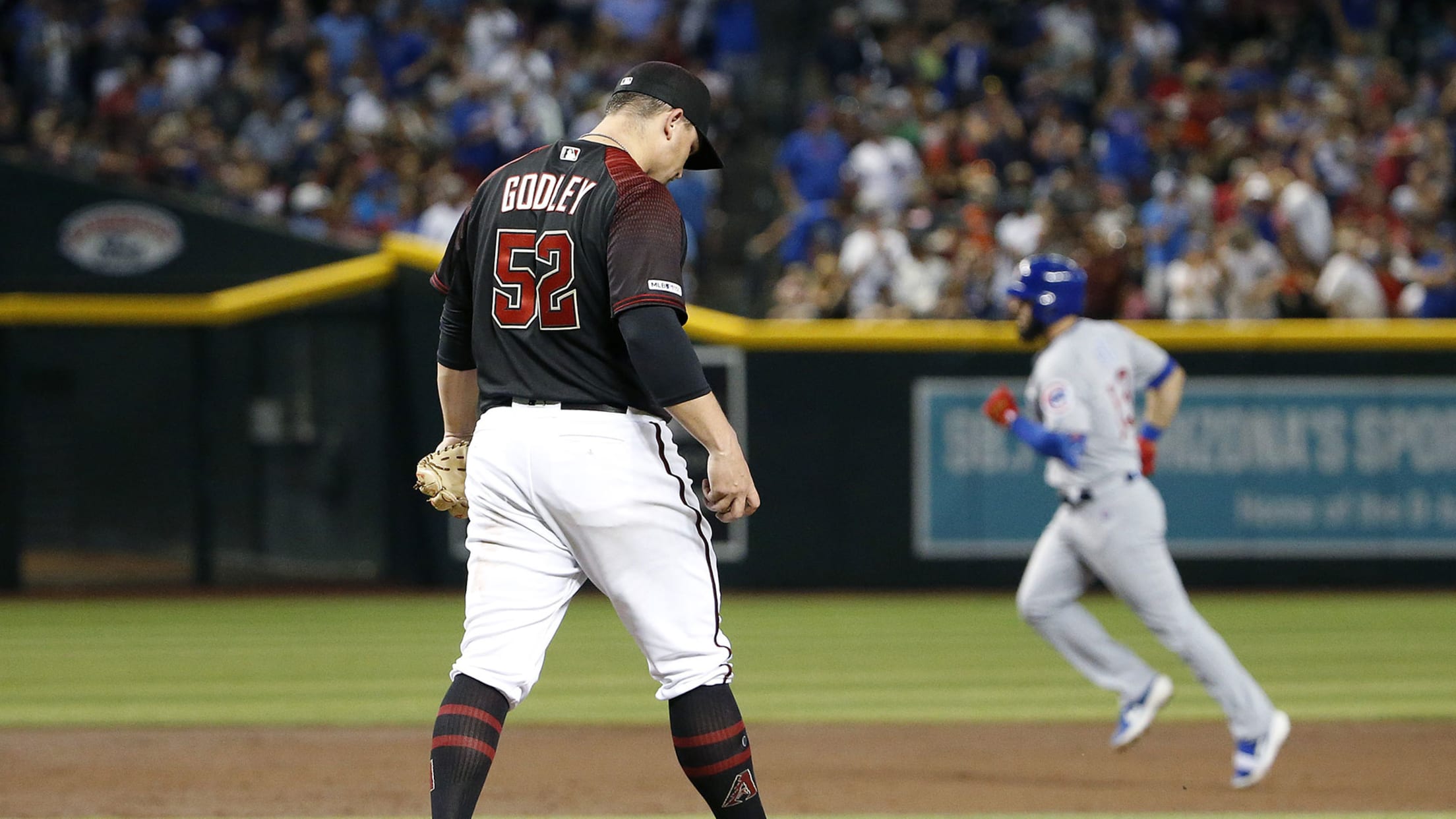 PHOENIX -- The D-backs made some roster moves on Sunday, but whether they make a change in their rotation is still yet to be determined. One day after Zack Godley lasted just 2 2/3 innings, the D-backs designated long man Matt Koch for assignment and recalled right-hander Jon Duplantier from
No. 10 prospect Clarke makes immediate impact
First pitcher since 1969 to record a save, get a hit in debut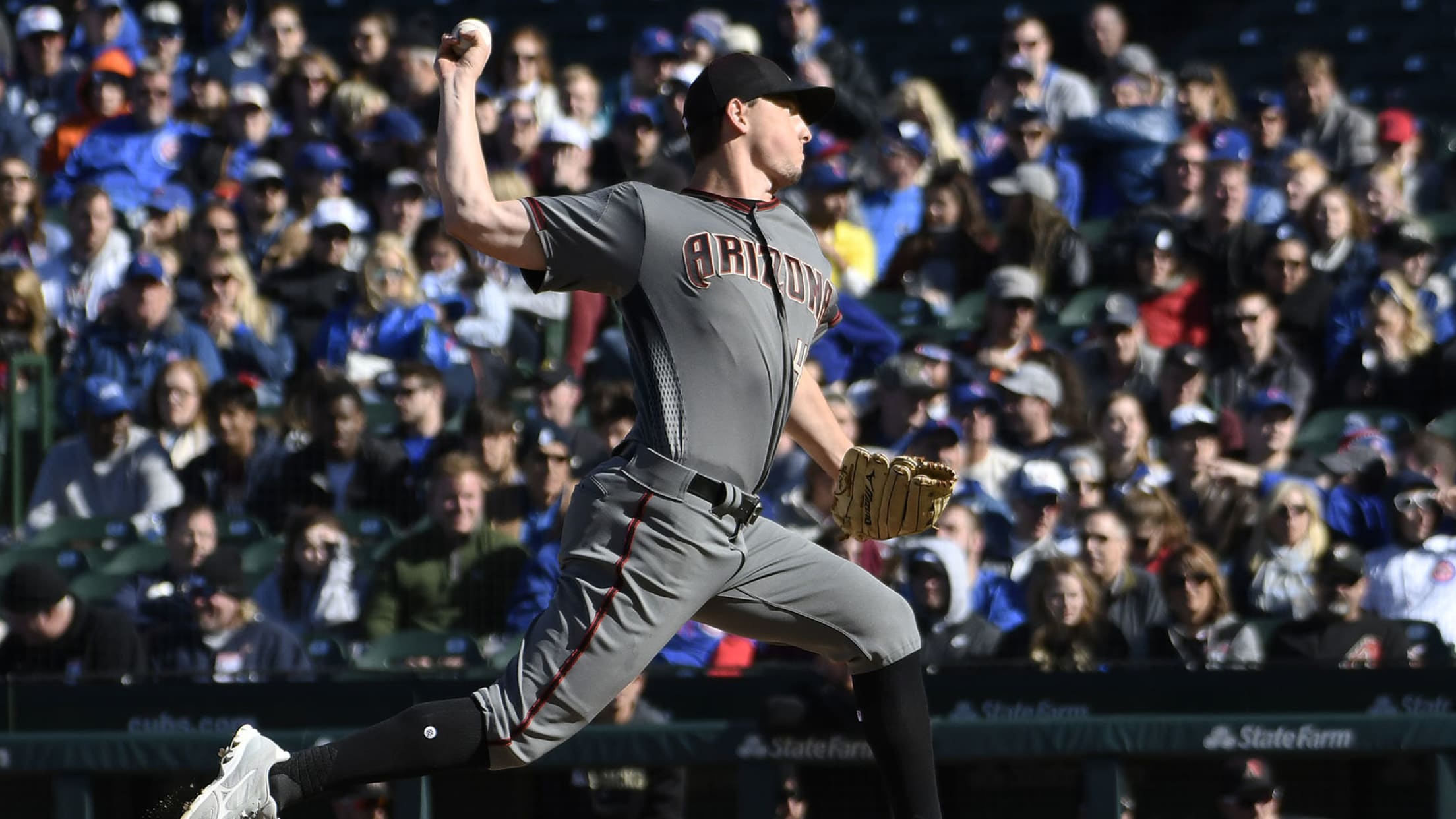 CHICAGO -- It didn't take Taylor Clarke long to make an impact in the Majors. Called up from Triple-A Reno on Saturday to add some depth to a tired Arizona bullpen, Clarke tossed three shutout innings in his Major League debut, picking up a save and his first career hit
D-backs prospects throw combined no-hitter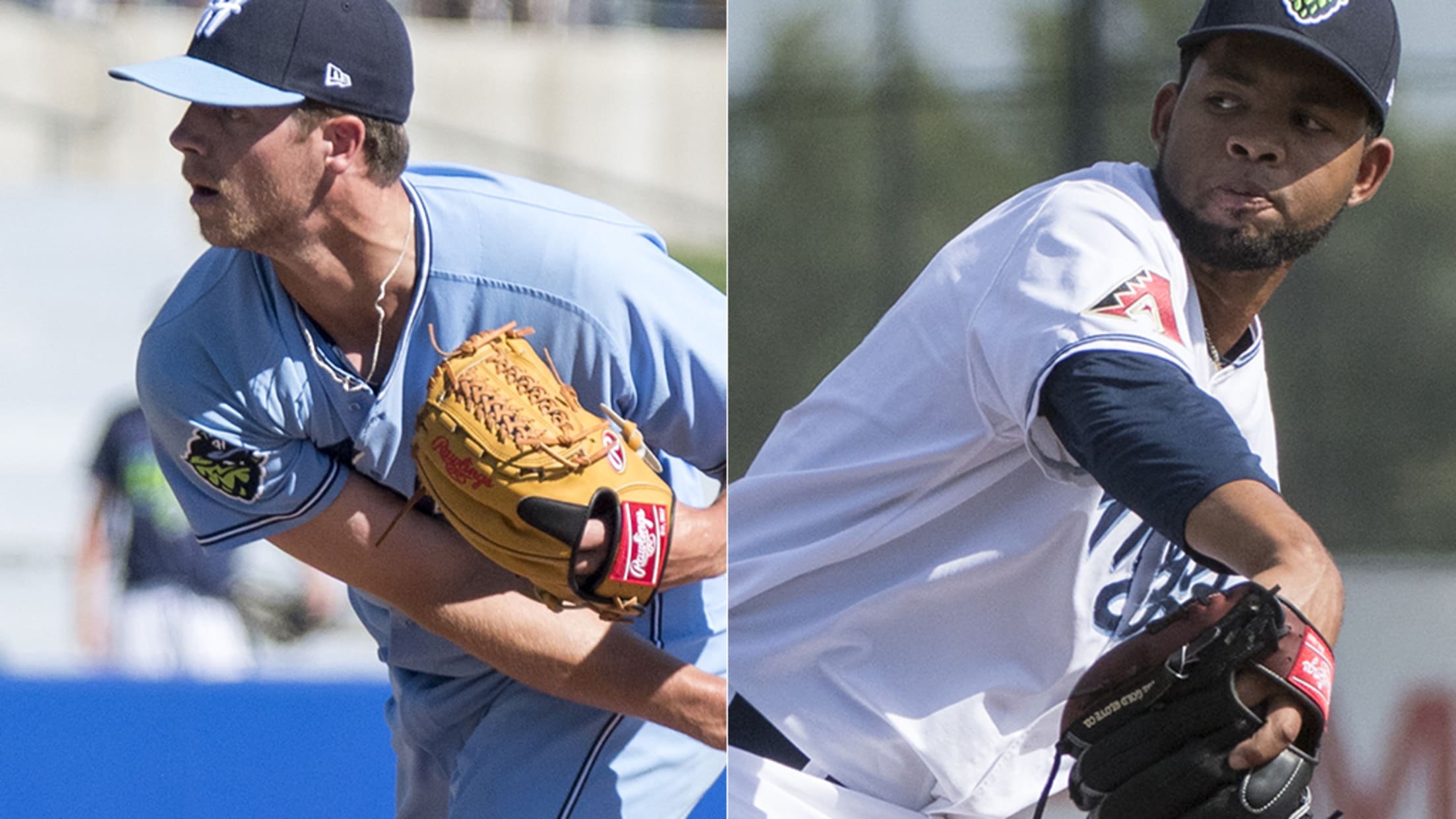 A trio of D-backs' farmhands combined to throw a no-hitter for Class A Kane County in a 1-0 win over Quad Cities. Bryan Valdez, Andy Toelken and Blake Workman combined for eight strikeouts as they kept the River Bandits out of the hit column and pitched their way into the
Five NL West prospects worth watching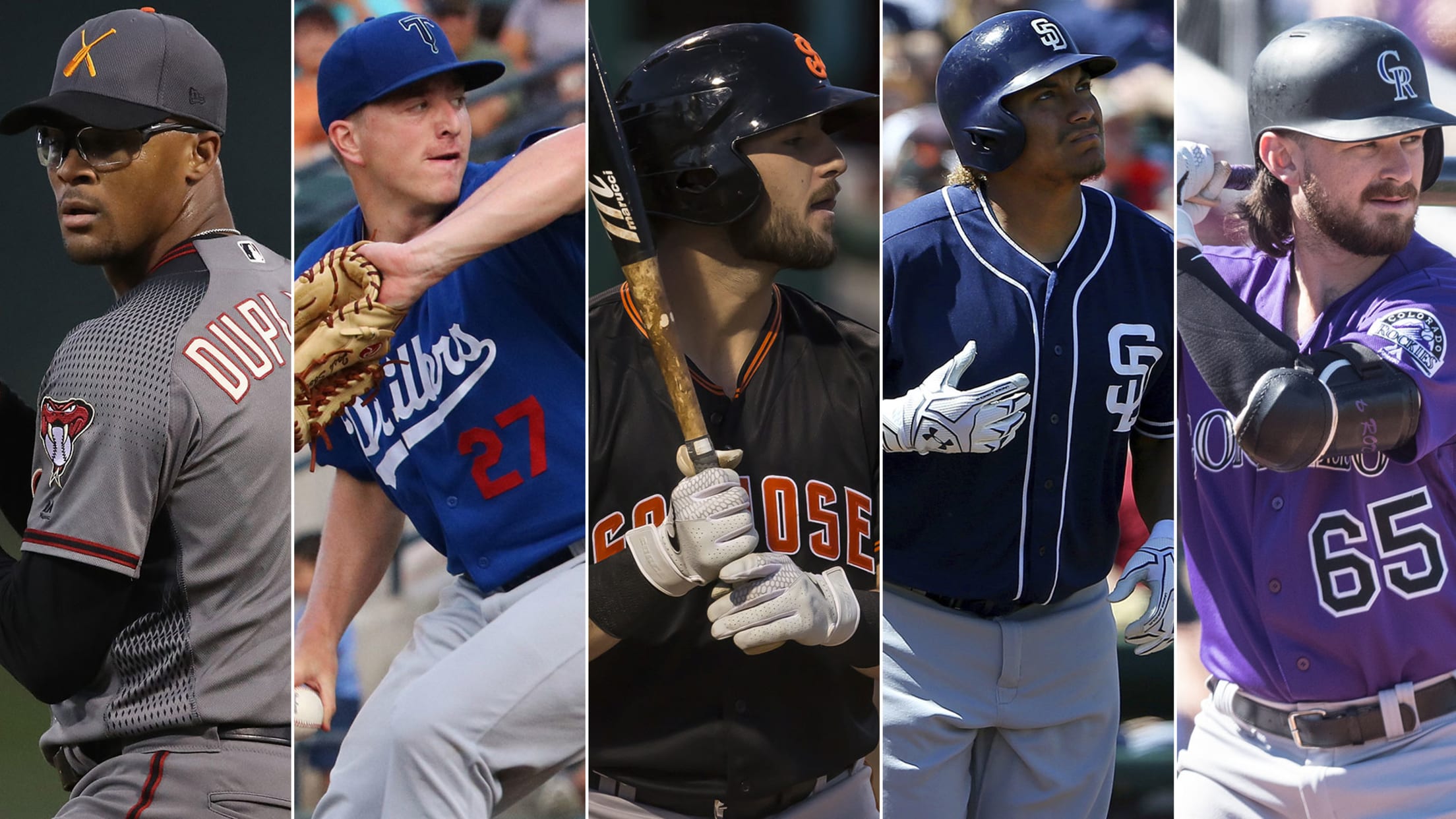 The Minor League season kicked off last week, offering the first glimpse at some of the brightest prospects around baseball. Many of them reside within National League West organizations, as the Padres and Dodgers have each built top-10 farm systems, according to MLB Pipeline. Here's a look at five NL
D-backs option top pitching prospect Duplantier
Right-hander sent to Triple-A Reno to return to starting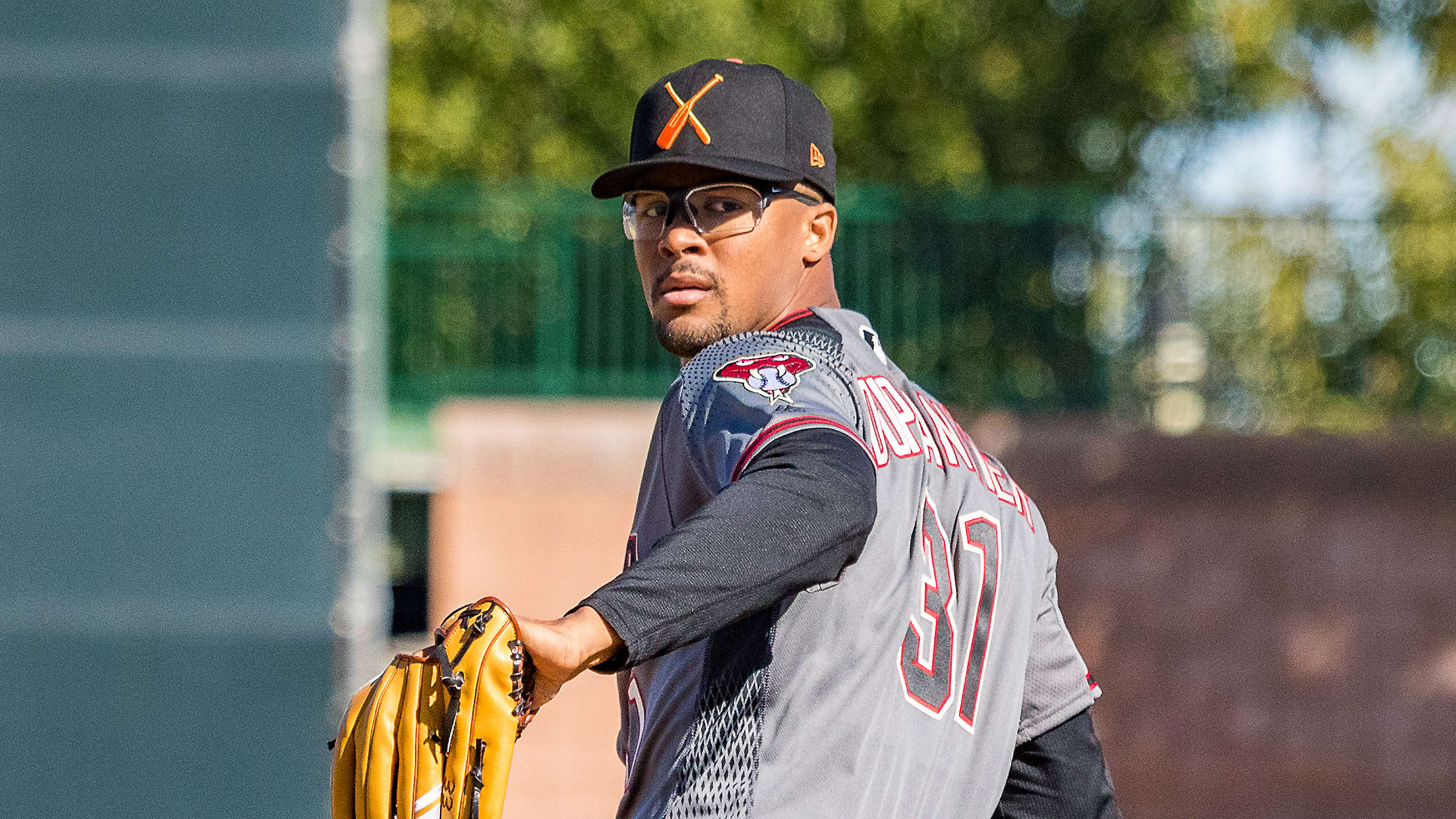 PHOENIX -- The D-backs optioned right-hander Jon Duplantier to Triple-A Reno following Tuesday night's 5-4 win over the Rangers, and a corresponding roster move will be made Wednesday. Duplantier is the D-backs' No. 2 prospect per MLB Pipeline and was called up April 1 to provide a fresh arm in
Starting spots for D-backs' Top 30 prospects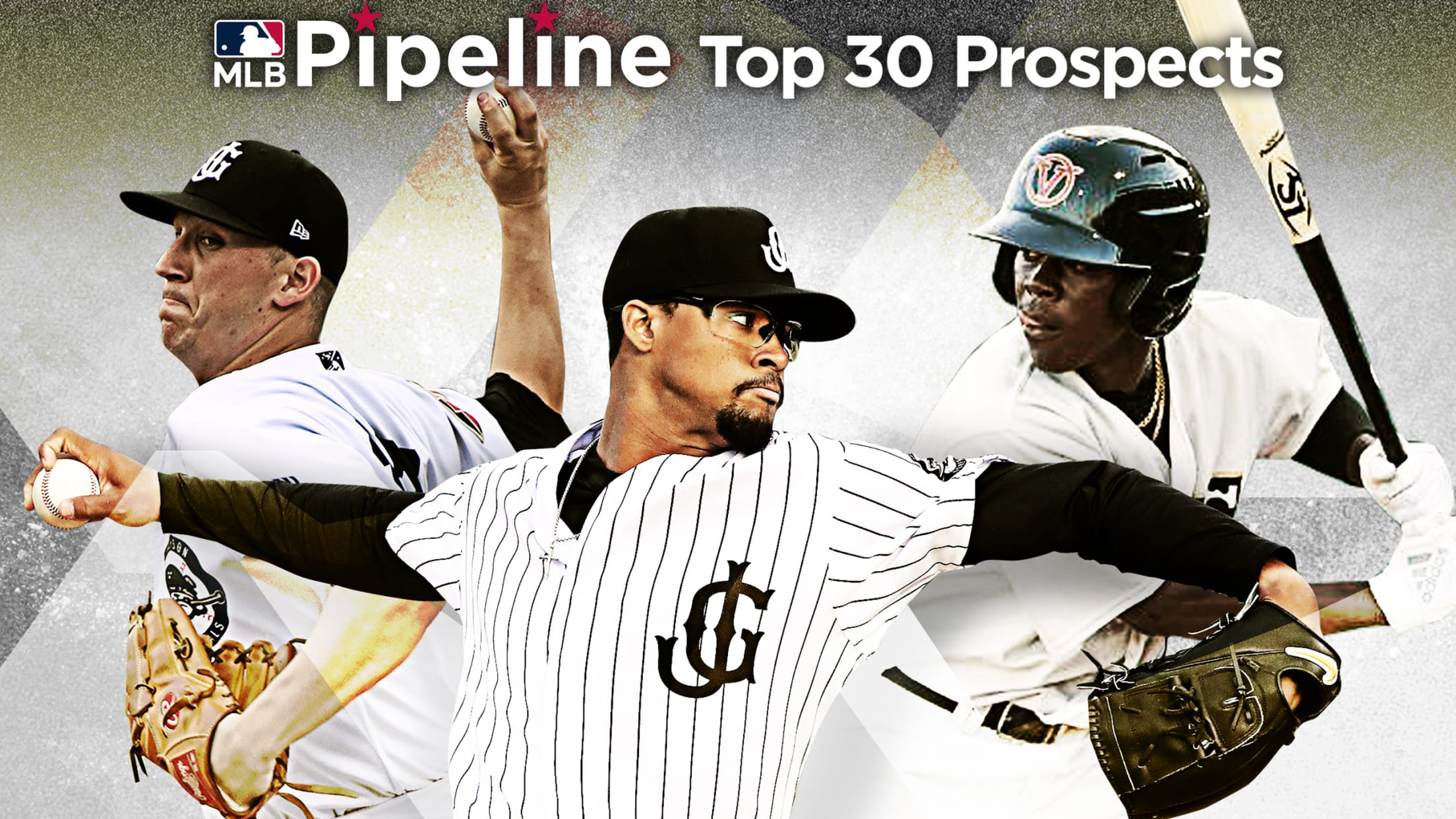 With the 2019 Minor League Baseball season getting underway, here's a look at where the D-backs' Top 30 prospects are starting the year. We also identify the prospect who just missed the Top 30 list, a player who didn't make the big league Opening Day roster but should make an
What to expect from D-backs' Duplantier in bigs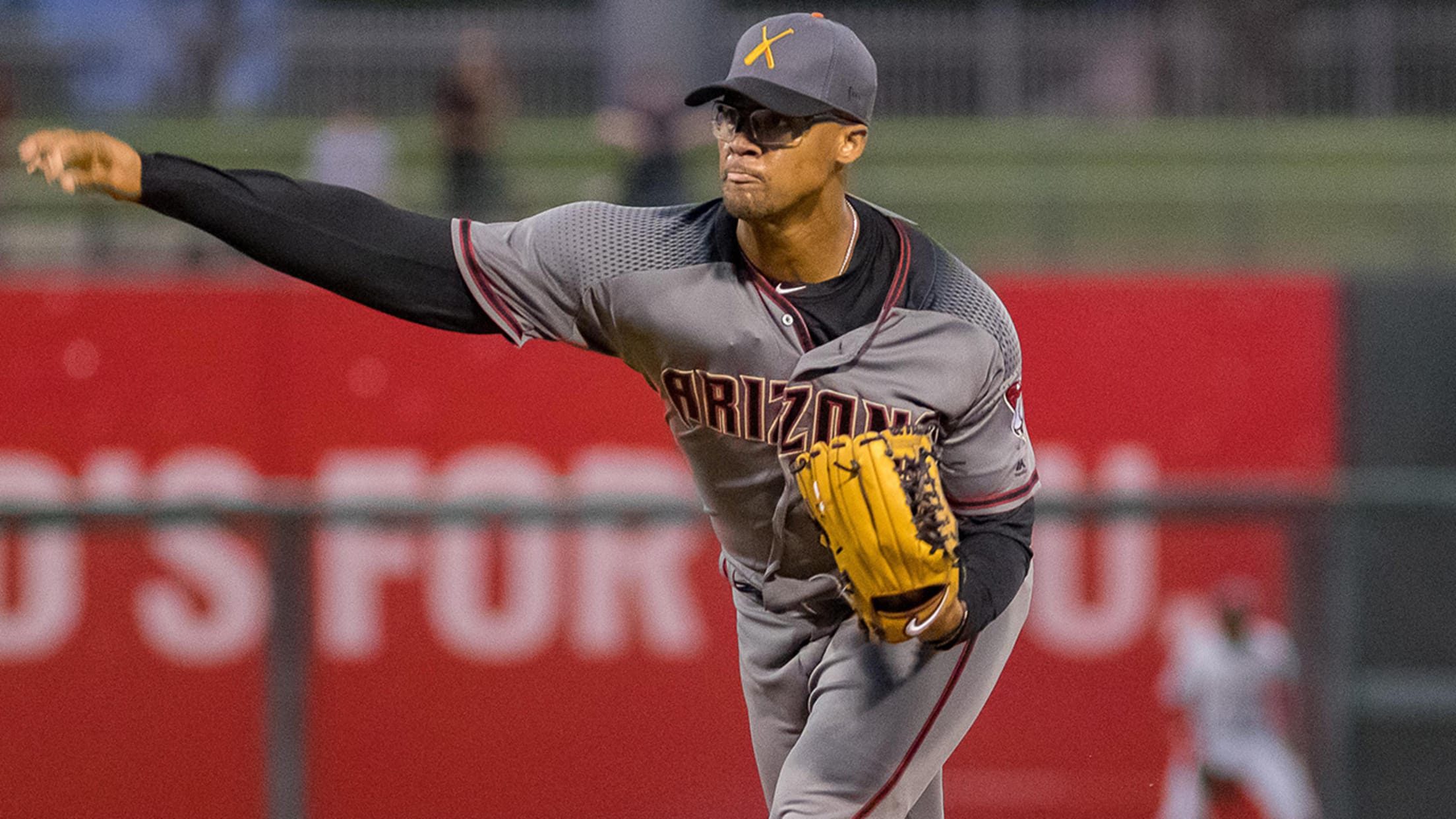 A big piece of the Arizona Diamondbacks' future was on display Monday night as right-hander Jon Duplantier tossed three scoreless innings of relief in his Major League debut to record the save in the D-backs' 10-3 win over the Padres. The D-backs purchased the contract of Duplantier, the team's No.
Kelly, Duplantier a historic tandem in debuts
One gets the win, the other the save in their first apperances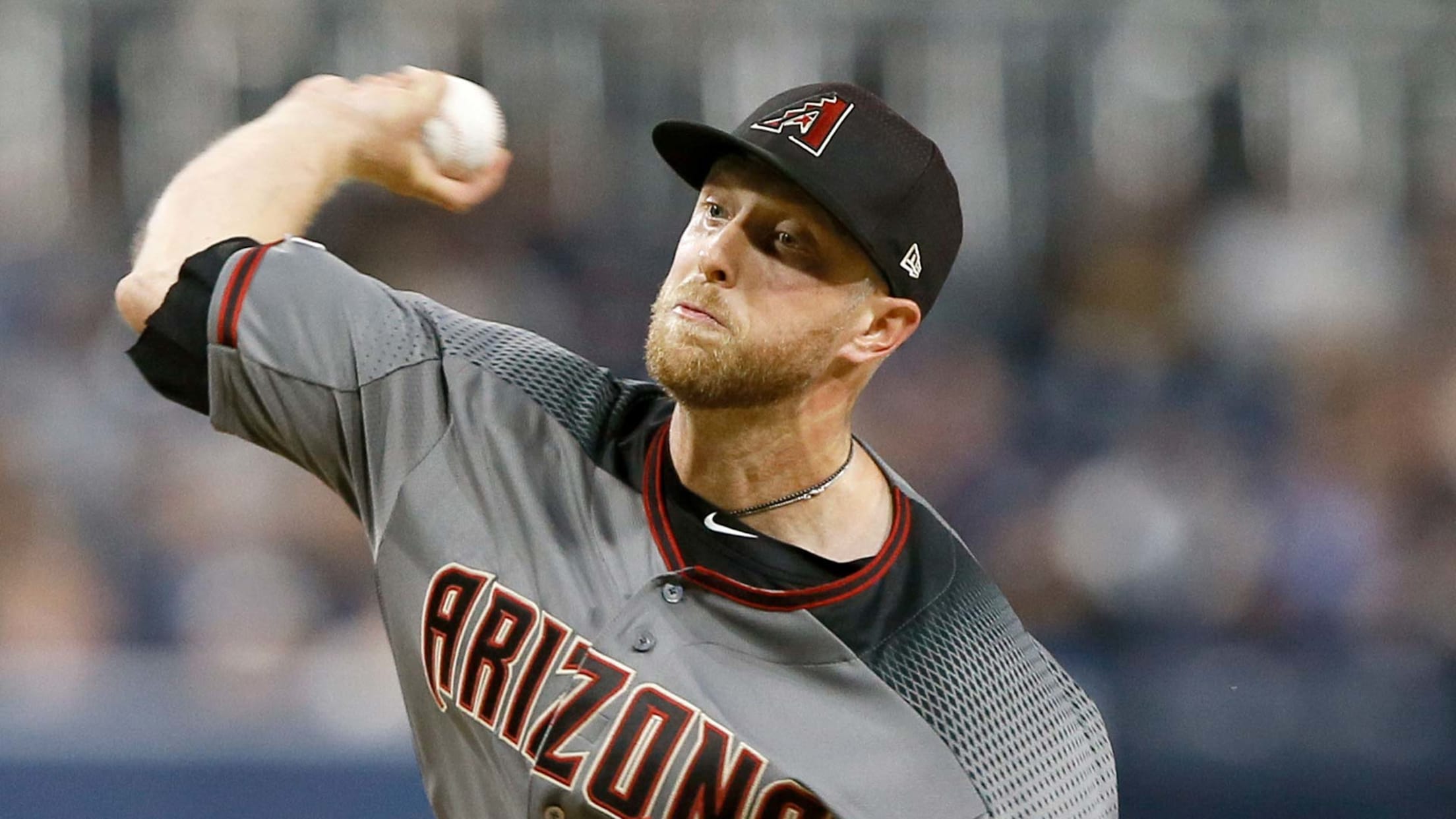 SAN DIEGO -- Monday brought a night of big league debuts for the Arizona Diamondbacks -- and a first for Major League Baseball. Merrill Kelly made his first-ever start and Jon Duplantier picked up the save in the D-backs' 10-3 win over the Padres at Petco Park. Since the save