The D-backs' all-time best international signings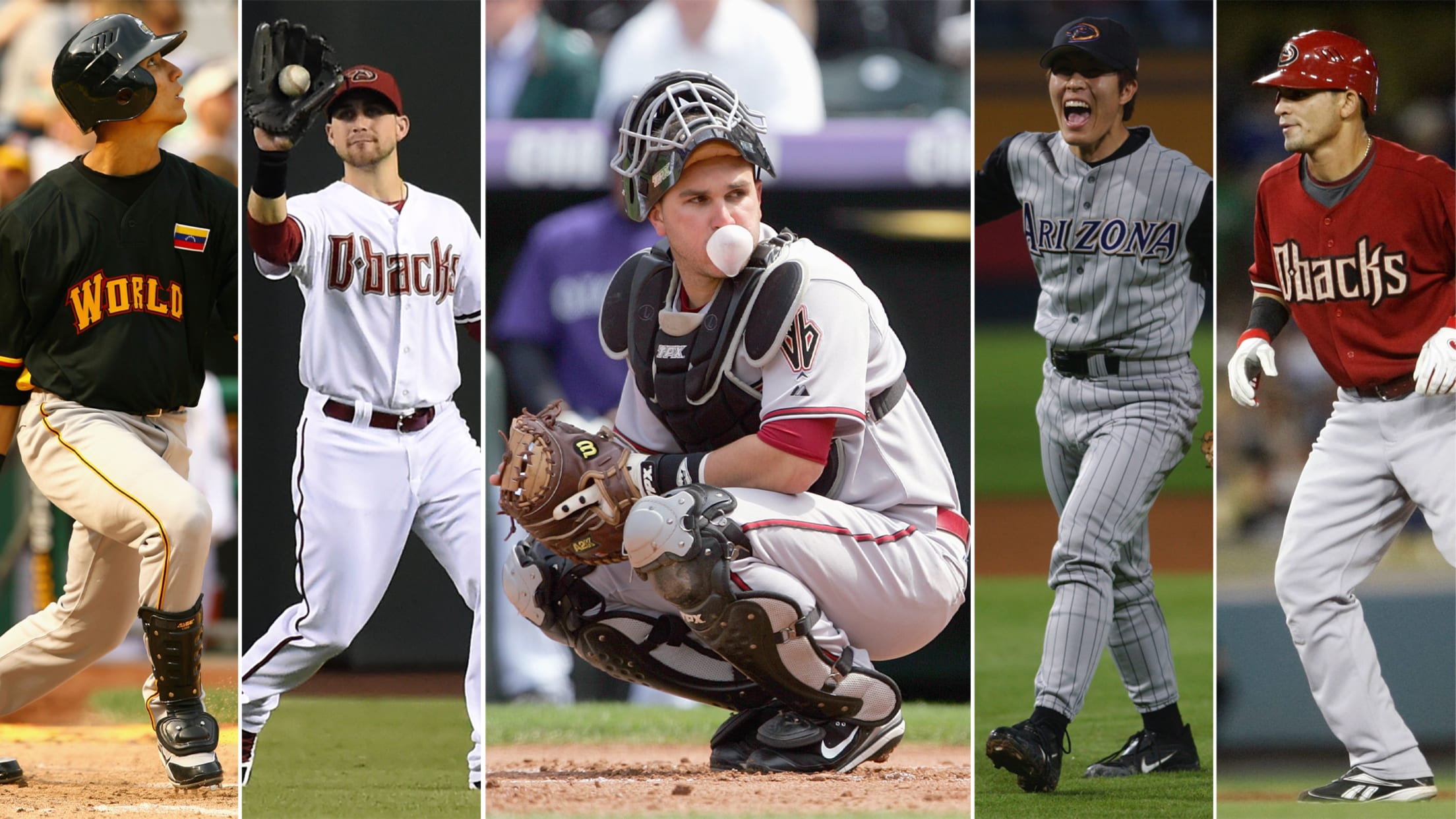 From the very start of the franchise in the 1990s, the D-backs have been aggressive in their search for talent across the globe. The pursuits have paid off in big ways via key contributors on the club's World Series-winning team in 2001 as well as each of its National League
Duplantier tells story behind his debut on Stack'd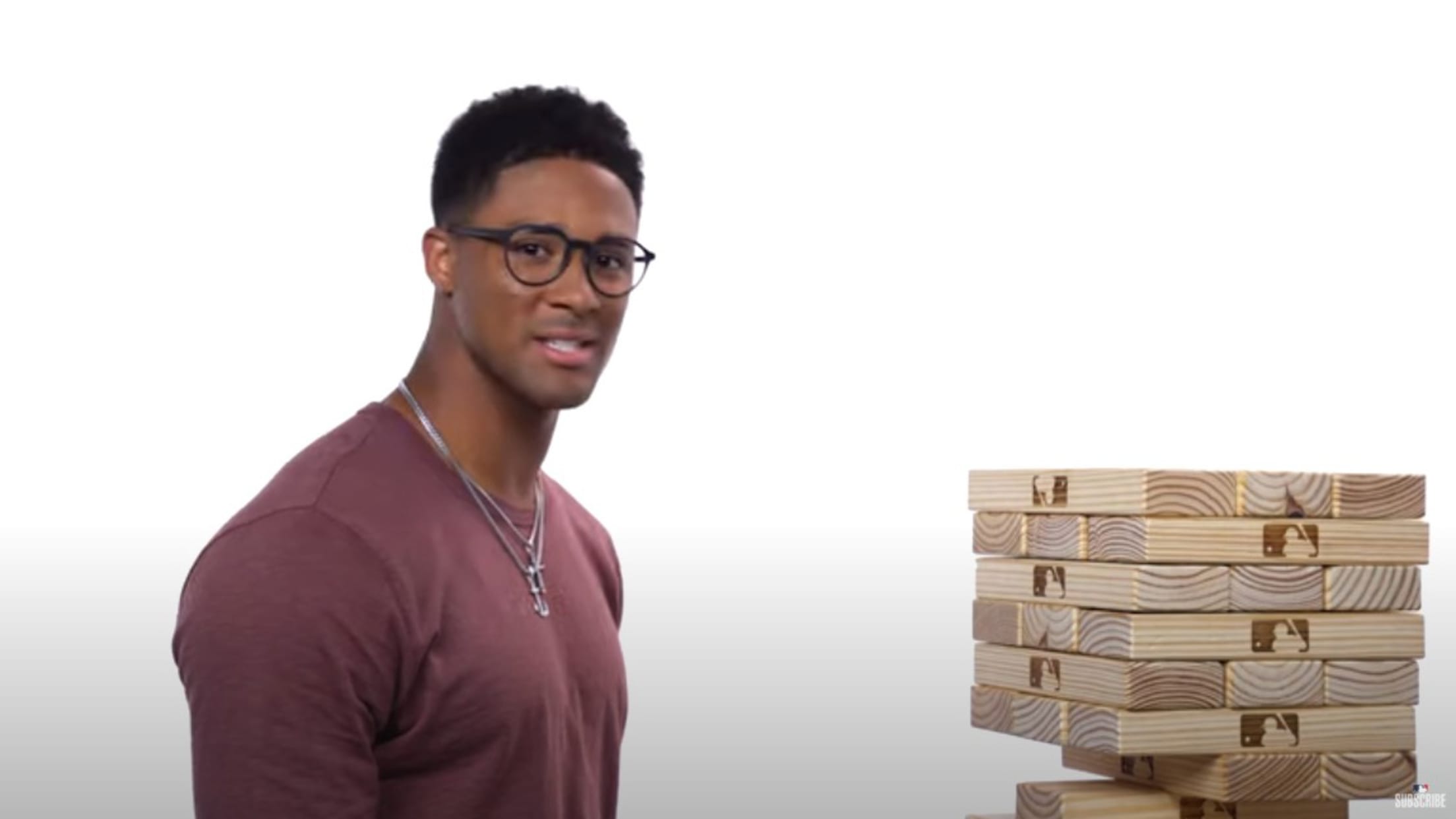 When Jon Duplantier came up through the Minor League system, D-backs officials talked about not only his physical talent, but also his cerebral approach on the mound. Duplantier's smarts as well as his engaging personality and sense of humor were on full display when he appeared on "Stack'd," an original
A look at the D-backs' farm system entering '20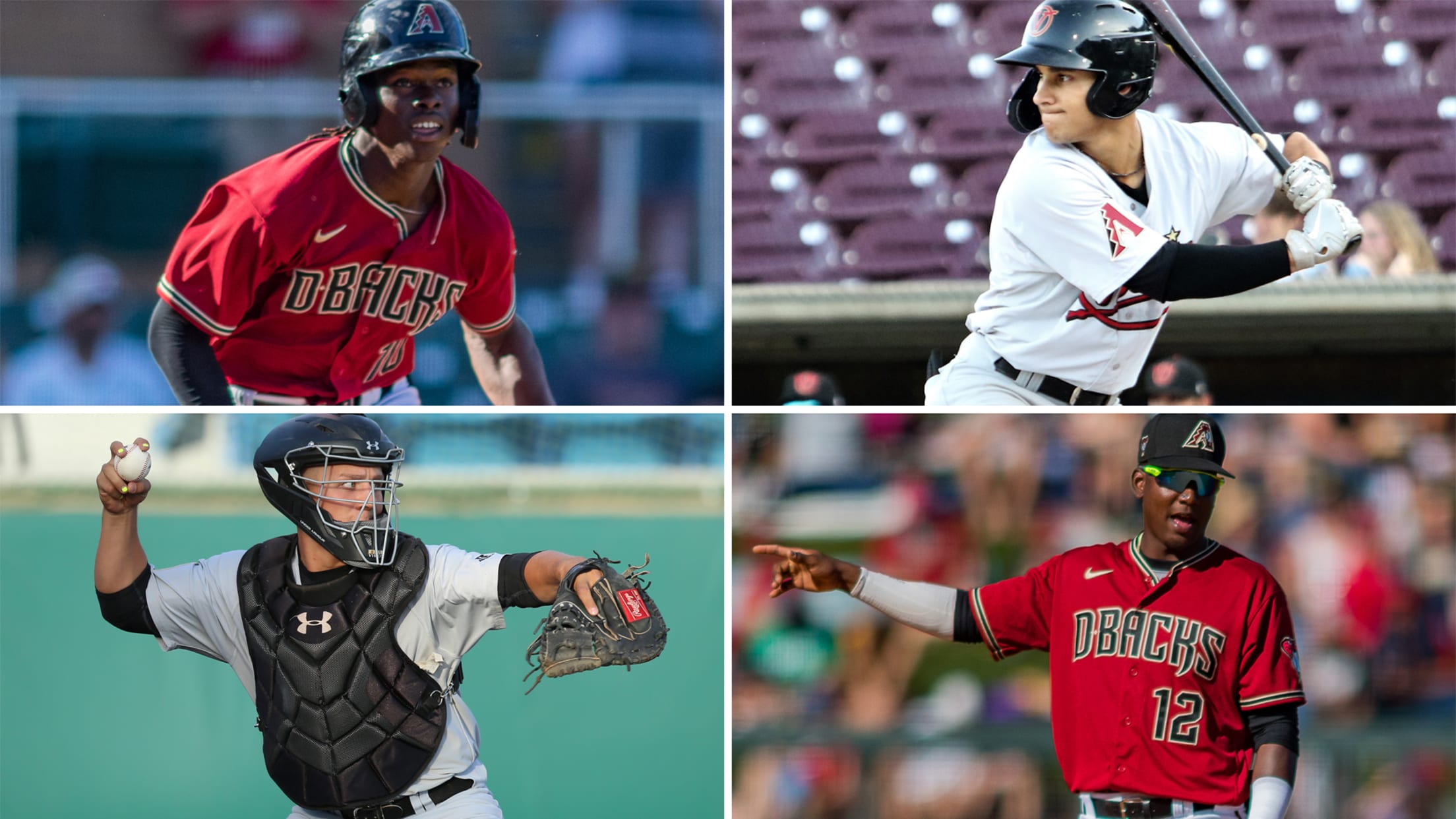 While results have been mixed for the D-backs at the Major League level in recent years, a rapid turnaround of the organization's farm system could soon make the franchise a perennial contender. The D-backs' system was among the most improved in baseball in 2019, as shrewd trading combined with an
30 prospects we'll be talking about in 2022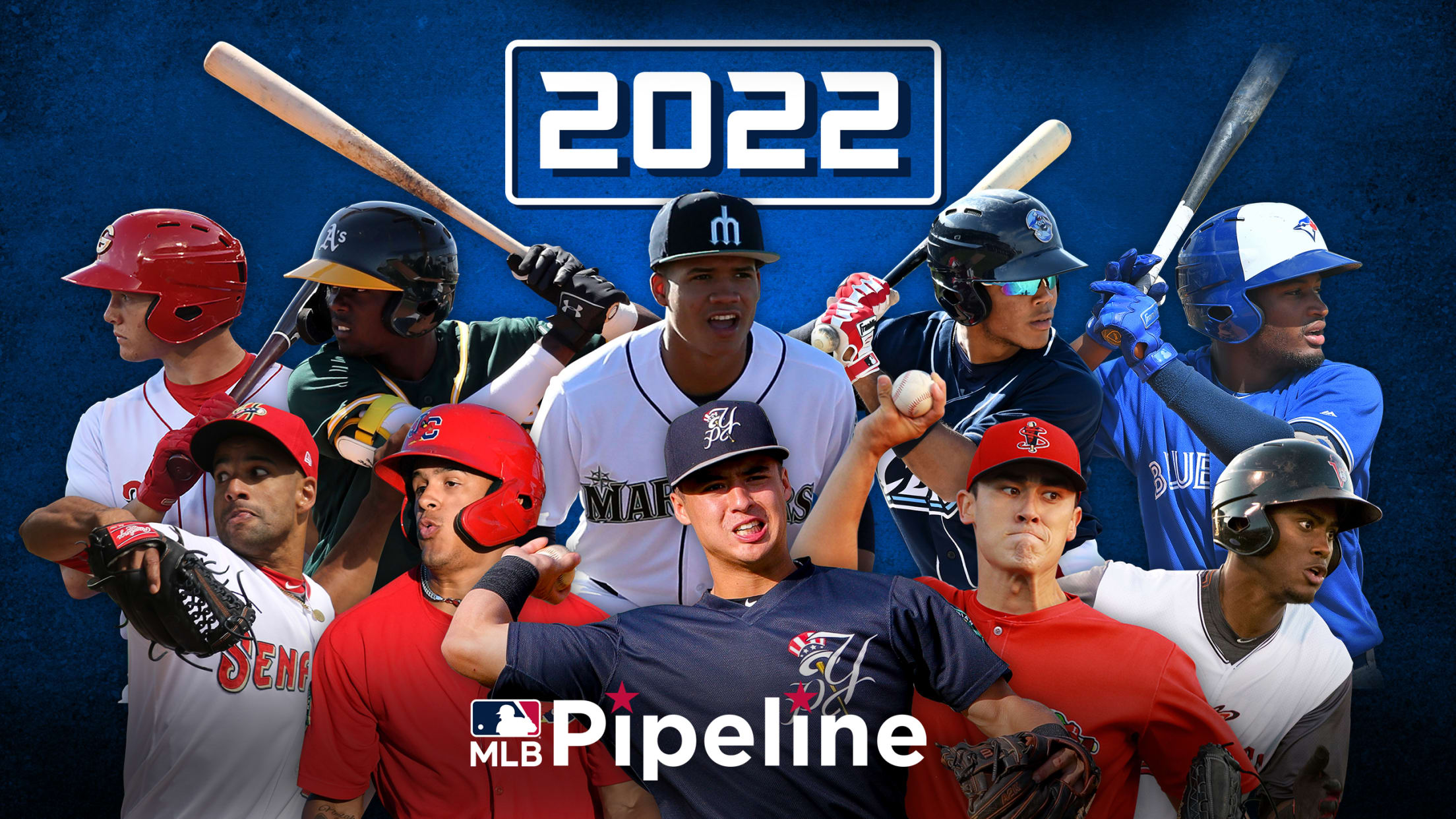 Right now, all baseball fans can do is look ahead to the future. We decided to take that to the extreme by looking two years down the road at which prospects we expect to be big names in 2022. The fact that 14 of the Top 20 players on MLB
D-backs infielder Leyba suspended 80 games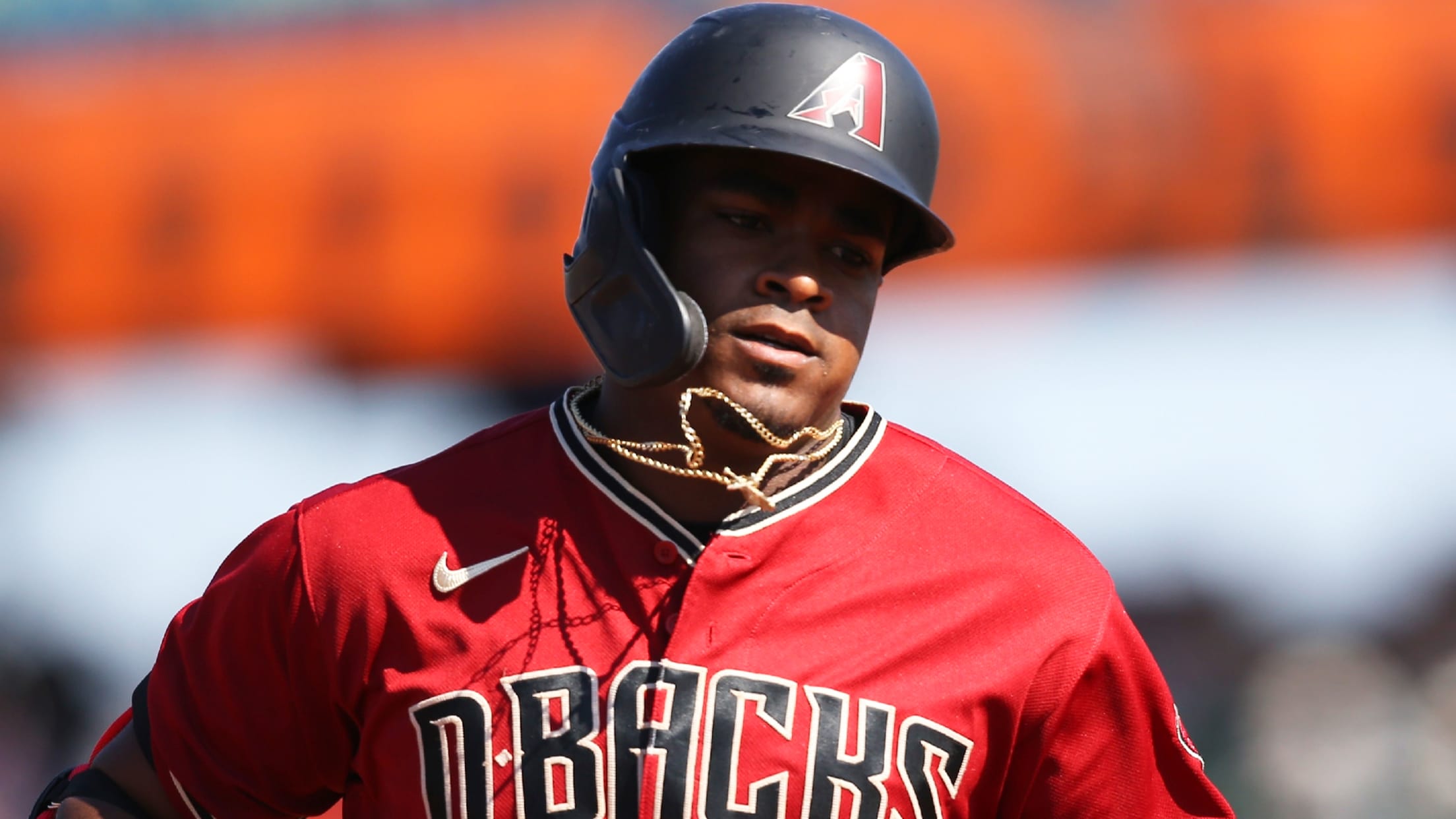 The Office of the Commissioner of Baseball announced today that Arizona Diamondbacks infielder Domingo Leyba has received an 80-game suspension without pay after testing positive for Boldenone, a performance-enhancing substance, in violation of Major League Baseball's Joint Drug Prevention and Treatment Program. The suspension of Leyba will commence at the
Here are the D-backs' 2020 Top 30 Prospects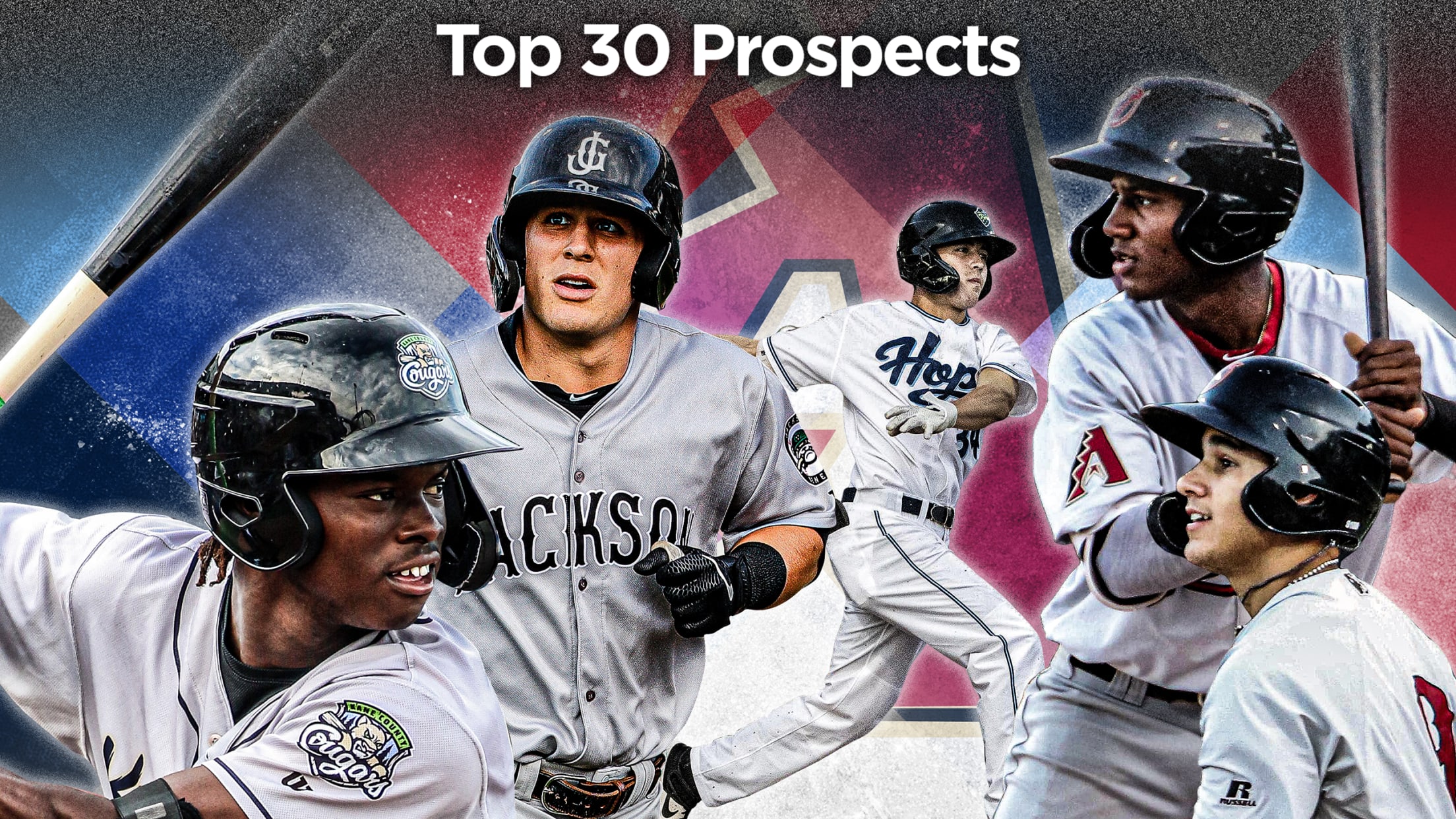 The D-backs transformed what was once a barren farm system into one of the more exciting and talked-about systems in the game in 2019 -- and did so while being competitive at the Major League level as they remained in the postseason race well into September and finished with a
Filthiest secondary pitches among top prospects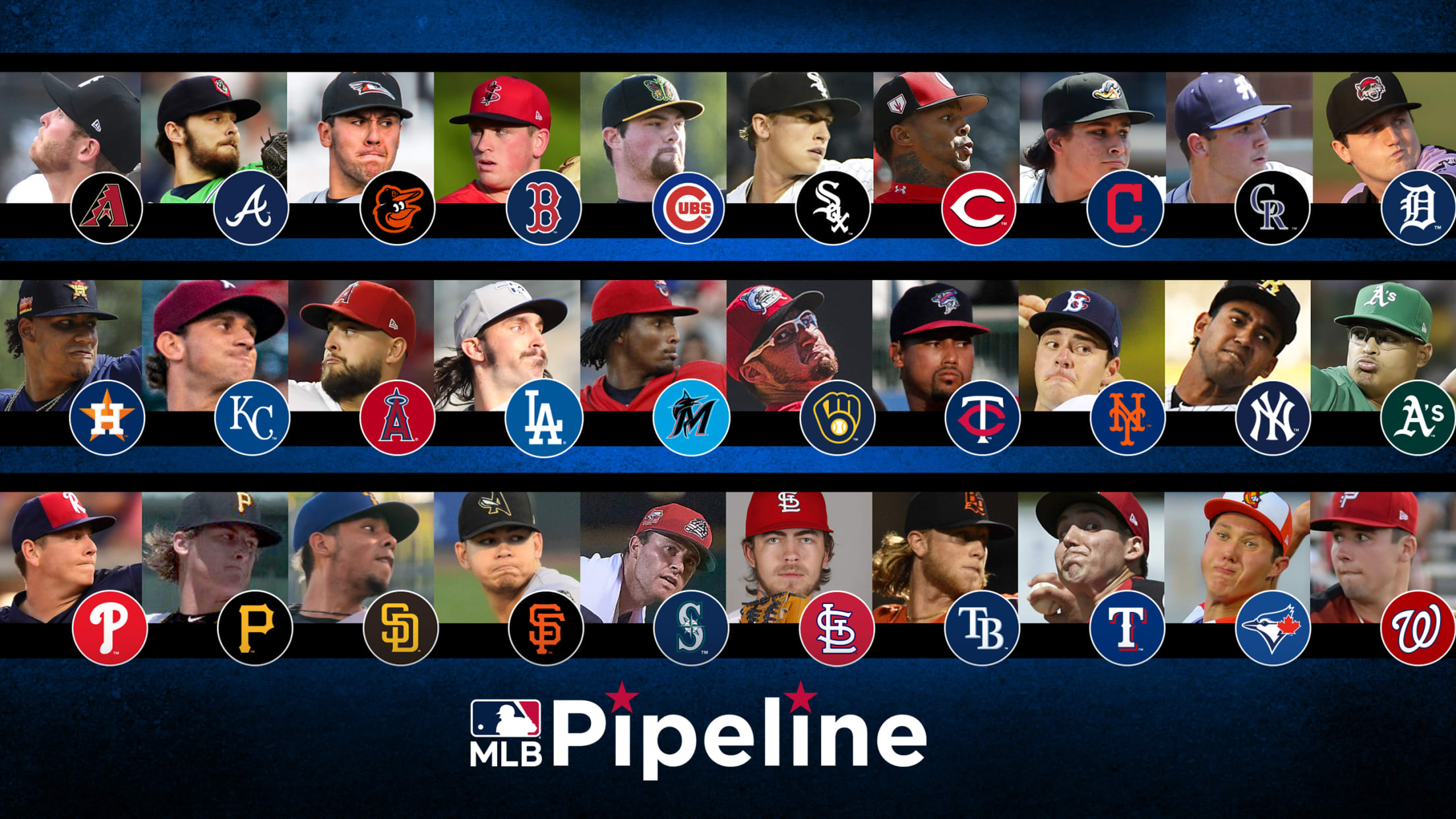 Feel to spin. Deception. Missing bats. Generating weak contact. These are all terms used in describing pitchers' secondary stuff. Whether it's a curveball, slider, changeup or occasionally something like a splitter or cutter, these are the offerings a pitcher often uses to put away hitters. And a lot of pitching
Each team's top power-hitting prospect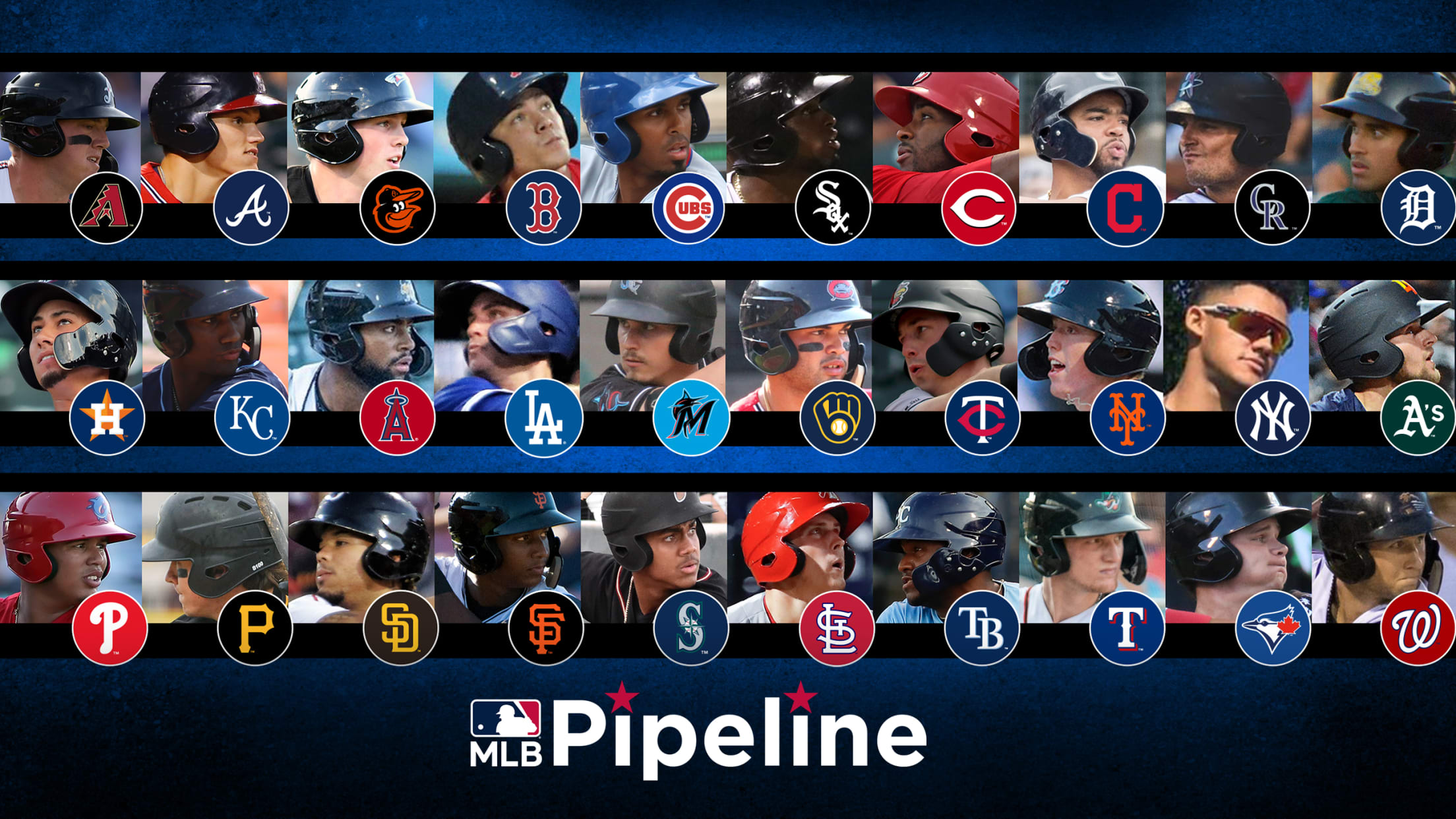 The 2019 Major League season will be remembered as the Year of the Home Run after players across baseball combined to hit a record 6,776 homers -- up from 5,585 in 2018 -- and 14 different teams set a new franchise record. National League Rookie of the Year Pete Alonso
The best outfield trio in the Minors is ...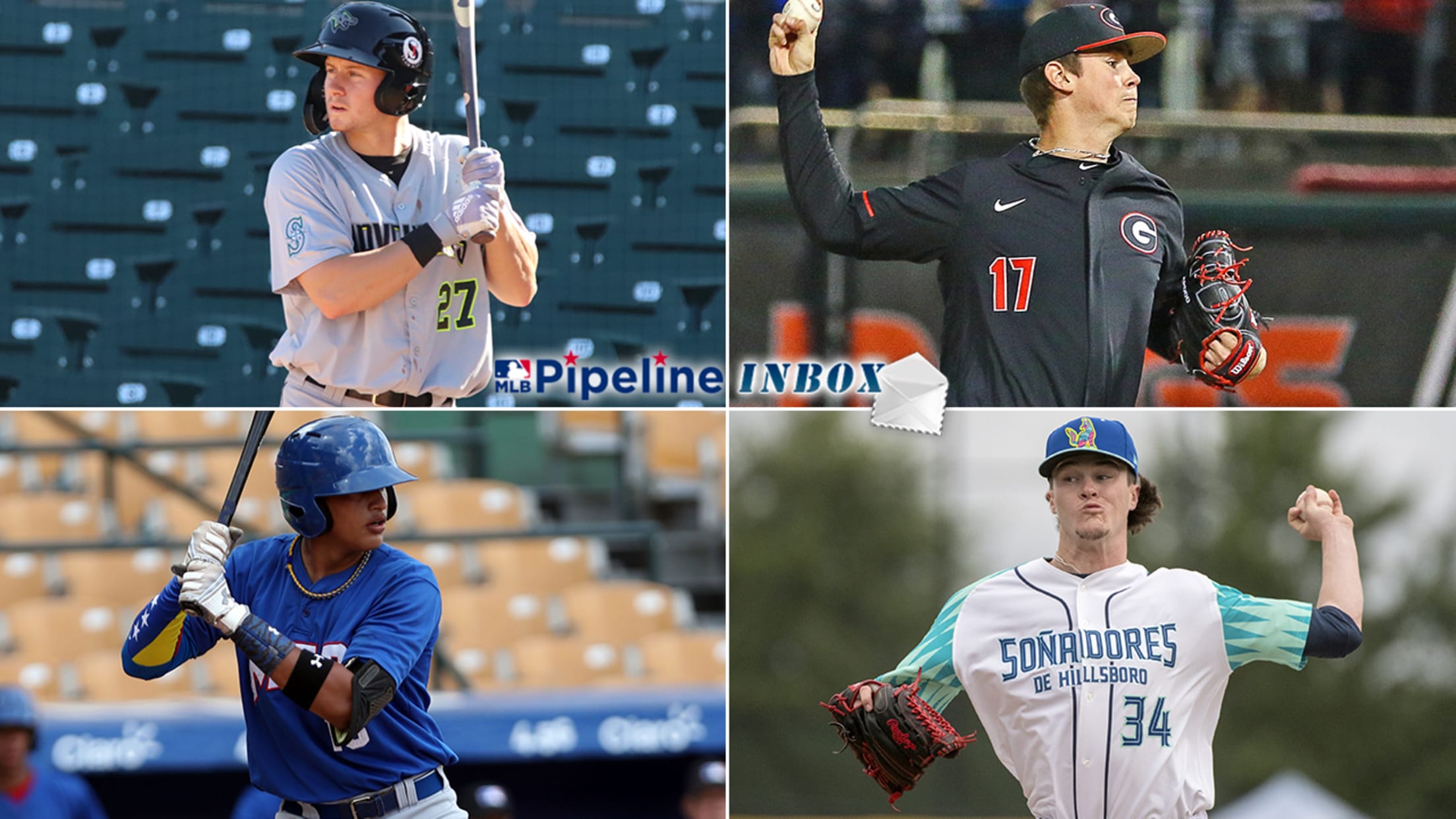 The most common question we're getting at MLB Pipeline -- and we're getting it multiple times a day -- is when we'll unveil our new organization Top 30 Prospects lists. I can't give a specific date yet, but I can say it will be in the next couple of weeks.
These prospects have the best fastballs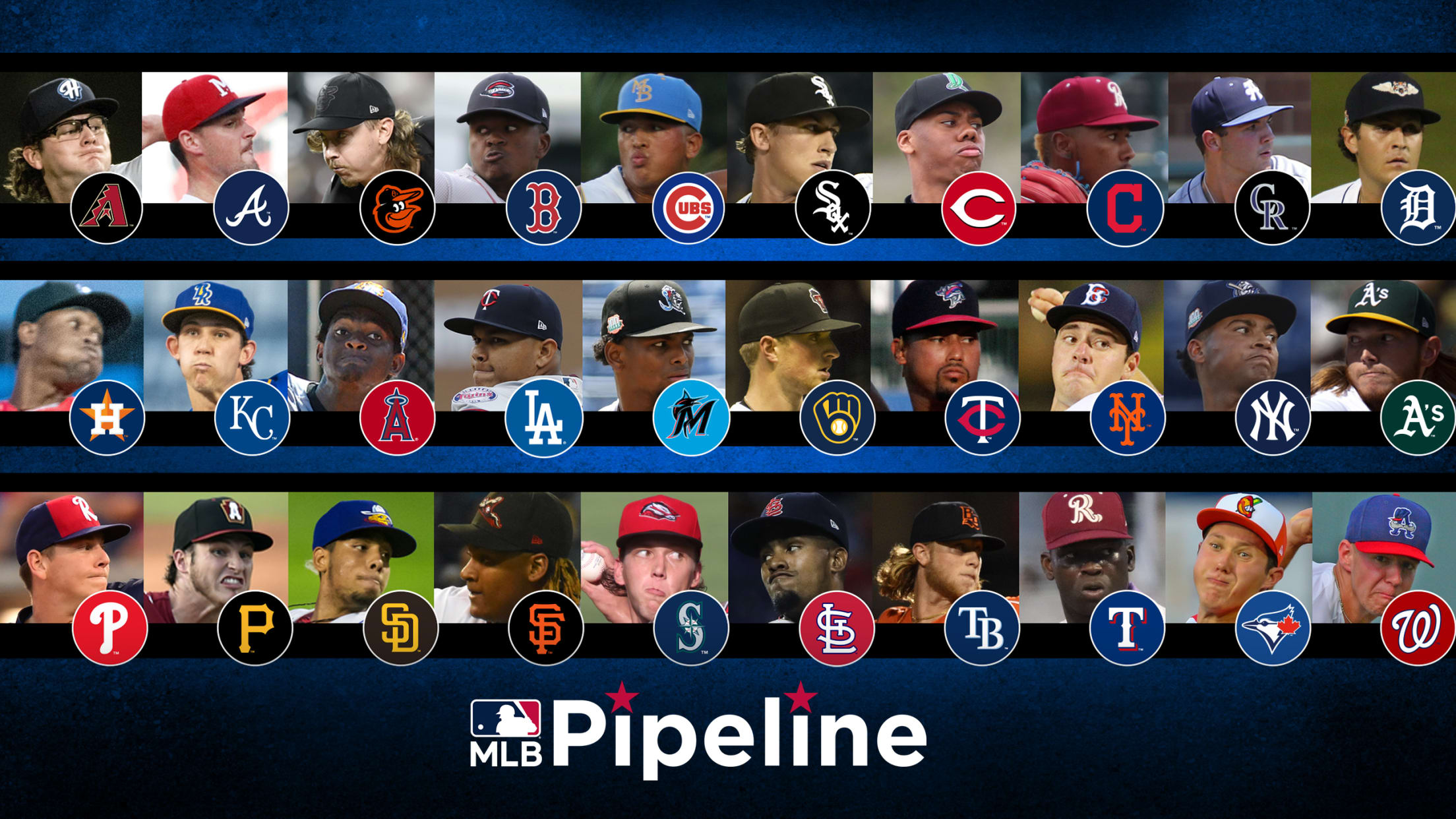 Perhaps nothing gets a ballpark buzzing more than a long home run or a sizzling fastball. Scoreboards display velocity so fans can marvel at how hard flamethrowers deliver their heat. The current king of big league fastballers is Jordan Hicks, who threw the 23 fastest pitches in MLB last year
Here is each team's fastest prospect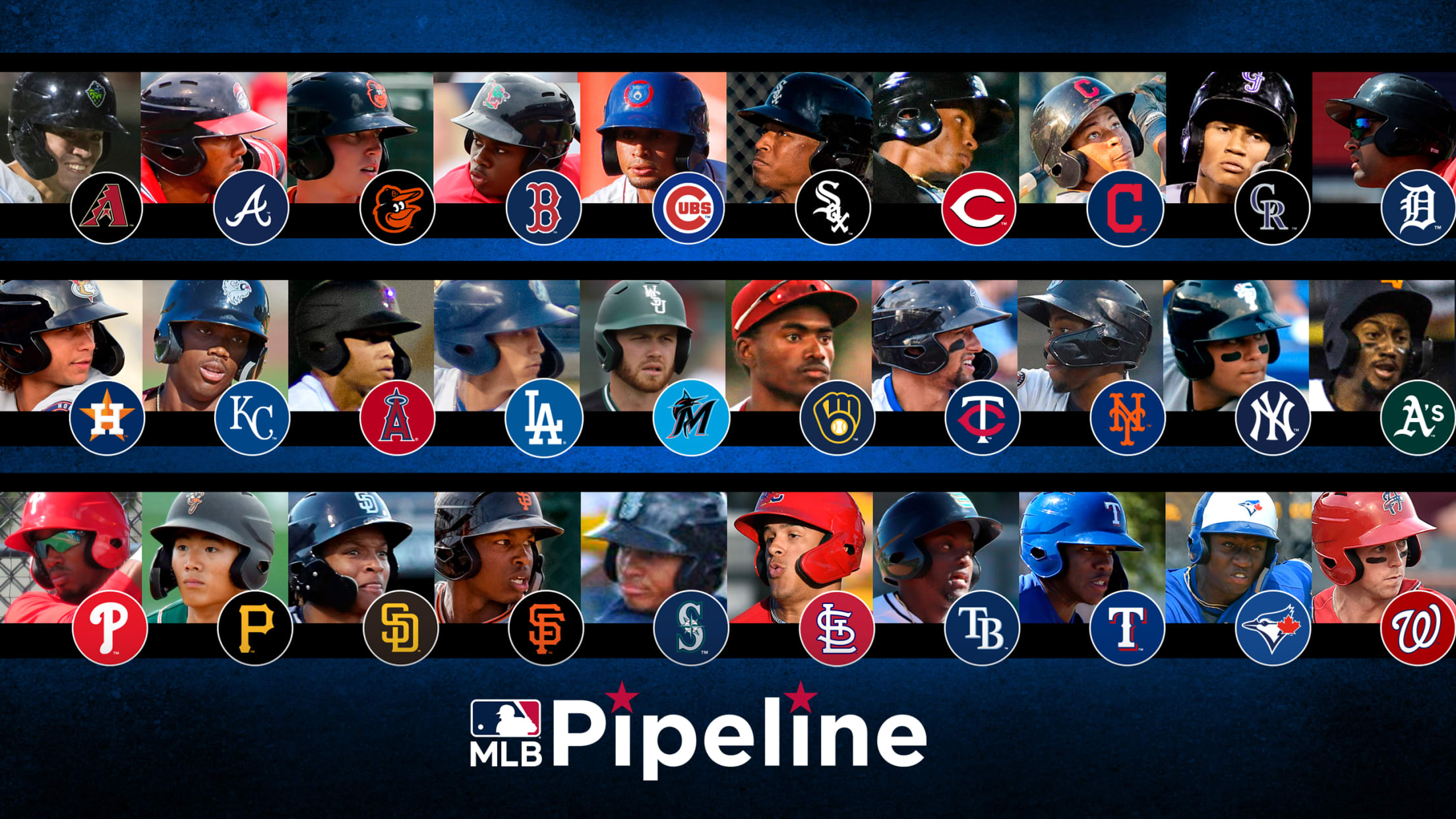 Think fast! That's what we're doing this week at MLB Pipeline. We assure this will be a quick read. That's because we're looking at the fastest players in each organization. This isn't just a list of top prospects, as many organizations have speedsters who might not have other tools that
10 teams with prospects for blockbuster trades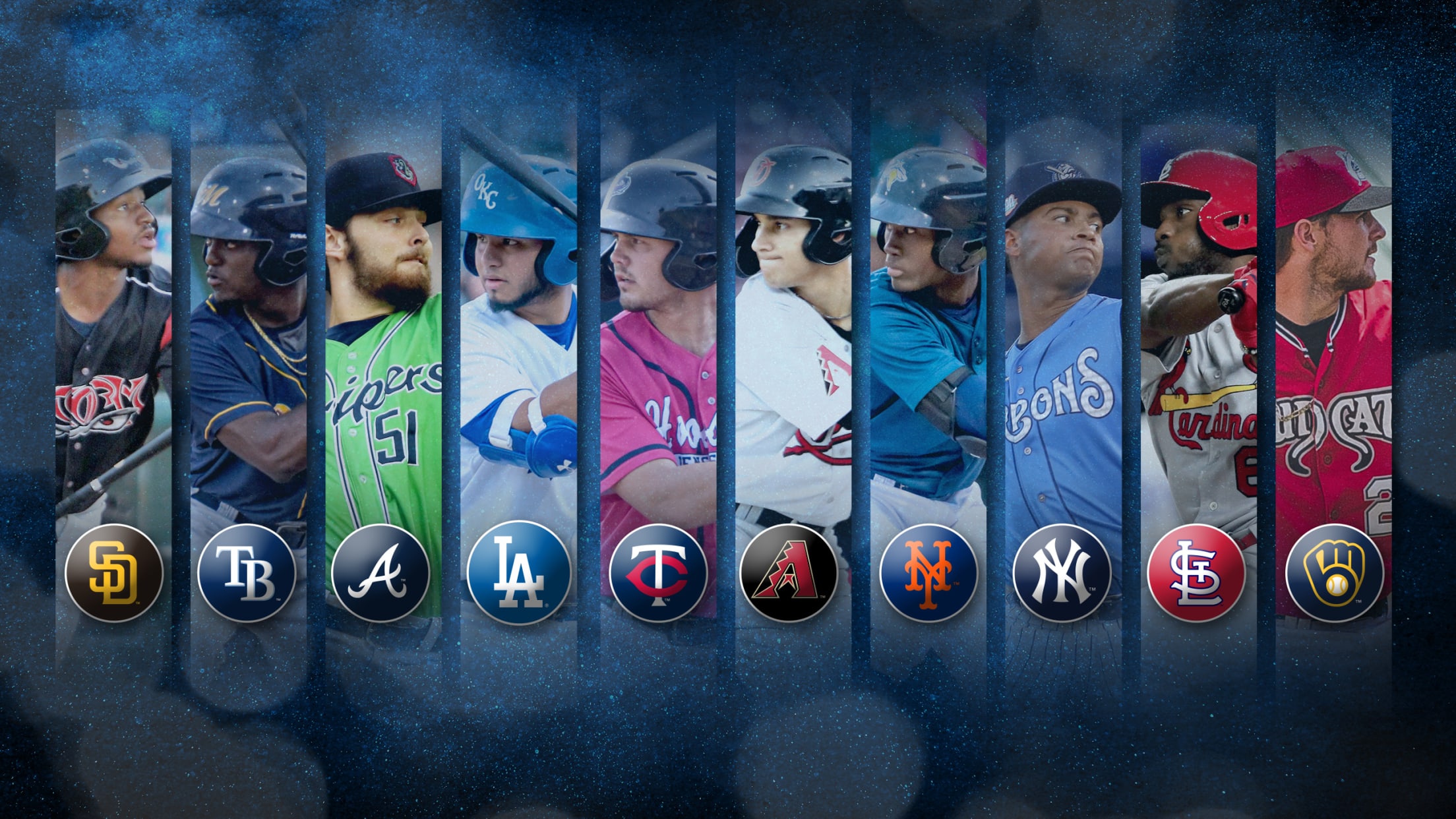 It's been a relatively quiet trade market so far, with only a few notable deals having transpired since the completion of the postseason. But as teams continue to assess their roster ahead of 2020 and weigh which free agents might fit their budget, it shouldn't be long until things pick
D-backs protect 4 prospects from Rule 5 Draft
Widener, Young added to 40-man roster with Smith, Mathisen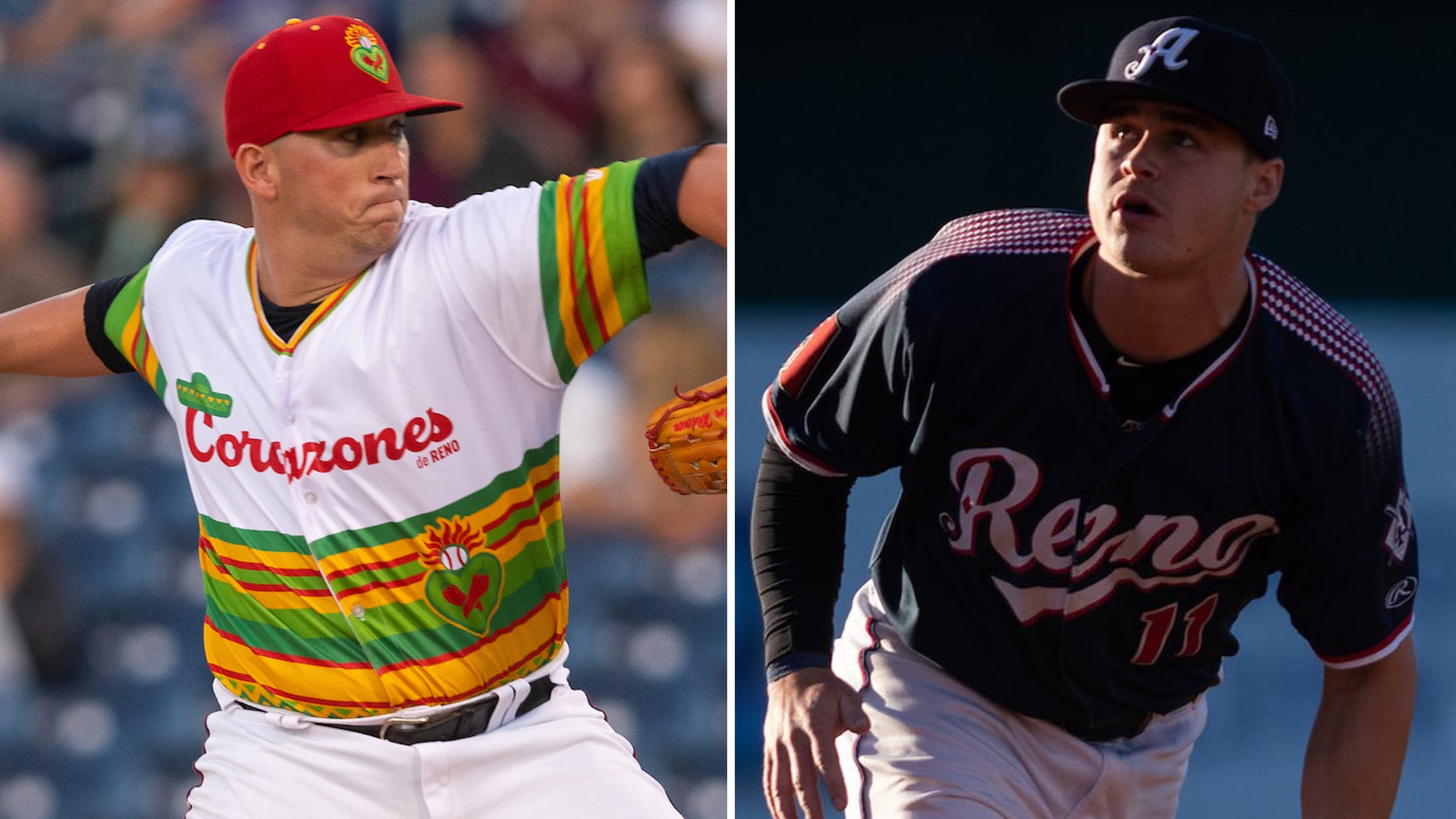 PHOENIX -- In order to protect them from the upcoming Rule 5 Draft, the D-backs added four players to their 40-man roster on Wednesday, selecting the contracts of right-handers Riley Smith and Taylor Widener and infielders Wyatt Mathisen and Andy Young. Widener and Young were the only two players on
This is the state of the D-backs' farm system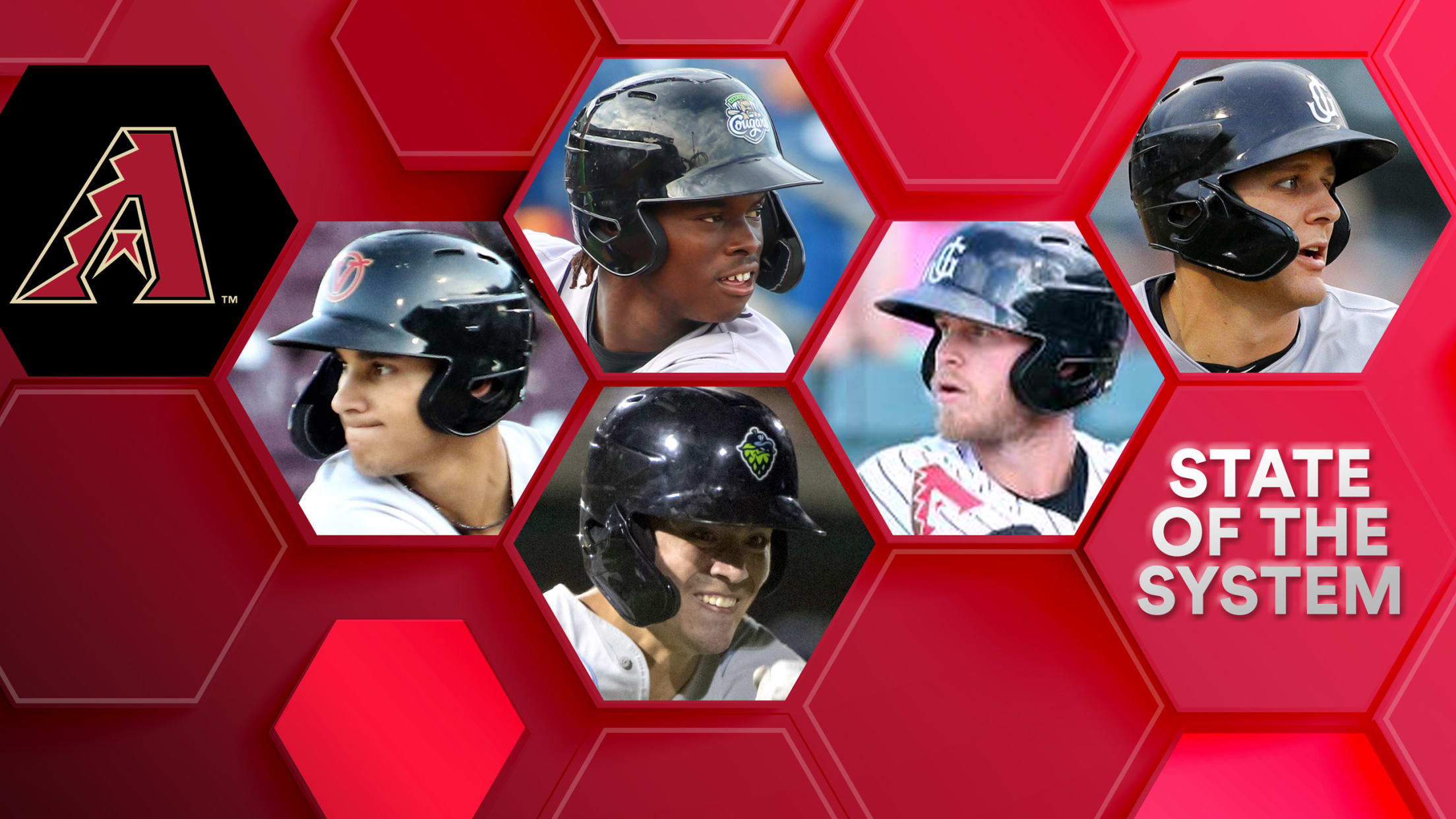 The D-backs may have come up short this past season in their quest to win their first World Series title since 2001, but it still proved a productive year for the organization from top to bottom. Under general manager Mike Hazen, Arizona was able to win 85 games and remain
Get to know D-backs RHP prospect Widener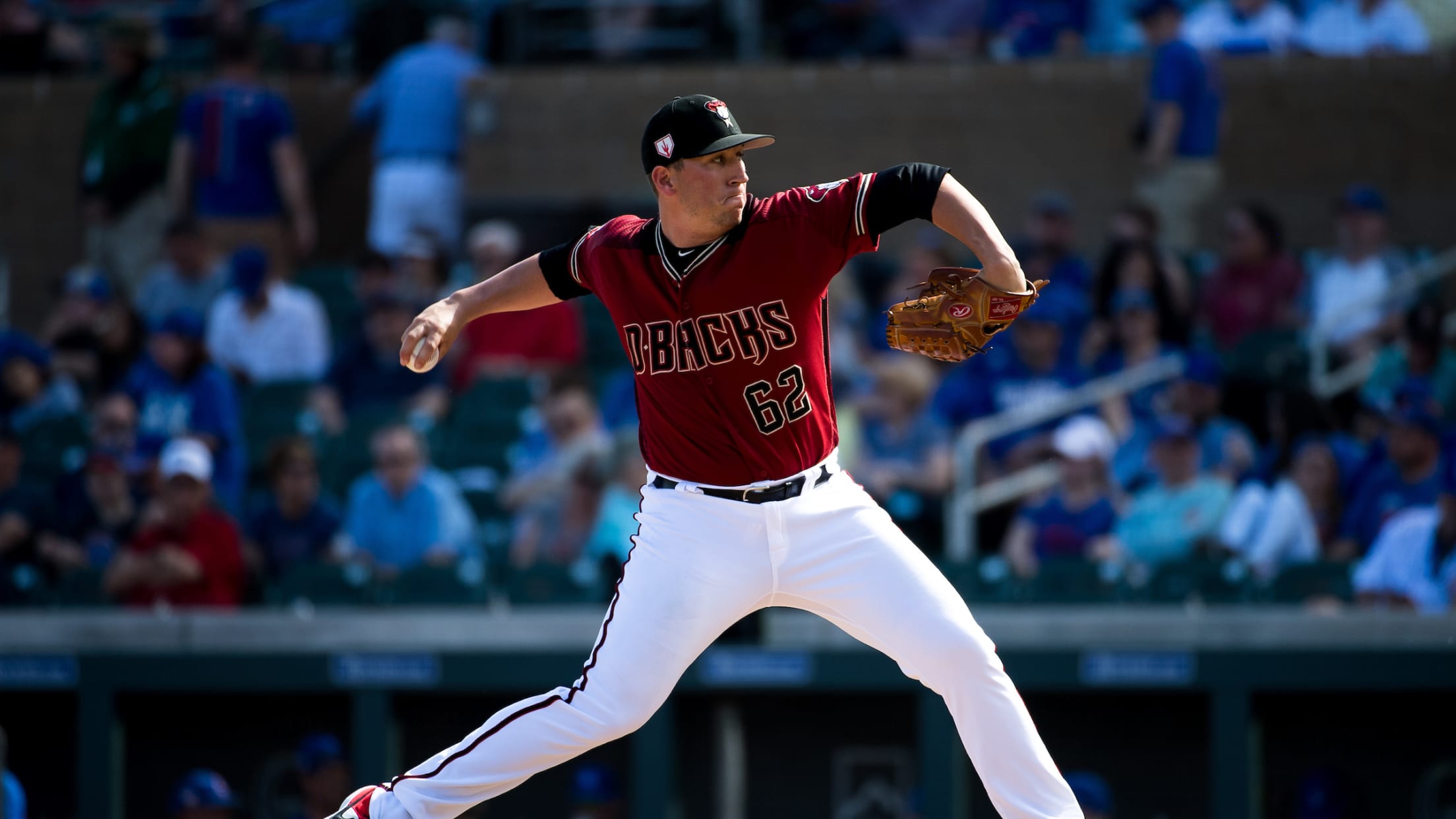 Every fall, D-backs pitching prospect Taylor Widener has a yearly retreat. He packs up his bag and heads off to a small sea island called Edisto, located within Charleston County in South Carolina. After nine-and-a-half months of lifting weights, working out, going over scouting reports and hurling fastballs, the venture
Inbox: Who will take the mound in 2020?
Beat reporter Steve Gilbert answers questions from D-backs fans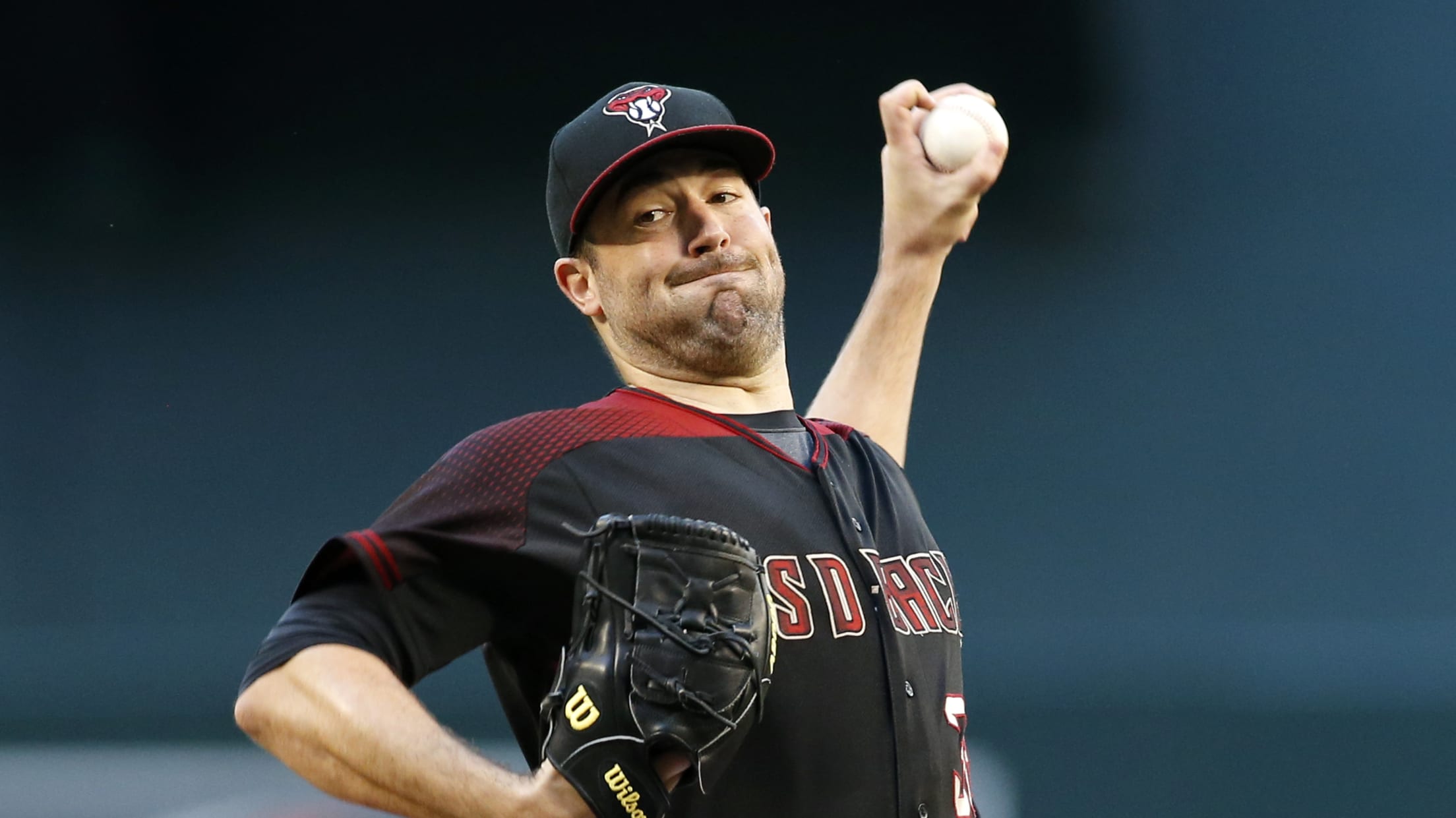 What do you think our 2020 Opening Day starting rotation will be? -- Brendan N., Mesa, Ariz. This is a great question, Brendan, because it helps me preview an upcoming story on what the projected 2020 Opening Day roster will look like. Stay tuned for that. As for the starting
D-backs Arizona Fall League updates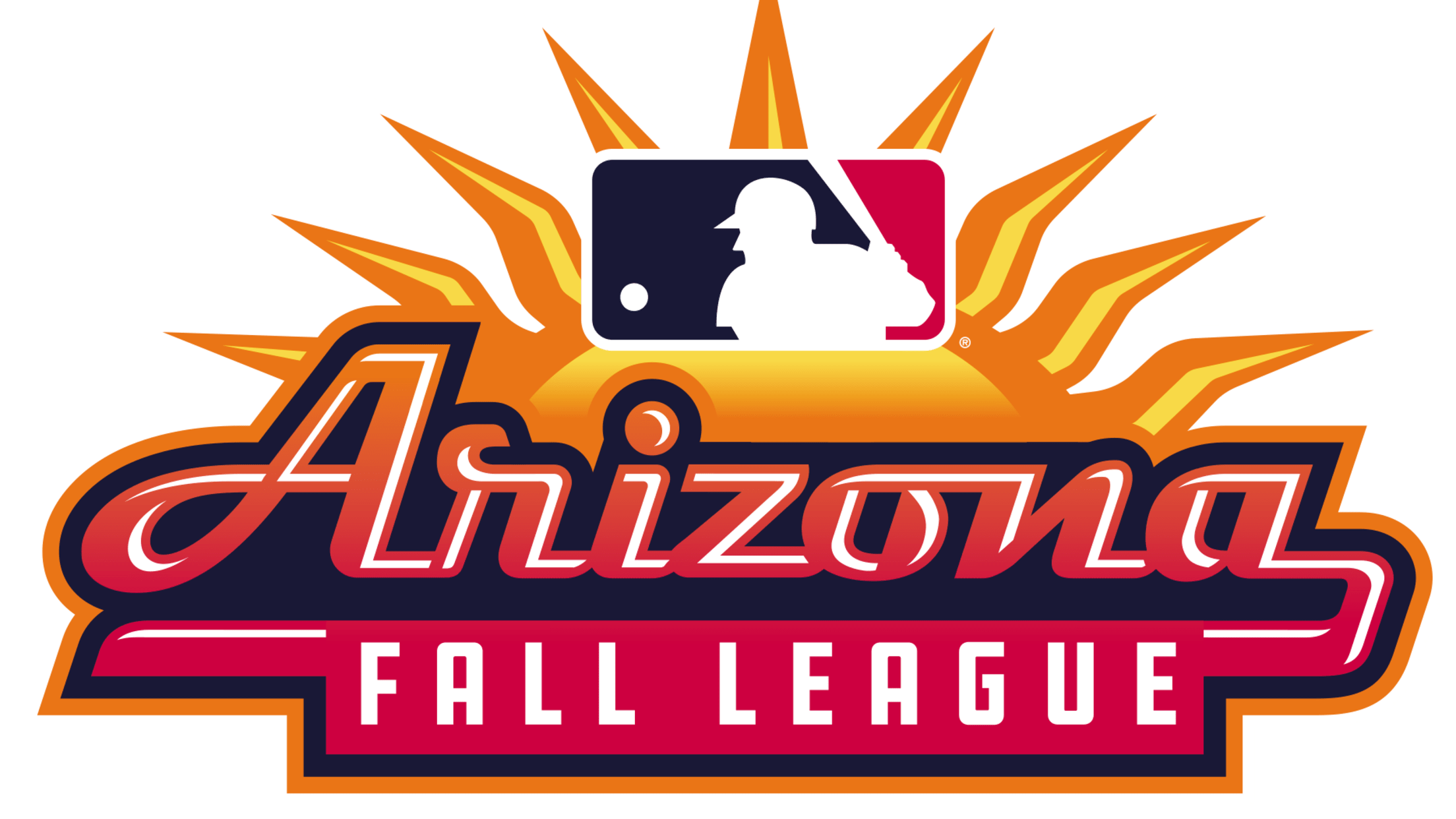 Seven D-backs prospects are playing for the Salt River Rafters in the 2019 Arizona Fall League: First baseman Seth Beer (No. 4, MLB No. 96), shortstop Geraldo Perdomo (No. 7), outfielder Jake McCarthy (No. 28), left-hander Miguel Aguilar, right-hander Matt Brill, right-hander Emilio Vargas and left-hander Cody Reed.
Pipeline names D-backs Prospects of the Year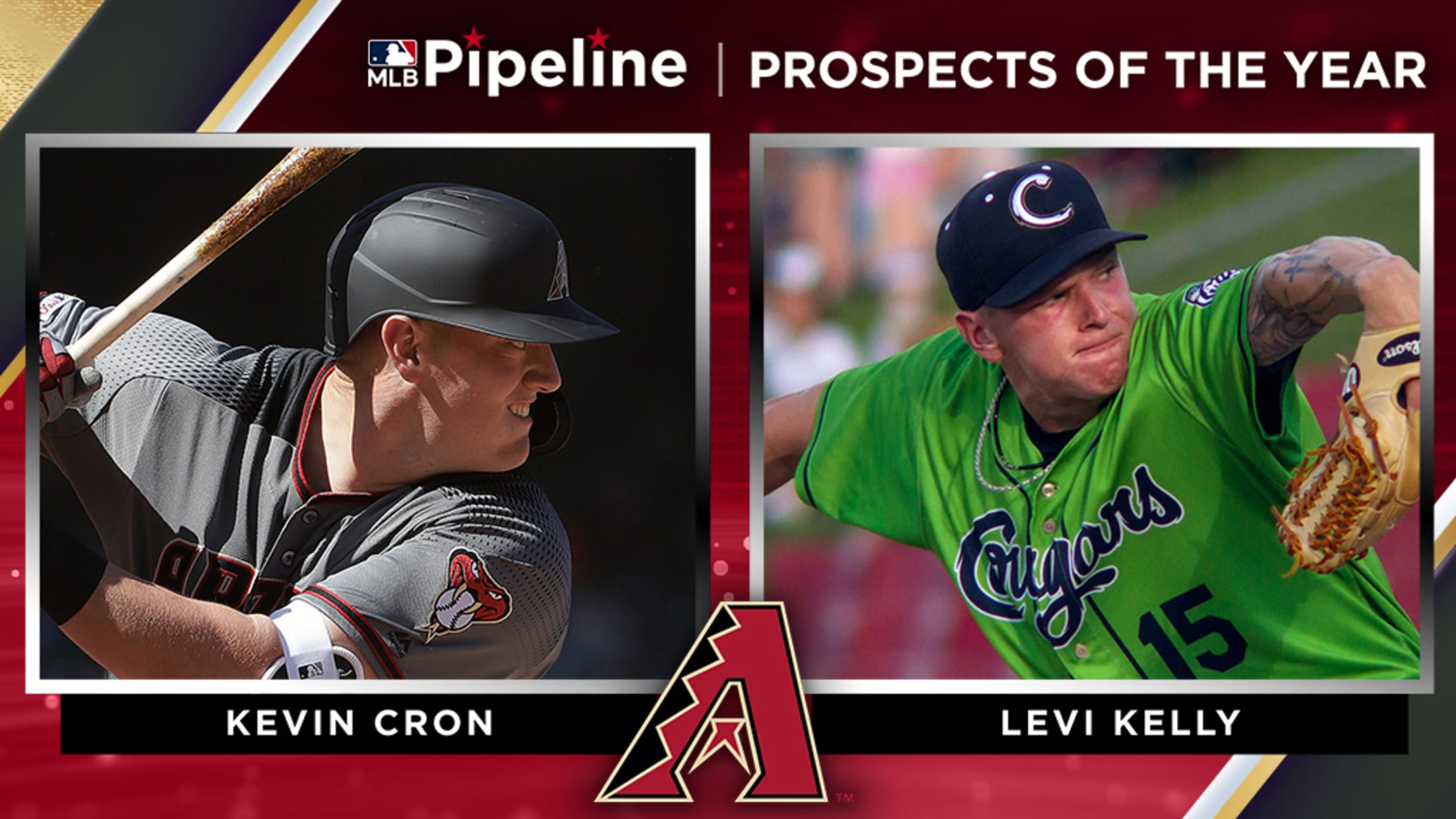 PHOENIX -- After two years of mashing his way through Pacific Coast League pitching, D-backs first baseman Kevin Cron finally got his first taste of the big leagues this year, but he'll have to wait a little longer to get an extended look. Cron, who has hit 60 homers over
D-backs can't recover from rough second frame
Clarke has abbreviated outing in return from Triple-A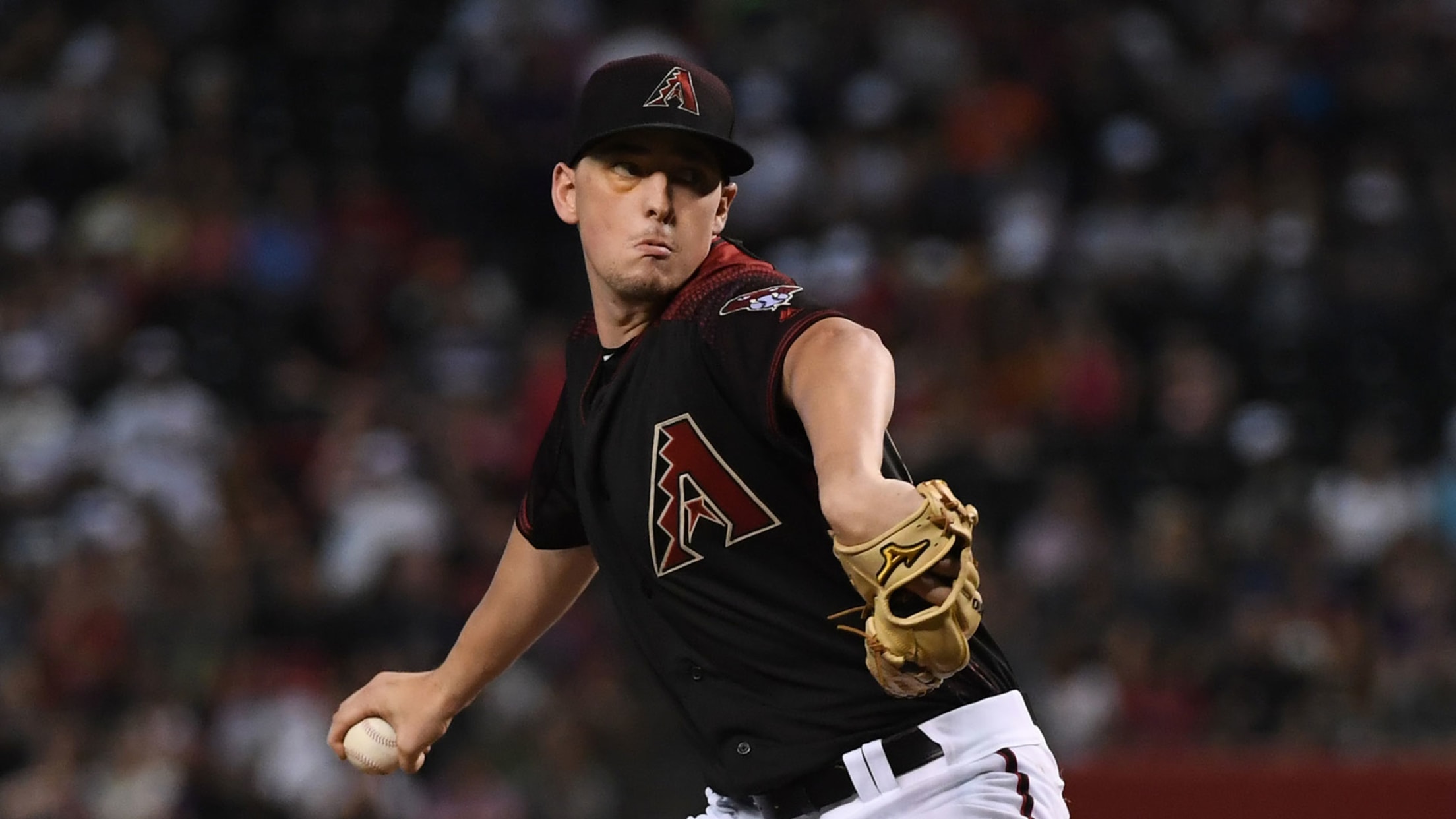 PHOENIX -- The D-backs lost another game on the field Saturday night and one in the Wild Card standings, as well. The Giants jumped on starter Taylor Clarke for five runs in the second inning, handing the D-backs an 11-6 loss at Chase Field. • Box score It was the
Rojas sparks D-backs with bat, glove in debut
Rookie outfielder logs first RBI, makes nice running catch in LF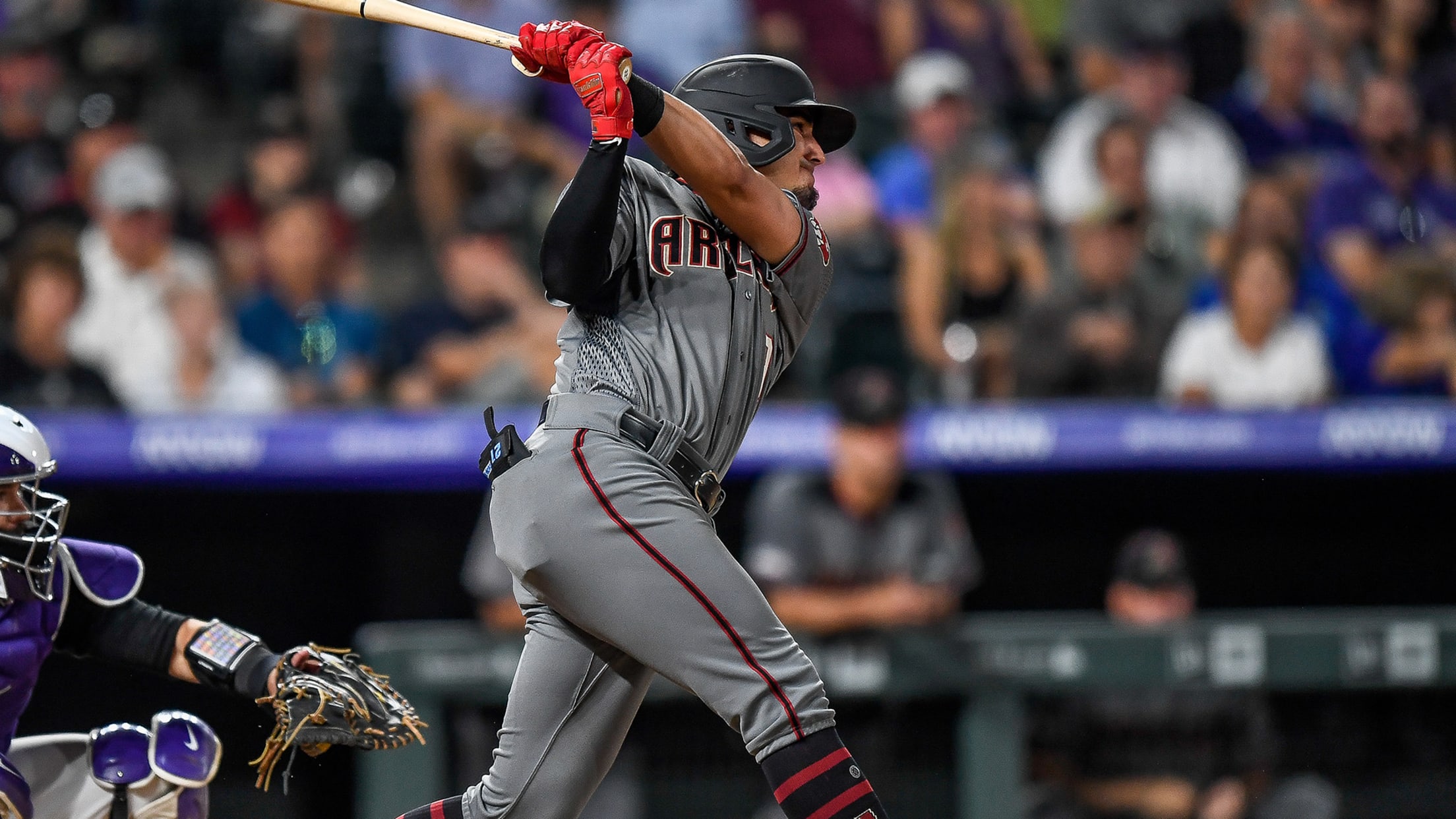 DENVER -- When D-backs manager Torey Lovullo looks up at the calendar, he sees that it's mid-August. So there's no time to waste if you're in the thick of a National League Wild Card race. In that spirit, Arizona called up hot-hitting Joshua Rojas, whom they acquired in the deal
D-backs designate Holland for assignment
Utility player Swihart activated from injured list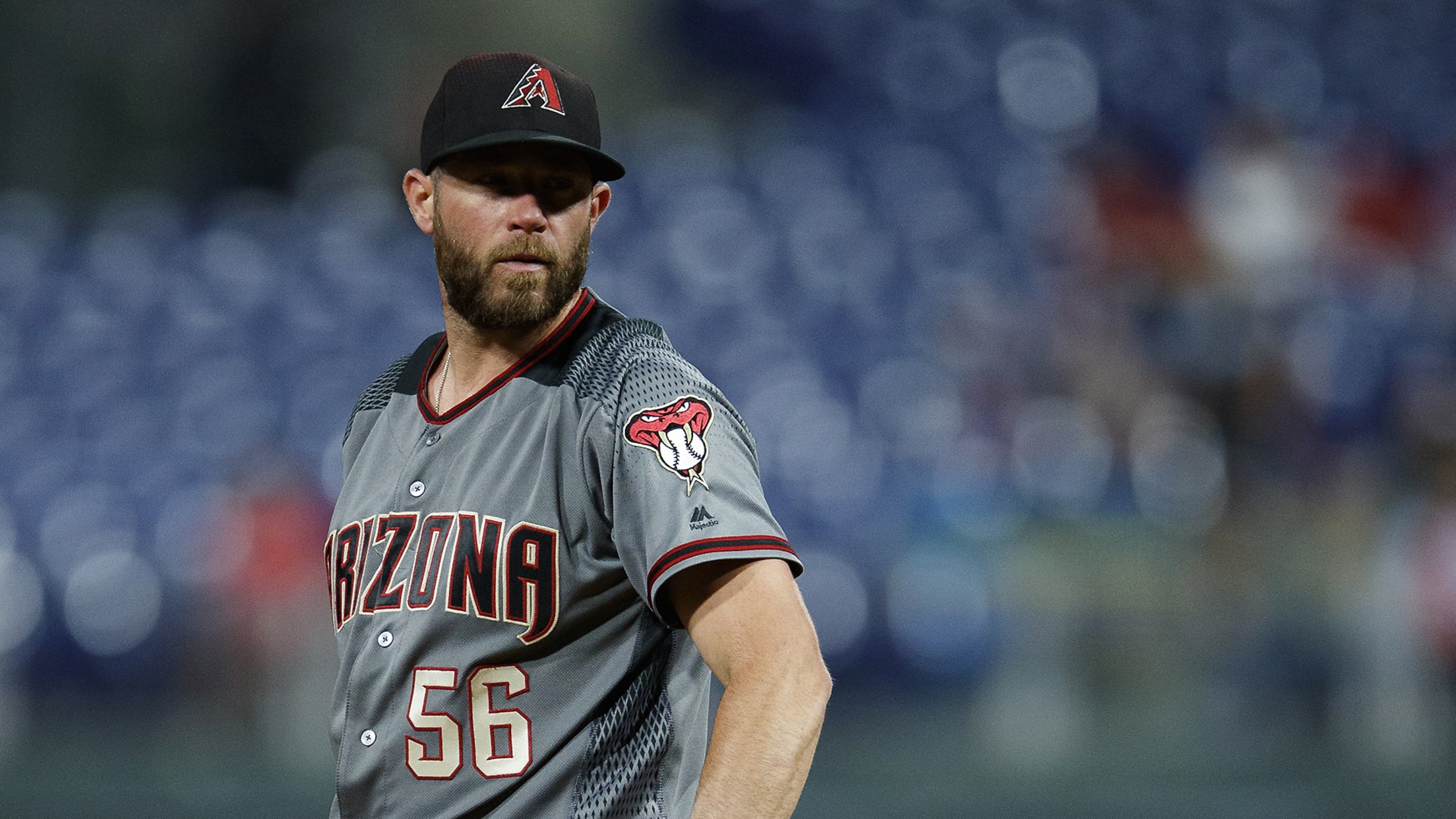 PHOENIX -- For the second time this week, the D-backs have designated a veteran pitcher for assignment, cutting ties with closer Greg Holland on Wednesday. When a player's contract is designated for assignment -- often abbreviated "DFA" -- that player is immediately removed from his club's 40-man roster, and 25-man
D-backs get Gallen from Fish, Leake from M's
Arizona sends its top prospect, Chisholm, to Marlins for young righty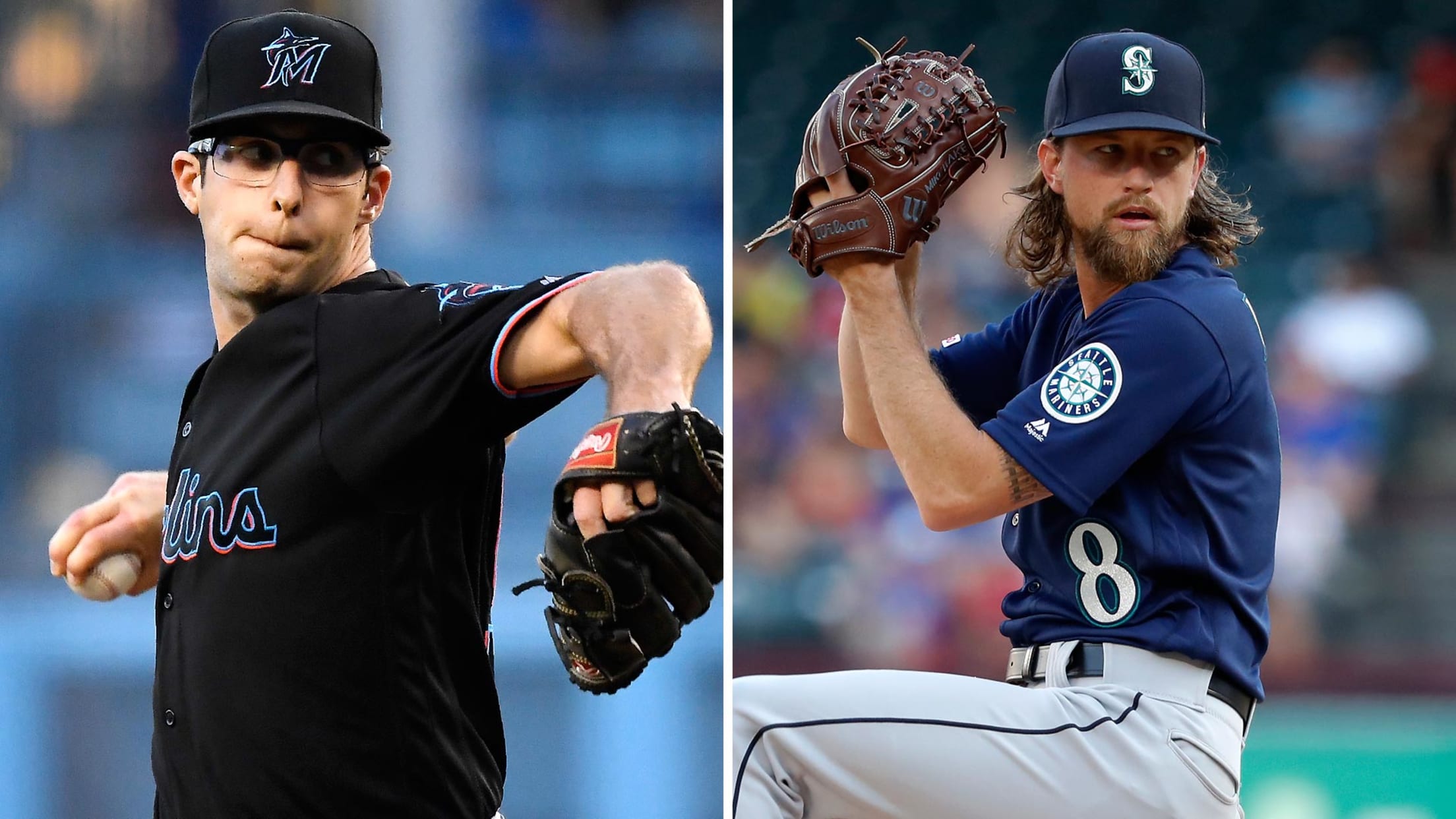 The D-backs dealt their ace, Zack Greinke, on Wednesday, but acquired two pitchers who will immediately join their rotation in right-handers Zac Gallen from the Marlins and Mike Leake from the Mariners. • D-backs trade Greinke for big-time prospect haul They were not the deals the D-backs were expected to
D-backs trade Greinke for big-time prospect haul
Arizona ships ace righty to Houston for Beer, Bukauskas, Martin, Rojas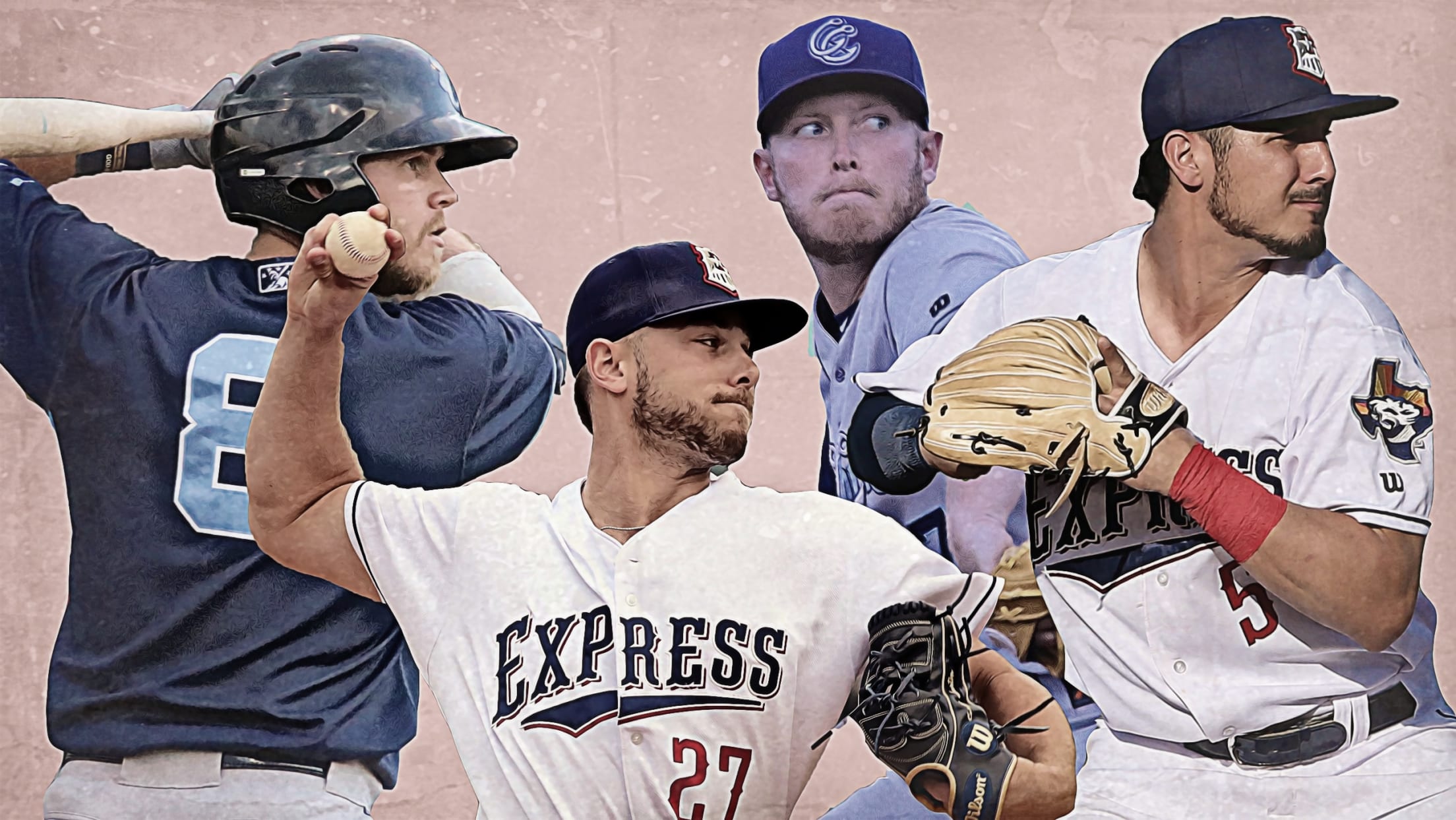 The D-backs were not looking to trade ace Zack Greinke prior to Wednesday's Trade Deadline. Then a day or so ago, the Astros presented them with an idea to acquire the right-hander and while no deal was struck then, the groundwork for one was laid. That prep work allowed the
D-backs making splash on international market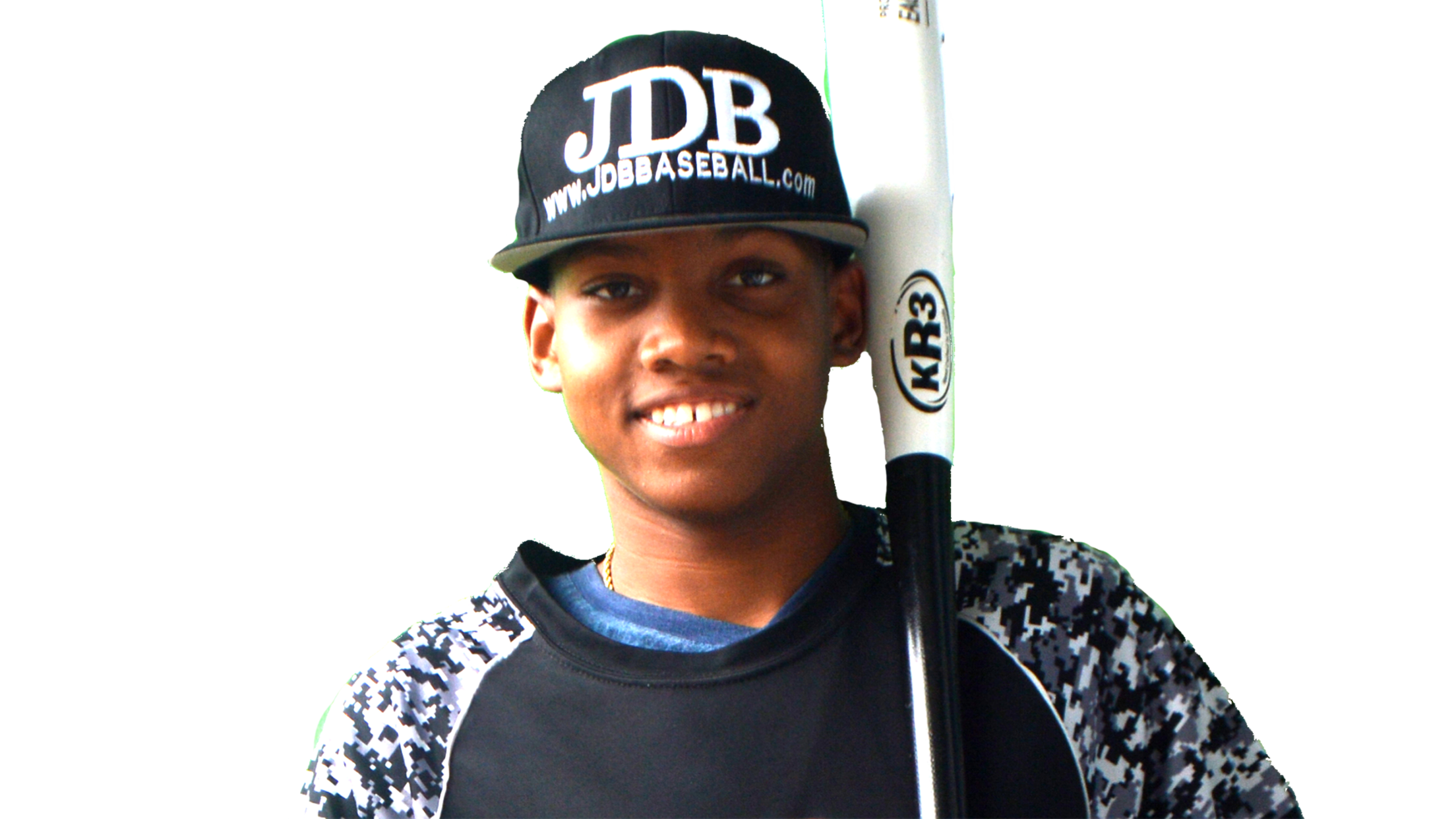 The D-backs are close to adding one of the most intriguing prospects on the international market to their system. According to industry sources, the D-backs have agreed to a deal worth $1 million with outfielder Franyel Baez of the Dominican Republic. The team is also targeting shortstop Ronny Polanco.
Varsho, Thomas tabbed to play in Futures Game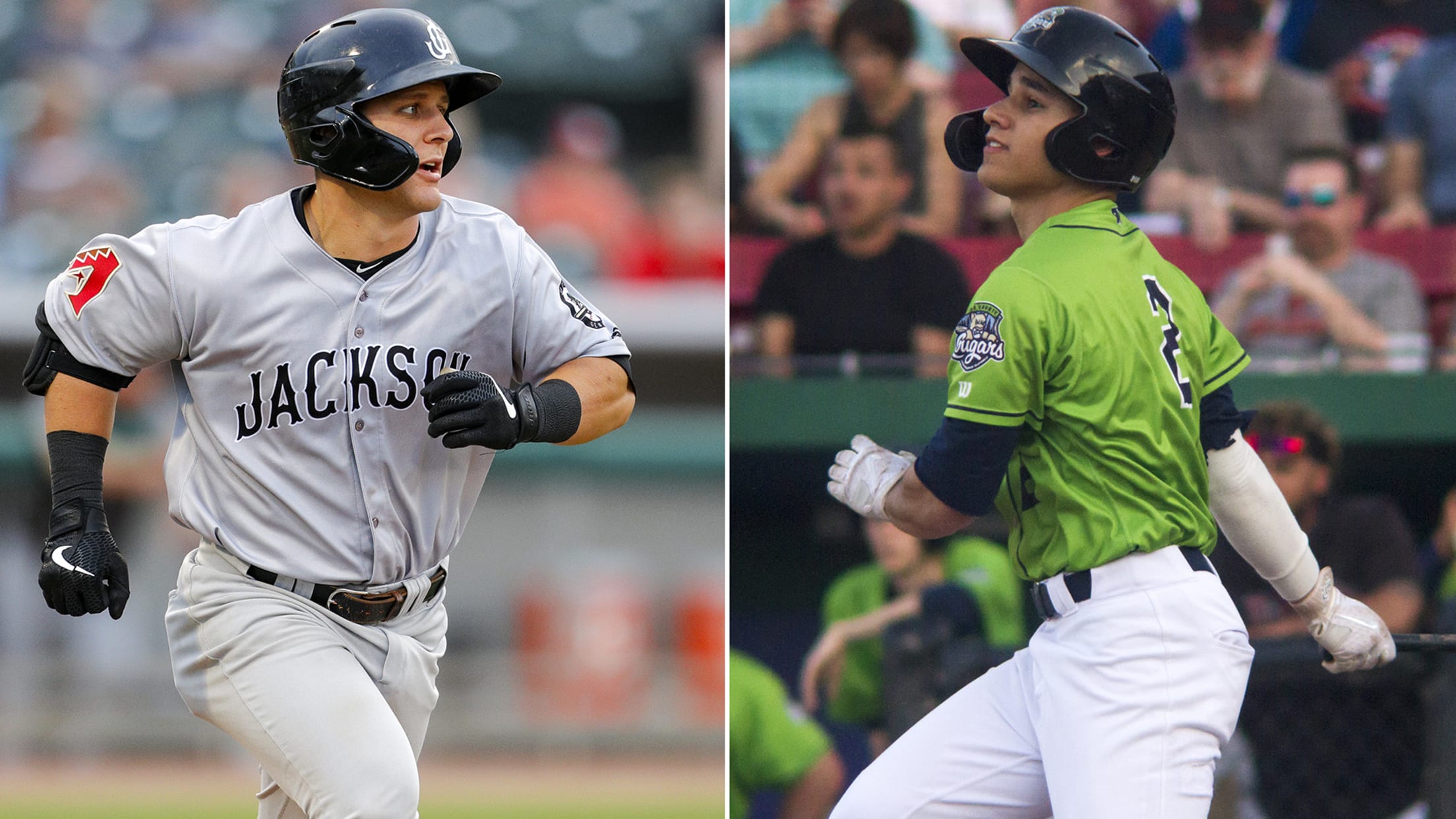 SAN FRANCISCO -- Two members of the D-backs' stable of young talent were named Friday to participate in the 2019 SiriusXM All-Star Futures Game, scheduled for July 7 at Progressive Field in Cleveland. Catcher Daulton Varsho and outfielder Alek Thomas, ranked by MLB Pipeline as the club's Nos. 4 and