Pfaadt carries perfecto into the seventh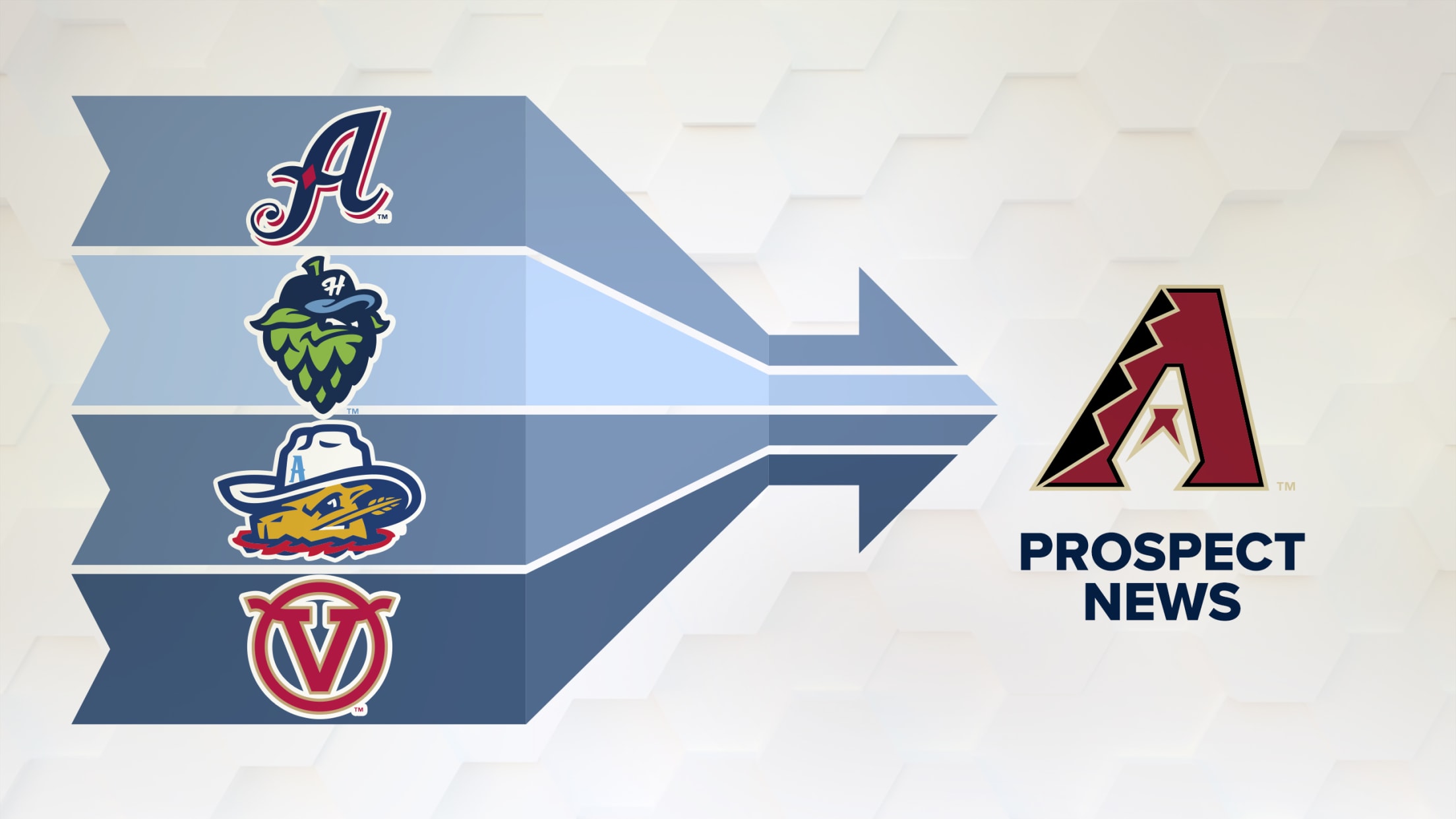 Welcome to the D-backs prospect update, where you'll find news, promotions and standout performances, all year long.
The next great from Millville, NJ? D-backs prospect has special relationship with Trout
Grandson of former Major Leaguer collects first hit in Arizona's rout
PHOENIX -- Over the past three days, Buddy Kennedy has had a lot of things dumped on him. There was the mustard, ketchup, water, beer, shaving cream and powder combination Wednesday. Then Friday night it was straight beer and mouthwash. "Very interesting smell," Kennedy said. "Wouldn't recommend it." And yet,
Robbing All-Stars' HRs? Child's play for Thomas ... literally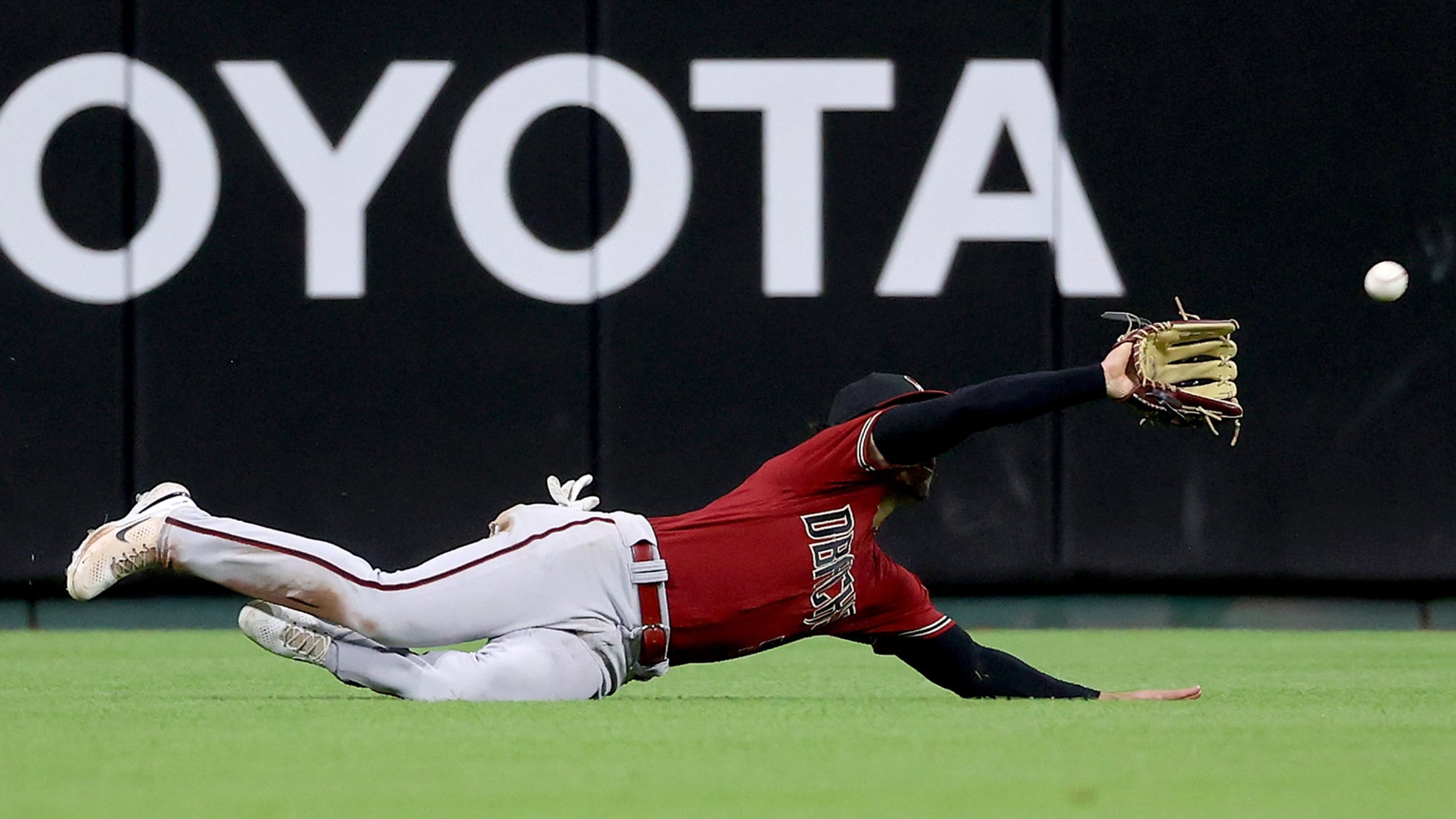 CINCINNATI -- When the ball left Joey Votto's bat, D-backs right-hander Merrill Kelly put his head down. He wasn't even going to watch what he thought was a sure-fire homer to center field. "I thought it was way gone," Kelly said.
Carroll cranks big 3-run HR in multihit night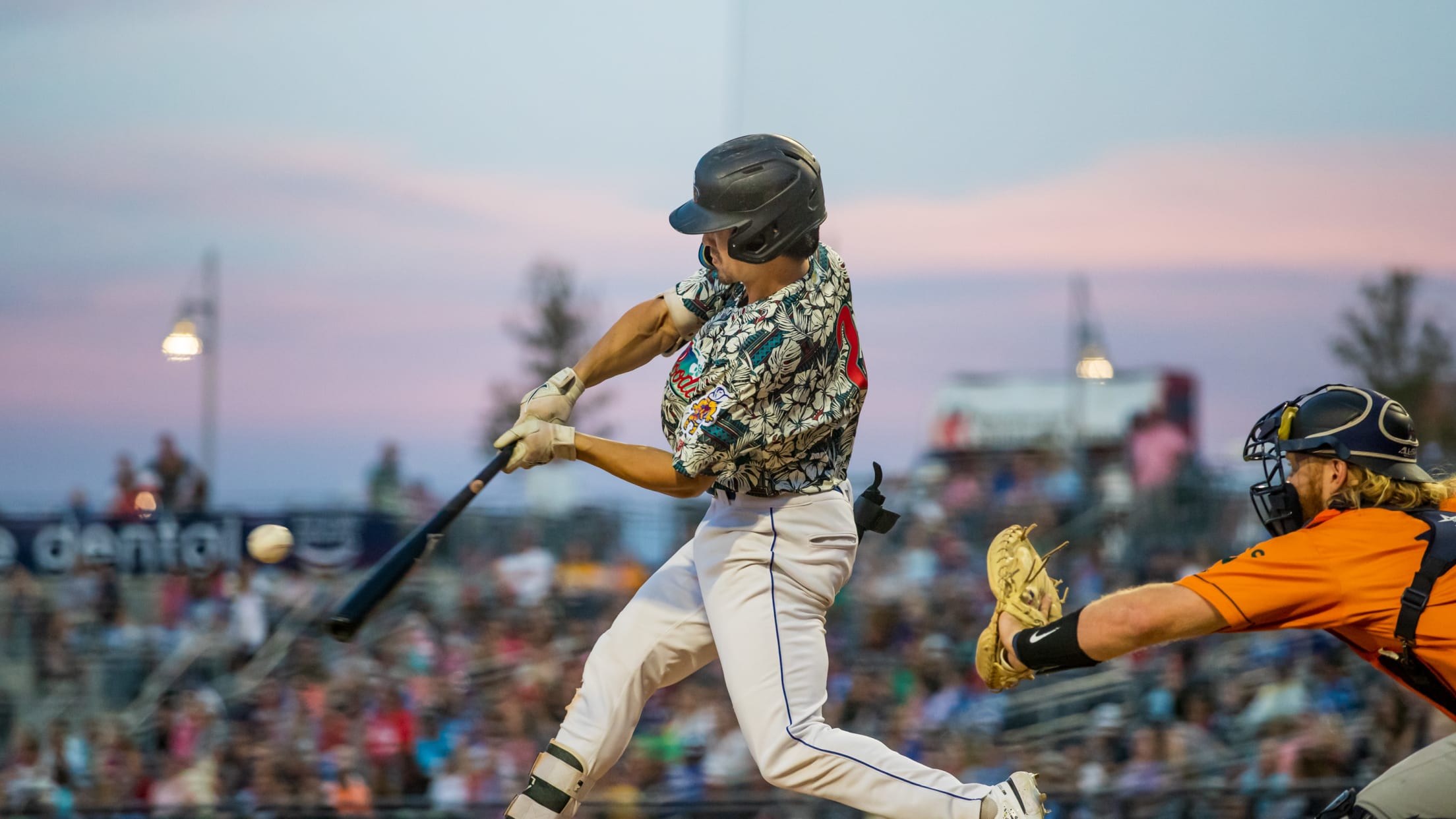 Few things match the excitement of a walk-off home run. But a three-run blast to all but seal your team's win in the eighth? That's pretty good too. And that's exactly what Corbin Carroll did with Double-A Amarillo in its 8-4 win over Midland on Saturday night. The D-backs' top
Thomas launches two of D-backs' five dingers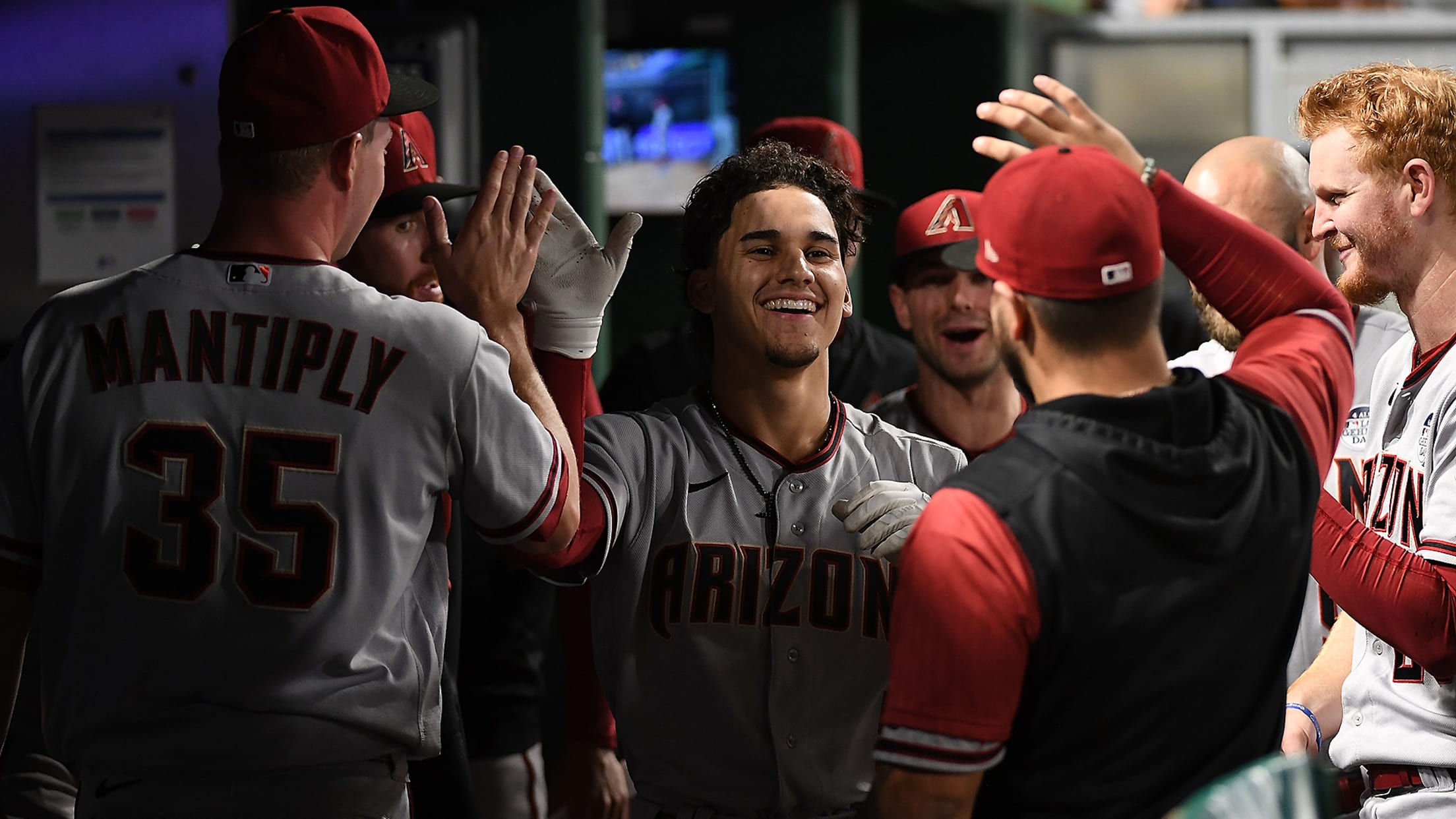 PITTSBURGH -- The D-backs aren't built to be a top homer-hitting team in MLB, but they've shown streaks of it. As recently as a stretch from May 16-24, the D-backs' lineup produced 21 home runs in 10 games, including a seven-dinger affair at windy Wrigley Field. Coming into Friday's series
Lawlar cranks homer on three-hit night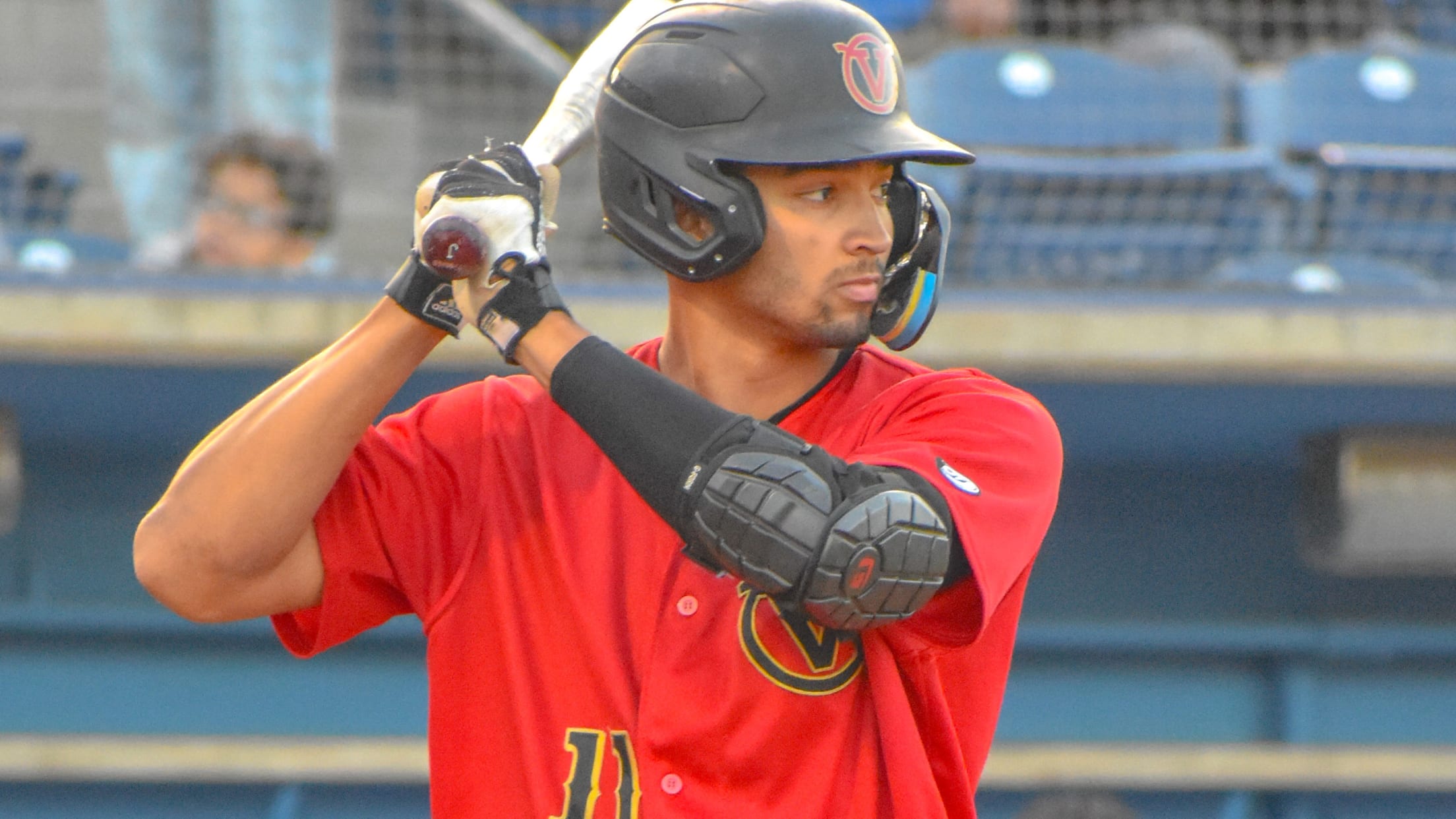 Jordan Lawlar did exactly what a designated hitter is supposed to: mash the baseball. MLB Pipeline's No. 20 overall prospect continued to put on a hitting clinic in Single-A Visalia's 7-6 win over Lake Elsinore on Saturday night. The 19-year-old is fresh off his first season after being drafted No.
LIVE: Watch two top 30 overall prospects square off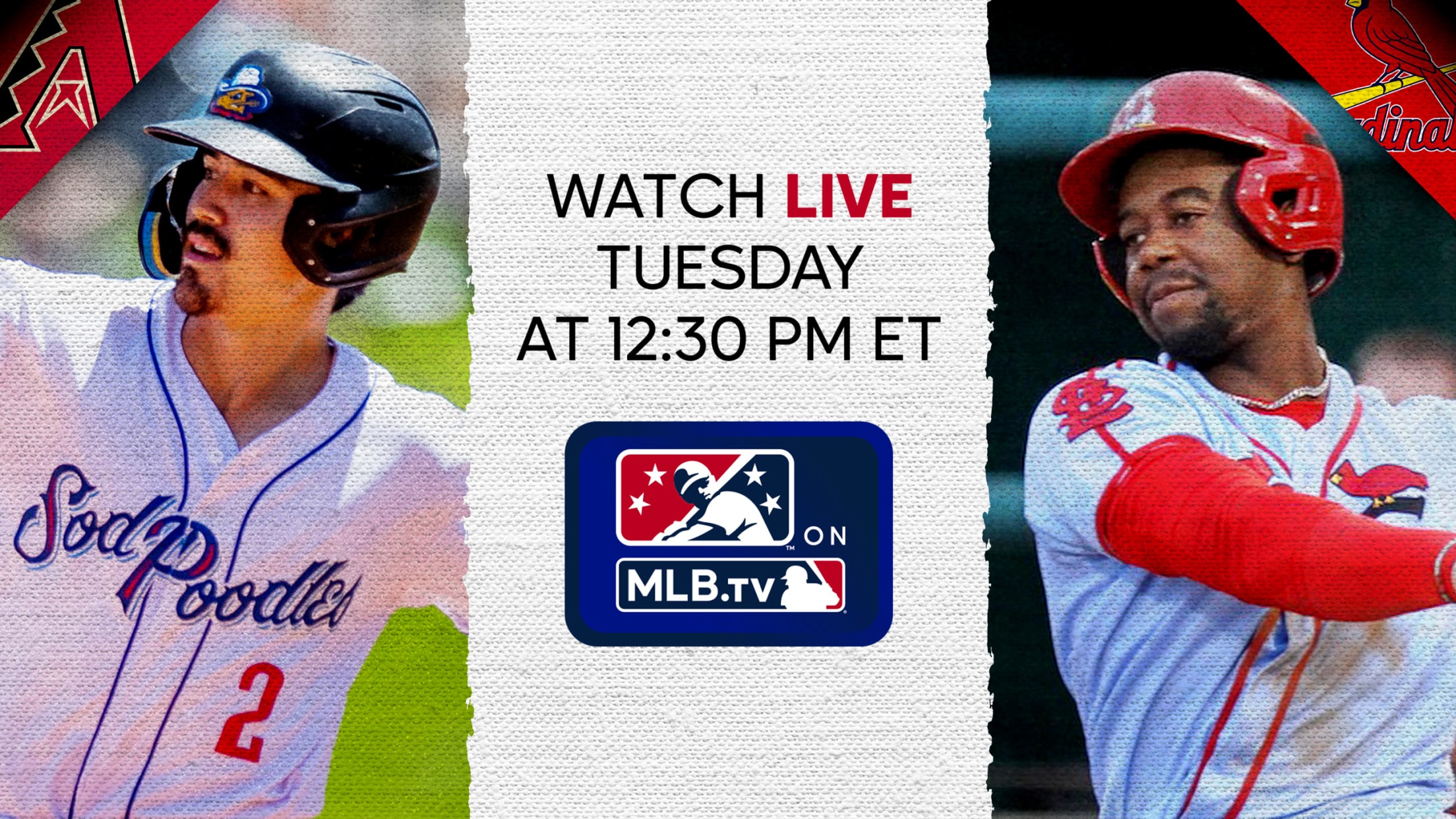 Do you prefer to see a developing player provide some pop or flash game-changing, never-slumping speed? Either way, Tuesday's matchup between Double-A Amarillo and Springfield has plenty to offer, and it's free on MLB.TV. A pair of Top 100 talents step into the spotlight at 12:30 ET, as MLB's No.
Thomas, D-backs' top prospect, makes debut
Outfielder called up, doubles for 1st MLB hit in series finale against Rockies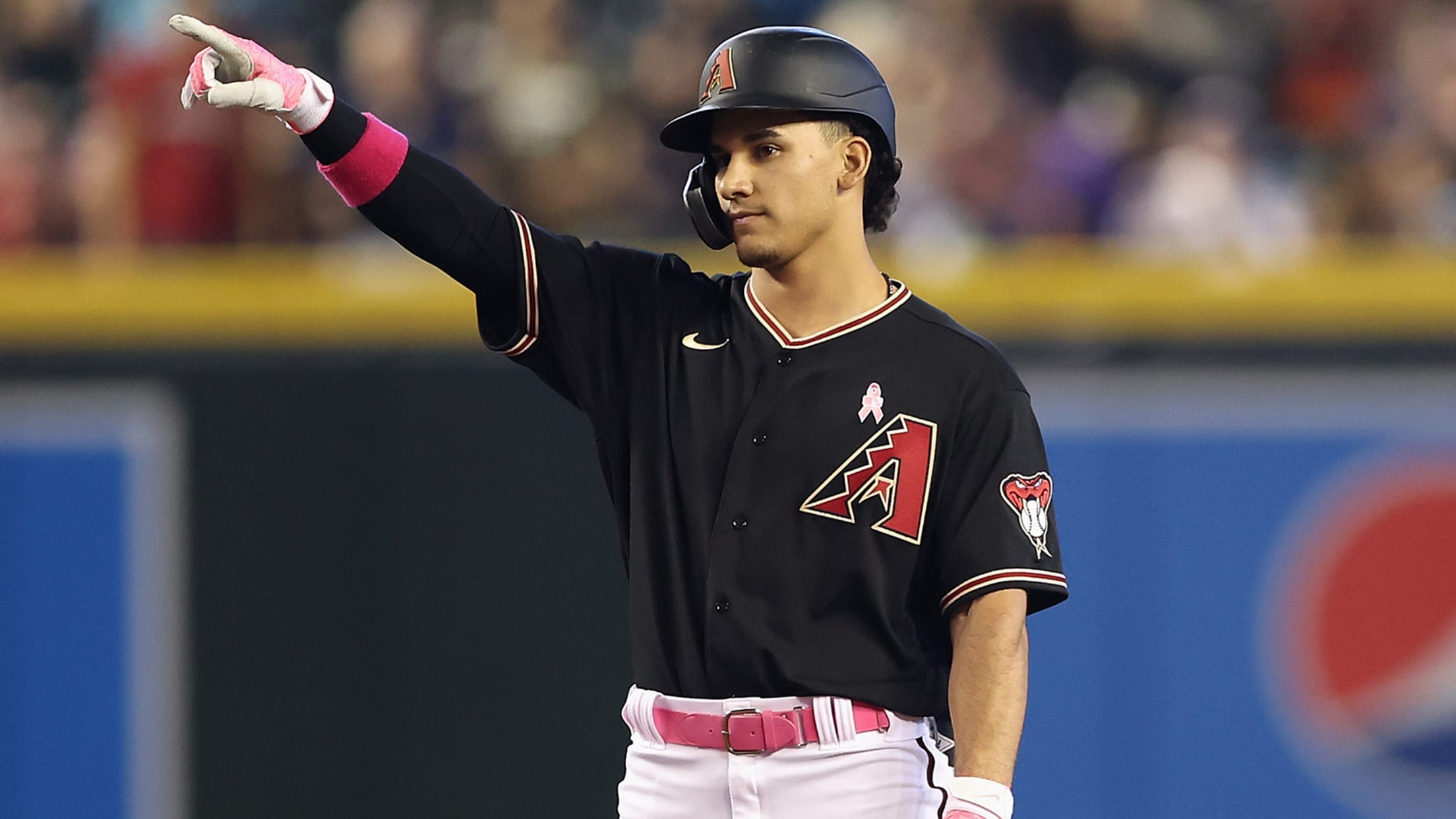 PHOENIX -- The D-backs called up top prospect Alek Thomas from Triple-A Reno on Sunday, then immediately put him in the starting lineup for their 4-0 win in the series finale against the Rockies at Chase Field. Thomas started in center field and batted eighth, going 1-for-3 and recording his
Carroll belts four home runs in two games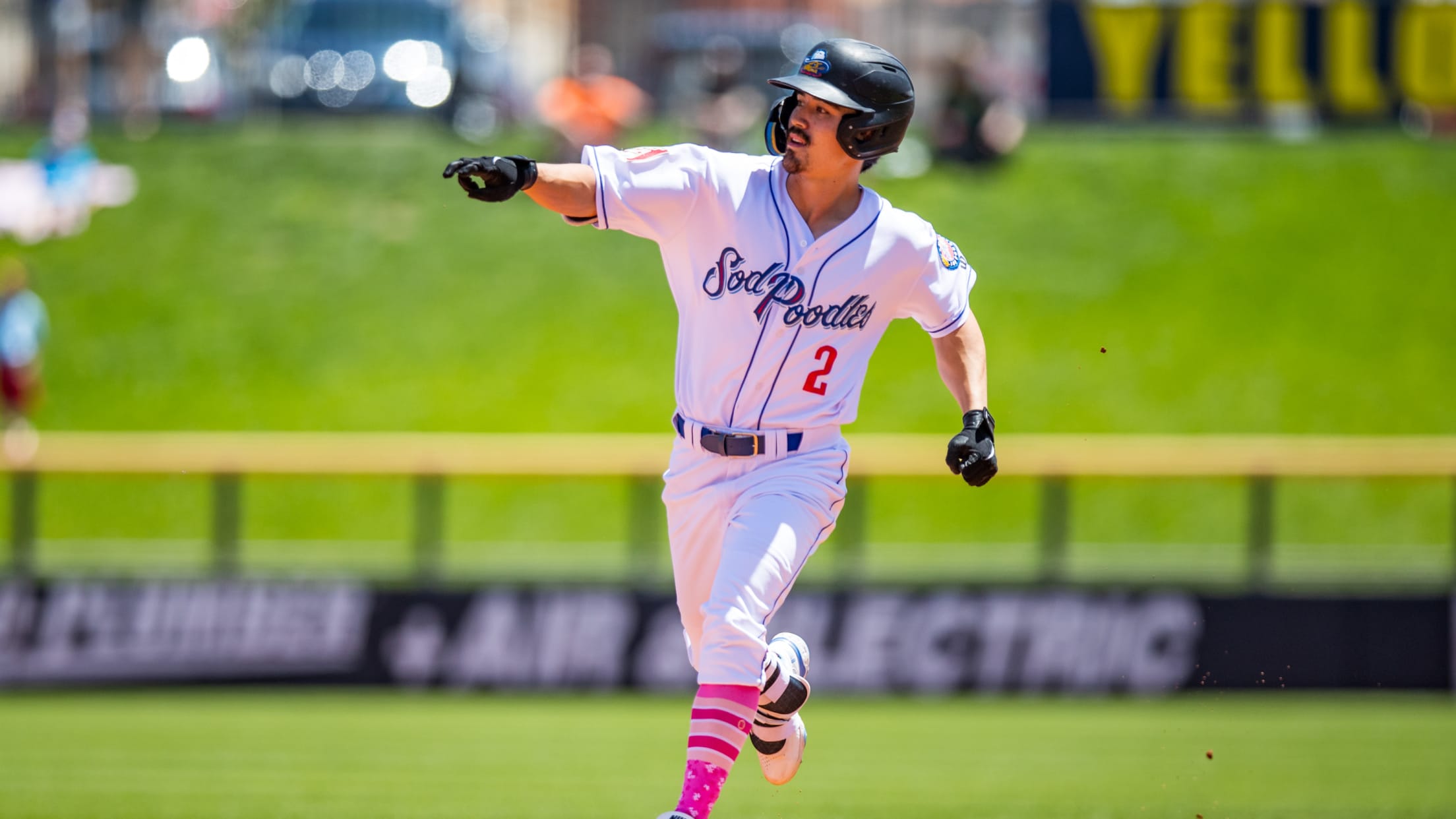 Entering Saturday's Double-A matchup between Amarillo and Midland, Corbin Carroll had five homers on the year. He exited Sunday's contest with nine. Carroll, MLB Pipeline's No. 19 overall prospect, slammed two home runs in back-to-back games for the Sod Poodles, the first two multihomer games of his career. The 21-year-old
On anniversary of 1st LL homer, Carroll homers -- twice!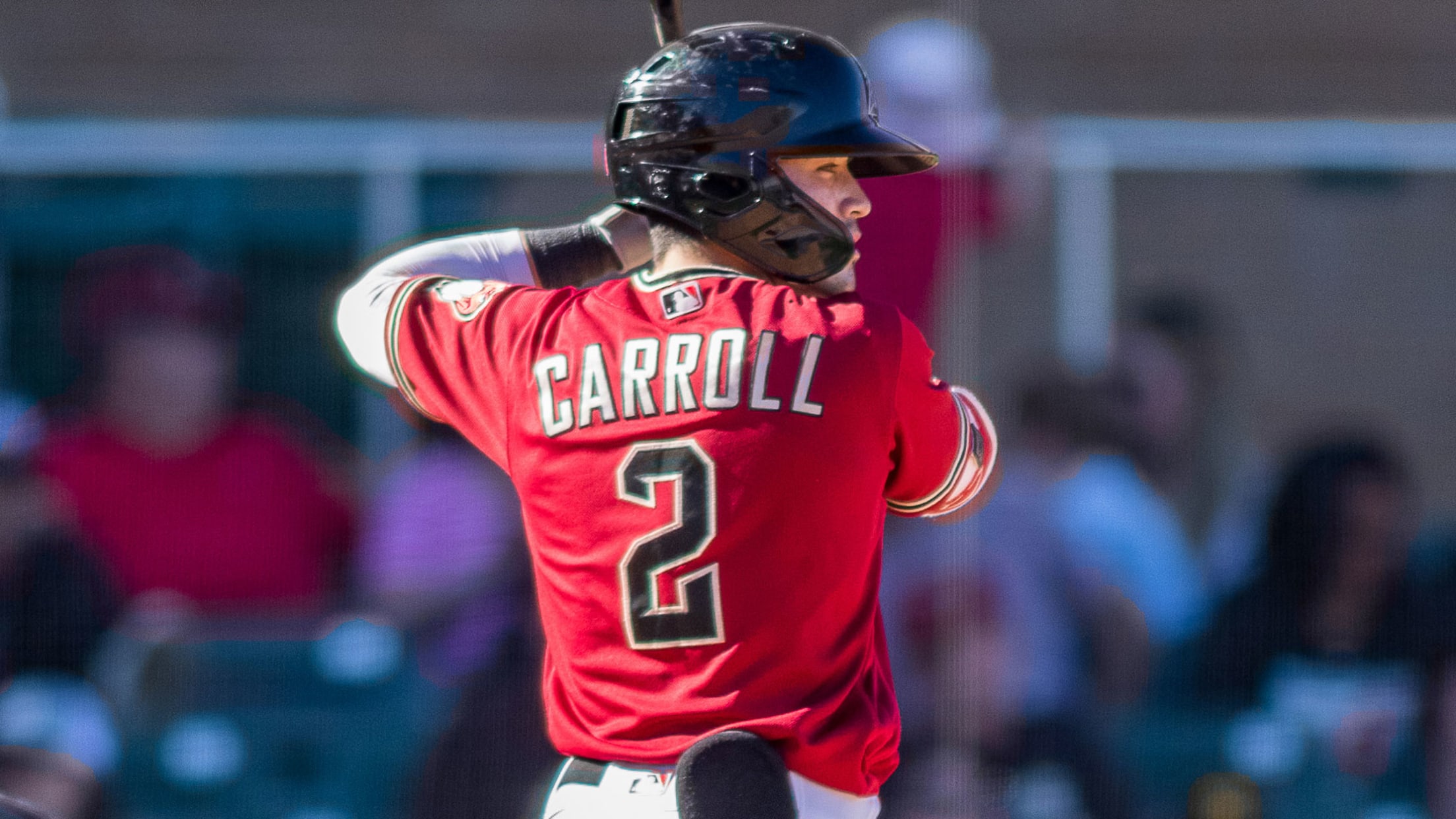 May 7 is a good day for Corbin Carroll. The D-backs' No. 2 prospect per MLB Pipeline, and the No. 19 overall prospect in baseball, has a penchant for hitting homers on that date. His mother had an inkling to that effect Saturday morning. "My mom texted me a picture
D-backs' Thomas slugs 4th homer in 2-hit night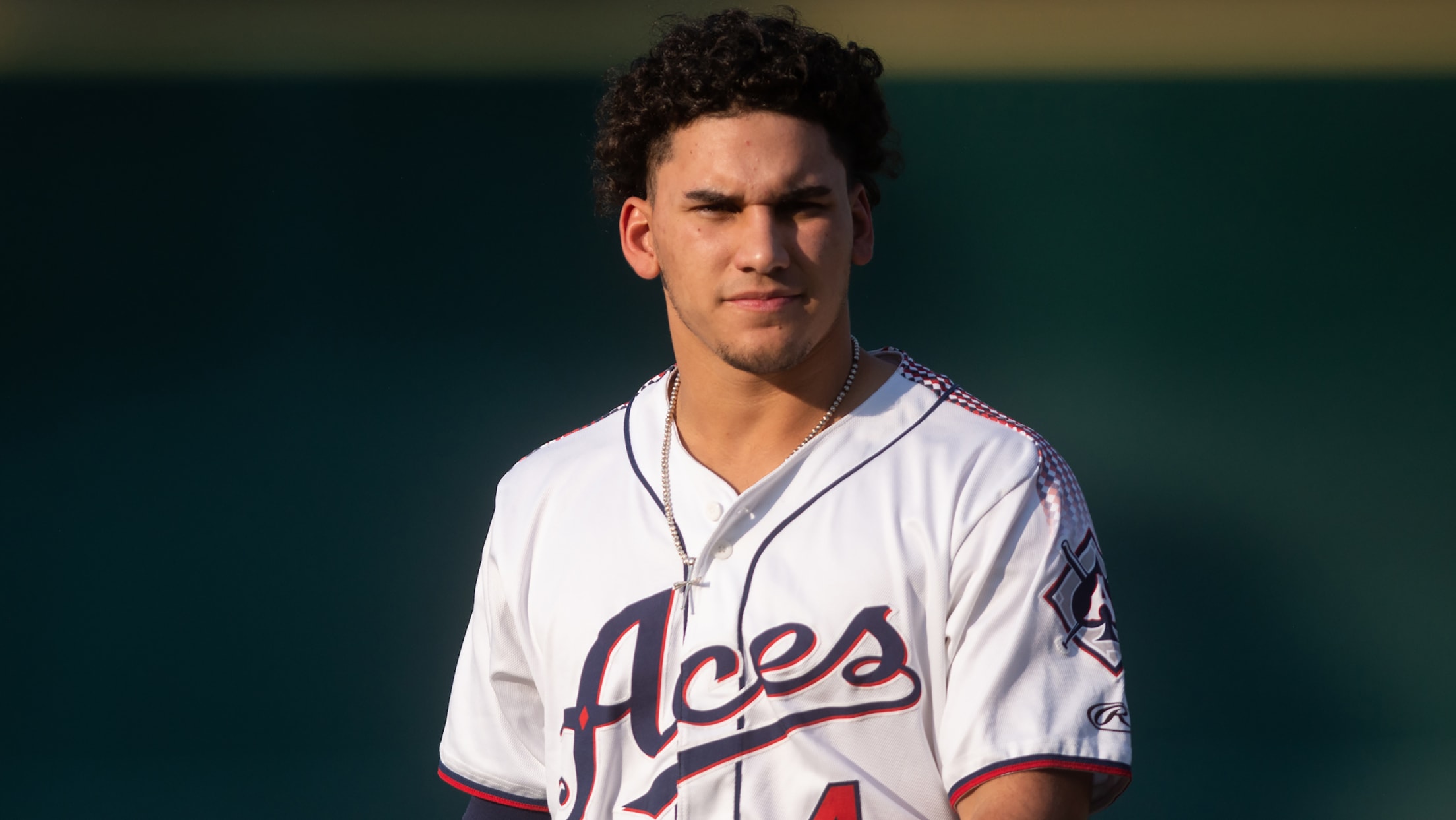 A quick glance at the numbers shows Alek Thomas enjoying a solid start to his 2022 campaign. A deeper dive shows something far better. Baseball's No. 18 overall prospect was a catalyst from the two-hole in Triple-A Reno's lineup, homering, doubling and reaching base four times while scoring three runs
D-backs' top prospect celebrates birthday in unique fashion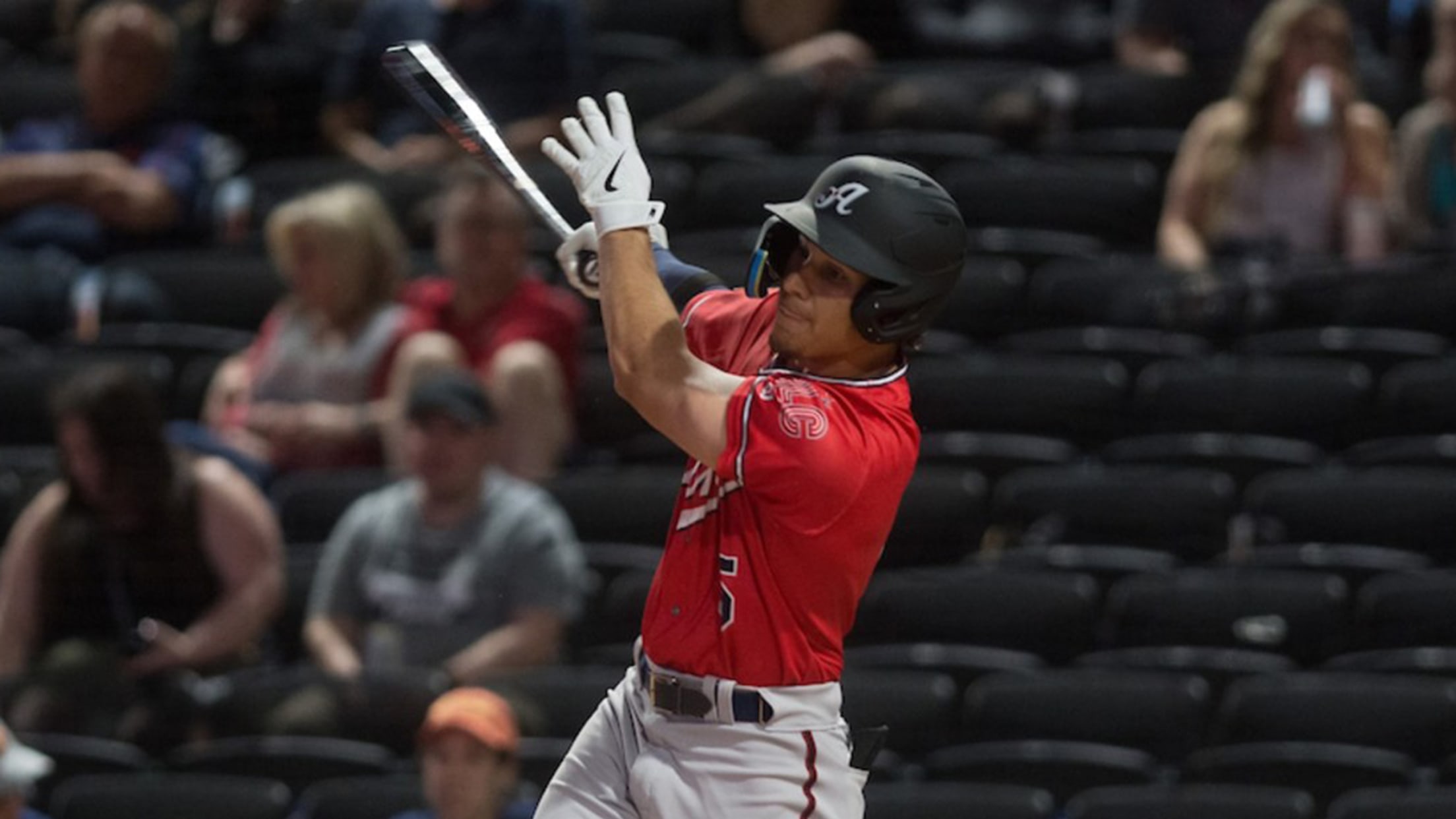 Hitting a home run on your birthday would be pretty cool. But how about hitting a homer and stealing one in the same game on your birthday? That's what Alek Thomas -- the D-backs' No. 1 prospect per MLB Pipeline and No. 18 overall -- did for Triple-A Reno on
Rookie hits leader Beer key to D-backs' rout
Varsho also logs 3 RBIs, belts 2-run homer as Arizona ends scoreless drought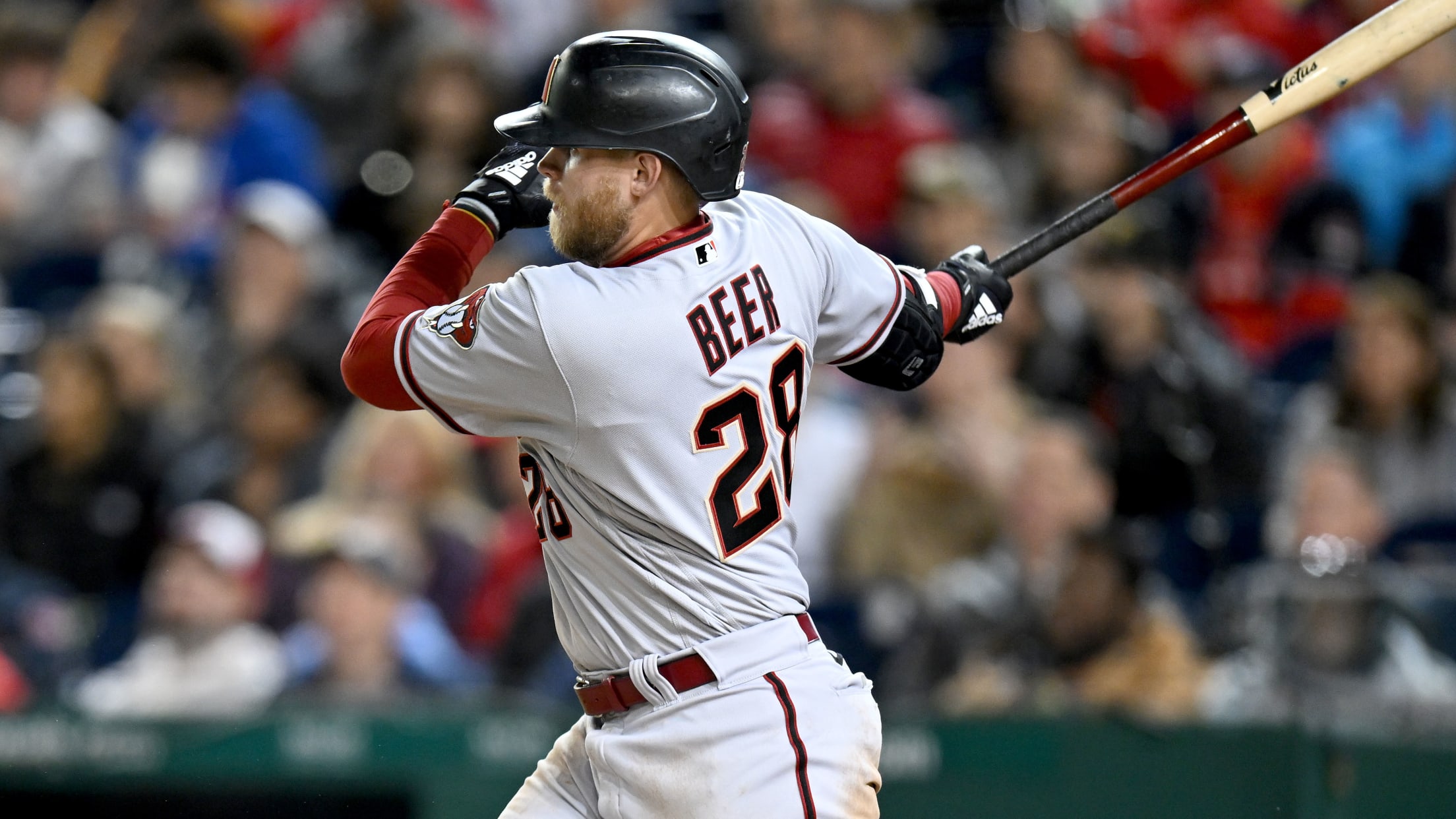 WASHINGTON -- Though about as far from the desert as can be, the D-backs arrived at Nationals Park on Wednesday mired in a serious drought. They then spent the night breaking out of it in a big way. Entering play as the Majors' worst offense statistically, Arizona erupted in a
Here's where D-backs' Top 30 prospects are starting '22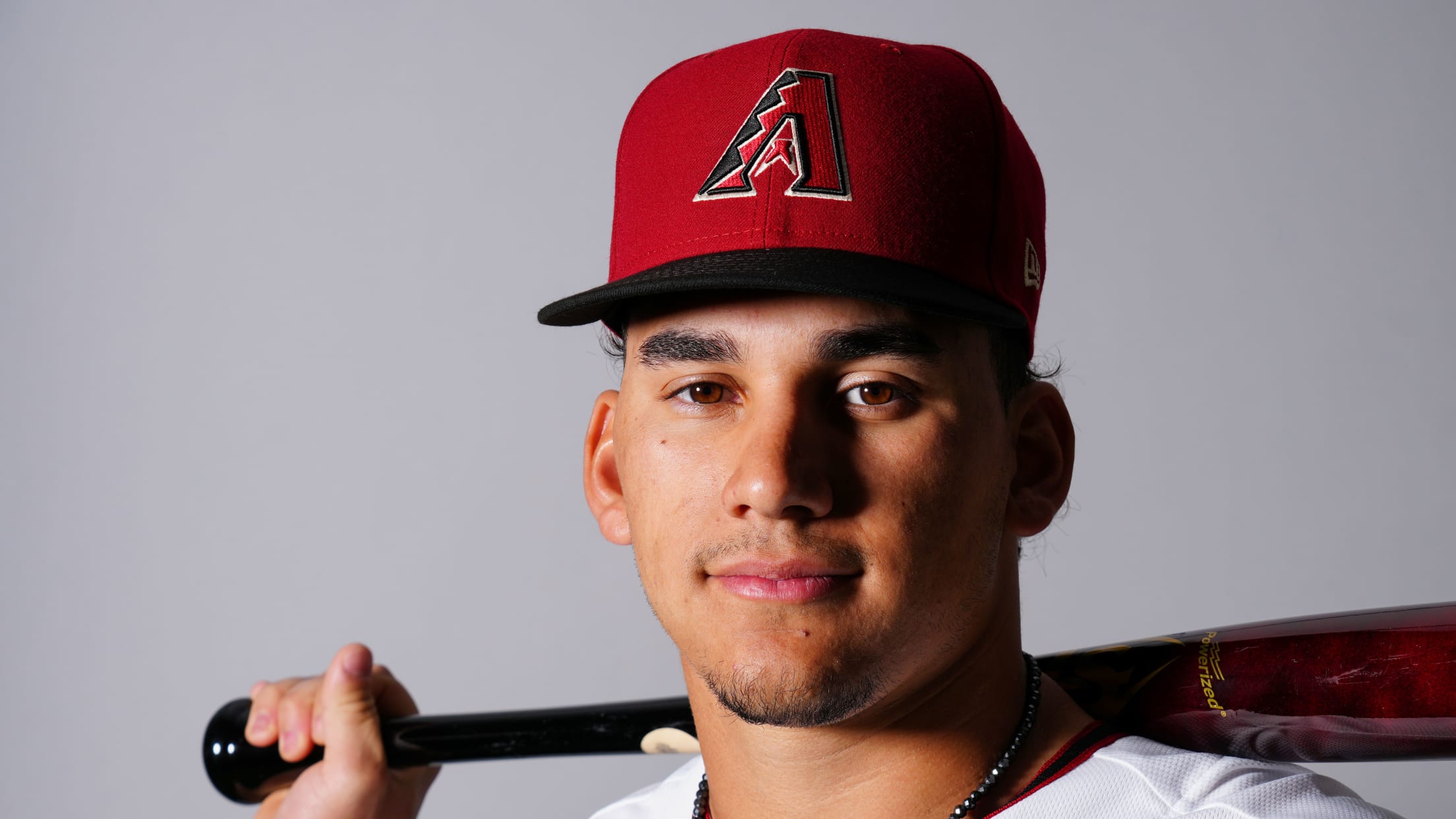 With the Minor League season opening this week, here's where the D-backs' Top 30 prospects are starting 2022:
Alek Thomas (MLB No. 18), OF -- Reno (Triple-A)
Corbin Carroll (MLB No. 19), OF -- Amarillo (Double-A)
Jordan Lawlar (MLB No. 23), SS -- Visalia (Single-A)
Blake
D-backs camp filled with high-end talent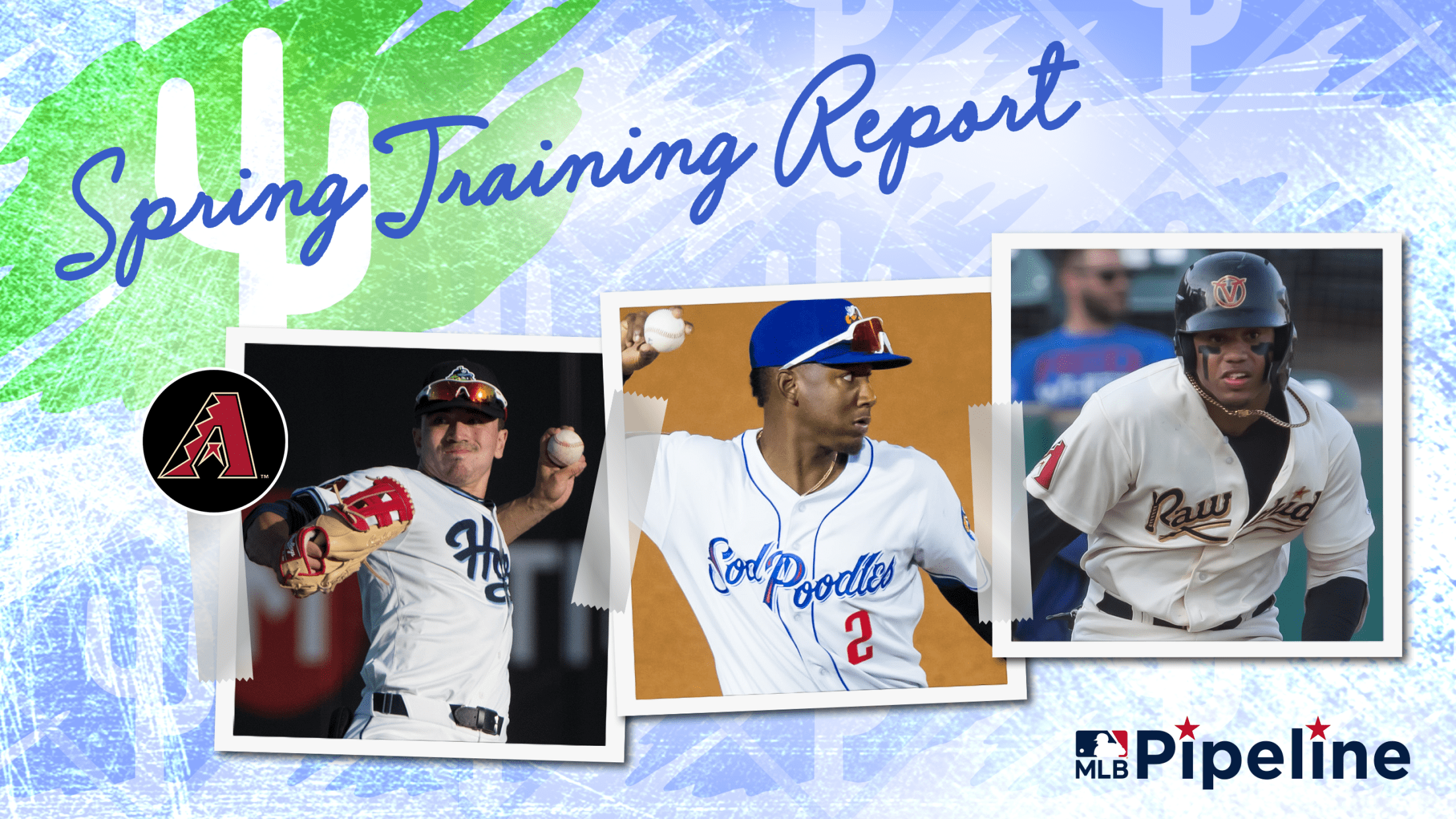 SCOTTSDALE, Ariz. -- Alek Thomas, Corbin Carroll and Jordan Lawlar. They're the No. 18, 19, and 23 prospects in MLB's Top 100 ranking heading into the 2022 season. They're all Arizona Diamondbacks. The D-backs claim the only farm system with three Top 25 overall prospects, and they're all position players
Q&A: Carroll on rehab, advancing to Double-A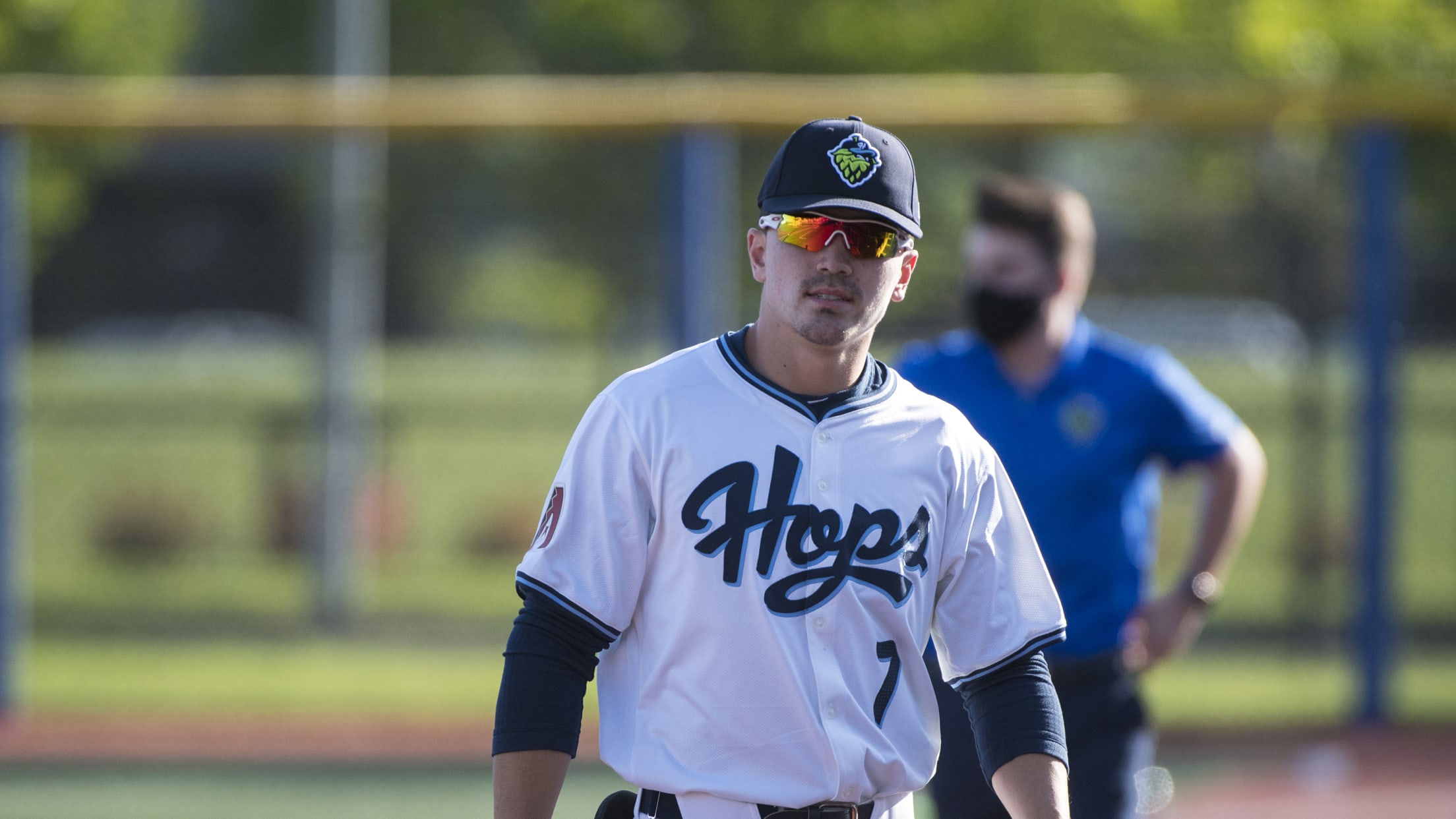 SCOTTSDALE, Ariz. -- Corbin Carroll is healthy. That's important to note right out of the gate. MLB Pipeline's No. 19 overall prospect played only seven games at High-A Hillsboro last season before suffering a right shoulder injury on a swing that required season-ending surgery in May. Second important note: Carroll
Here are the D-backs' 2022 Top 30 Prospects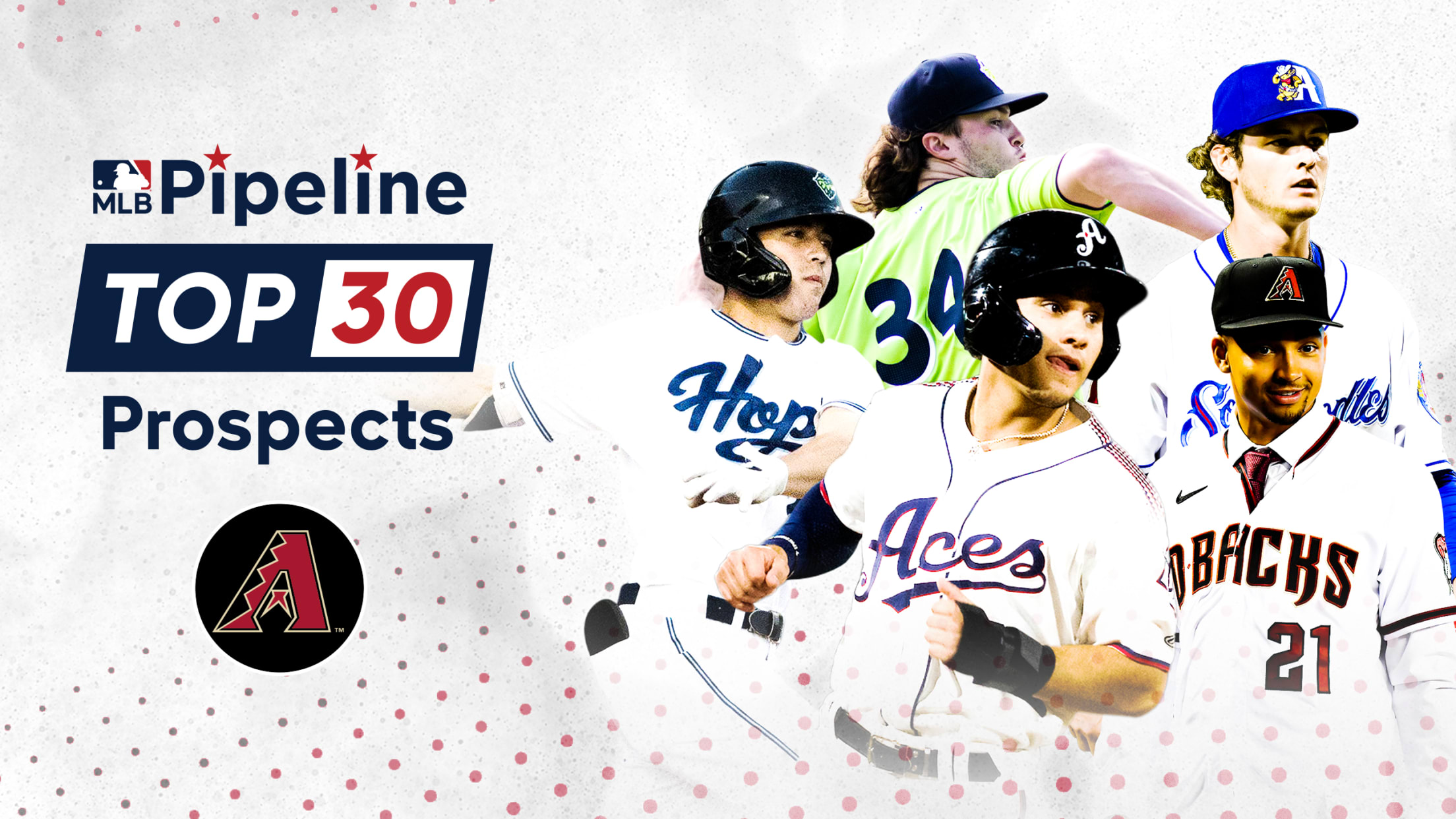 Finishing in fifth place in each of the past two seasons, the D-backs have struggled at the Major League level. However, their farm system has continued to improve during that time, giving both fans and team officials hope for a brighter future. A quartet of Top 100 prospects highlight the
Nelson, Carroll impress in Cactus League showing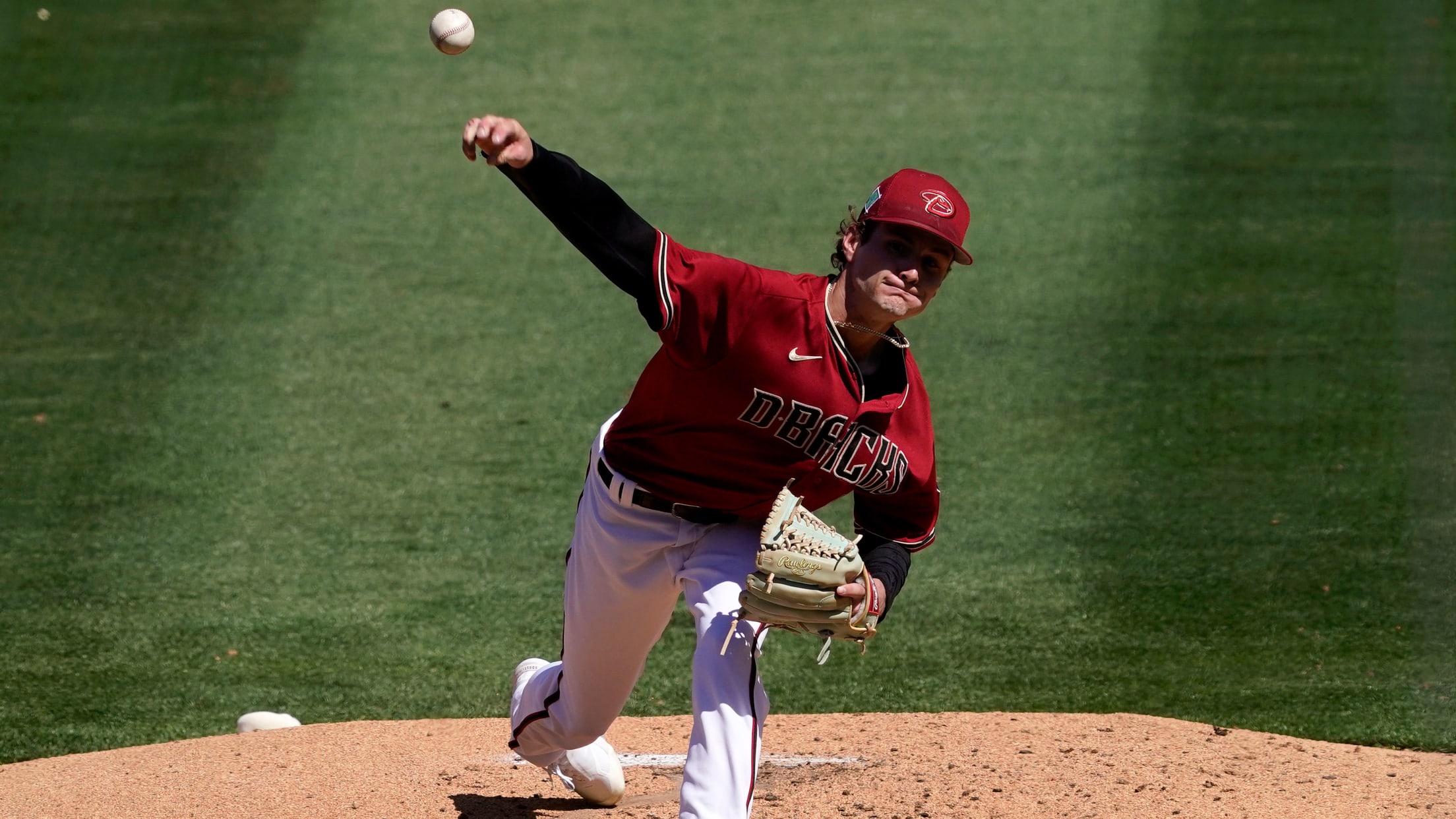 SCOTTSDALE, Ariz. -- Torey Lovullo has read the reports. He's heard from the scouts. He's watched video. But until this spring, the D-backs' manager hadn't gotten a real look at some of the team's top prospects. With 40-man roster players not ready to play in games right off the bat
Witt Sr. has bragging rights over Jr. ... for now
Before Bobby Witt Jr. makes his big league debut, let's look back at Sr.'s career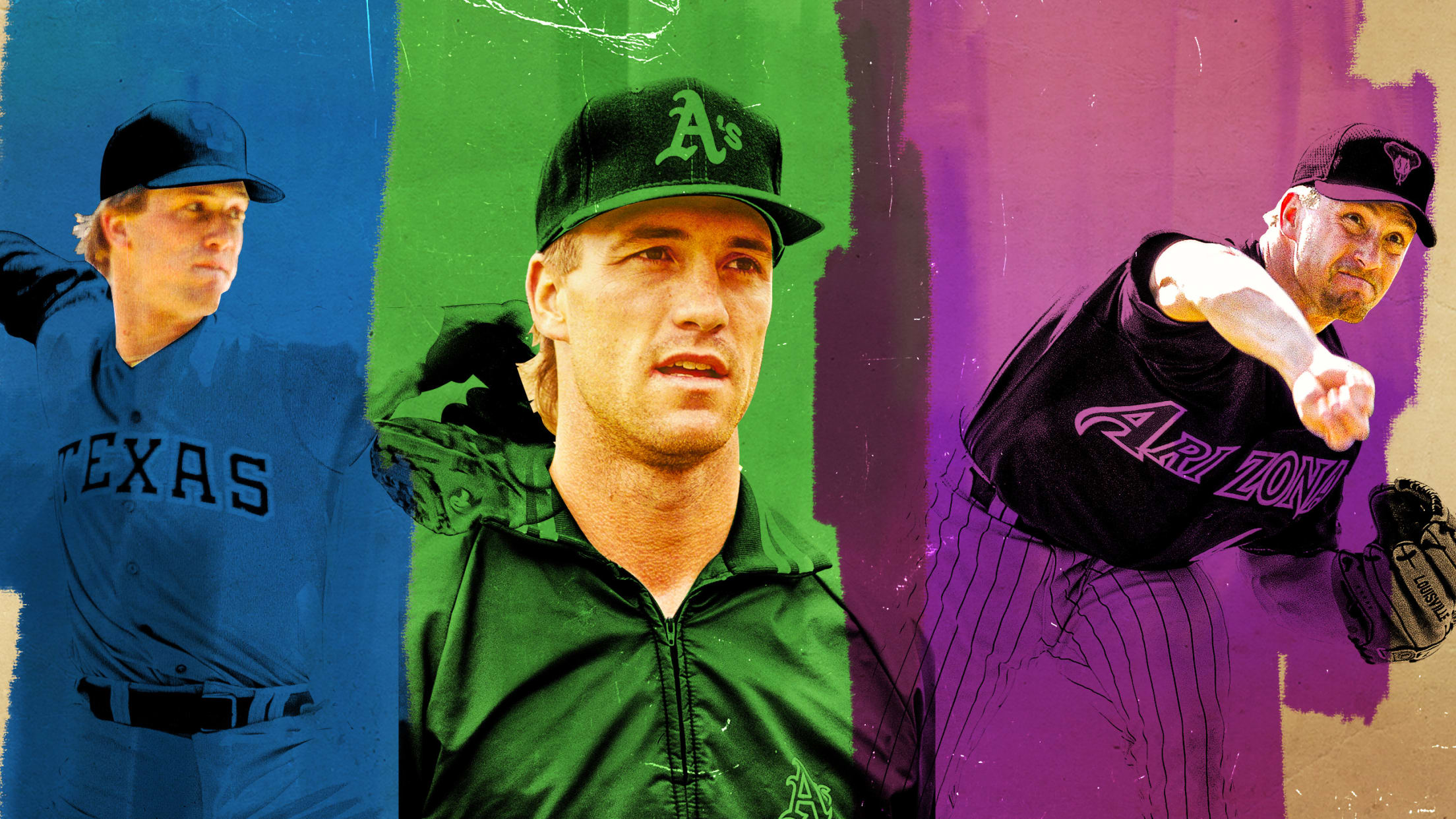 An earlier version of this story appeared in August 2021. When Bobby Witt Jr., the newly named No. 1 prospect in the sport, was picked second overall in the 2019 Draft, it earned him and his father some pretty hefty bragging rights: They became the first father-son duo in big
Control the goal, prospect Henry has encouraging spring debut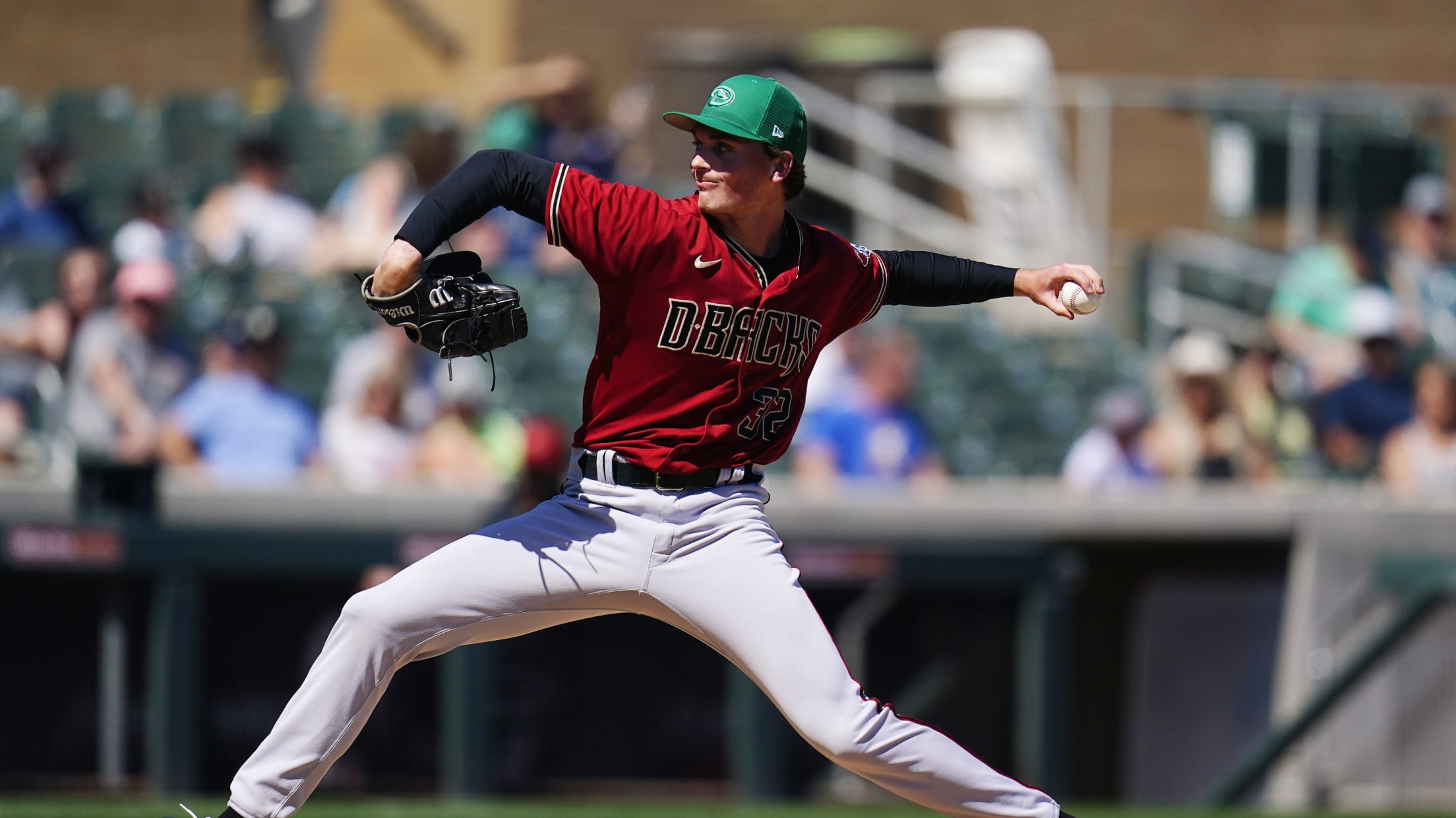 SCOTTSDALE, Ariz. -- Tommy Henry didn't hesitate when asked what he wants to accomplish this spring -- get ahead of hitters. The left-hander did that in his first Cactus League start of the year, allowing just one run over three innings against the Rockies as the D-backs dropped their opener,
Armed with new mechanics, Carroll eyes productive '22
SCOTTSDALE, Ariz. -- D-backs prospect Corbin Carroll draws rave reviews from the organization not just for his work on the field, but also for the way he studies and thinks about the game of baseball. One thing not on Carroll's mind these days as he participates in the D-backs' early
Top prospect Thomas looks to keep rolling at plate after late-season surge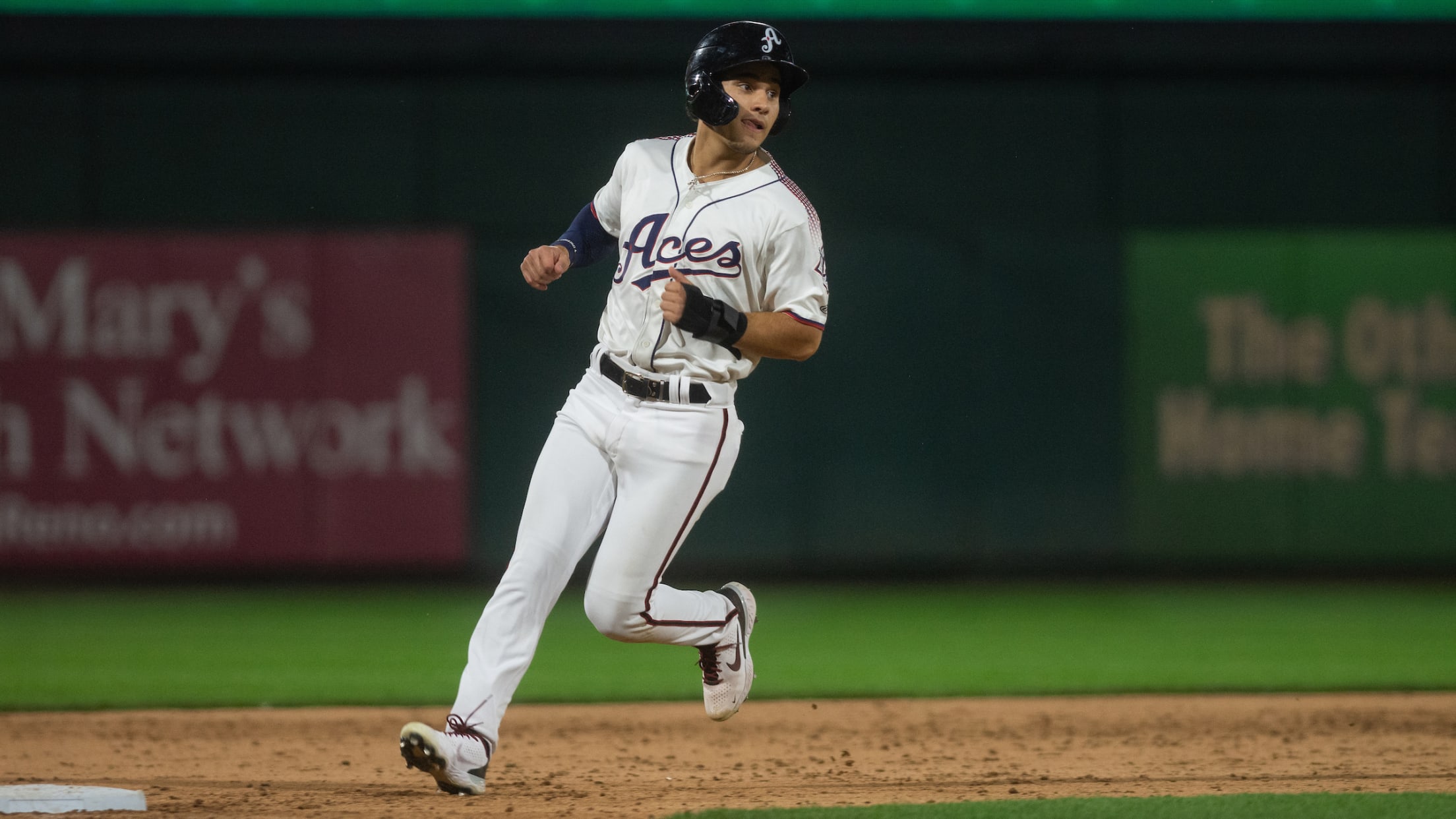 SCOTTSDALE, Ariz. -- For nearly every prospect working their way through a Minor League system, there comes a moment when they have to deal with what is likely their first taste of real struggles on a baseball field. For third-ranked D-backs prospect Alek Thomas, that came last June and July,
Explore Visalia's Valley Strong Ballpark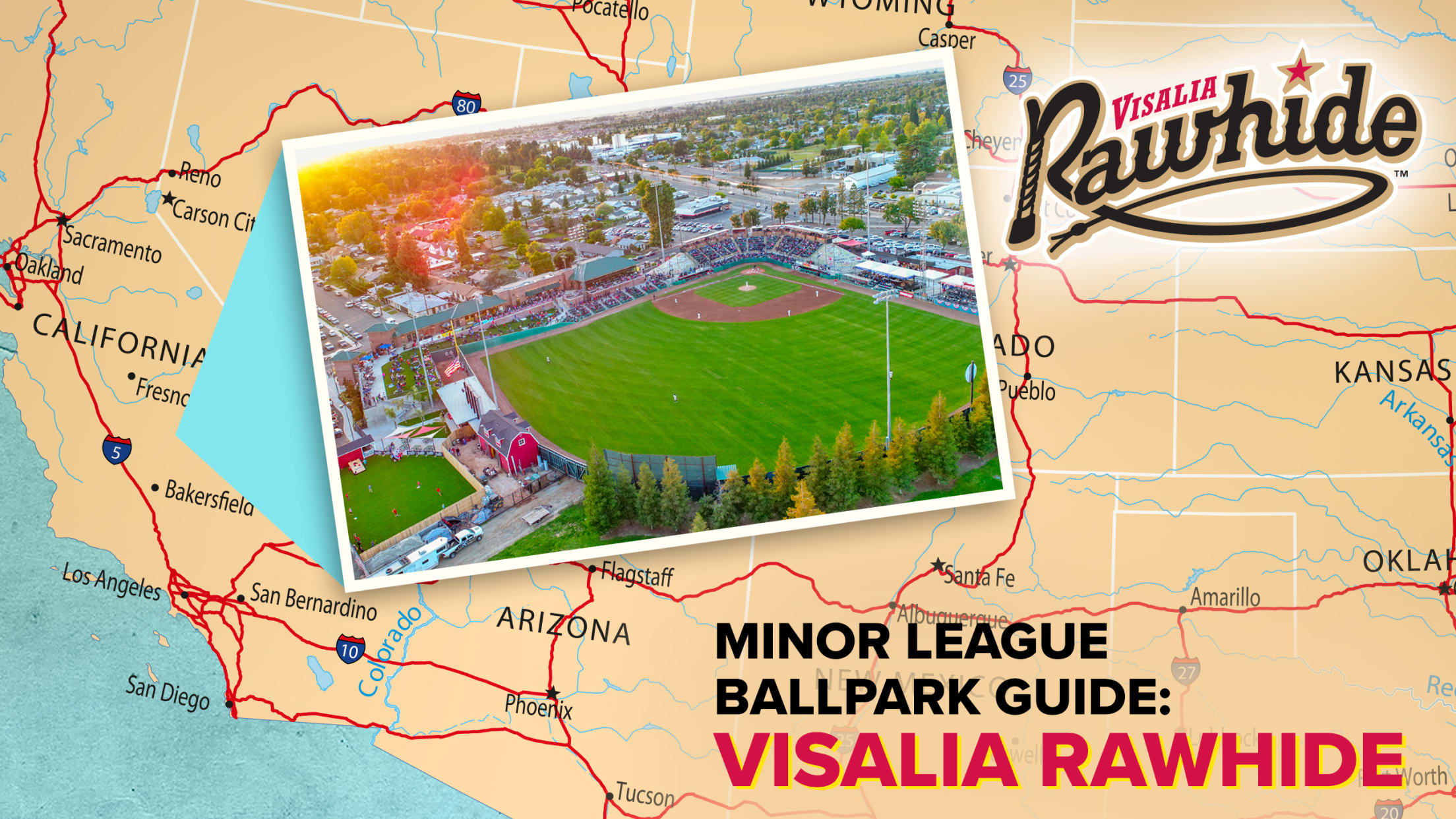 Welcome to Valley Strong Park, where the Visalia Rawhide steer fans toward fun, and the answer to every question is more cowbell.
D-backs protect 3 players from Rule 5 Draft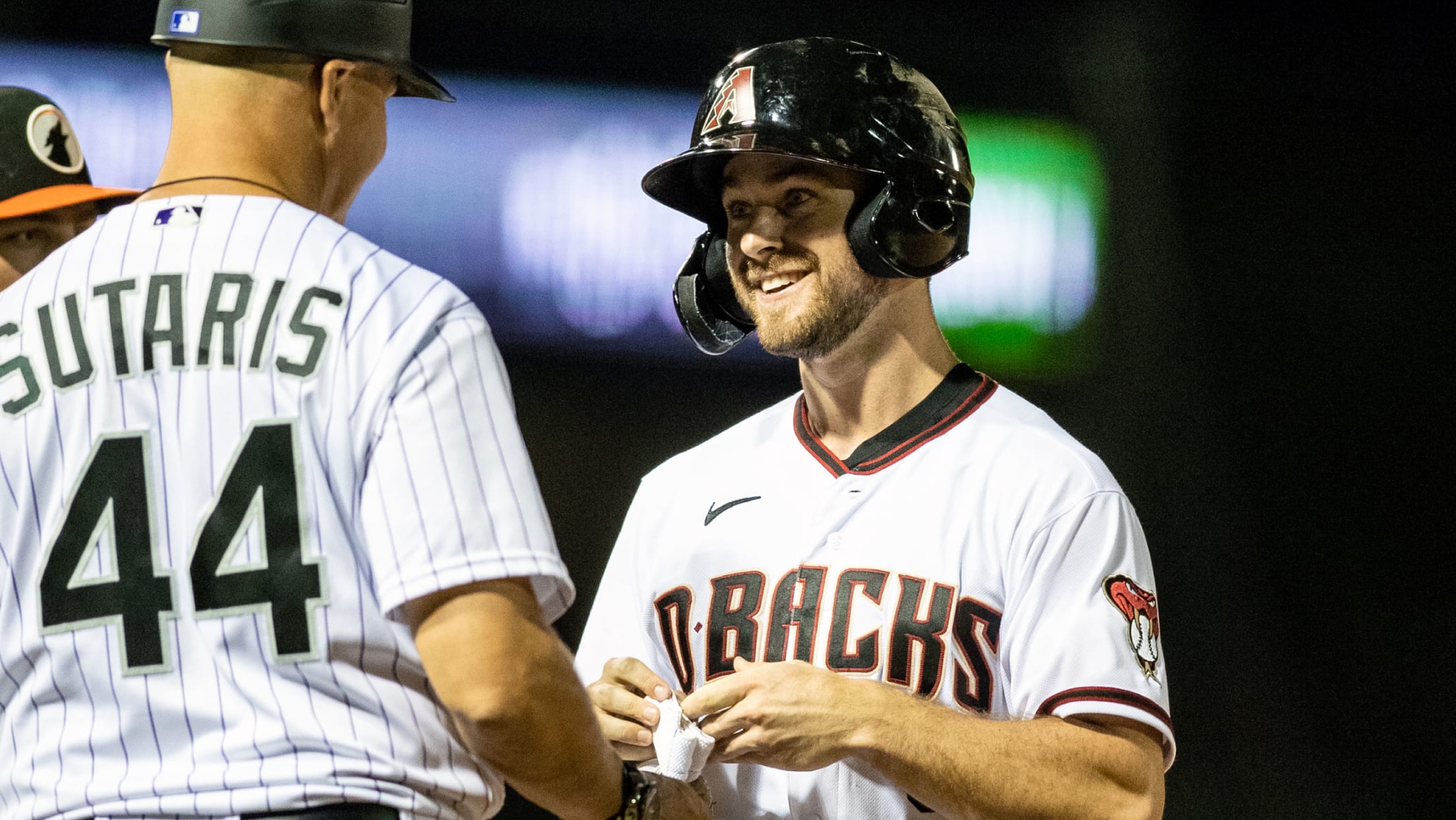 PHOENIX -- The D-backs added three players -- outfielder Kristian Robinson, infielder/outfielder Cooper Hummel and right-hander Ryan Weiss -- to their 40-man roster in order to protect them from next month's Rule 5 Draft. To make room on the 40-man roster for the additions, the D-backs outrighted left-hander Miguel Aguilar
Canzone keeps raking in Fall League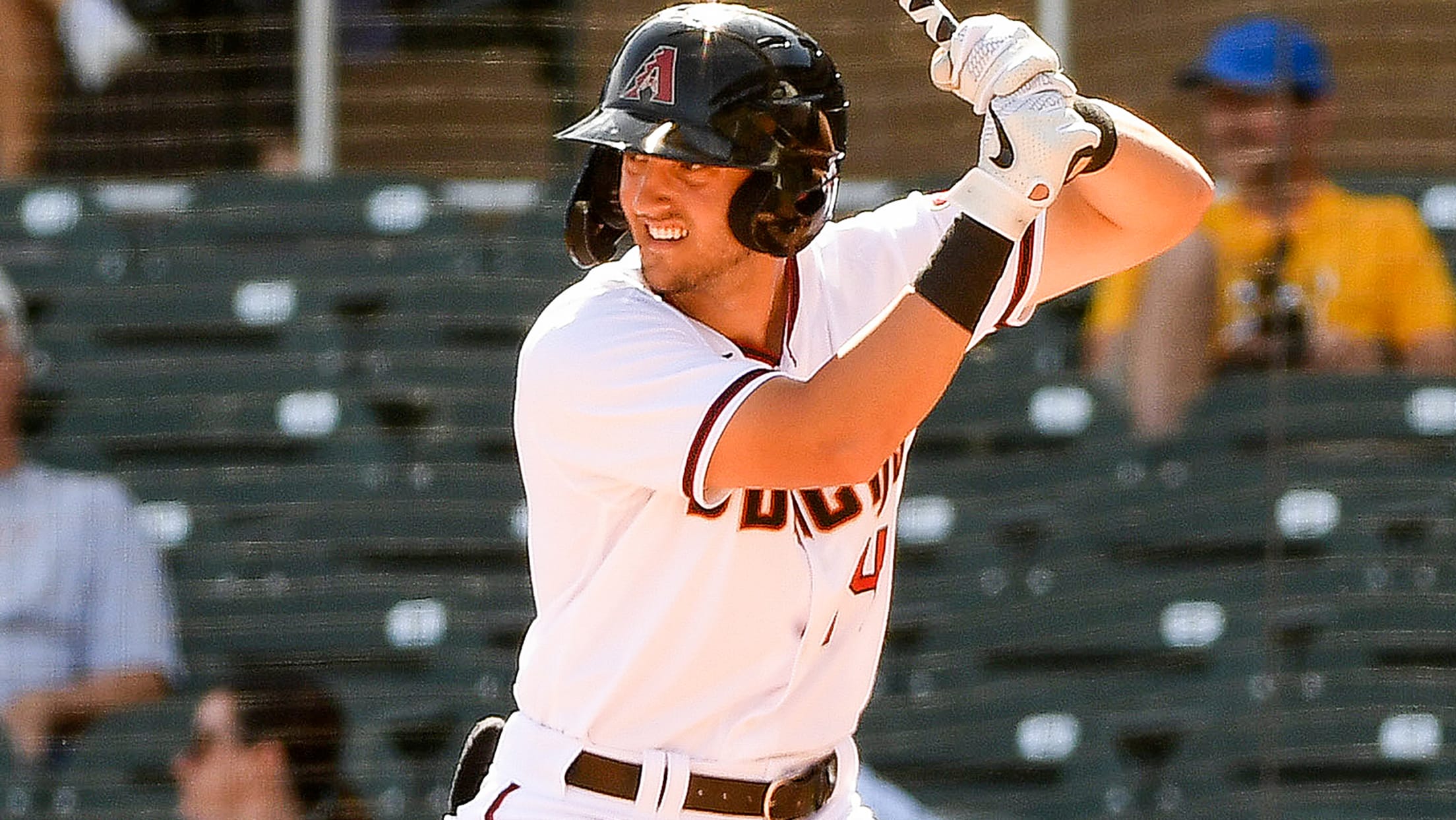 SCOTTSDALE -- At the end of June, D-backs outfield prospect Dominic Canzone was scuffling, carrying a .220/.279/.380 line in High-A Hillsboro along with some time on the injured list. A change was in order, and the tinkering he did not only got him going with the Hops, but it helped