10 players you forgot were once D-backs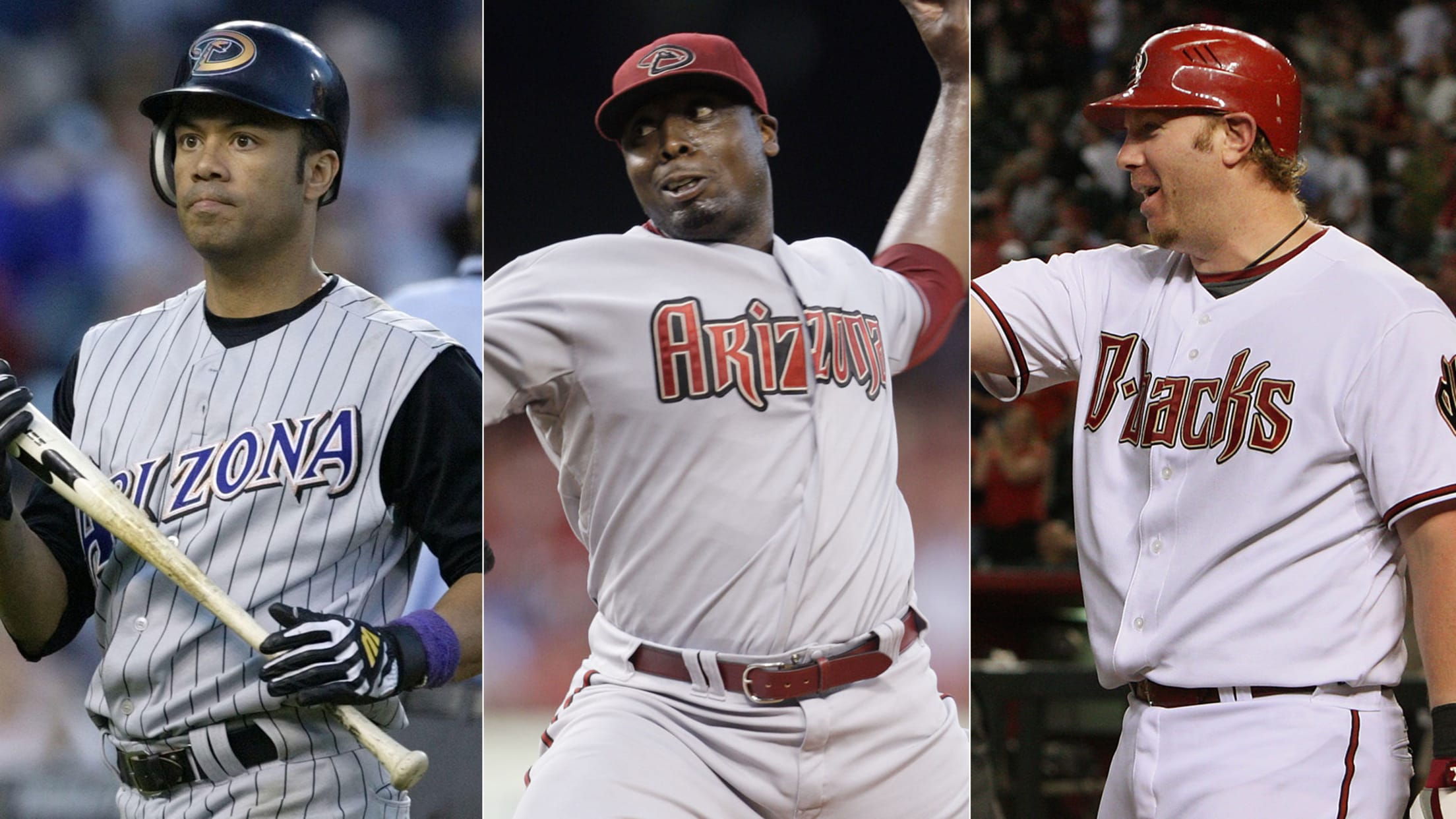 PHOENIX -- When you think of the D-backs, what players spring to mind? Luis Gonzalez, Randy Johnson, Paul Goldschmidt and Matt Williams are probably some of the names that arise. But what names are familiar to baseball fans but might have even some D-backs fans saying, "He was a Diamondback?"
These are D-backs' top 5 pitching seasons
PHOENIX -- Let's get this out of the way right now: This is not a fair list. When you have to pick the top 5 individual pitching seasons for the Arizona Diamondbacks, it almost comes down to how you want to rank Hall of Famer Randy Johnson's best five years.
How and why D-backs got their team name
Did you know Arizona was almost the Scorpions?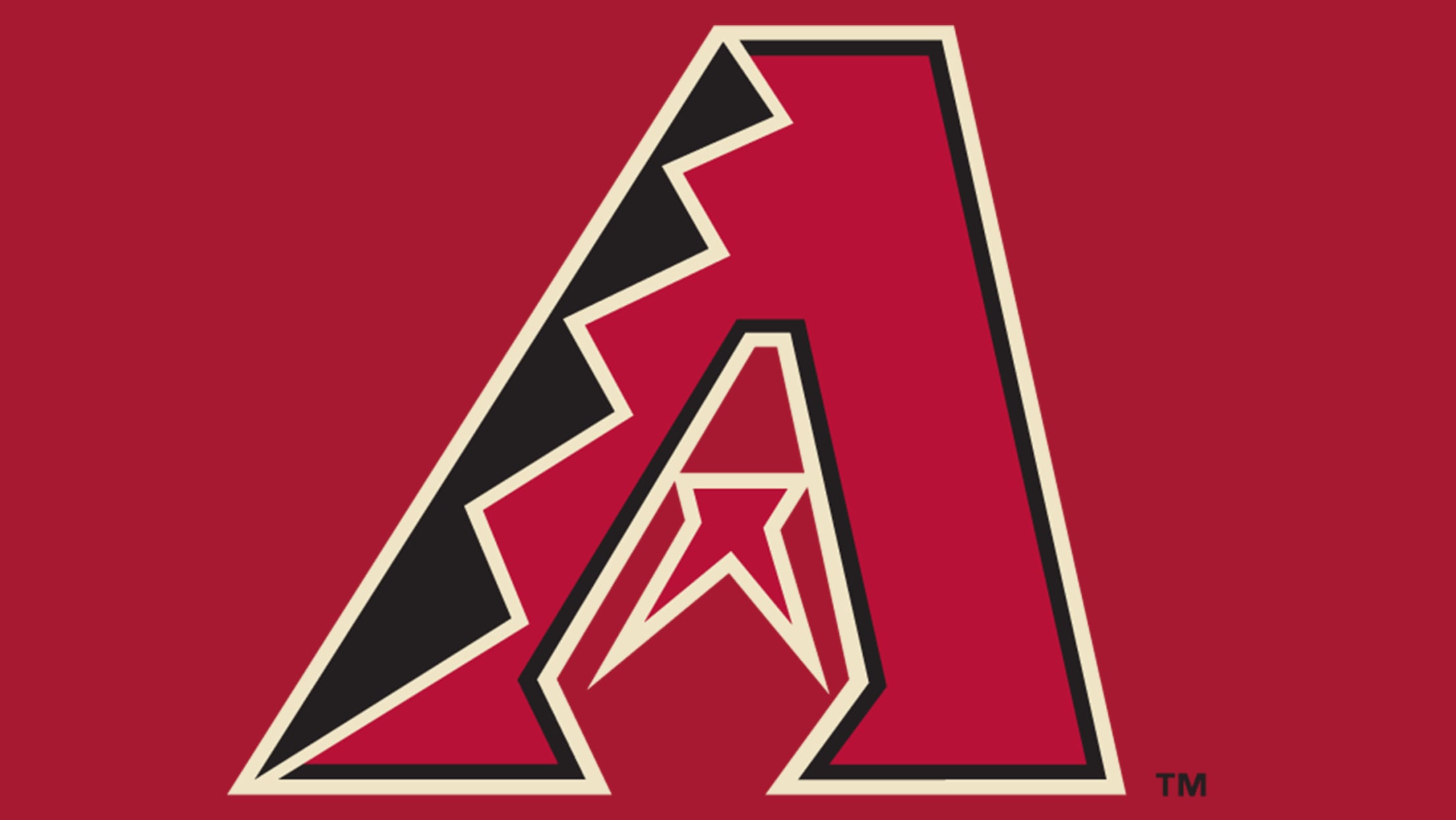 PHOENIX -- When it came time to pick a name for the expansion team that would play its home games in Phoenix, one thing was clear: Arizona was going to be in the name. That was important to then-managing general partner Jerry Colangelo, who wanted to make sure that the
The 6 best moments in Chase Field history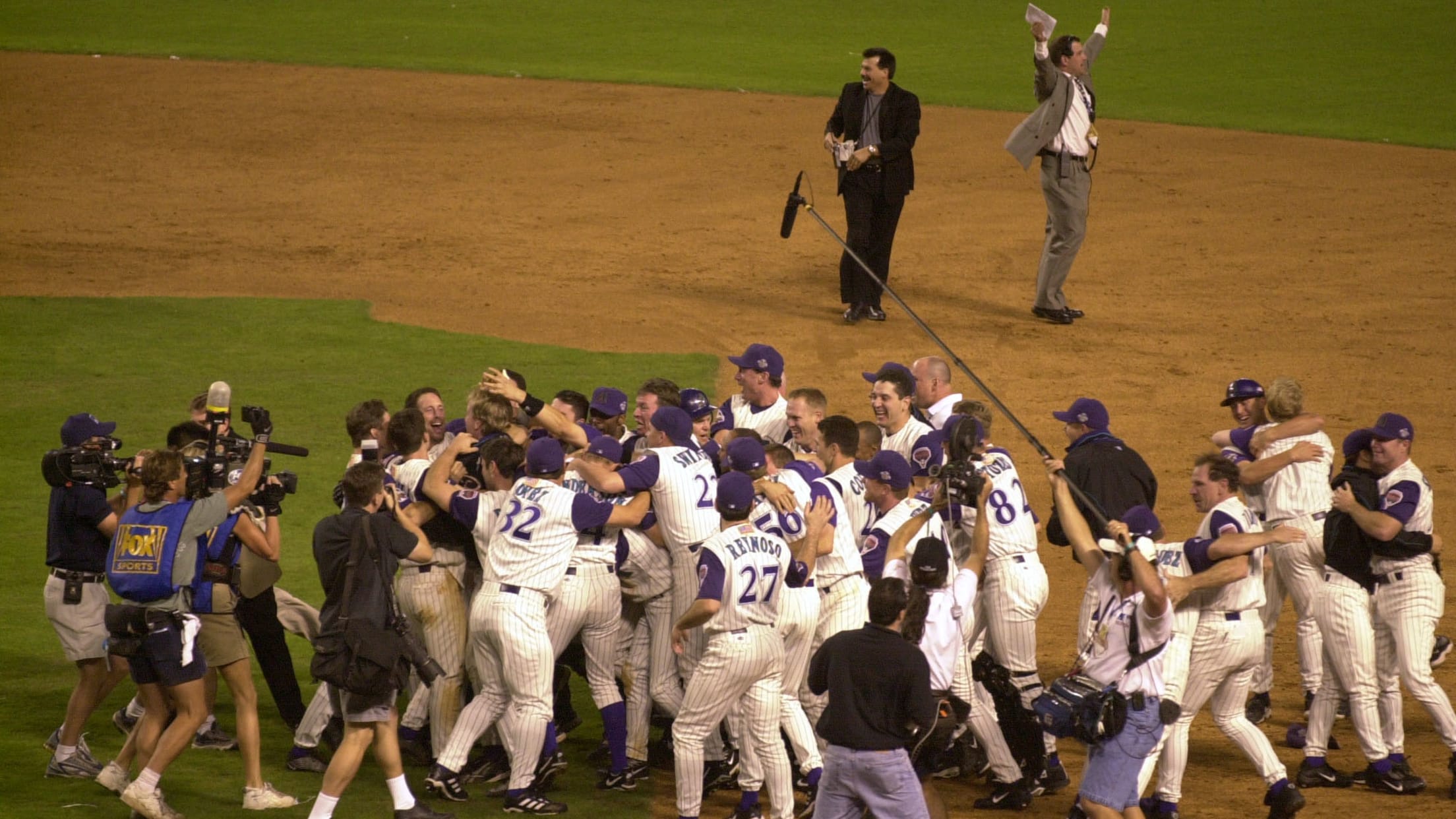 PHOENIX -- Known first as Bank One Ballpark and now Chase Field, the home of the Arizona Diamondbacks is just 23 years old but has seen a good bit of baseball history. It was the first retractable roof stadium that included a grass field when it opened in 1998, and
D-backs' all-time retired numbers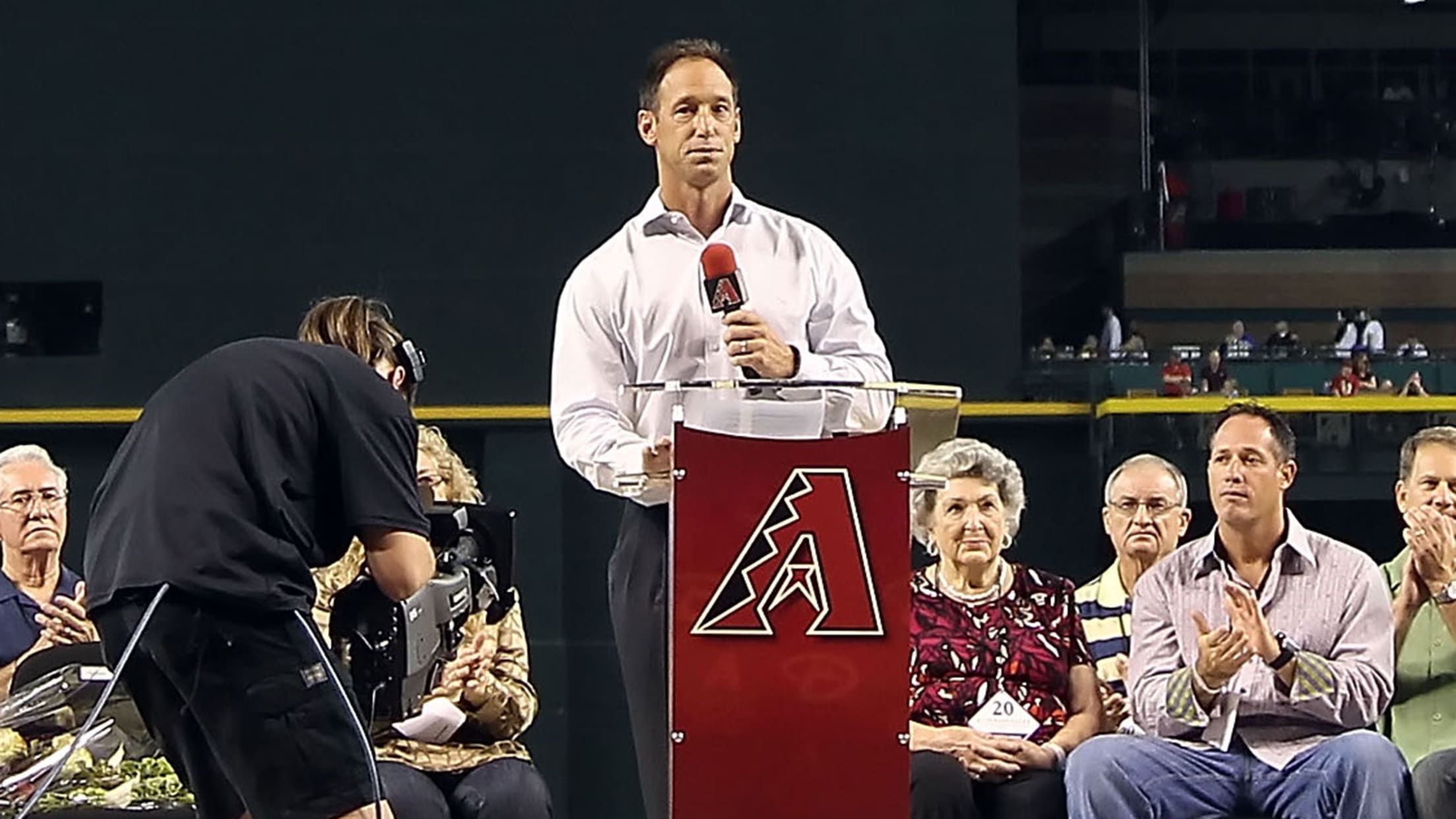 PHOENIX -- The D-backs don't have a lot of history to draw from, having played their first season in 1998, but they have had some memorable moments. Chief among them is the 2001 World Series championship, which the D-backs won in a thrilling seven-game set with the Yankees. Two of
Best D-backs to wear each uniform number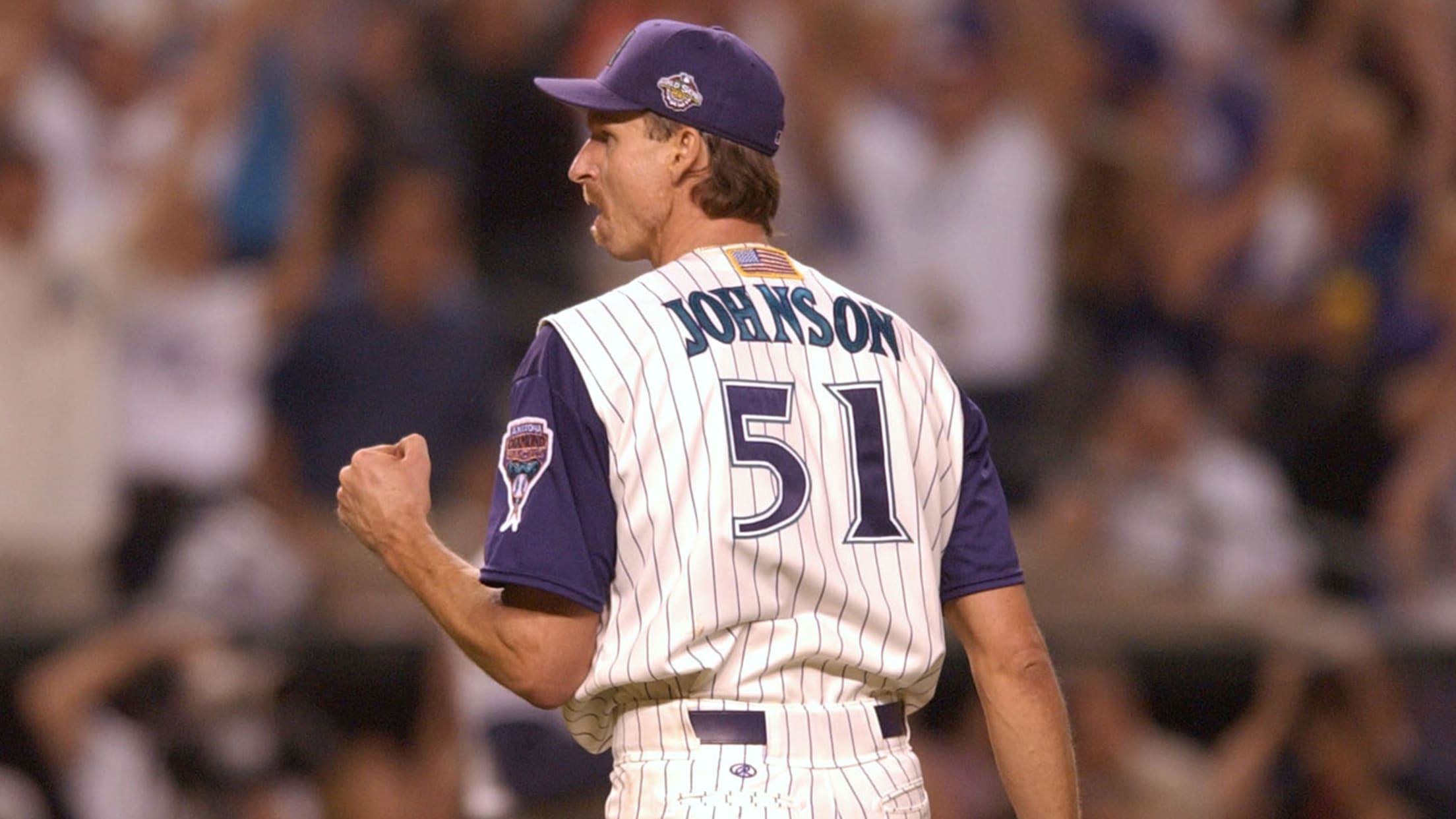 PHOENIX -- What number has been worn by more players and coaches in D-backs history? That would be No. 32, which has been worn by 18 people. Some numbers have been worn far less frequently. Right-hander Jeff Suppan wore No. 20 during the team's inaugural season in 1998, and then
The top 5 seasons from D-backs hitters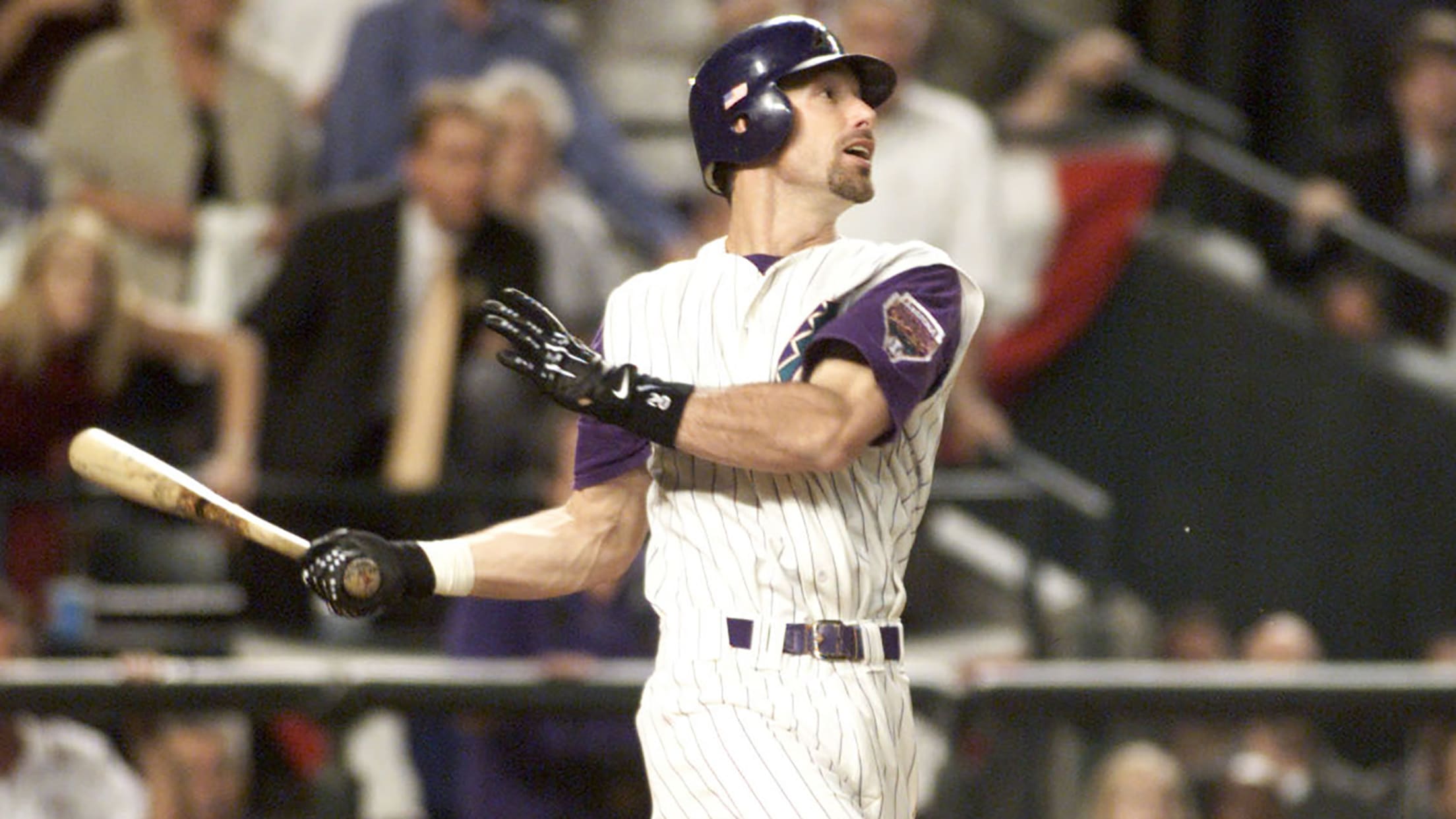 PHOENIX -- There have been a lot of very good offensive seasons put together by D-backs hitters since the franchise's beginning in 1998. Which were the best? Here's a look at the five top individual offensive seasons in franchise history: 1. Luis Gonzalez, 2001 It's amazing that left fielder Luis
5 D-backs greats not in the Hall of Fame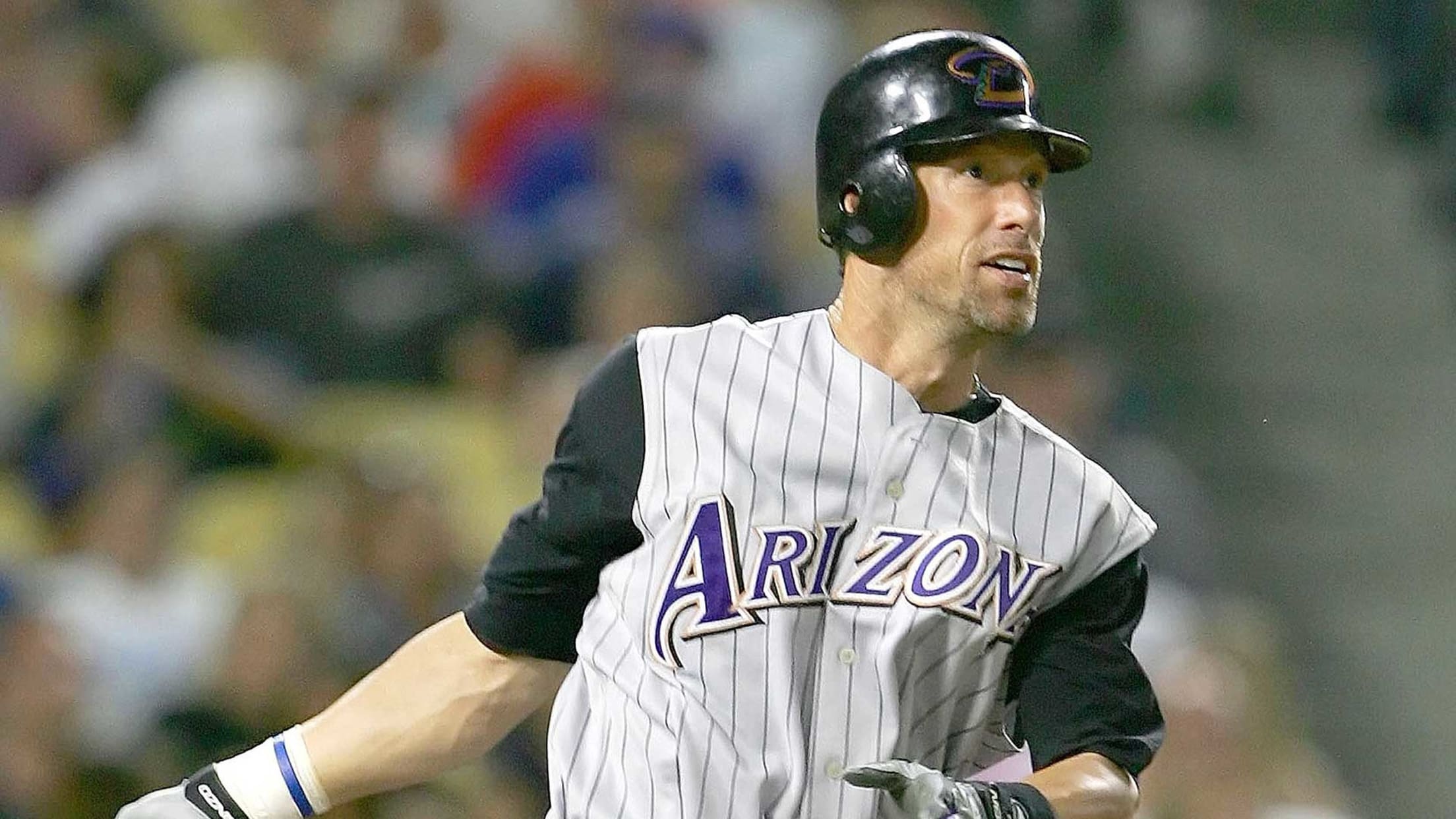 It's time to take a look at the best players in D-backs history who are not in the National Baseball Hall of Fame. • Complete Hall of Fame coverage The rules are the player had to have some real history with the D-backs, and he gets credit for his entire
10 biggest trades in D-backs history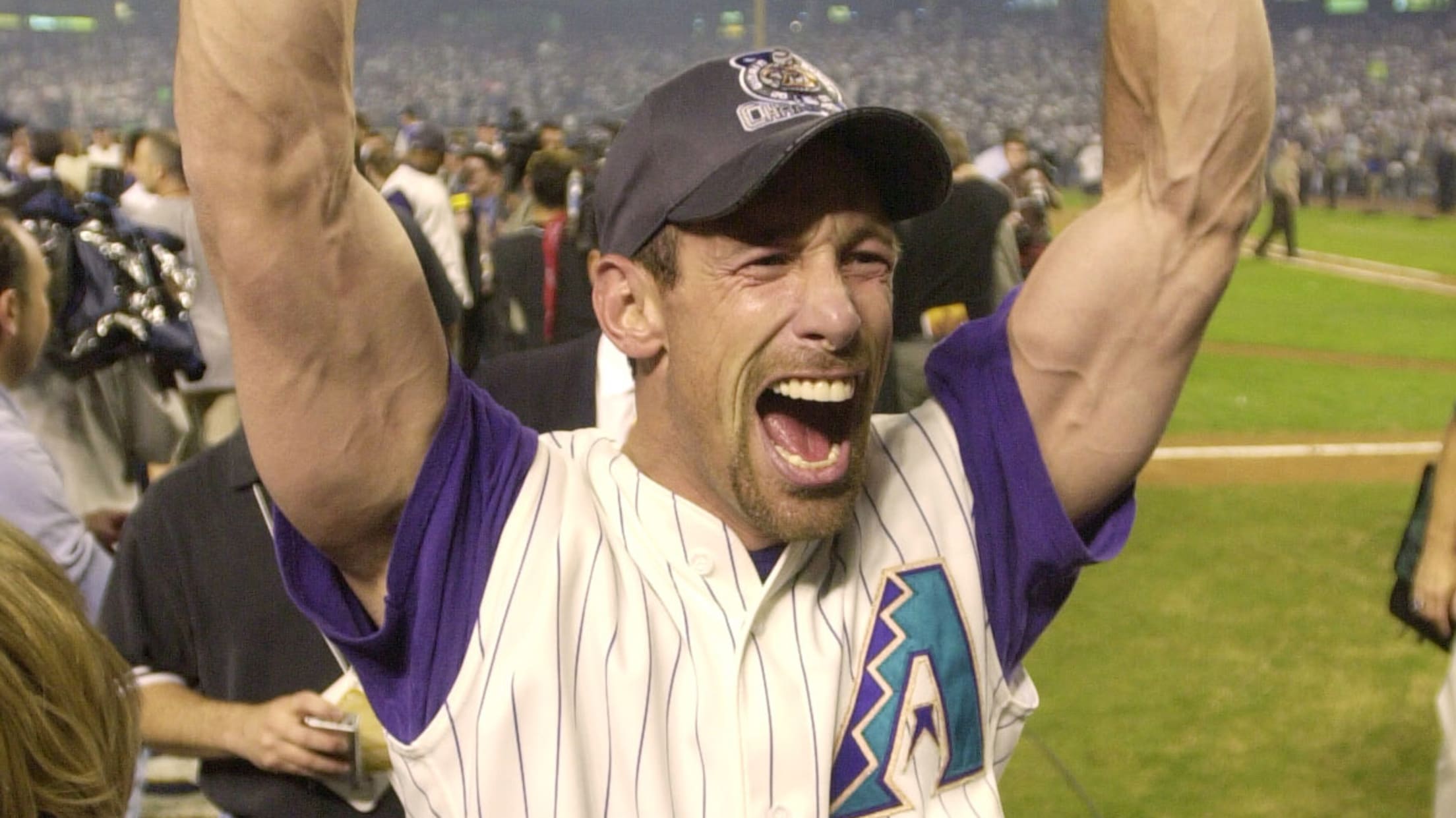 Some trades turn out great. Others look good at the time, yet turn out poorly. And some, like No. 7 on this list, look bad when they're made and get worse with time. Here's a look at the 10 biggest trades in D-backs history: 1. Going Gonzo D-backs got from
D-backs' all-time single-season team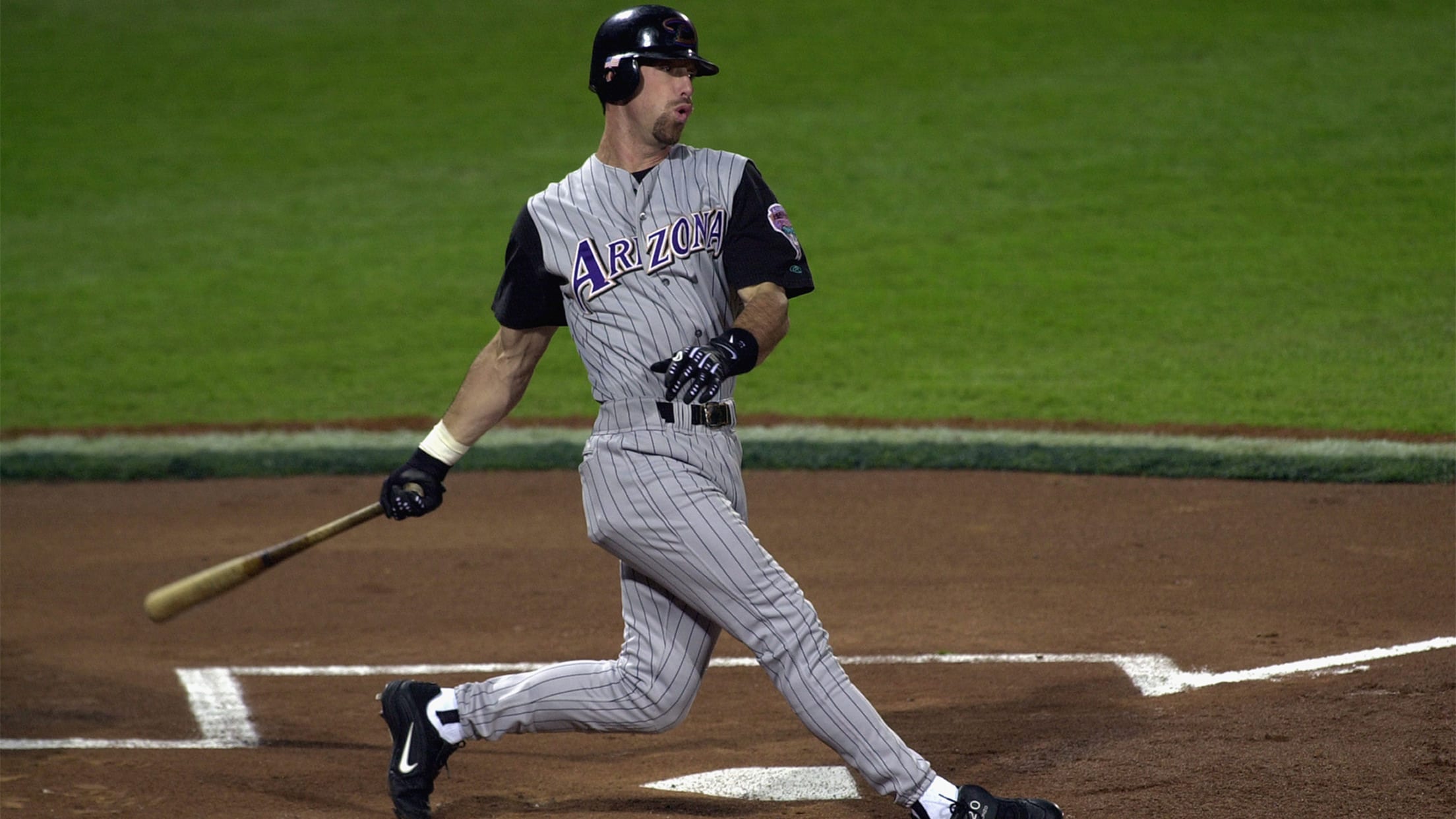 PHOENIX -- You've seen the Top 5 rankings for the D-backs at each position, but what were the best seasons by a player at each position? Some will be obvious, but others may surprise you. Here's a look at the best seasons, by position in D-backs history: Catcher: 2012 Miguel
Top D-backs Draft pick from every season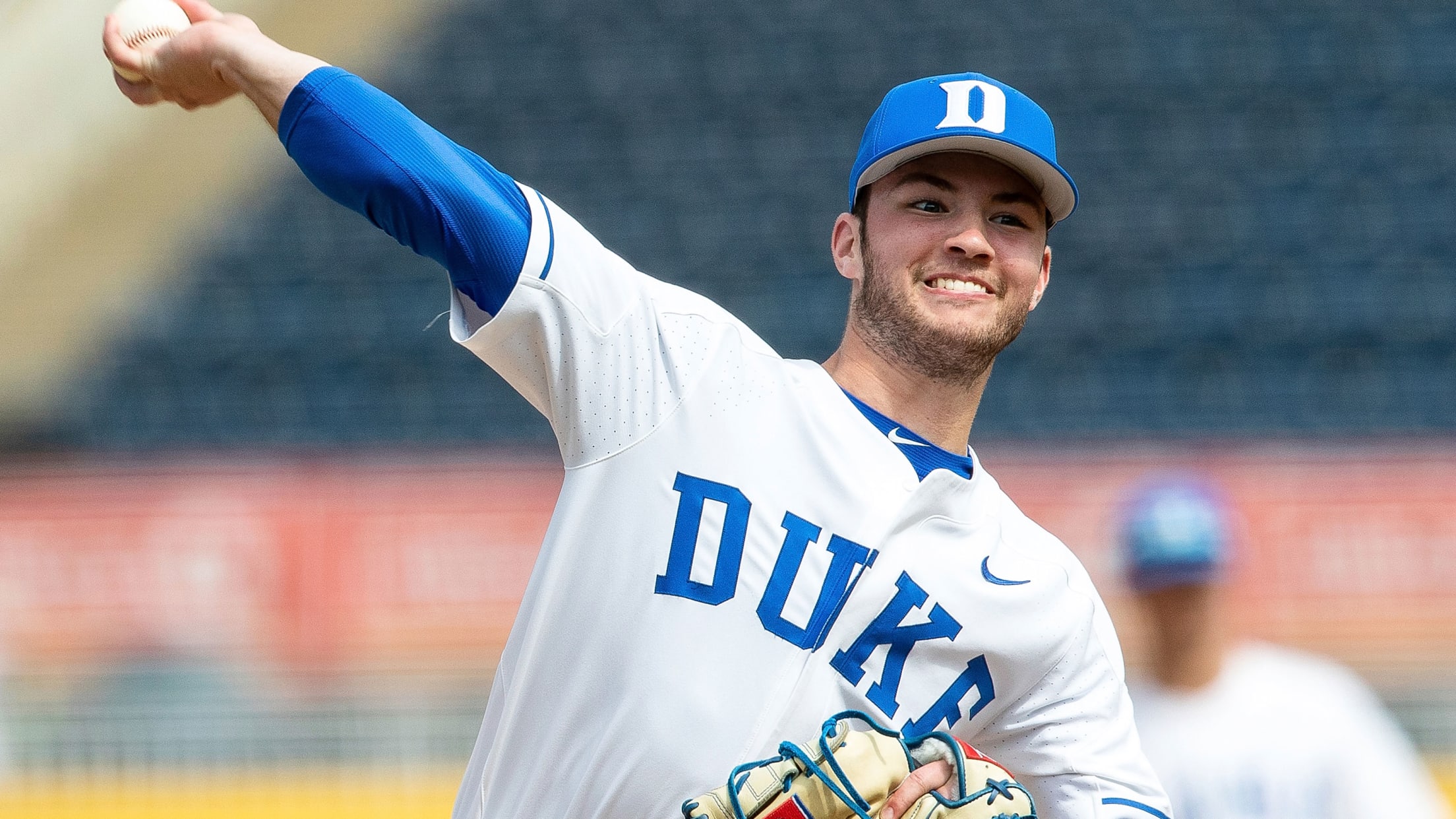 Like most teams, the D-backs have had their share of hits and misses when it comes to their first pick in the MLB Draft, and early in franchise history, there were some years where they did not have a first-round pick because of their aggressive moves in the free-agent market.
D-backs' top Opening Day moments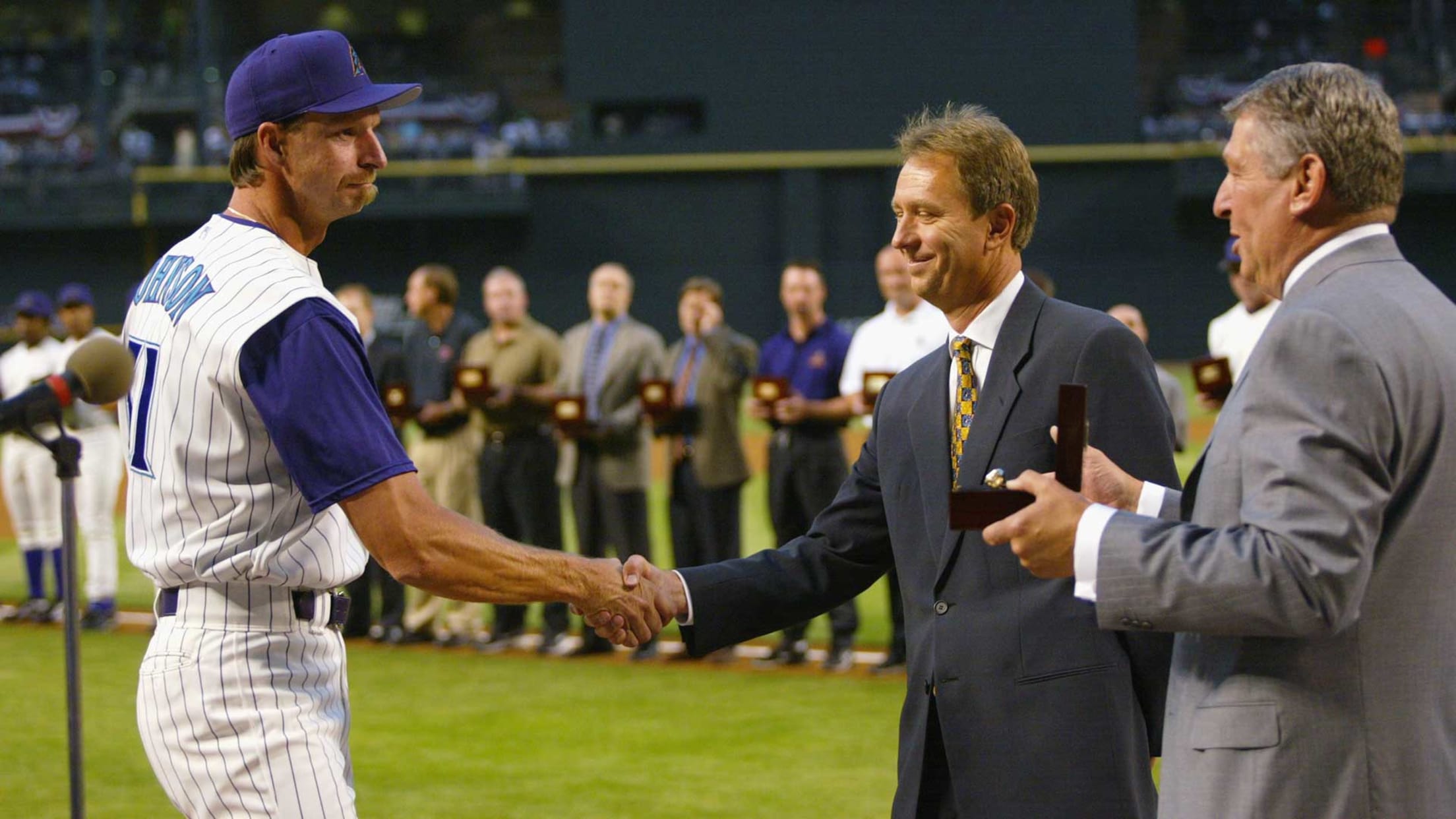 PHOENIX -- There is something magical about Opening Day in baseball. Everything is fresh and new, and seemingly every team has hope for the season ahead. Not every Opening Day game, though, is memorable. But in their 23 openers, the D-backs have had their fair share of them. Here's a
The 5 best seasons in D-backs history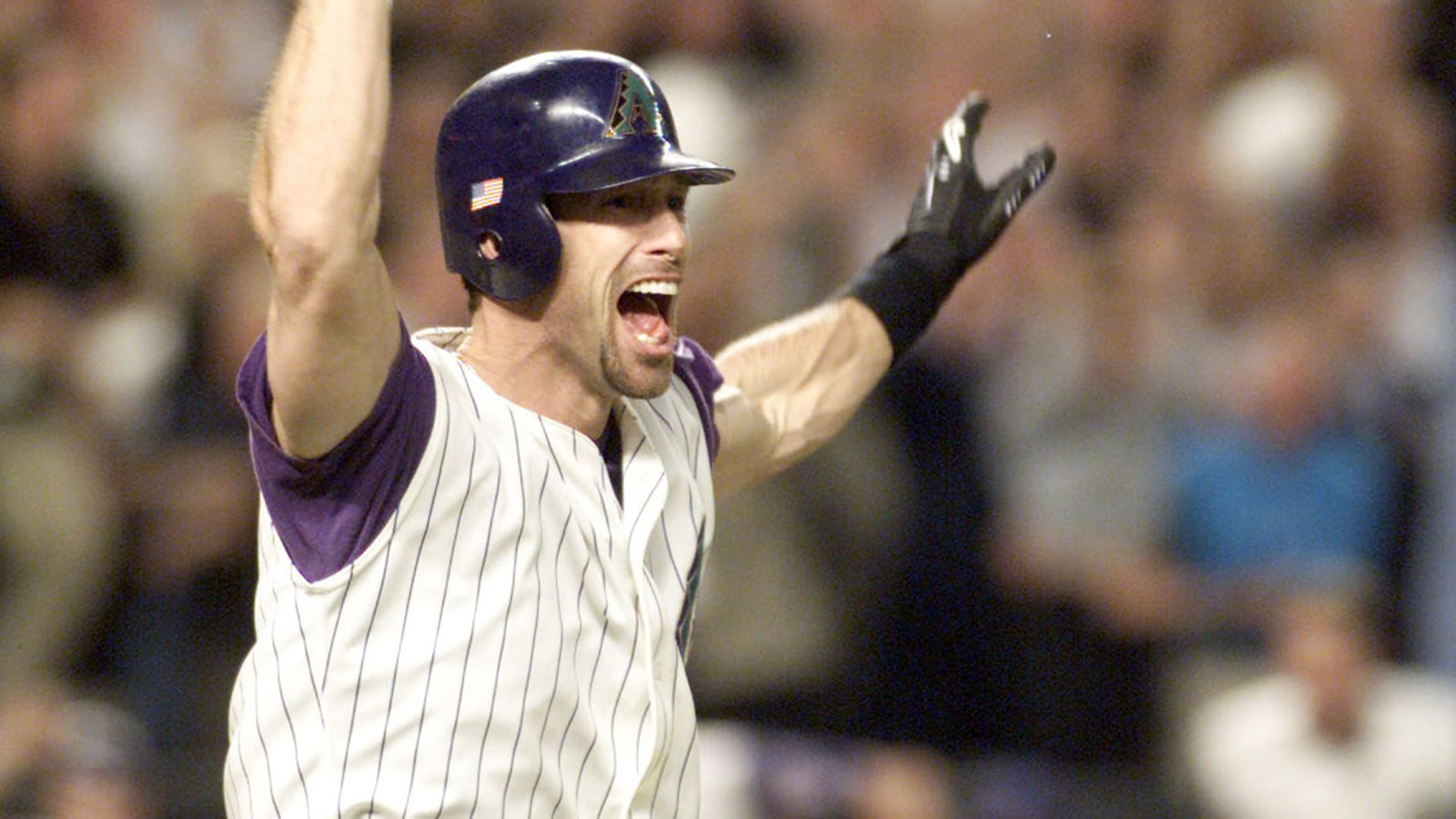 When you think of the best team in D-backs history, your mind probably lands on the 2001 World Series champions, and it's a title they deserve. You might be surprised to learn that the 2001 team actually didn't have the best regular-season record. Here's a look at the Top 5
Best homegrown players in D-backs history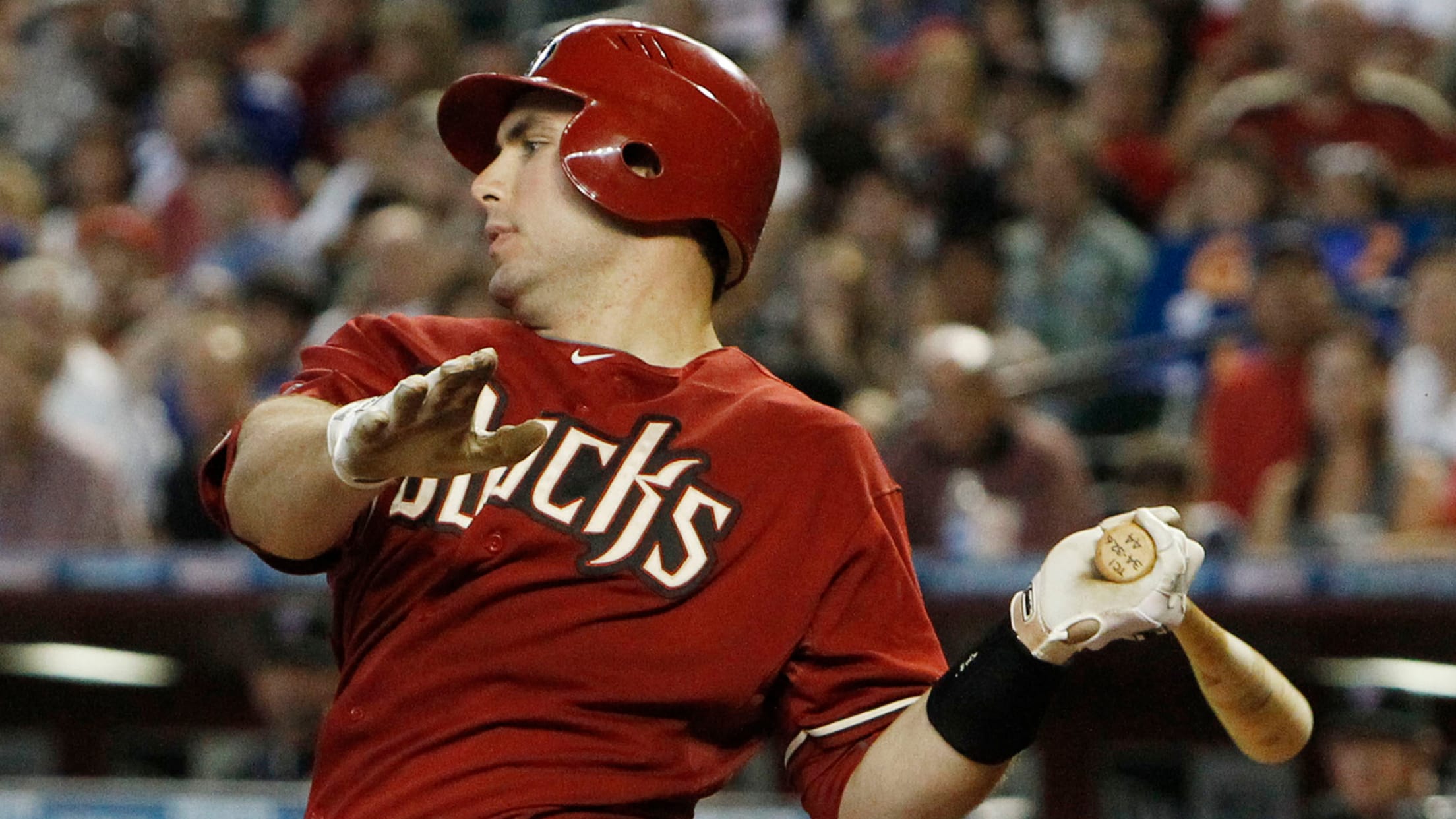 The D-backs have developed a lot of good players over the years, but who have been the best? We decided to take a look at the Top 5 homegrown players in franchise history. In order to be eligible, the player had to be drafted by the D-backs -- sorry, Patrick
Top 5 debut seasons with D-backs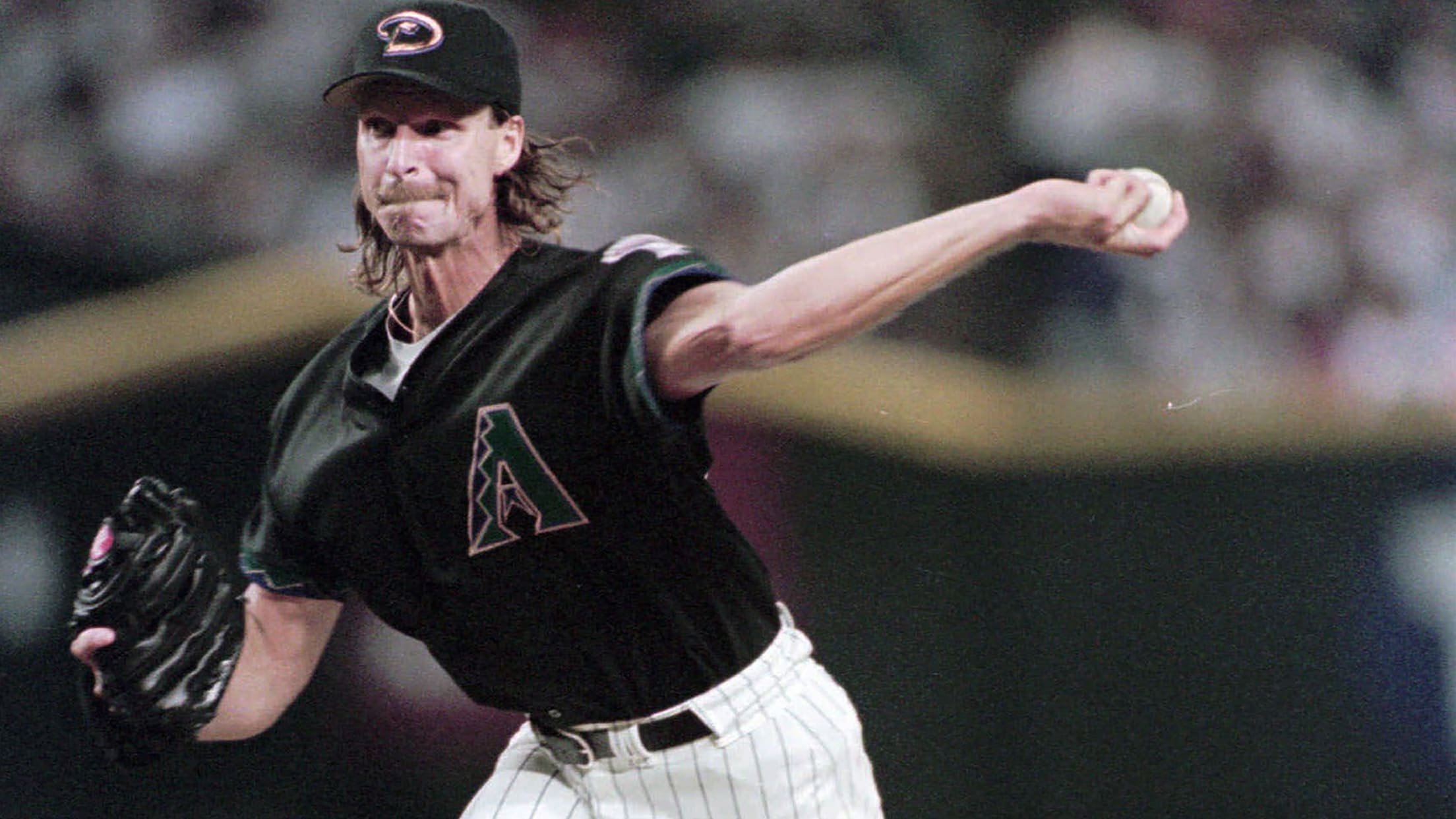 The D-backs' turnaround from going 65-97 in 1998 in their inaugural season to becoming the quickest expansion team to win 100 games in 1999 was stunning. It was fueled by players acquired by then-GM Joe Garagiola Jr. following that 1998 season, and two of those players make our list of
The 5 best single games by D-backs pitchers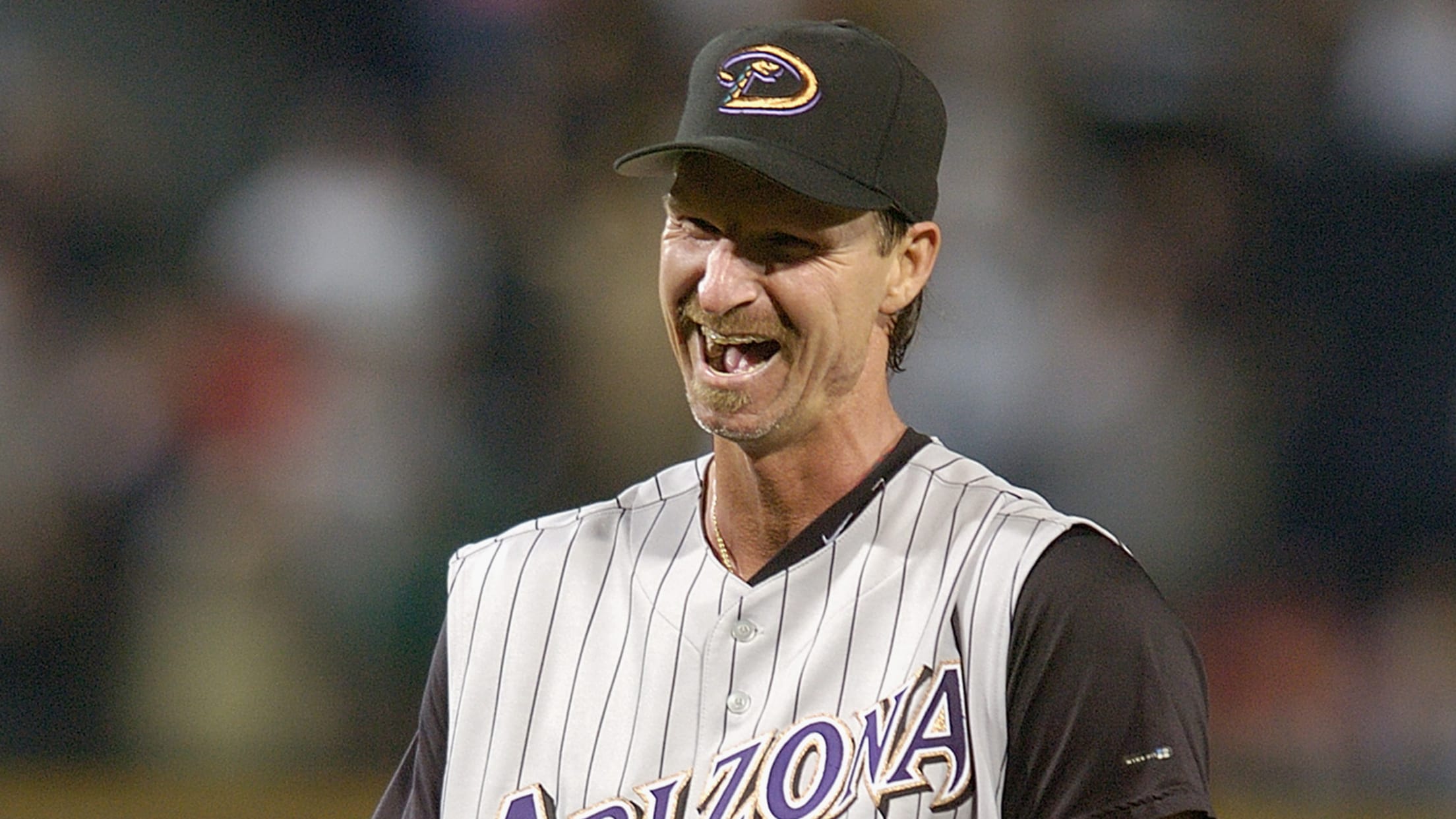 There has been no shortage of outstanding pitching performances in D-backs history, which isn't surprising given that Randy Johnson, Curt Schilling and Brandon Webb spent time pitching in the desert. But what were the Top 5 regular-season pitching games of all-time? Here's my take:
Randy Johnson: perfect game on
D-backs' best single-game hitting displays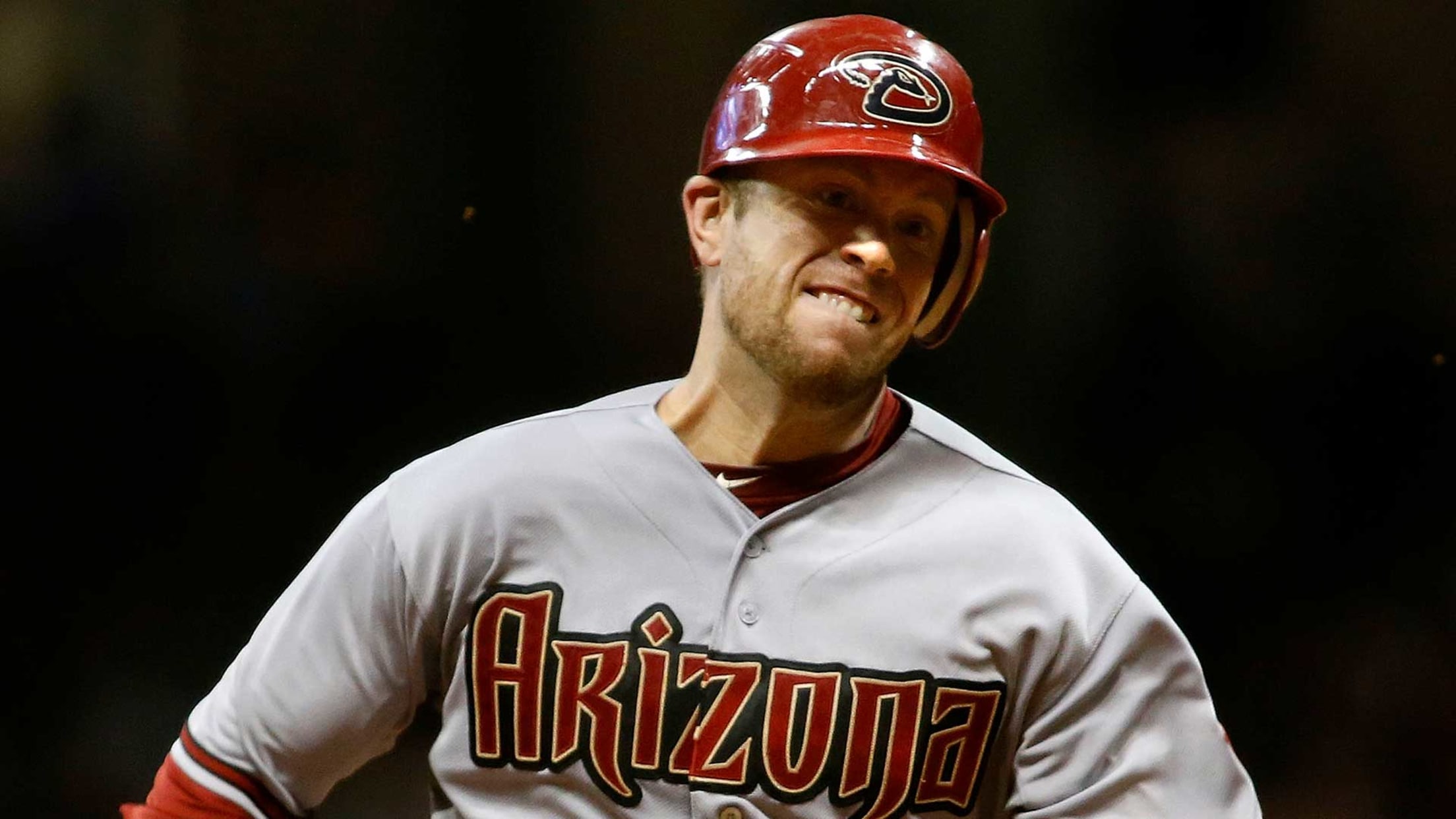 There have been some amazing single-game offensive performances by D-backs hitters over the years, but which are the best of the best? Here's my take on the Top 5 individual offensive performances during regular-season games by a D-backs player:
J.D. Martinez, Sept. 4, 2017, at Dodgers The night did
How do D-backs decide to retire a number?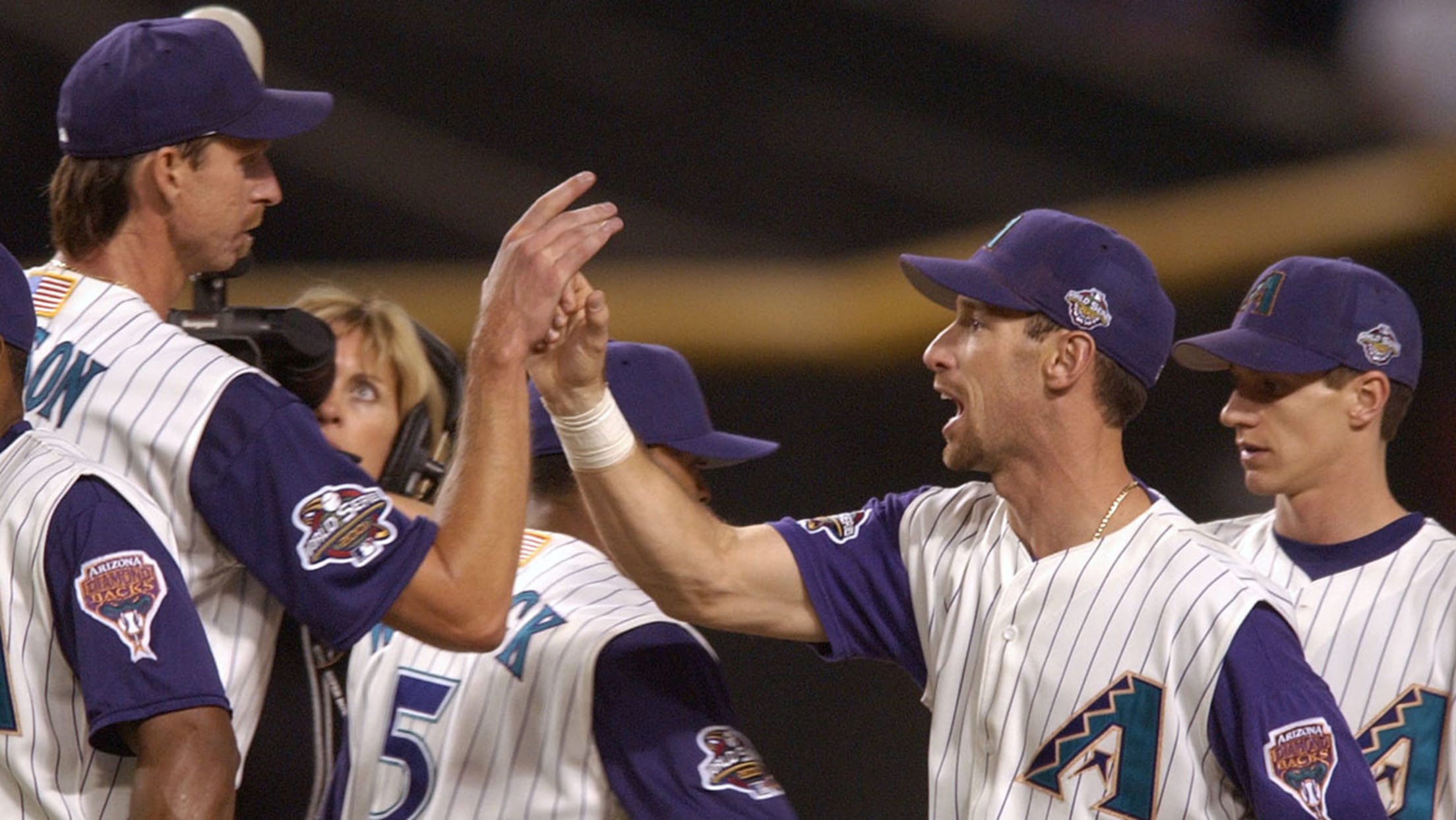 What are the criteria for a player to have his number retired by the Arizona Diamondbacks? The D-backs currently have two retired numbers in addition to Jackie Robinson's No. 42, which is retired throughout baseball. Outfielder Luis Gonzalez was the first former D-backs player to have his number (20) retired,
Every Rule 5 Draft pick in D-backs history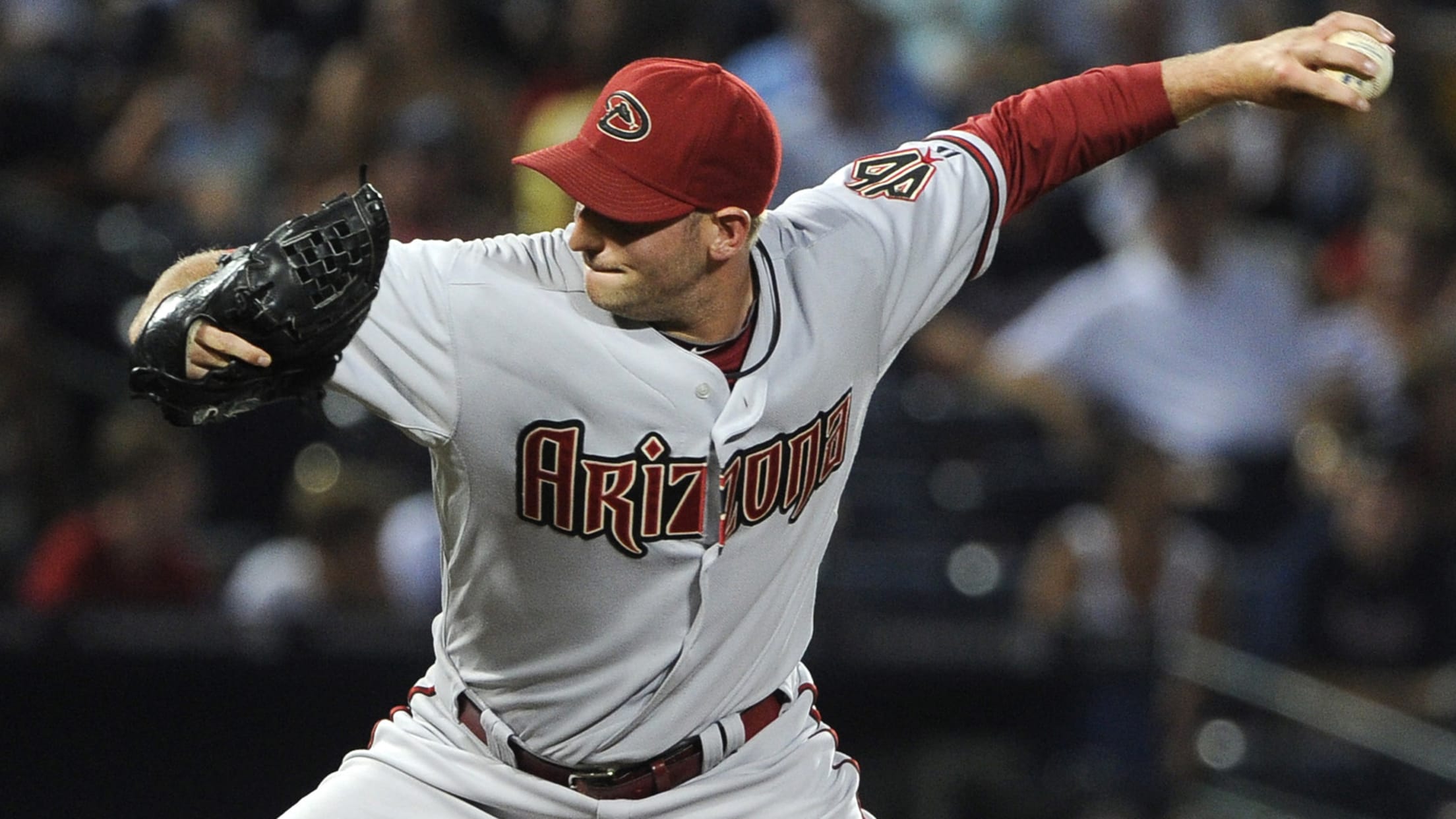 The Rule 5 Draft has not particularly been a pipeline of talent for the D-backs over the years, as they've selected 13 players and had just one make a significant contribution. Here's a look at how the D-backs have fared in the Rule 5 Draft in franchise history: 2020: Orioles
D-backs' 5 biggest Winter Meetings moves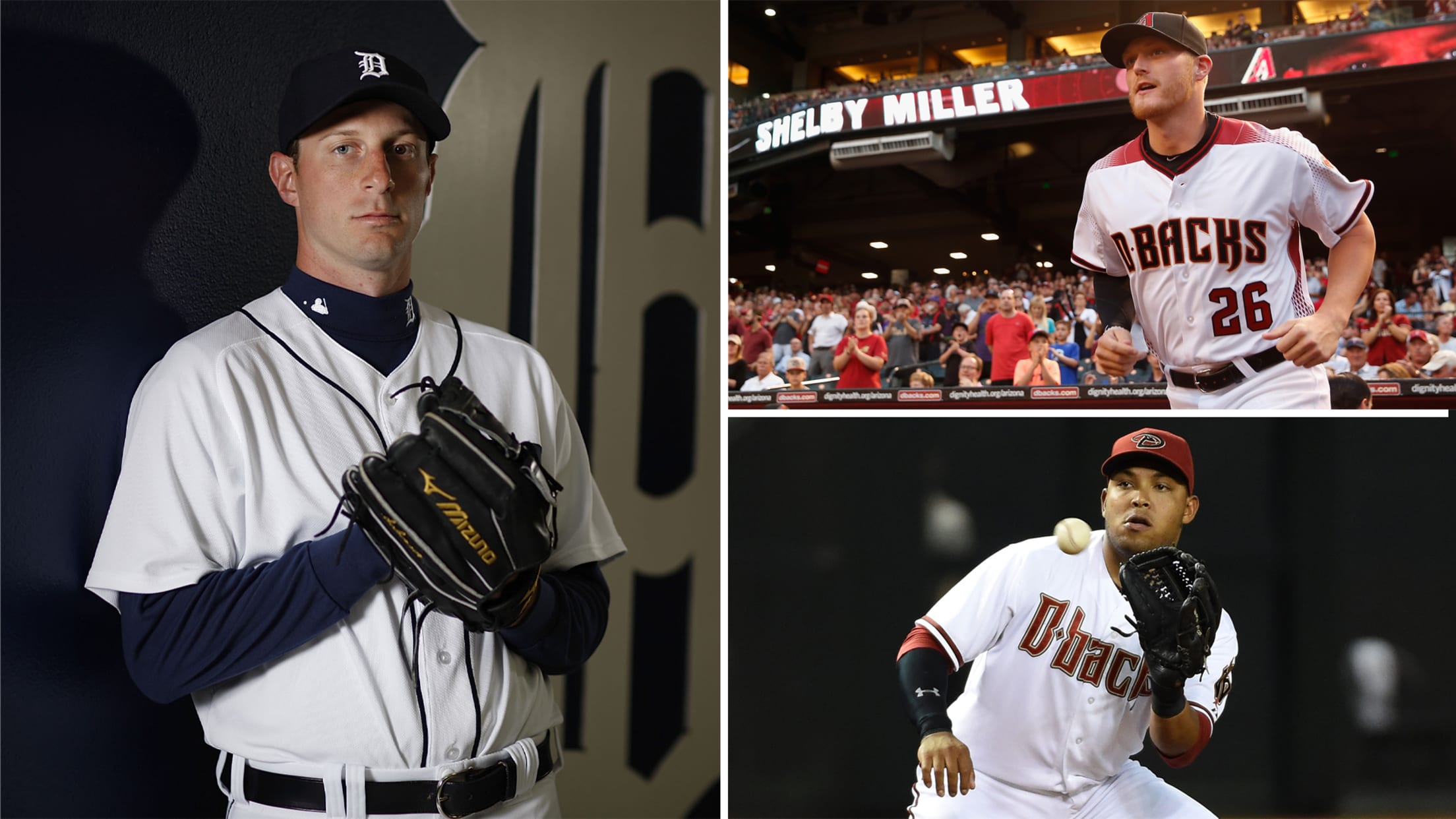 PHOENIX -- This year's Winter Meetings were scheduled to take place in Dallas, but like a lot of in-person events in 2020, it was cancelled, and instead any group meetings that normally happen there will now take place via Zoom or conference call. Without all baseball general managers and agents
D-backs' top general manager: Gilbert's take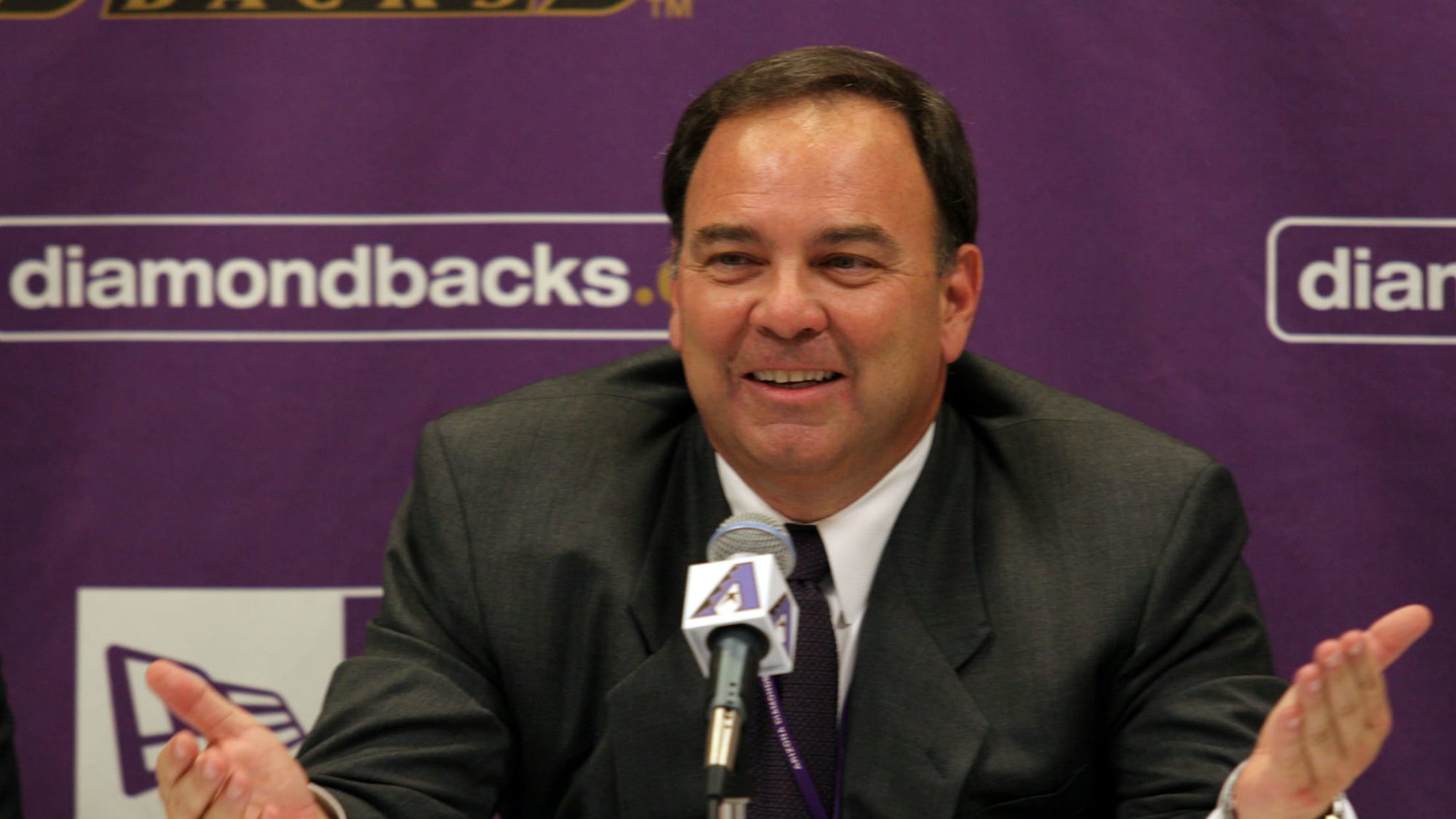 No one loves a good debate quite like baseball fans, and with that in mind, we asked each of our beat reporters to name the best general managers in the history of their franchises. These selections are for fun and debate purposes only. If you don't agree, participate in the
D-backs' top manager: Gilbert's take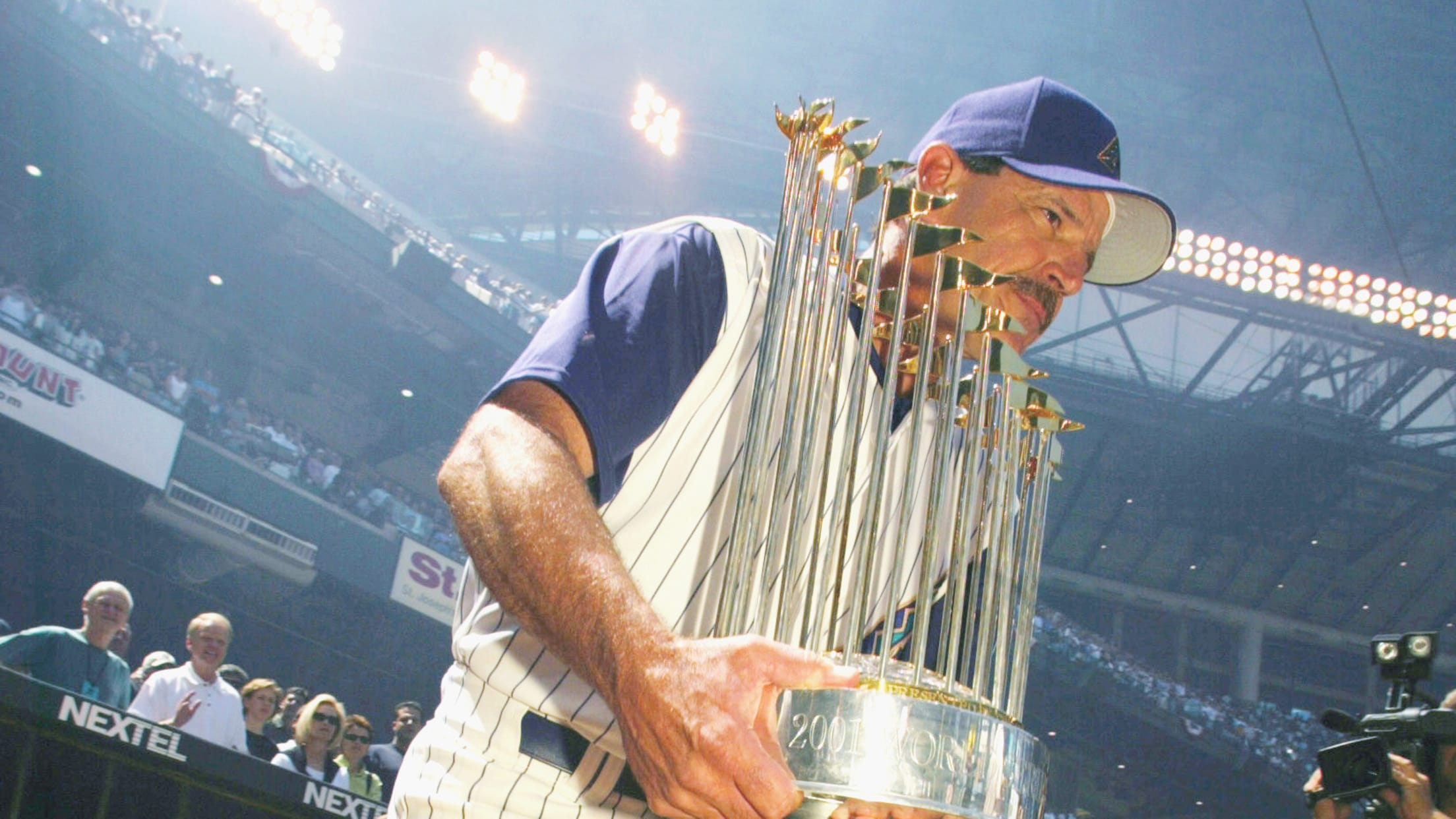 No one loves a good debate quite like baseball fans, and with that in mind, we asked each of our beat reporters to name the best manager in the history of their franchise, based on their career while managing that club. These rankings are for fun and debate purposes only
D-backs' Top 5 relievers: Gilbert's take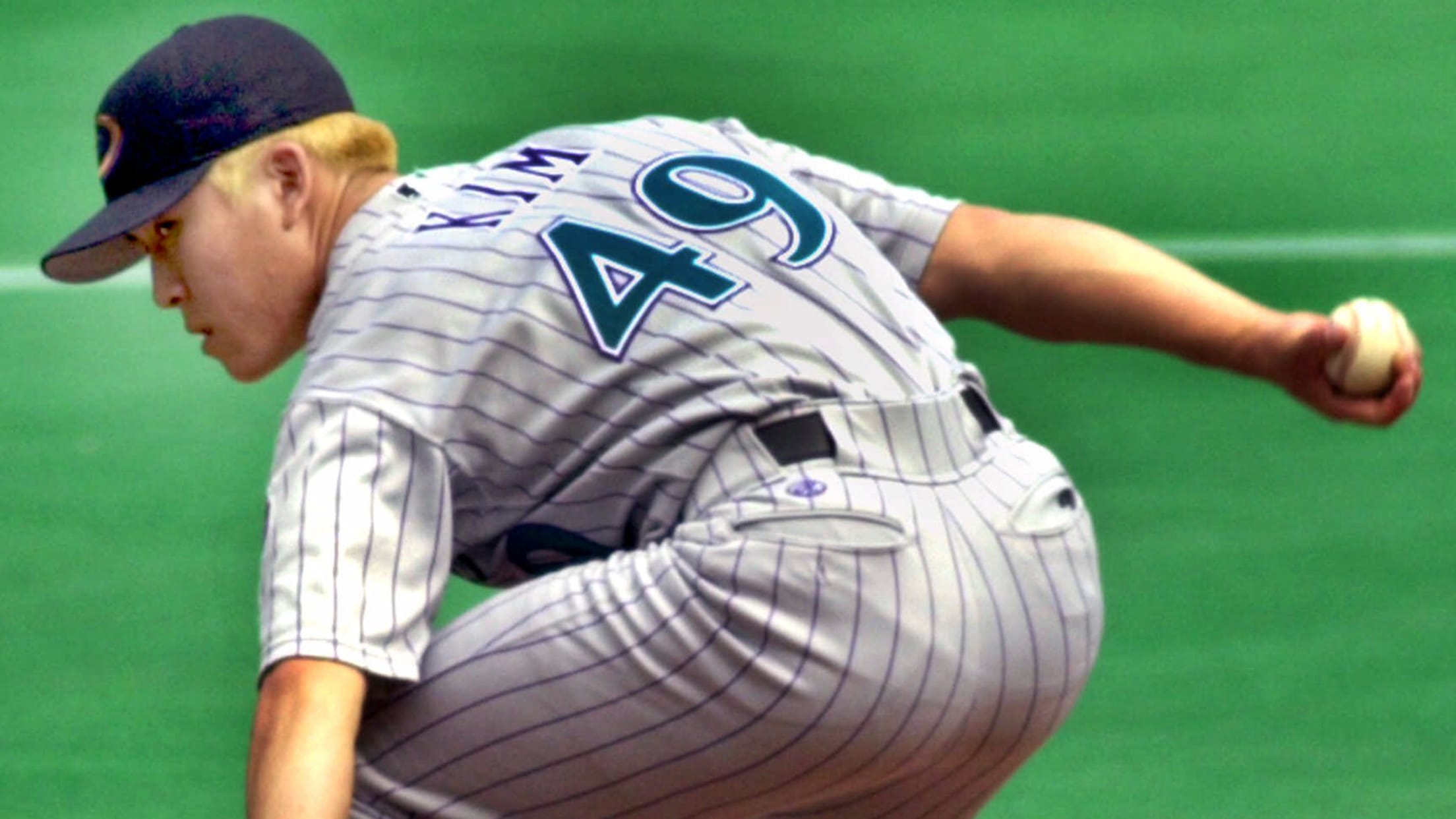 No one loves a good debate quite like baseball fans, and with that in mind, we asked each of our beat reporters to rank the top five players by position in the history of their franchise, based on their career while playing for that club. These rankings are for fun
D-backs' Top 5 lefty starters: Gilbert's take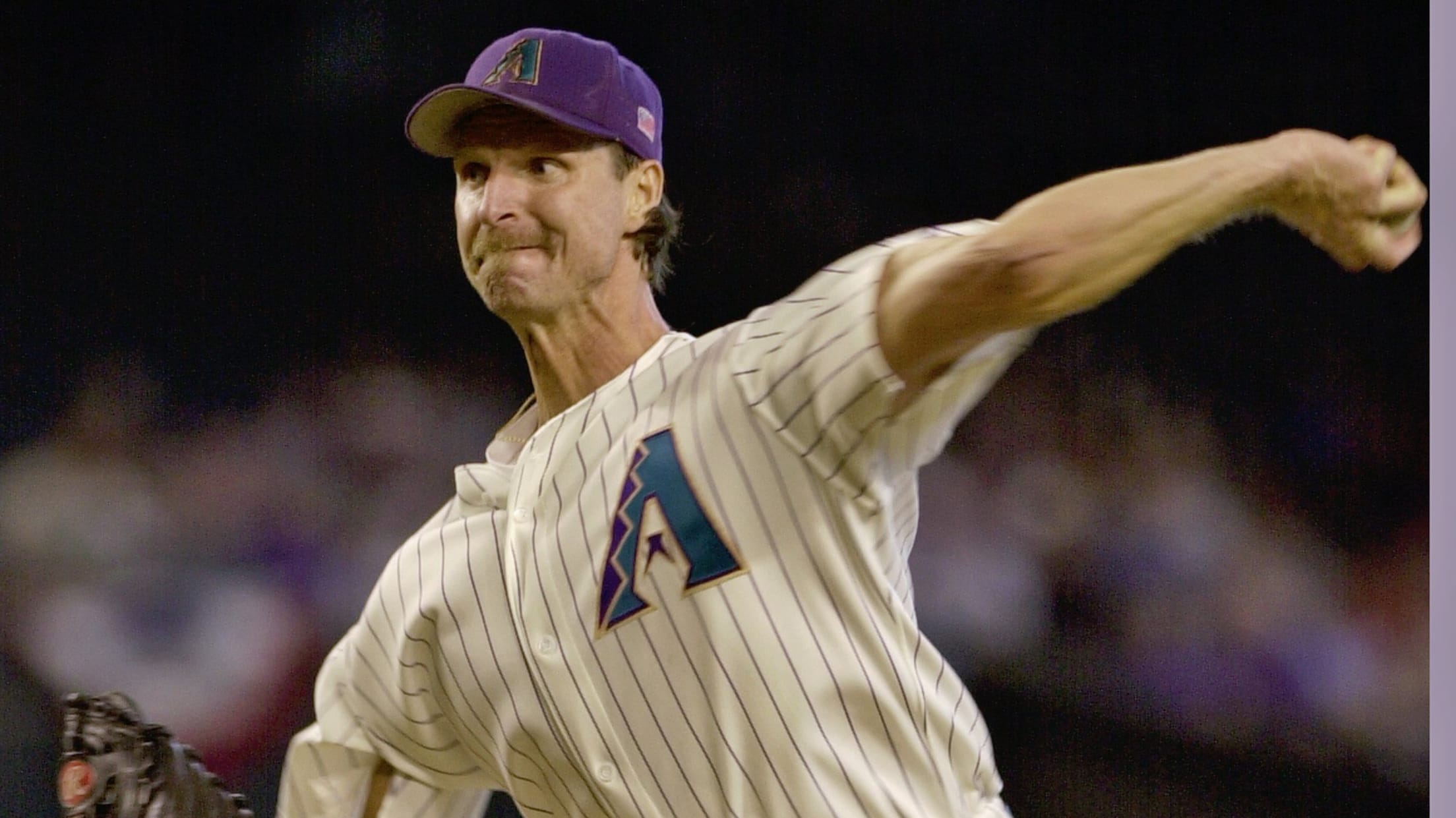 No one loves a good debate quite like baseball fans, and with that in mind, we asked each of our beat reporters to rank the top five players by position in the history of their franchise, based on their career while playing for that club. These rankings are for fun
Better than you remember: Brandon Webb
A three-year run as baseball's most dominant pitcher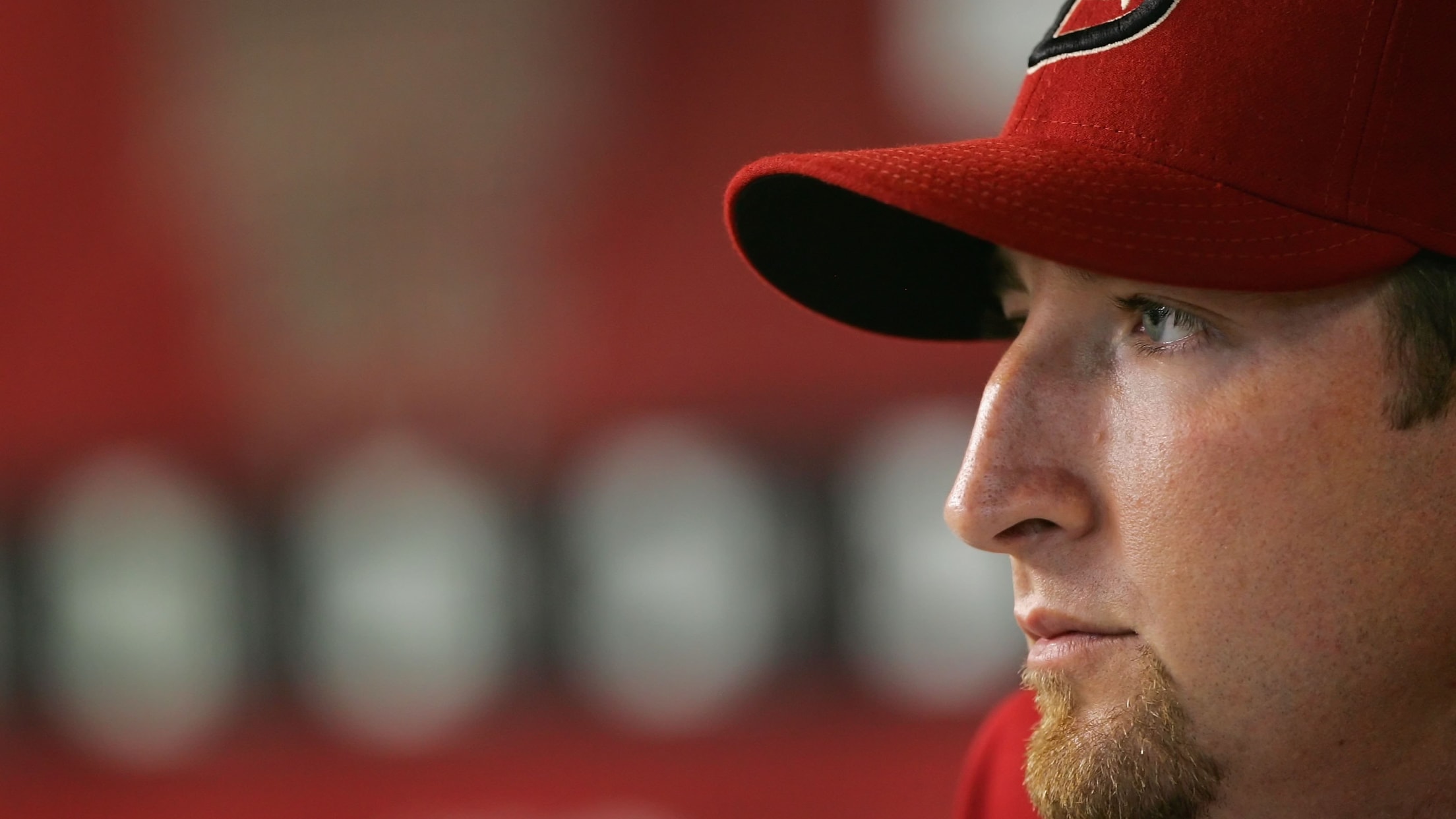 While we're waiting for baseball to come back, we are making do. So once a week, inspired by the late Deadspin's "Let's Remember Some Guys" series, we will take a look at one player in baseball history, why he was great, why he mattered, why we should hang on to