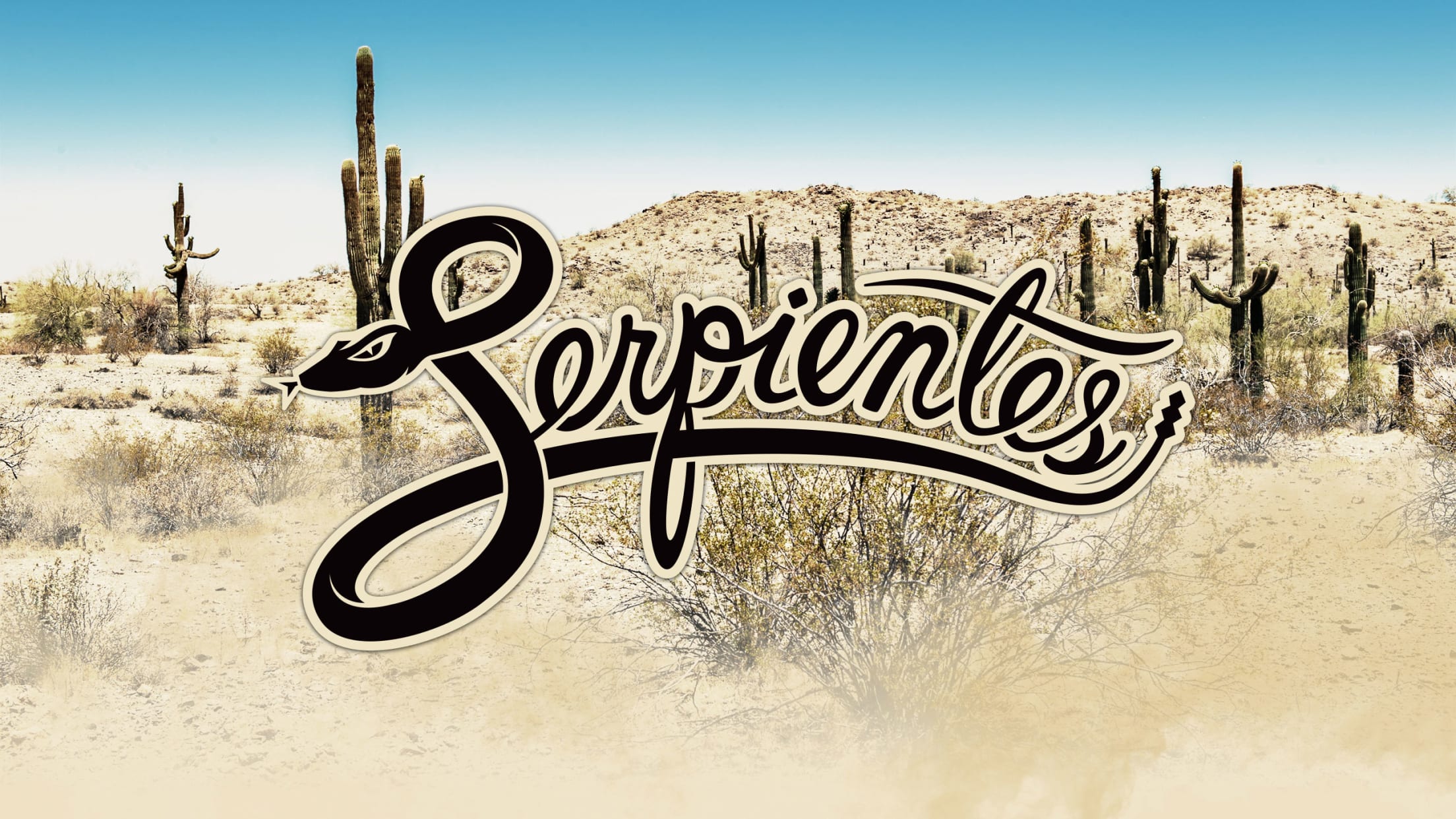 Serpientes
The Way of the Serpent
A Diamondback rattlesnake charged by the Arizona sun is alert, aware, courageous and quick to strike. That's El Camino de las Serpientes – The Way of the Serpent.
Arizonans' respect for the Diamondback is so grand they named their Major League Baseball team after it. These jersey colors bring forward the Sonoran desert sand from the D-backs' brand and have "Serpientes" winding across the chest. Serpientes, the Spanish translation of Snakes, was used to pay tribute to the Hispanic Culture so prominent in Arizona.
The uniform patches feature Arizona's state flag and a nod to Phoenix's moniker, The Valley of the Sun.
City Connect Series
The Nike x MLB "City Connect" series is pride you can wear, a love letter to your city and an outwards sign of loyalty that transcends baseball. Your Team. Your Town. Let 'Em Know.
It is a celebration of the powerful synergy between storied teams and the cities that support them. In the inaugural season, 7 stunning jersey designs will be released, exploring the relationship between franchise and fan. It's about pride of place. It's about community and connection, it's about respect for the past and an eye to the future. More »
Buy Merchandise
Get your D-backs City Connect Serpientes gear at the D-backs Team Shop!
The D-backs Team Shop is Open Monday - Saturday from 10AM - 4PM MST. On game days, the Team Shop is open from gates open through the end of the game.
The Team Shop is adjacent to the Box Office at Gate E at the corner of 4th and Jackson.
401 E. Jefferson St.
Phoenix, AZ 85004
602-462-6701