MLB Ballpark - The Official App of Chase Field
Your gameday experience starts here
MLB Ballpark for iPhone and Android Phone
The official MLB Ballpark app is your mobile app companion for buying game tickets, planning your visit, and attending live games at Chase Field. The Ballpark app is a must for the fan who wants to stay informed and connected with their favorite team.
The Ballpark app lets you access and manage your digital tickets, easily forward tickets, browse team schedules, view interactive ballpark maps, and much more! Plus, you can chronicle your own personal history, creating an archive of your personal experiences at Major League Baseball stadiums.
Once in the app don't forget to customize your experience by enabling location, selecting your favorite team, and allowing notifications. This can easily be managed in your profile section, available in the top left corner from the home screen.
App Features:
Access and manage your digital tickets
Check-in for offers, rewards, and personalized history for ballparks visited
Team schedules, directions, parking information, and more
Interactive concourse maps and directories, including food and drink menus
App Highlights
Signing in
You'll be asked to log in with your MLB account. If you can't remember your password, you can have a new one emailed to you directly from the Ballpark app. If you don't have an MLB account, you can easily create one.
Get your tickets on the app
If you purchased tickets with the same email address you used to log in to the Ballpark app, your tickets will already be tied to your MLB account and will automatically appear. You may need to verify your email address in order to access and manage your tickets.
To verify your email address, from the Home tab, tap the Profile icon in the top left hand corner, and choose My MLB Account Emails where you can have a verification email sent to the email address you used to purchase your tickets. Click the VERIFY EMAIL link sent to your email inbox and your tickets will be accessible in the "Tickets Tab" and "Home Tab"
Meeting friends or family at Chase Field?
Forward them a ticket by going to Wallet within the "Tickets Tab" and selecting the game you're attending. From the game's ticket list, tap the forward button and select which tickets you want to forward.
Choosing via email allows you to enter an email address directly, select contact list to use your device's address book, or quickly send tickets to friends you've forwarded to recently by tapping on their email. Your friend will receive a notification that you've sent them mobile tickets.
Don't know someone's email address? Share tickets via text when you choose to forward via a link.
At the Game
Make sure to enable location to access venue information, app features, and exclusive check-in offers when you're at the stadium. Don't forget to turn on notifications to get updates on your game tickets, important ballpark information, promotions and more.
When you arrive at the ballpark, the Home and D-backs tabs will be your central source for venue information and features to enhance your stadium visit. To document your visit at Chase Field, upload photos of your memories to My History. Simply go to the Home tab and click on "Go to My History" or tap on the Profile link in the top corner to check out the details of your ballpark check-ins.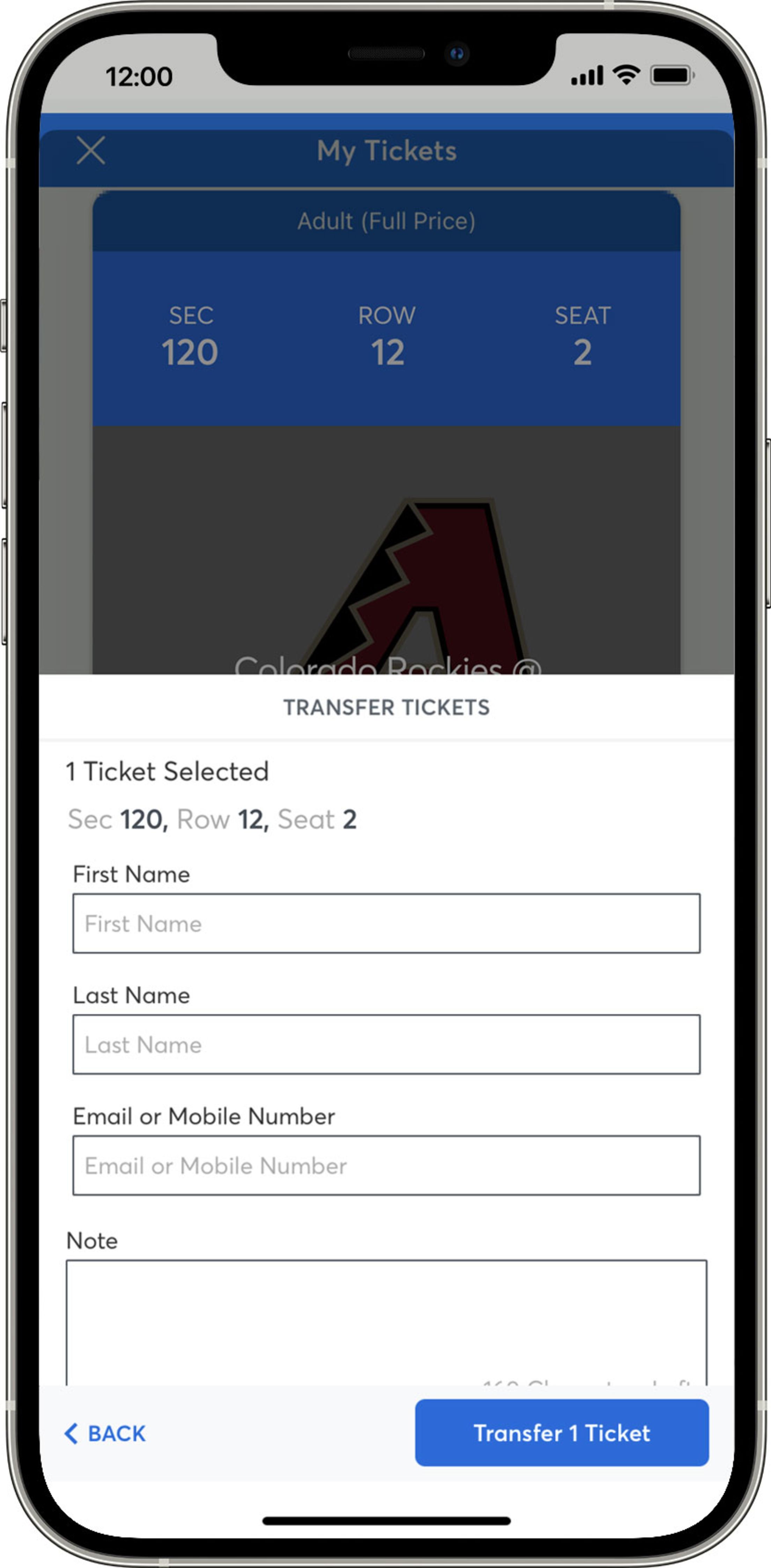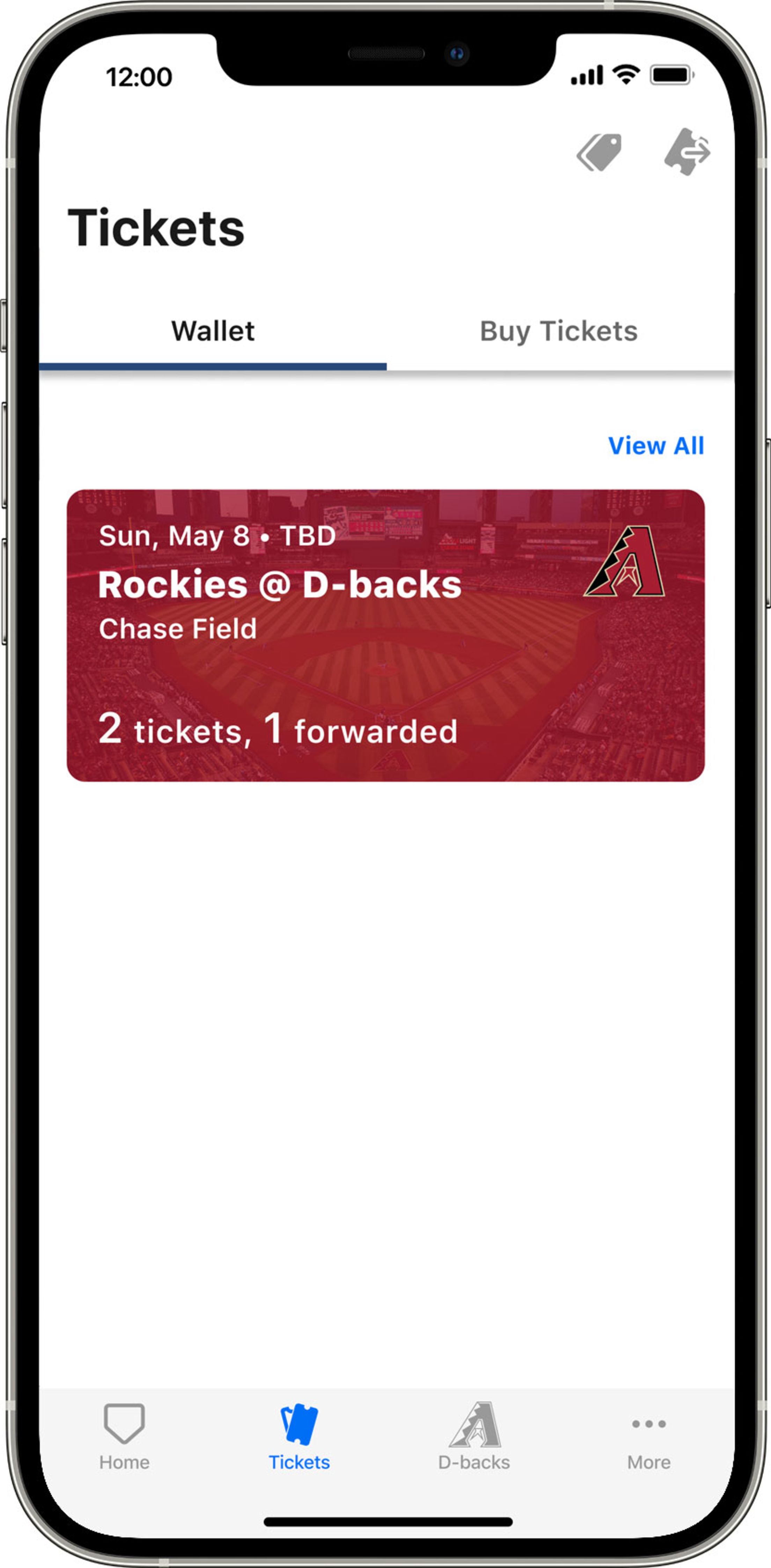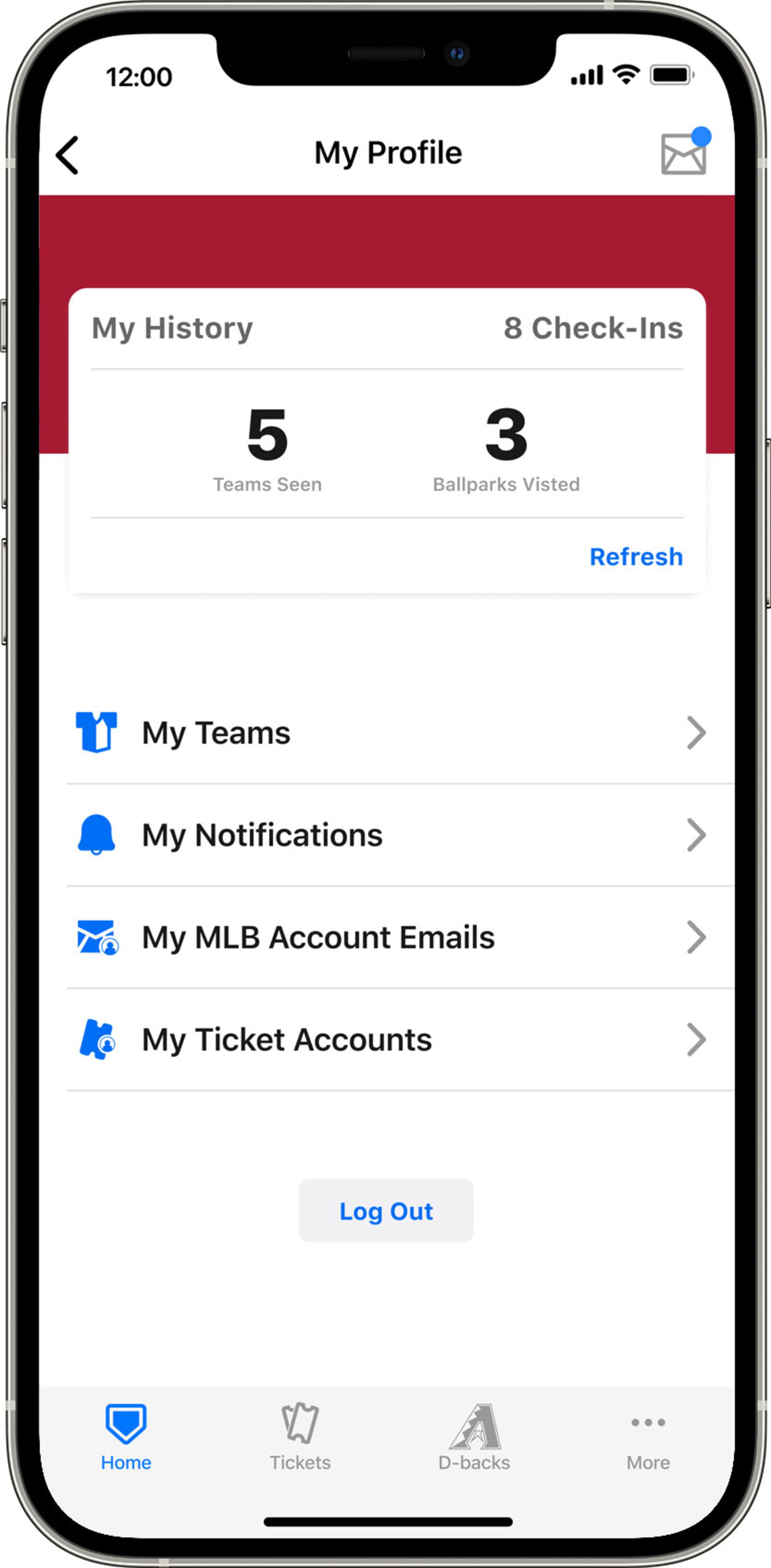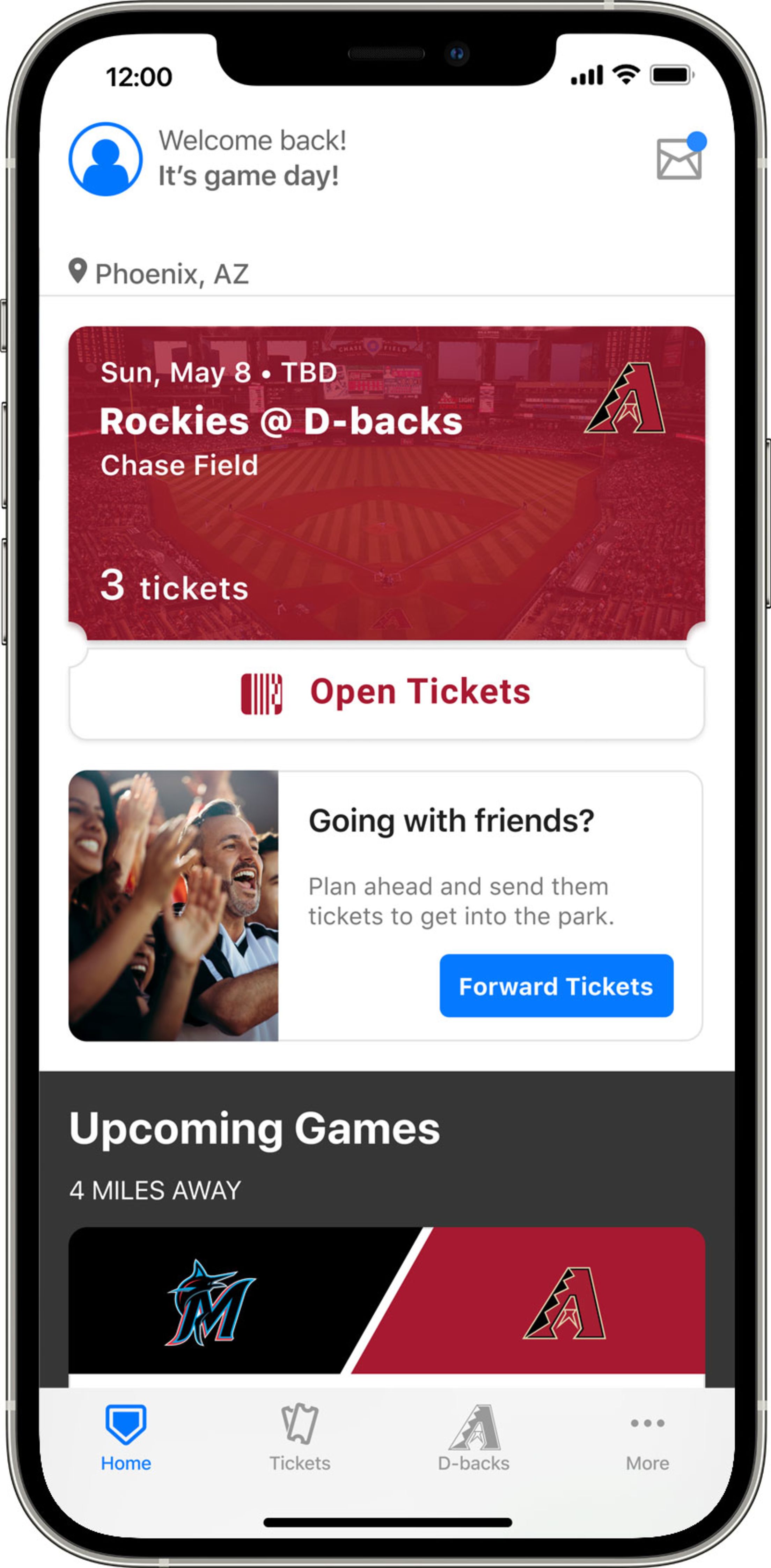 My Tickets
Download App & Log In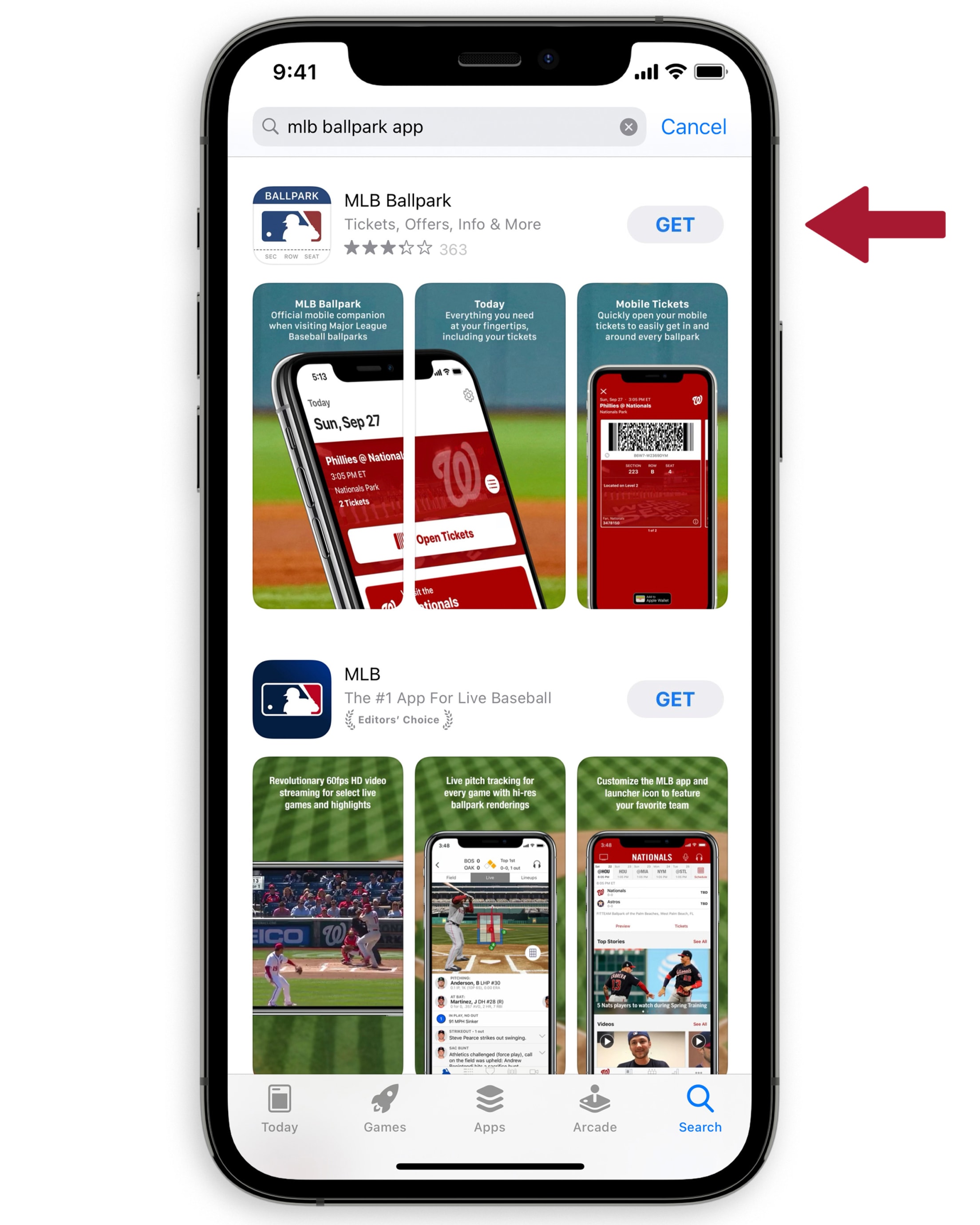 Step 1: Download MLB Ballpark app on the App Store or Google Play.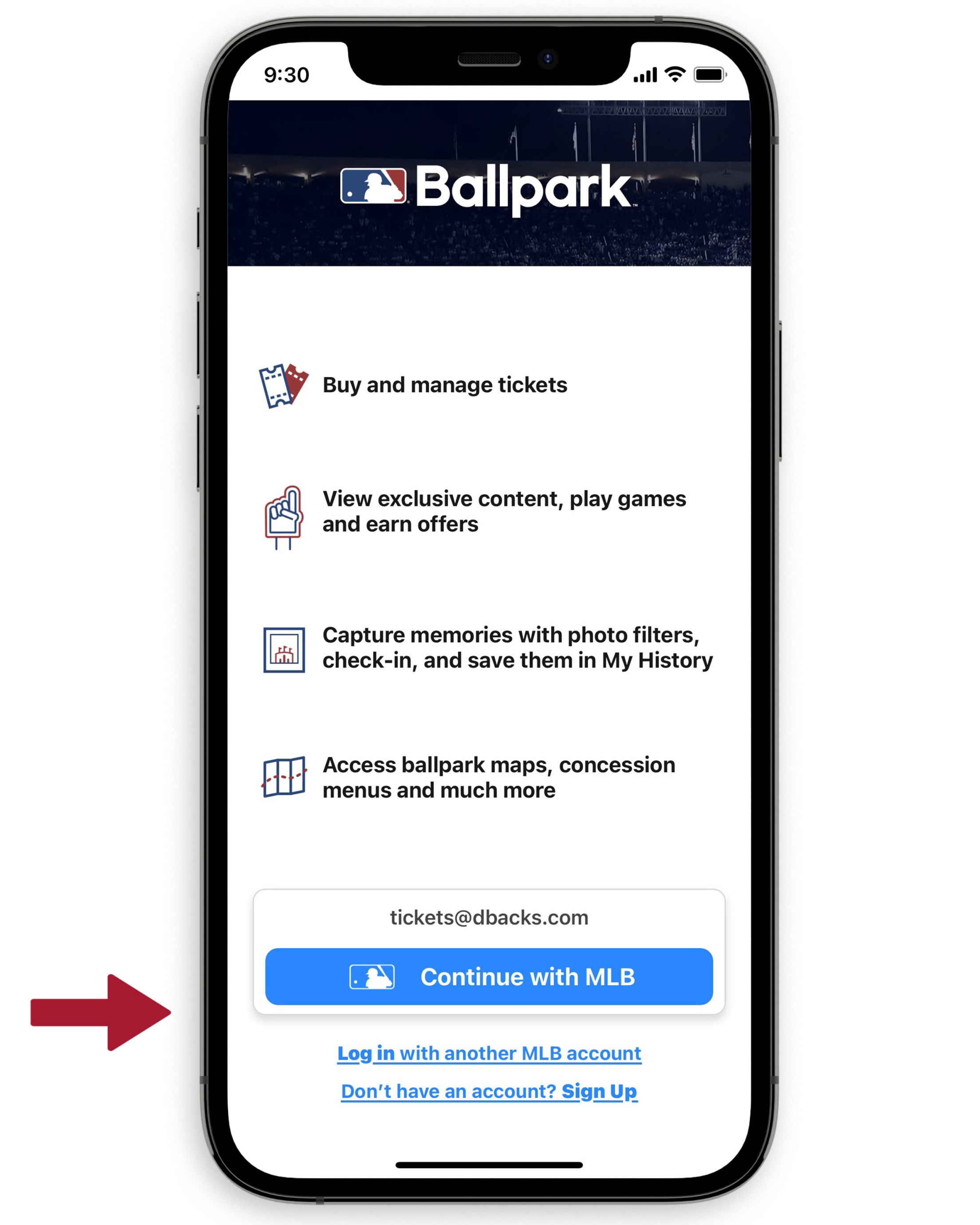 Step 2: Select "Don't Have an Account" to create a new account or proceed with log in if you have already have an MLB.com account.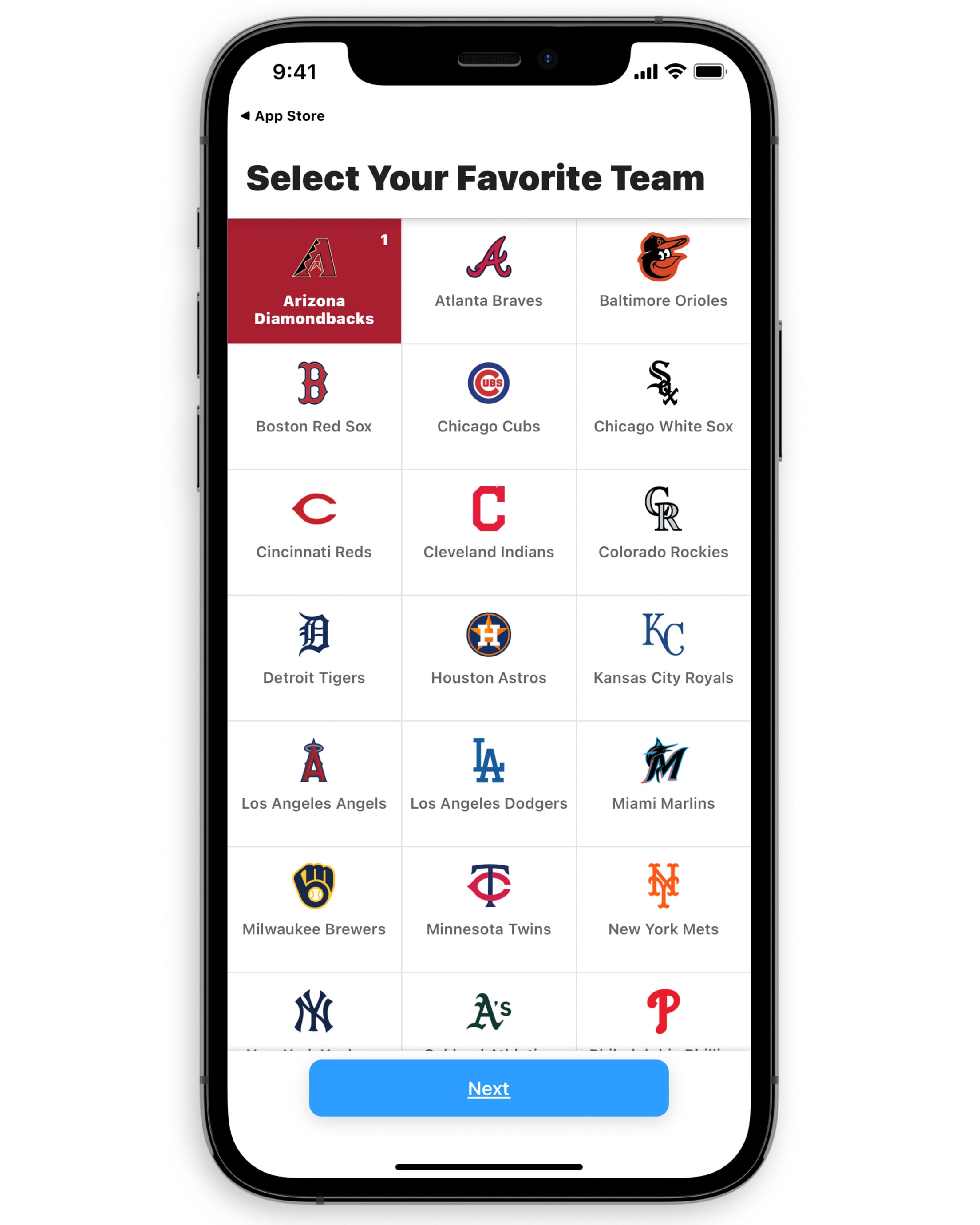 Step 3: Select "Arizona Diamondbacks" as your favorite team.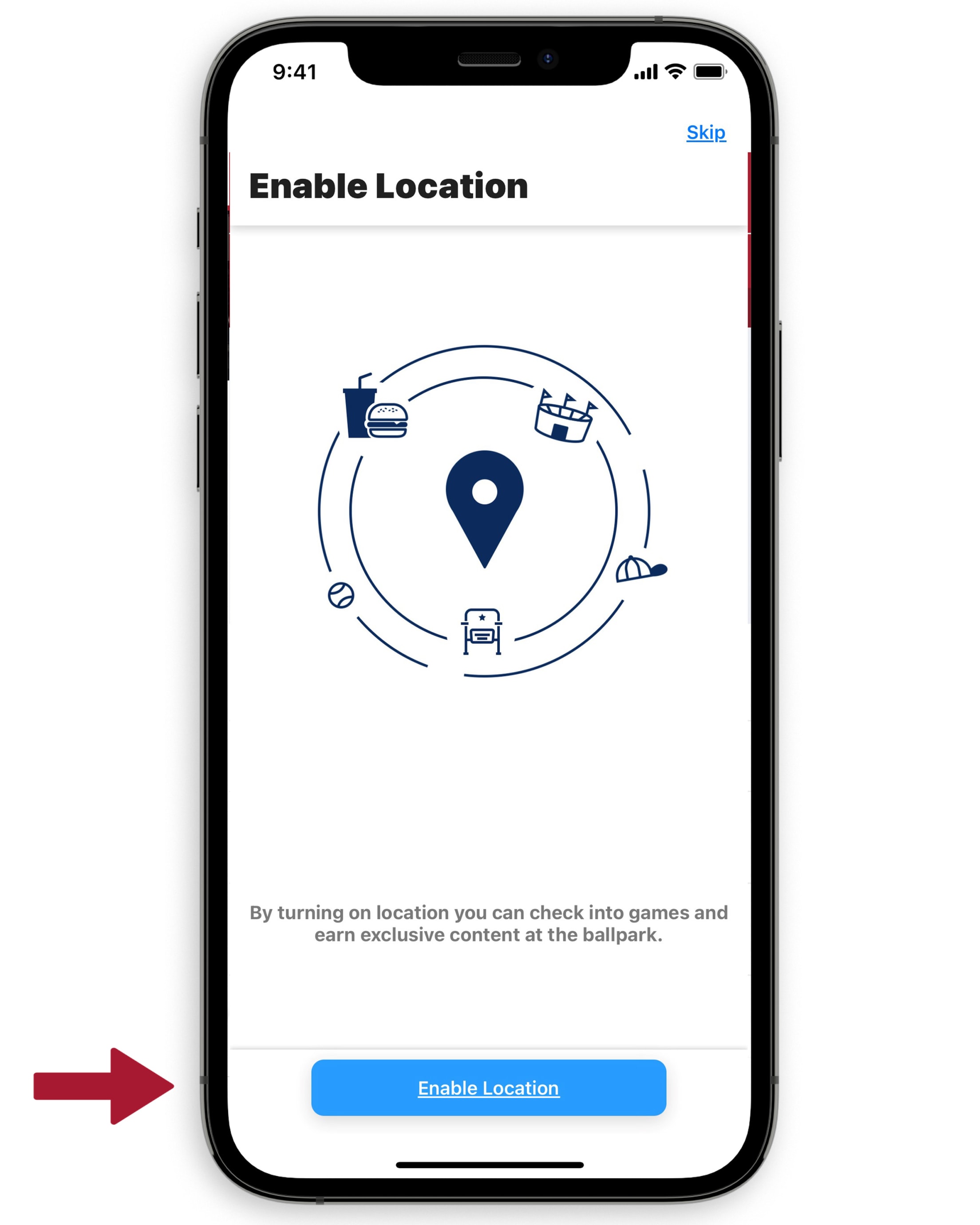 Step 4: Select the blue "Enable Location" button to be able to check in when you get to Chase Field.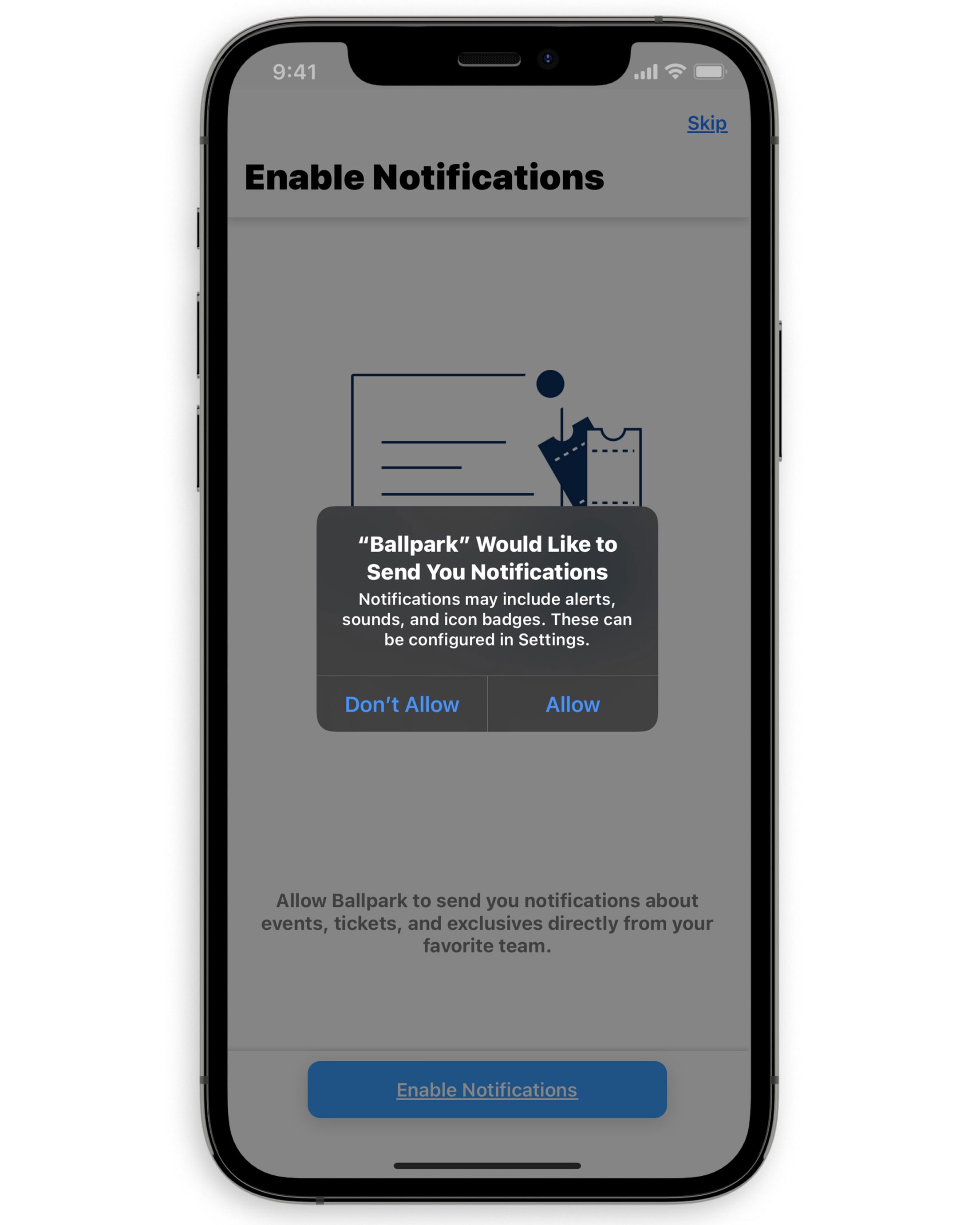 Step 5: Select "Enable Notifications" blue button and confirm by selecting "Allow" to receive important team and gameday information.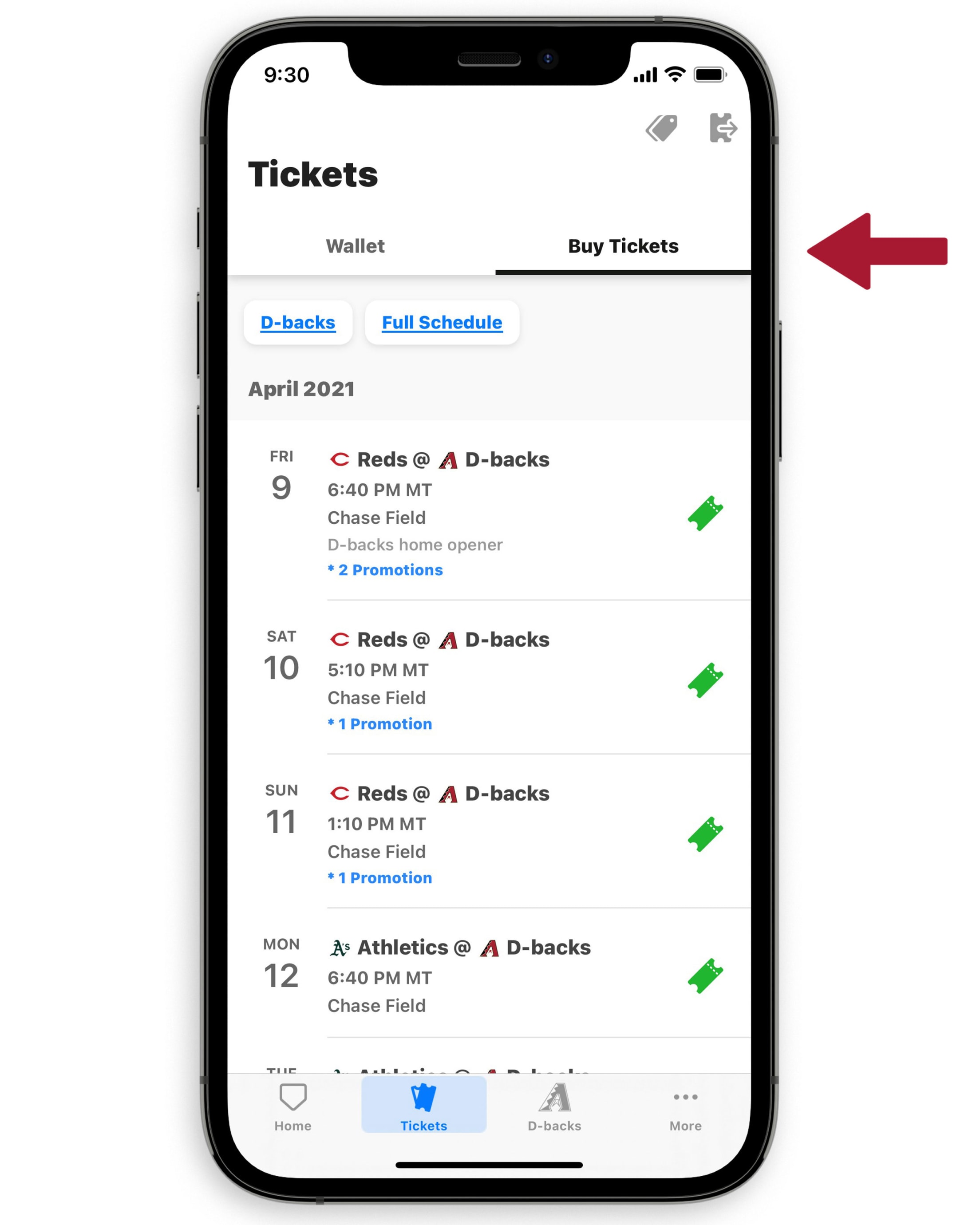 Step 1: From the "Tickets" tab, click "Buy Tickets" on the top right and select your desired game date.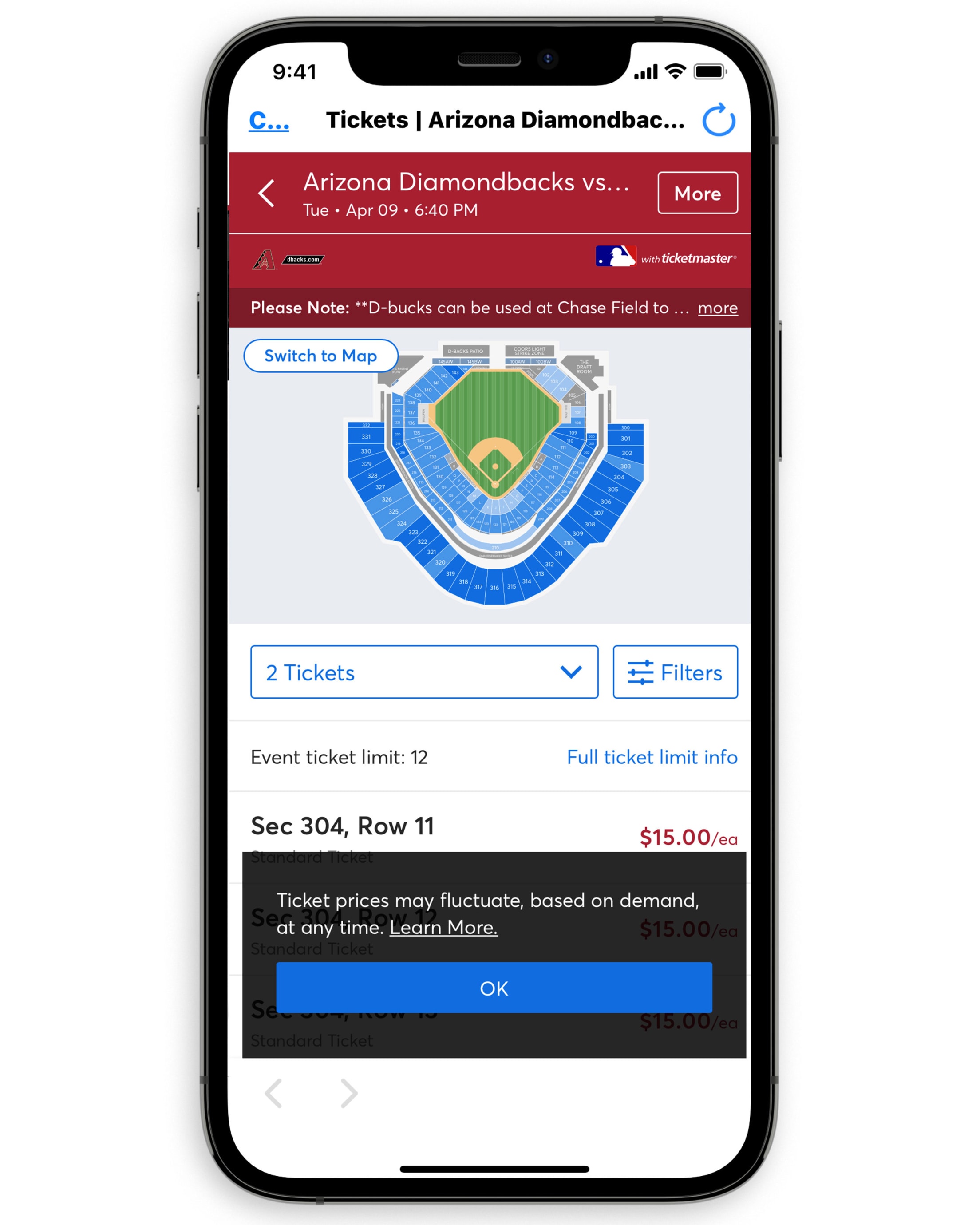 Step 2: Select your seats, click "Get Tickets" and complete your purchase.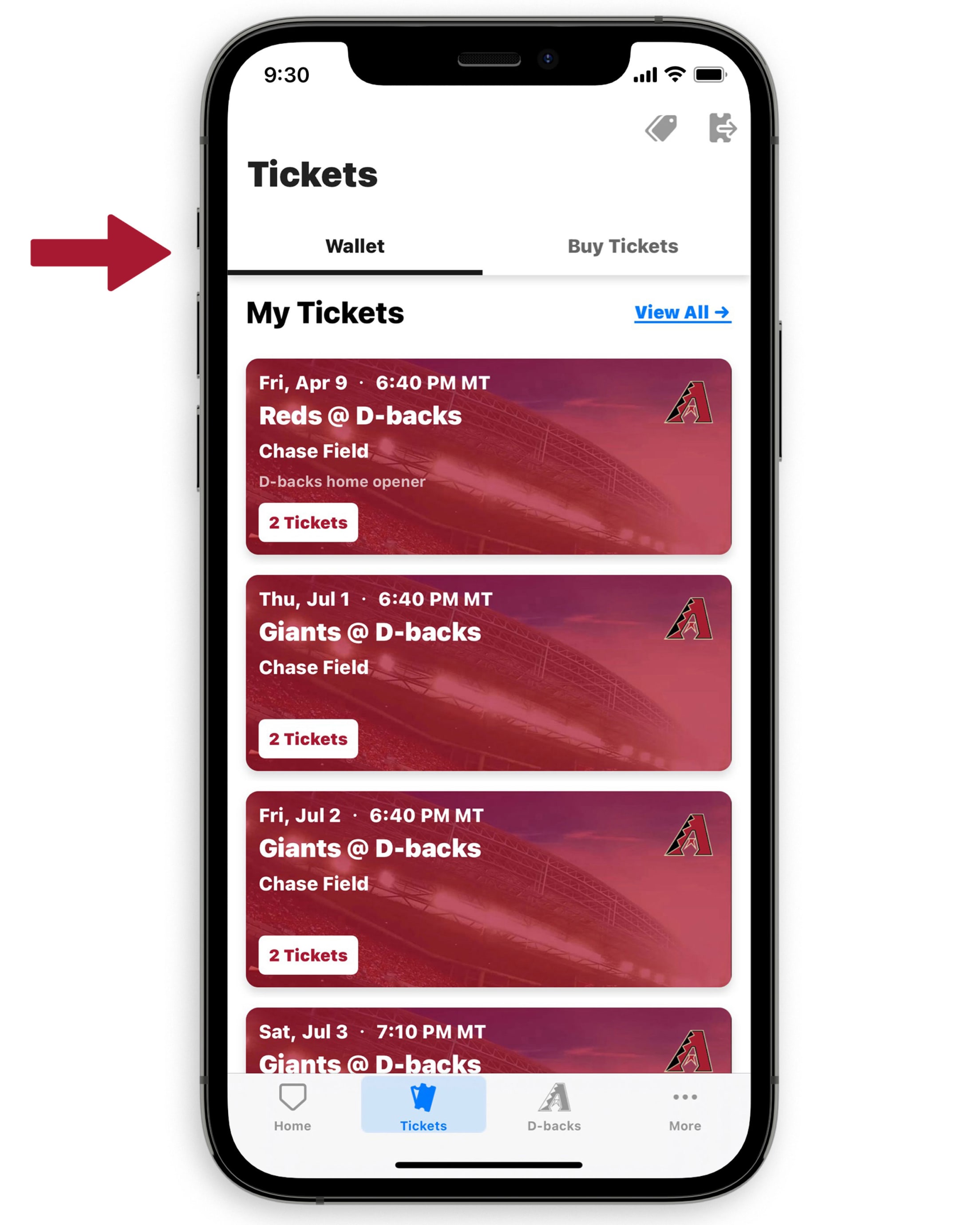 Step 1: From the "Tickets" tab, select "Wallet" on the top left and select your event.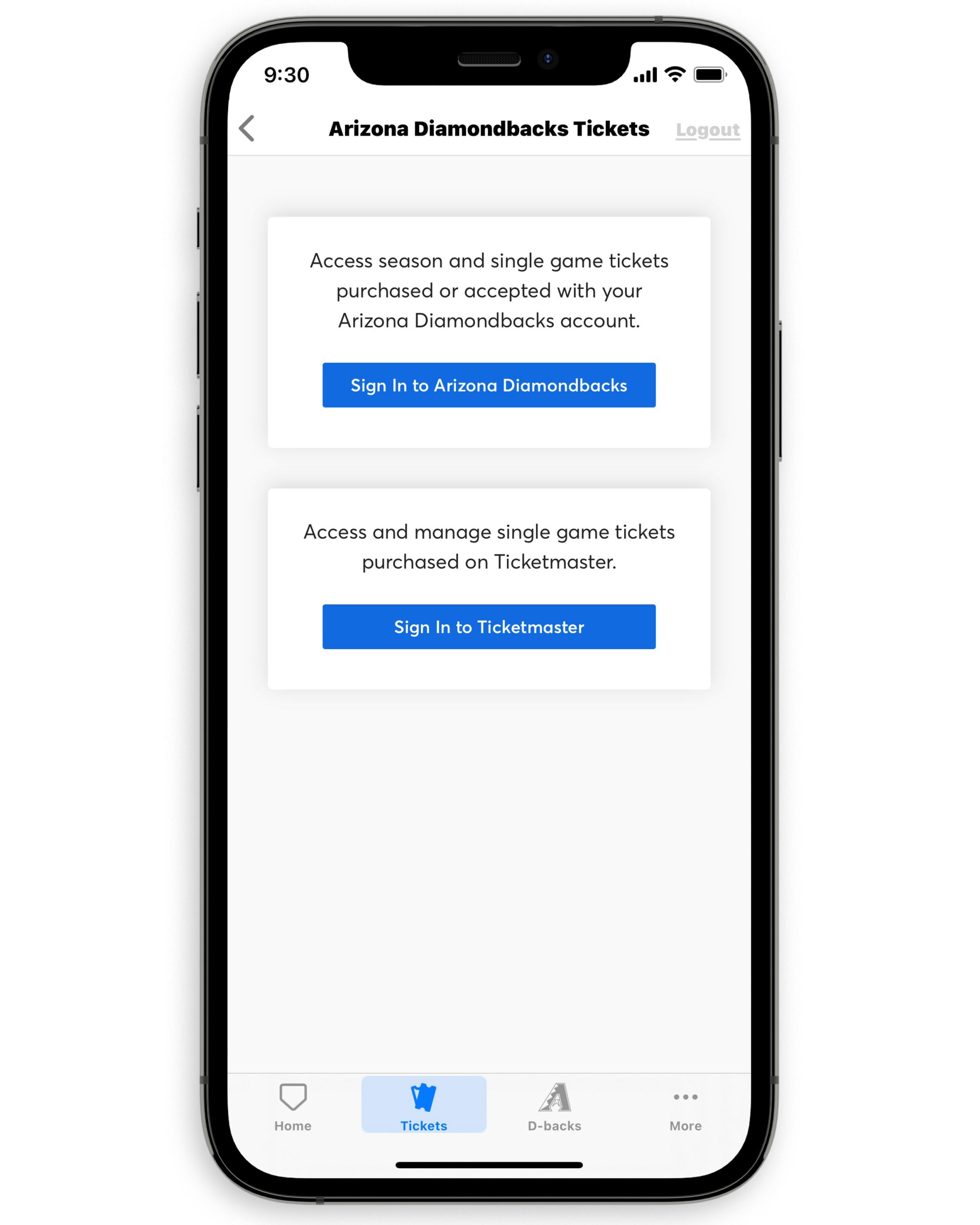 HAVE TICKETS? Select your event. Then, you'll be prompted to sign in to your account.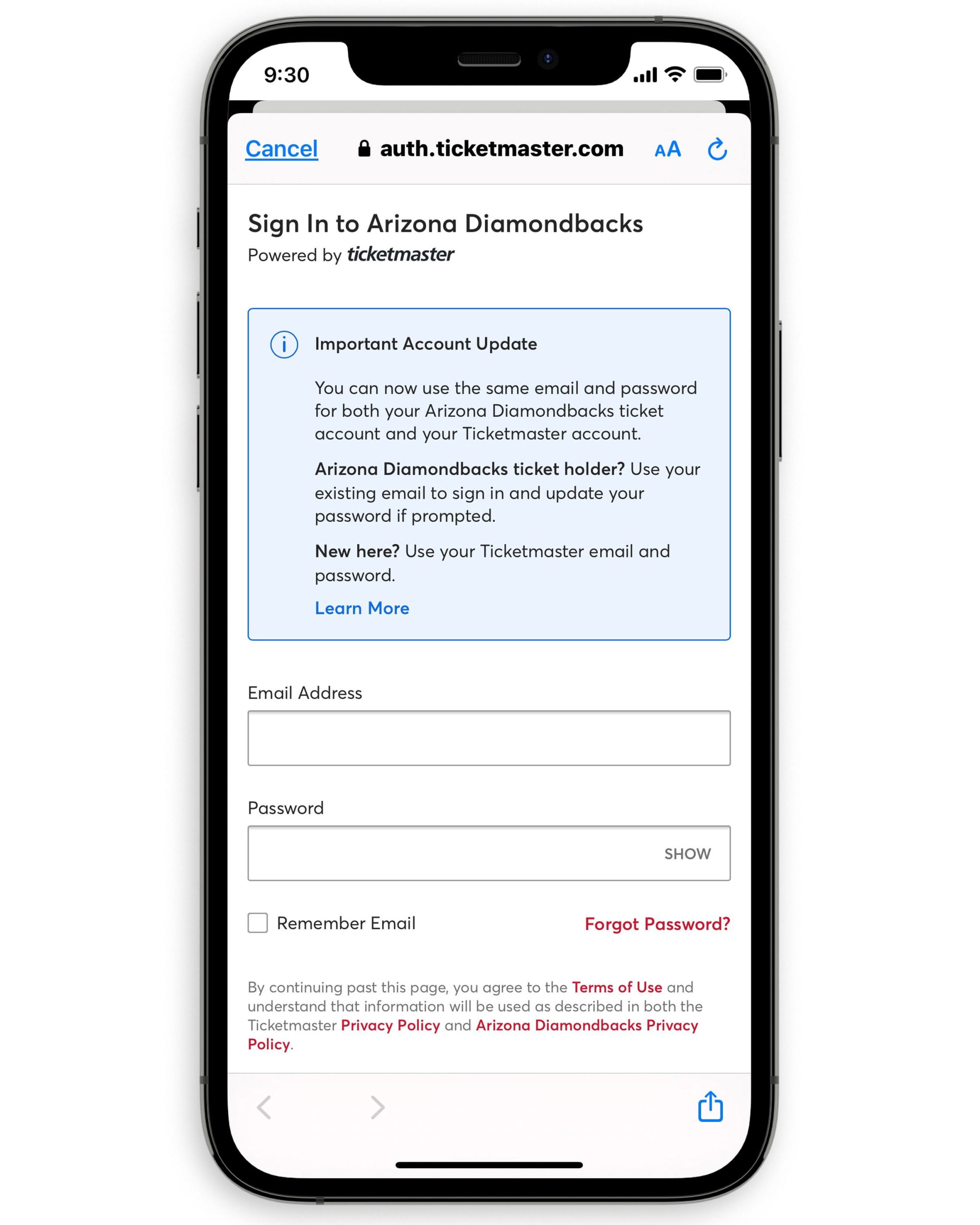 DON'T HAVE TICKETS? You'll be prompted to "Sign in" to either your Arizona Diamondbacks or Ticketmaster account.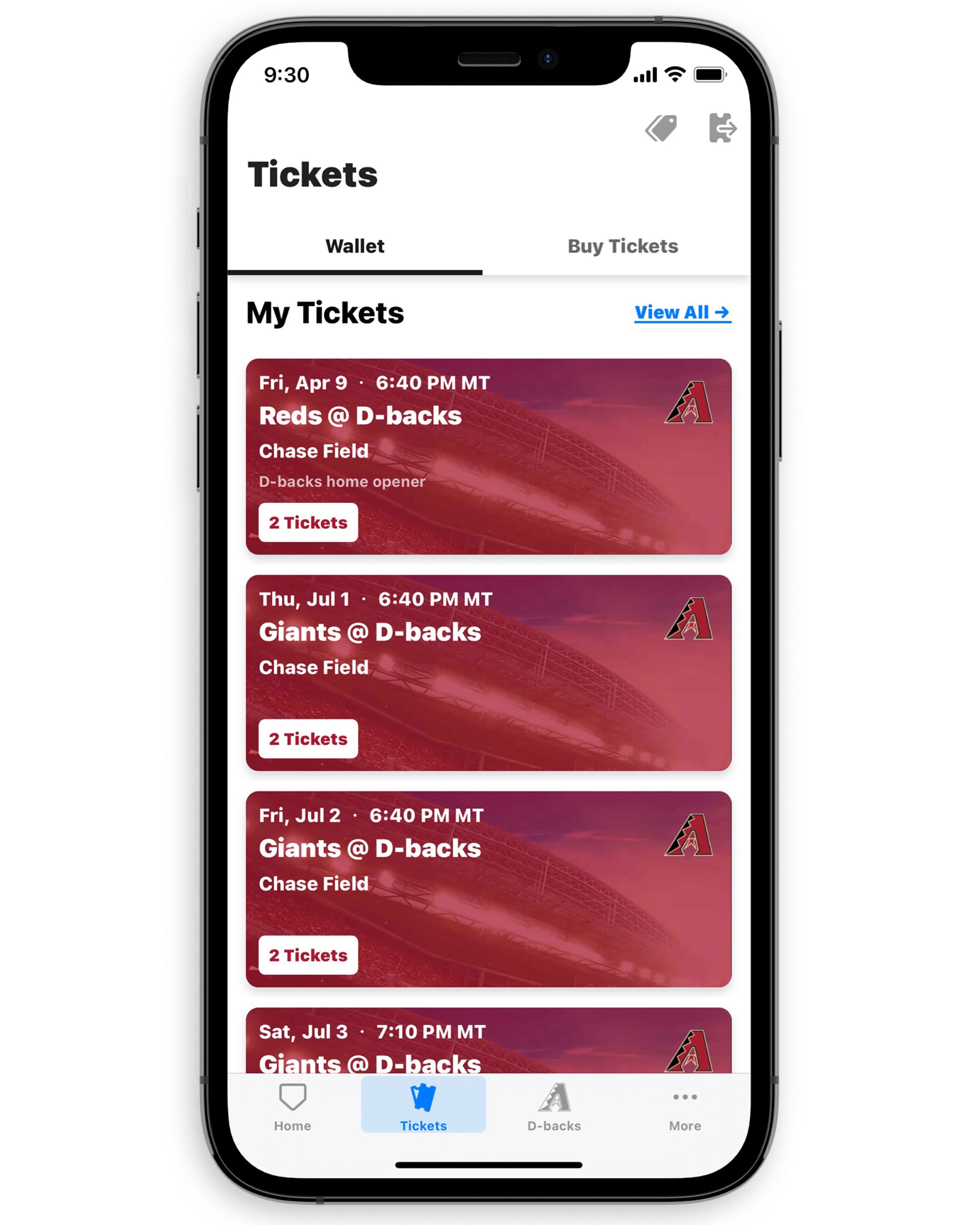 Step 3: Select game and tap View Barcode to see tickets. Swipe left to see additional seats. Tap "Add to Apple Wallet" or "Google Pay Save to phone" to save to your phone wallets. Make sure your NFC feature is turned on and you are ready to scan before you get to the entrance.
Step 4: Game tickets have a rotating barcode. Screenshots will not be allowed to scan and will fail when attempted to scan. Please see the button below for more information on how to scan and manage your tickets.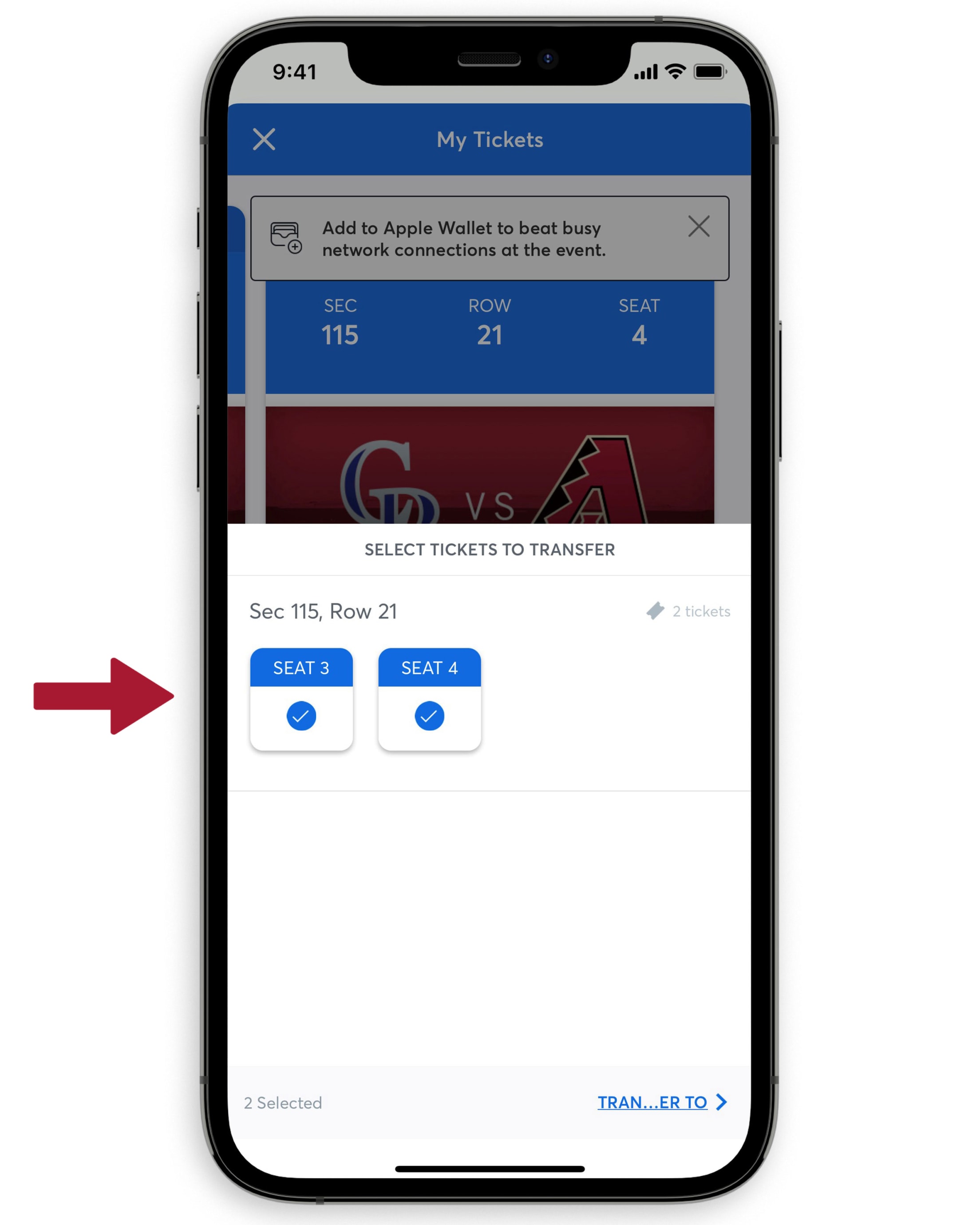 Step 2: Select the seat(s) that you'd like to transfer.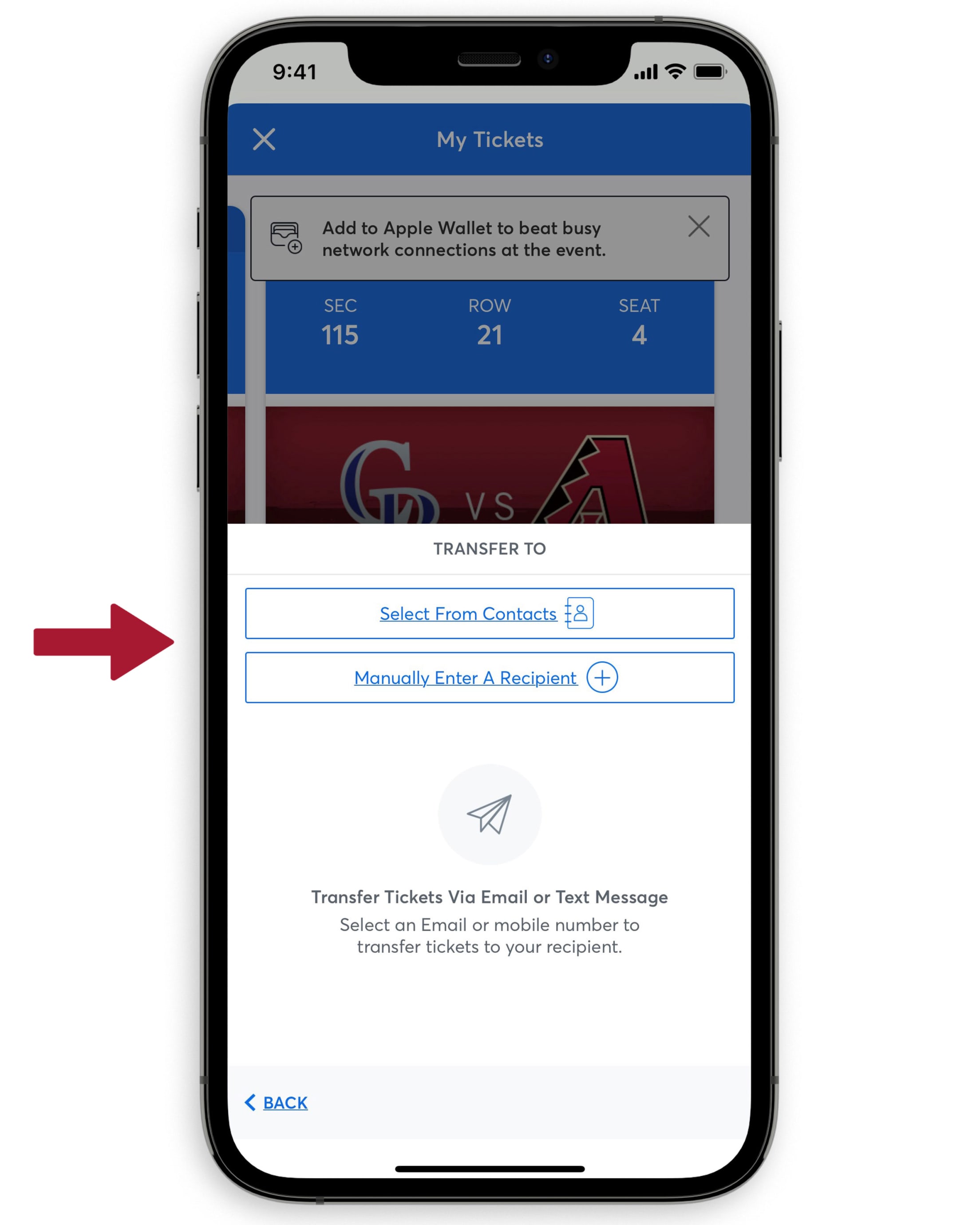 Step 3: Manually enter the recipient's contact information or select from your phone contacts.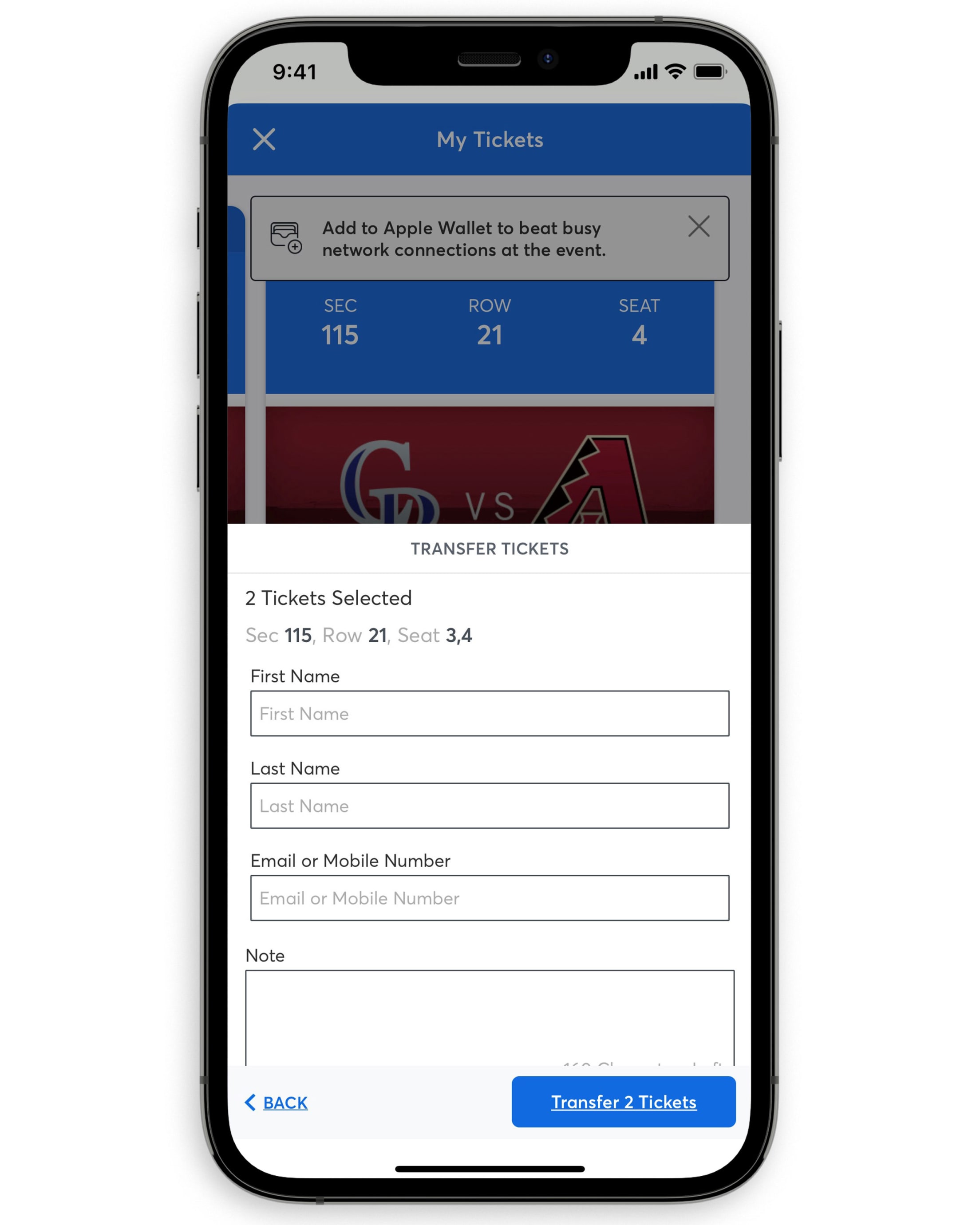 Step 4: Tickets can be transferred to the recipient's mobile number or email address.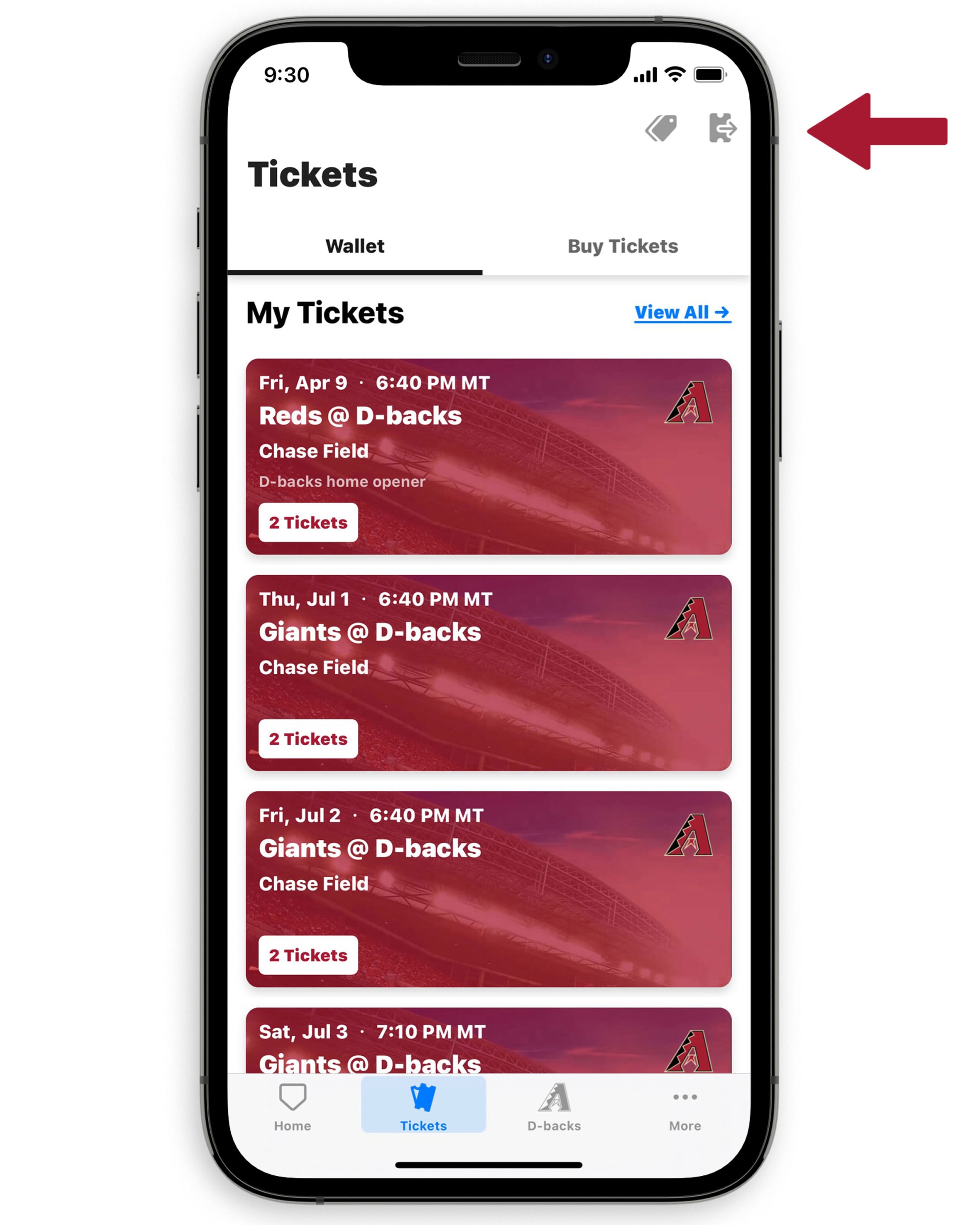 Step 5: To see your ticket transfer history, tap "Tickets" tab and select the right arrow icon in the top right corner.