Ahmed supporting D-backs from sidelines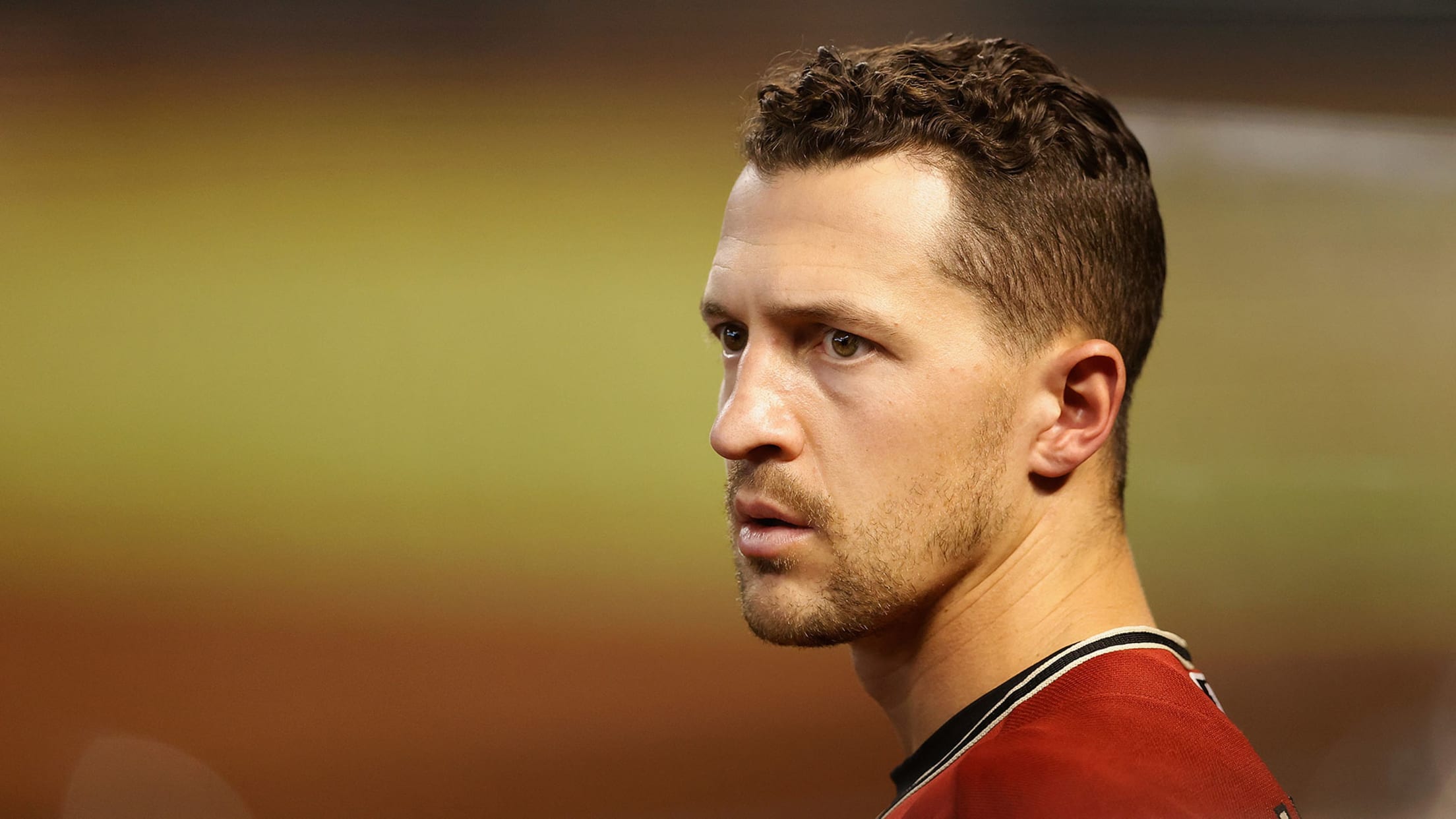 PHOENIX -- As the D-backs beat the Dodgers, 7-2, on Saturday night, shortstop Nick Ahmed sat in the home dugout at Chase Field wearing a hoodie and desperately wanting to be part of the action. Inflammation in his right shoulder -- bursitis, Ahmed said it's been diagnosed as -- has
Stat of the Day: Marte rakes vs. LA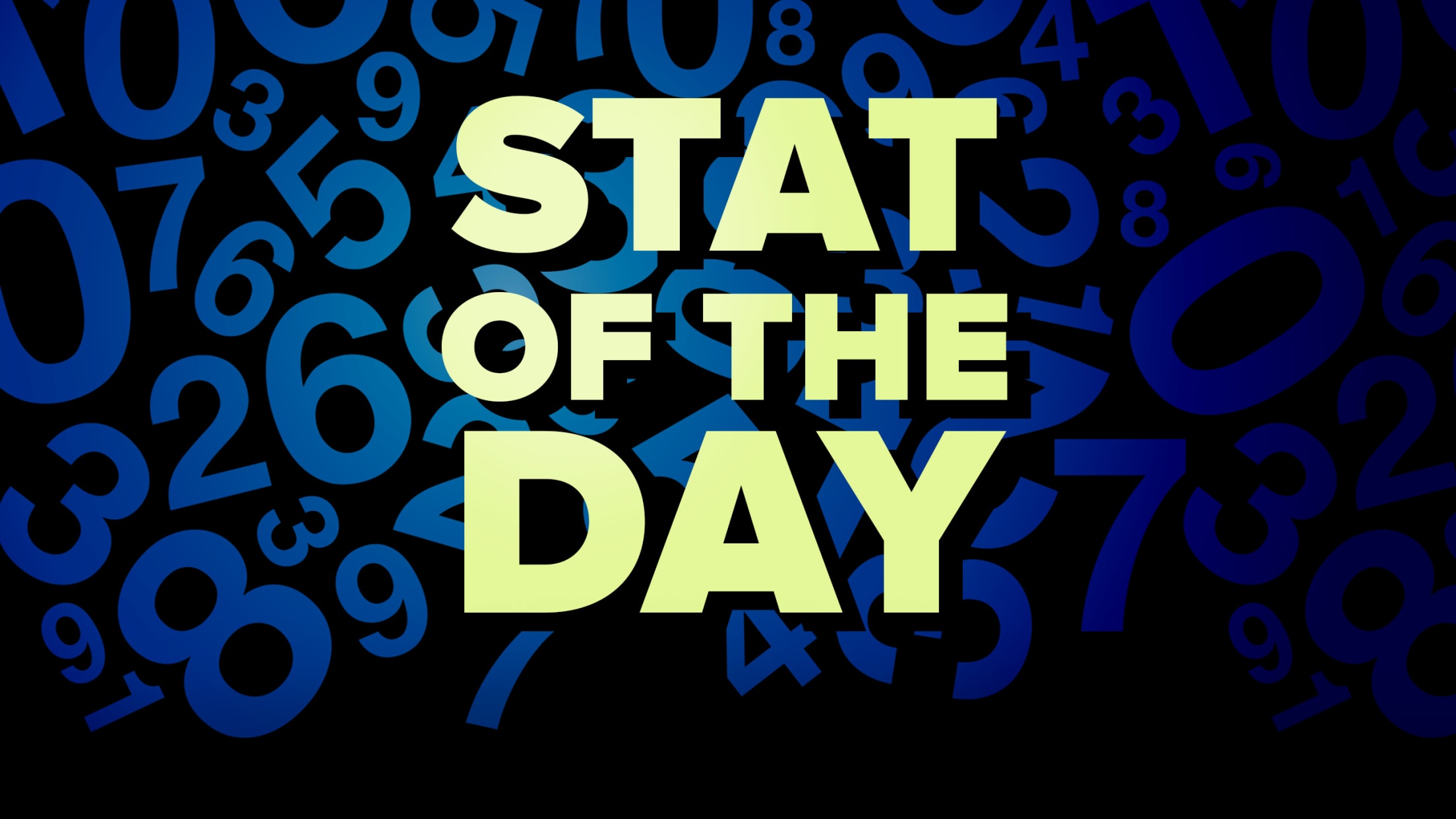 MLB.com is keeping track of a Stat of the Day for the D-backs this season, highlighting a unique, interesting or fun nugget from each game. • D-backs Stat of the Day: August 2021
Injuries & Roster Moves: Ahmed remains out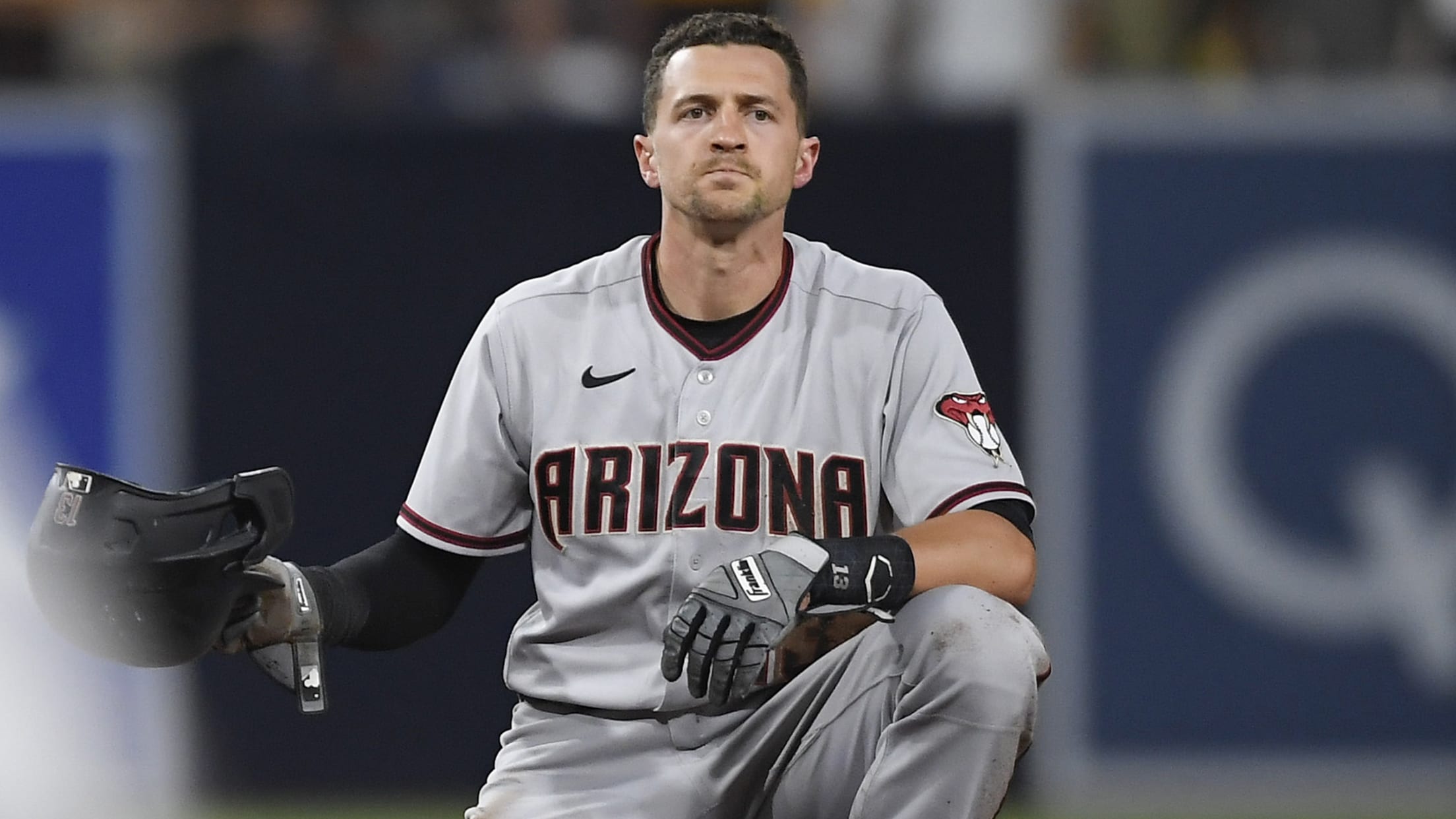 Keep track of the D-backs' recent transactions and injury updates throughout the season.
1 thing to watch in final week for each team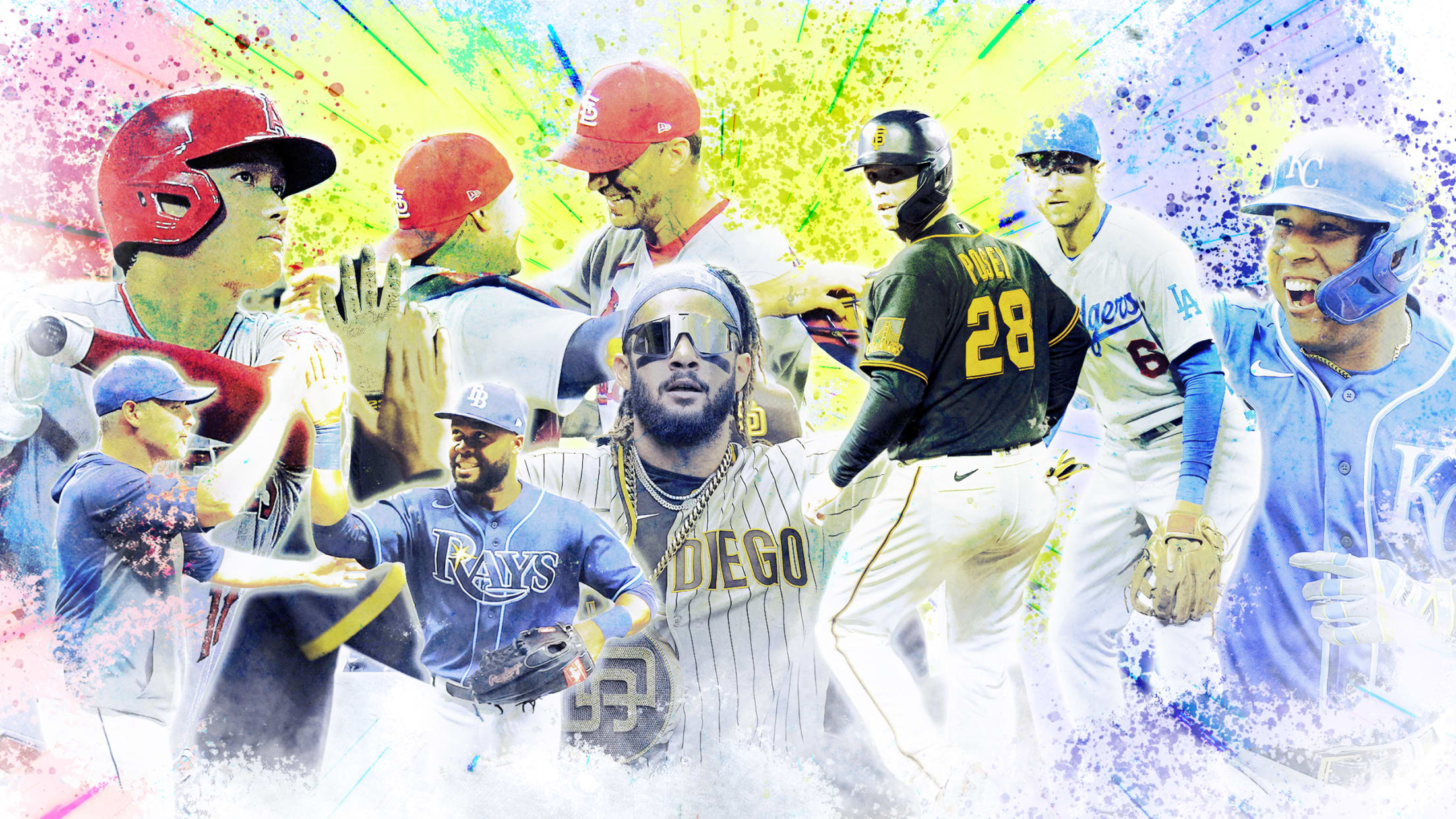 It breaks my heart to say this, but: There is only one week left in the regular season. Can you believe it? The postseason will be wonderful, but after Sunday, it's going to be until next March that every Major League Baseball team plays on the same day. That is
D-backs soak in atmosphere, despite loss
Spoiler role keeps club motivated as disappointing season winds down
PHOENIX -- The D-backs could tell right when they took the field on Friday night to face the Dodgers that there were more people than usual in the stands and a different type of energy inside Chase Field. "You come into the stadium today, it's full of fans," manager Torey
'Great decision': Lovullo extension praised
D-backs plate five in seventh inning to complete comeback from three-run deficit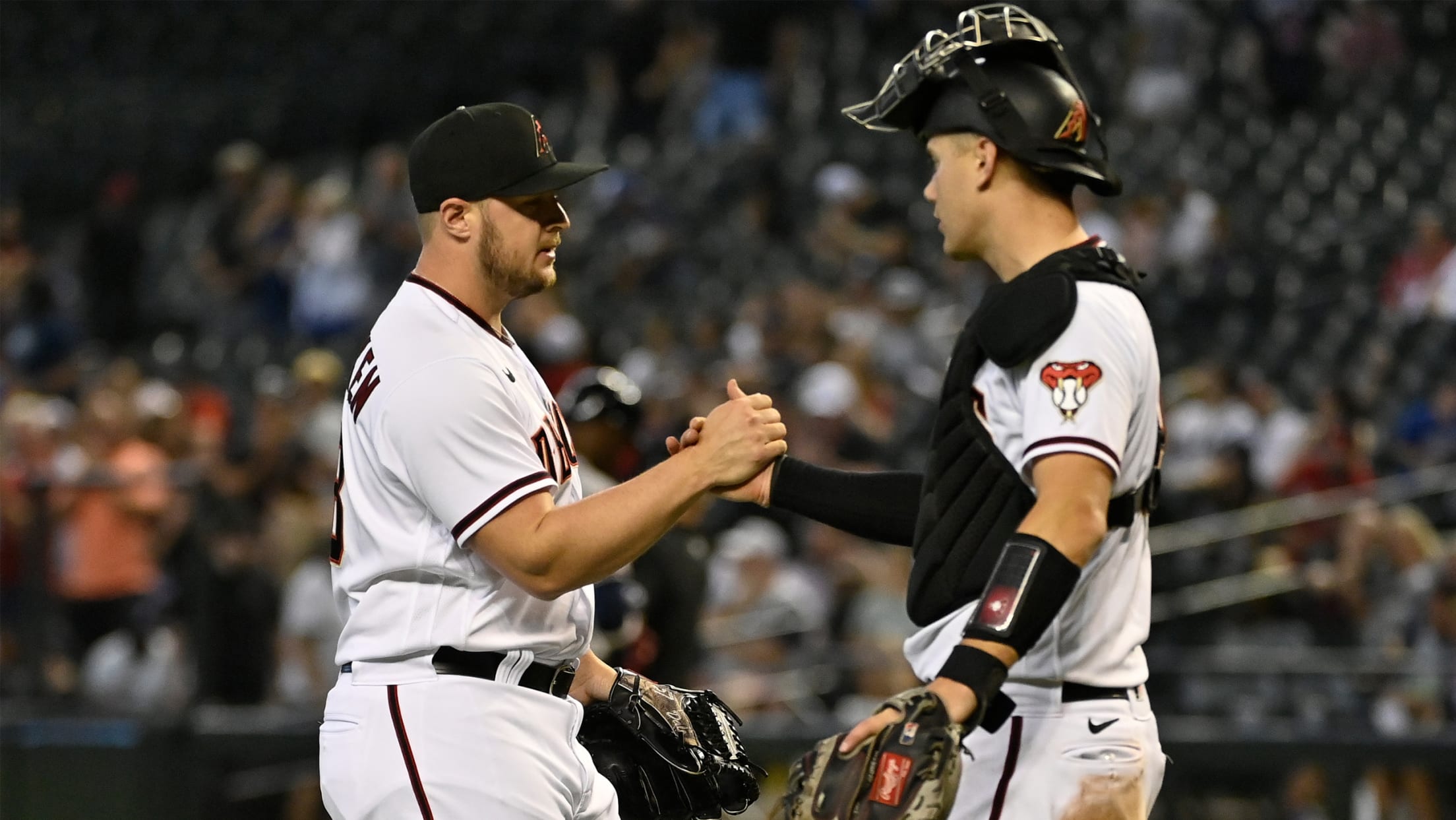 PHOENIX -- Talk to any D-backs player and you'll learn that Torey Lovullo isn't like most managers. He communicates well with his team and is frequently available for conversation and to provide teaching moments. Those traits stem from his decade-plus of experience in player development. It didn't take Josh Rojas
D-backs keep Lovullo with 1-yr. extension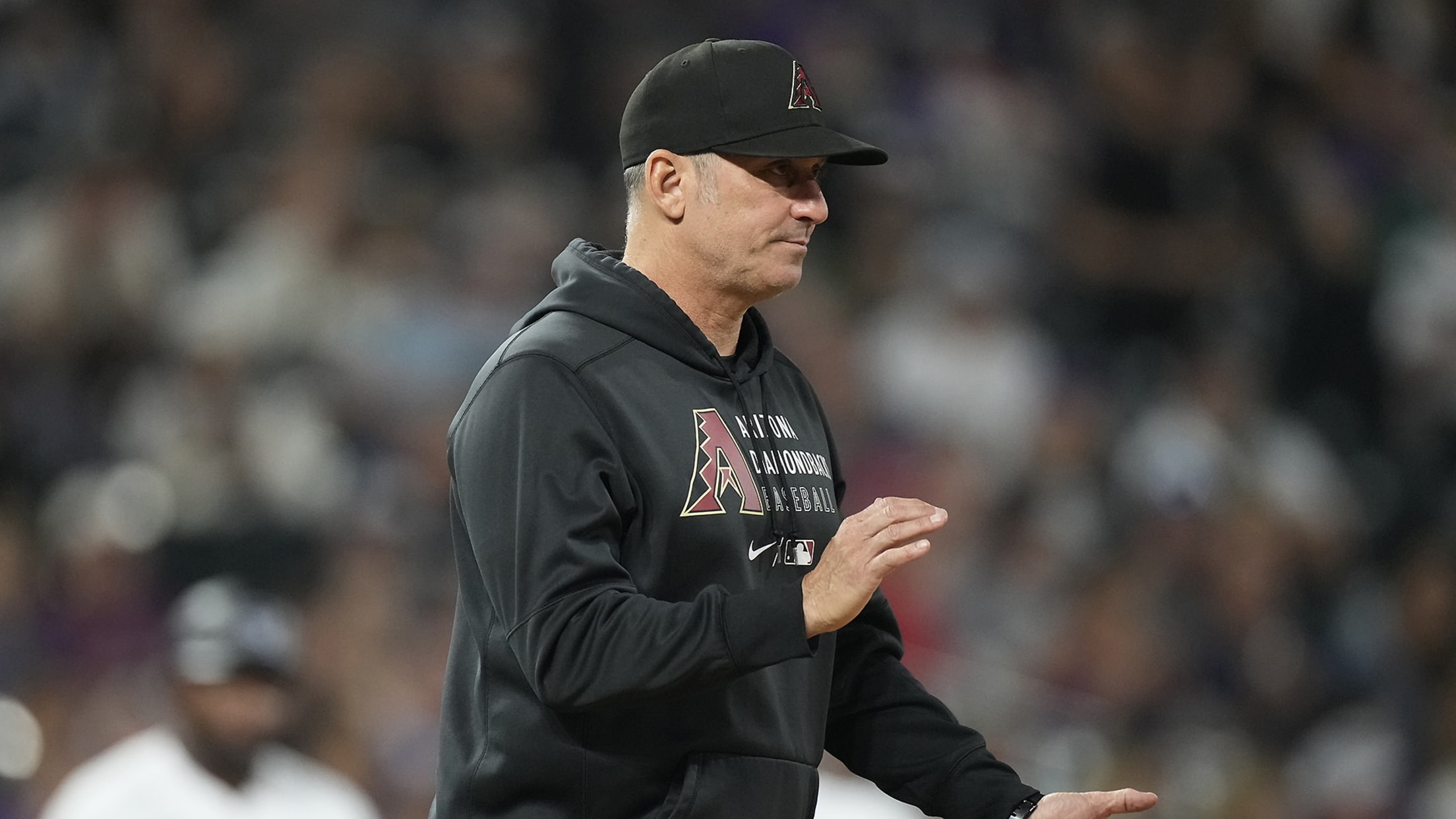 PHOENIX -- D-backs manager Torey Lovullo will return in 2022 after he agreed to a one-year extension on Thursday that also includes a club option for 2023. Lovullo was hired Nov. 4, 2016, just after Mike Hazen took over as Arizona's general manager. His original contract was for three years,
Clemente nom 'means everything' to Peralta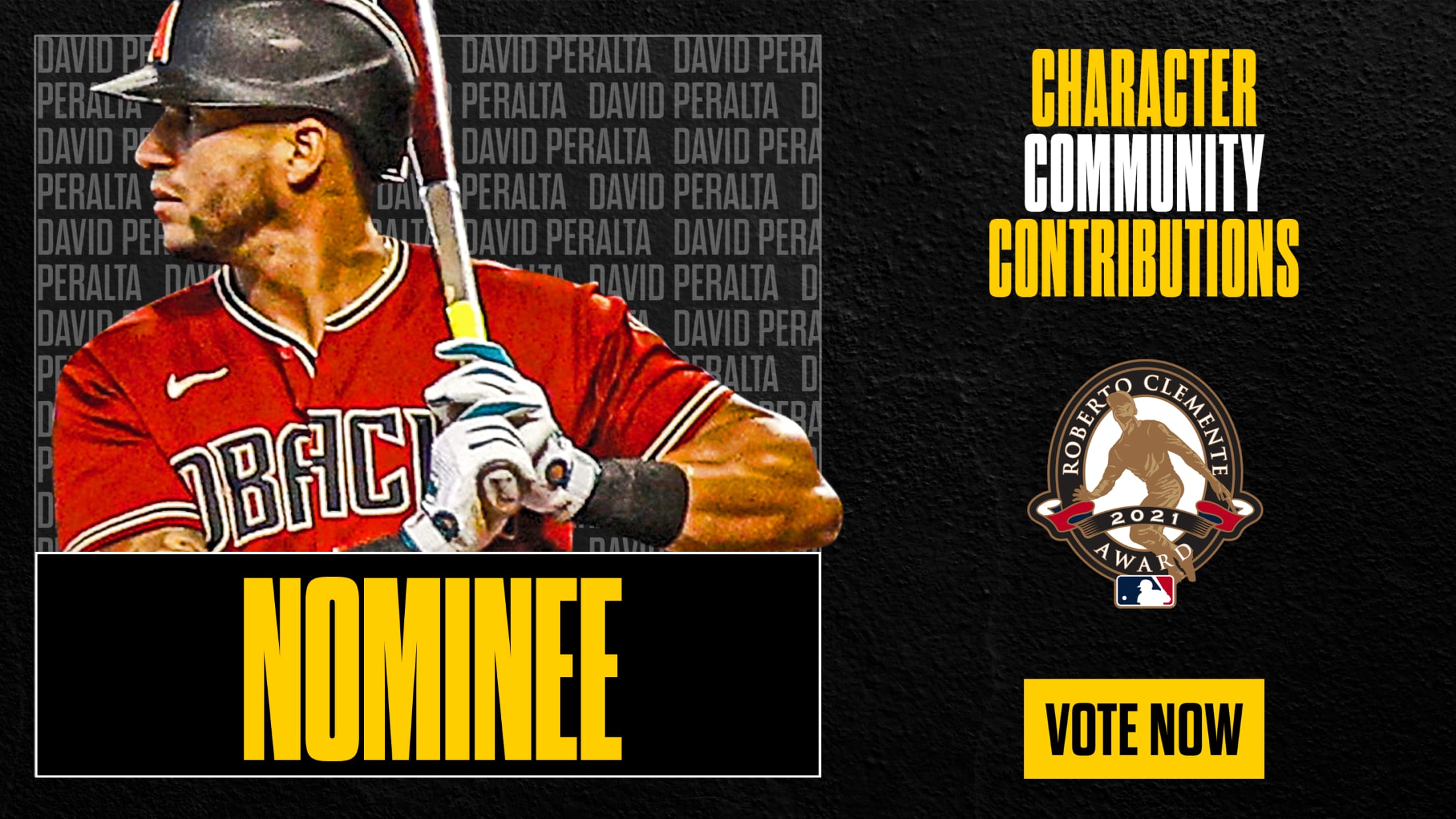 LOS ANGELES -- When David Peralta found out that he was the D-backs' nominee for the annual Roberto Clemente Award, it was a total surprise. He was having a casual conversation with his wife, Jordan, when she broke the news to him. "I think it was a surprise, but she
Classic D-backs card: Devon White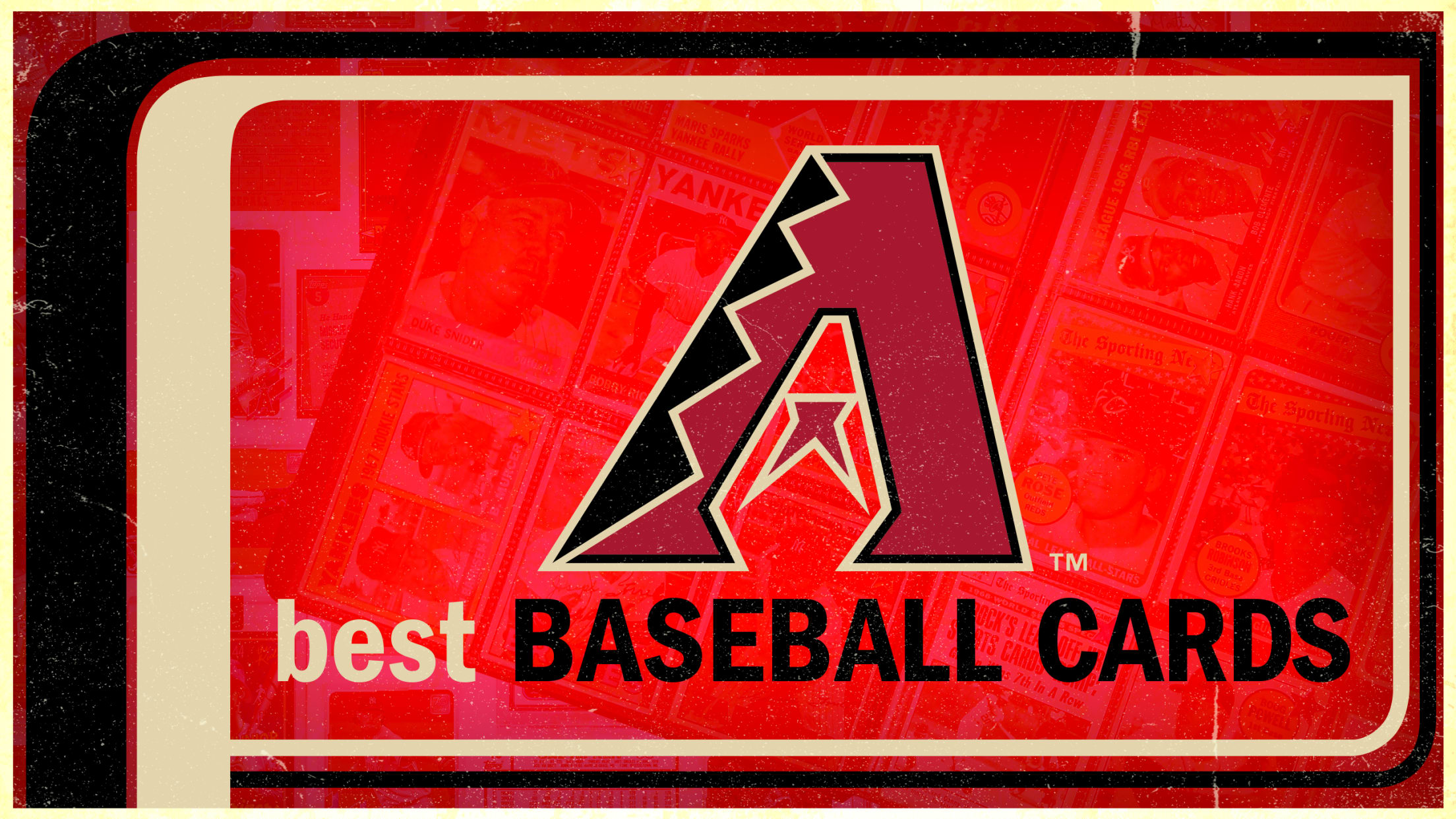 As part of the celebration of the 70th anniversary of Topps baseball cards, we've asked fans (as well as our staff) to submit their all-time favorite baseball cards, and we've broken them down by team. We'll be revealing submissions regularly throughout the season, ranging from the famous to the weird,
These 30 prospects have eye-opening stats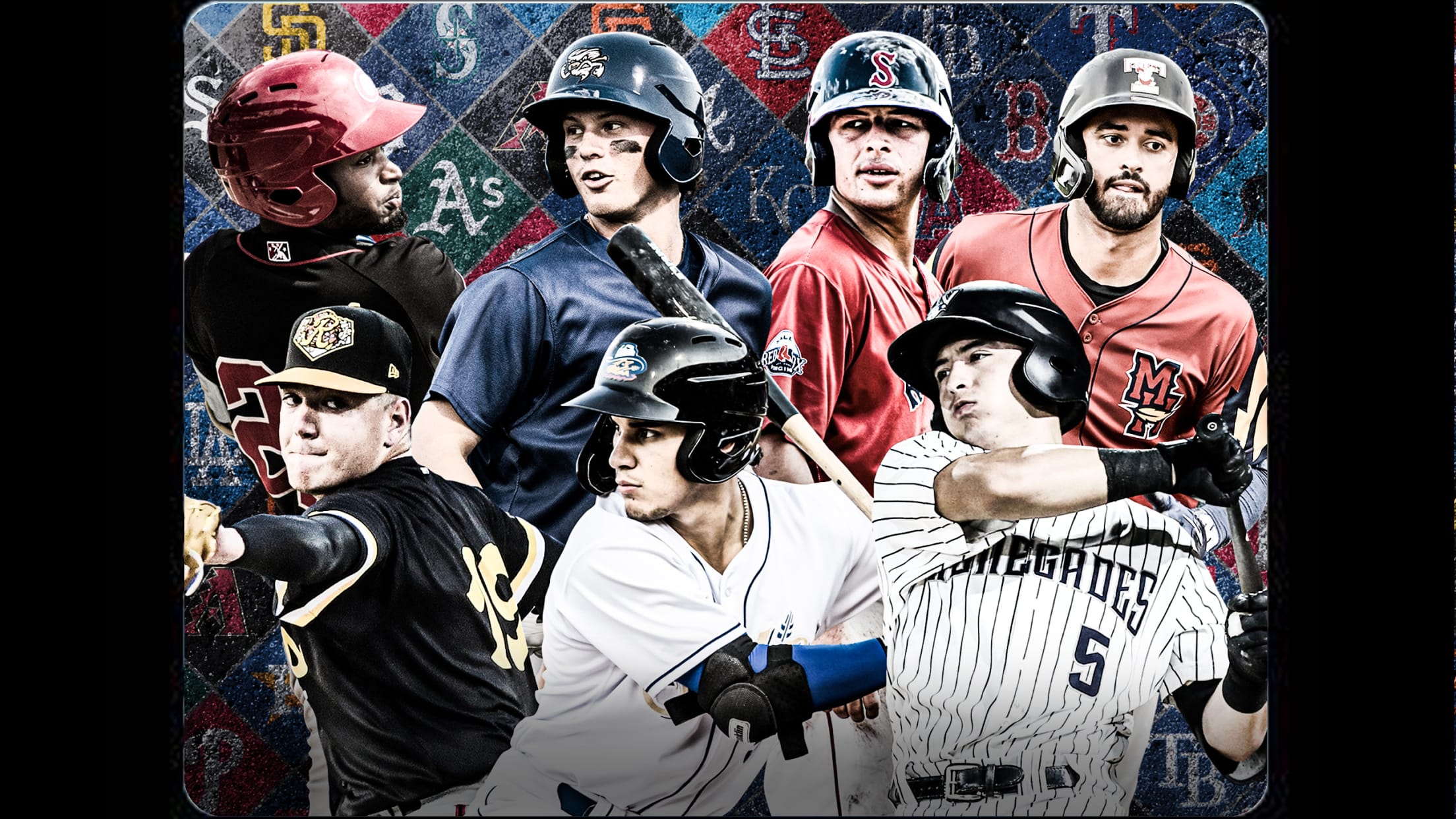 They say that numbers don't lie. But it's also true that they don't tell a complete story all the time. That's certainly true in baseball, where statistics of all shapes and sizes have been used to measure performance for generations, even if those measuring sticks have changed over the years.
Hazen outlines some plans for next season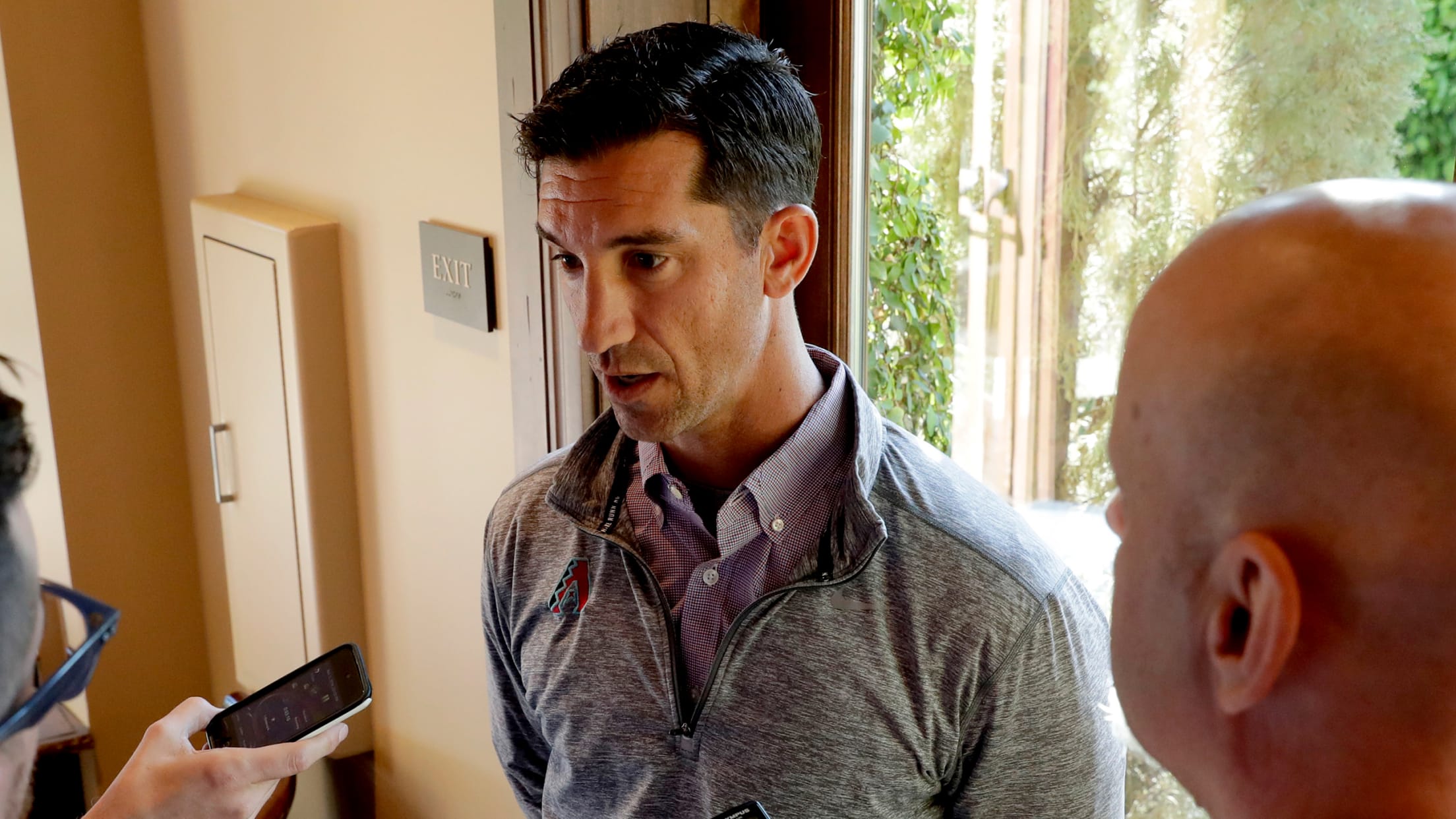 PHOENIX -- As a difficult regular season winds to a close, there are plenty of questions the D-backs will need to answer. What will they do about manager Torey Lovullo, whose contract, along with those of all of his coaches, expires? Will the team enter a full rebuild mode? Will
Kelly healthy, but Braves' bats flex HR power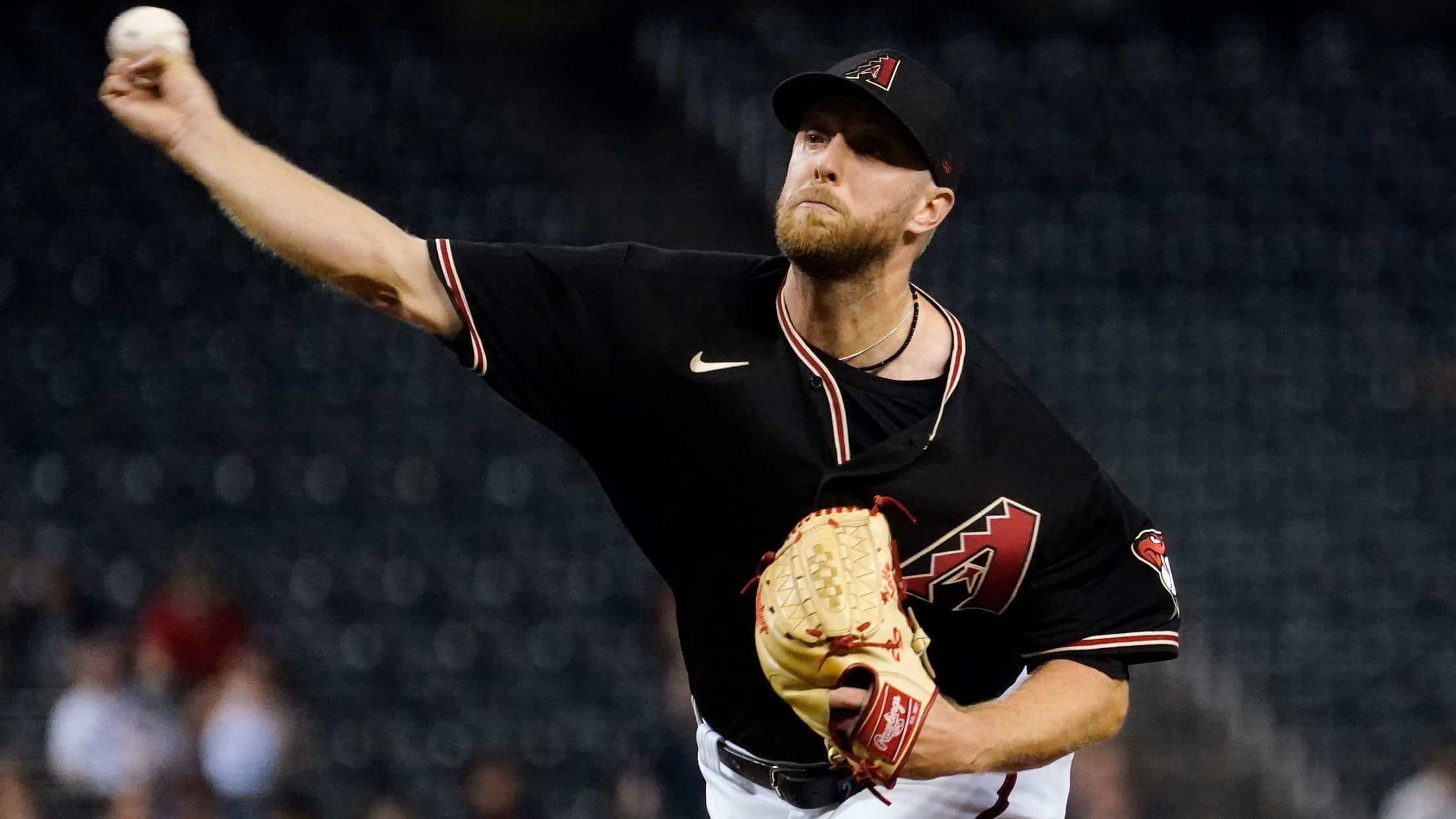 PHOENIX -- After testing positive for COVID-19 in mid-August, Merrill Kelly didn't return to the mound for the D-backs until more than a month later. Having now made two starts since being activated, the right-hander is feeling healthy. "Physically, I feel normal. I feel fine," Kelly said. However, Kelly doesn't
Weaver finds positive takeaways despite loss
Righty strikes out seven and pitches into seventh, but allows three homers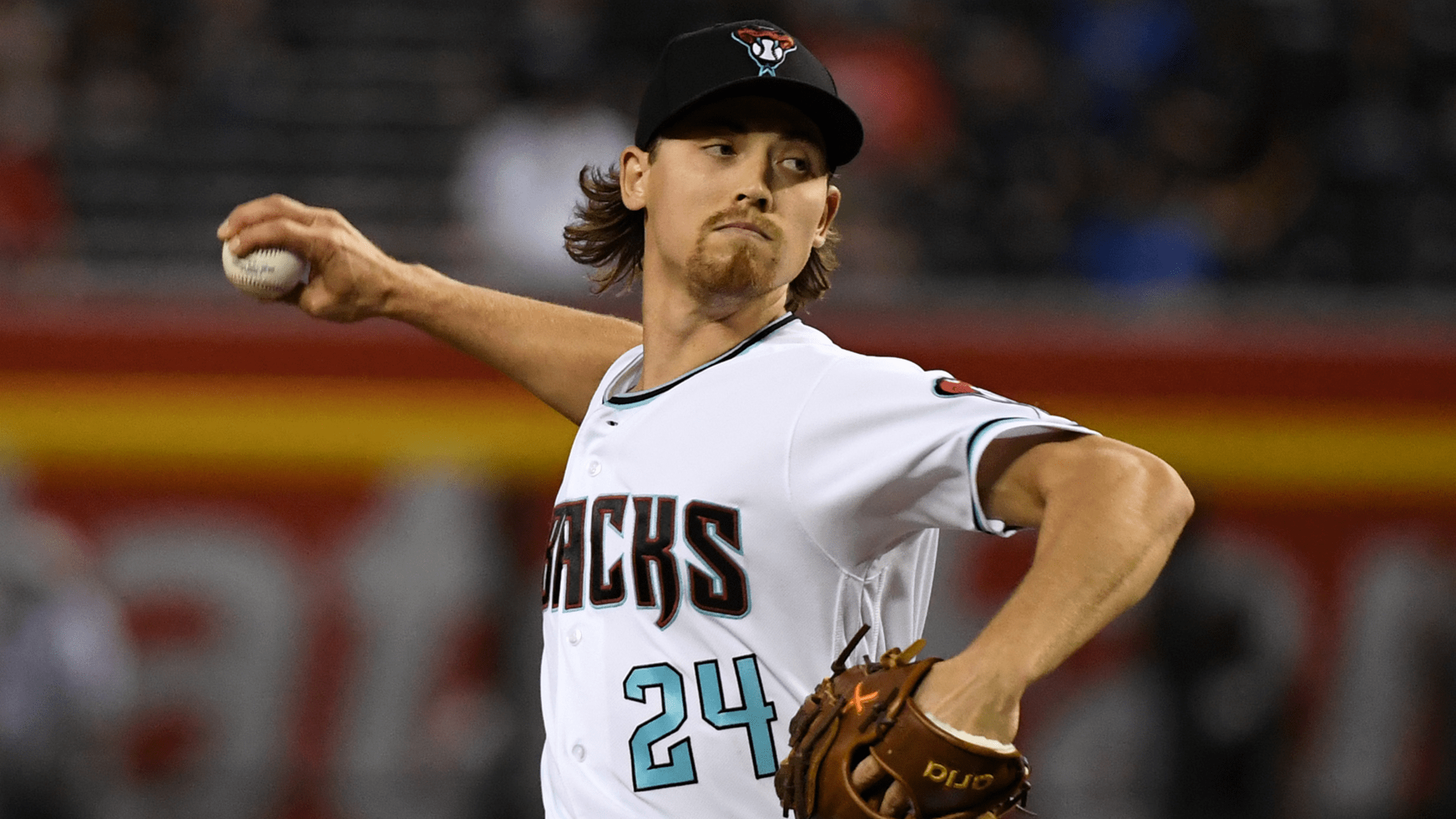 PHOENIX -- There's no one reason why the D-backs' 2021 season didn't go as the club expected. It was a combination of various injuries and struggles that brought Arizona above the 100-loss mark and looking toward '22 and beyond in late September. The D-backs' starting rotation is the source of
Thomas, Ellis combine for 9 hits in Triple-A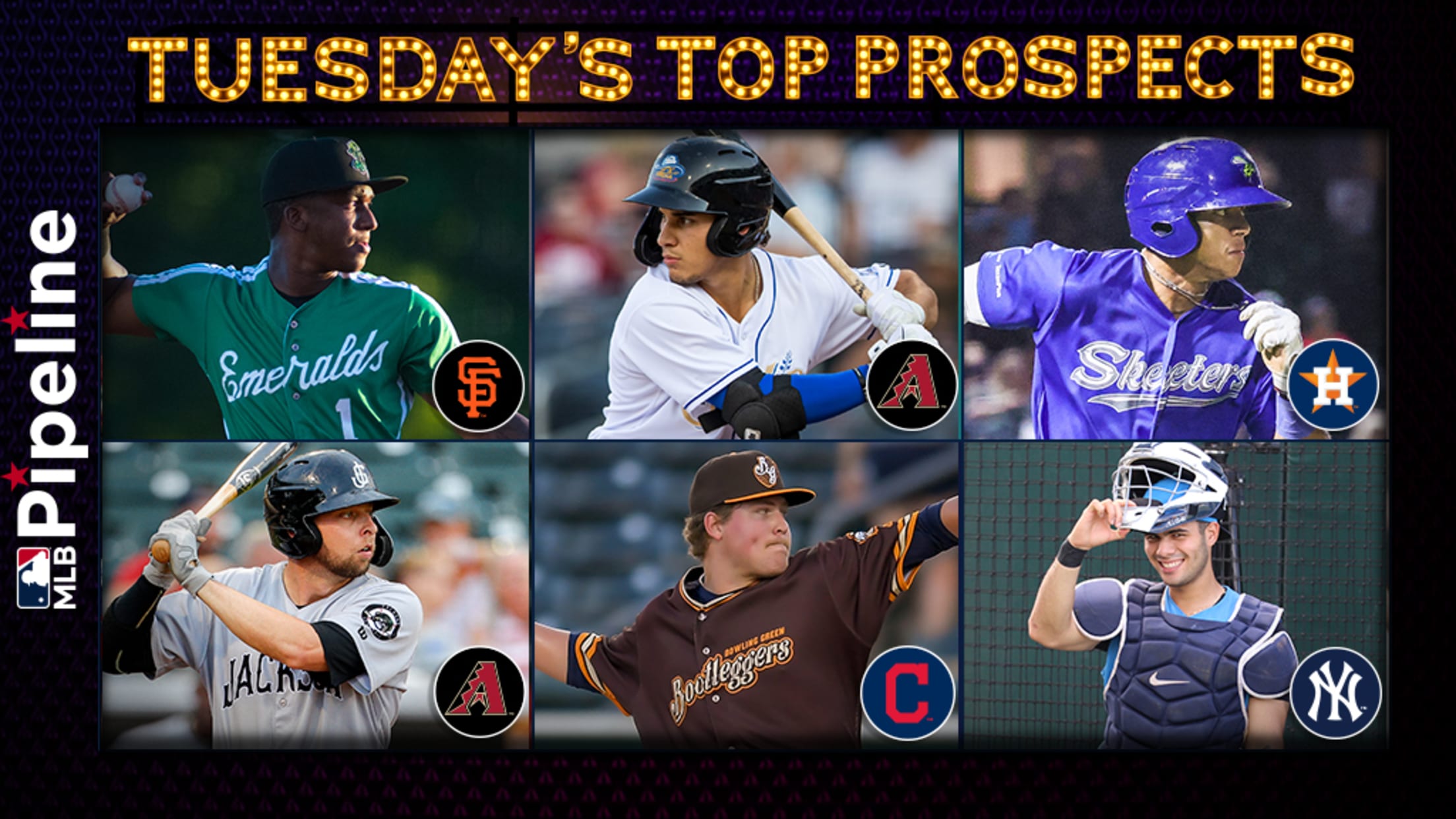 Here's a look at Tuesday's top Minor League performers from each team's Top 30 Prospects list:
'It fell apart': Mejía falters in home debut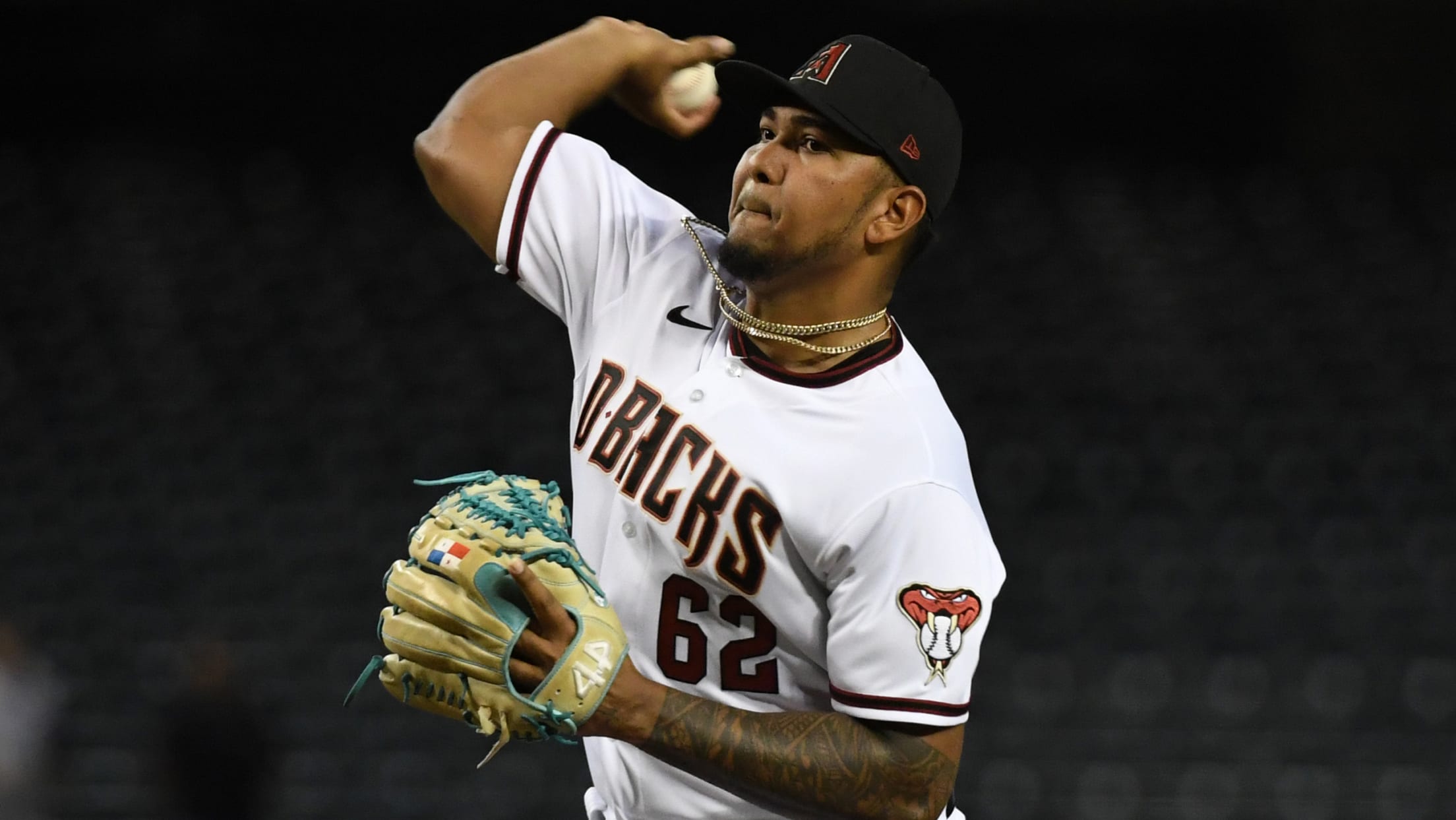 PHOENIX -- Making his sixth career MLB start, Humberto Mejía took the mound at Chase Field for the first time on Monday night. The 24-year-old right-hander will hope to pitch here many more times, as he aims to secure a permanent spot in the D-backs' rotation in the future. However,
2 D-backs make Prospect Team of the Week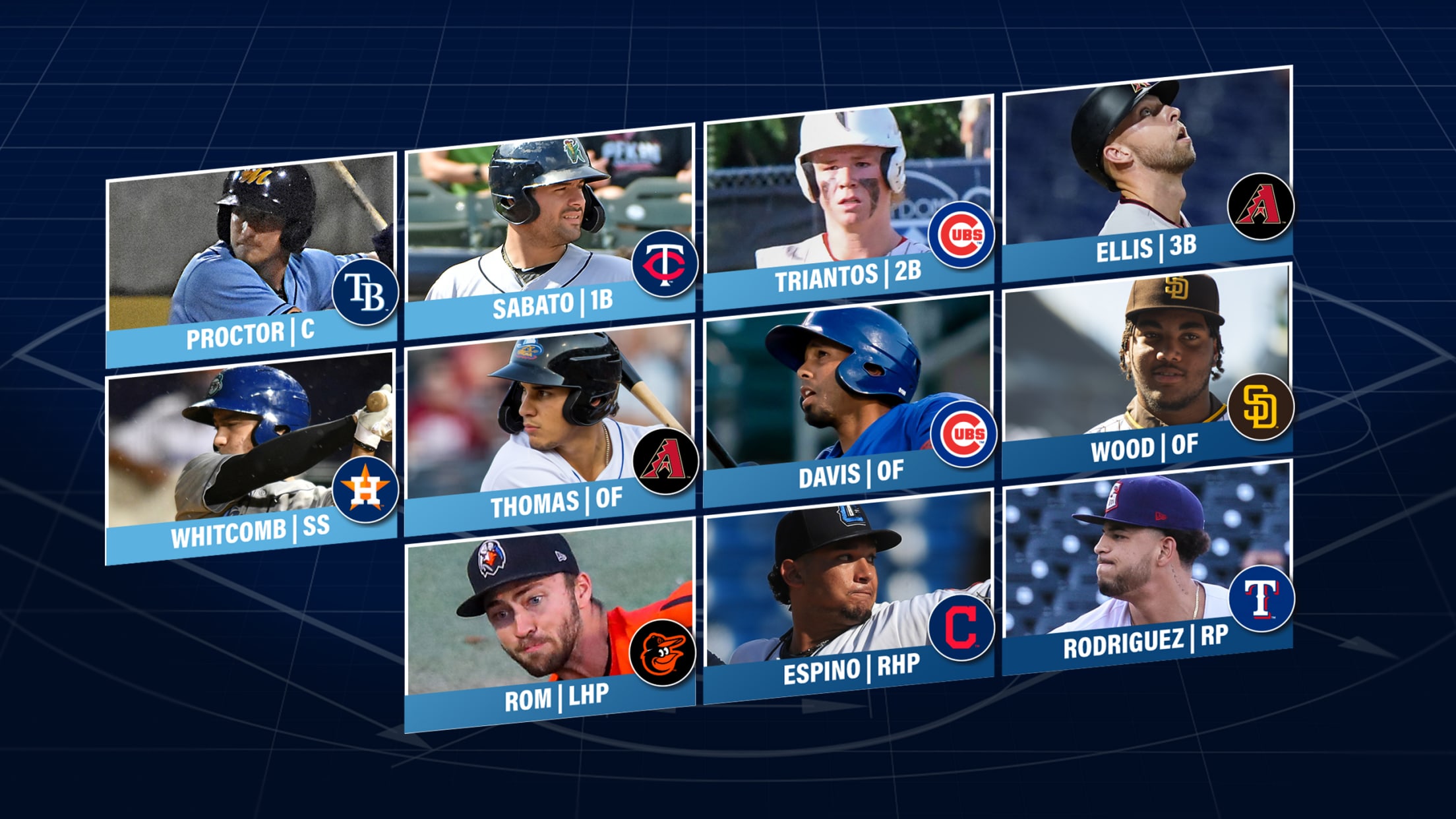 MLB Pipeline's Prospect Team of the Week honors the best performances from the previous seven days. Any Minor Leaguer currently on an organization Top 30 Prospects list in our Prospect Rankings is eligible. This past week marked the official end of the Minor League regular season, with playoffs in Low-A,
D-backs evaluate young talent for 2022
Miscues prove costly as Arizona's 'pen falters in a three-run eighth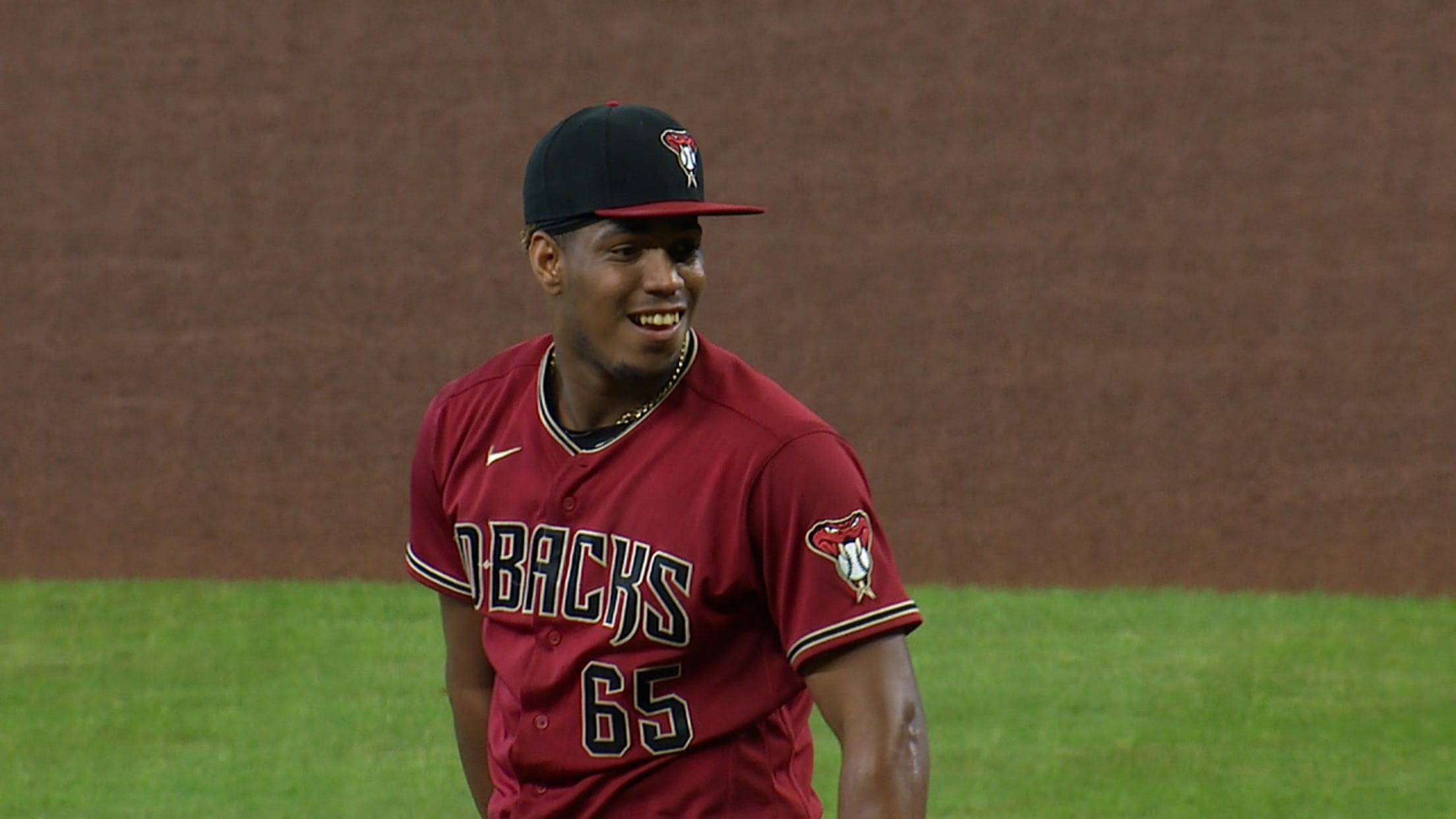 HOUSTON -- There was not a single pitcher in the D-backs' bullpen Sunday afternoon who opened the 2021 season there. It's been that kind of year for Arizona, with manager Torey Lovullo forced to juggle relief roles on a regular basis as players were shuttled on and off the active
D-backs' rally in 10th shows flashes of future
Strong pitching, clutch hitting and a bizarre play lift Arizona over Houston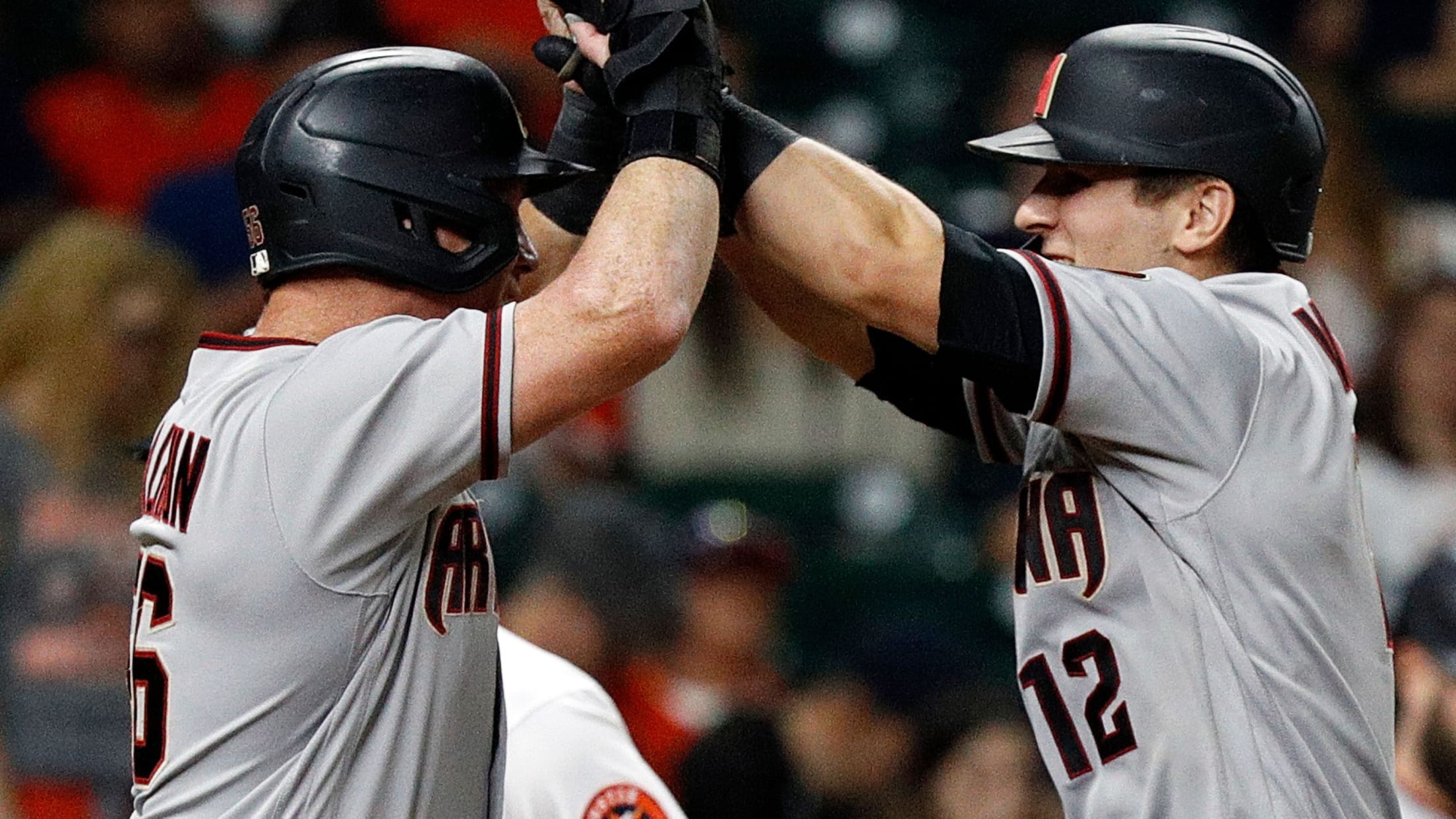 HOUSTON -- Even amid a disappointing season, there are nights where the D-backs put together a nearly complete game and give their fans a reason to believe that better days are coming. Saturday was one of those nights, as the D-backs scored three runs in the 10th inning to beat