D-backs lose ground for WC despite Kelly's gem
Untimely double-play balls cause Arizona's offense to sputter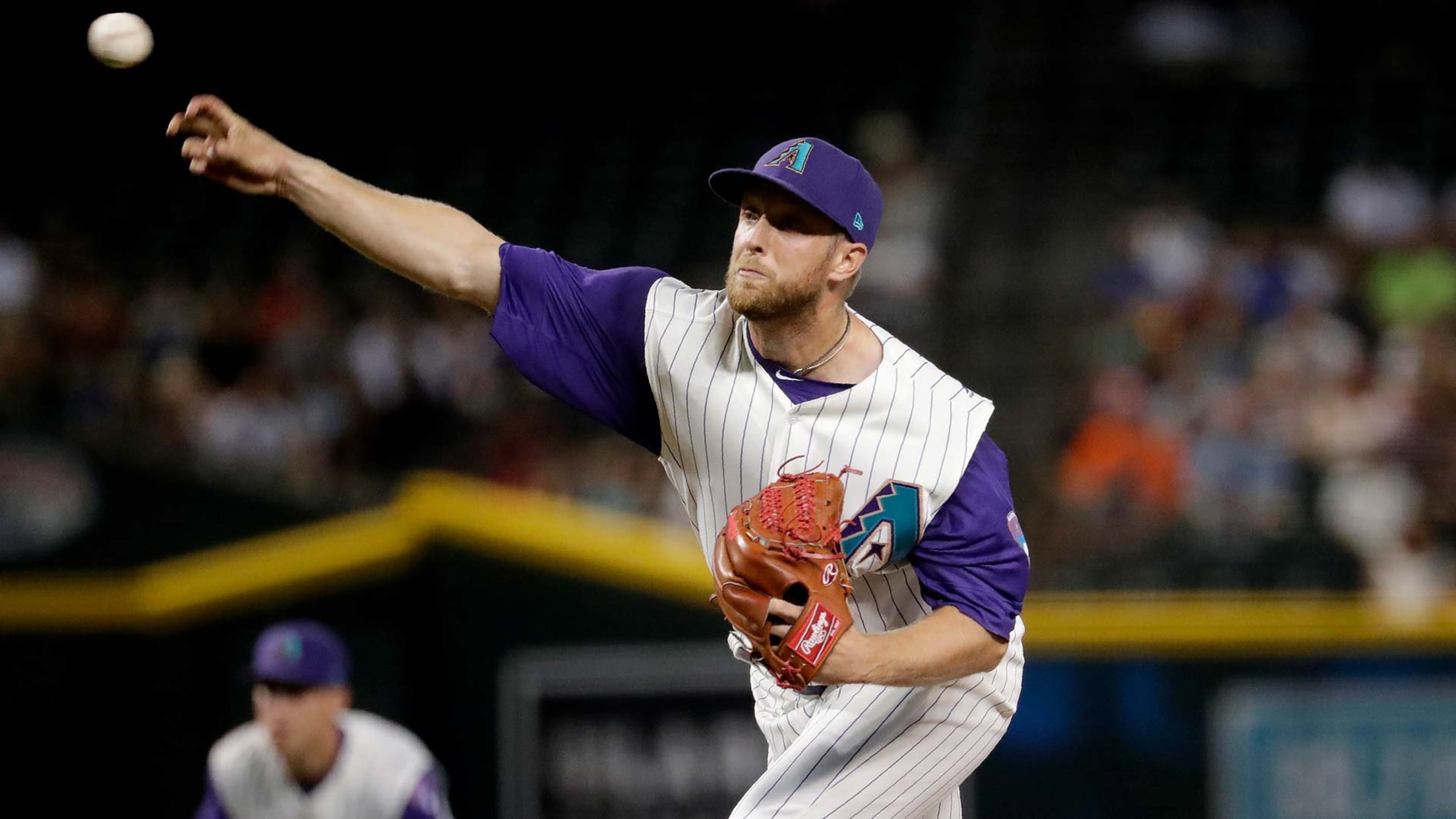 PHOENIX -- Before he took the mound against the Brewers on Thursday night, D-backs right-hander Merrill Kelly knew the stakes. "You want to get off to a good start in this series with the implications that this series has," Kelly said. • Box score With a win in the opening
D-backs activate Flores, option Cron to Triple-A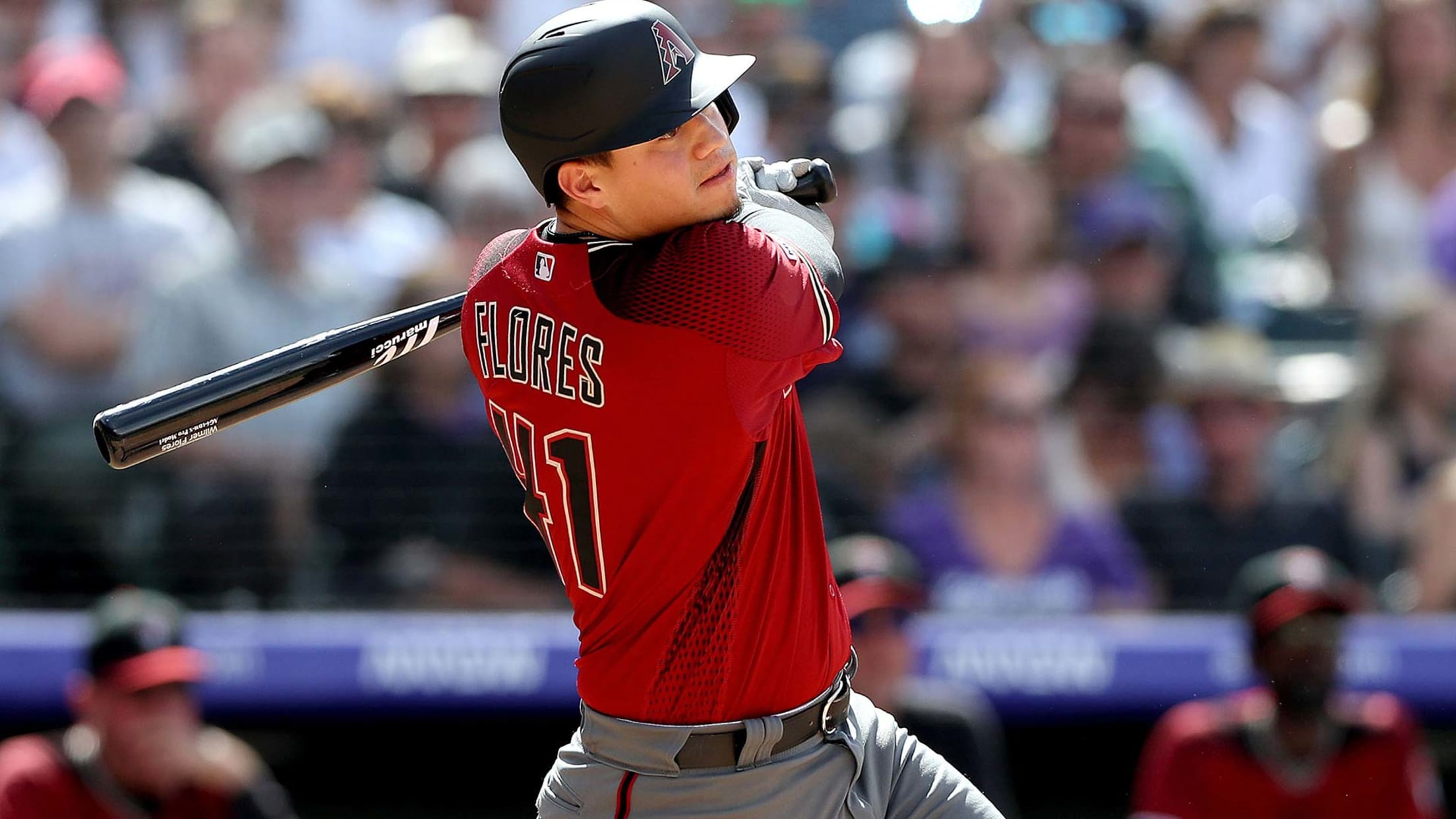 PHOENIX -- The D-backs activated infielder Wilmer Flores from the injured list Thursday and optioned first baseman Kevin Cron to Triple-A Reno. Flores had been on the injured list since suffering a fractured right foot on May 19. At the time of the injury he was hitting .281/.326/.398 with nine
What will NL West teams do at the Deadline?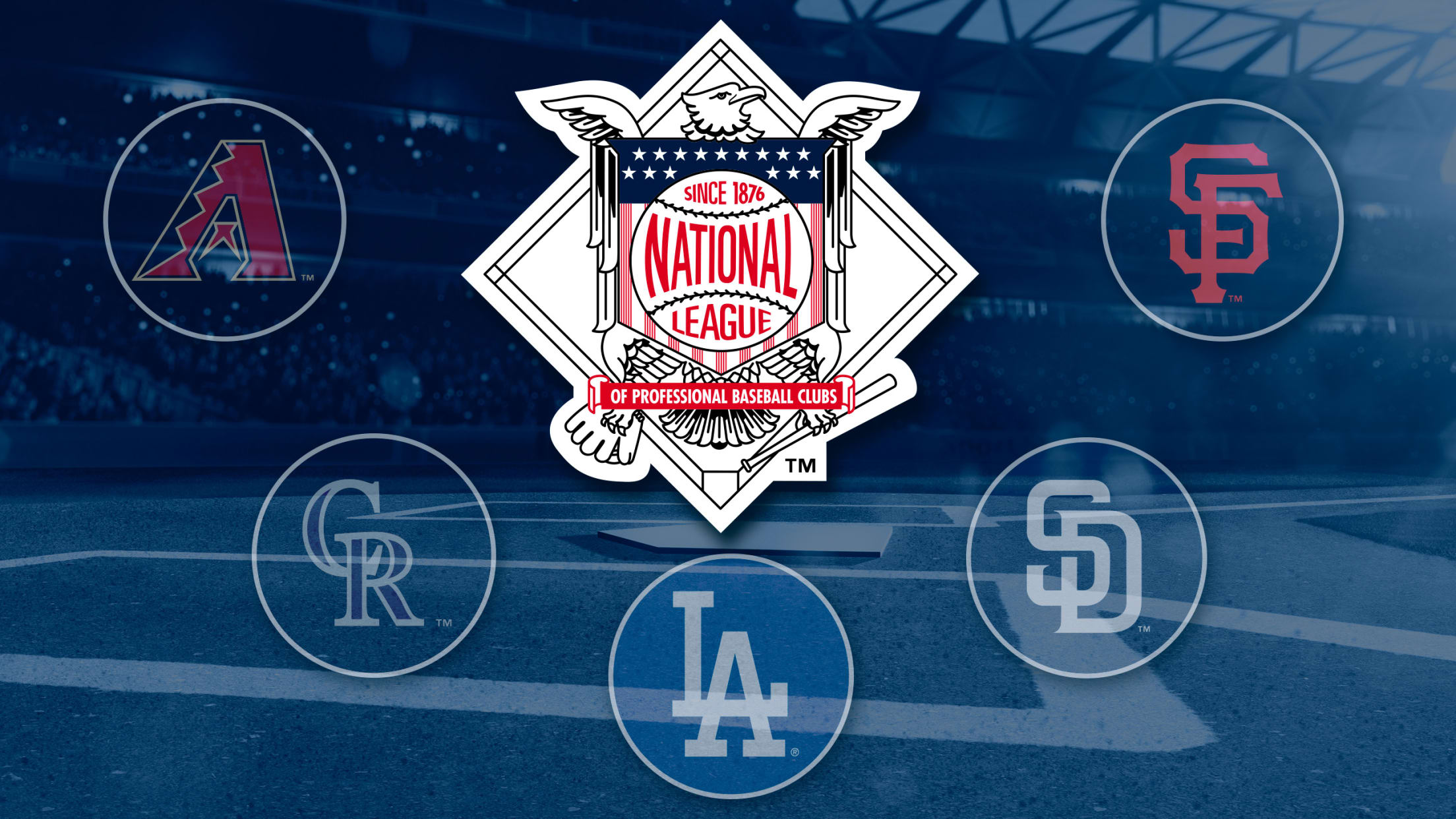 With less than two weeks remaining until the Trade Deadline, the National League West remains one of the sport's most intriguing divisions. The Dodgers have a huge lead, but their Deadline strategy will be fascinating. The other four teams, meanwhile, are all still contenders -- even if they're currently on
These 30 prospects could draw trade interest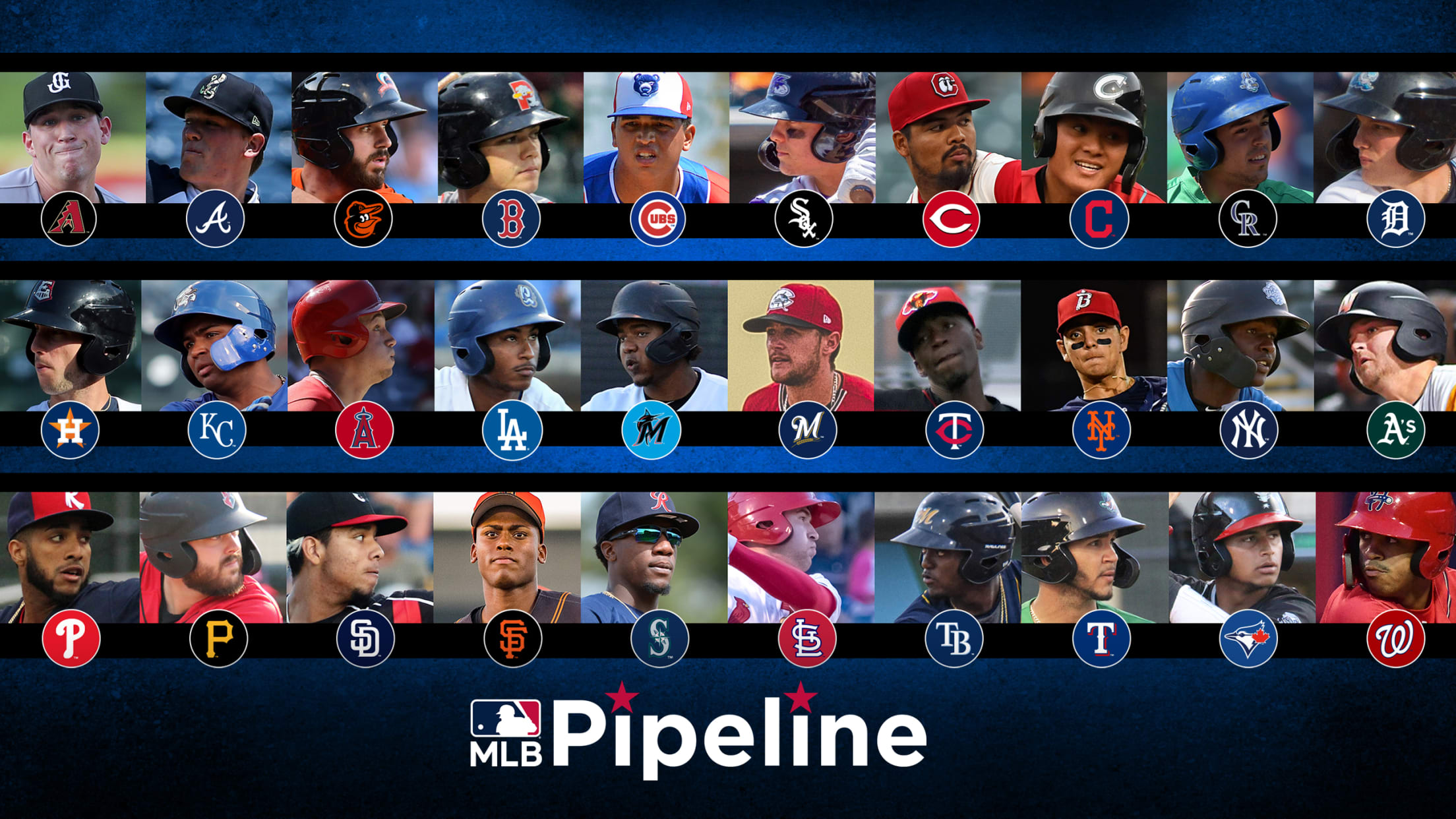 The July 31 Trade Deadline looms, with a rule change this year now forbidding the use of waivers to make deals afterward. So if teams want to bolster their rosters and enhance their postseason possibilities via trades, they'll have to do so in the next couple of weeks. With that
Thursday's top prospect performers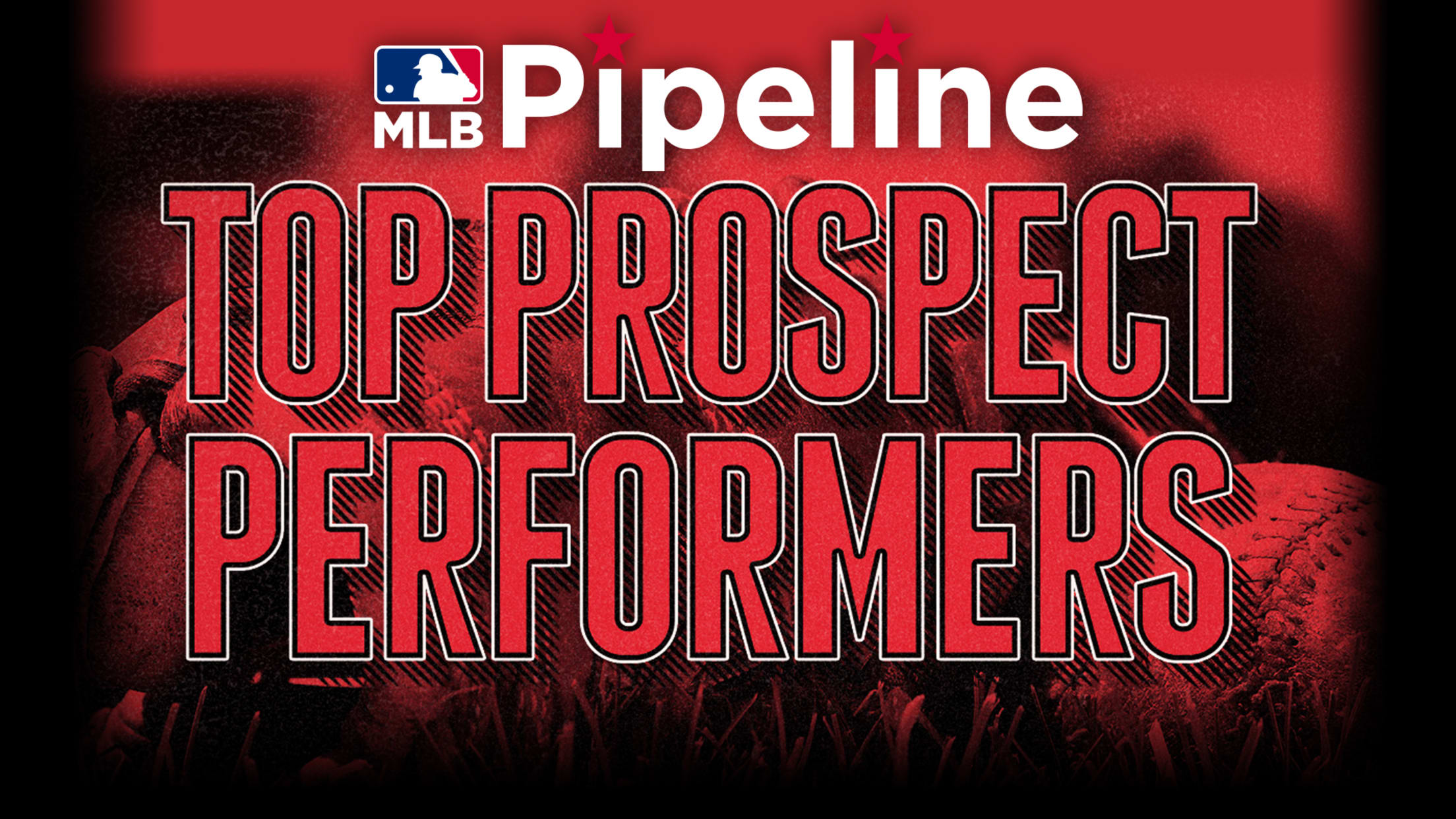 Here's a look at Thursday's top Minor League performers from each team's Top 30 Prospects list: AMERICAN LEAGUE EAST Blue Jays: Griffin Conine, OF (No. 14) -- 2-for-3, 2B, HR, 3 RBI (Class A Lansing) Conine continued his recent power surge and brought his season total up to 13 homers,
Escobar homers twice as D-backs' bats erupt
Seven-run first inning sets tone for rout in Texas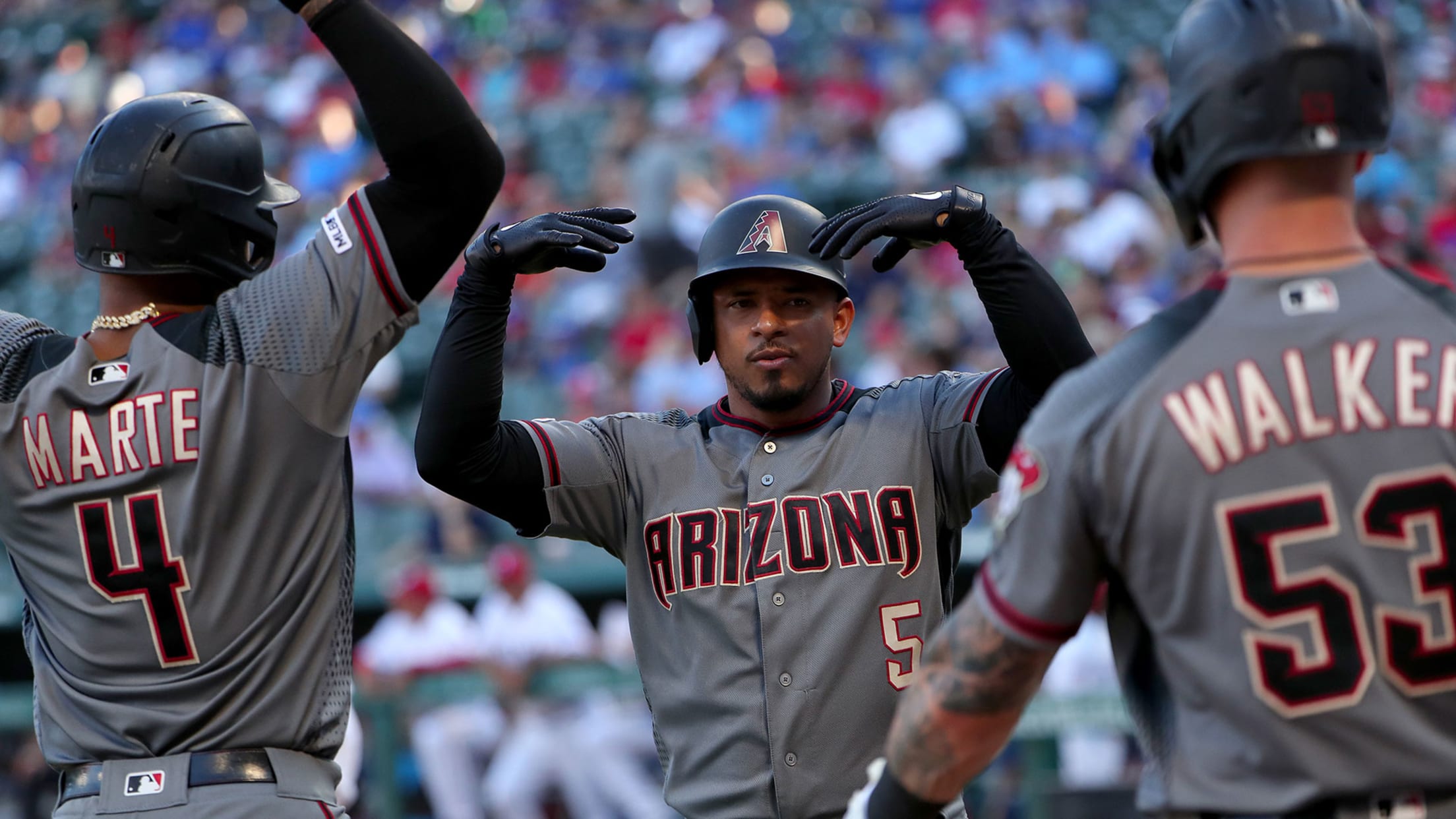 ARLINGTON -- Arizona's bats exploded for 14 runs in the first three innings Wednesday night en route to a 19-4 blasting of the Rangers at Globe Life Park. The D-backs' offense chased Rangers starting pitcher Jesse Chavez after just two-thirds of an inning. Eduardo Escobar, Kevin Cron and Jarrod Dyson
D-backs expect influx of talent from IL
Clarke expected to return for start Friday against Brewers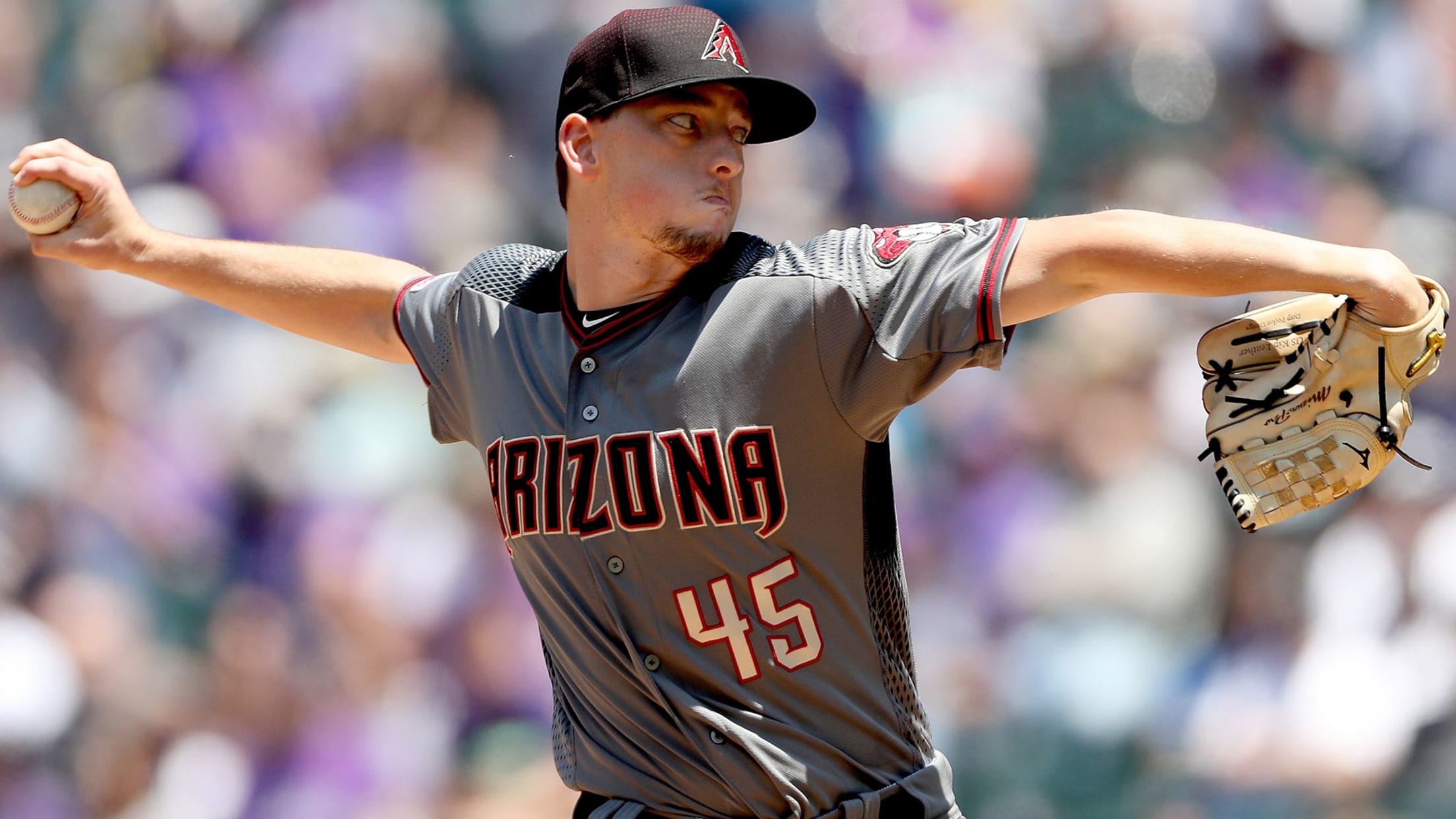 ARLINGTON -- It's the time of the year when the focus is on the Trade Deadline. Contenders are looking to shore up their roster for the final third of the season. Non-contenders are looking to build for the future. Teams in between are trying to decide which one they will
Dyson day to day with right hamstring cramp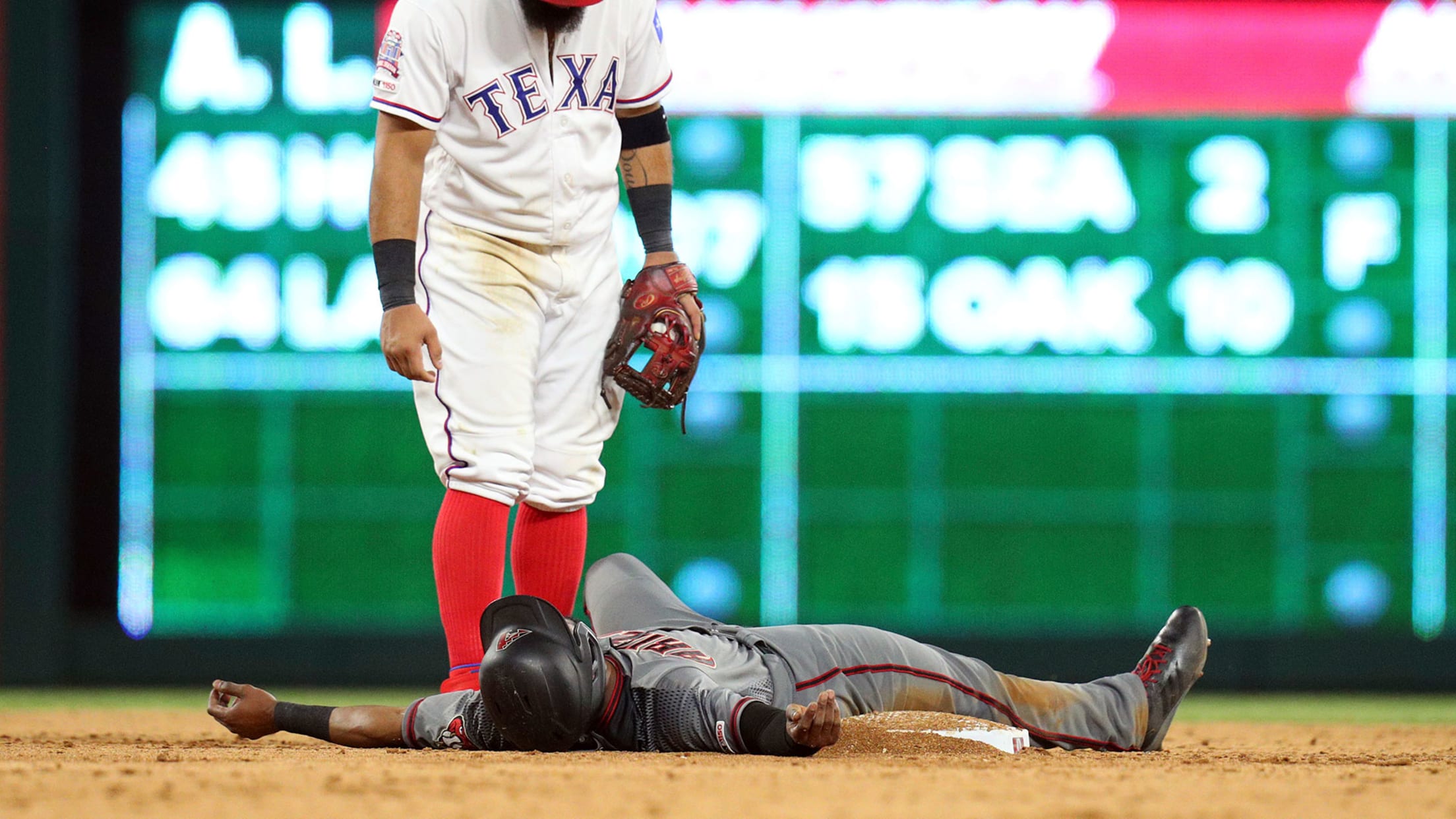 ARLINGTON -- Arizona's Jarrod Dyson slid awkwardly into second base in the sixth inning of the D-backs' 19-4 rout of the Rangers at Globe Life Park on Wednesday night, as he was forced out on a ground ball to shortstop. He didn't immediately get up and needed assistance walking off
D-backs break out bats to back rookie Young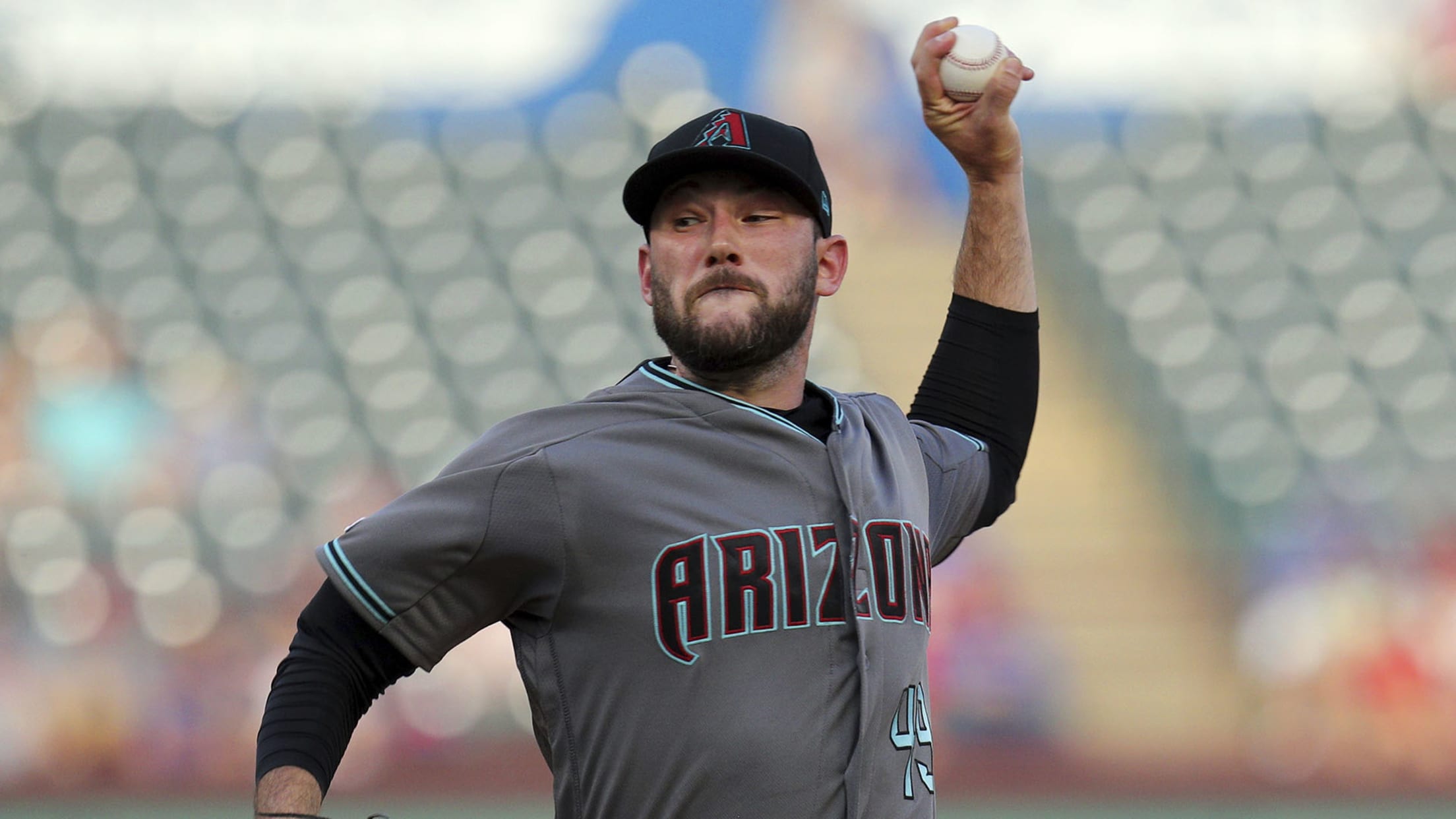 ARLINGTON -- The D-backs and Rangers came into this Interleague series each in need of a win. Both teams are on the fringe for Wild Card berths, and the first 10 days to two weeks post-All-Star Game will go a long way to determining what these teams will do at
Inbox: Are any of these 3 likely to be dealt?
Beat reporter Steve Gilbert answers D-backs fans' questions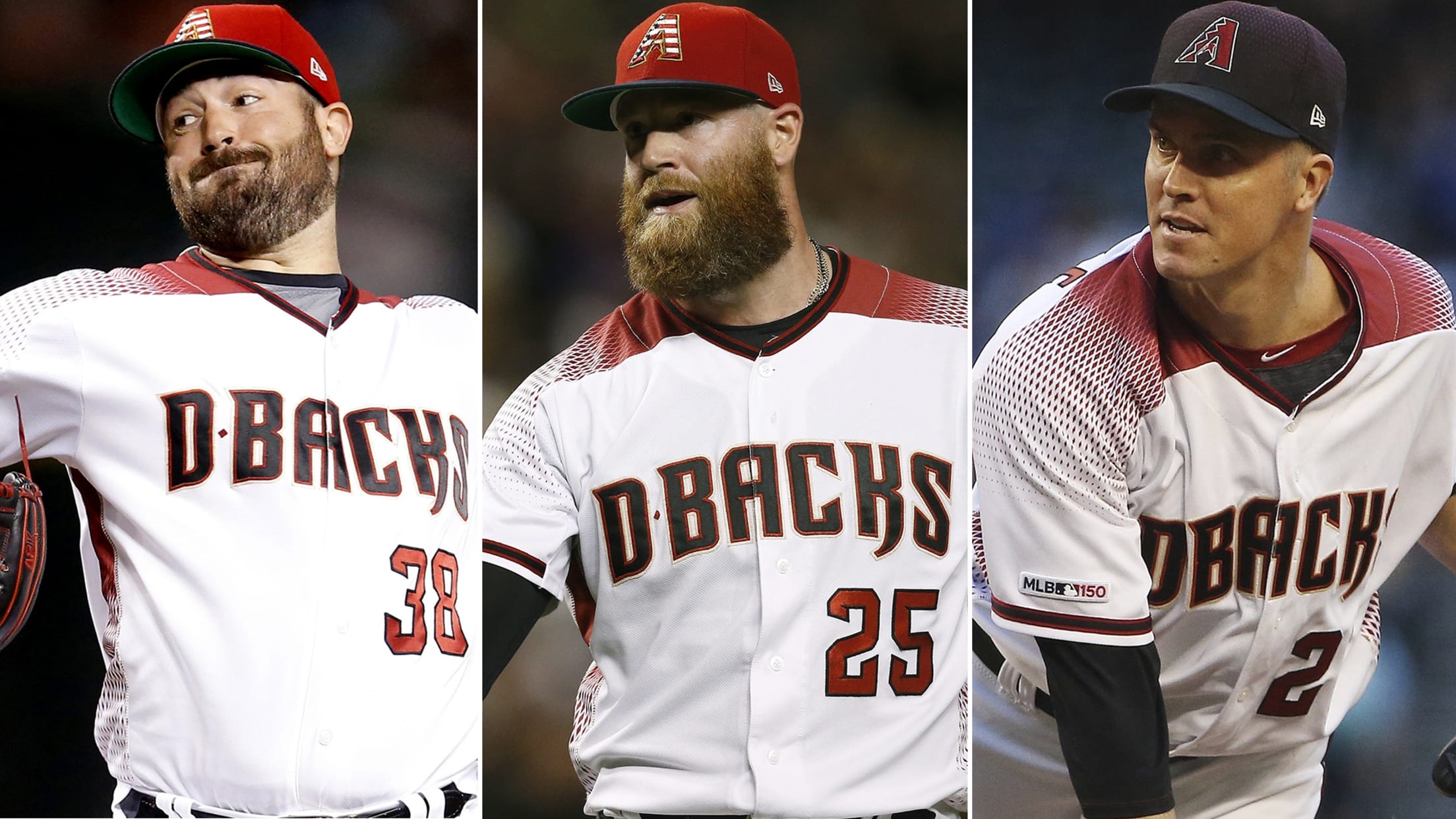 Seeing how the Paul Goldschmidt trade helped fill out the roster, will the D-backs deal Robbie Ray, Archie Bradley or possibly Zack Greinke to achieve the same thing? And what kind of return could we expect? -- Zach B., Gilbert, Ariz. Of the three players you mentioned, I think the
Here's each team's Heart & Hustle Award winner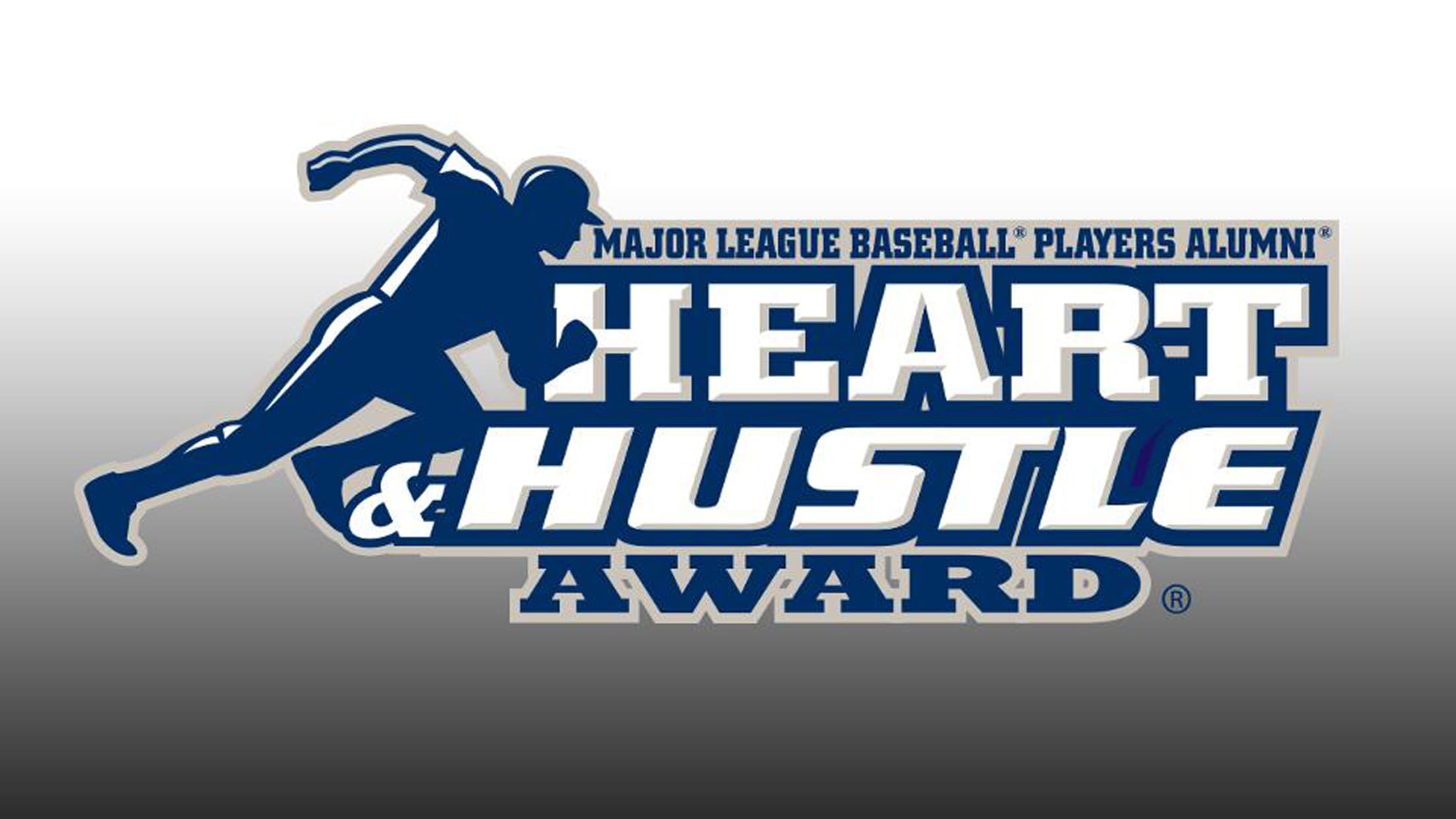 COLORADO SPRINGS, Colo. -- The Major League Baseball Players Alumni Association announced the 30 preliminary winners of the 2019 Heart and Hustle Award on Tuesday. This esteemed award honors active players who demonstrate a passion for the game of baseball and best embody the values, spirit and traditions of the
Greinke's rare slip sets D-backs back to .500
Arizona frustrated with missed opportunities to capitalize on NL Wild Card push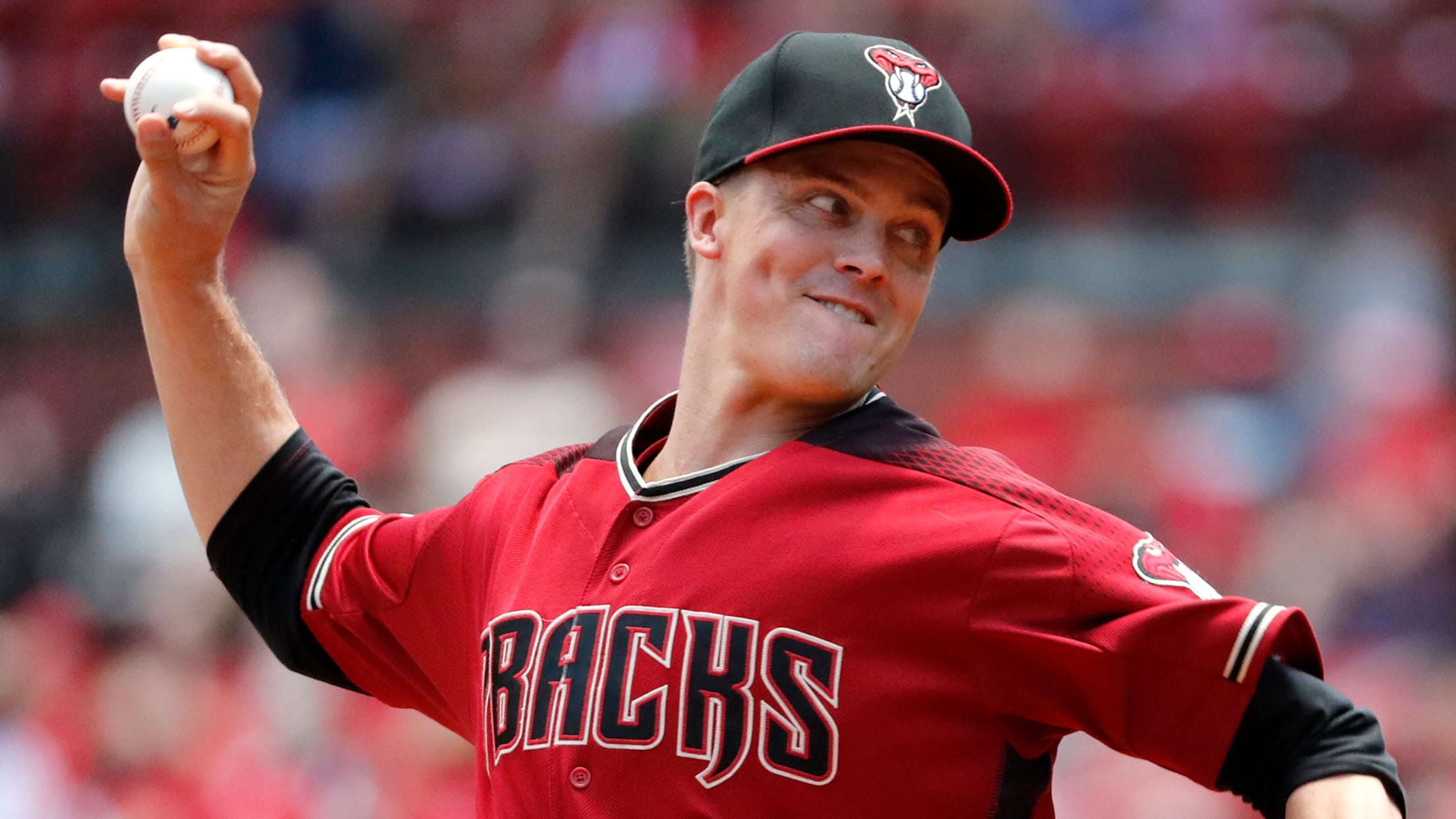 ST. LOUIS -- With their 5-2 loss to the Cardinals on Sunday afternoon at Busch Stadium, the D-backs find themselves at the .500 mark. Again. A rare poor outing by Zack Greinke (10-4) cost the D-backs a chance to win the series from the Cardinals and left them at 47-47,
Dyson's amazing catch an outlier on sloppy night
D-backs make three errors as win streak ends against Cardinals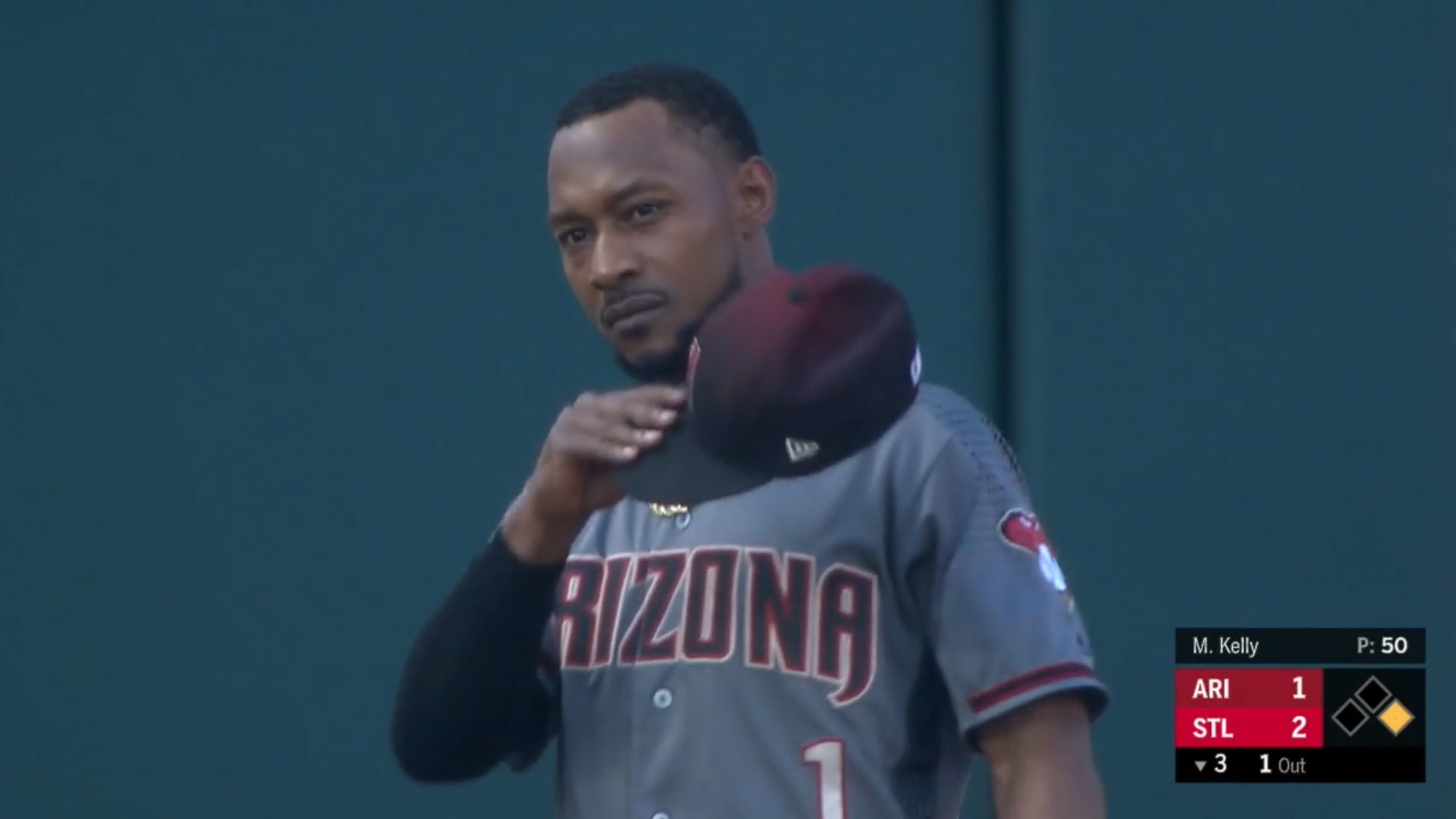 ST. LOUIS -- When you play the outfield, inning after inning can go by without a ball hit in your direction, so D-backs outfielder Jarrod Dyson works to stay on his toes. "I'm always anticipating the ball coming to me," he said. "Outfield can be boring. If you're sitting out
D-backs have Trade Deadline decisions to make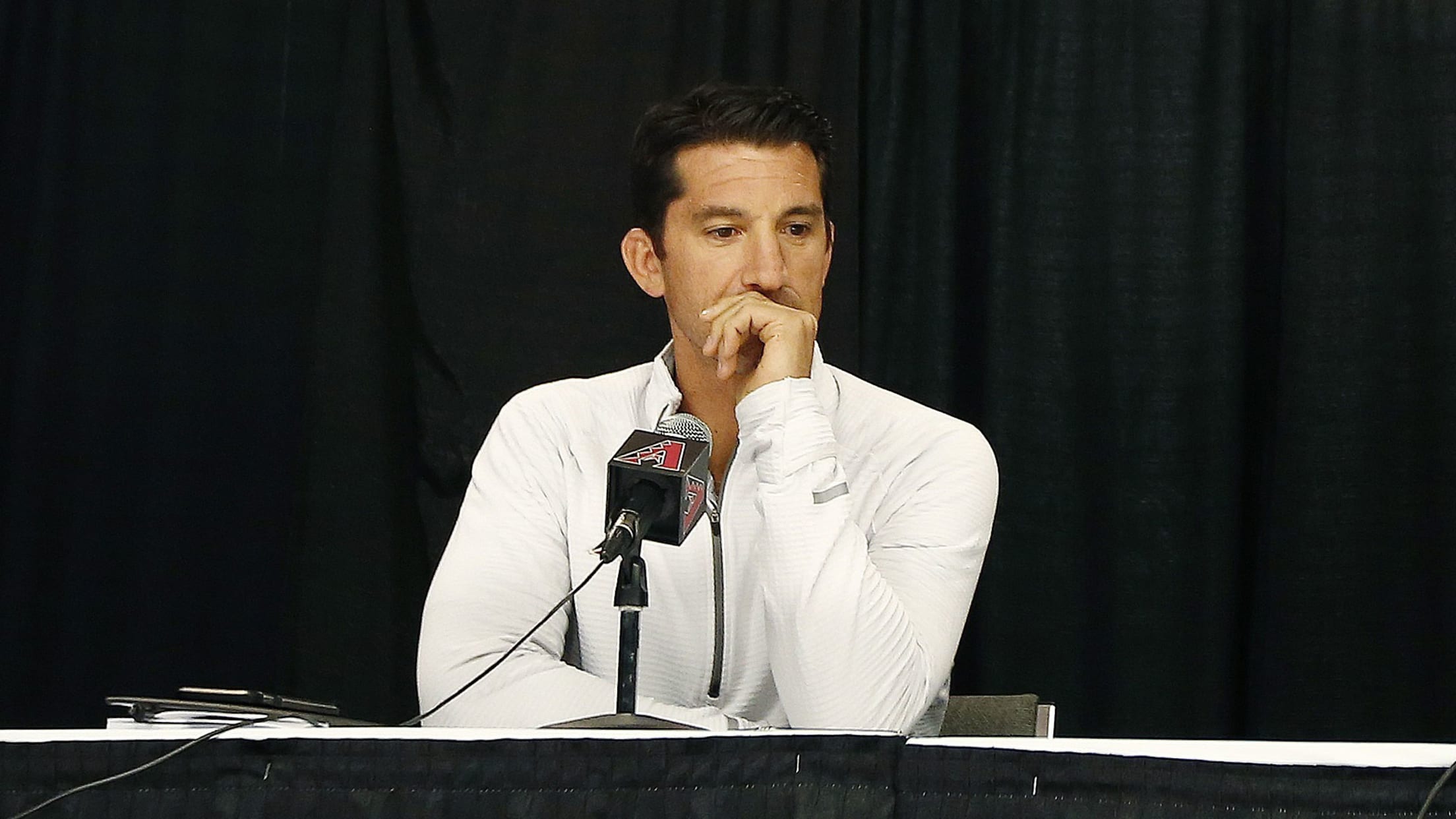 ST. LOUIS -- Buy, sell or hold? That's the dilemma still facing D-backs general manager Mike Hazen with just over two weeks until the July 31 Trade Deadline, the final chance for clubs to make deals, as there is no longer an August waiver-trade period. "You don't necessarily, at the
Ray boosts trade value, D-backs' playoff hopes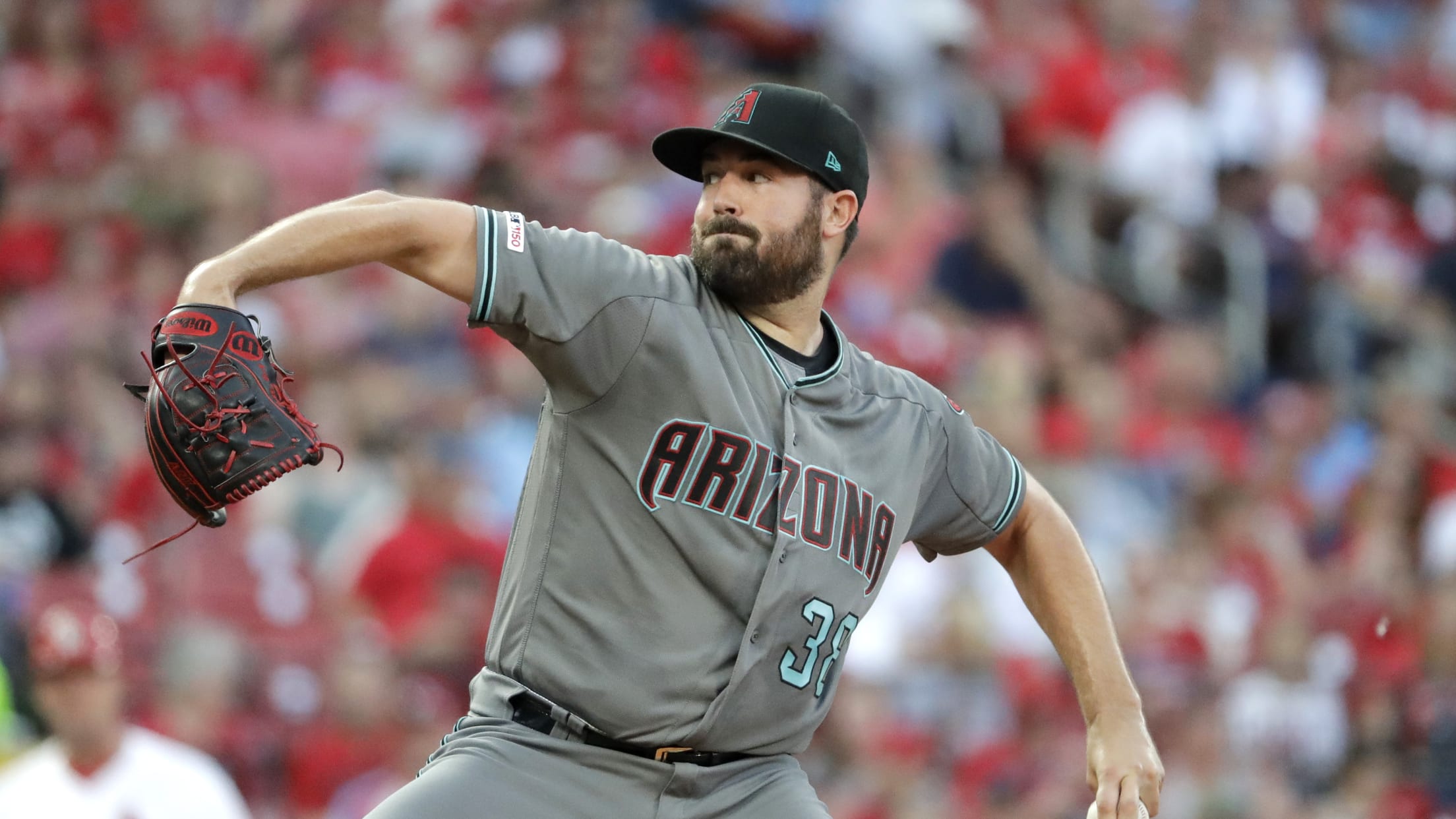 ST. LOUIS -- Robbie Ray boosted his team's standing in the National League Wild Card race while at the same time also raising his trade value should the D-backs look to move the left-hander before the July 31 Trade Deadline. Ray (7-6) gave up just two hits and walked a
Goldschmidt reflects on trade, facing D-backs
First baseman takes on former club for 1st time since joining Cardinals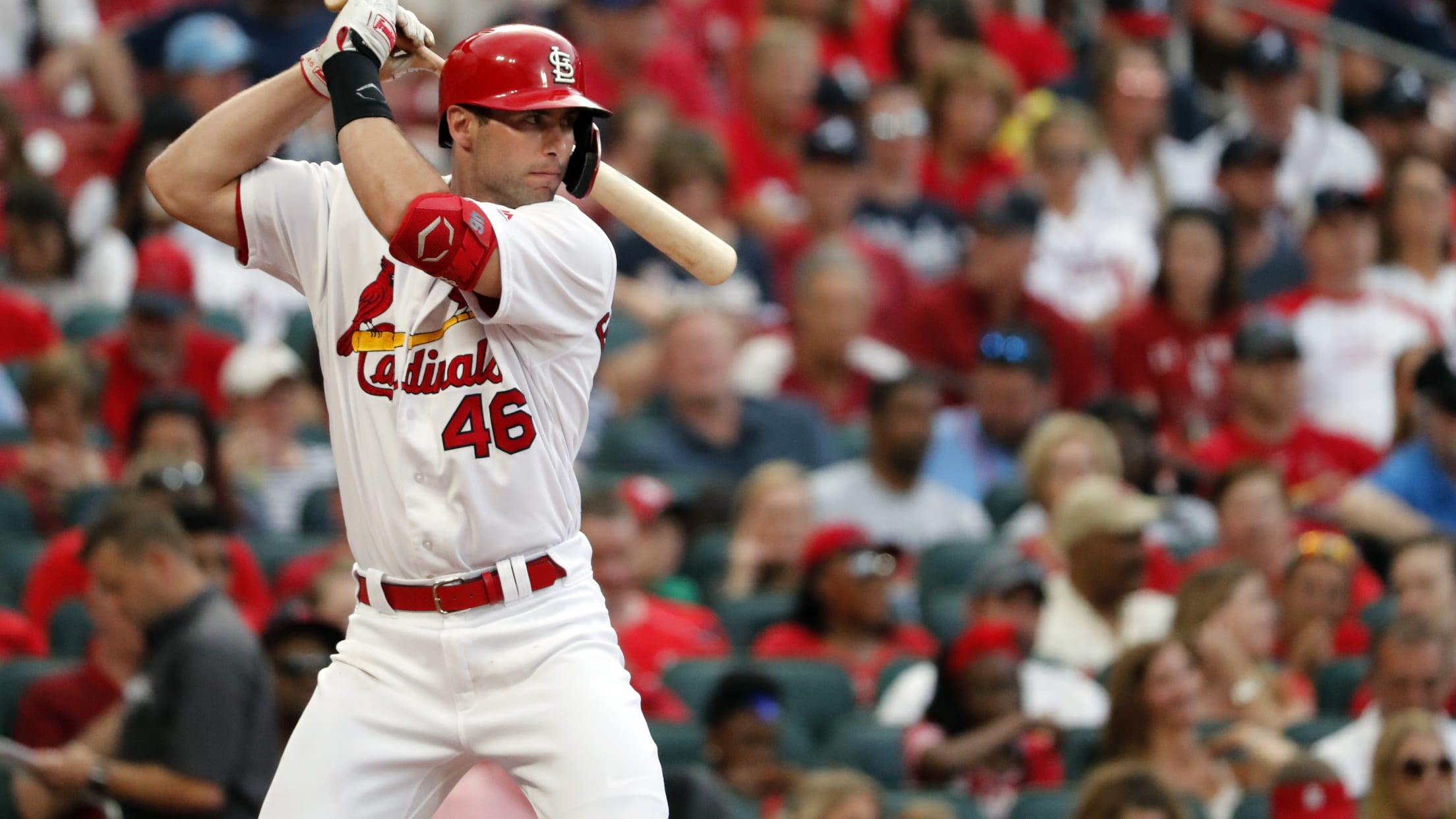 ST. LOUIS -- For eight years, Paul Goldschmidt was "the guy" for the Arizona Diamondbacks. A six-time All-Star and three-time Gold Glove winner, Goldschmidt was a staple at first base in Arizona as other players came and went. On Friday night, he was at first base at Busch Stadium in
Dyson Drive: Street a fitting tribute to vet
Speedy D-backs outfielder finds inspiration from upbringing, long road to Majors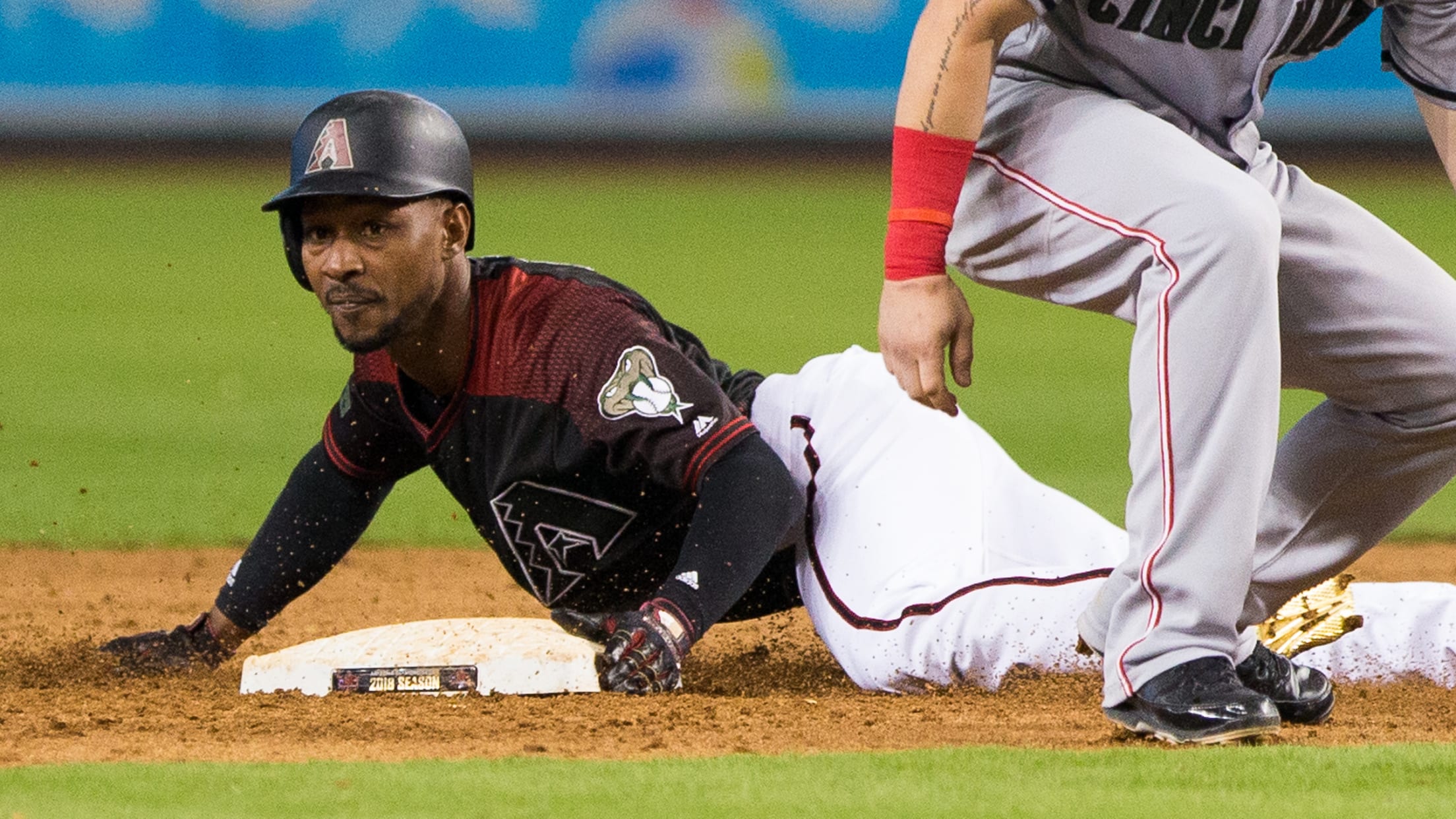 It's a stretch of road less than a mile long through the middle of McComb, Miss., but just like the local celebrity it's named after, Dyson Drive stands for something much bigger. For D-backs outfielder Jarrod Dyson, having former Warren Street renamed in his honor three years ago was a
7 questions to be answered after break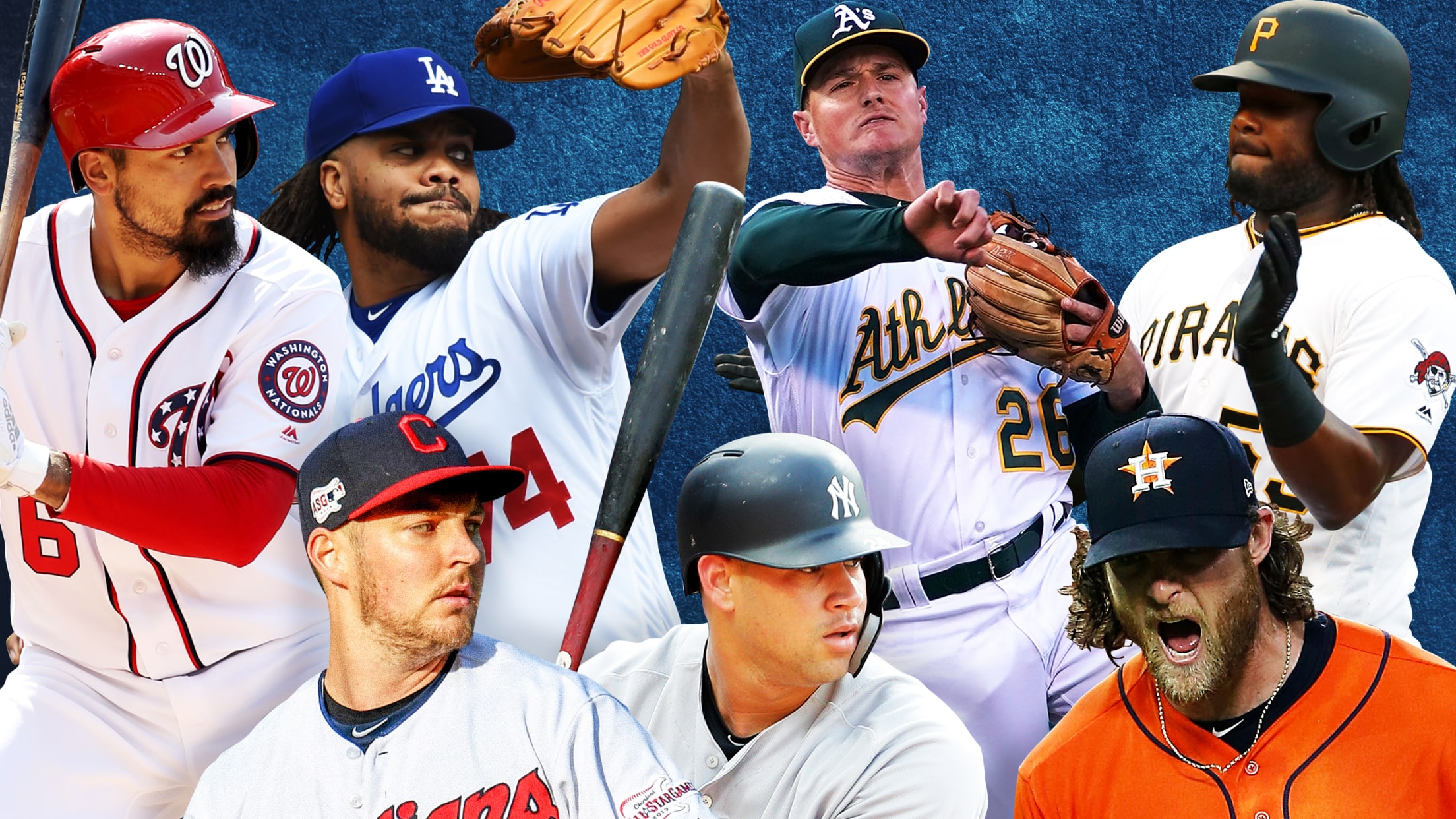 We're counting down to the July 31 Trade Deadline, and this time, we mean it. Unlike previous seasons, there will be no August trades to give clubs a chance to tweak rosters one final time. This summer, there's one deadline. In other words, cards on the table, fellas. No do-overs.
5 NL West players who will dictate the Deadline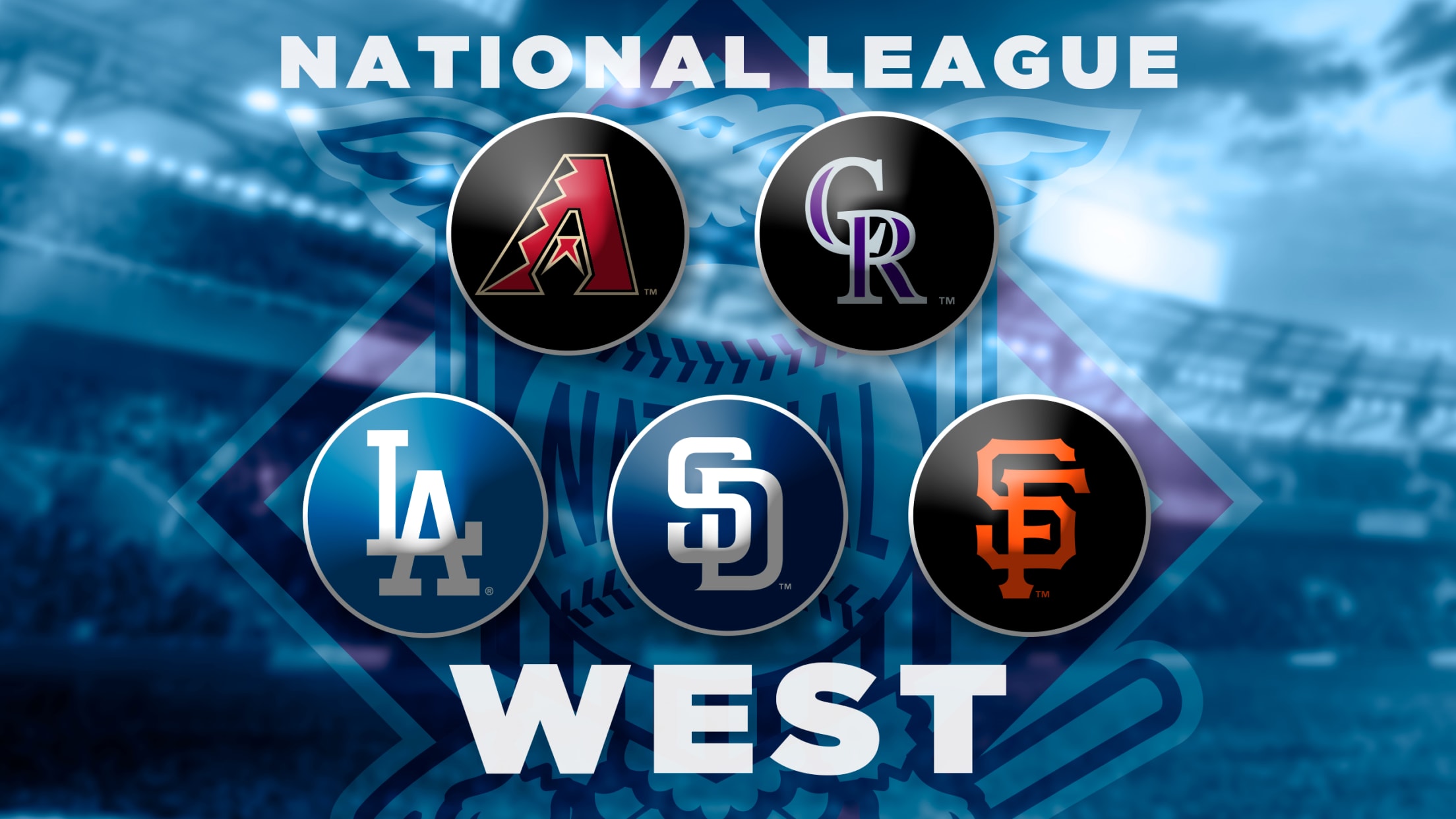 The adjustment to the Trade Deadline means that July 31 approaches with even more uncertainty than usual this year. There will be no waiver trades in August, which adjusts the math, as teams determine what they need and what they're willing to part with. So the next 20 days become
D-backs' path may rest on 9 games after break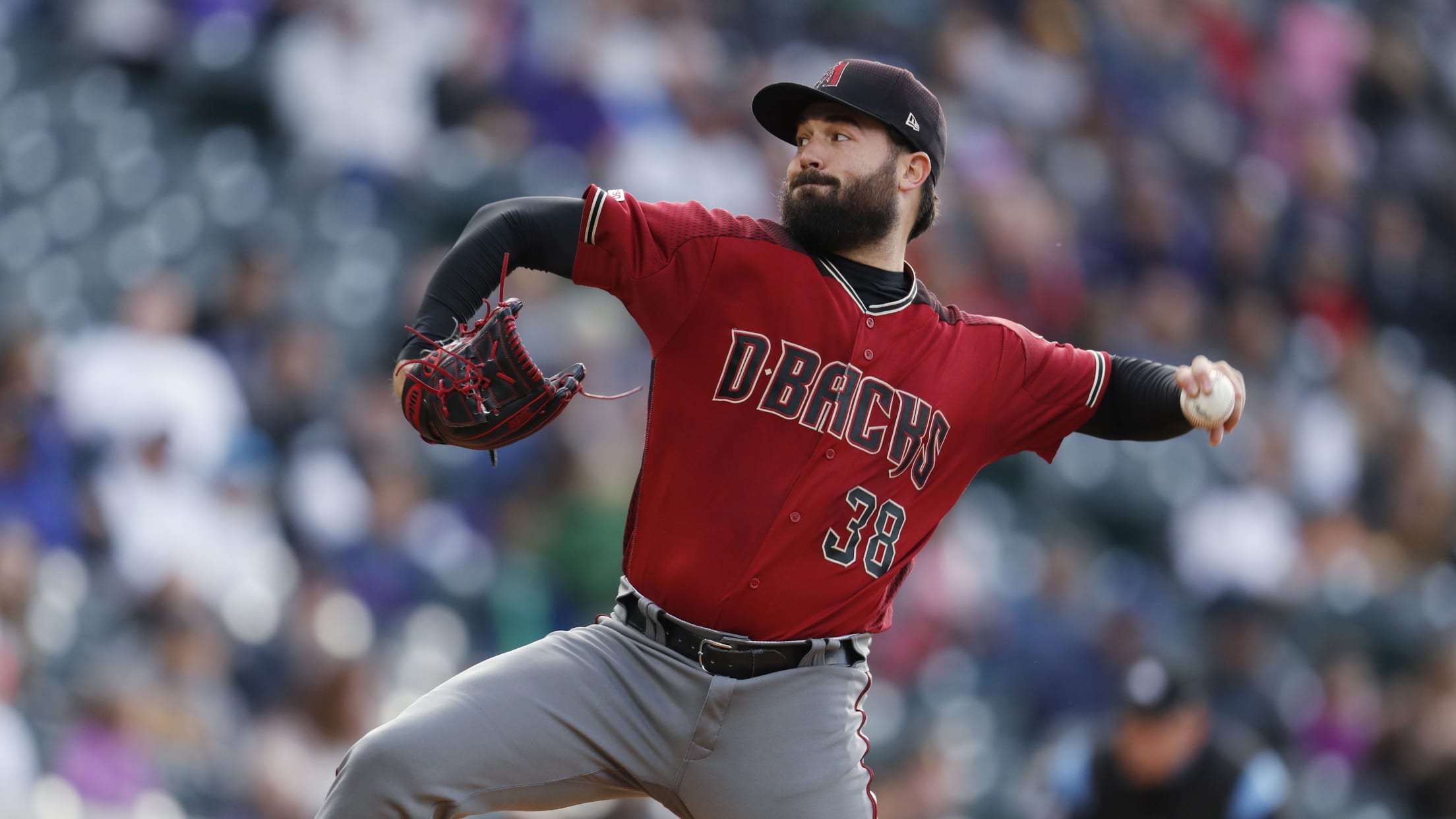 When the D-backs traded Paul Goldschmidt last December and lost Patrick Corbin and A.J. Pollock to free agency, it looked as though they would enter a rebuilding phase. Instead, general manager Mike Hazen was determined to find a way to contend while retooling. At times this year, the D-backs have
Marte an early bright spot for NL All-Stars
Starting second baseman launches double in first All-Star at-bat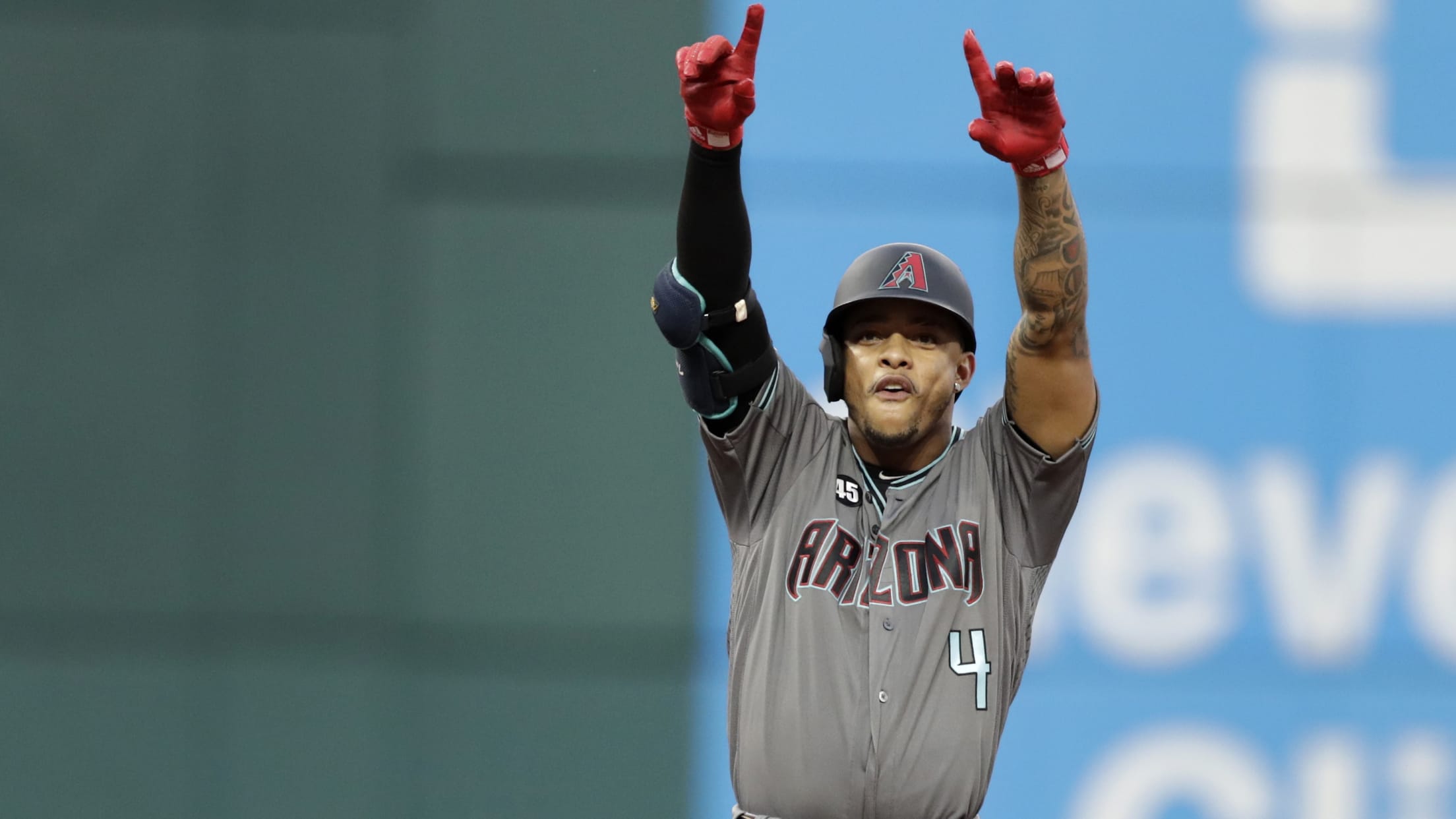 CLEVELAND -- What was once only a dream for Ketel Marte became a reality Tuesday night at Progressive Field. There was no need to pinch the D-backs star. He was wide awake and enjoyed every moment of his trip to the 90th MLB All-Star Game presented by Mastercard, which the
Prospects we'd like to see in '20 Futures Game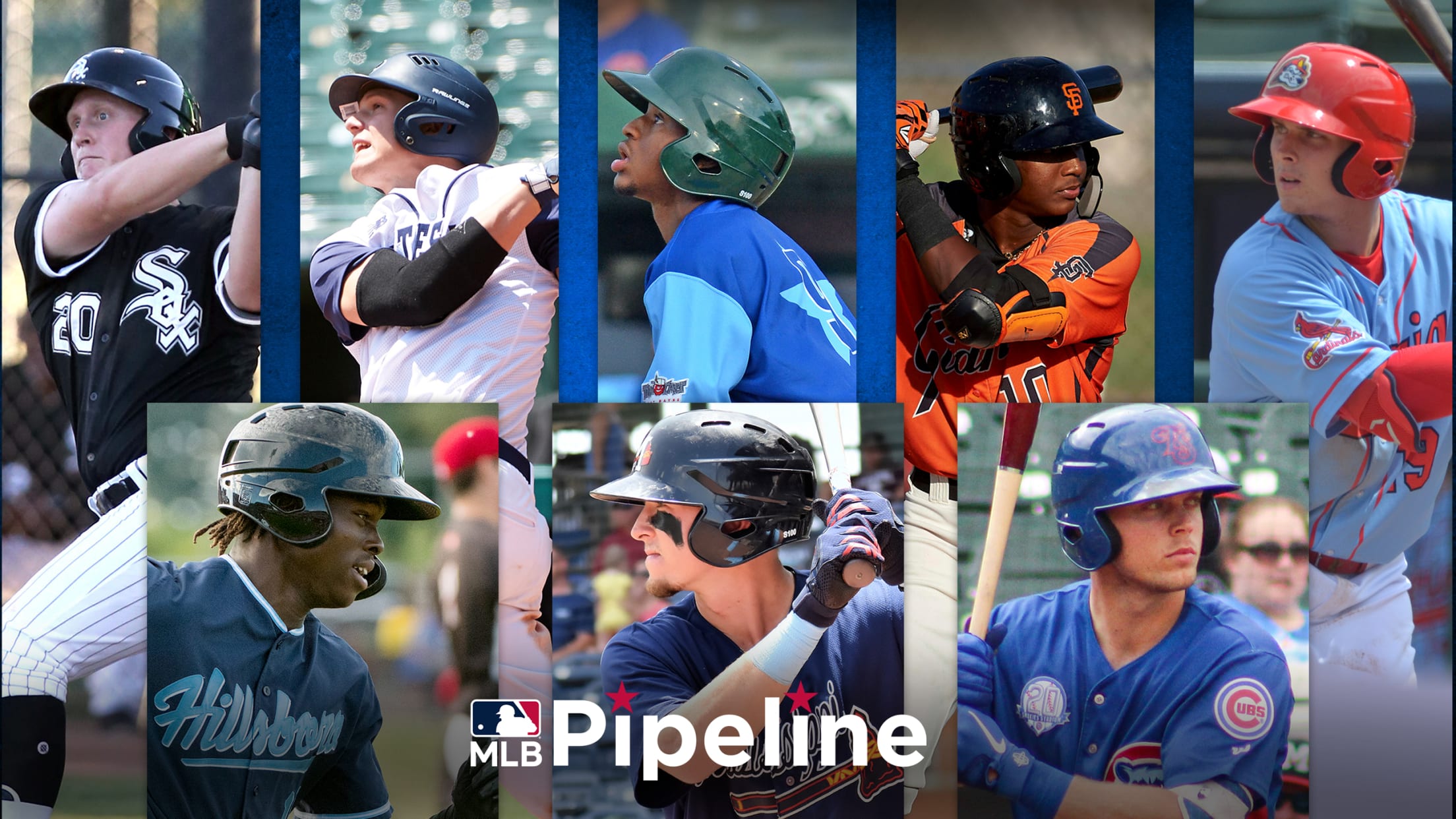 Many of the top prospects in baseball showcased their talent last Sunday in the 21st annual SiriusXM All-Star Futures Game, which saw the American and National League squads play to a 2-2 tie in eight innings. While it proved a pitching-dominated event, those who tuned in were offered a glimpse
How each club's Futures Game prospects fared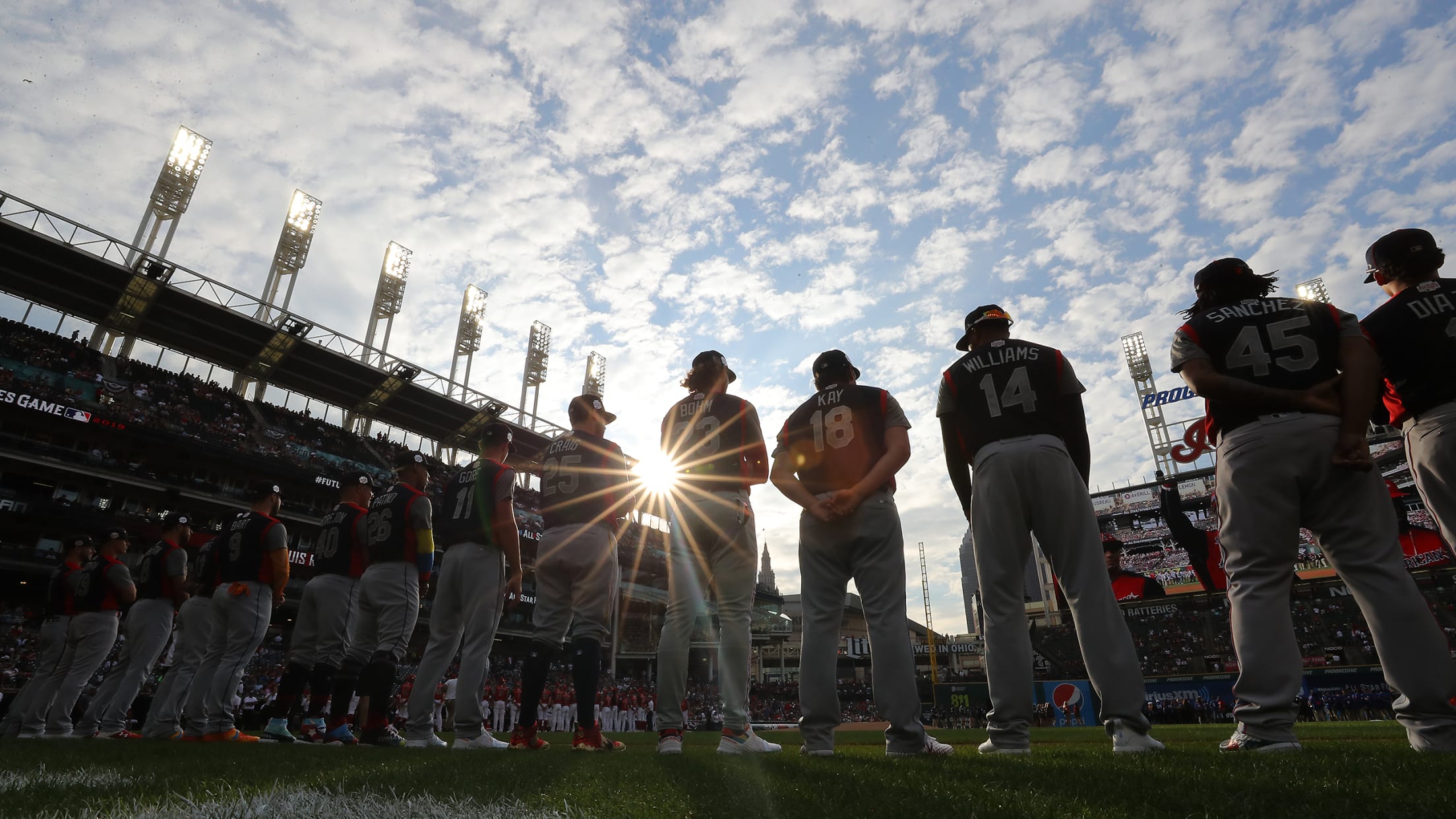 The MLB Futures Game during All-Star weekend is the premier showcase event for the stars of tomorrow to give us a glimpse of things to come. And while the 2018 game was a slugfest, the 2019 contest was the opposite. There wasn't a hit for either the National League squad