3 takeaways: Marte and Clarke up, Bradley in
Hitter and pitcher succeed on Saturday, setting tone for Sunday starter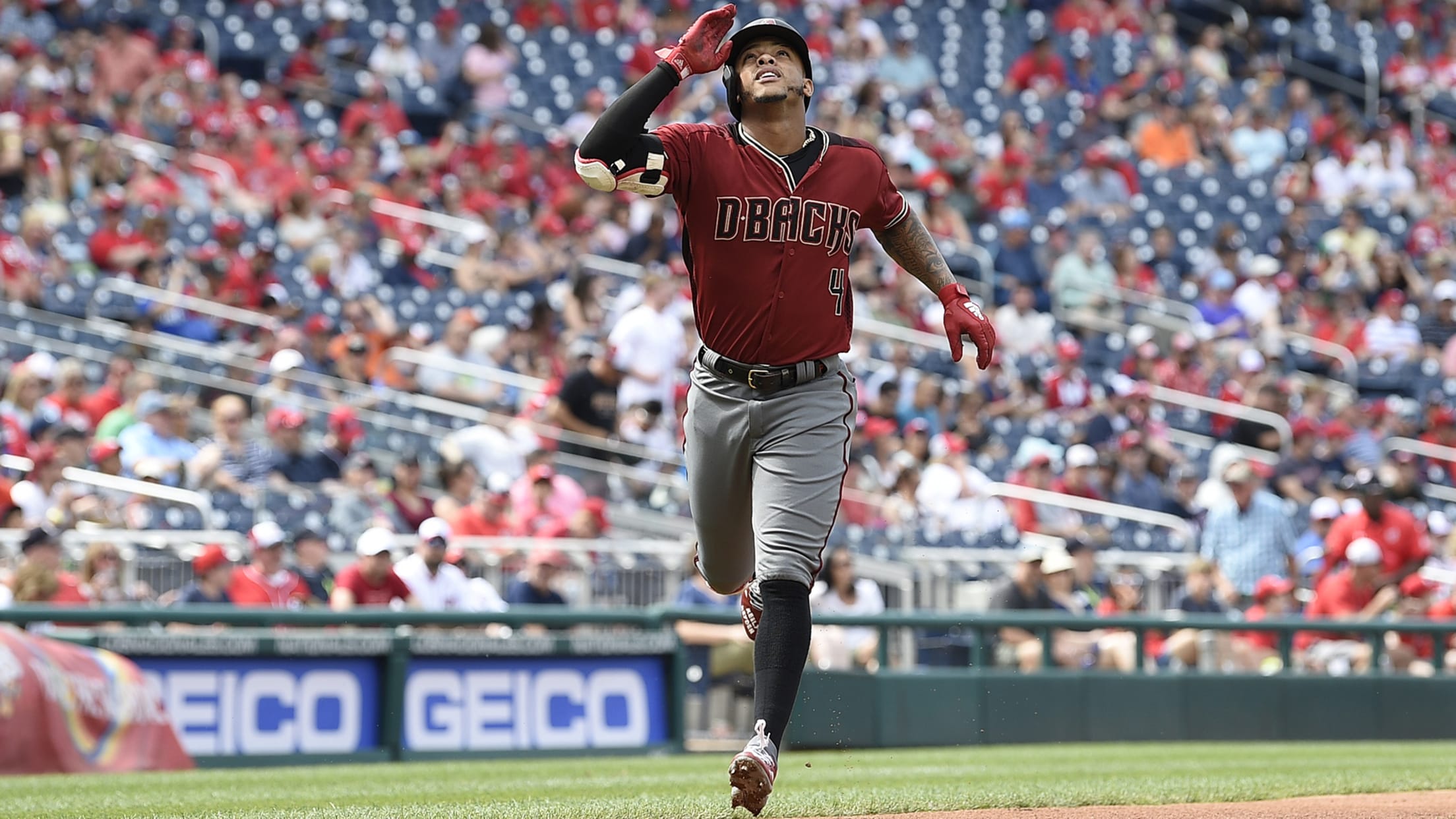 WASHINGTON -- The D-backs hit five home runs, including a pair by Ketel Marte, to beat the Nationals, 10-3, on Saturday afternoon at Nationals Park. Adam Jones, Christian Walker and Kevin Cron each added home runs for the D-backs, who have won eight of their last 10 games, 10 of
Errant throw derails D-backs' bid for win in D.C.
Kelly, Ahmed provide offensive pop with solo homers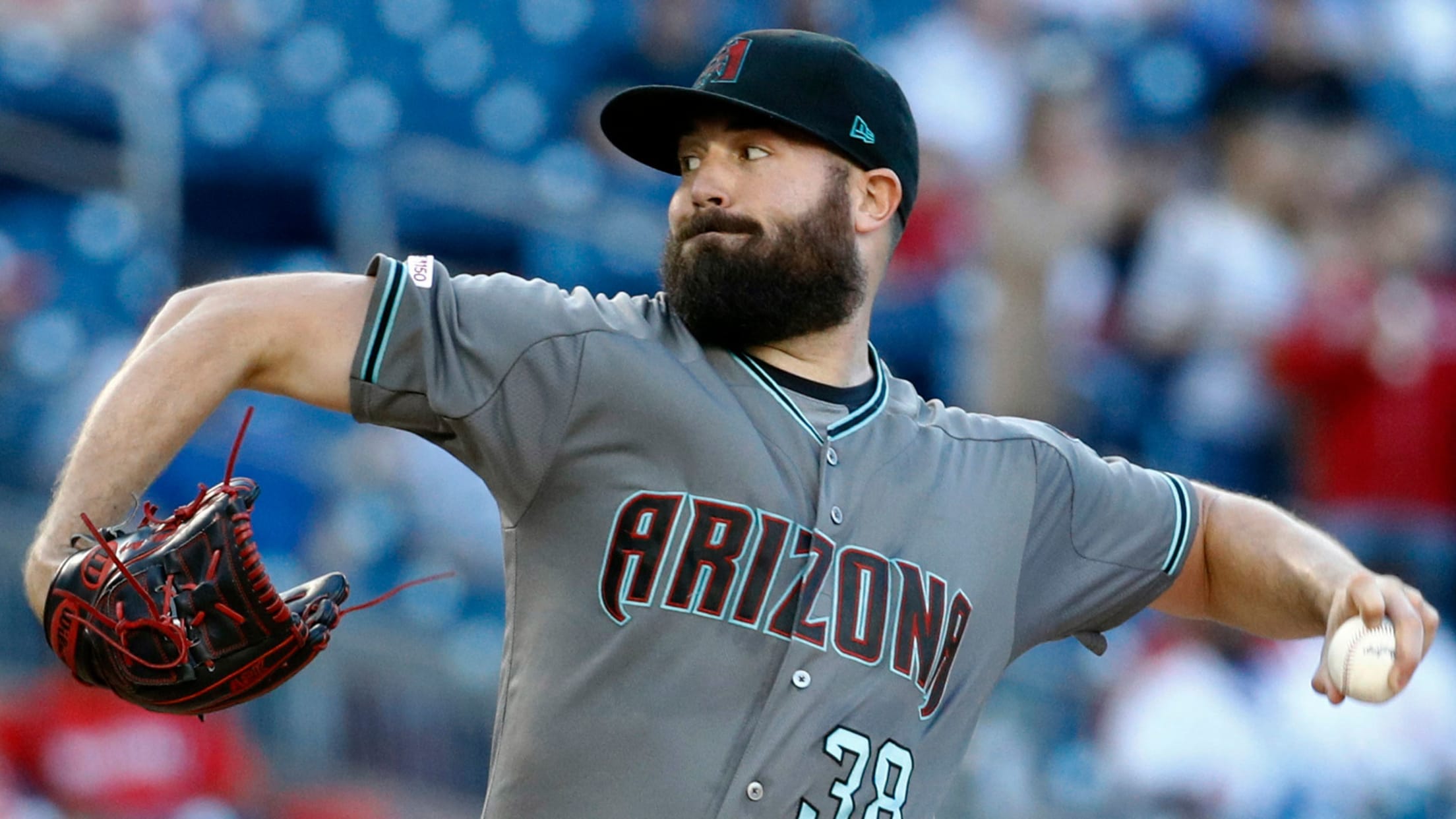 WASHINGTON -- When he looks back on his Friday night start, there's one throw that D-backs left-hander Robbie Ray would like to have back. Sure, maybe a pitch or two didn't get where he wanted them to go, but for him, the most important miss was when he threw a
VOTE NOW! There's a new way to pick All-Stars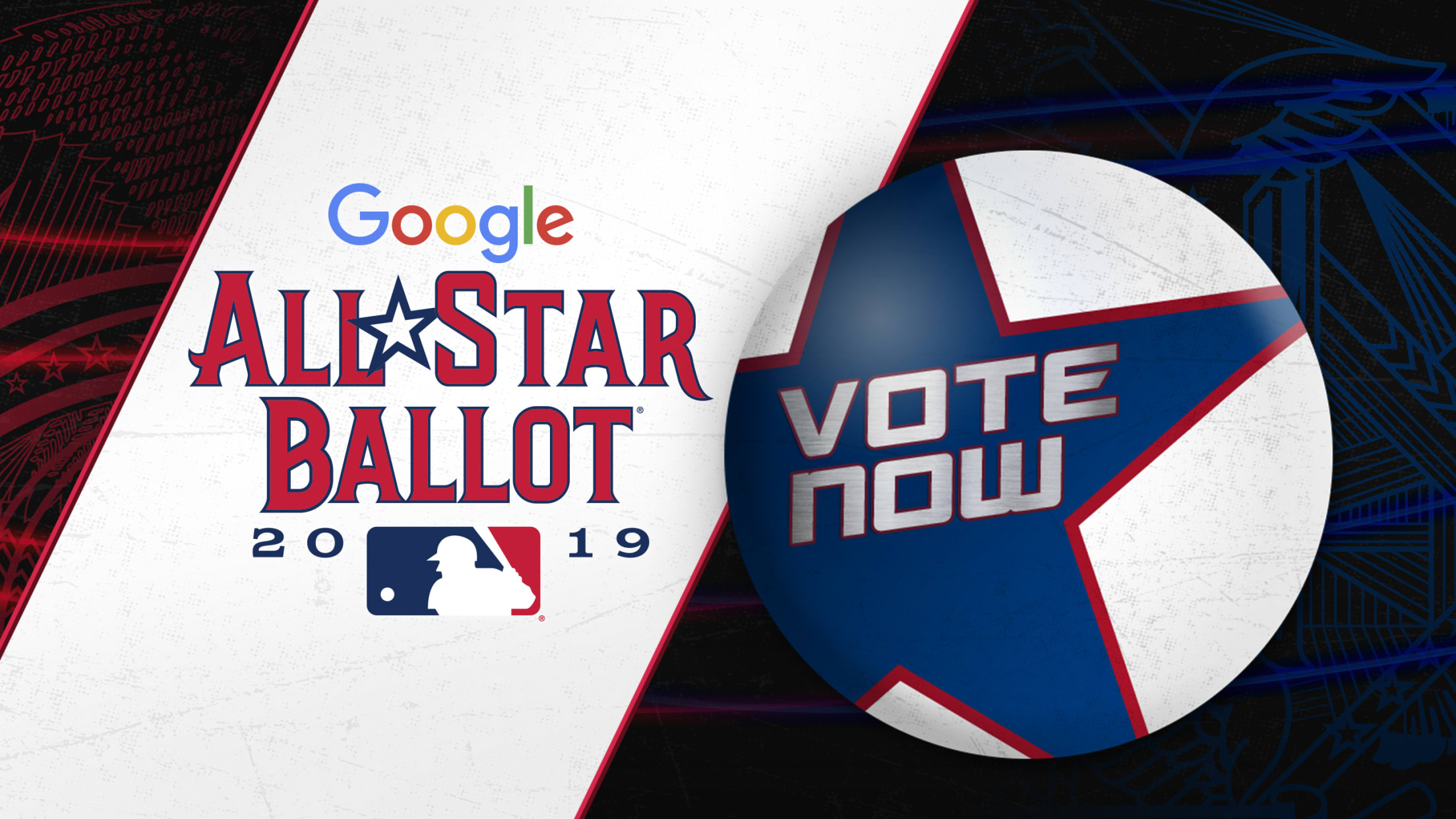 Baseball's version of the primary season is now upon us, and the sport's answer to Election Day is not far behind. And in incorporating shades of the political process, the 2019 Google MLB All-Star Ballot brings major change to the selection system for All-Star Game starters. • VOTE NOW: 2019
Saturday's top prospect performers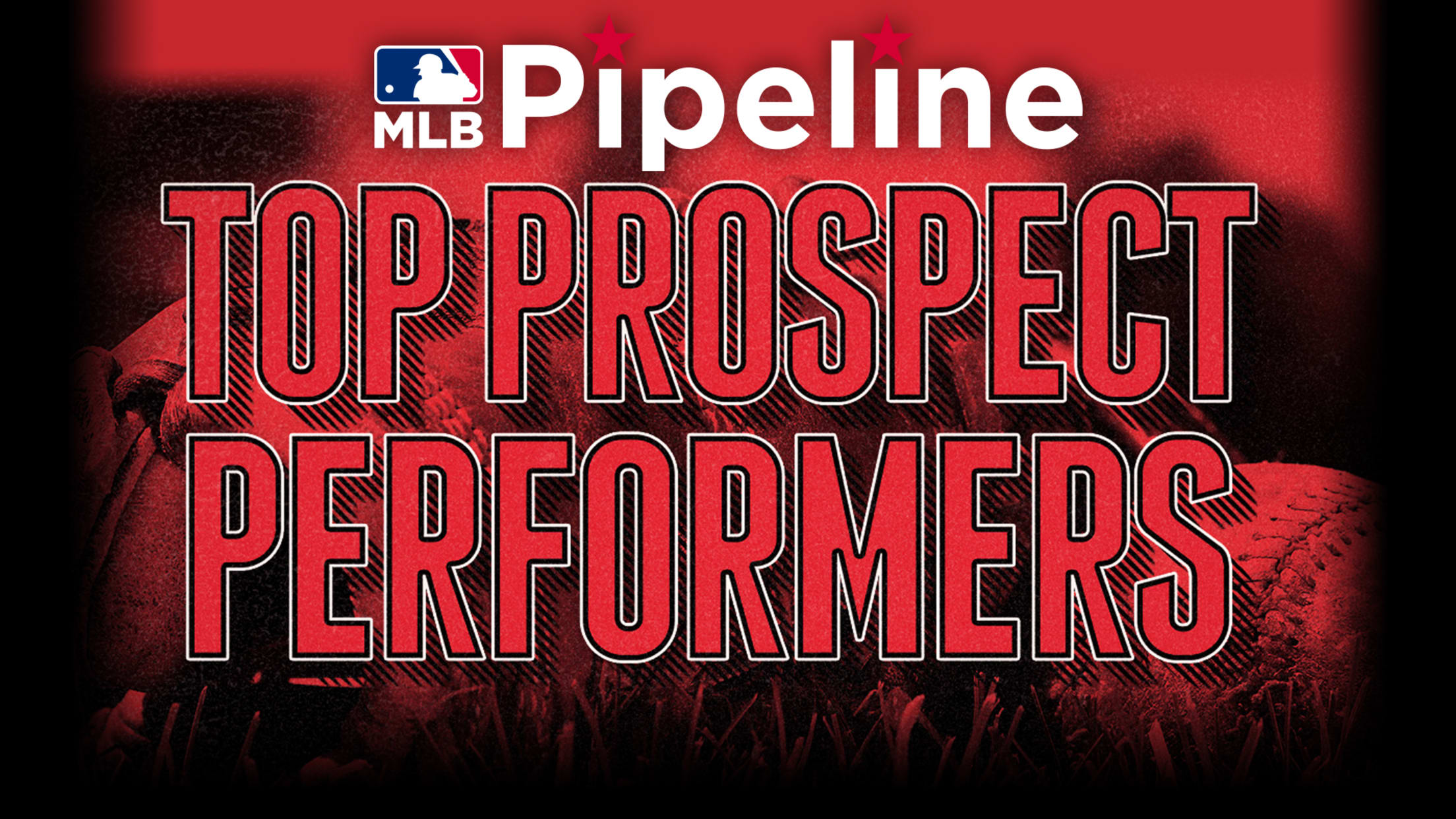 Here's a look at Saturday's top Minor League performers from each team's Top 30 Prospects list: AMERICAN LEAGUE EAST Blue Jays: Nate Pearson, RHP (No. 2, MLB No. 51) – 2 IP, 0 H, 0 R, 0 BB, 3 K (Double-A New Hampshire) The Blue Jays have been managing Pearson's
Duplantier's MRI comes back 'very positive'
D-backs undecided on Sunday starter; place Avila (quad) on 10-day IL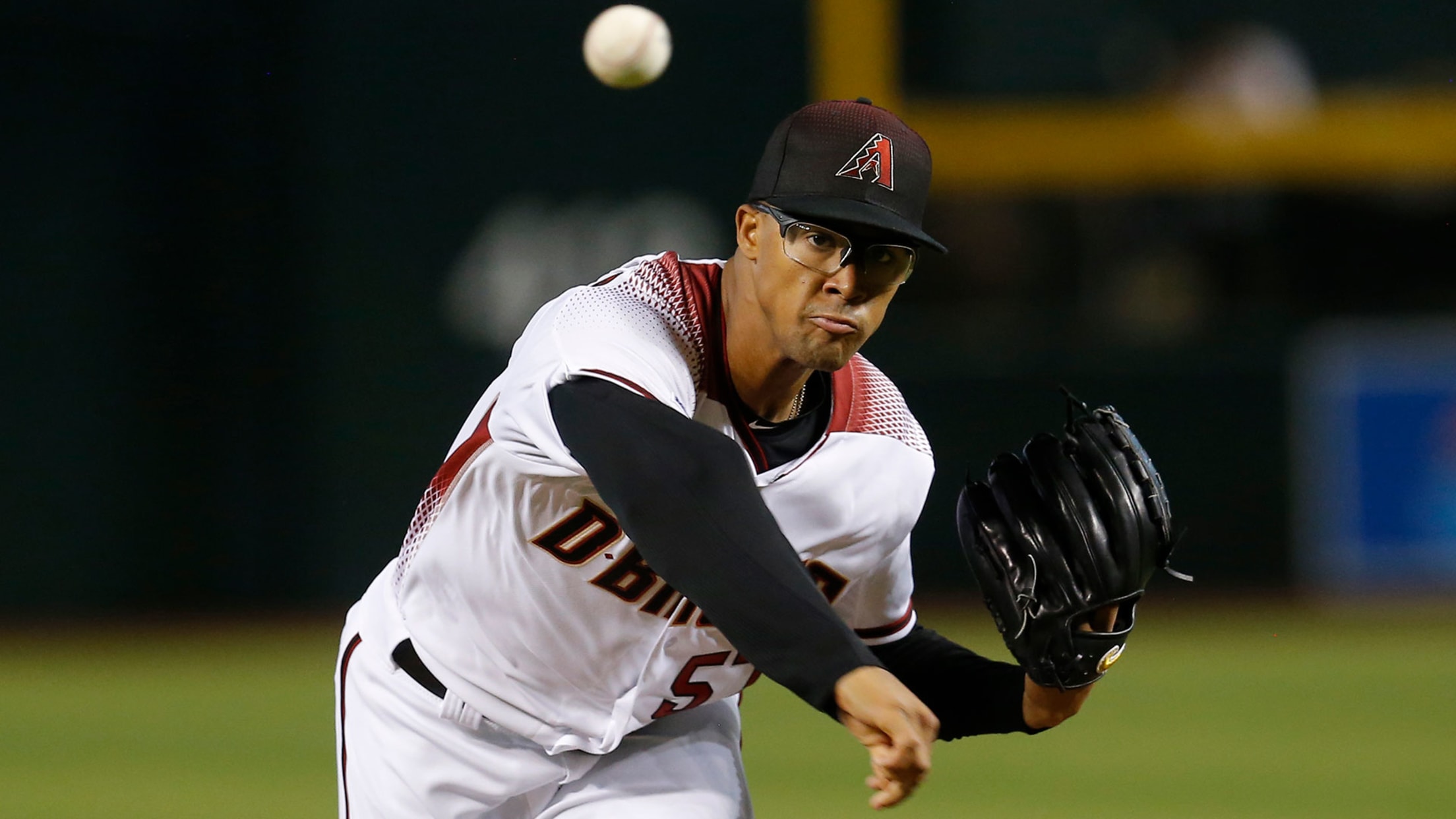 WASHINGTON -- The MRI taken of Jon Duplantier's right shoulder confirmed the initial diagnosis of inflammation, D-backs manager Torey Lovullo said, calling the result, "very positive." Duplantier reported soreness in the shoulder following his start Wednesday night in Philadelphia. He lasted just three innings in the game.
No-no thanks: It would be 'a hassle' for Greinke
D-backs ace carries no-no into 7th but doesn't regret falling short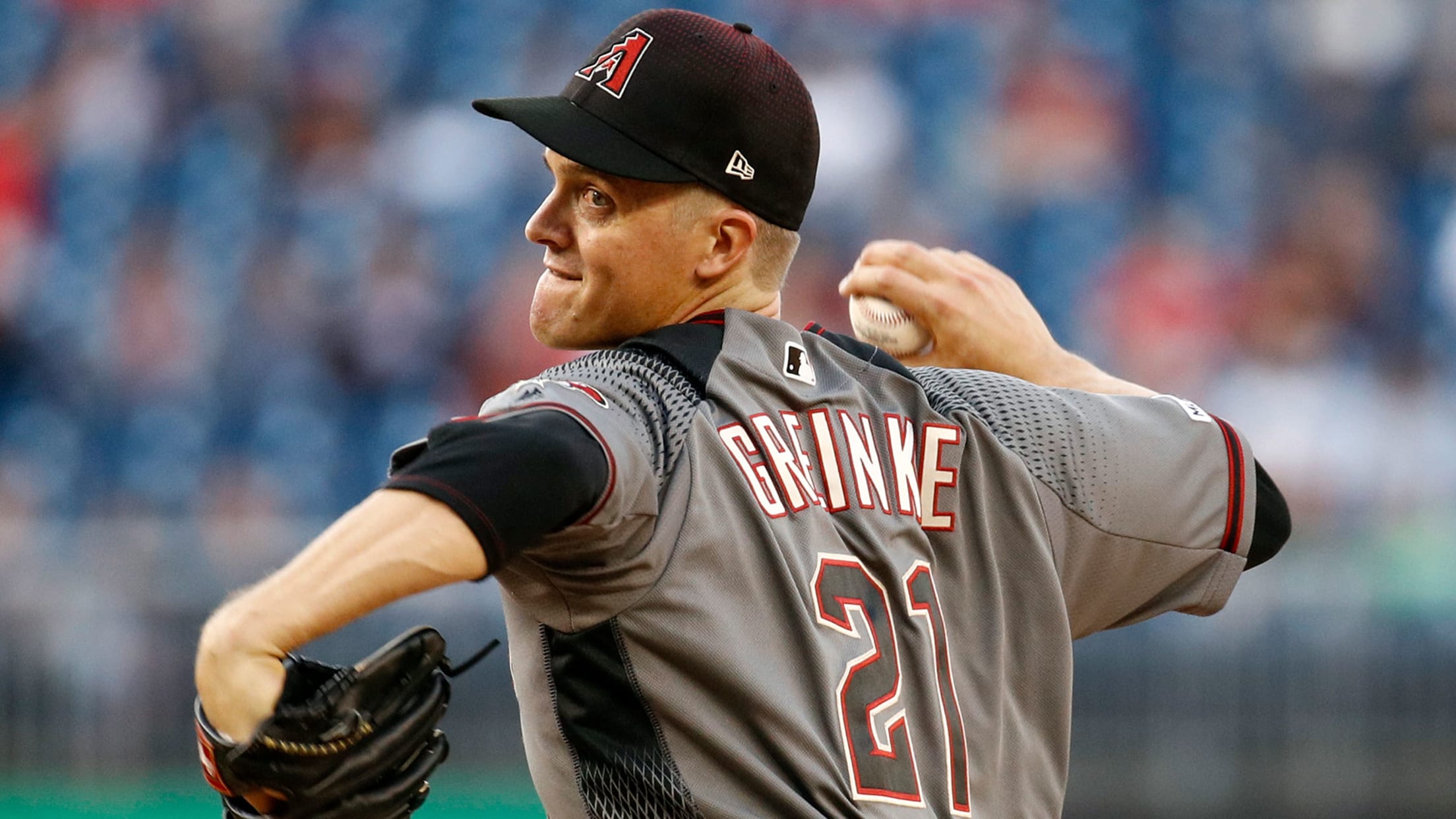 WASHINGTON -- Zack Greinke has accomplished a lot in his career, but the one thing he hasn't notched in 429 big league starts is a no-hitter. For six innings of the D-backs' 5-0 win over the Nationals on Thursday night at Nationals Park, it seemed like it just might be
Biggest trade questions for each NL West team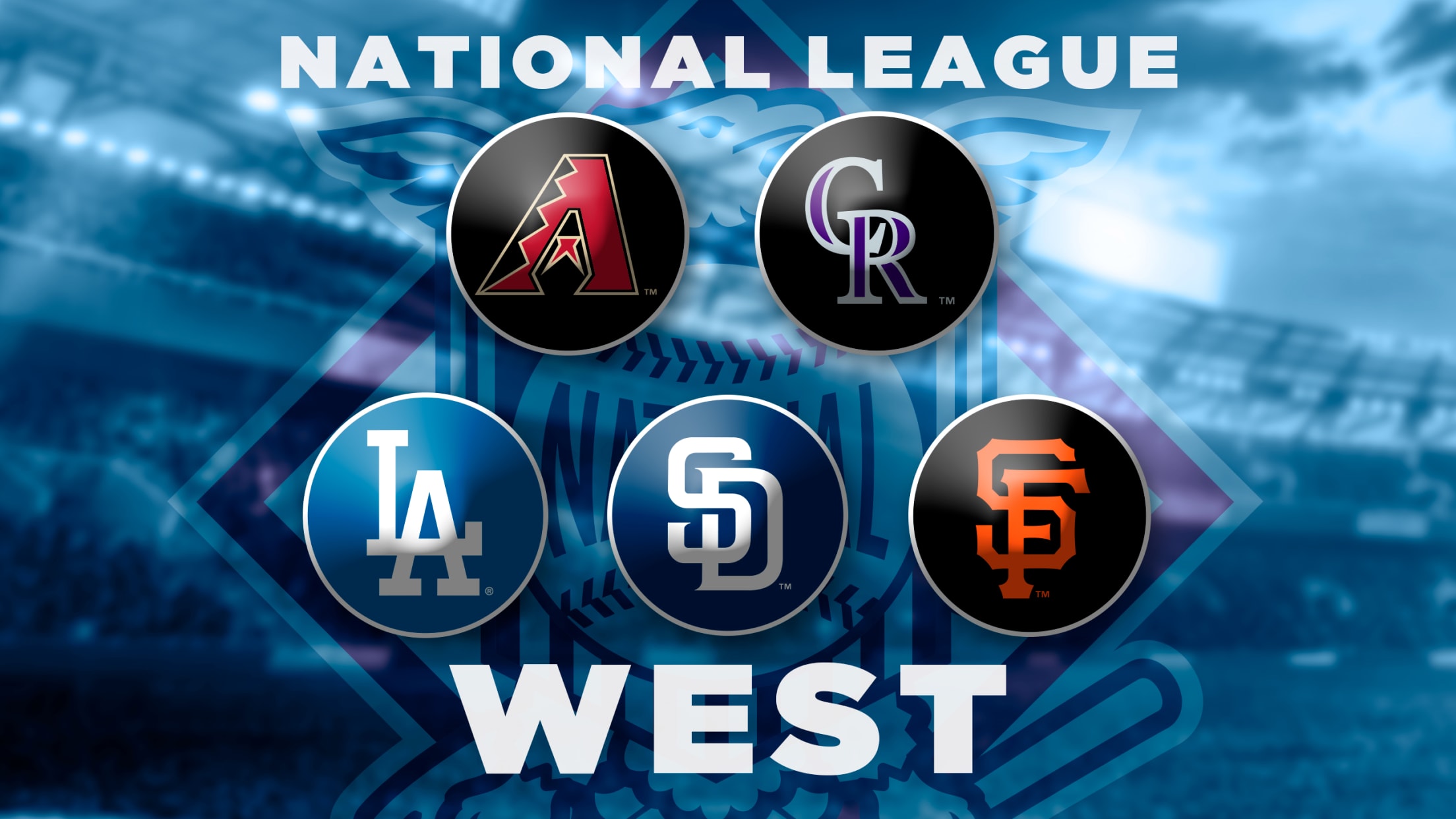 With the Draft in the rearview, MLB front offices can turn their attention fully to their current rosters. More specifically, to what they want to accomplish before the July 31 Trade Deadline. The Deadline is almost seven weeks away, which means there's still time for planning. Here's a look at
The most improved pitchers of 2019 
Giolito, Perez, Glasnow and others who've made a turn for the better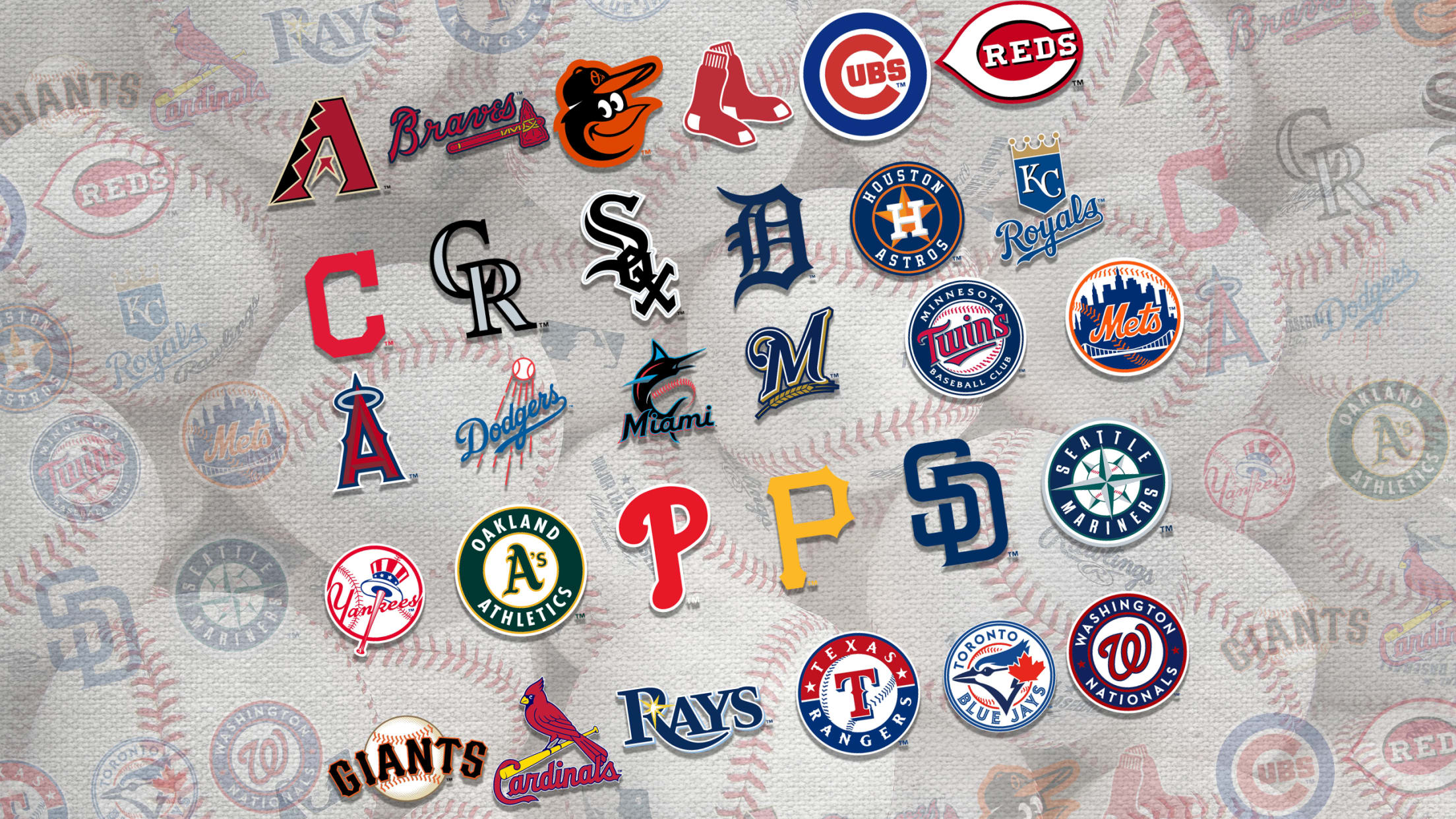 The All-Star Game is only a few weeks away, and baseball's top starters have thrown nearly 100 innings apiece. It's far enough into the season that we can take a look at which pitchers have taken a huge step forward from last year, and more important, try to figure out
Top draftees, prospects begin short-season play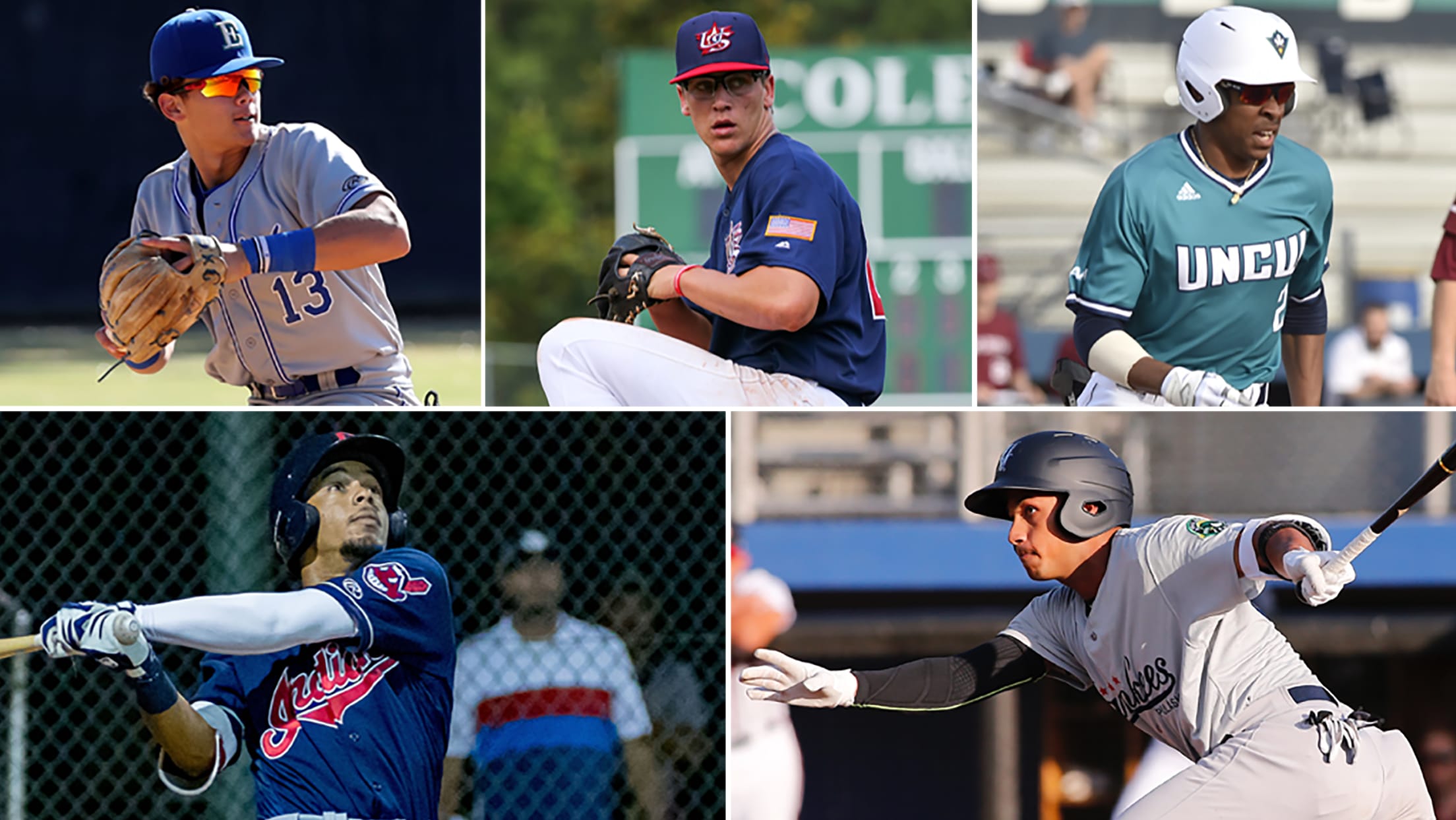 Three of Minor League Baseball's short-season leagues get underway tonight, which means it's an Opening Day of sorts for many younger prospects as they start their 2019 campaigns. Among them are several players who were just selected in last week's Draft and will be making their professional debuts. Here's a
Here's one breakout prospect for every team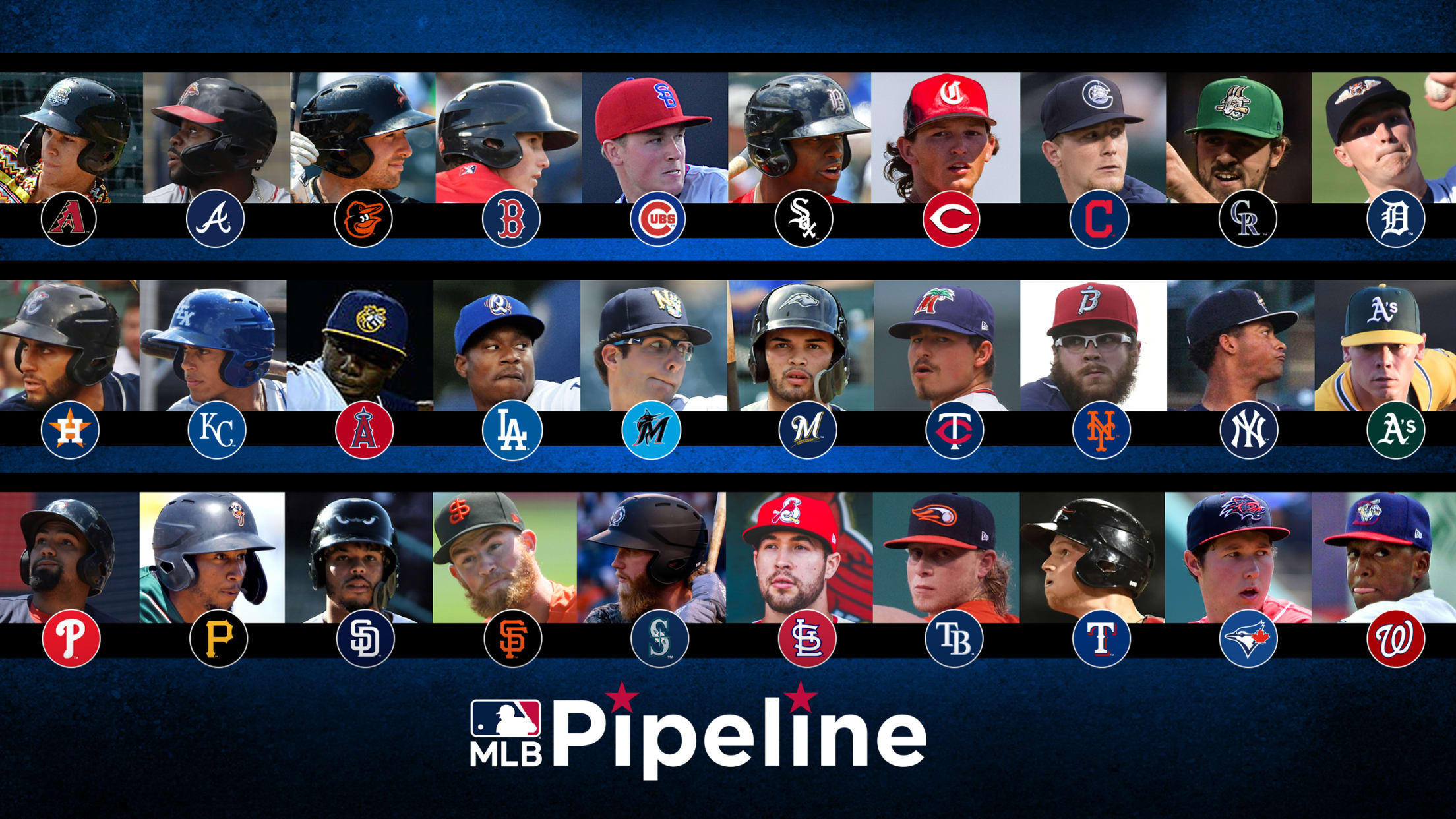 Keston Hiura (Brewers) and Luis Urias (Padres) are raking with OPS greater than 1.000 in Triple-A. Casey Mize (Tigers) and MacKenzie Gore (Padres) are dueling for the Minor League ERA leadership. None of that should be surprising, because Hiura and Urias are two of the best hitting prospects in baseball,
Kelly steps up for D-backs, sets tone in 3-hitter
Rookie increases curveball use to baffle Phillies over 7 2/3 innings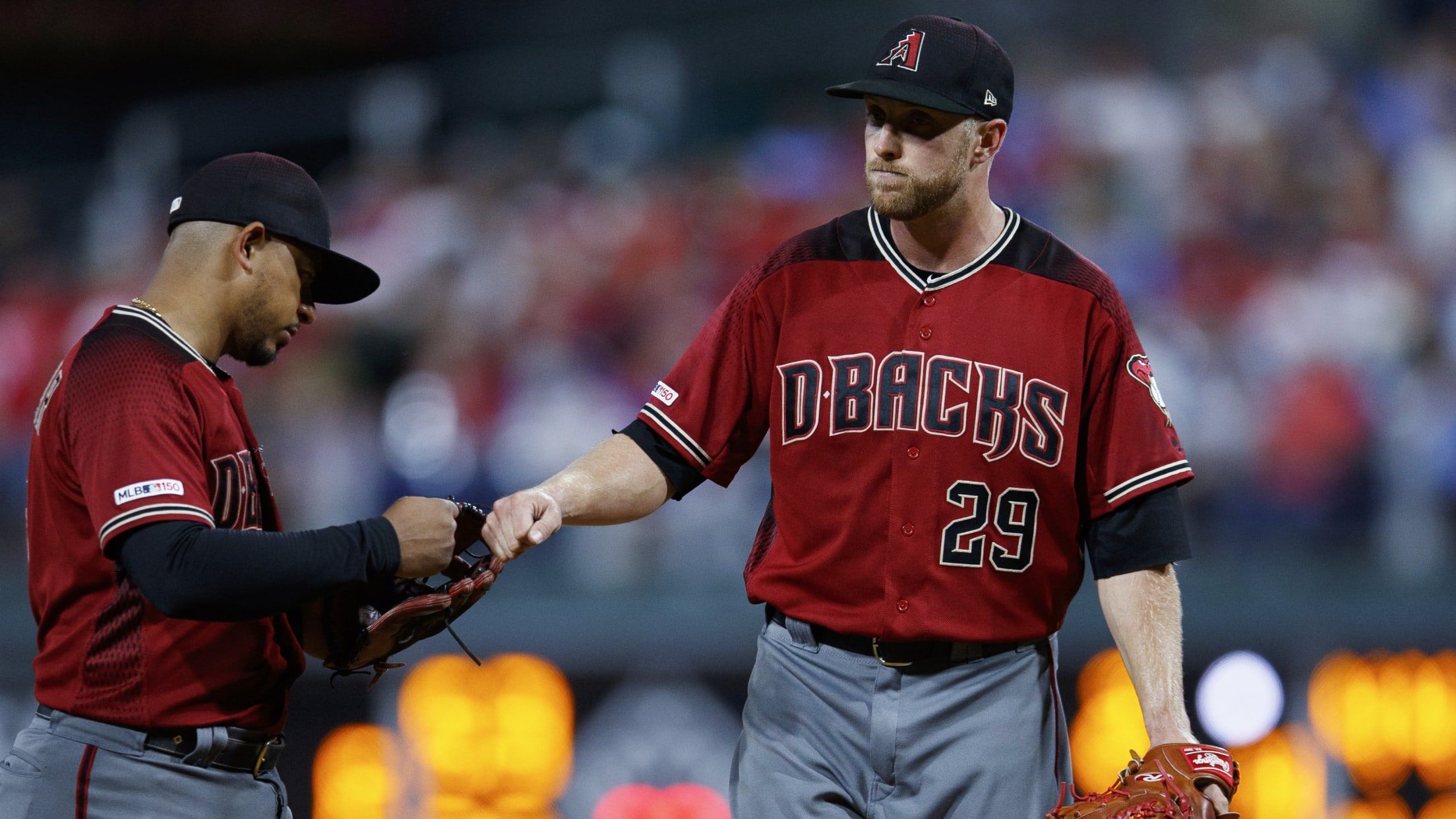 PHILADELPHIA -- On a day when the D-backs placed starting pitcher Jon Duplantier on the injured list, Merrill Kelly showed once again why he might be ready to be counted on more heavily as the season progresses. Kelly tossed 7 2/3 innings as the D-backs beat the Phillies, 2-0, on
7 overlooked players worthy of All-Star votes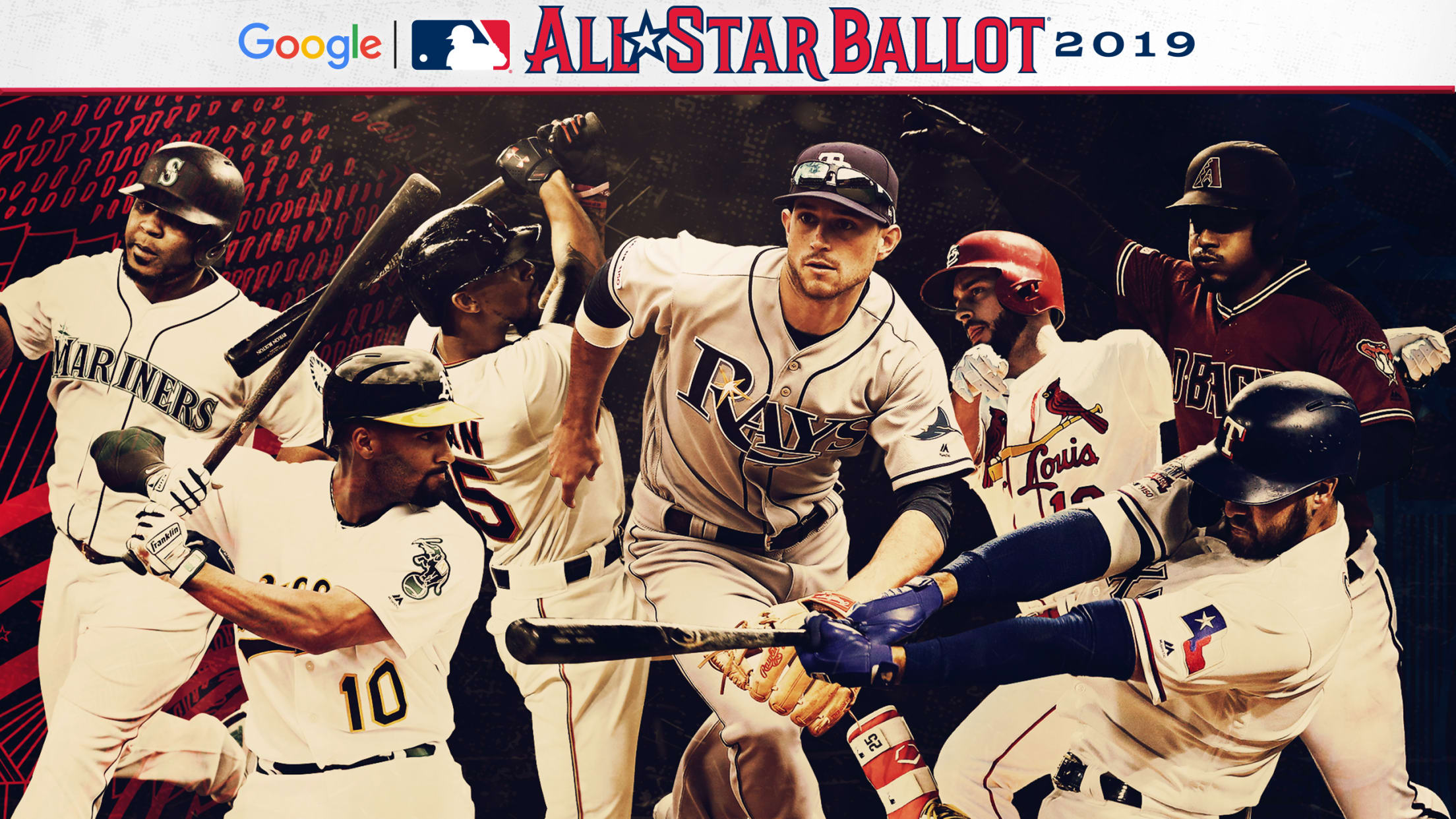 Read our FAQ on this year's revamped balloting format, which includes two phases of fan voting to determine the All-Star starters, and the ability to vote through Google Search. One of the surest signs that your average baseball fan in the year 2019 is more educated and informed than nearly
D-backs place Duplantier on IL, recall Crichton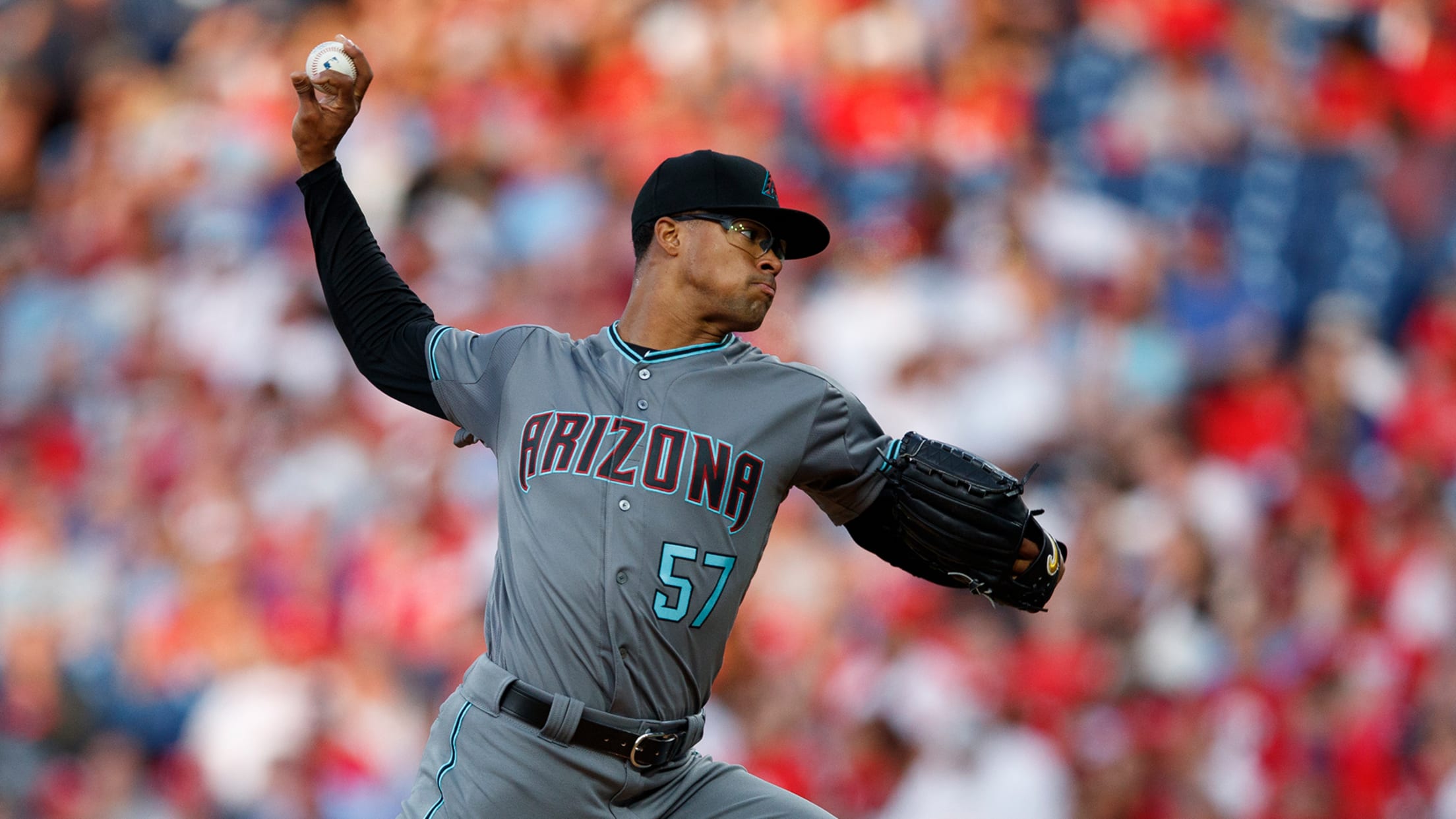 PHILADELPHIA -- As they watched Jon Duplantier struggle with his location Tuesday night and saw his fastball registering a few ticks down, D-backs manager Torey Lovullo and pitching coach Mike Butcher began wondering if something might be wrong with the right-hander. "Mike had asked him during the course of the
Marte, Escobar need boost in All-Star Primary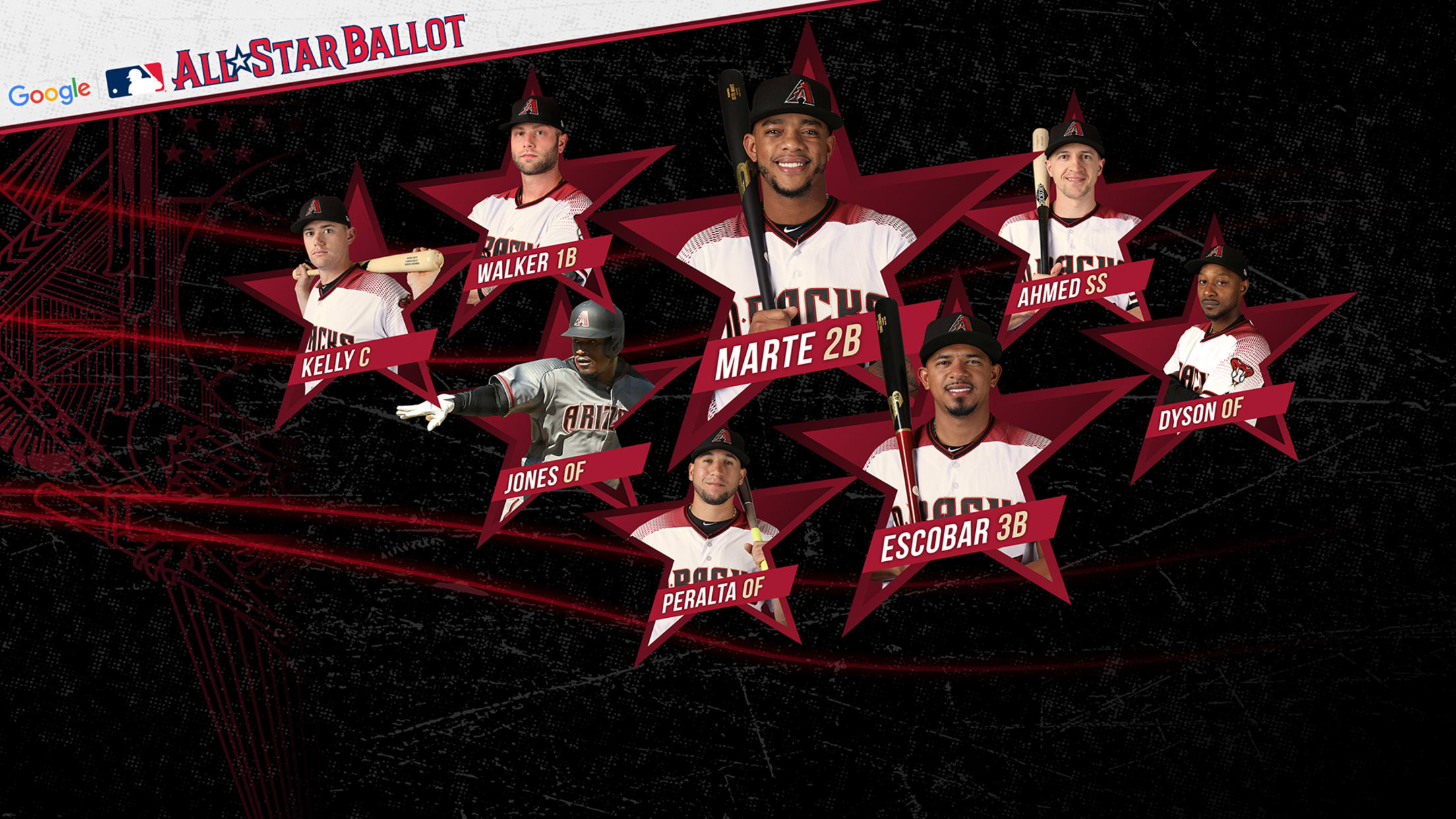 Read our FAQ on this year's revamped balloting format, which includes two phases of fan voting to determine the All-Star starters, and the ability to vote through Google Search. PHILADELPHIA -- D-backs second baseman Ketel Marte and third baseman Eduardo Escobar are among the top 10 at their positions in
D-backs sign first-round pick Malone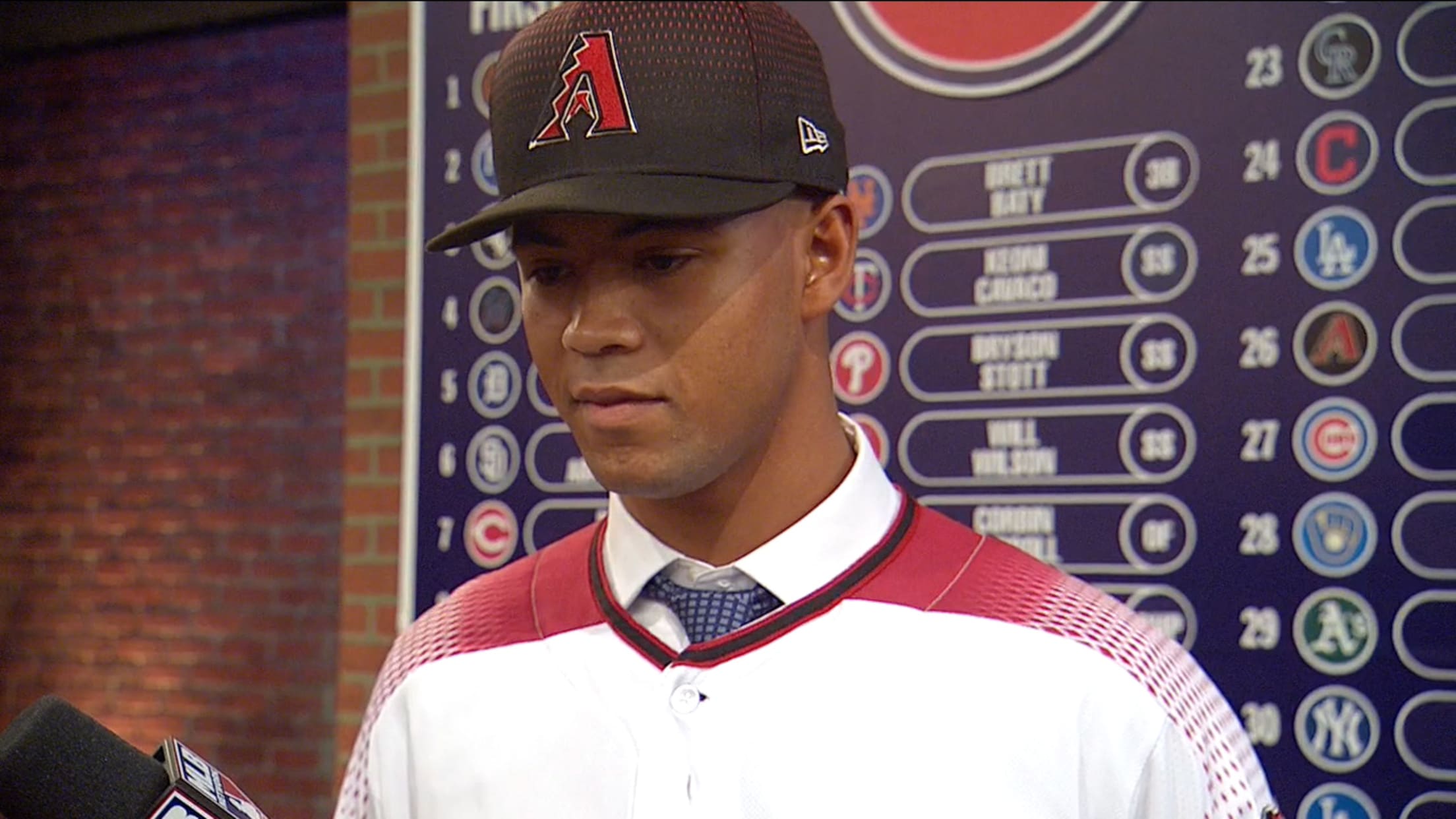 PHILADELPHIA -- The D-backs signed first-round pick, high school right-hander Brennan Malone, for $2,202,200 on Tuesday, per MLB Pipeline's Jim Callis. That is full slot value for the No. 33 overall pick of the 2019 MLB Draft. Malone has a fastball that touches 96 mph regularly and has a plus
'Dejected' Duplantier done in by one poor inning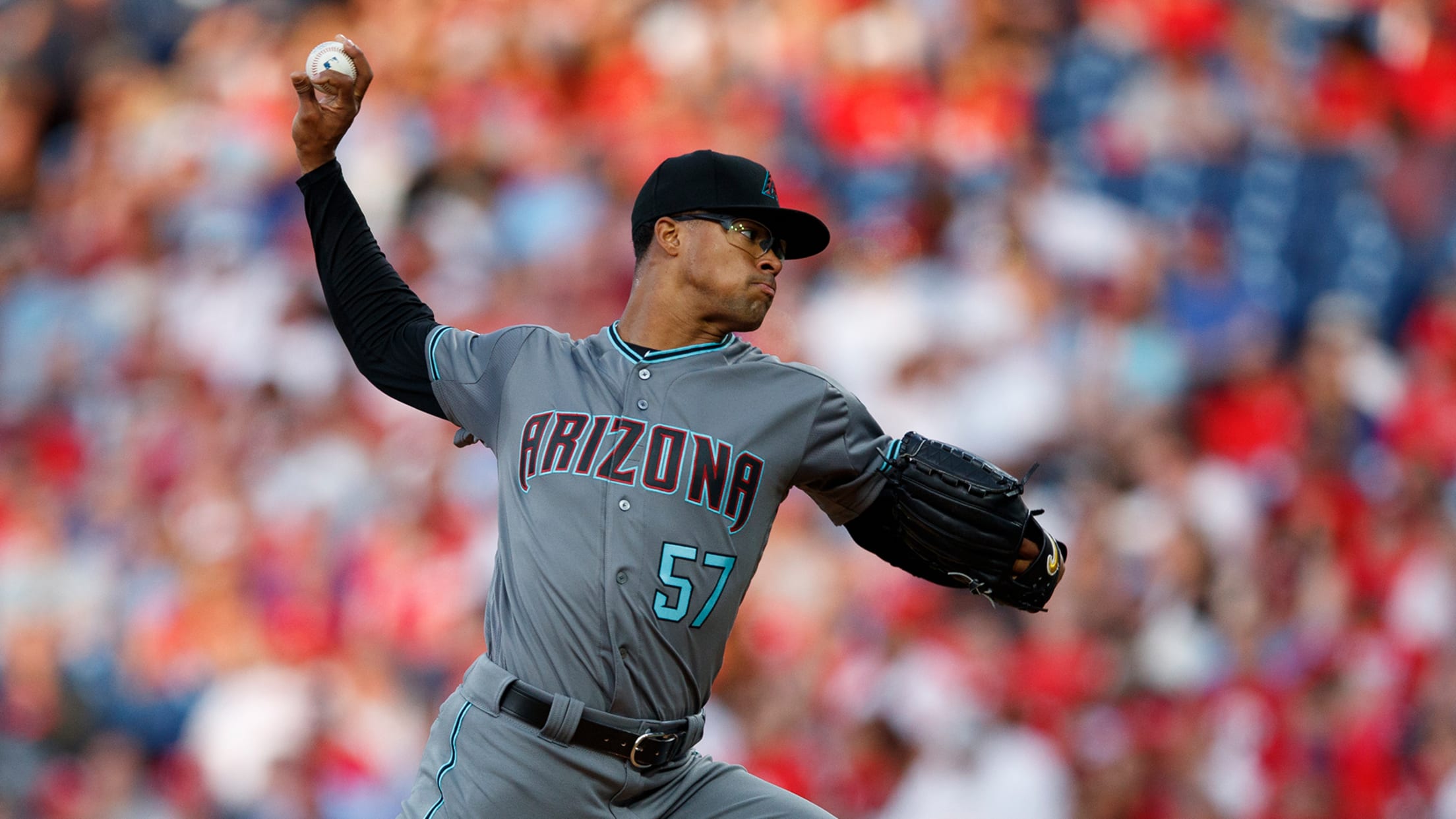 PHILADELPHIA -- Jon Duplantier was angry at himself. He was frustrated and dejected after being pinch-hit for in the top of the fourth inning of the D-backs' 7-4 loss to the Phillies on Tuesday night at Citizens Bank Park. The 24-year-old had just experienced his shortest, and roughest, start in
6 surprise teams need Deadline strategies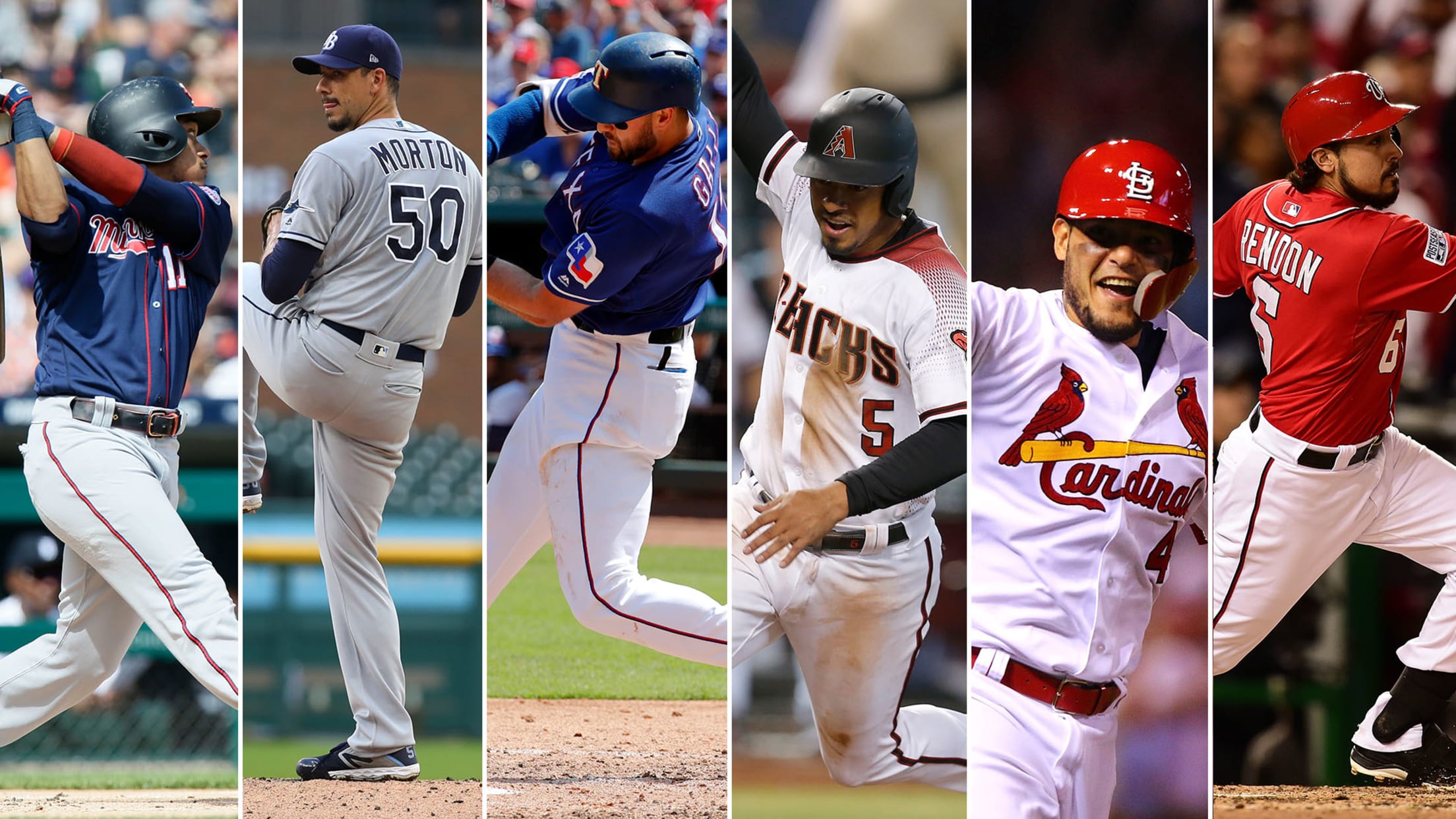 You just never know. Isn't that the bottom line? So we begin Tuesday with the Rays alone atop the American League East and the Twins running away with the AL Central. The Rangers would get the second AL Wild Card berth if the season ended today. Weren't they supposed to
D-backs hit B2B2B homers, set club record
Arizona hits franchise best 8 HRs; teams make history with 13 total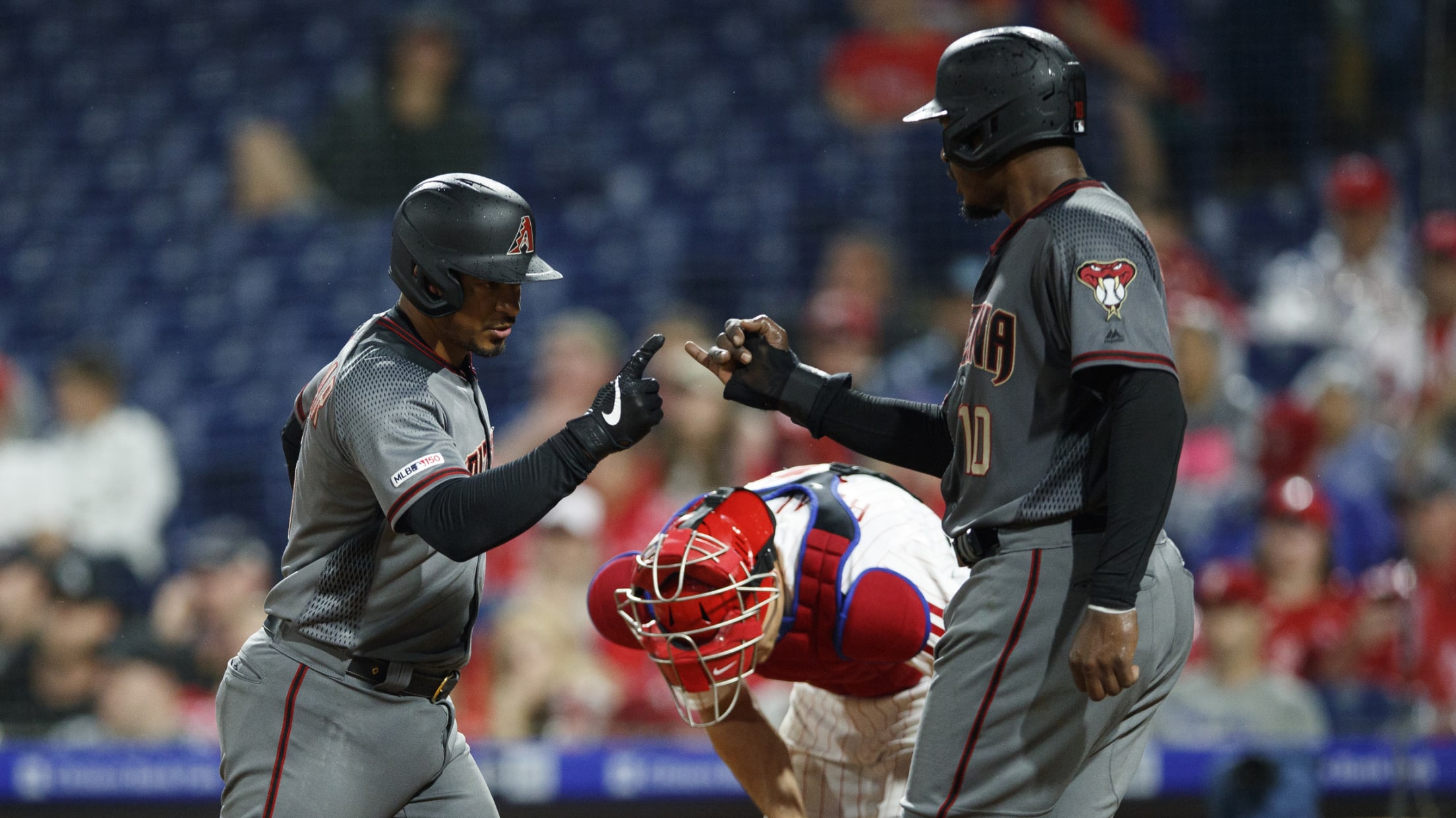 PHILADELPHIA -- Monday night marked the first game Eduardo Escobar had ever played at Citizens Bank Park. The D-backs third baseman thoroughly enjoyed the experience, as he hit a pair of homers -- two of the Major League record 13 the two teams combined for -- as Arizona ran its
D-backs, Phillies set MLB record with 13 homers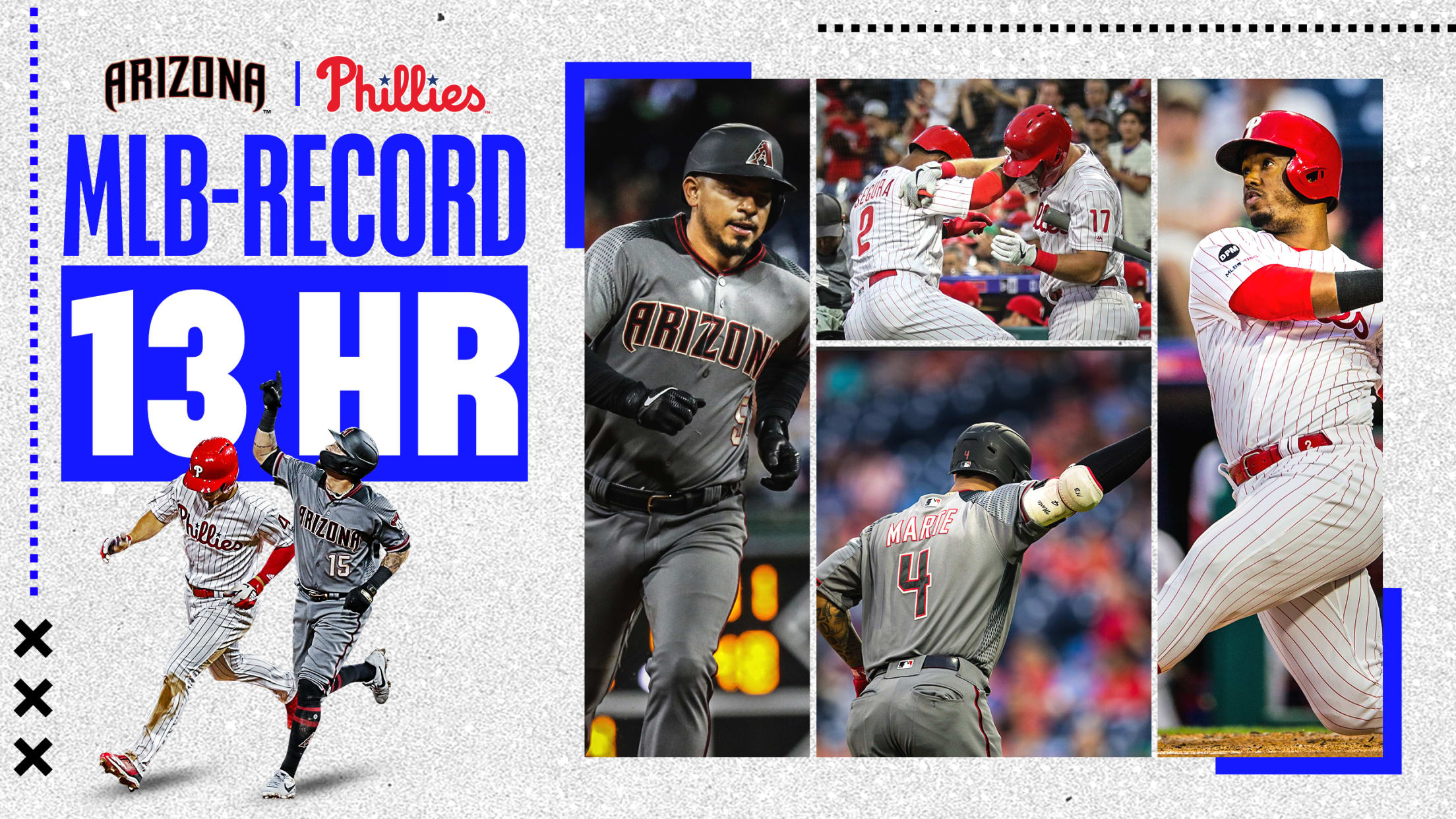 When the first three D-backs batters went deep in Philadelphia on Monday night, it was a sign of things to come. Arizona and Philadelphia combined to hit 13 home runs at Citizens Bank Park, setting a new Major League record by both teams in a game. The D-backs won, 13-8.
Ray's gem, 8-run inning seal sweep for D-backs
Ahmed exited game in third with left foot soreness, a day-to-day issue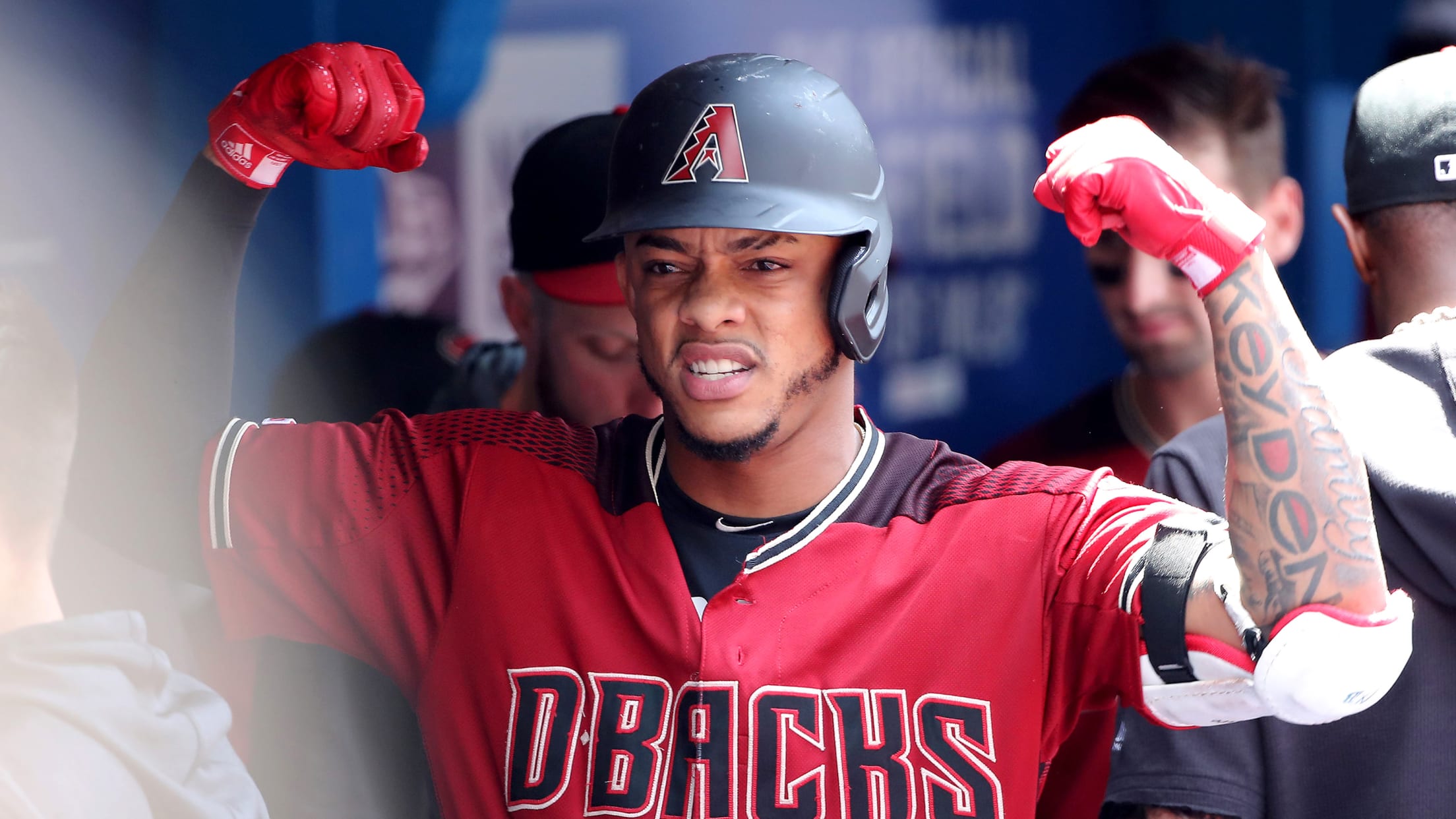 TORONTO -- All it took was one big inning for the D-backs to secure the series sweep on Sunday afternoon at Rogers Centre. Arizona sent 11 men to the plate in the third inning, chased starter Clayton Richard from the game and piled on all eight of their runs en
New metric measures best outfielder 'jumps'
Two new leaderboards added to Baseball Savant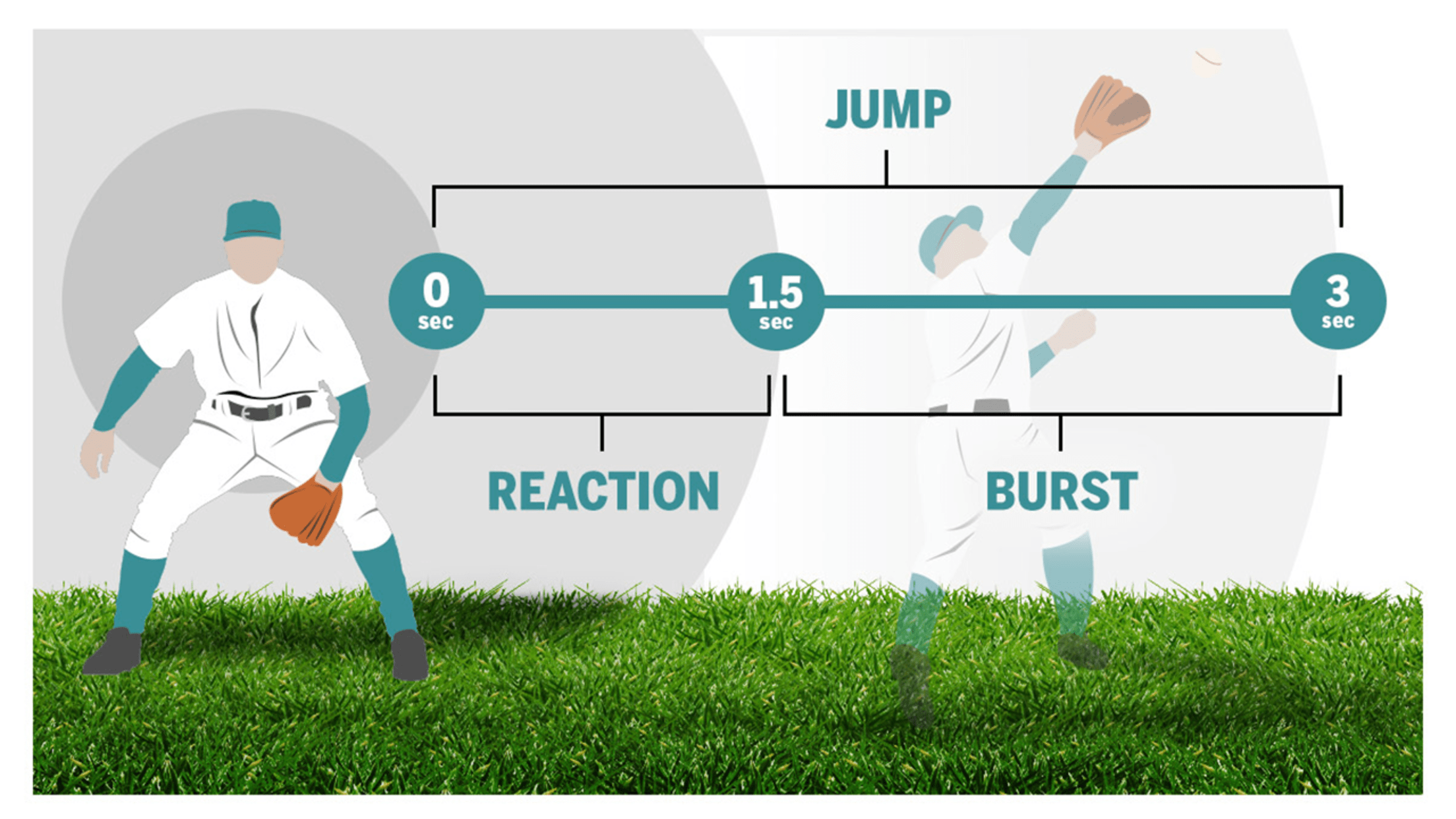 The most exciting outfield plays in baseball are the ones where the fielder makes an incredible diving catch. It brings the fans to their feet. It makes the broadcasters scream. It's the kind of play that dominates social media and every highlight reel. They're exciting, and they're fun. But our
Greinke dominates, bullpen finishes shutout
Avila and Cron go deep, as D-backs chalk up third straight win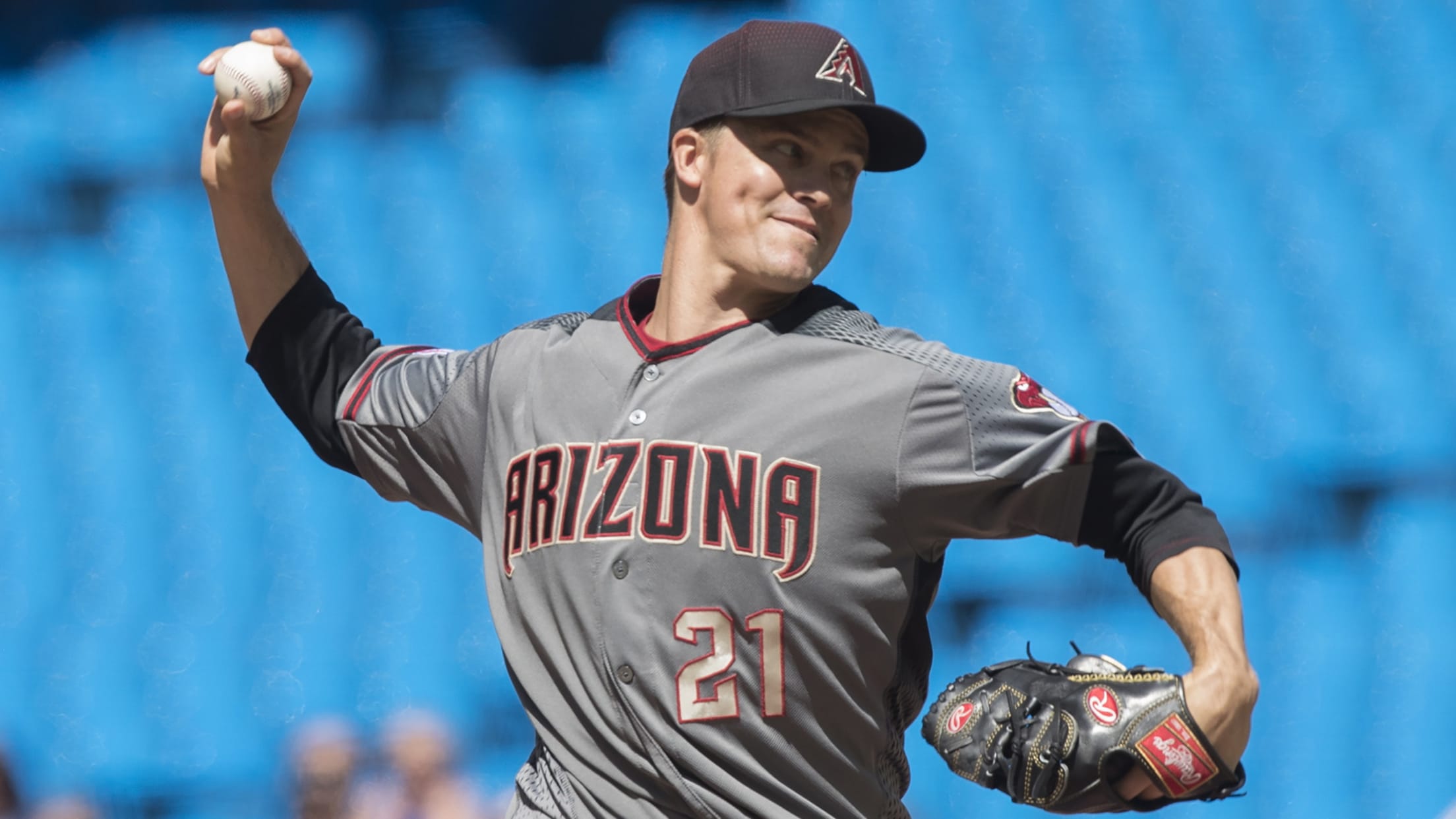 TORONTO -- Before Zack Greinke took the mound on Saturday afternoon in Toronto, D-backs manager Torey Lovullo noted that Greinke's previous outing was a reminder that he's still a human being. Greinke wasted no time flipping the switch back to machine mode, though, with six-plus dominant innings against the Blue
Peralta, Cron go deep as Kelly throws a gem
Left fielder goes 3-for-4; rookie hits 1st HR; starter gives up 3 hits in 7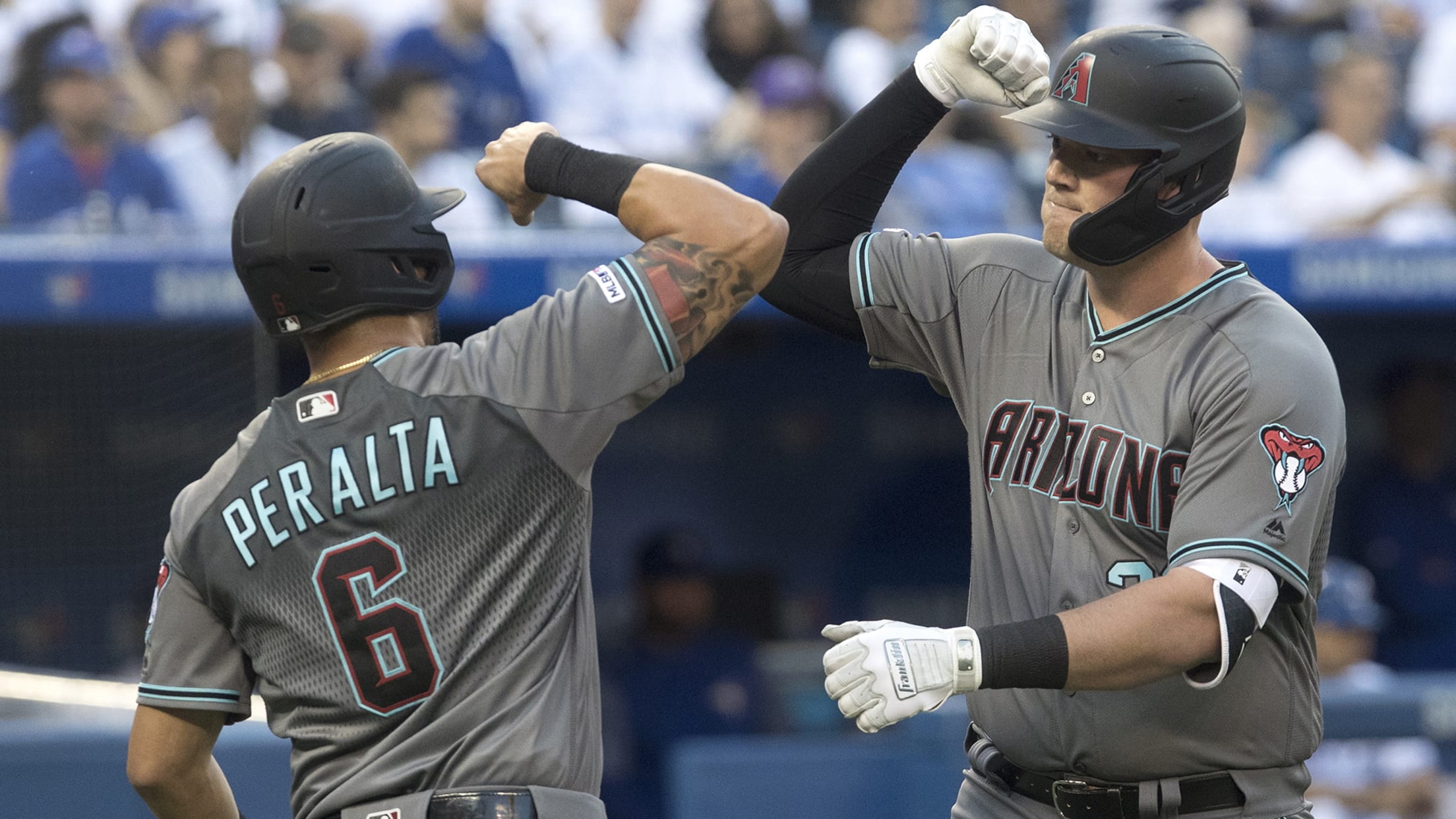 TORONTO -- David Peralta and the D-backs carried the momentum from Wednesday's walk-off win north of the border on Friday night, where they hit Marcus Stroman hard, got another solid start from Merrill Kelly, and cruised to an 8-2 win over the Blue Jays on Friday night at Rogers Centre.