These are the best throwing arms in the NL West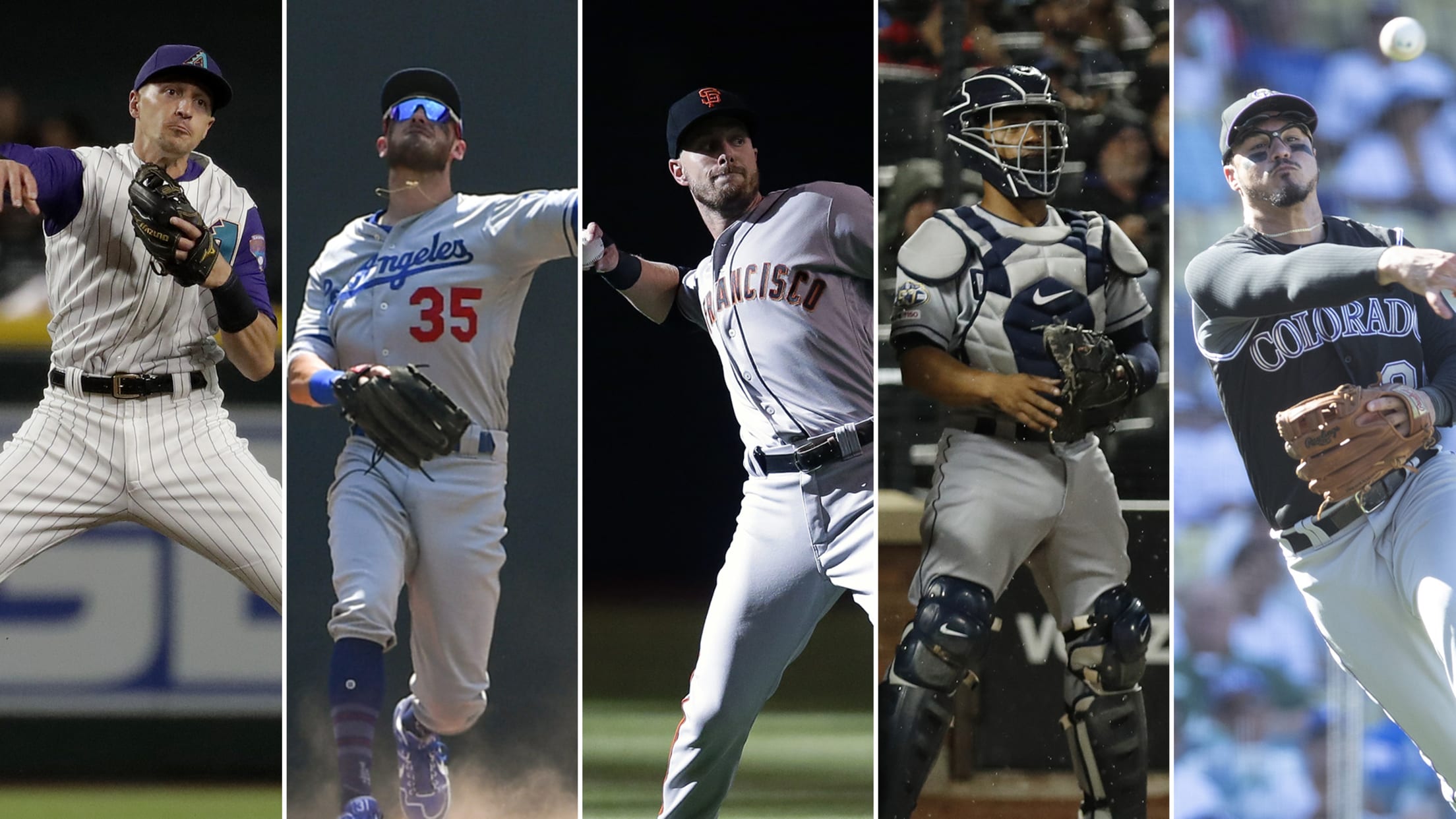 An outfielder heaving the ball from close to the warning track to throw out a runner attempting to tag up. An infielder using his range to retrieve a ball deep in the hole, then still completing a perfect toss to first base. A catcher popping up and making a precise
D-backs practice, prep for Draft at a distance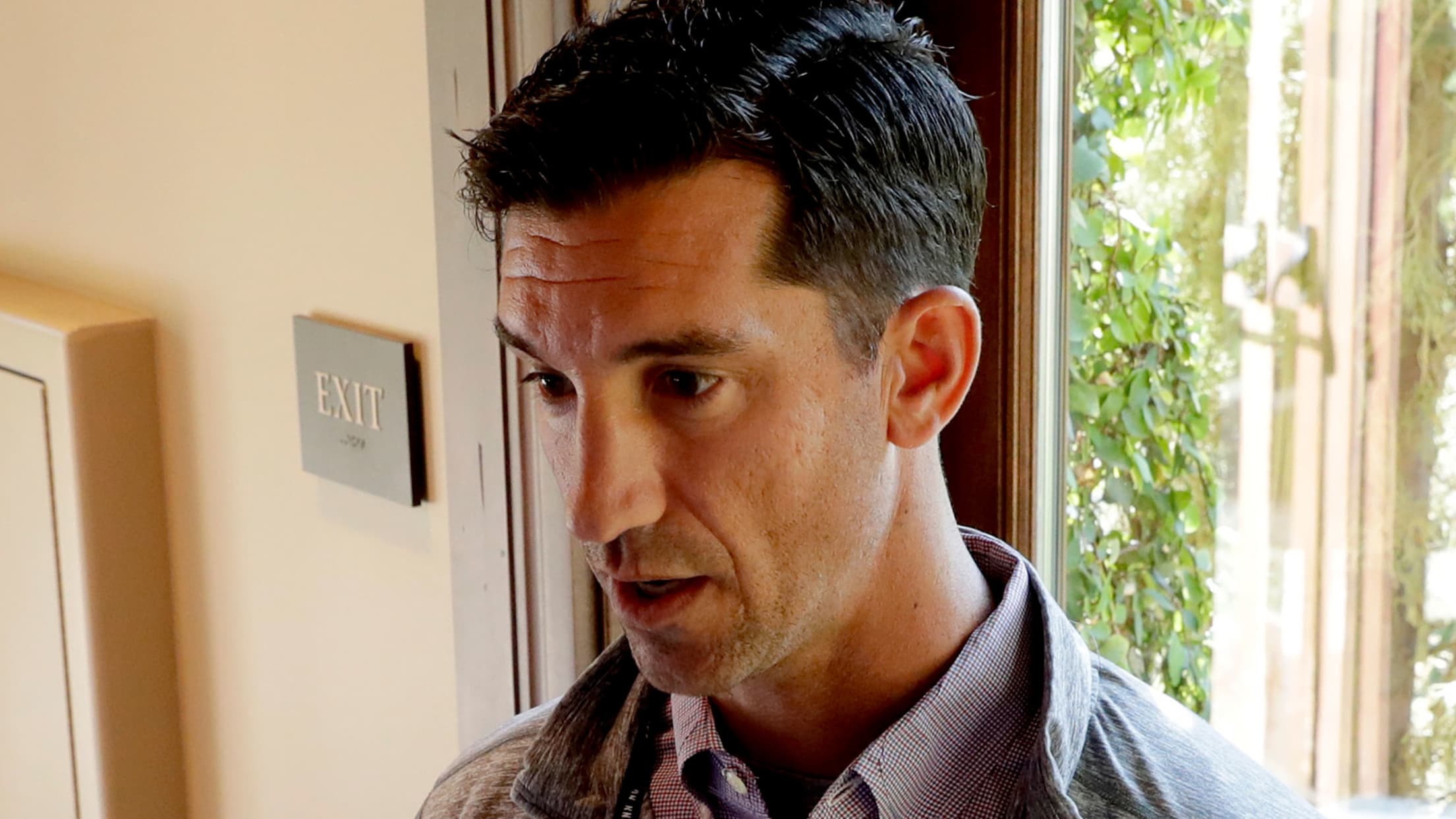 PHOENIX -- There is activity again at Chase Field and Salt River Fields as D-backs players have begun workouts while following the strict health and safety protocols from the Centers for Disease Control that have been put in place. D-backs manager Torey Lovullo said there are small groups of hitters
MLB announces 2020 Draft schedule
First round begins June 10 at 7 ET; televised live on MLB Network, ESPN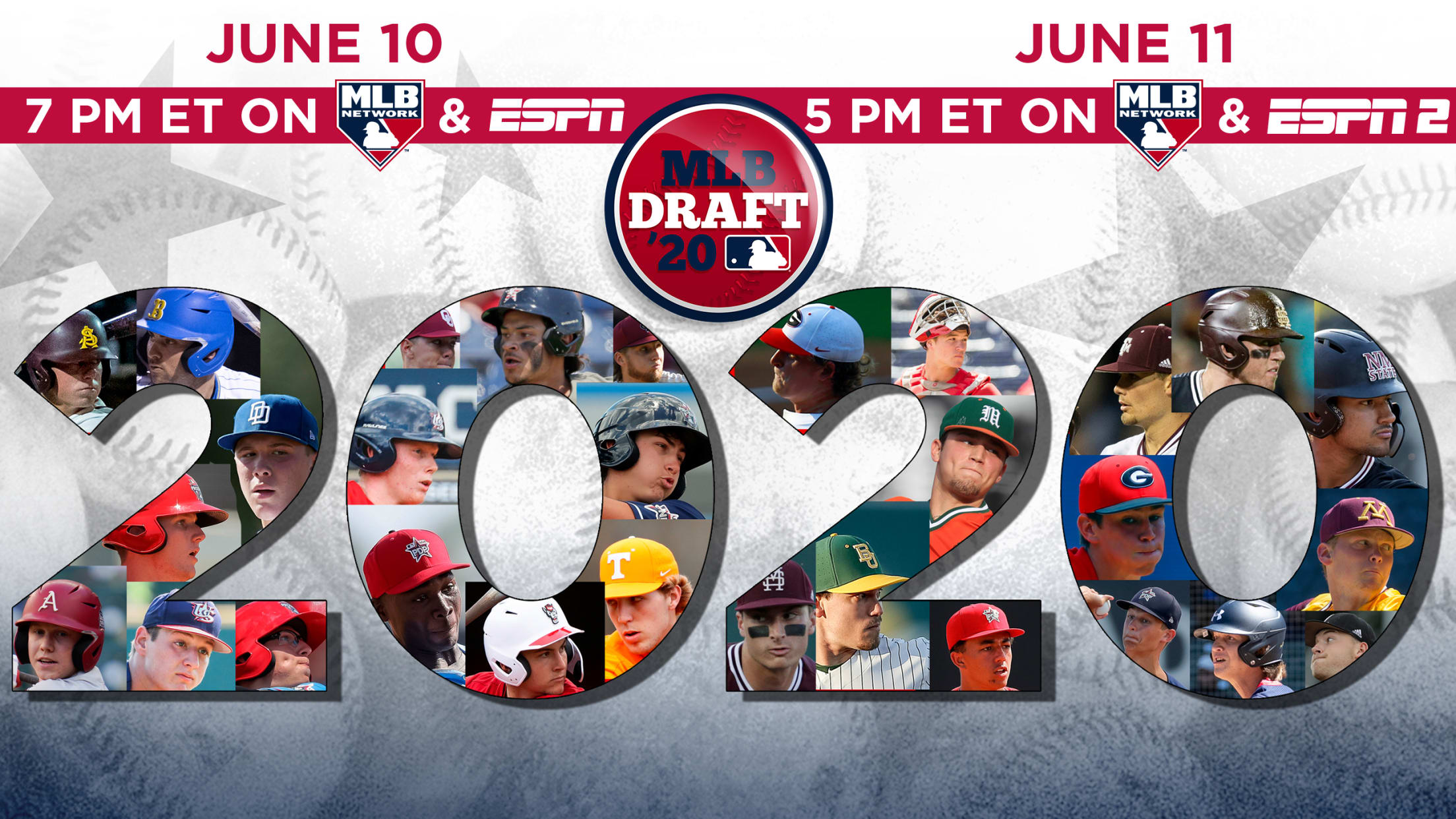 On Friday, Major League Baseball announced that this year's Draft will be held on June 10-11. Here's everything you need to know: Broadcast and logistics details The five-round Draft will begin on Wednesday, June 10 at 7 p.m. ET, with both MLB Network and ESPN producing live coverage -- the
Most hyped RHP prospects of the past 20 years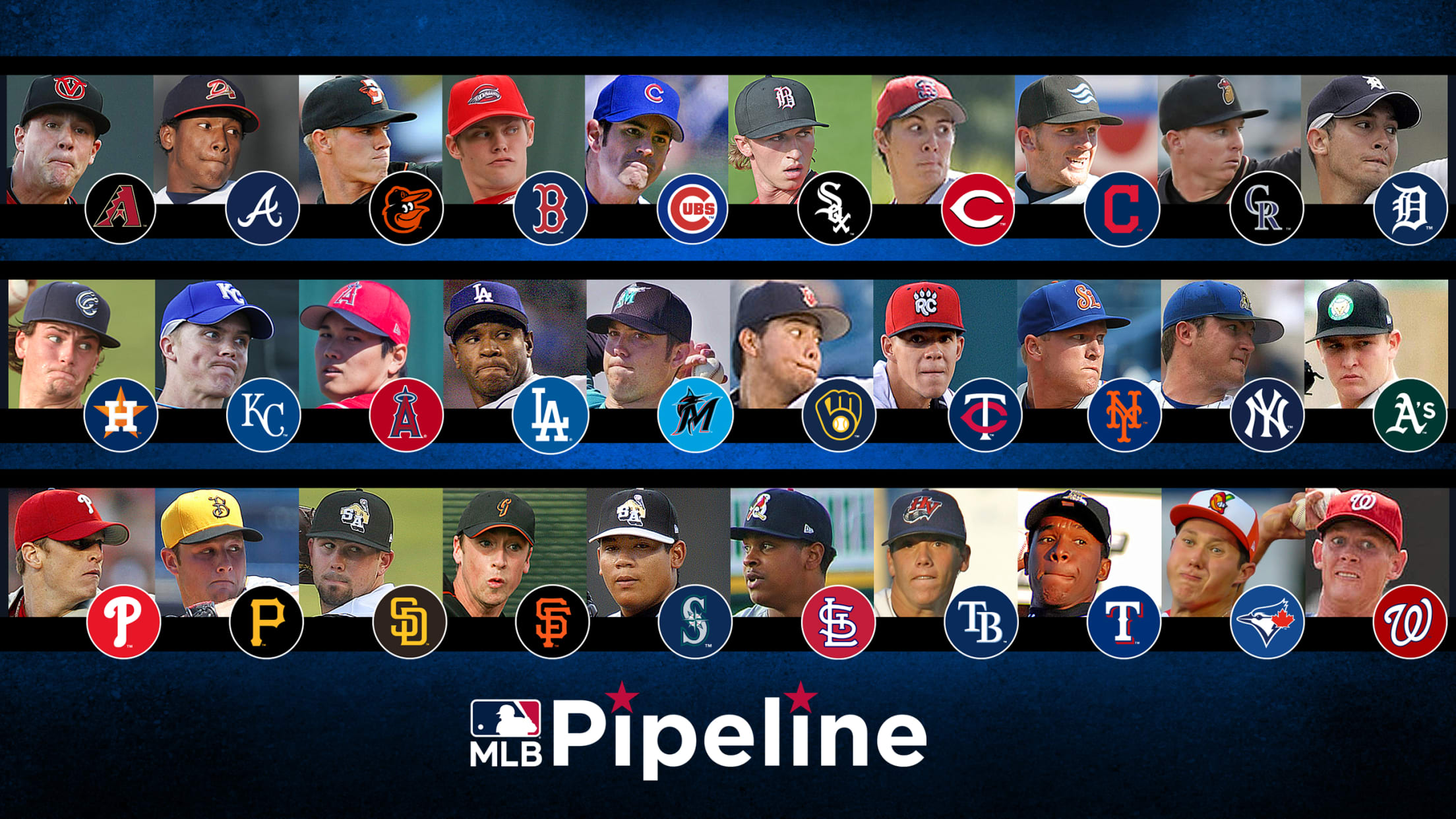 Pitching prospects are an inherently volatile group, one with more cautionary tales than success stories, but the type of impact that a highly touted young hurler can have on an organization's long-term outlook cannot be overstated. The below list of the most-hyped right-handed pitching prospects of the past 20 years
D-backs' Top 5 righty starters: Gilbert's take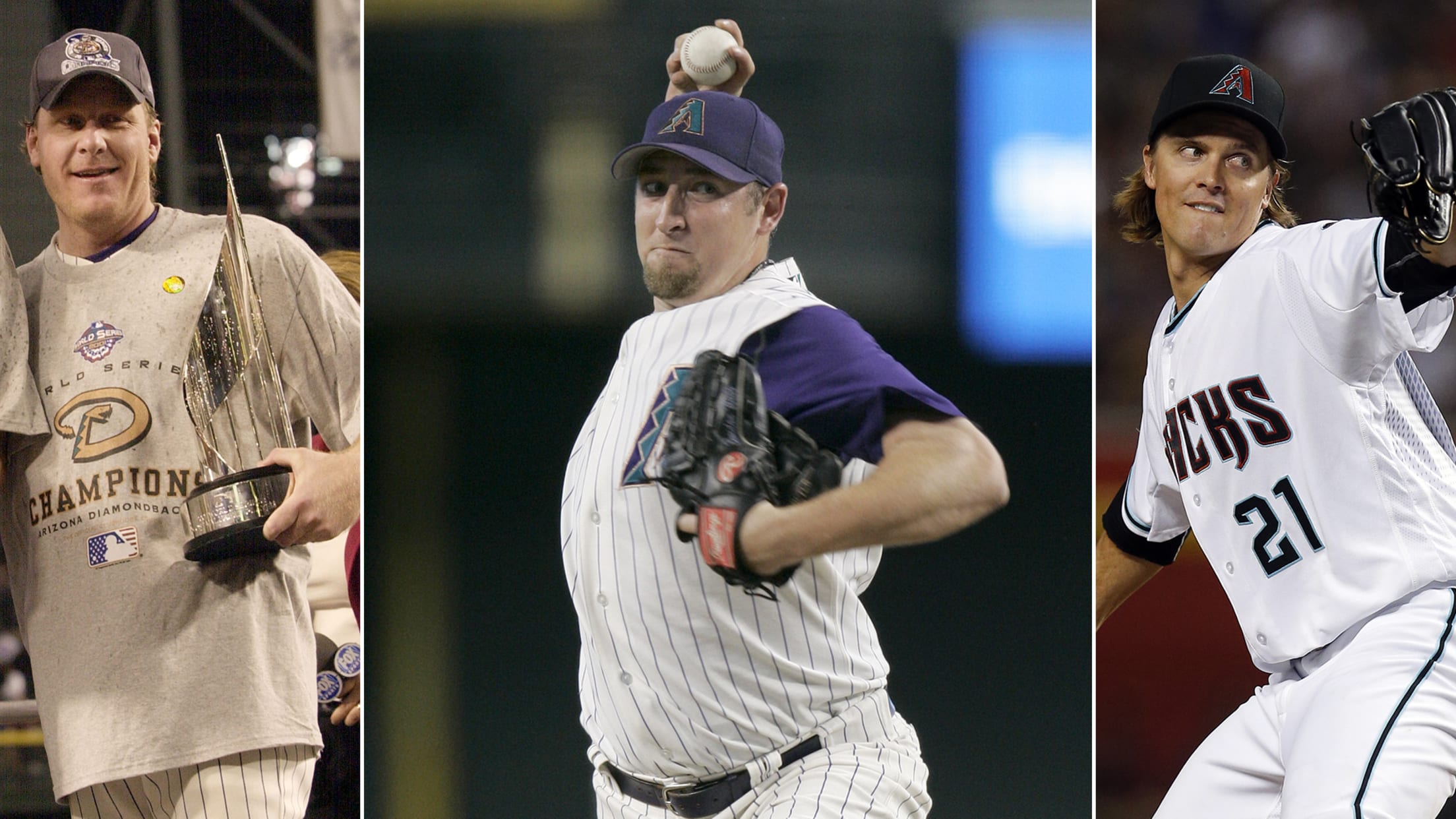 No one loves a good debate quite like baseball fans, and with that in mind, we asked each of our beat reporters to rank the top five players by position in the history of their franchise, based on their career while playing for that club. These rankings are for fun
For 1 season, these 30 guys played like HOFers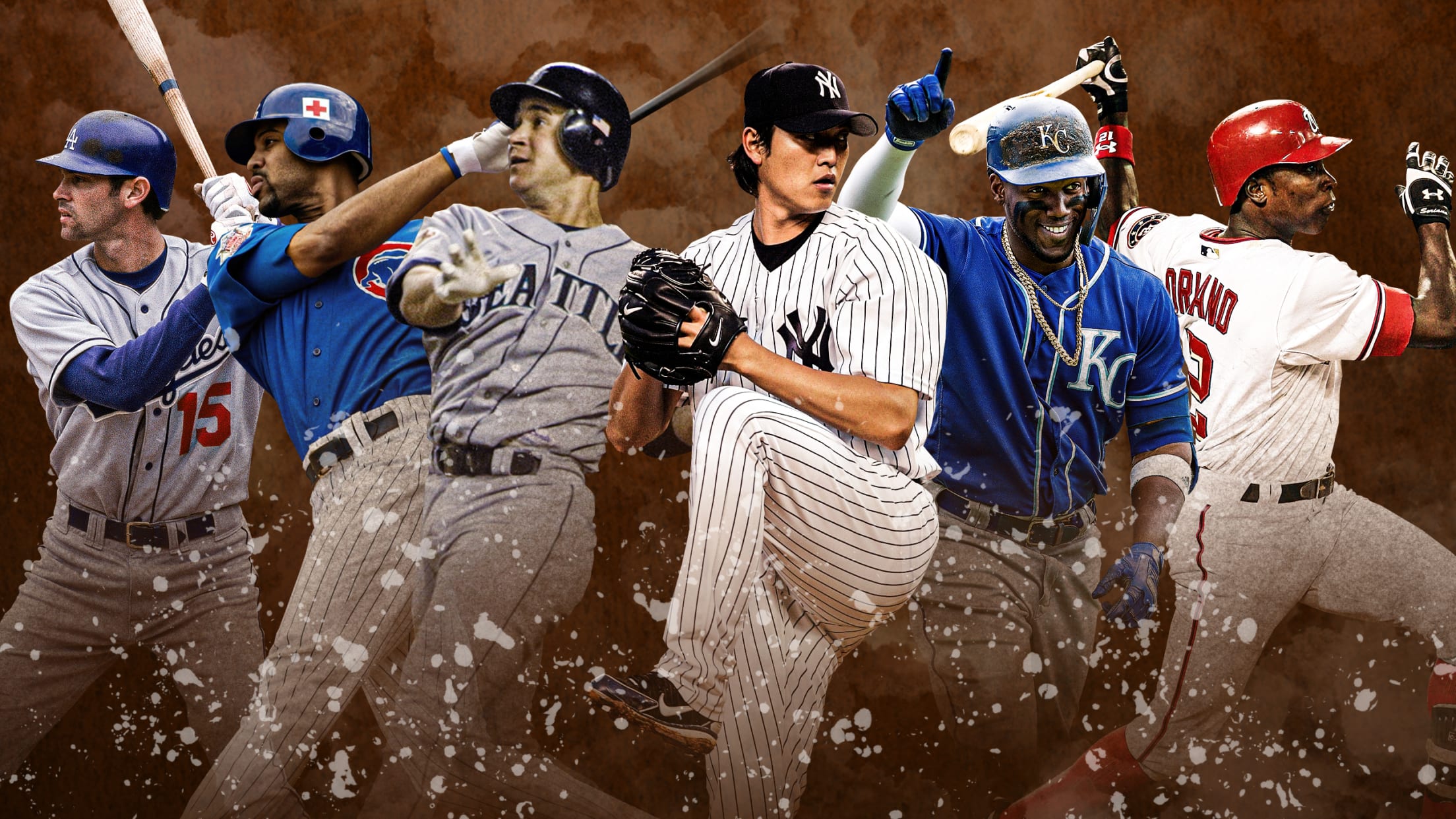 It's easy to break down truly great seasons from the superstars. If anything, the hardest part is deciding which Mike Trout season is the best, or which Barry Bonds, or which Albert Pujols. The real fun is the random superstar season that comes out of nowhere, a player who isn't
Each MLB team's best Draft of all time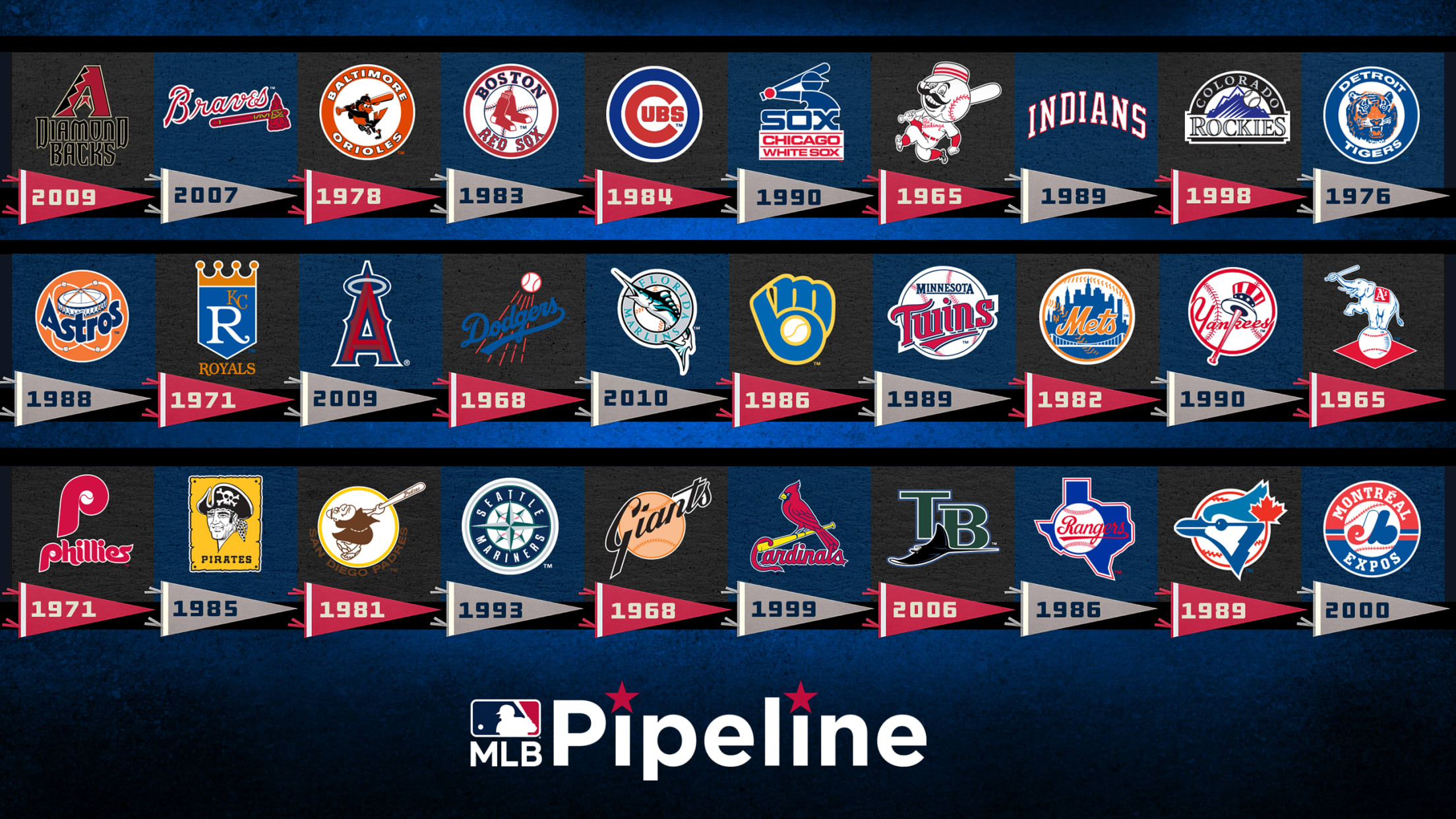 The Dodgers had mixed success in the first three years of the Draft, sandwiching lackluster efforts in 1965 and 1967 around finding three All-Stars (Charlie Hough, Bill Russell, Billy Grabarkewitz) and a Rookie of the Year (Ted Sizemore) in 1966. Los Angeles slid from a World Series championship to an
'Trying to live my best life': Conor Jackson Q&A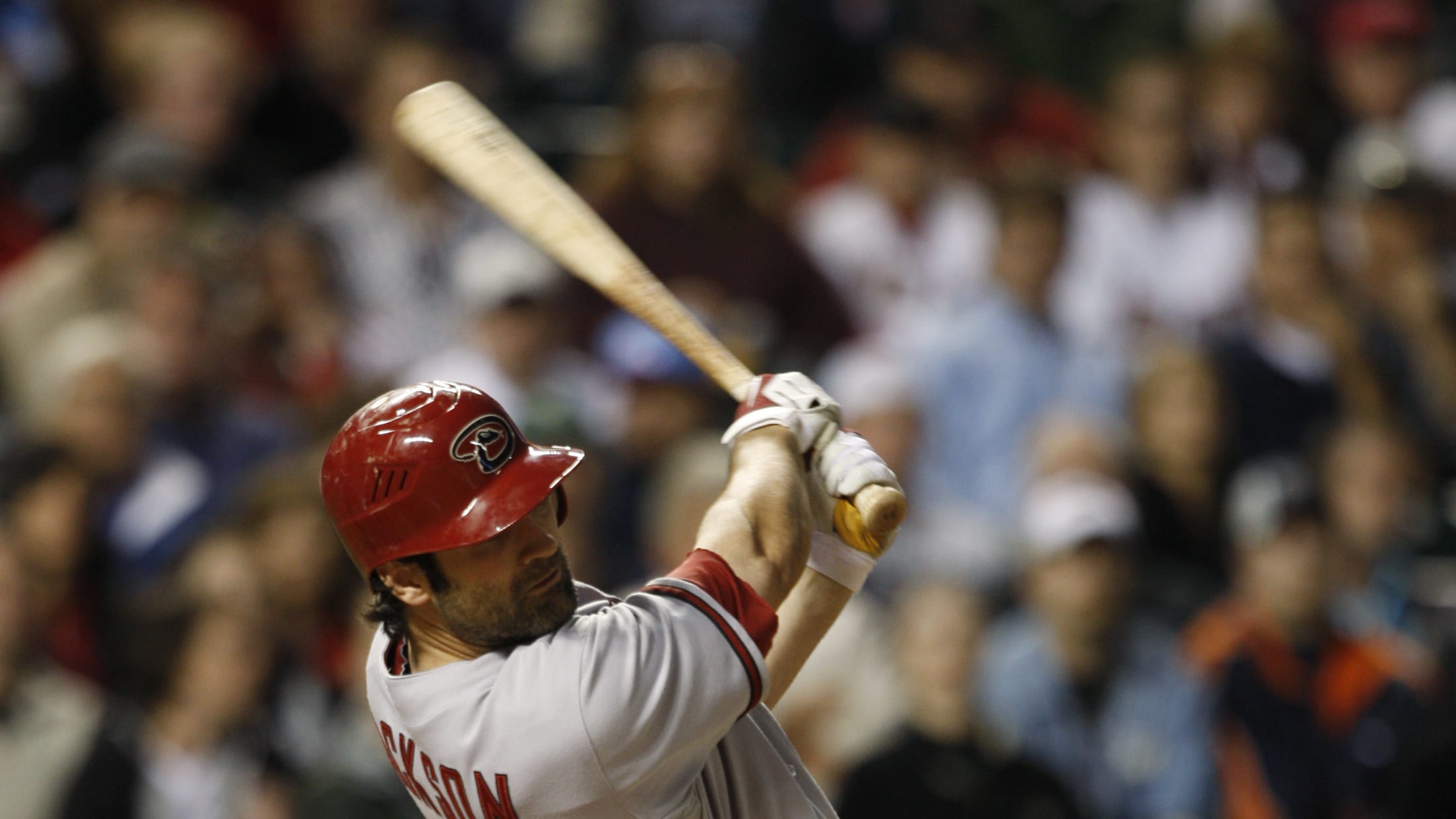 While baseball has been on hiatus due to the COVID-19 global pandemic, I've spent time tracking down former D-backs players to see what they're up to these days. This week, I spoke with former first baseman/outfielder Conor Jackson, who is splitting his time between Arizona and California. A first-round Draft
2011 D-backs oust historic '16 Cubs in Bracket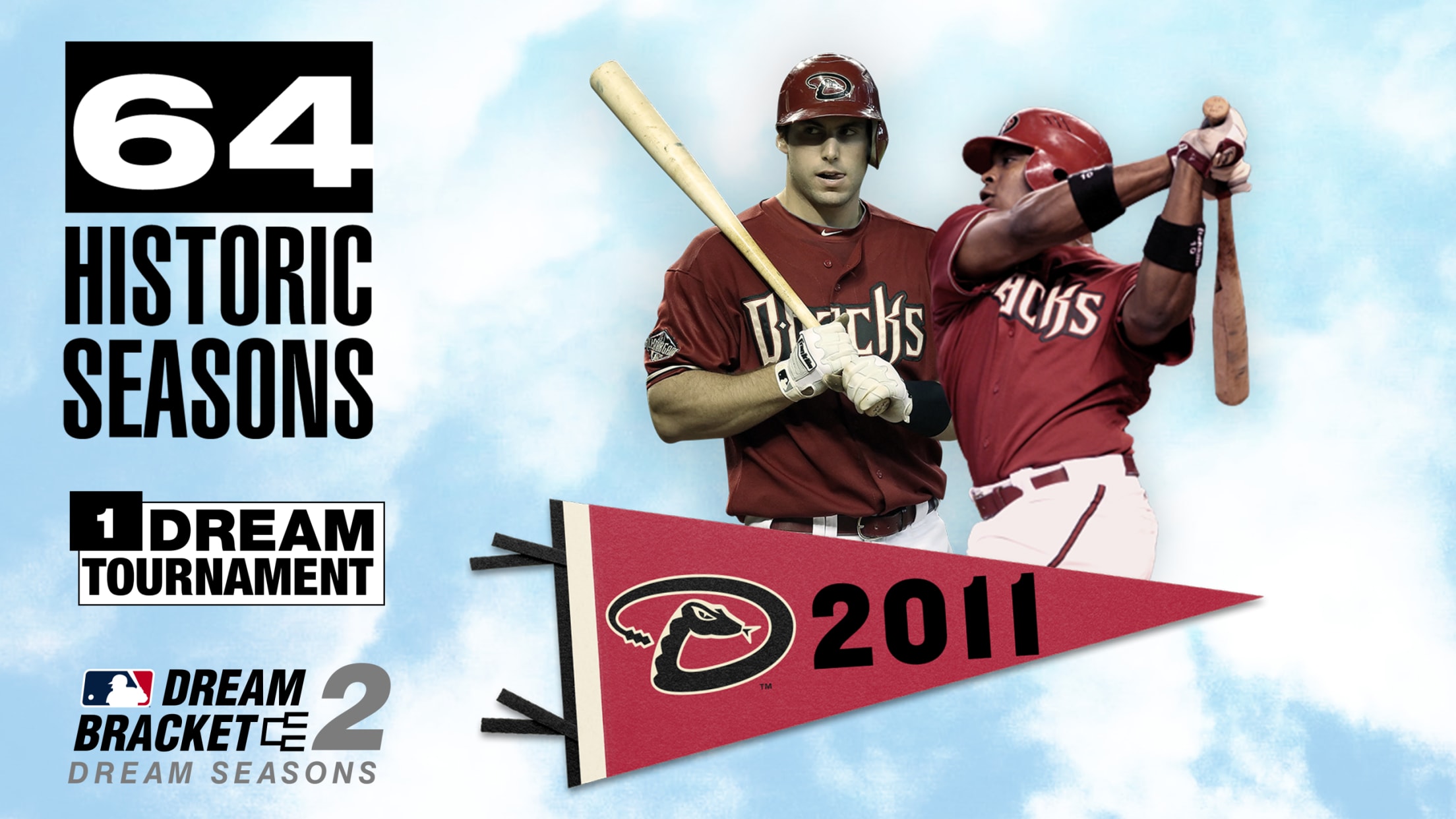 The 2011 D-backs rode the arms of their starting rotation and the bats of Justin Upton and Gerardo Parra to beat the 2016 Cubs in six games in the first round of the MLB Dream Bracket 2: Dream Seasons tournament. They advance to the round of 32, where they will
These are the best gloves in the NL West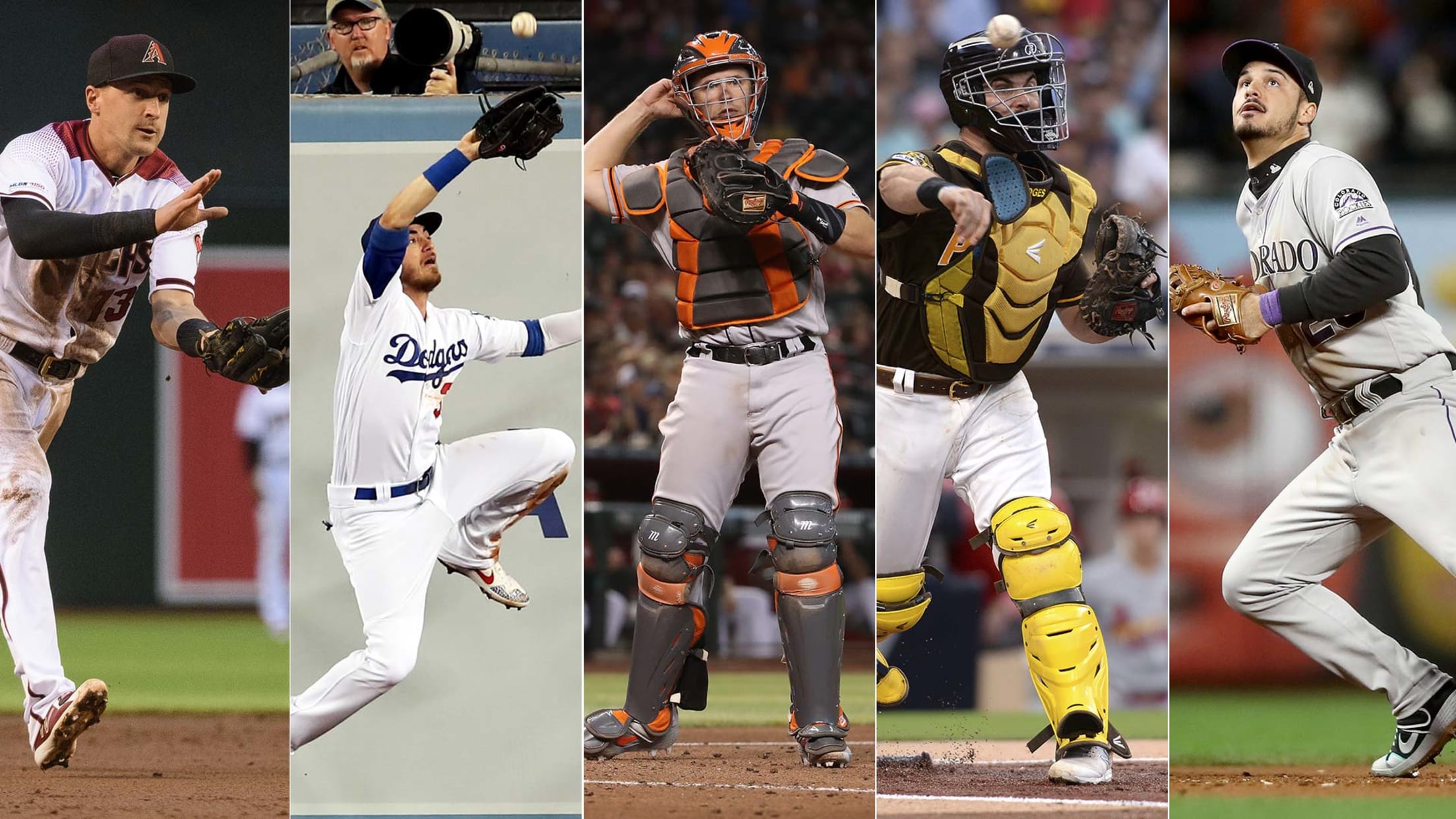 Even though the award is called the Gold Glove, glove work itself is only a fraction of what makes a player elite on defense. The ability to get glove on ball depends greatly on anticipation and speed -- the elements of range, essentially. Metrics have emerged to better measure range
The best games by 1 batter for every club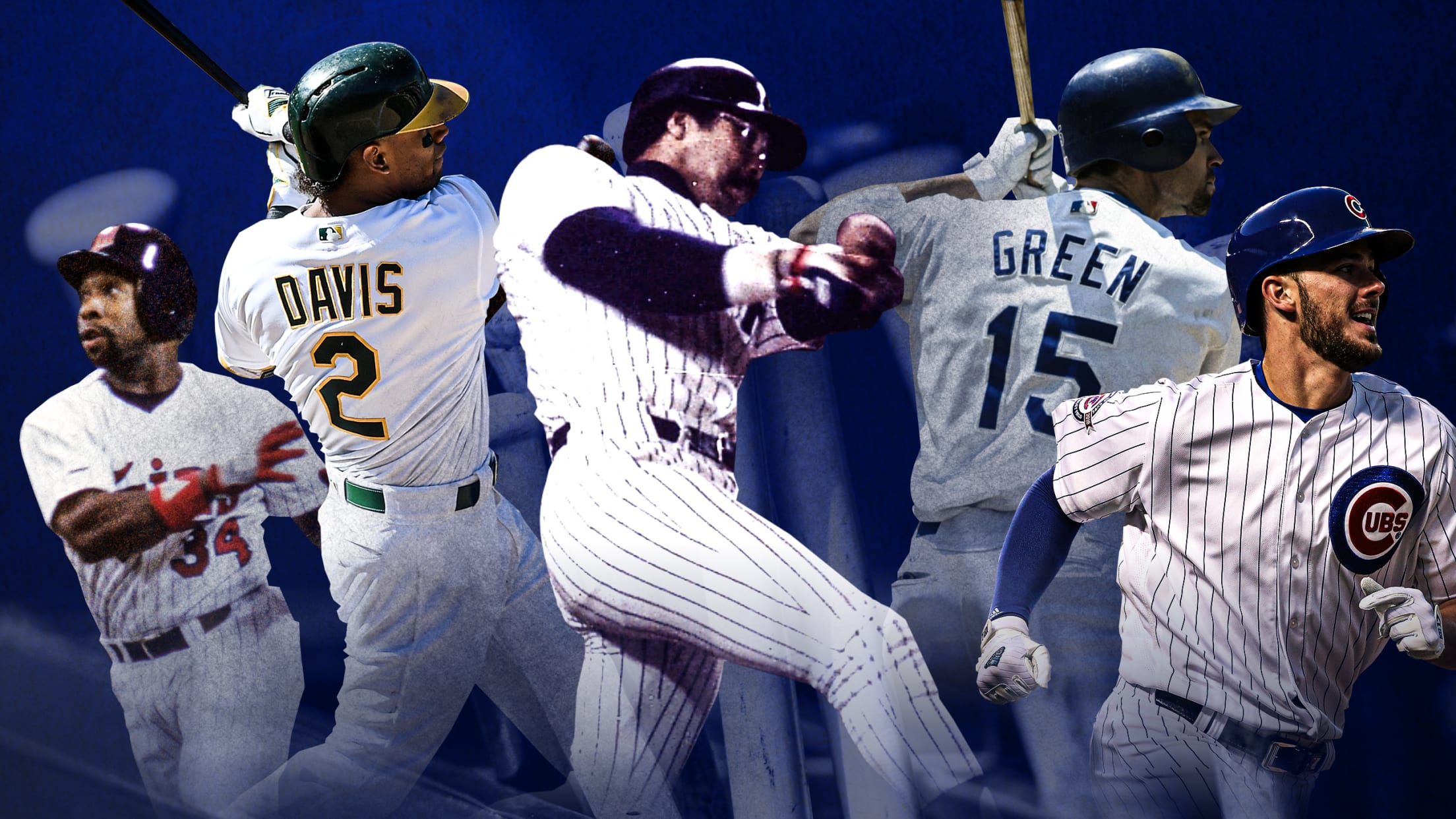 Do you know your favorite team's best individual single-game hitting performance? From Hall of Famers to players who otherwise had obscure careers, there's a diverse list in that category. With the help of all 30 MLB.com beat writers, here's the best game any one batter has had for each club.
Watch 44 more epic half-innings right here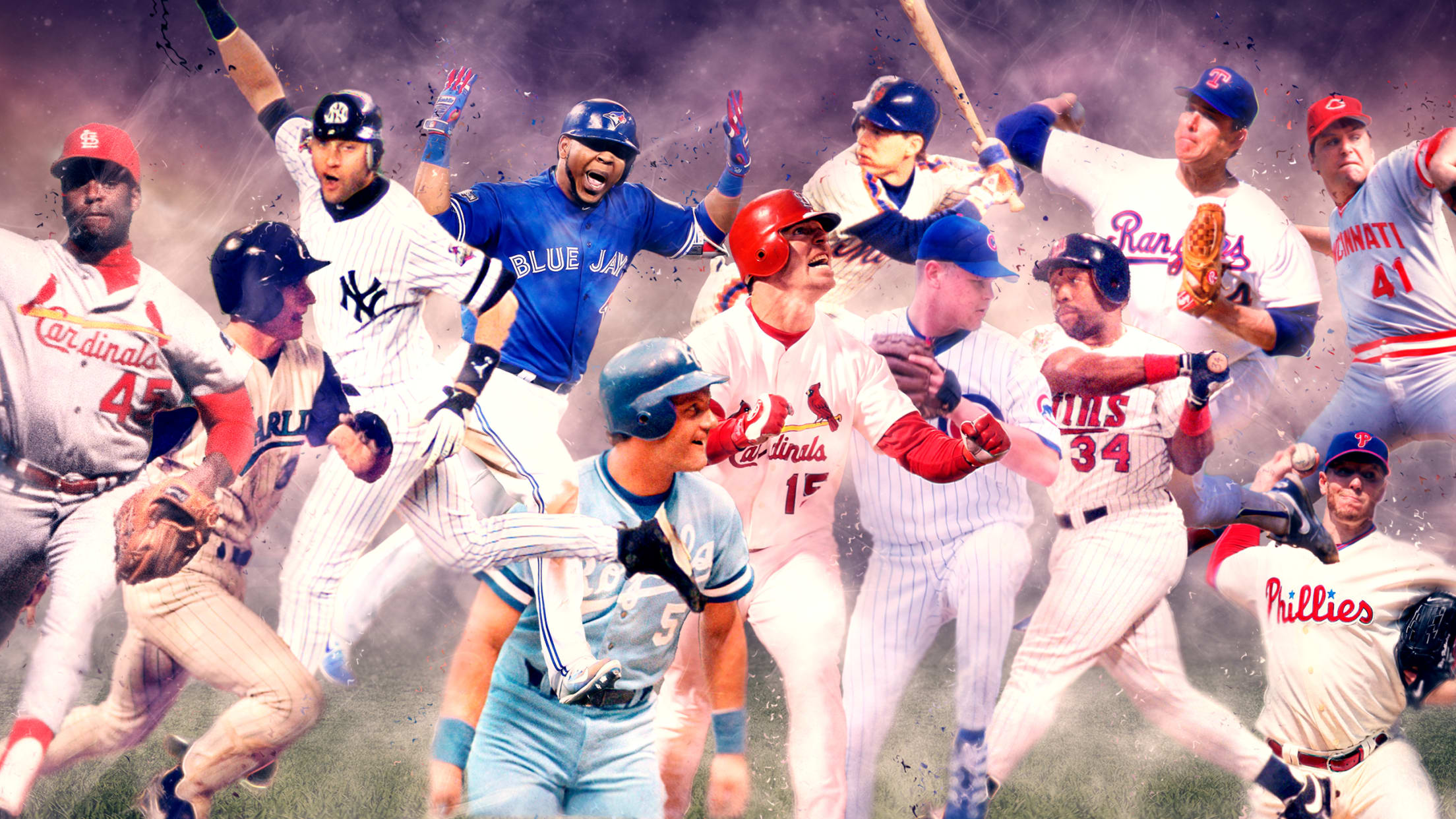 As the baseball world waits for live games to return, MLB.com once again offered a dizzying sprint through history to satisfy your craving. For the second time, MLB.com streamed the most memorable half-innings in modern history back to back, a string of 44 half-innings. All of the half-innings also are
Don't overlook this part of the '01 D-backs
Bench of Colbrunn, Dellucci, Durazo, Bautista was vital to WS win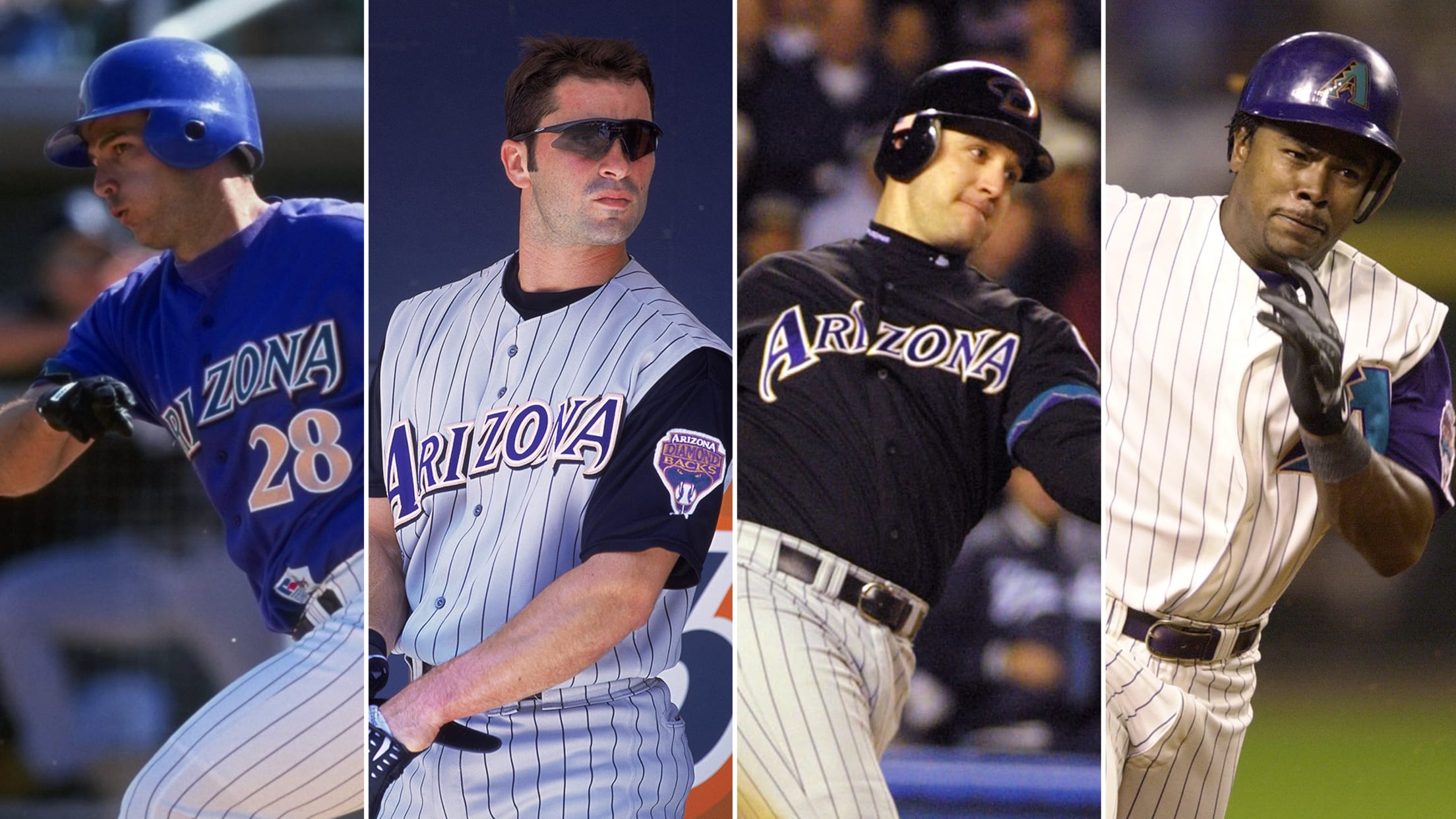 PHOENIX -- It's easy to look at the 2001 World Series champion D-backs and immediately think of Luis Gonzalez and his 57 homers. Or maybe Randy Johnson with 21 wins and the Majors' lowest ERA, at 2.49. And Curt Schilling and his 22 wins were also among the headliners of
Starling Marte's wife, Noelia, passes away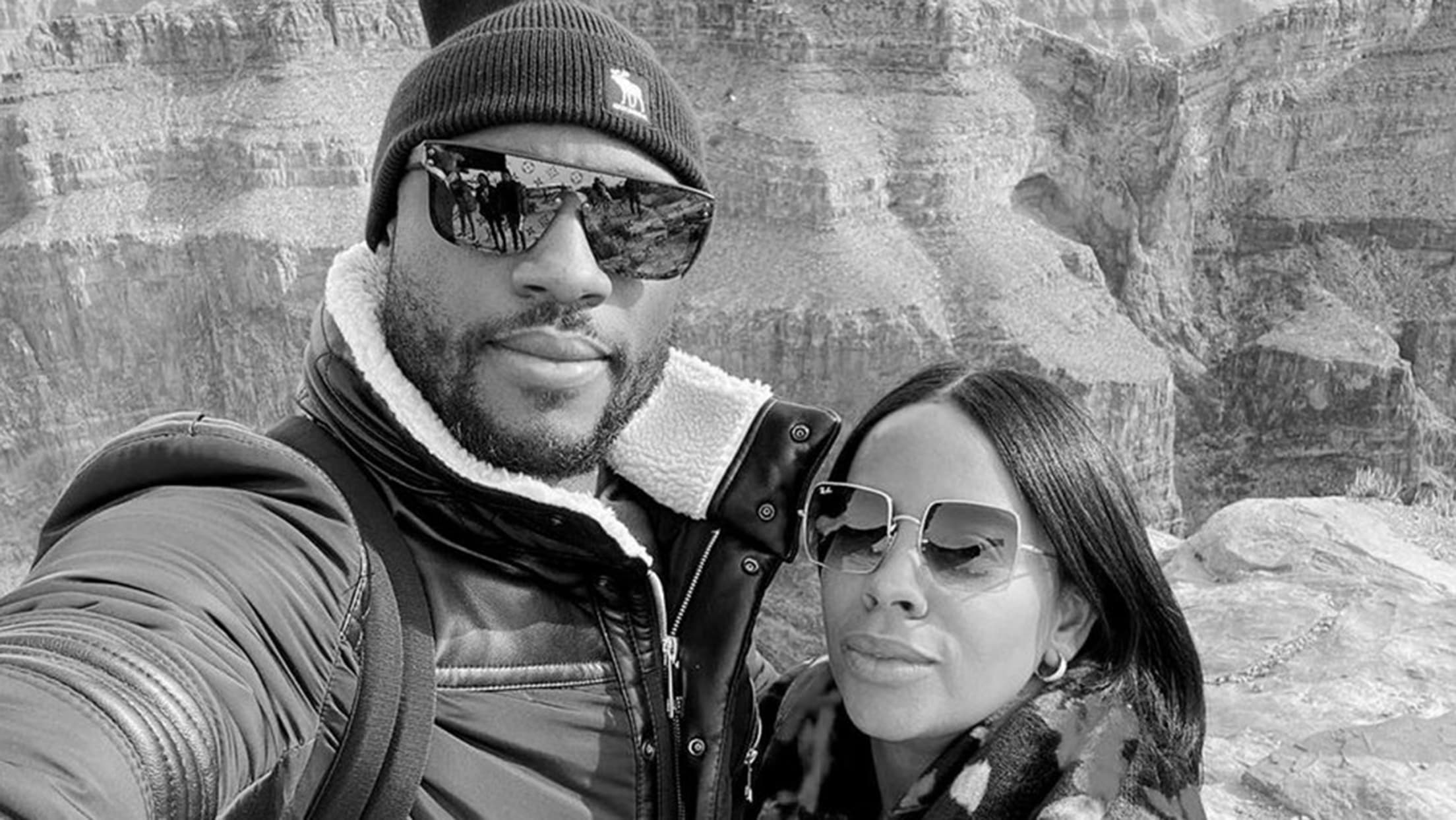 PHOENIX -- D-backs outfielder Starling Marte's wife, Noelia, passed away after suffering a heart attack. Marte posted the news Monday on his social media accounts. "Today I go through the great pain of making public the unfortunate death of my wife Noelia, due to a heart attack," Marte wrote on
The best moment in each ballpark's history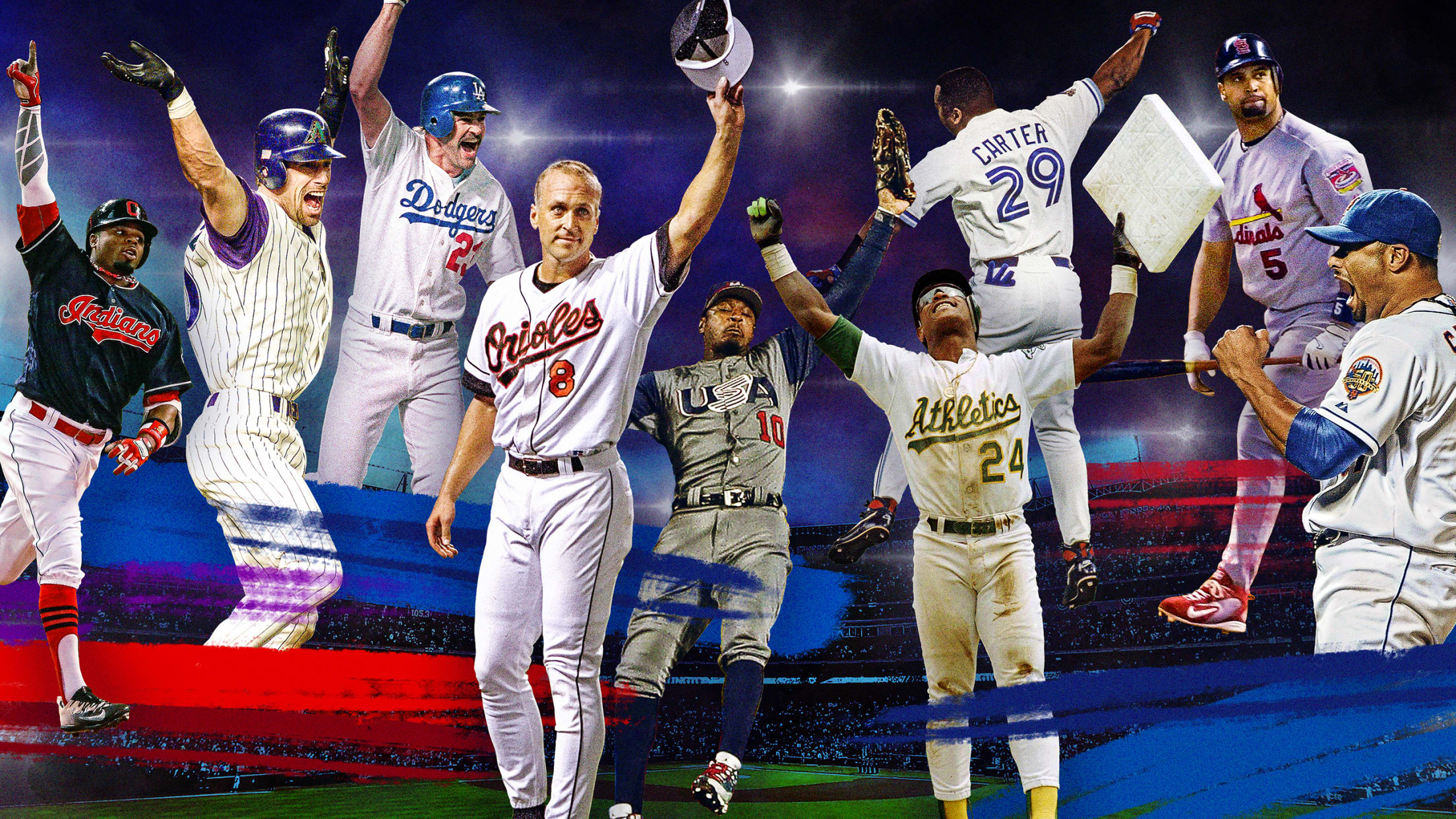 As baseball stadiums sit empty, still, you can't help and look at them and think of what has happened there, memories we'll carry with us the rest of our lives. Because when greatness has happened before, it reminds us it can, and will, happen again. So, today at the Thirty,
A weird fact about a player on every team
Samurai swords, ailurophobia and more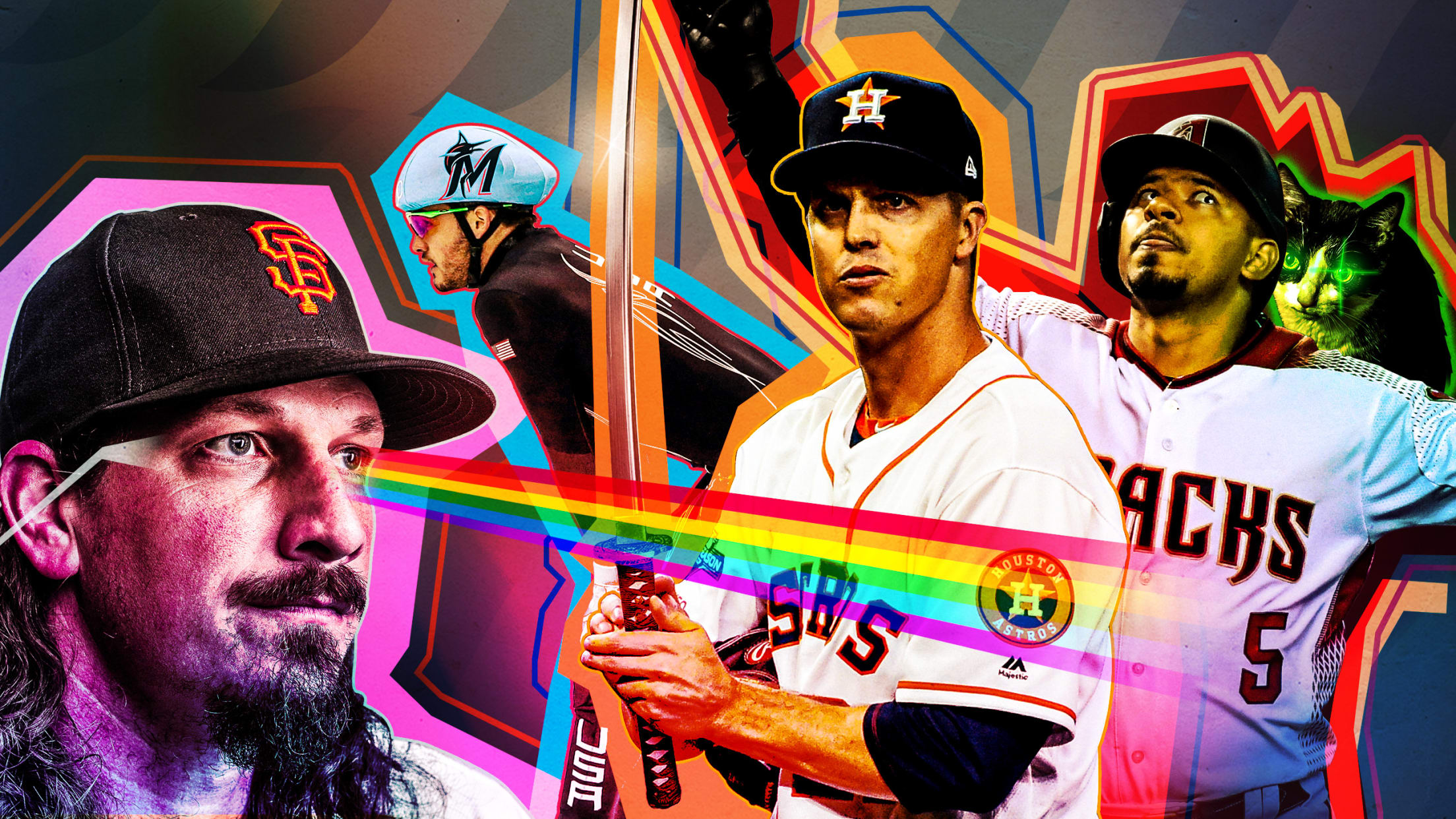 A ballplayer's life doesn't begin and end at the park. Sure, they spend plenty of their time there -- lifting weights, drinking nutrient-dense smoothies and taking BP all before the game, but just like Walt Whitman, the players contain multitudes. So, we delved into the 2020 media guides, looked to
Blink and you'll miss 'em: NL West speedsters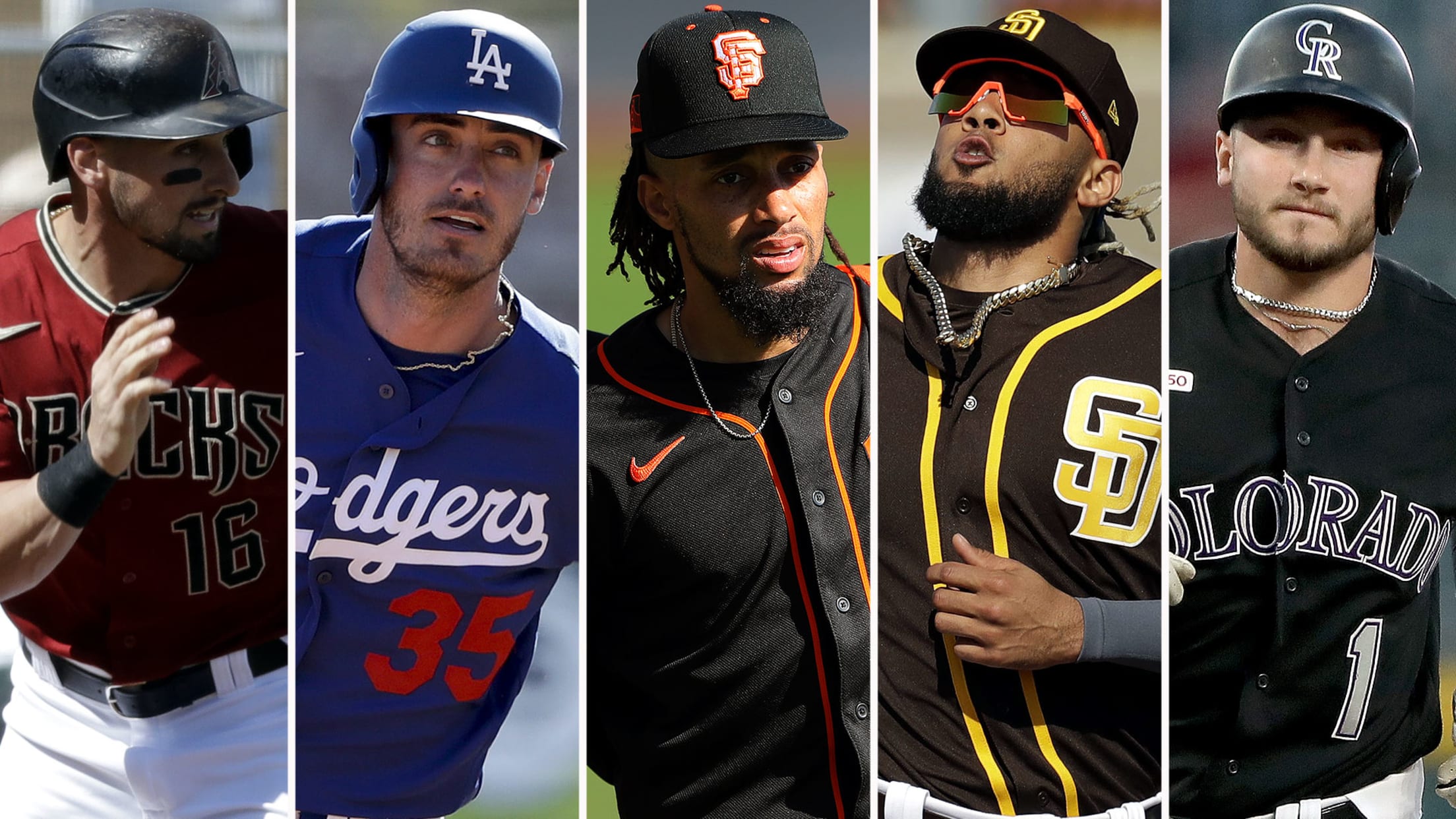 When it comes to baseball's five tools, none is more electric than speed. Few things are more exciting than watching an outfielder quickly cover a large expanse of ground to make a catch. An above-average home-to-first sprint time can turn what would normally be a routine out into a bang-bang
Most hyped OF prospects of the past 20 years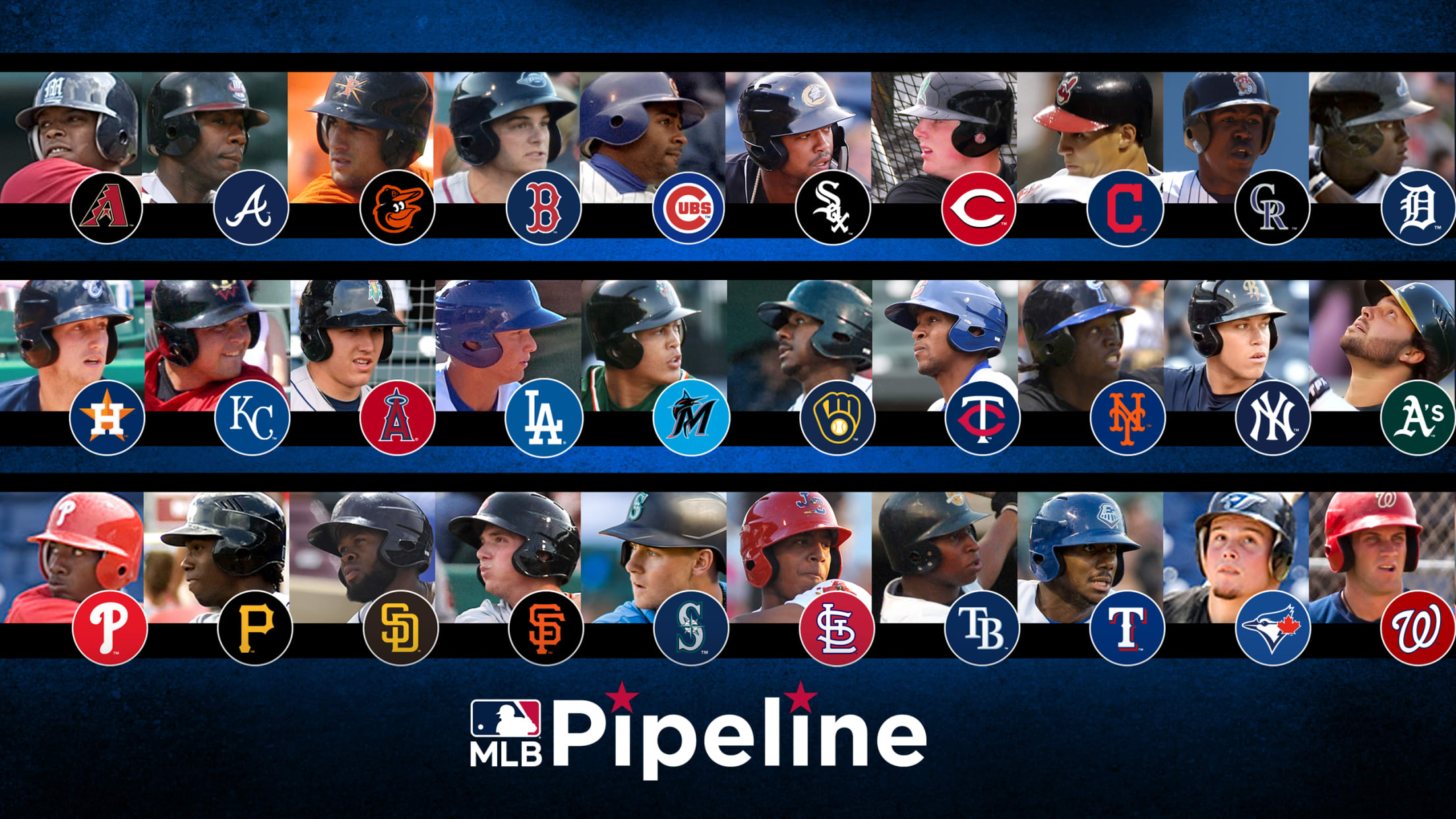 If you're looking for some of the toolsiest players in baseball, look no further than the outfield. That's true across the big leagues and on prospect rankings over the years. Sorting through the most hyped outfield prospects over the past 20 years provided a ton of options, with players who
Colbrunn talks '01 team, post-career coaching
While baseball has been on hiatus due to the COVID-19 pandemic, I've spent time tracking down former D-backs players to see what they're up to these days. This week, I spoke with former D-backs infielder Greg Colbrunn, who is living with his wife and three daughters in South Carolina.
Best debut season in each team's history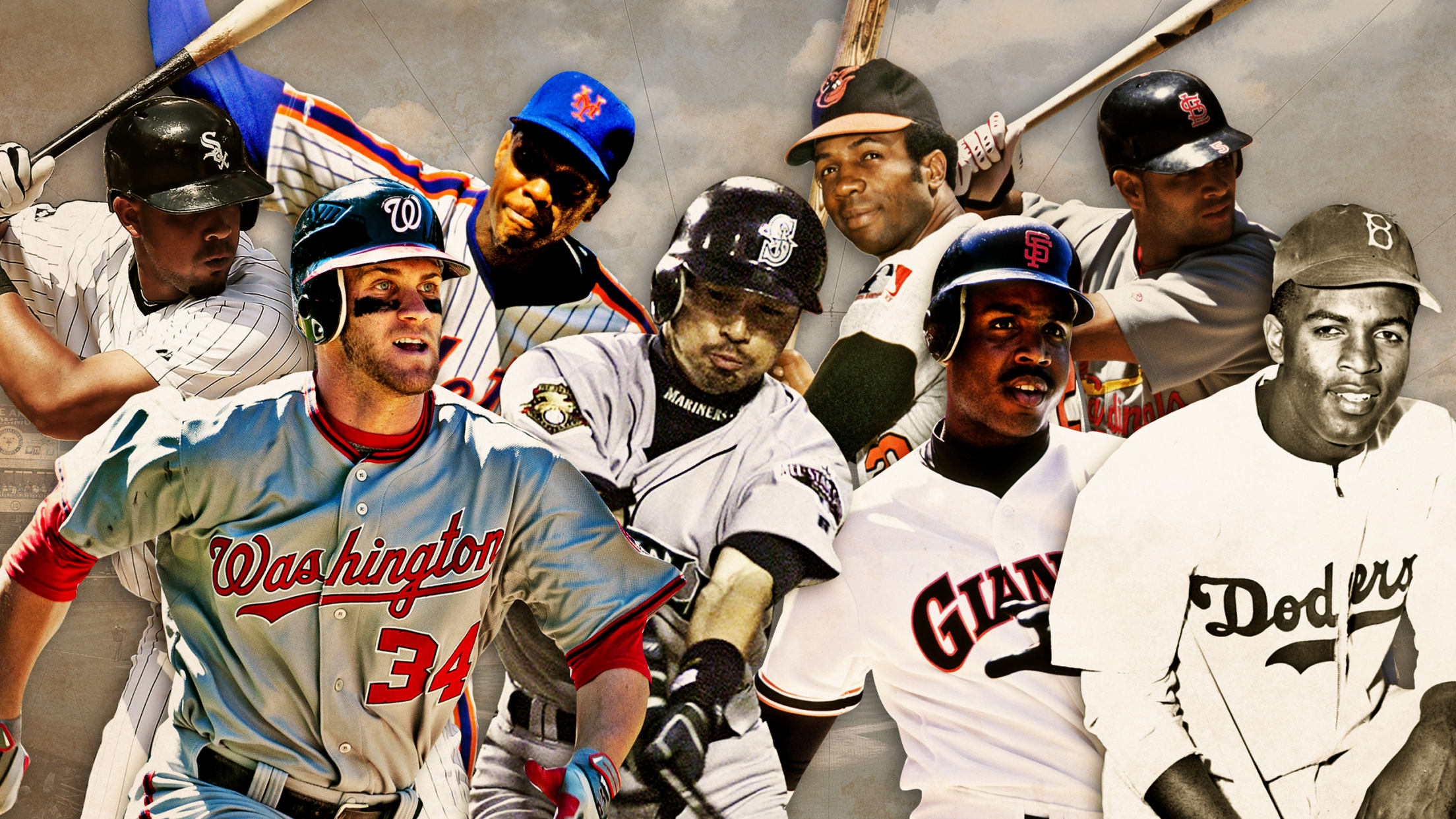 There's a unique excitement when a rookie shines in his debut season, or a recent acquisition via trade or free agency is prolific right out of the gate for his new team. Here's a look at each club's best individual debut season, from surprising rookies to big-ticket free-agent signings.
D-backs' Top 5 right fielders: Gilbert's take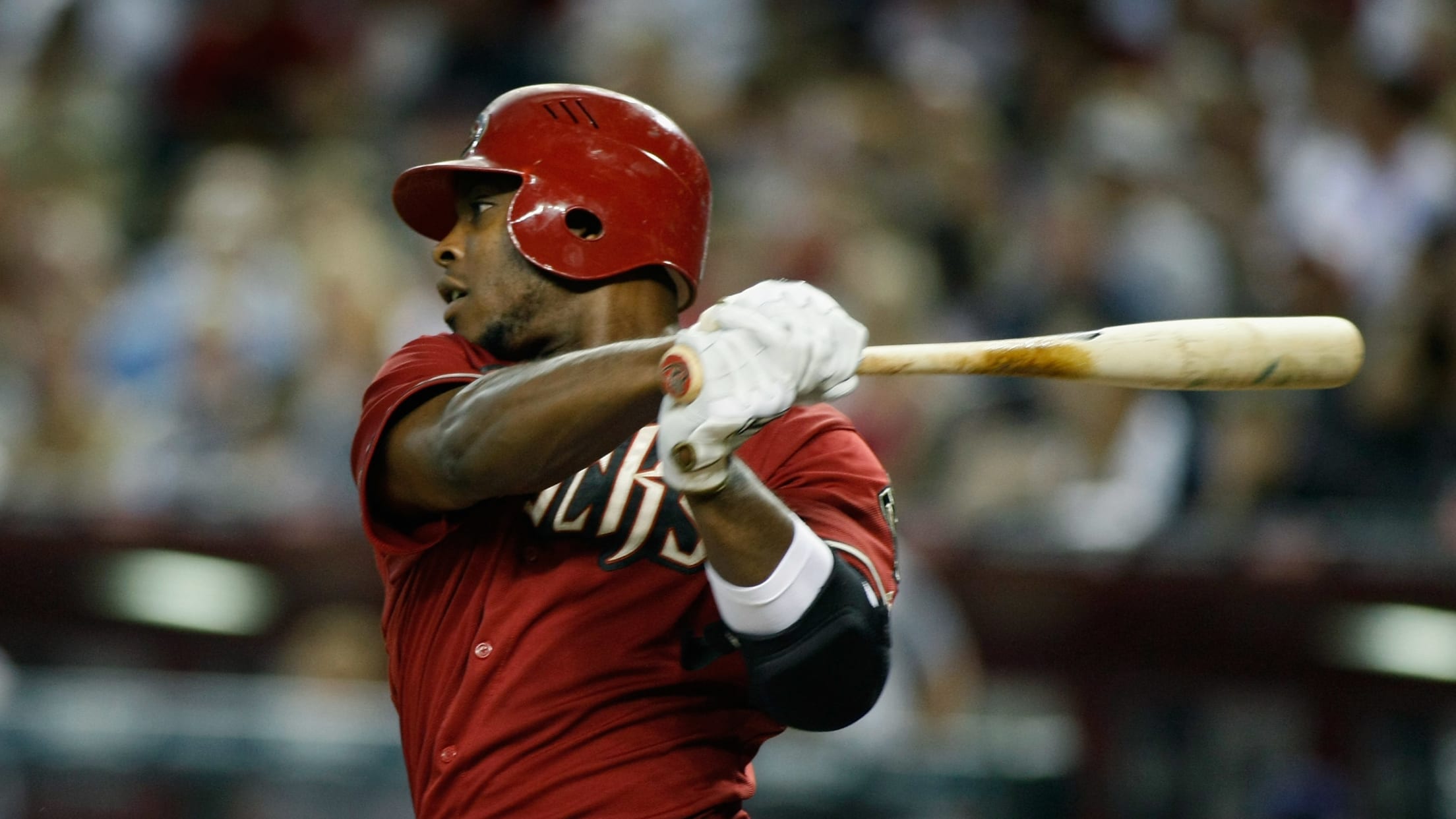 No one loves a good debate quite like baseball fans, and with that in mind, we asked each of our beat reporters to rank the top five players by position in the history of their franchise, based on their career while playing for that club. These rankings are for fun
Let's break MLB stars up into 'Survivor' tribes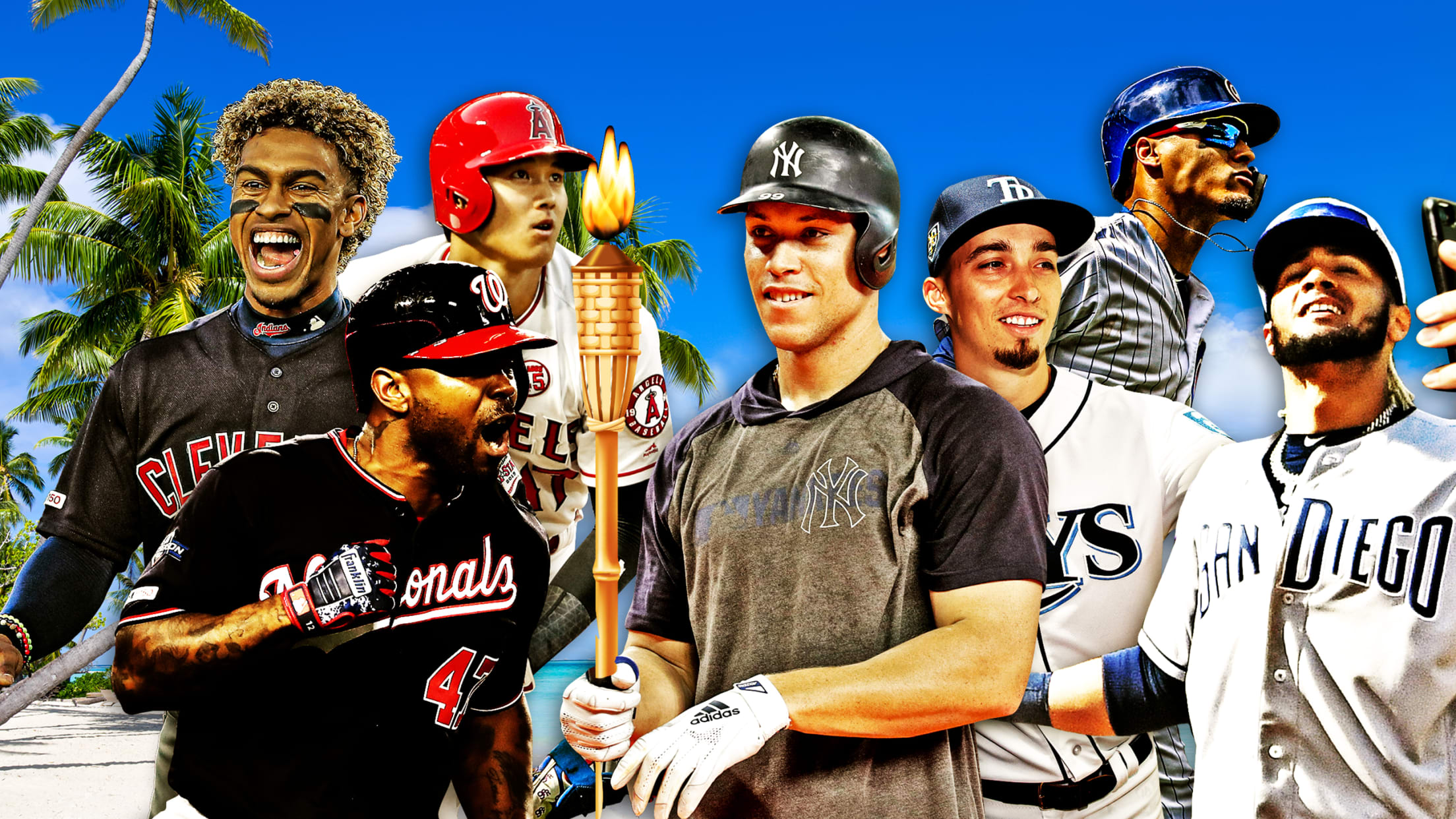 Do you love (and miss) baseball? Do you love Survivor? Join the club. With pro sports in the United States on hold during the pandemic, Survivor has become a competitive viewing outlet for many people. When 8 p.m. ET arrives each Wednesday night, we're ready. A couple of weeks ago,