Tomas eager to prove he's ready for MLB return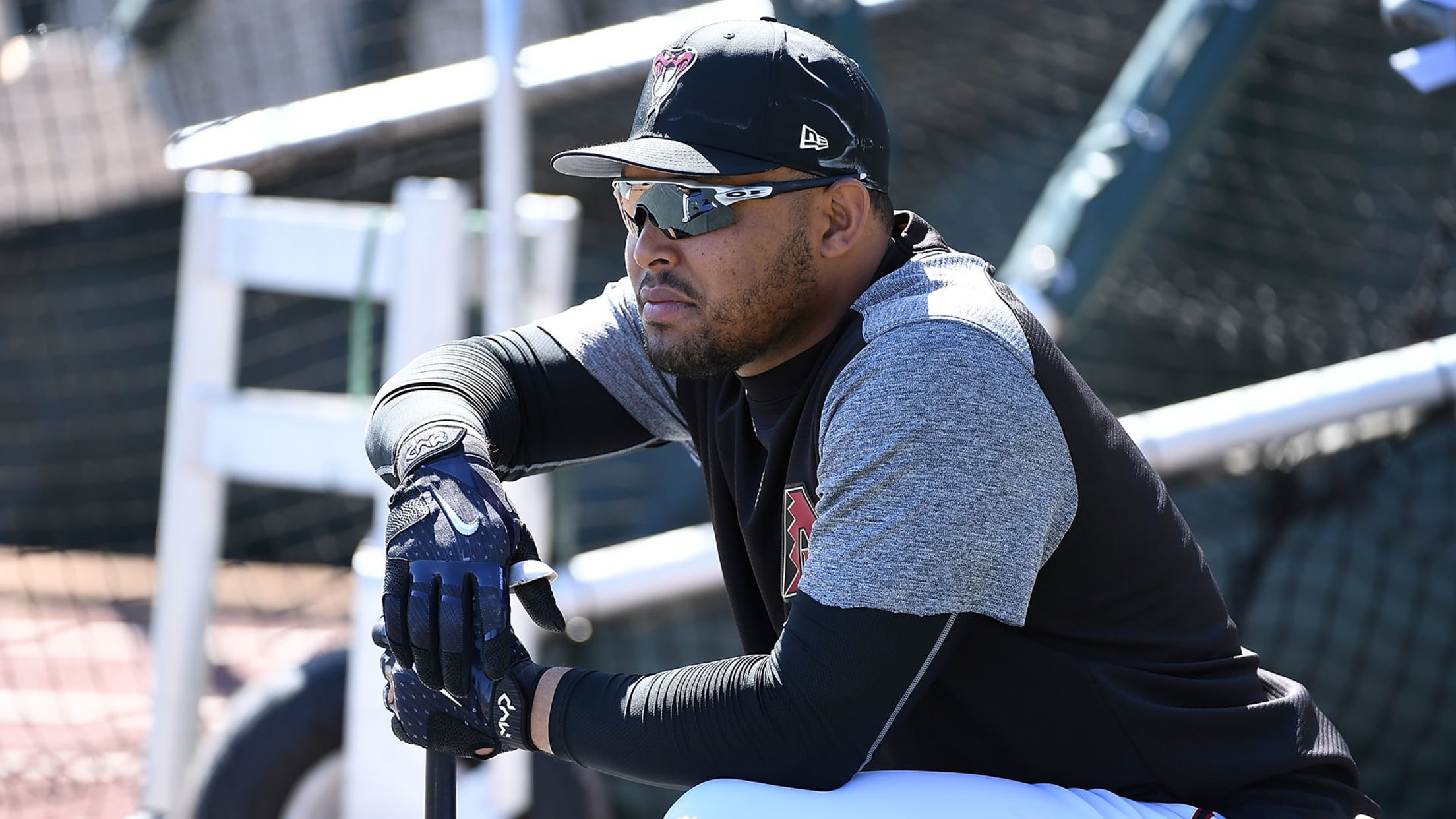 SCOTTSDALE, Ariz. – The outside world could view last year as the worst in Yasmany Tomas' professional career, but the Cuban slugger sees 2018 as one of his most productive. The thousands of miles he logged on bus rides and plane trips with his Triple-A teammates across the Pacific Coast
SCOTTSDALE, Ariz. – The outside world could view last year as the worst in Yasmany Tomas' professional career, but the Cuban slugger sees 2018 as one of his most productive.
The thousands of miles he logged on bus rides and plane trips with his Triple-A teammates across the Pacific Coast League gave him plenty of time to think about his life and future.
"I've learned that one day you can be a big signing and part of the future and the next day you are completely out of the plans, so you have to keep working hard no matter the situation," Tomas said in Spanish. "But right now, I feel like there is a door open for me here and if not, there are 29 other teams that might be watching. I signed here for a reason, and my family loves it here, but I want to play in the big leagues."
For the first time since 2017, Tomas has a real chance to make the big league club. He'll have to show he can be a serviceable backup first baseman as well as a better defender in the outfield. But the focus has shifted from his much-maligned outfield defense to his offensive potential, because the team is searching for a way to create offense now that first baseman Paul Goldschmidt is gone.
For now, left-handed-hitting Jake Lamb has shifted from third base to first base and will get the first opportunity at the position, but the D-backs would like the option of having a right-handed hitter like Tomas to face left-handed pitchers. Right-handed-hitting Christian Walker and Kevin Cron are also options.
#Dbacks Yasmany Tomas working at first base during pop up priority drill. pic.twitter.com/UOFHFJtx5y

— Steve Gilbert (@SteveGilbertMLB) February 19, 2019
"We are all putting our heads down and digging hard to find out what's going on at first base," D-backs manager Torey Lovullo said. "We know the names and we all want to see what our candidates look like and make some decisions and move forward."
Walker went 2-for-3 with a home run and four RBIs in Sunday's 12-3 victory over the Indians. Tomas went 1-for-2.
"I've always approached Spring Training as a chance to win a job and I know nothing is guaranteed," Tomas said. "I have all the confidence in the world that I can play in the big leagues when I am healthy, and I feel great now. I'm going to take advantage of this opportunity."
Tomas played 85 1/3 innings at first base in the Minors and 16 innings at the position in the big leagues, and neither Tomas nor the club seem concerned about his adjustment to playing the position. However, the team will be paying close attention to his approach at the plate in Cactus League games.
"I want to see him control the zone offensively and grind out at-bats," Lovullo said. "We know that there's immense power in there -- he just touches the ball and it flies. I want him to continue to build on what I've been watching through batting practice and that's just a real quiet, patient approach and using the entire diamond."
The D-backs signed Tomas to a six-year, $68 million deal before the 2015 season primarily because of his bat. In the years that followed, they tried him at third base, in the outfield and now first base because they still like his power potential. It's also worth noting that Tomas exercised his contract option during the offseason and will make a guaranteed $15.5 million in '19 and $17 million in '20, so the club would like a return on its investment.
"Honestly, last year was pretty uncomfortable for me, but I learned a lot," Tomas said in Spanish. "I came back from an injury. Then the team made the decision to leave me in the Minors and take me off the roster. I did my best at Triple-A and I never gave up, but I was reminded that I'm just an employee and baseball is a business. It's my job to show what I can do and remind them that I am a big league player and can help them in the big leagues."