Sandy Koufax's most memorable moments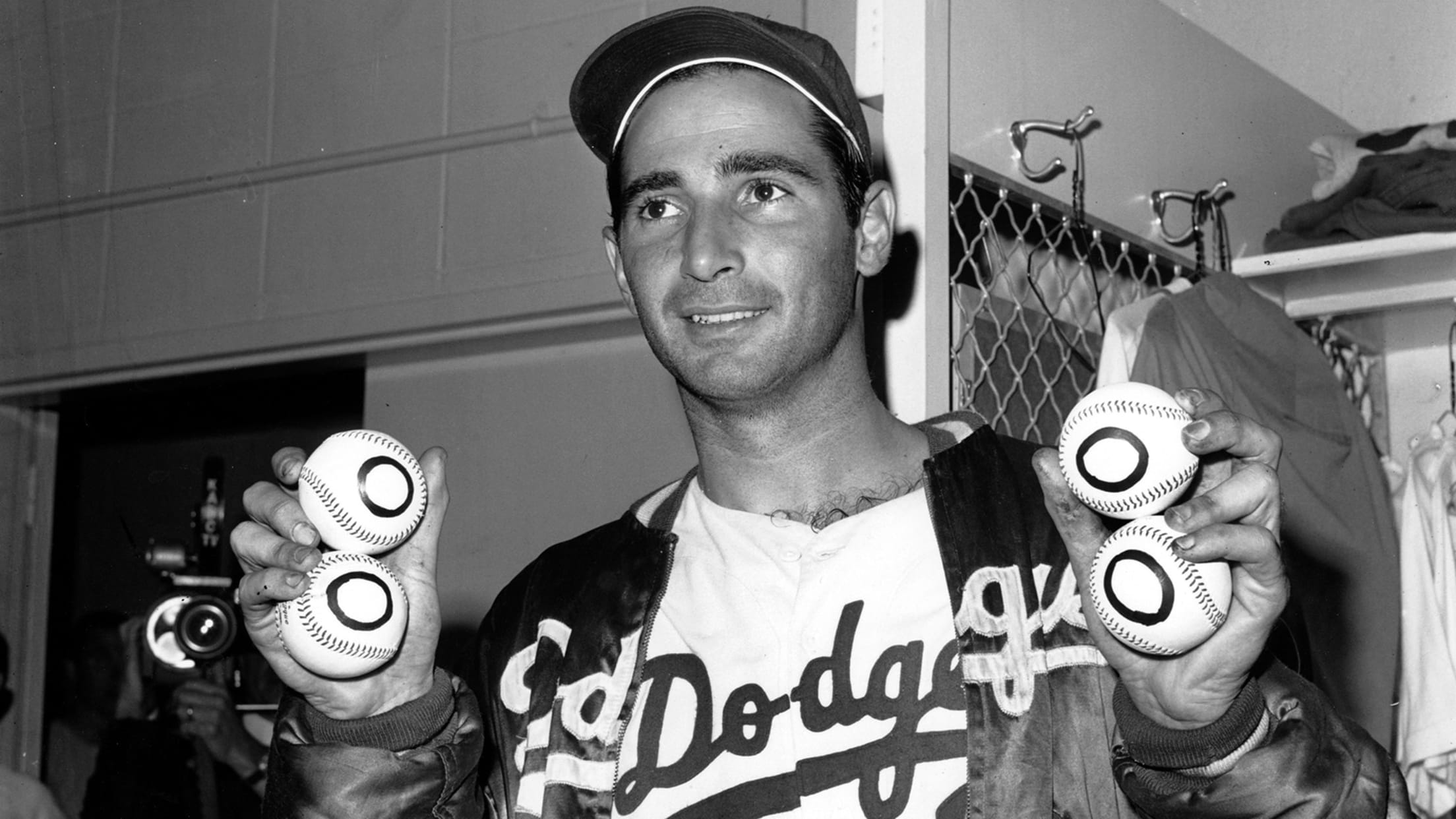 Sandy Koufax was at his best when the Dodgers needed it most. Koufax won National League pennant-clinching games for them in 1965 and '66, his final two seasons. He recorded a 0.95 ERA in eight World Series starts, including four complete games. Two of them sealed Series championships for Los
10 moments that earned Hodges' call to Hall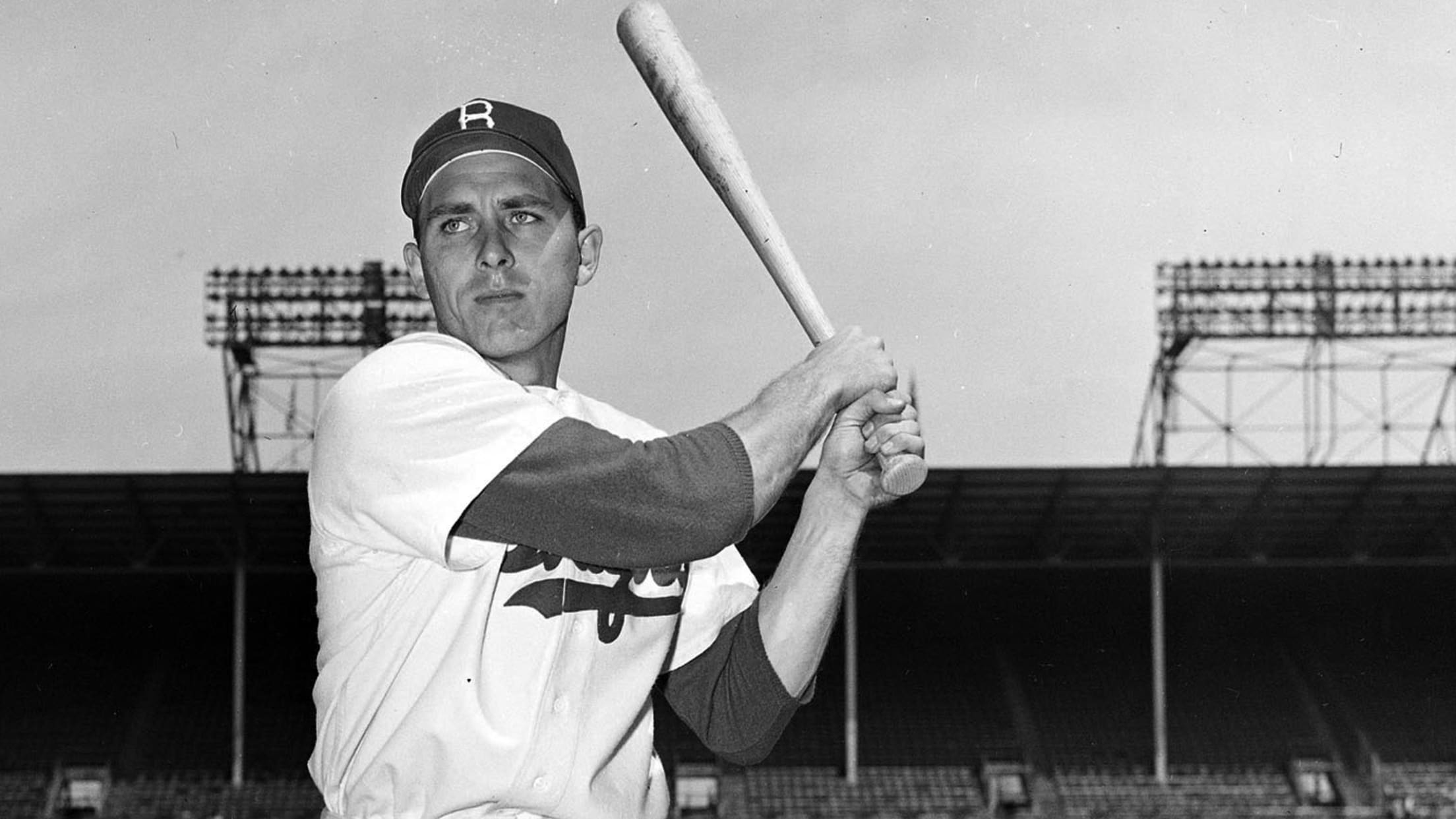 NEW YORK -- Gil Hodges' election into the National Baseball Hall of Fame may have been overdue in the eyes of many, but it was nonetheless treasured by his family, his friends, and multiple generations of baseball fans. Hodges' career spanned decades, from his teenage years through an American war
5 Dodgers greats not in the Hall of Fame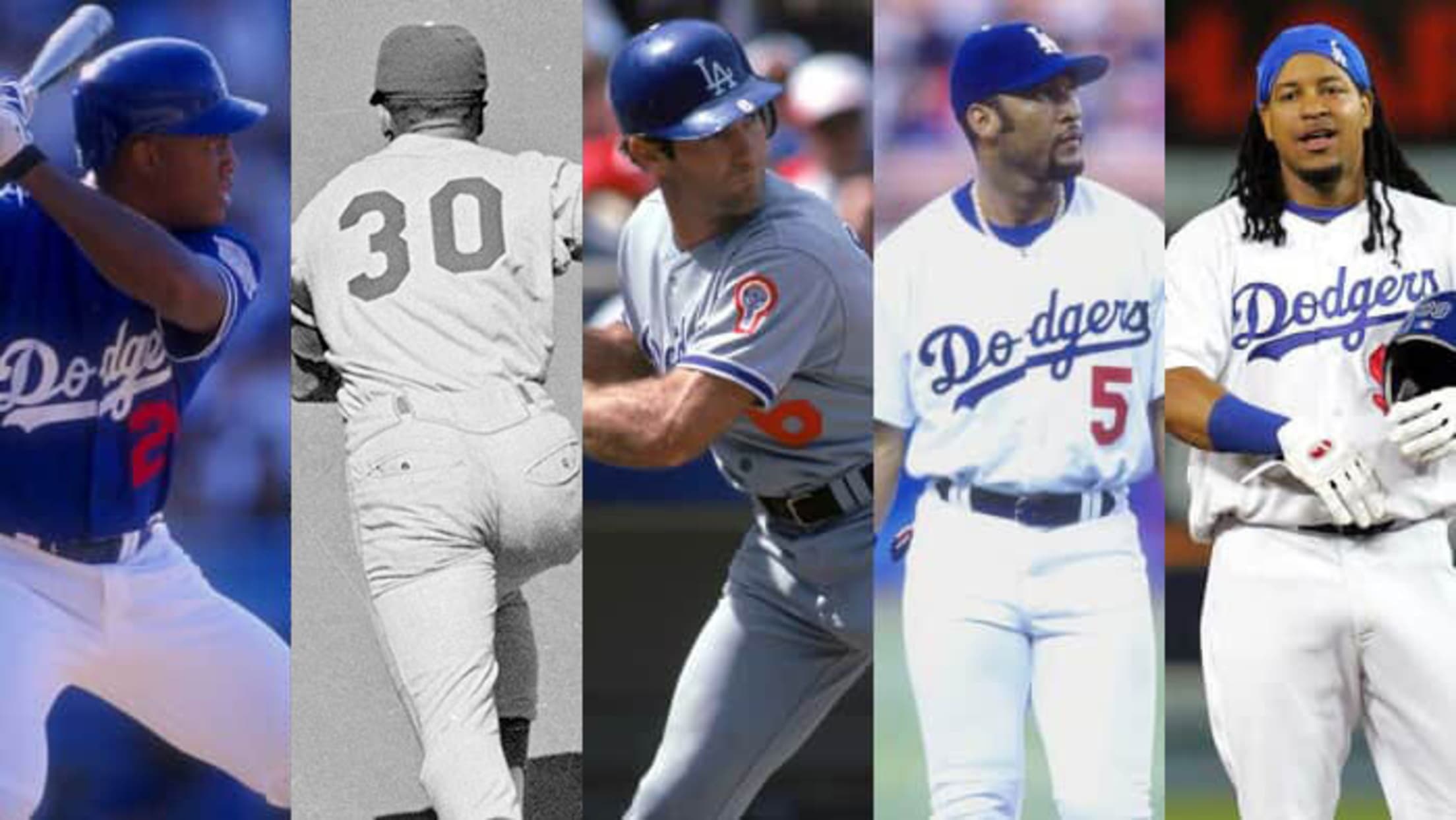 Adrián Beltré tops a long list of former Dodgers with Hall of Fame credentials who aren't in Cooperstown, although he'll probably be invited as early as 2024, his first year of eligibility for the ballot. Some Dodgers fixtures, like Steve Garvey, have already been bypassed by the Baseball Writers' Association
Best Dodgers to wear each uniform number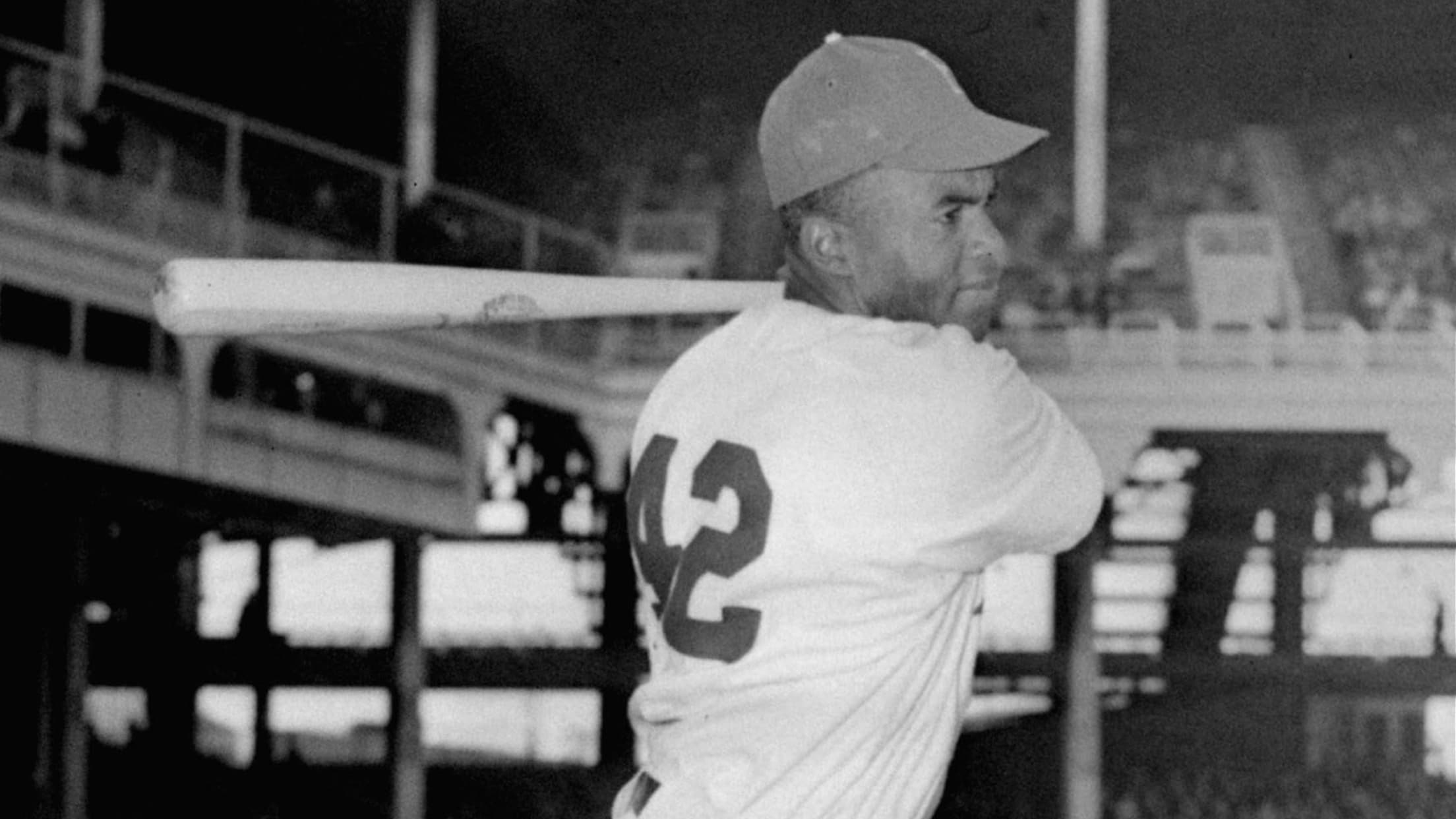 LOS ANGELES -- Here's another rundown sure to get this writer in trouble. We're selecting the best player in franchise history to wear each uniform number. Granted, excluded are players who were active before uniforms had numbers. Nonetheless, the Dodgers have hundreds of candidates, running the gamut from 00 to
10 players you forgot played for the Dodgers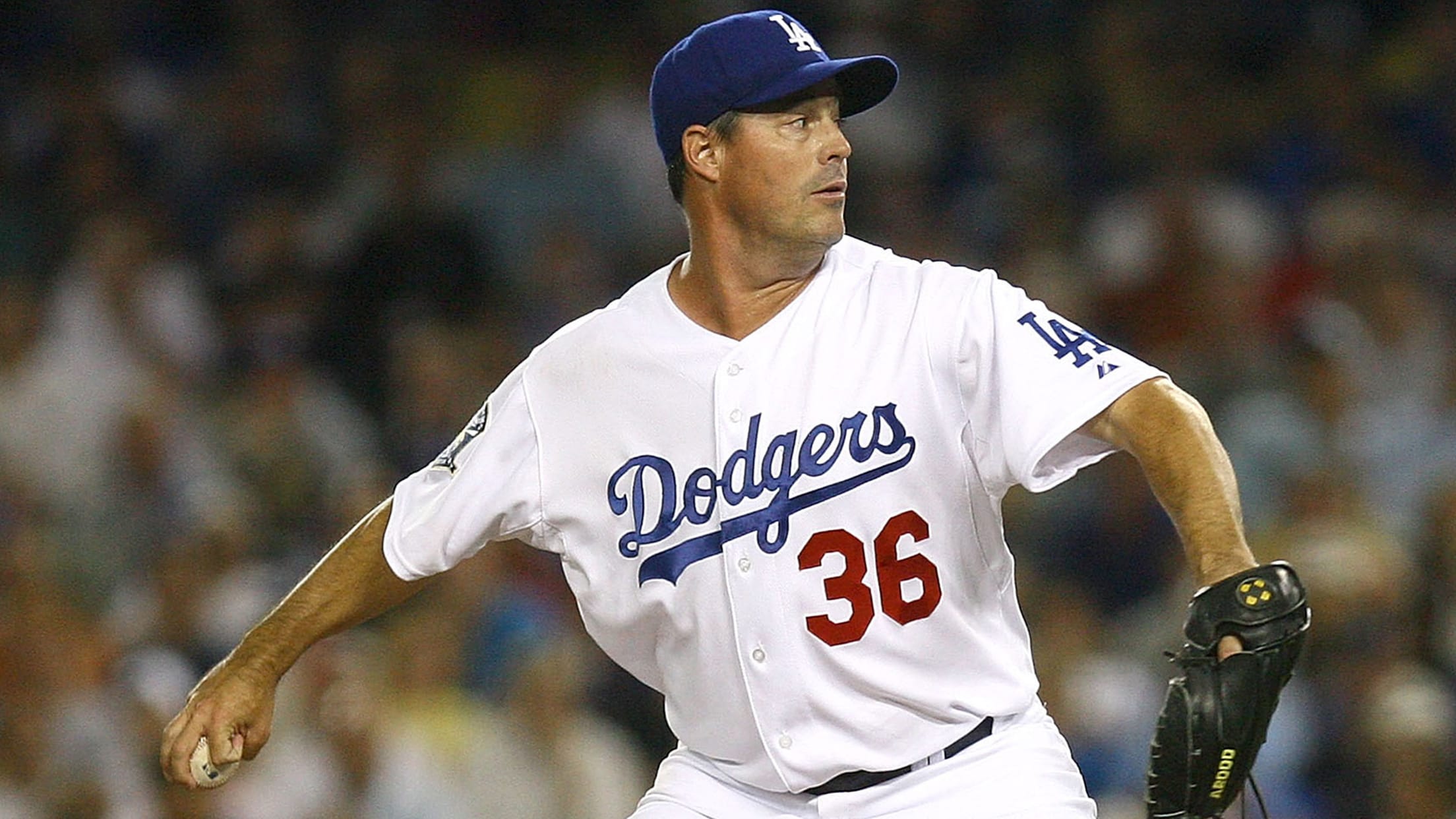 LOS ANGELES -- Remember the best Dodgers moments of future Hall of Famers Jim Bunning, Gary Carter, Juan Marichal, Frank Robinson or Hoyt Wilhelm? Probably not, but they all wore Dodger Blue. And they weren't alone as far as famous players that made their names elsewhere but also made Dodger
The 5 greatest seasons for Dodgers pitchers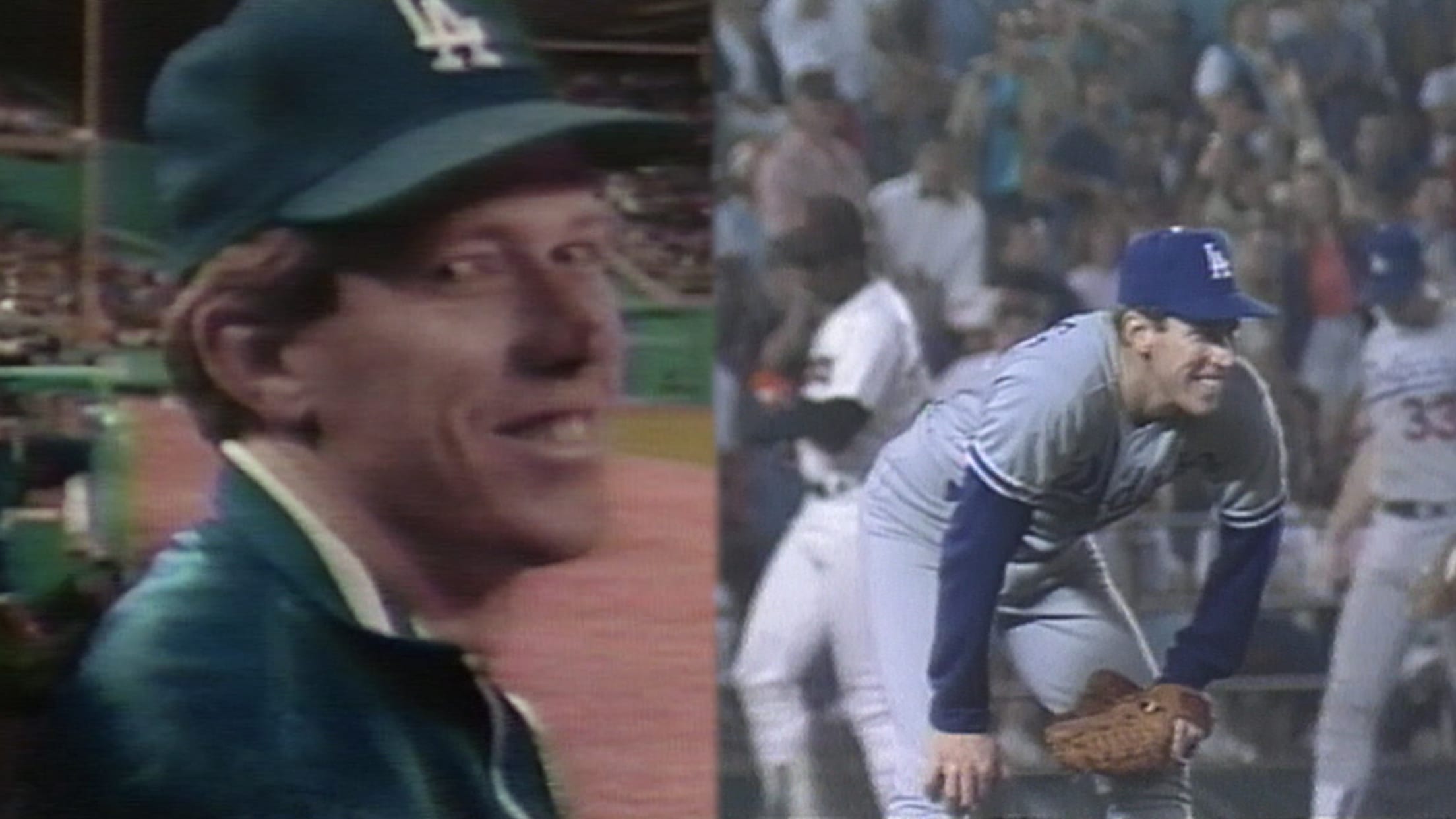 LOS ANGELES -- Picking the top 5 seasons for a Dodgers position player got me in so much hot water, I figured I'd be a glutton for punishment and take a shot at the top 5 seasons for a Dodgers pitcher. Here they are. Ready, aim, fire away: 1) Sandy
Top 5 moments in Dodger Stadium history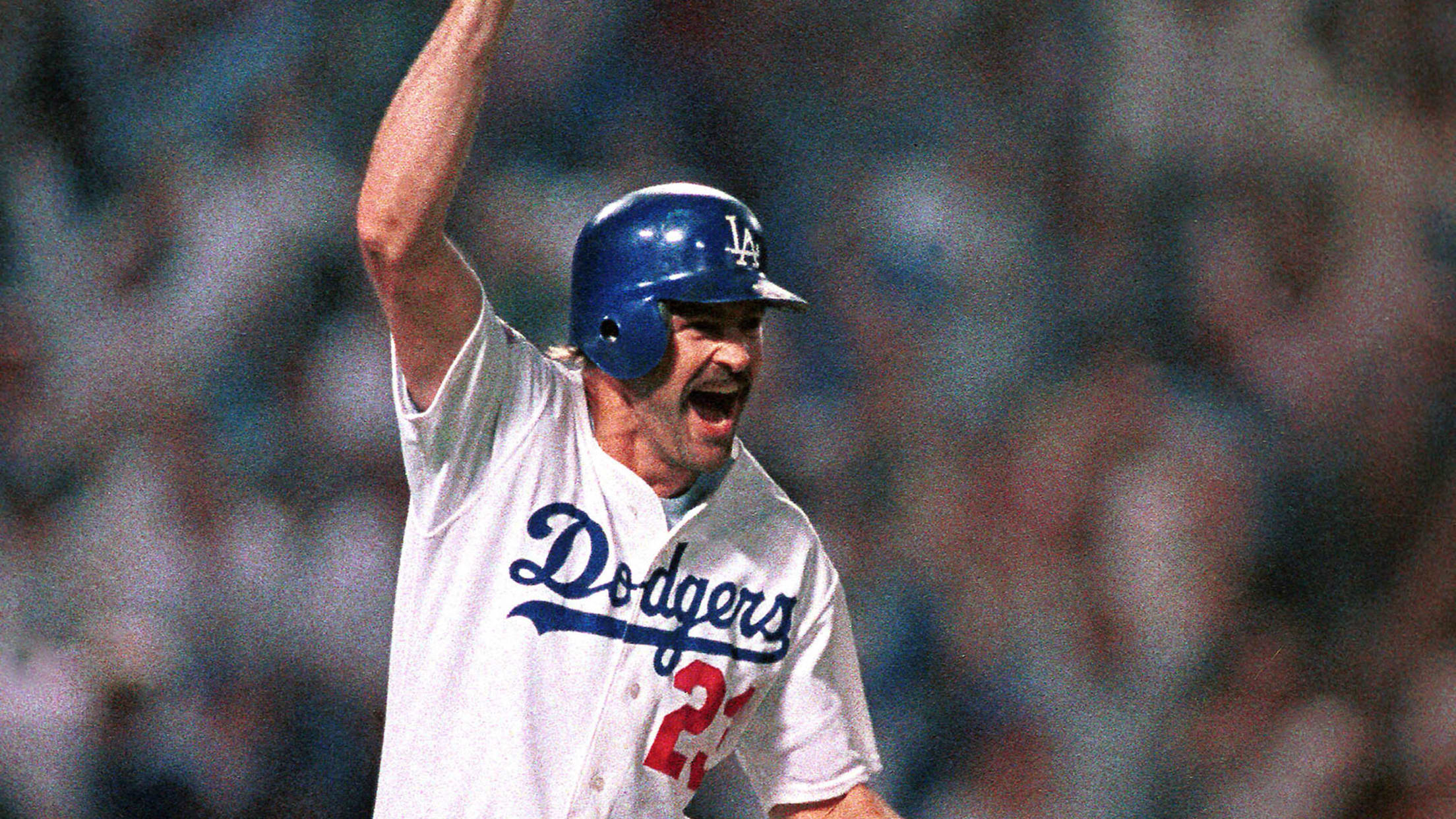 LOS ANGELES -- Dodger Stadium opened its doors in 1962. Since then, it has become one of the most historic ballparks in Major League Baseball and has also held some of the biggest events in the country over the last 60 years. The Beatles had their last formal concert at
The long road to the LA Dodgers' naming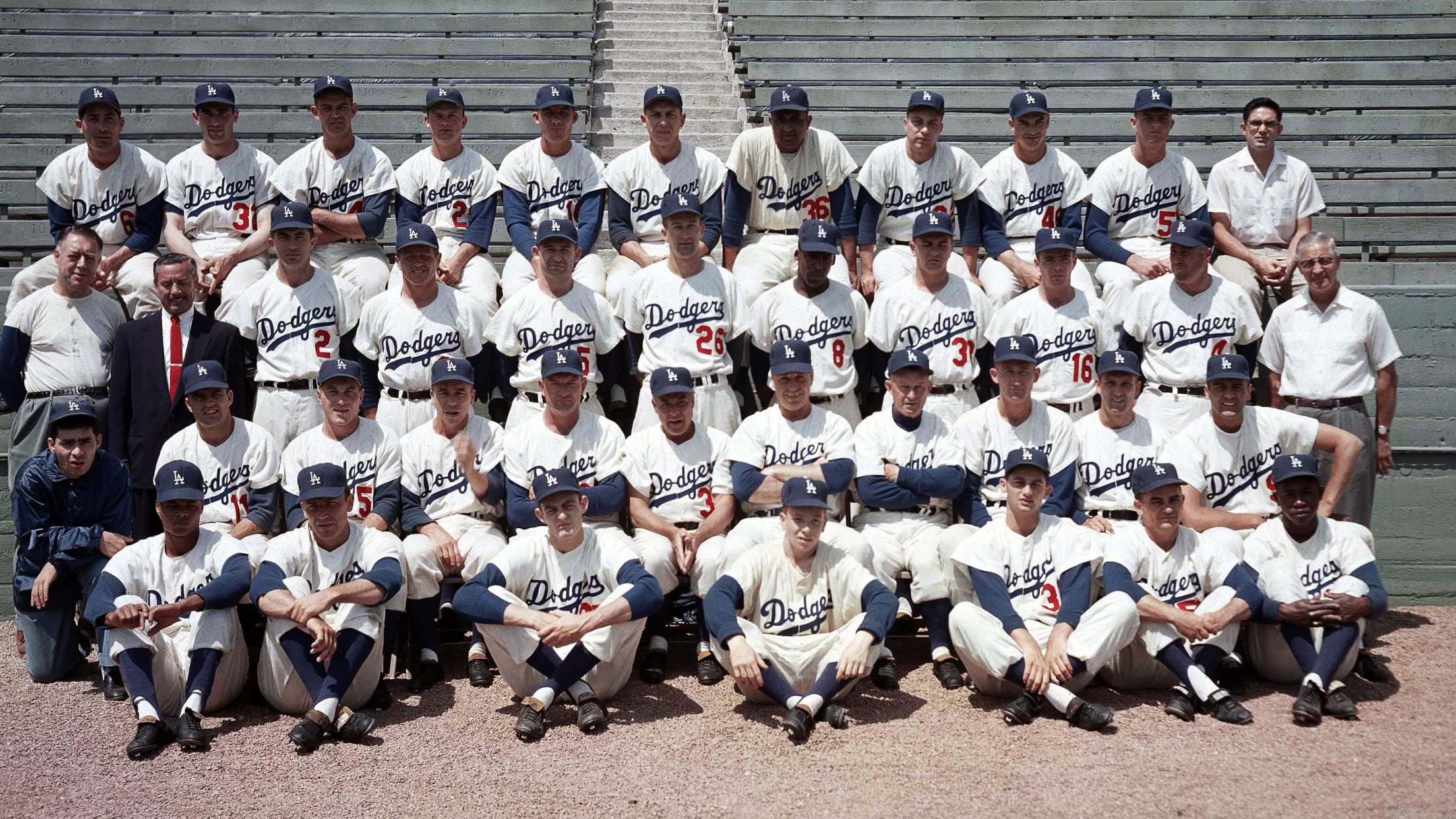 LOS ANGELES -- Why are the Dodgers called the Dodgers? Some archives cite that the franchise, located in Brooklyn, N.Y., began as the Brooklyn Atlantics in 1883, recycling the name of the previous Brooklyn team that had failed. The club, however, lists its beginning in 1884 as the Grays (for
Dodgers' all-time retired numbers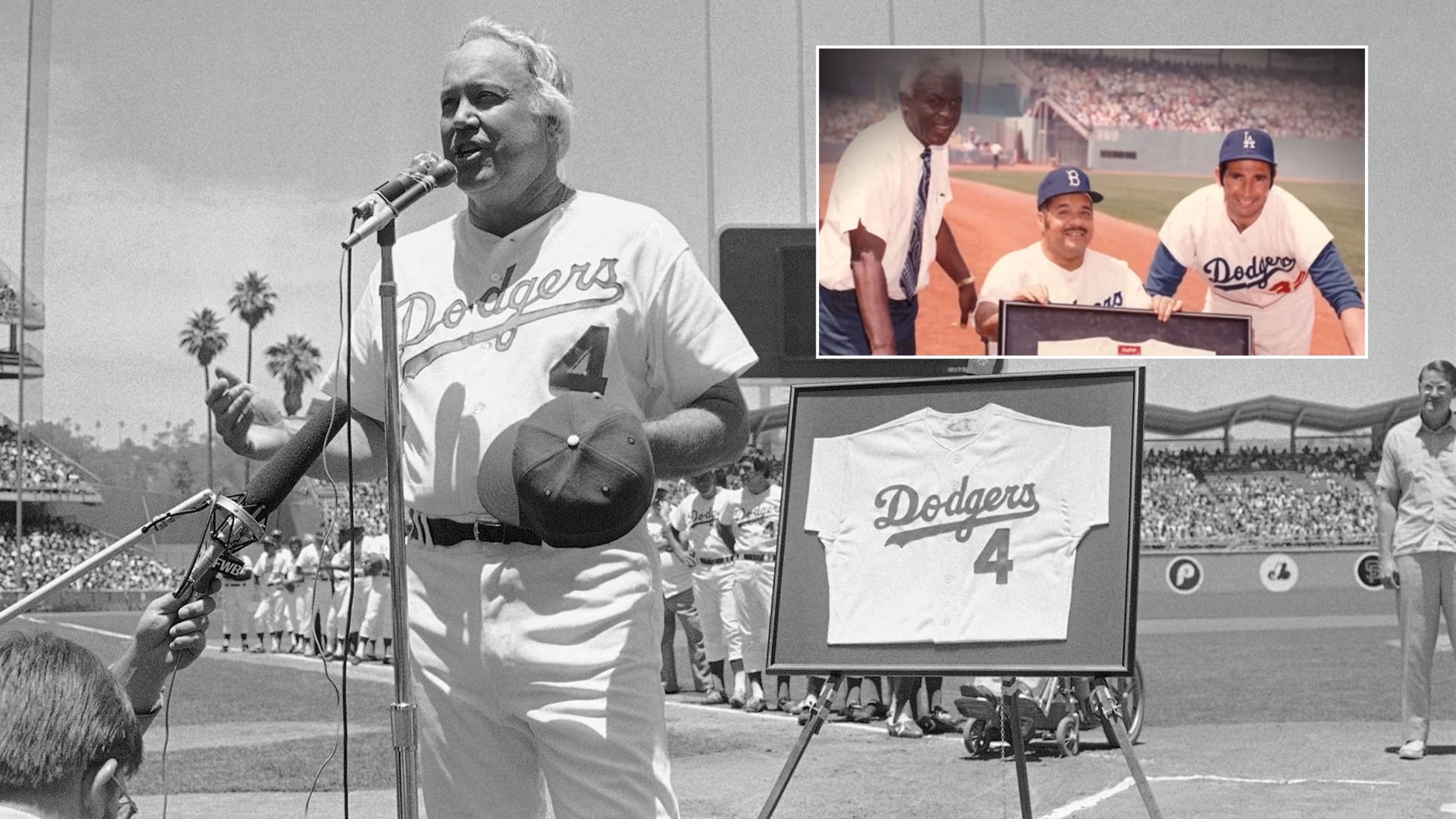 LOS ANGELES -- The Dodgers don't have a written "criteria" for retiring uniform numbers. But with one notable exception, each of the franchise's retired numbers was worn by a player who played a majority of his career with the Dodgers and was inducted into the Baseball Hall of Fame. The
5 best seasons by a hitter in Dodgers history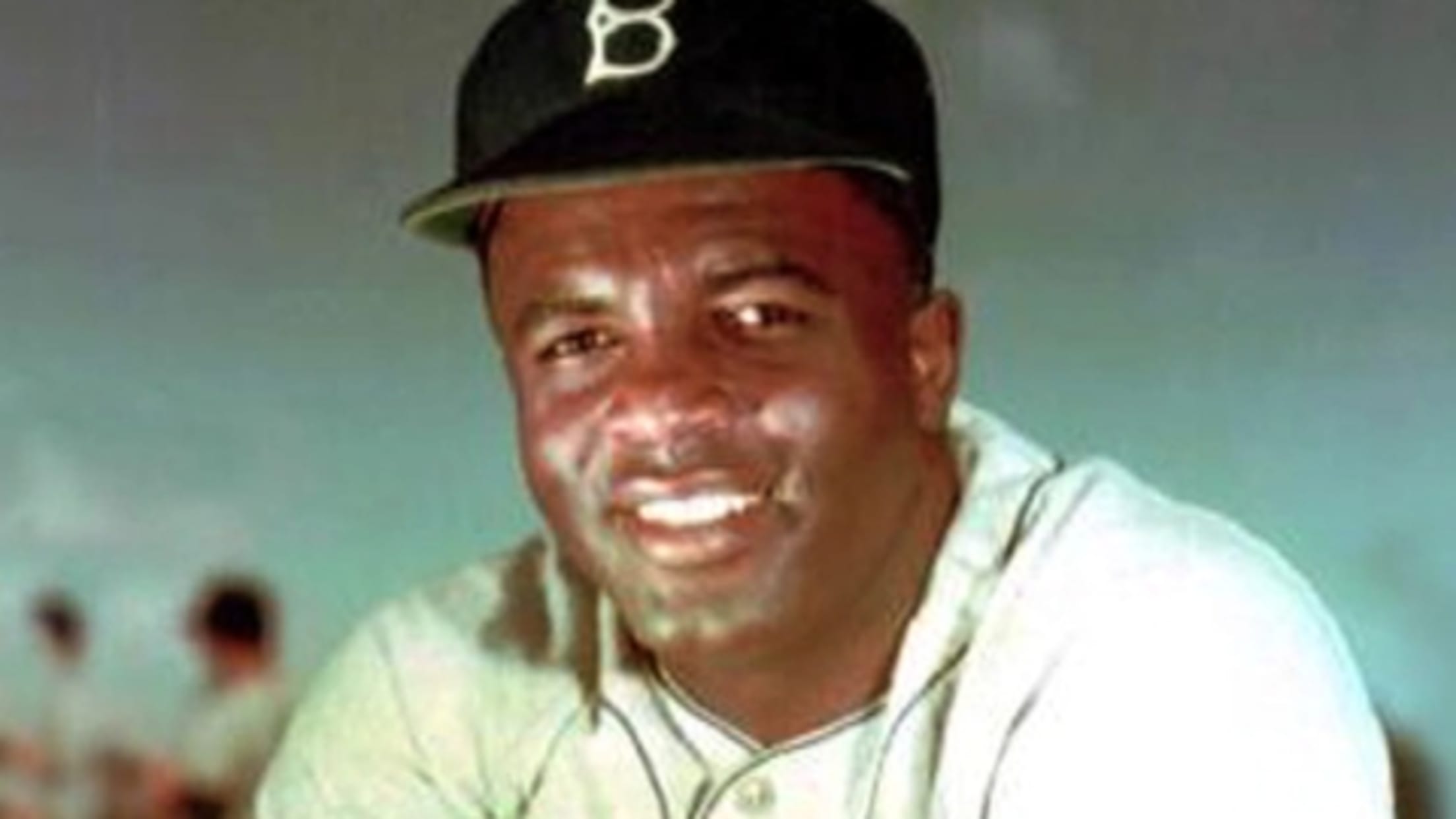 LOS ANGELES -- Which Dodgers position player had the best season ever? With such a rich history, there are plenty from which to choose. Dodgers position players have won 10 National League MVP Awards, and nine more were runners-up, including Mookie Betts in 2020. The MVP Award is voted on
10 biggest trades in Dodgers history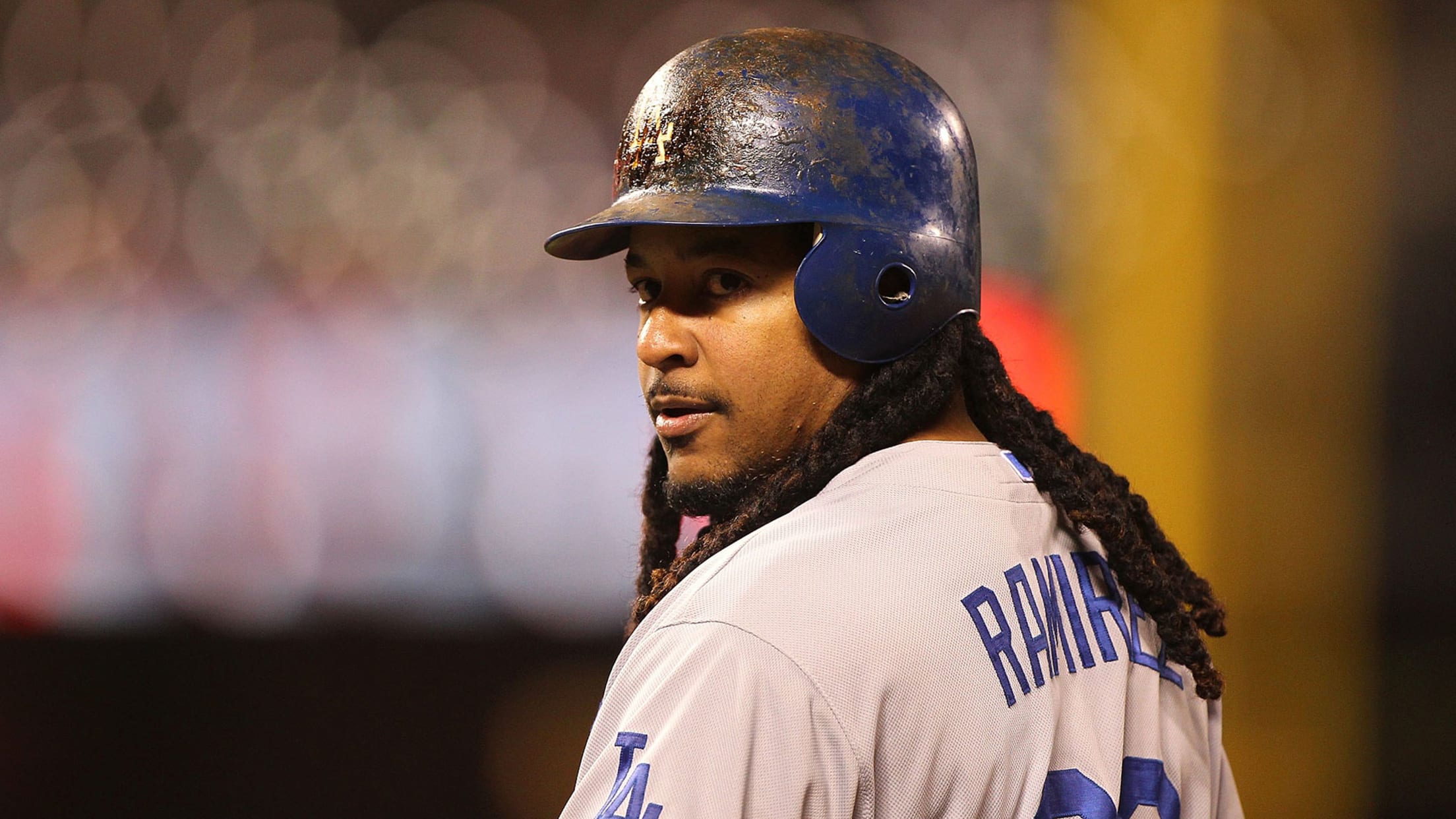 LOS ANGELES -- The Dodgers have made some of the best, worst and, certainly, biggest trades in baseball history. Here are 10 that span the spectrum. 1. Manny Ramirez from Boston in a three-team trade Dodgers got from Boston: OF Manny Ramirez Dodgers gave up: INF Andy LaRoche and RHP
The Dodgers' all-time single-season team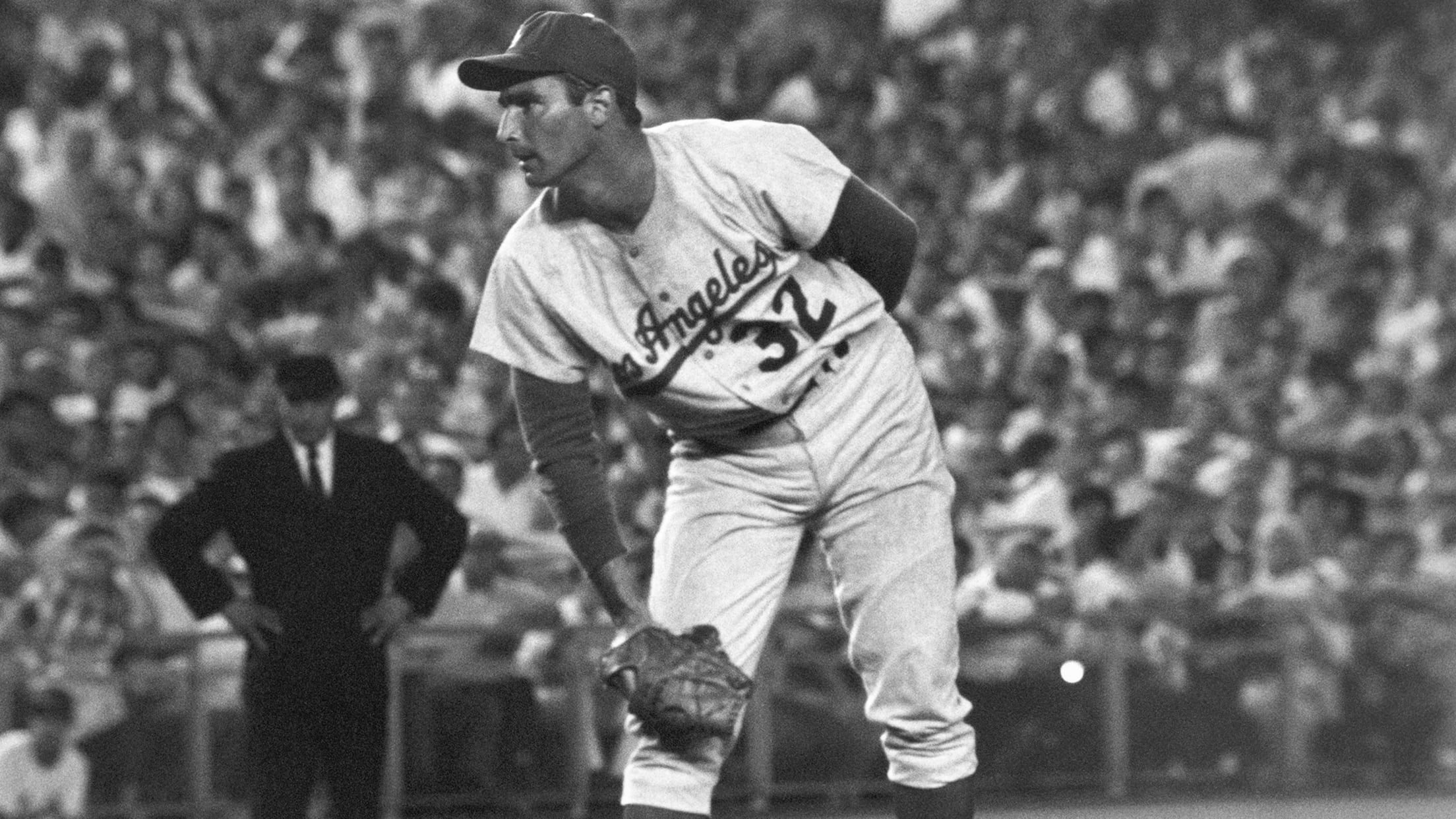 LOS ANGELES -- Yet another list for me to commit a gross omission: players with the best season at each position in Dodgers history. Here it goes: C: Roy Campanella, 1953 (.312 average, 41 homers, 142 RBIs) or Mike Piazza, 1997 (.362 average, 40 homers, 124 RBIs) Comparing different generations
12 wild Dodgers-Giants moments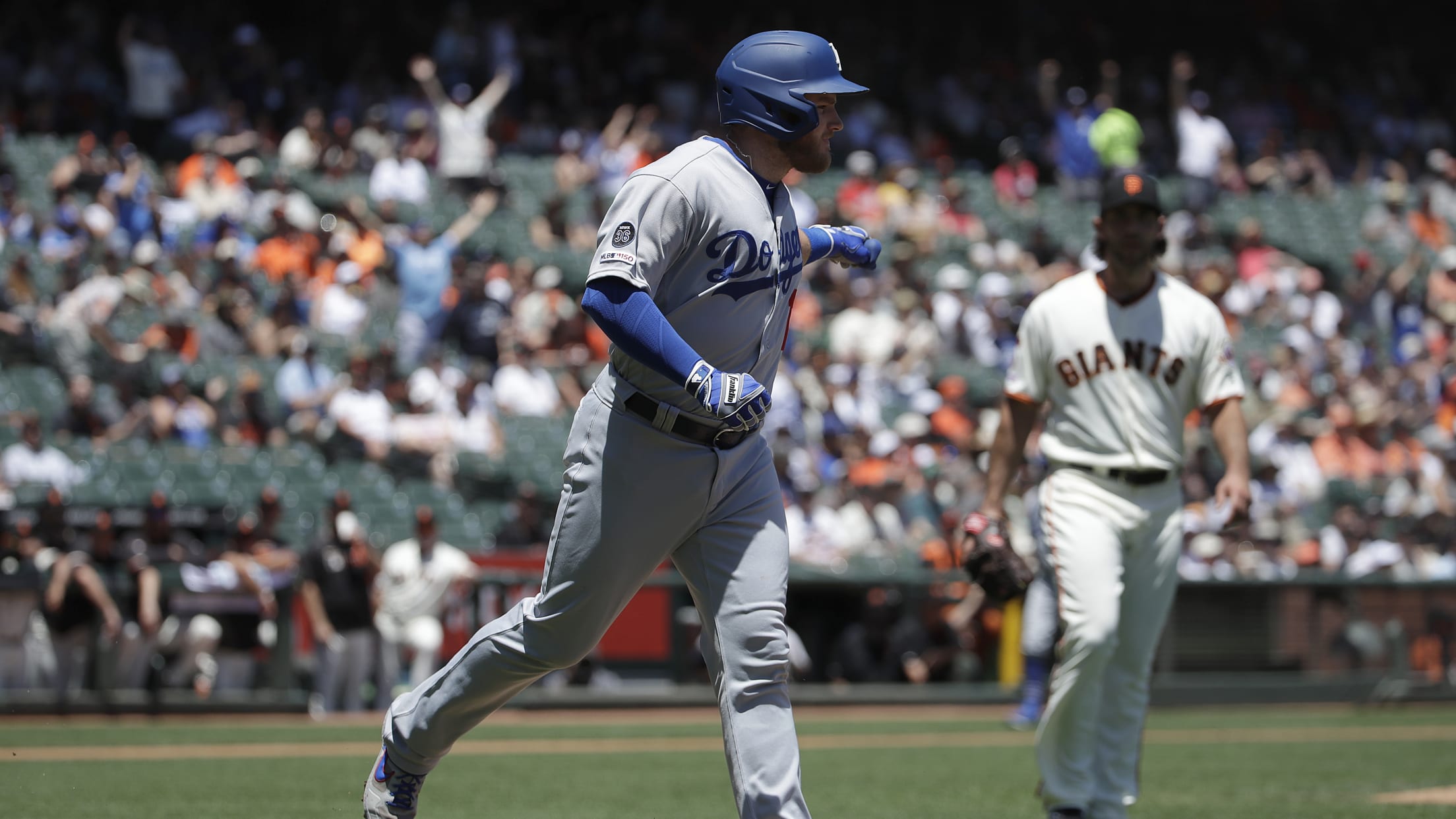 The Dodgers and Giants have been battling each other for a long time. Who can forget the 1889 championship between the NL's New York Giants and American Association's Brooklyn Bridegrooms? The next year, Brooklyn joined the NL, and the clubs' head-to-head confrontations have continued ever since -- on two coasts
Top Dodgers Draft pick from every season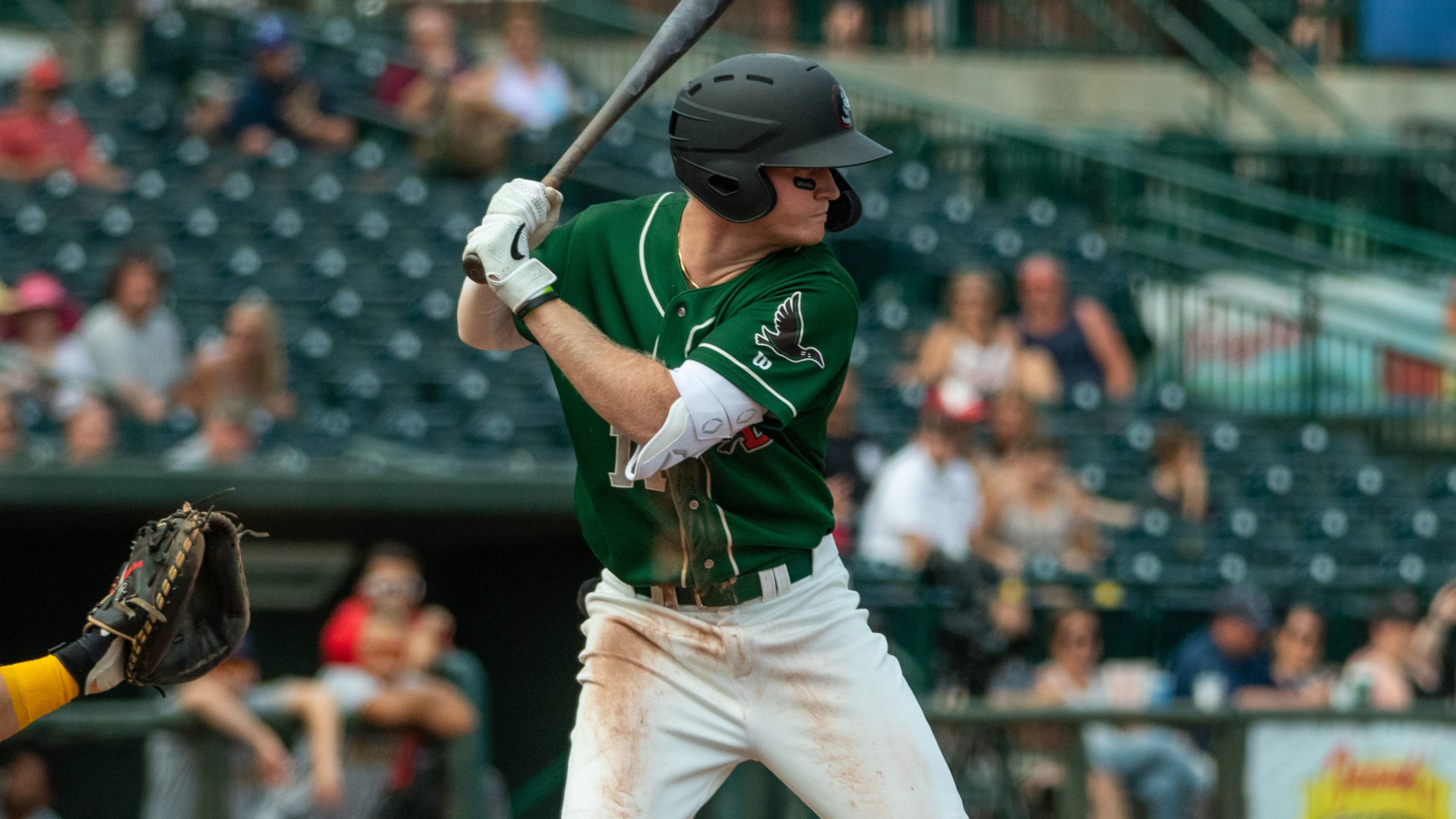 LOS ANGELES -- The Dodgers have had a lot of success in the MLB Draft, especially over the past few years. There used to be multiple amateur Drafts annually, but we're looking at picks from the Rule 4 Draft, beginning in 1965. Remember, it's not just first-round Draft picks. This
Ranking Dodgers' top 5 pitching gems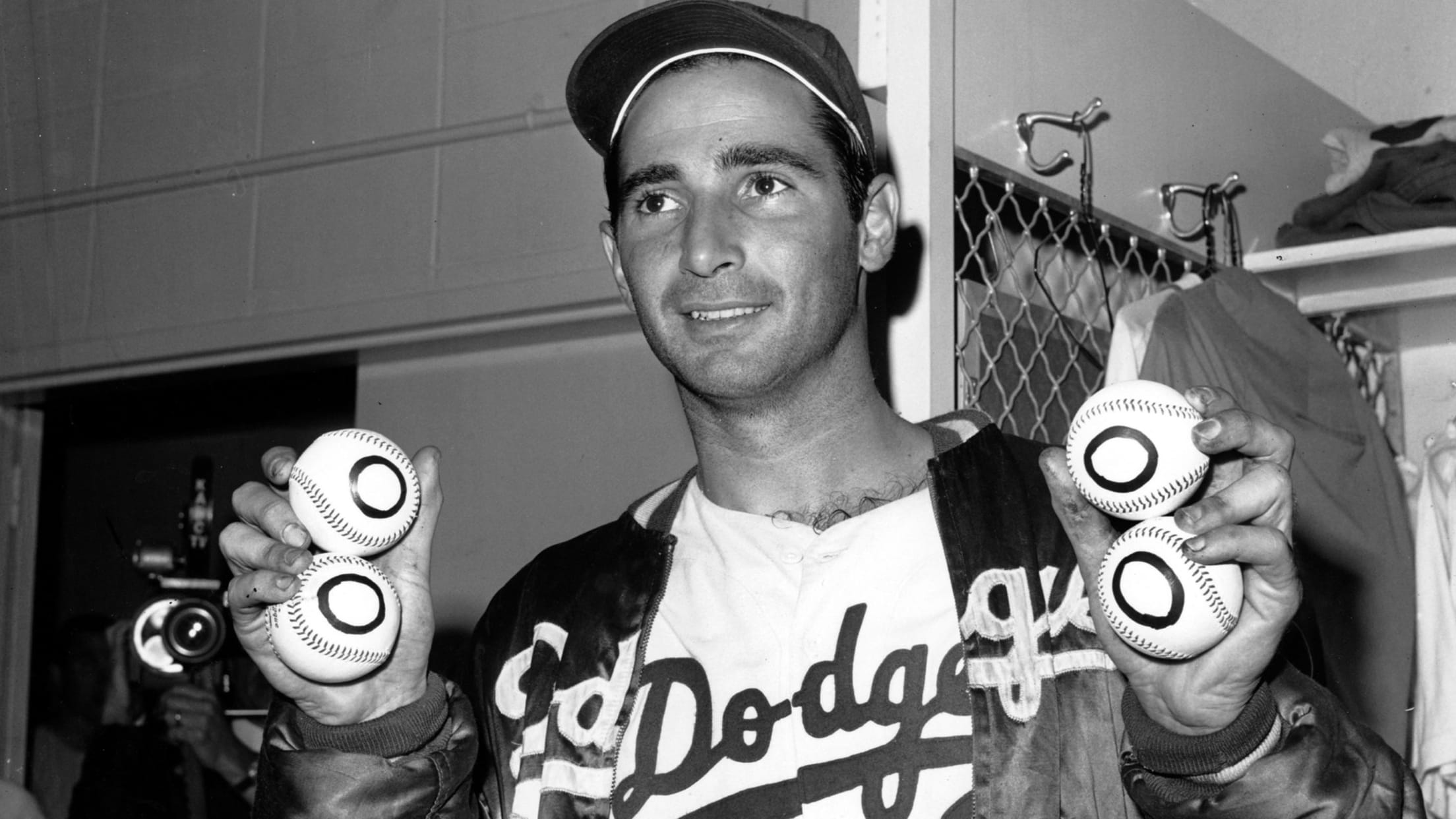 During their existence -- even dating back to their Brooklyn days -- the Dodgers have had no shortages of elite single-game pitching performances. Because of the great amount of good performances, narrowing a list to just five is very difficult. But we're giving it our best shot, anyway. Here is
Which Dodgers regular season is the best?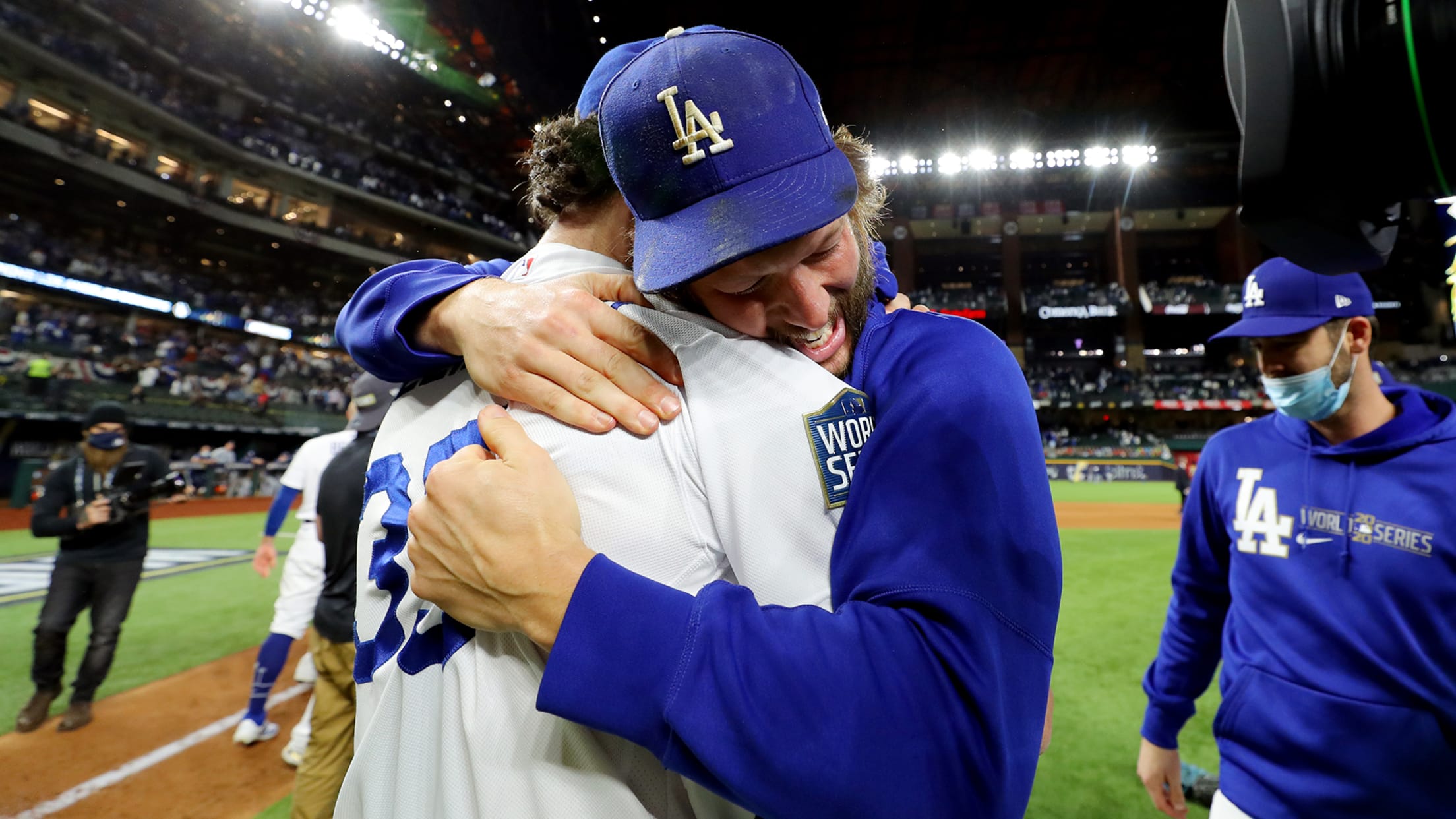 Over their long and storied history, the Dodgers have done a lot of winning. They've won 24 National League pennants and the 2020 team brought home the seventh title in club history. The Dodgers are currently on a run of eight consecutive NL West titles. But because of the wild
Best Dodgers hitting performances in game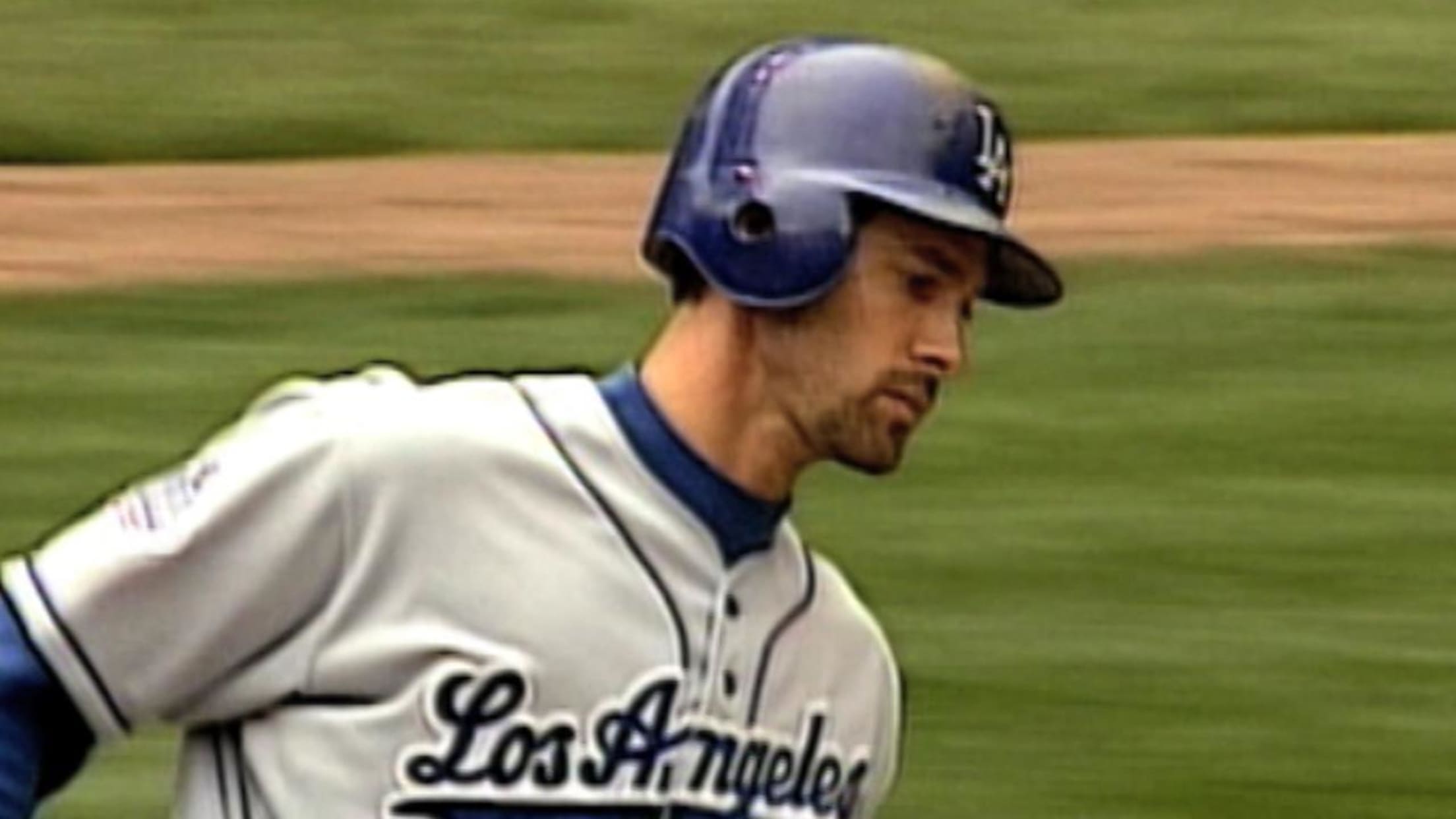 LOS ANGELES -- Dating back to their Brooklyn days, the Dodgers organization has had 25 three-homer performances in a game. They've also had two players tie the Major League record of four homers in a single game. There's a surplus of great single-game hitting performances. But we're going to do
Top moments in Dodgers-Padres rivalry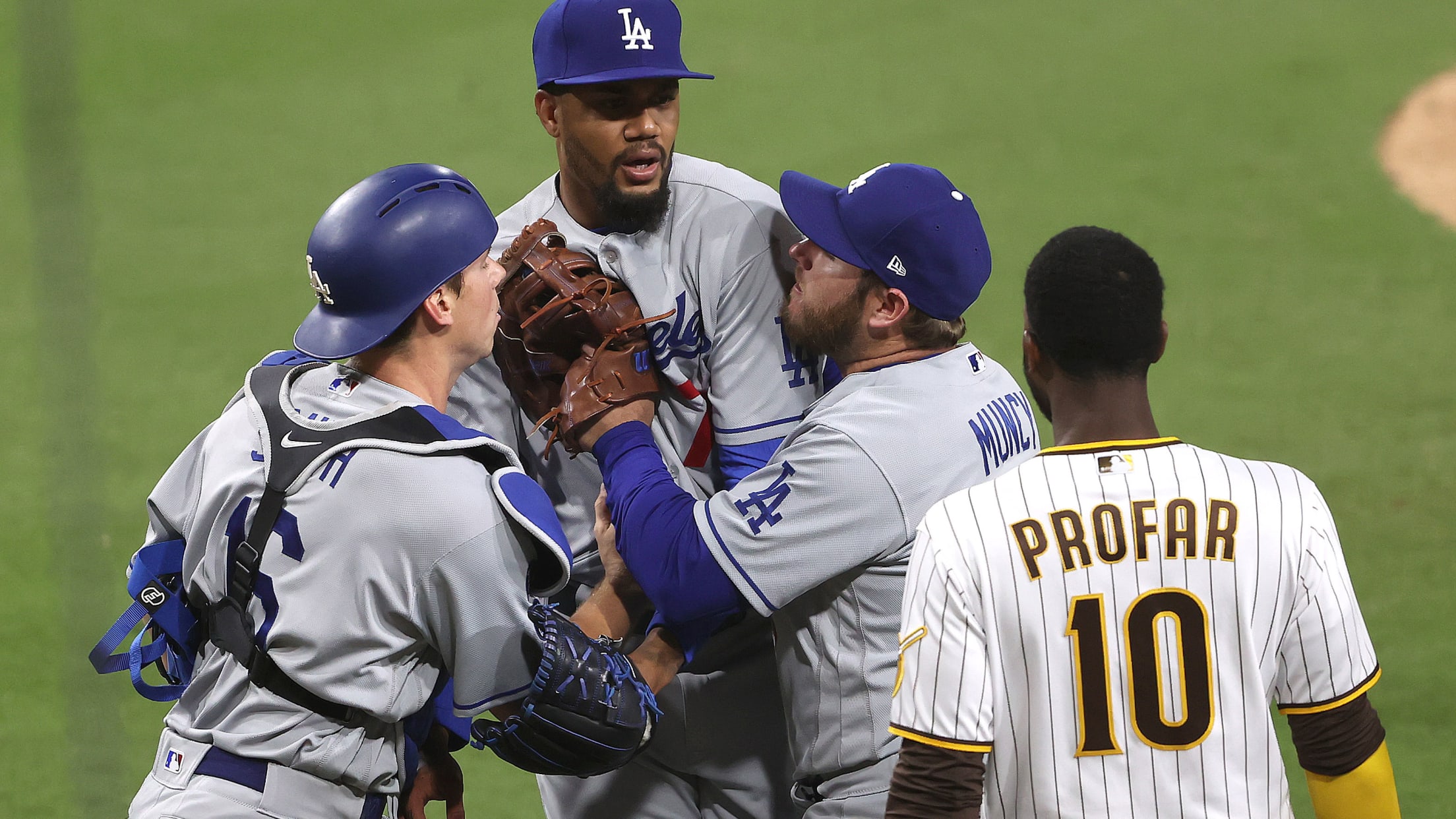 The Dodgers and Padres have shared a division (and Southern California proximity) for more than five decades. For most of that time, it's been hard to call this a "rivalry" -- whatever that word means, anyway. Lately, it'd be hard to call it anything else. The Padres and Dodgers have
10 significant moments from Jackie's life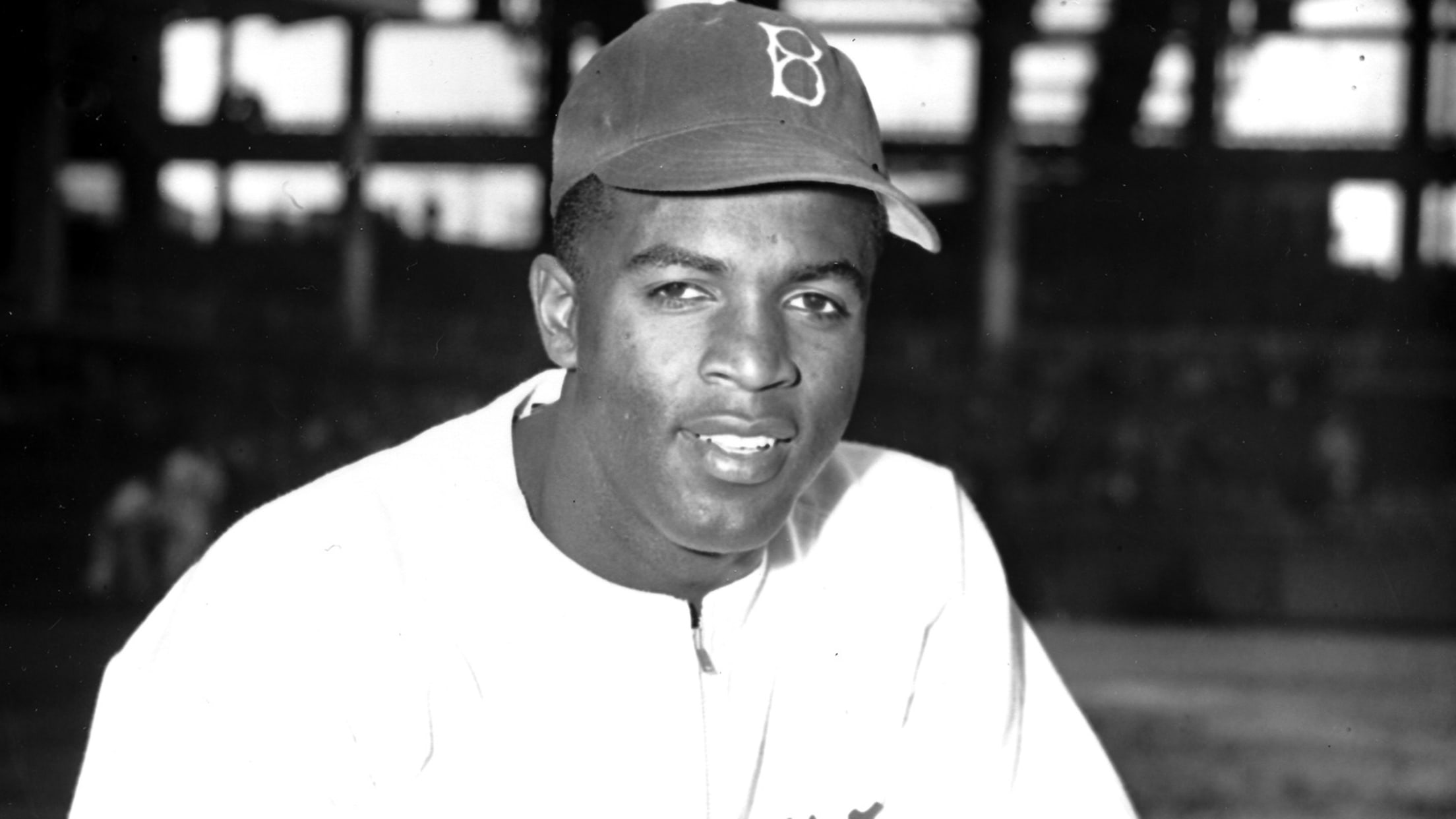 Jackie Robinson's accomplishments transcend statistics, so much so that the numbers he did accumulate -- which happen to be quite impressive -- are dwarfed by his significance as a man. Excelling as a Brooklyn Dodger proved to be necessary for Robinson, however. His prowess enabled him not only to smash
Dodgers' top Opening Day moments
The Dodgers have had a lot of pleasant Opening Day memories, dating back to their time in Brooklyn. Aside from representing the start of a new season and hope, the Dodgers' organization has witnessed some historic and memorable moments on Opening Day. It wasn't easy to narrow it down and
Dodgers' Top 5 homegrown Draft picks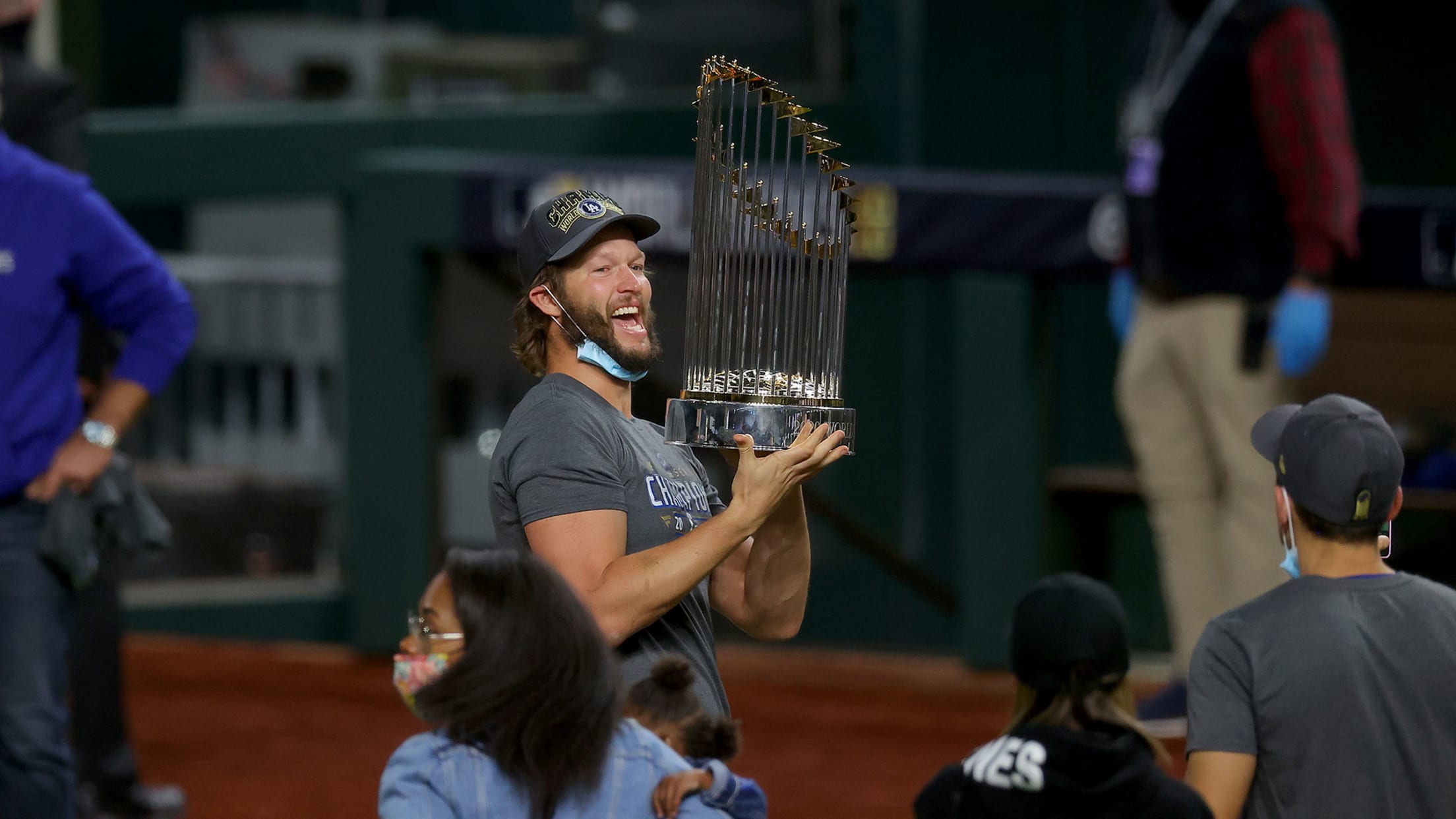 Though the Dodgers have the financial means to compete for some of the best free agents on the market, a huge reason for their organizational success has been their ability to draft and develop players within their own system. Due to the remarkable history, it's basically impossible to make a
11 stats that show why Koufax is a legend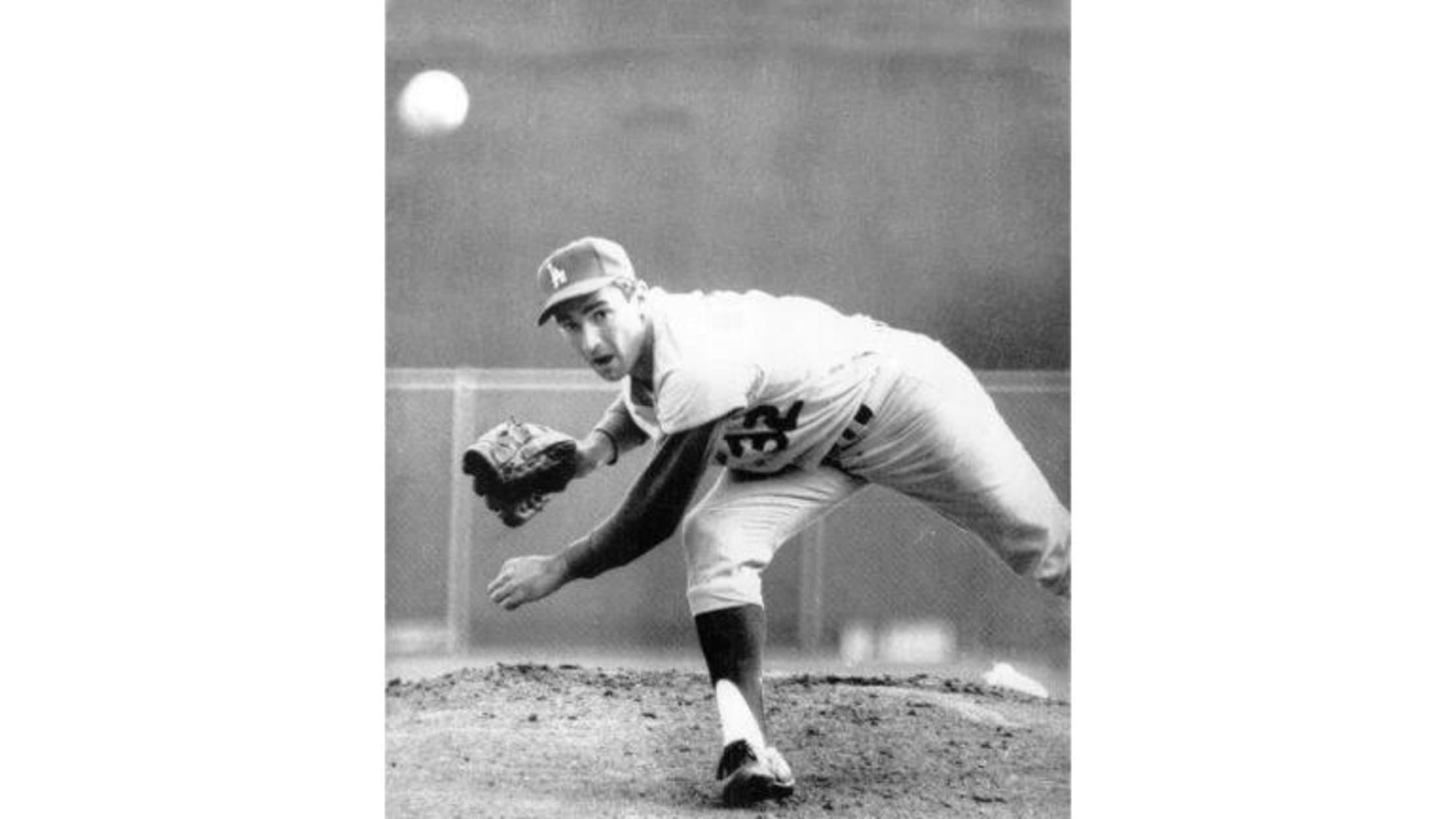 More than 300 pitchers in Major League history have started more games than Sandy Koufax. More than 200 have racked up more wins. Eighty-eight have accrued more wins above replacement (WAR). But few have crafted a legacy as respected and enduring as the Dodgers left-hander, especially in so short a
Every Rule 5 Draft pick in Dodgers' history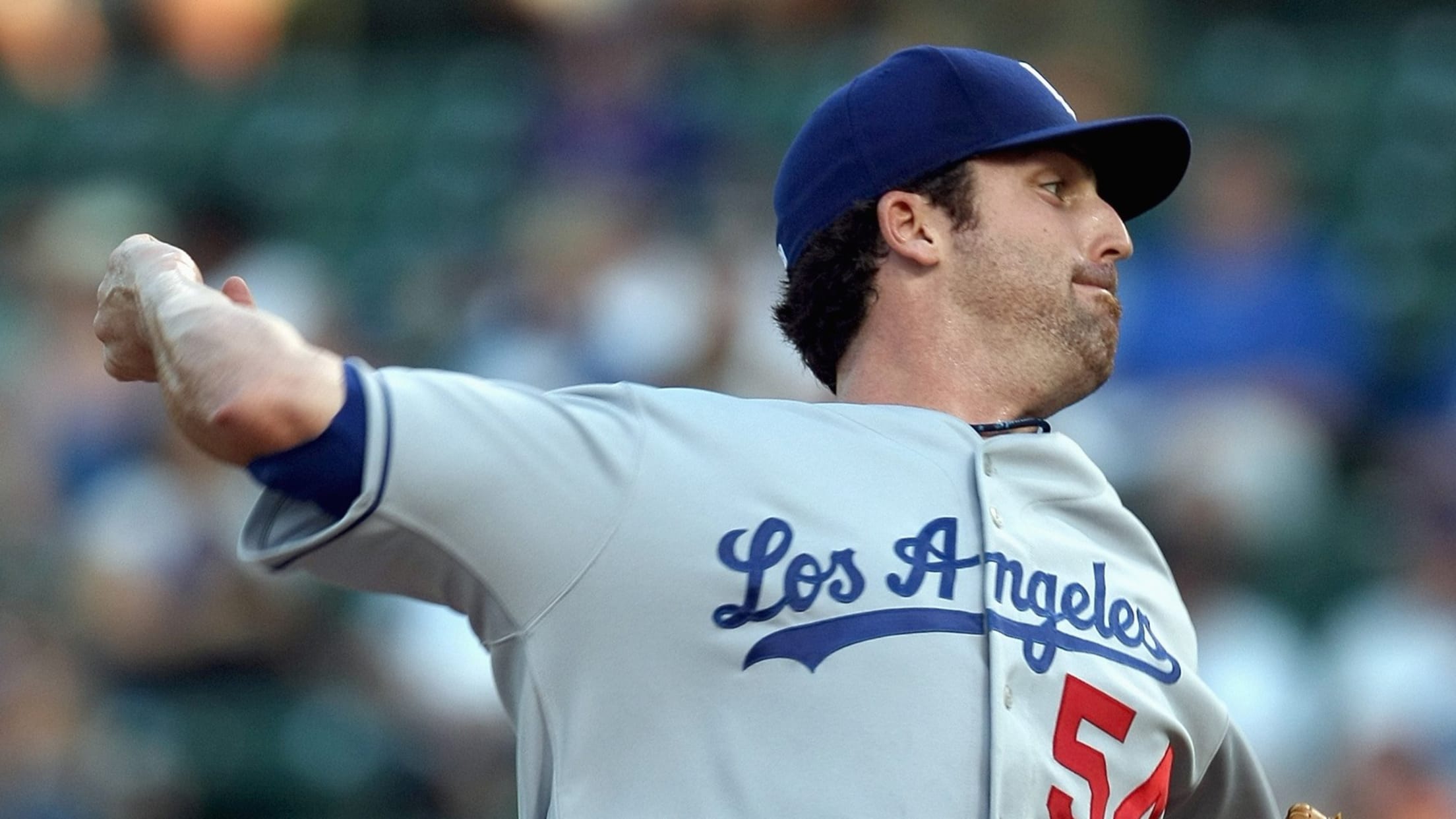 LOS ANGELES -- The Dodgers are better known for the players they lost in the Rule 5 Draft than the few they gained. Atop the list is Hall of Famer Roberto Clemente. They also lost John Wetteland, briefly. And Shane Victorino -- twice. Additions have been few and far between.
Dodgers' 5 biggest Winter Meetings deals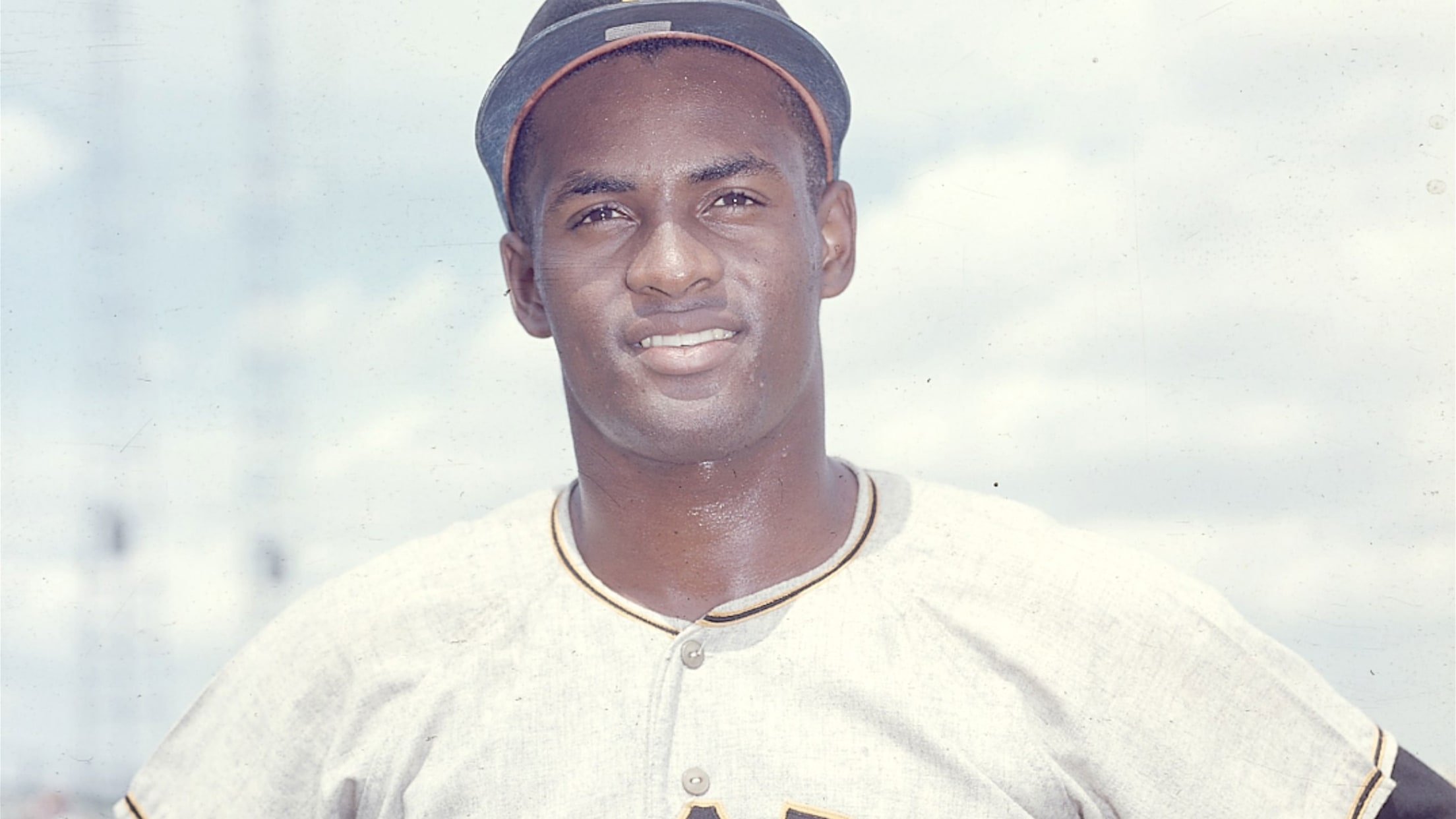 LOS ANGELES -- Now that the Dodgers have won a World Series for the first time since 1988, the goal is their first back-to-back championships in franchise history. The last time they had that opportunity, they traded for a future Hall of Famer, Eddie Murray. They enter the first virtual
Looking back on the Dodgers' no-hitters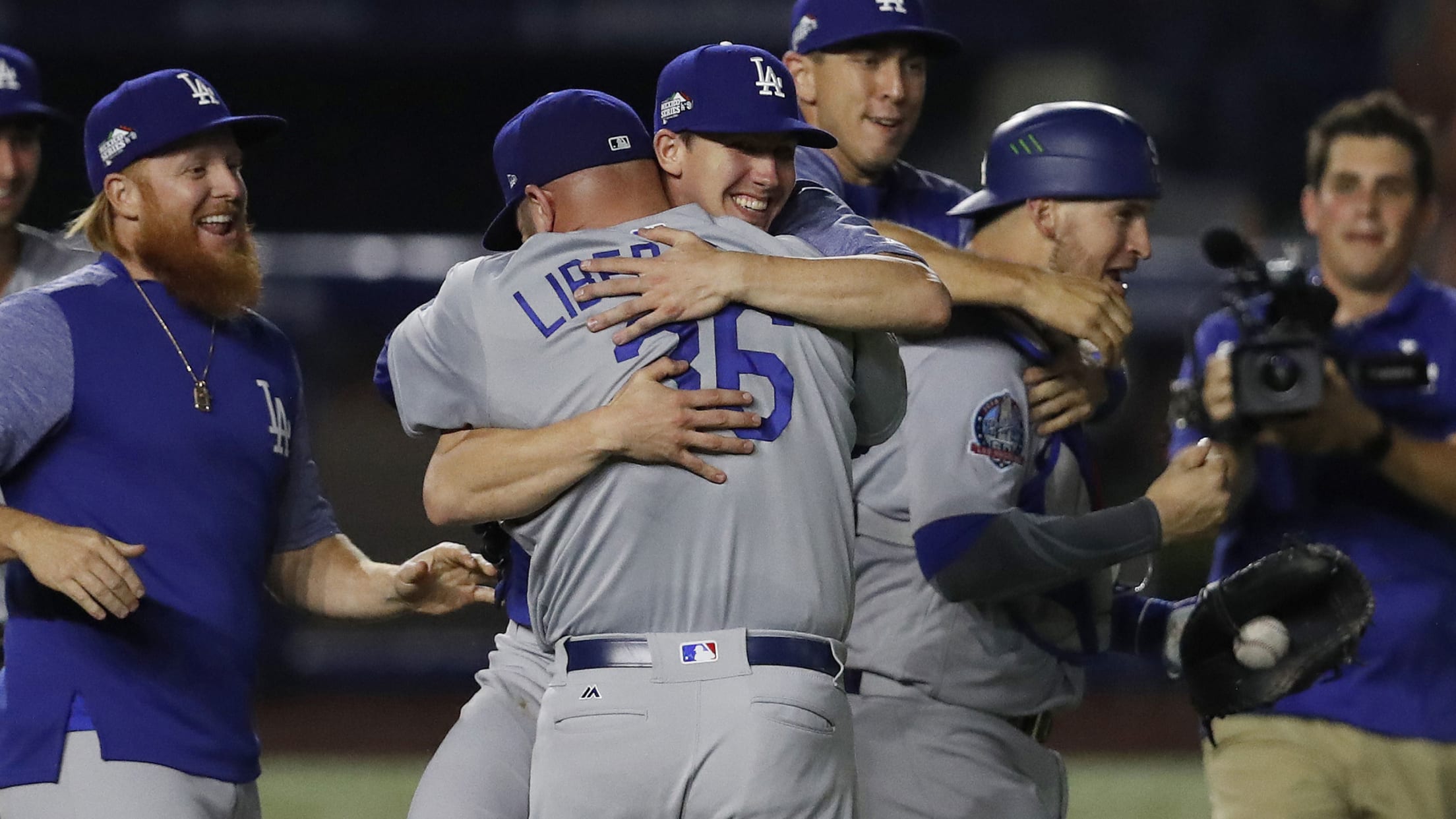 The Dodgers are one of the oldest Major League franchises, so it is hardly surprising that they have the most no-hitters of any club at 23 -- 13 in Los Angeles and 10 in Brooklyn, according to the Elias Sports Bureau. Brooklyn also tossed three no-hitters prior to 1890, which