Community Benefits Program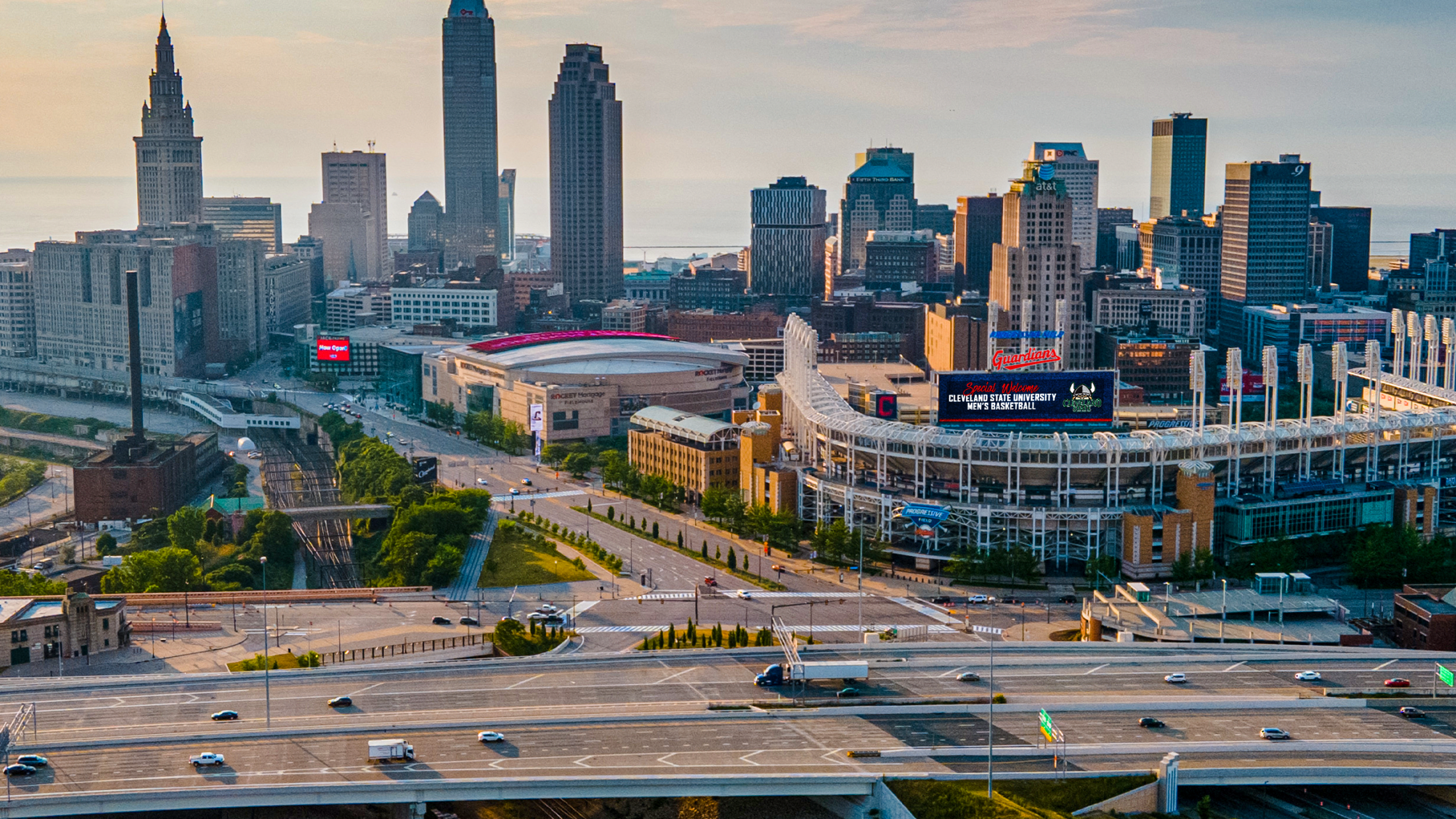 News
We have announced our Construction Manager Mortenson, with support from Independence Construction and APB & Associates, have selected a diverse small locally owned business in The AKA Team to serve as an additional Associate Construction Manager as part of our Community Benefits Program. The AKA Team is a local minority and female-owned company and a certified Cleveland Small Business, that has been in business since 2009.
Associate Construction Manager Selection Process Background
As a commitment to transparency and true equity, the Guardians have been intentional in their selection of partners for this project. One key aspect was the Project Manager Advisor (Owner's Rep) including APB and Associates, a minority veteran owned business specializing in project management, construction compliance, 4-D BIM Coordination and scheduling. APB leads the team with an innovative approach to DEI strategies. This included their advocacy to ensure a diverse business was included as an Associate CM partner. APB guided this process through high level recommendations for infrastructure and processes to ensure the final addition to the team will have an intentional outcome that positively impacts their business post-construction. The recommended process included:
Initial meetings with local diverse companies.
This was important to determine what partnerships they had, what was their role, and how they saw the project for their business growth. This also allowed the overall team to strategize on how we can create a role with intentionality.

Determining to find the right partner, not the best price.
This was critical in not focusing on numbers but the true compatibility of the teams for genuine partnership and growth.

Invite highly experienced diverse companies to submit for RFQ.
The Construction team called each company (Six Total) individually to invite them to apply.

Conduct Site Visits to all applicants.
The construction team visited each team's office to see their operations, meet their staff, and answer any questions about the RFQ process.

Conduct Interviews for all applicants.
Each team was asked the same series of questions to ensure a streamlined process.

Evaluation of Associate Interview Process.
The APB team's role of accountability includes evaluating new processes within the overall construction process to determine lessons learned and how this process can be improved in the future.

Associate CM Partner selected by Construction team only.
Although APB was present throughout the process, their role included staying abreast with the DEI project initiatives to update ownership, and transparency of overall process. Ultimately, the Associate CM selection of The AKA Group was made by Construction Manager Mortenson.
Objectives
STRIVE FOR LONG-LASTING IMPACT
The Cleveland Guardians are dedicated to creating a long-lasting impact in our city and beyond. We are cognizant of the unique position that we hold in our community, and are dedicated to utilizing that position to drive broad economic impact. Building upon the City of Cleveland's 2013 Community Benefits Agreement with local business, civic, labor and trade organizations, we have set project goals for contracting with diverse businesses, hiring local and minority workers, expanding training programs and studying best practices for improving diversity and inclusion in the construction industry. We know that in order to contribute to long-lasting impact, we must continue to uplift and partner with underserved communities to help everyone in our city thrive.
LIVE OUR MISSION AND PURPOSE
Our organizational Mission is to "Win the World Series while Creating a Compelling Fan Experience." While that Mission is central to all our projects, including the planned Ballpark Improvements, so too is our Purpose: to "Unite and Inspire the City with the Power of Team." We believe that a Community Benefits Program (CBP) will enable us to achieve our Mission while staying true to our Purpose.
UNIFY COMMUNITY
In the course of the Ballpark Improvements at Progressive Field, we have a clear opportunity to further this commitment to our community through an inclusive and diverse supply chain and workforce that participates in modernizing our Ballpark for the next generation of Guardians fans. These projects are an opportunity for the Guardians to be a gateway to further uniting the City of Cleveland, Cuyahoga County and Northeast Ohio by helping small businesses -- specifically minority, female and veteran owned -- scale and build the foundations that will allow them to be 'prime' and 'go to' firms on future projects.
DEVELOP MULTIFACETED MODEL
Encouraging the hiring and training of tradespeople with both strong construction skills and diverse backgrounds empowers local contractors to operate differently and brings a more inclusive, multifaceted approach to our project needs. In parallel, these projects are ideal conduits for supporting existing apprenticeship and educational opportunities for young Clevelanders to learn and grow their architect, engineering, and construction-related skillsets 'in the field.' The Guardians, along with Project Management, Construction Management, Architecture, Design and Engineering firms will be intentional, prescriptive, and transparent about striving to meet and exceed all of the below-listed goals.
TRANSPARENCY
Through conversations with community leaders and industry experts, the Guardians and Project Management Advisor APB & Associates have aligned on a Community Benefits Program for our upcoming renovations, with a transparent communications plan (see below in Project Reporting Goal) to keep all stakeholders aware of progress.
Community Review Group
Striving to meet and exceed the goals of this CBP is the Cleveland Guardians' responsibility. Support from the community will play an important role in advancing our diversity and inclusion efforts. Therefore, a Community Review Group (CRG) will be established to ensure there is a regular forum for the Guardians' Ballpark Improvements Project Team to receive feedback and transparently provide progress updates on all project objectives. The CRG will have a focus on racial, ethnic and gender diversity as it relates to contracting and workforce representation; inclusion and belonging; retention; and engagement on project related issues. The CRG concept is intended to build a coalition, share best practices around diversity and inclusion, and learn from peers and experts as the Guardians proceed with their Ballpark Improvements Project.
| Name | Organization |
| --- | --- |
| Anthony Battaglia | Executive Director, Career and College Pathways, CMSD |
| Jack Baumann | Director of Project Development, Independence Construction |
| Andrea Boyd | Business Advisor, Ohio MBDA Business Center |
| Andre Bryan | President, APB & Associates (and member of Project Management Advisory Team for the Guardians) |
| Doreen Cannon | President, Plumbers Local 55 |
| Jenice Contreras | Executive Director of the Northeast Ohio Hispanic Center for Economic Development |
| Curtis Danburg | VP, Communications and Community Impact - Guardians |
| Jeff Epstein | Chief Integrated Development Officer, City of Cleveland |
| Audrey Gerlach | VP of Economic Development + Chief of Staff - Downtown Cleveland Alliance |
| Matt Grimes | Head of DEI - Guardians |
| Joe Jones | CLE City Council, Ward 1 |
| Lenora Lockett | Director, Department of Equity and Inclusion, Cuyahoga County |
| Lynn Littlejohn | VP, Community Affairs and Development, Mortenson |
| Cindy Leitson | VP, Capital, Construction and Facilities, Cuyahoga Community College |
| Renee Ligon | Director of Partnerships and Engagement - Team NEO |
| Dawn Mayes | Program Manager, APB & Associates |
| Marsha A. Mockabee | CUL + President/CEO, Urban League of Greater Cleveland |
| Daniella Nunnally | Chief of Staff, Gateway Economic Development Corporation |
| Mayor Brad Sellers | Mayor, Warrensville Hts. |
| Glen Shumate | EVP, Construction Employers Association |
| Neil Weiss | EVP, CIO and Ballpark Ops, Guardians |
| Ken Wilson | Senior Manager & Minority Business Growth, Greater Cleveland Partnership |
| Dave Wondolowski | Exec Secretary, Cleveland Building and Trades Council |