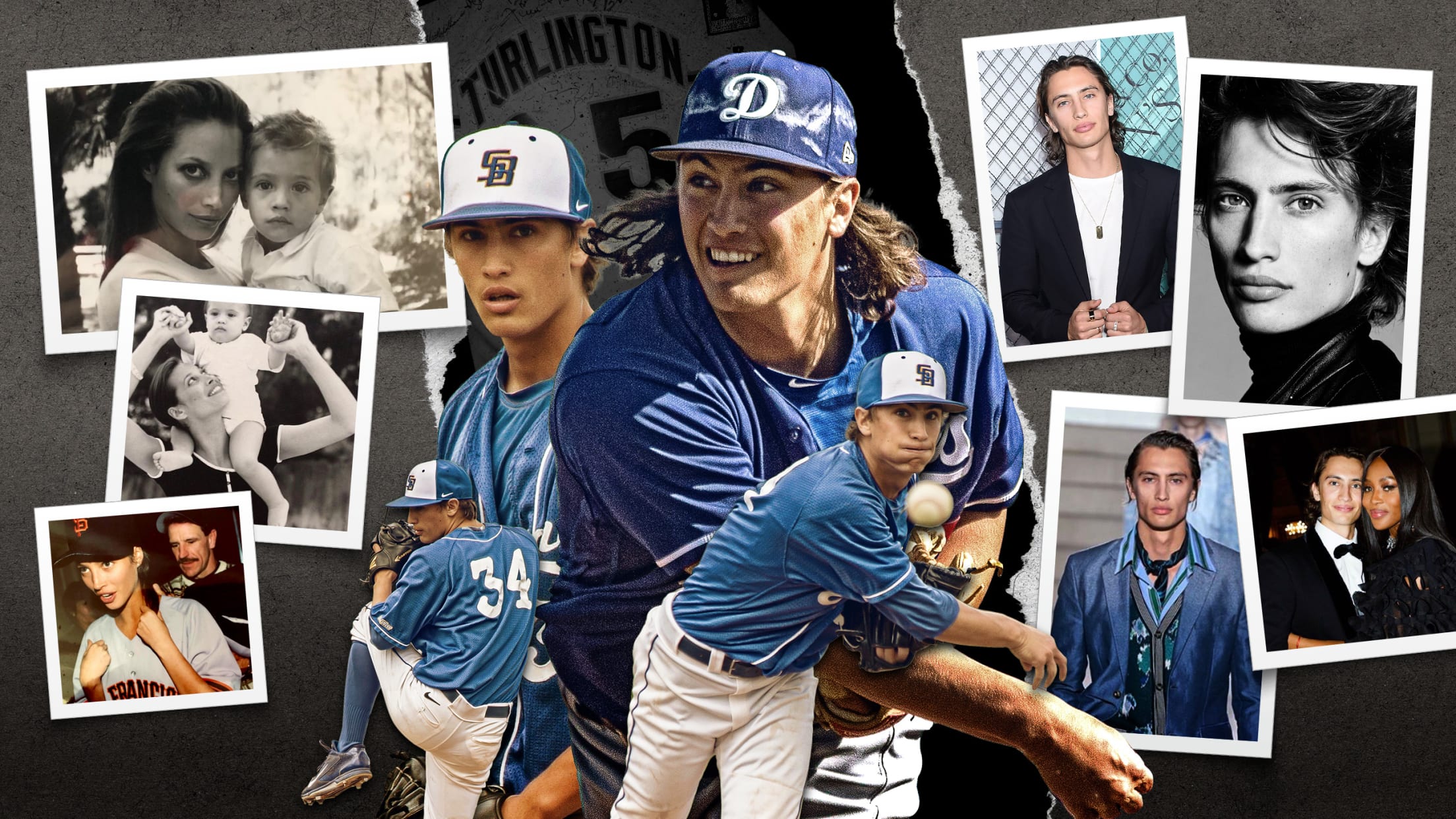 Scroll
He was a Dodgers prospect. Now he's a supermodel
The conversation was one John Shoemaker has had many times with many players as summer turns to fall and the sun sets on childhood dreams.
Shoemaker is a seasoned baseball vet whose playing career ended at Triple-A before he began coaching in the Minor Leagues in 1981 and managing in '87. Because only a small fraction of the players in the game's lowest professional levels eventually advance to its highest, Shoemaker has seen the end of the line arrive for many young men, including James Turlington Carter, a then-24-year-old reliever with the 5.06 ERA who stepped into Shoemaker's office at Class A Great Lakes at the end of the 2018 season and announced he was giving up the game.
"It's a tough decision for anybody, to know that they're going to have to go in another direction in life," Shoemaker says. "Most kids, when they get released or move on, don't have an idea of what they're going to do next. But I think he had an idea."
Did he ever.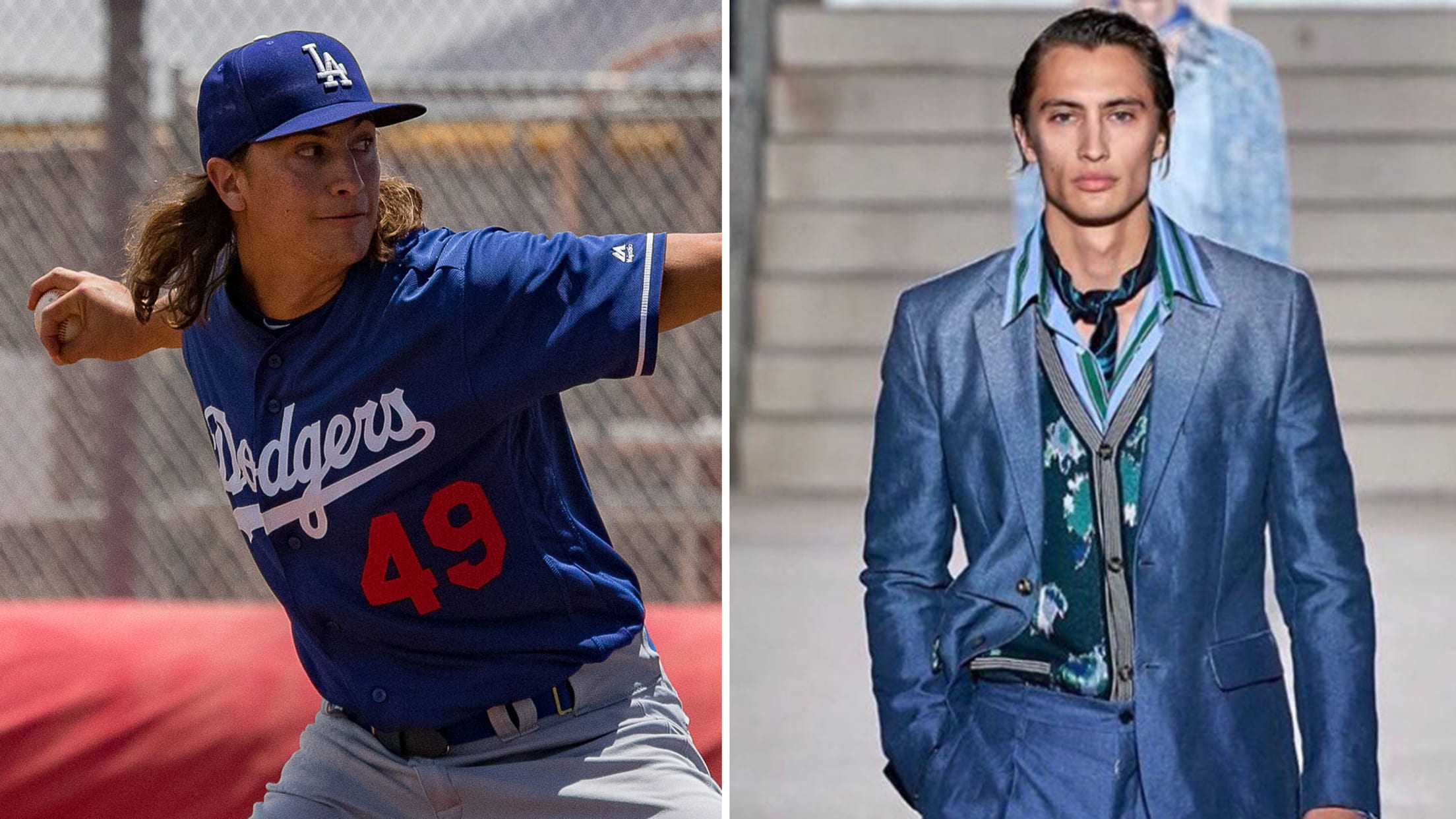 For the 25-year-old Carter, the alternative to the endless bus rides, rag-tag hotels and puny paycheck has been jetting off to Europe for fashion shows, hobnobbing with celebrities and posing for magazine spreads. A member of a 2016 Dodgers Draft class that included recent rookie arrivals Will Smith, Gavin Lux and Dustin May and a UC Santa Barbara teammate of reigning All-Star Game MVP Shane Bieber, Carter had his own breakout year in 2019. But his came on the catwalk, not the mound.
Signed by IMG, Carter was recently described by fashion publication W Magazine as "the hottest male model at New York Fashion Week." He went from trying to be the next Verlander to trying to be the next Zoolander.
"It's a little hard to keep up with sometimes," he says of his new life as a model citizen. "It's been pretty overwhelming."
By the graces of his God-given looks, the application of his baseball-bred work ethic and the marketing help of his famous middle name (the name he is now using as his modeling surname), the nephew of supermodel Christy Turlington has ascended to the big leagues of the fashion world. The hard-throwing right-hander once known as James Carter is now turning heads as James Turlington.
"James was always known for his composure on the mound," his famous aunt says via e-mail. "He doesn't seem nervous in front of the camera or on the runway, either."
* * * * *
Carter was born in the San Francisco Bay Area in 1994. That was right around the time Christy Turlington, Linda Evangelista and Naomi Campbell were known as modeling's "holy trinity," defining the style of their era by appearing together in countless ad campaigns and on various Vogue covers.
From the beginning, Carter bore a striking resemblance to his aunt, who he refers to as his "second mom" and an inspiration because of her advocacy for maternal healthcare through her Every Mother Counts non-profit organization.
The two look so much alike that Carter was cast as Turlington's son in Calvin Klein and Ann Taylor ads as a toddler.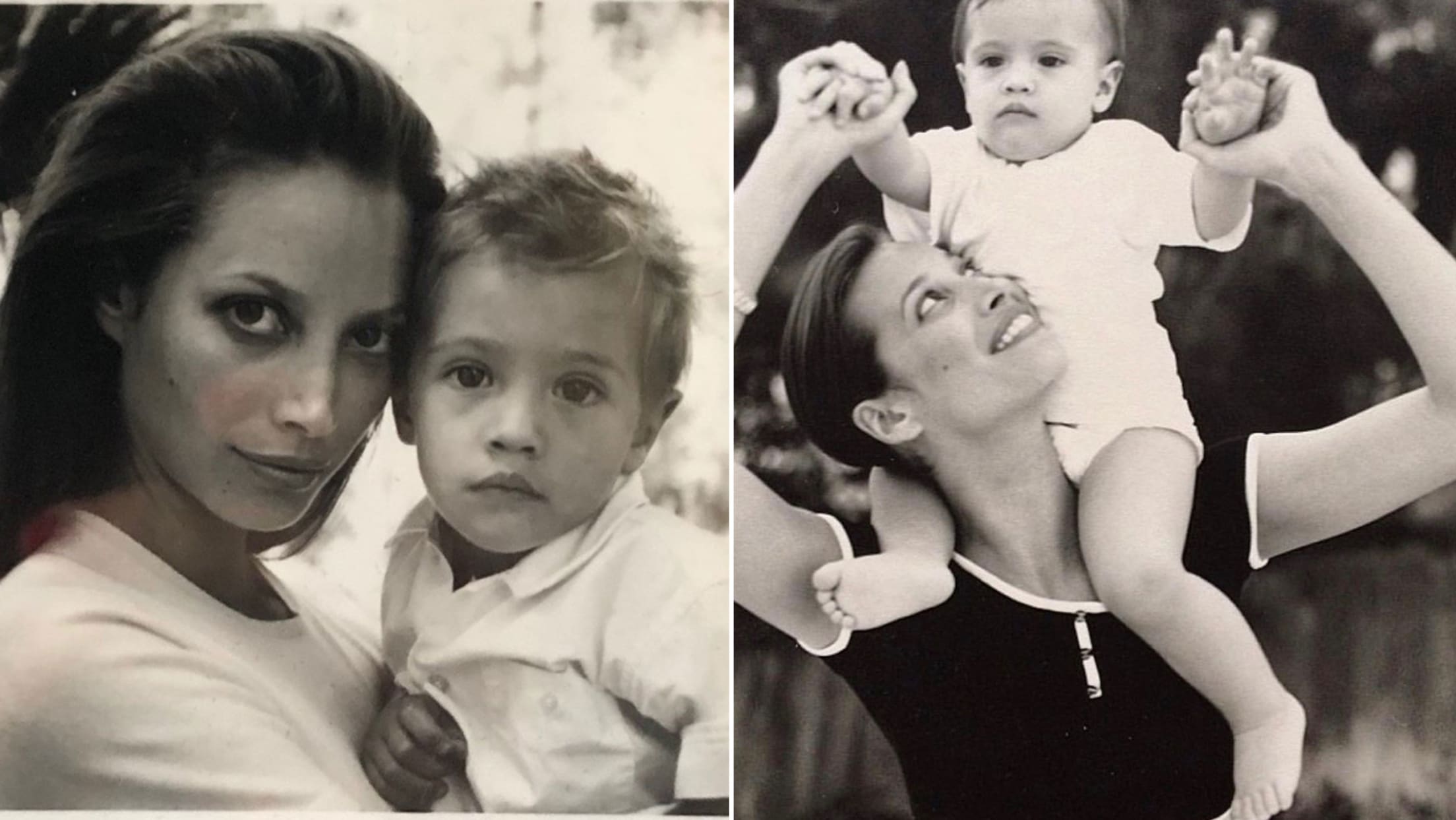 "I used to tease him that he was mine, but that I was working and traveling so much when he was a baby that I asked my sister [Kelly] to raise him for me," Turlington says. "We all laughed, but for a while, I think he wasn't so sure."
Carter, though, had more of an interest in standing in front of hitters than standing in front of cameras. He fashioned himself as a ballplayer, first and foremost. His father, James, played high school ball, was his Little League coach and was a San Francisco Giants season-ticket holder. So some of Carter's fondest memories revolve around watching Barry Bonds rip apart the record books.
"I was there for 71, 72 and 73 [breaking Mark McGwire's record in 2001], 715 [breaking Babe Ruth's career mark] and 756 [breaking Hank Aaron's record]," he says. "I remember every camera going off when he was hitting."
Carter was destined to be a Bonds fan. The year he was born, the Giants had Turlington model a new uniform design, and they stitched "TURLINGTON" in place of "BONDS" on a No. 25 jersey. The jersey was also signed by Bob Brenly, and she had it framed for her newborn nephew.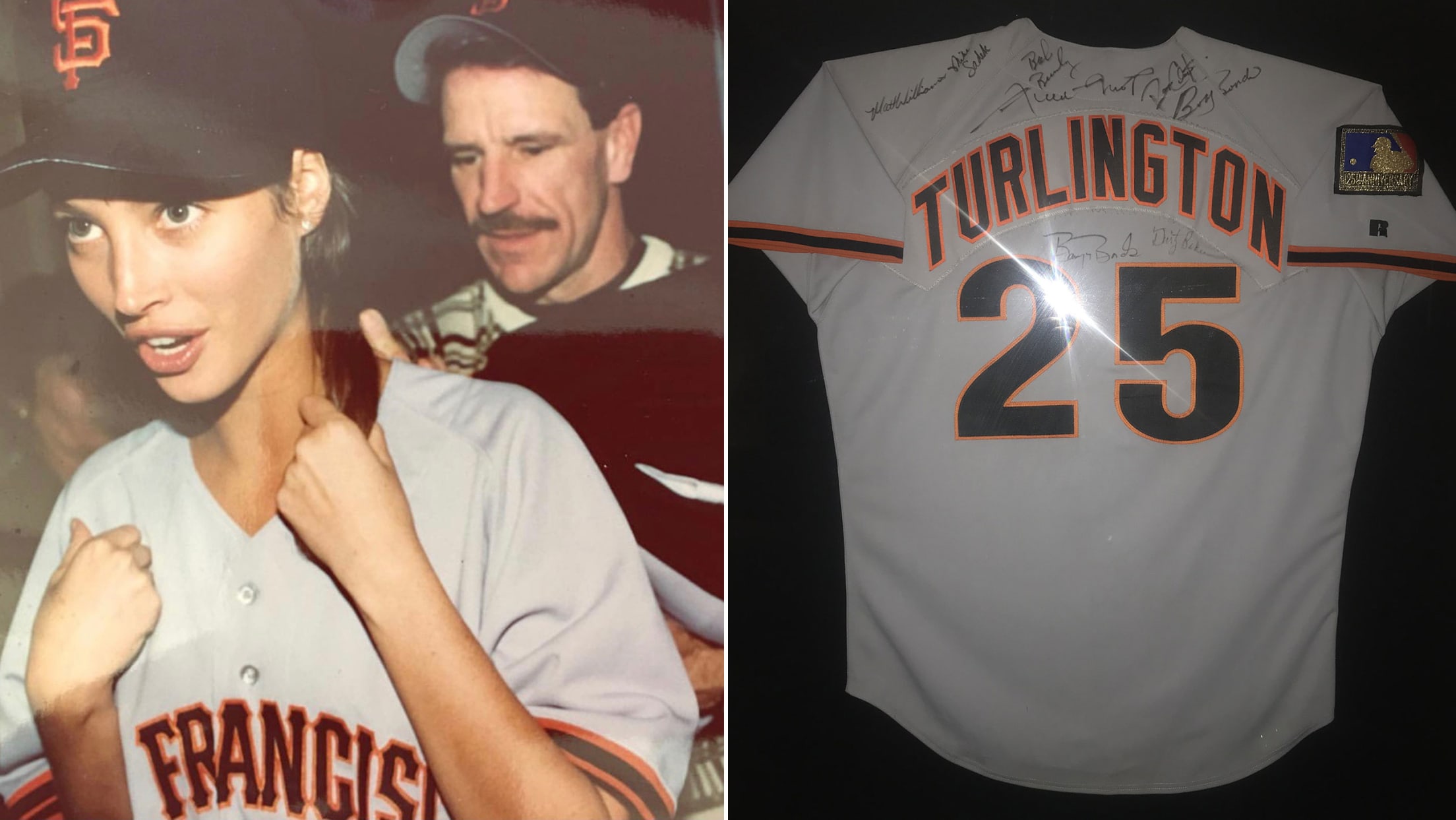 "That jersey hung on his bedroom wall his whole life," she says.
Carter's own baseball career gathered momentum when his velocity ratcheted up to 94 mph while at Chabot College in Hayward, Calif., where he set the school career wins record (27) and was a two-time conference Pitcher of the Year while working in a rotation that also featured eventual Padres pitcher Joey Lucchesi. Carter was drafted in the 28th round by the Orioles in 2014, and several four-year schools came after him. But he made one visit to UC Santa Barbara and was so enamored with the academic reputation and baseball opportunity that he canceled all his other visits.
He had lights-out stuff. He was really, really good. Automatic.

Shane Bieber, a former college teammate
The Gauchos had a deep pitching staff in Carter's junior year in 2015. Friday starter Dillon Tate was selected fourth overall by the Rangers in that year's Draft and debuted with the Orioles this year. Saturday starter Justin Jacome went in the fifth round to the Orioles. The Sunday starter was Bieber, a fourth-round pick of the Indians the following year. The Tuesday starter was Domenic Mazza, a 22nd-round pick by the Giants in '15. And the setup man was Kyle Nelson, the Indians' 15th-round pick in '17.
Carter was the closer.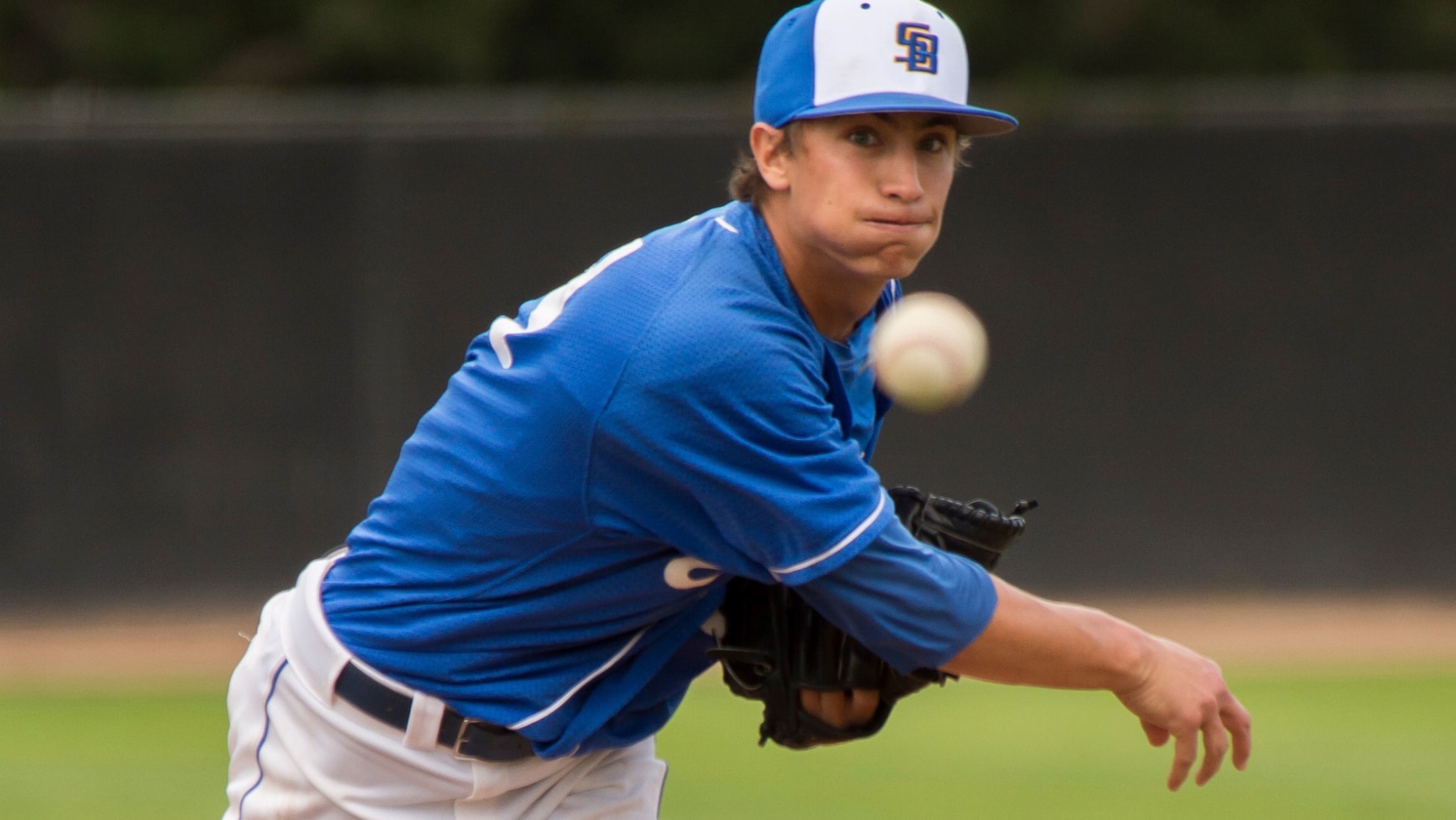 "He had lights-out stuff," Bieber recalls. "He was really, really good. Automatic."
One day early in that season -- Carter's first at UCSB -- there were some turned heads when a recognizable, 5-foot-10 woman sat down in the stands.
"One of the parents was like, 'What's Christy Turlington doing here?'" Carter remembers with a laugh.
Suddenly, Carter's teammates, all of whom were too young to have grown up watching George Michael's "Freedom" video, were pretty interested in learning more about his family tree.
"We all looked her up and were like, 'Dude, she's a [expletive] supermodel!'" Bieber recalls. "'That's crazy!'"
* * * * *
Alas, just nine games into his junior season at UCSB, Carter felt a pop in his elbow while warming up in the bullpen. Soon thereafter, he had Tommy John surgery, which led to a 13-month rehab process, during which the Astros selected him in the 27th round. Carter opted to continue his college career and try to make it back to his pre-injury form.
"I was 92-94 [mph] with a lot of sink to my ball, pre-Tommy John," he says. "But it was just very up and down when I came back. Most of time, I was 89-91. It's crazy how Tommy John can take a toll."
Over the course of two injury-shortened seasons at UCSB, Carter allowed just three runs over 18 1/3 innings, and he was able to contribute to the best run in the school's baseball history. Turlington was there in the stands again at the NCAA Super Regional at Louisville, where Carter pitched 2 1/3 scoreless innings of a relief in a thrilling game the Gauchos won 4-3 on a walk-off grand slam that sent them to the College World Series for the first time.
It was right after one of the Super Regional games that Carter's phone blew up with text messages from friends and family letting him know he had been drafted by the Dodgers in the 21st round. He wound up signing for a $100,000 bonus, and the Dodgers paid for his schooling. But given how his arm was responding after surgery, Carter never felt extremely optimistic about his chances of making it to the Majors.
"I actually really liked the Minor Leagues, even though it's not the most luxurious lifestyle," he says. "I still have a lot of good friends from those days, and the Dodgers organization was really well-run. My arm just never felt good at all. Even when I'd have a great outing or put up good numbers, it still bothered me, and I had to spend hours in the training room. It was still baseball, and I still loved it. But mentally, it wore on me."
So as the summer of 2018 drew to a close, Carter came to the painful but unavoidable conclusion that it was time to put his baseball career to rest. Though he would go on to pitch a little bit in the independent Frontier League immediately after Great Lakes' season for one last ride, he made his exit from the Dodgers' organization official with that conversation in Shoemaker's office.
"It was tough to get the words out," Carter says. "I had played baseball my whole life."
Of course, he had been photogenic his whole life, too.
And soon, that would open other doors.
* * * * *
Much like his model aunt, who didn't let her superstar status prevent her from pursuing a master's degree in public health from Columbia and the higher purpose of her charity work, Carter greatly valued his education. So when he put baseball behind him, he re-enrolled at UCSB to chase the final credits he needed for his history degree.
It was only natural, though, given his looks and his roots, that Carter would view modeling as a potential path. So during a visit to New York to see his family, he reached out to some casting directors in the city and, within days, was signed by IMG. (By the way, that family referenced includes Carter's stepfather, who is screenwriter Brian Burns, brother of actor and director Ed Burns, who is married to Turlington. The two couples live within a block of each other in New York.)
Carter's first real photoshoot this past summer was actually accidental. Turlington was shooting a cover for Vogue Brazil with the renowned photographers Luigi Murenu and Iango Henzi, and she had Carter come visit the set so that he could network with people from the industry.
"The photographers were in awe of how much we looked alike," Carter says. "So they styled me up immediately."
While Turlington was getting her hair and makeup done, Carter was whisked away for an impromptu shoot.
"They were gone for like an hour!" Turlington says. "I was like, 'Hey guys, don't we have work to do?'"
From that shoot came the image that Turlington put out to more than 800,000 followers on Instagram, with the caption, "When your nephew visits you on the set and steals the show!" The post got more than 40,000 likes.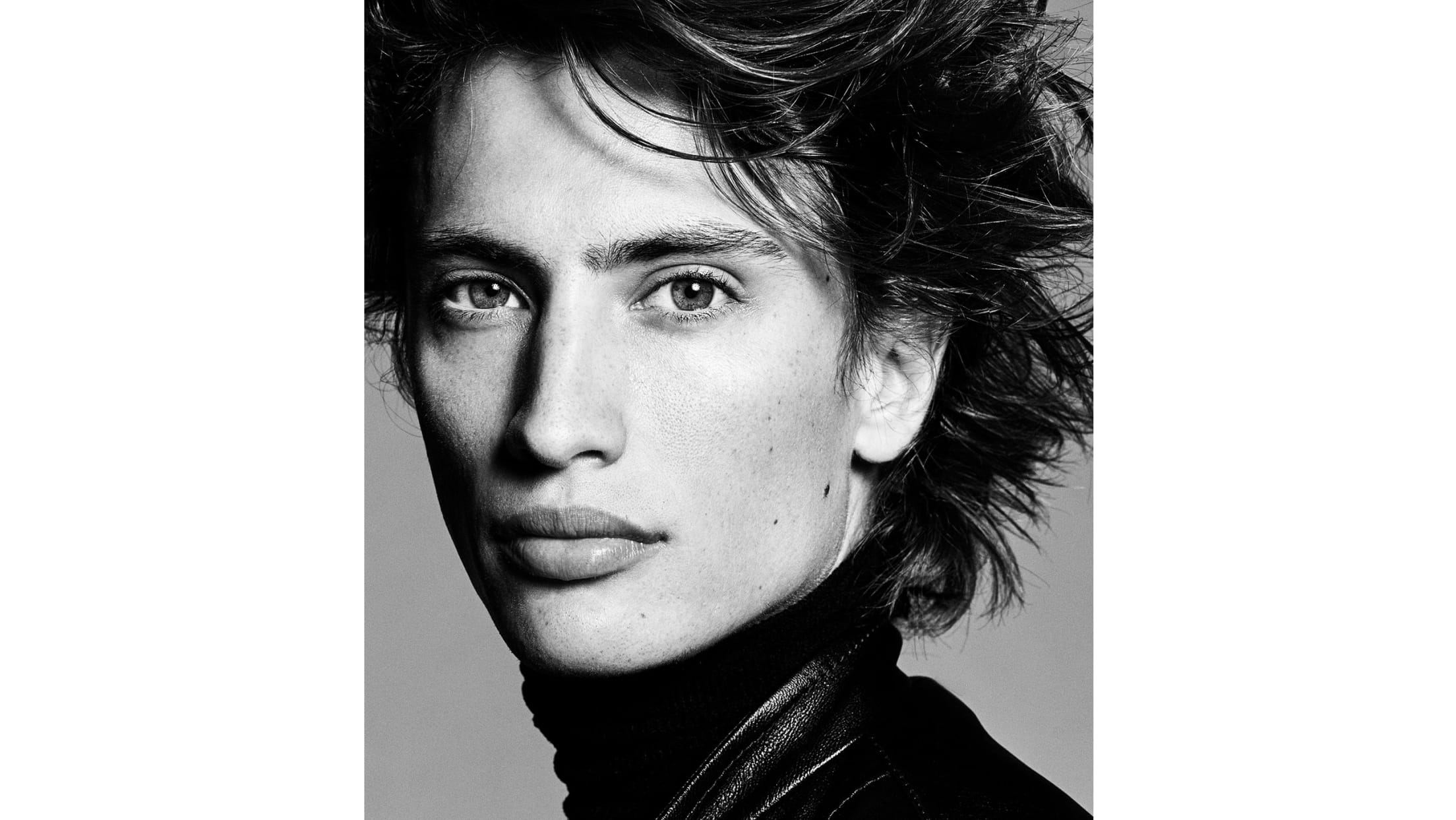 A star was born.
Carter has since done several shoots for upcoming projects, including his first magazine cover, and he's strutted the catwalk for Rag & Bone, Brandon Maxwell, Giorgio Armani, Fila, Missoni and Bottega Veneta at Fashion Week in New York and Milan.
"It's kind of the same as walking out to the mound, in a way," he says. "That confident walk."
Carter used to devote himself to bulking up his body. Squats. Deadlifts. Protein.
Now, he's eating fish and vegetables and doing cardio and ab workouts constantly. He pitched at 215 pounds. As a model, he's down around 170.
"The diet," he says with a sigh, "definitely got stricter."
Instead of sharing a clubhouse with his A-ball teammates, he's found himself rubbing elbows at parties with famous athletes, movie stars, musicians and, of course, many, many models.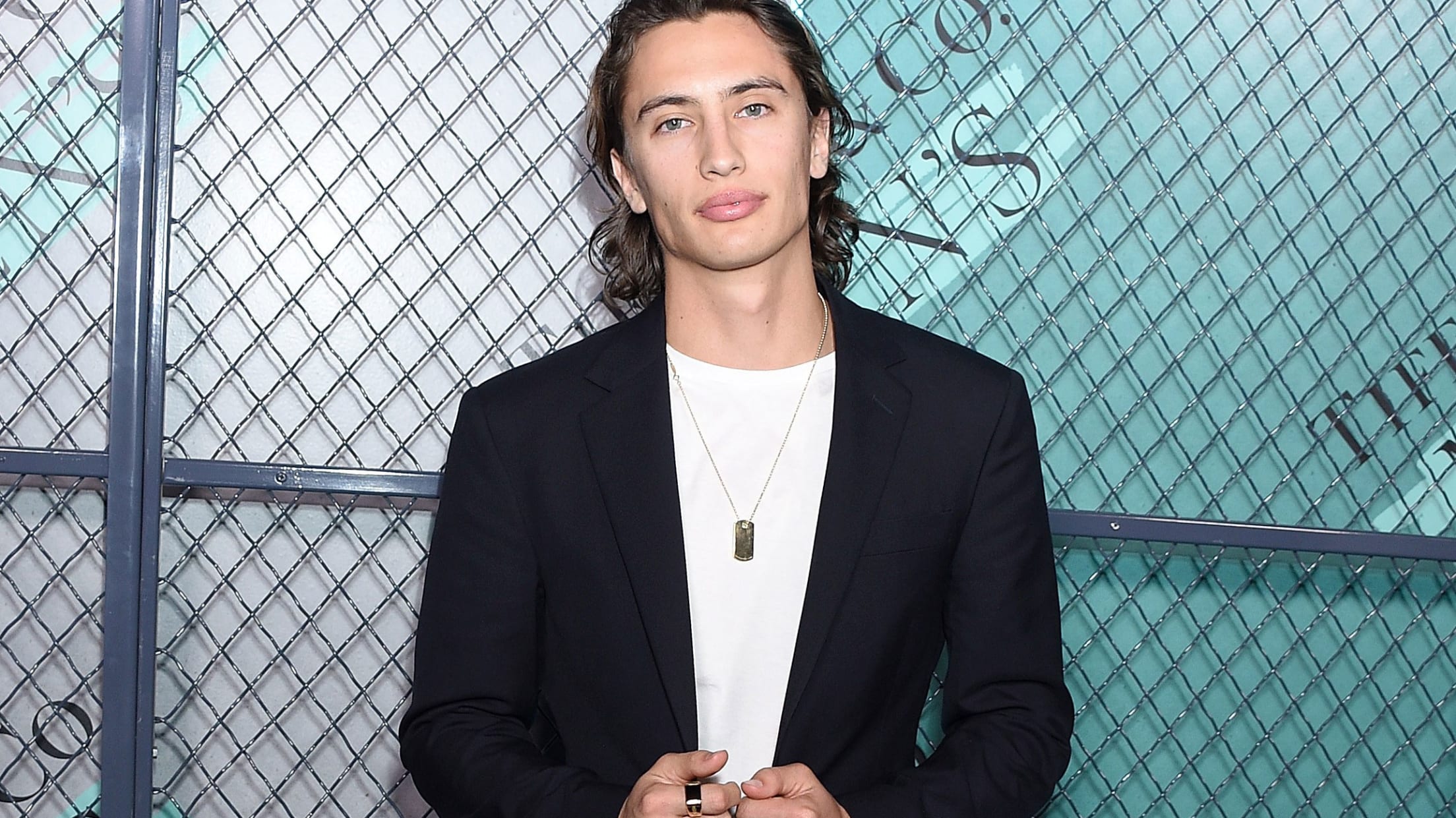 "But no Barry Bonds," he says wistfully. "That's still on the bucket list. He was my idol."
Because Turlington is idolized in the modeling world, it was a no-brainer for Carter to drop his actual surname and let his middle name do more of the heavy lifting. The name recognition creates opportunities for him.
But Christy Turlington knows her nephew has more going for him than just a name and just a pretty face.
"He has a strong work ethic and a focus that he learned from all those years in baseball," she says. "He is so disciplined about his workouts and nutrition, too. He is used to performing in front of crowds and even being under scrutiny sometimes, which is a definite advantage. … More important, James is a nice guy and a team player, which is the stuff that matters most, no matter what industry you're in."
Carter, who is now taking online courses toward his degree, misses the camaraderie and competition of baseball, if not the bus rides. He still keeps close tabs on the guys he played with who have advanced to the big league stage.
But as backup career plans go, Carter's was picture perfect.
"Someone showed me some of his pictures a few months ago," Shoemaker says. "I said, 'Wow, I don't remember him looking like that!' Obviously what he's doing now is working for him."
credits:
[Anthony Castrovince](mailto:[email protected]) has been a reporter for MLB.com since 2004. Read his columns and follow him on Twitter at [@Castrovince](https://twitter.com/Castrovince).