There's never been a postseason game like Yordan's
+91% Win Probability on walk-off is most of any postseason play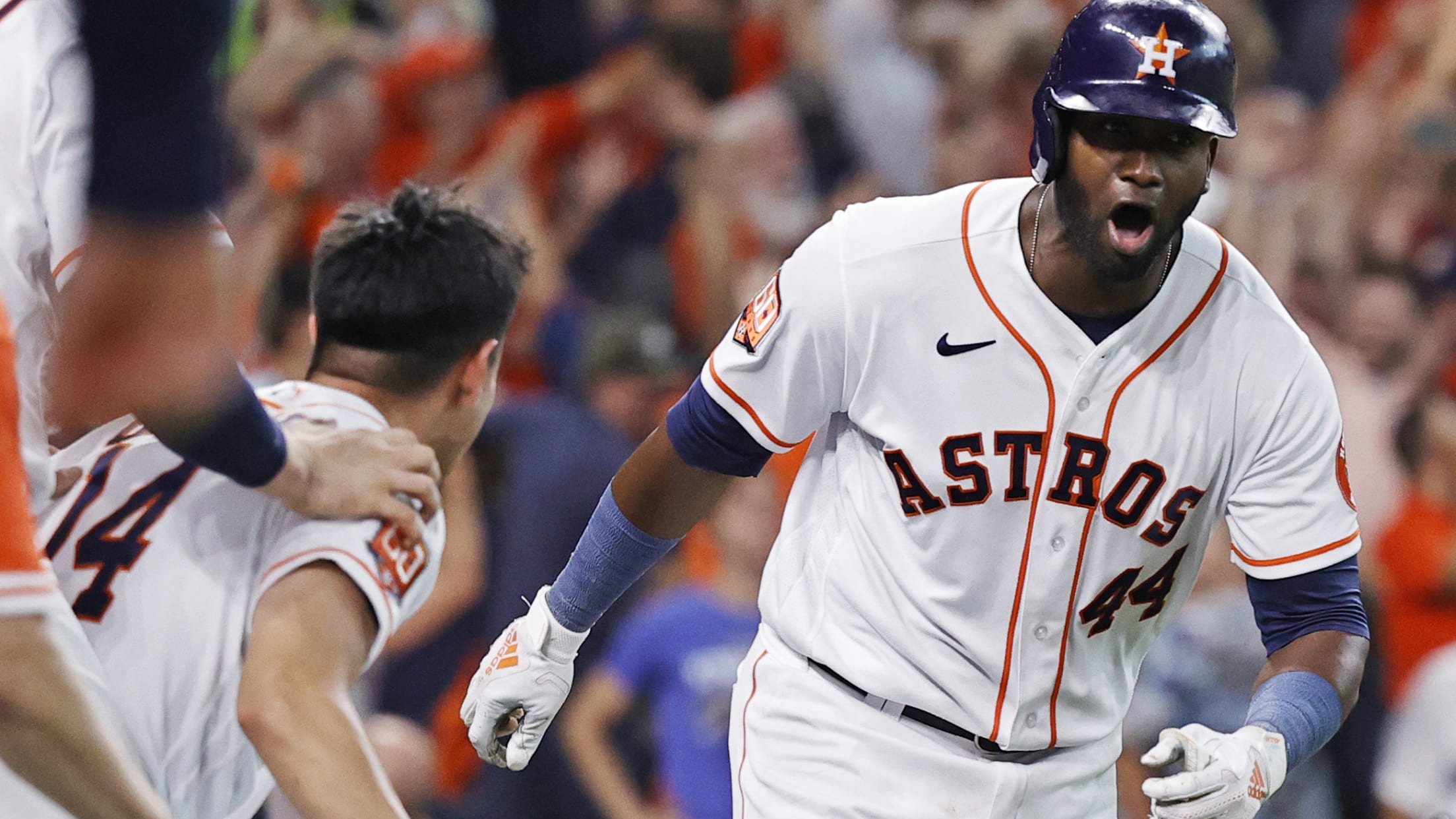 You don't necessarily need fancy numbers to know that Yordan Alvarez had an incredibly valuable game in Houston's stunning Game 1 win, because it doesn't exactly require a lot of science to say that "going 3-for-5 with a walk-off home run to help your club come back from a 7-3
The Doubles: 3 Seattle two-baggers key in ALWC win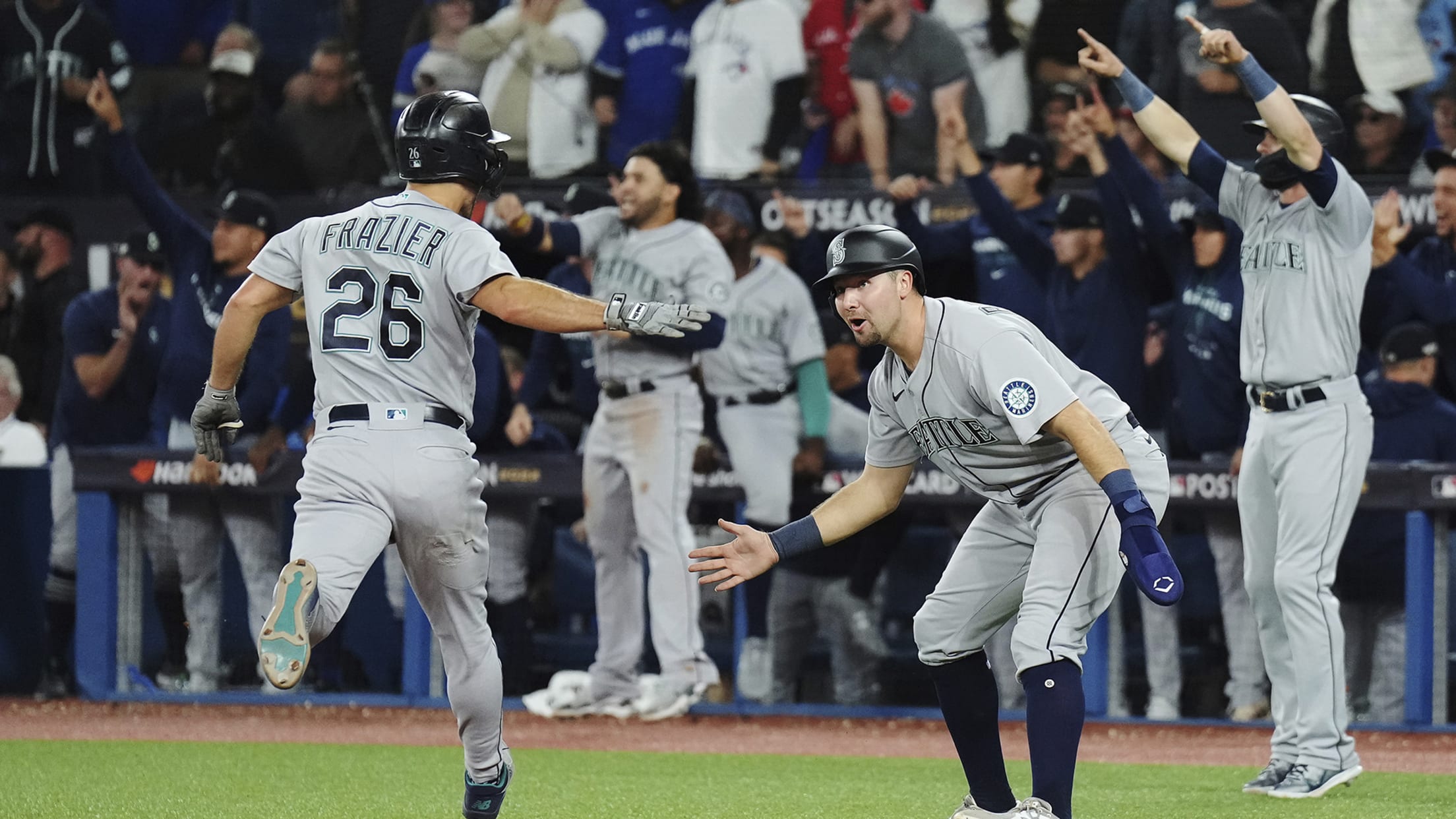 TORONTO -- A late-innings double in a meaningful October game is particularly special territory in the context of the epic -- albeit brief -- postseason history for the Mariners.
What a relief! Starter Kirby saves the day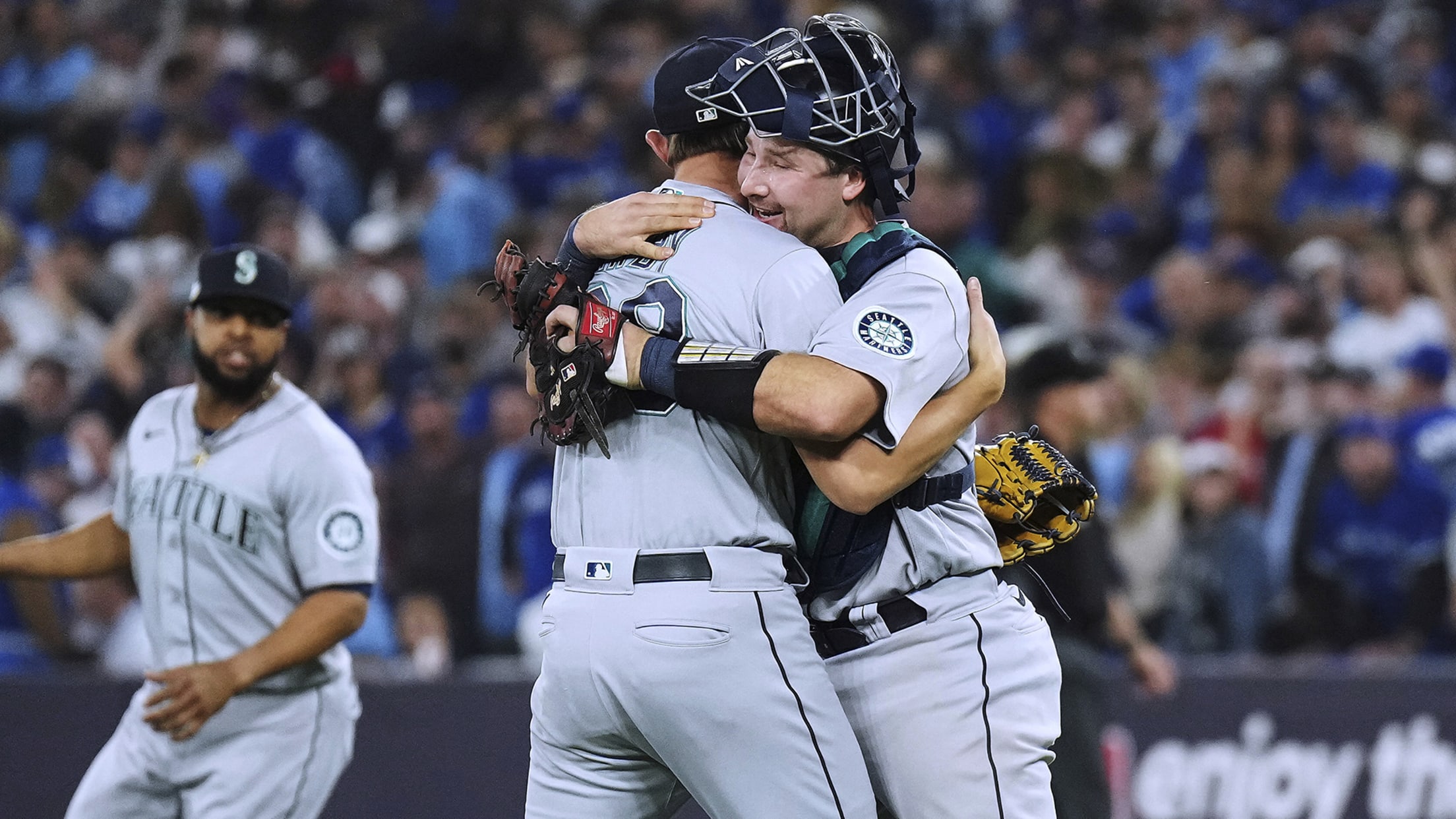 TORONTO – George Kirby's season has been marked by on-the-fly adjustments. But none was bigger than the ninth inning of Game 2 in the American League Wild Card Series. The Mariners' rookie starter, who hadn't pitched in relief since 2019 in High-A, notched his first career save in Saturday's 10-9
Epic comeback clinches Mariners' ALDS berth
Despite early struggles, Seattle relies on regular-season experience to advance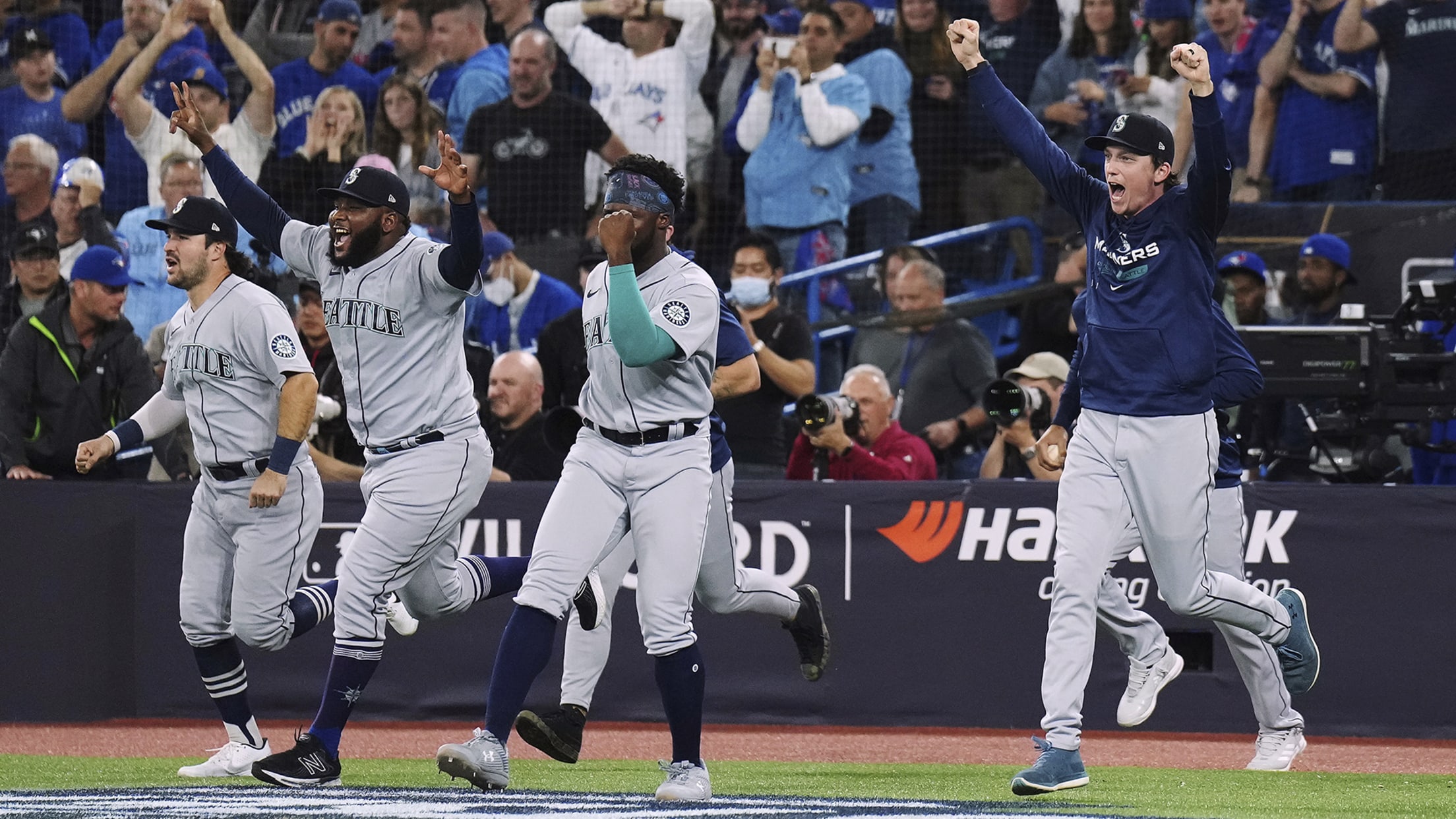 TORONTO -- The message from Scott Servais was simple, yet its application far easier said than done. "Expect the expected," the Mariners manager has repeatedly said in the days leading up to the AL Wild Card Series and throughout this weekend at Rogers Centre. "When you're in that moment," Servais
Blue Jays' season comes to crushing end
Toronto races out to 8-1 lead before historic Seattle rally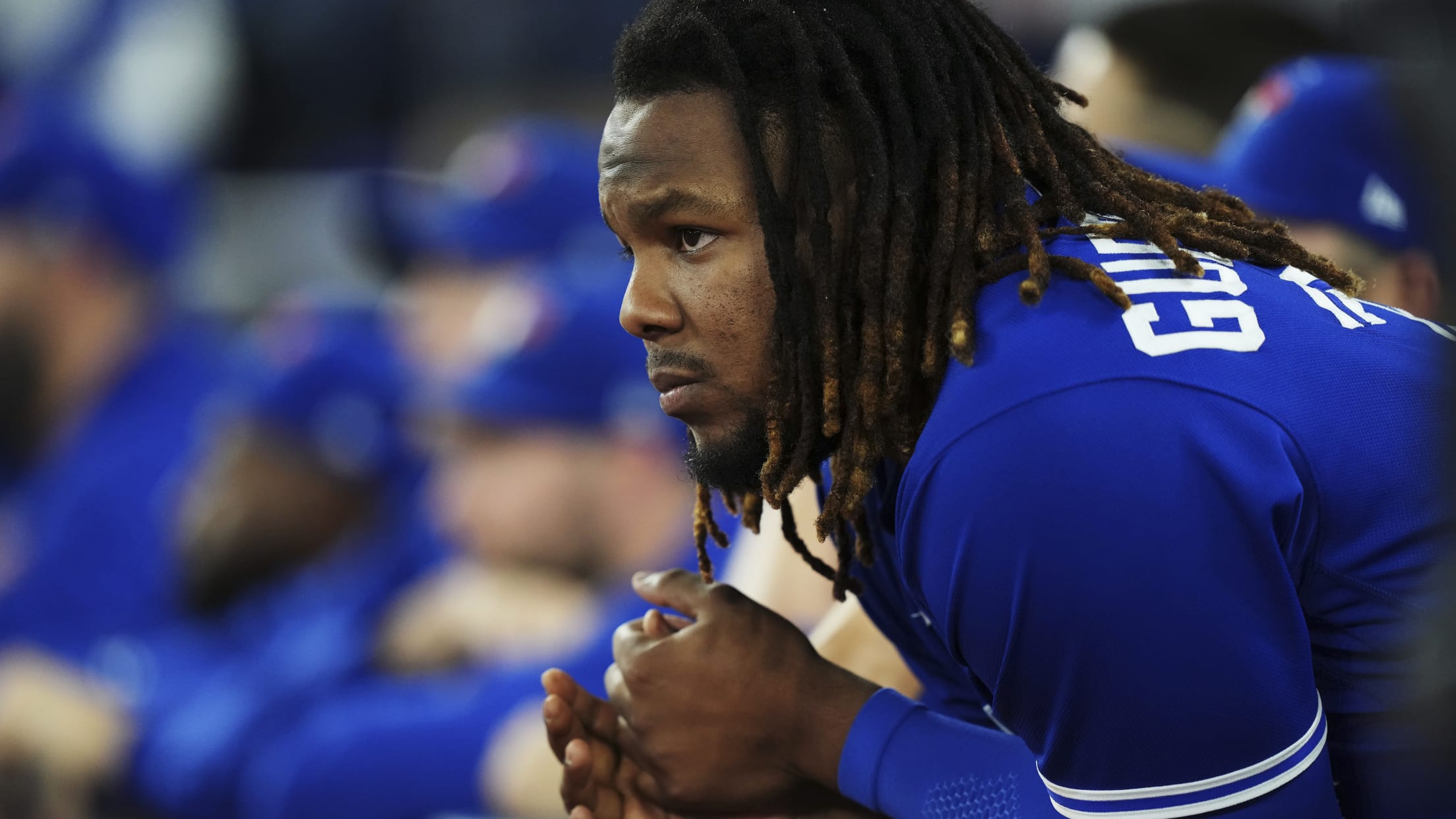 TORONTO -- The Blue Jays' season is done, following a 10-9 loss on Saturday that featured a stunning comeback by the Seattle Mariners that won't just be talked about all offseason, but for years to come. Up 8-1 after five innings, with Rogers Centre shaking and all signs pointing to
Why Mariners fans were putting shoes on their heads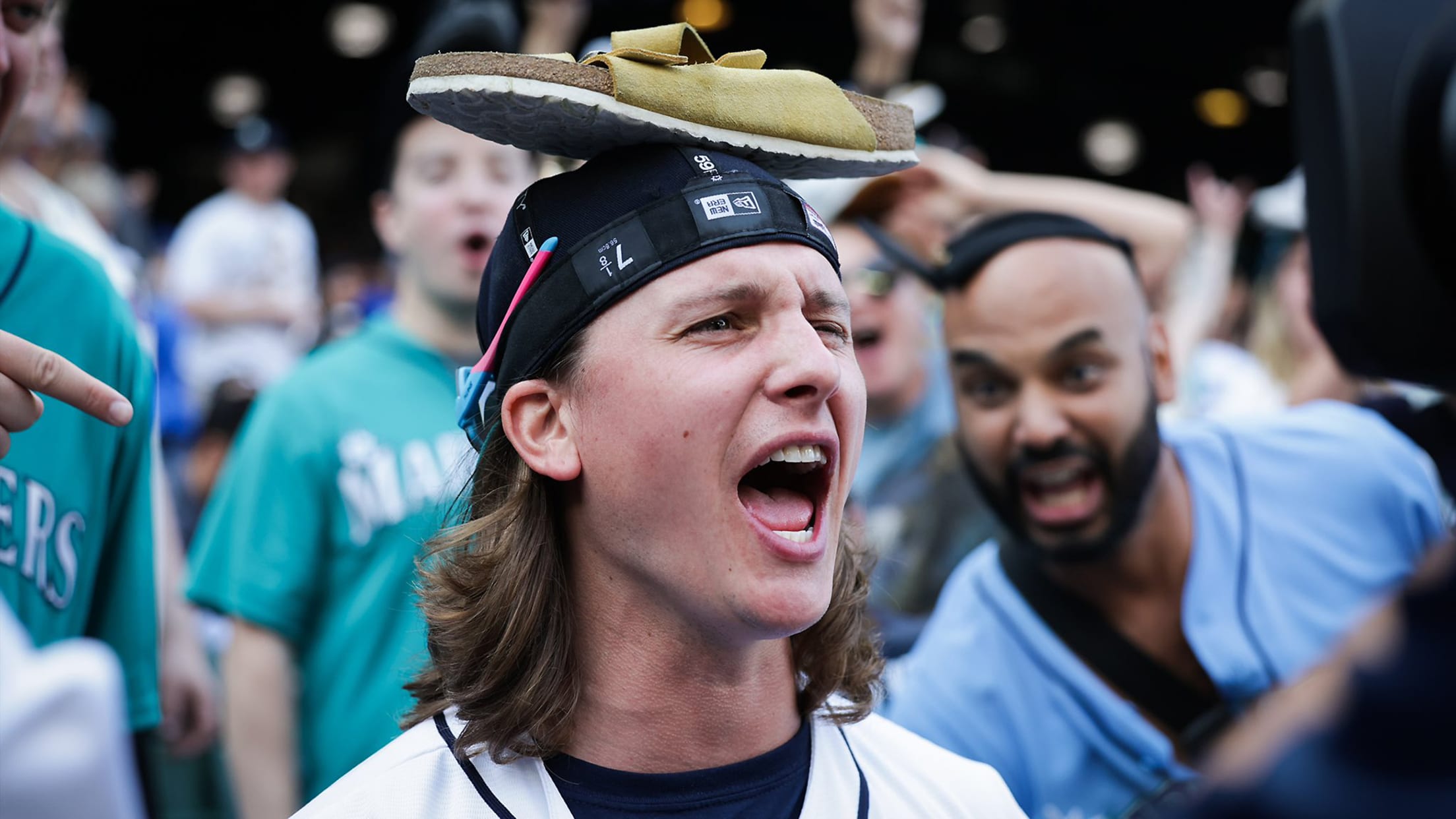 Good-luck charms in baseball come in many forms: We've seen a Rally Monkey and Rally Squirrel, a Rally Cat and rally hats. Just this season, the Padres found a spark with a black panther statue (60 percent of the time, it works all the time). On Saturday, one Mariners fan
Springer 'doing OK' after scary collision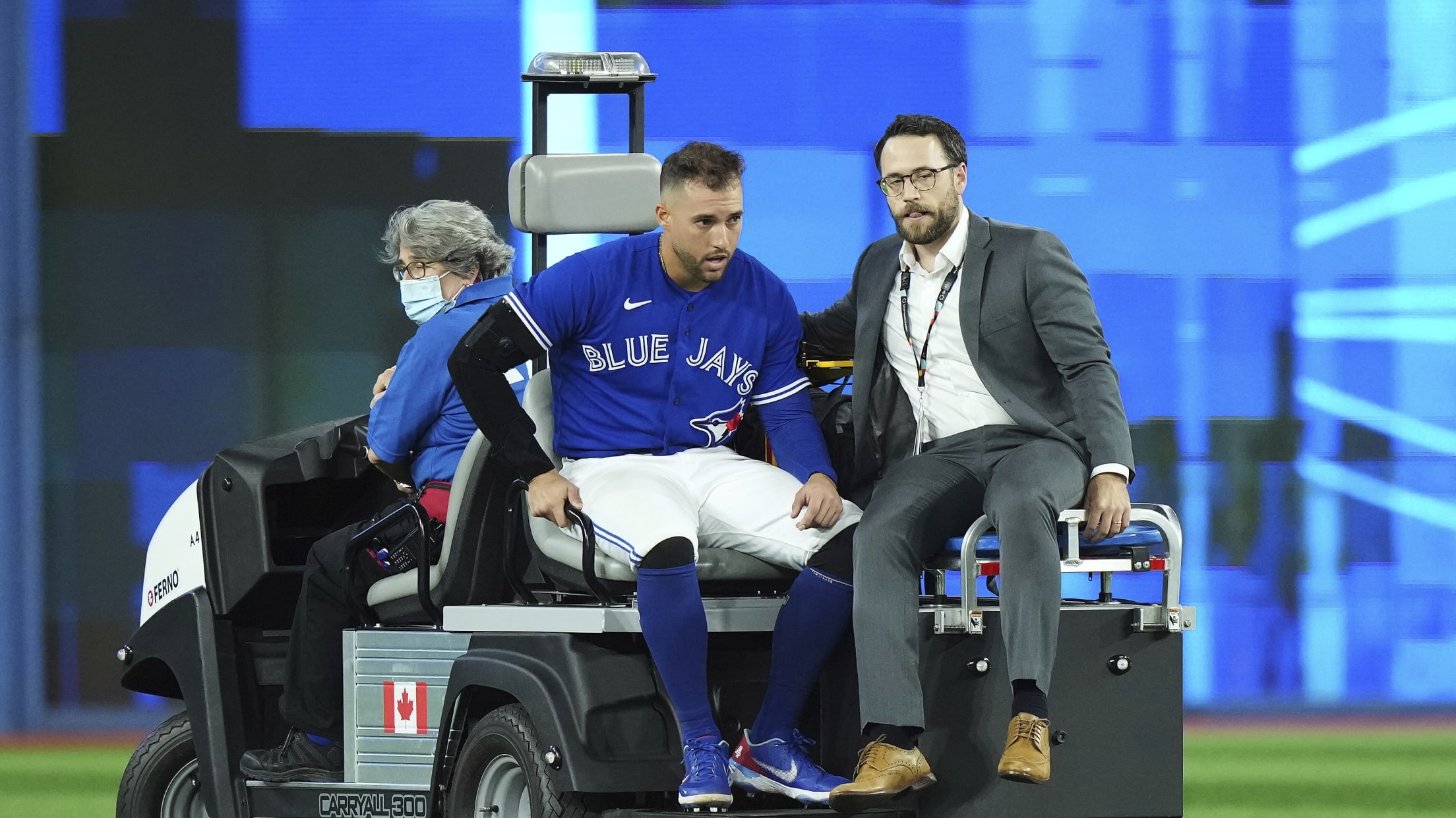 TORONTO -- Blue Jays center fielder George Springer was "doing OK" postgame after being carted off the field following a freak collision with shortstop Bo Bichette on Saturday. Springer needed help getting up and was removed in the eighth inning of the Blue Jays' season-ending 10-9 loss in Game 2
'Frustrating' dearth of scoring caps Rays' '22
Tampa Bay loses final 7 games of season en route to 1st-round playoff exit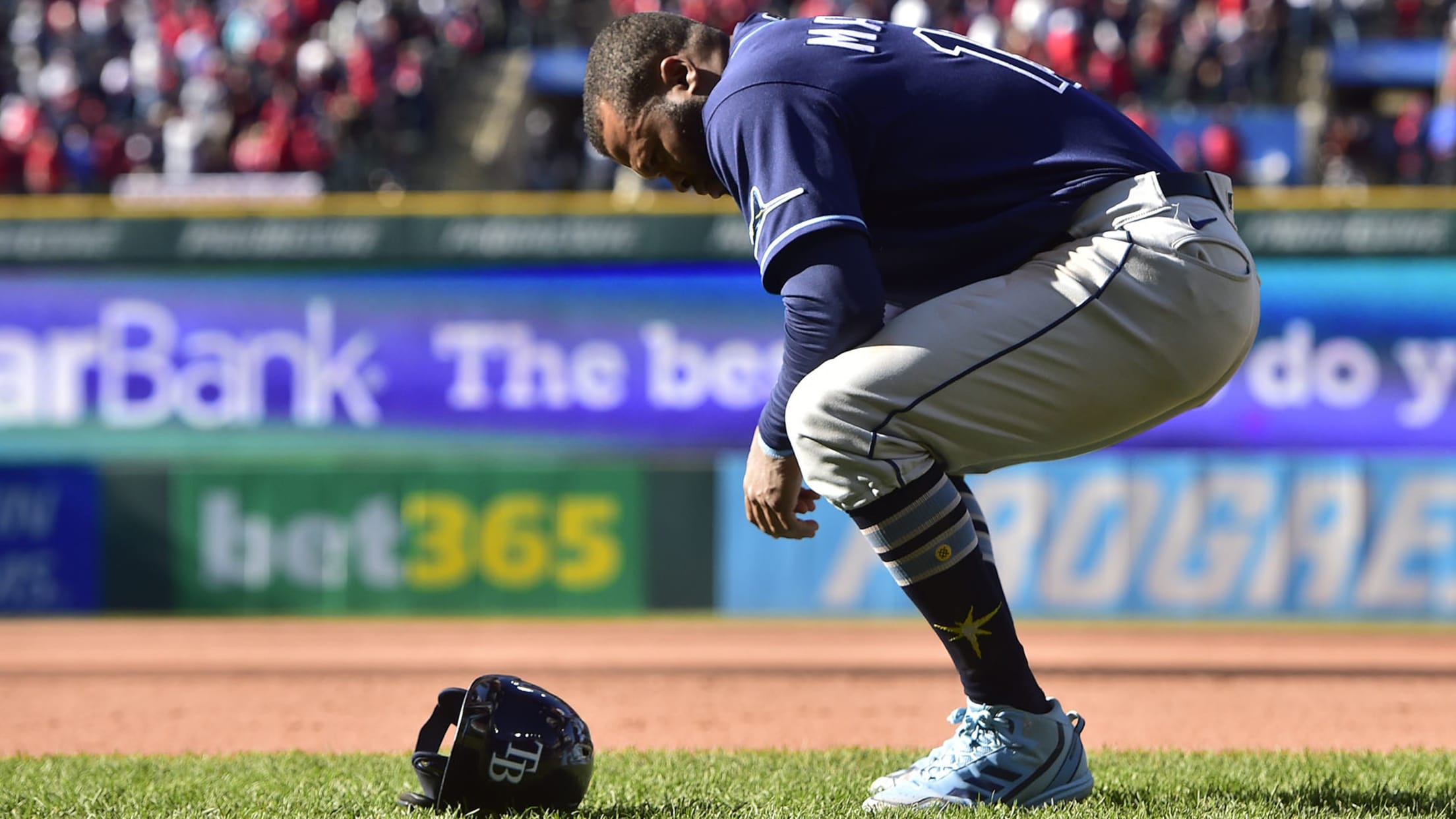 CLEVELAND -- The Rays' final game of the year was unlike any other in postseason history. Their nearly five-hour affair with the Guardians was the first playoff game to enter the 14th inning scoreless, then it kept going. The two clubs struck out a postseason-record 39 times. Cleveland became the
Ramírez, Naylor make 'unbelievable play' in 12th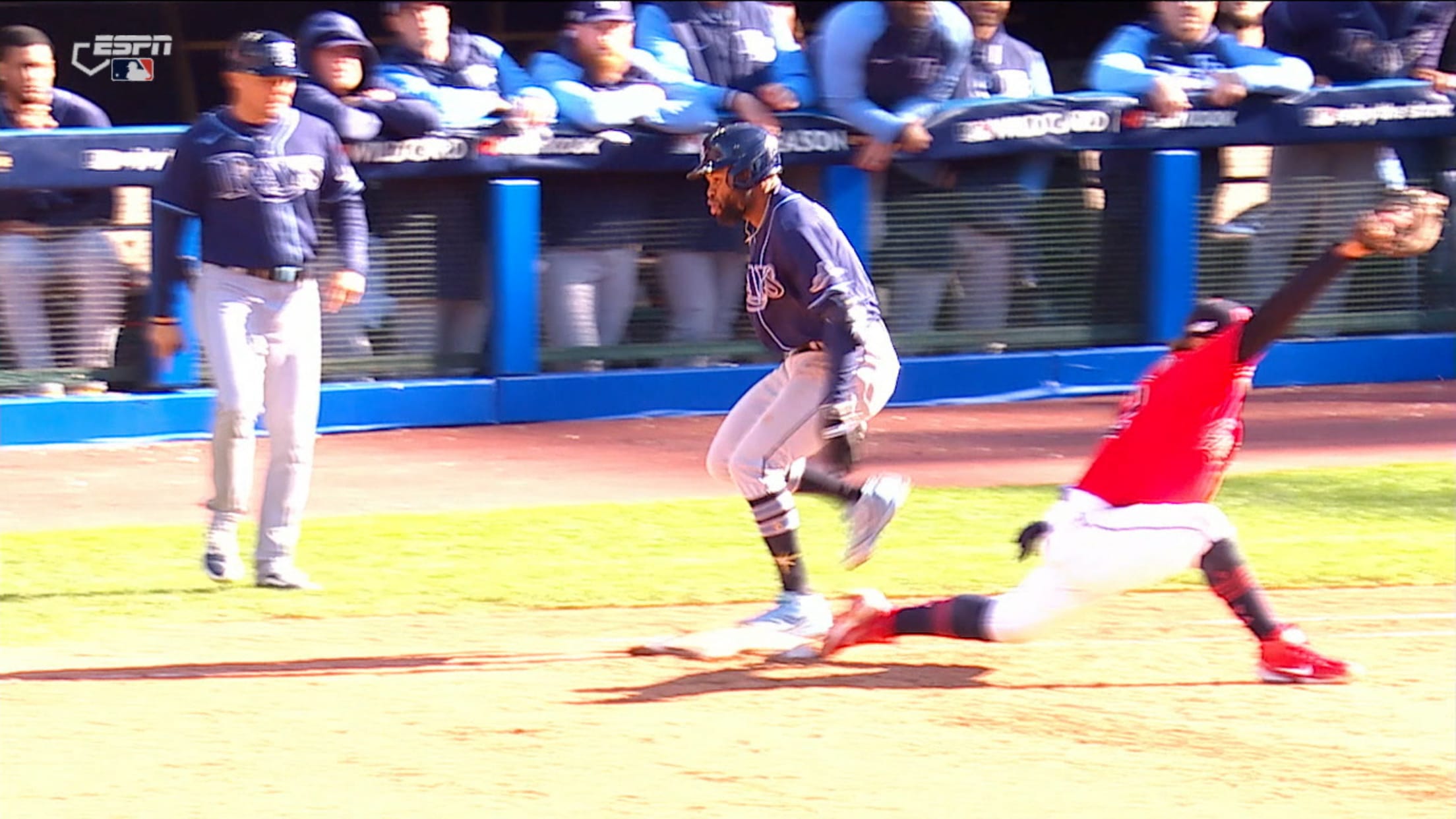 CLEVELAND -- If the ball had bounced through, as it likely would for so many, the conversation right now might be Game 3 starters and the winner-take-all tilt the Guardians and Rays would be staging at Progressive Field on Sunday. But the ball didn't bounce through, because José Ramírez fielded
Oscar-worthy ending in 15th puts Guardians in ALDS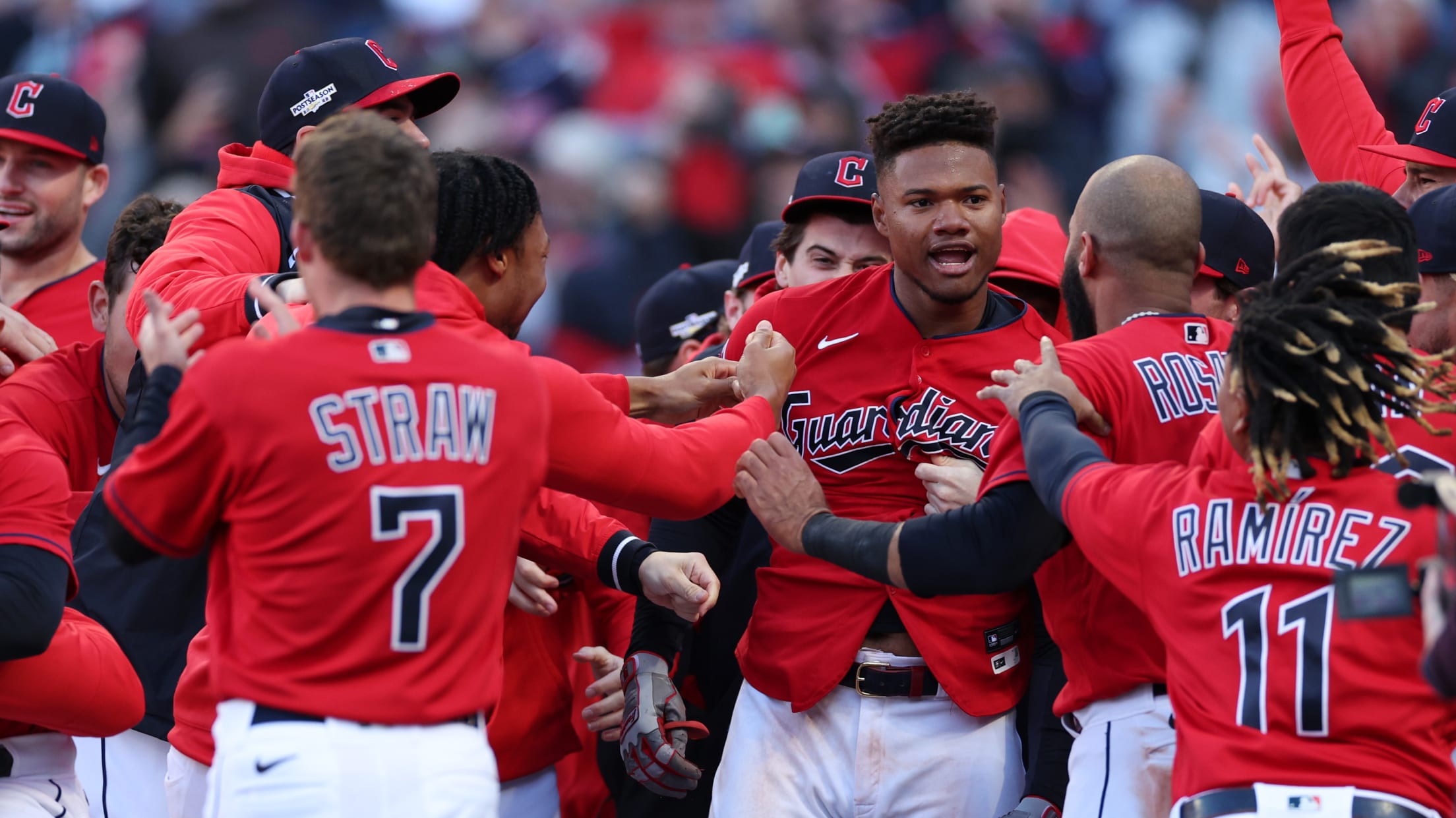 CLEVELAND -- It was the game that seemed like it never was going to end. Guardians Game 1 starter Shane Bieber decided to go grab a cup of chicken broth to keep him warm in the dugout as Cleveland went to the bottom of the 15th inning.
Finger numbness spurs Fairbanks' early exit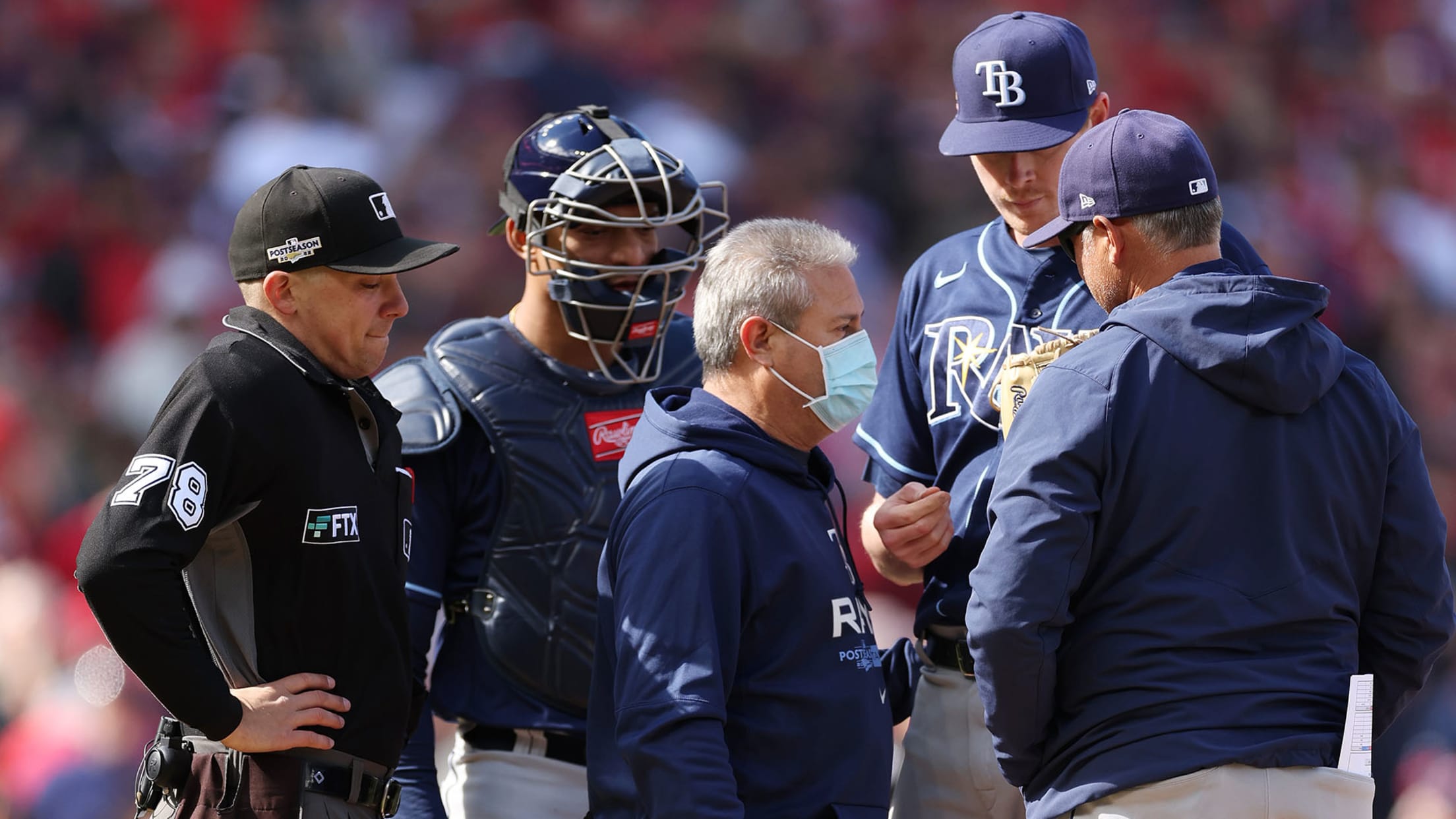 CLEVELAND -- From the moment Pete Fairbanks threw his first pitch in the sixth inning of Game 2 of the American League Wild Card Series on Saturday afternoon, he knew something was wrong. After not feeling anything wrong during his warmup in the bullpen, Fairbanks opened his outing with a
The longest scoreless postseason game belongs to ...
There was another record-setting performance, too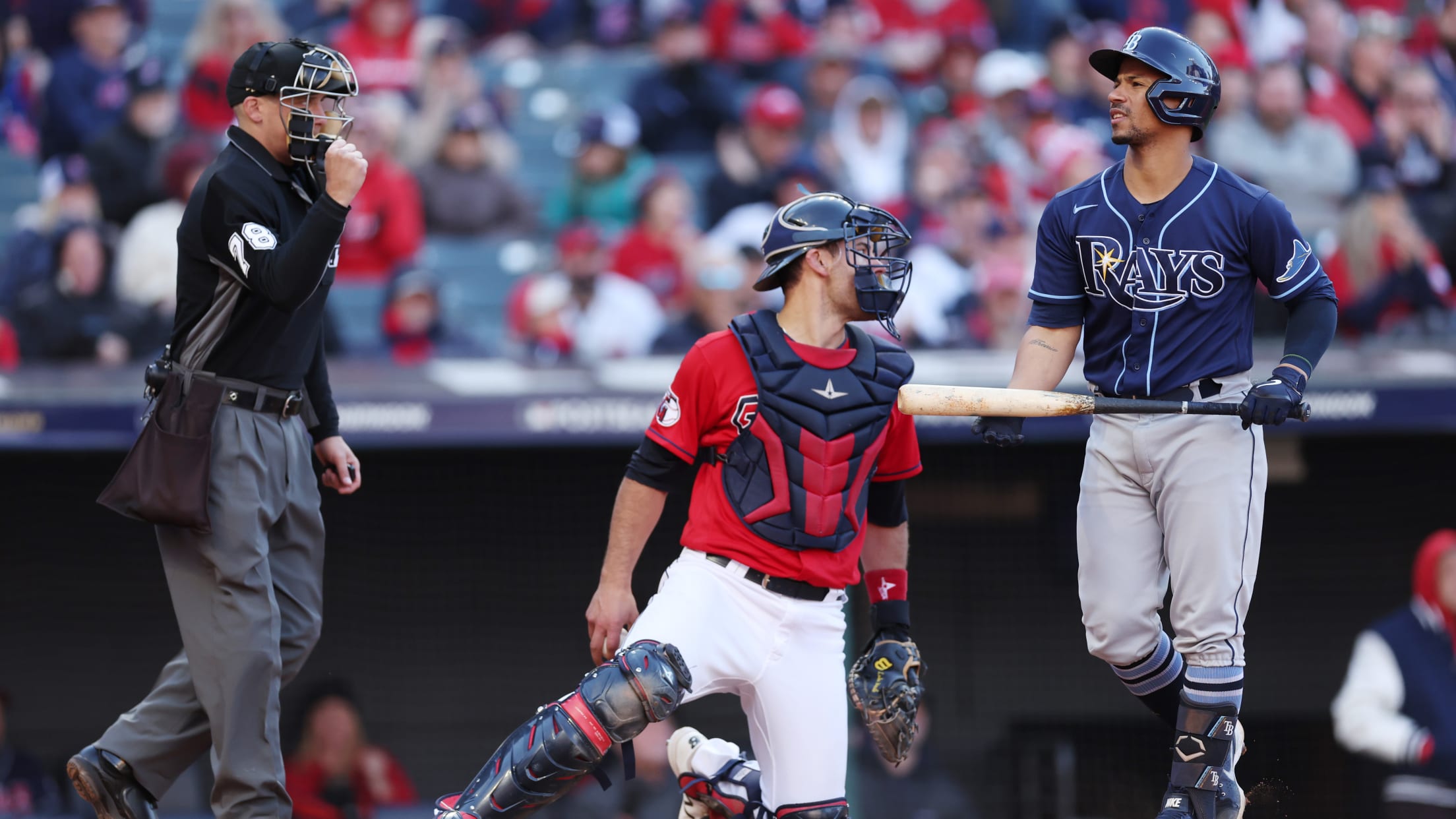 CLEVELAND -- As Game 2 of the American League Wild Card Series between the Rays and Guardians crept on, Tampa Bay manager Kevin Cash began to wonder when the scoreless contest started to make history. As it turned out, history was made in the 13th inning on Saturday afternoon at
LIVE on ESPN: Mariners-Blue Jays Game 2 FAQ, lineups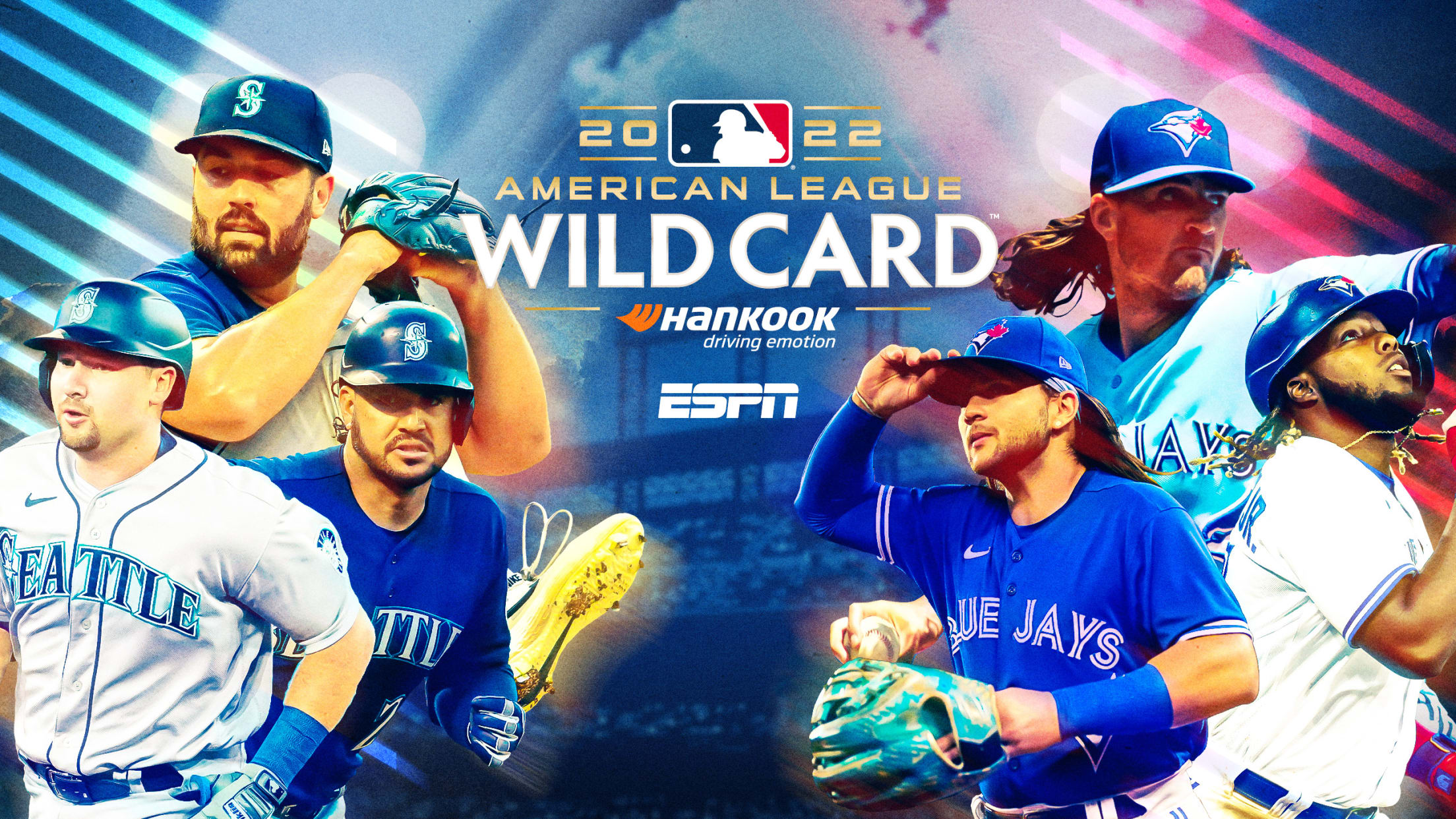 TORONTO -- The Mariners are one win away from the ALDS, and they'll send a former Blue Jays ace to the mound to try to seal the set. After taking Game 1 of the American League Wild Card Series, 4-0, Seattle will roll with lefty Robbie Ray on Saturday. Toronto
11 facts about Mariners' long-awaited return to postseason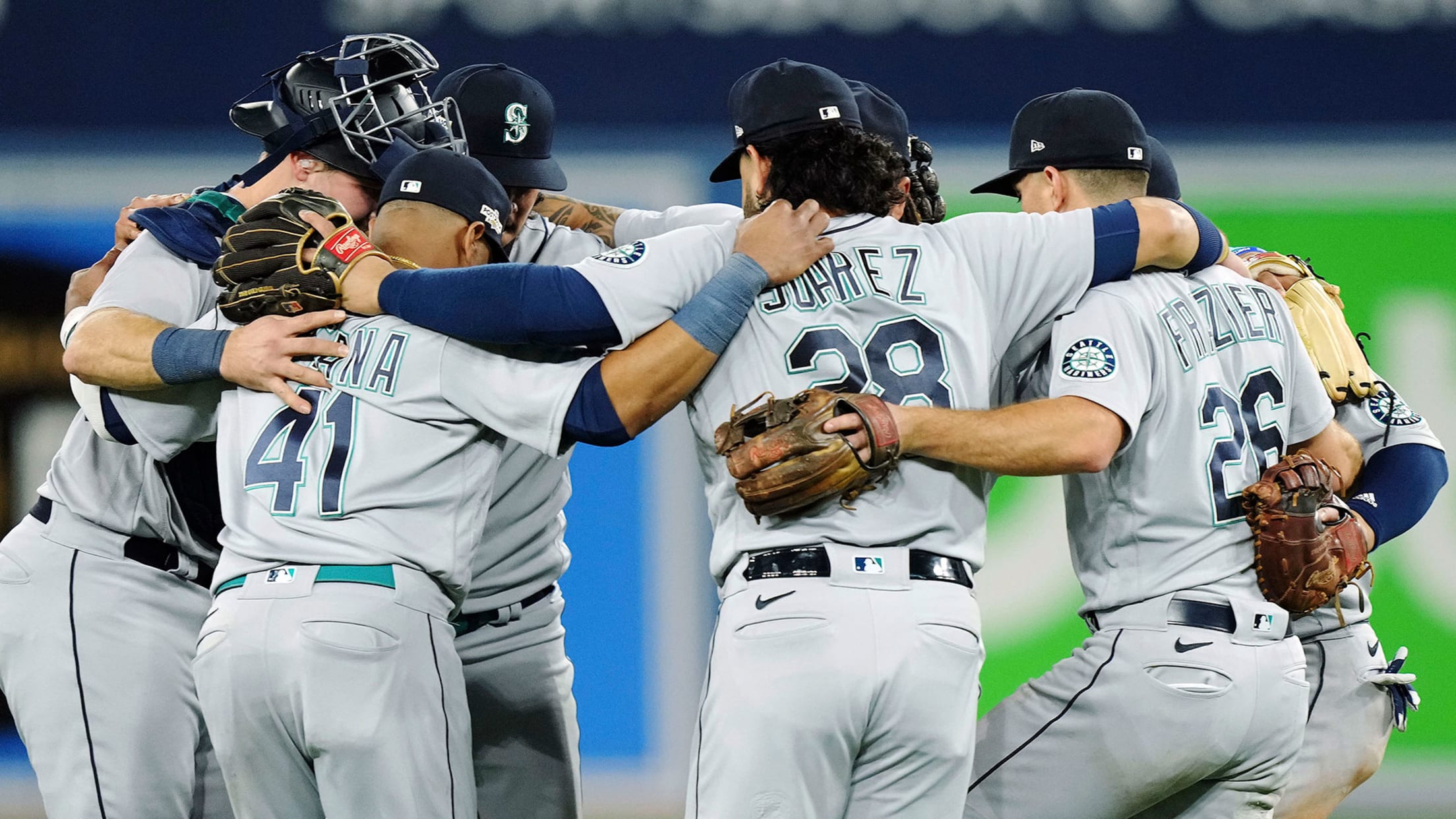 The Mariners started to make up for lost time on Friday. Playing the franchise's first postseason game in 21 years -- after breaking the sport's longest playoff drought -- Seattle defeated Toronto, 4-0, in Game 1 of the American League Wild Card Series at Rogers Centre. The Mariners now have
'He's our MVP': J-Ram belts decisive G1 blast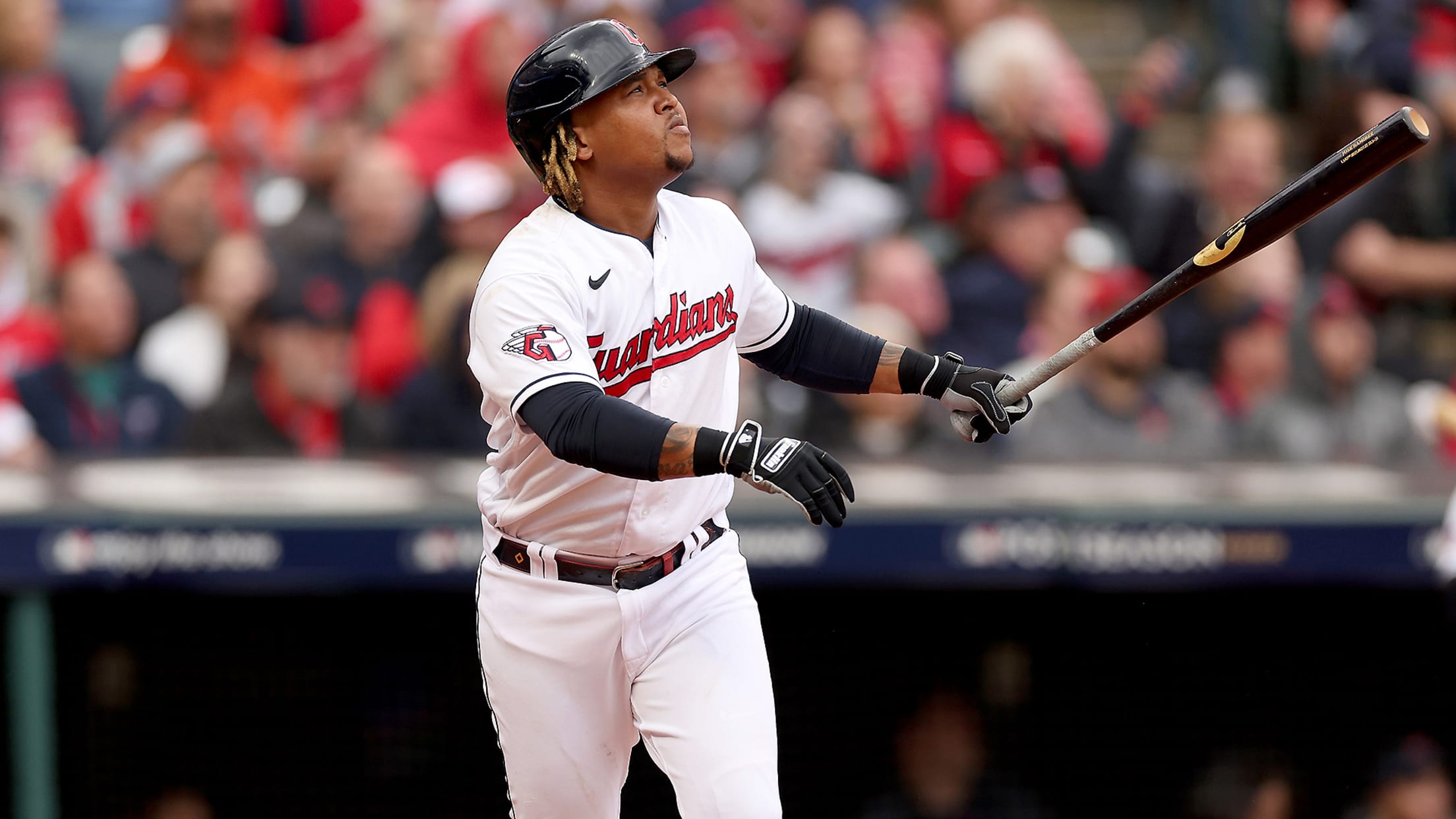 CLEVELAND -- The chants were so loud that they were echoing through Progressive Field. There was a pause in the action on the field for a replay review. José Ramírez had nothing else to focus on than the 30,741 fans singing his name to a tune he's heard countless times
Triumphant Bieber makes star turn in WC win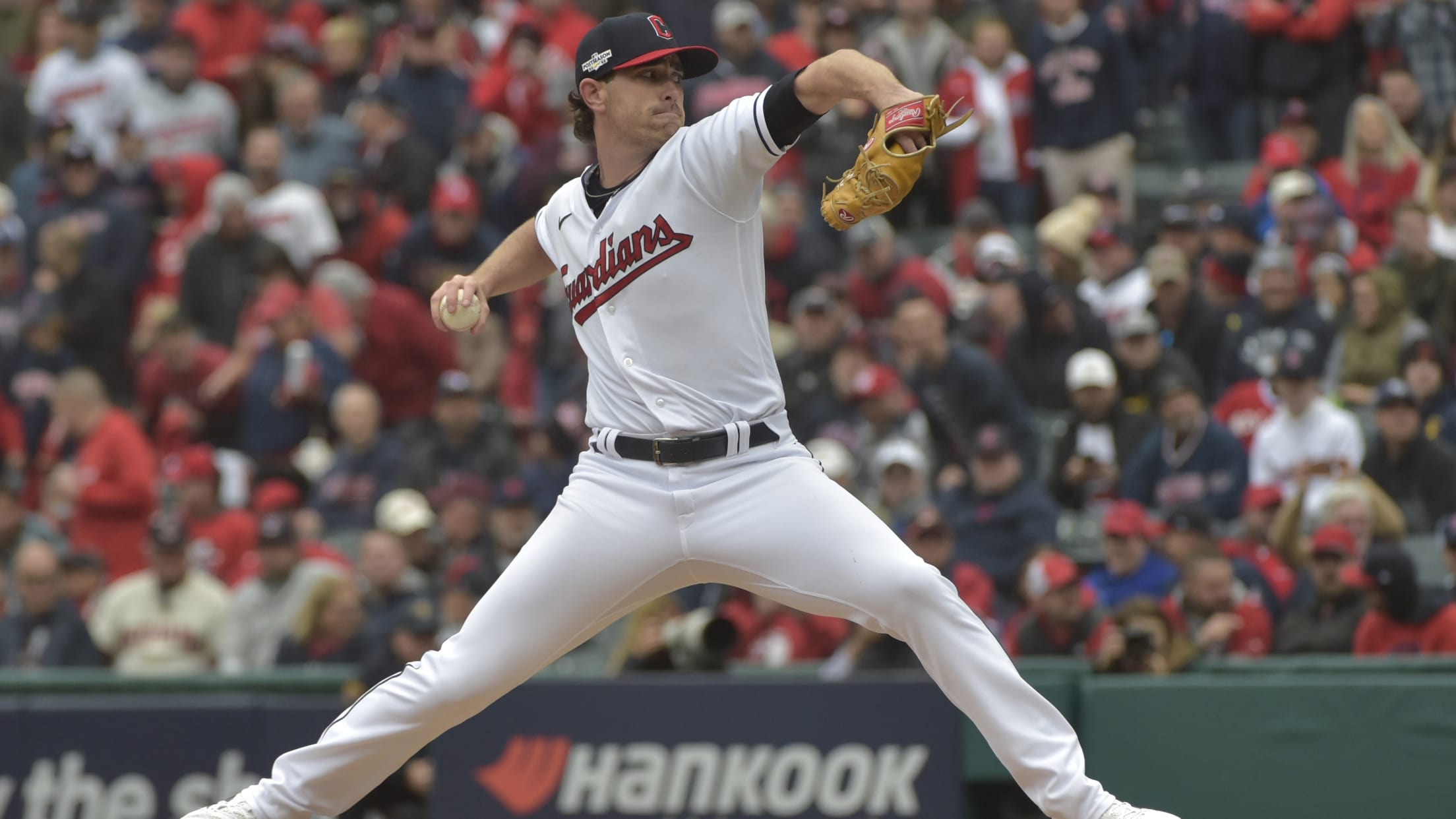 CLEVELAND -- When Shane Bieber's work was done, 7 2/3 innings after it began, manager Terry Francona clapped his hands as he walked toward the mound to take the ball, and the red-clad crowd at Progressive Field stood and did the same.
Siri's homer puts him in rare 2022 company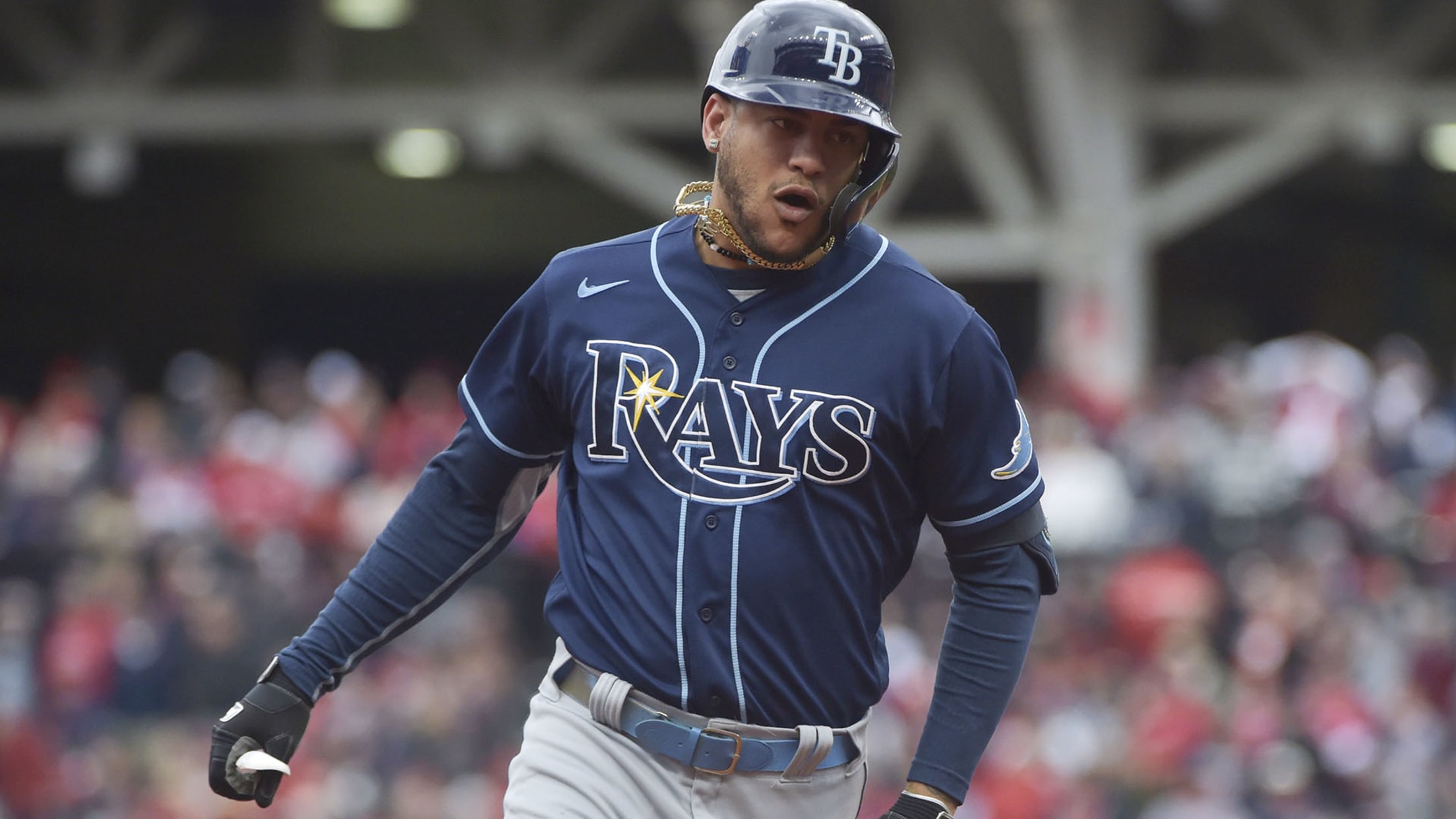 CLEVELAND -- The Rays had all kinds of trouble with Shane Bieber on Friday afternoon. He held them hitless for four innings and only gave up three total hits in a 7 2/3-inning gem at Progressive Field. But the Guardians' Game 1 starter may have a new nemesis, and he
McClanahan deals, but offensive struggles persist in opener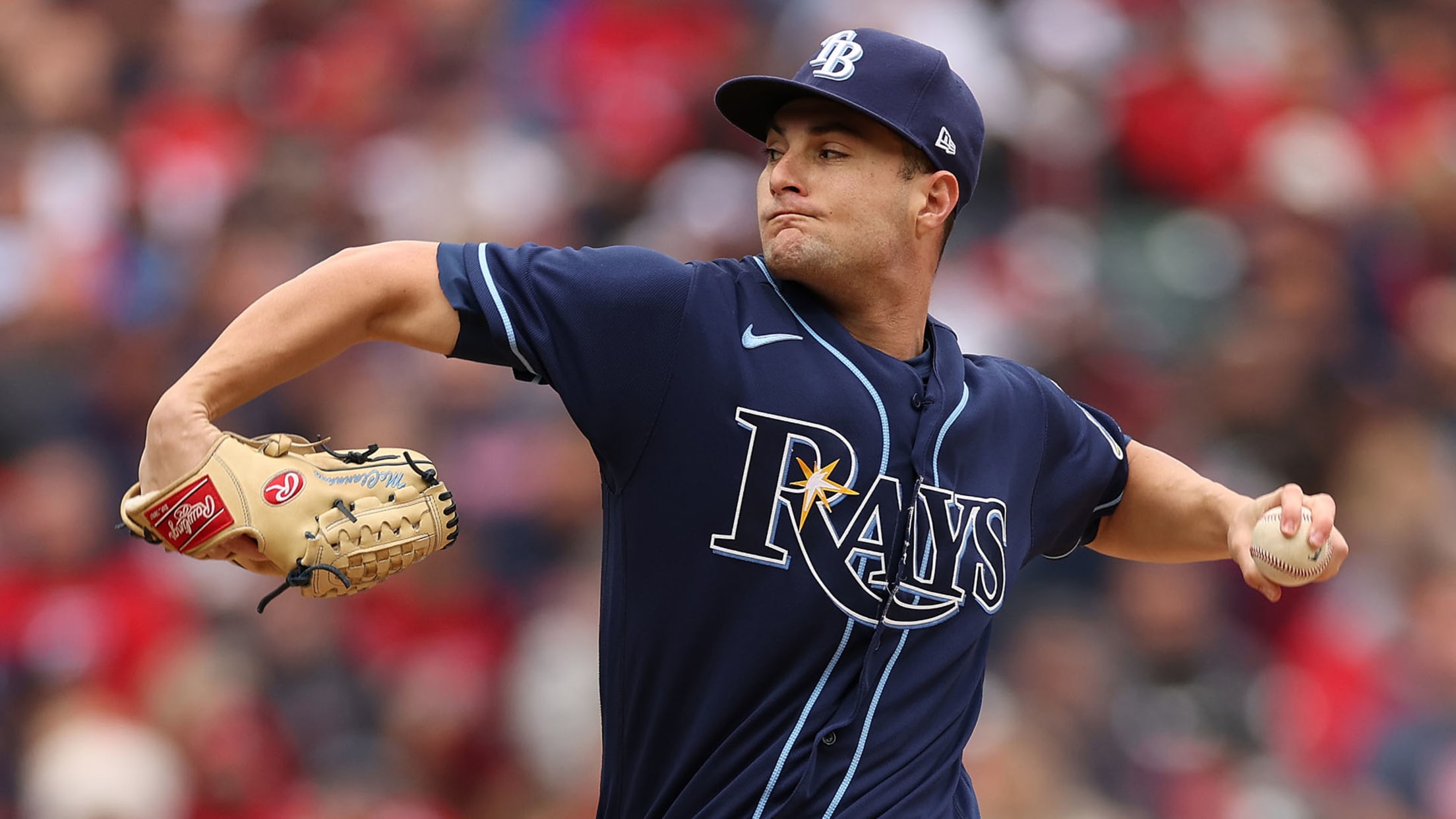 CLEVELAND -- The Rays took plenty of setbacks in stride this season. Frustrating losses. A tough division. An often overwhelming number of injuries. Through it all, they found a way to get back into the postseason. If they want to stick around, they'll have to overcome a dominant Guardians pitching
Rays' confidence in Glasnow? 'A thousand percent'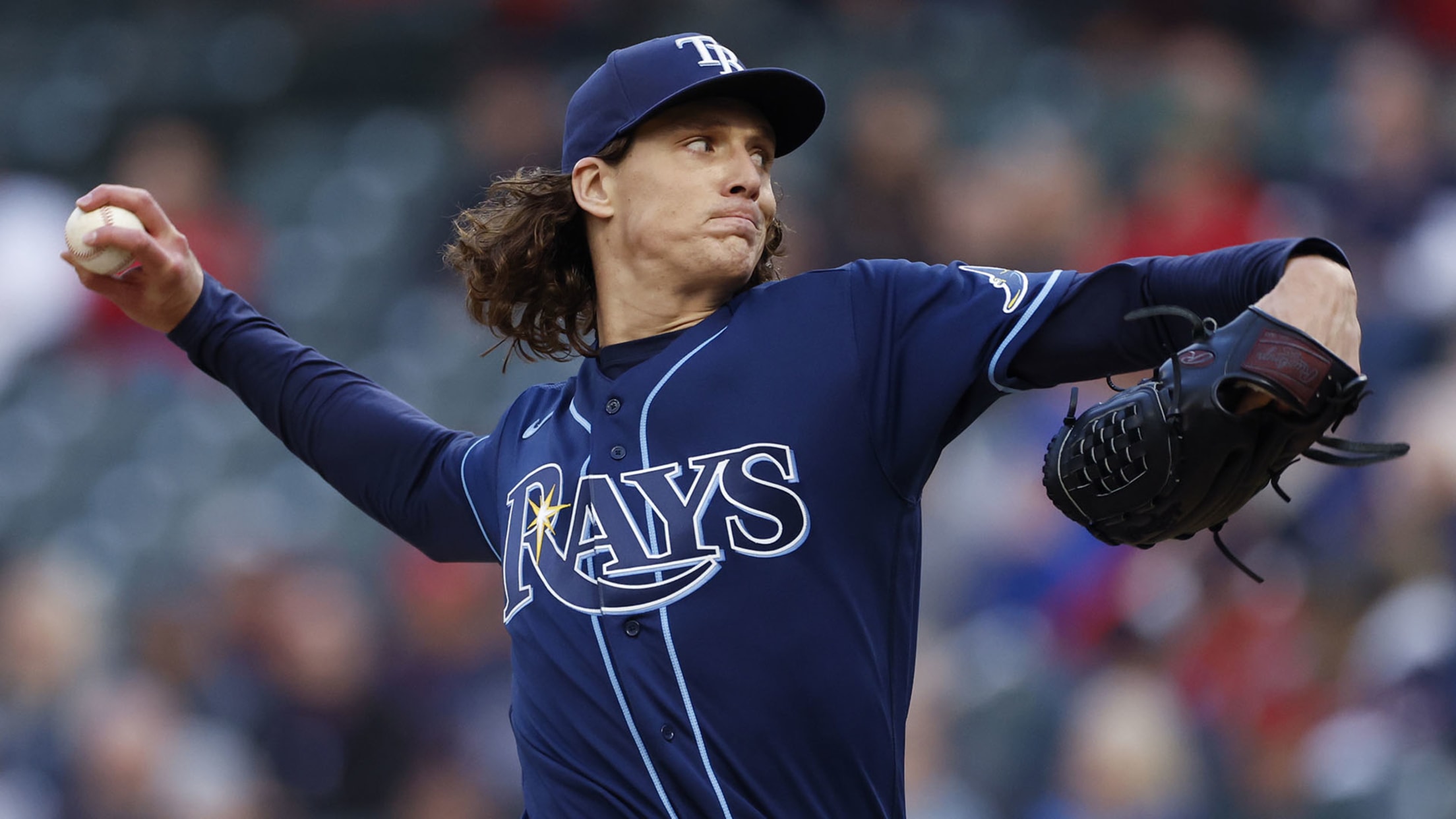 CLEVELAND -- Tyler Glasnow has been here before. In 2020, he started series-clinching games against the Blue Jays in the American League Wild Card Series and vs. the Yankees in the AL Division Series, with both starts ending in on-field celebrations to commemorate the Rays advancing to the next round
LIVE on ESPN2: Rays-Guardians Game 2 FAQ, lineups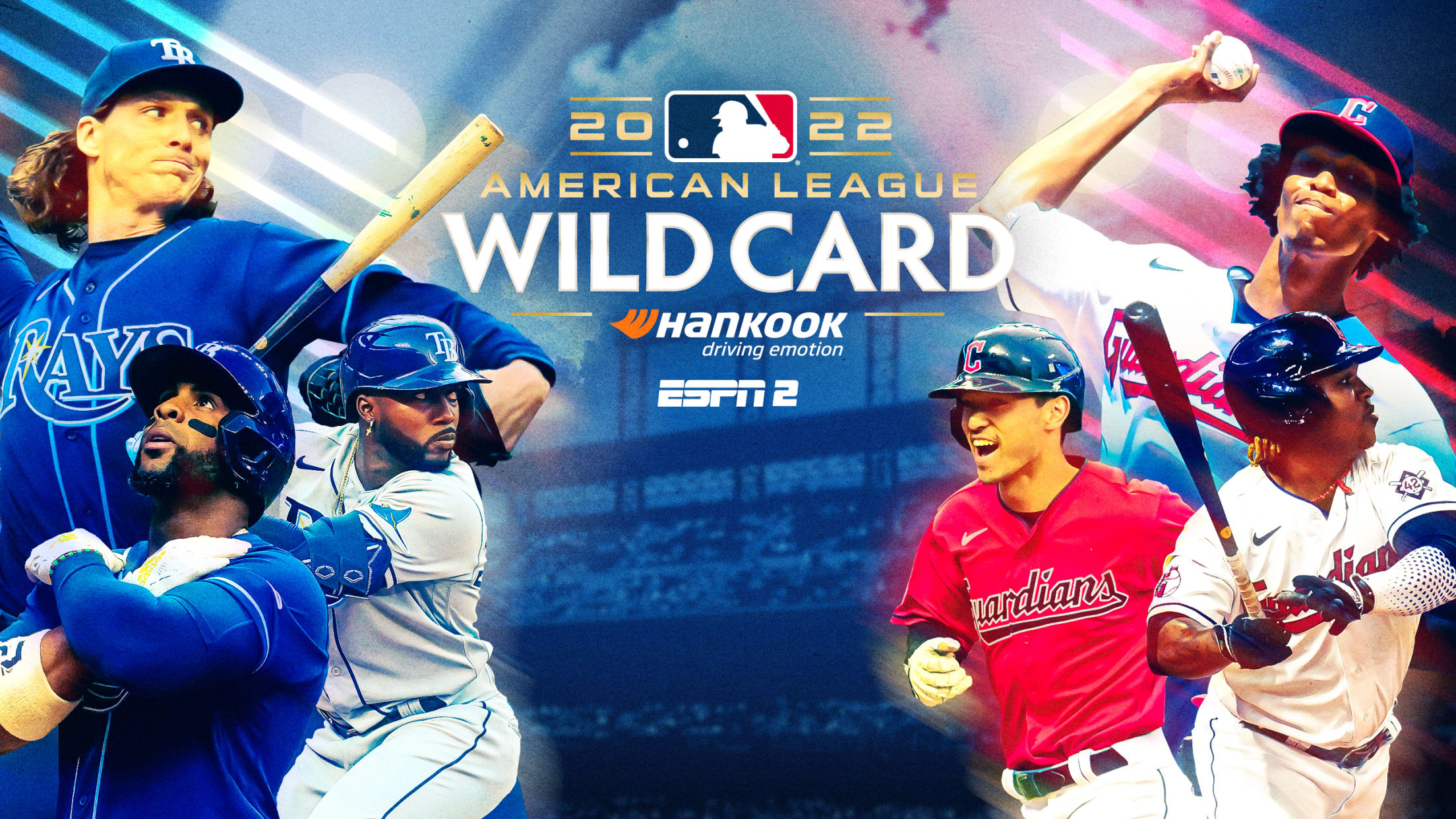 CLEVELAND -- And just like that, the Guardians are one win away from an American League Division Series date with the Yankees, while the Rays are breaking Glas in case of emergency. "Glas," of course, is Tyler Glasnow, who made his long-awaited return from Tommy John surgery two weeks ago
The key storyline for each Wild Card Game 2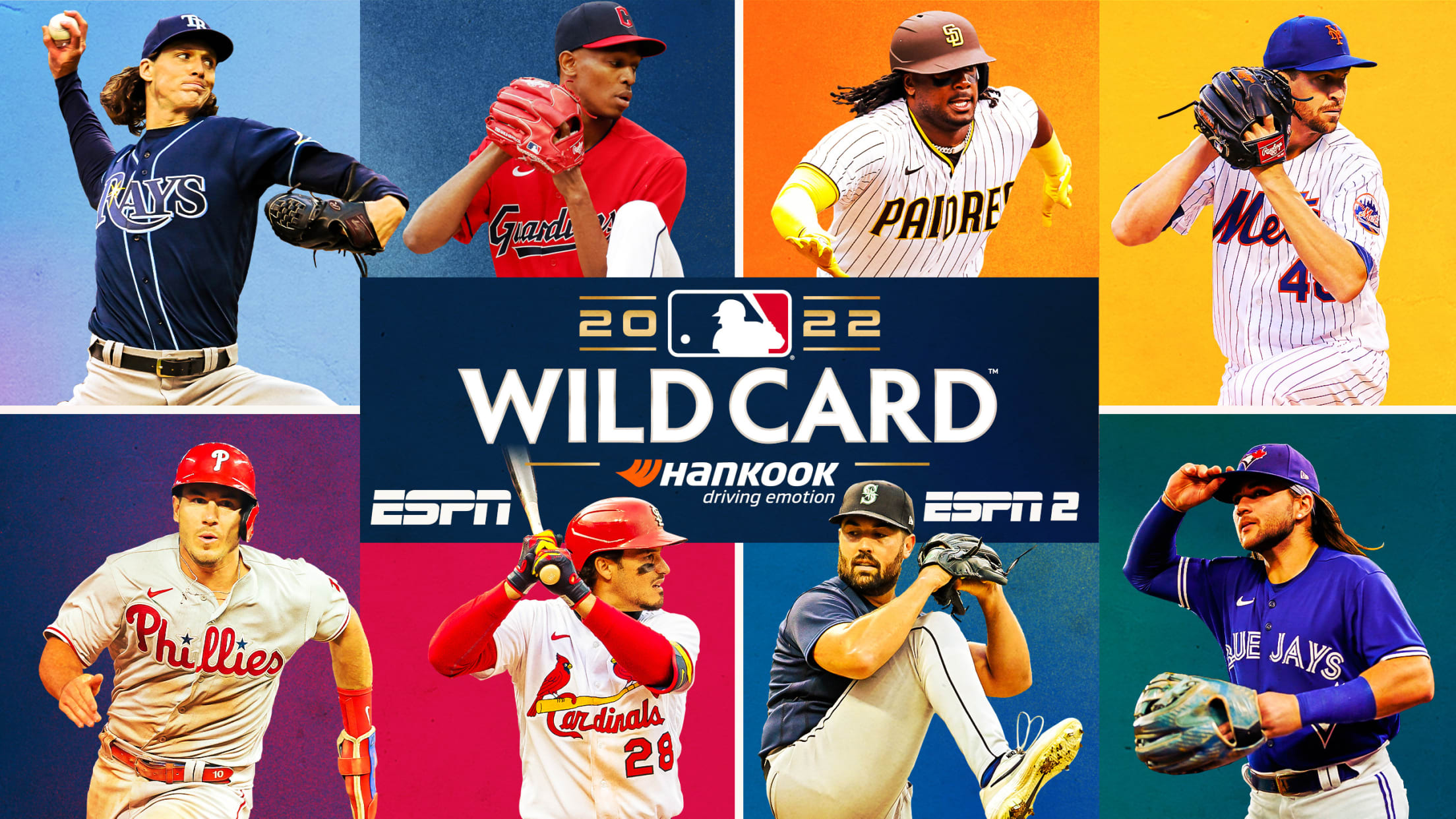 It was a wild, exhausting, exhilarating first day of the Wild Card Series, and the craziest thing is that now, Saturday … there are four elimination games. For four teams it's do-or-die, and if they survive, well, they have to go through the same thing Sunday.
Ray set for Toronto return on Wild Card stage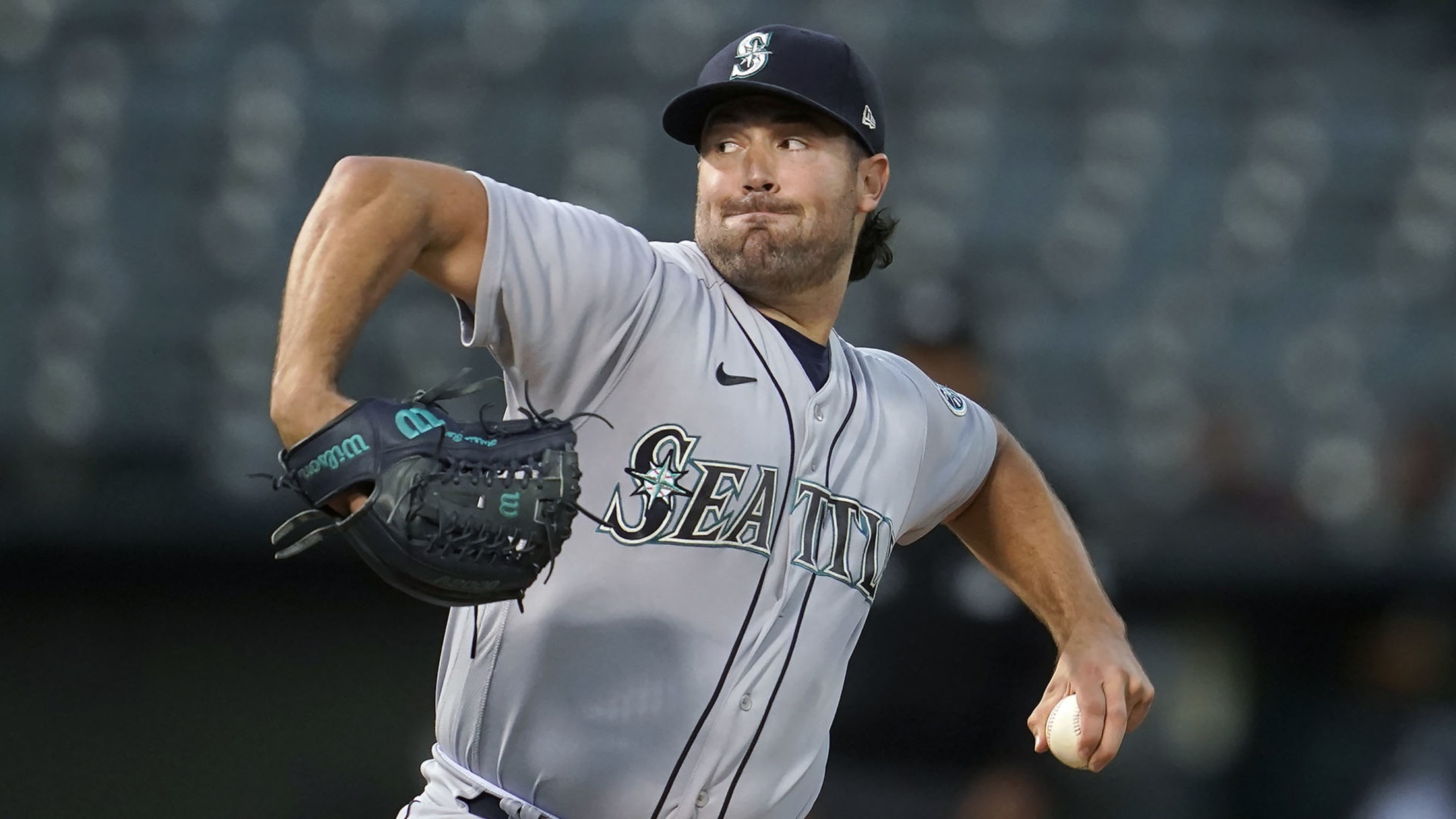 TORONTO -- For Robbie Ray, a return to Toronto carries a sense of the surreal. The Rogers Centre mound is where the left-hander blossomed into one of MLB's elite pitchers and resurrected himself in a trying stage of his career. And it's where he'll lead the Mariners in the type
'Wired for these moments': Castillo brilliant in Game 1 win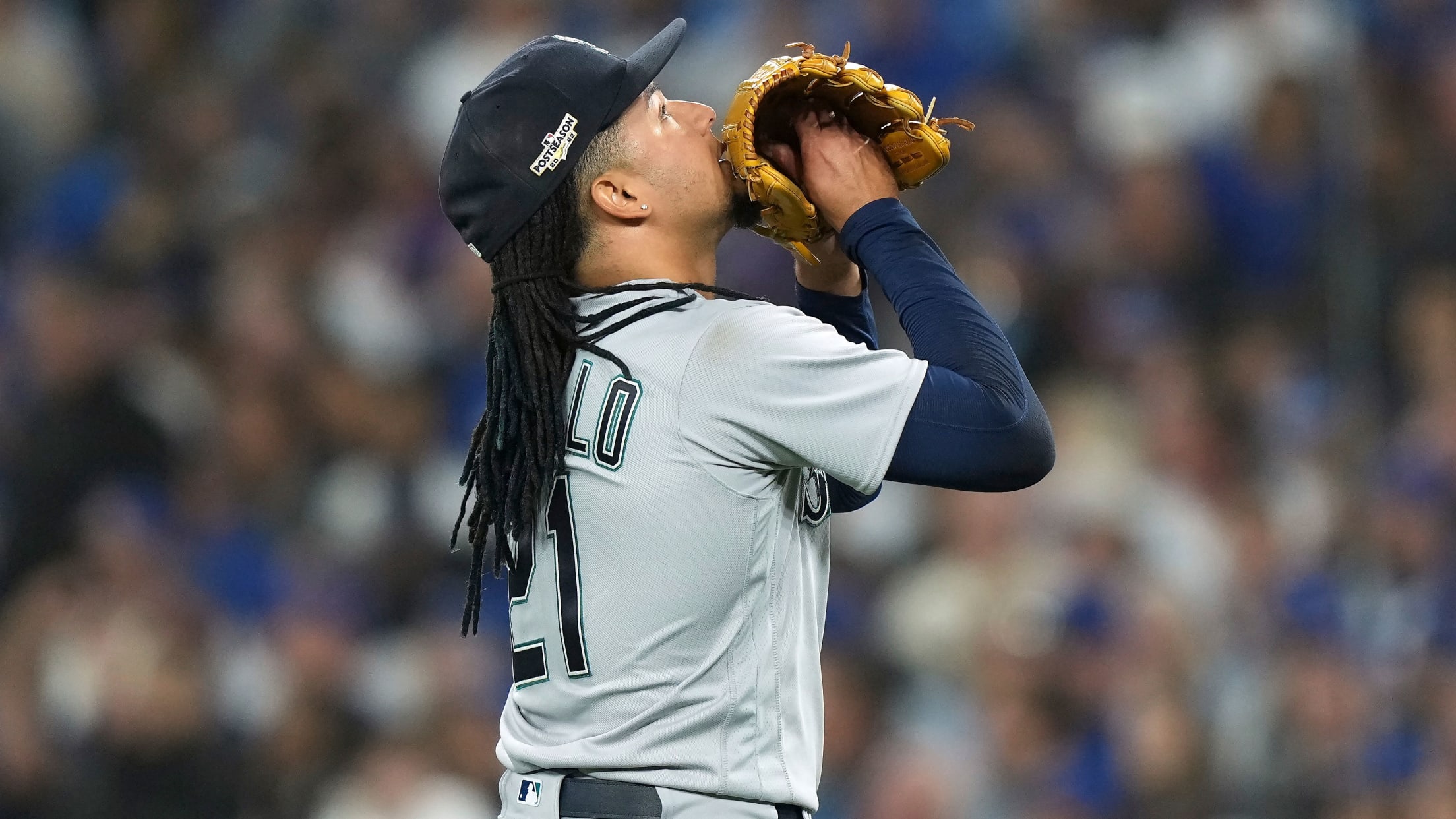 TORONTO -- This was the precise moment that the Mariners envisioned when they aggressively pushed their chips to the middle of the table and acquired Luis Castillo in a Trade Deadline blockbuster. They mortgaged some of their future to go all-in on the present, but the risk in their minds
Gausman ready to give it his all with season on the line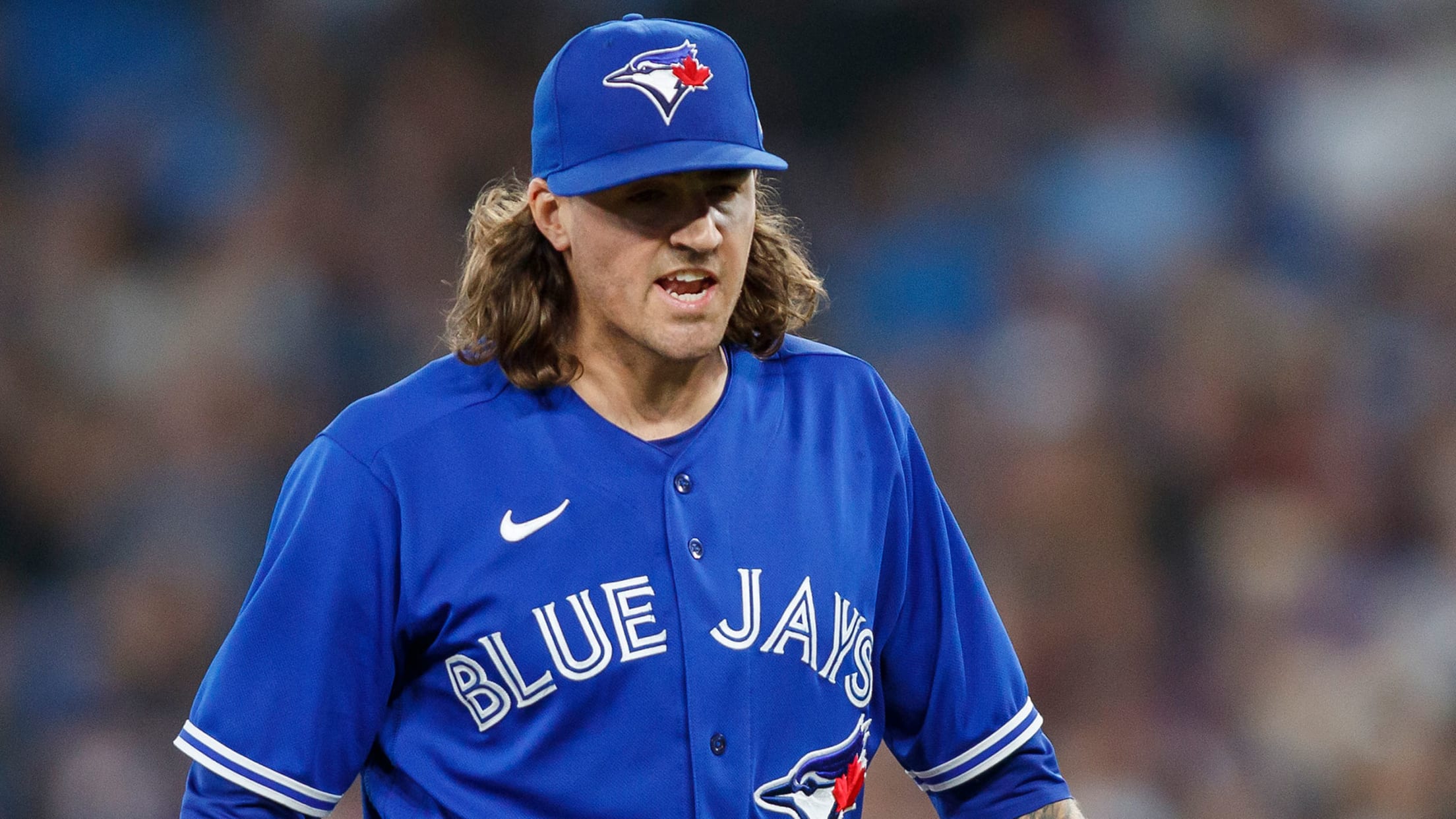 TORONTO -- Kevin Gausman is tasked with keeping the Blue Jays' season alive in Game 2 of the AL Wild Card Series. After leaving his last regular-season outing with a cut in his right middle finger, Gausman will start the win-or-go-home game on Saturday, as the Blue Jays look to
Manoah stumbles as Blue Jays drop Game 1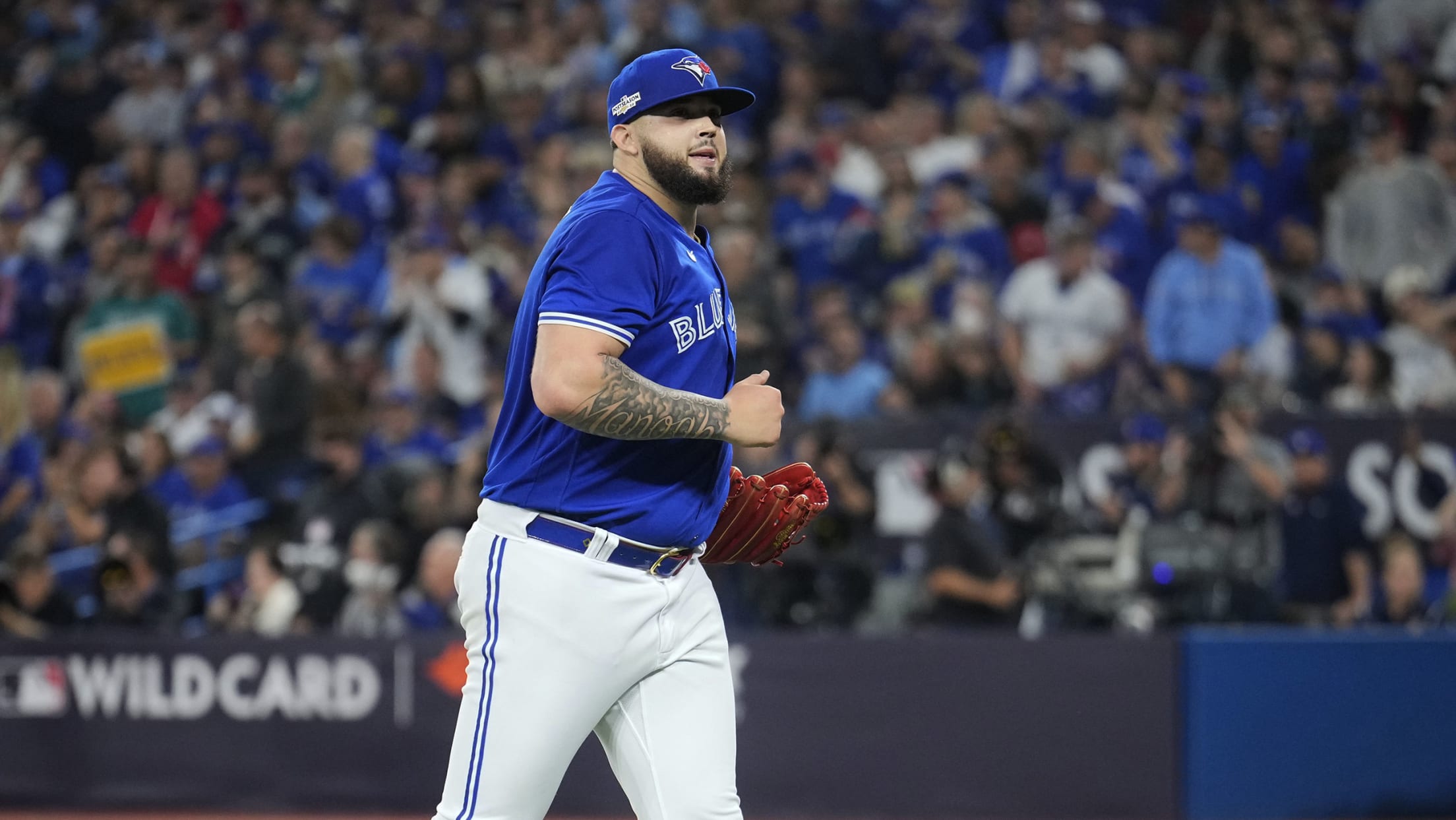 TORONTO -- The Blue Jays suddenly find themselves on the ropes in the most unexpected of ways after an early stumble from Alek Manoah and a dormant offense led to a 4-0 loss to the Mariners in Game 1 of the AL Wild Card Series on Friday. Manoah's first inning