Notes: Injuries to Anderson, prospect Soriano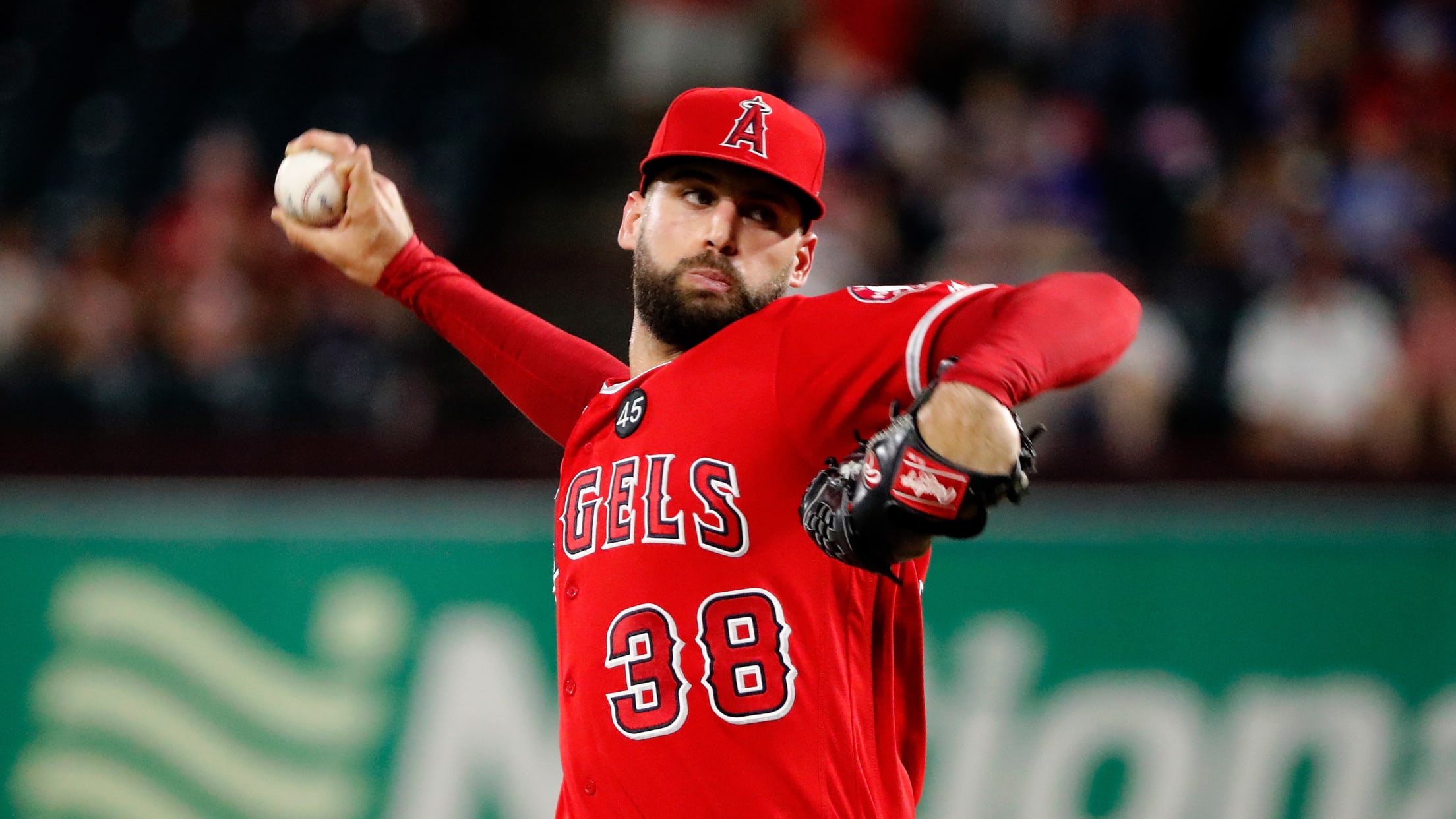 TEMPE, Ariz. -- The Angels had their first notable injury of the spring, as reliever Justin Anderson suffered a Grade 2 left oblique strain while playing catch Tuesday and will be out four to six weeks, manager Joe Maddon said Thursday. Anderson, 27, had a legitimate shot to make the
Top prospects Adell, Marsh among Angels' NRIs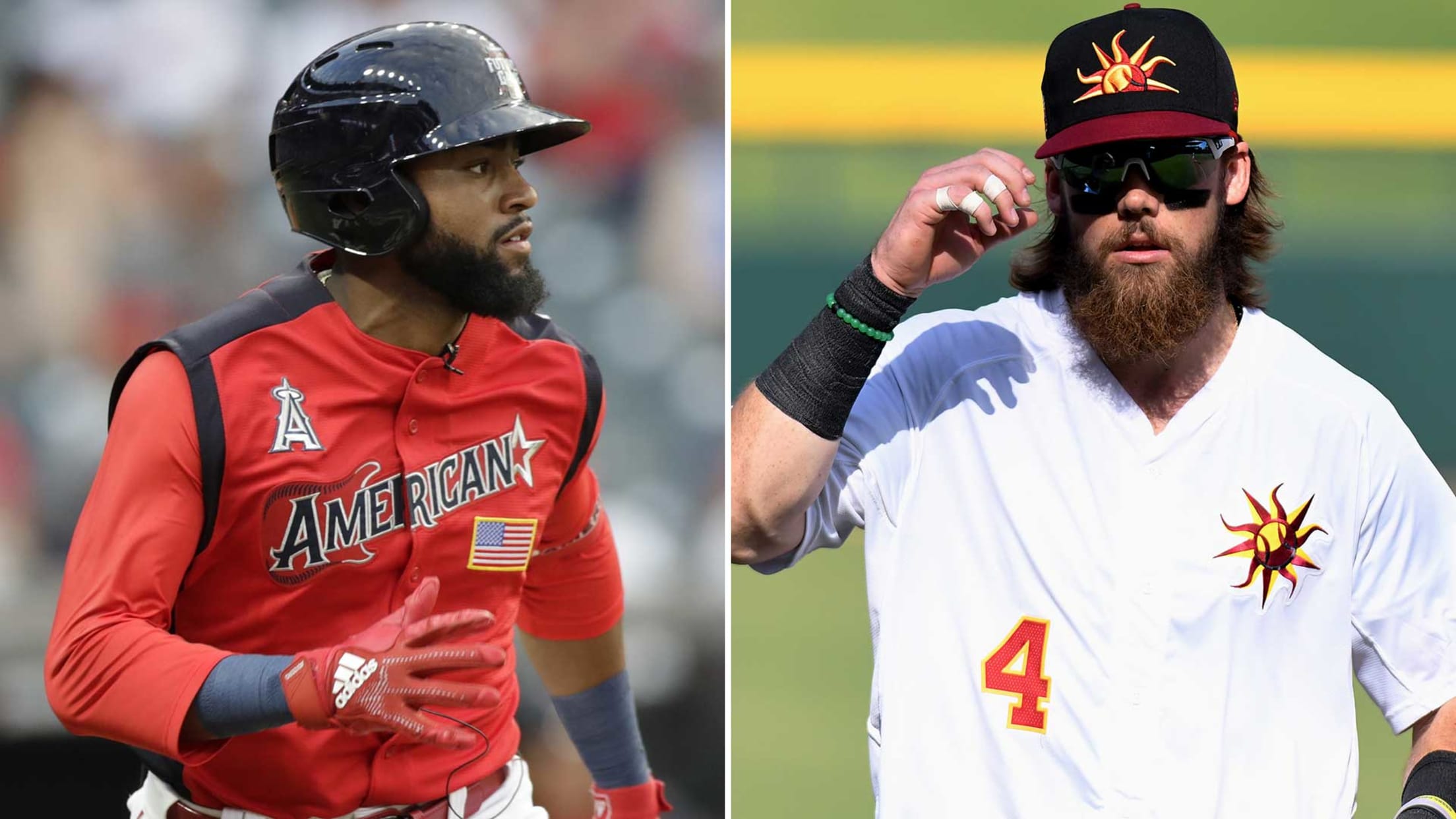 ANAHEIM -- The Angels will have 19 non-roster players in Major League camp this Spring Training, including their top two prospects in outfielders Jo Adell and Brandon Marsh, the club announced Friday. Both prospects were in Major League camp for the first time last year and are among MLB Pipeline's
Angels add Jones, Yan to 40-man roster
No. 25 prospect Rivas left unprotected ahead of Rule 5 Draft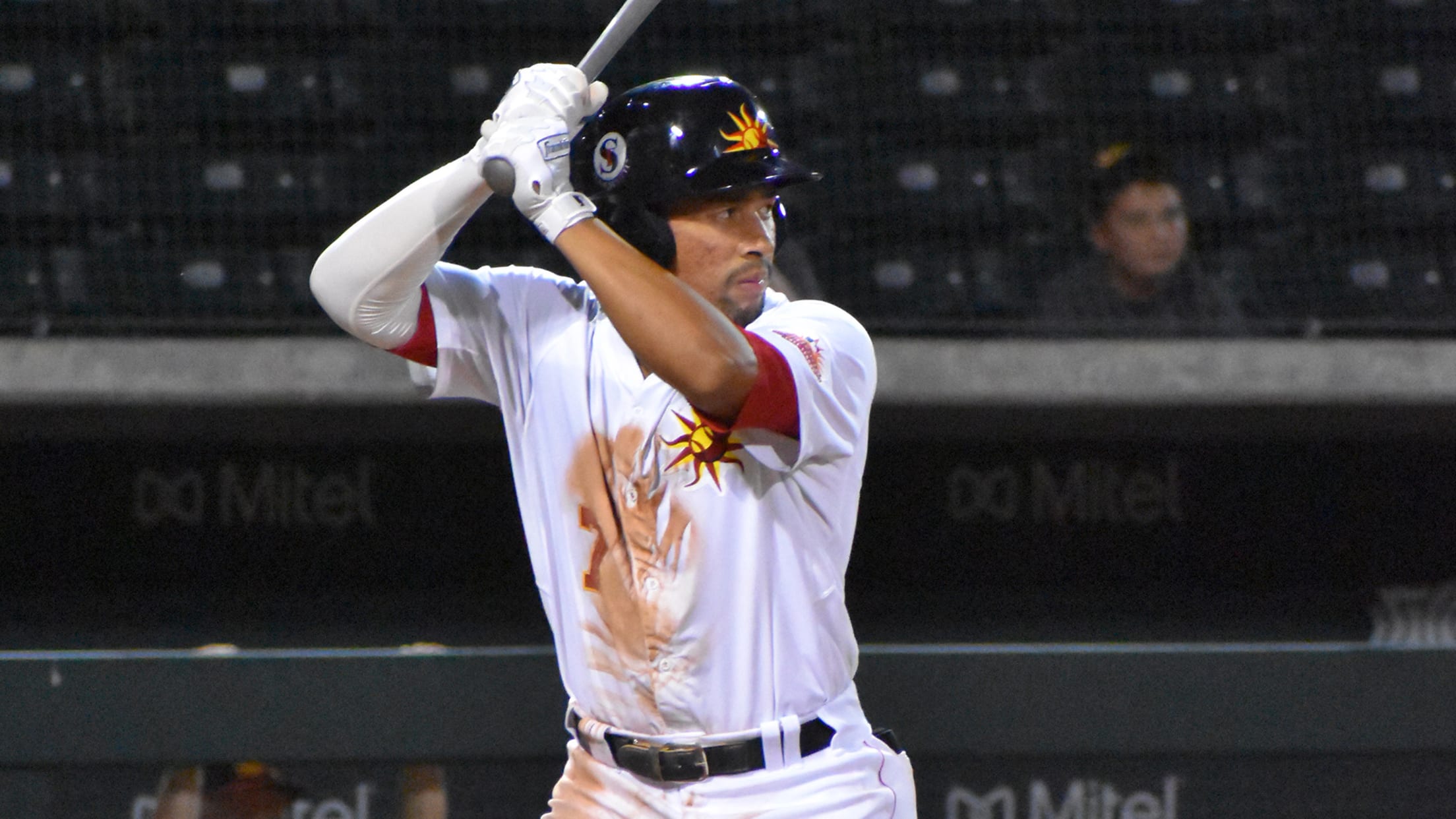 ANAHEIM -- The Angels added prospects Jahmai Jones and Hector Yan to the 40-man roster before Wednesday's deadline to protect eligible Minor Leaguers from the Rule 5 Draft on Dec. 12 at the Winter Meetings in San Diego. Their 40-man roster is now full. Jones (No. 6) and Yan (No.
Hernandez, Jones deliver in AFL finale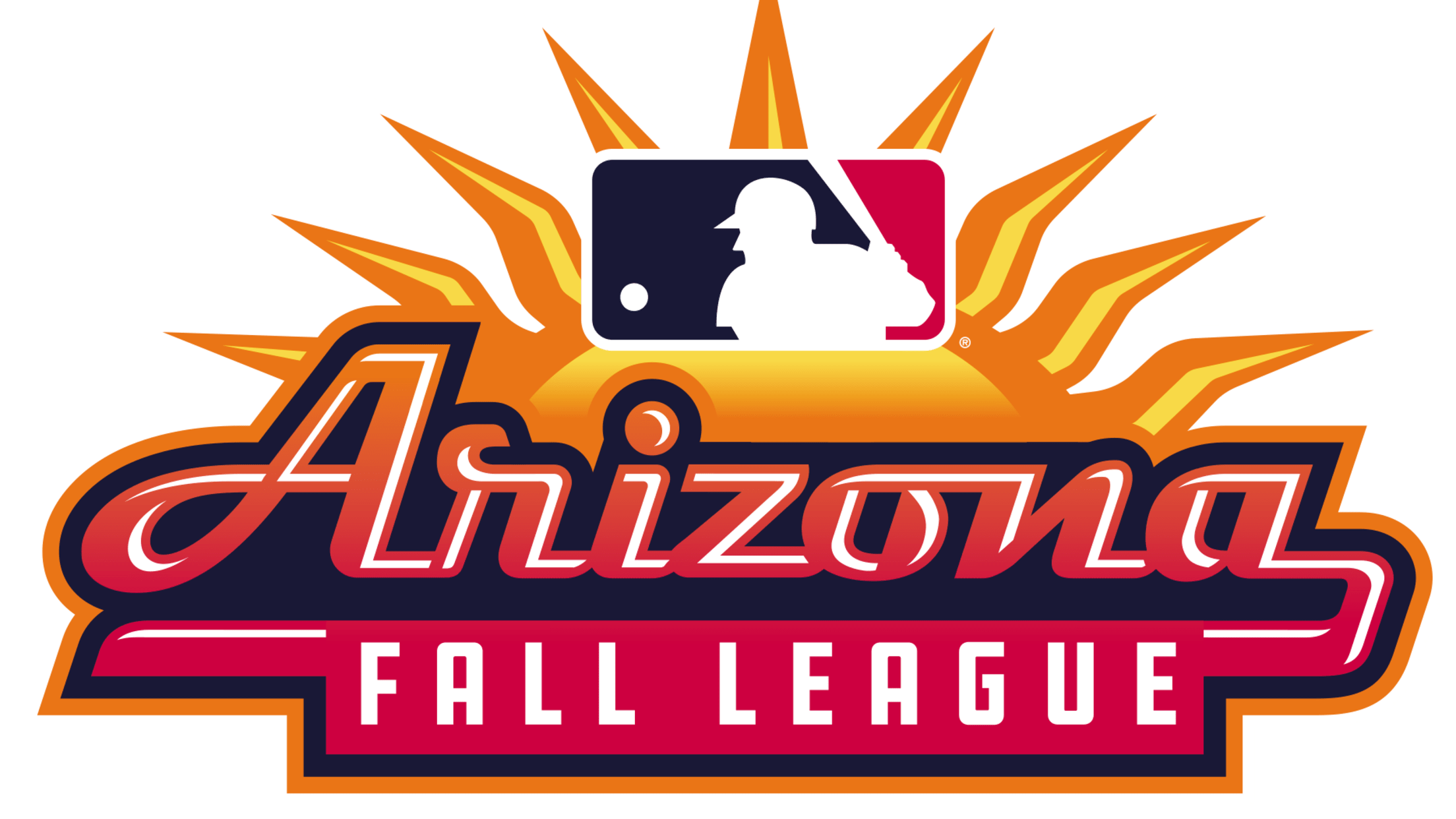 Eight Angels prospects are playing for the Mesa Solar Sox in the 2019 Arizona Fall League: Outfielder Jo Adell (No. 1, MLB No. 5), outfielder Brandon Marsh (No. 2), second baseman Jahmai Jones (No. 6), right-hander Aaron Hernandez (No. 14), right-hander Nathan Bates, right-hander Isaac Mattson, catcher Franklin Torres and
Inbox: Will Adell join Angels' lineup in 2020?
Beat reporter Rhett Bollinger answers questions from fans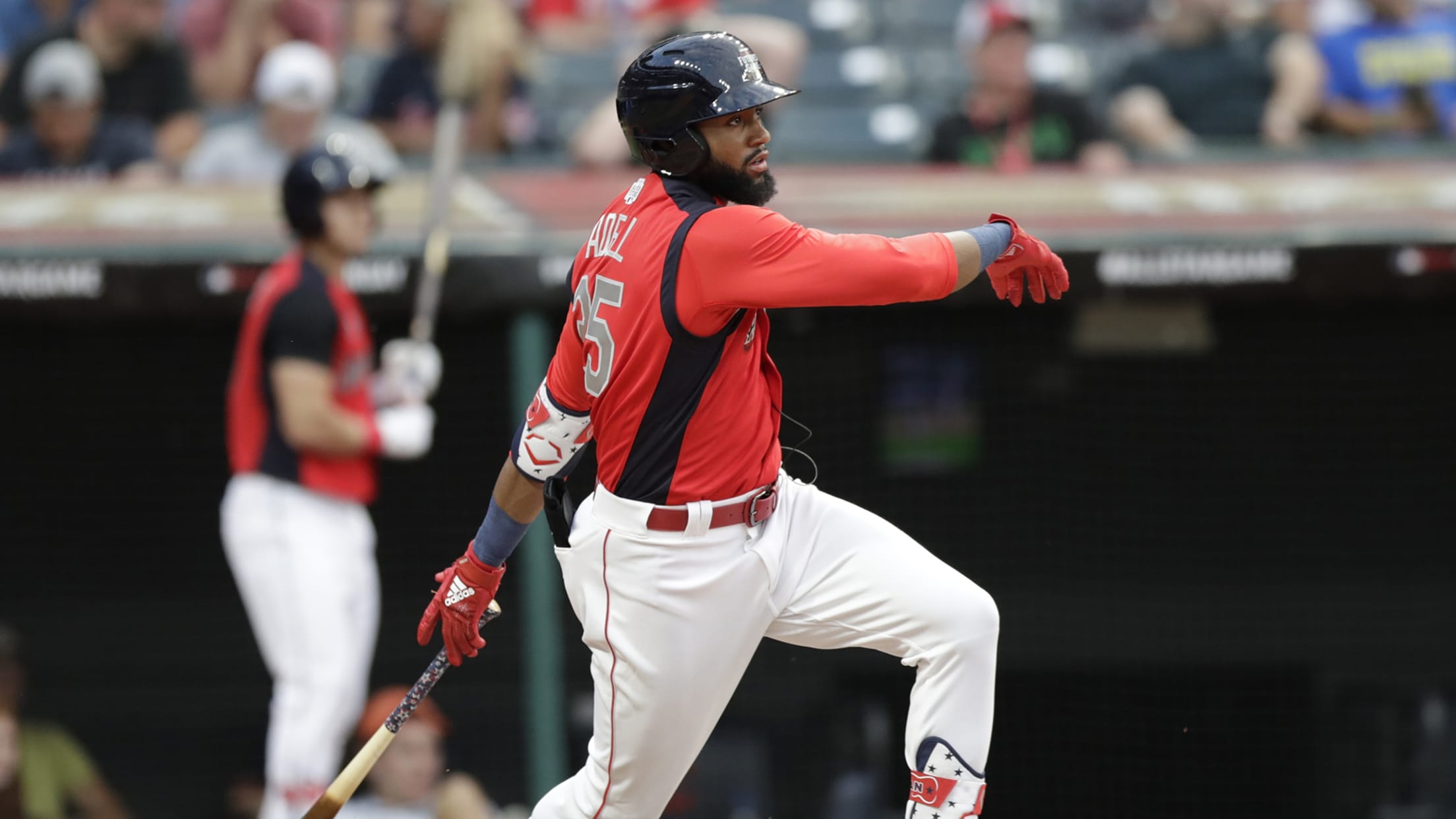 ANAHEIM -- The Angels have an interesting offseason ahead of them for a multitude of reasons, so let's get right to this week's Inbox:
Halos impressed with Sandoval after rookie year
Lefty tosses 3 1/3 strong innings in final outing of 2019 season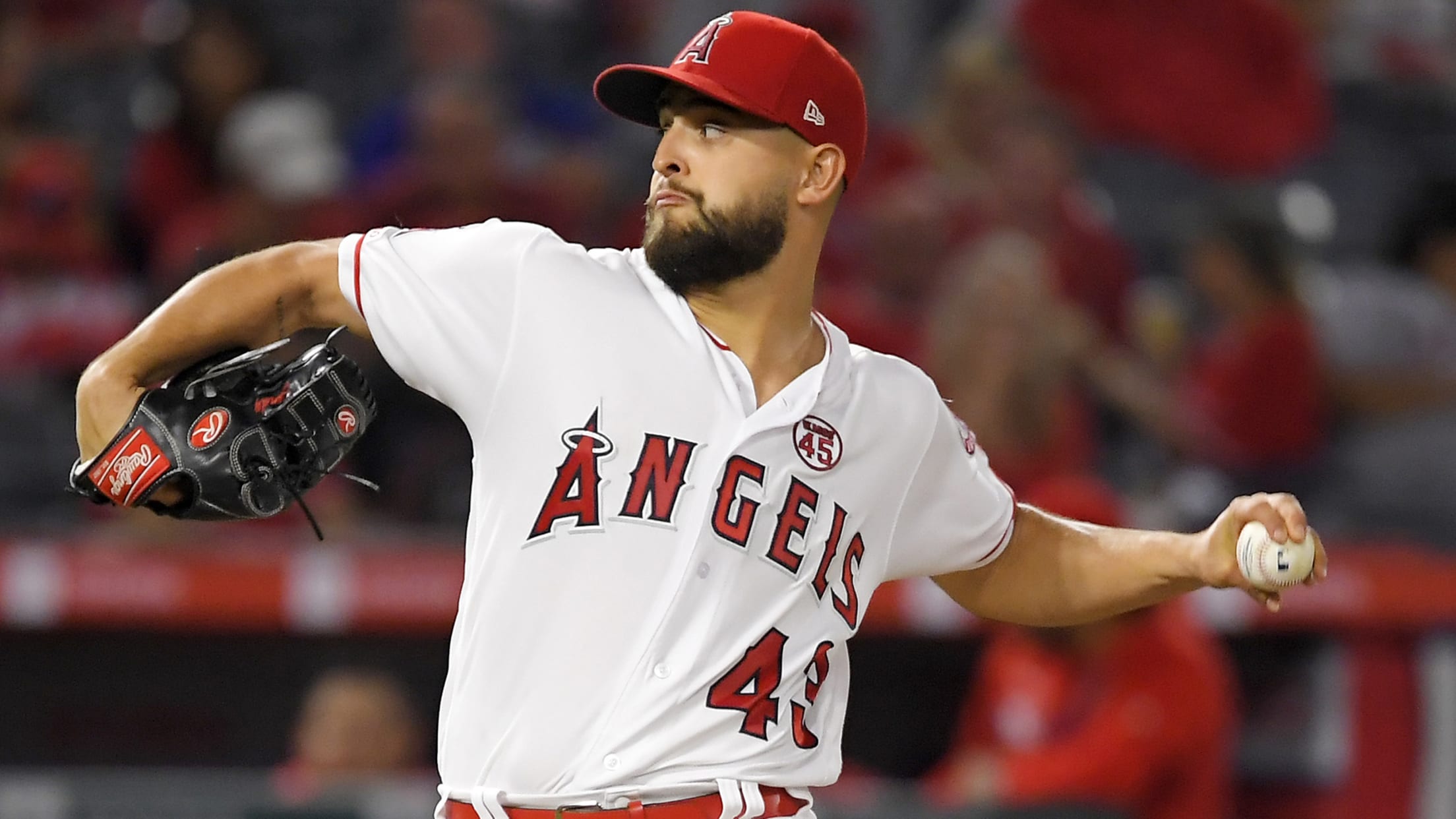 ANAHEIM -- Rookie Patrick Sandoval showed some encouraging signs during his first season with the Angels, and he finished it on a high note with a strong outing against his former organization on Friday night. Sandoval, acquired from the Astros last season for catcher Martín Maldonado, allowed one run on
20-year-old Adell continuing ascent in AFL
Angels' top prospect getting ABs in AFL to make up for early injuries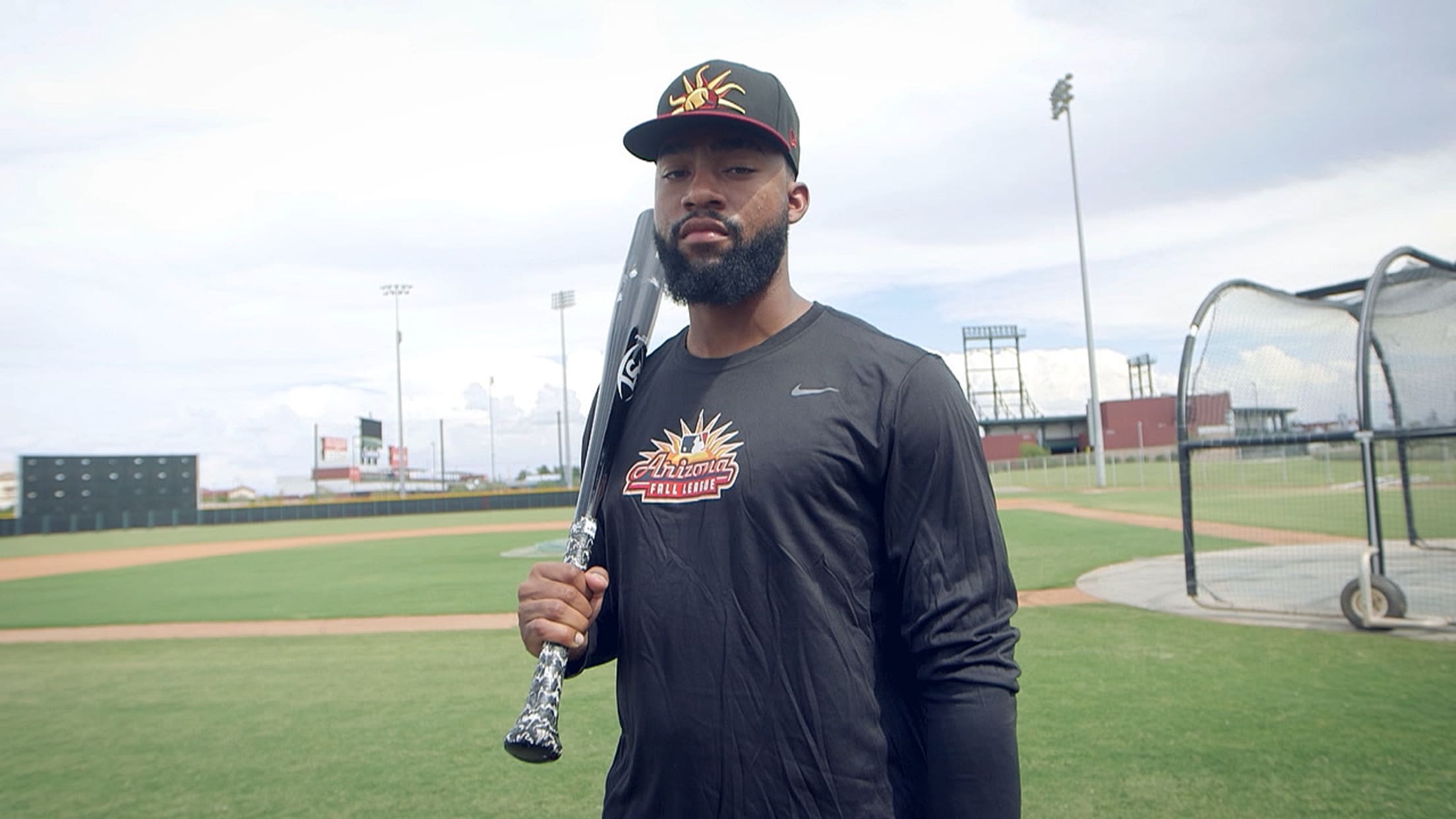 Jo Adell looked at his Arizona Fall League assignment and couldn't help but shake his head. It was in Mesa, in a split-squad Spring Training game in March against the Cubs at Sloan Park, where he suffered a hamstring and ankle injury that would keep him out of action for
Pipeline names Angels Prospects of the Year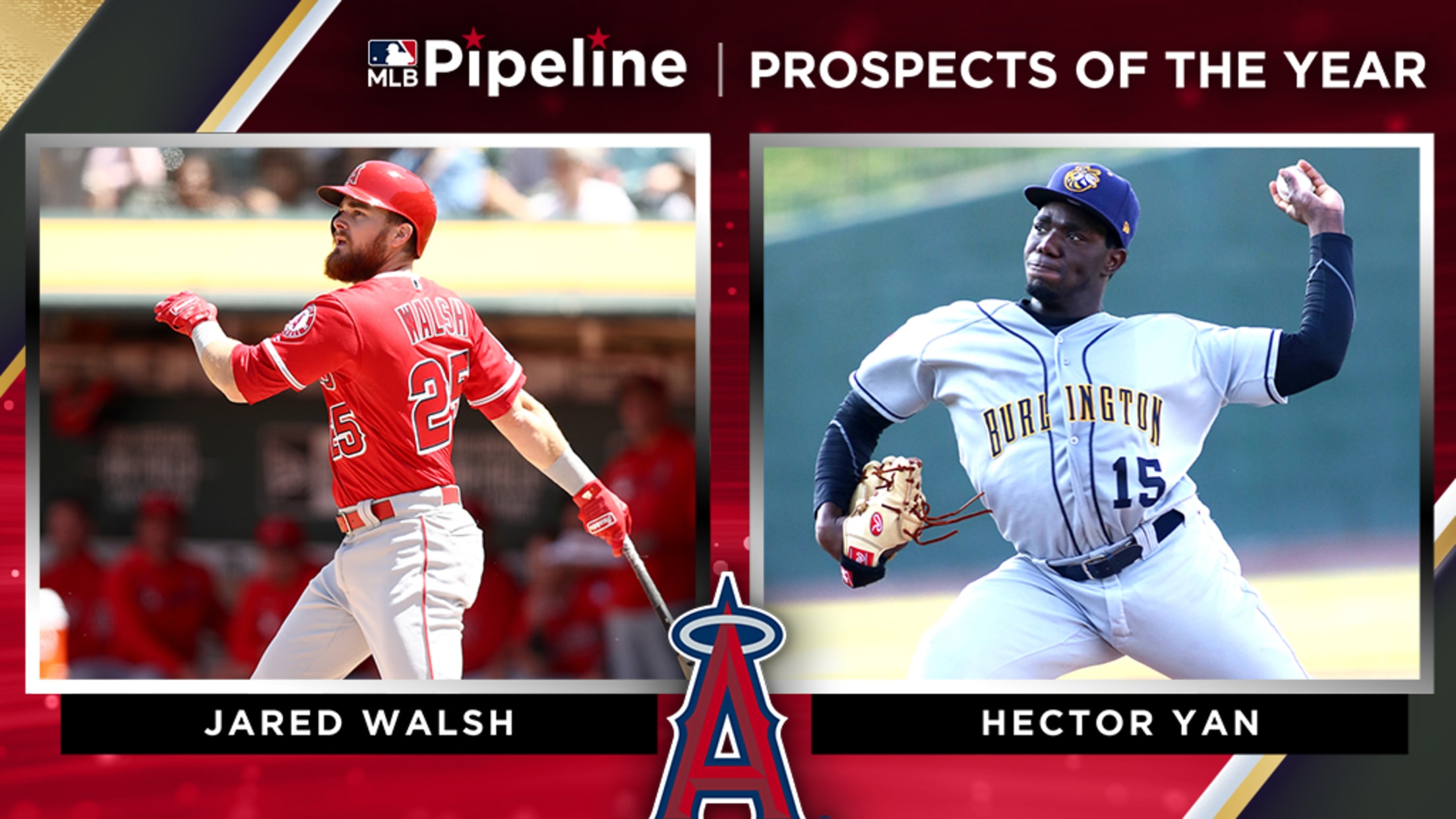 ANAHEIM -- First-base prospect Jared Walsh hit 36 homers to tie Triple-A Salt Lake's club record for long balls in a season and also continued to serve as a two-way player, seeing action in relief this season. Walsh was named the Angels' Minor League Hitter of the Year by MLB
Despite pitch limit, Sandoval impressing Halos
Left-hander allows 3 runs in 3 1/3 innings in loss to Indians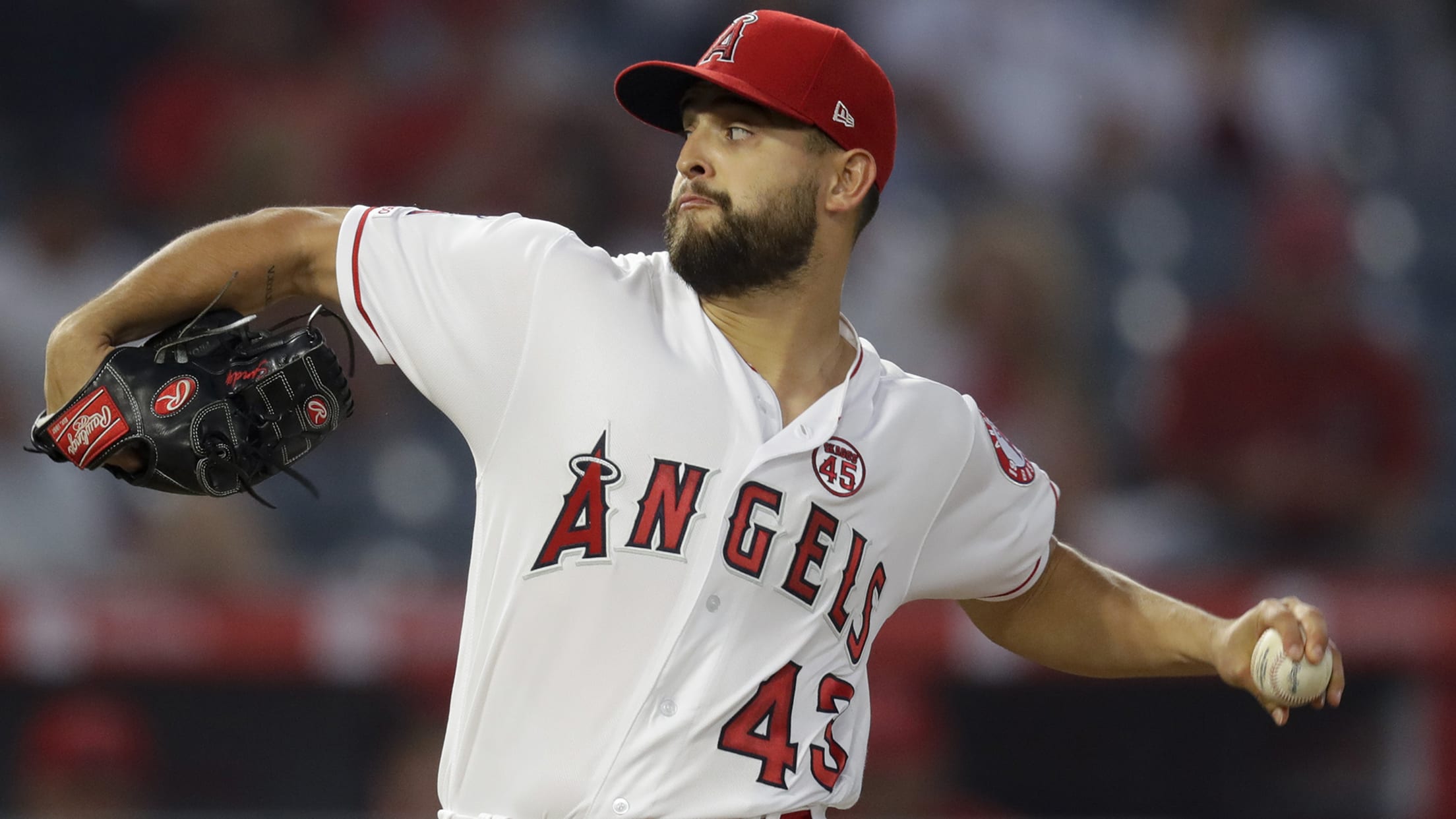 ANAHEIM -- Angels rookie left-hander Patrick Sandoval is trying to make the most out of his starts this season, even though they'll be abbreviated the rest of the way in an effort to preserve his arm. The 22-year-old was limited to 3 1/3 innings and 61 pitches in a 6-2
Halos don't plan to add breakout prospect Rojas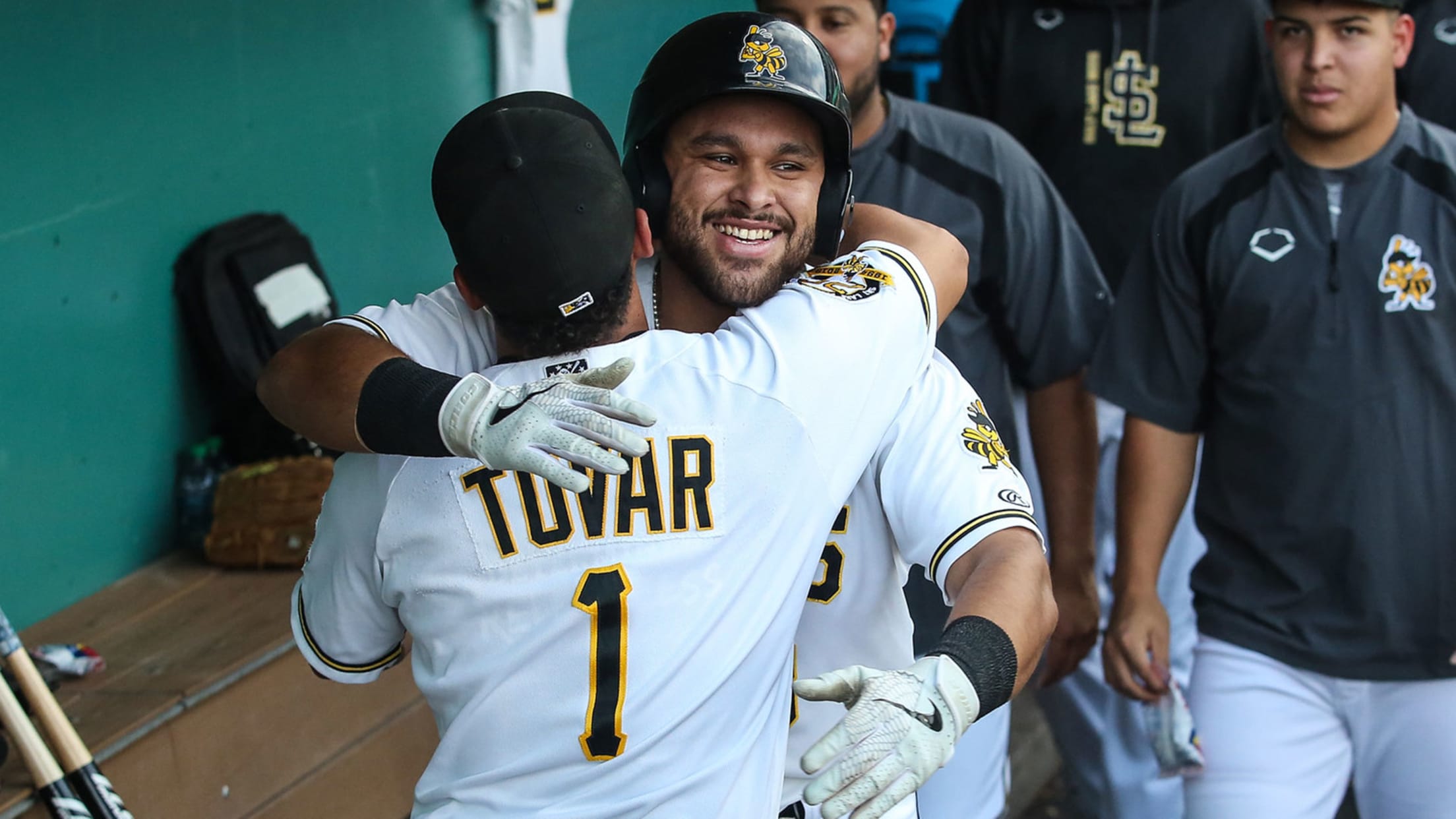 OAKLAND -- Infielder Jose Rojas had a breakout year at Triple-A Salt Lake, slugging 31 homers and leading the Pacific Coast League with 107 RBIs, but he won't be a September callup, Angels manager Brad Ausmus said Tuesday. The Angels recalled catcher Anthony Bemboom from Triple-A on Tuesday to give
Inbox: Is it time for Angels to call up Adell?
Beat reporter Rhett Bollinger answers questions from fans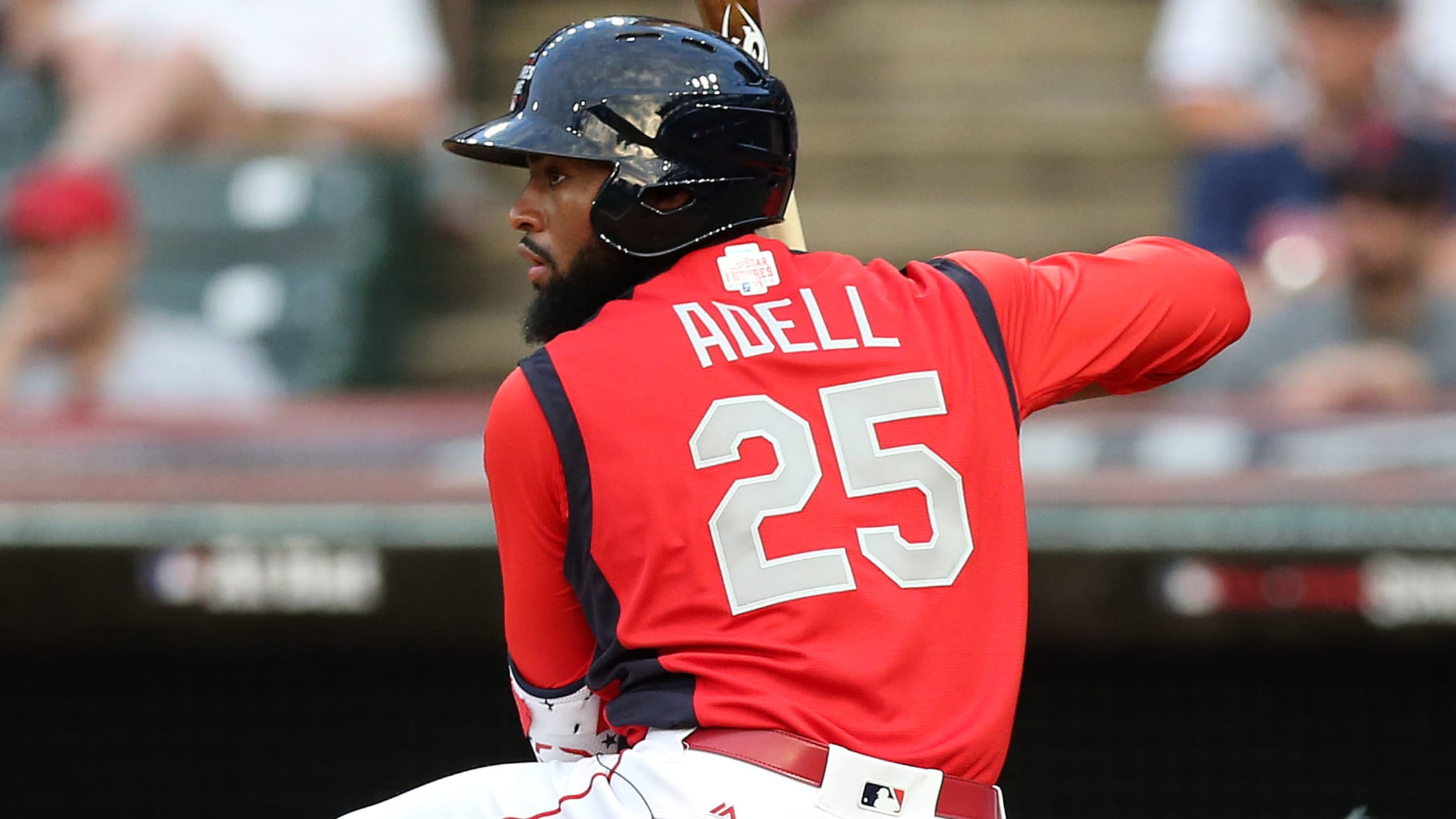 After a rough road trip that saw them lose six of seven on their Texas two-step, the Angels fell to 63-70 and are in danger of finishing with a losing record for a fourth straight season. It's been the usual culprits for the Angels this year, as they've dealt with
Prospect Sandoval shows promise in debut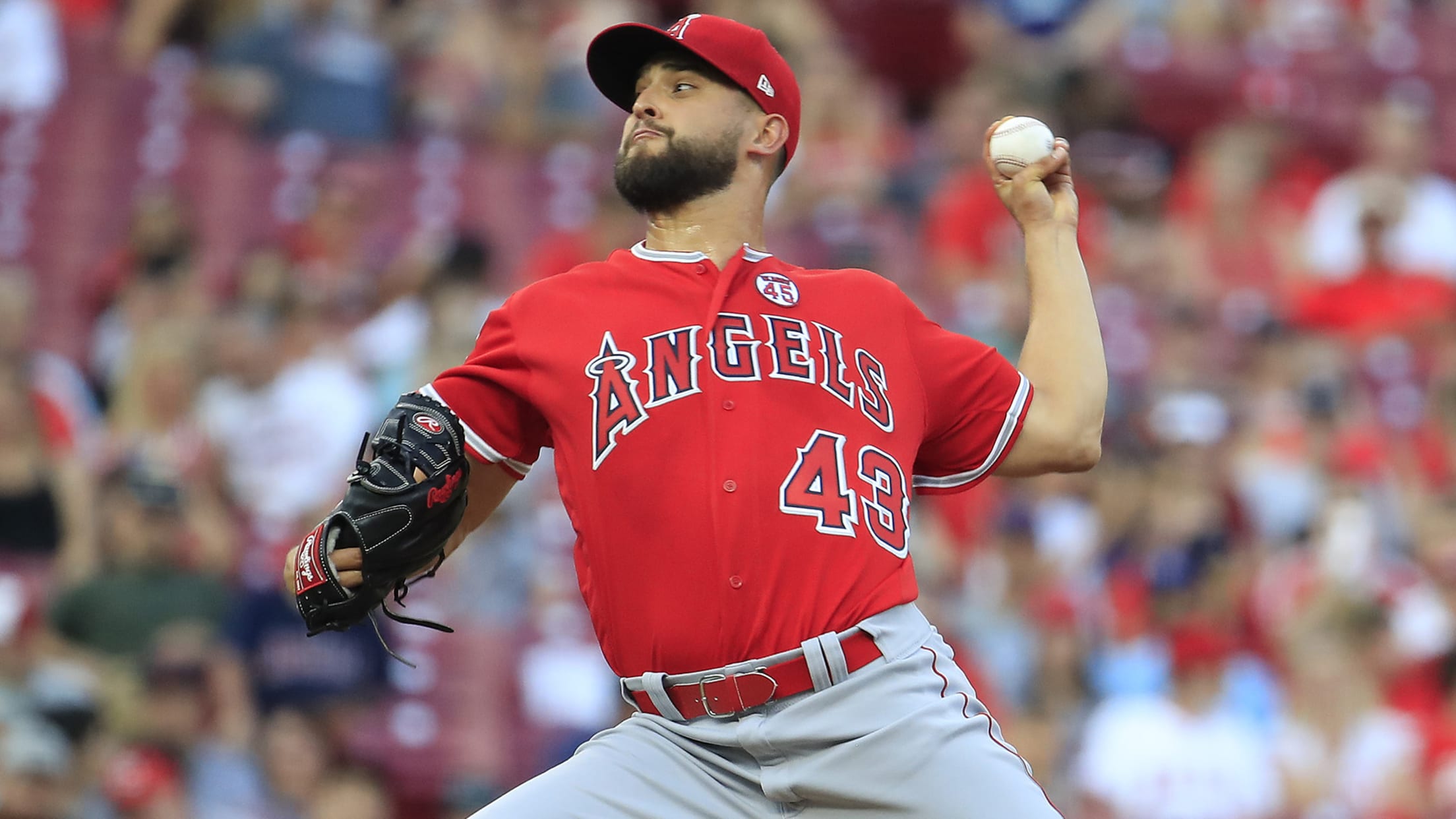 CINCINNATI -- Left-hander Patrick Sandoval was impressive in his Major League debut, but he wasn't helped by the decision to use an opener, as Taylor Cole gave up five runs in the first inning before Sandoval entered the game. Sandoval, though, showed promise, allowing two runs on three hits over
Halos No. 1 prospect Adell promoted to Triple-A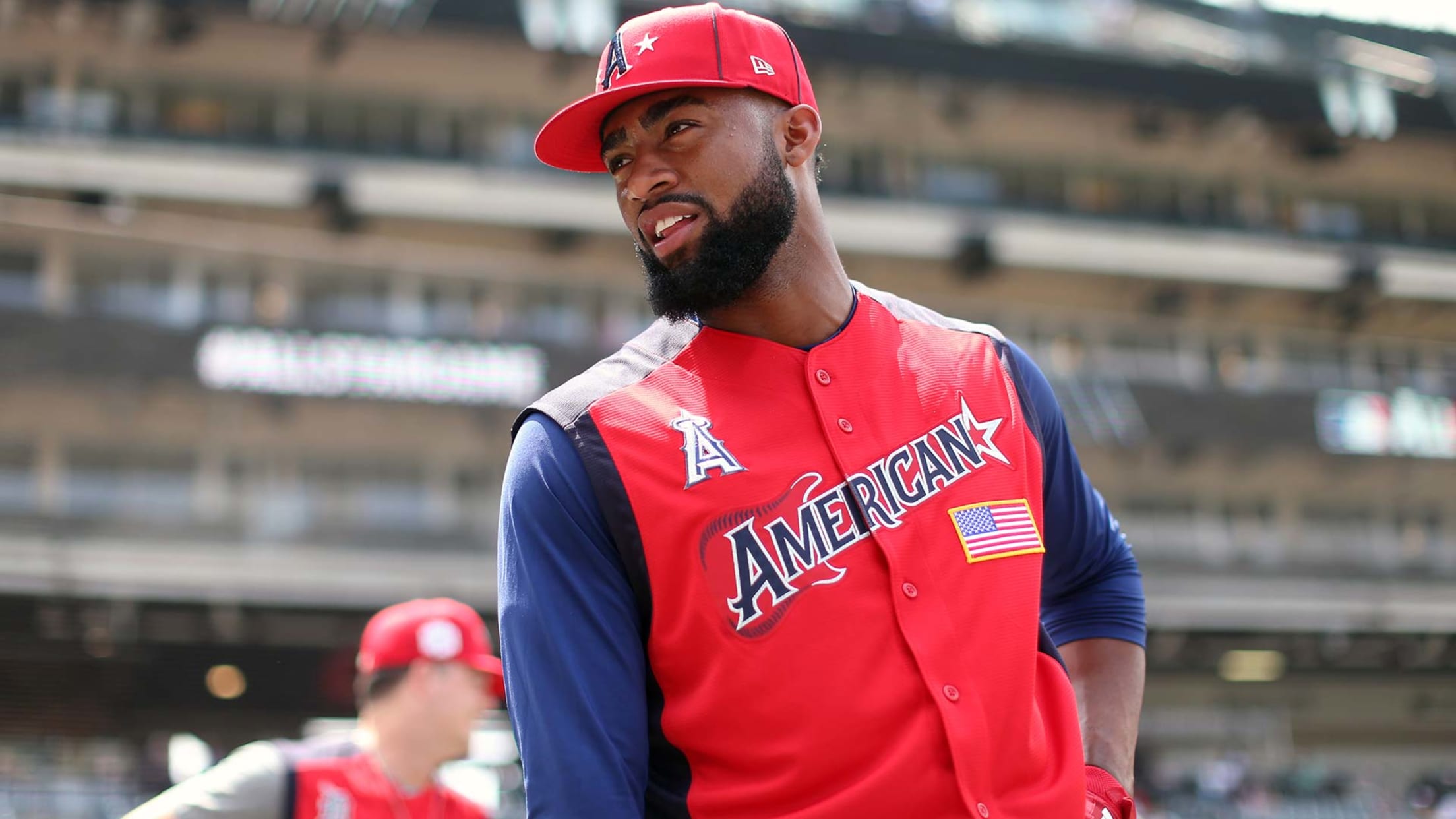 ANAHEIM -- Angels top prospect Jo Adell was promoted to Triple-A Salt Lake on Thursday, getting one step closer to reaching the Majors. Adell, ranked as the Angels' No. 1 prospect and the No. 4 overall prospect by MLB Pipeline, hit .308/.390/.553 with eight homers, 15 doubles and 23 RBIs
Thaiss' walk-off blast staves off sweep
Halos' No. 6 prospect records first multihomer game, saves pitching staff from extras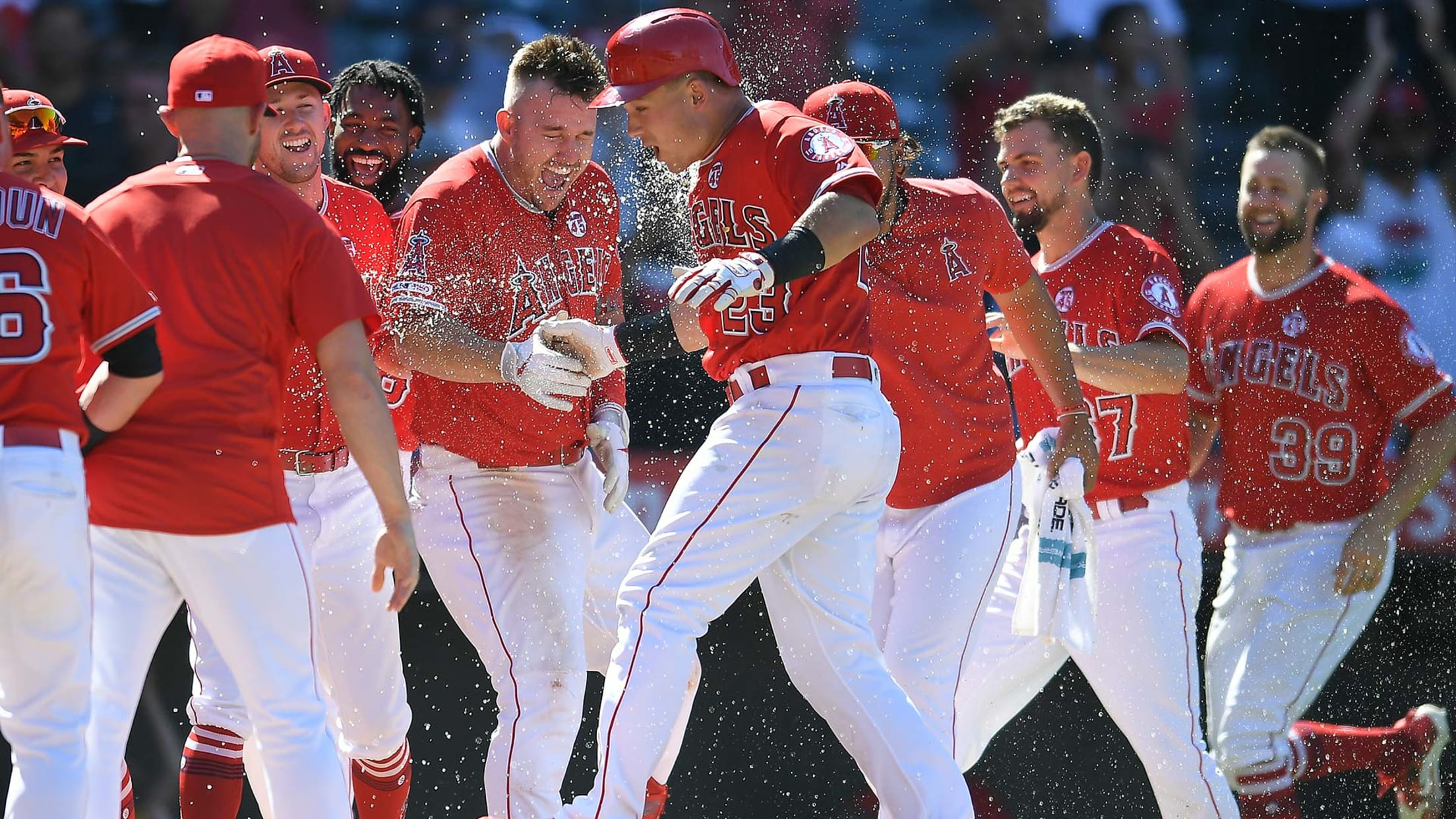 ANAHEIM -- With the Angels desperate to avoid extra innings yet again after Thursday's 16-inning marathon drained their pitching staff, rookie Matt Thaiss came to the rescue with a walk-off solo homer in the ninth inning to lift them to a 5-4 win over the Orioles to avoid a four-game
As Trout battles calf strain, Angels add OF help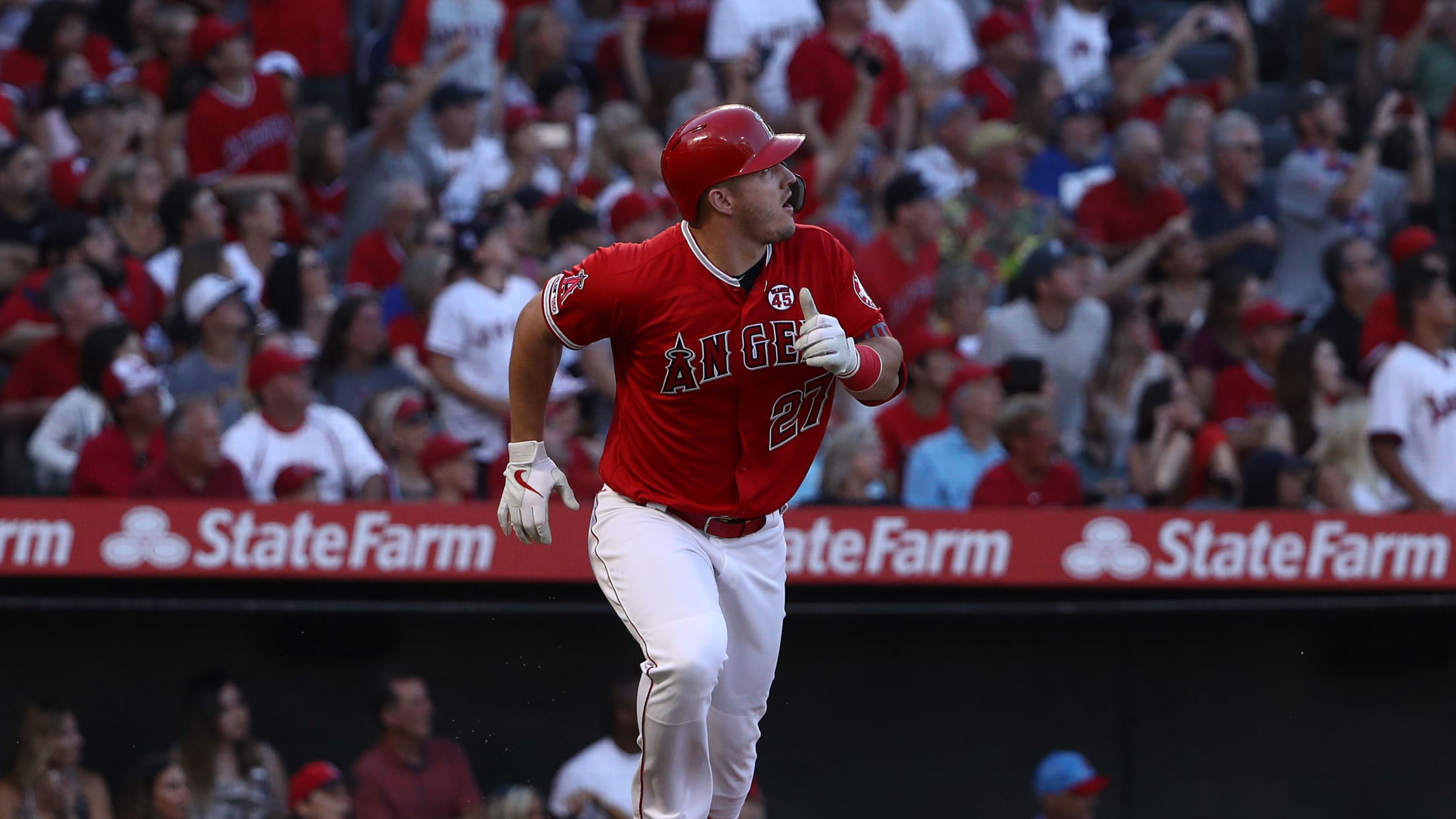 ANAHEIM -- Angels center fielder Mike Trout sat out of Monday's 9-6 win over the Astros at Angel Stadium, as an MRI exam revealed that the All-Star is dealing with a right calf strain. The injury is considered minor, and he is day to day. Trout tweaked the calf while
Thaiss' 1st MLB blast leads Halos to sweep
Trout exits with right calf tightness, will undergo MRI on Monday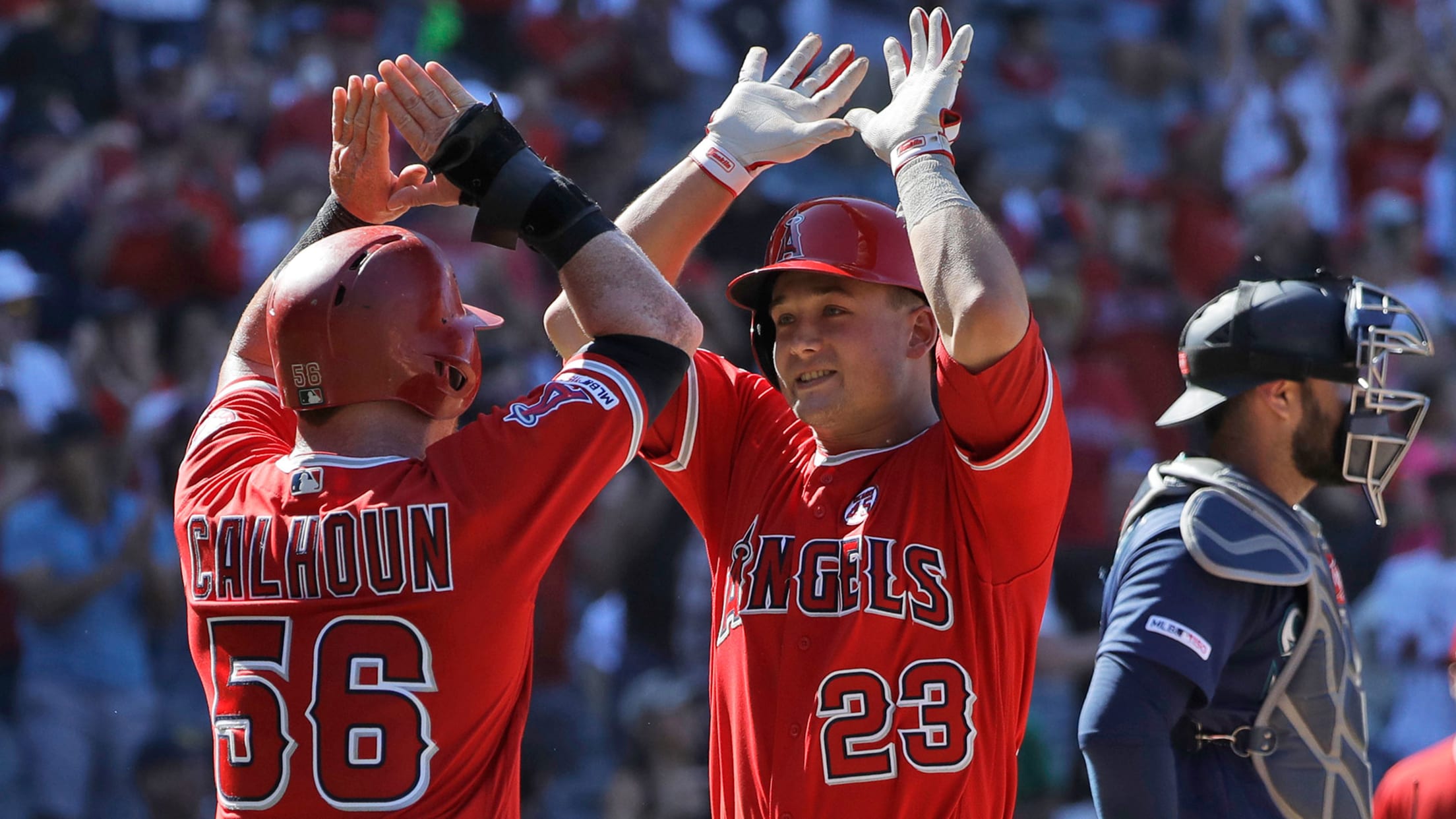 ANAHEIM -- Rookie third baseman Matt Thaiss picked a good time for his first career homer, as he crushed a three-run blast in the eighth inning to lift the Angels to a 6-3 win and a three-game sweep over the Mariners on Sunday at Angel Stadium. But it wasn't all
Angels to ink two top international prospects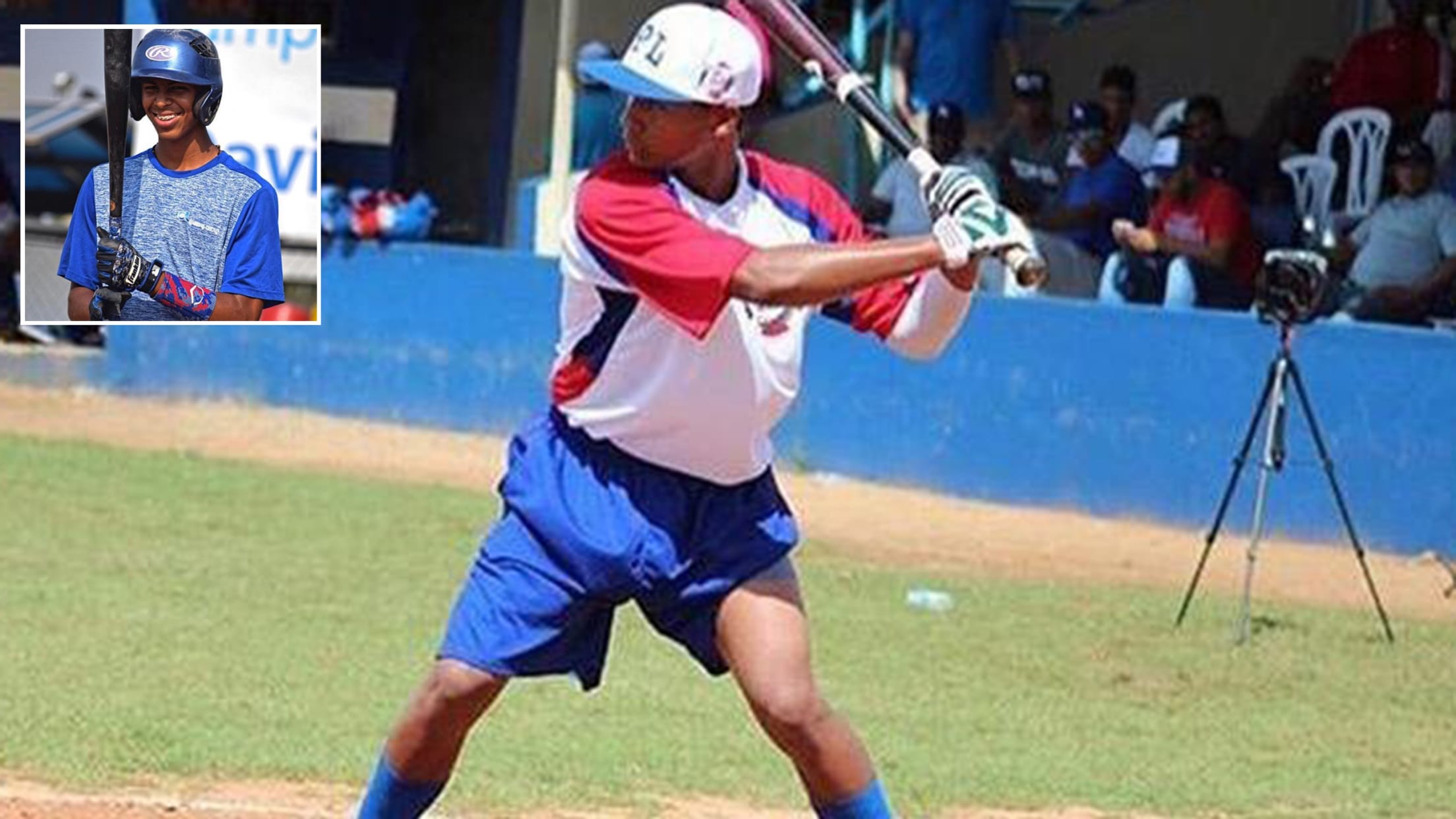 The Angels are adding a pair of elite shortstops to their farm system. According to industry sources, the Angels have agreed to a deal worth $2 million with shortstop Arol Vera, No. 9 on MLB Pipeline's Top 30 International Prospects list, and a deal with shortstop Adrian Placencia, No. 28,
Two-way player Walsh called up by Angels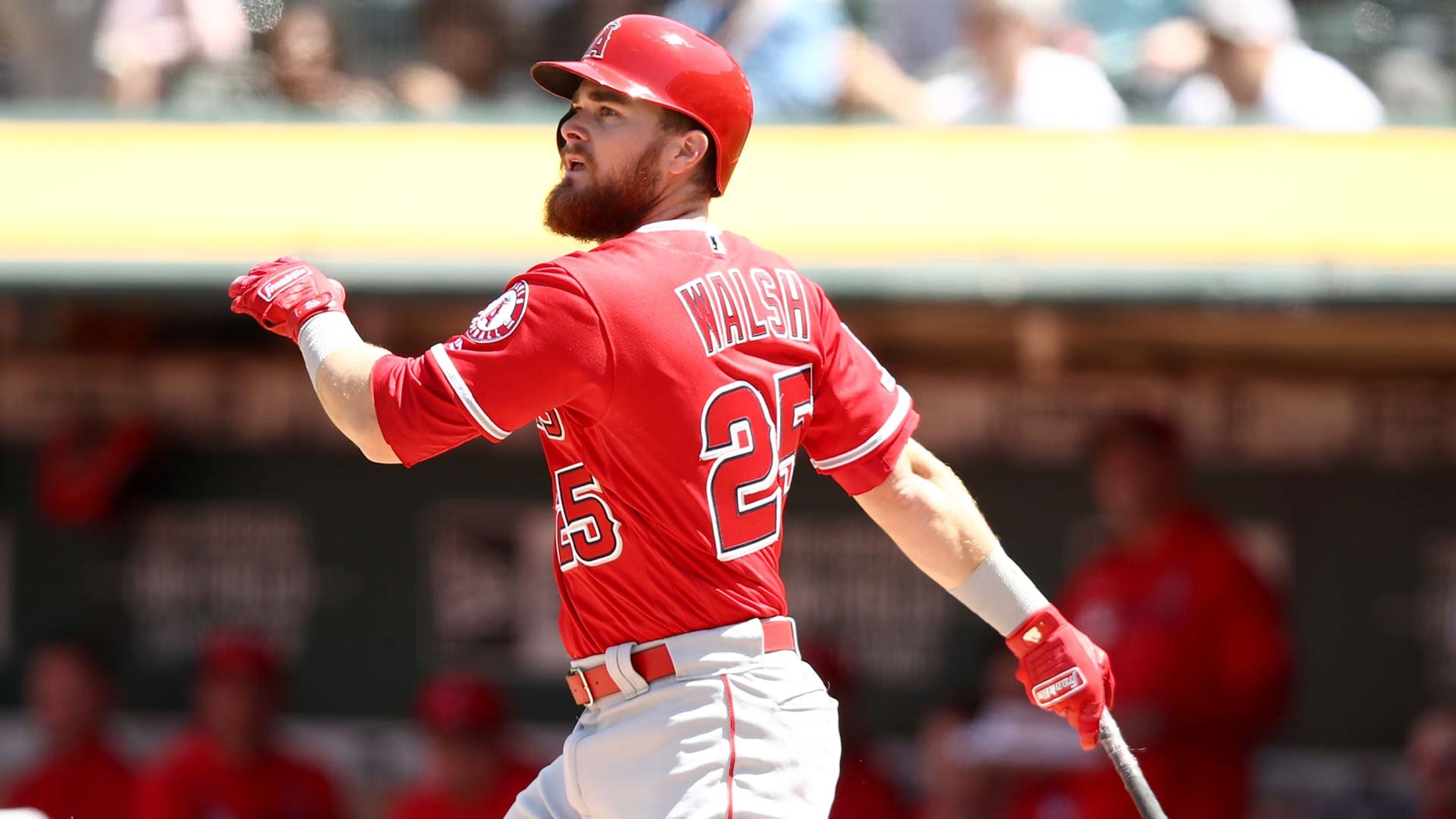 ANAHEIM -- The Angels recalled two-way player Jared Walsh from Triple-A Salt Lake on Saturday, and optioned reliever Luke Bard, who saw action on both Thursday and Friday. Walsh, ranked as the club's No. 18 prospect by MLB Pipeline, gives the Angels three first basemen on their roster, as he
Top prospect Adell reps Halos in Futures Game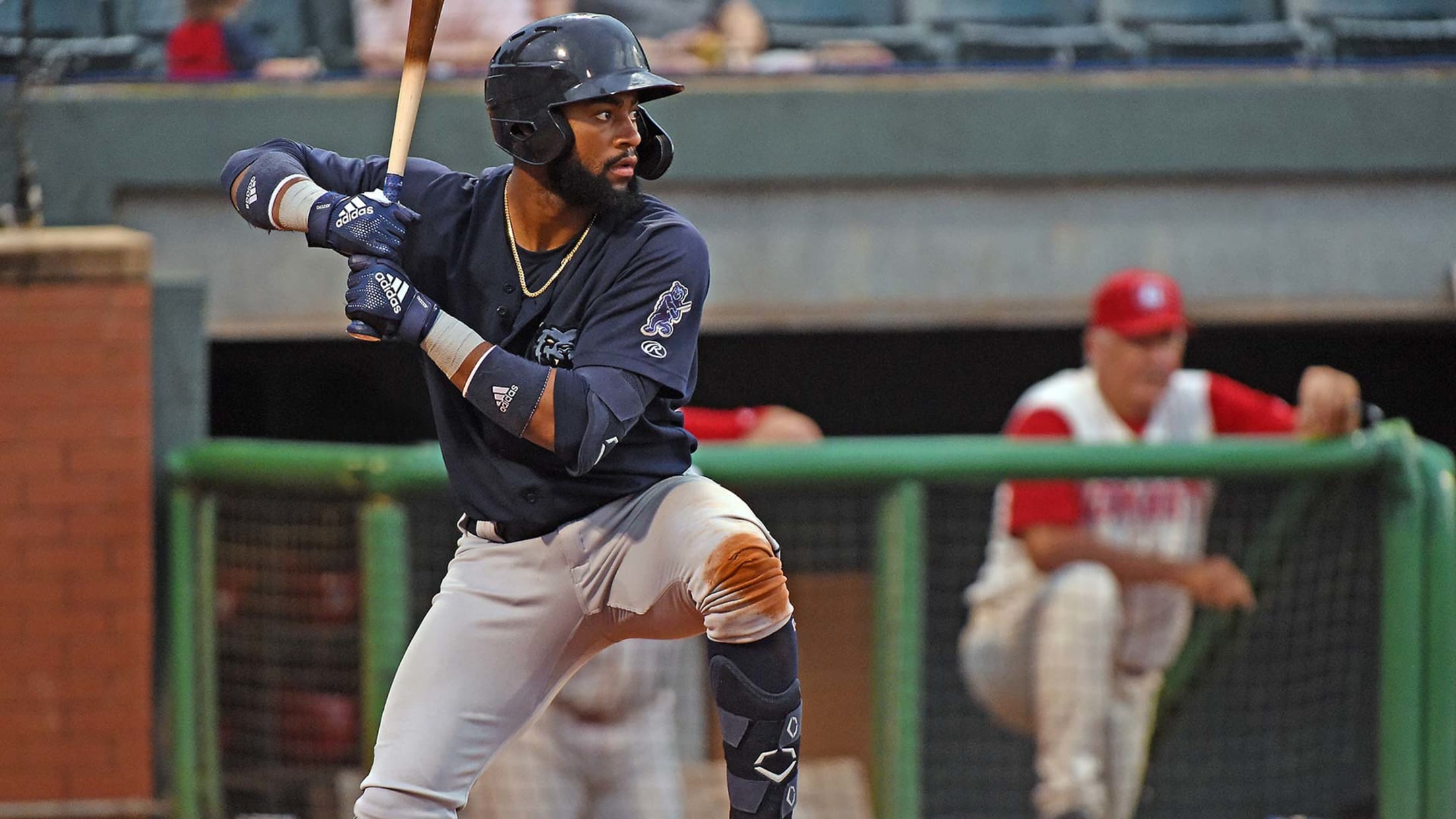 ANAHEIM -- Angels top prospect Jo Adell is heading to the SiriusXM All-Star Futures Game for a second year in a row, as the outfielder will again represent the club in an all-new format that pits the American League against the National League at Cleveland's Progressive Field on July 7.
Here are future All-Stars from the AL West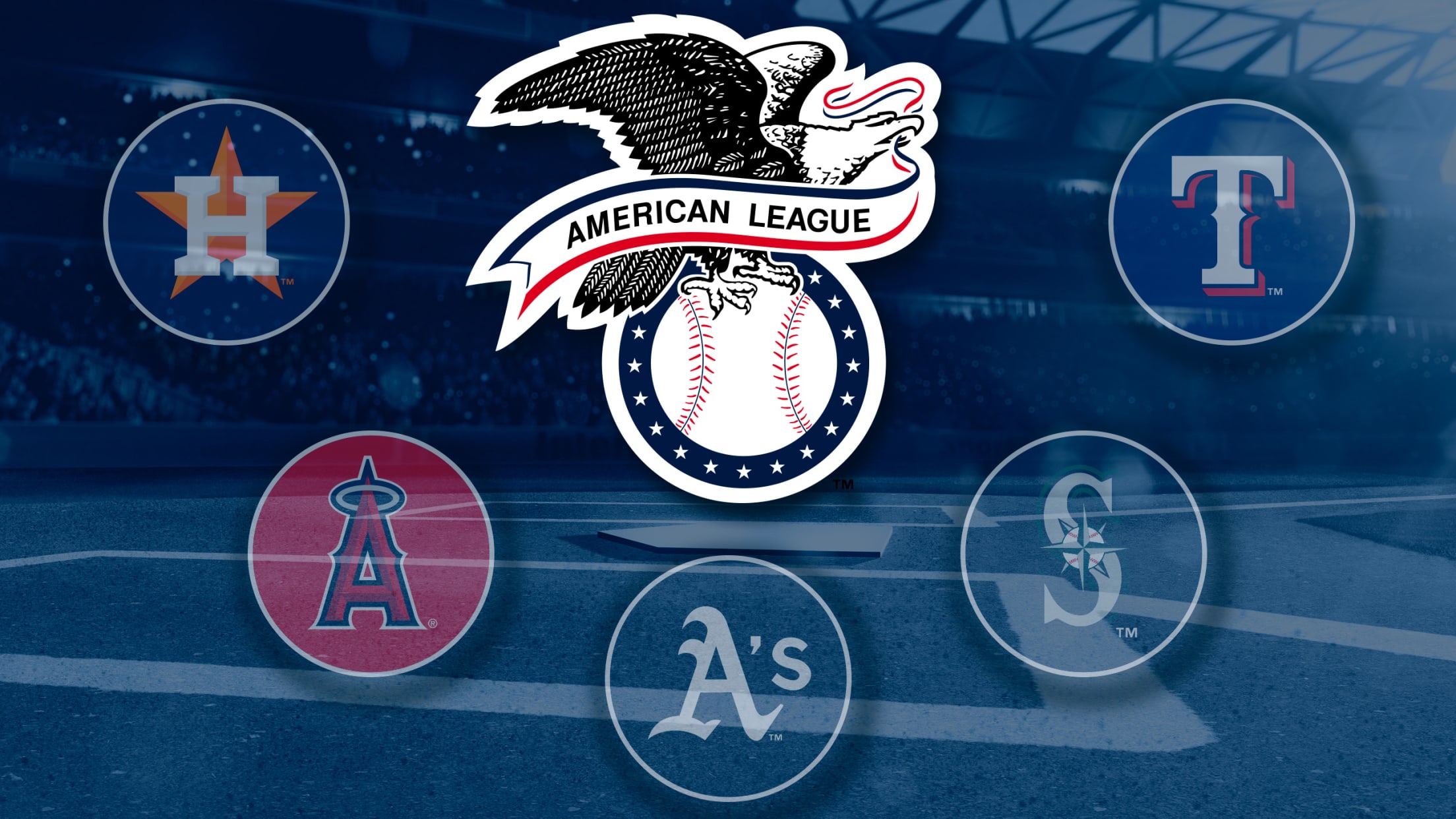 We're pretty close to finding out who this year's All-Stars will be, and while there may be some surprise elections and selections revealed, it's not that difficult to figure out which worthy candidates are most likely to hear their names called. But what about next year's All-Stars? Predicting that may
Top pick Wilson agrees to deal with Angels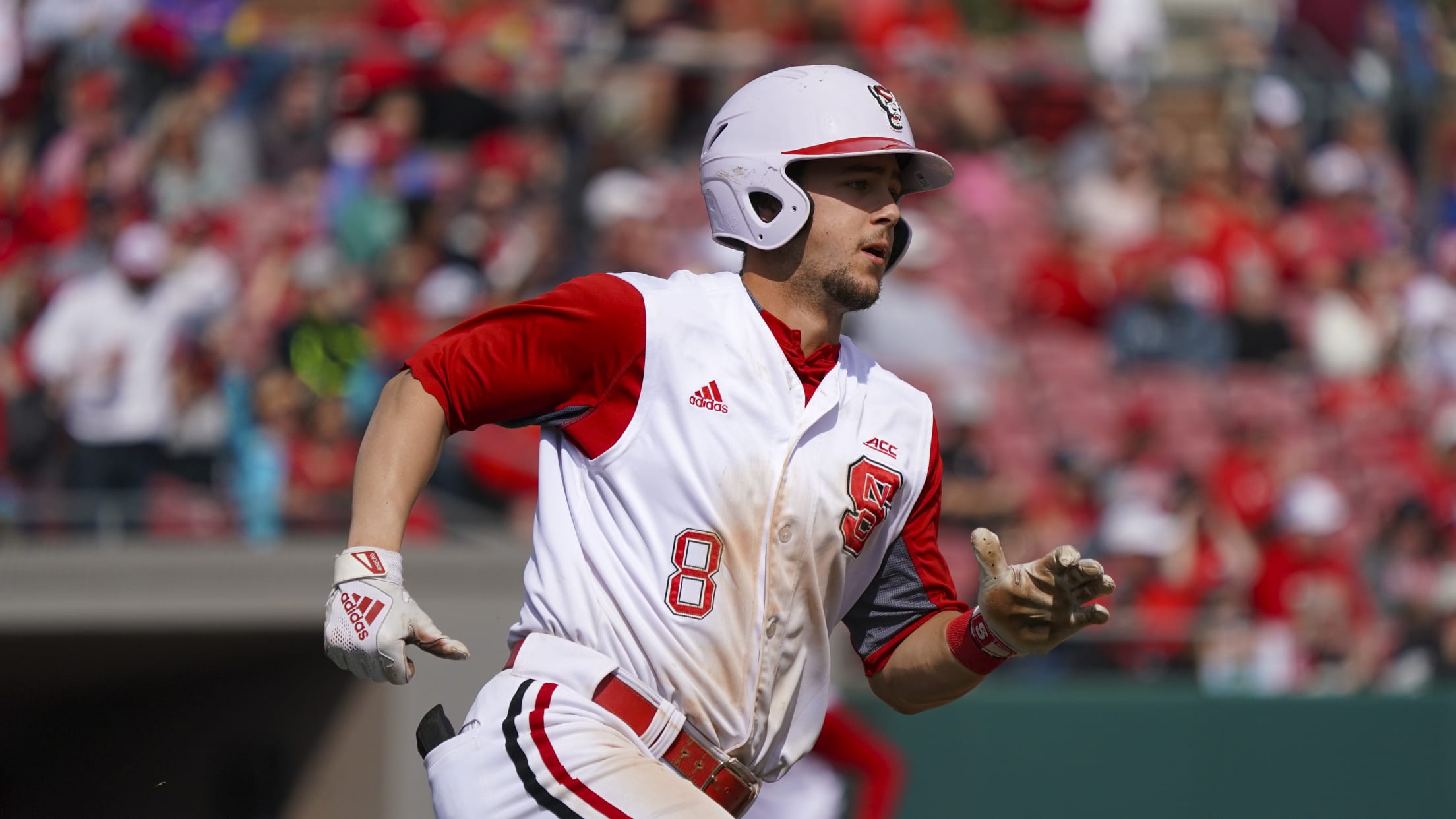 ANAHEIM -- The Angels agreed to terms with No. 15 overall pick Will Wilson from North Carolina State University, the club announced Monday. The Angels signed him for $3.4 million, according to a Major League source. It's under the slot value of $3,885,800. • Draft Tracker: Complete pick-by-pick coverage Wilson
Halos add arms, more two-way talent in Draft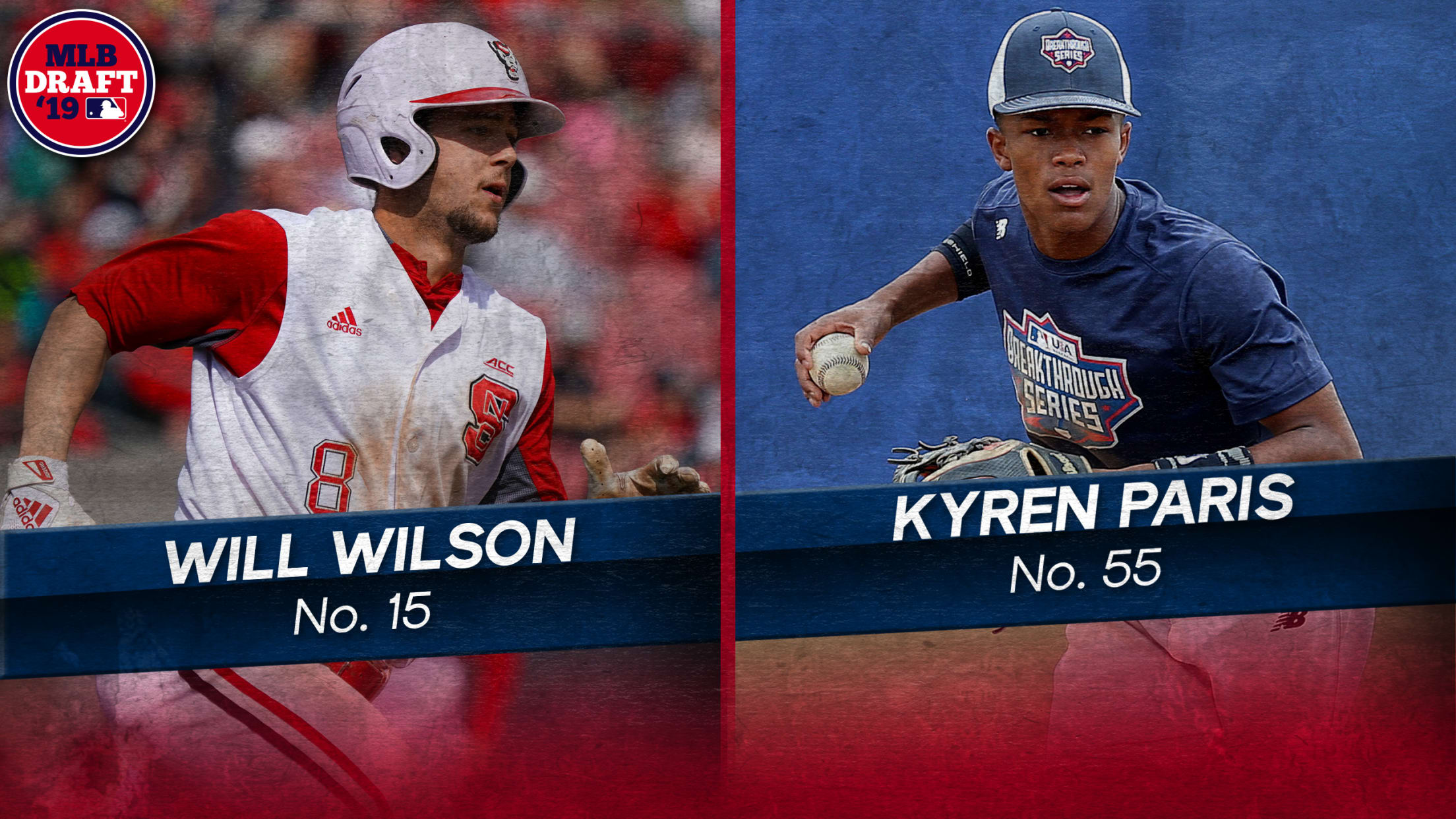 ANAHEIM -- After selecting shortstops with their first two picks of the 2019 MLB Draft, the Angels put an emphasis on pitching the rest of the way, drafting 14 straight pitchers from the third to 16th rounds, and 26 pitchers out of their 40 selections overall. The three-day Draft concluded
Halos go on pitching run on Day 2 of Draft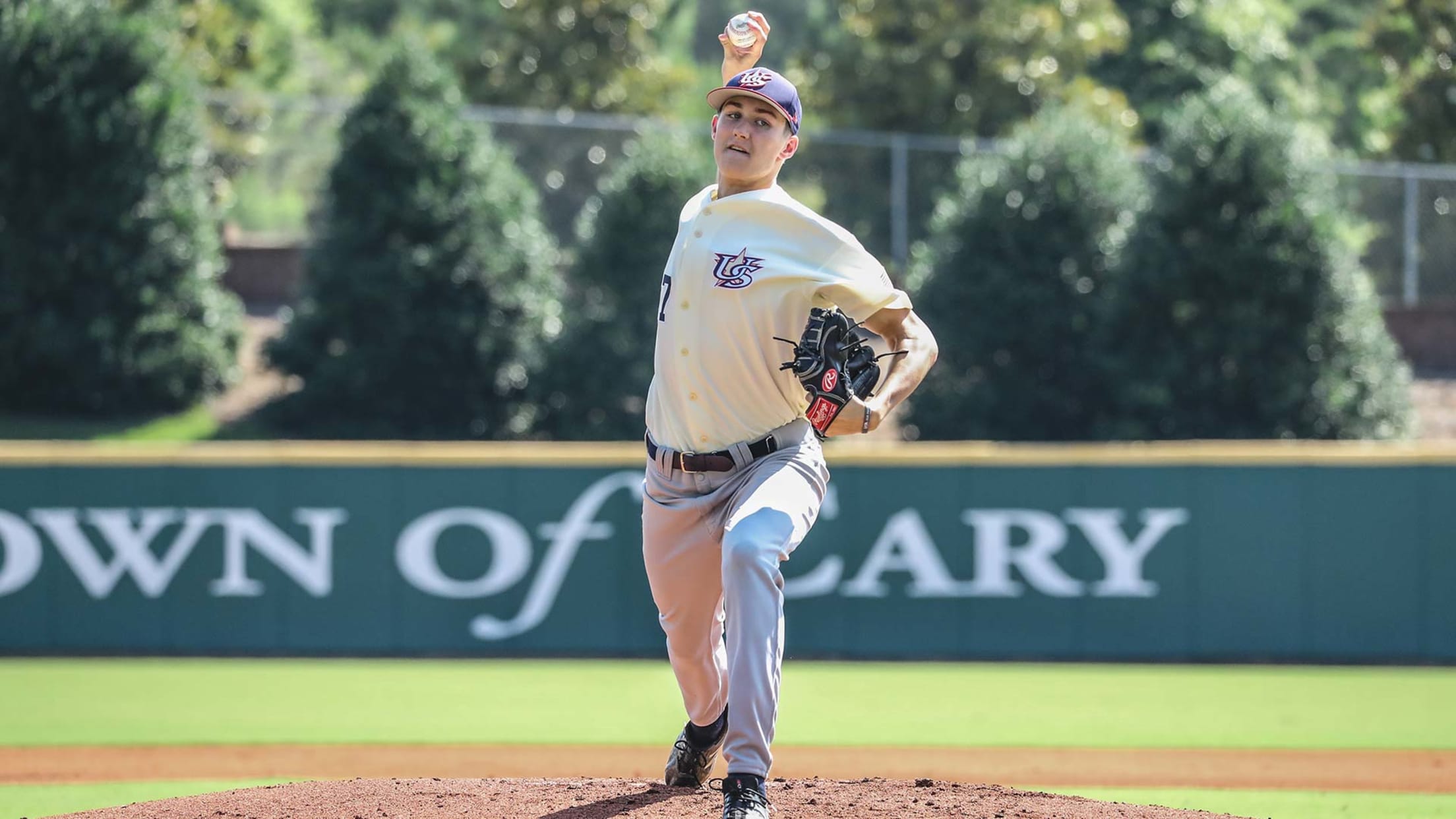 ANAHEIM -- Much like last season when the Angels drafted a run of eight pitchers on Day 2 of the Draft, the Halos selected eight pitchers again in rounds 3-10 on Tuesday, including highly touted third-rounder Jack Kochanowicz from Harriton High School in Pennsylvania. The Angels didn't draft a position
Angels draft shortstops Wilson, Paris on Day 1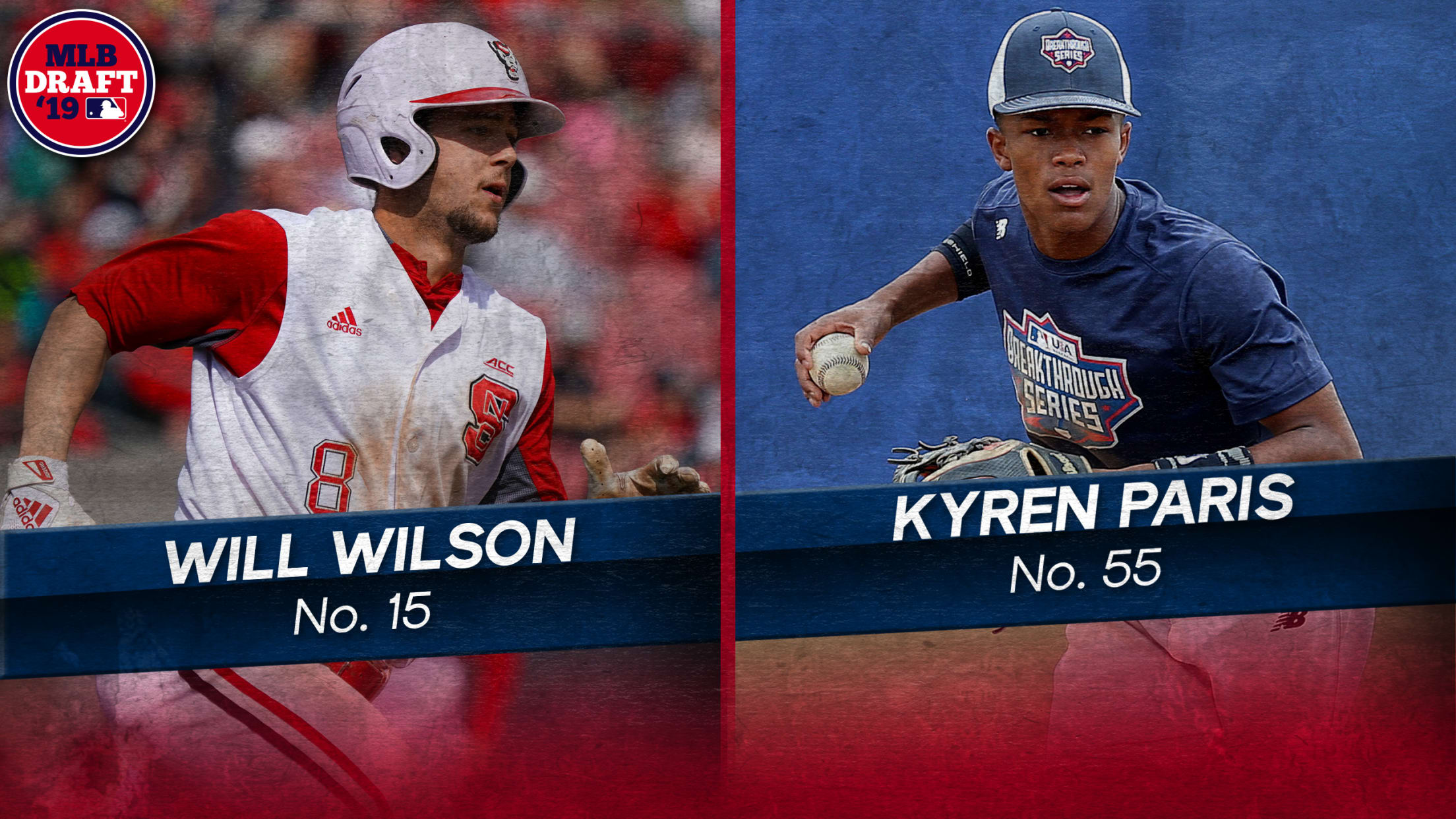 ANAHEIM -- The Angels selected a collegiate position player with their first pick for the first time under scouting director Matt Swanson, as they took shortstop Will Wilson from North Carolina State with the No. 15 overall pick in the MLB Draft on Monday night. But with their second selection,
Will Halos follow familiar formula early in Draft?
Angels have taken athletic outfielders recently in early rounds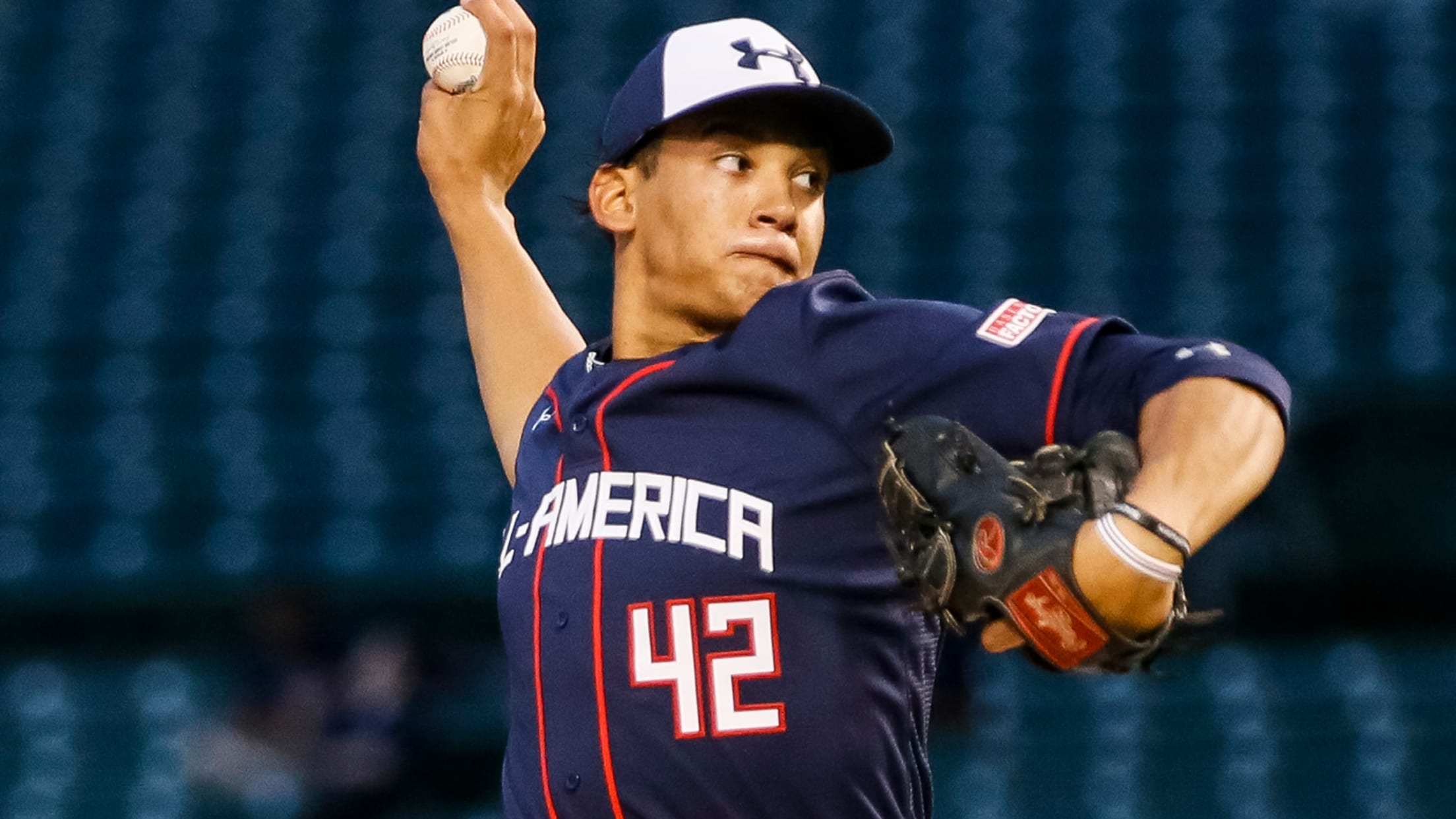 ANAHEIM -- Under general manager Billy Eppler, the Angels have done an impressive job of restocking their once-barren farm system in recent years. The club has the chance to add more impact talent with the 2019 MLB Draft, which begins today. The 2019 Draft will take place today through Wednesday,