Whitley's new strategy: Less work, more weight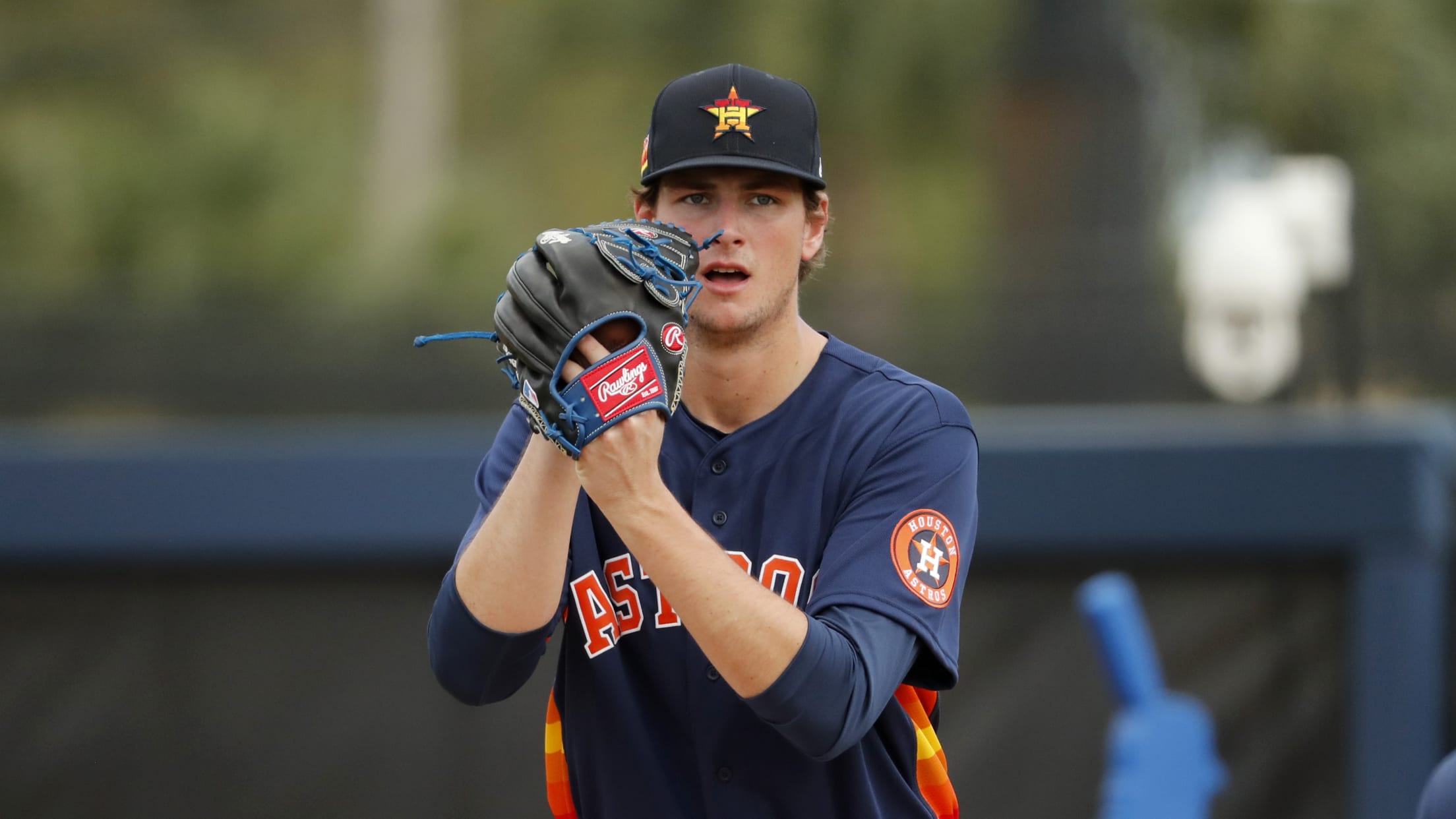 WEST PALM BEACH, Fla. – It's not often you see players report to Spring Training enthusiastic about gaining 40 pounds from where they were a couple of years earlier. Tired of running out of gas midseason, Astros pitching prospect Forrest Whitley came to camp packing 230 pounds on his 6-foot-7
Houston may have found its next Cuban star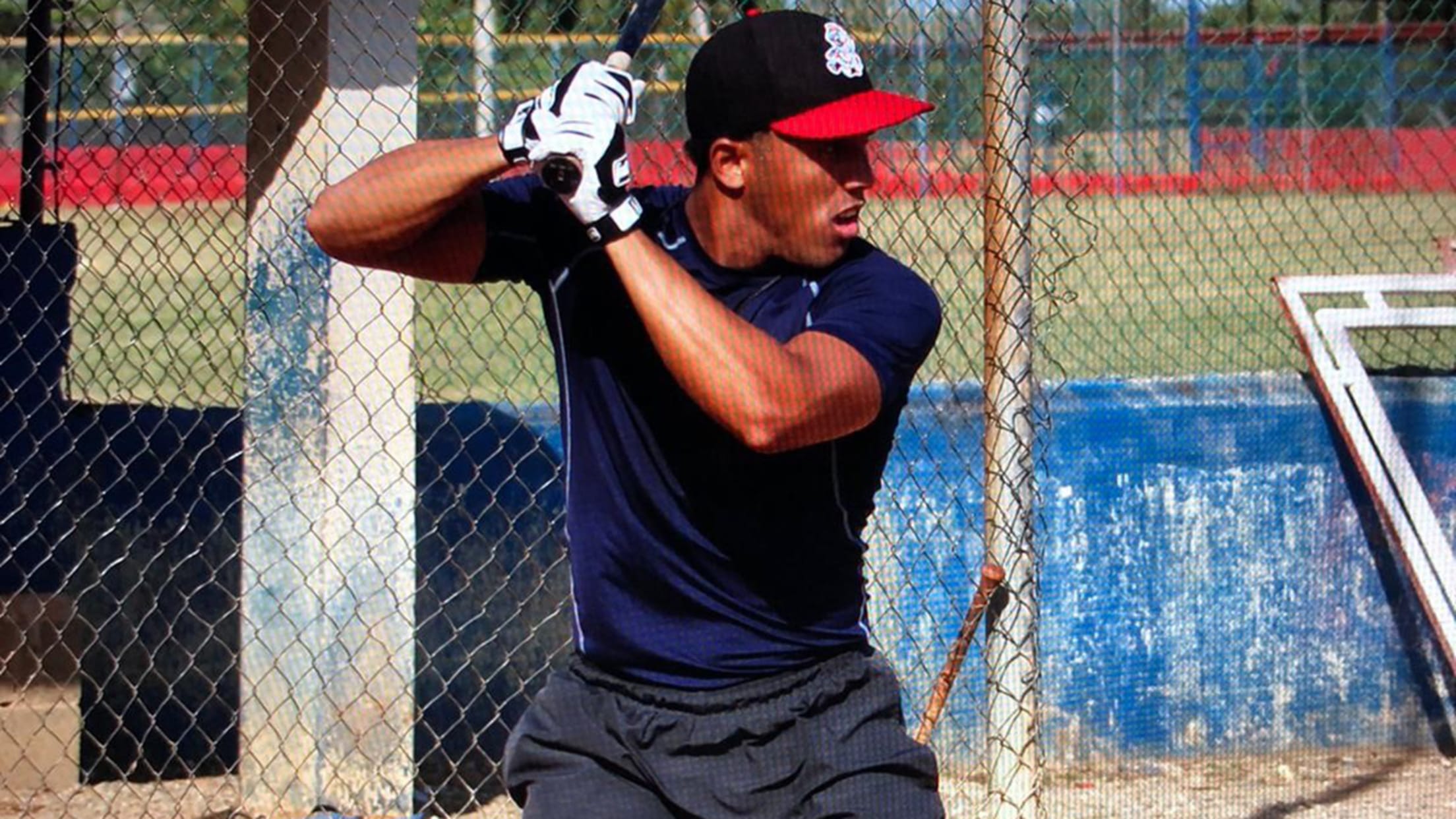 The Astros might have discovered their next Cuban star. The club is the front-runner to sign Cuban outfielder Pedro Manuel Leon, 21, to a deal that is expected to be in the $4 million range, according to industry sources. Leon, who defected from Cuba in 2019, was declared a free
Examining impact of Houston's lost Draft picks
Major League Baseball doled out the penalties for the Houston Astros on Monday as a result of the team's illegal sign-stealing. Some of them will be felt immediately, like the suspension of manager AJ Hinch and general manager Jeff Luhnow, which led to their dismissal by the organization. But the
This is the state of the Astros' farm system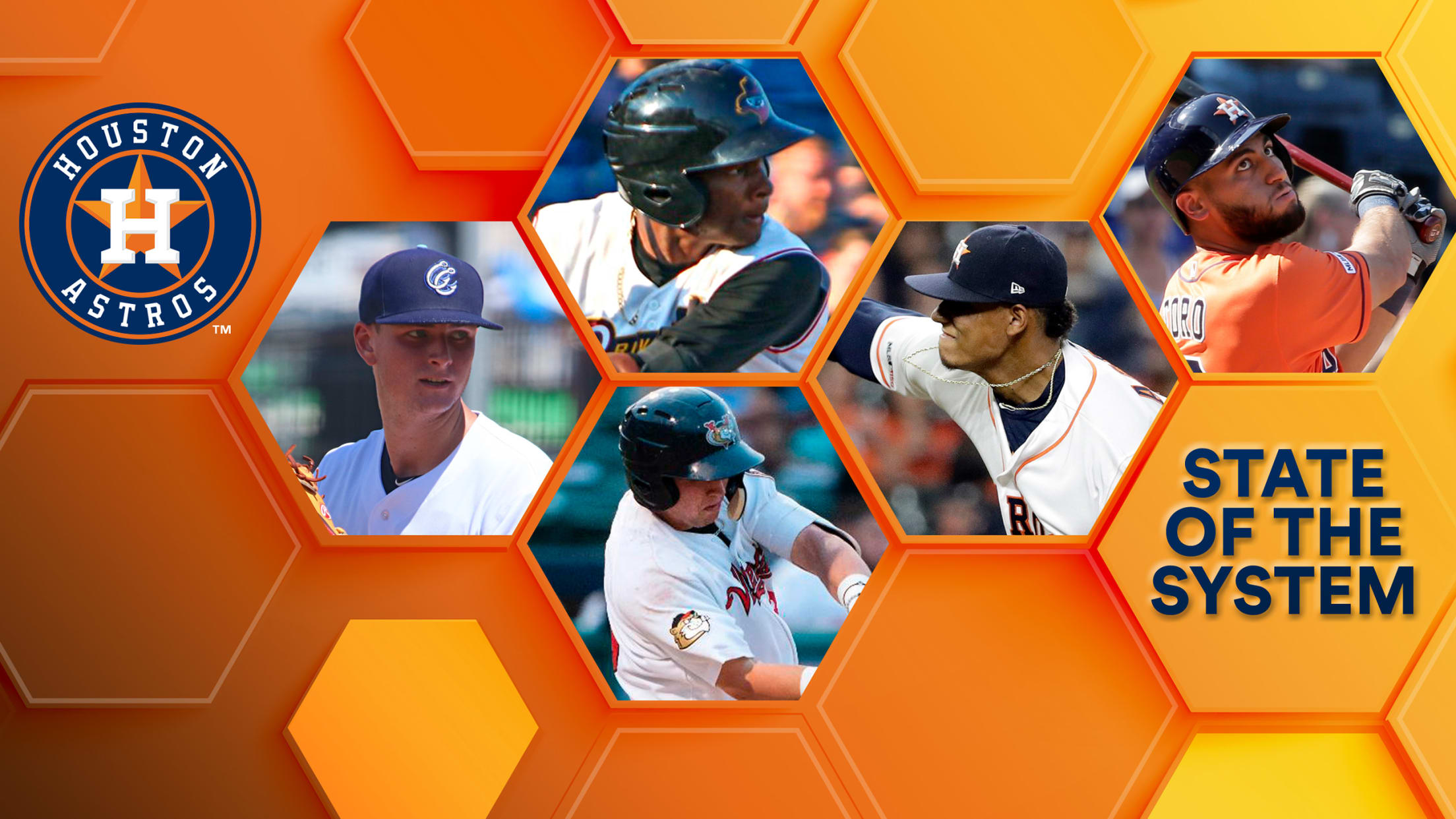 The Astros have gone all-in to win during the last three seasons, and it's impossible to argue with the results. They won their first World Series championship, two pennants and an MLB-best 311 games, becoming the sixth team to post 100 or more victories in three consecutive years. Houston's farm
Astros add 4 prospects to 40-man roster
Arauz, Dawson left unprotected ahead of Rule 5 Draft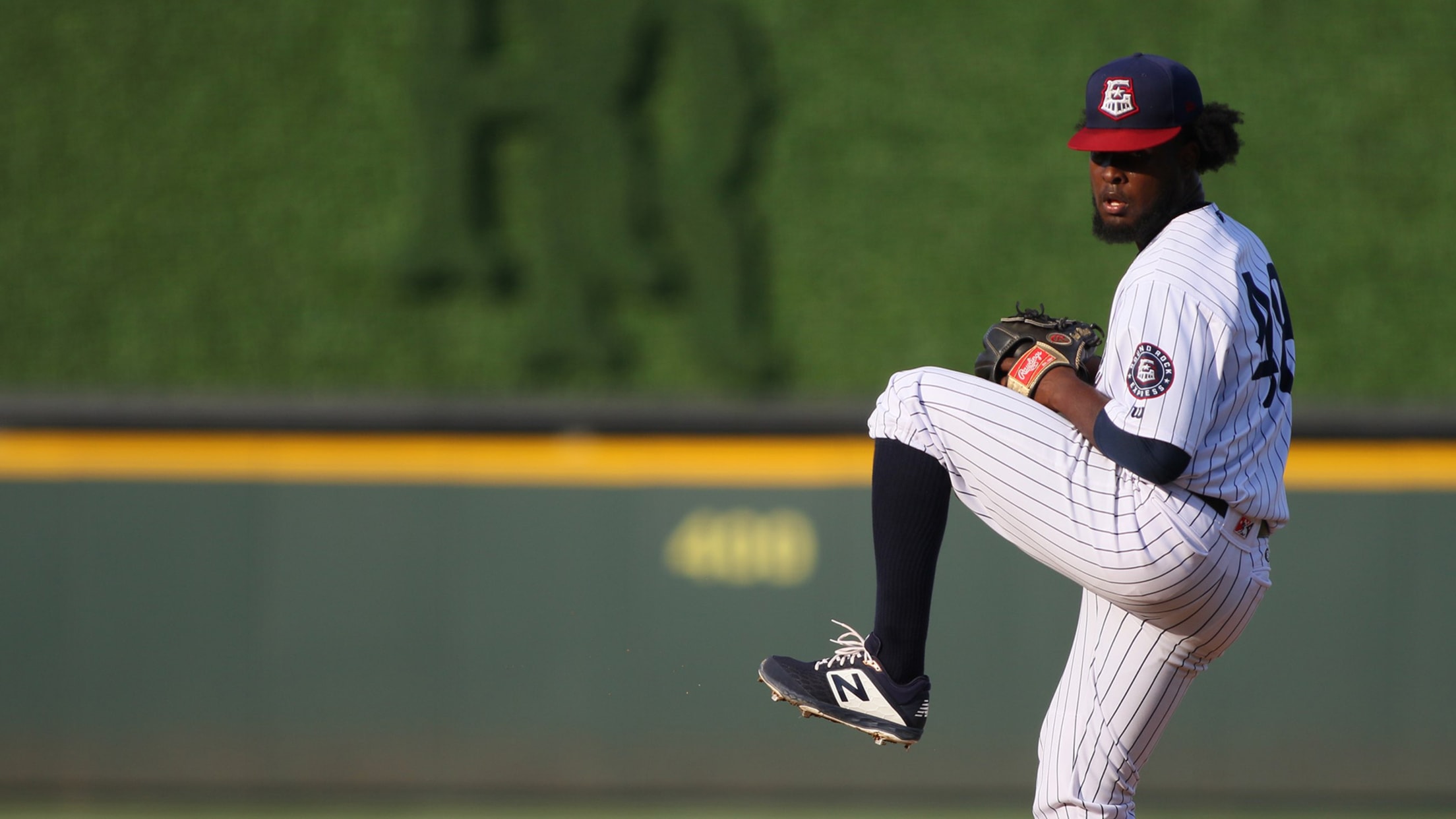 HOUSTON -- The Astros added four players to their 40-man roster on Wednesday, several hours ahead of the 7 p.m. CT deadline to protect players from exposure to the Rule 5 Draft. Right-handed pitchers Cristian Javier, Enoli Paredes and Nivaldo Rodriguez as well as infielder Taylor Jones join the roster,
Whitley finishes AFL with 2.88 ERA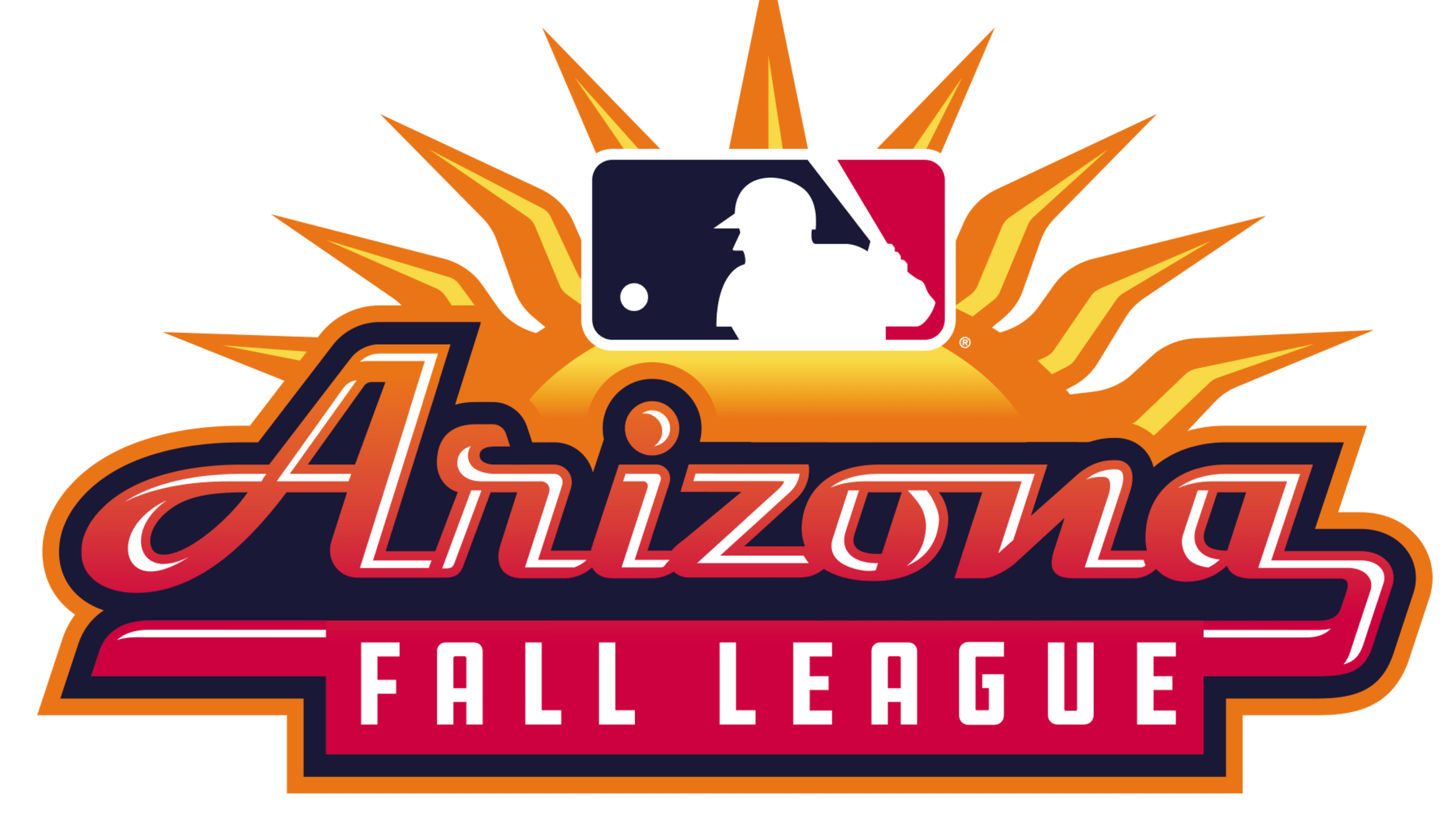 Seven Astros prospects are playing for the Peoria Javelinas in the 2019 Arizona Fall League: Right-hander Forrest Whitley (No. 1, MLB No. 16), shortstop Jeremy Pena (No. 8), first baseman J.J. Matijevic (No. 17), right-hander Cody Deason, right-hander Carlos Sanabria, catcher Colton Shaver and right-hander Jojanse Torres.
Whitley sees AFL as step toward 2020 success
Houston's No. 2 prospect starts strong, giving up one hit in 4 2/3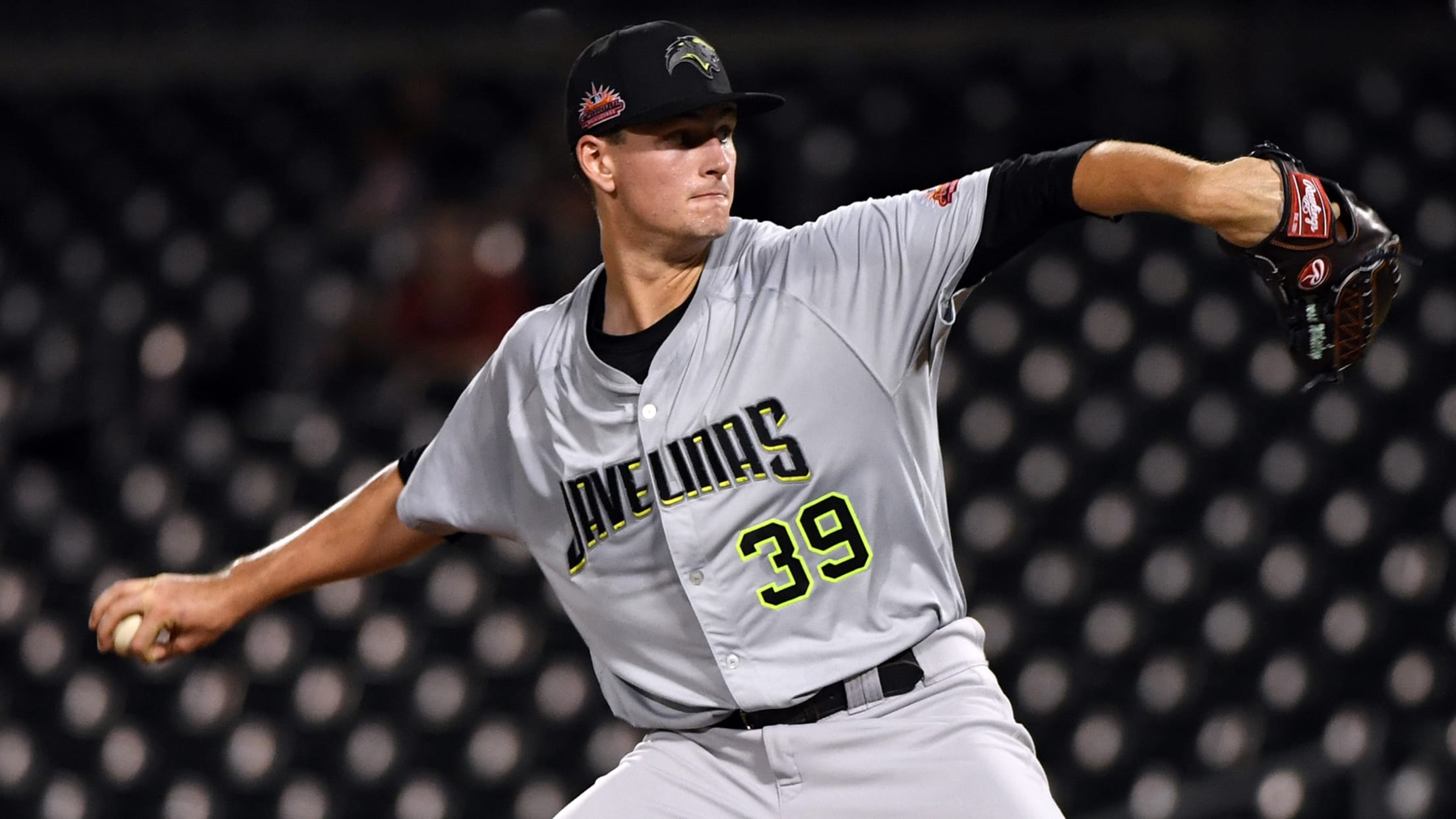 Forrest Whitley began 2018 as one of the best pitching prospects in baseball and figured to end his season by helping the Astros try to win another World Series. Instead, he wound up in the Arizona Fall League. Similarly, Whitley started 2019 as one of the best pitching prospects in
Whitley sits down six in impressive AFL start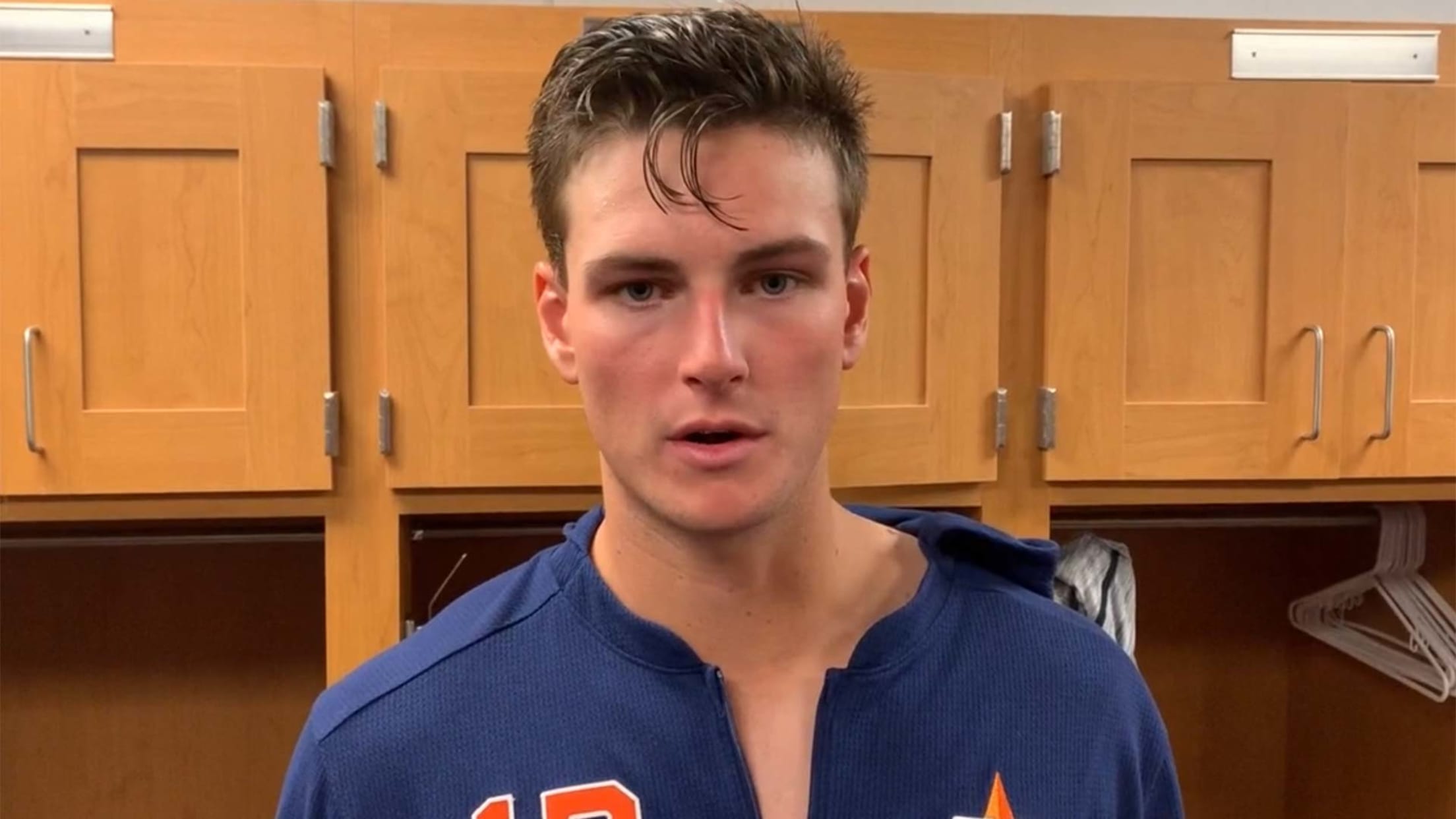 MESA, Ariz. -- Pete Alonso played here last year. So did Vladimir Guerrero Jr. Two years ago, Ronald Acuña Jr. tore up the Arizona Fall League. There have been close to 3,000 former AFL players make it to the Major Leagues, a list that includes 296 All-Stars, 19 Most Valuable
Matijevic has big night at the plate in AFL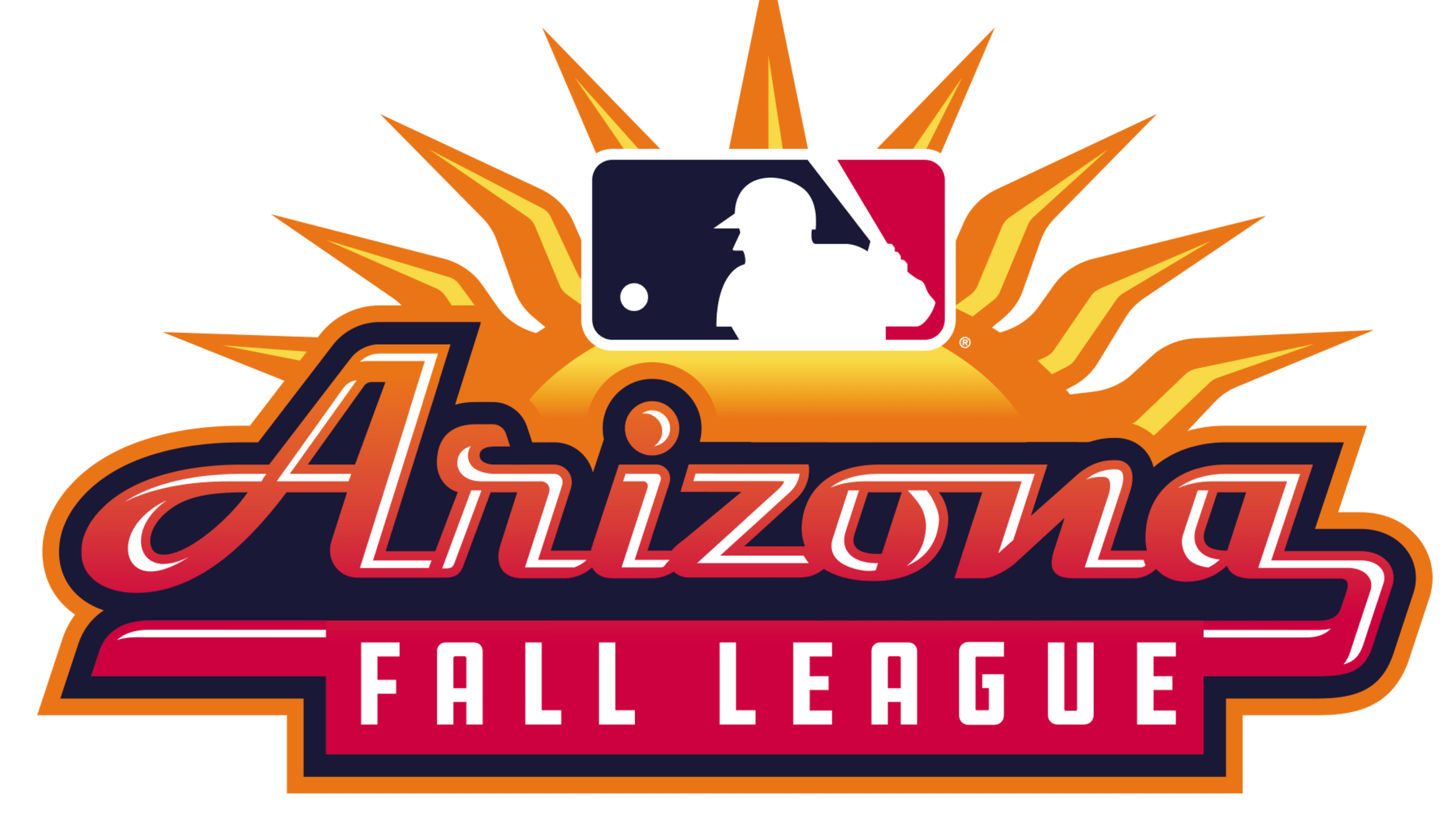 MESA, Ariz. -- If Astros prospect J.J. Matijevic looks comfortable playing under the bright lights and hot sun in Arizona, it's because he is. The former University of Arizona star is off to a strong start in Arizona Fall League play and on Friday, his hot bat led to a
Pipeline names Astros Prospects of the Year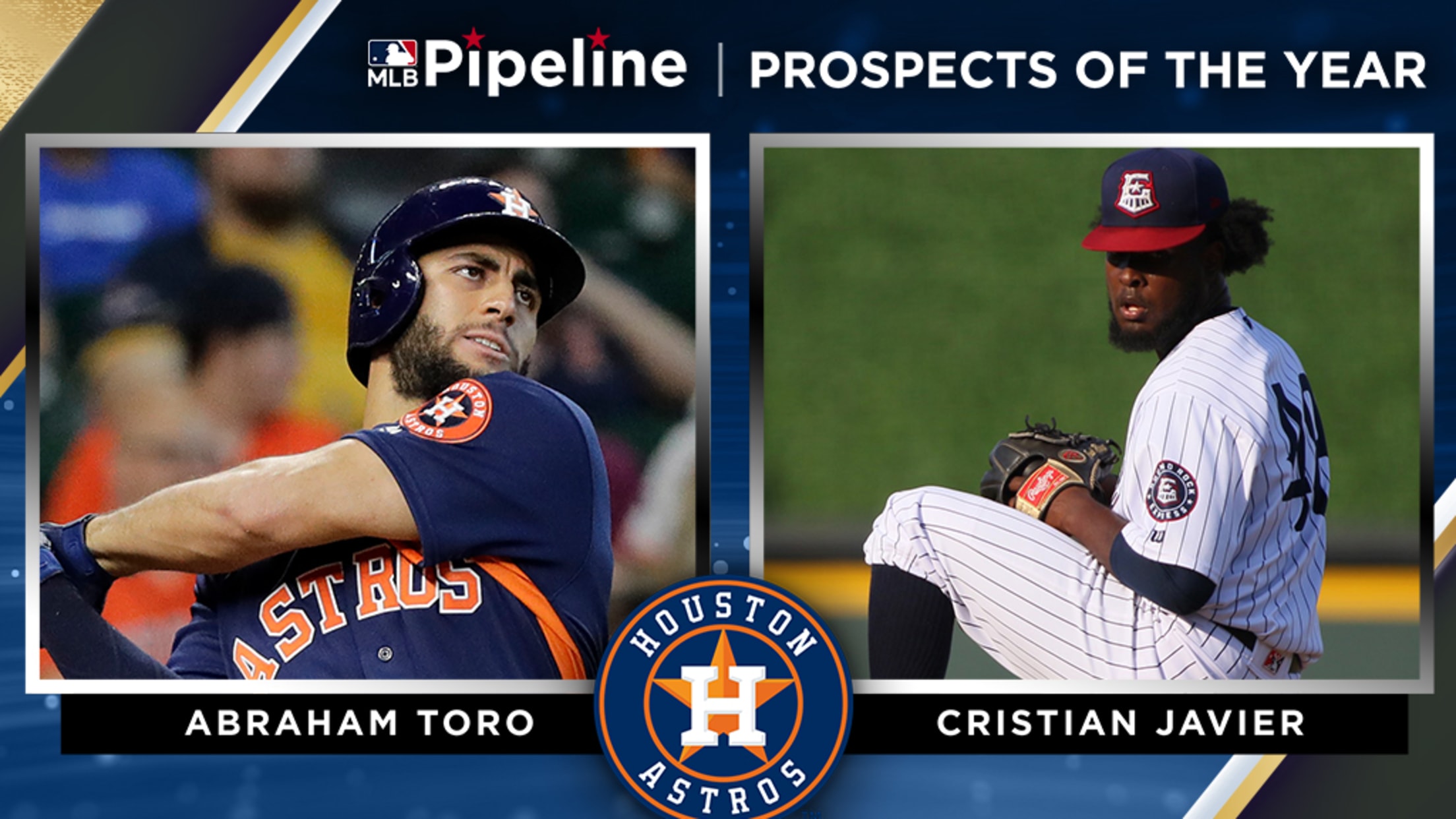 HOUSTON -- Neither infielder Abraham Toro nor right-handed pitcher Cristian Javier were considered to be among the elite Astros prospects to begin the season, but their 2019 performances -- coupled with injuries at the big league level and other prospects being dealt away in trades -- opened the door for
Urquidy impresses in 10-K outing for Astros
Hinch sticks with plan of holding prospect to 5 innings in spot start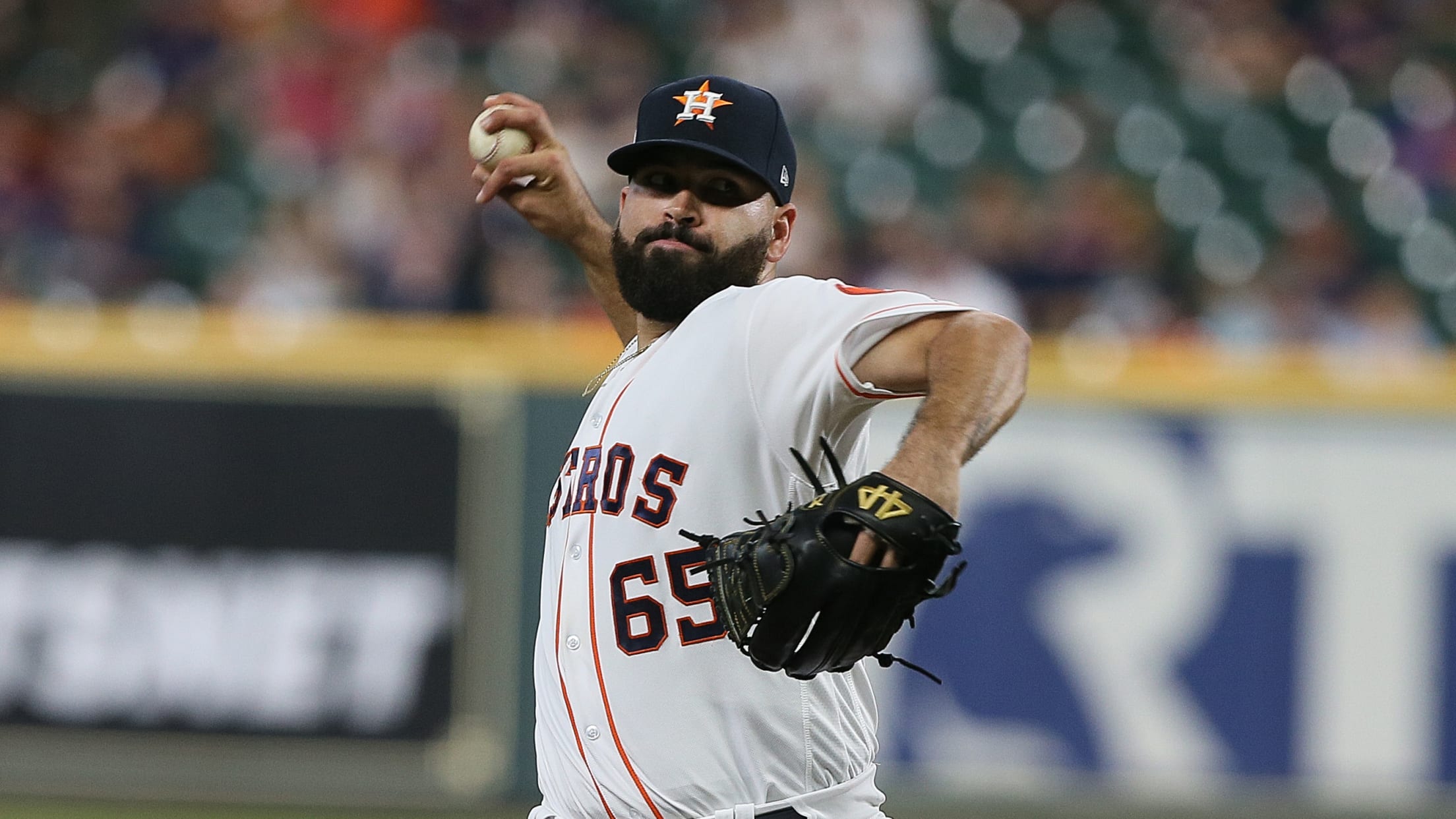 HOUSTON -- Has rookie right-hander Jose Urquidy put himself on the map for a possible spot in the Astros' postseason bullpen? Considering the struggles of some of Houston's other relief pitchers, Urquidy's crisp outing Wednesday might force him into the conversation. Urquidy, pitching for the first time since throwing four
James' activation only roster move -- for now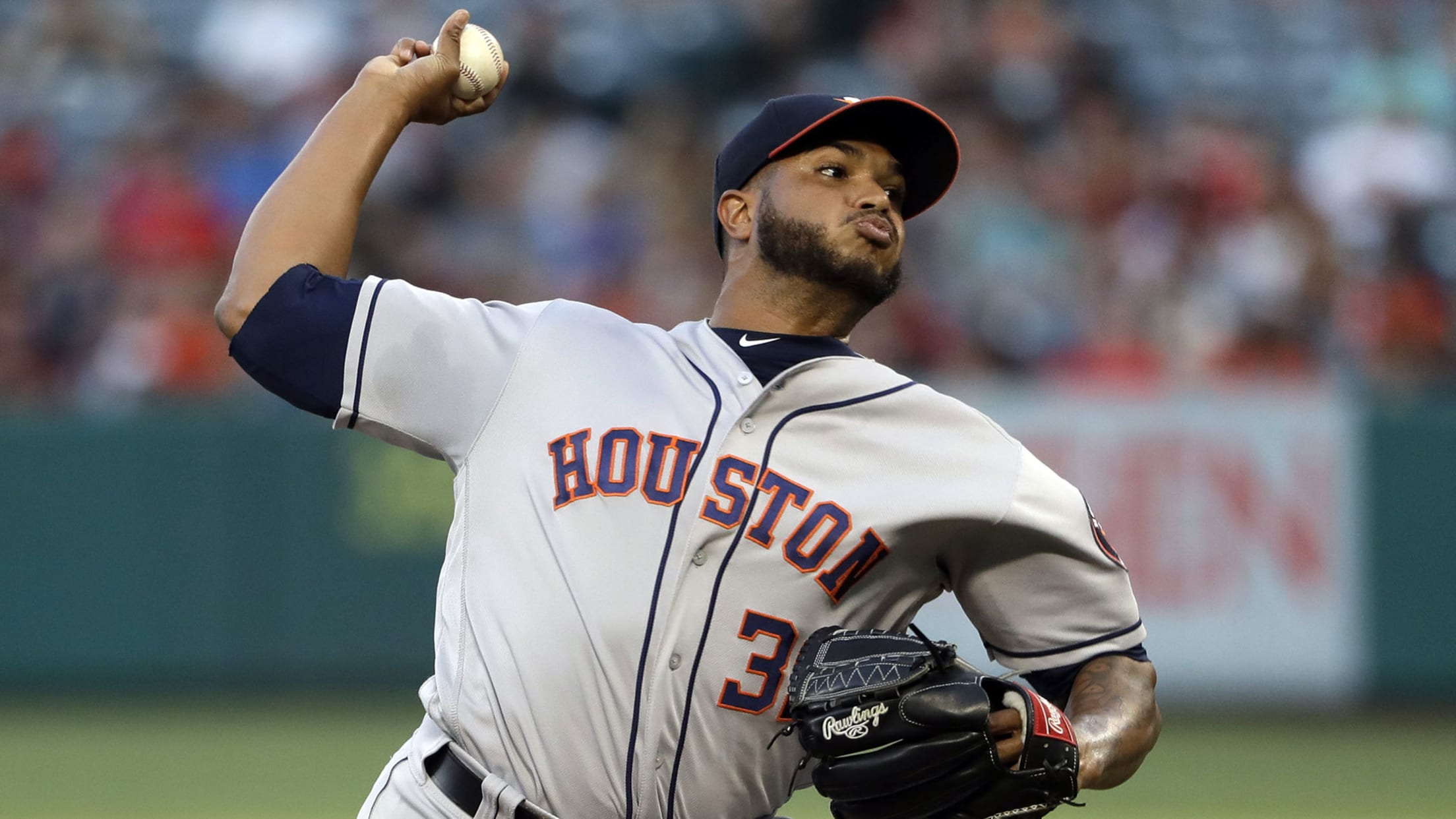 TORONTO -- The calendar has flipped to September, which means rosters around the Majors are expanding beyond the 25-player limit. Astros manager AJ Hinch said the team's September call-ups will come in waves -- but the first wave hasn't hit just yet. "We'll have a couple guys tomorrow [in Milwaukee],
Toro's 1st HR Astros' last gasp as streak ends
Prospect's milestone comes at end of hard-fought loss vs. Rays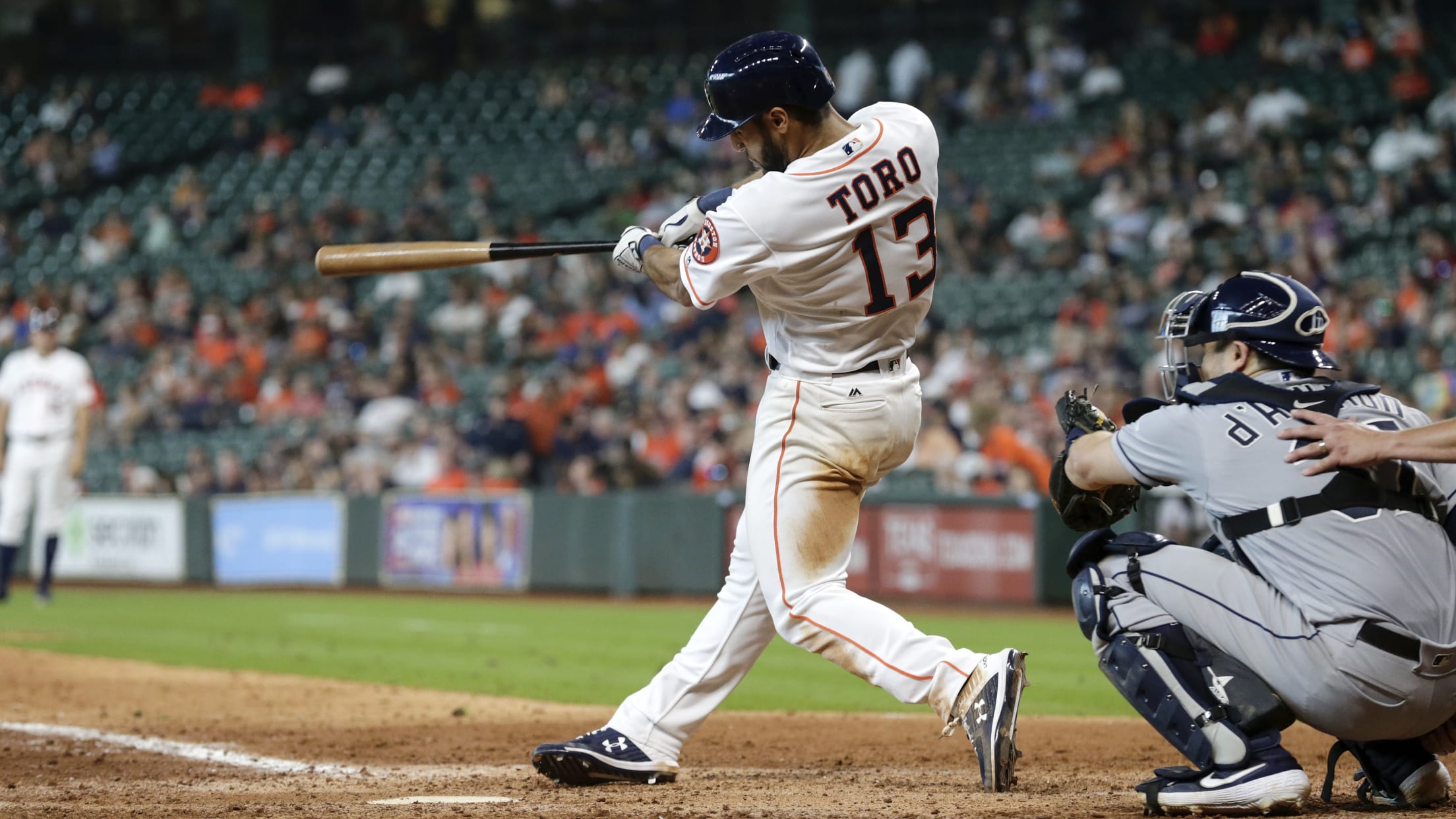 HOUSTON -- Astros rookie infielder Abraham Toro will return home to Canada with a souvenir. Toro, who was called up from Triple-A Round Rock a week ago, slugged his first career homer in the ninth inning of the Astros' 9-8 loss to the Rays on Thursday afternoon at Minute Maid
Family, friends await Astros prospect in Canada
Toro among storylines as club heads north of border to face Jays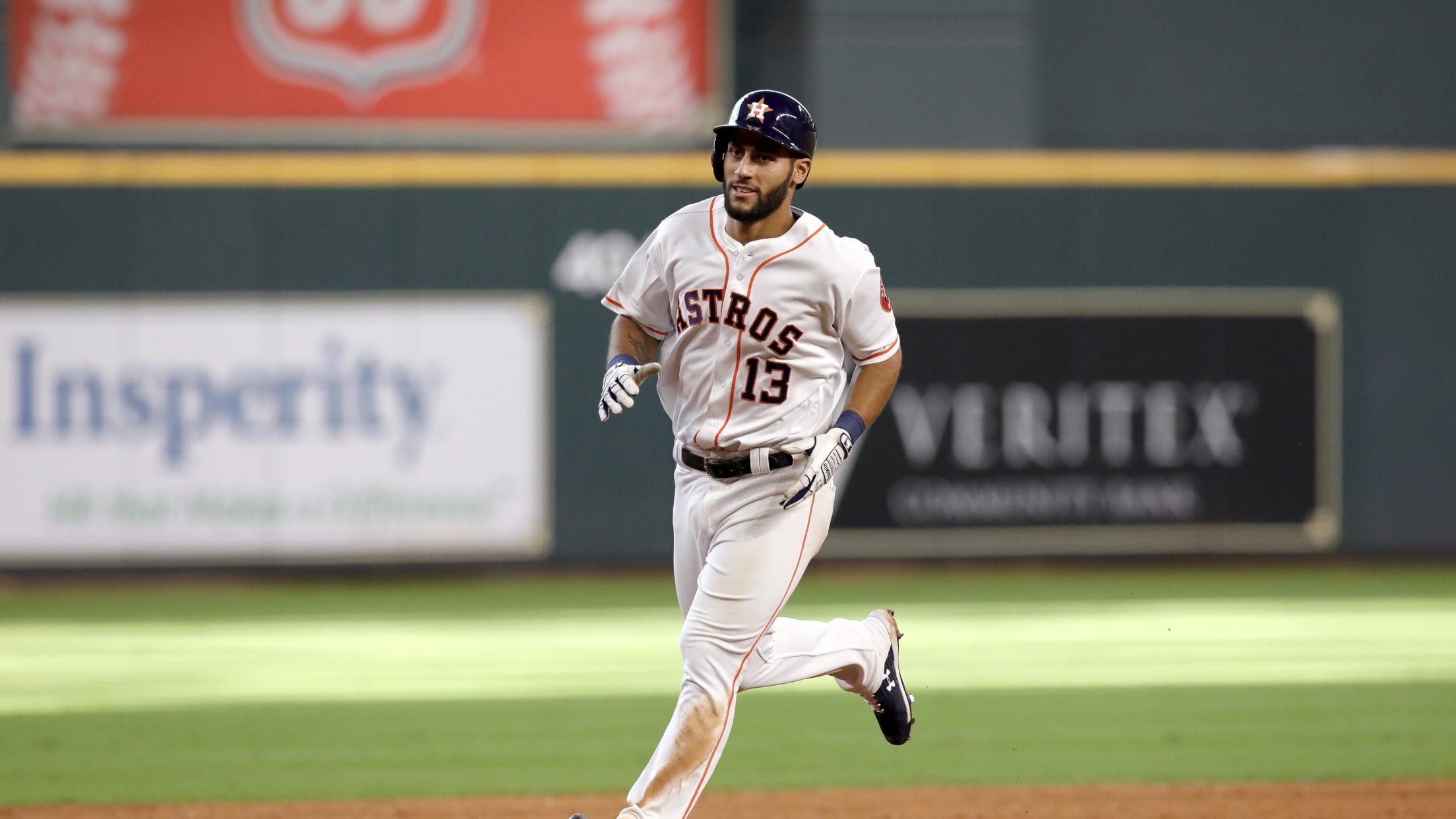 HOUSTON – This weekend's series against the Blue Jays will be a homecoming of sorts for Astros rookie infielder Abraham Toro, who was born in a suburb of Montreal. His parents moved to Canada from Venezuela shortly before he was born. He can speak French, Spanish and English. Toro, who
Toro makes MLB debut; Correa targets return
Club's No. 6 prospect provides infield depth with veterans out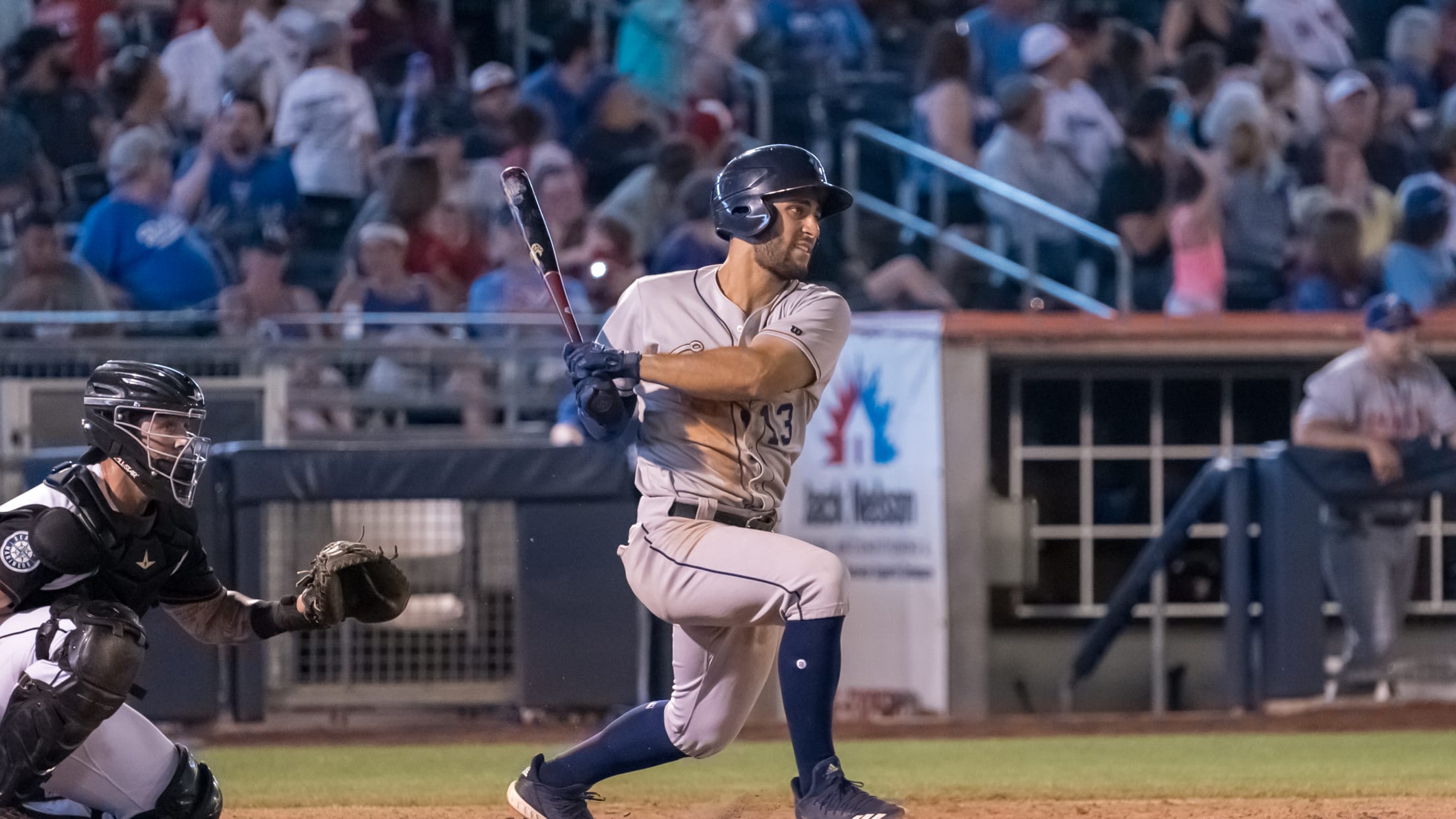 HOUSTON -- Speaking to the media for the first time since he left the Astros' game Monday with a stiff lower back, shortstop Carlos Correa said Thursday he believes he'll be back on the field within the next couple of weeks and be a driving force in Houston's quest for
Armenteros to be recalled for Saturday start
Cole, Peacock nearing returns to mound for Astros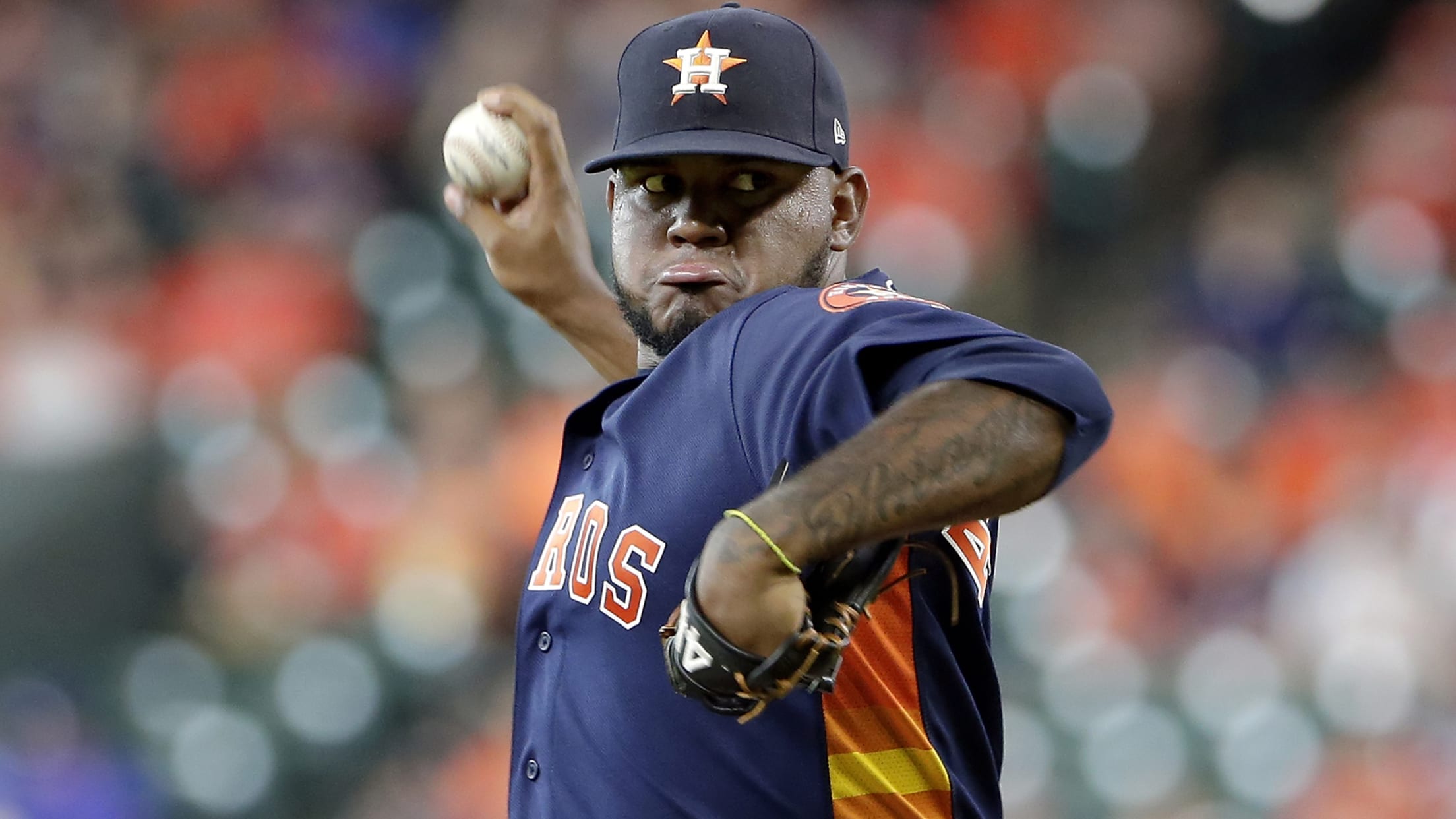 OAKLAND -- Rookie right-hander Rogelio Armenteros will be called up from Triple-A Round Rock to start Saturday's game against the A's at the Coliseum, Astros manager AJ Hinch said Friday. Armenteros will fill the spot in the rotation that became vacant when Monday's game against the White Sox was rained
Alvarez passes Pujols with rookie RBI milestone
Phenom drives in 35th run in 30th game as Astros win sixth straight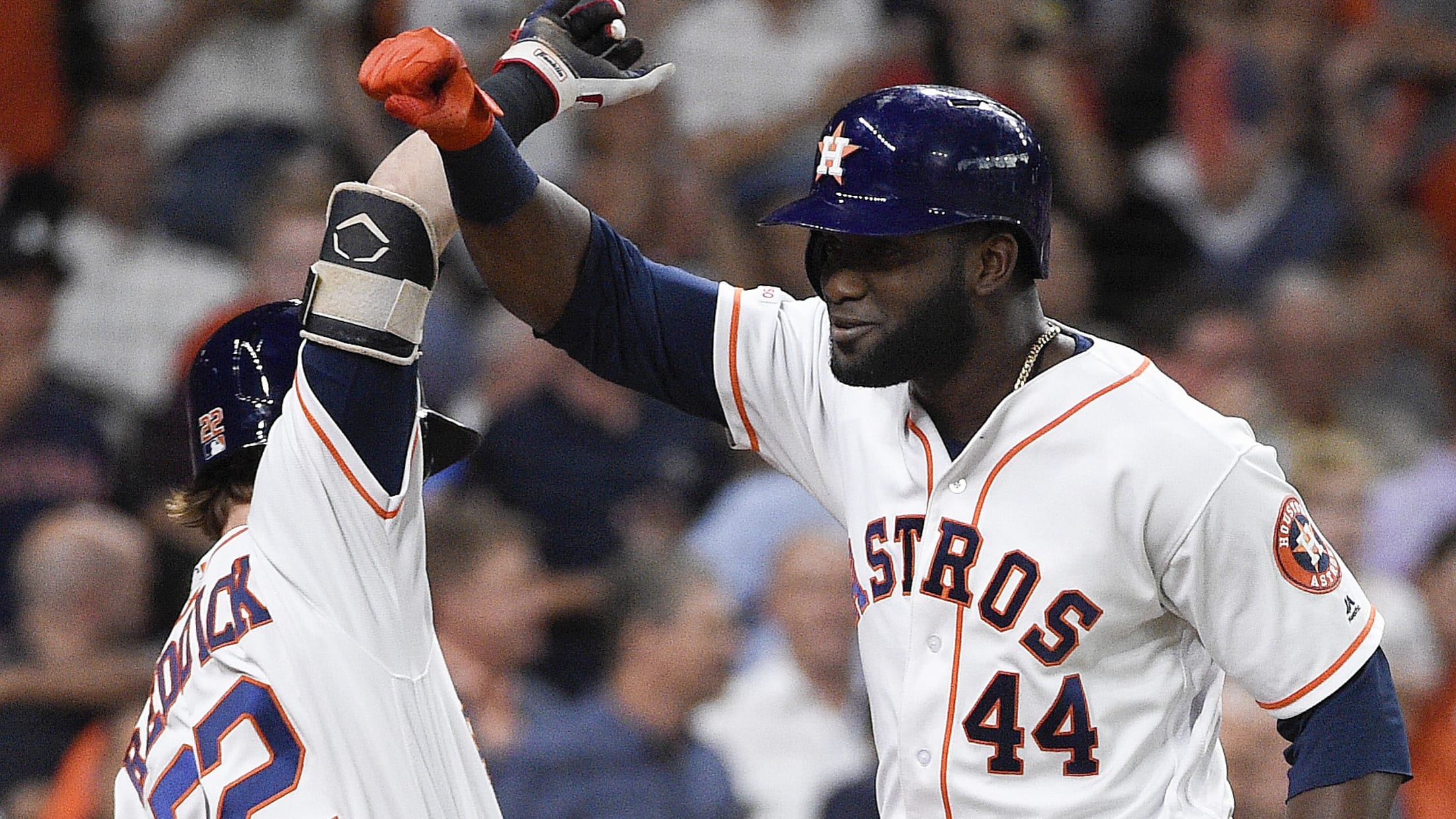 HOUSTON -- Astros designated hitter Yordan Alvarez got some advice from Albert Pujols of the Angels when he reached first base last week. The future Hall of Famer had clearly been paying attention to what Alvarez had been doing early in his career and told the rookie to keep working
Armenteros to get another turn in rotation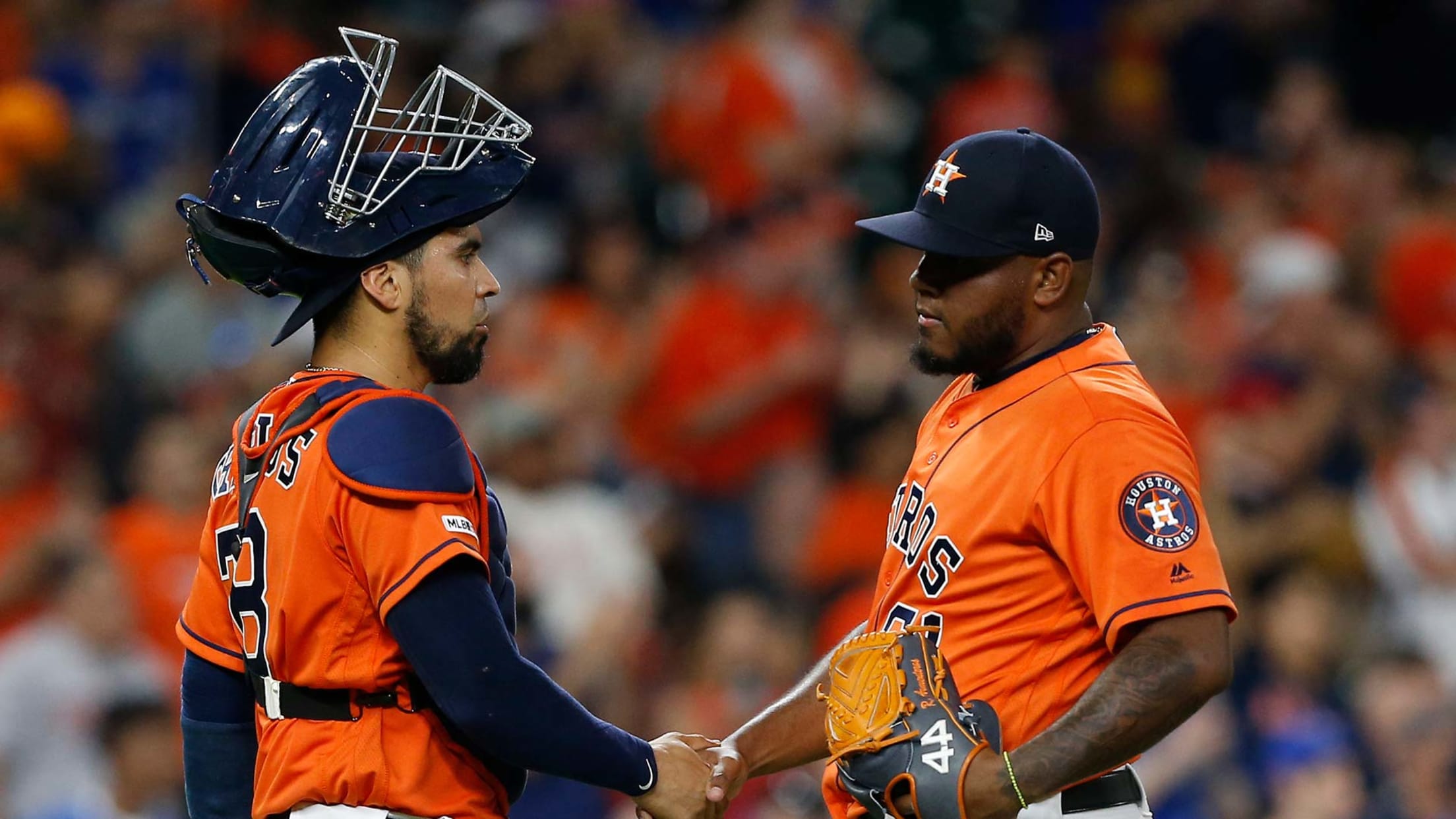 ANAHEIM -- It's mostly a matter of circumstance, but Rogelio Armenteros will get another turn in the Astros' rotation against the Rangers this weekend. It's not that Armenteros wasn't effective in the first appearance of his second Major League stint, as he allowed just one unearned run in four innings
Armenteros rejoins rotation-strapped Astros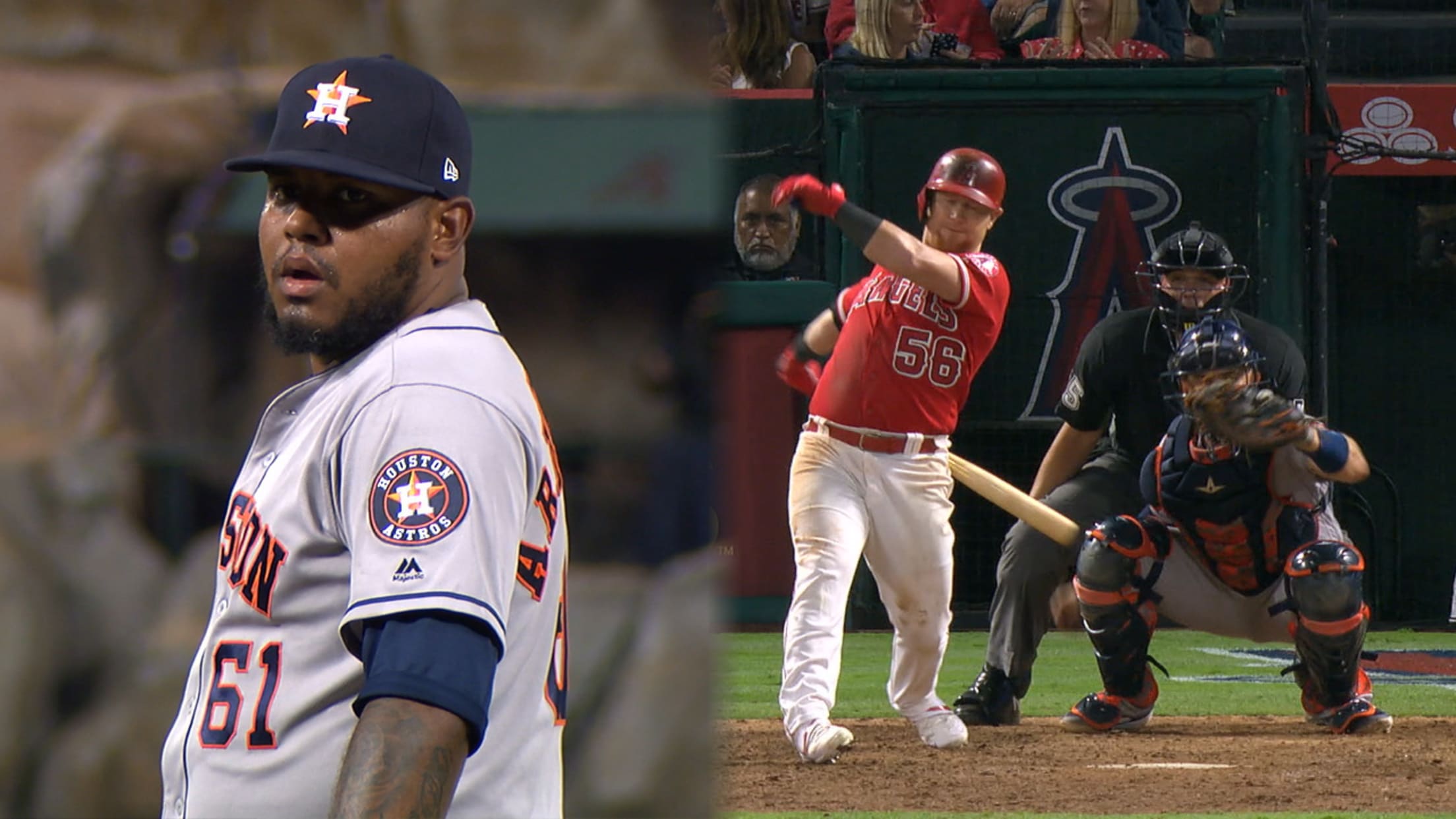 ANAHEIM -- The Astros recalled right-hander Rogelio Armenteros from Triple-A Round Rock to pitch in Tuesday's game at Angel Stadium. Armenteros worked four innings, holding the Angels to one unearned run on two hits and a walk in four innings with three strikeouts in a 7-2 Astros loss. Armenteros threw
Prospect Corbin Martin undergoes TJ surgery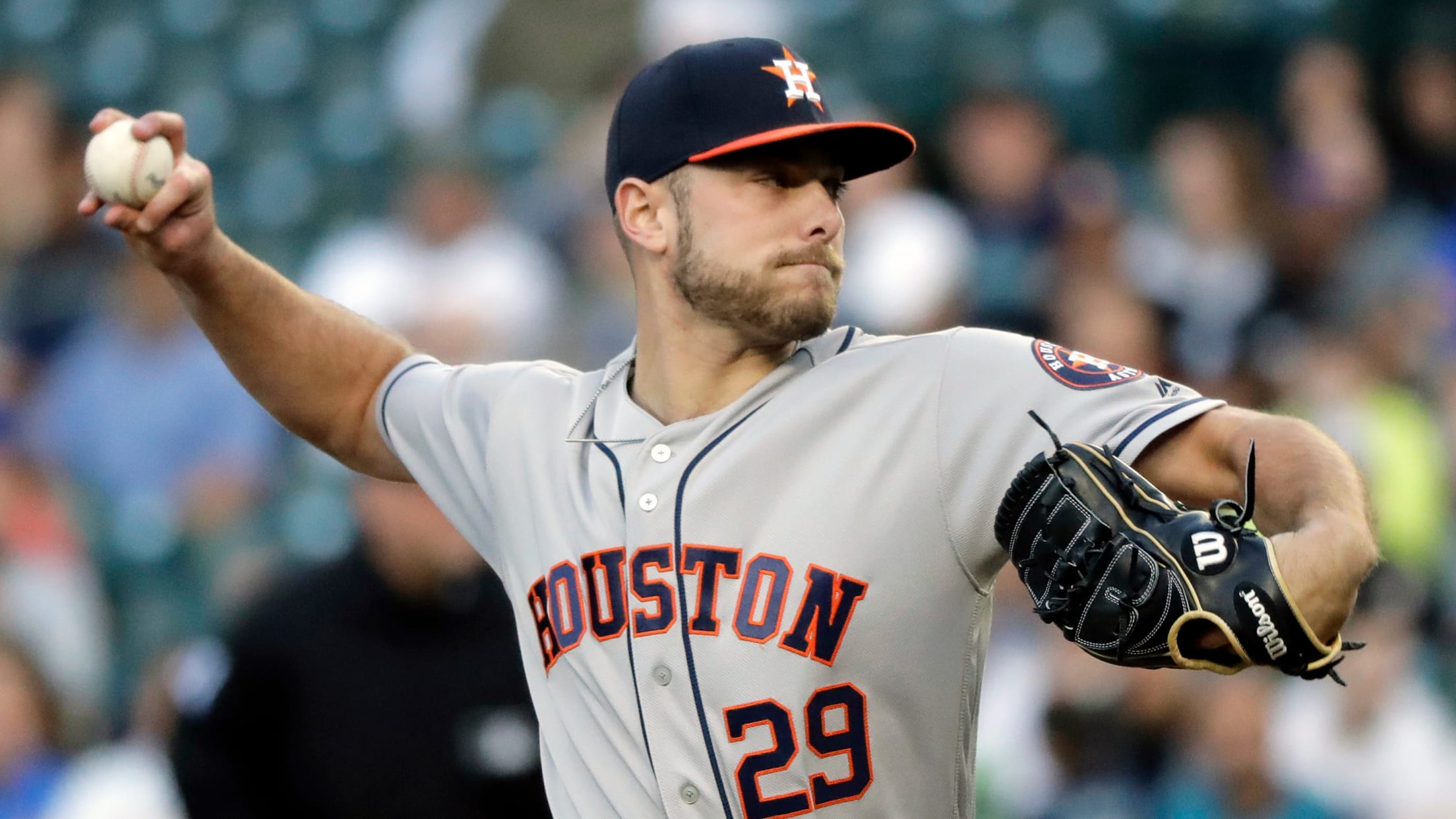 HOUSTON -- Corbin Martin is in for a long recovery following Wednesday's successful Tommy John surgery and could be out for a majority of the 2020 season as well. The right-hander, ranked as Houston's No. 4 prospect, made five Major League starts this season before being sent to Triple-A Round
Astros sign No. 14 int'l prospect Lorenzo
Dominican SS leads 13-player haul to start international signing period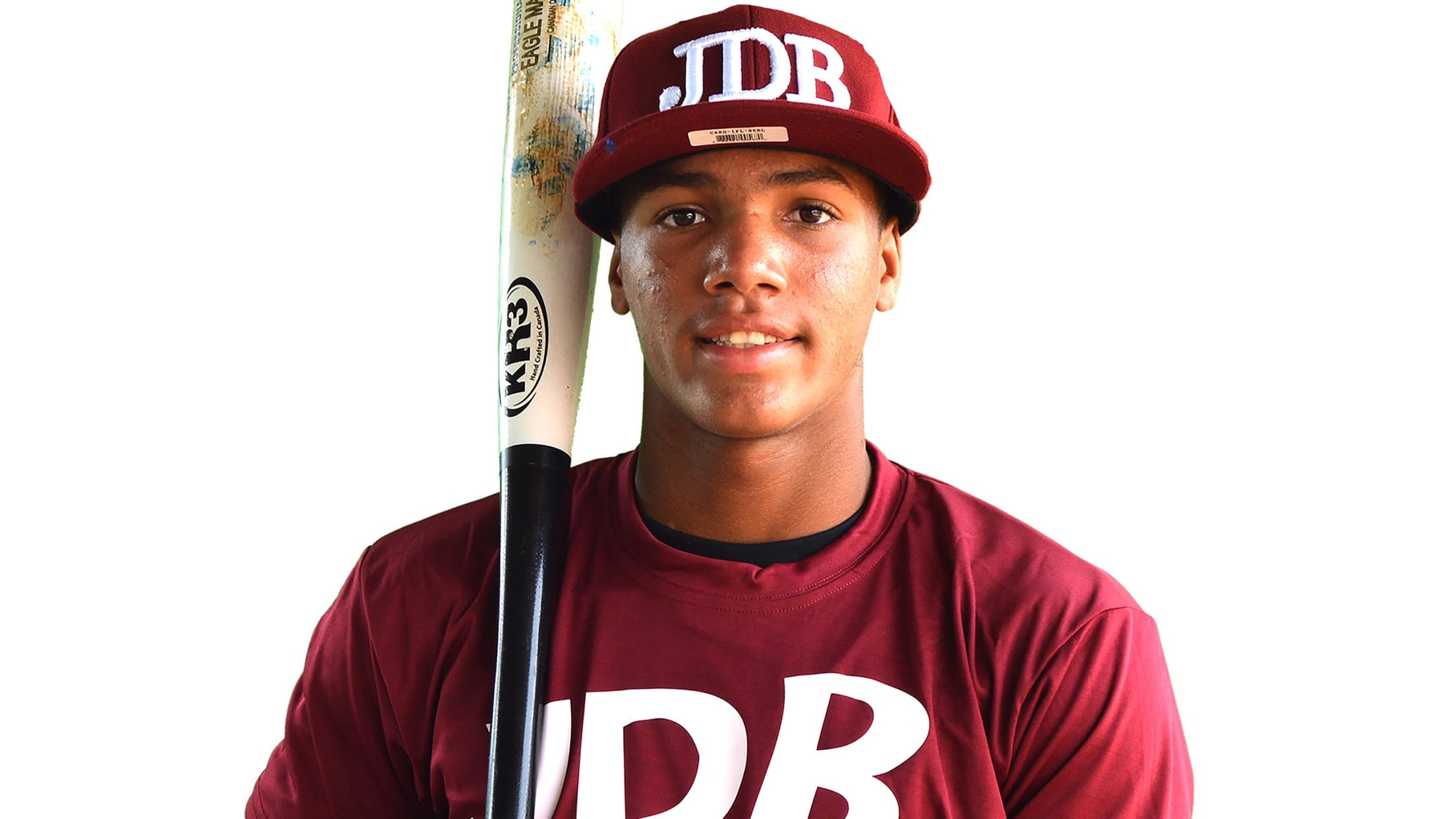 DENVER -- The Astros agreed to terms Tuesday with 13 international prospects, including shortstop Dauri Lorenzo, No. 14 on MLB Pipeline's Top 30 International Prospects list, for $1.8 million, MLB.com's Jesse Sanchez reported. The Astros, who didn't announce signing bonuses, came to terms with nine players from the Dominican Republic,
Righty Urquidy coming up to debut for Astros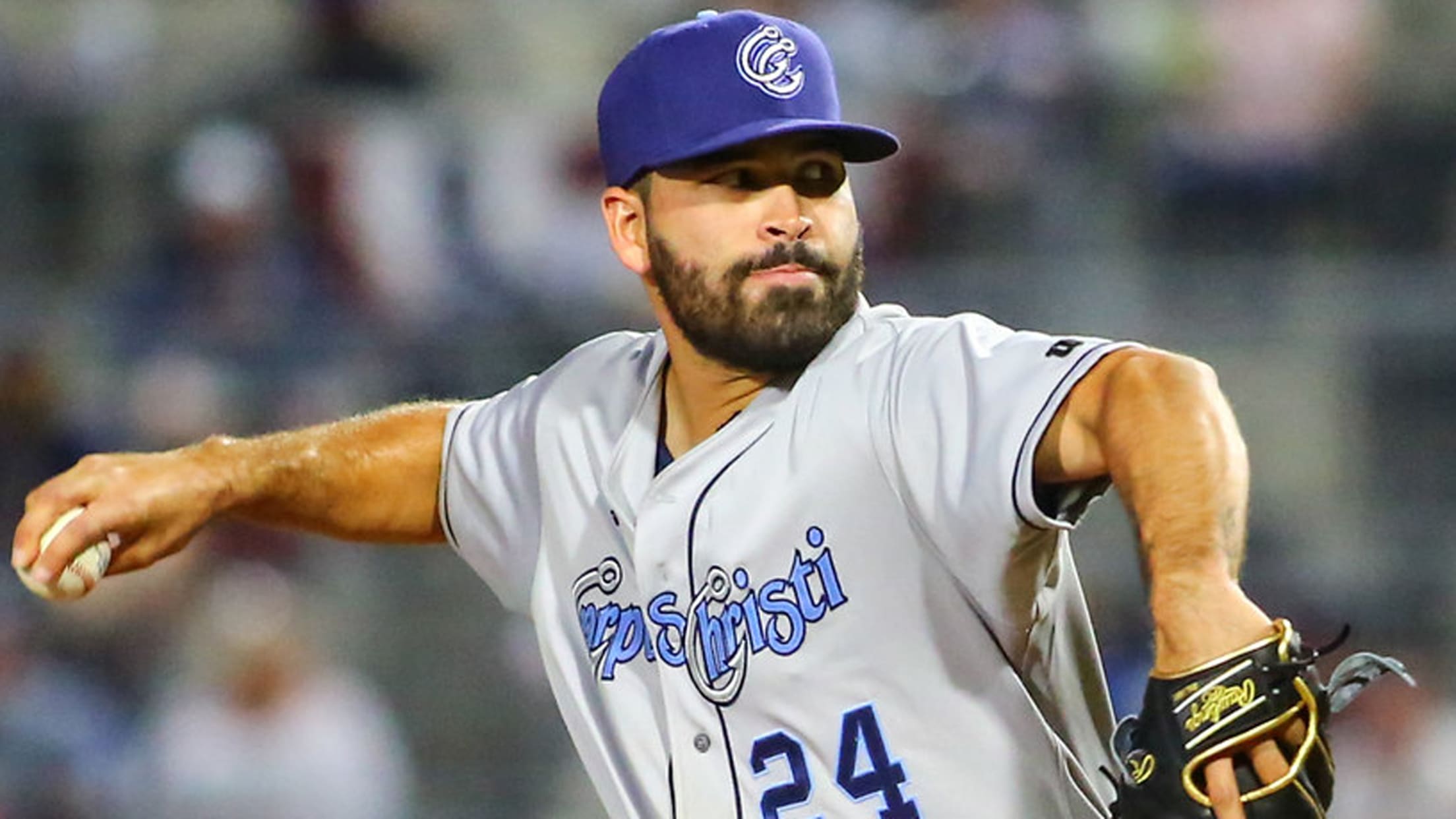 HOUSTON -- A flurry of injuries and some underperformances among their pitchers is forcing the Astros to turn to right-handed prospect Jose Urquidy -- the team's 29th-ranked prospect by MLB Pipeline -- to start Tuesday's series opener against the Rockies at Coors Field. It will be his Major League debut.
Bukauskas to pitch in Futures Game
Astros' No. 5 prospect will be club's lone representative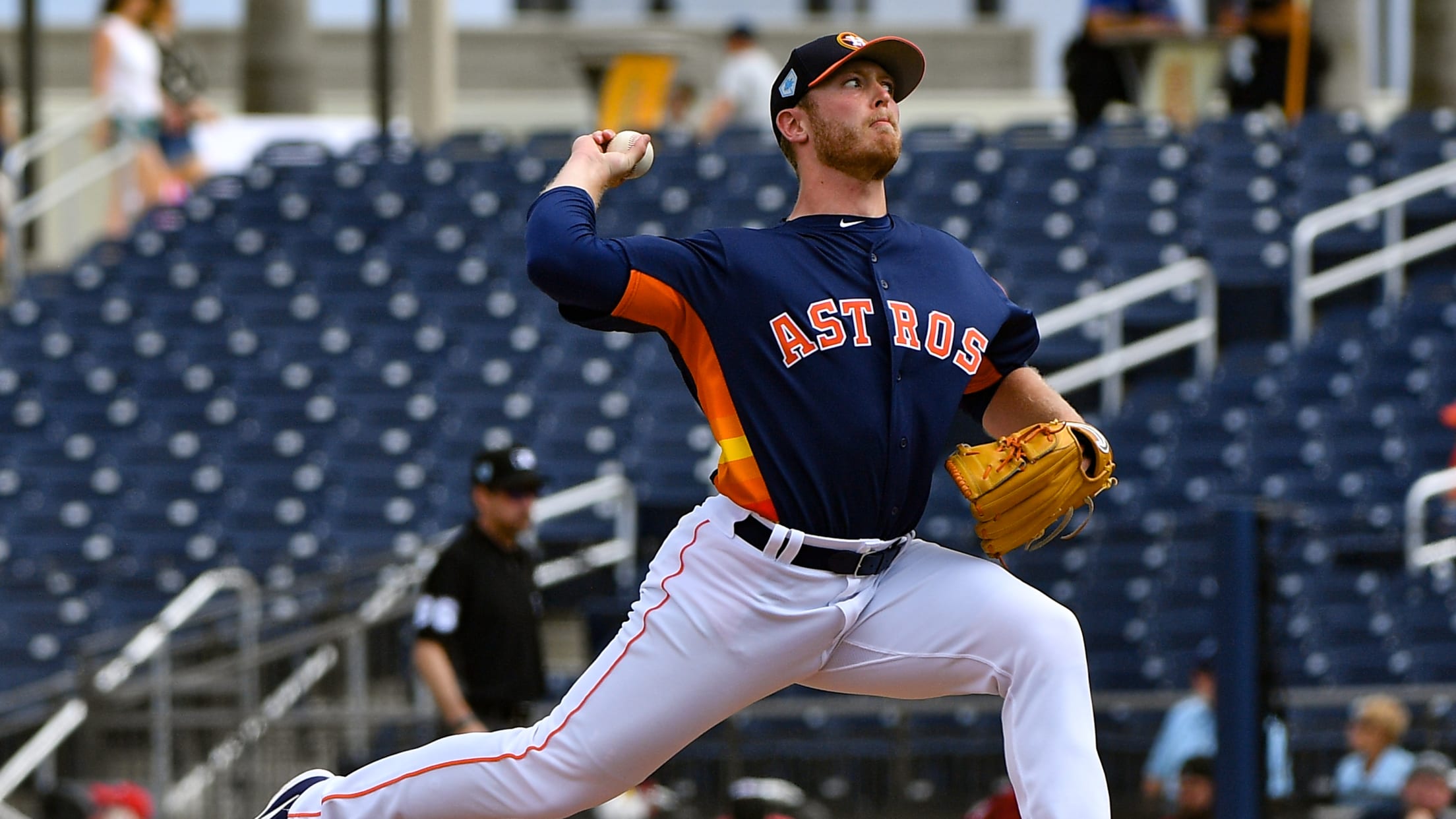 HOUSTON -- Astros pitching prospect J.B. Bukauskas will be the club's lone representative at the SiriusXM All-Star Futures Game, which this year will feature the American League vs. the National League. The game will take place at 6 p.m. CT on Sunday, July 7, at Progressive Field in Cleveland. Bukauskas,
Alvarez day to day with left knee discomfort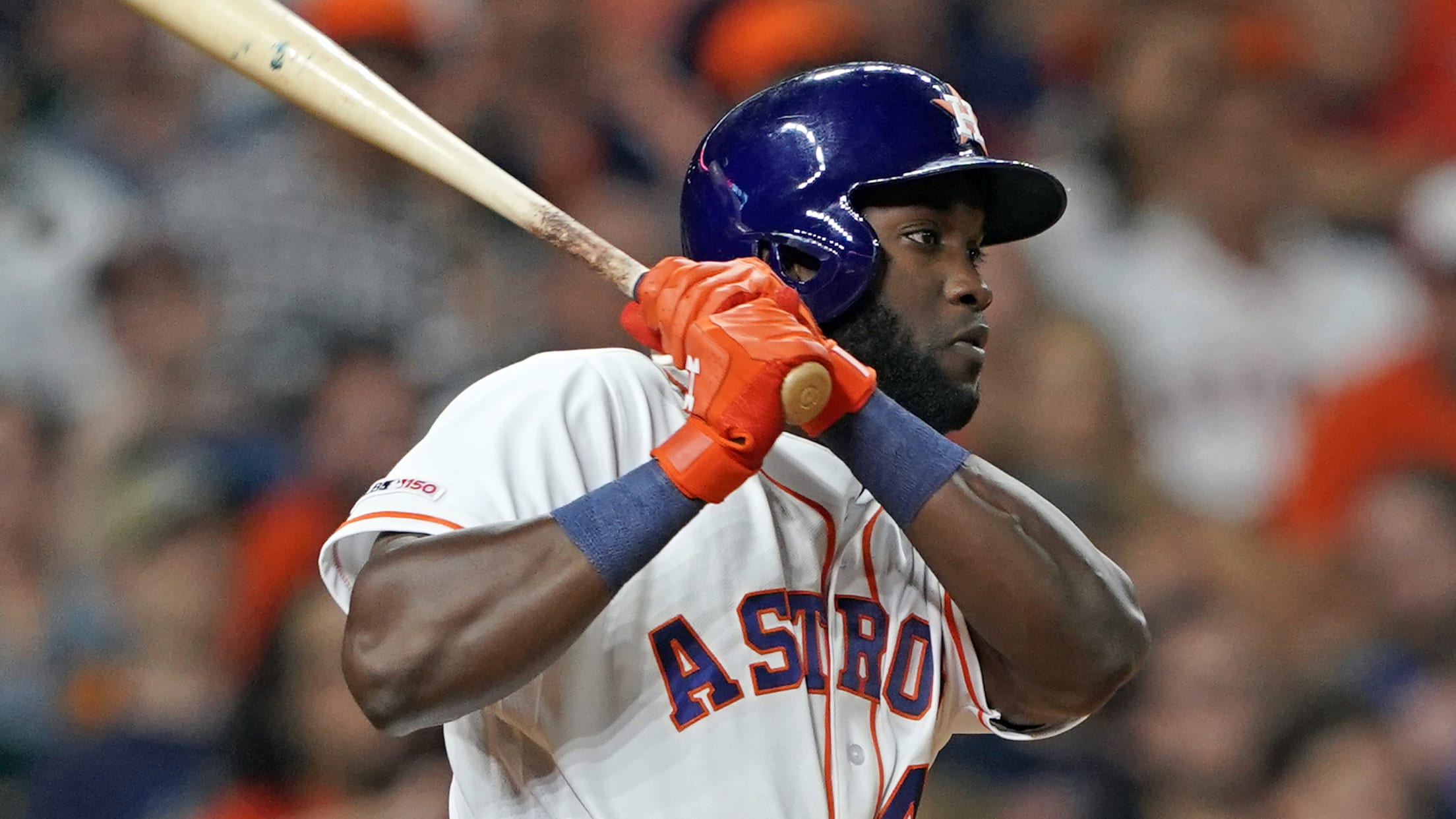 HOUSTON -- Rookie slugger Yordan Alvarez is expected to miss a game or two after leaving Thursday's 10-0 loss to the Pirates after three innings with what the team called left knee discomfort. Alvarez fouled a ball off that knee Tuesday and then felt something while stopping to catch a
Alvarez on record pace with 7 HRs, 16 RBIs
Astros' phenom is first to reach those totals through 12 MLB games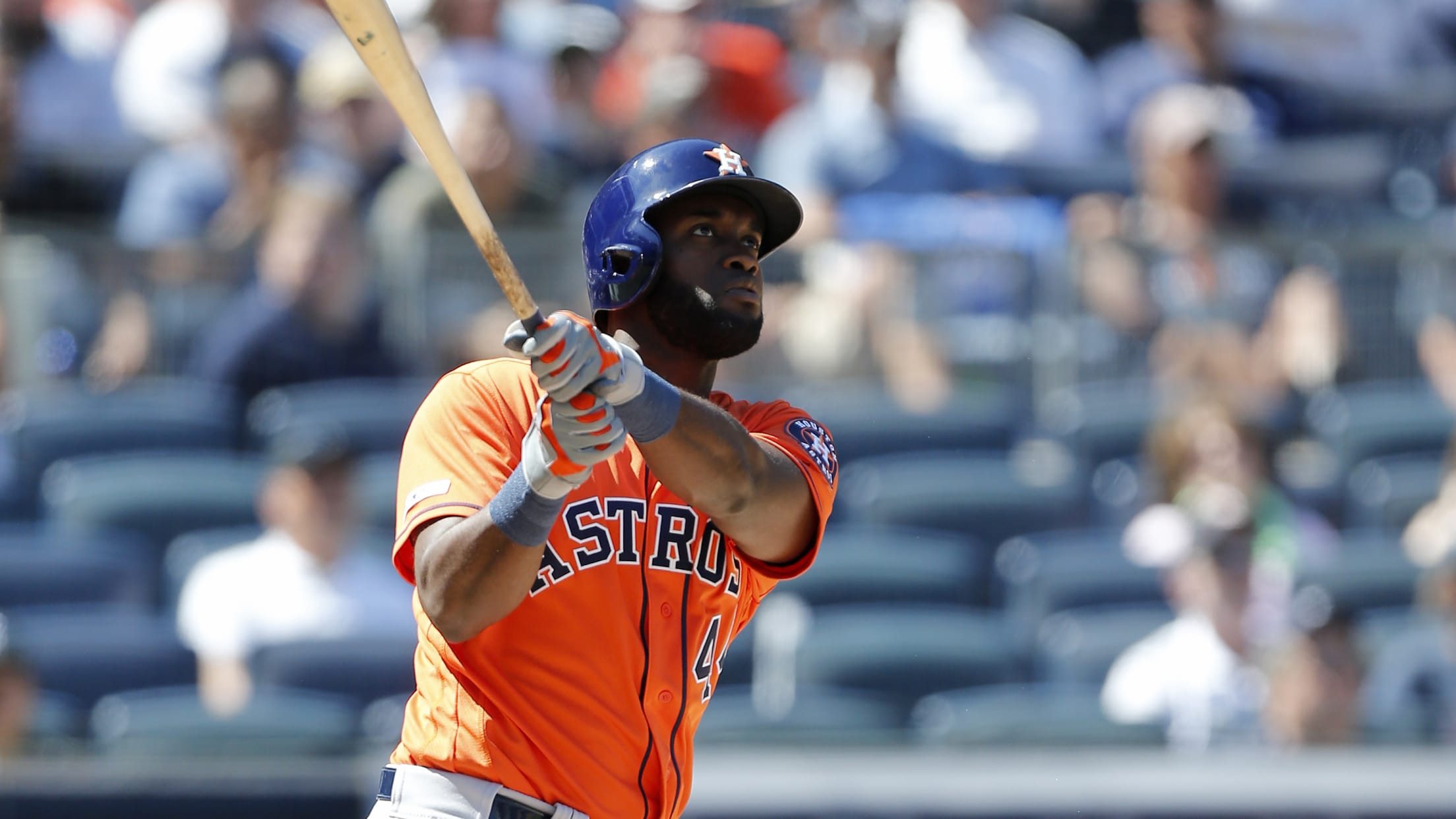 NEW YORK -- Watching Yordan Alvarez hit, it's difficult to believe he's a rookie with only two weeks of big league experience under his belt. The Astros' 21-year-old slugger continued to impress Sunday, drilling a two-run home run against lefty J.A. Happ, the knockout punch that ended the Yankees starter's