'It's go time': Whitley takes big strides in live BP
After year of adversity, Astros' top prospect lean, and means business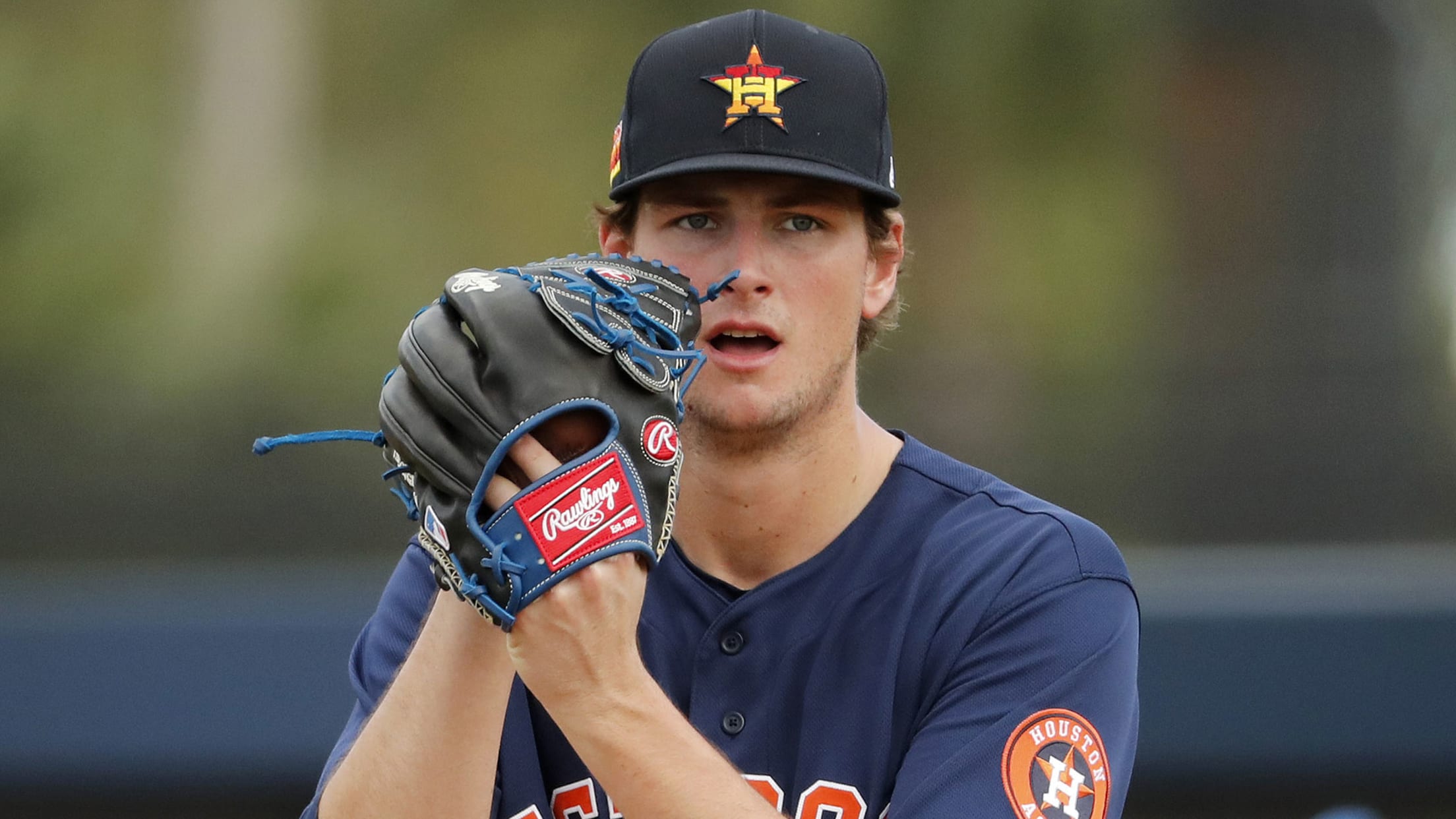 HOUSTON -- Forrest Whitley viewed the chance to return to the mound at Minute Maid Park for the first time in more than a year, with Astros manager Dusty Baker and pitching coach Brent Strom watching as closely as they could in the age of social distancing, as a chance
Top farm systems: Right-handed pitchers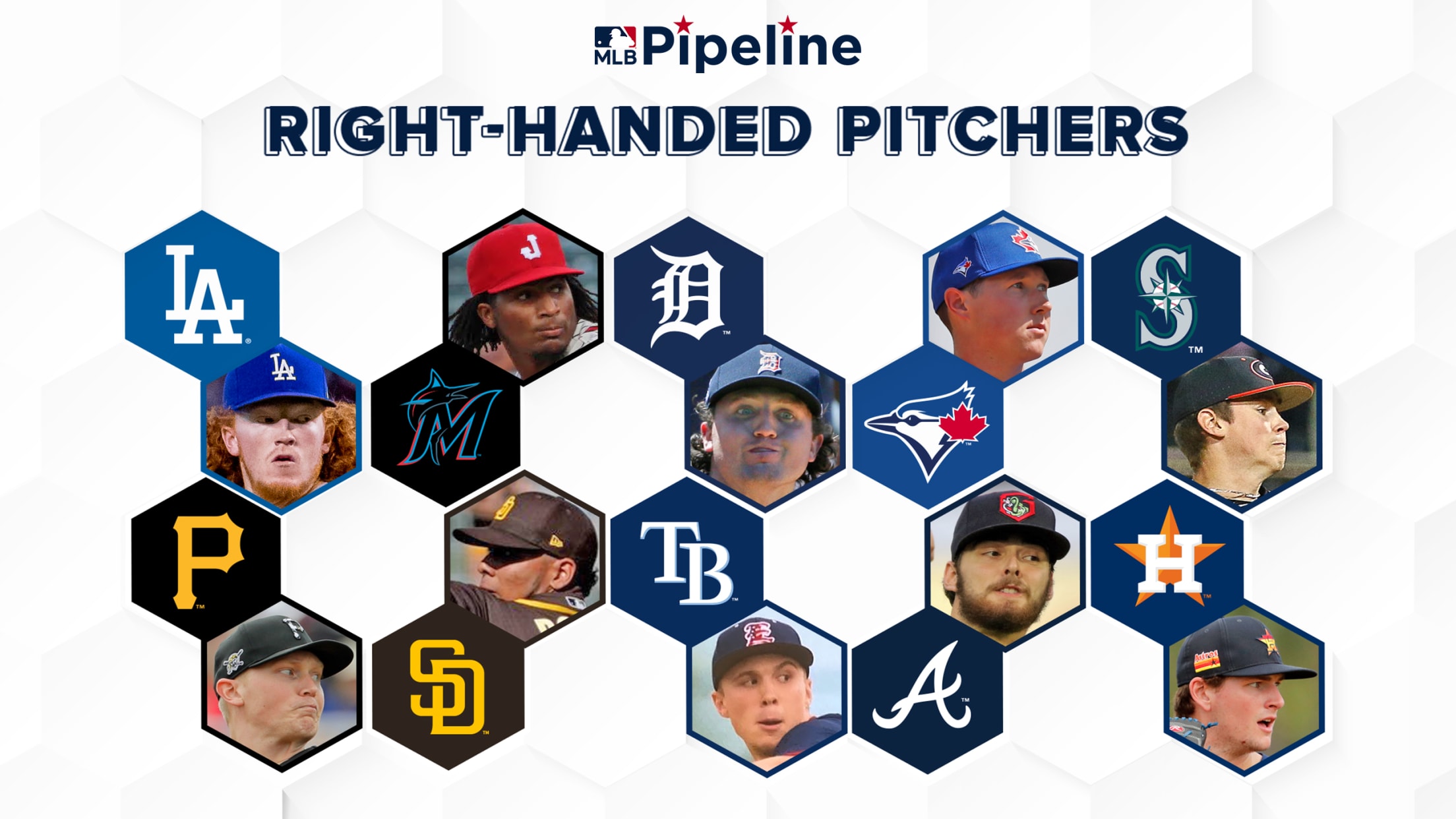 The time has come to put a wrap on our series taking a closer look at how all 30 farm systems stack up when ranked by position. We've already looked at left-handed pitchers, middle infielders, corner infielders and catchers, leaving us with just right-handers left to tackle. Below are our
Astros reach deals with 9 undrafted players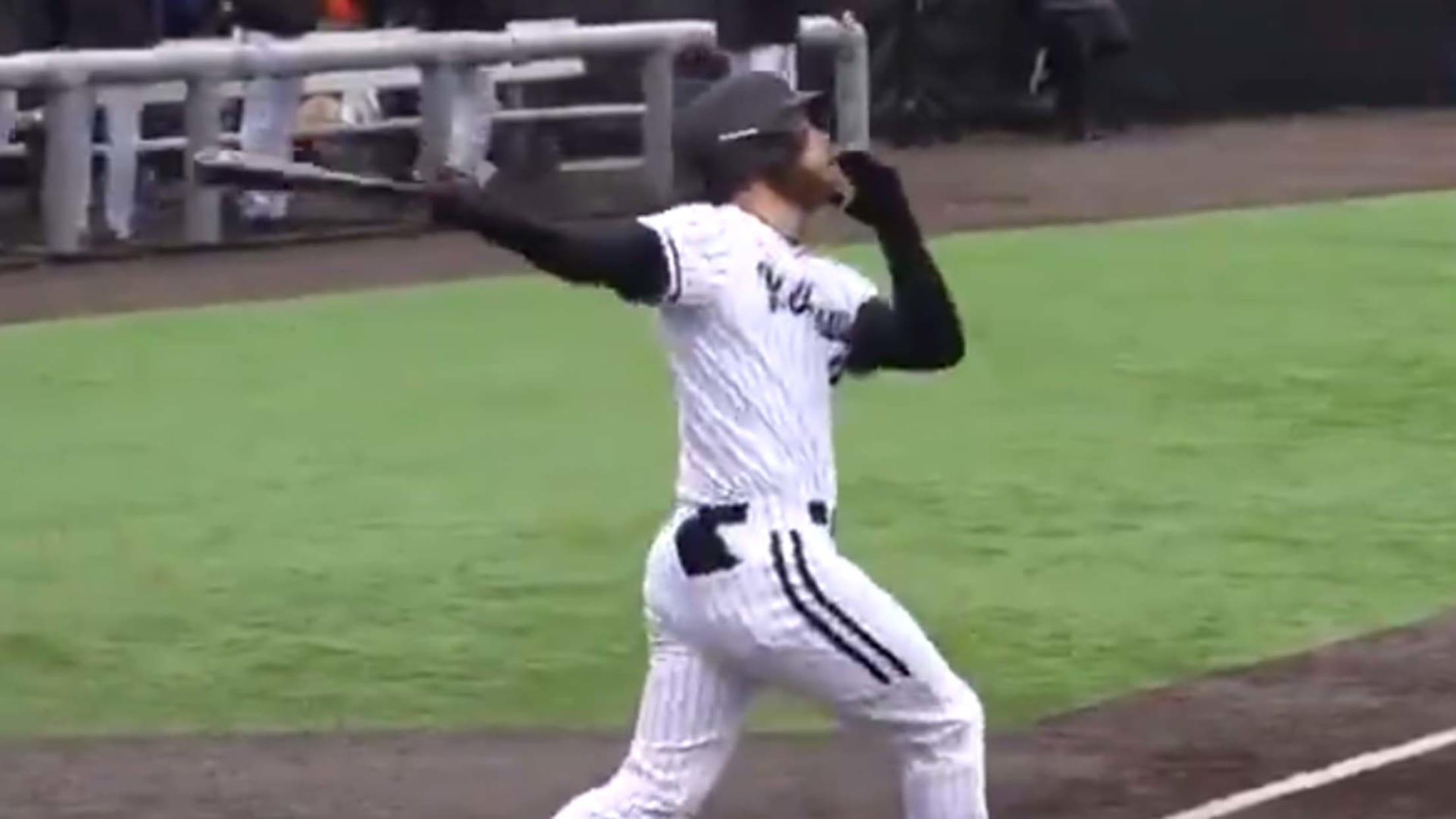 HOUSTON -- The Astros have been busy in the market for non-drafted free agents, officially signing nine college players who weren't selected in the MLB Draft earlier this month. The nine players are right-handers Jimmy Endersby of Concordia University Irvine, Kyle Gruller of Houston Baptist, Jonathan Sprinkle of Central Missouri,
Astros sign all 2020 Draft picks, plus 6 others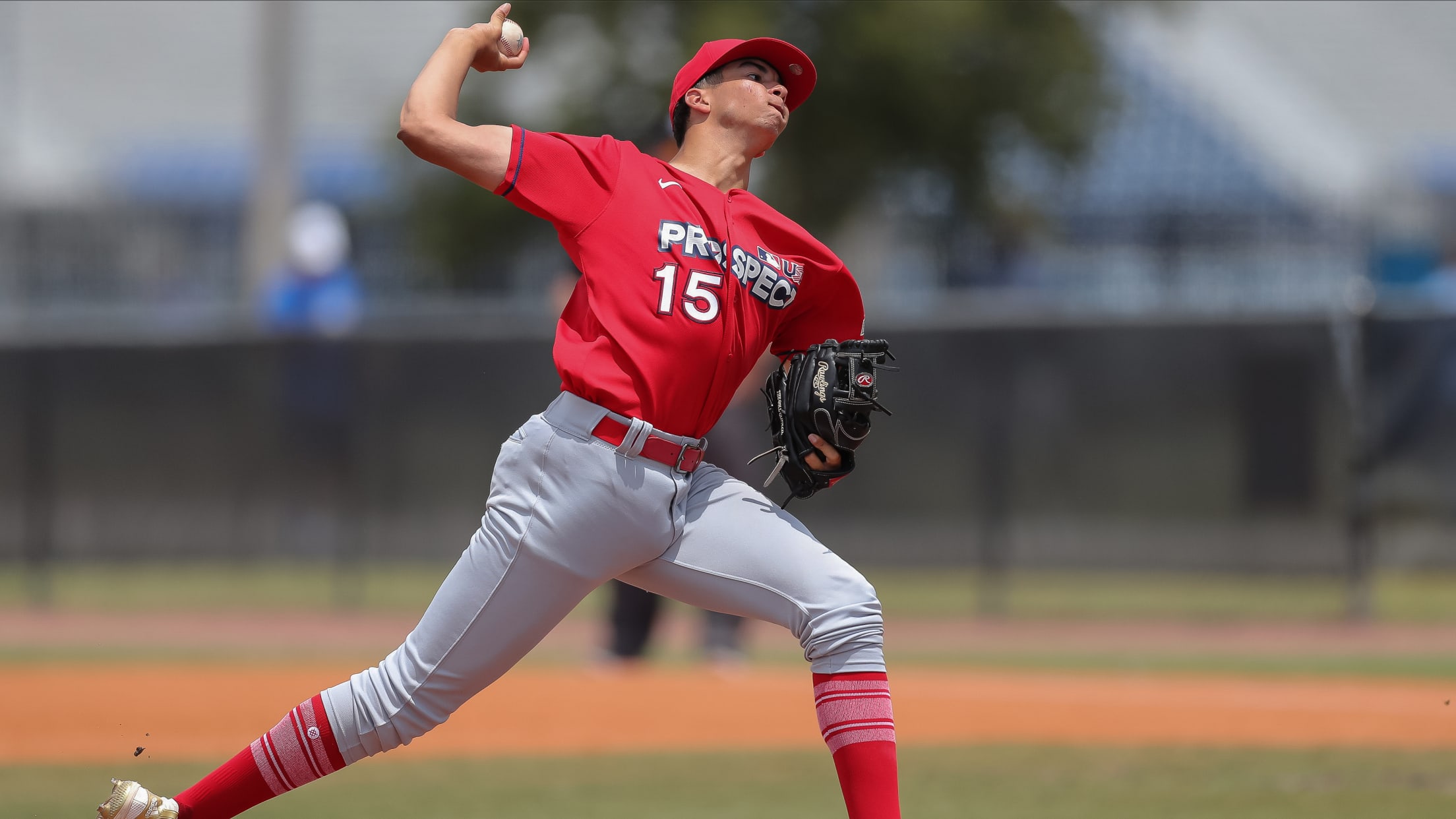 HOUSTON -- The Astros announced Friday they had signed 10 players, including all four picks taken in last week's 2020 MLB Draft: right-handed pitchers Alex Santos (No. 72 overall), right-handed pitcher Tyler Brown (third round), outfielder Zach Daniels (fourth round) and shortstop Shay Whitcomb (fifth round). The team did not
Astros agree to deals with pair of Draft picks
Houston has verbal agreements with its other 2 selections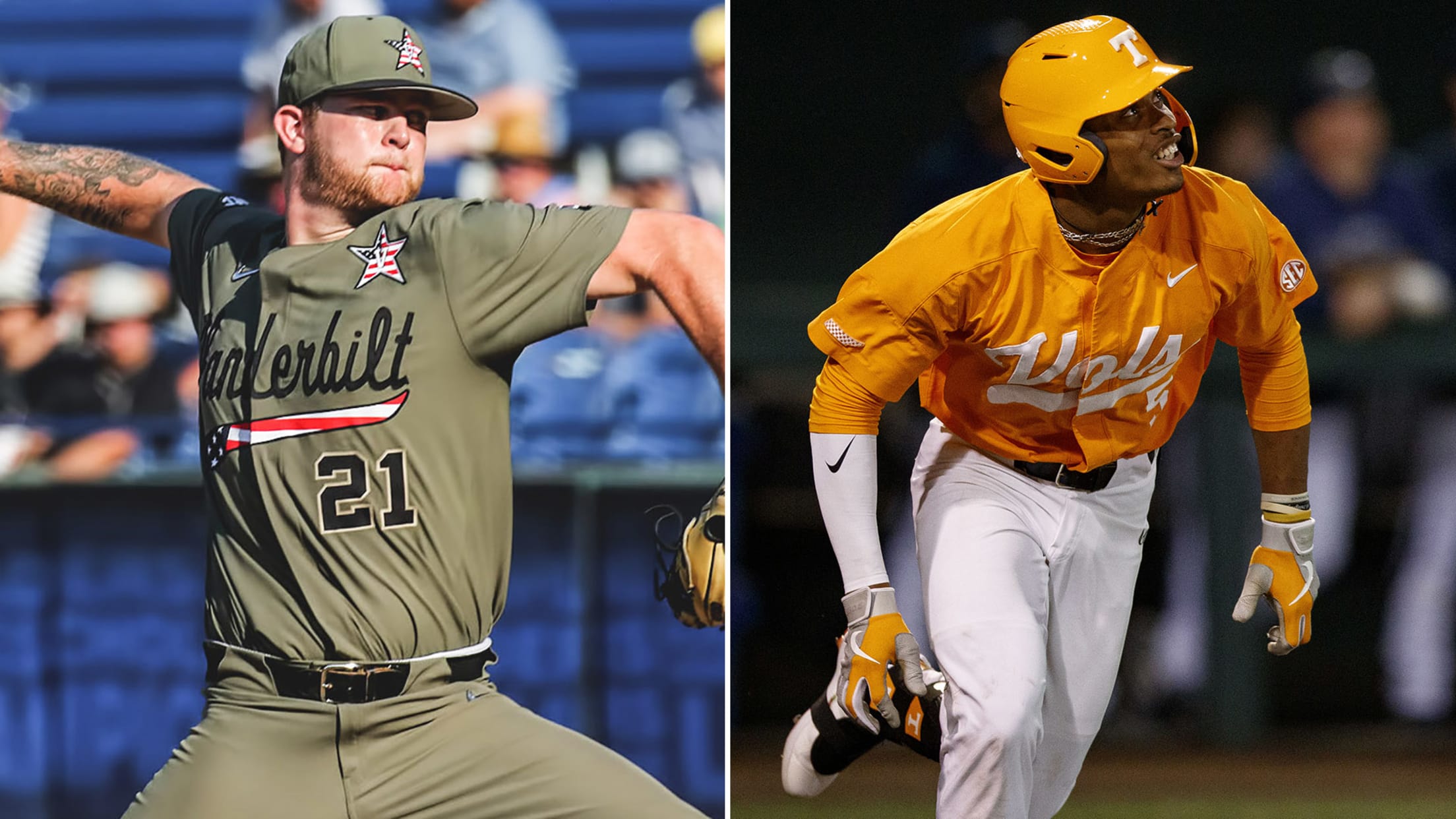 HOUSTON -- The Astros have signed two of their four picks from last week's MLB Draft -- Vanderbilt right-hander Tyler Brown, a third-round pick, and University of Tennessee outfielder Zach Daniels, a fourth-round selection. In 2019, Brown had 17 saves, a 2.19 ERA, 65 strikeouts and nine walks for Vanderbilt,
Everything to know about Astros' 2020 Draft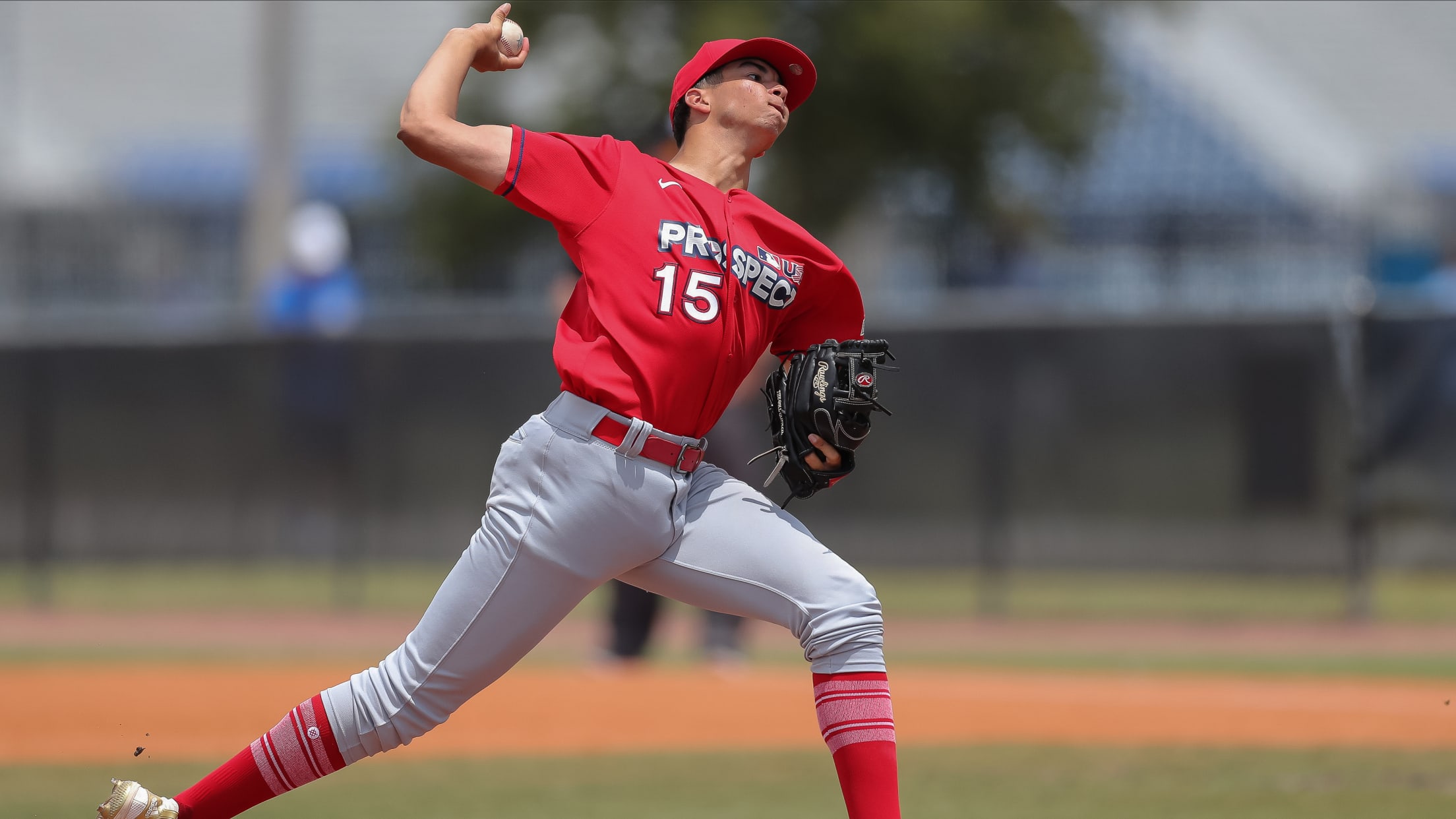 HOUSTON -- The Astros, forced to sit out the first day of the MLB Draft after losing their first- and second-round picks as part of the punishment handed down by MLB in the wake of the sign-stealing scandal, took four players Thursday, led by 18-year-old right-handed pitcher Alex Santos from
Astros add key pieces in challenging Draft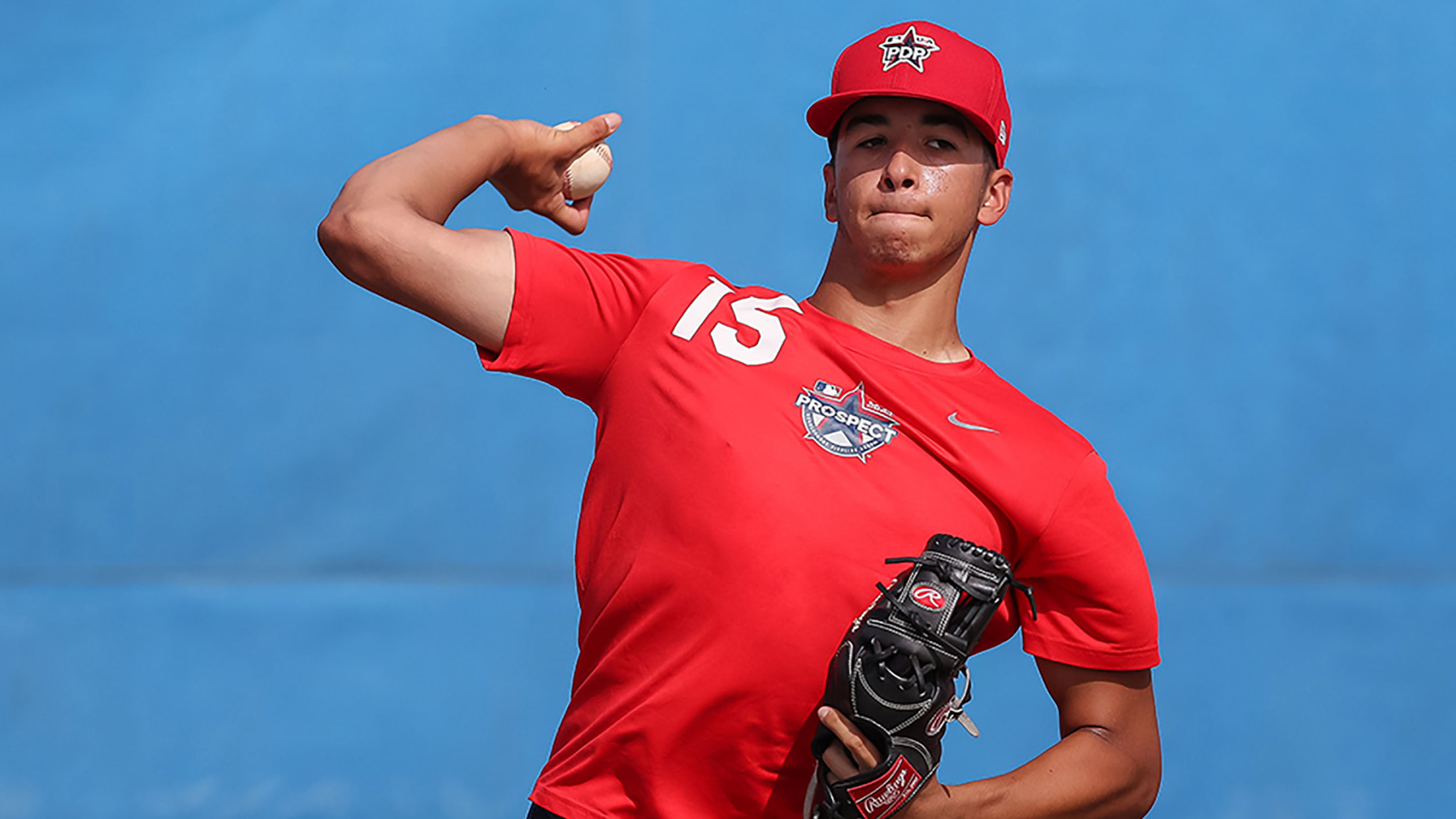 HOUSTON -- The postponement of high school and college baseball seasons early in the spring didn't stop the Astros from being able to put eyes on all four players they wound up selecting Thursday in the 2020 MLB Draft. The Astros, who lost their first- and second-round picks as part
Astros optimistic about uncharted Draft waters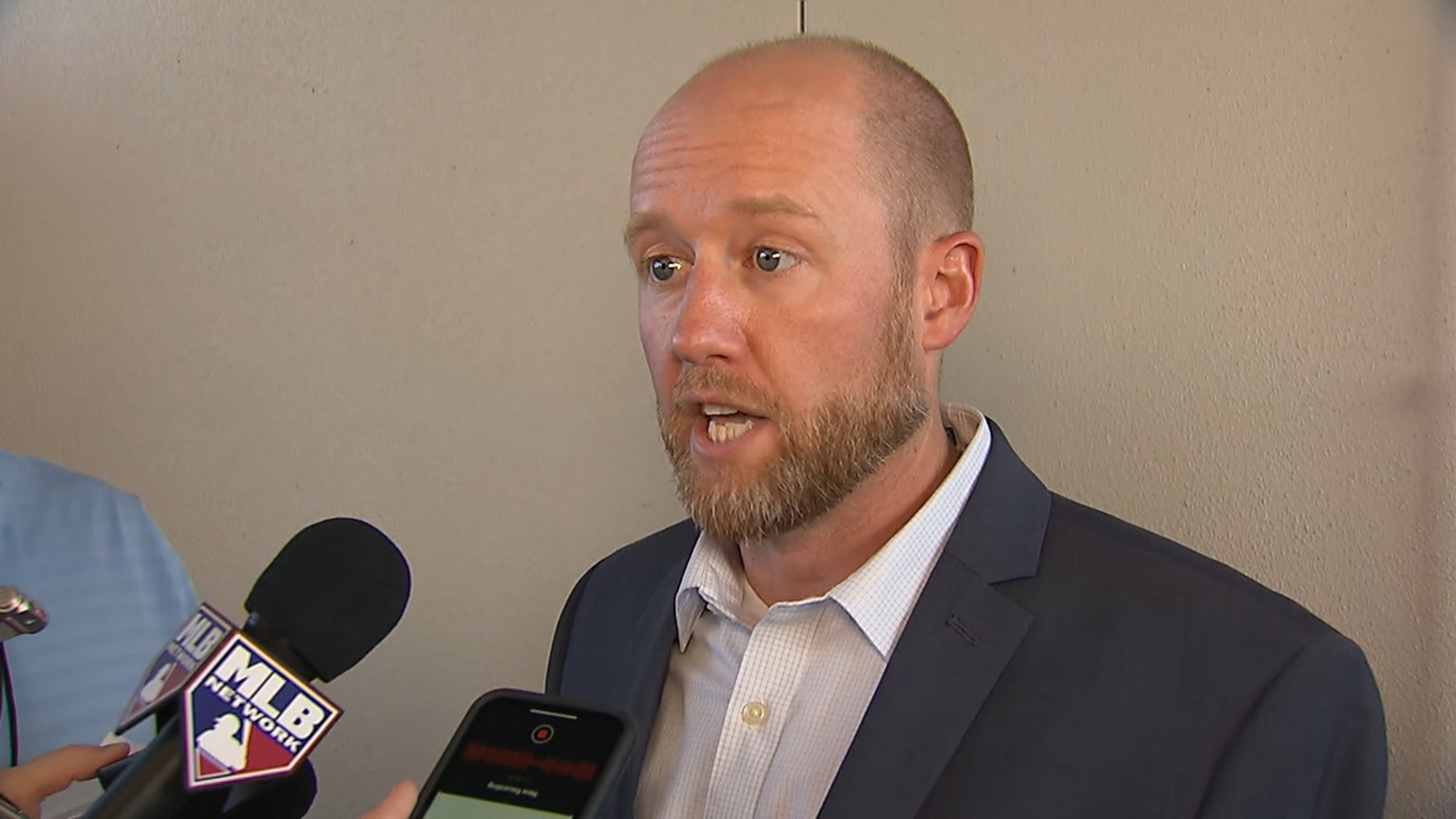 HOUSTON -- These are uncharted waters for new general manager James Click, who took the Astros job a few weeks prior to the start of Spring Training and then watched baseball -- and the rest of the sports world -- come to a halt in March due to the coronavirus
Astros' all-time top 5 international signings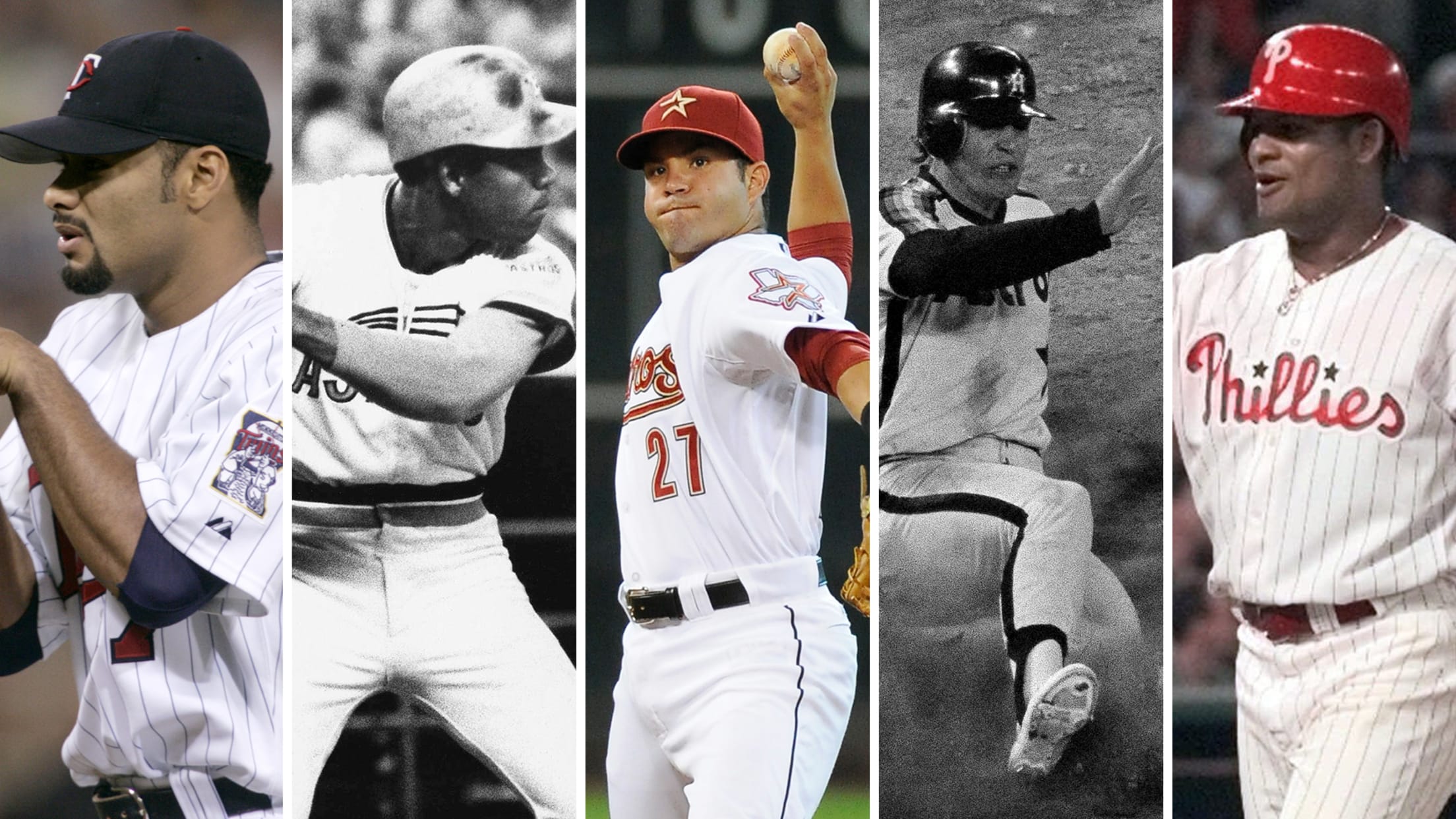 HOUSTON -- The Astros were trailblazers in signing players out of Venezuela in the 1990s, a group that included Johan Santana, Bobby Abreu, Freddy Garcia, Carlos Guillen, Melvin Mora and Richard Hidalgo, though most of those players wound up flourishing with other clubs. The best international signing in club history
30 prospects we'll be talking about in 2022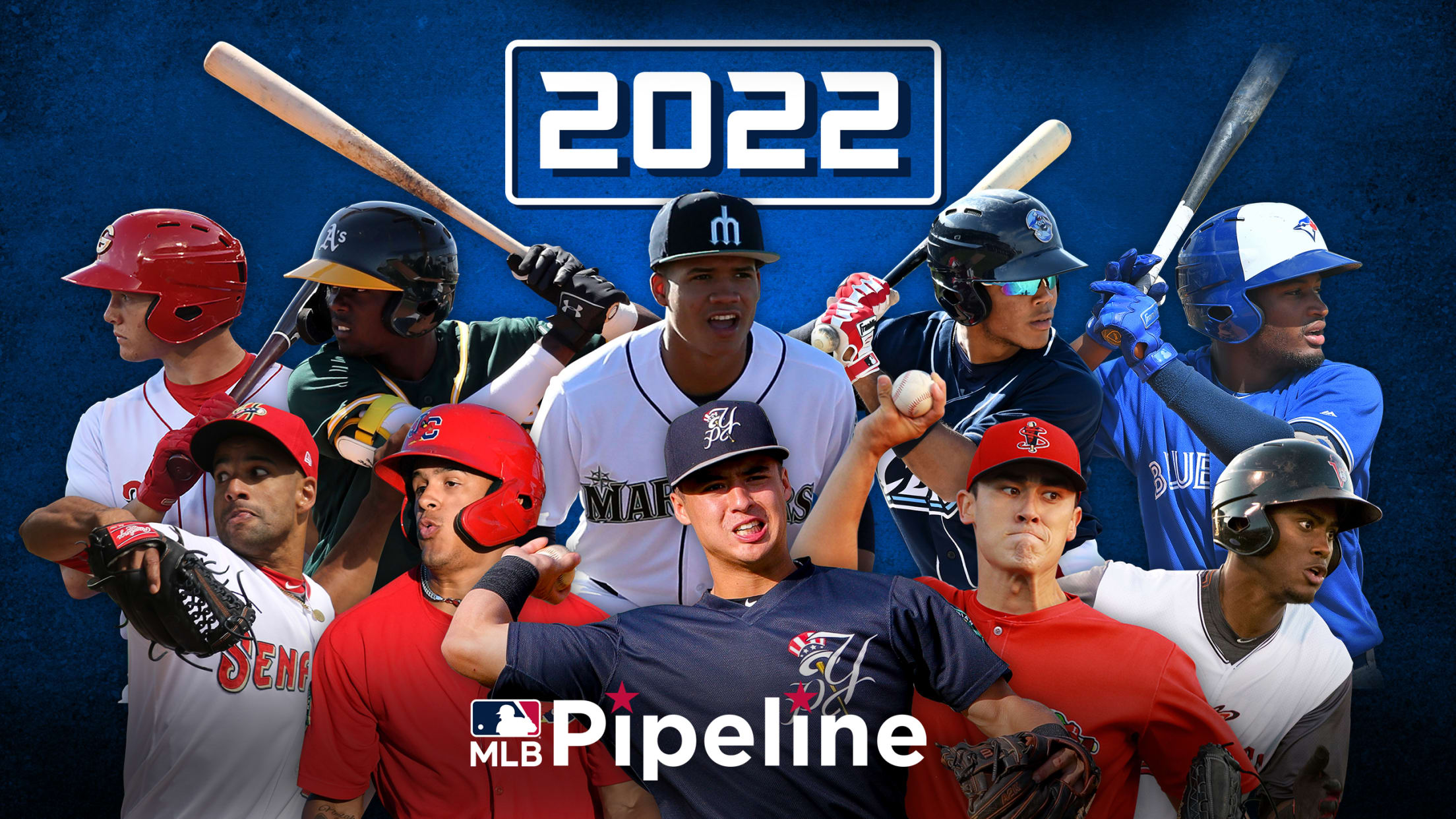 Right now, all baseball fans can do is look ahead to the future. We decided to take that to the extreme by looking two years down the road at which prospects we expect to be big names in 2022. The fact that 14 of the Top 20 players on MLB
Tuesday's top prospect performers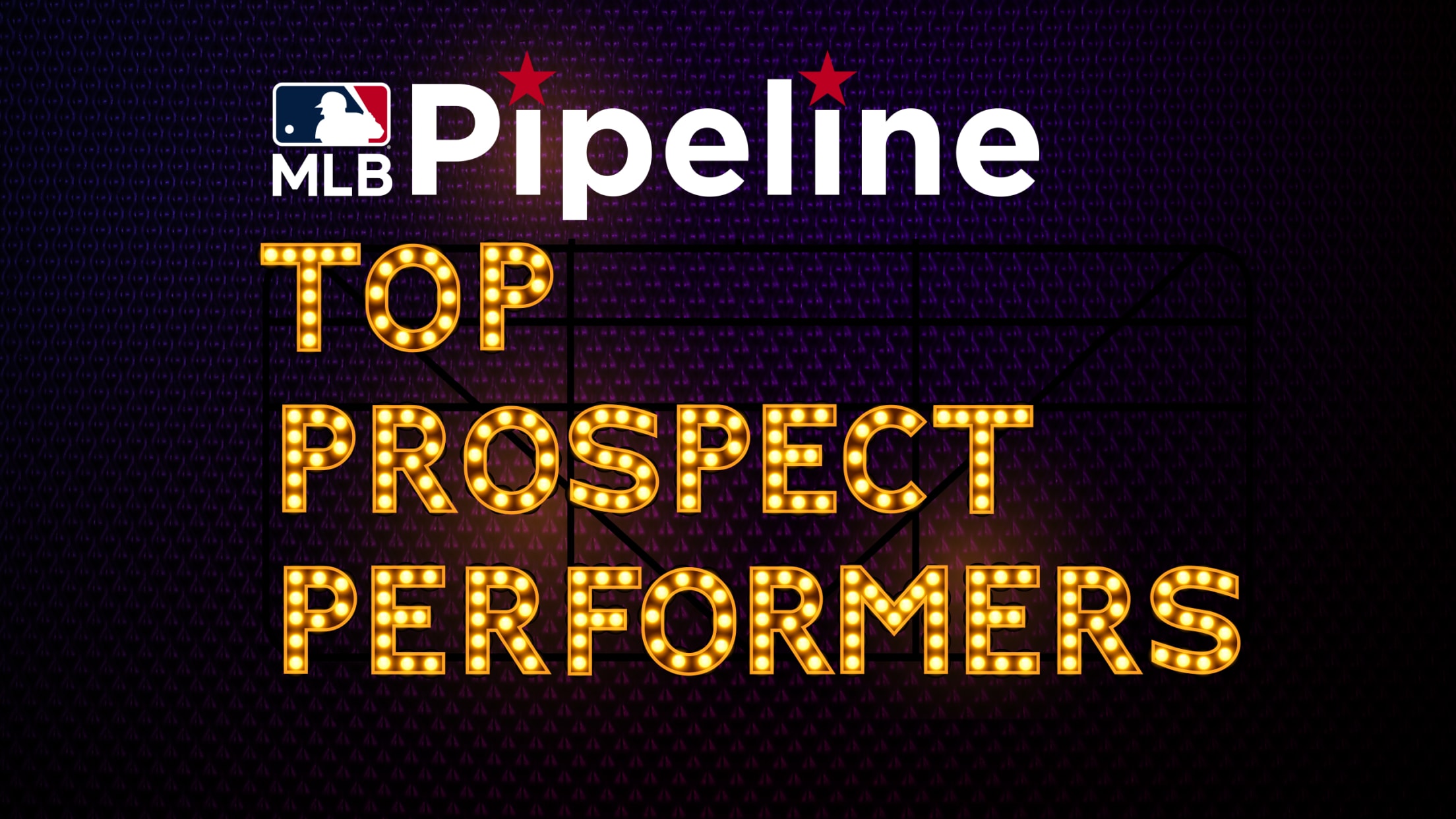 Reigning American League Cy Young Award winner Justin Verlander looked just fine in his spring debut for the Astros, but don't sleep on the performance by two other prospects looking to crack Houston's 2020 rotation. Jose Urquidy has his sights set on the Astros' No. 4 spot behind Verlander, Zack
Here are the Astros' 2020 Top 30 Prospects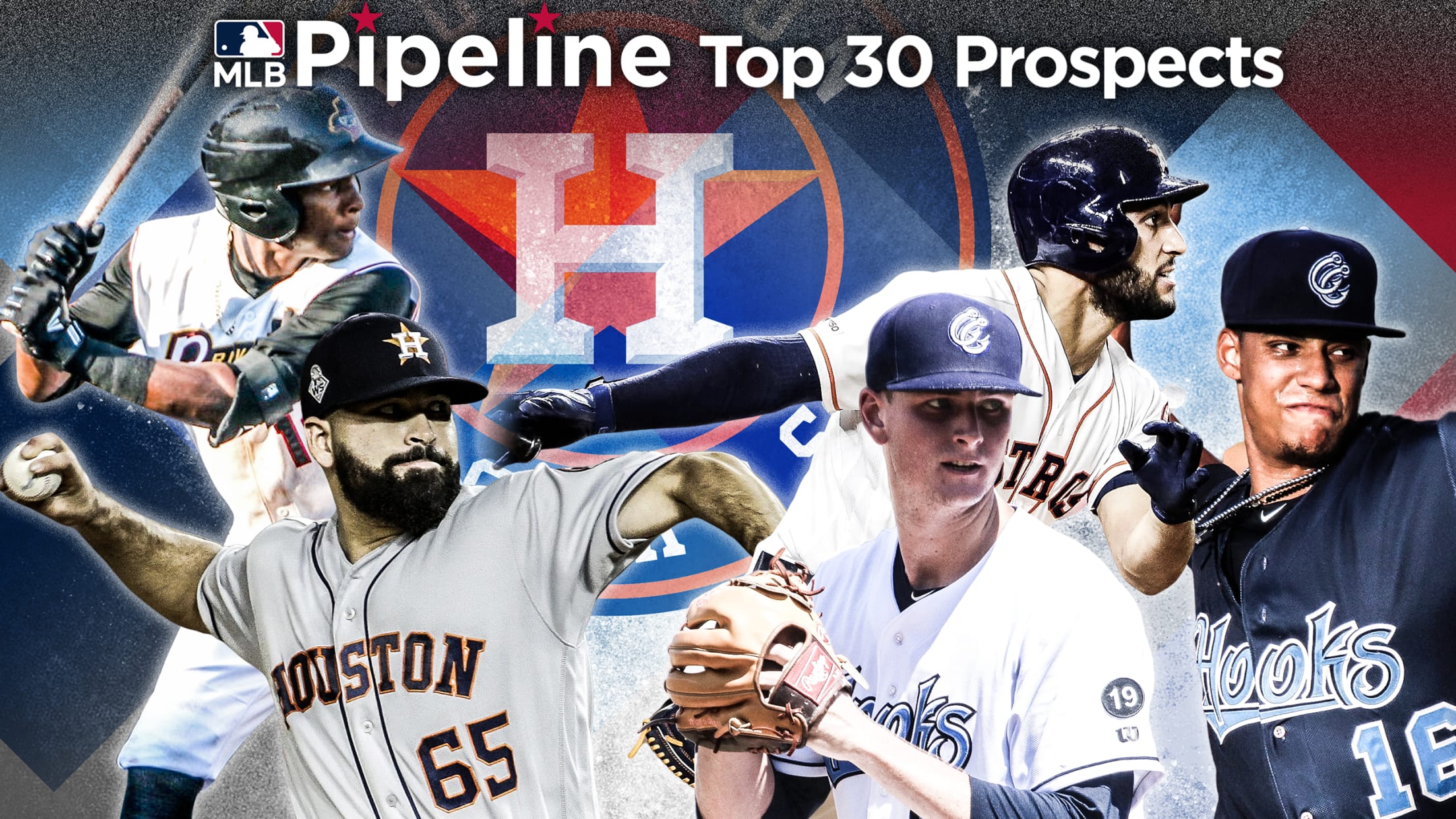 The Astros farm system has played a large role in the club's recent success, which includes a World Series championship, two pennants and an MLB-best 311 victories during the last three seasons. While the big league club remains strong, the organization needs to replenish its Minor League talent.
Pipeline Q&A: Astros prospect Jeremy Pena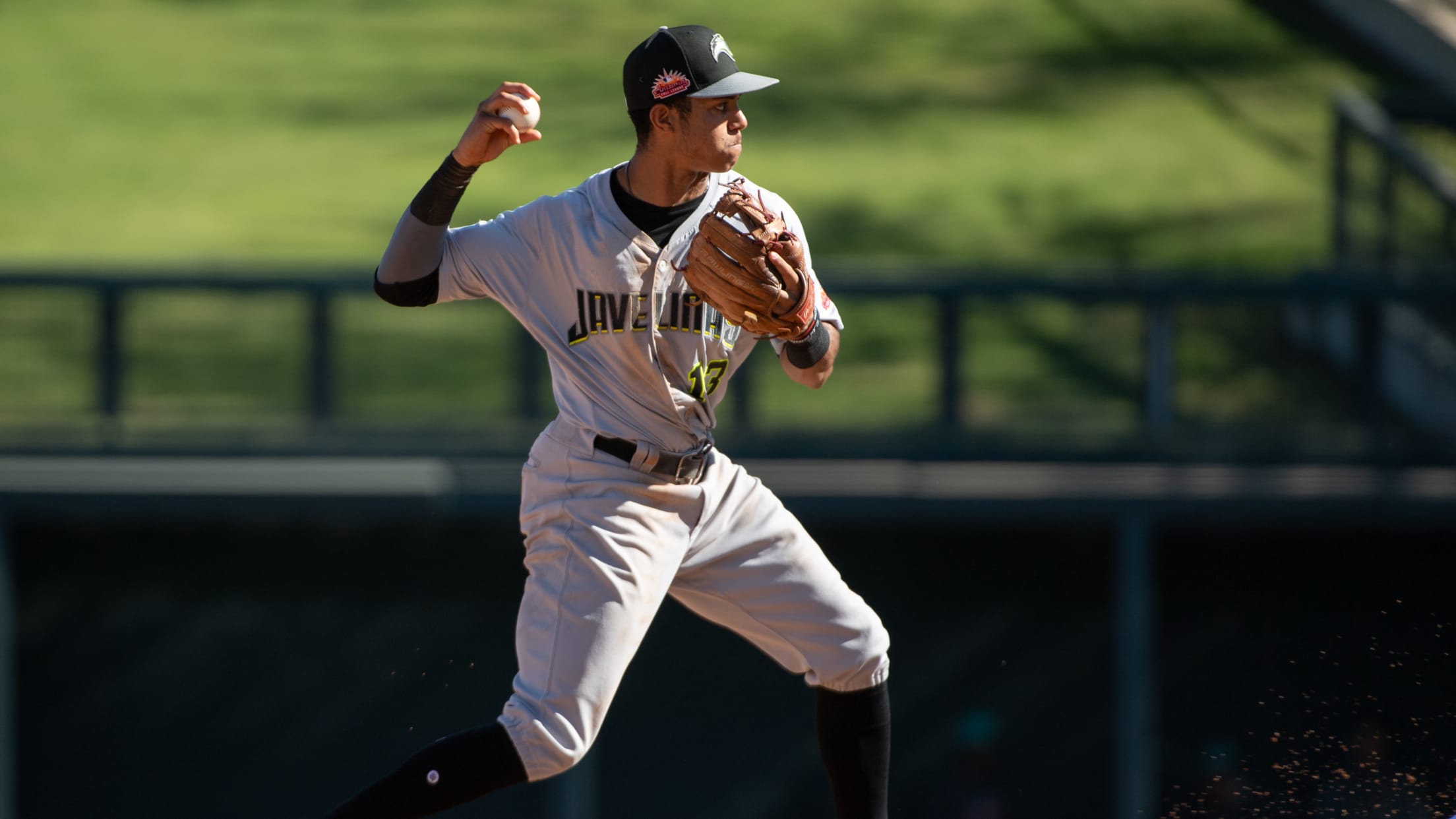 Jeremy Pena was the Astros' third-round pick in the 2018 Draft out of the University of Maine. The son of former big leaguer Geronimo Pena, he hit .303/.385/.440 across two levels of A-ball during his first full season, then went to the Arizona Fall League. He was invited to big
Astros prospect report from Spring Training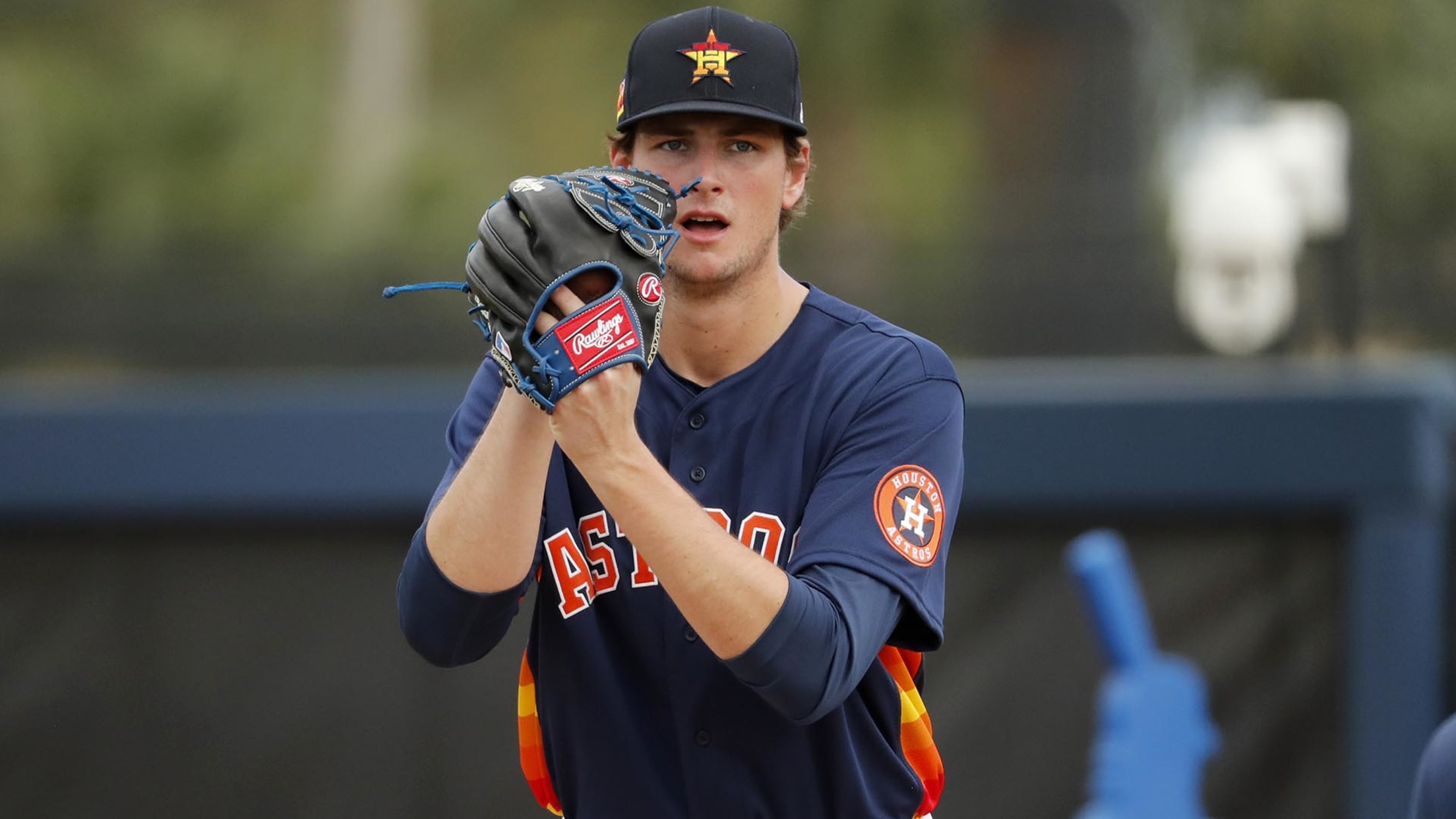 WEST PALM BEACH, Fla. -- For a number of years, the Astros boasted one of the best farm systems in baseball. Since 2015, MLB Pipeline has put out Top 10 organization rankings, both preseason and midseason (it was Top 15 for the 2019 midseason ranking), and the Astros landed on
Filthiest secondary pitches among top prospects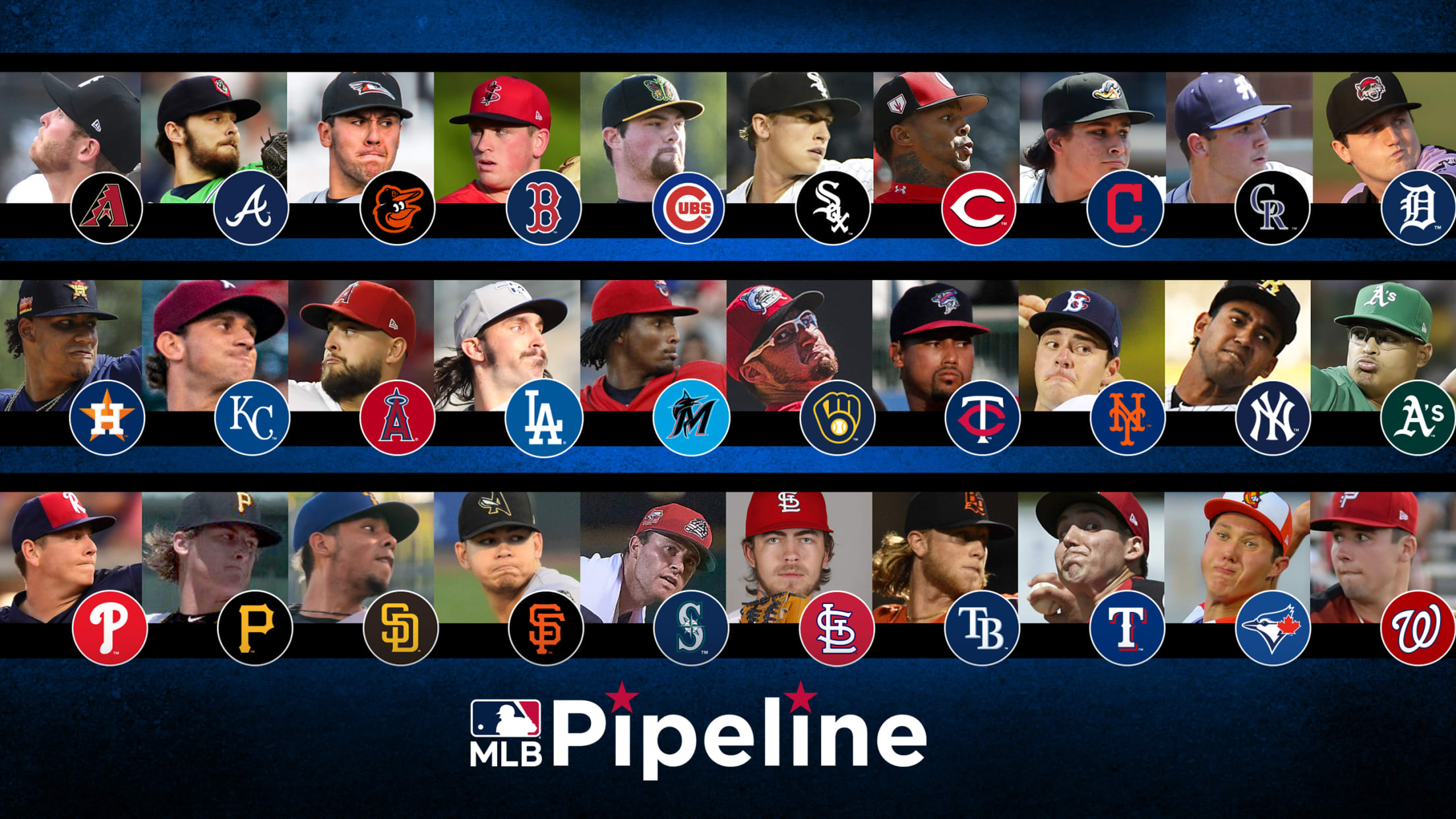 Feel to spin. Deception. Missing bats. Generating weak contact. These are all terms used in describing pitchers' secondary stuff. Whether it's a curveball, slider, changeup or occasionally something like a splitter or cutter, these are the offerings a pitcher often uses to put away hitters. And a lot of pitching
Each team's top power-hitting prospect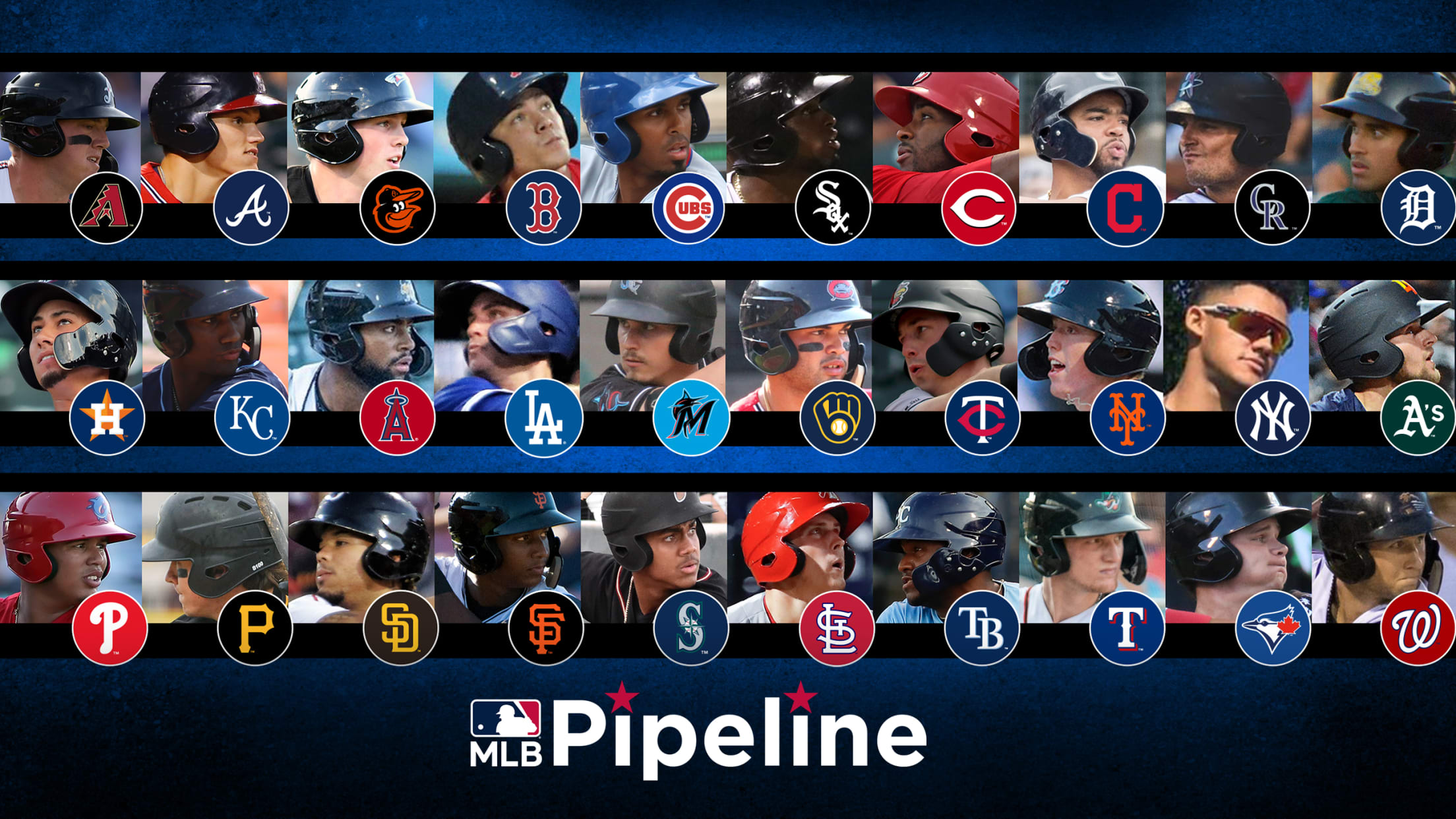 The 2019 Major League season will be remembered as the Year of the Home Run after players across baseball combined to hit a record 6,776 homers -- up from 5,585 in 2018 -- and 14 different teams set a new franchise record. National League Rookie of the Year Pete Alonso
Astros prospect Javier to start spring opener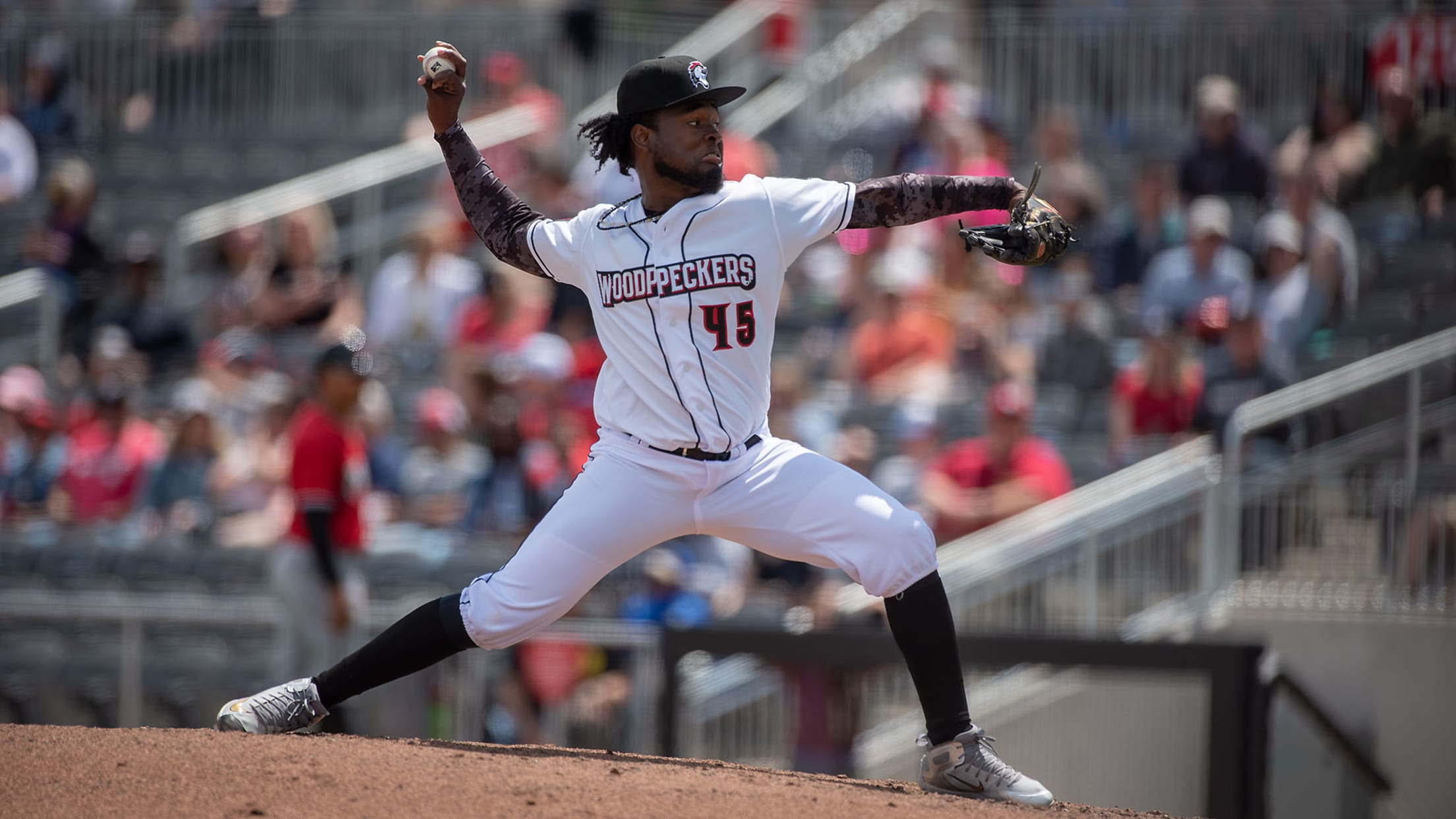 WEST PALM BEACH, Fla. -- Right-hander Cristian Javier, last year's Astros Minor League Pitcher of the Year, will start the team's Grapefruit League opener on Saturday night against the Nationals at FITTEAM Ballpark of the Palm Beaches, manager Dusty Baker said Thursday. The Nationals will start Max Scherzer in a
Whitley's new strategy: Less work, more weight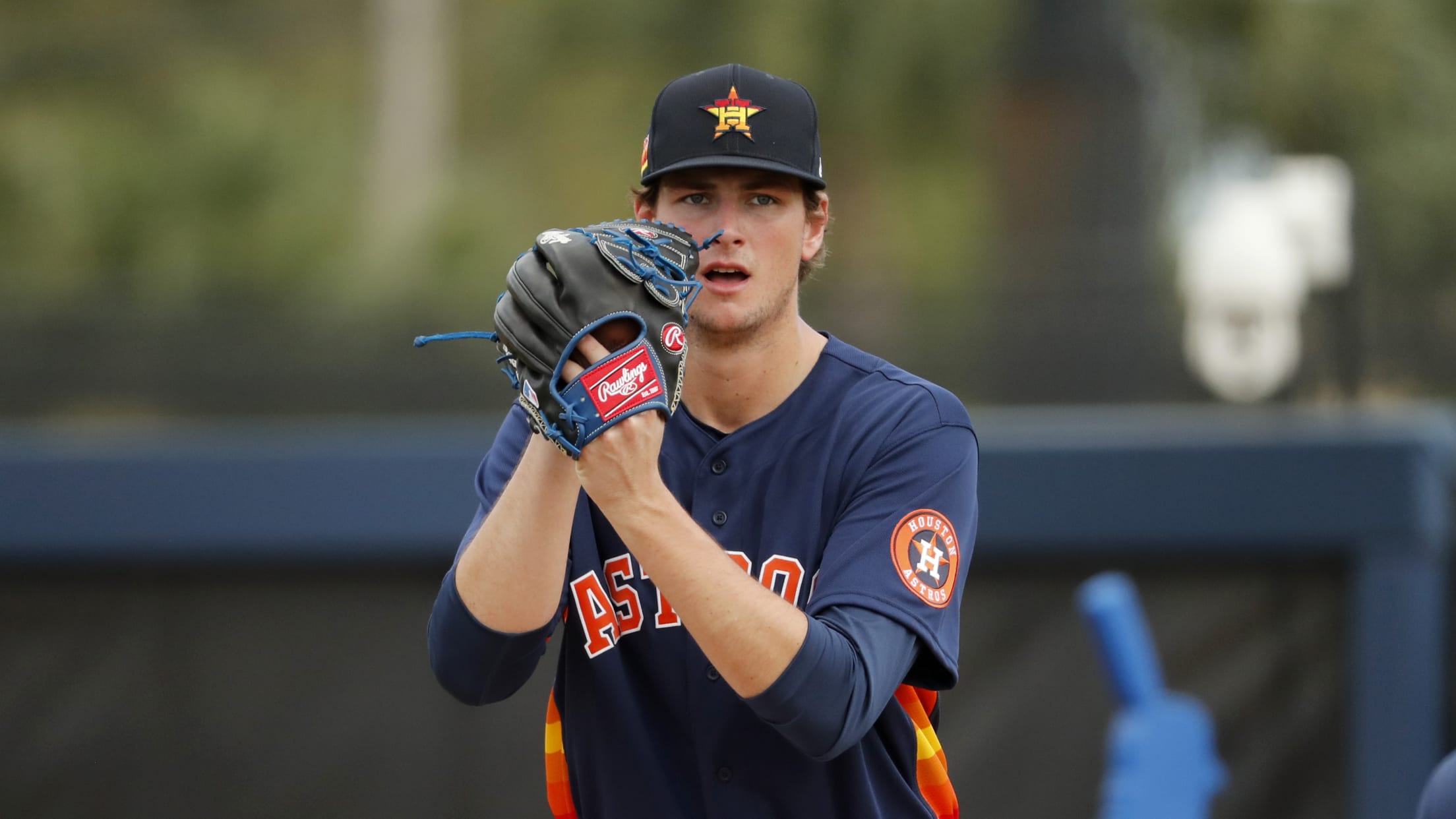 WEST PALM BEACH, Fla. – It's not often you see players report to Spring Training enthusiastic about gaining 40 pounds from where they were a couple of years earlier. Tired of running out of gas midseason, Astros pitching prospect Forrest Whitley came to camp packing 230 pounds on his 6-foot-7
These prospects have the best fastballs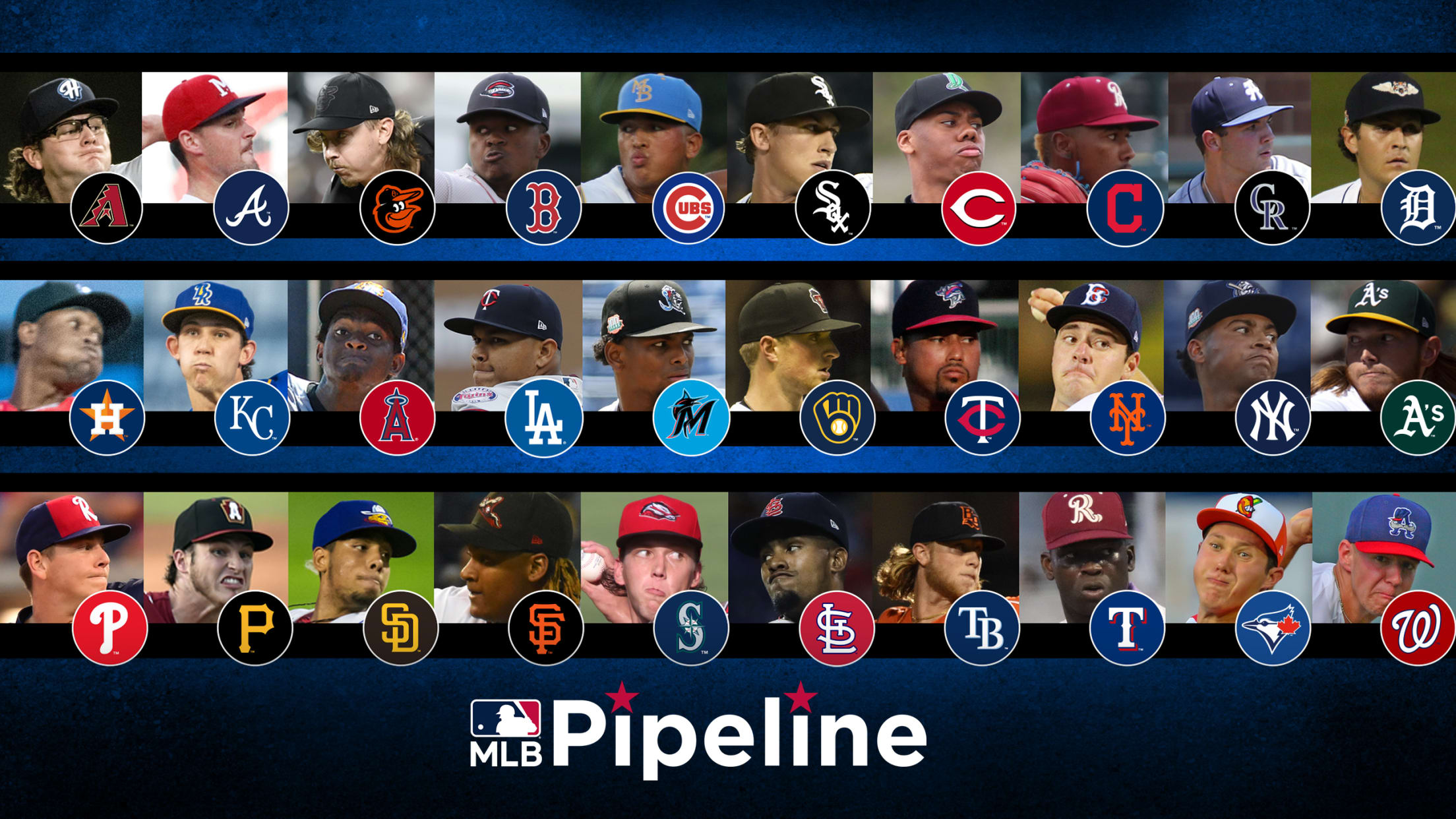 Perhaps nothing gets a ballpark buzzing more than a long home run or a sizzling fastball. Scoreboards display velocity so fans can marvel at how hard flamethrowers deliver their heat. The current king of big league fastballers is Jordan Hicks, who threw the 23 fastest pitches in MLB last year
Houston may have found its next Cuban star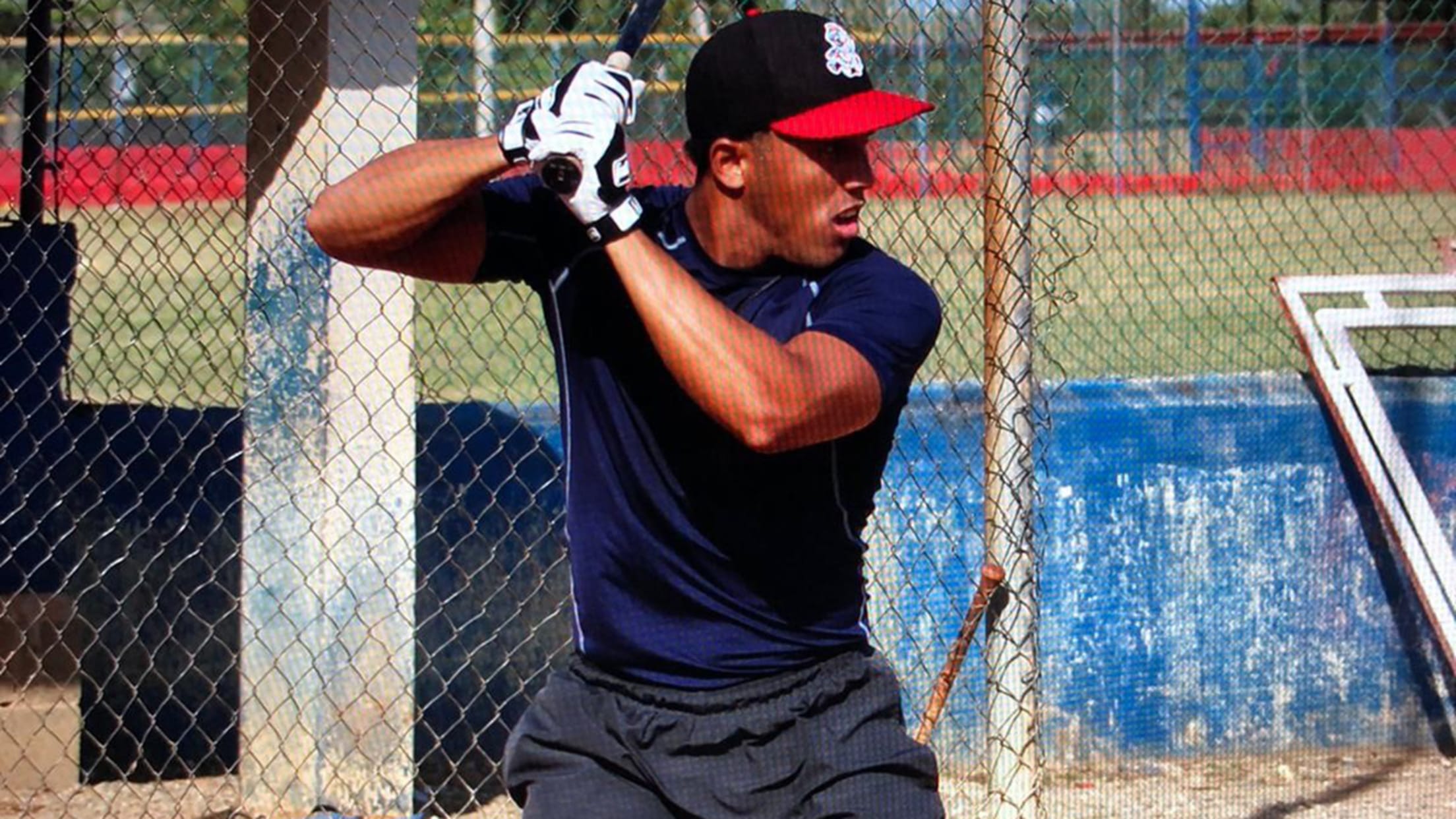 The Astros might have discovered their next Cuban star. The club is the front-runner to sign Cuban outfielder Pedro Manuel Leon, 21, to a deal that is expected to be in the $4 million range, according to industry sources. Leon, who defected from Cuba in 2019, was declared a free
Examining impact of Houston's lost Draft picks
Major League Baseball doled out the penalties for the Houston Astros on Monday as a result of the team's illegal sign-stealing. Some of them will be felt immediately, like the suspension of manager AJ Hinch and general manager Jeff Luhnow, which led to their dismissal by the organization. But the
This is the state of the Astros' farm system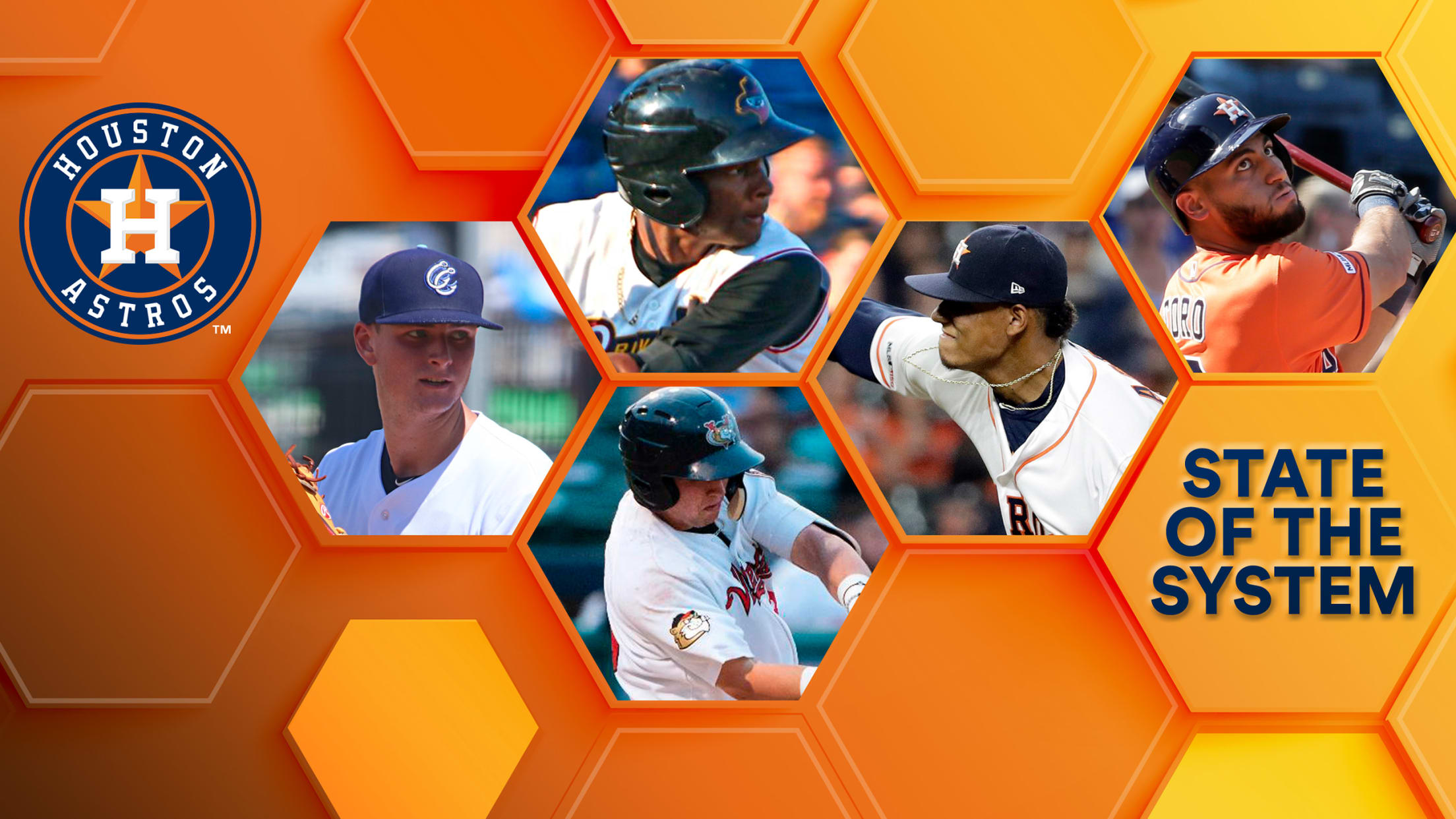 The Astros have gone all-in to win during the last three seasons, and it's impossible to argue with the results. They won their first World Series championship, two pennants and an MLB-best 311 games, becoming the sixth team to post 100 or more victories in three consecutive years. Houston's farm
Astros add 4 prospects to 40-man roster
Arauz, Dawson left unprotected ahead of Rule 5 Draft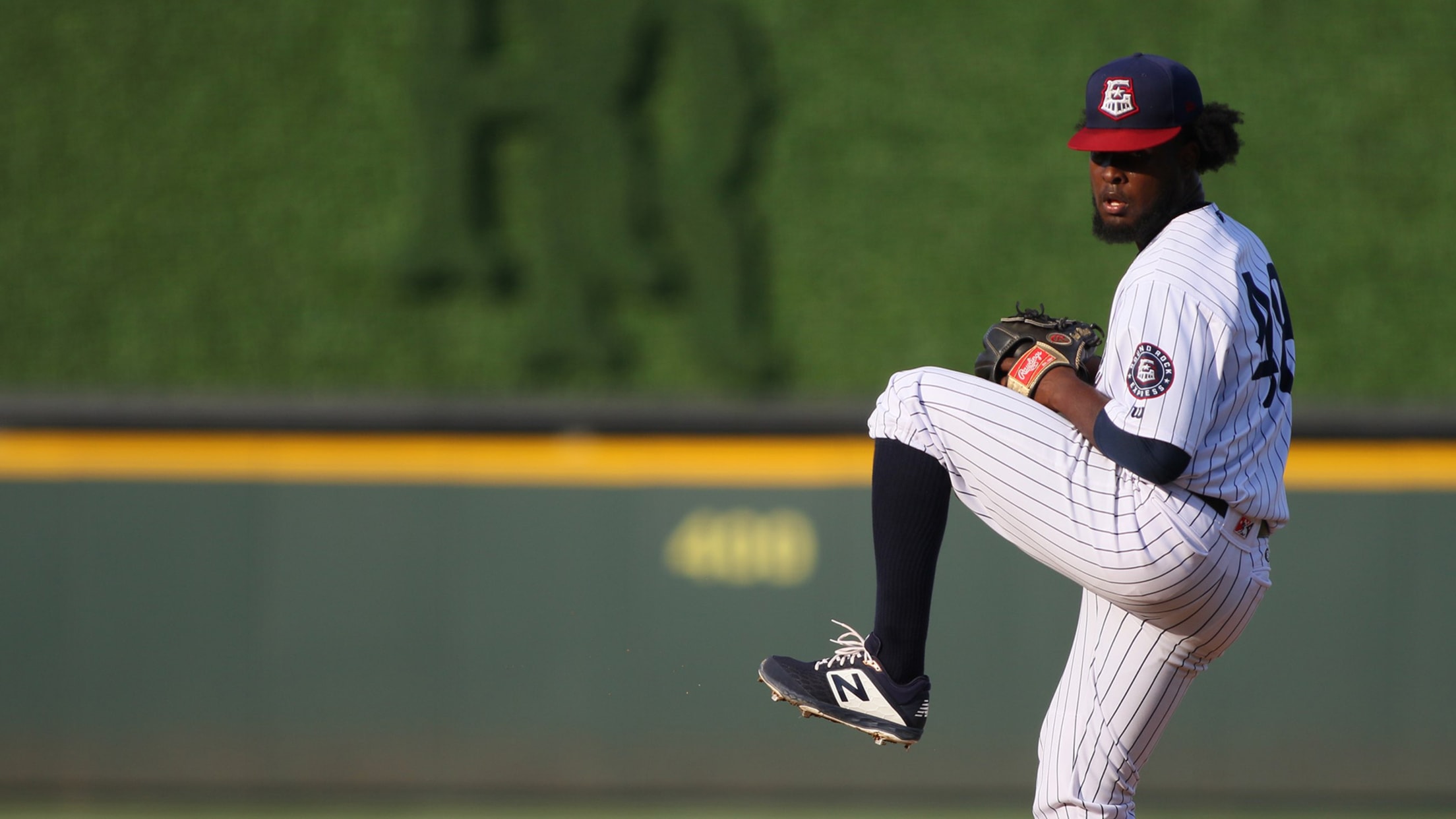 HOUSTON -- The Astros added four players to their 40-man roster on Wednesday, several hours ahead of the 7 p.m. CT deadline to protect players from exposure to the Rule 5 Draft. Right-handed pitchers Cristian Javier, Enoli Paredes and Nivaldo Rodriguez as well as infielder Taylor Jones join the roster,
Whitley finishes AFL with 2.88 ERA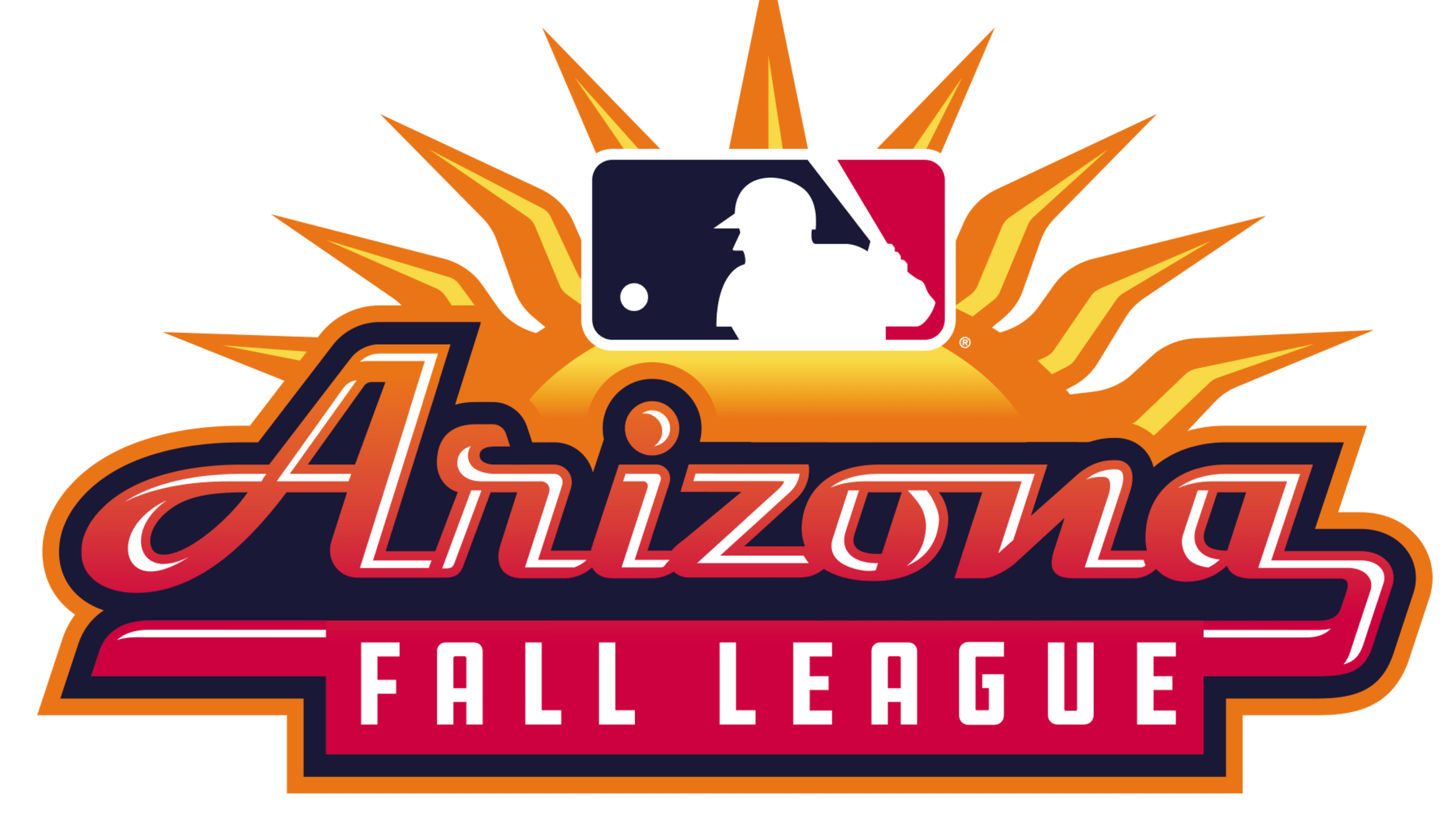 Seven Astros prospects are playing for the Peoria Javelinas in the 2019 Arizona Fall League: Right-hander Forrest Whitley (No. 1, MLB No. 16), shortstop Jeremy Pena (No. 8), first baseman J.J. Matijevic (No. 17), right-hander Cody Deason, right-hander Carlos Sanabria, catcher Colton Shaver and right-hander Jojanse Torres.
Whitley sees AFL as step toward 2020 success
Houston's No. 2 prospect starts strong, giving up one hit in 4 2/3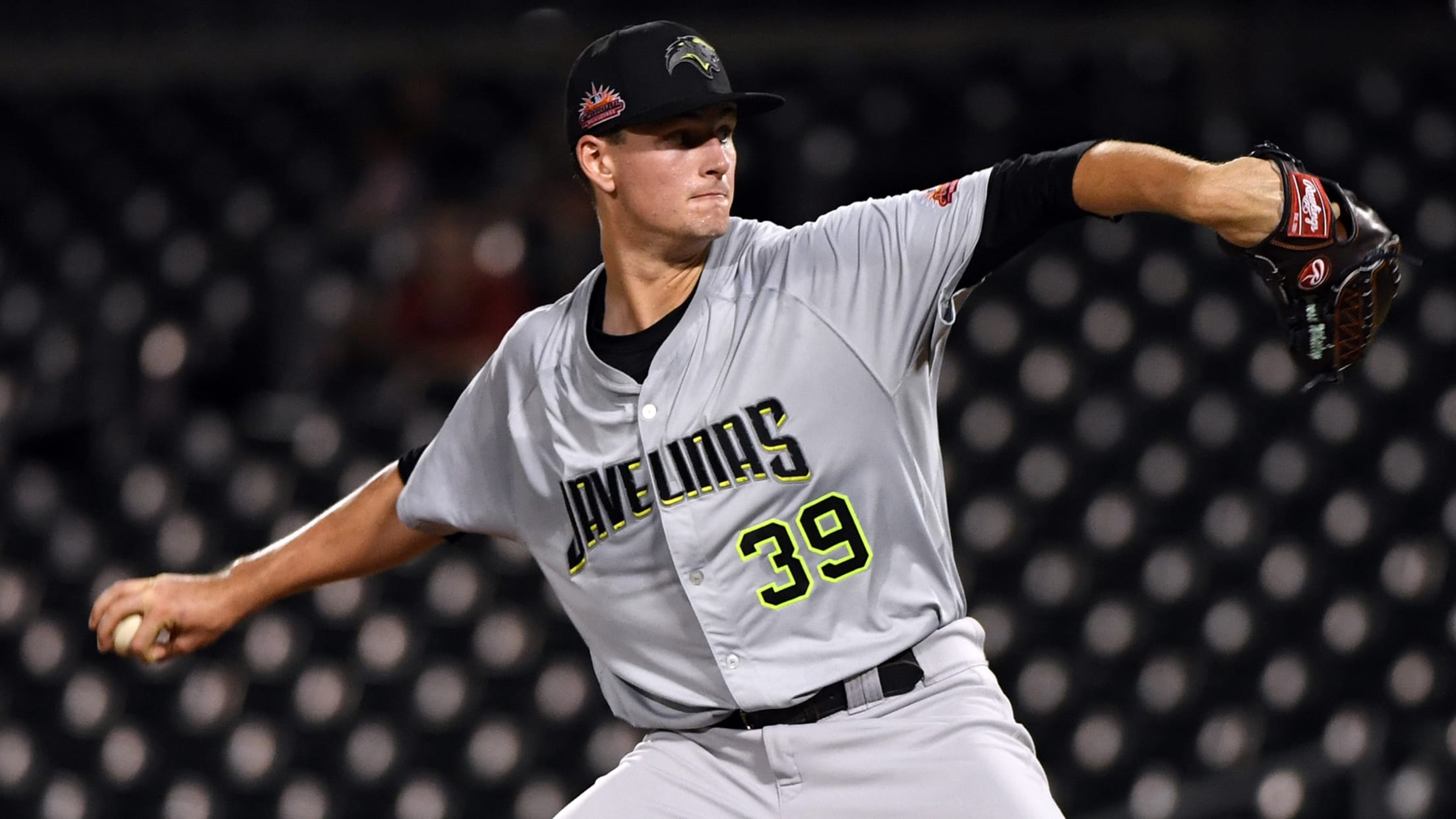 Forrest Whitley began 2018 as one of the best pitching prospects in baseball and figured to end his season by helping the Astros try to win another World Series. Instead, he wound up in the Arizona Fall League. Similarly, Whitley started 2019 as one of the best pitching prospects in