Bullpen role likely for Puk upon return to A's
Left-hander continues to progress in rehab from shoulder strain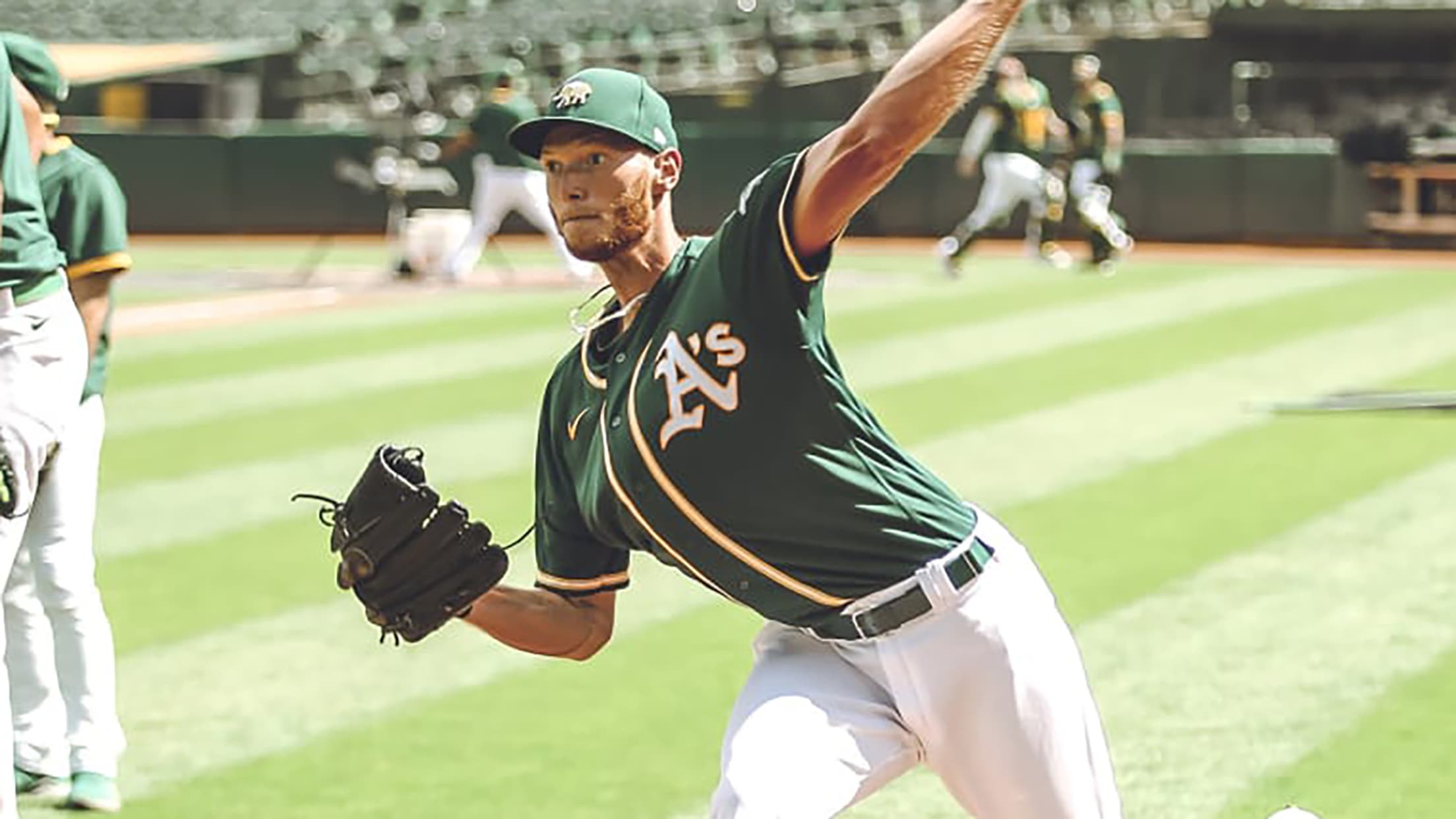 OAKLAND -- A.J. Puk continues to progress from a left shoulder strain that landed him on the injured list just before the start of the regular season. Practicing at the A's alternate training site in San Jose, Puk has been gradually increasing the distance from which he has been throwing
Luzardo has electric 1st start; A's walk off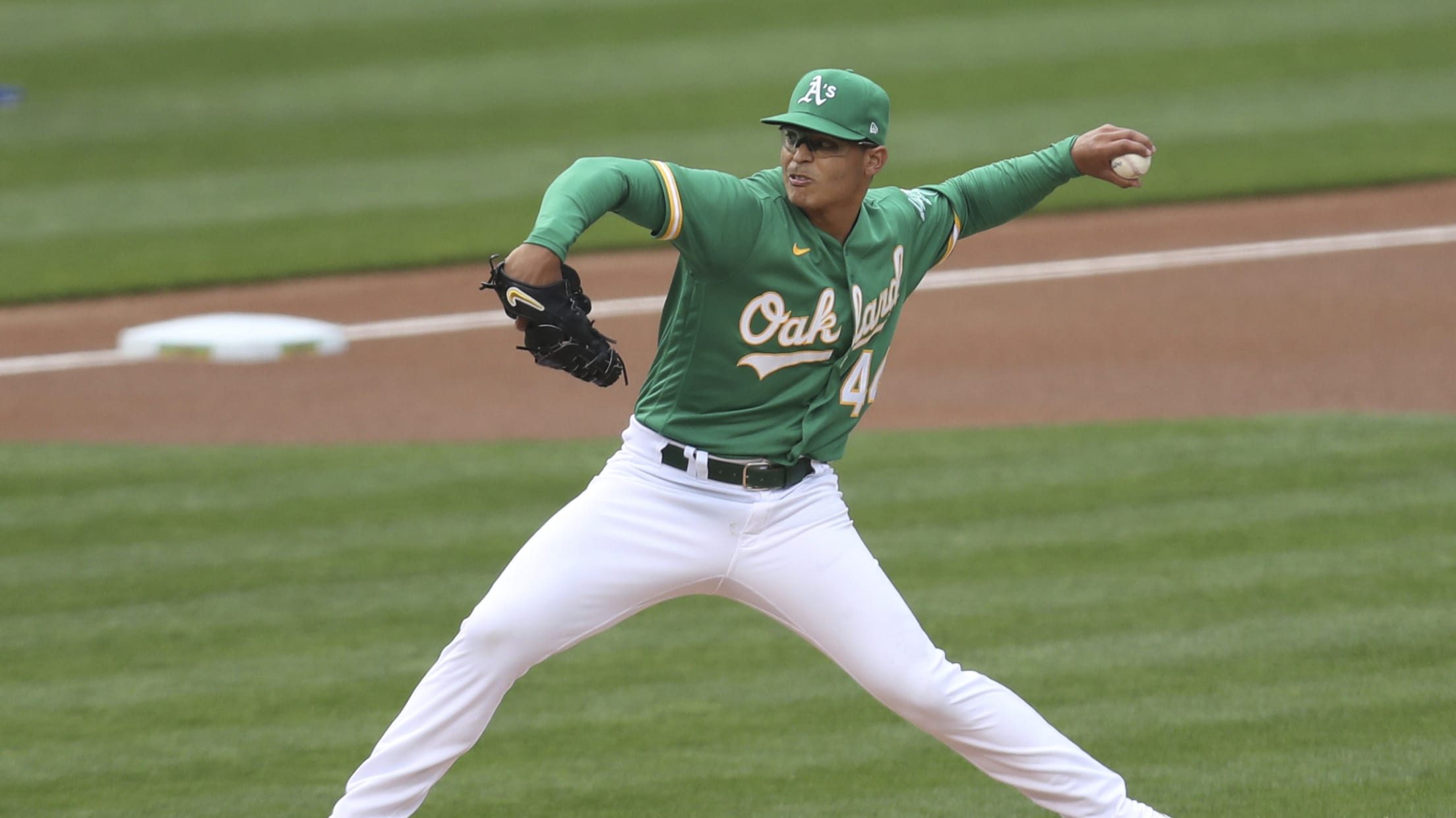 OAKLAND -- The anticipation for Jesús Luzardo's move to the starting rotation only grew with each impressive outing he turned in for the A's out of the bullpen since last September. That moment finally came on Tuesday night, and the left-hander lived up to the hype. Luzardo was electric in
'I'm here now': Kaprielian called up by A's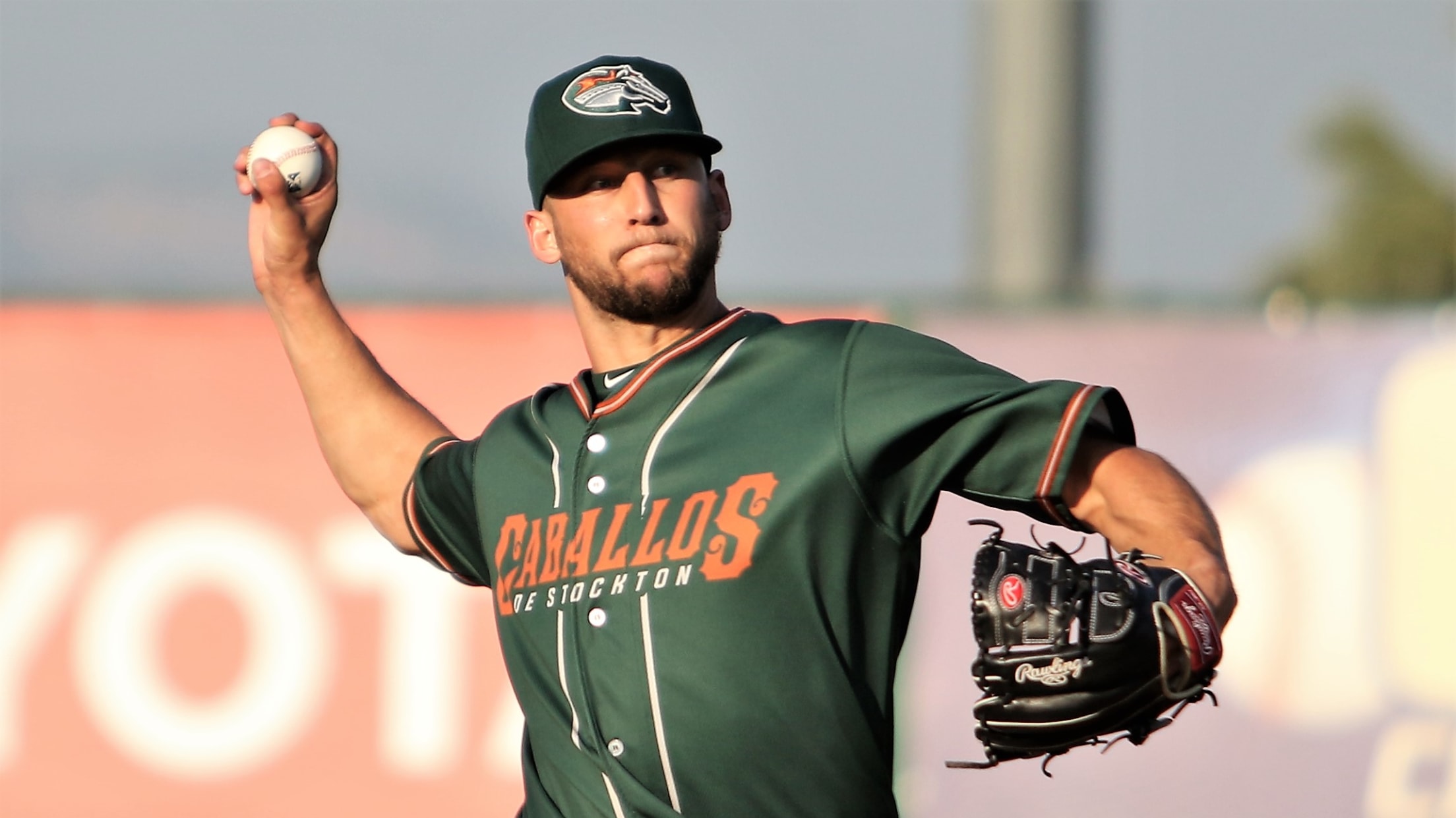 OAKLAND -- When James Kaprielian was selected 16th overall by the Yankees in the 2015 Draft, the expectation was that he'd be fast-tracked to the big leagues. Nothing was easy about the journey, but Kaprielian has finally made it. The A's promoted Kaprielian, the club's No. 11 prospect per MLB
Future ace? 'Luzardo Day' is finally here
A's top prospect moves to rotation after electric relief outings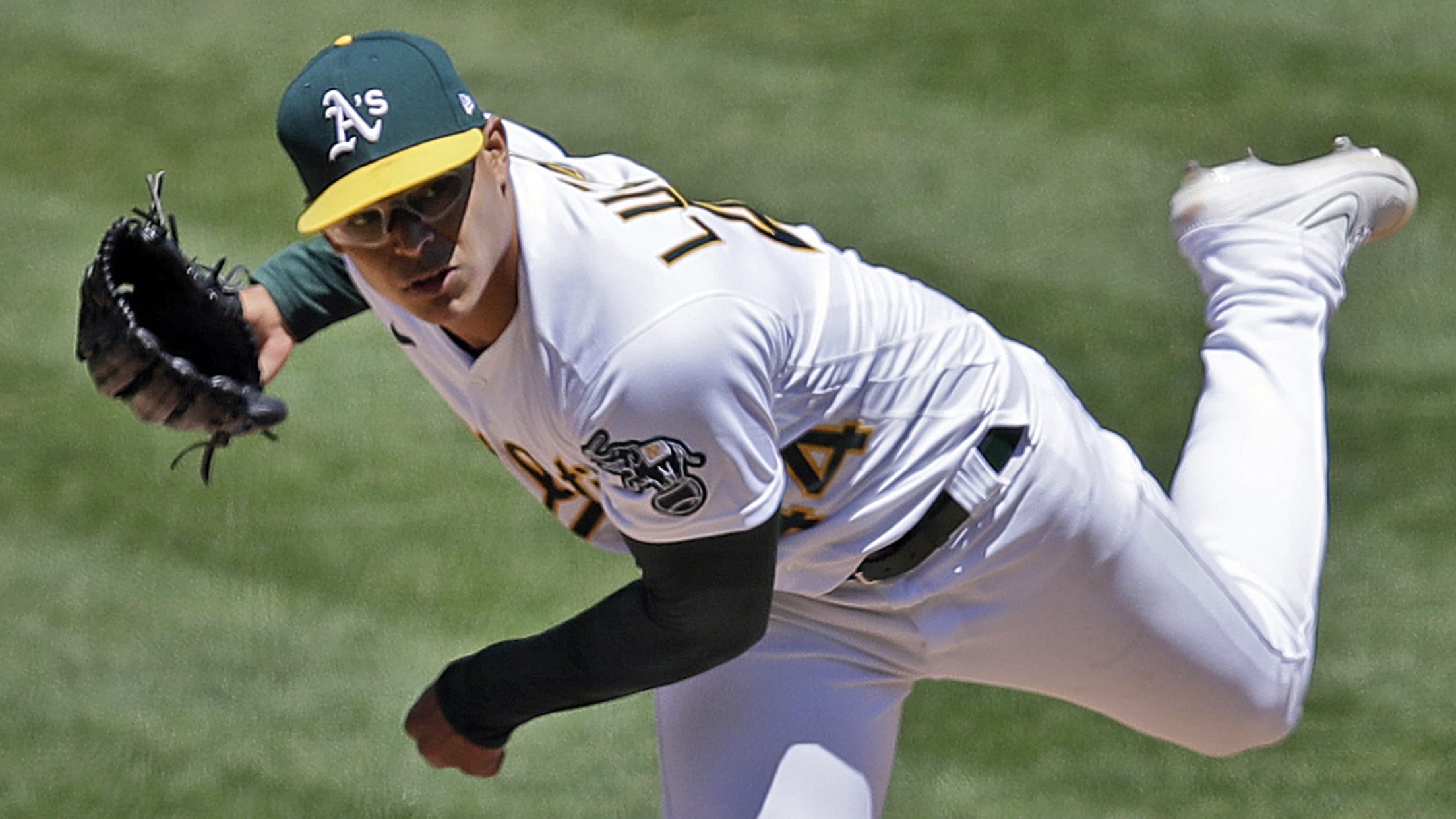 The wait is just about over, A's fans: Luzardo Day is finally upon us. We've already been thrilled by Jesús Luzardo, Oakland's top prospect and MLB Pipeline's No. 12 prospect overall, in short spurts out of the A's bullpen, but the southpaw will finally make his first career start in
Murphy flexes power in win over Halos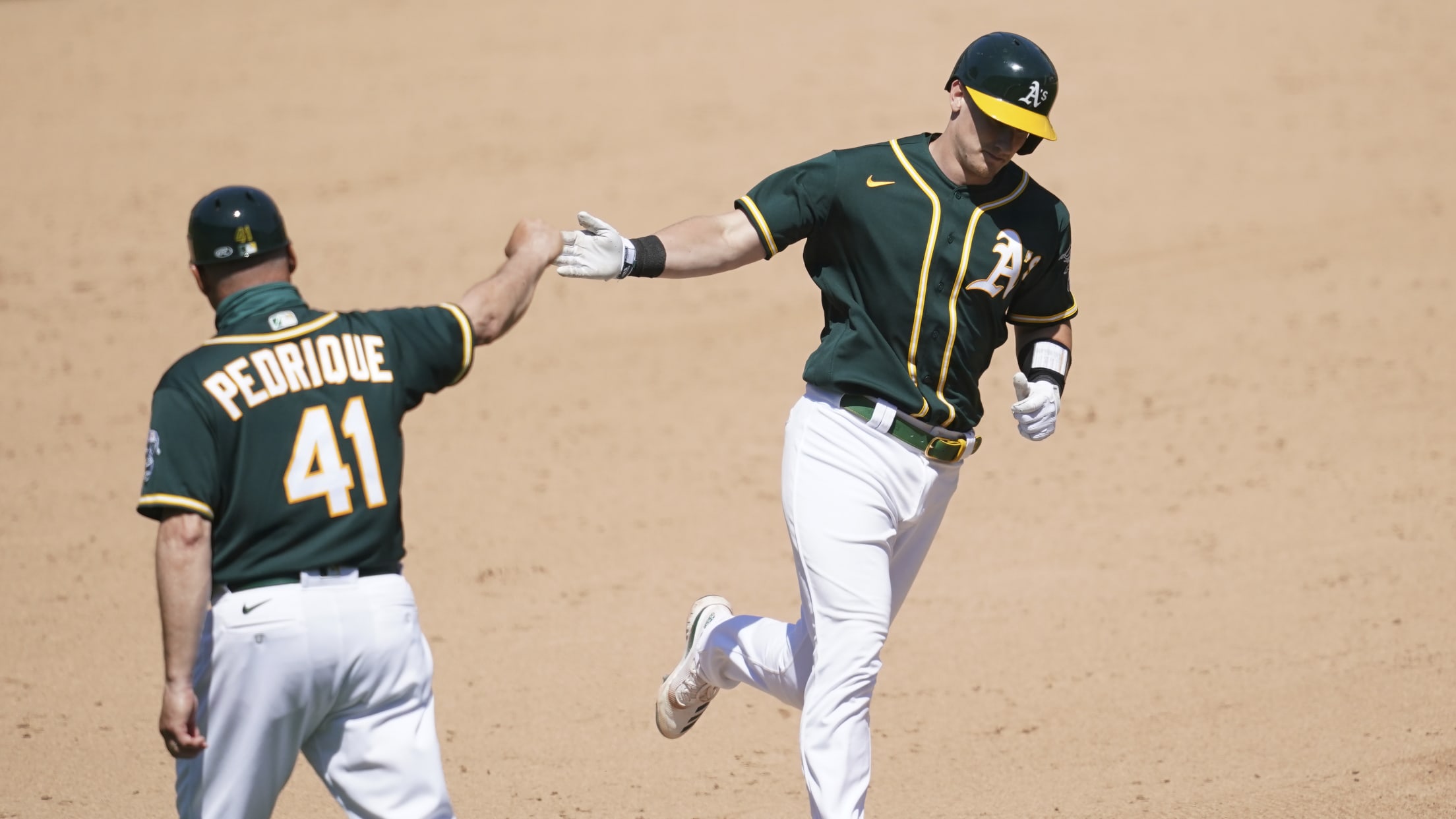 OAKLAND -- Sean Murphy exploded onto the scene last season as a September callup with four home runs through his first seven games, leaving the A's excited over his potential output over a full season. On Sunday afternoon, his second game of 2020, Murphy flashed that power again with a
Rust? Luzardo's 3 scoreless want a word
Oakland's No. 1 prospect unsure when he'll start, but feels he's ready
OAKLAND -- For someone who didn't get to participate in any intrasquad or exhibition games due to a delayed start to Summer Camp, Jesús Luzardo did not appear to have any rust in his 2020 debut. Making his first appearance of the regular season in the sixth inning of Saturday's
Notes: Puk, Luzardo updates; Payton returns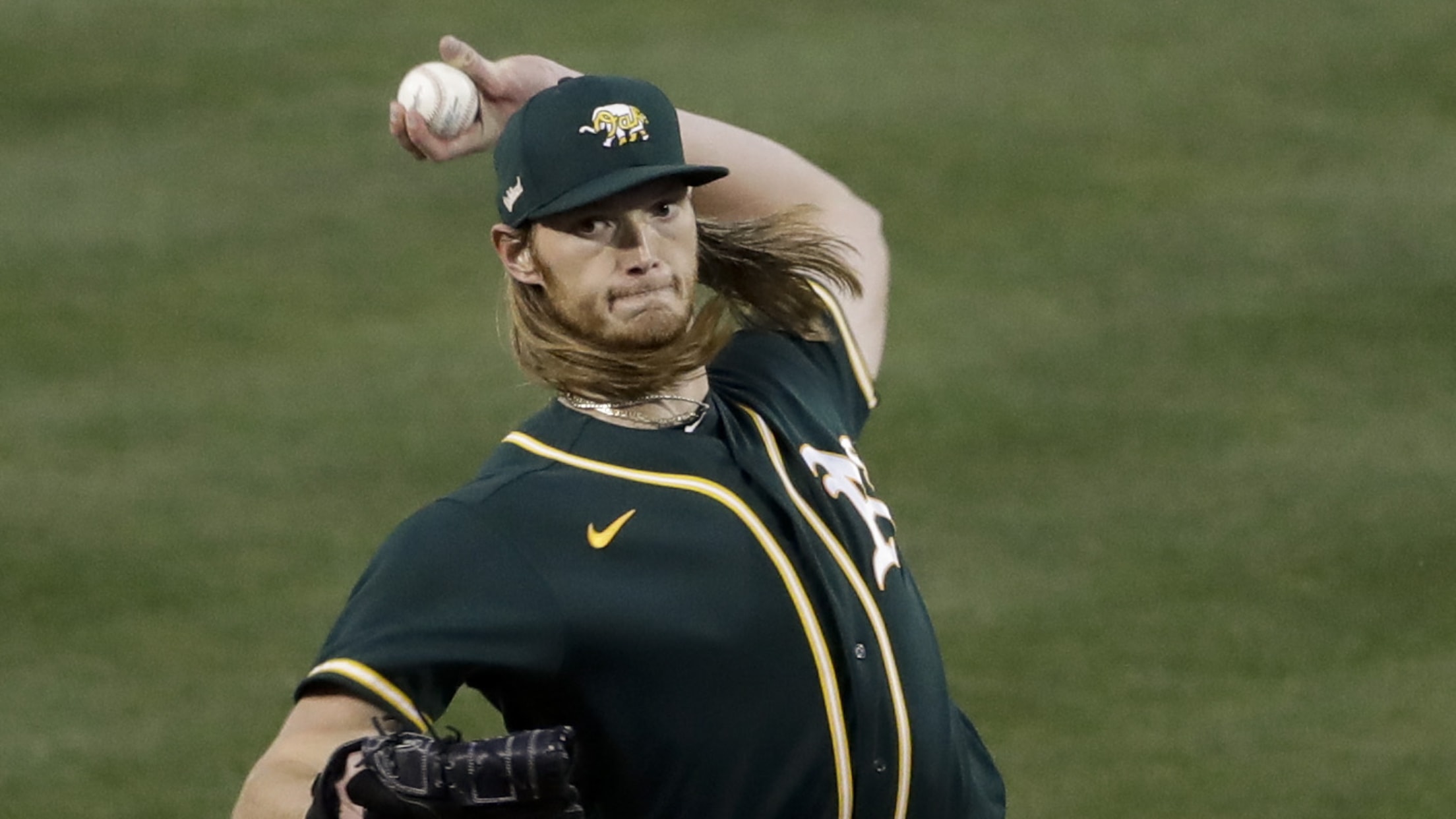 The A's will enter the regular season not knowing when starter A.J. Puk will be available to pitch. Following a meeting with shoulder specialist Dr. Neal ElAttrache on Monday in Los Angeles to look over a shoulder strain that landed him on the injured list, Puk received a PRP cortisone
A's Puk on injured list with shoulder strain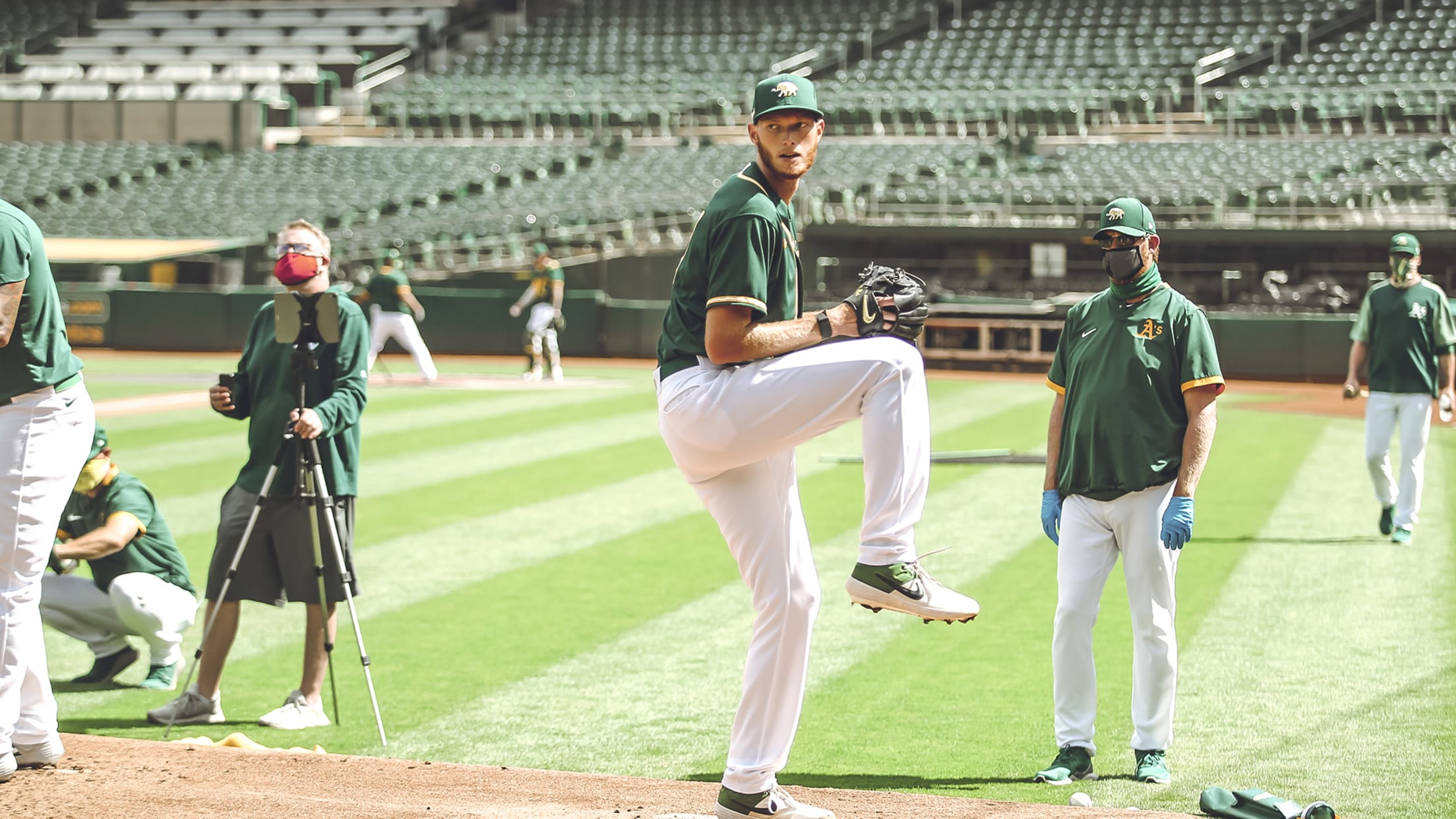 OAKLAND -- A.J. Puk's first Major League start will have to be put on hold. Puk, the A's No. 3 prospect per MLB Pipeline, was placed on the injured list prior to Monday's exhibition game against the Giants with a left shoulder strain. Slated to fill the fifth slot in
Luzardo joins A's at Summer Camp workouts
Left-hander could open 2020 season in Oakland's bullpen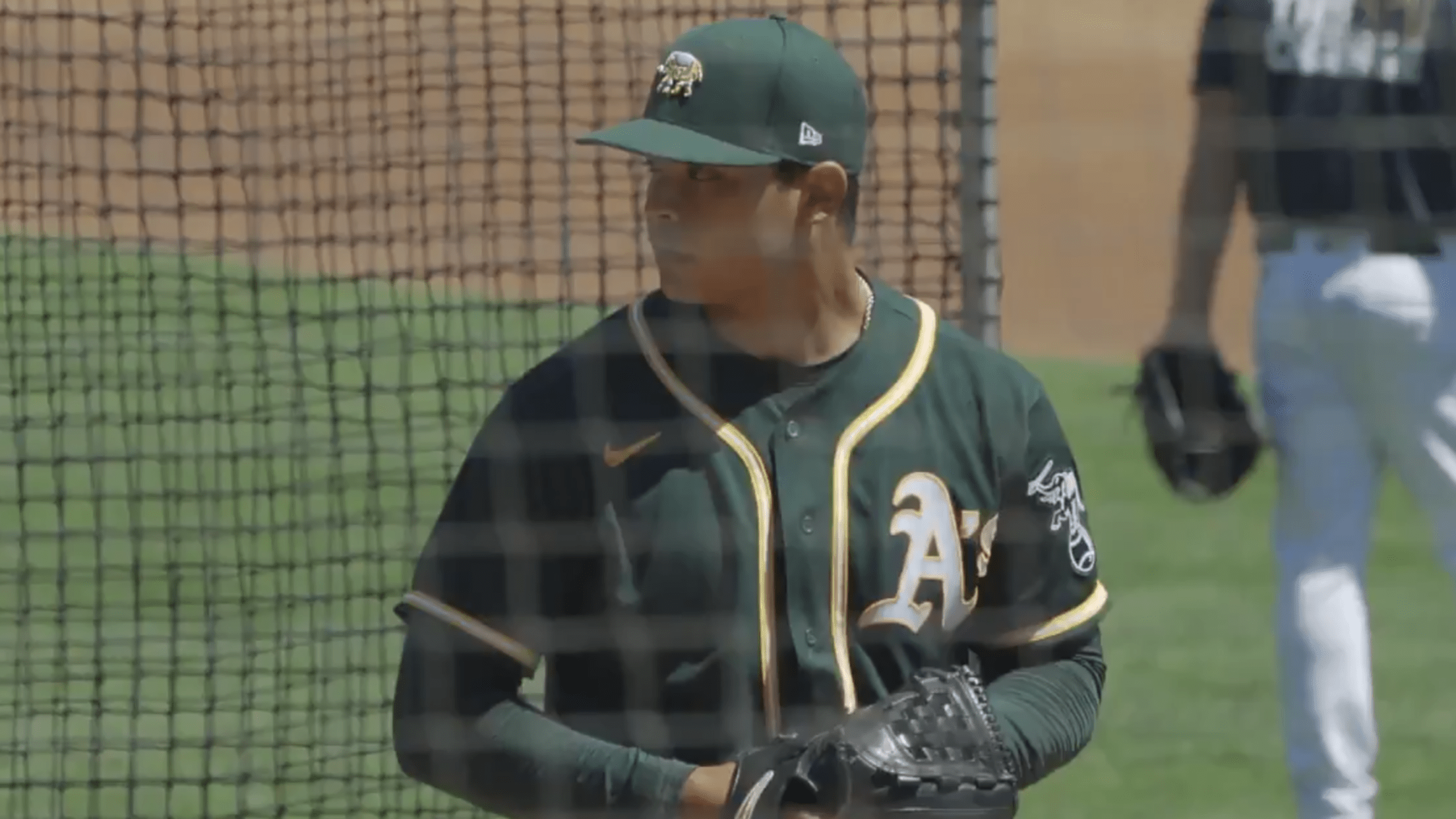 OAKLAND -- Cleared to begin working out with the A's after testing negative for COVID-19 twice at least 24 hours apart, Jesús Luzardo rejoined his teammates for Summer Camp on Friday at the Oakland Coliseum. Luzardo, Oakland's No. 1 prospect per MLB Pipeline, kept his arm in good shape during
Luzardo ramping up while away from team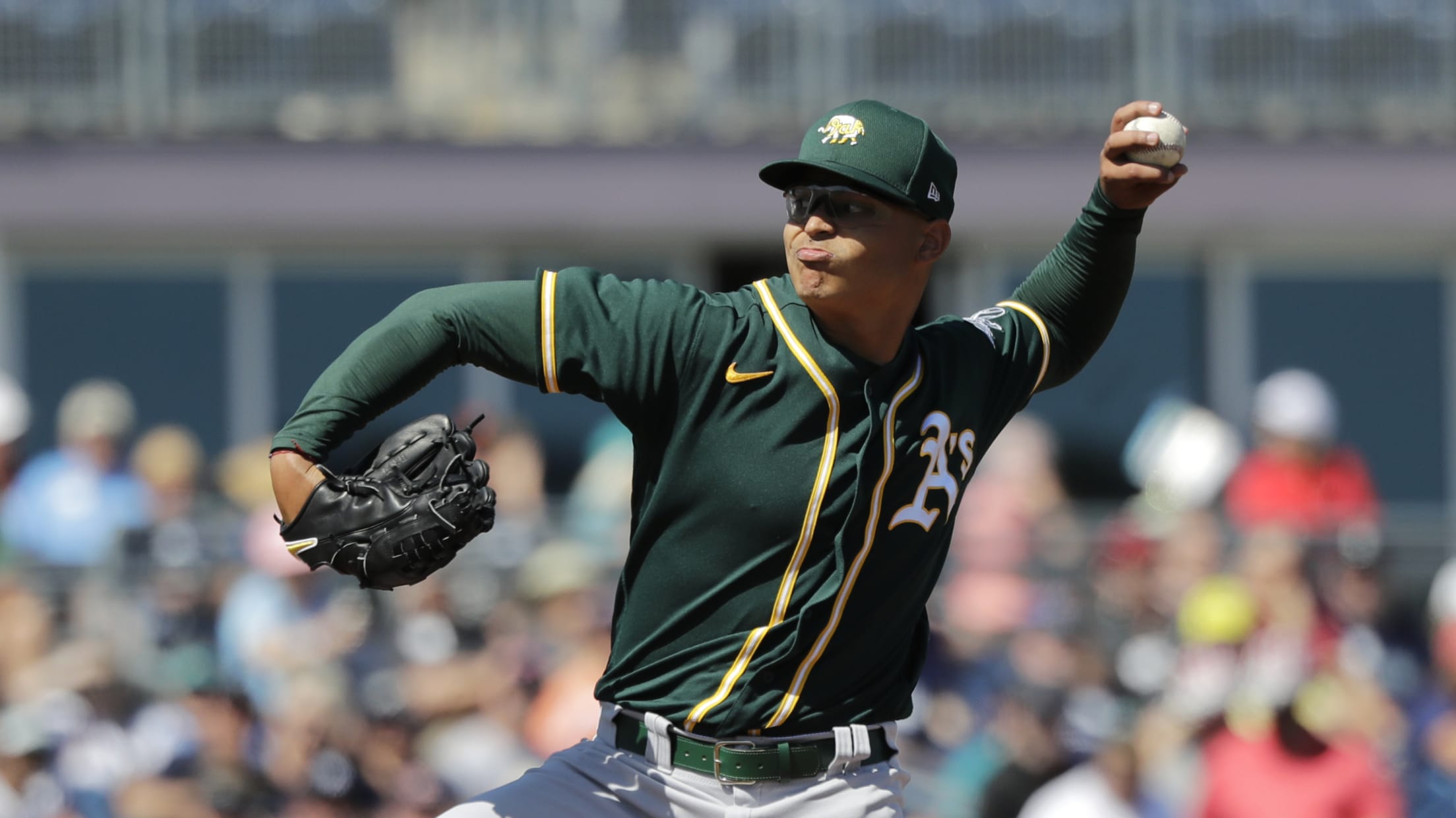 OAKLAND -- Confined to his room as he remains away from the A's due to a positive COVID-19 test, Jesús Luzardo is managing to keep his arm in shape with as many home exercises as he can. There is no timetable for when Luzardo, Oakland's No. 1 prospect per MLB
Top farm systems: Left-handed pitchers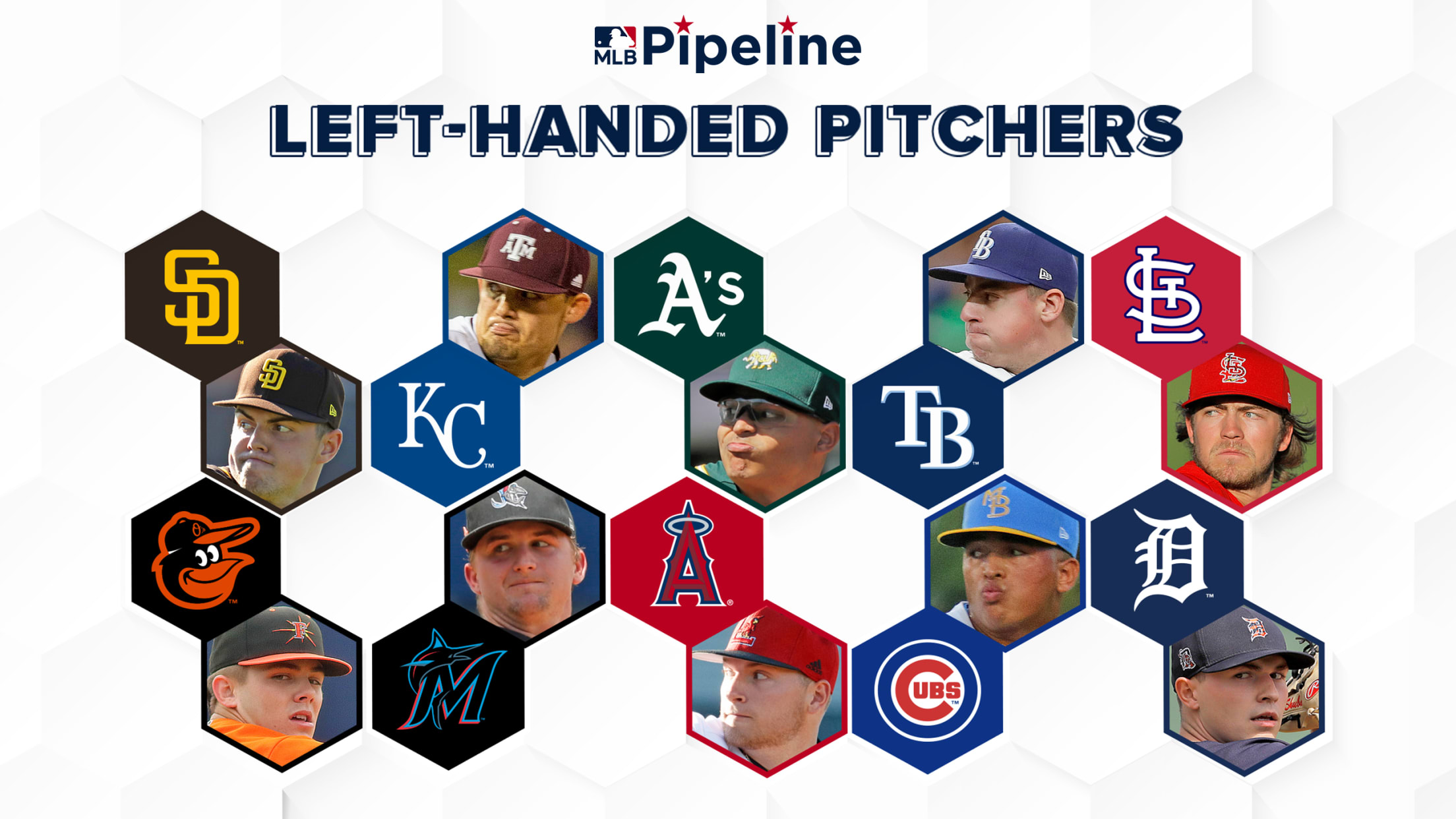 After beginning our deeper dive into all 30 farm systems by ranking the top organizations at catcher, corner infield and middle infield, MLB Pipeline closed out last week with a look at the 10 best systems based on outfield talent. That now brings us to pitchers -- left-handers, specifically, before
Phenom, 17, looks headed for A's player pool
Highly touted international signee Puason may get big opportunity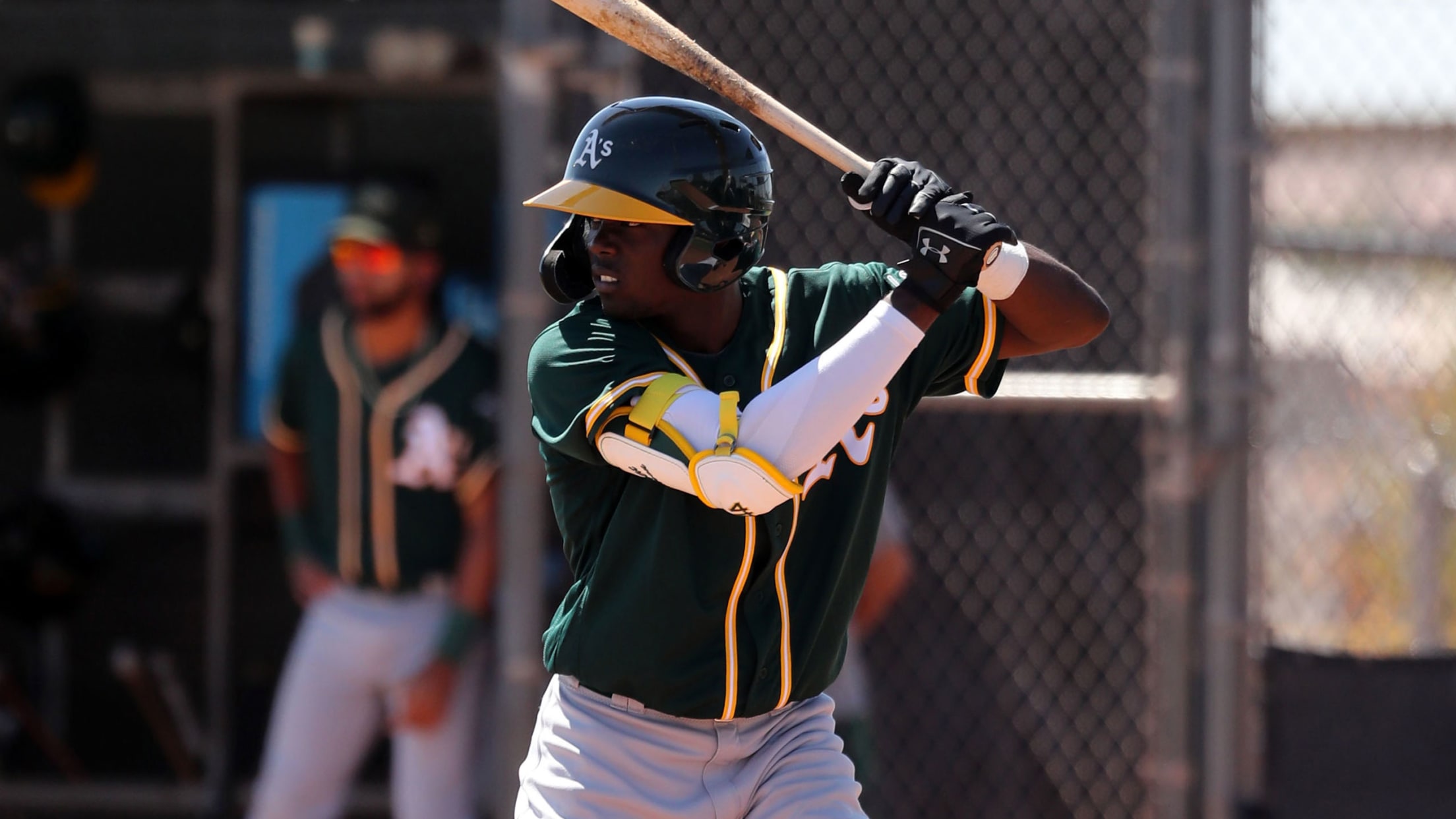 OAKLAND -- Robert Puason, ranked No. 4 on MLB Pipeline's Top 30 A's Prospects list, might get a shot to contribute in the Majors before officially playing a Minor League game. With Sunday's deadline for clubs to announce their 60-man player pools for the regular season approaching, sources told MLB.com's
2nd-rounder Criswell among 4 signed by A's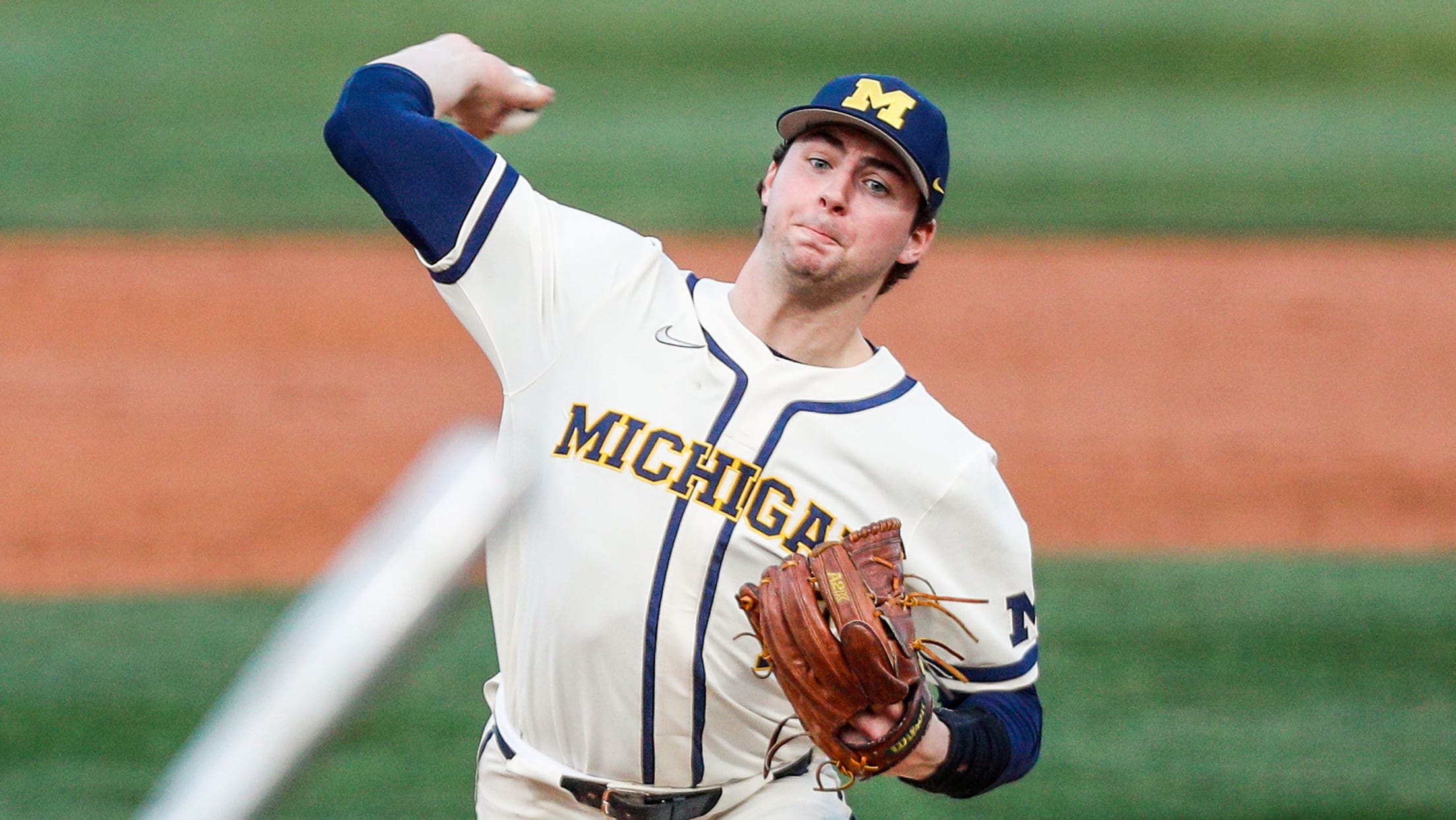 OAKLAND -- The A's had a busy afternoon on Monday, agreeing to terms with three of their five picks from the 2020 MLB Draft and an undrafted free agent. Outfielder Michael Guldberg, catcher William Simoneit and right-handed pitchers Jeff Criswell and Dane Acker all signed their first professional contracts and
Everything to know about A's 2020 Draft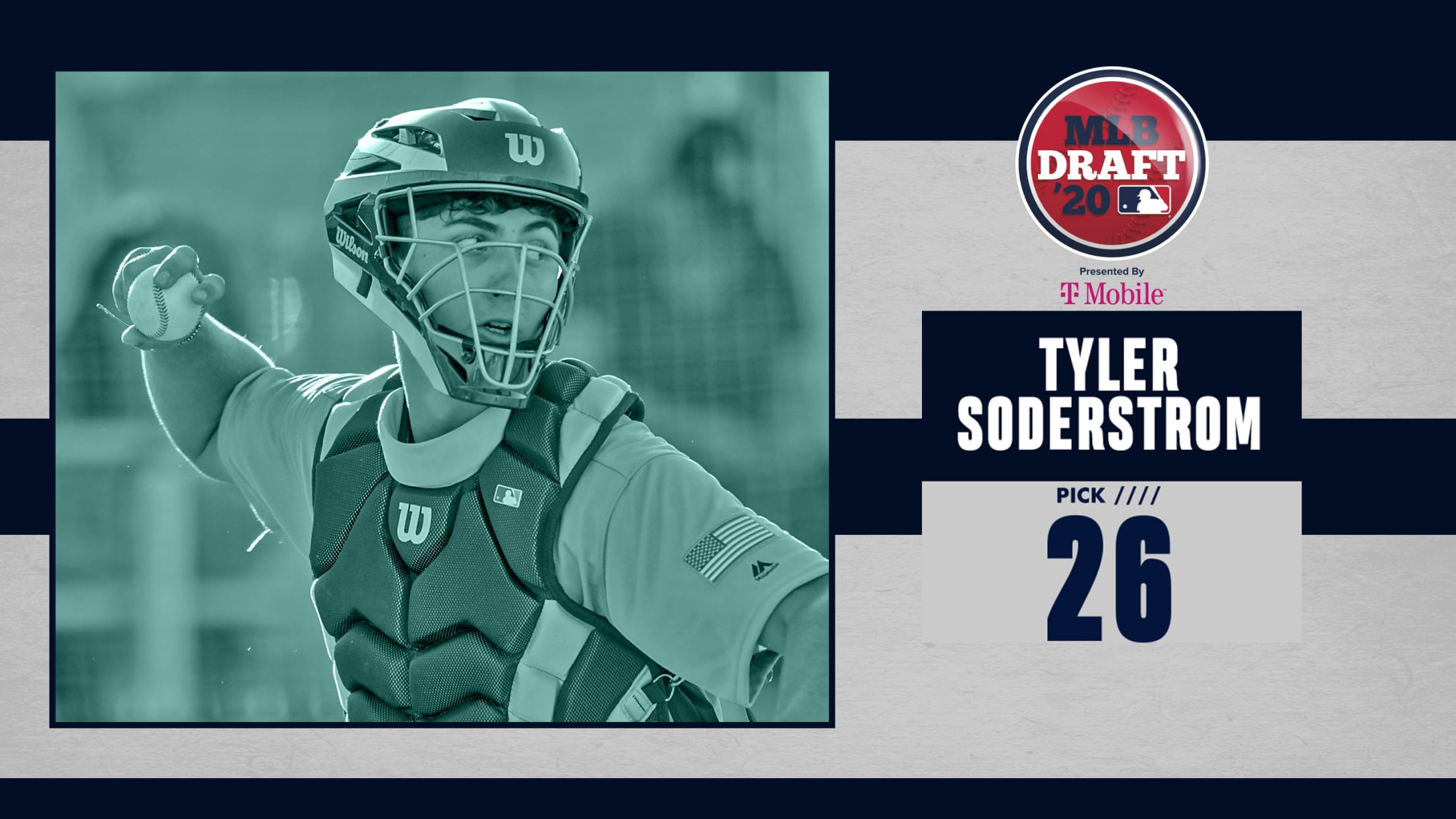 OAKLAND -- With a recent history of leaning toward college players when picking late in the first round, the A's went against the grain at No. 26 on Wednesday with the selection of high school catcher Tyler Soderstrom, a premier bat who the club believes can greatly impact the game
Michigan righty Criswell headlines A's Day 2
Oakland selects college players in Rounds 2-5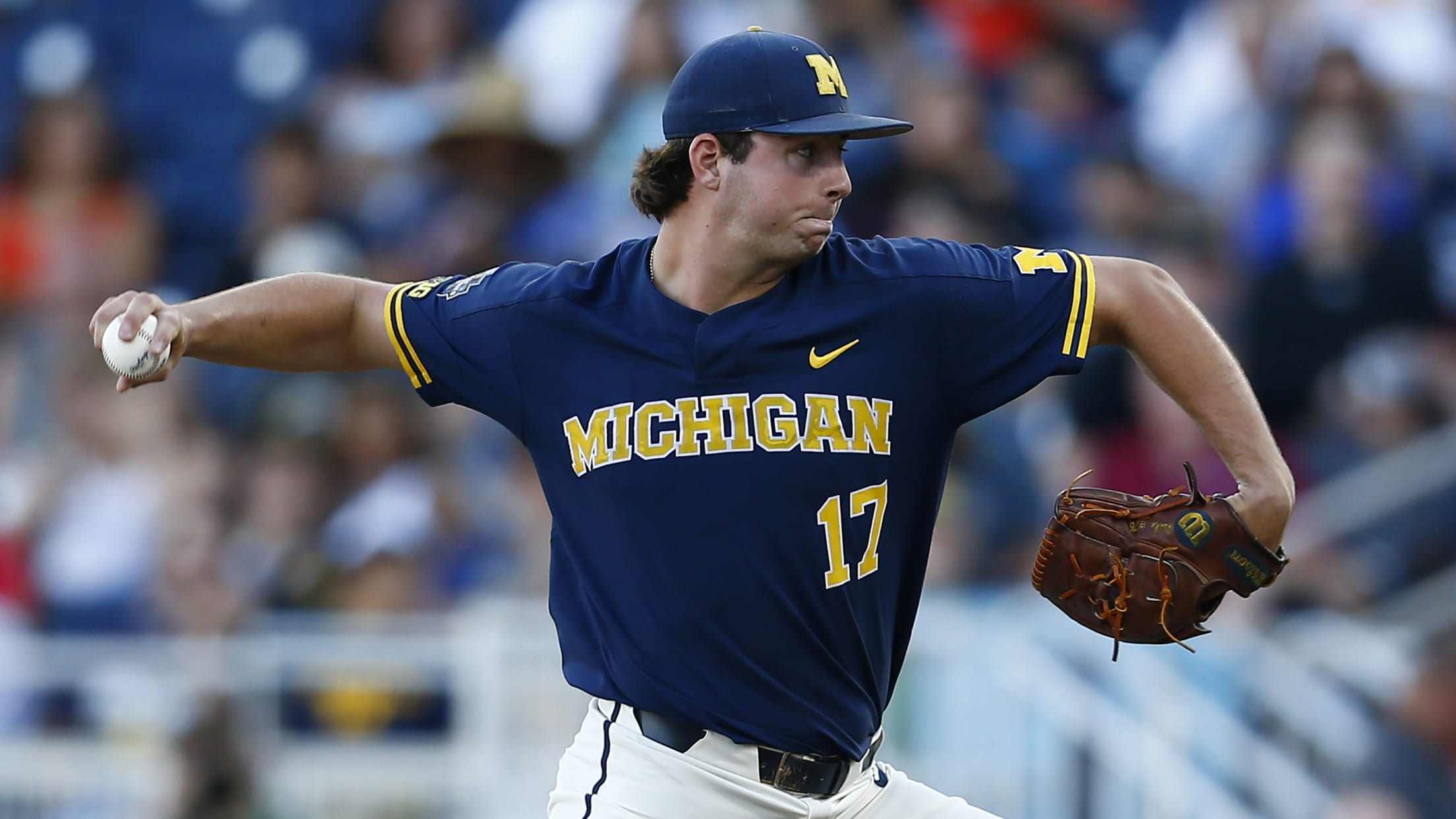 OAKLAND -- After taking Turlock (Calif.) High School catcher Tyler Soderstrom with their first-round pick on Day 1, the A's found him a potential batterymate to begin Day 2.
A's stay local, draft catcher Soderstrom first
Fellow A's prospect, longtime throwing partner: 'I can't wait to throw to him for years to come'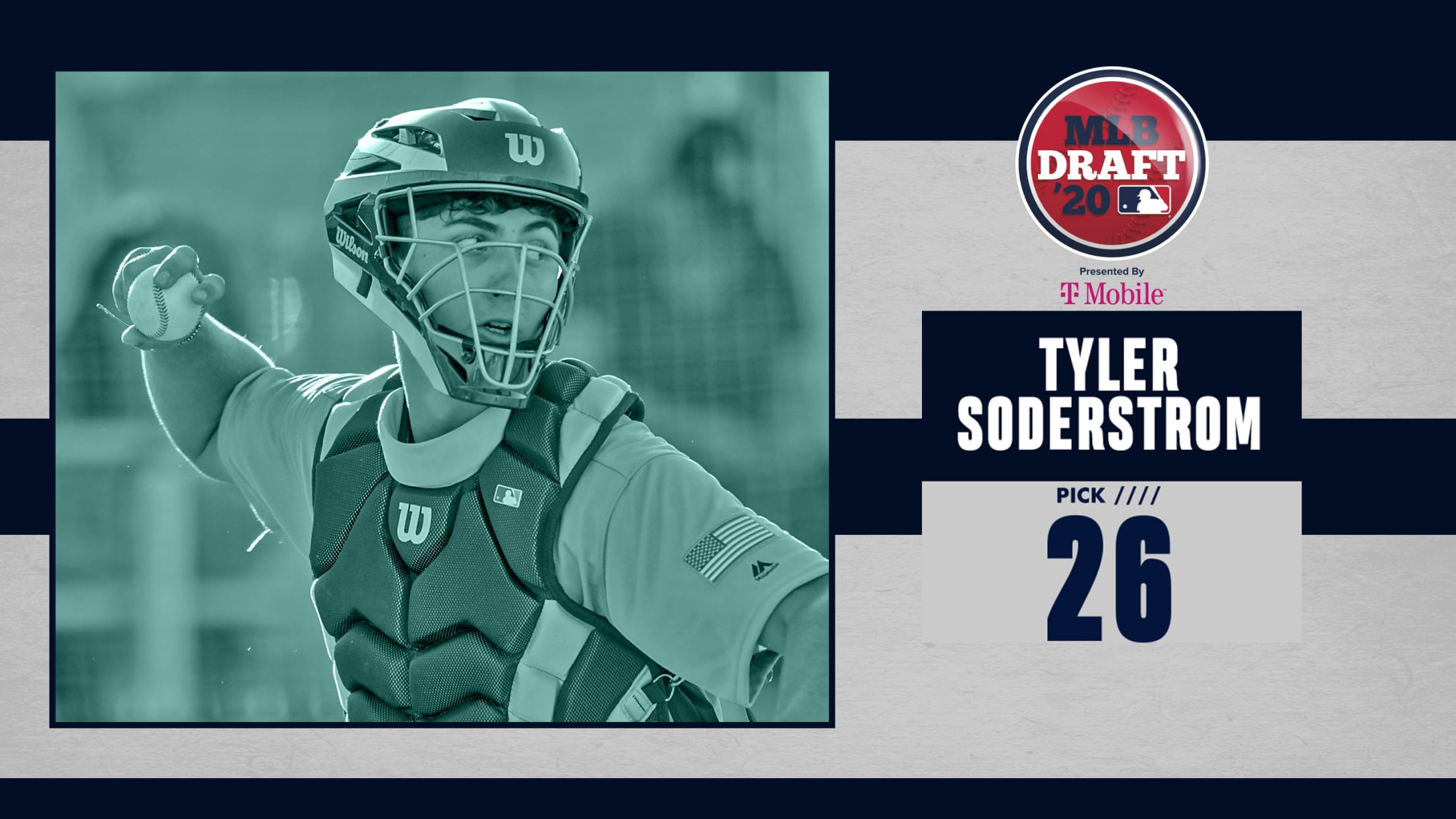 OAKLAND -- The A's didn't have to travel far to find their first-round selection in the 2020 MLB Draft, going about 90 miles east of the Oakland Coliseum to select catcher Tyler Soderstrom of Turlock High School. Drafting Soderstrom with the No. 26 pick marked the first time the A's
Who has A's interest at No. 26 in MLB Draft?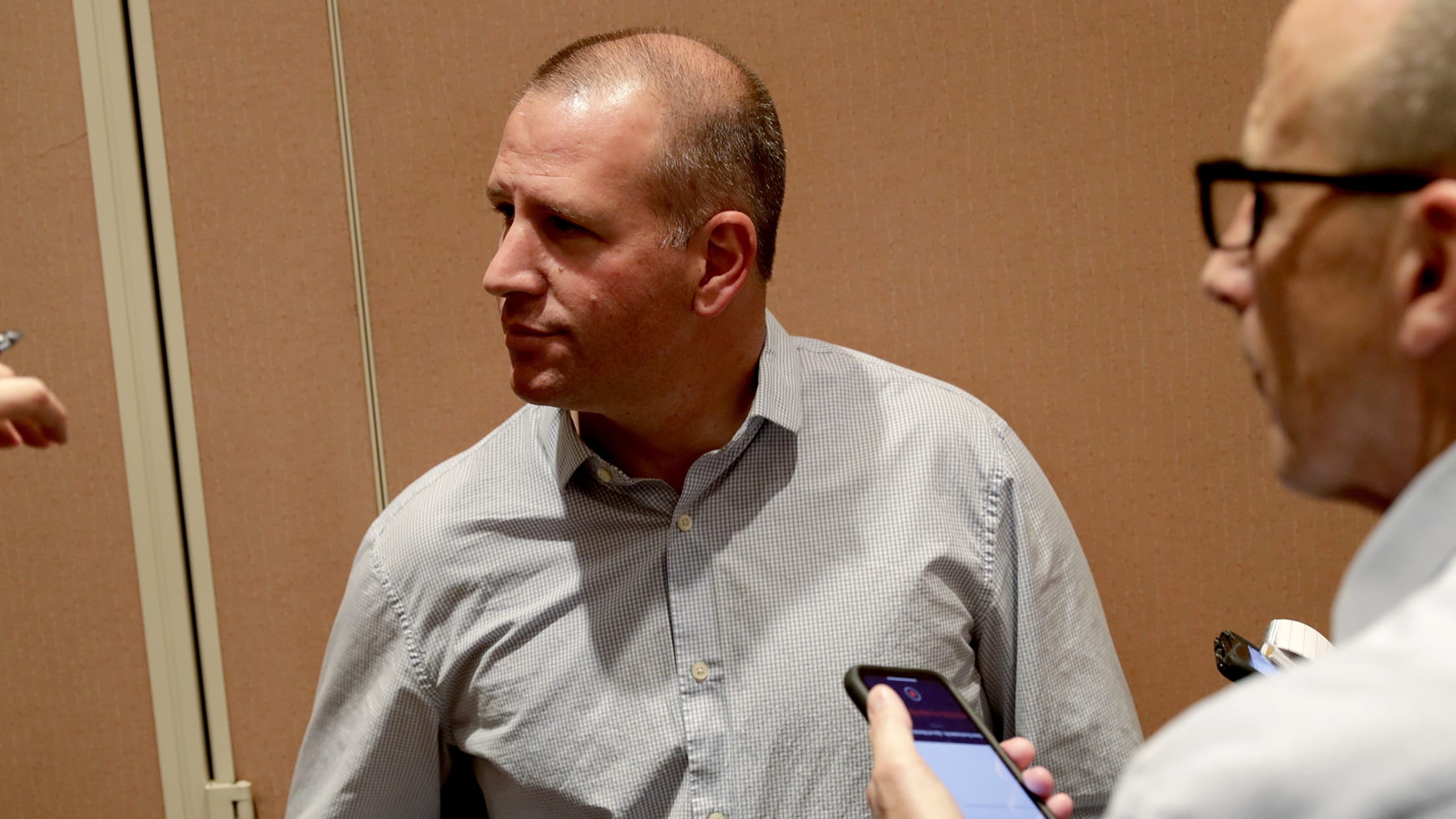 OAKLAND -- Much of the A's excitement entering 2020 centered around the additions of top prospects A.J. Puk and Sean Murphy, Oakland's first- and third-round Draft picks in 2016, to a talented big league roster that already includes stars like Matt Chapman and Matt Olson, both former first-round selections by
A's all-time top 5 international signings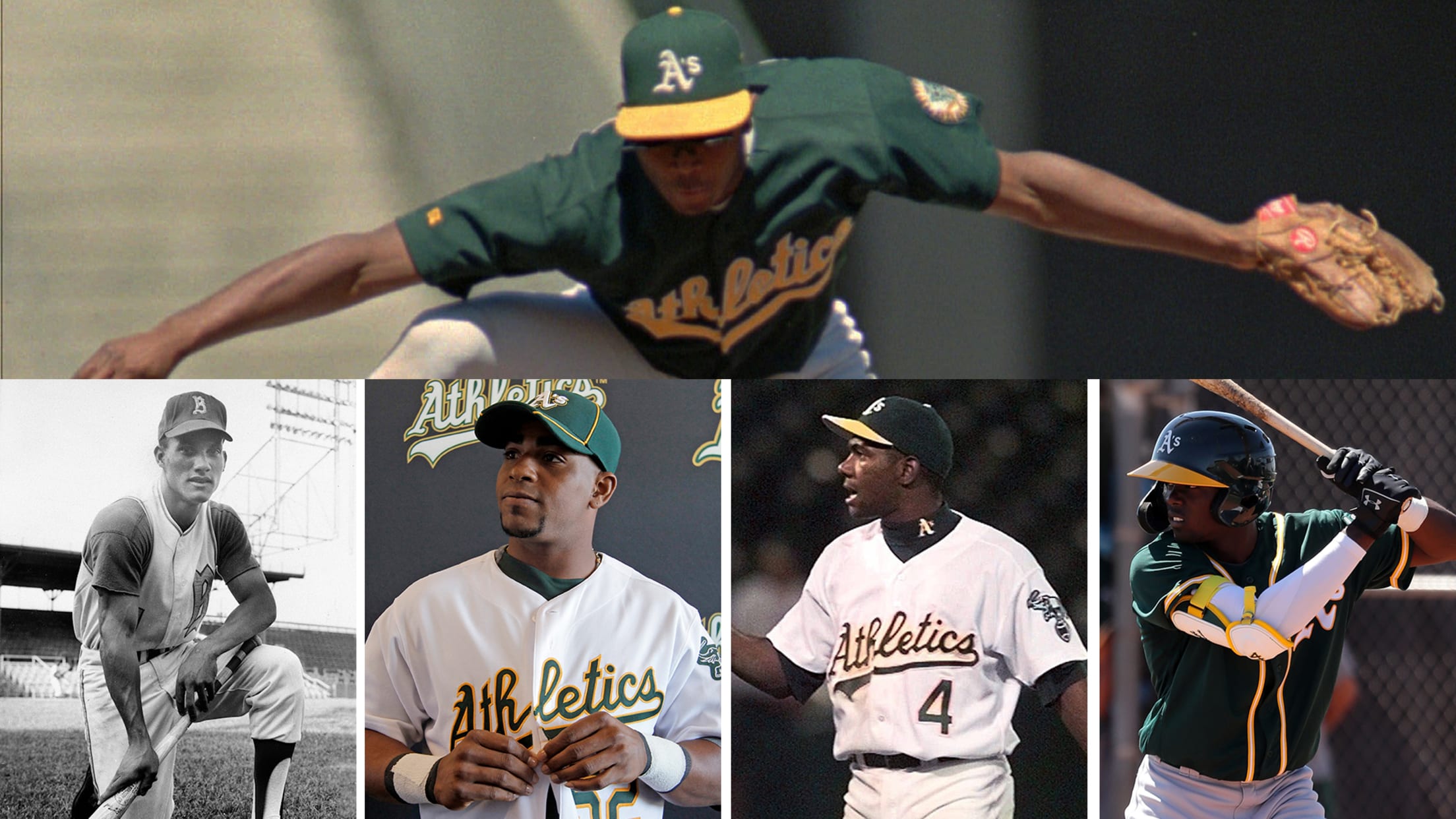 OAKLAND -- When looking at the successful A's clubs throughout the Oakland era, most of those teams have benefited from an international signing. MLB Pipeline recently released its annual Top 30 international prospects list for players eligible to sign in the 2020-21 signing period. These young players are the game's
30 prospects we'll be talking about in 2022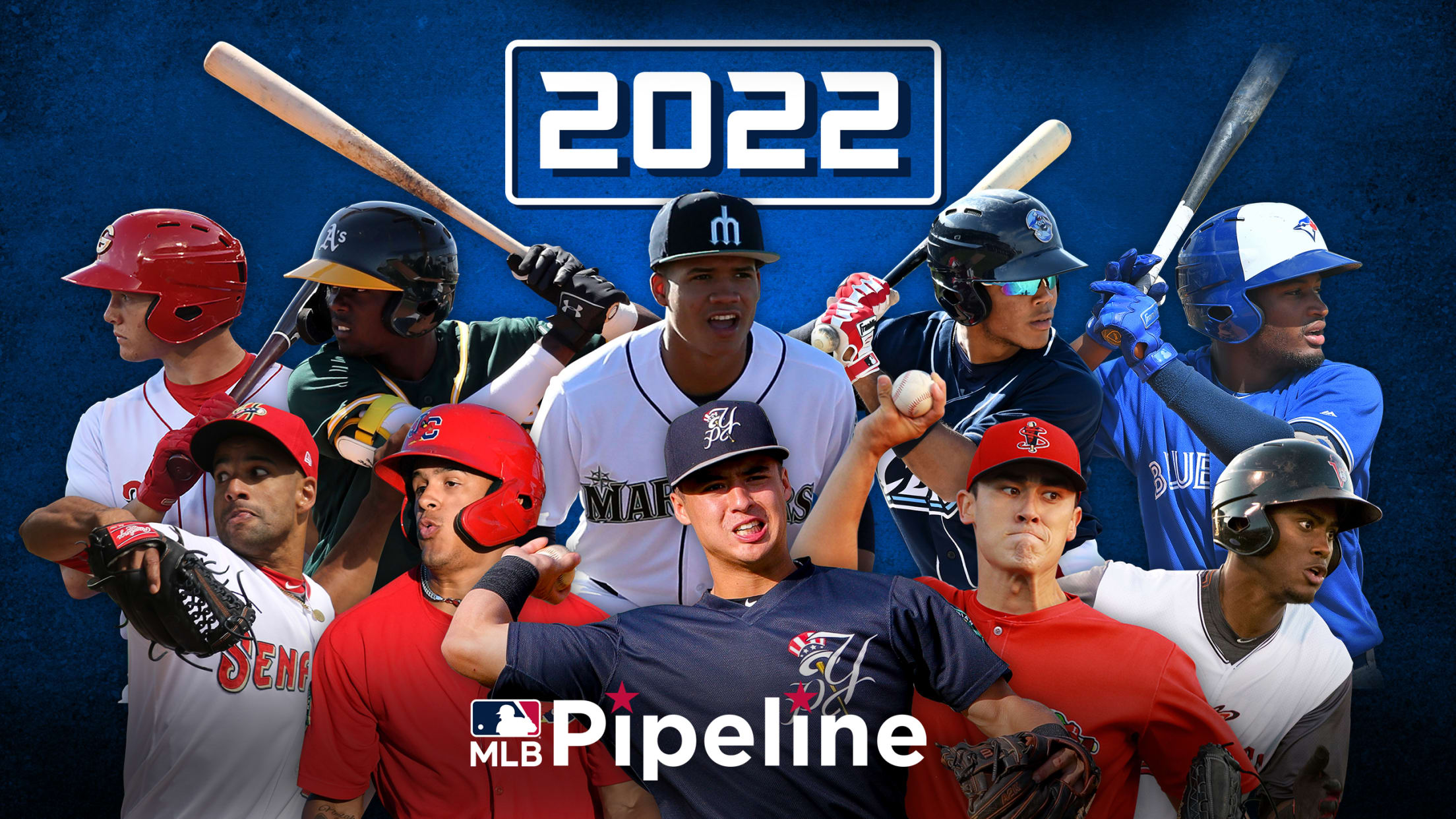 Right now, all baseball fans can do is look ahead to the future. We decided to take that to the extreme by looking two years down the road at which prospects we expect to be big names in 2022. The fact that 14 of the Top 20 players on MLB
Here's a preseason look at the A's farm system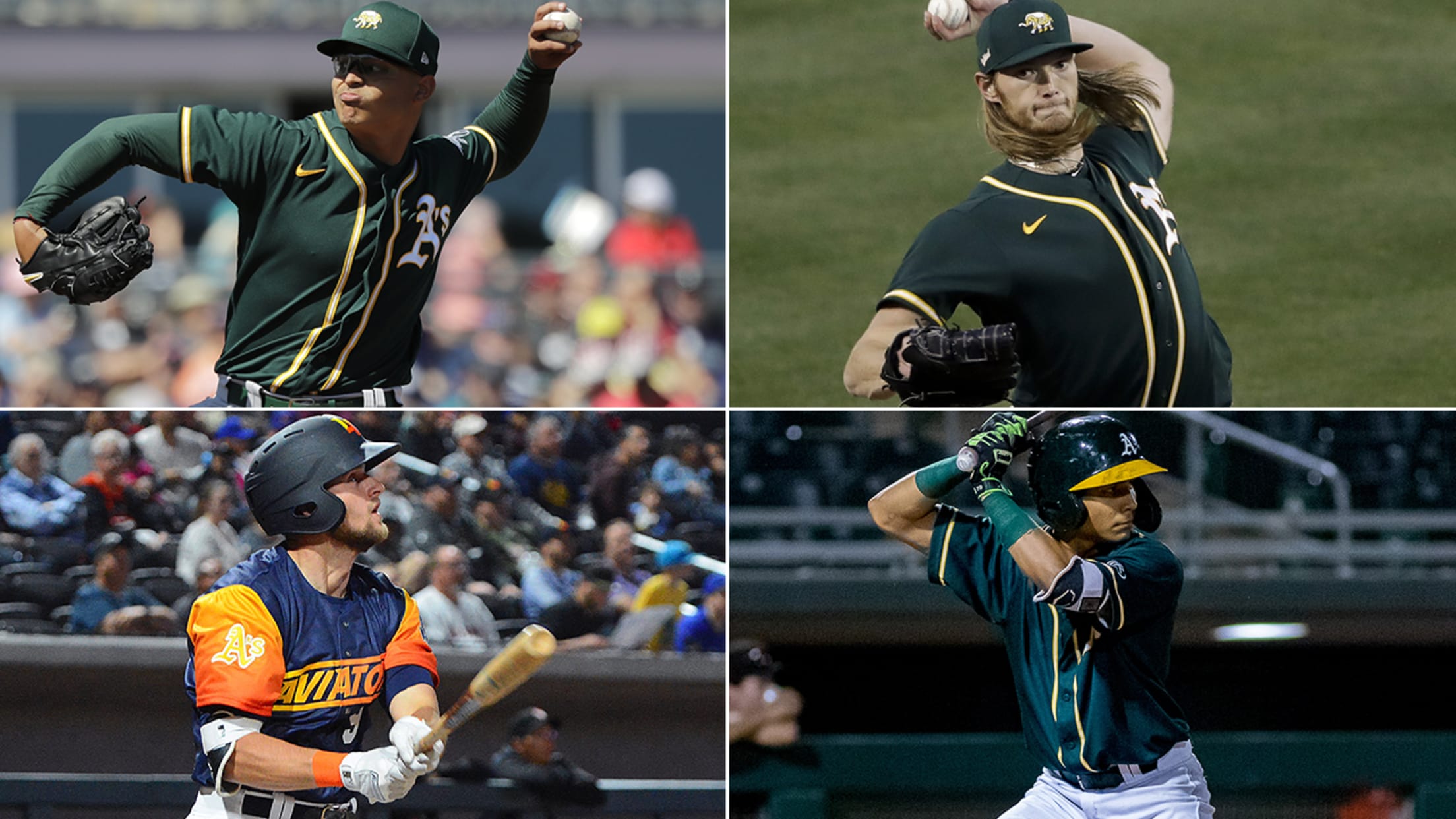 The Athletics are coming off consecutive 97-win seasons, their best back-to-back years since 2002-03, and could get even stronger in 2020. Their system has three legitimate American League Rookie of the Year candidates, all of whom gave a glimpse of their talents as late-season callups a year ago.
Pitching, prospects, OF among A's takeaways
Three reasons for optimism about Oakland's team after Spring Training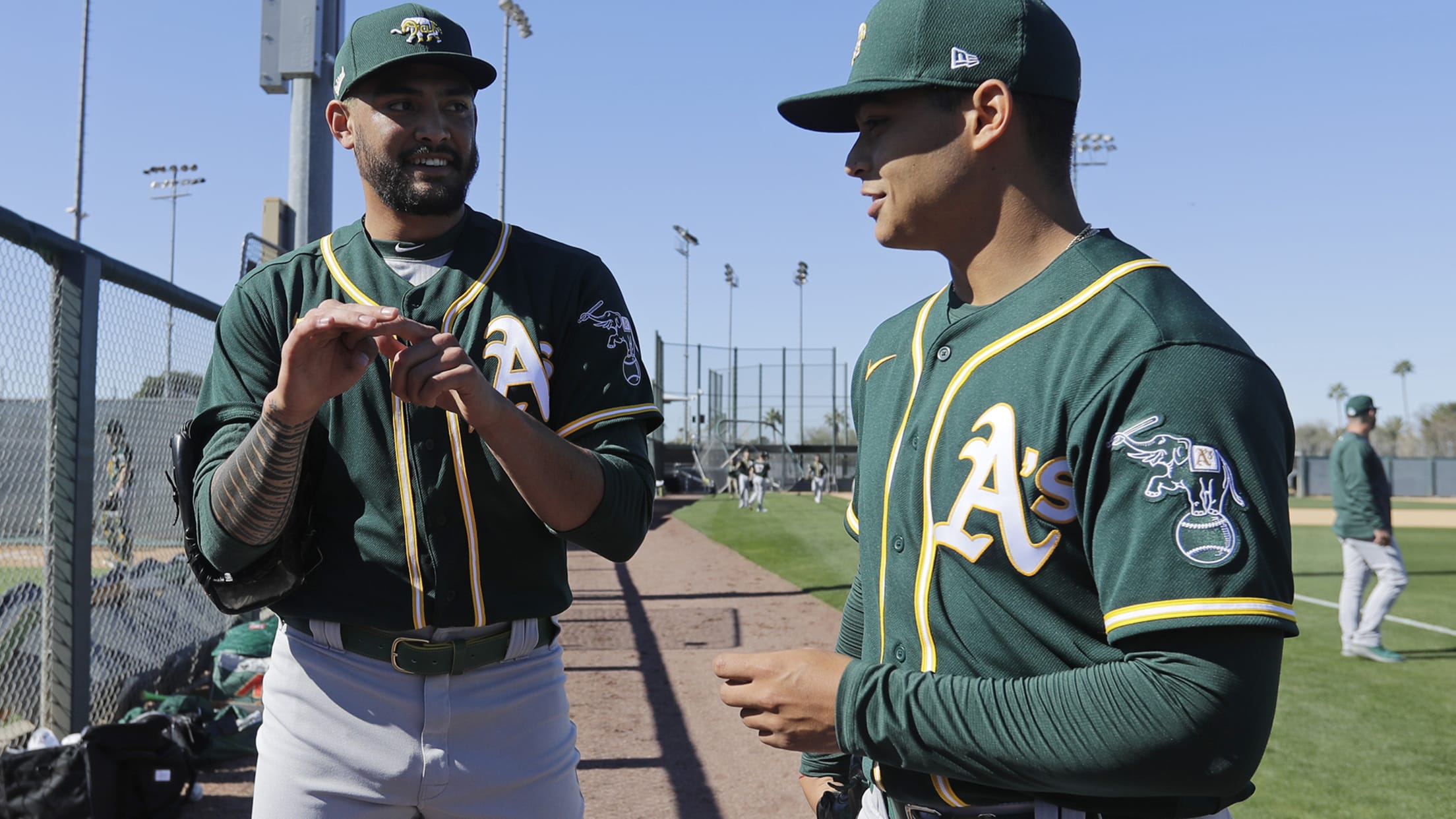 OAKLAND -- Spring Training came to an abrupt end for the A's last week following Major League Baseball's decision to suspend camp for all 30 clubs due to the national emergency created by the coronavirus pandemic. At the time play was halted, the A's were on a hot streak in
Notes: Rainout; progress for Mengden, Puk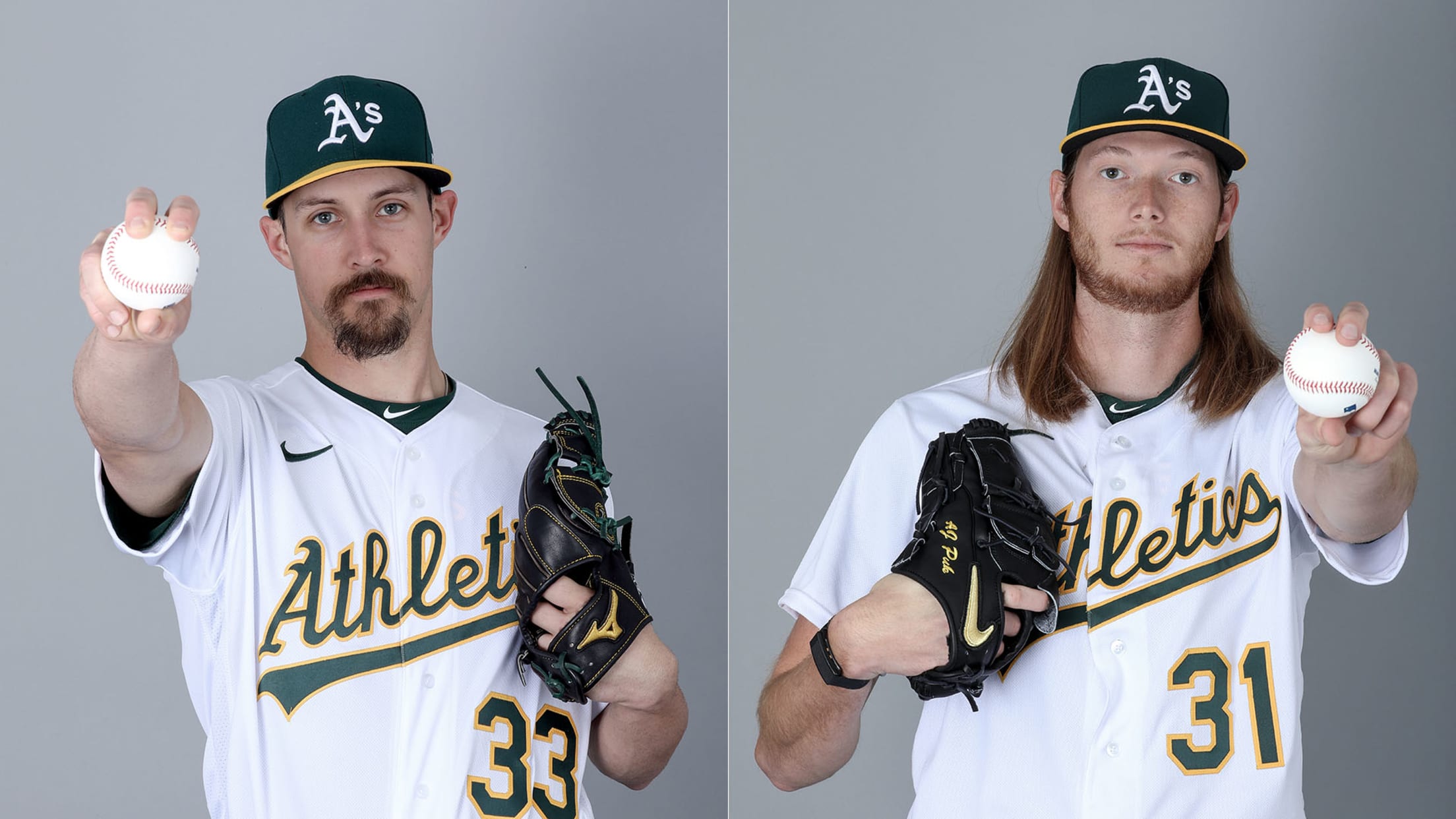 TEMPE, Ariz. -- The A's and Angels held out hope to get Wednesday's Cactus League game at Tempe Diablo Stadium in, even postponing the scheduled 1 p.m. PT start by one hour, but a downpour of rain in the Phoenix area led to the official cancellation of the contest. Sean
Inbox: Machin's status; 2B plans; Puk, Luzardo
Beat reporter Martin Gallegos answers questions from A's nation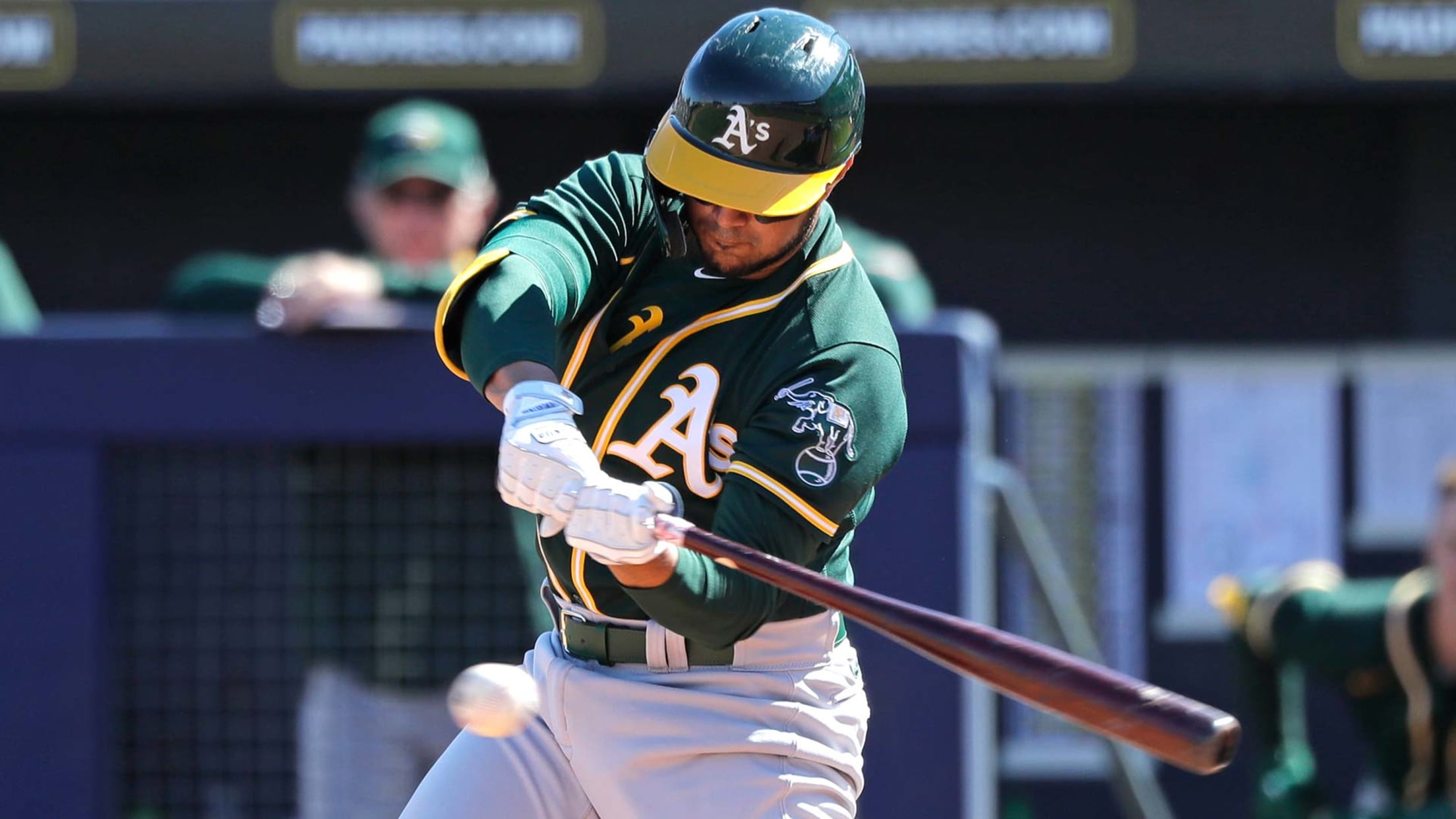 MESA, Ariz. -- A lot has changed in A's camp over the past week. Since our last A's Inbox, the club has trimmed its active roster in big league camp from 57 players to 41. Among those cuts was Sheldon Neuse, Oakland's No. 6 prospect per MLB Pipeline, which gives
Luzardo, Pinder, Kemp impress 'mates in camp
Grossman, Deichmann also get clubhouse compliments for efforts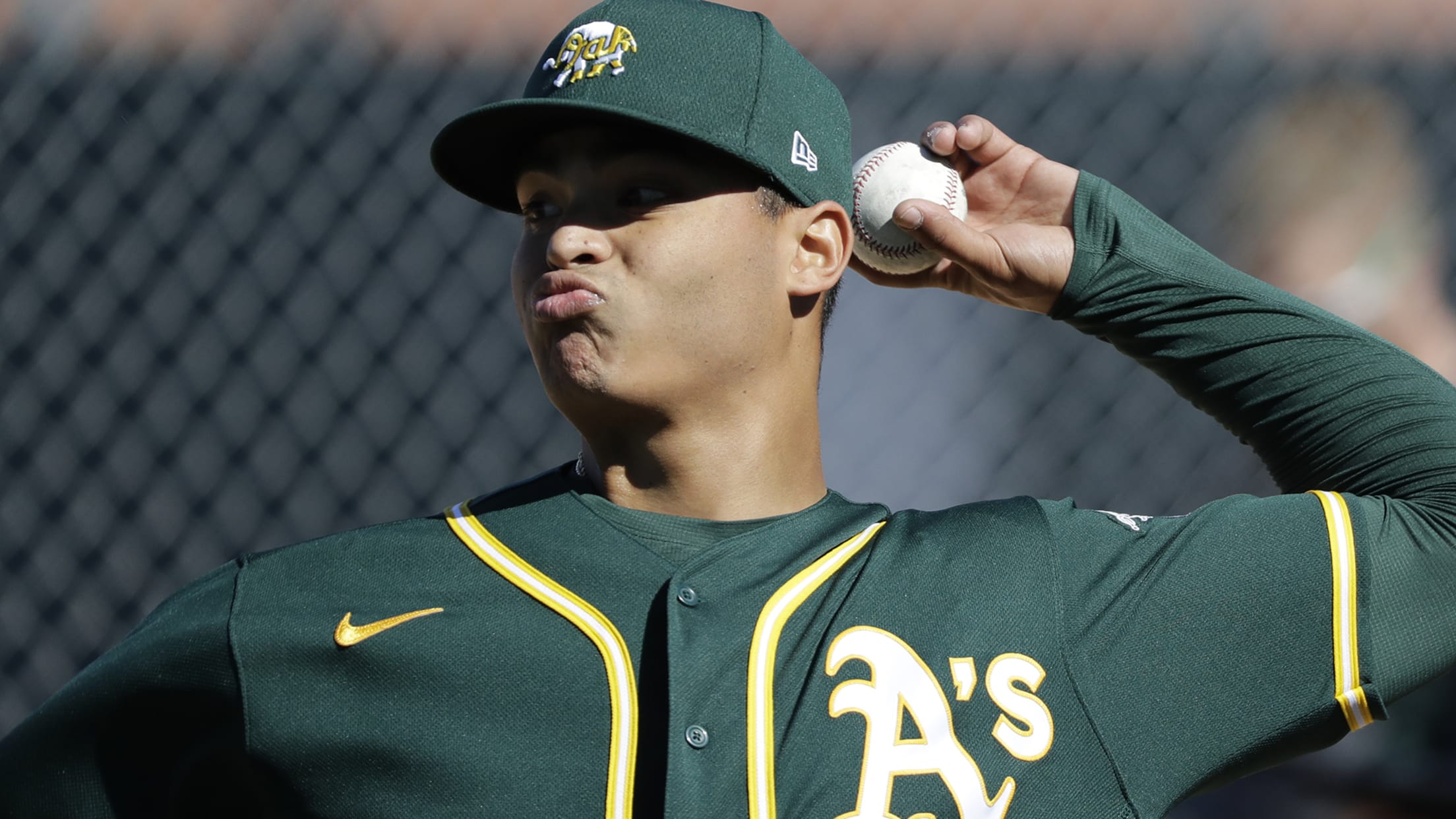 MESA, Ariz. -- As we reach the midway point of Spring Training, the A's have had certain players surprise teammates with their strong play. Others who had high expectations are just living up to the hype, but that doesn't make them any less impressive.
Here are the A's 2020 Top 30 Prospects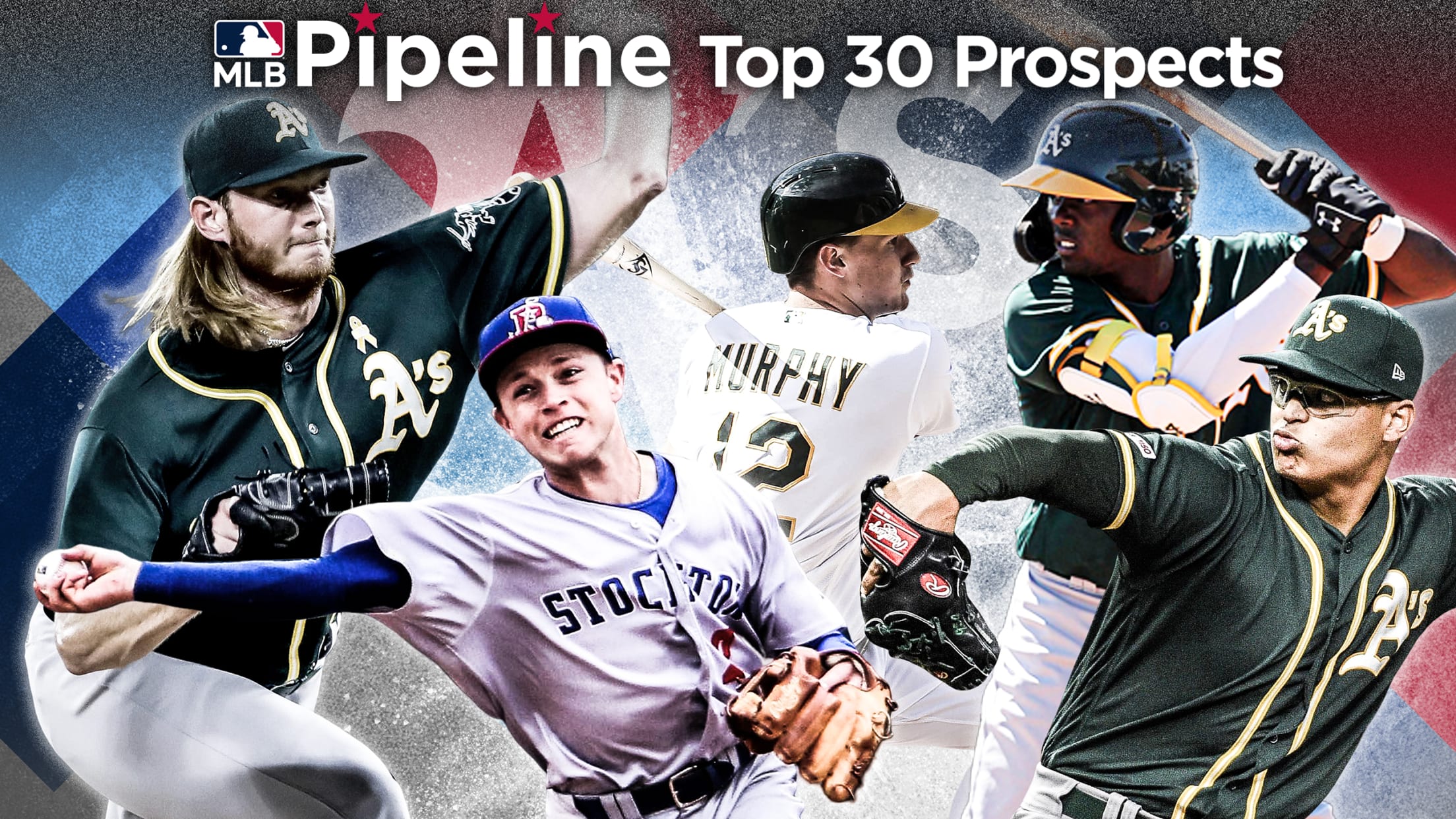 The A's don't have the best farm system in baseball -- most would probably put them in the middle of the pack. But most of the top prospects they do have are ready to impact the Major League roster in a big way.