Soderstrom reps A's on Top 100 Prospects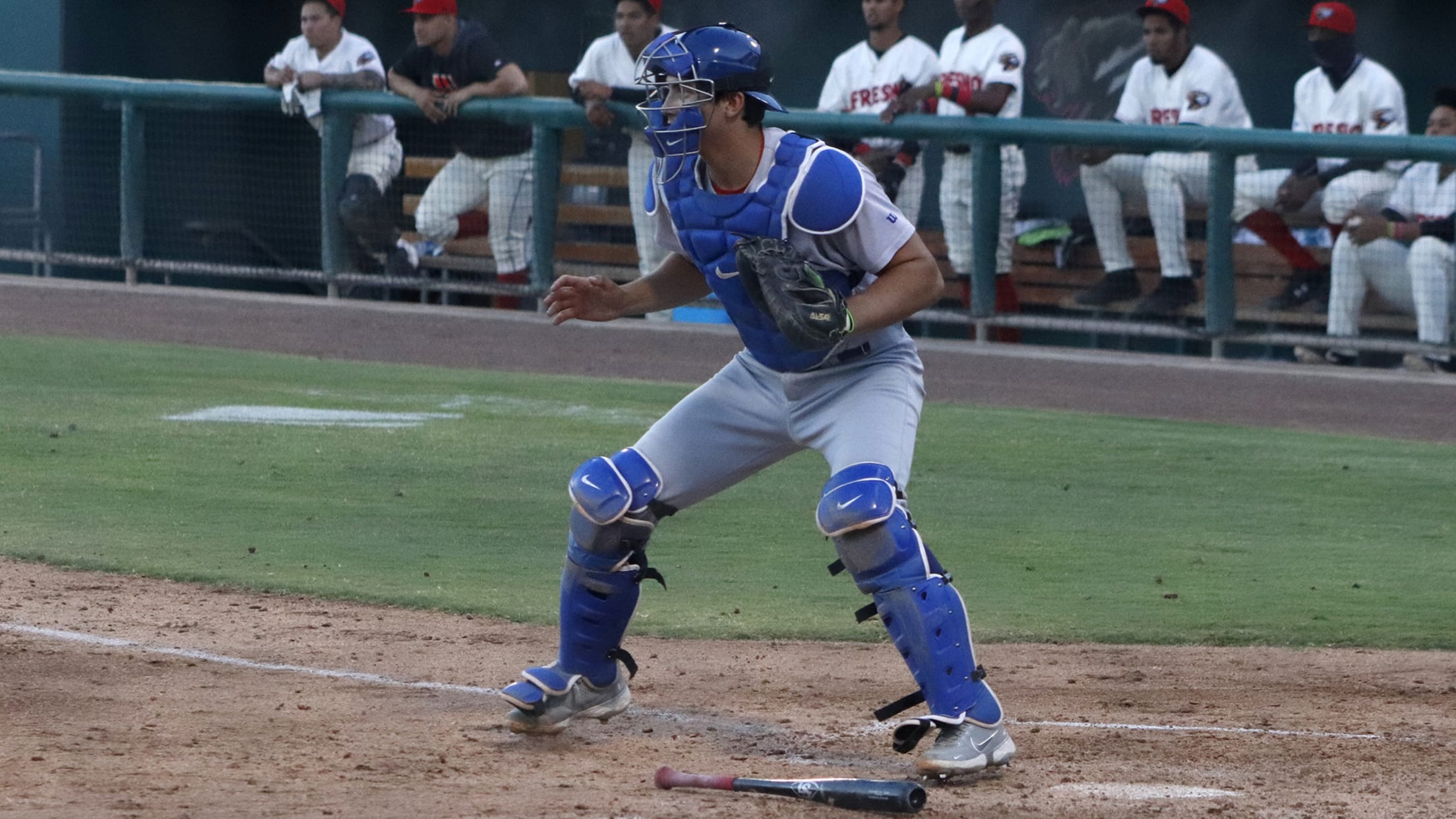 CHICAGO -- Though he has yet to play a game above Low-A, Tyler Soderstrom is quickly making his way up the prospect rankings of both the A's and Major League Baseball. Soderstrom, Oakland's 2020 first-round Draft pick who doesn't turn 20 years old until November, was ranked No. 46 in
Help on the way? Allen, Khrush on A's radar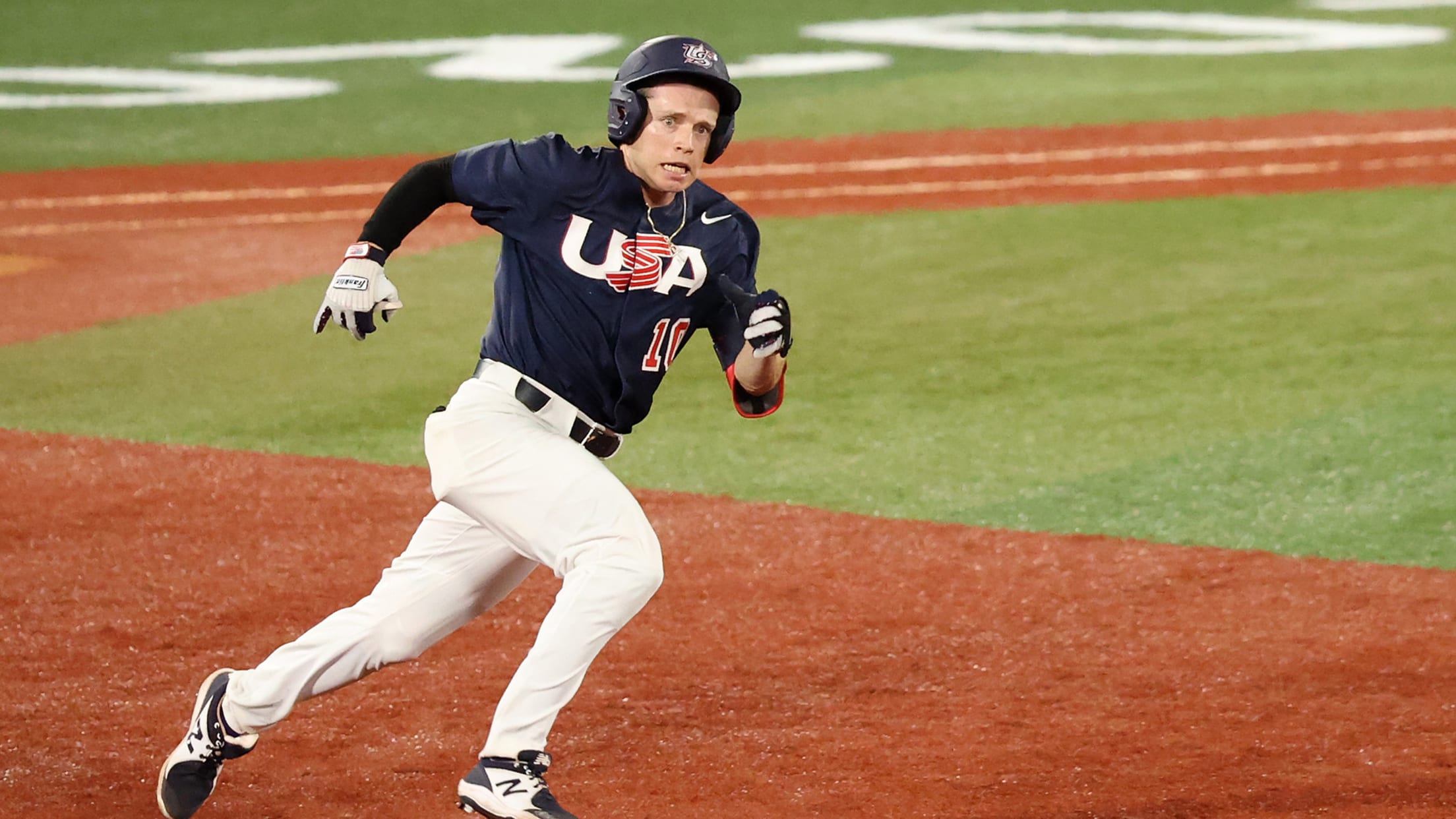 ARLINGTON -- While the focus for most of the season has been on what the A's have been doing at the big league level (as they find themselves in the middle of another playoff push), the organization recently generated some buzz at the Minor League level. Thursday night saw the
Puk 'looks like he's back' in blazing return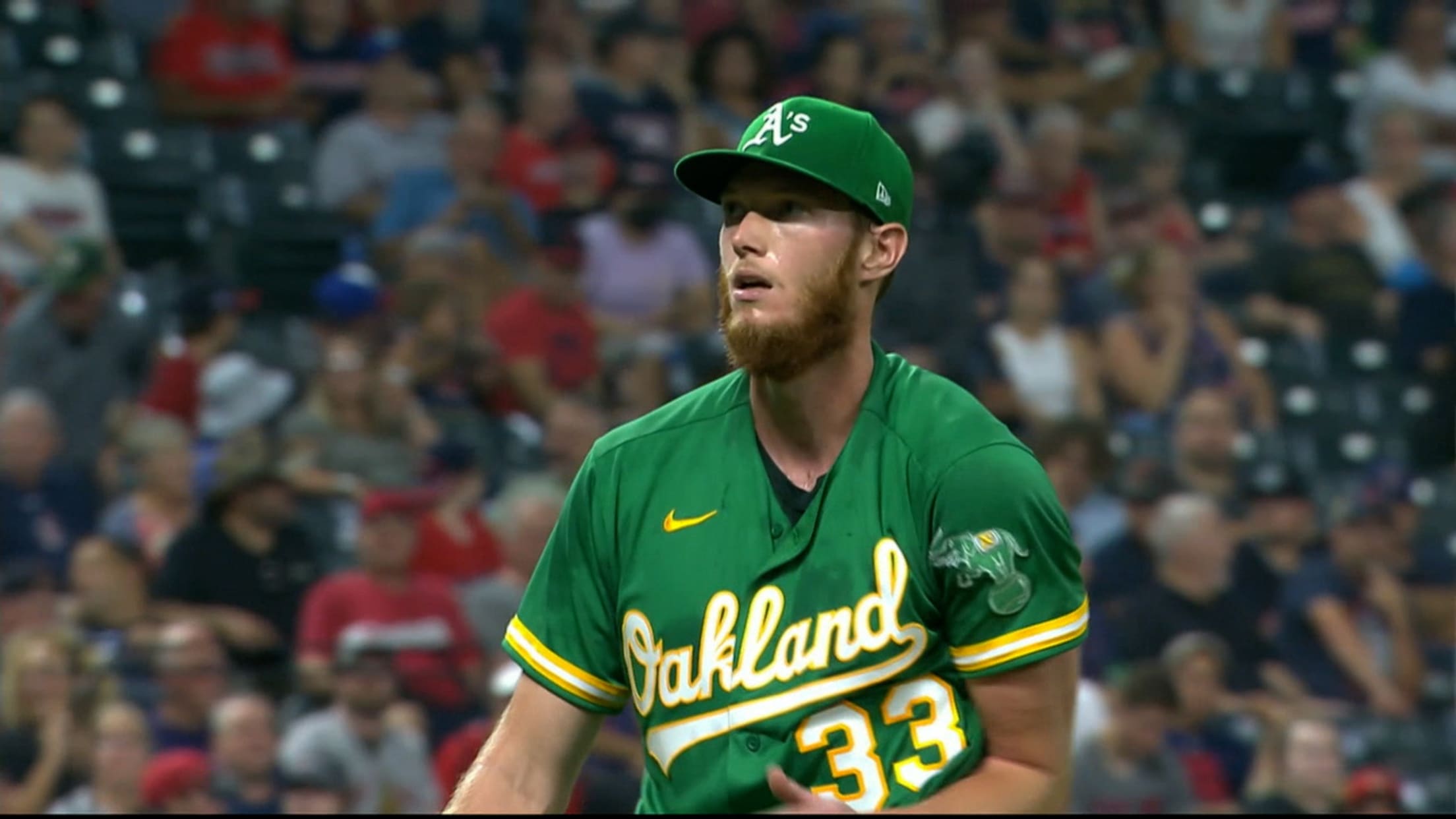 CLEVELAND -- Ideally, the A's would have sent A.J. Puk out to the mound for his first appearance back from the Minor Leagues in a lower-leverage scenario. But as A's manager Bob Melvin put it before Tuesday's game, "sometimes, you just have to see how it works out." Called up
Fireballer Puk rejoins A's vs. Cleveland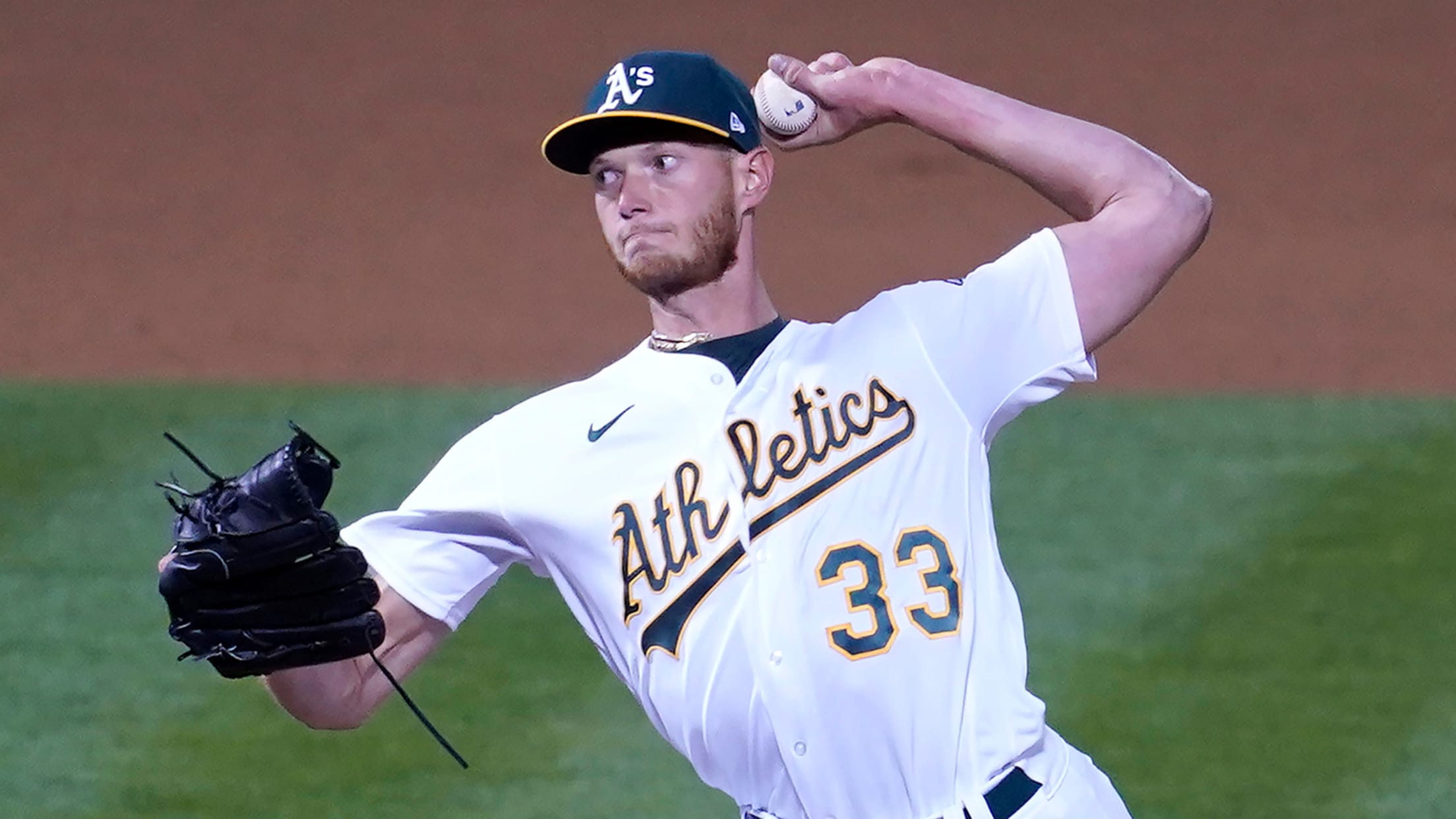 CLEVELAND -- The A's bullpen is about to get a little more electric. In advance of Tuesday's three-game series opener against the Indians, the A's recalled top pitching prospect A.J. Puk from Triple-A Las Vegas. To make room on the club's active roster, right-hander J.B. Wendelken was designated for assignment.
Kaprielian goes on IL; Jefferies 'next in line'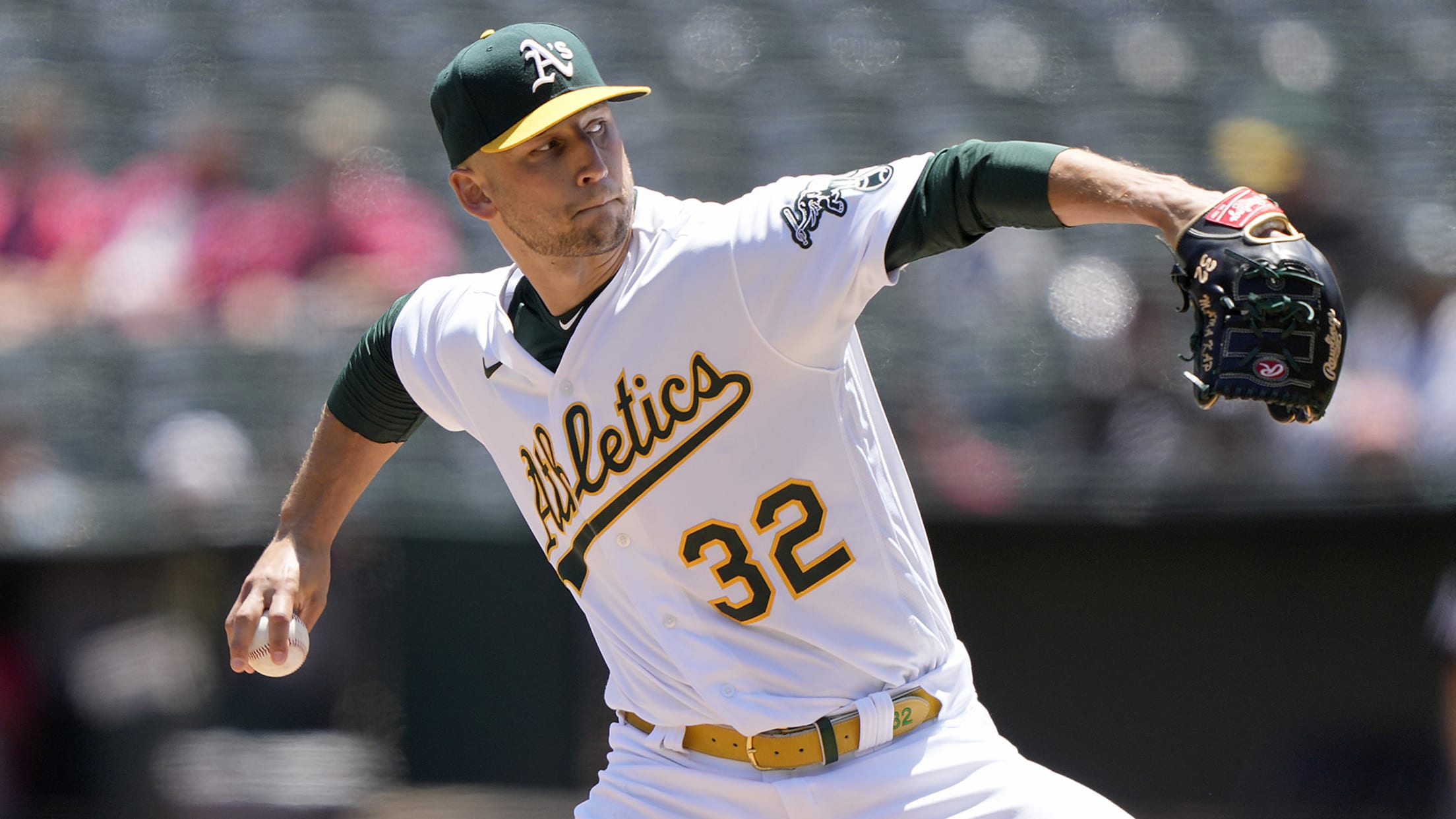 ANAHEIM -- James Kaprielian will have to take a temporary respite from what has been a breakout rookie campaign for the A's. Kaprielian was part of a flurry of moves made by the A's prior to Saturday's game against the Angels. The right-hander, who has emerged as one of baseball's
A's sign second-round Draft pick Gelof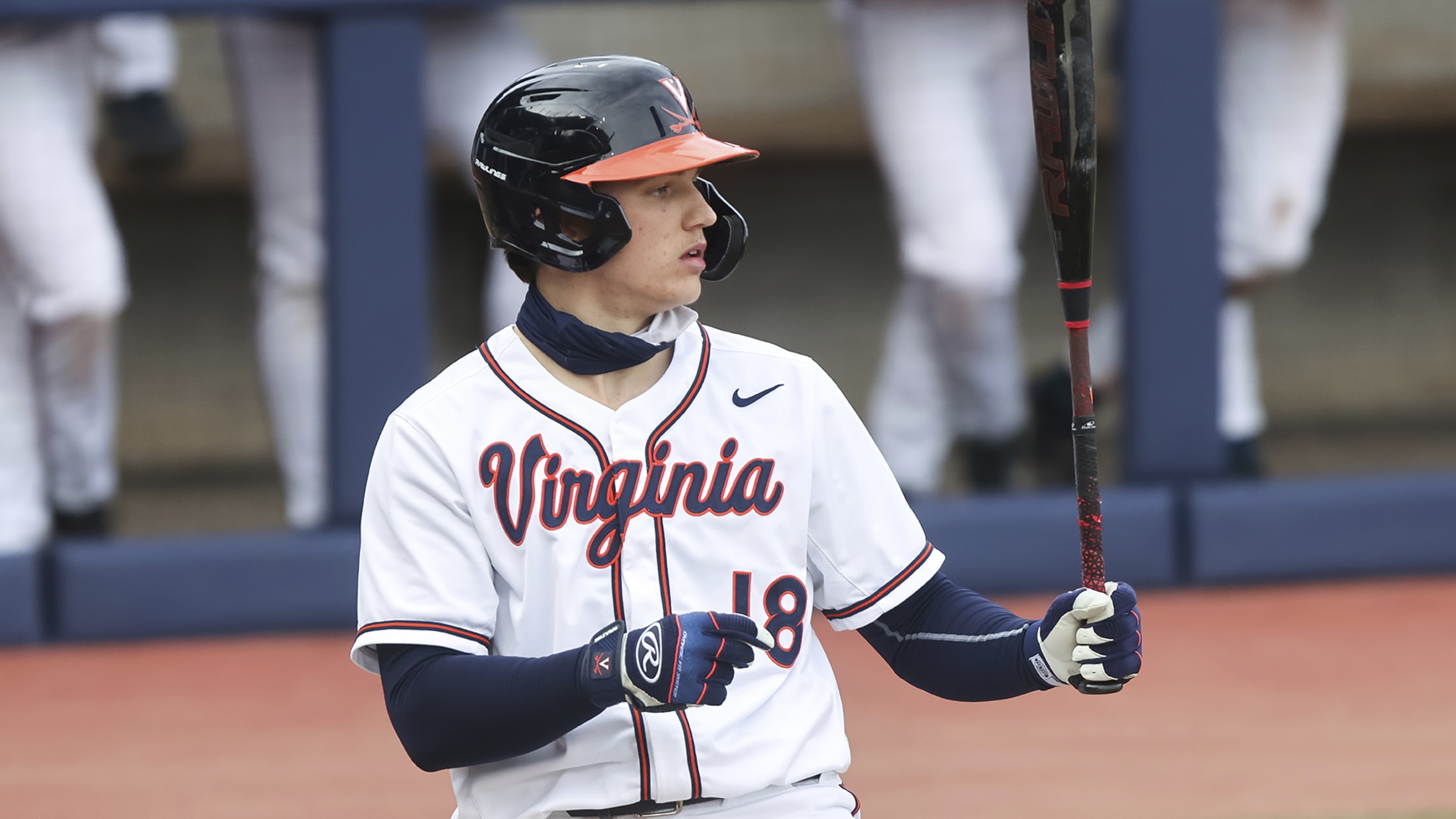 SEATTLE -- The A's agreed to terms on Saturday with University of Virginia third baseman Zack Gelof, their second-round pick in the 2021 MLB Draft. Gelof confirmed the signing through his Twitter account, sending out an enthusiastic message expressing his excitement:
'It's just surreal': A's sign 1st-rounder Muncy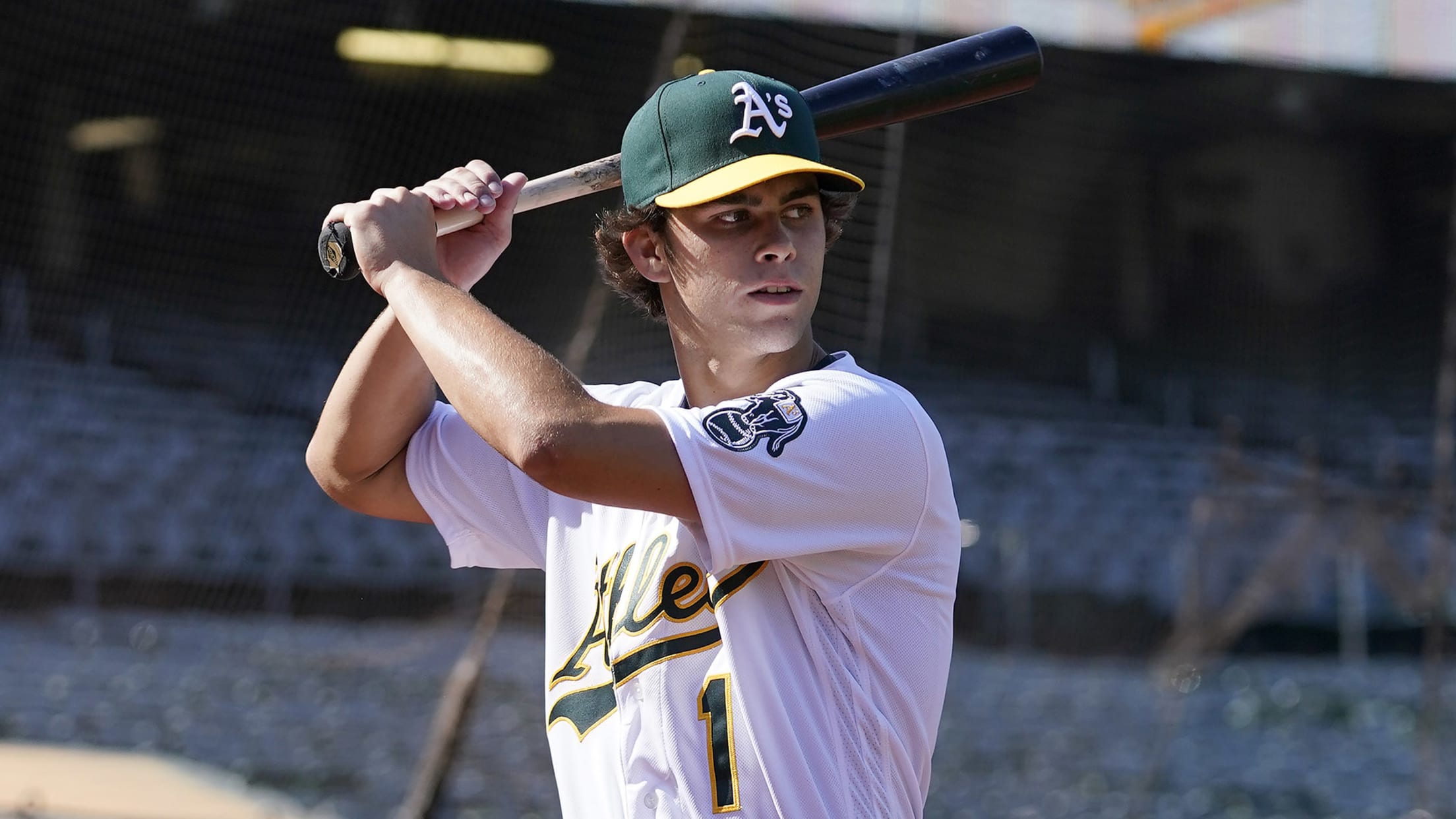 OAKLAND -- Since he was selected 25th overall by the A's in the MLB Draft on July 11, all references to Max Muncy have been prefaced with "the other" to make the distinction between him and the current Dodgers star infielder with whom he shares the same name and birth
Day 2 for A's heavy on infielders, catchers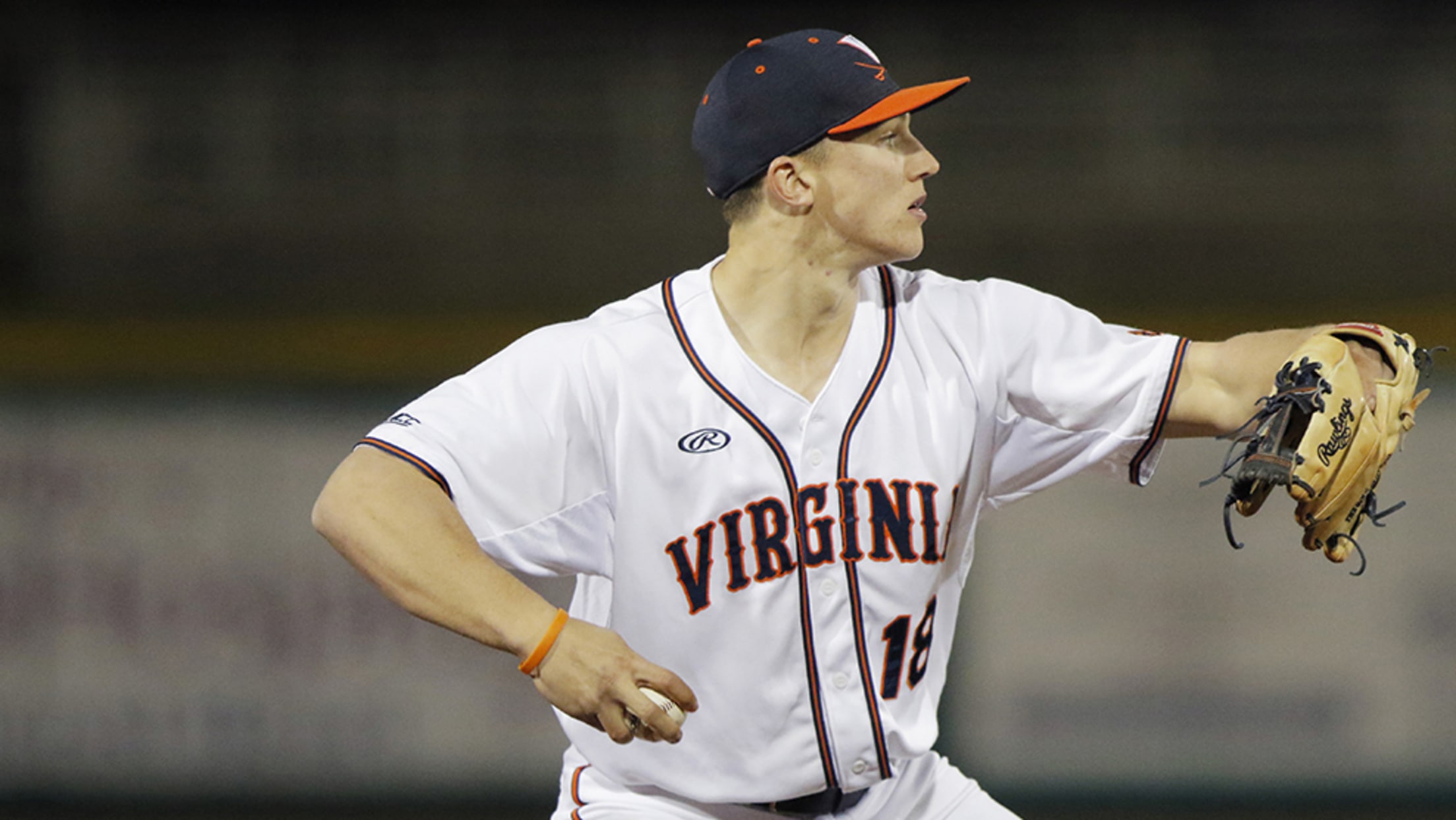 After picking shortstop Max Muncy on Day 1, the A's continued to replenish their pipeline on Day 2 in Rounds 2-10. Day 3 of the Draft starts at 9 a.m. PT Tuesday.
A's select prep SS Max Muncy 25th overall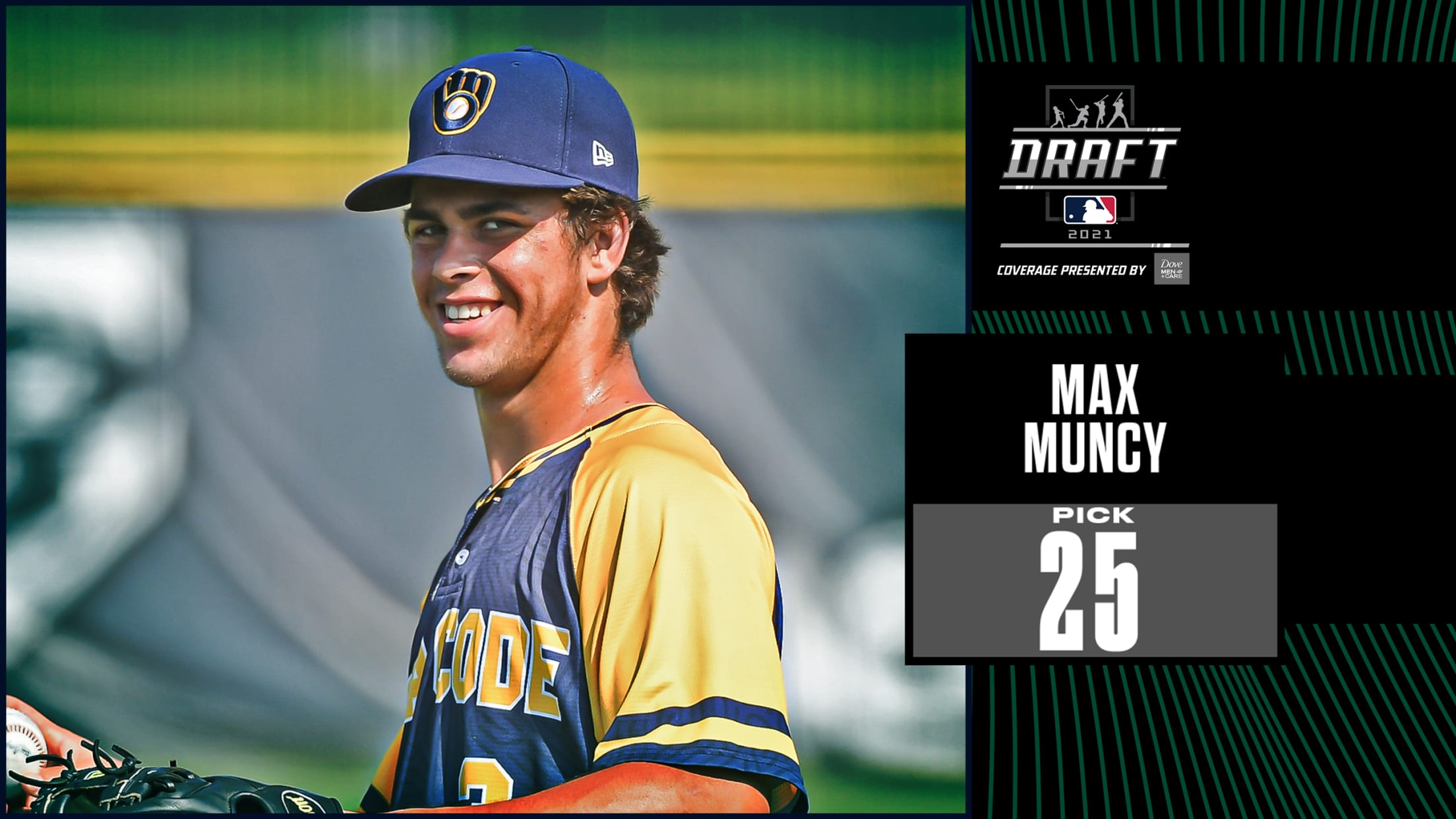 The comparisons have always come up for Max Muncy. After all, he did grow up playing baseball near the same area where his namesake emerged as a star with the Dodgers, with the two even sharing the same birth date of Aug. 25. But shortstop Max Muncy, who was selected
9 yrs later, A's draft Max Muncy again. Wait ...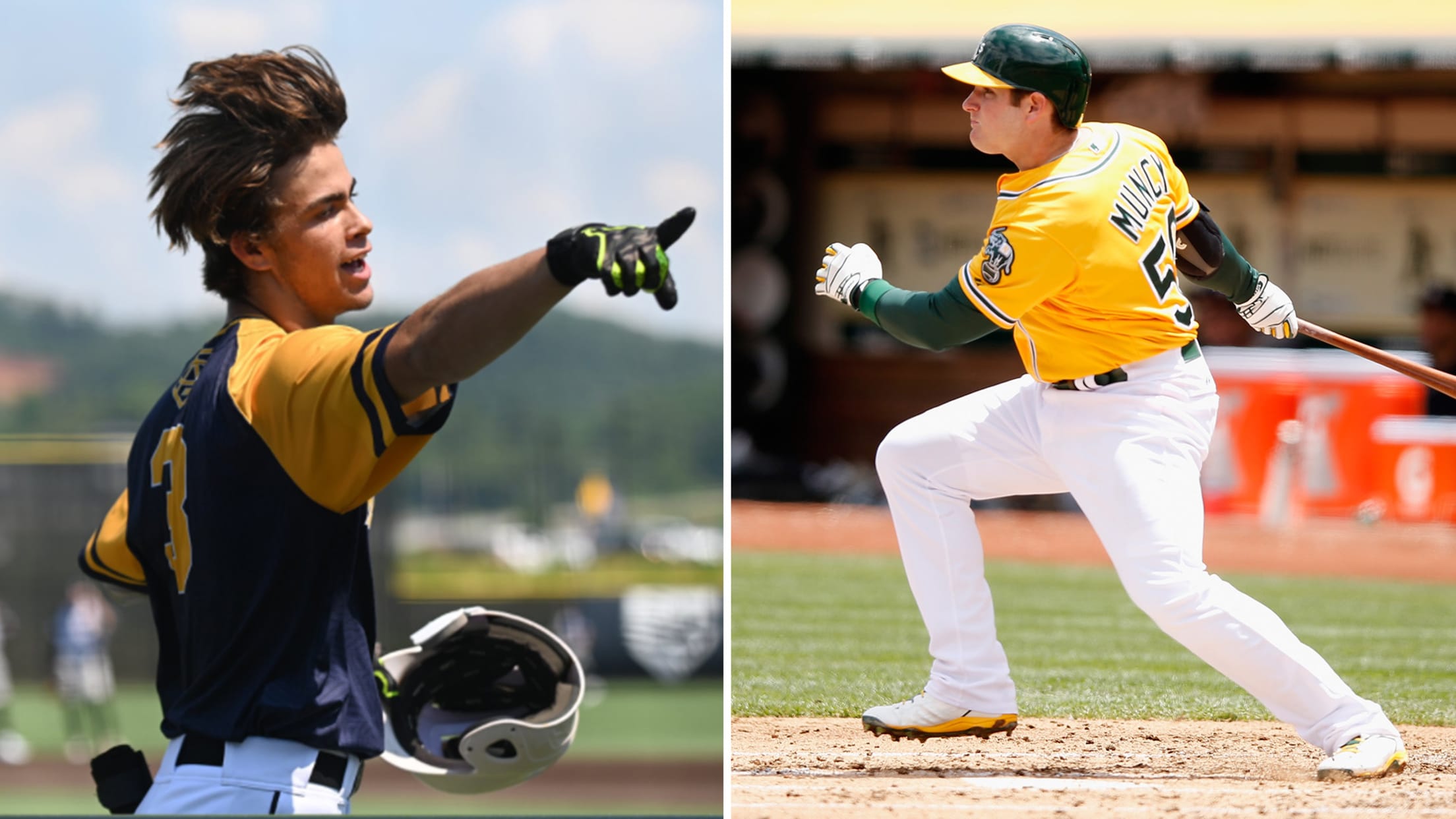 No, you didn't just transport back to 2012. The A's really did draft Max Muncy again. Well, not the All-Star first baseman out of Baylor whom they drafted in the fifth round of the 2012 Draft, but a different Max Muncy, this one a shortstop out of Thousand Oaks HS
Draft preview: A's have hopes for No. 25 pick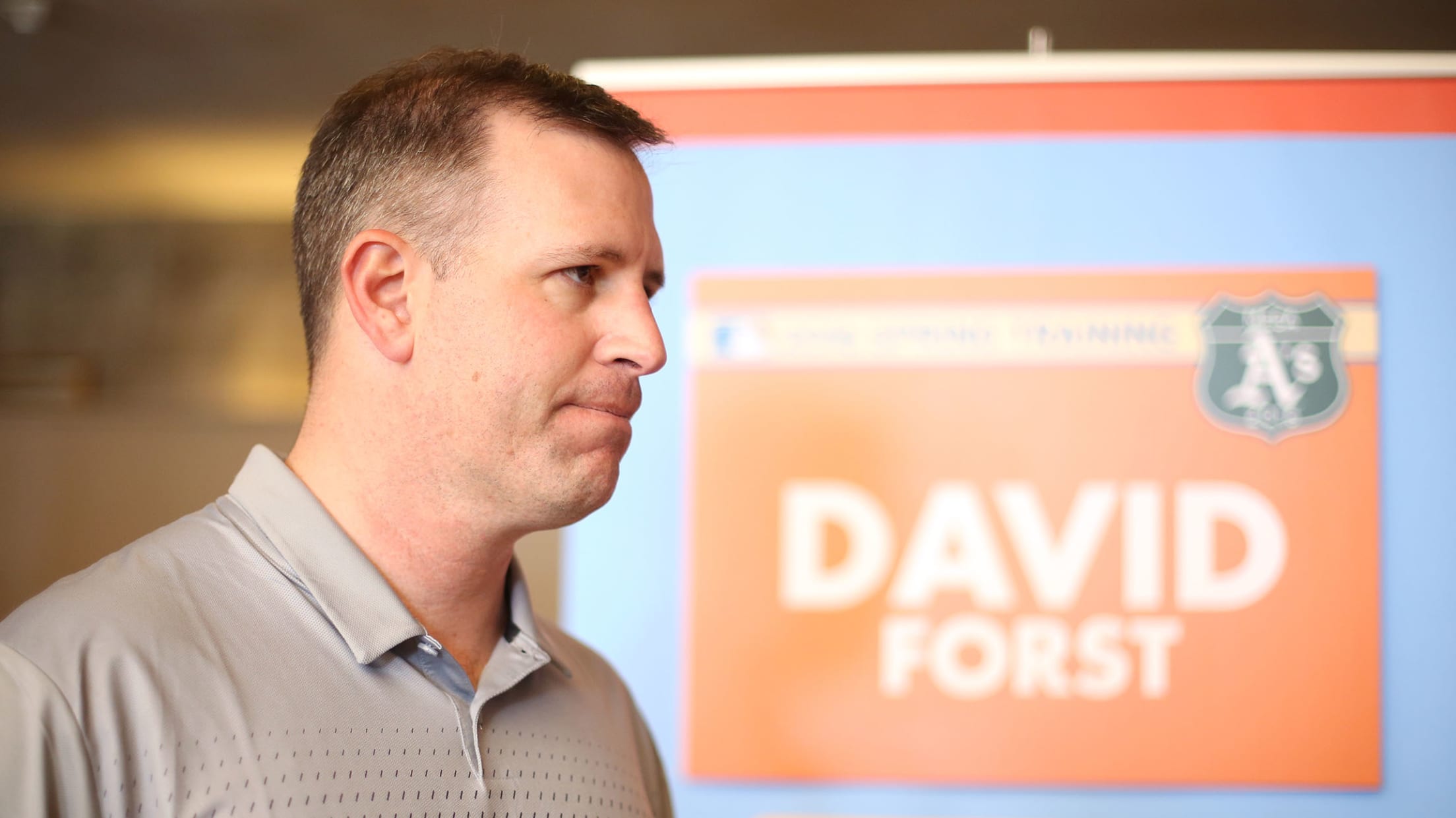 The A's have a recent history of hitting big on late first-round draft picks. Entering the 2021 MLB Draft with the No. 25 overall pick, the spot that netted them current franchise pillar Matt Chapman in 2014, they'll look to add a similar talent to the organization. Day 1 of
No. 3 prospect Allen on Team USA roster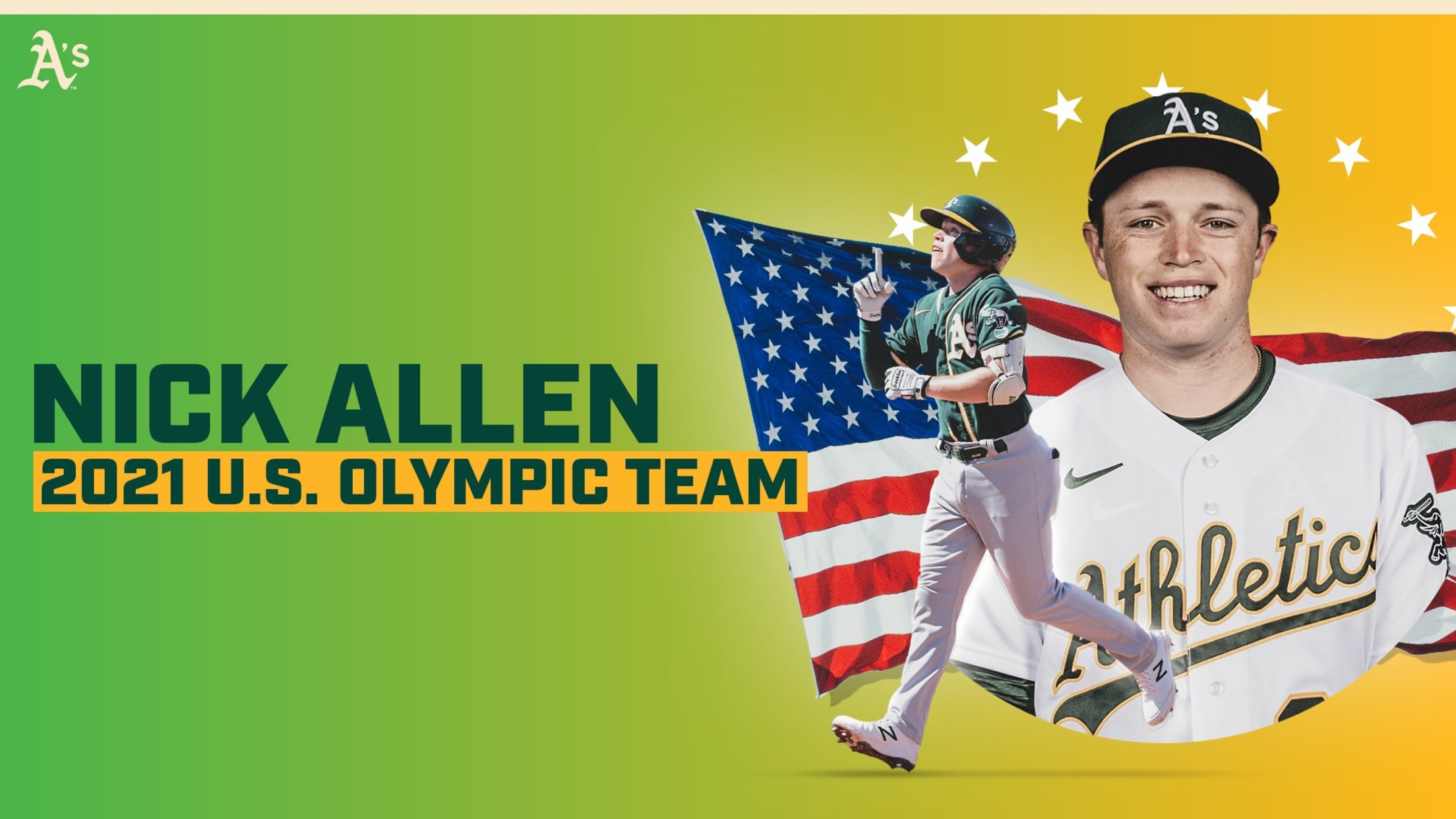 OAKLAND -- Nick Allen will take a pause from his tear through the Minor Leagues in order to showcase his talents on the world stage. Allen, rated Oakland's No. 3 prospect by MLB Pipeline, will be representing the United States in the upcoming Tokyo Olympics. The shortstop was included on
Luzardo nearing return, set for rehab game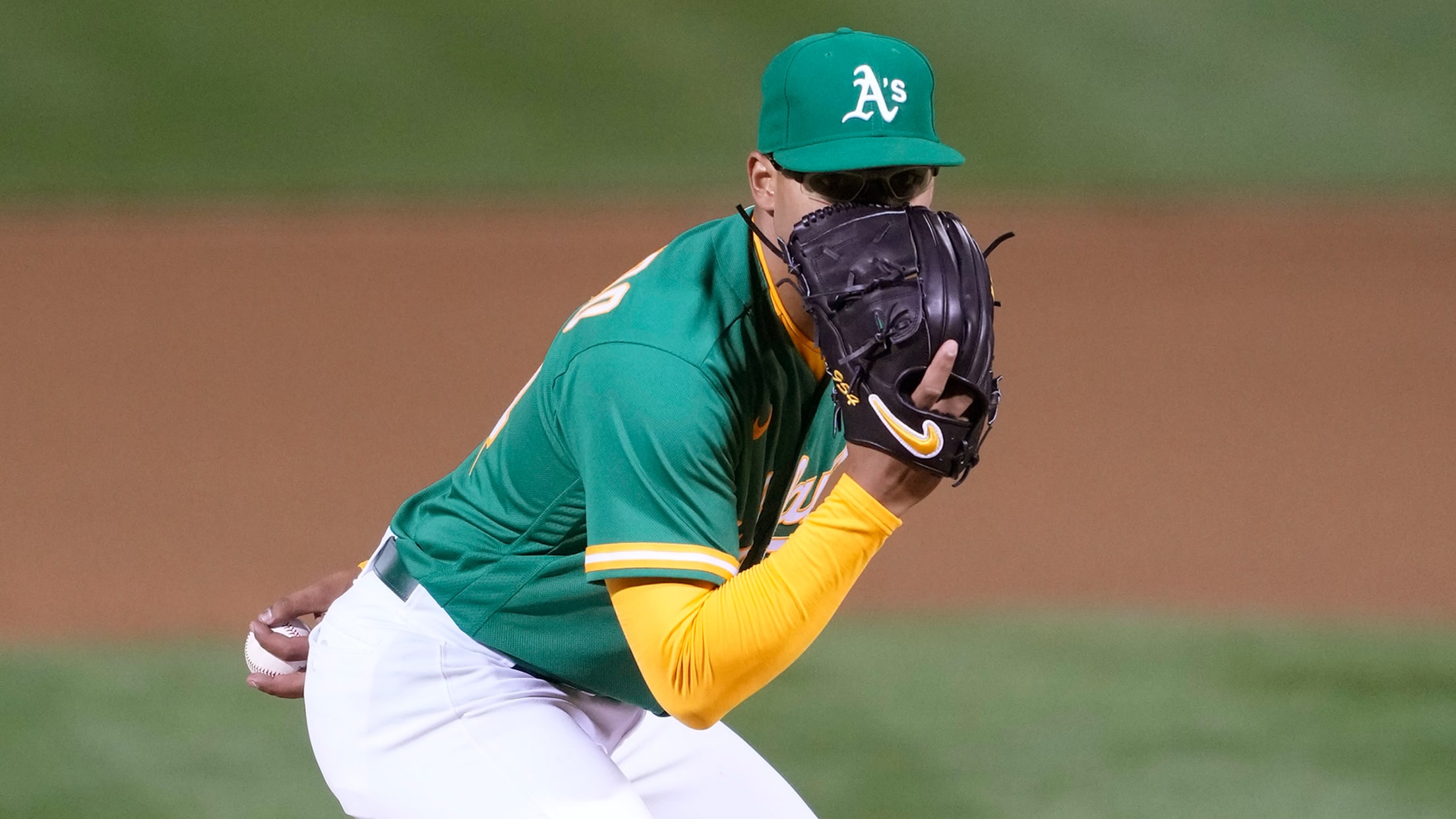 OAKLAND -- Jesús Luzardo is quickly advancing toward his return to the A's. After completing a 51-pitch bullpen session on Sunday in Anaheim, the left-hander is now set to join Triple-A Las Vegas for a rehab start on Thursday against the Sacramento River Cats. Luzardo has been on the injured
Kaprielian's rotation case; Laureano red-hot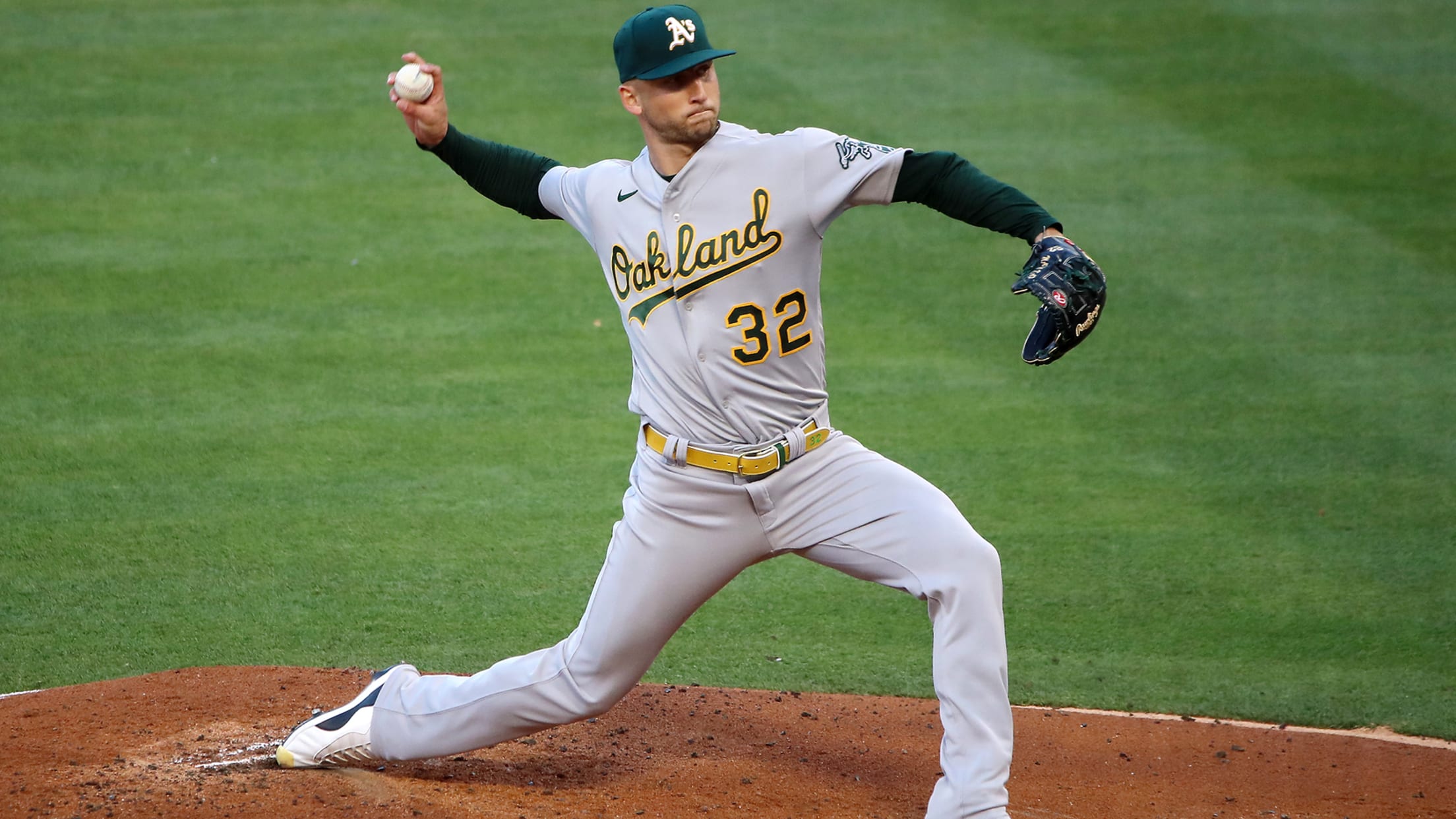 ANAHEIM -- James Kaprielian stepped into a starting role for the A's after Mike Fiers and Jesús Luzardo went down with injuries. Since filling in for the ailing hurlers, Kaprielian has posted 2.53 ERA and pitched 10 2/3 innings while allowing a .195 batting average across two road starts at
A's call up Luis Barrera; Moreland to IL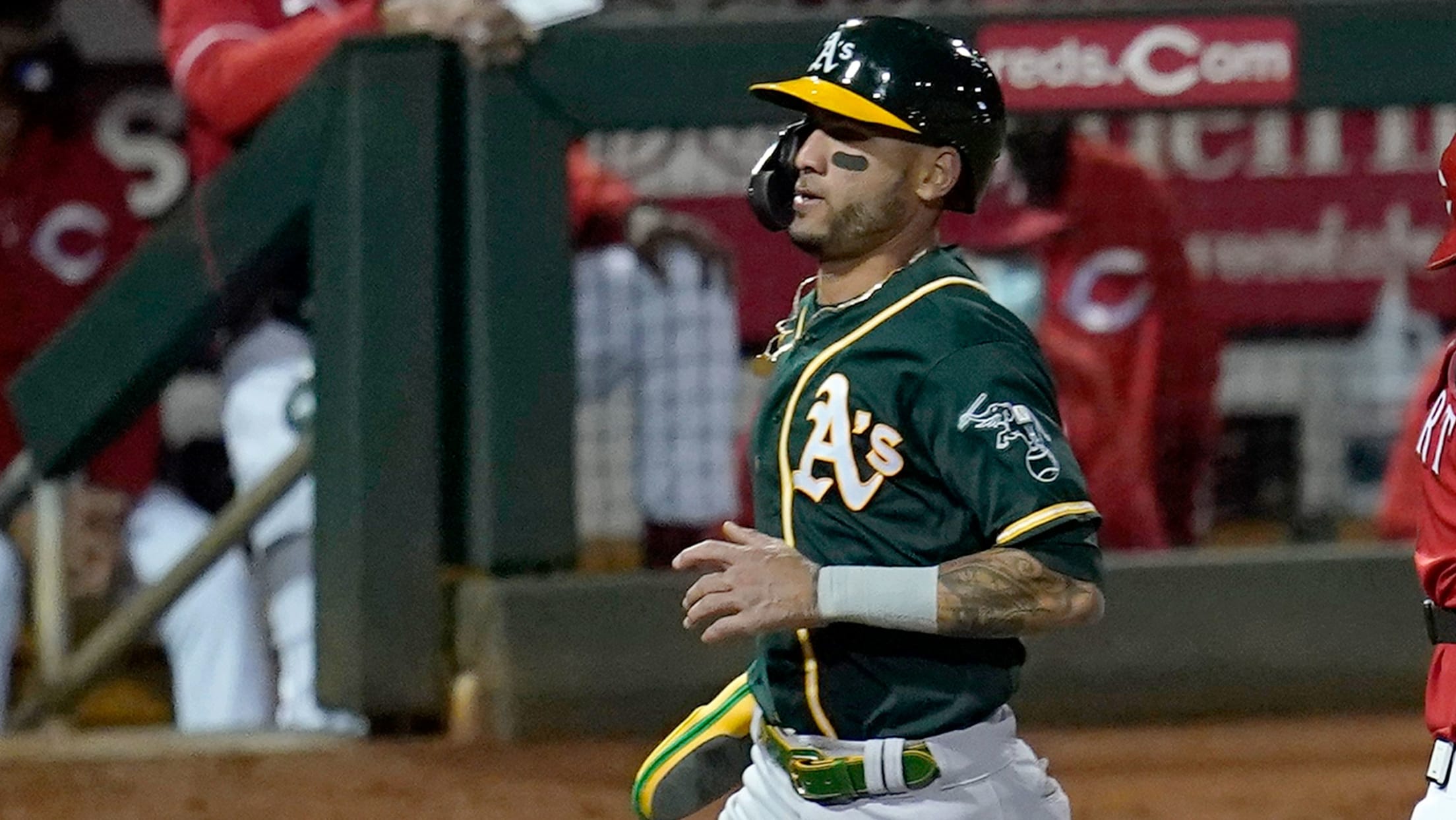 OAKLAND -- The A's are going to get a good look at one of their most exciting position players in the organization in outfield prospect Luis Barrera. Barrera -- Oakland's No. 7 prospect per MLB Pipeline -- was called up on Tuesday prior to the first of a three-game series
1st W: Kaprielian feels Mom's spirit at Fenway
Righty tosses five innings of one-run ball en route to first MLB victory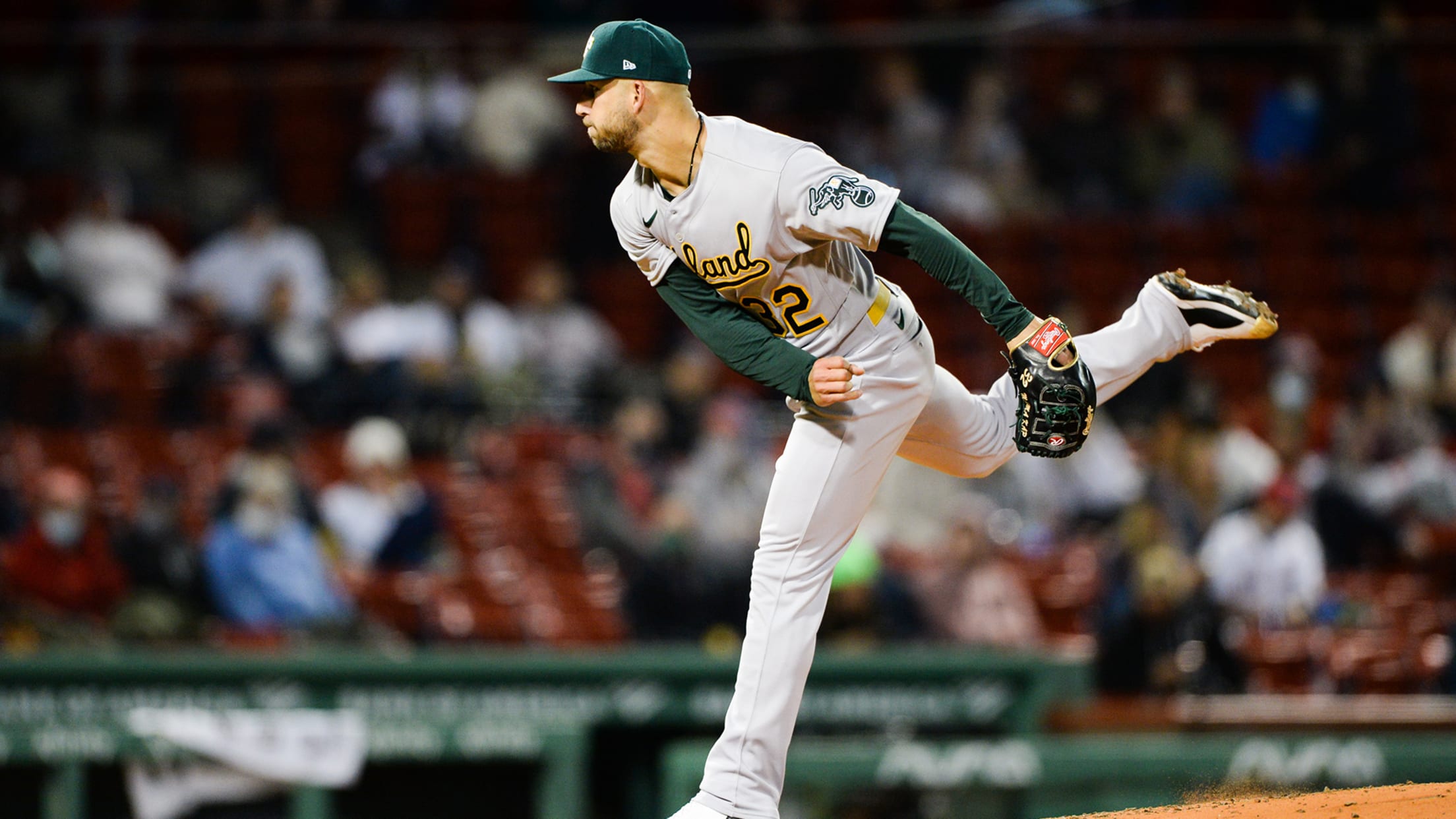 James Kaprielian making his first Major League start at Fenway Park felt a lot like destiny. Drafted 16th overall by the Yankees in the 2015 MLB Draft, Kaprielian had visions of dominating the rival Red Sox while wearing pinstripes for many years to come. Of course, things didn't exactly work
A's taking it 'one day at a time' with Puk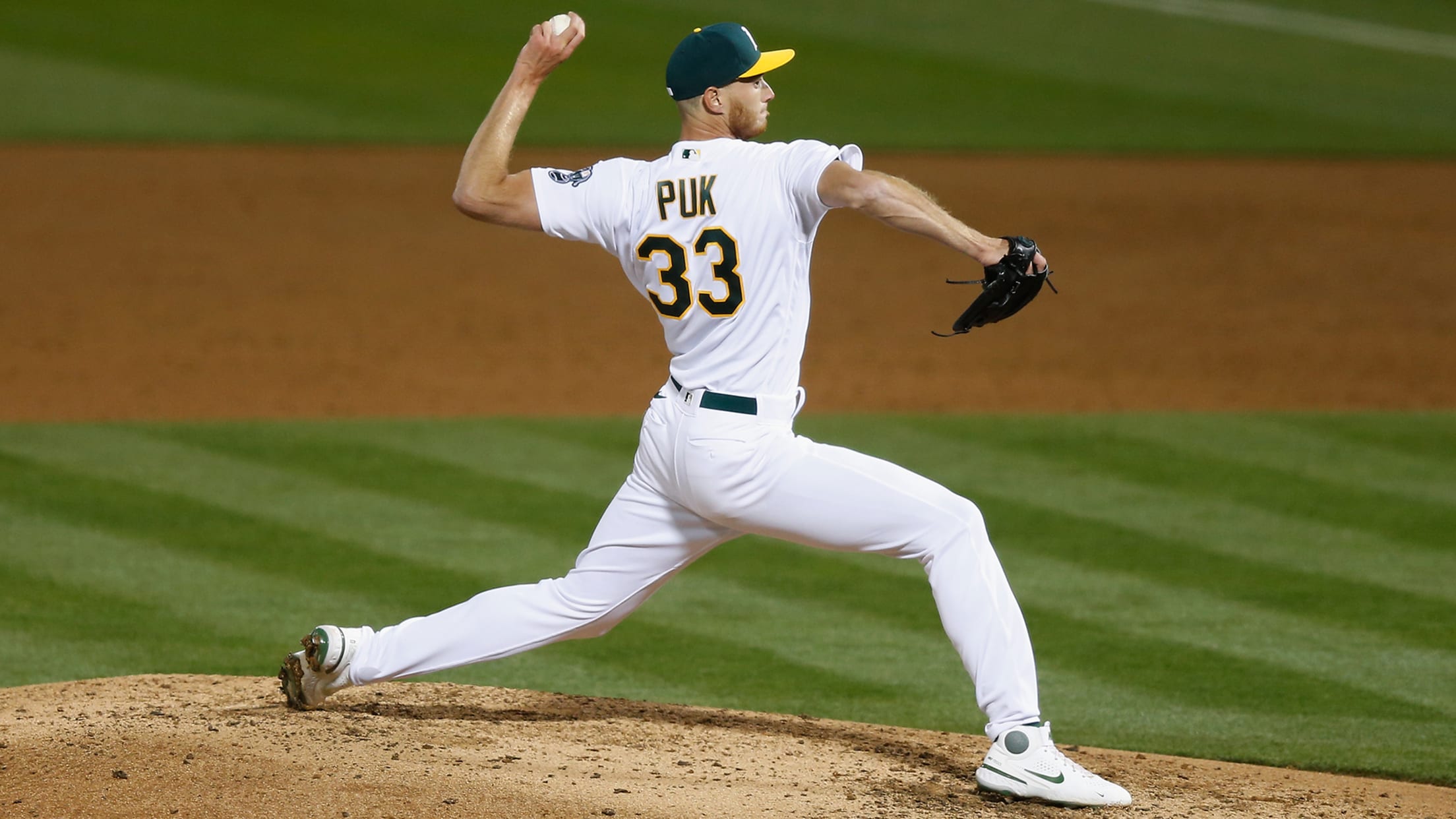 For years, the A's have been excited about the impact that could be on the horizon with the talented pitching prospects in the organization. That time seems to be quickly approaching. A.J. Puk -- Oakland's No. 2 prospect per MLB Pipeline -- made a rehab appearance for Triple-A Las Vegas
Kaprielian to make first big league start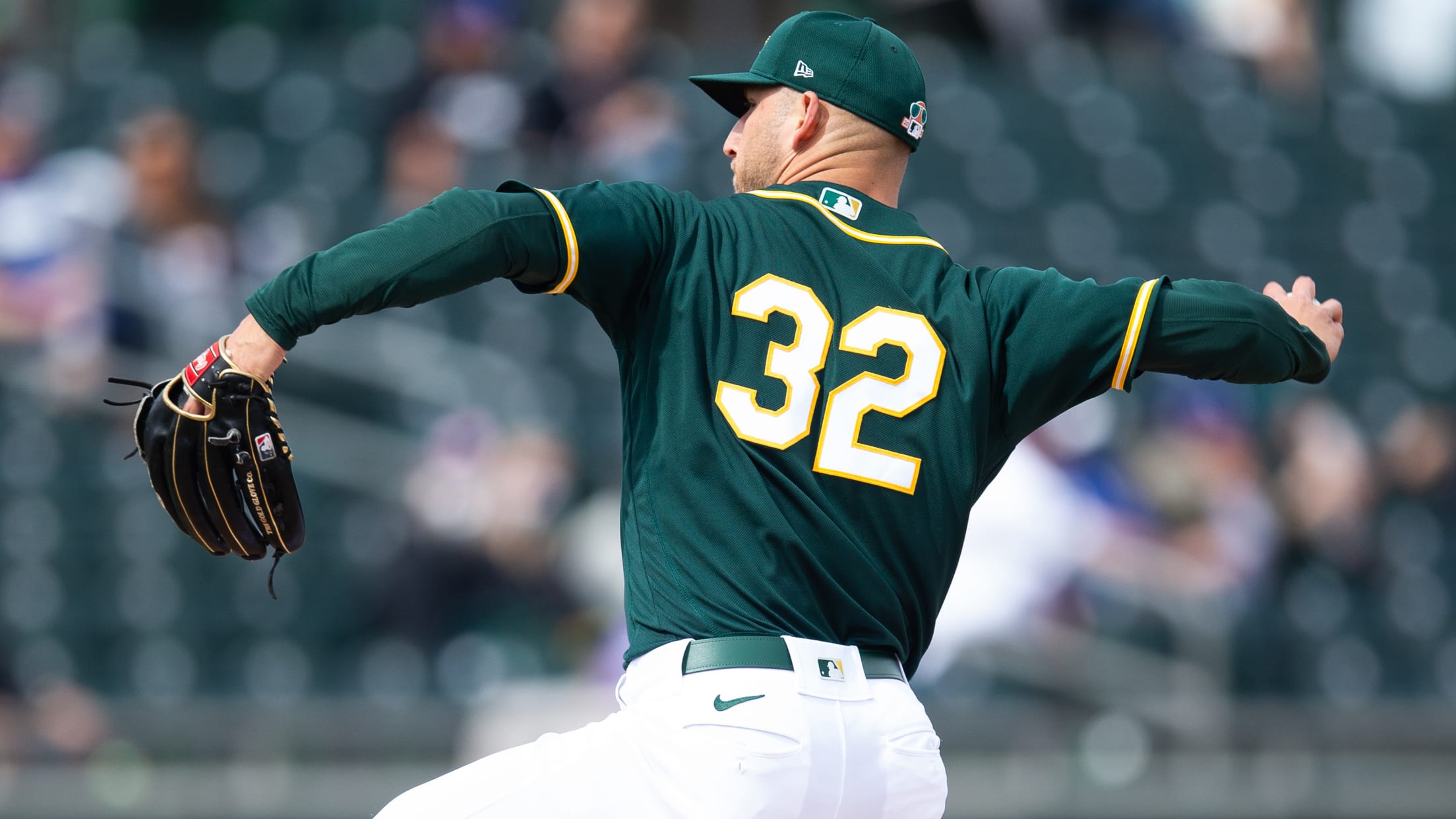 Recent injuries have opened up a chance for the A's to take a close look at one of their highly touted prospects. Right-hander James Kaprielian, Oakland's No. 10 prospect per MLB Pipeline, will make his first big league start on Wednesday against the Red Sox at Fenway Park. A move
AL West Minor Leaguers set for big impact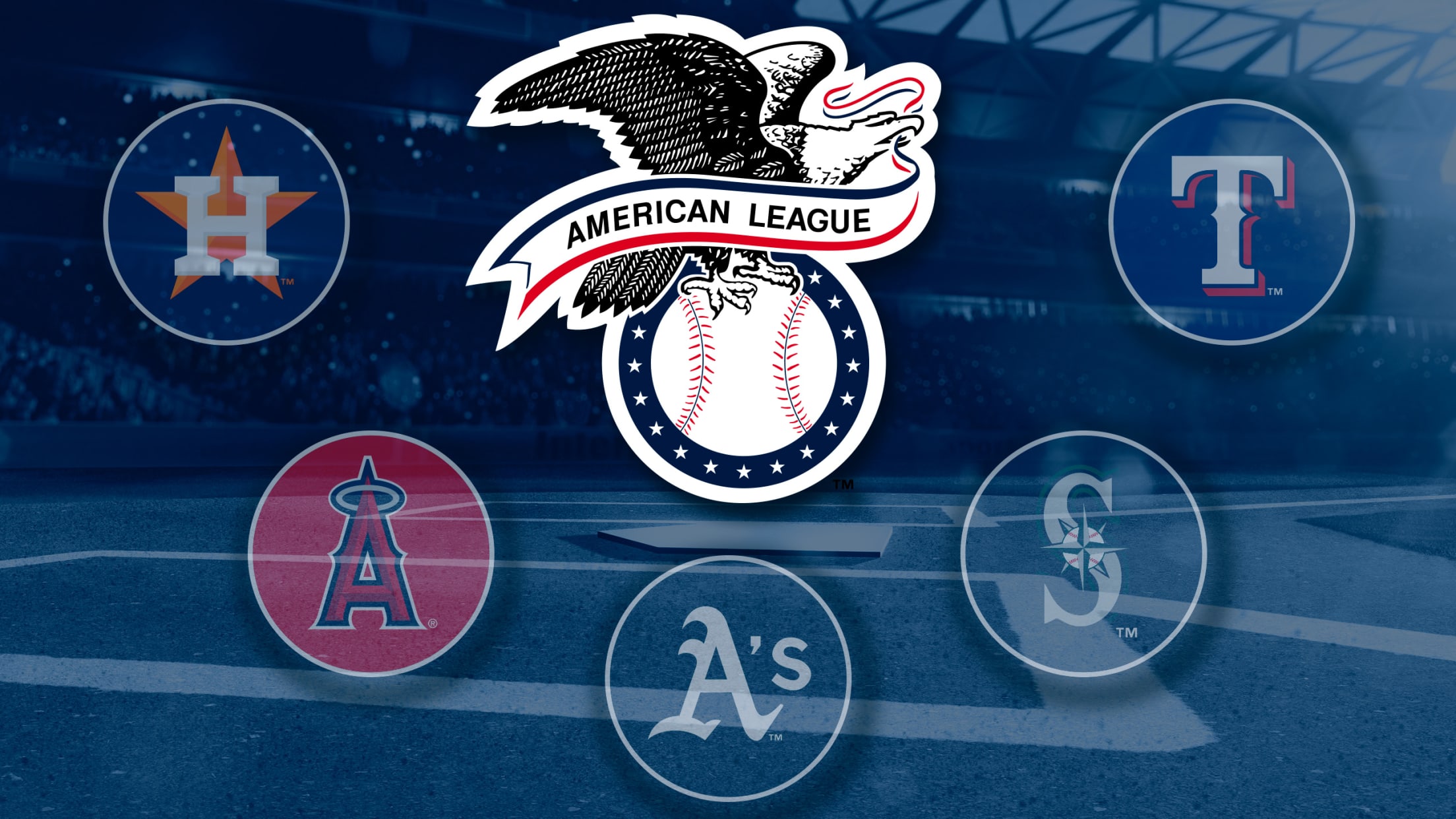 The American League West is loaded with star power at the big league level, and it's no different in the Minor Leagues. Each club has a number of top prospects on track to make it to the The Show sooner than later. We take a look at which of those
Where A's Top 30 prospects are starting '21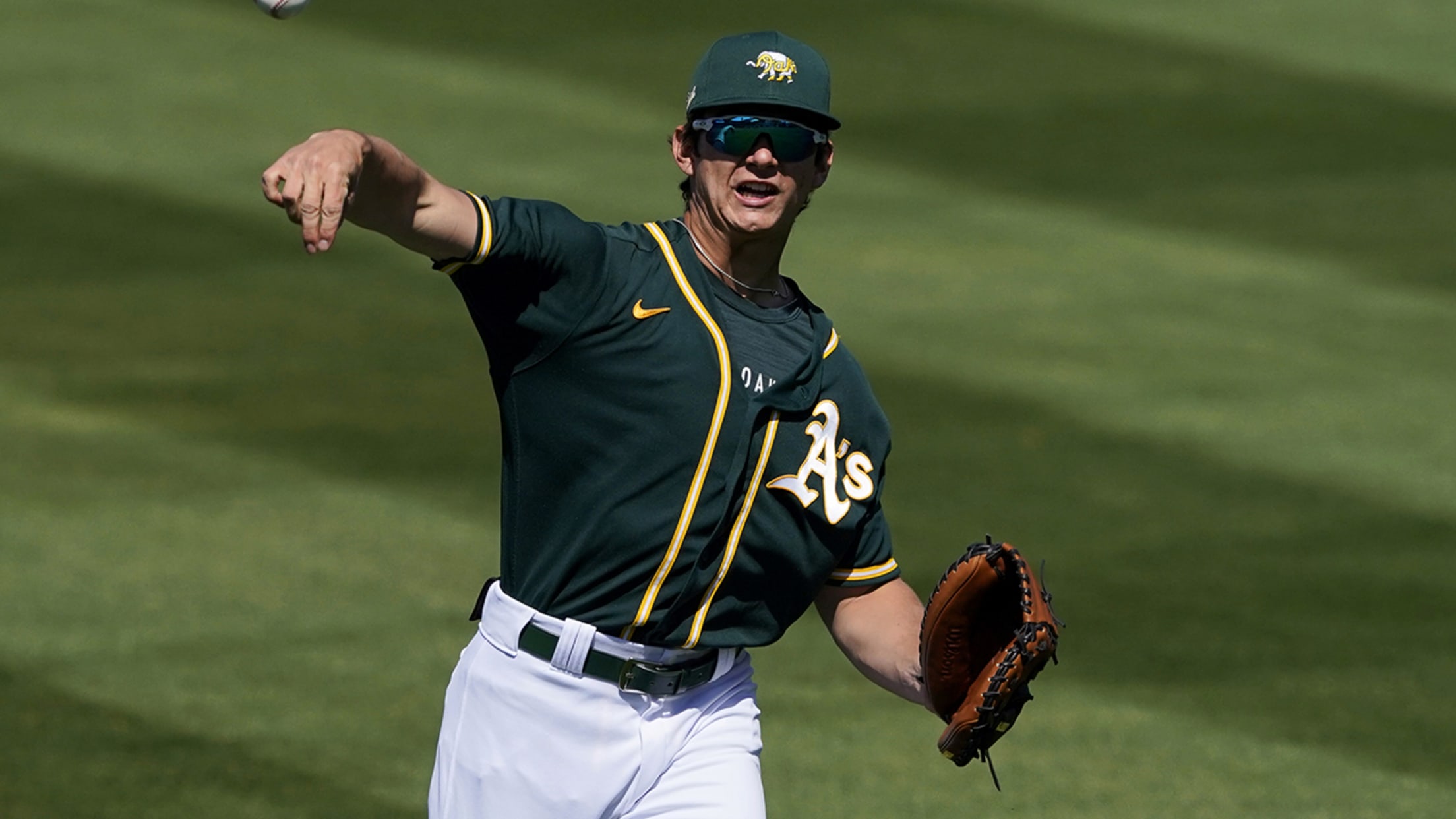 With the 2021 season getting started, here's a look at where the A's Top 30 prospects are projected to start the season:
Fun facts for every Low-A West team
California-based league home to beloved churros, ordained bears and reptile ghosts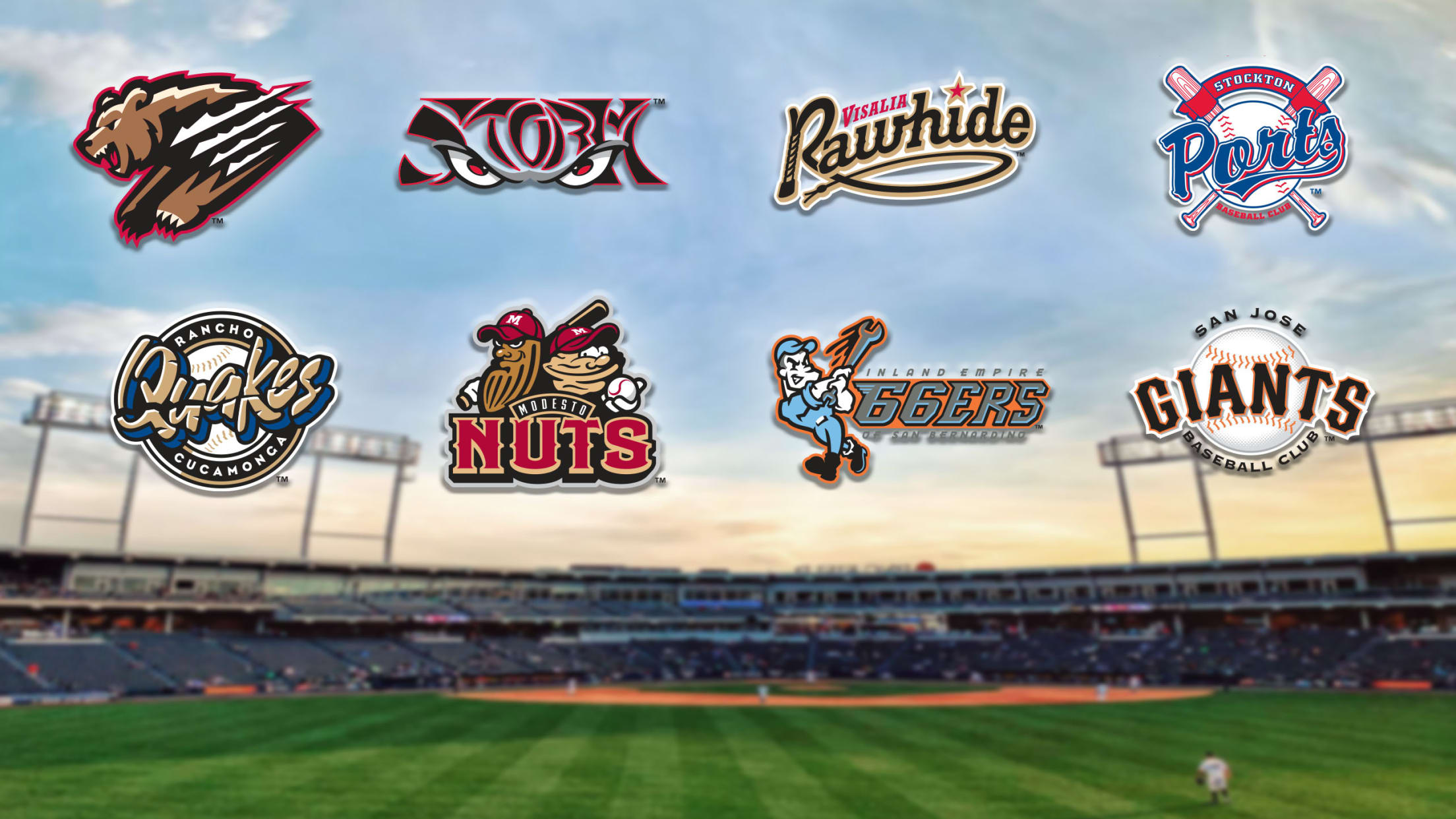 After undergoing a substantial reorganization, Minor League Baseball is embarking upon a new era in 2021. There are now 120 teams competing in 11 newly named leagues, comprising four levels of play (Triple-A, Double-A, High-A and Low-A). This is the 11th -- and final -- edition of a league-by-league article
A's Minor League Spring Training report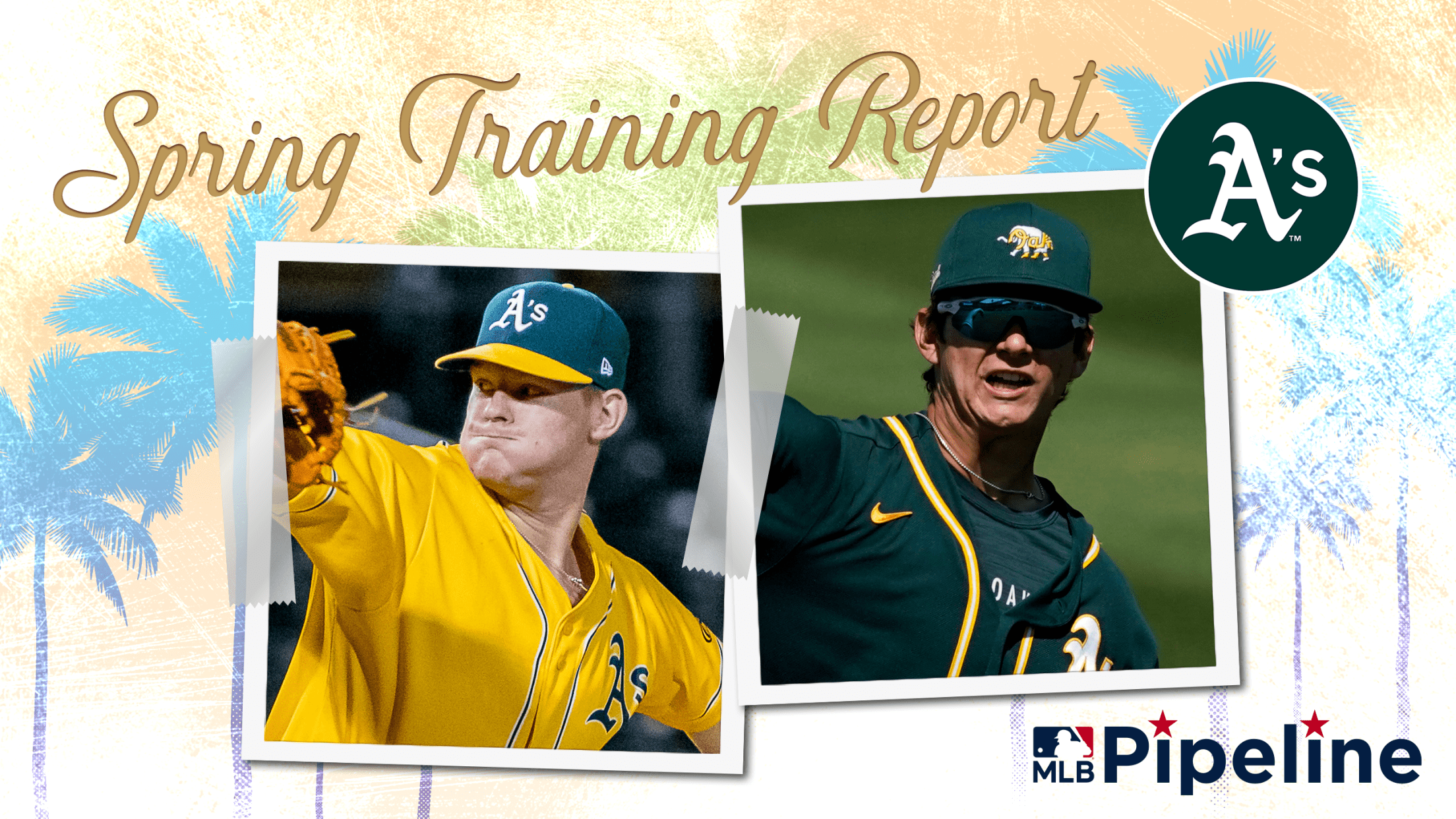 No one has any idea of what the 2020 shutdown will do long-term in terms of impacting player development. How will players deal with a full season of Minor League games after a year off? Will there be more injuries and fatigue? How will teams work to offset any of
Fun facts for all 12 High-A Central teams
A dozen teams, six states and plenty of interesting nuggets from America's heartland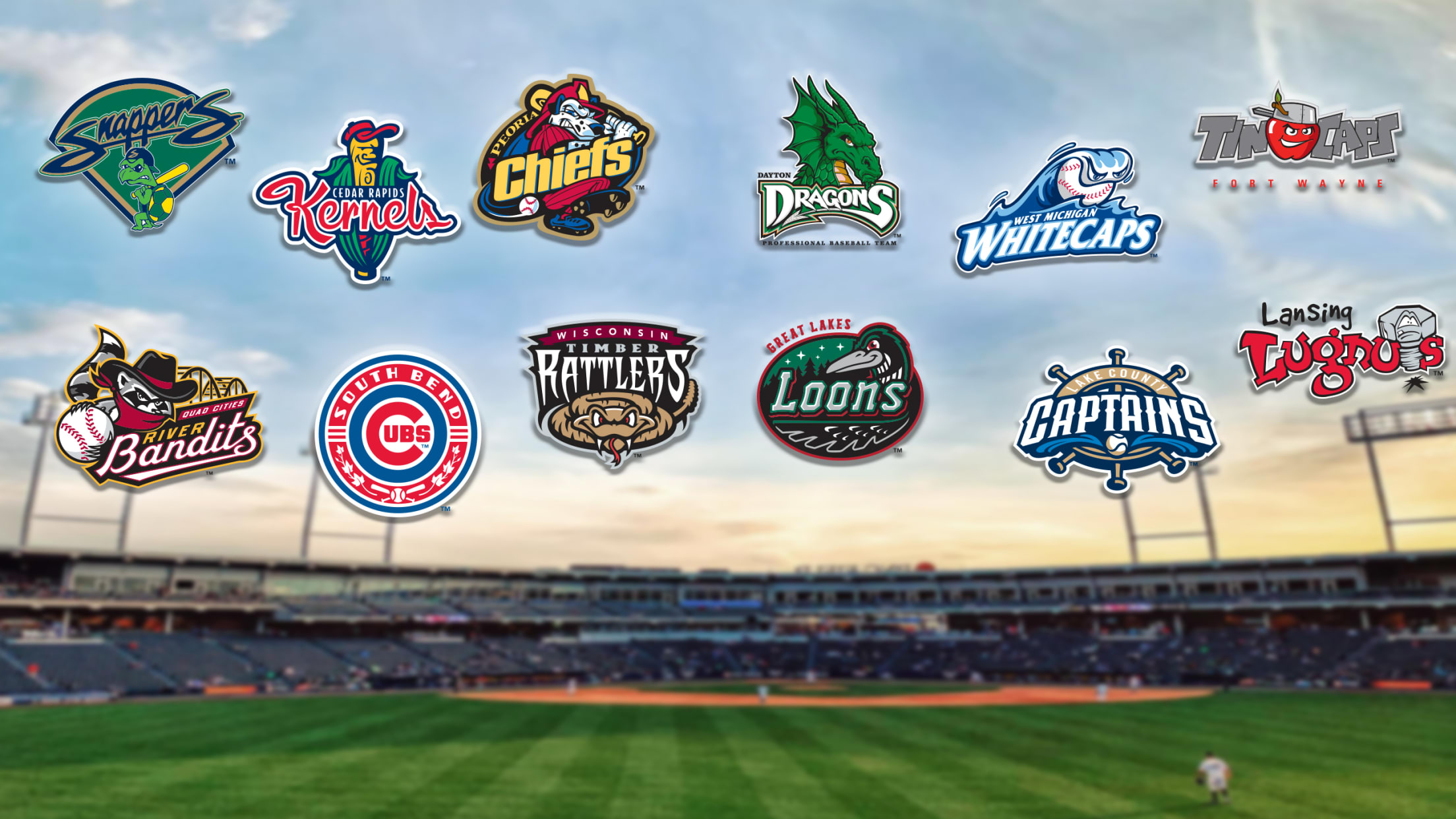 After undergoing a substantial reorganization, Minor League Baseball is embarking upon a new era in 2021. There are now 120 teams competing in 11 newly named leagues, comprising four levels of play (Triple-A, Double-A, High-A and Low-A). This is the sixth in a series of league-by-league articles, highlighting one unique
A's place Puk on IL with left biceps strain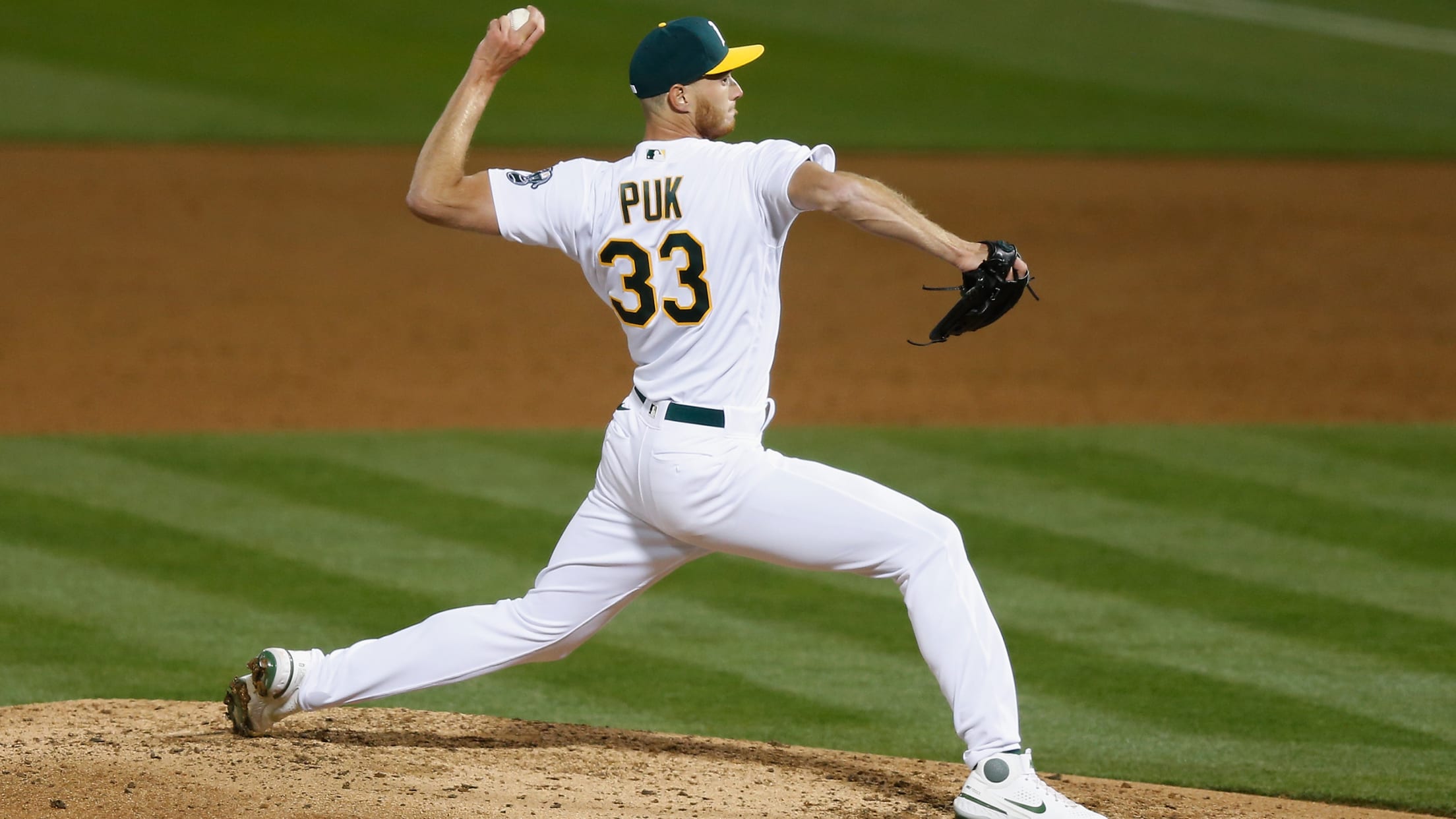 It's been a roller coaster of a week for A.J. Puk. Just days after turning in the best outing of his Major League career against the Dodgers on Monday, the left-hander was placed on the 10-day injured list (retroactive to Wednesday) prior to Thursday's game against the Astros with a
Puk pristine in debut; is rotation spot near?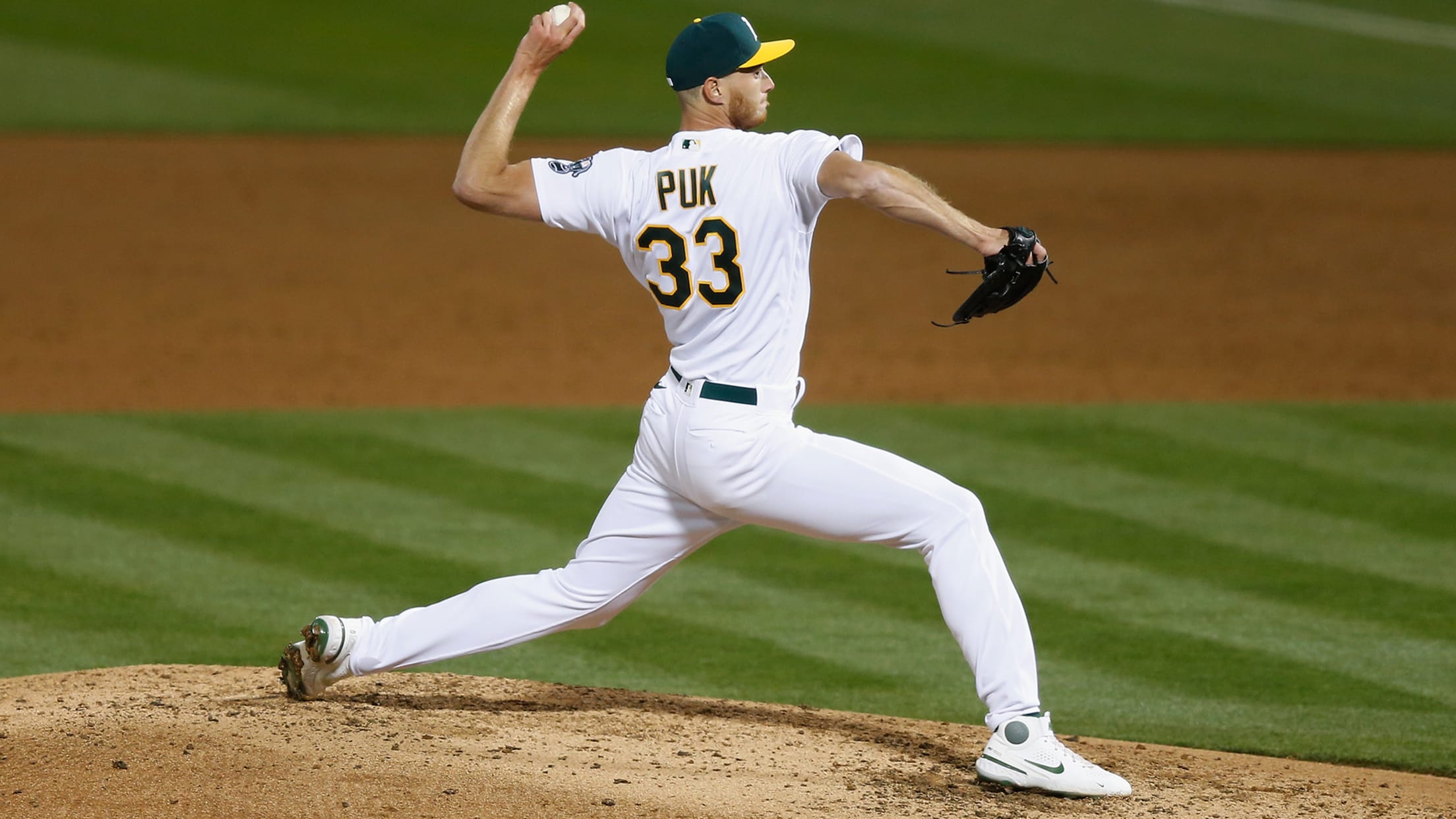 OAKLAND -- The A's have long anticipated the emergence of A.J. Puk as an anchor to their starting rotation since drafting him sixth overall in the 2016 MLB Draft. After multiple setbacks, he might finally be ready to live up to that tantalizing potential. Puk, the A's No. 2 prospect