Inbox: What are the chances of retaining Cole?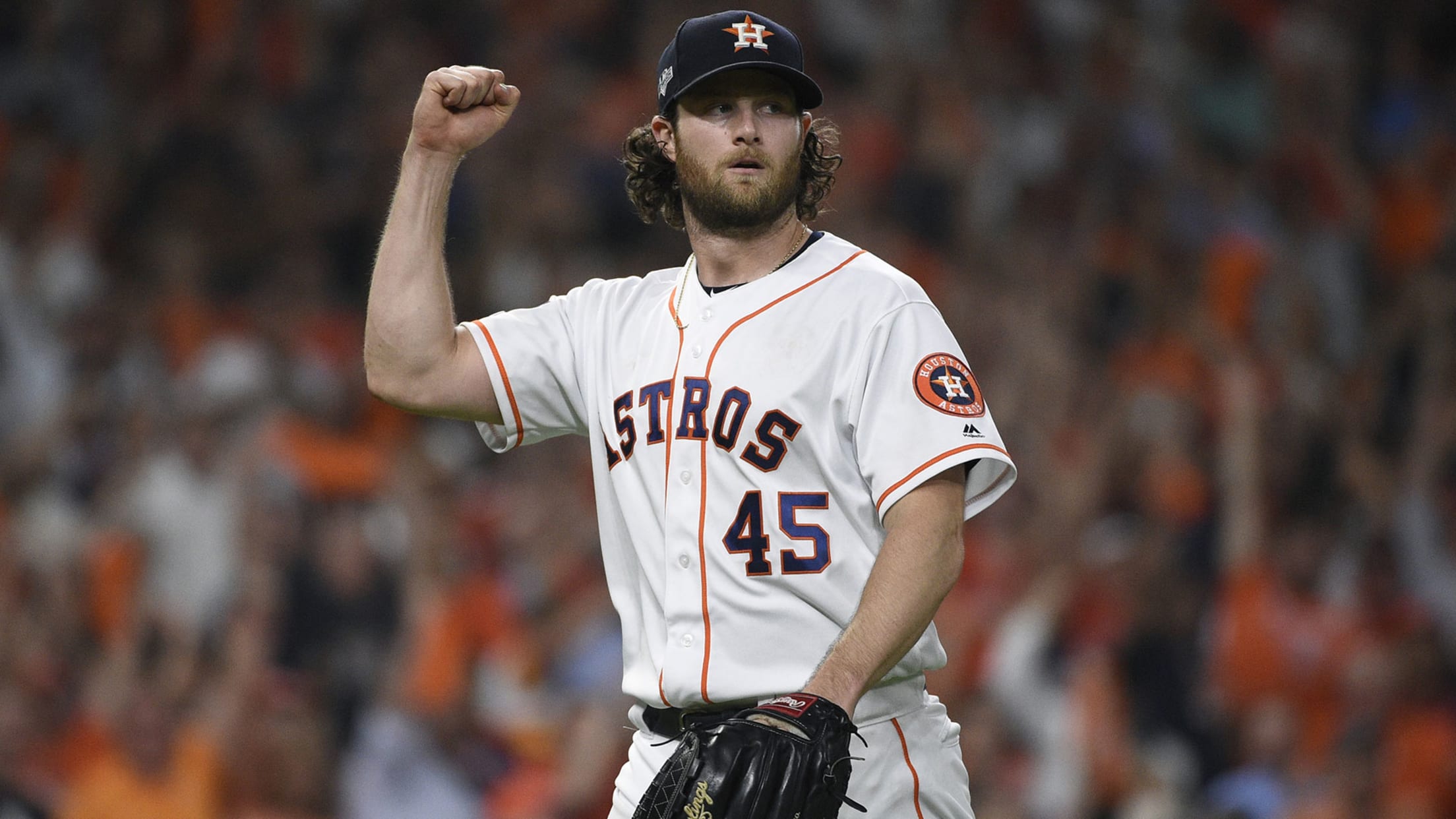 HOUSTON -- It has been a little more than a week since the Astros lost to the Nationals in Game 7 of the World Series, but the baseball world churns forward. Free agency is underway (though quietly), and next week, the General Managers Meetings will take place in Scottsdale, Ariz.
Inbox: Will Giants move Belt, Samardzija?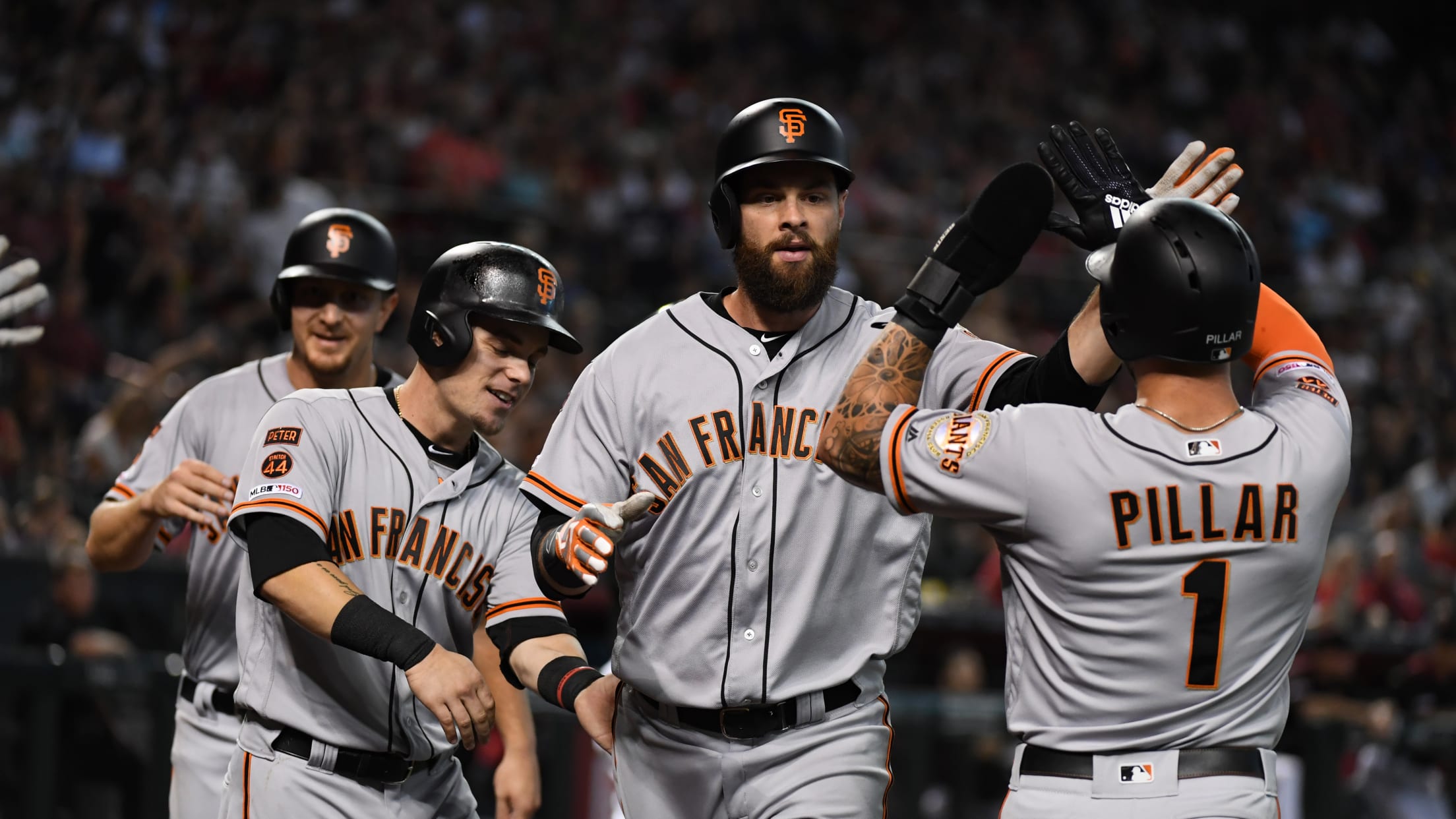 Regarding possible trades, could Brandon Belt and Jeff Samardzija be dealt to clear some salary space and perhaps allow Buster Posey to move to first base full-time? -- Ken, San Francisco I don't think the Giants have enough rotation depth to seriously contemplate moving Samardzija this offseason, but I could
Inbox: Will Rendon, Strasburg return to Nats?
Beat reporter Jamal Collier answers questions from Washington fans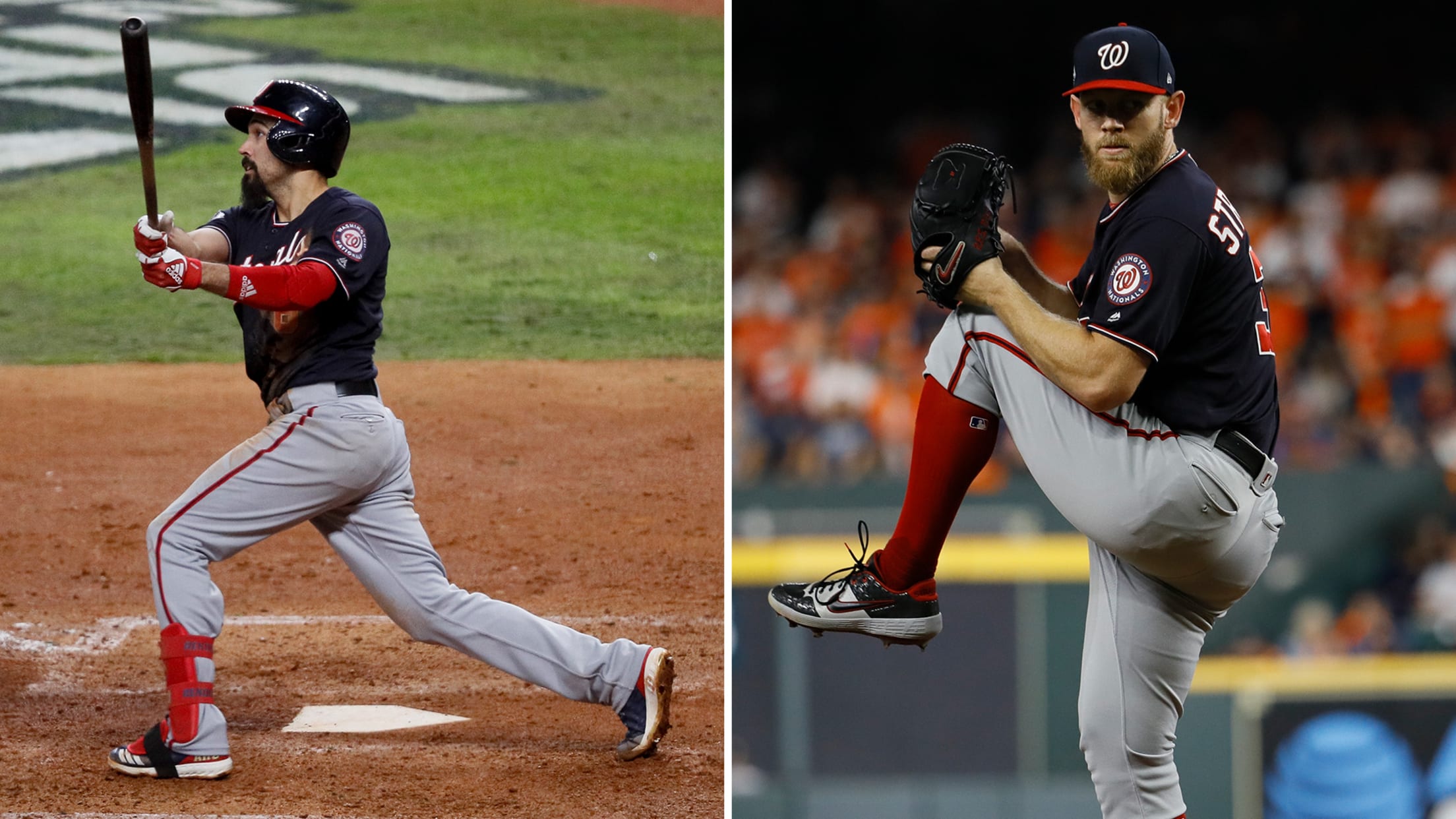 WASHINGTON -- The Nationals' offseason was already in progress by the time the team boarded buses for its World Series victory parade. Options were picked up (welcome back, Sean Doolittle and Adam Eaton) and declined (sorry, Yan Gomes and Matt Adams), and a notable opt-out clause was exercised (Stephen Strasburg).
Inbox: How can Cards ease DeJong's workload?
Beat reporter Anne Rogers answers questions from fans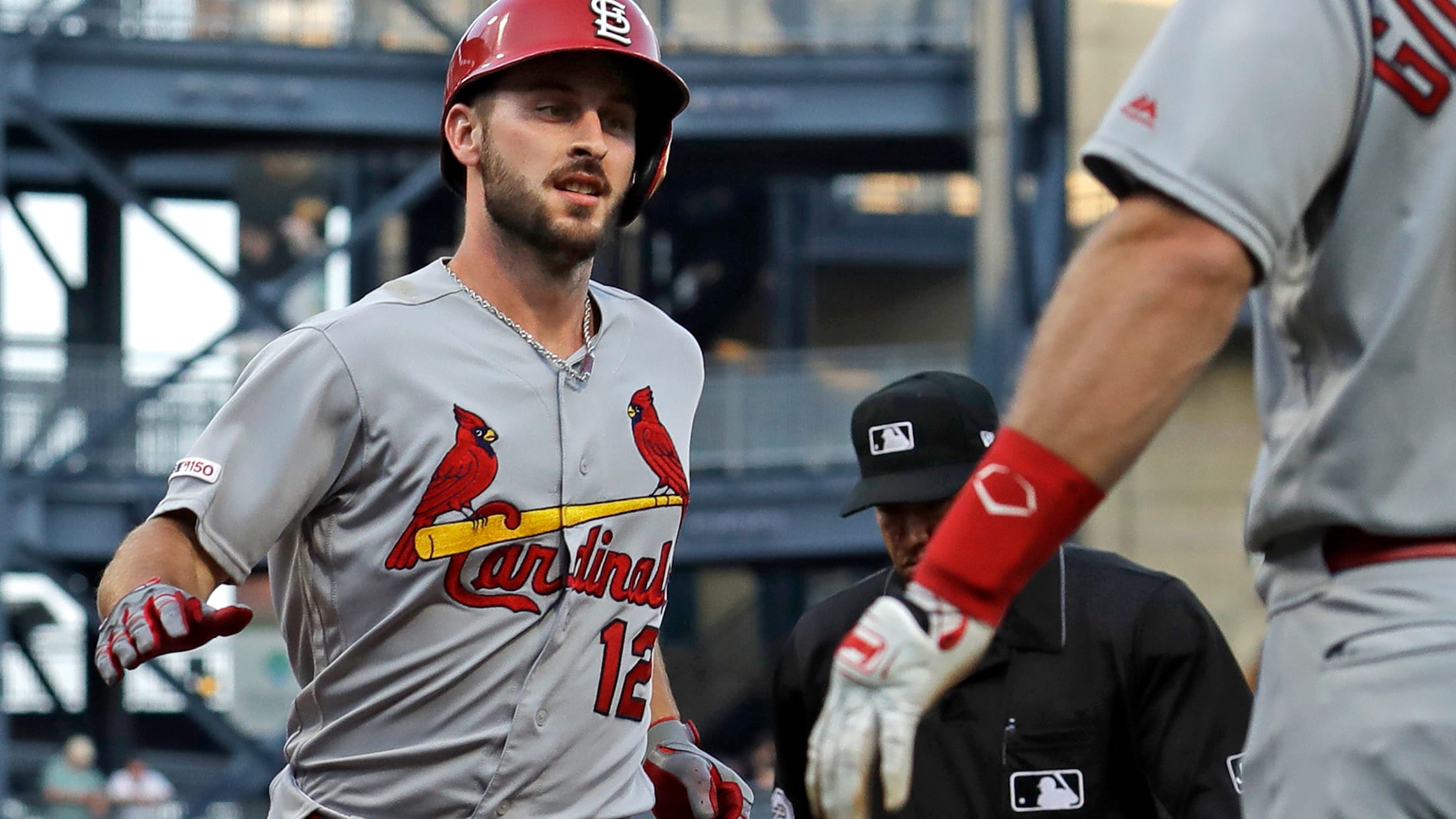 ST. LOUIS -- When the Cardinals held a press conference to announce the extensions of baseball operations leadership, they also addressed the 2019 season and offered some insight into '20. Many of those same topics popped up in your questions for this week's Inbox. Let's get to it. How do
Inbox: Checking in with Brendan Rodgers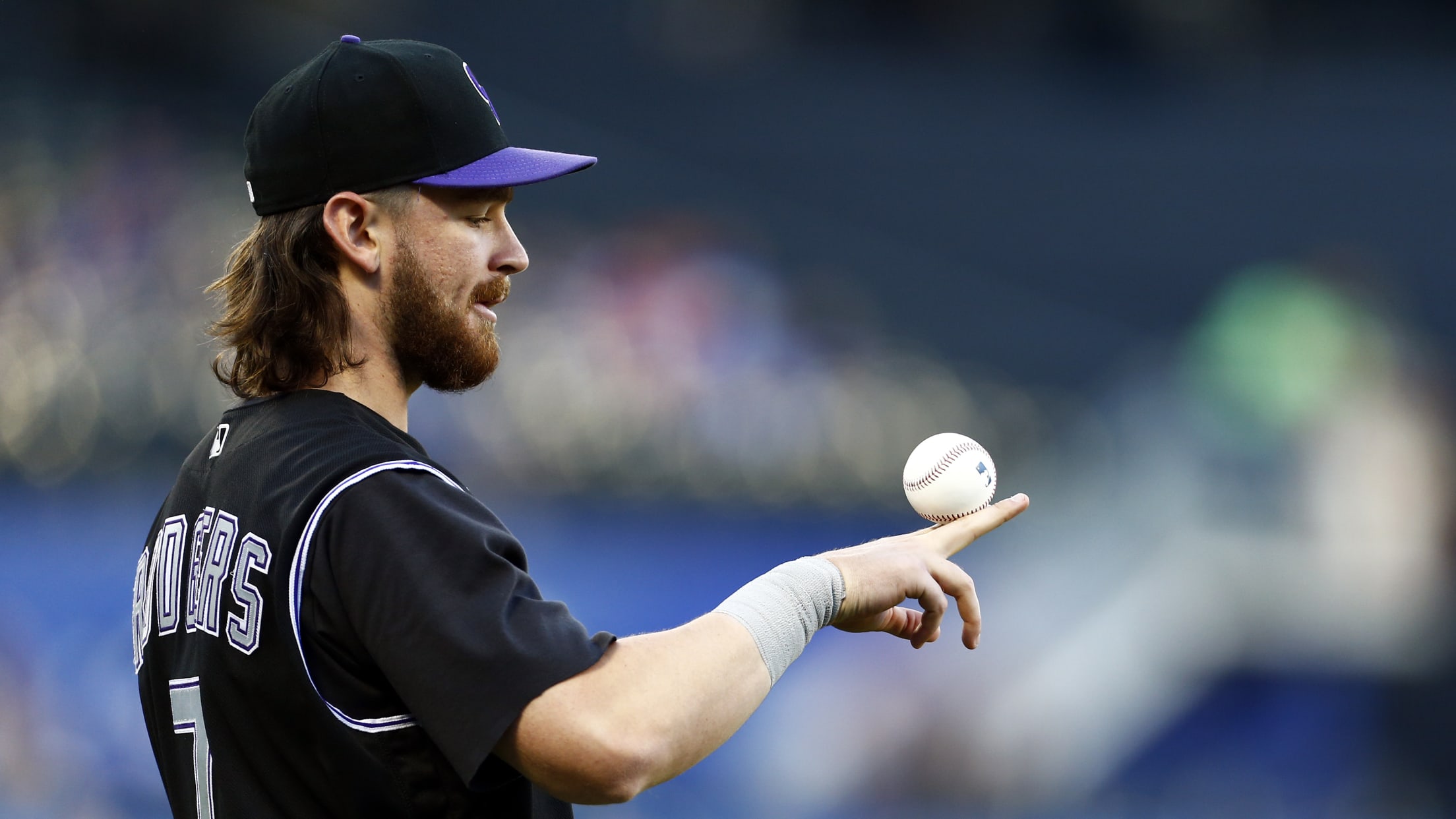 DENVER -- It's not often that the player being asked about in the Inbox is in position to help with the answer. We're in luck this week.
Inbox: Will Phillies be aggressive this winter?
Beat reporter Todd Zolecki answers questions from Phillies fans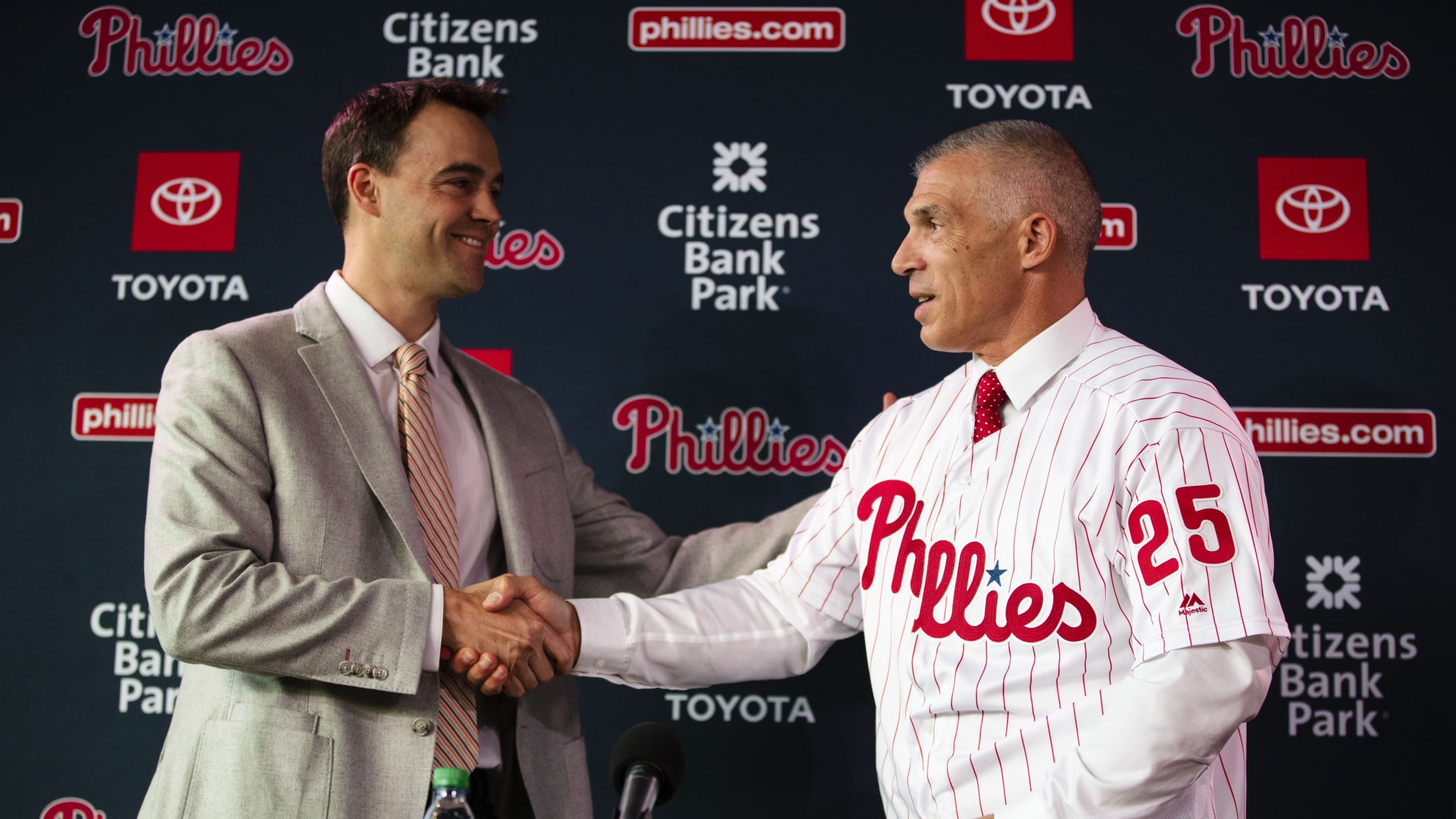 How much are the Phillies prepared to spend in the offseason? -- @HeyAmyHugg Do you think the Phils are going to be aggressive this offseason? -- @DanielR35575415 For years, everybody pointed to the 2018-19 offseason because it included Bryce Harper and Manny Machado, but the '19-20 offseason is every bit
Inbox: How long until the Pirates name a GM?
Beat reporter Adam Berry answers questions from fans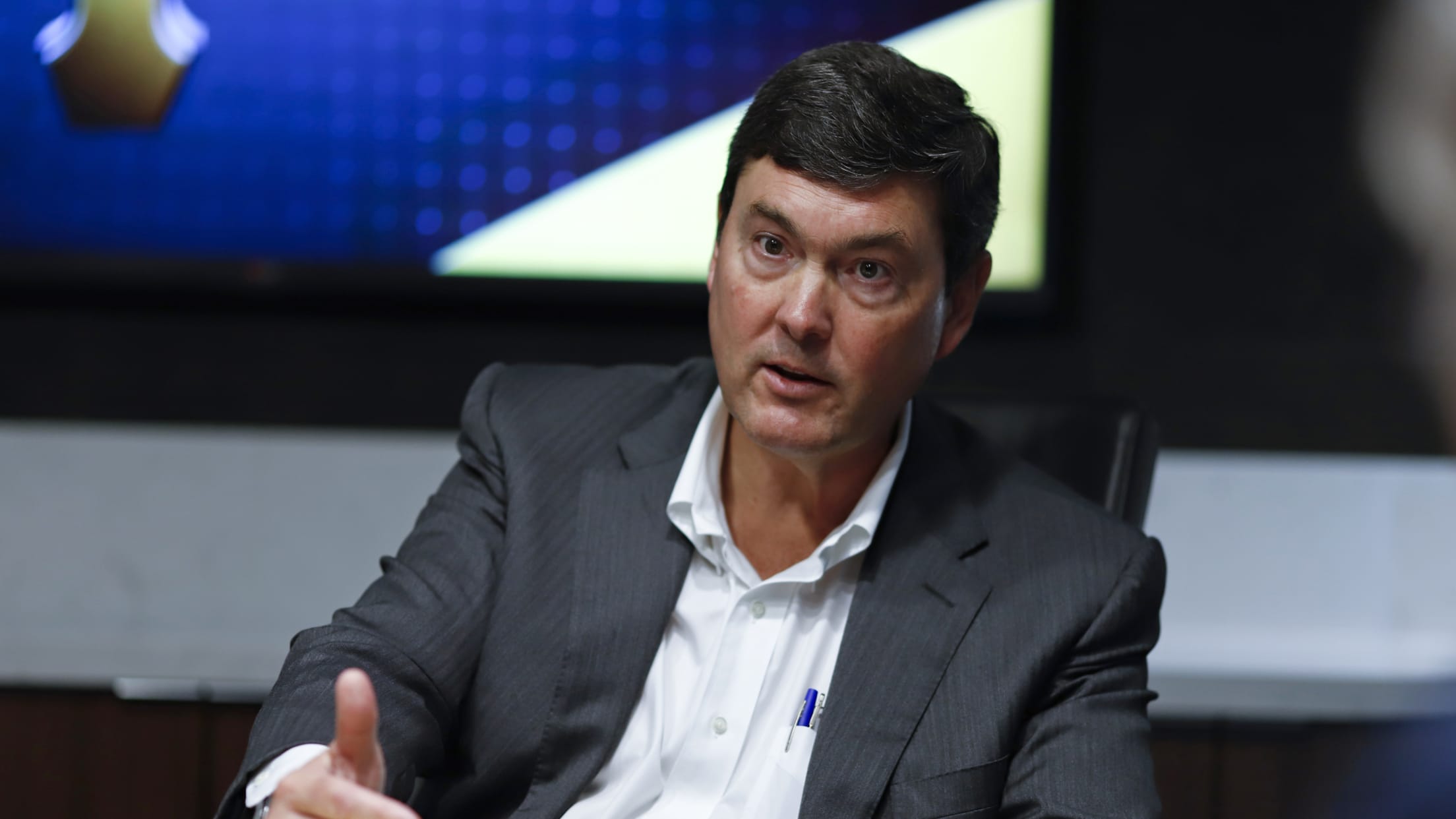 PITTSBURGH -- The offseason is officially underway, and the Pirates Inbox rolls on. While the club looks for a new general manager to start its Hot Stove season, we'll take your questions on all sorts of topics. Let's get into it.
Inbox: Which big bats should the Reds target?
Beat reporter Mark Sheldon answers questions from fans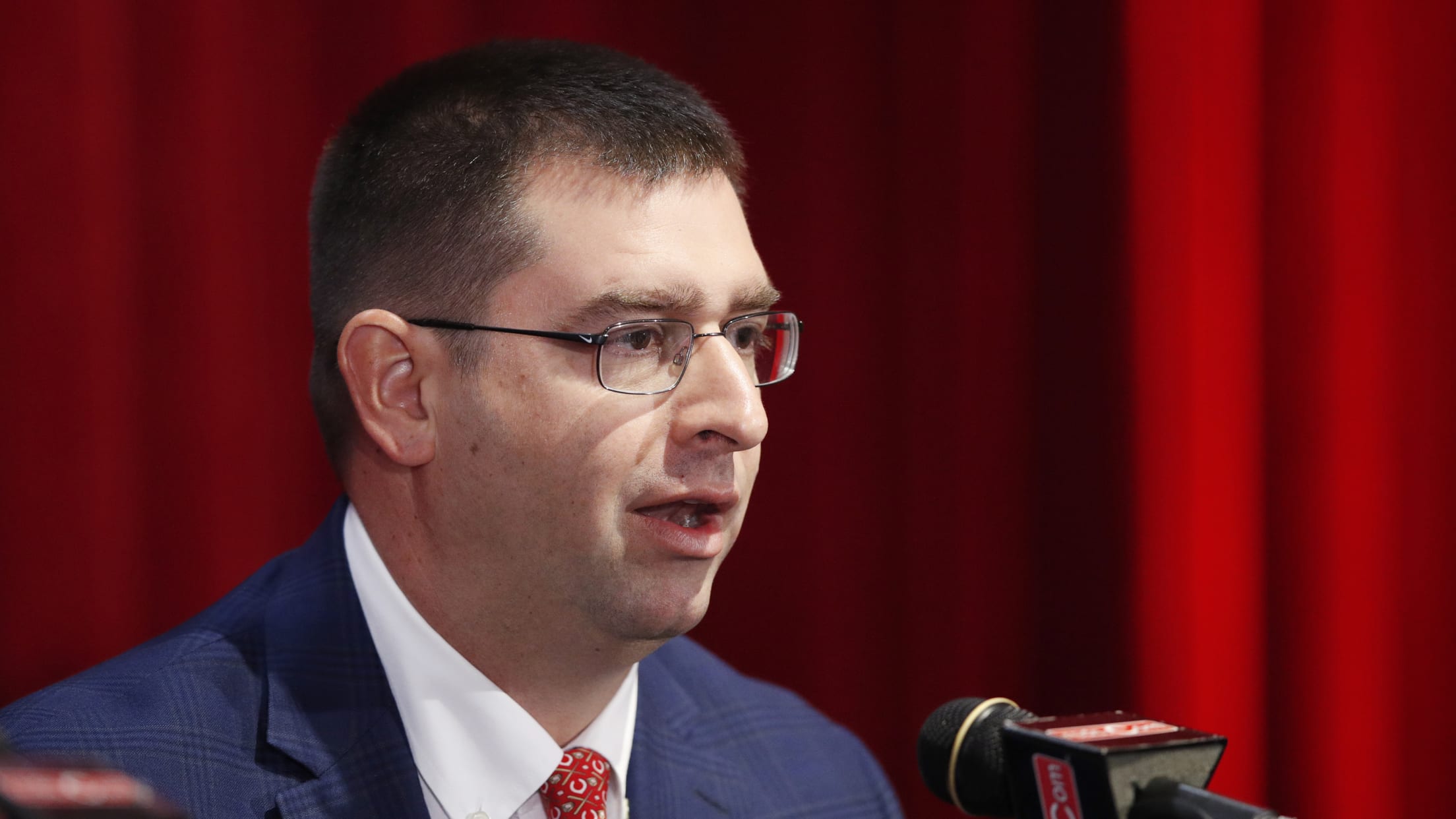 Do you think we will trade for a big-time bat at the Winter Meetings? -- @playerjoe141, on Twitter I get this question a lot -- on here and in person. I guess it depends on your definition of "big time." It also depends even more on who is being made
Inbox: What is Ureña's future with Miami?
Beat reporter Joe Frisaro answers questions from Marlins fans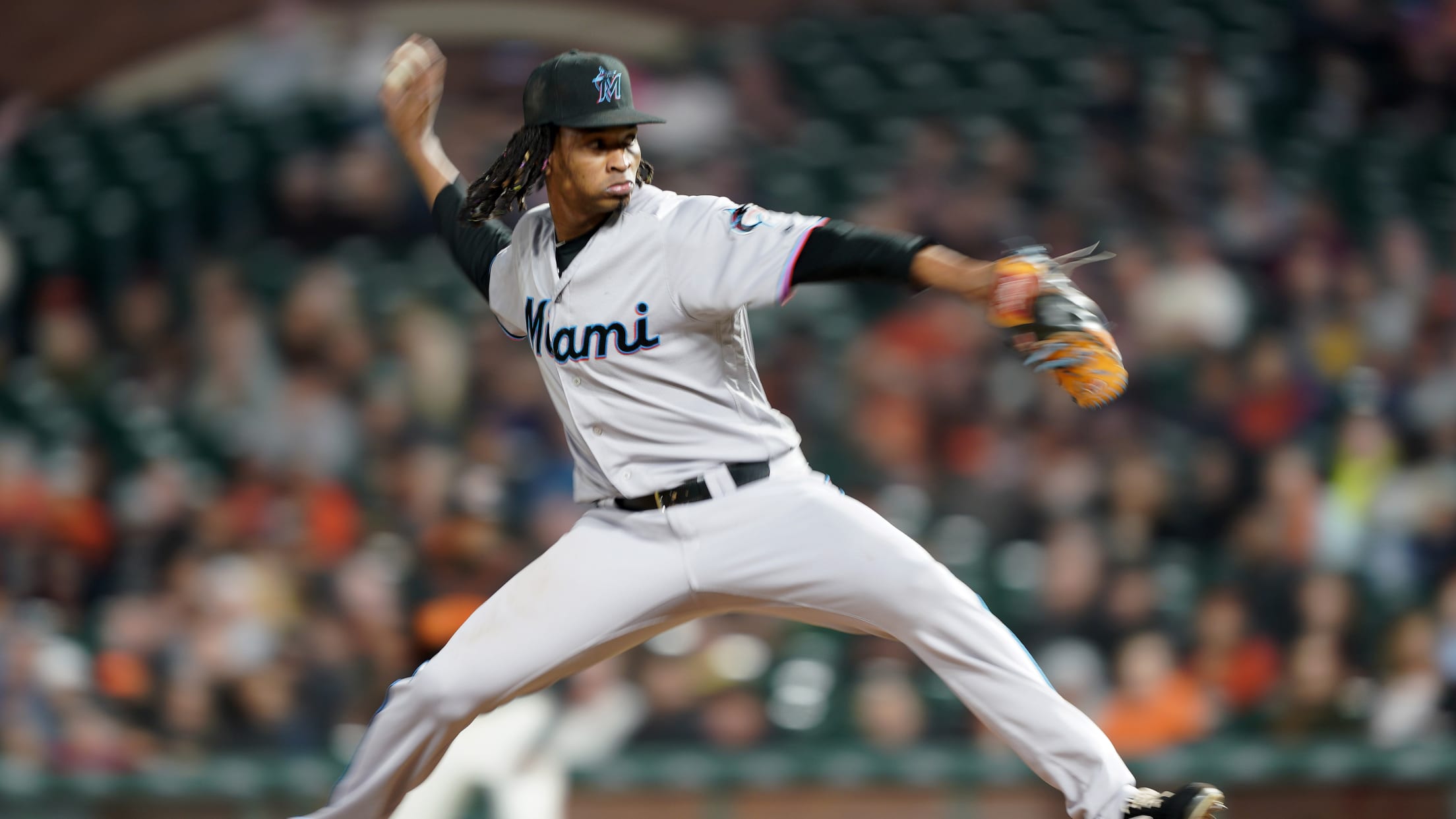 Will the Marlins trade José Ureña? The bullpen was a failed experiment, and he doesn't look like he fits in the rotation. -- @Fitchie6 I think Ureña is a potential trade candidate, but not because he's a "failed experiment" in the bullpen. He threw 10 innings of relief -- hardly
Inbox: Is Arroyo likely to start at 2B for Tribe?
Beat reporter Mandy Bell answers questions from fans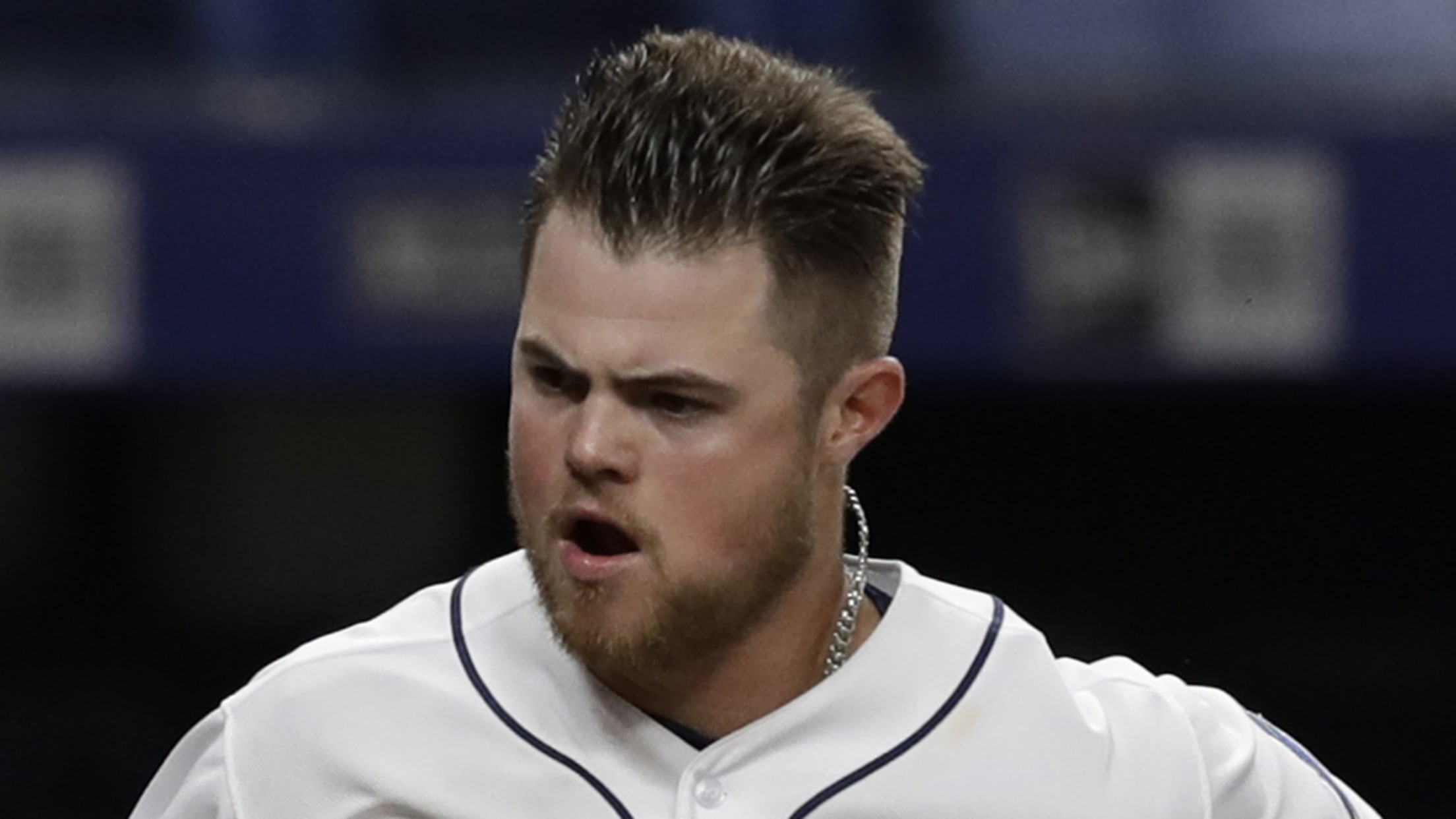 CLEVELAND -- The Indians waited through a long October for the postseason to come to an end. Now, the final roster moves are being made and free agency has begun. One thing that remains on the minds of Indians fans is the glaring hole at second base. We've gone through
Inbox: Tigers could keep FA options open
Beat reporter Jason Beck answers Detroit fans' questions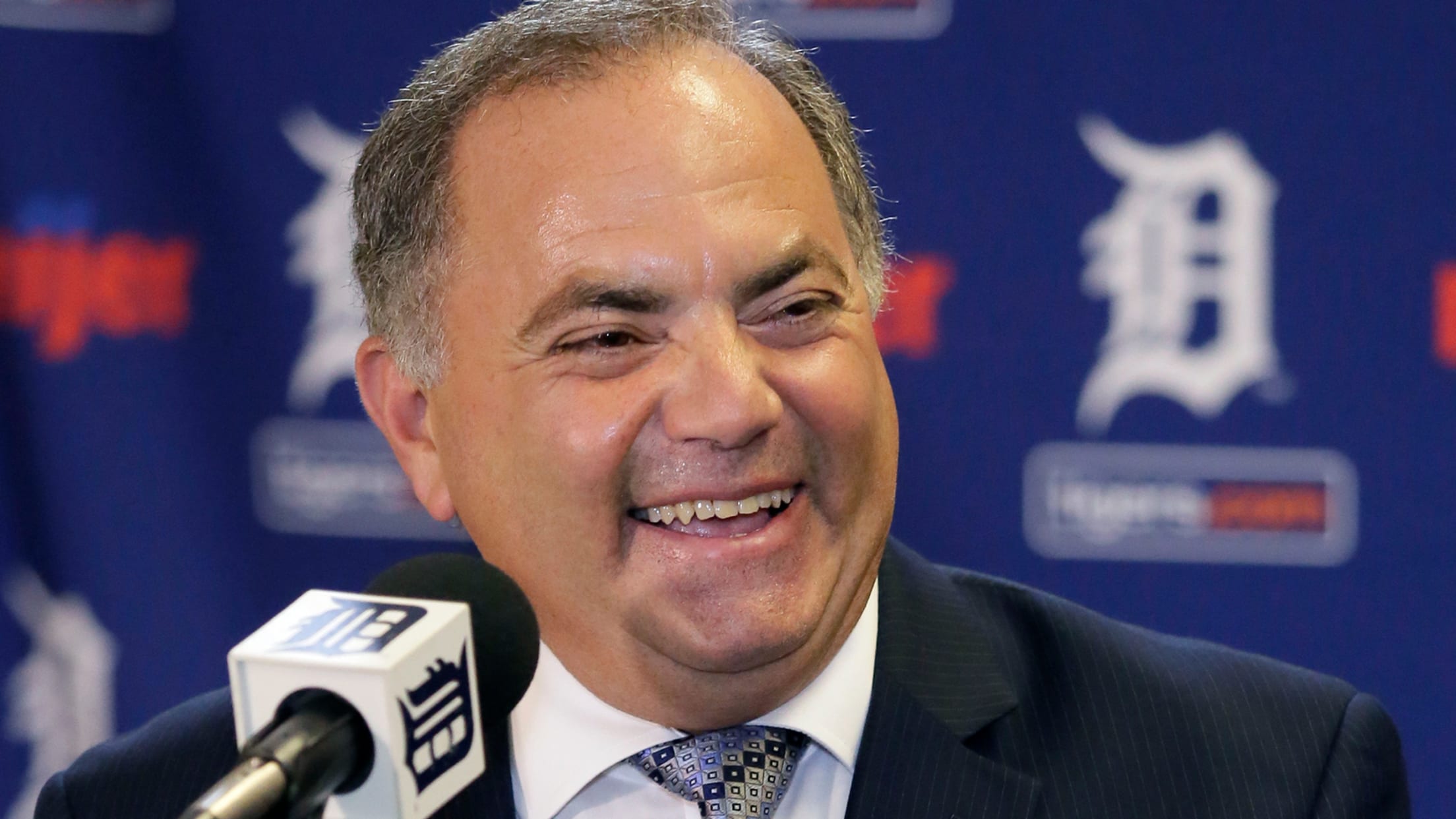 With the Hot Stove season underway, it's time to dig into the Tigers mailbag again to answer some questions. There were a lot of them this week, which is encouraging to see amid what has been a relatively quiet offseason so far.
Inbox: Can Mariners' young starters step up?
Beat reporter Greg Johns answers fans' questions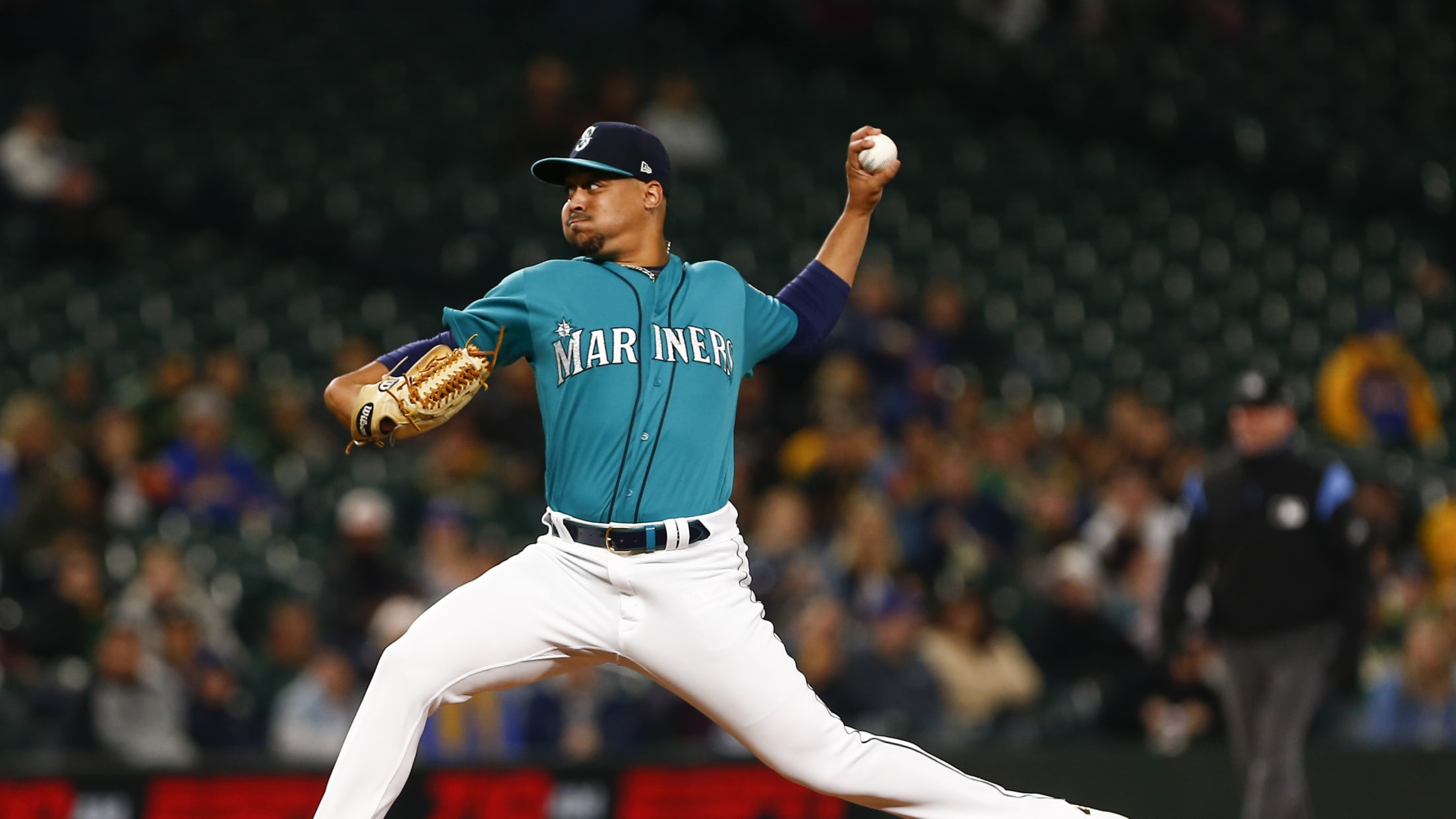 **Since Jerry Dipoto and Scott Servais have taken over, they seem to have cured the Mariners' problem with run production. But the pitching is barely above average, so that we now resemble the Angels from the last decade. What hope can you give that we are going to have starting
Inbox: Which FA starter could the Rangers land?
Beat reporter T.R. Sullivan answers fans' questions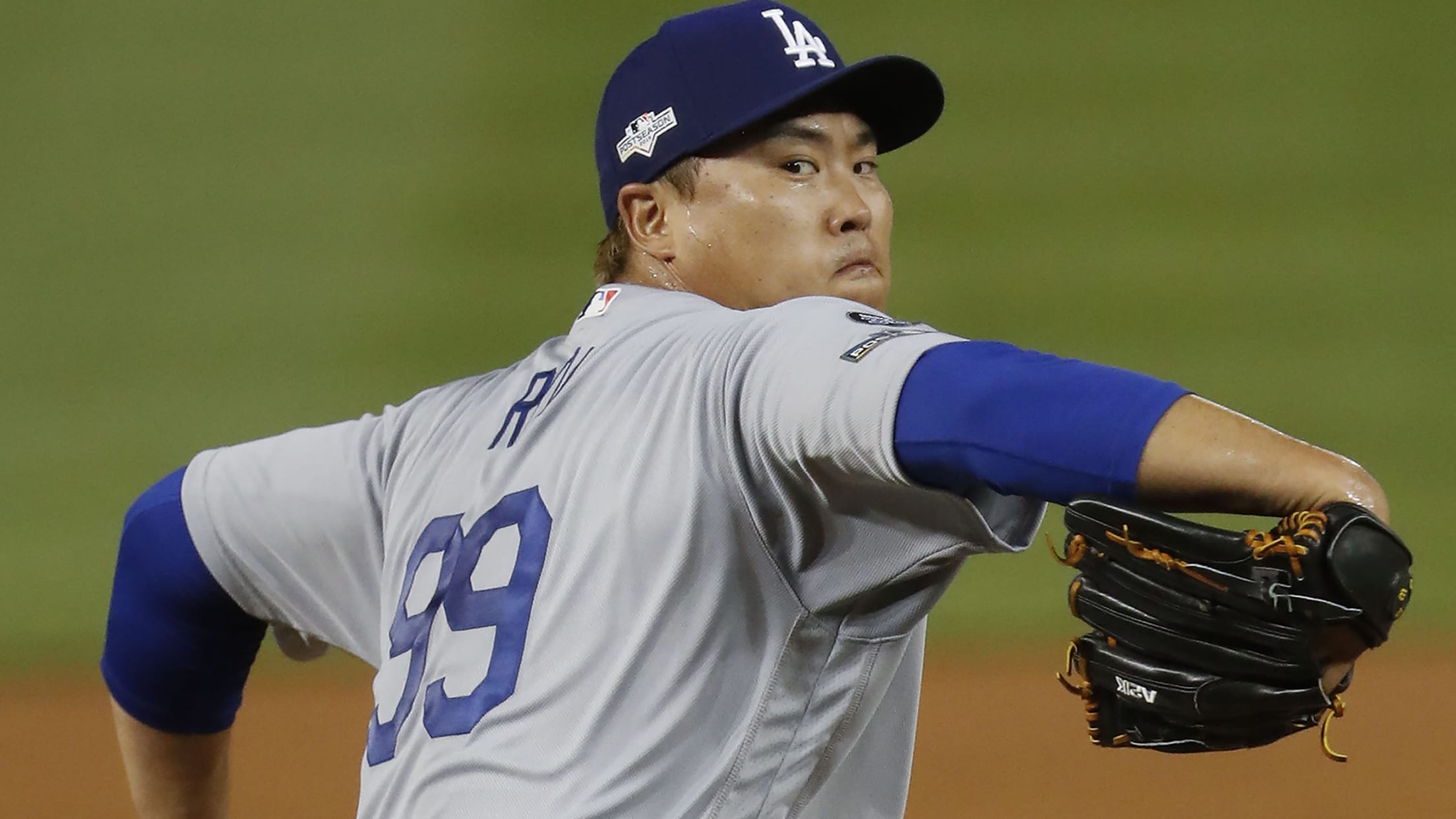 It doesn't seem the Rangers will be at the top of Gerrit Cole's list this offseason. What big-name pitcher do you think the Rangers have a chance to pursue this winter. Do you think Hyun-Jin Ryu is a possibility? -- Brian O., Tulsa, Okla. MLB.com ranked left-hander Ryu as the
Inbox: Royals' approach to free agency for 2020
Beat reporter Jeffrey Flanagan answers questions from fans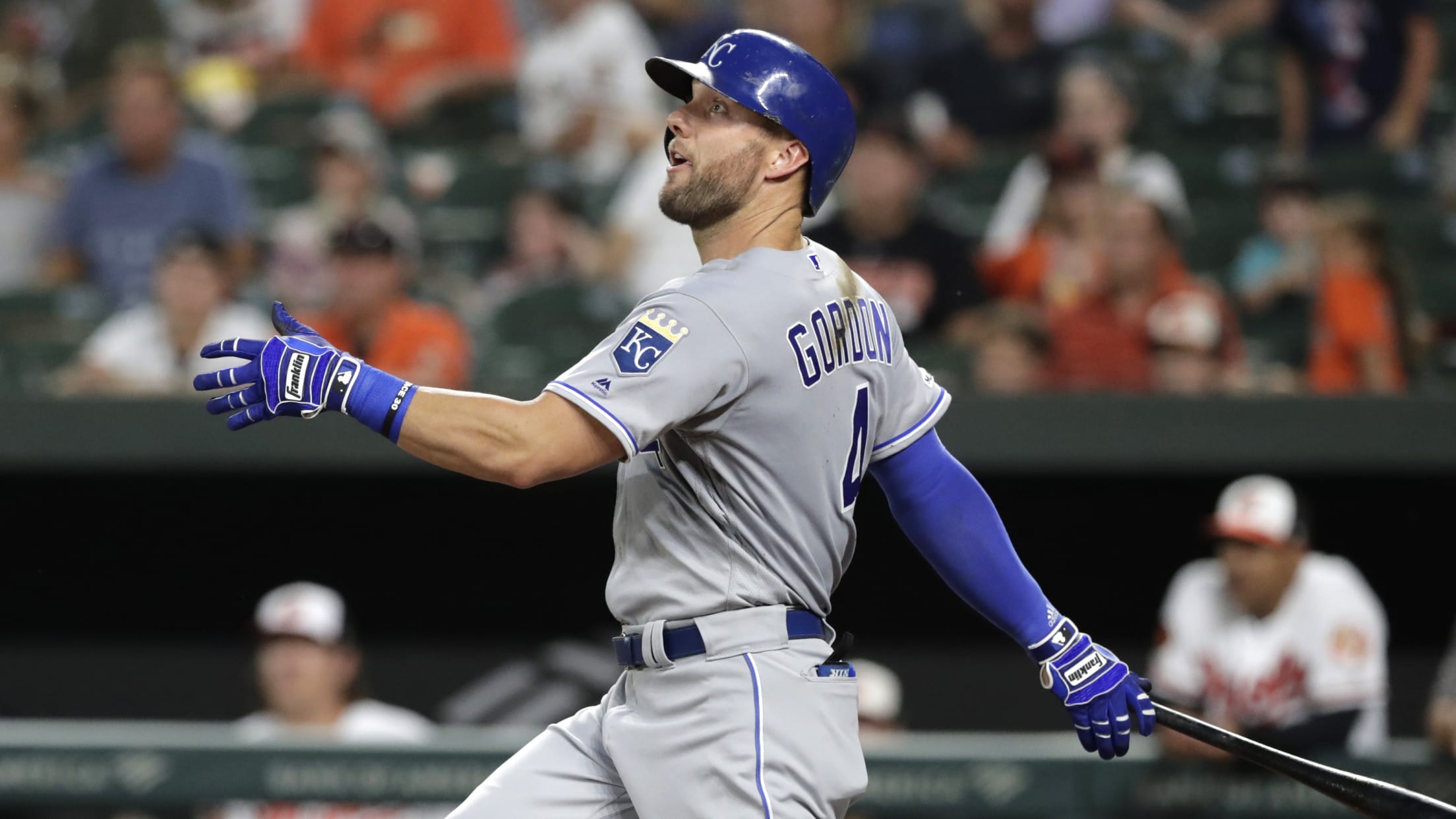 KANSAS CITY -- The World Series is drawing to a close, and with that the offseason officially kicks in with decisions on contract options, free agency, etc., looming. With that, let's get to this week's Royals Inbox.
Inbox: Rotation promises to be deep, talented
Beat reporter Juan Toribio answers questions from fans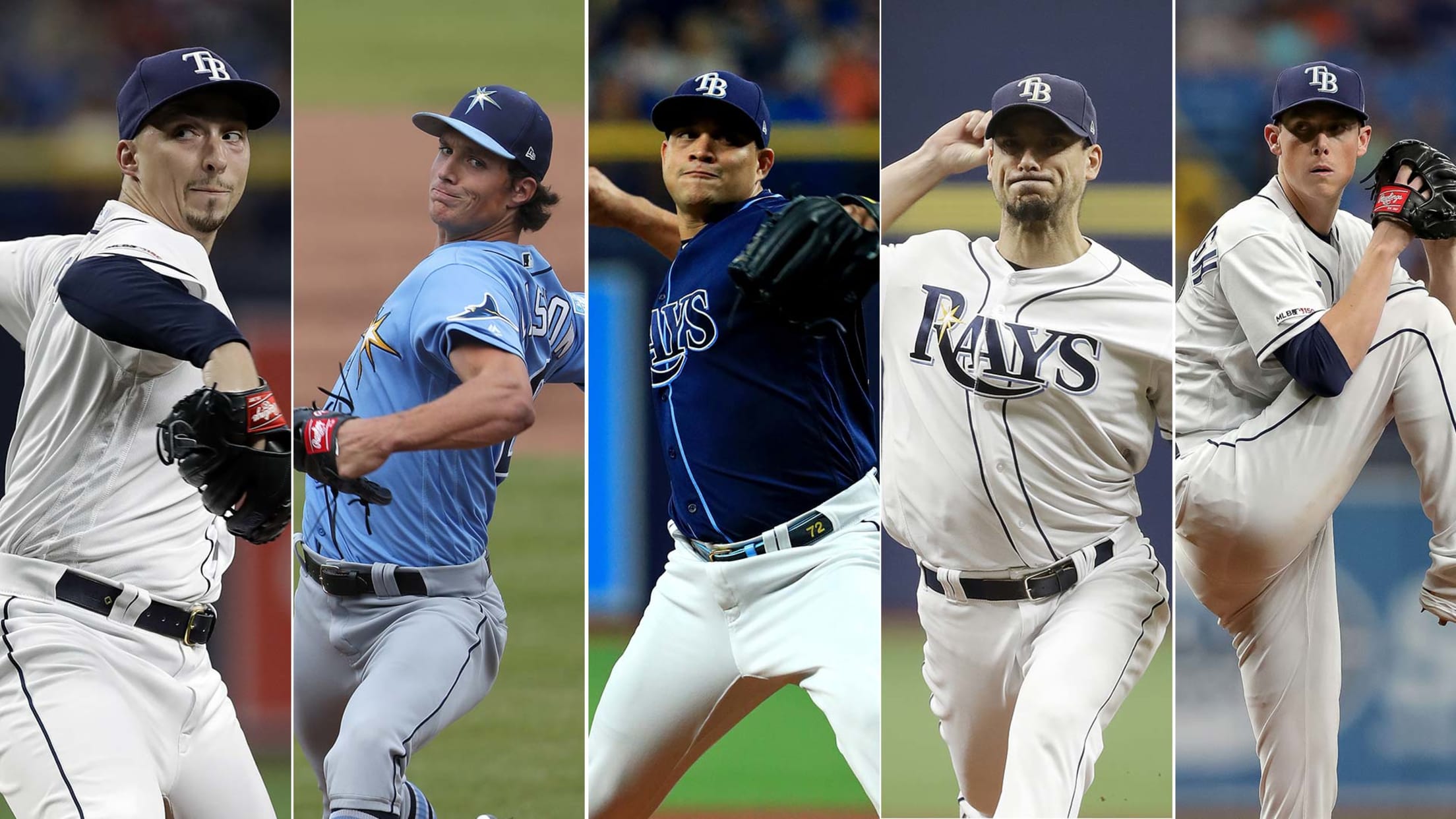 What's the starting rotation look like next year, sans injuries that inevitably happen? -- @DRaysFan101 The Rays have an opportunity to go into the 2019 season with one of the best starting rotations in the American League. Tampa Bay will get Blake Snell, Tyler Glasnow and Yonny Chirinos at full
Inbox: Could Rolison take fast track in 2020?
Beat reporter Thomas Harding answers fans' questions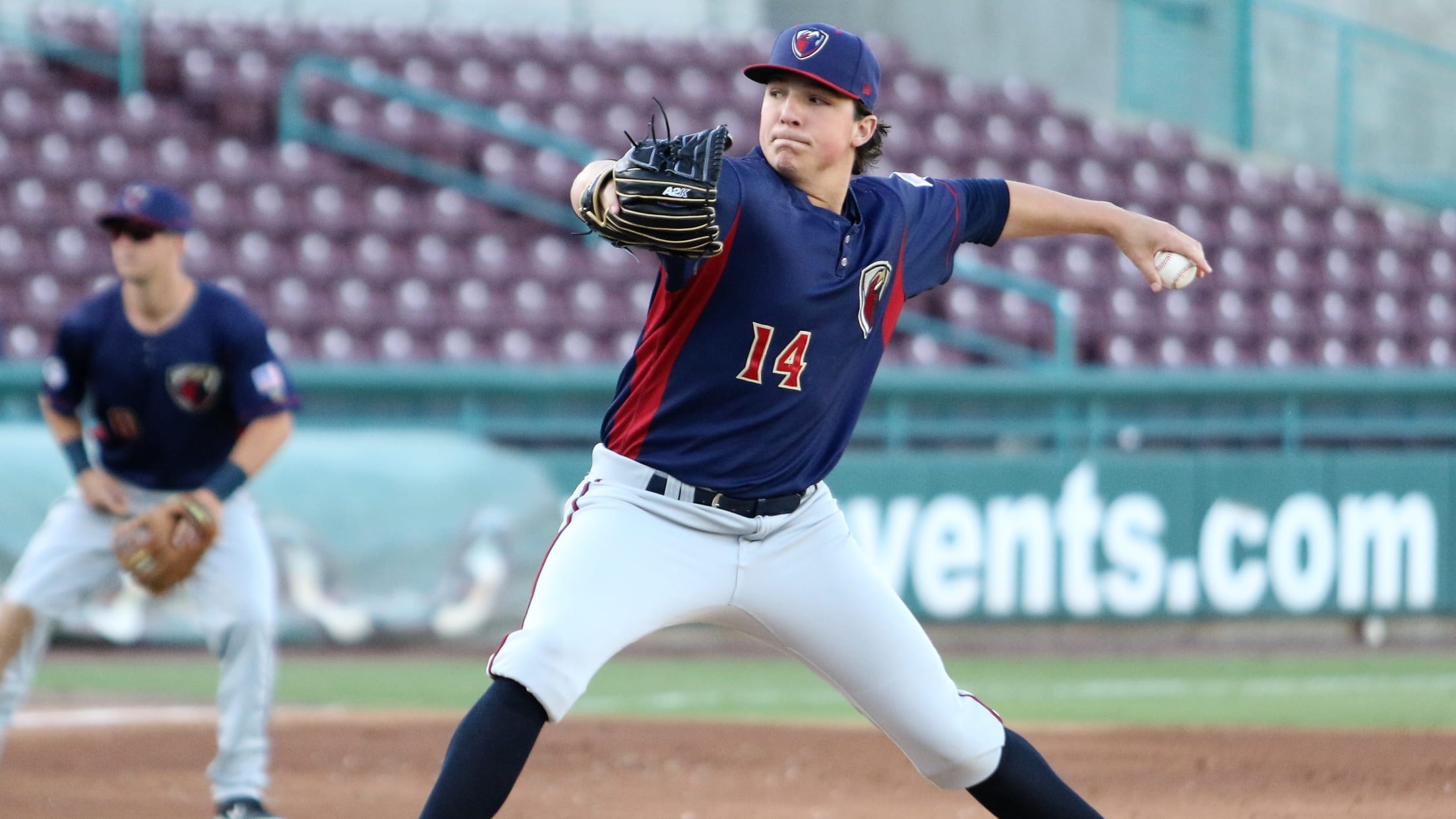 DENVER -- What does one do while sitting in a coffee shop, looking out at a snowy, 13-degree day? Think about Rockies lefty pitching prospect Ryan Rolison and wait for spring. Here's this week's Inbox: **How do the Rockies plan to deal with the lack of pitching depth in the
Inbox: Boosting offense a Padres priority
Beat reporter AJ Cassavell answers fans' questions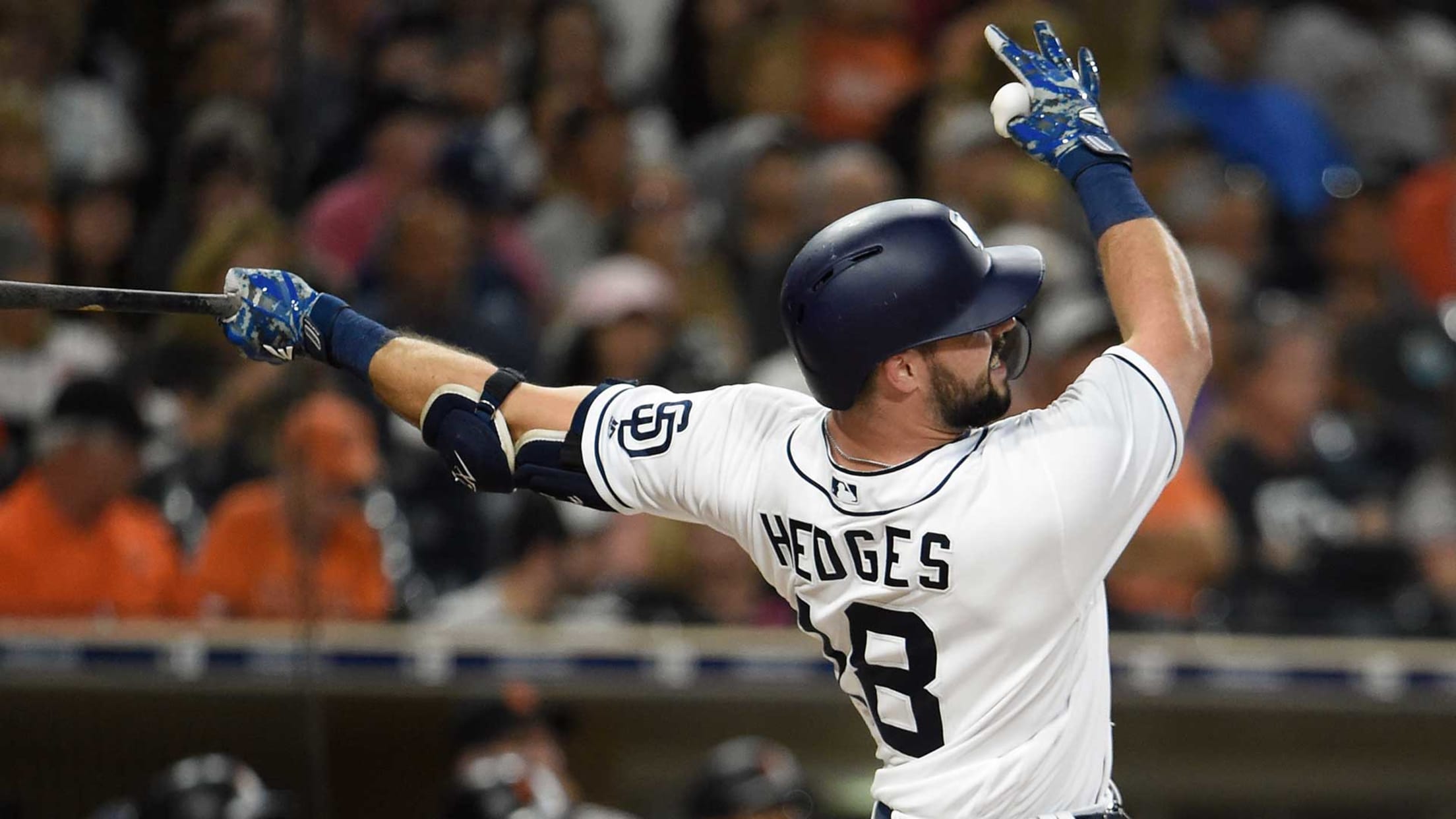 SAN DIEGO -- The Padres will unveil Jayce Tingler as the 21st manager in franchise history on Thursday. So, naturally, you've already turned your attention to the other questions facing the Padres this offseason: **What's the priority roster-wise this offseason? Starting pitching? Outfield? Second base? Catcher? -- Michael B., Birmingham,
Inbox: Will Turner move to first base in '20?
Beat reporter Ken Gurnick answers questions from Los Angeles fans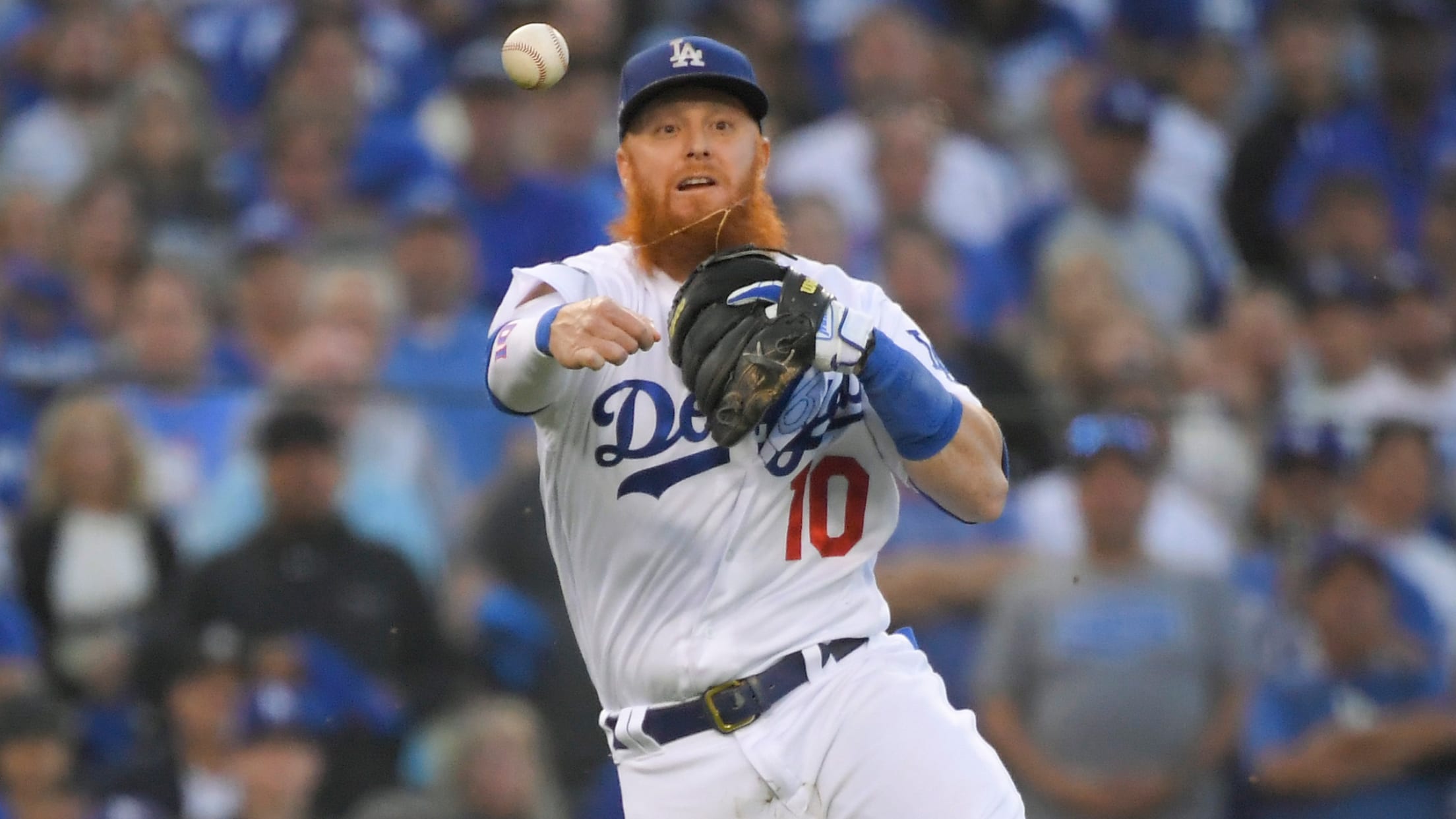 Which is more likely: the Dodgers sign a big-money free agent, or they trade for another team's contract plus prospects, a la the Homer Bailey trade last offseason? -- Will The Dodgers are always rumored to be in pursuit of every big-money marquee free agent, but under this regime, the
Inbox: Exploring Giants' managerial contenders
Beat reporter Maria Guardado answers questions from fans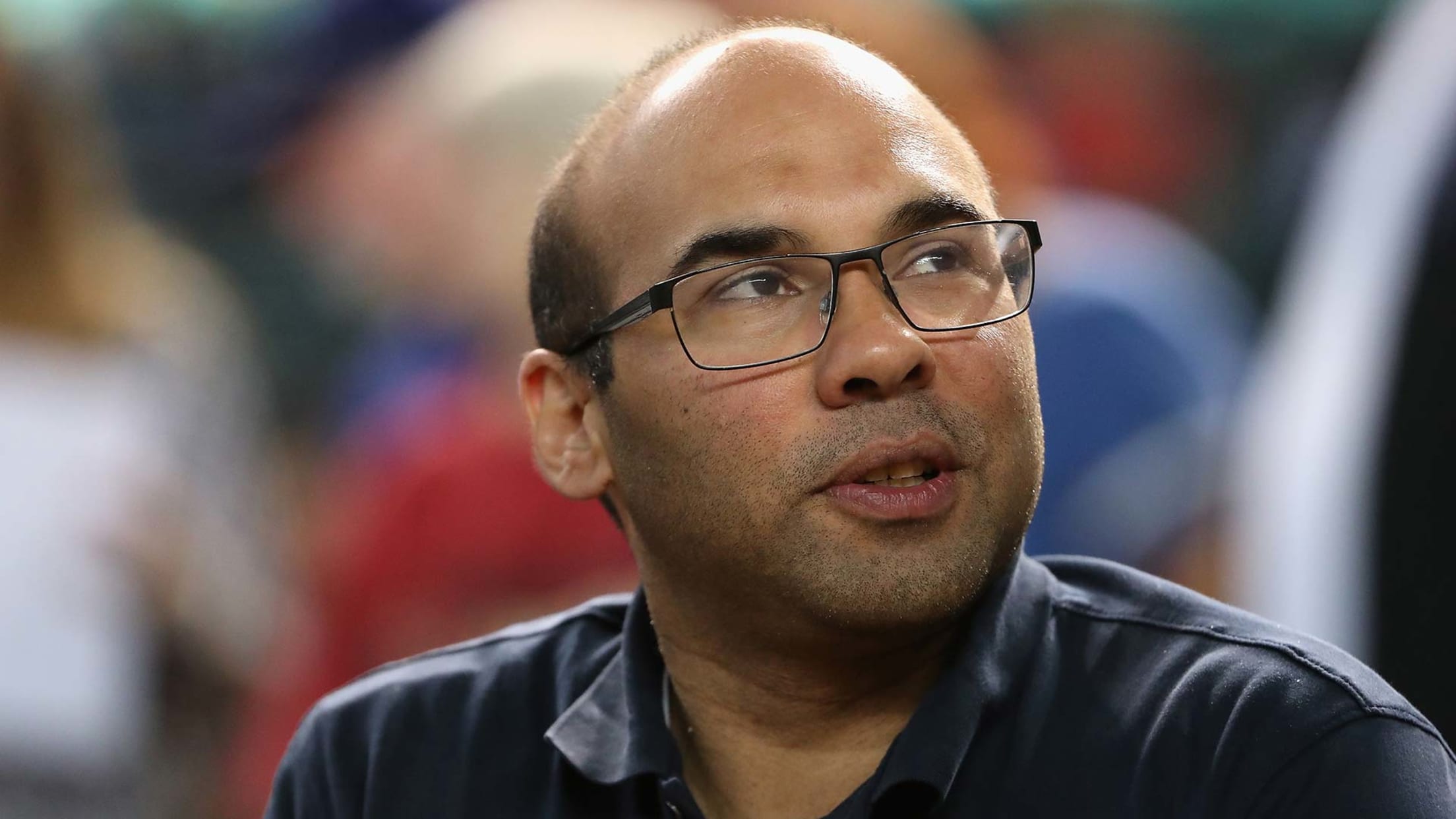 Maria, I see that Joe Espada is going to have a second interview, but I feel like Mark Kotsay is a pretty strong contender, too. What do you think? -- @ATLien328 via Twitter I wouldn't be surprised to see Kotsay among the finalists for the Giants' managerial opening, though Espada
Inbox: Where might Twins look for impact arms?
Beat reporter Do-Hyoung Park answers Twins fans' questions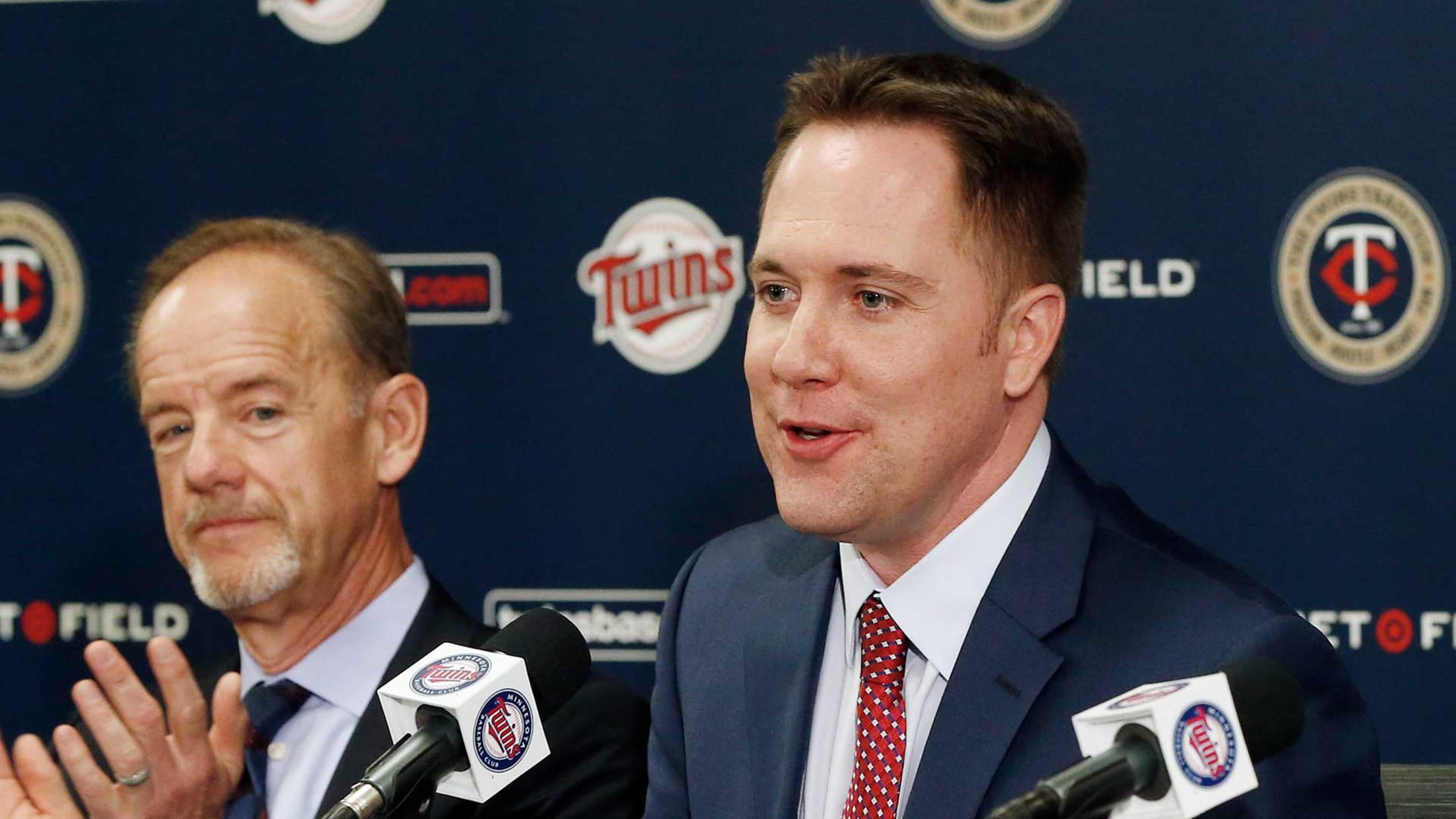 With the World Series (and the 2019 season) officially set to come to an end no later than Wednesday, the baseball landscape will feel quite different for next week's installment of the Twins Inbox, when free agency will officially be underway and qualifying offer decisions will have been made regarding
Inbox: What are the Braves' greatest needs?
Beat reporter Mark Bowman answers fans' questions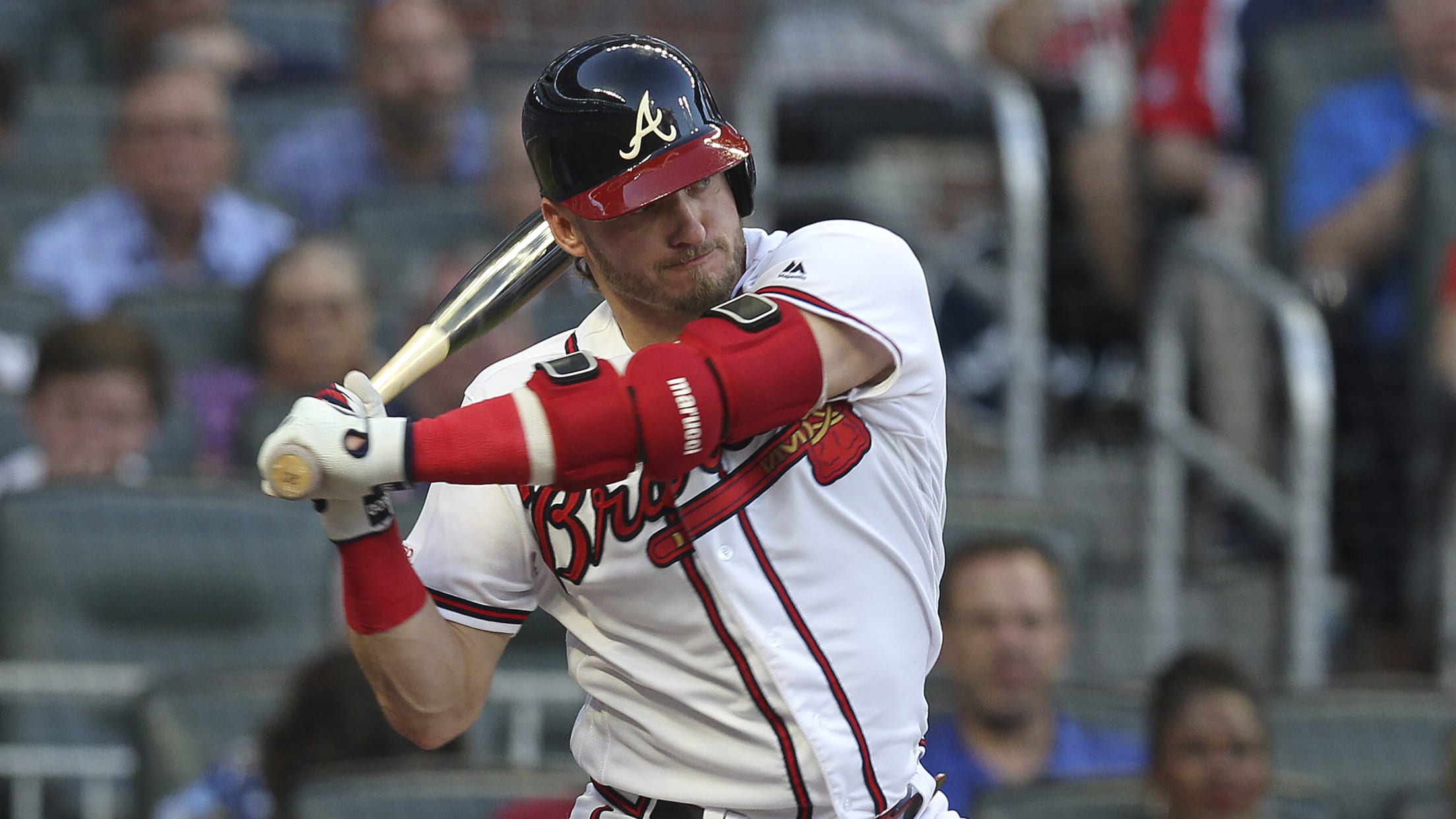 How would you prioritize the Braves' needs? -- @BSum94 Adding a catcher might be regarded as the only legitimate need, but the most significant need is adding (or maintaining) at least one middle-of-the-lineup bat. If the Braves are unsuccessful with their attempt to re-sign Josh Donaldson, they will absolutely need
Inbox: Who will take the mound in 2020?
Beat reporter Steve Gilbert answers questions from D-backs fans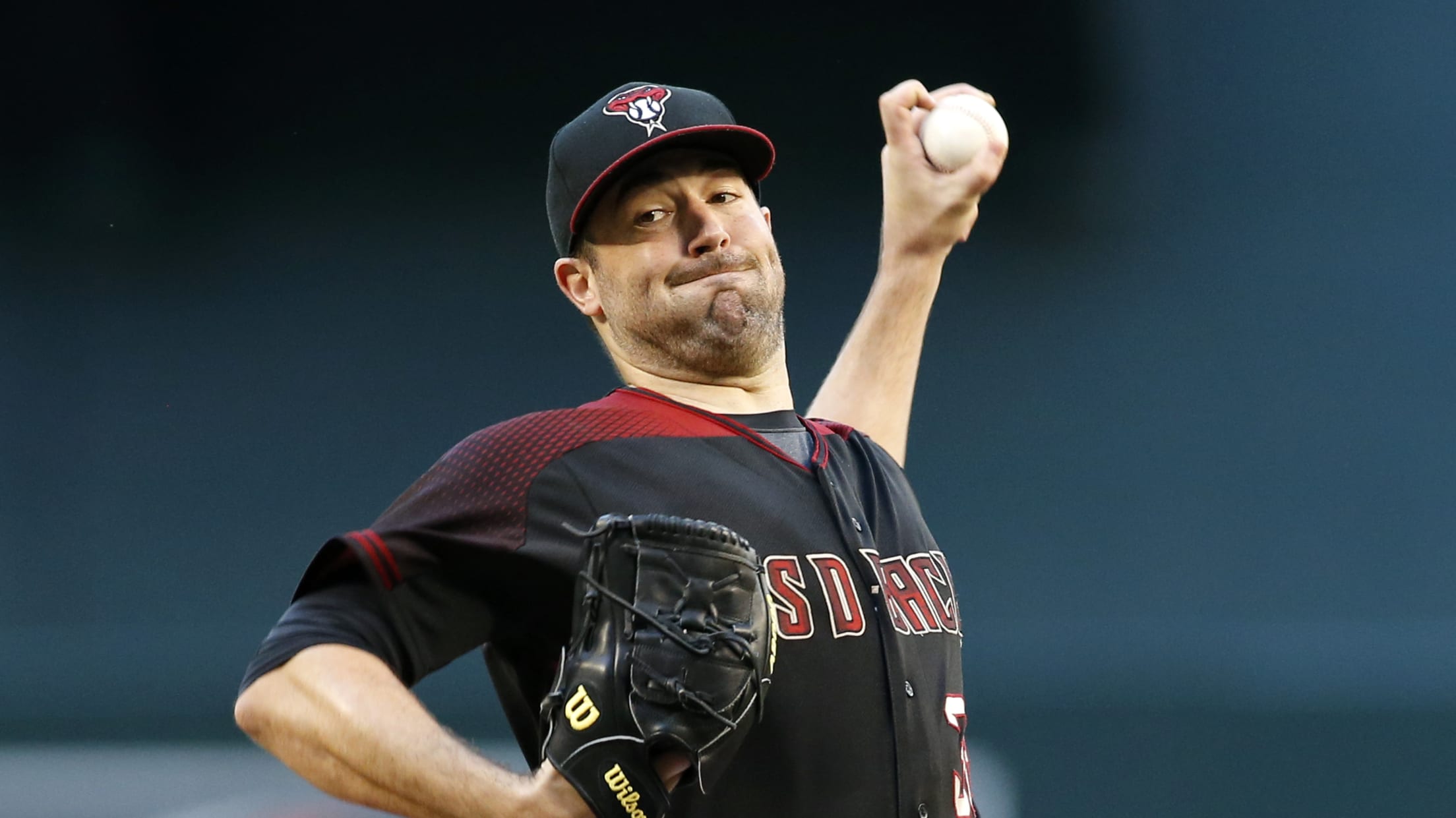 What do you think our 2020 Opening Day starting rotation will be? -- Brendan N., Mesa, Ariz. This is a great question, Brendan, because it helps me preview an upcoming story on what the projected 2020 Opening Day roster will look like. Stay tuned for that. As for the starting
Inbox: Did Báez have a chance at Gold Glove?
Beat reporter Jordan Bastian answers questions from Cubs fans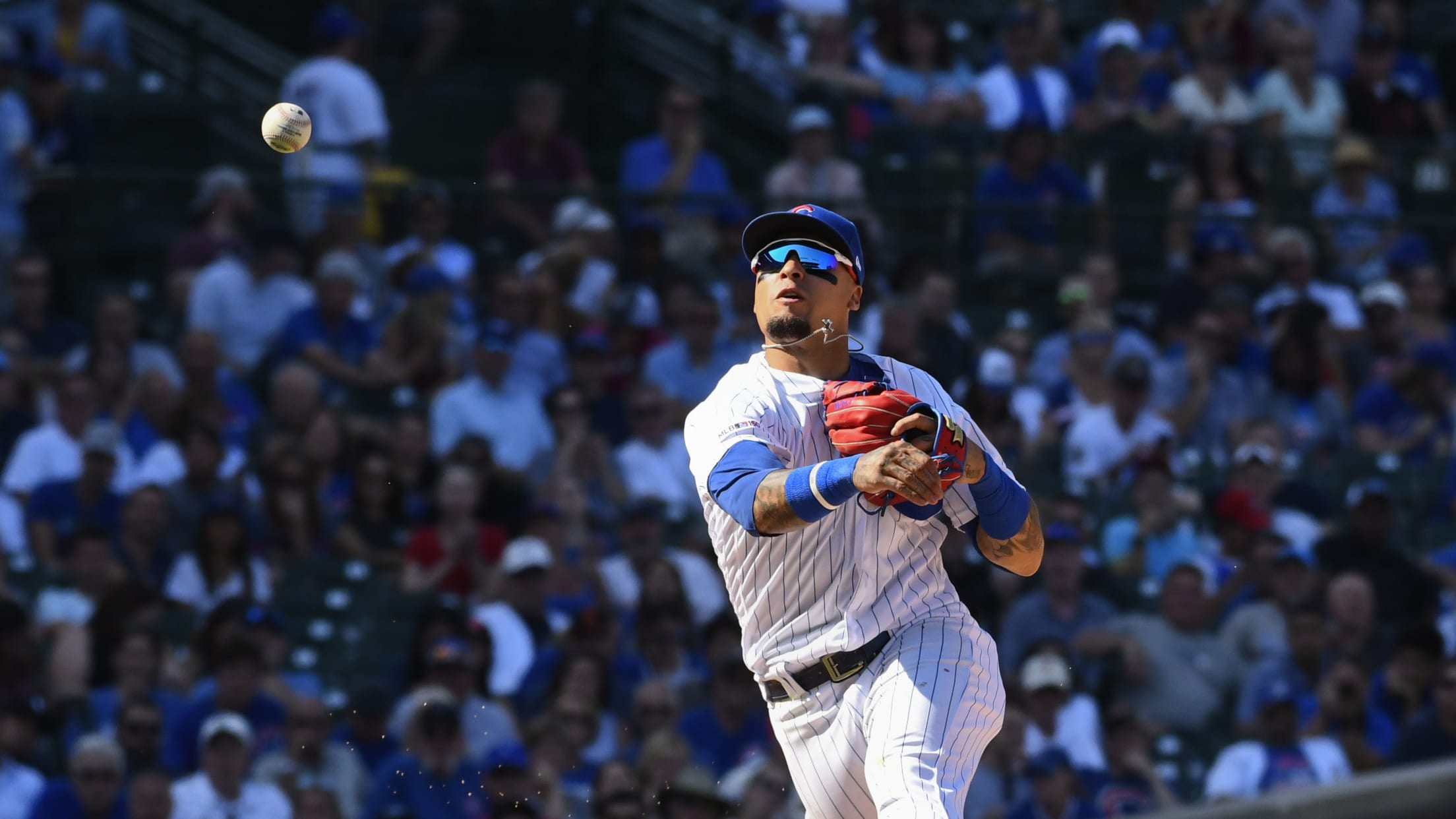 For the National League's Gold Glove finalists at shortstop, who would you eliminate and replace with [Javier Báez]? As much as my pro-Cubs bias cries out for Báez to be a finalist, they picked three solid nominees. --@draznnl via Twitter For those who may have missed it, Rawlings unveiled three
Inbox: Will No. 1 prospect Carlson debut in '20?
Beat reporter Anne Rogers answers questions from Cards fans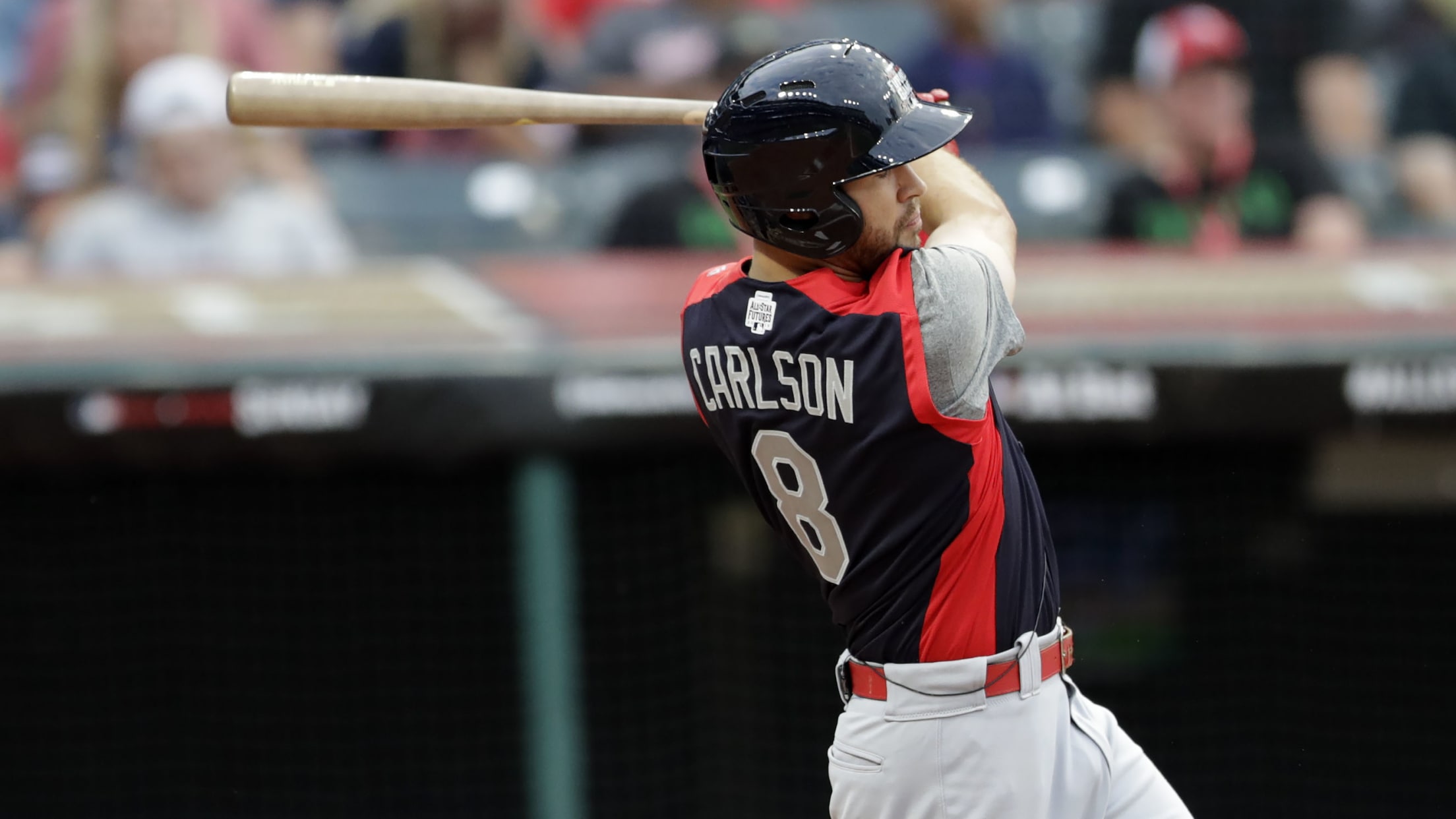 ST. LOUIS -- The offseason is about to officially kick off once the World Series ends this week, and the Cardinals will begin their plans to attack free agency, trades and roster shaping. Let's look at a few of those things in this week's Inbox: **What is the likelihood of
Inbox: 3 offseason moves that could help Reds
Beat reporter Mark Sheldon answers questions from fans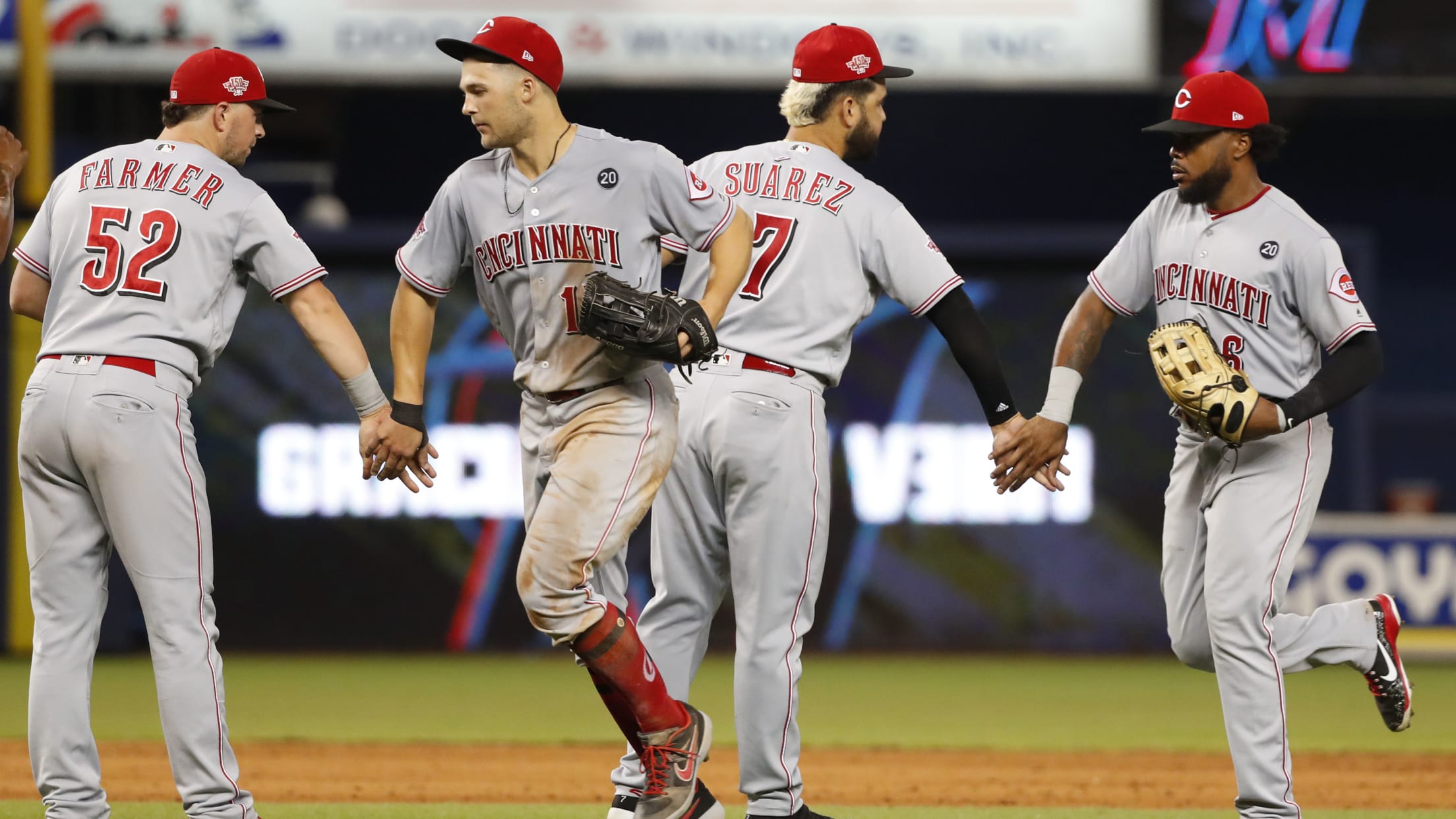 Once the World Series ends this week, the Hot Stove season will kick into gear. If last year was any indication, the Reds could be perky with maneuvers throughout the winter given that their front office has already signaled it's time to become contenders in 2020. Let's take a look