Inbox: Are Romero's struggles cause for worry?
Beat reporter Do-Hyoung Park answers questions from Twins fans with Opening Day nearing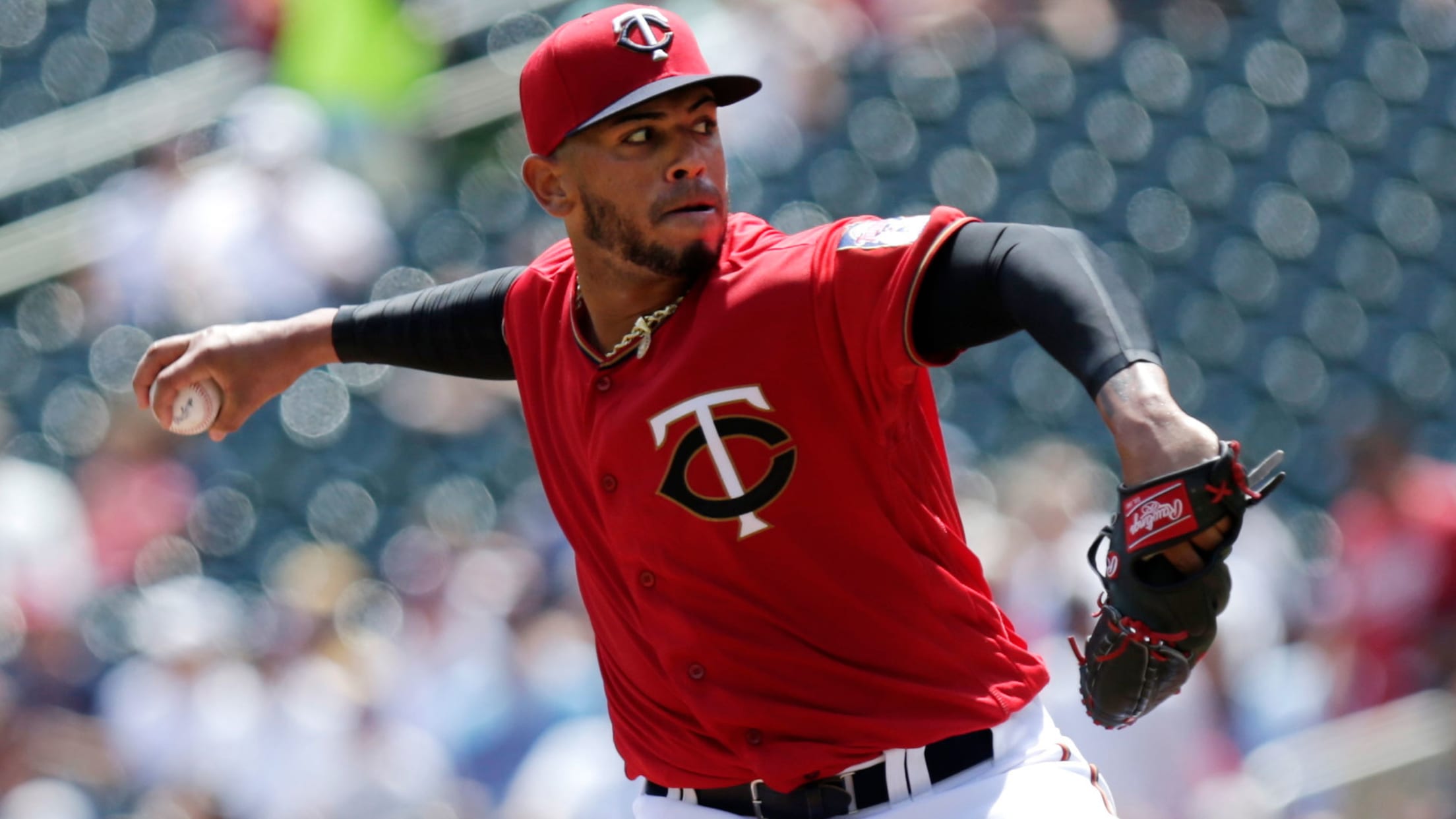 FORT MYERS, Fla. -- There are seven days to go before the Twins host the Indians at Target Field for Opening Day, and Minnesota faces some difficult decisions in the coming week, as it needs to trim the roster down from 36 to 25 players. Let's address some of those
Inbox: Will Bregman win AL MVP Award?
Beat reporter Brian McTaggart answers questions from Astros fans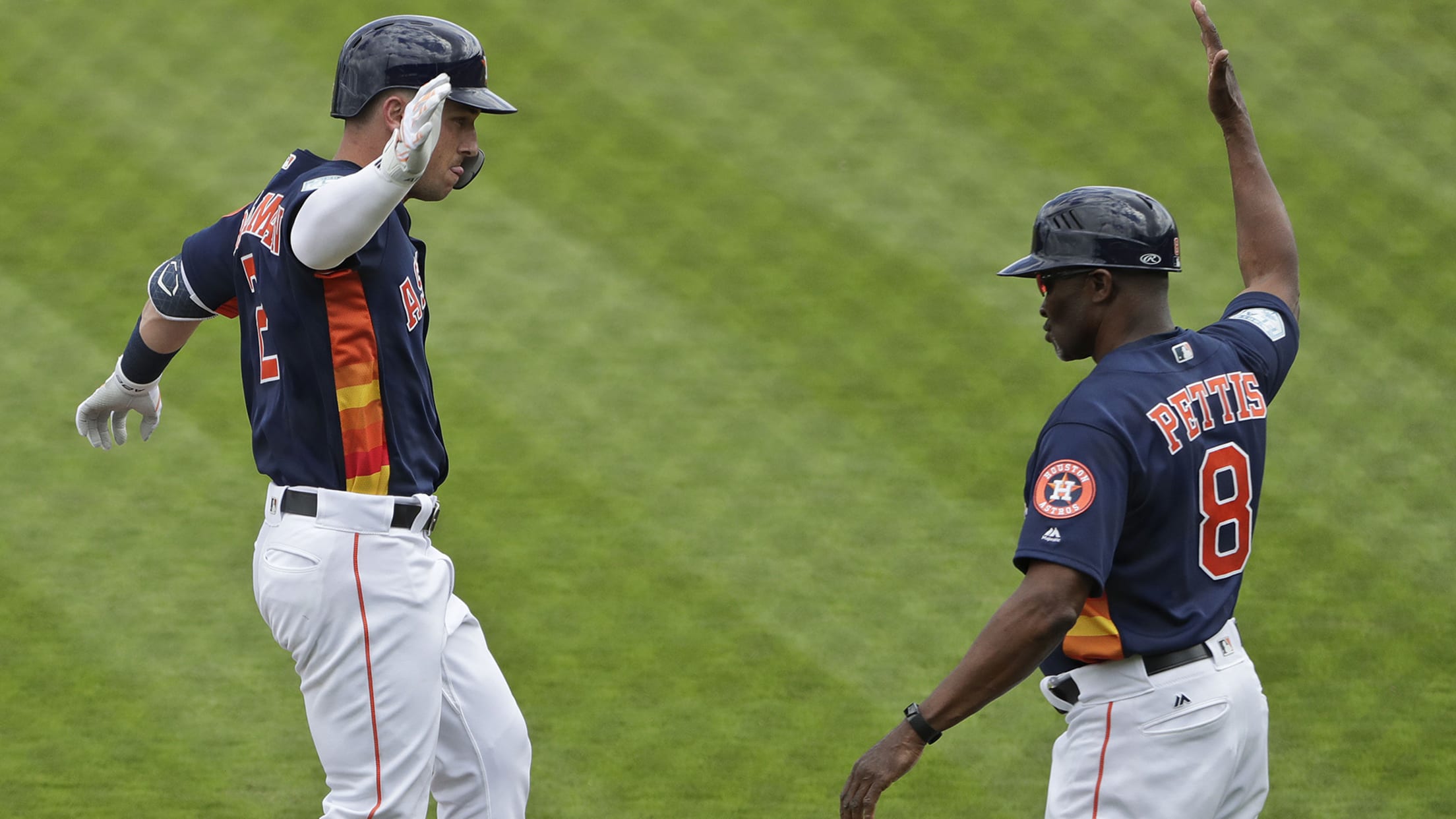 WEST PALM BEACH, Fla. -- The Astros will break spring camp following Sunday's game against the Nationals, and they should have their 25-man roster set in the next few days. Other than a couple of extensions to Alex Bregman and Ryan Pressly, the club has enjoyed a relatively quiet camp,
Inbox: How does Escobar fit into Orioles' plans?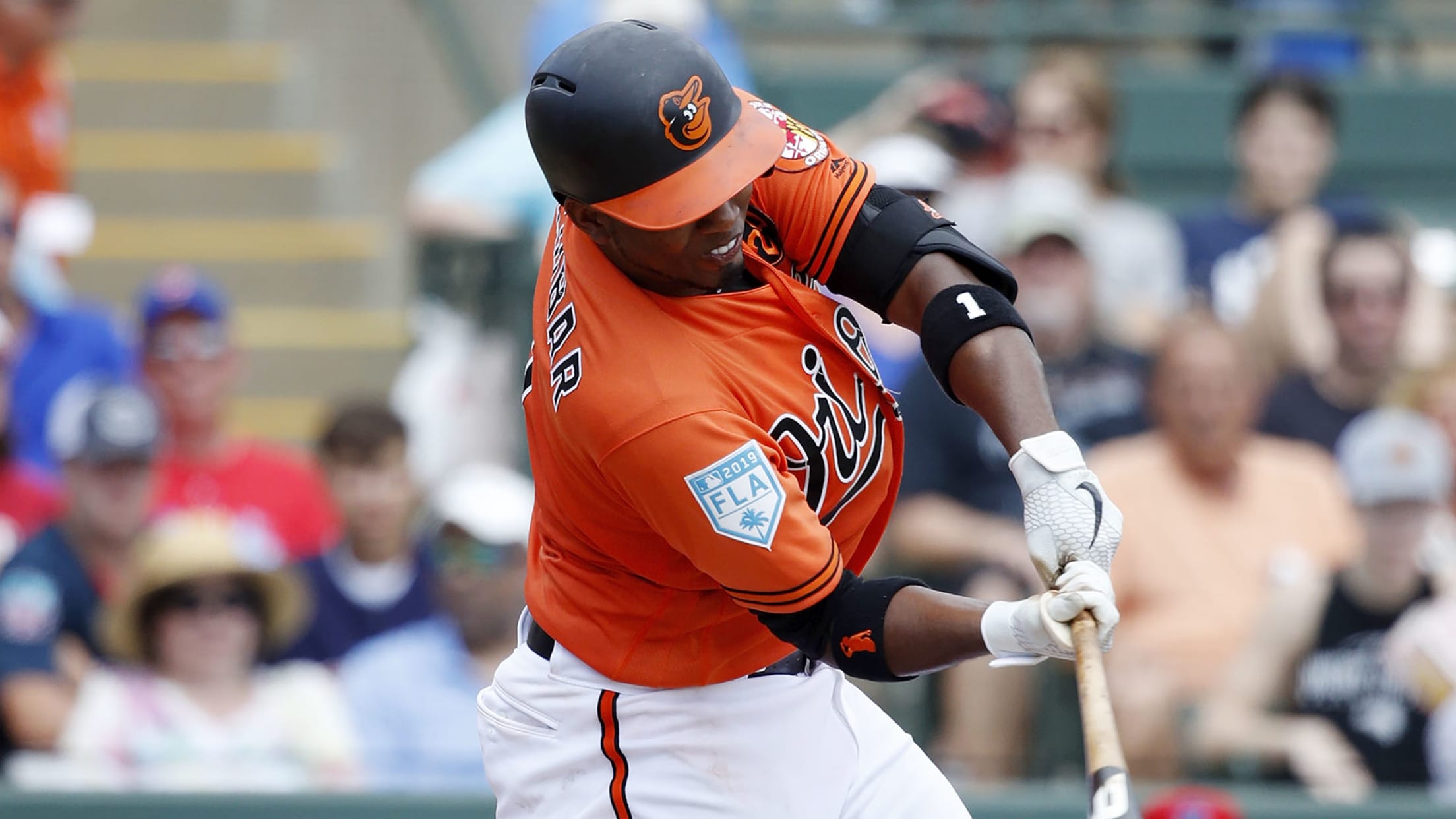 SARASOTA, Fla. -- It's a wet, gray day in the Sunshine State. The Orioles, like much of the Grapefruit League, have been rained out. Let's pass the time by cracking open the Inbox once again and tackling another round of questions. It doesn't seem like Alcides Escobar fits into this
Could Chris Sale get an extension?
Beat reporter Ian Browne answers questions from Boston fans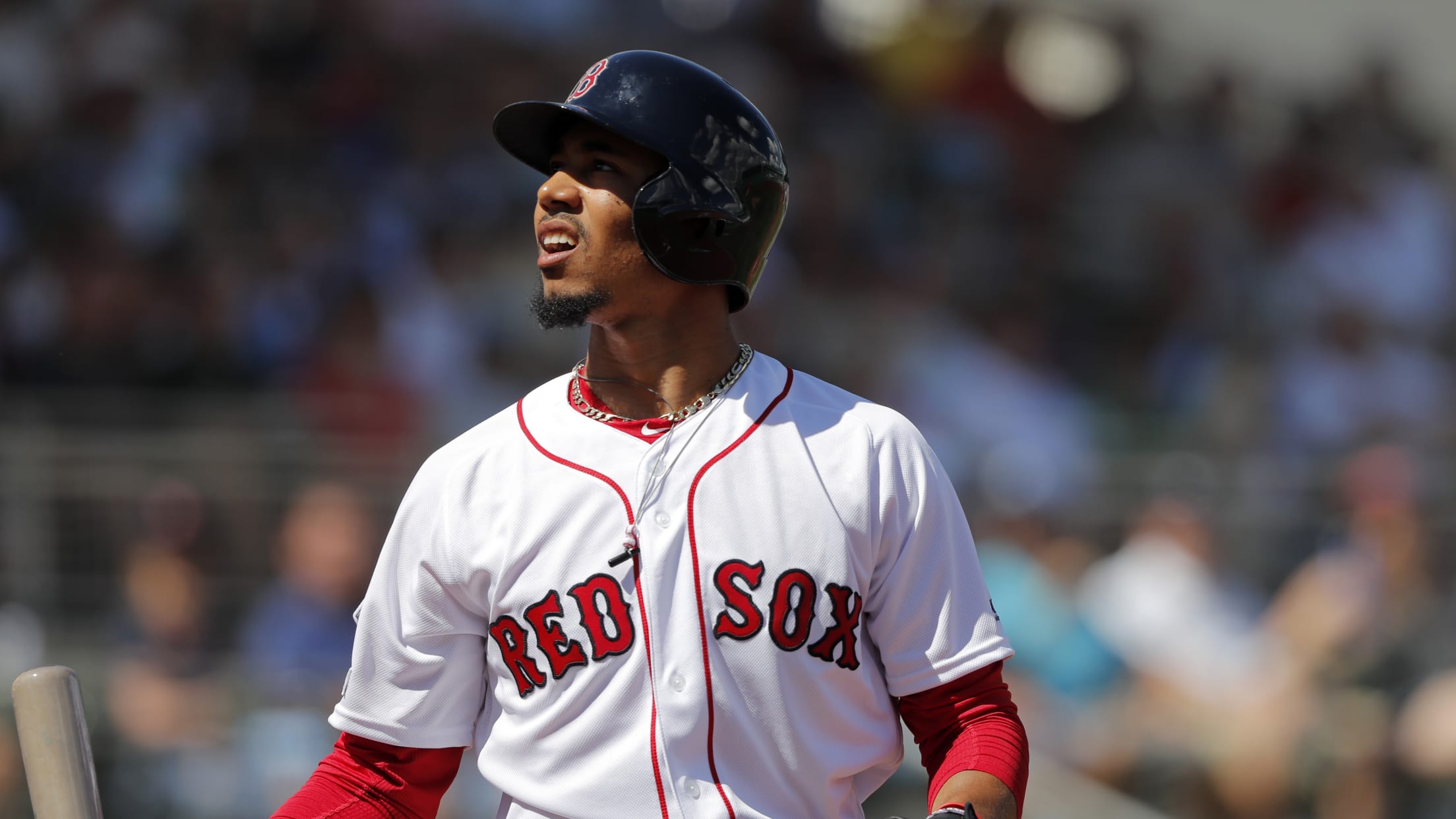 With the Red Sox getting rained out for Tuesday's game against the Blue Jays, it seemed like the perfect time to empty out the Inbox and answer all of your questions, with a little more than a week left until Opening Day.
Inbox: What does Taylor's injury mean for Nats?
Sizing up position needs and potential roster moves as Opening Day approaches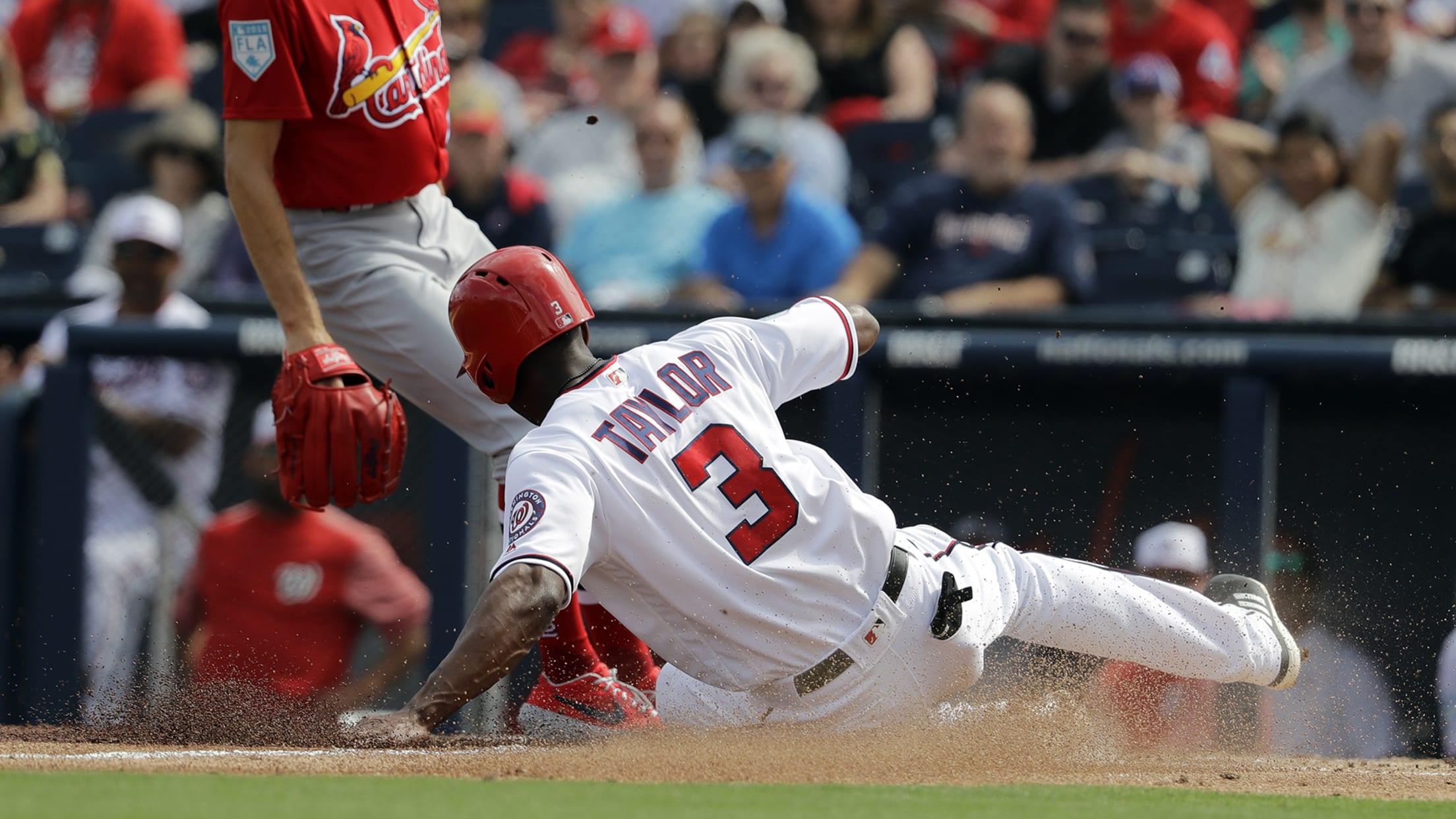 WEST PALM BEACH, Fla. -- One week from Monday, the Nationals will be preparing for their first 2019 game in D.C. It'll be an exhibition matchup against the Yankees, one last dress rehearsal before they open the season against the Mets. So with Grapefruit League play coming to a close,
Inbox: Will Bauer start on Opening Day?
Indians fans have questions, beat writer Mandy Bell has answers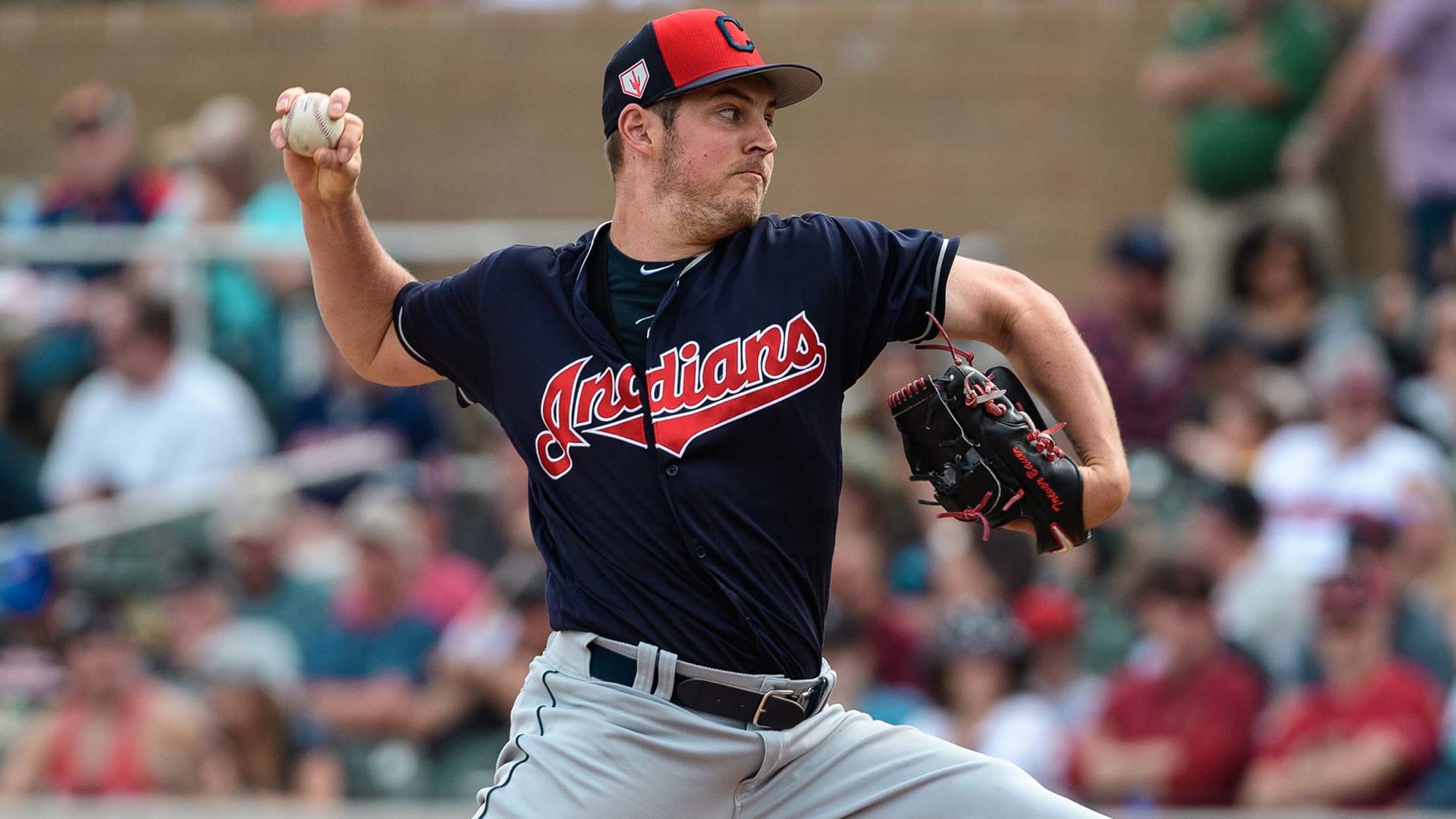 GOODYEAR, Ariz. -- Crunch time is just around the corner. As of Saturday, the Indians have trimmed their Spring Training roster down to 44 players and will pare it down to 25 over the next week. Let's take a look at some of the questions surrounding the Tribe heading into
Inbox: Who will start the season in the rotation?
Rockies beat reporter Thomas Harding answers questions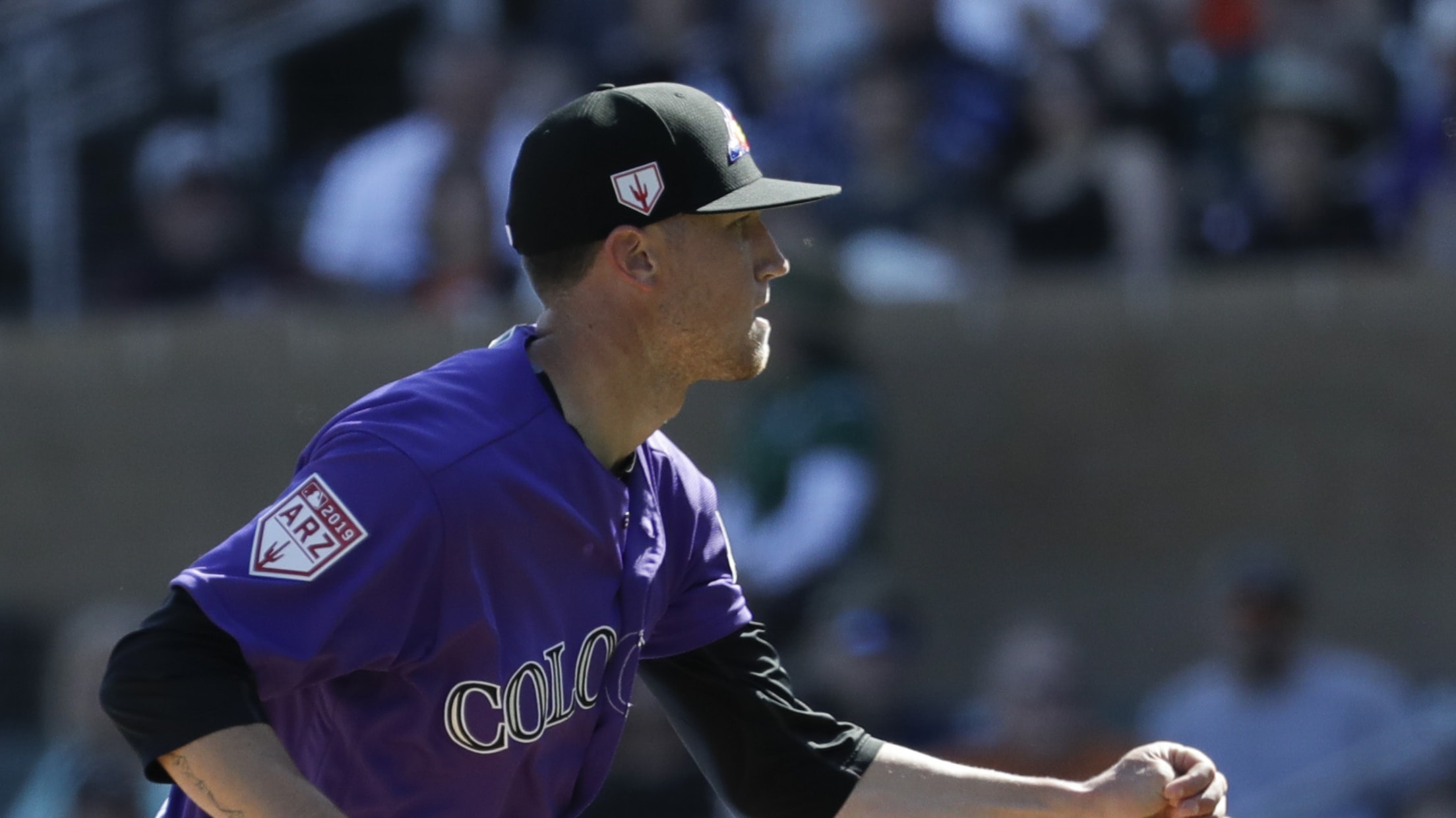 My chance to turn two, so to speak … The last turn through the rotation crystalized the notion that the rotation will be what the Rockies expected headed into Spring Training -- lefty Kyle Freeland, righty German Marquez, lefty Tyler Anderson and righties Jon Gray and Chad Bettis. Any injury
Inbox: Will Wright open season with Braves?
Beat reporter Mark Bowman answers questions from fans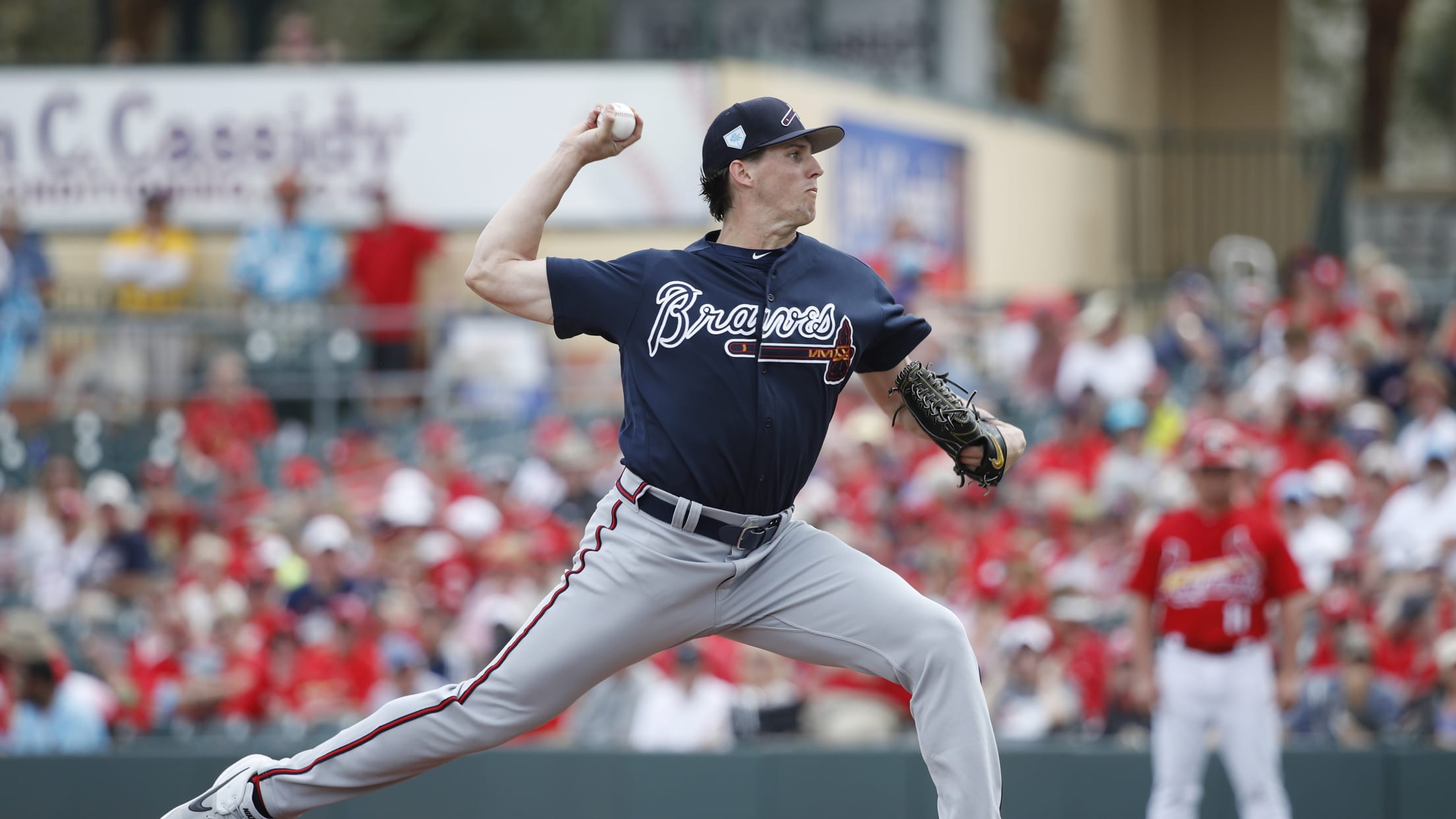 Will Kyle Wright's performance this spring determine where he starts the season or will he begin at Triple-A due to experience/service time issues? -- @GlennTurner62 Whether accounting for his repertoire, bravado or pitching IQ, it's impressive to think Wright, ranked as the club's No. 2 prospect by MLB Pipeline, has
Inbox: Arcia out to make impact in pivotal 2019
Beat reporter Adam McCalvy answers fans' questions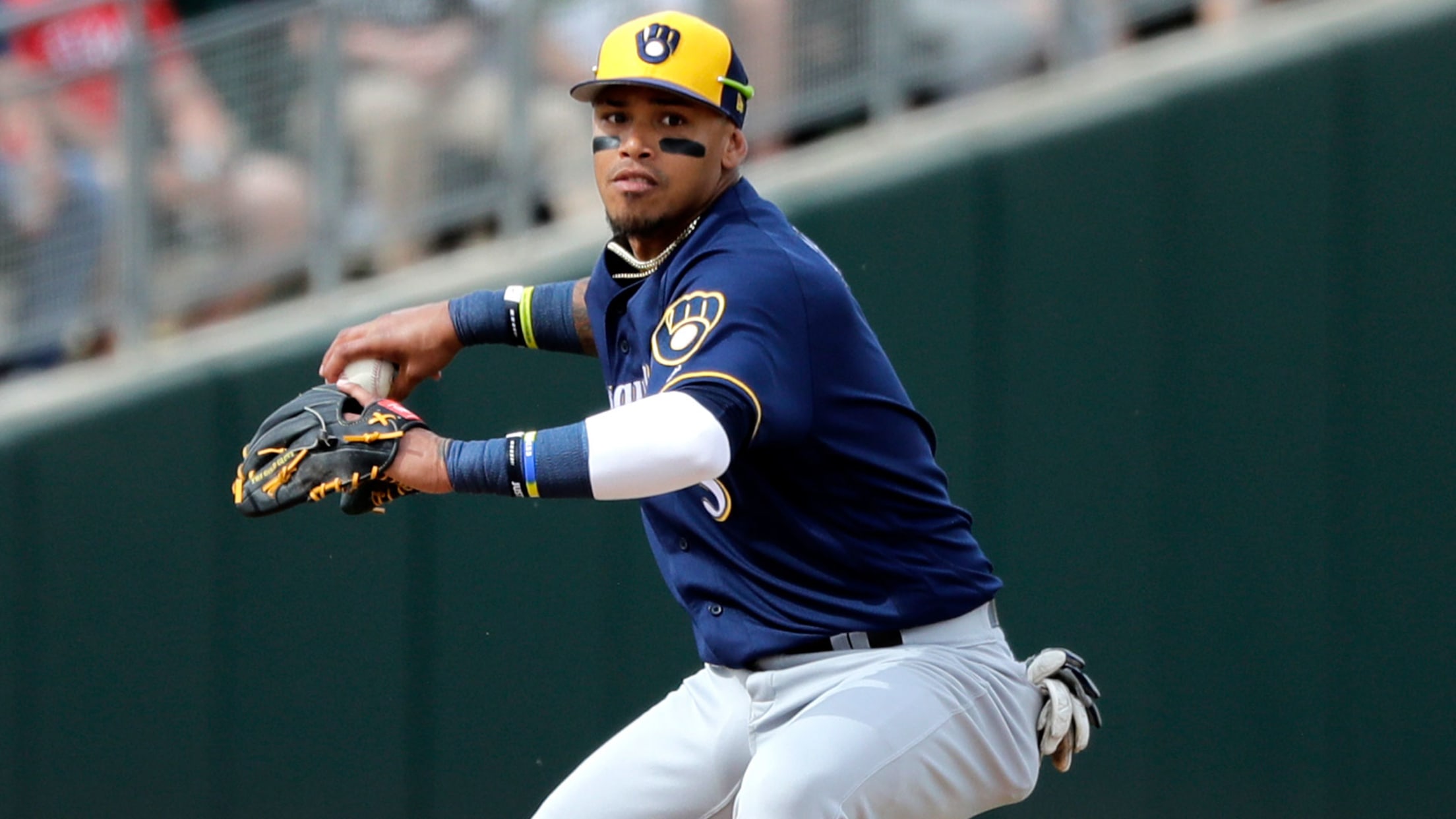 If you had to choose one, which player has the most to prove coming into this season? -- @daycmunro on Twitter Jimmy Nelson is too obvious. Maybe Matt Albers, too. I'll go a different route and say Orlando Arcia, who has produced to the tune of 74 weighted runs created
Inbox: How does Woodward's style fit Rangers?
Beat reporter T.R. Sullivan answers questions from fans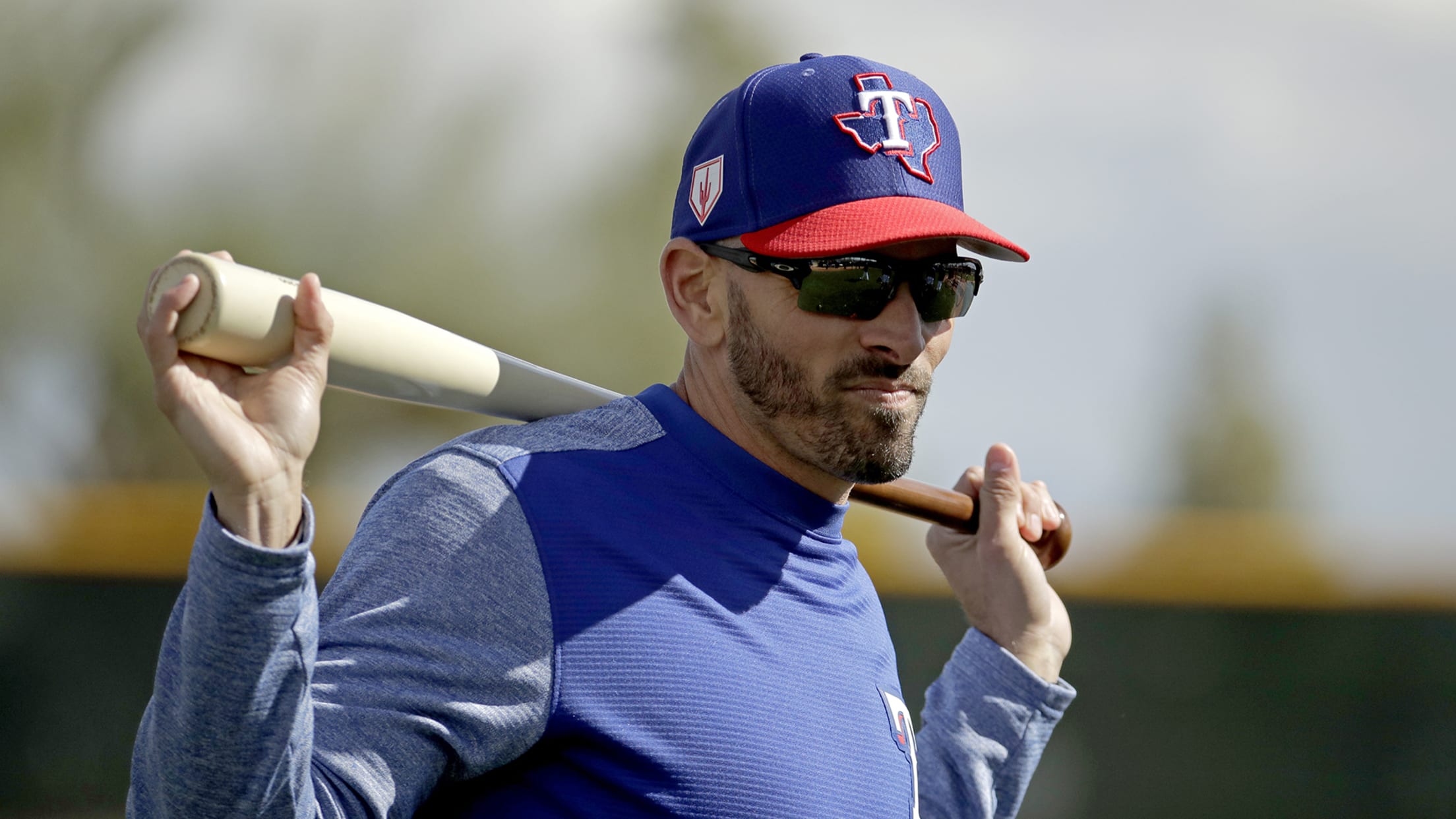 What has stood out to you about Chris Woodward's management style? -- Bobby W. He is not shy about communicating with his players and using analytics to challenge conventional thinking. The Rangers have a multi-purpose room at their complex and it is getting heavy usage with all of the team
Inbox: What is Tigers' best-case scenario in '19?
Beat reporter Jason Beck answers fans' questions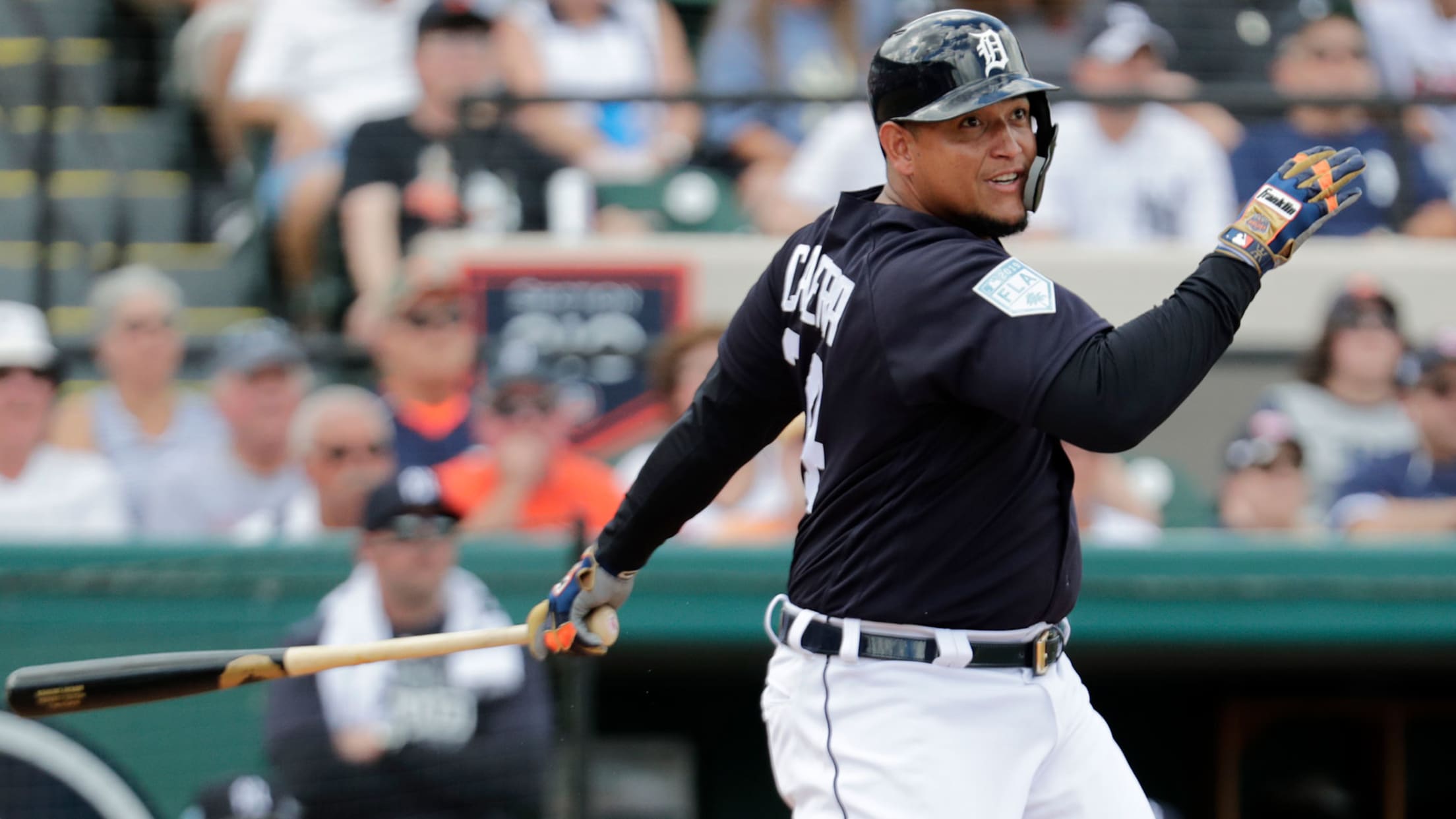 LAKELAND, Fla. -- The temperature dropped to around 60 degrees this morning in this pocket of central Florida. The high temperatures are supposed to fall into the low 70s over the weekend. It's a big adjustment around here, but I'm sure I'll pay for this warm weather when the season
Inbox: Which prospects are turning heads?
Beat reporter Adam Berry answers fans' questions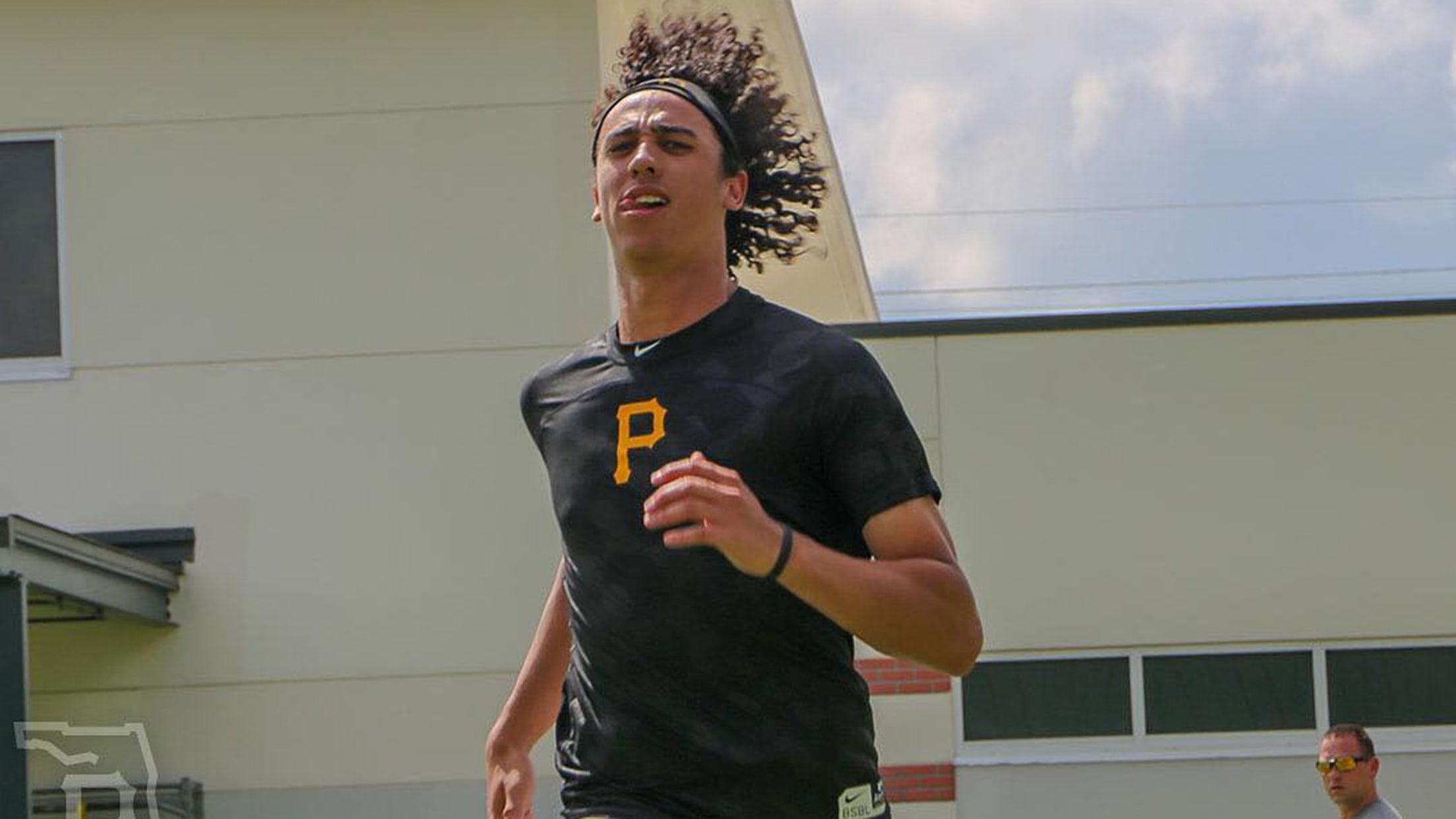 BRADENTON, Fla. -- The Pirates enjoyed a rare off-day in the Florida sun on Wednesday. In two weeks, they'll be getting ready for Opening Day at Great American Ball Park. With the competition about to ramp up, let's answer some of your questions.
Who will get the ninth for the Cardinals?
Beat reporter Jenifer Langosch answers fans' questions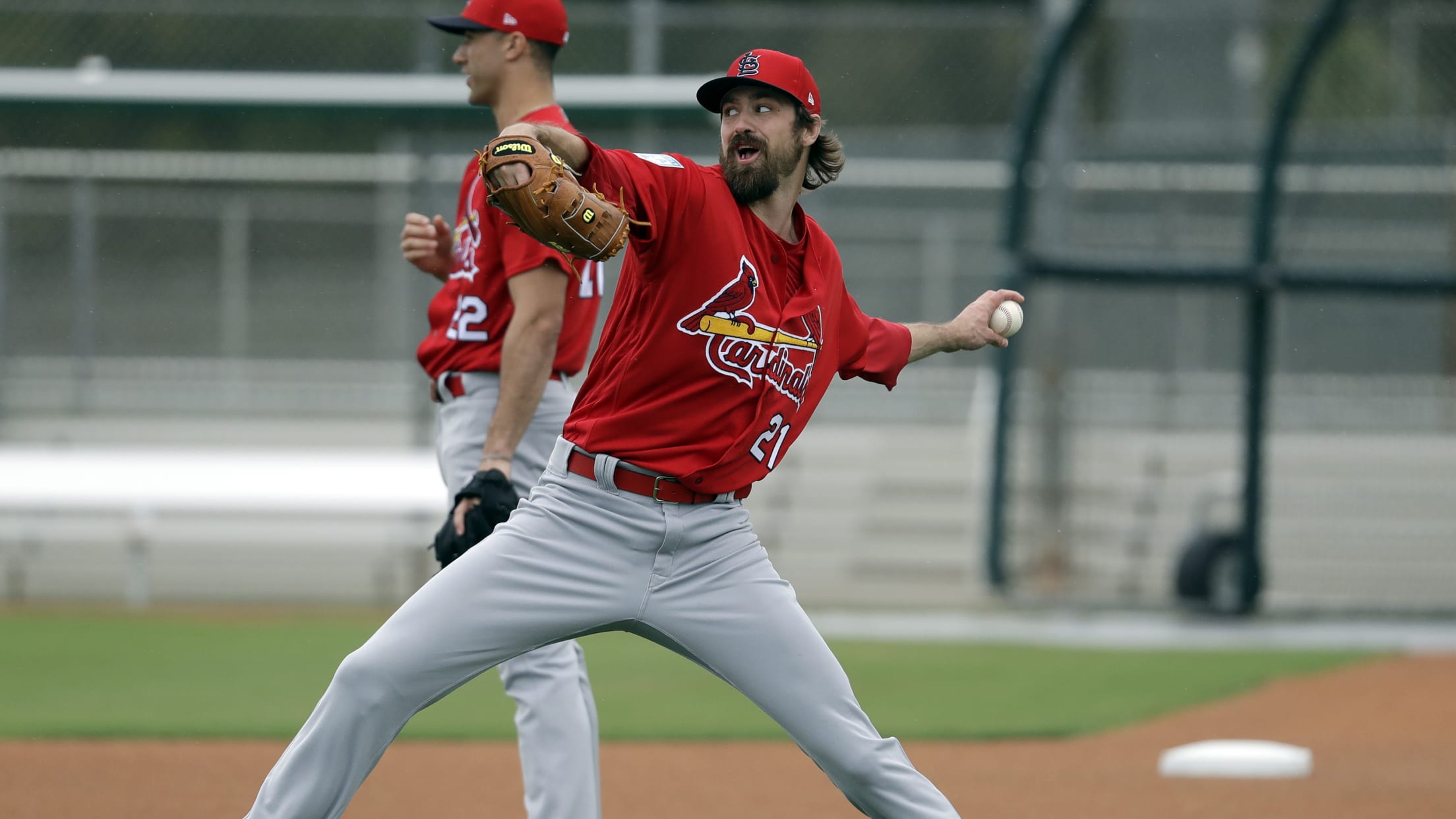 LAKE BUENA VISTA, Fla. -- With only 13 games remaining on their exhibition schedule, the Cardinals are nearing the point where decisions will need to be made and roles solidified. Let's dive into some of the topics still unsettled by way of your questions in this week's Inbox. **Who gets
Will Phillies go after another starting pitcher?
Beat reporter Todd Zolecki answers fans' questions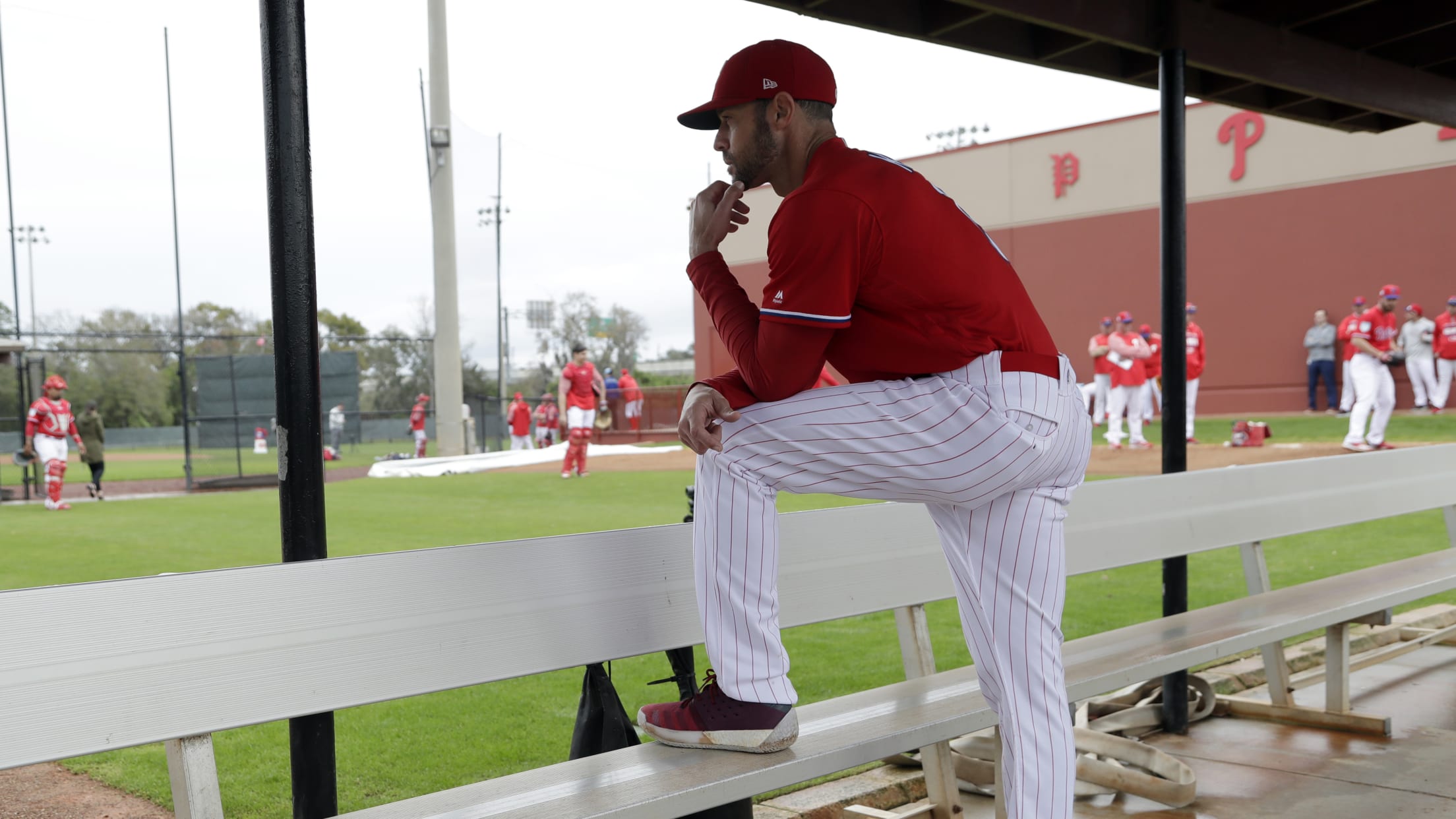 The Phillies do not play today, but there is always plenty to talk about with Opening Day just 16 days away. Do you think we still go after a starting pitcher? Free agent or potential trade? -- @ElJimmadorUK
Inbox: How will Opening Day OF shake out?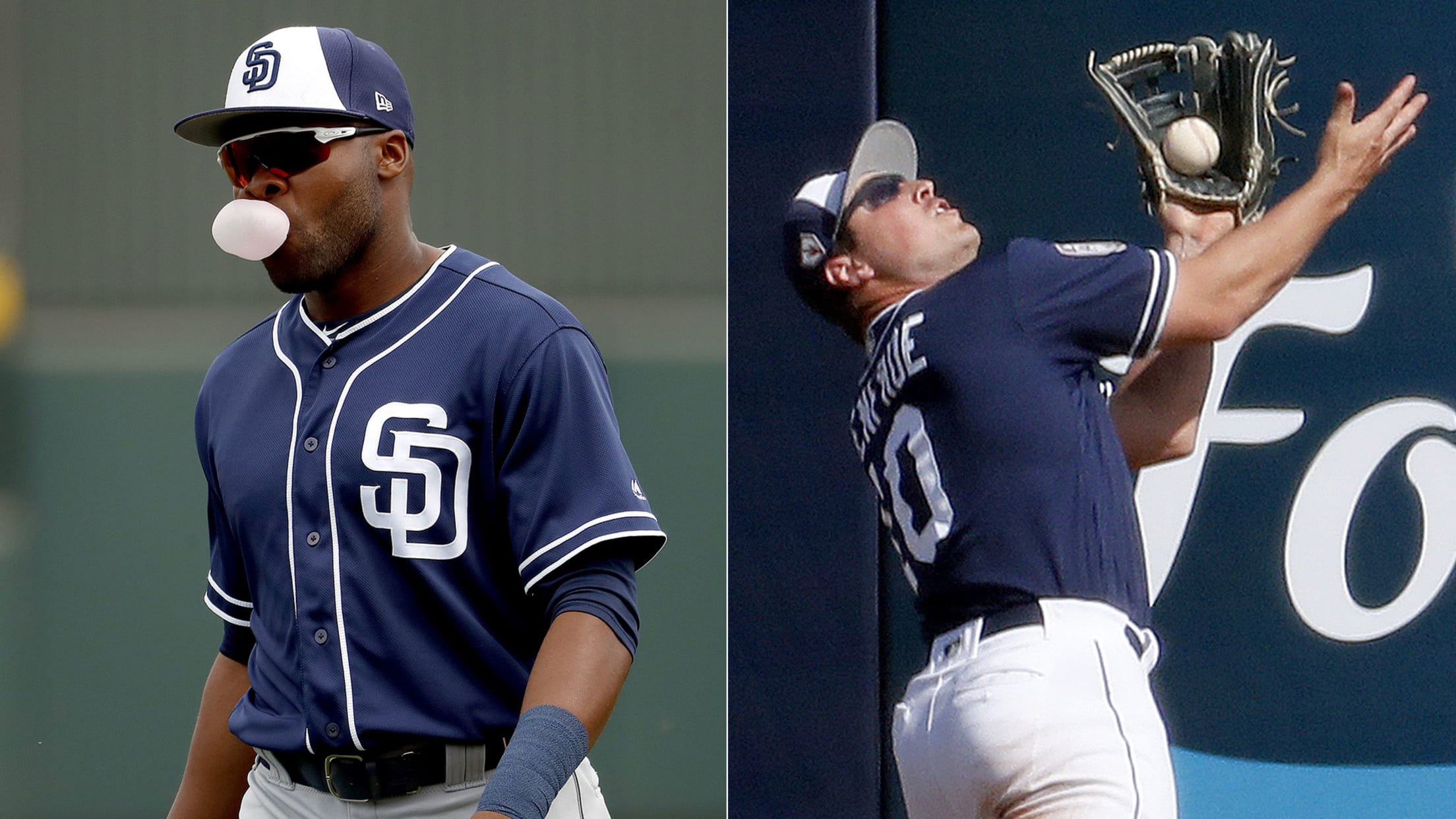 PEORIA, Ariz. -- The Padres break camp in two weeks -- meaning they'll have that long to answer critical questions about their rotation, their bullpen, their bench and their catching situation. You, the reader, asked a number of those questions this week. In the first Inbox of the Manny Machado
Inbox: Will Bichette make Opening Day roster?
Beat reporter Gregor Chisholm answers fans' questions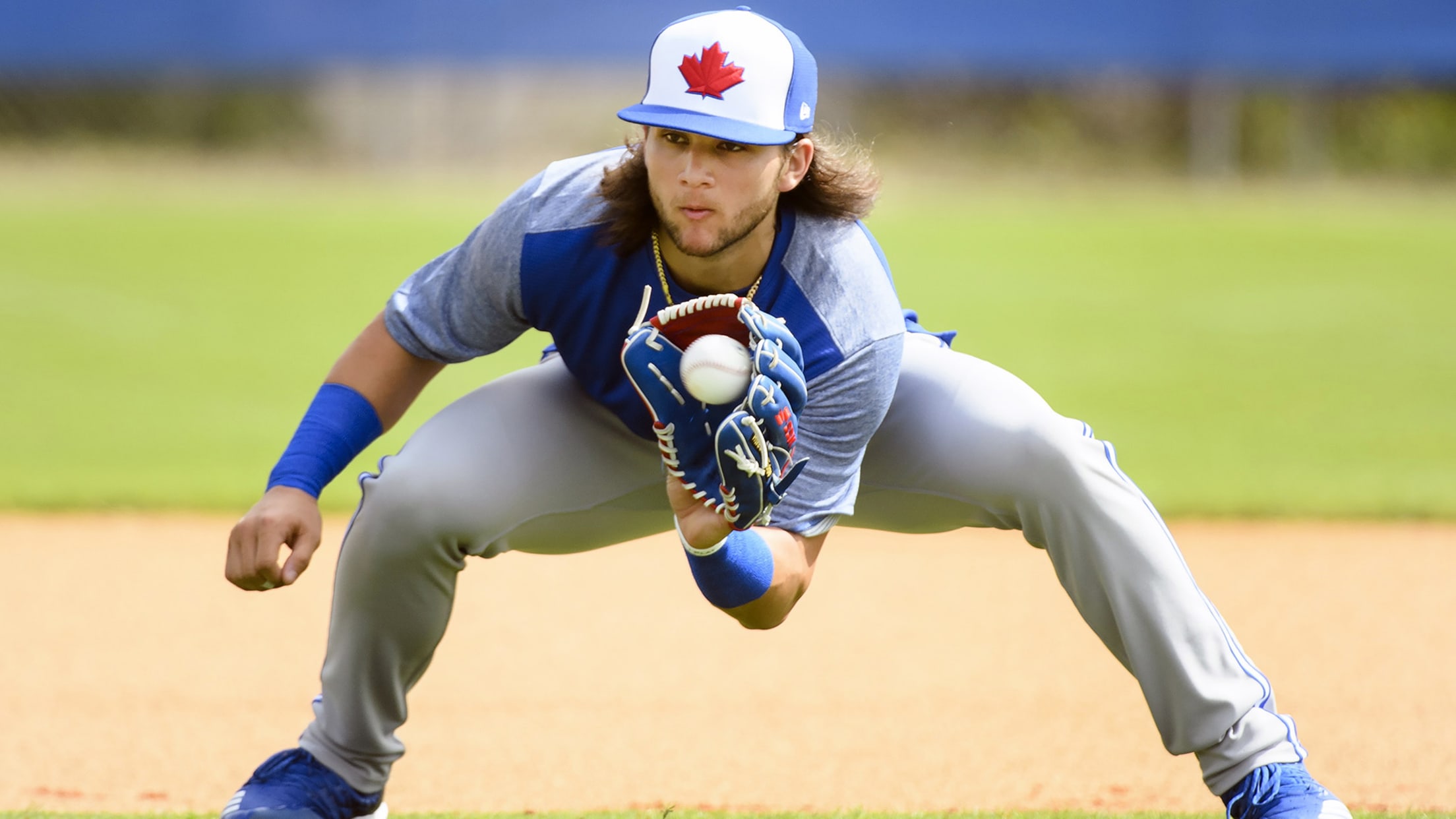 What exactly is keeping Bo Bichette out of the Opening Day roster discussion? -- @mathewrourke, Milton, ON The organization's philosophy on how to develop prospects.
Inbox: What is Chen's future with Marlins?
Beat reporter Joe Frisaro answers fans' questions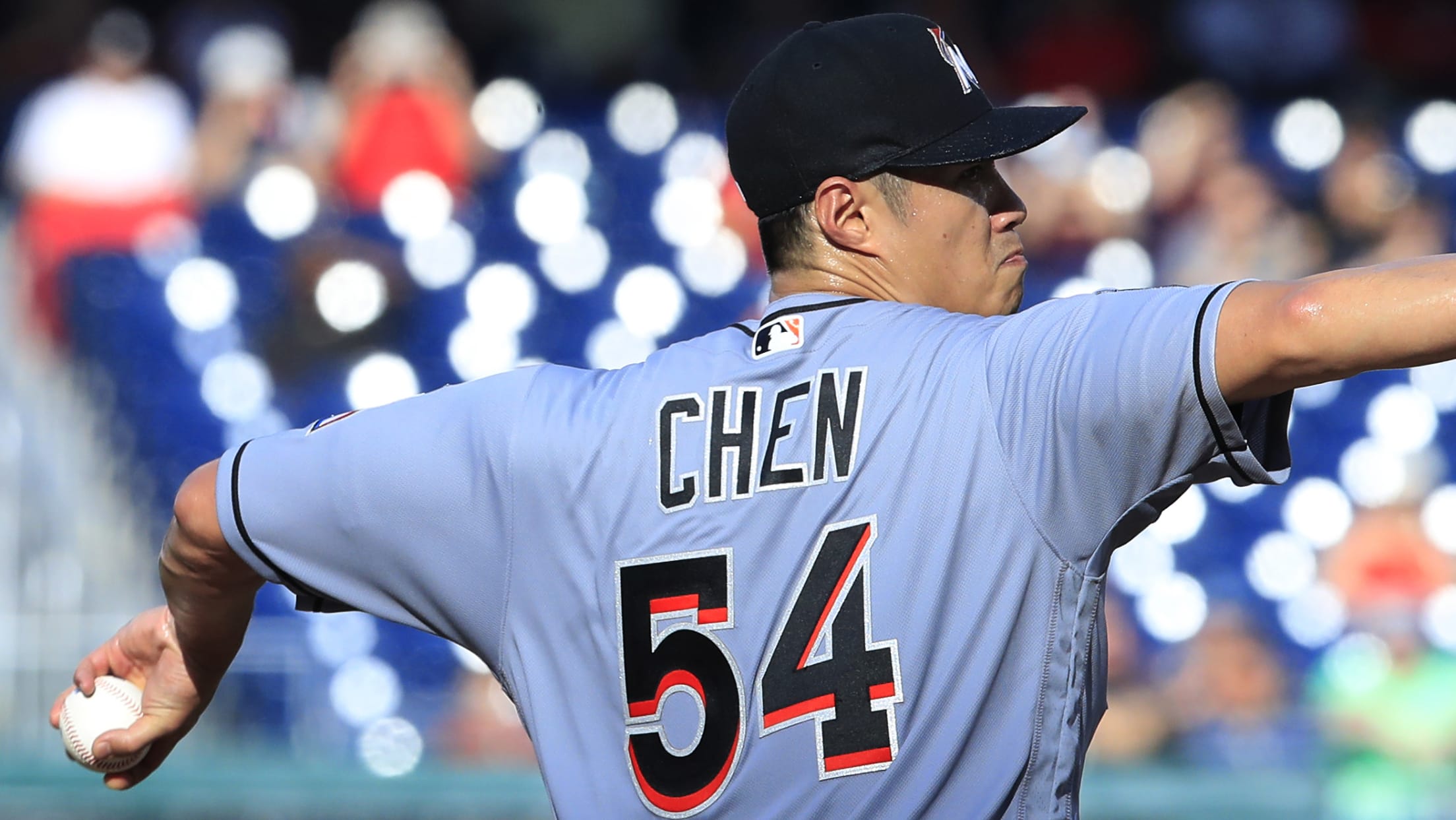 What can the Marlins do with Wei-Yin Chen? He makes too much money to trade. Do you see the Marlins possibly shifting him to the bullpen or designating him for assignment, or just riding him out in the rotation? -- @AsherWildMan6 Without question, Chen's contract makes it extremely difficult to
Could the Yankees hit more than 300 homers?
Beat reporter Bryan Hoch answers fans' questions in latest Inbox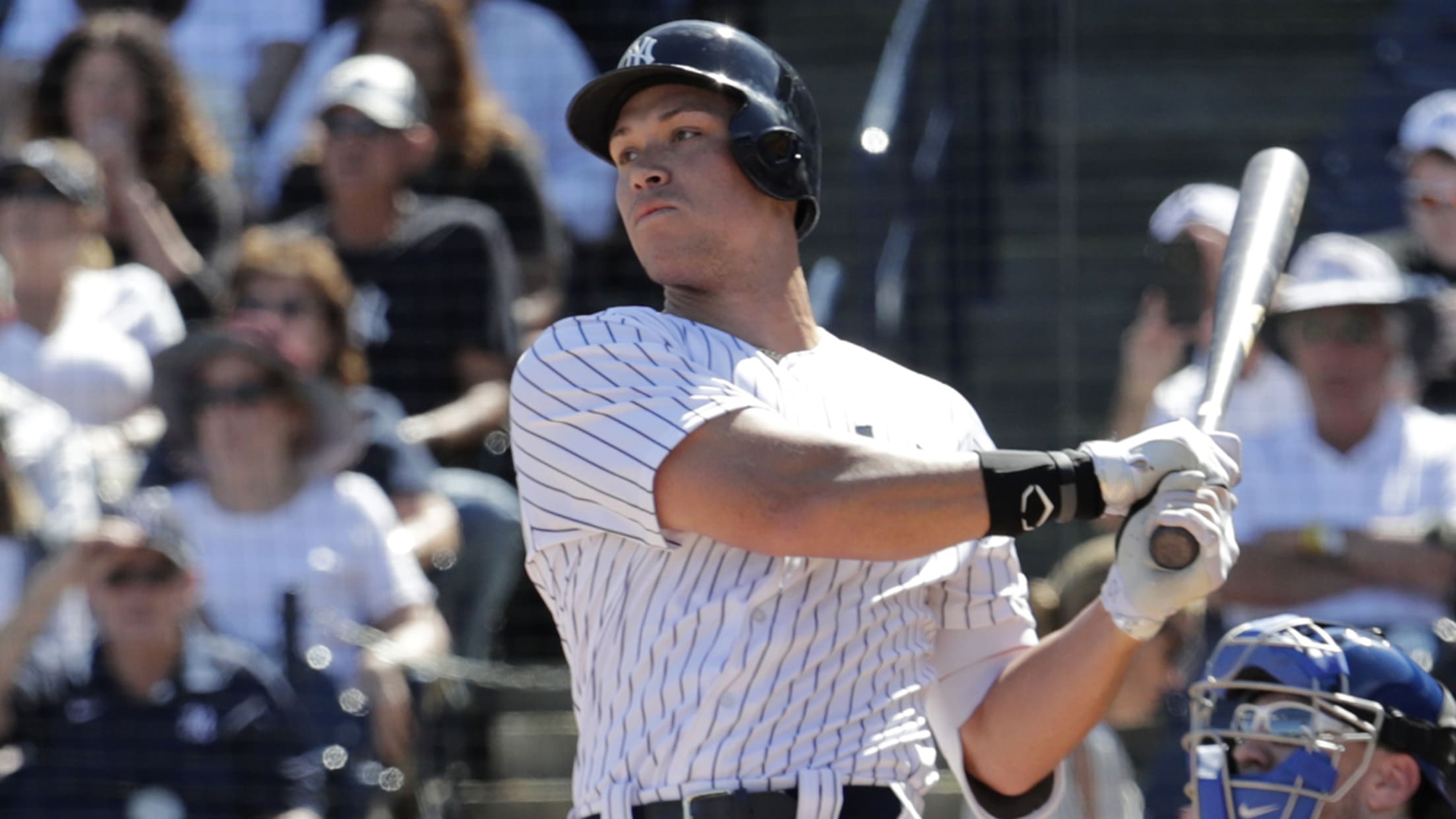 Is it fair to say a healthy Yankees lineup is capable of putting up 300-plus home runs this season? -- Brett W., via Facebook Wow. That is a staggering number, and it is not out of the realm of possibility. The Yankees set the Major League record with 267 homers
Inbox: How will Braves stack batting order?
Beat reporter Mark Bowman answers fans' questions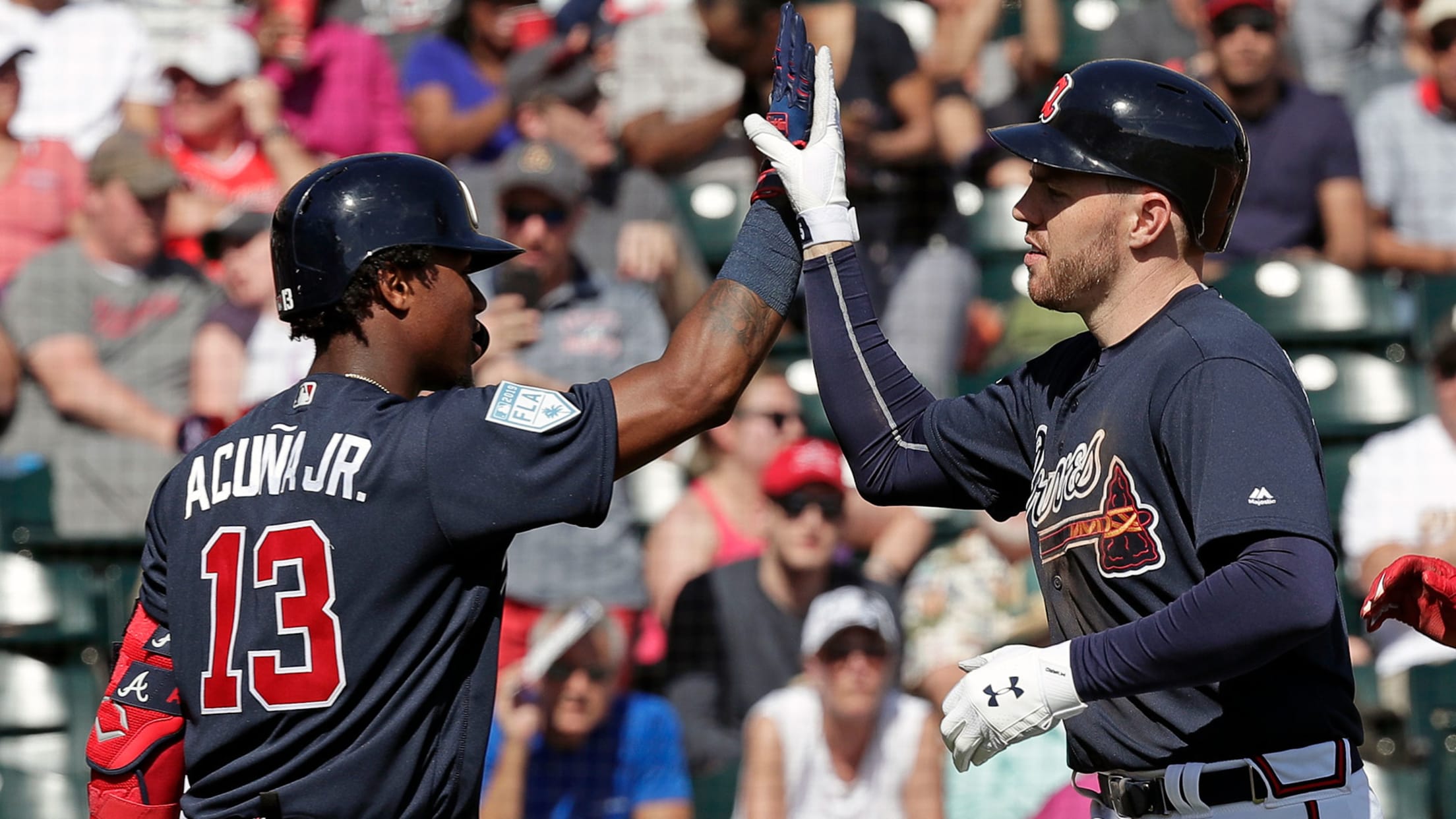 How do you see the lineup shaking out? Why not bat Ronald Acuña Jr. second and Josh Donaldson fourth? Would it not be a concern that Acuña would see less pitches to hit with less protection behind the cleanup spot? -- @JBLittle3 Donaldson has long made it clear he wants
Inbox: What should fans be most excited about?
White Sox beat reporter Scott Merkin tackles your questions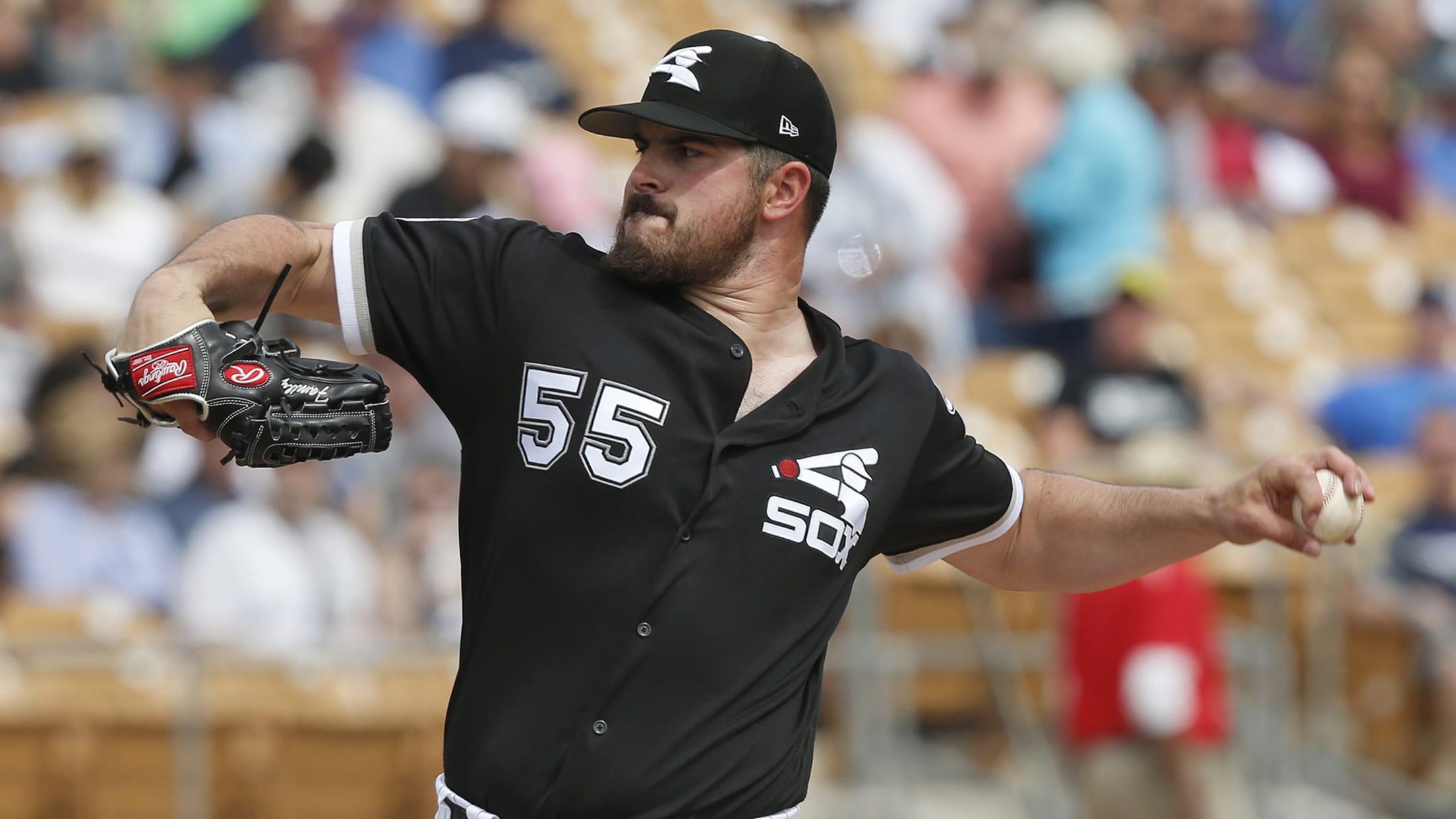 TEMPE, Ariz. -- I want to thank all of those individuals who submitted questions to our Reporter's Inbox for the White Sox. Here are a few more inquiries as we approach one month in Arizona. What should Sox fans be most excited about this season? -- Matthew Hernandez The young
Inbox: Will Bubba, Zimmer make KC's roster?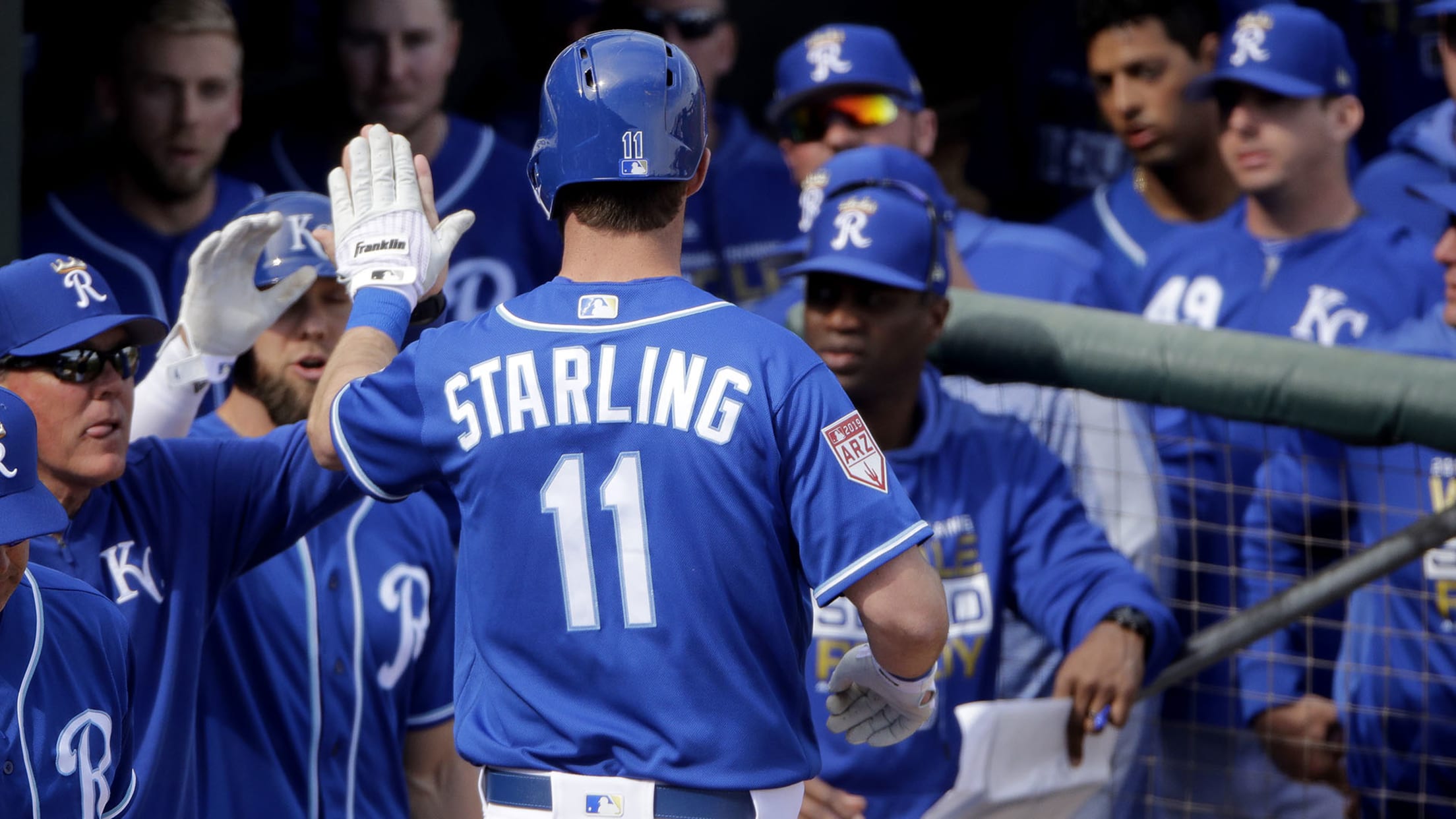 SURPRISE, Ariz. -- Manager Ned Yost and his staff continue to weigh their options not only at catcher in the wake of the news that Salvador Perez will miss the 2019 season with Tommy John surgery, but for the right-field job, the No. 5 spot in the rotation and the
Inbox: Will Abreu finish his career with the Sox?
Beat writer Scott Merkin answers questions from White Sox fans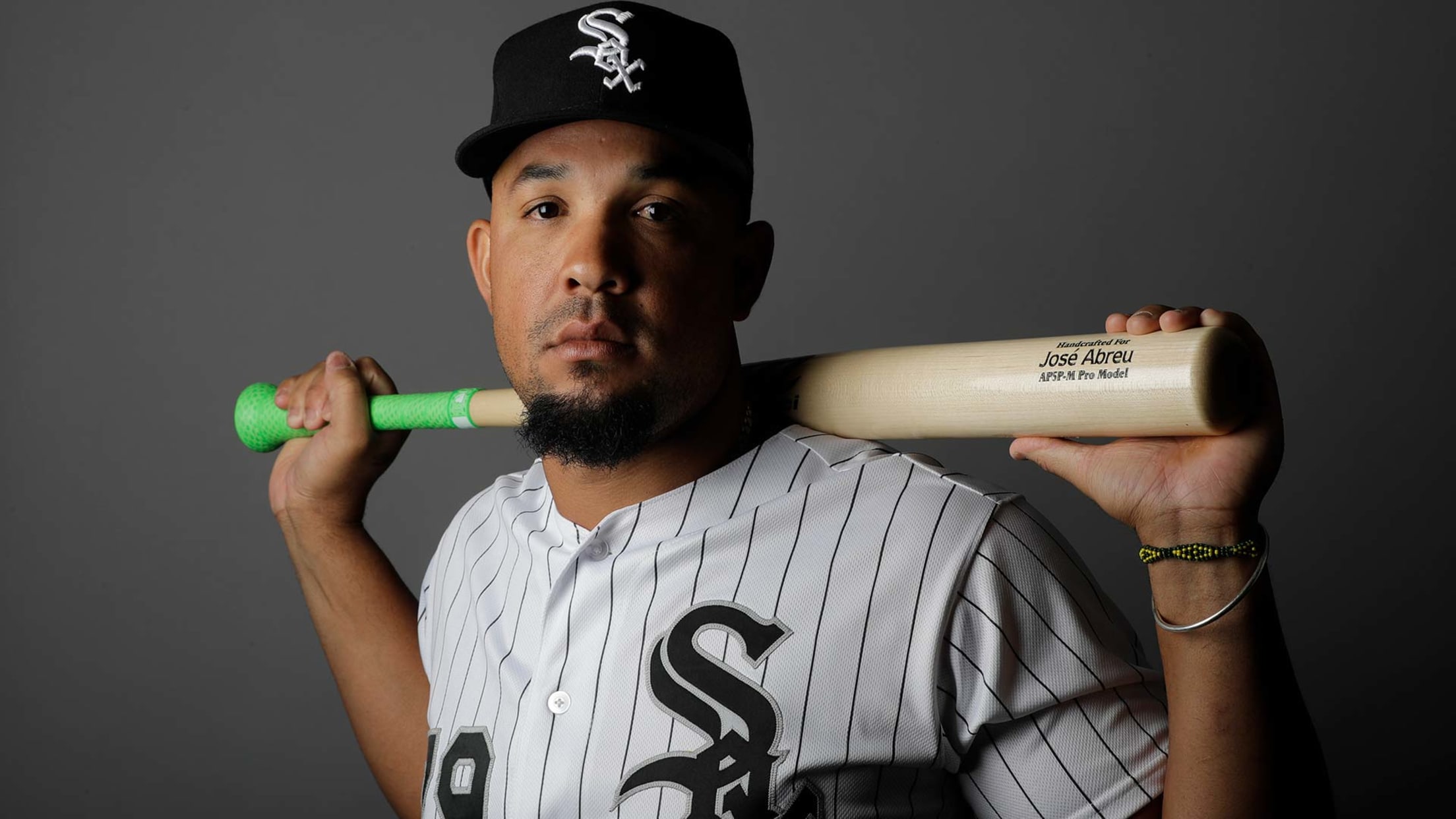 GLENDALE, Ariz. -- Here's a look at some White Sox inquiries at the halfway point of Spring Training. With the recent extensions of Miles Mikolas, Aaron Hicks, and Nolan Arenado, should the White Sox just lock down Jose Abreu, so he ends his career in a Sox uniform? He has
Inbox: Kang's spring, Garth's camp are hot topics
Who or what, if anything, has caught your eye in a good way this spring? – Jeffrey S., Pittsburgh At the risk of being a downer: It's Spring Training. It's early in Spring Training. I would not jump to any definitive conclusions 10 days into the regular season, much less
Inbox: How will Mets counter Harper deal?
Beat reporter Anthony DiComo answers questions from fans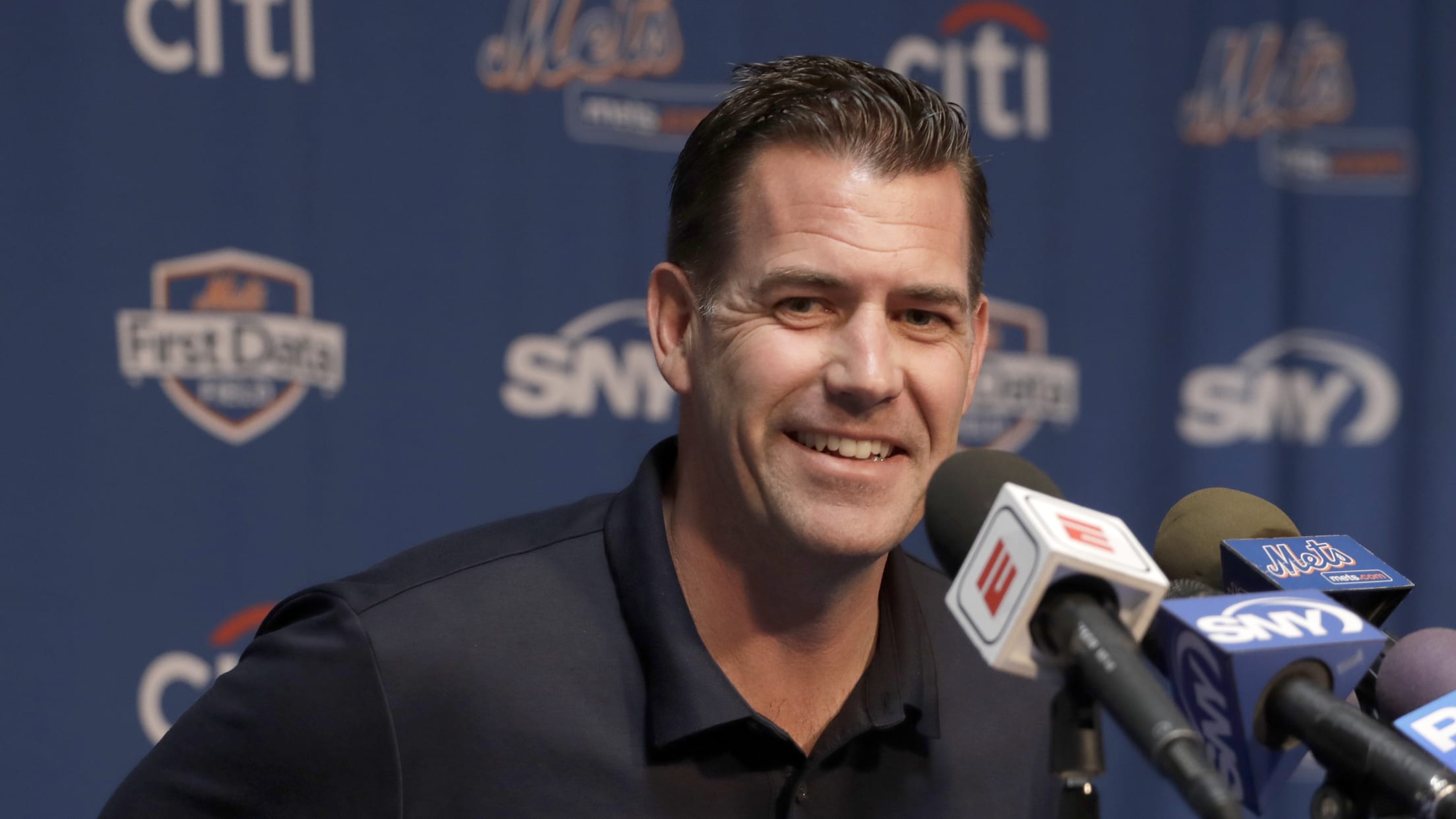 We're nearly at the midway point of Spring Training, offering a bit of perspective on what's happening at Mets camp -- and what's still to come. The talk this week has largely surrounded Bryce Harper's signing with the Phillies, prompting the Mets to say they're plenty confident in their own
Inbox: Will Astudillo make the team?
Beat reporter Do-Hyoung Park answers questions from fans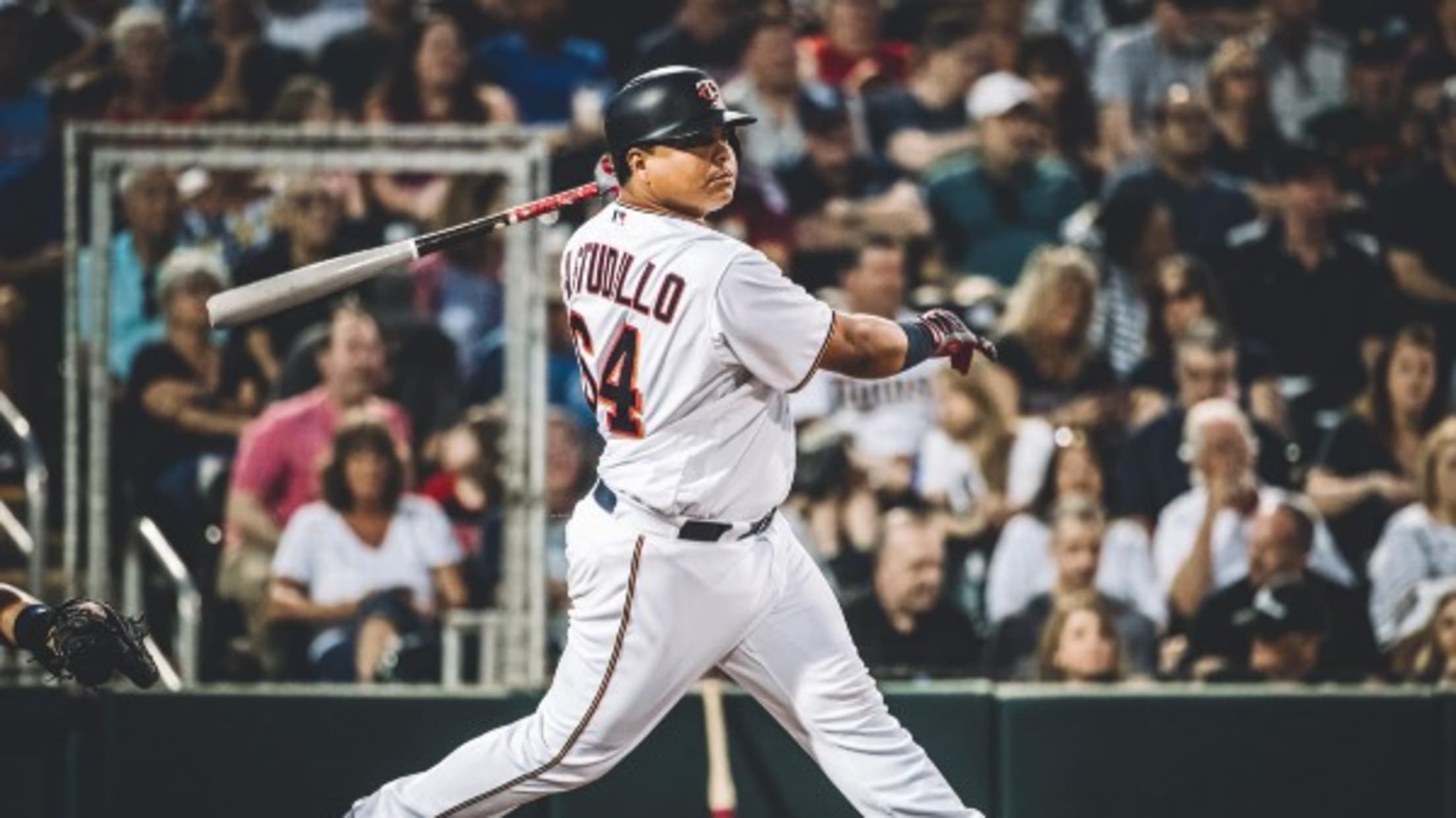 PORT CHARLOTTE, Fla. -- We're two weeks into Spring Training, and the Twins' first spring under manager Rocco Baldelli has already been eventful in some positive ways. Versatile free agent Marwin Gonzalez arrived in camp on Monday, and the pitching staff has responded well to the new, analytically-minded approach of